6

Aug

Southern Style: Colorful Backyard Party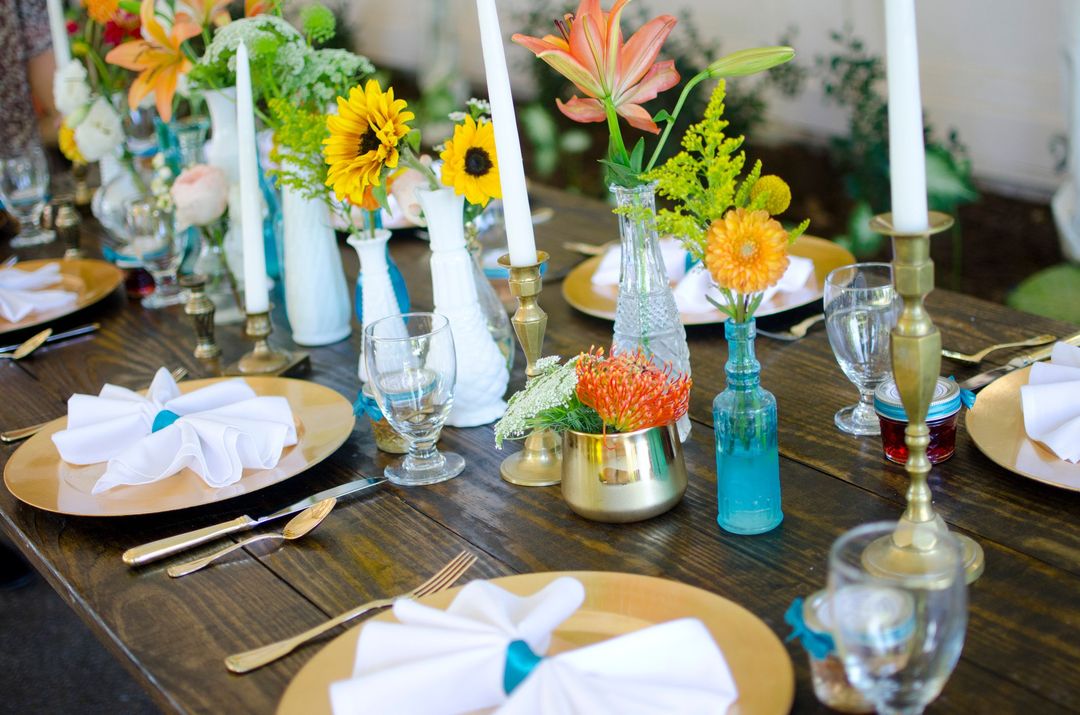 Vibrant and whimsical, these colorful backyard party ideas that are sure to bring some wonder & whimsy to your next Nashville, Tennessee event. Perfect for a kid's birthday party, fun gender reveal party or daytime wedding, check out how we use our party rentals to create a bold & colorful look that is timeless, stylish and fun!
Mix & Match Furniture
Keep your event casual yet maintain a consistent aesthetic with a mix of furniture that complements one another. By using Barnwood Furniture of a variety of shapes, you can make the most of the space and also feature some statement pieces. Take for example our beautiful Fruitwood Farm Tables. In regards to chairs, we used a mix of rustic benches and our elegant Cross-back chairs. Although simple, it creates a foundation from which to add color!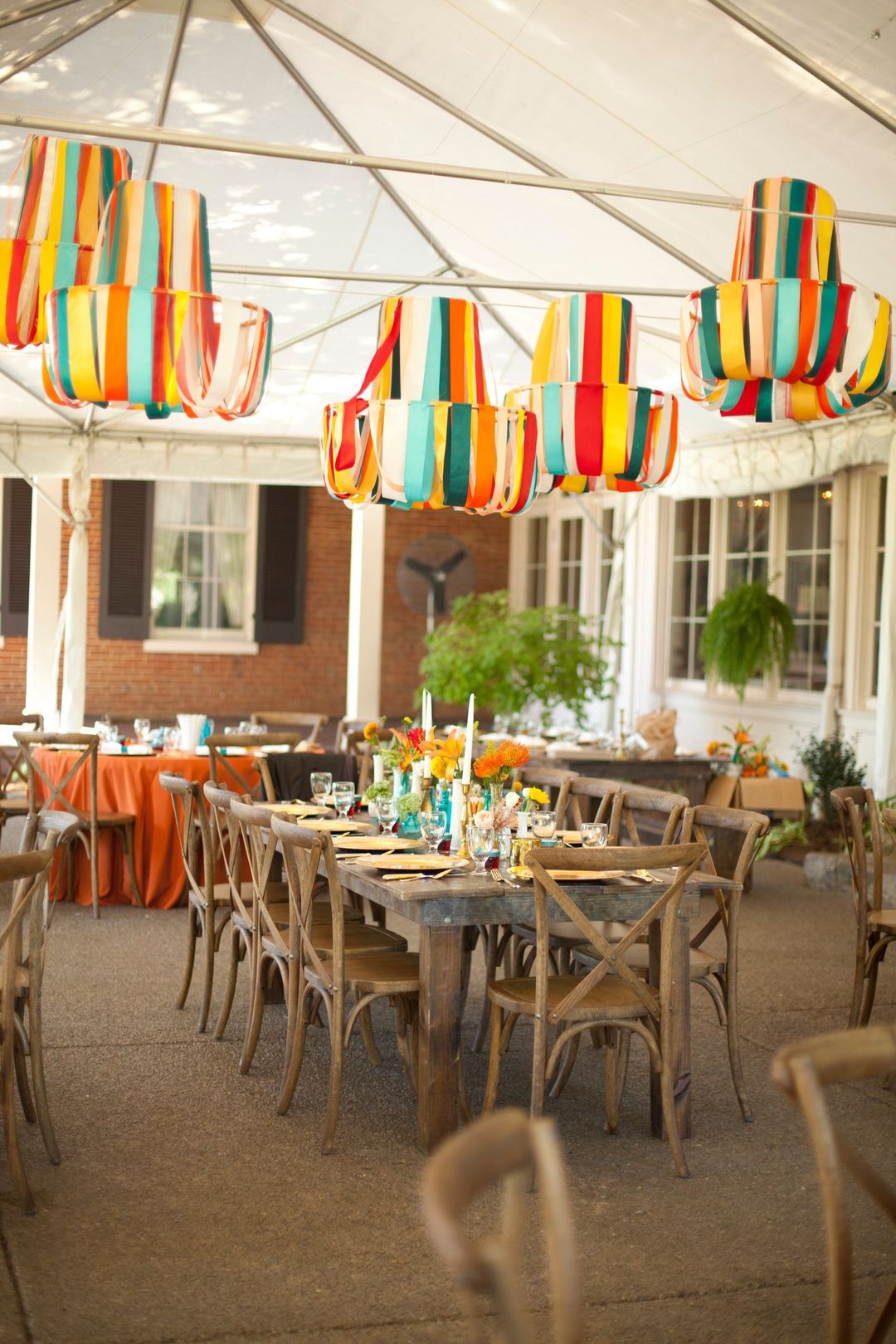 Photos by Krista Lee Photography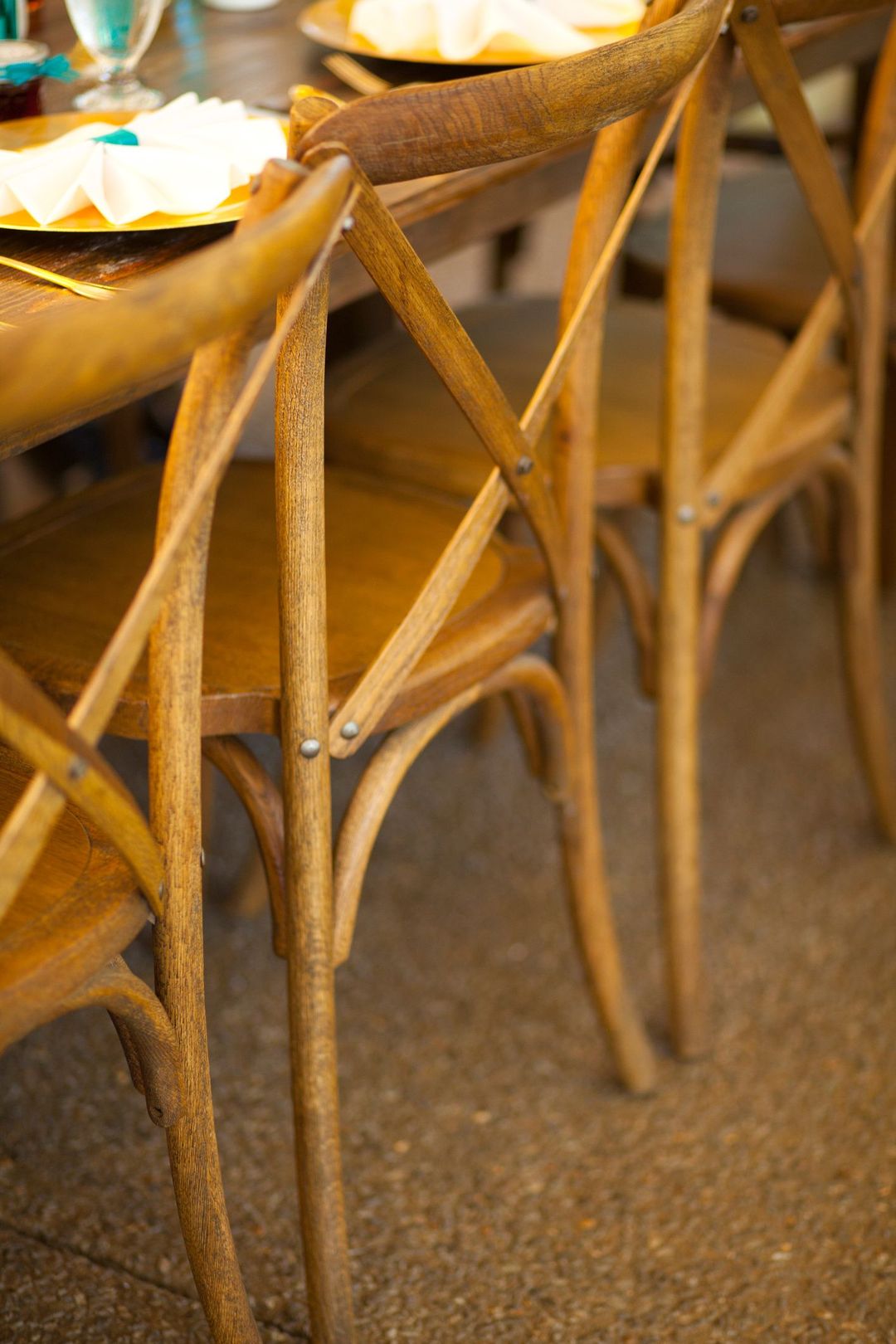 Metallic Place Settings
An easy way to add warmth to a colorful backyard event is with gold or silver accents. Featuring our Gold Round Lacquer Charger and Austin Flatware, adds a touch of metallics that contrasts beautifully against turquoise centerpieces. It also complements the golden yellows and sunset-inspired oranges throughout the event design. Don't forget to pull these accents into other parts of your events with gold-rimmed glasses on your bar or gold side tables in your lounge. This creates a more cohesive look.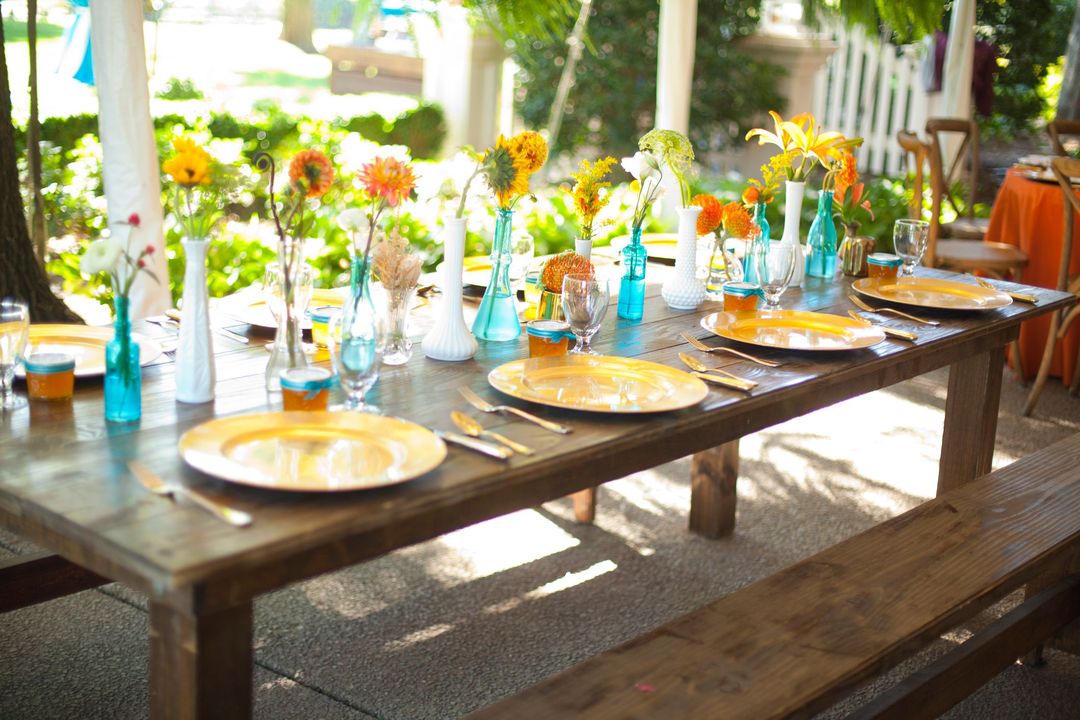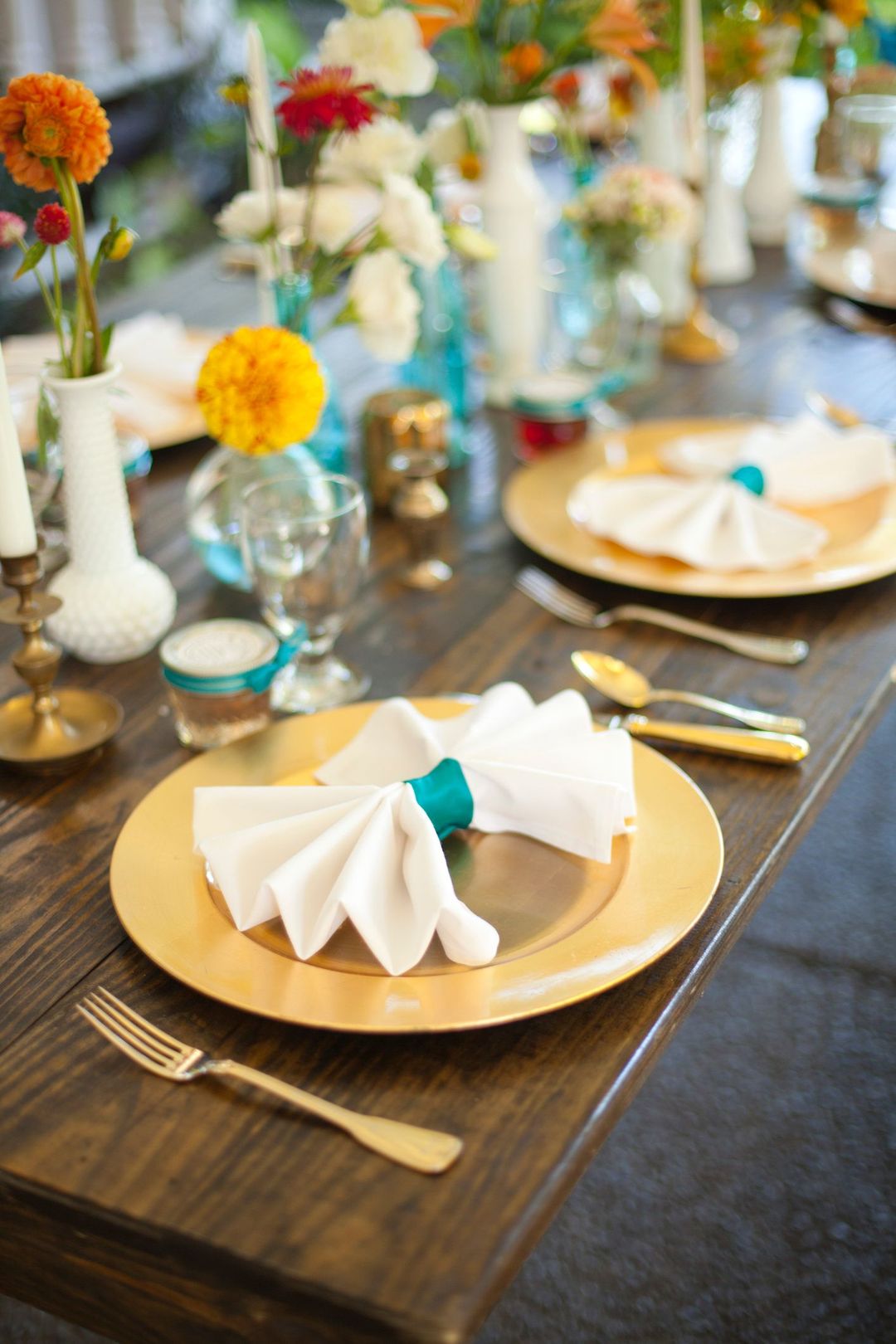 Bold Centerpieces
When it comes to table centerpieces people often feel the need to use matching pieces. A colorful backyard party is a perfect time to experiment with creative shapes and colors. This tablescape features a mix of vases, in teal, white, gold and clear glass – easy for a DIY backyard party. For candles, we suggest varying heights to add some dimension (though you can also create this with taller arrangements). As far as flowers go, consider keeping it simple but bright with a variety of wildflowers. Orange & yellow tones perfectly contrasted and popped against the teal and white glassware!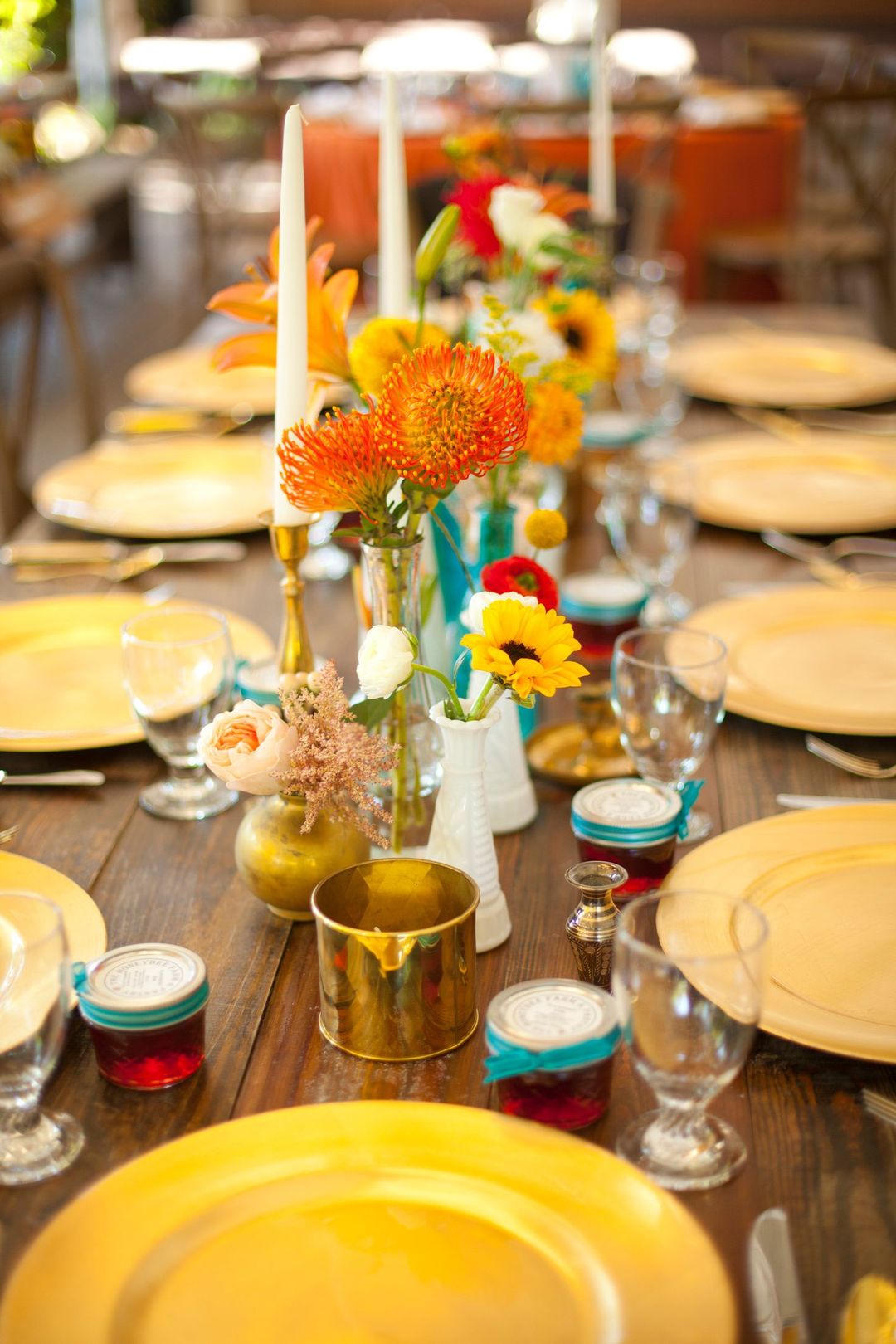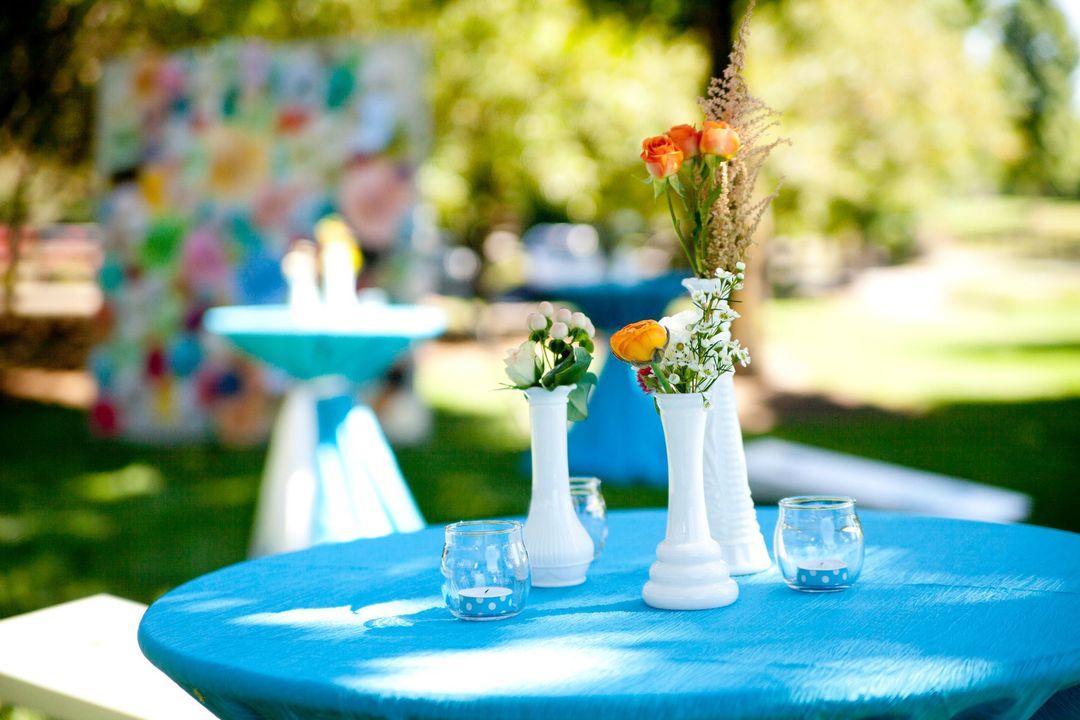 Vibrant Linens
Vibrant linens are so much fun! The use of bright colors will lend a sense of liveliness to your event, plus make your event photos pop. Don't be afraid to use different linens for each table either! Note how we were careful to switch up the color of our table centerpieces depending on the linen color. As a general rule: place lighter colored centerpieces on dark tablecloths and vice versa. Our Fuschia Etched Velvet Linens with their gold veining would be a another way to bring in a subtle metallic accent and a bold pop of color.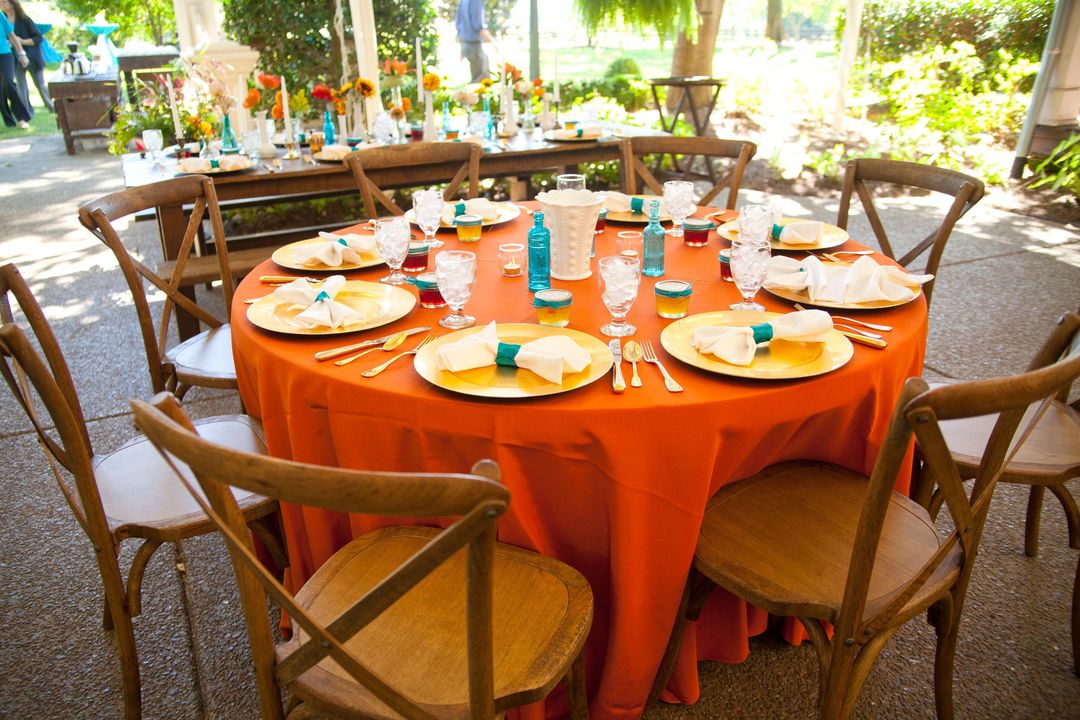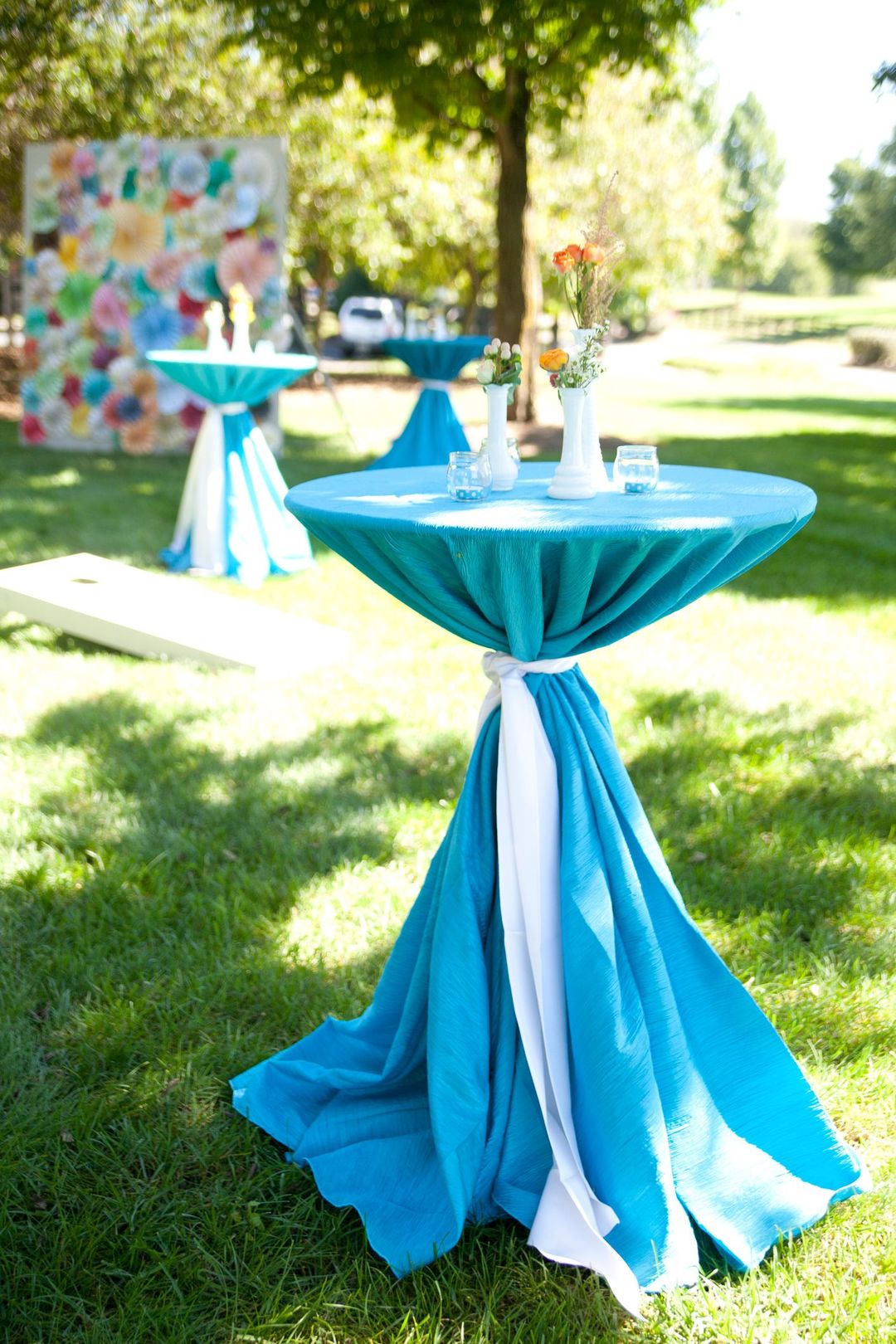 Loving these colorful backyard party design ideas? Contact our team for more inspiration and rentals for your event! Plus check out our previous blog for Season-less Event design.
FEATURED RENTALS | rustic bench, fruitwood farm table, cross back chairs, round gold lacquer charger, Austin flatware, colored glassware, table linens, velvet linens
SEE MORE LIKE THIS