29

Jul

On Trend, Southern Events Products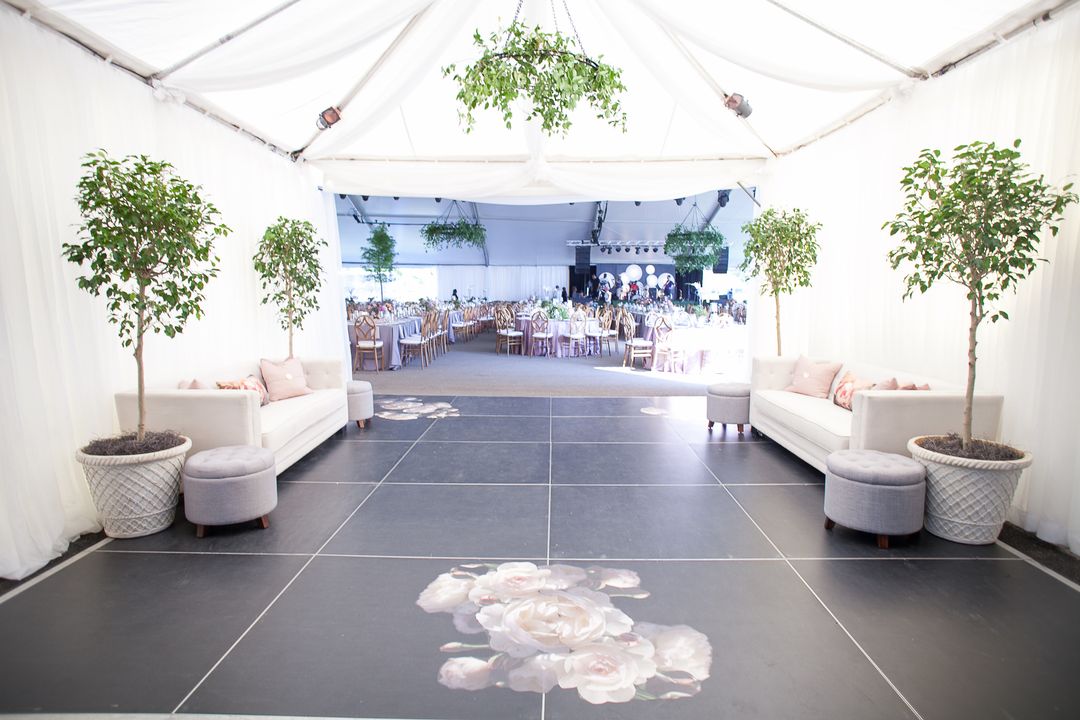 The entrance to an event is a guest's first impression of what's to come! It will set the tone for the remainder of the event, and so it's important to start things off on the right foot. Today, we're sharing some of our in-stock rentals that can be used to create a grand event entrance.
Carpeted Entrance
Want to wow your guests? A carpeted entrance to your event is a sure way to do that. A red carpet is an easy way to lend a hint of old Hollywood glamour – regardless of the formality of the event! It will lend to the overall look and experience, making guests feel as though they are special and creating excitement for what lies in store. Of course, your carpet doesn't have to be red! Feel free to feature your event or company colors like the grand event entrance done in blue and white below.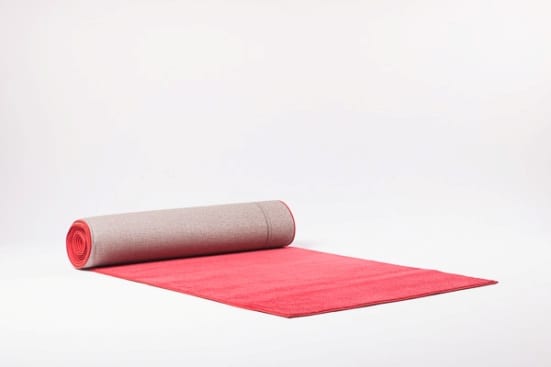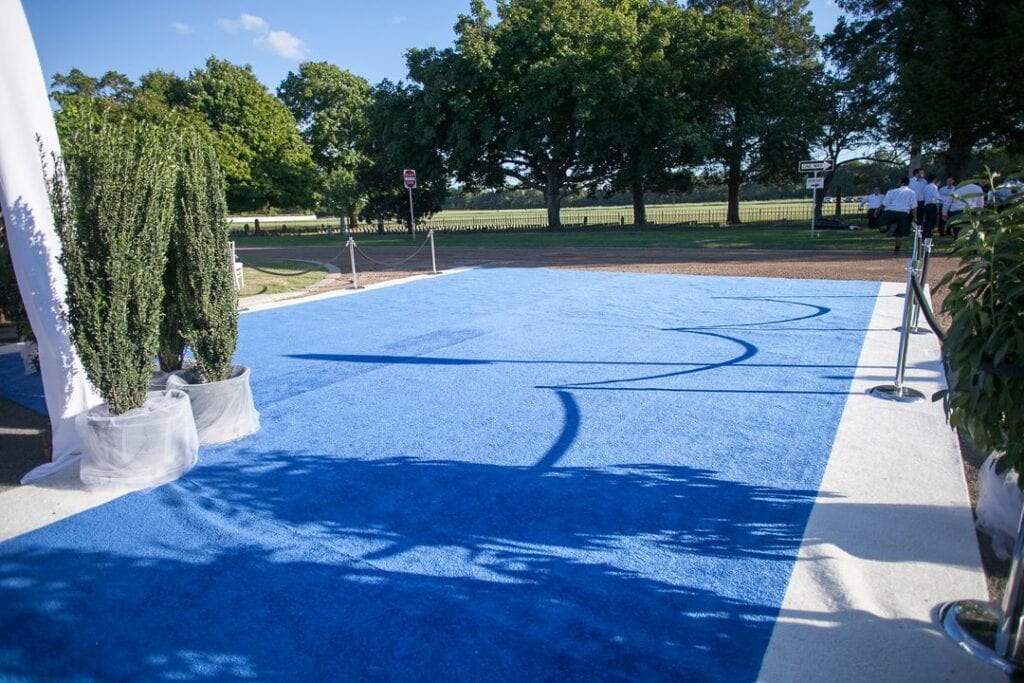 Photo by Phindy Studios
Stanchion & Rope
Along with a grand carpet entrance, you'll want to rent stanchion and rope. Our Chrome Stanchions are a timeless addition that will help you maintain an orderly entrance. It is especially great for events that will require attendees to queue up or that are ticketed.  You will also be able to choose between our Black Velour Rope and Red Velour Rope, depending on the theme or color palette featured at your event.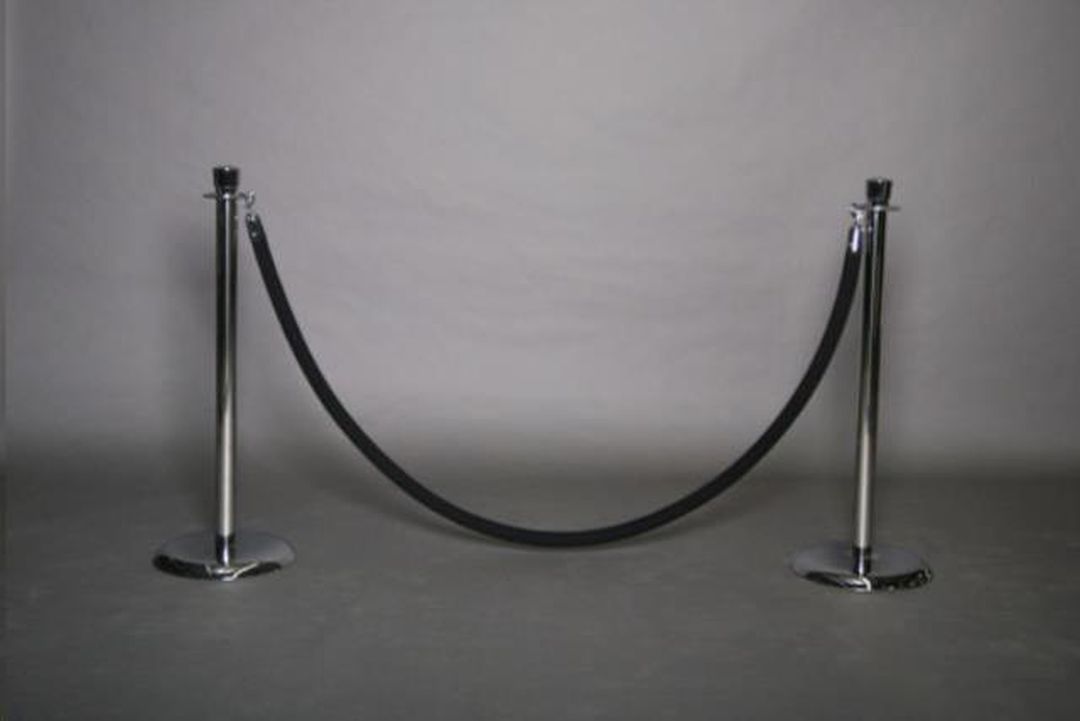 Vinyl Appliques
When you have a thoughtful theme or event design, vinyl appliques on your event flooring can be a unique way to welcome guests.  Custom appliques can be added to our Black, White or Natural dance floors – doubling as entrance flooring- as part of your grand event entrance. Here we replicated the florals from the event invitation and linen pattern onto floor appliques. Also, consider showing off your new monogram to welcome wedding guests or brand at a product launch.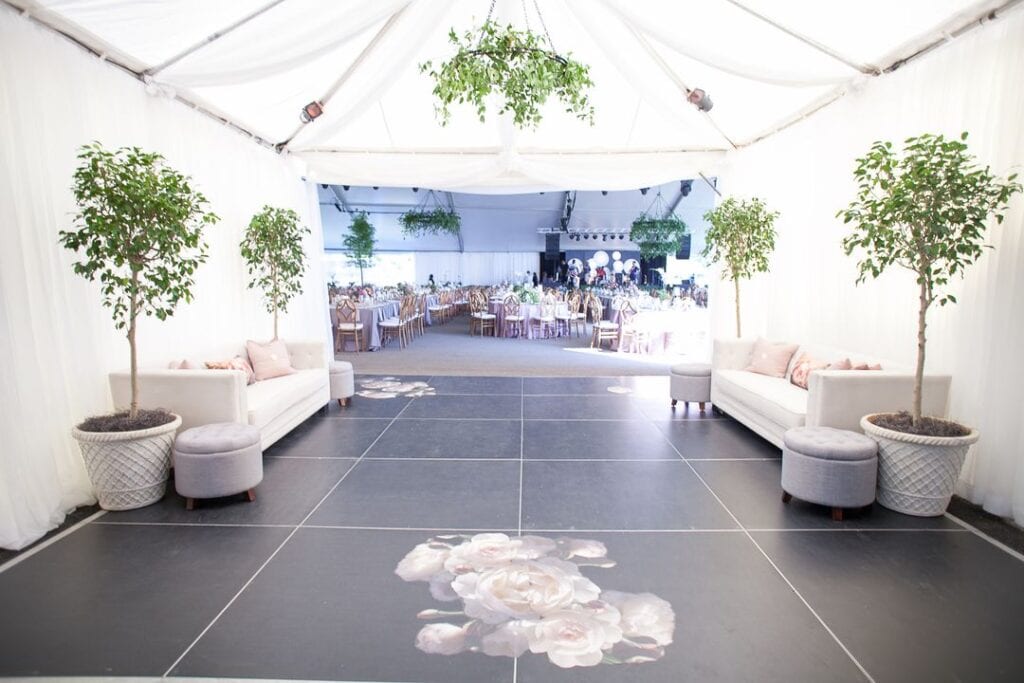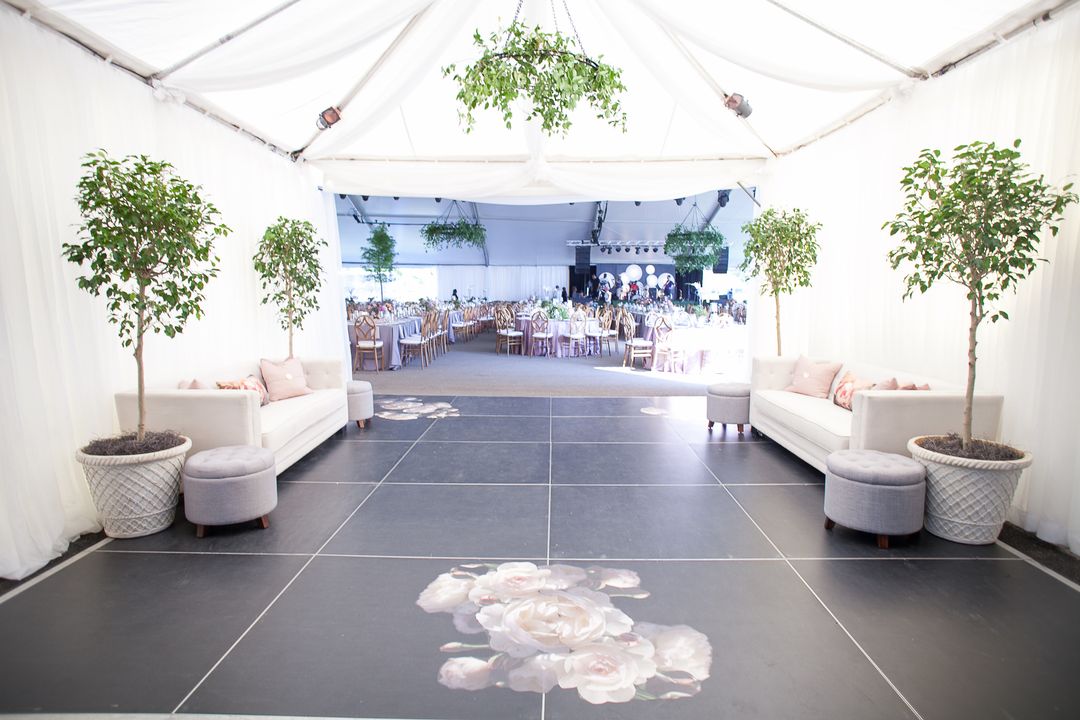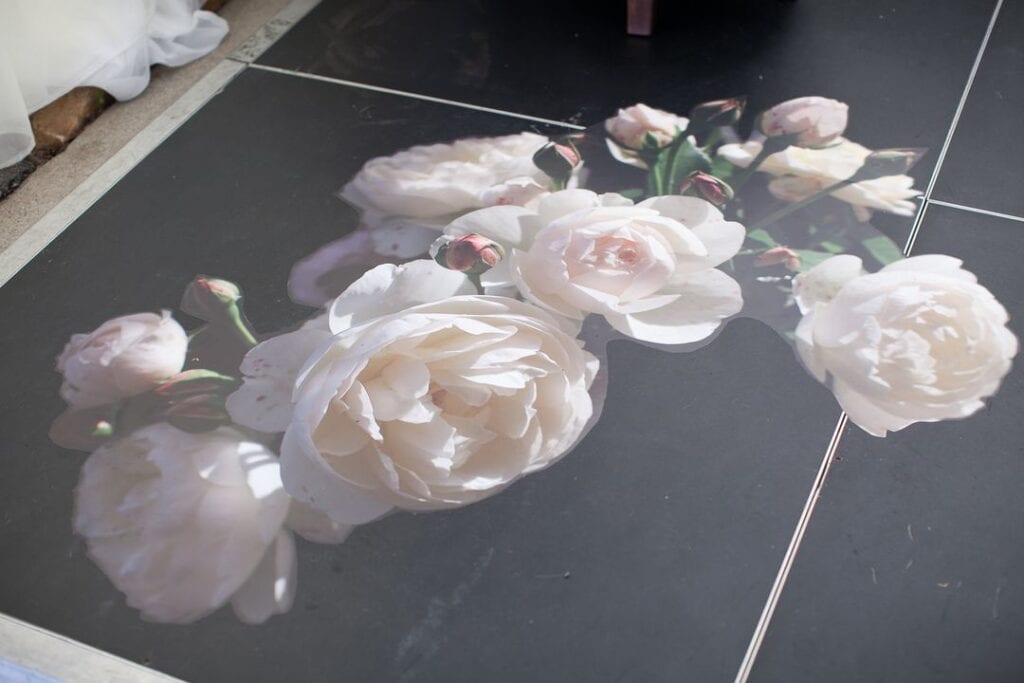 Photo by Phindy Studios
Boxwood Walls
A popular way to decorate an entryway is with our lush Boxwood Walls. These customizable pieces can be decorated with details of sponsors, used as a photo op with a step and repeat, or simply act as decor. Alternatively, add an interactive twist by greeting guests with a cold refreshment! Our champagne/beverage shelves are an elegant and memorable way to welcome guests at the entrance of your event, whether it be a cocktail hour or seated dinner. They are available in two trendy colors, modern Fruitwood and classic white.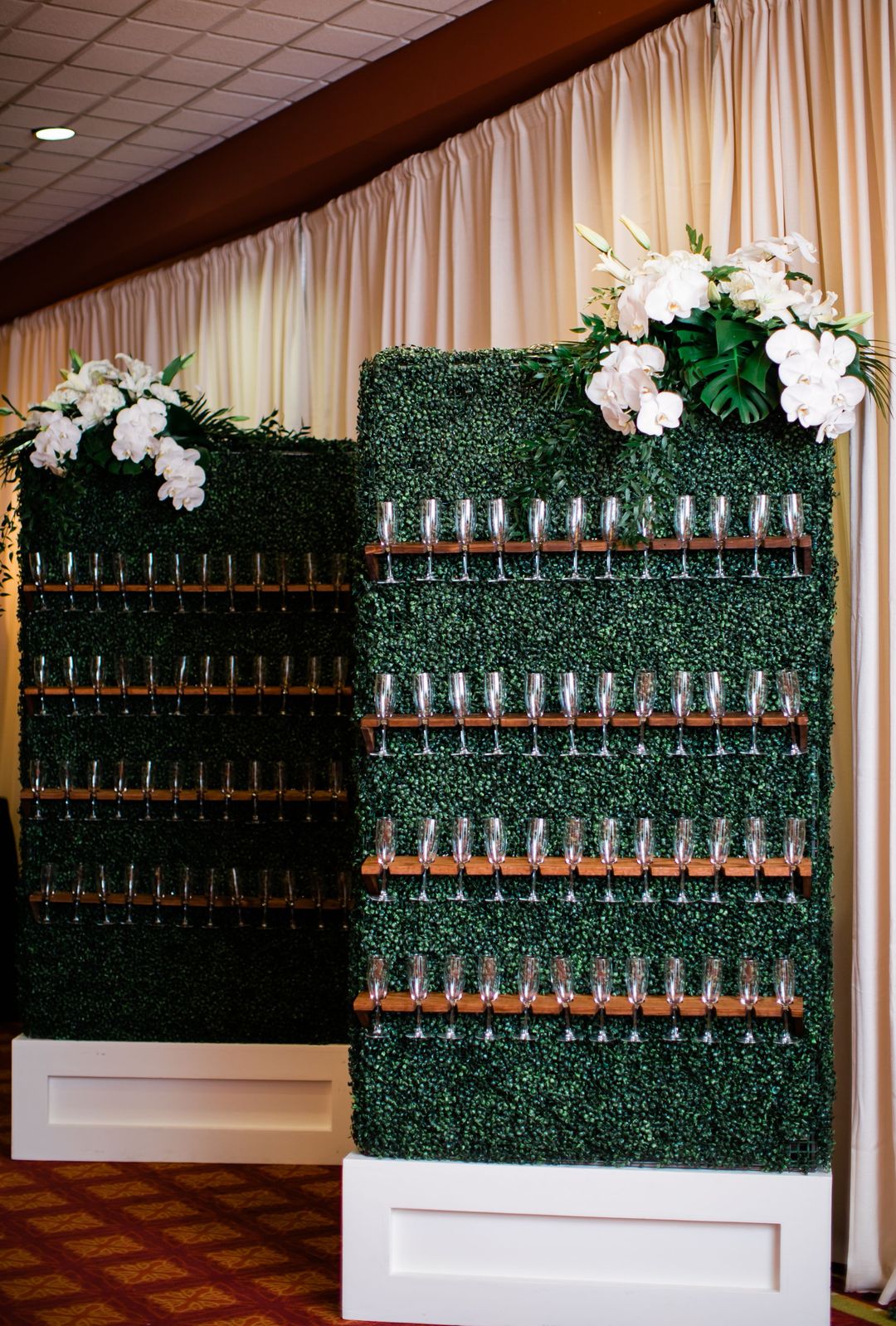 Photo by Jen & Chris Creed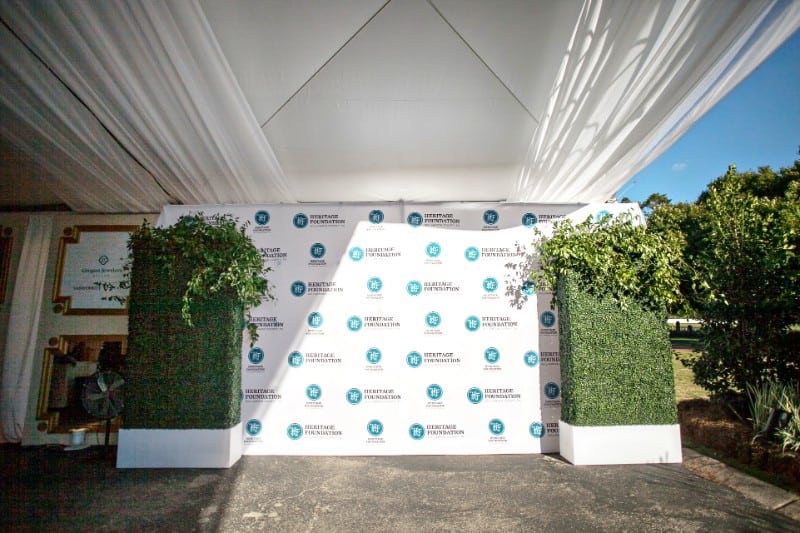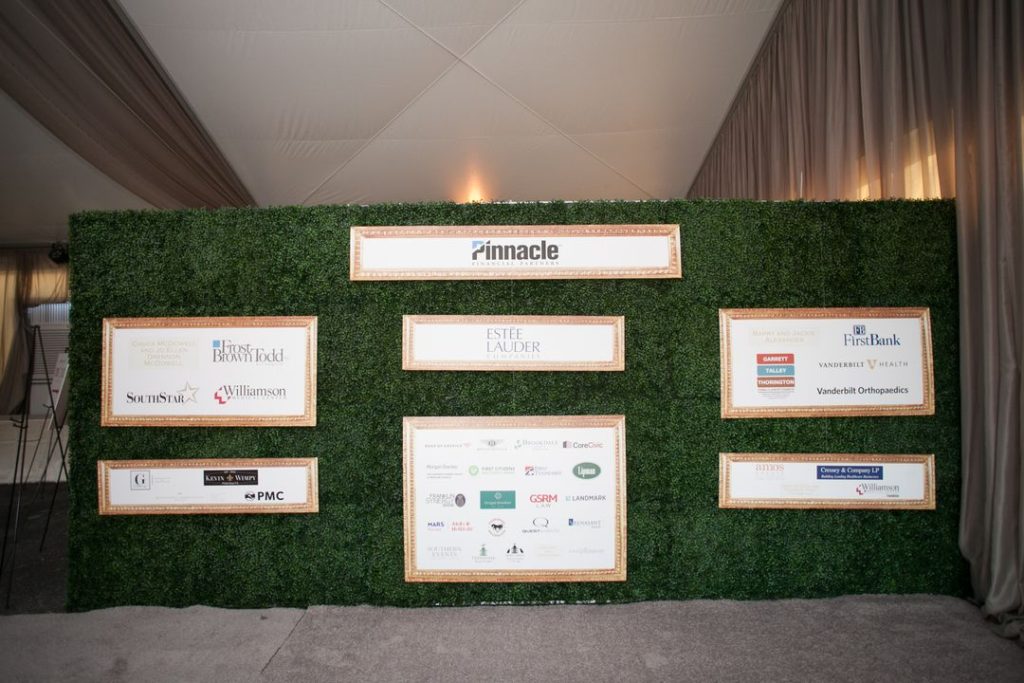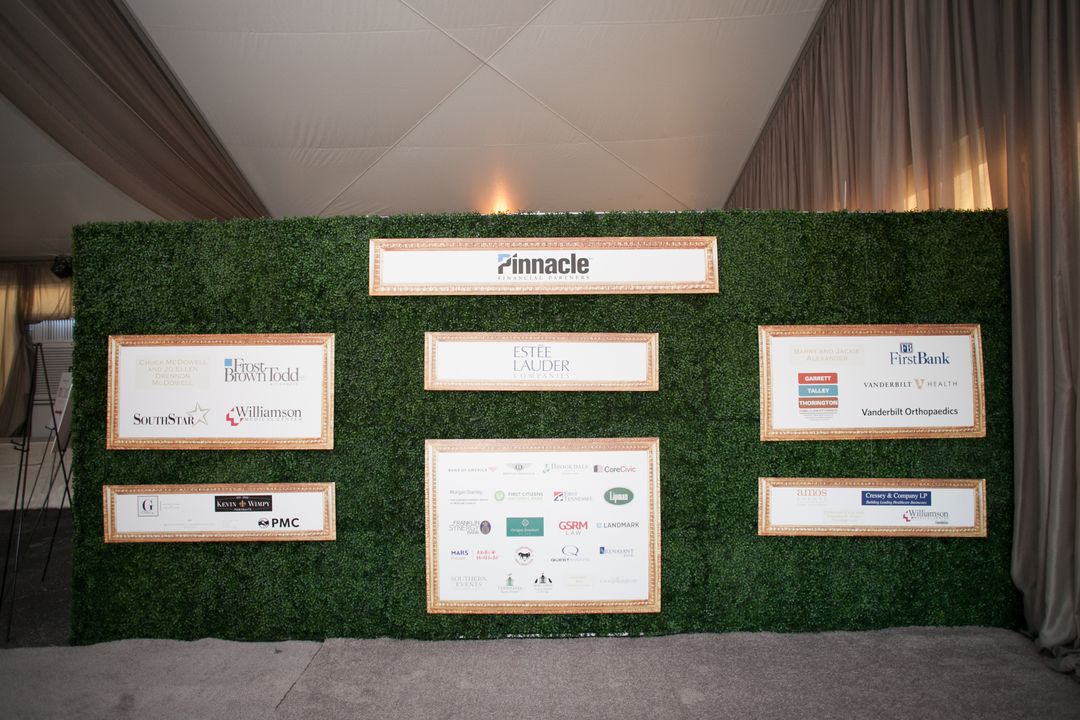 Photo by Phindy Studios
Want to use one or several of these rentals to create a grand event entrance? We would love to make it happen! Contact our team at info@southerneventsonline.com & let's start planning a one-of-a-kind event.
TAGS | Boxwood Wall, Champagne Wall, On Trend, corporate event, event entrance, grand entrance, grand opening
FEATURED RENTALS | black velour rope, red velour rope, chrome stanchion, boxwood wall, Champagne/ beverage shelf, red carpet,
---
15

Jul

On Trend, Southern Events Products, Trends and Inspiration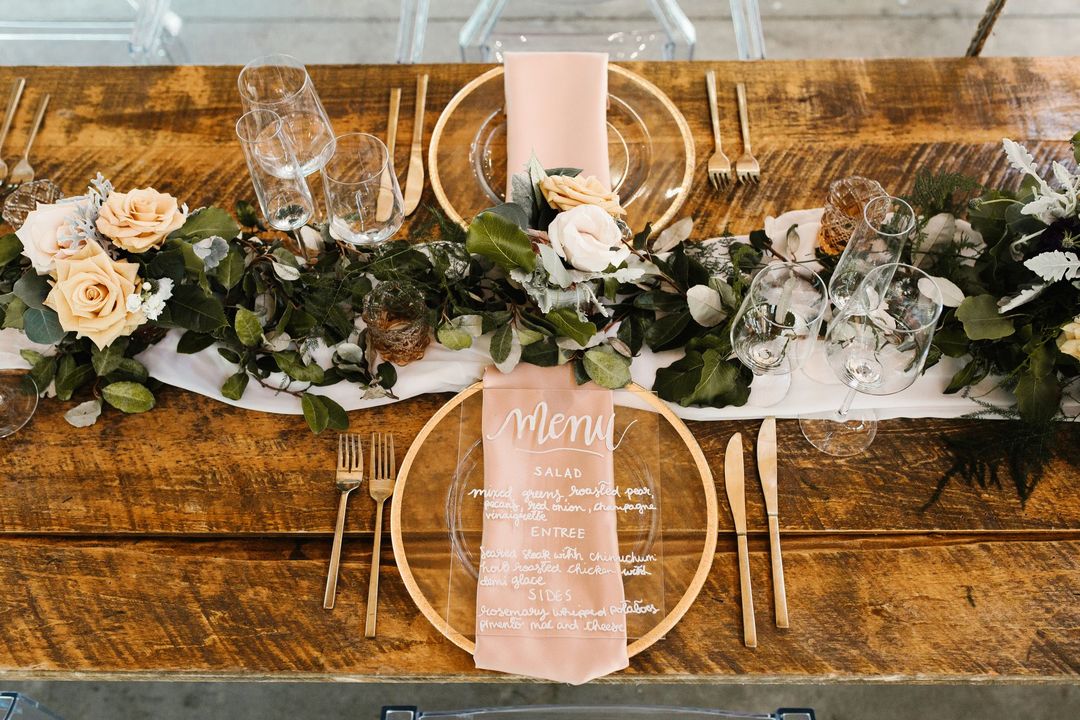 Neutral color palettes have been popular as they offer a stylish yet timeless look. However, there are both cool and warm neutral colors, which will lend a completely different vibe to an event. Today, we're doling out some inspiration featuring our natural-neutral wedding rentals! These warm-toned pieces will lend a modern yet organic theme to your event.
Natural-Neutral Place Settings
One of our favorite ways to feature natural neutrals is via an elegant tablescape. We carry a large variety of warm-toned serving ware for creating a cohesive and memorable layout. For starters, consider our Fruitwood Farm Table for the perfect warm-toned base. Alternatively, a table with light-colored linen will add a brighter base.
These elegant tables are warm and feature pink for a fun feminine flair. Both are accented with metallic gold accents, for a wonderful luxe look! We always recommend a touch of texture. For instance, using neutral velvet table linens or a wood tabletop with a table runner.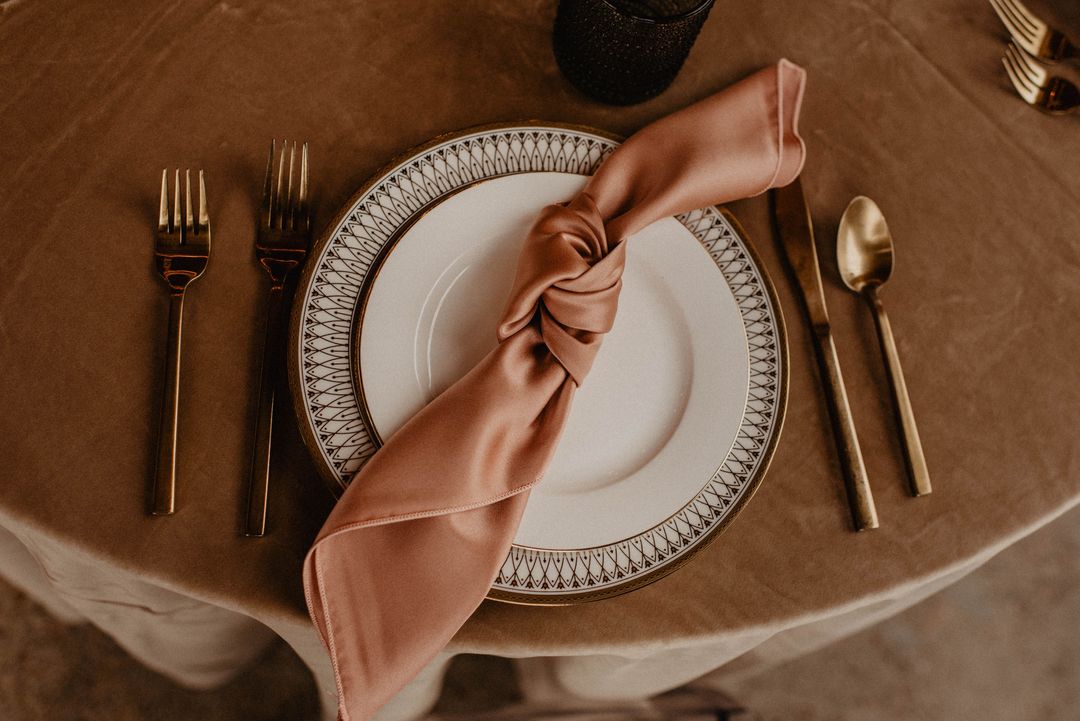 Photo by Renrose Photography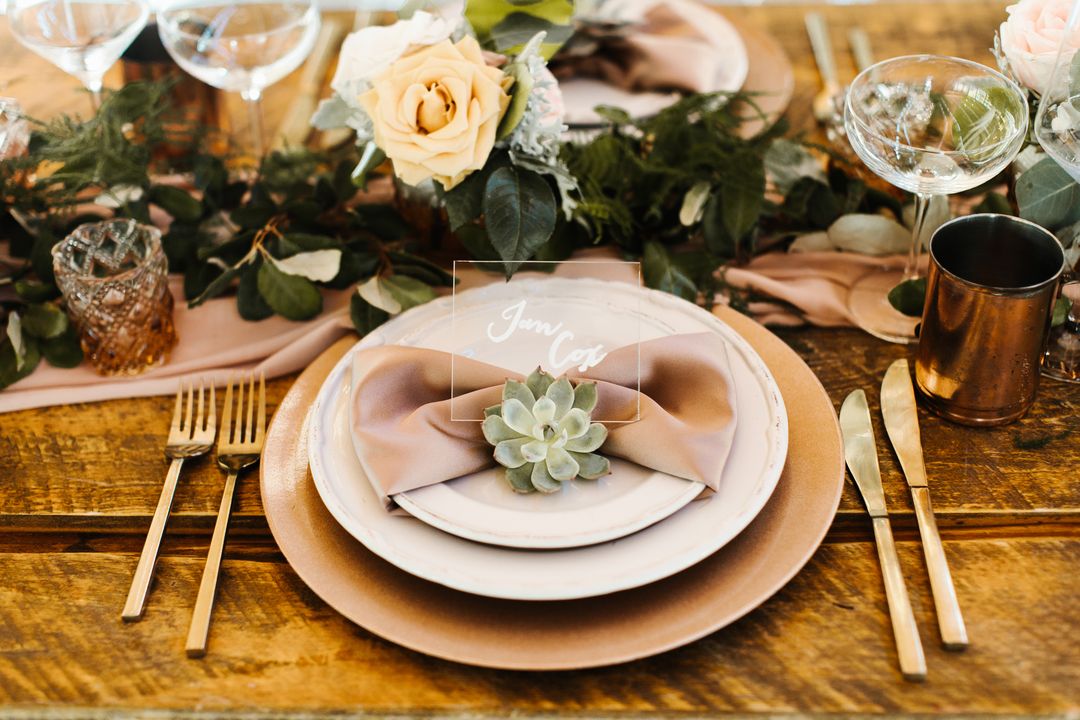 Photo by Madi Flourney
Worried that your tablescape will be overwhelmingly warm-toned? Add in a touch of cool-toned neutrals. These tables are beautifully balanced thanks to silver accents. Our Earthen Onyx or Earthen Stone China always pairs well with a warm-toned charger or napkins. Or feature silver flatware atop a neutral table or table linens.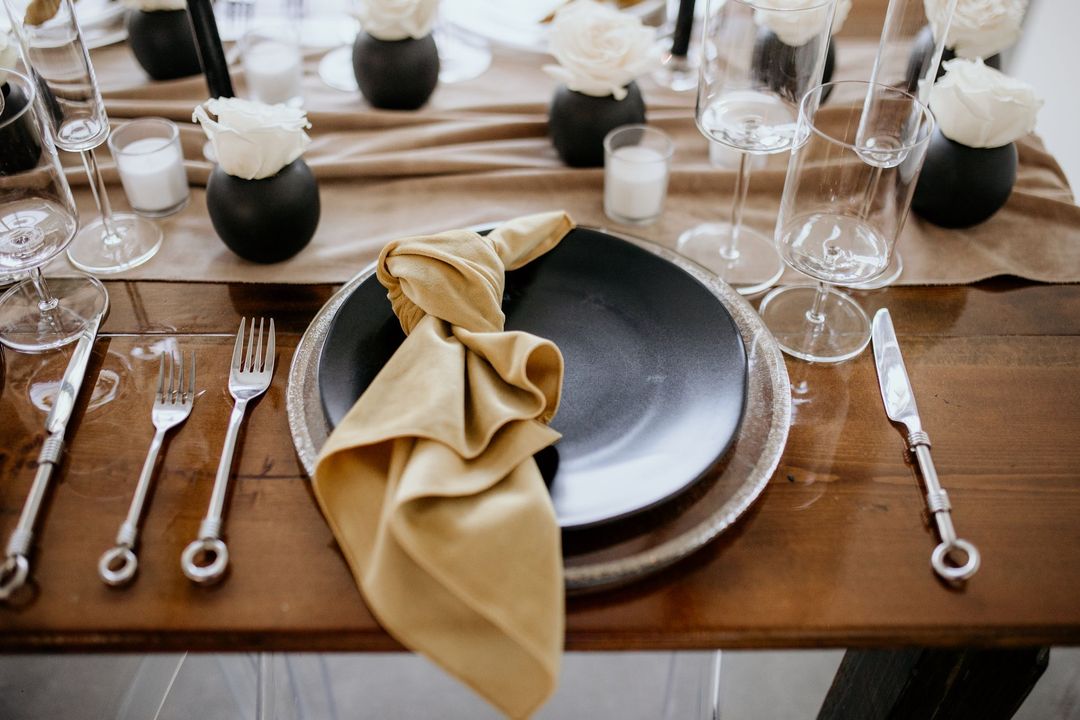 Photo by Kelsey Leigh Photography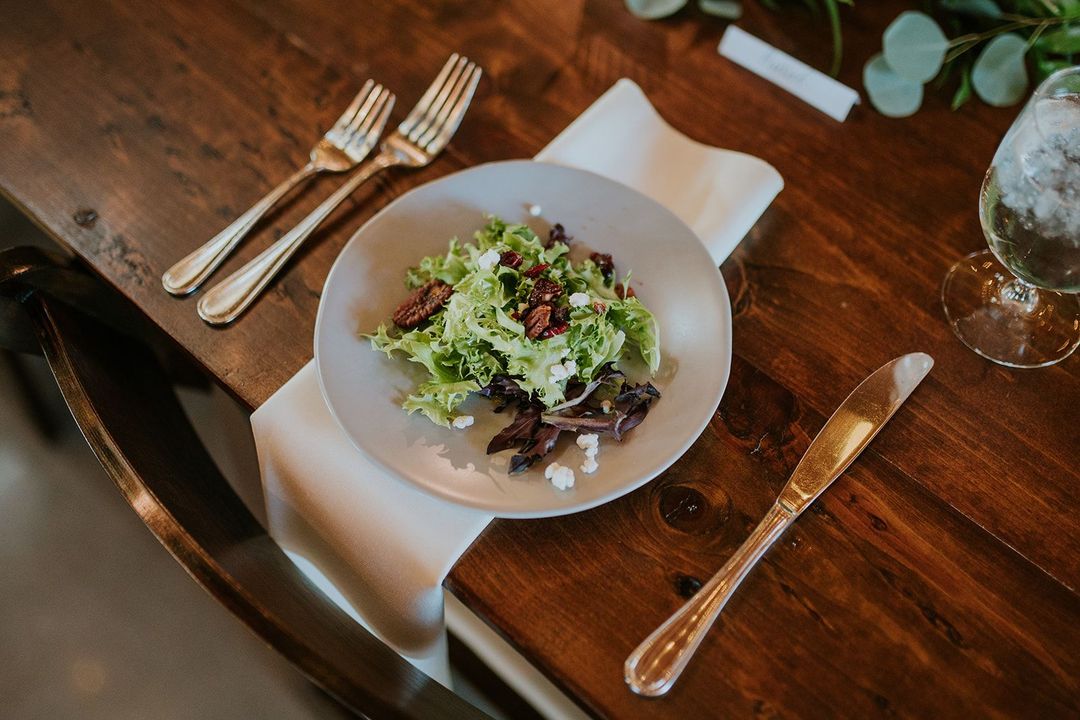 Photo by Kelsey Shea Photo
Linens
Speaking of linens, let's cover a few of our favorites. First up is our stunning Golden Velvet Linens. With a buttery texture, this piece will make a gorgeous base for a luxe tablescape. It pairs well with cream, white or brown. Next up is Kennedy Natural, with a beautiful woven texture. It will lend a touch of texture to a table and is a subtle and elegant color. Finally, there is our Ivory Sahara Runner. Place this runner atop our Fruitwood Farm table for a slightly more casual vibe.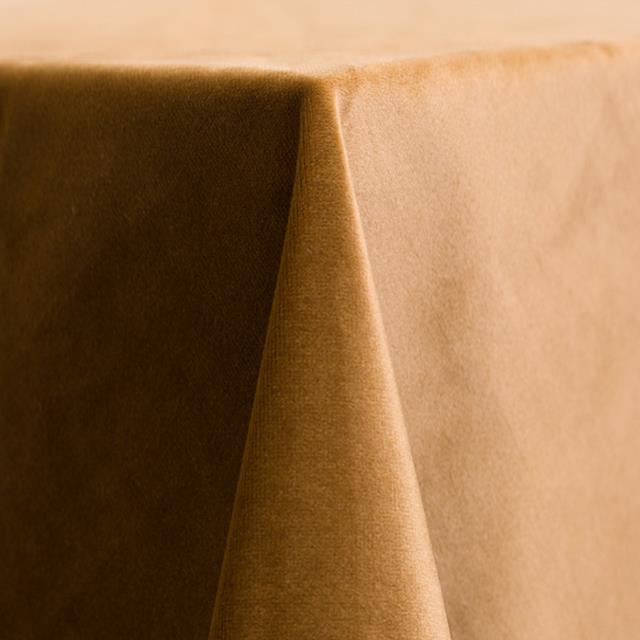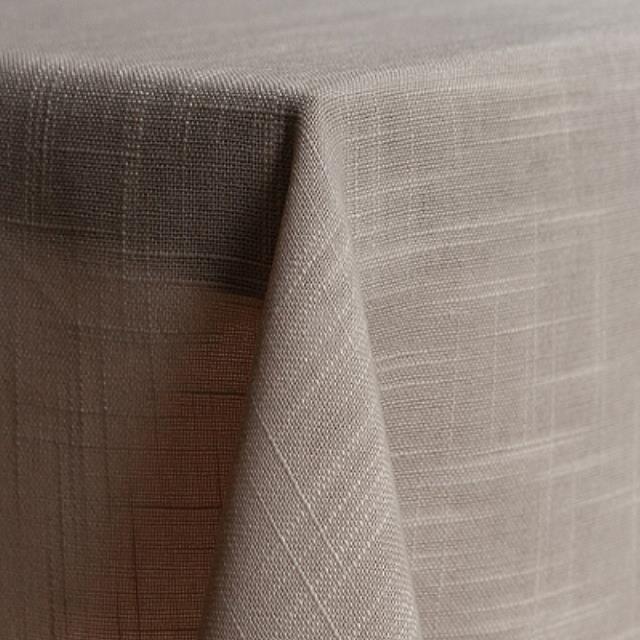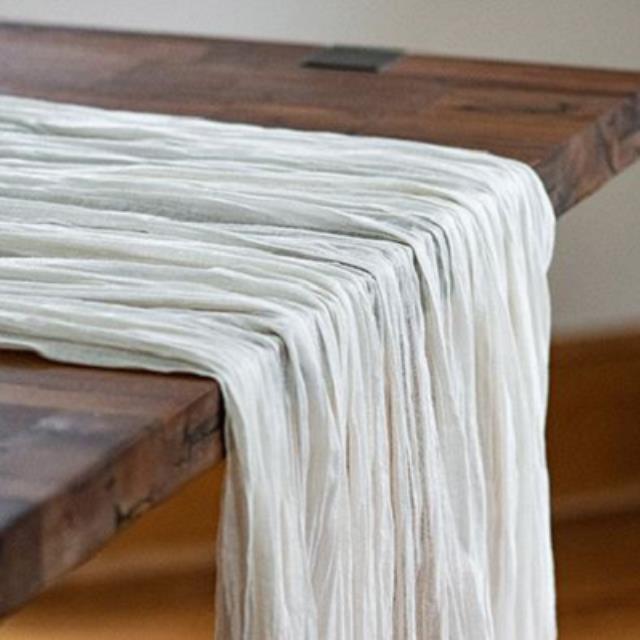 Neutral Lounge Furniture
What's a social event without a cute and cozy lounge area? We carry a range of comfortable, natural neutral furniture. First up is our Tessa Tufted Beige Linen Loveseat, which is a beautiful piece for a sweetheart table, as well as smaller lounge areas. Alternatively, our Bennett Leather Sofa is a rich brown color and the perfect size for a larger event. Lastly, be sure to check out one of the newest additions to our catalog, the Everly sofa! This cream-colored piece features an arched silhouette, pad feet, a camelback, and carved arms, plus a distressed wood frame.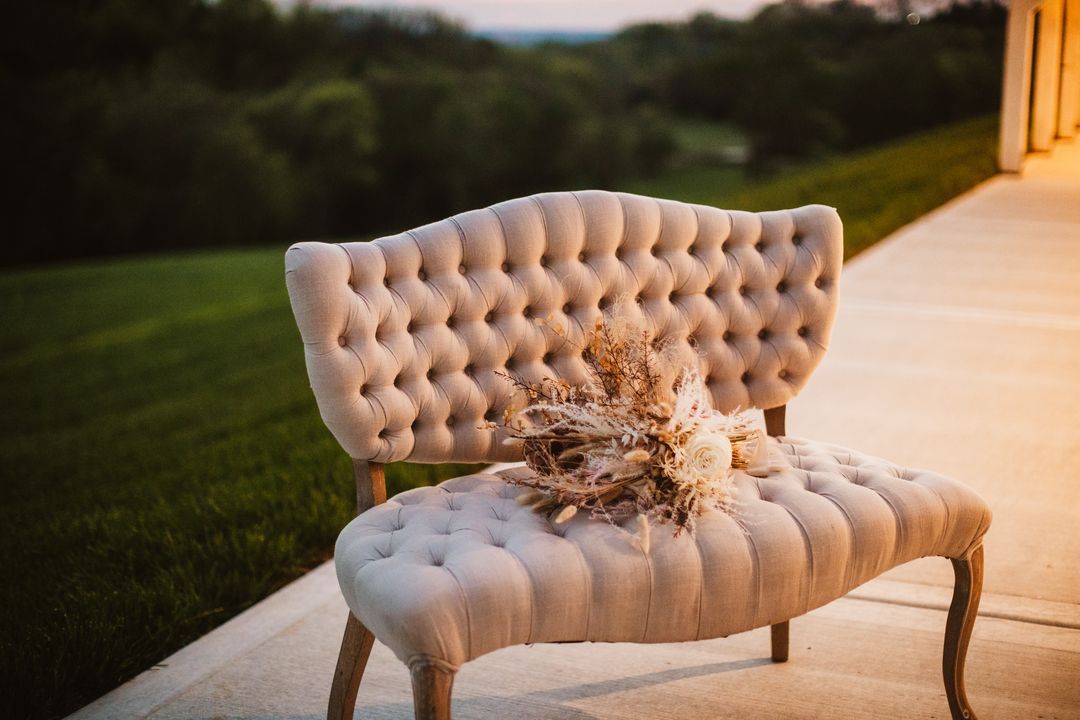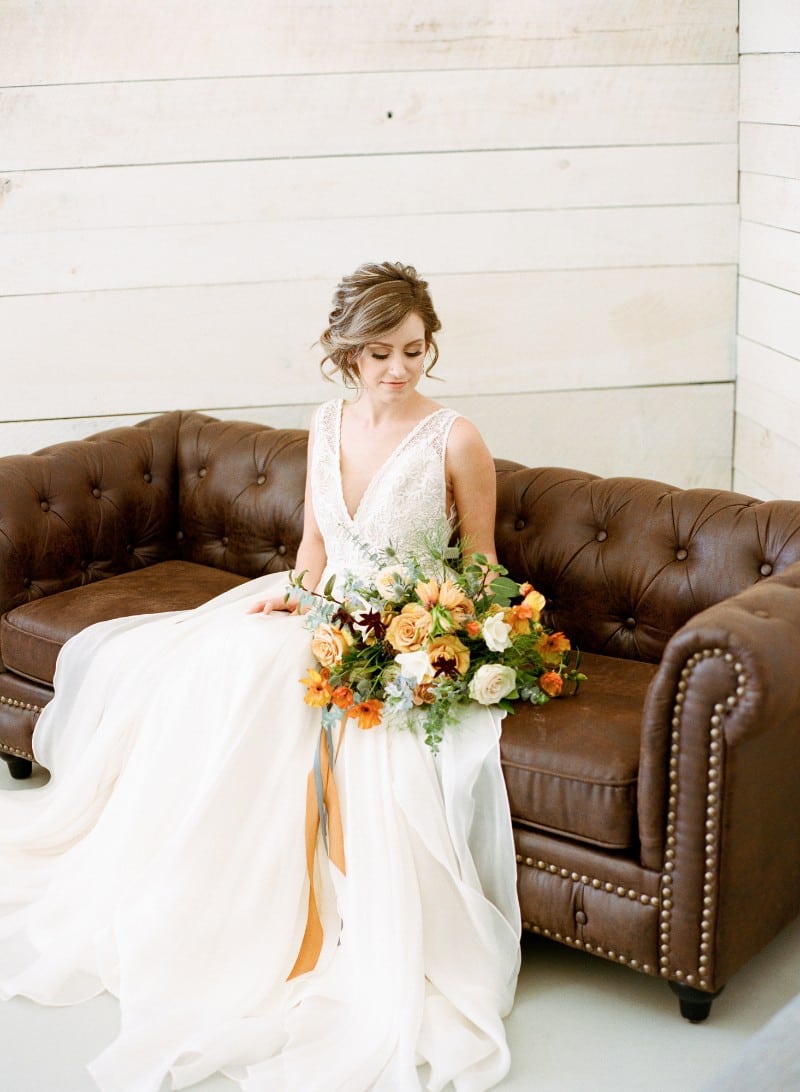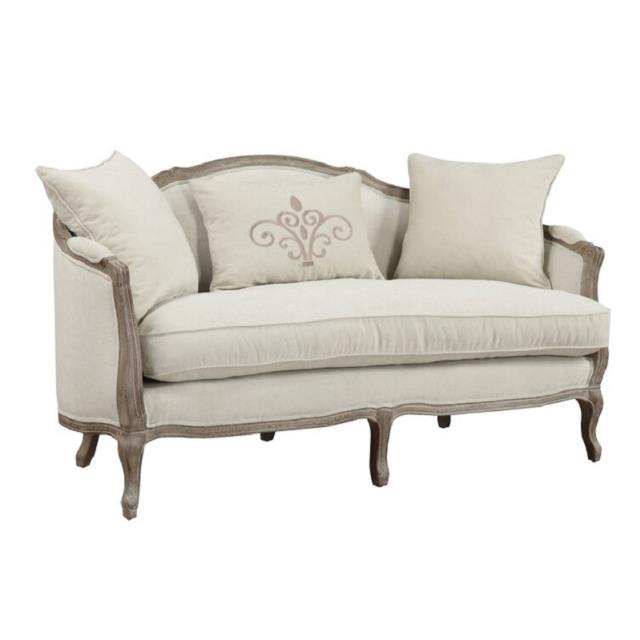 Photo by Alex Thornton Photography
Want to feature one or several of these natural neutral wedding rentals at your event? Contact our team at info@southerneventsonline.com & let's start planning! Or if you prefer a moodier vibe, take a look at our blog on earth-toned party rentals.
TAGS | classic event style, event style trends, natural colored event rentals, neutral event rentals, on trend wedding style, style trends, timeless event rentals
FEATURED RENTALS | Kennedy Natural , Ivory Sahara Runner, Everly Sofa, Bennett Leather Sofa, Tabby Tufted Beige Linen Loveseat, onyx earthen china, earthen stone china, artisan china,
---
8

Jul

On Trend, Southern Events Products, Trends and Inspiration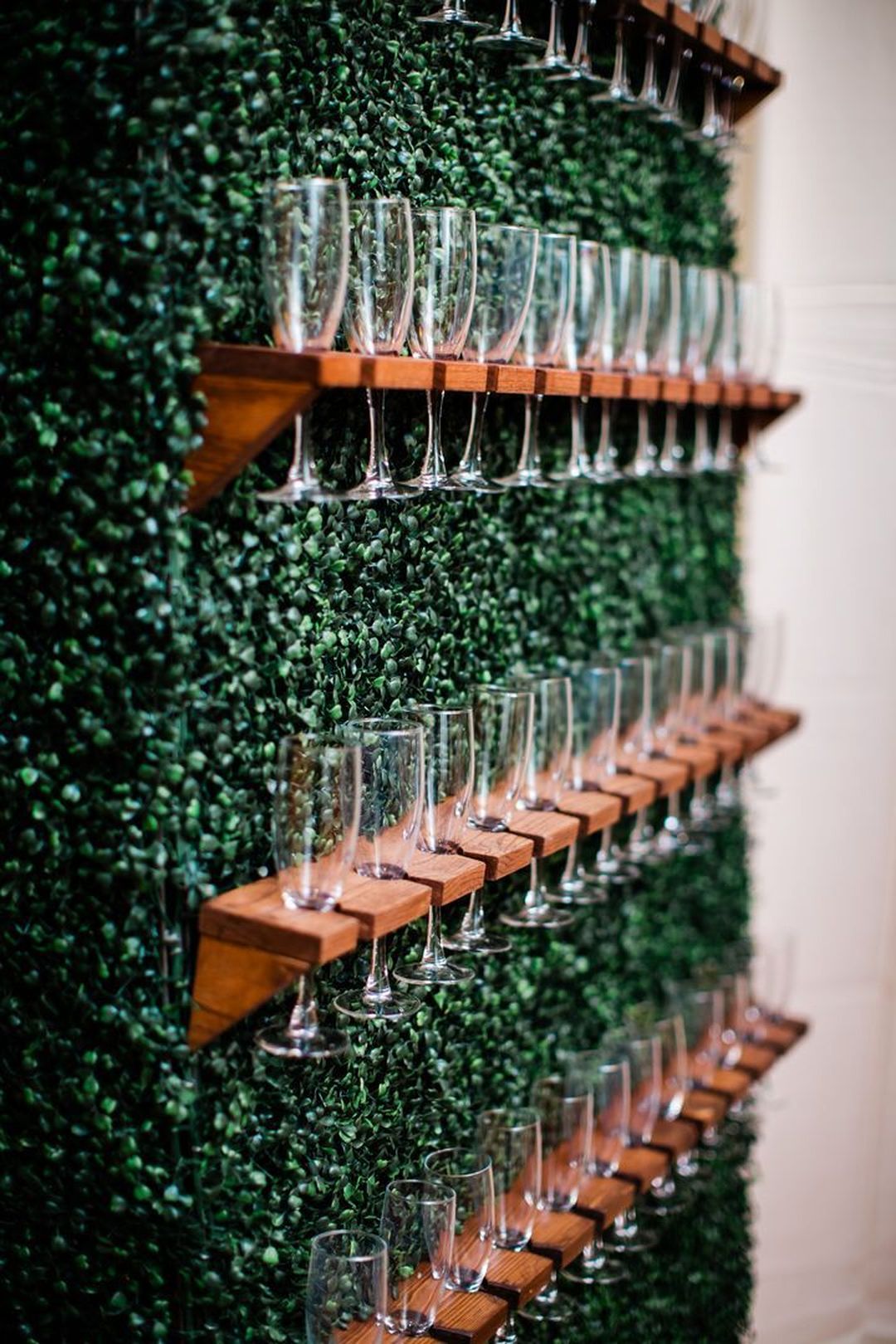 At any event, interactive elements are a must-have! It will help get guests out of their seats and socializing. Plus it will make your event more visually appealing since it doubles as a decoration. Take a look at some of our favorite rentals that can be used to create interactive party displays, from delicious donut walls to fun bubbly bars and classy carts!
Market Cart
A two-wheel cart with an awning, this charming display prop is so versatile! It can be used to display a small food selection or function as a drink station. In our personal opinion, it would make for a darling grazing station, packed with cold cuts and cheese on our vintage-inspired silver trays. You're welcome to decorate our Market Cart to your heart's desire, with fresh flowers, banners, or balloons!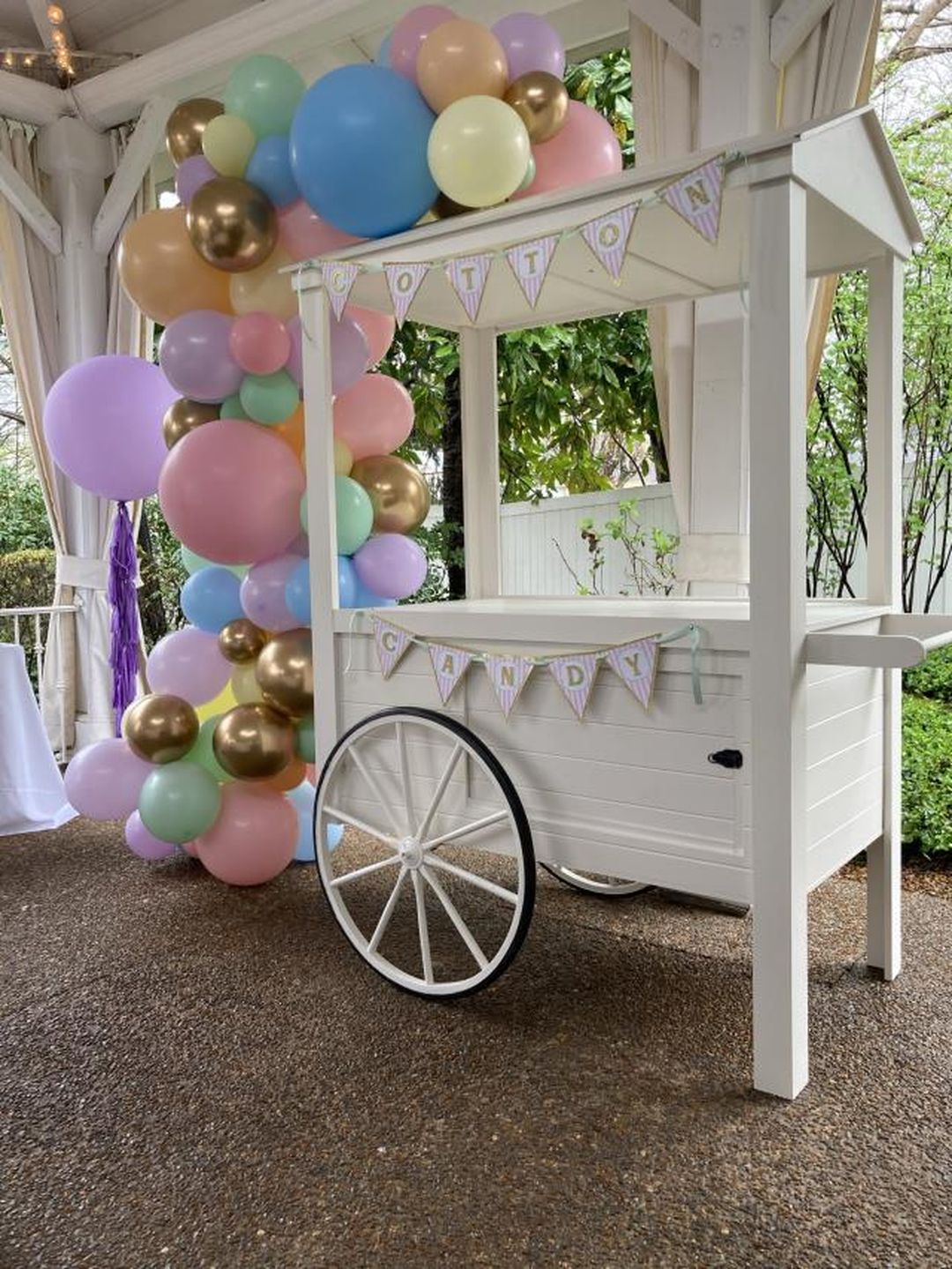 Shelving
Despite its simple appearance, our Avenue Barback Shelf is a staple at events that feature self-serve drink stations. It's a luxe gold metallic color and features brown wood veneer shelves. You can easily recreate this luxe bubbly bar when you rent a variety of our gorgeous modern glassware! Our current favorites include Cybil and Pure Glassware.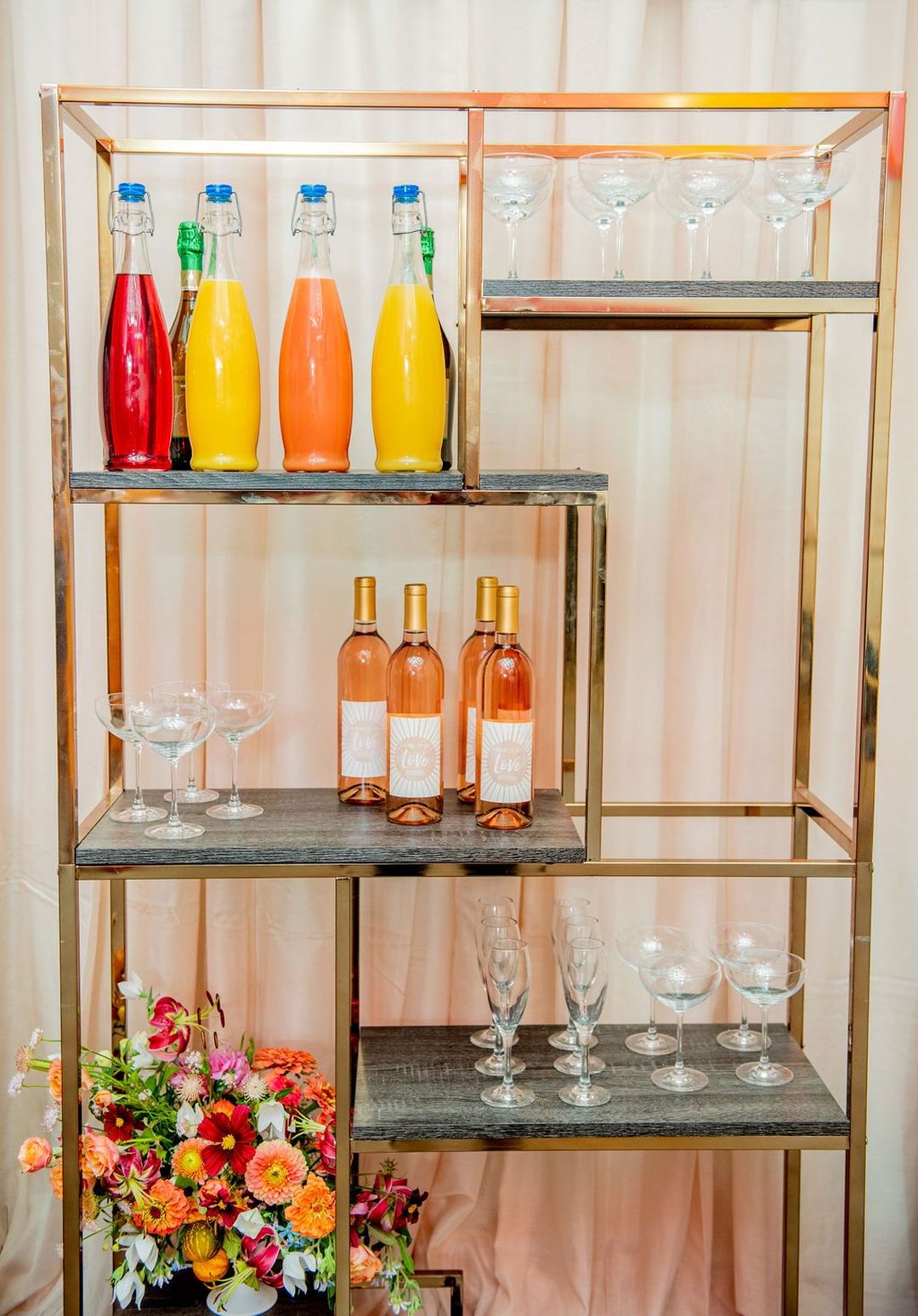 Photo by Twila's Photography
Bar Cart
Bring wine, champagne, or a drink of your choice straight to guests when you rent our Gold Bar Cart! This rental has under-shelf wine glass storage for 12 glasses, and 4 wine-bottle rings for storage. And don't worry, it features two locking wheels so your liquor won't roll away. Alternatively, plate up small appetizers or cake!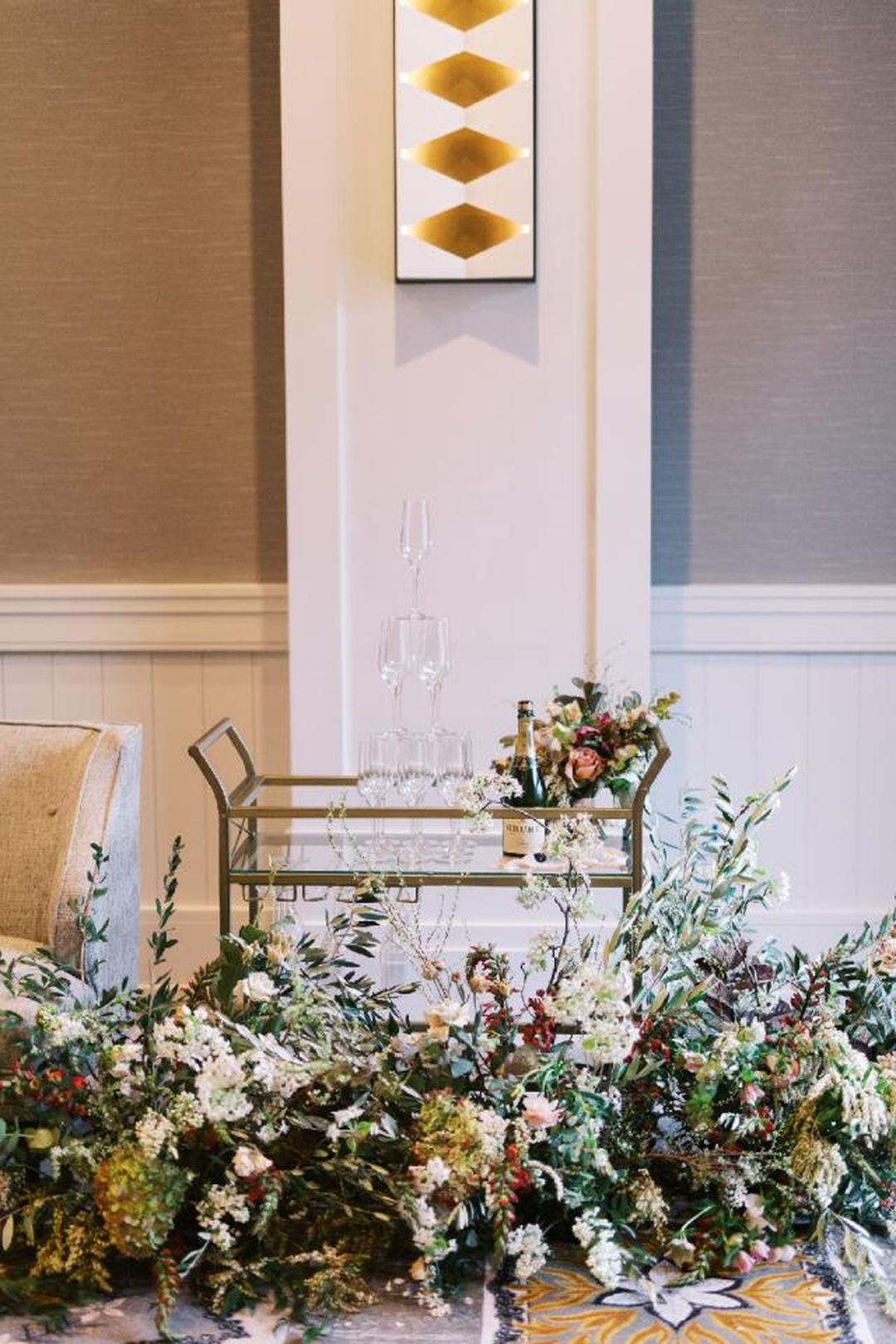 Ticket Booth
Although most events now offer tickets online, a classic booth is a fun way to welcome guests to your event! Our sturdy booth features a solid wood top and is a solid white color that will work any color palette. It also features a decal sign area so that you can easily personalize it to compliment the theme of your event.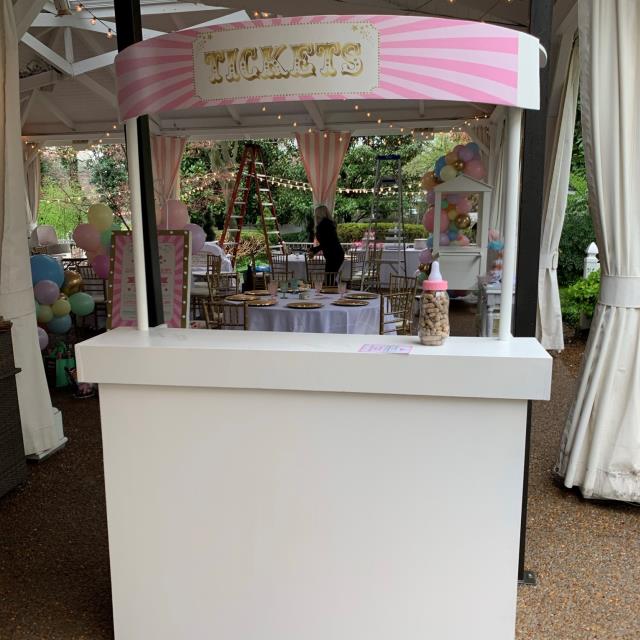 Donut Wall
Donut walls are far from a past fad. In fact, we're predicting that these delicious displays will stick around for a while – because who doesn't love a donut? Our wall is freestanding, features a beautiful dark stain, and has 48 pegs, which can hold 2-3 donuts each. The only downside is that it doesn't come with the donuts!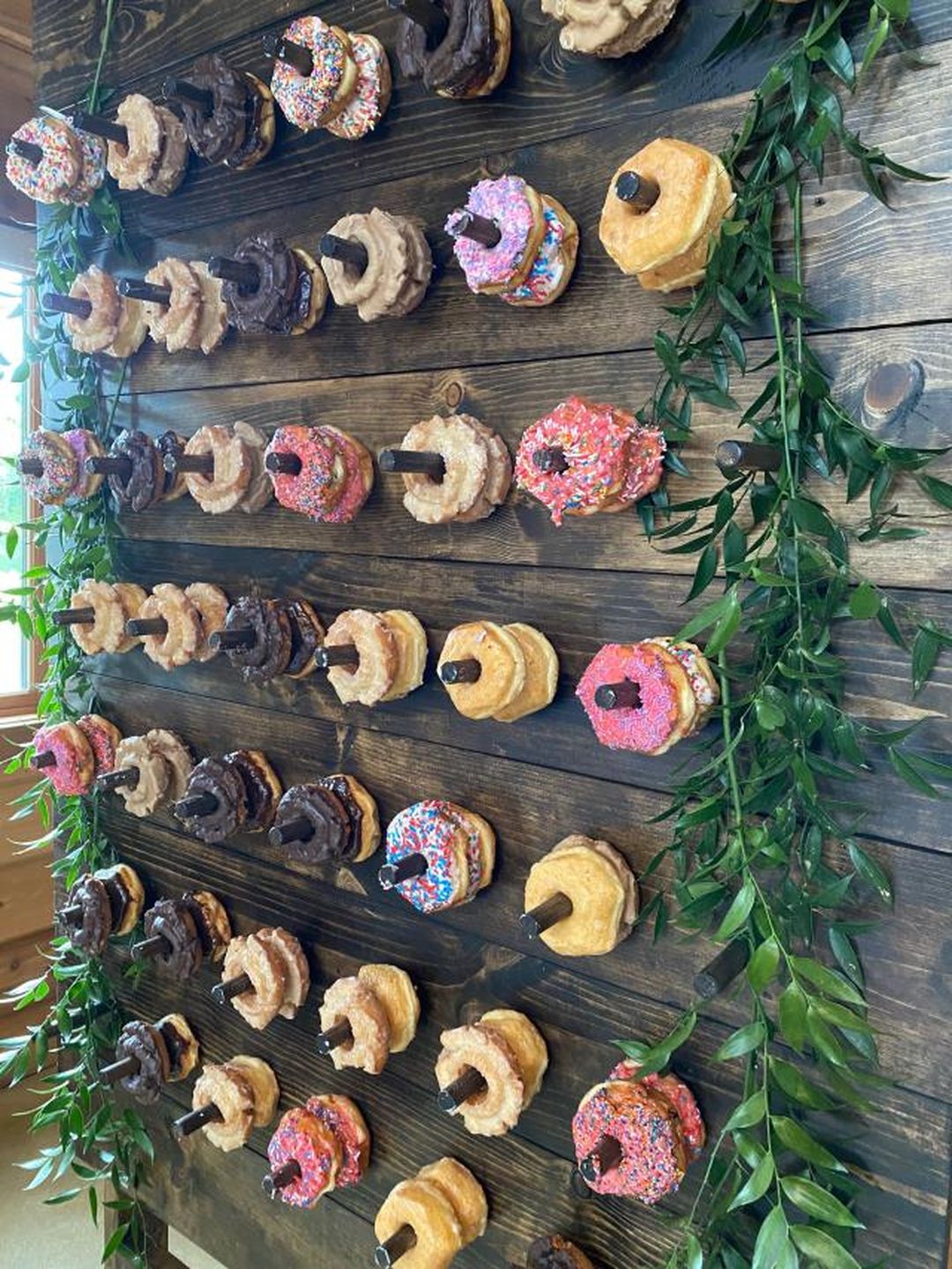 Boxwood Champagne Wall
A classic rental, our Boxwood Champagne Wall is a memorable way to welcome guests to your event. The lush green backdrop can be paired with a gold, white or ivory base. Meanwhile, the champagne shelves are available in Fruitwood or White. Our boxwood walls are also easy to customize, perfect for creating an Insta-worthy photo backdrop!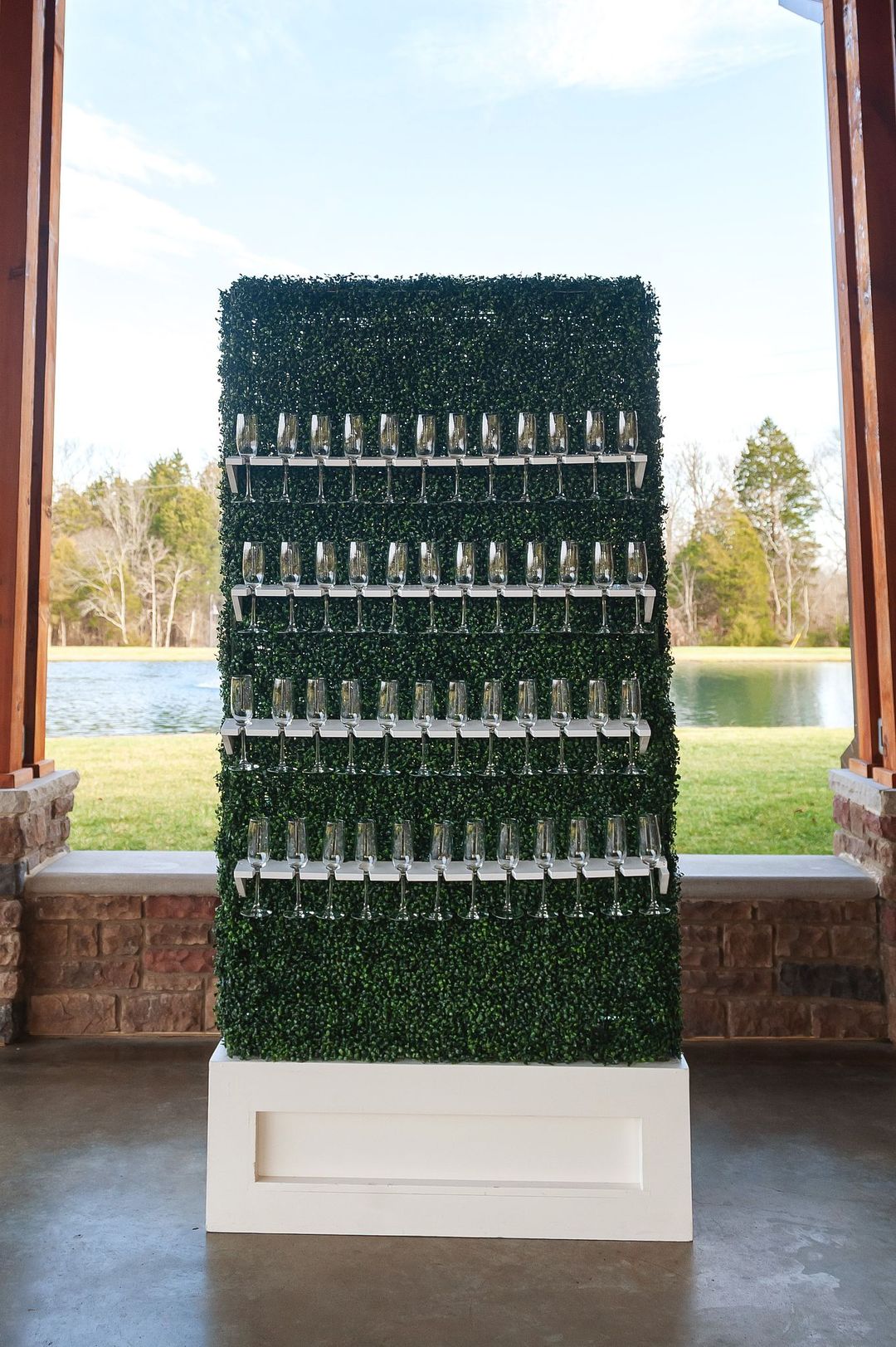 Photo by Megan Stark
Want to feature one of these trendy interactive party displays at your upcoming event? Contact our team today for help recreating one of these looks for your Tennessee wedding, social, or corporate event!
TAGS | Boxwood Wall, Champagne Wall, Interactive Drink Station, On Trend, bar cart, donut wall, event inspiration, interactive party display, shelving, ticket booth
FEATURED RENTALS | boxwood champagne wall, market cart, gold bar cart, donut wall, ticket booth, gold shelving,
---
1

Jul

Southern Events Products, Trends and Inspiration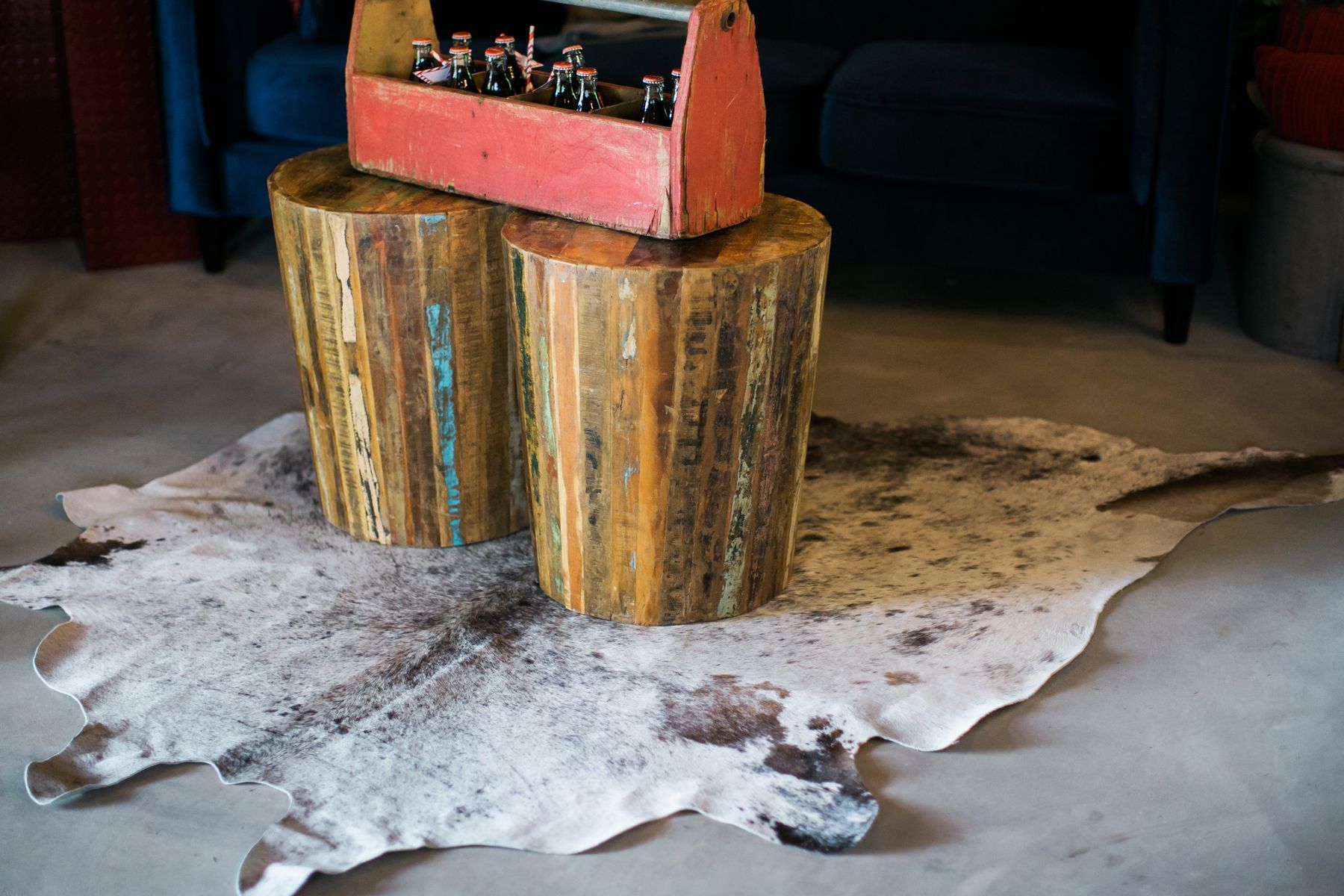 You've never heard of Americana decor? Let us introduce you! This unique style is a throwback to the industrial age, with rustic details, vintage pieces, and other nods to star-spangled pride. Nostalgic, classic, and versatile, this theme is fun and will lend a casual yet put-together look to your next event. Making it the perfect vibe for a corporate meeting or summer party on or near July 4th. Take a look at our favorite Americana event rentals, to help you achieve an iconic yet effortless setup.
Laid Back Furniture
From tables to chairs and bars, Southern Events has a multitude of in-stock Americana event rentals. Easily create a cozy lounge using our Bennett Sofa and layered Cow Hide Rugs to set the scene. Alternatively, a Blue and Red Rug bring warmth and a bit of modern style to the Americana theme. For a bistro area, use our classic Whiskey Barrels and our Remington Gunmetal Barstools. To complement your dinner tables, we also carry vintage and urban-inspired chairs.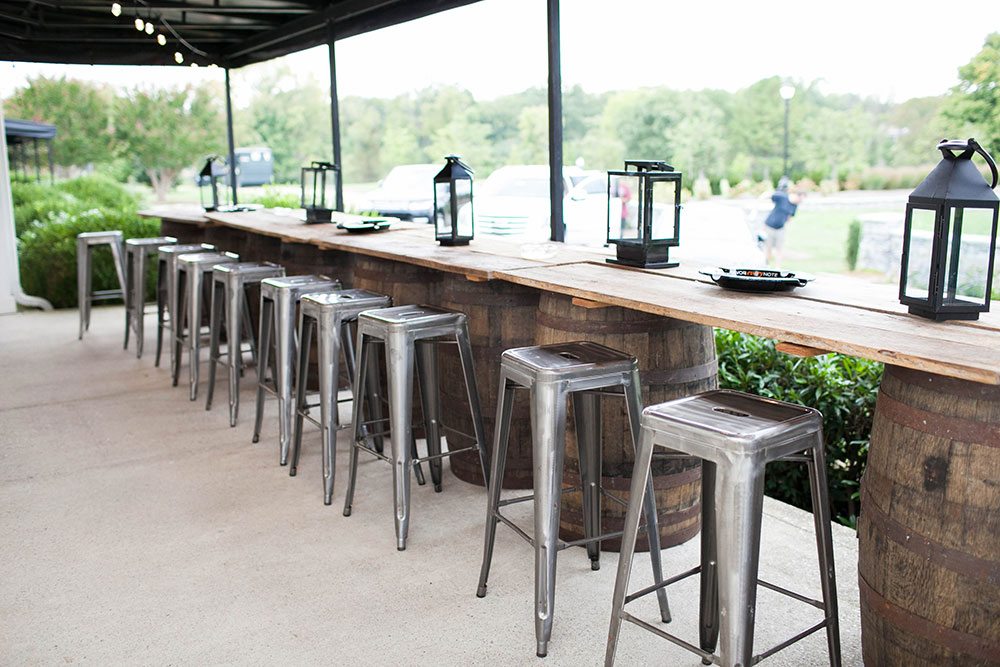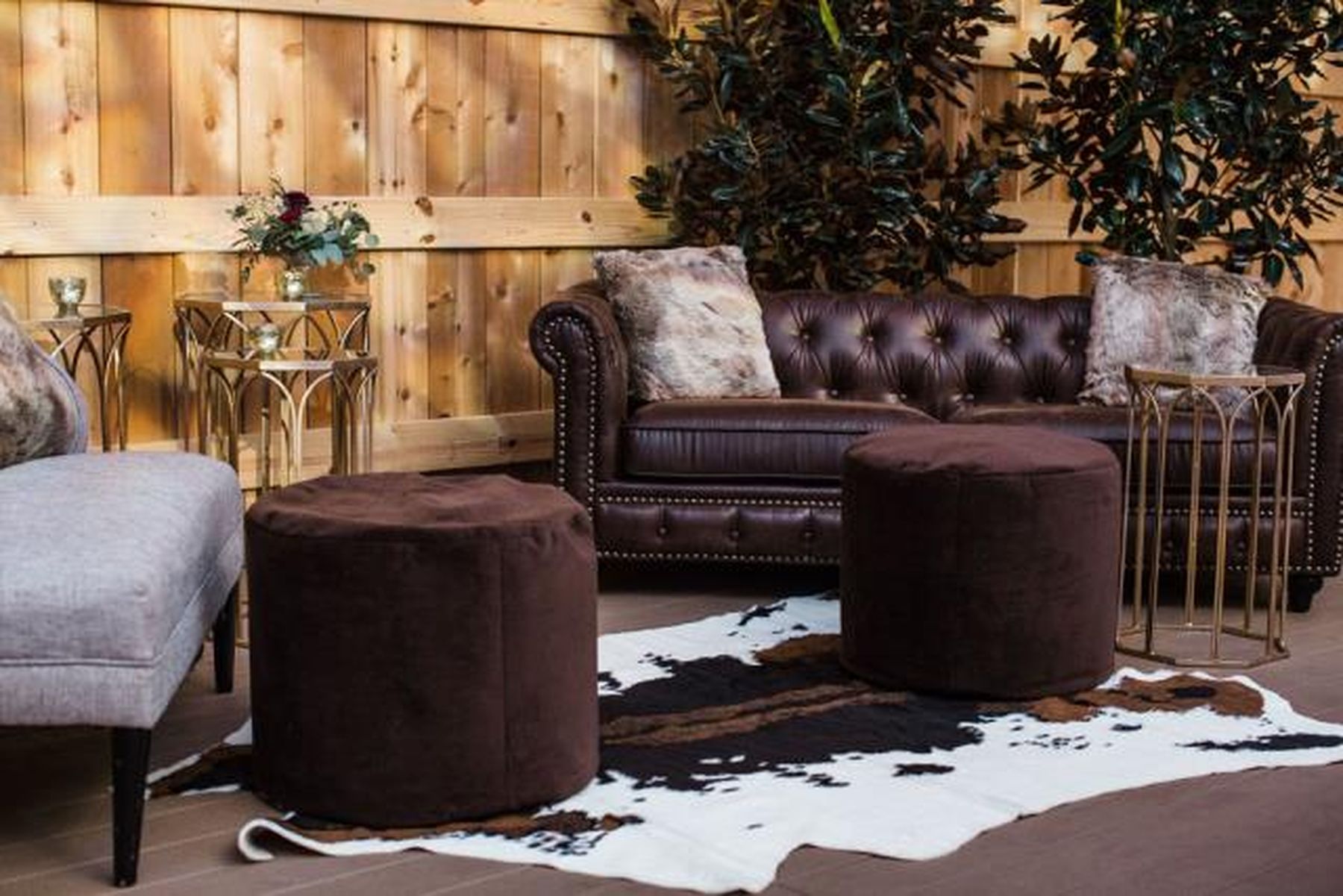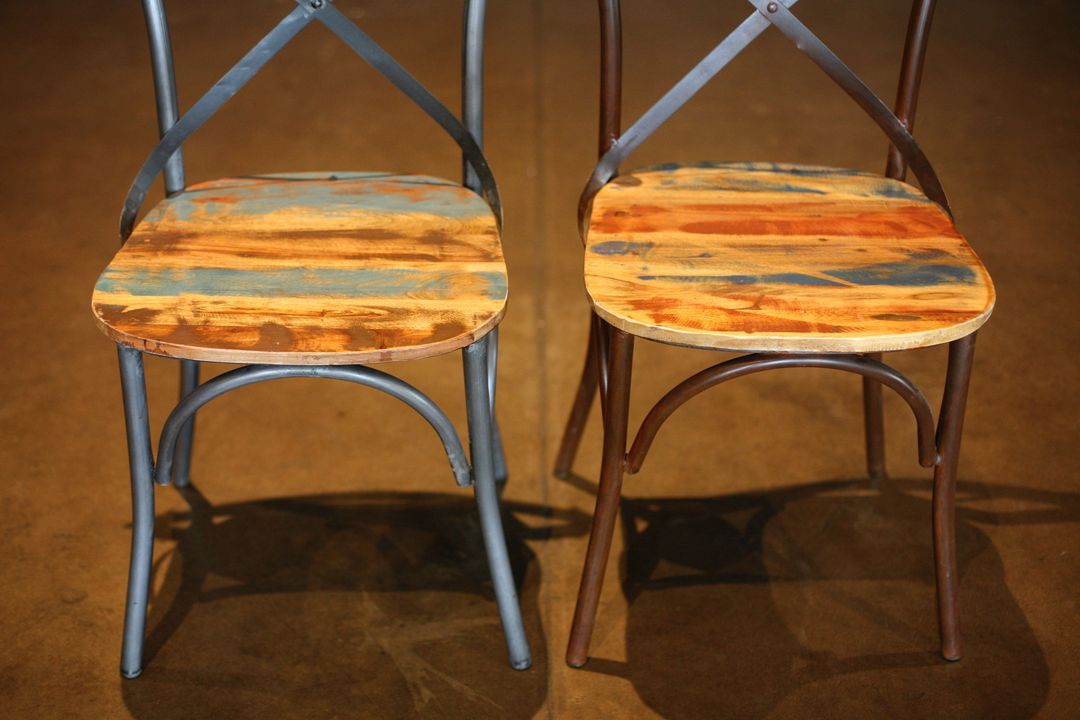 Vintage-Inspired Servingware
Is an Americana event complete without a bar for toasting and celebrating? Absolutely not! The Bond Bar is equal parts laid-back and vintage. Then there's our always popular Hob Nob Glassware which lends a touch of elegance. Of course, if you prefer a more sleek design, opt for our Recycled Glassware. To set the table, Artisan China creates a beautiful relaxed look! We also encourage you to infuse a subtle touch of color into your tablescape using our luxurious linens. Try out a natural tan or ivory, or a subtle shade of blue.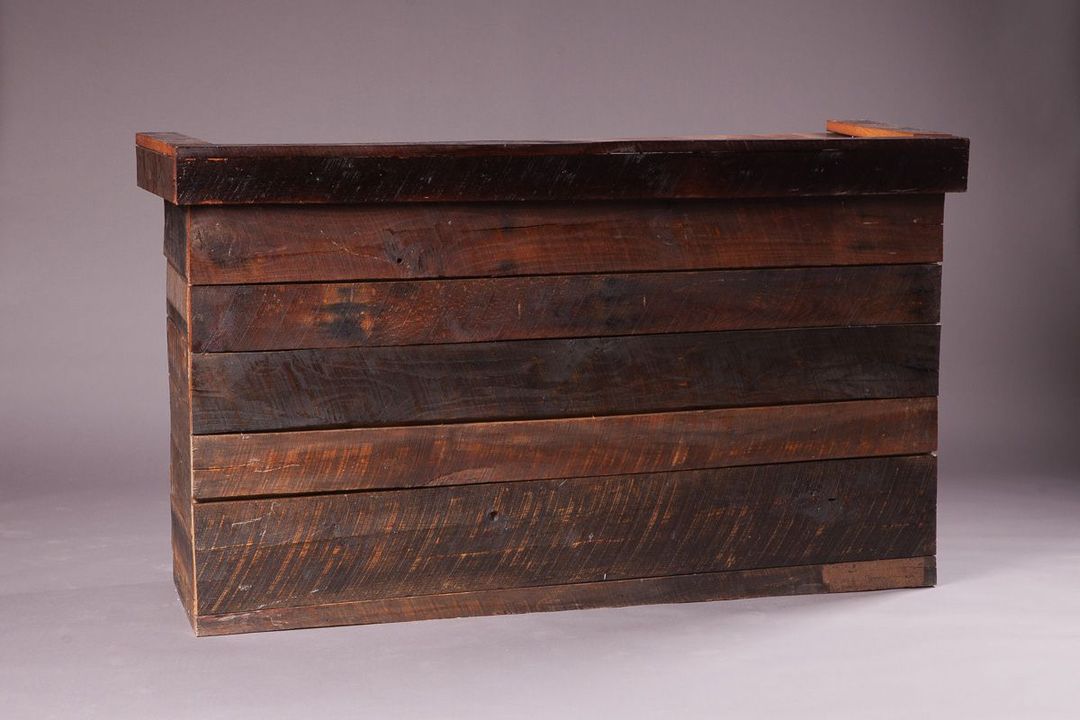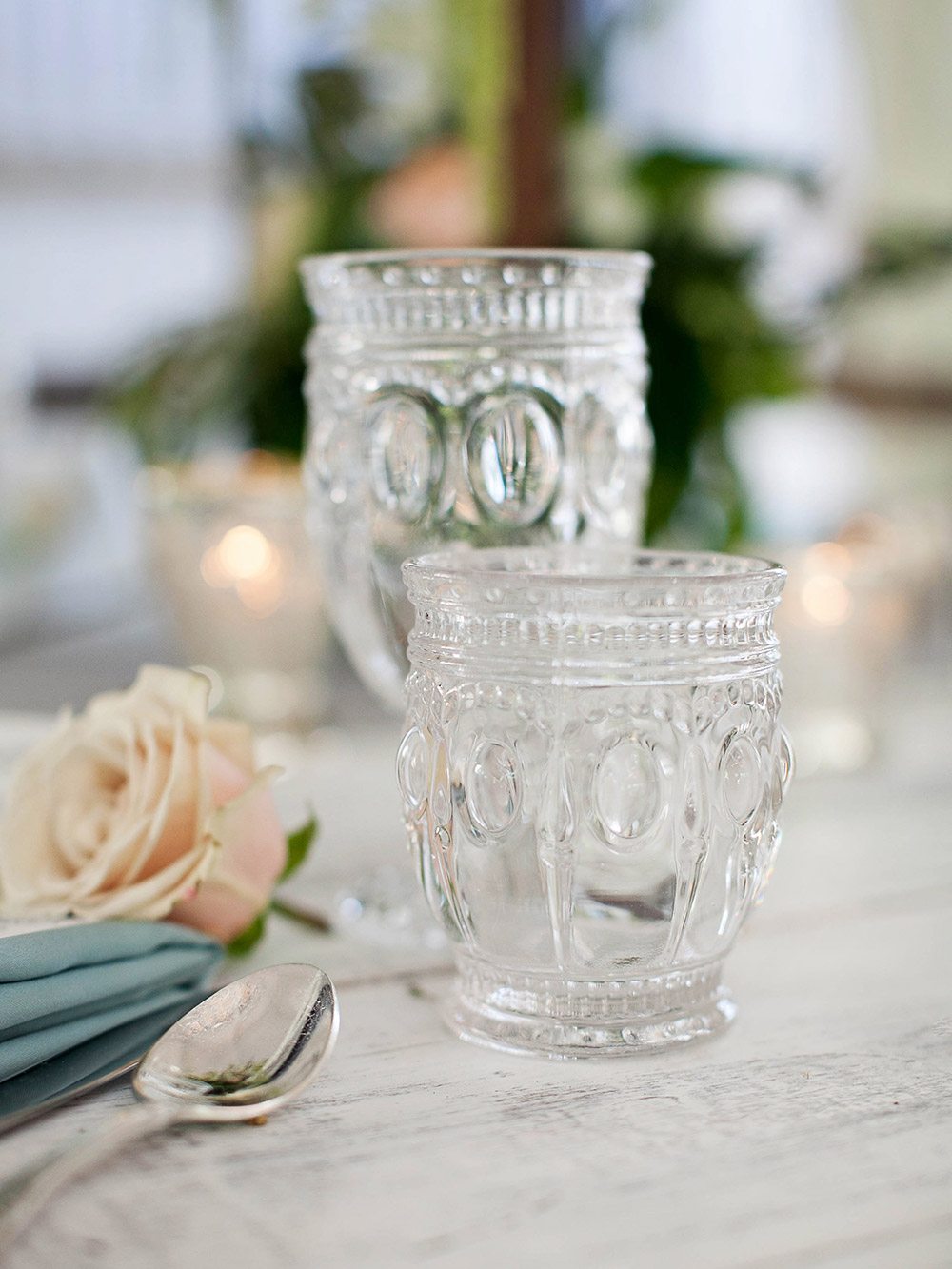 Photo by Phindy Studios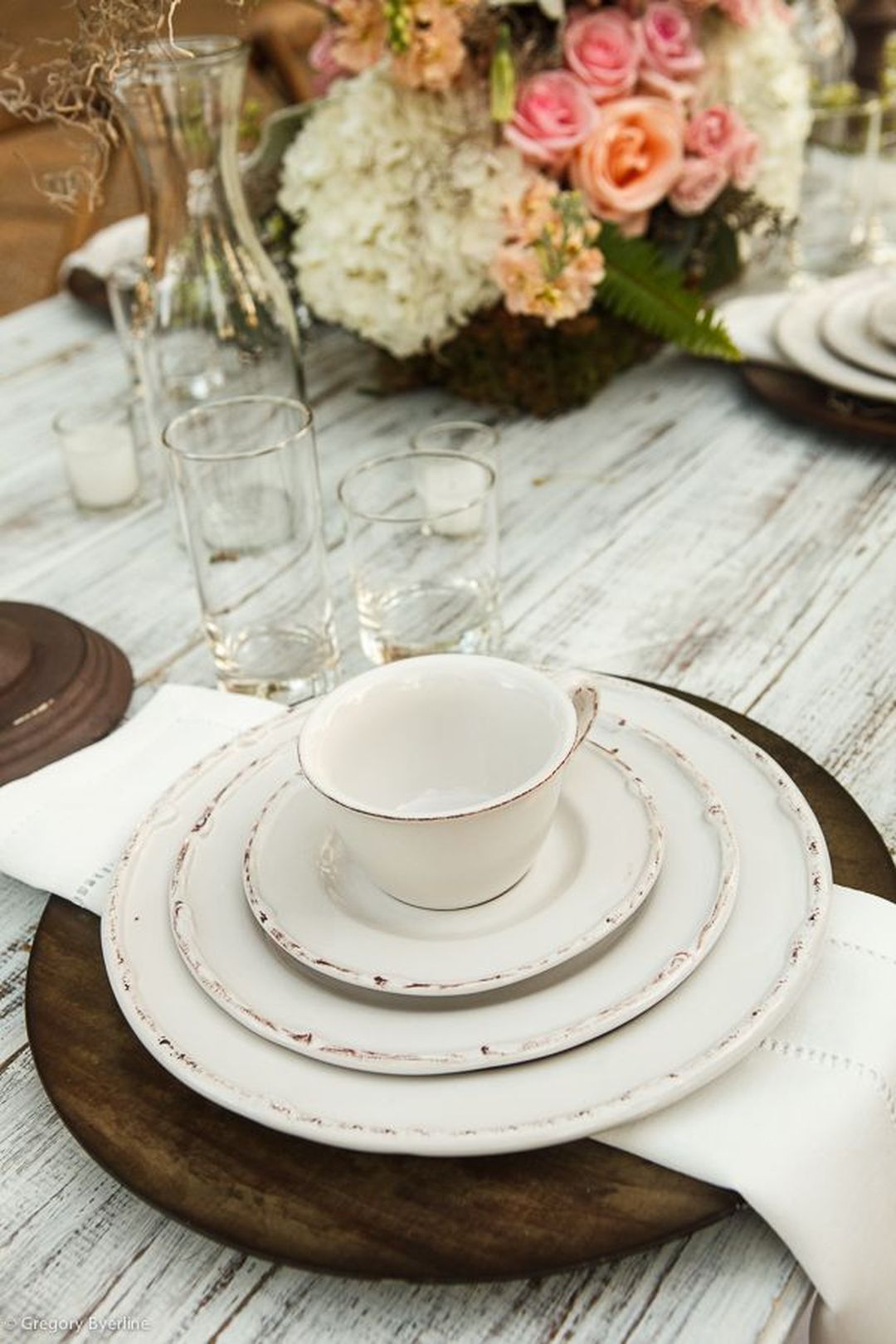 Photo by Gregory Byerline
Nostalgic Props
Both functional and decorative, we offer a variety of stylish nostalgic props to infuse even more personality into your event. It just takes the right combination of classic American colors, vintage pieces, and contemporary lines to create an Americana-inspired event that is welcoming and beautiful. For example, these Urban Wood Side Table! Or our Hungarian Baby Bath, which makes for a unique drink cooler (as do any of our vintage washtubs). Place them alongside the bar for a casual grab & go set up! And to decorate your tables or frame a space, check out our all-American fruit crates.  To see similar rentals, be sure to visit our Vintage Prop Shop!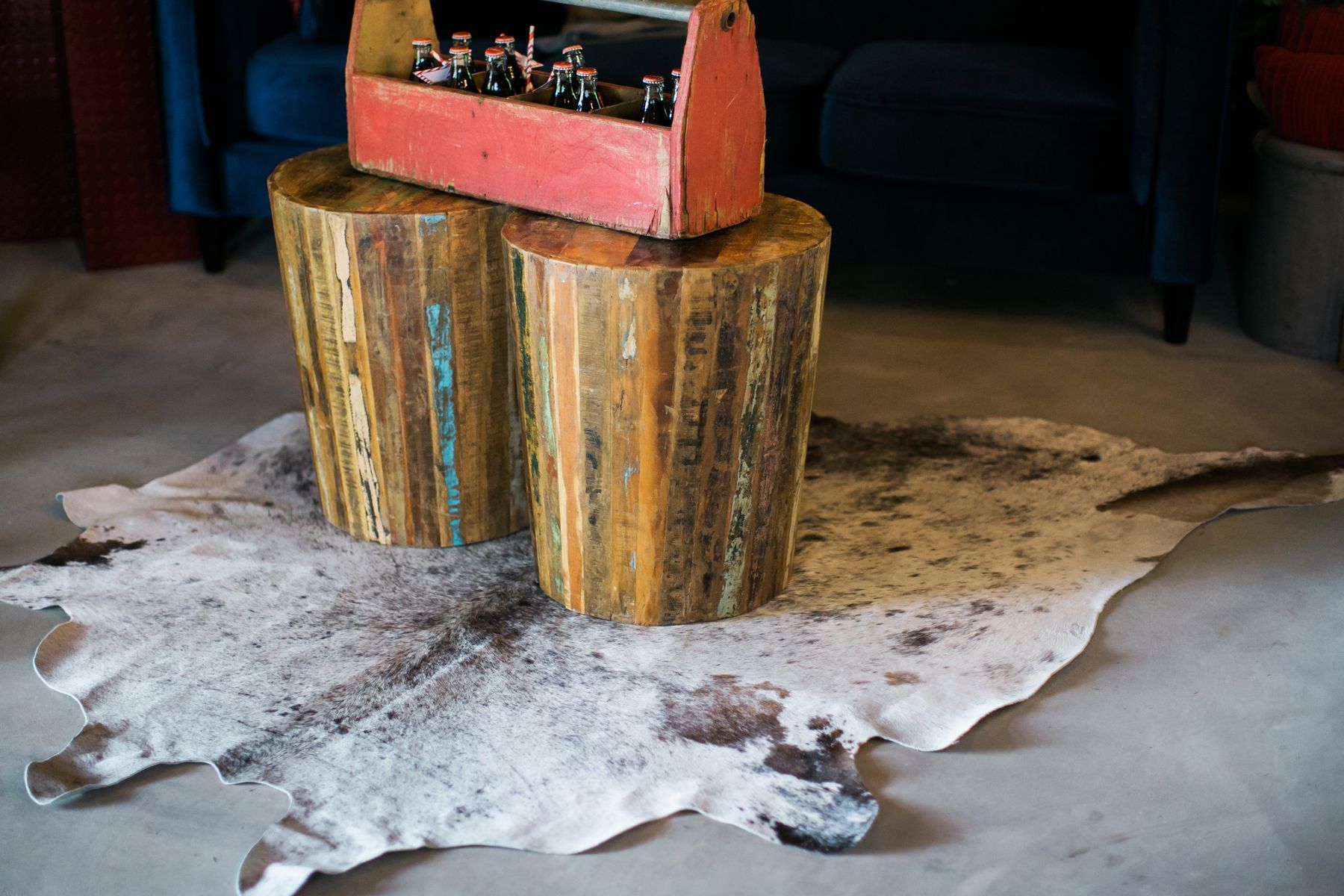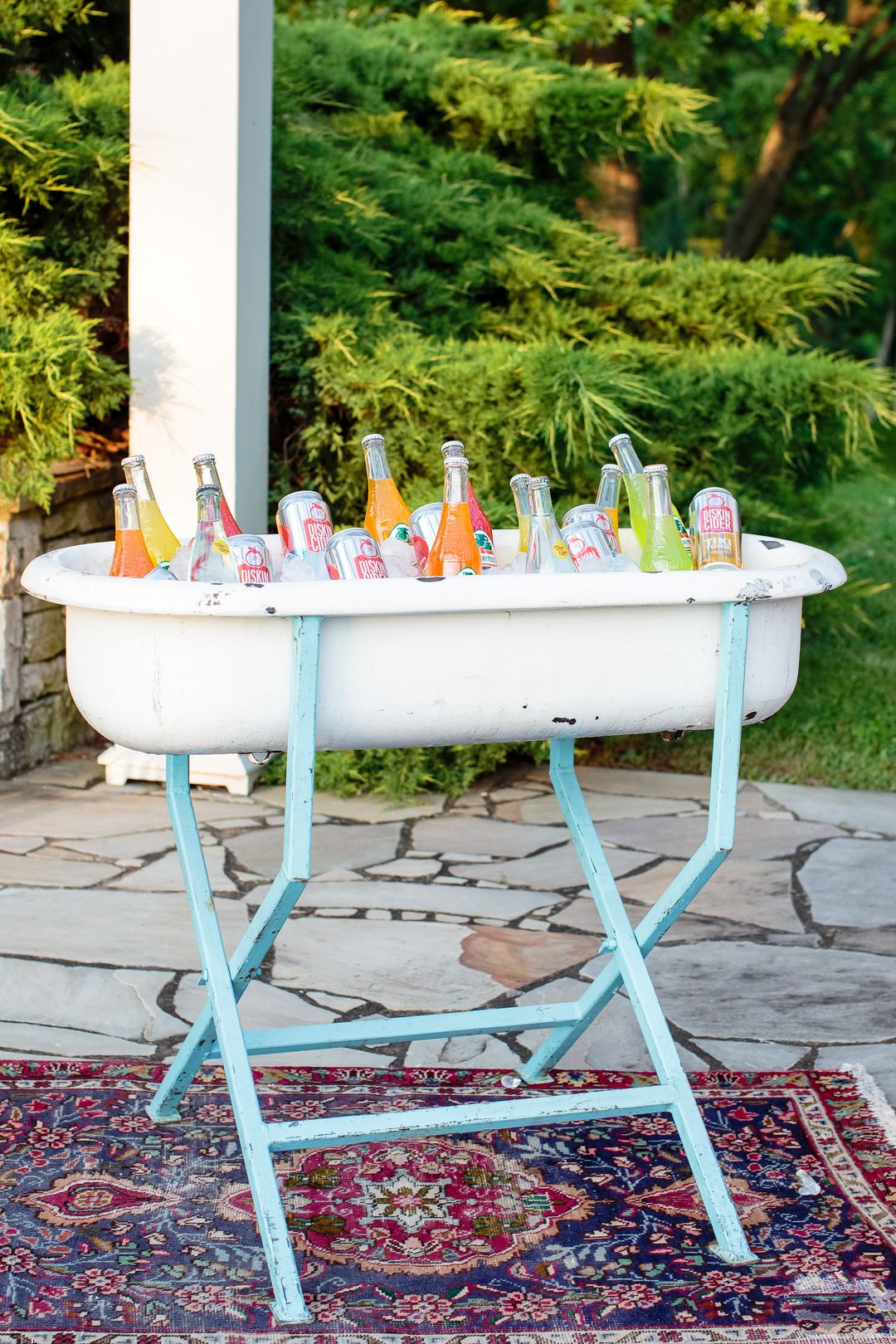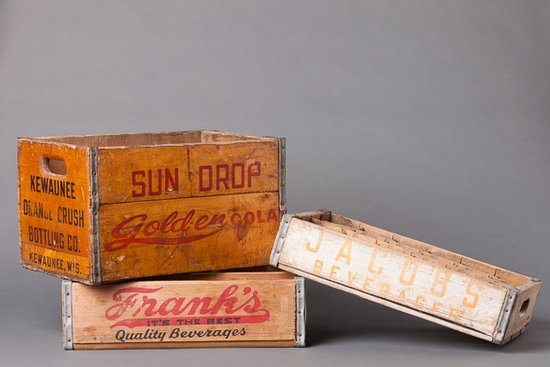 If you're wanting to create a star-spangled vibe at your next event, we'd love to help you design a layout using our Americana event rentals! Email our team to book your personal showroom tour at info@southerneventsonline.com to get started! Or for more inspiration, be sure to check out our blog on must-have rentals for small gatherings.
TAGS | Nashville Event Rentals, Nashville party rentals, Southern Events Party Rental Company, Unique Wedding Rentals, Vintage Chairs, americana event rentals, corporate event rentals, southern style events
FEATURED RENTALS | bennett sofa, cowhide rugs, blue and red rug, whiskey barrels, remington gunmetal barstools, recycled glassware, hob nob glassware, bond bar, urban wood side table, hungaarian baby bath, all american fruit crates,
---
17

Jun

Southern Events Products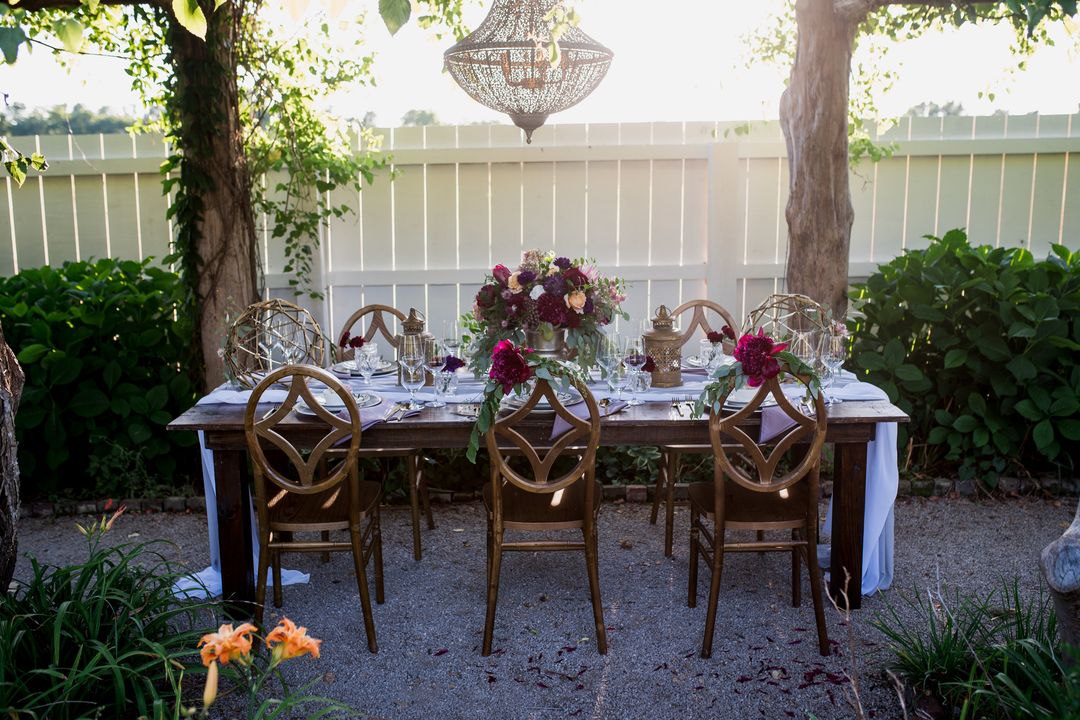 The sun is out and the flowers are in bloom – there's truly no better way to celebrate the beautiful weather in Nashville, TN than to host a gorgeous garden wedding! To help make your event picture-perfect, we've pulled together some of our most loved garden wedding rentals for a floral fête. With party and event rentals this beautiful, it's easy to capture the best of the southern summer season here in Middle Tennessee.
Interactive Boxwood Walls
Sculpt your own private garden with our lush Boxwood Walls! These eight-foot topiary walls can be used to create an intimate event space in any venue – think of it outdoors, enhancing your gorgeous garden, or as an interactive backdrop. It makes for a stunning seating chart, as well as an elegant champagne wall. You can trust that guests will flock to this trendy photo op time & time again!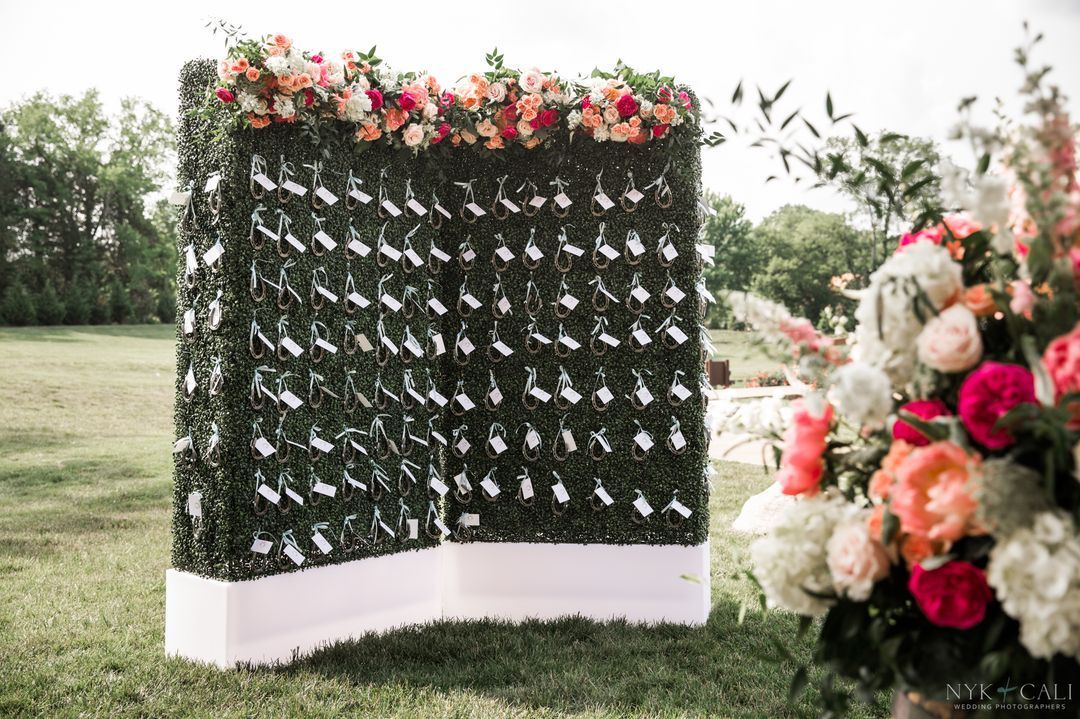 Photo by Nyk & Cali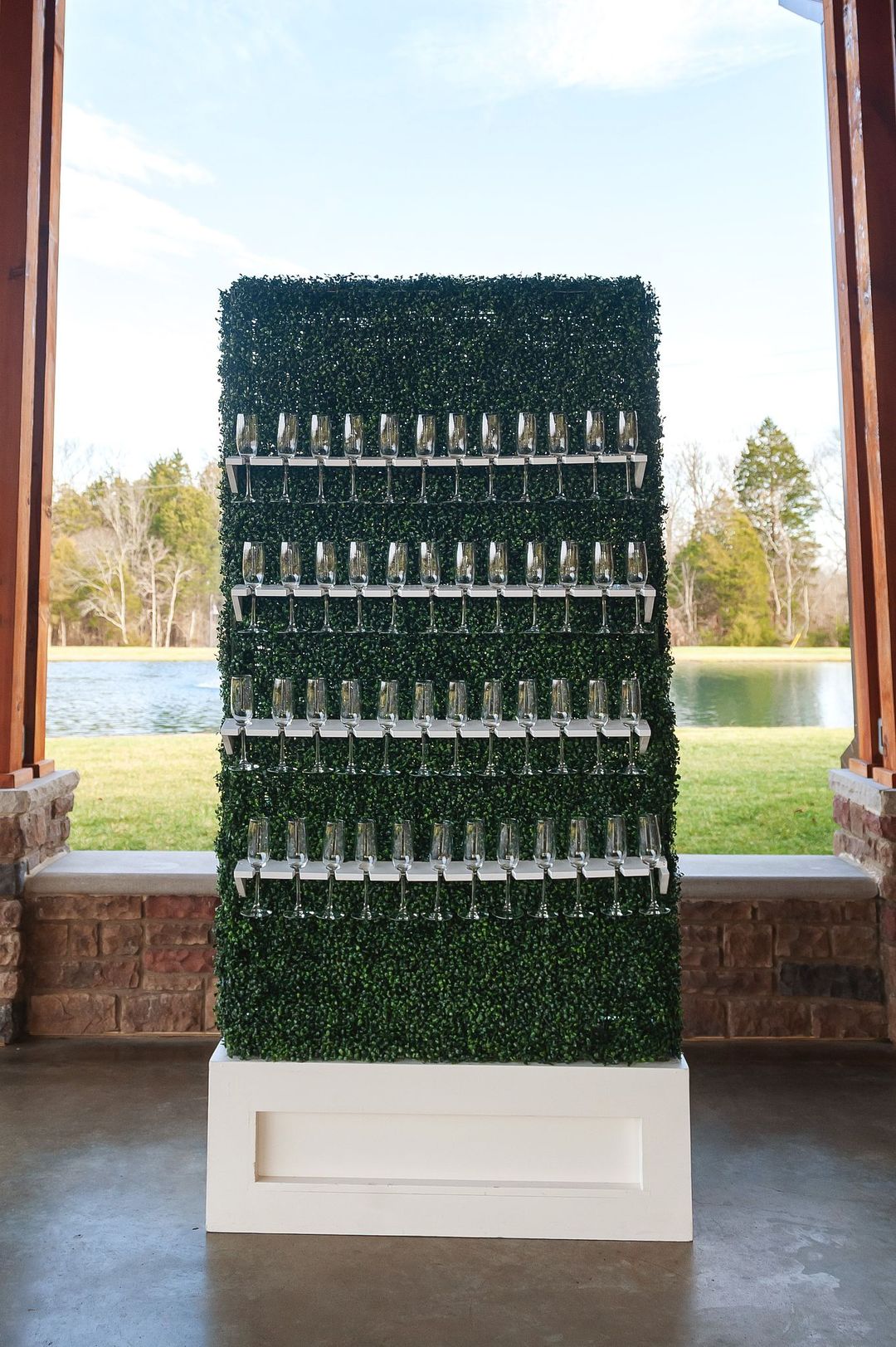 Photo by Megan Stark
Stylish Seating
Easily elevate any tablescape with stylish and comfortable seating. Favorites from our inventory, including our charming Harlin, Antique Bentwood, and Adeline Dining Chairs. They are a simply stunning way to add natural wood to your wedding reception, thanks to elegant details. If you prefer a more whimsical and contemporary garden vibe, opt for one of our Acrylic chairs, such as our Carrigan or Fantasma side chairs.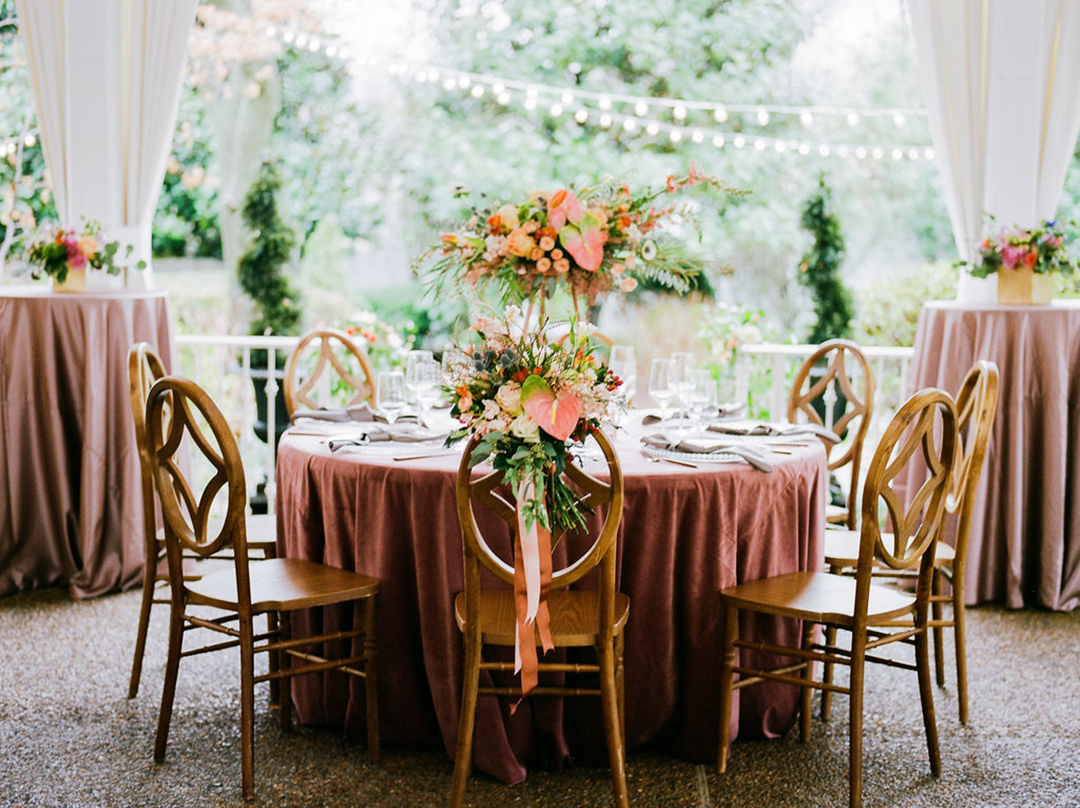 Photo by Jenna Henderson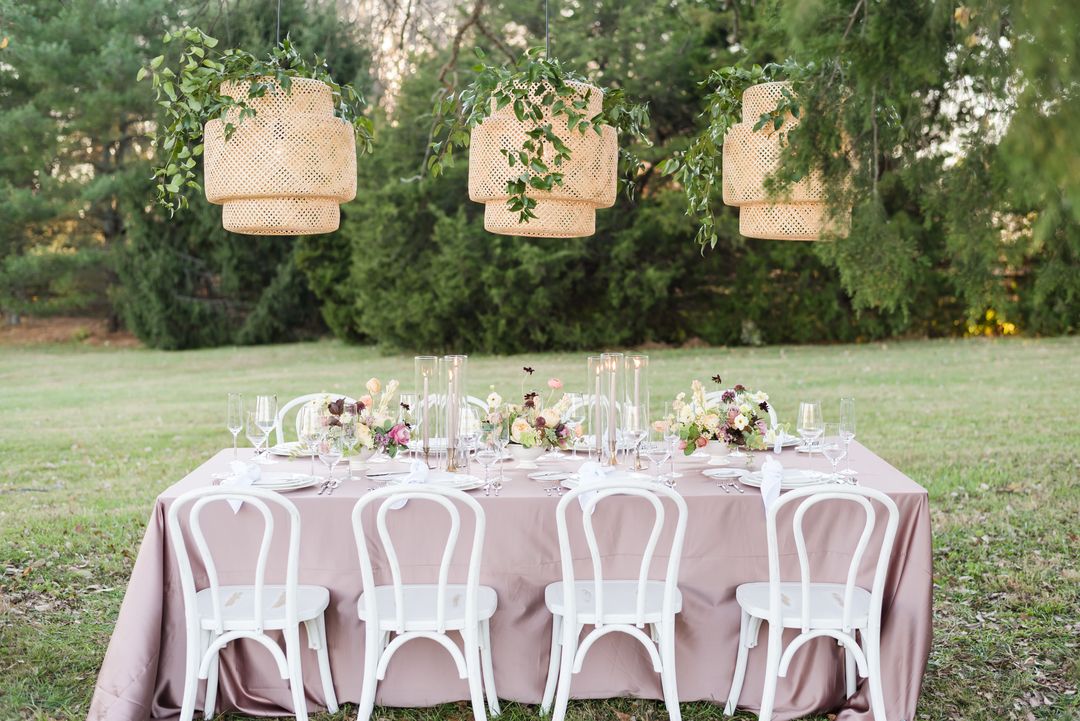 Photo by Mandy Liz Photography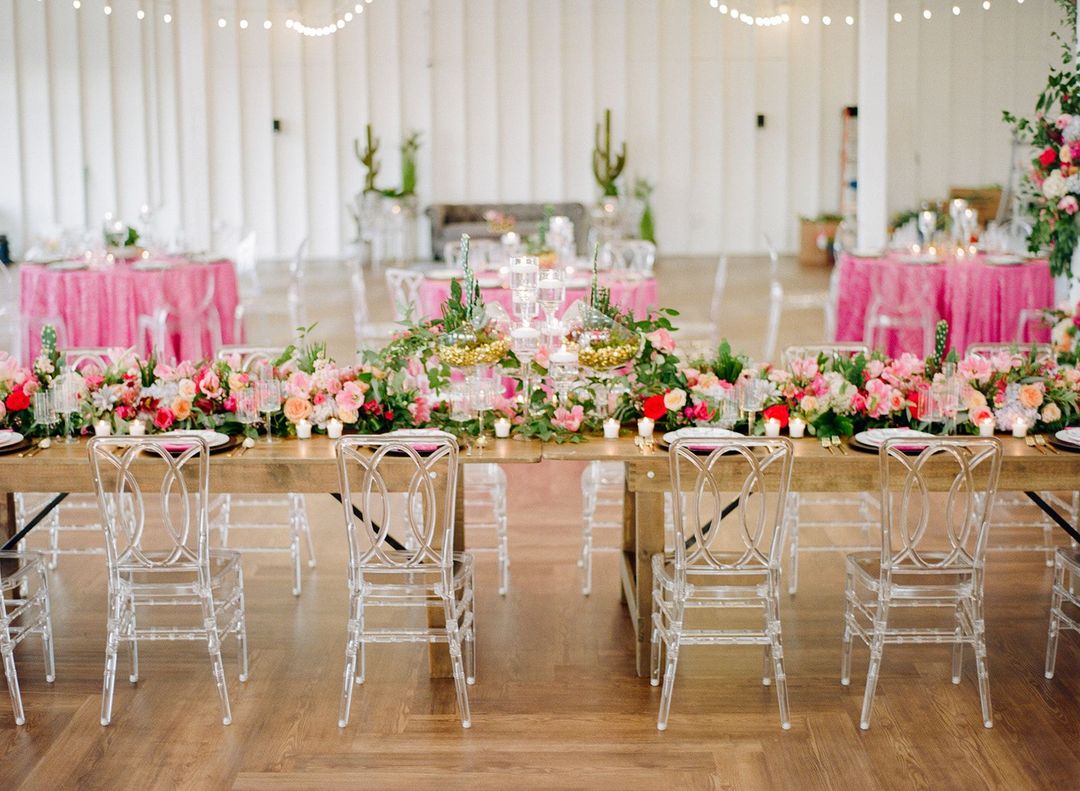 Photo by Gray Kammera
Delicate Serving Ware
Every Southerner knows that a classic never goes out of style, and the same can be said for a variety of our serving ware. Take for example our scalloped Darcy China. Bone white with a gracefully curved edge, these beautiful dinner plates provide the perfect canvas for fresh spring or summer fare and are one of our favorite garden wedding rentals! Be sure to also take a look at our Heirloom China and Stoneware.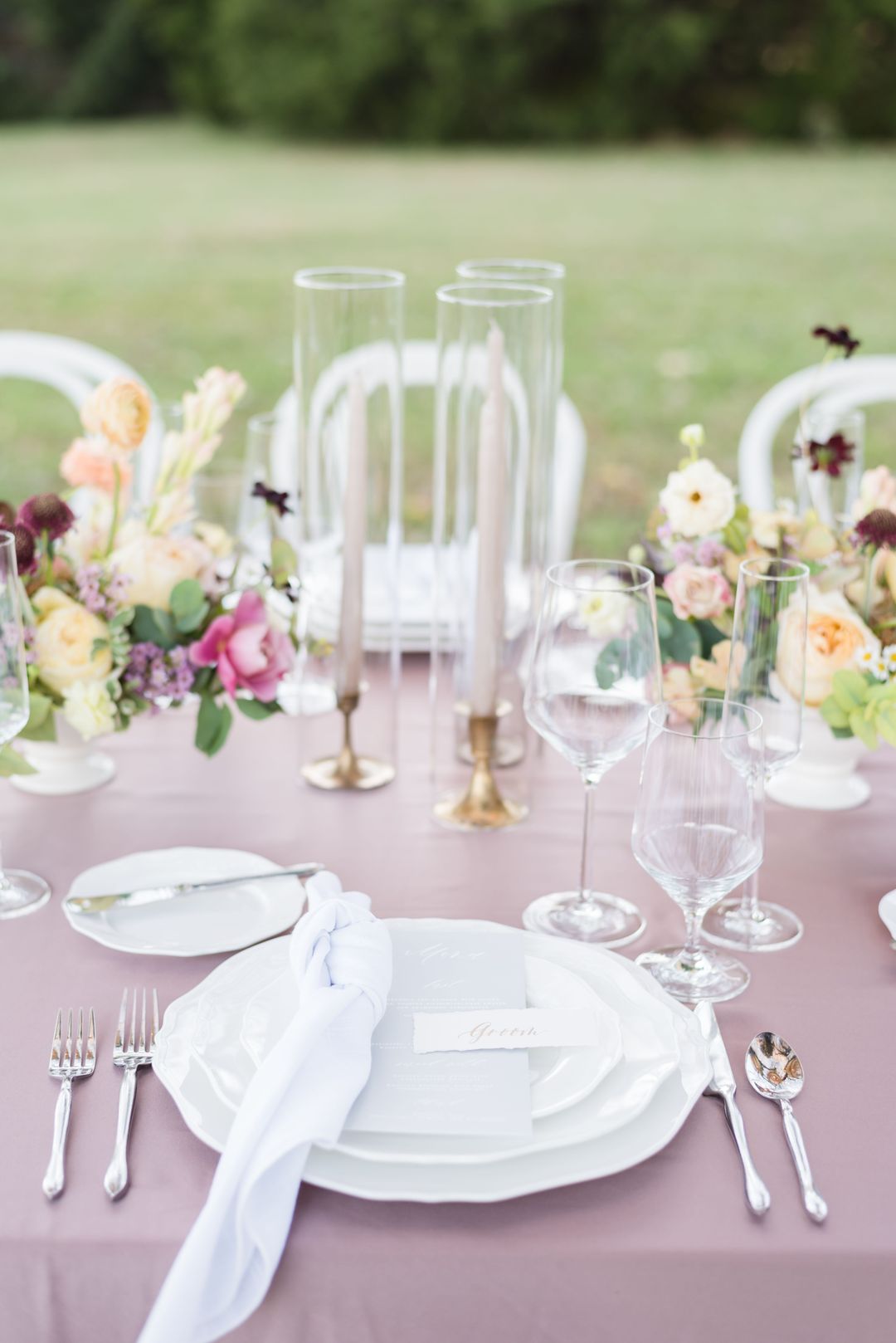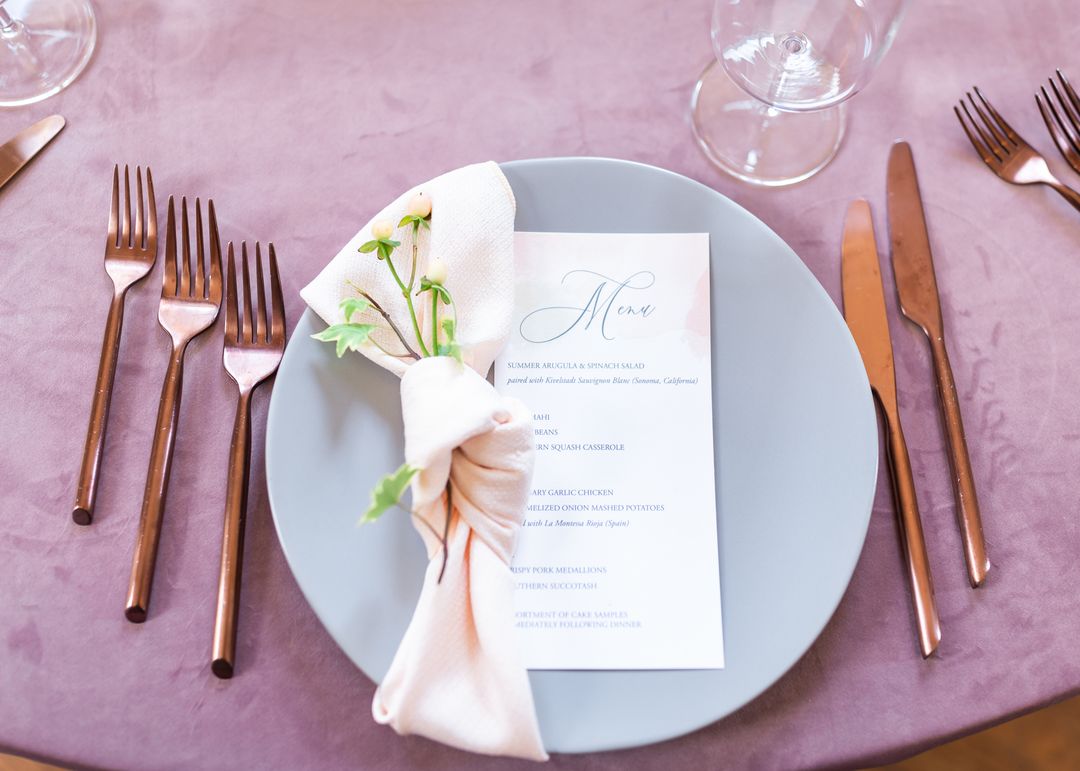 Ceremony Set-Ups
We love adding unexpected elements to an outdoor garden party, using interior pieces to stage lush floral arrangements and cozy seating areas. This season, we're obsessed with our Vintage Walnut and Vintage Fruitwood Ceremony Doors. These beautiful vintage ceremony rentals make the perfect backdrops or entrance points for your outdoor wedding!
Create unique seating areas and Instagram-worthy nooks with our Fiona Ivory Mantle. This classic piece looks so beautiful covered in fresh blossoms and pictures of the bride and groom!
Garden-Inspired Table Linens
Nothing freshens up an outdoor table setting like a pop of color and texture from high-quality table linens. Your linens can provide the perfect backdrop for your table settings and arrangements. For garden weddings, we love our richly textured Moss Green Crush and Velvet Linens, as well as our warm and rustic Havana Cafe neutral napkins and feminine Chiffon Runners.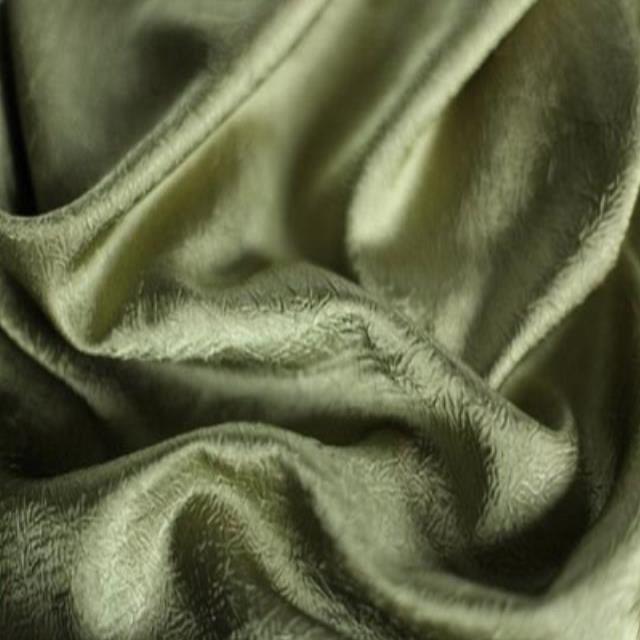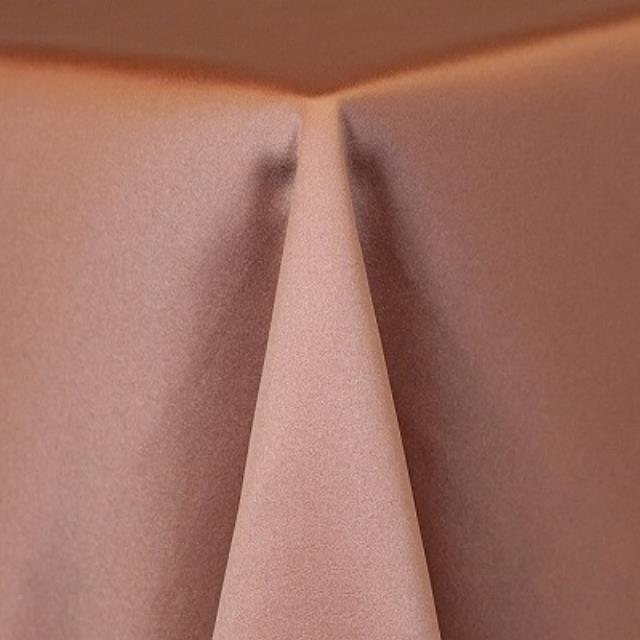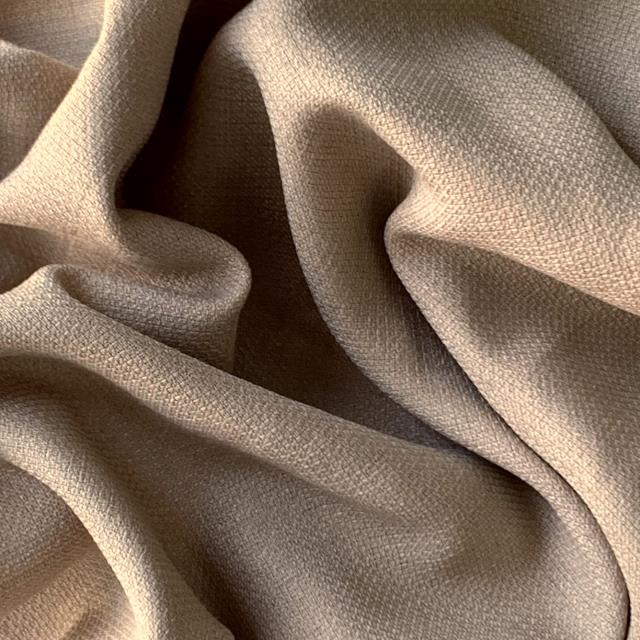 Intimate Lounge Areas
When it comes to a garden wedding, we love the simple, feminine charm of an intimate lounge area! Mix and match our elegant and cozy furniture, to create a welcoming place for guests to sit and stay for a while. Alongside pieces such as our sofas & loveseats, be sure to feature a few Trellis or Capri White Side Tables. Both are elegant and will add a sophisticated, feminine feel to your wedding lounge!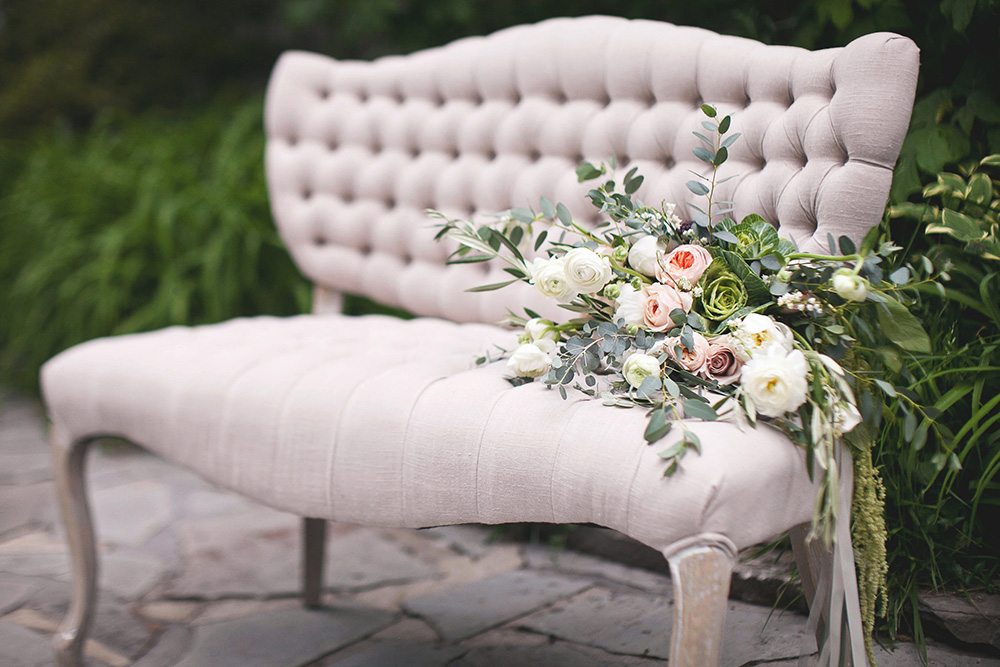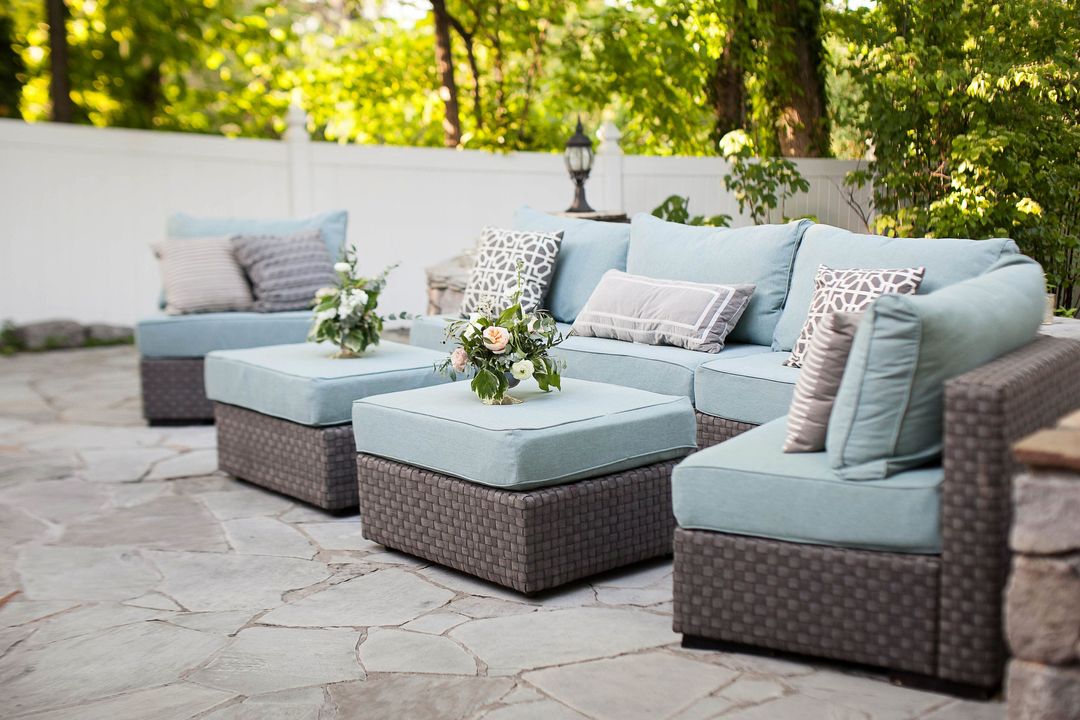 Peak Tent
Rain or shine, your big day is going to be beautiful. That's why we encourage you to take away the stress and enjoy the shade (or shelter) from underneath one of our elegant tents. Featuring heavy-duty aluminum frames and block-out vinyl tops, you and your guests will stay cool in the shade beneath our Peak Frame and Hexagon Tents! Decorate them with billowing drapery and fresh flowers for a wonderful and whimsical outdoor event.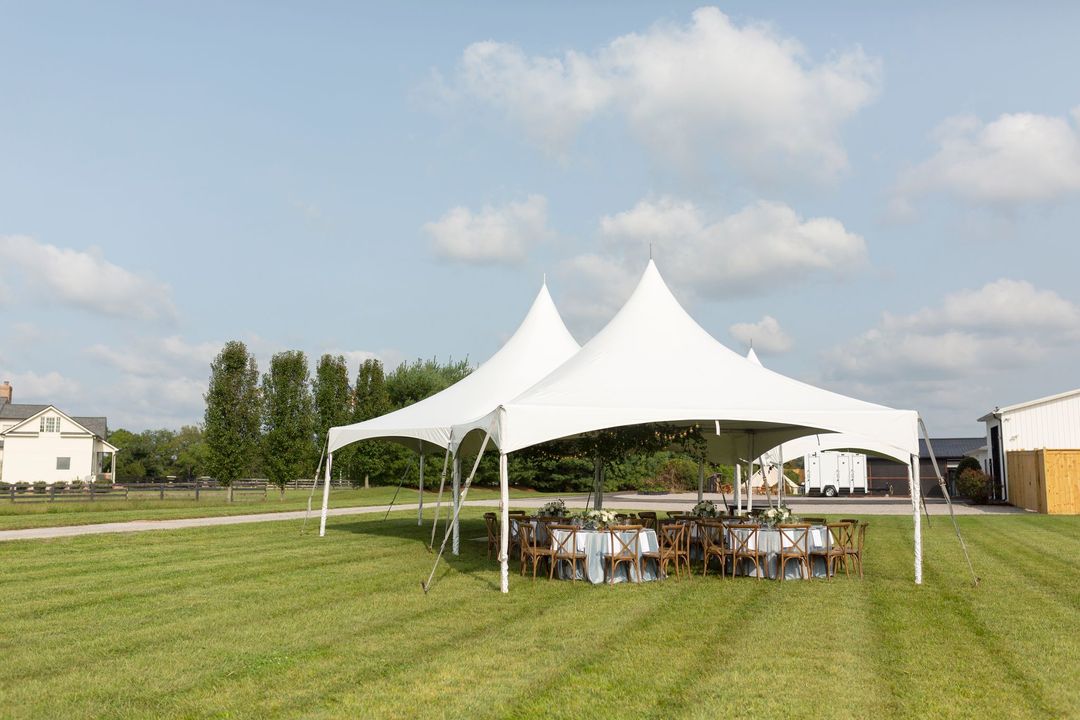 Natural Wood Dance Floor
Dancing in the grass sounds like a wonderful time- until you remember that you and your friends will be wearing heels! Prevent any fashion faux-pas and keep the party going with our New England Wood Dance Floor. The natural wood finish makes a lovely addition to the party, adding function without interrupting the aesthetic.
Photo @smithstudiosphotography
Ready to plan your dreamy garden wedding? To discover how to create your own elegant garden event in Nashville and Franklin, TN, email us at info@southerneventsonline.com.
TAGS | Boxwood Walls, Chifon Runners, Darcy China, Fiona Mantle, Garden Party Design, Harlin Chairs, Nashville Event Rentals, Nashville party rentals, Natural Wood Dance Floor, Outdoor Event Furniture, Outdoor Prop Shoppe, Peak Tent, Southern Events Party Rental, Southern Events Party Rental Company, Vintage Fruitwood Ceremony Doors, Vintage Walnut Ceremony Doors, garden wedding decor, outdoor wedding, outdoor wedding decor, upscale outdoor wedding decor
FEATURED RENTALS | Boxwood Walls, Harlin Chairs, Darcy China, Natural Wood Dance Floor, Vintage Fruitwood Ceremony Doors, Vintage Walnut Ceremony Doors, Fiona Mantle, Celcila Linens, Magnolia Velvet Linens, Moss Green Crush Linens, Havana Cafe Linens, Chifon Runners, Vintage Bird Cages, Wrought Iron Tabletop Tree, Trellis Side Table, Capri Side Table, Peak Tent,
---
3

Jun

On Trend, Southern Events Products, Trends and Inspiration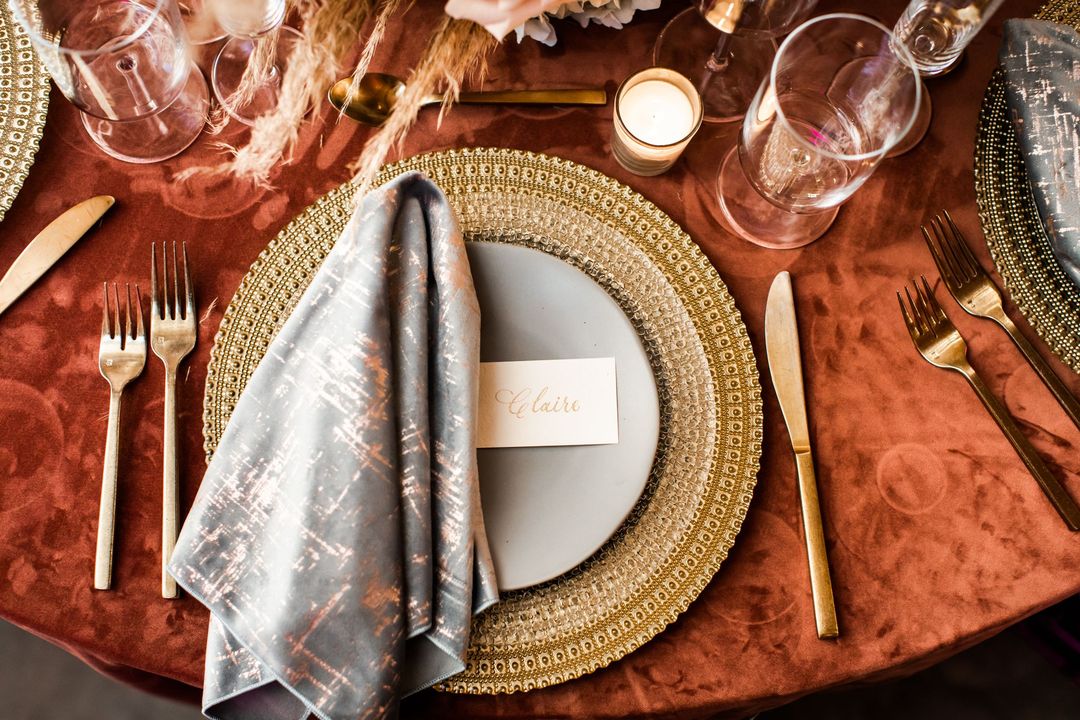 Earth tone colors are warm, reassuring, and luxurious – making them a beautiful choice for a mature yet cozy party or event! They are especially common in palettes for neutral and bohemian-themed events, now peaking in popularity due to a recent appreciation for minimalistic event designs. Take a look at some of our trendy earth-tone party rentals to create a timeless look at your next Nashville event!
Velvet Linens
Linens amplify the look of any tablescape, but velvet adds a certain elegance that just can't be beaten. And one that pairs perfectly with the vibe of earth tones. Soft in texture and rich in color, we offer velvet linens in a wide range of warm, earth-inspired colors.
Napkins
Every place setting needs a napkin! Below you'll see a bright neutral design featuring our Driftwood Velvet napkins, paired with a Havana Cafe Velvet runner. For a warmer, moody look, Spice Velvet napkins are a stark contrast next to a classic black runner.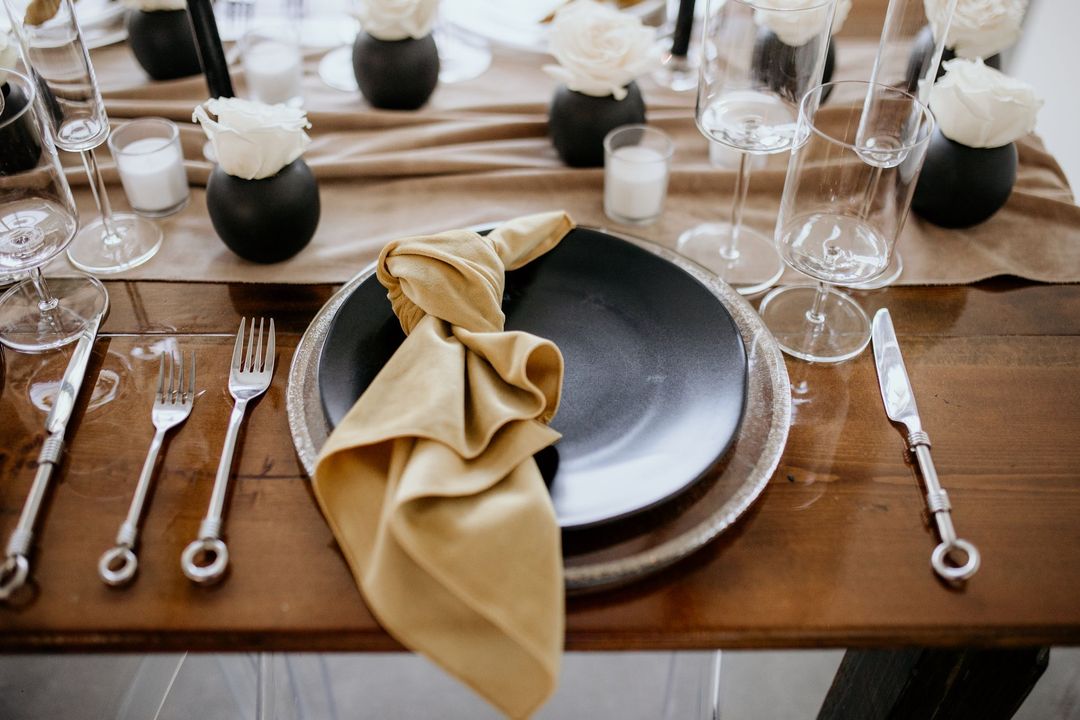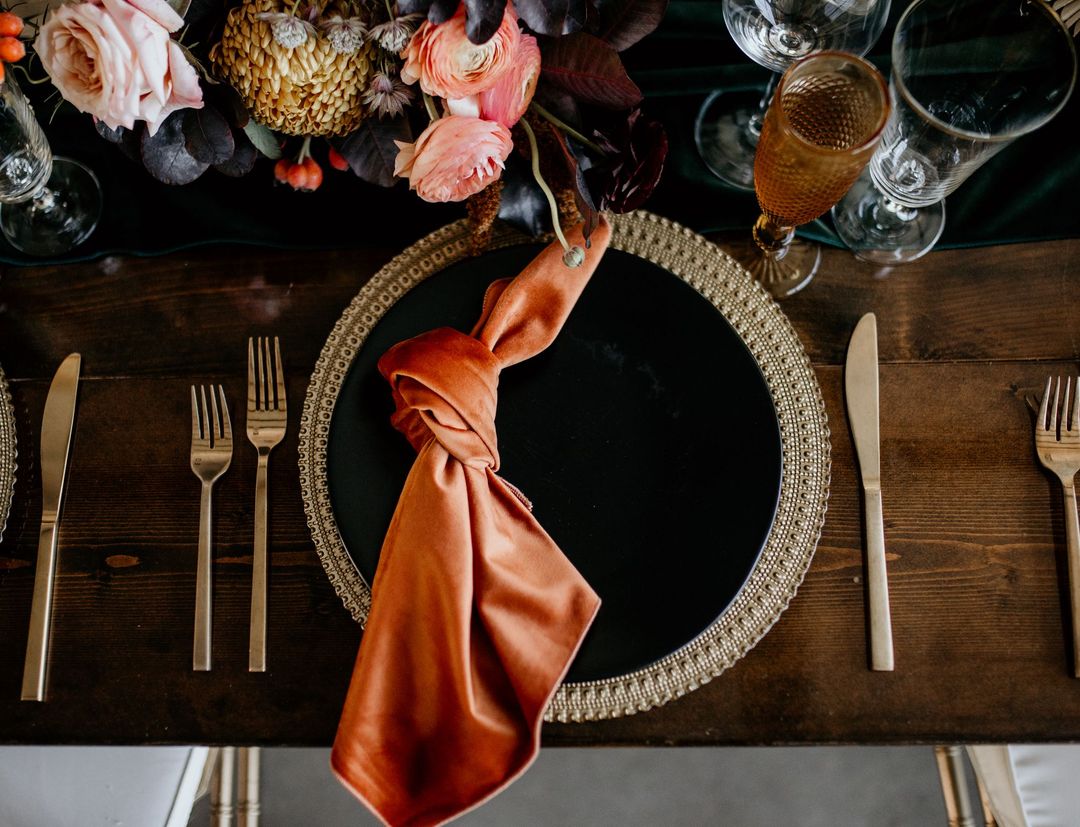 Photos by Kelsey Leigh Photography
Velvet Table Linens
Give your tablescape a rich base to build upon. We carry velvet table linens for every size table so that you can create a cohesive look from one event space to the next. As you can see, velvet linens stand out in any setting, indoor and out. Our Light Pink and Driftwood Velvet linens look stunning for a more modern event design. In contrast, our Spice Velvet suits a rustic or wooded venue.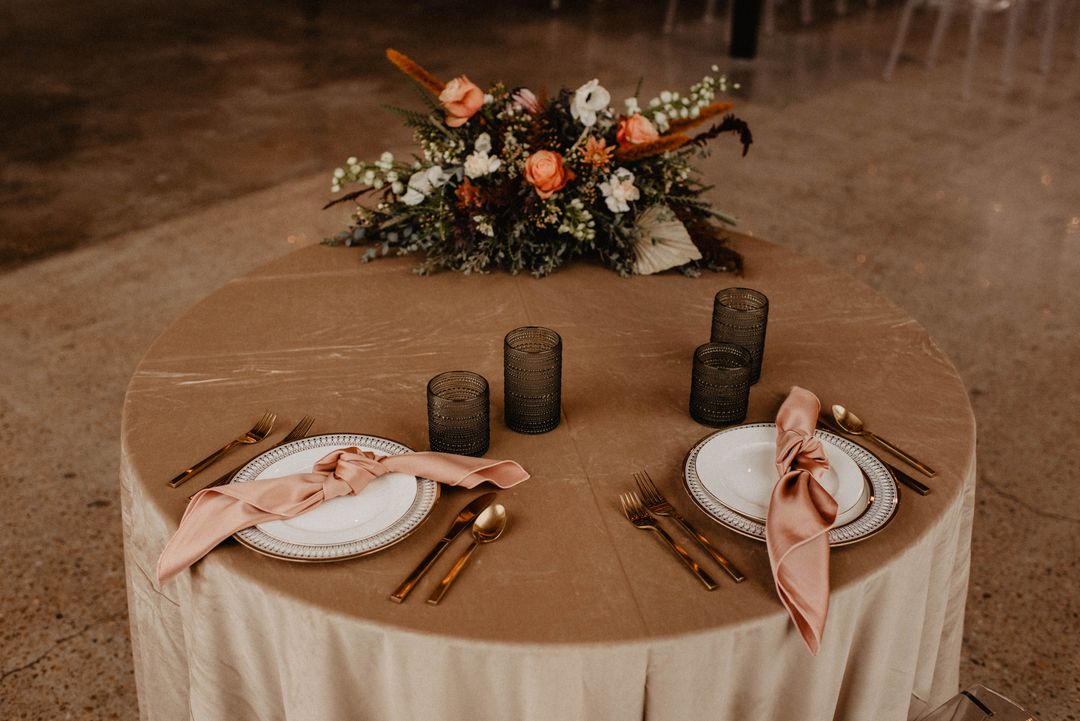 Photo by Renrose Photography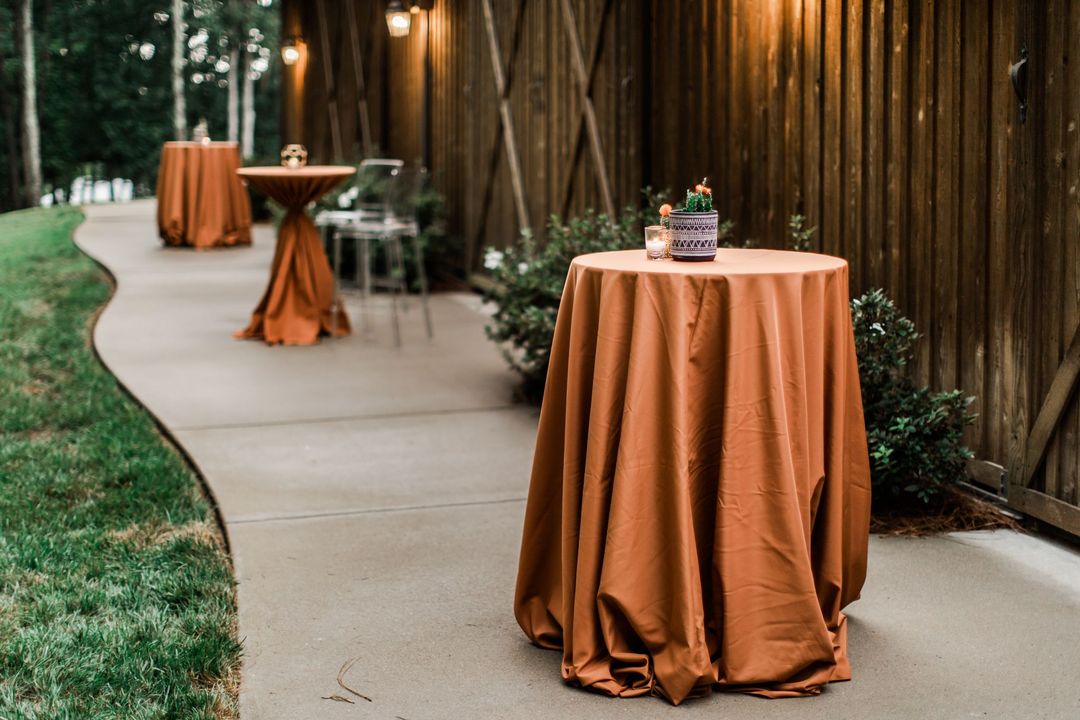 Photo by Nyk & Cali
Amber Goblets
Clear glassware is an easy choice, but you won't want to overlook our Amber Goblets. Use these stunning pieces in conjunction with other colored serving ware, or as the sole colored rental on a warm, neutral tablescape. If you are opting for a design that features minimal textures, then these glasses will be a welcome touch, with their antique-inspired design.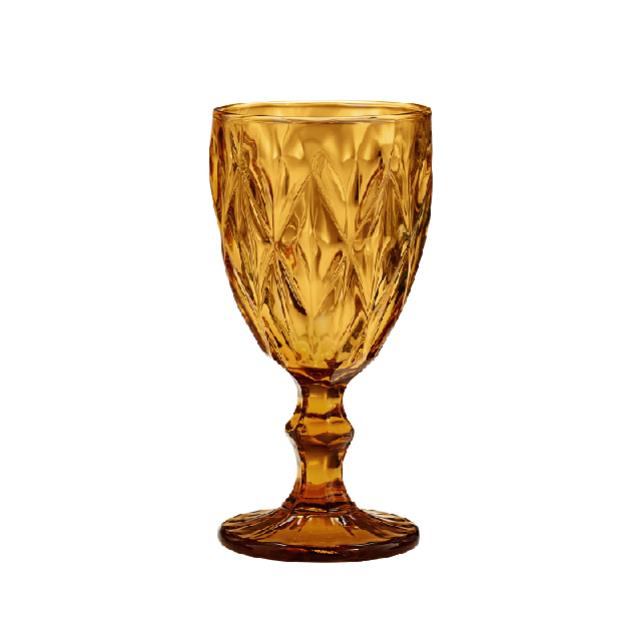 Chargers
Chargers lend to the overall aesthetic of a table, creating a more finished look. And we carry a charger for every earth-tone event, color and style! For a warm gold design, our Medallion Gold Glass Charger is a classic thanks to the intricate rim. It also pairs beautifully with our Austin Gold Flatware.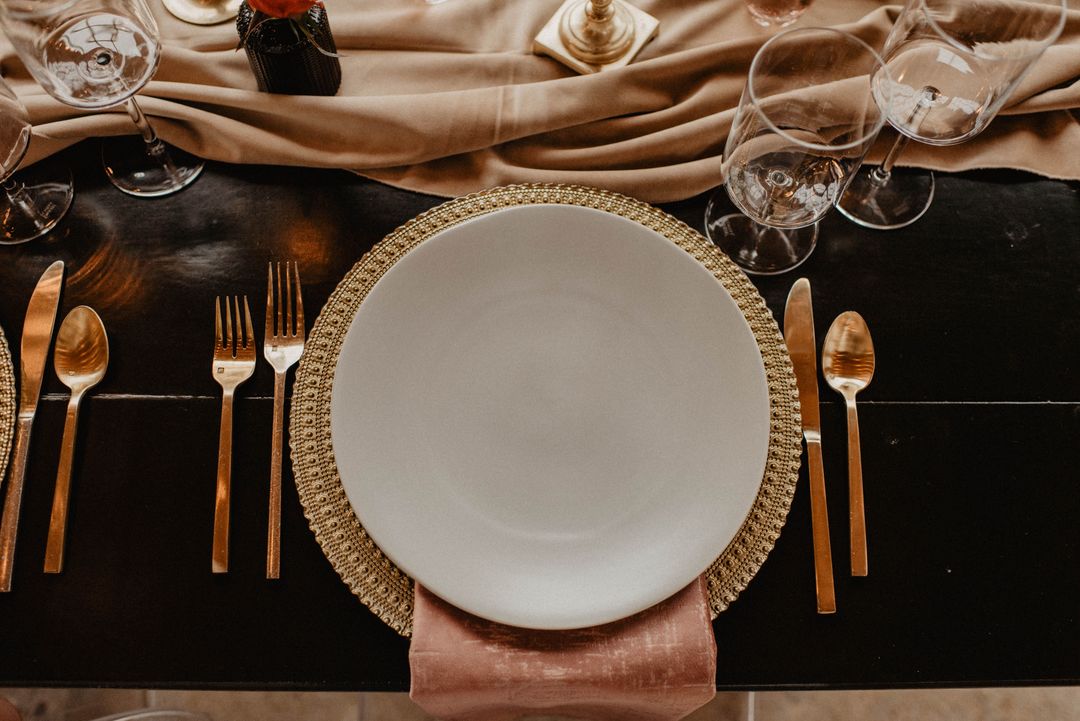 For a rustic-inspired event or boho-themed event, our Scalloped Wood Charger is a must. The simple but unique edging will make every single plate pop against the table!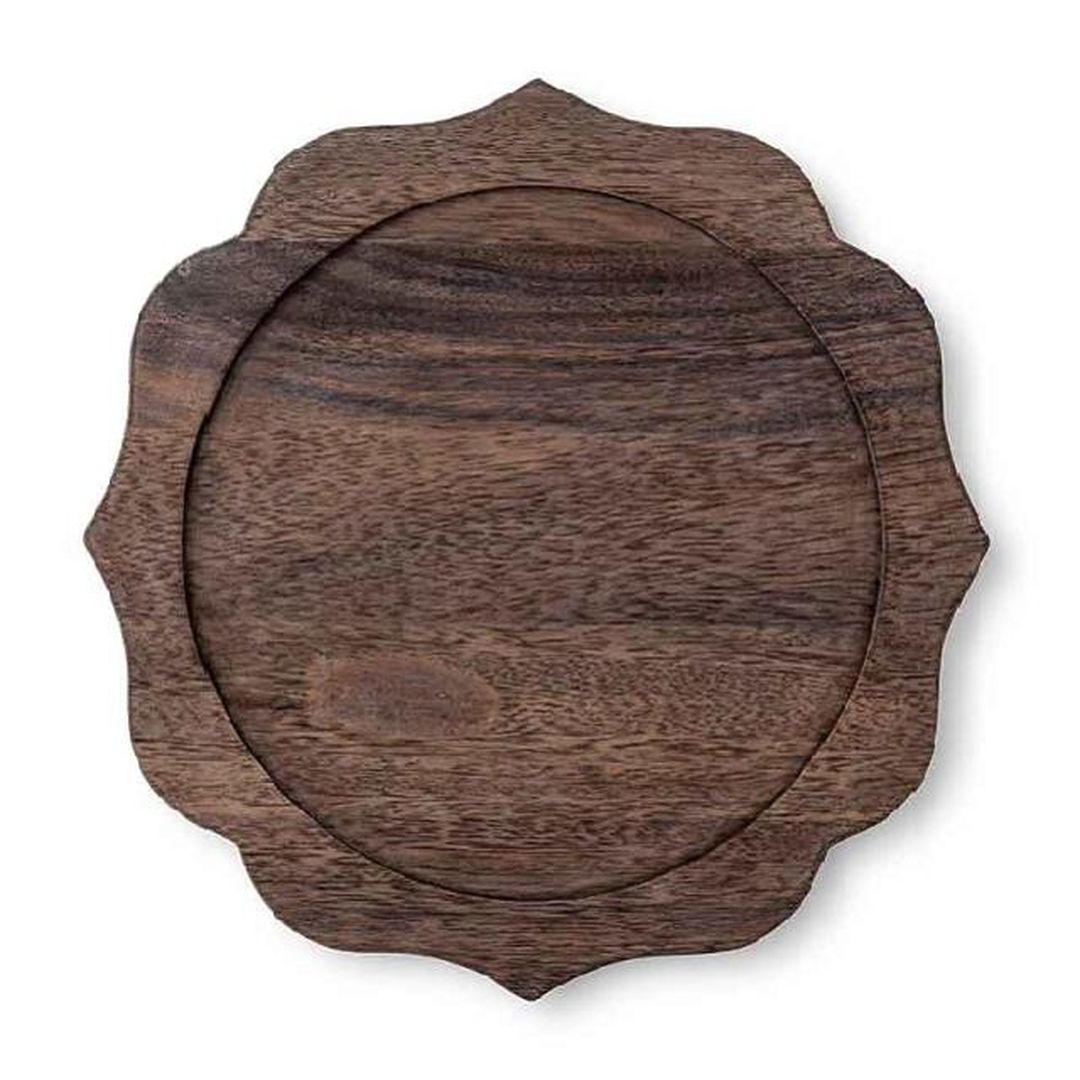 Lastly, is our timeless Copper Glass Charger. This elegant piece features clear glass at the center and a contemporary copper rim. We love this earth-tone party rental for a modern neutral-themed event, such as a wedding or gala.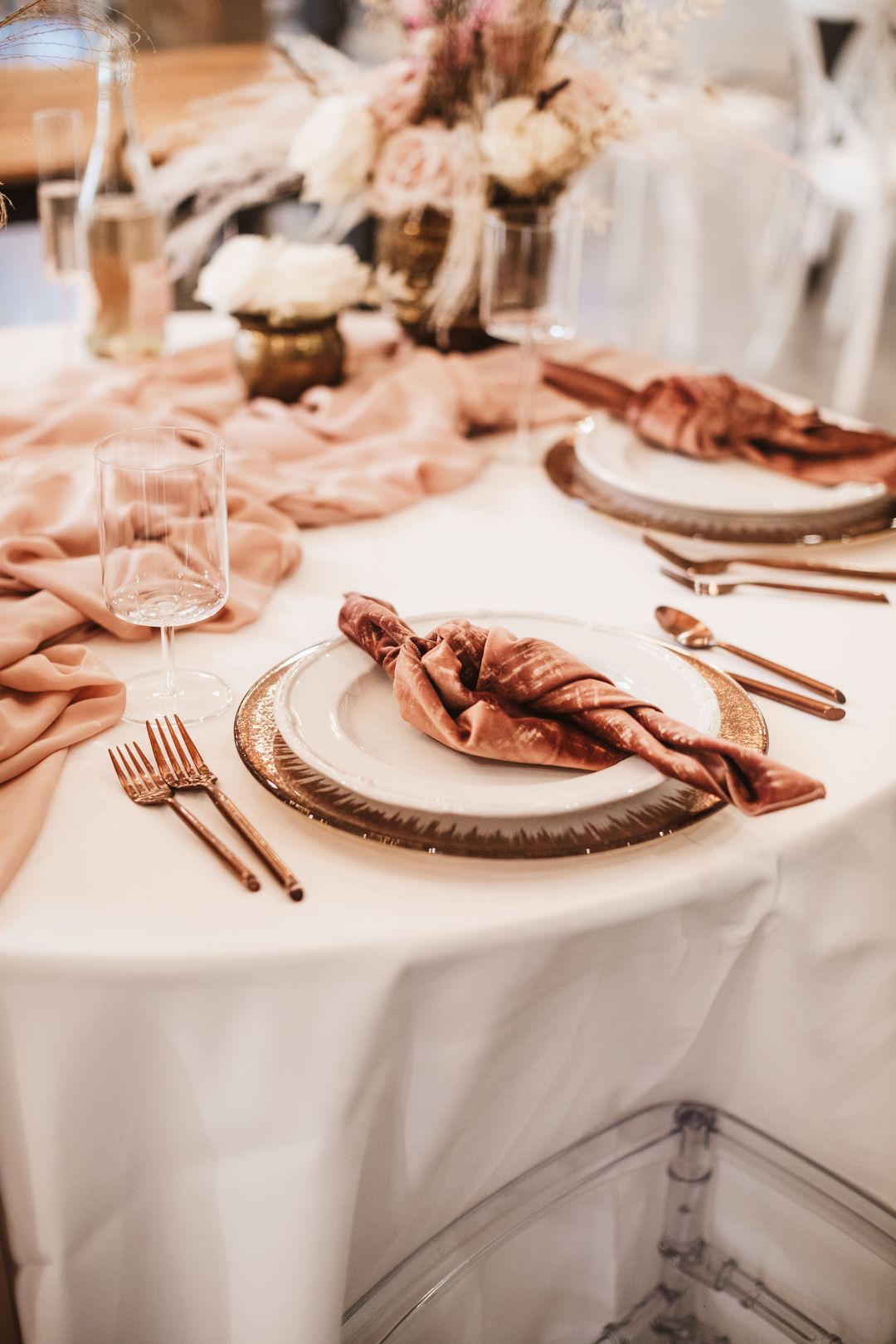 Photo by Gabrielle Von Heyking
Gloria Chair & Ottoman
A cozy lounge area is a must-have at any event, whether you are hosting a large social gathering or an intimate cocktail hour. Our Gloria Velvet Arm Chair and matching ottoman make for a stunning warm-toned seating area. Feature these pieces together, or separately. And be sure to pair them with an accent table, such as our Rhodes Coffee or Side tables. The gold metallic legs will complement any of our earth-tone party rentals.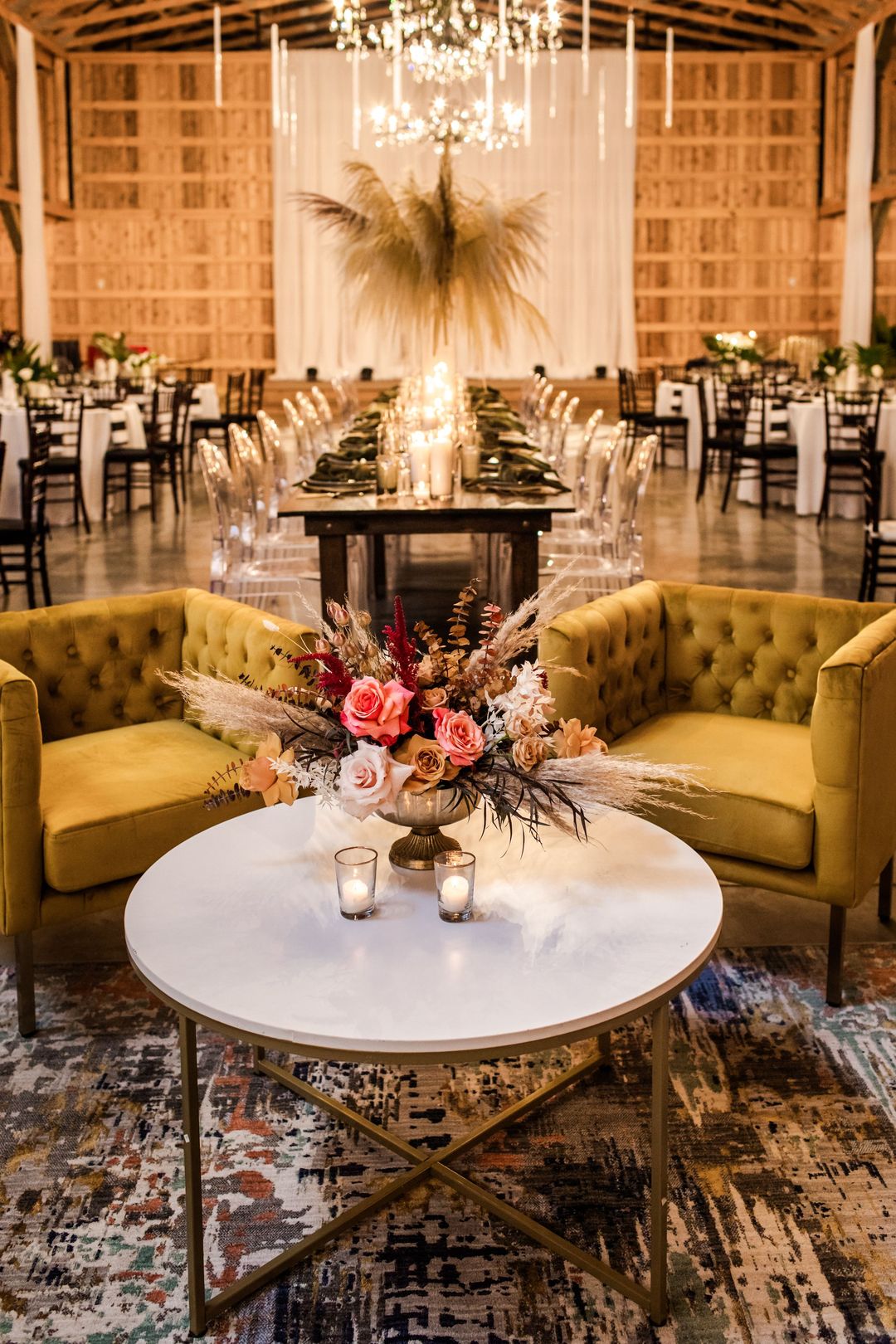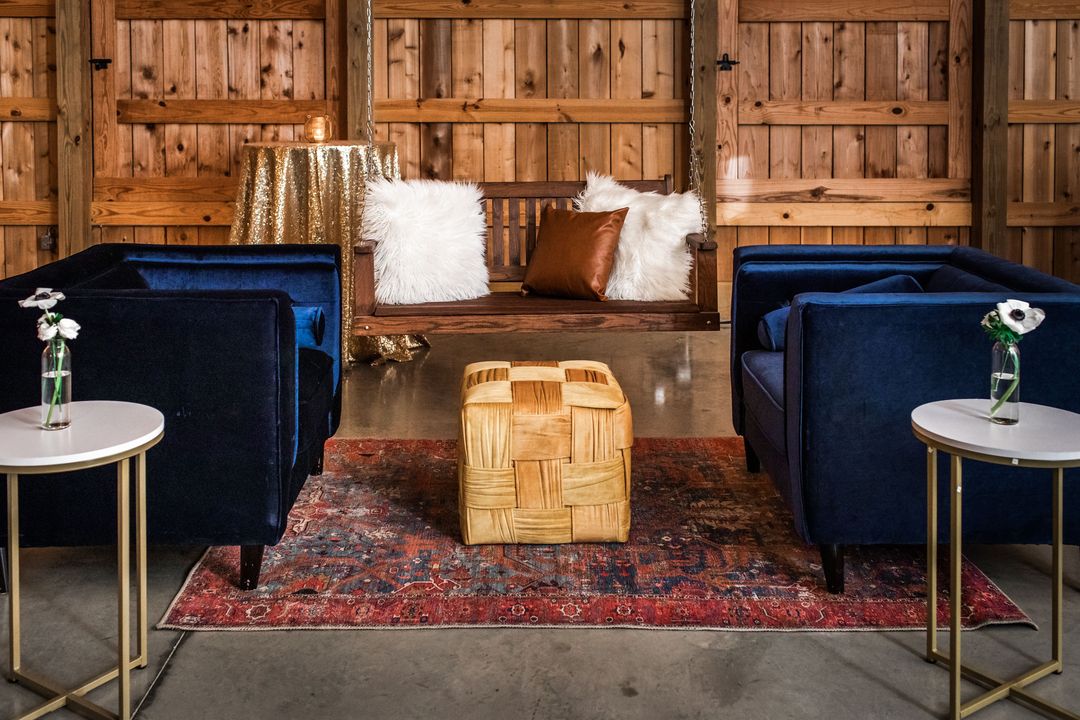 Want to feature one or several of these beautiful earth-tone party rentals at your event? Contact our team at info@southerneventsonline.com & let's start planning!
TAGS | On Trend, Southern Boho Chic, Velvet Linens, event inspiration, gold event rentals, neutral event rentals, southern boho style, style trends
FEATURED RENTALS | Rhodes Coffee Table, Gloria Velvet Armchair, Spice Velvet Linens, Light Pink Velvet Linens, Driftwood Velvet Linens, Gold medallion glass charger, copper glass charger, scalloped wood charger,
---
20

May

Events and Style Shoots, Nashville Venues, On Trend, Southern Events Products, Trends and Inspiration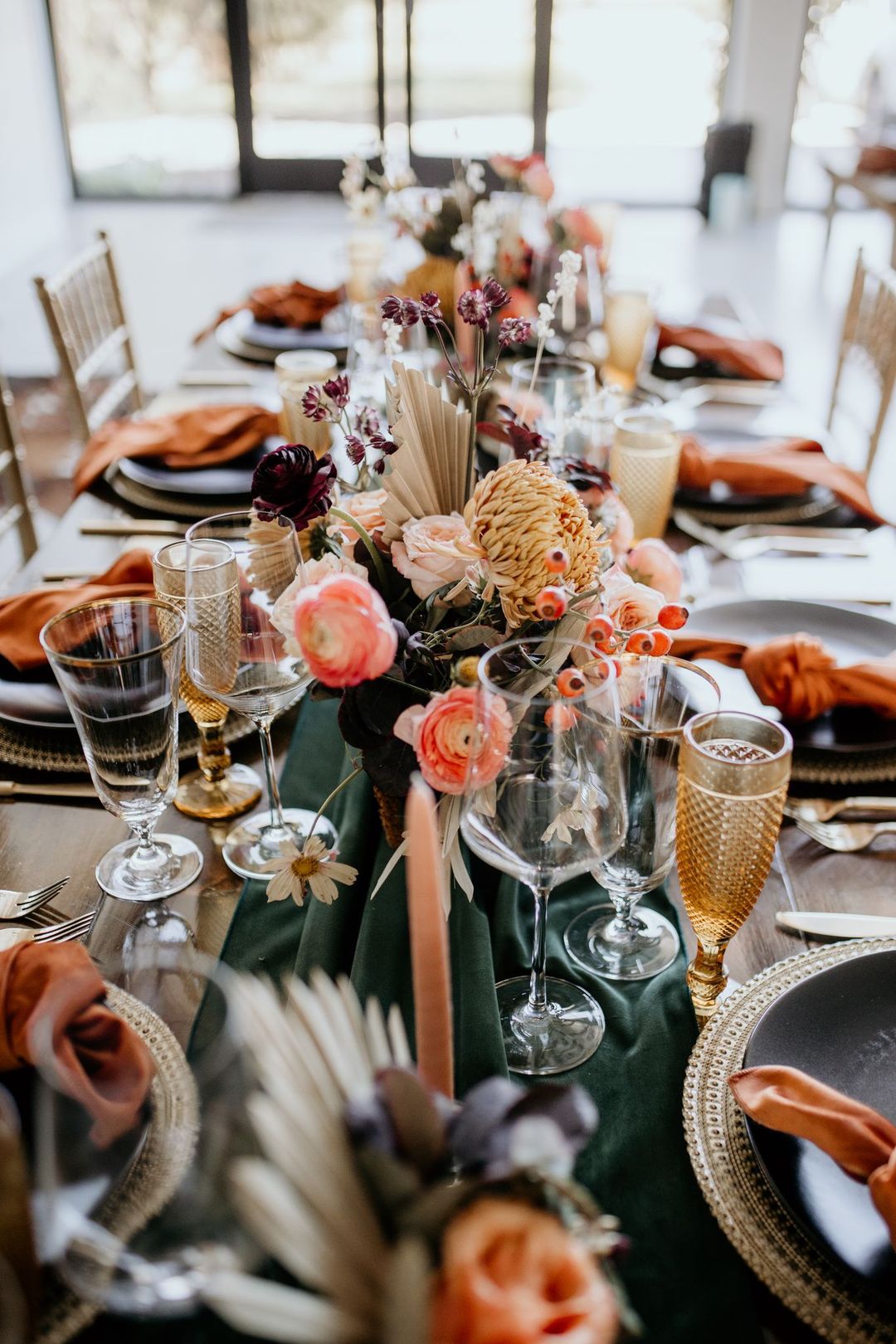 Two entirely different yet equally beautiful styles, Bohemian and Diva elements have been combined to create a new look: Boho Diva! It's the perfect balance of chic, contemporary, and moody details, for a look that is relaxed, but bold and unique! Get inspired for your upcoming event with this bold boho diva event style we created at Franklin wedding venue Southall Meadows featuring our stylish rentals.
Bold & Moody
Our first tablescape is moody but romantic, with a black, rust, and pink color palette. Situated on top of our Fruitwood Farm Table is a deep Magnolia Green Runner. To complement the warm wood of the table we opted for our Medallion Gold Glass Charger and Onyx Dinner Plate, paired with Gold Austin Flatware.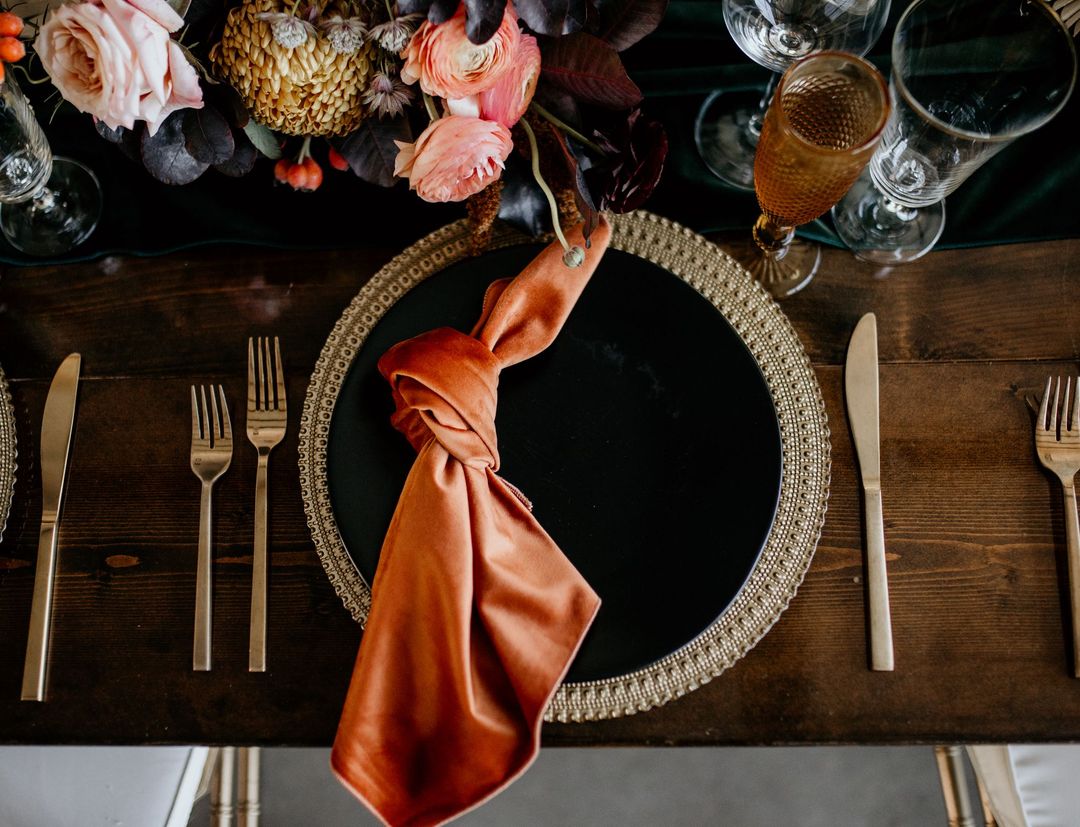 Matching the elegant serving ware, we featured our Pure and Audrey Gold Rimmed Glassware.  To spice the look up a little, our beautifully textured, vintage-inspired Amber Goblets. Gold Chiavari Chairs were an easy choice for seating, with their dainty but luxe look.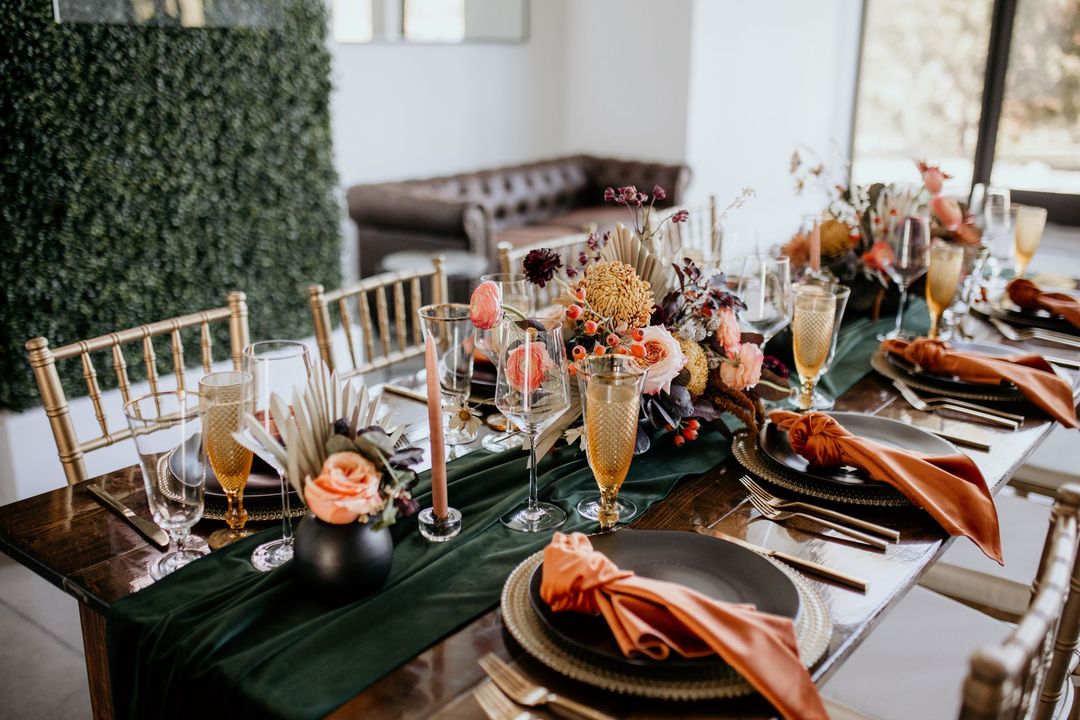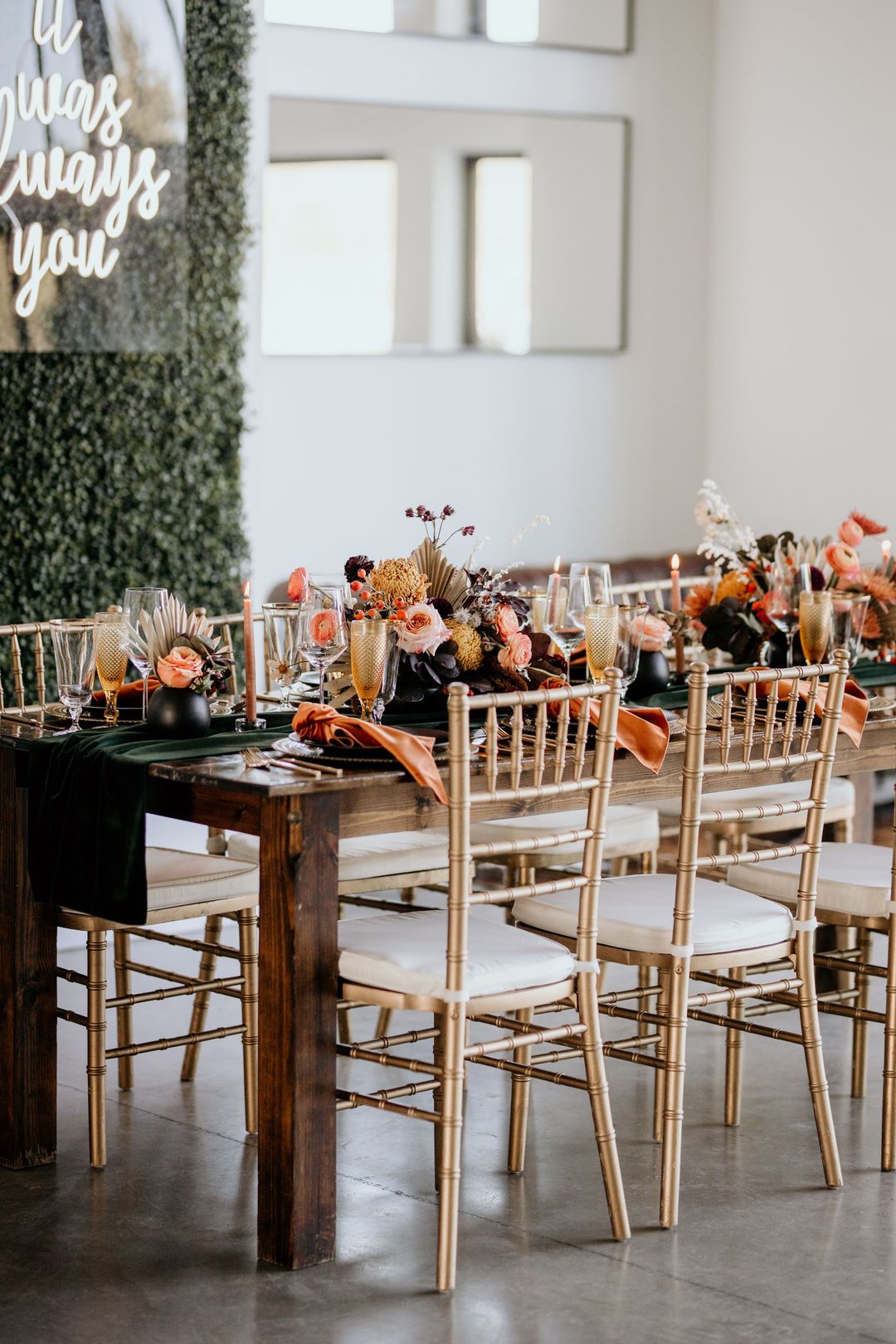 Clean & Bright
Should you prefer a neutral palette, our second tablescape combines classic colors in an elegant and striking way. Also atop our Fruitwood Farm Table, is a Driftwood Table Runner and Yarrow Velvet Napkins. This design features silver metallic details, which complement the bright white centerpieces and crisp glassware. Notice our Silver Rimmed Glass Charger and Onyx Dinner Plate. Black is a key accent that is common with a Boho Diva inspired look.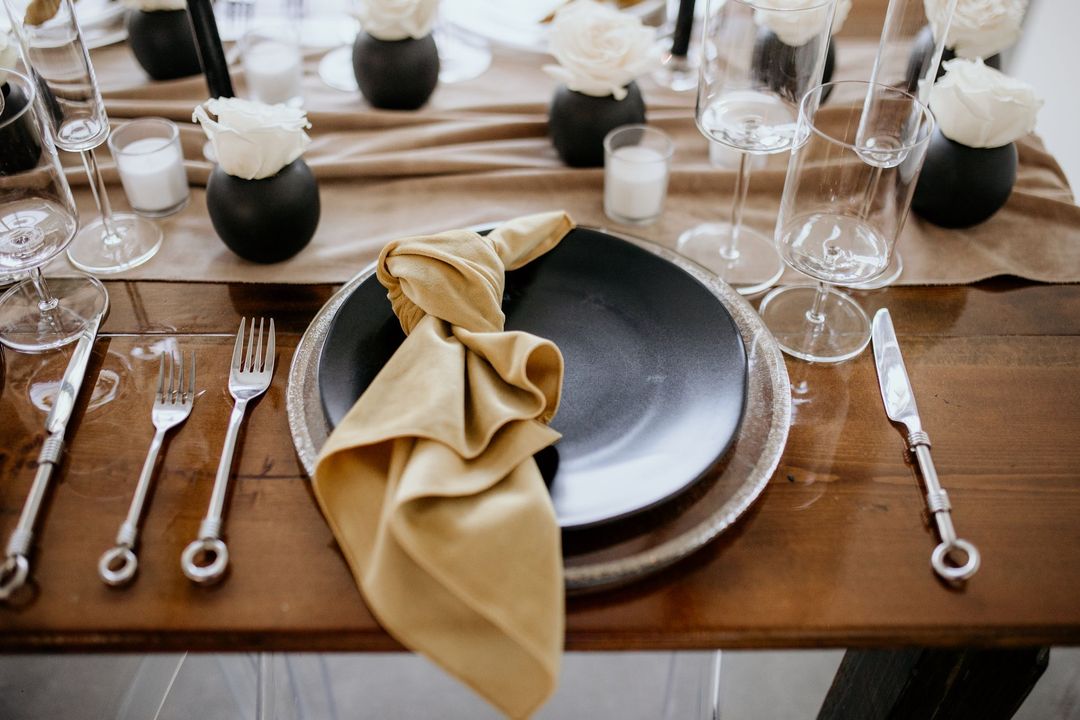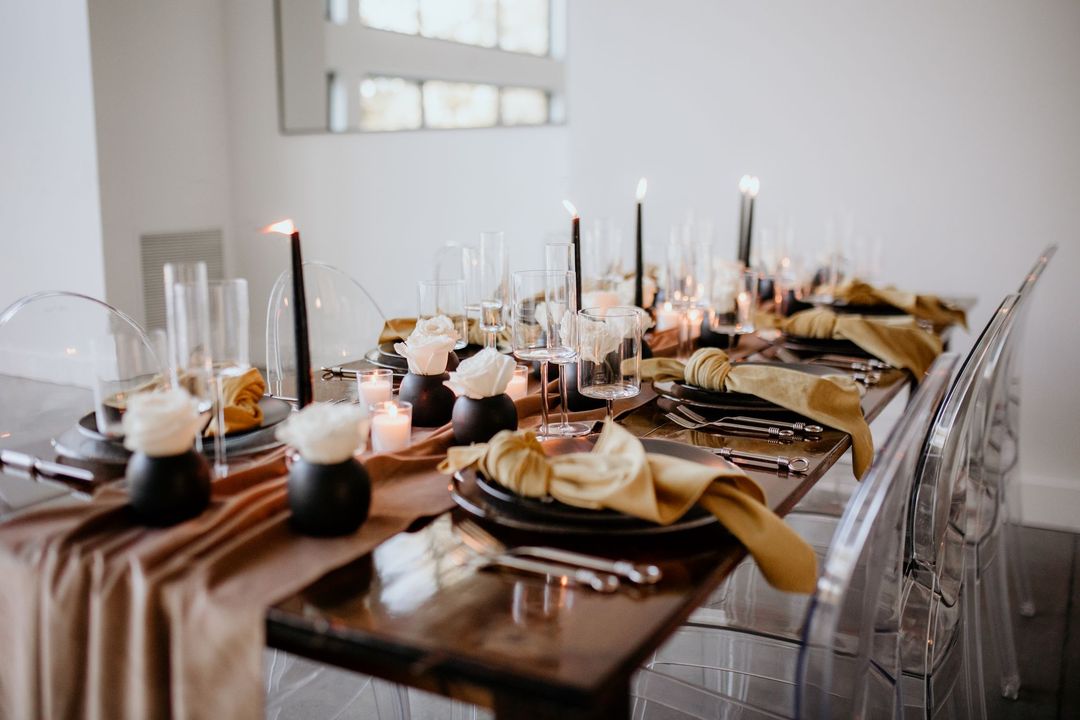 Aiming for a slightly quirky but still elegant look, we carefully selected a few of our favorite contemporary rentals. Including our Como Flatware and gorgeous Cybil Glassware. And of course, our always popular Acrylic Ghost Armless Chairs – also available with arms.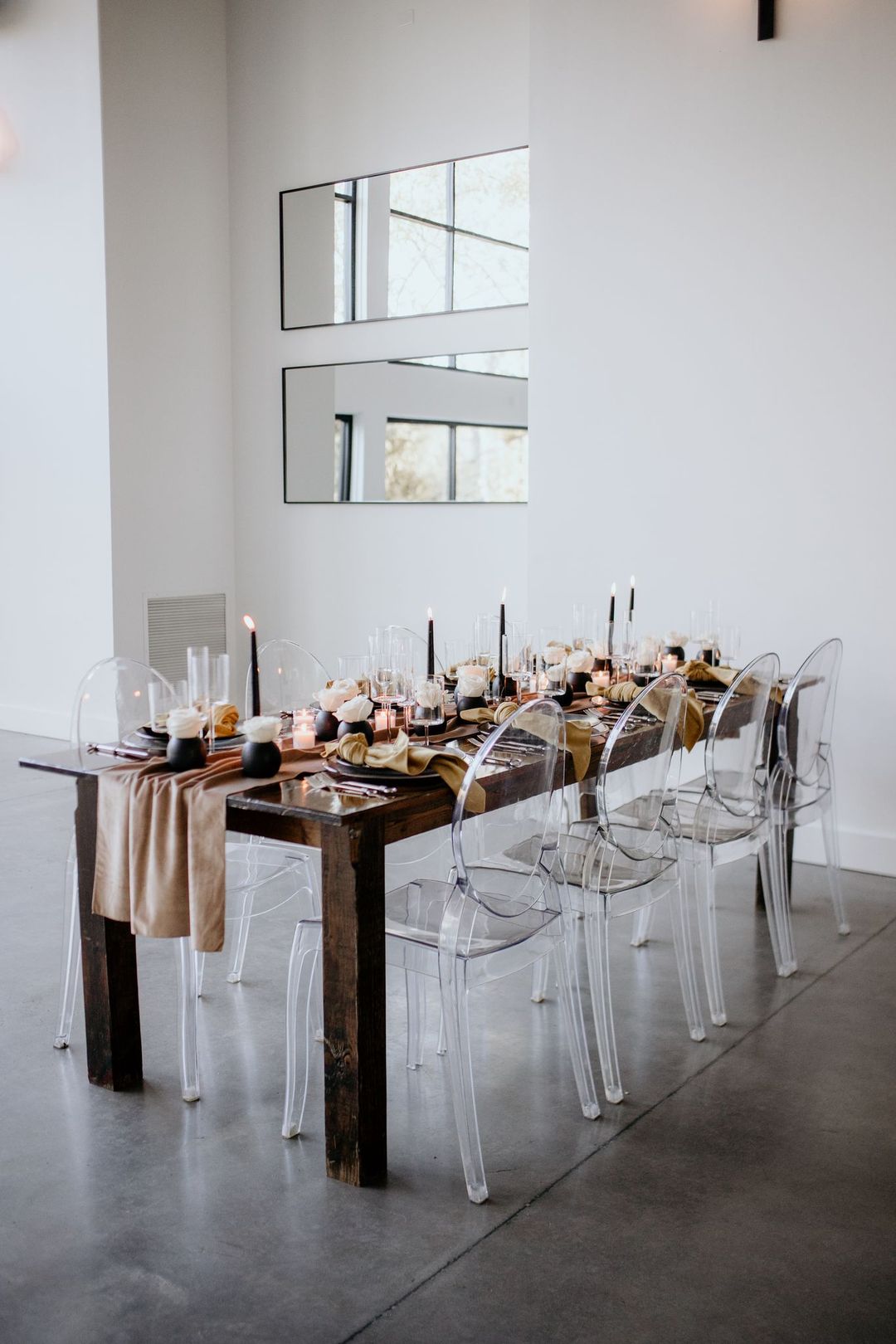 Glam Cocktail Tables
Cocktail tables, spread throughout an event space, make for the perfect opportunity to feature glam linens. Our Sequin tablecloths, shown in Gold, are available in 5 gorgeous colors. Or opt for one of our etched velvet linens, for a less over-the-top but equally elegant look.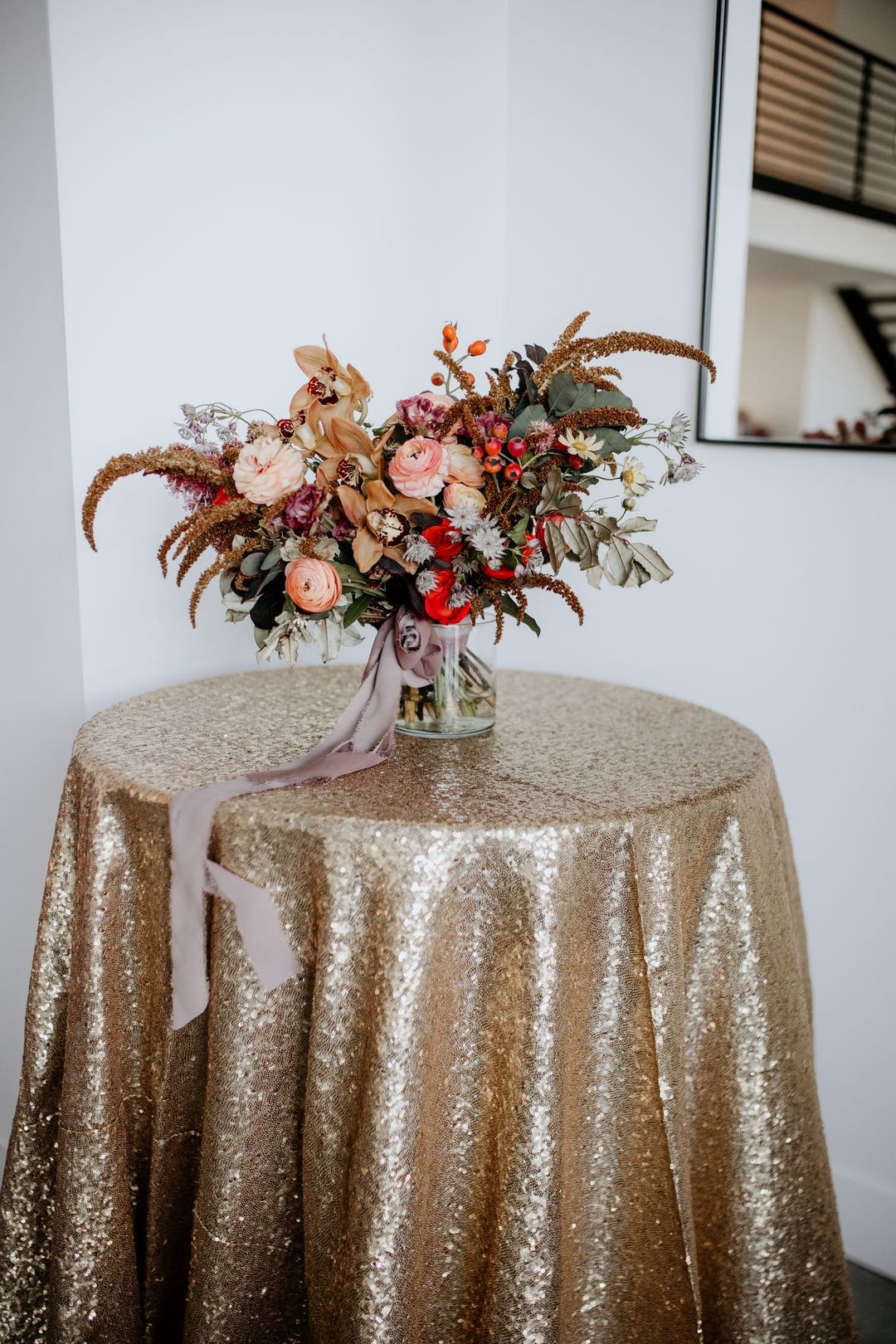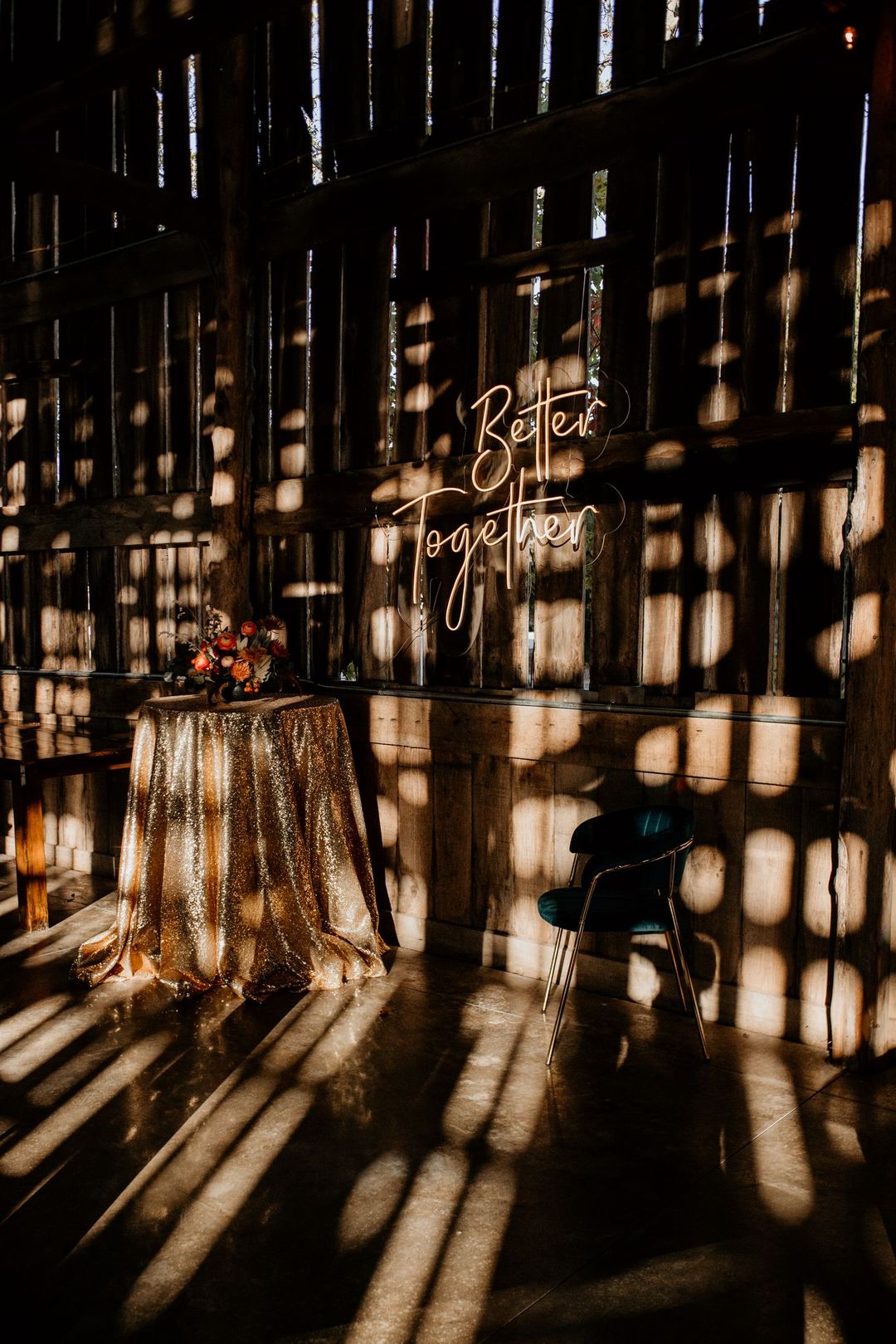 Thanks to the Nashville Vendor Team that partner with us on this look!
Planning: Erin Lynn Events
Photography: Kelsey Leigh Photo
Florals: Stella Rose Floral
Neon Light: Nash Neon
Lighting: Nashville Lighting & Production
Want to recreate this boho diva event style? Reach out to our team for help or to secure your rentals at info@southerneventsonline.com. For additional ideas and inspiration for your 2021 event, check out the latest trends featuring our in-stock rentals.
TAGS | Bohemian Wedding Trend, Boho Luxe Event Decor, Southern Boho Chic, boho glam, event style trends, nashville venue, southall meadows, southern boho style
FEATURED RENTALS | sequin, etched velvet linens, onlyx china, silver rimmes glass china, gold medallion glass charger, Como flatware, Cybil glassware, Austin gold flatware, Aubrey gold rim glassware, pure glassware, amber goblets, magnolia runner, driftwood runner, yarrow napkins, fruitwood farm table, gold Chiavari chairs, acrylic ghost arm chairs,
---
13

May

On Trend, Southern Events Products, Trends and Inspiration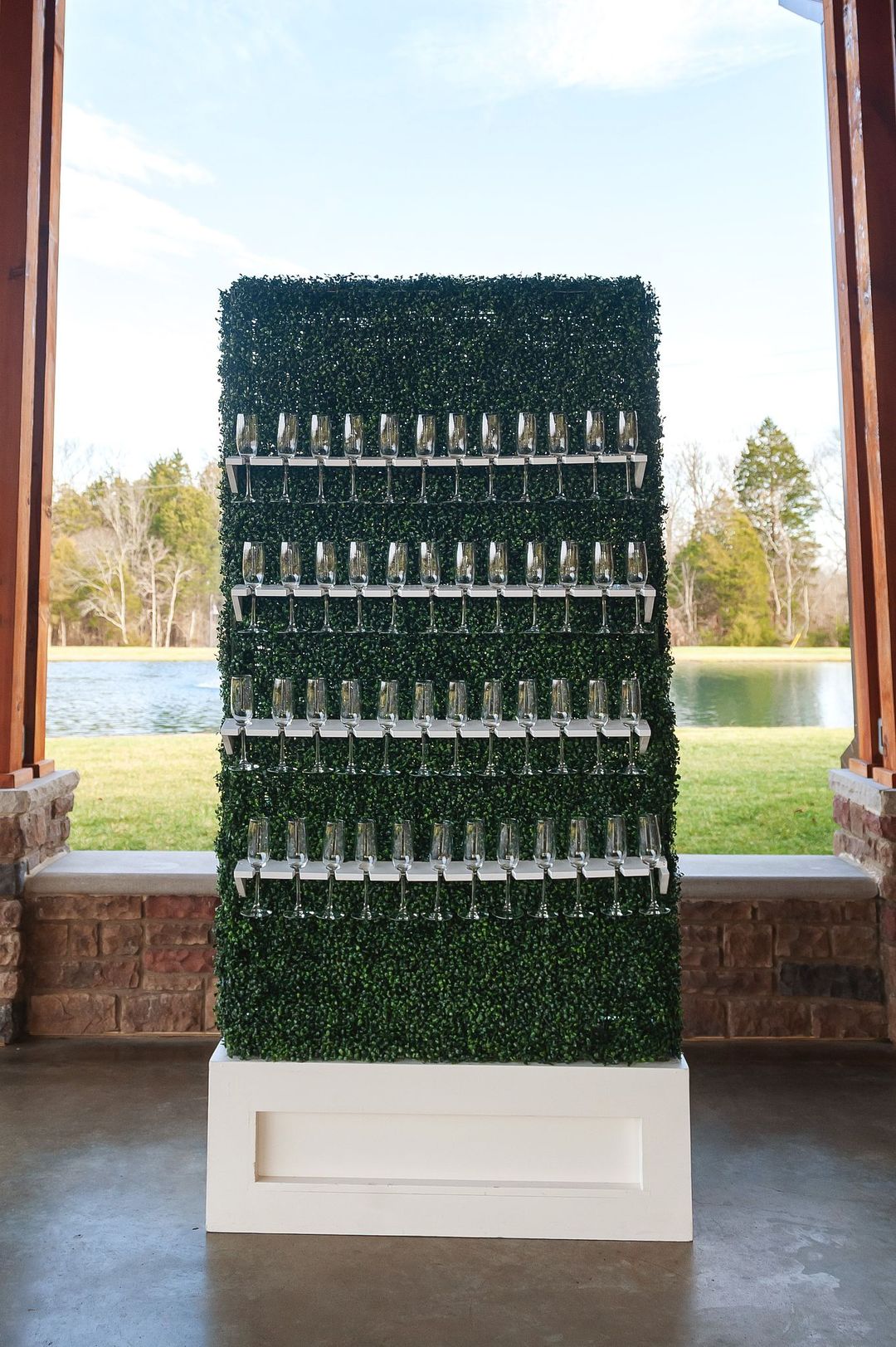 At Southern Events, we love a multi-functional rental! Our boxwood walls are available with 3 distinct bases (gold, white and ivory) and offer endless ways they can be personalized at your event.  From serving champagne, snapping pics or elevating your escort cards, see how to customize this rental for your next Nashville event.
Boxwood Champagne Walls
Cocktails are a highly anticipated treat at any event, but why not take your service to the next level with an interactive champagne wall? Creative, interactive, gorgeous, and full of bubbly – we're definitely here for it! Guests will be absolutely delighted as they walk by this fun drink station, which can also double as a photo op! For the setup below, our Boxwood Wall was adorned with lush florals by the talented team at Enchanted Florist, our Fruitwood Shelves and Cybil Flutes.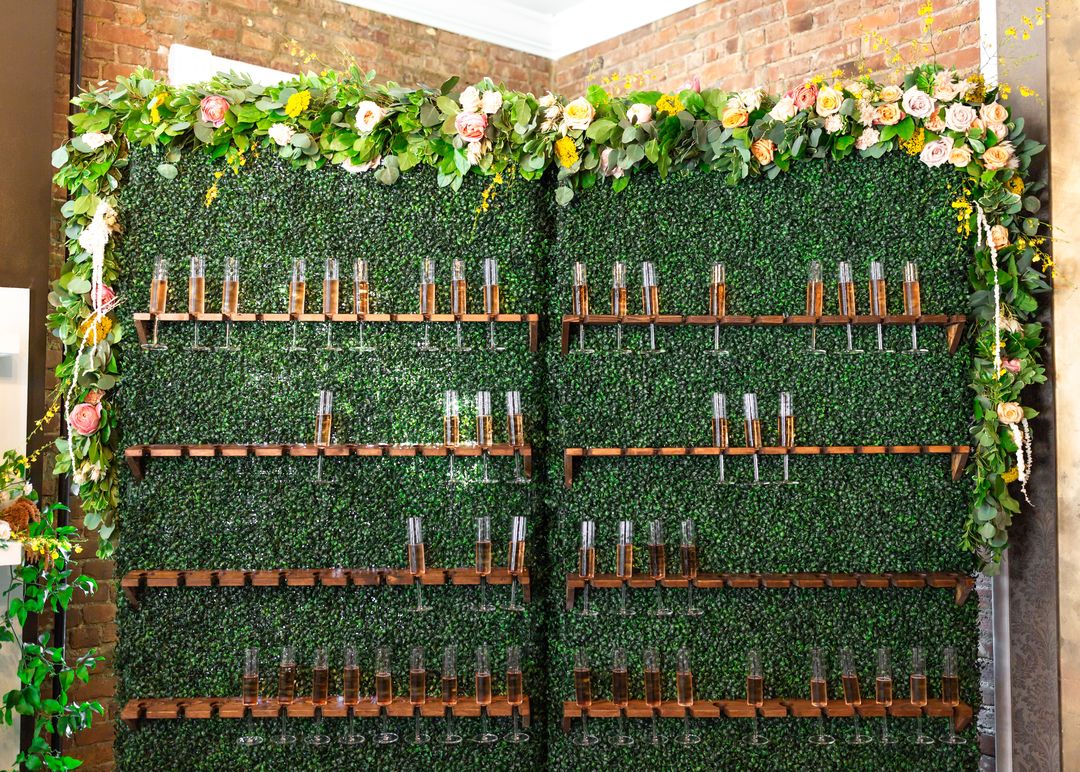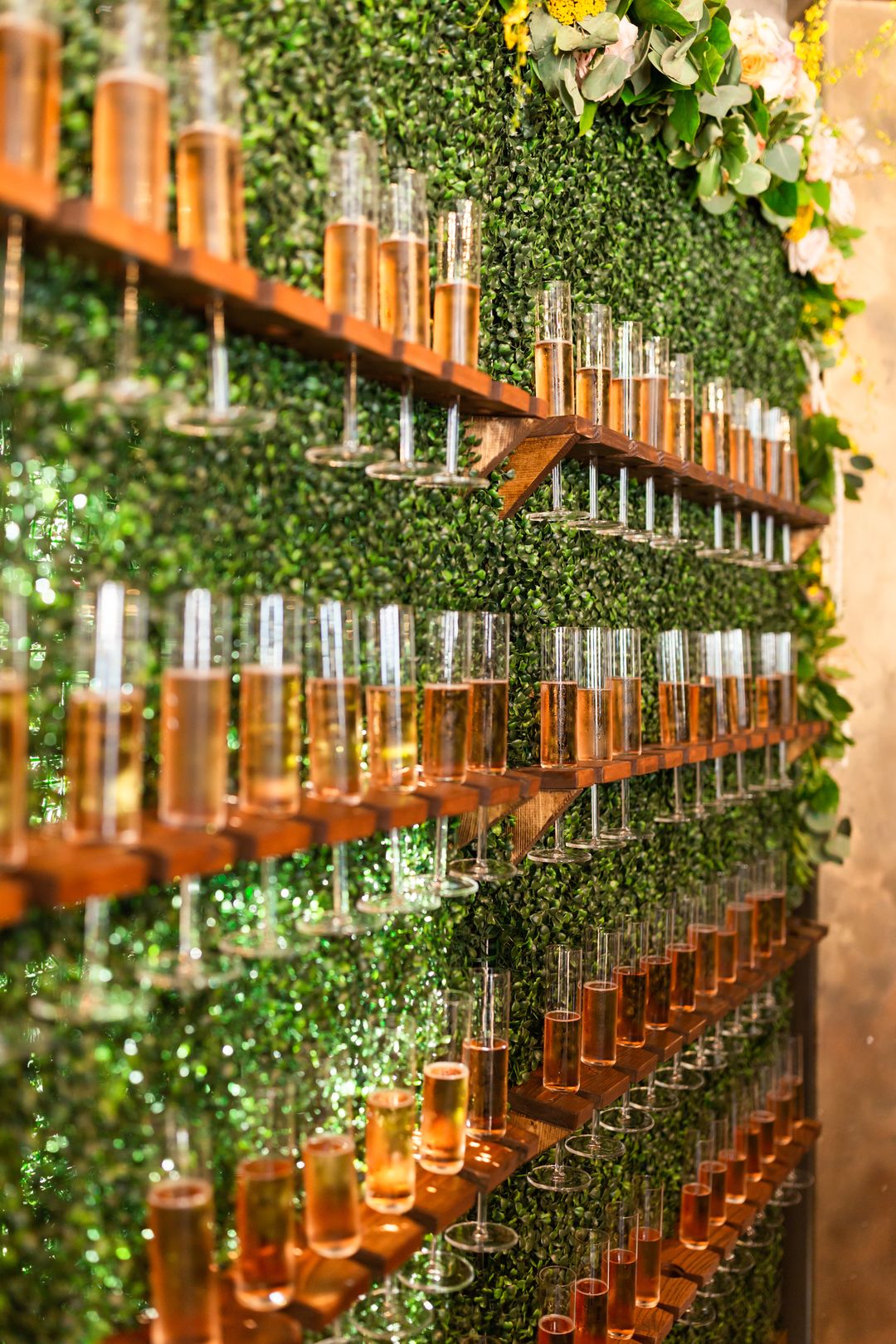 Photos via Honeysuckle & Wine.
Boxwood Wall Photo Backdrops
Entirely customizable, our boxwood walls are a must-have for a trendy photo station. Easily create a photo backdrop that complements your event, whether it's for a wedding or another social gathering. The options are truly endless, as long as you have the creativity and gusto! As shown below, a bright neon sign is always a nostalgic decoration. However, it would also look lovely with a monogram or pictures of the newlyweds. We also love it with a colorful balloon arch for a shower or birthday party.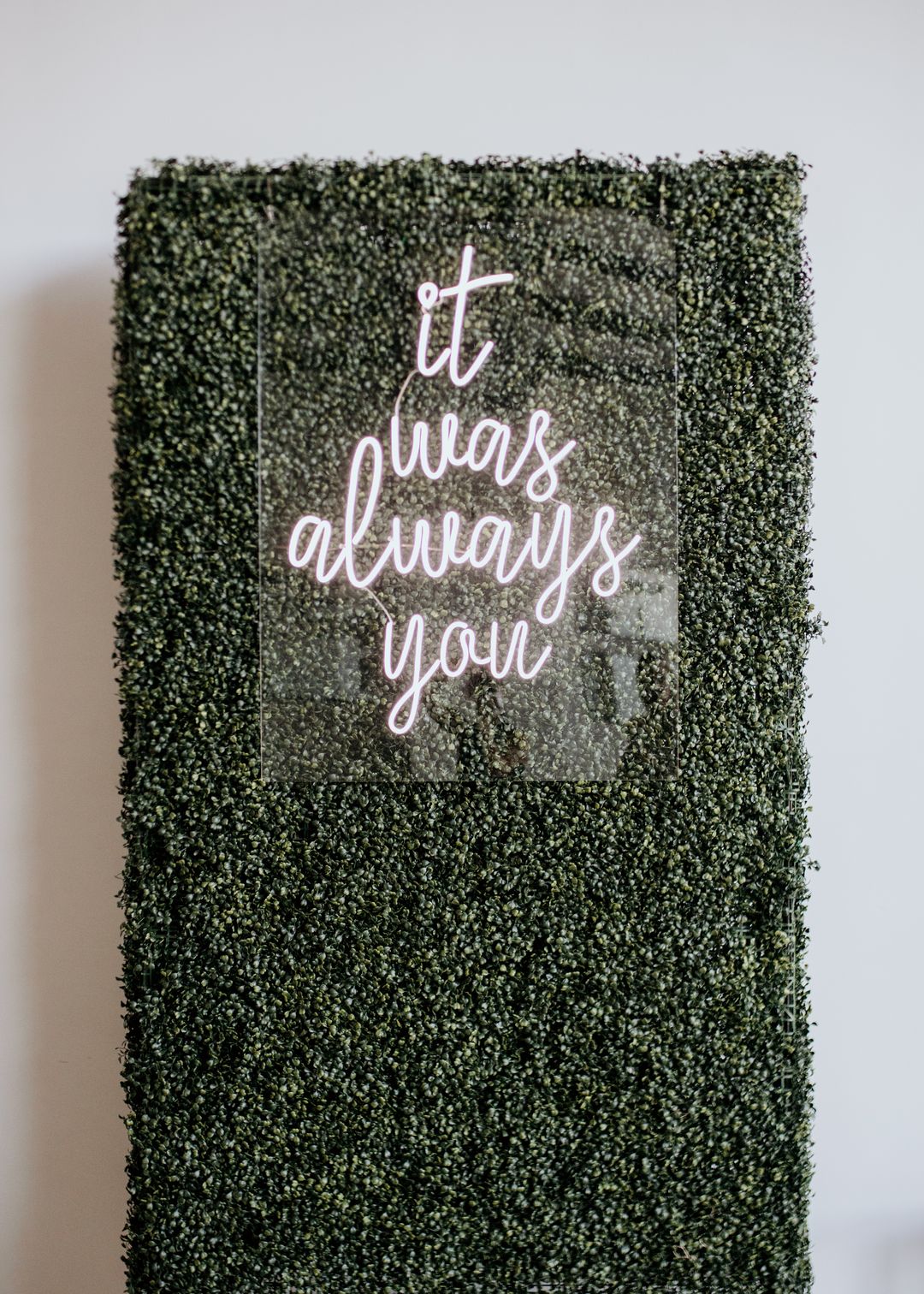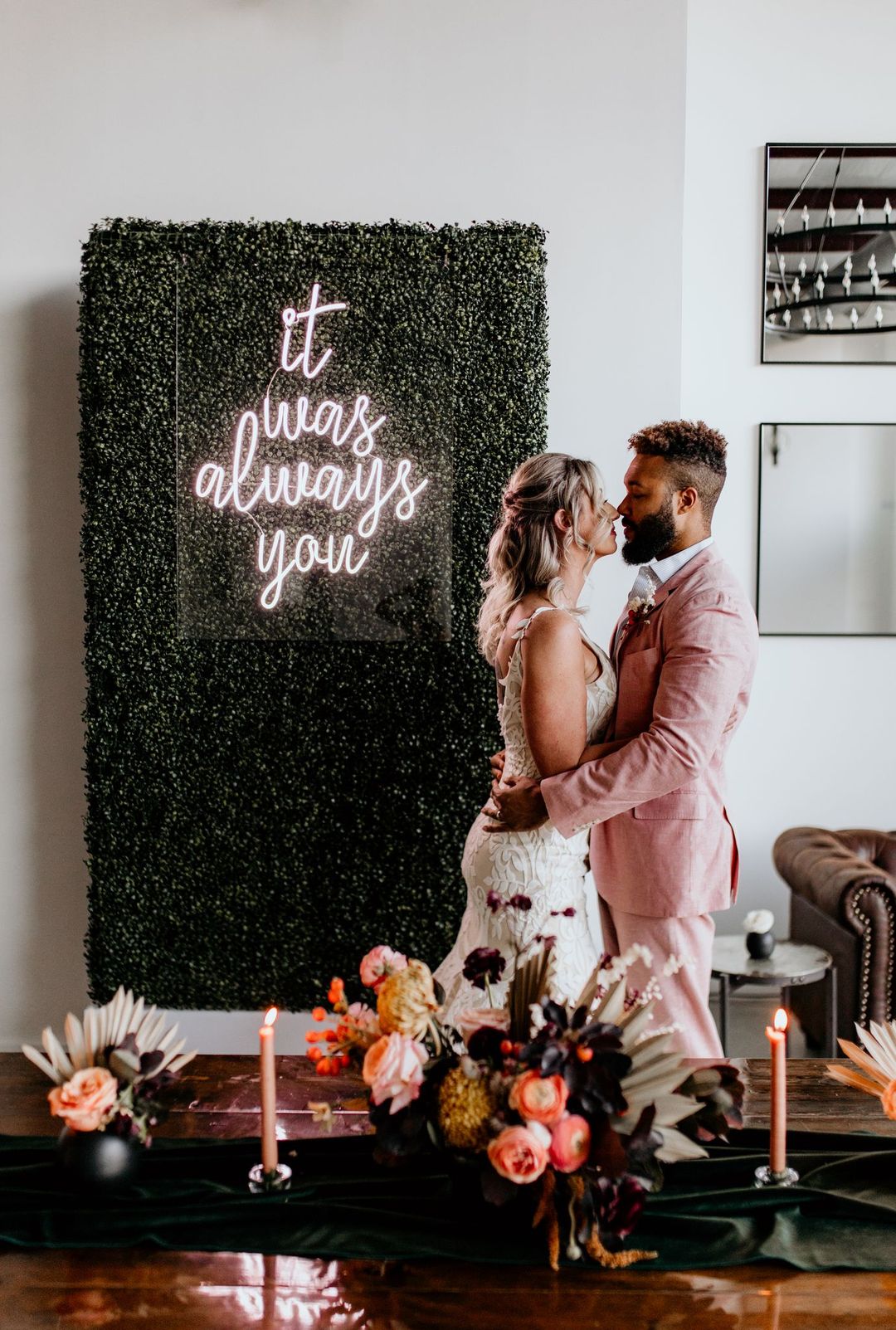 Photo by Megan Stark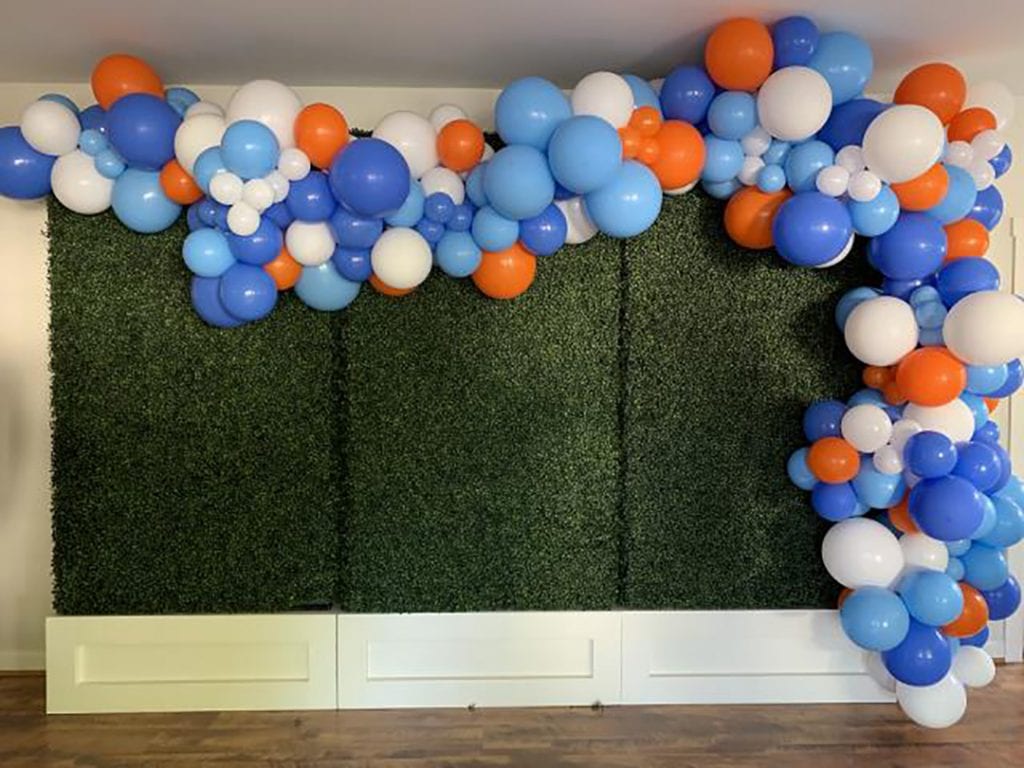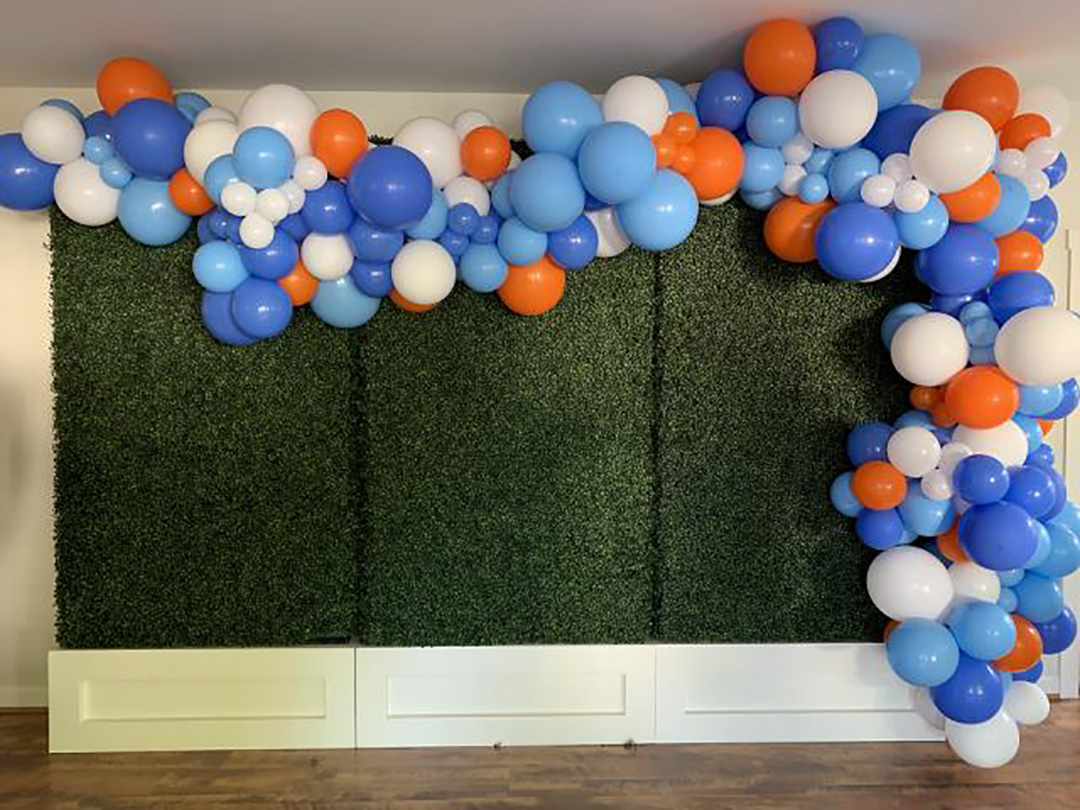 Corporate Event Backdrops and Entrances
For large corporate events, our boxwood walls are an effective way to keep your business at the forefront of guest's minds. As shown, it creates a beautiful backdrop for galas, fundraisers, or celebrations, especially those where there will be a stage or grand entrance. Show off your corporate logo in an upscale way, fitting of the elegant decor. And, if you have sponsors, feature their logos as well.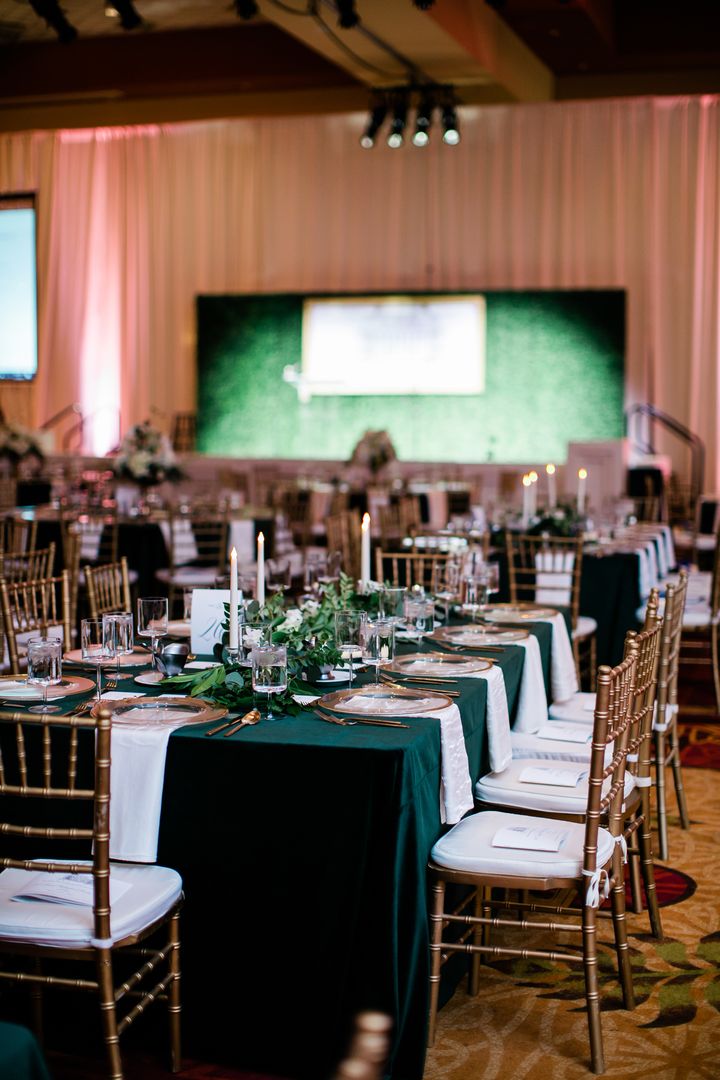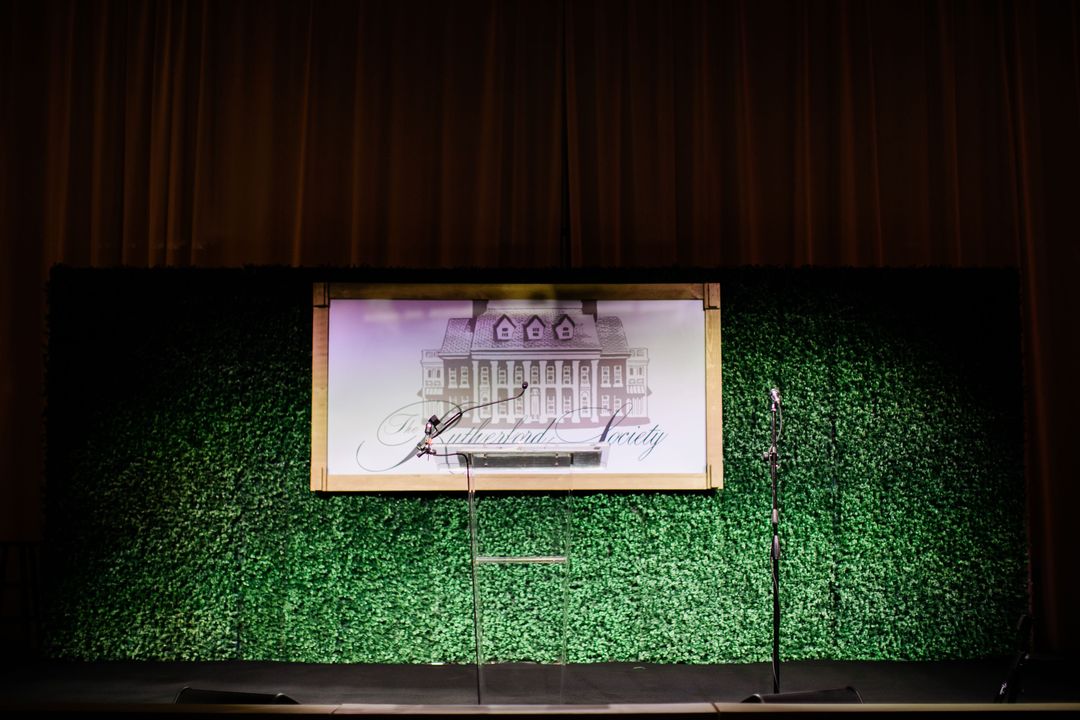 Photos by Jen & Chris Creed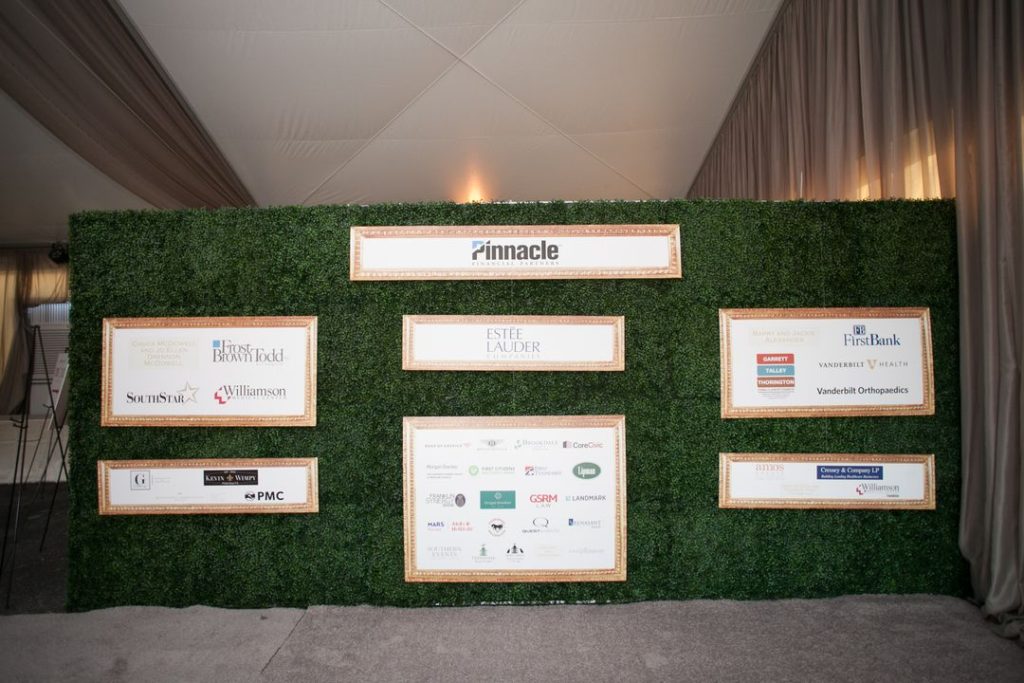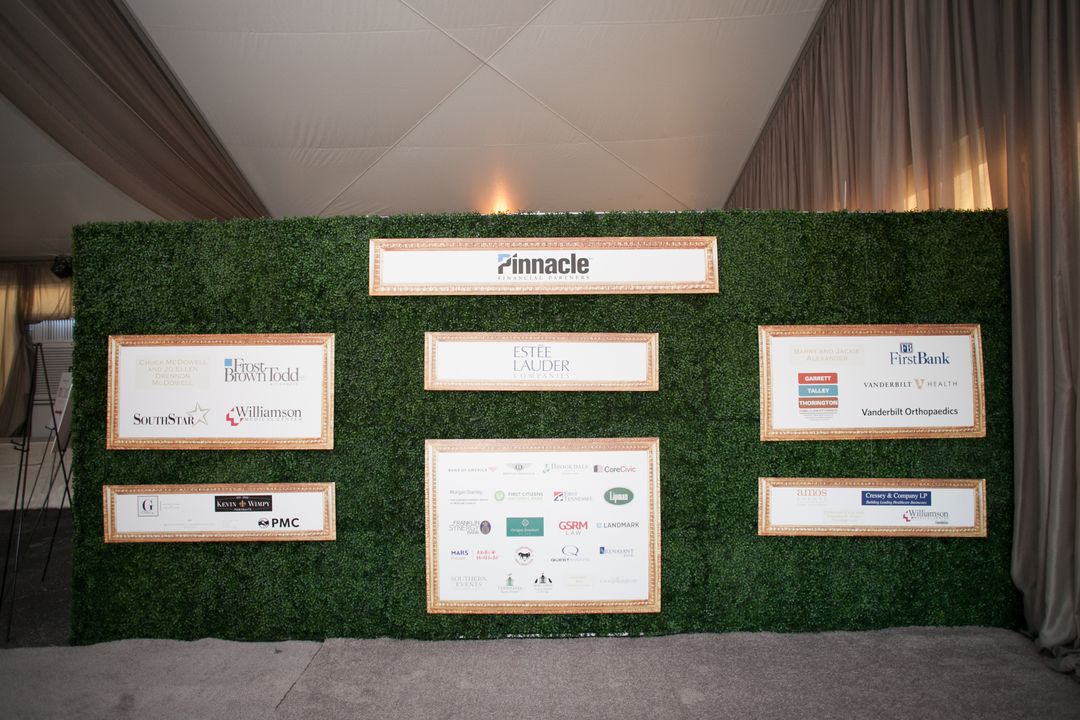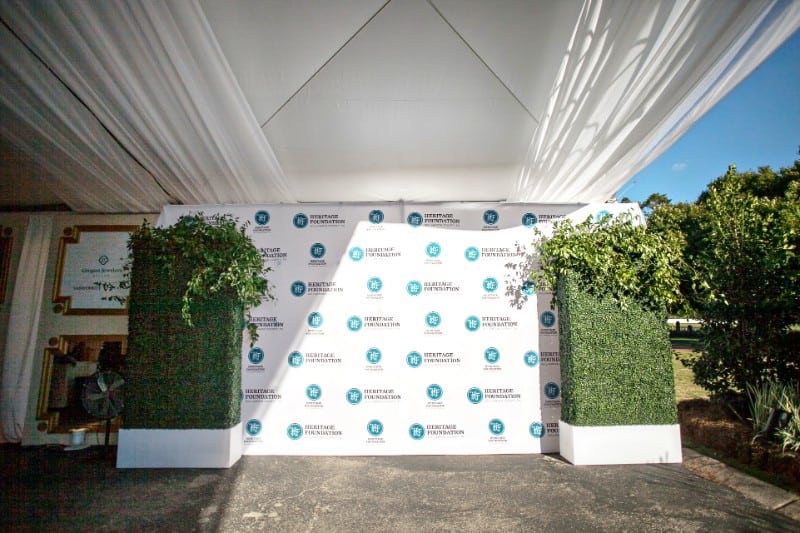 Boxwood Wall Seating Chart
At a wedding, you want to leave a lasting impression! Aside from a champagne wall, one easy method is with an interactive seating chart. Popular in recent years, a boxwood wall seating chart is a fun way to greet guests and guide them to their respective tables. You can simply list their names, like on a mirror or acrylic sign. Or you can use wedding favors that double as escort cards, like these beautiful horseshoe ornaments.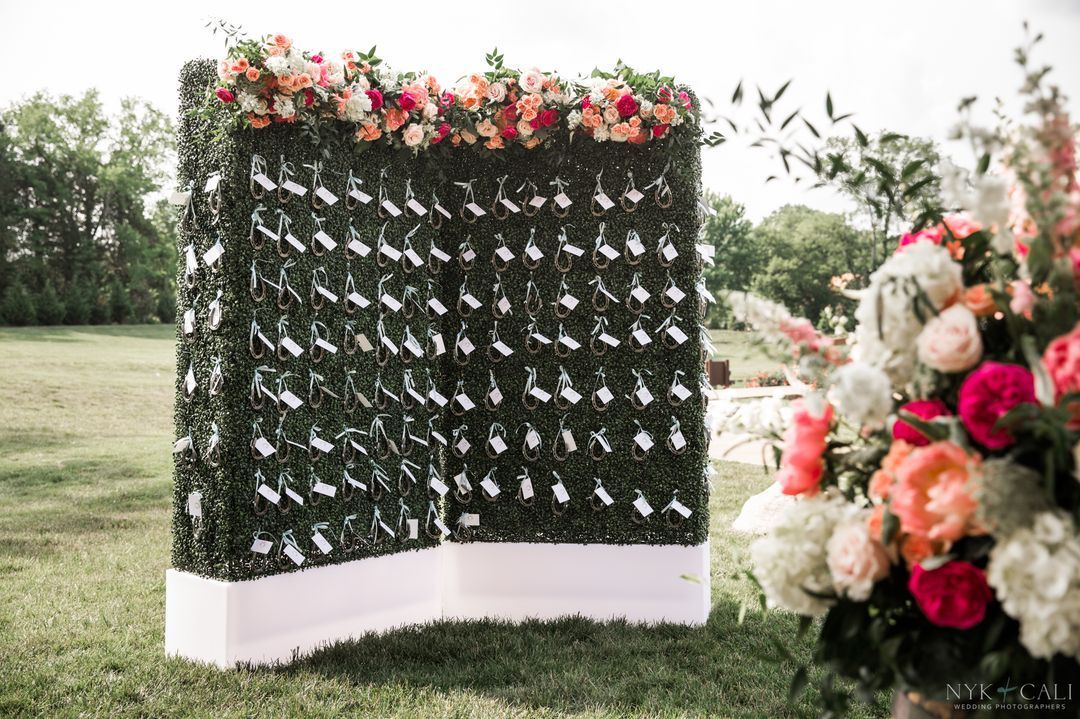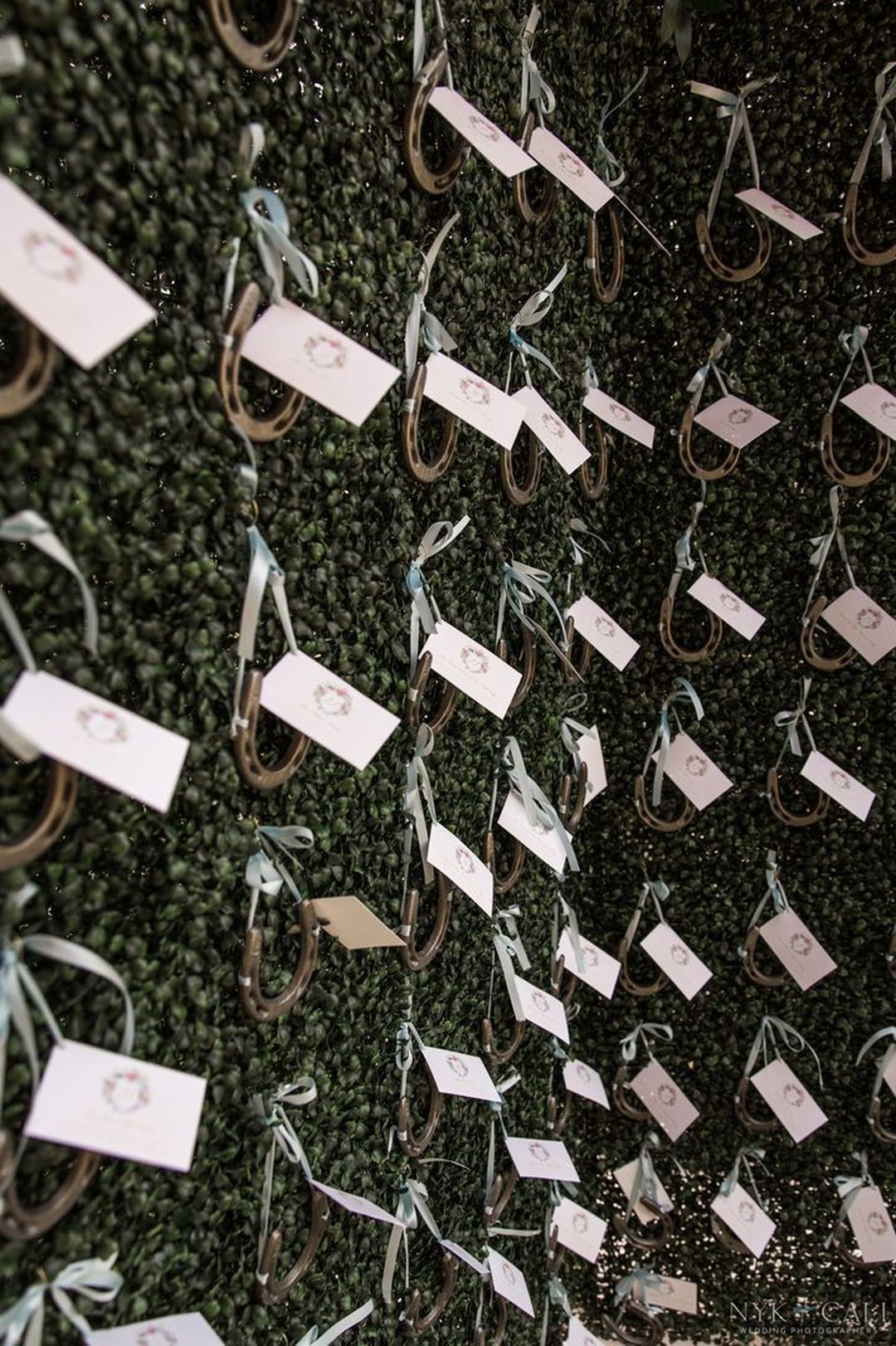 Want to feature one of our boxwood walls, as a drink station or backdrop, at your upcoming event? Let's chat! Send us an email today, at info@southerneventsonline.com.
TAGS | Boxwood Wall, Champagne Wall, Interactive Drink Station, Nashville Event Rentals, Nashville Wedding Rentals, Nashville party rentals, On Trend, Southern Events Party Rental, Southern Events Party Rental Company, Unique Wedding Rentals
FEATURED RENTALS | Boxwood wall, Cybil glassware, champagne shelf,
---
6

May

On Trend, Southern Events Products, Trends and Inspiration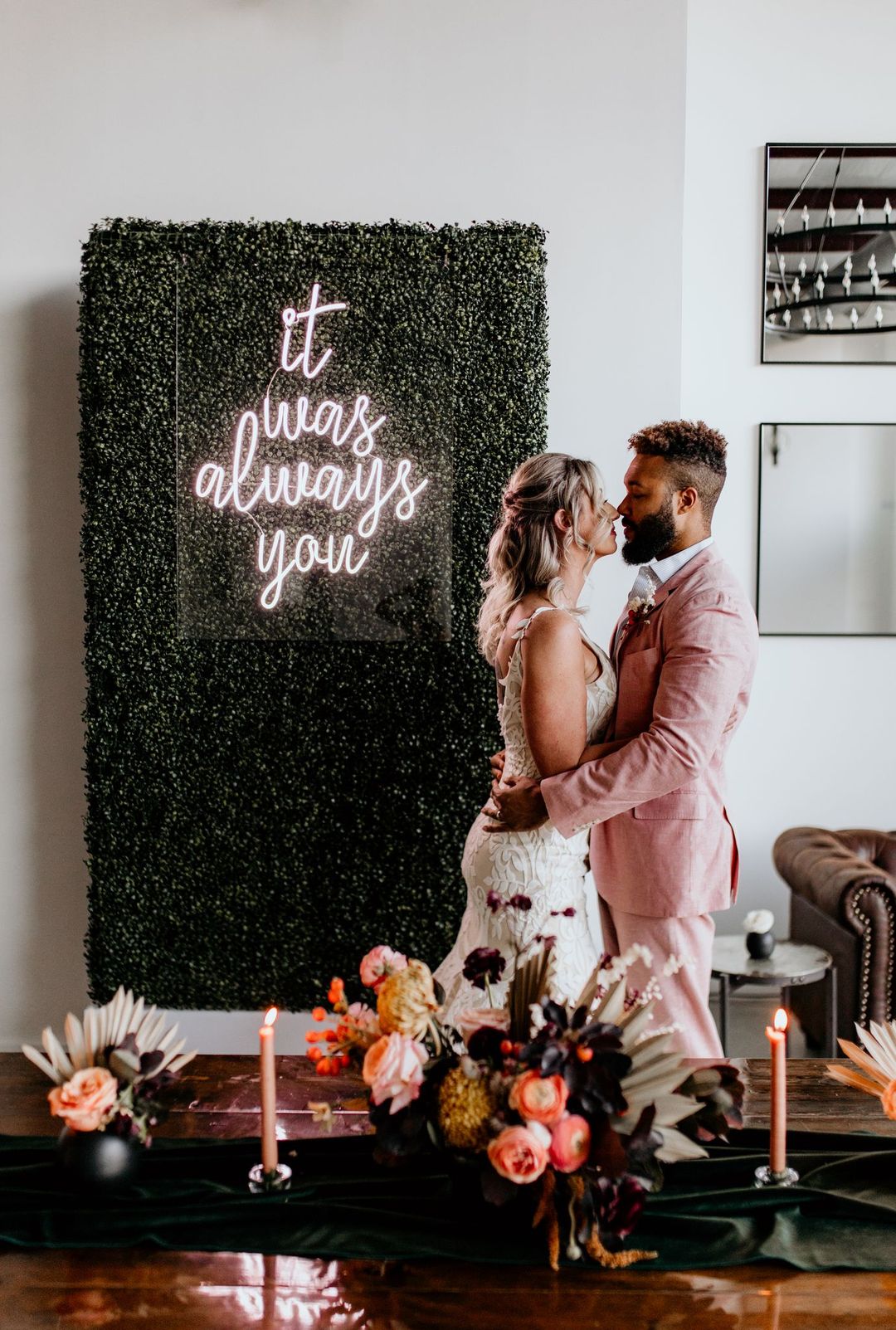 When you want to create a fun spot for wedding guests to ham for the camera or hope event attendees will share your gathering on social media you need a photo-worthy spot. Bonus points when your event photo backdrop also works as decor duty.  At Southern Events, we have both trendy and stylish props and decor for rent that will do both! Engage your event's attendees with our instagrammable event photo backdrop rentals from Southern Events that will have them snapping and sharing photos.
Boxwood Walls
Treat your guests to the perfect photo op in front of our boxwood walls – making memories and making your event memorable! These trendy props are a great focal point for your event. Plus they're so easy to personalize with specialty decor – like a neon sign or colorful balloon arch.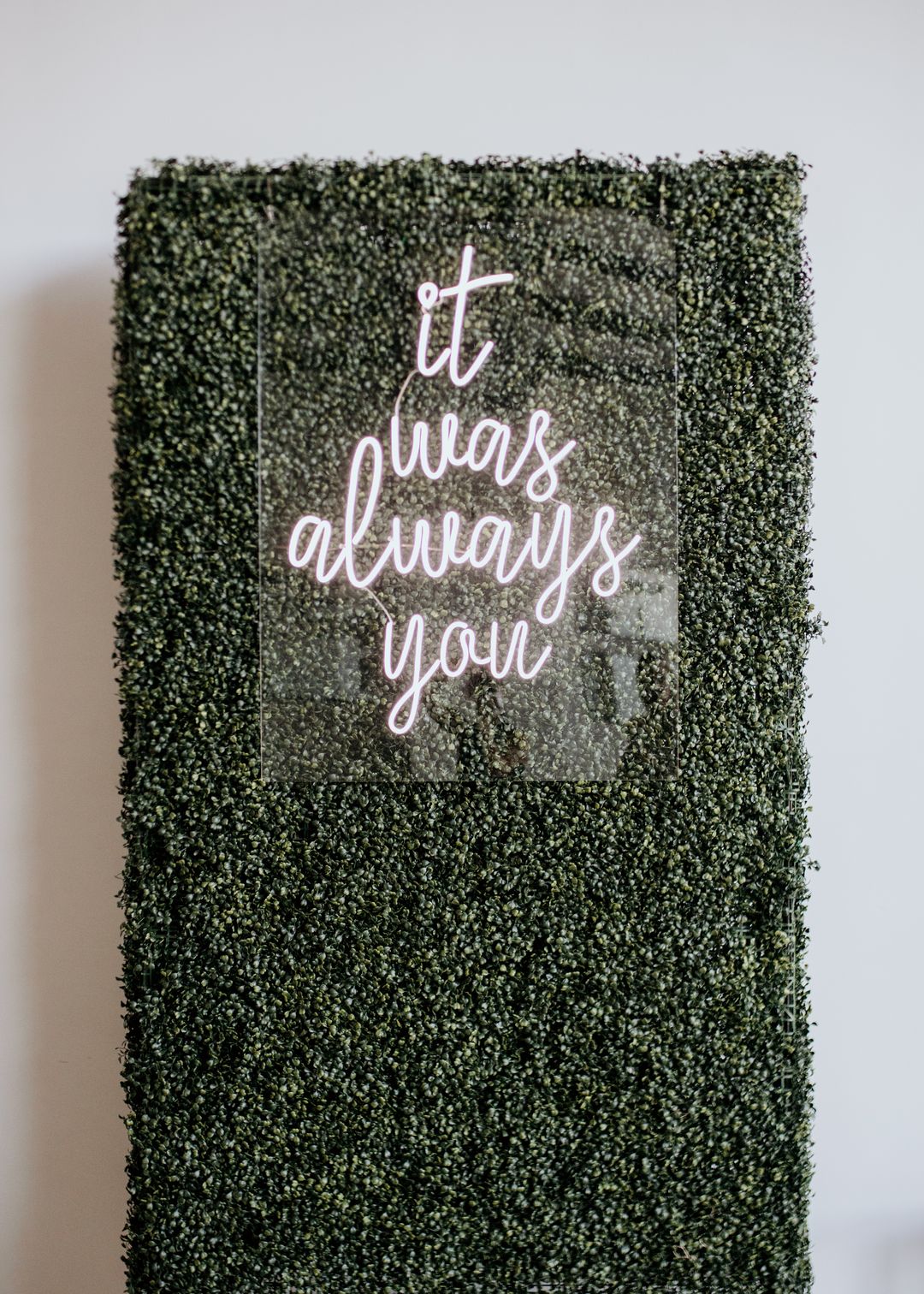 Photo by Kelsey Leigh Photography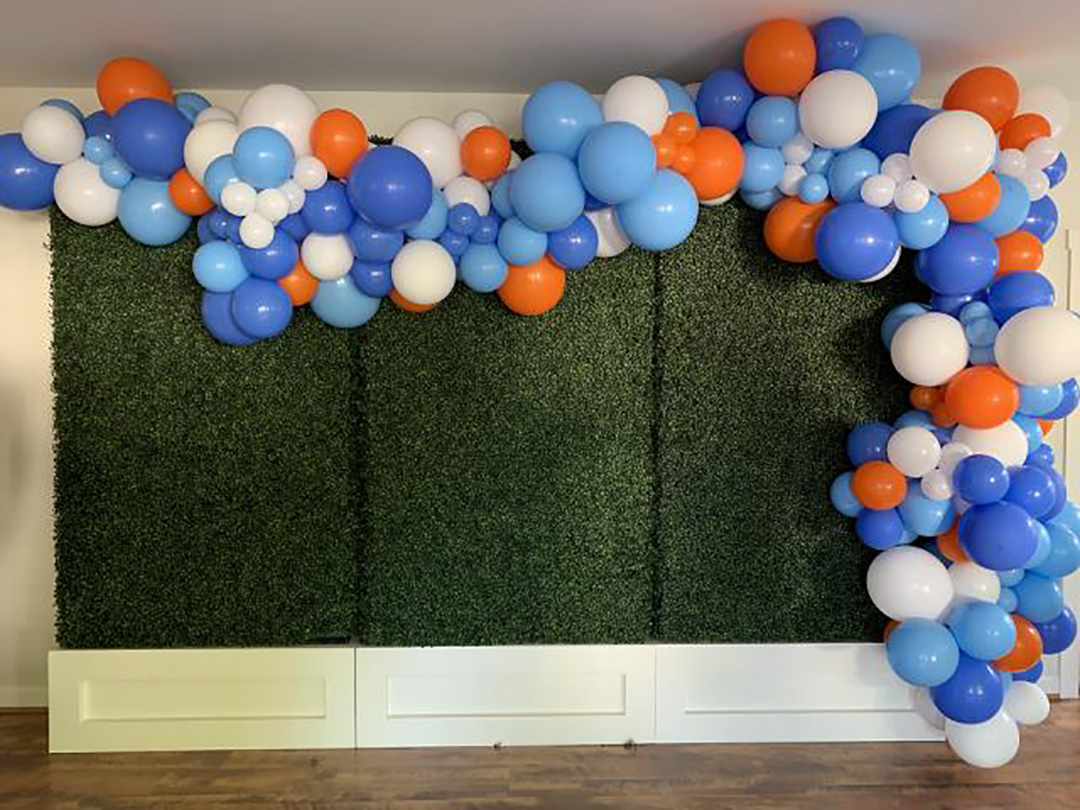 Pipe & Drape
If you prefer a stylish but no-fuss backdrop, you'll want to go with pipe and drape! They can be styled to your preference, and decorated to your liking. For example, hang florals streamers for a baby or bridal shower. Or get creative at a corporate event with branded signage. We currently offer drapes in black, white, ivory, and champagne. You can also skip the draping and use the pipe frame to hang a custom step and repeat.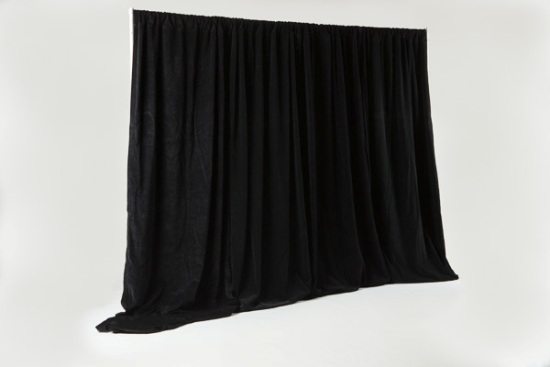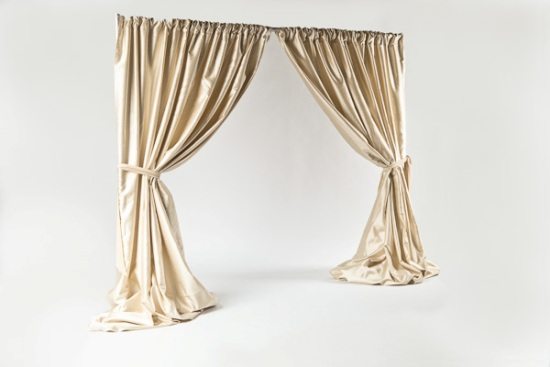 Metal Ring Circle
Although typically used for weddings, our metal ceremony ring is a versatile piece that can be used to create a photo backdrop for any type of event. Hang signage in the center of a ring, or keep it simple by decorated the frame with fresh foliage or balloons. Another fun use for this piece is to create a seated station. Place one of our gorgeous rugs and a loveseat at the center, for a super cozy photo op! Be sure to also check out our other geometric ceremony backdrops that double as event photo backdrops.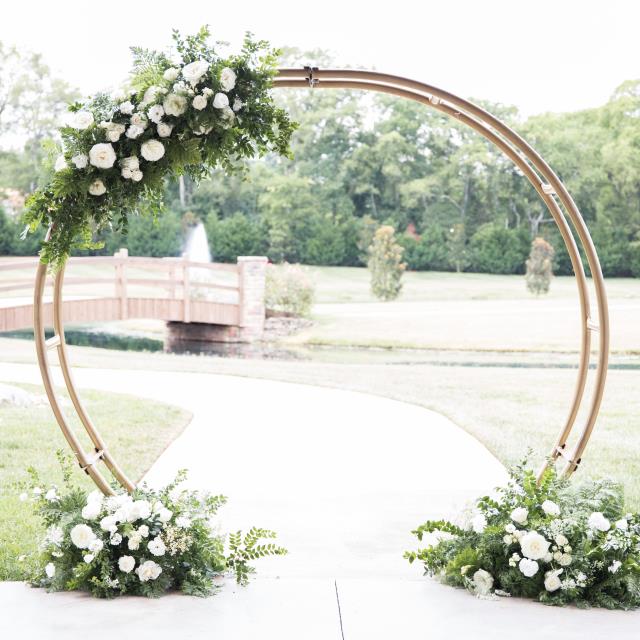 Fiona Mantle
Mantles are a stunning and meaningful prop! Traditionally the center of a home, it stands for love and life – making it perfect for a wedding. We also love it for an anniversary party, celebration of life or milestone birthday. Our freestanding ivory Fiona mantle is easy to decorate to complement the theme of your event. Feature fresh flowers, lanterns, geometric shapes, candles, or a combination of pieces.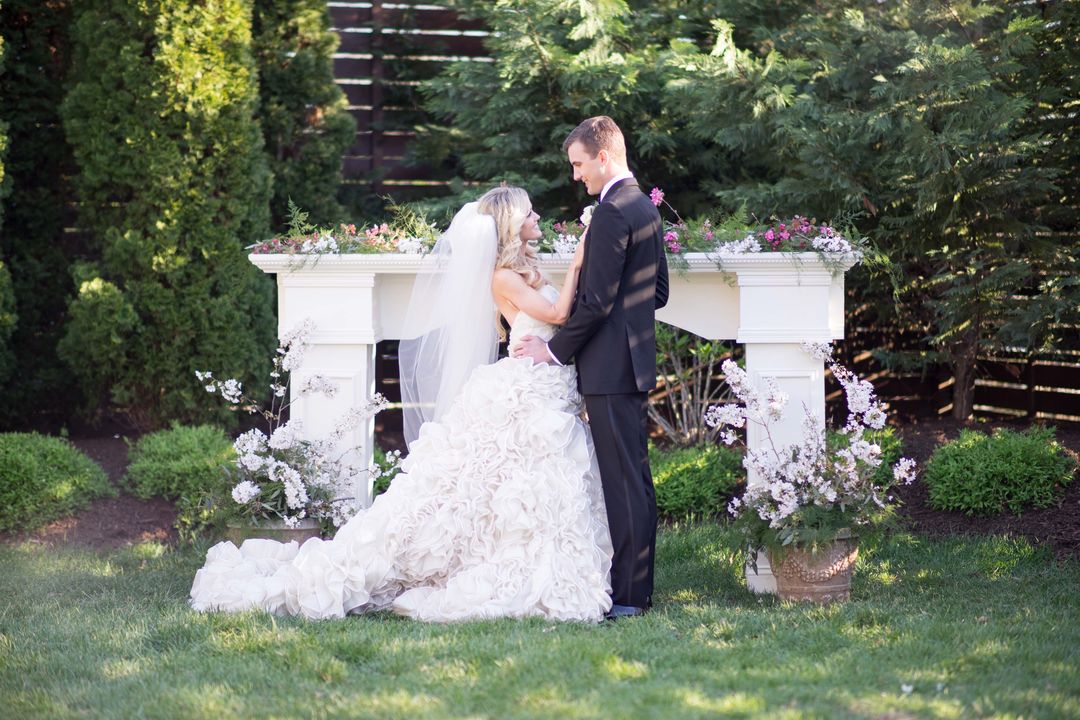 Photo by Readylight Media
Want to feature one of these trendy event photo backdrops at your upcoming event? Contact our team today for help recreating one of these looks for your Tennessee wedding, social, or corporate event. 
TAGS | Boxwood Hedge Wall, Boxwood Walls, backdrop ideas, event backdrops, event ideas, event photo backdrop, pipe and drape
FEATURED RENTALS | boxwood walls, champagne shelves, Fiona mantle, pipe and drape, metal ring circle, rug, loveseat,
---
15

Apr

Southern Events Products, Trends and Inspiration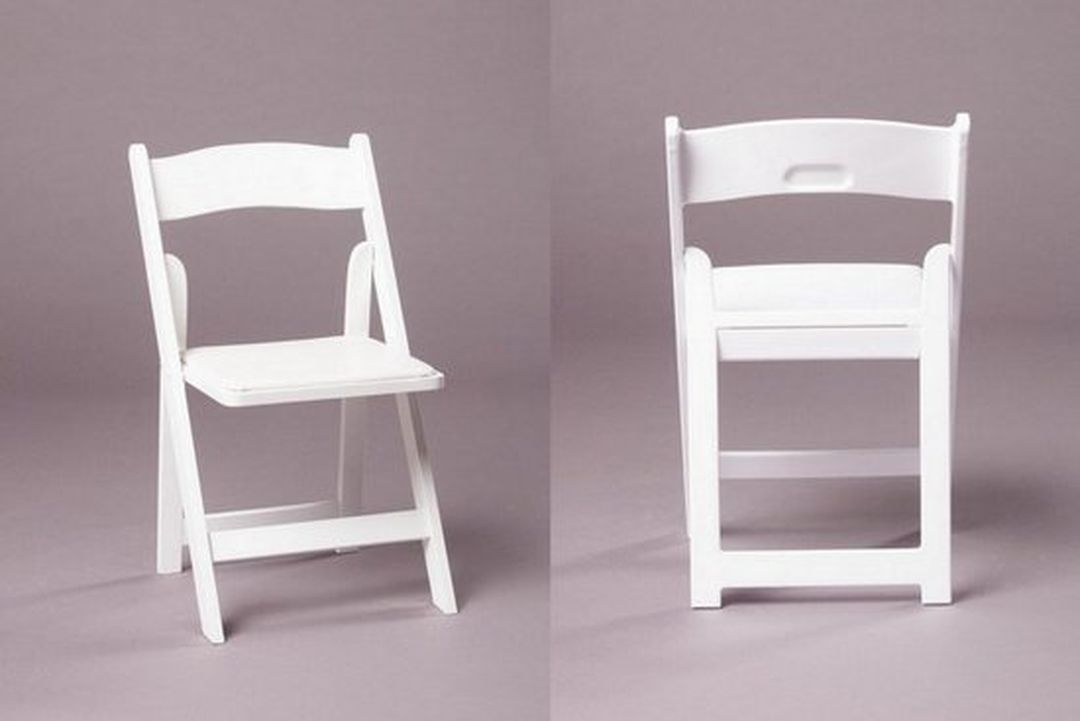 Graduation ceremonies may look a little different this year, but that doesn't make this milestone any less important! Graduation is after all a momentous success and lots of people will want to witness the tradition of their loved one walking across the stage. Adjustments for the health and safety of students, faculty, and their family are important when hosting an event of this scale. Today we're sharing our in-stock graduation ceremony rentals that will make for a safer celebration.
Event Staging
Walking across the graduation stage to receive their diploma is a highly anticipated moment for most students. Our sturdy staging (available with and without carpet) includes all of the basics, such as steps and staircases with hand railing.
Want to take your graduation ceremony to the next level? Opt for our Harpeth stage facade and columns for a more polished look. They are customizable, allowing for different combinations and personalized insets – like your school colors or logo. Stage Skirting is another way to finish the look of your event stage, hiding cords and such below – now in stock in natural or black.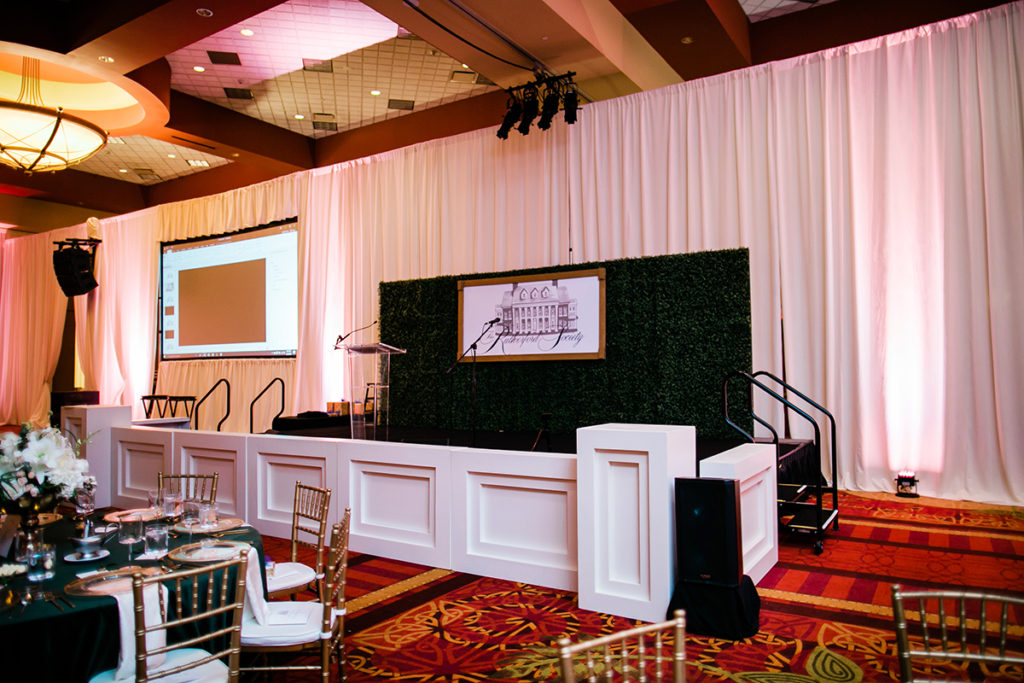 Event Flooring
Sometimes the best option is to host your graduation ceremony outdoors, perhaps under a tent. In which case, leveling the ground may be in order. To help, our DuraTrac flooring can easily be installed to create a level and sturdy floor throughout the entirety of your event space. It can be installed over grass, dirt, mud, and other uneven surfaces, to protect both your guests and your grass!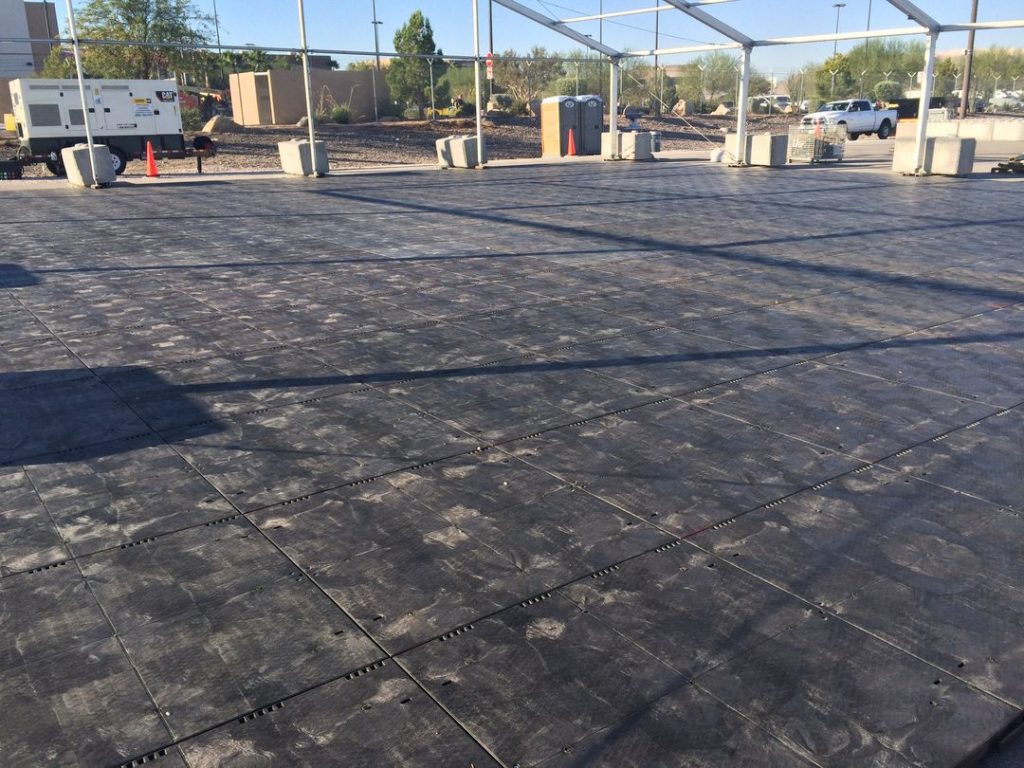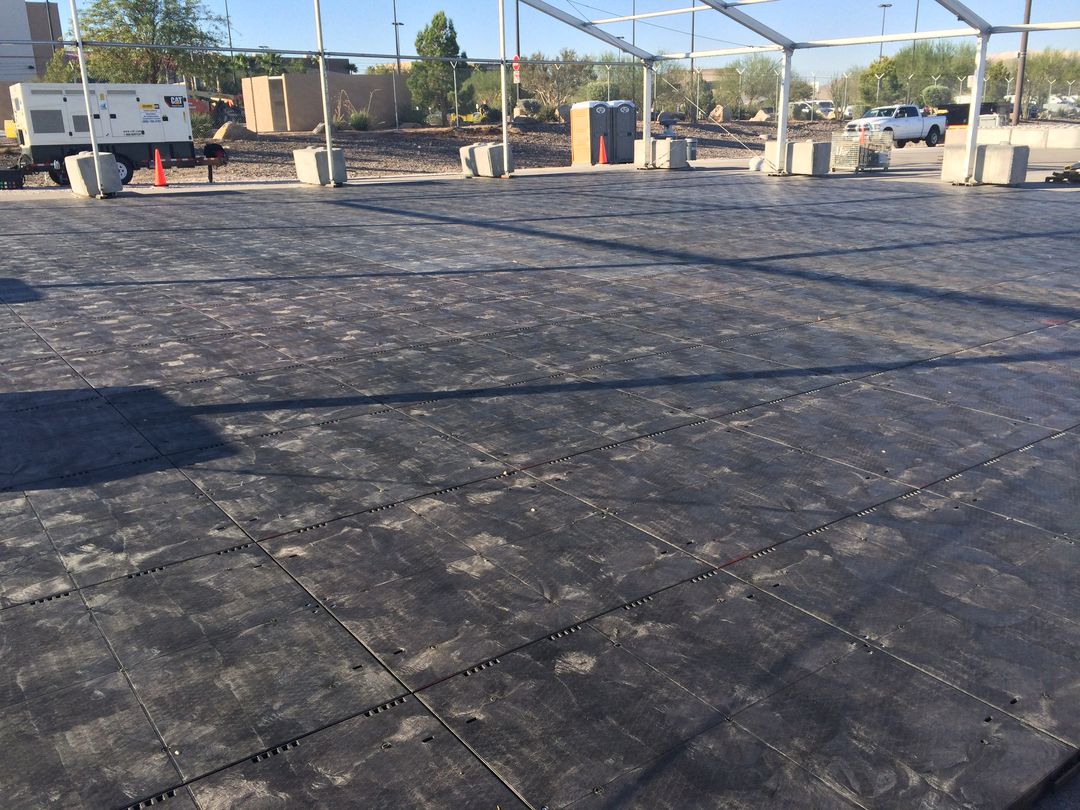 Graduation Chairs
Comfortable chairs are the bread and butter of a successful graduation ceremony. Before walking across the graduation stage, a solid portion of the day will be spent seated. Our classic folding chairs promise a put-together look and optimal comfort. Easy to load and transport, they are available in Fruitwood, White, and Black.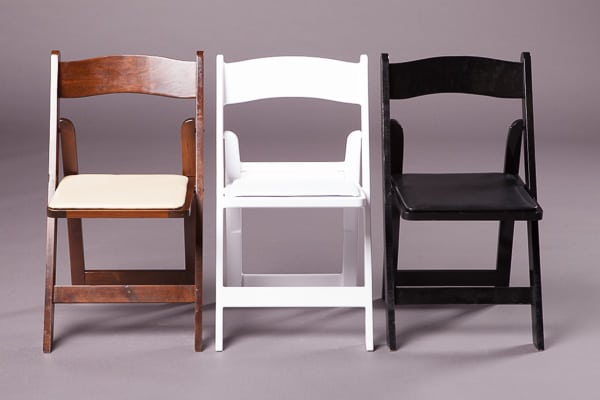 Fencing or Rope/Stanchion
Fencing is useful in a variety of ways, from restricting guest access to directing the flow of traffic. We offer beautiful white portable fencing creating organized entry and exit points at your event, as well as a border. Add rope and stanchion to your stage area keeping guests safe and giving the speaking staff or guests a designated space.
Lectern & Easels for Signage
You can't overlook the importance of signage, whether it is for decoration or directions. We stock both black and gold aluminum easels, perfect for displaying your school logo, a program, or directions to different areas of the event. Carefully placed folding clips ensure that they will remain standing for the length of your event. Our lecterns may also be decorated with your school logo.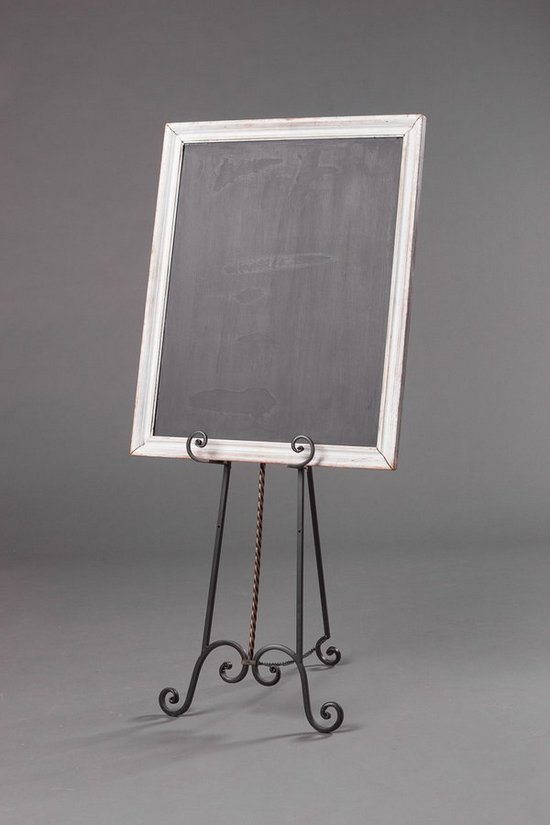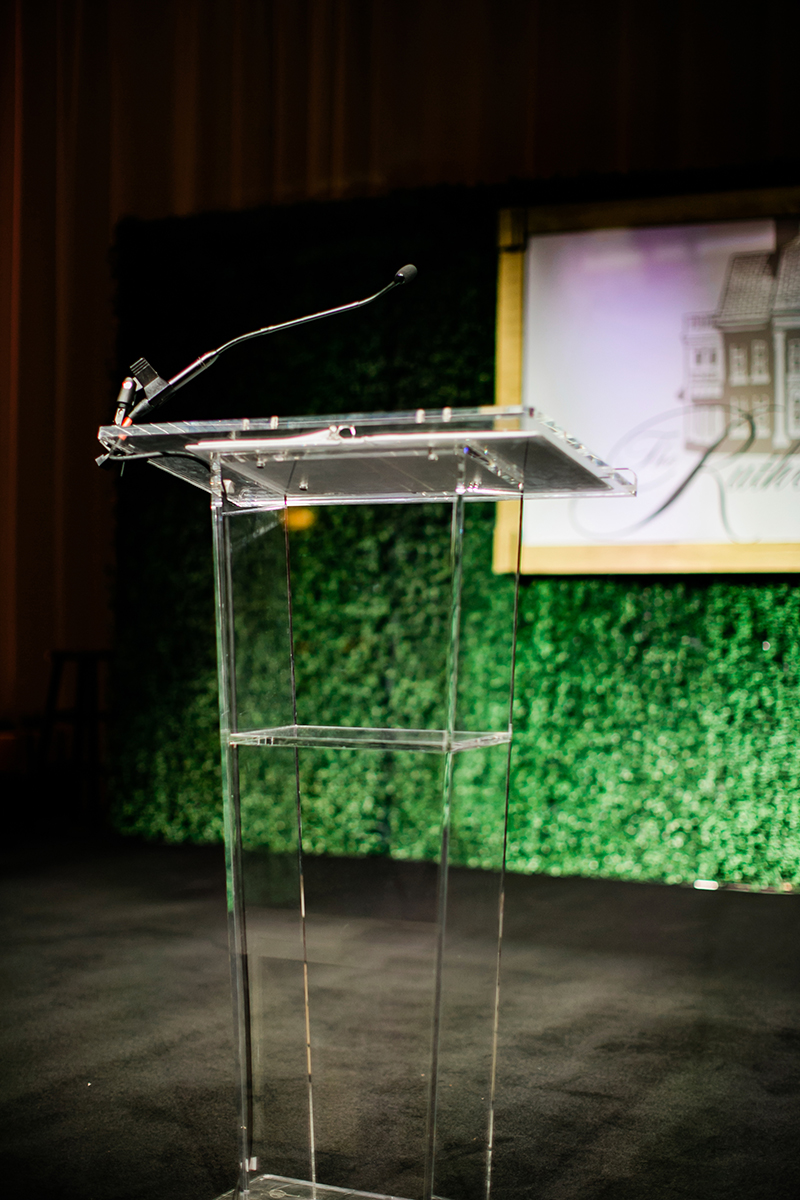 Needing graduation ceremony rentals? We're here to help! Email our team to book your personal showroom tour at info@southerneventsonline.com to get started! Or if your planning on hosting a personal celebration, check out our blog on in-stock graduation party rentals.
TAGS | Event Seating, graduation party, graduation rentals, safe events
FEATURED RENTALS |  portable fencing, rope and stanchion, easels, folding chairs, duratrac flooring, staging, stage skirt, harpeth stage facade,
---