25

May

Events and Style Shoots, On Trend, Trends and Inspiration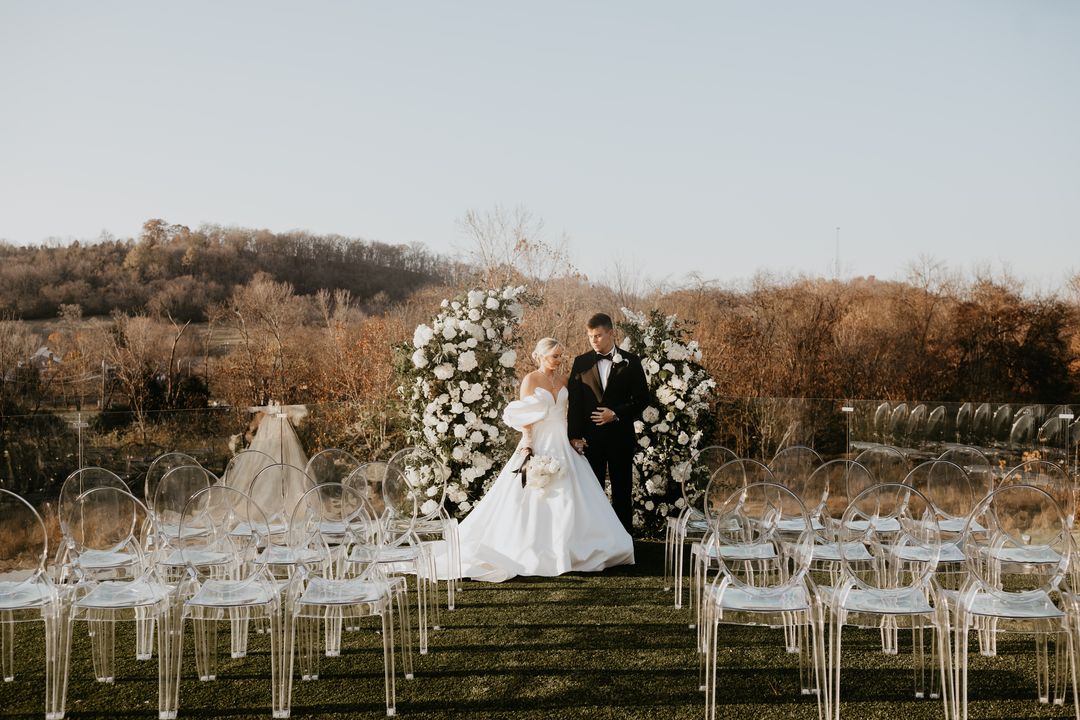 Nothing beats the classic elegance of black-and-white wedding design! This timeless color combination is perfect for any season and creates a sleek and sophisticated ambiance for your big day. Get inspired by a styled shoot hosted at Diamond Creek Farm, featuring stylish event rentals from Southern Events Online. From chic acrylic seating to bold linens, we have everything you need to host an elevated black-and-white wedding.
Simple Chic Ceremony
For this styled shoot, we aimed to showcase the beauty of a modern black-and-white wedding. Starting with an elegant outdoor ceremony! Hosting outdoors is all about letting nature shine. At Diamond Creek, this entails the sprawling Tennessee farmlands. Just past the veranda, a manicured lawn overlooking the countryside is a fitting setting for a vow exchange. Ceremony seating consisted of our Acrylic Ghost Armless Chairs. The clear material is chic and it doesn't take away from the view. The outdoor space is elevated with a floral backdrop made of white flowers and dark greenery. An equally stunning alternative, consider our Fiona Mantle with the same flower arrangement. Off to the side, a bistro table is dressed up with Black Nova Linens for a live painter.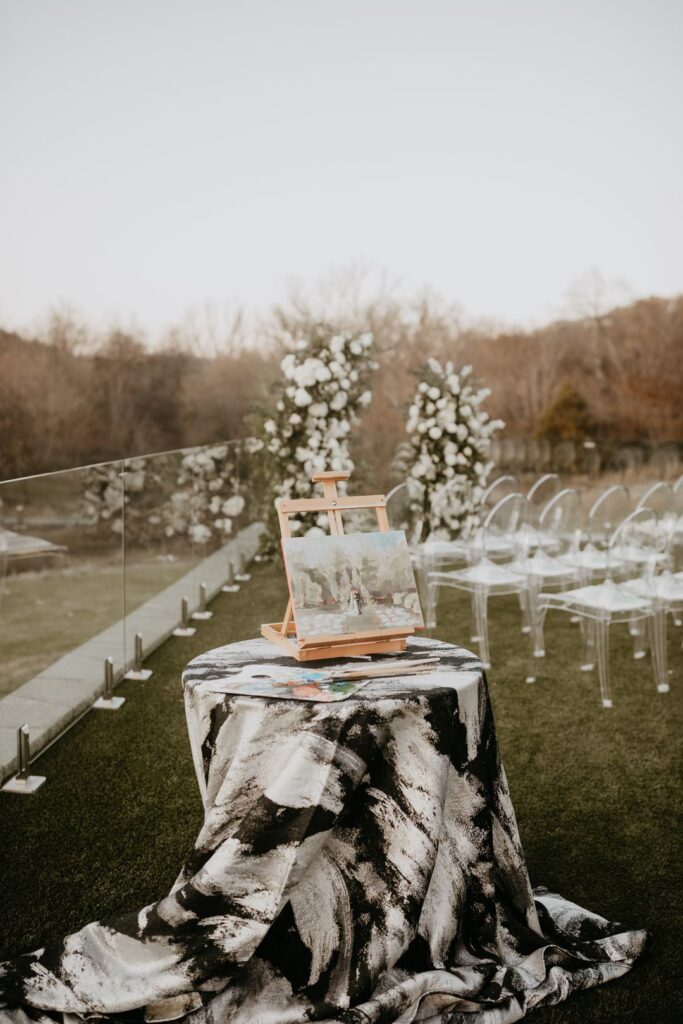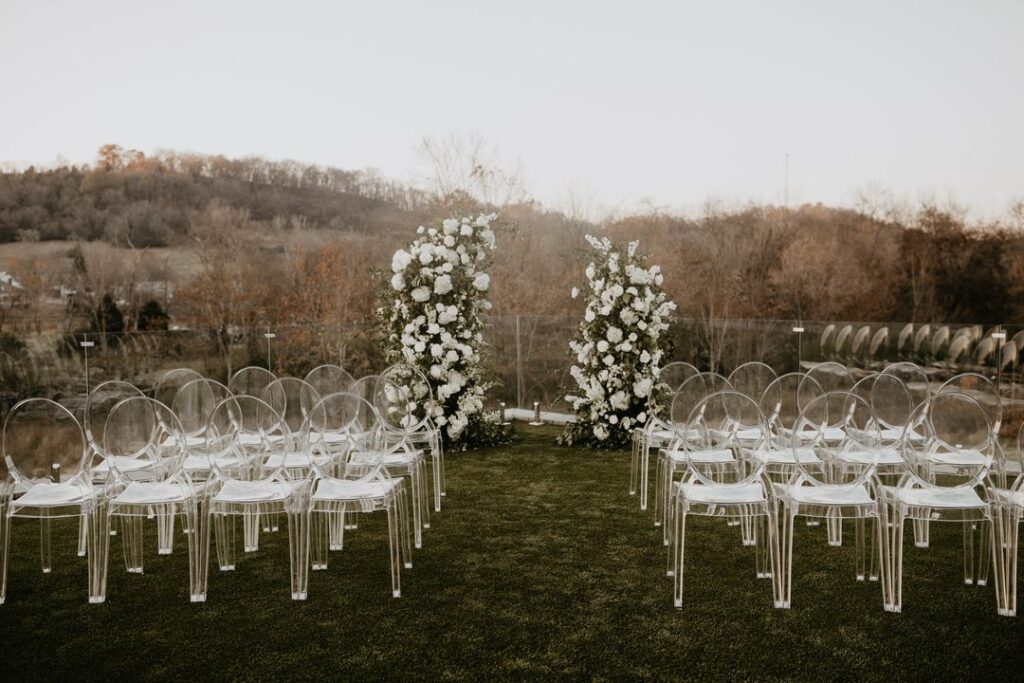 Luxe Black and White Lounge
An elegant black and white lounge area with some grey accents is the perfect addition to any wedding. An essential for a cocktail hour! This type of setup creates a chic and sophisticated space for guests to relax and socialize in. Start with our luxurious Henley Grey Velvet Tufted Sofa and the matching Armchairs. To frame the space we always recommend a rug, and in this case, our Black-Silver Rug is perfect. It pairs beautifully with a set of Echo Mirror Silver Side Tables. If you like a little contrast, place a Gold Hammered Coffee Table in the center. Or you can keep to the color scheme and opt for pewter.
The perfect addition to black-and-white wedding decor is a touch of greenery! If you aren't hosting outdoors, our Boxwood Walls are an elegant and natural addition. Use it as a backdrop for the cake-cutting ceremony, or to place behind the sweetheart table. It is easy to customize, whether you prefer fresh flowers or a neon sign.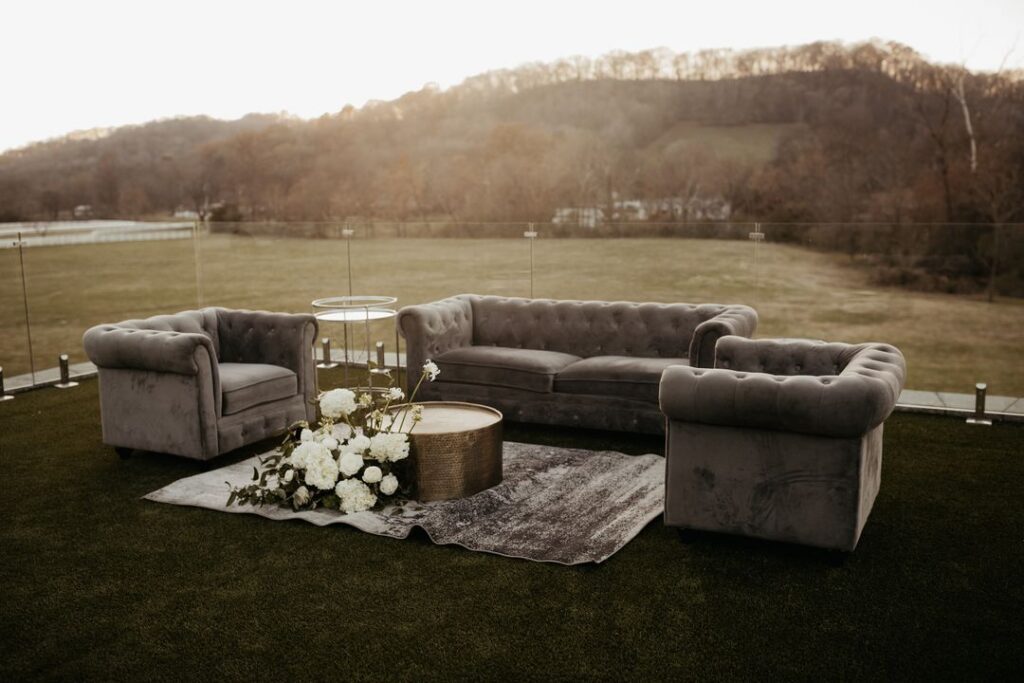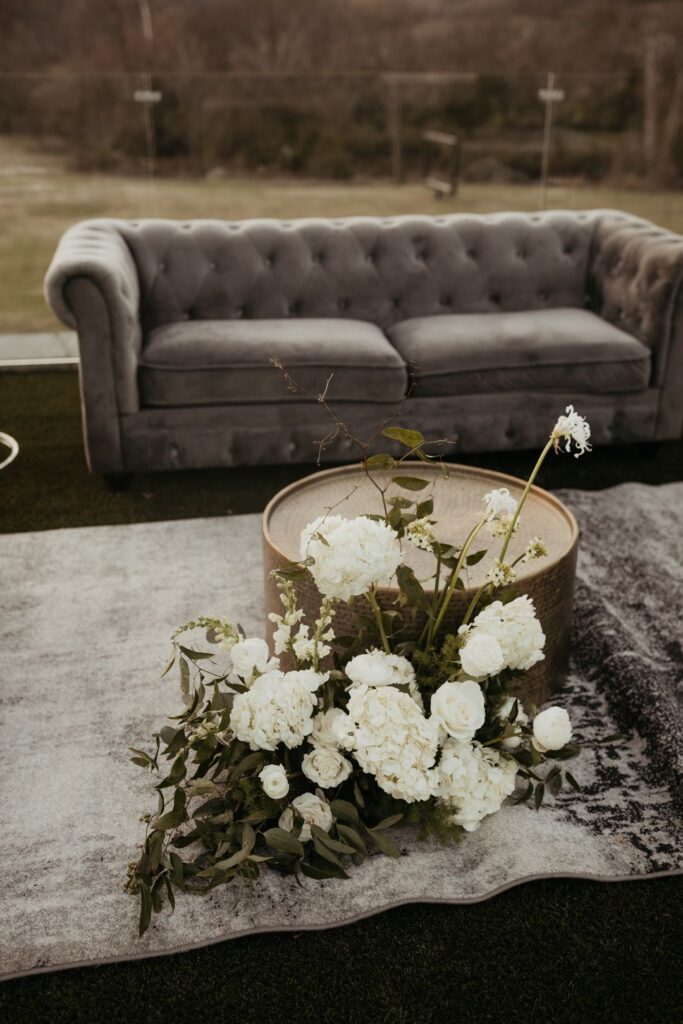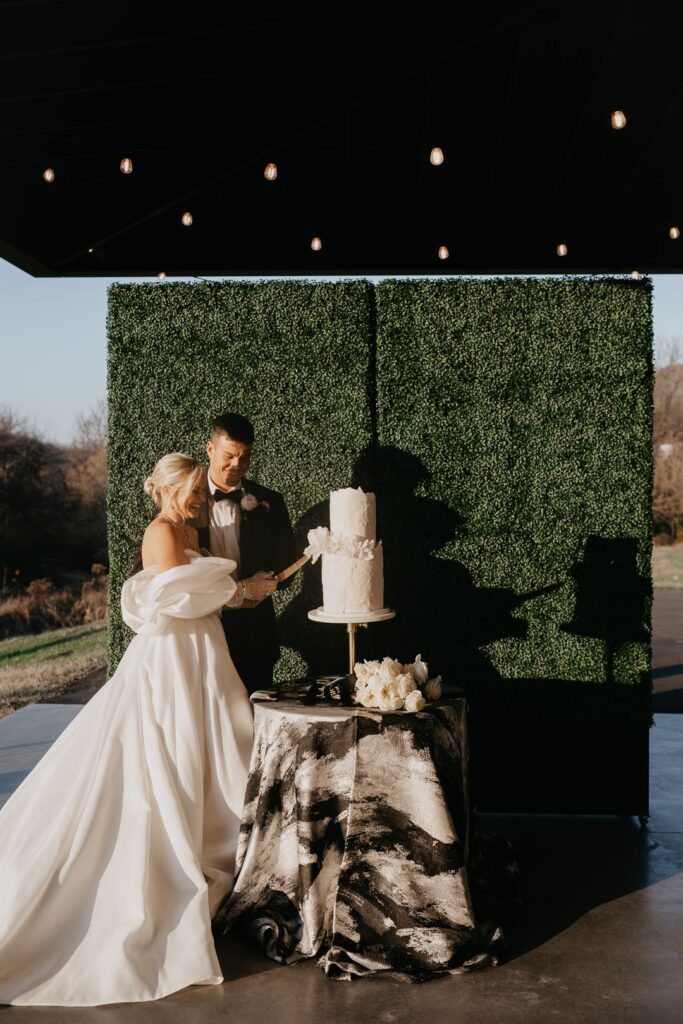 Contemporary Tablescape
The table was set with a stunning combination of black-and-white elements. We used a Grey Goose tablecloth as the base, complemented by a romantic Dove Grey Table Runner. The use of soft grey linens allowed the pure white flower centerpieces to shine! On top, we placed Glass Chargers with a Black Rim and Earthen Onyx China to create contrast. Matched by Noir Matte Black Flatware and solid Black Poly Napkins. Cybil Wine Glasses and Champagne flutes were a fun and funky addition that lent a contemporary flair. Complete with the same acrylic seating from the ceremony, this tablescape exudes modern luxury. Thanks to the natural palette it is also versatile! It would look just as beautiful for a minimalist celebration in a modern event barn as it would for a black-tie wedding in a grand ballroom.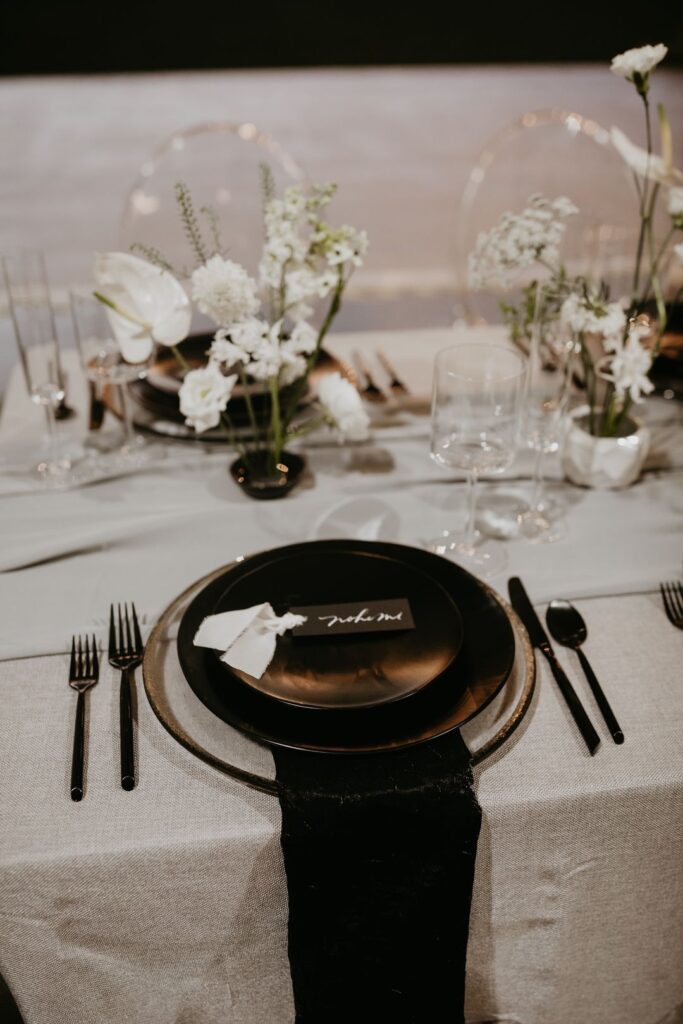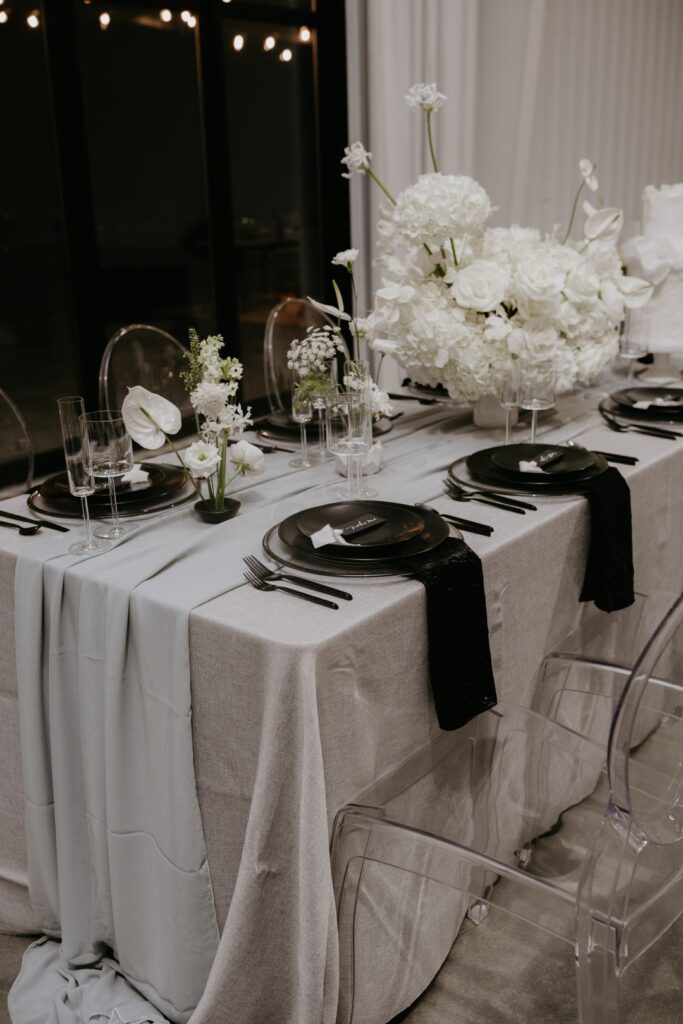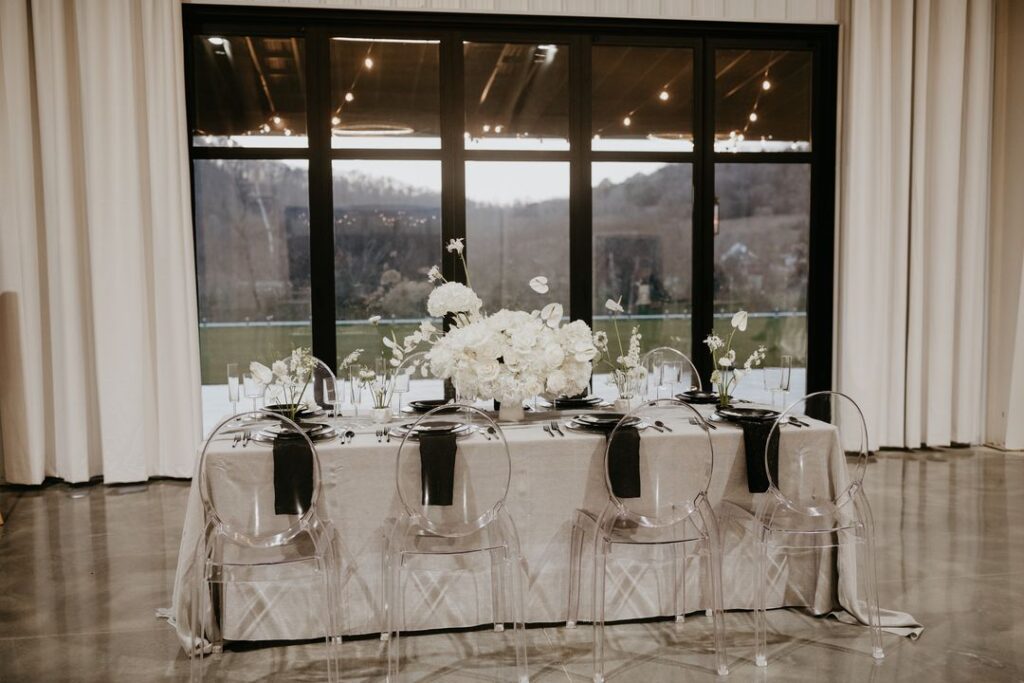 Vendors
Photo: Gabrielle Von Heyking
Venue: Diamond Creek Farm​​​​​​​​
Planning: Amber Marie Events​​​​​​​​
Florals: Fiorella Nashville
Let our team help you plan a modern wedding that will stand the test of time! Send us a message at info@southerneventsonline.com, or view our full range of rentals in the catalog. For more wedding inspiration, take a look at this Modern Celestial Wedding.
TAGS | Black and White, Black and White Wedding Decor, Boxwood Walls, Cake Stand, Lounge Furniture, modern wedding, wedding style trends, white wedding decor
FEATURED RENTALS |
---
4

May

Southern Events Products, Trends and Inspiration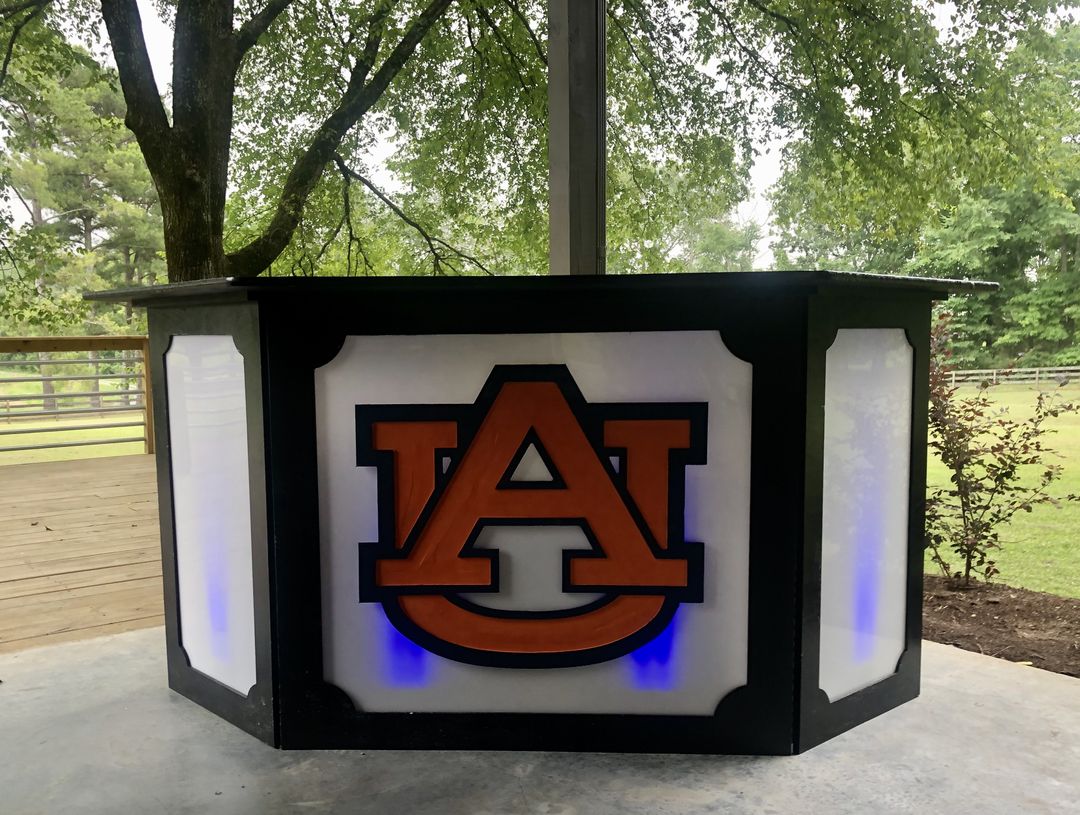 Graduation season is fast approaching and, if you want to host a memorable celebration, it's time to start planning. After years of hard work, the student in your life deserves recognition for their achievement! Whether they are graduating from high school or college, or if they made the big decision to go back to school. To help you mark the occasion, take a look at our must-have rentals for a summer graduation party.
School Colored Linens
Represent the school you are graduating from or the school you will be attending with bold event linens. We stock tablecloths and napkins in a wide variety of colors and materials. Whether you're looking for a true University of Tennessee Orange or a shimmering Gold for Vanderbilt University. Keep things casual with our solid poly linens, or achieve a chic look with our luxurious velvet linens. For a more glam vibe, don't overlook sequin linens!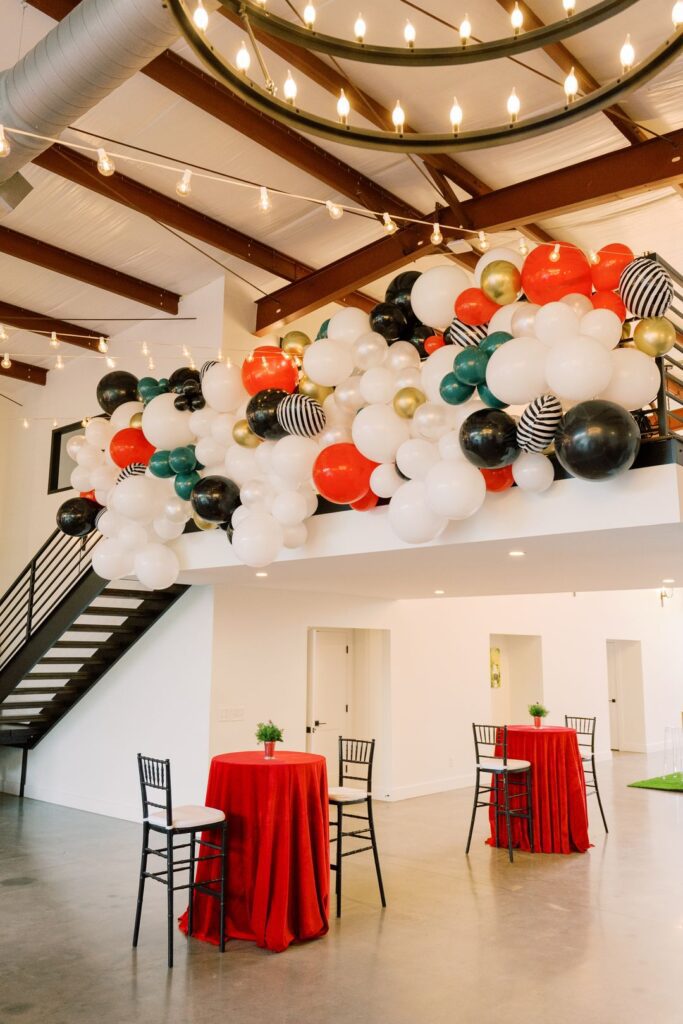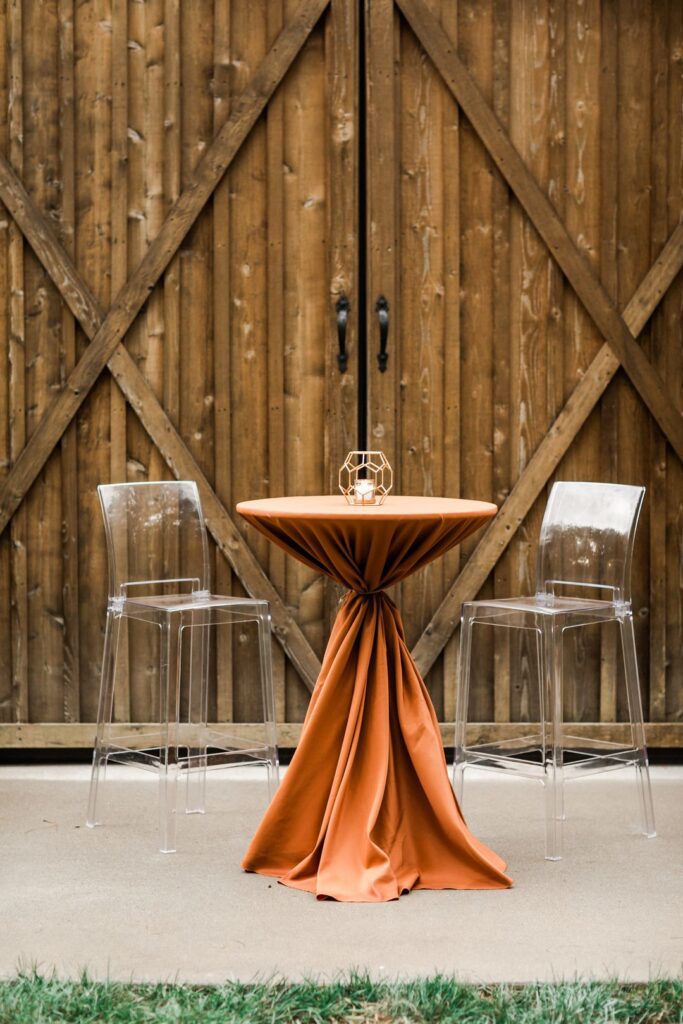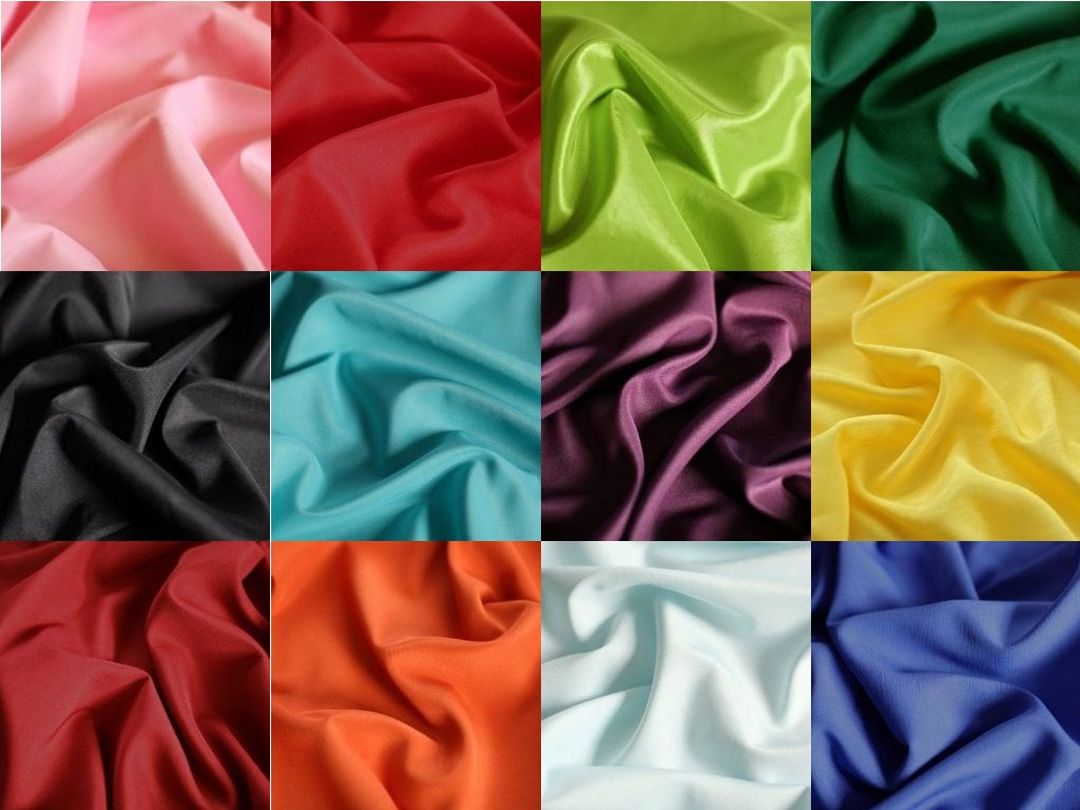 Tent Packages for Every Party Size
Enjoy the summer sunshine in comfort when you rent one of our Tent Packages. Available in a variety of sizes, our tents can be used to create some shade or keep your company dry in the event of rain. Our Ready to Party Packages come with everything you need to accommodate 30 to 100 guests, including furniture and linens. For small backyard gatherings, one of our Pop Up Tent Packages is perfect for displaying a self-serve food or drink station. As well as party favors or a guest book!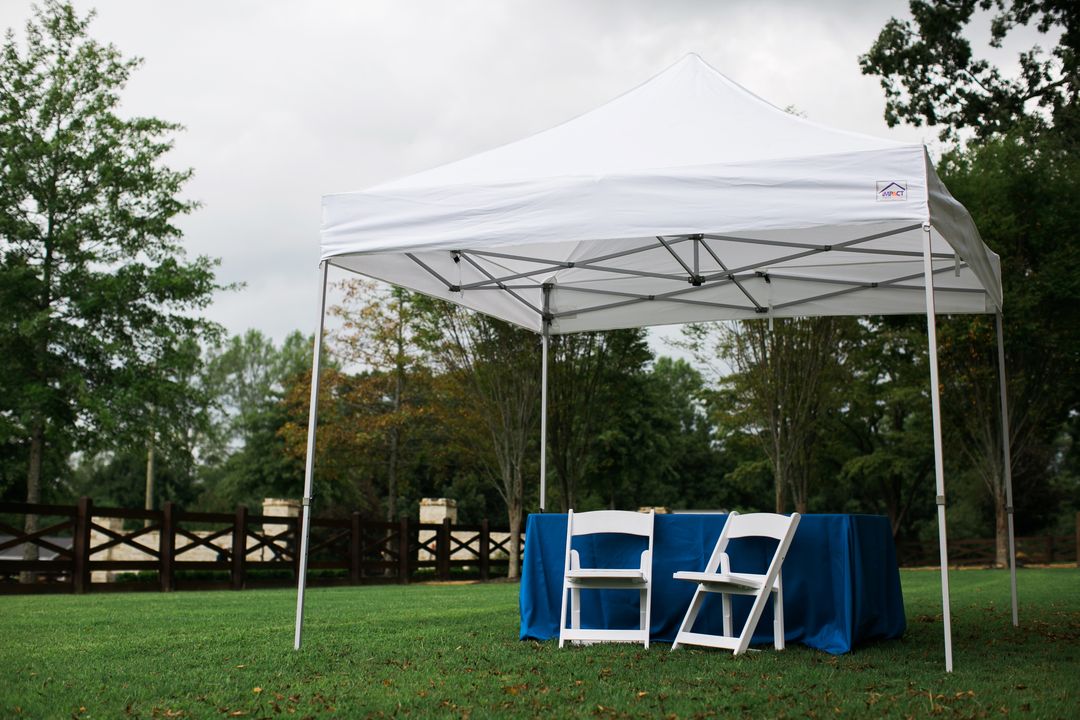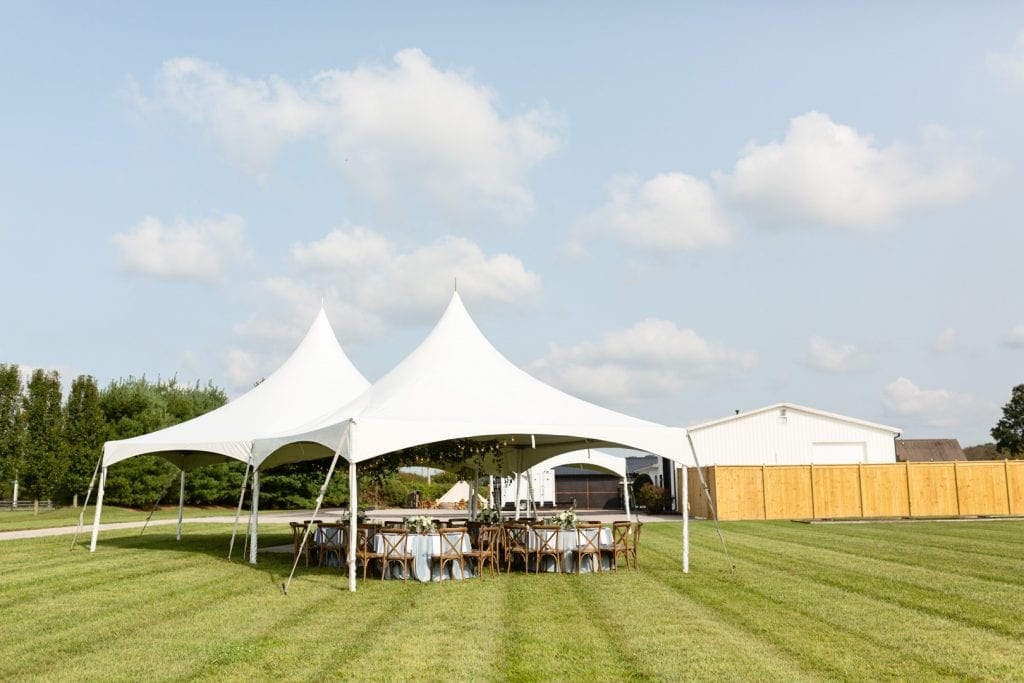 Photo-Worthy Party Backdrops
Freeze this moment in time by capturing photographs or hiring someone to take them. You will want to document this achievement and the celebration. Our modern Boxwood Walls are ideal for creating a beautiful photography backdrop. it can be customized to your liking with drapery, attachments, and props.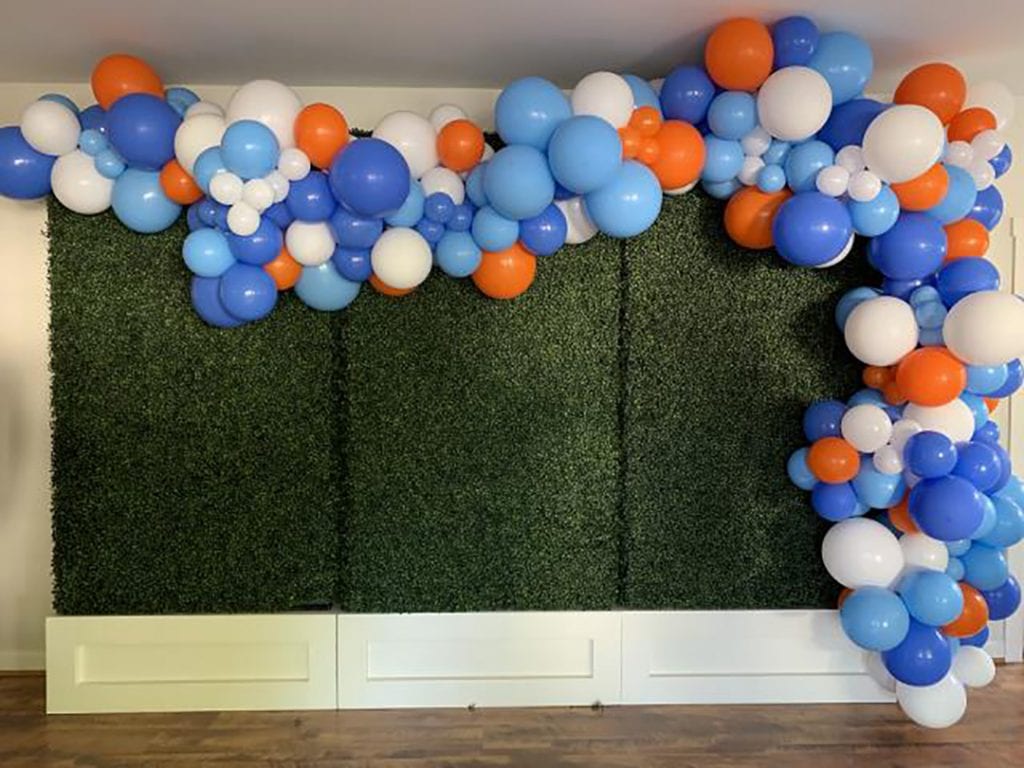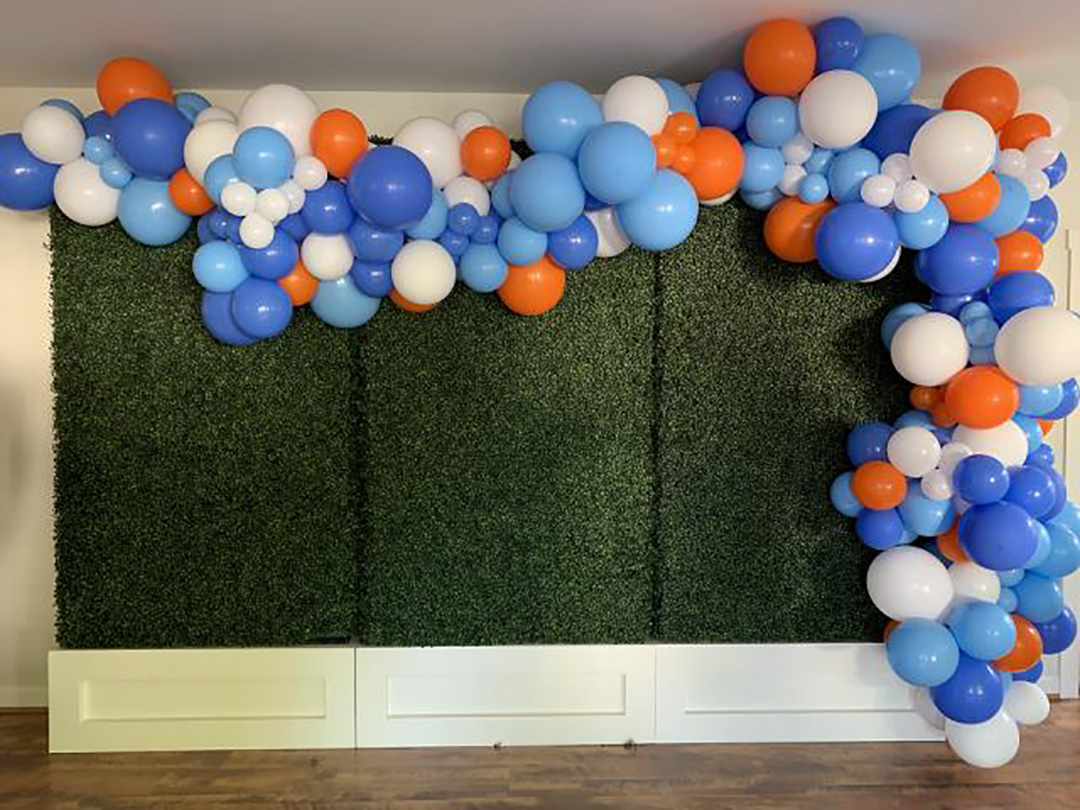 Special Seating for the Grad
Keep the grad front and center of the celebration with a unique chair at the head of the table. It is a small touch that will make them feel extra special for the day! But it will also help direct guests to grad, perfect if you're hoping to snag some photographs. We have a number of modern specialty chairs to choose from, like our Ghost Acrylic Arm Chair and Farrah Teal Velvet Chair. Or take a look at our retro-chic Gold Bamboo Arm Cha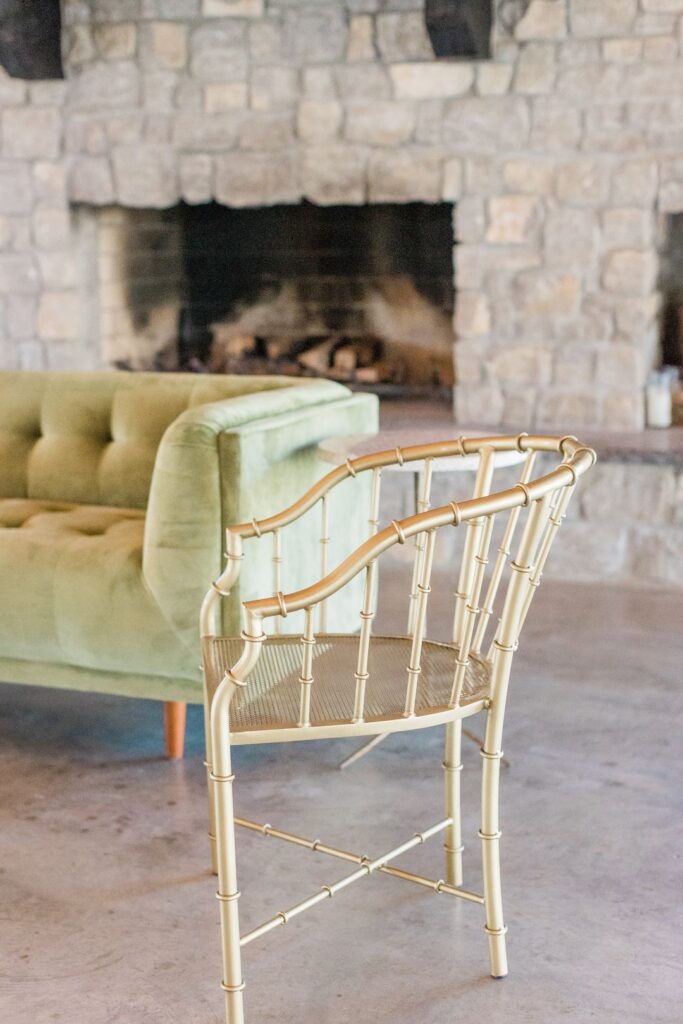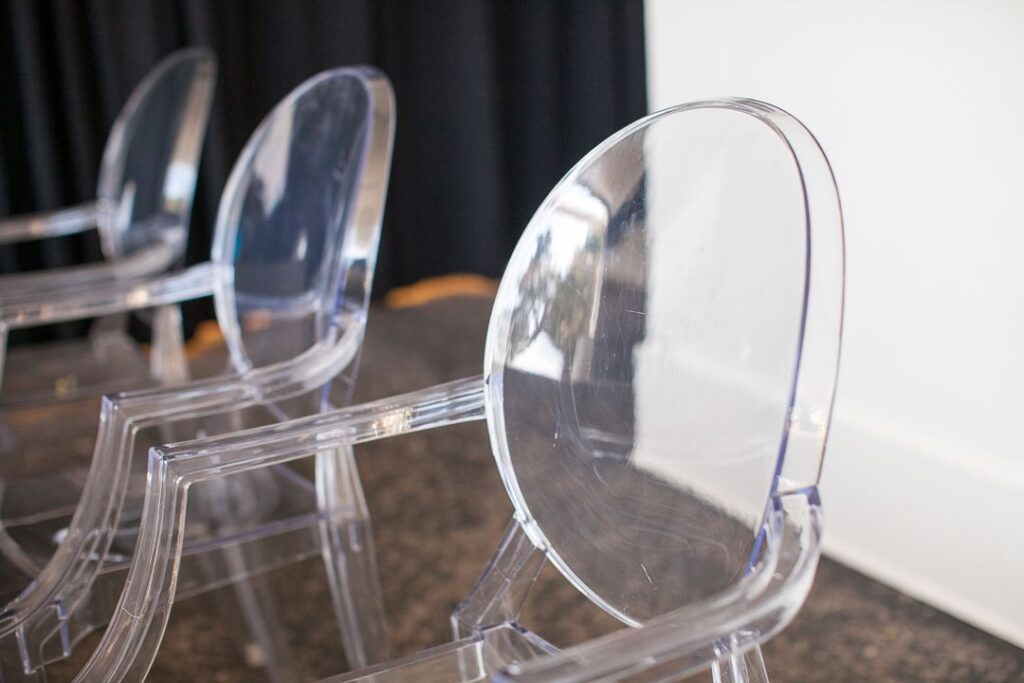 Catering Rentals & Family Style Serving Pieces
Food and drinks are a must-have for a party. But you can easily minimize clean-up with our convenient catering rentals. We have everything you need, from beverage dispensers to chafing dishes and serving pieces for a stylish self-serve buffet. As well as Charcuterie Boards and Silver Trays, perfect for creating colorful fruit and cheese-laden grazing boards. Finally, grab a variety of cake or cupcake stands to set up a multi-level display of sweet celebratory treats.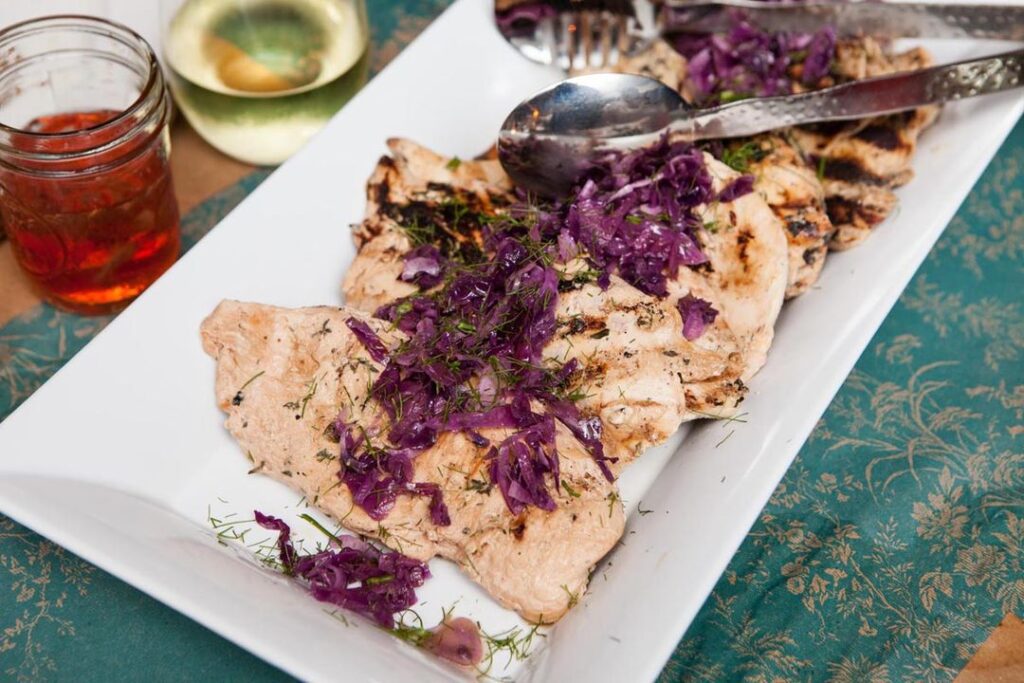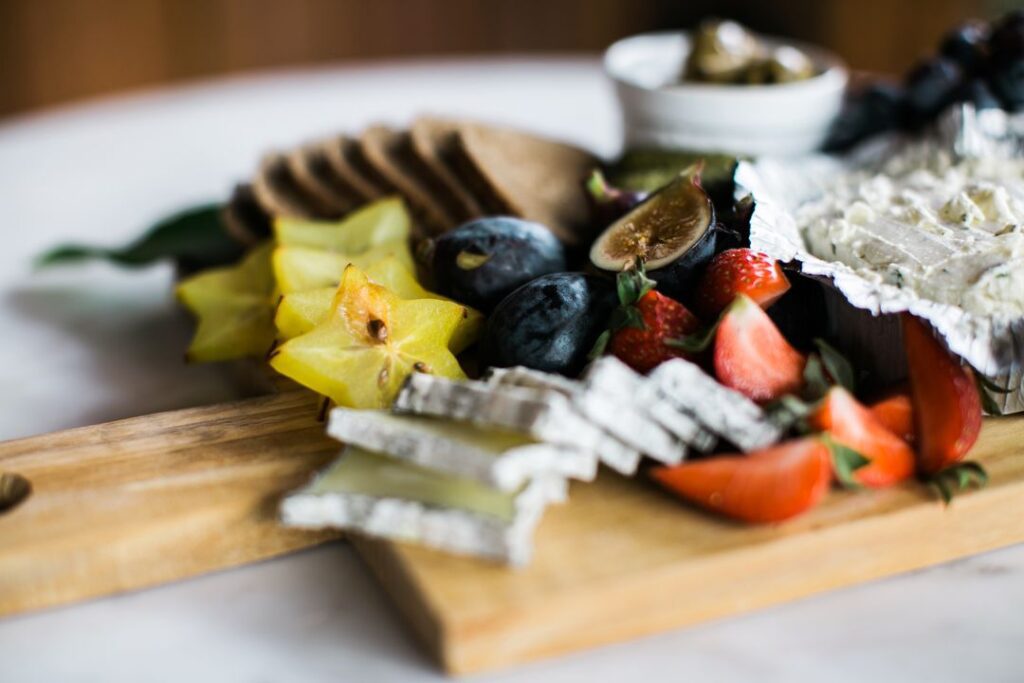 Are there any graduation parties on your summer to-do list? Let Team Southern help you plan a memorable backyard get-together! If any of our party rentals have caught your eye, contact our team at info@southerneventsonline.com. Considering a more unique event theme for your grad? Check out this trendy southern brunch party!
TAGS | Beverage Service, Event Catering Rentals, Linens for Rent, Tent Rentals, backyard parties, franklin party rental, graduation party, nashville party, pop up tent packages
FEATURED RENTALS | solid poly linens, velvet linens, sequin linens, Tent Packages, Pop Up Tent Packages, Ready to Party Packages, beverage dispensers, chafing dishes, serving pieces, cake stands, cupcake stands,
---
20

Apr

Southern Events Products, Trends and Inspiration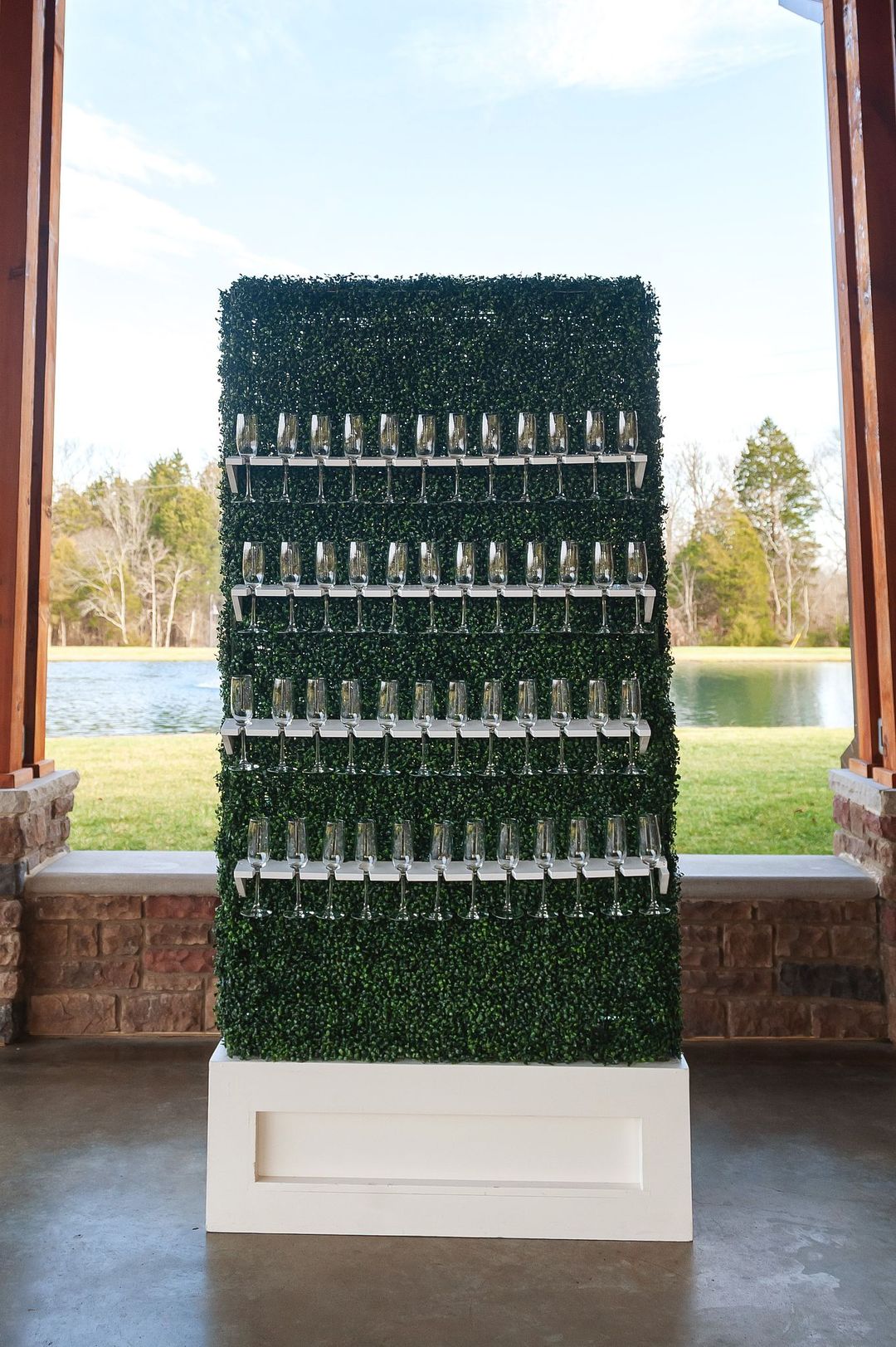 Outdoor parties are the perfect way to celebrate any occasion, from birthdays and weddings to corporate events and backyard gatherings. To make your event truly special, consider renting unique outdoor party decor and props that will create a memorable experience for your guests. Take a look at some of our unique inventory items, perfect for creating fun focal points, stylish backdrops, food and drink displays, or social areas, that are sure to impress.
Photo-Worthy Outdoor Party Decor & Backdrops
Every event needs a photo backdrop! A place where guests can snap a photo as a keepsake or to share on social media. Our Boxwood Wall is a beautiful and versatile piece of decor. It can be used to create a backdrop for luxurious photographs, dressed up with drapery, balloons, or fresh flowers. Or you can create an interactive focal point, such as a champagne wall! These same walls can also be used to create a stylish seating chart or welcome sign.
Alternatively, check out our beautiful Fiona Ivory Mantle. Whether it is placed against a wall or standalone, it can also be used as a backdrop or fun focal point. Adorn the mantle with flowers and the base with lanterns, and it is perfect as a backdrop for opening presents at a birthday or baby shower. An equally stunning option is our Wrought Iron Arch. It would look stunning for a garden party, whether you choose to feature it as an entryway to hang a banner. For a more elegant look, weave our Chiffon Runner or fresh flowers through the metal lattice!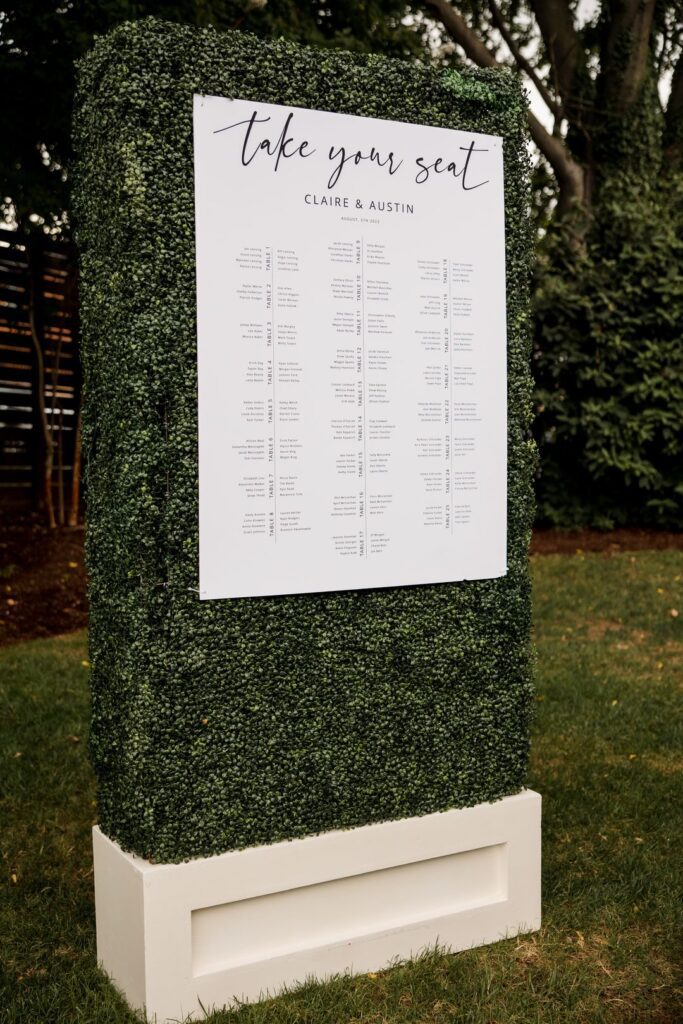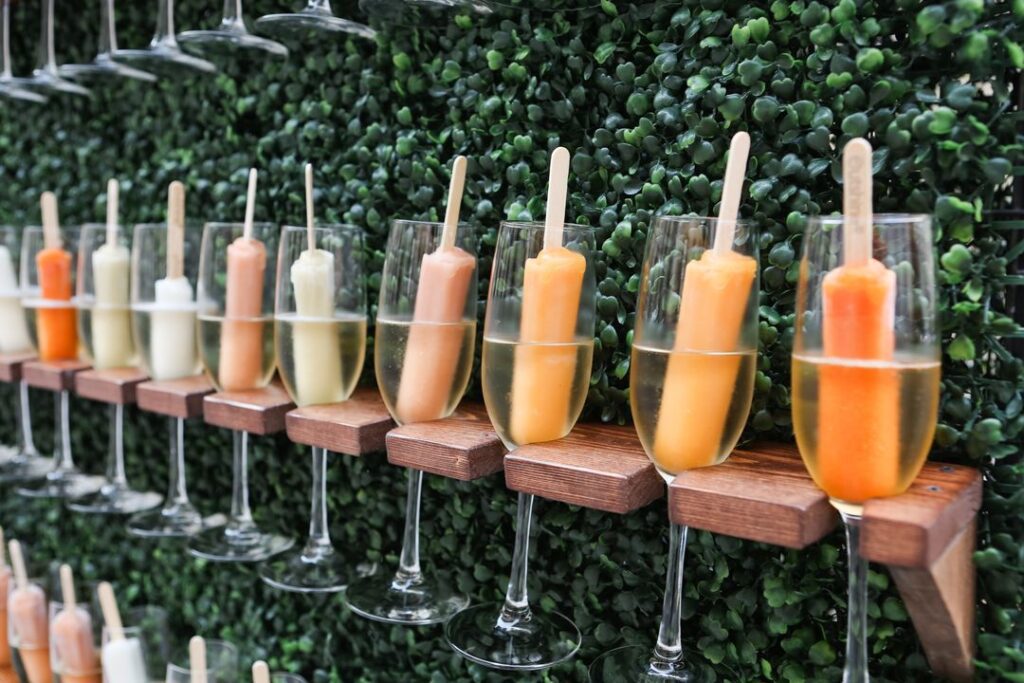 Outdoor Drink & Food Displays
One of our favorite ways to make a statement at any event is with a stylish drink or food display. It's a simple but effective way to elevate a buffet area or to serve up favors to guests! The most popular piece in our inventory of outdoor party decor is our whiskey barrels, with an acrylic or barn wood top. It's the perfect makeshift bar or grazing table! But you can also use it in tandem with a variety of our cake stands to create a multi-level display of appetizers or desserts. Or create a stylish buffet when you mix and match our beverage dispensers and chafing dishes.
A close second to any of our whiskey barrel bars is our Market Cart. Simple and bright white, it is a chic piece ideal for baby and bridal showers! Use this piece as a welcome area for a ticketed event, as a designated space for presents, or to place favors for guests to grab as they are exiting. If you would prefer a prop with space for custom signage, for a birthday party or themed event, opt for a Ticket Booth.
If you're hosting a wedding, anniversary, or corporate event, champagne is a must! Toast to another year, or a year of big achievements, with a trendy champagne tower. You can create a beautiful tablescape with any of our linens and a tower created using our Gatsby Champagne Coupes. Or, if you aren't a fan of a glass tower, feature our White 6-Tier Serving Tower. Sleek and modern, it will make hosting a toast a breeze!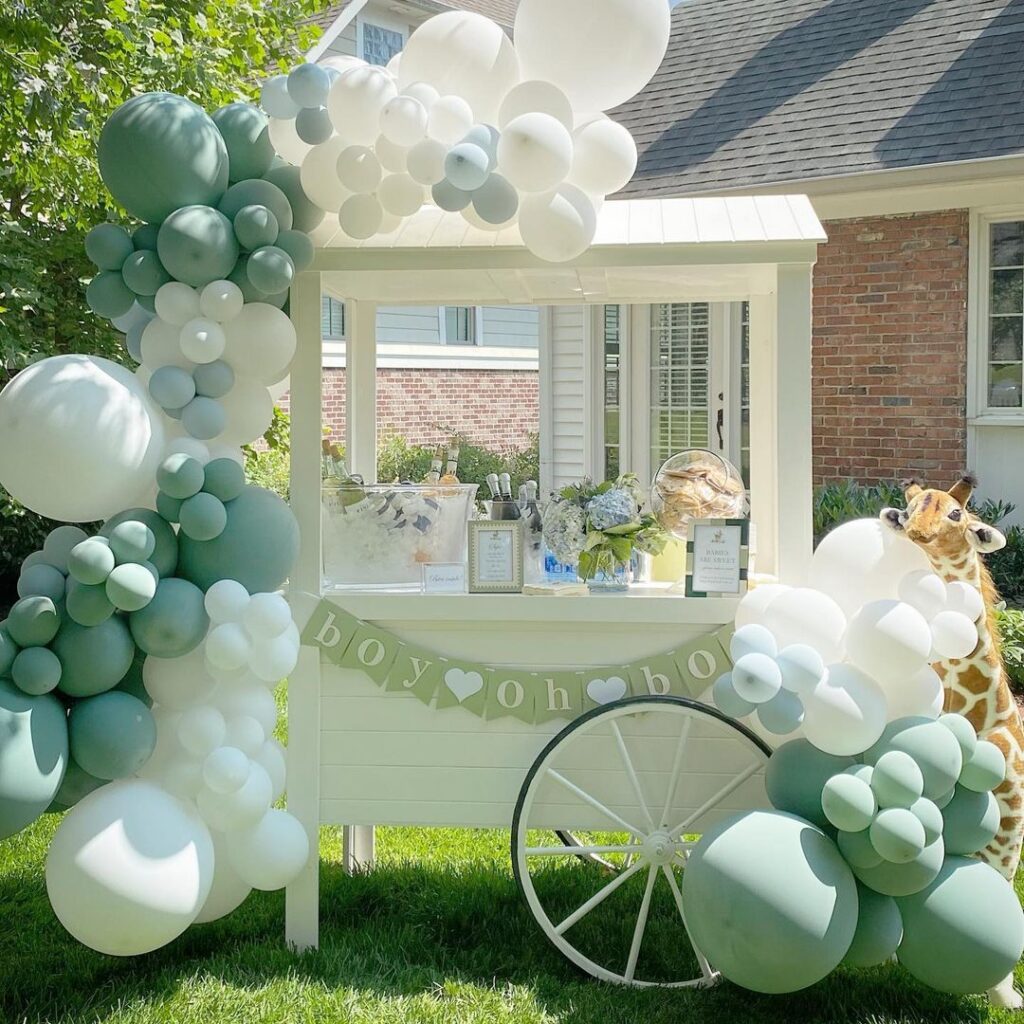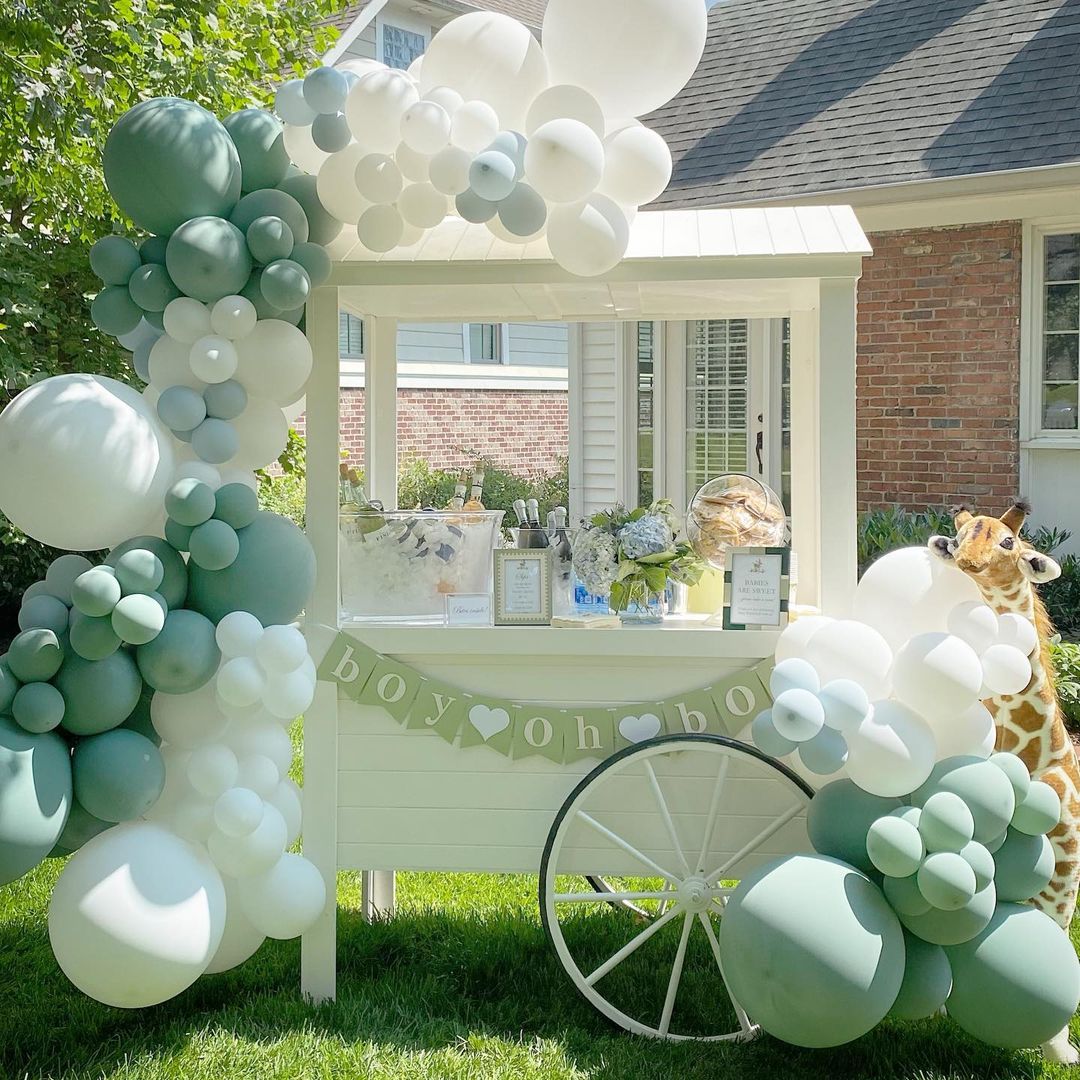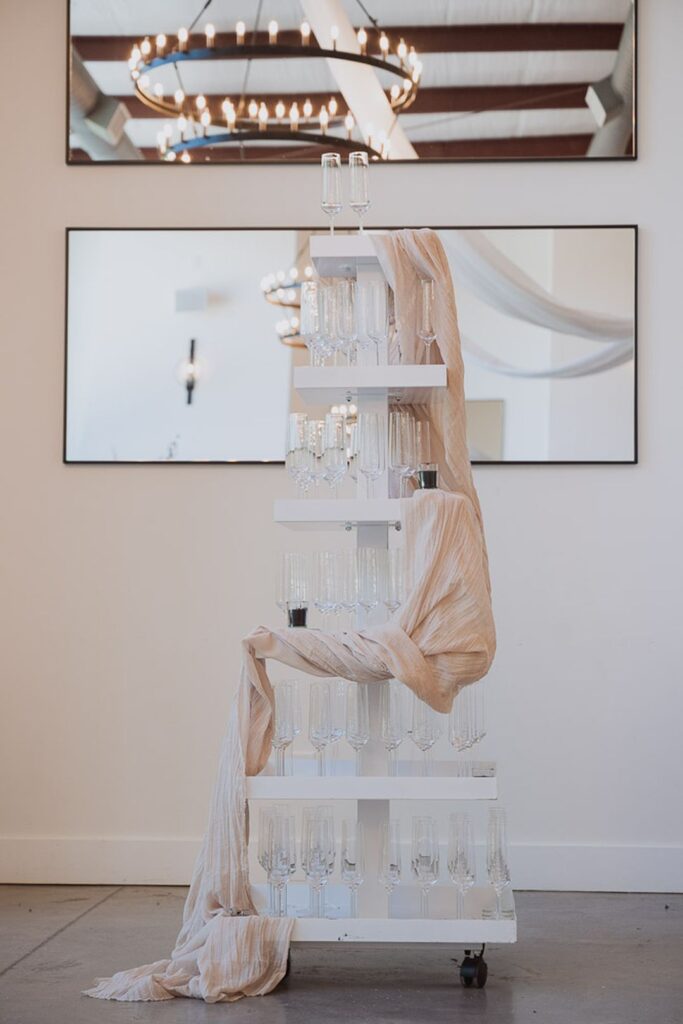 Trendy Outdoor Lounge Areas
Want a focal point for your event that is not just aesthetic? You need a lounge area – maybe two! We stock a large variety of trendy sofas, armchairs, accent tables, and rugs to create a lounge area that is as beautiful as it is comfortable. Start with any of our sofas, like our classic Bennett Leather or the retro-inspired Fern Velvet. Armchairs will increase the amount of seating available, as will any of our poufs or ottomans. If your lounge is being used during a cocktail hour with drinks or light bites, be sure to grab a set of accent tables. And, finally, don't overlook a rug; whether you prefer cowhide or vintage. It will beautifully frame the space, whereas without one it can leave your lounge feeling incomplete.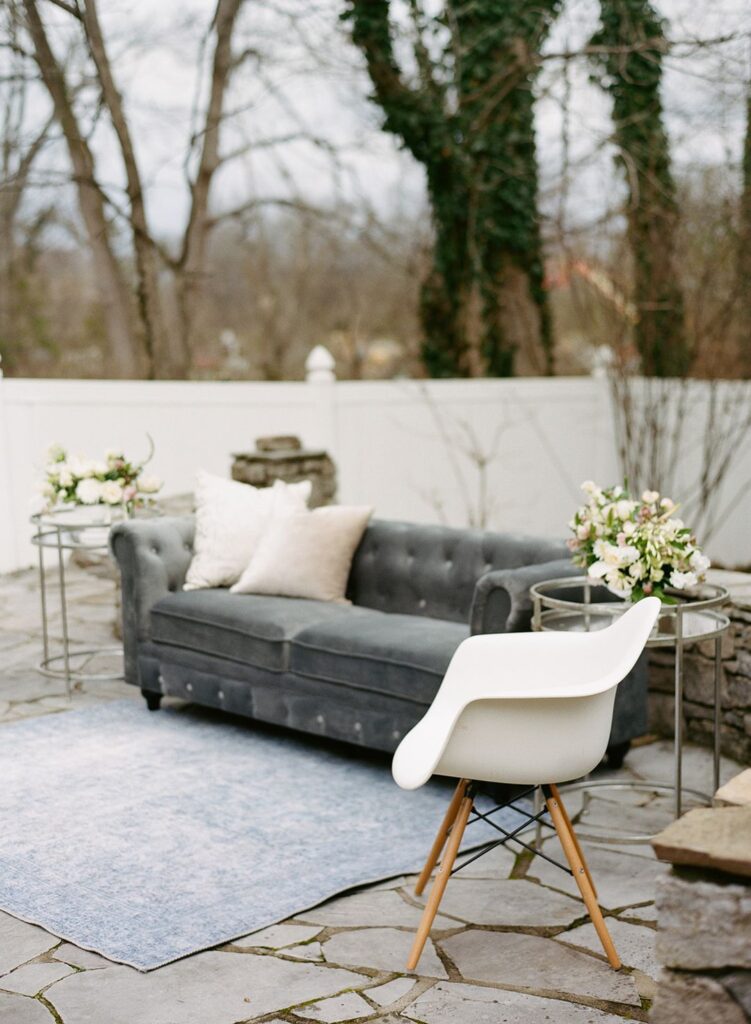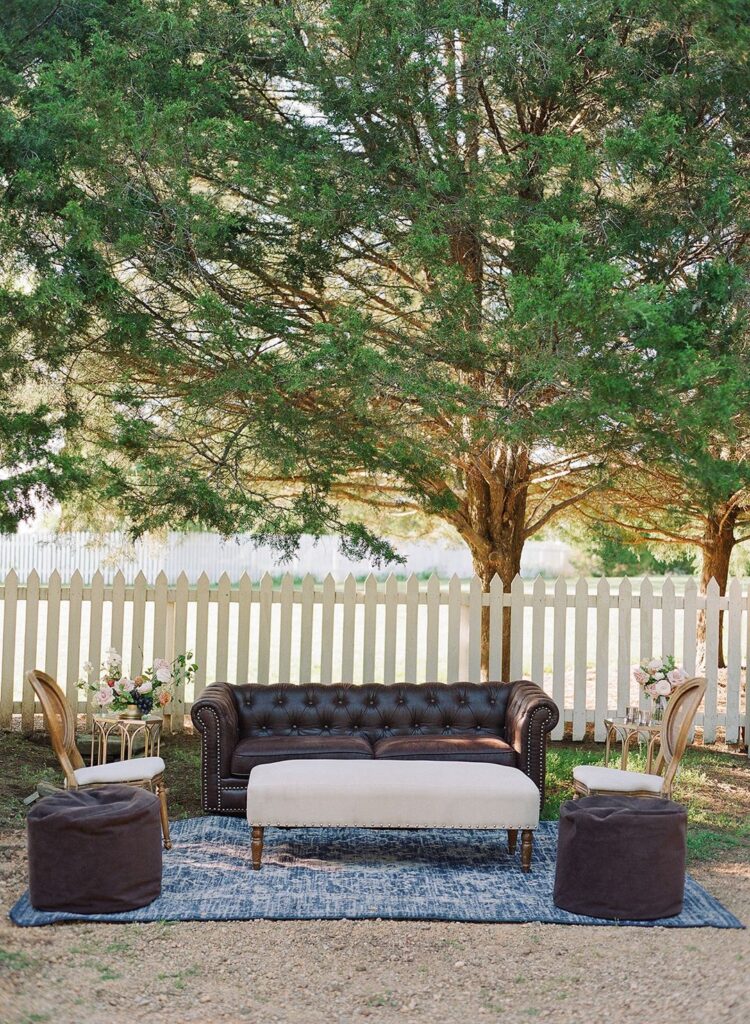 Want to feature one or several of our outdoor party decor or props at your upcoming event? Contact our team for help, or if you need additional ideas. Plus, be sure to check out our new tent packages, curated to include everything you need for a stylish outdoor celebration; because planning an outdoor party doesn't have to be a hassle! Looking for an outdoor event theme that is fresh and fun? Get inspired by this classic cookout party!
TAGS | Backdrop, Boxwood Walls, Interactive Drink Station, Lounge Furniture, backdrop ideas, event photo backdrop, food display, lounge areas
FEATURED RENTALS | Boxwood wall, fiona ivory mantle, wrought iron arch, whiskey barrel bar, cake stands, beverage dispenser, chafing dishes, market cart, ticket booth, Bennett Leather, Fern Velvet, accent tables, rugs, armchairs, gatsby champagne coupes, white 6 tier serving tower,
---
13

Apr

Events and Style Shoots, On Trend, Southern Events Products, Trends and Inspiration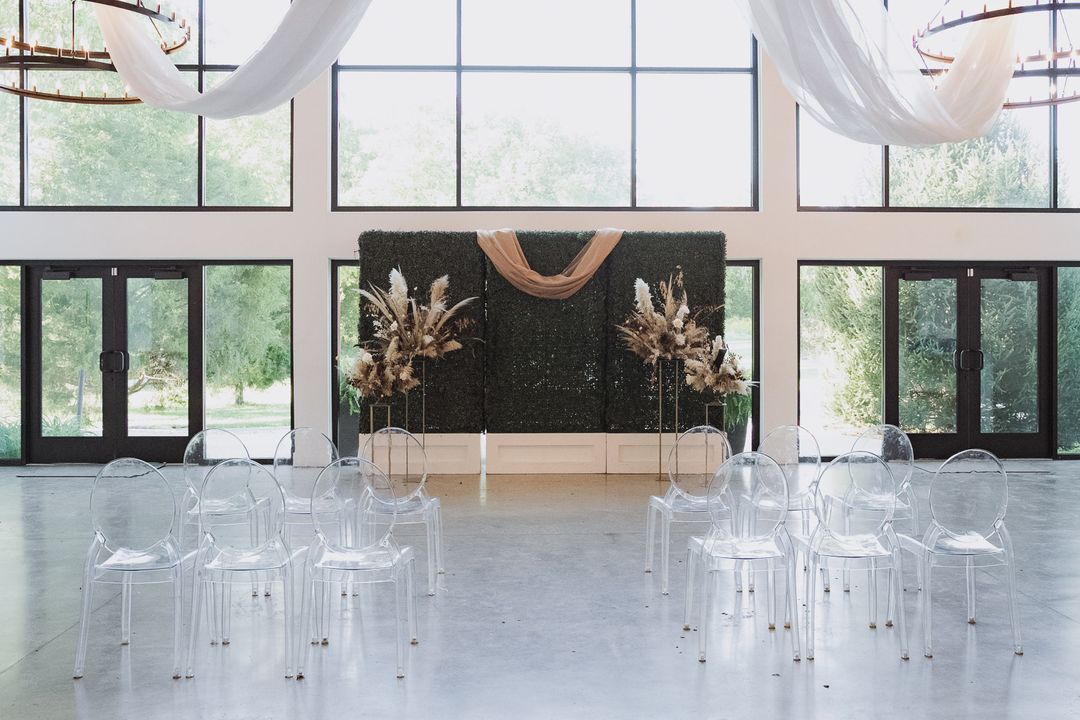 Are you dreaming of a wedding that is out of this world? Check out this modern celestial wedding! A theme that is all about creating a bright and modern atmosphere, with an ethereal touch. It is perfect for couples who want to have a unique wedding that is contemporary yet tasteful! Featuring our stylish rentals and a cool-toned color scheme, check out the details of a styled shoot hosted at Southall Meadows, inspired by the magic of the cosmos.
A Chic Indoor Ceremony
The Hall at Southall Meadows was the perfect setting for a ceremony, with a towering ceiling and blank white walls. It lent an airy atmosphere, softened by romantic white drapery. For the backdrop, a row of lush Boxwood Walls sat in front of a wall almost entirely made of glass. It beautifully illuminated the space, and cast a glow on the wedding party! White bases maintained a crisp look, complemented by our Acrylic Ghost Armless Chairs.
If you have a larger guest count or are feeling inspired by the universe, place them in a half circle for an elegant ceremony in the round. Want to make a memorable first impression? Greet guests at the ceremony space with a colorful mocktail displayed on a White 6-Tier Serving Tower.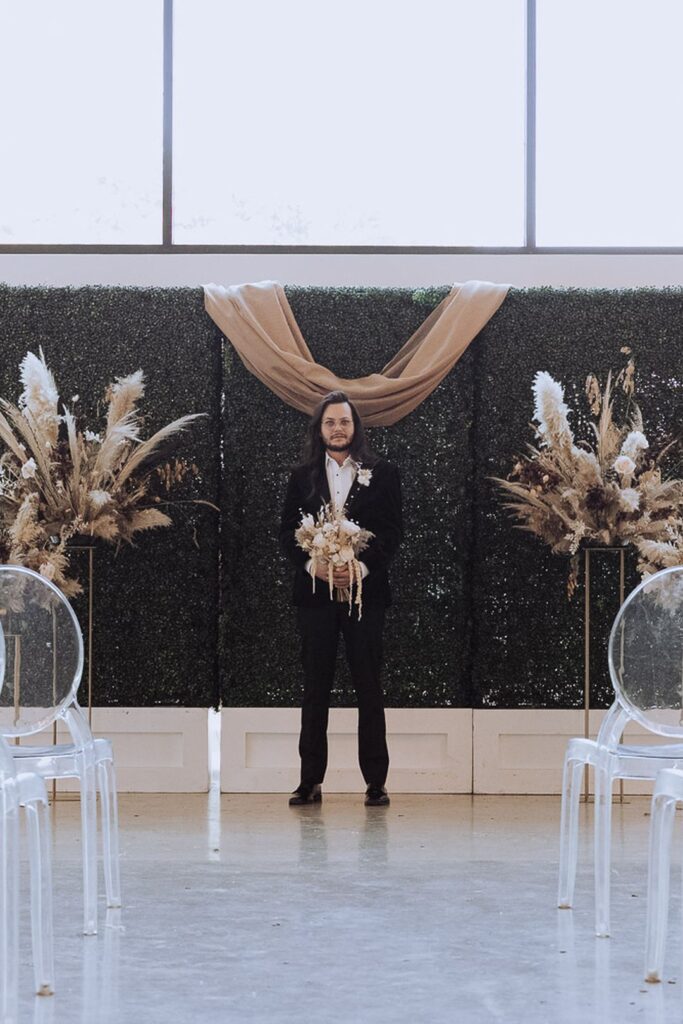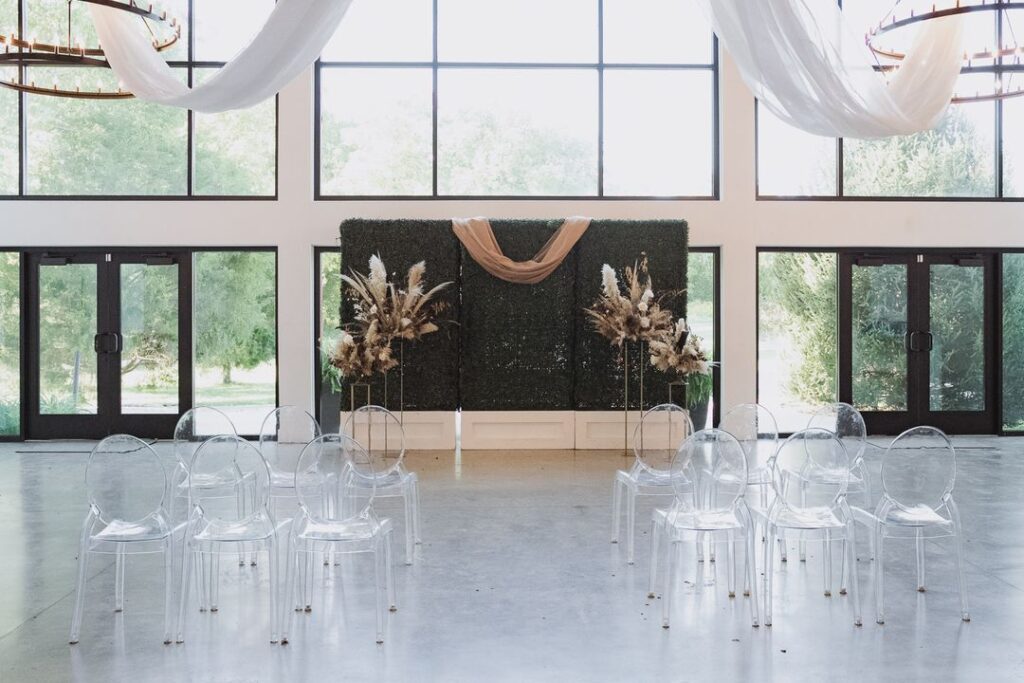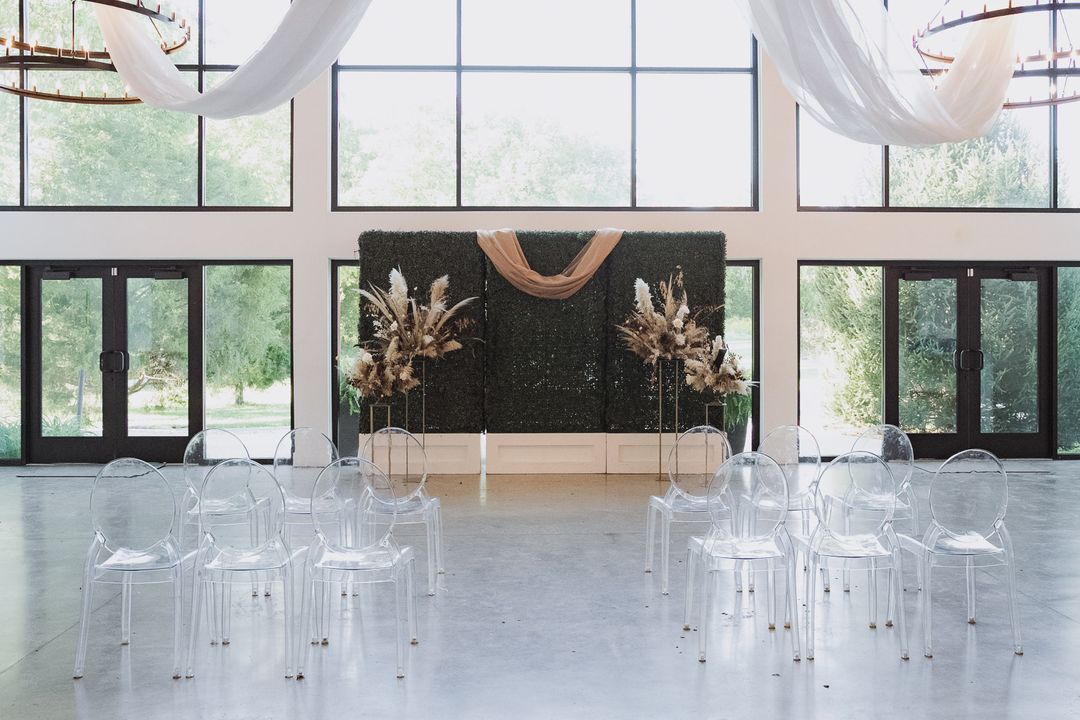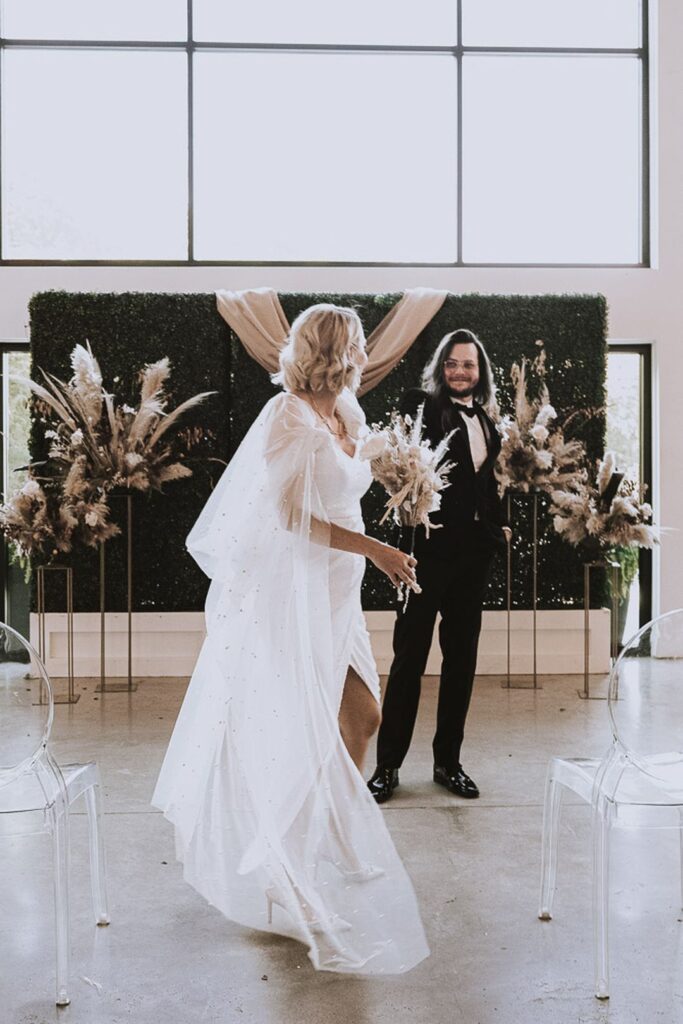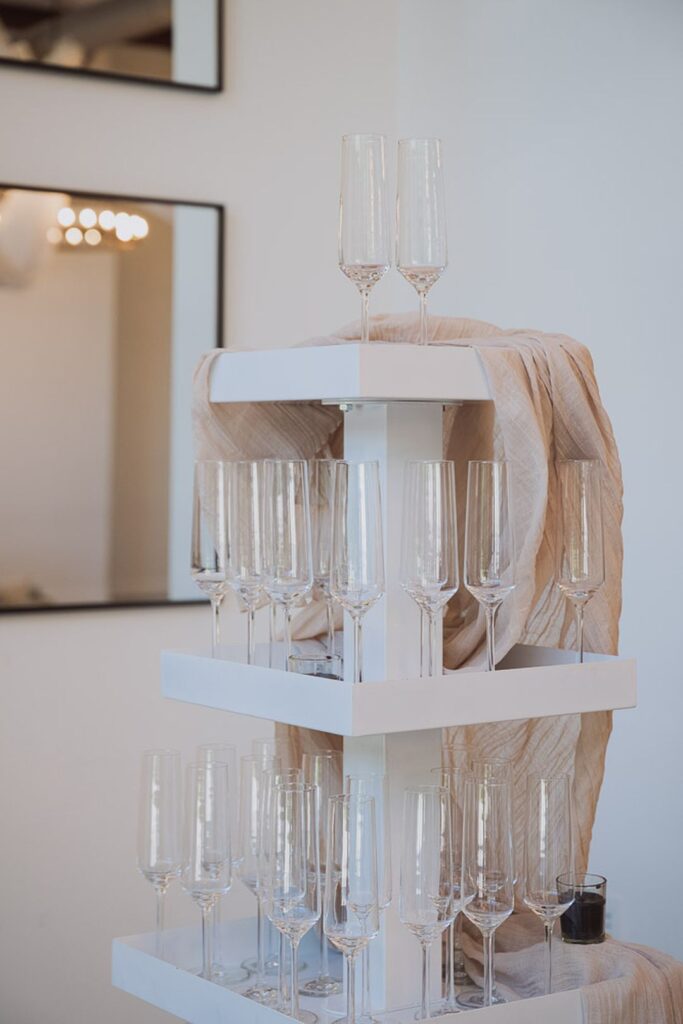 Bright Modern Cocktail Party
A bright celestial-themed cocktail hour is a fun and unique way to celebrate your big day. In line with the ceremony, we created a modern setup where guests could grab a drink, get comfortable and mingle prior to dinner. Starting with an elegant bar, starring the same boxwood walls. It was a gorgeous backdrop for our curved Harpeth Bar. A classic piece that can be customized with your new last name or a custom monogram!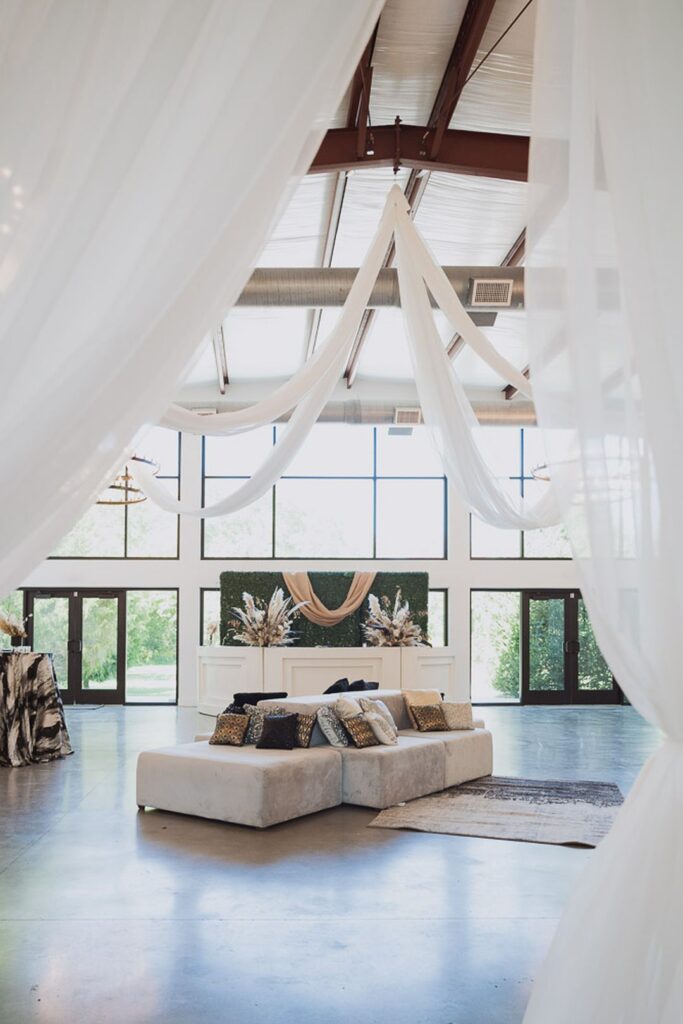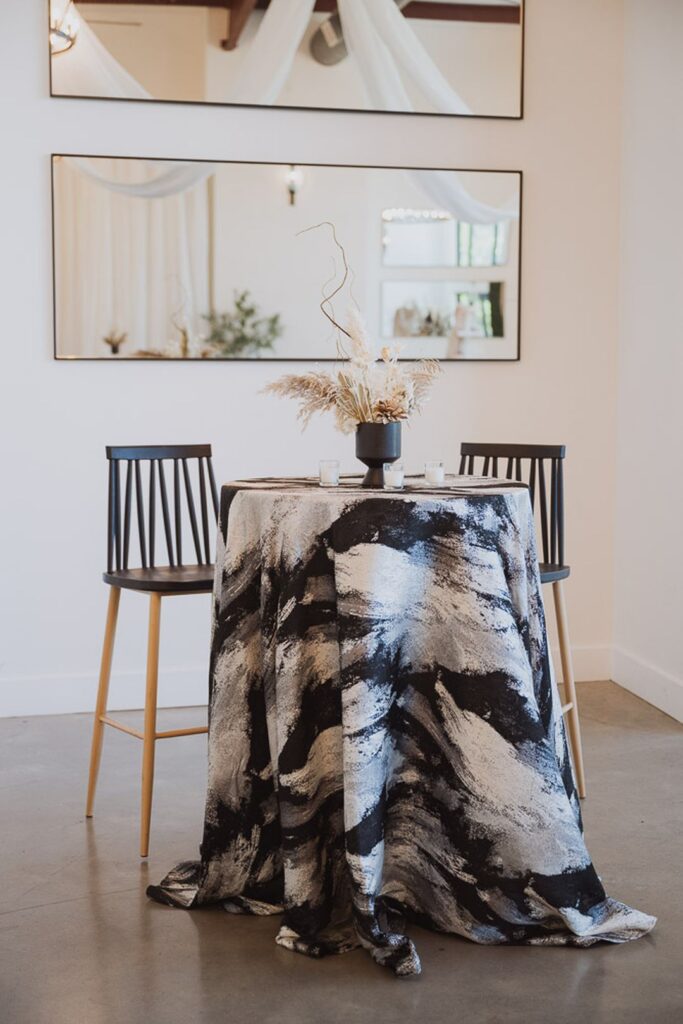 Celestial-Inspired Cocktails
The bar was stocked with a variety of contemporary glassware, including Gatsby Champagne Coupe and Temptations Glasses. The unique shapes are perfect for serving up quirky signature drinks that embody the theme. Such as a blue-colored drink with glitter for a "galaxy" effect! For additional seating, we opted to feature our modular Pearce Lounge with a Black-Silver Rug. We also have cocktail tables outfitted in Black Nova Linens with Mid-Century Barstools, in black or white.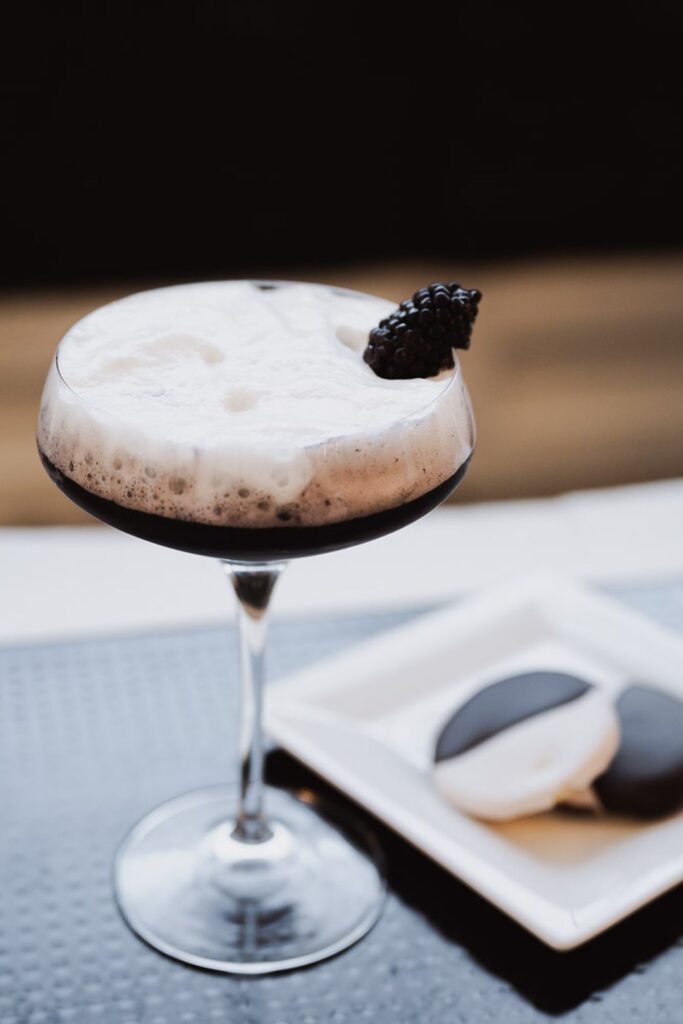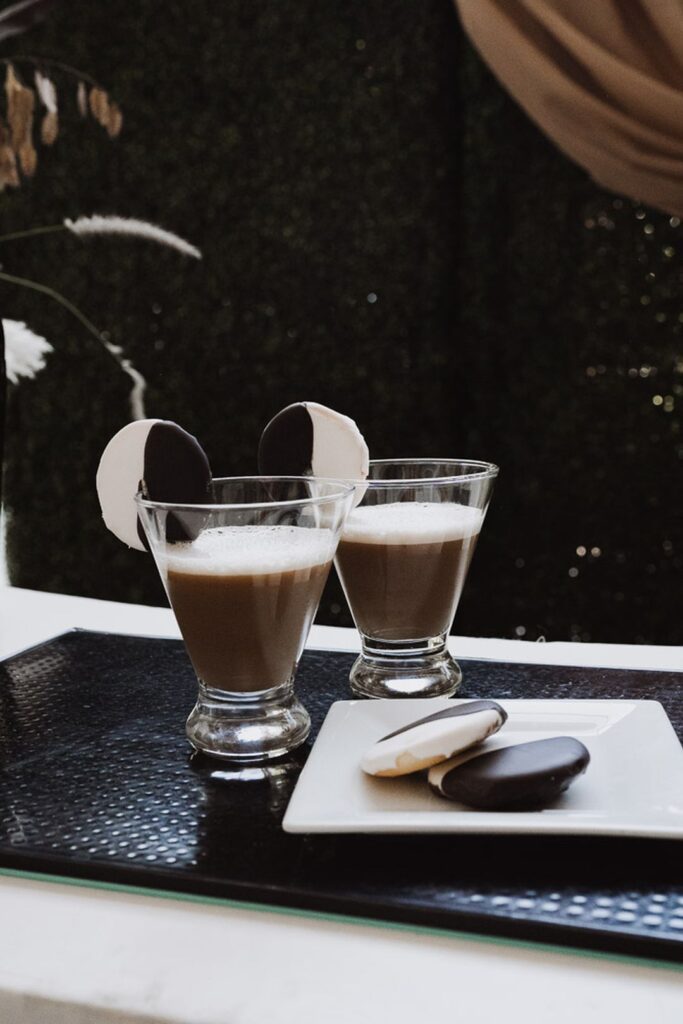 Modern Celestial Wedding Reception
Come dinner time, we wanted to create a slightly more intimate atmosphere. This is why we set up in the historic barn, which lent a more down-to-earth vibe. It also ensured that the tablescapes, starring a splash of celestial-inspired colors, stood out! Wood banquet tables featured a Sahara Runner in Ivory and round were covered with White Etched Velvet Tablecloths. They were contrasted by sleek serving ware: Glass Chargers with a Black Rim, stacked with Earthen Alabaster and Stone China, and Noir Matte Black Flatware. Meridian Blue Tumblers and Dusty Blue Etched Velvet Napkins lent a unique pop of blue! While Acrylic chairs were a modern and elegant touch.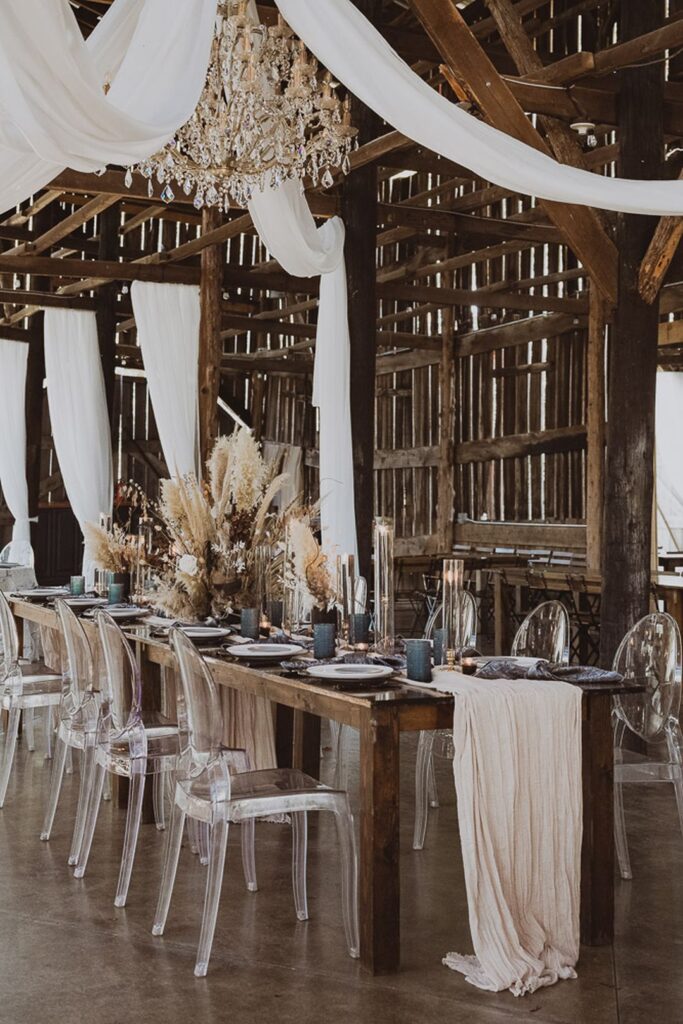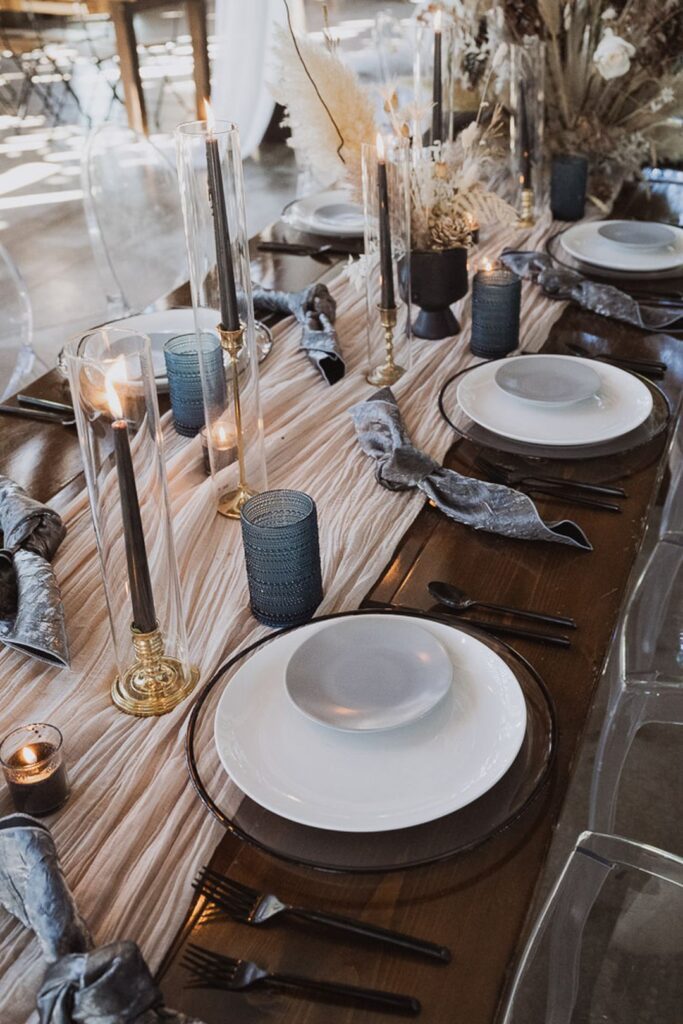 Non-Floral Table Centerpieces
At each table, centerpieces starred voluminous plumes of dried ferns and pampas, for a subtle bohemian vibe. Although if you want to tone down the florals, consider a non-floral centerpiece starring our Gold Metal Intersect Cube. The bright geometric design is ethereal and the shimmering gold will make your serving ware pop. Place candles around each cube or at the center, depending on how much lighting you would like to feature.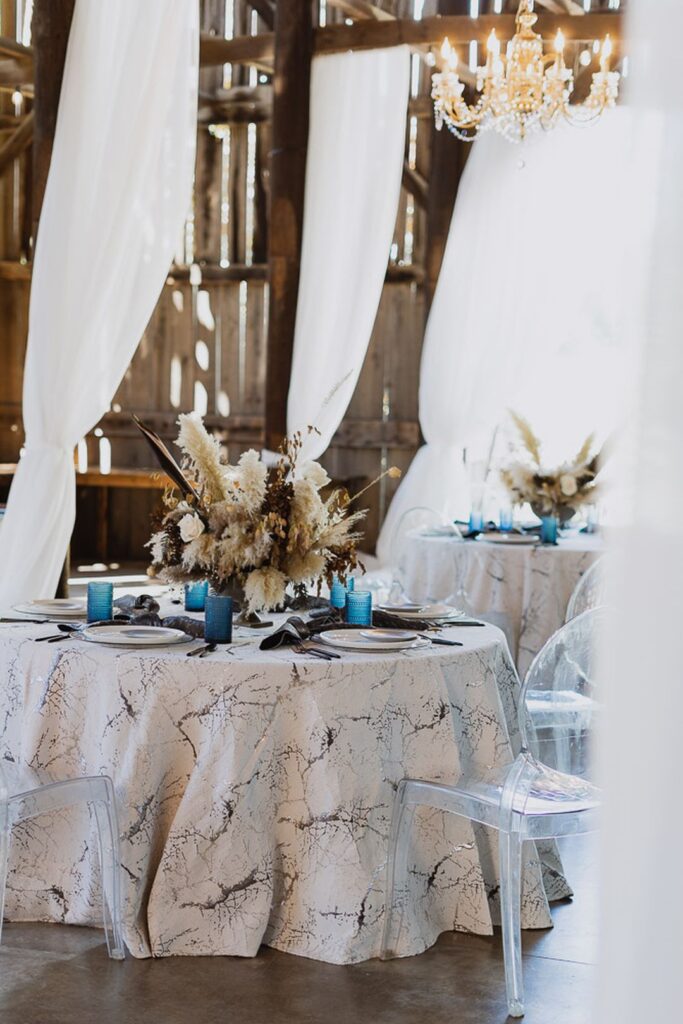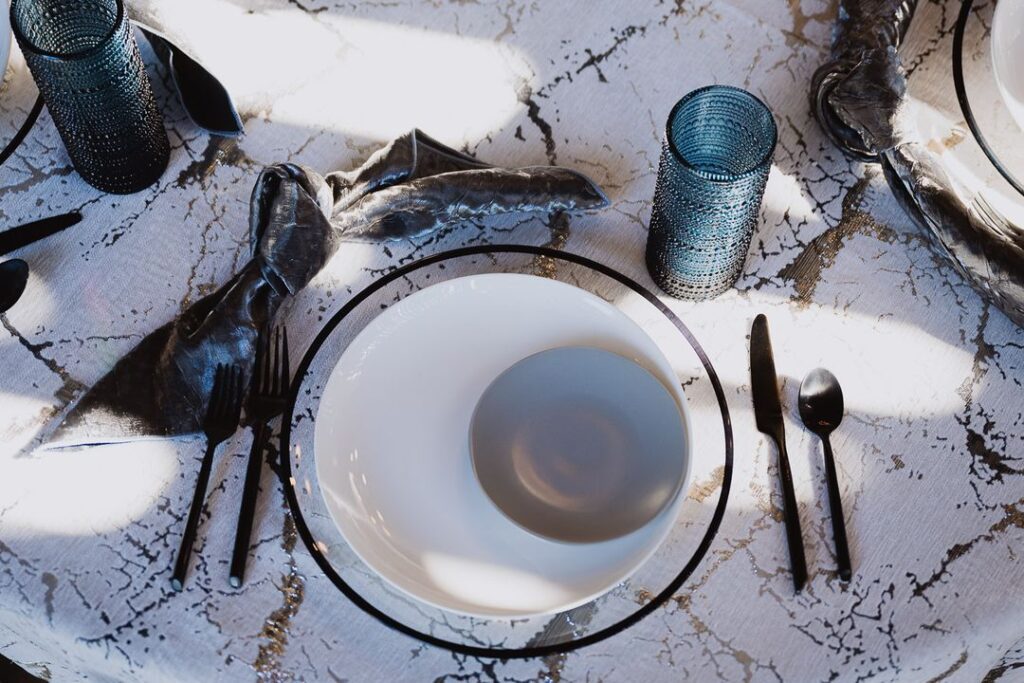 Vendors
Venue + planning | @southall_meadows⁠
Photography | @stokesdunavanphoto⁠
Catering | @beyond_details⁠
Florals | @samanthajayevents⁠
Bar | @jjacksonmobilemixologist⁠⁠
Drapery | @blueherondesigns.tn⁠
HMUA | @theagencyofbeauty⁠
Tuxedo | @jmstreetmenswear
Do you want to plan a modern celestial wedding that will be the envy of every bride? Send us a message at info@southerneventsonline.com, or view our full range of rentals in the catalog. Are you dreaming of a more colorful retro-inspired celebration? Then take a look at these ideas for a Modern Disco Wedding!
TAGS | Barn Weddings, Glassware, Modern Event Lounge, blue event decor, blue event design, celestial wedding, cocktail hour, modern tablescape, modern wedding, southall meadows, tablescape inspiration, wedding theme
FEATURED RENTALS | Sahara Runner in Ivory, Glass Chargers with a Black Rim, White Etched Velvet Tablecloths, Earthen Stone China, Earthen Alabaster china, Noir Matte black Flatware, Meridian Blue Tumblers, Dusty Blue Etched Velvet Napkins, Gold Metal Intersect Cube, Round Harpeth Bar, Boxwood Walls, White 6-Tier Serving Tower, Acrylic Ghost Armless Chairs, Gatsby Champagne Coupe, Temptations Glass, Black Nova Linens, Pearce Lounge, Black-Silver Rug, Mid-Century Barstools,
---
30

Mar

Southern Events Products, Trends and Inspiration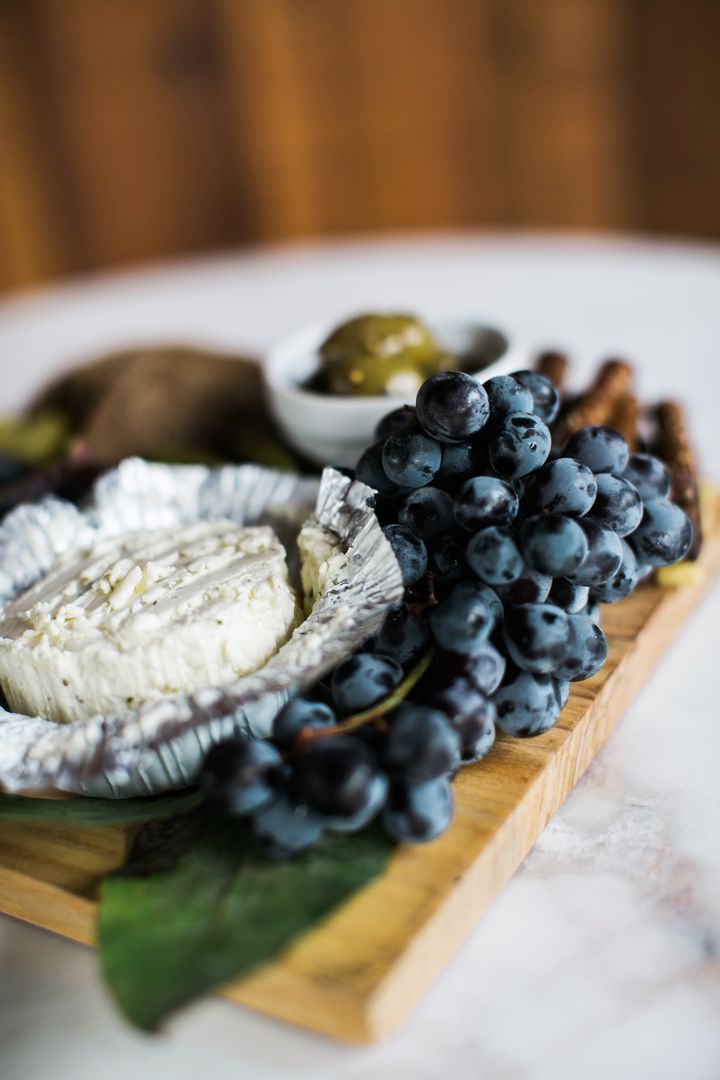 Fresh and colorful florals are timeless, but why not switch things up? A unique centerpiece is one way to elevate your event tables and impress your guests. Centerpieces serve as a focal point and should help tie all of the surrounding elements on your table, like the linens and serving ware, together. Get inspired by our non-floral table centerpieces that can be used to create a photo-worthy spread.
Geometric Centerpieces
For a more modern or luxe event, our Gold Metal Intersect Cube and Gold Metal Sphere are perfect. These elegant geometric centerpieces are perfect for pairing with gold serving ware, not to mention highly versatile. Spruce them up with bright flowers or greenery, pop a candle in the center, or let them stand alone. For a bold maximalist look, we recommend placing them on top of layered linens, dotted with other decorations. Perhaps a mix of single candles, candelabras, and votives!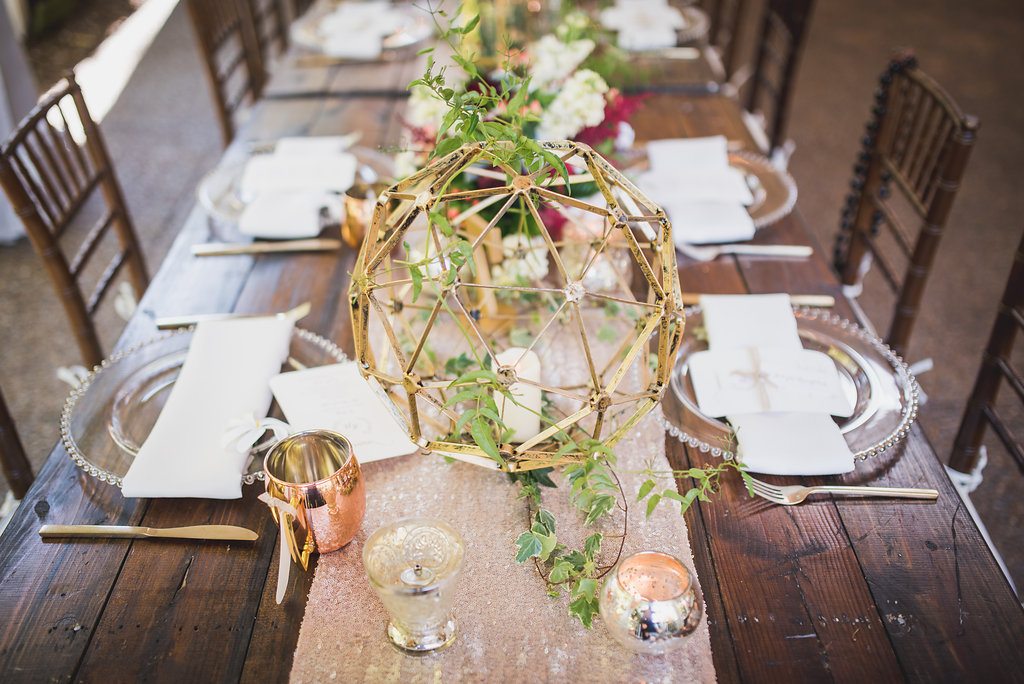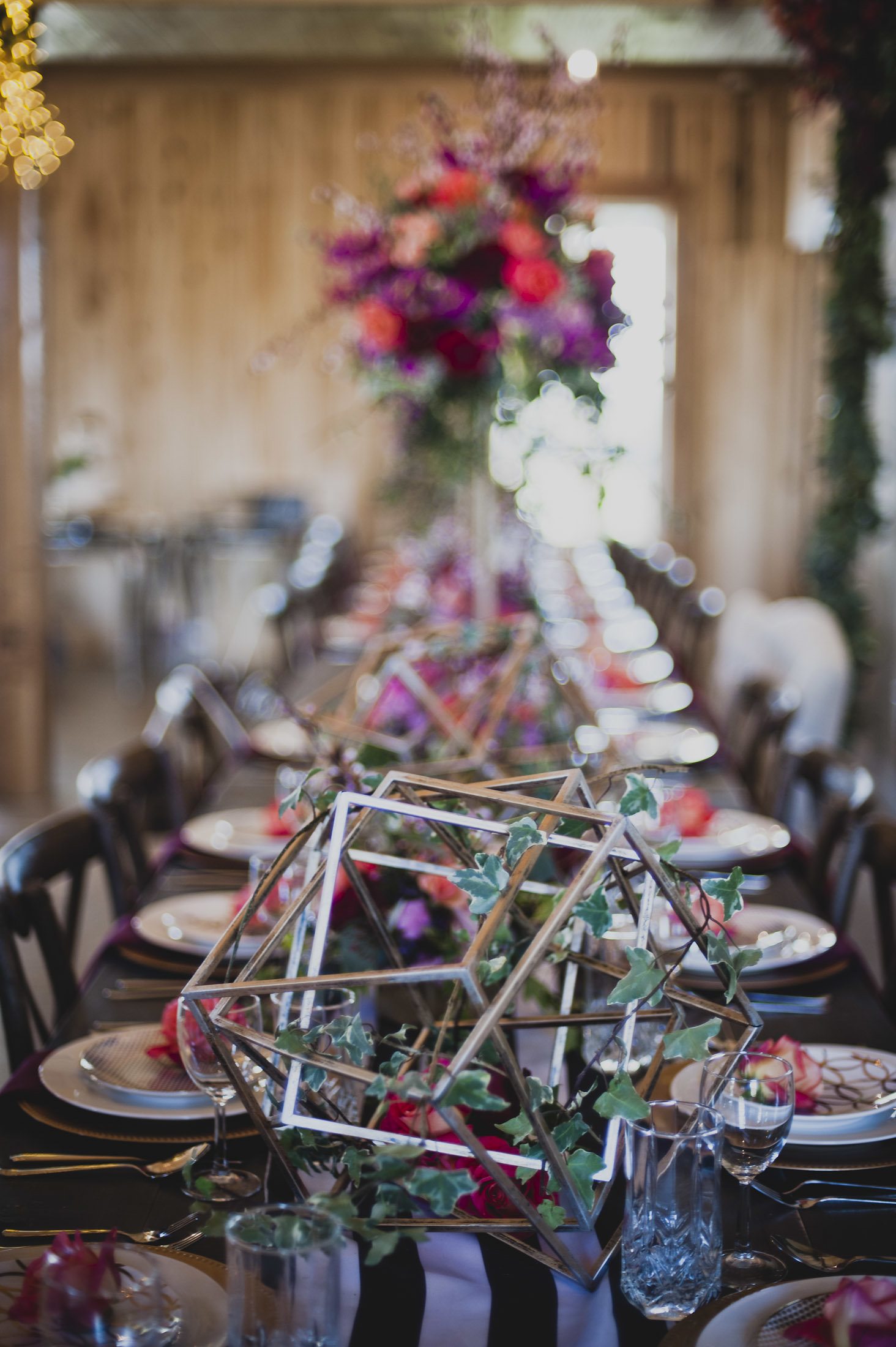 Photo by Khaki Bedford Photography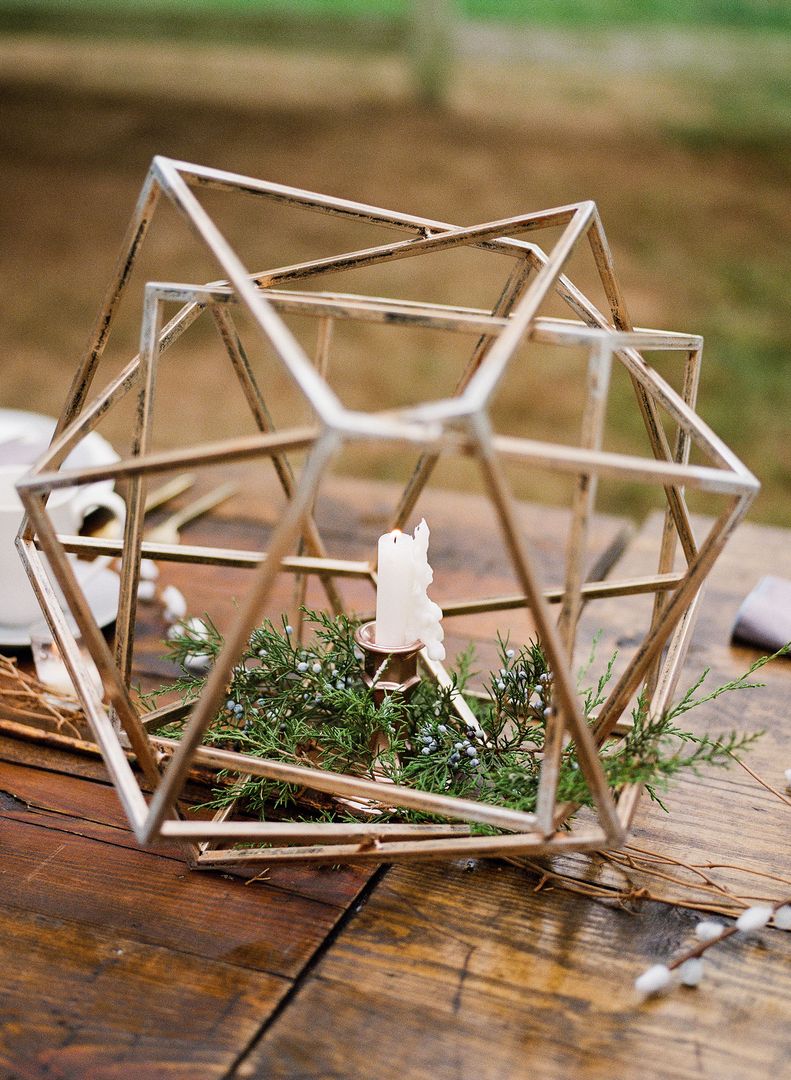 Photo by Jenna Henderson Photography
Delicious Food Spreads
A less common but unique centerpiece is food, featured on a cake stand or charcuterie boards. It is the perfect centerpiece for food-focused celebrations, say a brunch bridal shower or afternoon dinner party. Even more so now that interactive elements and displays have become so popular! You can display cheese, bread, and fruit, as well as handheld desserts – like tasty donuts or cupcakes. We stock a variety of elegant cake stands to suit any theme or style, including the classic Windsor and Glass Cake Stand. To create a more dimensional look, we recommend featuring stands of different heights. A feat made easy with our Marble and Gold Adjustable Cake Stand!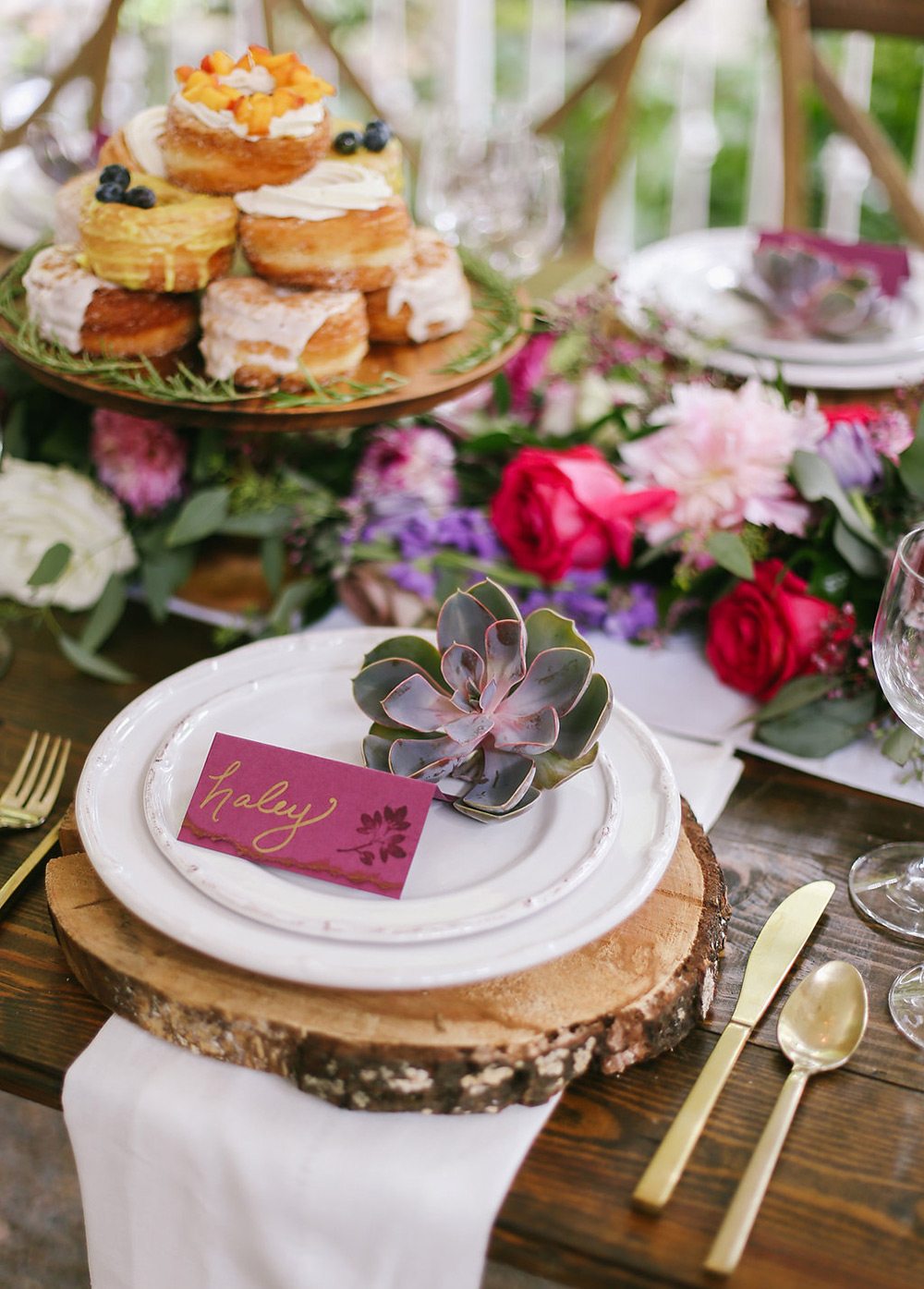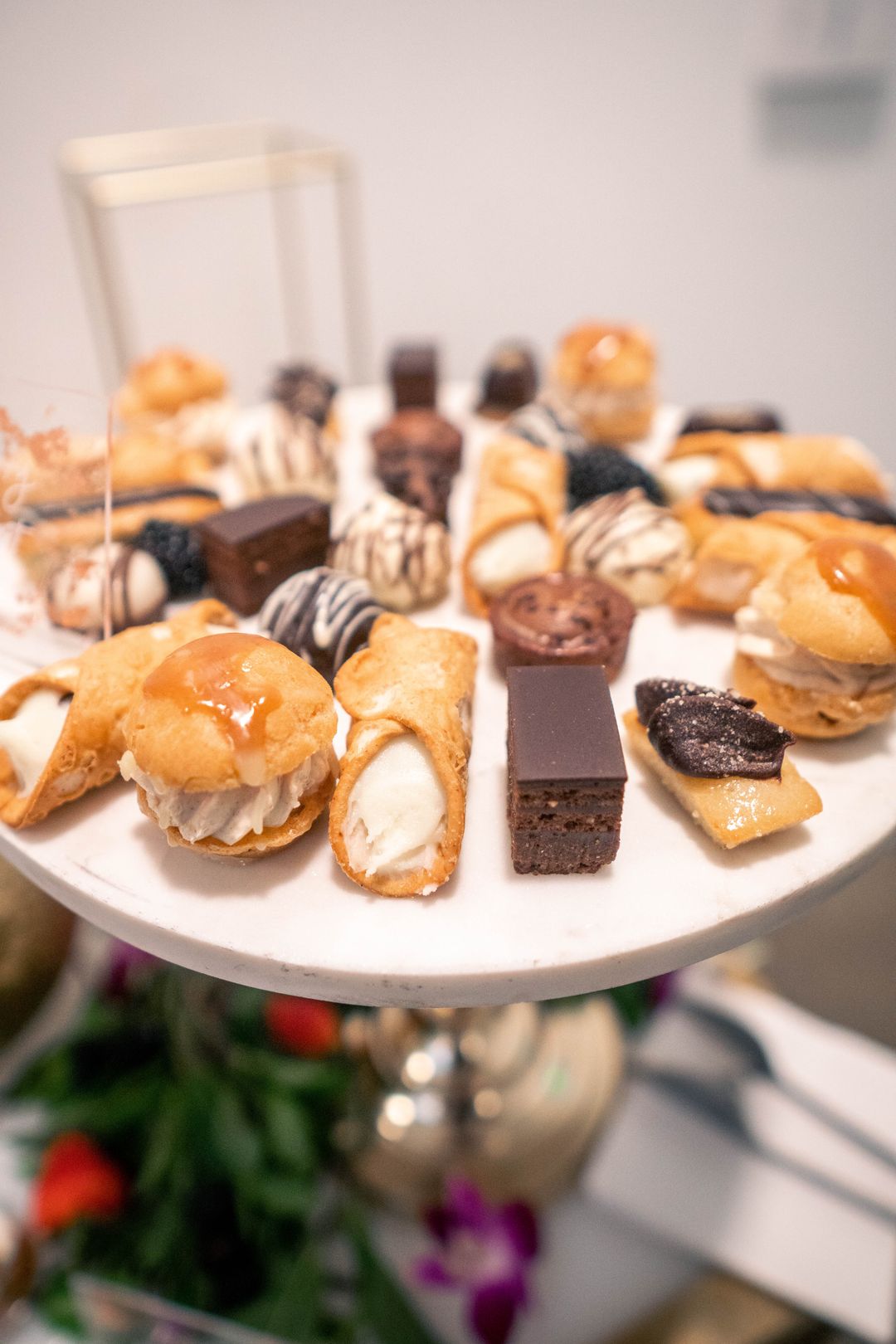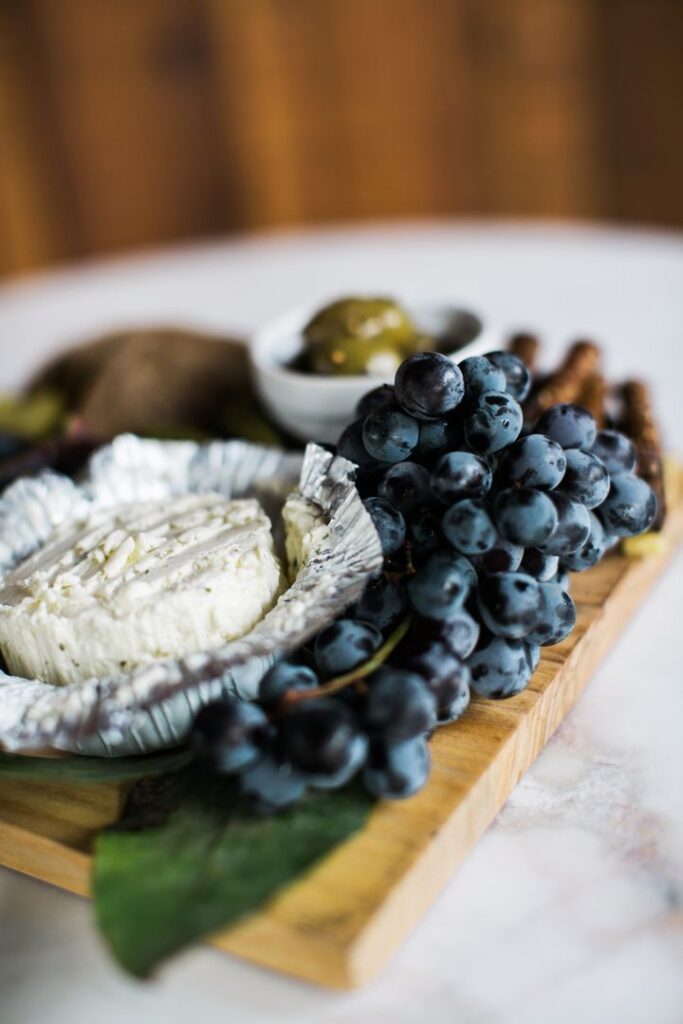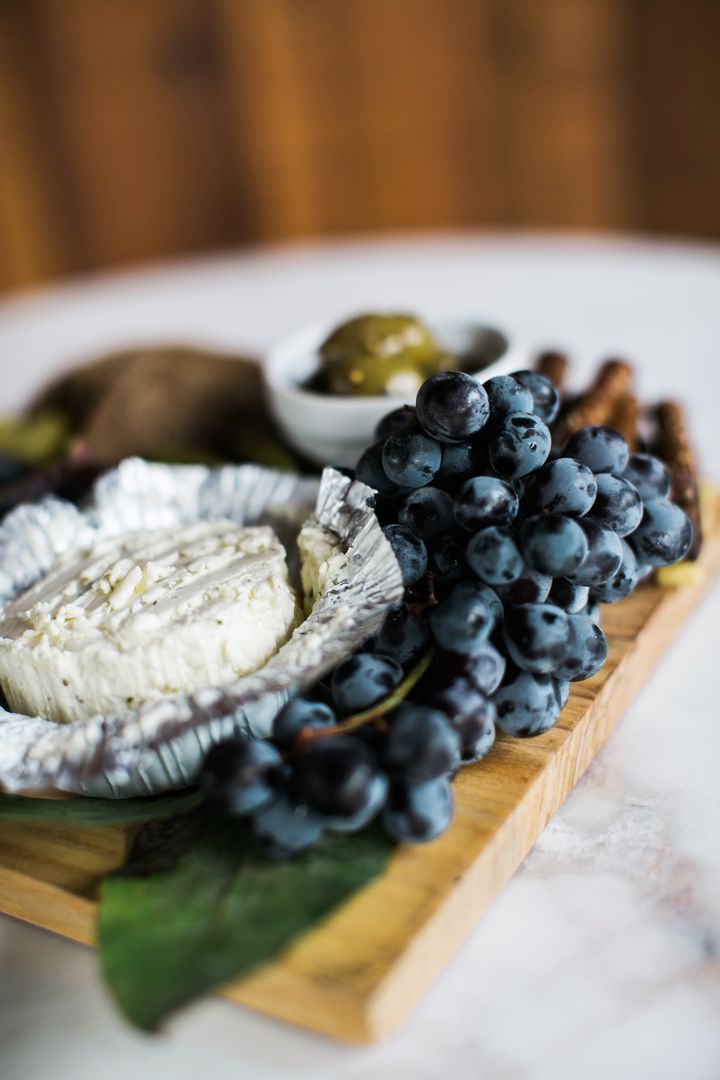 Want to feature one or multiple of these non-floral table centerpieces at your next event? Send our team a message at info@southerneventsonline.com for help selecting the perfect pieces for your gathering, big or small! Plus, check out the newest additions to our inventory!
TAGS | Centerpiece, Lanterns, Tabletop Lanterns, cake stands, design ideas, geometric tabletop accessories, tabletop accessories
FEATURED RENTALS | Gold metal intersect cube, gold metal sphere, windsor cake stand, glass cake stand, marble and gold adjustable cake stand,
---
2

Mar

On Trend, Southern Events Products, Trends and Inspiration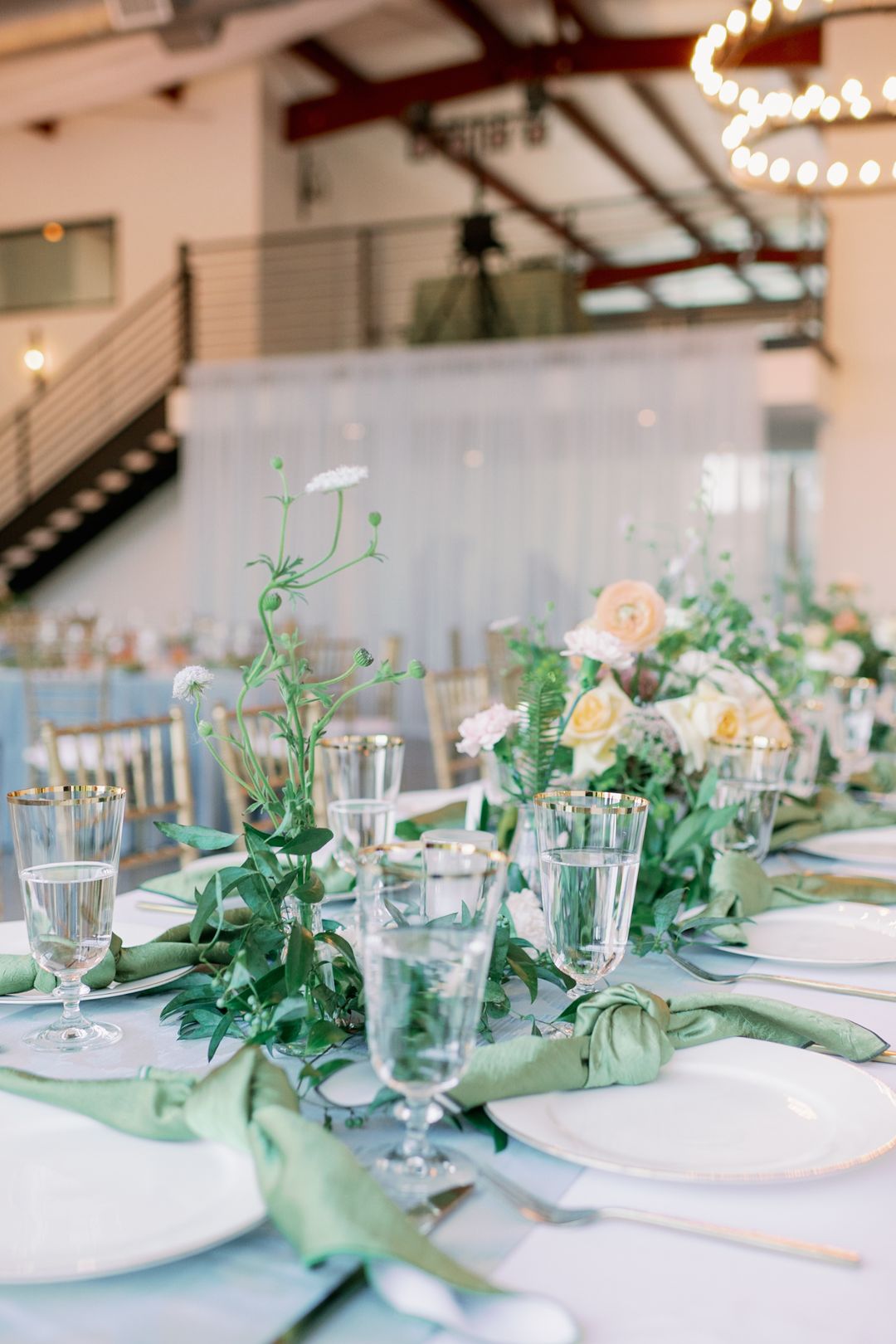 Bright, floral-focused weddings are trending! Perhaps due to the renewed interest in maximalist design or a desire to shift away from neutral palettes. In either case, a vivid color scheme will lend a luxe and modern look for the spring and summer seasons. Get inspired to host a colorful spring wedding with these on-trend ideas starring our stylish event rentals. Southern Events Online has everything you need to pull off a chic celebration, from a whimsical garden ceremony to a bold maximalist reception.
Bold Monochromatic Scheme
One of our favorite bright wedding color schemes is a monochromatic palette. Red, blue, orange, pink, or purple – mixing the hues from any one of these colors are perfect for a bold wedding. For example, this gorgeous tented wedding with bright red and pink tablecloths is classically romantic. Especially when complemented by brilliant floral centerpieces and fresh bundles of greenery. Meanwhile, crisp napkins paired with White Round China and Bradley Flatware kept the look modern and airy. Our Gold Chiavari Chairs are a sophisticated touch, as is the Tessa Tufted Beige Linen Loveseat, overall, a super cozy detail the newlyweds will enjoy.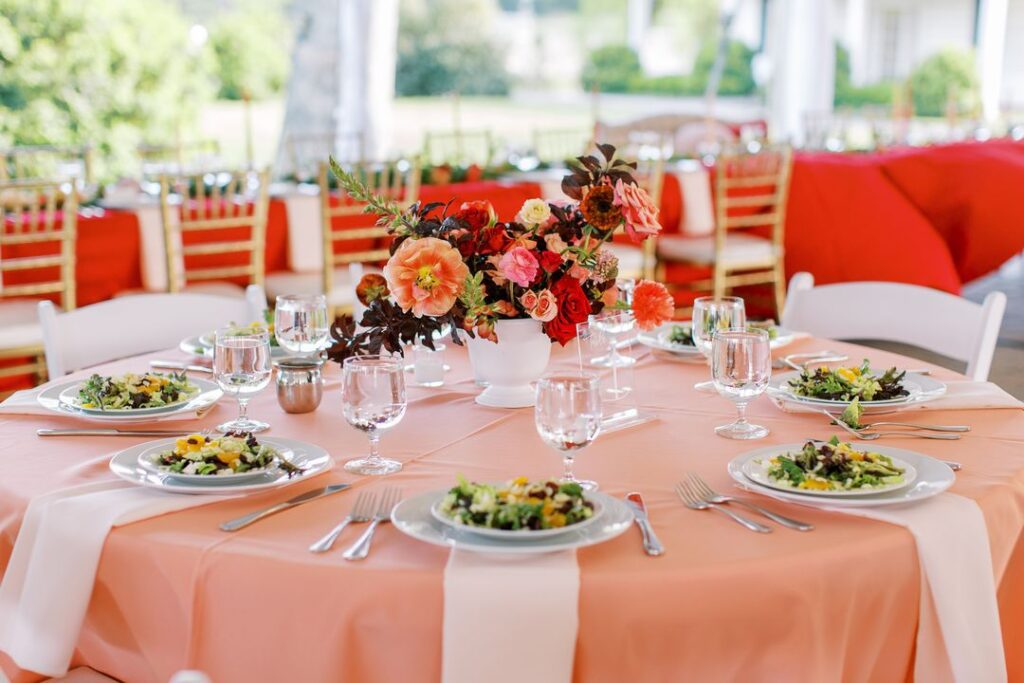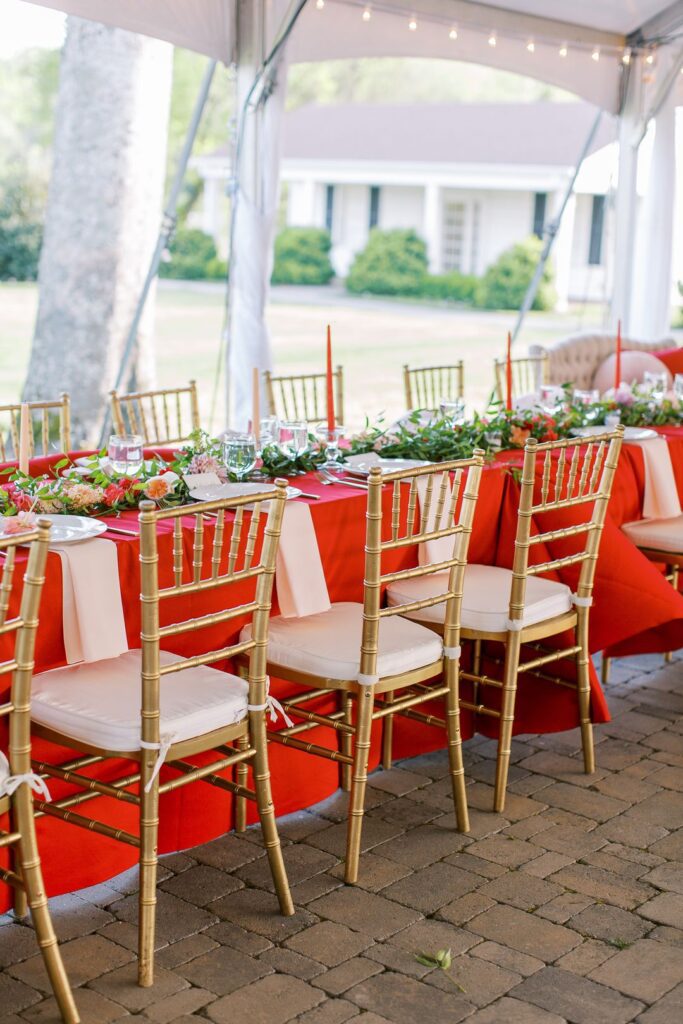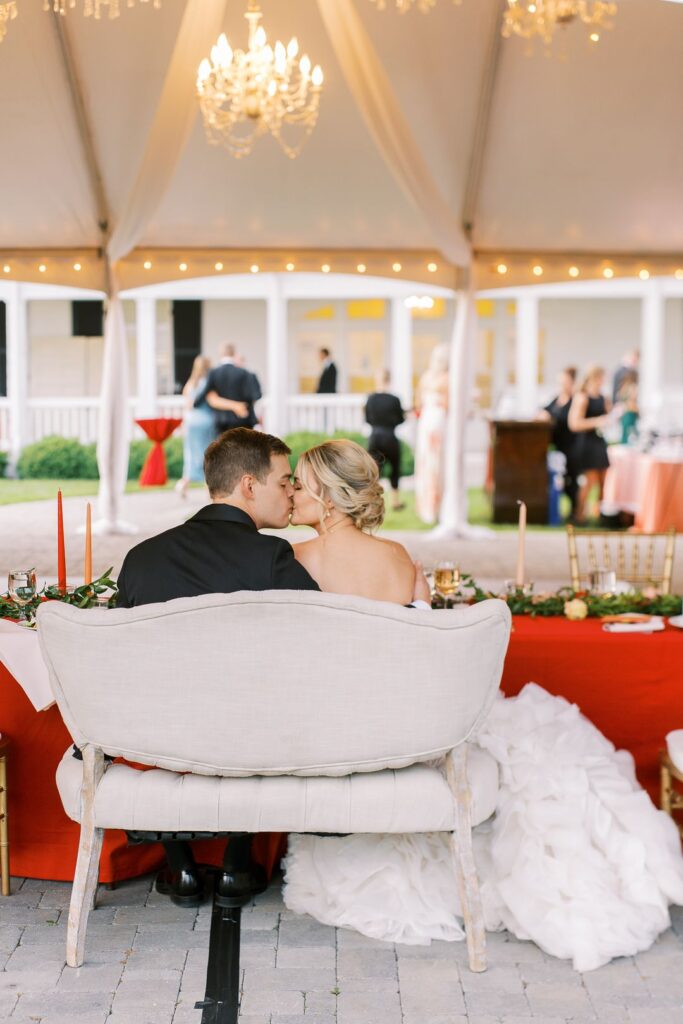 Refreshing Blue & Green Hues
This spring wedding inspiration stars refreshing blue and green hues, for a soft and organic vibe. It's a gorgeous look for an early spring wedding as we come out of a cold and dreary winter! Start with romantic tablecloths starring bright blues, like our Light Blue Pindot, or you might consider the Blue Kensington linens, for a chic maximalist design. Furthermore, tie in splashes of green using buttery napkins in the color Fern, and create an elegant drink station to greet guests using our Green Goblets. For a fun interactive element, display them on White Barback Bookshelves. If the weather is nice we always recommend an outdoor lounge! Take a look at our romantic Everly Sofa and Chairs, paired with the Blanche Coffee Table and aqua rug.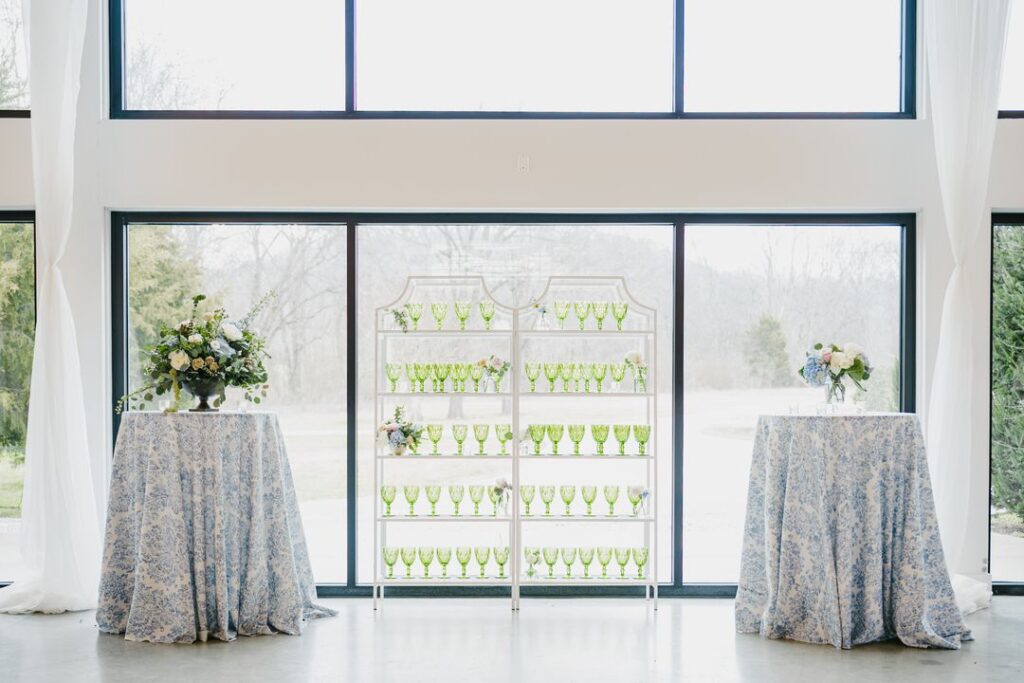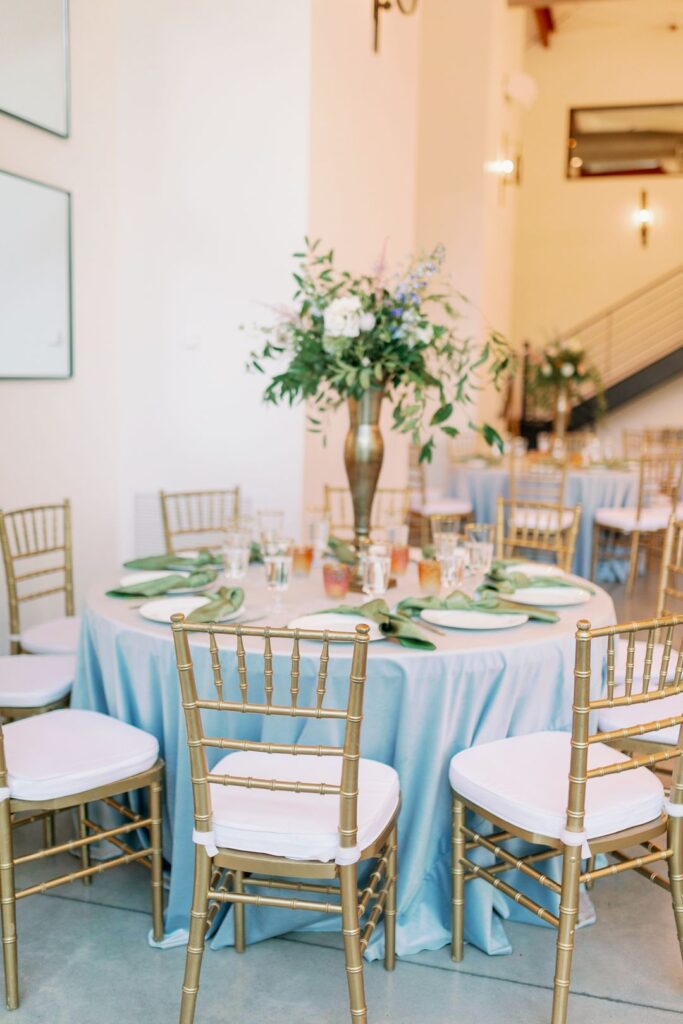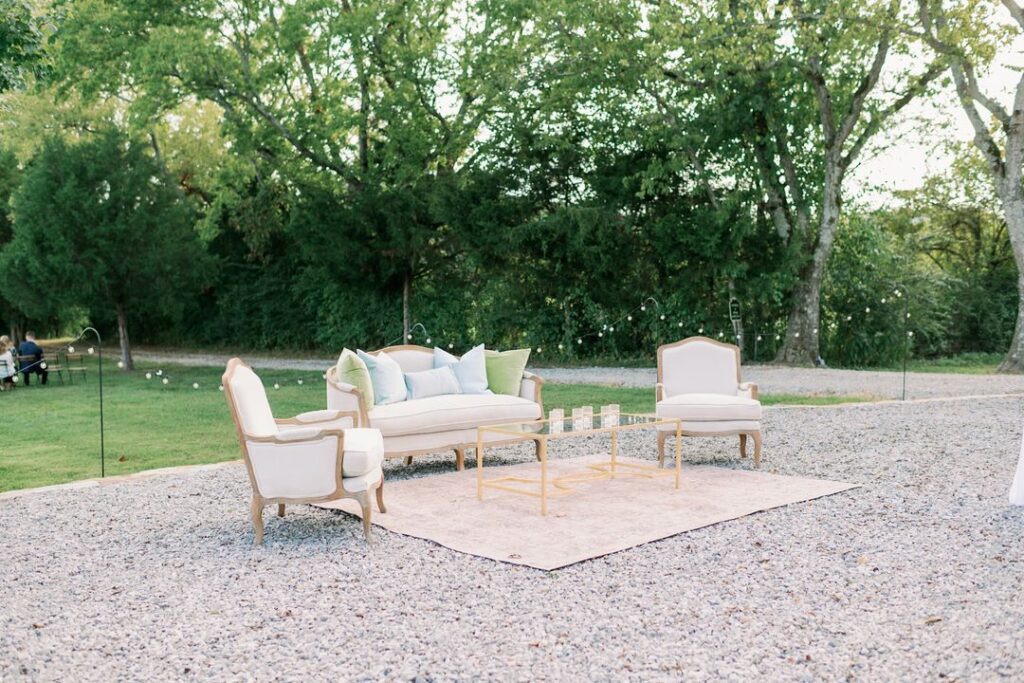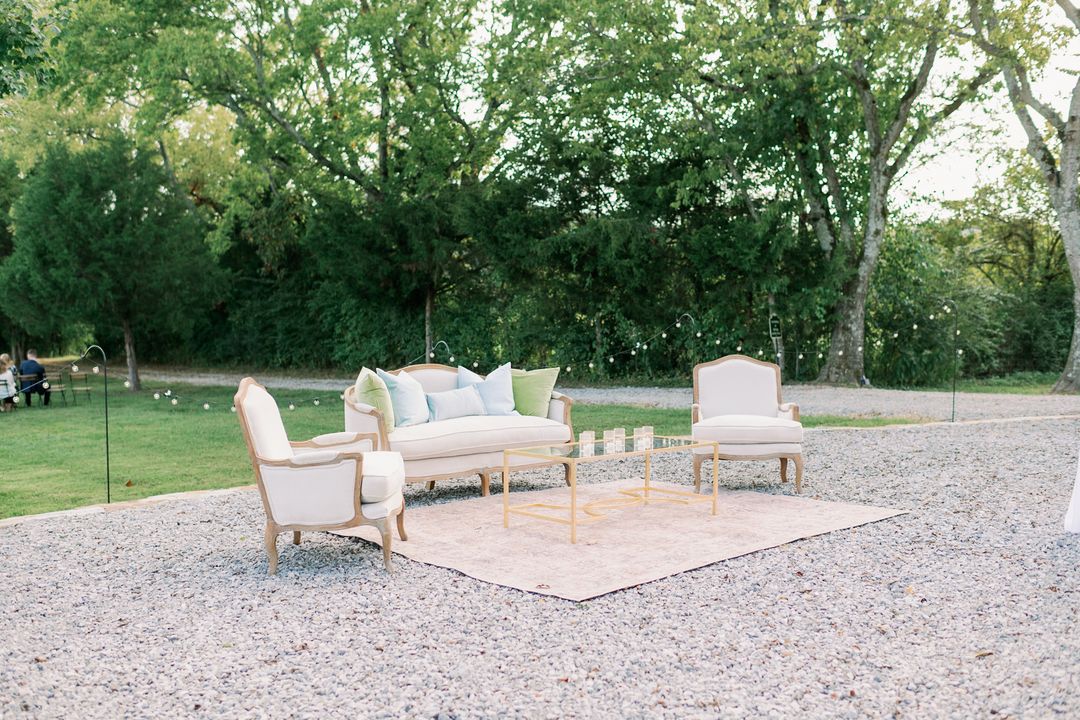 Rich & Retro Chic
Dreaming of vibrant wedding colors that will bring a sense of retro charm to your big day? Check out this romantic spring wedding starring a bold palette of teal and amber! Our Sea Glass Velvet Tablecloth is a dark base, complemented by Kennedy Storm Napkins, and Earthen Alabaster China with Austin Gold Flatware provides a chic touch. Our favorite detail is the retro-inspired furniture! From the Antique White Bentwood Chairs to the gorgeous Jaqueline Sofa. Do you love this color scheme and the modern retro rentals? Be sure to check out our blog on ideas for a Modern Disco Wedding Design.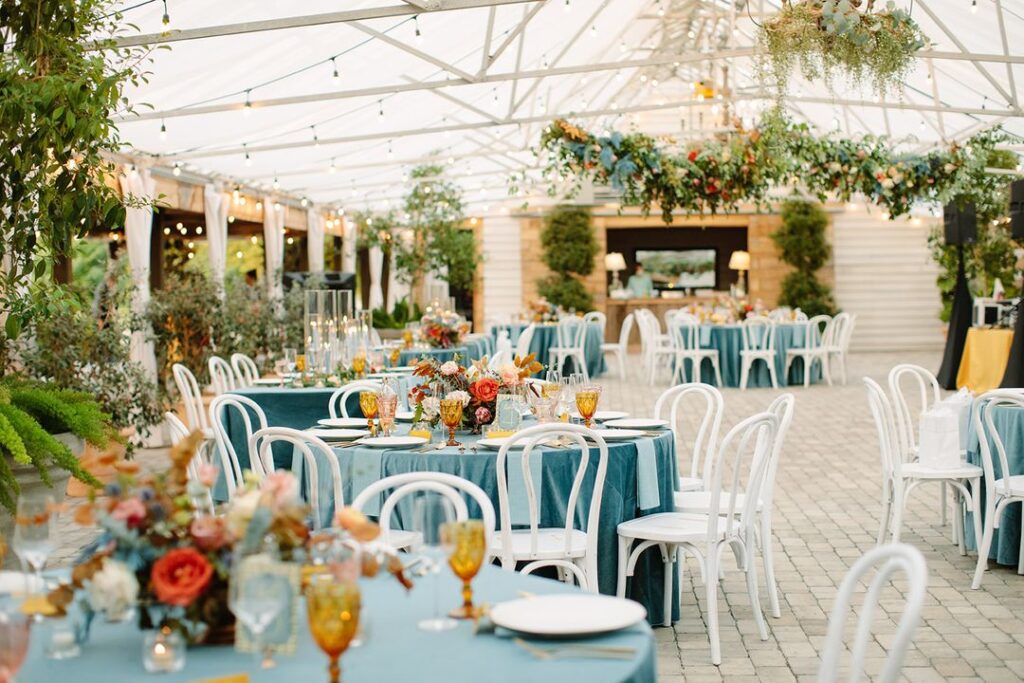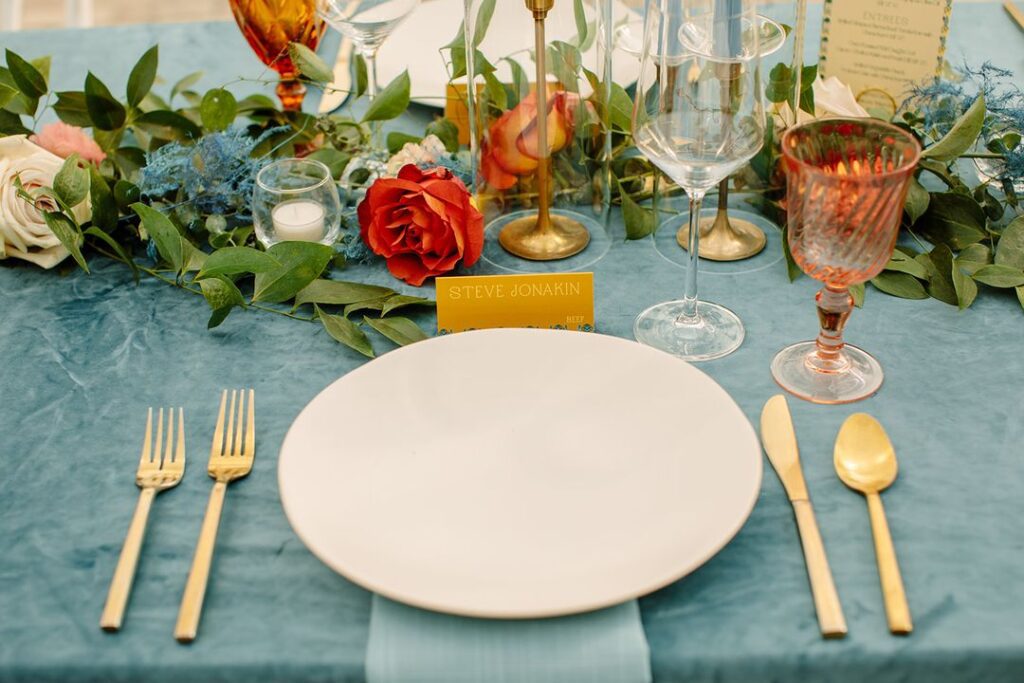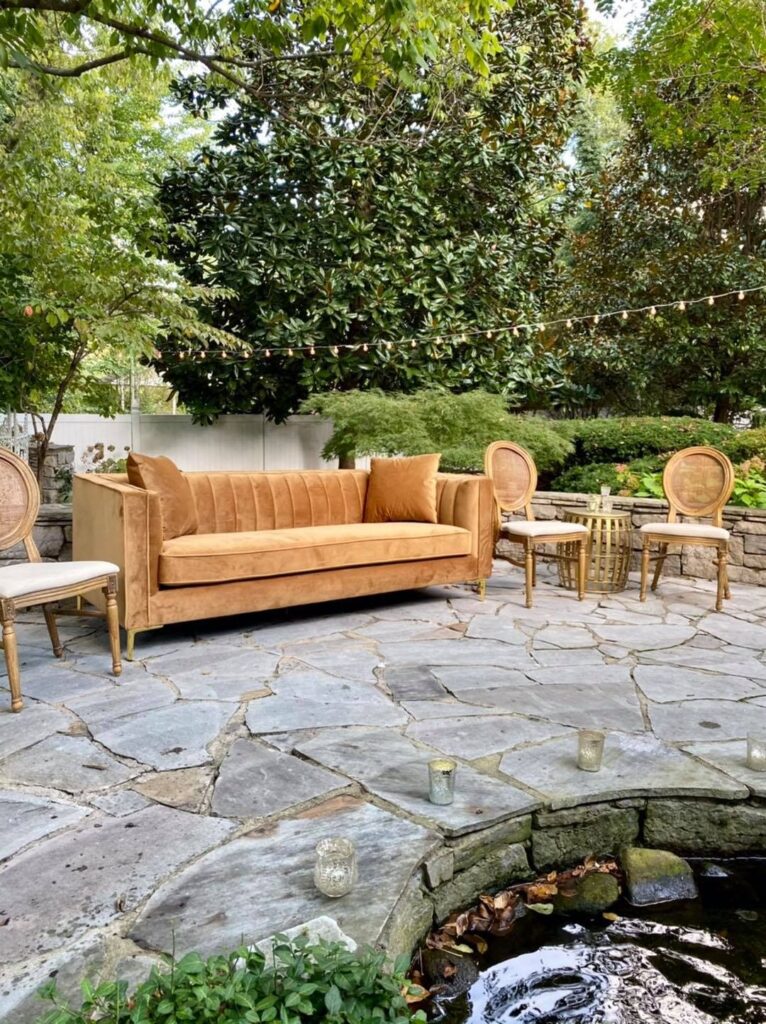 Let our team help you plan a colorful spring wedding that will be the envy of every bride! Send us a message at info@southerneventsonline.com, or view our full range of rentals in the catalog.
TAGS | Ceremony Decor, Colorful and Fun Outdoor Wedding, On Trend, colorful event design, colorful event rentals, wedding reception ideas, wedding style trends, wedding tablescapes
FEATURED RENTALS | wedding tent, white round china, bradley flatware, gold chiavari chair, tests tufted beige linen loveseat, light blue pindot, blue Kensington, fern velvet linens, green goblets, white barback bookshelves, Beverly sofa, blanche coffee table, aqua rug,
---
23

Feb

On Trend, Southern Events Products, Trends and Inspiration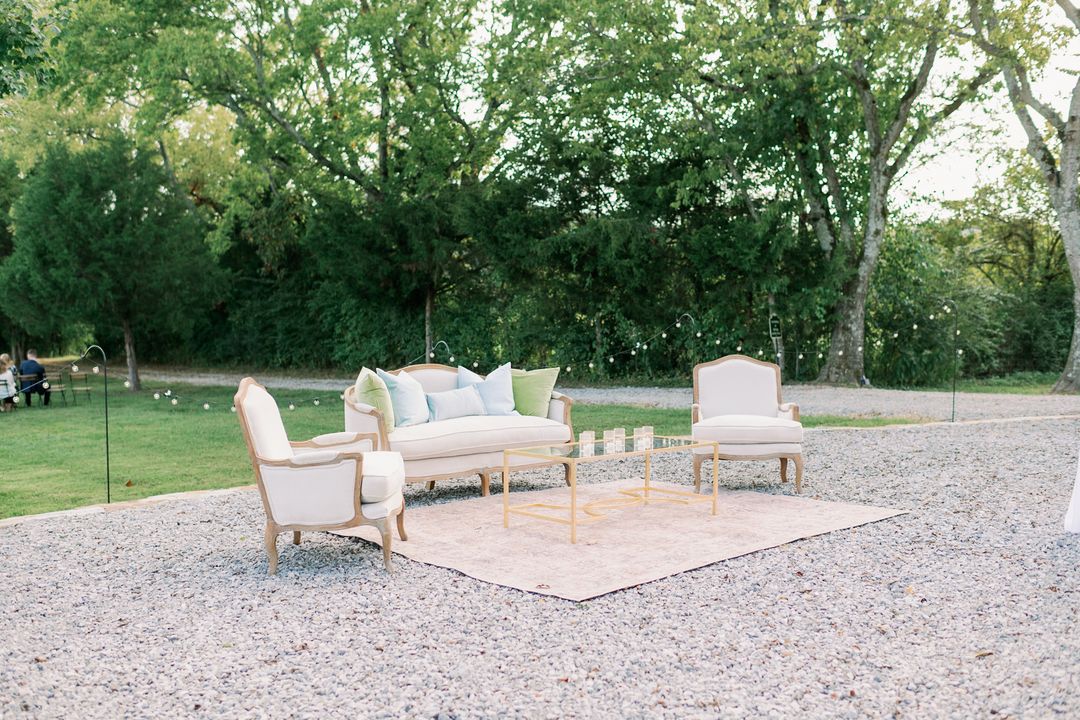 Nothing is quite as invigorating as a bright spring gathering after a long and dreary winter. As nature springs back to life consider hosting a casual outdoor party. Whether it is a simple backyard dinner or a semi-formal cocktail hour, light bites, refreshing beverages, and good company are exactly what the doctor calls for! Get inspired by our most popular spring event design ideas, featuring our pastel event rentals. From chic linens and elegant serving ware to dreamy lounge areas, we have everything you need to host a sunny spring soiree.
Sleek & Chic Serving Pieces
Is it just us or does a well-thought-out place setting make for an extra charming table? Modern chic event design calls for a bright palette featuring crisp serving ware with a splash of color. Start with simple china, such as the Classic Round or dainty Darcy, and for a more muted white, consider Alabaster Earthen China. You can add texture with our Elegant Rattan White Wash Charger or Scalloped Wood Charger – paired with pastel linens, you'll achieve an elegant table. If you would like a little more color, swap the white china out for brighter plates – perhaps the Coronado, Laguna, or Veral Floral China. Choosing flatware is simple. Just select a polished, matte, or brushed finish.
Fancy Glassware + Drink Displays
One of our favorite spring event ideas is signature drinks. And we have a variety of gorgeous glassware that will elevate any cocktail (or mocktail)! Popular choices include Cybil Wine Glass, Monaco Rock Glass, and Pure Water Glass. Our Franklin 4 Ft Antique White Bar is a classic choice for a small gathering. Use it to display your favorite alcohol and mixers. Or feature batch cocktails placed atop our Rattan Beverage Jar Stand. If you need additional display pieces, take a look at our White 6-Tier Serving Tower or White Bookcase.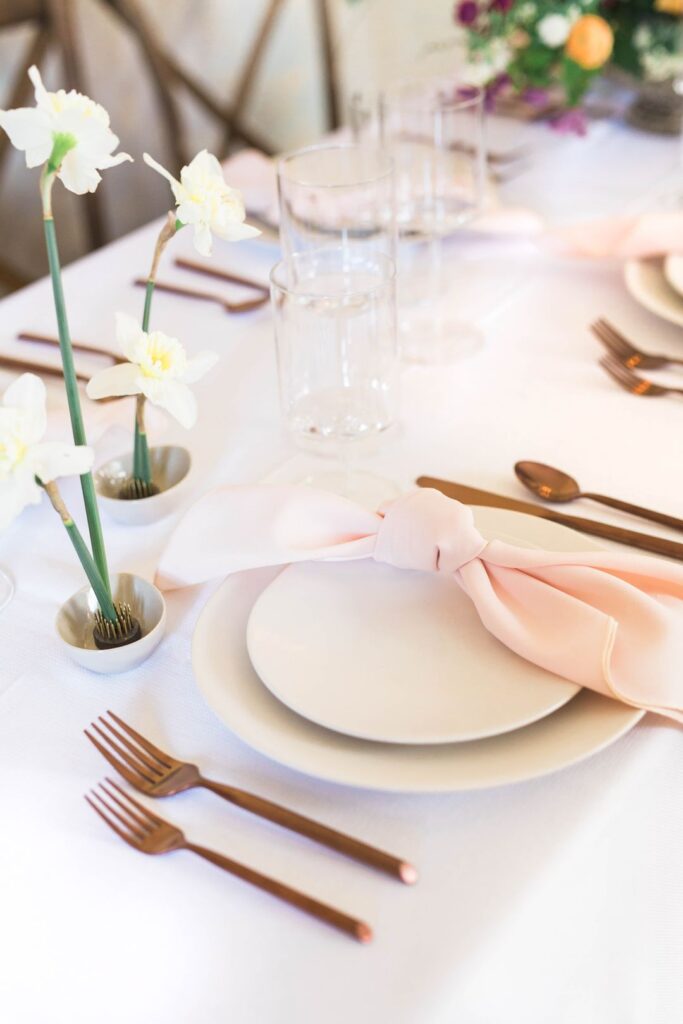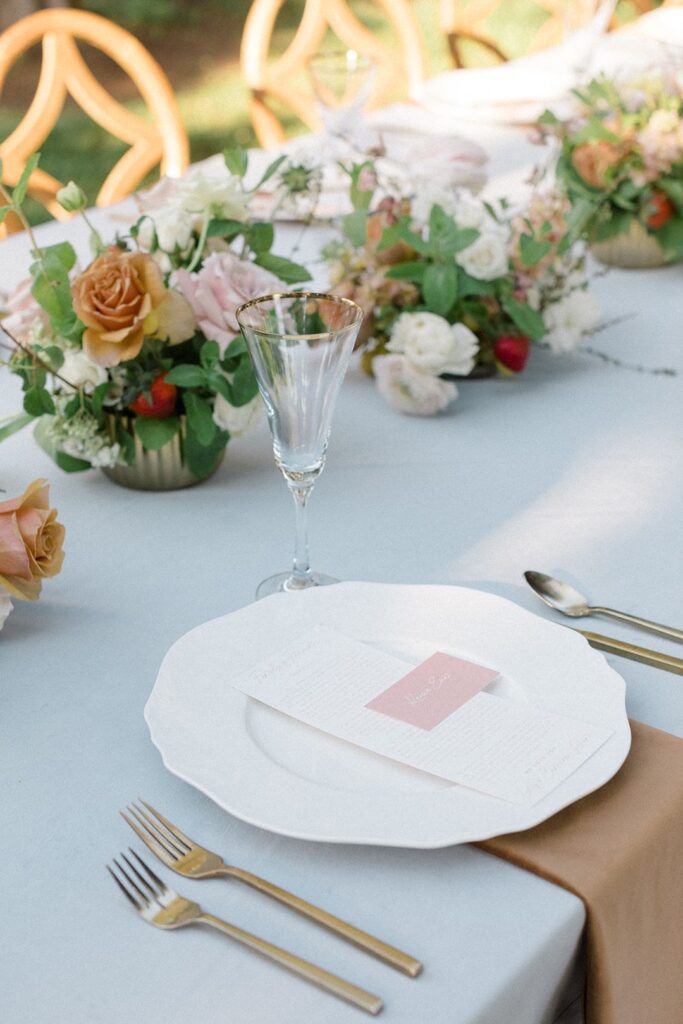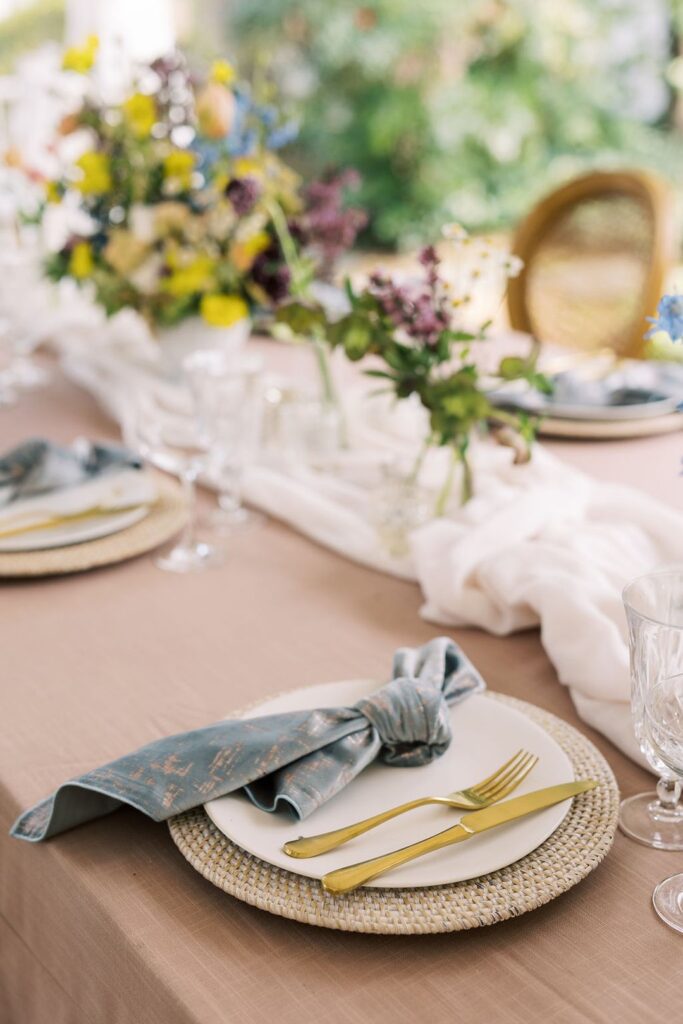 Bright Linens
Linens are one of the most effective ways to incorporate color into your event table. And we have a huge array of pastel event rentals to help you create a spring-inspired tablescape! From subtle blue and purple hues to sunny yellows and greens. You can add as many colors or shades of color as you like by mixing and matching tablecloths and napkins.
Create a trendy monochromatic look by pairing our Peaches n' Cream Poly Linens with Coral Velvet Napkins, or pair classic colors with a buttery texture when you combine our Fern Velvet Tablecloth with Navy Blue Velvet Napkins. Other gorgeous choices include Lilac Poly, Honey Poly, and Light Blue Pindot. If you prefer muted pastels, be sure to consider our Kennedy Collection.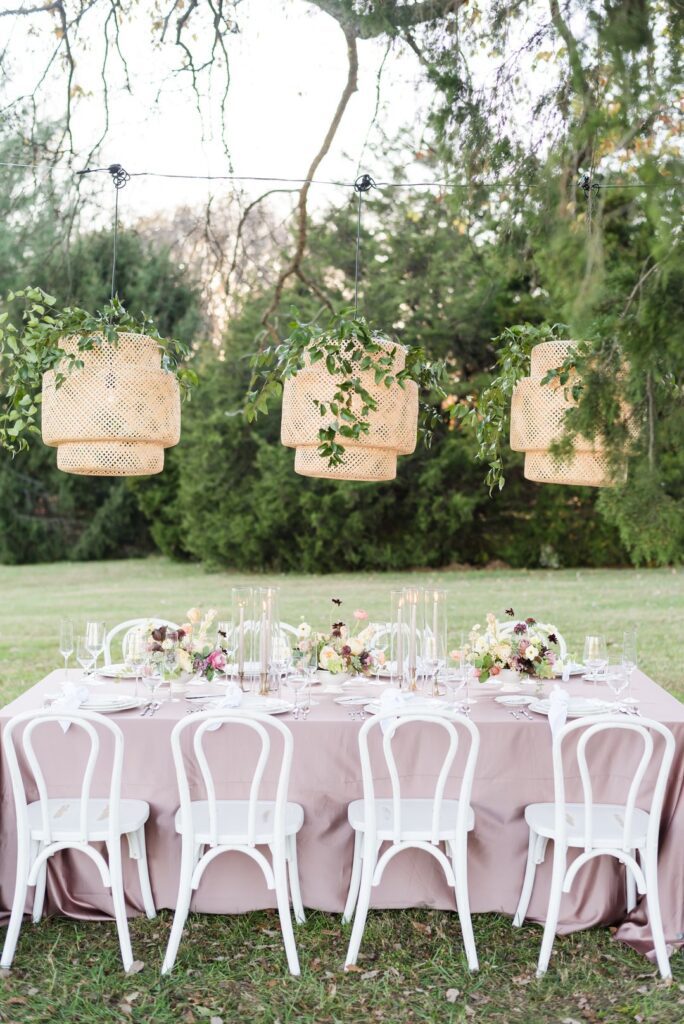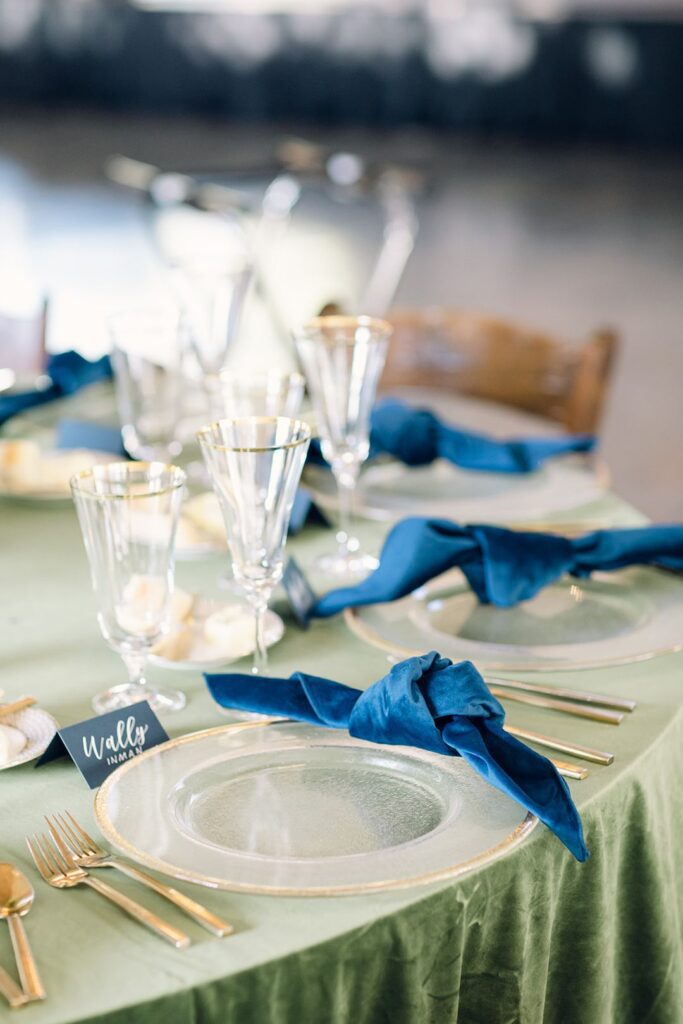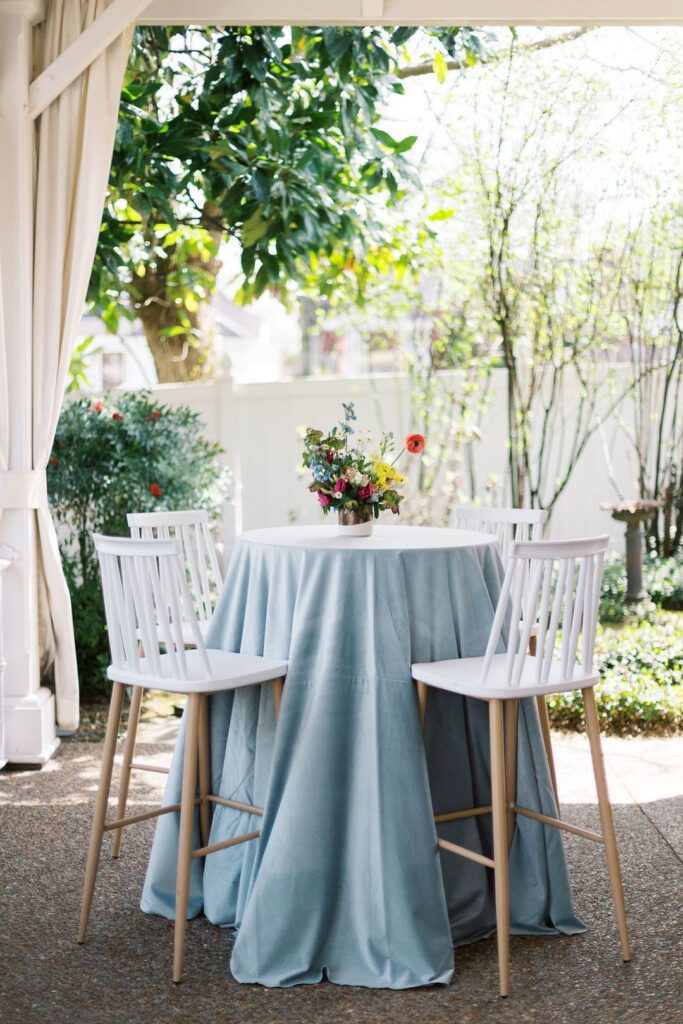 Sunny Outdoor Event Lounges
Is there any better way to enjoy the outdoors than a sunny lounge area? Having at least one, if not several, will encourage your guests to cozy up and hang out – hopefully with a cocktail in hand! Start with a stylish sofa that will stand out against nature. Such as the Everly or Bennett Leather Sofa. Then consider armchairs, like our always popular Gloria Velvet. Or sub in dining chairs for an extra-chic look, whether it be the Harlin or Adeline chairs.
You will also want a set of accent tables, which can be a great way to add in metallics – like the Gold Hammered or Cheval Gold Mirror Side Tables. One of the most underrated spring event rentals is our stylish rugs, which will help frame lounge furniture placed on a lawn or gravel – to make the space extra cozy you can also feature a mix of poufs and ottomans.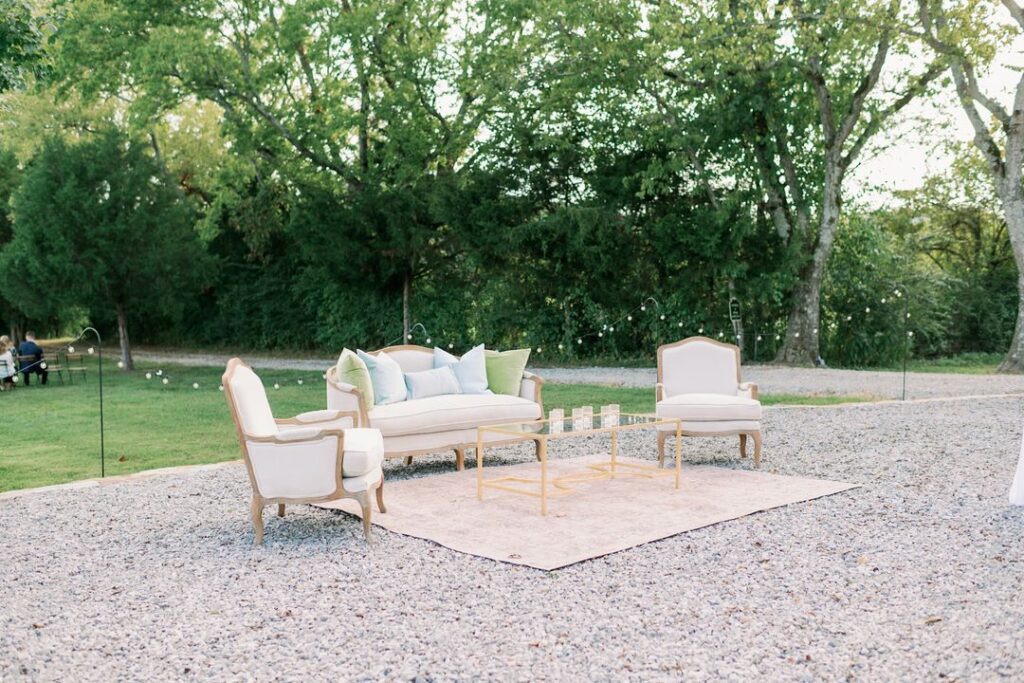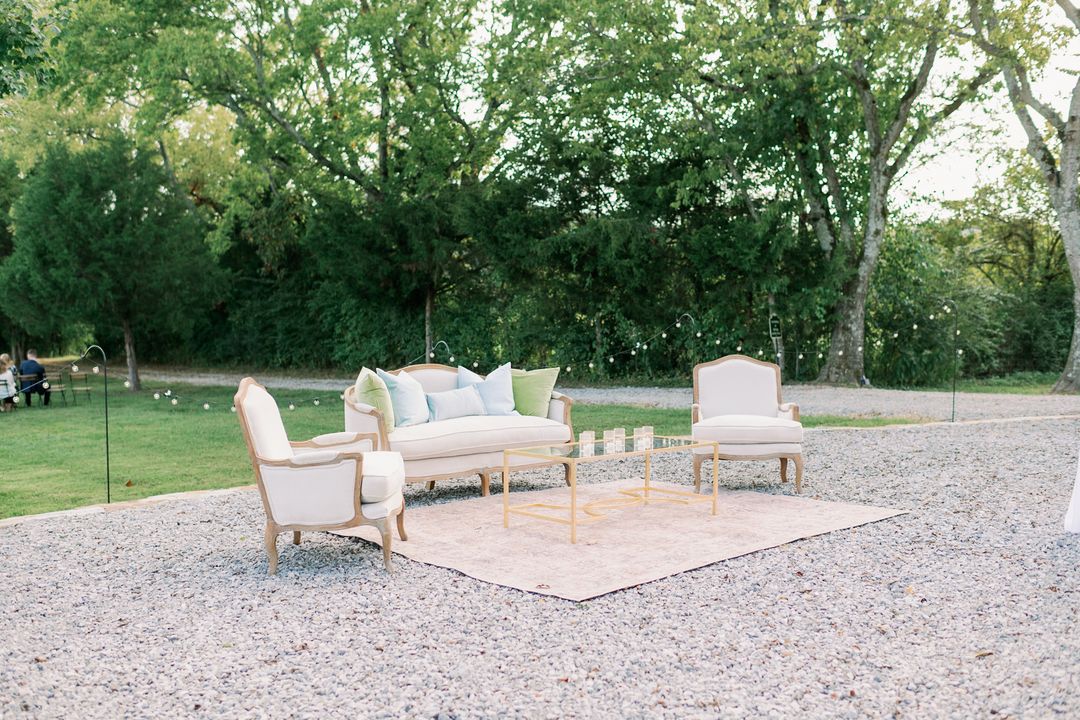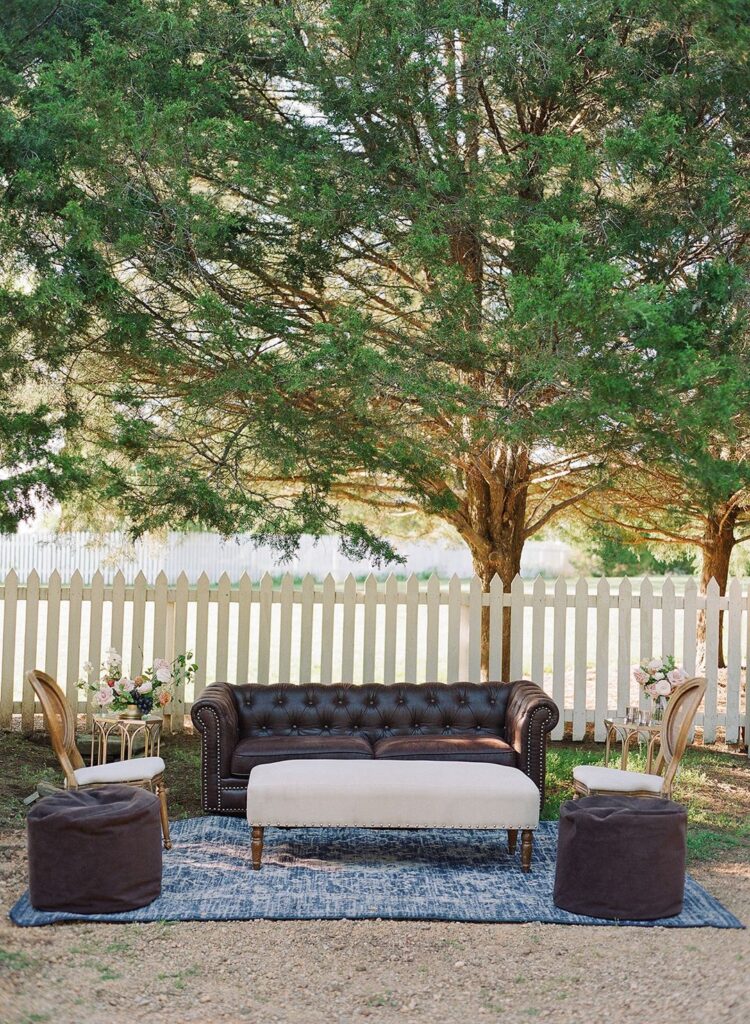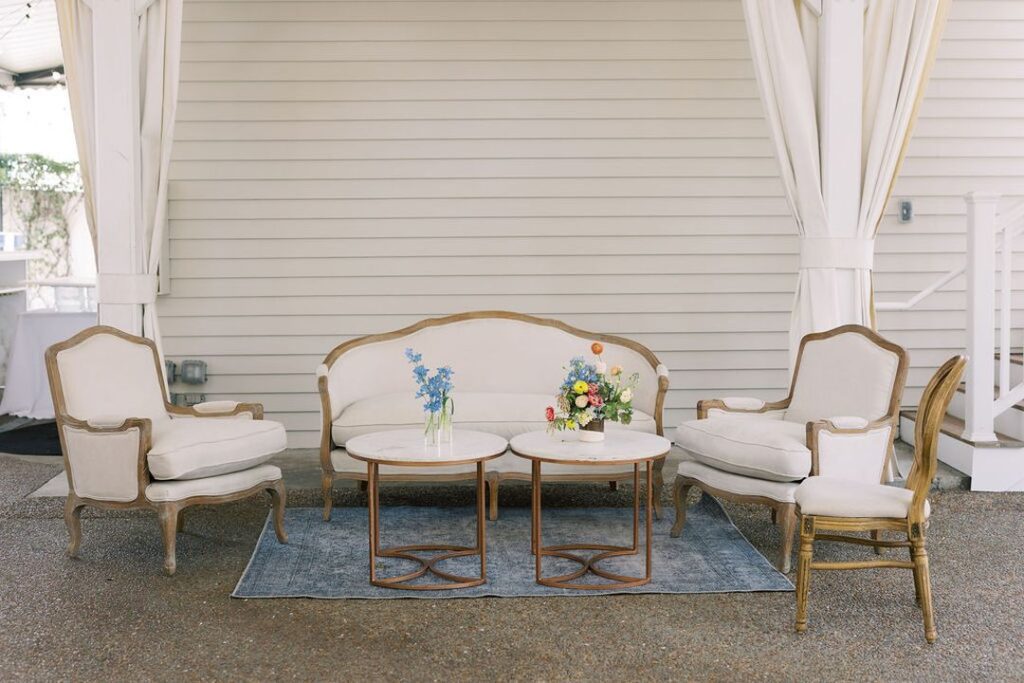 Get Your Event Started
Love these popular spring rentals? Contact our team at info@southerneventsonline.com for help choosing the perfect rentals for a bright and colorful spring soiree, indoors or out! For more design ideas, be sure to take a look at the newest additions to our inventory, with more to come. Need ideas for a spring wedding? Take a look at this modern rustic garden wedding at The Cordelle.
TAGS | Bright & Colorful Rentals, Spring Weddings in Nashville, colorful decor, colorful event lounge, colorful event rentals, outdoor event rentals, pastel event, spring wedding style
FEATURED RENTALS | Everly Sofa, Bennett Leather Sofa, Gloria Velvet Arm Chair, Harlin, Adeline, rugs, Gold Hammered Side Table, Cheval Gold Mirror Side Table, Kennedy Collection, Coral Velvet napkins, Navy Blue Velvet, Lilac Poly, Honey Poly, Light Blue Pindot, Fern Velvet, Cybil Wine Glass, Monaco, Pure Glassware, Franklin Antique White Bar, White 6 Tier Serving Tower, White Bookcase, Darcy China, White Round China, Alabaster Earthen China, Rattan White Wash Charger, Scalloped Wood Charger, Coronado China, Laguna China, Vera Floral China,
---
9

Feb

On Trend, Southern Events Products, Trends and Inspiration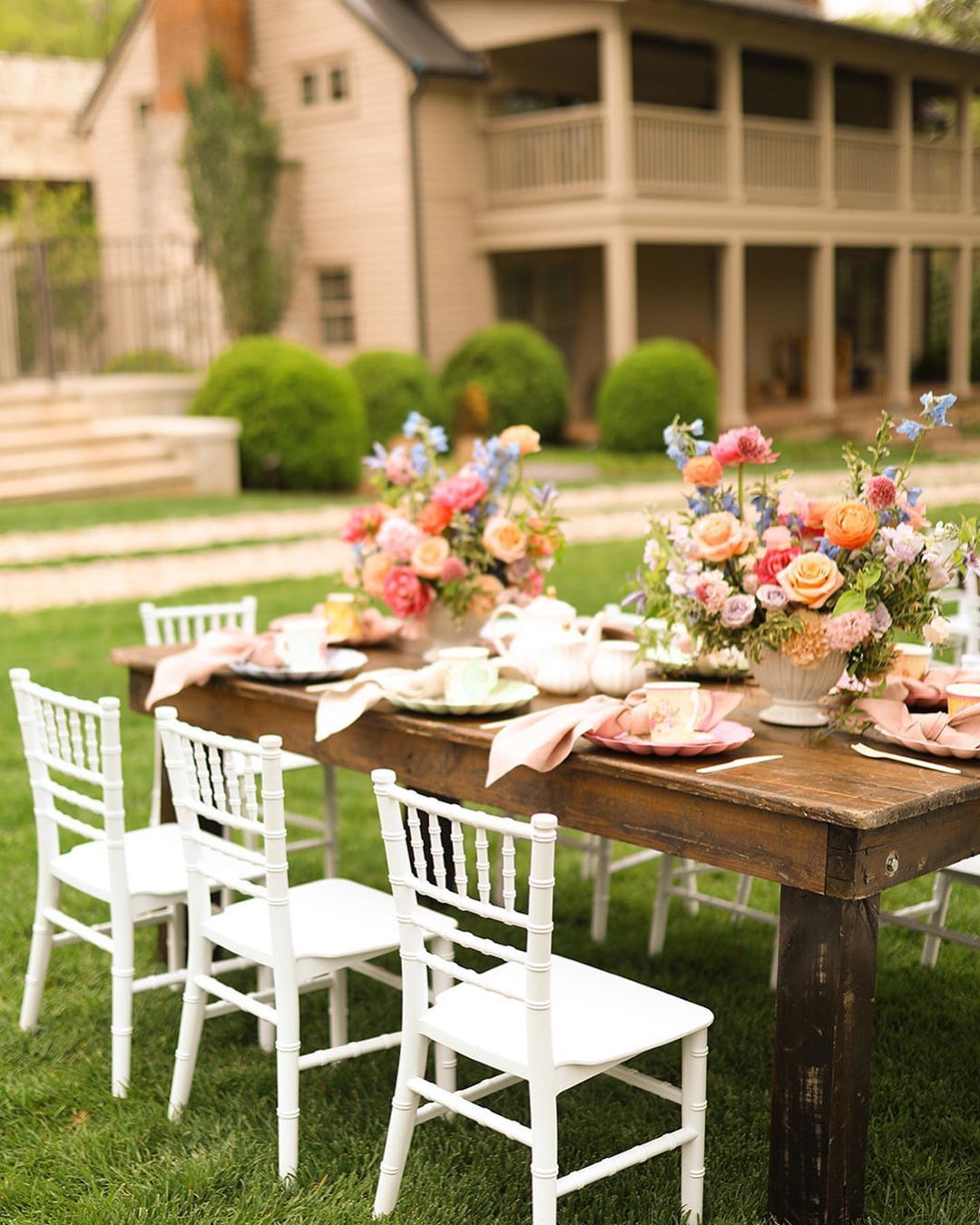 Whether you're hosting a simple family-focused get-together or going all out on your child's special day, we've curated a few on-trend kid's party themes with stylish rentals. We have everything you could want or need, from colorful linens to photo backdrops and children's furniture. Children's parties are hard, so let the style experts from Team Southern help find a fun and memorable theme that your child and their friends are sure to love.
Under the Sea
Make a splash with this unique birthday party theme! Featuring trendy acrylic furniture, silver metallics, and cool-toned linens, it's a fun option whether your child is into sea creatures or the magic of mermaids. Various shades of blue are perfect for a classic underwater adventure or add in shades of mint and purple to create a mermaid lagoon! Create a colorful sea-themed treat station atop our Franklin Columns with an Acrylic Top using a mix of cake stands and Family Style Serving Pieces. Display favors on the Silver Bookcase, whether it be toys or doggy bags. Easily create a matching tablescape for activities or cake with Acrylic Children's Chiavari Chairs and metallic place settings, in silver or gold.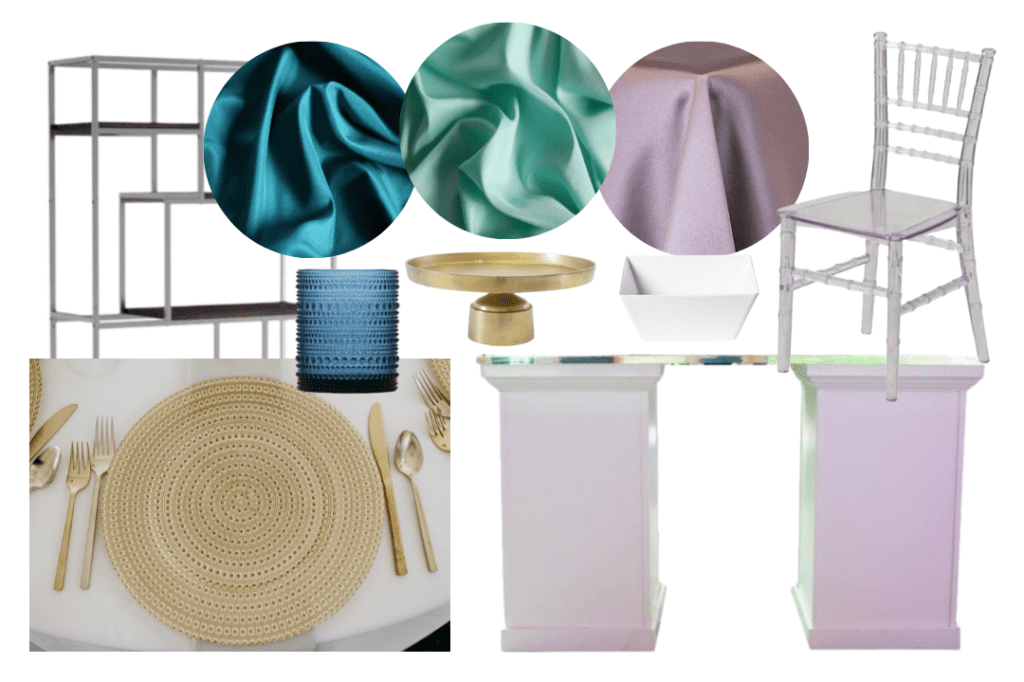 Featured Linens: Wisteria Satin, Aqua Poly, Lagoon Poly
Cloud Nine Spa Party
One of our favorite kid's birthday party packages, this dreamy pastel spa party is a fun way to treat kids to a trip to the salon. Start with a photo opportunity using our Boxwood Wall customized with signage or balloons. Next, allow kids to pick a polish from our Gold Bookshelf, along with other fun spa-themed products. While their nails are painted, they can sit comfortably in Pink Children's Chiavari Chairs. Afterward, they can enjoy cake or fresh popcorn from our vintage machine. Allow them to partake in a colorful self-serve drink station, or use our Champagne Flutes for fizzy party drinks.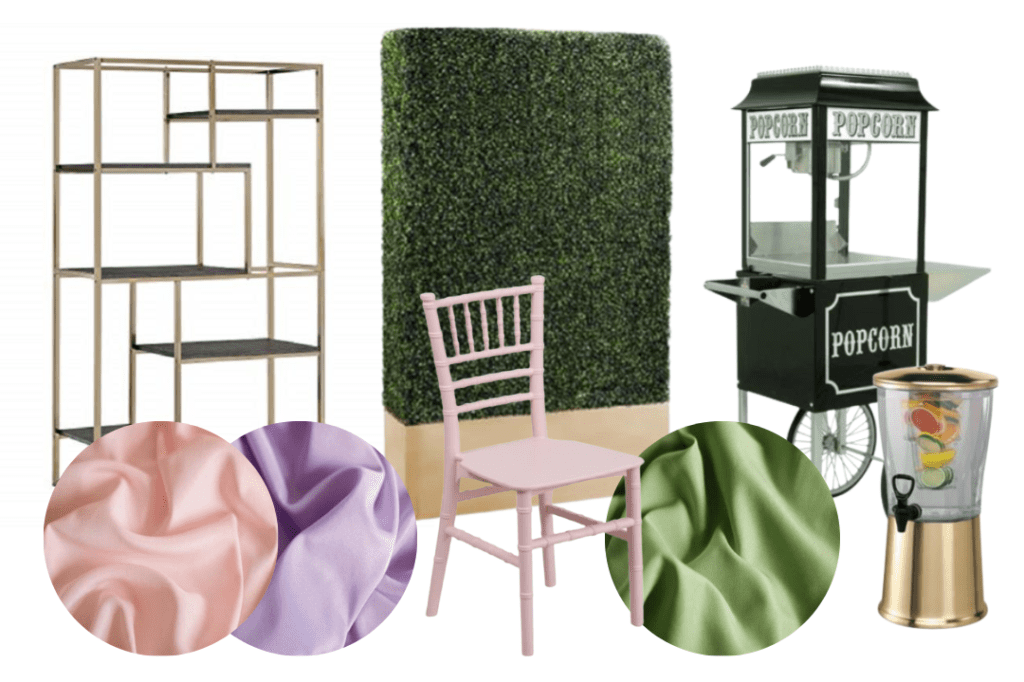 Featured Linens: Lilac Poly, Ice Pink Poly, Sage Poly
Sweet Street
What kid doesn't love sugary treats? This Sweet Street theme is a versatile theme that you can customize depending on your child's favorite snacks, whether it be ice cream, cookies, candy, or even popcorn. Welcome guests to your event with a red, purple, or hot pink carpet. Inside or beneath your event tent, create colorful displays for guests to partake in throughout the day. Such as cupcakes placed on our White 6-Tier Serving Tower or a candy station on the White Market Cart – create dimension with different height cake stands. If you plan to have ice cream or similar treats catered, we have a range of beautiful glass dishes. Kids can then enjoy their food at our Children's Fruitwood Farm Table outfitted with bright linens and children's chairs.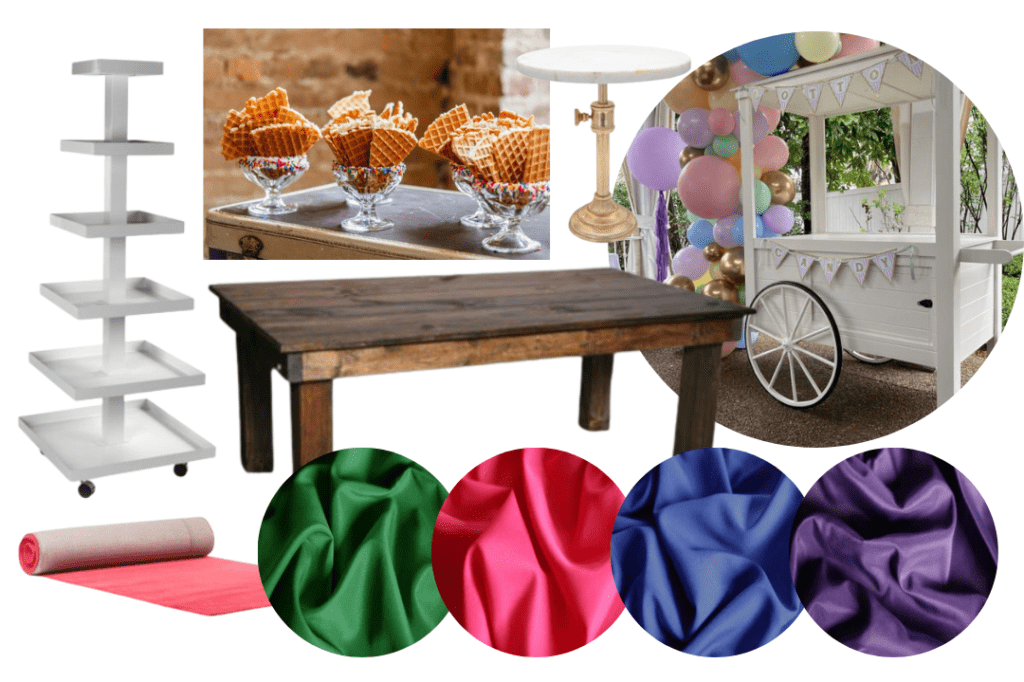 Featured Linens: Moss Poly, Hot Pink Poly, Royal Poly, Purple Poly
High Tea
A tea party is a classic way to spend a birthday and is a great option for both morning and afternoon celebrations. Create a rustic chic look using Children's Fruitwood Farm Tables and White Children's Chiavari Chairs. Outfit them with whimsical linens in shades of peachy pink and dusty blue hues. Vintage rugs are a fun and cozy touch, especially when paired with a mix of poufs. Say our Chocolate or Turkish Rug Ottomans. Serve light bites, like finger sandwiches and hand-held desserts, on Willow Pedestal Cake Stands or Silver Trays. Lend to the cutesy vintage vibe when you feature place settings made of Heirloom China and Tea Cups. Complete the fantasy with a Silver Tea Server and sugar bowls!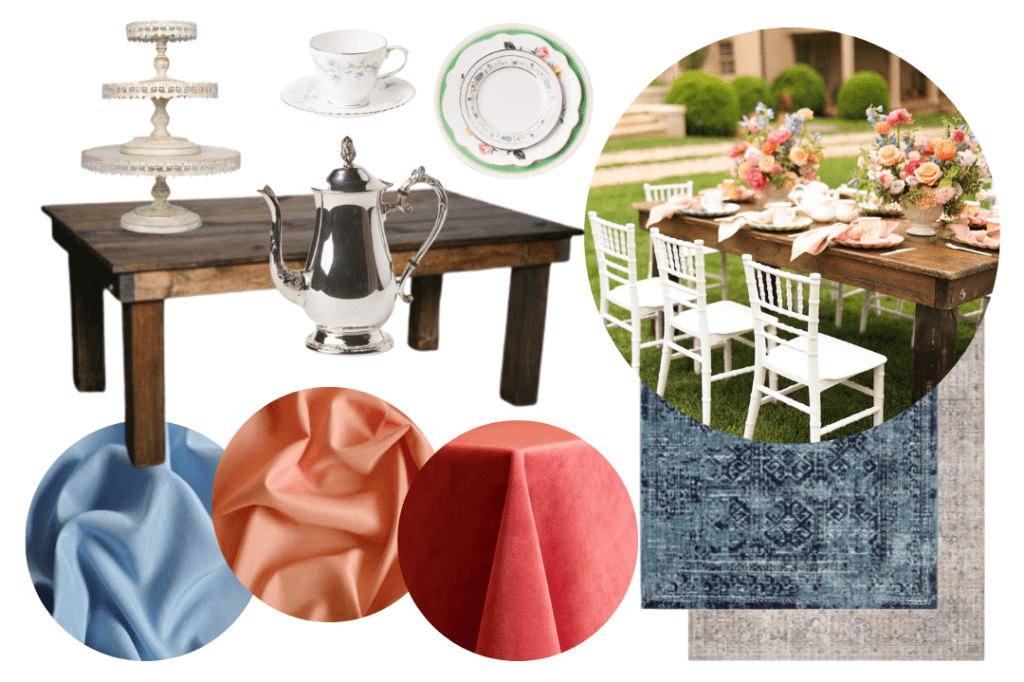 Featured Linens: Light Blue Poly, Coral Poly, Coral Velvet. Want more ideas? Sign up to receive our Kid's Birthday party Style Guide & Checklist for great party tips and 2 more themes!
Not even sure where to start? Our team is available to help! Think of us as your Southern Event Secret Stylists – because we do all the work and you get all the points with the kids. We would love to talk through the details of your event, so please contact our team.
TAGS | Children's Seating, Children's Table, Children's party themes, Kids Parties, children's birthday party, children's event rentals, children's party, childrens rentals, kids party, kids party rentals, kids party themes, rentals for children birthday party
FEATURED RENTALS | Franklin Columns with acrylic top, family style serving pieces, silver bookcase, acrylic children's chiavari chairs, wisteria satin, aqua poly, lagoon poly, boxwood wall, gold bookshelf, pink children's chiavari chairs, vintage machine, champagne flutes, lilac poly, sage poly, ice pink poly, white market cart, red carpet, purple carpet, hot pink carpet, white 6 tier serving tower, glass dishes, fruitwood farm table, moss poly, hot pink poly, royal poly, purple poly, white children's chiavari chairs, vintage rugs, chocolate pouf, Turkish rug ottoman, willow pedestal cake stand, silver tray, heirloom china, silver tea server, coral poly, coral velvet, light blue poly,
---
26

Jan

On Trend, Southern Events Products, Trends and Inspiration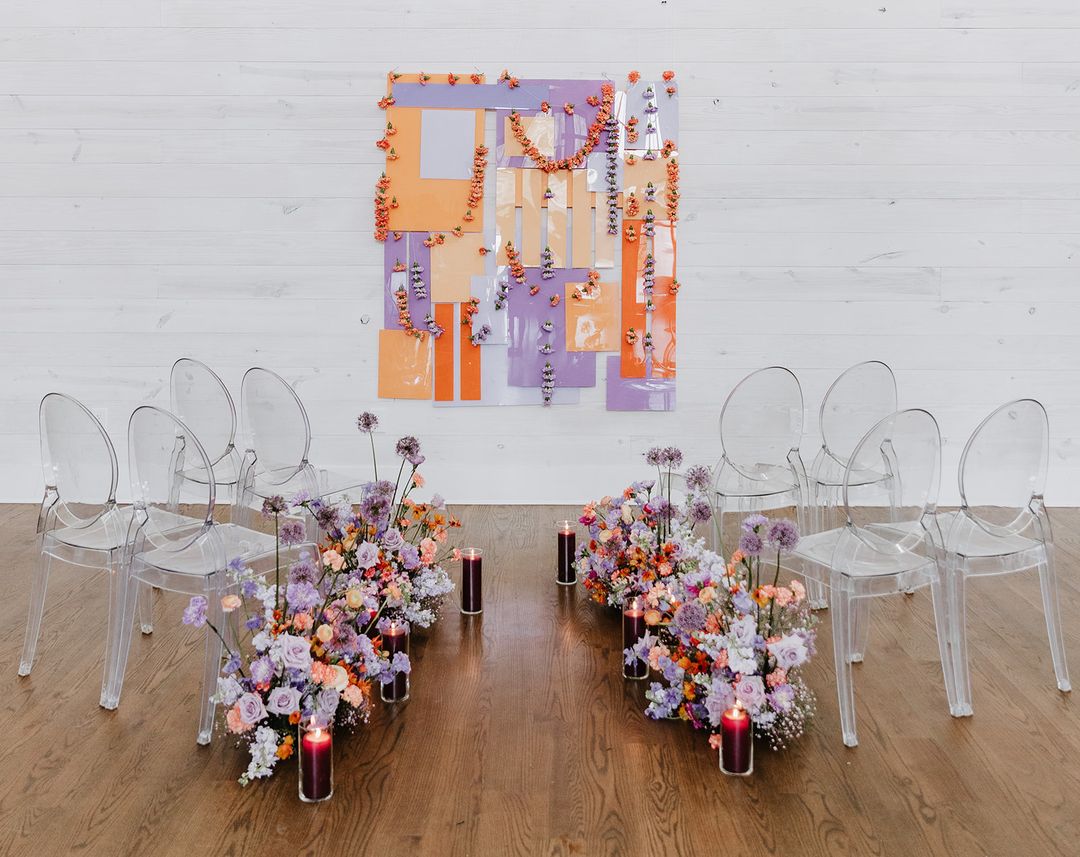 Retro event design is getting lots of love, especially among brides and grooms. And what's not to love about the vibrant color schemes, modern retro furniture, and nostalgia-inducing decorations? Even better, this theme can encompass a variety of styles. Whether you prefer a minimalist look, a bright whimsical vibe, or a dark and moody design. Check out some ceremony and reception ideas that can be used to host a colorful retro wedding, featuring our stylish event rentals.
Retro-Inspired Wedding Ceremony
Planning a retro-inspired wedding ceremony is easy with our on-trend seating and decor. Pick from a variety of chairs, such as our Acrylic Ghost Armless Chairs or Acrylic Ghost Arm Chairs. Our Black Resin Folding Chairs are a classic choice for a moody retro vibe. If you need a backdrop, customize a Boxwood Wall with a neon or acrylic sign. With three bases to choose from, we can complement any color scheme! One of our favorite retro wedding ideas is the use of layered rugs to decorate the aisle way. Use a mix of cowhide or vintage rugs, depending on whether your theme leans toward modern or bohemian.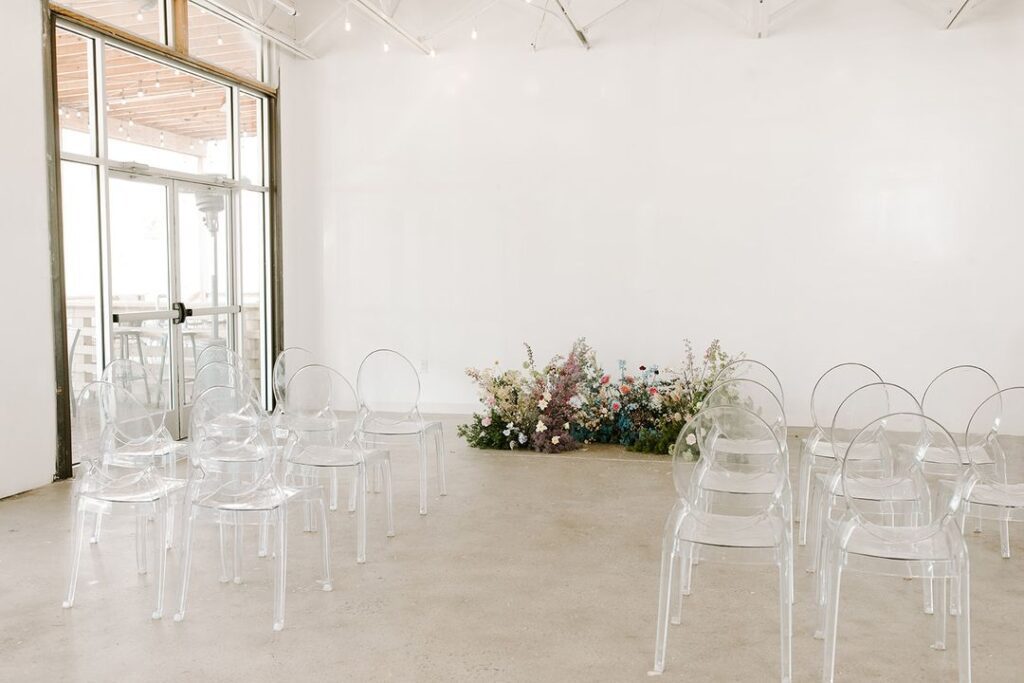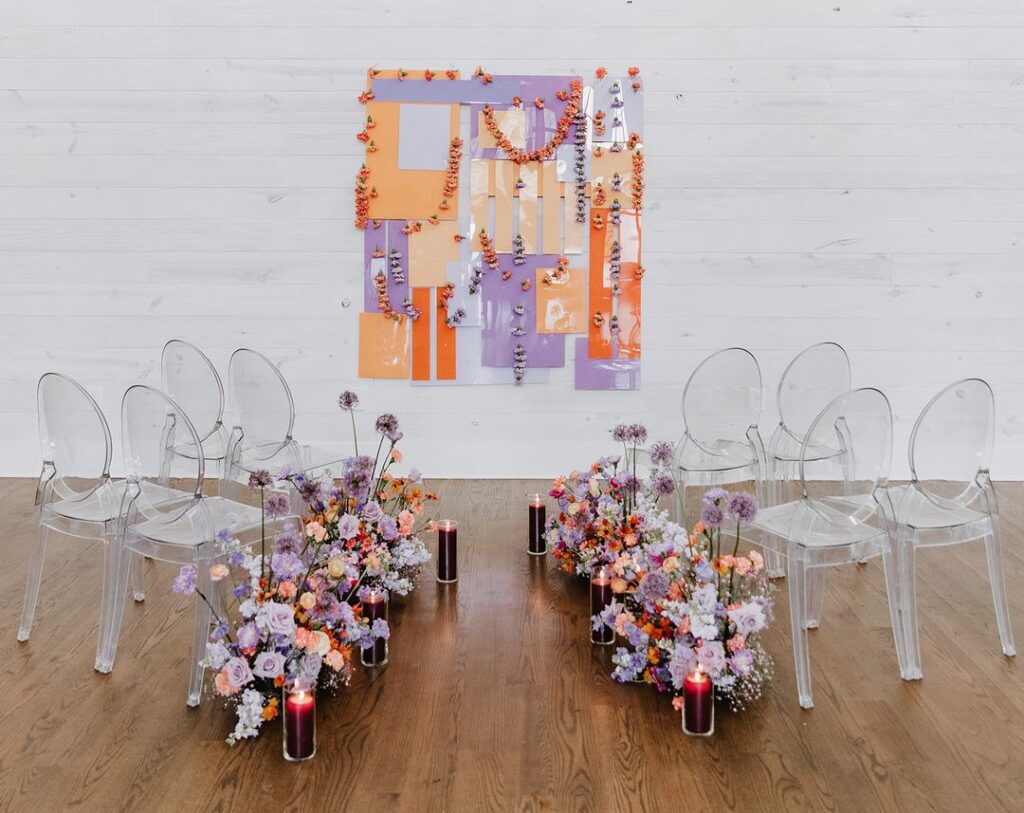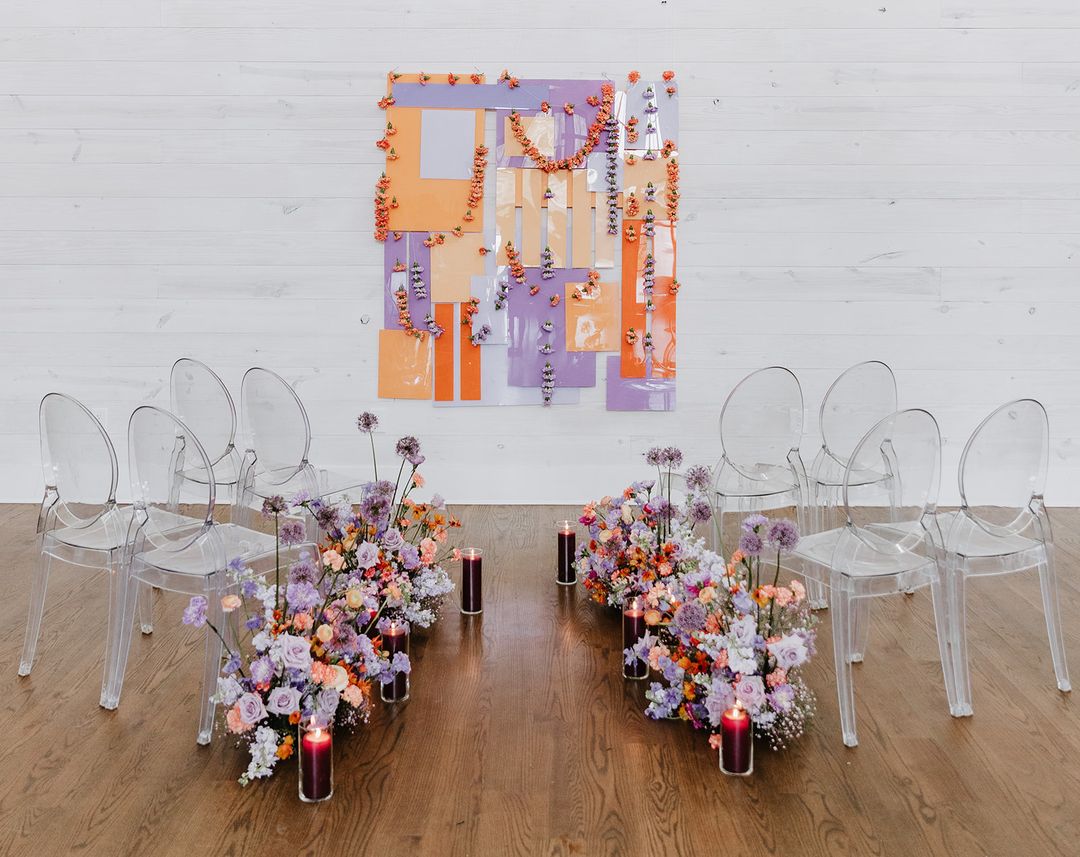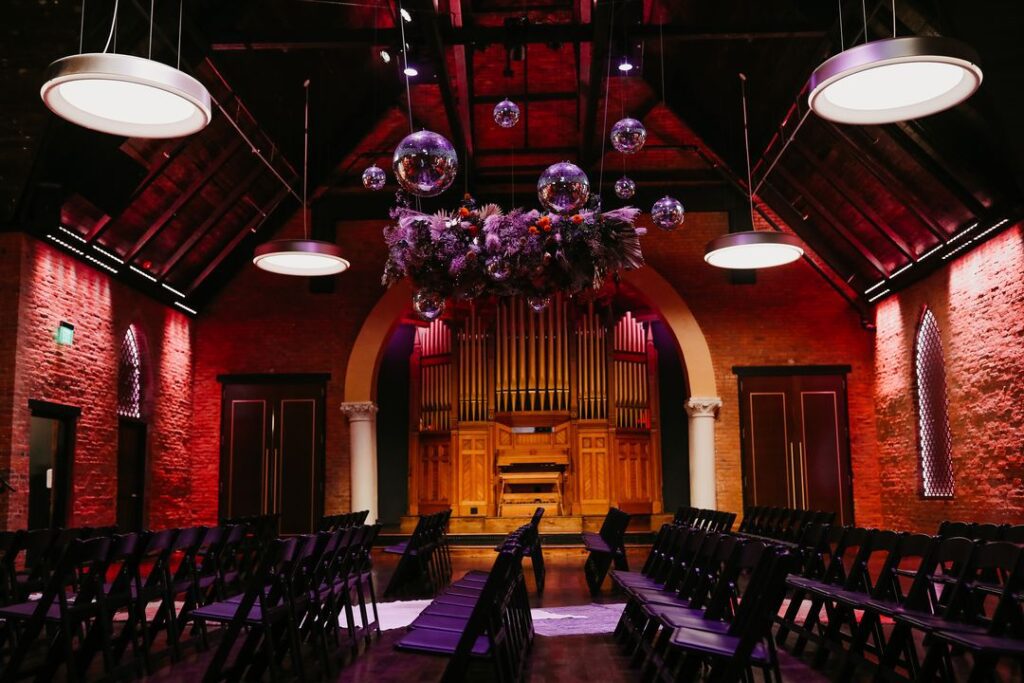 Colorful Retro Reception Tables
A retro wedding calls for bold trendy tablescapes! We have countless pieces of serving ware and luxe linens that can be used to create colorful retro reception tables. Whether you are running with a cool or warm-toned palette, or a minimalist or maximalist design. Should you prefer a bold luxe look, start with a vibrant tablecloth in a rich Magnolia or Coral. Pull off an alternative look by stacking colorful serving ware on top of Black Velvet Linens. For a warm metallic table, stack our Darcy China and Kate Polka Dot China. Pair it with Amber Goblets and Austin Flatware to round out the look. Use runners for a layered maximalist design, or keep the look simple yet luxe with vibrant napkins. Or use mismatched napkins in retro tones, placed atop Earthen Alabaster China, for a whimsical touch!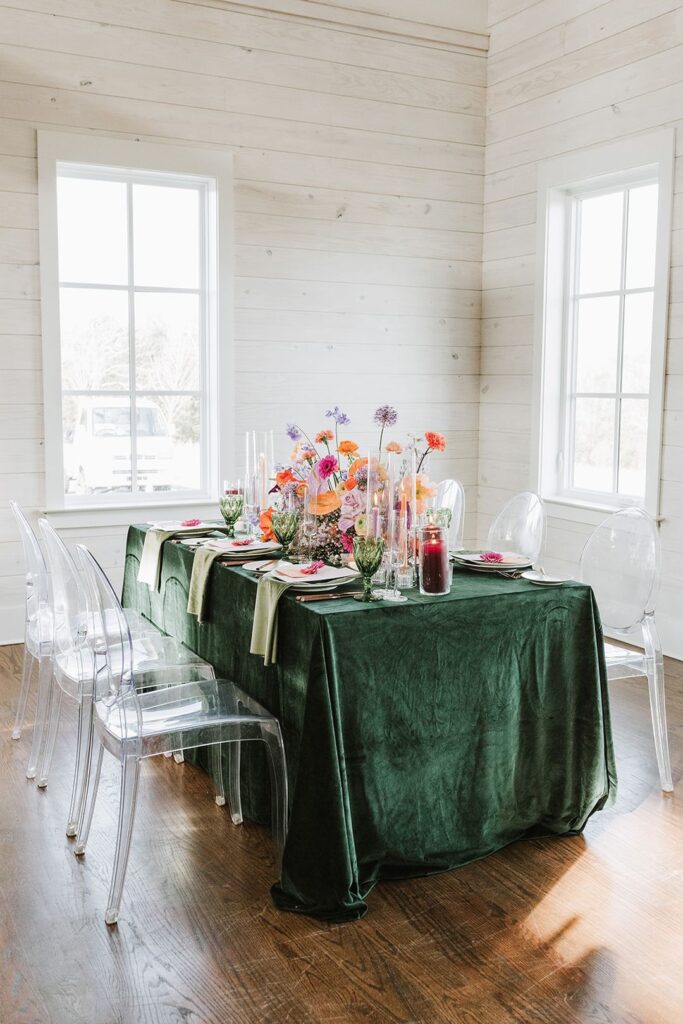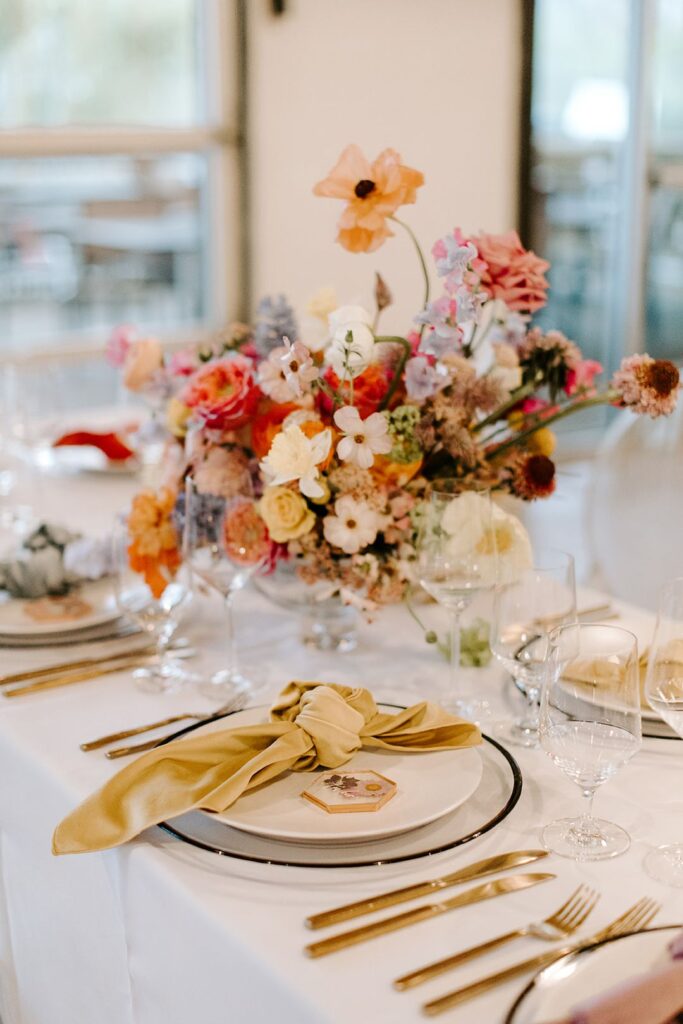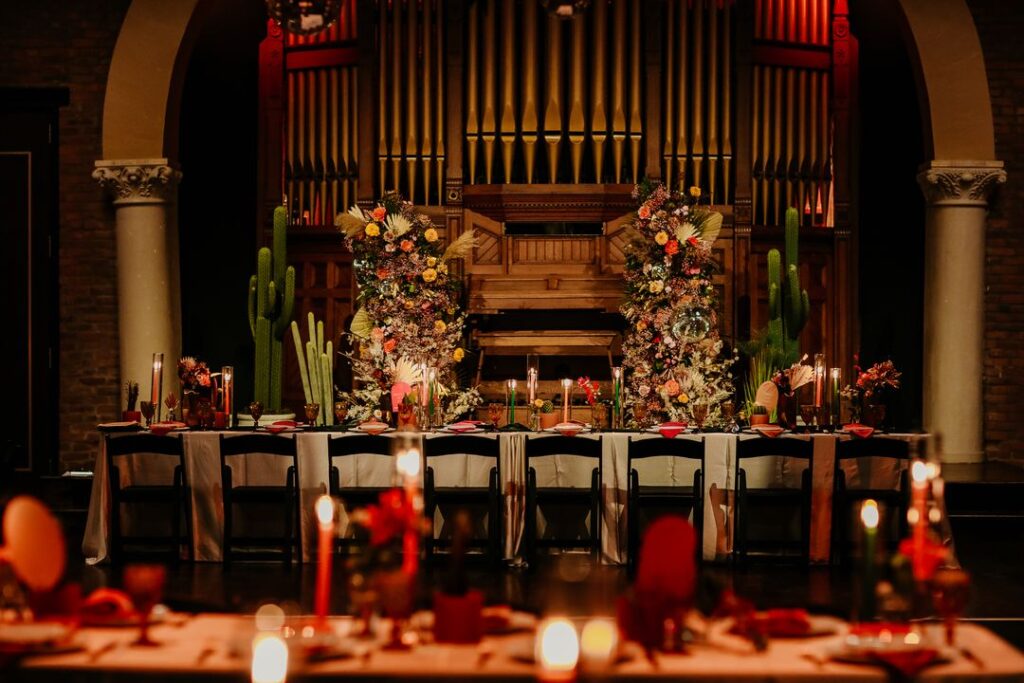 A Retro Chic-Cocktail Hour
Planning to host a cocktail hour on the big day? Colorful wedding rentals are our favorite, and that's exactly what a retro-chic cocktail hour calls for! Check out our cozy sofas, such as the Fern Velvet Sofa, Jacqueline Sofa, and Saylor Navy Velvet Sofa. Pair them with a set of trendy armchairs or ottomans, like the Gloria Velvet Armchair or a Turkish Rug Ottoman. Especially popular are the White Eiffel Arm Chairs – a design straight from the '50s. Or grab the Regent Black Velvet Sofa and a set of acrylic chairs for a moody look. If you need more social areas, set up cocktail tables outfitted with bright linens and our Midcentury Barstools in White or Black.
P.S. Be sure to stock your bar to match! Rent a selection of trendy glassware, including our Cybil Champagne Flutes, Gatsby Champagne Coupes, and Davis Hi-Ball Glasses.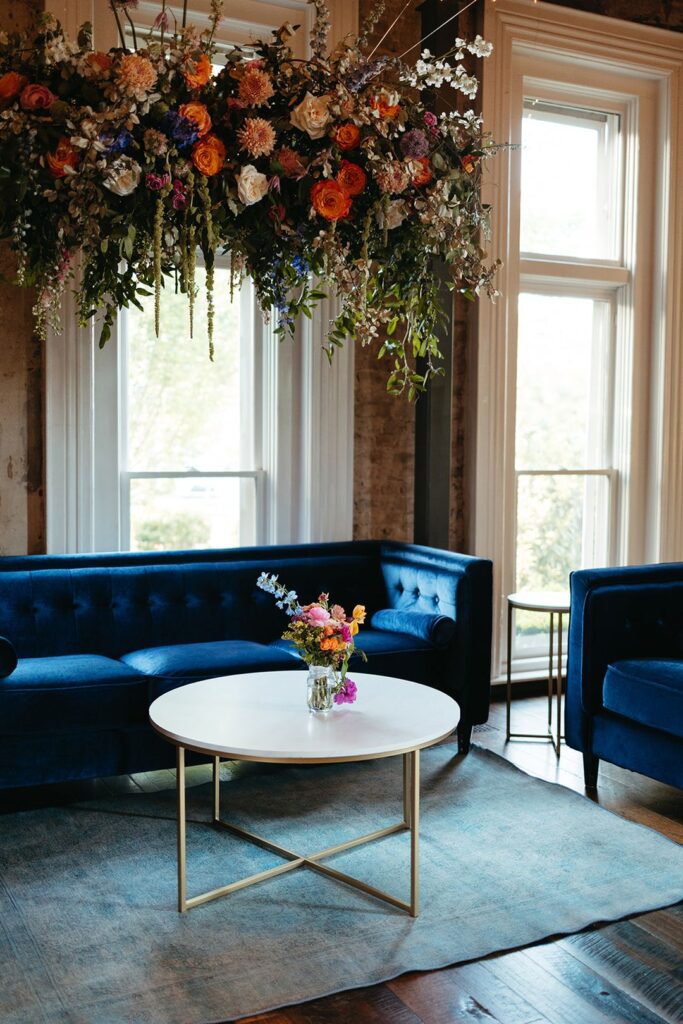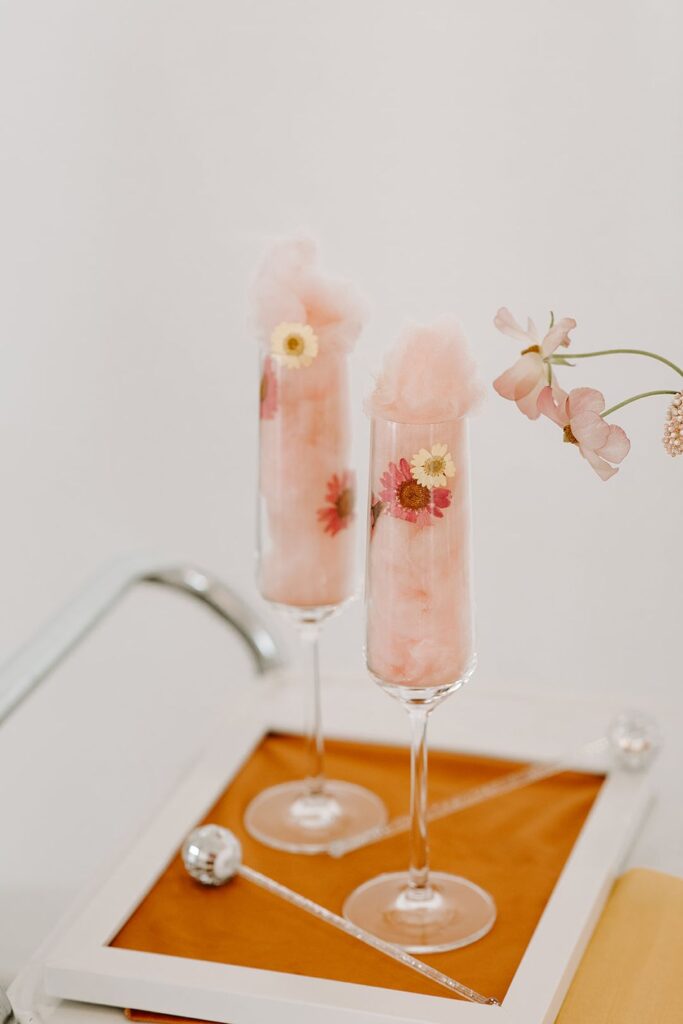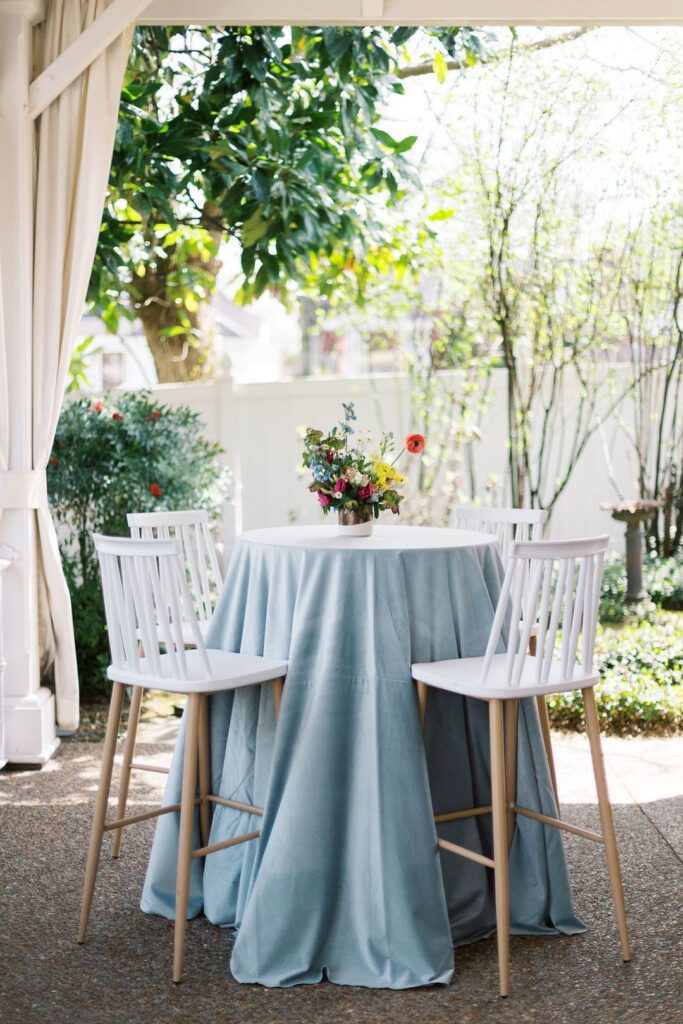 Let our team help you plan a colorful retro wedding that will be the envy of every bride! Send us a message at info@southerneventsonline.com, or view our full range of rentals in the catalog. Dreaming of a more low-key, modern rustic event design? Take a look at this Sweet & Simple Garden Wedding at the Cordelle.
TAGS | Colorful Wedding Decor, Southern Events linens, colorful event design, colorful event rentals, disco wedding, modern retro, retro-inspired, wedding event design, wedding style trends
FEATURED RENTALS | Cybil Champagne Flutes, Gatsby Champagne Coupes, Davis Hi-Ball Glasses, Black Velvet Linens, Darcy China, Kate polka dot china, amber goblets, austin flatware, runners, earthen alabaster china, acrylic ghost armless chairs, acrylic ghost arm chairs, black resin folding chairs, boxwood walls, cowhide rug, vintage rug, Fern Velvet Sofa, Jacqueline Sofa, Saylor Navy Velvet Sofa, White Eiffel Arm Chairs, Gloria Velvet Armchair, Turkish Rug Ottoman, Regent Black Velvet Sofa, White Midcentury barstool, Black Midcentury Barstool,
---
29

Dec

Southern Events Products, Trends and Inspiration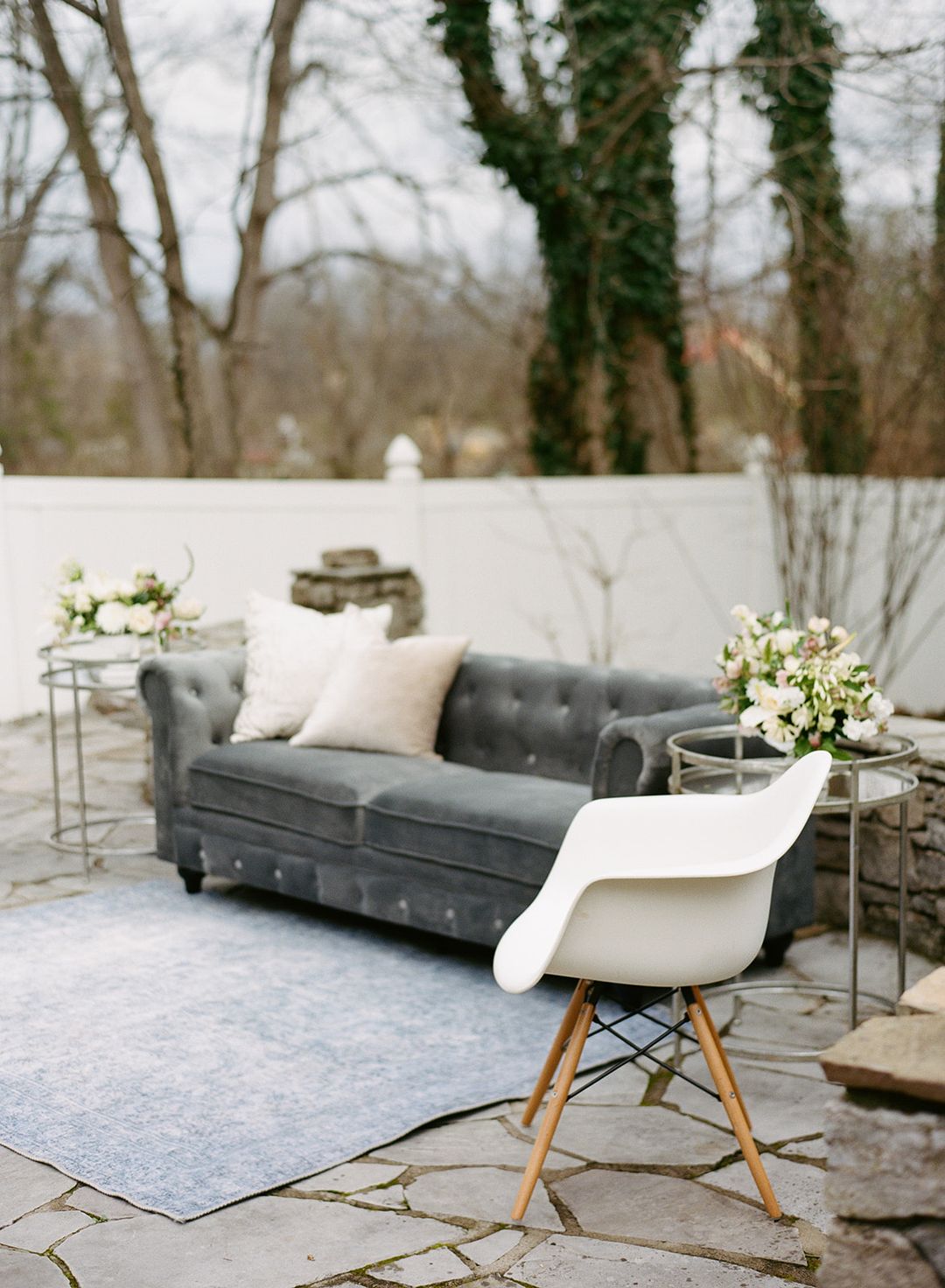 Winter wonderland parties are where it's at, with a wintry white color scheme, rows of cozy candles, and lots of twinkling lights. Bring the magic of the outdoors inside when you create a glittering wonderland that is equal parts chic and nostalgic. Learn how you can host a beautiful ice-inspired event with our blue party rentals, from luxe lounge furniture to bold velvet linens.
Elegant Ice-Inspired Serving Ware
Serving up dinner and/or drinks? We've got the perfect serving ware for a festive ice-inspired celebration! For a chilly winter vibe, we recommend sticking to silver accented serving ware. Like a Glass Charger with Silver Rim or Silver Round Lacquer Charger. On top, stack crisp White Round China or Earthen Alabaster China, for a softer look. If you prefer to spice things up, our Carrera Marble Dinner Plates are super luxe. Or, consider Onyx Earthen China and Noir Matte Black Flatware for a moody modern touch! When it comes to glassware, go simple. Choose a clear glass that aligns with your style, whether it be our quirky Cybil Champagne Flutes or vintage-inspired Monaco Water Goblets.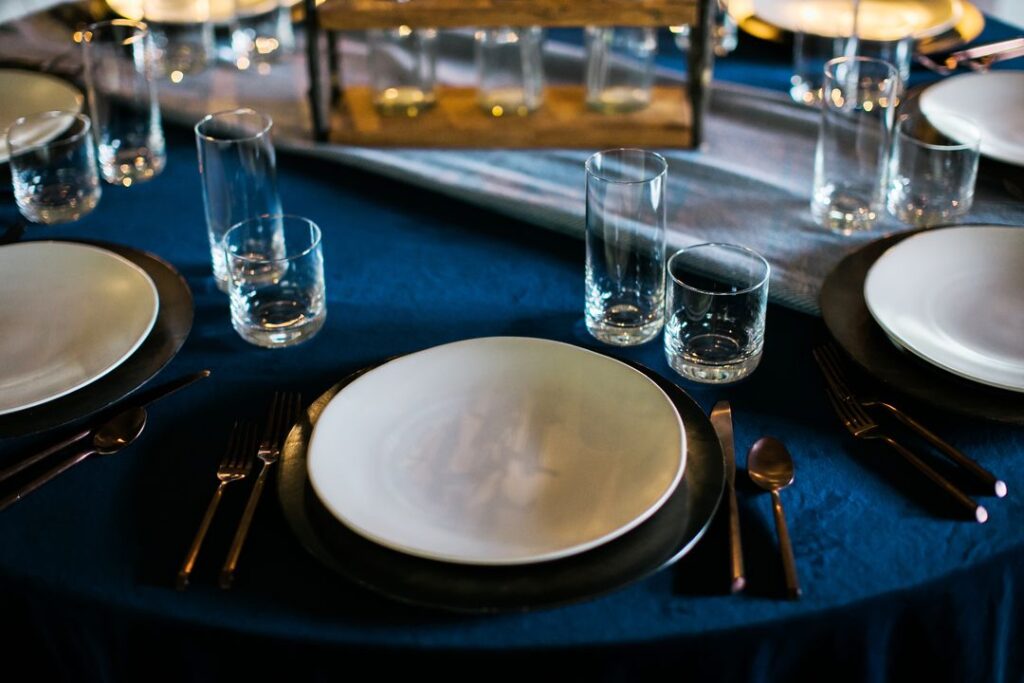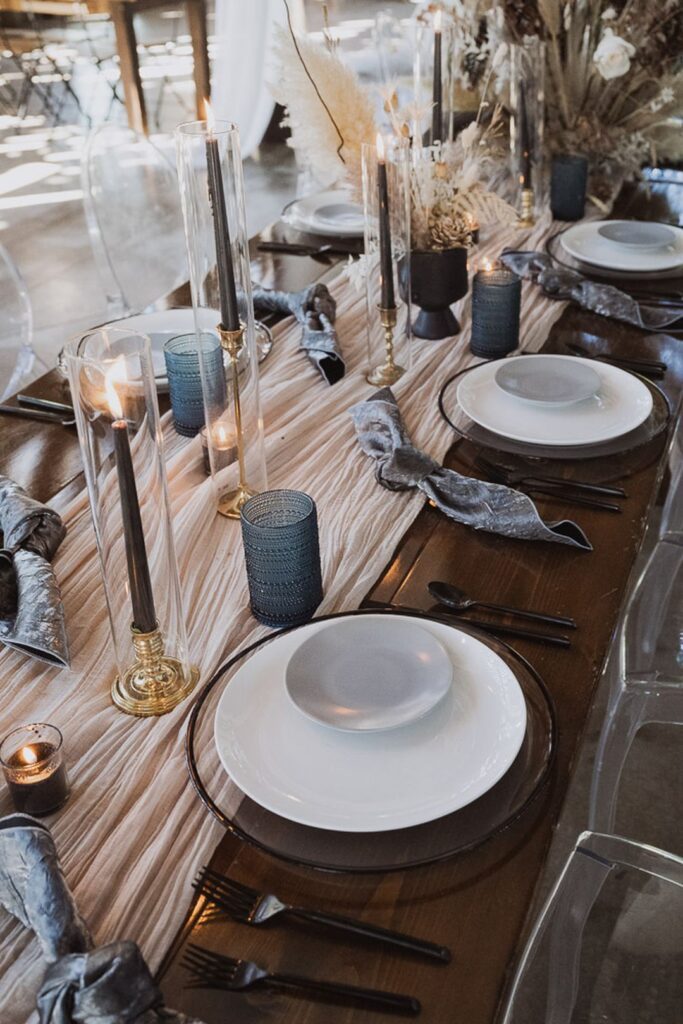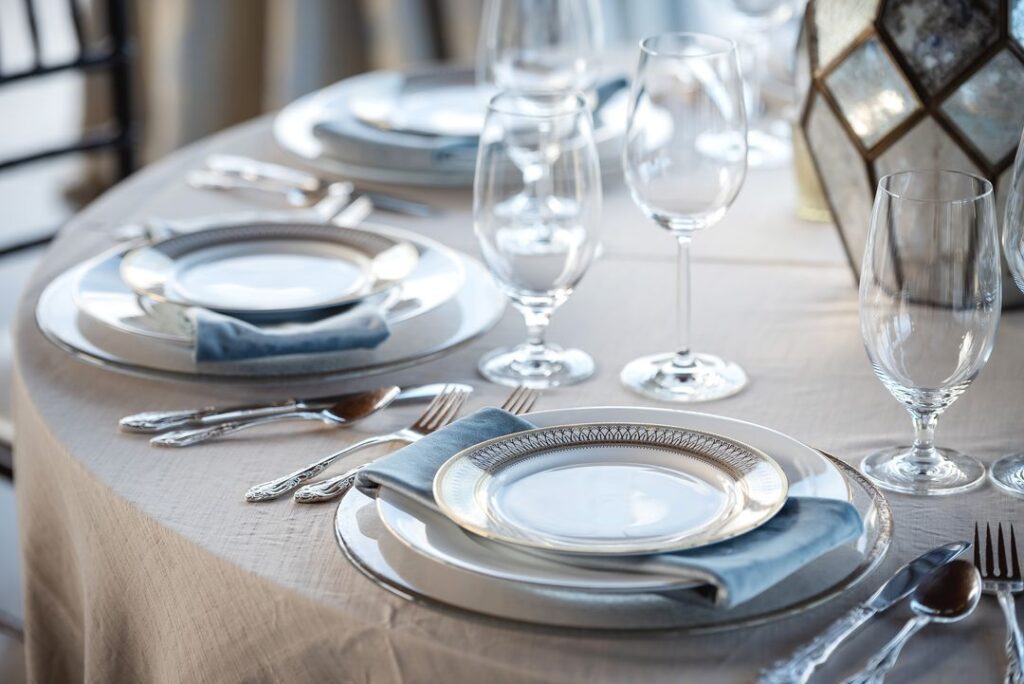 Luxe Linens & Seating
Solid foundations are essential for a stylish dinner table. We stock a variety of luxurious linens in an array of colors – blue included! For a modern luxe look, feature bright blue hues such as Ice Blue Poly or Light Blue Pindot. If you prefer a more cozy vibe, consider dark blue linens made of ultra-plush velvet – say a classic Navy Blue or cool London Fog. Just don't forget napkins! You will also need chairs, which we have a fun selection of. Pair bright fun cocktail tables with Mid-Century White Barstools, for a trendy retro accent. Or go simple and elegant, with our Antique White Bentwood Chairs. Our favorite choice is Acrylic Ghost Armless Chairs. They look like slick ice under the right lighting (don't worry, they're much more comfortable)!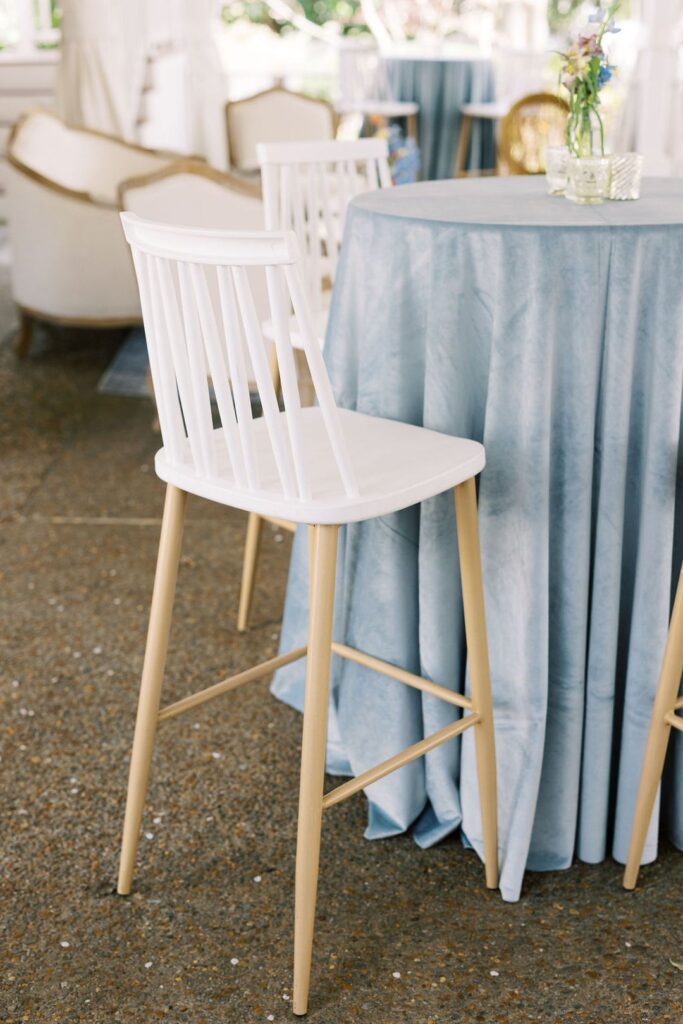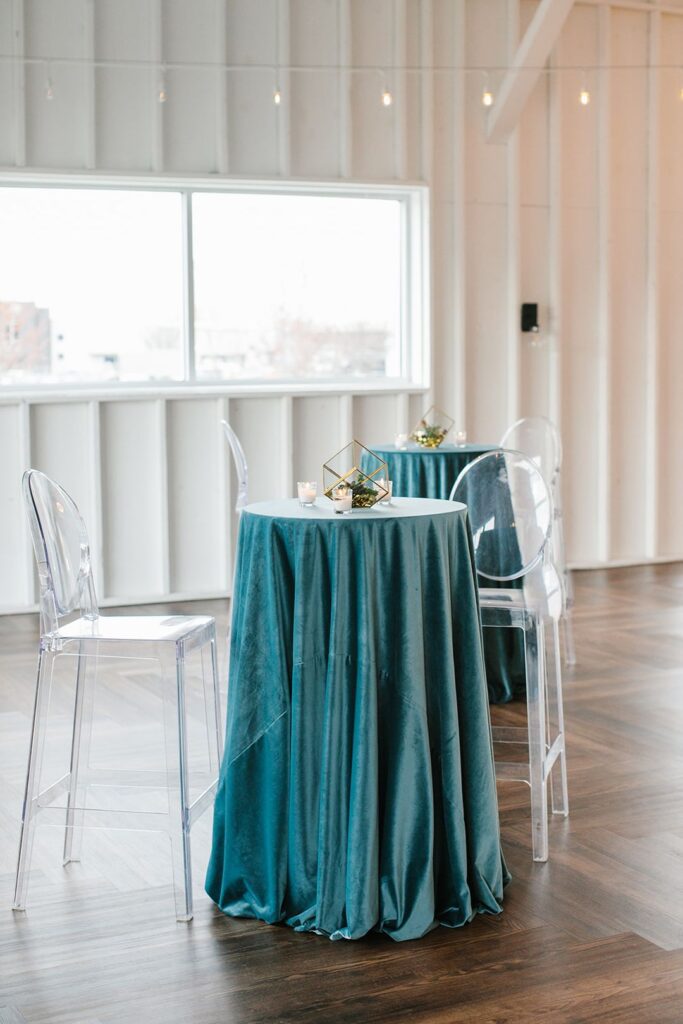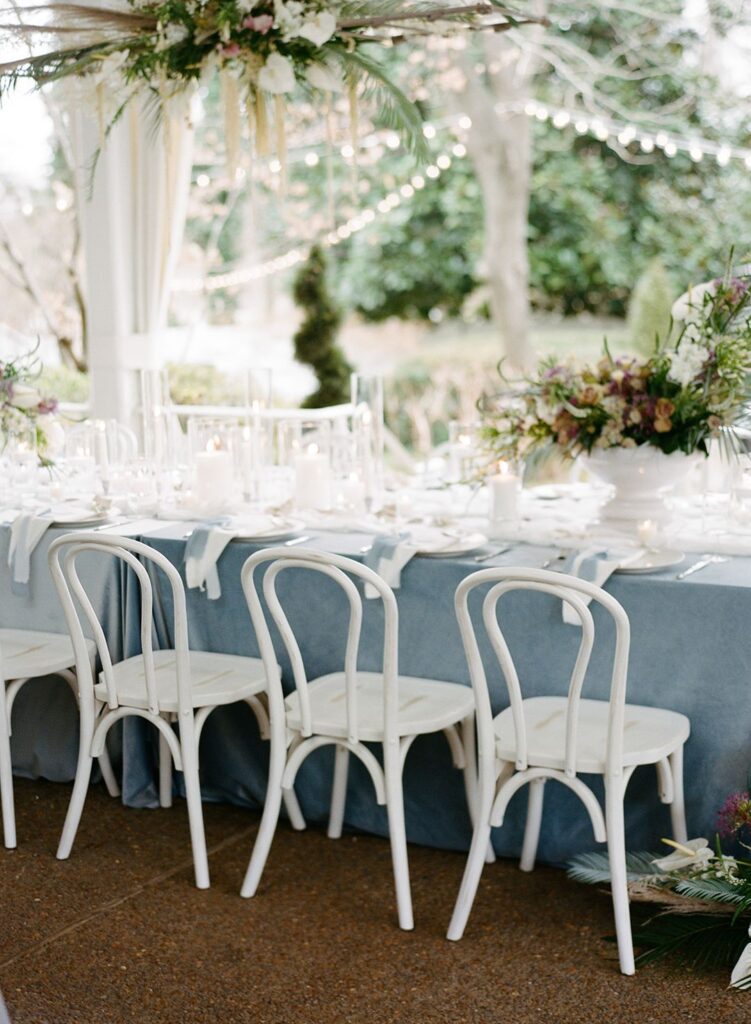 Cozy Winter Lounge Areas
Winter events can feel cold without a cozy lounge! We have everything you need to create a stylish space for guests to sit back and relax. Velvet sofas, trendy armchairs, and plush rugs! Start with a focal point, such as a large sofa or loveseat. The Saylor Navy Velvet Sofa is a fan-favorite, as is our Henley Grey Velvet Tufted Sofa. Next, grab a set of stylish chairs, such as the sleek Acrylic Fantasma Side Chairs or retro White Eiffel Arm Chair. Or the accompaniments to the mentioned sofas. You will also need a place for guests to set drinks or appetizers. The Echo Mirror Side Table features bright silver, or opt for the more down-to-earth Wood Distressed Side Table.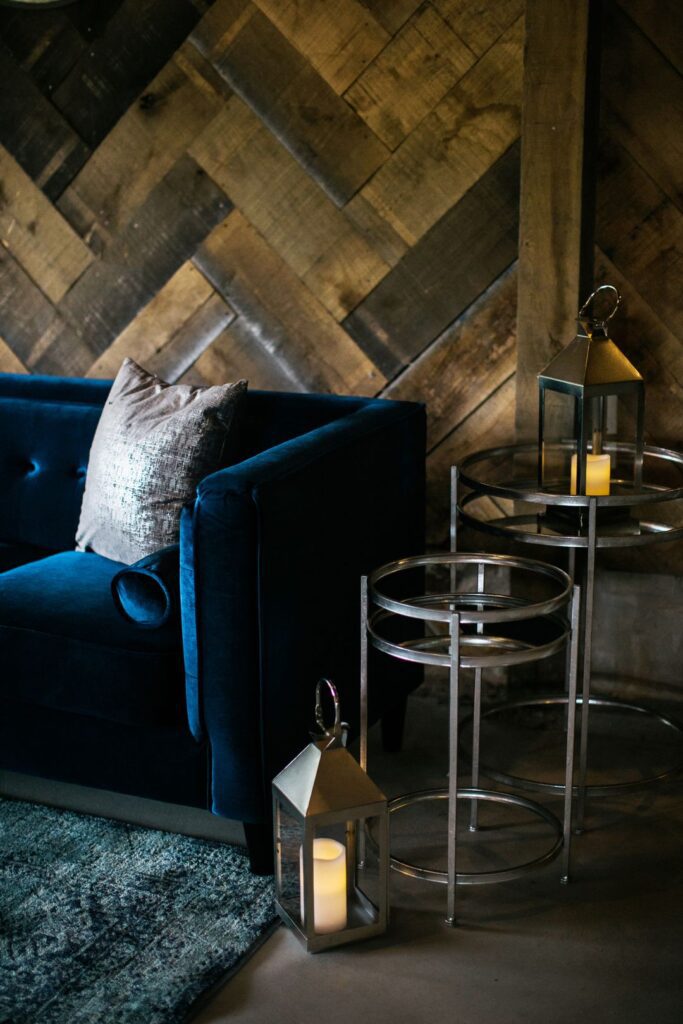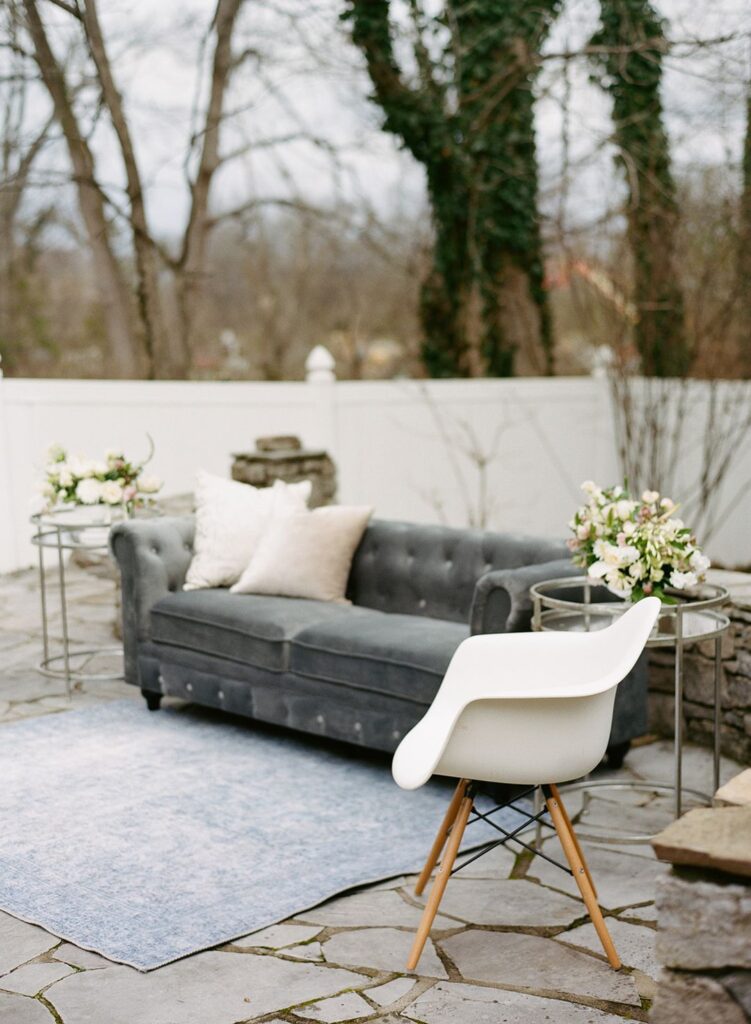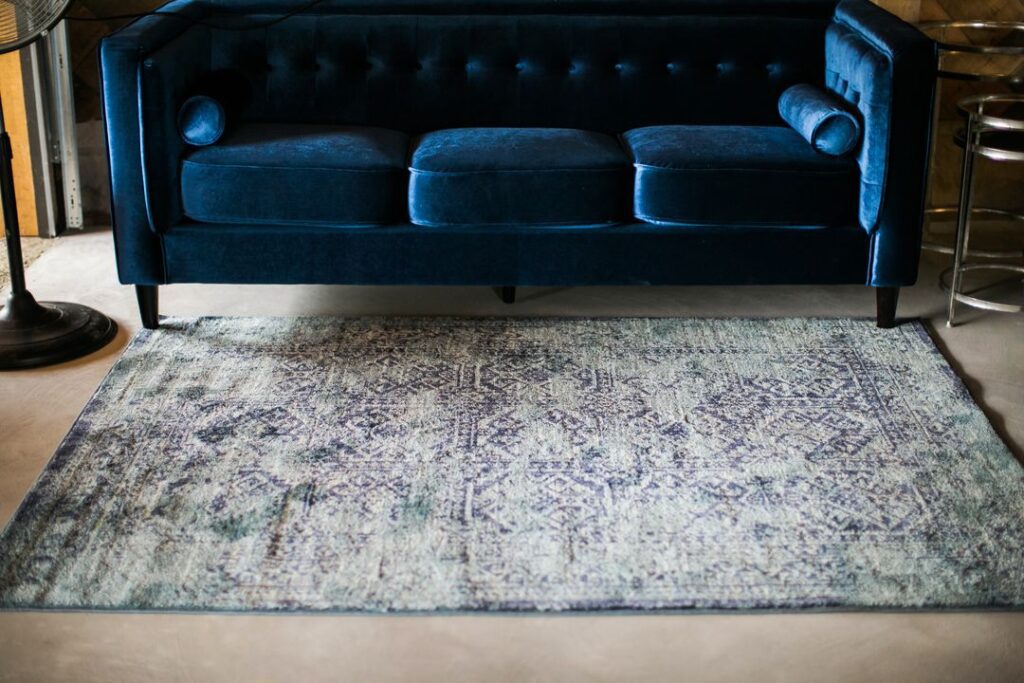 Feeling inspired by our ideas for Winter Wonderland Parties?
Send us a message at info@southerneventsonline.com for assistance designing a blue-hued seasonal get-together. Need to expand your event space or construct one in your backyard? Take a look at our tent packages.
TAGS | Holiday Party Decor, Holiday Party Ideas, Winter Event Decor, blue event decor, blue event design, holiday decor, holiday party, holiday tablescape, winter event rentals, winter events, winter wonderland parties
FEATURED RENTALS | Ice Blue Poly, Light Blue Pindot, Navy Blue Linens, London Fog Linens, Mid Century White Barstools, Antique White Bentwood Chairs, Acrylic Ghost Armless Chairs, Complete the look with the rug of your choice! Saylor Navy Velvet Sofa, Henley Grey Tufted Sofa, Acrylic Fantasma Side Chairs, White Eiffel Arm Chair, Echo Mirror Side Table, Wood Distressed Side Table, Serving up dinner and/or drinks? We've got the perfect serving ware for a festive ice-inspired celebration! For a chilly winter vibe, we recommend sticking to silver accented serving ware. Like a Glass Charger with Silver Rim or Silver Round Lacquer Charger. On top, stack crisp White Round China or Earthen Alabaster China, for a softer look. If you prefer to spice things up, our Carrera Marble Dinner Plates are super luxe. Or, consider Onyx Earthen China and Noir Matte Black Flatware for a moody modern touch! When it comes to glassware, keep it simple. Choose a clear glass that aligns with your style, whether it be our quirky Cybil Champagne Flutes or vintage-inspired Monaco Water Goblets. Glass Charger with Silver Rim, Silver Round Lacquer Charger, WHite Round China, Earthen Alabaster China, Carrera Marble Dinner Plates, Noir Matte Black Flatware, Cybil Champagne Flutes, Monaco Water Goblets
---