24

Sep

On Trend, Southern Events Products, Trends and Inspiration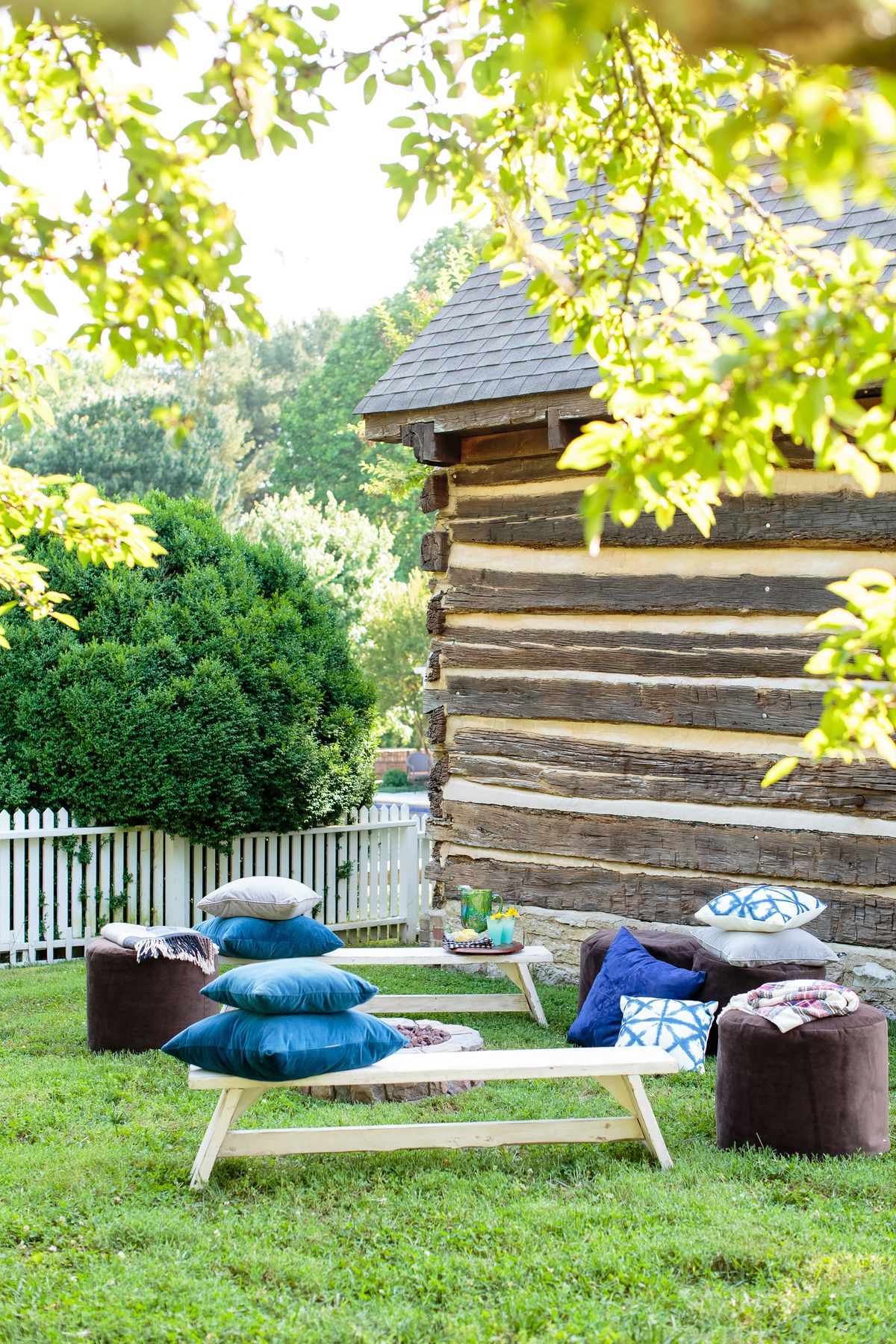 The autumn season in Middle Tennessee is a favorite of ours! As the weather becomes cooler in the South, intimate, outdoor gatherings to celebrate the season are a must. Get inspired for your outdoor fall events in Nashville, Tennessee with our functional and stylish outdoor party rentals.
Coffee & Hot Cider Urns
What is fall without a warm drink in your hand? We have everything you need to serve coffee, hot cider or another seasonal beverage, plus keep it hot for the entire evening. Make your own hot chocolate stations are always a hit! Take a look at our modern Copper Coffee Urn and Hammered Coffee Urns, and don't forget to grab some stylish coffee mugs, available in both glass and china.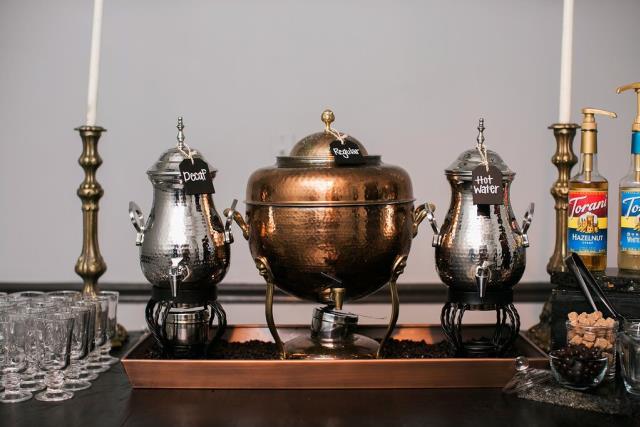 Round Fire Pit
Aside from keeping your guests warm, a fire pit can be used to create a social area. Our Stone Round Fire Pit is also the perfect place to toast some s'mores, or create an interactive s'mores bar! Be sure to grab some of our Chocolate Poufs, Rustic benches, or other outdoor seating of your choice, to create a comfy seating area.
Tents
Unpredictable weather is just a part of the season! Rain can pop-up unexpectedly, making it all the more important that you have a tent on hand and in place. Our current tent packages were created with your needs in mind, and include enough furniture for any size party.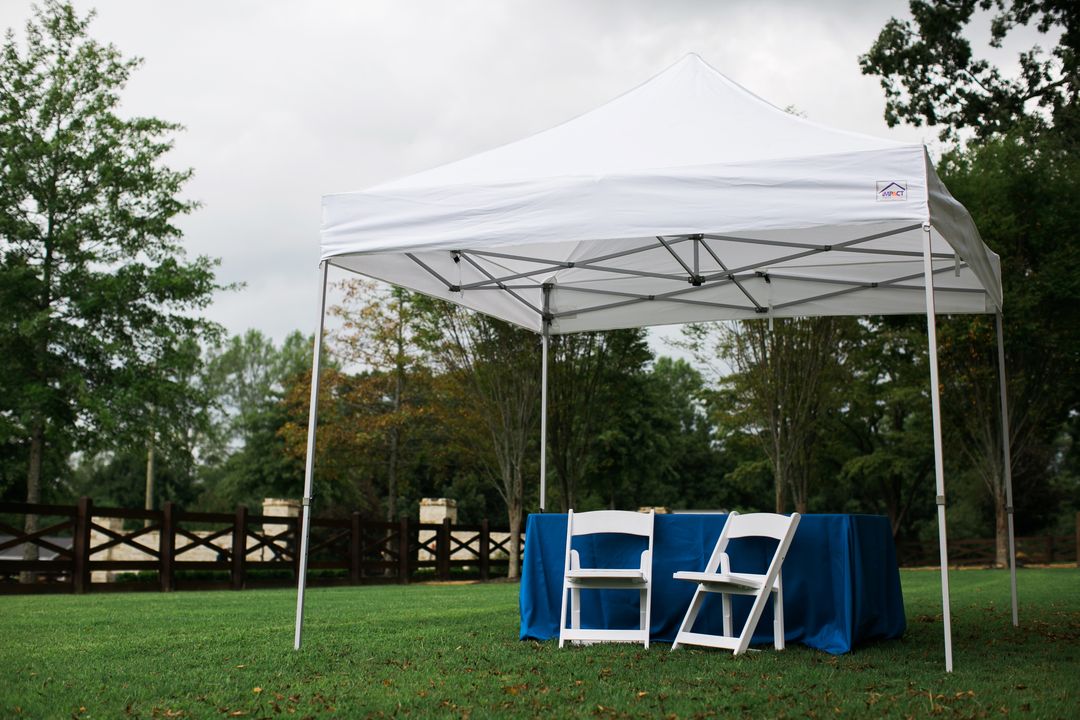 Portable Heater
If you plan on hosting an event that runs well into the night, you should be prepared for the temperature to drop. Our portable Umbrella-Style Heater is a must-have, whether or not you set it up from the get-go. It will help your guests stay warm and prevent the party from ending early!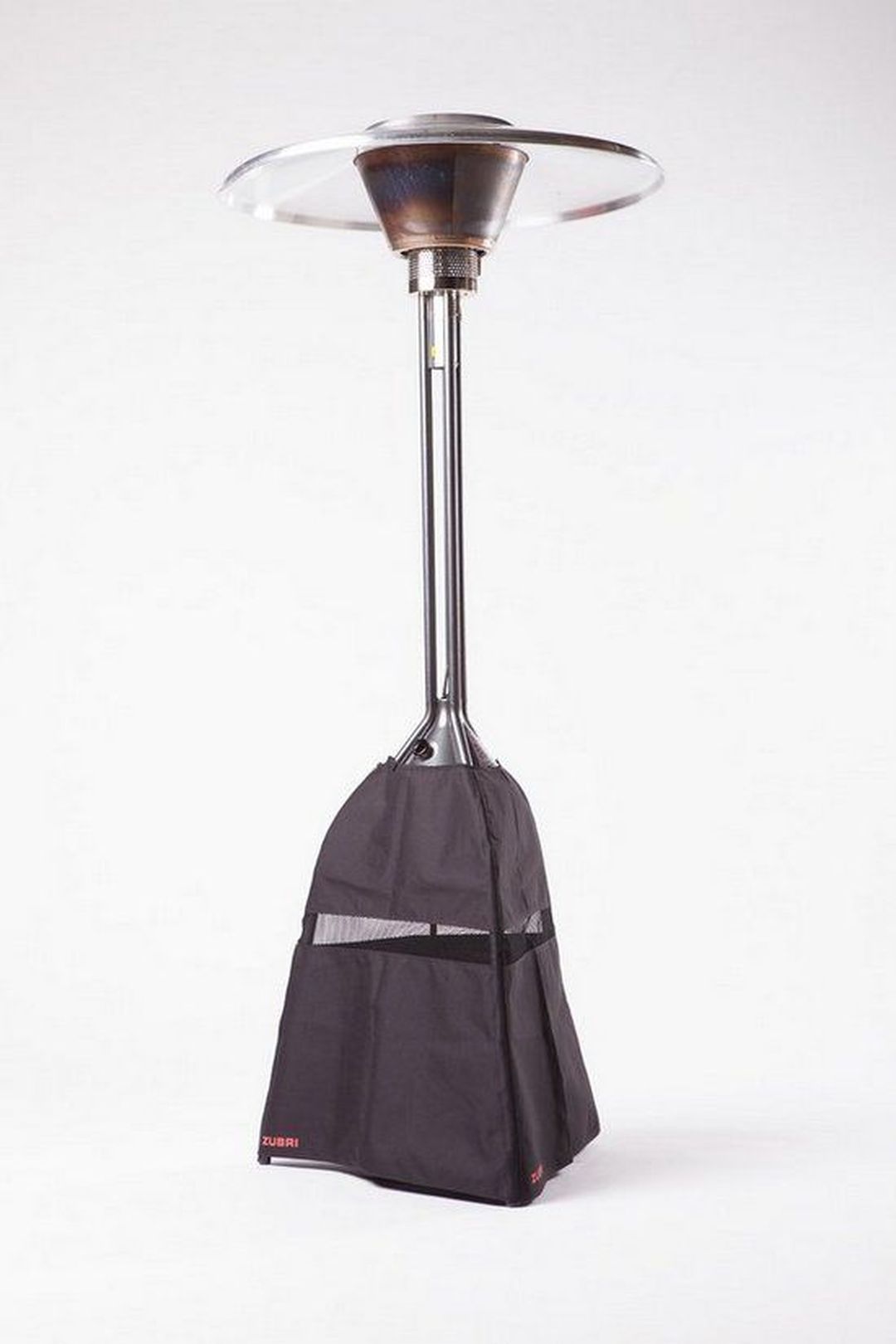 Lounge Furniture
Our Sutton Lounge Package in Sand is super cozy, in addition to being the perfect neutral color for an autumnal event. We love this piece for a casual social hour, or for a backyard movie night. If you plan on serving food or drinks, be sure to rent the matching ottomans as well!
Are you ready to plan a cool-weather event? Contact our team today to secure your outdoor party rentals, or for more design inspiration! You can also get more backyard party ideas on our previous blog.
TAGS | Coffee Cup, Electric Warmer for Rent Nashville, Franklin Tennessee, Tent Rental, nashville Tennessee, outdoor event, outdoor event rentals, outdoor furniture
FEATURED RENTALS | Sutton sand lounge, copper cider urn, hammered coffee urn, stone round fire pit, umbrella style heater, tent packages, chocolate poufs, rustic benches,
---
10

Sep

On Trend, Southern Events Products, Trends and Inspiration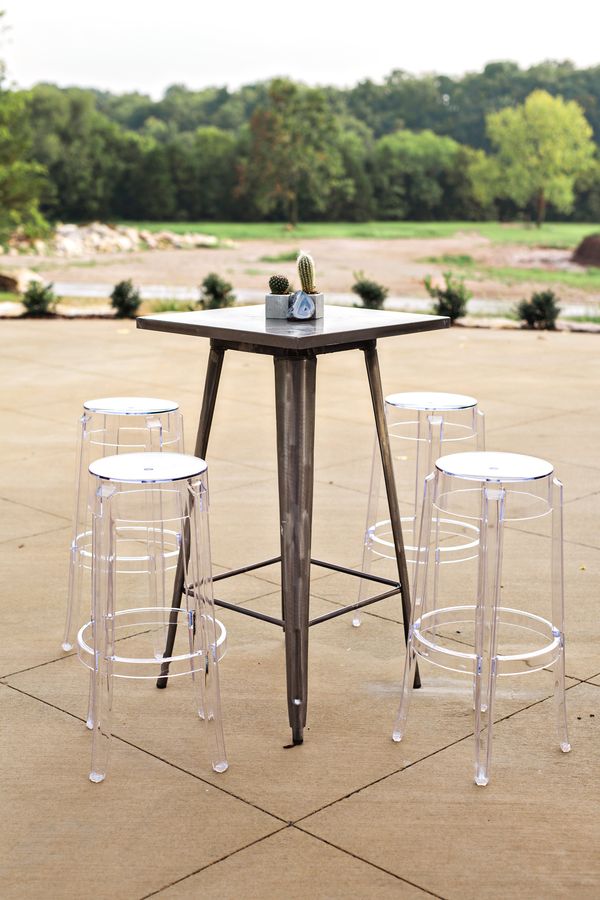 When it comes to small gatherings, you want to make the most of the space and allow guests to interact safely. To help you create a functional layout, we've rounded up of our favorite bistro style and mixed seating set-ups for every type of event. Spacing out seating and place settings appropriately is just one way that you can continue to host safer events in Nashville, Tennessee!
Bistro Tables
Hosting a cocktail hour? Bistro tables will take your event up a notch. Although compact, these tables bring a sense of luxury to even the smallest spaces.
This simple outdoor set-up features our a bistro table paired with elegant Cross-back Barstools. A neutral-toned table linen added a touch of formality, without distracting from the beautiful setting.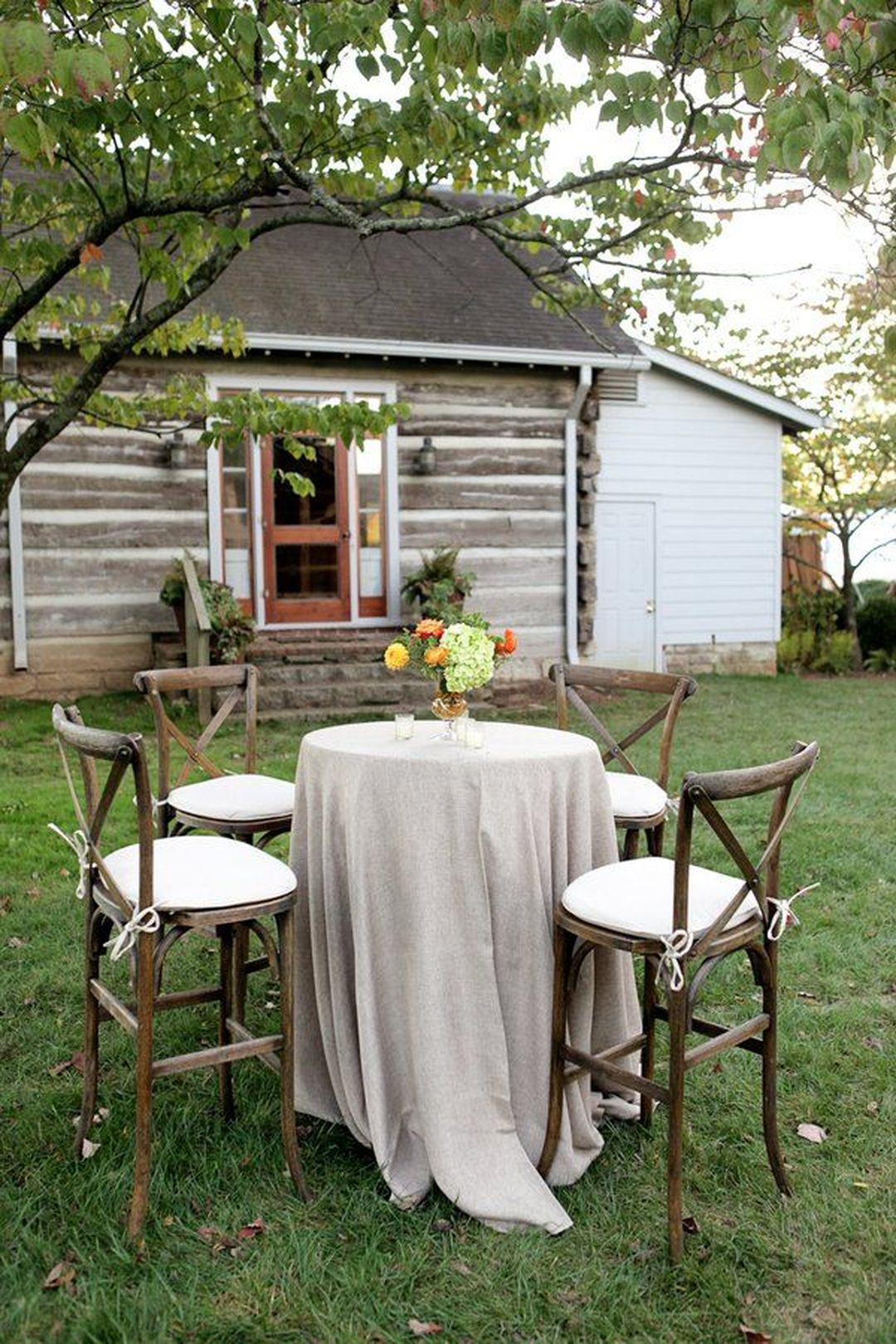 This contemporary bistro set-up at CJ's Off the Square is perfect for a wedding. It is draped in our Light Pink Etched Velvet Linen and complemented by Mid Century White Barstools.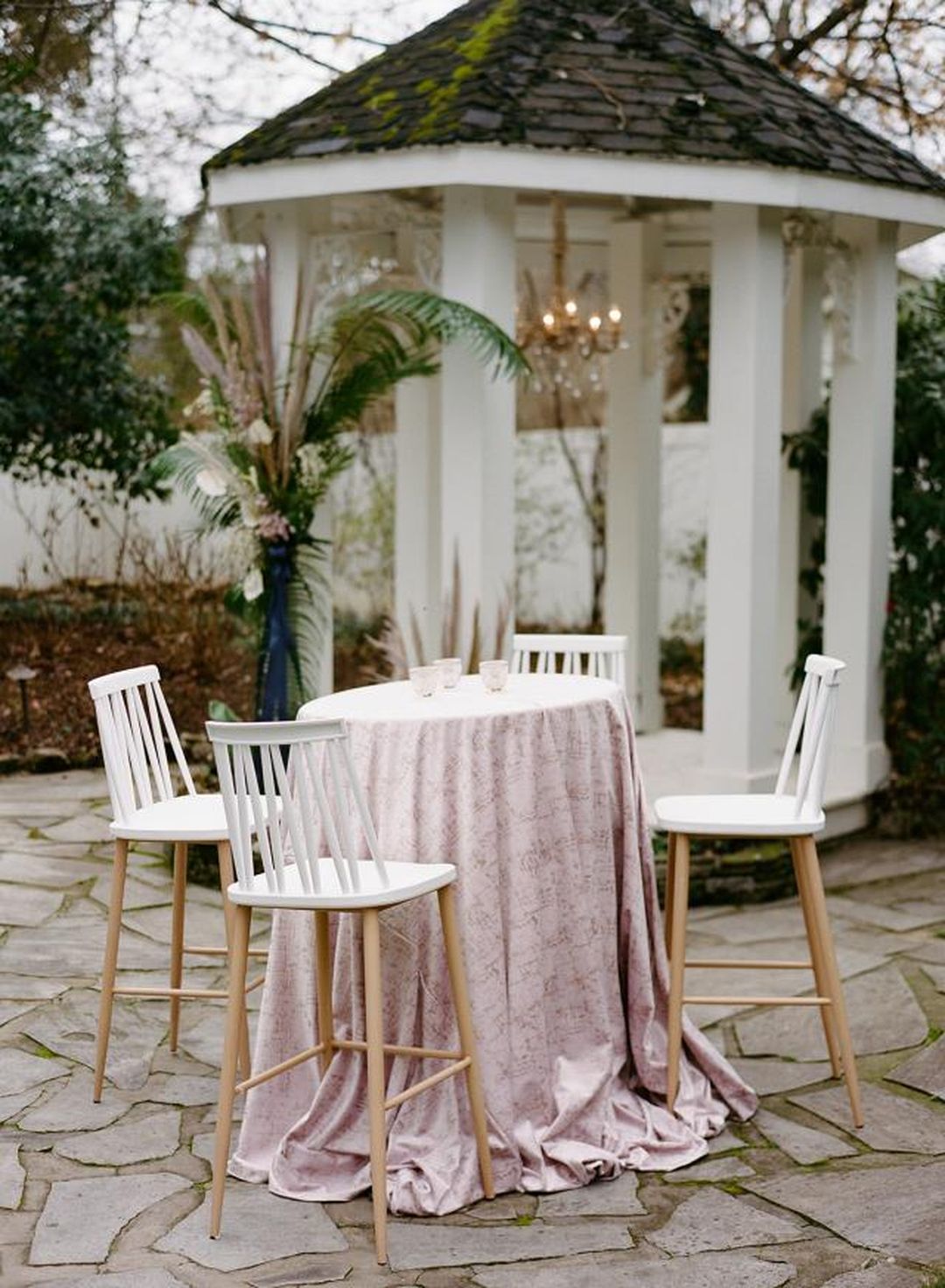 Our Loren Gold Bistro Table screams luxury! Adding to this elegant design, are our modern Acrylic Ghost Barstools. We love the bold choice to feature contrasting colors, via Tawny Napkins and Onyx China.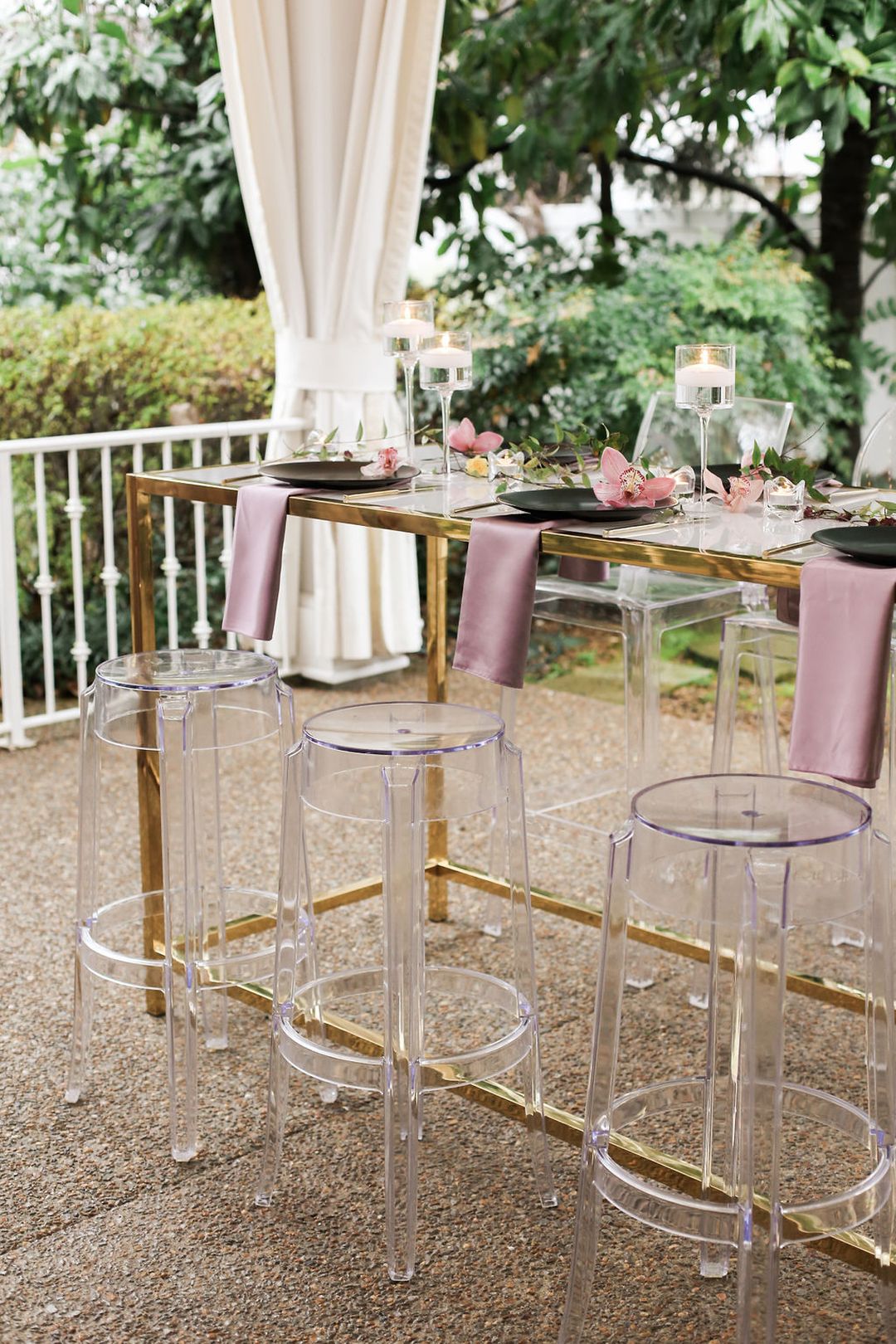 Photo by Jenna Henderson Photo
Simple but beautiful, this set up combines both old and new elements. Our rustic Grayson Farm Bistro Table is paired with modern Acrylic Ghost Barstools.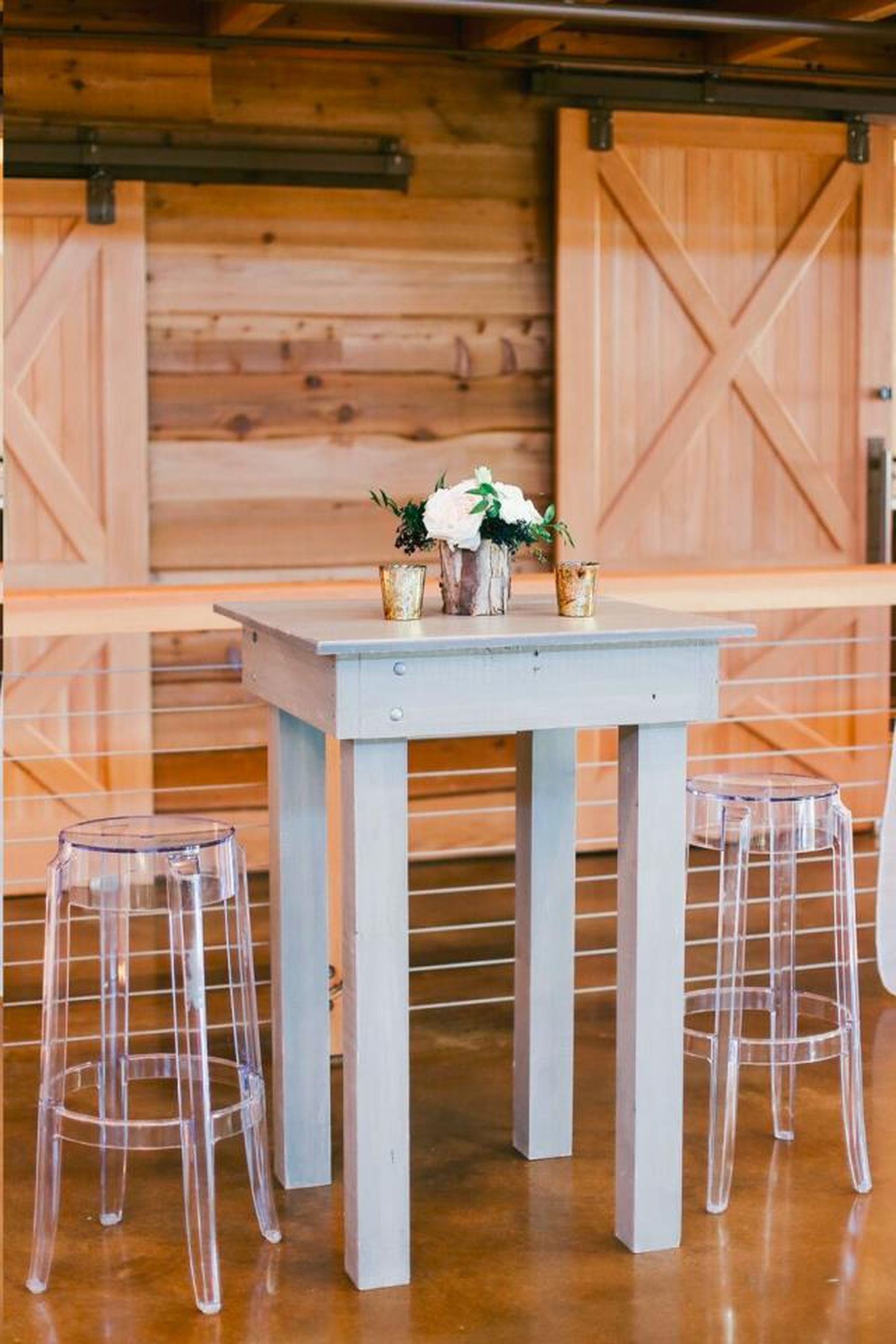 Mixed Seating
Want a slightly larger, low to the ground alternative? These cozy mixed seating set-ups are perfect for your next social gathering. Be sure to set the furniture farther apart than normal. You can use a rug to fill the interior space, or to create a frame for the area, like the elegant arrangement below. It features our Adeline Dining Chairs with a plush loveseat.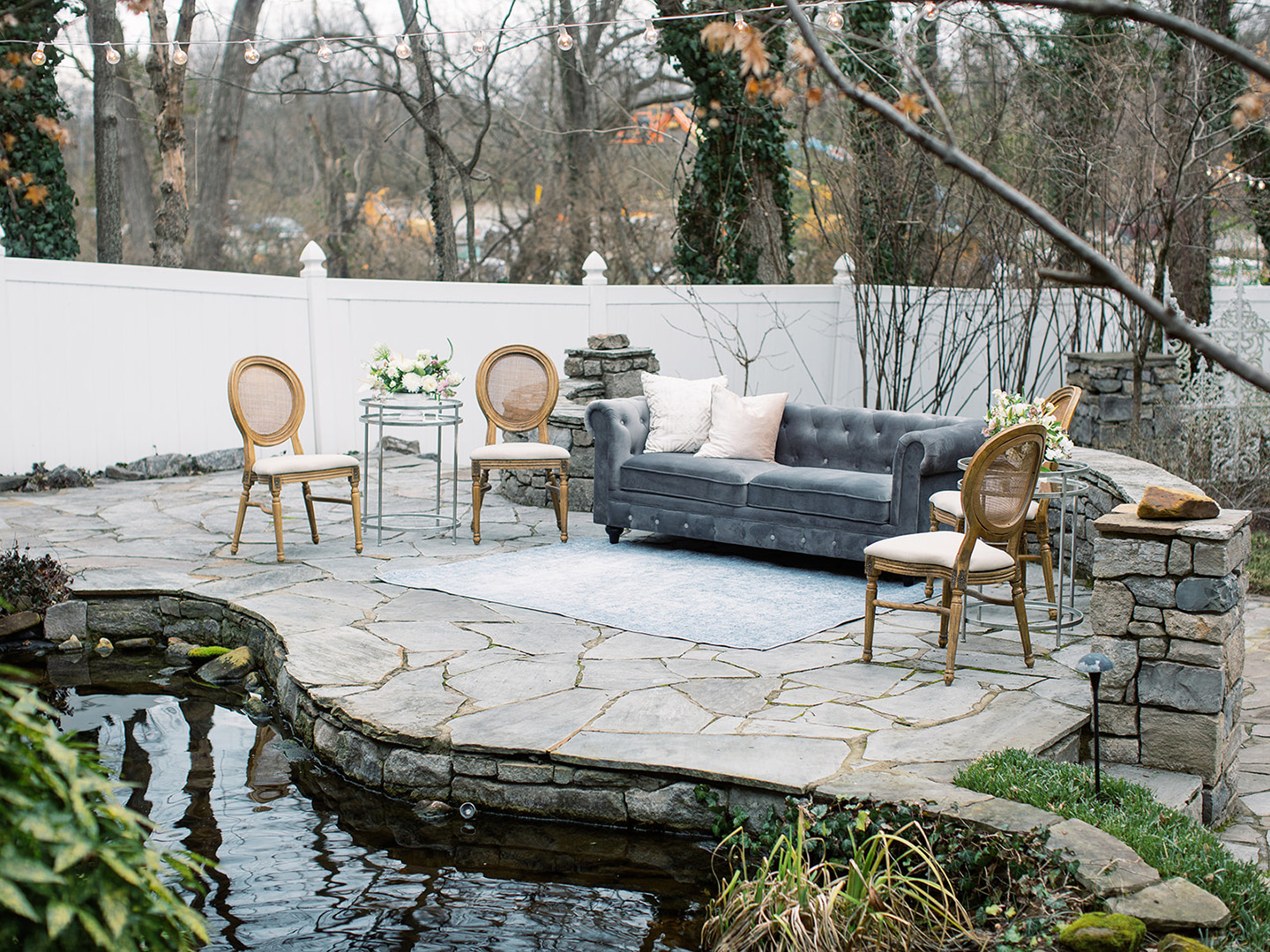 Photo by Abigail Lewis Photography
Created for a luxe southern wedding, this vibrant seating area was made using our Saylor Navy Velvet Sofa and matching chairs. Cheval Gold Side Tables are added as a place for guests to set their drinks.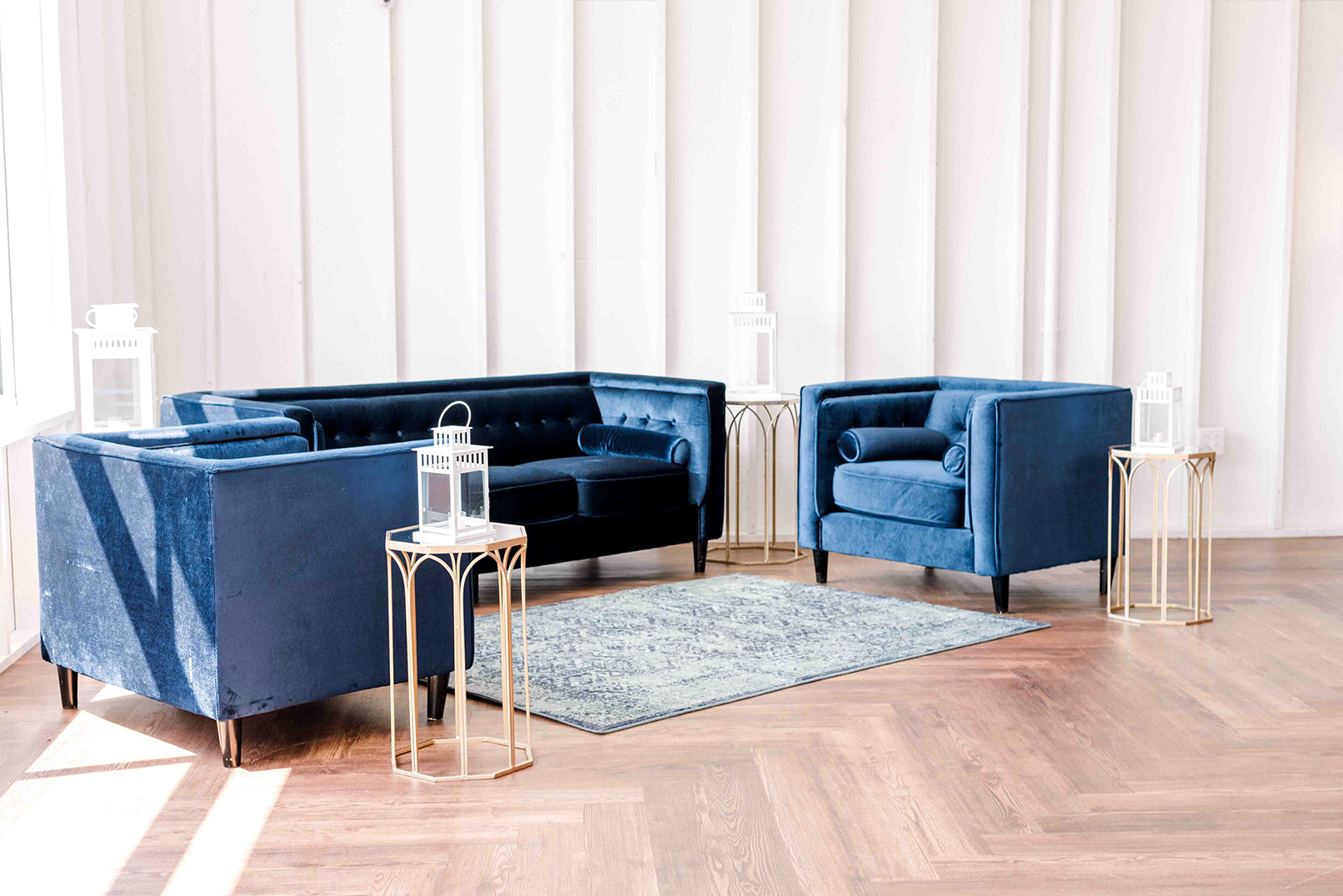 Photo by Cee Cee Photography
A unique mix of urban and contemporary elements, this mixed seating arrangement features our Mercer White Leather Collection and Midas Gold Bench.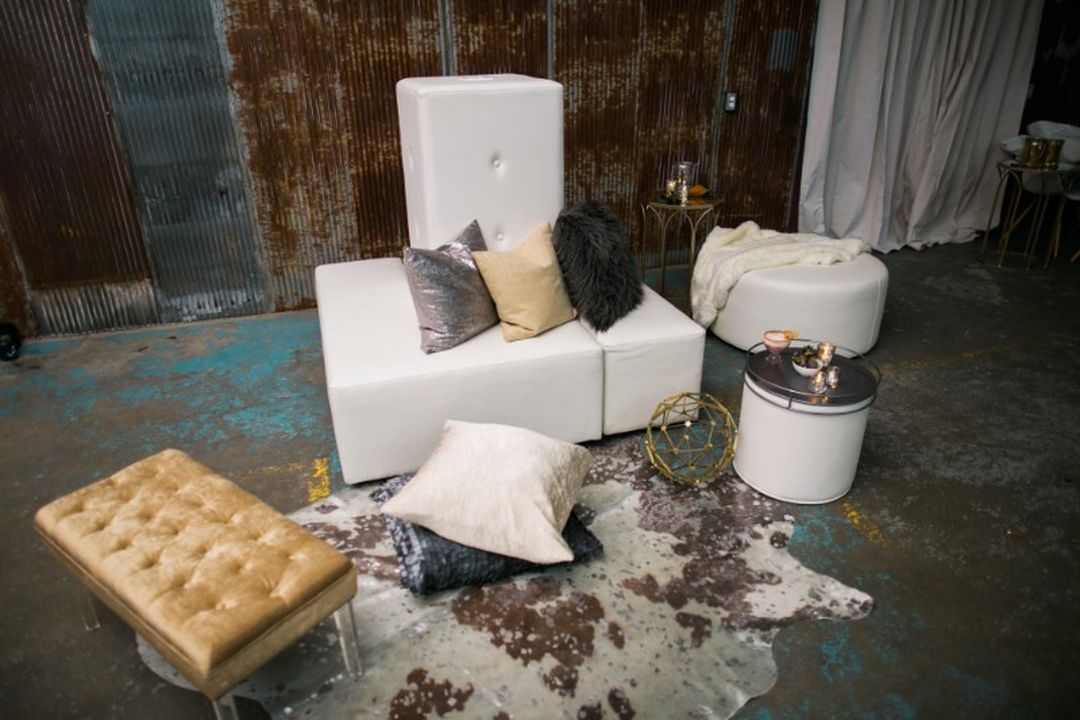 A beautiful warm-toned set up, our Bennett Leather Sofa and London Loveseat is perfect for a modern rustic event or wedding. It also includes our Cheval Gold Side Tables, Chocolate Poufs, and a Cowhide Rug.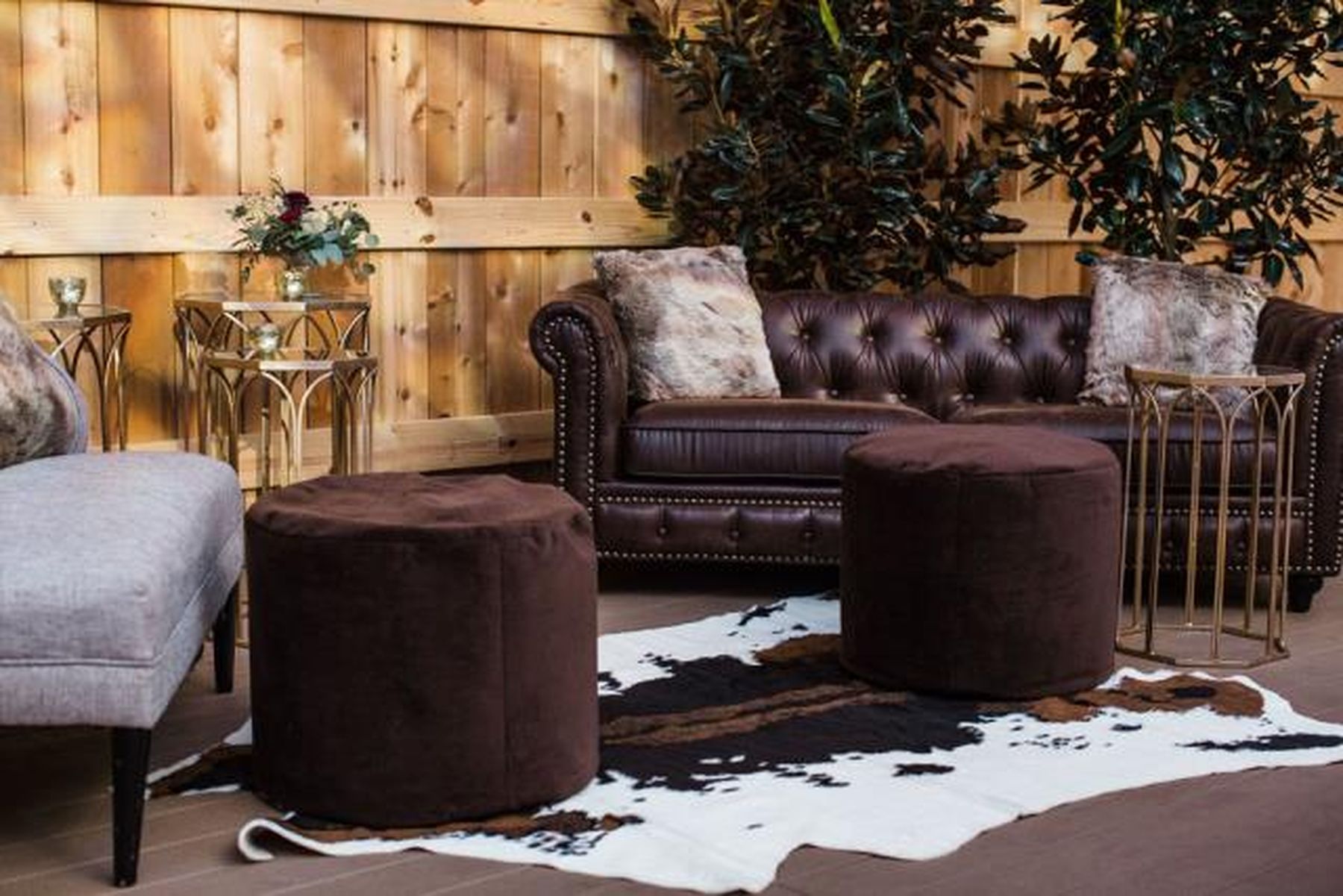 Want to incorporate a mixed seating arrangement into your upcoming event layout? Be sure to take a look at our current Lounge Packages, pre-designed for every type of event. Or, if you prefer to create an arrangement of your own, contact our team at info@southerneventsonline.com.
TAGS | Bistro Tables, Chairs, Cocktail Party Rentals, Lounge Furniture Packages, bistro chairs, bistro seating, cocktail hour, lounge areas
FEATURED RENTALS | cross back barstool, acrylic ghost barstools, Chocolate Poufs, Cowhide Rugs, Mercer White Leather Collection, Bennett Leather Sofa, London Loveseat, Midas Gold Ottoman, light pink etched velvet linens, Saylor Navy Velvet Sofa, Cheval Side Tables, mid century white barstools, Adeline dining chairs, loren gold bistro barstool, Grayson farm bistro table, Onyx china, tawny napkins,
---
3

Sep

Southern Events Products, Trends and Inspiration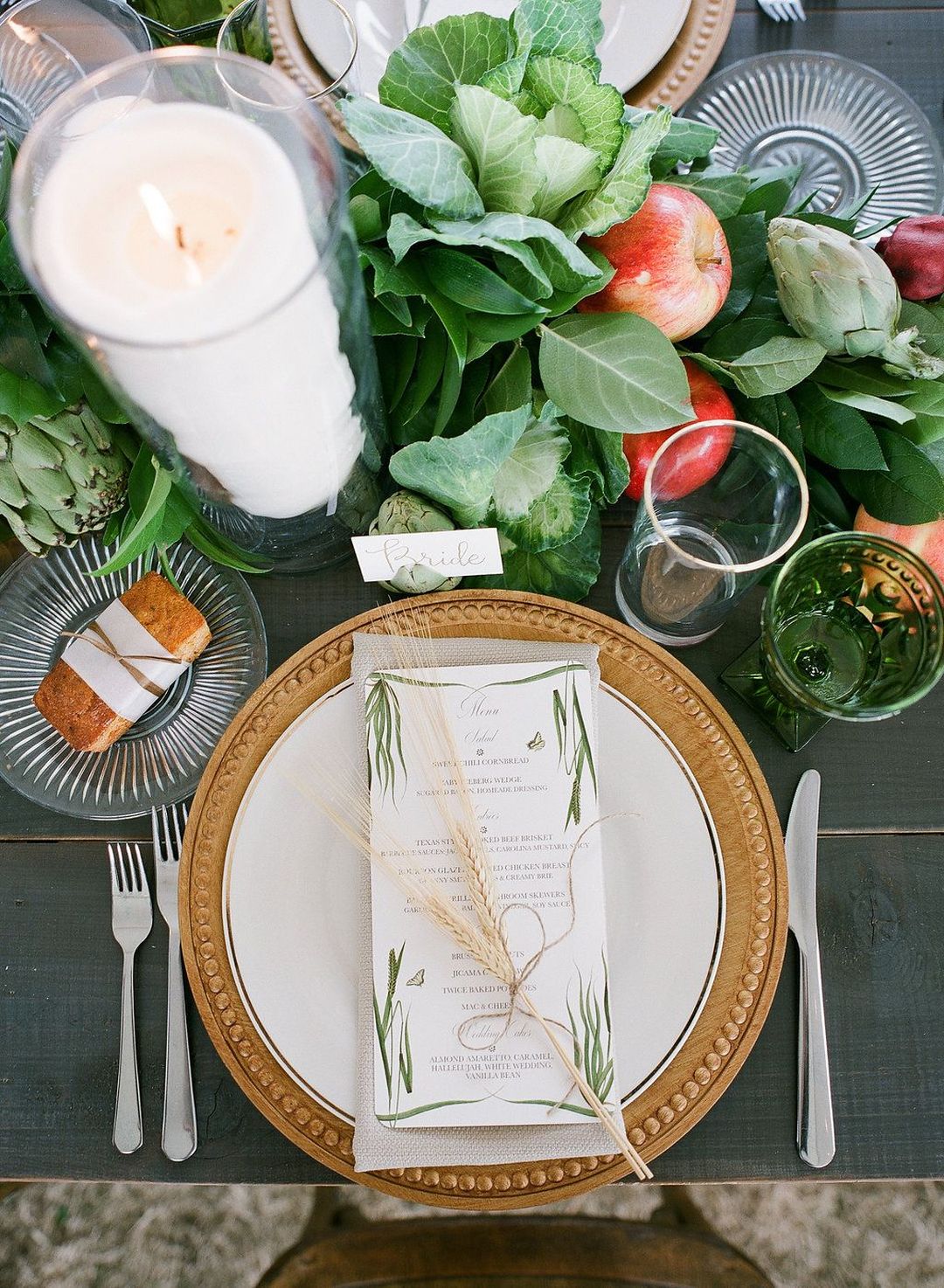 The Jewish New Year festival, Rosh Hashanah literally means "head of the year". It takes place in early Autumn and includes festive meals both night and day. We've rounded up our favorite modern service ware and linens to inspire your Rosh Hashanah tablescape.
Symbolic Colors
White is the most popular color associated with Rosh Hashanah. It is clean and bright and represents purity and the fresh start of the new year. As it takes place in the fall, browns and reds are also common. Greens, especially in florals, can be a bright accent color that hints at energy and possibility.
Consider our
Fruitwood Farm Table
, topped with white china, a
Merlot Velvet Napkin
and greenery as the base for your Rosh Hashanah tablscape. We have a wide selection of white china for you to choose from, including our
White Round china
. For serving ware we offer both silver and gold options.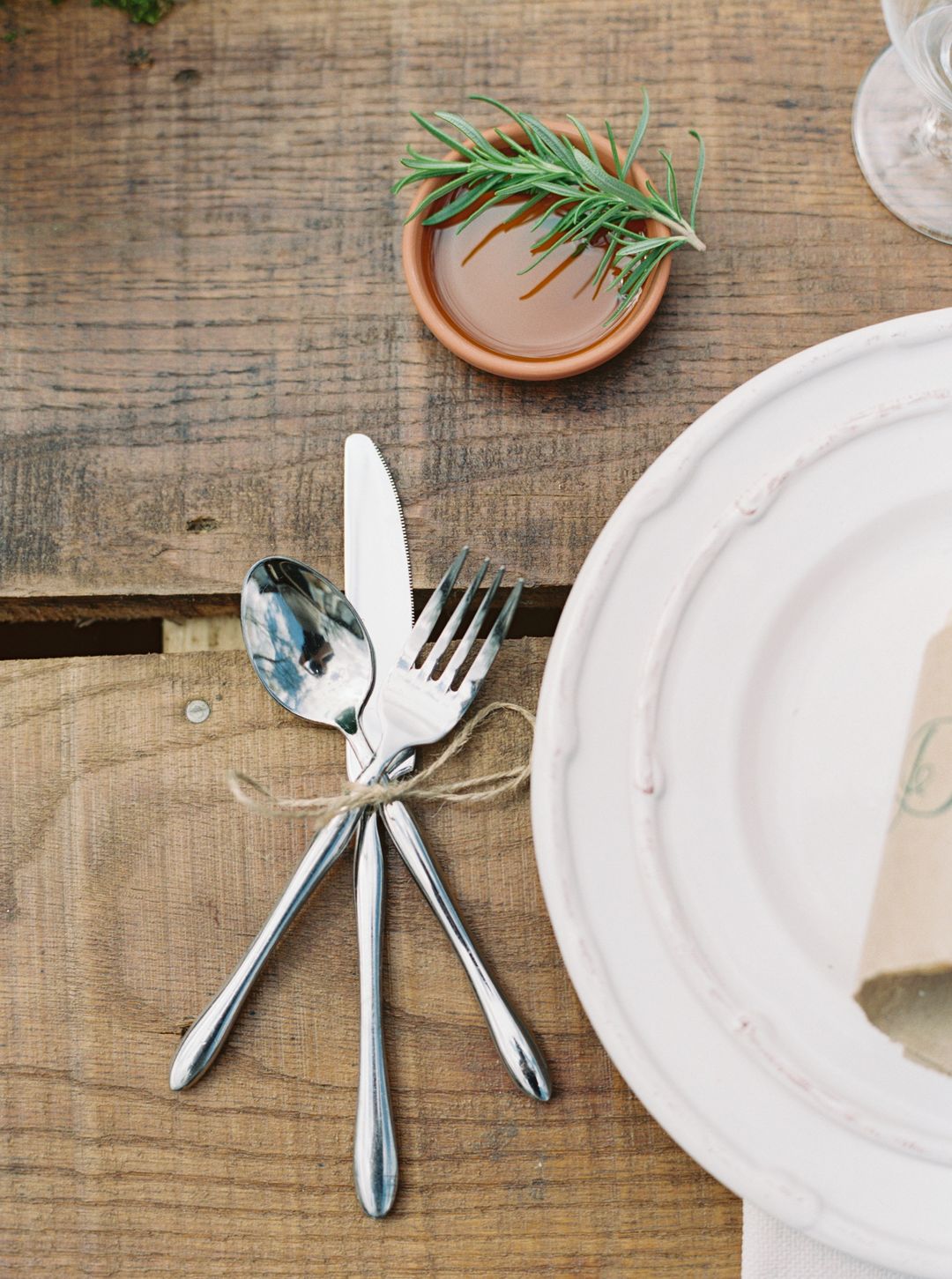 Photo by Cassidy Carson Photography
Apples
It is traditional to begin the meal on the first night with slices of apple dipped in honey. Before eating the apple, we make the ha'eitz blessing and then say, "May it be Your will to renew for us a good and sweet year." This tablescape features a runner of lush greenery, wheat, artichokes and apples to create an abundant centerpiece. If you want to host your dinner celebration outside, be sure to check out our rustic furniture, like our Grayson Farm Table and elegant Cross-back Chairs.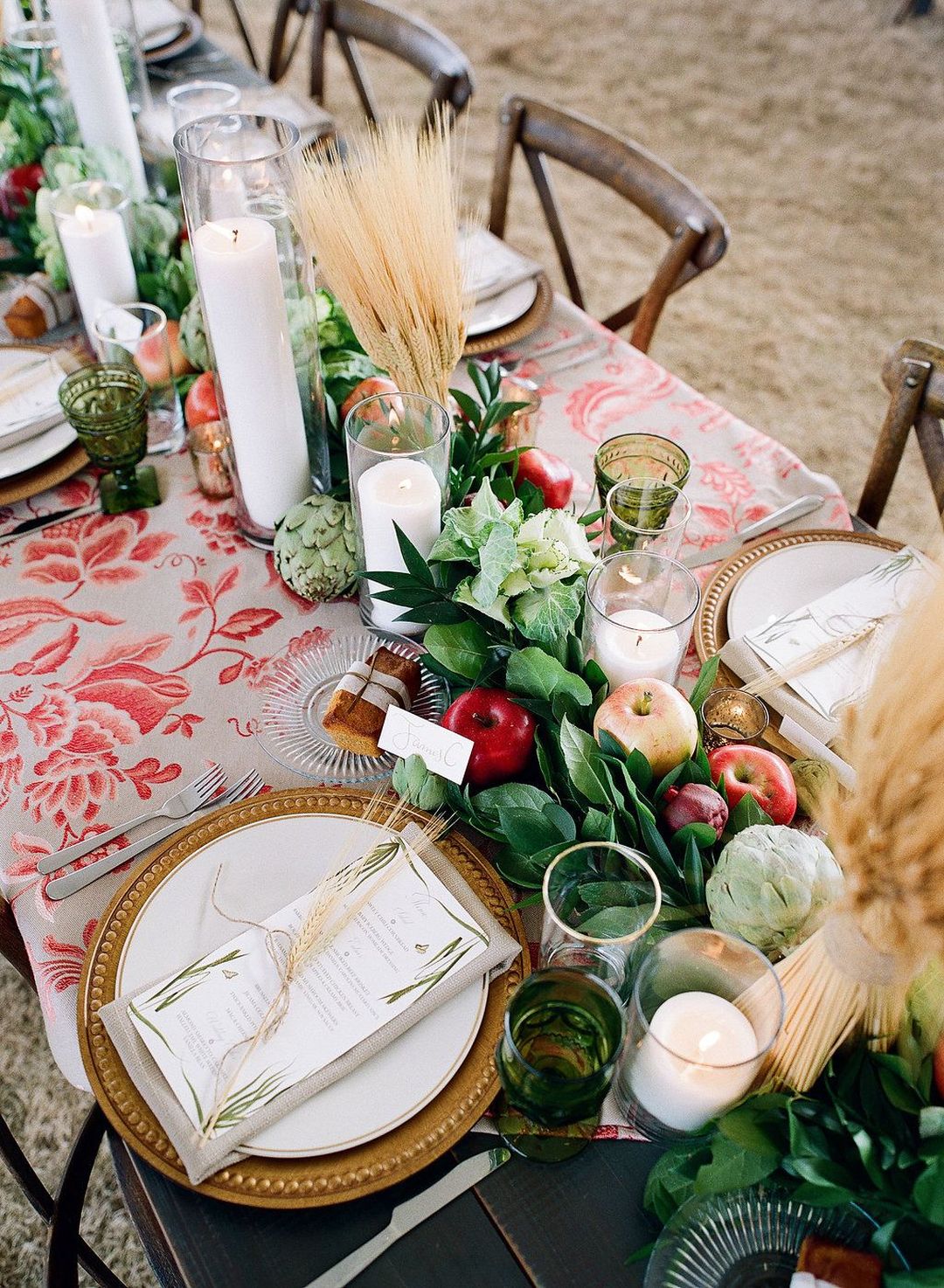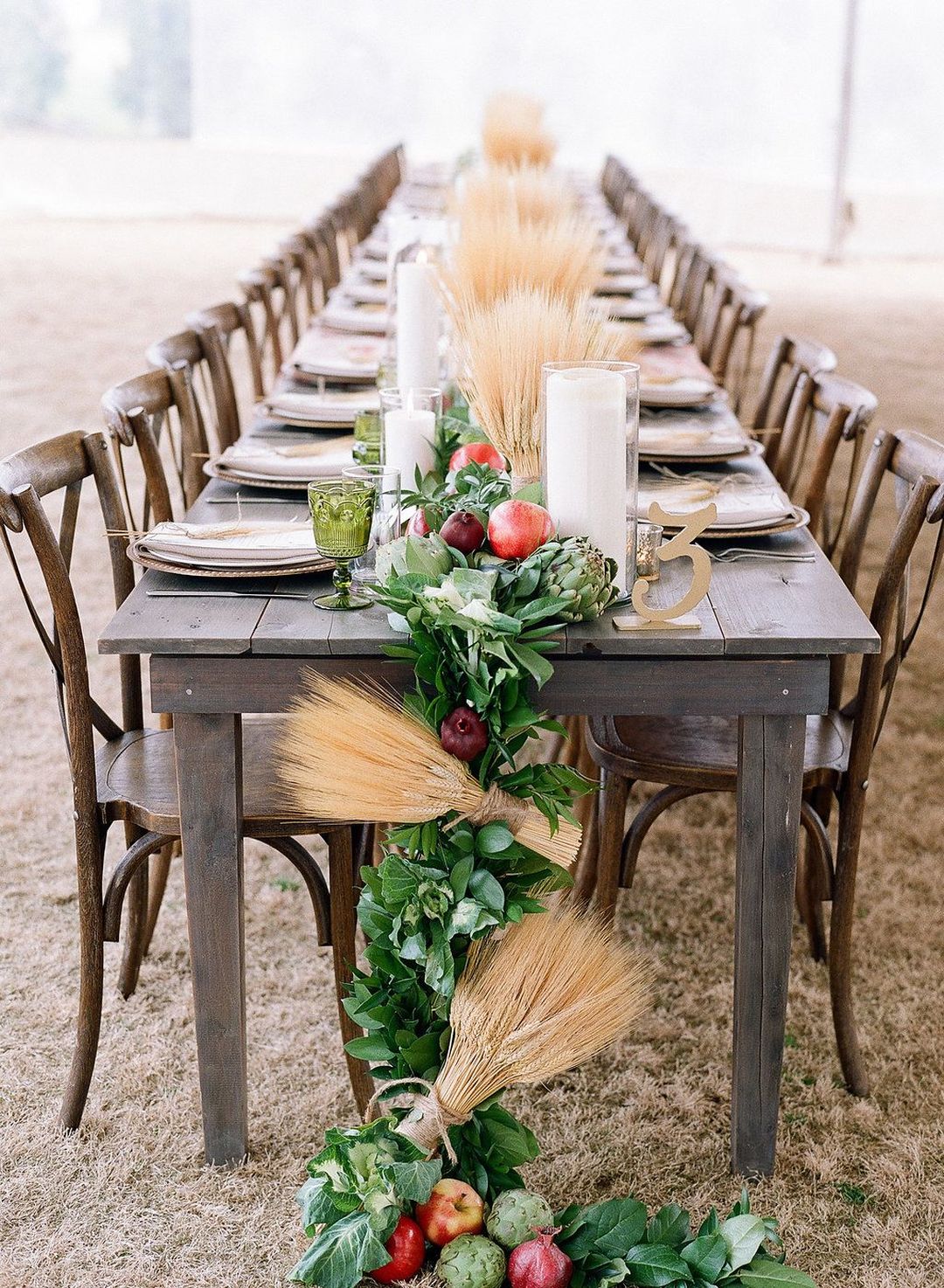 Photos by Cassidy Carson Photography ⠀⠀⠀⠀⠀⠀⠀⠀⠀
Planning and Design by Fete Nashville
Pears & Pomegranates
Aside from apples, pears are commonly used in sweet desserts. They can also be used to decorate your table, as with pomegranates. Many eat pomegranates, giving voice to a wish that "our merits be many like the seeds of the pomegranate." These fruits are not eaten on the second night of the holiday. Instead, opt for a "new fruit" or a fruit that has not been eaten since it was last in season.
The tablescape below features our Cameron Flatware, Stemless and Madison Glassware, Russet Satin Napkins and London Fog Velvet Linens.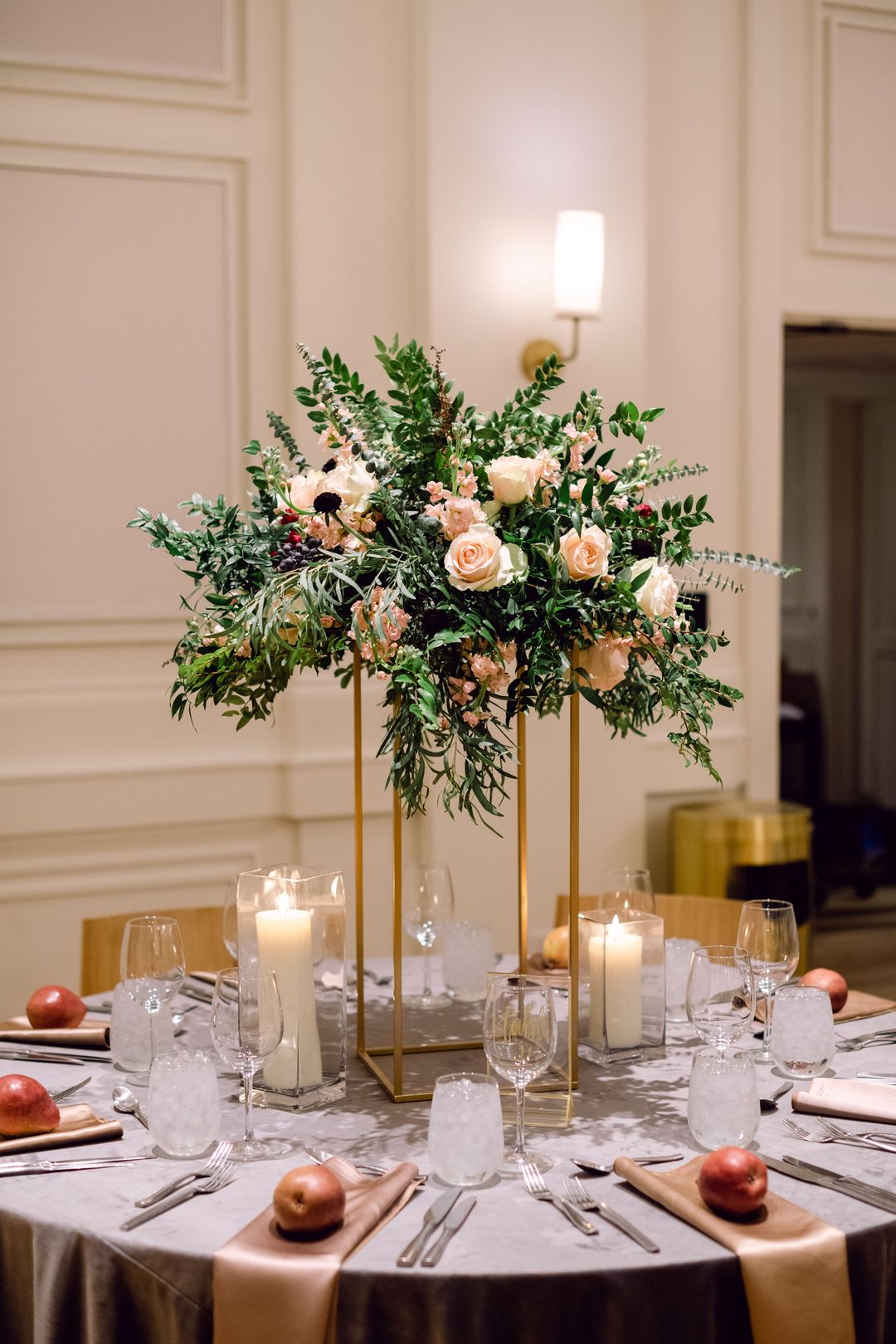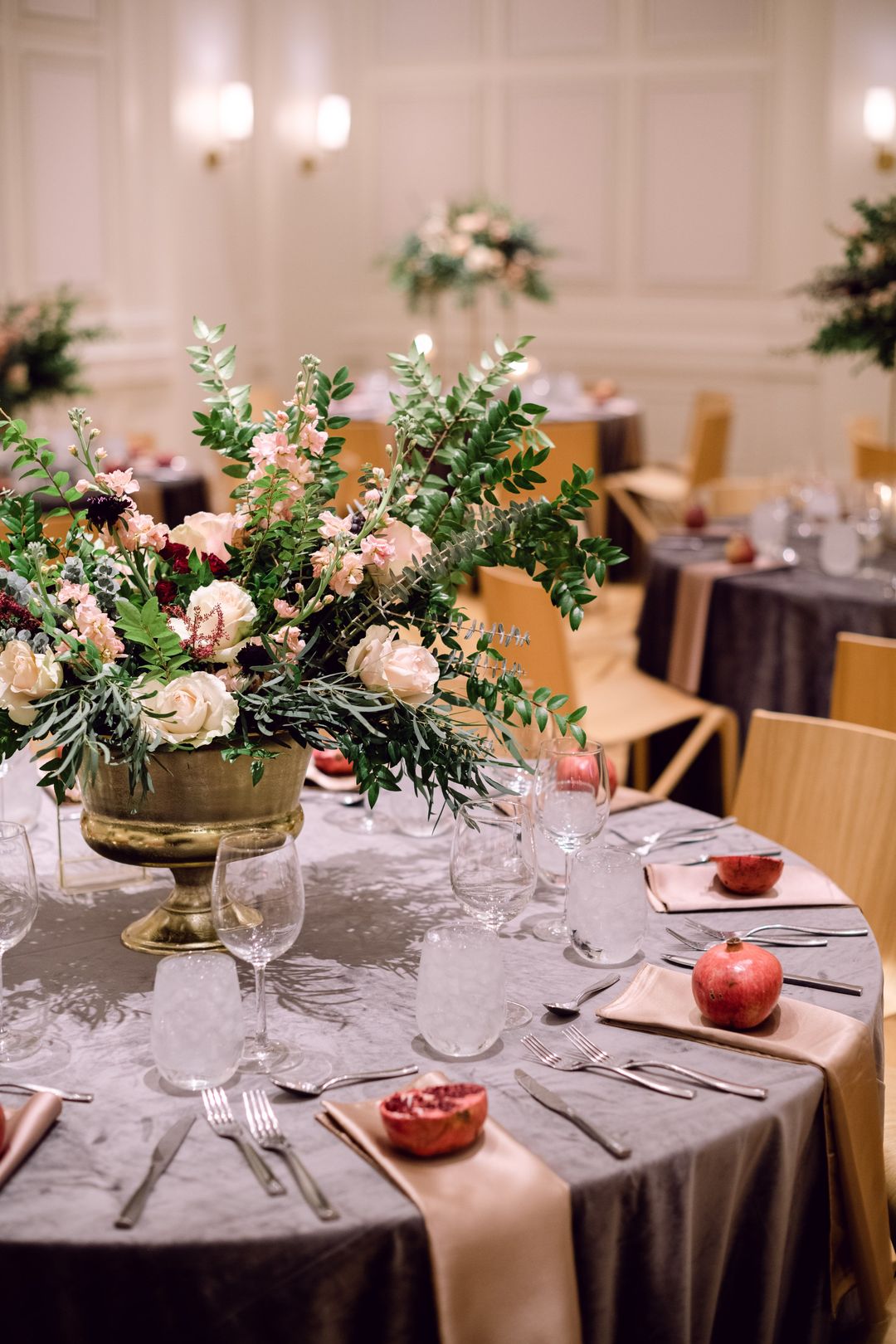 Photos by Haint Blue Collective
See our beautiful Heirloom China and Belmont Charger.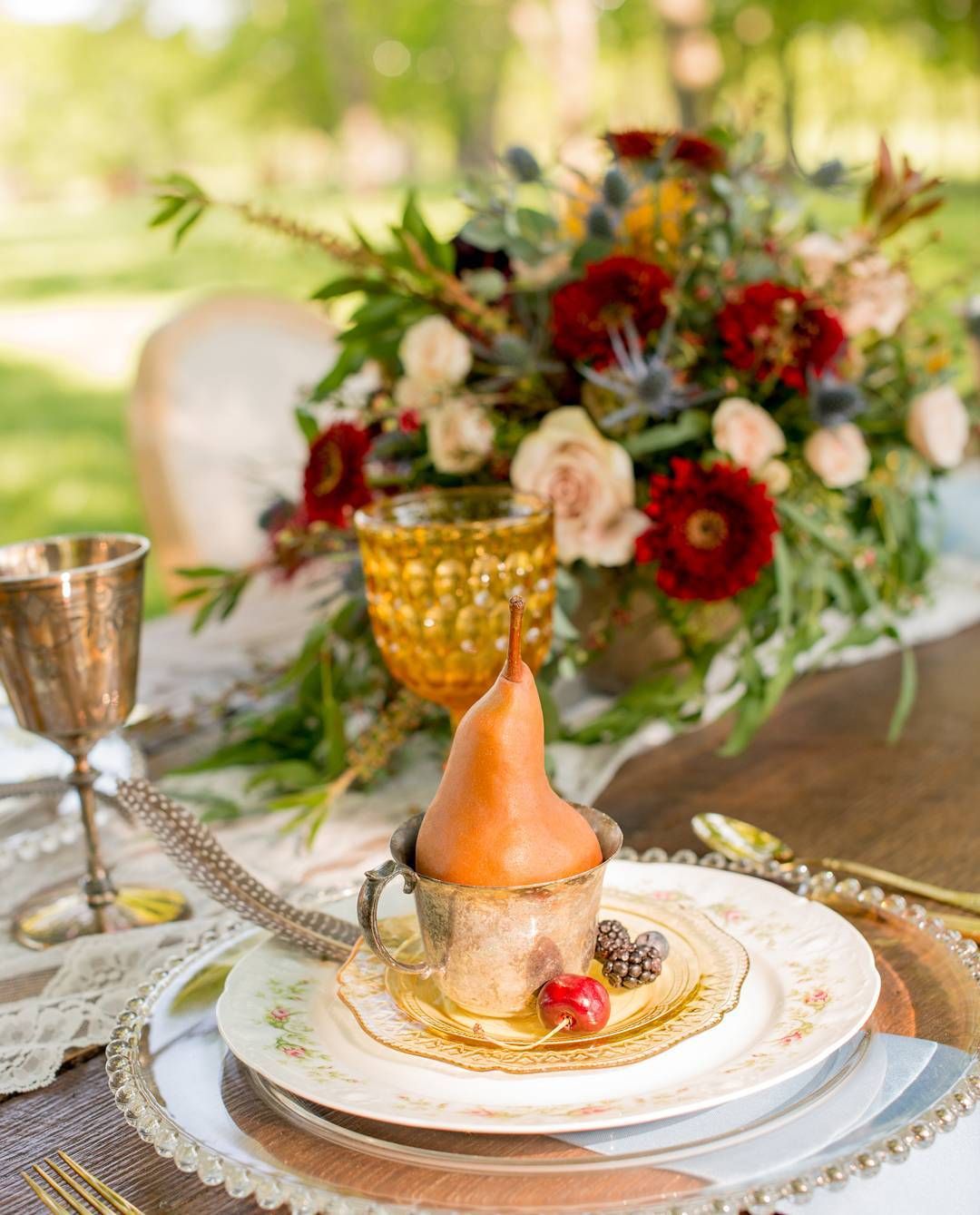 This unique dark autumnal tablescape includes our Gold China and Glass Charger with a Gold Rim.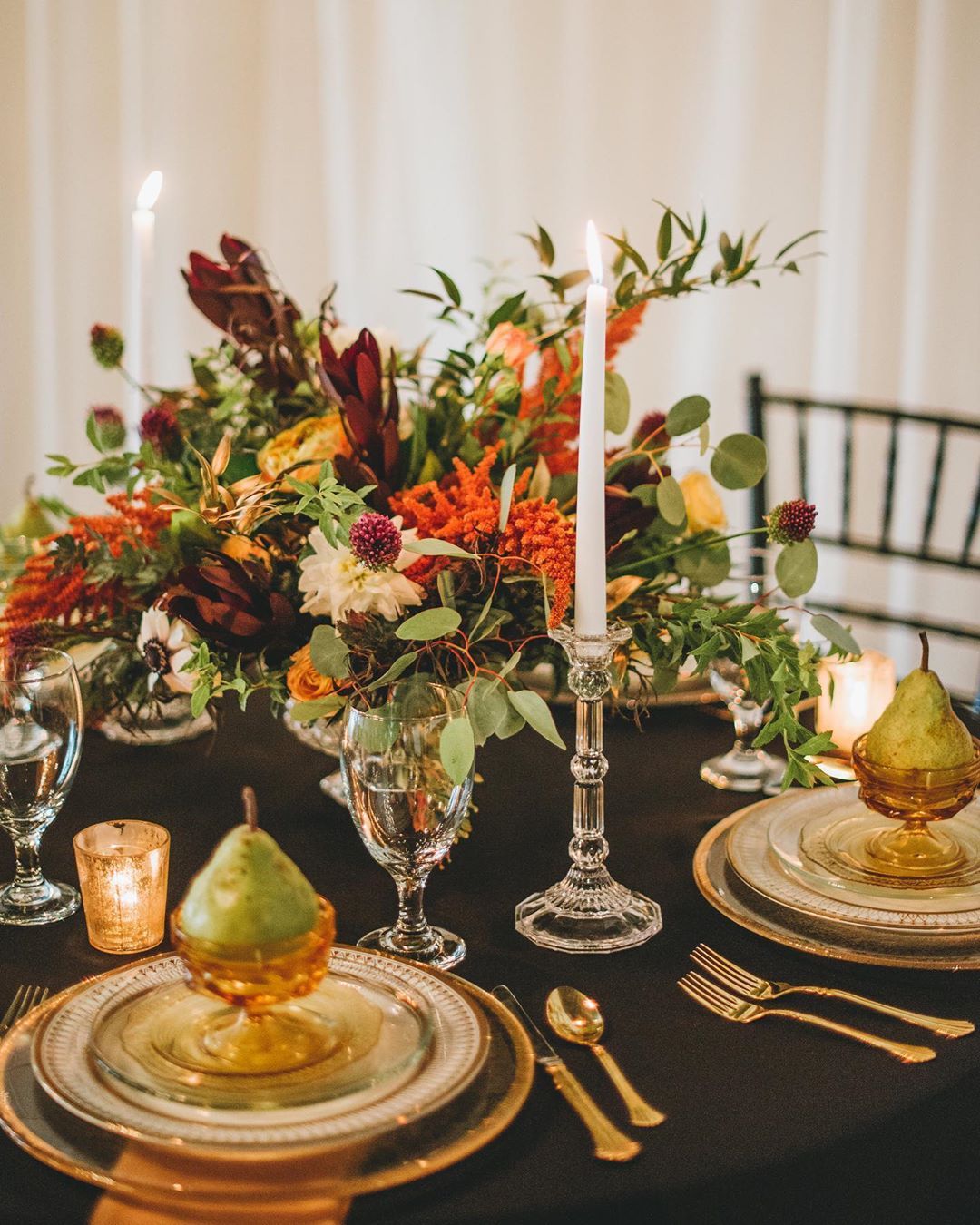 Photos by Twila's Photography
Designs by Clemmie Grace Designs
Want to incorporate some of these gorgeous rentals into your table for a celebatory dinner party? Contact our team today!
TAGS | Dinnerware, Glassware, Rosh Hashanah, Rosh Hashanah tablescape, Serving Utensils, Tablescape, table inspo, tablescape inspiration
FEATURED RENTALS | Gold china, glass charger with a gold rim, heirloom china, Belmont charger, Grayson farm table, cross back chairs, Cameron Flatware, Stemless Glassware, Madison Glassware, Russet Satin Napkins, London Fog Velvet Linens,
---
13

Aug

On Trend, Southern Events Products, Trends and Inspiration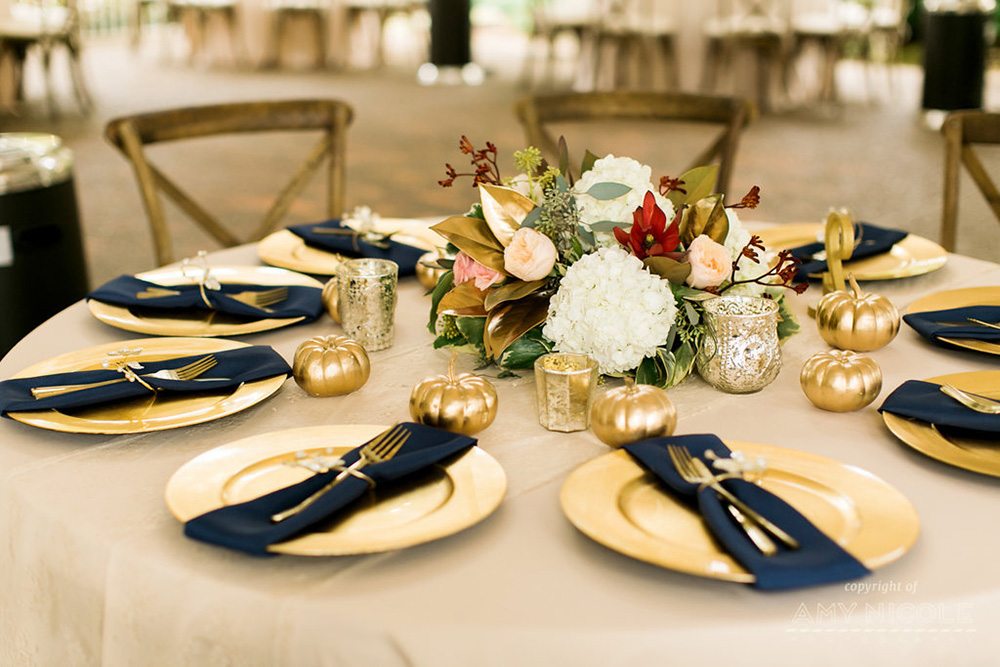 We love Tennessee Fall weddings, with their warm-toned color palettes and beautiful wood furniture. Get inspired by these trending design & decor ideas, featuring some of our favorite in-stock rustic rentals.
Ceremony Doors
A popular trend for outdoor weddings, standalone doors make for a memorable grand entrance. Deck our classic walnut ceremony doors will fall foliage and florals, for a one-of-a-kind first look. It's also a timeless way to give an intimate backyard wedding a grand & special feel.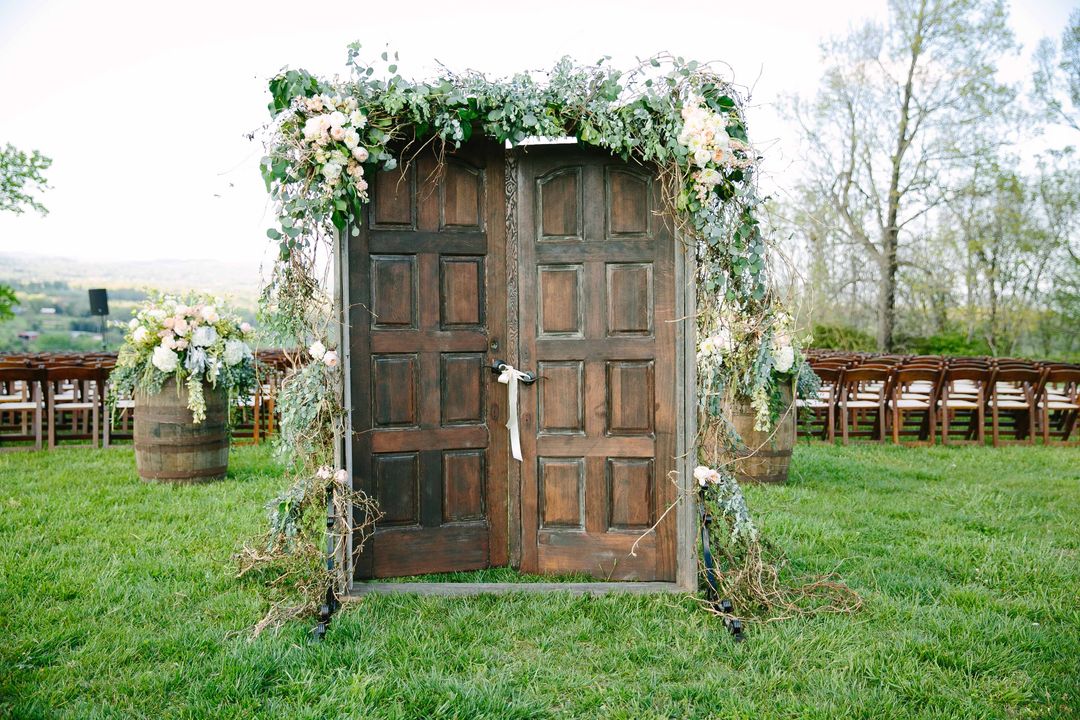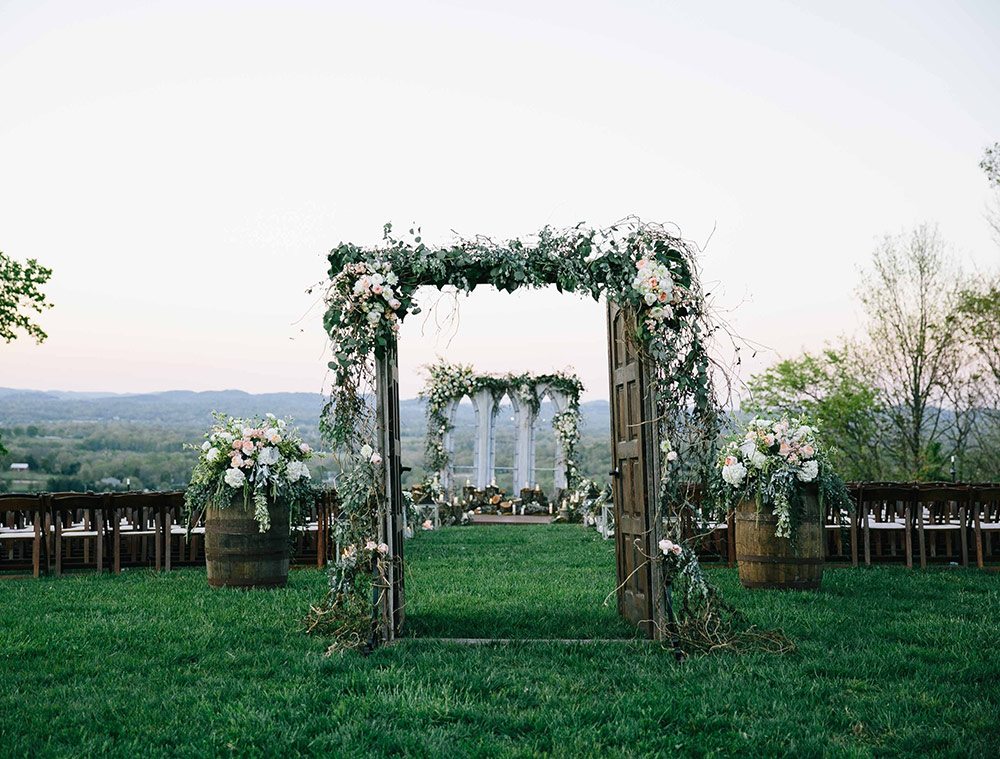 Whiskey Barrels
A versatile and functional piece of decor, whiskey barrels can be used throughout your wedding. Use them at the ceremony to mark the entrance or to create a rustic backdrop. For the reception, a bar or buffet table. Whether you opt for a classic whiskey barrel or a whitewashed barrel, they look stunning when topped with fresh florals.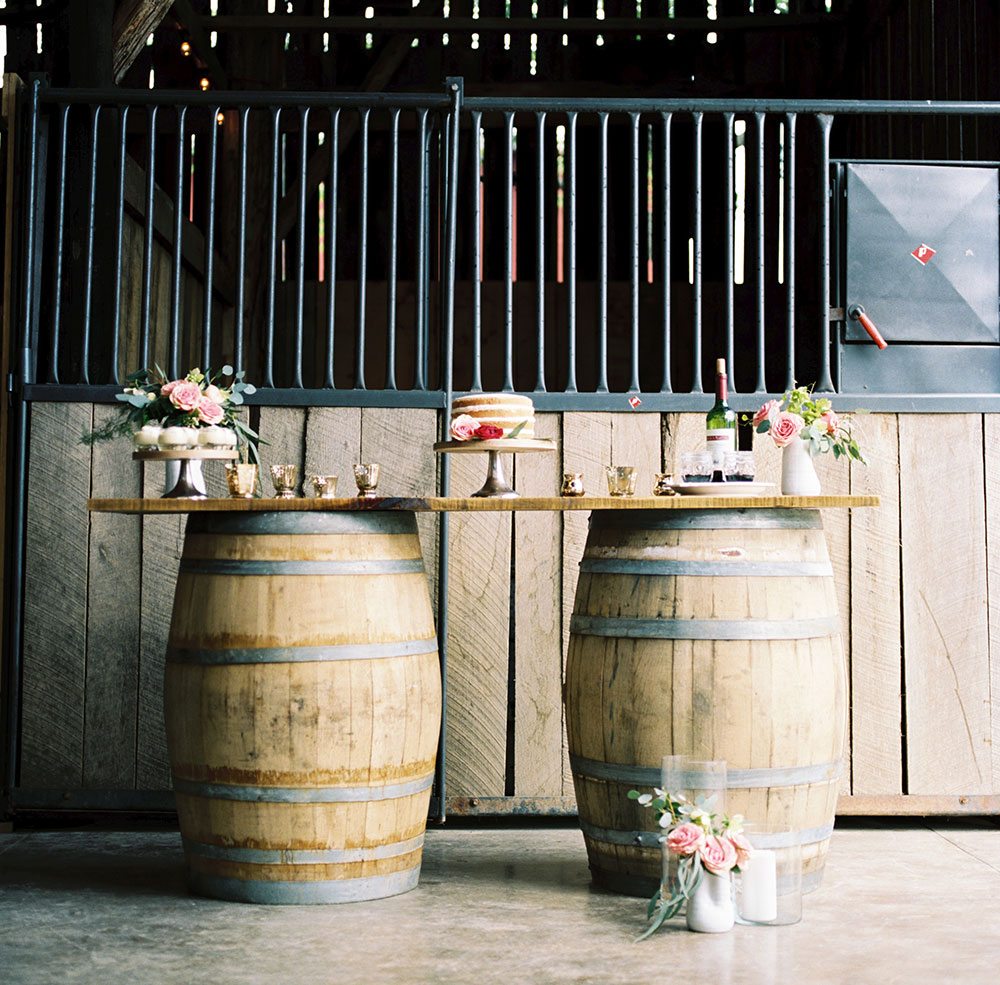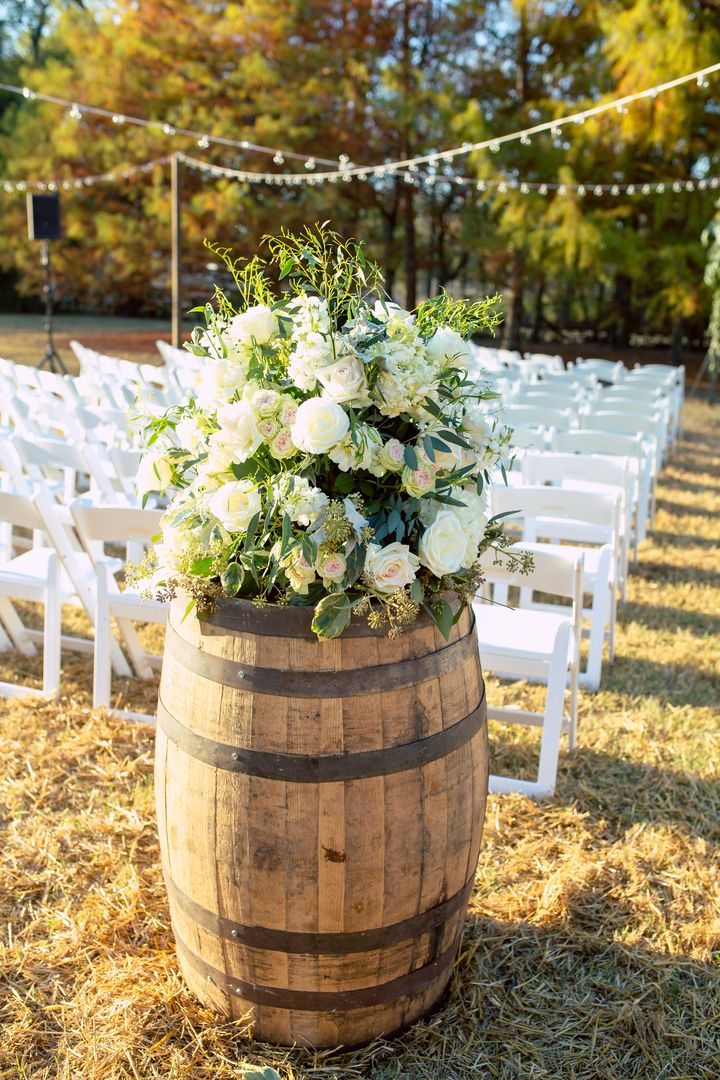 Rustic Benches
A fun way to mix up seating, our rustic benches are cute and comfortable. They can be featured at your ceremony, and are extra cozy when paired with pillows and blankets. For the dinner reception, use them with our Fruitwood Farm table, for a more casual vibe.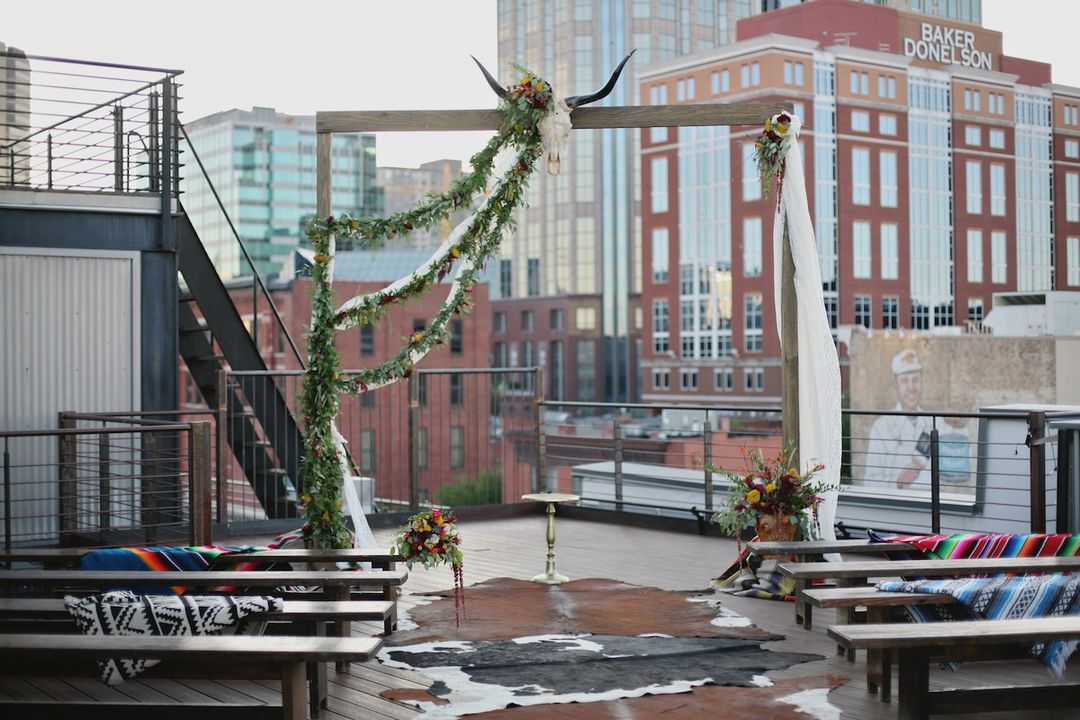 Cross-back Chairs
Bring a touch of rustic elegance to your event with our Cross-back Chairs. A more traditional seating option, these chairs are as comfortable as they are beautiful. Although simple, they make a statement when paired with our White Wash Farm Table.
Wood Chargers
An easy way to amp up your table settings is with our wood chargers. Paired with any of our white china options, they really make a place setting POP!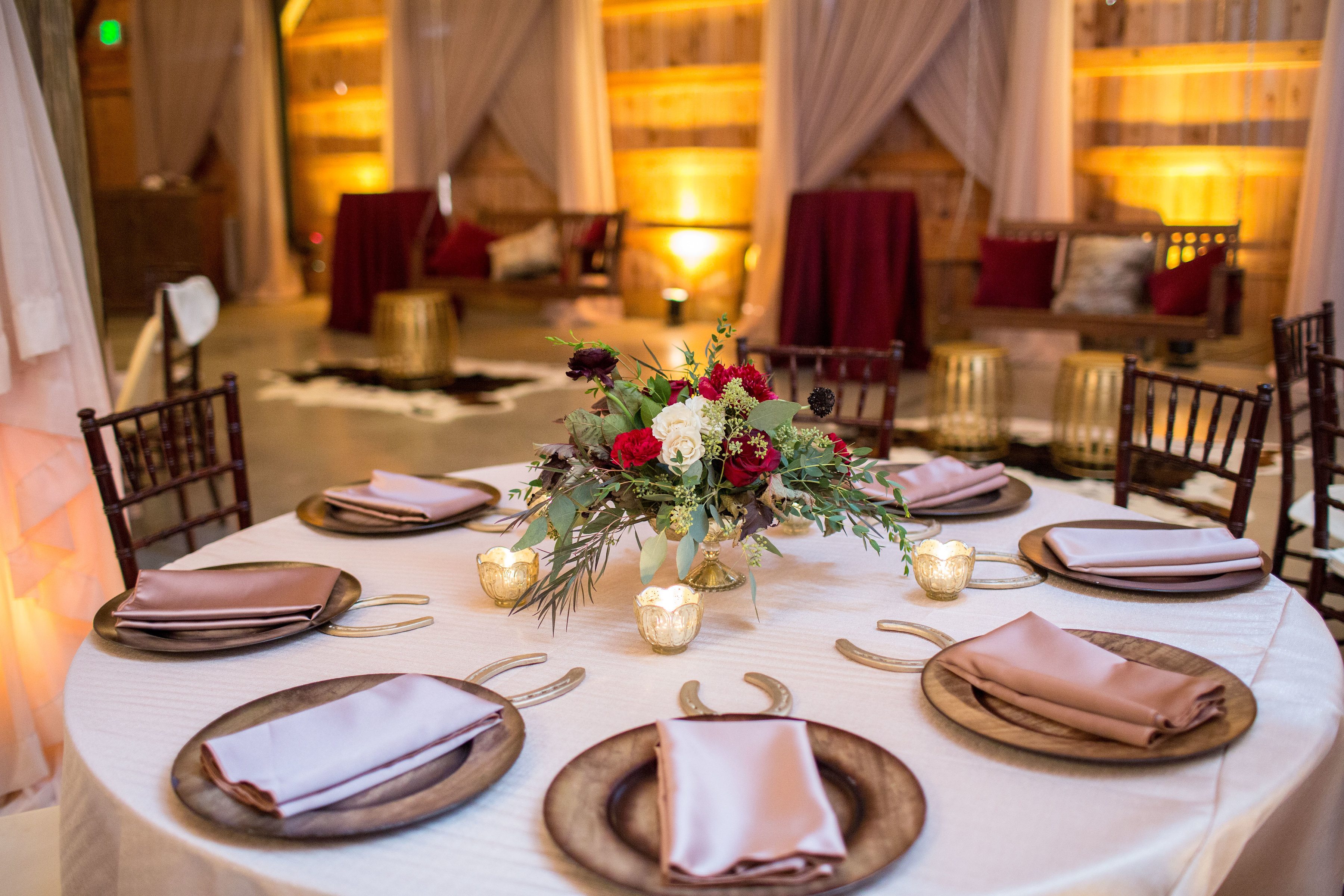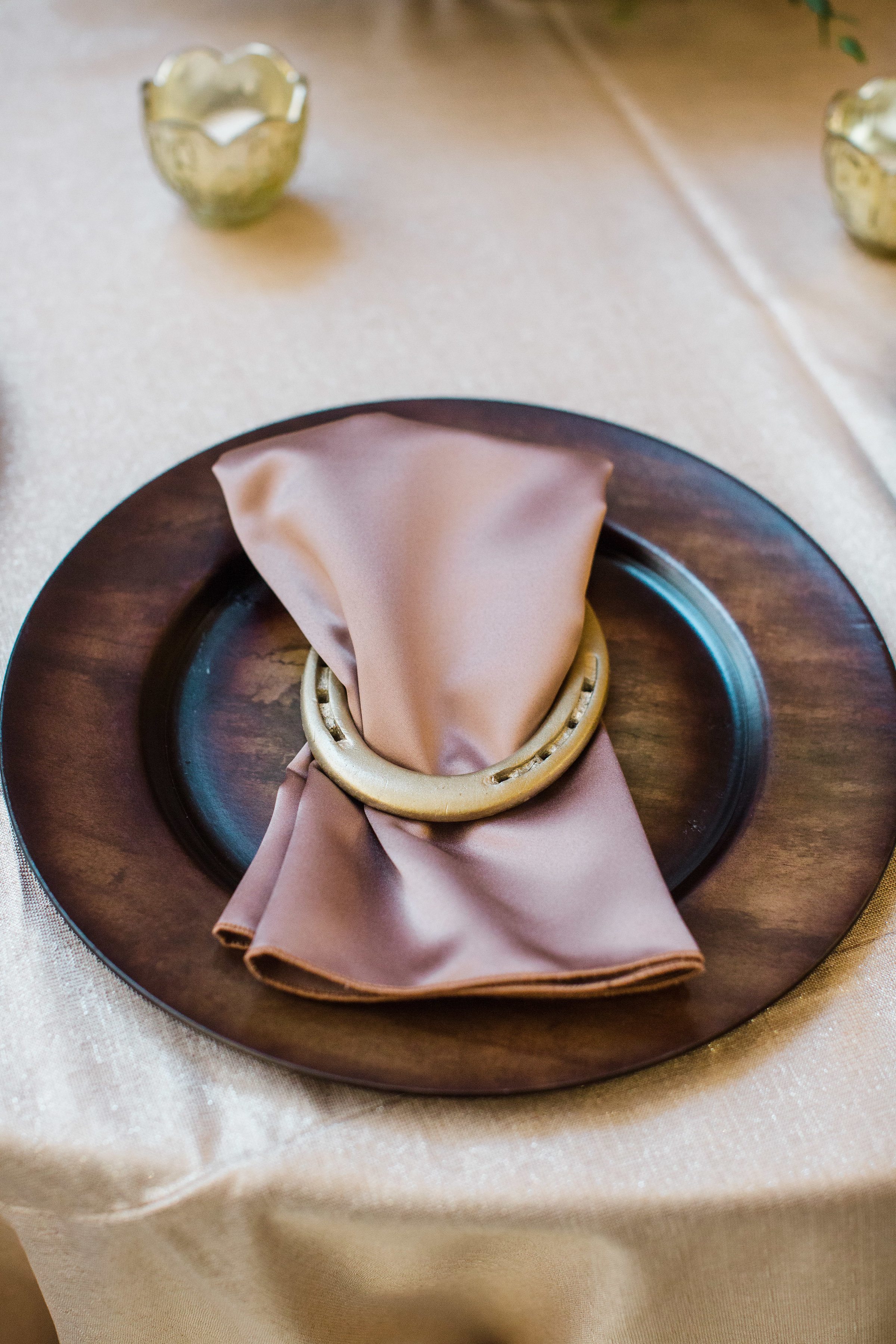 Photo by SheHeWe
Artisan China
An alternative to plain white china, our artisan china is bone colored and lends a more rustic look. This serving ware looks especially beautiful with our Austin flatware and Havana parchment napkins.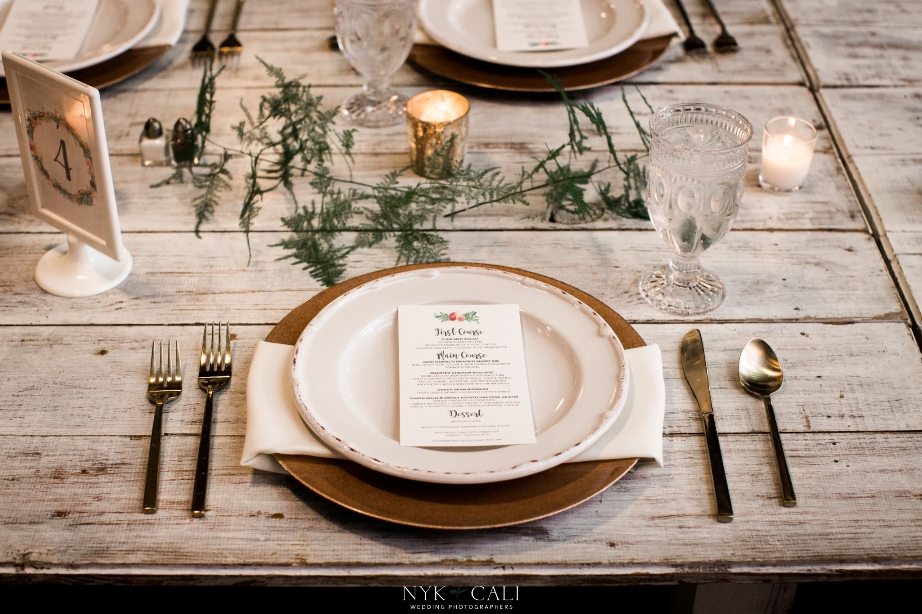 Recycled Wine Glassware
Available in Hi-Ball Glass or Rocks Glass, our recycled wine glassware will lend a fresh feel to your table setting. If you prefer a more casual look, consider the always popular mason jars, perfect for a non-alcoholic wedding (or a causal Southern centerpiece).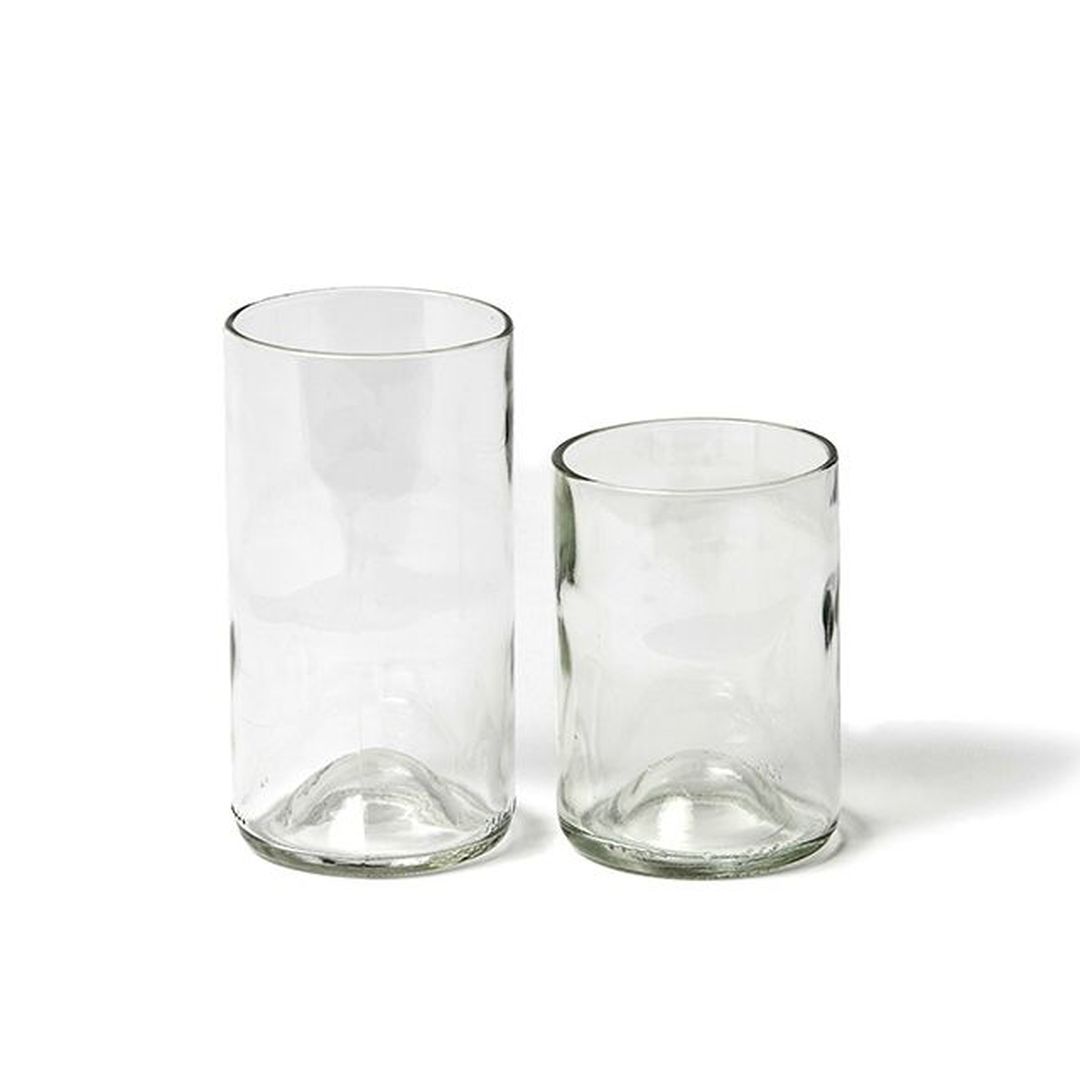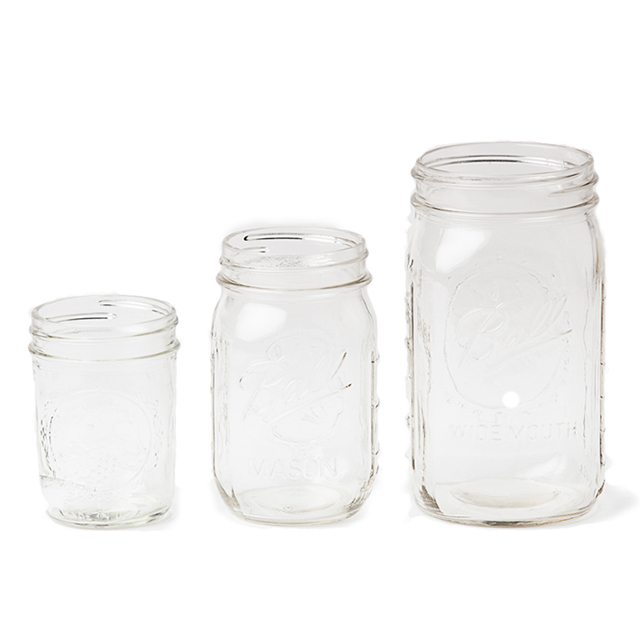 Wood Cake Stand
Show of your sweets and other treats in style with a wood cake stand! With a modern metallic base, our Wyatt Pedestal Cake Stand is a beautiful mix between old & new.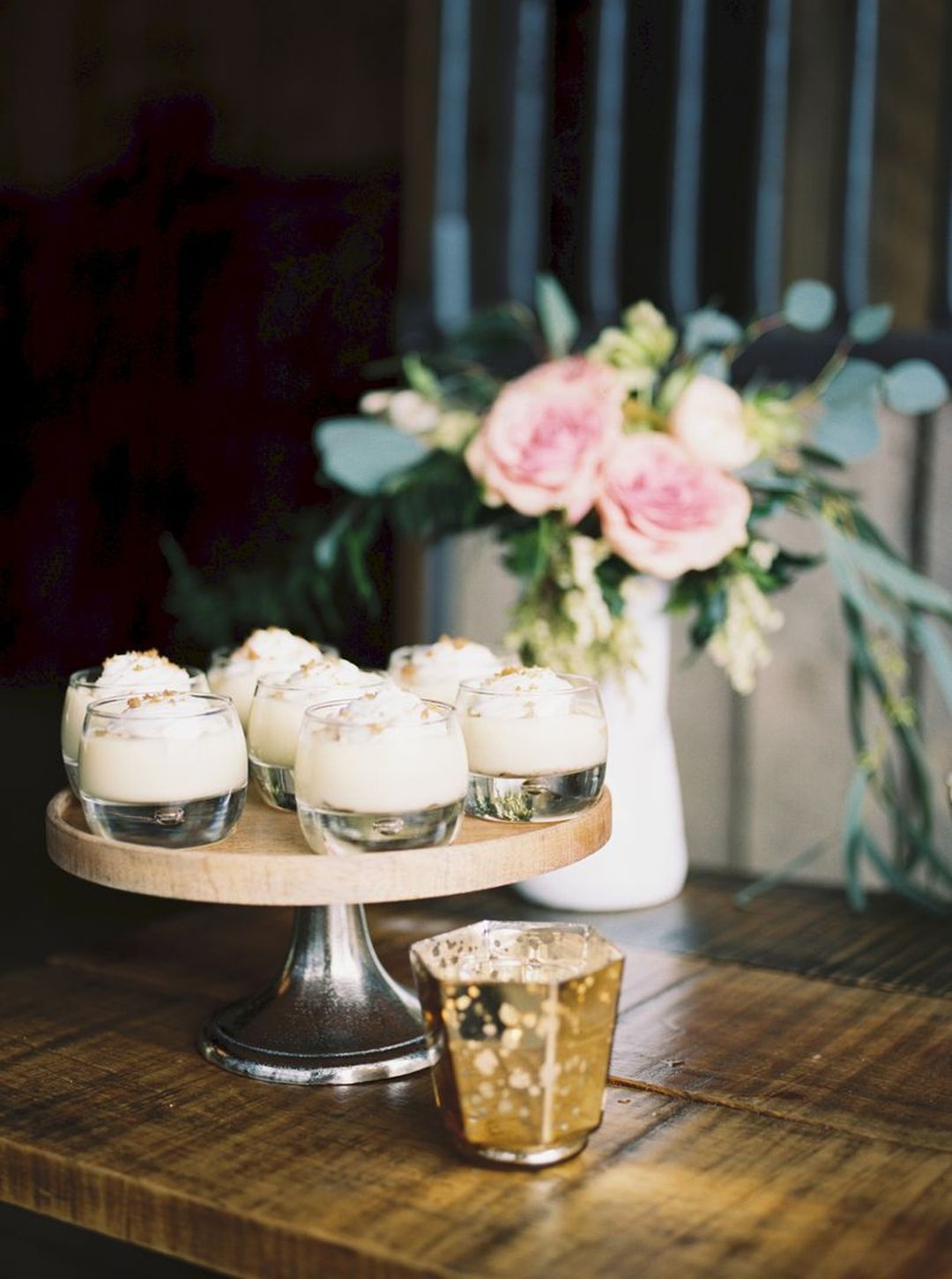 Chalkboards
Vintage chalkboards are a unique way to create signage, whether you need to direct guests to different areas of a venue or simply want to welcome them with a greeting. Our extra-large Sawyer Chalkboard makes for a perfect dinner menu.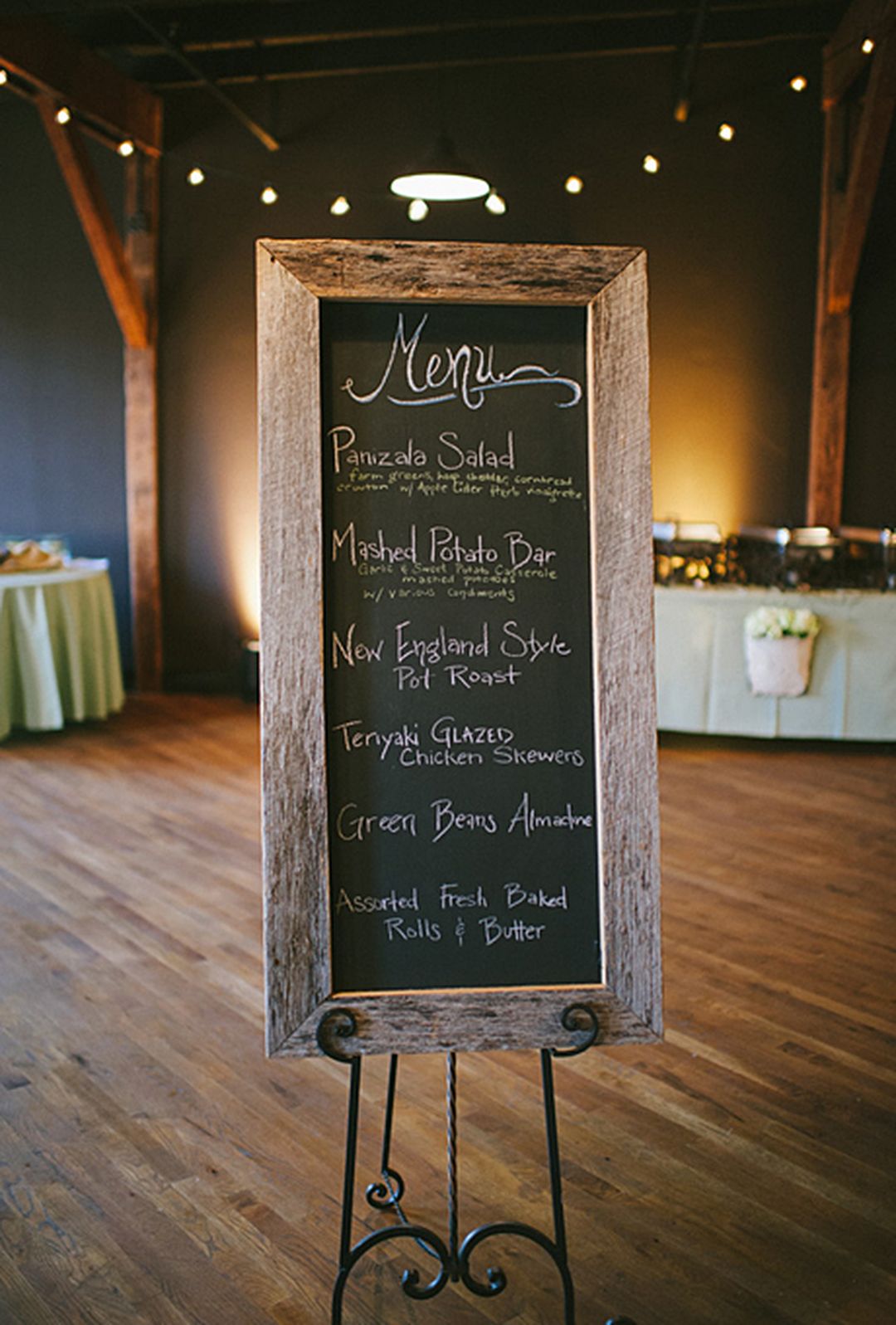 Chiffon Runners & Velvet Linens
A touch of unique textures will add dimension to your event! Our velvet linens, available in various colors, are the perfect way to amplify your dinner tables. If you would rather showcase the tabletop, like that of our Fruitwood farm table, opt for a chiffon runner instead. This elegant and flowing material will allow the wood to shine while keeping a romantic vibe.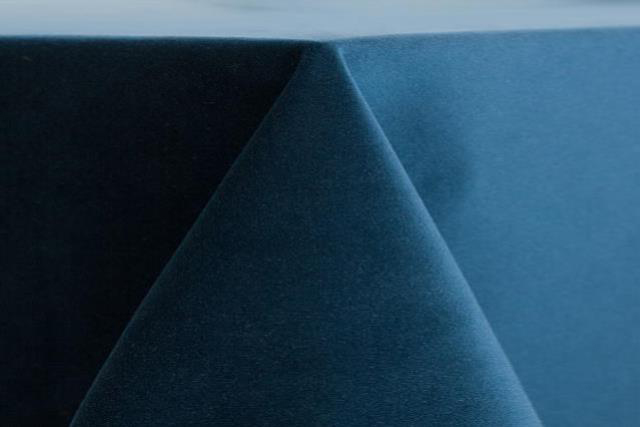 We can't wait to plan more Tennessee fall weddings! Send us a message at info@southerneventsonline.com to get started on designing your big day.
TAGS | Fall Wedding Decor, Fall Wedding Rentals, Rustic Weddings, Rustic event rentals, Tennessee fall wedding, fall events, fall weddings, outdoor fall wedding, relaxed rustic event style, rustic wedding decor
FEATURED RENTALS | walnut ceremony doors, whiskey barrels, Austin flatware, Havana parchment napkins, fruitwood farm table, white wash farm table, velvet linens, chiffon runners, Sawyer chalkboard, Wyatt pedestal cake stand, recycled wine glasses, artisan china, cross back chairs, wood chargers, rustic benches
---
6

Aug

Events and Style Shoots, On Trend, Southern Events Products, Trends and Inspiration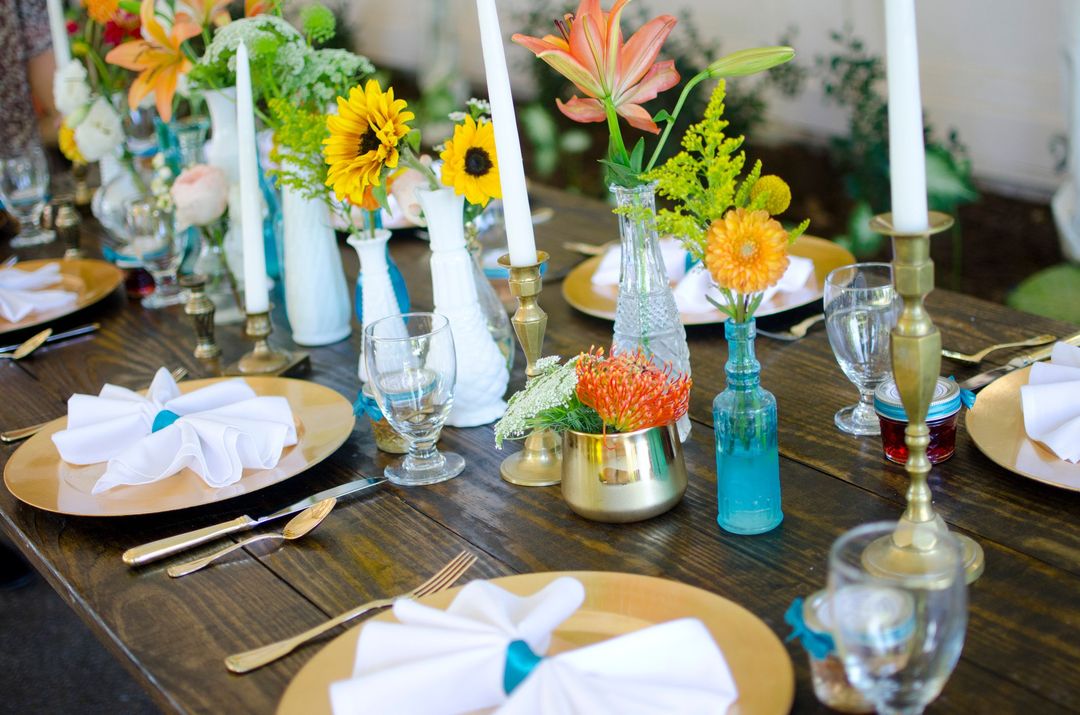 Vibrant and whimsical, these colorful backyard party ideas that are sure to bring some wonder & whimsy to your next Nashville, Tennessee event. Perfect for a kid's birthday party, fun gender reveal party or daytime wedding, check out how we use our party rentals to create a bold & colorful look that is timeless, stylish and fun!
Mix & Match Furniture
Keep your event casual yet maintain a consistent aesthetic with a mix of furniture that complements one another. By using Barnwood Furniture of a variety of shapes, you can make the most of the space and also feature some statement pieces. Take for example our beautiful Fruitwood Farm Tables. In regards to chairs, we used a mix of rustic benches and our elegant Cross-back chairs. Although simple, it creates a foundation from which to add color!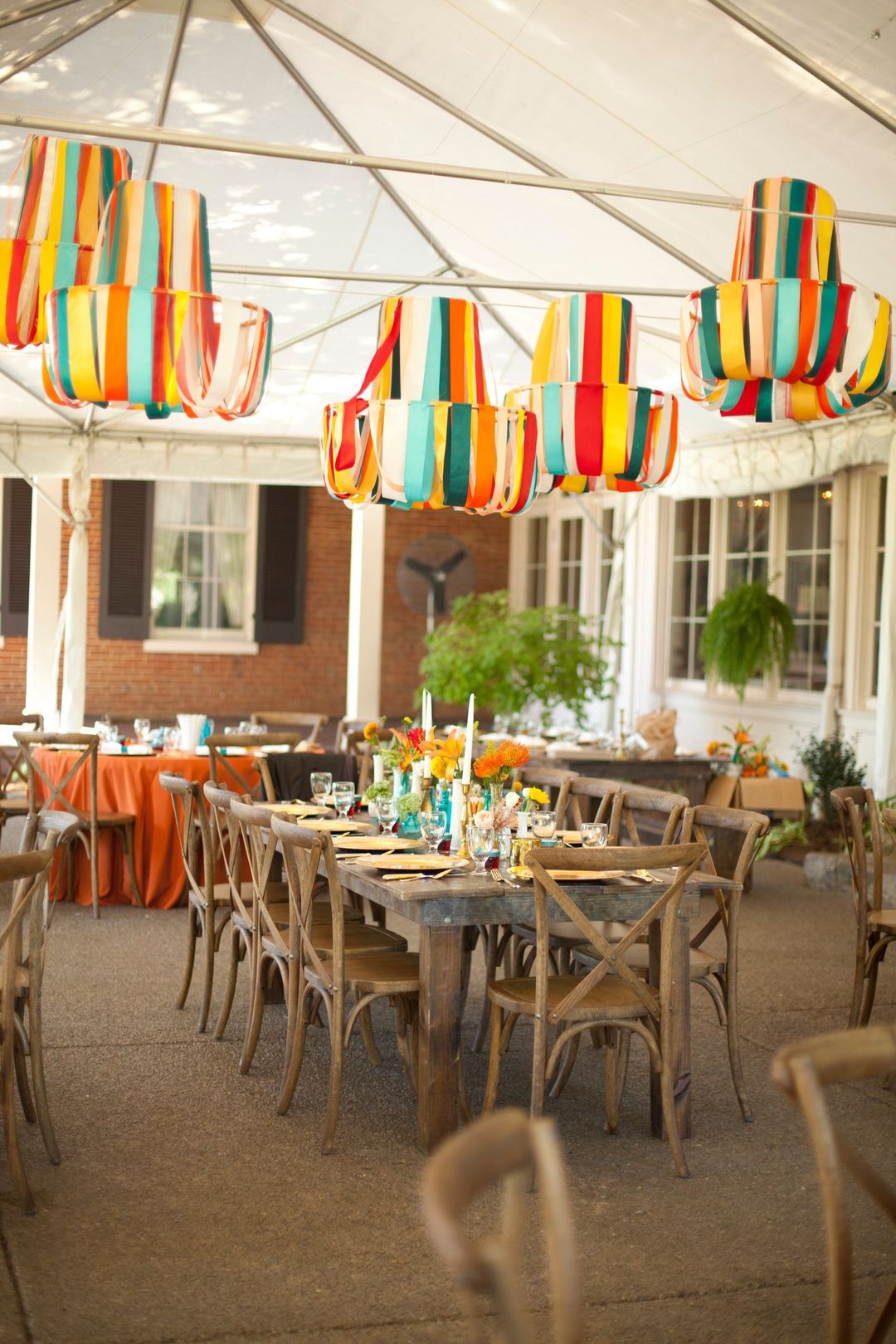 Photos by Krista Lee Photography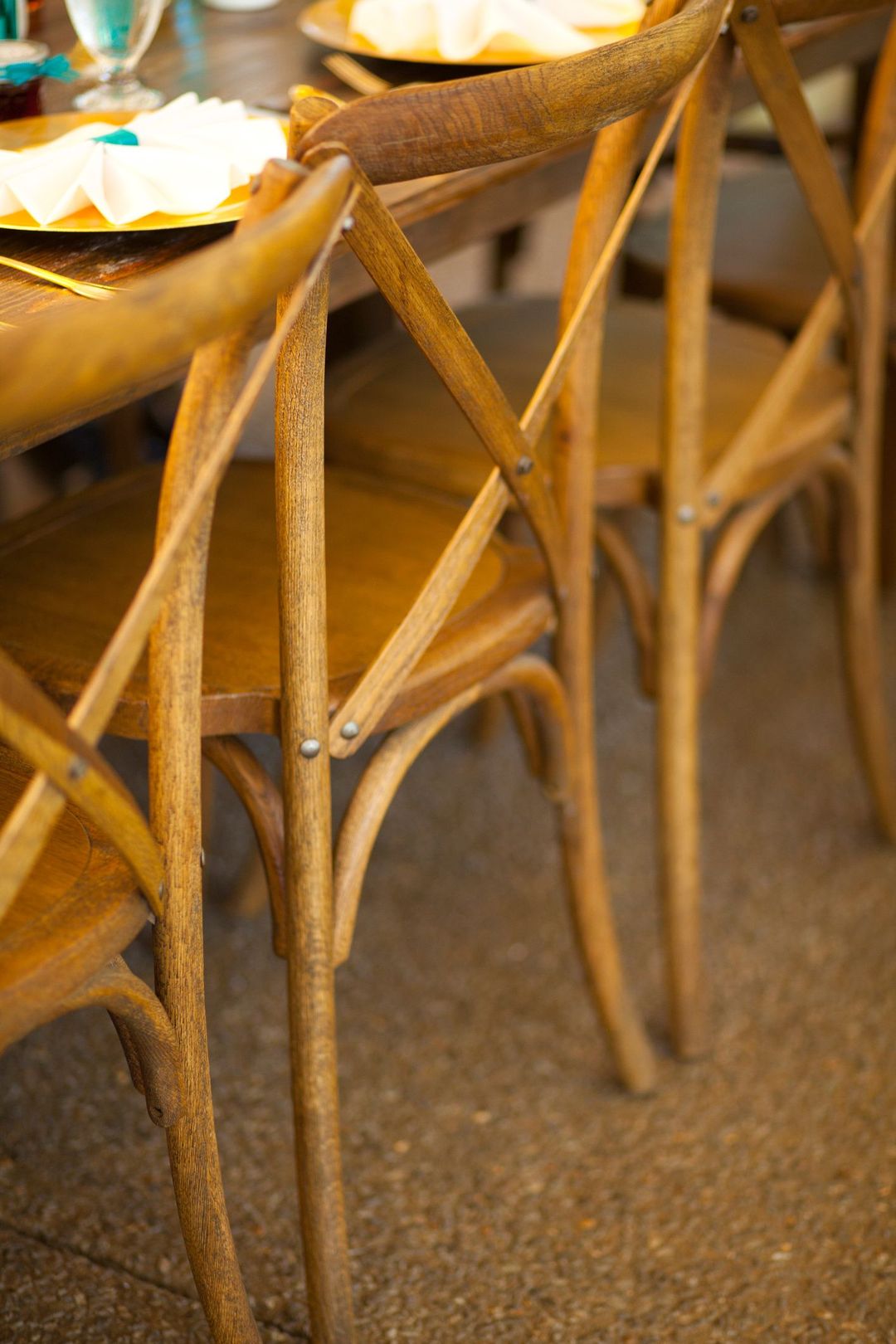 Metallic Place Settings
An easy way to add warmth to a colorful backyard event is with gold or silver accents. Featuring our Gold Round Lacquer Charger and Austin Flatware, adds a touch of metallics that contrasts beautifully against turquoise centerpieces. It also complements the golden yellows and sunset-inspired oranges throughout the event design. Don't forget to pull these accents into other parts of your events with gold-rimmed glasses on your bar or gold side tables in your lounge. This creates a more cohesive look.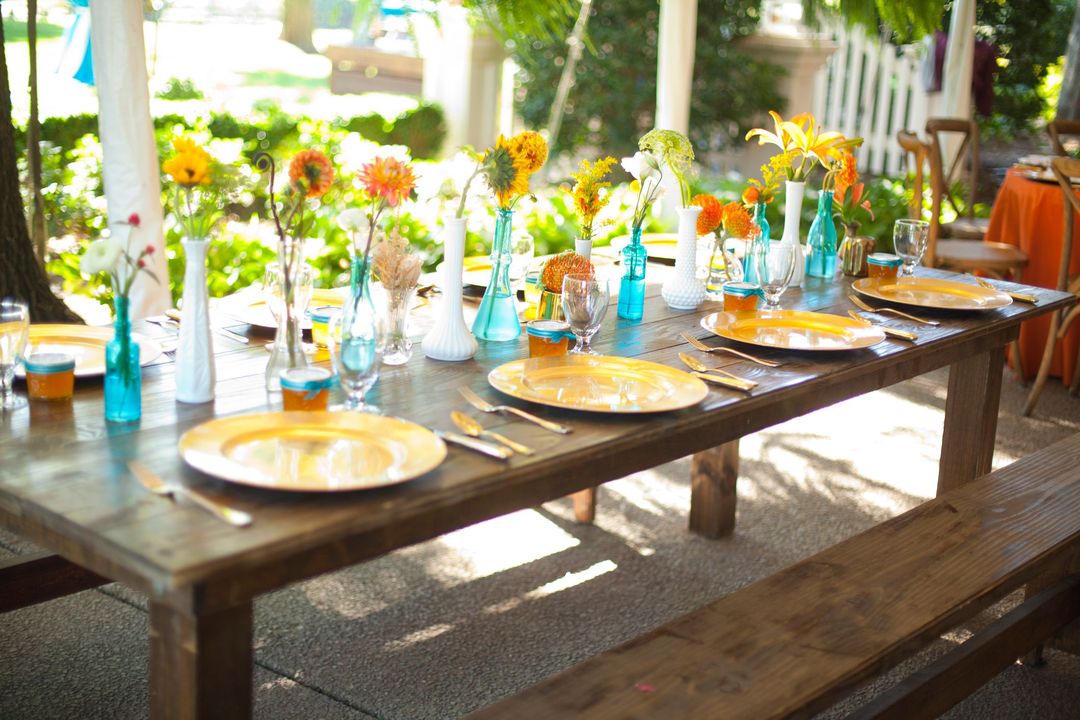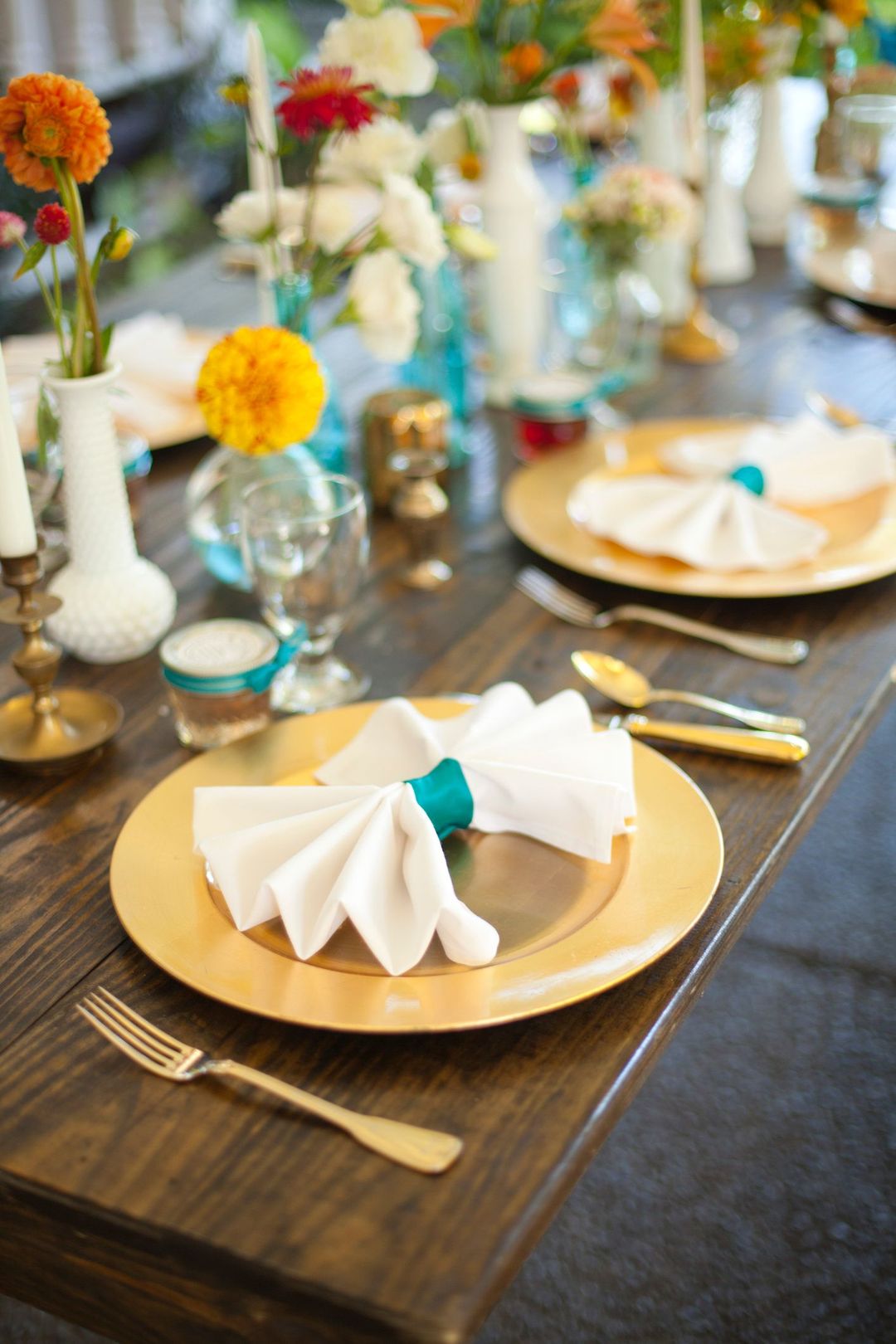 Bold Centerpieces
When it comes to table centerpieces people often feel the need to use matching pieces. A colorful backyard party is a perfect time to experiment with creative shapes and colors. This tablescape features a mix of vases, in teal, white, gold and clear glass – easy for a DIY backyard party. For candles, we suggest varying heights to add some dimension (though you can also create this with taller arrangements). As far as flowers go, consider keeping it simple but bright with a variety of wildflowers. Orange & yellow tones perfectly contrasted and popped against the teal and white glassware!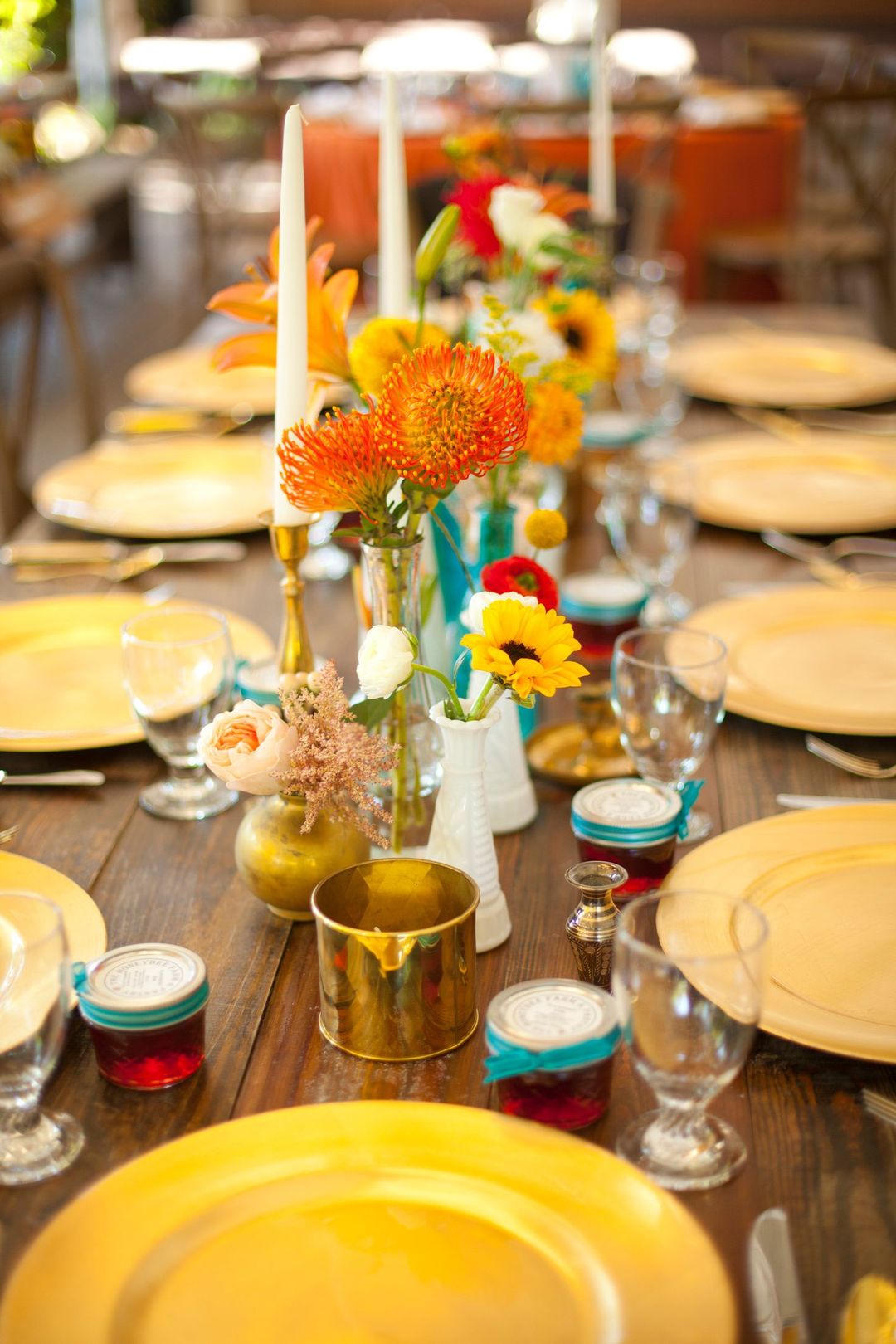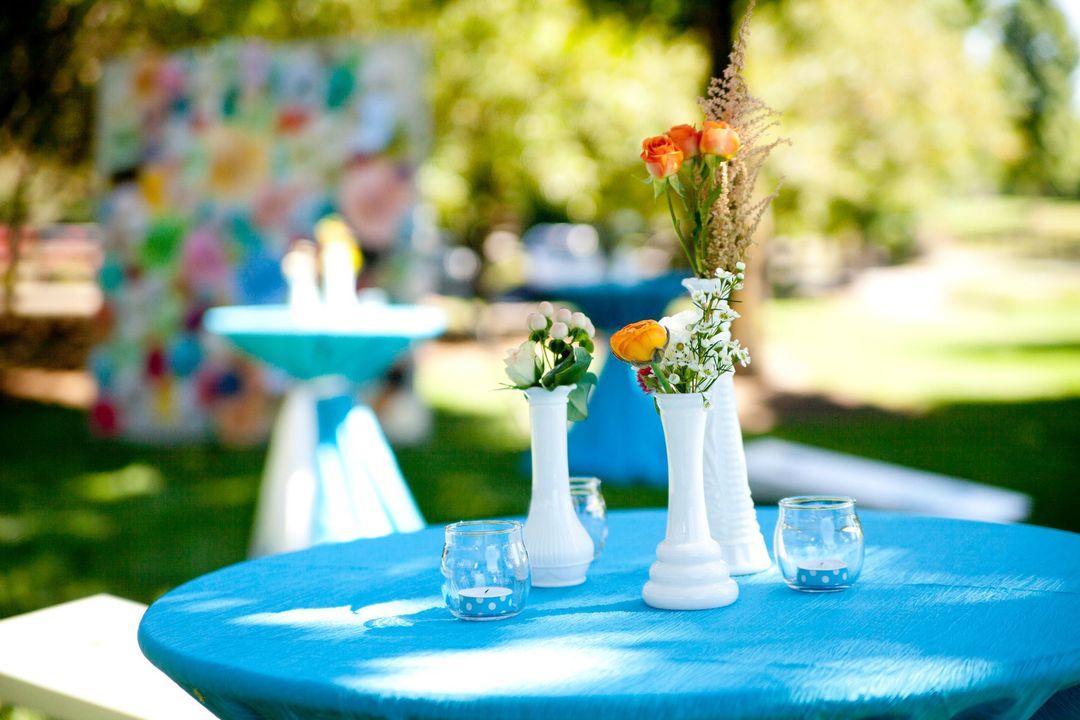 Vibrant Linens
Vibrant linens are so much fun! The use of bright colors will lend a sense of liveliness to your event, plus make your event photos pop. Don't be afraid to use different linens for each table either! Note how we were careful to switch up the color of our table centerpieces depending on the linen color. As a general rule: place lighter colored centerpieces on dark tablecloths and vice versa. Our Fuschia Etched Velvet Linens with their gold veining would be a another way to bring in a subtle metallic accent and a bold pop of color.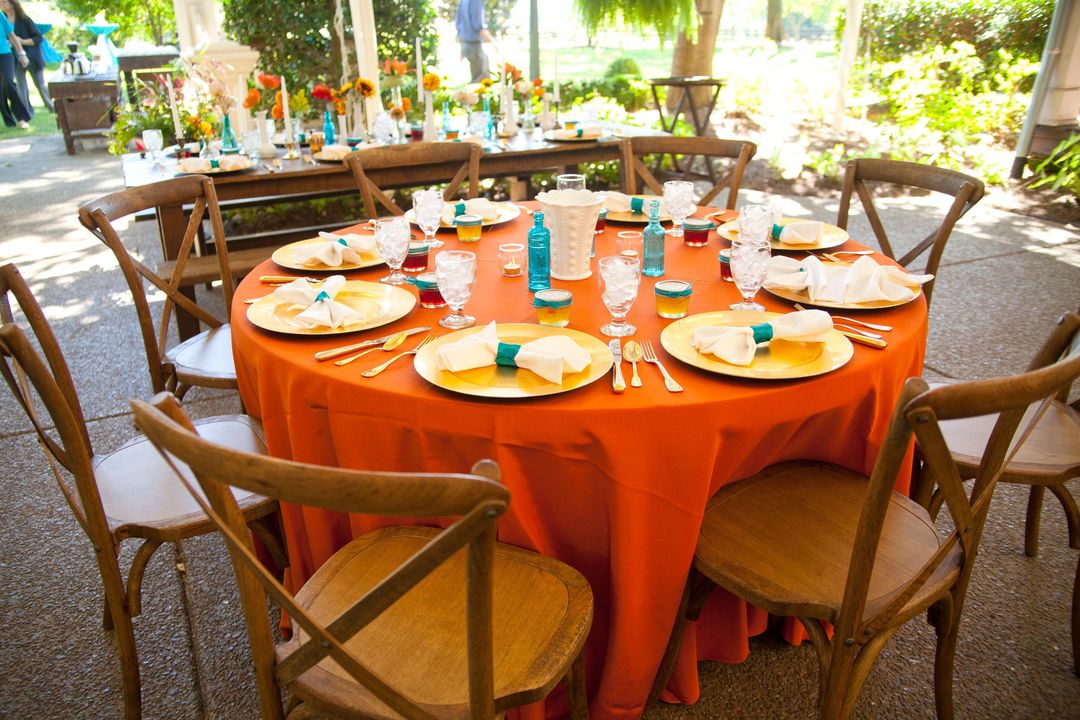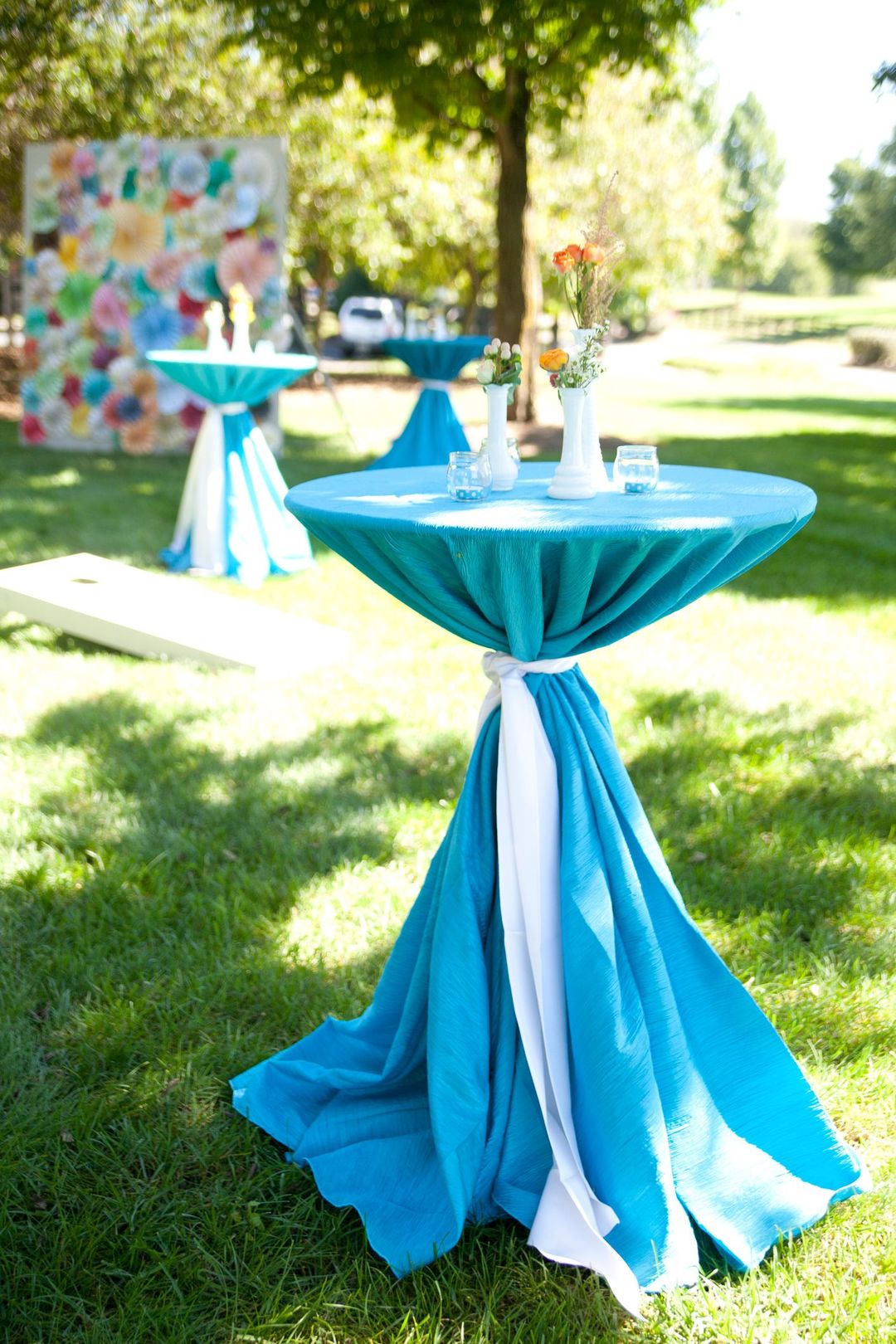 Loving these colorful backyard party design ideas? Contact our team for more inspiration and rentals for your event! Plus check out our previous blog for Season-less Event design.
TAGS | Bright & Colorful Rentals, Colorful and Fun Outdoor Wedding, Kids Parties, On Trend, backyard parties, classic event rentals, colorful decor, event inspiration, event style trends, style trends
FEATURED RENTALS | rustic bench, fruitwood farm table, cross back chairs, round gold lacquer charger, Austin flatware, colored glassware, table linens, velvet linens
---
23

Jul

Southern Events Products, Trends and Inspiration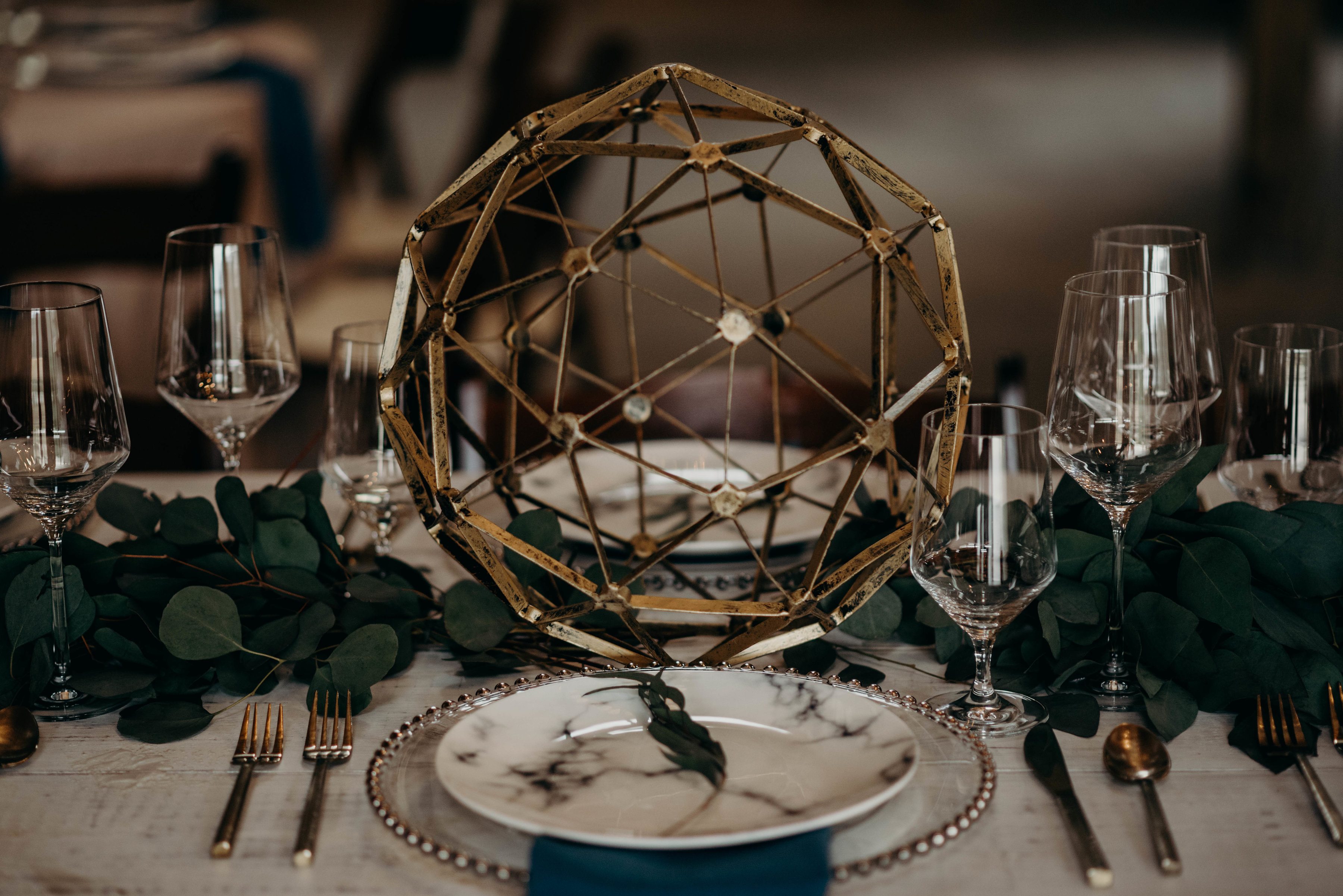 When it comes to creating an impressive tablescape, you can't forget the centerpiece. It will be the focal point of the table and should tie all of the surrounding elements together. Get inspired by some of our favorite non floral table centerpieces, available for rent!
Acrylic Boxes
An elegant centerpiece, our Acrylic Rectangular Container is a simple yet versatile piece. As shown below, it can be used to feature candles and create a unique lighting element. It can be used to hold food, such as fresh rolls of bread for dinnertime. The possibilities are limitless and we would be glad to help you create a special centerpiece for your event!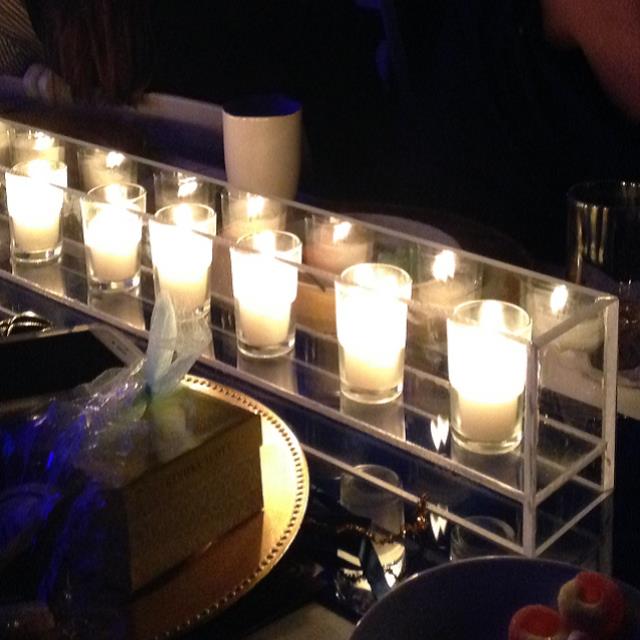 Lanterns
Simple yet beautiful centerpiece, lanterns double as both centerpieces and lighting. They are a beautiful alternative to votives, or can be used to lend some height to the table. Check out how our Casablanca Gold Lantern, and White or Silver Square Tabletop Lantern were previously featured at events.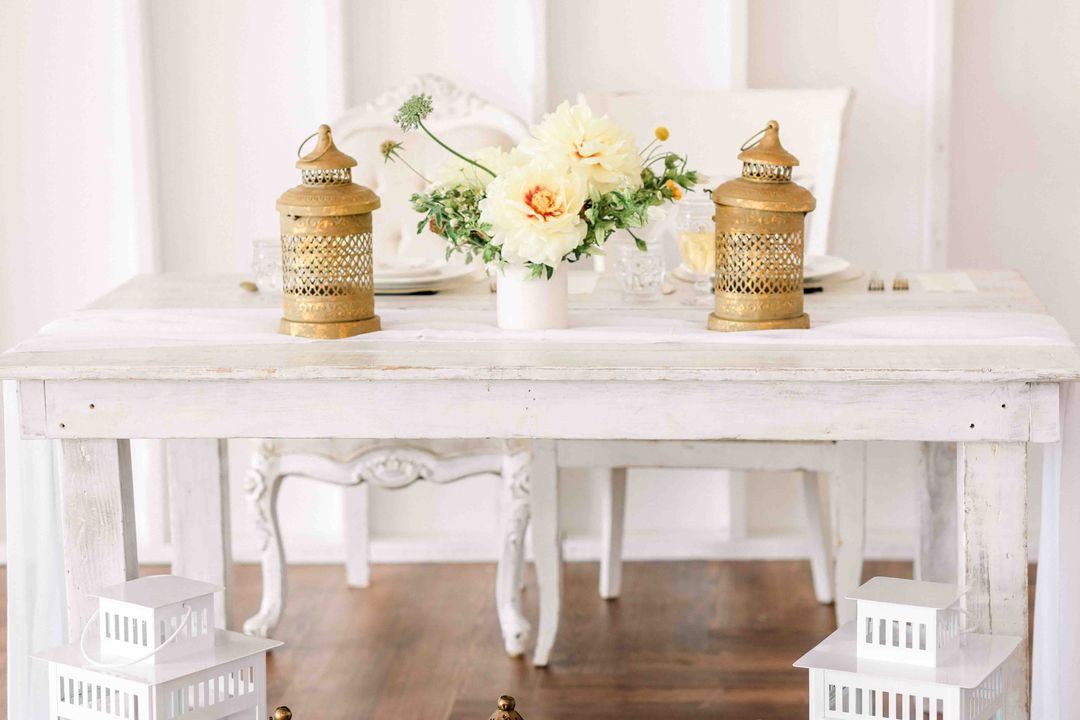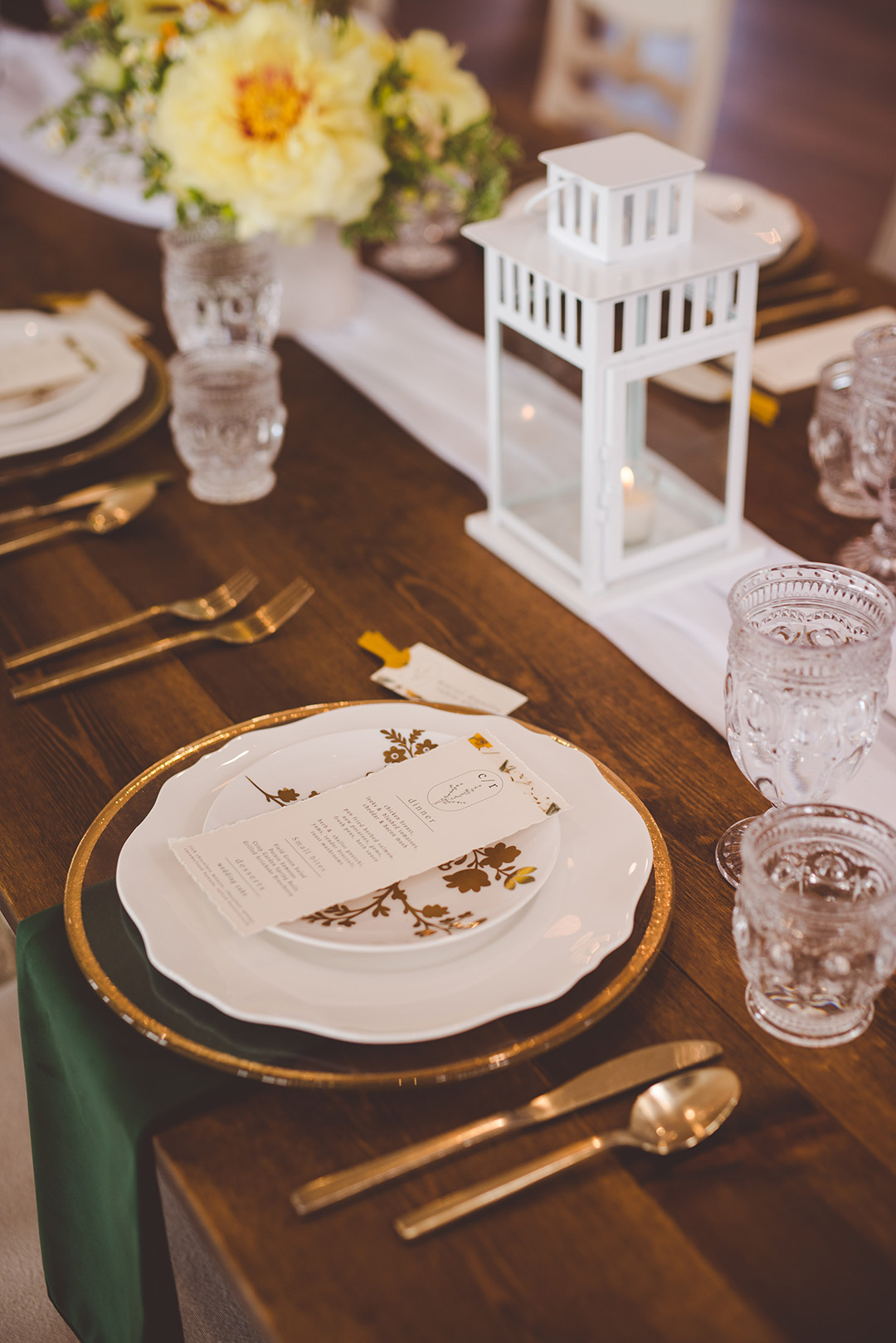 Photo by Cee Cee Photography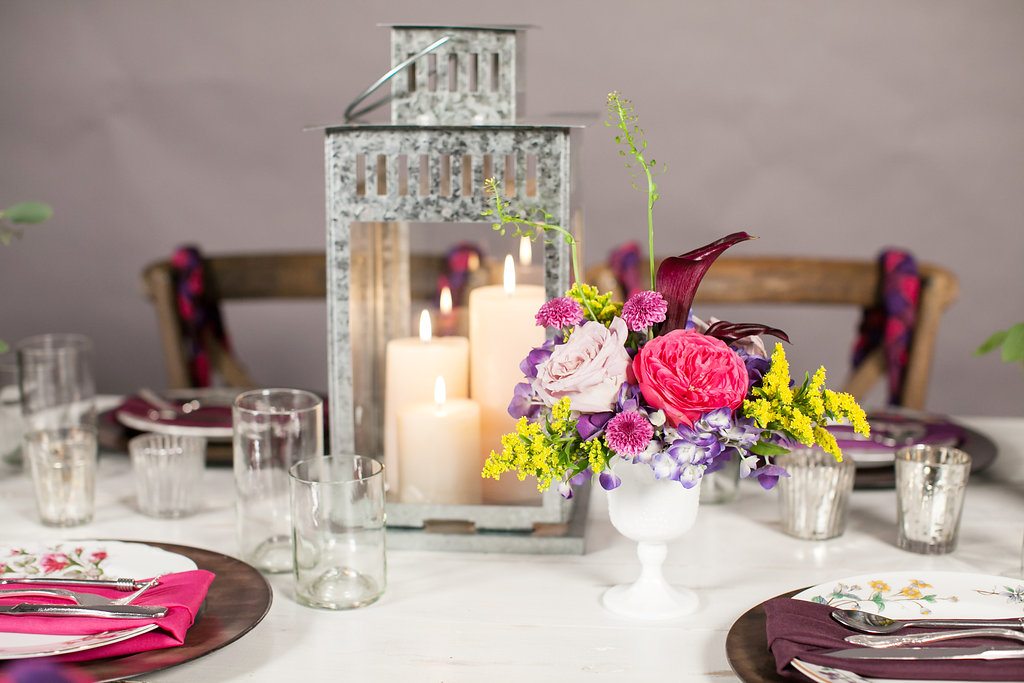 Photo by Jen and Chris Creed Photography
Gold Cube & Sphere
For a more modern and luxe event, our Gold Metal Intersect Cube and Gold Metal Sphere are perfect. These statement pieces are the ultimate centerpiece and highly versatile. You can twine them with florals or greenery, place a candle in the center, or let them standalone.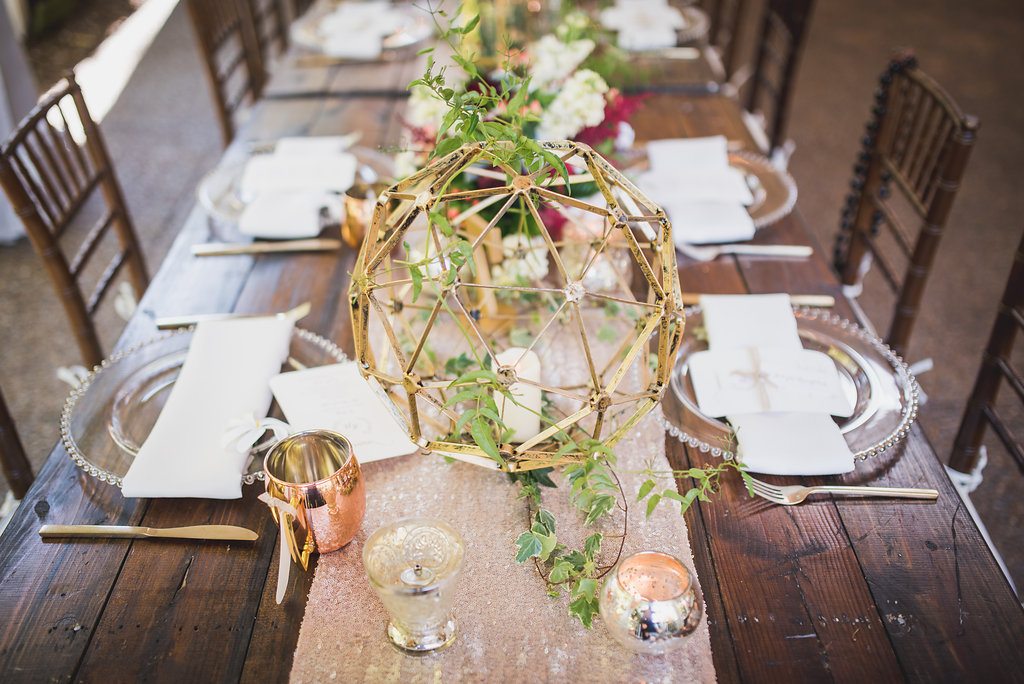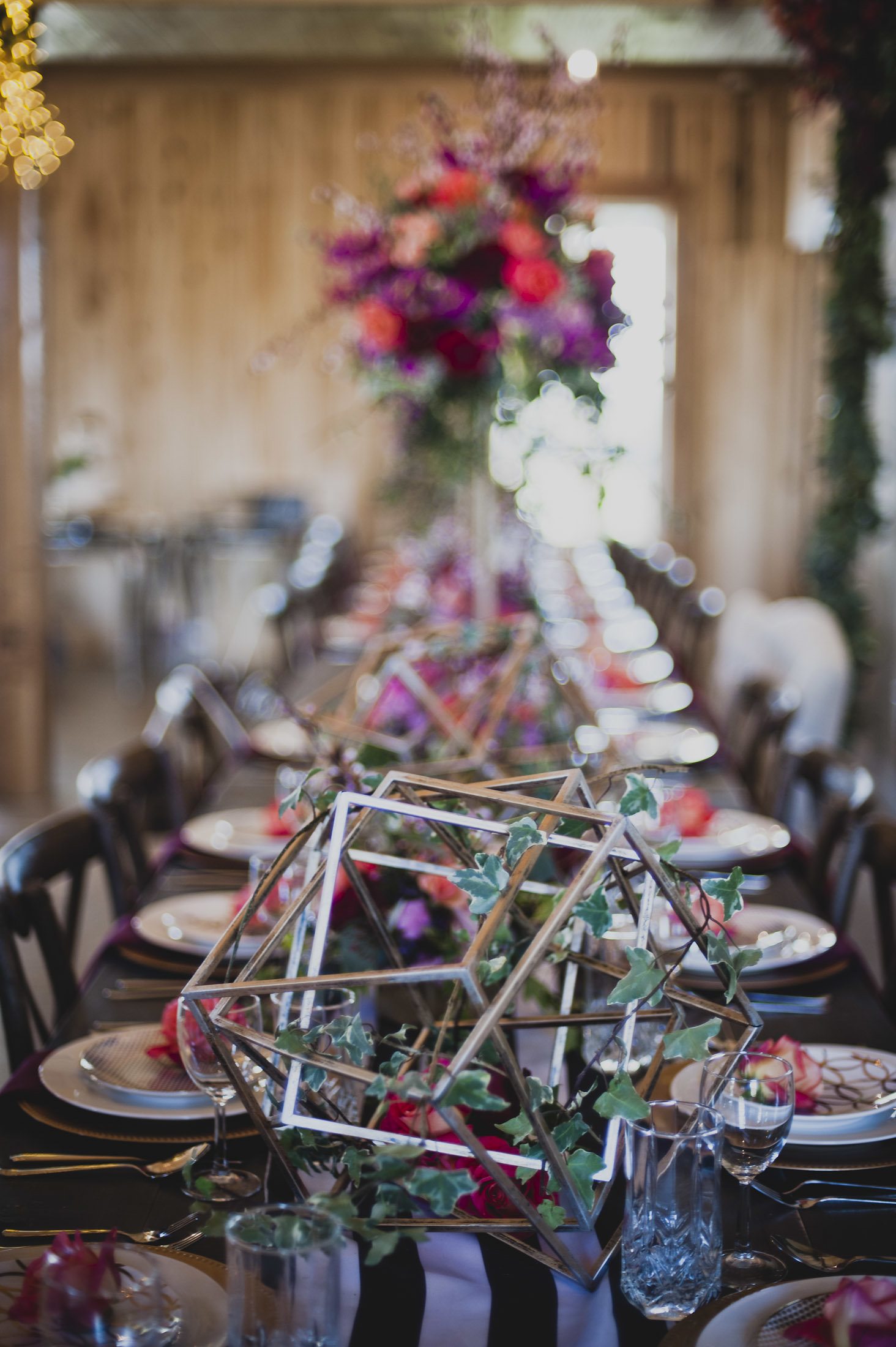 Photo by Khaki Bedford Photography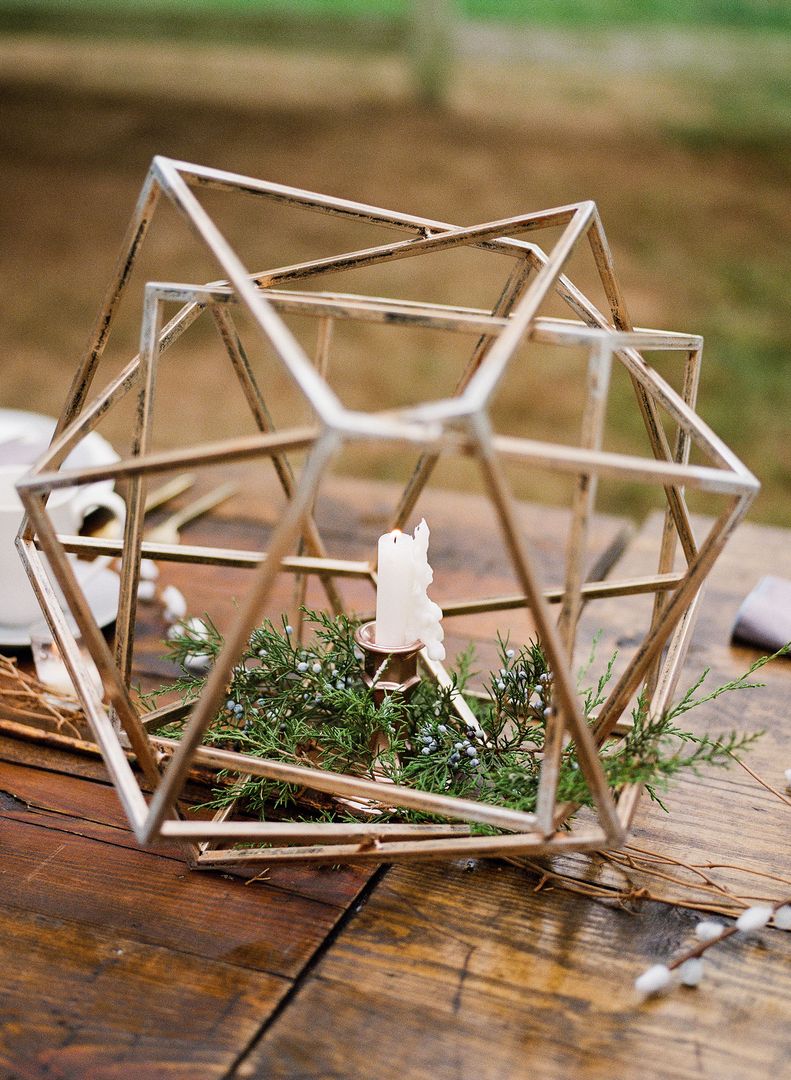 Photo by Jenna Henderson Photography
Cake Stands & Plateaus
A less common but unique centerpiece is food, featured on a cake stand or plateau. The perfect centerpiece for dinner receptions, it is beautiful yet interactive. You can display cheese, fruit or event dessert – like tasty donuts or cupcakes! We have a variety of cake stands to suit any wedding theme or style, including the Wyatt Pedestal Cake Stand and Glass Cake Stand.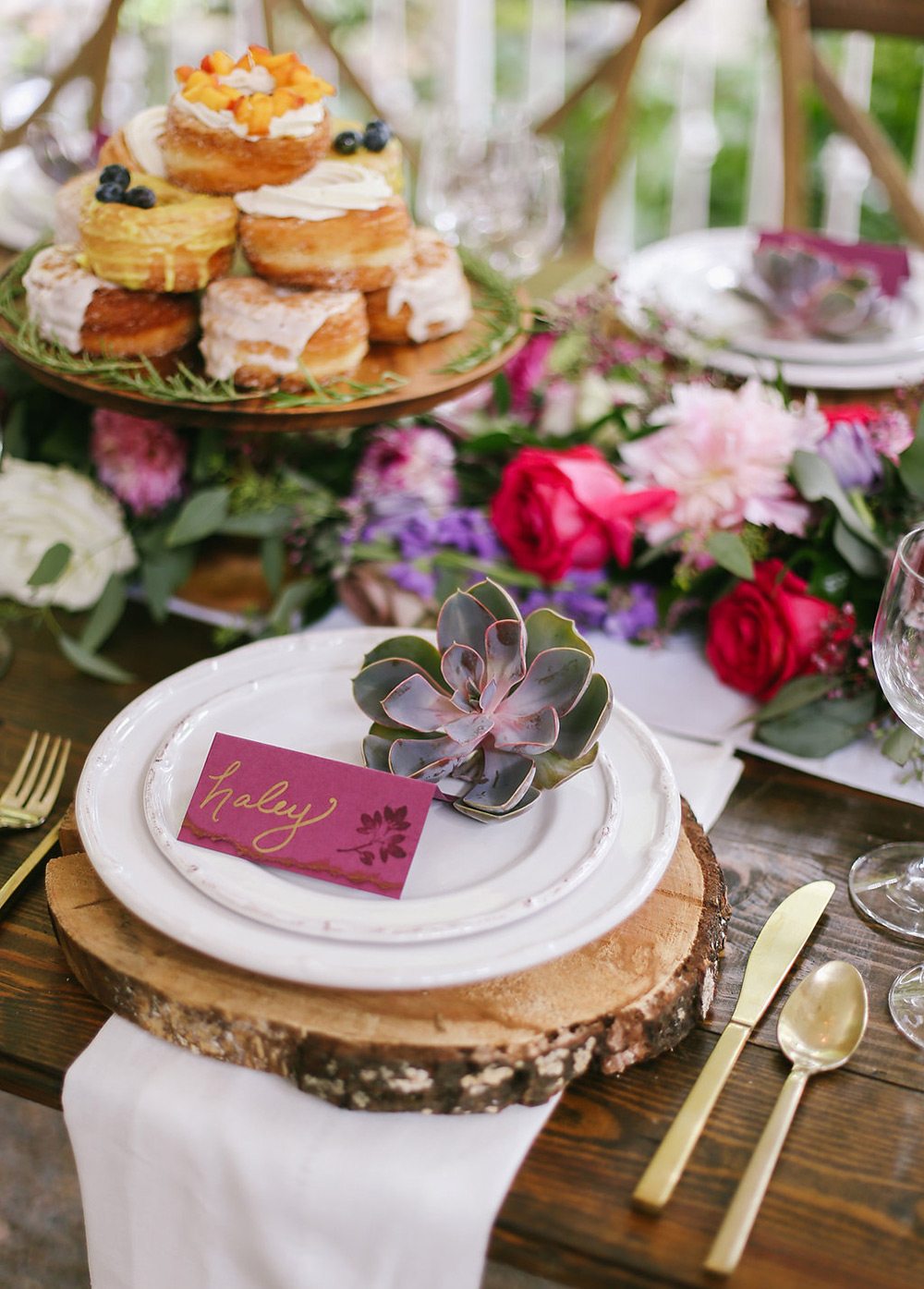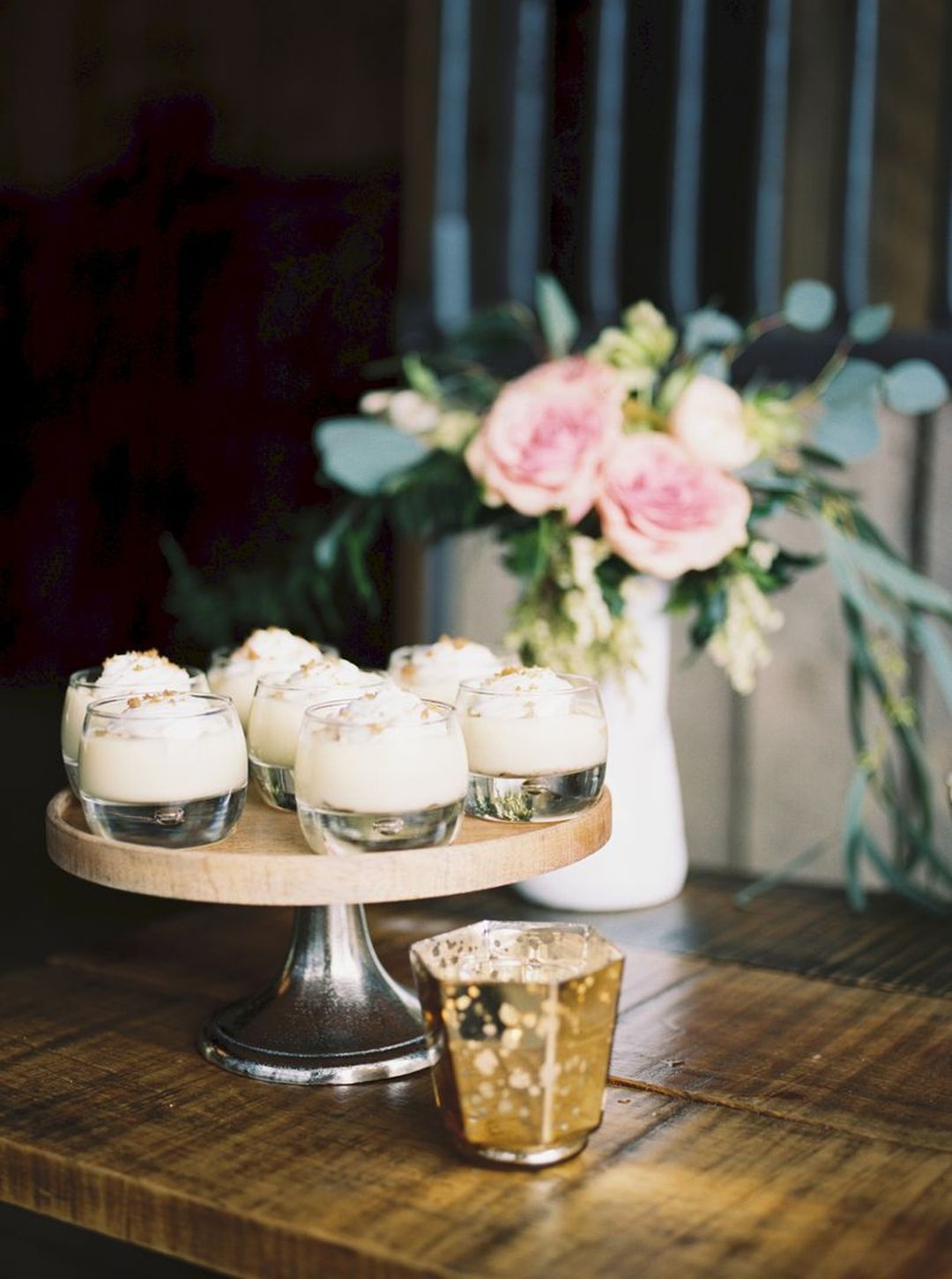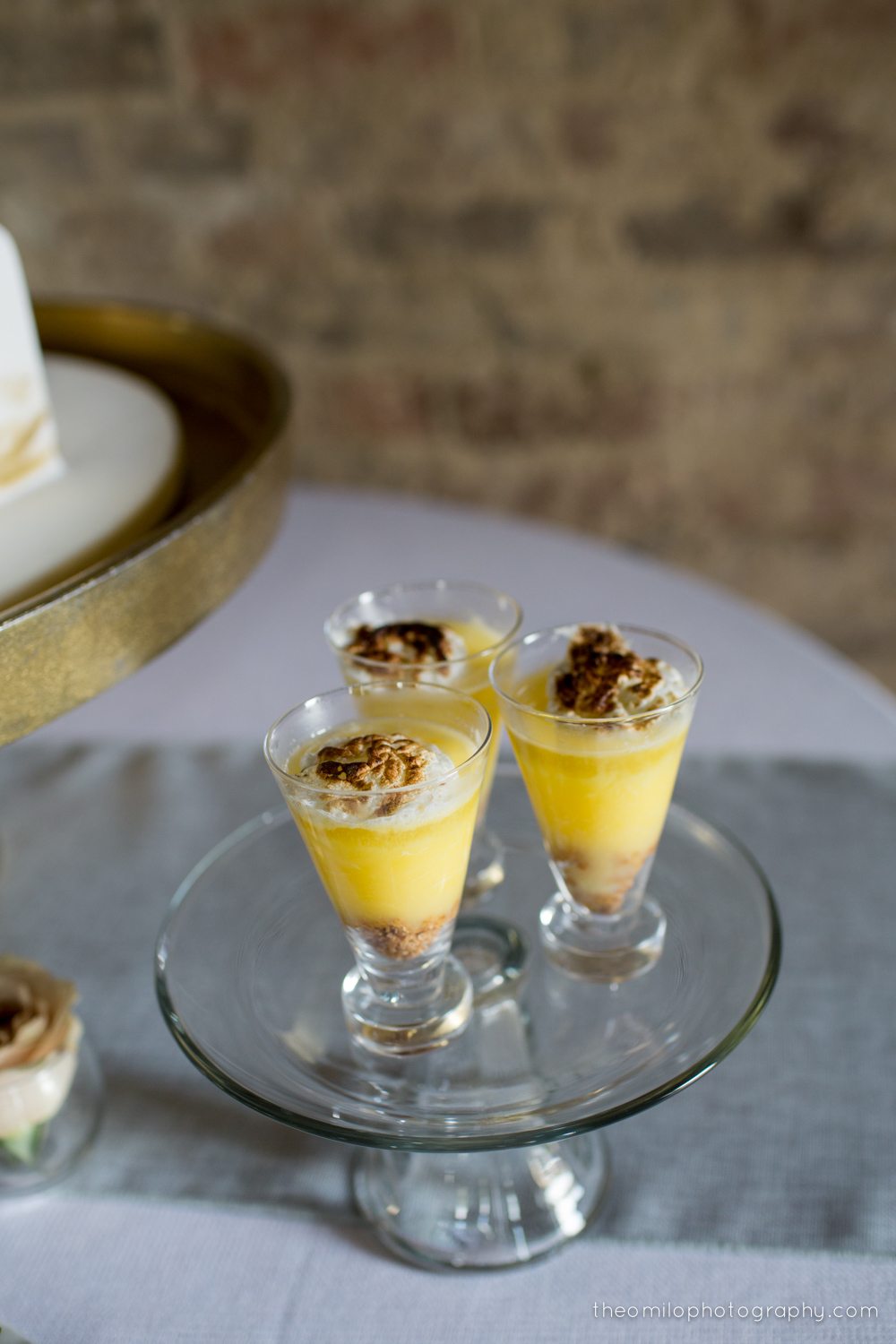 Photo by Theo Milo Photo
Loving these non floral table centerpiece ideas? Contact our team to book or visit our blog for more design inspiration! 
TAGS | Centerpiece, Lanterns, Tabletop Lanterns, cake stands, design ideas, geometric tabletop accessories, tabletop accessories
FEATURED RENTALS | gold metal sphere, gold metal intersect cube, acrylic rectangle container, white square tabletop lantern, silver square tabletop lantern, class cake stand, Wyatt pedestal cake stand,
---
25

Jun

Southern Events Products, Trends and Inspiration, Vintage Prop Shoppe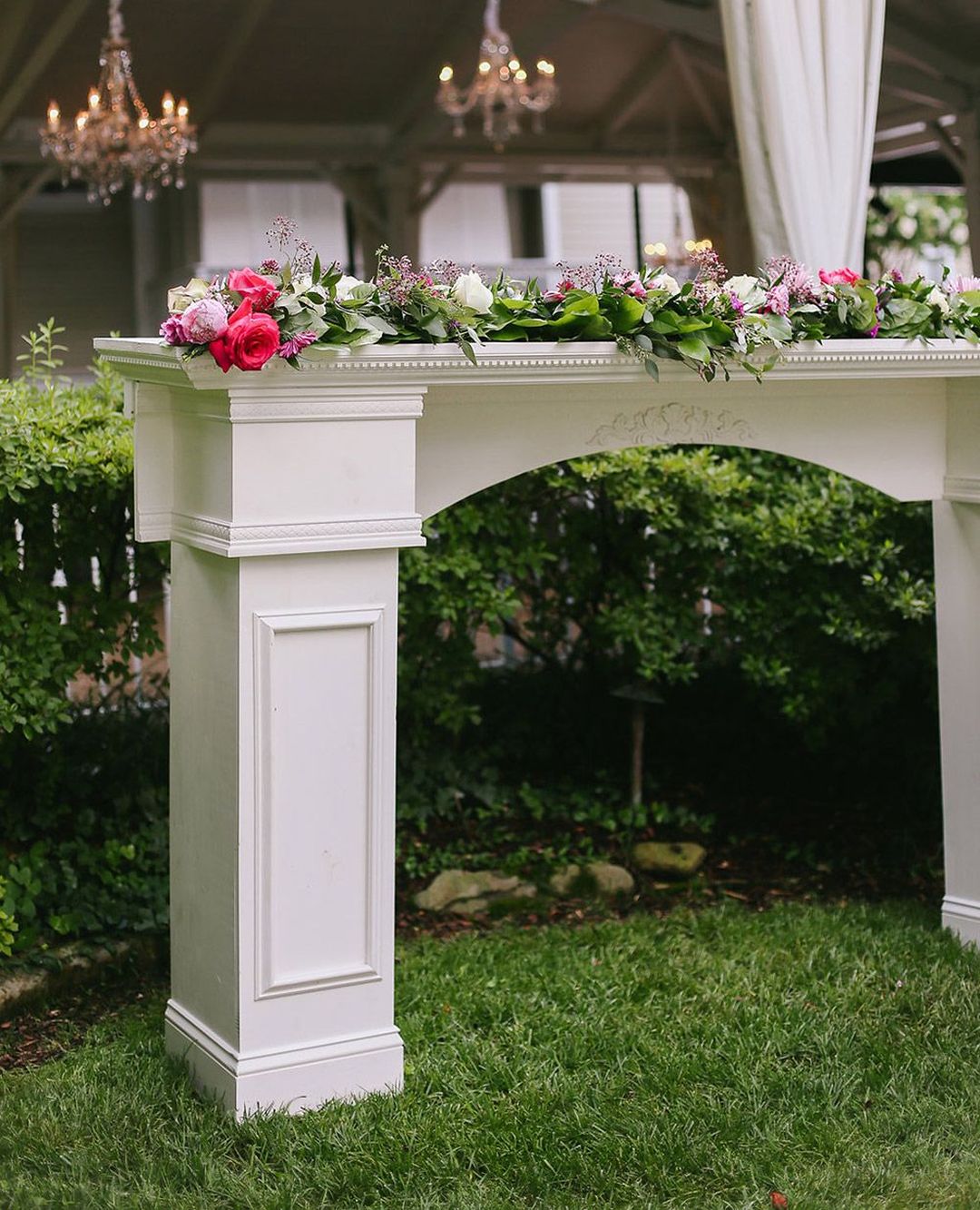 Elevate your backyard party with outdoor party decor and props! Take a look at some of our unique inventory items, perfect for creating fun backdrops & focal points for your small gathering, party or event.
Boxwood Wall
Our Boxwood Hedge Wall is a beautiful & versatile piece of decor. It can be used to create a backdrop for luxurious photographs. Or you can create an interactive focal point, such as a champagne wall.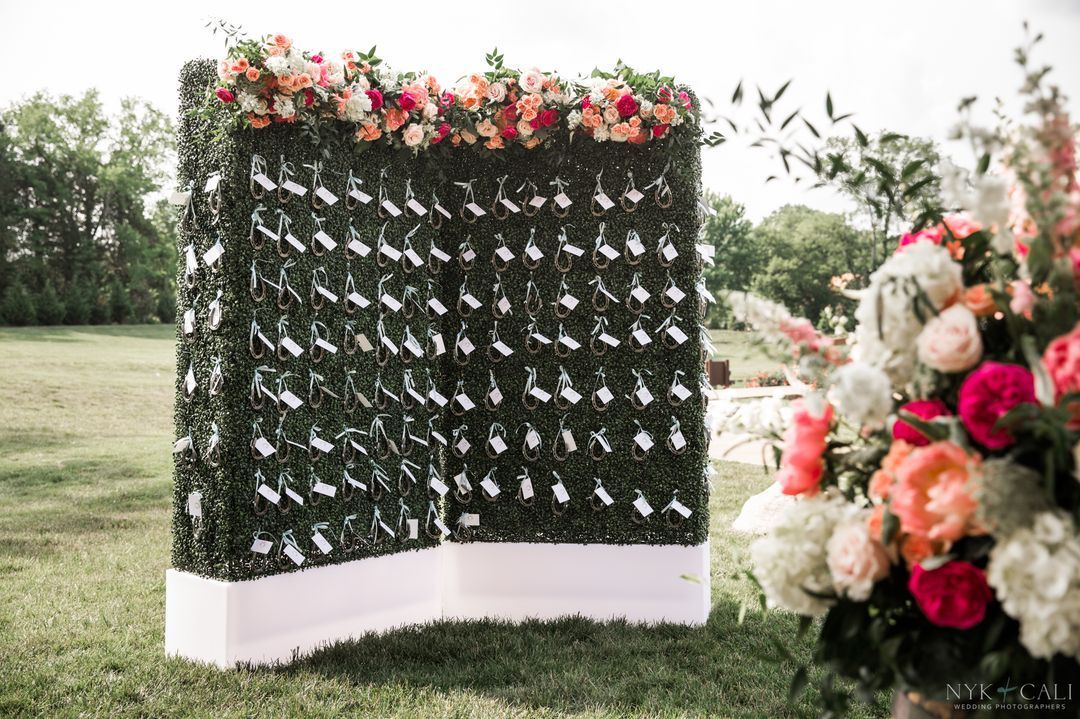 Fiona Mantle
A unique way to amplify a plain exterior wall is with our Fiona Ivory Mantle. Whether it is placed against a wall or standalone, it can also be used as a photo backdrop, ceremony backdrop or a unique place for decor. Adorn the mantle with flowers, lanterns, votives or even photographs.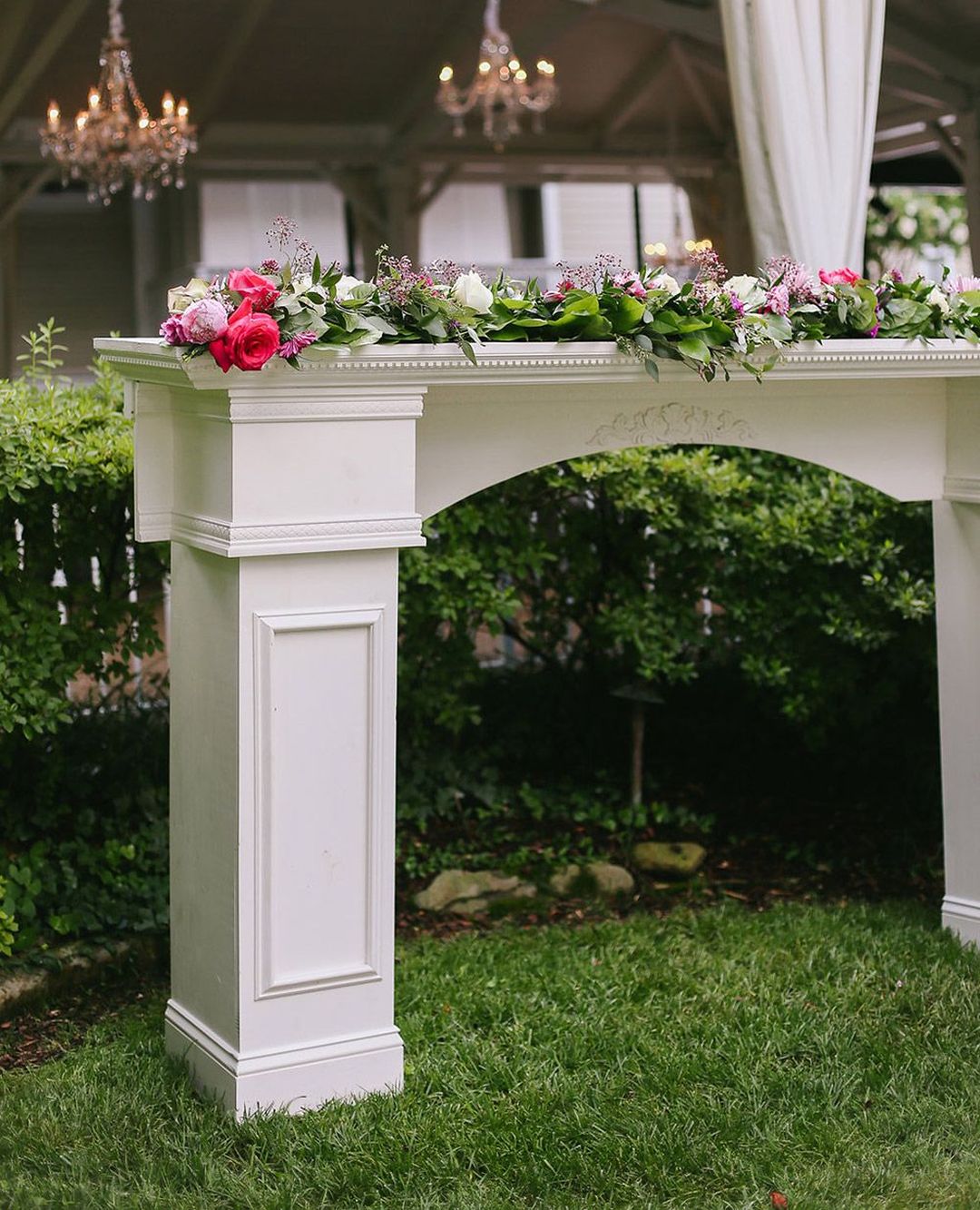 Photo by Jenna Henderson
Ceremony Arch
Perfect for an outdoor event, our Wrought Iron Arch would look beautiful for a garden party. Use it to create a party entrance, outdoor wedding altar or simple photo backdrop. For a more elegant look, weave our Chiffon Runner or fresh flowers through the metal lattice.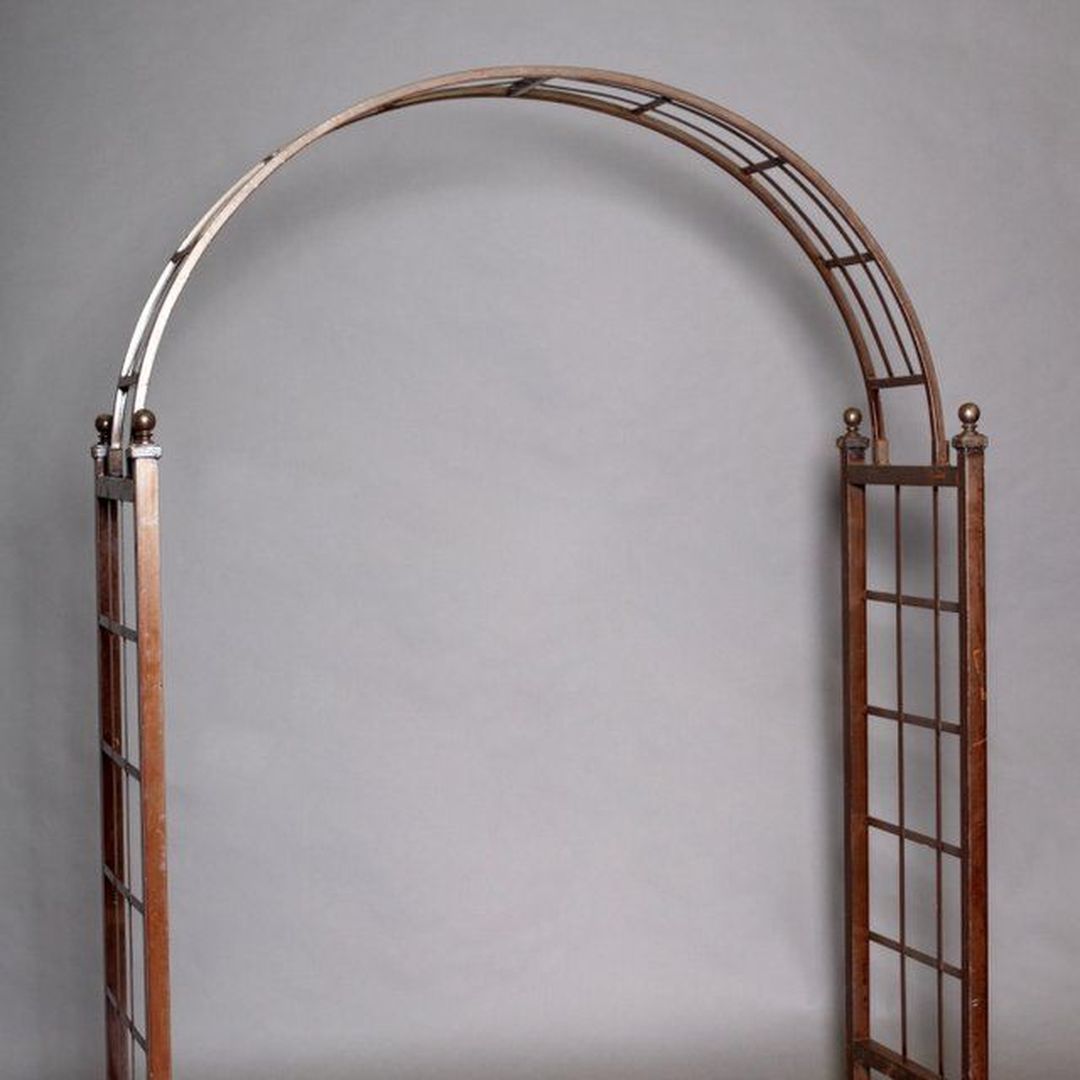 Whiskey Barrels
One of our most popular pieces used for outdoor party decor, whiskey barrels are incredibly versatile. Use our White Wash Whiskey Barrel to create makeshift bistro tables for social hour, or to border an entryway. You can also pair a set of whiskey barrels with one of our rustic barn wood tops, to create a gorgeous bar or buffet area.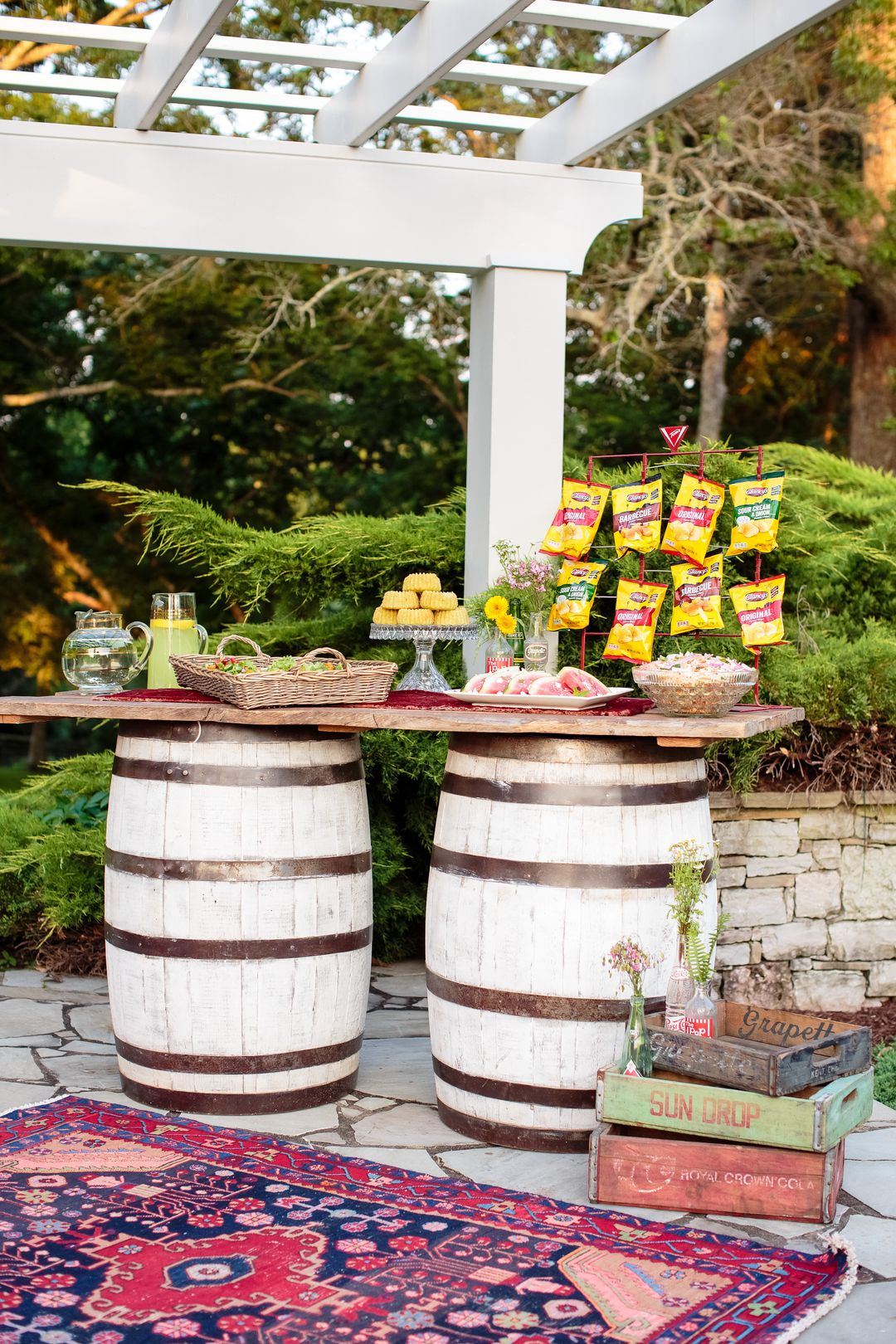 Photo by Erin Lee Allender
Vintage Tubs
On a hot summer evening, cold drinks are a must-have! If your buffet is self serve, display your beverages in our vintage Ideal Double Wash Tub. This gorgeous piece is always a hit, especially for rustic styled events.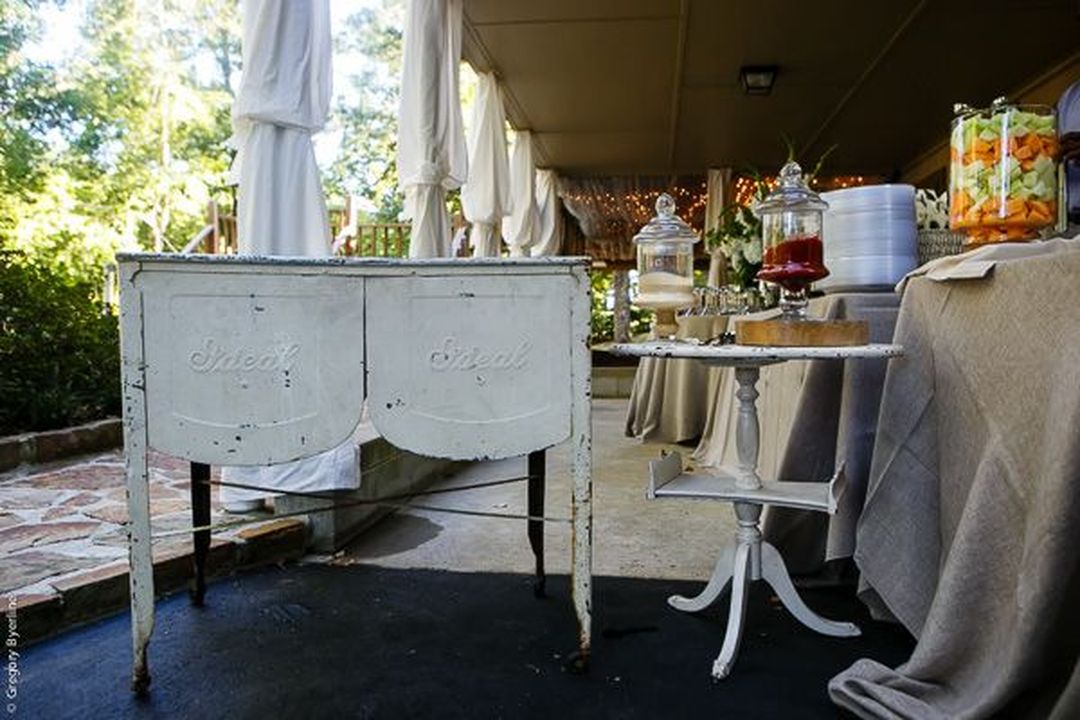 Photo by Gregory Byerline
Lanterns
Creating a stunning centerpiece doesn't mean it has to be big. A combination of small elements, like a bouquet of fresh flowers, our Nolen Lantern and a variety of votives, are equally beautiful. Simpler looks like this are perfect for a casual backyard gathering.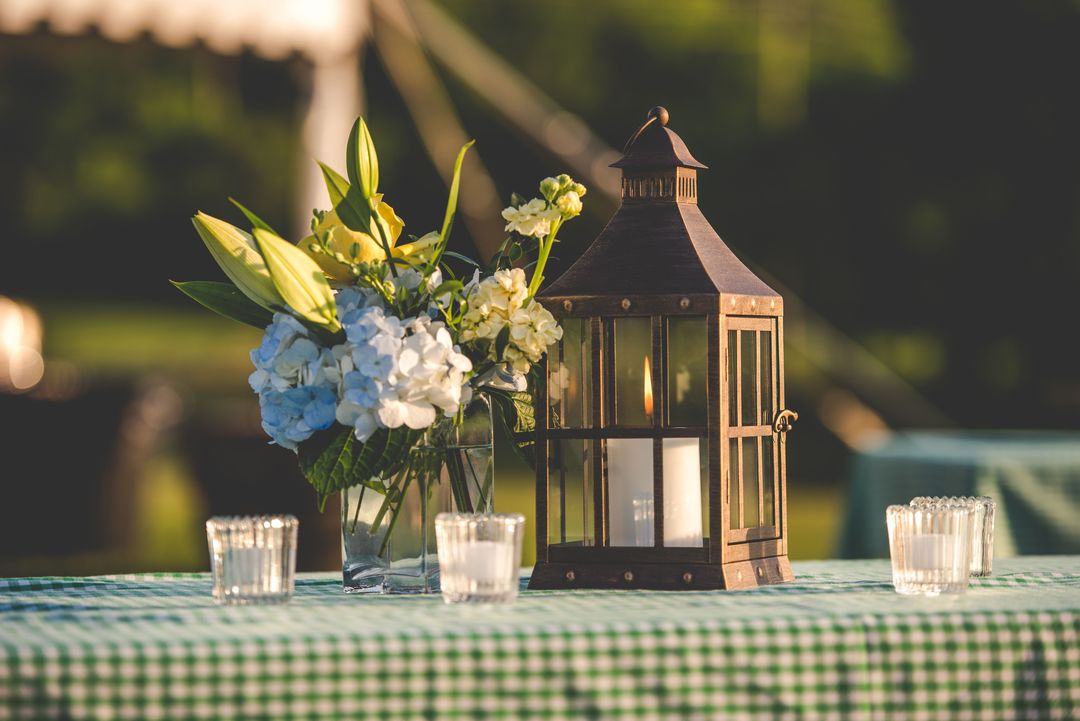 Cake Stands
Create a charming buffet area by displaying food at different levels. We have a variety of beautiful cake stands, whether you intend to serve sweet or savory foods up on them. For example, our Wyatt Pedestal Cake Stand and Willow Pedestal Cake Stand.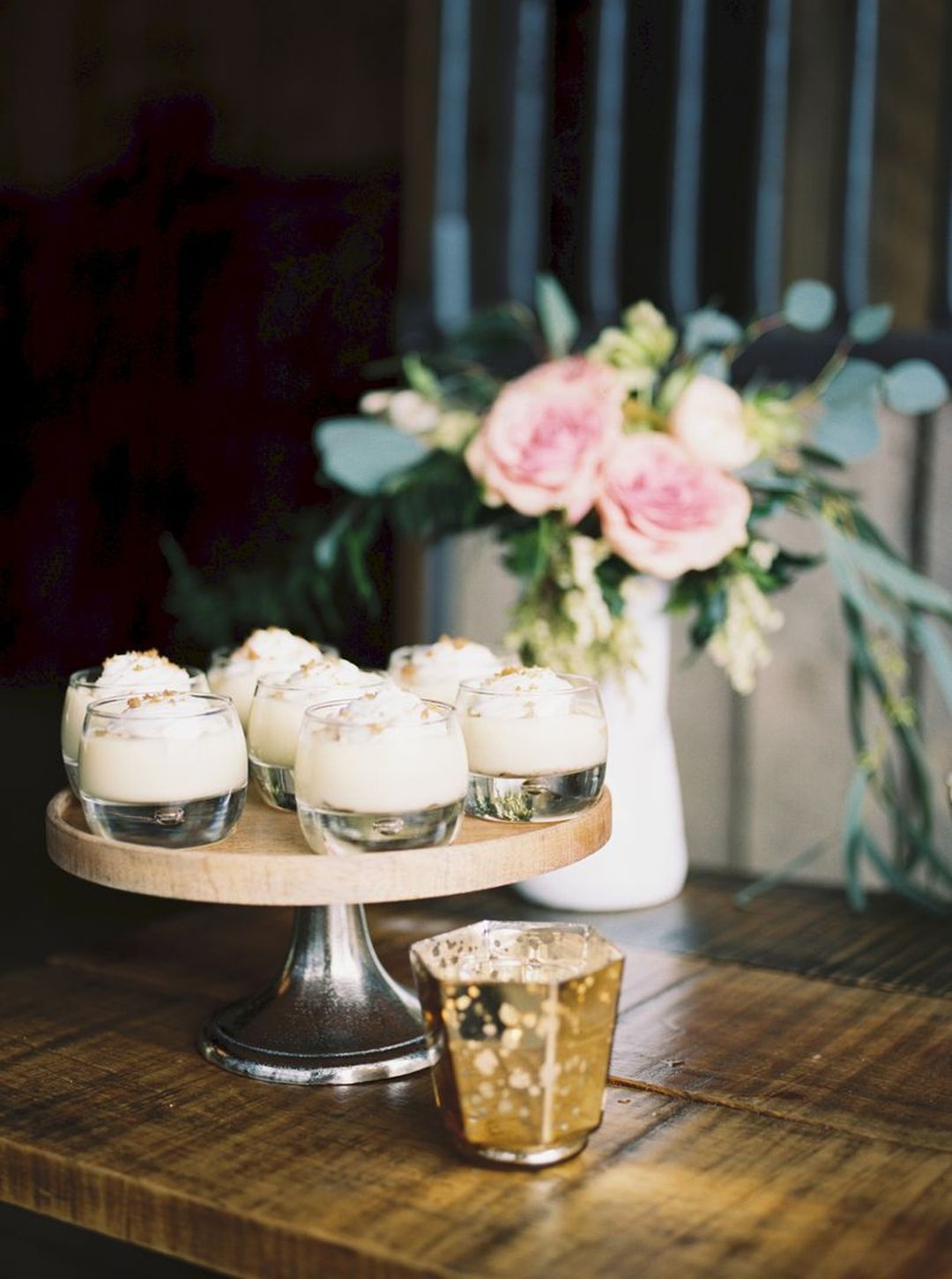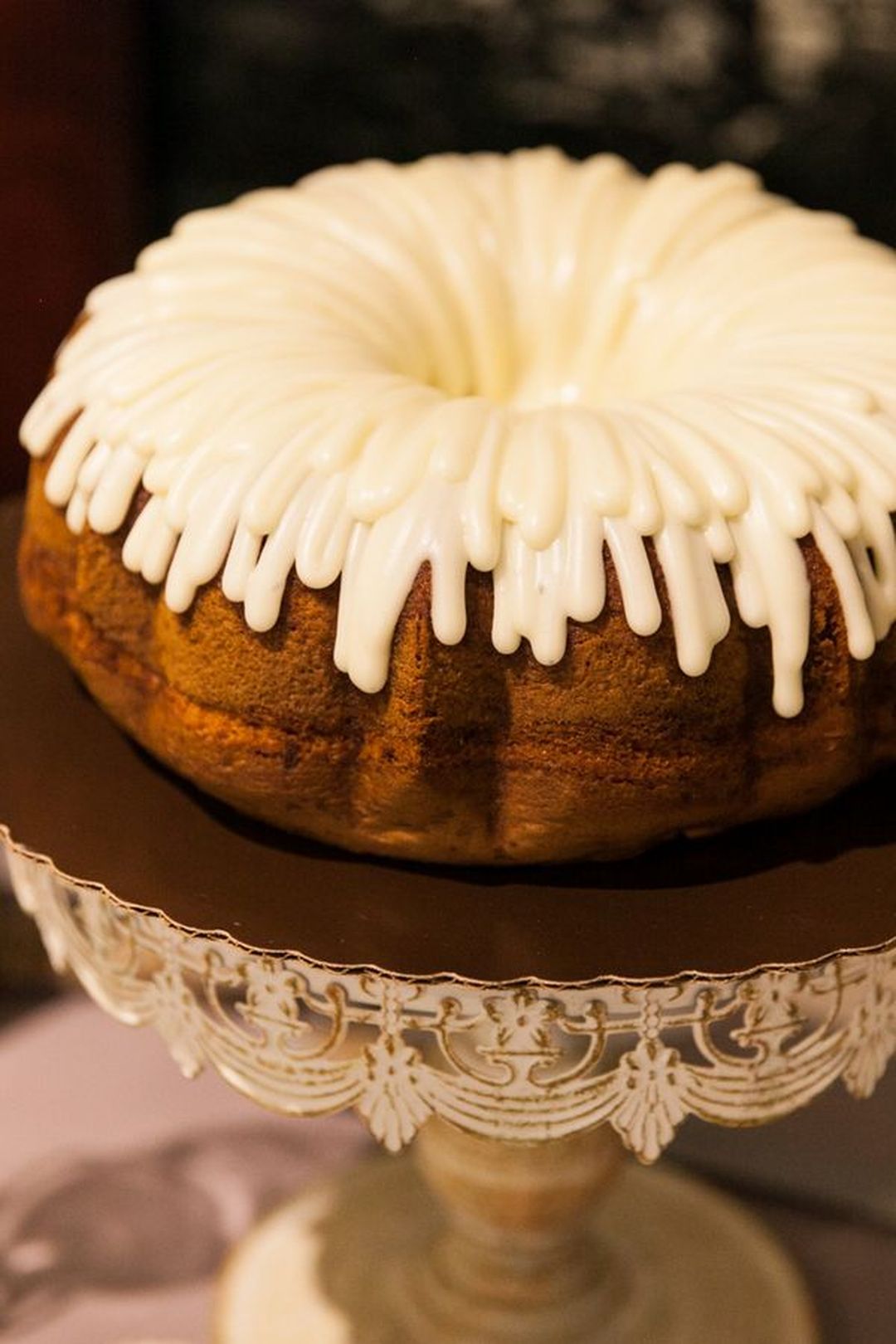 Photo by Kristin Vanzant Photography
Loving these outdoor party decor and prop ideas? Contact our team for more inspiration and visit our blog for more must-have rentals for small gatherings! Be sure to check out our new tent packages, and ask about our contact-less delivery and set-up.
TAGS | Backdrop, Cake Stand, Lanterns, Outdoor Prop Shoppe, Vintage Acccessories, Vintage Prop Shoope, classic event rentals
FEATURED RENTALS | Boxwood Wall, Fiona Mantle, Iron Arbor, Ideal Double Wash Tub, White Wash Whiskey Barrels, Nolen Lantern, Wyatt Pedestal Cake Stand, Willow Pedestal Cake Stand
---
18

Jun

Southern Events Products, Trends and Inspiration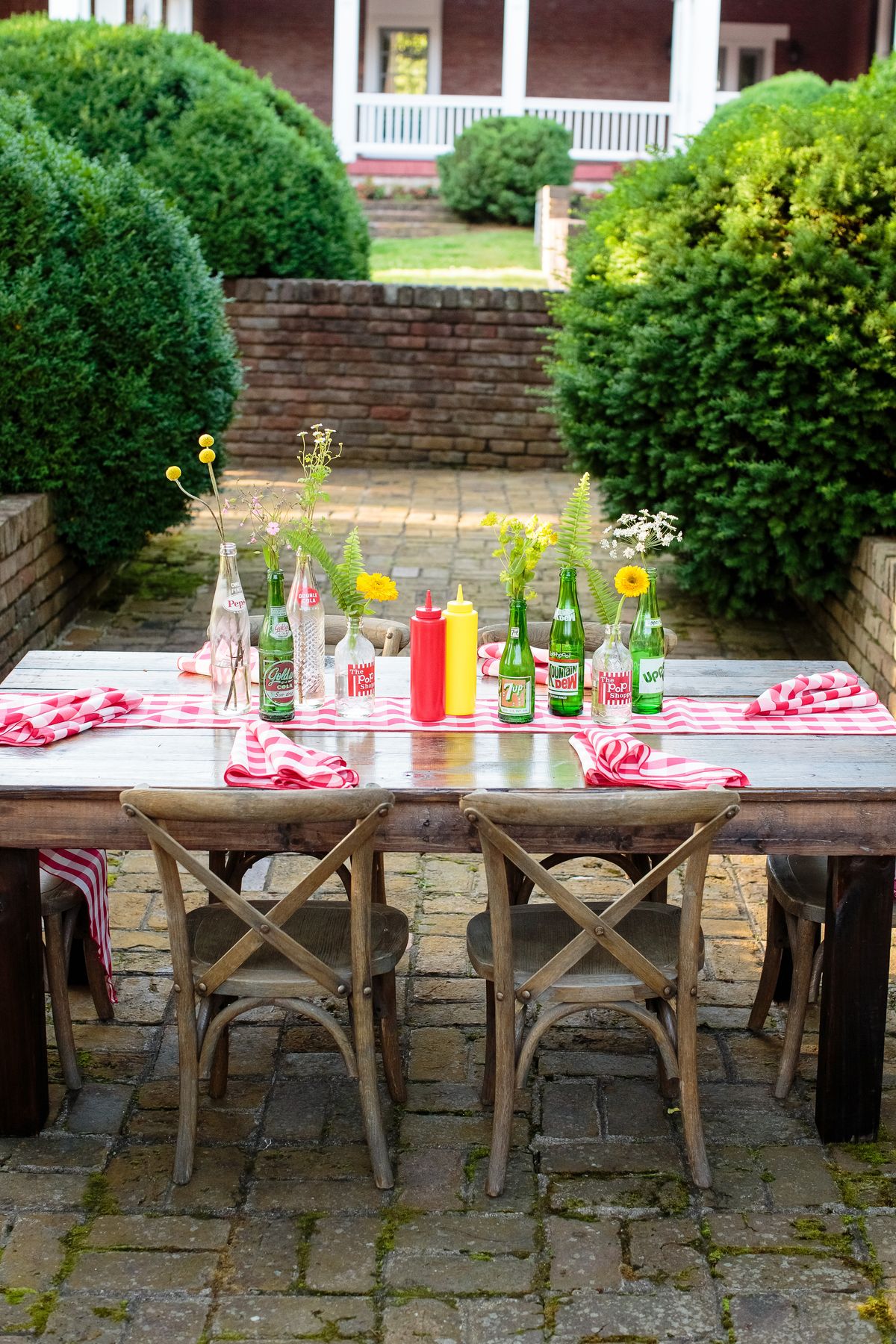 With the 4th of July approaching now is the time to start planning your summer celebration! We have everything you need to host a fun & stylish get-together – backyard style (and bonus! You get to skip the crowds!). Get inspired by some of our most popular rentals for outdoor, family-friendly events.
Buffet Display
We think a good 4th of July gathering starts with good company and delicious food. Impress your guests with a beautiful spread and buffet table. Our Whiskey Barrel Bars are a unique set up, whether you go for a classic barrel or whitewash. We also have all of the serving ware you need to cater a backyard BBQ, including chafing dishes to keep food hot and beverage dispensers to keep drinks cool.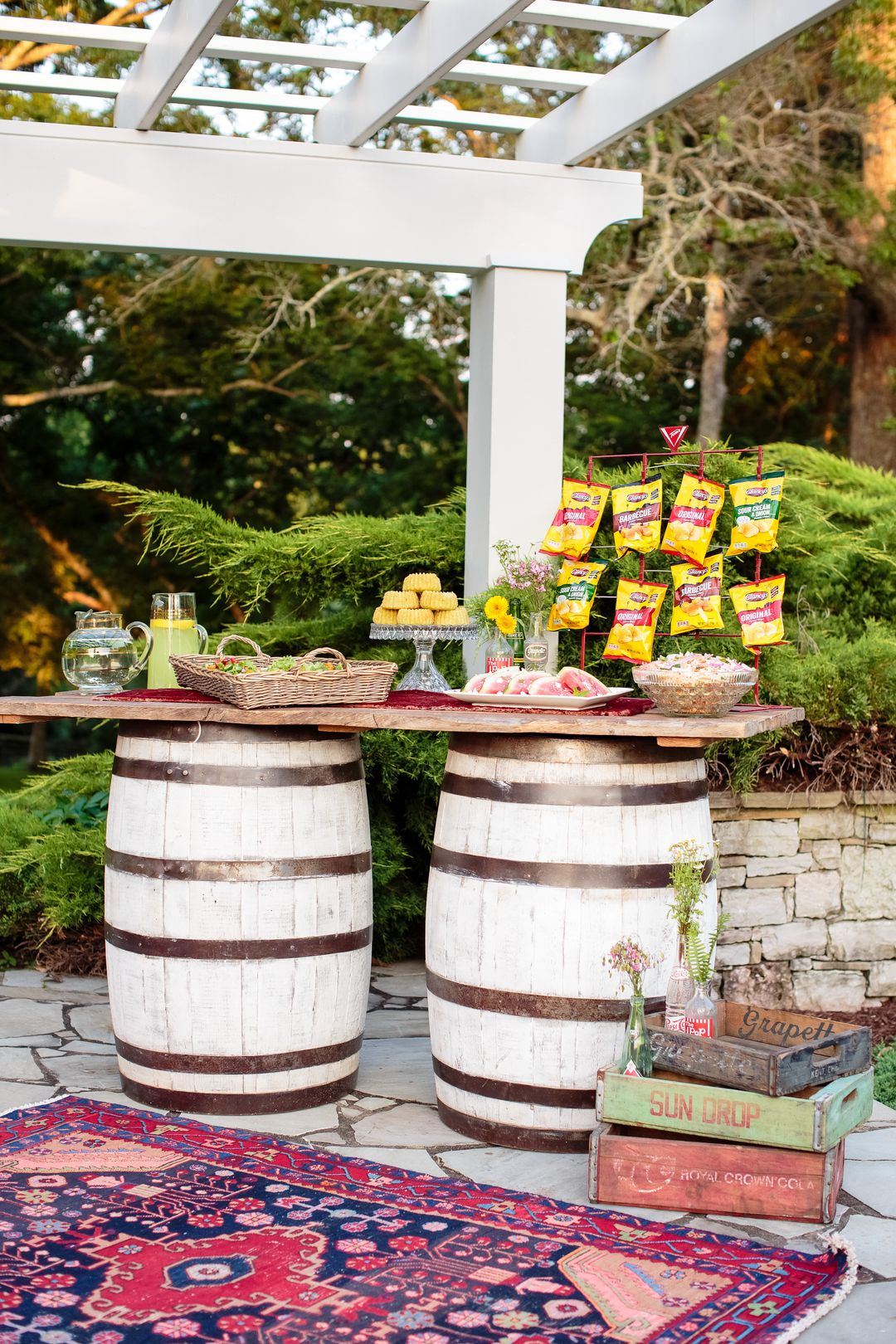 Photo by Erin Lee Allender
Child-Friendly Furniture
For the pint-size guests that will be in attendance, be sure to cater to them with chid-size furniture. Our charming Children's Fruitwood Farm Table and Cross-back Chairs are one option, that are the same high quality as our regular size furniture. They are perfect for setting up game or coloring stations, as well as making meal times easier.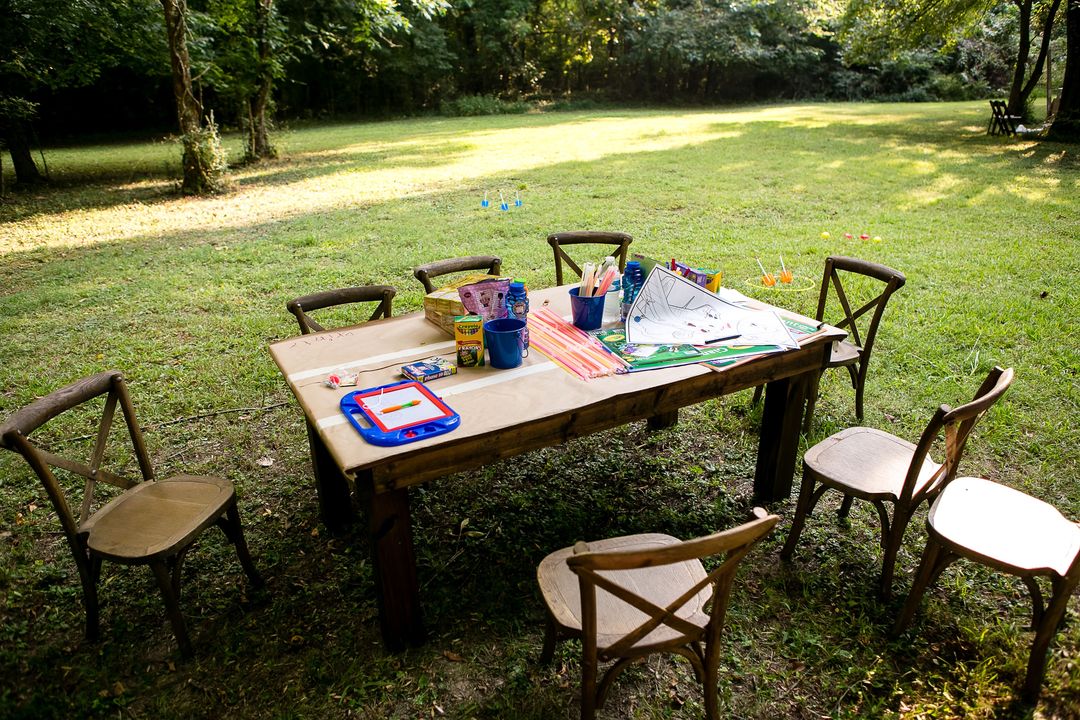 Simple Place Settings
You don't have to go all out to make a big statement. Skip the paper plates and go with solid color china instead. In addition to a White Round and Square China, we have beautiful Earthen China in Onyx, Stone & Alabaster. Pair it with silver or gold flatware, like our Cameron Flatware. Plus choose a napkin or tablecloth of your choice, from a beautiful solid to a blue or red check pattern.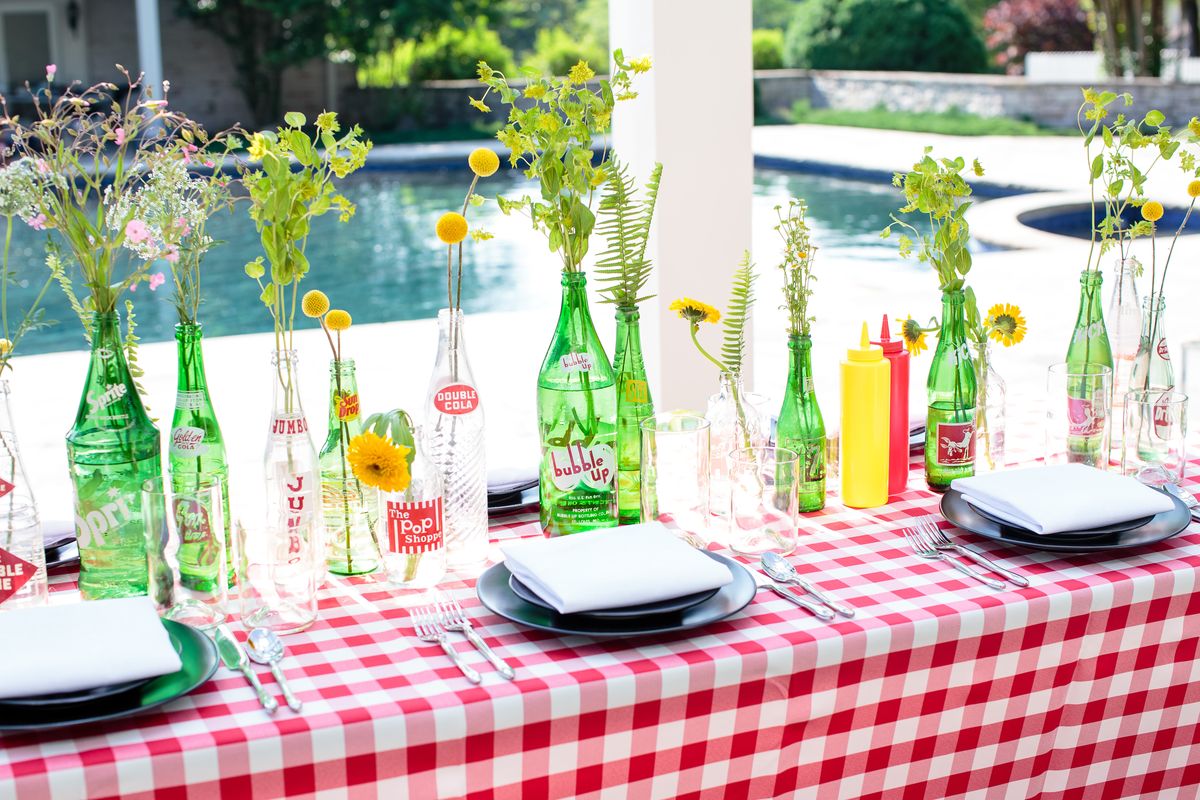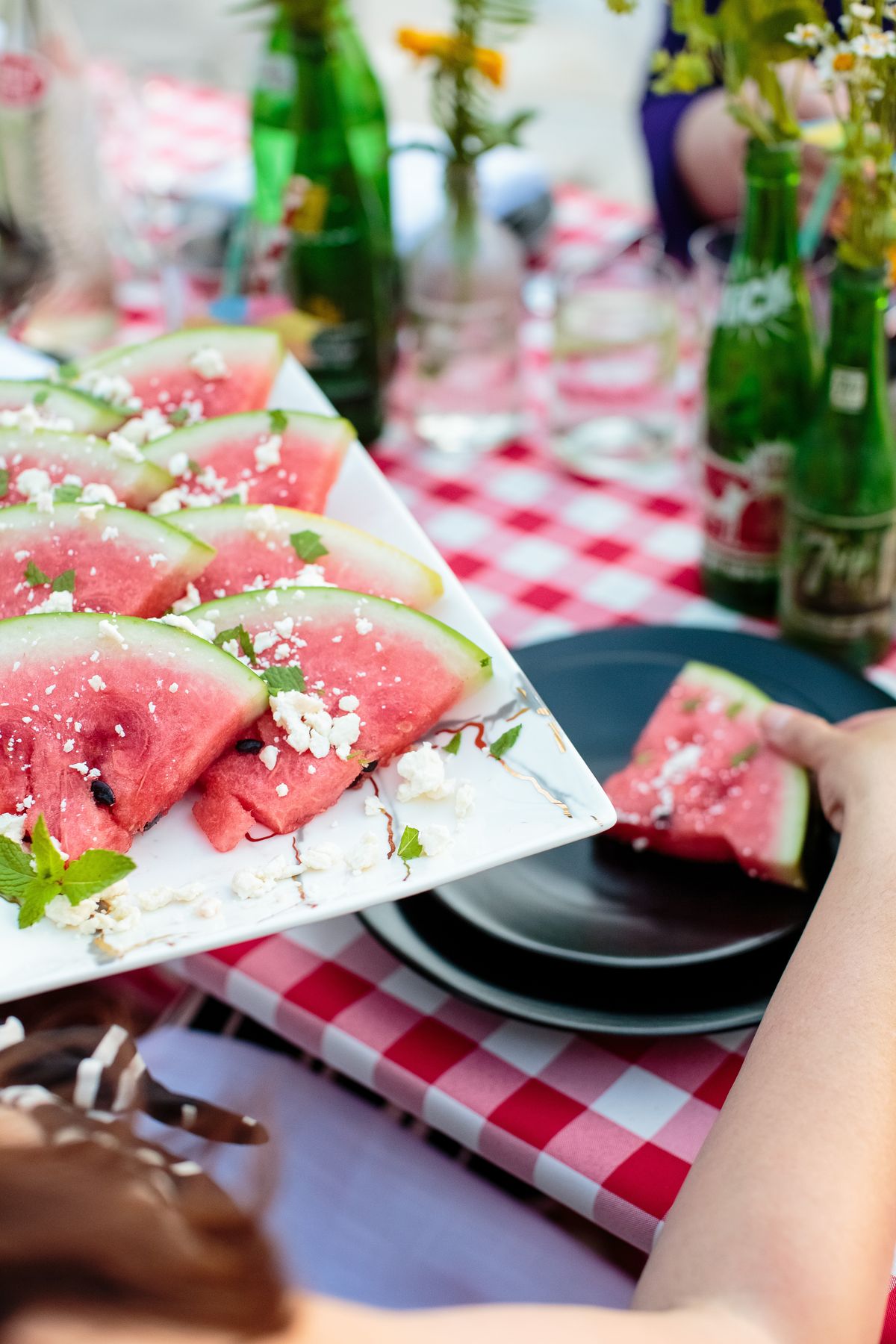 Cozy Seating
Whether your plans include toasting marshmallows around a fire, setting off fireworks or cuddling up for an outdoor movie, cozy seating is a must. Our inventory includes rustic benches, perfect for a casual event, as well as our plush Sutton Loveseat, Chairs and Ottomans.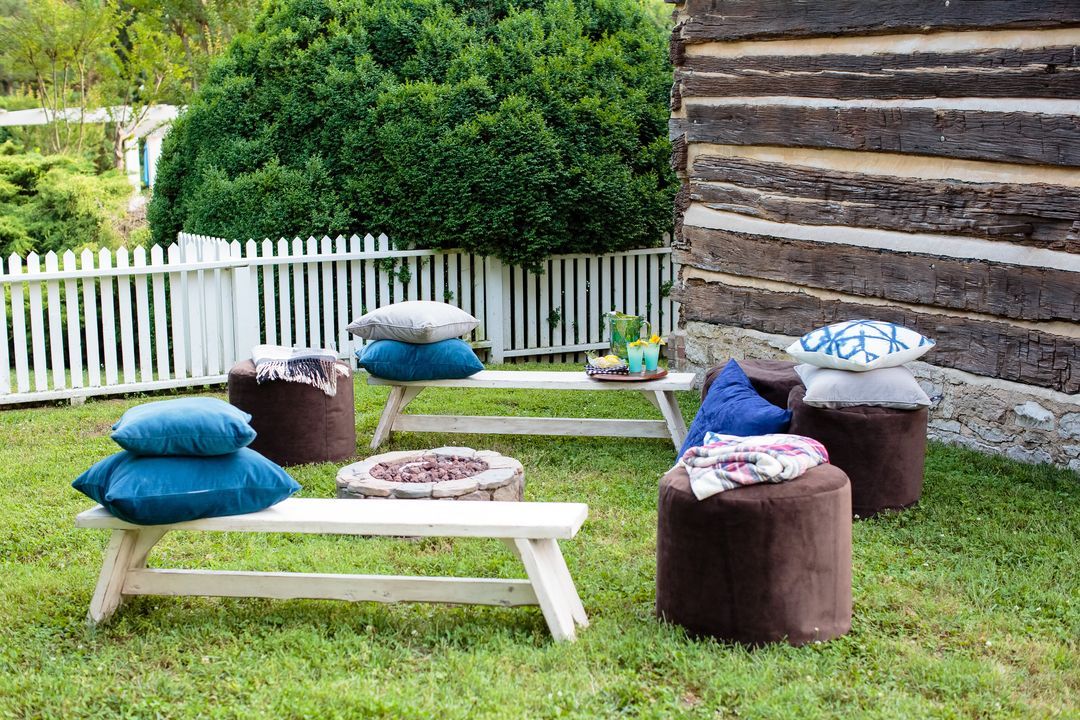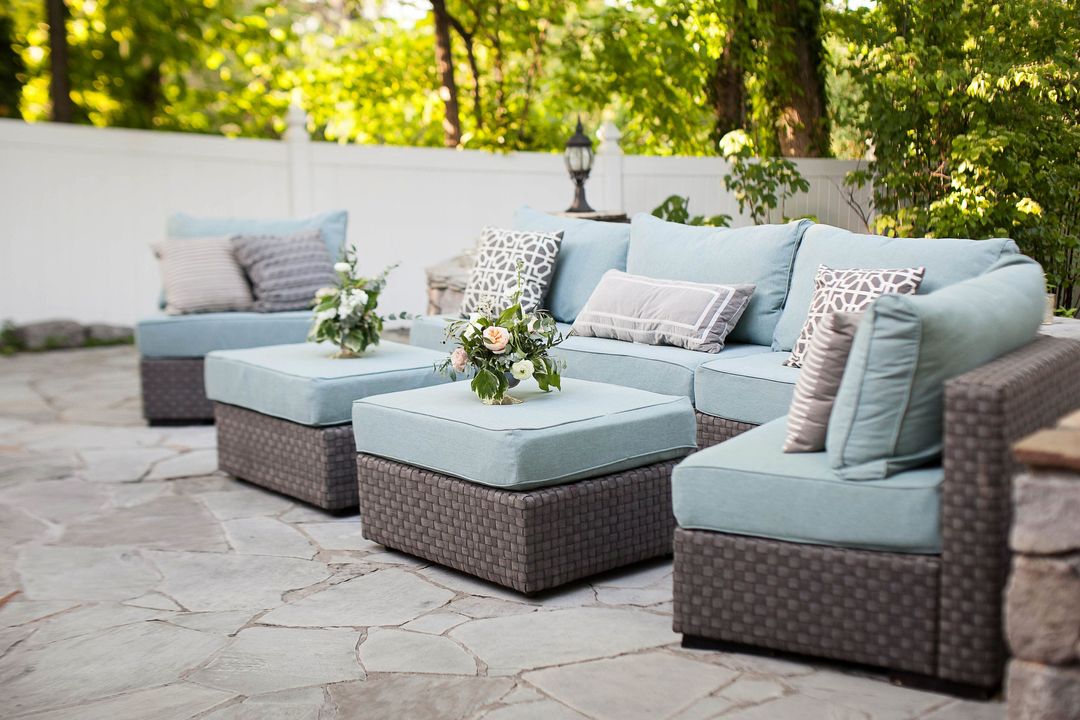 Create Some Shade
Beat the summer heat with a classic tent! We recently announced our new Tent Packages, which include everything you need to stay cool, dry and comfortable during a backyard gathering. No matter how many guests your party includes, we have a tent for you. Check out our easy to set up Pop Up Tents or our larger Ready to Party Packages.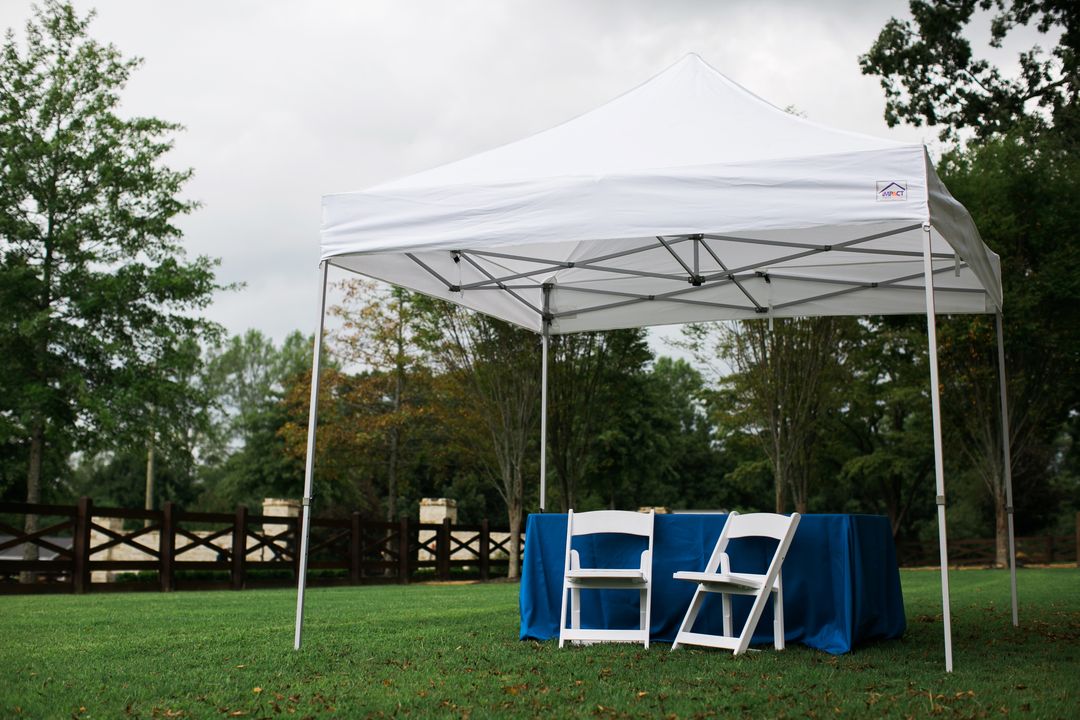 Ready to secure rentals for your 4th of July gathering? Contact our team at info@southerneventsonline.com today to schedule your contactless pickup or delivery.
TAGS | 4th of July, Nashville Event Rentals, Tent Rentals, backyard parties, franklin party rental
FEATURED RENTALS | Sutton Lounge, Earten China, White Round China, White Square China, Tent Packages, Poly Linens, Cameron Flatware, Children's Fruitwood Farm Table, White Wash Barrel Bar
---
11

Jun

Southern Events Products, Trends and Inspiration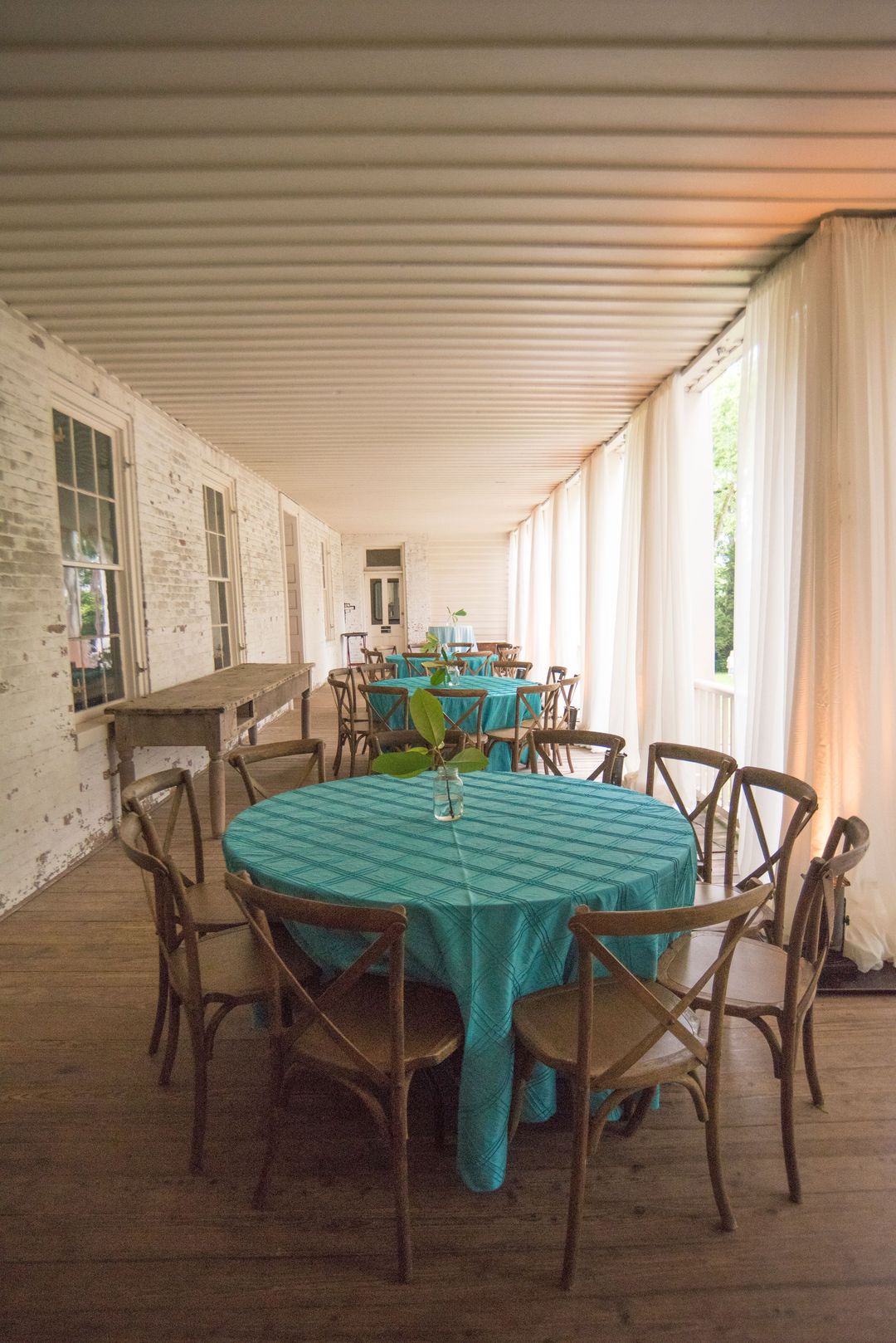 Graduation parties may have been delayed, but there is no need to cancel completely. After years of hard work, the student in your life deserves recognition. Celebrate their achievements with a backyard party that they will remember for a lifetime. Get inspired for your event with some of our must-have party rentals, perfect for the celebration you're planning.
School Colored Linens
Rep the school you are graduating from or the school you will be attending with matching colored linens. We offer tablecloths and napkins in a wide variety of colors and materials. Keep things casual with our solid poly linens, or go glam with a modern velvet texture.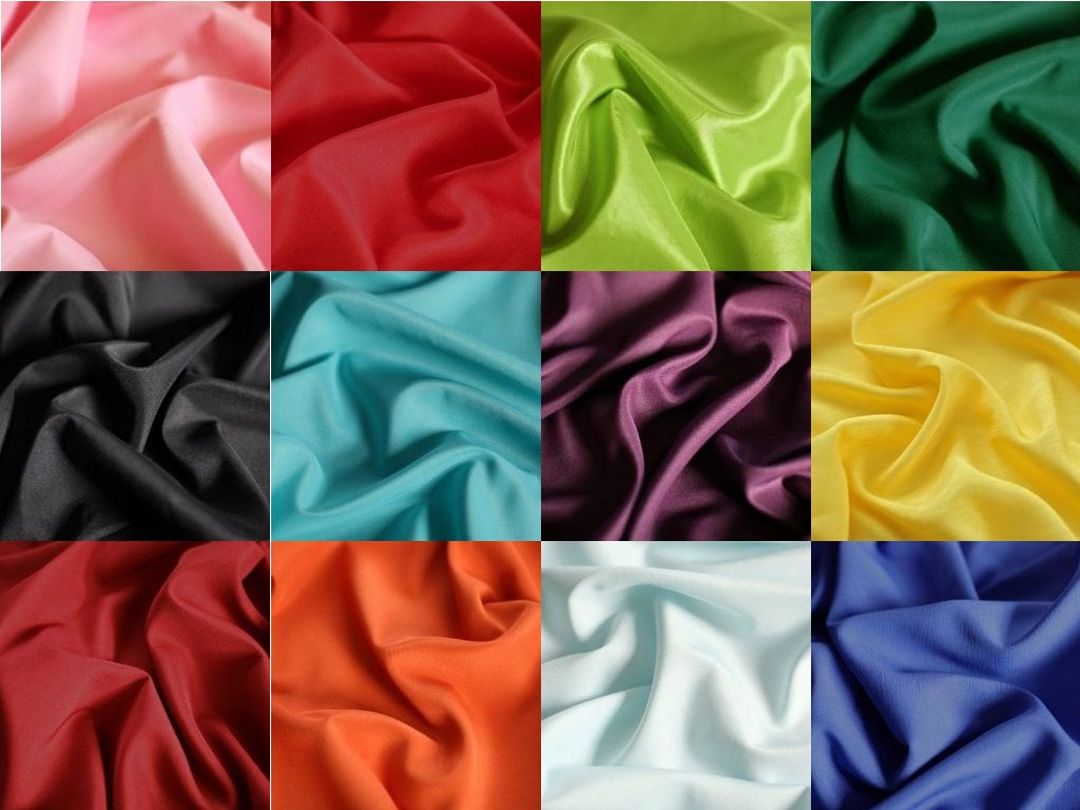 Tent Packages
Enjoy the summer sunshine in comfort when you rent one of our Tent Packages. Available in a variety of sizes, our tents can be used to create some shade or keep your company dry in the event of rain. Our Ready to Party Packages come with everything you need to accommodate 30 to 100 guests, including furniture and linens. We are also providing contactless delivery and set-up for your convenience.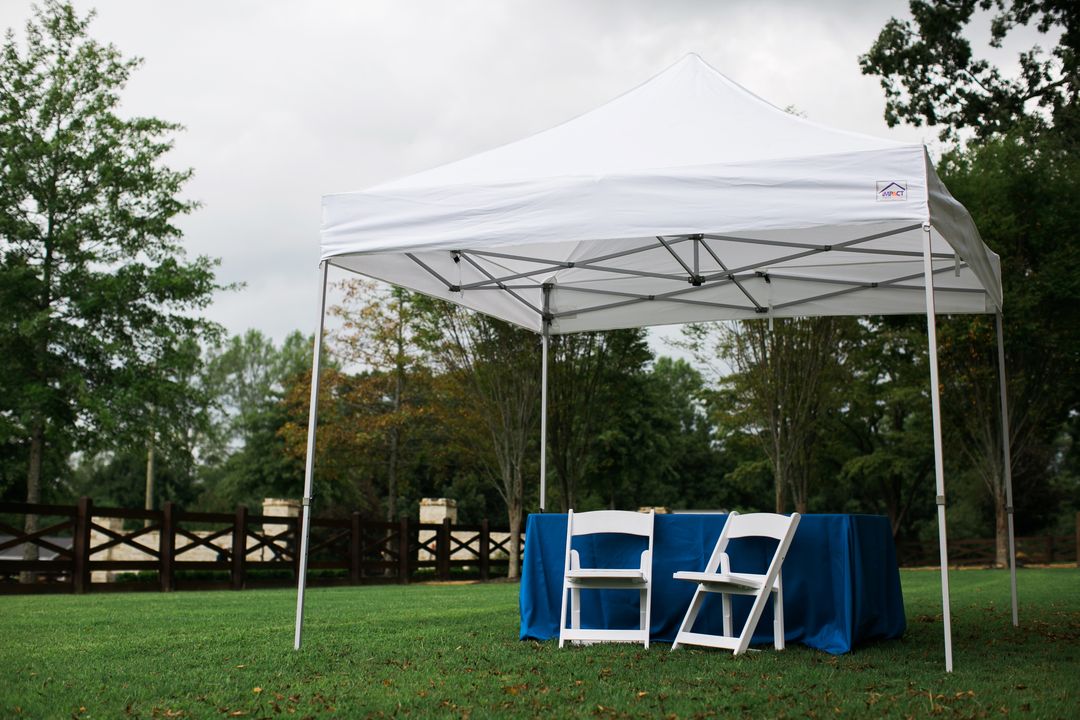 Fun Photo Backdrop
Freeze this moment in time by capturing photographs or hiring someone to take them. You will want to document this achievement and the celebration. Our modern Boxwood Walls are ideal for creating a beautiful photography backdrop. it can be customized to your liking with drapery, attachments and props.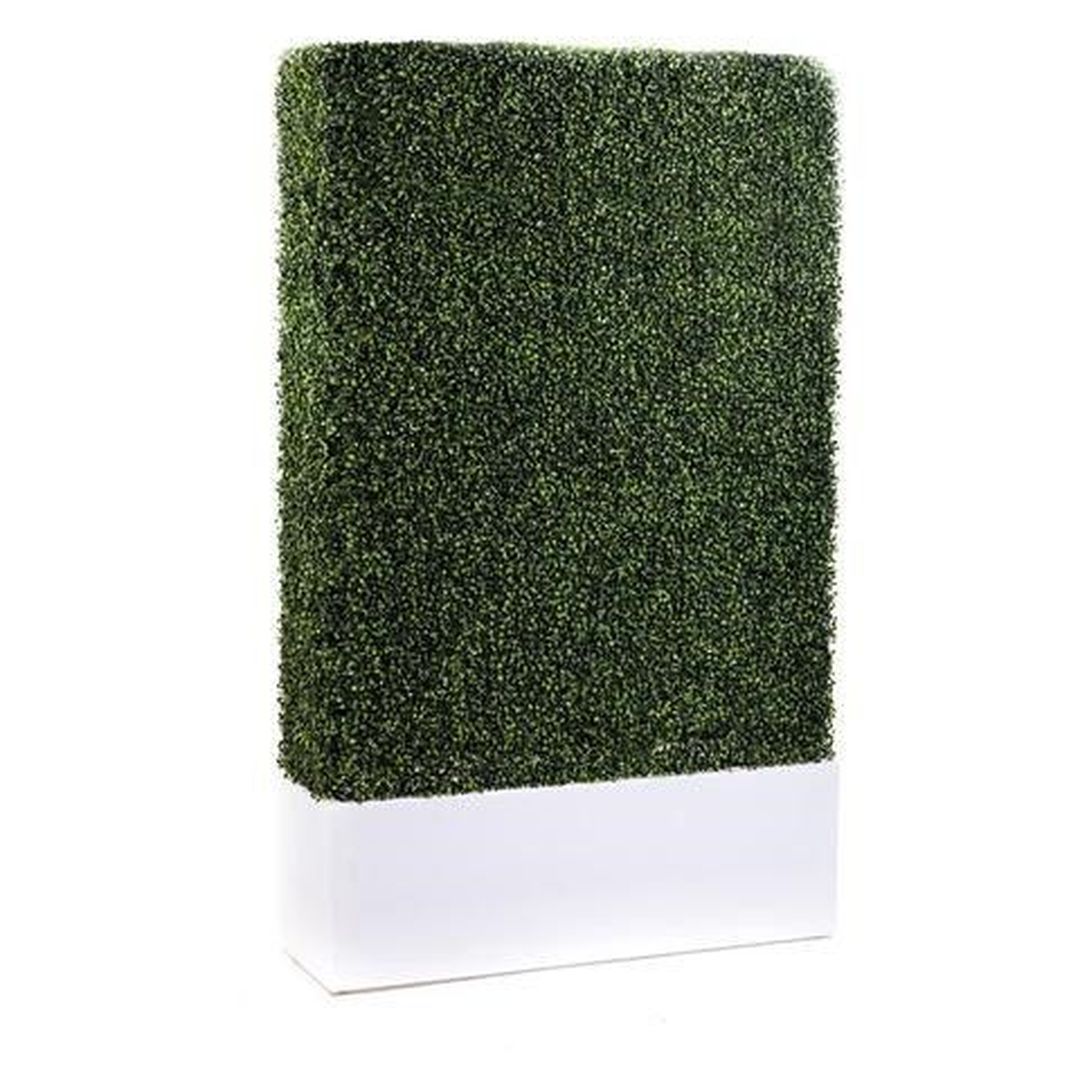 Special Seating for the Grad
Keep the grad front and center of the celebration with a unique chair at the head of the table. A small touch, it will make them feel extra special for the day. Not to mention, it will help direct guests to them and make for great photographs. We have a number of modern specialty chairs to choose from, like our Ghost Acrylic Arm Chair and Farrah Teal Velvet Chair.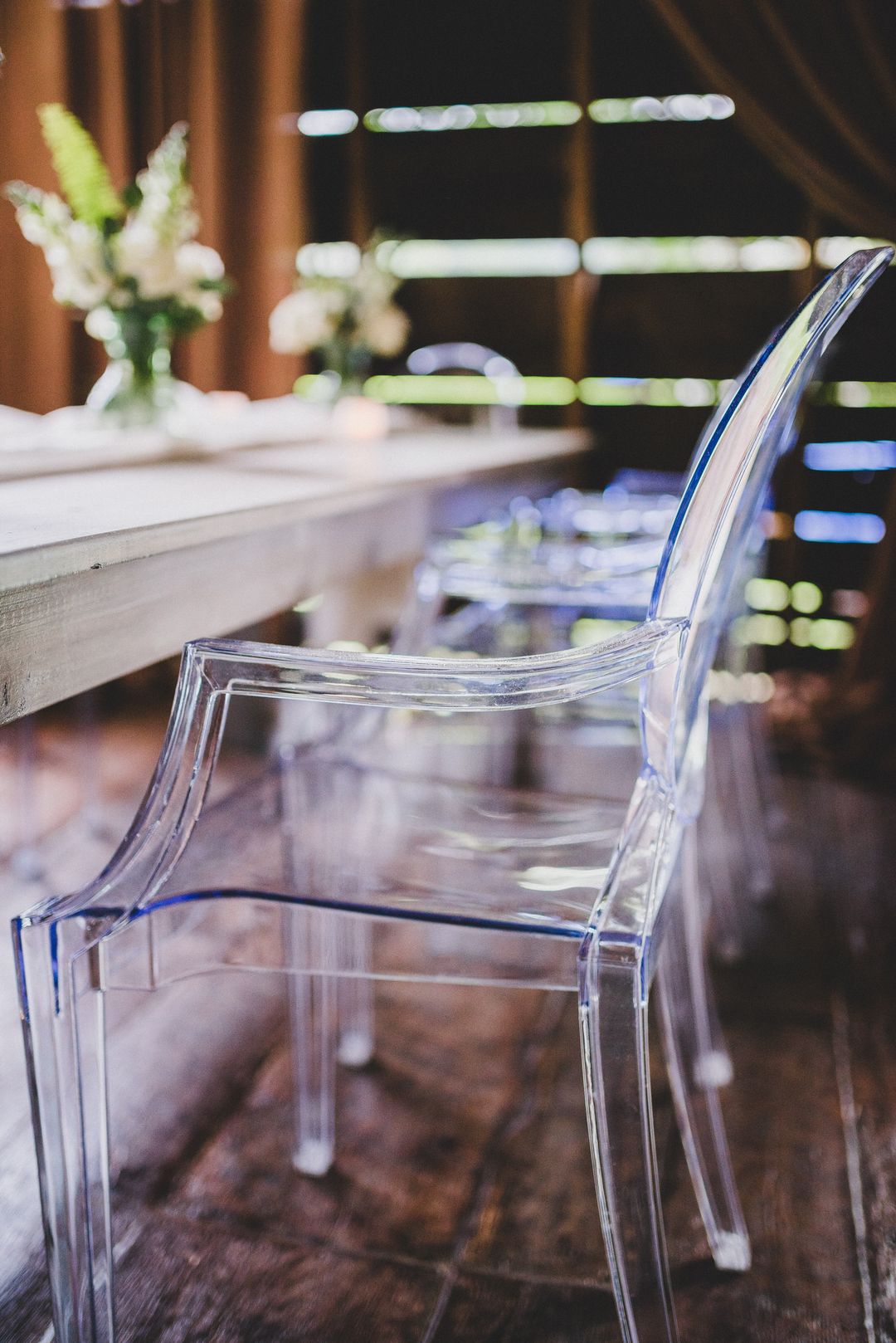 Catering
Minimize clean up with our convenient catering rentals. We have everything you need, from beverage dispensers to chafing dishes. Keep your food hot and your drinks cold. We also have a variety of cake or cupcake stands available, perfect for serving up some sweet celebratory treats.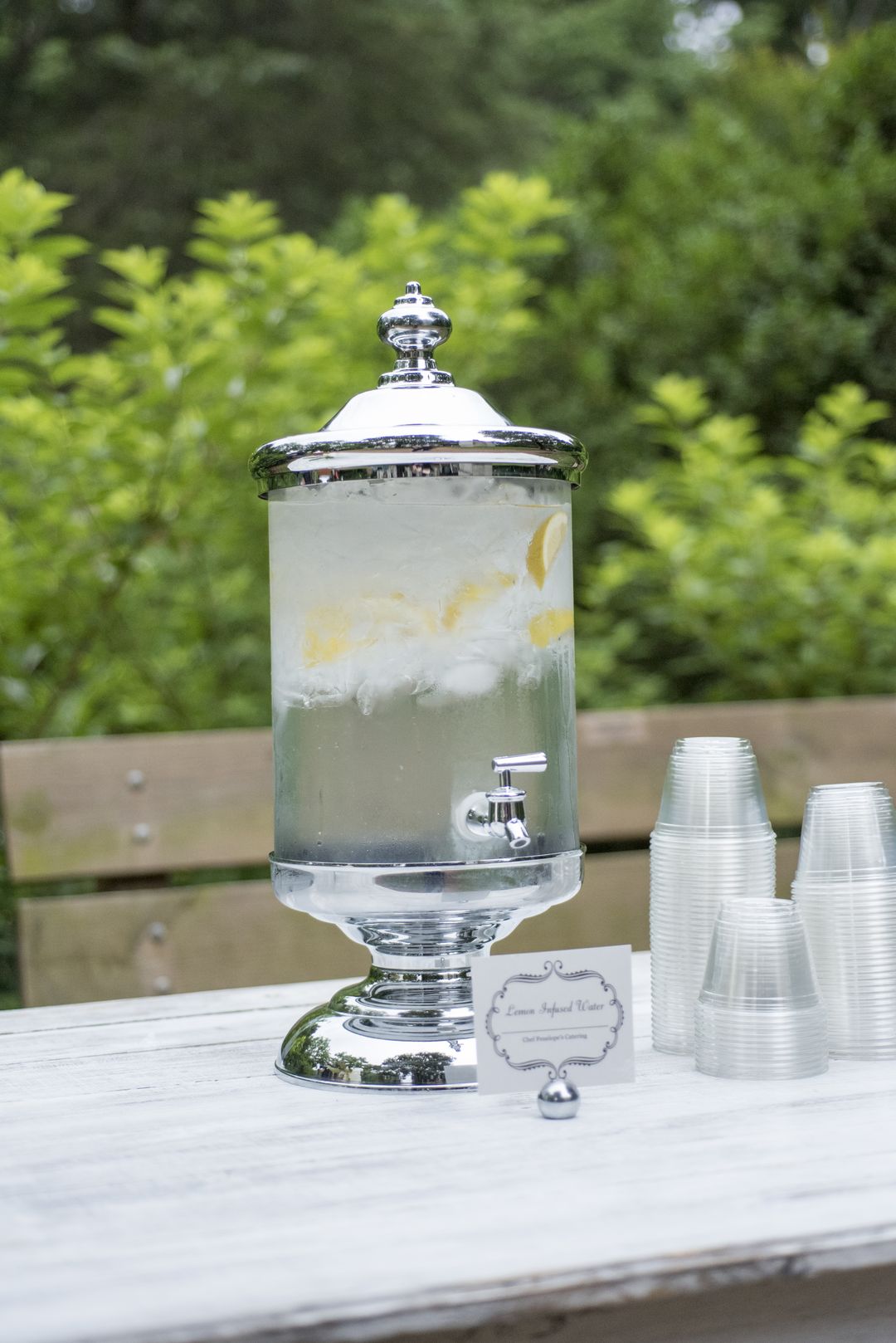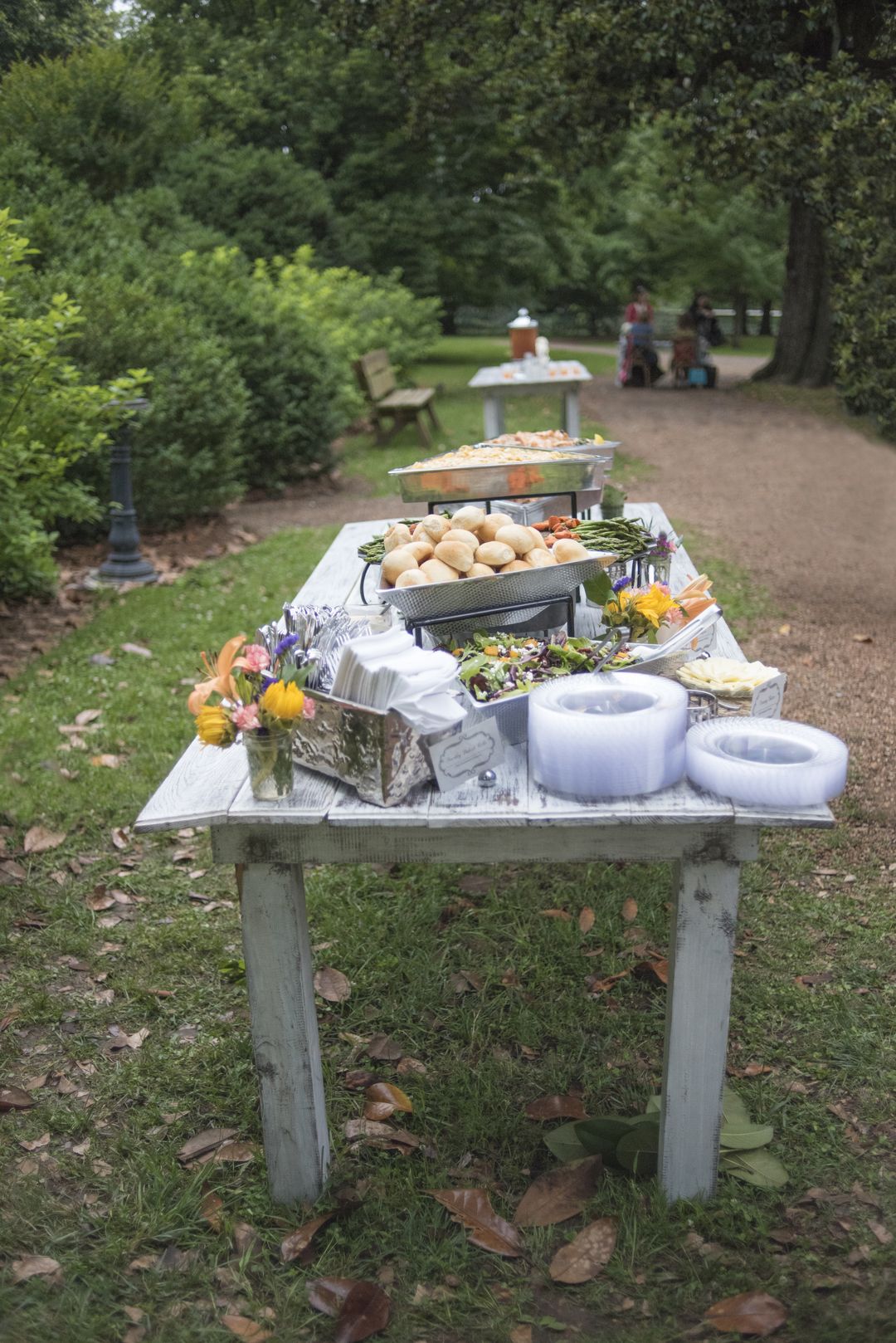 Graduation parties on your to-do list this summer? We've got you covered! If any of our party rentals have caught your eye, contact our team at info@southerneventsonline.com.
TAGS | backyard parties, franklin events, franklin party rental, graduation party, nashville party
FEATURED RENTALS | Beverage Dispenser, White Eiffel Arm Chair, Cross-back Chairs, White Wash Farm Table, Farrah Teal Velvet Chair, Solid Poly Linens, Boxwood Hedge Wall, Tent Packages
---
28

May

On Trend, Southern Events Products, Trends and Inspiration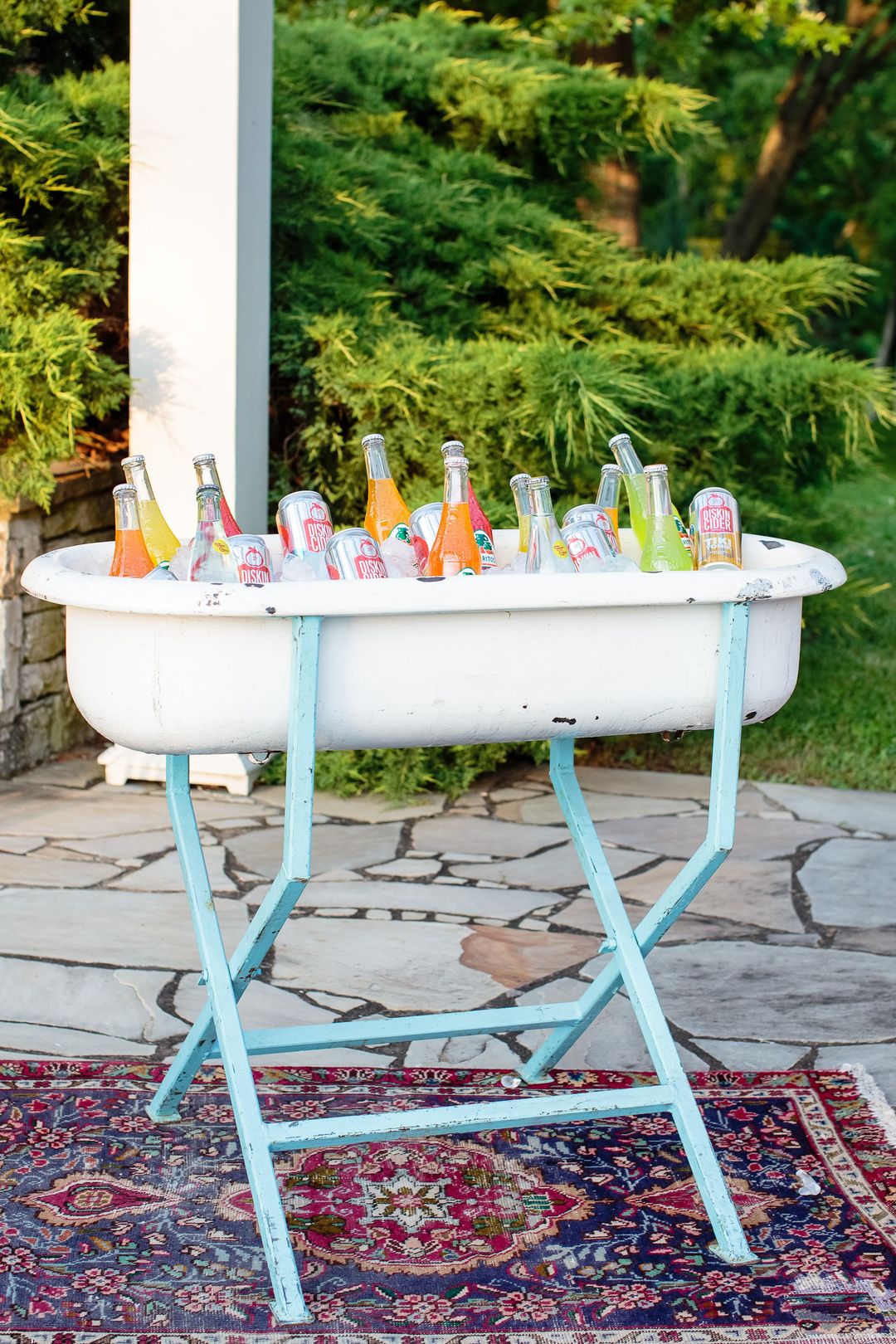 As the world slowly re-opens just in time for the summertime, people look forward to celebrating milestones and events that were temporarily postponed. While smaller in size, you can still celebrate in comfort and style. Get inspired by some of the must-have rentals for small gatherings, perfect for hosting more intimate parties.
Chairs & Tables
We're kicking things off with the basics! Chairs & tables are a must, whether you are serving food or simply want to encourage guests to sit down and stay for a while. Our Sutton Lounge is a beautiful and bright choice for a casual evening in the backyard. If your party will include kids, pass on the plastic card tables and opt for child-sized furniture, like our gorgeous Fruitwood Farm Table. For the adults, a bistro table and bar stools are a classic choice.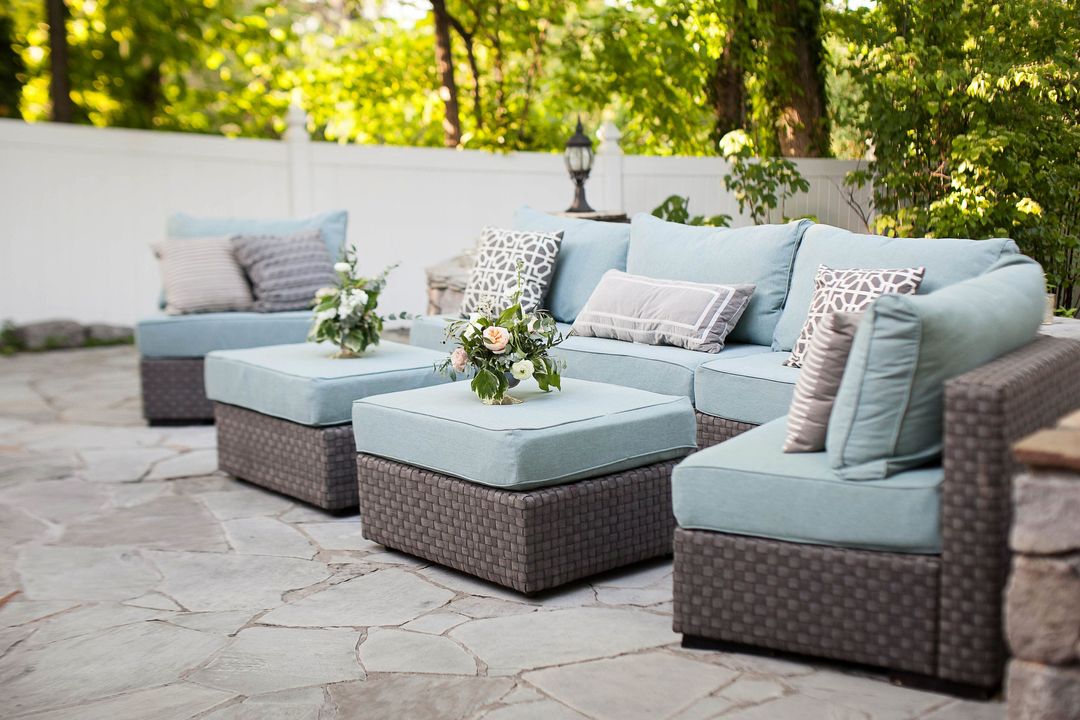 Photo by Phindy Studios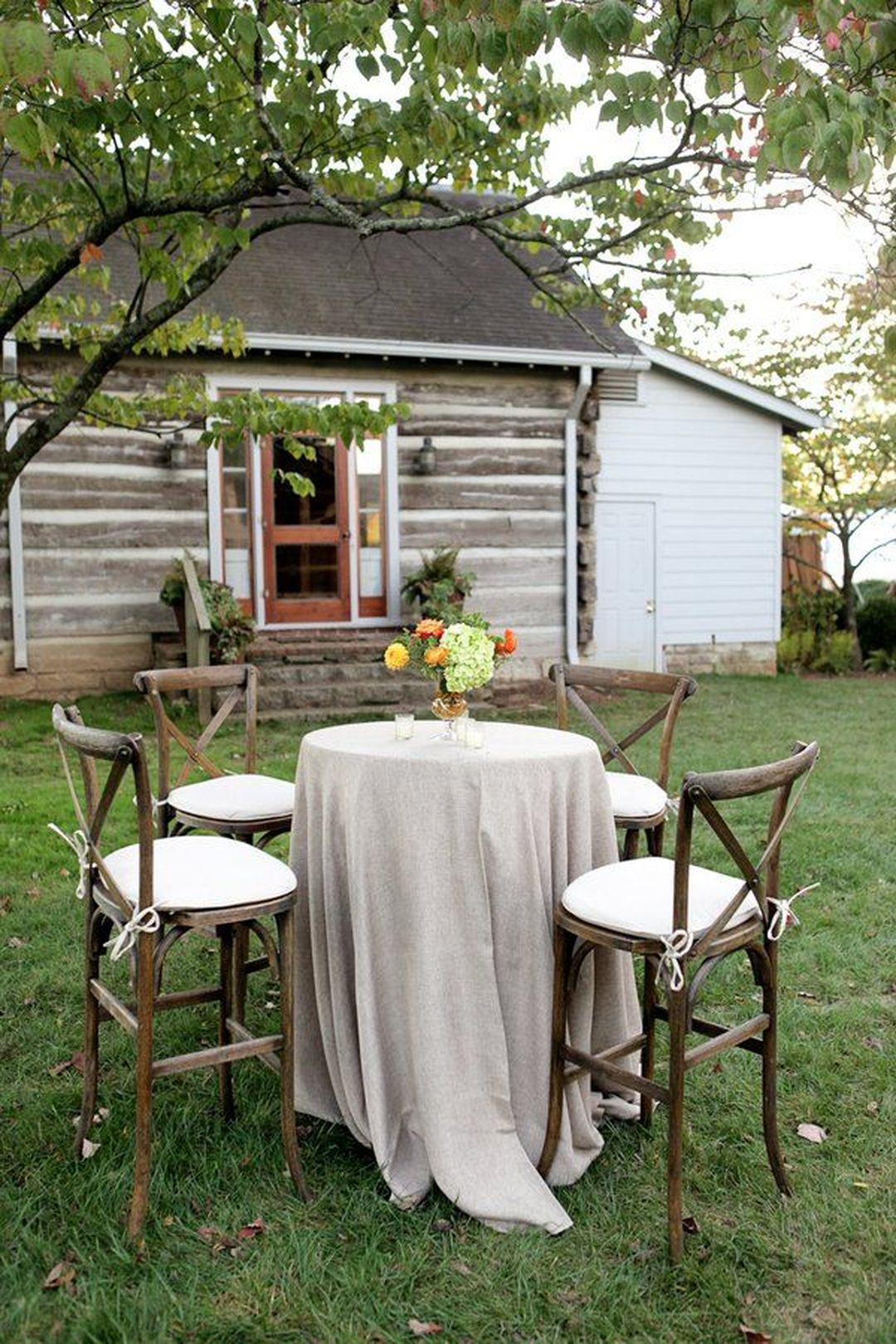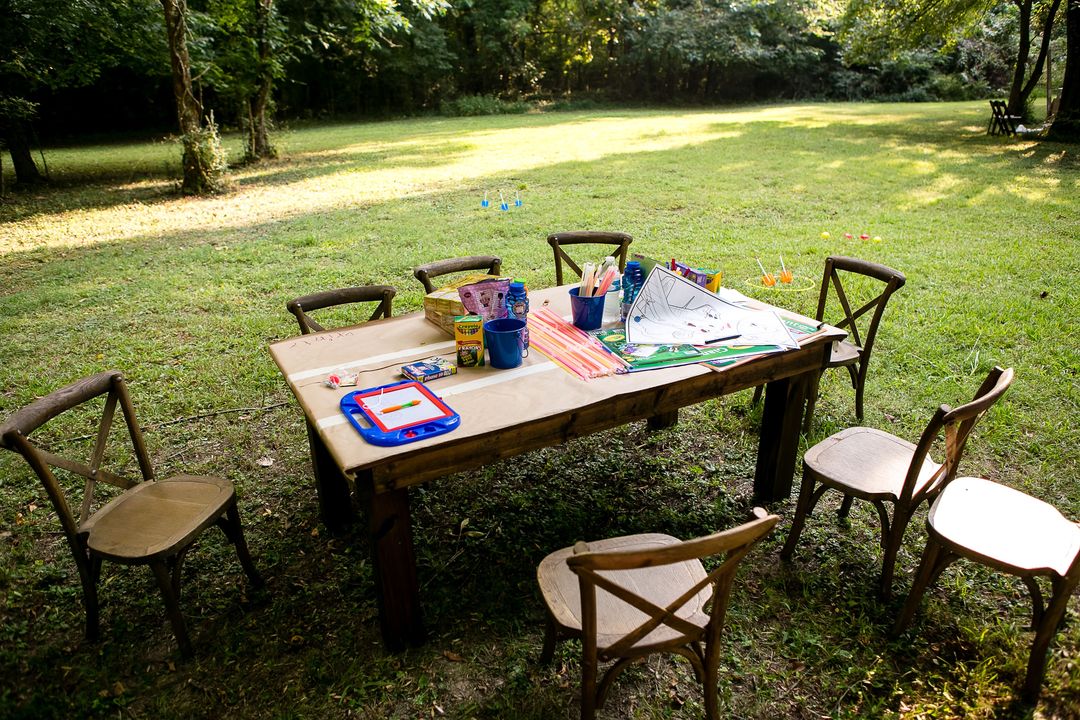 Stylish Rugs
Rugs are a must-have when it comes to defining a space. Large or small, rugs can be used to create a frame in which to lay out a social area (and mark appropriately distanced pathways). Alternatively, they can be used to add an additional level of comfort underfoot. With summer coming up go with bright colors, like our Aqua Rug or Blue-Red Rug. For some extra pizzazz, try layering a few of your favorites. Plus – don't forget a spot for chilled beverages!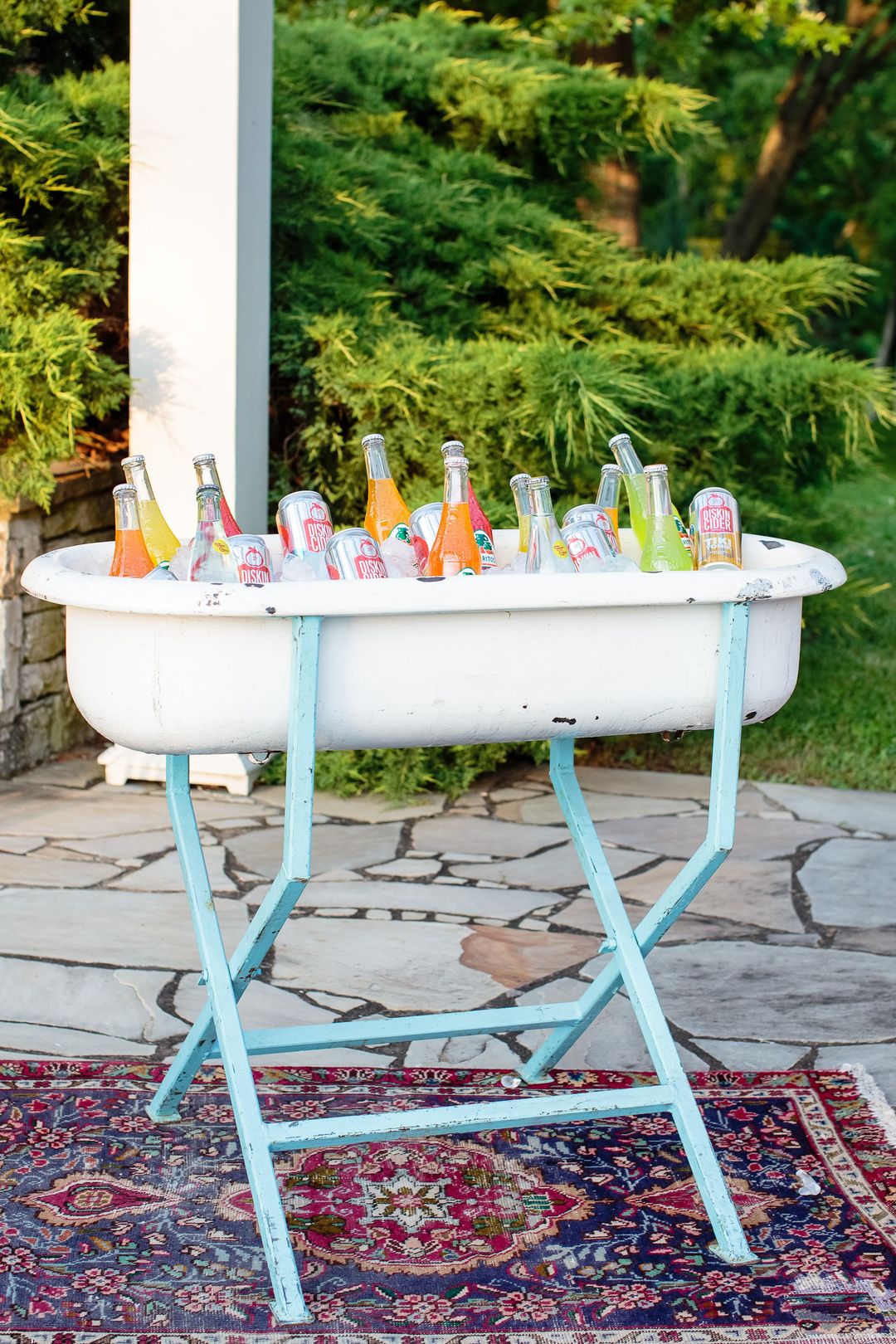 Photo by Erin Lee Allender Photography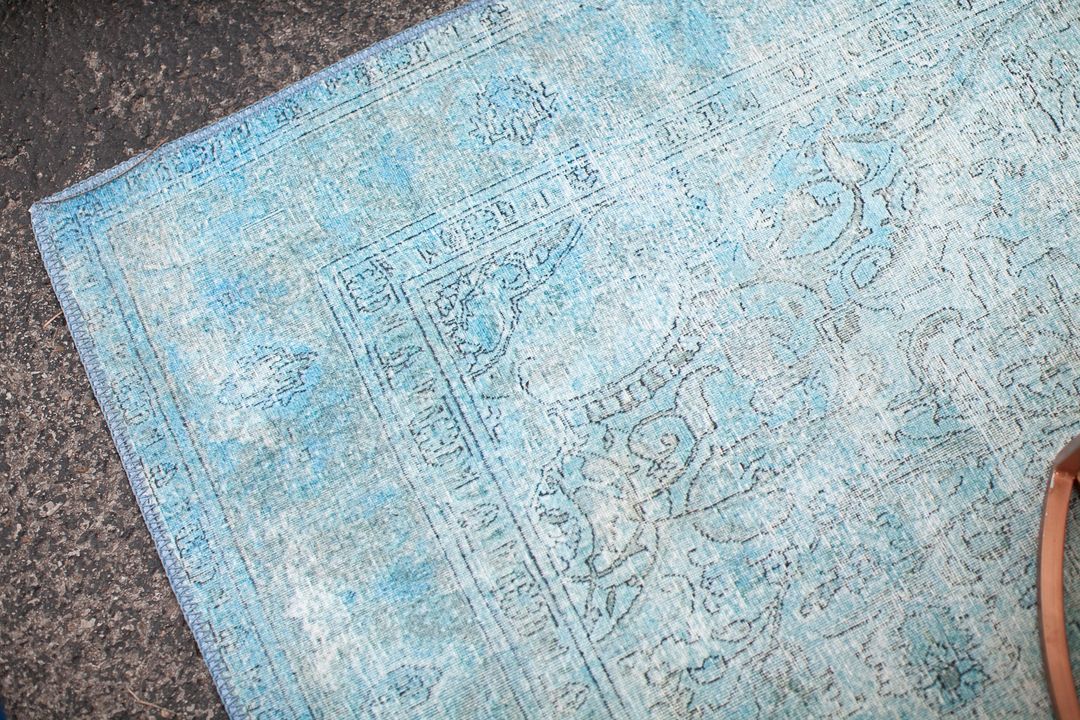 Photo by Phindy Studios
Easels for Signage
Signage is useful no matter the size of your event, plus are a whole lot of fun to create! Jot down a quick word of welcome, direct guests to different areas of the party, make a drink and food menu or remind them of safety precautions. We're currently loving vintage chalkboards as they are easy to use, no matter your lettering skills or lack of, and add a cute dose of nostalgia.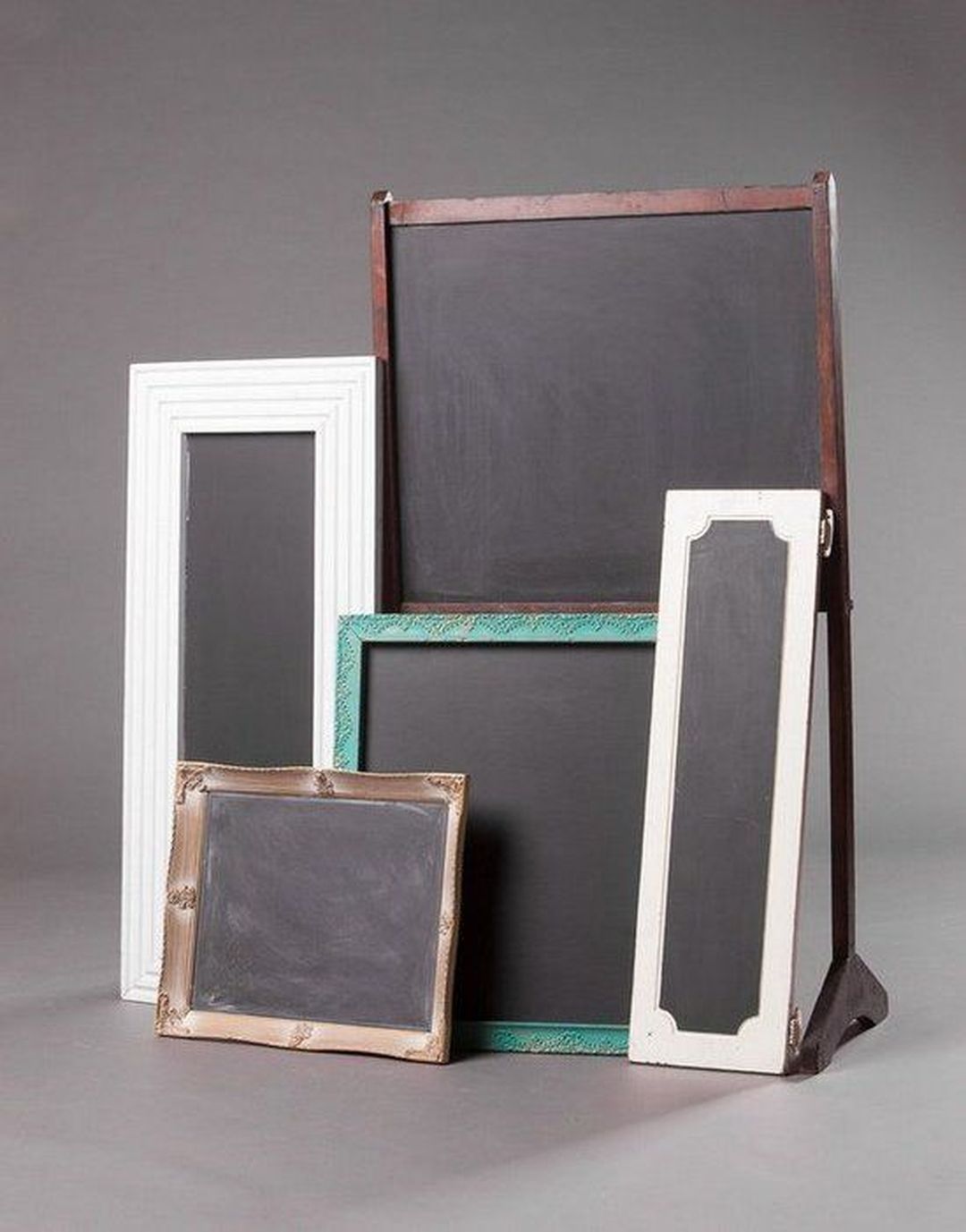 A Fun Focal Point
Every party needs a unique, eye-catching focal point. If you are hosting happy hour or your event will include alcohol, our Boxwood Wall makes for a fun interactive photo backdrop or central spot for guest place cards (option shown below is two walls combined). Alternatively, decorate the Fiona Mantle to give your guests a beautiful backdrop for their photographs. Want to make a big statement? Roll out a literal Red Carpet at the entryway for your guests.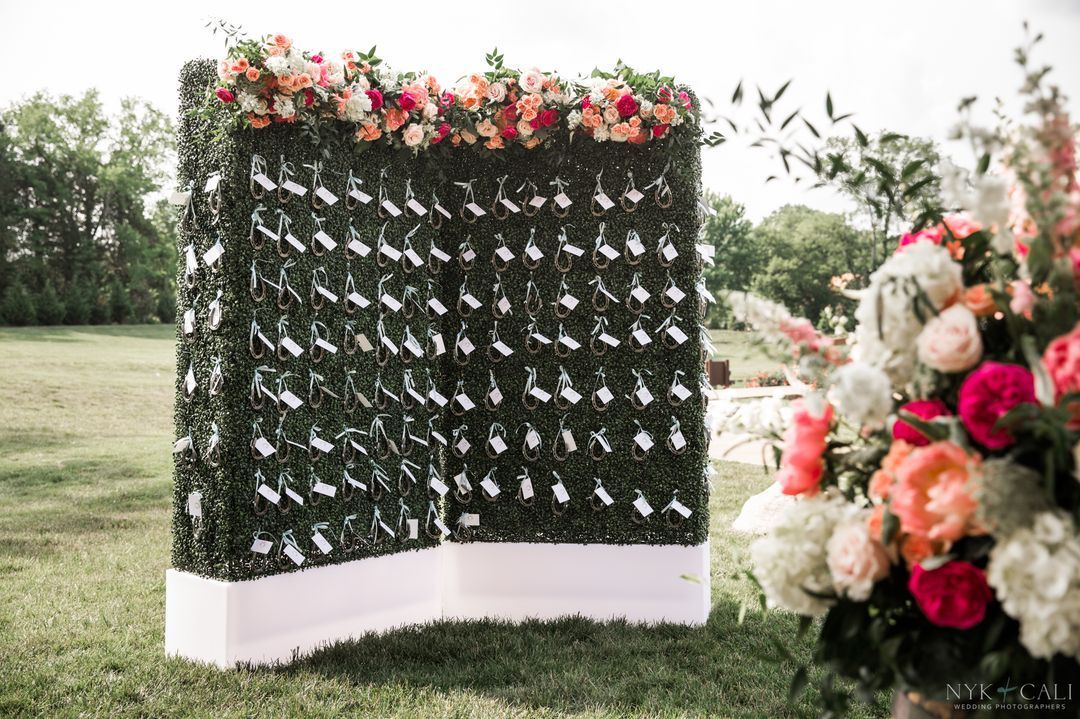 Photo by Nyk & Cali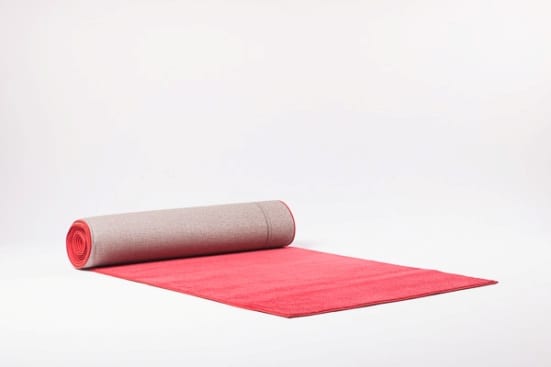 Decor
Don't let your tables sit bare! Even a small centerpiece goes a long way. We offer a variety of lanterns and votives in various colors, which can be used as decoration or to create a warm ambiance once the sun goes down. If you plan on showcasing some flowers fresh from the garden, our cylindrical and square glass vases are an elegant choice.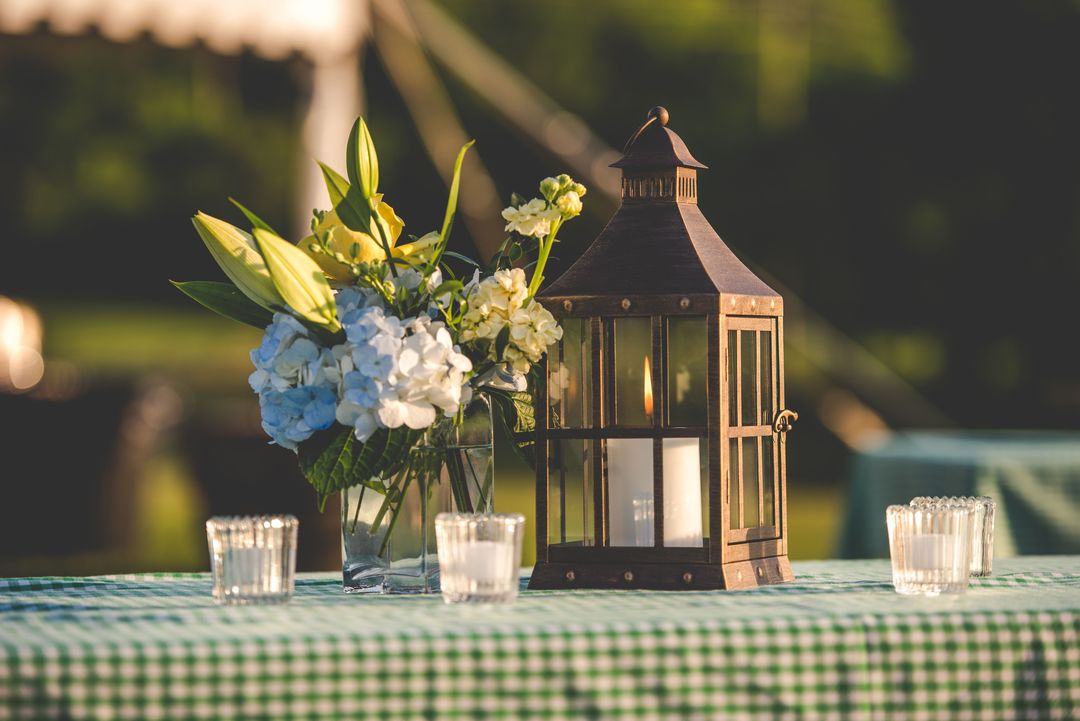 Photo by Joe Hendricks Photography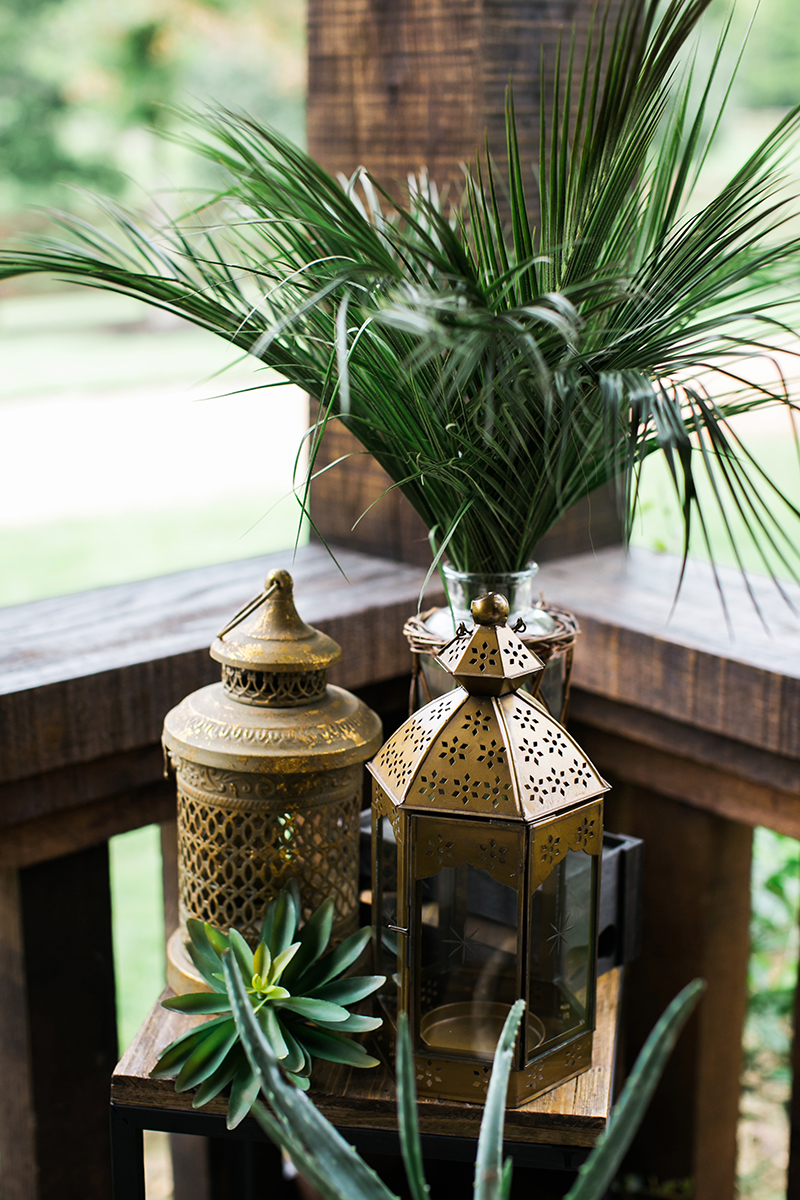 Photo by Jen & Chris Creed
Rentals for small gatherings? We've got you covered! If any of our in-stock rentals have caught your eye, contact our team at info@southerneventsonline.com. 
TAGS | Nashville Rentals, event style trends, franklin tn, franklin tn rentals, nashville tn, southern summer party planning, summer event style
FEATURED RENTALS | Sutton Lounge, Cross-back Barstool, Fruitwood Farm Table, Children's Cross-back Chairs, Chalkboards, Nolen Lantern, Aqua Rug, Blue-Red Rug, Mercury Votive, Square Glass Vase, Red Carpet, Boxwood Wall, Fiona Mantle,
---