6

Dec

On Trend, Southern Events Products, Trends and Inspiration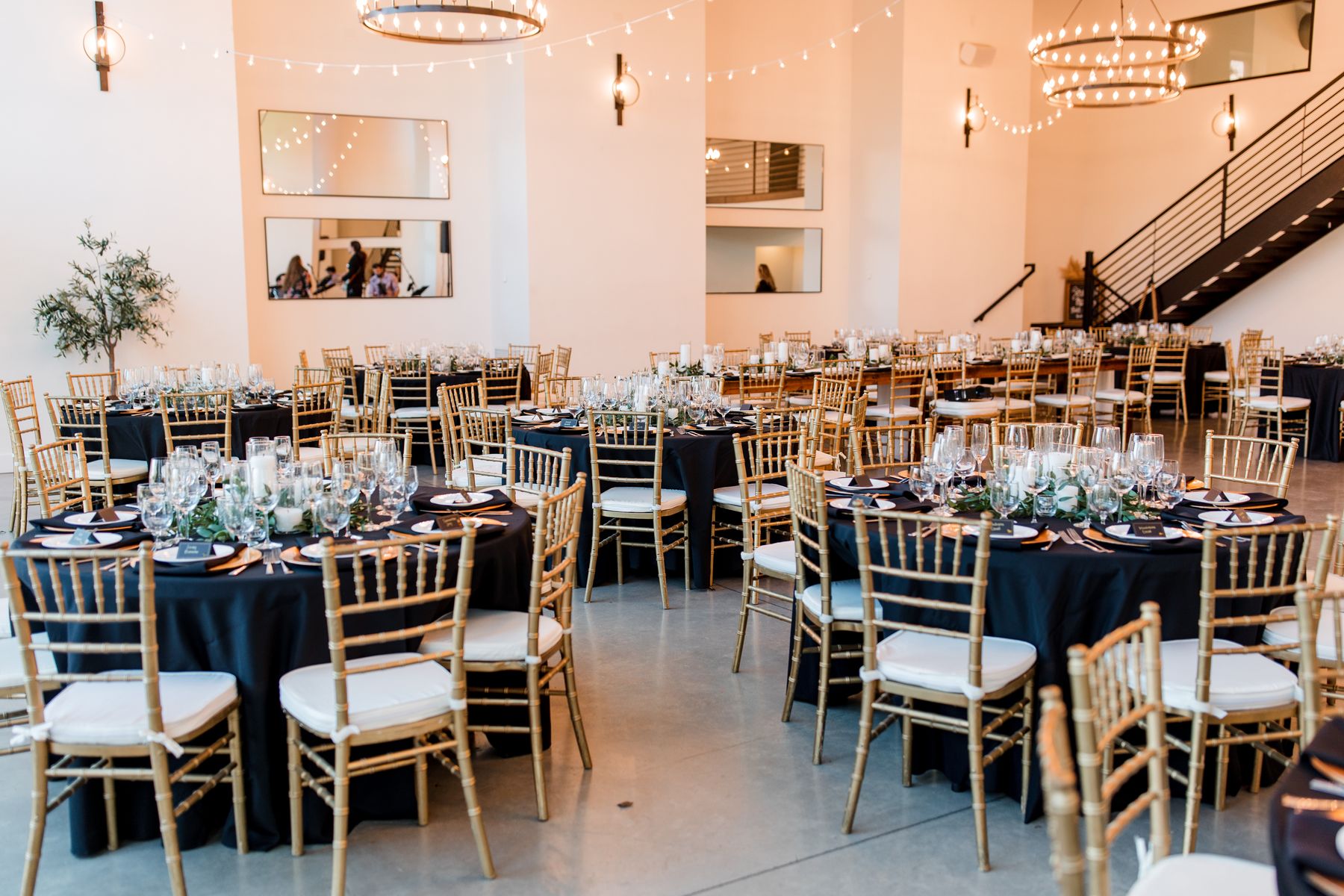 As the countdown to the New Year begins, what better way to usher in a fresh start than with a celebration that radiates opulence and prosperity? Southern Events is prepared with silver and gold event rentals for New Year's Eve. A stylish and modern choice that will ensure that your festivities are nothing short of spectacular! Get ready to welcome 2024 in style with our guide to hosting a dazzling soirée featuring bold metallic details that ooze luxury.
Serving Ware that Shines
Make a statement from the moment your guests arrive with serving ware that sparkles and shines. Elevate your dining experience by opting for metallic flatware, gold-rimmed glassware, and eye-catching chargers that exude sophistication. We offer a curated selection of metallic serving pieces that will not only impress your guests but also elevate the overall aesthetic of your New Year's Eve feast. If you prefer gold, create a timeless stack using the Glass Charger with Gold Rim and Ophelia China with Austin Gold Flatware. For those who love silver, its easy to achieve an elegant table with a Silver Round Lacquer Charger and Carrera Marble Dinner Plates or Glass China. Complete the place setting with our classic Brooklyn or elegant Abby Flatware. Alternatively, metallic flatware will POP against bold linens! Just like this Brushed Copper Flatware on top of Black Linens and Onyx China.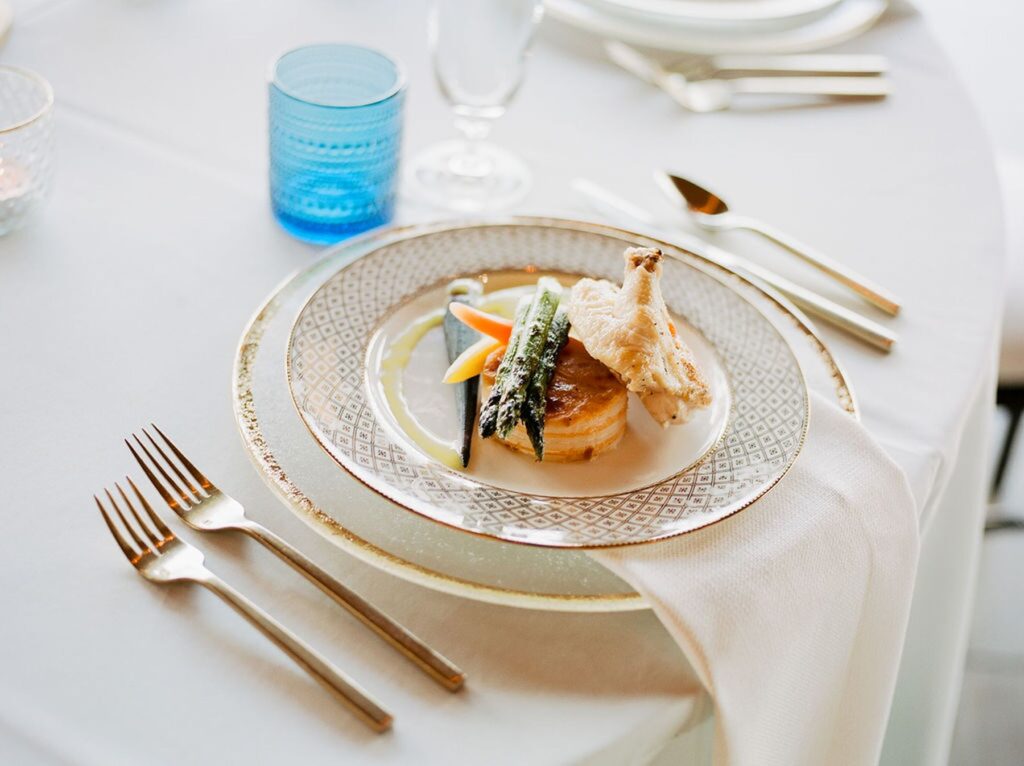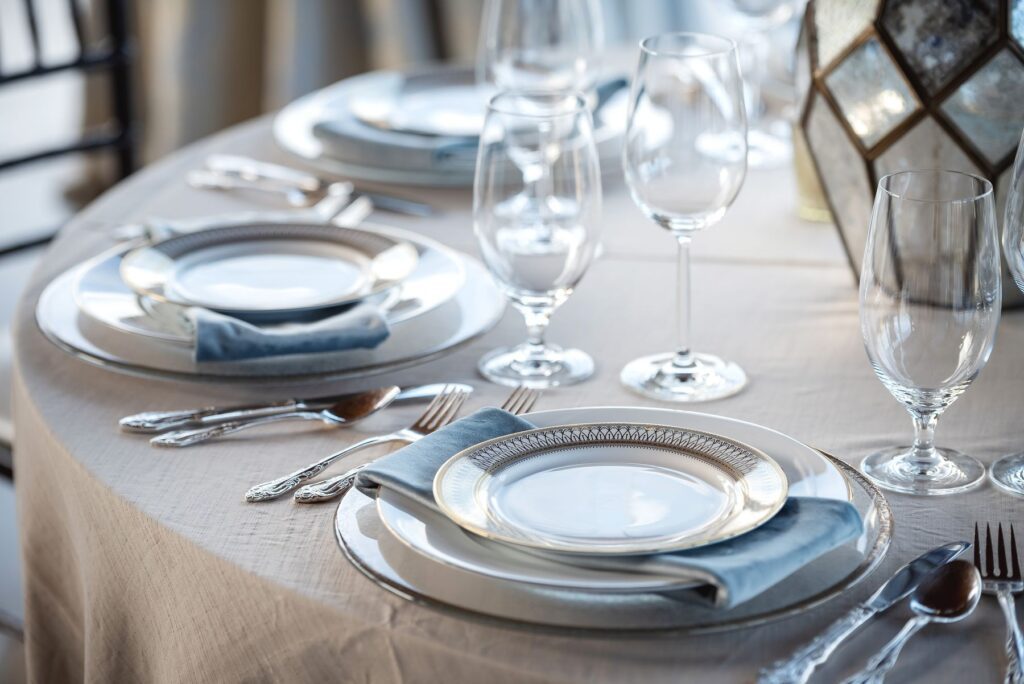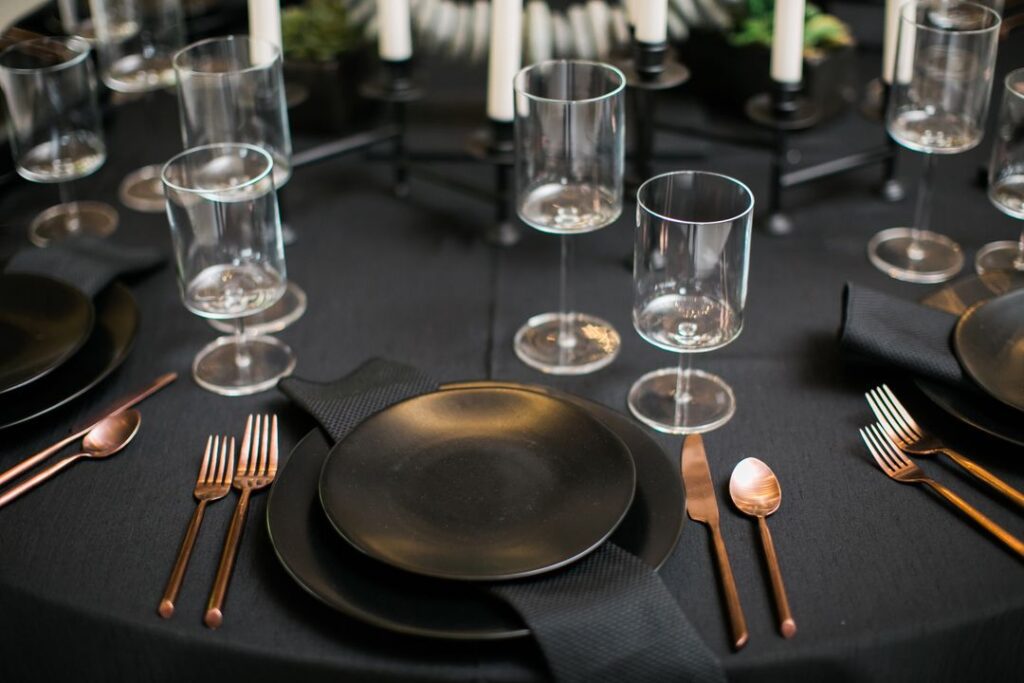 Shimmering Event Linens
A subtle detail that can elevate any table is the right choice of linens. Drape your tables with shimmering tablecloths in gold, silver, or metallic hues to create a luxurious foundation. Consider the Silver White Leaf or Silver Furrow linens for an elegant icy look. If you aren't afraid to go big and bold, the solid Gold Gold Fairmount or Victorian Luxe Gold are a striking choice! Meanwhile, the Gold Furrow Linens are more subtle. Lastly, dark linens will beautifully contrast bright china. Such as our popular Grey Nova with soft swirls of silver and gold. The play of light on these textured linens will create a captivating atmosphere. Ensuring your guests remember this New Year's Eve celebration for years to come.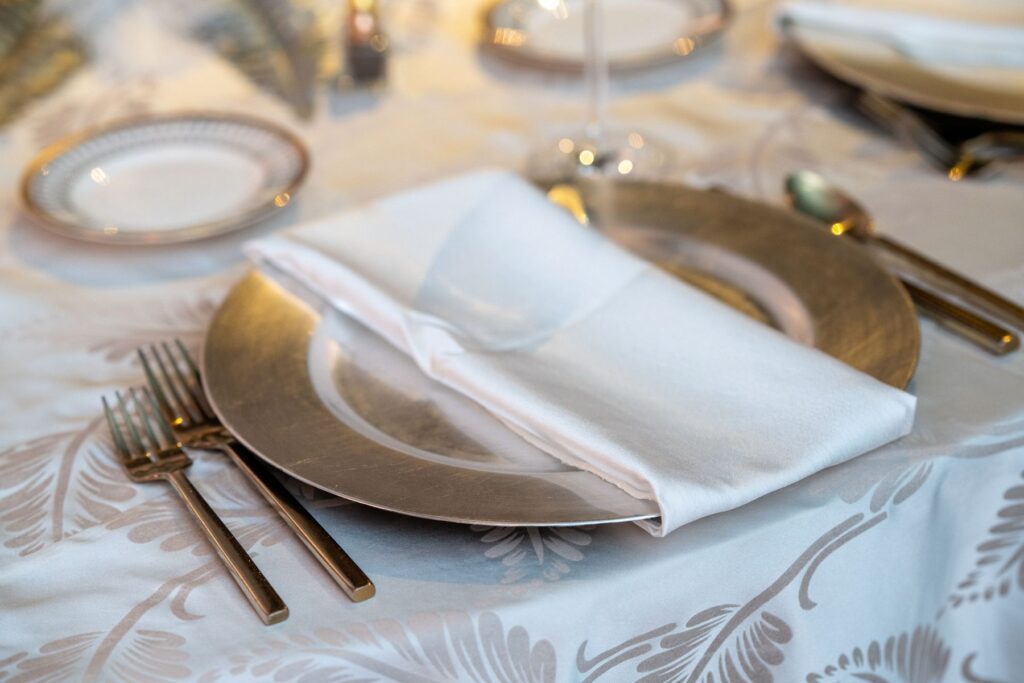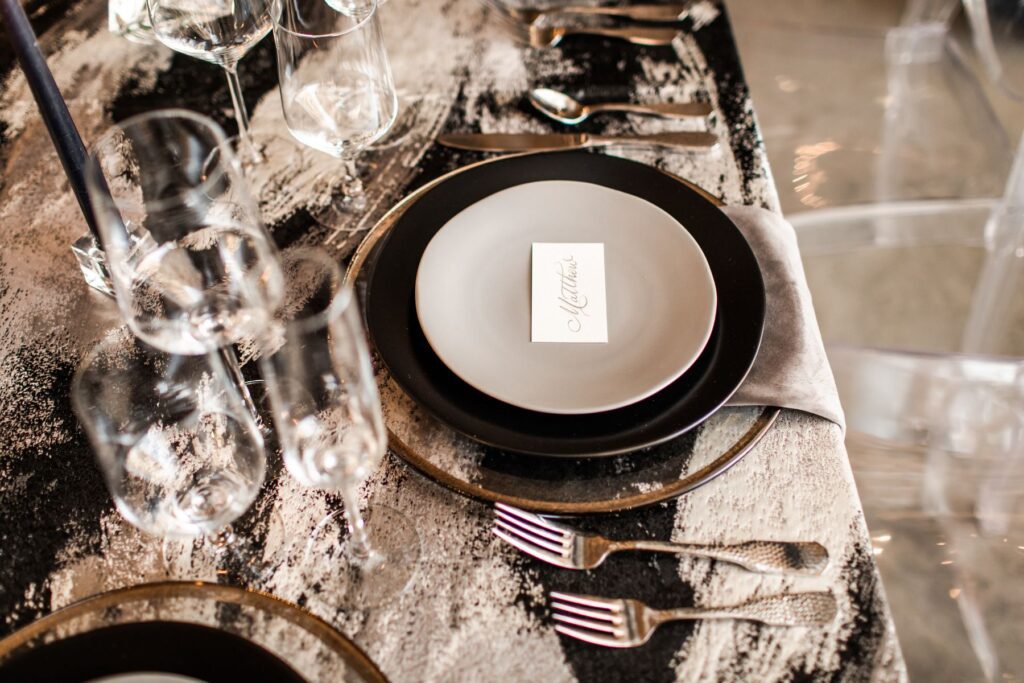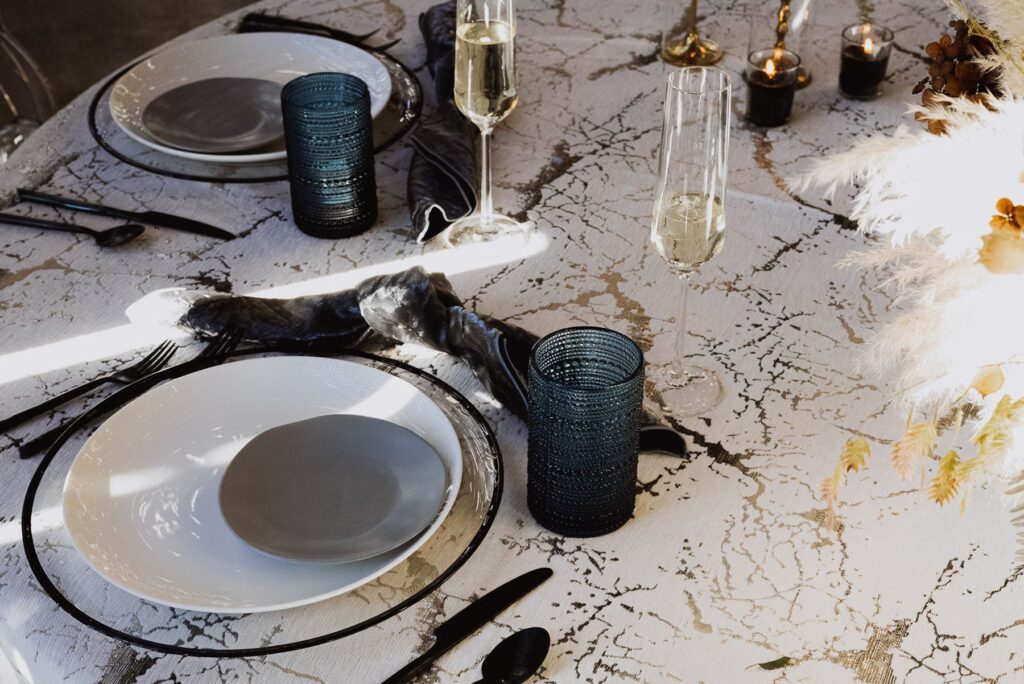 Furniture that Wows
Stylish metallic furniture rentals for New Year's Eve that wow? Southern has you covered! We offer a range of metallic-finished chairs, and accent pieces that will add a touch of glamour to your party space. A classic choice for New Year's dinners or galas is our Gold Chiavari Chairs. You might also consider incorporating gold and silver furniture pieces throughout lounge areas. One of our favorite ways to achieve this is with accent tables. We have beautiful standalone pieces like the Blanche or Avalon Round Coffee Table. Or sets, such as our favorite Echo Mirrored Side Tables. Your guests will appreciate the attention to detail as they lounge in comfort and style. Or, keep it simple when you feature our Charleston Bistro Table or the larger Loren Gold Bistro Table.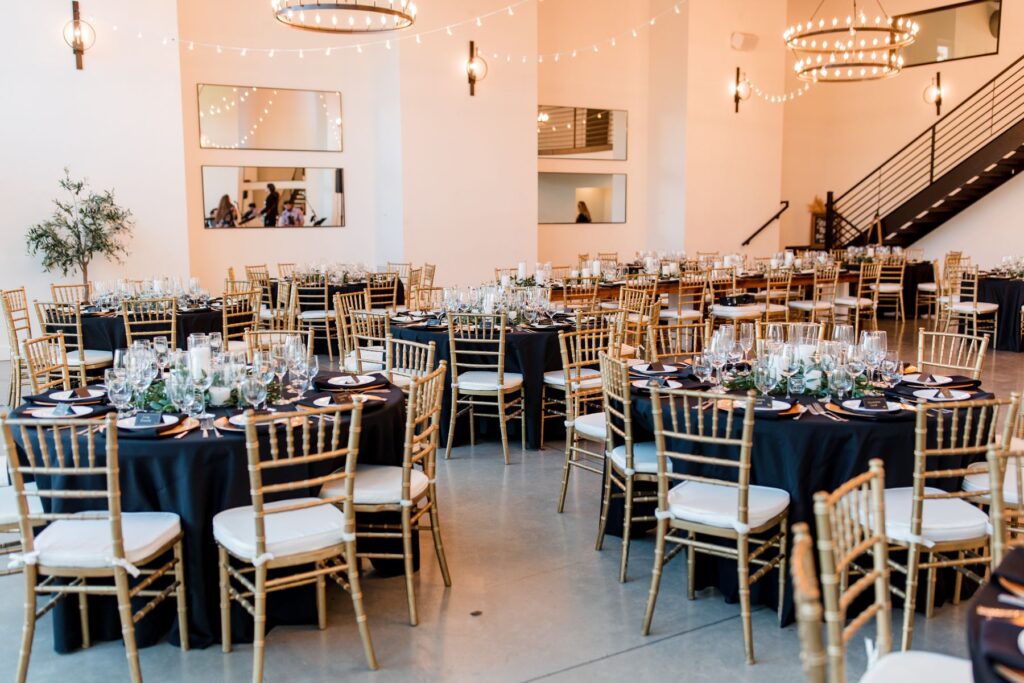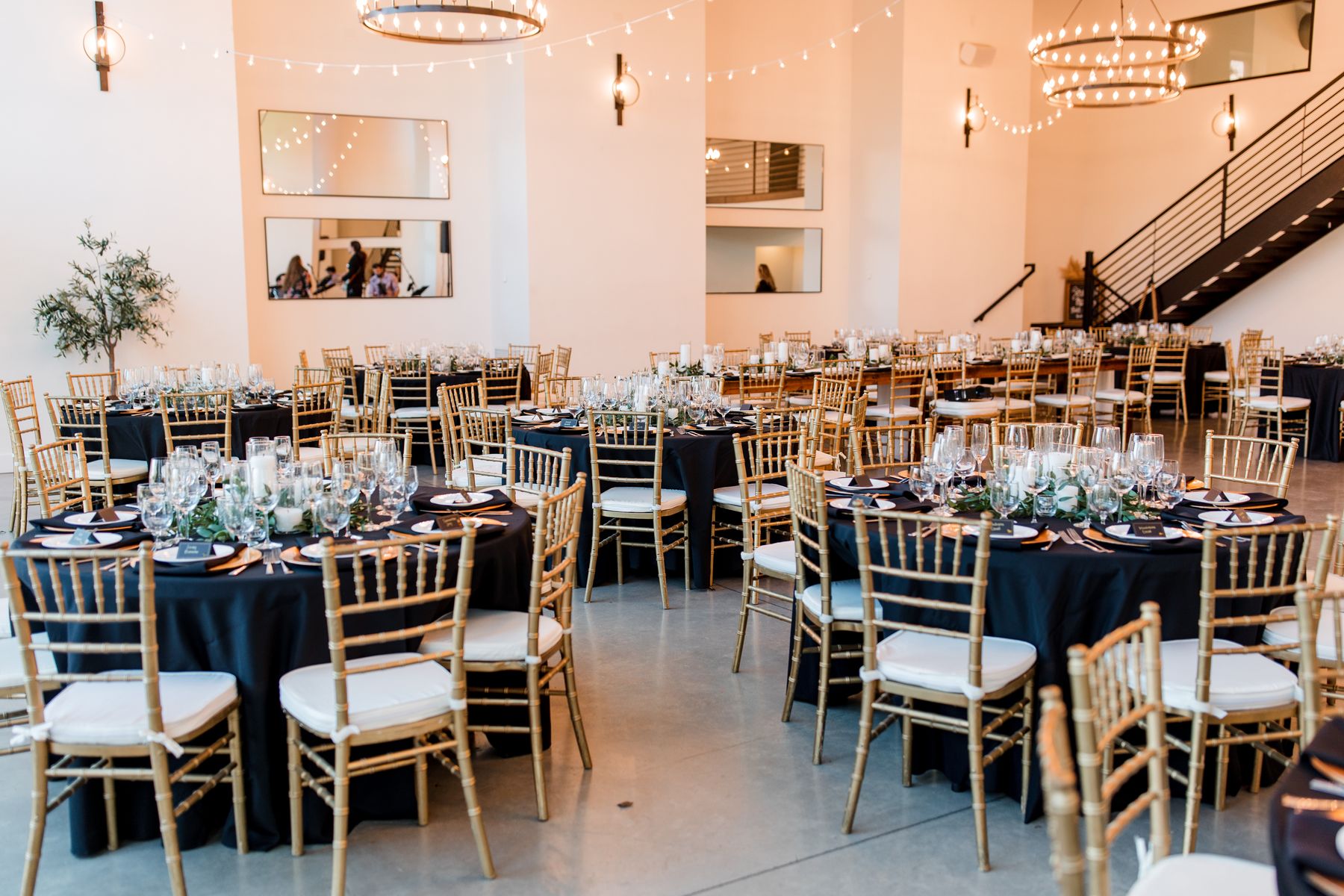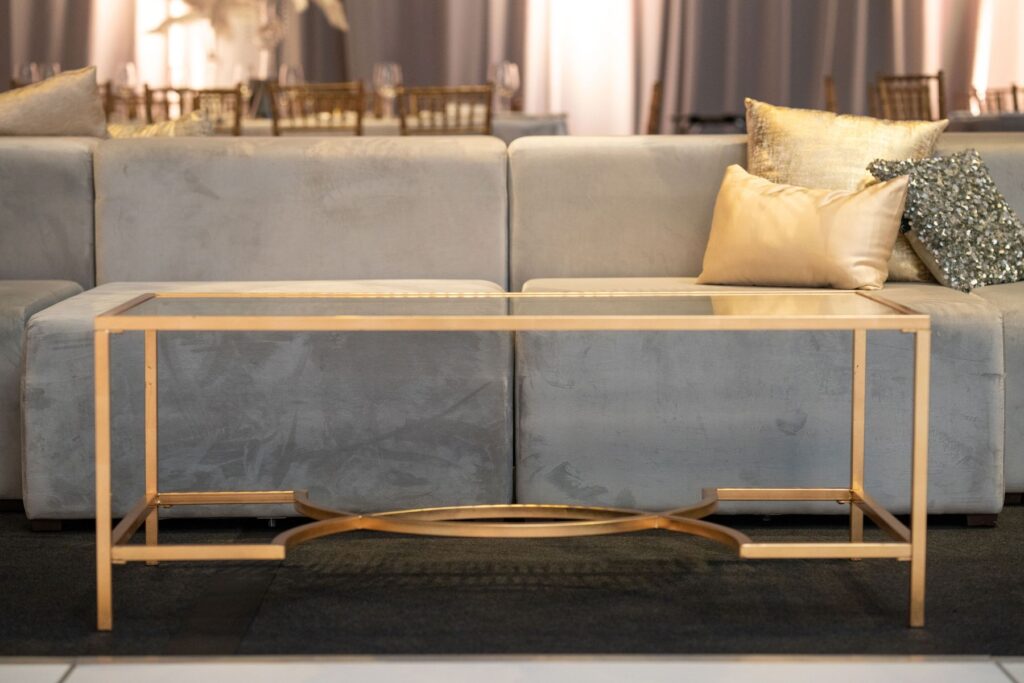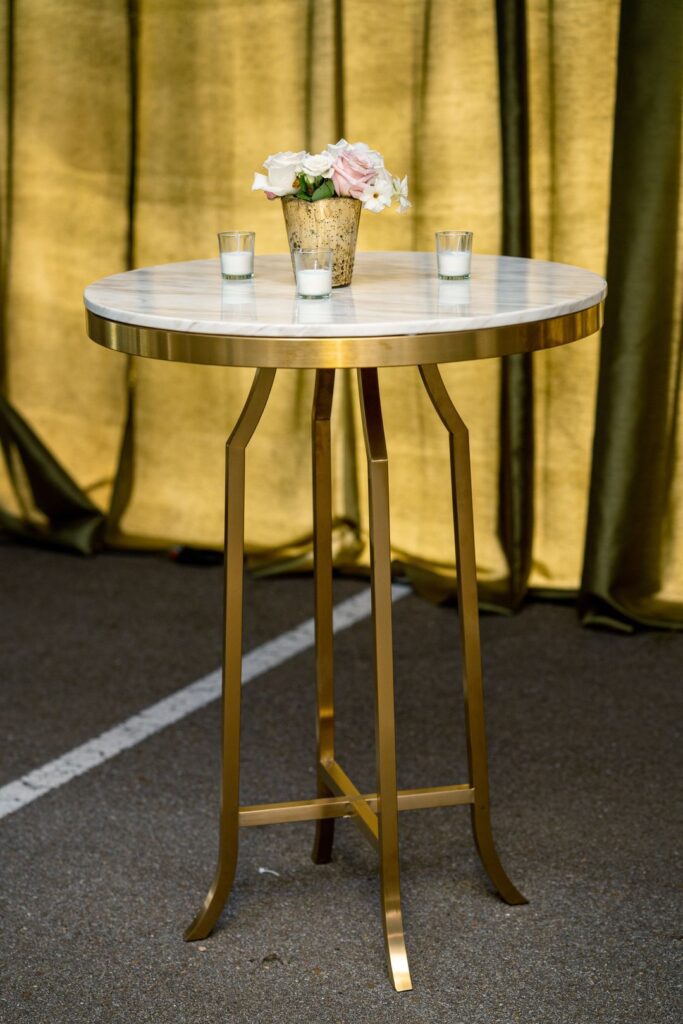 Sparkling Barware
No New Year's Eve party is complete without a well-stocked bar, and what better way to showcase your libations than with a sparkling bar area? Elevate your drink service with metallic glassware, including the Celia Gold Rim. Served from the contemporary Cheslea Marble Top Bar. To ensure your beverage station not only serves top-notch drinks but serves as a visual centerpiece, store your glassware or bottles on the Gold Avenue Bar Back Shelf. Another option is to create a self-service drink station with hot beverages. Our Silver Coffee Urns are perfect for dishing out coffee or hot chocolate following dinner.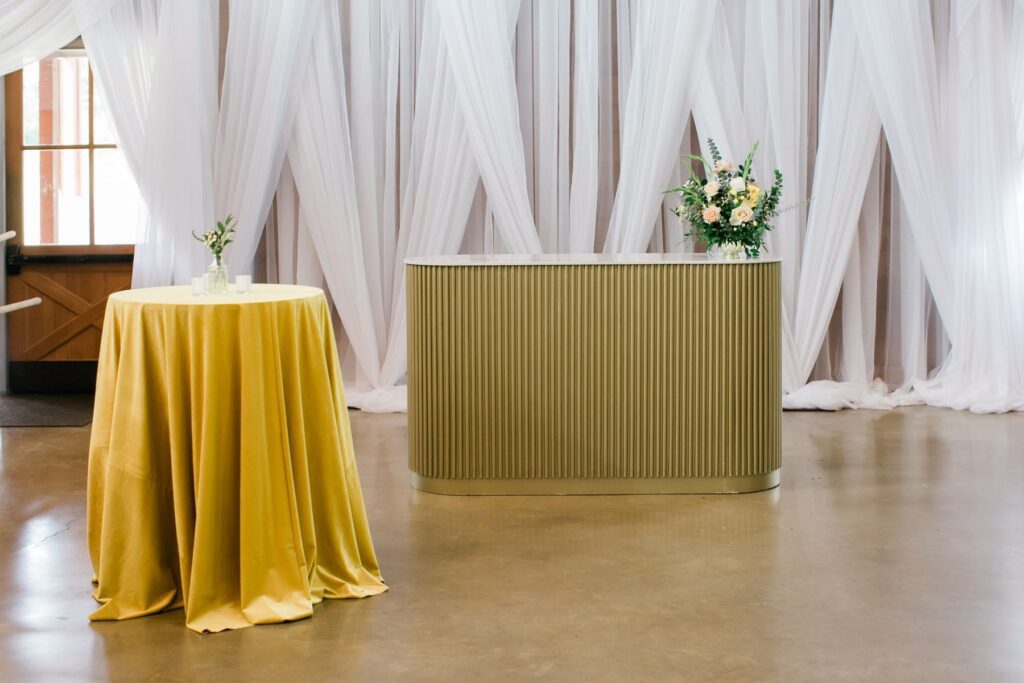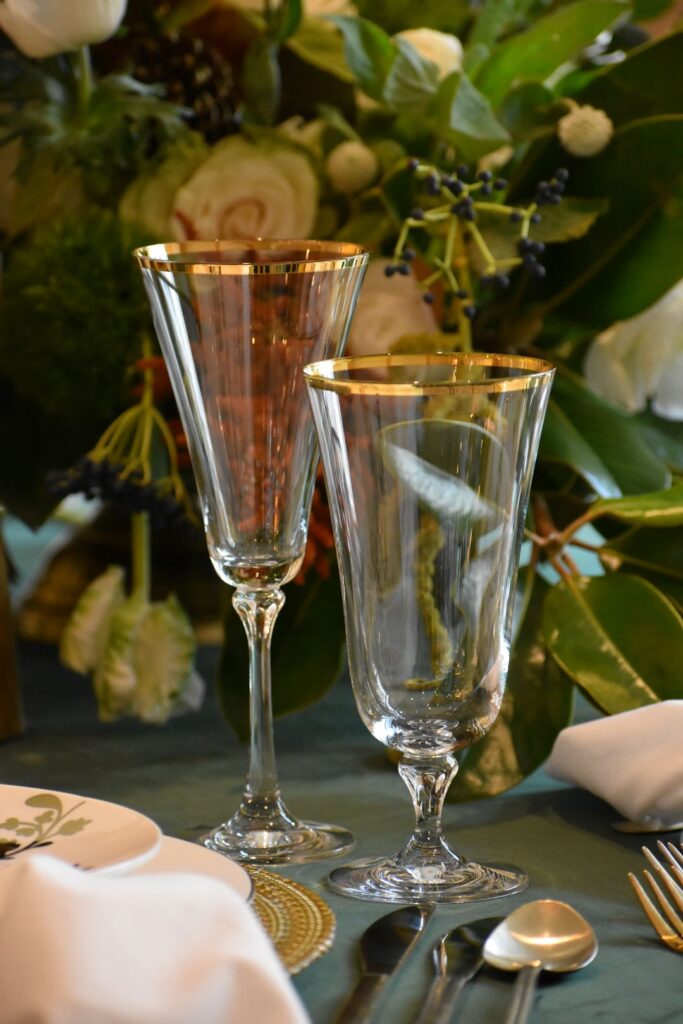 Choosing bold and gold metallic rentals for New Year's Eve is a surefire way to set the stage for a prosperous and stylish year ahead. Southern Events is your partner in creating unforgettable events, with an extensive selection of silver and gold rentals designed to make your celebration shine. Reach out today to secure your rentals or to book an appointment at our showroom!
TAGS | Glassware, Lounge Furniture, New Year's Eve party, bar event rentals, event furniture, gold event rentals, servingware, silver event rentals
FEATURED RENTALS | Celia Gold Rim Glassware, Silver Coffee Urns, Gold Avenue Bar Back Shelf, Gold Furrow Linens, Grey Nova, Silver White Leaf, Silver Furrow, Gold Chiavari Chairs, Blanche, Avalon Round Coffee Table, Charleston Bistro Table, Loren Gold Bistro Table, Echo Mirrored Side Tables,Gold Fairmount, Victorian Luxe Gold, Glass Charger with Gold Rim, Ophelia China, Austin Gold Flatware, Silver Round Lacquer Charger, Carerra Marble Dinner Plates, Glass China, Abby Flatware, Brooklyn Flatware, Onyx China, Brushed Copper Flatware,
---
30

Nov

Southern Events Products, Trends and Inspiration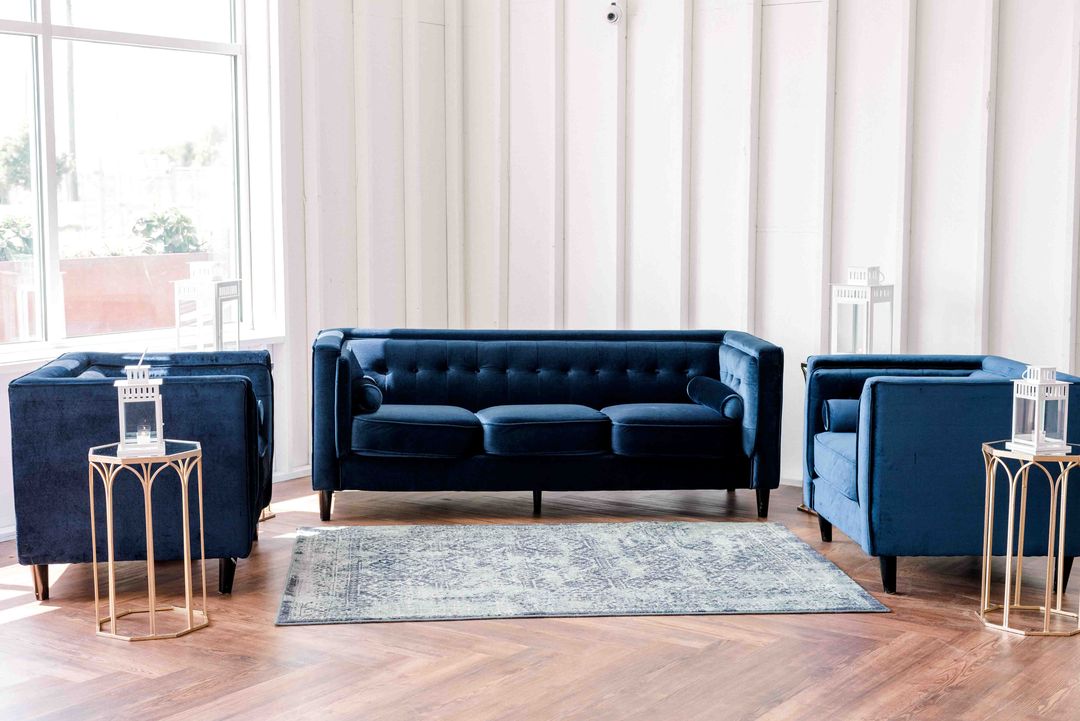 Winter may be in full swing, but that's no excuse to halt the jubilations! In fact, it's the perfect time to gather, to reap the warmth provided by the love of family and friends. To help you host a memorable get-together, Southern stocks a range of cozy event rentals that will encourage guests to sit, sip, and soak it all in. Take a look at some of our favorite winter party rentals, from plush lounge furniture to luxe linens, perfect for hosting a cozy seasonally-inspired celebration.
Plush Velvet Lounge Areas
If there is one essential for a chilly winter party, it's a cozy lounge area – maybe two! Indoor or outdoor, your guests will want a plush place to sit back, relax, and mingle. Even more so if you have plans for a well-stocked bar. We offer a range of gorgeous furniture pieces that you can mix and match to create a stunning lounge. Our Fern Velvet Sofa or Henley Grey Velvet Tufted Sofa are elegant pieces, which can be paired with a set of loveseats or armchairs. Popular choices include our Gold Bamboo and White Eiffel Arm Chairs. Both of which offer an on-trend modern retro look. Or, consider the bright white Estelle Quarter-Round Sofa, perfect for a long night of mingling. Just don't forget to grab one of our beautiful vintage rugs to frame the space and add a little extra warmth!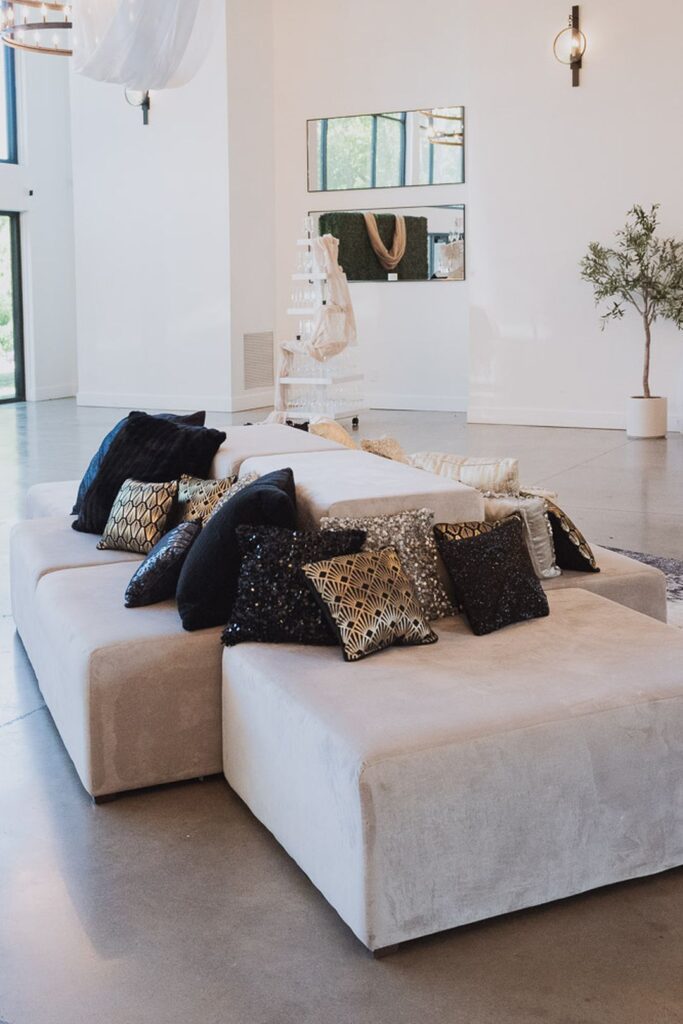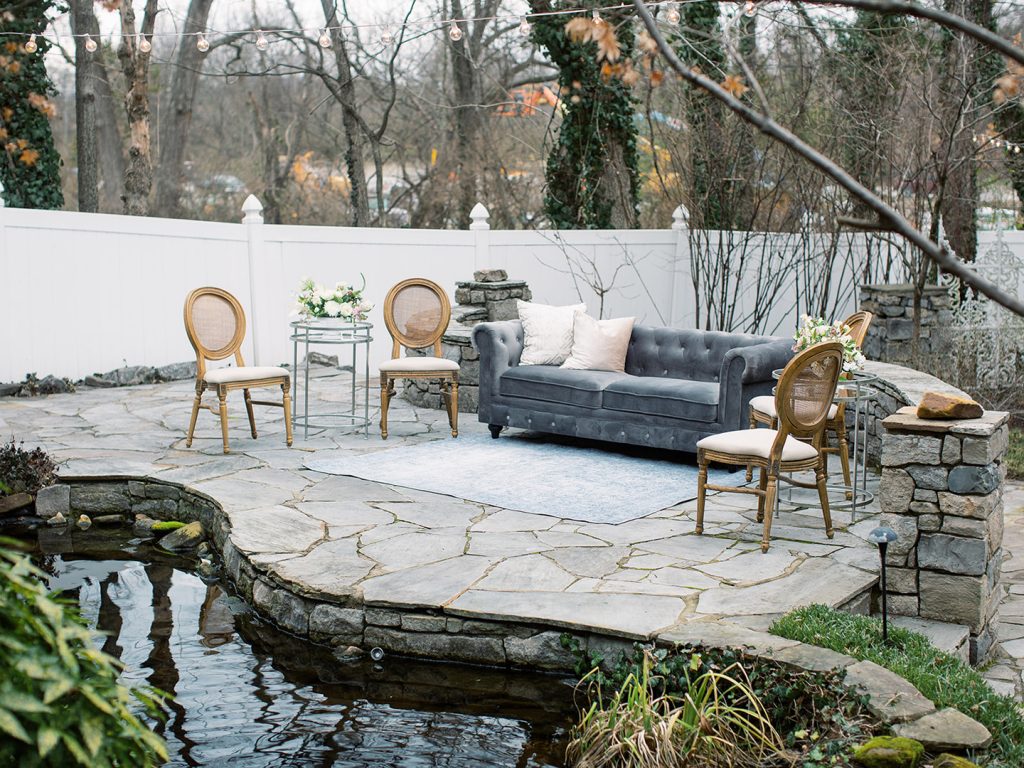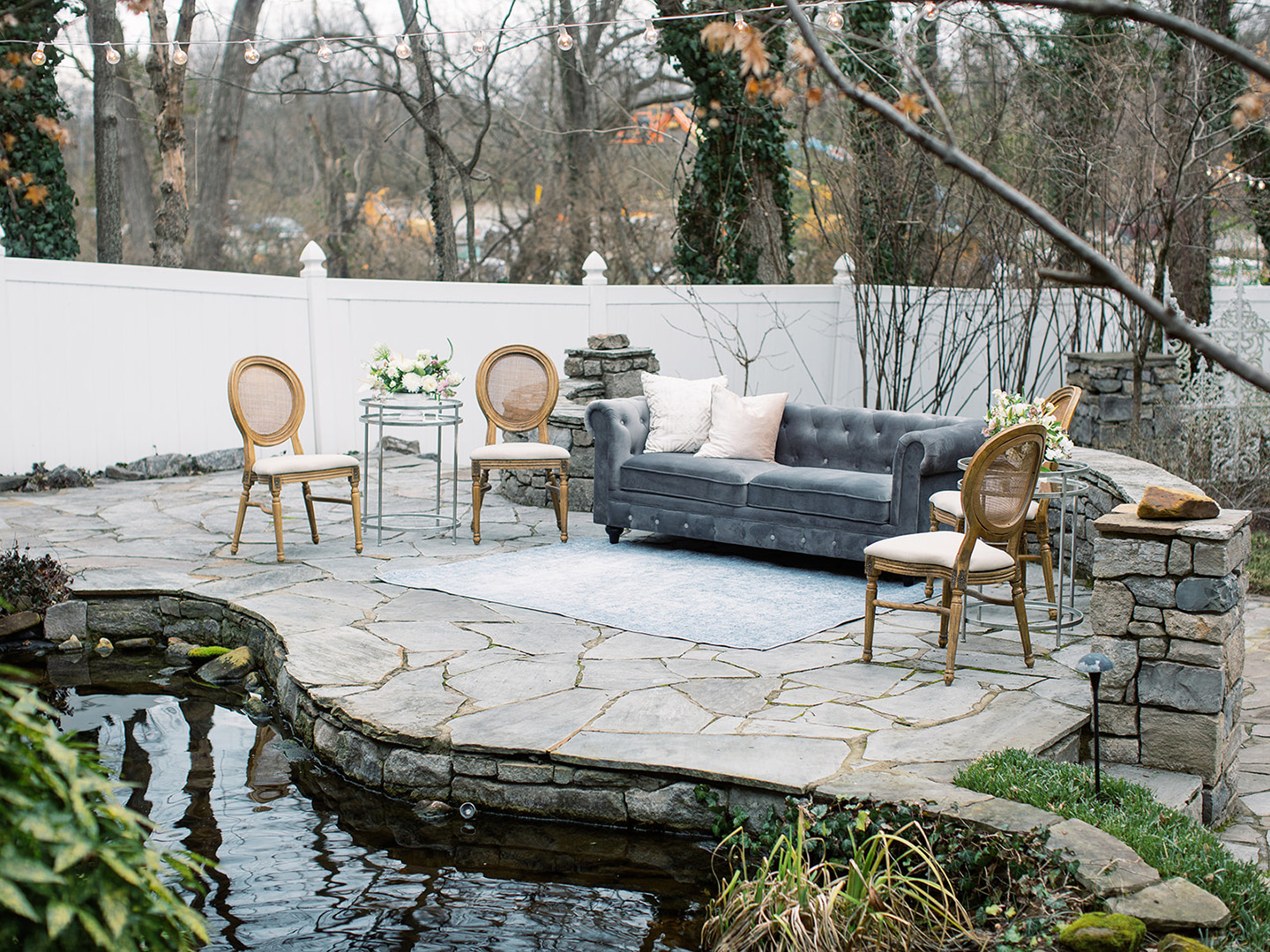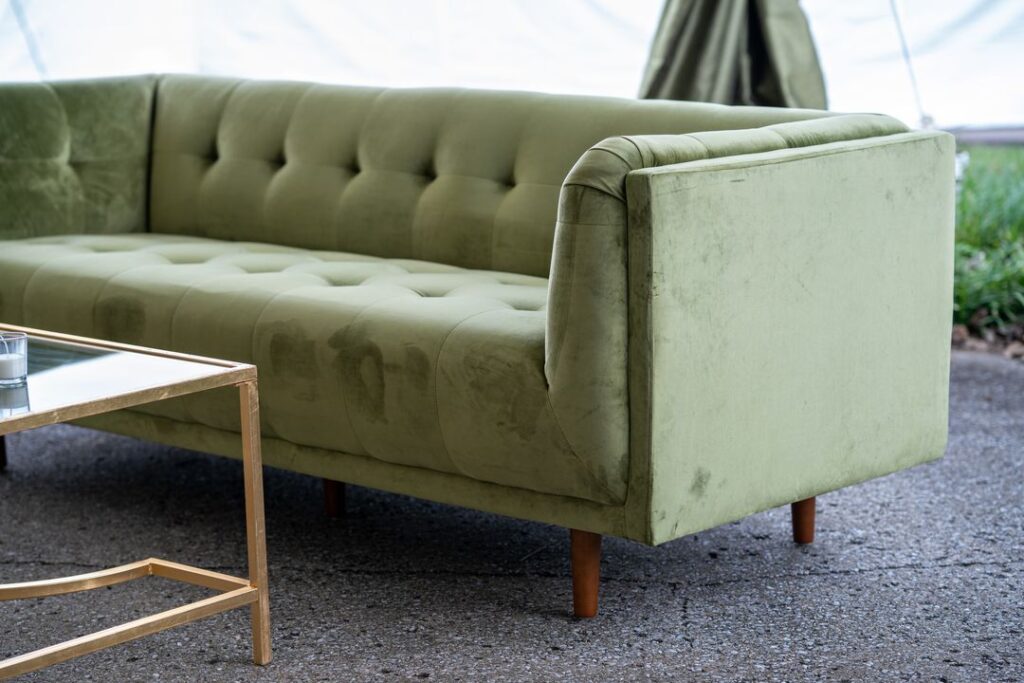 Glittering Metallic Holiday Tablescapes
When it comes to winter event tables, the most popular choice for serving ware are pieces that star metallic accents. Such as our Glass Charger with Gold Rim, Austin Gold Flatware, and Celia Gold Rim Glassware. To help warm up your table and create a more welcoming or cozy look, we recommend adding a splash of colors and textures. Start with elegant linens in a warm color, like Moss Green Crush or Havana Ecru. Velvet napkins are an easy way to add a fun pop of color, as well as a soft subtle texture. Opt for our elegant White Etched Velvet or a brilliant Navy Blue that nods to the icy hue of the season. If your plates or serving ware feature metallics, sub traditional glassware for colored tumblers or water goblets. Such as the Meridian Blue or Smoke Beaded Glassware.
Are you struggling to create the perfect winter tablescape? Our team would love to help you when you schedule an appointment in our showroom! Or, take a look at our curated collections, Styled By Southern – Christmas Cactus and Frosted Sapphire are both beautiful and cozy designs.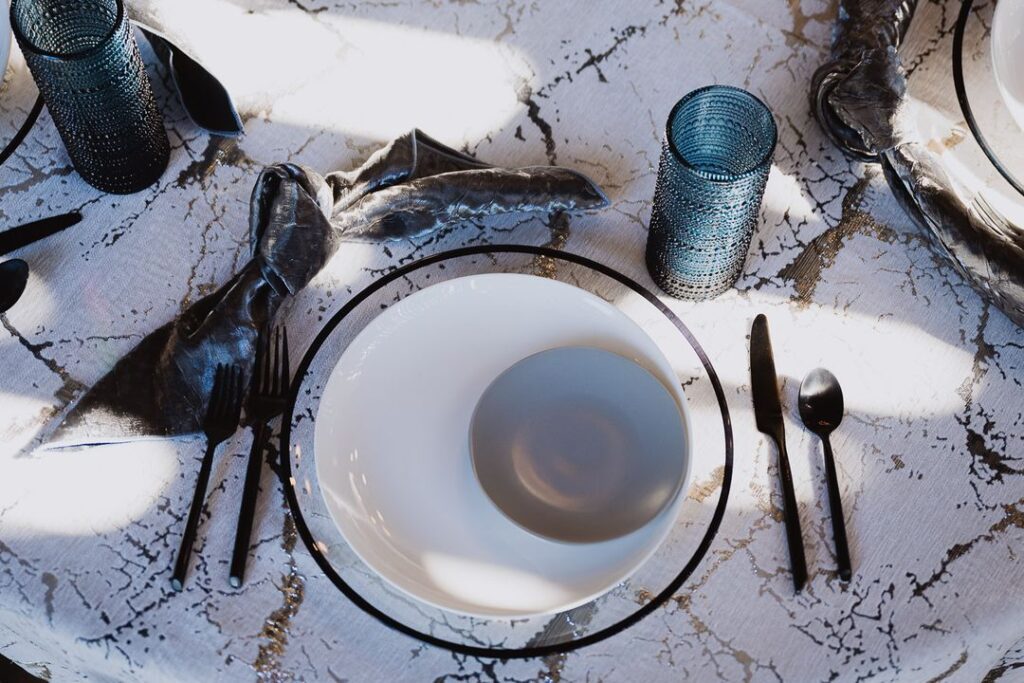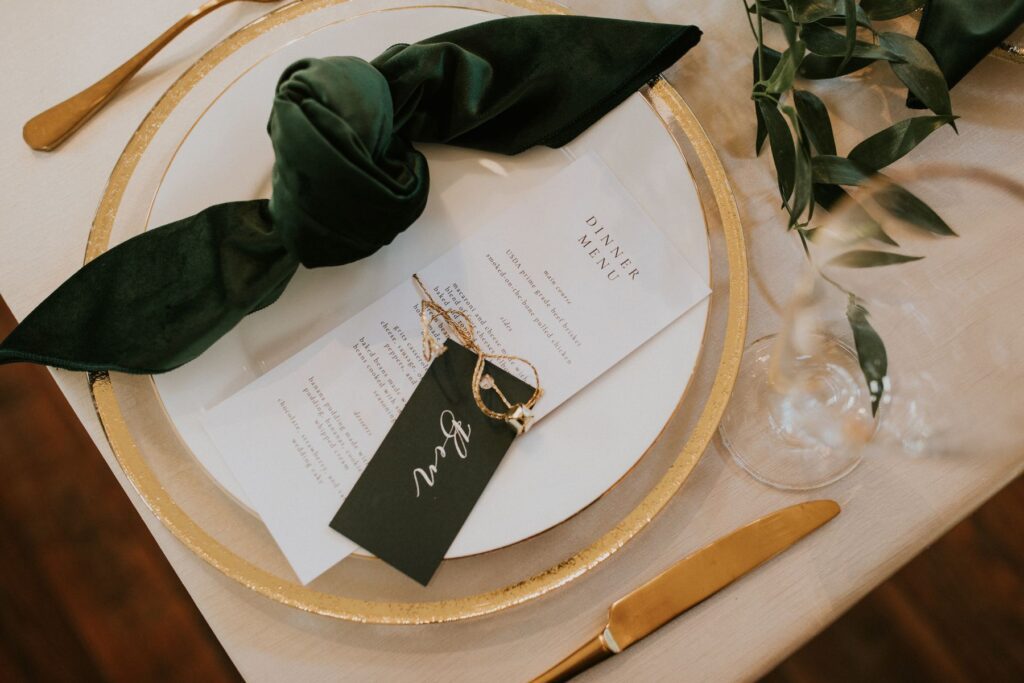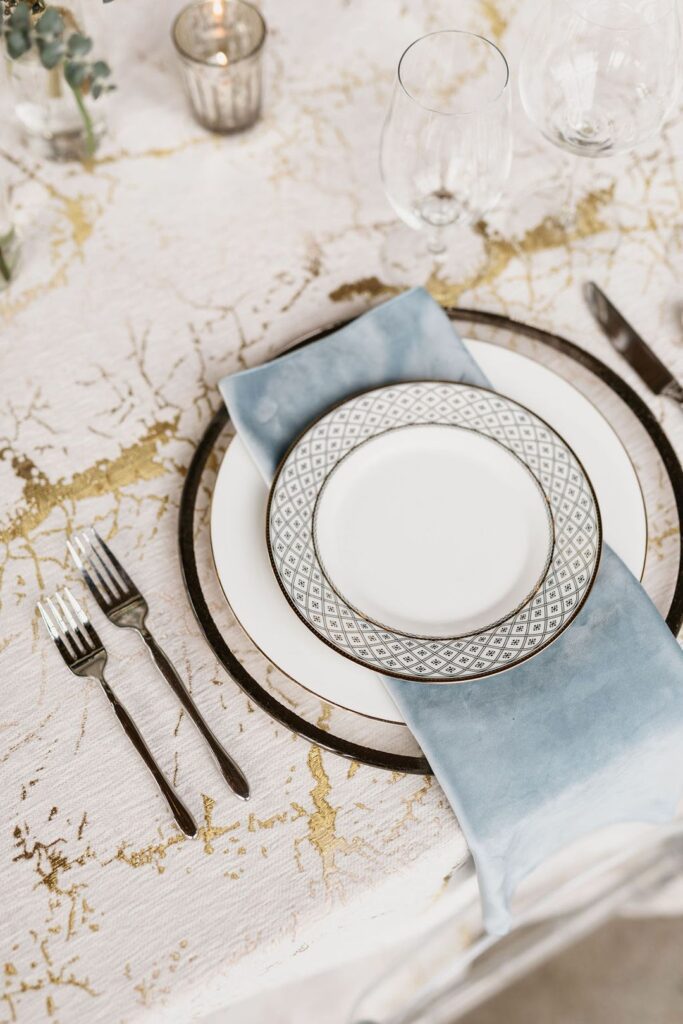 Create a Toasty Place to Gather
Hosting a gathering at home or the office but feeling limited on space? We offer a variety of winter party tent rentals that will allow you to create an ultra-cozy covered space for parties of every size. Our Ready-to-Party tent packages are a convenient solution, with all the essentials for between 30 to 75 guests. After you've secured a tent, customize the space with heating solutions to stave off the cold. We stock a Blowing-Style Heater to warm up any size tent, as well as a Hammered Rectangular Fire Pit. It is the perfect choice for creating a cozy area to lounge around or toast marshmallows. Surround it with any of our plush ottomans, such as Chocolate Poufs or Turkish Rug Ottoman, as well as pillows and blankets. Should you desire extra warmth, treat your guests to hot beverages when you feature our Market Cart with dispensers.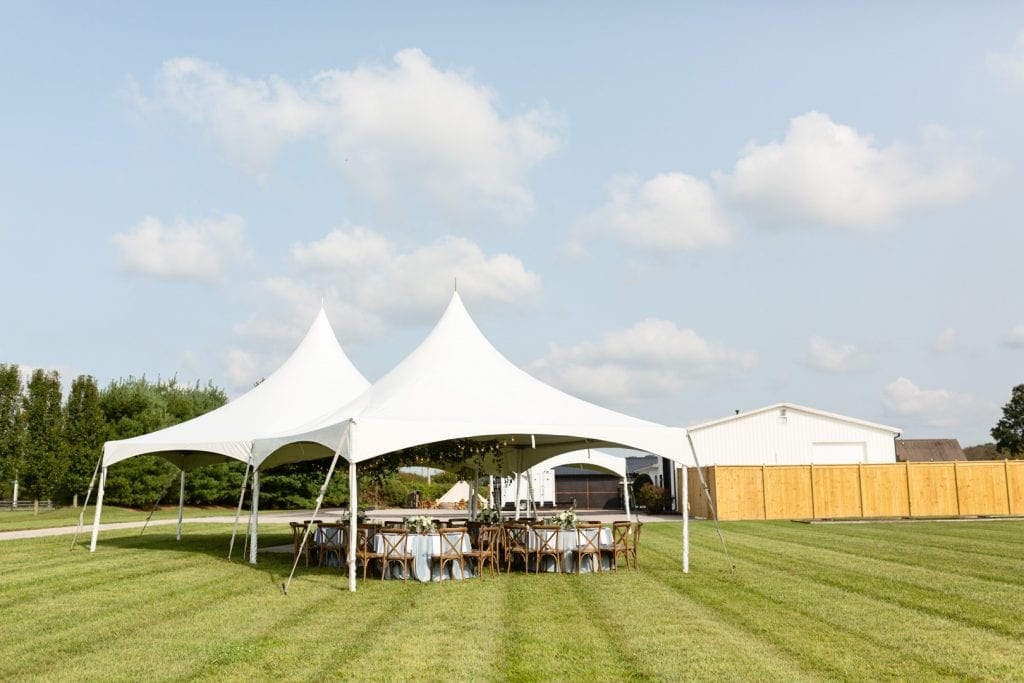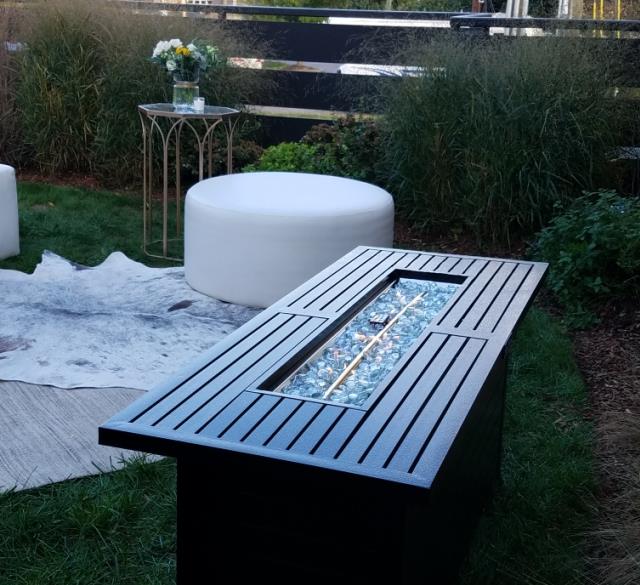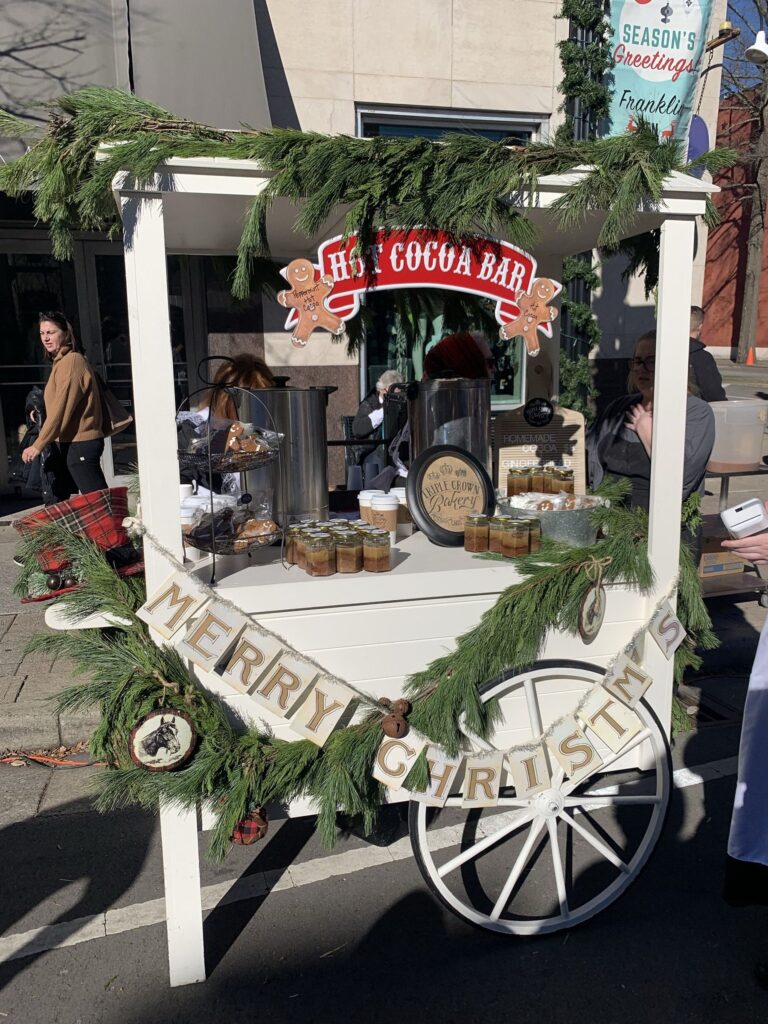 Want to feature these cozy event rentals at an upcoming holiday party in Nashville? Send our team a message at info@southerneventsonline.com for help selecting the perfect pieces for your gathering, big or small! Need more event inspiration, take a look at our Minimal Winter Event Rentals.
TAGS | Area Rugs, Heaters for Tents, Tent Rental, event lounge, lounge furniture rentals, tent accessories, winter event rentals, winter events, winter party
FEATURED RENTALS | Fern Velvet Sofa, Henley Grey Velvet Tufted Sofa, Gold Bamboo Arm Chair, White Eiffel Arm Chair, Glass Charger with Gold Rim, Austin Gold Flatware, Blowing Style Heater, Hammered Rectangular Fire Pit, Chocolate Poufs,Celia Gold Rim Glassware, Moss Green Crush Linens, Havana Ecru Linens, White Etched Velvet Napkins, Navy Blue Napkins,
---
9

Nov

On Trend, Real Nashville Weddings, Southern Events Products, Trends and Inspiration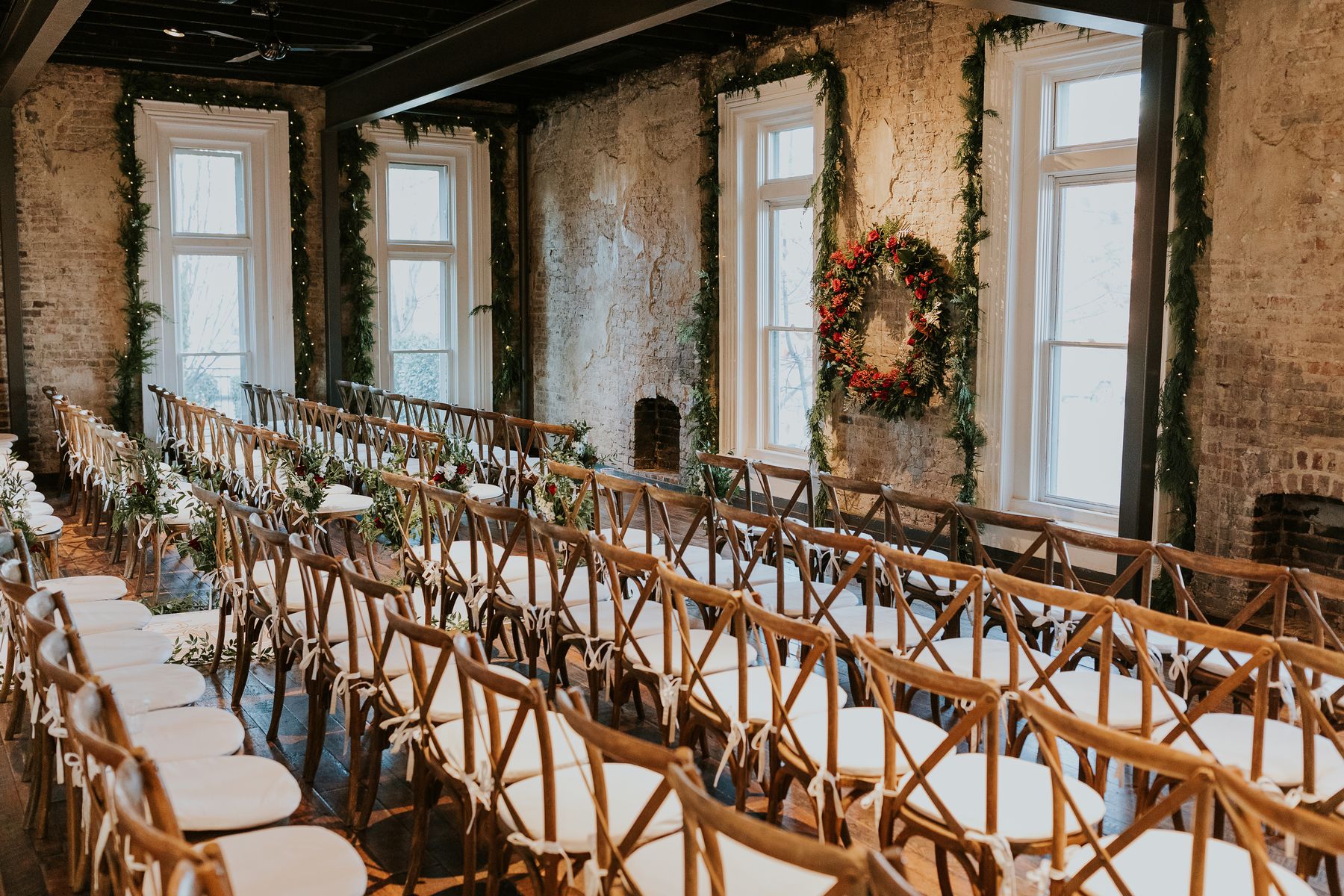 Nashville, known for its rich musical heritage and warm Southern hospitality, provides the perfect backdrop for a memorable winter celebration. If you're planning to tie the knot during the wintertime, we've got you covered with some unique and on-trend wedding themes that will leave your guests in awe. Whether you choose a look that is warm and cozy, downright luxurious, or bright and festive. Keep reading for Nashville winter wedding inspiration featuring our stylish party rentals!
Winter Luxe
This style offers an elegant look that nods to the season while maintaining a timeless appeal! To begin, arrange long banquet tables for an intimate look, elevated with sophisticated acrylic seating. Or you can infuse a touch of luxury with Gold Chiavari Chairs. These look stunning complemented by gold accent china – stack the Gold Rim Glass Chargers and Vera Floral China with Austin Gold Flatware. You can also enhance the tablescapes with lush greenery and velvet napkins in the shade Magnolia.
For an equally stunning cocktail hour, feature an ornate Christmas tree, flanked by Gold Bamboo Arm Chairs or the Fern Velvet Sofa. Just don't forget accent tables! Finally, delight your guests with classic cocktails served in our Smoke Beaded Tumblers or sleek stemless champagne flutes.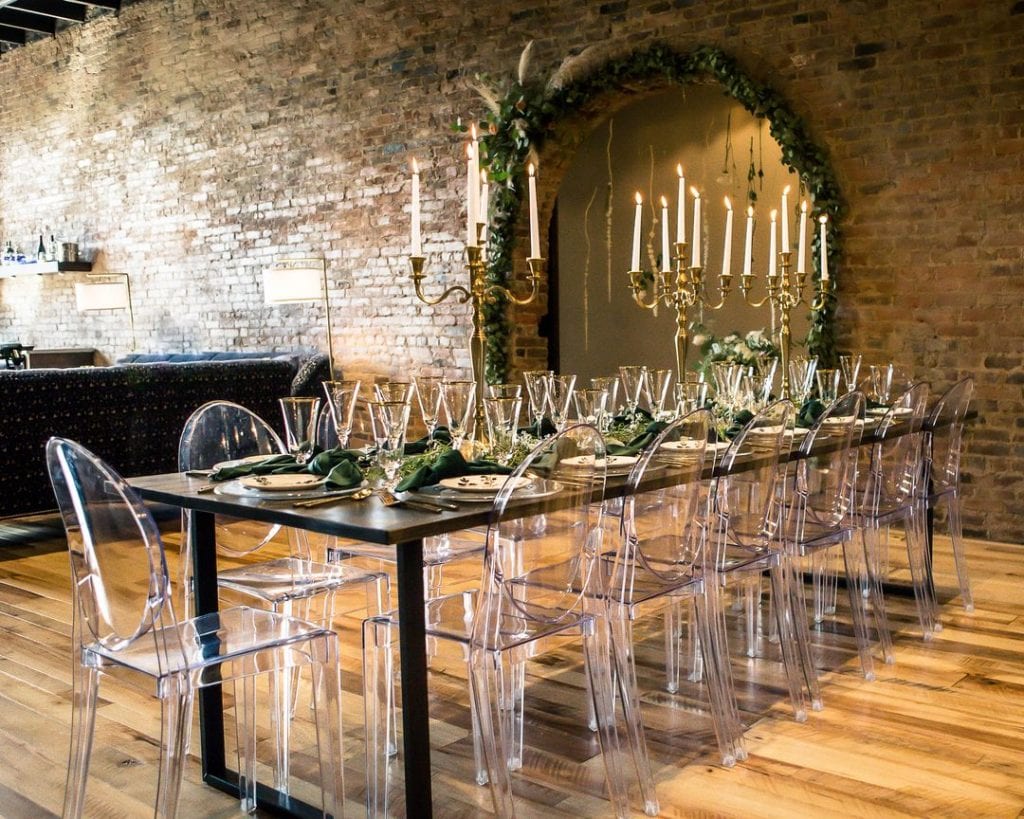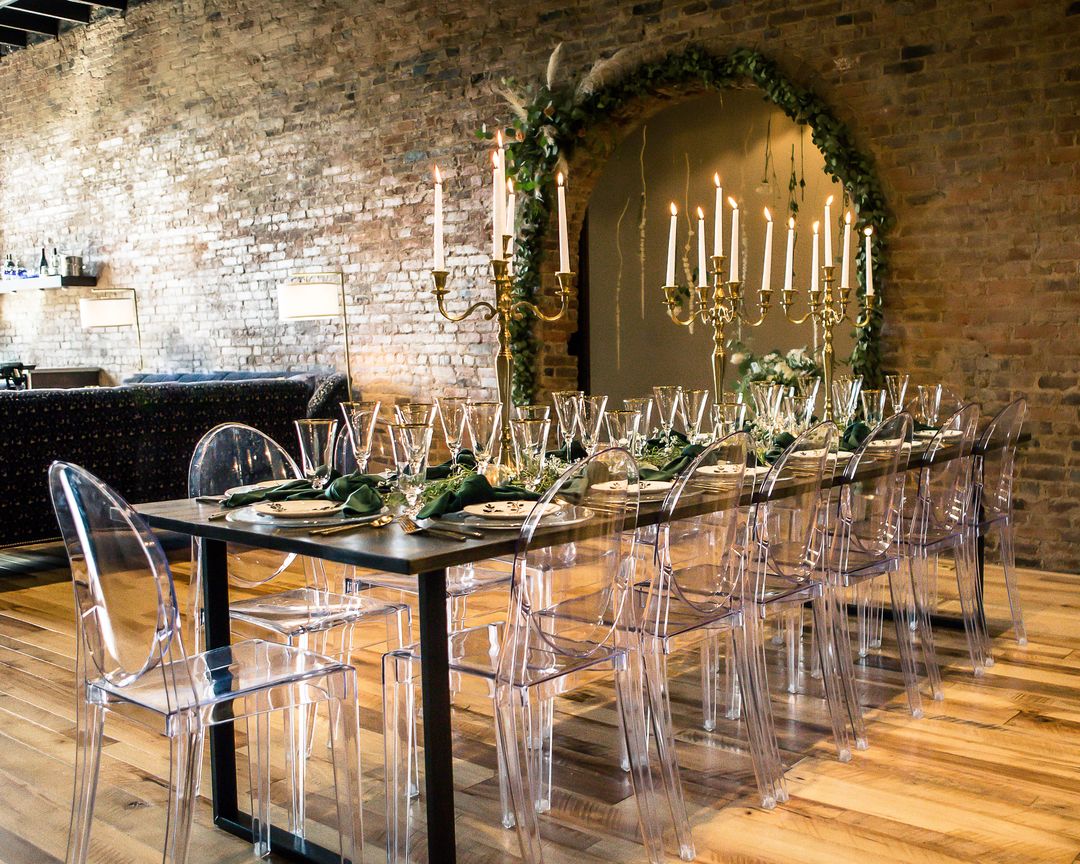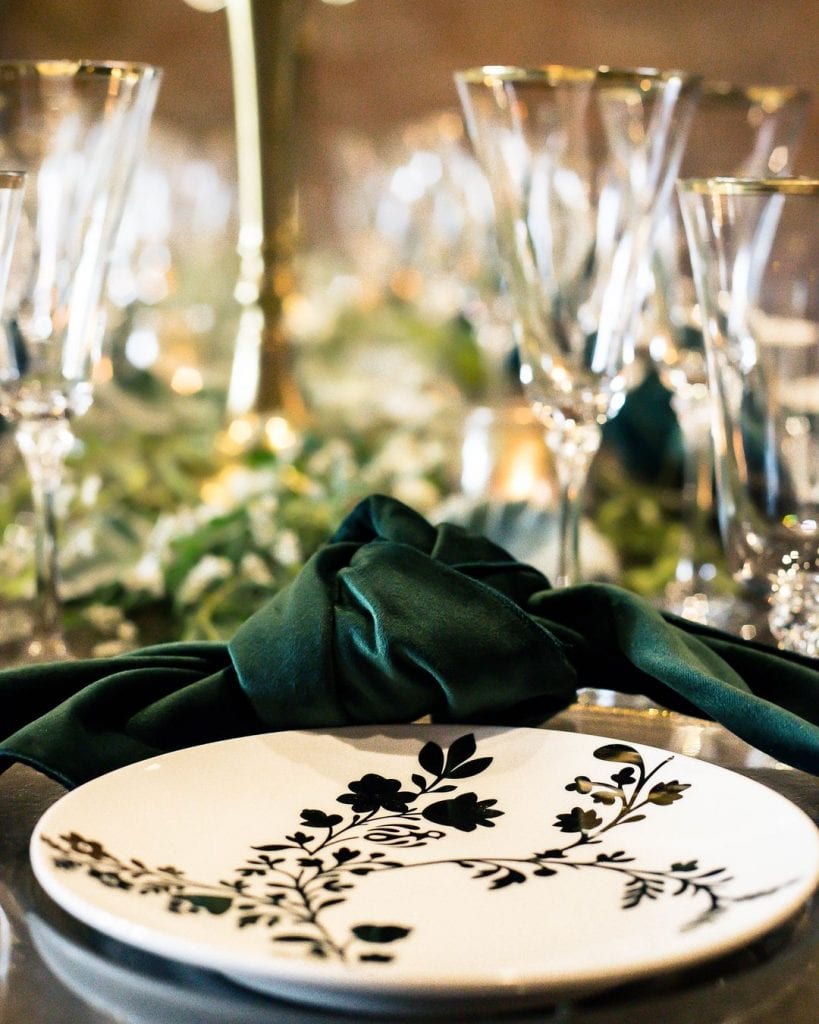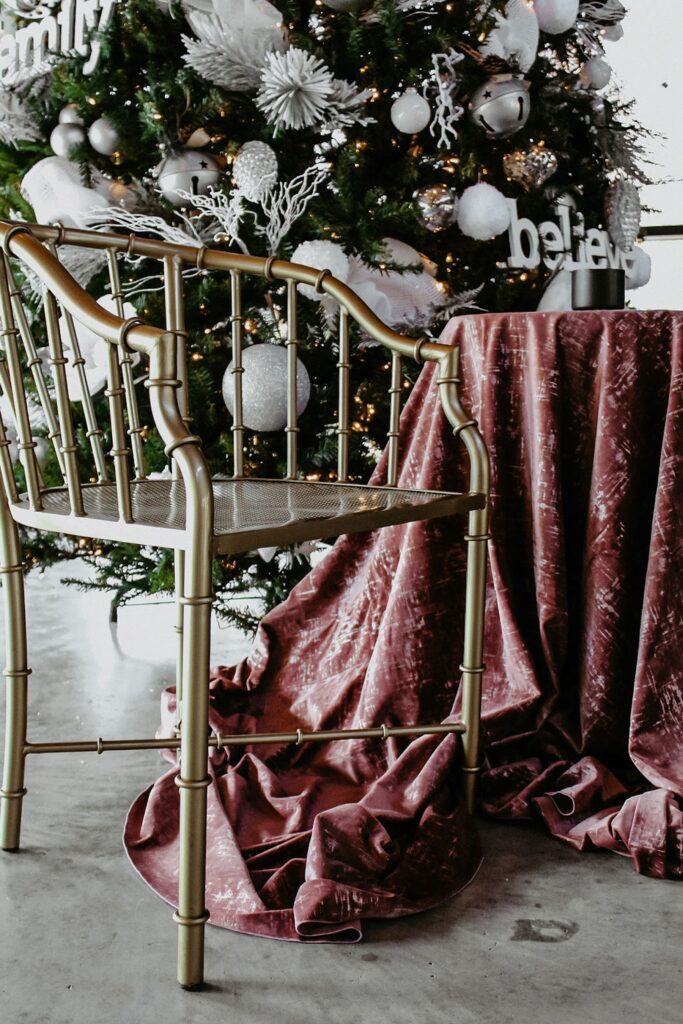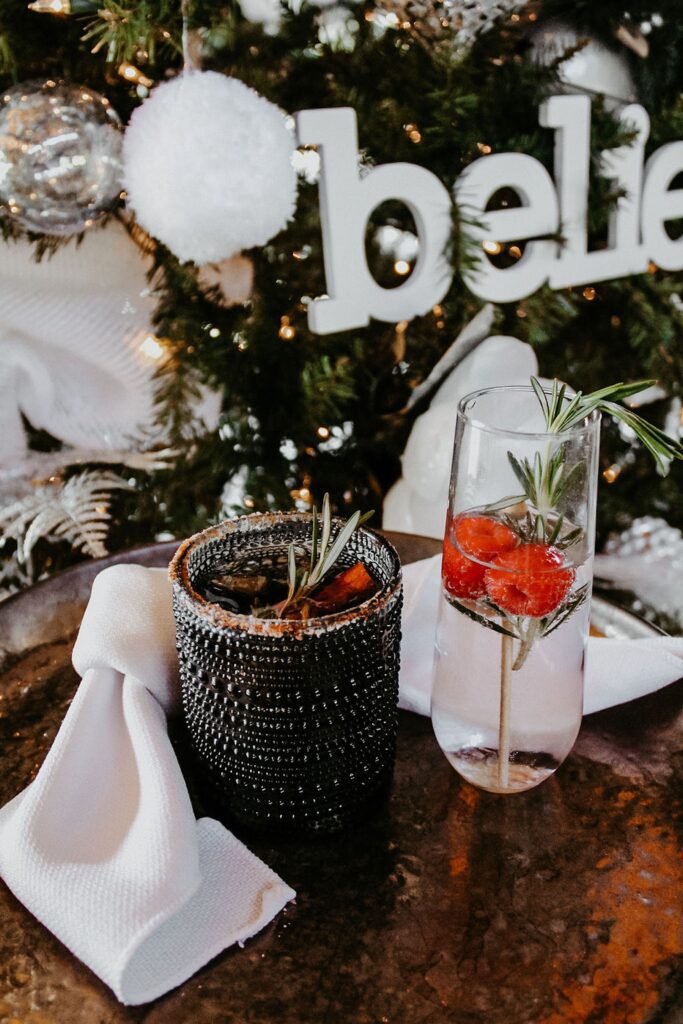 Modern Moody
Are you dreaming of a sophisticated black and white formal winter wedding? We recommend an indoor reception with minimalist acrylic seating. For example, the Acrylic Ghost Armless or Acrylic Carrigan Side Chairs. What's more, the latter stars an intricate, almost ice-like back! At the reception, create a cozy atmosphere with softly lit tables adorned with black tablecloths, crisp white napkins, and china. Such as our White Coupe China or Carerra Marble Dinner Plates.
Moving on to the cocktail hour, adorn bistro tables with the striking black and white Nova Linens. As well as Acrylic Casper Square Back Barstools. And don't forget the pièce de résistance! To be specific, espresso martinis with whipped cream, elegantly served in our Gatsby Coupe Glasses.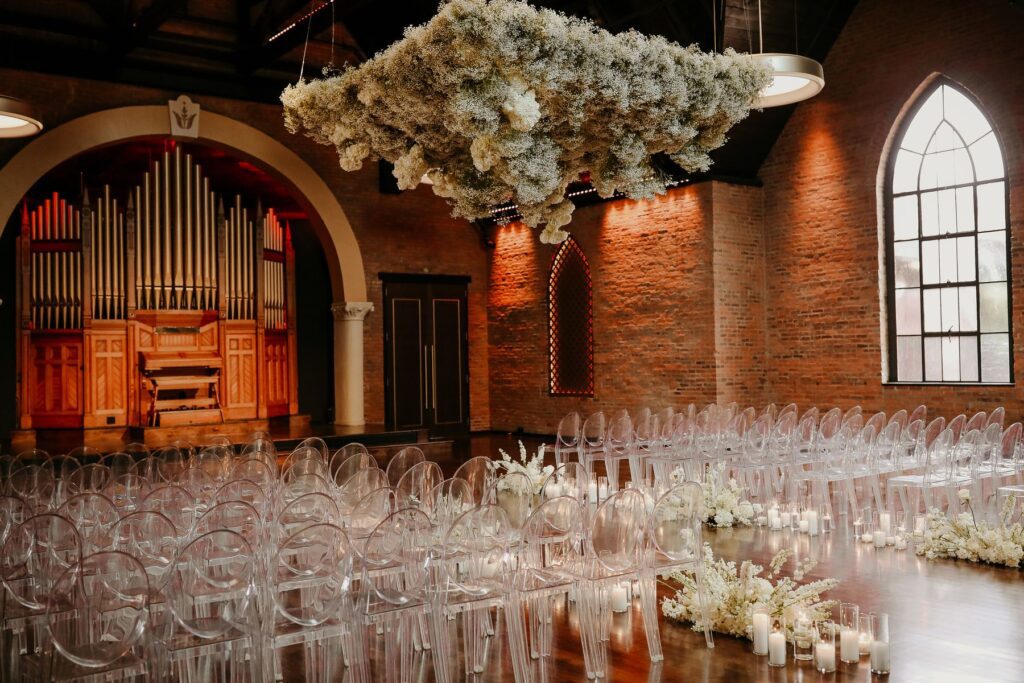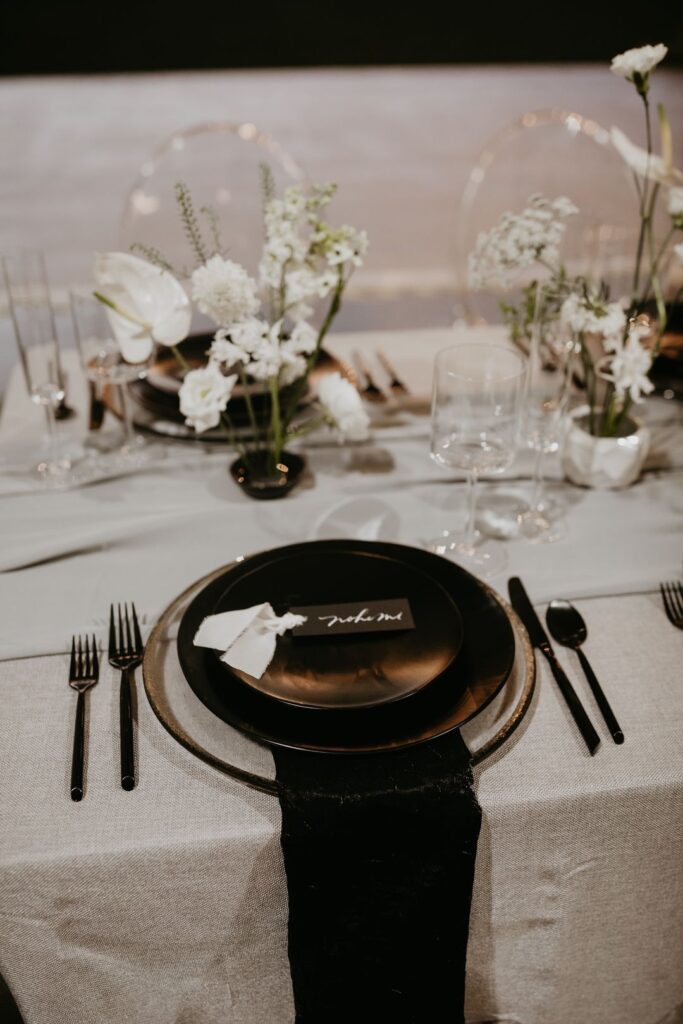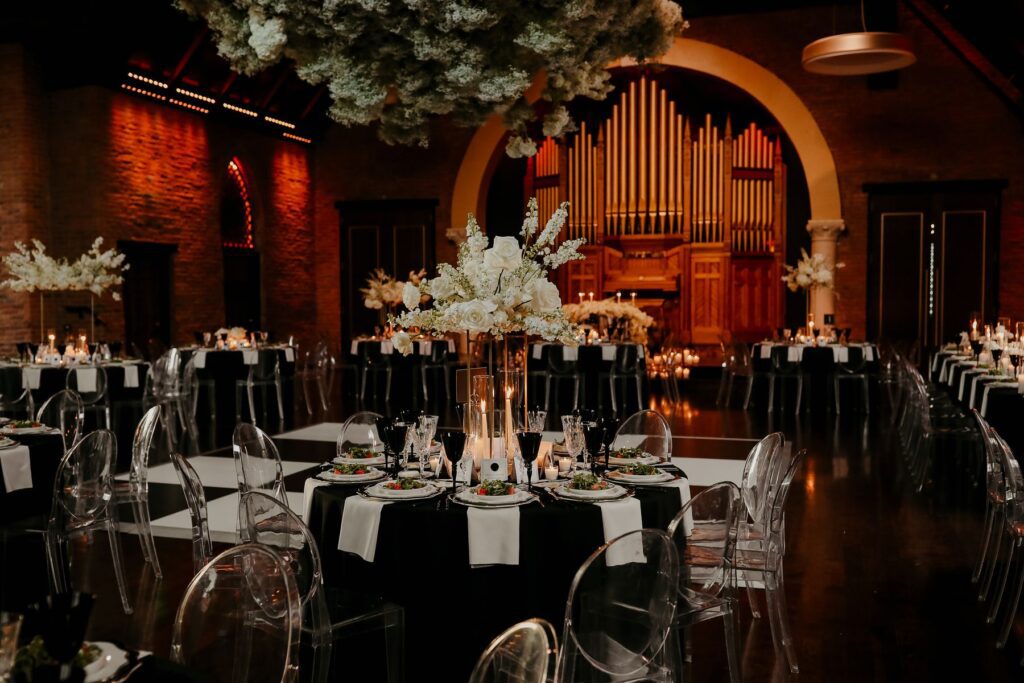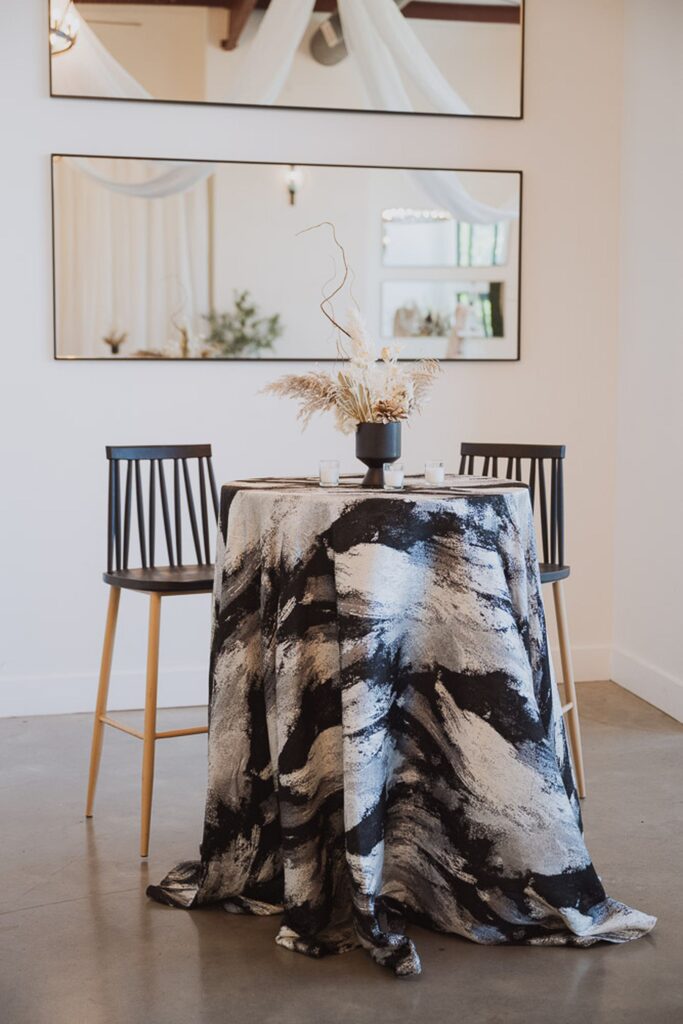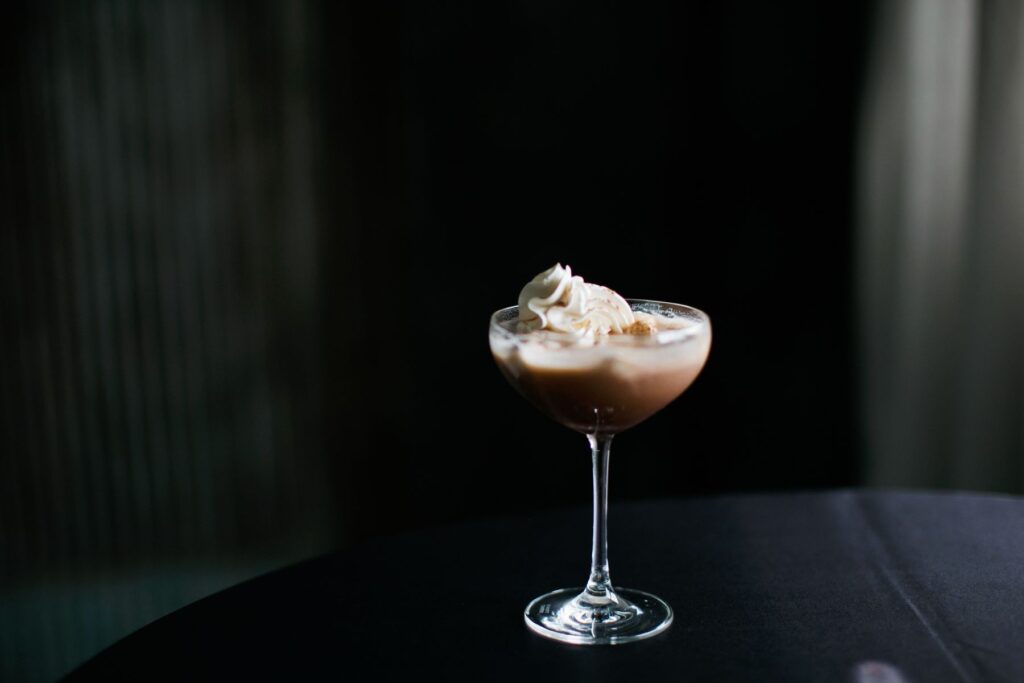 Beautiful Hues of Blue
If you favor bright and airy celebrations, incorporate beautiful shades of blue into your winter wedding. Begin with White Chiavari Chairs at your ceremony for a sophisticated look. In the same fashion, set round tables with Silver Leaf linens to infuse a hint of radiance and complete the vision with silver-accented china. For instance, our Silver Rim Glass or Belmont Beaded Chargers and Abby Flatware. Then, inject pops of blue into the design using our Heritage Light Blue or London Fog Velvet linens – fan favorites!
Lastly, craft an attention-grabbing cocktail area, featuring our Pearce Modular Lounge. Further, an interactive Champagne Shelf and Boxwood Walls will go a long way to wow your guests.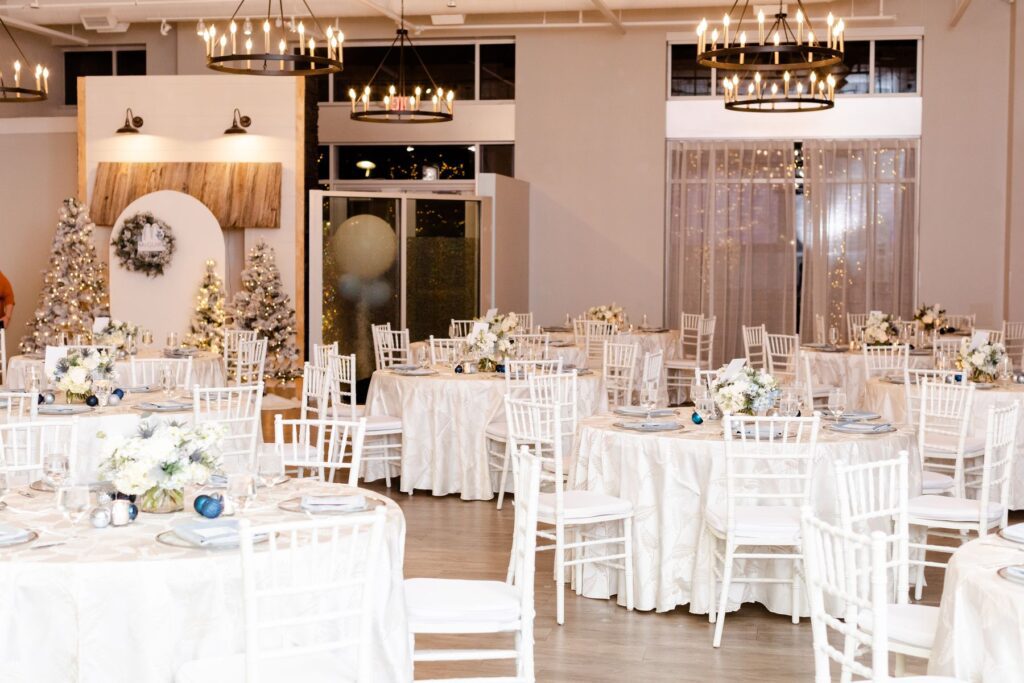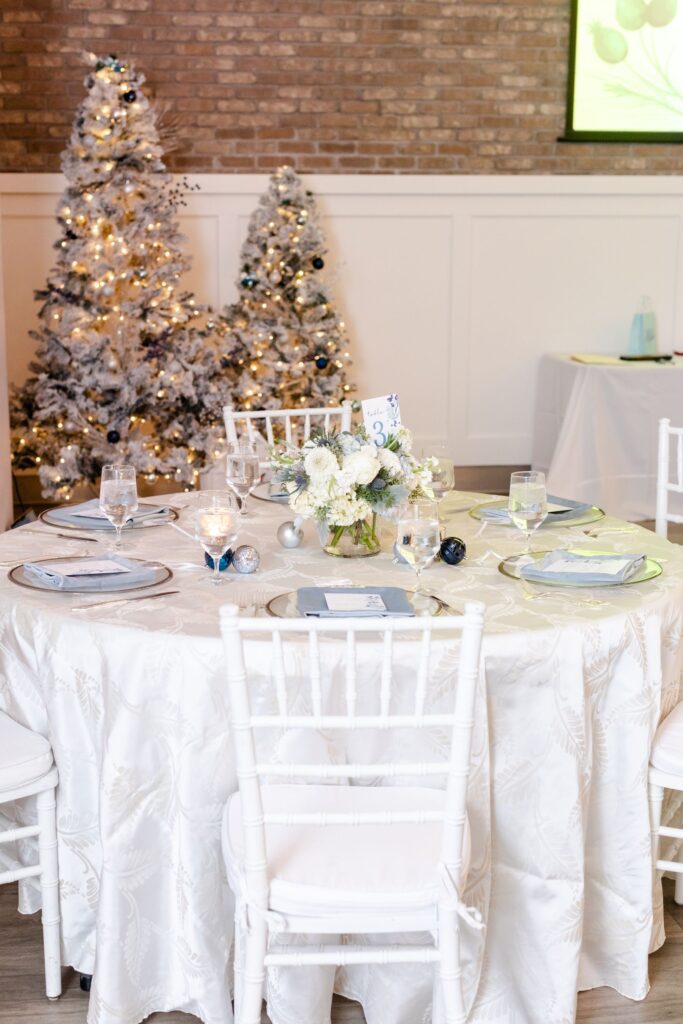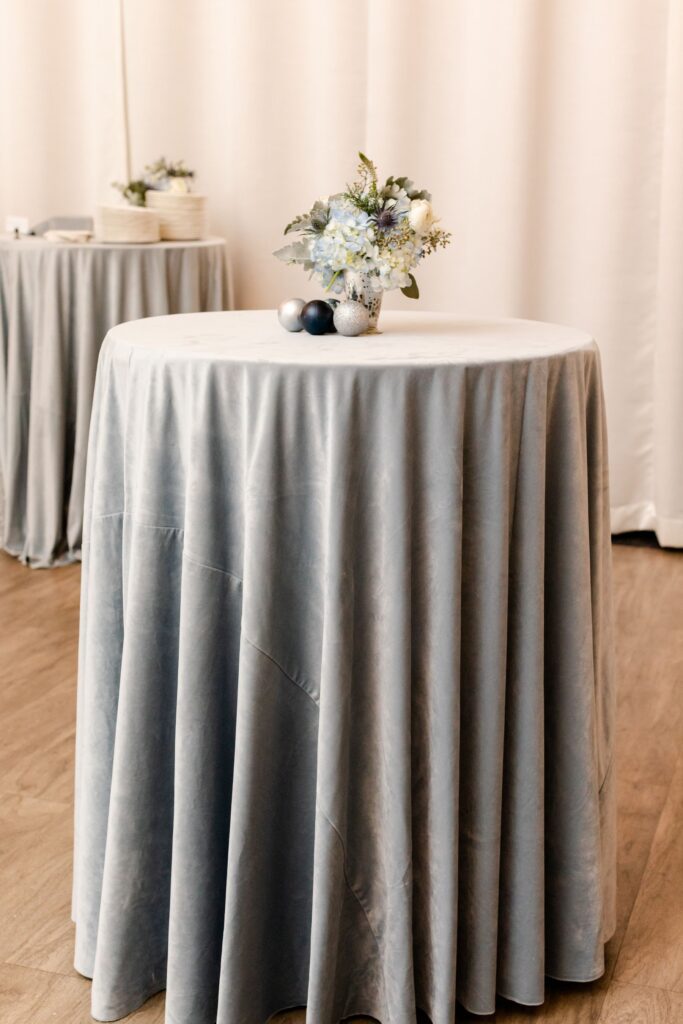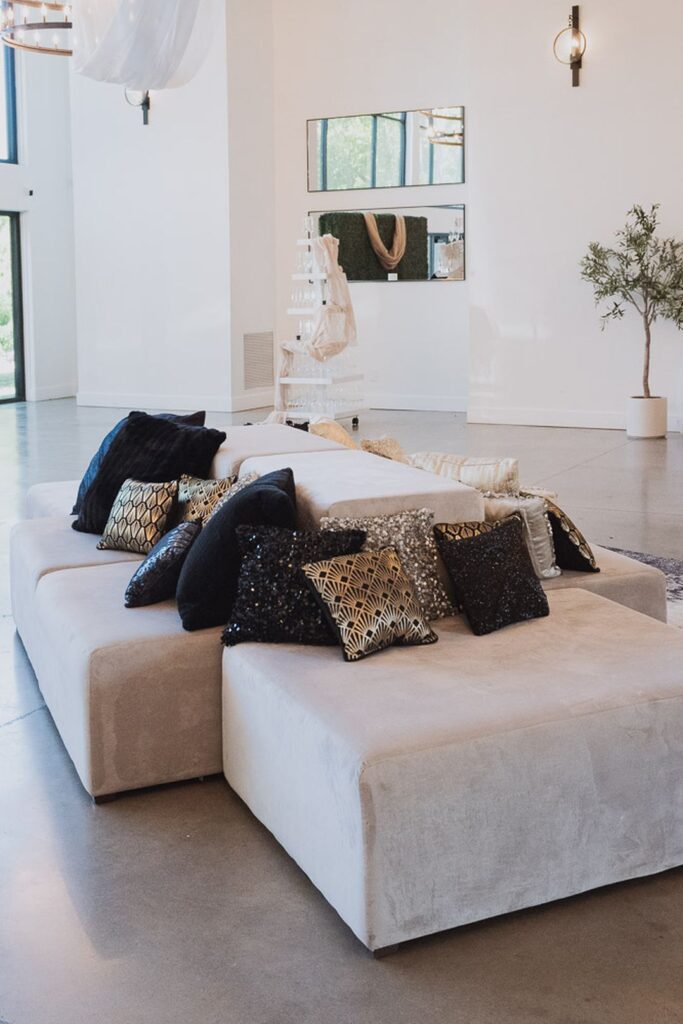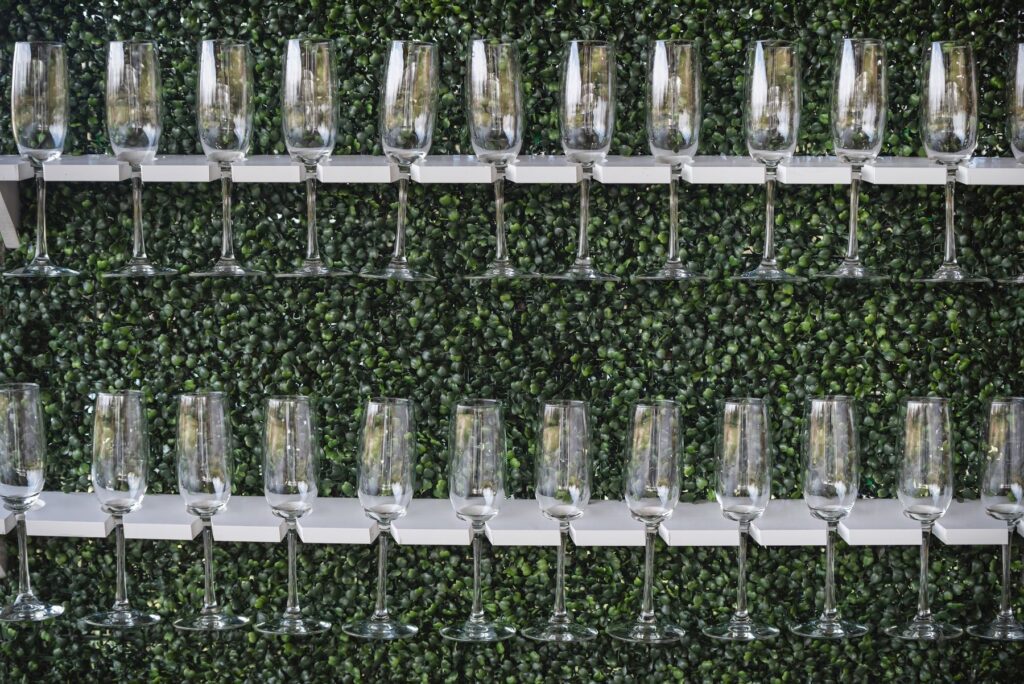 Classically Festive
Embrace the classic charm of Christmas with a warm and festive winter wedding theme! Elevate your indoor ceremony by using Cross Back Wood Chairs adorned with lush greenery. For the reception, opt for long banquet tables that encourage lively conversations. Drape them with crisp white linens and napkins in bright red and deep greens – quintessential colors of the season. Next, add a touch of luxury when you feature our Gold Round Lacquer Chargers topped with Athena China and Fresno Flatware.
For your cocktail hour, or if you are planning table service, consider our contemporary Cybil or romantic Monaco Glassware. If you want a cozy lounge area to match, we recommend the Bennett Leather Sofa and a pair of Everly Chairs.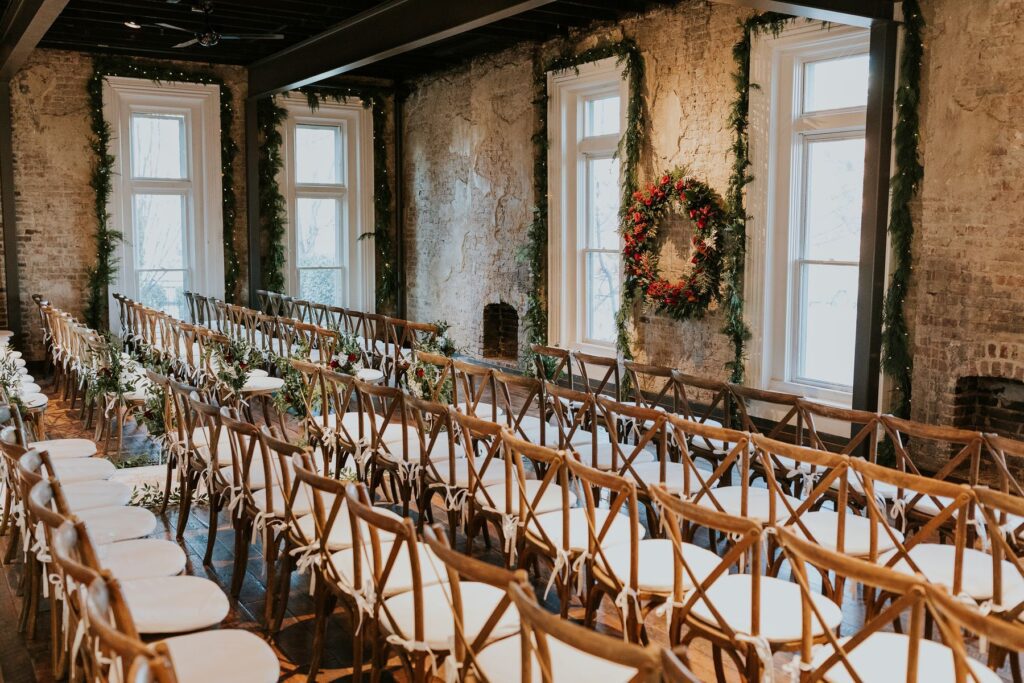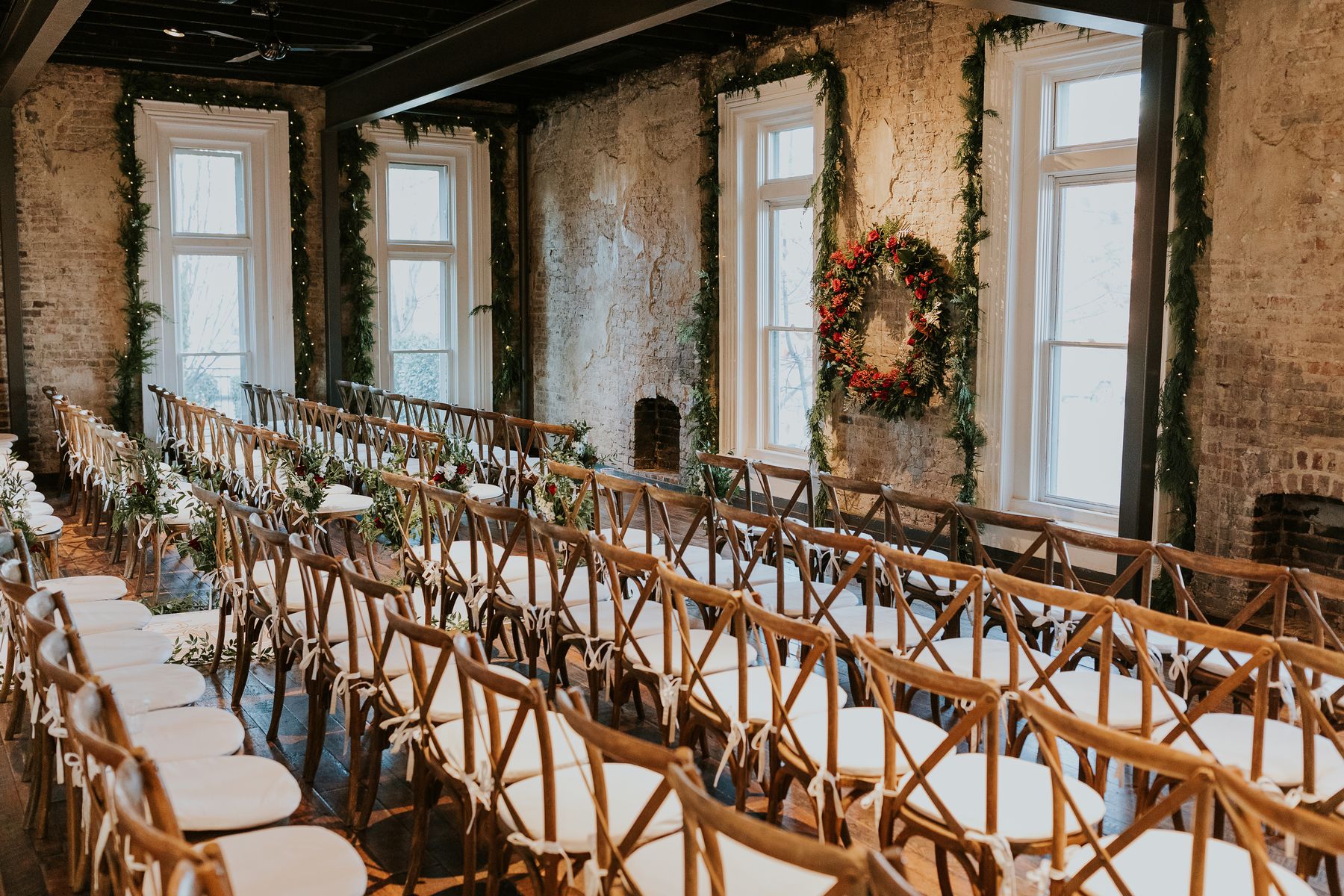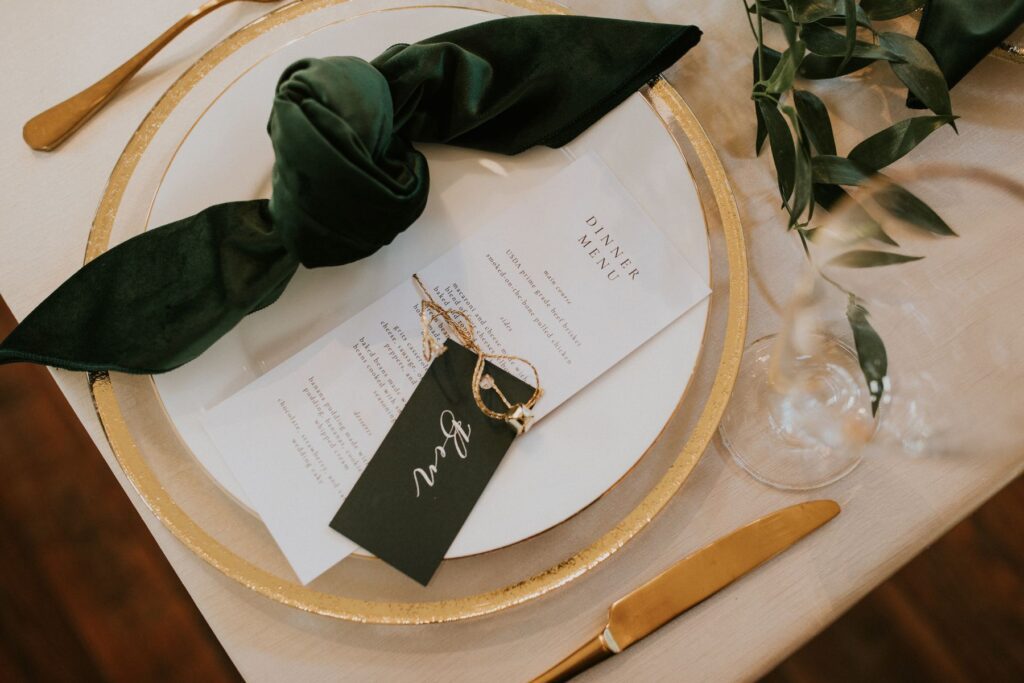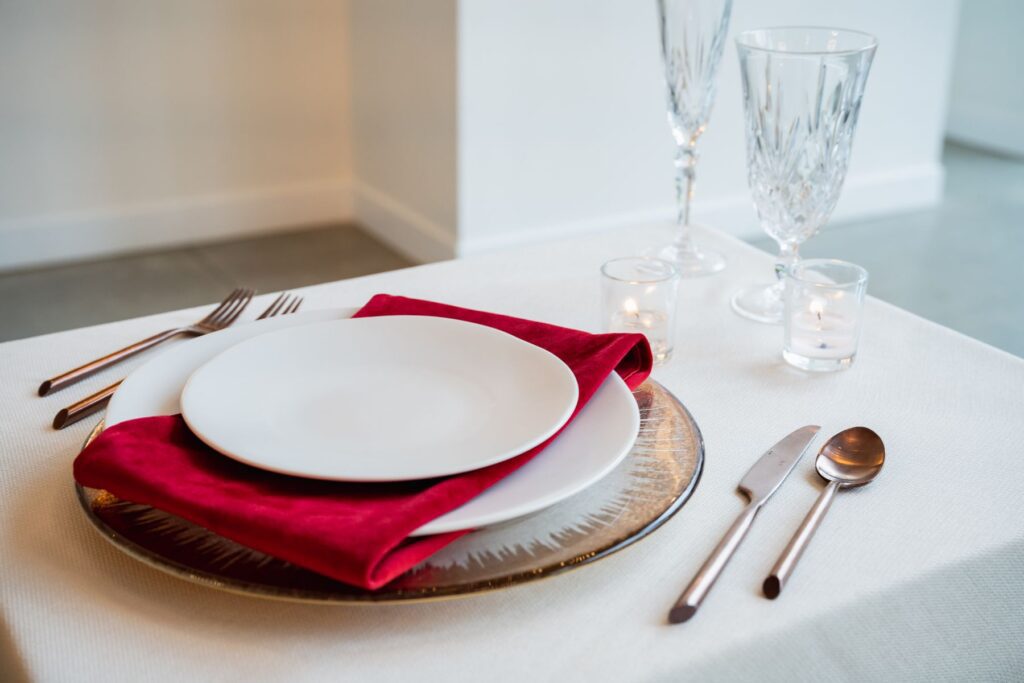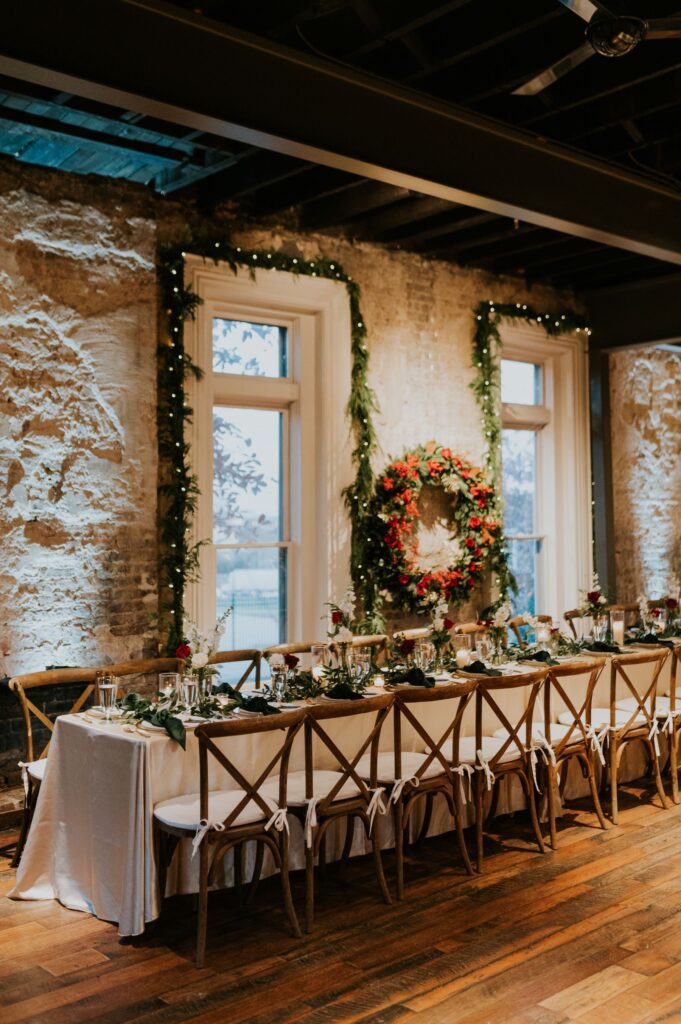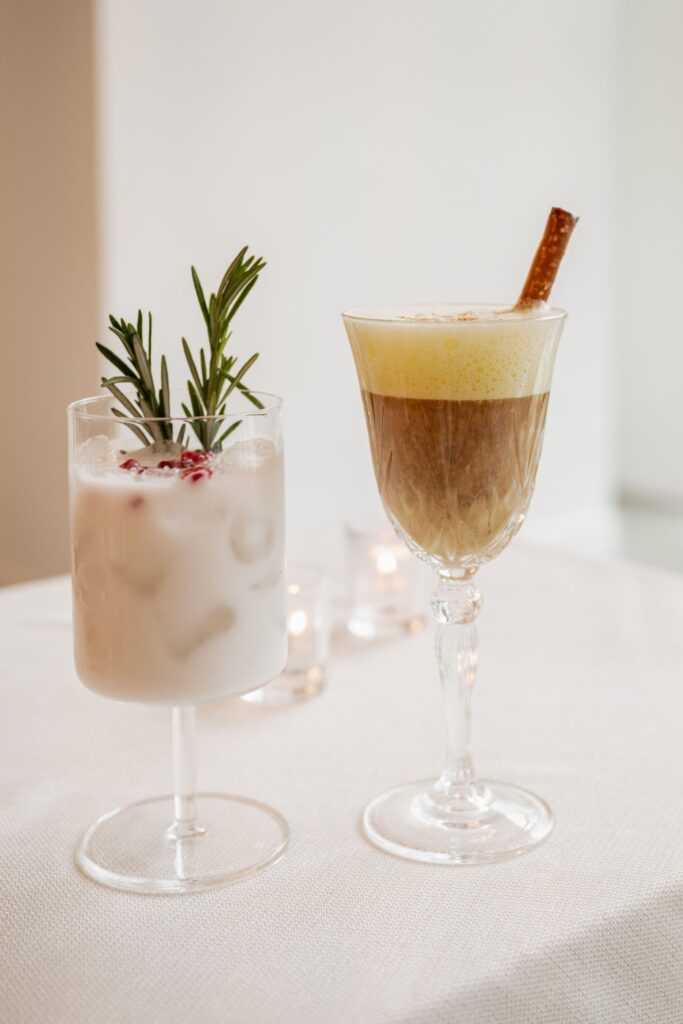 Nashville in winter offers a magical setting for your wedding and these unique themes! If you're ready to start planning a memorable Nashville winter wedding, Southern Events would love to help. Contact our team for assistance recreating one of these looks. Or to book an appointment in our showroom and create your very own!
TAGS | Unique Wedding Rentals, Wedding Rentals Nashville, blue event design, christmas wedding ideas, nashville winter wedding, on trend wedding style, upscale winter wedding, wedding inspiration, wedding reception ideas, winter wedding, winter wedding decor
FEATURED RENTALS | Gold Chiavari Chairs, Austin Gold Flatware, Vera Floral China, Gold Rim Glass chargers, Magnolia Linens, Fern Velvet Sofa, Gold Bamboo Arm Chairs, Smoke Beaded Tumblers, Acrylic Ghost Armless Chairs, Acrylic Carrigan Side Chairs, White Coupe China, Carerrea Marble Dinner Plates, Nova Linens, Gasby Coupe Glasses, Silver Leaf Linens, Silver Rim Glass Charger, White Chiavari Chairs, Belmont Beaded Chargers, Heritage Light blue Linens, Abby Flatware, London Fog Velvet Linens, Pearce Lounge, Boxwood Walls, Cross Back Wood Chairs, Athena China, Fresno Flatware, Gold Round Lacquer Chargers, Bennett Leather Sofa, Everly Chairs,
---
26

Oct

Southern Events Products, Trends and Inspiration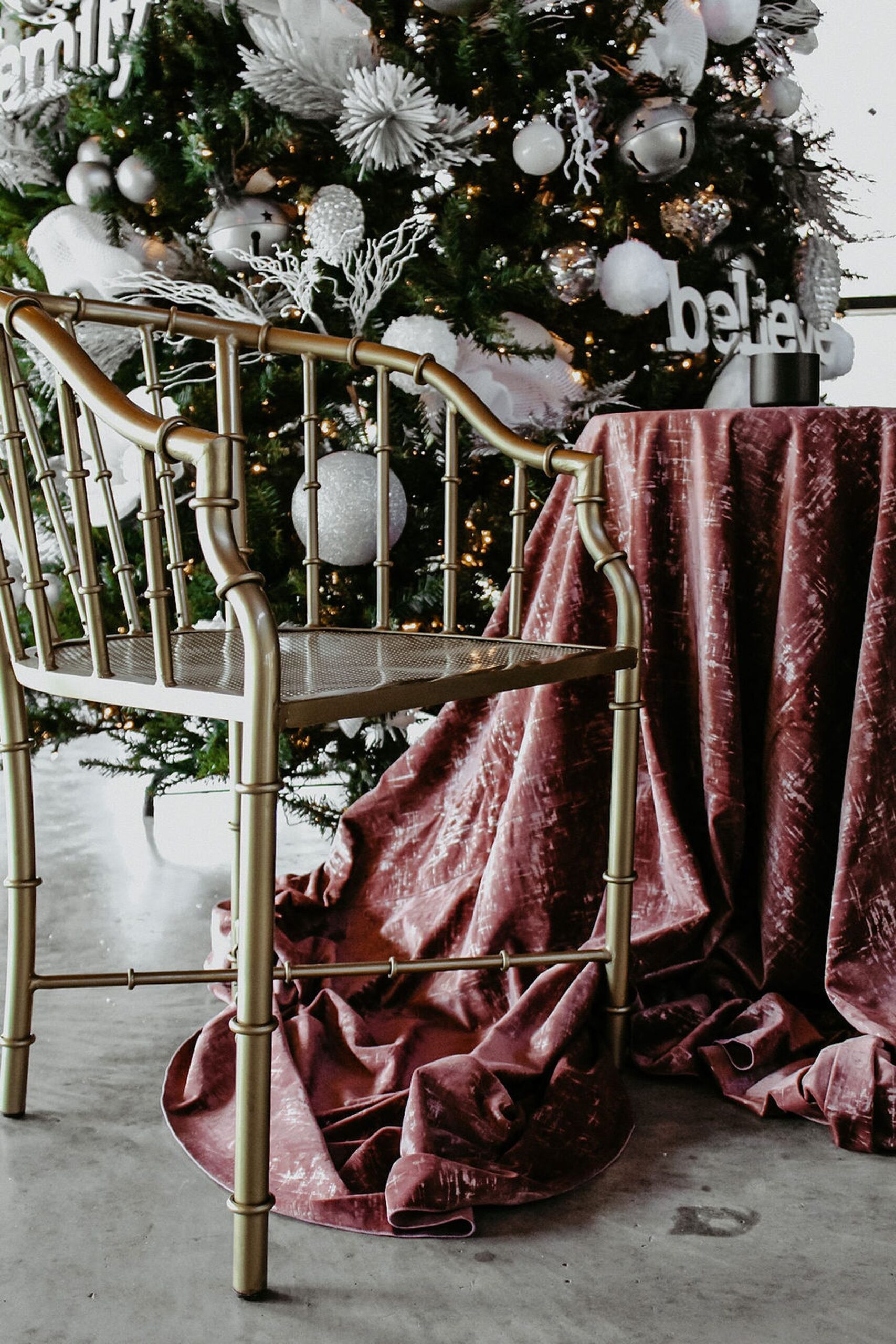 The holiday season is a time of joy and celebration. As the host, you want to ensure your guests have an unforgettable experience without feeling overwhelmed by all the planning and preparation. Southern Event Rentals offers a selection of curated event rentals to make your holiday hosting stress-free. Explore our elegant in-stock tableware and furnishings that will enhance your celebration and ensure it's a delightful experience for both you and your guests.
Festive Holiday Table Rentals
The dining table is the heart of any holiday gathering. It's where meals are shared, stories are told, and memories are made. Southern Event Rentals offers a collection of styled tables that will make hosting holidays less stressful. Our Styled by Southern collections are curated to impress, making them the perfect starting point for a stress-free holiday dinner.
Autumnal Bliss – Thanksgiving calls for a table that exudes warmth and nods to the beauty of the Earth! Harvest Haven features rich shades of green and orange, with our Marigold Cabo China and Sahara Safe runner. Or, consider the green-focused Feast & Ferns, with printed Liana China and Wood Scalloped Chargers.
Merry & Bright – Bring a bold and festive vibe to your Christmas gathering with seasonal colors. Holly Jolly is a classic choice with brilliantly colored red and green linens! While Southern Sparkle offers a modern look with a range of icy-blue hues and pops of black. Lastly, Deck the Halls is perfect should you appreciate the glimmer of gold!
New Year's Joy – Bold is the style of choice for New Year's Eve. Make a statement with Midnight Magic and it's Onyx China and elegant Nova Linens. Or, wow your guests with soft shades of cream and beige featured in New Year Neutral.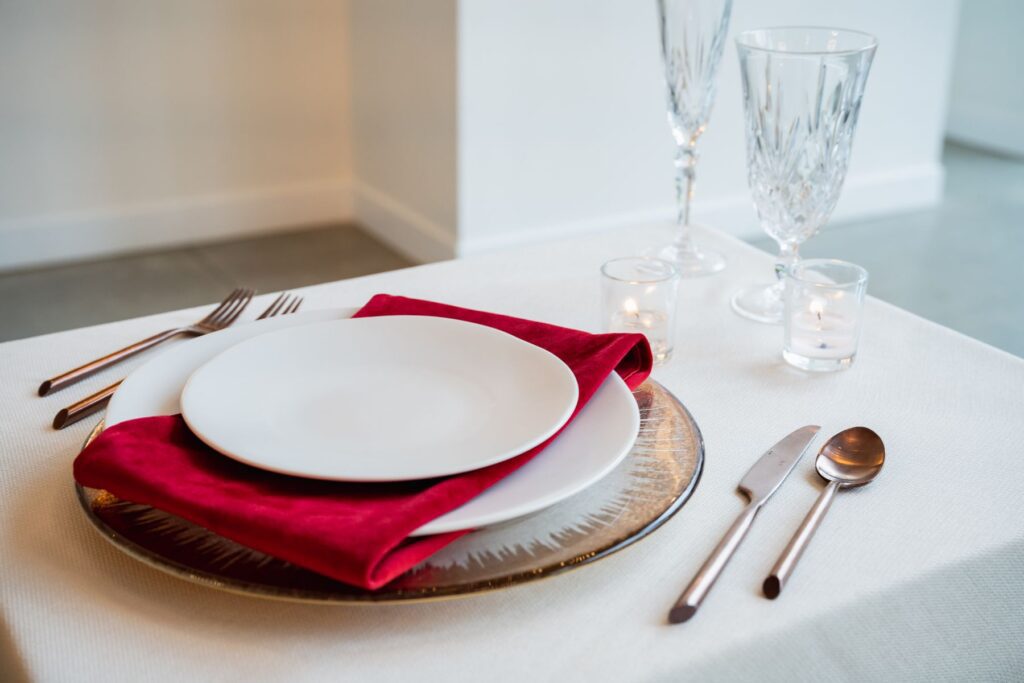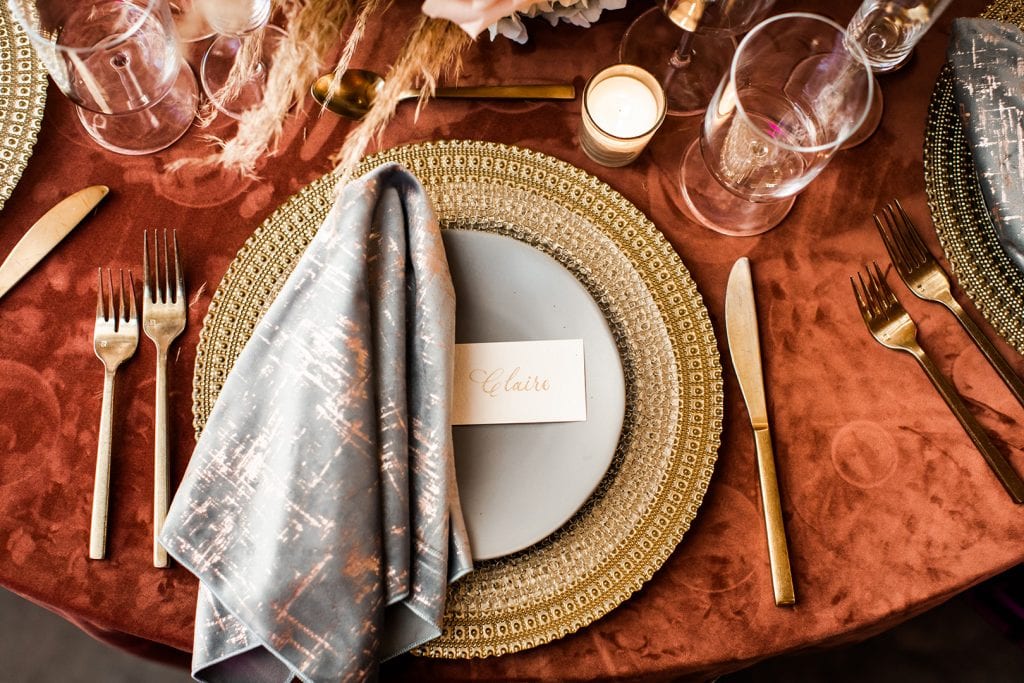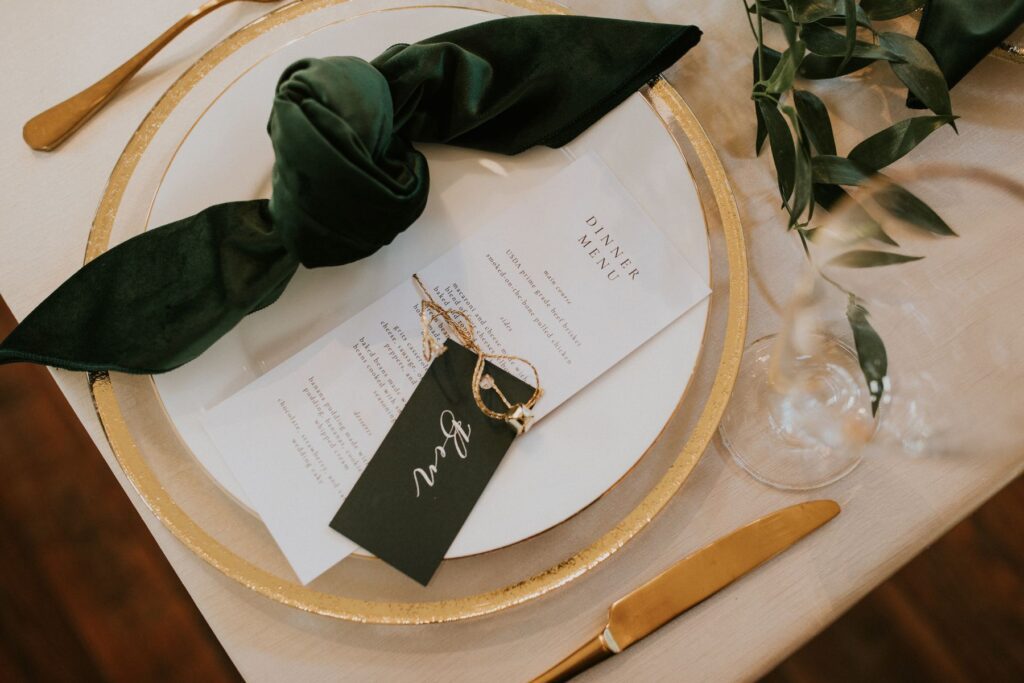 Extra Dining Tables & Seating
No one likes cramped quarters during holiday gatherings. Ensure your guests have plenty of space and comfort by exploring our dining tables and seating options. The Aged Oak Dining Table, for instance, will create a warm and cozy ambiance. Its rustic charm is beautifully matched by the Cross-Back and Harlin Dining Chairs. If you prefer a more classic look, the White Antique Dining Table is a fantastic choice. Pair it with our Bentwood or Adeline Dining Chairs to create a merry and inviting atmosphere. For outdoor celebrations, velvet furniture will ensure your guests feel right at home. Such as the Fern Velvet Sofa and Saylor Navy Velvet Arm Chairs.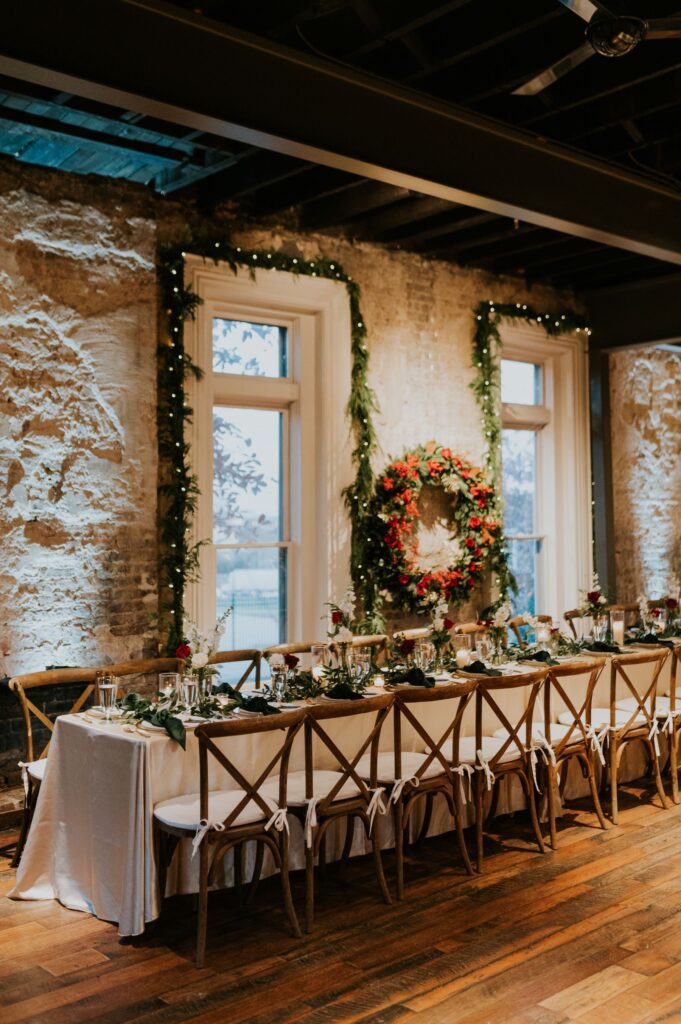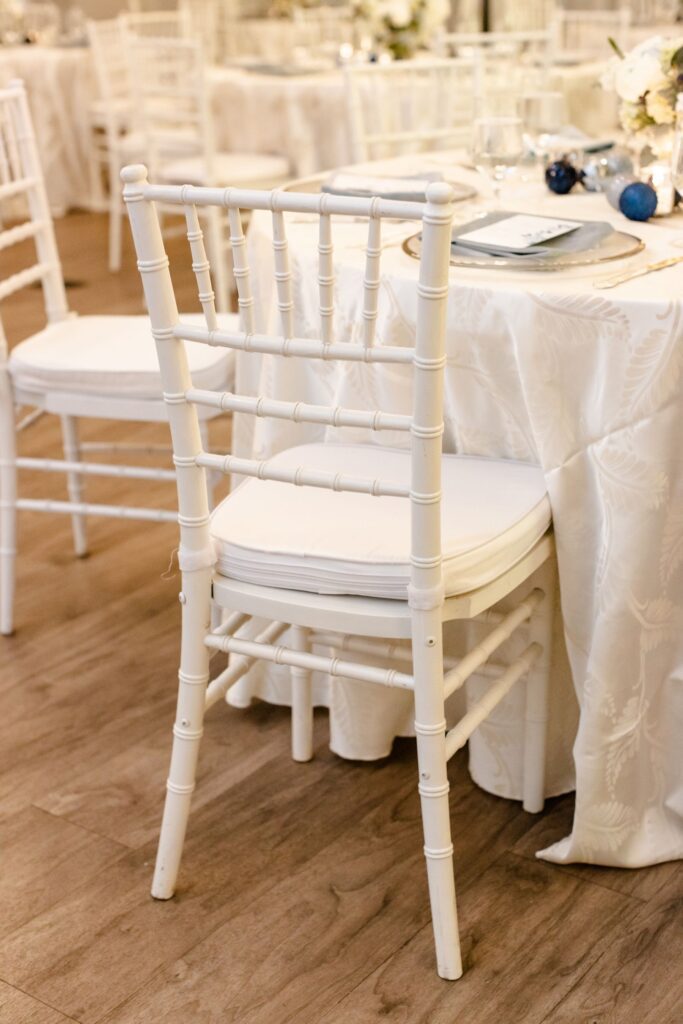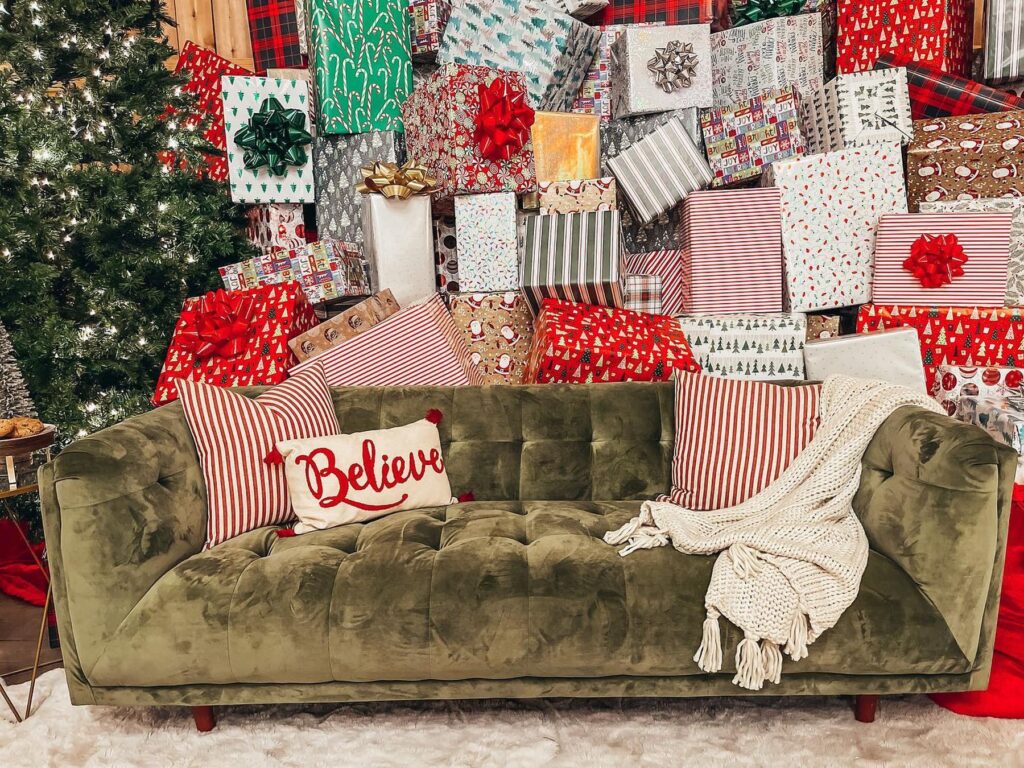 Holiday Catering Rentals
One of the most time-consuming aspects of hosting a holiday event is preparing and serving food and drinks. Southern Event Rentals offers a range of catering rentals that will leave you more time to enjoy the festivities. Our chafing dishes are the best way to dish up large quantities of food, along with classic Silver Serving Platters. Similarly, elevate your tables with fan favorites, like rolls or garnishes, with Family Styles Serving Pieces. Meanwhile, interactive beverage displays can create memorable moments. Welcome guests with freshly poured bubbly on lush Boxwood Walls with Champagne Shelves. Or, follow dinner up with a hot beverage station, using our White Market Cart and Hammered Coffee Urns. Finally, elevate your drink service with themed cocktails in elegant glassware, like Spiked Hot Chocolate or a rich Espresso Martini.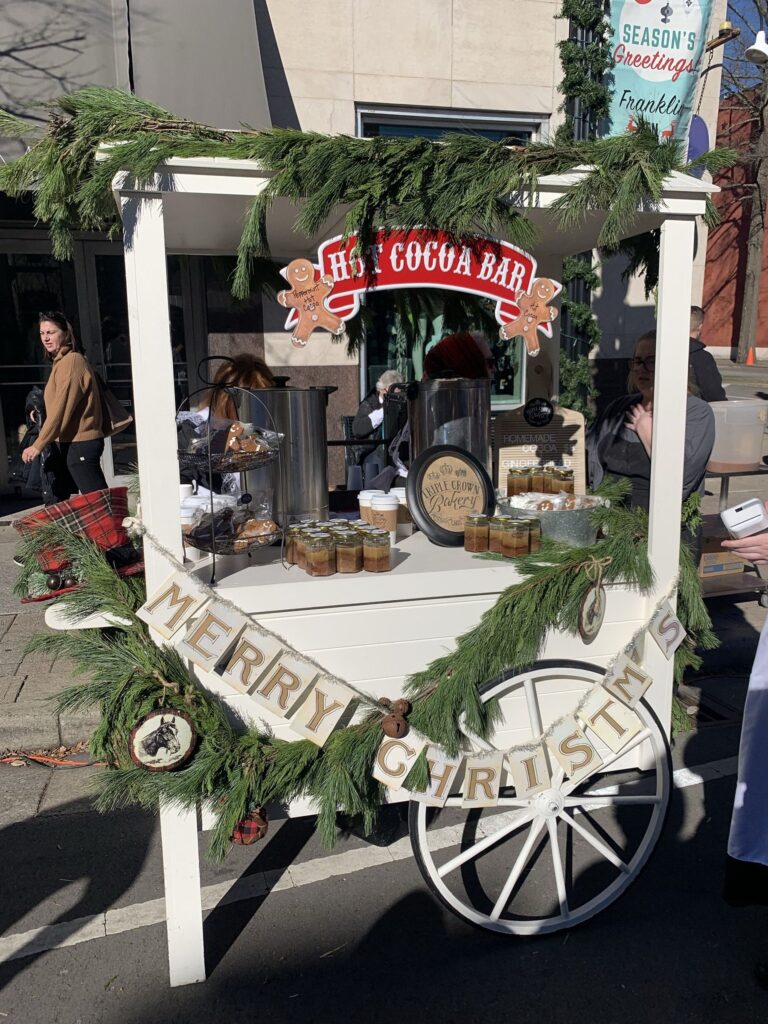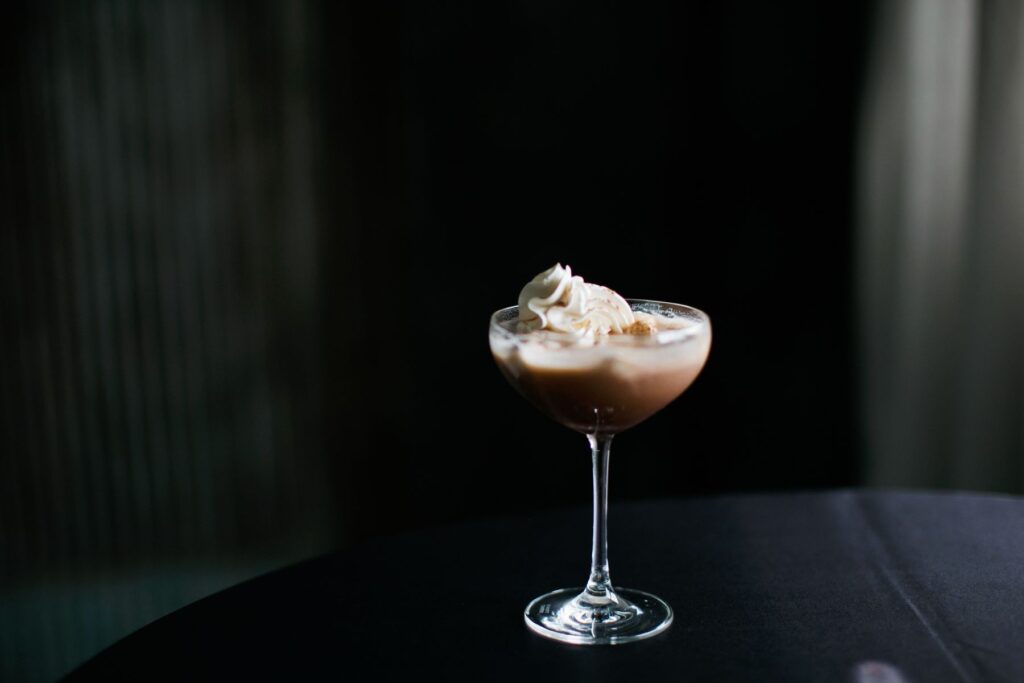 Reach out today to secure rentals for stress-free holiday hosting! From your choice of table linens to elegant place settings, and eye-catching furniture. Contact our team at info@southerneventsonline.com and let's start planning your best holiday party yet.
TAGS | Christmas dinner rentals, Holiday Parties, Nashville Holiday Parties, Winter Event Decor, holiday party rentals, holiday tablescape, holidays at home, thanksgiving tablescape, winter event rentals
FEATURED RENTALS | Chafing dishes, silver serving platters, family style serving pieces, white market cart, boxwood walls, hammered coffee urns, martini glasses, Irish coffee mug, Aged Oak Dining Table, Cross Back Chairs, White Antique Dining Table, Saylor Navy Velvet Arm Chairs, Antique White Bentwwood, Adeline Dining Chairs, Ferm Velvet Sofa,
---
5

Oct

Nashville Venues, On Trend, Southern Events Products, Trends and Inspiration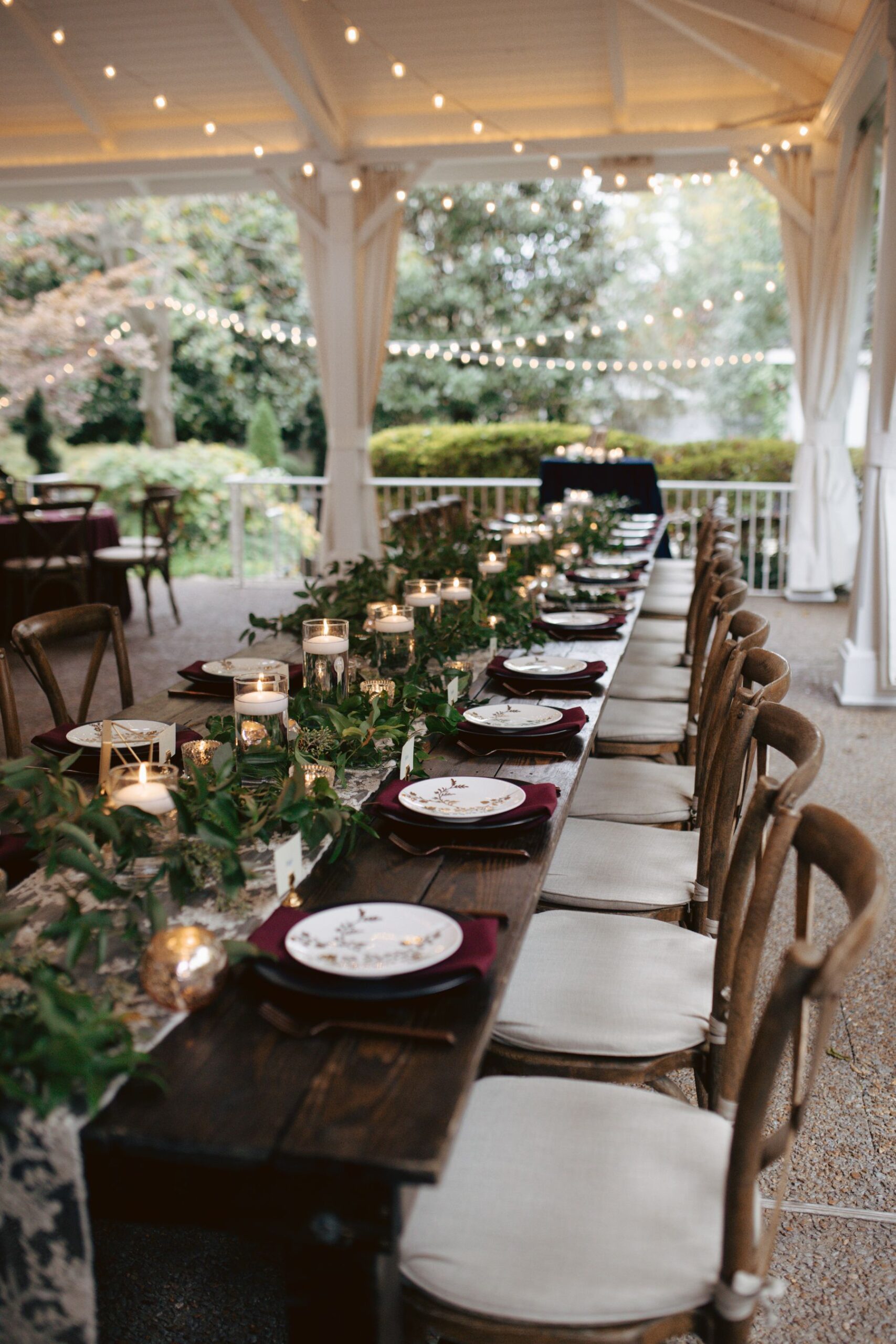 With beautiful weather and stunning foliage, there's no better time to host an outdoor wedding at CJ's Off the Square. This elegant wedding venue in Franklin, Tennesse is a timeless space, where our team has had the privilege of curating some truly breathtaking fall garden weddings. Keep reading to explore four distinct wedding themes that capture the essence of Southern love in Autumn.
Moody Fall Hues
Picture a ceremony by the gazebo, where the warm fall sun filters through the trees, casting a golden glow on our dark Fruitwood Folding Chairs. For your reception, embrace the moody elegance of the season with rustic reception tables paired with elegant Cross-Back Chairs. Create a simple yet bold tablescape with an Ivory Lace Table Runner, contrasted by Onyx Earthen China. In addition to our Vera Floral China and Brushed Copper Flatware, plus a pop of color from Burgundy Poly Napkins! Now that your tables are complete, don't forget to create a matching moody lounge area with the Black Regent Velvet sofa and Adeline Dining Chairs.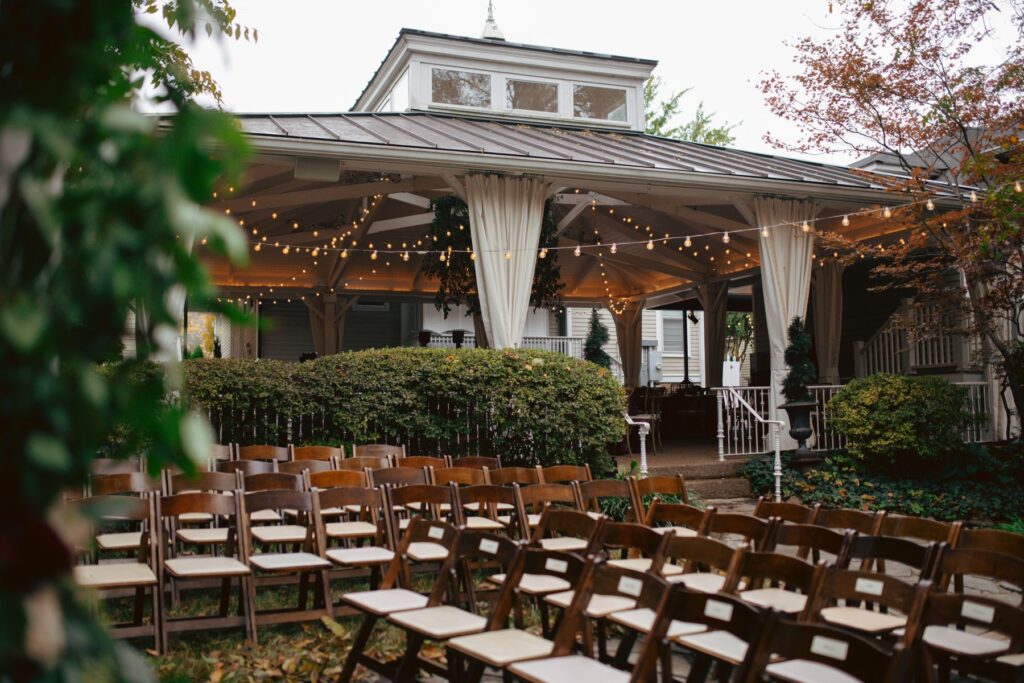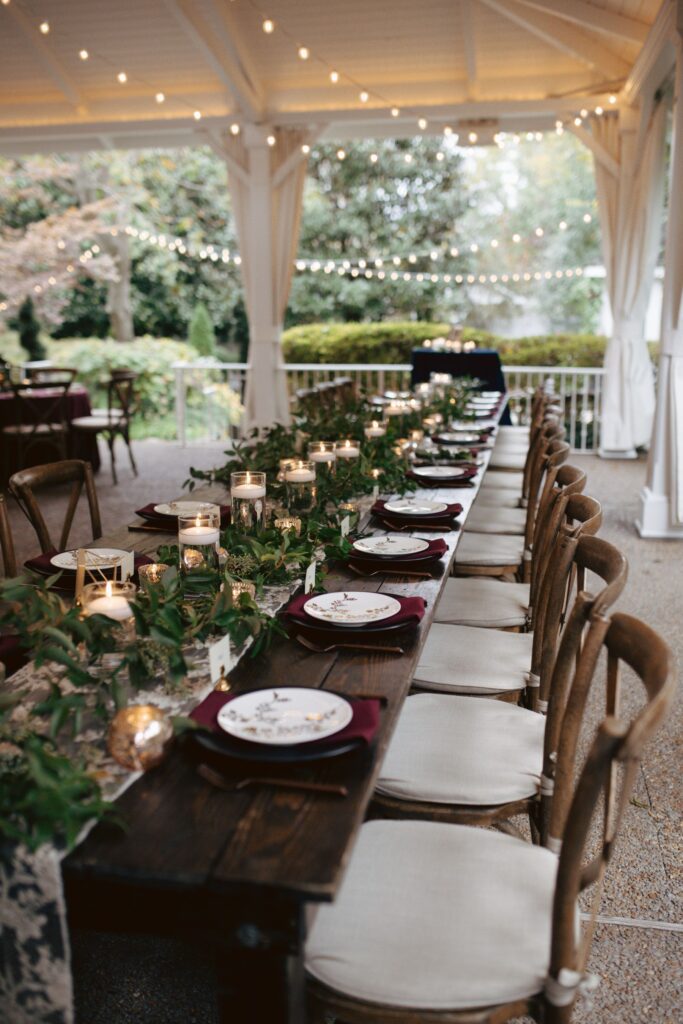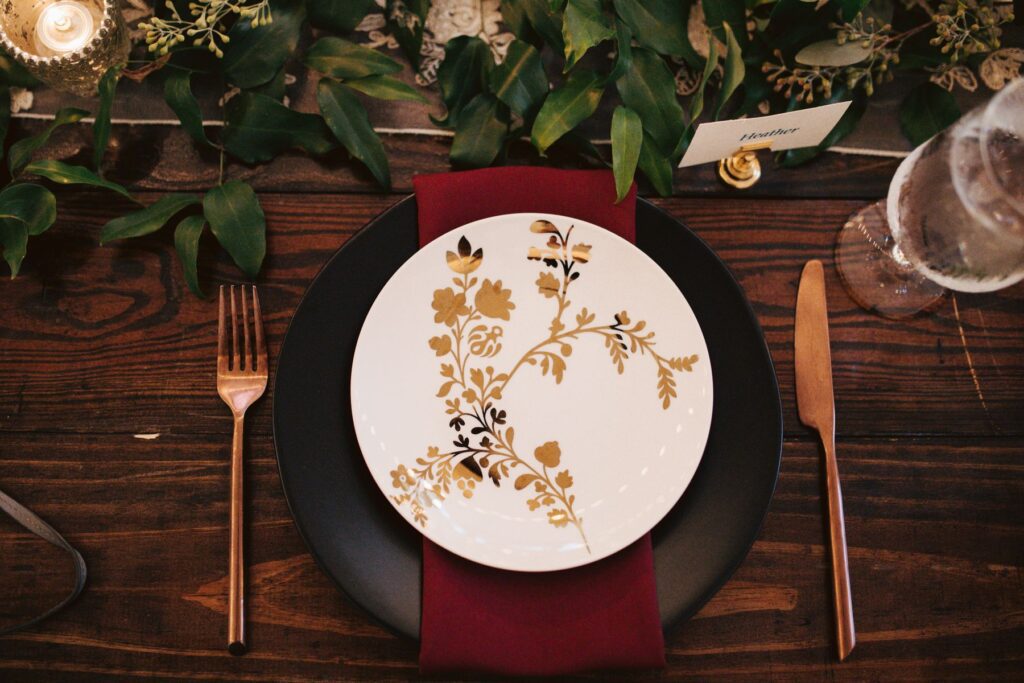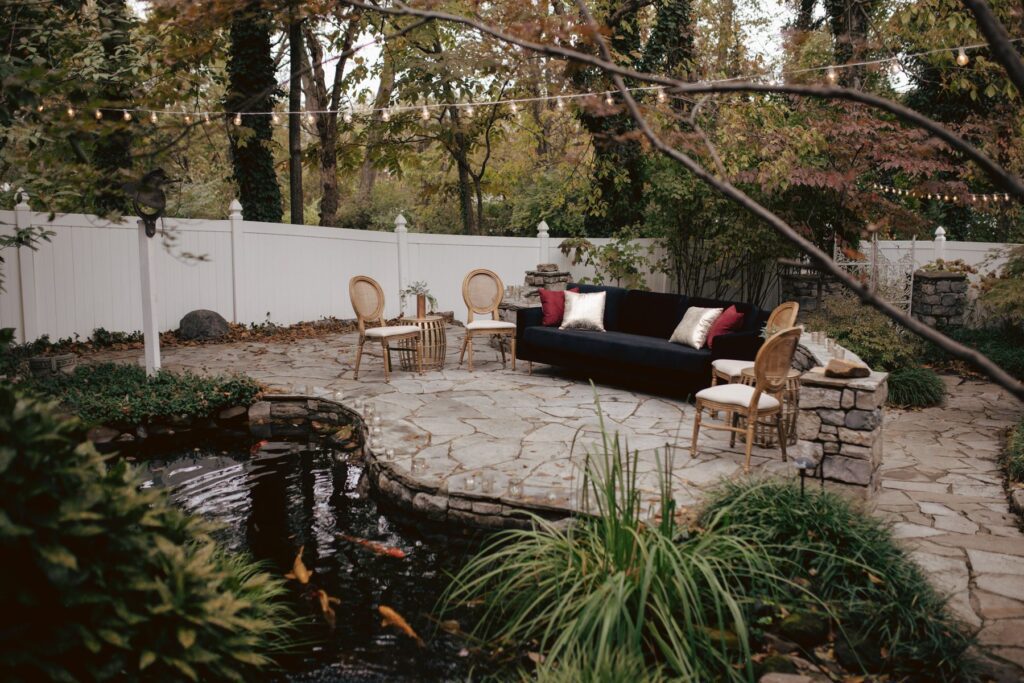 Timeless Neutrals
If your goal is a timeless fall wedding, then you can't go wrong with neutrals. Due to colors like white, ivory, and brown, that complement the seasonal foliage. This fall wedding featured a range of warm neutral shades, that lent a timeless rustic look. To recreate this design, dress rectangle and round tables in Ivory Poly Linens and/or a Natural Sahara Table Runner. Avoid an overly minimalist look when you opt for detailed place settings! We recommend stacking a Glass Charger with Gold Rim and our Athena China, paired with Fresno Matte Gold Flatware. In order to add a sense of coziness, add on a lounge area starring our Ellison Collection with Hammered Gold Coffee Tables, and a vintage rug.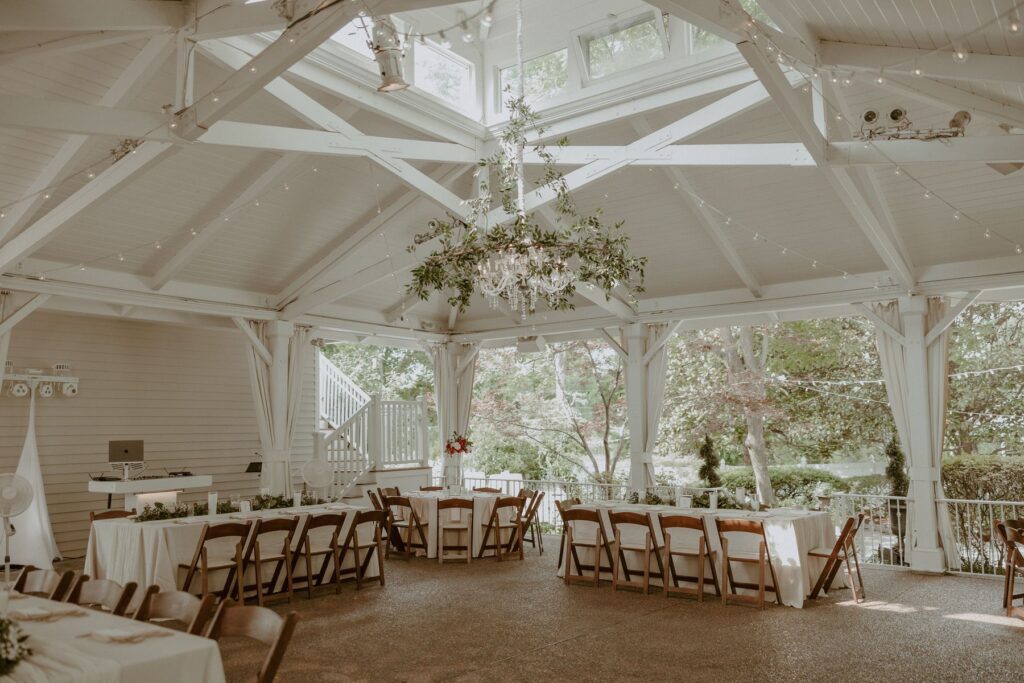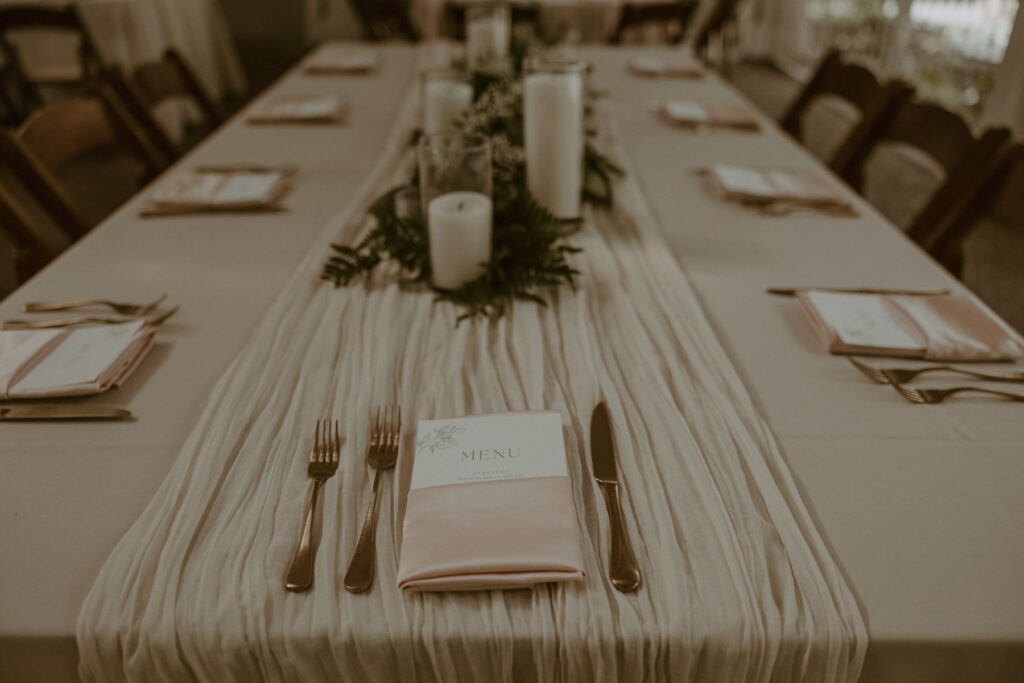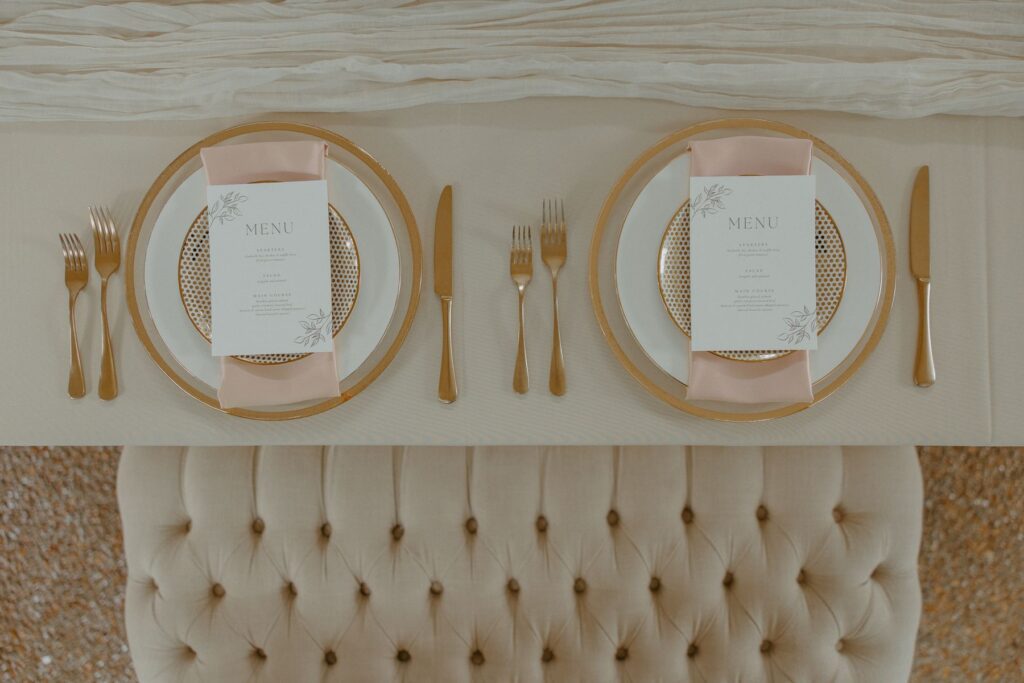 Cozy Orange Tones
Warmth and intimacy define this reception theme! Firstly, mismatched tables provide a cozy reception setting, with Fruitwood Farm Tables topped with Natural Sahara Table Runners and round tables in Ivory Poly Tablecloths. Contrasting the warm tones, Glass Chargers with Black Rims peek out beneath Onyx Earthen Dessert Plates. While Brushed Copper Flatware and shiny Ivory Satin Napkins tie the look together! Outdoors, create a cozy lounge area with the Jacqueline Velvet Sofa and Adeline Dining Chairs, accented by Capri Metal Side Tables. Spruced up with soft pillows and throws, it's the perfect spot for guests to relax, mingle, and soak in the crisp fall air.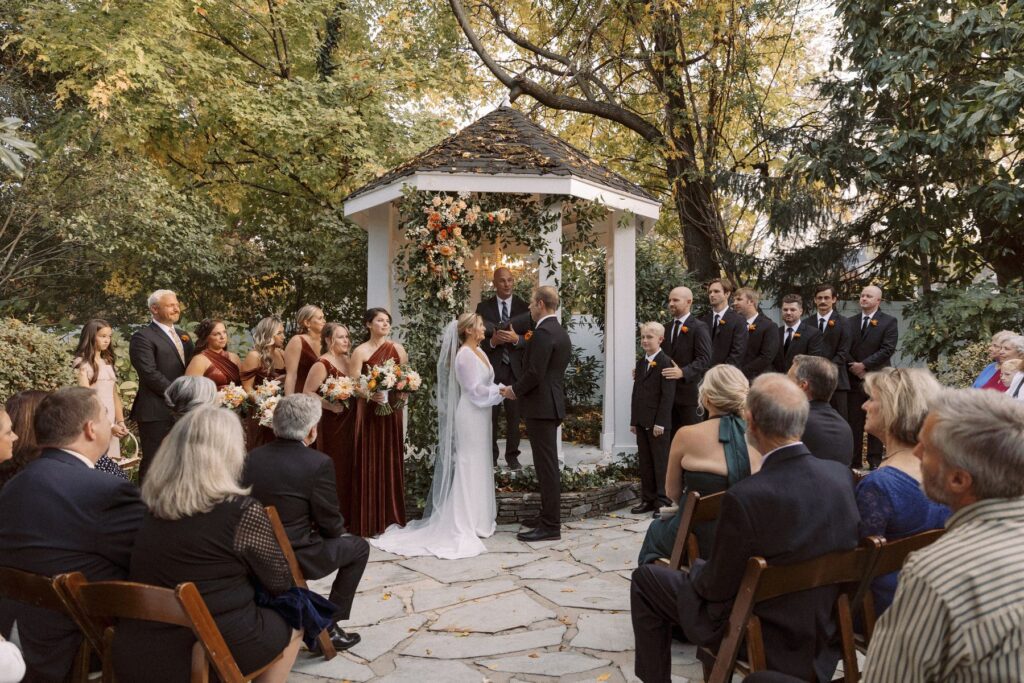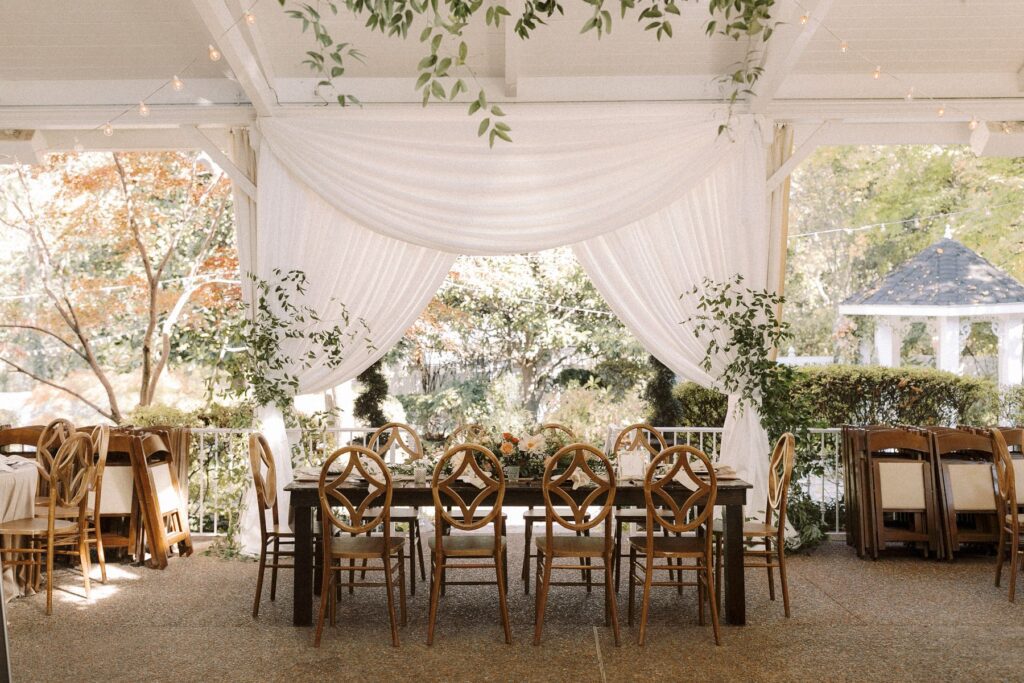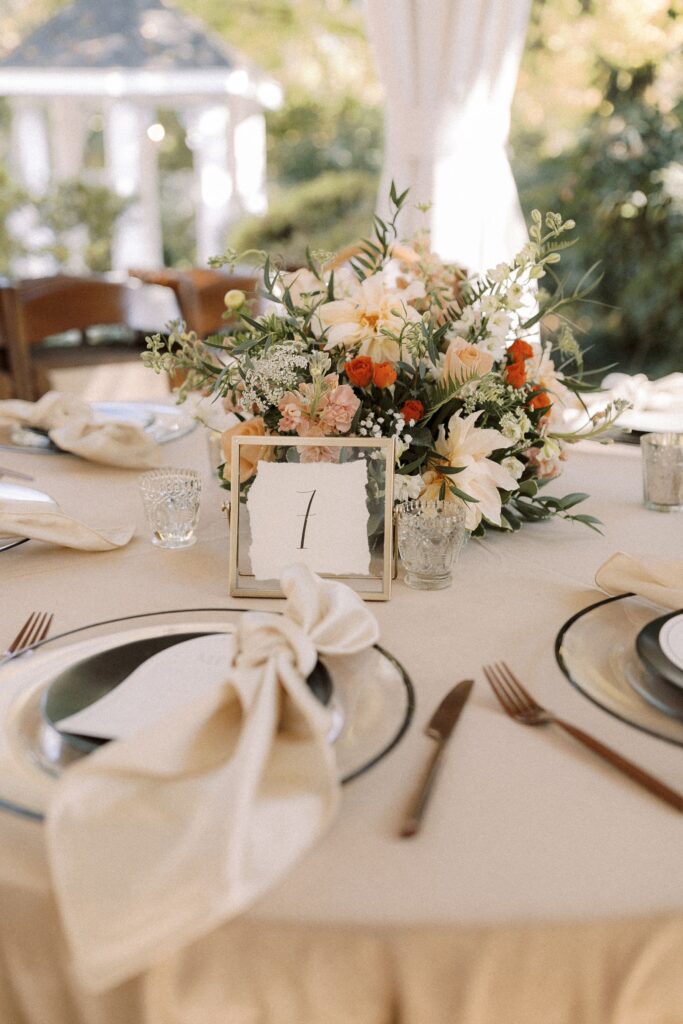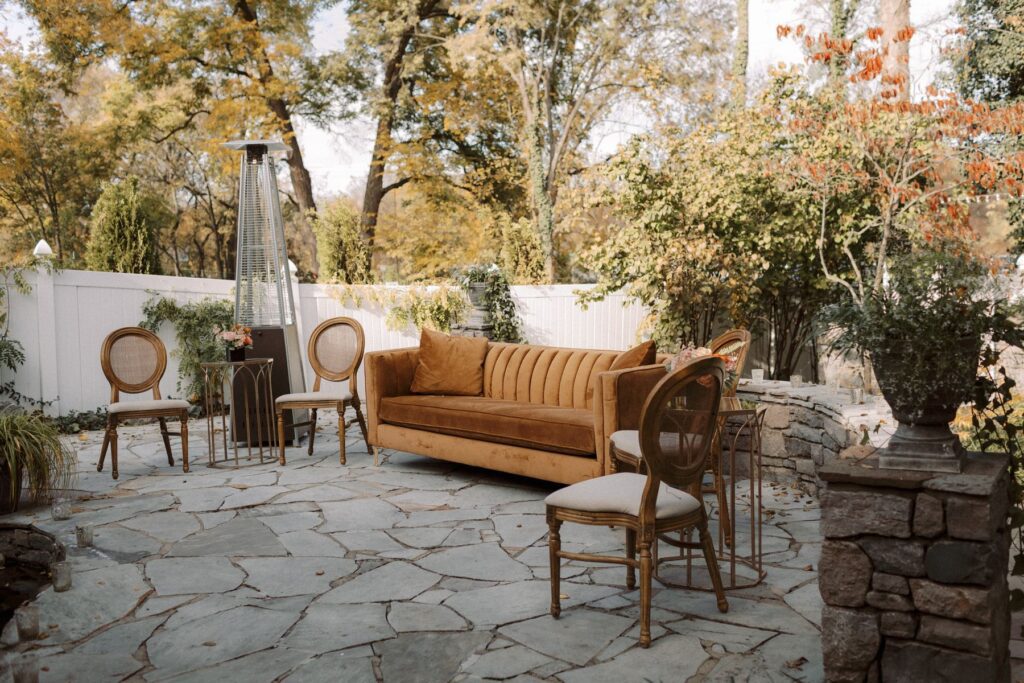 Green & Gold
Rich green and sparkling gold are a stunning choice for fall garden weddings. A striking color combo that nods to the upcoming winter! Dress your event tables in bold Magnolia Velvet Linens paired with wood Harlin Dining Chairs for a classically elegant look. Given you want a luxurious look, top them with place settings starring gold-accented serving ware. Such as our Glass Chargers with Gold Rim, Hamlet China, and Austin Flatware. For a little extra fall flair, complete the table with Golden Velvet Napkins. If you want a matching lounge area, pair our Bennett Leather Sofa and Chocolate Poufs with the Avalon Rectangle Coffee Table.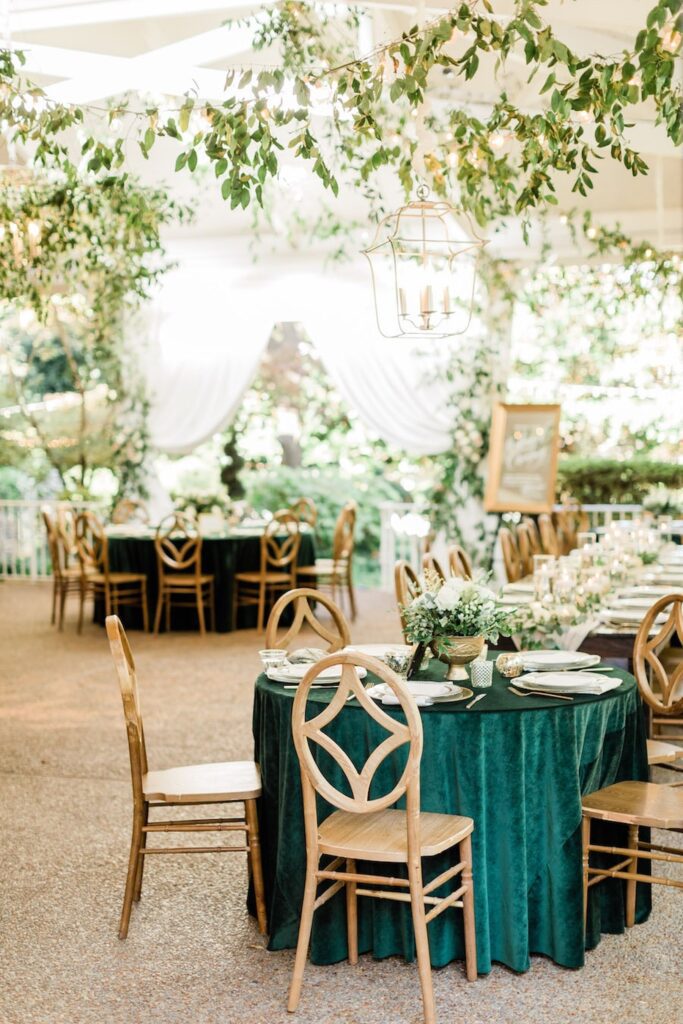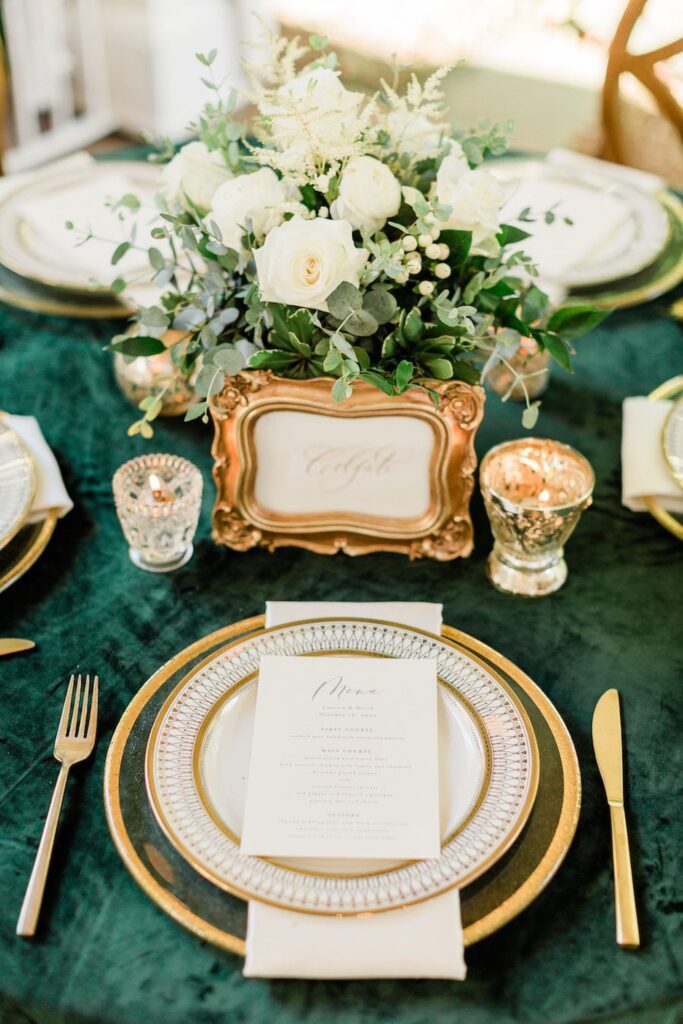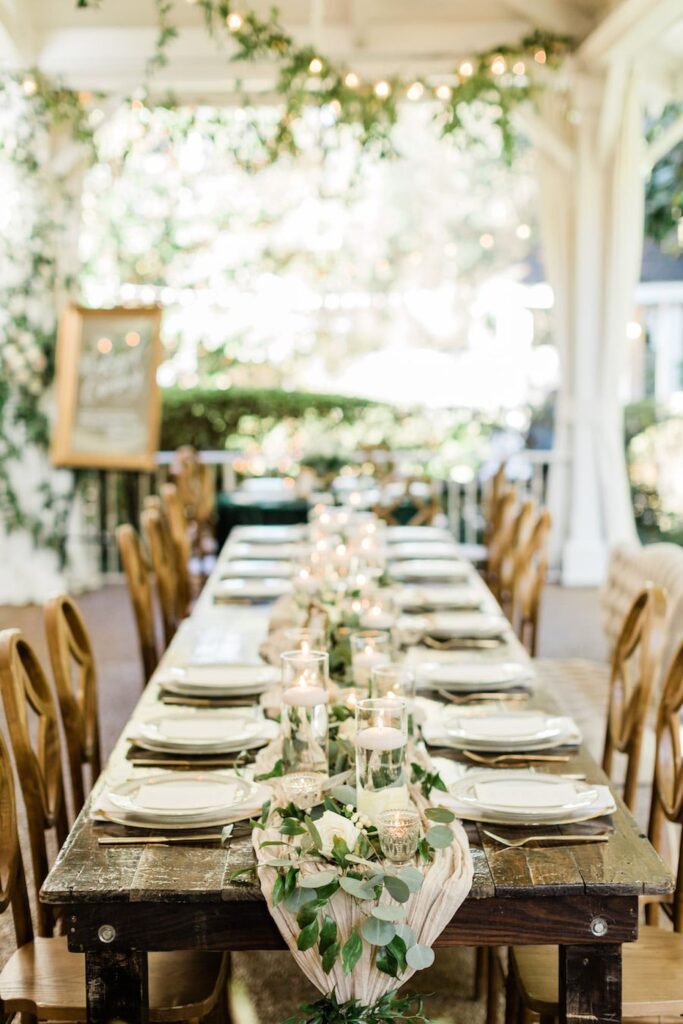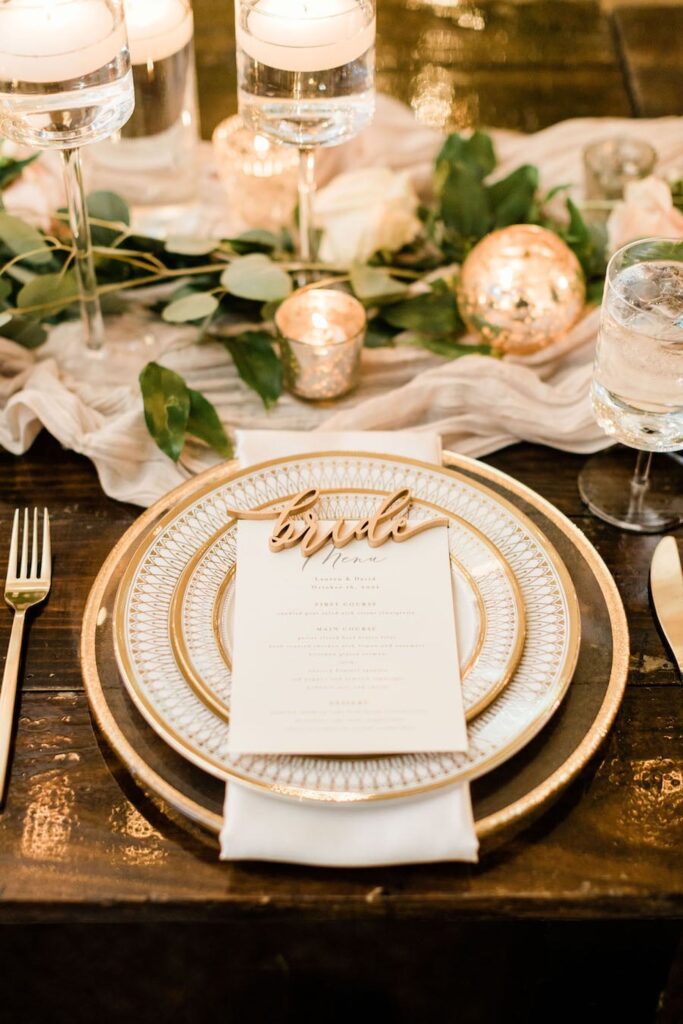 Love the look of these fall garden weddings? We would love to help plan your autumn nuptials, whether or not they'll take place at CJ's Off the Square. Contact our team today at info@southerneventsonline.com & let's start planning! Or for more fall event design inspiraiton, take a look at our blog on earth-toned party rentals.
TAGS | CJ's Off the Square, Garden Wedding, Garden Wedding Inspiration, Lounge Furniture, autumn wedding decor, fall weddings, outdoor event, outdoor fall wedding, tablescape inspiration, tablescape rentals
FEATURED RENTALS | Fruitwood Farm Tables, Glass Chargers with Black Rims, Ivory Satin Napkins, Hamlet China, Austin Flatware, Bennett Leather Sofa, Avalon Rectangle Coffee Table, Golden Vevlet Napkins,Capri Metal Side Tables, Jacqueline Velvet Sofa, Natural Sahara Table Runner, Ivory Poly Linens, Athena China, Glass Charger with Gold Rim, Natural Sahara Table Runner, Ellison Collection, Hammered Gold Coffee Table, Fresno Matte Gold Flatware,Fruitwood Folding Chairs, Cross Back Chairs, Ivory Lace Table Runner, Vera Floral China, Onyx Earthen China, Brushed Copper Flatware, Burgundy Poly Napkins, Adeline Dining Chairs, Regent Velvet Sofa,
---
21

Sep

Southern Events Products, Trends and Inspiration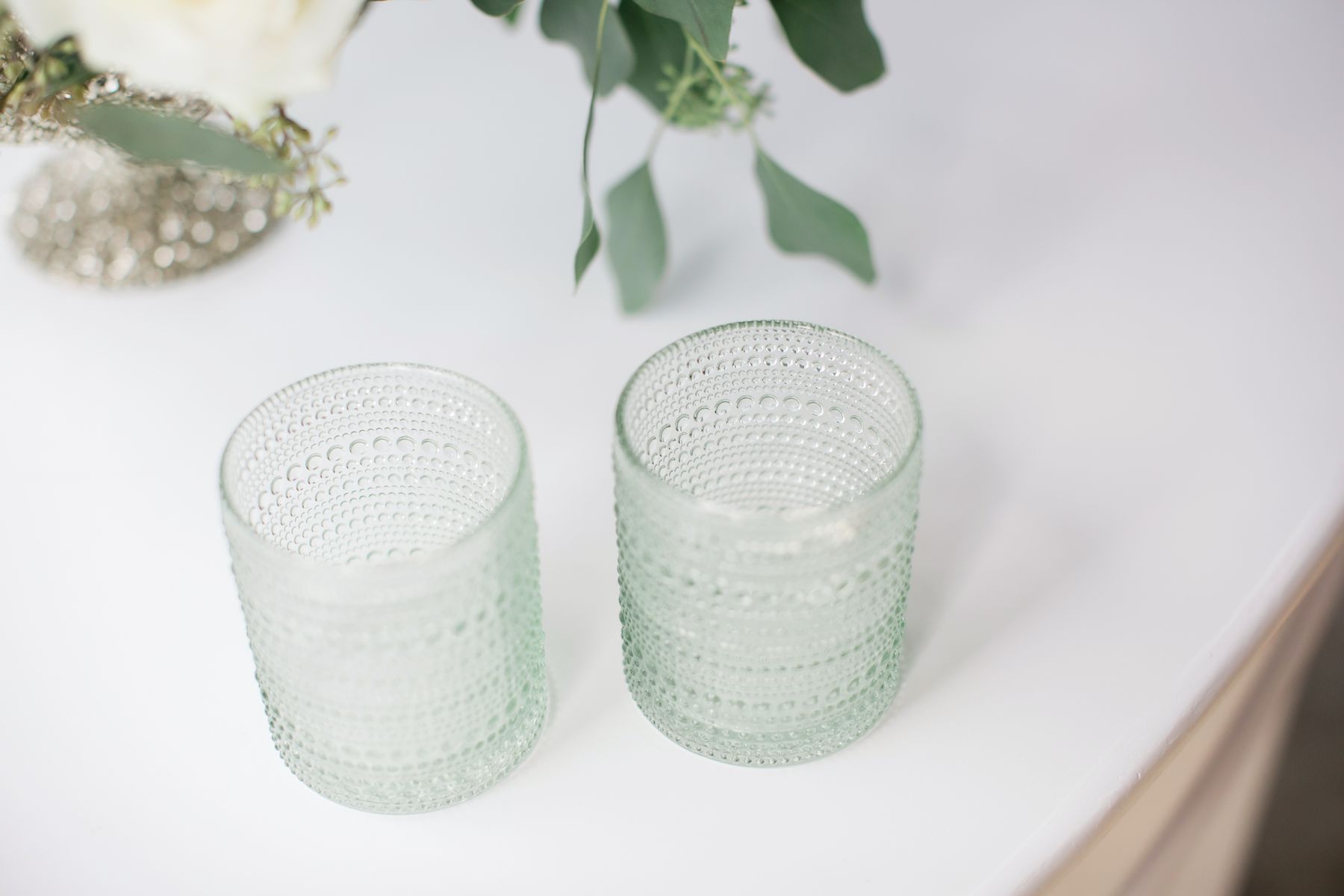 When it comes to creating a memorable wedding reception table every detail counts! One often overlooked element that can make a large impact on your wedding tables is glassware. Colored glassware has become increasingly popular in the wedding world, and for good reason. That is to say, it's a simple way to a touch of elegance and individuality to your event! Keep reading to explore our colorful glassware for weddings. Featuring our new collections with a range of brilliant shades and styles that cater to every type of celebration.
Chic Art Deco Glassware
Capturing the glamour and sophistication of the Art Deco era, our Deco Glassware is a versatile choice. Perfect for couples seeking a touch of vintage opulence. These tumblers radiate a warm, inviting glow that complements a variety of wedding themes. For example, the Amber hue adds a sense of richness to your tables. Pairing beautifully with our Navy Blue Velvet or Ivory Satin Linens. Or, opt for a delicate Peony Pink. These tumblers effortlessly blend into your design. Infusing a soft and romantic ambiance. A fun way to contrast bold linens such as Ocean Blue Velvet or Wheat Satin. Regardless of whether you're aiming for a Gatsby-inspired soiree or a modern wedding with a nod to the past.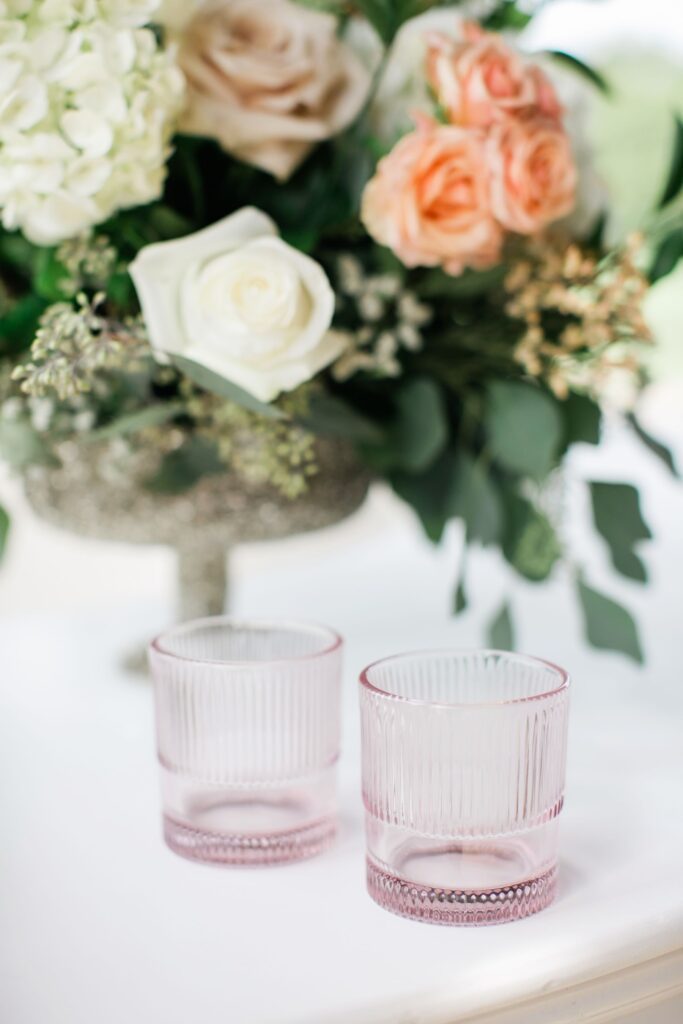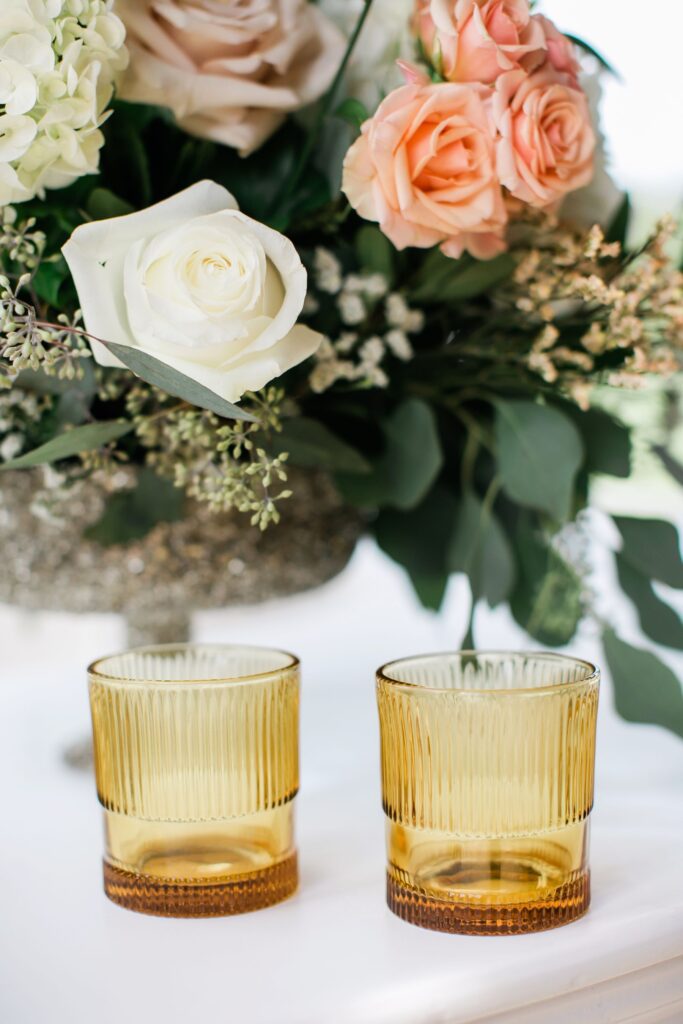 Blue-Hued Beaded Tumblers
If you're dreaming of a coastal or beach-themed wedding, our Beaded Glassware is the perfect choice to bring the tranquility of the sea to your tables. These tumblers are available in three captivating shades – Meridian Blue, Sea Salt, and Smoke. For example, a range of blue hues that mimic the depths of the ocean and the play of sunlight on water. The beaded texture of the glassware adds a tactile element to your table settings. Creating a visual delight for your guests. Regardless of whether they are used as water glasses or for signature cocktails. Complement any of these glasses with solid white linens and blue napkins – Ice Blue, Slate, Navy. Or, add a splash of metallics with our elegant Gold Furrow Linens.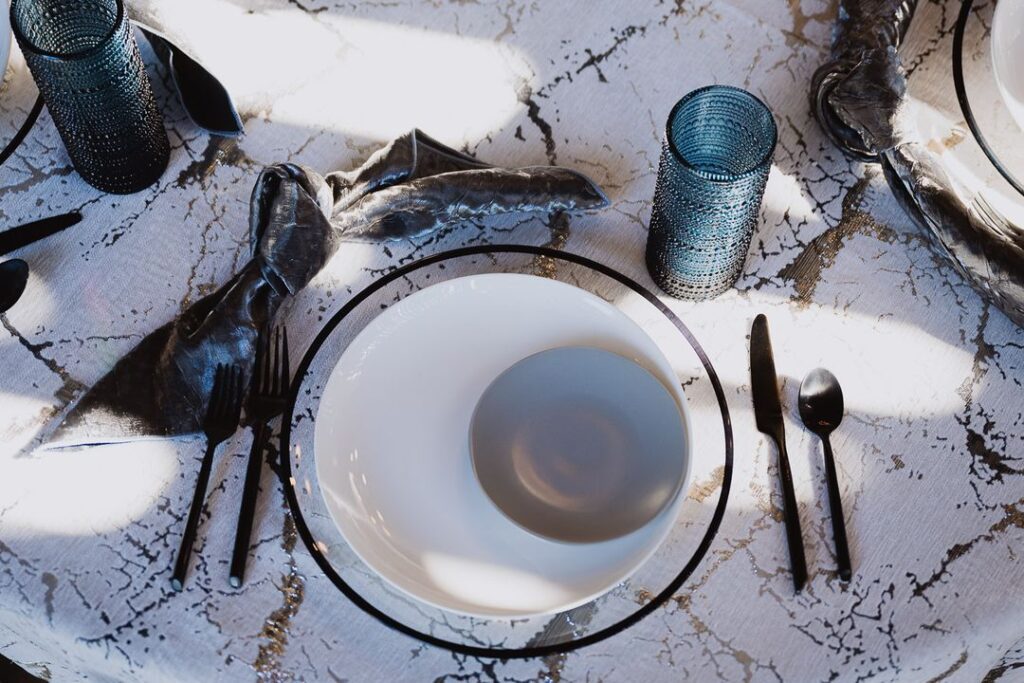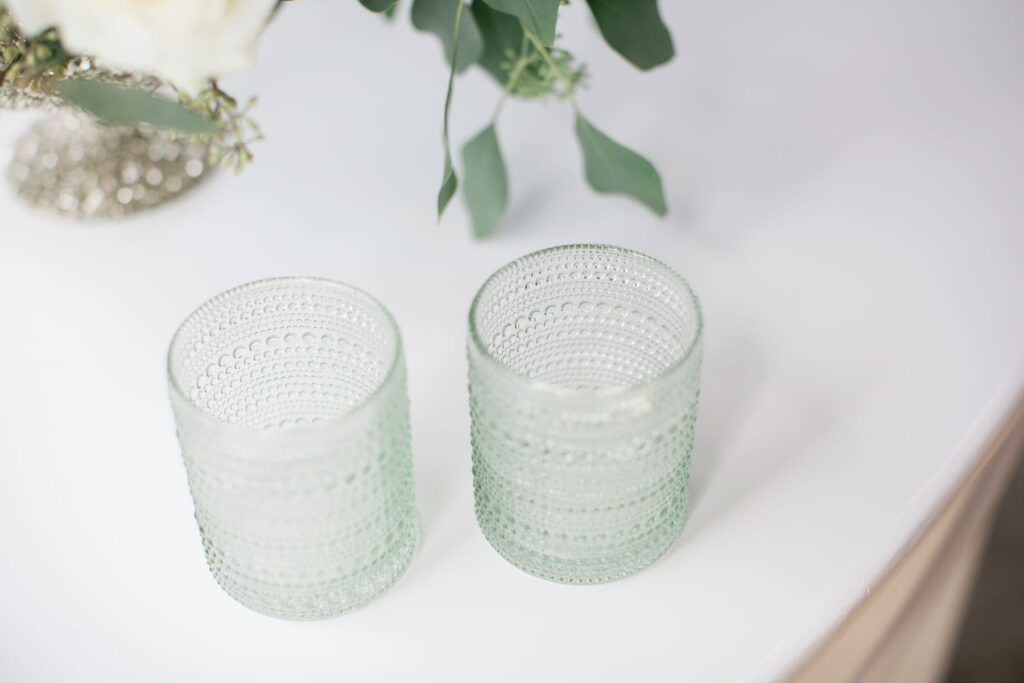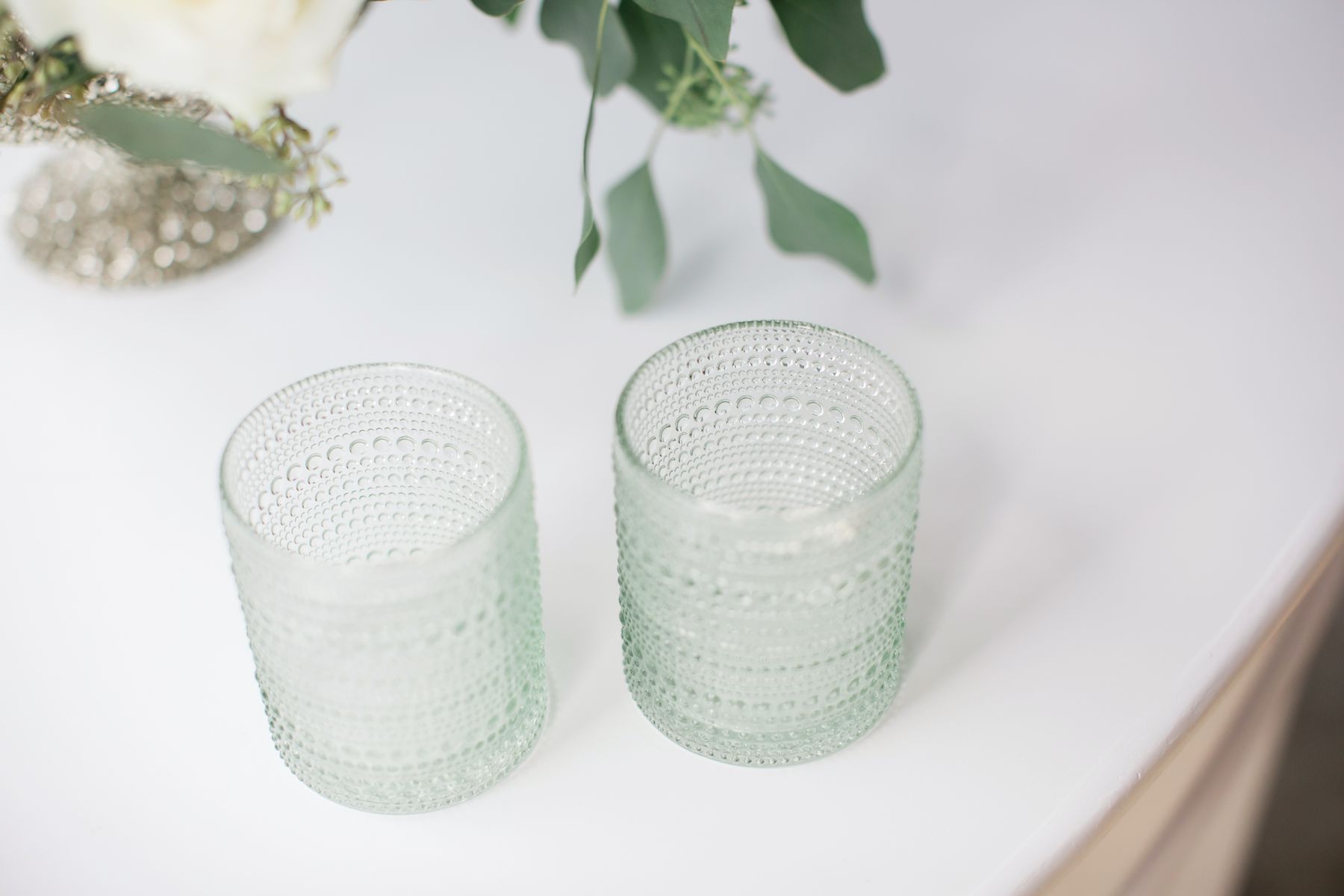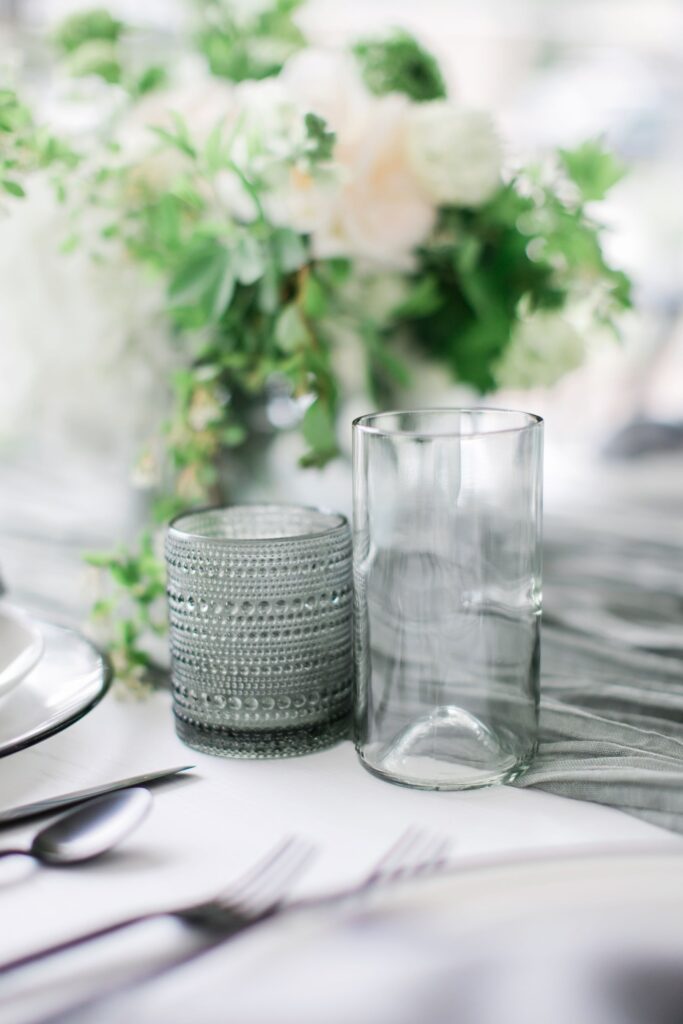 Antique-Inspired Goblets
For those who appreciate the charm of bygone eras, our antique-inspired goblets are a timeless choice. Available in brilliant shades, our Savoy Glassware goblets evoke a sense of nostalgia and elegance. Likewise, Deep Amber looks stunning atop modern rustic tables, contrasted by stark white china and bold velvet napkins. For a more airy look, pair the Sage green glassware with White Washed Rattan Chargers and our Liana China. Alternatively, the muted tones of the Amalia Glassware complement a variety of color palettes. For instance, place the Light Pink glass alongside Heirloom China and Abby Flatware. This will lend to a table that is romantic and whimsical; fitting for a modern garden party. Or, for a more modern tablescape, feature the subtle Sage shade next to our Vera Floral China atop Scalloped Wood Chargers.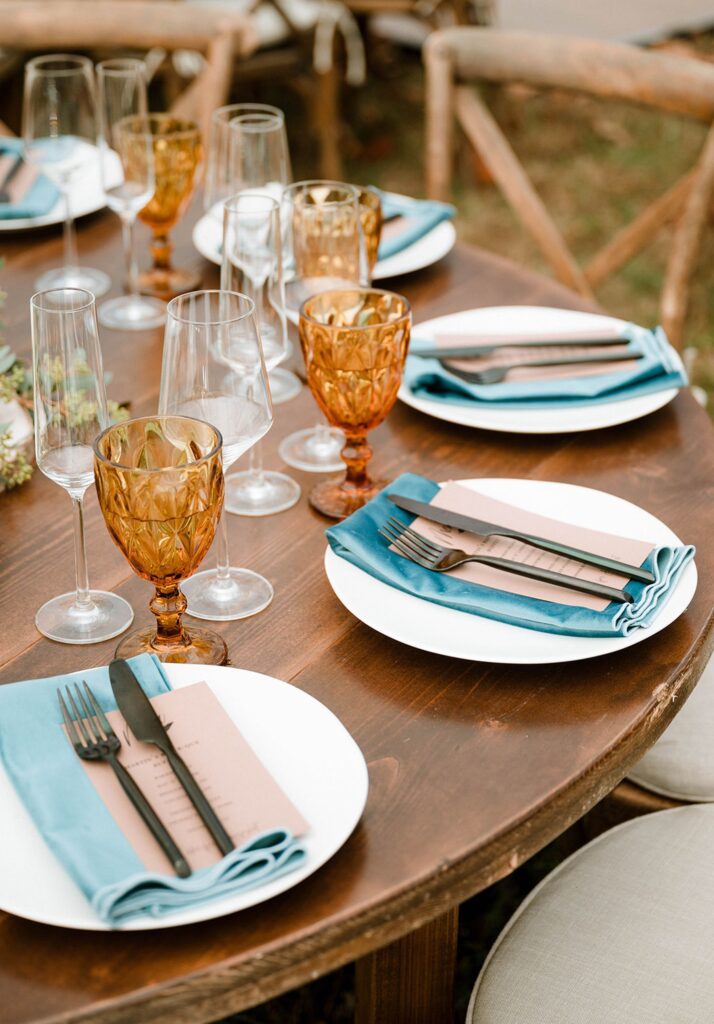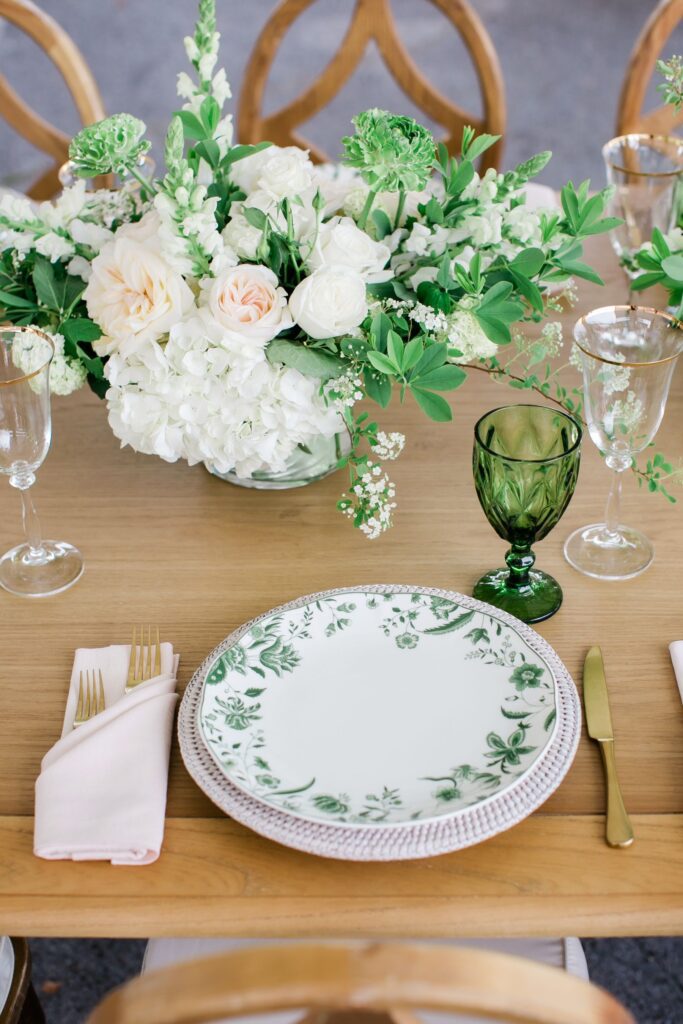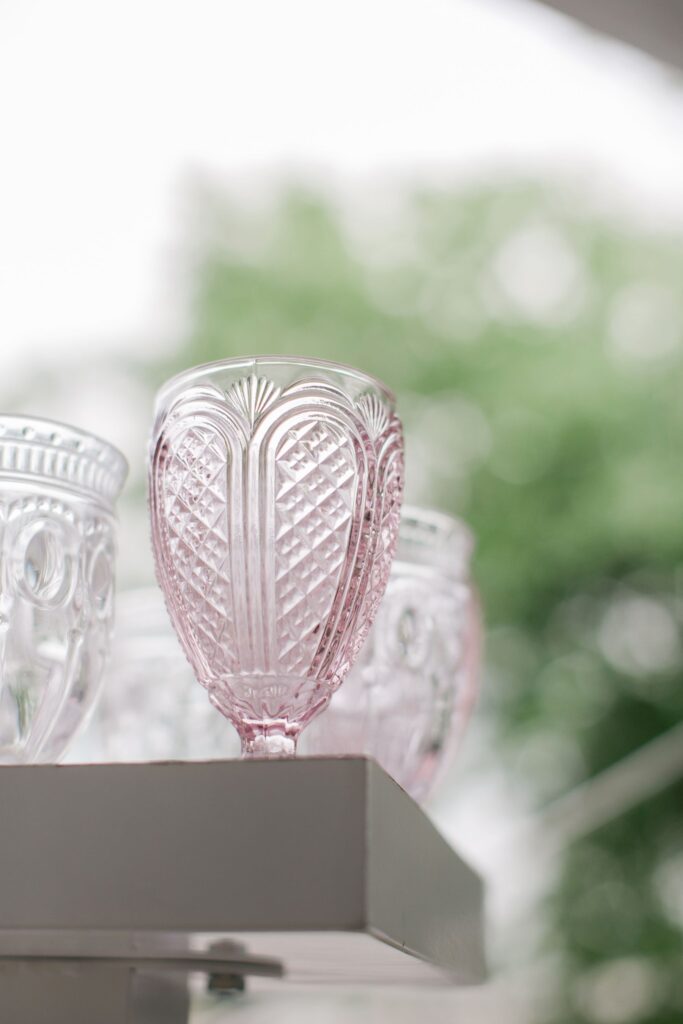 Do you love the idea of colorful glassware for weddings? Our new selection of glassware is a simple way to elevate your reception tables. With an array of stunning styles and colors up for grabs. Contact our team today for help choosing the perfect glassware. Or to book an appointment at our showroom to design a tablescape unique to you.
TAGS | Colorful Wedding Decor, Glassware, Glassware Collections, Tableware, colorful decor, colorful event rentals, colorful glassware, tablescape inspiration, tablescape rentals
FEATURED RENTALS | Deco Glassware, Navy Blue Velvet Linens, Ivory Satin Linens, Ocean Blue Velvet, Wheat Satin Linens, Savoy Glassware, White Washed Rattan Chargers, Liana China, Amalia Glassware, Heirloom China, Abby Flatware, Vera Floral China, Scalloped Wood Charger, Beaded Glassware, Gold Furrow Linens,
---
14

Sep

Trends and Inspiration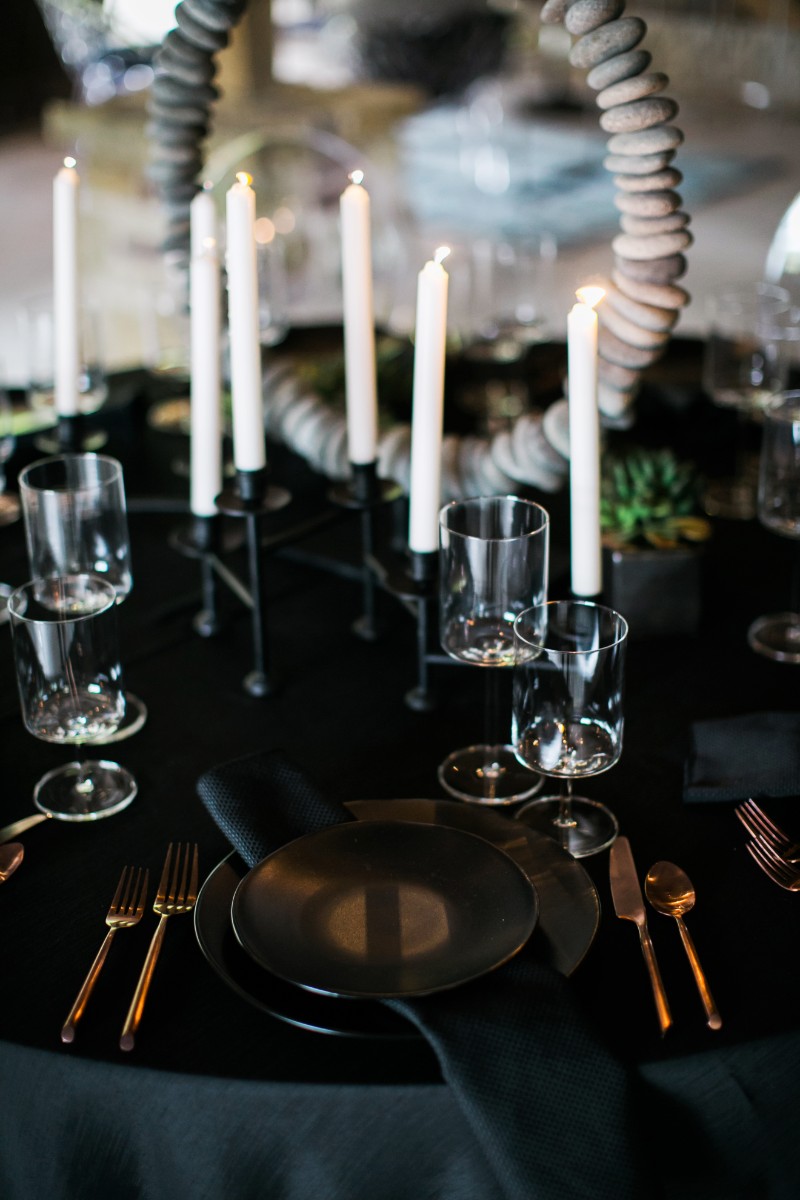 When it comes to event design, staying on-trend is essential to creating a memorable experience. One design trend that continues to captivate event planners and guests is the use of all-black event decor! This bold choice can transform any celebration into a sophisticated affair. At Southern Events, we believe in pushing the boundaries of event design, and the all-black trend is no exception. From luxurious weddings to elegant corporate soirees, let's explore how all-black event design is stealing the spotlight.
All-Black Event Designs Fits the Bill
Don't be fooled! All-black event design is a versatile look fitting for any celebration. Whether the affair is formal or casual, this color scheme offers a timeless and elegant ambiance. Imagine a luxurious wedding or all-black dinner party with a touch of gold accents. Where the contrast between the black backdrop and glistening gold creates a stunning visual effect. For those seeking an edgier vibe, picture an urban soiree in the heart of Downtown Nashville. The all-black decor will blend with the city's contemporary atmosphere, creating an event that is trendy and chic. And let's not forget about corporate events! Whether it's a high-profile fundraiser or an elegant gala, an all-black formal event design will lend to an atmosphere of understated luxury.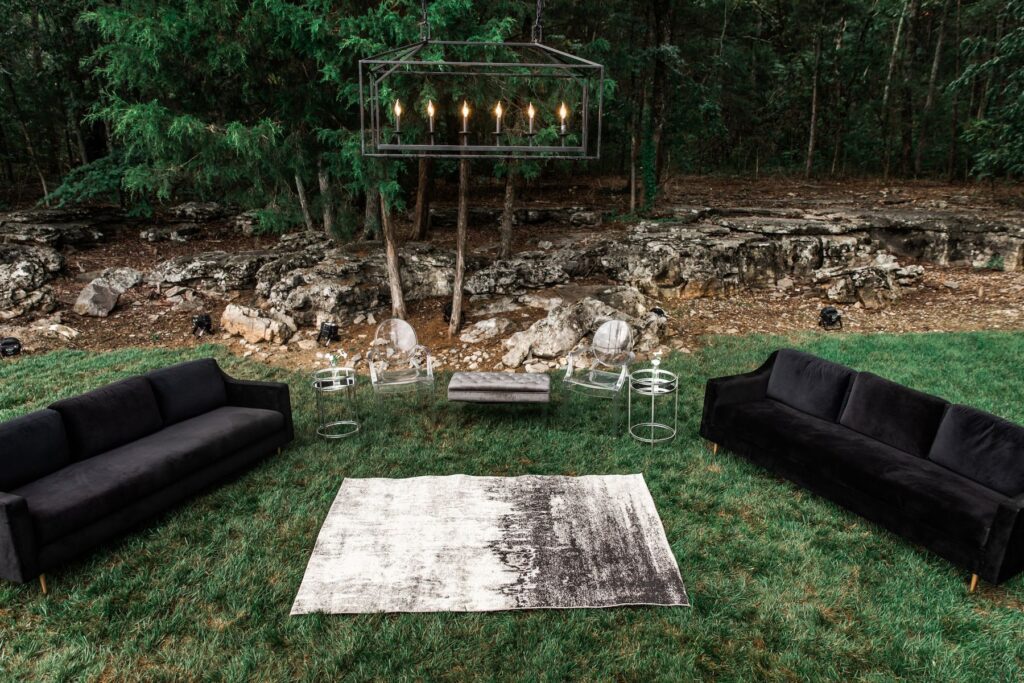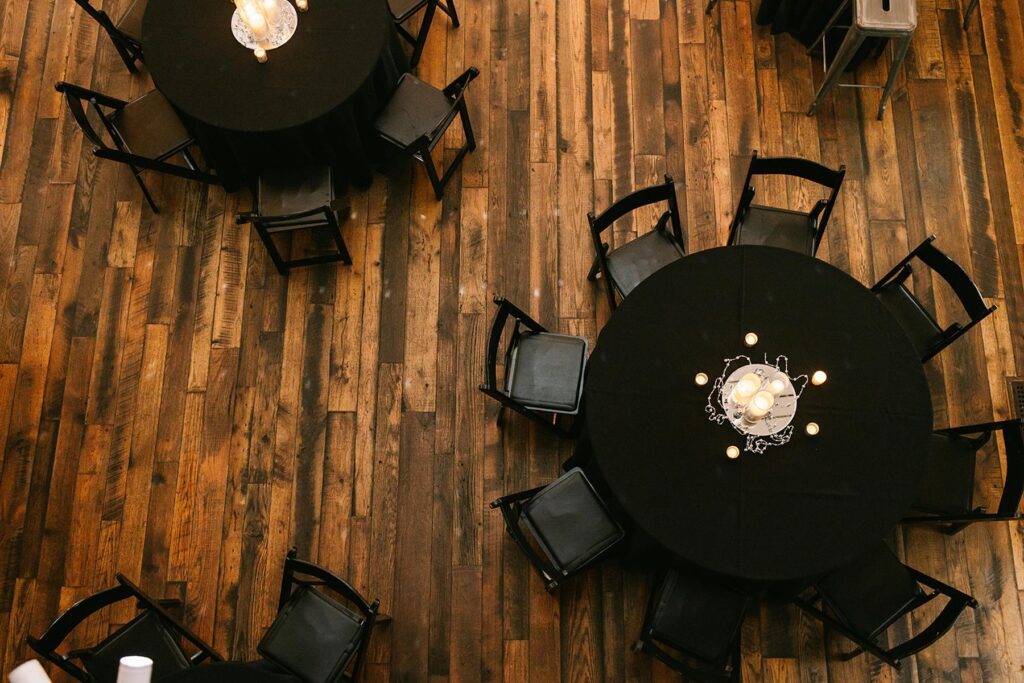 Edgy All Black Tablescapes Ideas
The charm of an all-black event design lies in its ability to create various moods. From the romantic to the avant-garde! When it comes to tablescapes, there are endless creative possibilities to explore! Create a modern minimalist setting when you start with our Black Poly Tablecloth. Topped with Onyx Earthen China and Black Pindot Napkins. Lend a contemporary touch with our Brushed Copper Flatware and Cybil Glassware. For a more luxurious vibe, feature the busy Nova Linens with a Black Rim Glass Charger complemented by Noir Matte Black Flatware.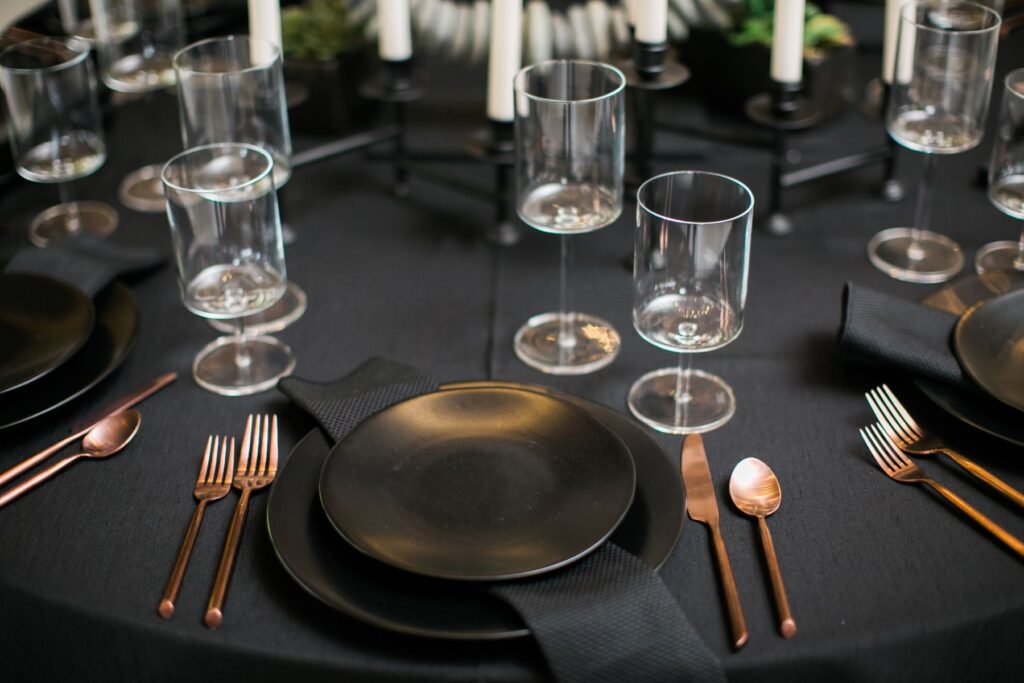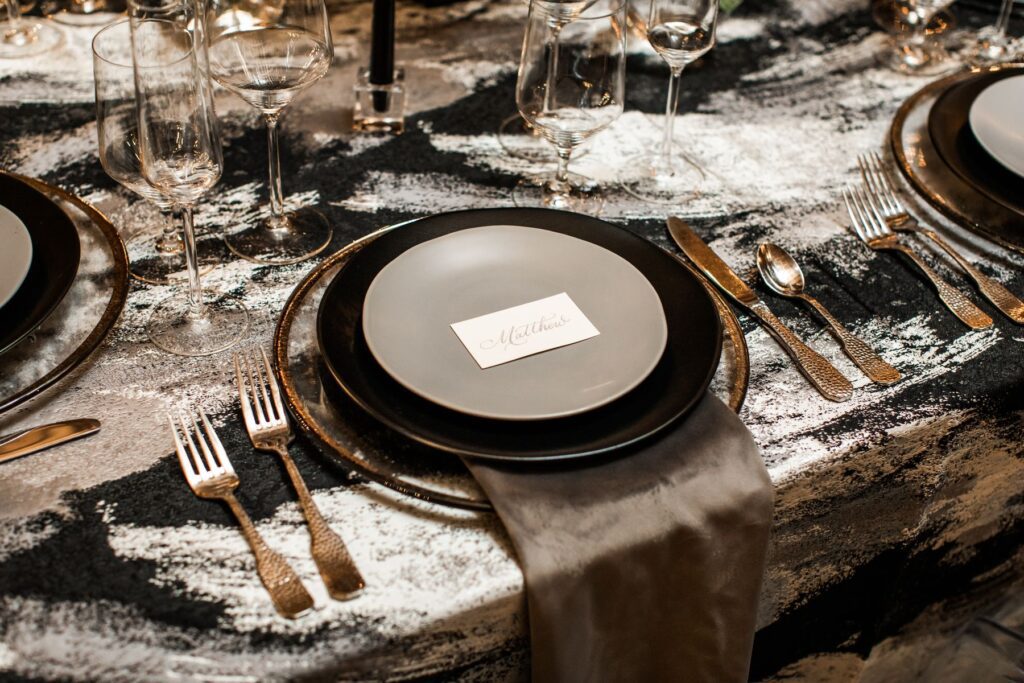 Dare to rock a more edgy, yet still stylish, look? Pair our buttery Black Velvet Linens with Black Round Lacquer Chargers and quirky Como Flatware. If you want a subtle hint of color, we recommend napkins in bold or jewel tones. Such as the beautiful Aubergine Poly, Magnolia Green Velvet, or Navy Dupioni.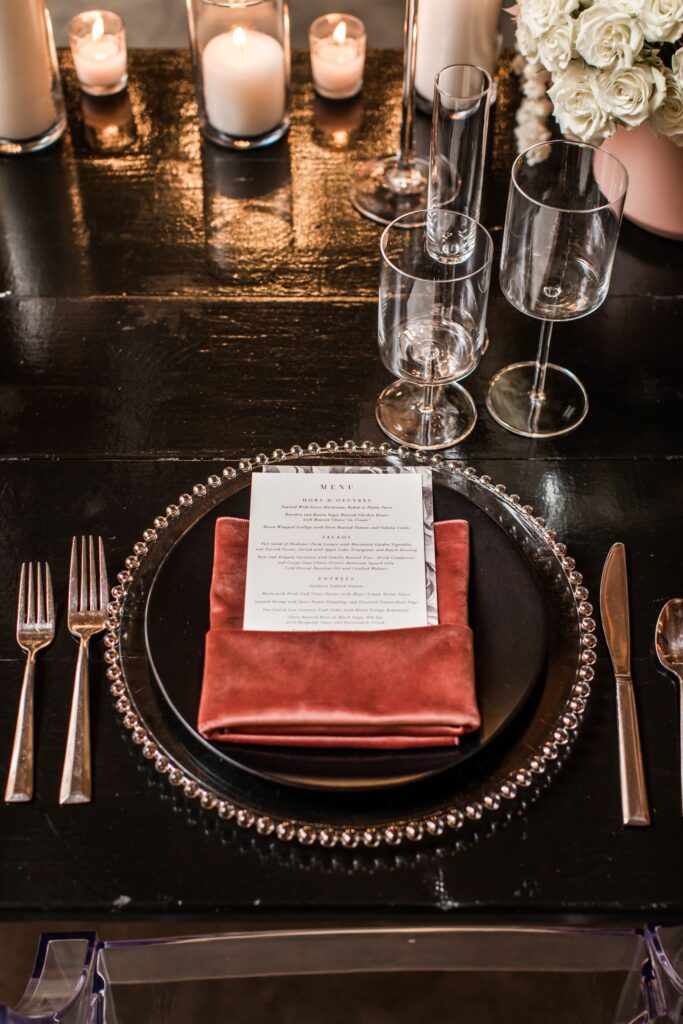 Moody Cocktail Lounges
A cocktail hour is a time for guests to mingle, sip on delectable drinks, and immerse themselves in the event's atmosphere. Elevate the experience by creating an intimate and luxurious vibe with all-black cocktail hour rentals. Choose sleek black lounge furniture that invites guests to relax and socialize. Such as our Regent Black Velvet Sofa. Complemented by Claro Metal Side Tables and Acrylic Ghost Armchairs. Alternatively, the Sloan Sofa and Armchairs offer a stylish yet casual vibe. Complete the look with a cozy Black-Silver rug!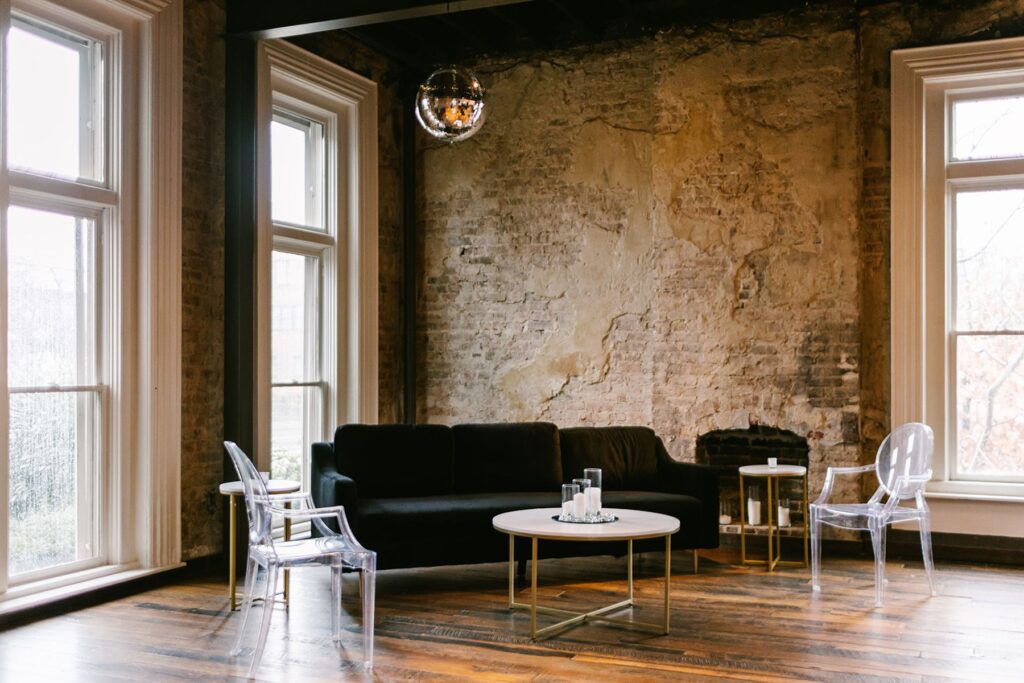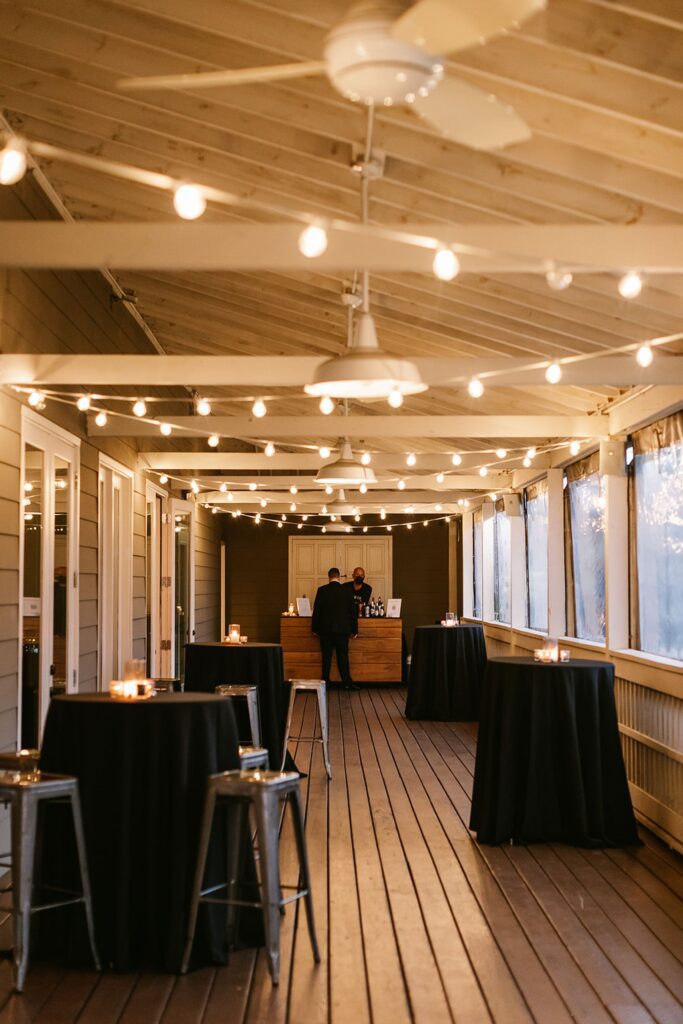 Black Event Bars & Shelving
To create an equally dark yet functional cocktail bar, grab our striking Collins Black Wood Bar and a set of Black Bar Back Shelves. They are a perfect pair whether you plan to feature an open-bar or large batch cocktails at a self-serve station. If you want extra seating or standing areas around the bar, feature bistro tables covered in dark linens. Along with a set of Acrylic Ghost Barstools or Chiavari Black Barstools.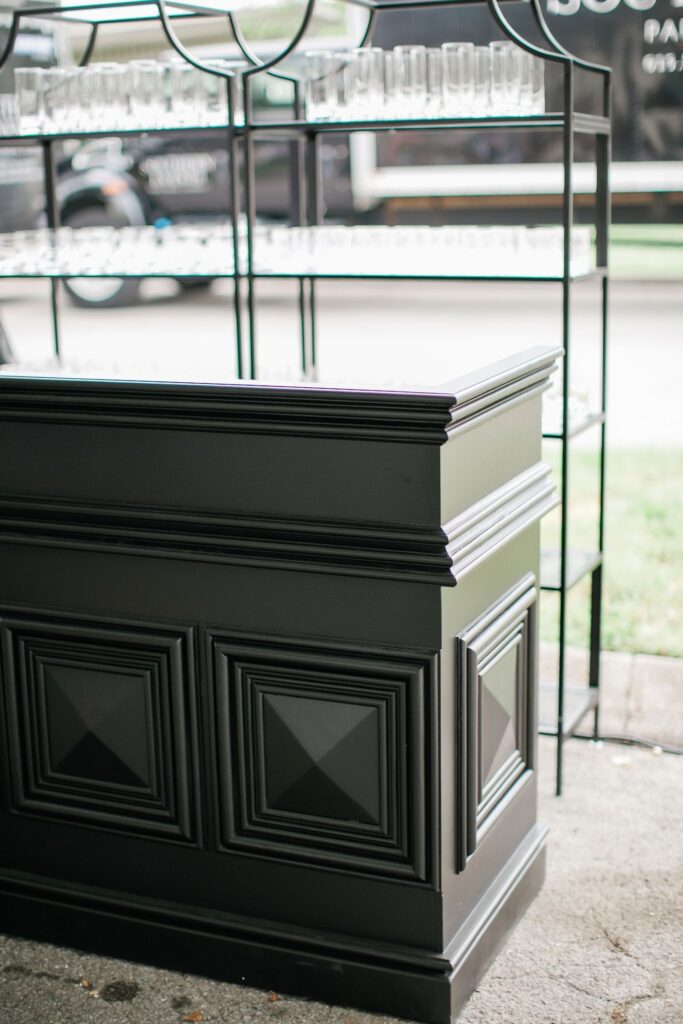 If you're ready to embrace the allure of all-black event design, contact us today to discover how we can help you create a truly remarkable and memorable event that leaves a lasting impression. Contact our team at info@southerneventsonline.com and let's start planning your best event yet!
TAGS | Cocktail Party Rentals, Moody Chic, all black event design, black event design, black event rentals, corporate event style, dark event design, wedding style trends
FEATURED RENTALS | Regent Black Velvet Sofa, Sloan Sofa, Claro Metal Side Tables, Acrylic Ghost Armchairs, Black-Silver Rug, Collins Black Wood Bar, Black Bar Back Shelves, Black Poly Tablecloth, Onyx Earthen China, Black Pindot Napkins, Nova Linens, Black Rim Glass Charger, Brushed Copper Flatware, Cybil Glassware, Noire Matte Black Flatware, Black Round Lacquer Chargers, Como Flatware, Aubergine Poly, Magnolia Green Velvet, Navy DUpioni
---
7

Sep

On Trend, Southern Events Products, Trends and Inspiration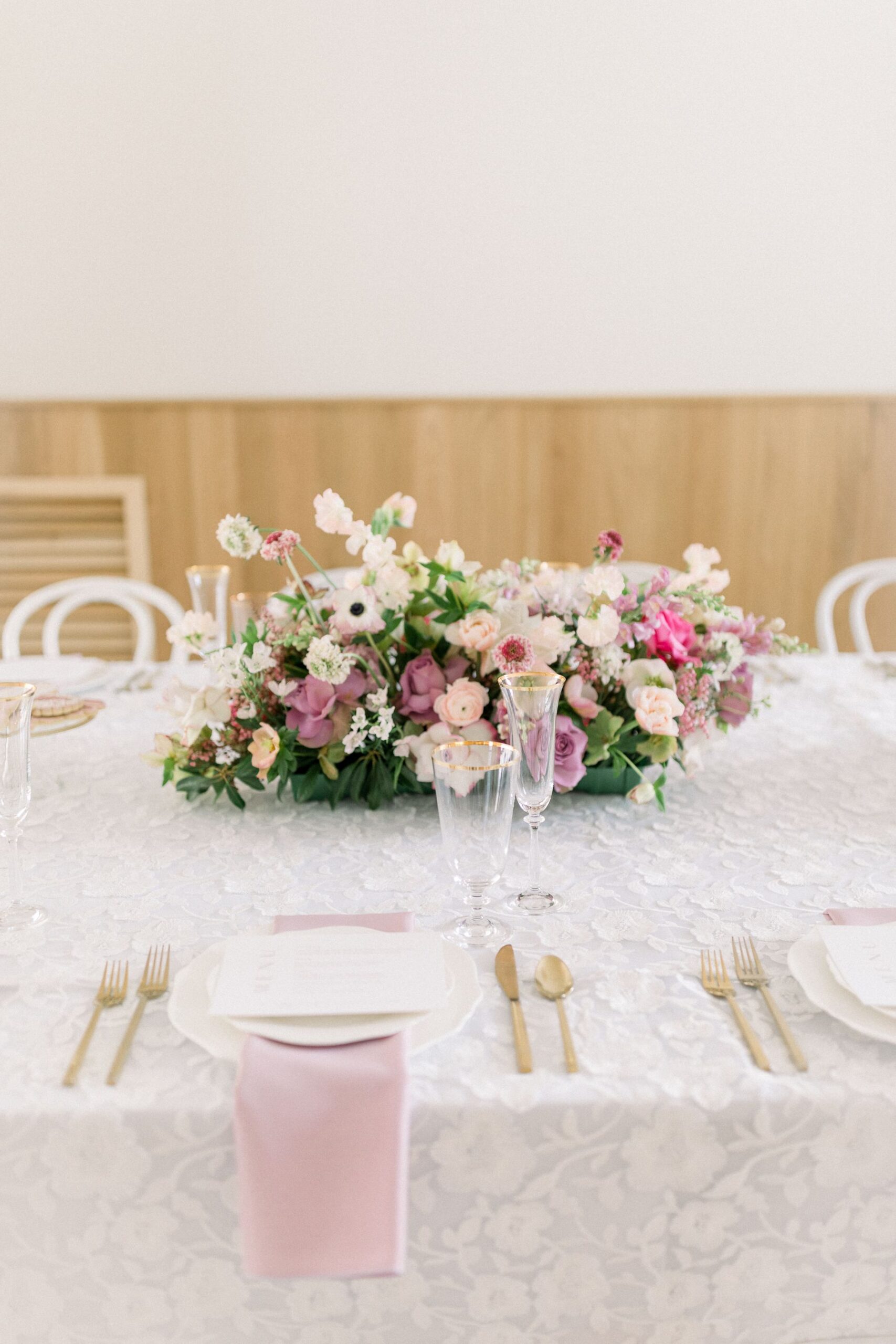 At-home baby showers offer an intimate and personalized way to celebrate the upcoming arrival of a little one. And at Southern Events, we believe that even the smallest moments deserve grandeur! That's why we're here to guide you on how to host an elegant baby sprinkle that will impress your guests or the mom-to-be. From curated furniture and vibrant event linens to charming dinnerware and trendy props. Our expertise in event rentals will make it easy to bring your baby shower or sprinkle vision to life.
What is a Baby Sprinkle?
A smaller version of a traditional baby shower, a baby sprinkle is typically held for parents who are expecting their second or subsequent child. The term "sprinkle" conveys the idea that the event is more about a show of support, rather than showering them with extensive gifts and attention – often associated with a first-time baby shower. Largely because parents already have many of the essential baby items from their previous child. Instead, the focus is on gathering with close friends and family in a casual setting. Making it the perfect occasion to celebrate with an intimate informal dinner at home!
Stylish Dining Tables & Chairs
Transform your home into a haven of sophistication with our beautiful event furniture. Choose from a range of rentals that exude Southern charm, featuring warm woodsy tones and soft antique details. For a modern rustic vibe, consider the Aged Oak Table paired with the Harlin Dining or Cross-Back Chairs. If you're leaning towards a brighter look, the White Antique Dining Table and Antique White Bentwood Chairs are a fantastic choice. With these curated pieces, you can easily create an unforgettable setting. Or the foundation for an elegant baby sprinkle theme.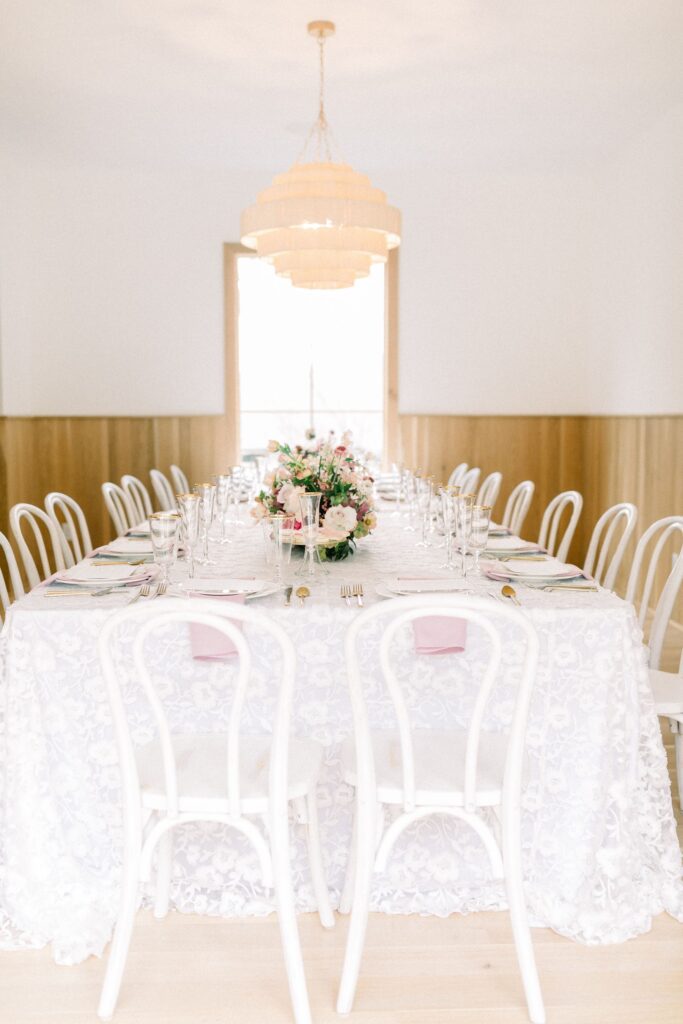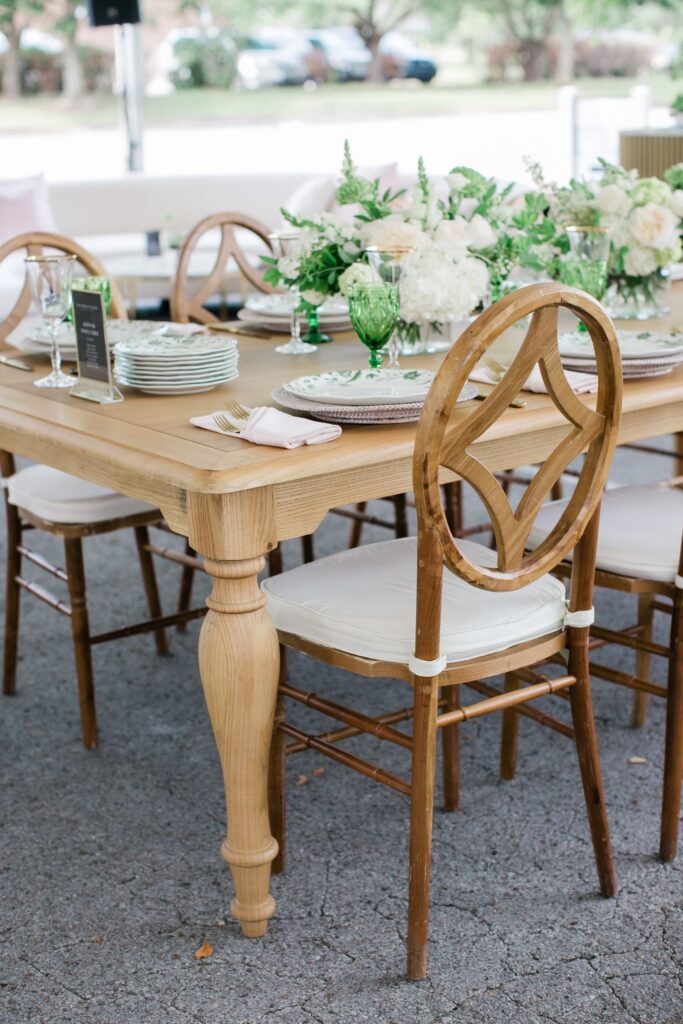 Brightly Colored Event Linens
Set the tone for your baby sprinkle with event linens that exude charm and anticipation. Hint at the baby's gender with bold or pastel shades. Like the Heritage Light Blue and Navy Blue Velvet for a boy. Or, the Kennedy Pink and Lilac Poly for a girl. Alternatively, embrace beautiful neutral tones! With colors like Golden Velvet or the classic Sage Poly. To infuse an extra touch of elegance, explore unique materials. Such as buttery satin, soft velvet, or lightweight linen. These will not only serve as a backdrop for your celebration but lend depth and dimension to the table.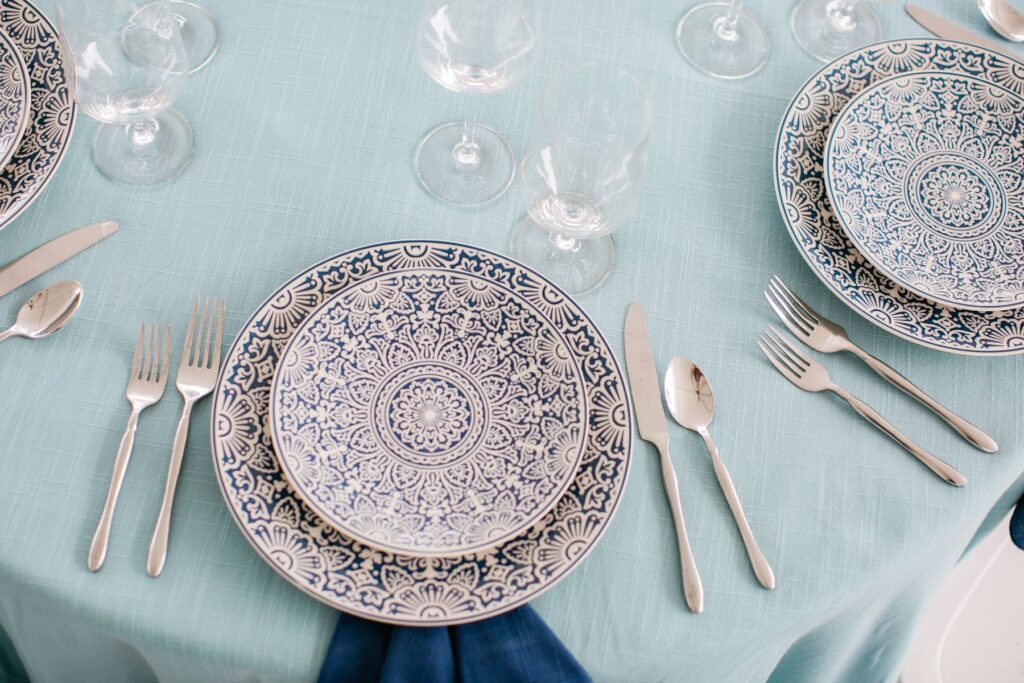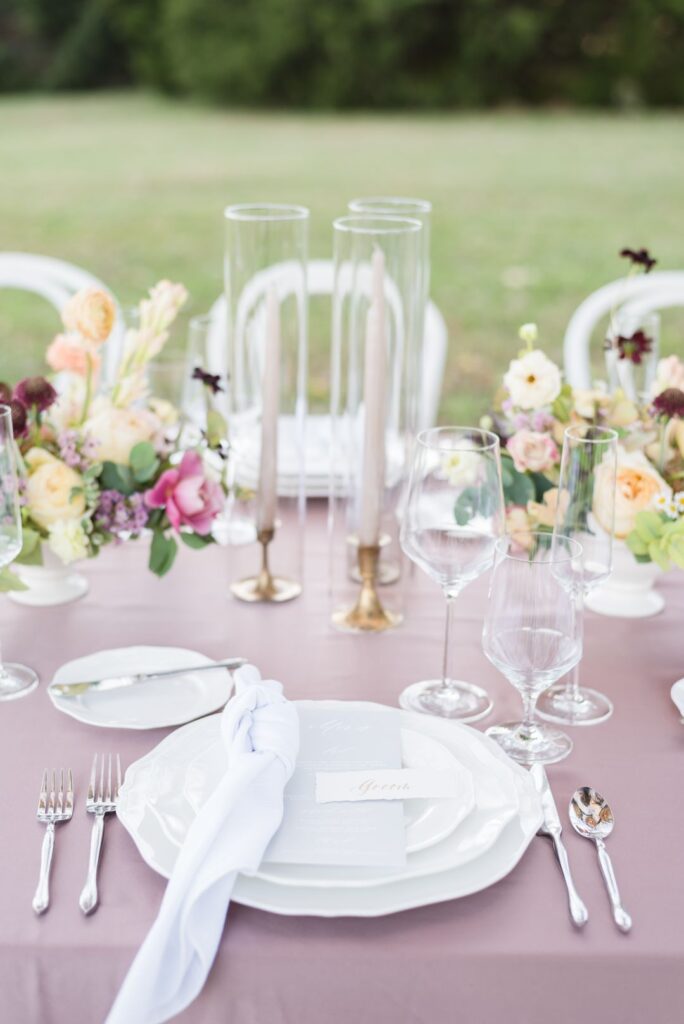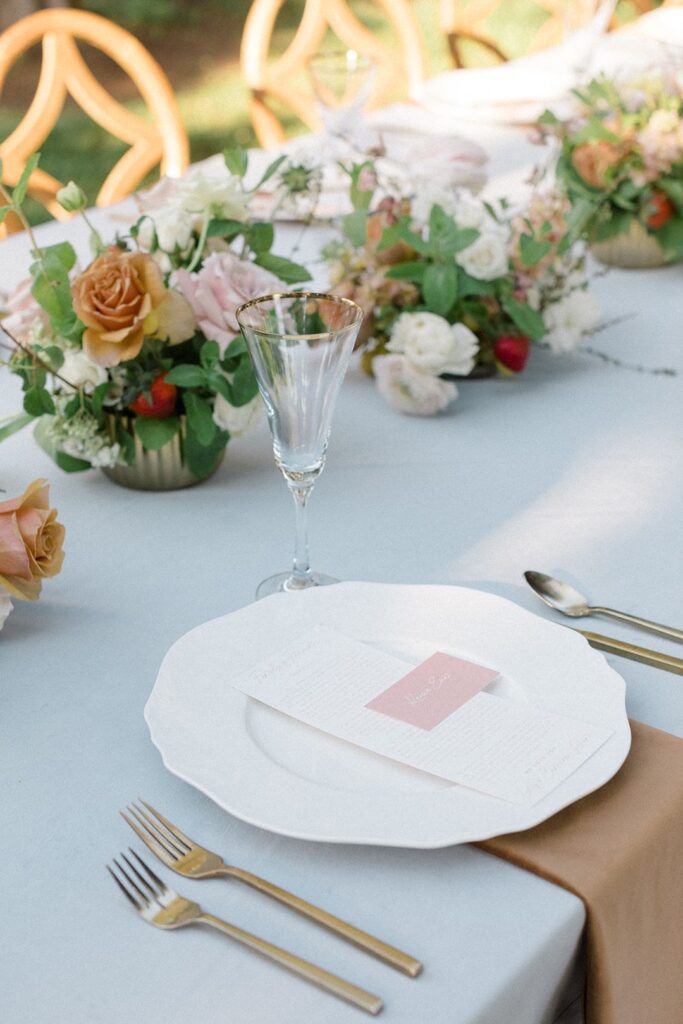 Darling Dinner Ware
The dinner table is where memories are made and conversations flow. Make a lasting impression with our elegant and bright china. Achieve a modern look with the White Coupe China and Rattan White Wash Charger. Or opt for a softer look with the Alabaster Earthen China. Paired with charming Darcy Chargers, featuring a delicate scalloped edge. Add a hint of luxury with gold accents like the Vera Floral China. Or the Coronado pattern for a subtle pop of color. To complete your place setting, all of these pieces harmonize seamlessly with our Celia Gold Rim Glassware and Austin Flatware.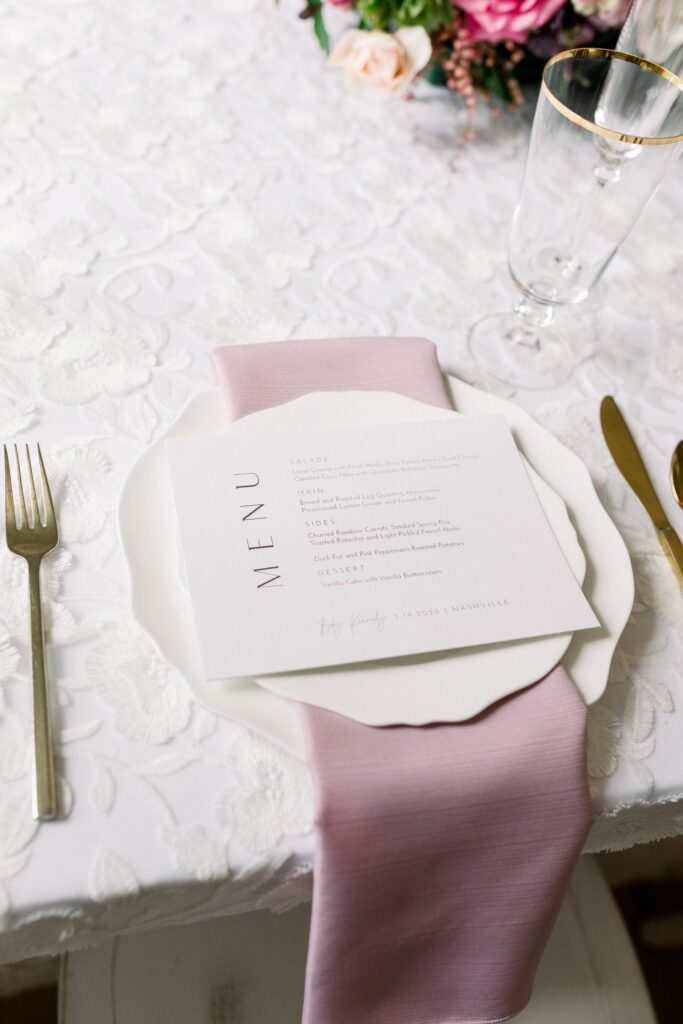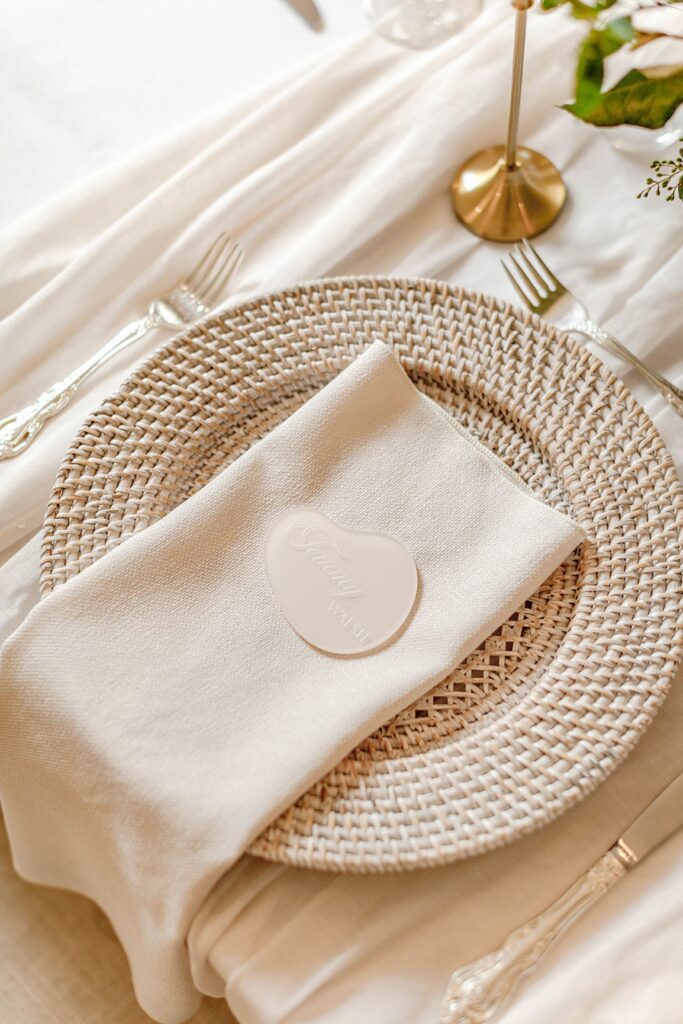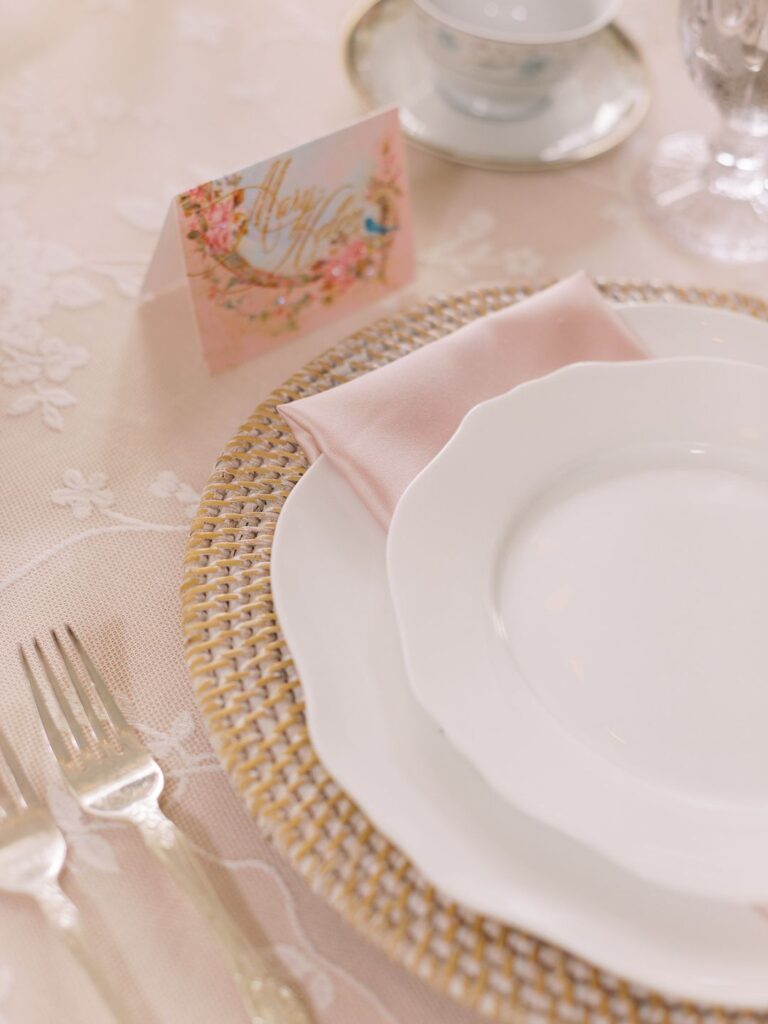 Focal Points That Delight
Create focal points that spark conversations and double as stylish props. Our bars are not only perfect for serving drinks but make for eye-catching displays. Perfect for desserts like gender reveal cakes! The Alice Bar exudes elegance. While the Chelsea Marble Top Bar adds a modern retro touch to your setup. Looking for something more playful? Our Market Cart can be easily customized with colorful balloons and signage. Adding a whimsical element to the ambiance. If you're aligning with a specific baby shower theme, our Boxwood Wall serves as a charming backdrop. Consider pairing it with the Vintage Popcorn Machine that playfully declares "She's About to Pop!"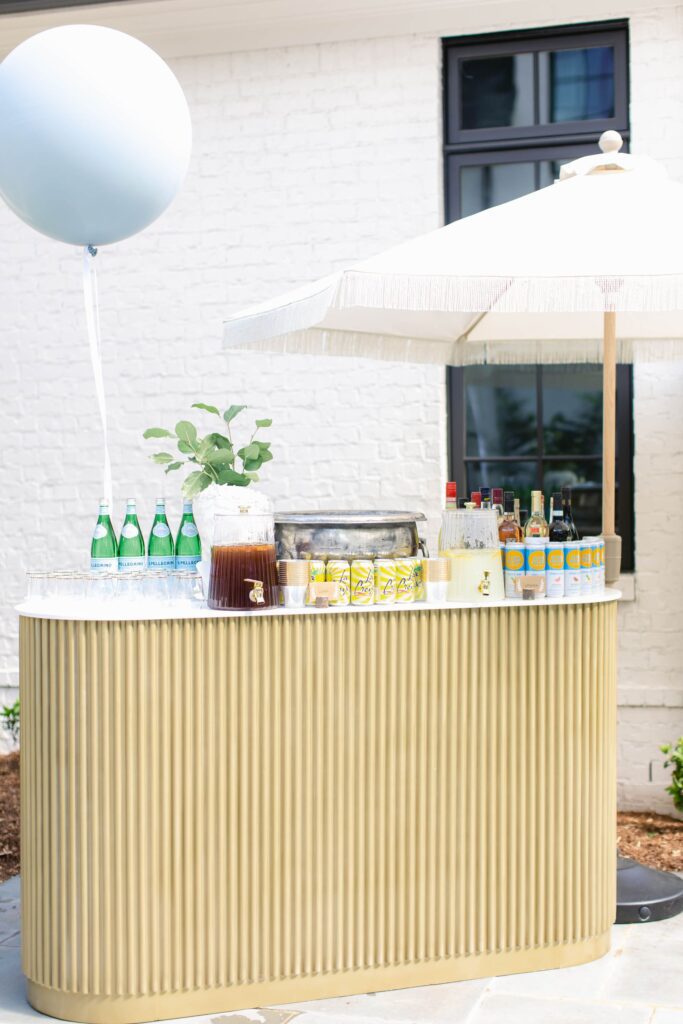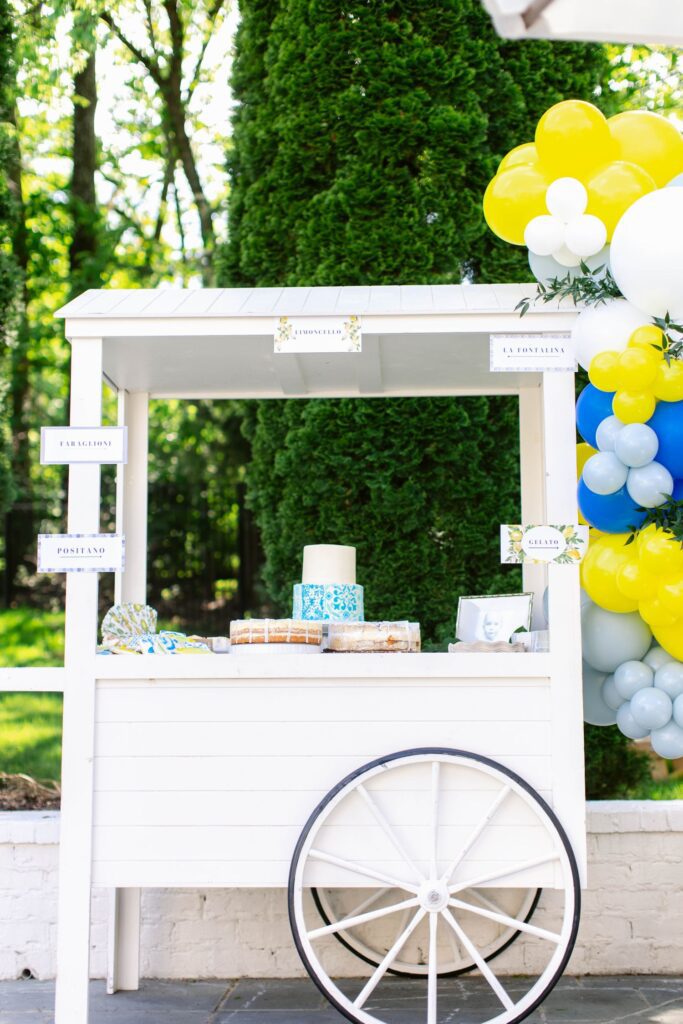 Southern Events offers a curated selection of furnishings, linens, dinnerware, and props that help you craft an elegant baby sprinkle. Celebrate this special moment with sophistication, and let Southern style elevate every detail. Contact our team for help selecting the perfect event rentals or if you need more ideas!
TAGS | at home baby shower, at home party, baby shower ideas, baby shower rentals, elegant event design, furniture rentals, servingware
FEATURED RENTALS | Alice bar, Chelsea Marble Top Bar, Vintage Popcorn Machine, Market Cart, Boxwood Wall, White Coupe China, Rattan White Wash Charger, Alabaster Earthen China, Vera Floral China, Darcy Chargers, Celia Gold Rim Glassware, Austin Flatware, Coronado China,Aged Oak Table, Harling Dining Chairs, Cross Back Chairs, White Antique Dining Table, Antique White Bentwood Chairs, Heritage Light Blue, Navy Blue Velvet, Kennedy Pink, Lilac Poly, Golden Velvet, Sage Poly,
---
17

Aug

On Trend, Southern Events Products, Trends and Inspiration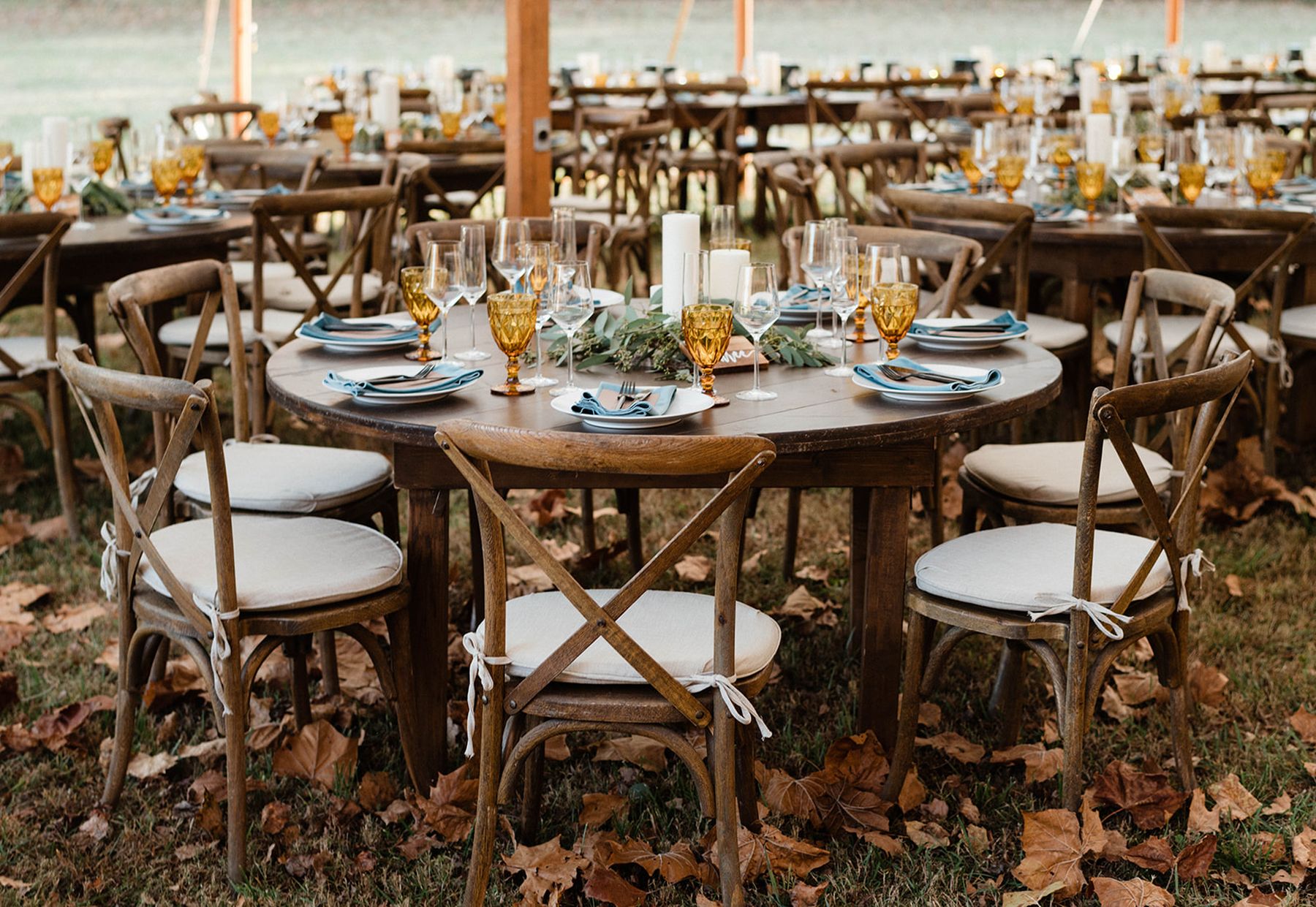 As the rich colors of autumn grace the countryside and the air turns crisp, Tennessee becomes a charming setting for a fall wedding. Regardless of whether you choose to host indoors or out! To create a magical feel, Southern Events offers a selection of rentals that capture the essence of the season. Explore our must-have party rentals for Tennessee fall weddings, from bold linens and artisan serving ware to modern rustic furniture. All of which will elevate your celebration.
Whiskey Barrels & Wood Bars
Set the stage for your wedding with the rustic charm of whiskey barrels and wood bars. These rentals blend seamlessly into nature and offer warmth and elegance. The whiskey barrels can be used as cocktail tables. While the wood bars serve as a focal point. Perfect for a stylish beverage station or cocktail hour. Whether you're hosting your wedding in a vineyard or a rustic barn, these rentals will add a touch of Southern charm to your celebration.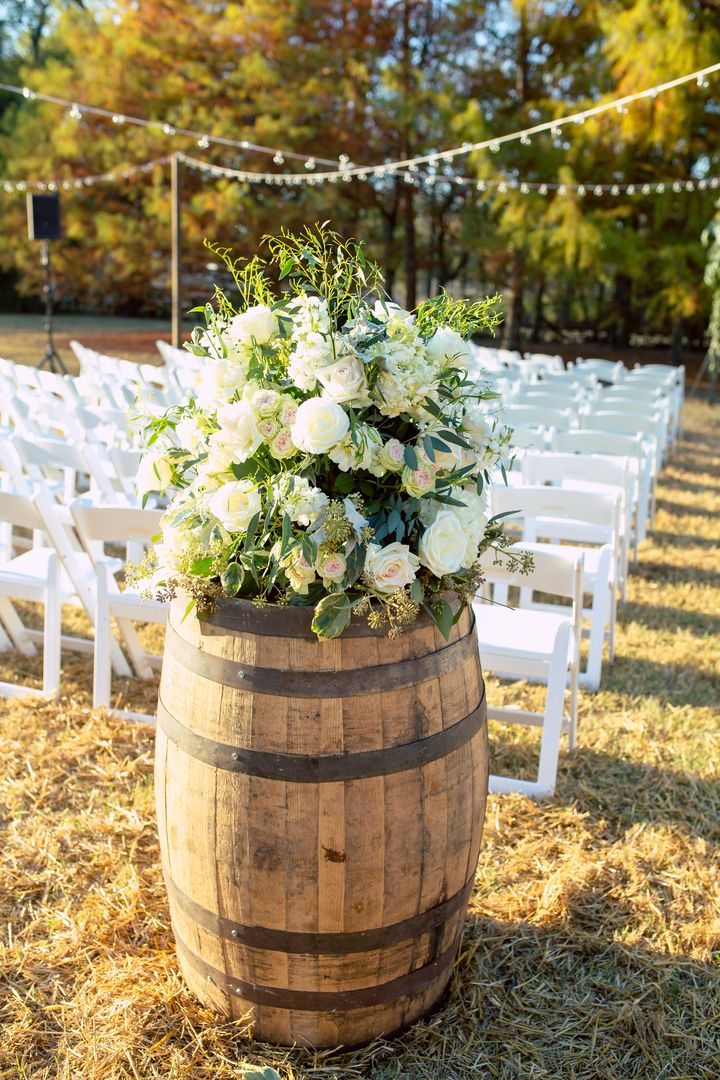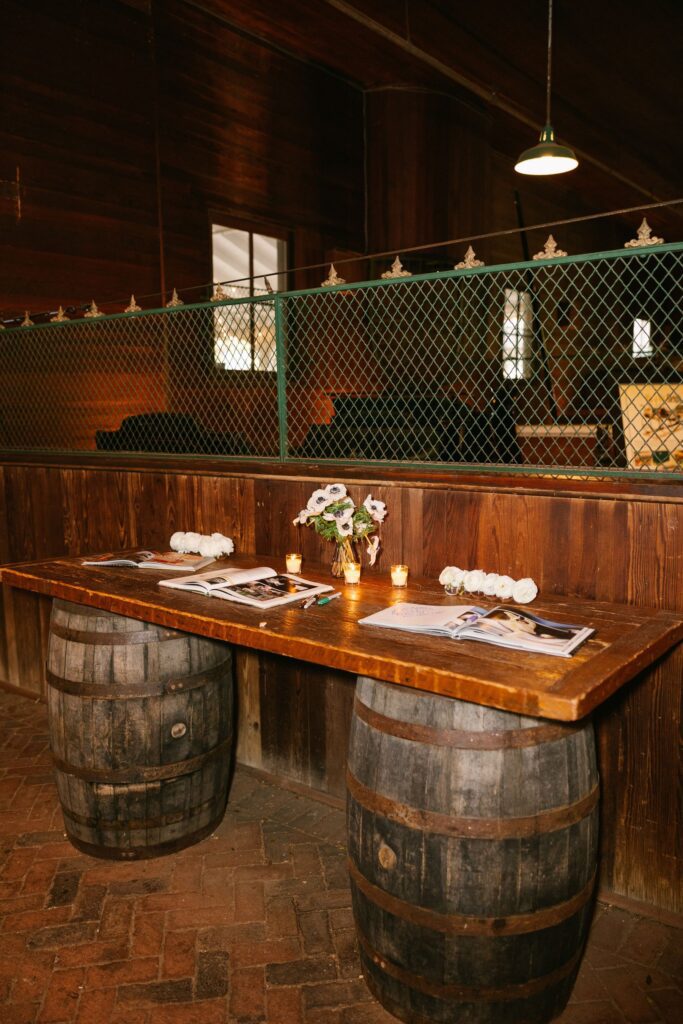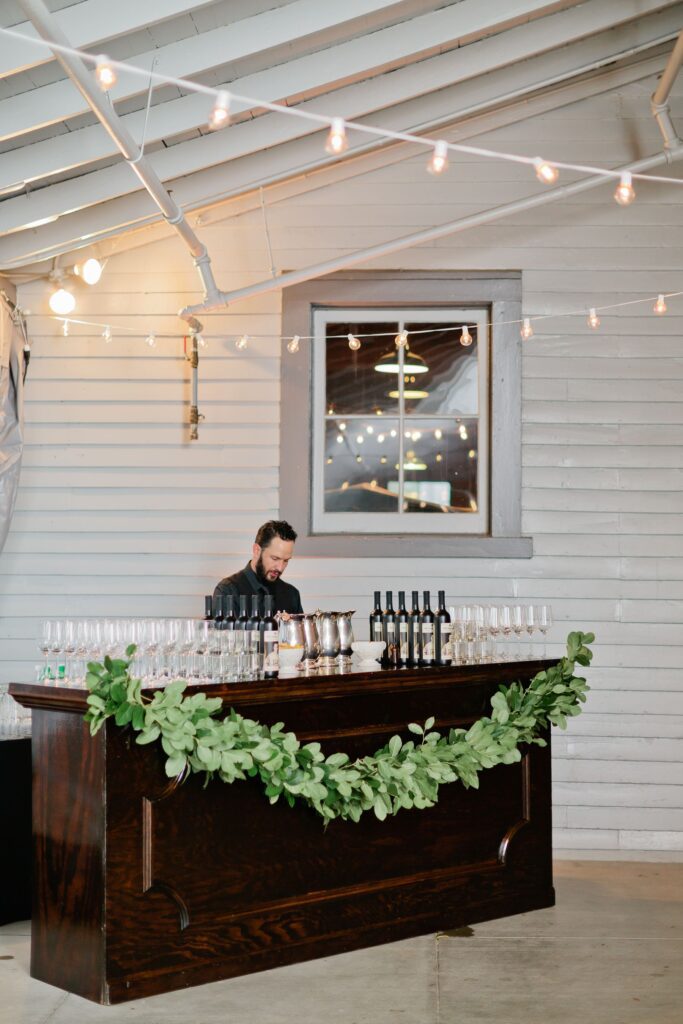 Modern Rustic Tables & Chairs
Create an inviting and stylish event with modern rustic tables and chairs. These rentals combine the raw beauty of wood with modern details. The natural textures and earthy tones complement the fall season. Offering your guests a comfortable and stunning place to gather and celebrate your union. From round tables with Cross Back Chairs for an intimate gathering. To long banquet-style tables paired with rustic benches for a grand feast. Or, spruce up your outdoor ceremony when you feature our elegant Harlin Dining Chairs.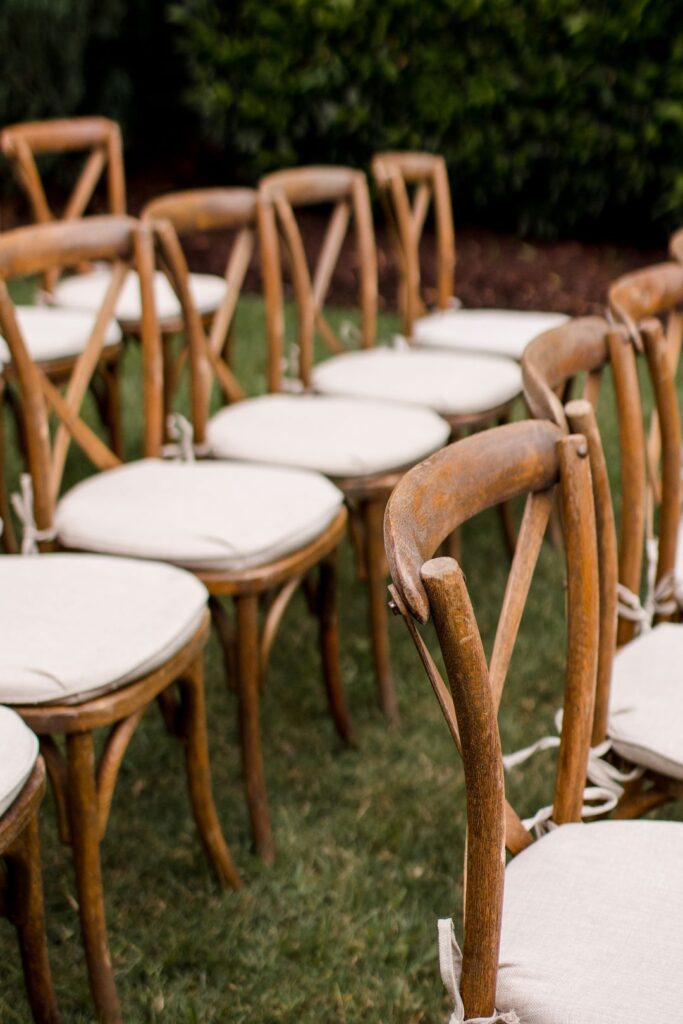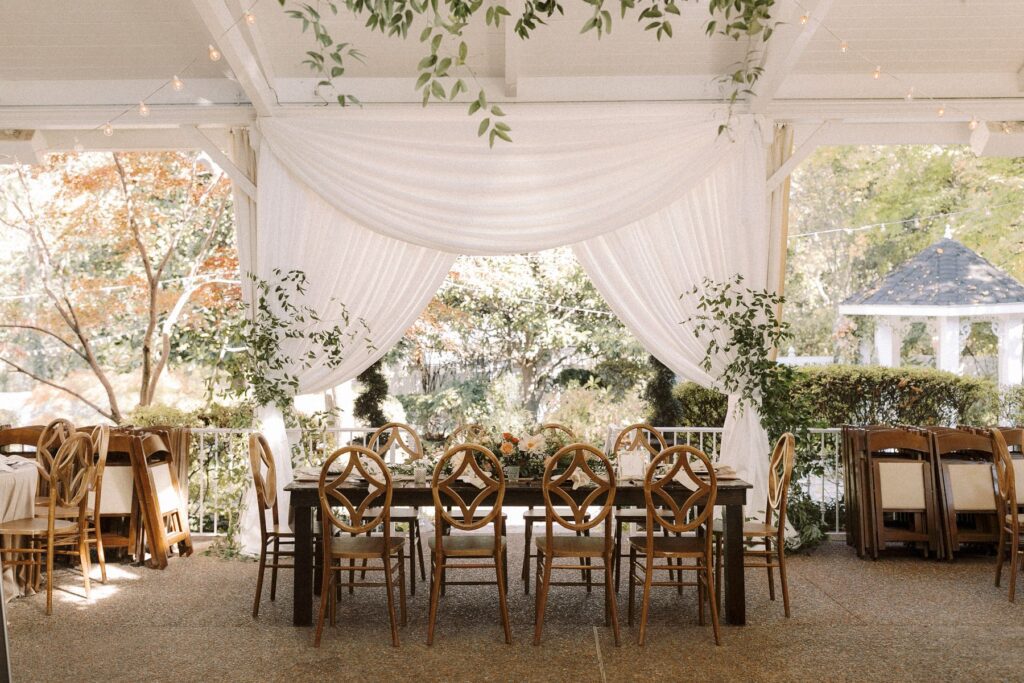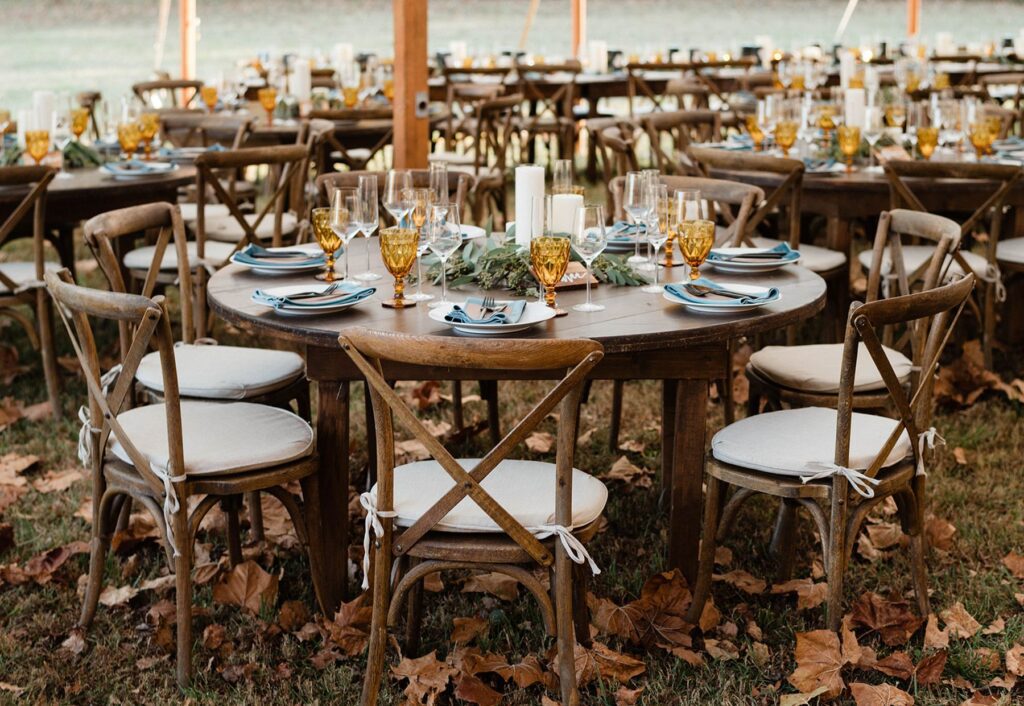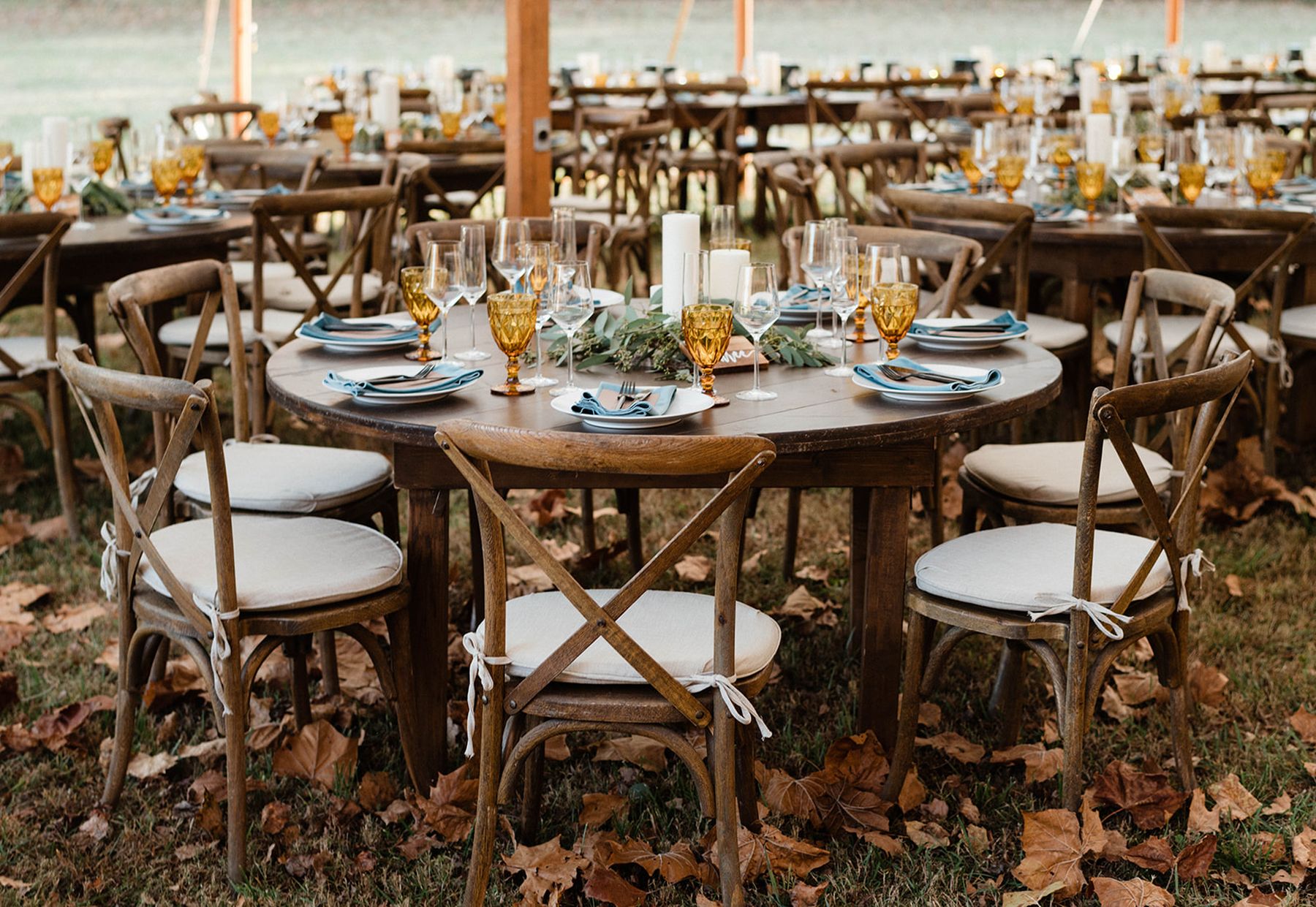 Artisan & Recycled Serving Ware
Elevate your Tennessee fall weddings with artisan and recycled serving ware. The simple and charming designs will add a unique and personal touch to your wedding reception. From handmade Earthen China to timeless Glass Mosaic Dinner Plates. Southern Events offers a range of serving ware for an autumnal theme. Create a modern minimalist place setting using Rattan White Washed Chargers, Alabaster Earthen China, and Gold Austin Flatware. Or, opt for a moody seasonal palette with a Copper Glass Charger, Onyx Earthen China, and Brushed Copper Flatware. Complete the look with Recycled Glassware or Amber Goblets!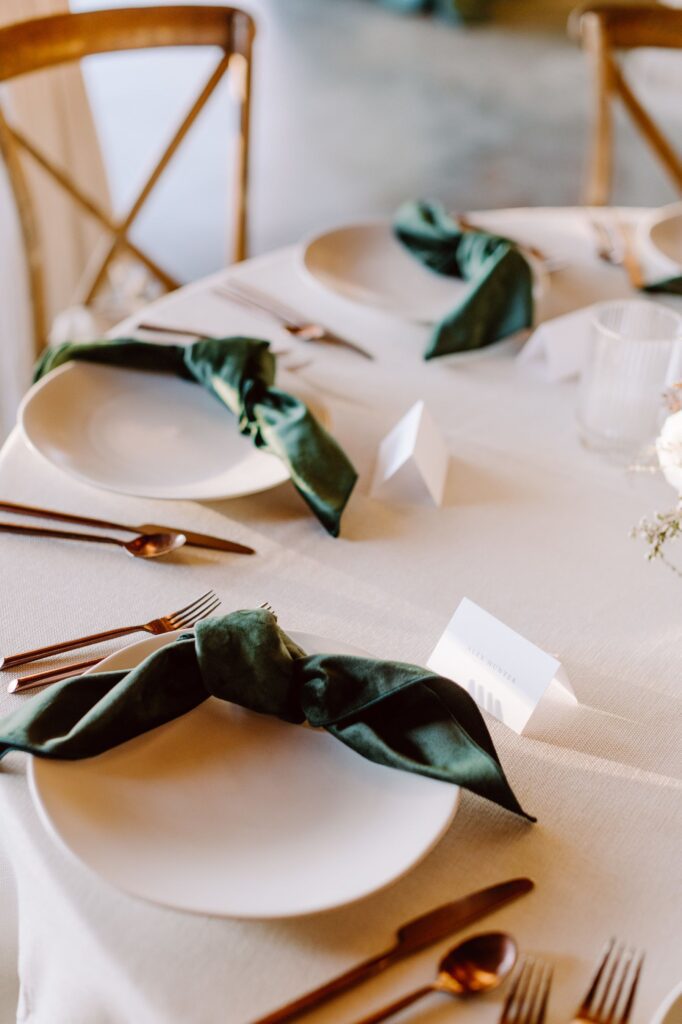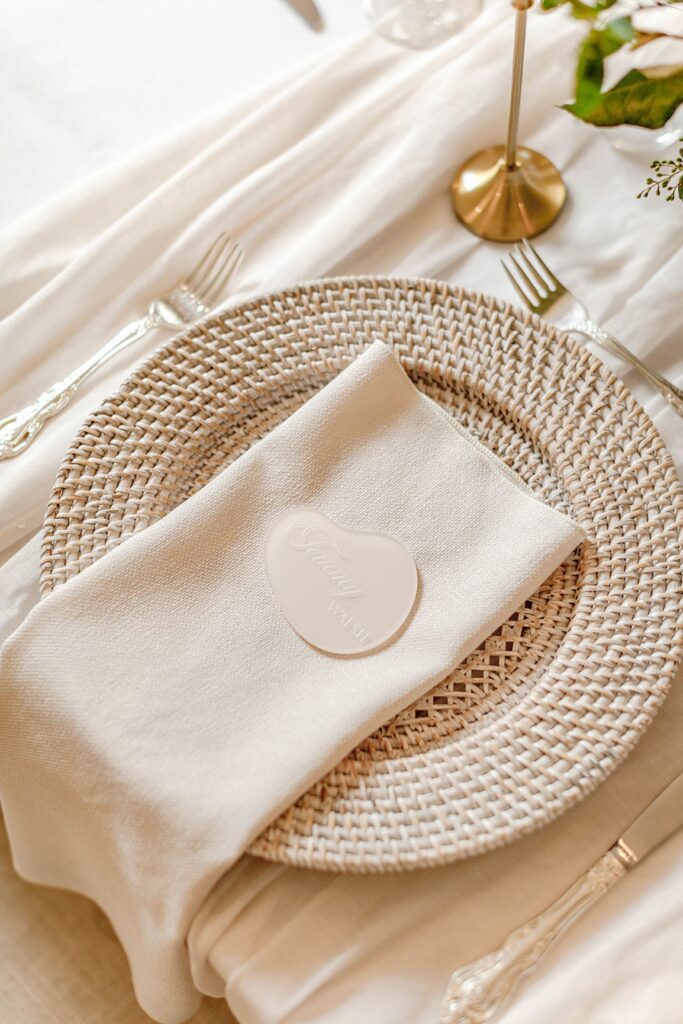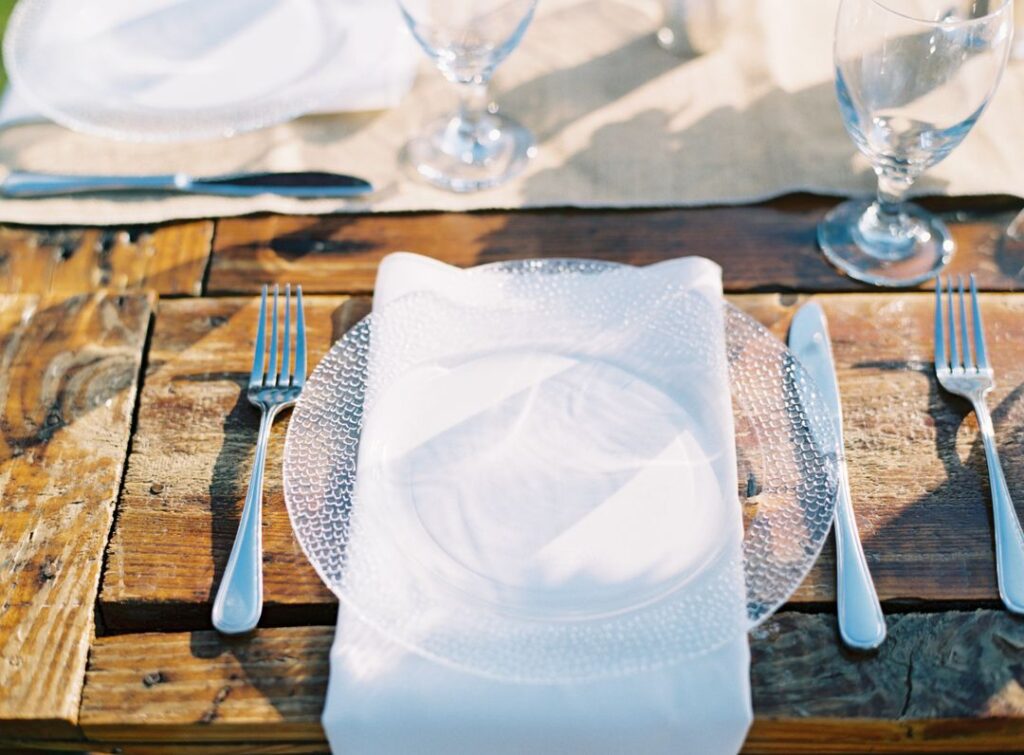 Romantic Runners & Linens
Bring a touch of romance and sophistication to your tables with soft runners and linens. Embrace the rich hues of fall with deep burgundies, warm oranges, and earthy browns. For an extra hint of warmth, perfect when chilly temperatures are in the forecast, opt for velvet napkins or tablecloths. Our current favorites include Golden Velvet and Moss Green Crush! Or, feature soft runners that allow the wood to shine while keeping a romantic vibe. Such as our Natural Sahara or Rust Runner.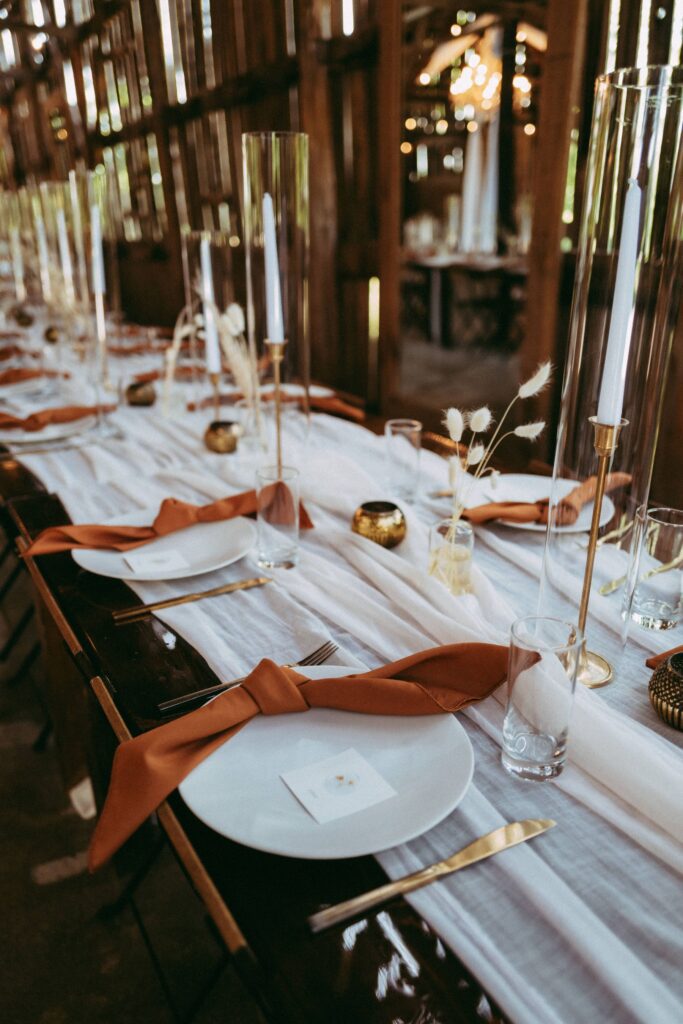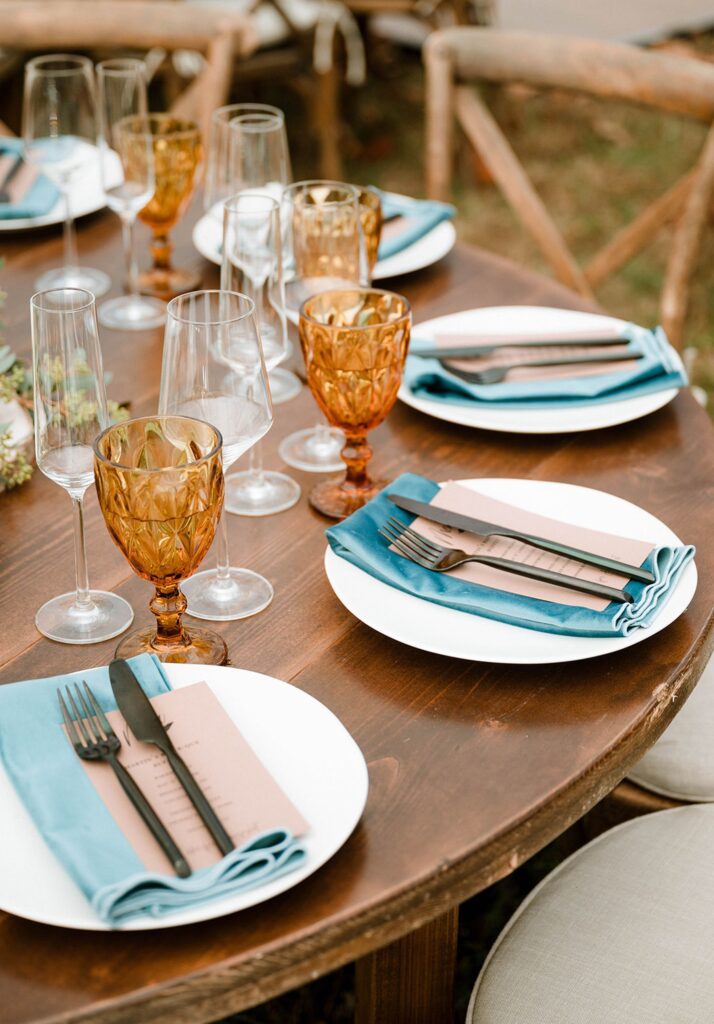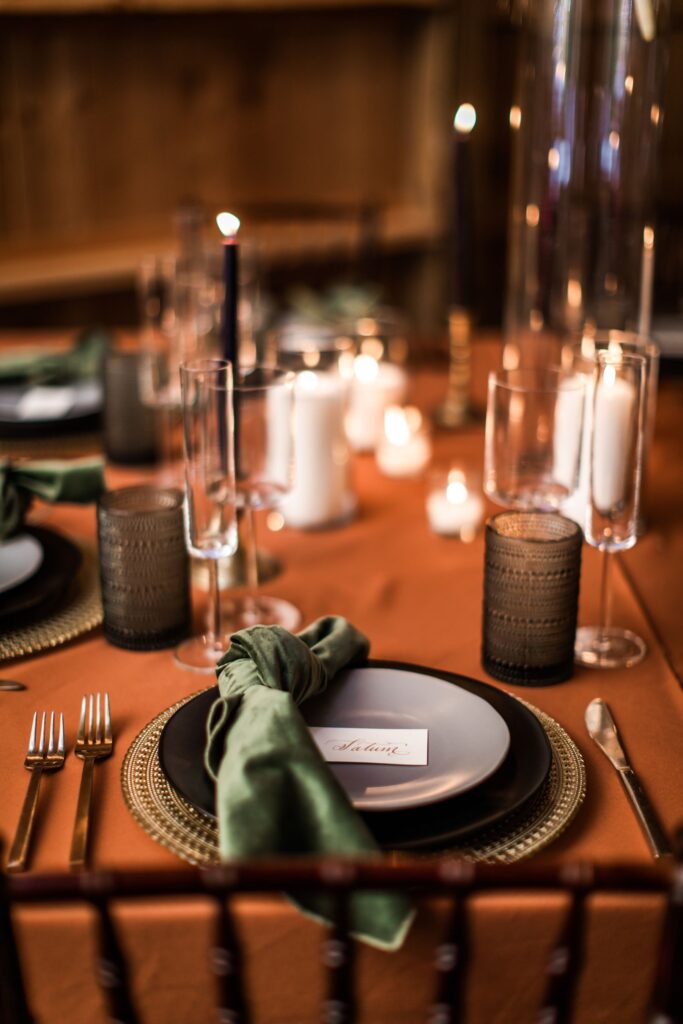 Cozy Lounge Areas
Enhance the guest experience with cozy lounge areas. As the evening breeze sets in, these areas provide a space where guests can relax and mingle. From plush sofas adorned with seasonal throw pillows to vintage-inspired armchairs. Southern Events' lounge rentals are both comfortable and pleasing to the eye. Grab our Jacqueline or Fern Velvet Sofa, or feature our classic Bennett Leather Sofa. Paired with a set of accent chairs. For an extra cozy setup, our Estelle Quarter Round Sofa is a stunner. Lastly, spruce up the space with a mix of vintage rugs and accent tables. Such as the Gold Hammered or Distressed Wood collections.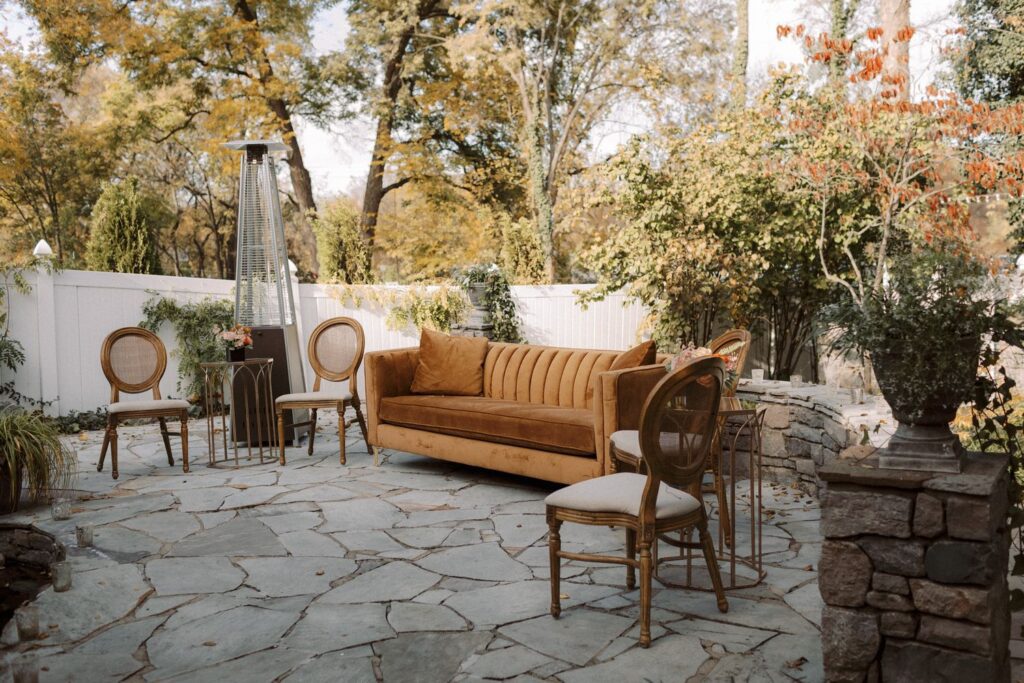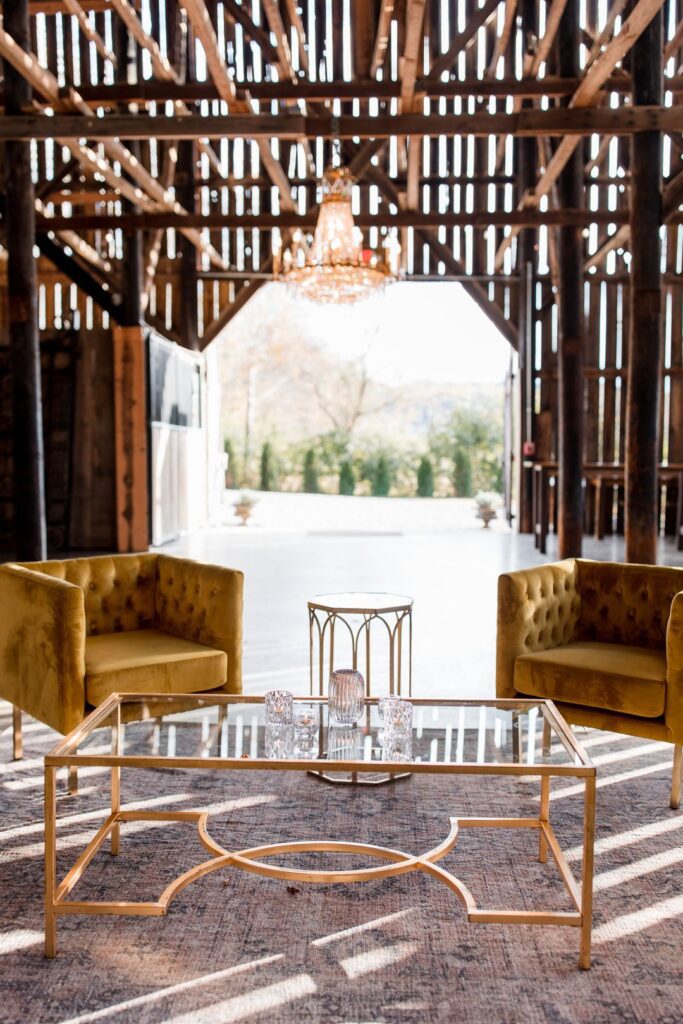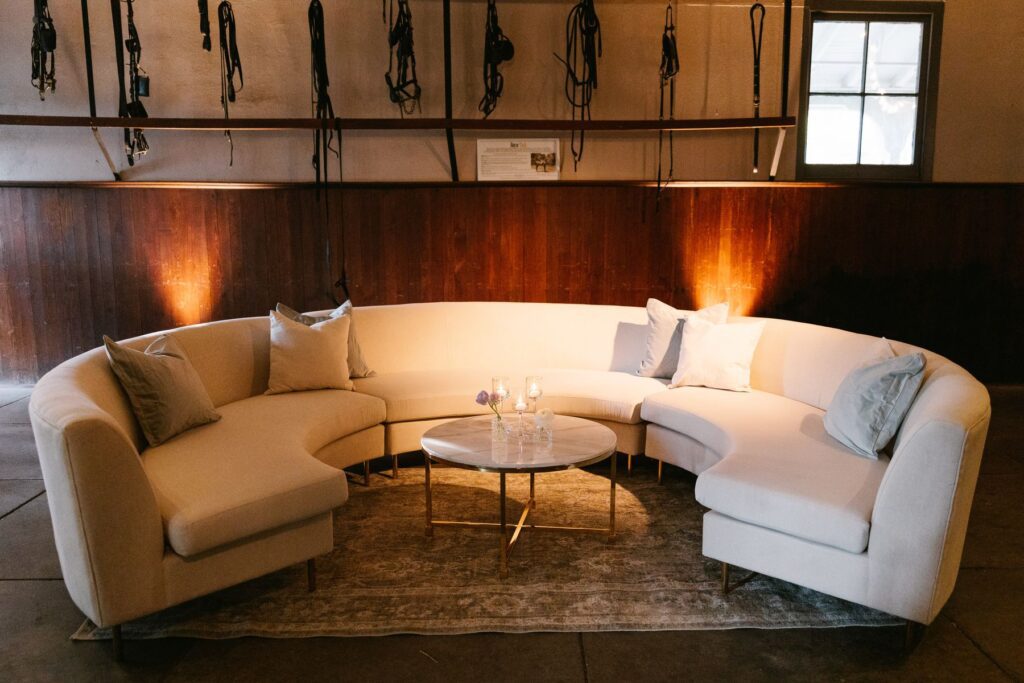 We can't wait to plan more Tennessee fall weddings! Send us a message at info@southerneventsonline.com to start planning your big day. Or for help choosing event rentals that fit your vision. Prefer a modern wedding look? Check out this Black and White Wedding at Diamond Creek.
TAGS | Fall Wedding Decor, Fall Wedding Rentals, Lounge Furniture, Rustic Weddings, Rustic event rentals, Tennessee fall wedding, fall weddings, outdoor fall wedding, rustic wedding decor, tablescape inspiration
FEATURED RENTALS | whiskey barrels, Cross Back chairs, fruitwood farm table, cross back chairs, harlin dining chairs, Copper Flatware. Complete the look with Recycled Glassware or Amber Goblets! Glass Mosaic Dinner, Rattan White Washed Charger, Alabaster Earthen China, Gold Austin Flatware, Copper Flatware, Amber Goblets Recycled Glassware, Onyx Earthen China, Copper Glass Charger, Golden Velvet, Moss Green Crust, Natural Sahara Runner, Rust Runner, Jacqueline Velvet Sofa, Fern velvet Sofa, Bennett Leather Sfoa, Estelle Quarter Round Sofa, vintage rugs, Gold Hammered Coffee Table, Distressed Wood Coffee Table,
---
10

Aug

Southern Events Products, Trends and Inspiration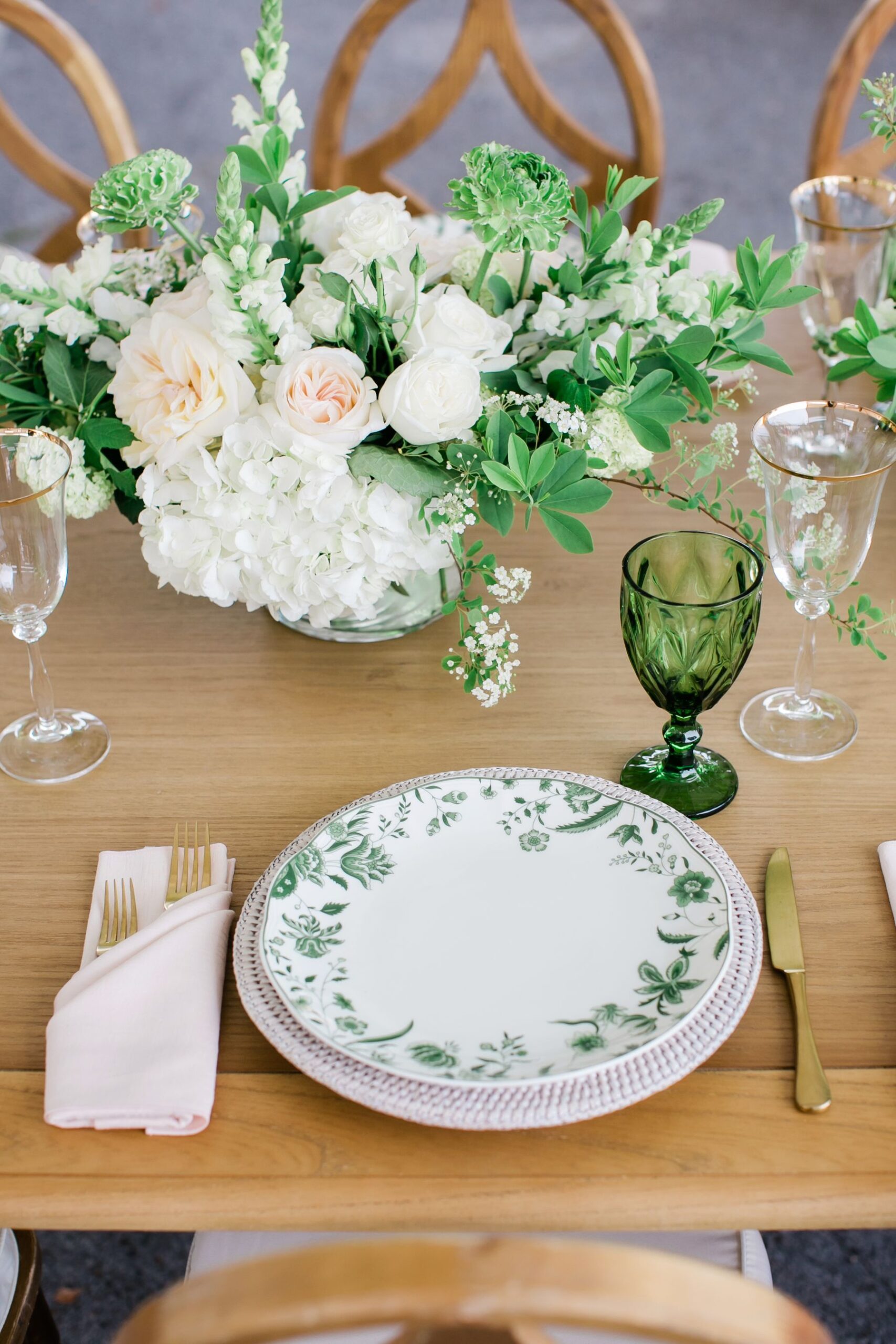 Hosting a party is a wonderful way to celebrate life's special moments with friends and family. However, in our efforts to create memorable events, we often overlook the environmental impact. From plastic disposables to excessive waste, parties can generate a considerable carbon footprint. But fear not, there is a better way! By choosing sustainable event rentals, we can reduce our ecological footprint while still throwing a stylish gathering. Explore how you can host a feel-good party by renting linens, china, and other serving pieces from Southern Events Online.
High-Quality Linens
When it comes to creating an eco-friendly tablescape, opting for sustainable linens is a fantastic choice. Instead of disposable tablecloths and paper napkins, consider renting high-quality fabric linens. Reusable tablecloths made from natural fibers like linen or cotton not only exude elegance but also reduce waste significantly. We stock a variety of options for every occasion! From whimsical pastels to bold jewel tones and sophisticated patterns. Plus, seasonally-inspired options such as Four Seasons Floral for a sunny summer soiree. Or, perhaps an Ocean Blue Velvet Tablecloth contrasted with Lavender and Hot Pink Napkins for a bold jewel-toned look.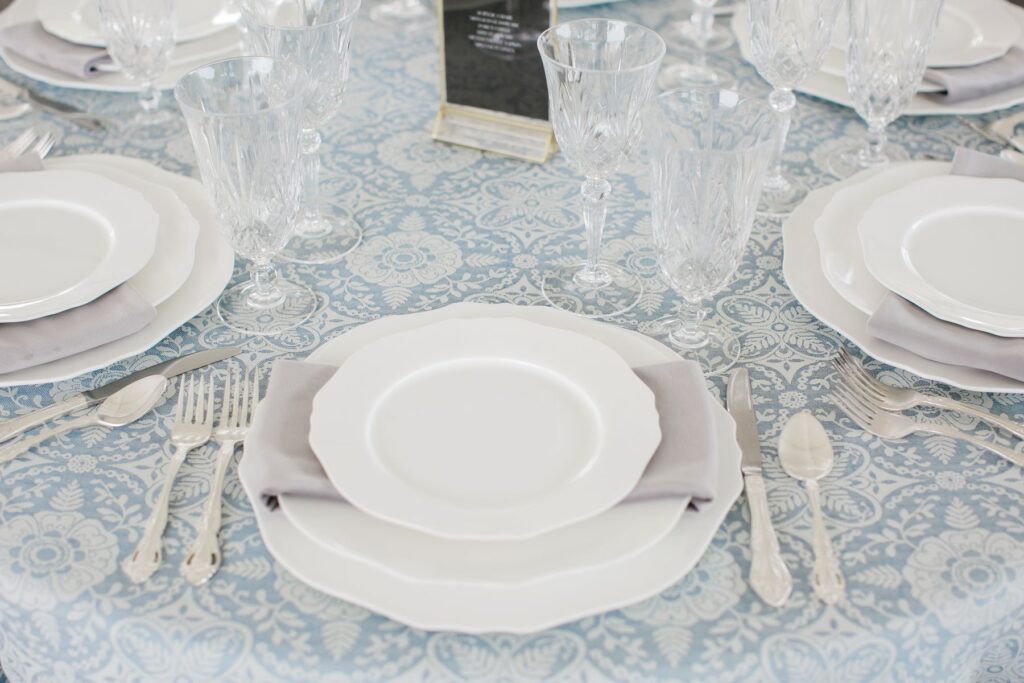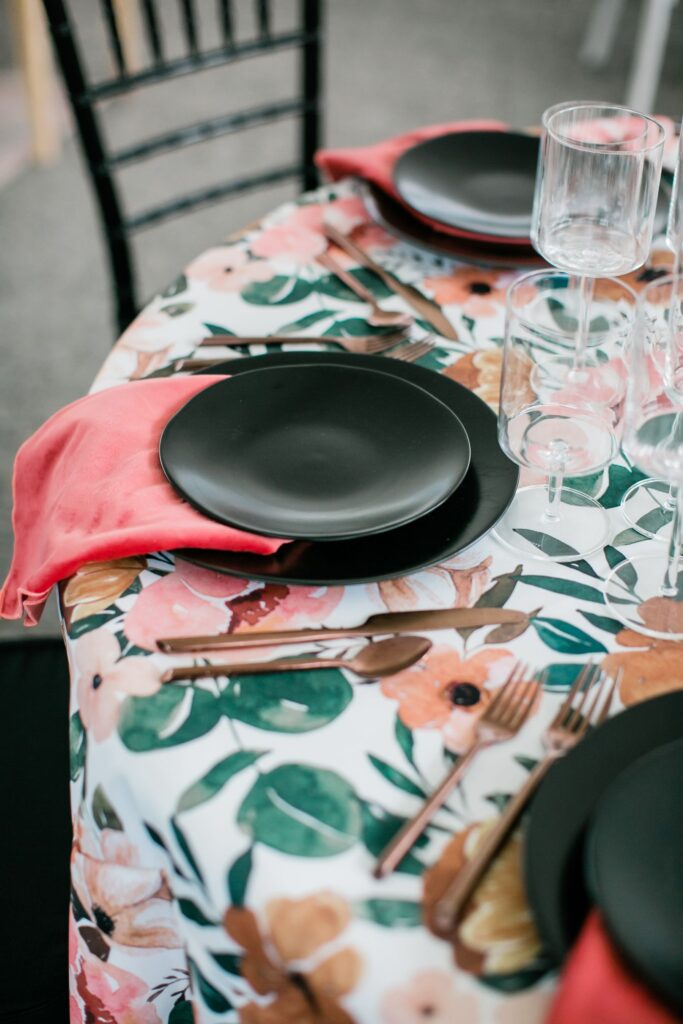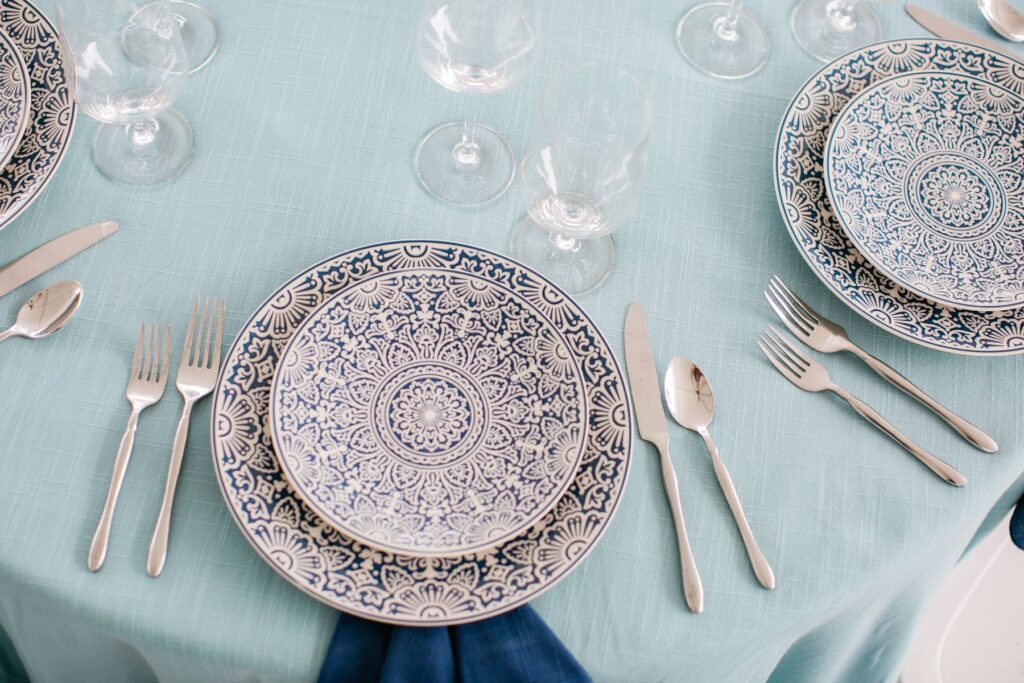 Reusable China and Flatware
Ditch the disposable plates and cutlery in exchange for timeless china and flatware. Renting ceramic or porcelain dishes not only adds sophistication to your table settings. It also helps prevent single-use plastic waste from piling up in landfills, and your garbage cans. Stack our Darcy Charger with the Liana China, along with the Abby silver flatware for a charming vintage-inspired table. Or, for a more modern vibe, complement a Glass Charger with Black Rim and Earthen Alabaster China with Austin Gold Flatware. Need a setting that oozes luxury? You can't go wrong with our Hamlet China – although the sleek Athena China is equally striking. Moreso when contrasted by the Noir Matte Black Flatware. Mix and match to your heart's desire, or take a look at some of our favorite on-trend party plates for more inspiration.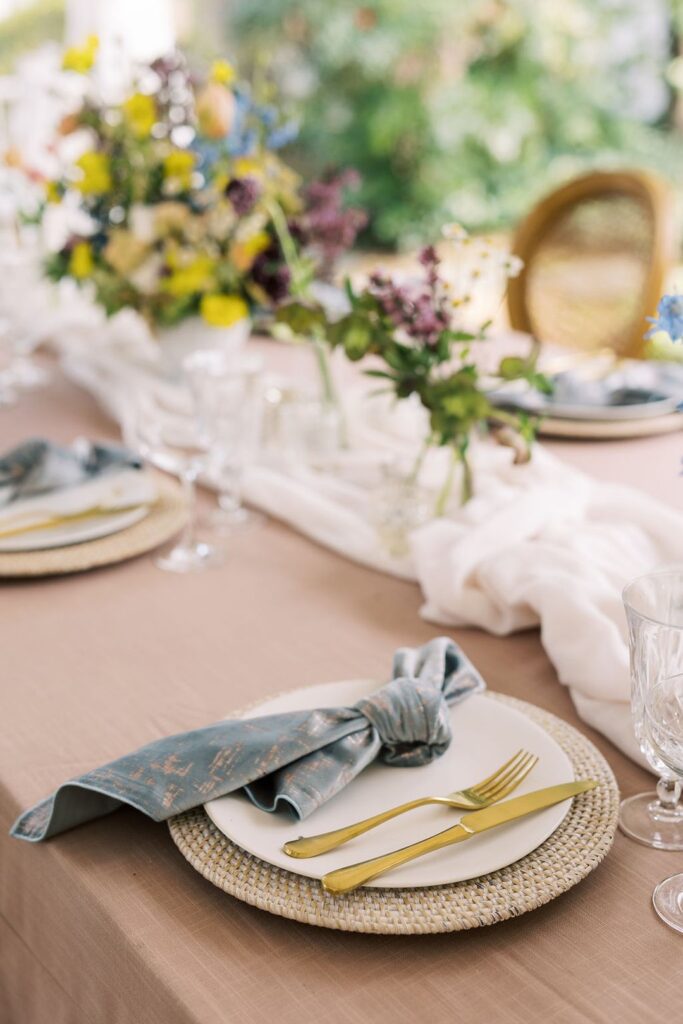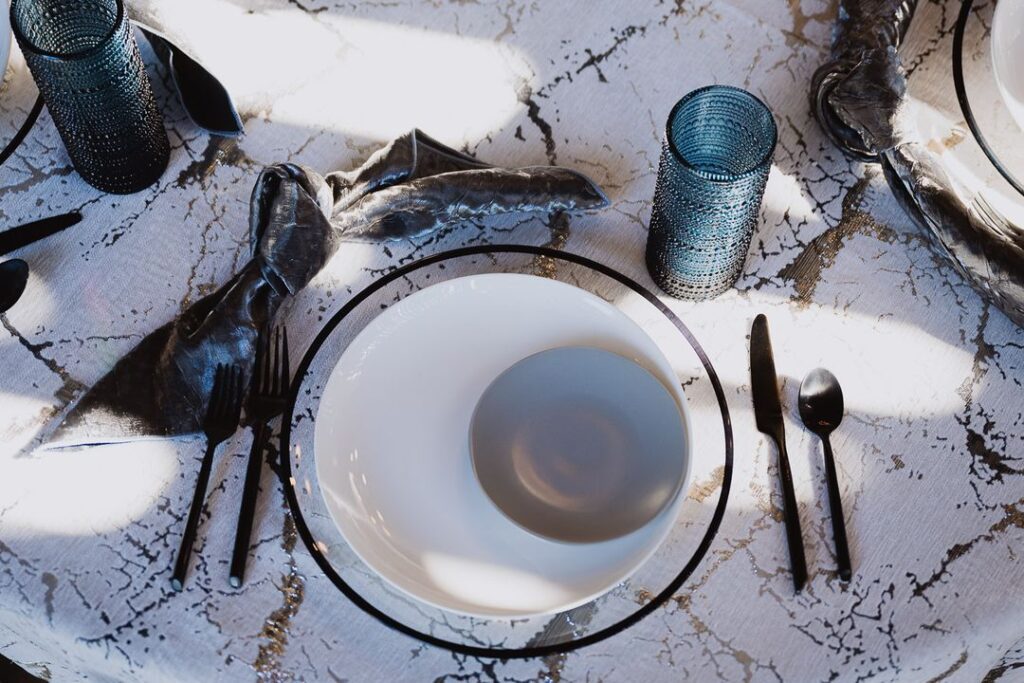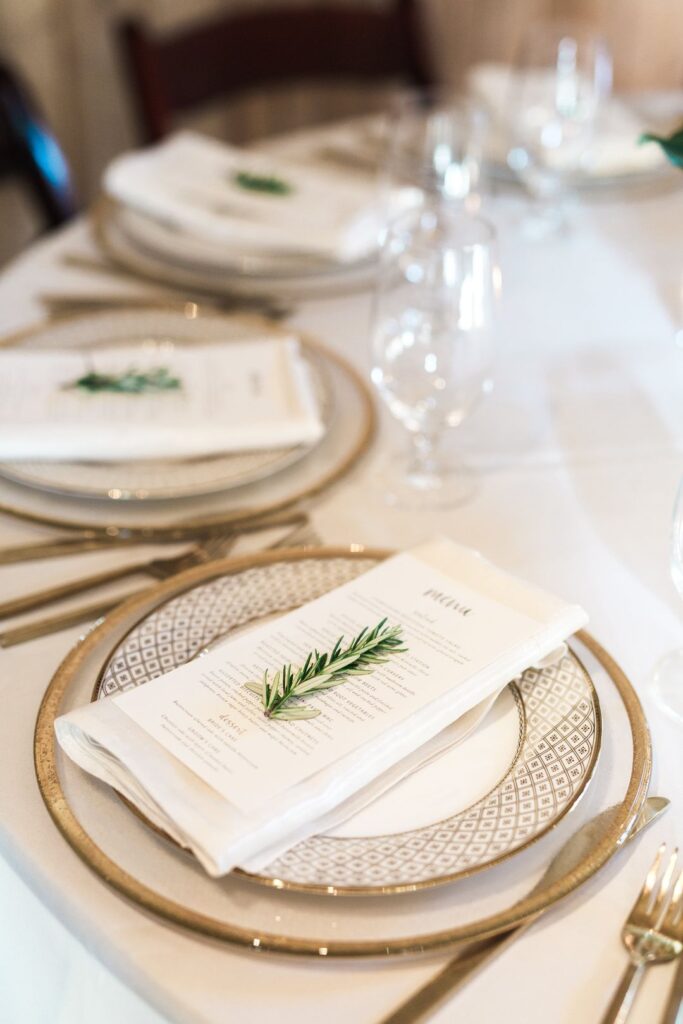 Eye-Catching Glassware
One of the biggest culprits of waste at parties is plastic cups. Eliminate this waste by renting glassware for your beverages – an eye-catching alternative! From wine glasses to tumblers and everything in between, glassware rentals add a touch of class and sustainability to your party. In addition to being an easy way to infuse an extra touch of style. Take for example our Cybil glassware, with a funky modern shape. Or our beaded glassware, oozing coastal charm. Furthermore, consider using beverage dispensers for serving drinks. Not only do they look stylish, but they also minimize the need for single-use plastic bottles and cans. Infuse water with fresh fruits or herbs to create a refreshing and visually appealing drink station.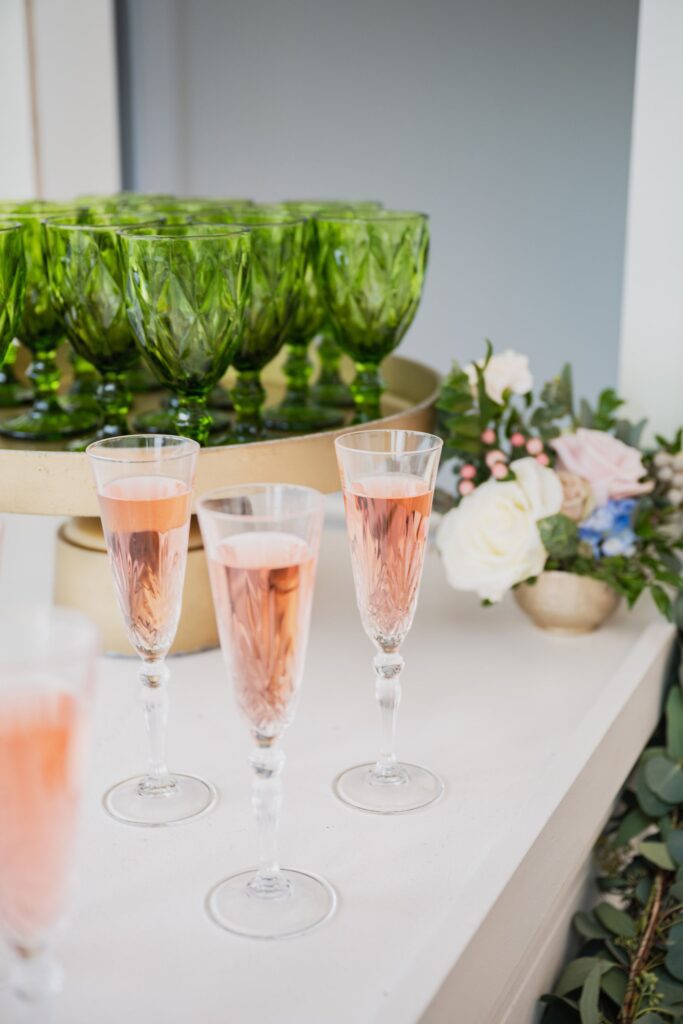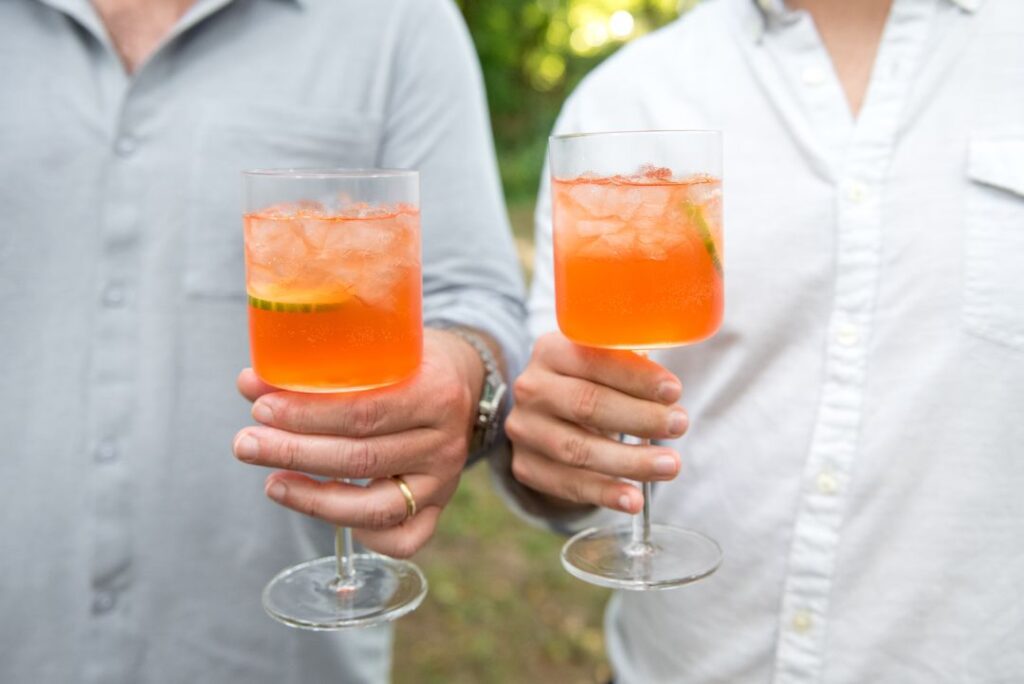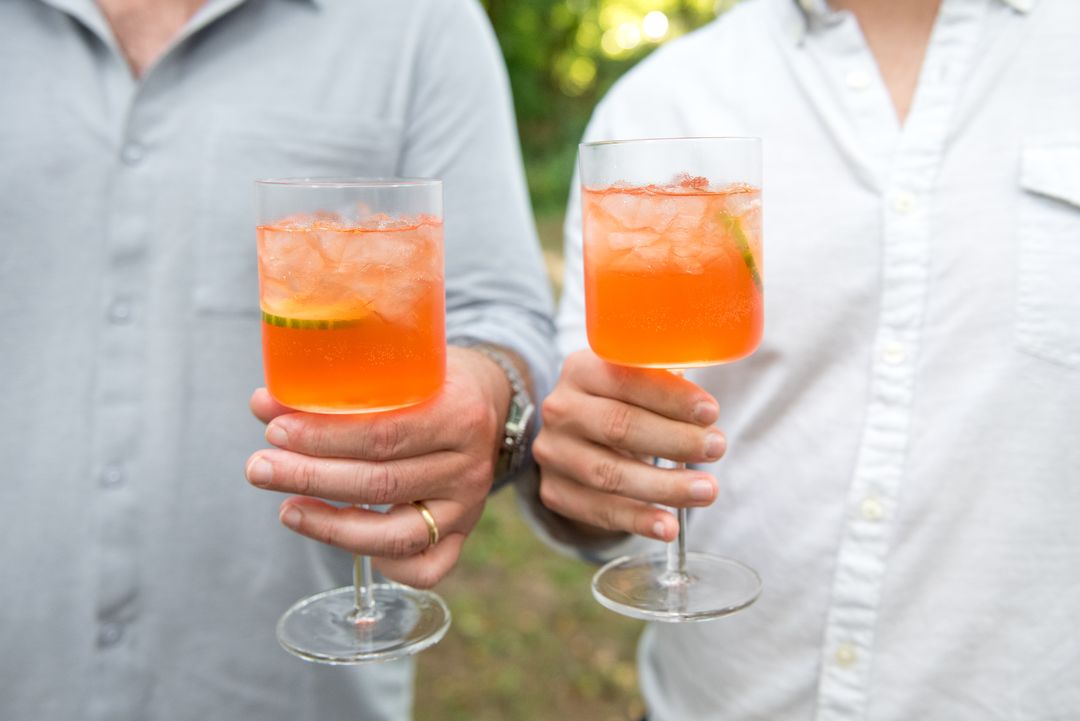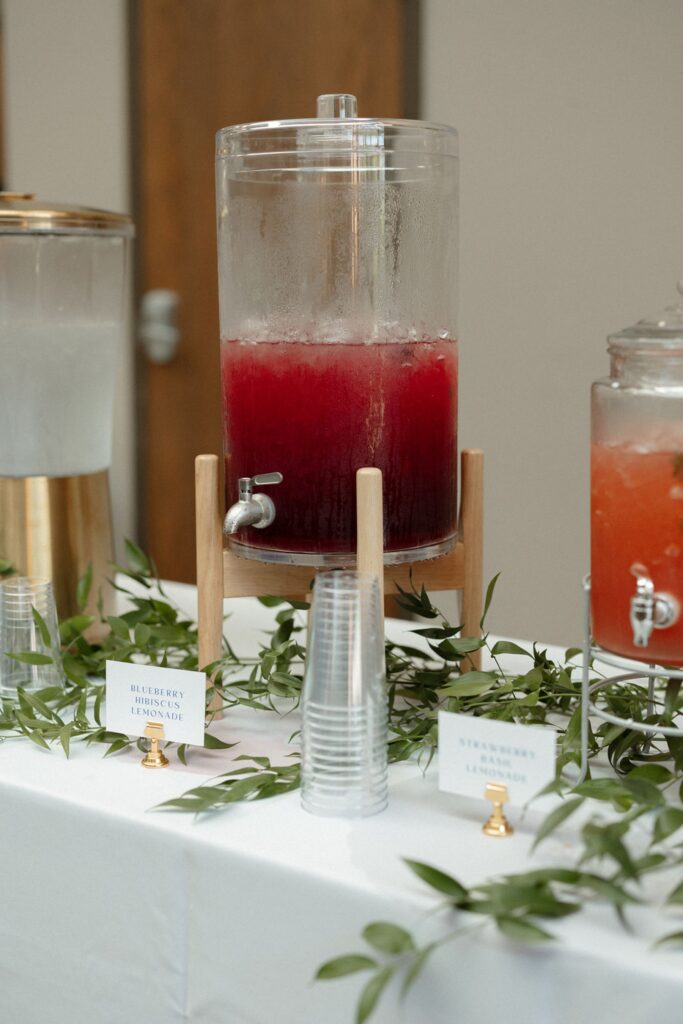 Stylish Serving Pieces
When it comes to serving food, to parties large or small, we offer a variety of options to suit your needs. Chafing dishes, which keep food warm, are excellent for buffet-style events and help reduce food waste by maintaining optimal serving temperatures. Meanwhile, family-style serving bowls encourage guests to share food, fostering a sense of community and reducing individual packaging waste. Finally, silver trays and charcuterie boards lend a touch of sophistication to your spread while avoiding disposable platters and trays.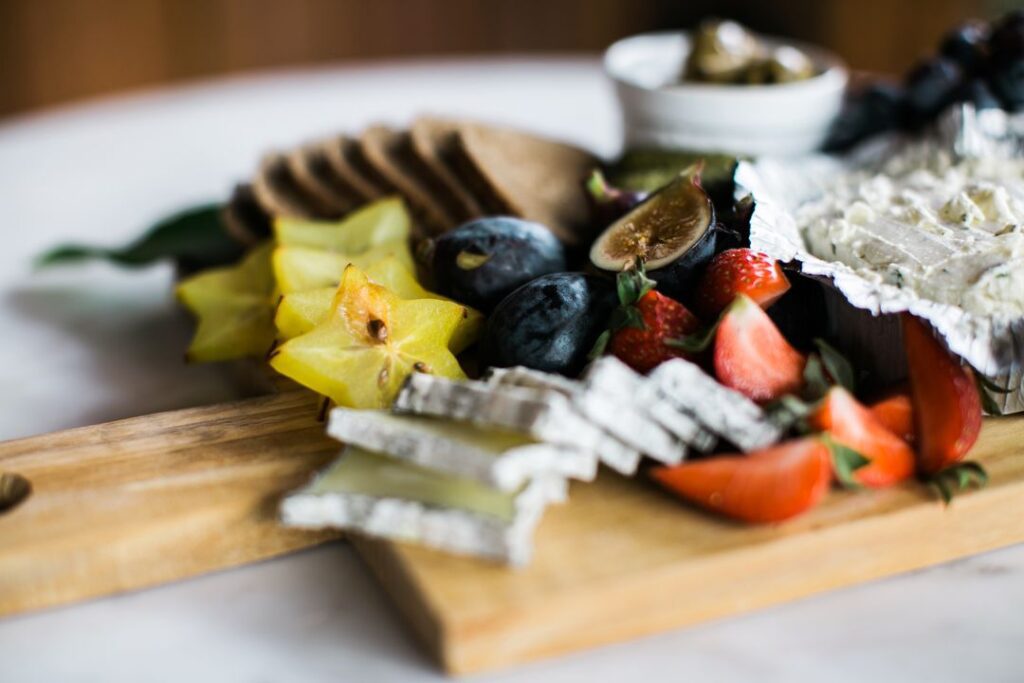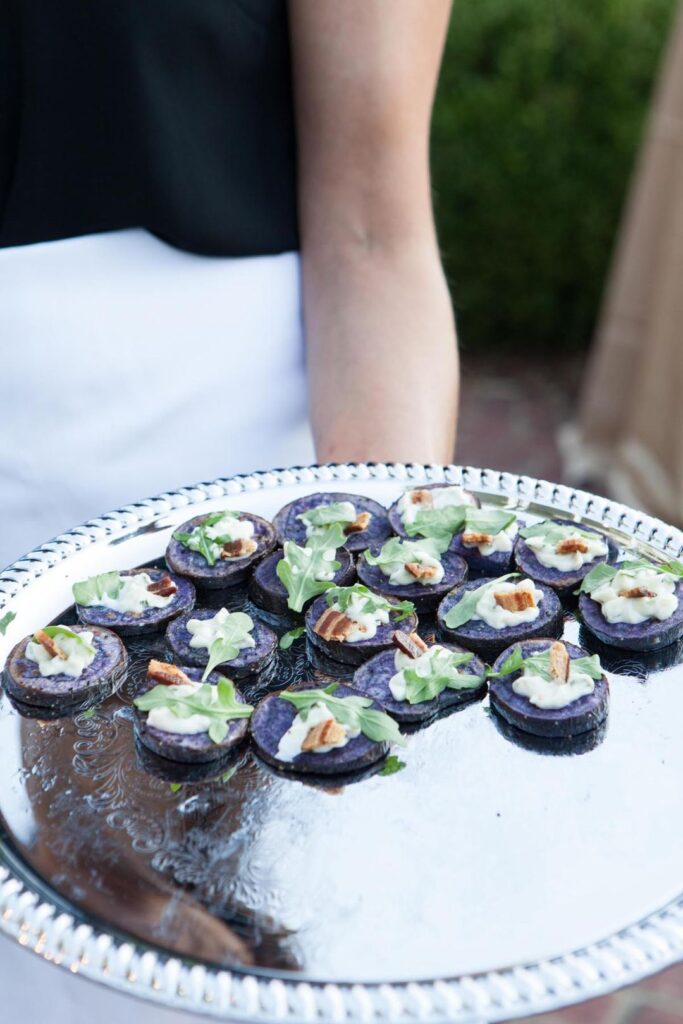 Hosting a feel-good party with sustainable event rentals will showcase your commitment to the environment. In addition to creating a warm and inviting atmosphere for your guests! Contact our team for help creating a unique tablescape, or if you need more ideas
TAGS | Event Catering Rentals, Tableware, eco-friendly event rentals, serving pieces, servingware, sustainable event rentals, tablescape rentals
FEATURED RENTALS |
---