6

Jan

In Stock: Velvet Party Rentals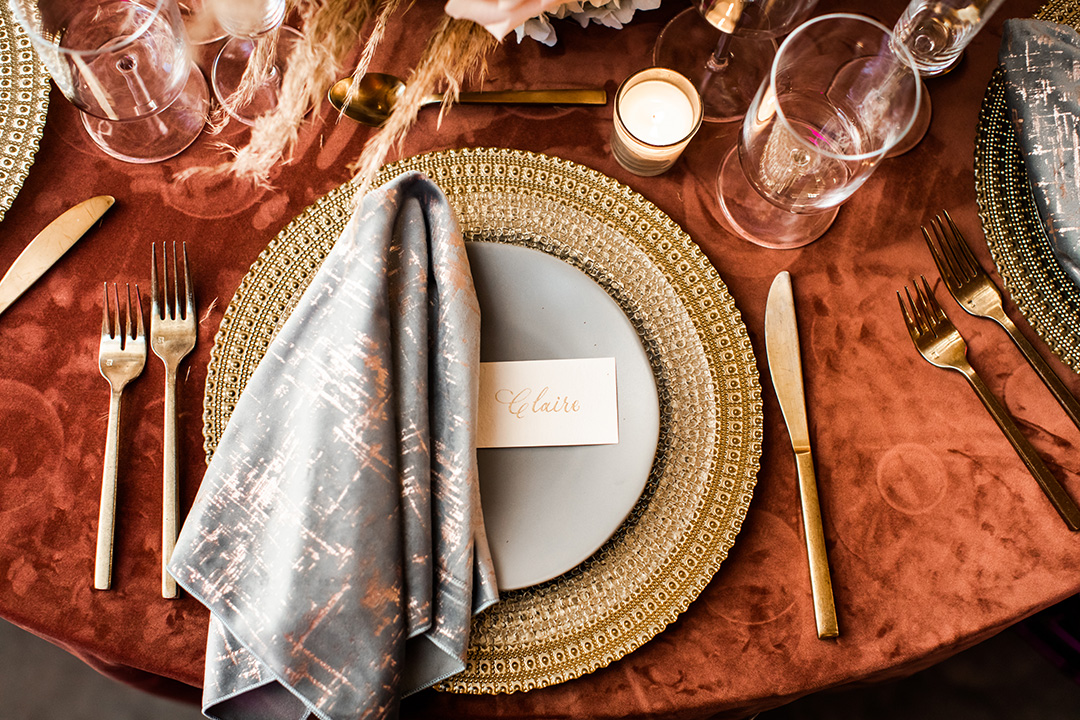 If there is one trend that we hope will stick around for years to come, it's the love for all things velvet! Warm and sophisticated, this luxurious fabric has made its way into event design. Not only is velvet incredibly elegant, but it's also versatile. Combine velvet with more rustic elements, such as farm tables and Cross-back Chairs for a warm and approachable vibe. Or, combine it with elements a bit more on the fancy side, think elegant flatware and gold-rimmed glassware, for a breathtaking tablescape. Get inspired when you check out our trendy velvet party rentals, ranging from couches to chairs and linens.
All Out Velvet
If you're obsessed with velvet and want to go all-in for your next party, then you'll want to check out our selection of velvet lounge furniture. Starting with our sofas! The the Saylor Velvet Sofa and Henley Gray Tufted Sofa are elegant pieces perfect for a more luxe event design. They look gorgeous when complemented with a modern side table or ottoman. Such as the Cheval Gold Mirror Side Table or Midas Gold Bench. And of course, one of our stunning vintage rugs!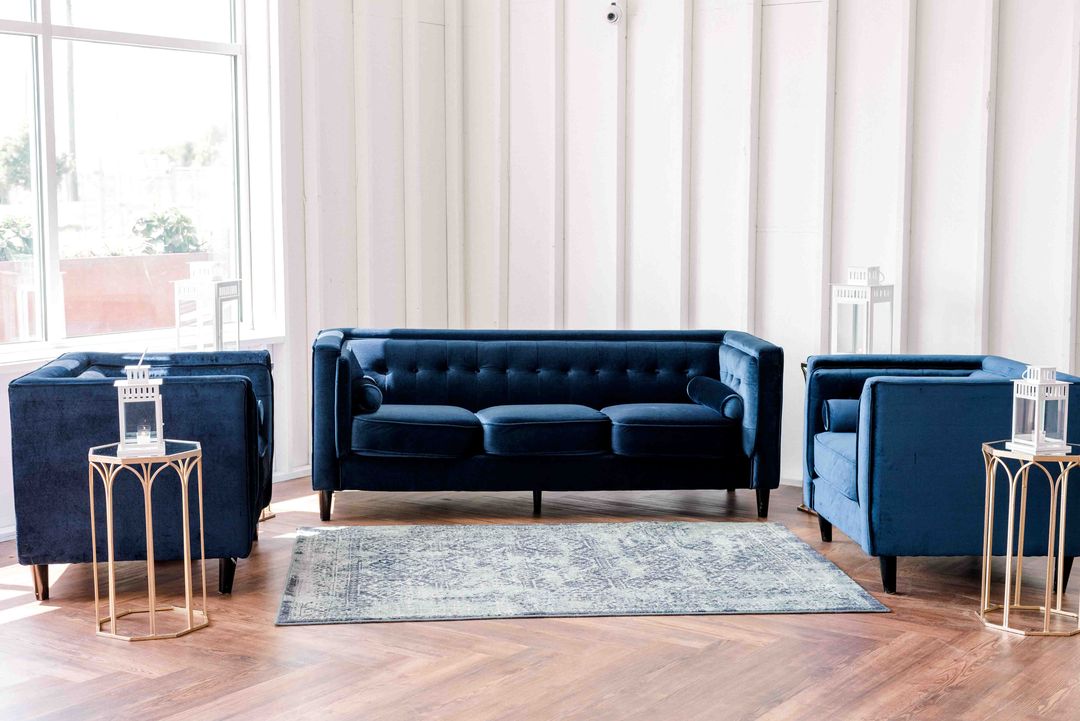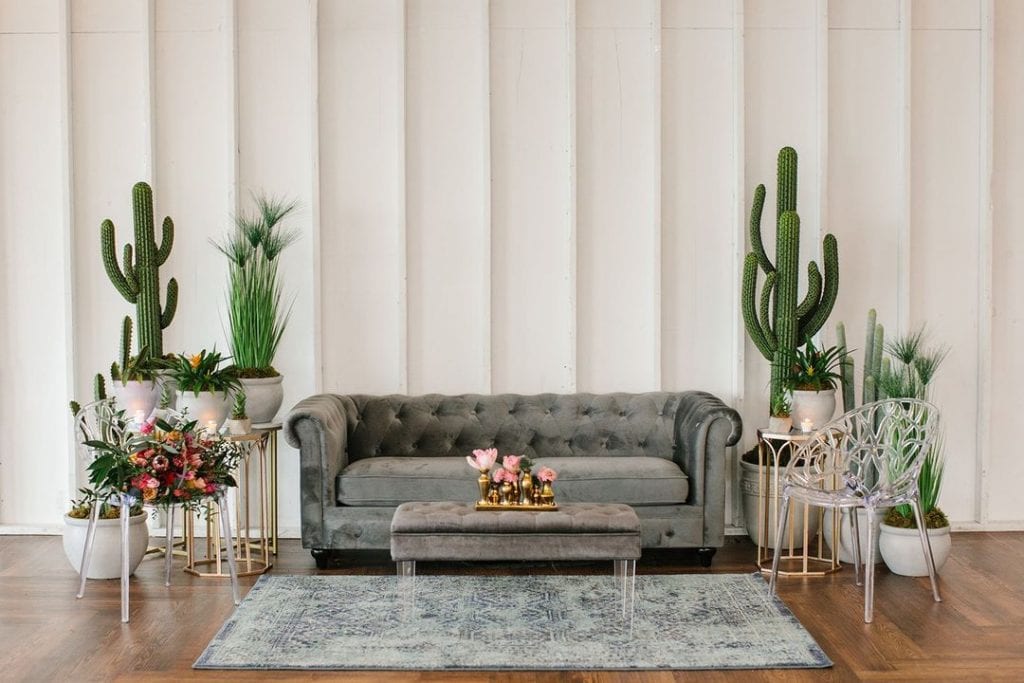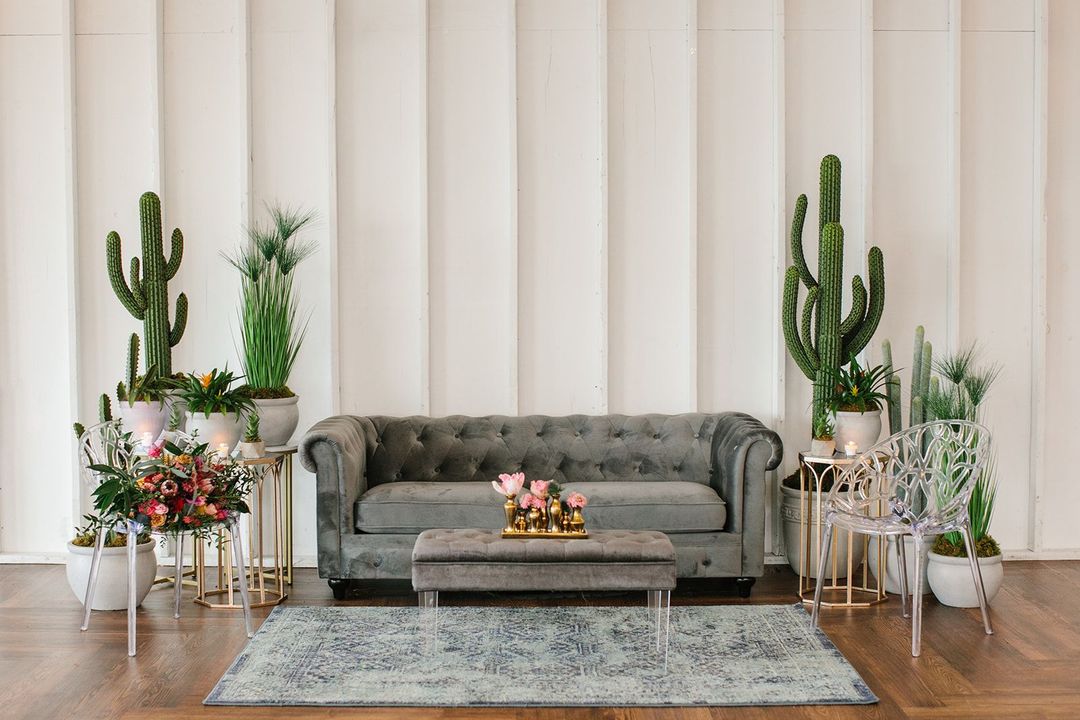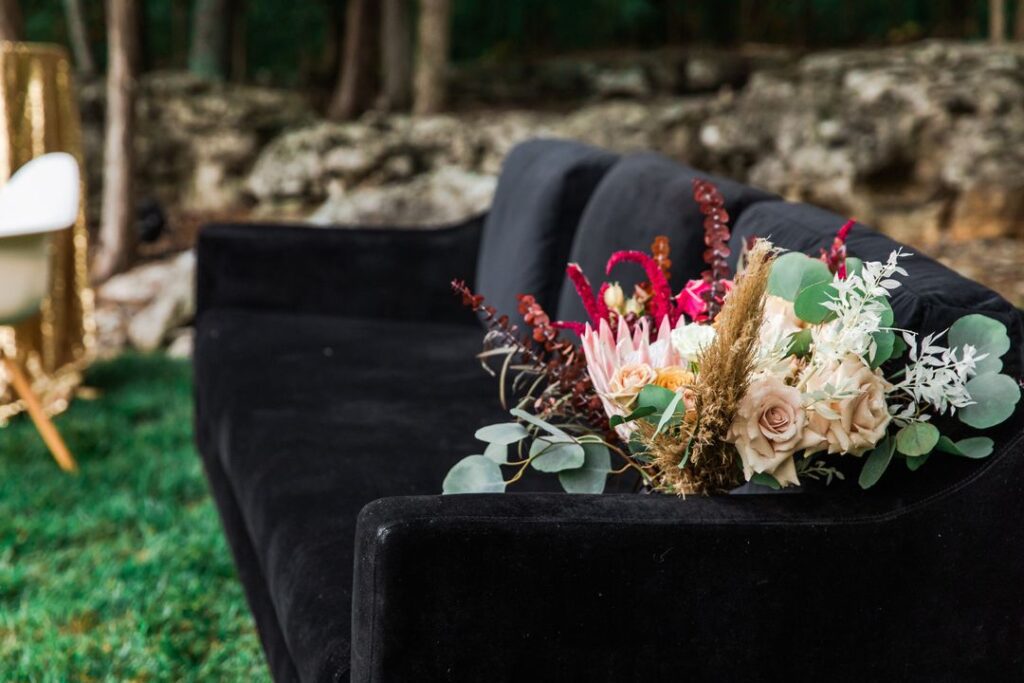 If you need additional seating, then add in a mix of chairs and ottomans. Both our Gloria Velvet Armchairs and Saylor Navy Velvet Chairs are both rich in color and style. Whereas for more minimal seating, you might feature our Grey Tufted OttomanI. If you prefer a unique seating option, check out our chic Farah Teal Velvet and Rory Navy Velvet, perfect for special occasions.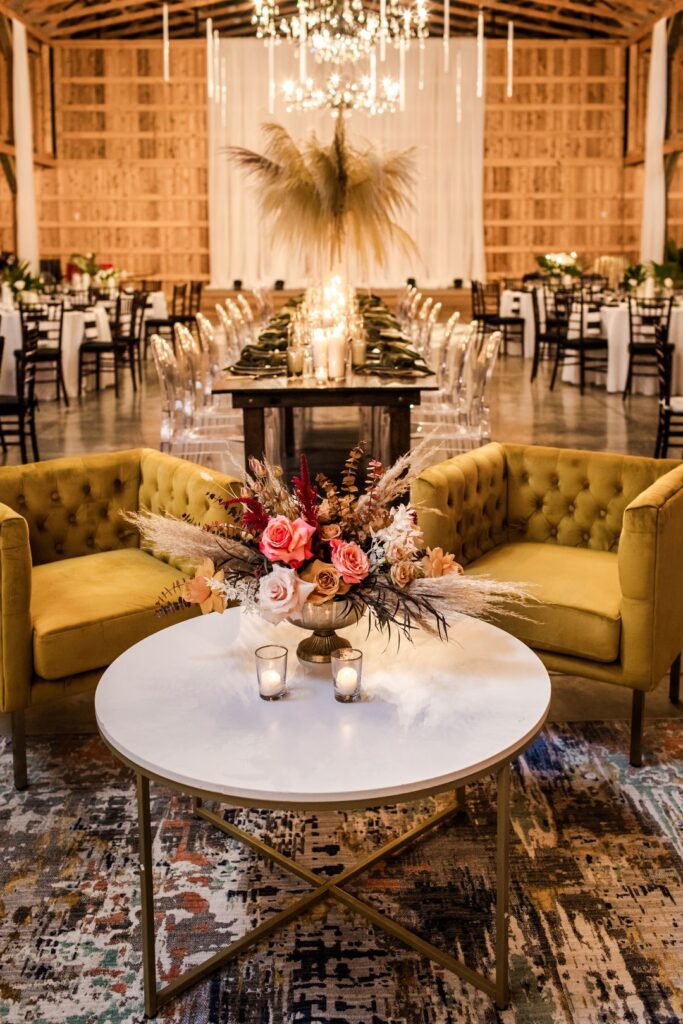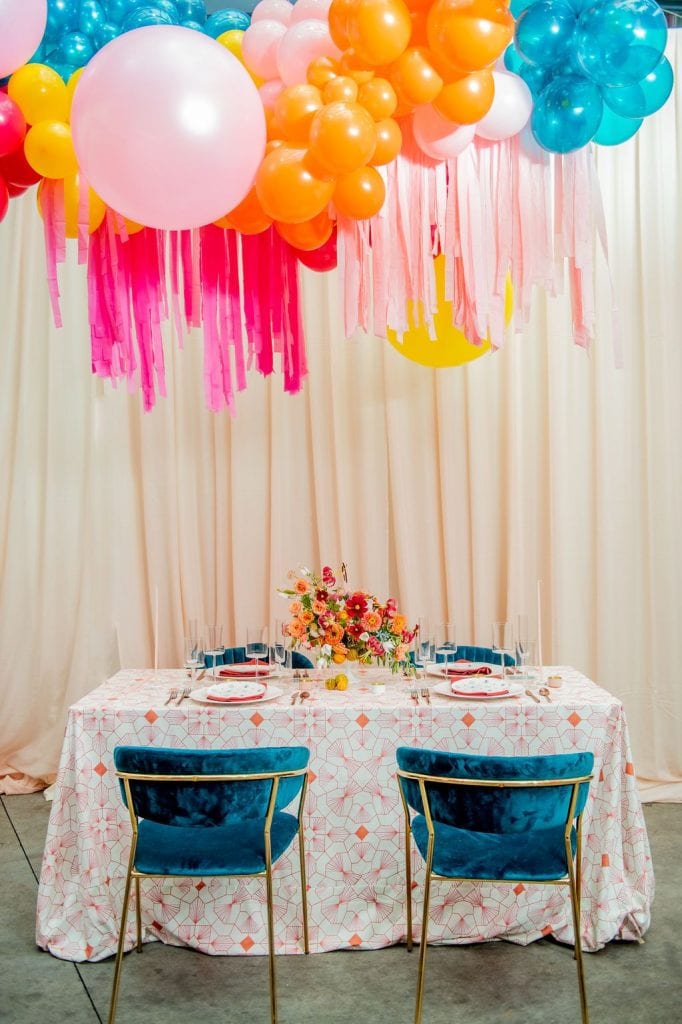 Velvet in Moderation
Are you a fan of "velvet in moderation"? There are SO many velvet linens to choose from that will take your tablescape to the next level. Pick one color and go modern with a monochromatic look, or pick several colors and go for a boho layered look! Neutrals are always a classic, such as Driftwood and Fern. Or go bold with Ocean Blue or Spice.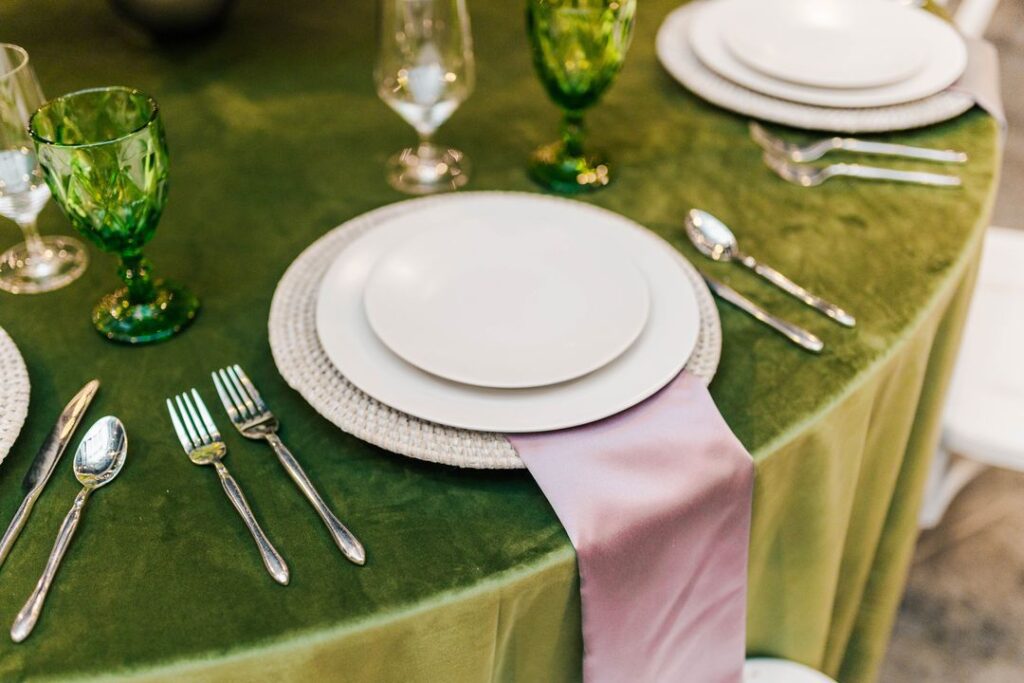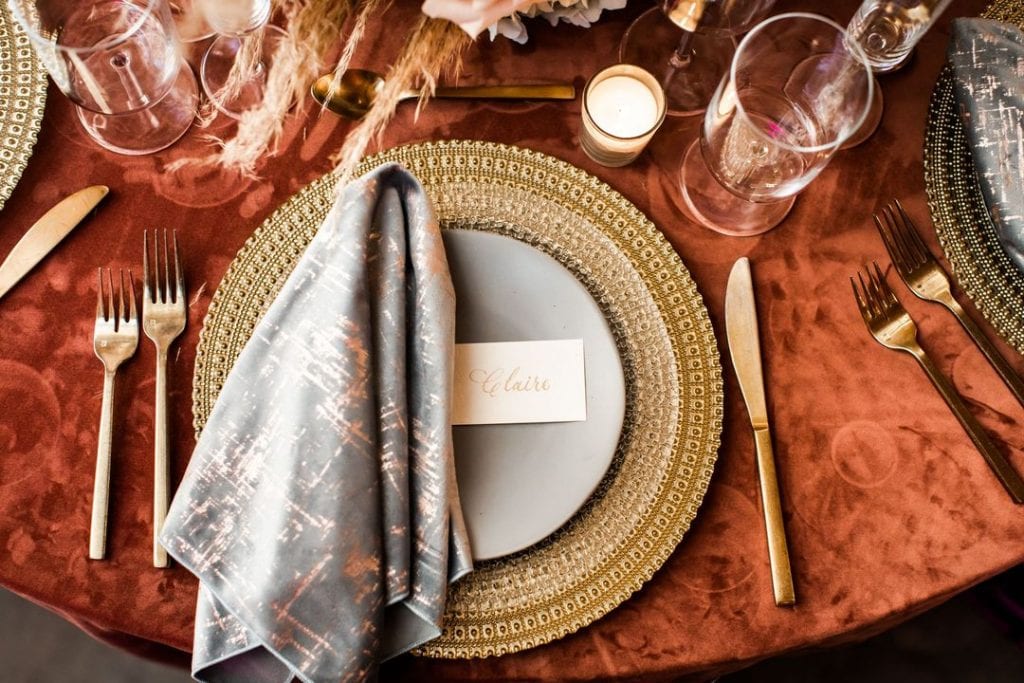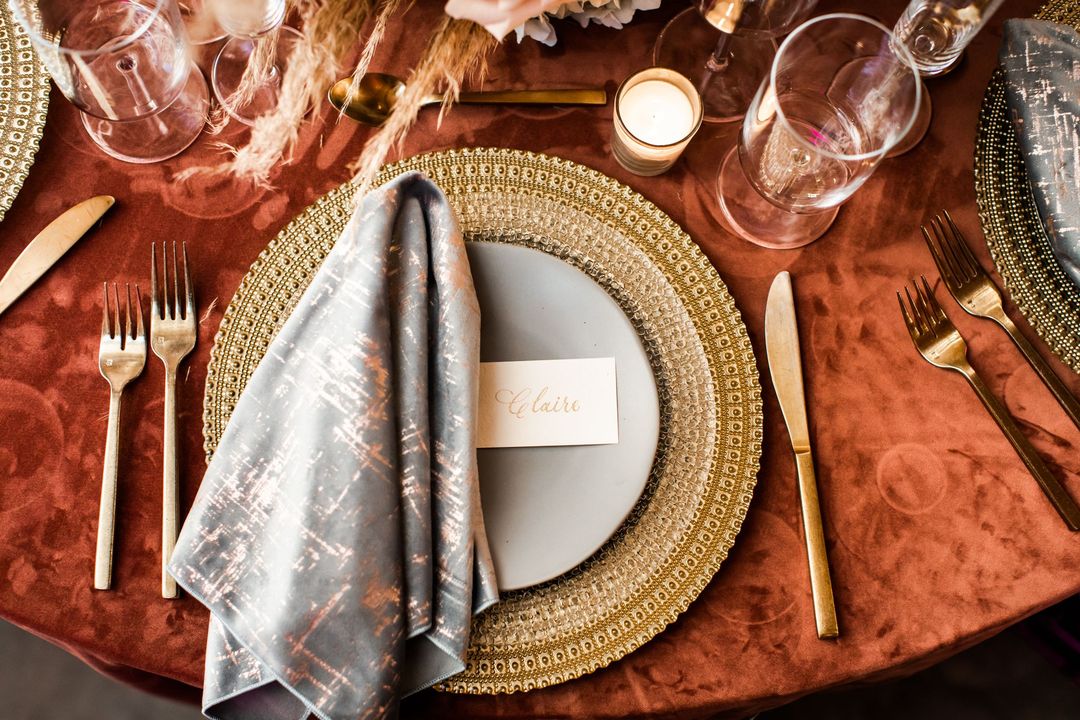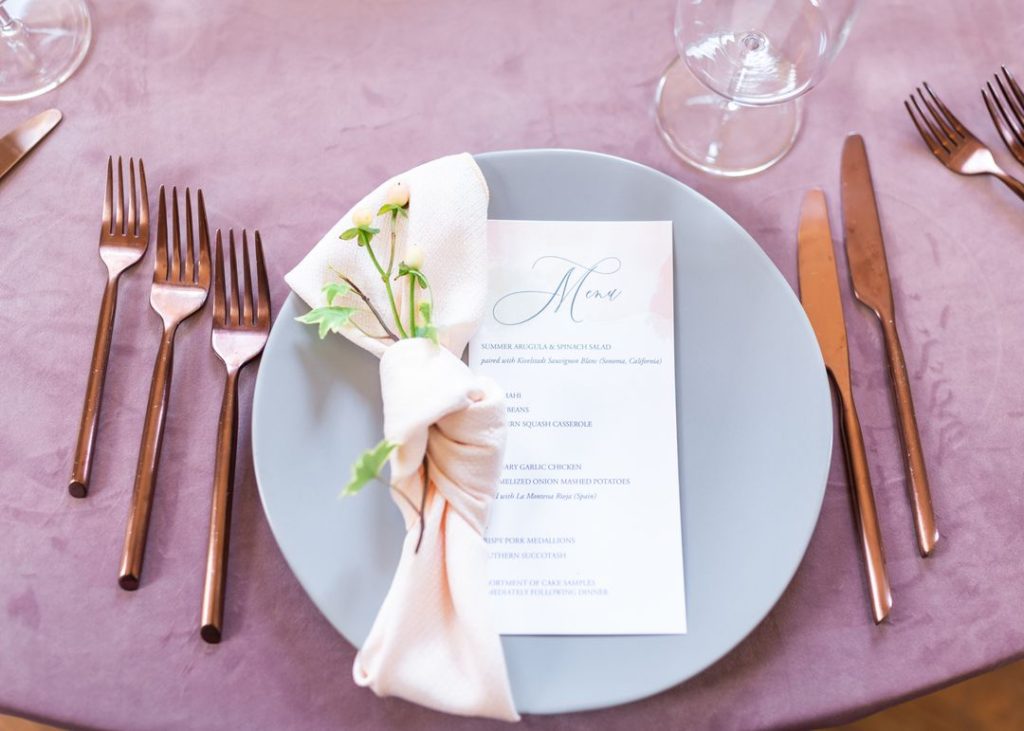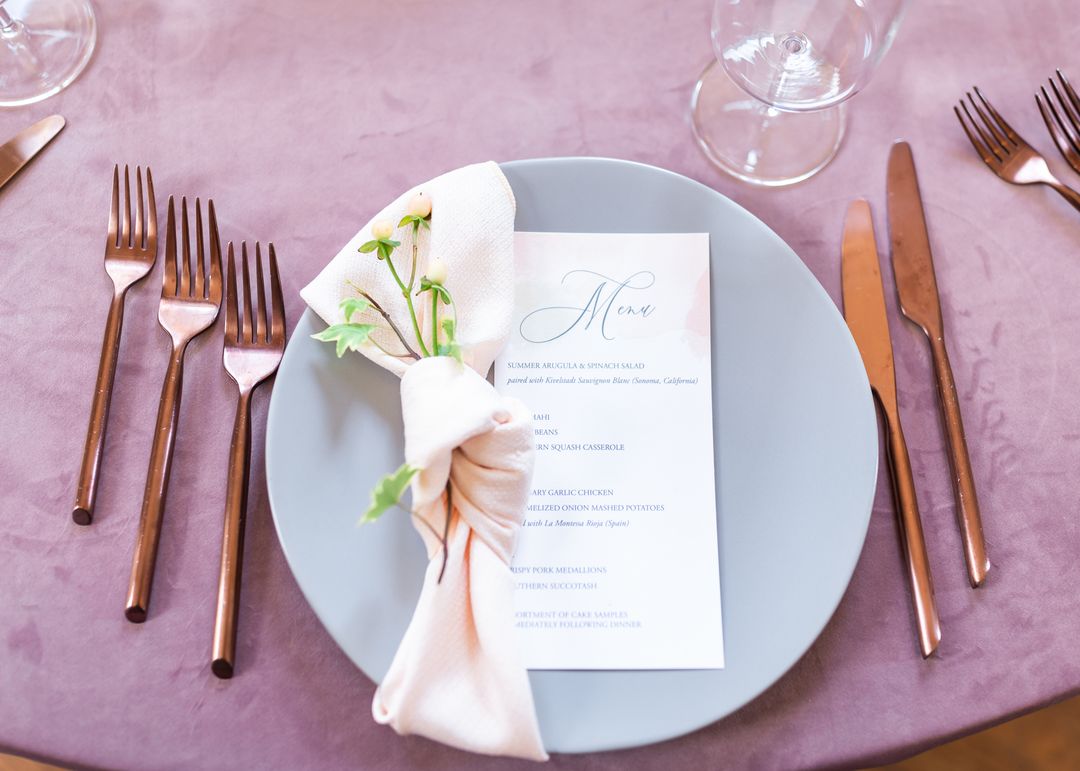 Drooling over our velvet party rentals? Send our team a message at info@southerneventsonline.com for help finding the perfect piece to wow your guests.
FEATURED RENTALS | Saylor Sofa, Henley Tufted Sofa, Grey Tufted Ottoman, Fern Velvet Sofa, Jacqueline Velvet Sofa, Gloria Velvet, Armchairs, Black Velvet Sofa, Velvet Linens, Driftwood Velvet Linens, Ferm Velvet Linens, ,
SEE MORE LIKE THIS