16

Jun

Southern Style: Colorful Summer Party Ideas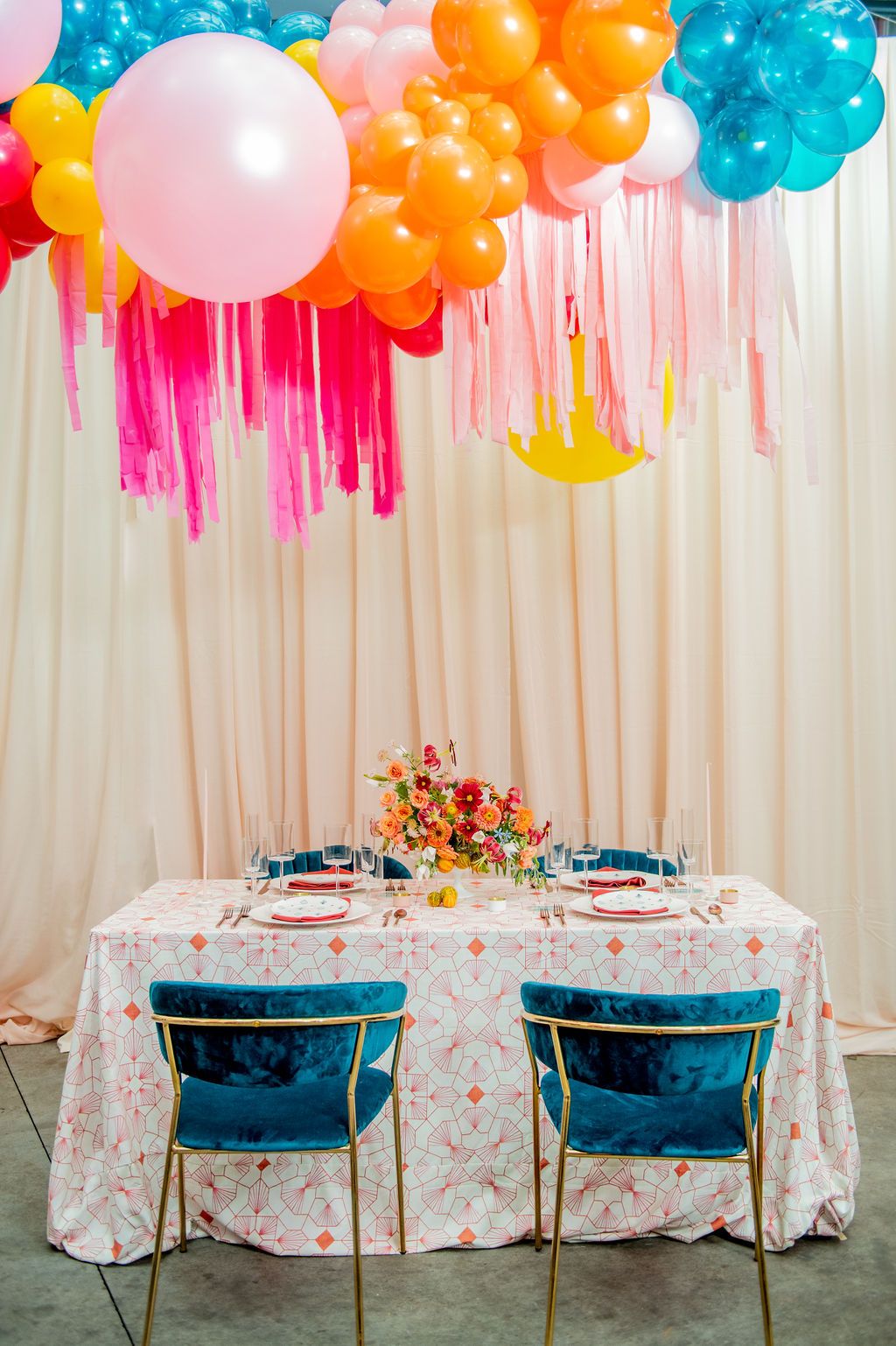 With warm weather comes the opportunity to host outdoors! And what better way than with a vibrant backyard celebration starring our colorful party rentals. From bold linens to unique glassware, we have everything you need to host a one-of-a-kind shindig. Get inspired by these colorful summer party ideas featuring our fun modern event rentals!
Bold Linens
The easiest way to infuse some color into your event set up are a combination of our bold linens. We offer tablecloths and napkins in just about every color, and a wide range of materials. So there is something for every type of summer party, whether you want a more luxe or relaxed look. Our Poly Linens offer widest selection in regards to color, including brilliant warm and cool shades. Such as a beautiful periwinkle and bright coral! If you want to feature a touch of texture, don't forget to check out our Velvet Linens! Current fan favorites include Lavender and Sea Glass. Of course if you want to go all out, you have to take a look at our Miscellaneous Linens, which include an array of fun print and color combinations. We recommend Gold Aurora!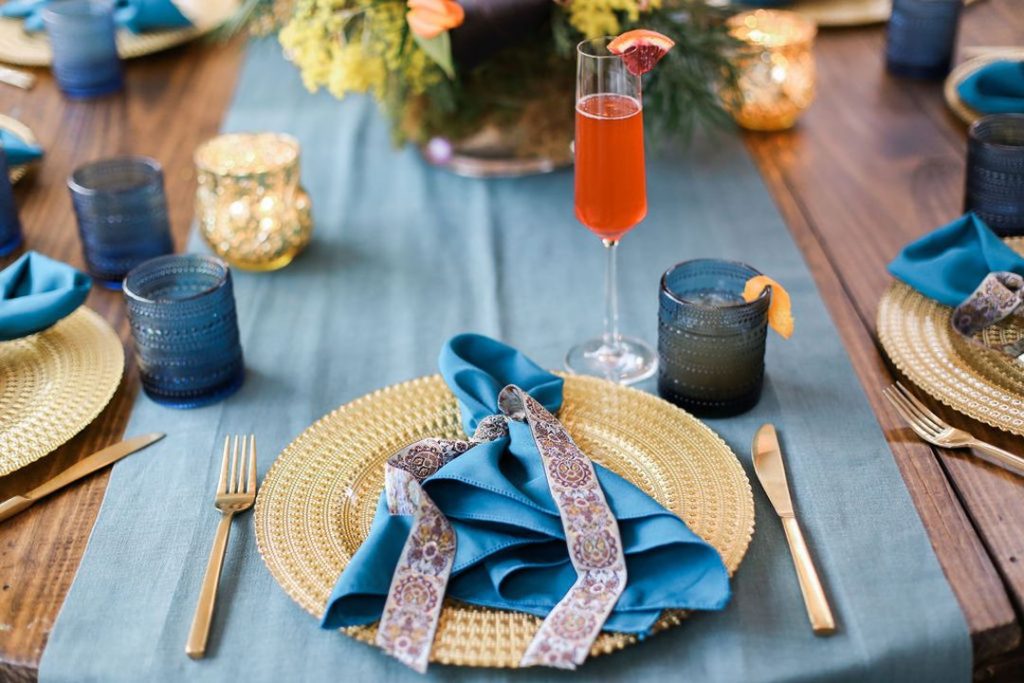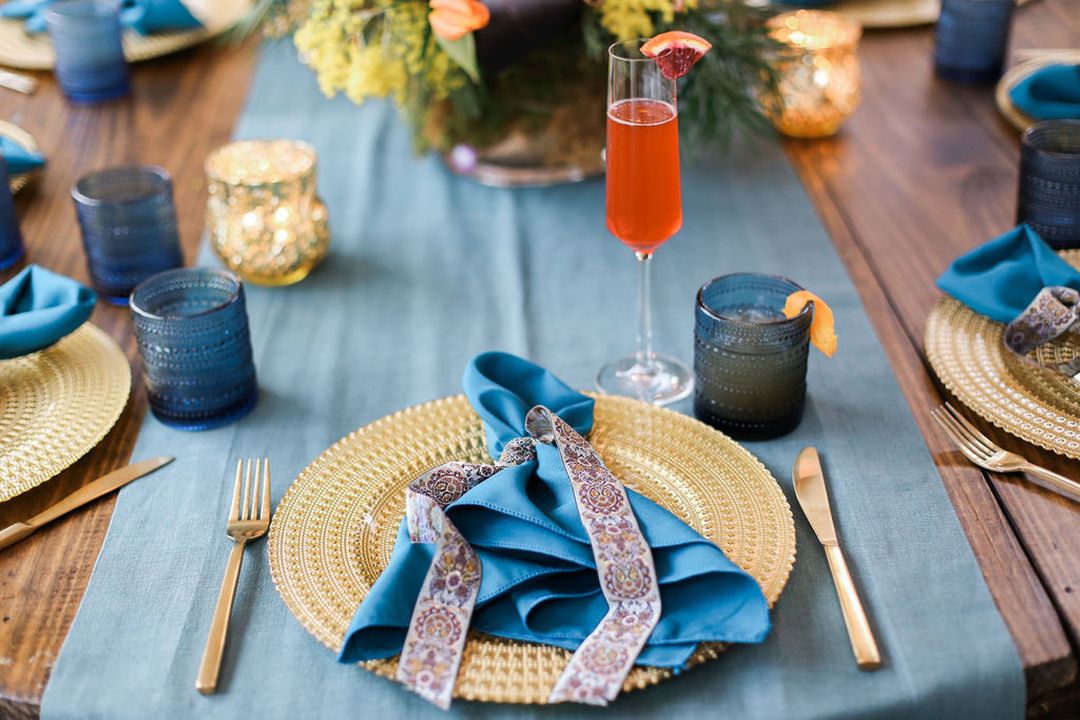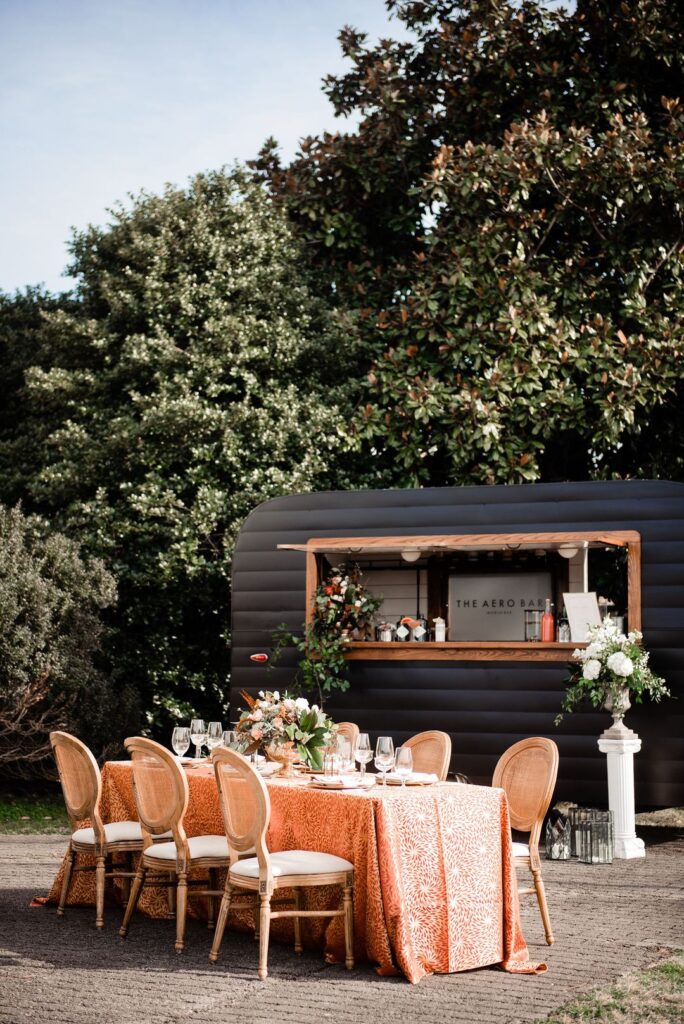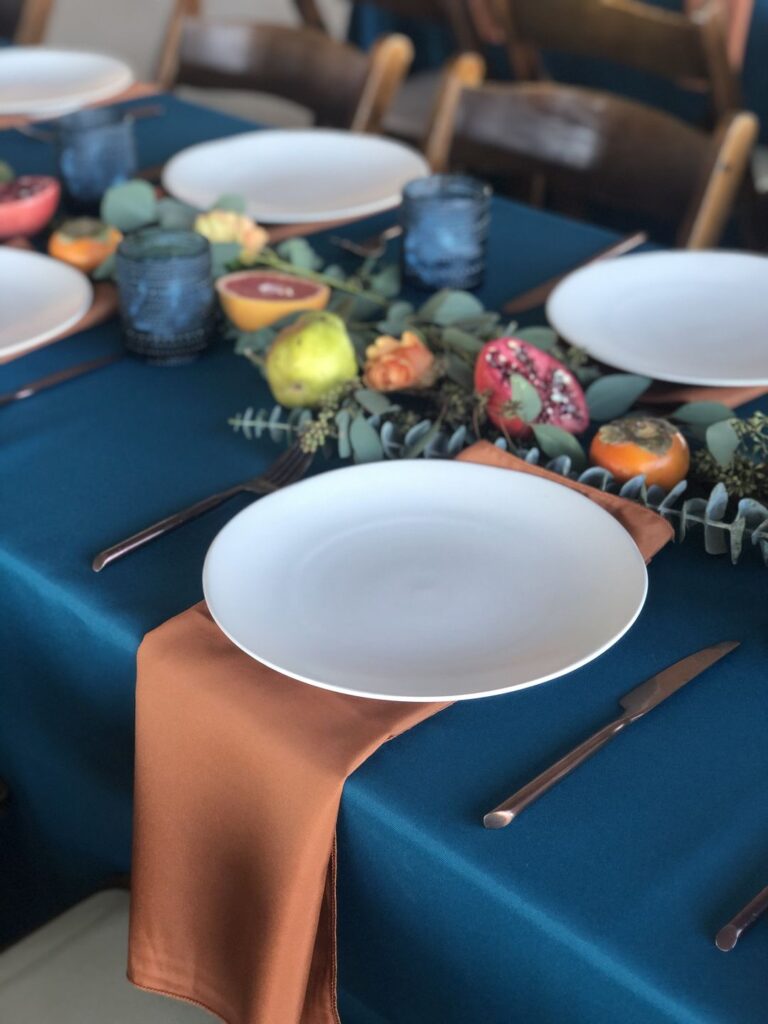 Colorful Cocktails
As with any warm weather event, refreshing beverages are a requirement. And for a colorful summer party, equally fun glassware is a must! We stock a range of on-trend glassware suitable for a variety of different beverages and cocktails. We have more sleek contemporary pieces, like Davis, as well as fun and funky designs, like Cybil. Of course, you will also want to keep guests hydrated! So check out our vintage-inspired water goblets, available in Amber and Green. If you're looking to add a fun interactive detail, you might feature our Boxwood Wall and Champagne Shelf! It's a great way to display fresh drinks, like these tasty champagne popsicles.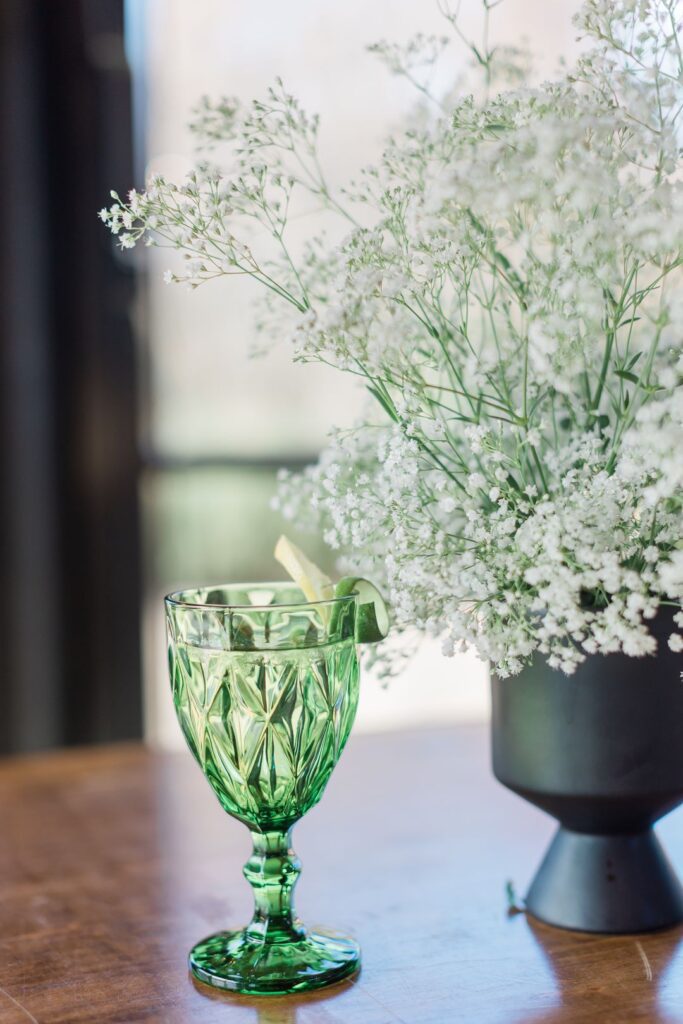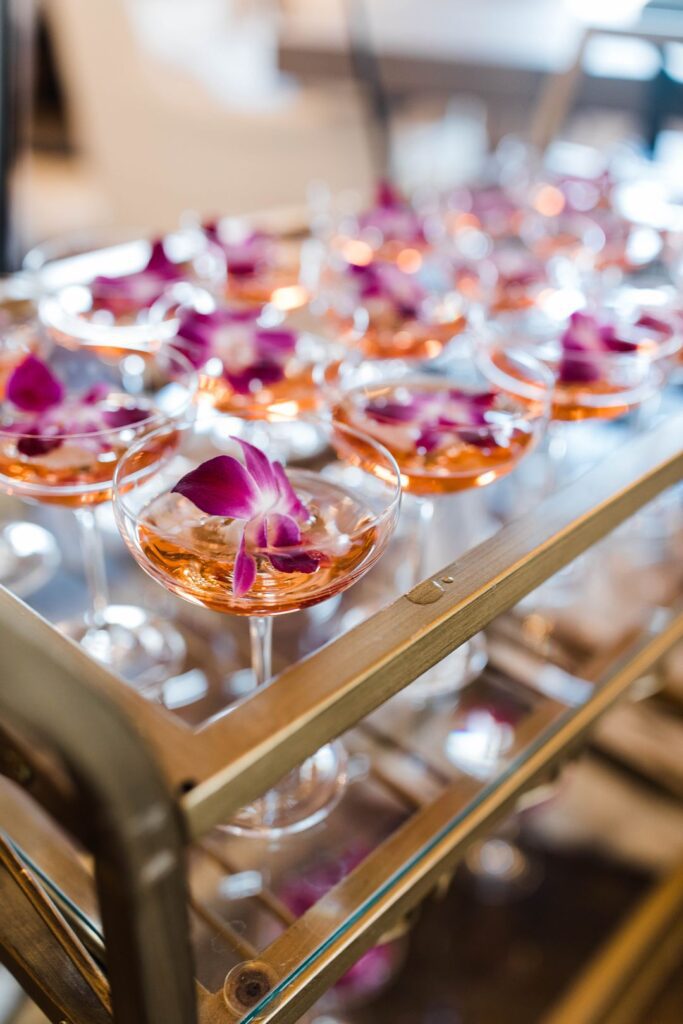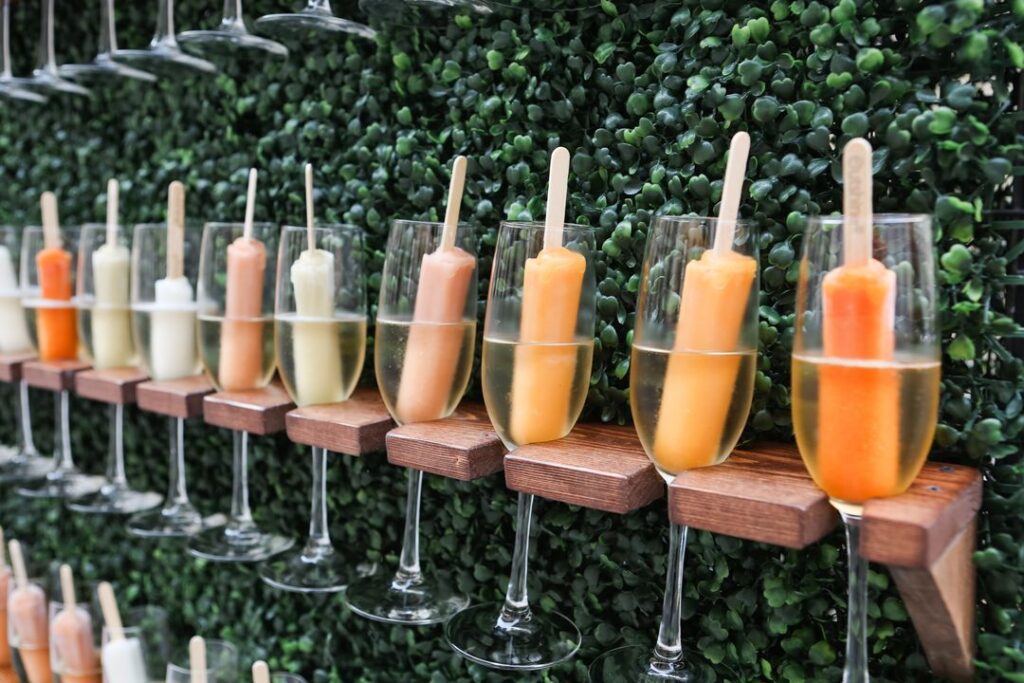 Luxe Event Lounges
To fully enjoy the outdoors, you'll need a cozy lounge area. A setup is stylish yet comfy, where guests can sit, sip and mingle. We offer a fun mix of colorful party rentals that make it easy to create a one-of-a-kind event lounge. Lately, our velvet furniture has been a hit. Especially our Saylor Navy and Jacqueline Velvet Sofa. Closely followed by Farrah Teal and Gloria Velvet Arm Chairs. You will also want to grab a set of our beautiful accent tables and a vintage rug, to help frame the space. If you prefer to keep it simple, you can also check out our curated Lounge Packages.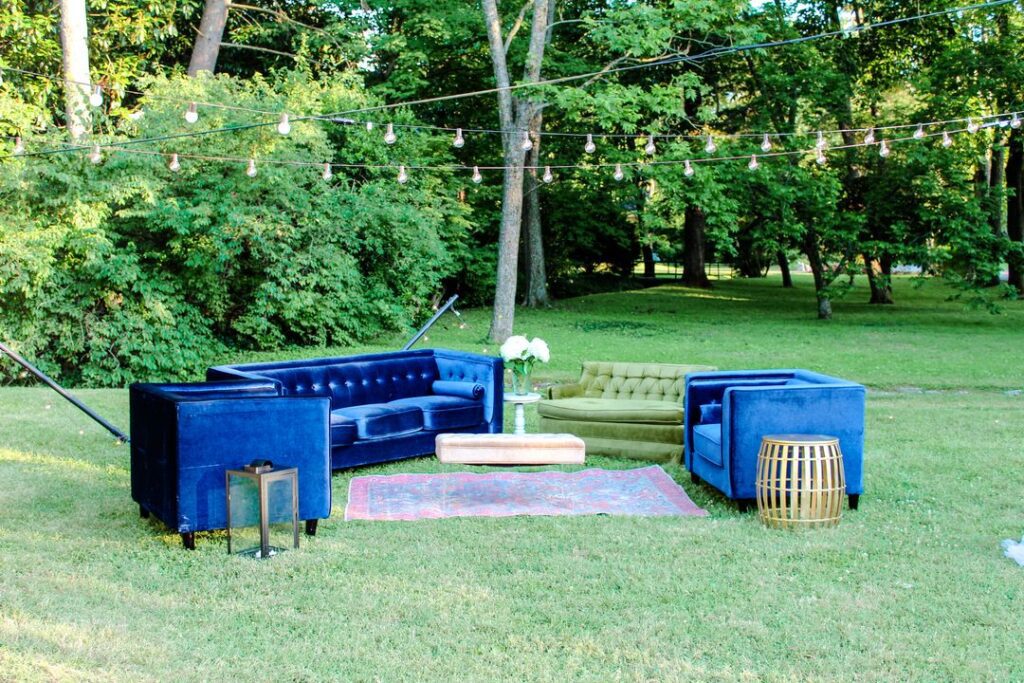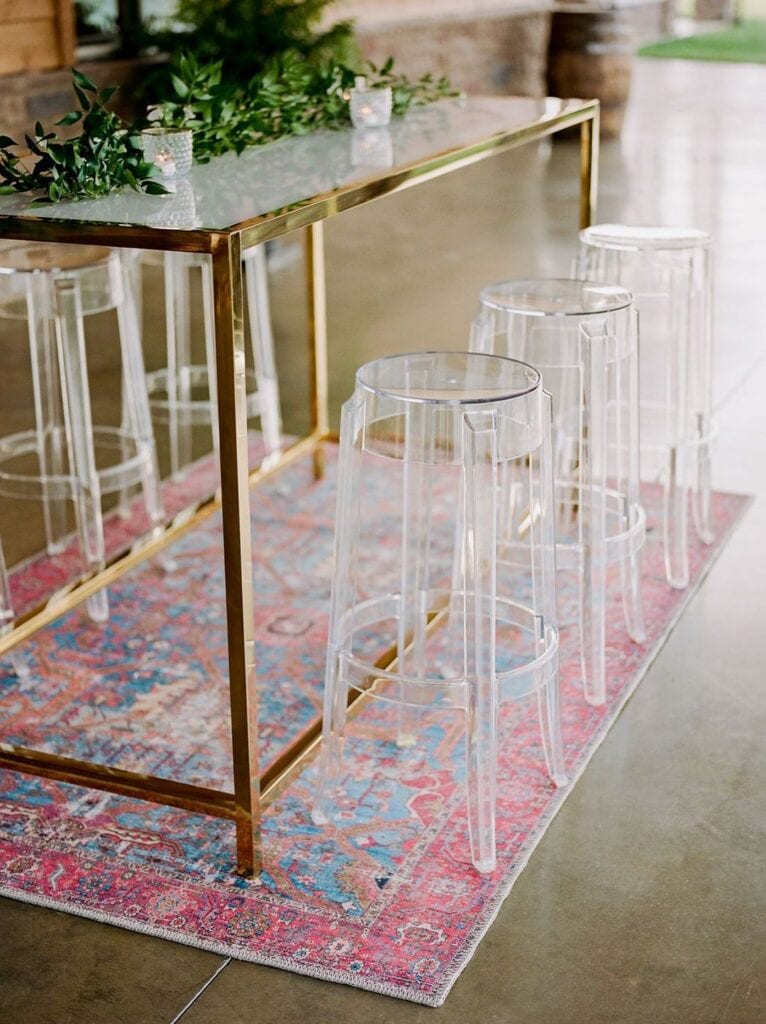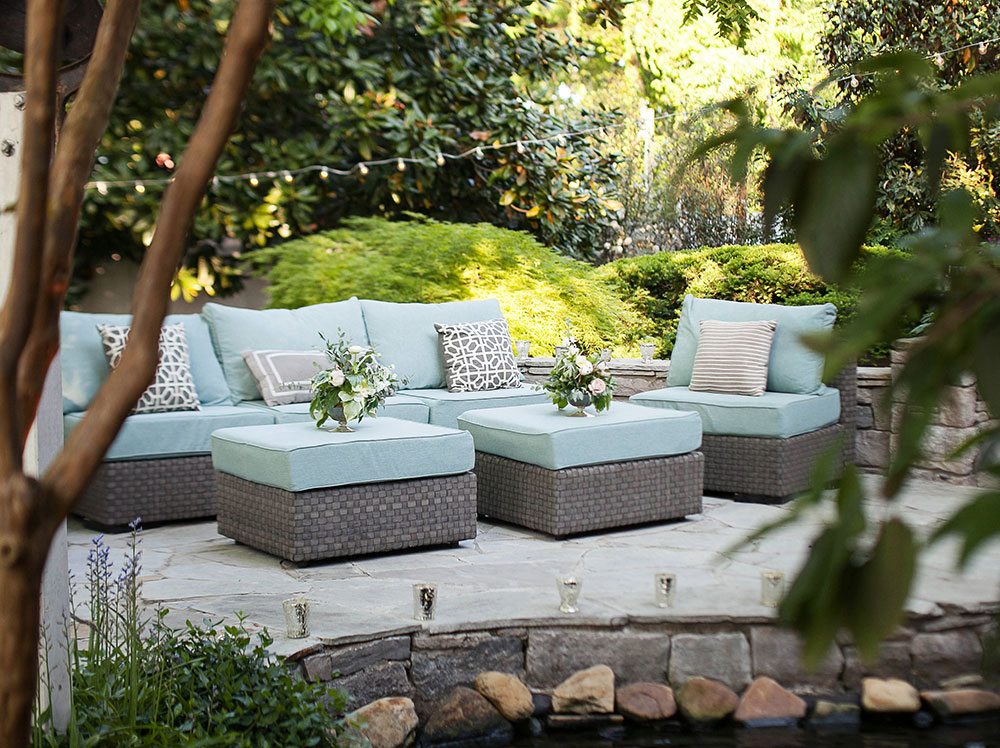 Need more colorful summer party ideas? Contact our team today and a member of our team would be more than happy to help you come up with a one-of-a-kind event design!
FEATURED RENTALS | Davis Glassware, Cybil Glassware, Water Goblets, Champagne Shelf, Boxwood Wall, Poly Linens, Velvet Linens, Miscellaneous Linens, Gold Aurora, Saylor Navy Velvet Sofa, Jaqueline Velvet Sofa, Farrah Teal Velvet Chair, Gloria Velvet Arm Chair, Accent Tables, Lounge Packages, Rugs,
SEE MORE LIKE THIS