1

Apr

On Trend, Southern Events Products, Trends and Inspiration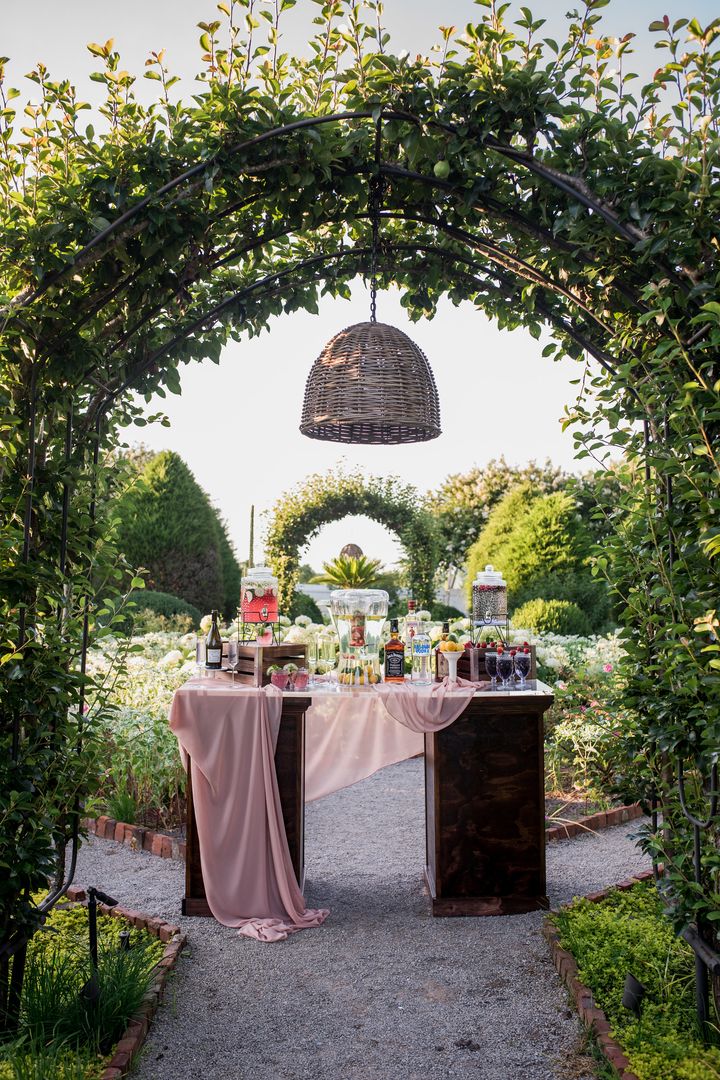 Come warmer weather in Tennessee, there is nothing more enjoyable than surrounding yourself with friends and family outdoors. You need to create a bright and memorable setup that complements the season. Today we're sharing pastel summer event inspiration for your upcoming summer or spring Nashville celebrations, featuring our stylish in-stock rentals.
Soft Pastel Colors
This season we're complementing the lush foliage and soft flowers with pastel palettes! Ideal for an outdoor event, it will stand out with a fresh and elegant look. While this design features our Wisteria Satin linens, we also offer a Peach Poly, Light Blue Pindot, and Mediterranean Satin. For a cohesive vibe, consider hand-written details for place cards, the menu, or event signage.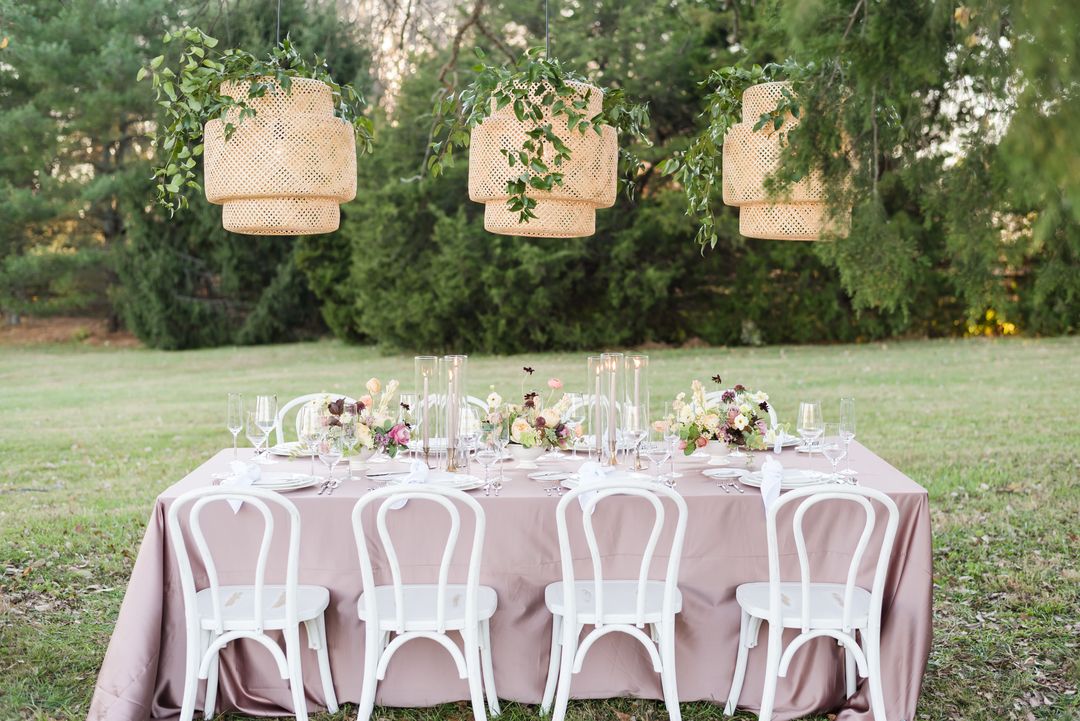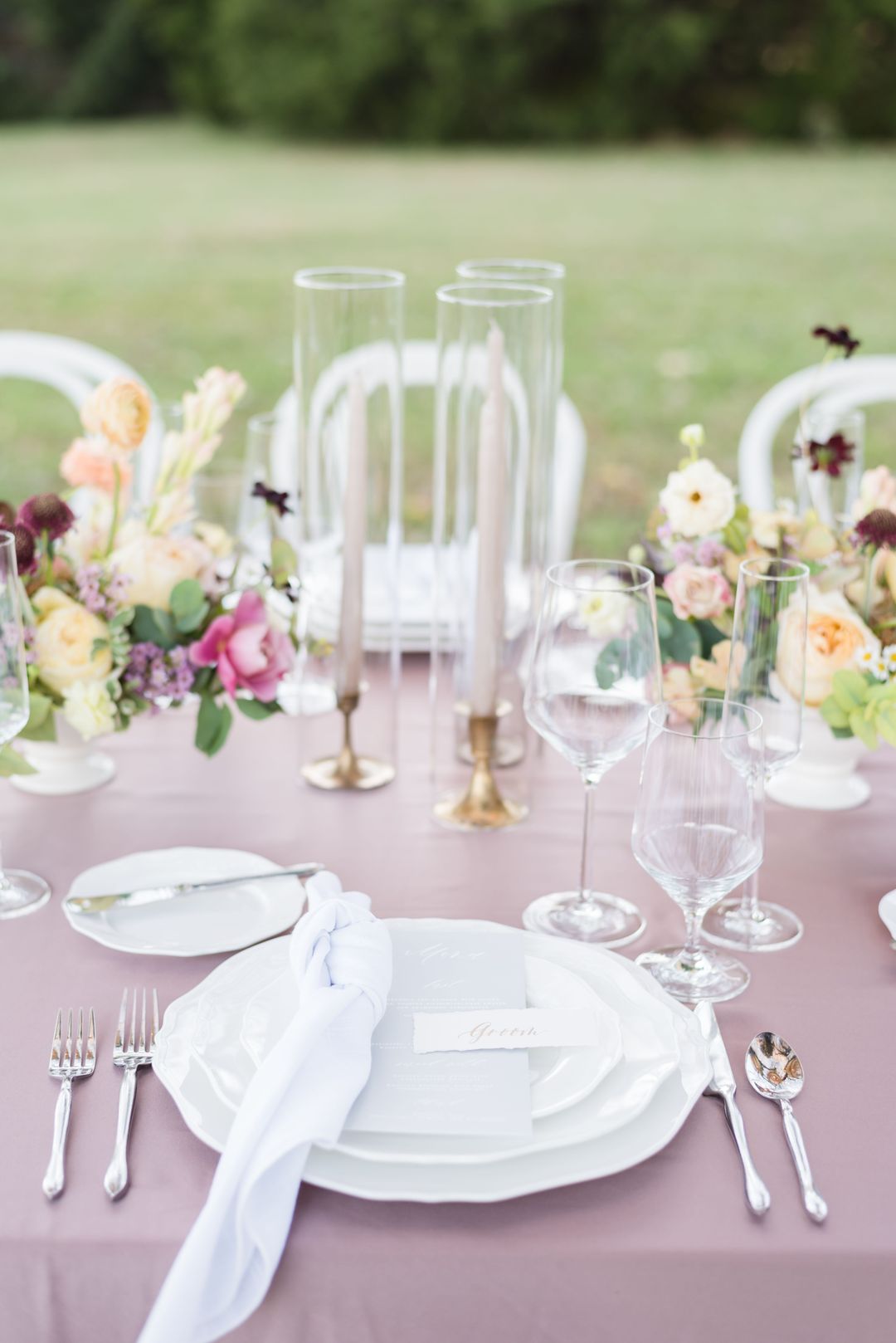 Photo by Mandy Liz Photography
Earthen China
To plate up dinner, check out an equally gorgeous alternative to classic china: earthenware. It comes in three beautiful colors, Alabaster, Onyx, and Stone. While Alabaster and Stone are beautiful for a pastel look, don't overlook Onyx which can be used to lend some contrast to an otherwise bright tablescape. To amp up the look of our earthen china, consider complementing it with one of our unique chargers!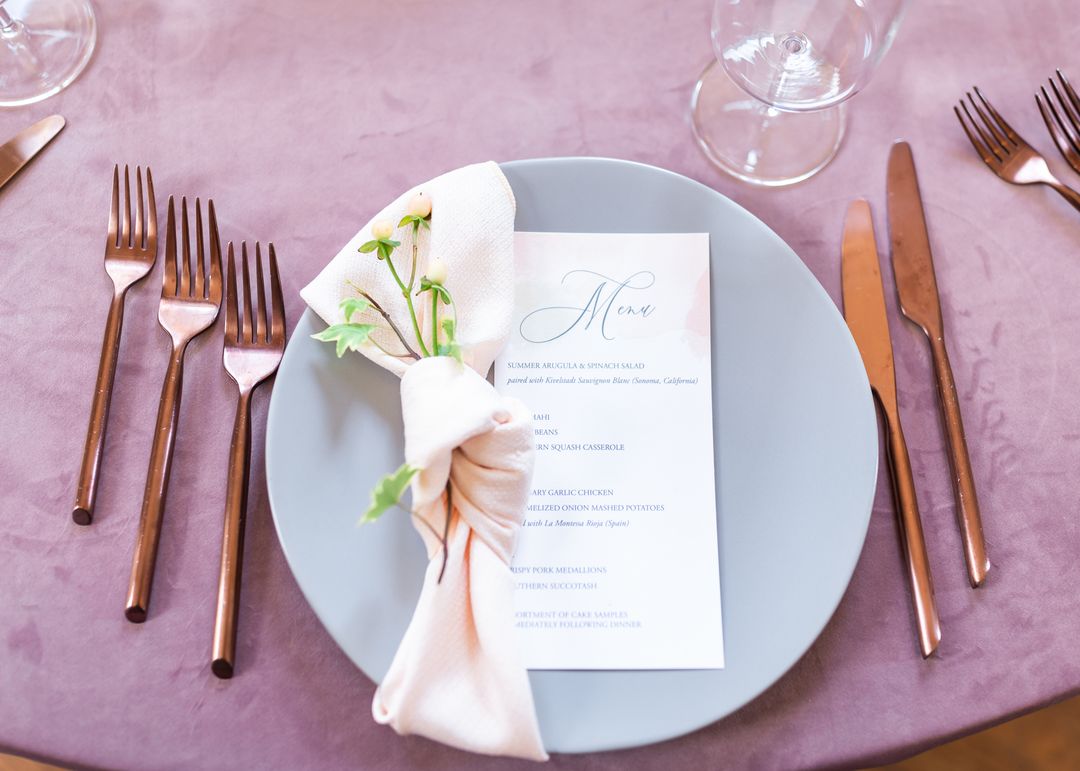 Photo by Honeysuckle & Wine Photography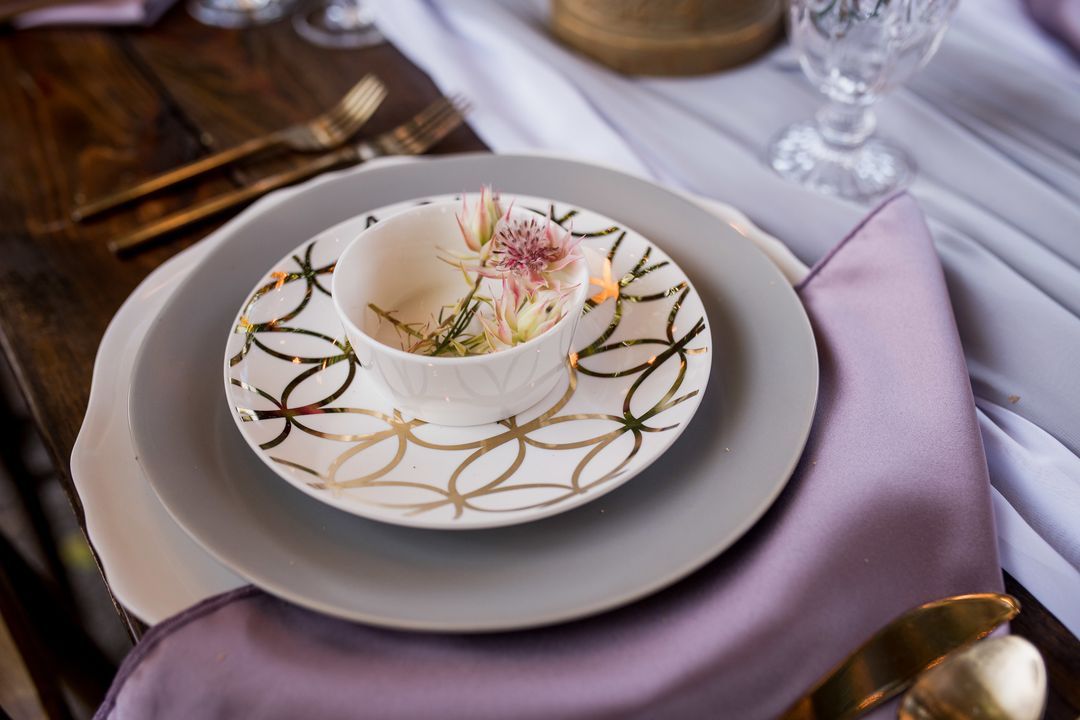 Romantic Chiffon Runners
In terms of centerpieces, florals, lanterns, and geometric table decor – all add to the beauty of a tablescape. If you're looking to add some texture and romance, however, we recommend a chiffon table runner. They can be used standalone or atop table linens to add volume. You can let them pool around your centerpieces and/or allow them to drape off the edge of your tables for a loose but elegant look.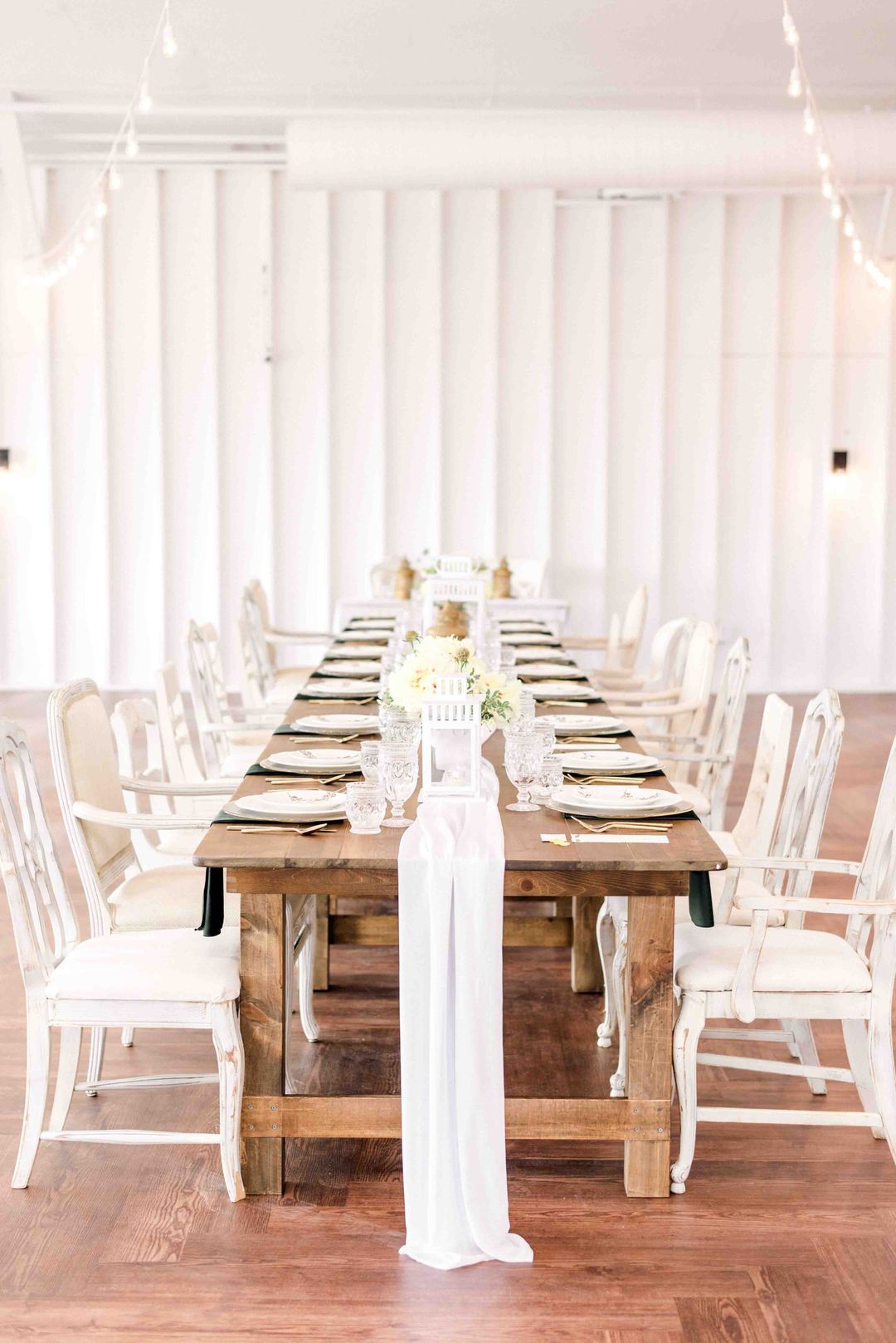 Photo by Cee Cee Photography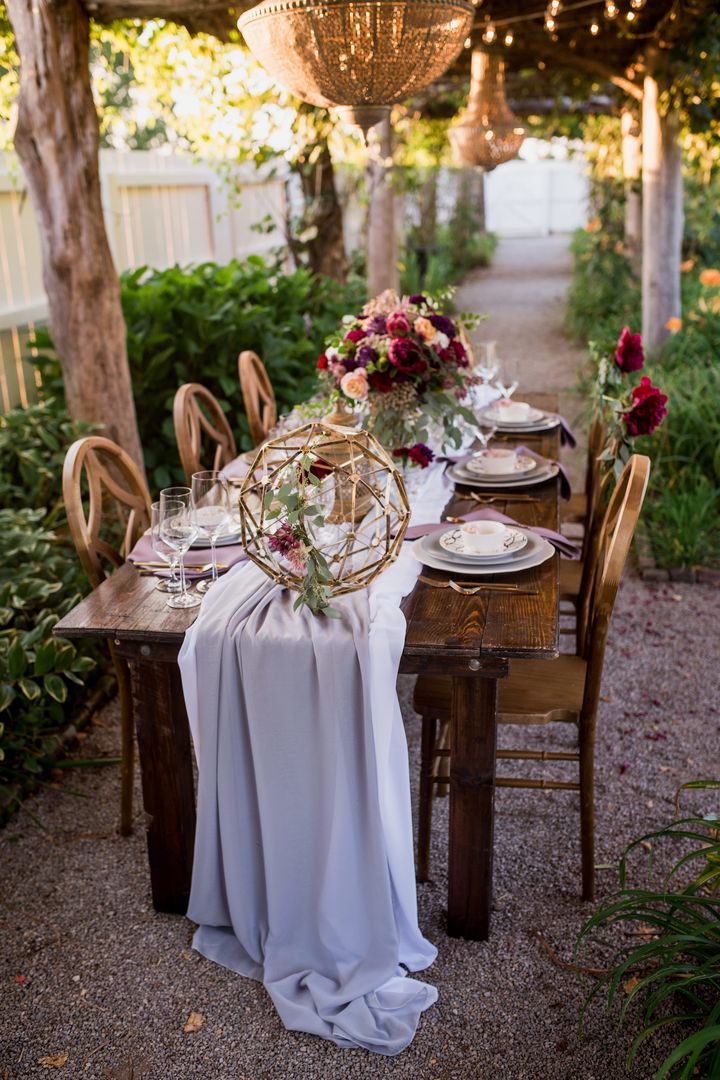 Photo by John Myers Photography
Elegant Harlin Chairs
One of our favorite pieces of furniture, our Harlin dining chairs are a stunning option for your summer event. Made of wood and with stylish backs, they add an instant touch of elegance to any tablescape. They can also easily be decorated with greenery, for a fresh spring or summer look. For a table that complements these chairs, consider featuring our Fruitwood Farm Tables.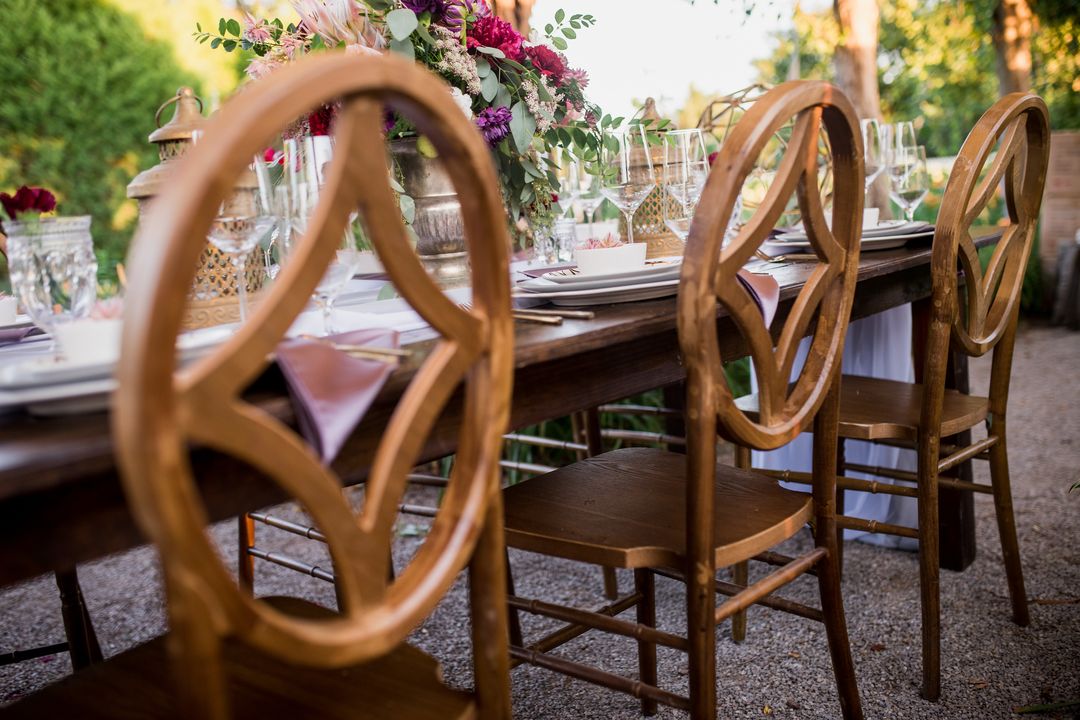 Santorini Furniture
If you plan on taking full advantage of summertime in Tennesse, an outdoor lounge area is a good idea. Perfect for a cocktail hour or post-dinner drinks, it will allow your guests to get cozy and mingle all evening. Keeping with our pastel summer event inspiration, we recommend our Santorini Off-White Sofa paired with an accent table. Or feel free to choose from one of our curated lounge packages!
Rolling Bar Cart
Cold drinks are a must-have at any summer celebration! This summer, we're loving the look of our vintage-inspired Hob Nob glassware. They're the perfect way to add a little bit of texture to your tablescape. Or for a more sleek and elegant look opt for our Pure glassware, available in wine glasses, goblets, and champagne flutes. To complete the look, create a luxurious and memorable drink station using our rolling gold bar cart!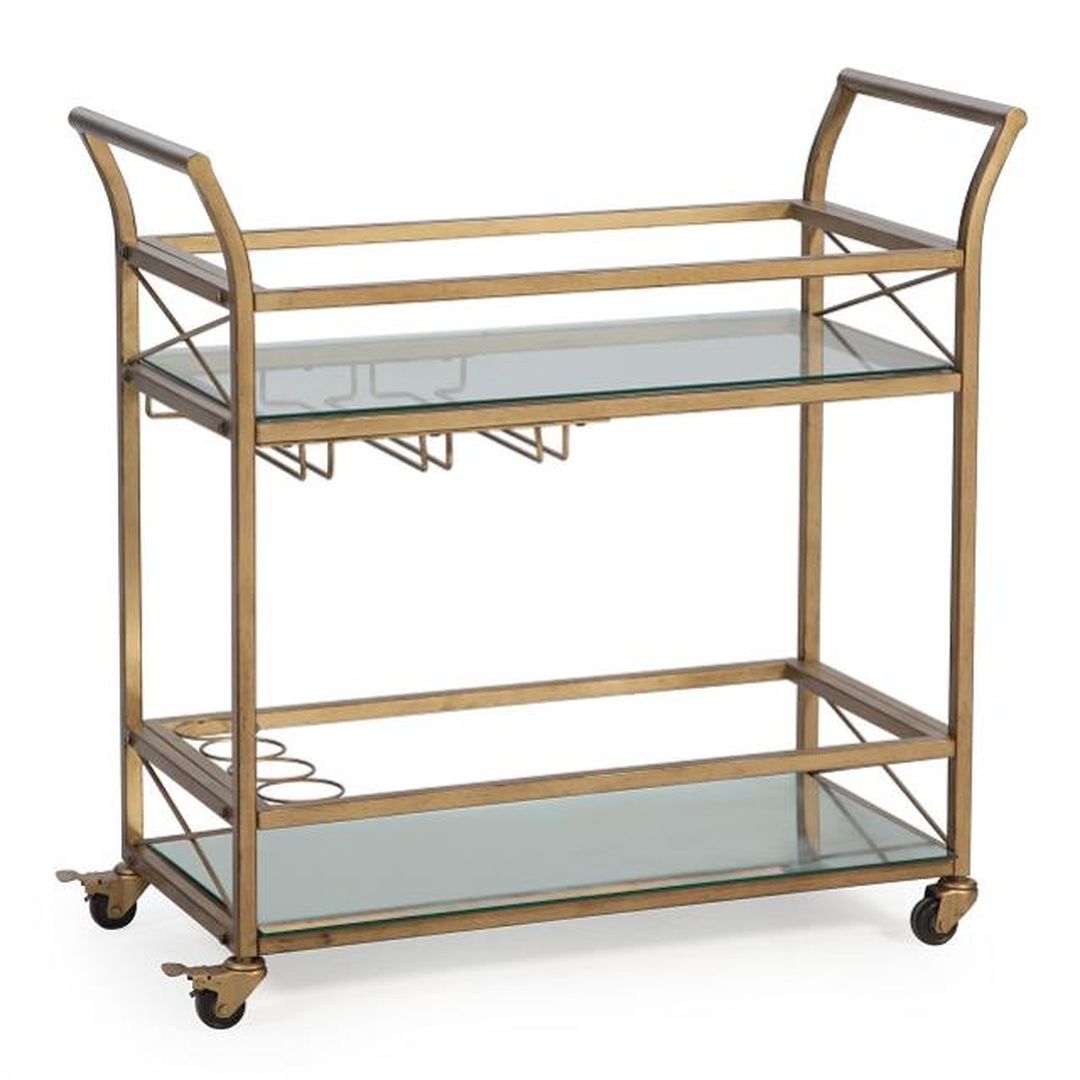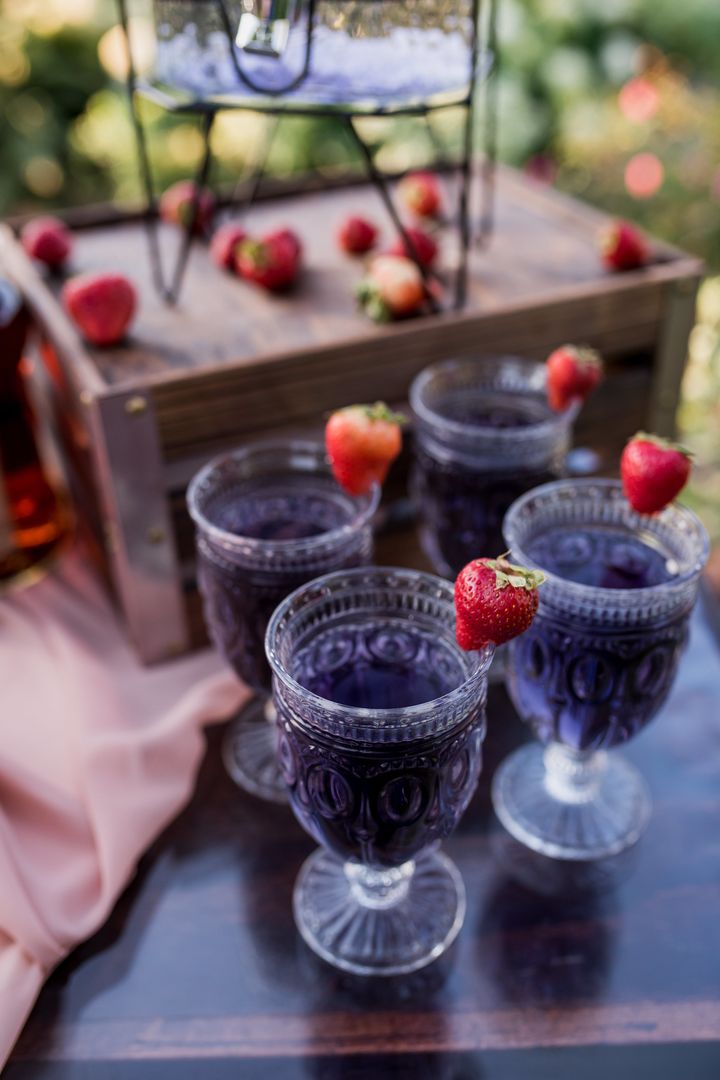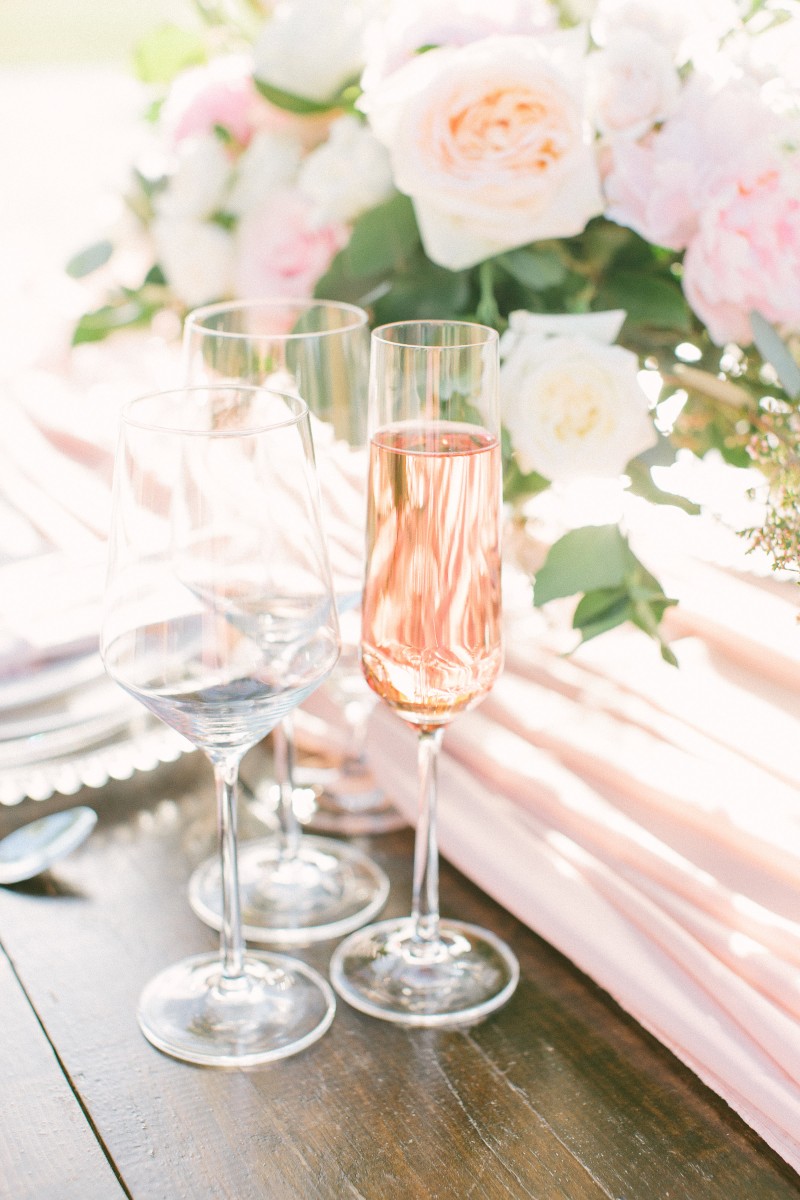 Photo by Jannah Alexander Photography
Loving this pastel summer event inspiration? 
Contact our team 
today for help recreating one of the looks for your upcoming event!
TAGS | outdoor event rentals, pastel event, southern summer party planning, summer event style, summertime chic
FEATURED RENTALS | Santorini off-white sofa, lounge packages, Hob Nob glassware, pure glassware, bar cart, earthen china, wisteria linens, peach poly, Harlin chairs, Mediterranean Satin, light blue pindot poly,
---
4

Mar

On Trend, Southern Events Products, Trends and Inspiration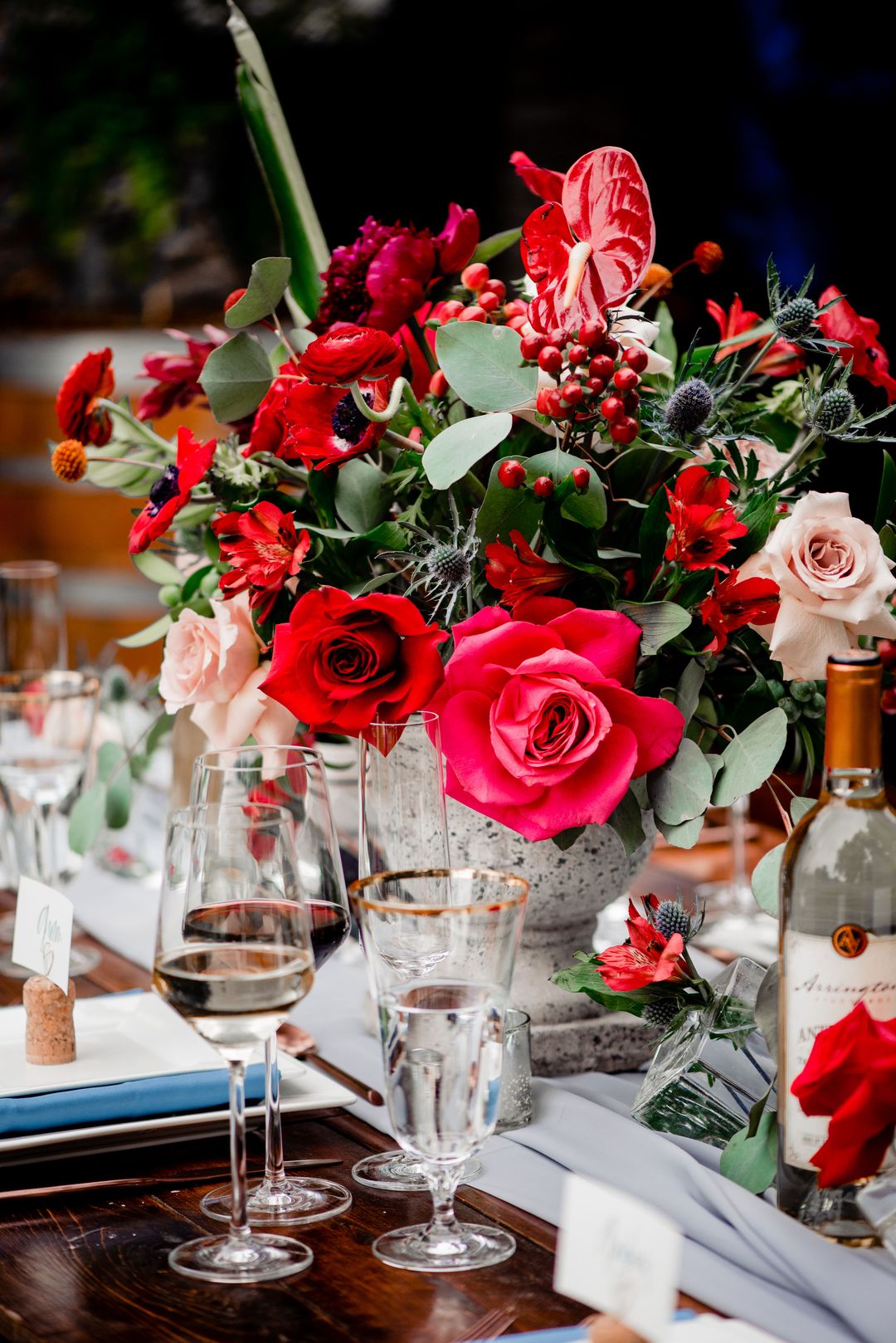 When the weather is nice, why not enjoy dinner with your family and friends outside? Come spring and summer in Tennessee, there is nothing better than dining in the fresh air, with a cold cocktail in hand. Get inspired for backyard alfresco dining with our stylish in-stock serving ware.
Vibrant Cherry Red & Teal
To complement the colors of the season, we love a vibrant tablescape. This design features cherry red and teal, for a look that is classically southern. Our warm fruitwood farm table acts as a base for White Square China, Navy Blue Velvet napkins, and Pure Glassware. A cool-toned, Dove Grey runner lends another hint of blue to the table. Meanwhile, our Brushed Copper Flatware and Audrey Gold Rim Glassware bring a touch of glam via metallics.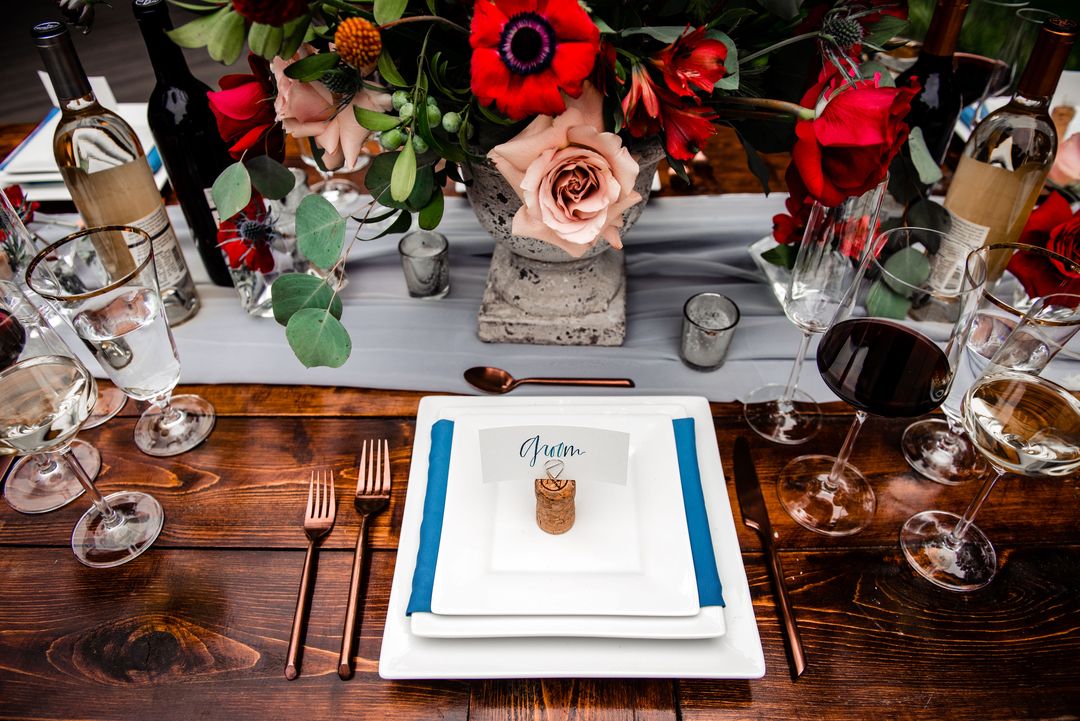 Natural Lime & Lemon
Sometimes less is more! For this natural table design, fresh citrus and fruit was the star of the show. Atop Heritage Ivory Linens, we placed our simple Artisan China and Wood Round Charger, complemented by Brushed Copper Flatware. The centerpieces consisted of fresh greenery and citrus, which were perfect for the lush lawn setting. To tie some greenery into the tablescape, we opted for our favorite fern velvet napkins. This design is ideal for a bright mid-morning brunch or afternoon cocktail hour!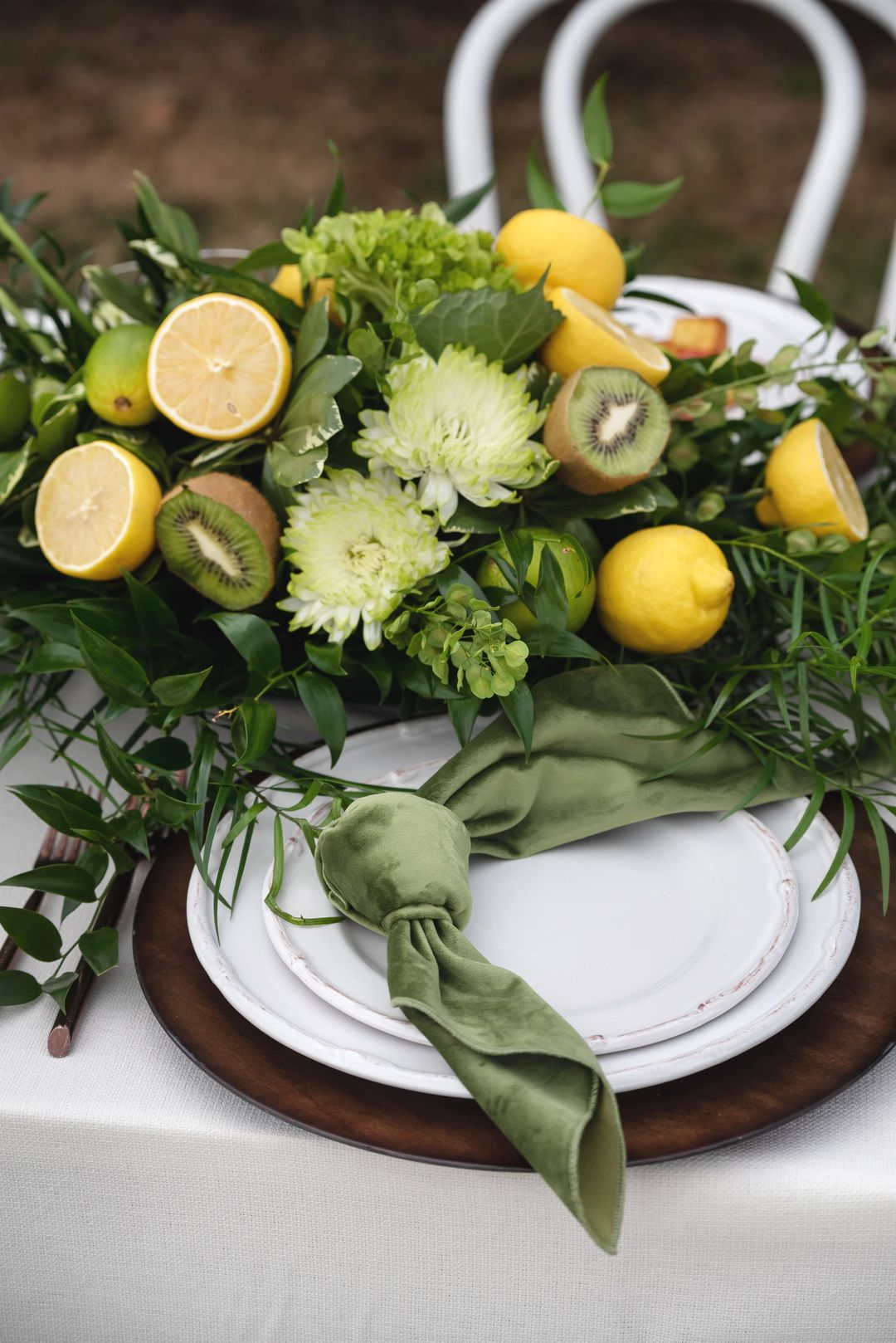 Rustic Farm-to-Table
When you want a casual yet put-together look, opt for a farm-to-table design. This simple tablescape features our Artisan China, Sophia Flatware, and Madison Glassware. Despite the minimal serving ware and linens, what truly makes this layout is the table and chairs. Take our Cross-back chairs, which are plain yet oh so elegant. For a pop of color, you might consider brightly-colored napkins or a table runner. Perhaps in our Cornsilk Poly or Peaches n' Cream Poly.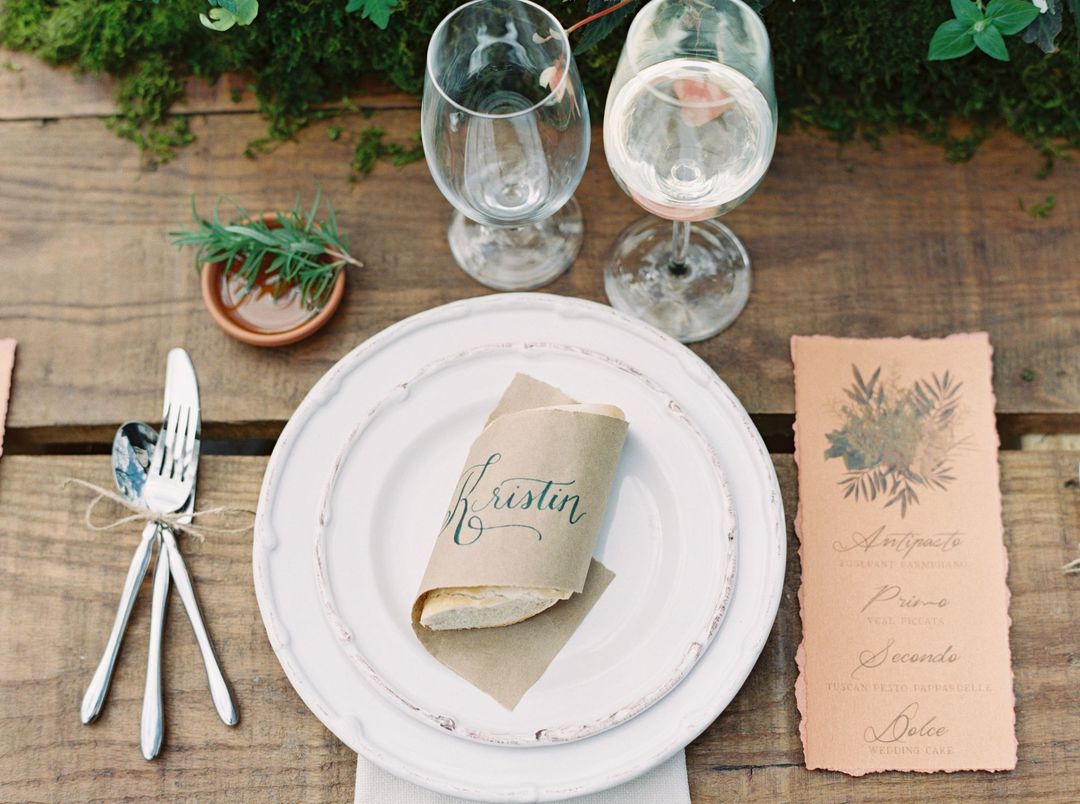 Bold Black & Gold
Black and gold are a classic pairing and surefire way to make a statement. This luxe and bold backyard alfresco dining table showcase a mix of moody hues, including black, gold, and a variety of red shades. For the serving ware, we opted for our Austin Flatware, Medallion Gold Glass Charger, and Madison Glassware. What amplifies this tablescape is the balance from glam elements, such as the gold and acrylic details. Take for example our always popular Acrylic Ghost Chairs! If you prefer an equally colorful but bright style, take a look at this colorful backyard party.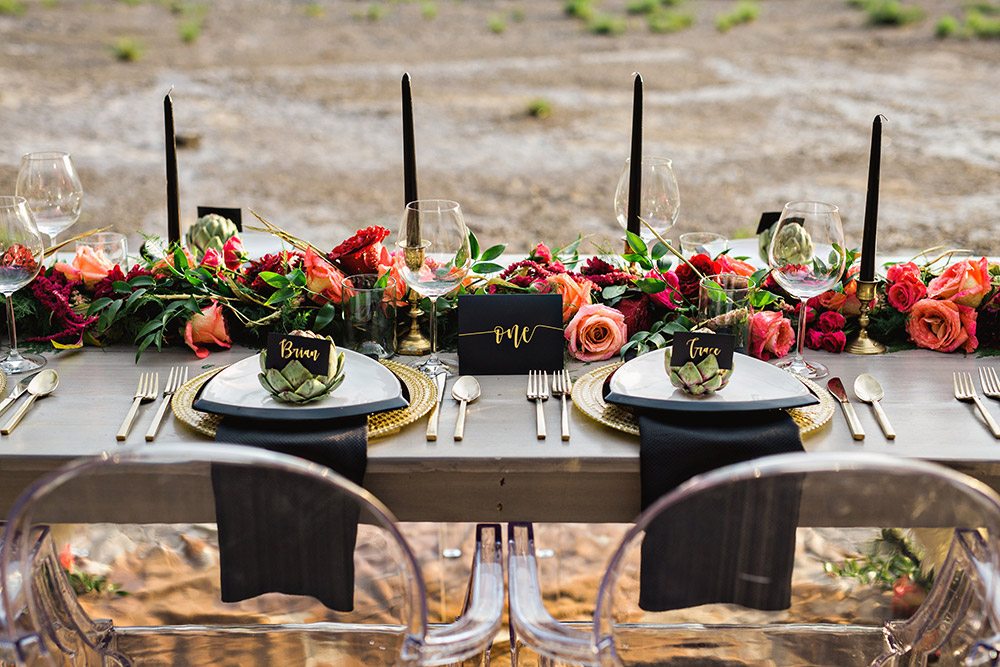 Classic Cookout
There is something so charming about gingham, and this backyard cookout-inspired table just does it for us. It was created using our Onyx China and silver Sophia Flatware. The true black plates are an easy way to bring the fun gingham tablecloth back down to earth. Yet super cute coke bottle centerpieces and our contemporary Davis Glassware keep the overall vibe light. For a look that is slightly more toned down, switch out this tablecloth for a solid or neutral color.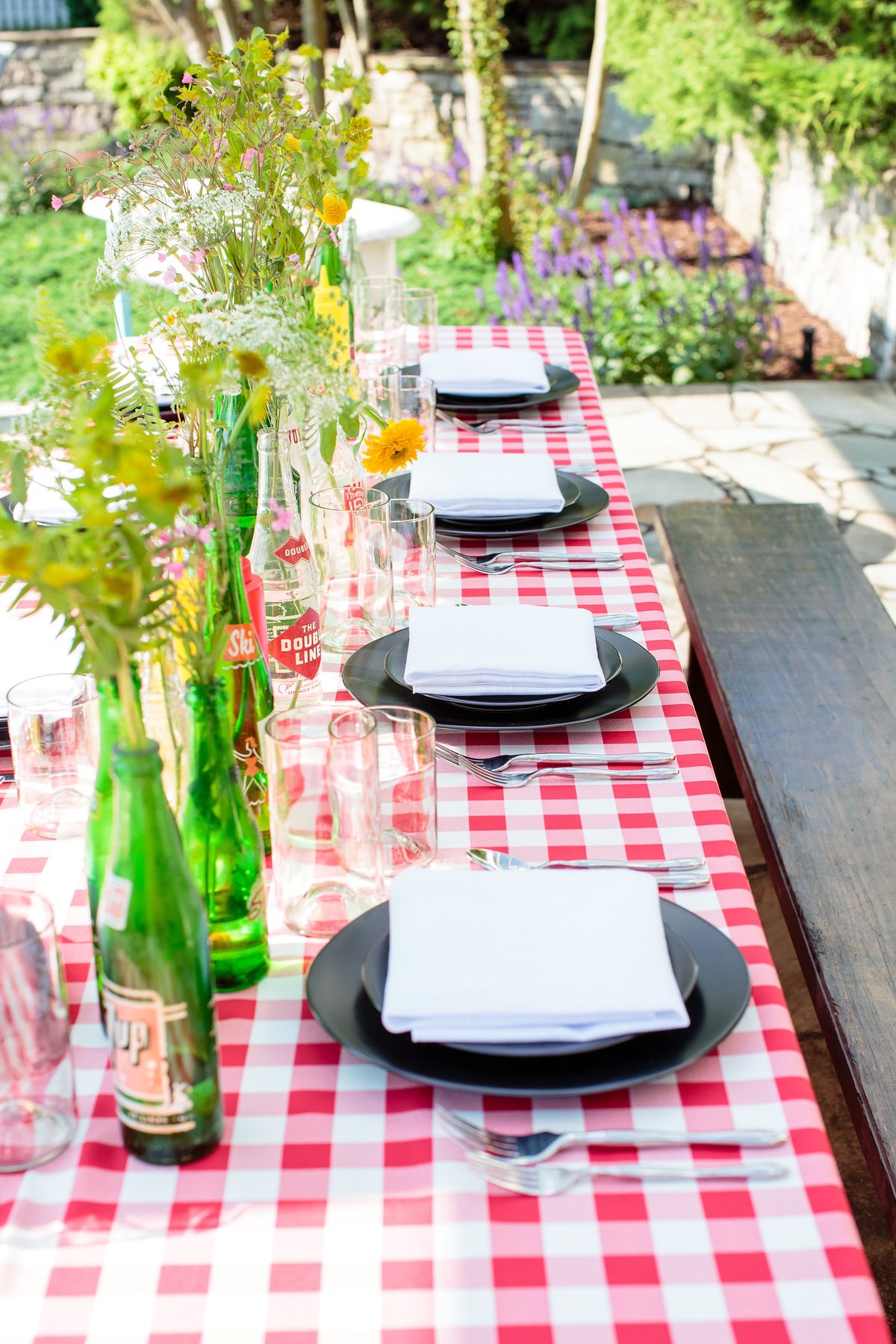 Want to feature some of the gorgeous rentals on your backyard alfresco dining table? Contact our team today for assistance! Or for more ideas, be sure to check out our Holiday Boxes.
TAGS | alfresco dining, backyard parties, outdoor event, outdoor event rentals, servingware, tablescape inspiration, tablescape rentals
FEATURED RENTALS | white square china, navy blue velvet, brushed copper flatware, pure glassware, audrey gold rim glassware, gingham tablecloth, onyx china, acrylic ghost chairs, medallion gold glass charger, artisan china, wood round charger, fern velvet napkins, sophia flatware, madison glassware, cornsilk poly
---
24

Sep

On Trend, Southern Events Products, Trends and Inspiration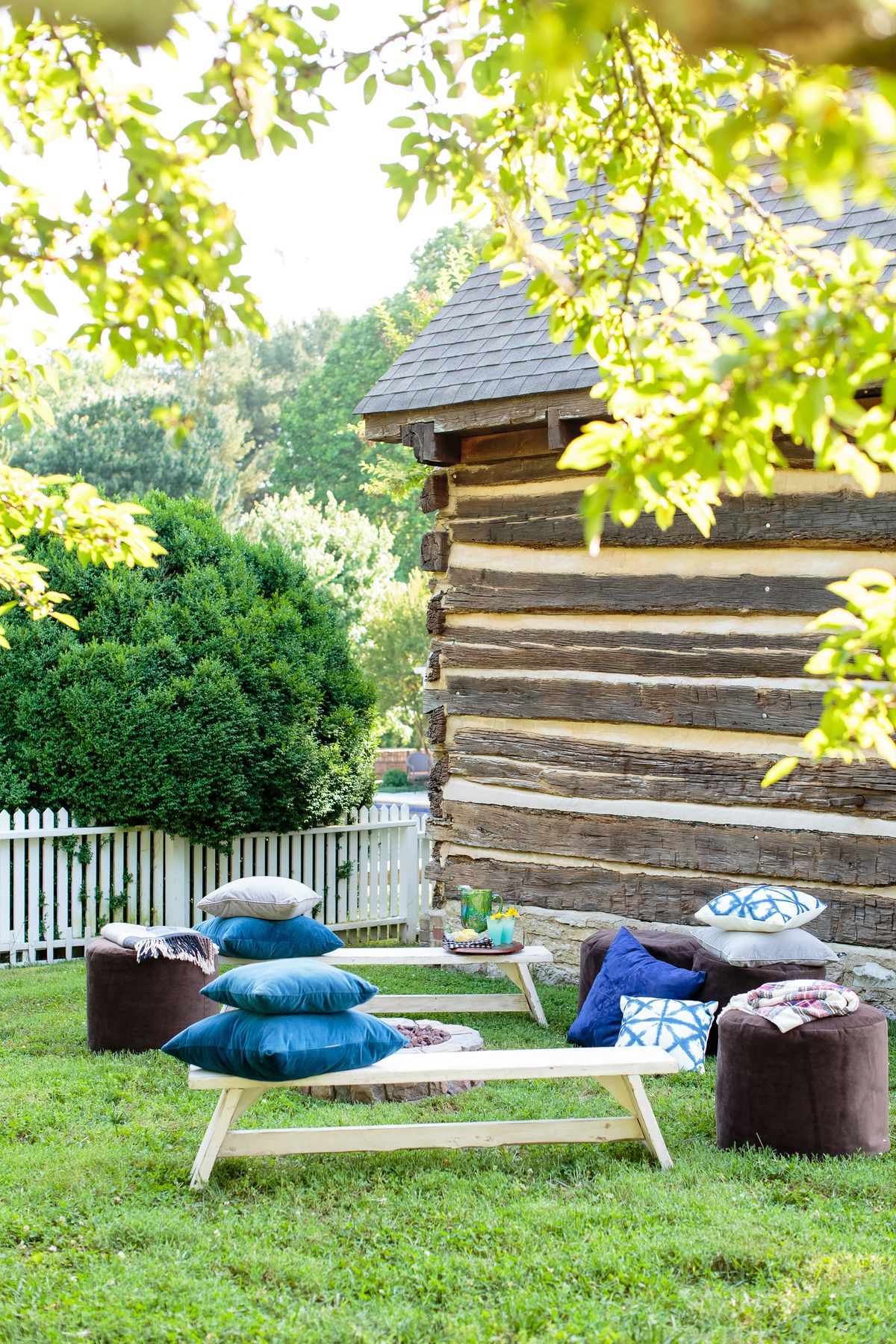 The autumn season in Middle Tennessee is a favorite of ours! As the weather becomes cooler in the South, intimate, outdoor gatherings to celebrate the season are a must. Get inspired for your outdoor fall events in Nashville, Tennessee with our functional and stylish outdoor party rentals.
Coffee & Hot Cider Urns
What is fall without a warm drink in your hand? We have everything you need to serve coffee, hot cider or another seasonal beverage, plus keep it hot for the entire evening. Make your own hot chocolate stations are always a hit! Take a look at our modern Copper Coffee Urn and Hammered Coffee Urns, and don't forget to grab some stylish coffee mugs, available in both glass and china.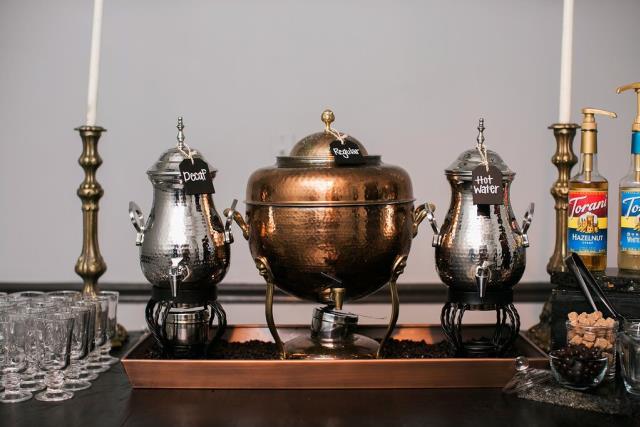 Round Fire Pit
Aside from keeping your guests warm, a fire pit can be used to create a social area. Our Stone Round Fire Pit is also the perfect place to toast some s'mores, or create an interactive s'mores bar! Be sure to grab some of our Chocolate Poufs, Rustic benches, or other outdoor seating of your choice, to create a comfy seating area.
Tents
Unpredictable weather is just a part of the season! Rain can pop-up unexpectedly, making it all the more important that you have a tent on hand and in place. Our current tent packages were created with your needs in mind, and include enough furniture for any size party.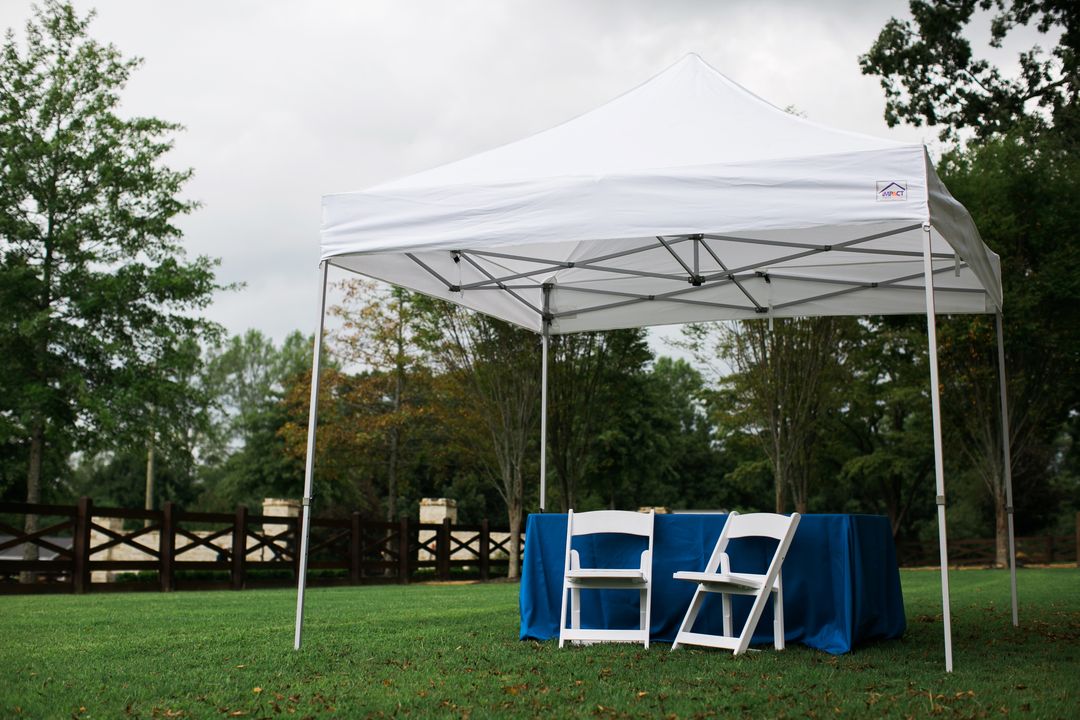 Portable Heater
If you plan on hosting an event that runs well into the night, you should be prepared for the temperature to drop. Our portable Umbrella-Style Heater is a must-have, whether or not you set it up from the get-go. It will help your guests stay warm and prevent the party from ending early!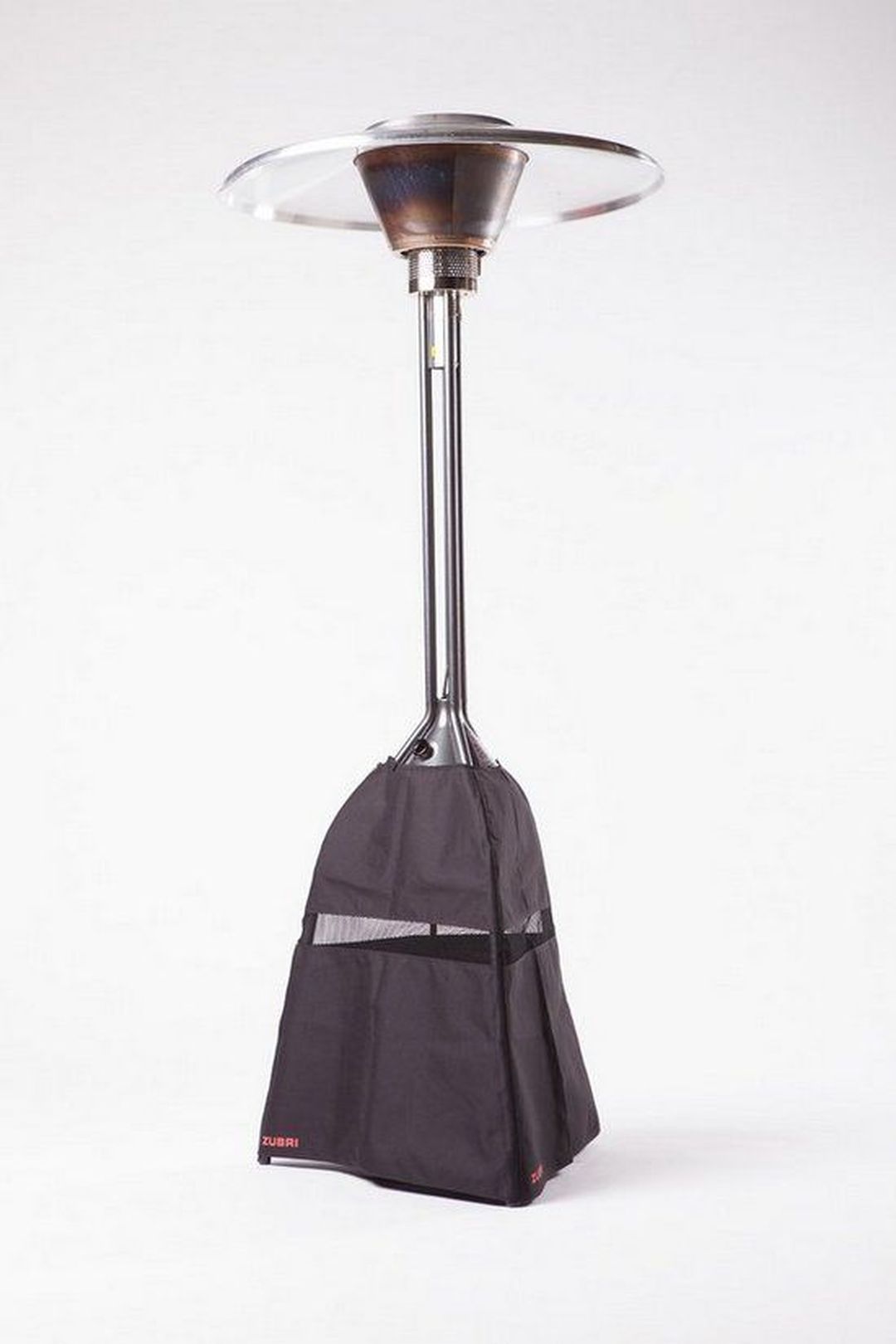 Lounge Furniture
Our Sutton Lounge Package in Sand is super cozy, in addition to being the perfect neutral color for an autumnal event. We love this piece for a casual social hour, or for a backyard movie night. If you plan on serving food or drinks, be sure to rent the matching ottomans as well!
Are you ready to plan a cool-weather event? Contact our team today to secure your outdoor party rentals, or for more design inspiration! You can also get more backyard party ideas on our previous blog.
TAGS | Coffee Cup, Electric Warmer for Rent Nashville, Franklin Tennessee, Tent Rental, nashville Tennessee, outdoor event, outdoor event rentals, outdoor furniture
FEATURED RENTALS | Sutton sand lounge, copper cider urn, hammered coffee urn, stone round fire pit, umbrella style heater, tent packages, chocolate poufs, rustic benches,
---
3

May

Southern Events Products, Trends and Inspiration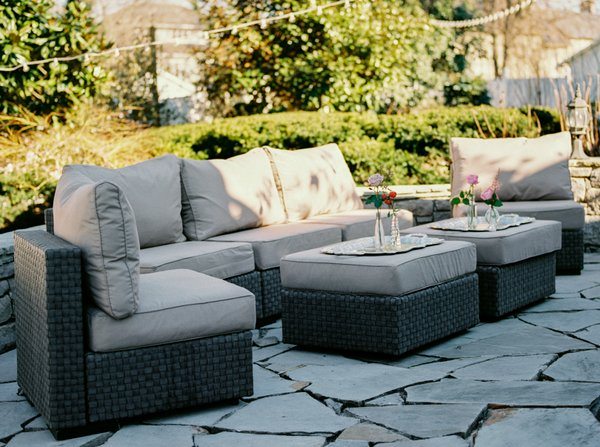 It's that time of year! Celebrations are headed outdoors and events of all kind are ready to take advantage of the warmer weather. We've got distinct outdoor party rentals for al fresco gatherings in Franklin, Nashville, and Middle Tennessee.
Checked Napkins
Nothing says "outdoor party" like checked patterns – we've got checked napkins in red, blue, and black to match all your outdoor barbeque or picnic designs!
Farm Tables and Rustic Benches
We love the nostalgia of eating on a rustic bench under a blue sky! Our craftsman Rustic Benches are perfect in any outdoor setting, especially when seated next to distinct Fruitwood Farm Tables.
Melamine Serving Pieces
You're going to need a way to serve all those delicious grilled kebabs and burgers – our Melamine Serverware is durable and chic, with clean lines to let the delicious food do the talking. These serving rentals are available in white or black.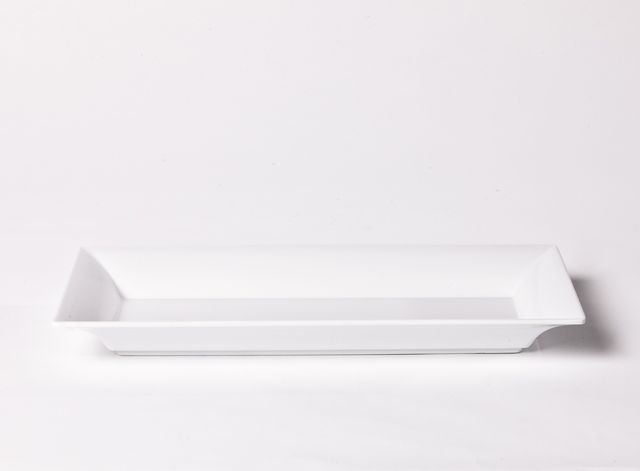 Lanterns
What's an outdoor party without some lanterns? Our vast lantern rental collection features various colors, shapes, and sizes – perfect for matching your decor throughout the day, and lighting your way at night.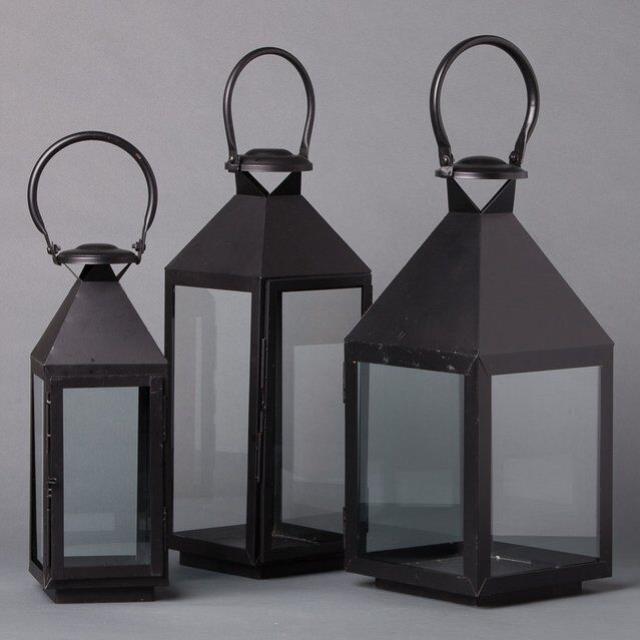 Sutton Furniture
Whether you're hosting a poolside party or an informal picnic, giving your guests a cozy place to sit will surely be appreciated. Our Sutton Furniture collection creates a comfortable spot for guests to sit, sip, and mingle. Want to make sure it matches your event's design? Our outdoor Sutton Furniture is available in tan or blue and multiple configurations.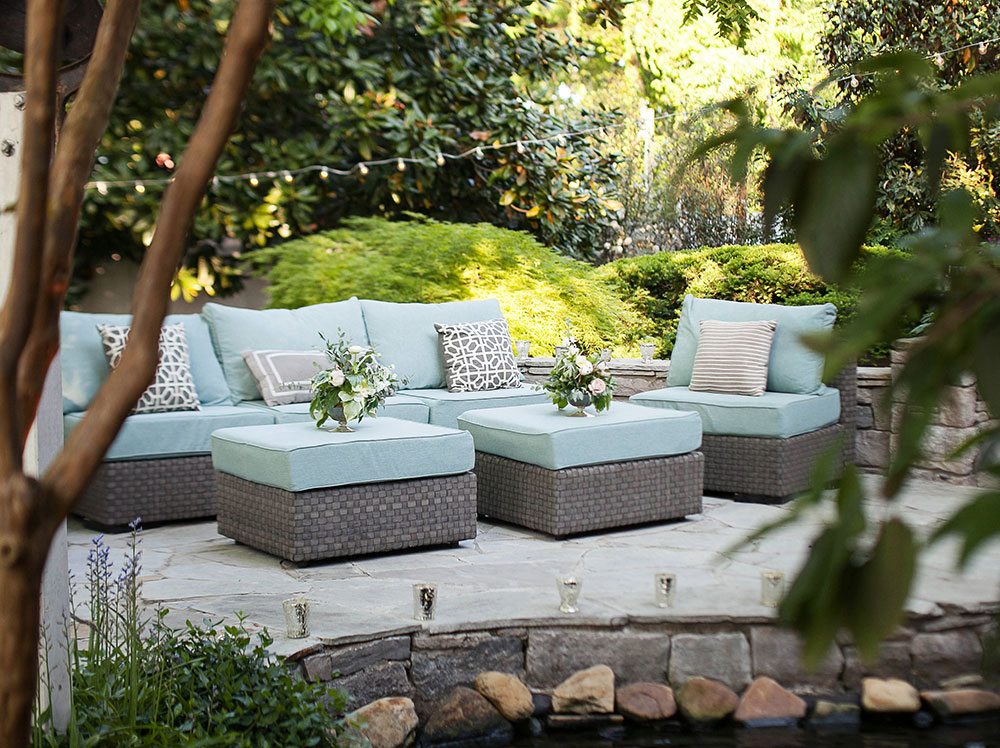 Vintage Fruit Crates
Vintage Fruit Crates are beautiful when displayed next to a drink station or part of your buffet table, creating a nostalgic event design. We also love them for the extra items that make outdoor parties more comfortable – like sunscreen and bug spray.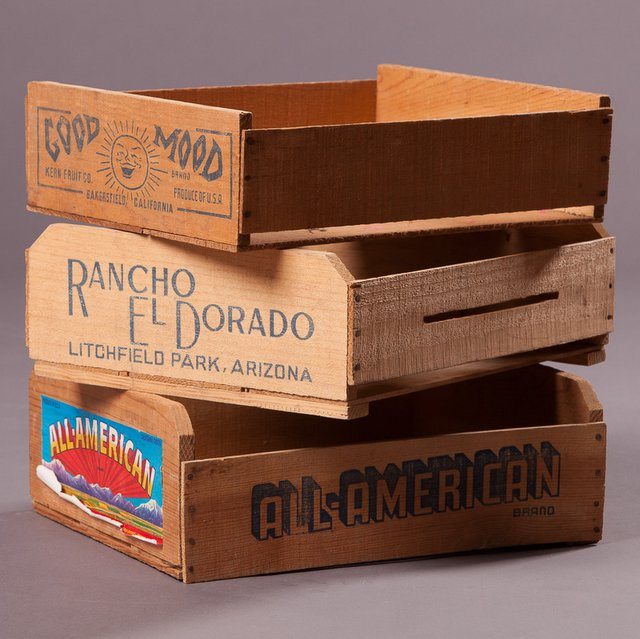 Interested in reserving these outdoor party rentals for your next event? Want more options on how to design your upcoming company picnic? Whether you're planning for a company picnic of family reunion, Team Southern can help! Email info@southerneventsonline.com for more.
TAGS | Checked Napkins, Farm Tables, Farm Tables & Rustic Benches, Lanterns, Melamine Serving Pieces, Nashville Event Rentals, Southern Events Party Rental, Sutton Furnture, Vintage Fruit Crates, company picnic rentals, outdoor event rentals
FEATURED RENTALS | Checked Napkins, Melamine Serving Pieces, Farm Tables & Rustic Benches, Lanterns, Sutton Furnture, Vintage Fruit Crates,
---
1

Jun

Southern Events Products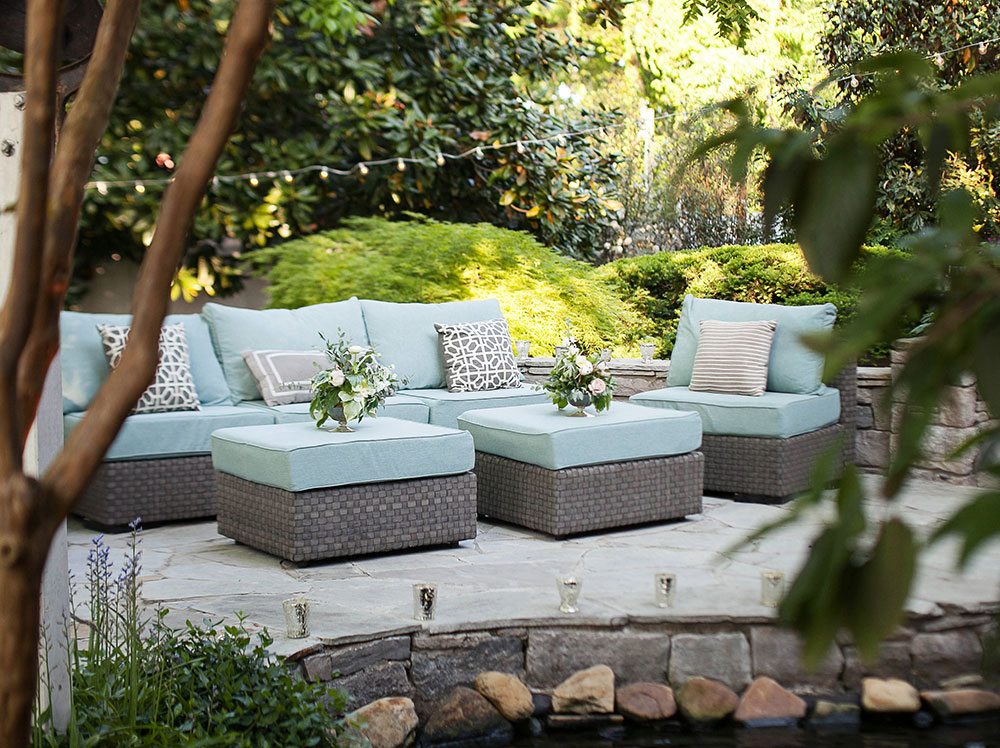 What better way to spend a summer day than enjoying the outdoors? Many events this time of year include some outdoor aspect – whether it's by the pool or on a stunning sprawling landscape. We've got all you need to keep it cool and comfortable without sacrificing style.
Sutton Furniture
Our most popular outdoor rental, these couches and ottomans convert into whatever shape works best with your space. Available in two different colors, your color palette won't be bothered. And did we mention how comfortable they are?!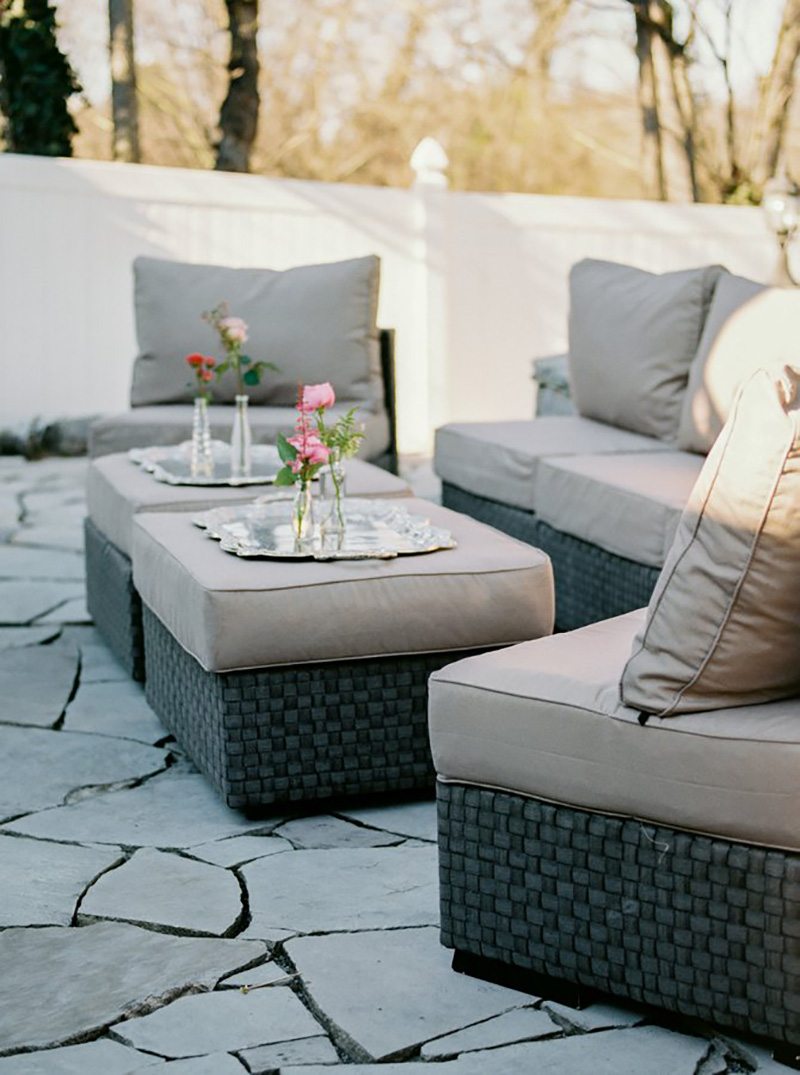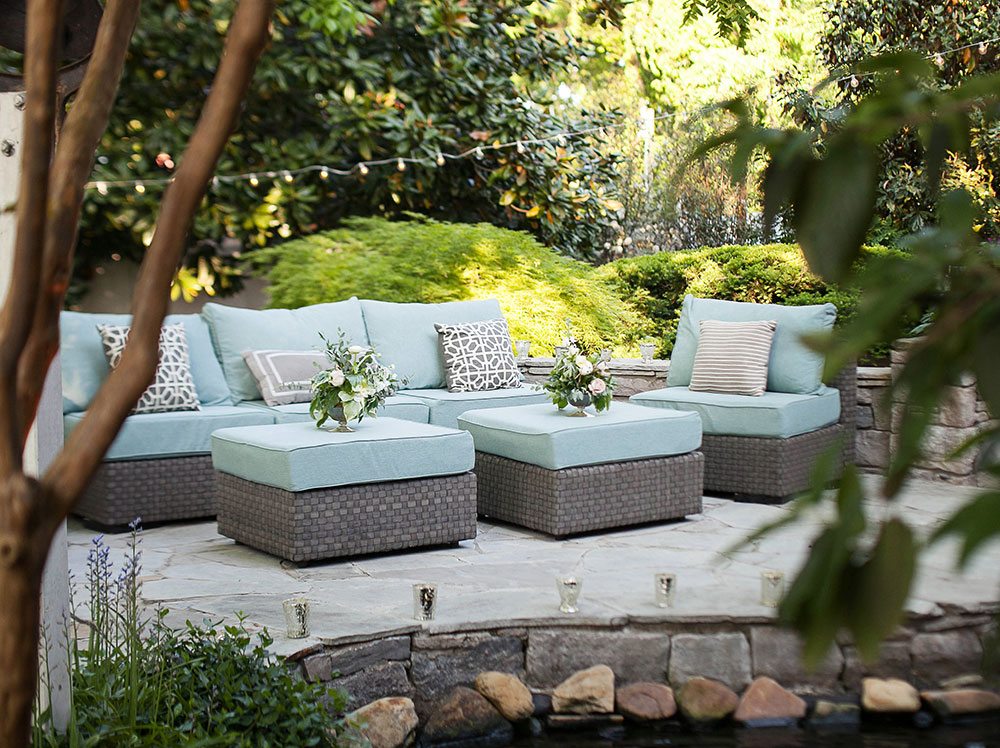 Lanterns
Low lighting always adds a romantic and soft ambiance, perfect for a garden wedding or cocktail style event. Lanterns make the perfect centerpieces, aisle markers, or pathway liners for outdoor spaces that might lack outlets or lighting – and we've got a huge selection!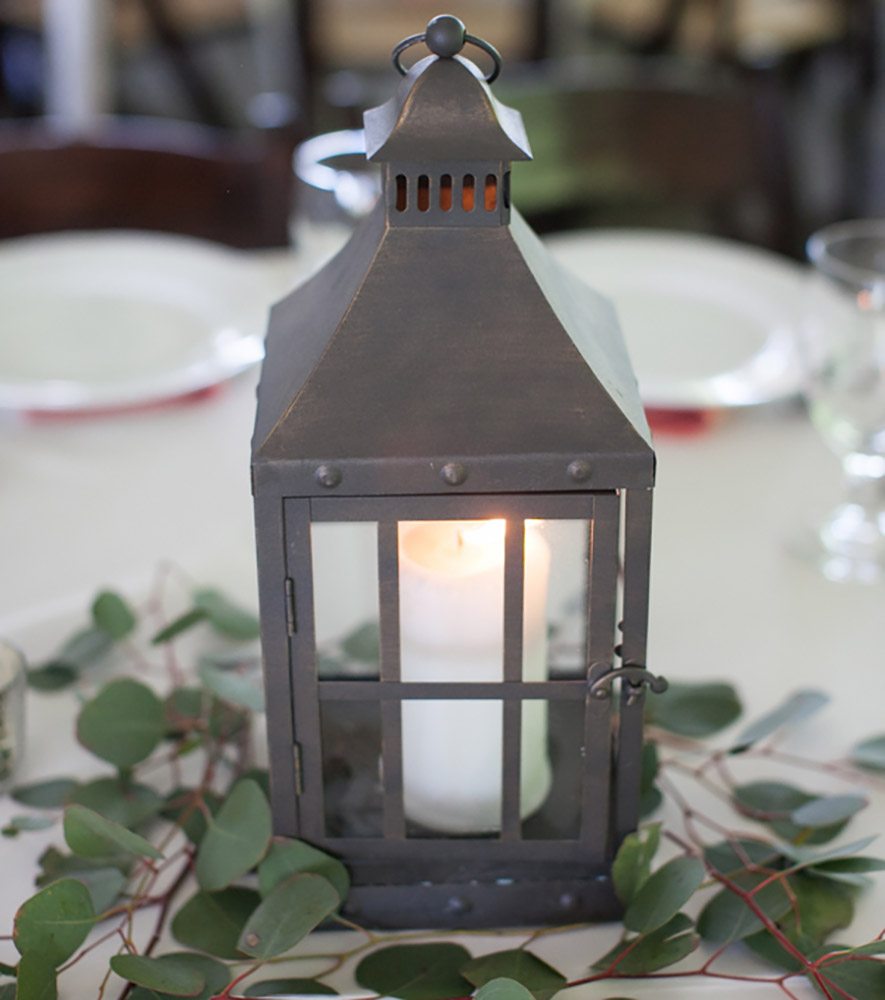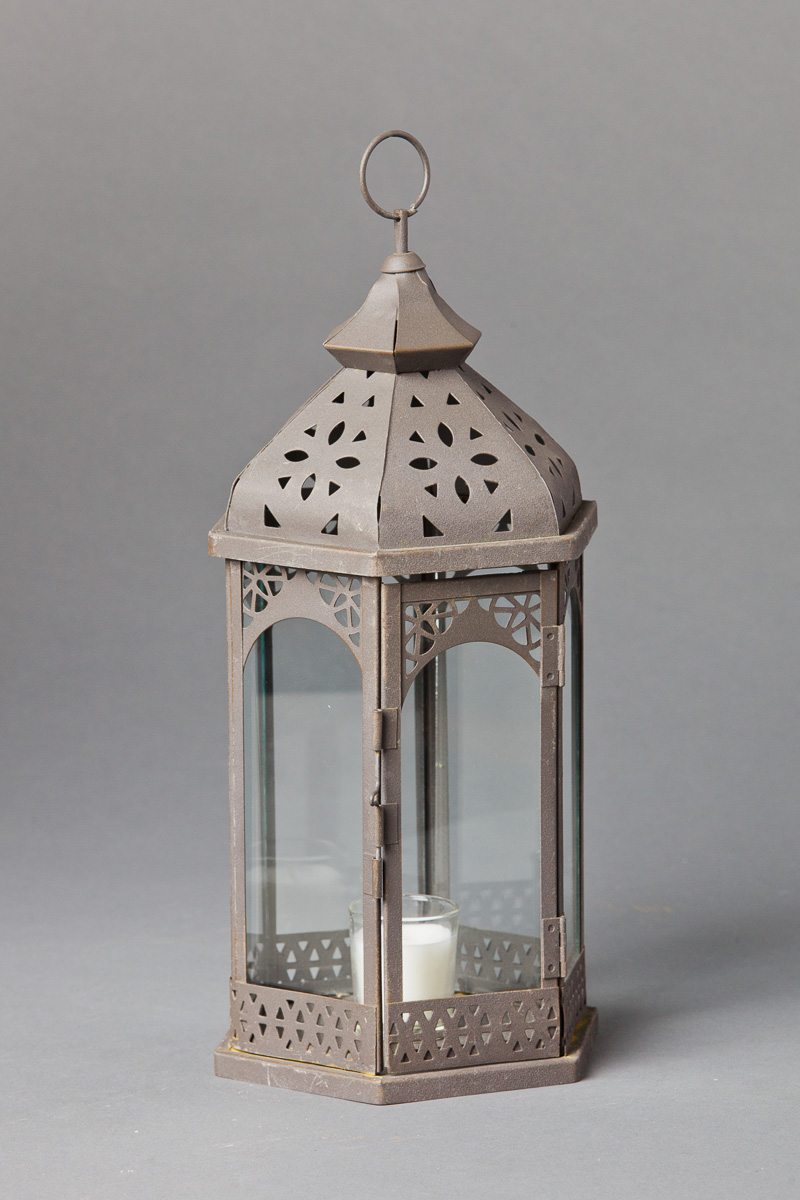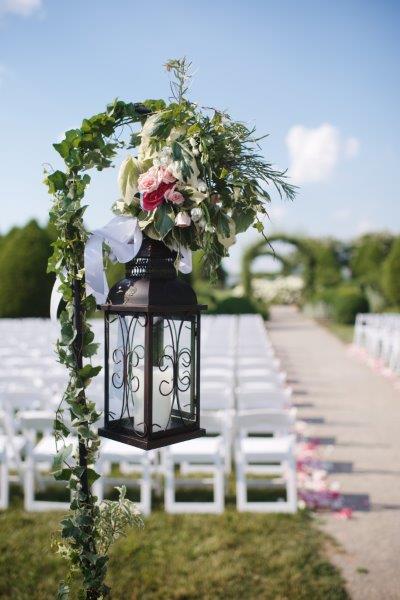 Ghost Chairs
Ghost Chairs are a chic modern addition to an outdoor event. The best part? They are weather proof! Rain or shine, these incredibly stylish chairs and bar stools will hold up.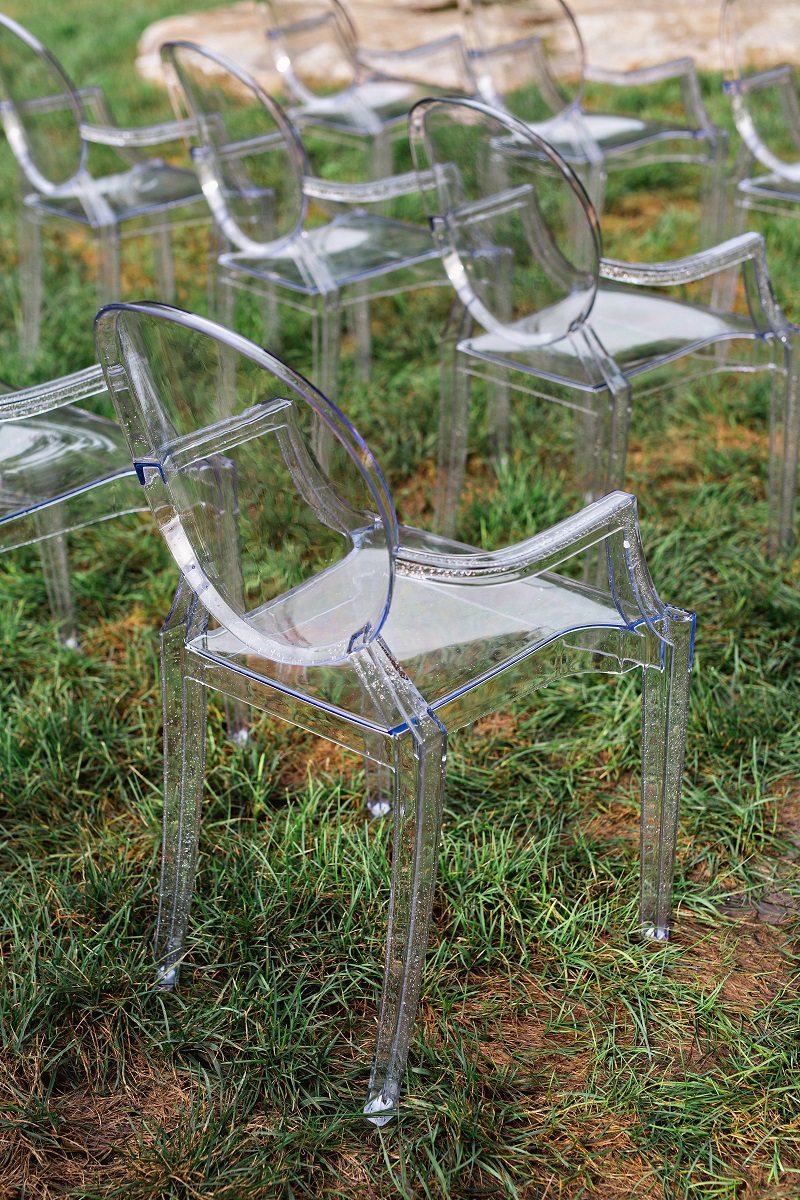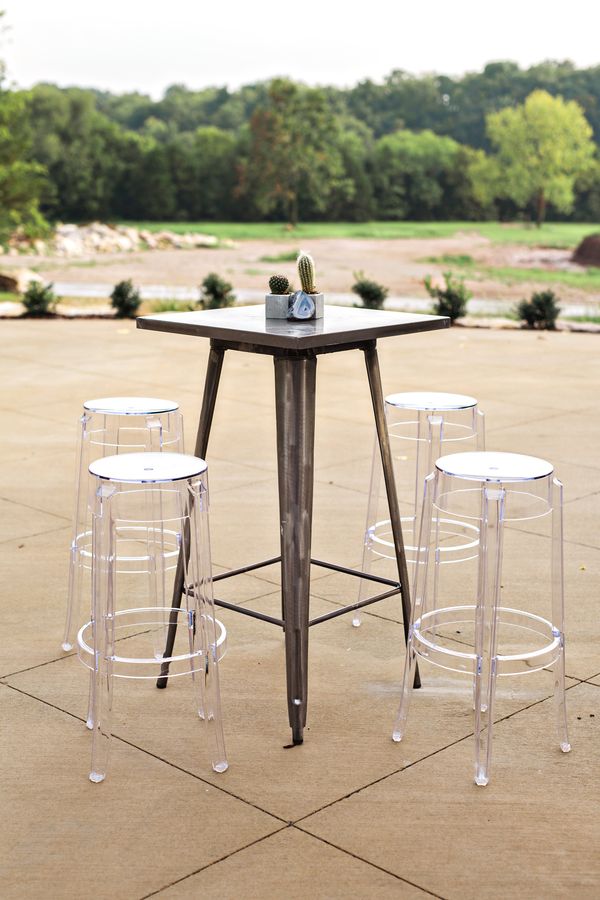 Beverage Tubs
When your guests are looking for a beverage or two, keep them cool in style. Our vintage Hungarian Baby Bath and Galvanized tubs are perfect for whatever you're serving up and can easily be matched to your event's style.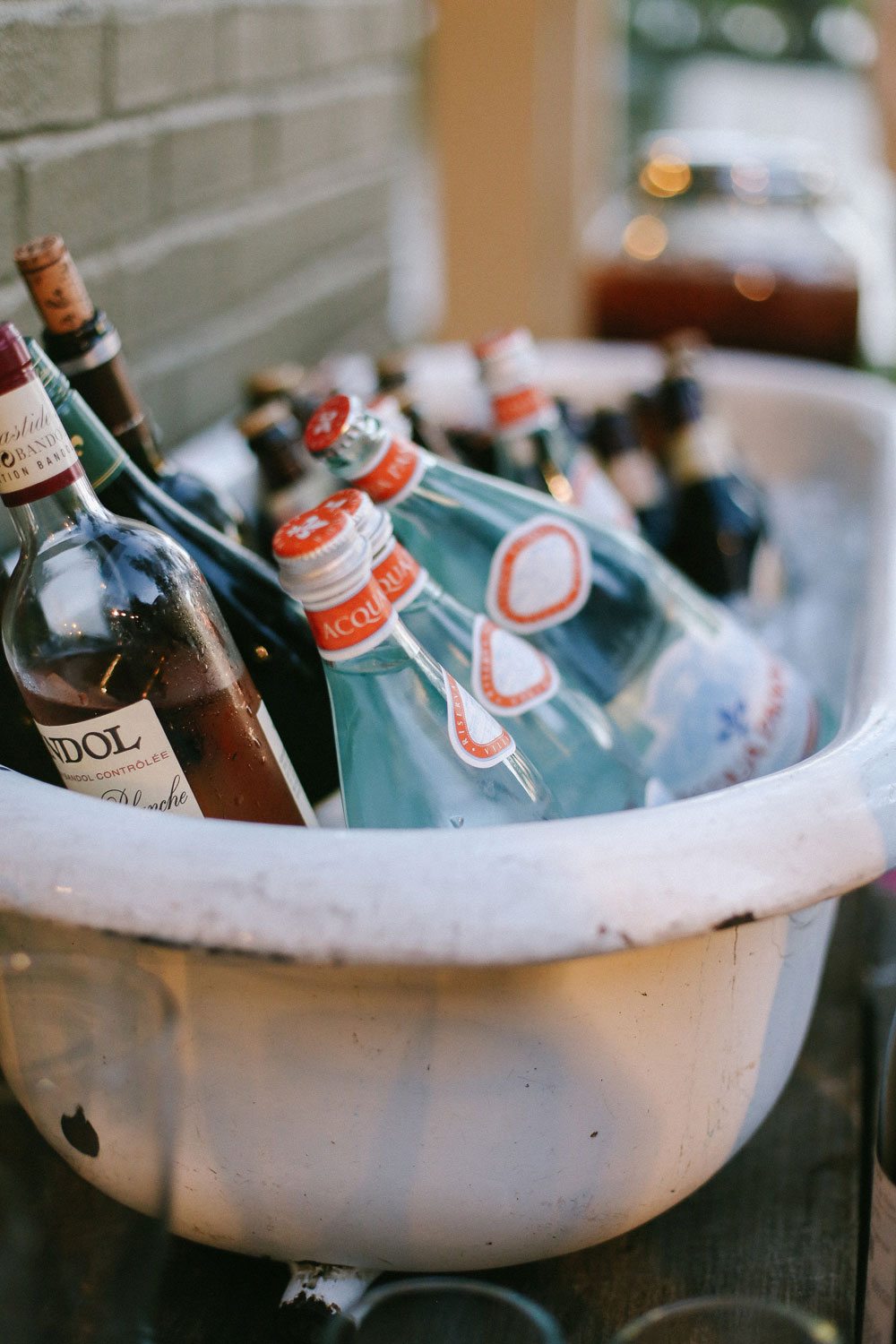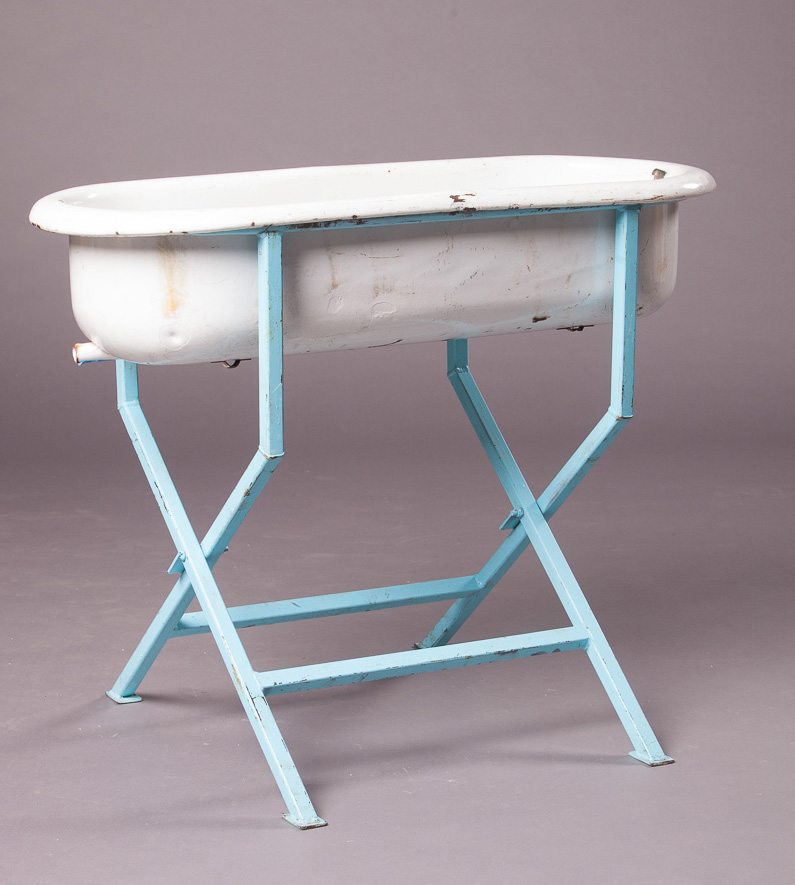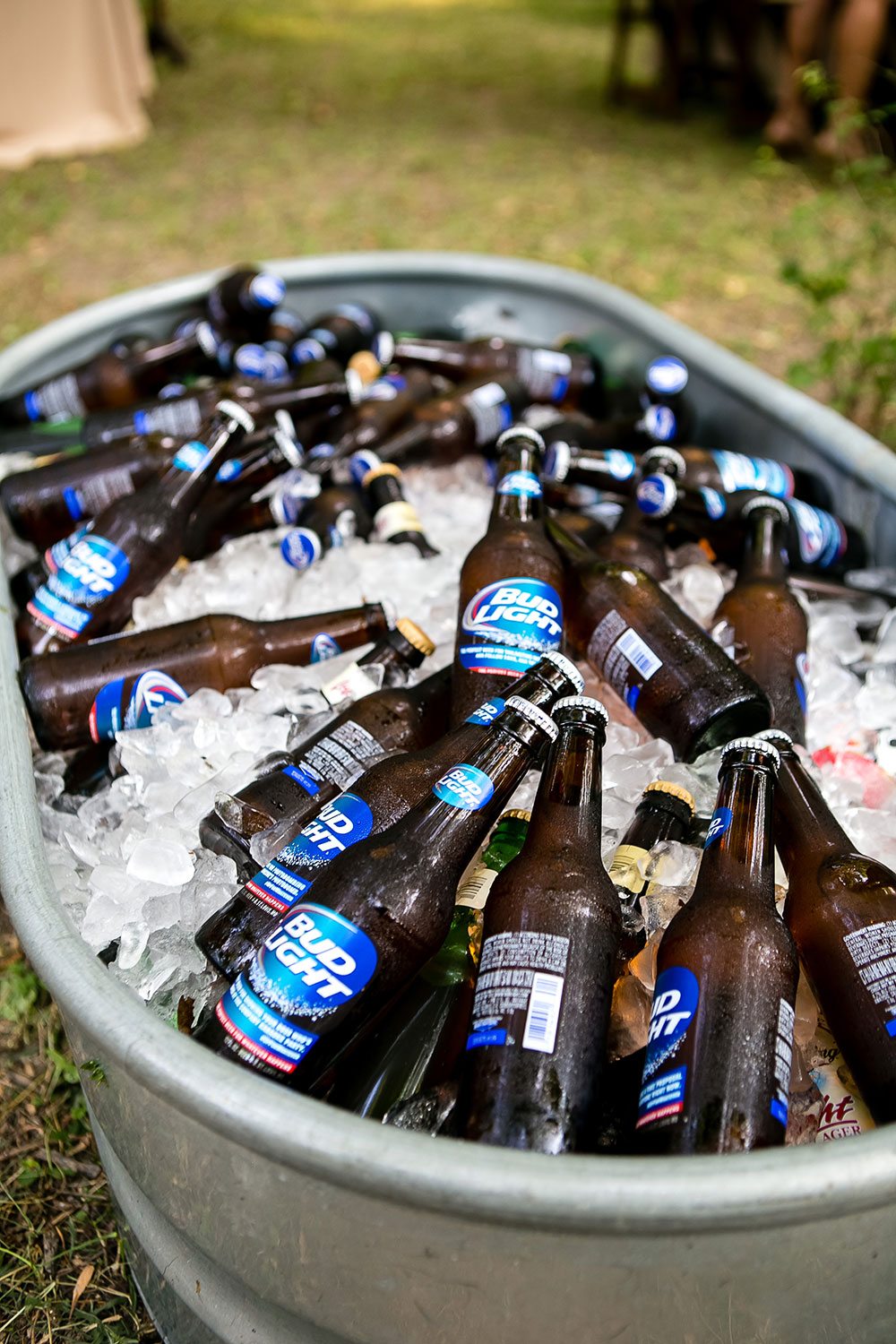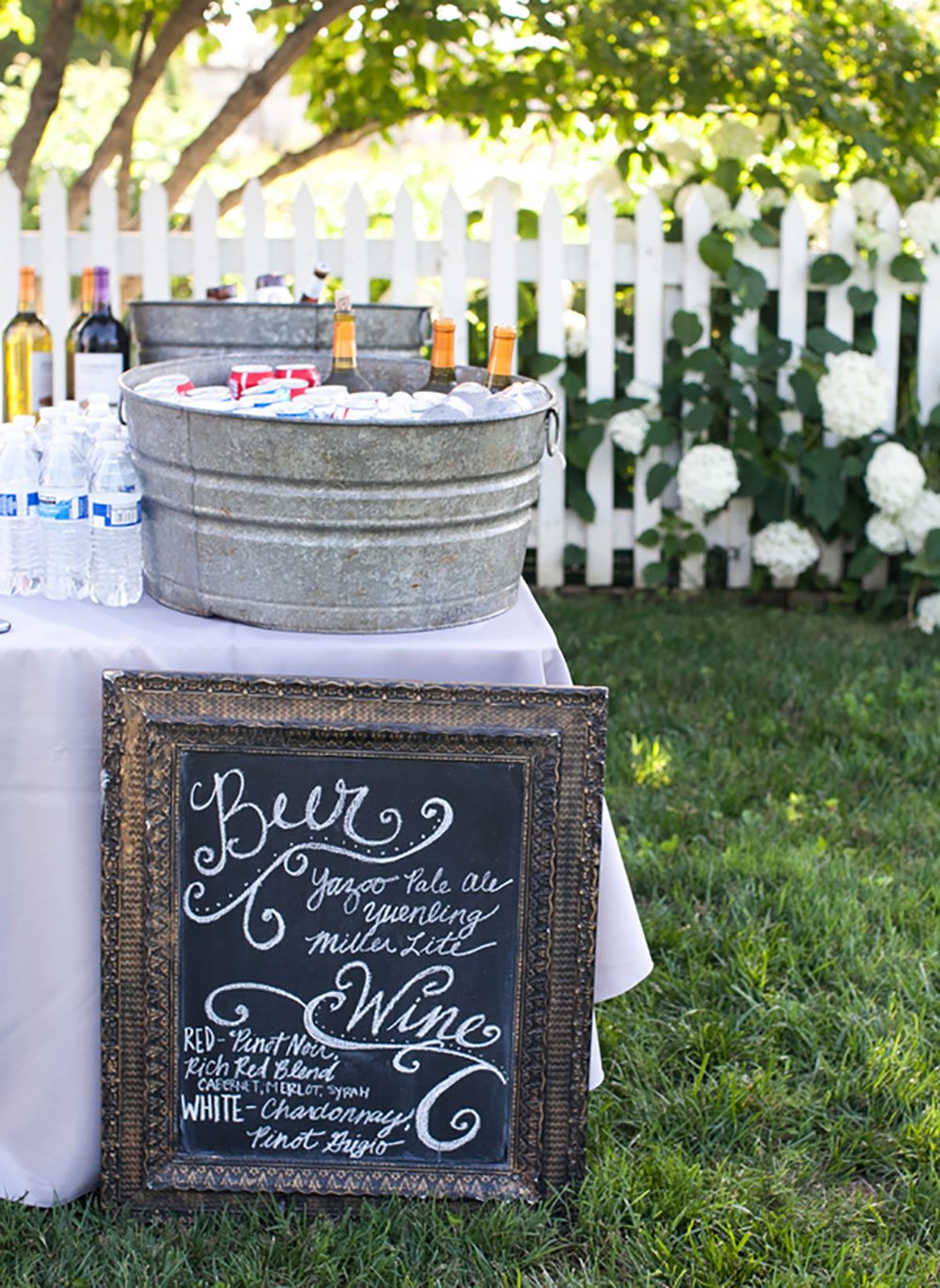 Small Tents
Don't let one tent do all the heavy lifting! Separate your outdoor spaces to add better flow with our small 10 x 10 tents. A great addition to a larger main tent, these smaller tents are perfect for "housing" registration tables, photobooths, cigar bars, dessert tables, themed seating areas, and more. They're also a great way to provide a little shade and protect your guests from possible rain.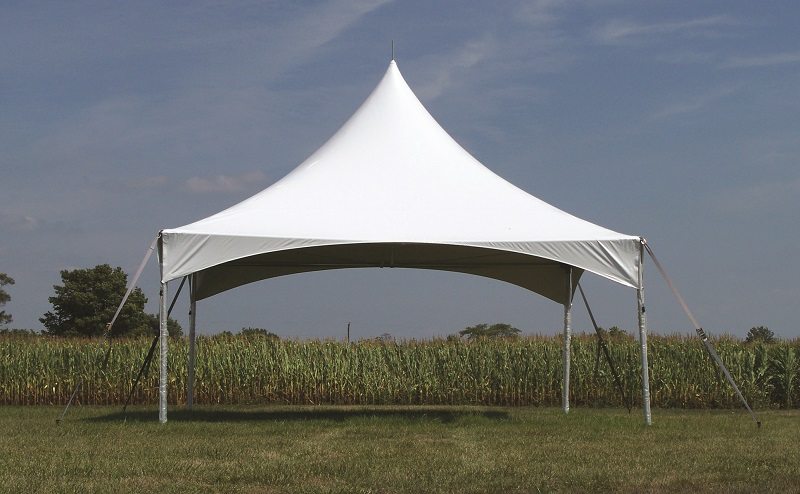 TAGS | Brown Pergola Tabletop Lantern, Ghost Arm Chair, Ghost Barstool, Grown Gazebo Tabletop Lantern, Insulated Silver Galvanized Tub, Nashville Event Rentals, Small Tent, Southern Events Party Rental Company, Sutton Furntiure, Unique Wedding Rentals, Vintage Beverage Tub, Wrought Iron Single Pew Marker with Lantern, outdoor ents, outdoor event rentals, outdoor weddings, upscale outdoor wedding, wedding style trends
FEATURED RENTALS | Sutton Furntiure, Grown Gazebo Tabletop Lantern, Brown Pergola Tabletop Lantern, Wrought Iron Single Pew Marker with Lantern, Ghost Arm Chair, Ghost Barstool, Vintage Beverage Tub, Insulated Silver Galvanized Tub, Small Tent,
---