14

Apr

On Trend: Luxe Event Linens for Backyard Parties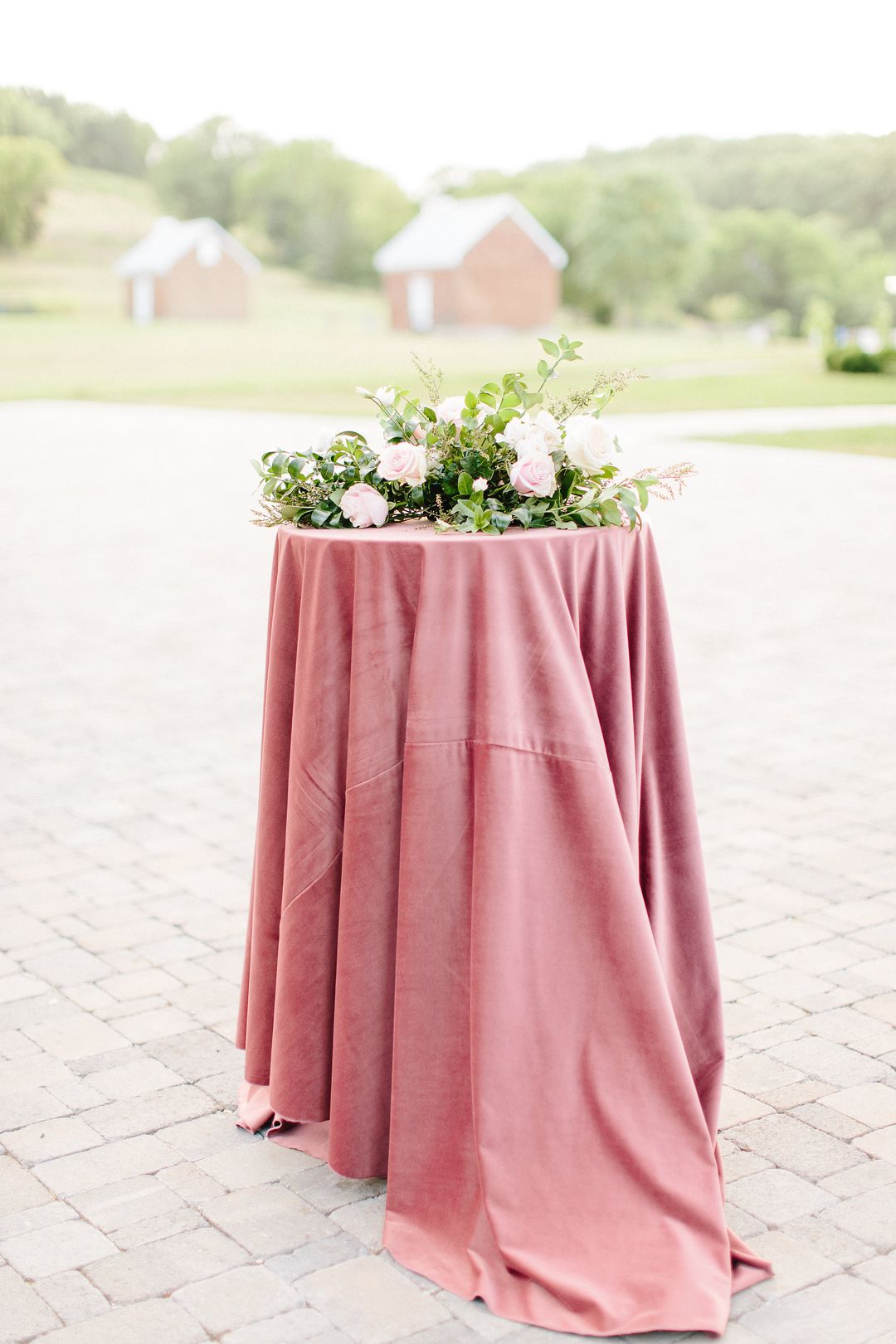 When hosting a backyard party we like to go big! And that starts with creating memorable tablescapes at which people can gather to dine and socialize. The foundation of which are your linens, which set the stage for your event design. Today we're sharing our luxe event linens that will elevate your outdoor celebrations in Nashville. Keep reading to learn about our in-stock rentals, available in a range of on-trend colors and high-end materials.
On Trend Colors
By far the easiest way to choose the best linens for your event tables is considering color. For a backyard party, we recommend one of two options. First, go bold with striking color! In the spring, we love soft pastels that pop against a lush natural setting – say pink or purple. Although dusty hues, like blue, can be equally beautiful. Second, keep it natural! Opting for colors that complement an outdoor space is an easy way to achieve a timeless look. Consider a crisp white or light shades of brown, like driftwood or taupe. More recently greens have been a hit, in sage and moss.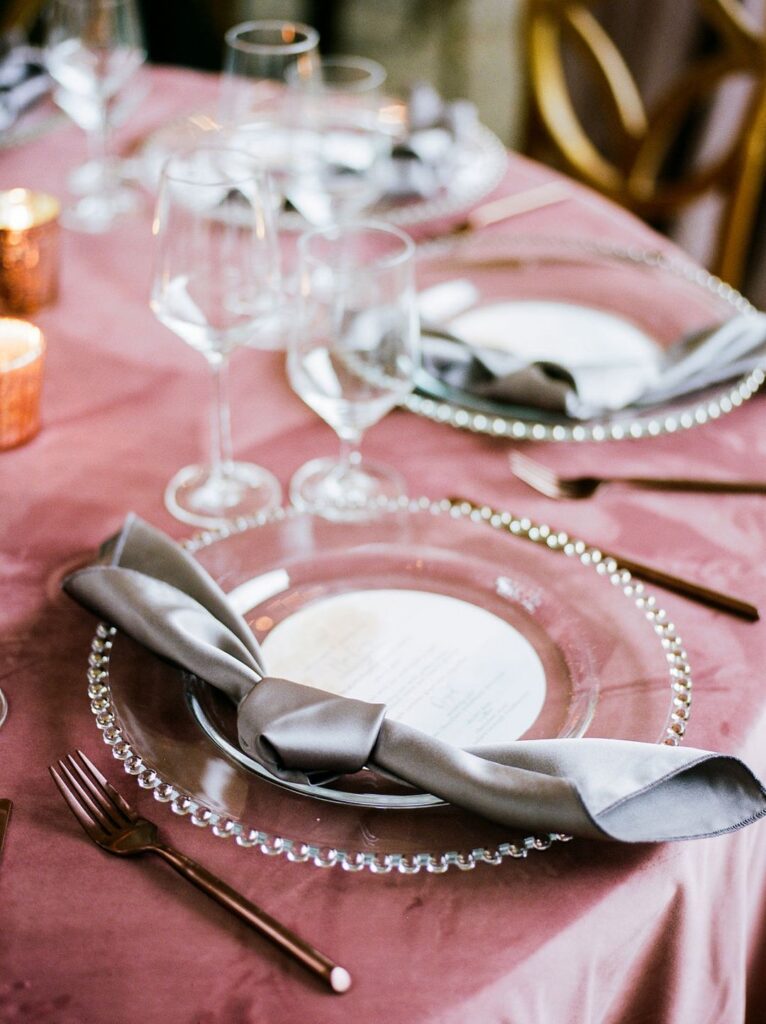 Luxurious Materials
In addition to colors, the type of materials you feature can help set the tone for your event. Our selection of luxe event linens includes a range of materials, from soft velvets to buttery satin and more! Here are just a few of our current favorites!
Velvet Event Linens
Velvet linens are the latest and greatest fad in event linen rentals. Largely because it is a simple yet effective way to feature texture at your tables. And it's available in a huge array of gorgeous colors! For a backyard gathering, we recommend bright colors like Light Pink, Sea Glass, or Fern Velvet. Or, for an especially sophisticated look, opt for one of our etched designs featuring metallic accents. Such as Dusty Blue Etched Velvet or White Etched Velvet.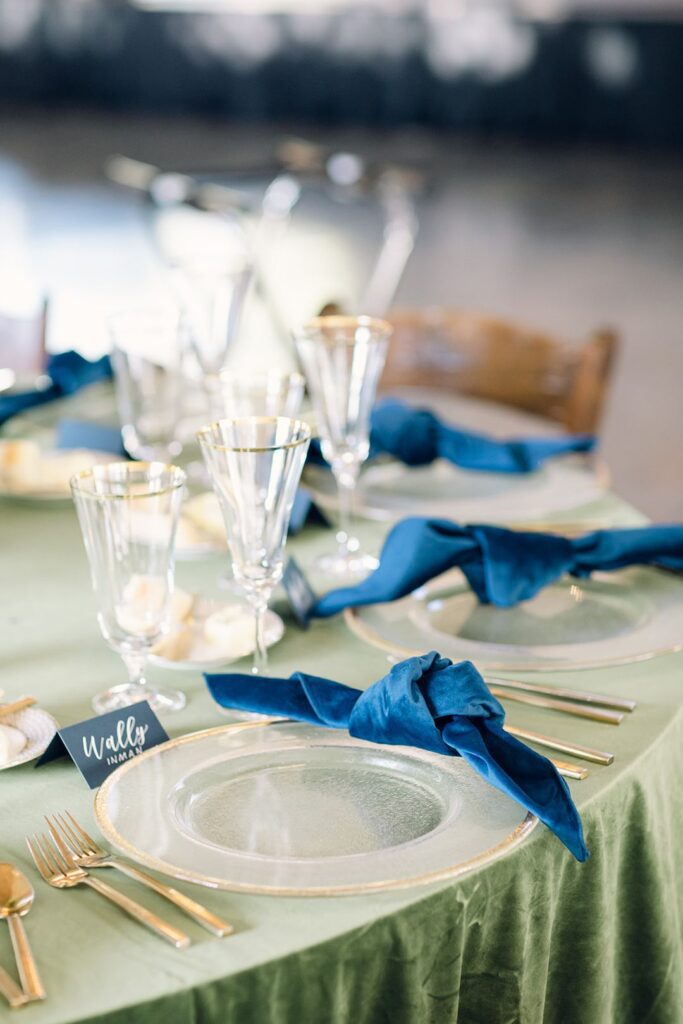 Satin Linens
Satin linens are a more classic option for tablecloths, but a modern option thanks to the wide range of colors available! The buttery material is light yet has a slight sheen that oozes luxury. During the spring, it is one of our favorite choices – and it will be yours too if you have an appreciation for pastels. Consider colors like Wisteria, Mint, Mediterranean, and Wheat.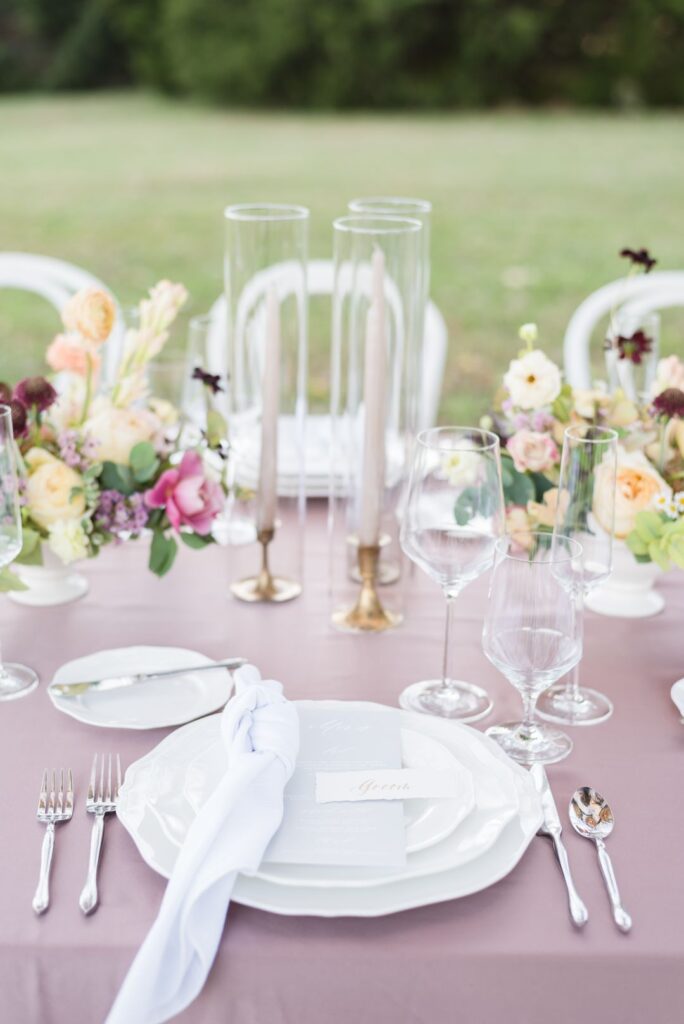 Kennedy Linens
With their gorgeous texture, Kennedy Linens are one of our favorite tablecloths for a backyard party. Lightweight and with a natural feel, it is one of the best choices if you're hosting a laid-back event with an upscale and airy vibe. It comes in a range of natural colors, including Cactus, Fawn, Topaz, and White. Make sure to grab matching napkins – but in a different color!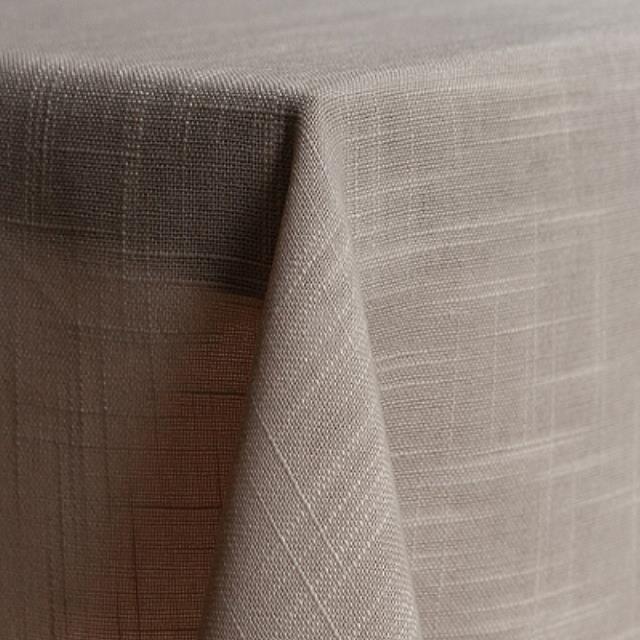 Patterns & Prints
Want a more bold yet still luxurious table? Be sure to take a look at our inventory of miscellaneous linens! There you'll find unique patterns and prints like our elegant Gold Furrow and Gold Aurora Linens.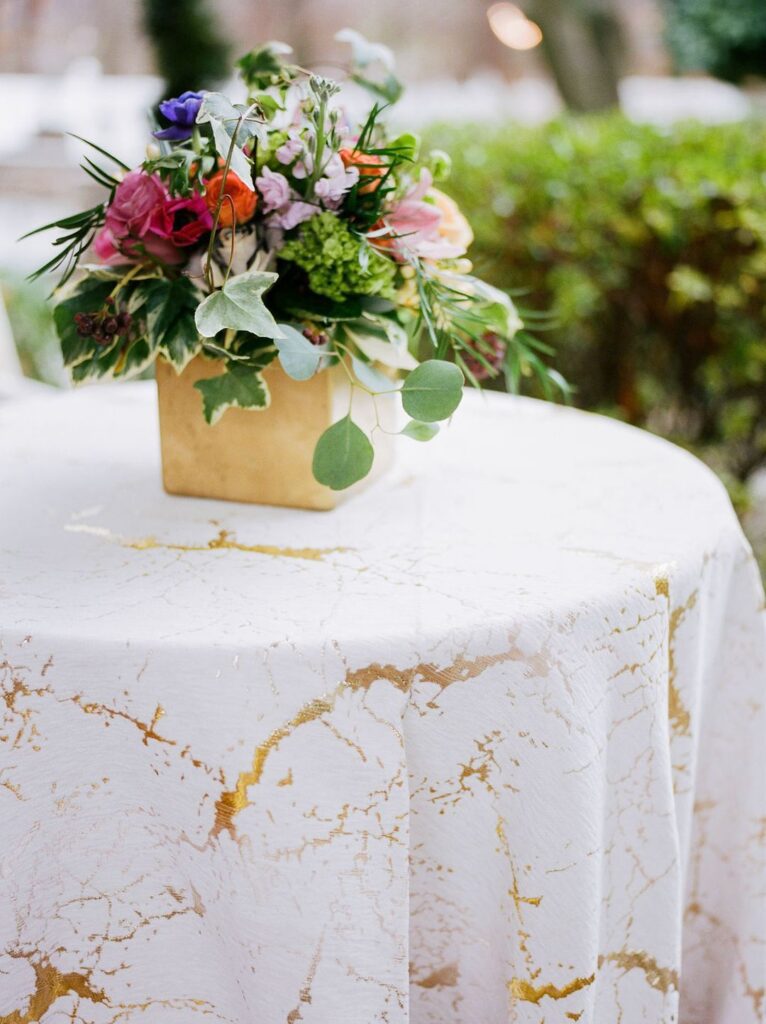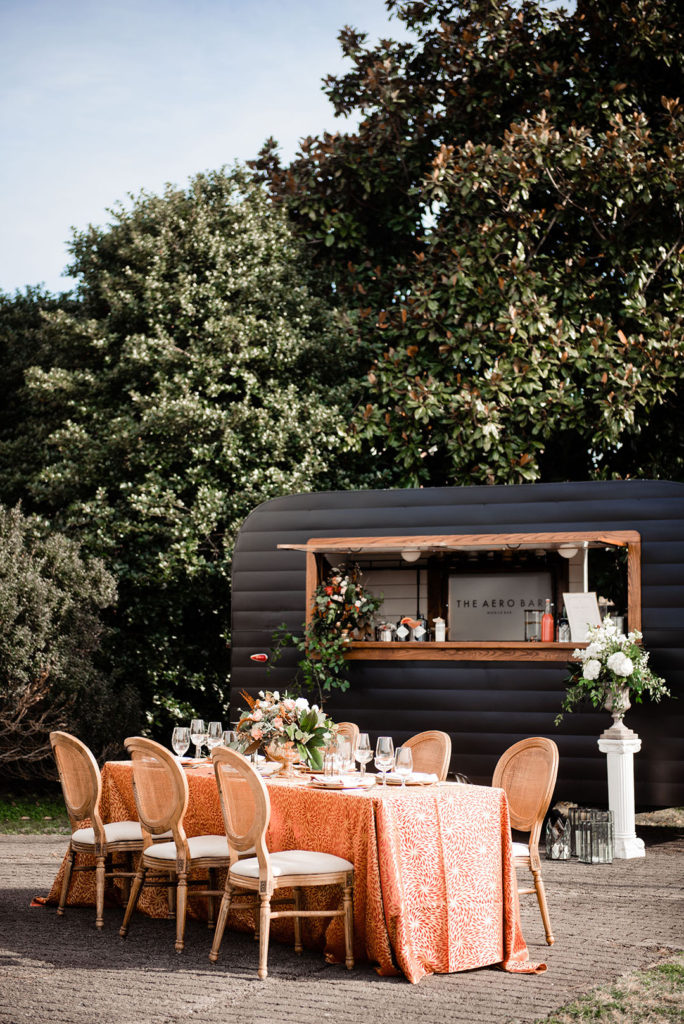 Want to feature some of these luxe event linens at your backyard party? Contact our team today for assistance! Or for more ideas, be sure to check out out our blog on Backyard Al Fresco Dining.
FEATURED RENTALS | Kennedy Linens, Velvet Linens, Gold Furrow Linens, Gold Aurora Linens, Satin Linens
SEE MORE LIKE THIS