20

Jul

In Stock: Stylish Specialty Furniture Rentals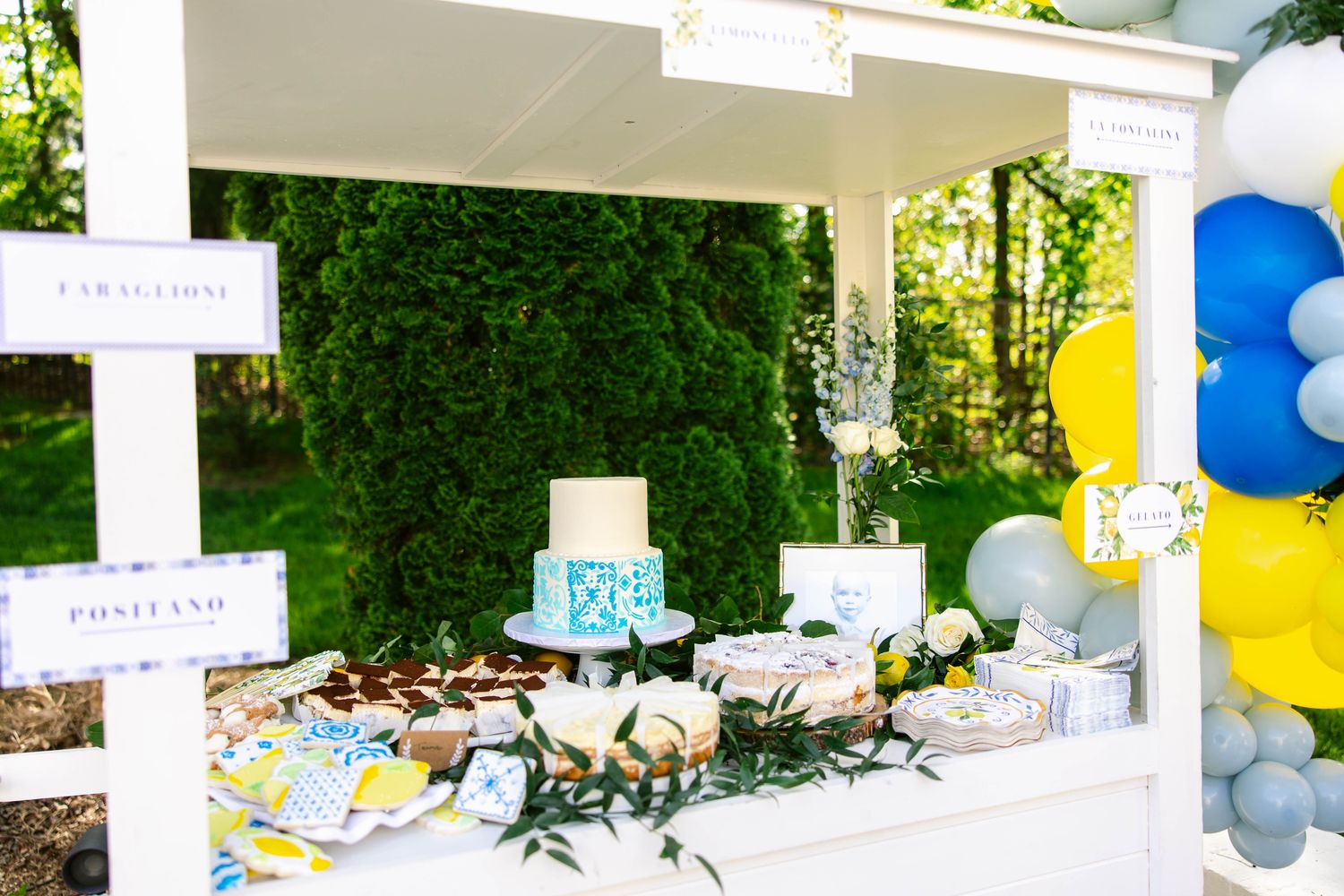 When it comes to hosting a memorable event, creating the perfect ambiance is essential. From corporate gatherings to weddings, the right furniture can elevate any occasion. And to help you, Southern Events offers a stunning collection of stylish specialty furniture rentals that are sure to impress your guests. From sophisticated lounge furniture to eye-catching props and more! Explore our in-stock rentals to discover how you can elevate your next celebration.
Luxe Lounge Furniture
Creating cozy and stylish lounge areas at your event has never been easier. From plush sofas and elegant armchairs to trendy ottomans and sleek coffee tables, our collection has it all. Whether you're hosting a corporate cocktail party or an intimate wedding reception, these pieces will ensure your guests feel comfortable. We recommend starting with a large loveseat or sofa set to match your theme. Choose from a collection, like the coastal-inspired Charlotte Collection or the contemporary Estelle Quarter Round Sofa. Alternatively, mix and match our single sofas and armchairs to match your event theme or style. Such as the Jacqueline Sofa and Bamboo Arm Chairs, a fitting combination for a modern retro vibe.
Don't forget to add on a set of accent tables and rug (or two), to create a cohesive look! The Gold Hammered Coffee Table and Capri Metal Table are both classic choices. As are our vintage rugs, available in an array of bright and beautiful colors.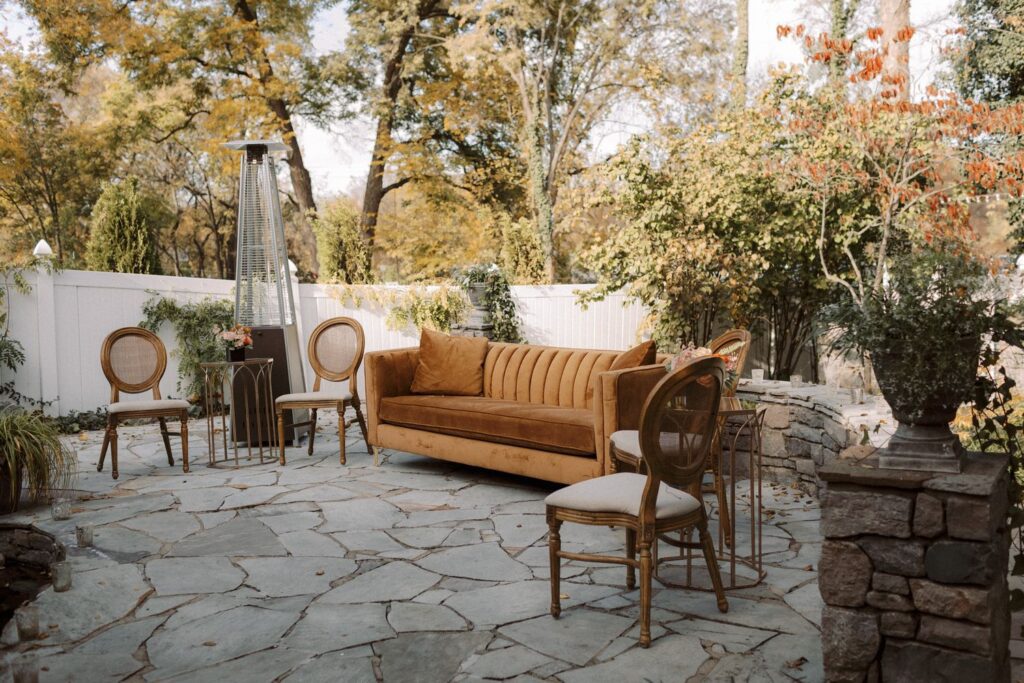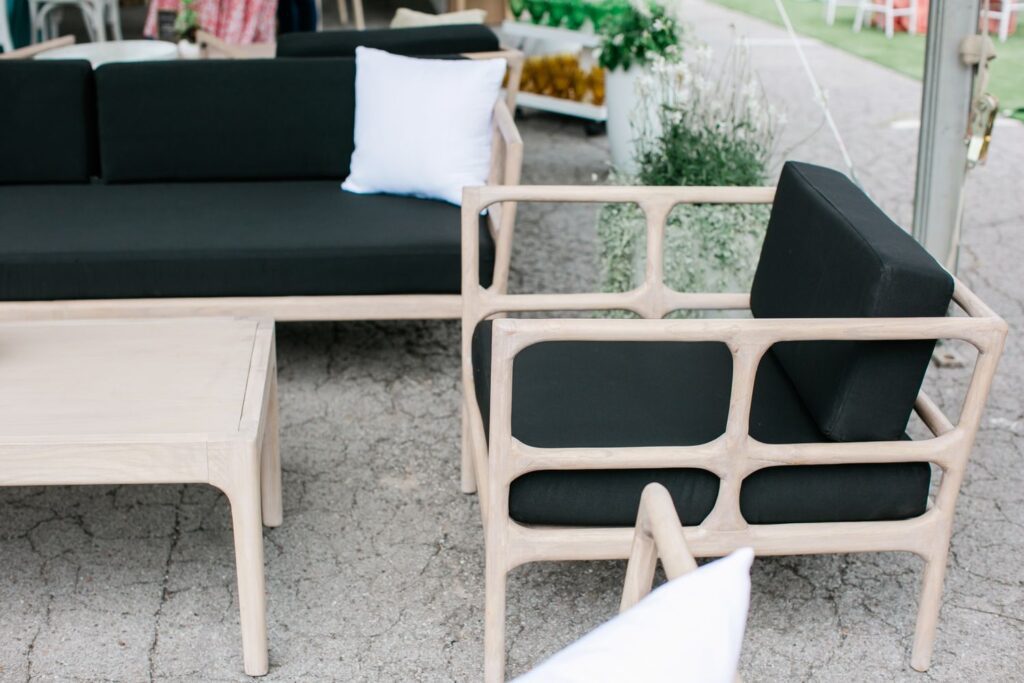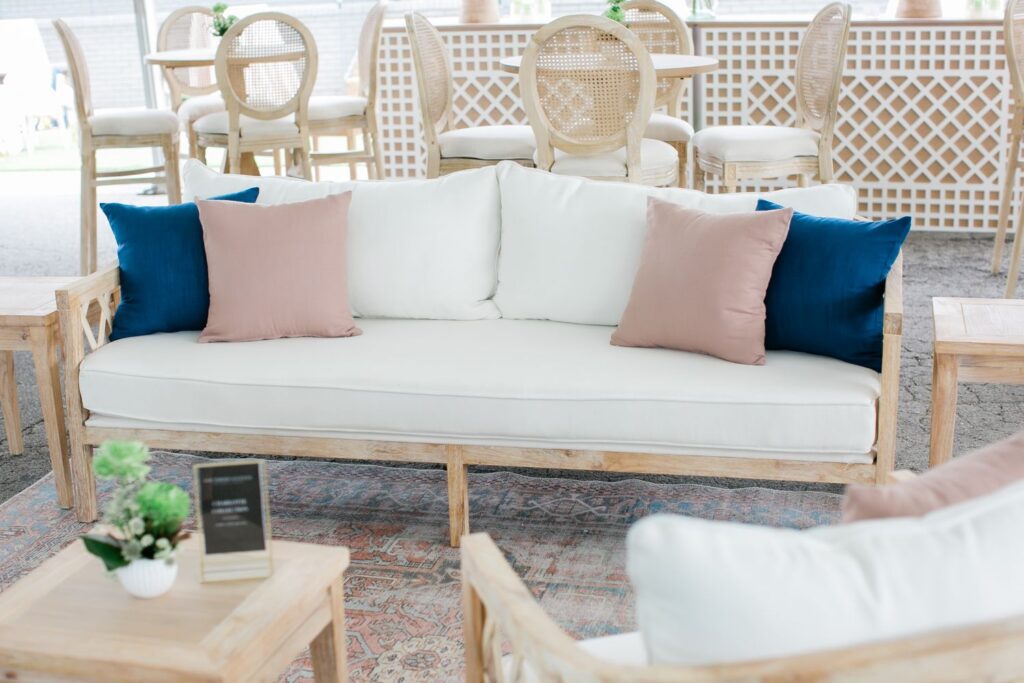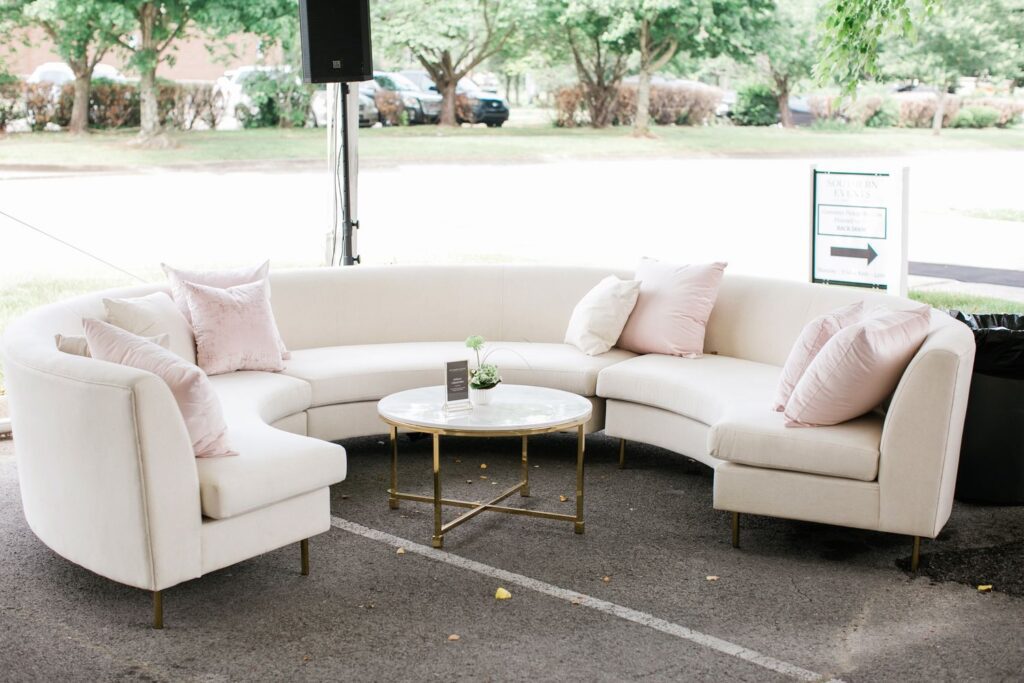 Dining Tables & Chairs
The dining experience starts with an impressive tablescape, the foundation of which are tables and chairs. For this reason, we stock a beautiful range of specialty furniture rentals, both functional and stylish. From modern rustic farm tables to chic chairs in various designs, our collection caters to diverse event themes and aesthetics. The newest addition, our Aged Oak Dining Table is a classic choice for any event and will lend a down-to-earth vibe. Should you prefer a brighter look, contrasted by bold servingware, opt for the White Antique Dining Table. Each of these looks stunning with Harlin Dining Chairs.
In the event that you will have an event bar, encourage guests to socialize with carefully placed cocktail tables. Such as the Palmer Bistro Table, complemented by matching barstools. If you need more seating, the Loren Gold Bistro Table is a beautiful alternative, that perfectly suits our Acrylic Ghost Barstools.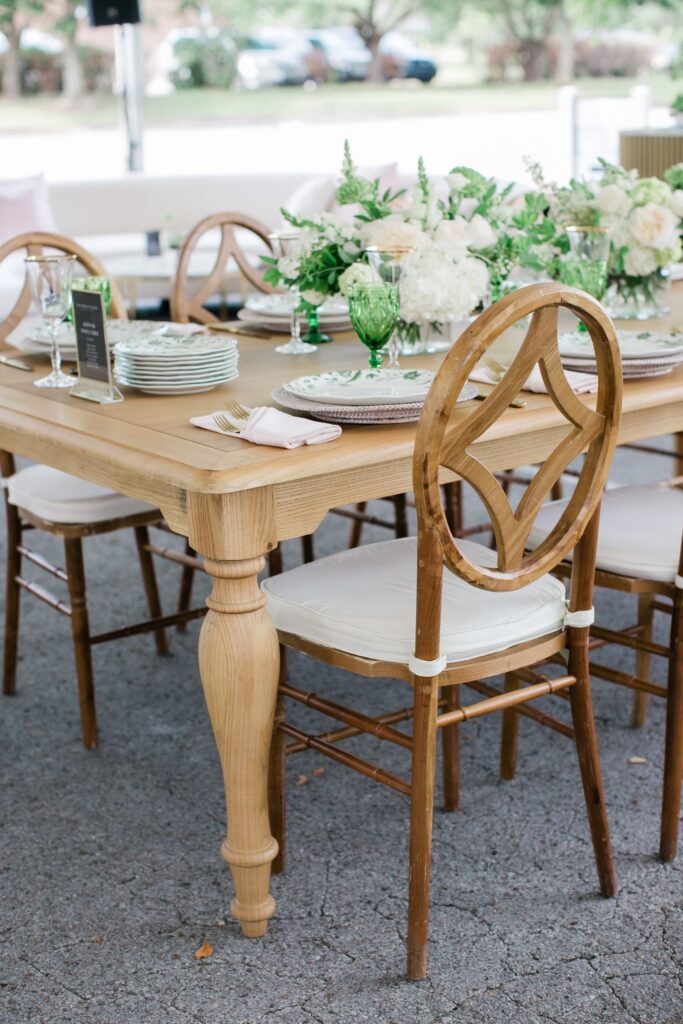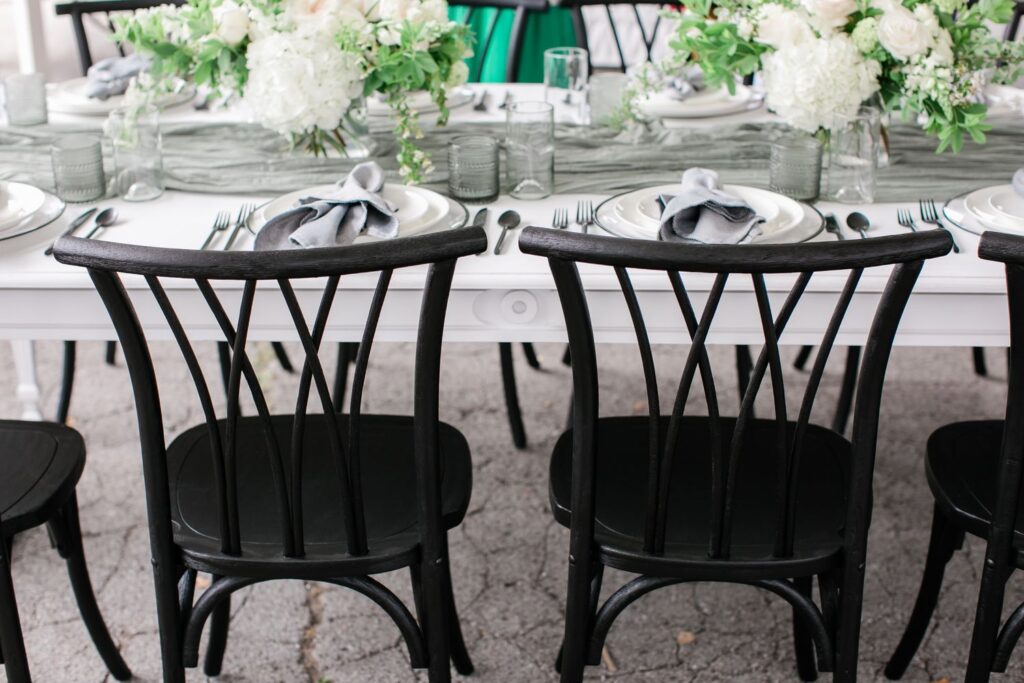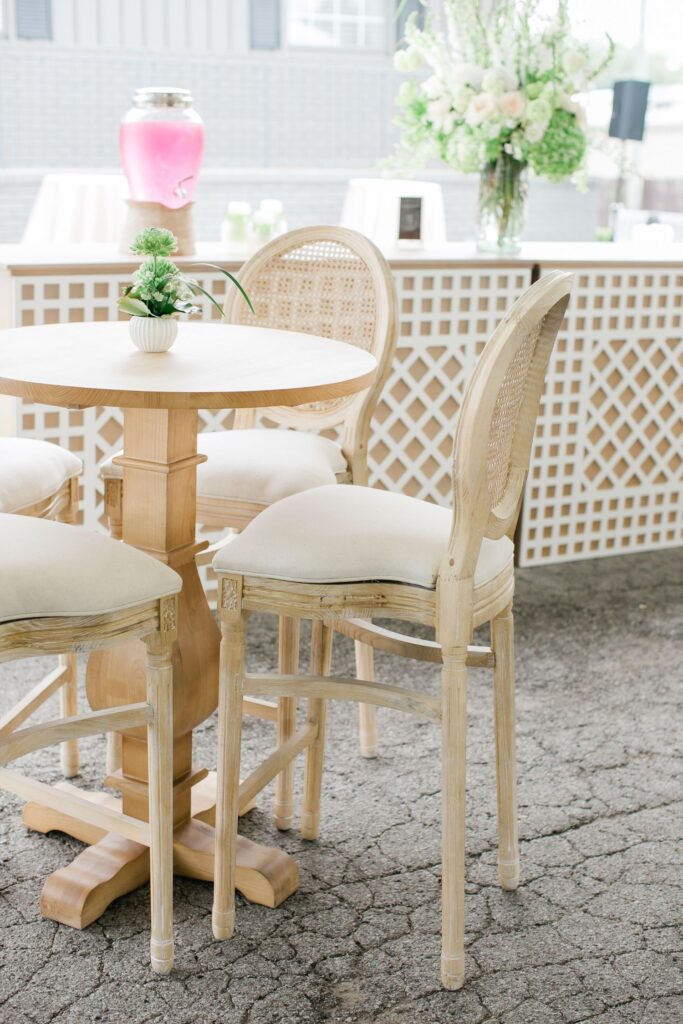 Eye-Catching Props
To truly transform your event space into a captivating environment you will want to feature eye-catching props! These unique decorative pieces add personality and flair to any setting, enhancing the visual appeal of your event. To create a luxurious display of desserts, consider our Market Cart, elevated with colorful balloons or flowers. For outdoor soirees, our White 6-Tier Serving Tower or Gold Bar Cart is perfect for serving up freshly made cocktails (or mocktails). Or, for the younger guests, party favors such as grab-and-go snacks or gift bags. Do you have plans to feature fun or quirky signage? Our Boxwood Walls look stunning affixed with a neon sign or seating chart. Whether it is used to welcome guests or serves as a ceremony backdrop.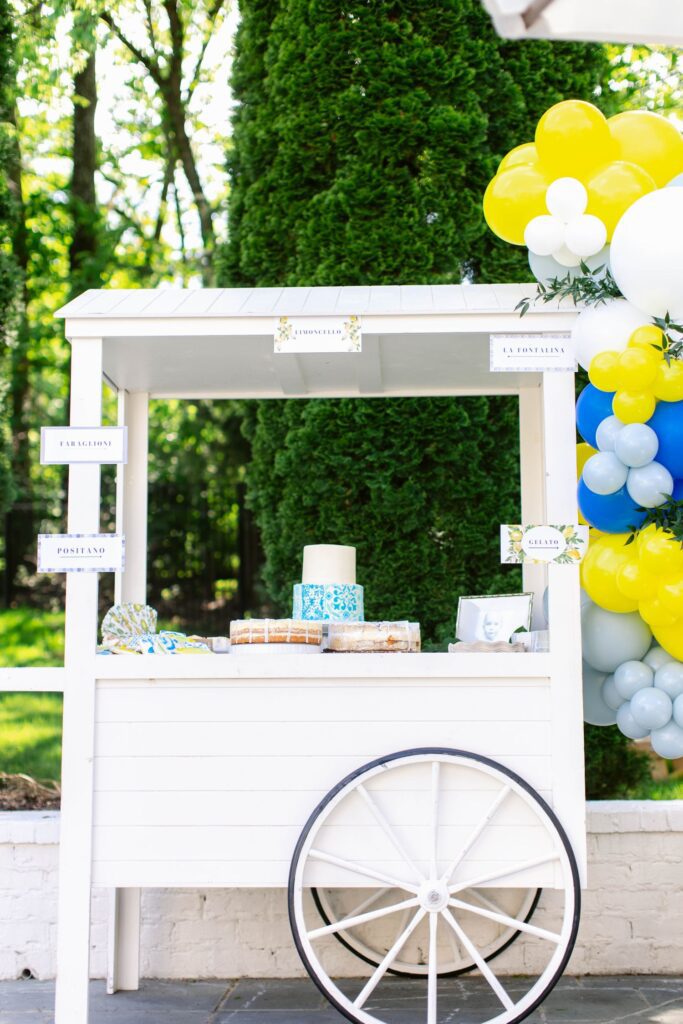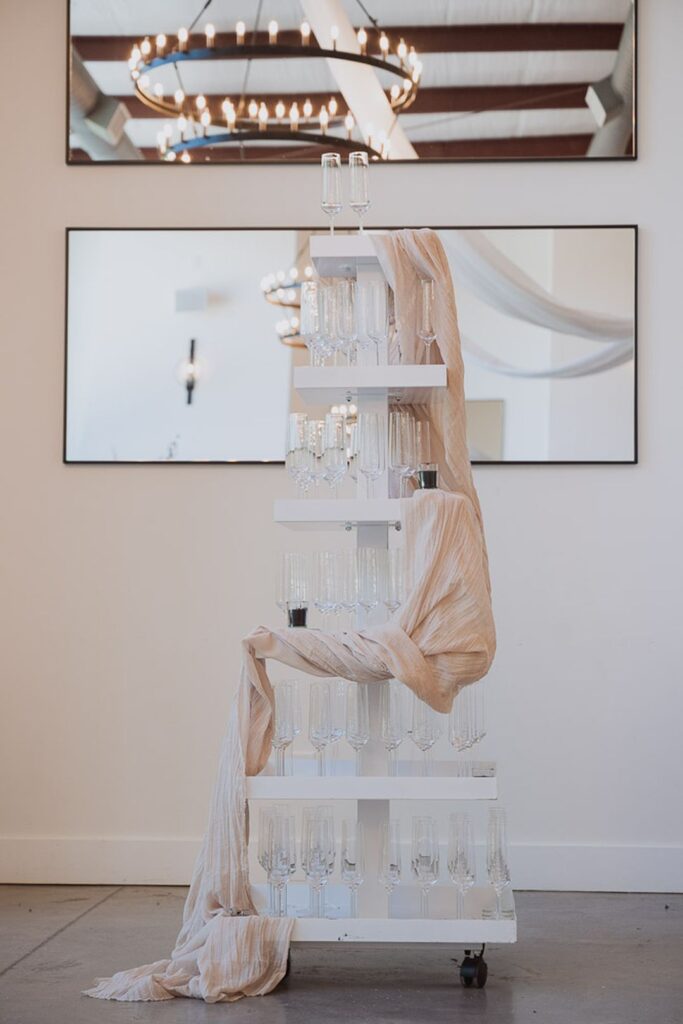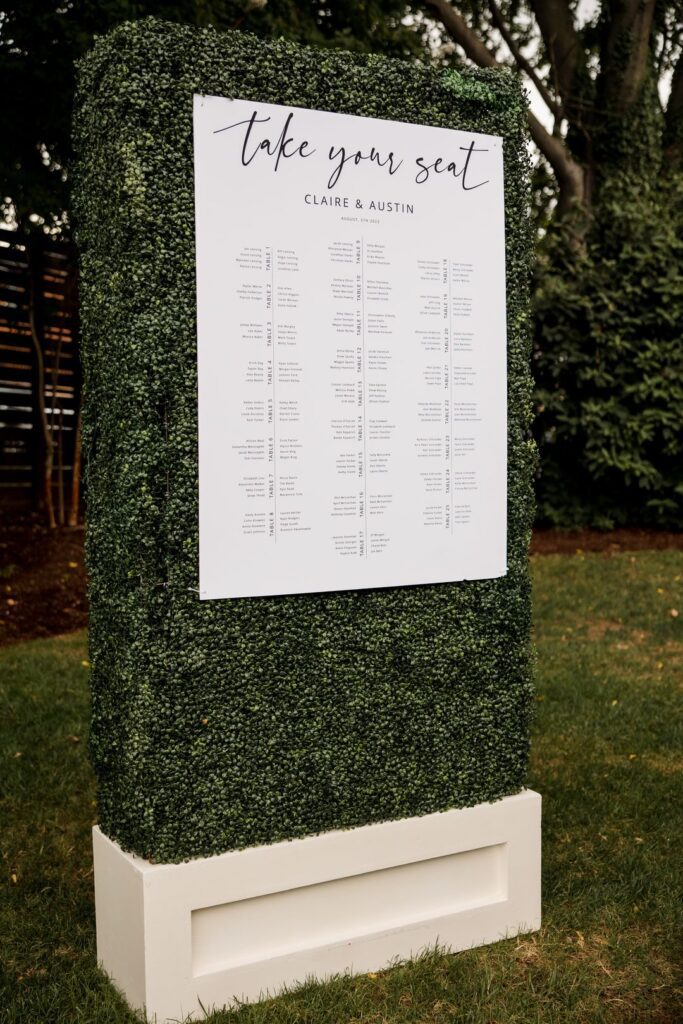 Bars and Shelving
A highly anticipated element at many events is the bar — hopefully well-stocked! We offer a beautiful collection of stylish bars and shelving options that not only serve as functional beverage stations but also make a statement. Whether you prefer a rustic wooden bar or a modern acrylic design, these specialty furniture rentals are a focal point that guests will flock to. The Collins Black Wood Bar is an elegant piece that, although its dark color, will lend a sophisticated look. Meanwhile, the Chelsea Marble Top Bar is ideal for a modern retro affair. Or, feature the Sorrento White Bar for a luxe contemporary event.
For storage, complement any of our bars with shelving, useful for showcasing glassware or bottles. Whether it be a White Bookcase or Gold Avenue Barback Shelf. If you choose to feature a large bar, such as the Thompson Full Oval Oak Bar, we recommend renting a Boxwood Wall. It is perfect for creating a luxe look, in addition to displaying a menu.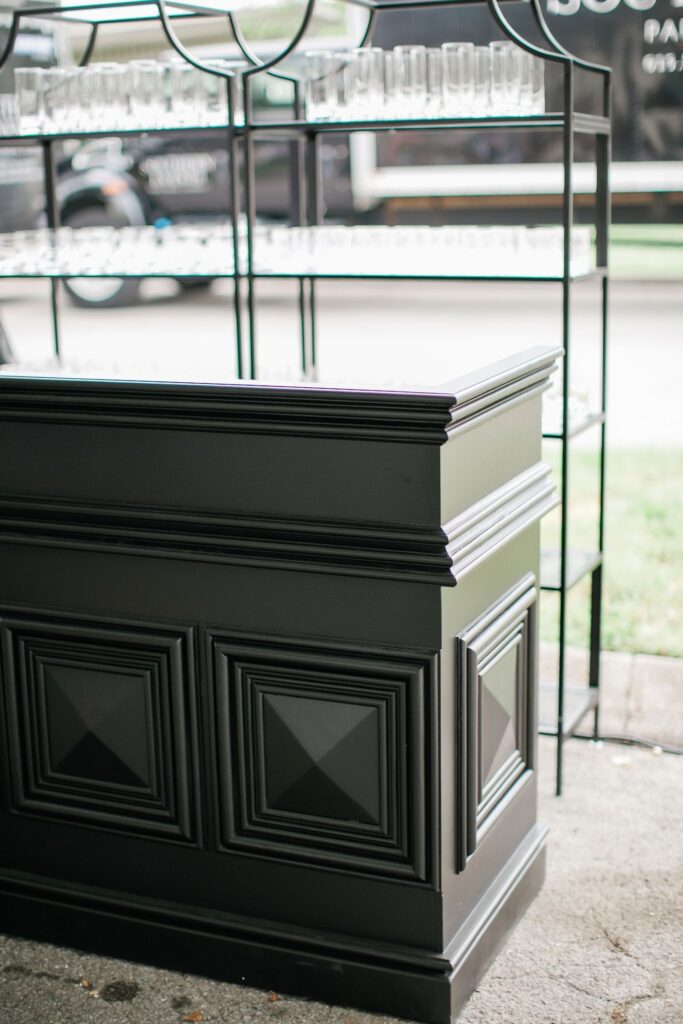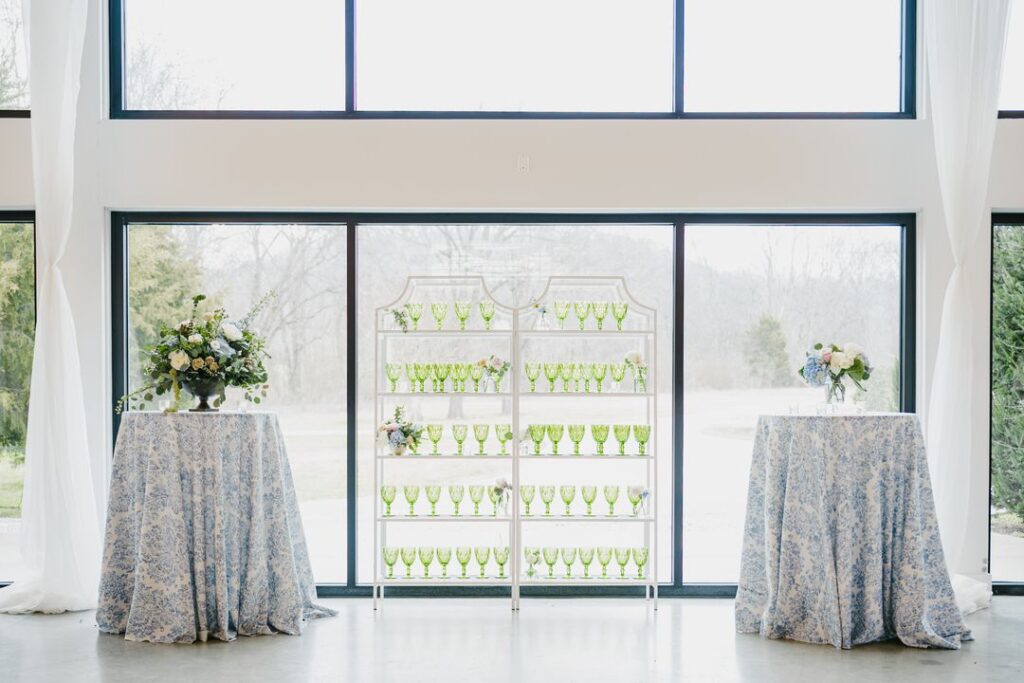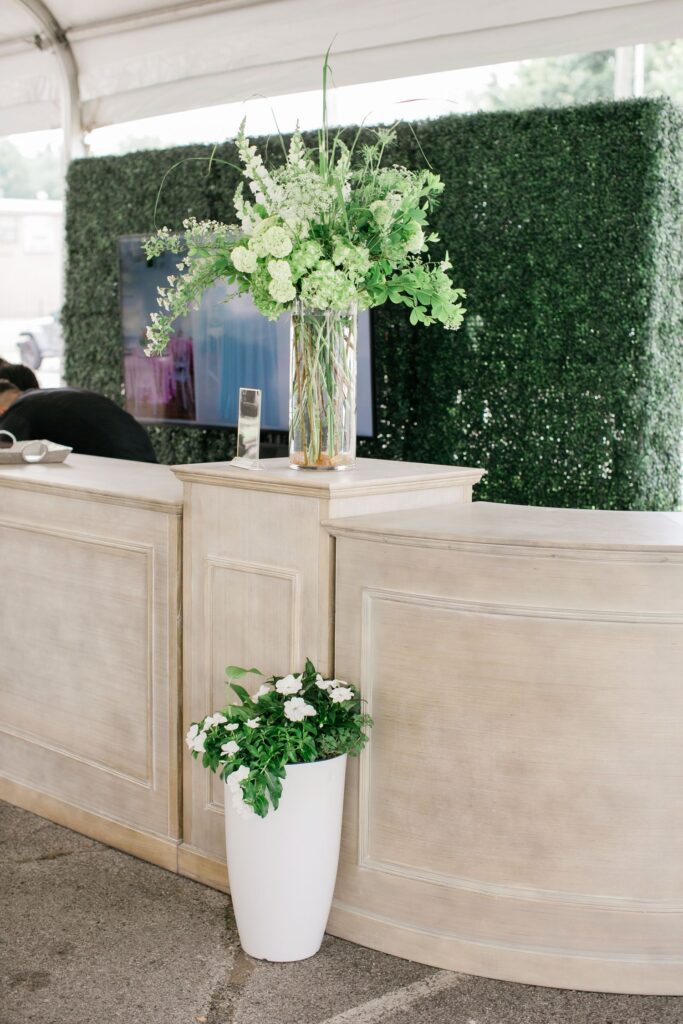 Why settle for ordinary when you can have extraordinary? Visit our website today to take a look at our full inventory of specialty furniture rentals. For additional help, send us a message at info@southerneventsonline.com! A member of our team would be happy to help you choose the perfect furnishings.
FEATURED RENTALS | Collins Black Wood Bar, Chelsea Marble Top Bar, Sorrento White Bar, Gold Avenue Barback Shelf, Thompson Full Oval Oak Bar, Charlotte Collection, Market Cart, White 6 Tier Serving Tower, Gold Bar Cart, Boxwood Walls, Estelle Quarter Round Sofa, Jacqueline Sofa, Bamboo Arm Chairs, Aged Oak Dining Table, White Antique Dining Table, Harlin Dining Chairs, Palmer Bistro Table, Acrylic Ghost Barstools
SEE MORE LIKE THIS