6

Aug

Events and Style Shoots, On Trend, Southern Events Products, Trends and Inspiration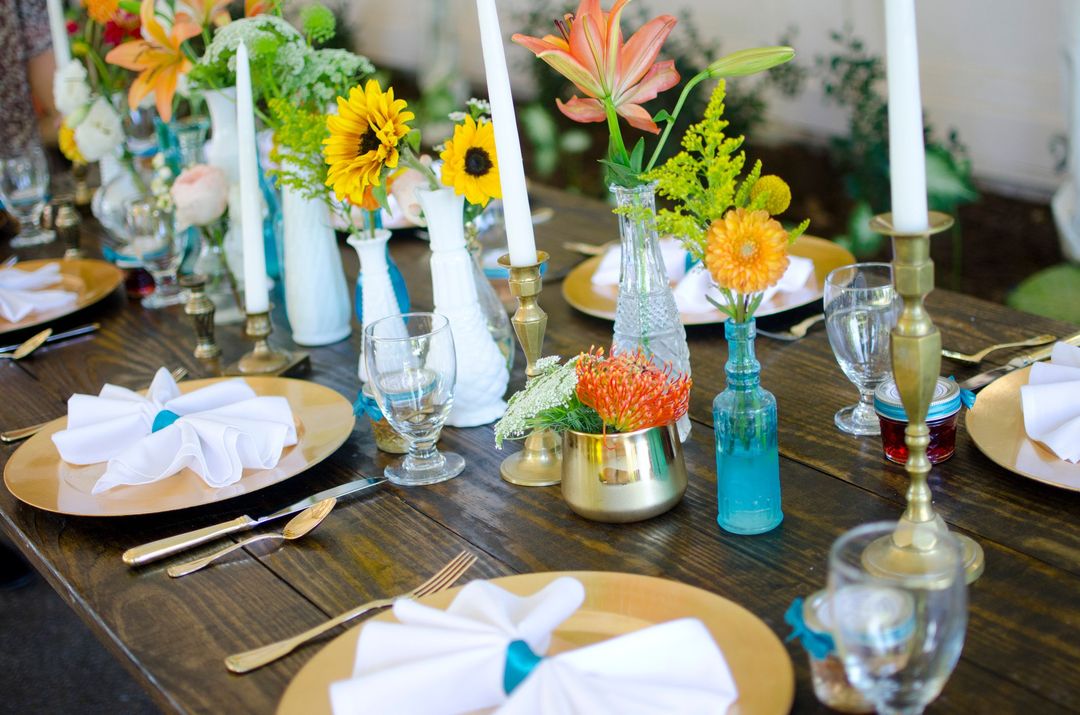 Vibrant and whimsical, these colorful backyard party ideas that are sure to bring some wonder & whimsy to your next Nashville, Tennessee event. Perfect for a kid's birthday party, fun gender reveal party or daytime wedding, check out how we use our party rentals to create a bold & colorful look that is timeless, stylish and fun!
Mix & Match Furniture
Keep your event casual yet maintain a consistent aesthetic with a mix of furniture that complements one another. By using Barnwood Furniture of a variety of shapes, you can make the most of the space and also feature some statement pieces. Take for example our beautiful Fruitwood Farm Tables. In regards to chairs, we used a mix of rustic benches and our elegant Cross-back chairs. Although simple, it creates a foundation from which to add color!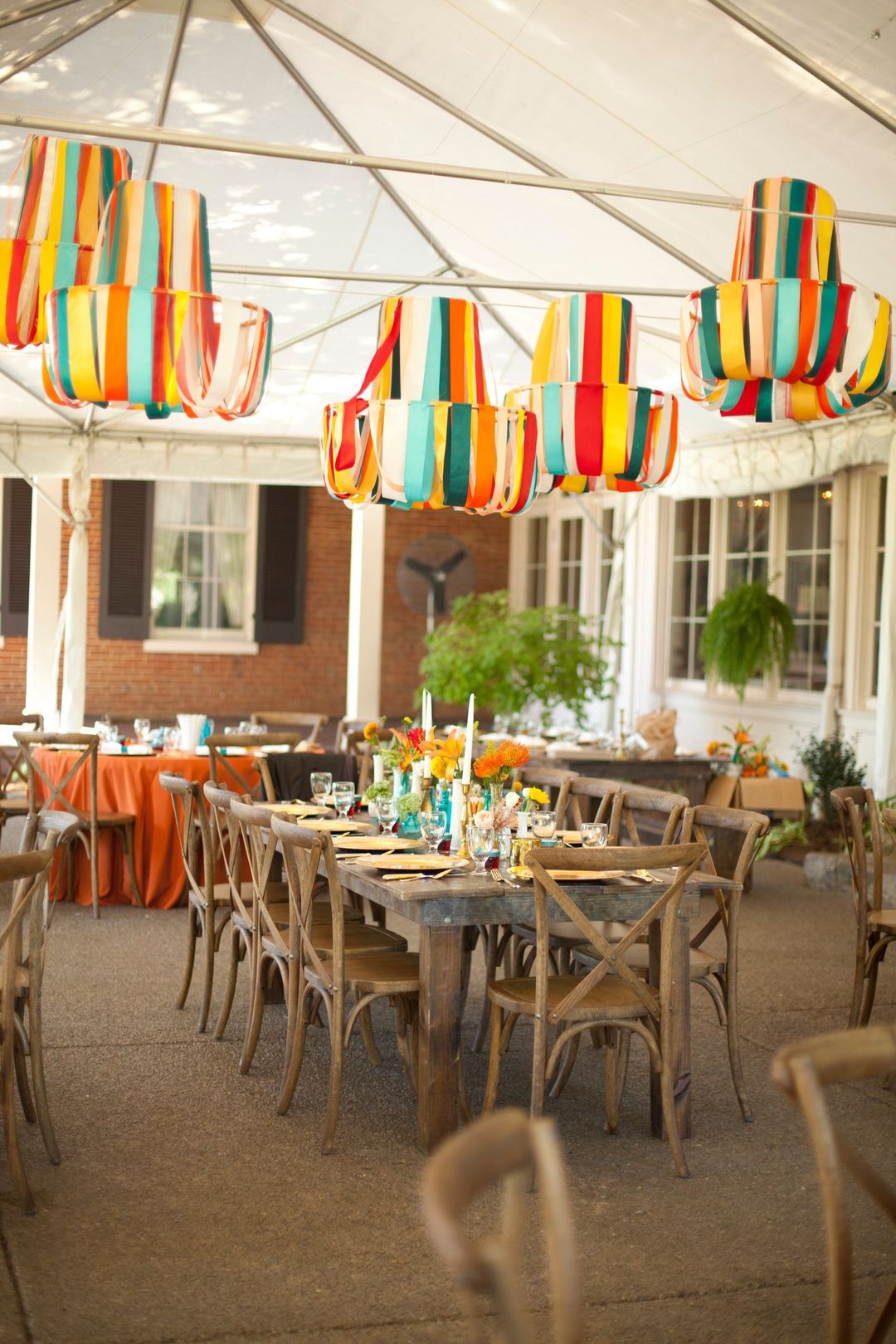 Photos by Krista Lee Photography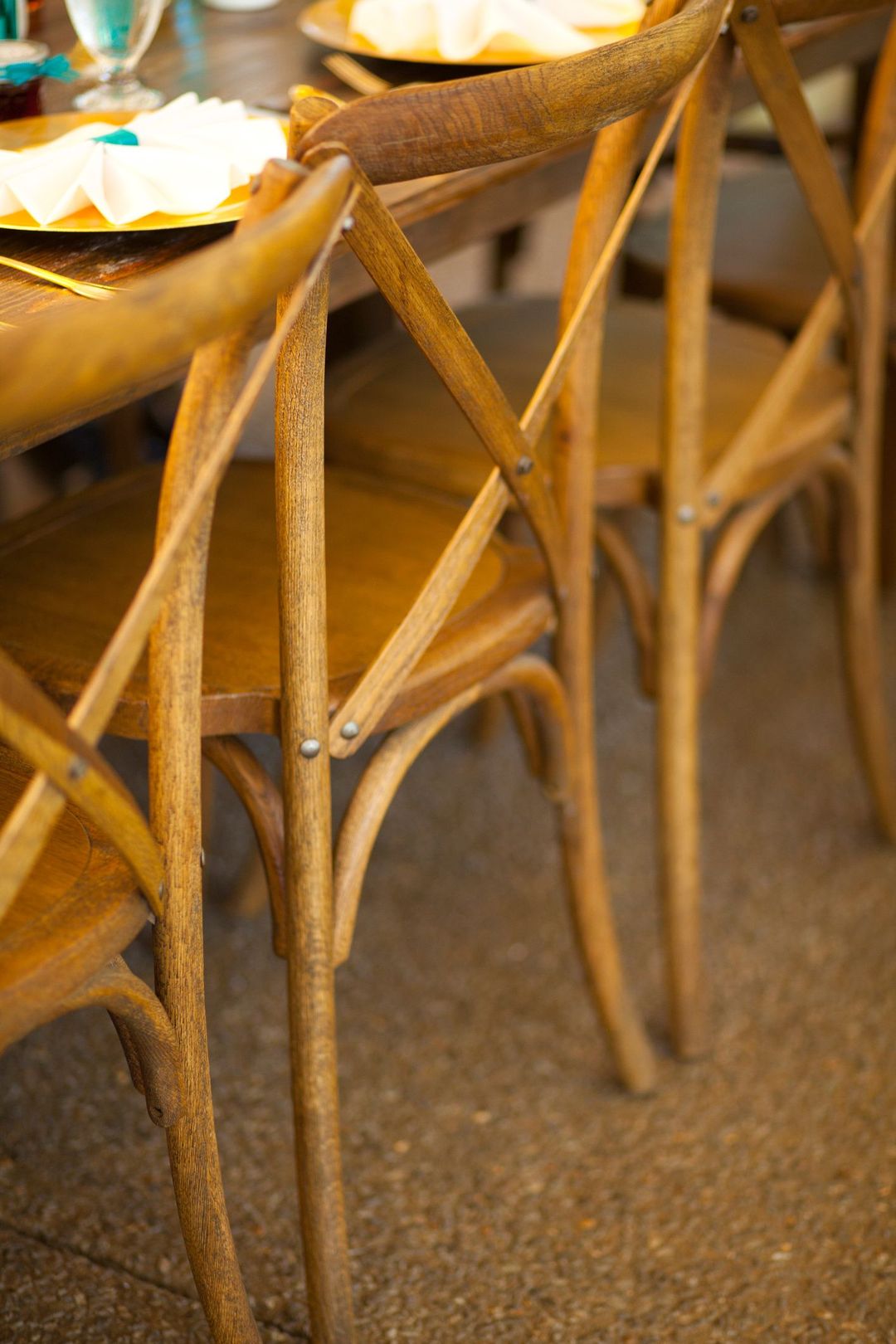 Metallic Place Settings
An easy way to add warmth to a colorful backyard event is with gold or silver accents. Featuring our Gold Round Lacquer Charger and Austin Flatware, adds a touch of metallics that contrasts beautifully against turquoise centerpieces. It also complements the golden yellows and sunset-inspired oranges throughout the event design. Don't forget to pull these accents into other parts of your events with gold-rimmed glasses on your bar or gold side tables in your lounge. This creates a more cohesive look.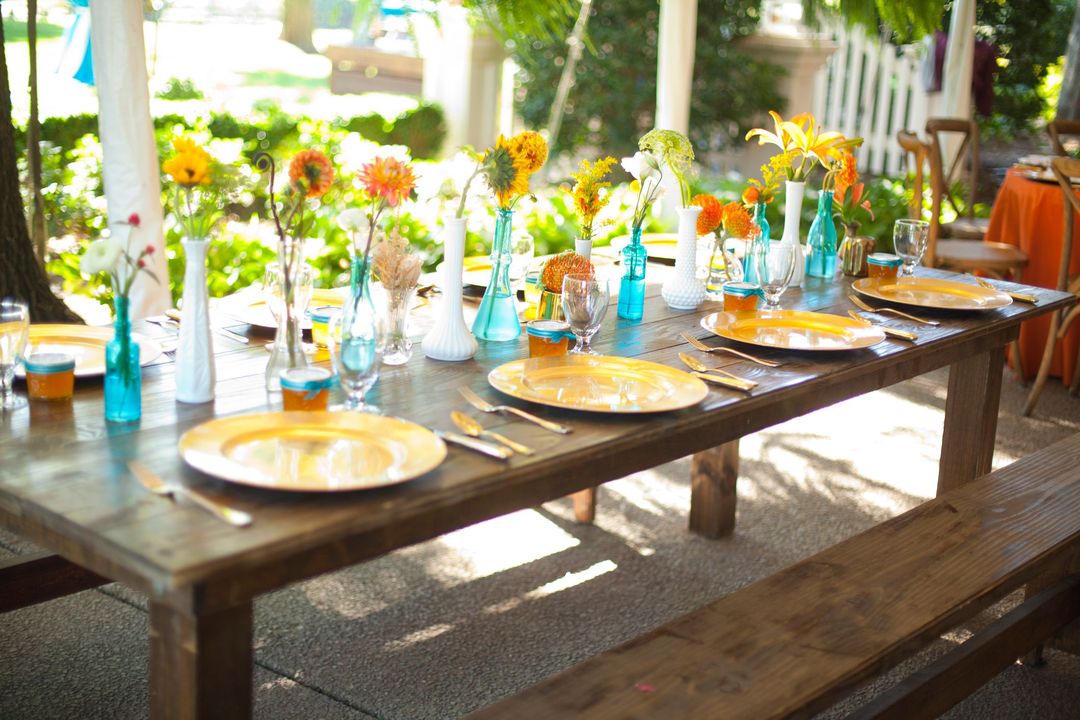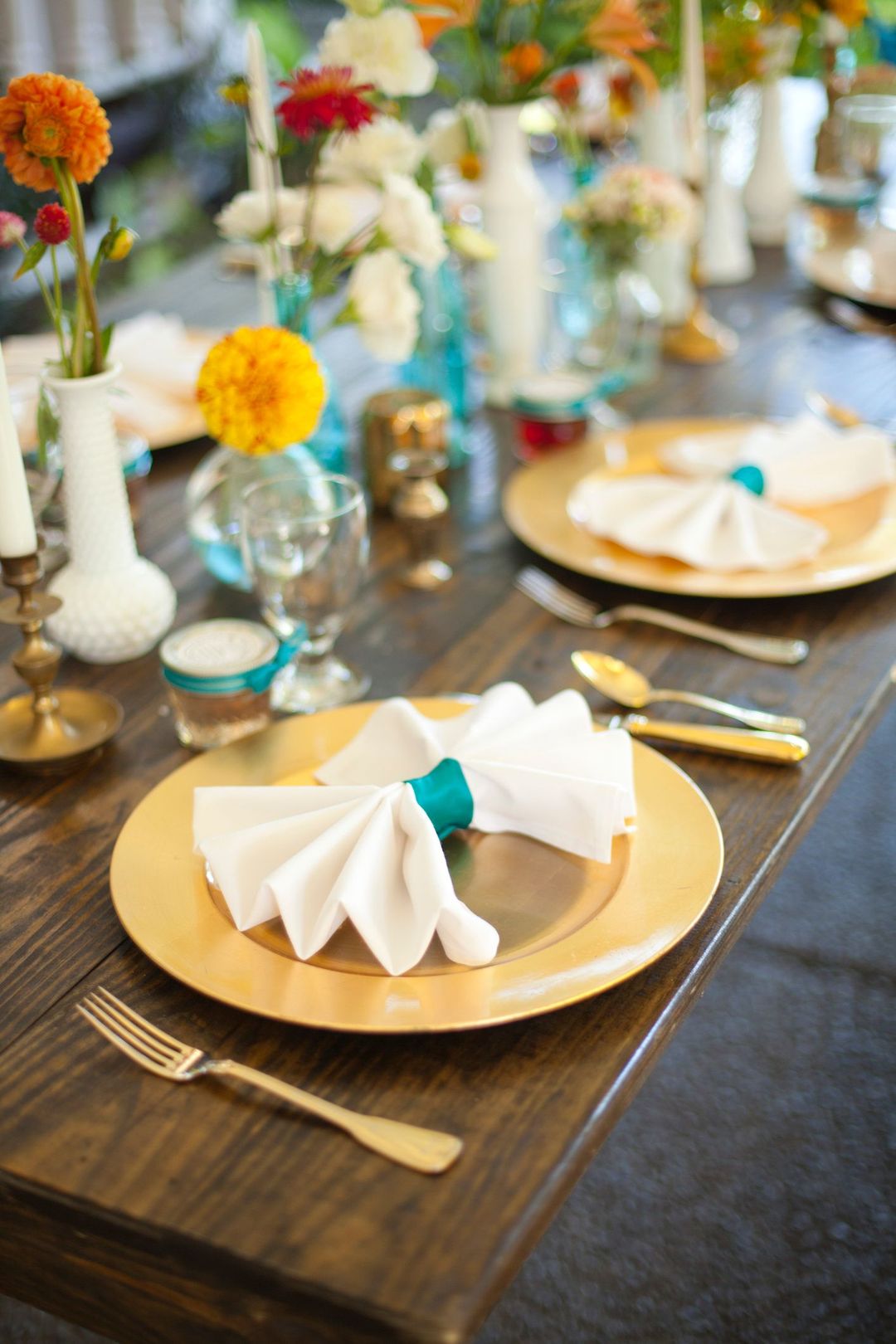 Bold Centerpieces
When it comes to table centerpieces people often feel the need to use matching pieces. A colorful backyard party is a perfect time to experiment with creative shapes and colors. This tablescape features a mix of vases, in teal, white, gold and clear glass – easy for a DIY backyard party. For candles, we suggest varying heights to add some dimension (though you can also create this with taller arrangements). As far as flowers go, consider keeping it simple but bright with a variety of wildflowers. Orange & yellow tones perfectly contrasted and popped against the teal and white glassware!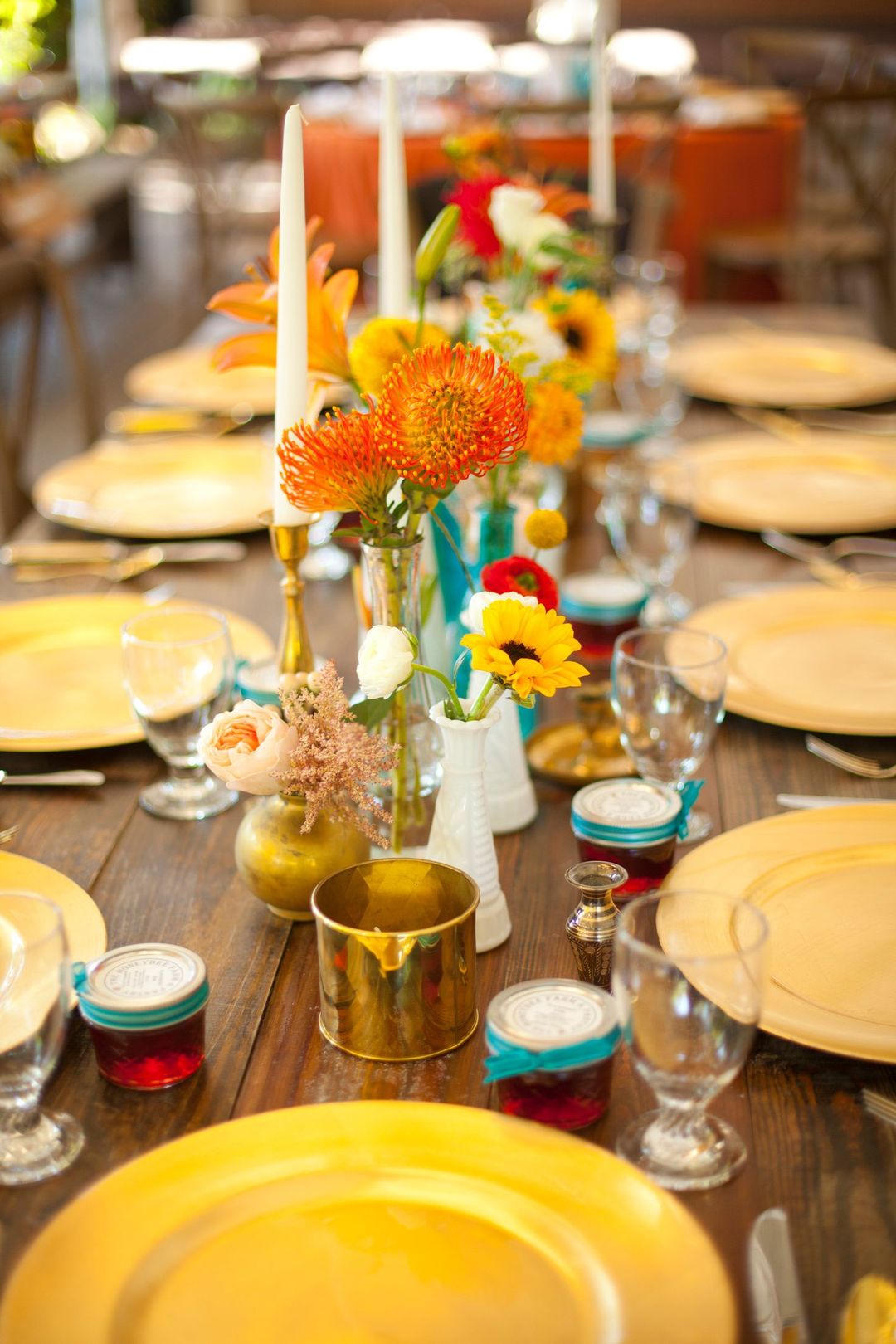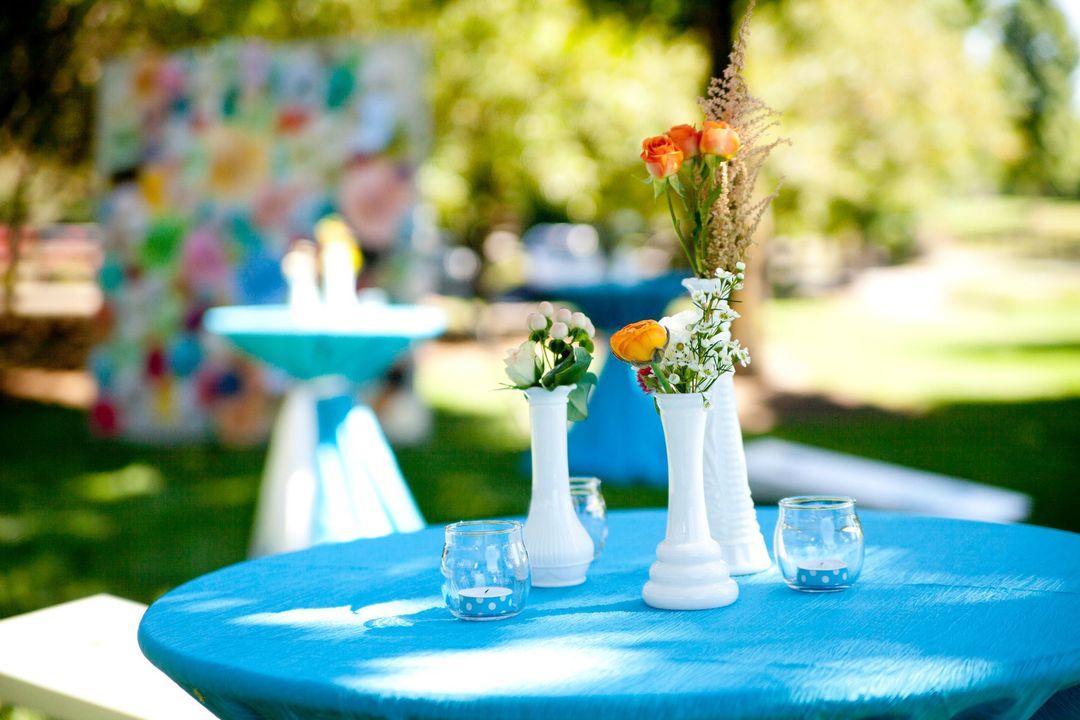 Vibrant Linens
Vibrant linens are so much fun! The use of bright colors will lend a sense of liveliness to your event, plus make your event photos pop. Don't be afraid to use different linens for each table either! Note how we were careful to switch up the color of our table centerpieces depending on the linen color. As a general rule: place lighter colored centerpieces on dark tablecloths and vice versa. Our Fuschia Etched Velvet Linens with their gold veining would be a another way to bring in a subtle metallic accent and a bold pop of color.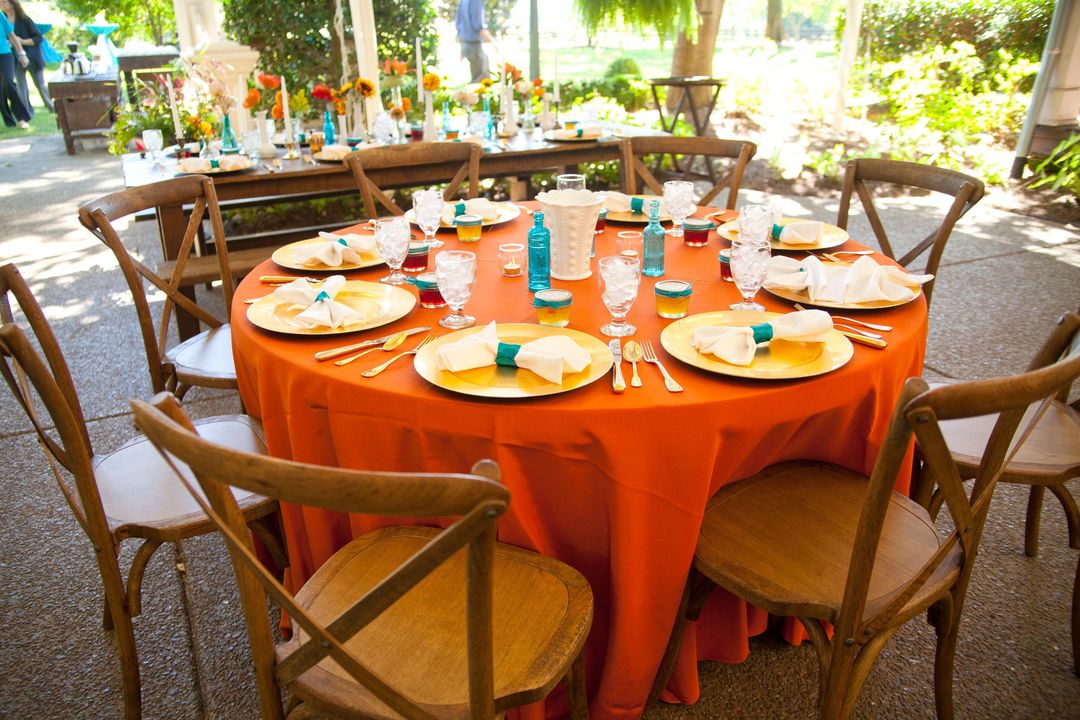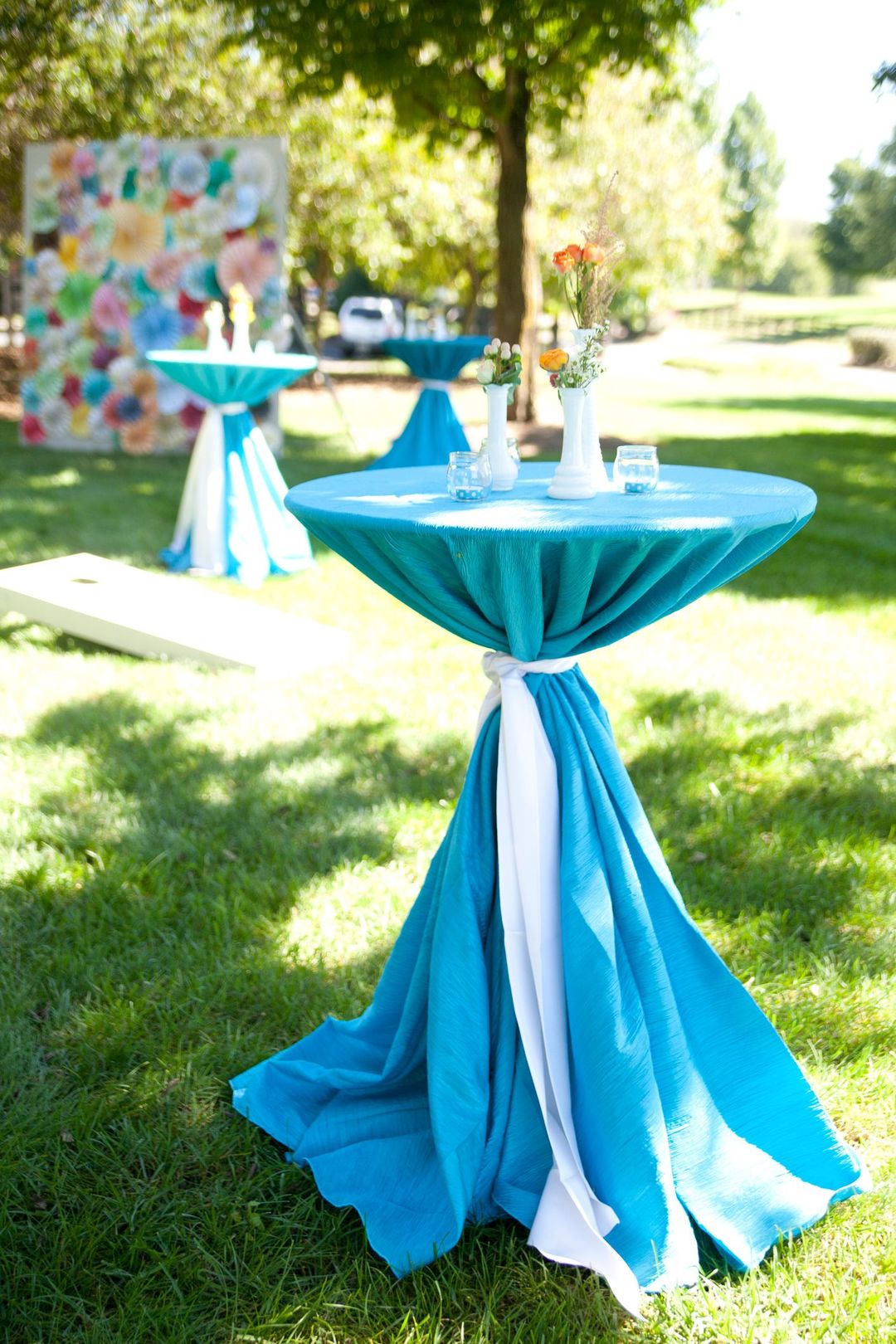 Loving these colorful backyard party design ideas? Contact our team for more inspiration and rentals for your event! Plus check out our previous blog for Season-less Event design.
TAGS | Bright & Colorful Rentals, Colorful and Fun Outdoor Wedding, Kids Parties, On Trend, backyard parties, classic event rentals, colorful decor, event inspiration, event style trends, style trends
FEATURED RENTALS | rustic bench, fruitwood farm table, cross back chairs, round gold lacquer charger, Austin flatware, colored glassware, table linens, velvet linens
---
28

May

On Trend, Southern Events Products, Trends and Inspiration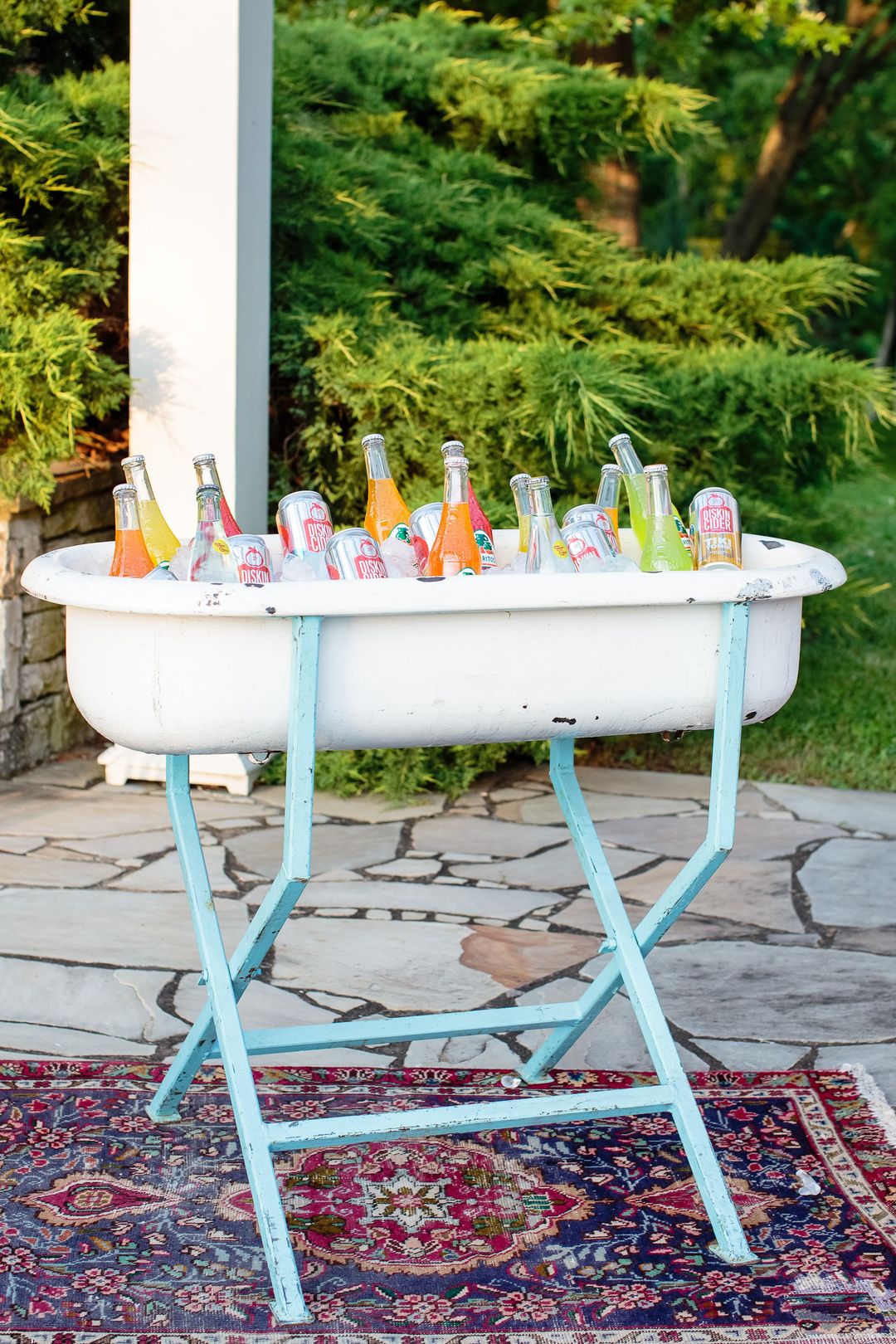 As the world slowly re-opens just in time for the summertime, people look forward to celebrating milestones and events that were temporarily postponed. While smaller in size, you can still celebrate in comfort and style. Get inspired by some of the must-have rentals for small gatherings, perfect for hosting more intimate parties.
Chairs & Tables
We're kicking things off with the basics! Chairs & tables are a must, whether you are serving food or simply want to encourage guests to sit down and stay for a while. Our Sutton Lounge is a beautiful and bright choice for a casual evening in the backyard. If your party will include kids, pass on the plastic card tables and opt for child-sized furniture, like our gorgeous Fruitwood Farm Table. For the adults, a bistro table and bar stools are a classic choice.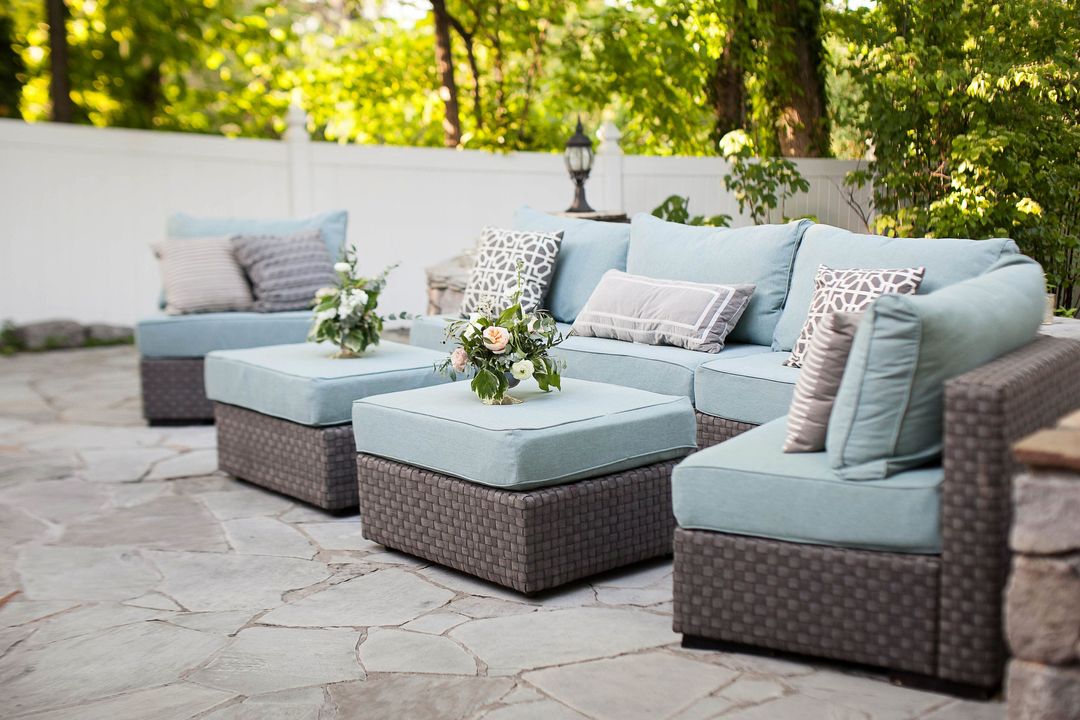 Photo by Phindy Studios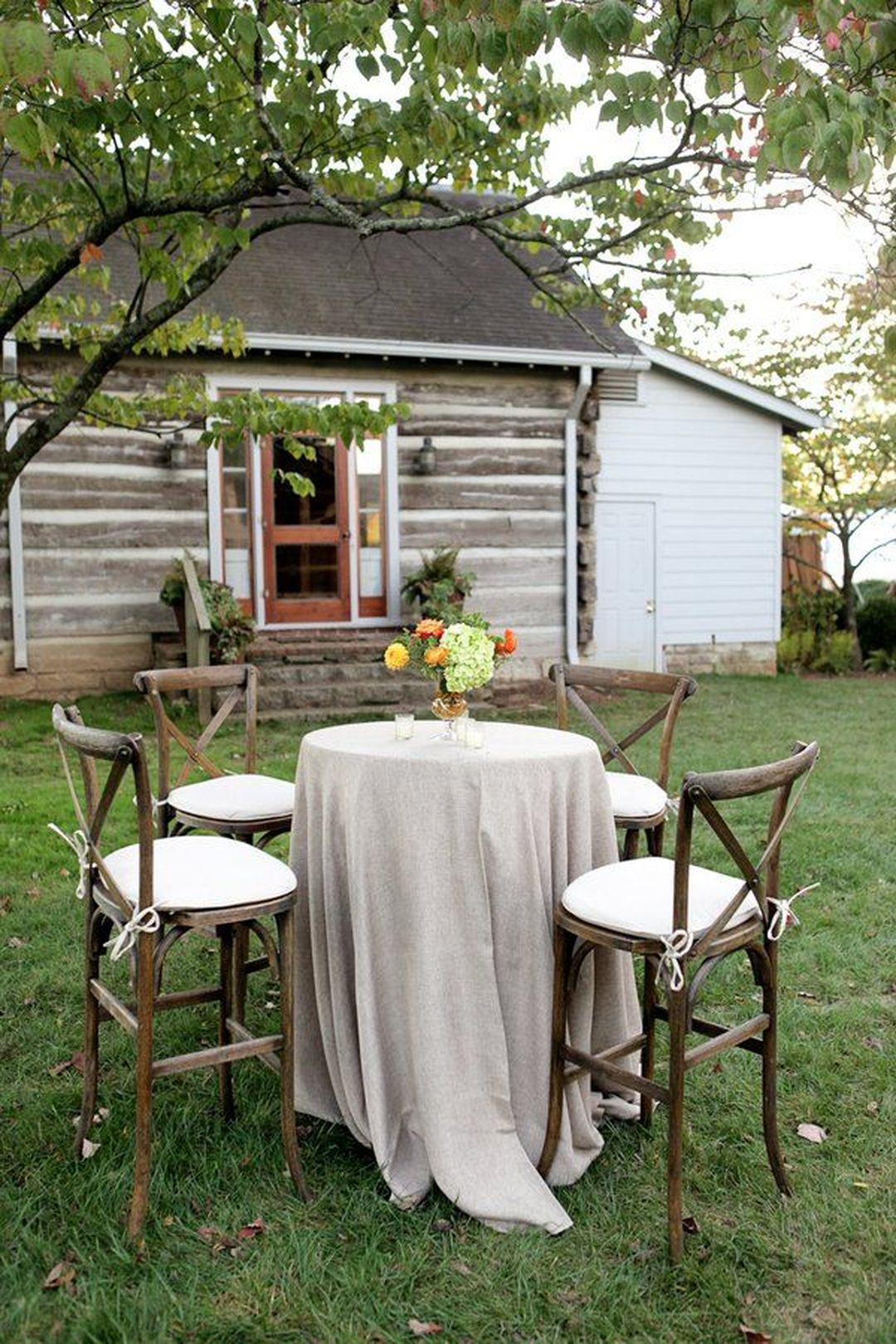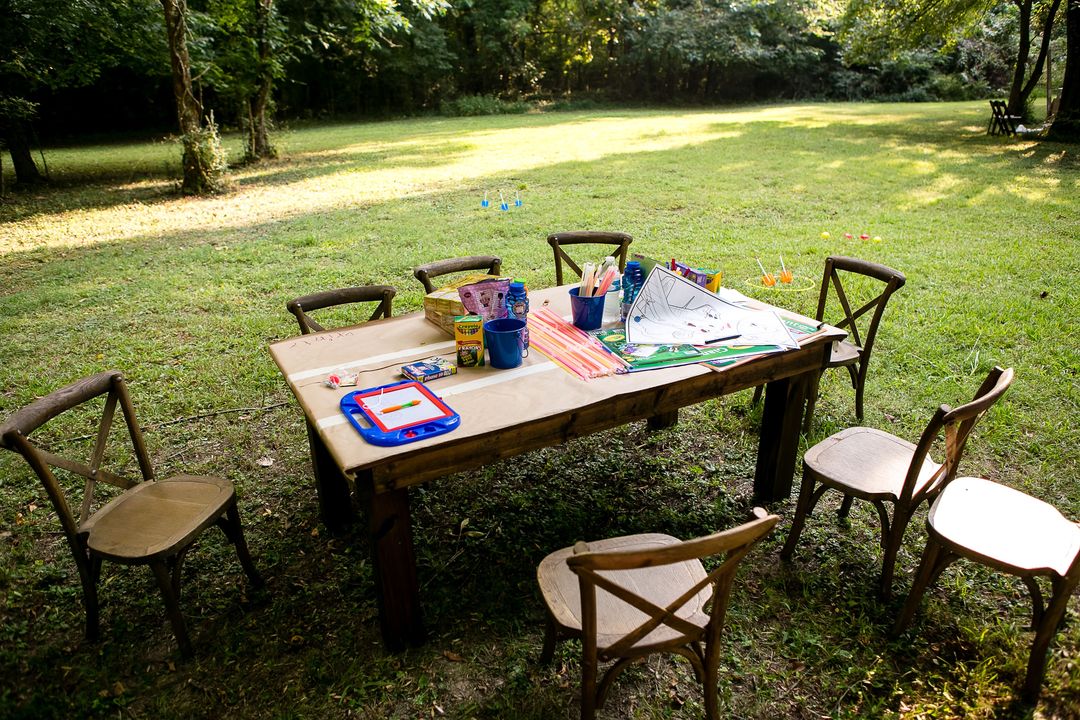 Stylish Rugs
Rugs are a must-have when it comes to defining a space. Large or small, rugs can be used to create a frame in which to lay out a social area (and mark appropriately distanced pathways). Alternatively, they can be used to add an additional level of comfort underfoot. With summer coming up go with bright colors, like our Aqua Rug or Blue-Red Rug. For some extra pizzazz, try layering a few of your favorites. Plus – don't forget a spot for chilled beverages!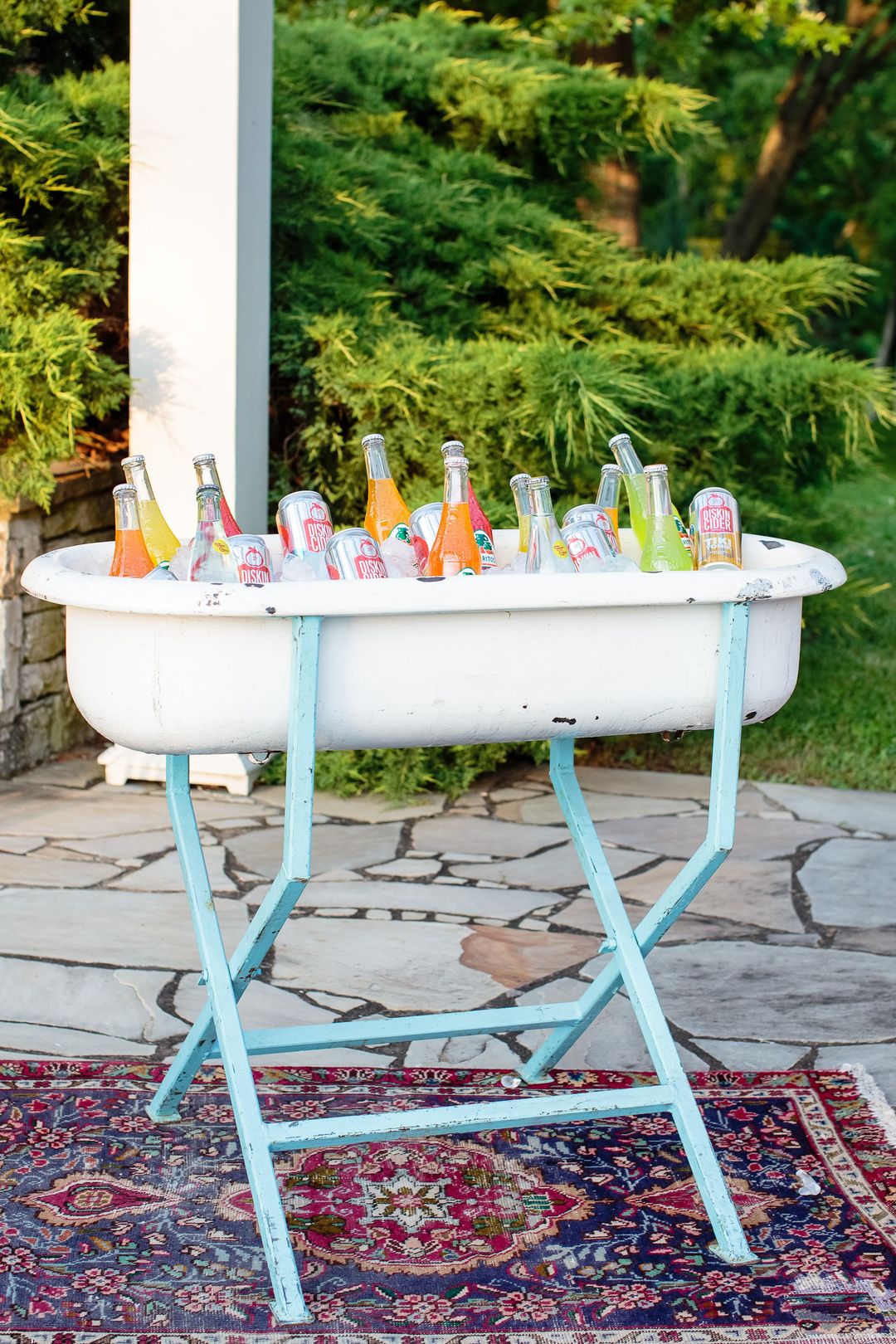 Photo by Erin Lee Allender Photography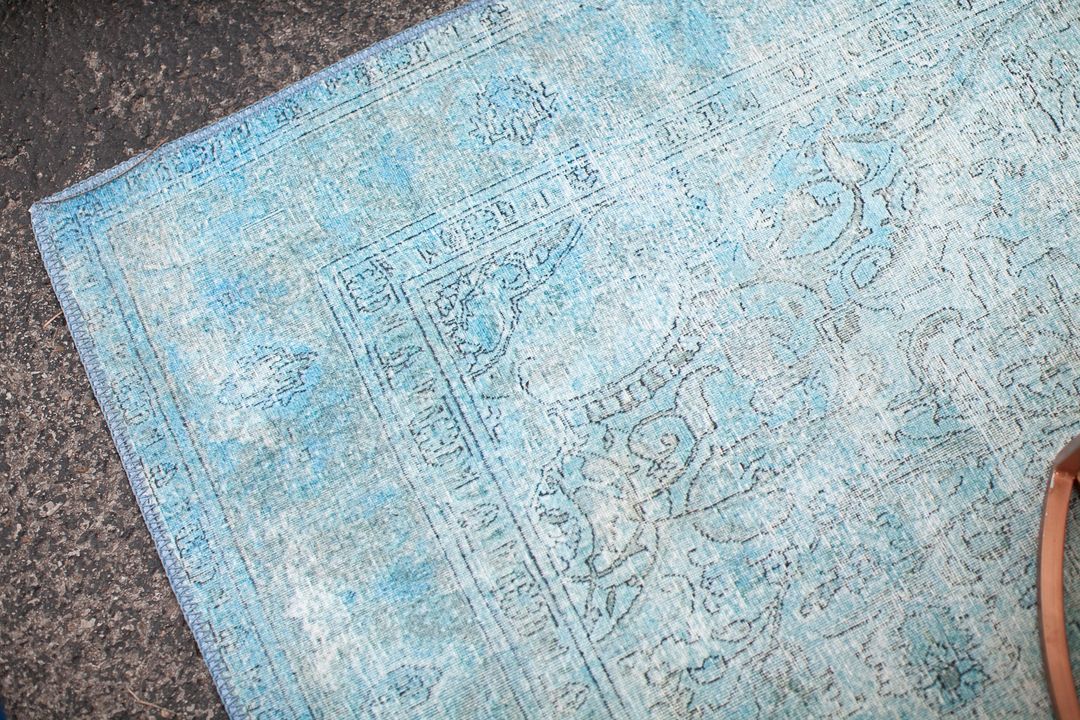 Photo by Phindy Studios
Easels for Signage
Signage is useful no matter the size of your event, plus are a whole lot of fun to create! Jot down a quick word of welcome, direct guests to different areas of the party, make a drink and food menu or remind them of safety precautions. We're currently loving vintage chalkboards as they are easy to use, no matter your lettering skills or lack of, and add a cute dose of nostalgia.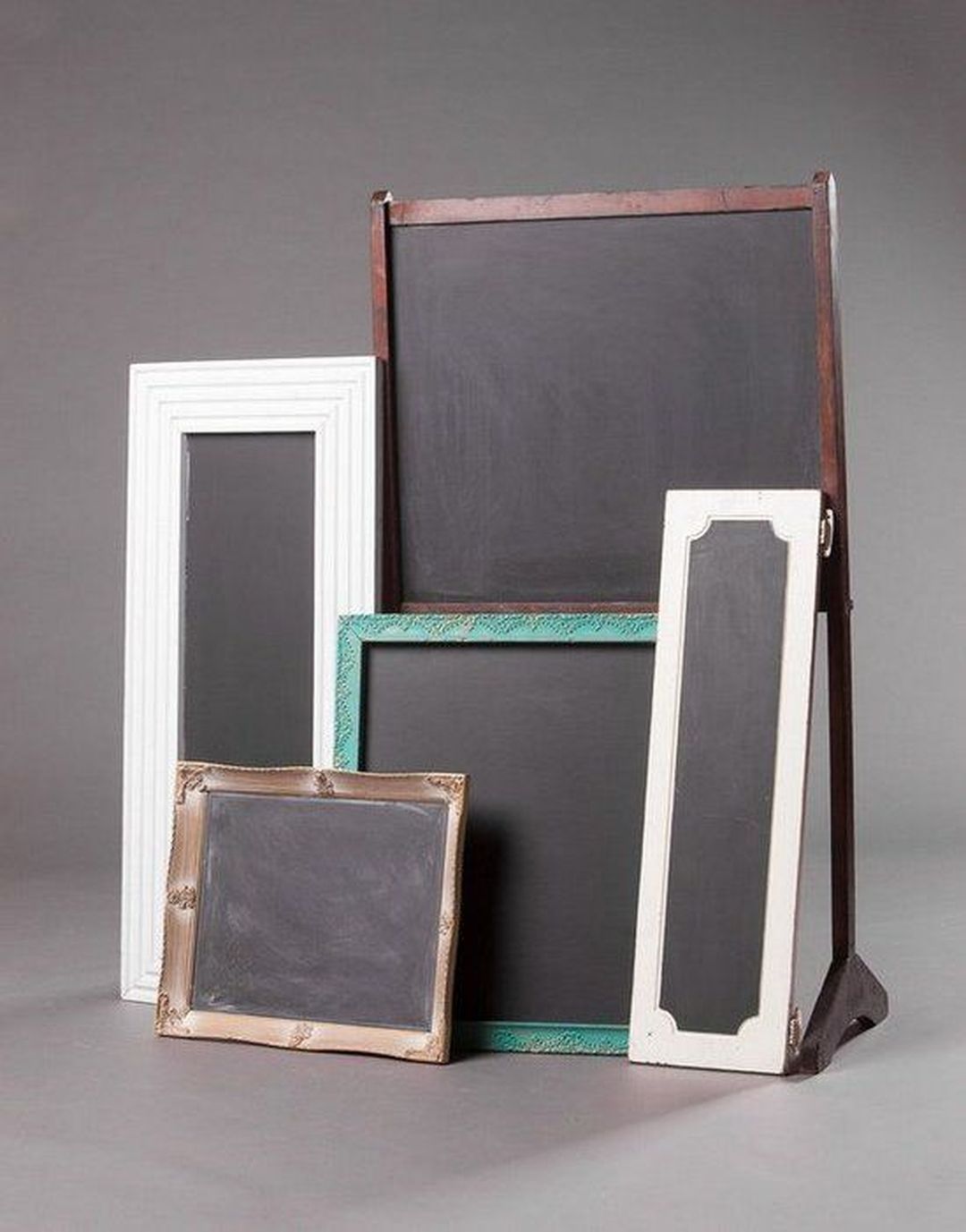 A Fun Focal Point
Every party needs a unique, eye-catching focal point. If you are hosting happy hour or your event will include alcohol, our Boxwood Wall makes for a fun interactive photo backdrop or central spot for guest place cards (option shown below is two walls combined). Alternatively, decorate the Fiona Mantle to give your guests a beautiful backdrop for their photographs. Want to make a big statement? Roll out a literal Red Carpet at the entryway for your guests.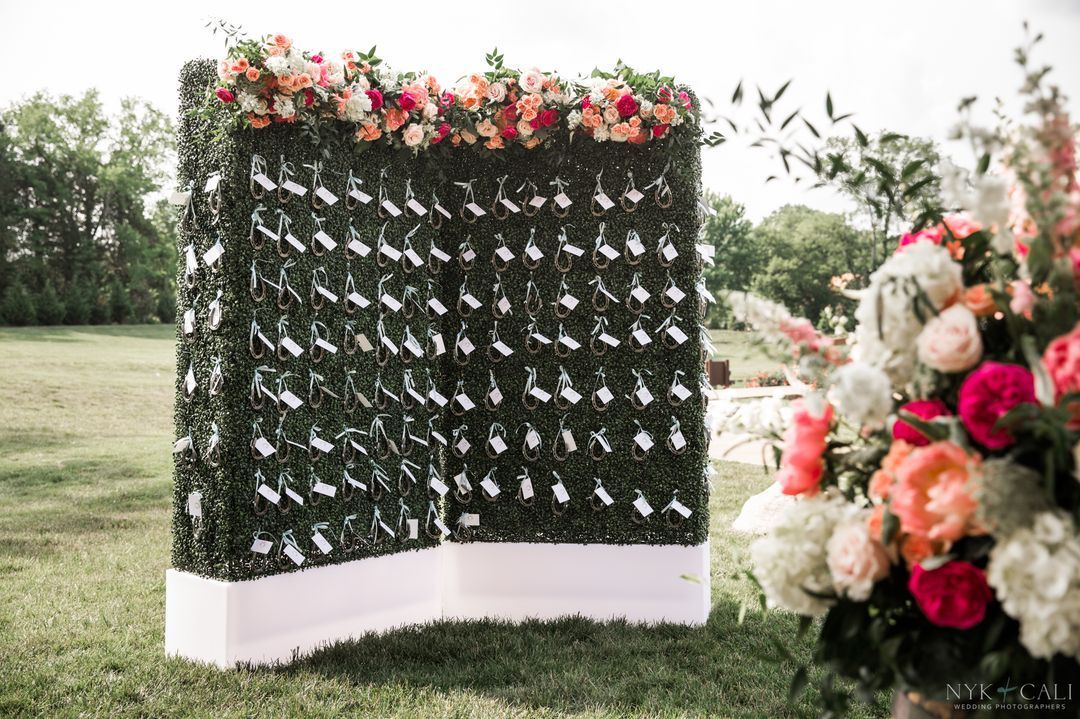 Photo by Nyk & Cali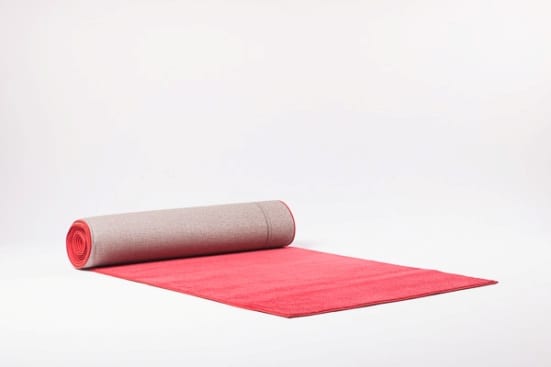 Decor
Don't let your tables sit bare! Even a small centerpiece goes a long way. We offer a variety of lanterns and votives in various colors, which can be used as decoration or to create a warm ambiance once the sun goes down. If you plan on showcasing some flowers fresh from the garden, our cylindrical and square glass vases are an elegant choice.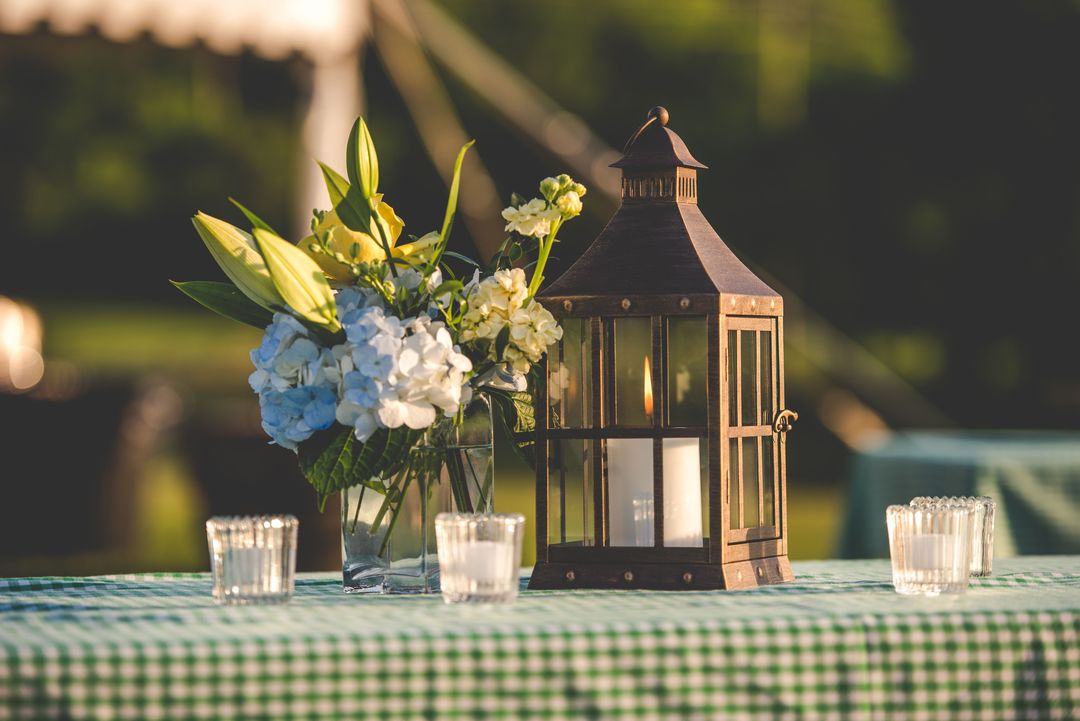 Photo by Joe Hendricks Photography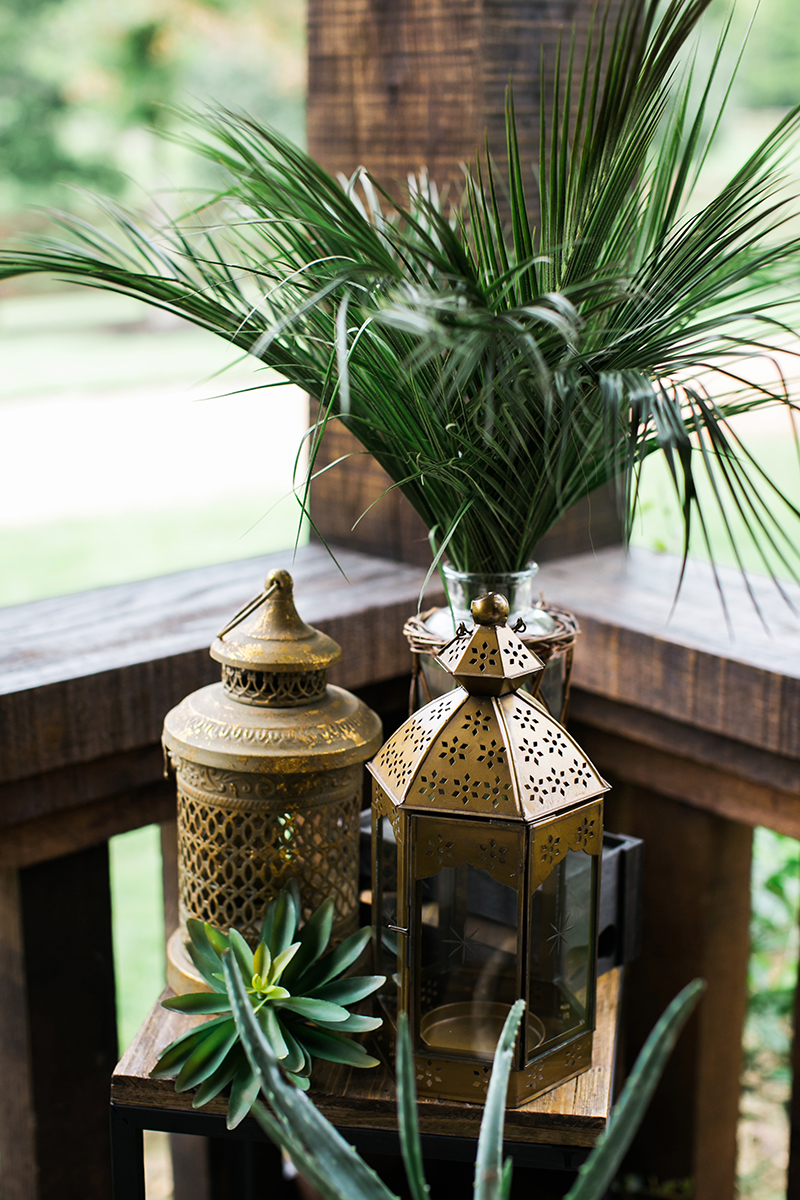 Photo by Jen & Chris Creed
Rentals for small gatherings? We've got you covered! If any of our in-stock rentals have caught your eye, contact our team at info@southerneventsonline.com. 
TAGS | Nashville Rentals, event style trends, franklin tn, franklin tn rentals, nashville tn, southern summer party planning, summer event style
FEATURED RENTALS | Sutton Lounge, Cross-back Barstool, Fruitwood Farm Table, Children's Cross-back Chairs, Chalkboards, Nolen Lantern, Aqua Rug, Blue-Red Rug, Mercury Votive, Square Glass Vase, Red Carpet, Boxwood Wall, Fiona Mantle,
---
26

Mar

Events and Style Shoots, Southern Events Products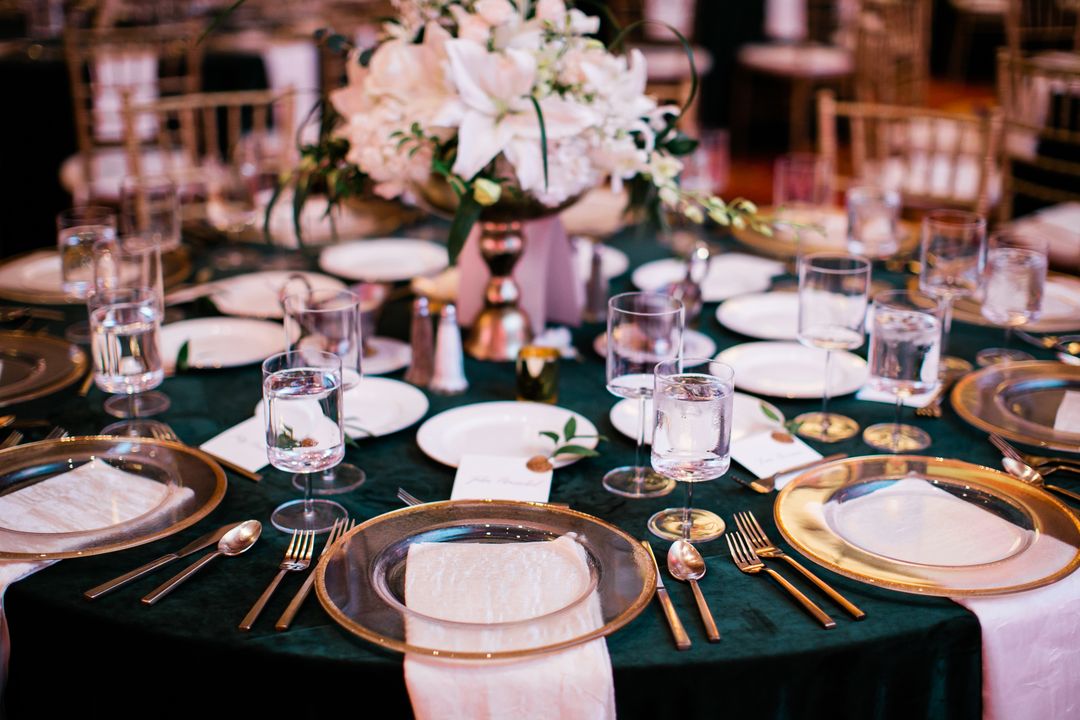 Emerald and gold speaks to opulence and set the tone for the event design at the 13th Annual Rutherford Society Gala. A black-tie affair, the Embassy Suites by Hilton Nashville in southeast Murfreesboro was transformed into an elegant affair. A mix of vibrant and deep greens, white furniture and golden accents made for a luxurious setting.
It is easy to take emerald and gold event design and end up over the top. With beautiful but simple pieces, a chic and functional space is possible. Alongside a pleasing aesthetic our aim is to eliminate any feelings of claustrophobia. It is a cocktail hour after all! Pieces like our Pearce Furniture, a chic modular lounge, and bistro tables will prompt guests towards social areas for a drink well throughout the evening.
The elegant layout and grandeur spilled over to the main ballroom for a 3-course meal. Paired with rich velvet tablecloths and white linens are the perfect amount of gold metallics to make it all pop! This includes Chiavari Chairs, gold-rimmed Athena Plates, and Austin Flatware. A touch of fresh florals in clear glass vases goes on to add some natural beauty.
Images courtesy of Jen and Chris Creed Photography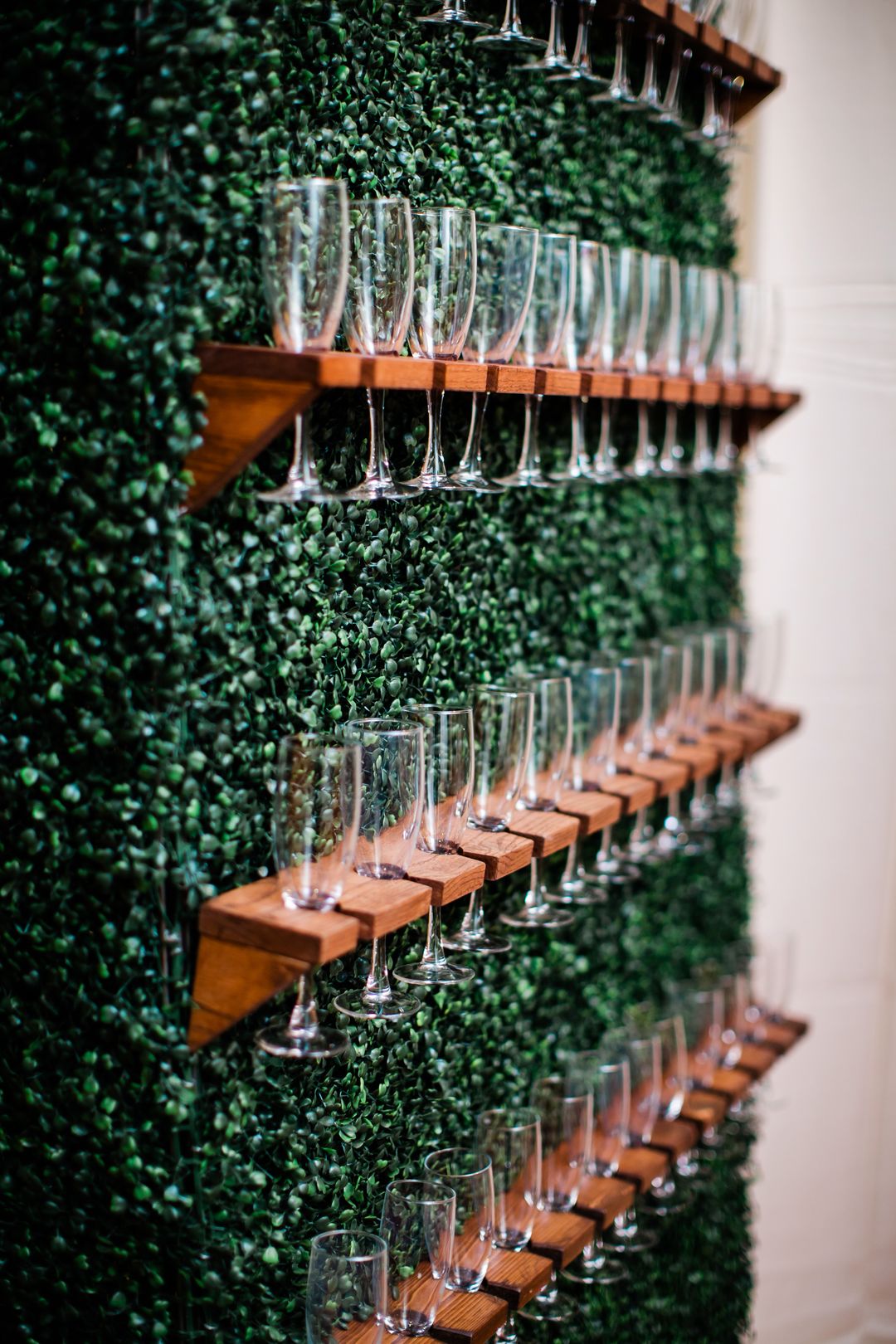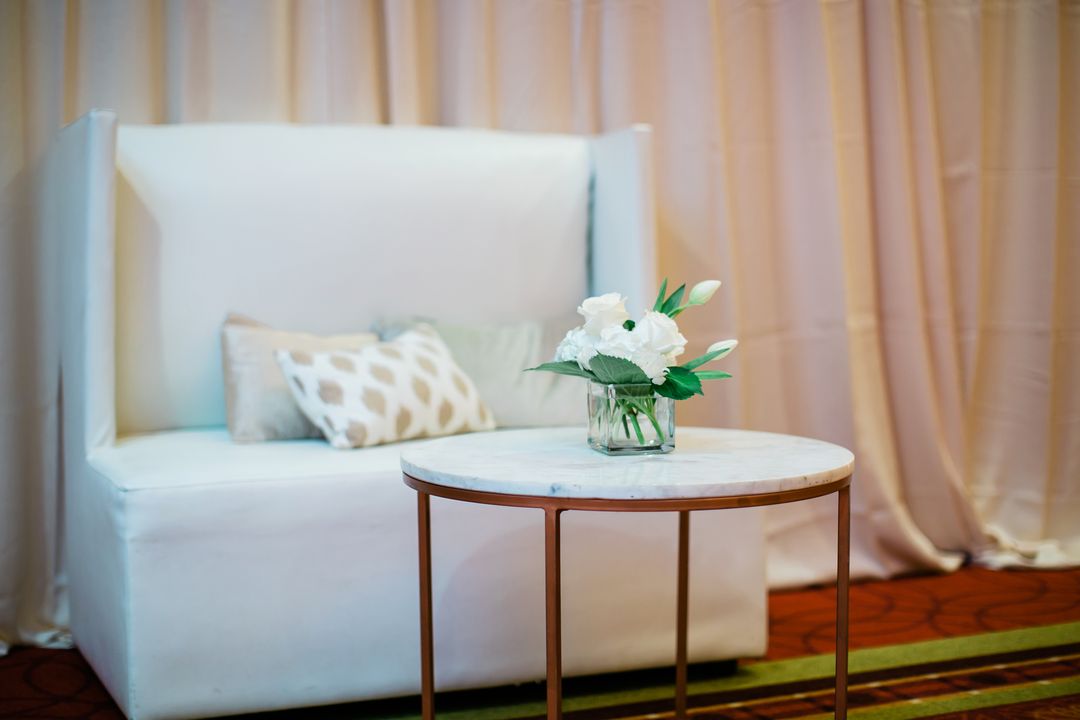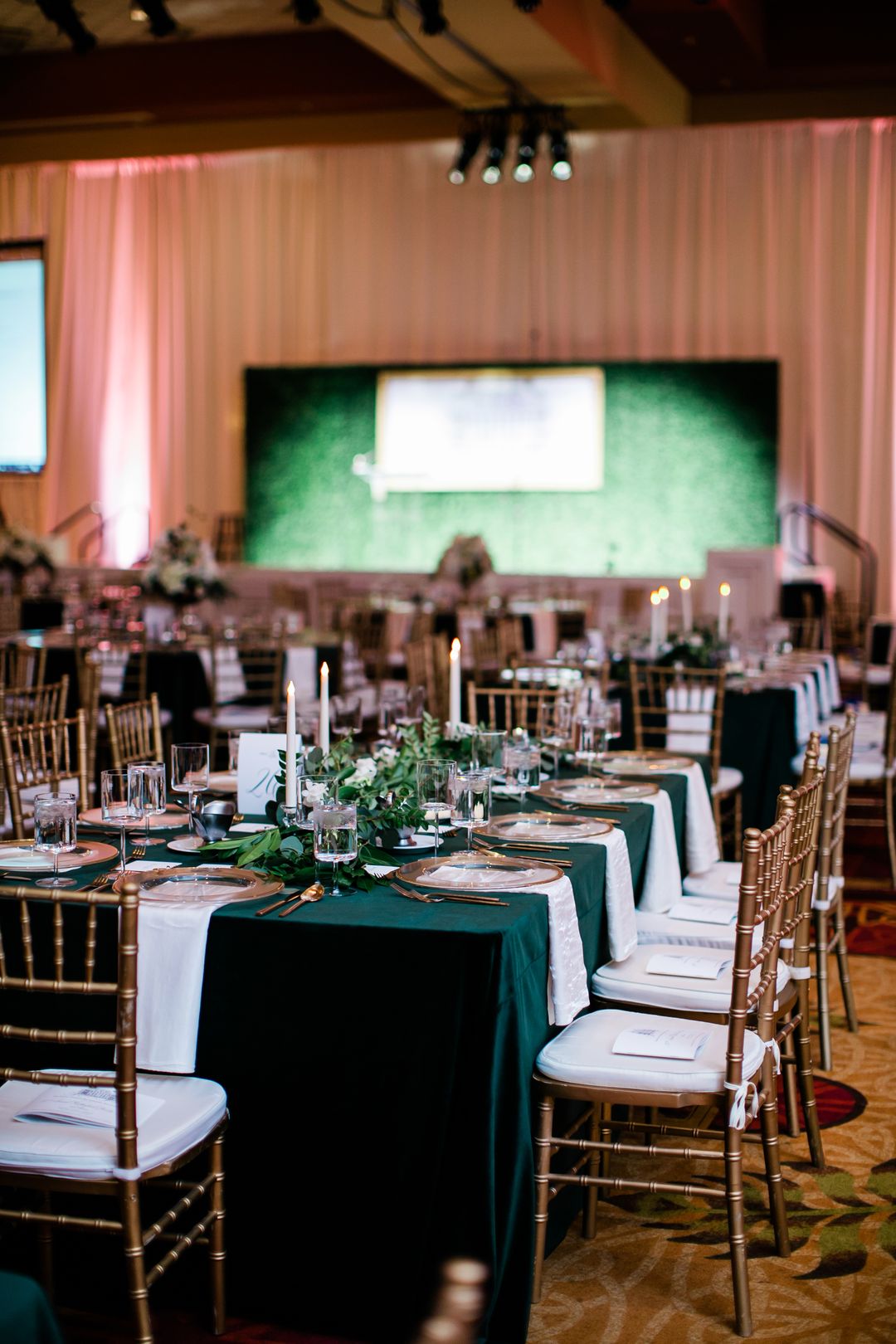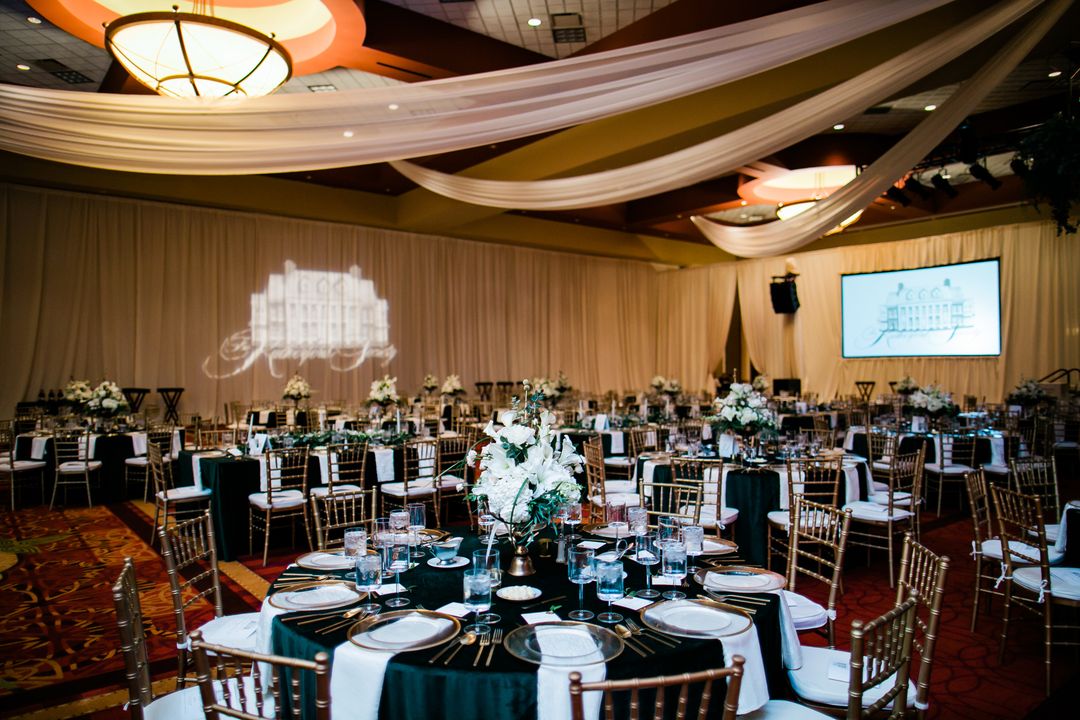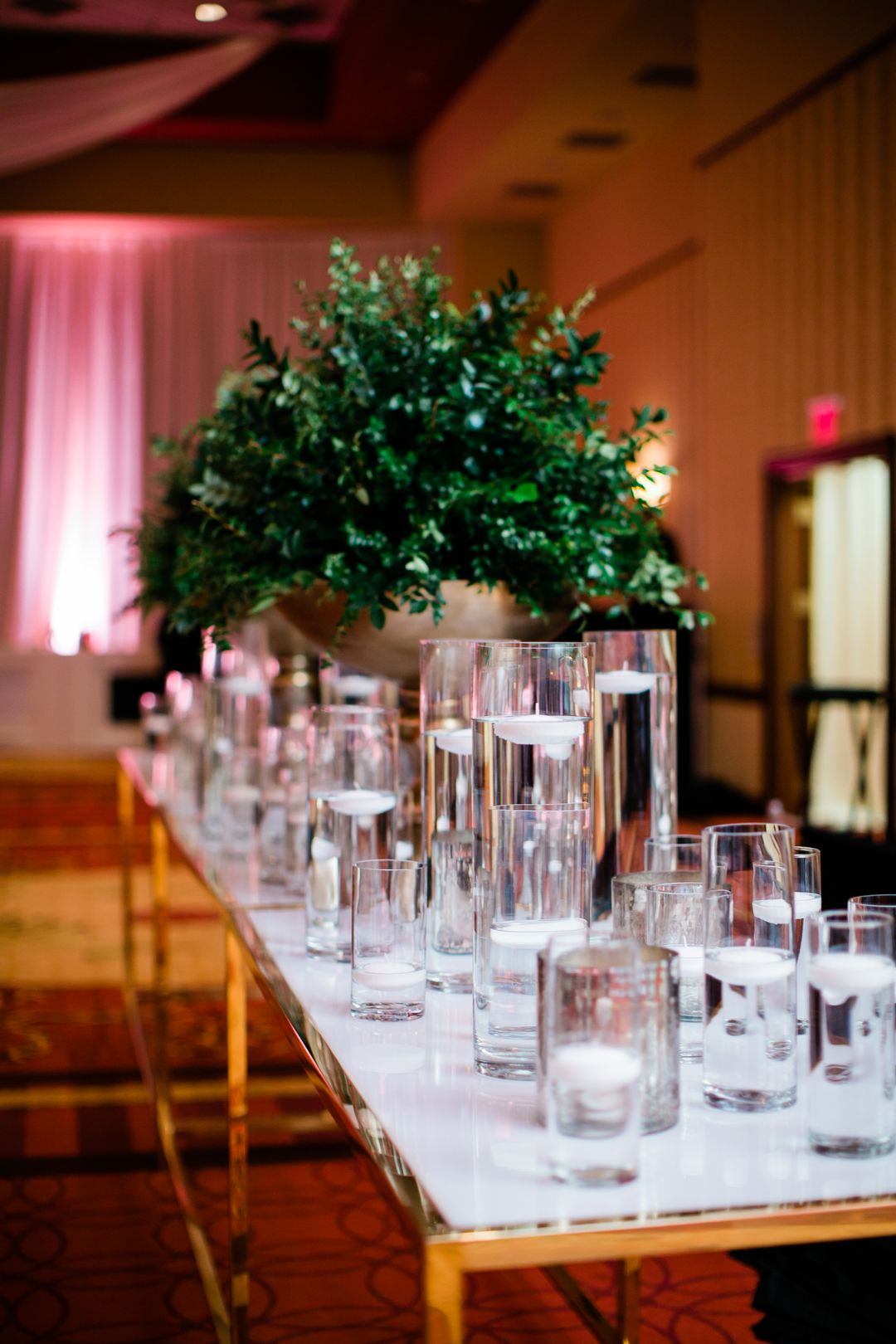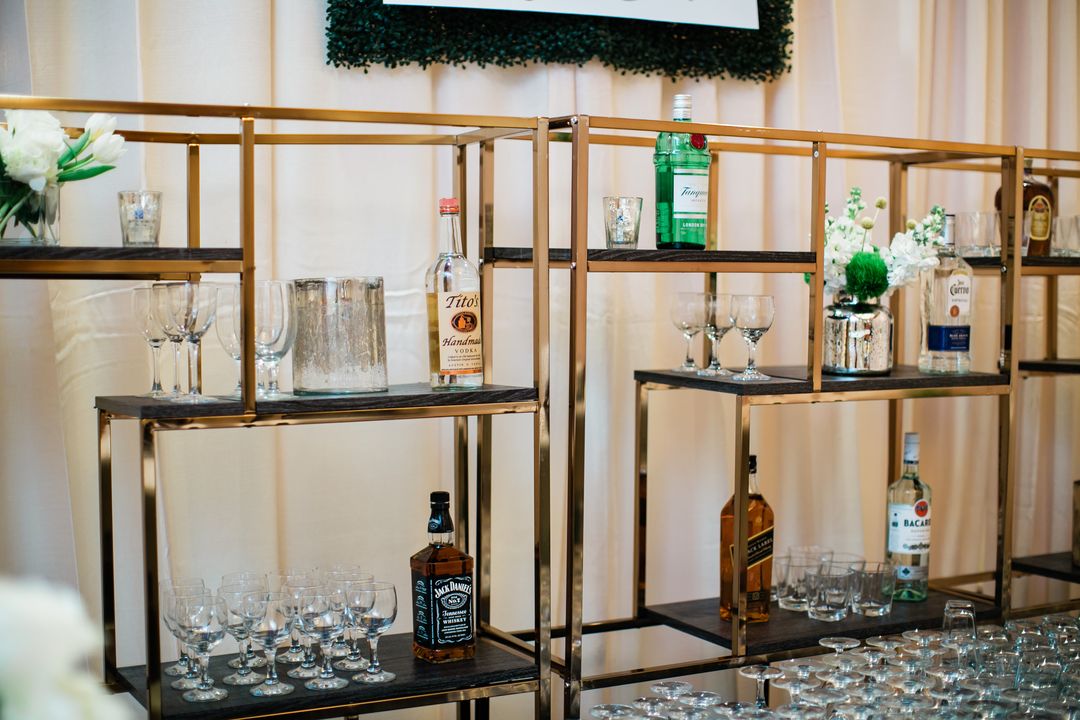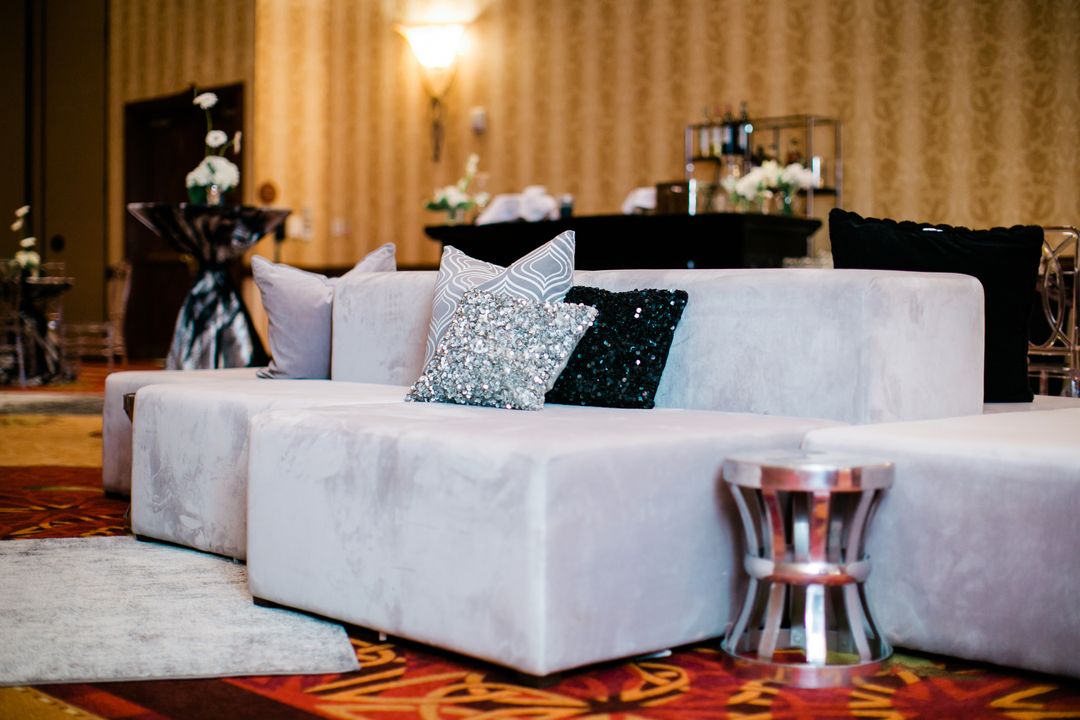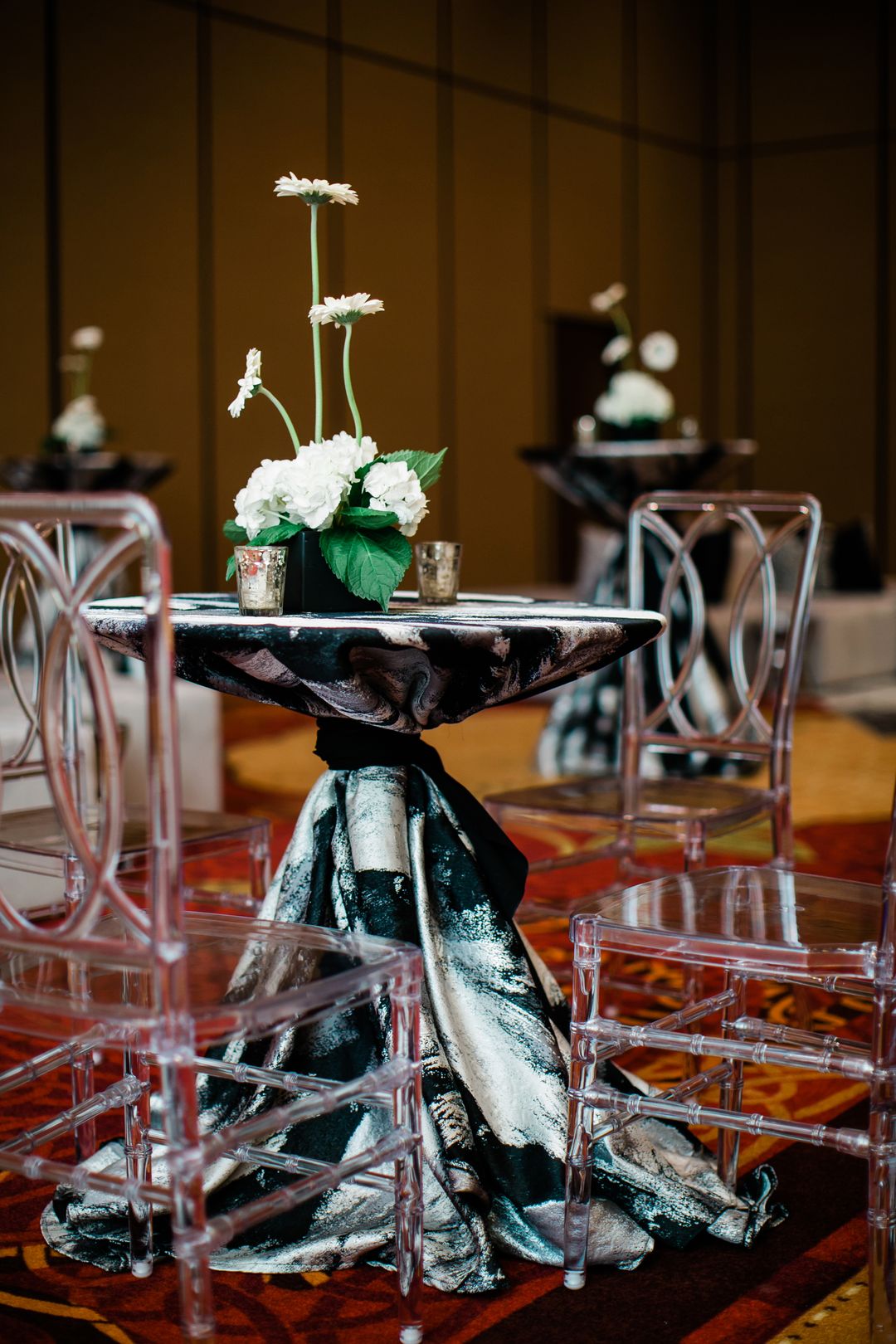 Want to feature emerald and gold event design at your next event? Send us a message at info@southerneventsonline.com.
TAGS | Athena China Plates, Boxwood Hedge Wall, Cocktail Party Rentals, Emerald and Gold, Event Catering Rentals, Gold and White, Nashville Event Rentals, Nashville party rentals, Southern Events Party Rental, corporate chic, corporate event design, corporate event rentals, event style trends
FEATURED RENTALS | Black Nova Linen, Chiavari Chairs, Austin Flatware, Loren Gold Bistro Table, Acrylic Carrigan Side Chair, Capriano Marble & Copper Accent Table, Black and Silver Rug, Gold Avenue Bar Back Shelf, Harpeth Bar, Athena China, Boxwood Walls
---