2

Apr

In Stock: Area Rugs for Events & Weddings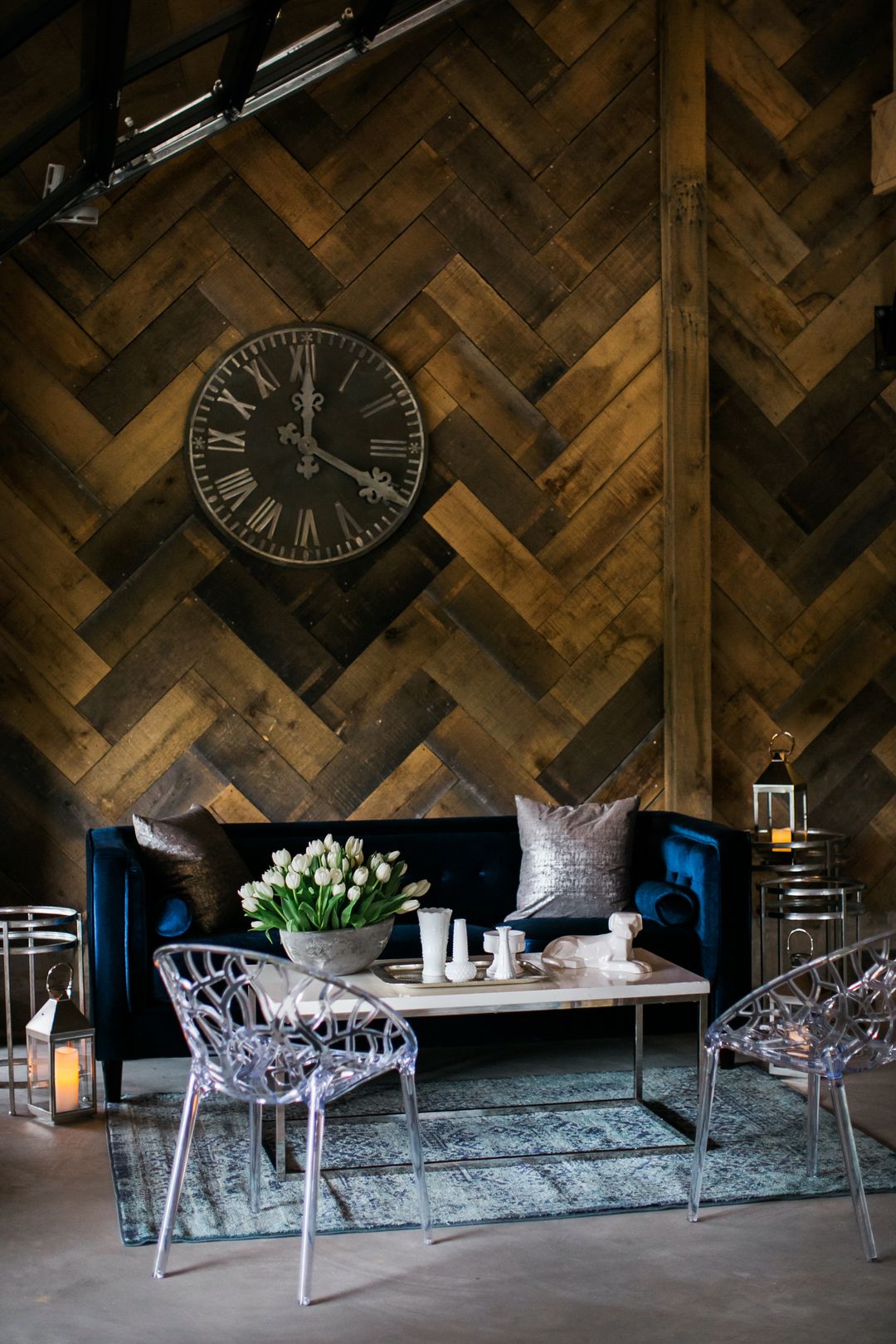 Area rugs for events are a beautiful decoration that can assist in creating a space that is both functional and stylish. A frequently overlooked element of wedding or event venues is the floor. You go to major lengths to decorate and furnish the space in a way that aligns with your event, and the floor is the foundation. In fact, we like to think of it as another wall!
Tie it All Together
Area rugs are more than just decoration. Take for example the use of layered rugs as an aisle runner. Our Brown & White Cowhide Rug and Dark Brown Cowhide Rug was used for this urban desert wedding ceremony inspiration, to bridge the seating areas on either side of the wedding aisle.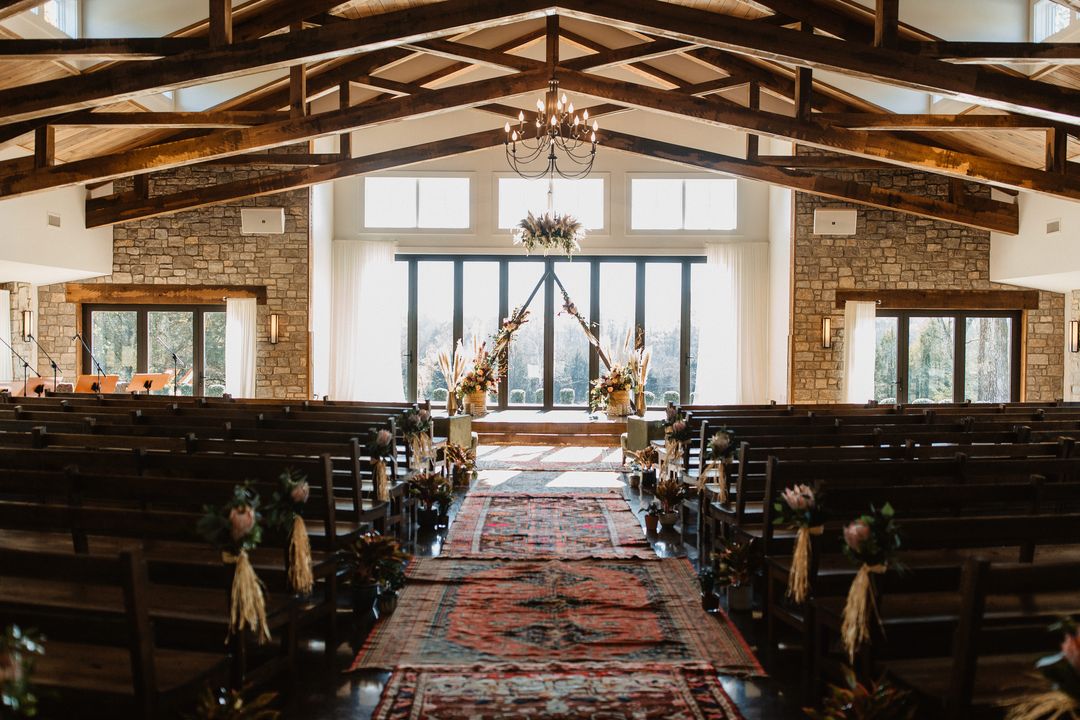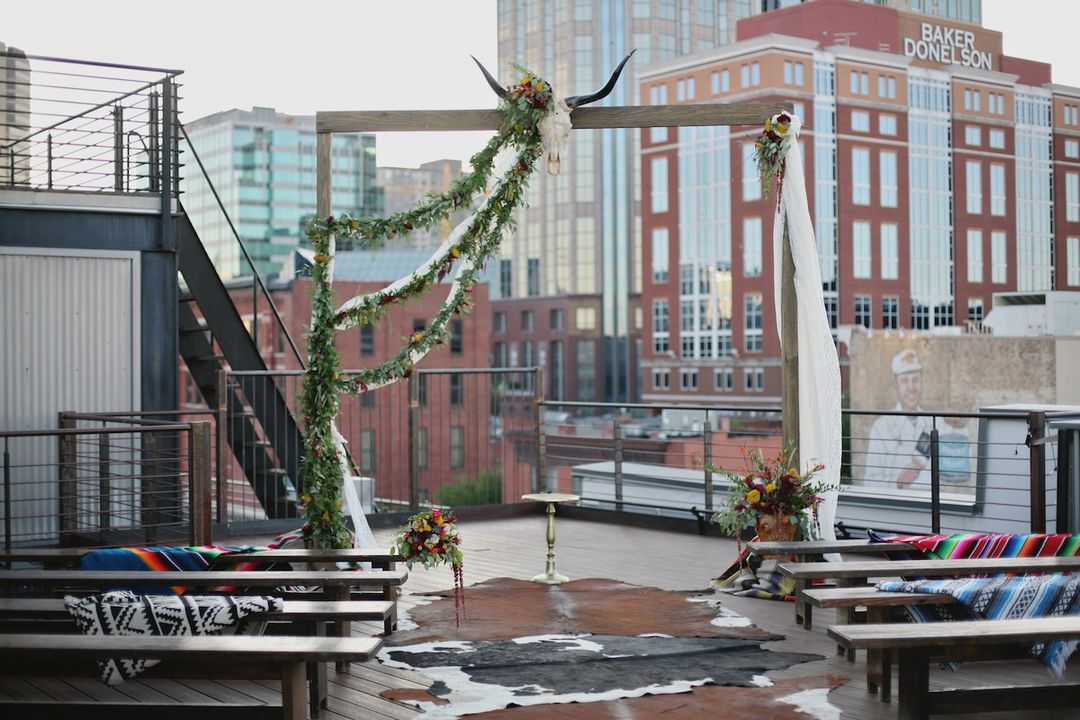 Frame a Space
Area rugs assist in defining a frame in which to place furniture. This can be useful for social areas, like a cocktail lounge at a wedding or corporate event. Consider using a rug to lead guests from the bar to a lounge area. It will help prevent your guests from huddling around the bar and encourage them to sit down, get comfortable, and stay for a while. Check out these beautiful layouts, and especially the use of rugs with contrasting colors and patterns.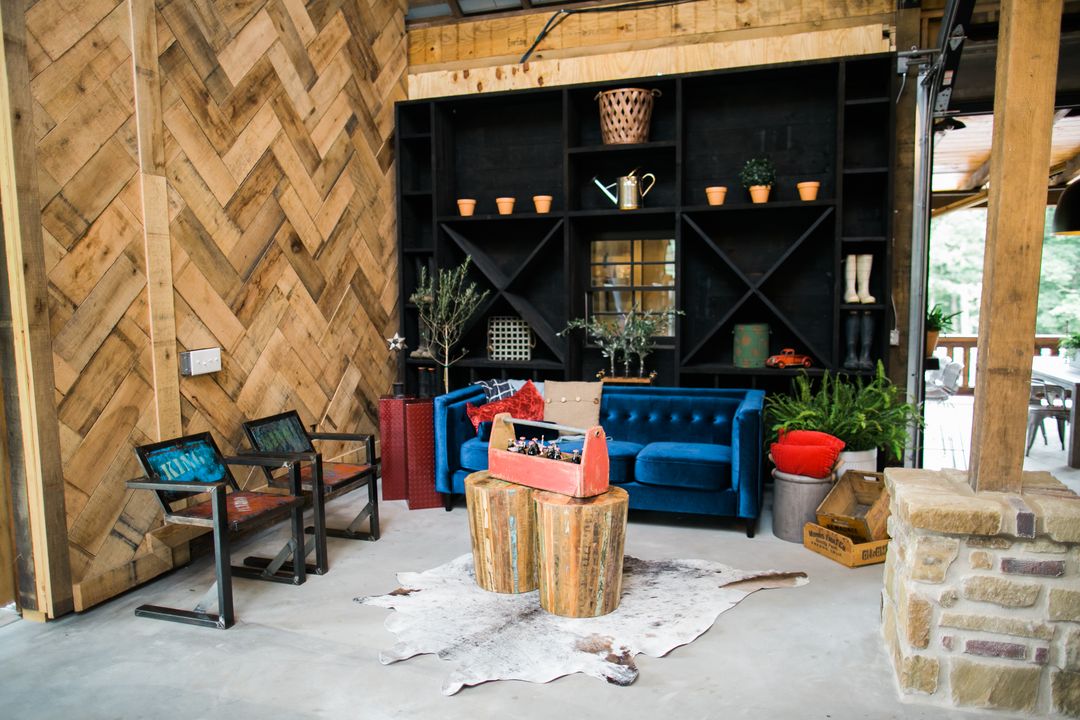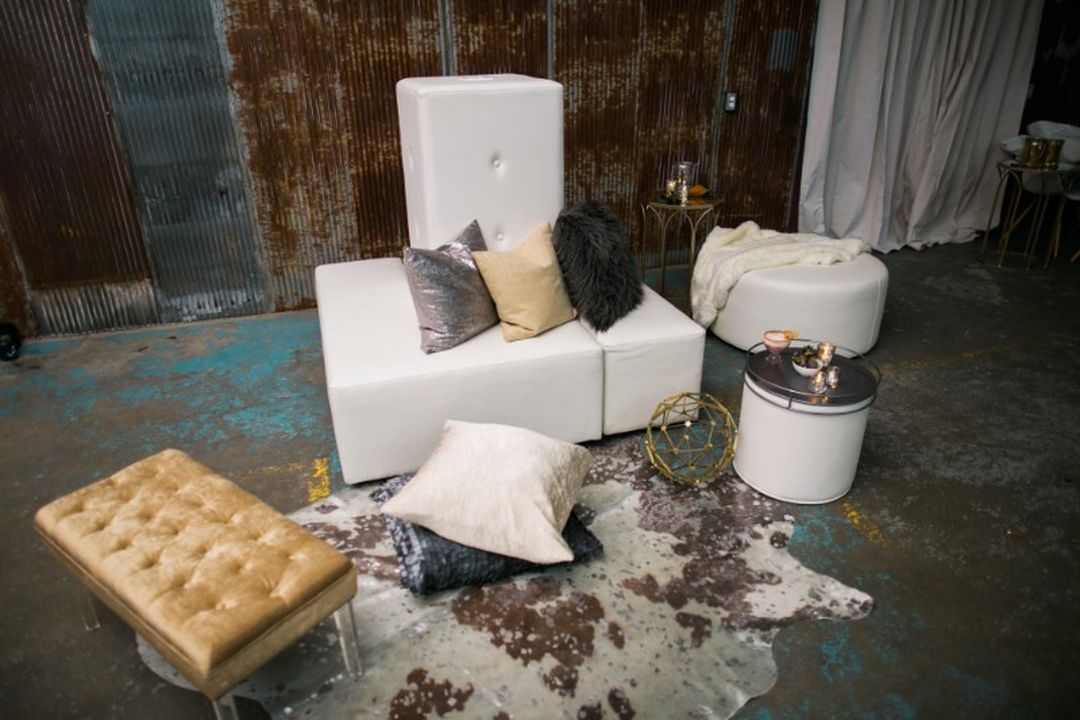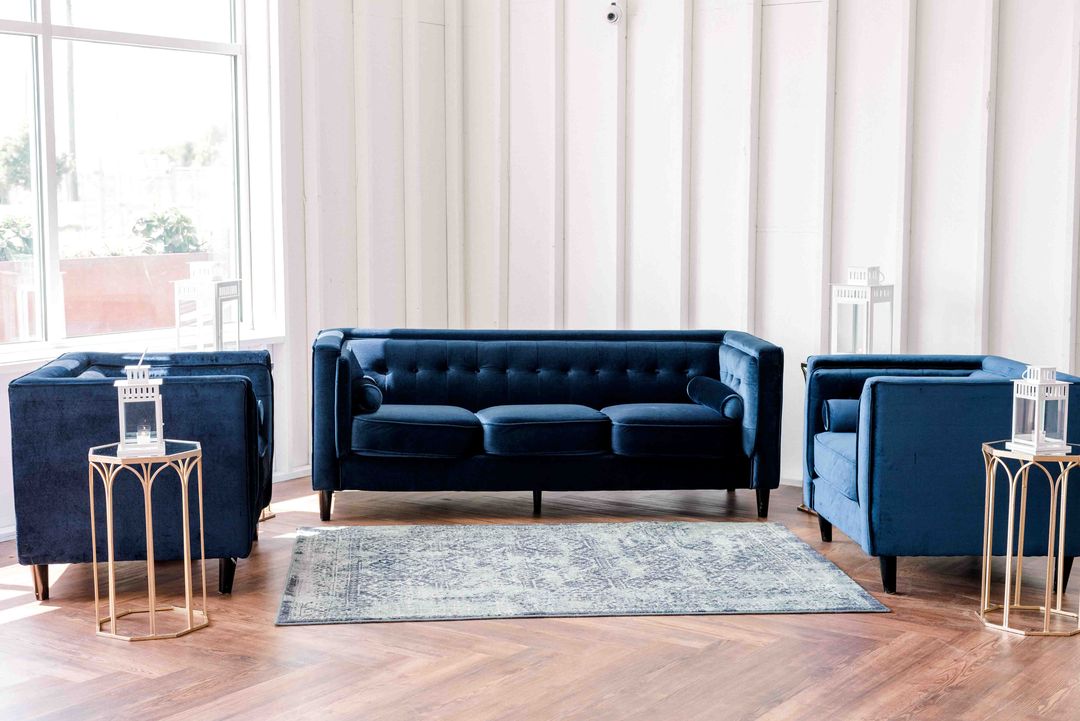 A Cohesive Design
Area rugs can be placed beneath standalone furniture to help create a more cohesive aesthetic. Without a rug, it can feel as though your furniture may float away. A rug will help tie different areas together that would otherwise look out of place. It will also ensure that your guests utilize every space available. For the outdoor cookout, featured below, our vintage Blue-Red Rugs were used to accent a whiskey-barrel bar and create a charming buffet area.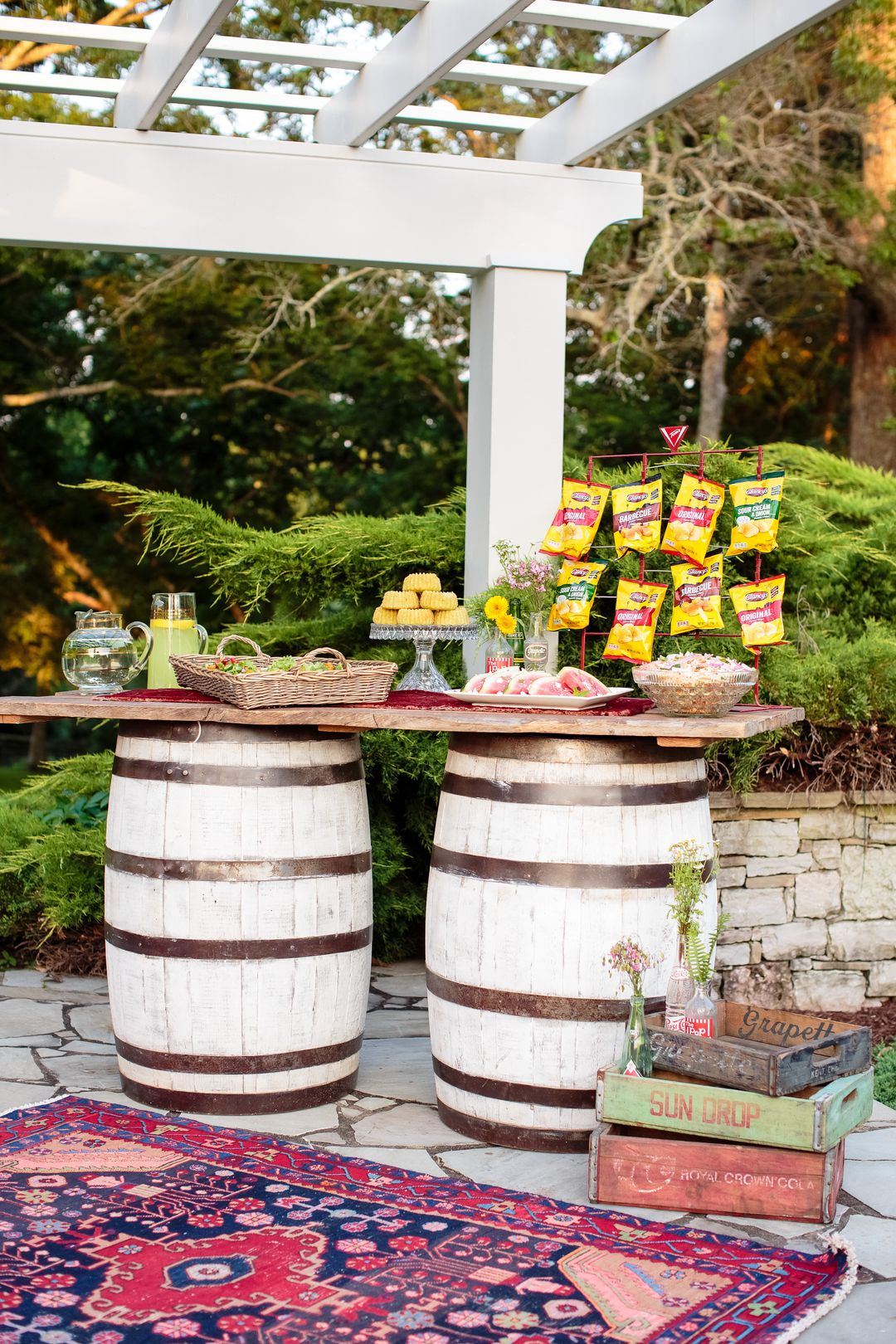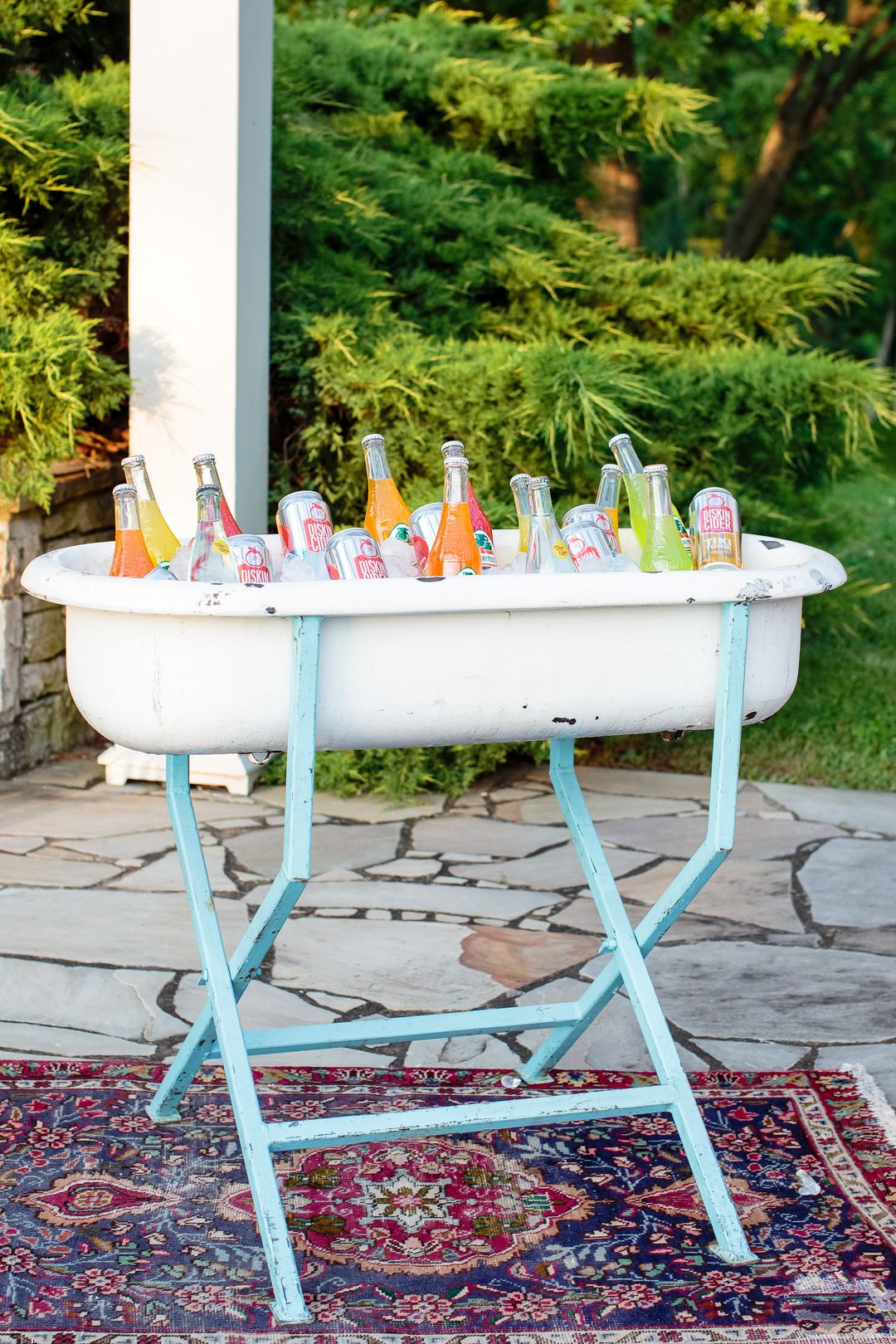 Want something that provides more stability than a rug? Our Dura-Trac Flooring is a great option. It is made of high quality materials and can be customized to fit any size you may need. Plus it is a safe, slip-resistant surface that can be used over a variety of terrains.
If you have an upcoming event and looking to create a unique space with area rugs for events, we'd love to chat with you! Send us a message at info@southerneventsonline.com.
FEATURED RENTALS | Blue-Red Rug, Brown/White Cowhide Rug, Dark Brown Cowhide Rug, Gray Cowhide Rug, Indigo Rug, Navy Rug, Metallic Cowhide Rug, Slate Rug,
SEE MORE LIKE THIS