27

Jul

On Trend, Southern Events Products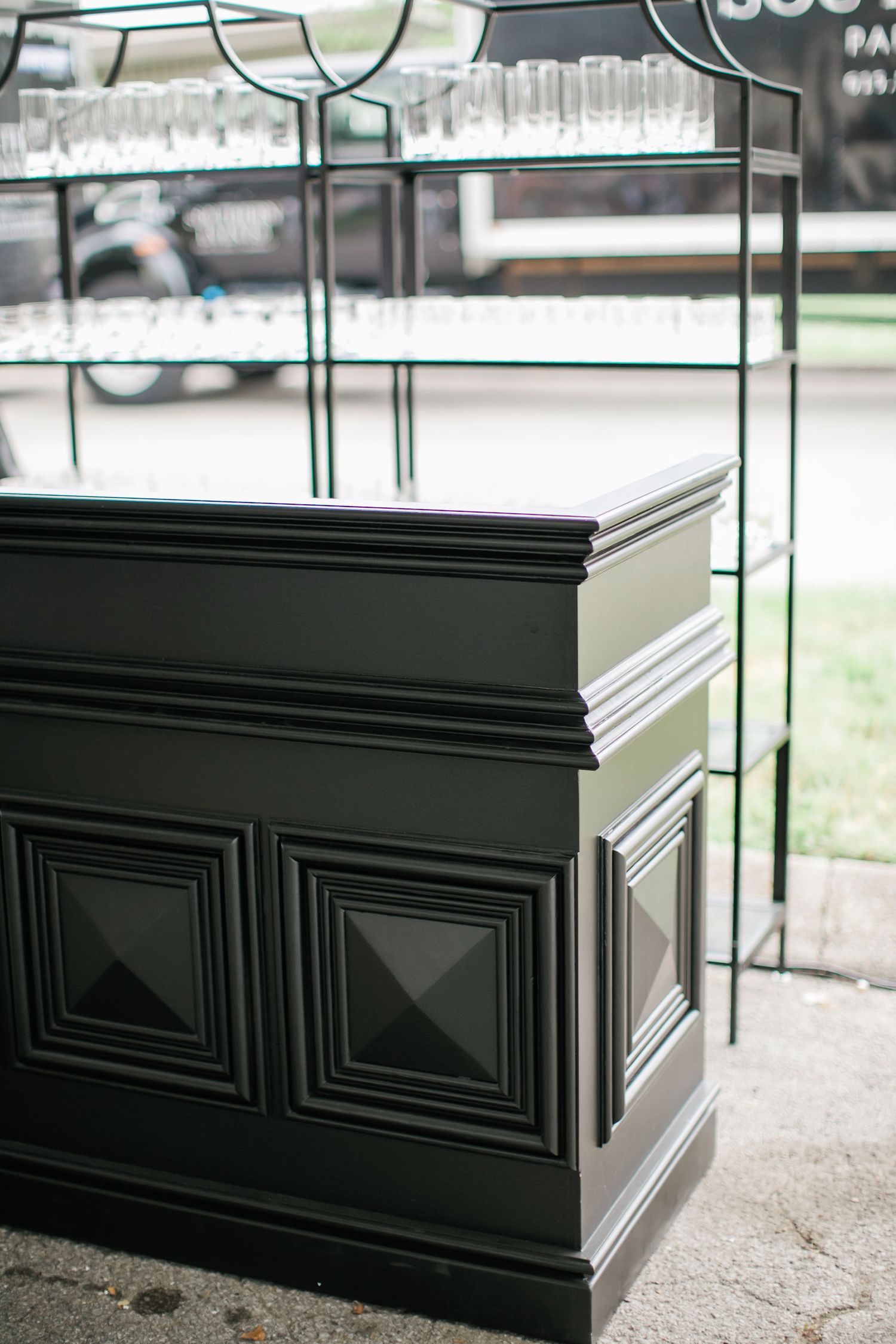 Serving alcoholic beverages, or delicious mocktails, starts with a well-stocked bar! Whether you're organizing a wedding reception, corporate gathering, or milestone celebration, Southern Events Online is your go-to destination for event bars and bar accessories for rent. Let's dive into the offerings that will transform your event into a sophisticated soirée, from bars in every shape and size to on-trend glassware and elegant backdrops.
Stylish Bars for Rent
A well-outfitted bar is the sign of a well-planned event. We offer a wide selection of stylish bars available for rent, perfect for any event theme or ambiance. For a rustic chic vibe, grab our Thompson Oak Bar. Or, a fan favorite, the Chelsea Marble Top Bar is perfect for a modern bohemian vibe! Our bars are crafted with attention to detail and are designed to create a focal point at your event. From vintage wooden bars to elegant mirrored options, you'll find the perfect match for your event aesthetic. If you are hosting an intimate event, we also carry a Gold Bar Cart, perfect for providing table service.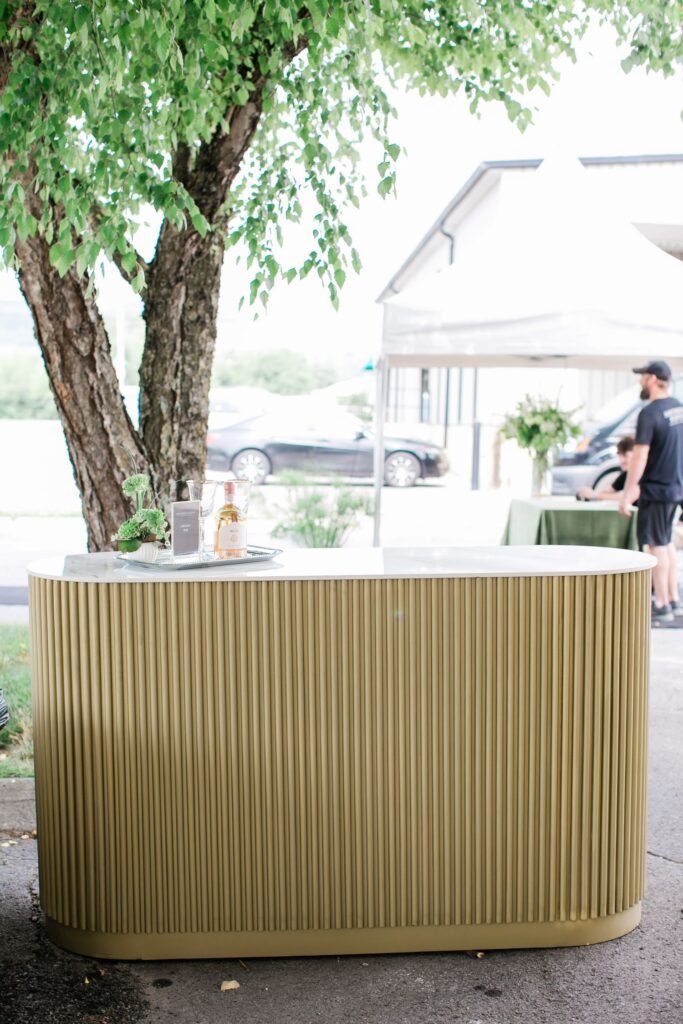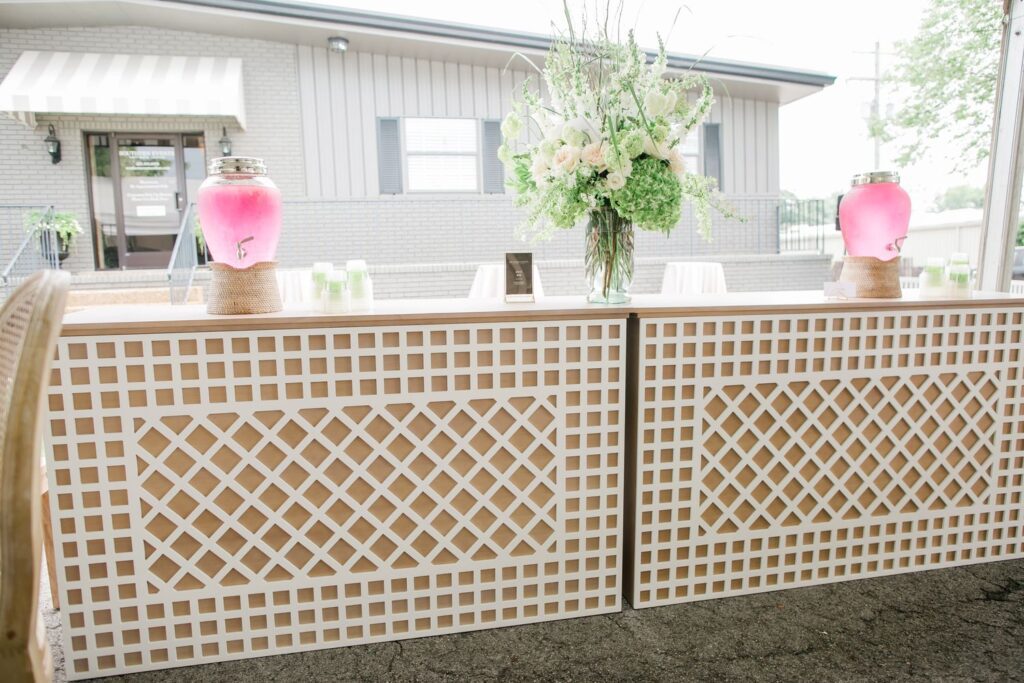 On-Trend Glassware
With an impressive bar area, you'll need glassware to match! This is why Southern is excited to stock an array of glassware options that will enhance the visual appeal of your beverages, whether it be wine or a signature cocktails, and impress your guests. In addition to the essentials, such as highball and rock glasses, we have an elegant selection for celebratory events. Including our Gatsby Champagne Coup Glasses and Cybil Champagne Flutes. If you want to infuse a splash of color into your bar setup, peruse our inventory of colored glassware. Ranging from retro shades of pink and amber, to vibrant shades of green and blue. Consider all your options when you visit our catalog!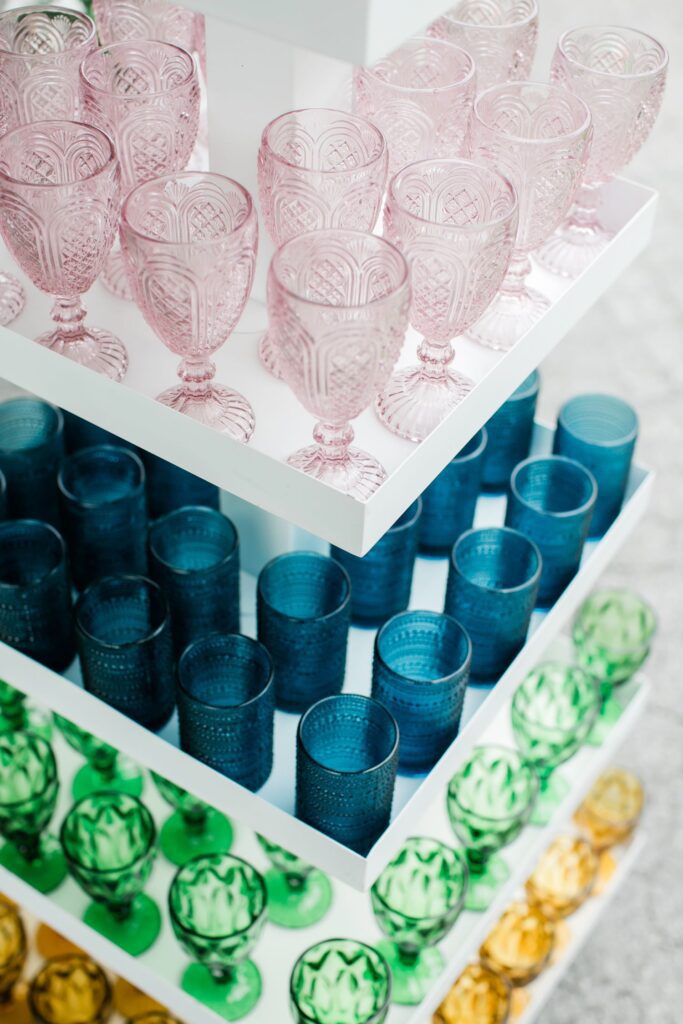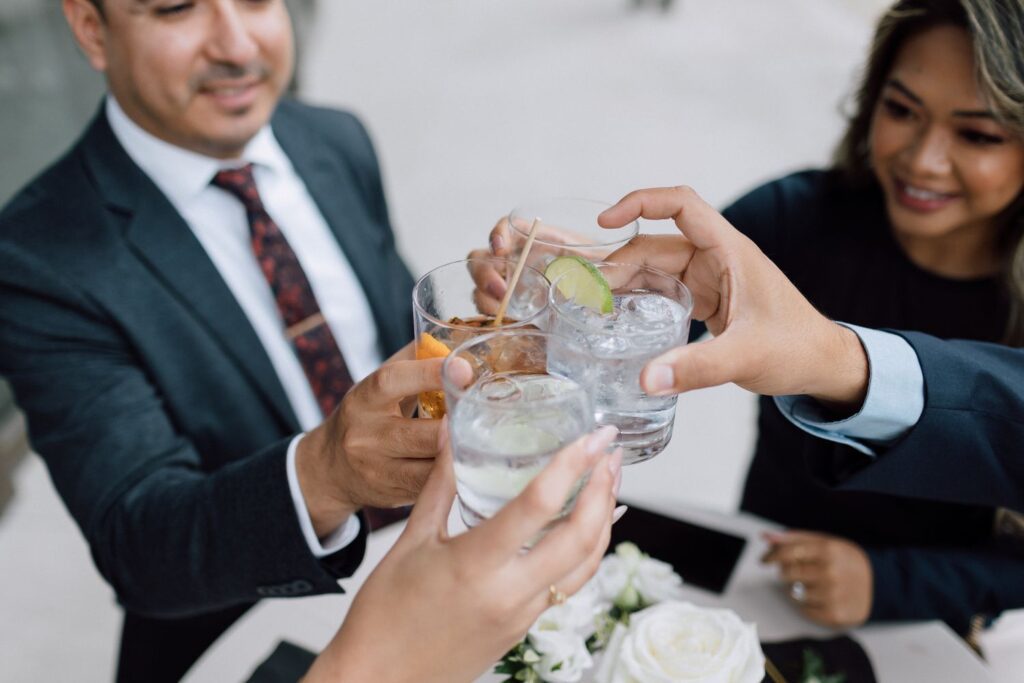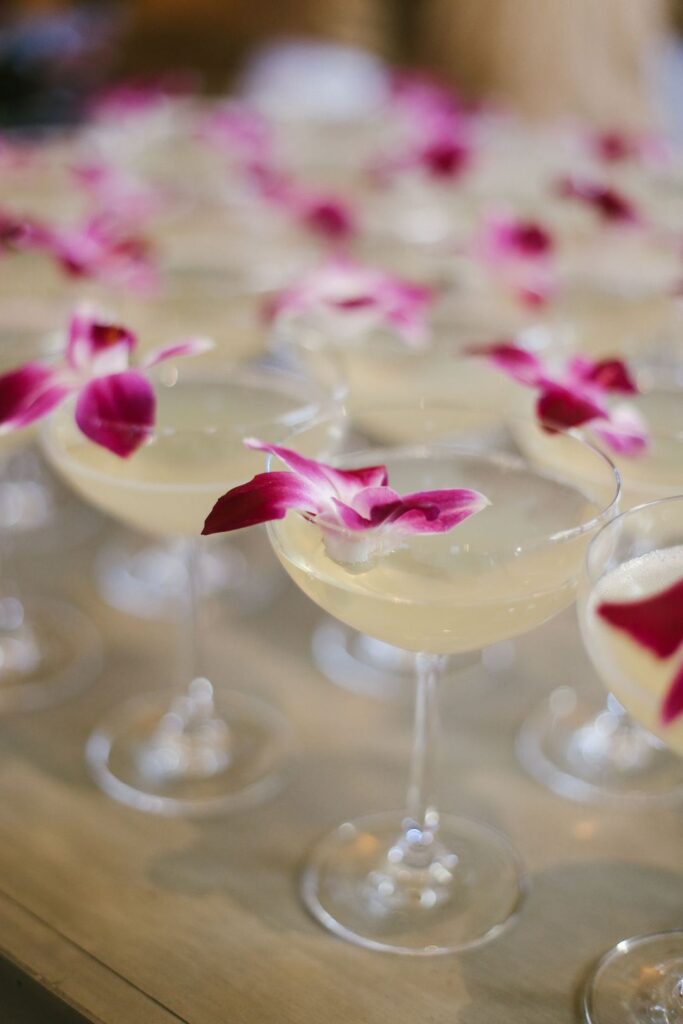 Bar Shelving + Backdrops
To create an immersive and visually appealing bar area, we stock an assortment of bar shelving and backdrops for rent. These elements will help transform a simple bar into a captivating focal point! Choose from simple shelves to display your liquor collection or glassware – such as a Black Bookcase or Gold Avenue Barback Shelf. Or, feature Boxwood Walls, elevated with custom signage starring a menu or corporate logo. With a diverse range of options, you can curate a bar setup that perfectly reflects your event theme and leaves a lasting impression.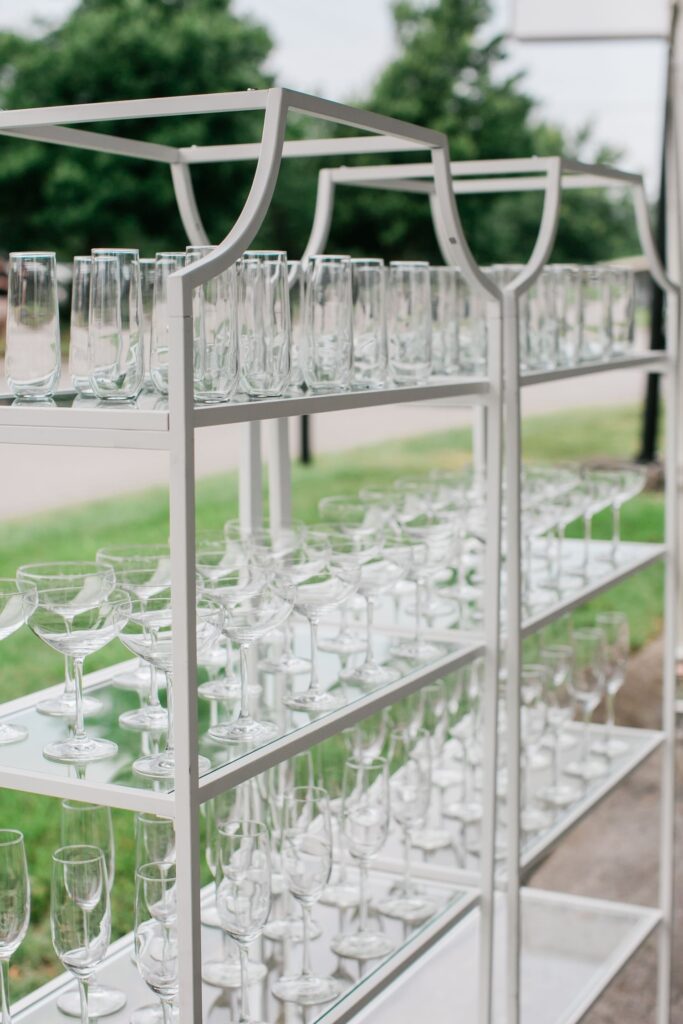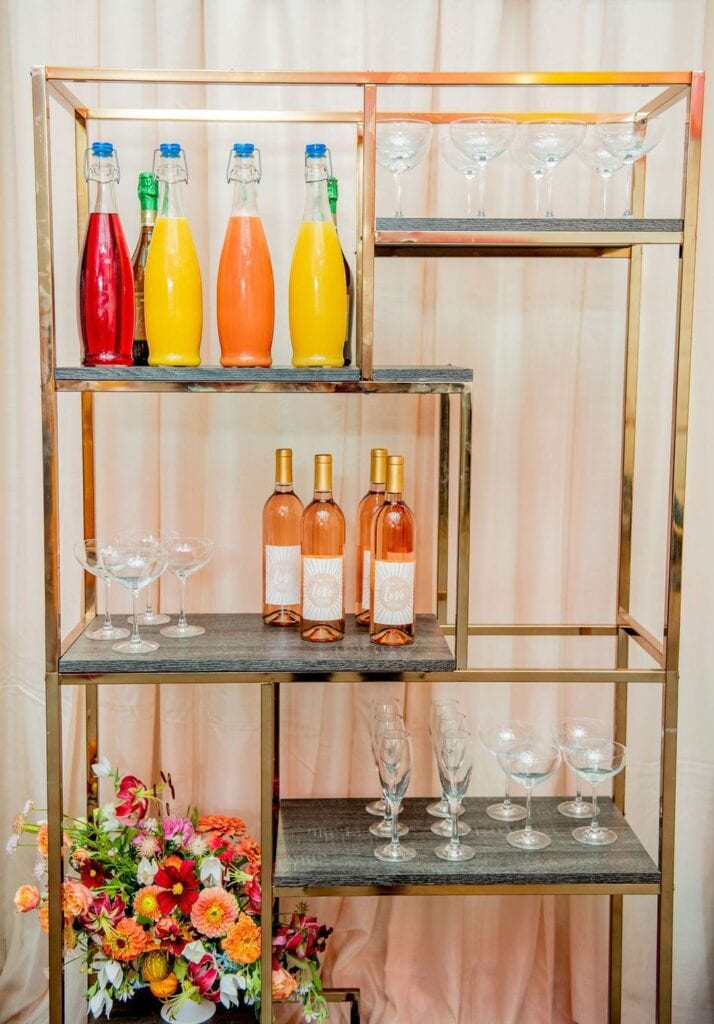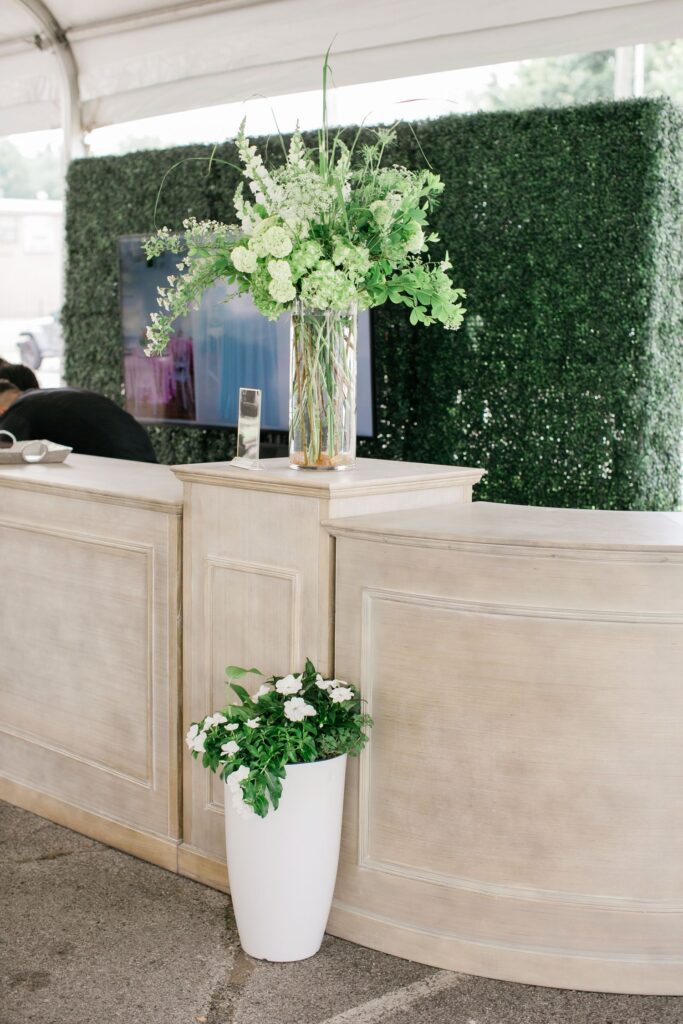 Cocktail Tables & Seating
Cocktail tables are both functional and stylish! These tables provide the perfect gathering spot for guests to enjoy their beverages and engage in conversation. For standing and mingling, combine our new Palmer Bistro Table with matching barstools, or feature a Charleston Bistro Table standalone. Or dress a cocktail table with bright linens, in a soft satin or rich velvet material, contrasted by Acrylic Ghost or Mid-Century White Barstool. Alternatively, and to create a more relaxed atmosphere, peruse our selection of curated event lounges. Complete with stylish seating, accent tables, and rugs.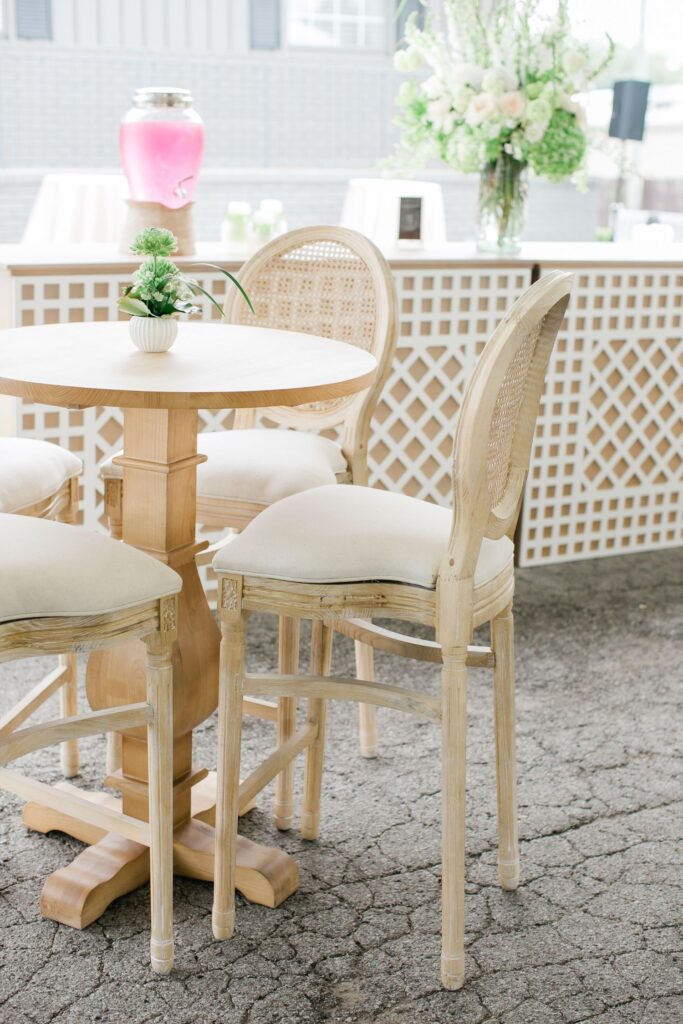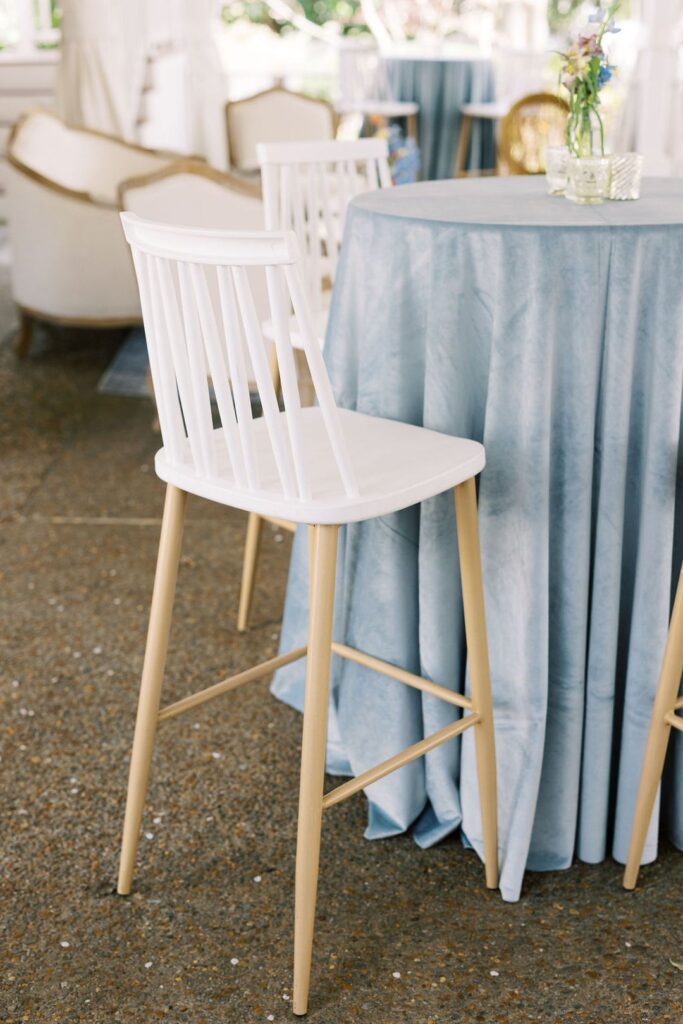 Want to feature some of these stylish bar accessories for rent at your upcoming event? Contact our team at info@southerneventsonline.com and let's start planning your best party event yet! Hosting outdoors? Explore our Unique Outdoor Party Decor & Props that will elevate your celebration.
TAGS | Glassware Collection, Nashville Event Rentals, Nashville Wedding Rentals, Nashville party rentals, Southern Events Party Rentals, Unique Wedding Rentals, backdrop ideas, bar accessories, bars for event rentals, glassware rentals Nashville
FEATURED RENTALS | Sorrento white bar, Thompson oak bar, cheese marble top bar, gold bar cart, gold bar cart, Gatsby coupe glasses, Cybil champagne flutes, black bookcase, gold avenue Barback shelf, boxwood ball, palmer bistro table, Charleston bistro table, mid century white barstool acrylic ghost barstool,
---
29

Jun

On Trend, Southern Events Products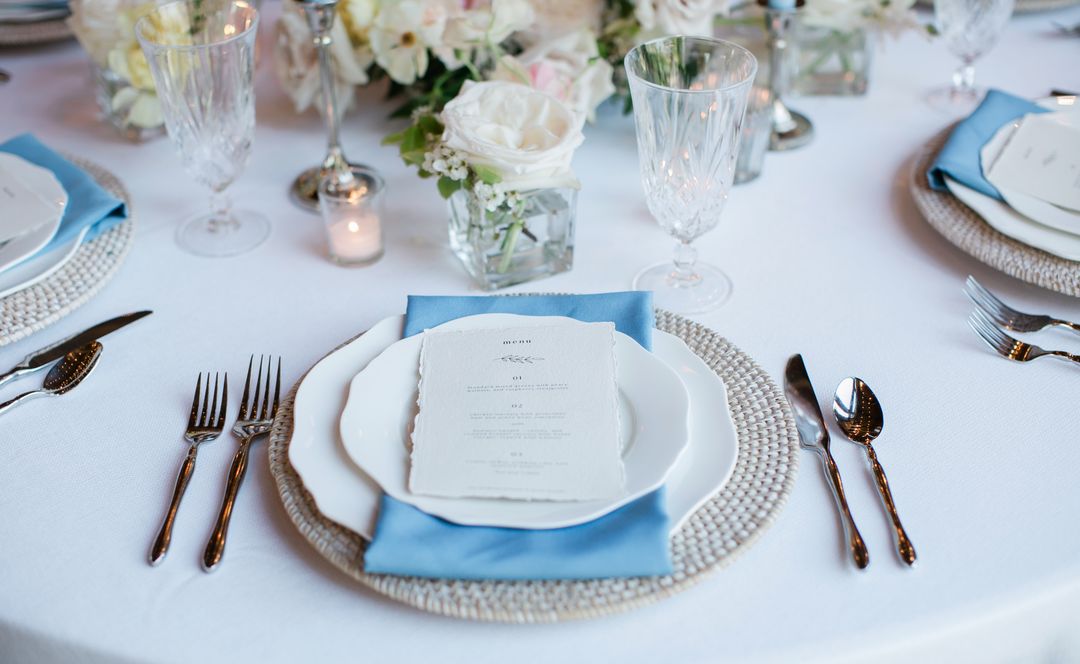 A memorable event calls for attention to detail! One of our favorite ways to elevate any celebration is with an elegant place setting. From casual backyard gatherings to elegant dinner parties, the right plates can enhance the aesthetic of your event. This said, buying a large number of plates can be expensive! Whereas paper plates are dull and wasteful. That's where Southern Events comes in! With a large catalog of party plates for rent, we offer an on-trend option for every celebration.
Modern Metallics
Metallics continue to reign supreme in event decor. When it comes to party plates, metal accents are an easy way to turn a plain table setting into a glam spread. We stock a number of chargers with metallics to elevate your table. From a modern Copper Glass Charger to a Silver Round Lacquer Charger. For a more dark and moody vibe, check out our Black Round Lacquer Chargers. Or create a chic place setting with the Silver Beaded Edge Belmont Chargers. Any of these plates is a stunning base for colorful or classic white china!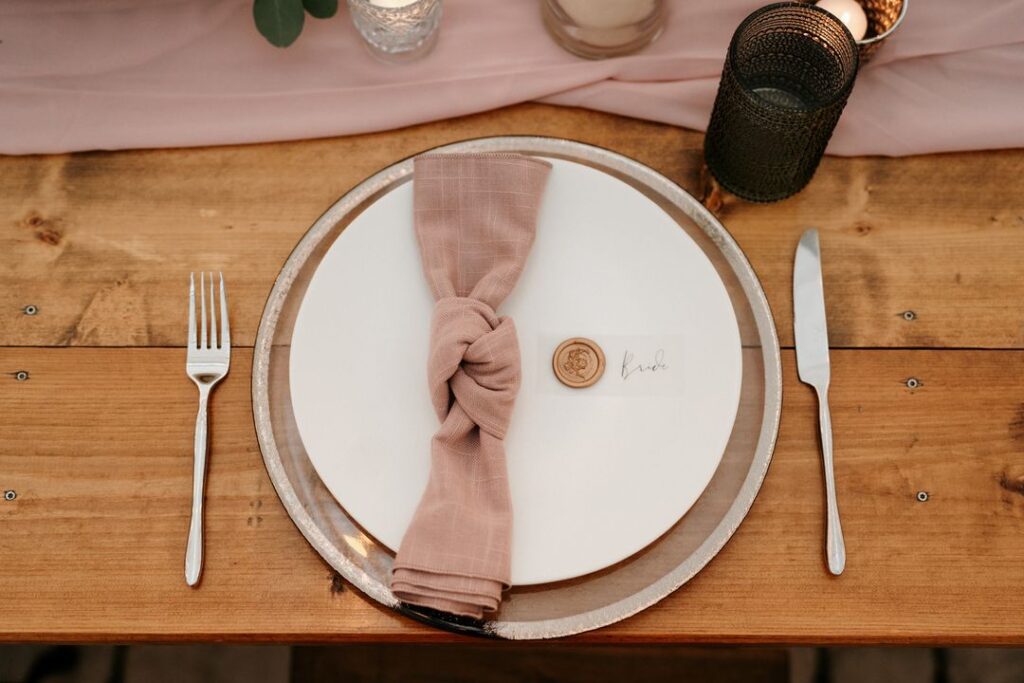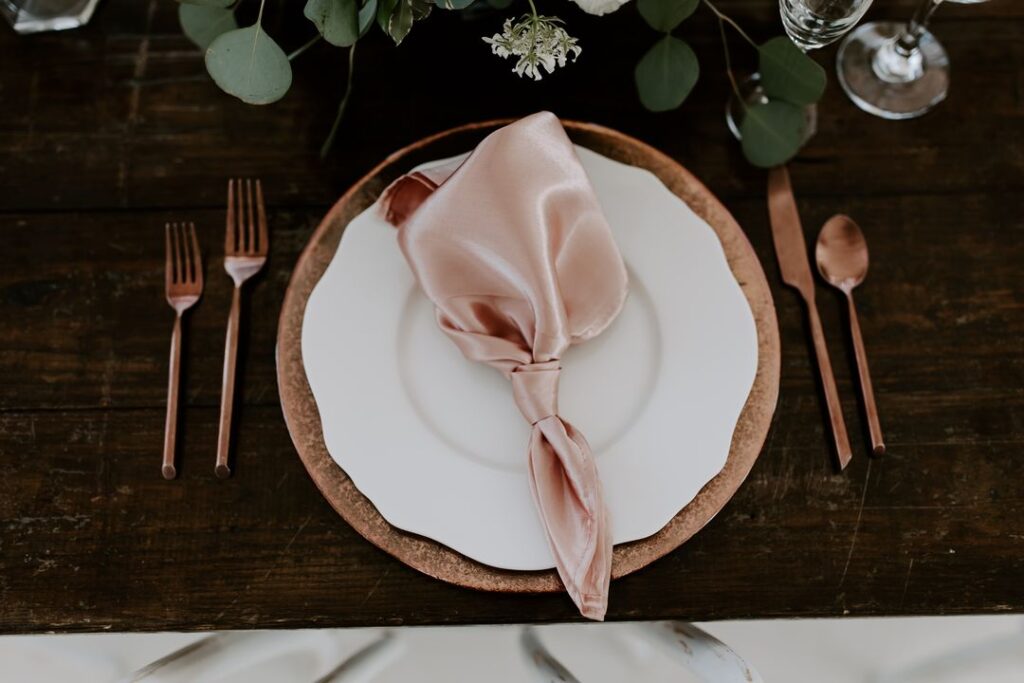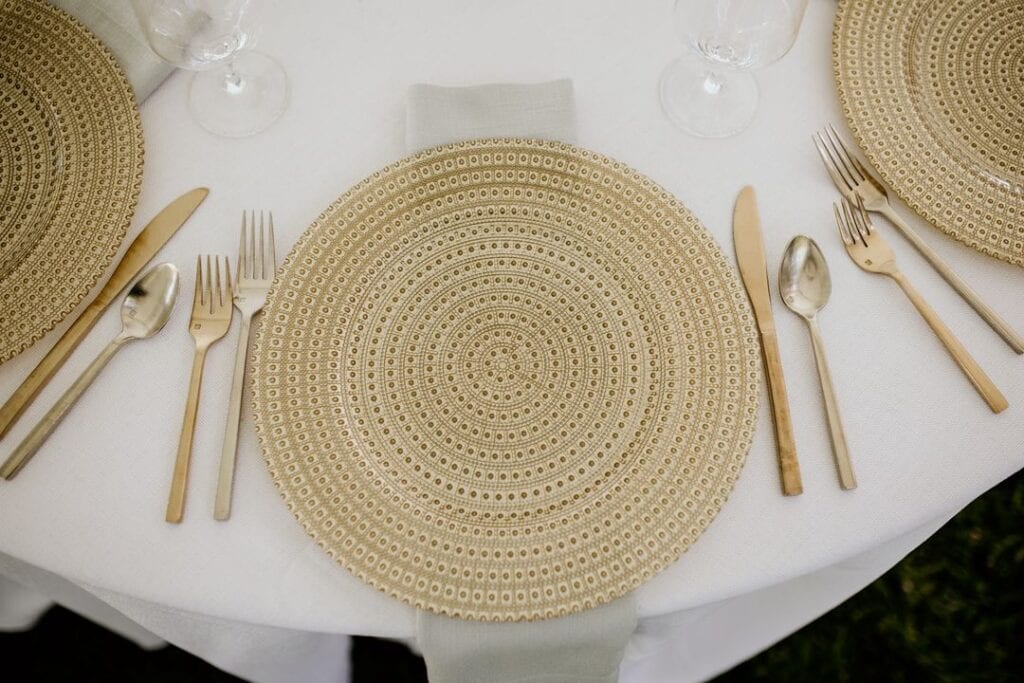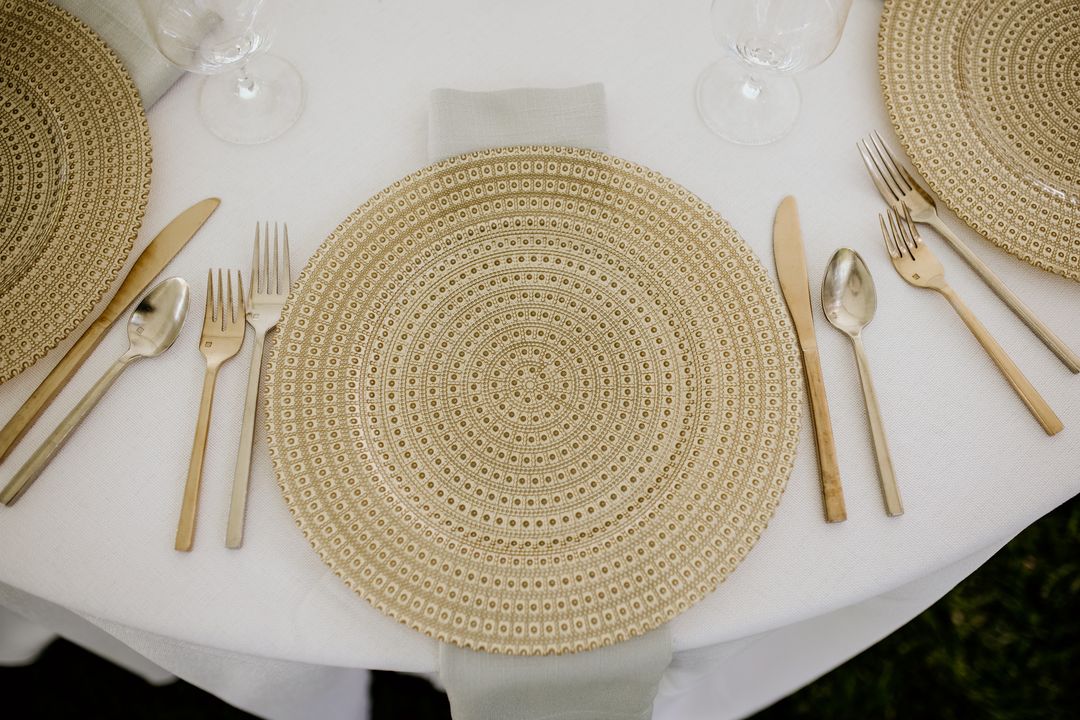 Chic Party Prints
If you're looking to infuse your personality and style into your event, printed plates are a beautiful choice. Our inventory includes styles to suit various themes and moods. Whether you're hosting a whimsical garden party or a bright al fresco dinner party. Feature a metallic accent with the Blair Geometeric or Vera Floral China. Or, add a pop of color with the elegant Laguna or Coronado China. Of course, there is no going wrong with our Carrera Marble Dinner Plates. They look gorgeous on top of a vibrant charger or paired with a colorful napkin!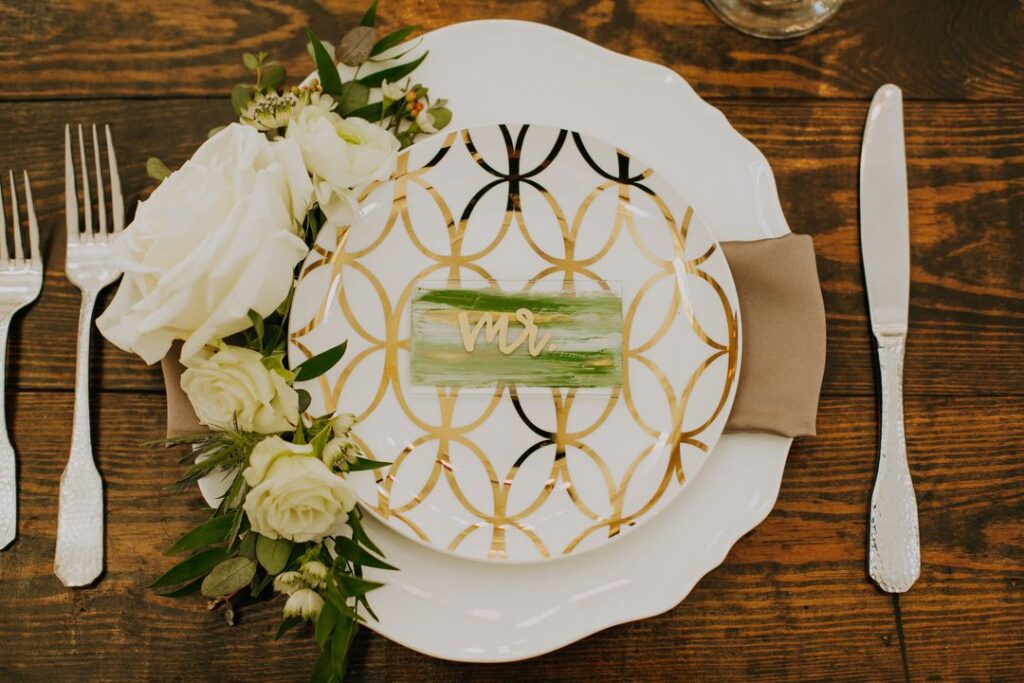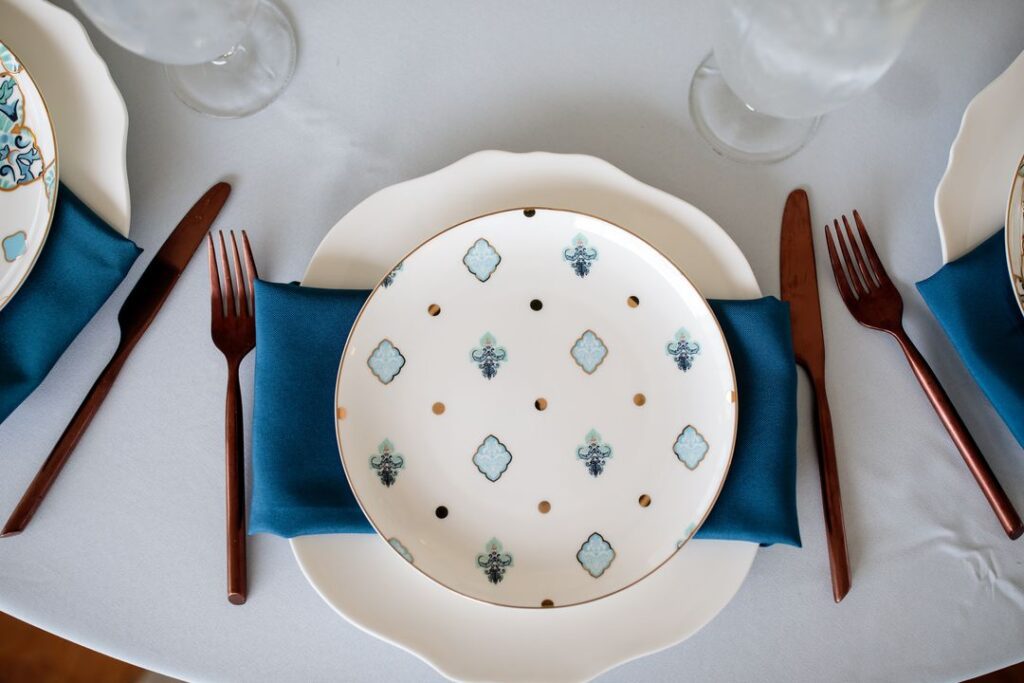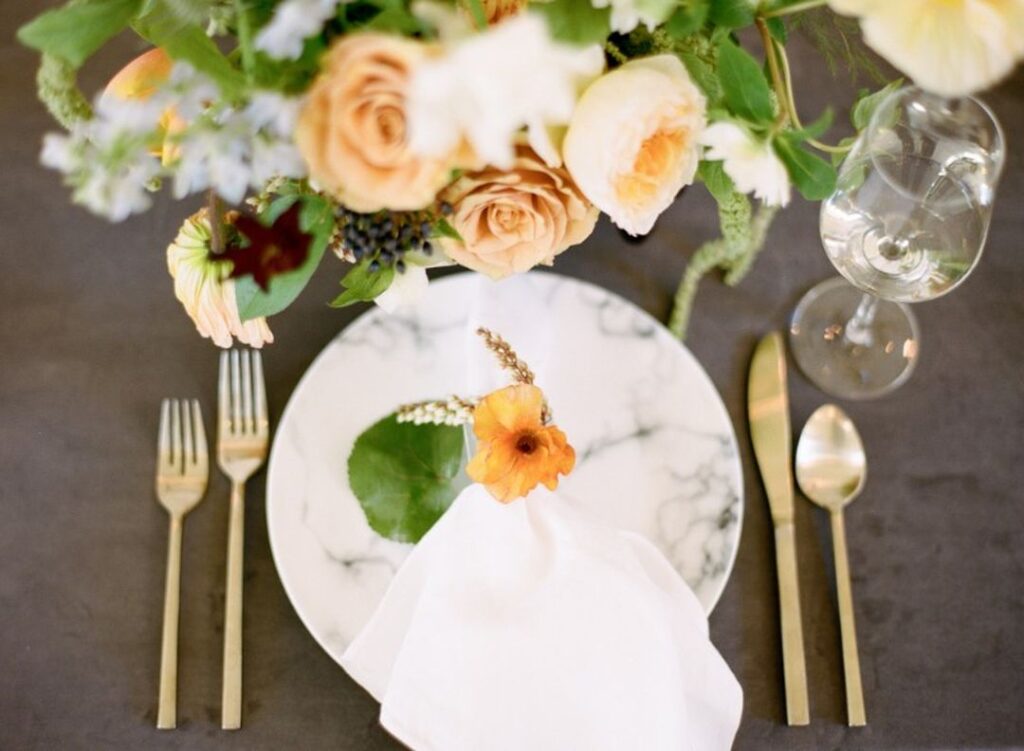 Down-to-Earthenware
If you desire a more rustic and organic aesthetic, earthenware plates are ideal. Their soft tones, textured surfaces, and imperfect edges exude warmth and charm. Our selection of beautifully crafted earthenware plates is perfect if you are in need of a dinnerware rental. Easily create a modern rustic wedding table with the color Alabaster. Or a bold table for a corporate gala with Onyx. Meanwhile, Stone is a classic and pairs perfectly with soft pastel shades. Such as pink, baby blue, and lavender. For added warmth, we recommend adding a set of velvet napkins.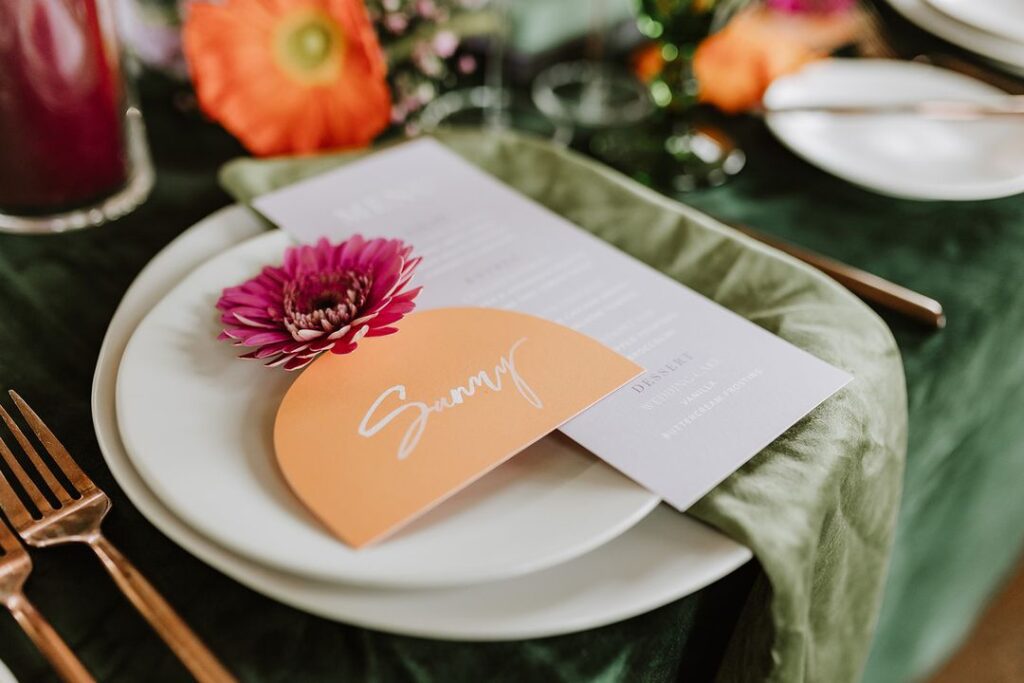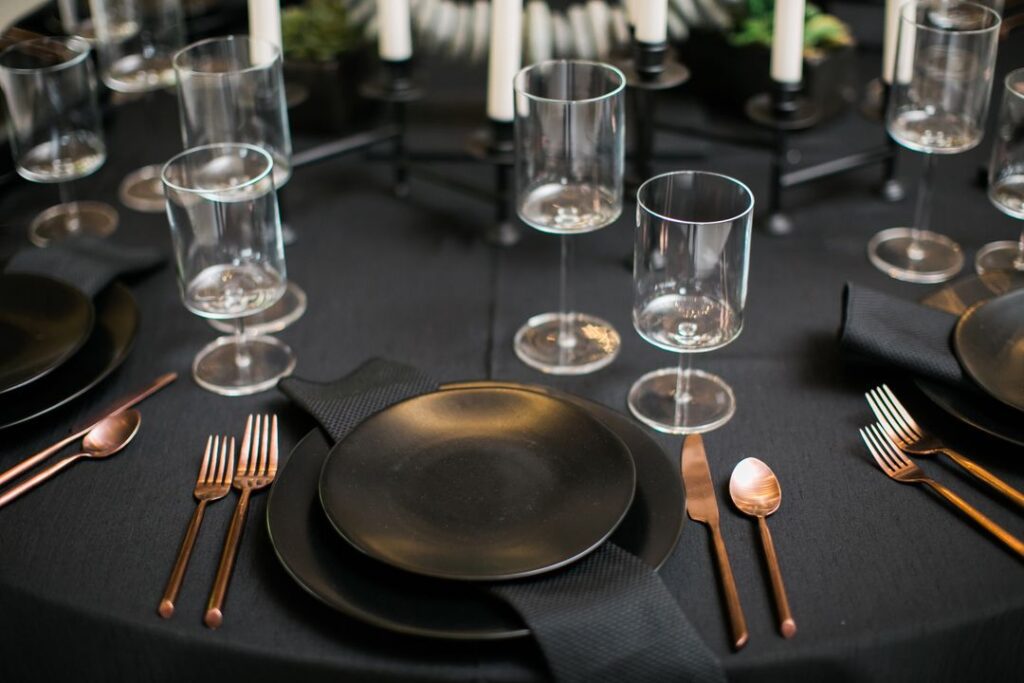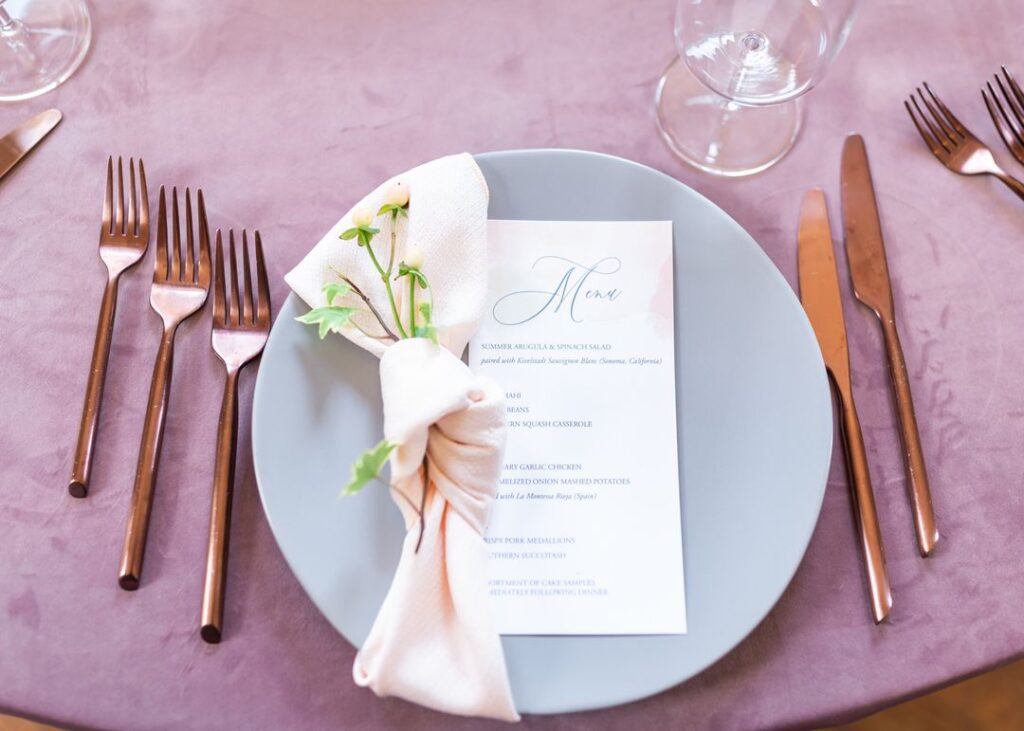 Textures that Elevate
Placed beneath the main dinner plates, chargers add depth to a table setting. However, you can easily add even more dimension by featuring a textured charger. There is our Rattan White Wash Charger, perfect for a bright and breezy brunch or afternoon tea. As well as a Scalloped Wood Charger, which lends a luxe boho vibe. Or, skip the charger and opt for a crisp set of Glass Mosaic China. A clean and modern look fitting for a gala or fundraiser! Especially when paired with classic white napkins.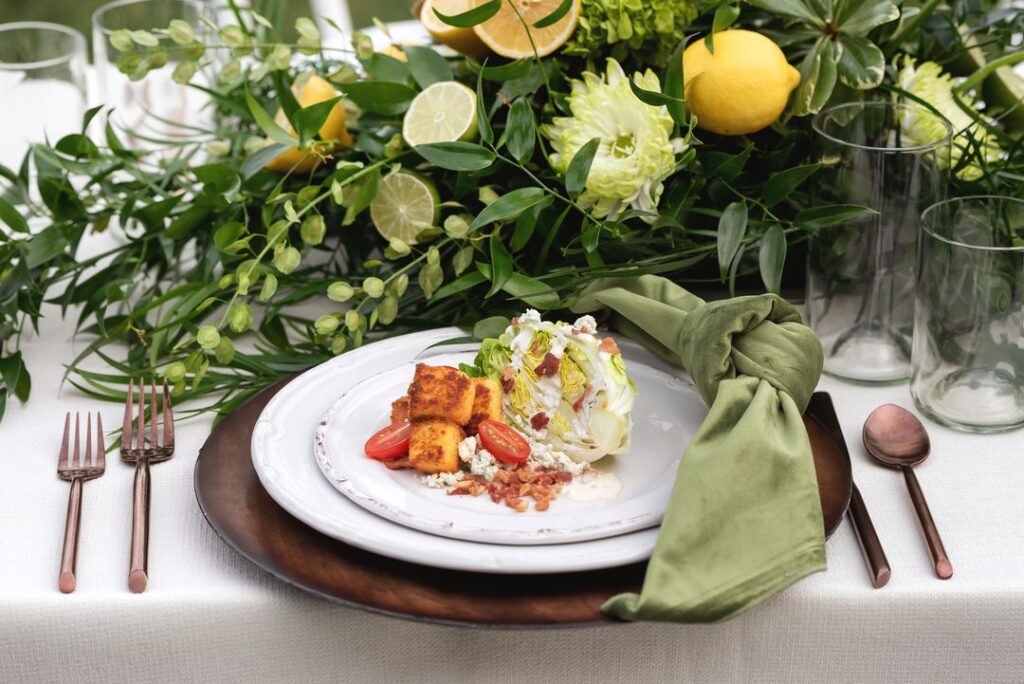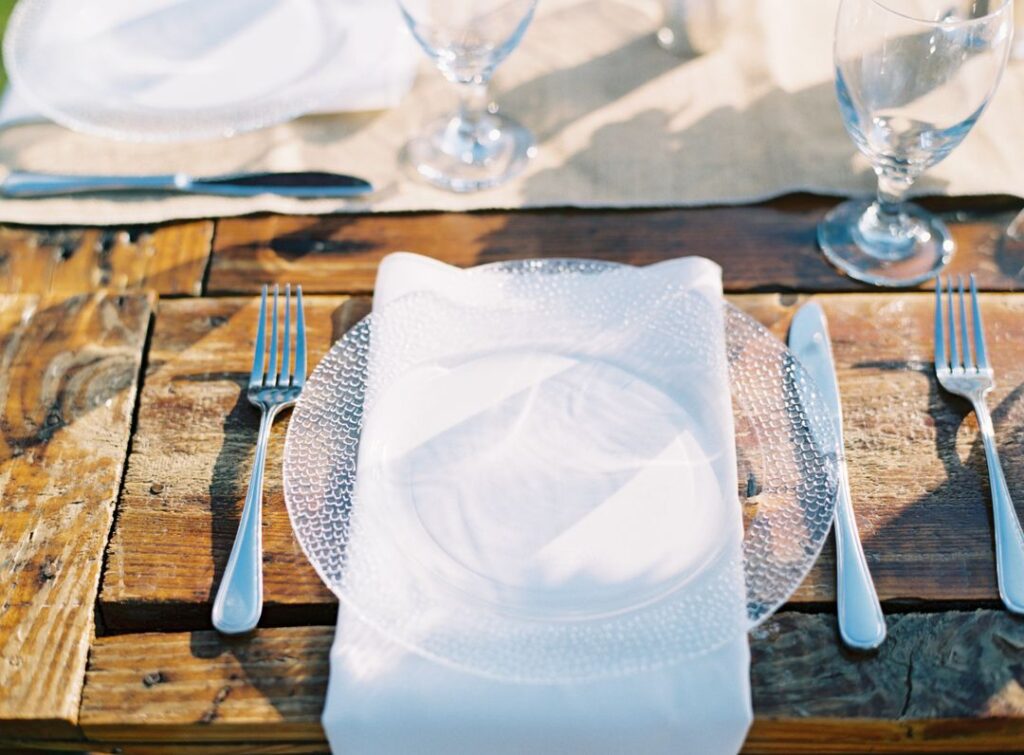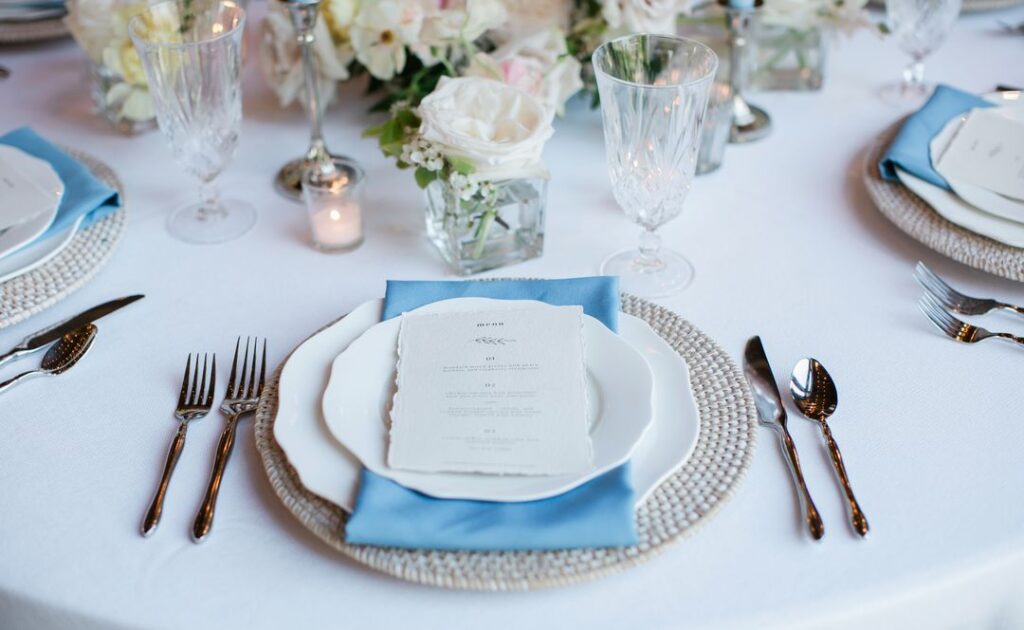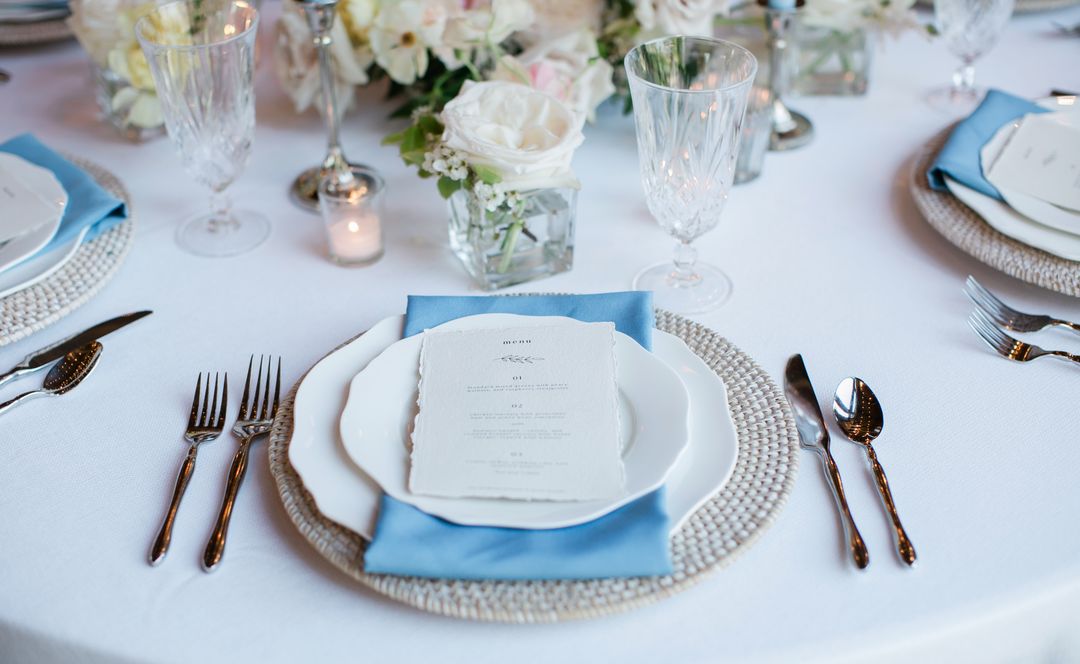 Our party plates for rent are a simple way to elevate your event table! Contact our team for help creating a unique place setting, or if you need more ideas. Looking for other ways to create a more luxe look? Take a peek at our napkins, available in a range of brilliant colors.
TAGS | Event Catering Rentals, Nashville Event Rentals, Nashville party rentals, On Trend, party plates, plates for rent, servingware
FEATURED RENTALS | Copper Glass Charger, Silver Round Laquer Charger, Black Round Laquer Charger, Silver Beaded Edge Belmont Charger, Rattan White Wash Charger, Scalloped Wood Charger, Glass Mosaic China, Blair Geometric China, Vera Floral China, Laguna China, Coronado China, Carrera Marble Dinner Plate, Onyx Earthen China, Alabaster Earthen China, Stone Earthen China,
---
8

Jun

On Trend, Southern Events Products, Trends and Inspiration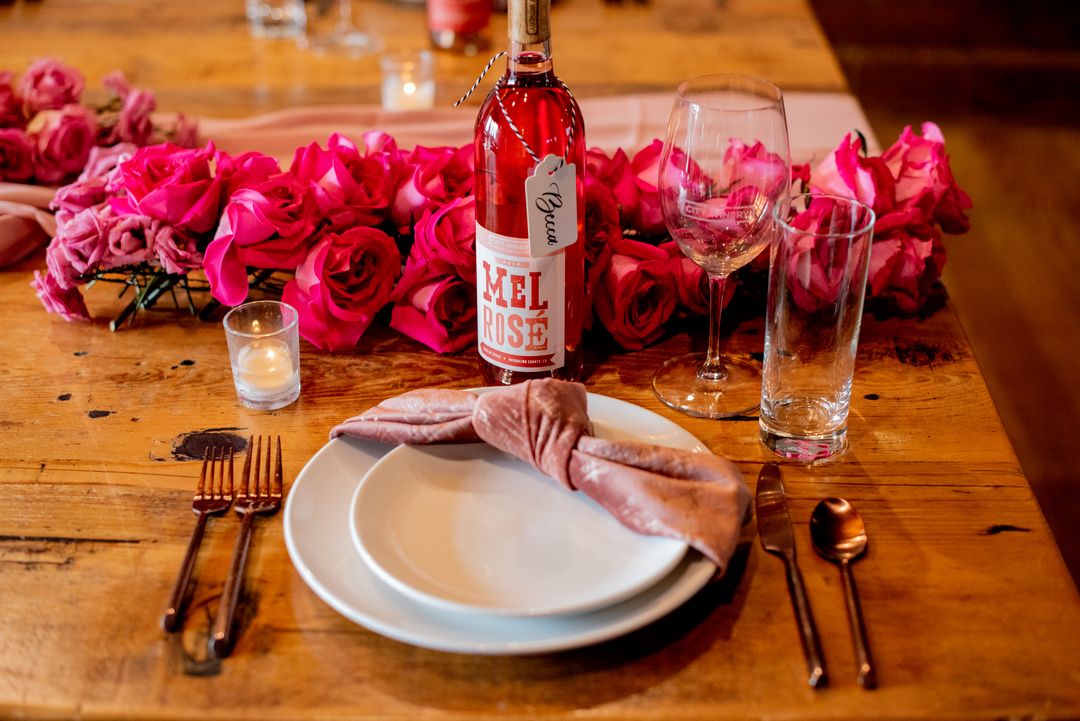 Combining energy and playful nostalgia, Barbiecore is trending! Inspired by the iconic doll, a Barbie-themed party will bring a touch of whimsy and fun to any event. Whether you're hosting a casual cocktail hour, an intimate bridal shower, an adult birthday party, or even a children's birthday bash. Southern Events Online has you covered with our beautiful collection of Barbiecore-inspired event rentals. Let's dive in and start planning your next celebration!
Take it Easy
When it comes to hosting a casual get-together, creating a stylish and vibrant space is key. To set the stage for a chic backyard cocktail hour or poolside bachelorette party, create a space adorned with pops of pink and a dash of retro charm. You can set the mood with bistro tables with Hot Pink Velvet Linens. In addition, add some chic Arylic Square Back Barstools for extra seating. Where guests can enjoy colorful cocktails, served in classic Gatsby Coupe Glasses. Alternatively, you can use our Gold Bar Cart as a self-serve drink station. With big-batch cocktails in the Hampton Beverage Dispenser. And if you plan to offer some light bites, our Coronado China will lend a fun hint of blue to party.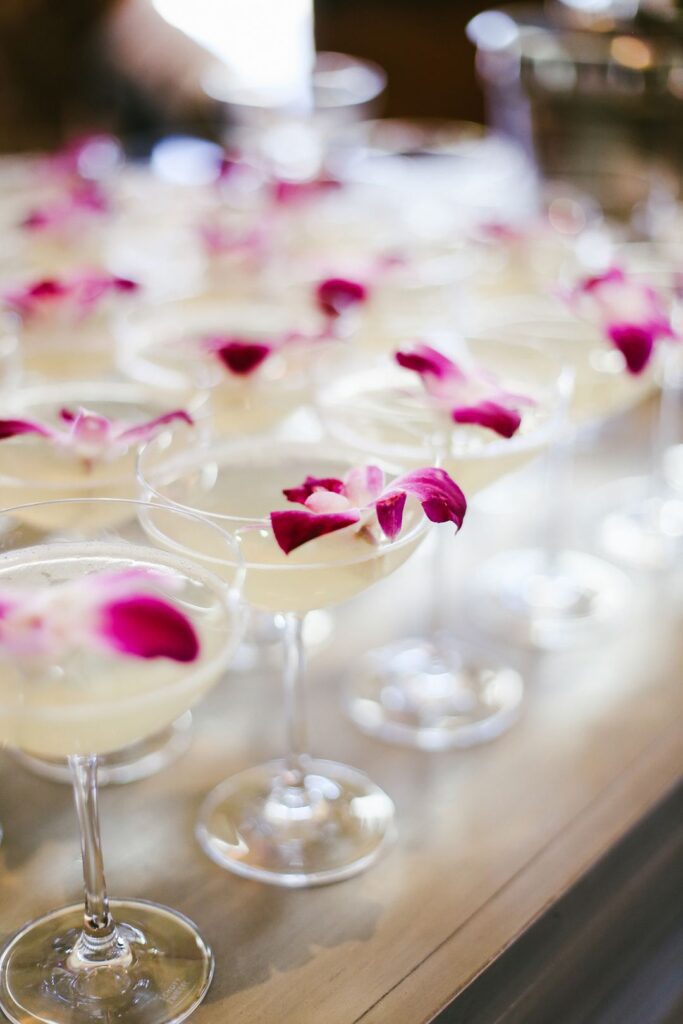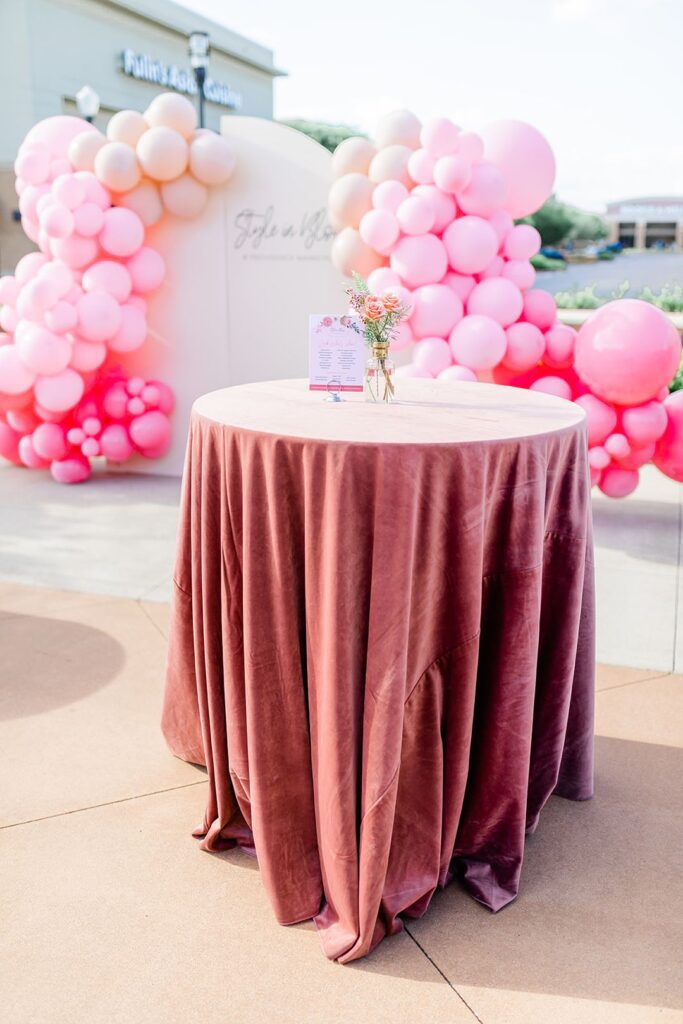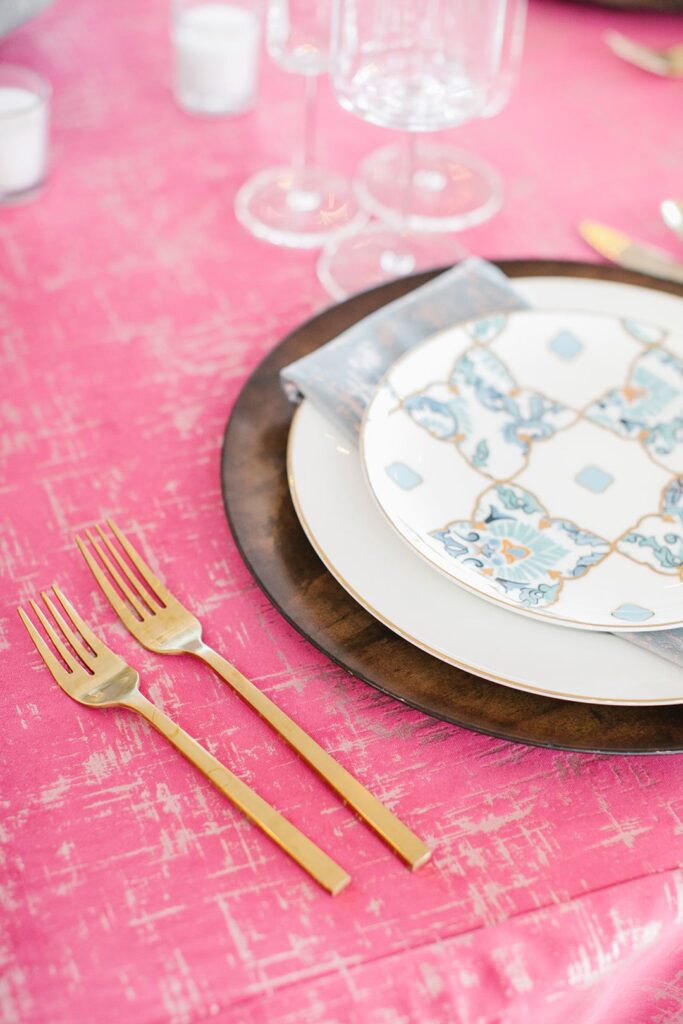 Chic in Pink
For a smaller gathering, such as a bridal shower or an adult birthday celebration, you'll want a muted look. We can help you create a chic pink setup that with our Barbie-inspired event rentals. Starting with a tablescape with a Satin Blush Matte Runner and hot pink roses. Next, feature White Coupe Dinner Plates contrasted by Rose Etched Velvet Napkins and Brushed Copper Flatware. To serve up a ròse, our Cybil Champagne or Wine Glasses will lend a fun retro touch. Complete the look with a pop of blue from our bold Farrah Teal Velvet Chairs. For additional seating, there is our cozy Pearce Lounge. Perfect for additional seating and post-dinner mingling.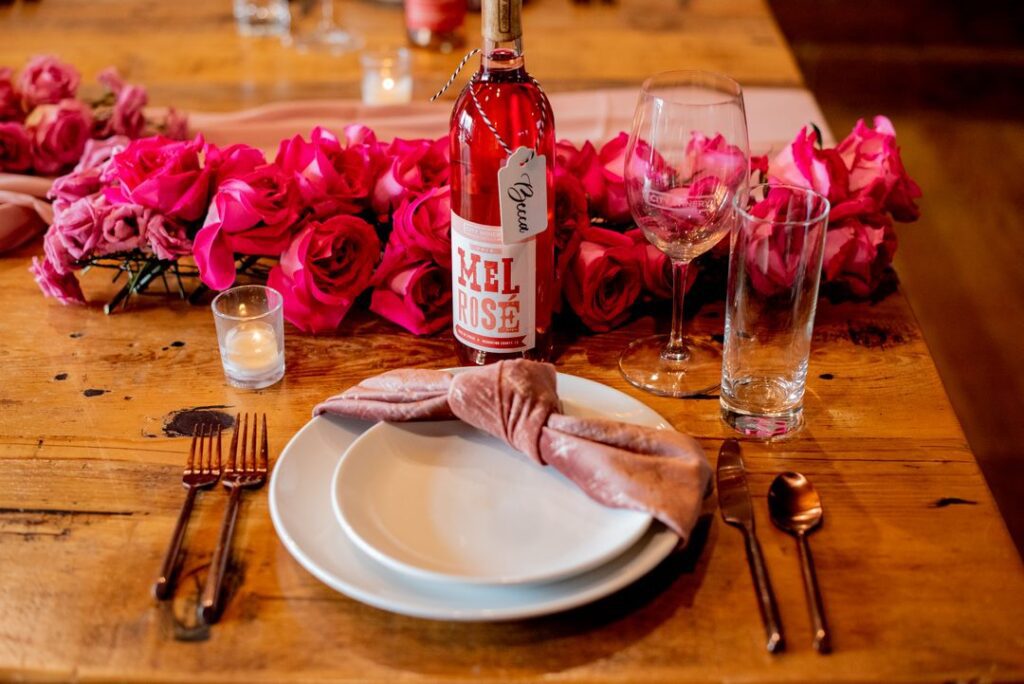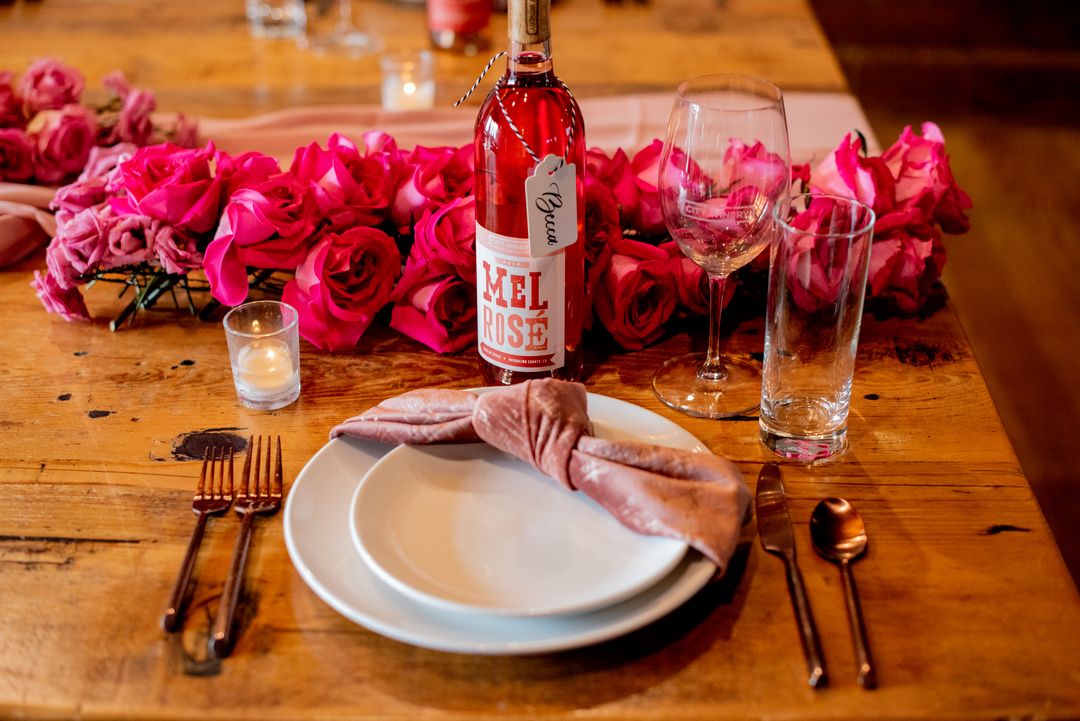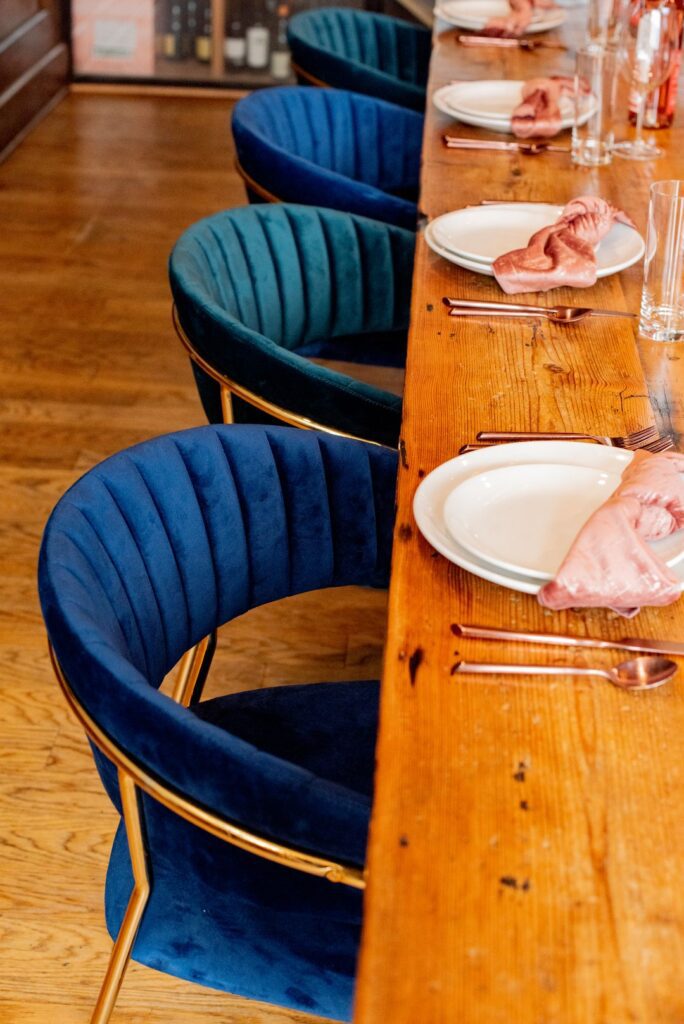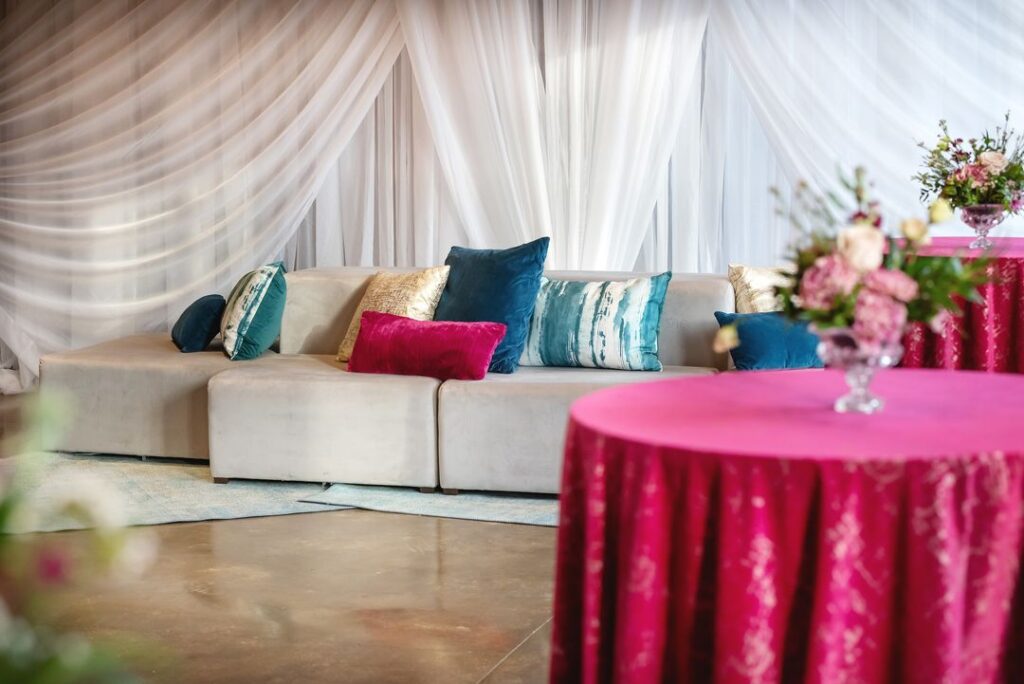 Child's Play
Planning a children's birthday party? Go big and bold with a Barbiecore theme! Our rentals will transport the little ones into a whimsical Barbie wonderland. Pair a children's table with Pink Sequin Tablecloths and matching Chiavari Children's Chairs. Create place settings with our Heirloom China and teacup sets. This is a fun detail that will make the kids feel like they're attending a real-life tea party with Barbie! To keep the energy high, we love a themed dessert table. Here you can showcase a variety of sweet treats adorned with pink frosting and edible glitter. Mix and match our cake stands to create a luxe-tiered display. Finally, incorporate a colorful pink and blue balloon arch, affixed to Boxwood Walls. This will serve as a beautiful backdrop for photos! Or, can be used to house a mirror where guests can try on party dresses.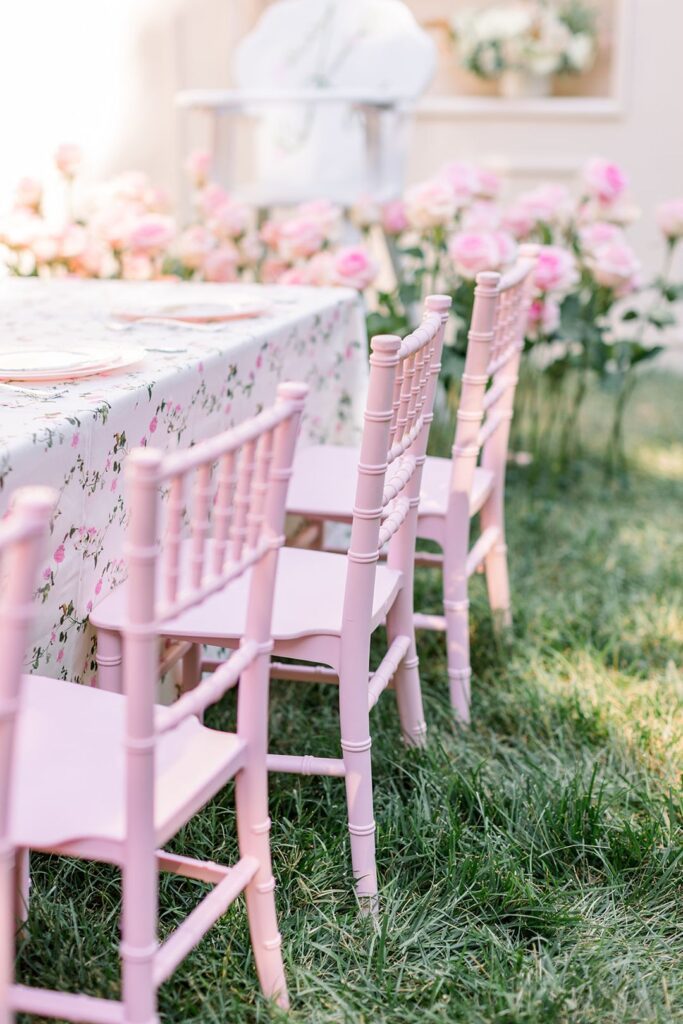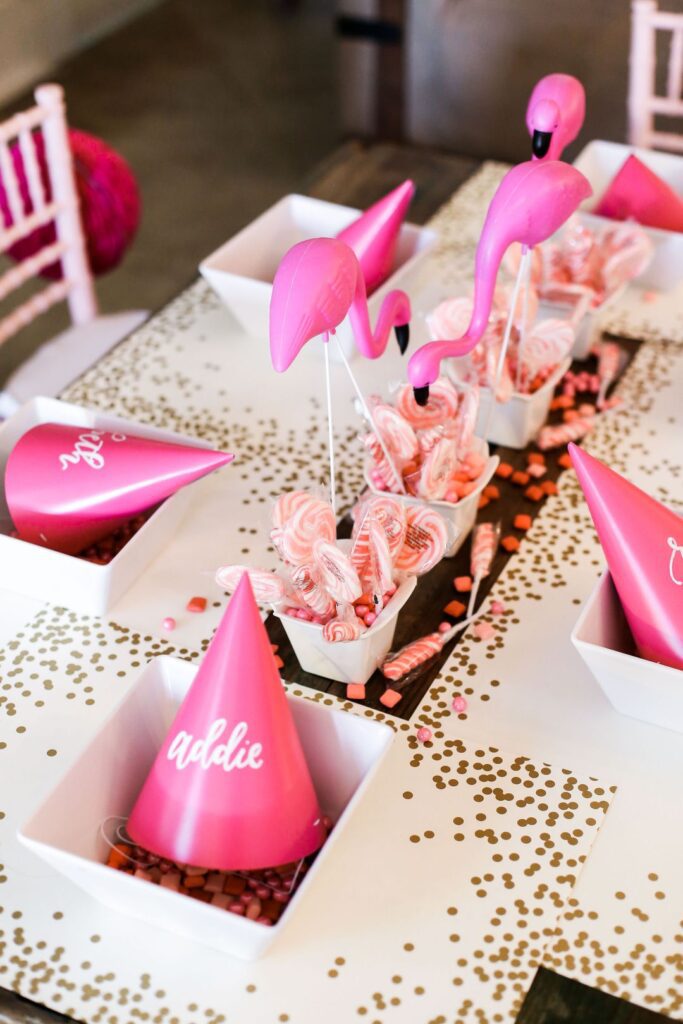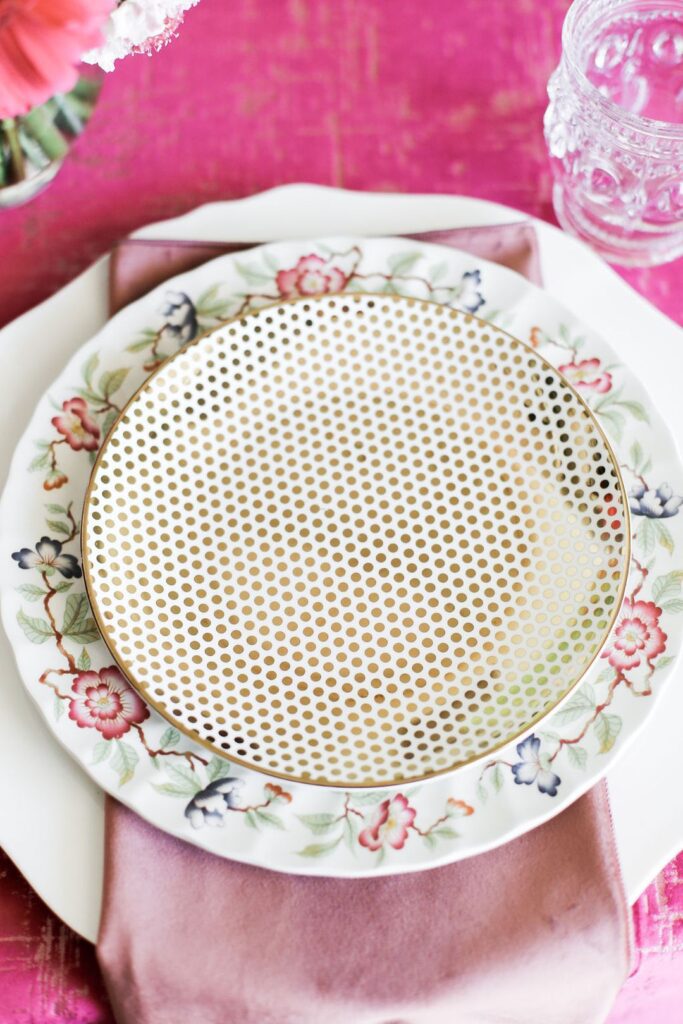 Are you ready to plan a party with our Barbiecore-inspired event rentals? Please send us a message at info@southerneventsonline.com. Or, view our full range of rentals in the catalog! Hosting your celebration outdoors? Elevate your event with our outdoor party rentals.
TAGS | Birthday party rentals, Nashville party rentals, Southern Events Party Rental, barbiecore, children's birthday party, summer event style, summer party ideas
FEATURED RENTALS | satin blush matte runner, white coupe dinner plates, rose etched velvet napkins, brushed copper flatware, cybil glassware, farrah teal velvet chairs, peace lounge, hot pink velvet linens, acrylic square back barstools, gold acrylic bar cart, hampton beverage dispenser, children's table, pink sequin tablecloths, pink chiavari children's chairs, heirloom china, cake stands, boxwood walls,
---
8

Dec

Southern Events Products, Trends and Inspiration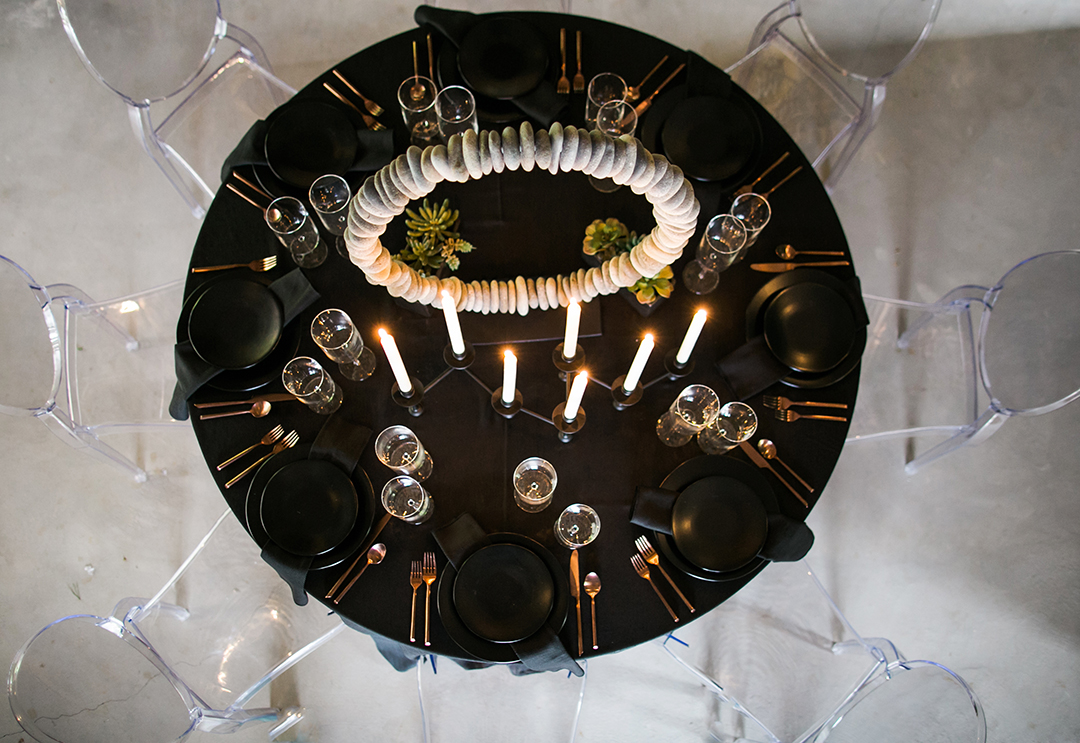 Skip the downtown crowds and opt for a moody modern New Year's Eve party to ring in 2023 – we know, the year has flown by! Whether it's a large corporate gala, casual holiday office party, or intimate countdown cocktail hour, we've got the perfect New Year's Eve party rentals to host a memorable fete. Think plush modern retro furniture, luxe neutral linens, and a bar featuring the most divine glassware; for tasty themed drinks. Keep reading for ideas on everything from trendy tablescapes to lounge areas fit for a long night of sipping and sitting!
Moody Metallic Tables
So you're hosting a seated dinner? Creating a moody modern New Year's table is a breeze! Black is the color of choice for this celebration, but we like to add luxe touches where we can! The easiest way is serving ware featuring metallic accents – plates, glassware, flatware. Start with a set of our elegant tablecloths, in a solid black or with a subtle pattern, like Black Nova. If you prefer a brighter but equally elegant linen, Gold Furrow is a stunner. Top it off with a stack of china. Such as a Gold, Silver, or Black Rim Glass Charger and any of our Earthen Dinner Plates. Choose serving ware that complements existing metallics, whether it be our Gold Austin Flatware, Brooklyn Flatware, or Brushed Copper Flatware. For a spunky touch, include some fun modern glassware – Cybil or blue-hued Meridian Tumblers.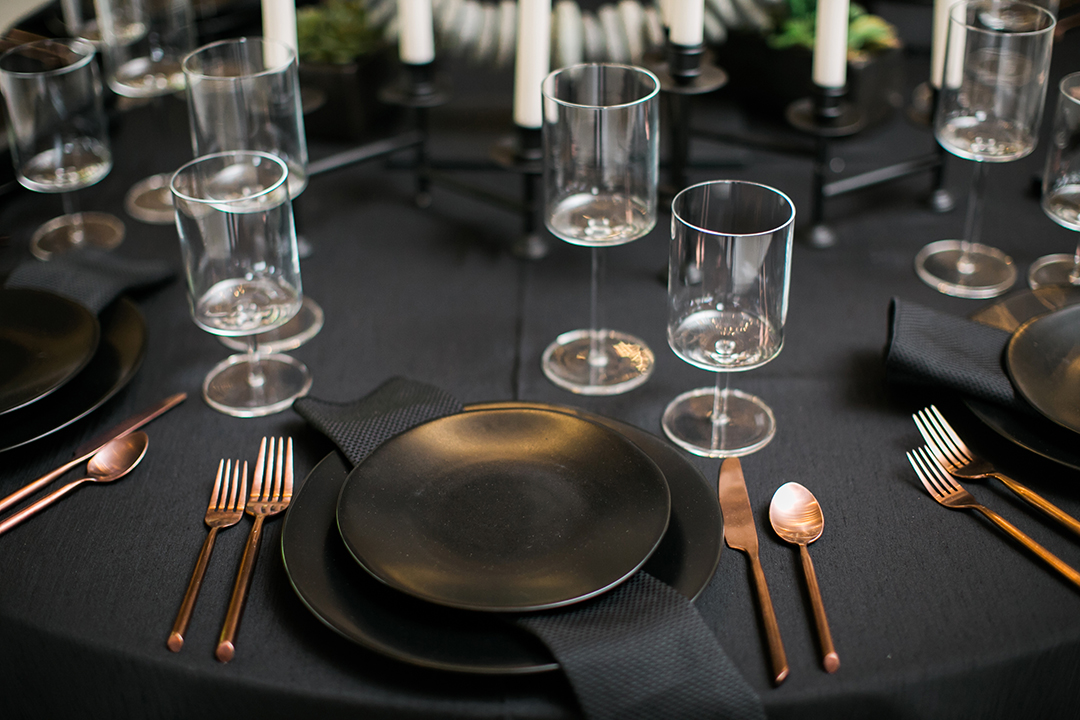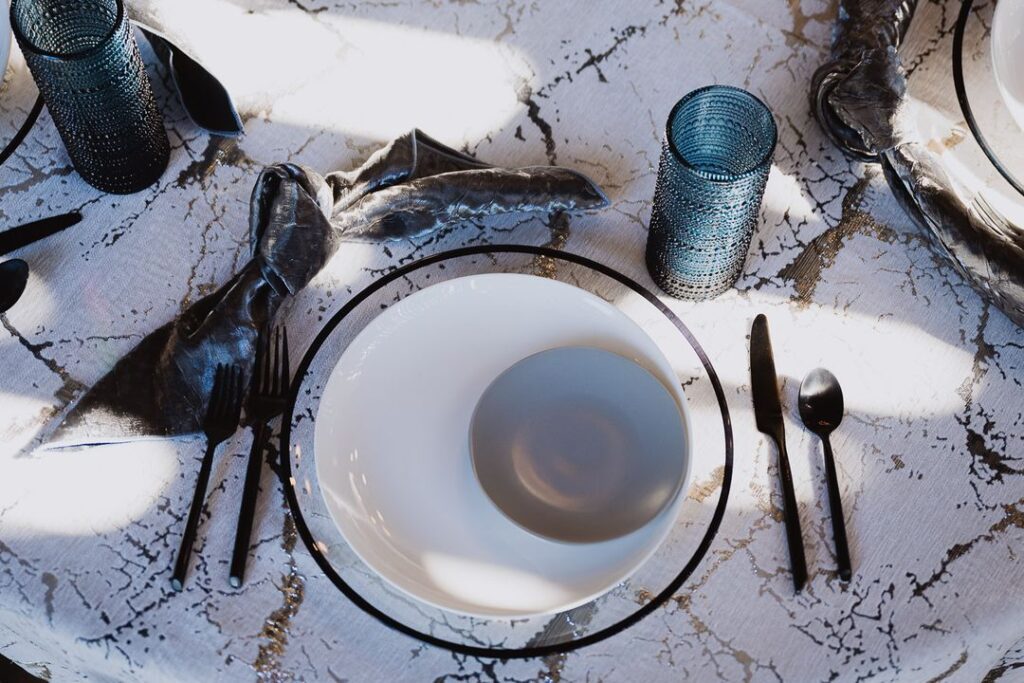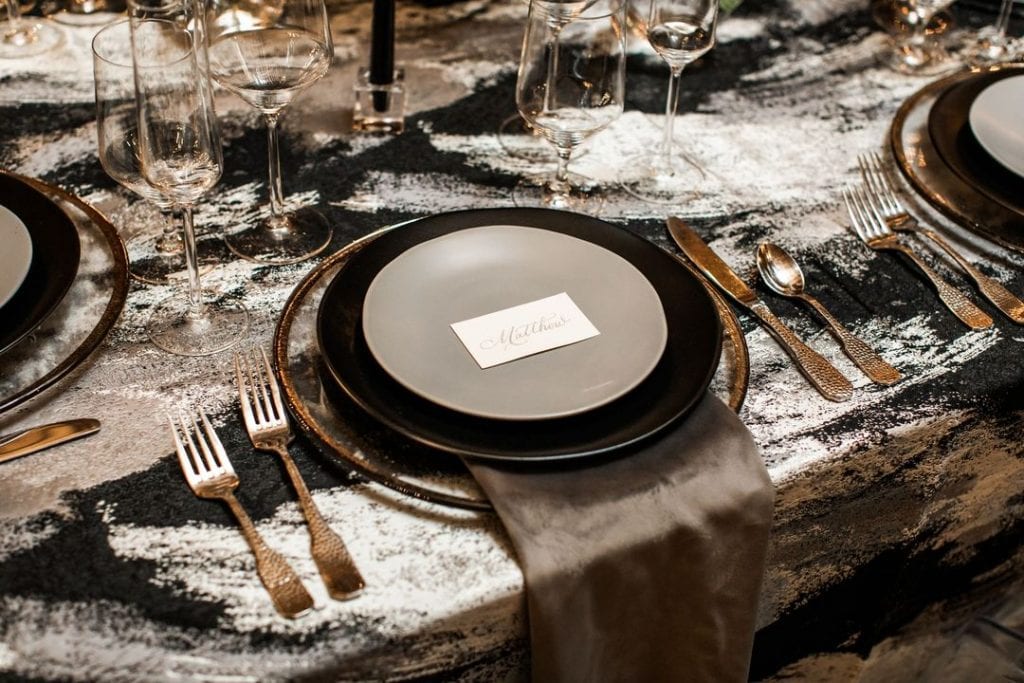 Cozy Countdown Lounge
A lounge (or two) are a must-have for New Year's Eve. It will be a long night and to keep guests cozy you need a space where they can sit, sip, and mingle to their heart's content! Our favorite modern moody setup starts with Regent Black Velvet Sofa and a set of Acrylic Ghost Arm Chairs. Pair it with our Capriano Marble and Copper Accent Tables, or a similar set. Another alternative is our Modular Pearce Lounge, which can be arranged as desired to fit your event space. Be sure to surround it with some layered rugs for an extra cozy vibe! For larger parties, we recommend adding in a sprinkling of bistro tables and barstools near the bar area.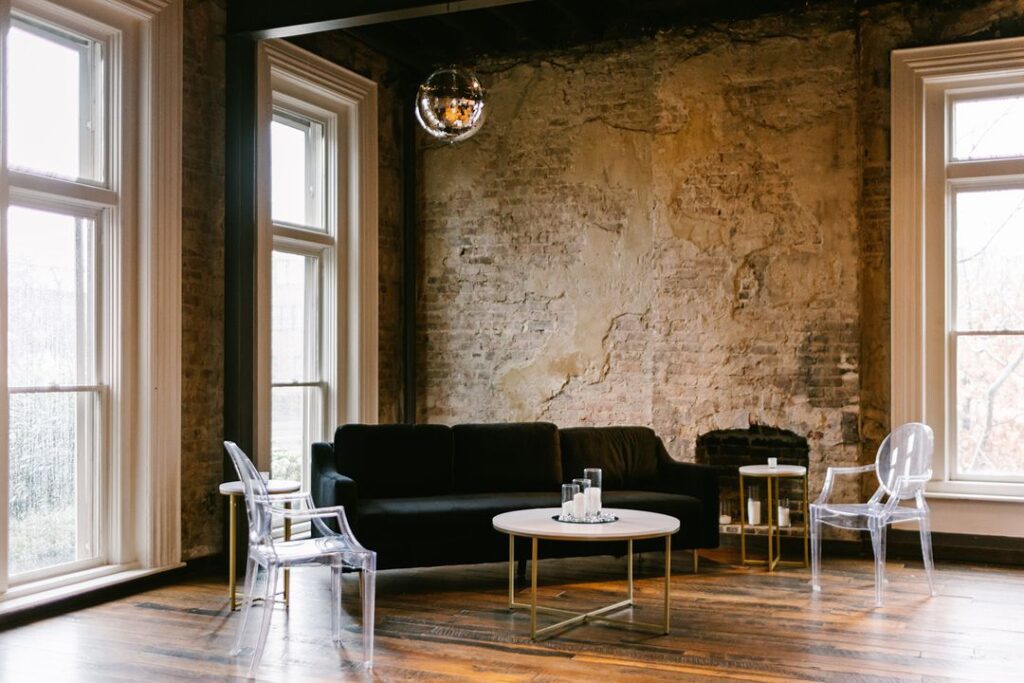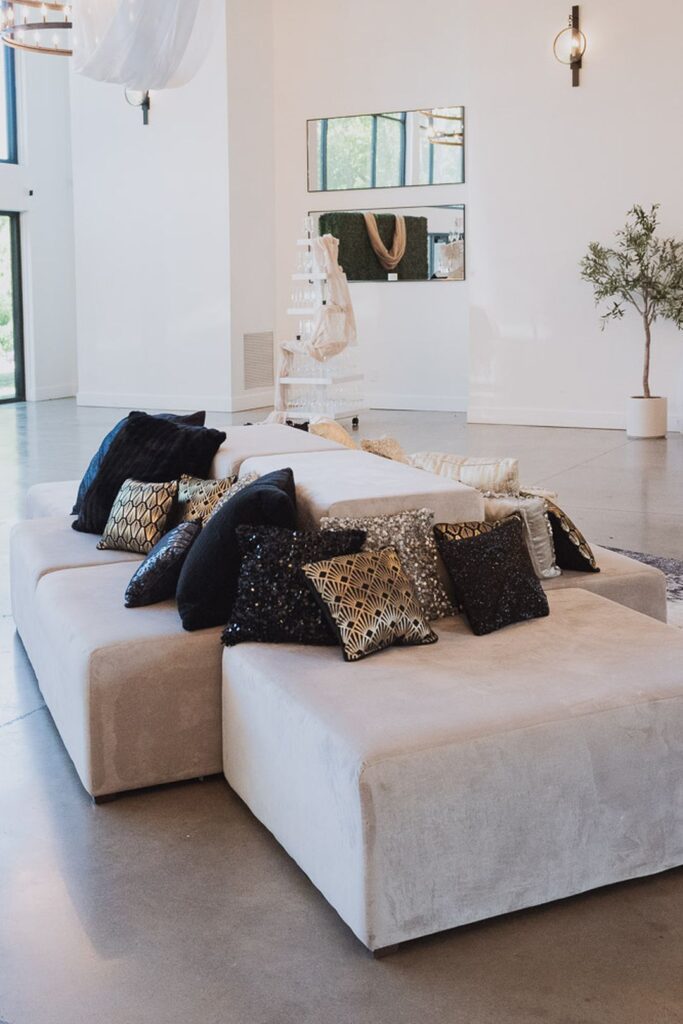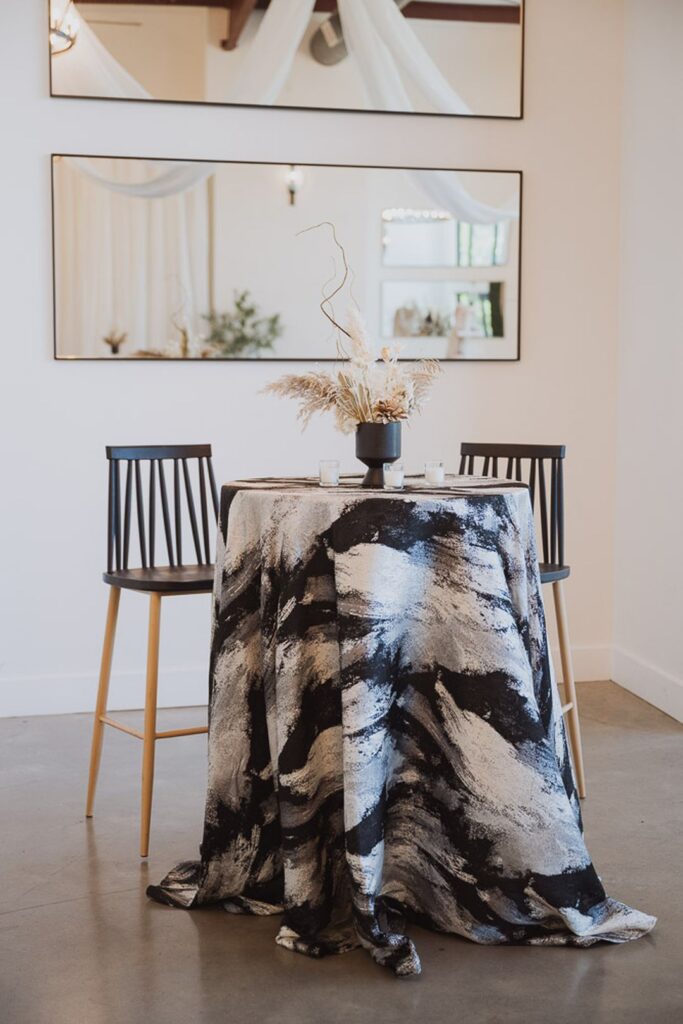 Perfect Bar for Toasts
Speaking of bars, you will want one – whether you are serving cocktails or mocktails! Our Black Franklin Bar is a classic staple which you can accessorize with our Avenue Bar Back Shelving. Here you can stock bottles or display fanciful glassware. For smaller gatherings, grab our Gold Bar Cart for storage or a beverage service. When it comes to choosing glassware, you'll want to offer an array of choices. Start with Gatsby Champagne Coupes for toasting. And Upton Glassware for bourbon or mocktails! If you'd like to wow guests with a champagne tower, our White 6-Tier Serving Tower is a must-have!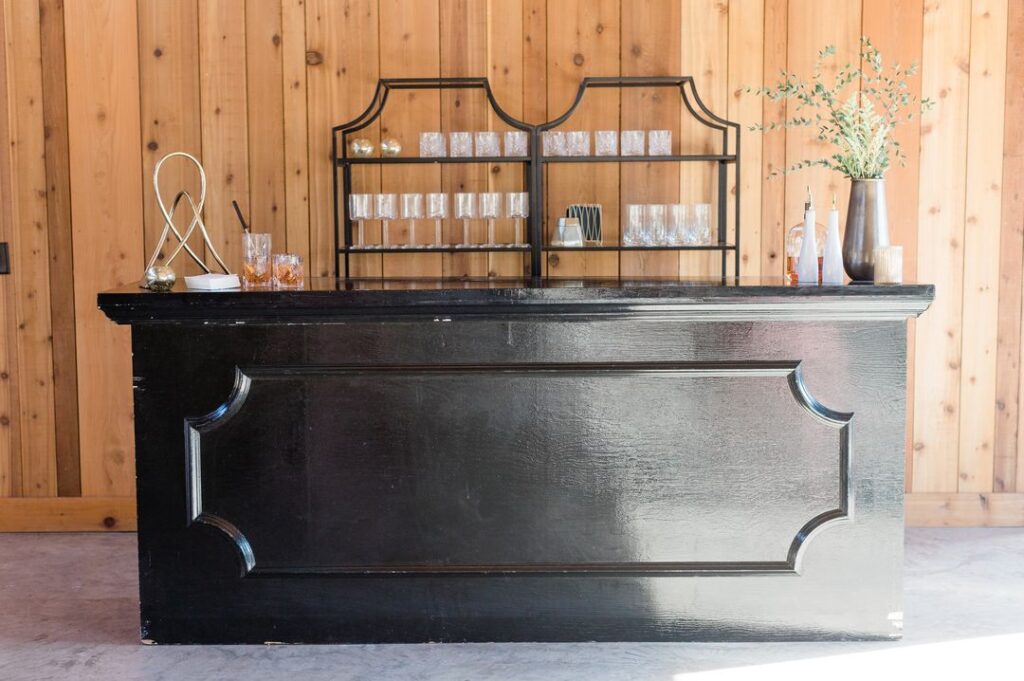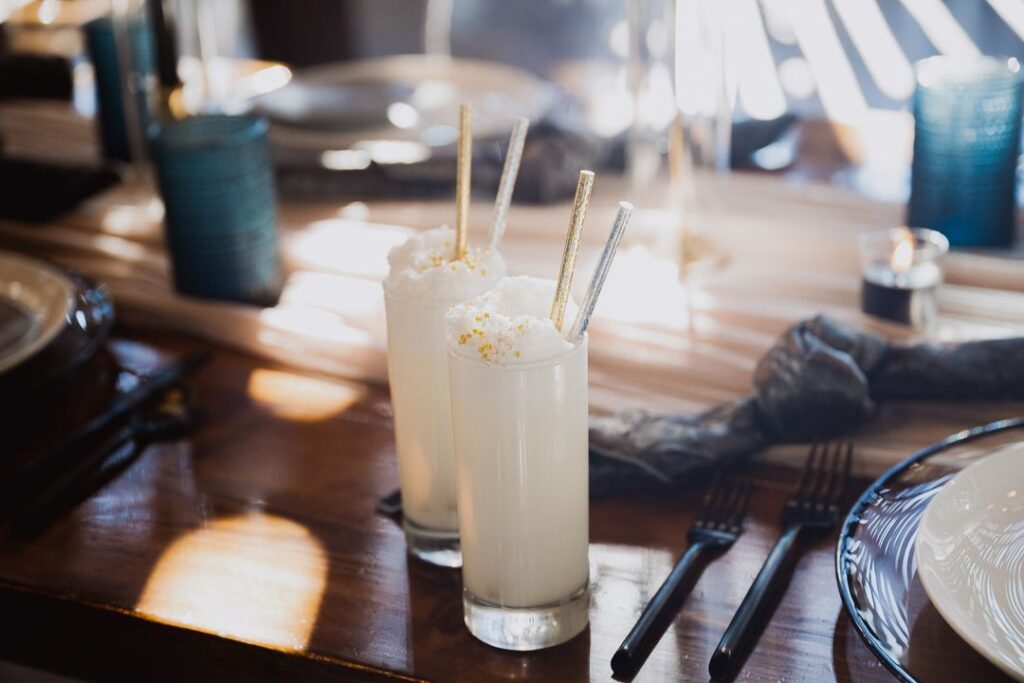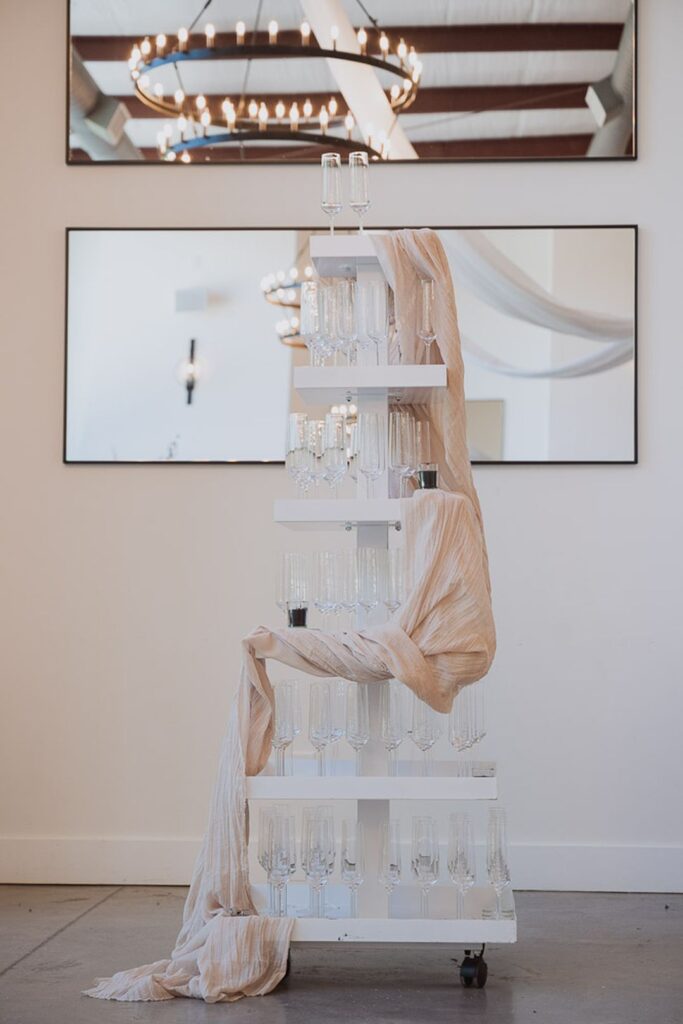 Soft & Moody Event Lighting
Candlelight sets the perfect mood for midnight festivities. Create intimate centerpieces using our Davis Glass Cylinders filled with candles and surrounded by a soft runner or greenery. Or feature votives in our Acrylic Rectangle Container. To warm up lounge areas, strategically scatter Oversized Lanterns. We have a variety of styles to choose from to complement different themes! Another fun option is to cozy up around our Hammered Rectangle Fire Pit! Just be sure to supply some plush pillows and afghans or blankets.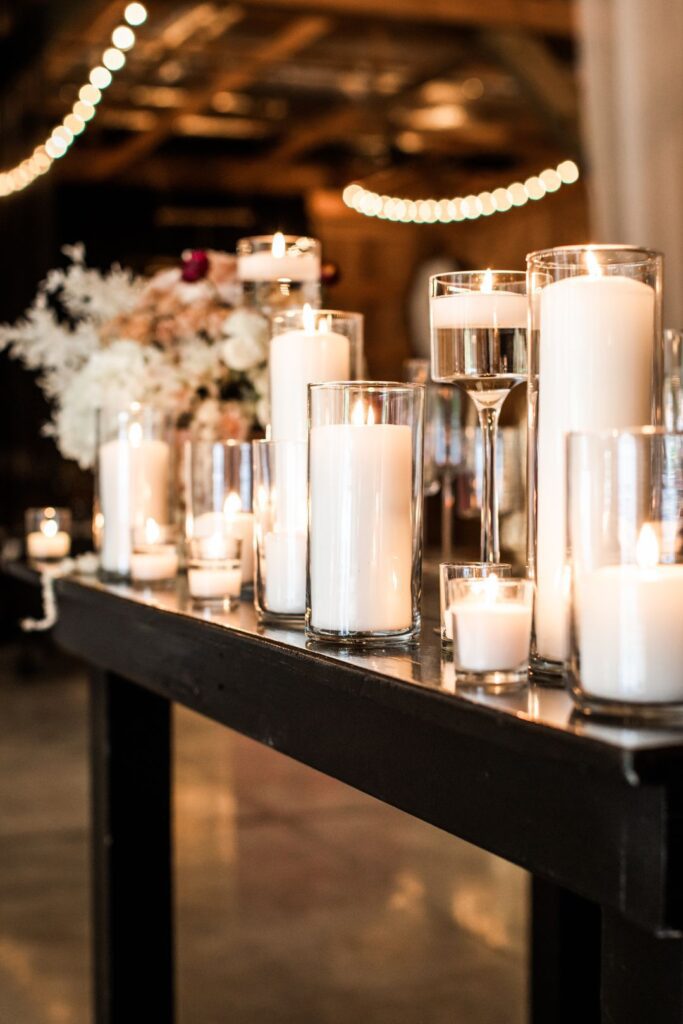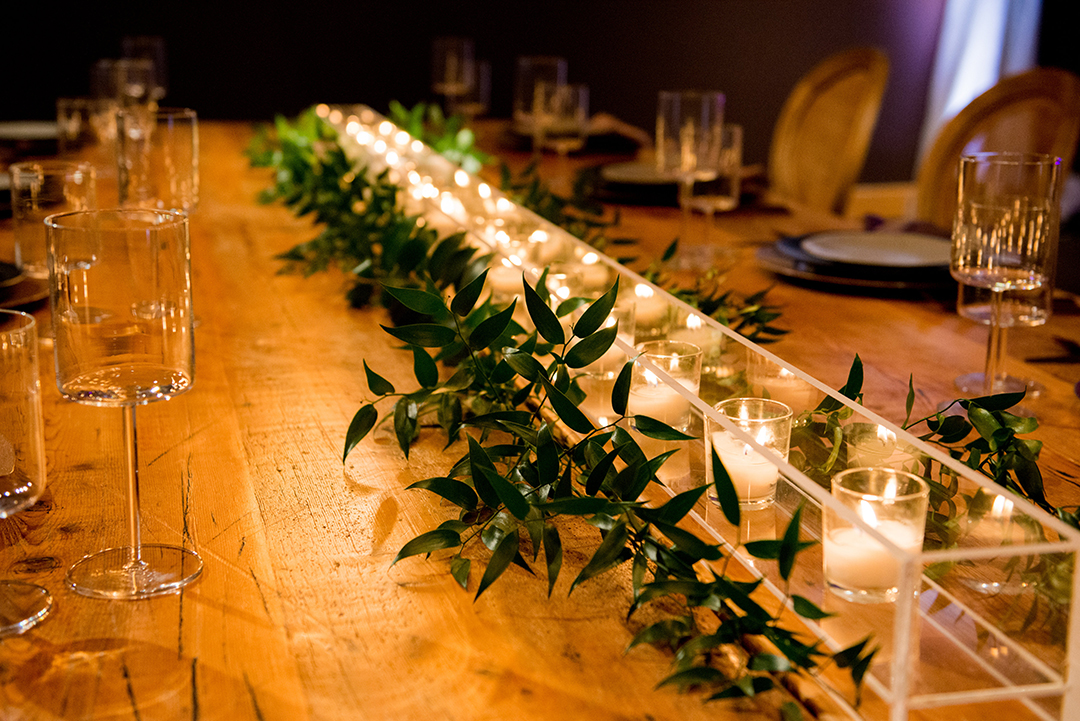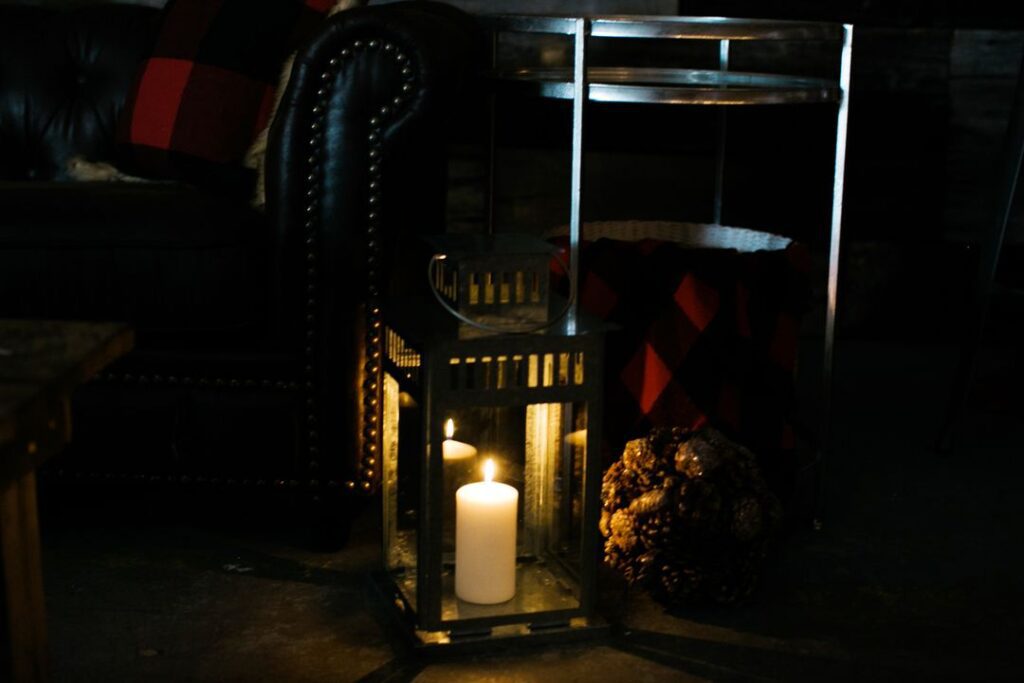 Feeling inspired? We would love to help you plan a Moody Modern New Year's Eve party in Nashville – whether you're hosting a small at-home gathering or a large corporate event! Send us a message at  info@southerneventsonline.com, or take a look at our catalog of rentals on the website.
TAGS | Holiday Party Decor, Holiday Party Ideas, Modern Lounge Furniture, Nashville party rentals, New Year's Eve party, On Trend, Southern Events Party Rental Company, Winter Event Decor, company event, holiday events, holiday party, holiday party rentals, modern event decor, modern tablescape, monochromatic event design, monochromatic event rentals, winter party
FEATURED RENTALS | Black Nova, Gold Furrow, Gold Rim Glass Charger, Silver Rim Glass Chaarger, Black Rim Glass Charger, Earthen China, Brushed Copper Flatware, Brooklyn Flatware, Gold Austin Flatware, Cybil Classware, Meridian Tumbles, Acrylic Ghost Arm Chairs, Regent Black Velvet Sofa, Pearce Lounge, rugs, Black Franklin bar, Avenue Bar Back Shelving, Gold Bar Cart, Gatsby Champagne Couples, White 6 Tier Serving Tower, Upton Glassware, Davis Glass Cylinders, Oversized Lanterns, Acrylic Rectangle Container, Hammered Rectangel Fire Pit,
---
3

Nov

Southern Events Products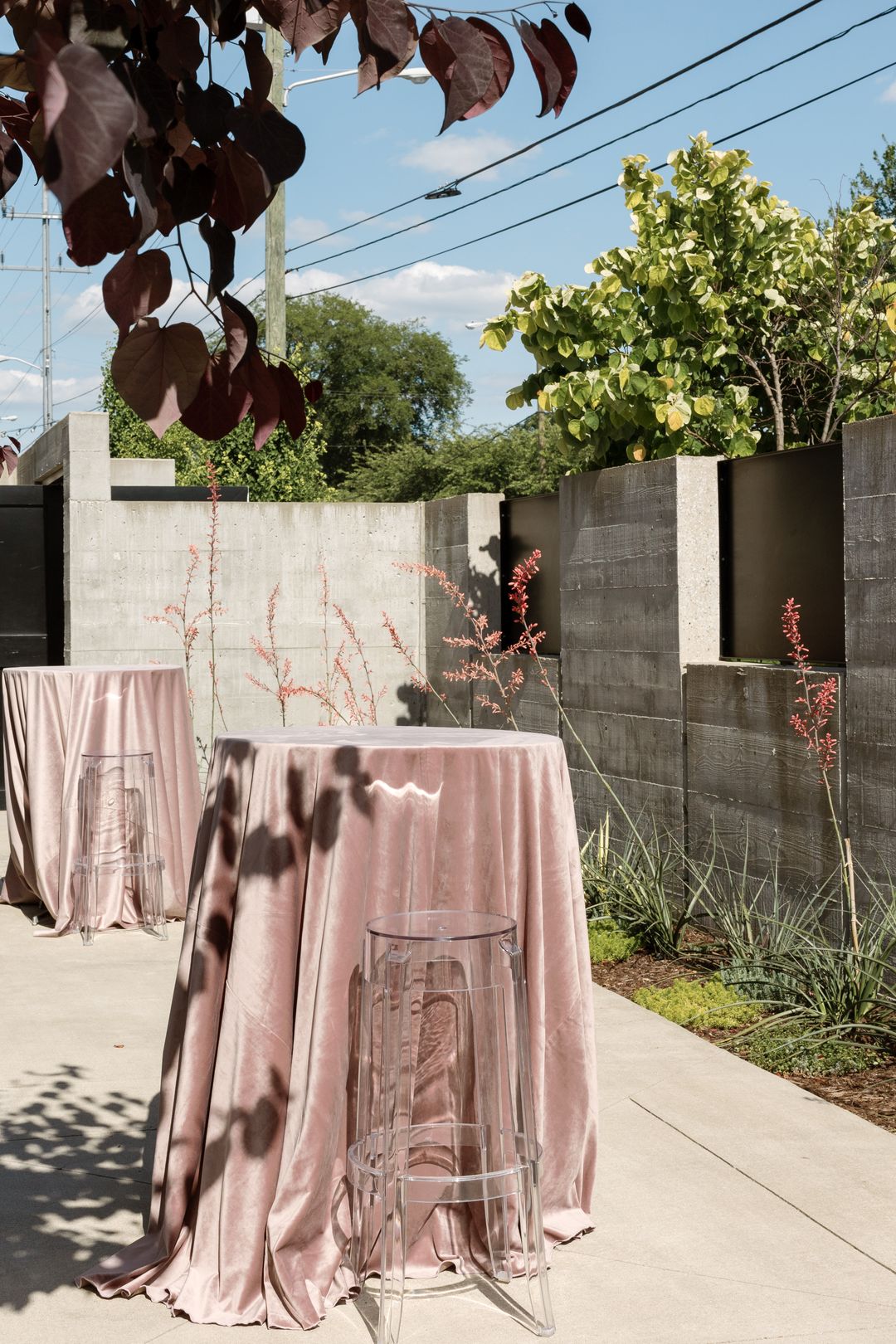 Cocktail hour on your wedding day. It's a fancy happy hour – with all of your closest family and friends. Along with planning your favorite signature drinks for your guests (and yummy hors d'oeuvres), you'll also want to create a comfortable space that's perfect for conversation. Cocktail hour is for moving around as your guests meet new people and connect with each other. With this in mind, barstools and cocktail tables are ideal when creating a setup fit for mingling! Take a look at our unique cocktail tables and bar stools that will complement your reception theme or venue.
Rustic Chic
Do you love farmhouse-inspired style? Our Farm Bistro Tables are a classic choice, available in two beautiful colors: White Wash and Fruitwood. If you prefer a more subdued rustic setup, you can top any of our classic bistro tables with luxe linens that will suit a woodsy setting. Forest Poly or Kennedy Natural will complement any rustic venue, as well as most urban backdrops. For a complete look, be sure to grab our Crossback Barstools.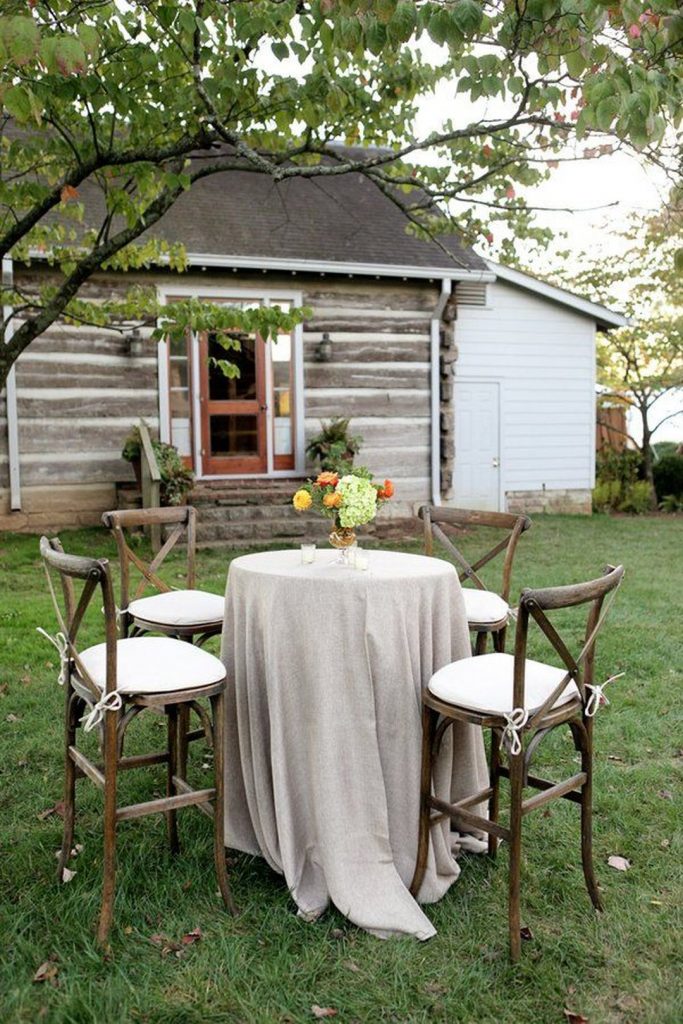 Modern Romantic
Bright colors and chic rentals are a must-have for a modern romantic celebration! Vibrant linen-dressed cocktail tables are an easy way to feature some color at the reception. And if you're into the clean lines of mid-century modern, our Mid-Century Barstools in Black or White will fit perfectly into your theme. Prefer a more luxe look? Our Charleston Bistro Table is an easy choice. It looks stunning with a set of popular Gold Chiavari Barstools.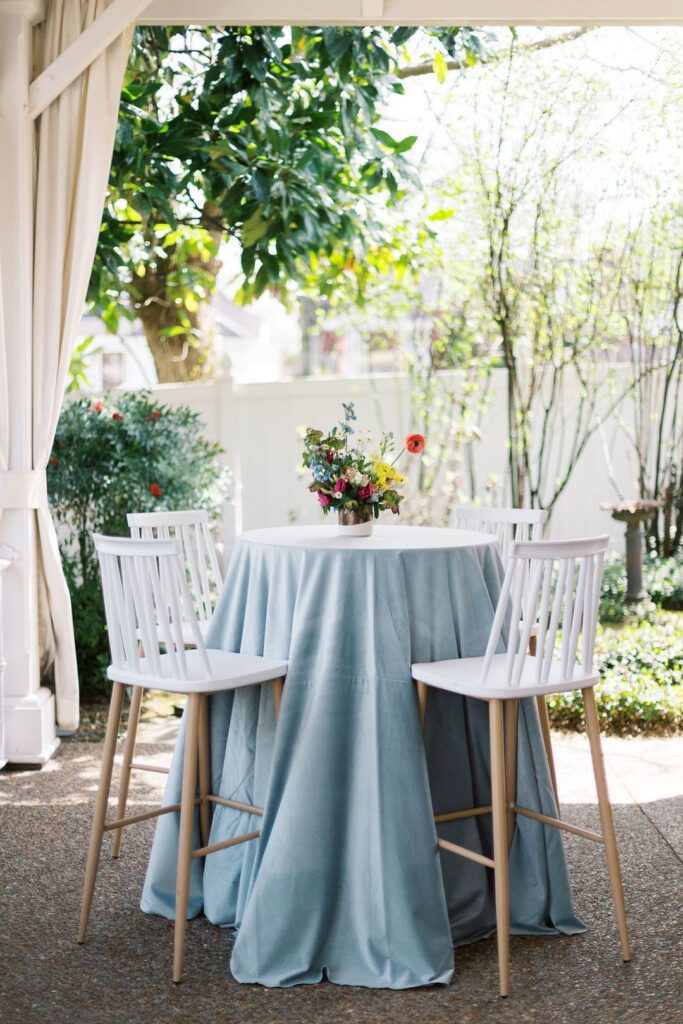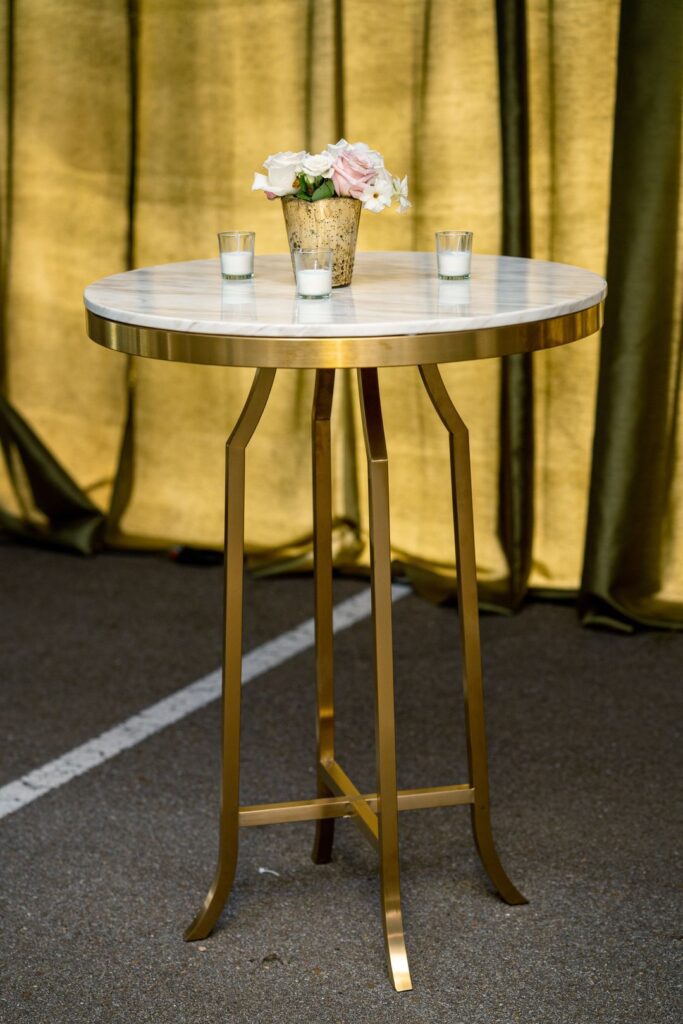 Modern Minimal
Going for a modern or minimal theme? Our Loren Gold Bistro Table and Acrylic Ghost Barstools are a darling pair, especially when set atop one of our vintage rugs. For a softer look, you might place a runner across the table, for that modern romantic look. Try a neutral color like Havana Ecru or Bloom Chiffon! To create an equally impressive but more traditional setup, opt for a simple bistro table outfitted in bold linens. Any color will look stunning with a pair of sleek Acrylic Casper Square Back Barstools – or any of our acrylic chairs for that matter.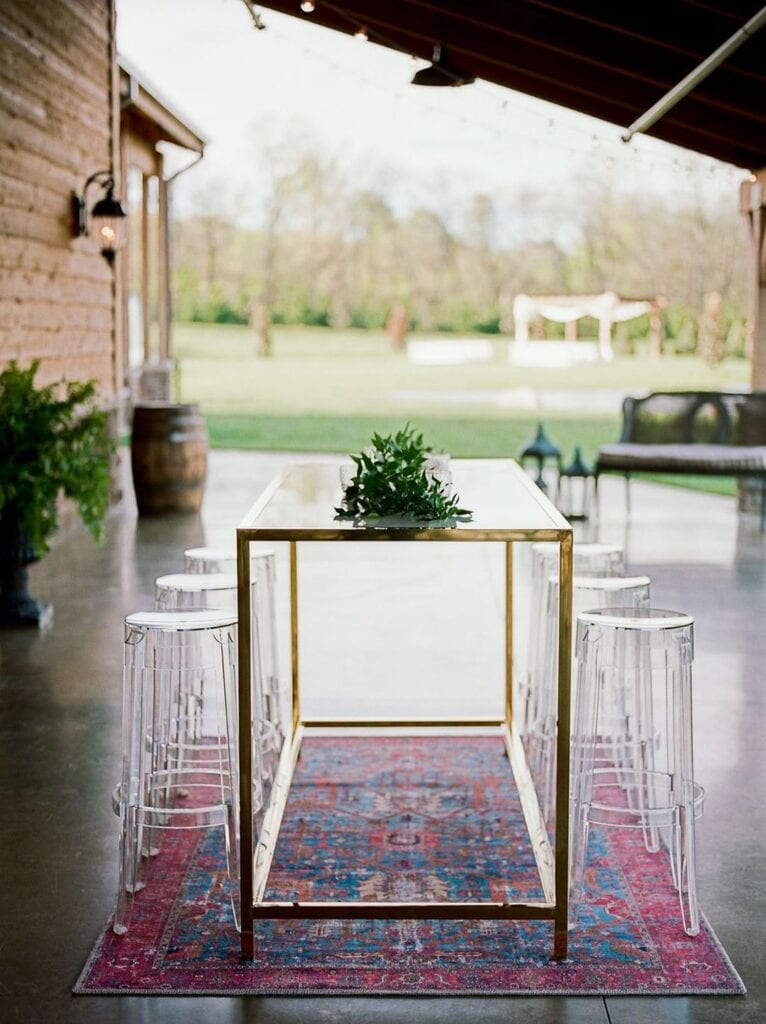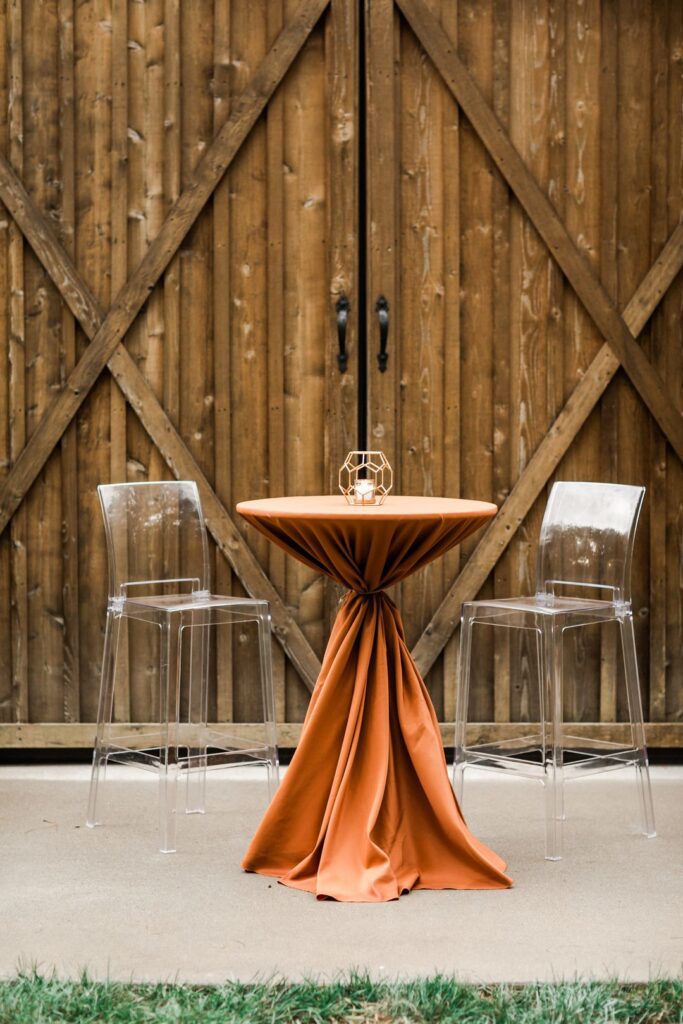 Cocktail Hour Essentials
A successful cocktail party requires some specific furnishings! Starting with a beautiful bar, where mixologists can whip up impressive beverages. To assist them in a stunning presentation, be sure to stock the bar with a selection of gorgeous, on-theme glassware. And maybe a display shelf or two! For a fun interactive element, you can't go wrong with our Boxwood Walls, complete with a champagne shelf and lots of bubbly.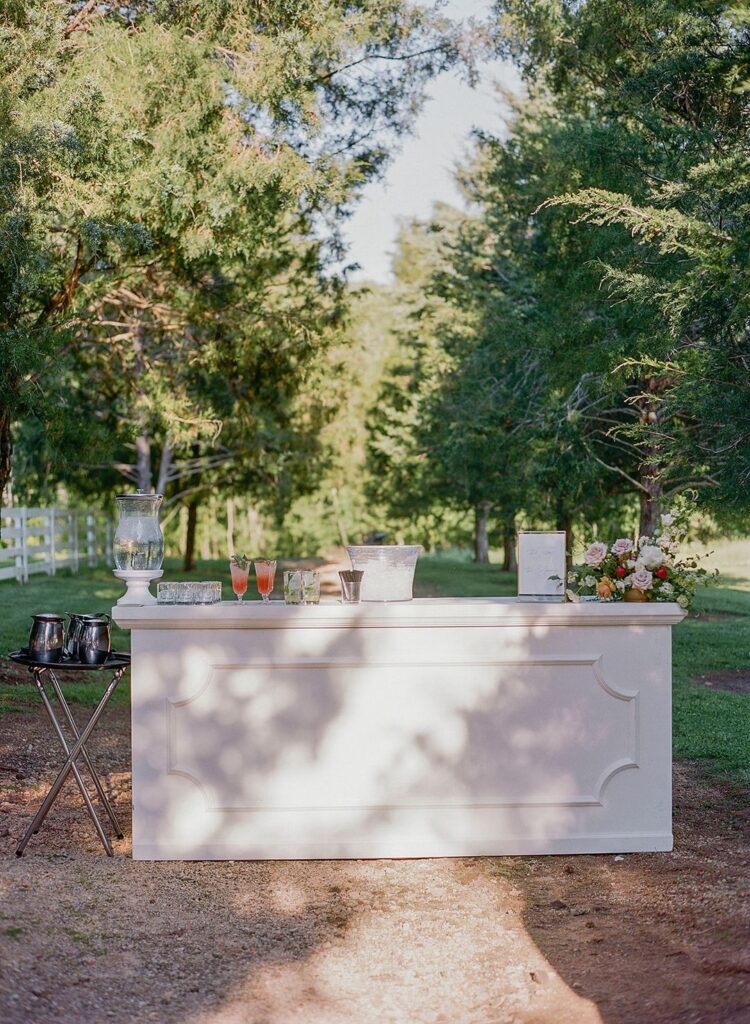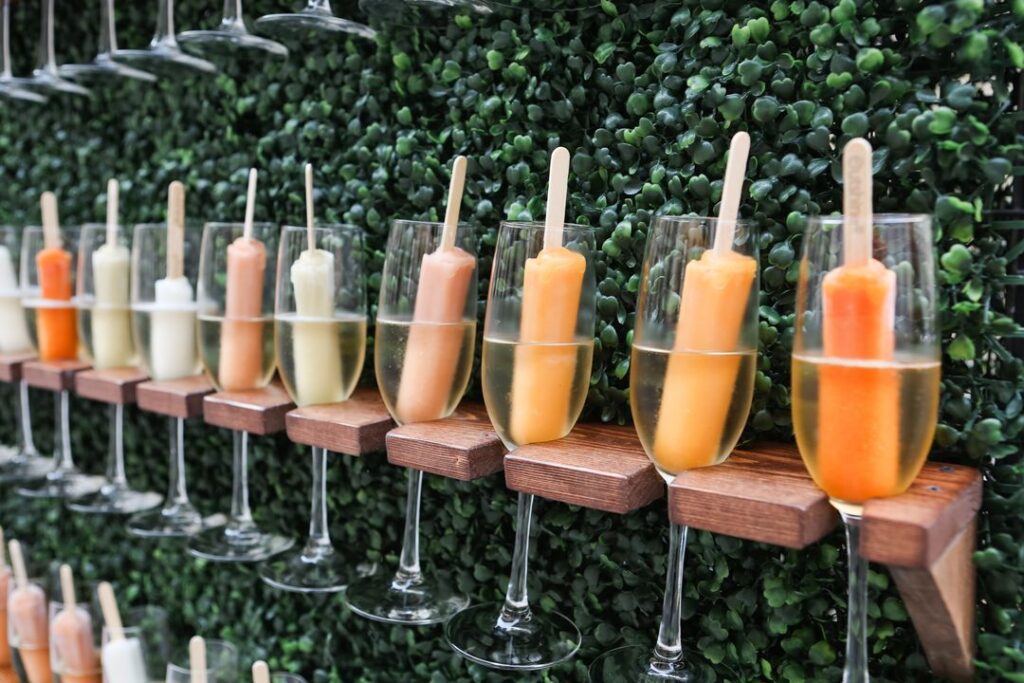 If you're ready to get started planning your upcoming cocktail hour, we'd love to help! Send us a message at info@southerneventsonline.com, or view our full range of wedding cocktail tables and barstools.
TAGS | Nashville Event Rentals, Nashville party rentals, Southern Events Party Rental, Unique Wedding Rentals, southern style events
FEATURED RENTALS | Loren Gold Bistro Table, Acrylic Ghost Barstools, Havana Ecru, Bloom Chiffon, Acrylic Casper Square Back Barstools, Mid Century Barstool, Charleston Bistro Table, Gold Chiavari Barstools, Farm Wood Table
---
25

Aug

Events and Style Shoots, Southern Events Products, Trends and Inspiration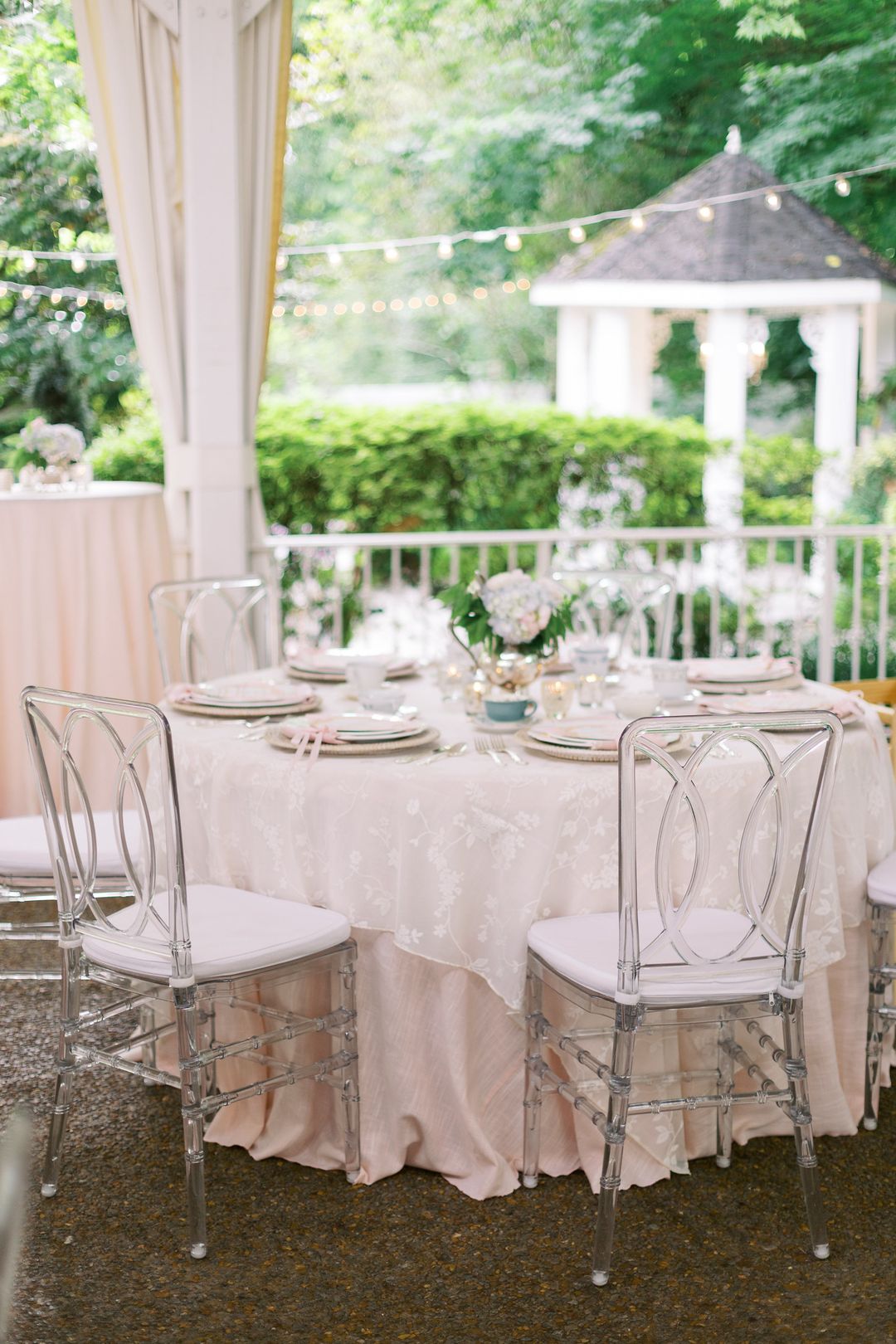 Who doesn't love a fabulous brunch?! Maybe that is why more than ever, people are centering their celebrations around this popular mealtime. From baby showers to bridal showers and weddings, brunch is a memorable way to mark a milestone. As well as a good excuse to break out the bubbles! The garden at CJ's Off the Square has all the inspiration needed for hosting a sweet southern brunch party, featuring vintage-inspired rentals and classic serving ware pieces.
Set the Scene
If you've ever enjoyed brunch then you know that the goal is to create a setting that is sophisticated yet casual. A space where people feel special, enjoying a decadent meal. With this in mind, your tablescape is key. We love starting off with tables dressed in bright linens, such as Blush Shimmer. For a fun extra layer, top it off with a textured runner or overlay. For seating, our Acrylic Carrigan Side Chair will bring a modern contemporary touch – as will any of our acrylic seating options.
For a look that is equally airy but a touch more rustic, you could also feature our Grayson Farm Table or White Wash Round Farm Table. Either of these pieces will look stunning standalone or can be decorated with a soft runner, like Bloom Chiffon or Champagne Lace. As with any brunch, fresh floral centerpieces are required! Place bright or neutral-colored blooms in our elegant Square Glass Vases. If you're hosting a large party, it doesn't hurt to throw a few bistro tables into the mix!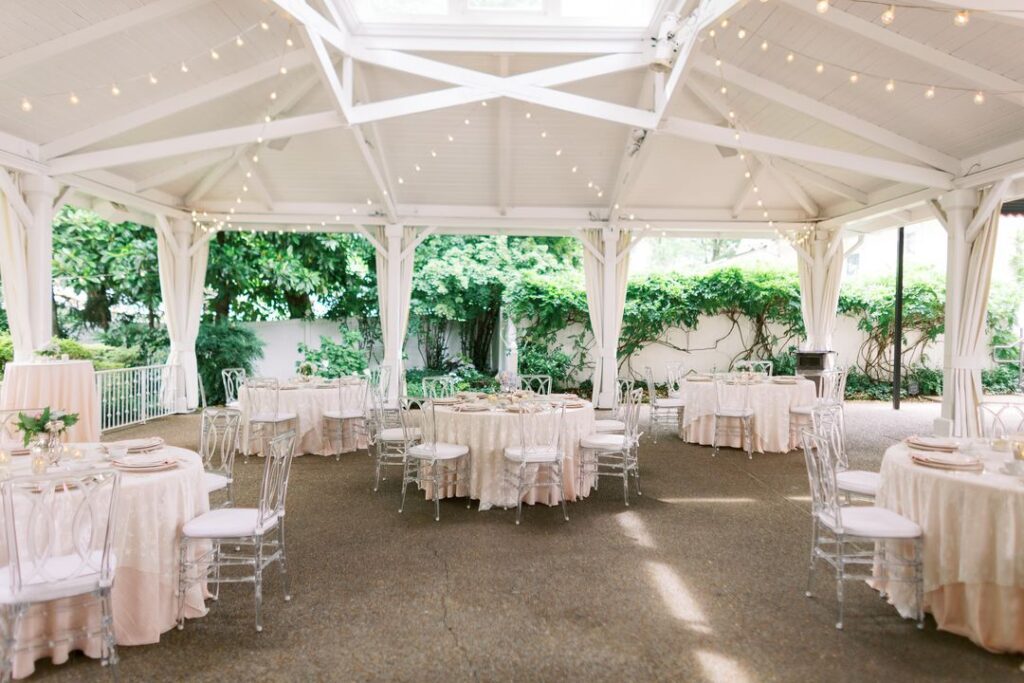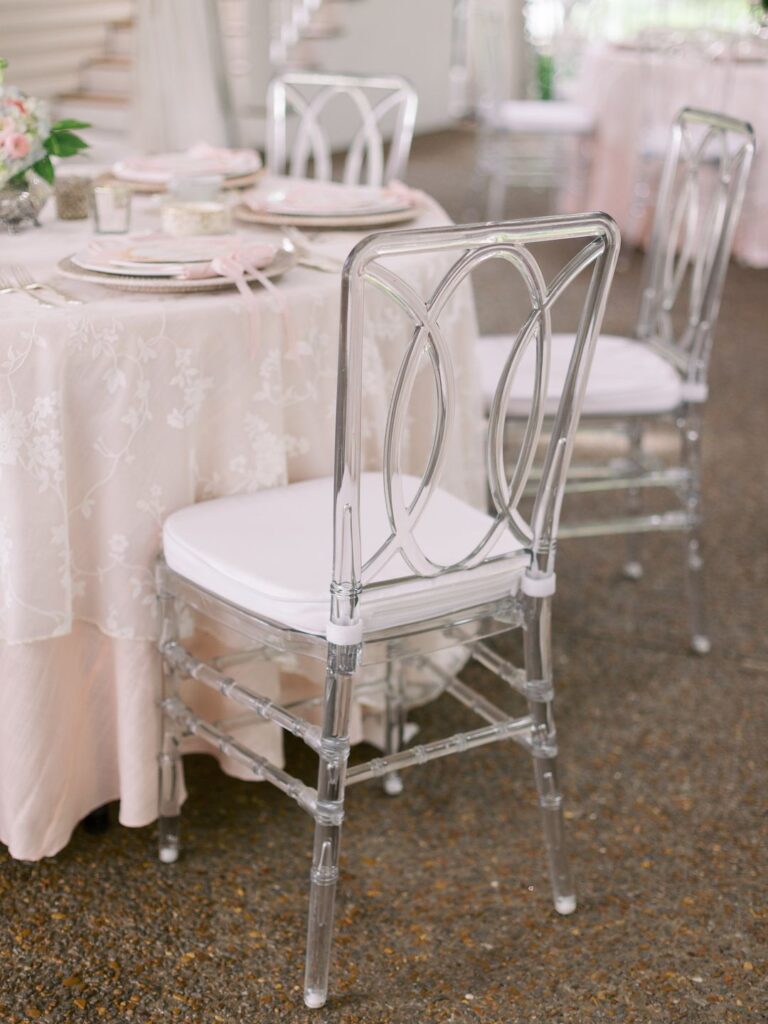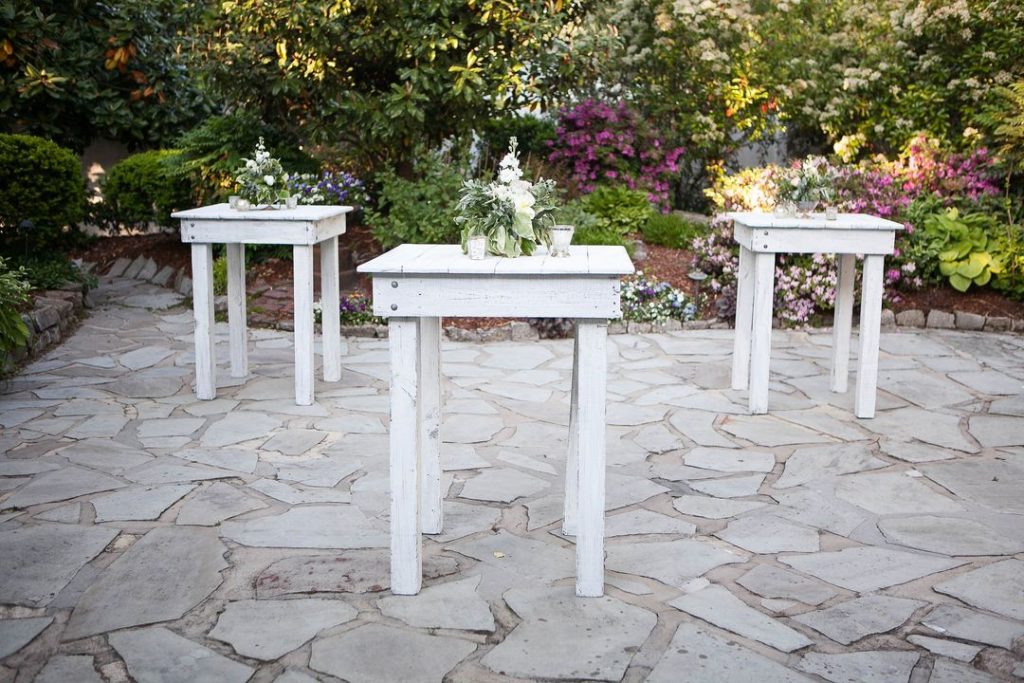 Then Set the Table!
Of course, the real star of a southern brunch party is the food! For which you'll need to create an impressive tablescape. One of our favorite ways to create a memorable table is by featuring serving ware with textures. Start with our White Wash Rattan Charger, stacked with our dainty Darcy China and Darcy Bone China Charger. These pieces are the perfect combination of old and new! Pair it with our Abby Flatware, or Austin Flateware if you prefer gold.
To complete the place setting you'll also need glassware, for a variety of popular brunch-themed beverages. A water goblet is always essential, and our Hob Nob Goblet is a stunner. It also pairs beautifully with our Heirloom Tea Cups and Saucers, for a quaint vintage touch for serving hot coffee or tea. For an especially well-thought-out table, you might also feature a Silver Coffee/Tea Server. Along with a matching Carson Silver Cream and Sugar Set, it will be a fun classically southern detail.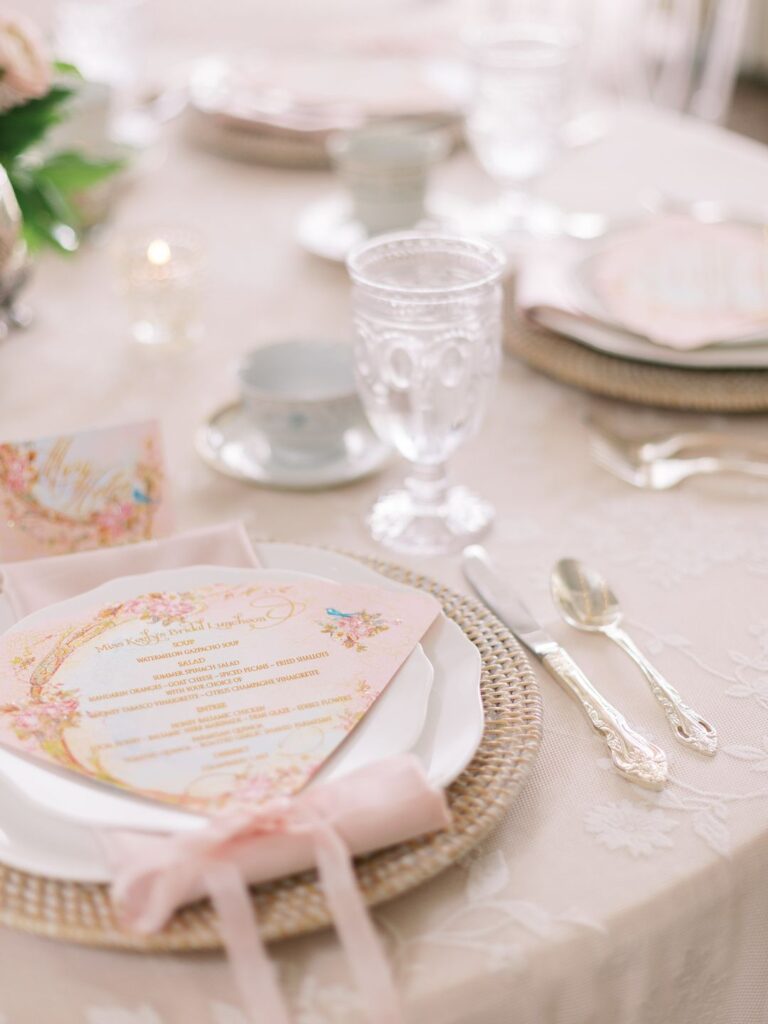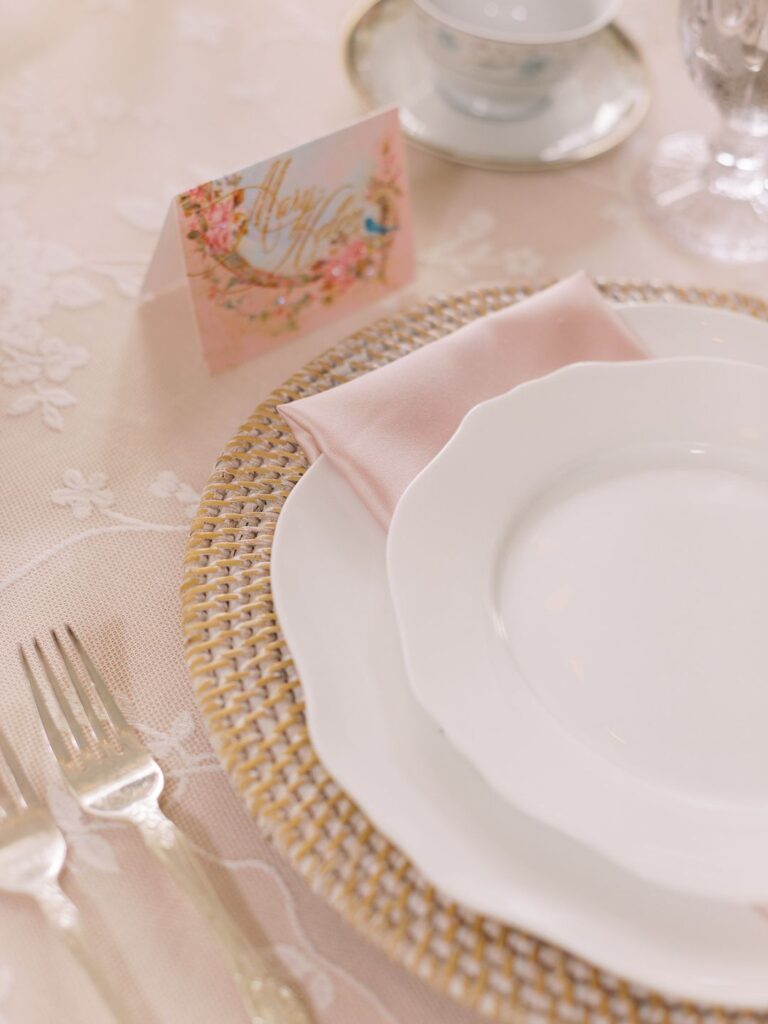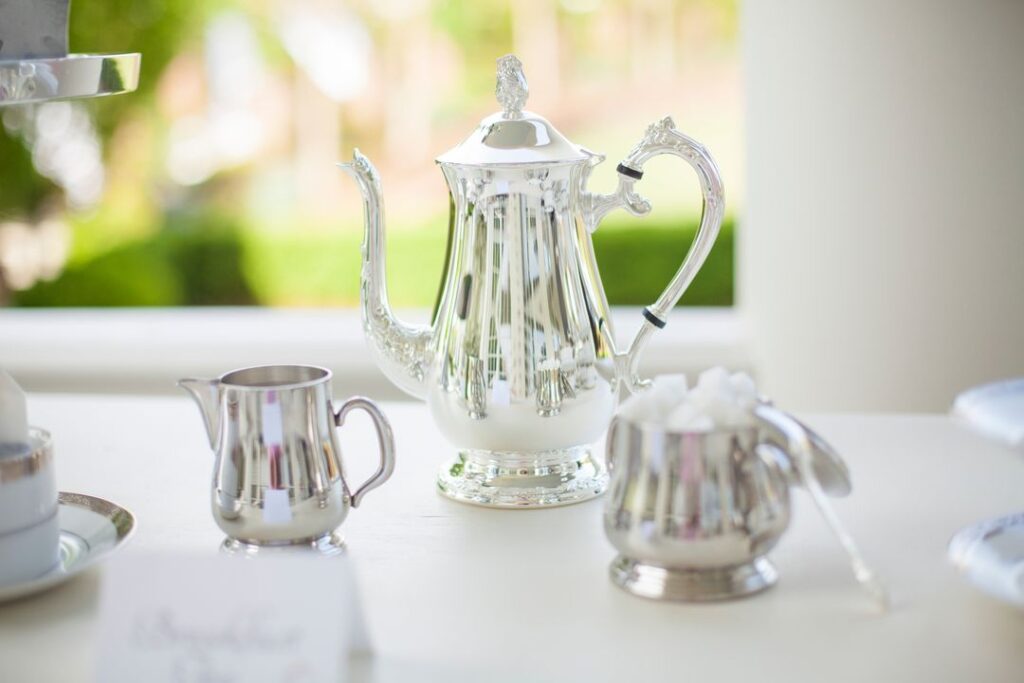 Create a Chic Lounge
It's not brunch without mimosas! Creating cozy spaces to sit and sip will ensure that they feel comfortable enough to linger and mingle. A lounge will also be a comfortable and photo-ready spot for opening gifts. Our Everly Sofa and Chair are a beautiful pair – not to mention incredibly comfy! If you need extra seating, add in our Winstead Grey Tufted Bench. You'll also want a place where people can set their drinks, like our Cheval Gold Mirror Side Table. Or our larger Blanche Coffee Table.
Speaking of drinks, another round of glassware is a must. Serve up mimosas in our Pure Champagne Flutes – placing glasses on our Boxwood Wall in Champagne Shelves, or displayed on the White Barback Shelf for stunning presentation. Provide a variety of fresh fruit juices in carafes, along with seasonal fruits and cheese on silver serving platters. Sparkling water is also a great option to have on hand for a mom-to-be, or kiddos in tow!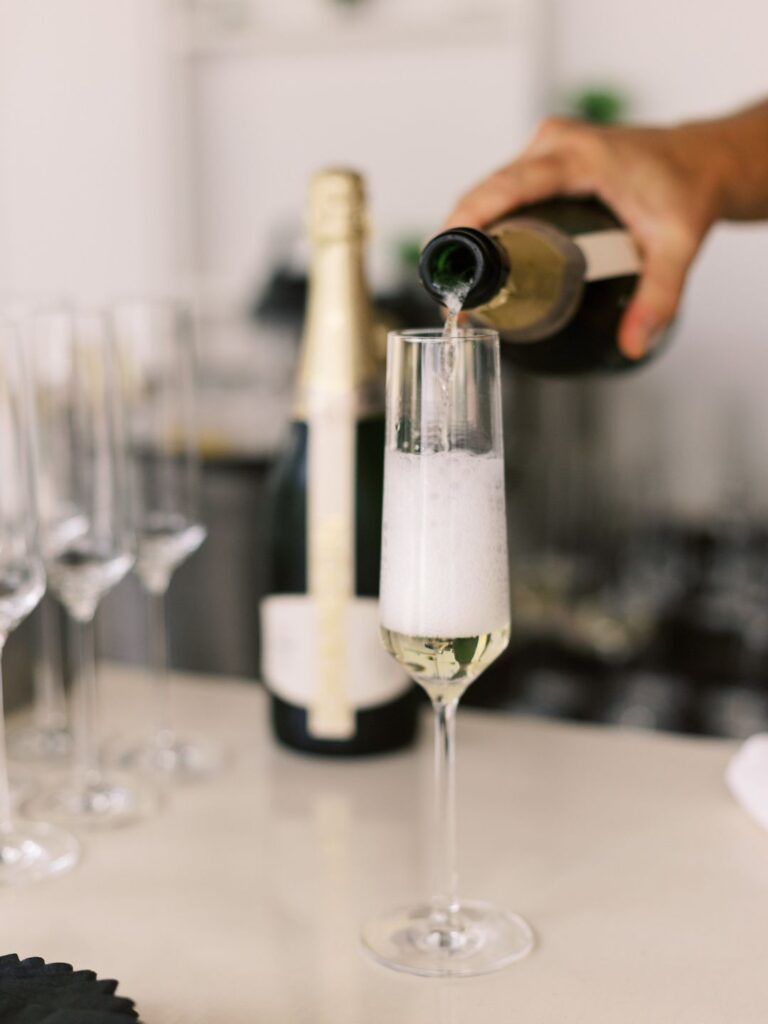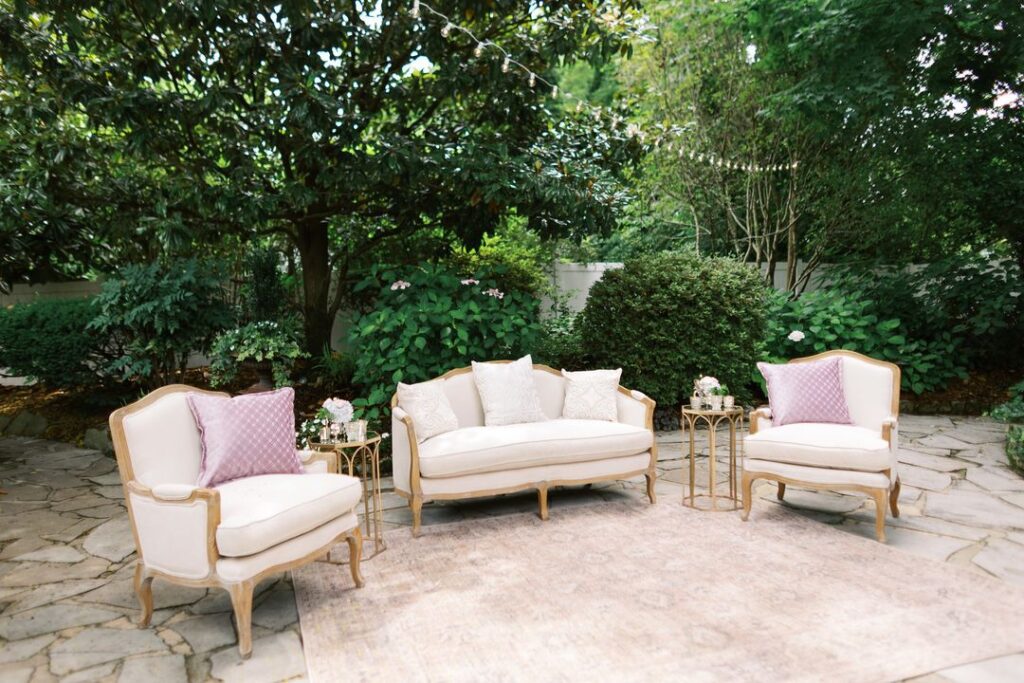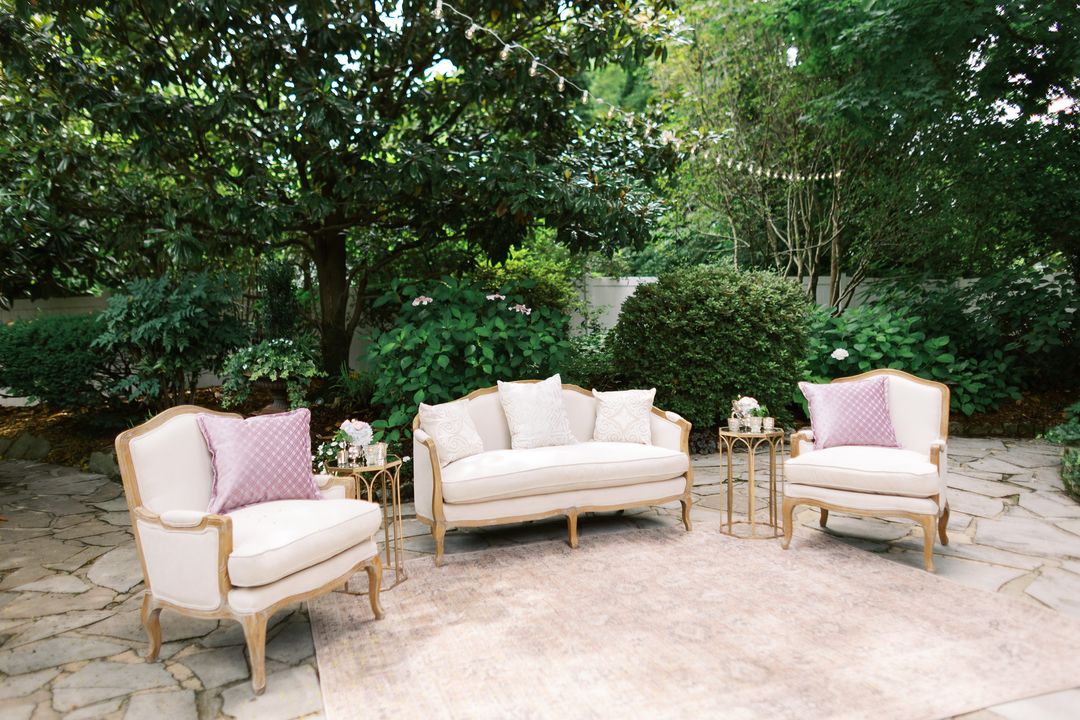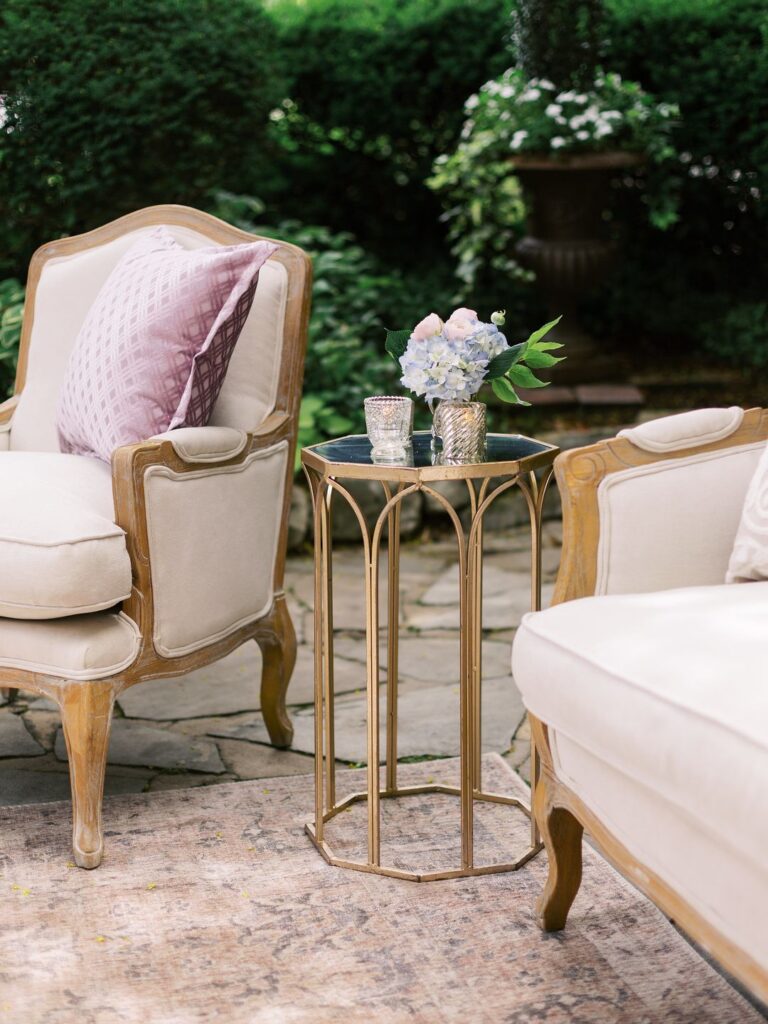 A special thank you to Jenna Henderson for sharing these event images with us!
Love the idea of hosting a southern brunch party? Send our team a message at info@southerneventsonline.com for help planning a one-of-a-kind get-together. Or for more event design inspiration, take a look at our blog to get some ideas for a black tie dinner party, perfect for hosting a formal event.
TAGS | Acrylic Chairs, CJ's Off the Square, Lounge Furniture, Nashville party rentals, Southern Events Party Rental, Tablescape, Tableware, southern brunch party
FEATURED RENTALS | Pure Champagne Flute, Everly Sofa, Everly Chair, Blush Rug, carafes, silver serving platter, carson sugar and tea set, Cheval Gold Mirror Side Table, White Wash Round Farm Table, Bloom Chiffon Runner, Champagne Lace Runner,White Barback Shelf, White Wash Rattan Charger, Darcy China, Darcy Charger, Abby Flatware, Acrylic Carrigan Side Chair,
---
9

Jun

Southern Events Products, Trends and Inspiration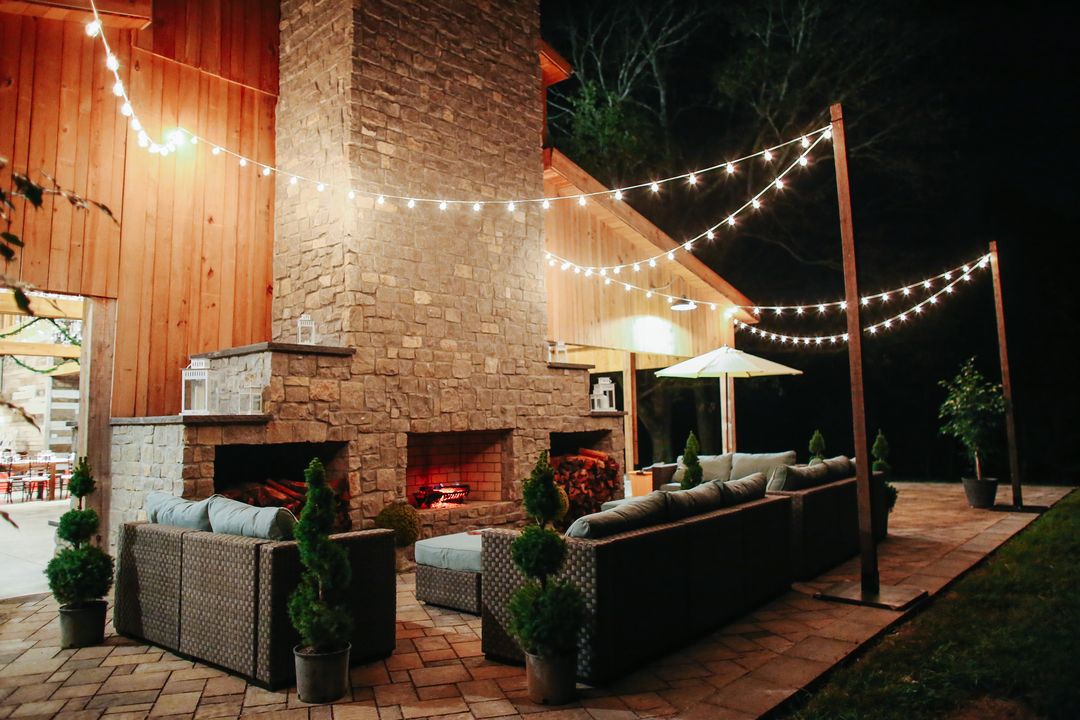 Many of us spend our days inside, hunched over a computer. Throwing outdoor parties makes for a welcome change of pace, especially when the weather is warm! Imagine an event spent under the night sky, with music in the air and a refreshing cocktail in hand. Yep, that sounds like a Nashville-themed outdoor party to us! If this has you feeling inspired, keep reading for a curated list of outdoor party rentals for your Music City gathering!
Indoor to Outdoor Spaces
Hosting a comfortable backyard party is all about knowing how to make the most of a space! Utilizing both indoor and outdoor areas will allow more room for guests to mingle. Consider setting up different social areas where guests can move to and from to interact with others. Outdoors, create a cozy space with our Sutton Lounge Collection and Navy Rug. On a patio or covered terrace, set up a handful of stylish bistro tables outfitted with any of our luxe linens linens – Kennedy looks great no matter the weather!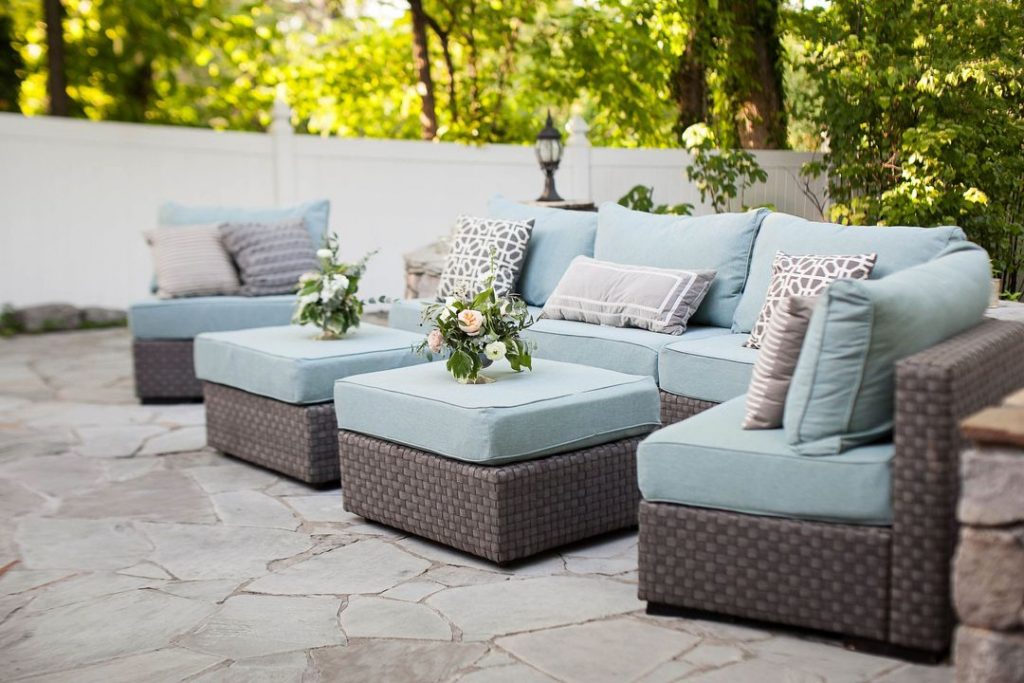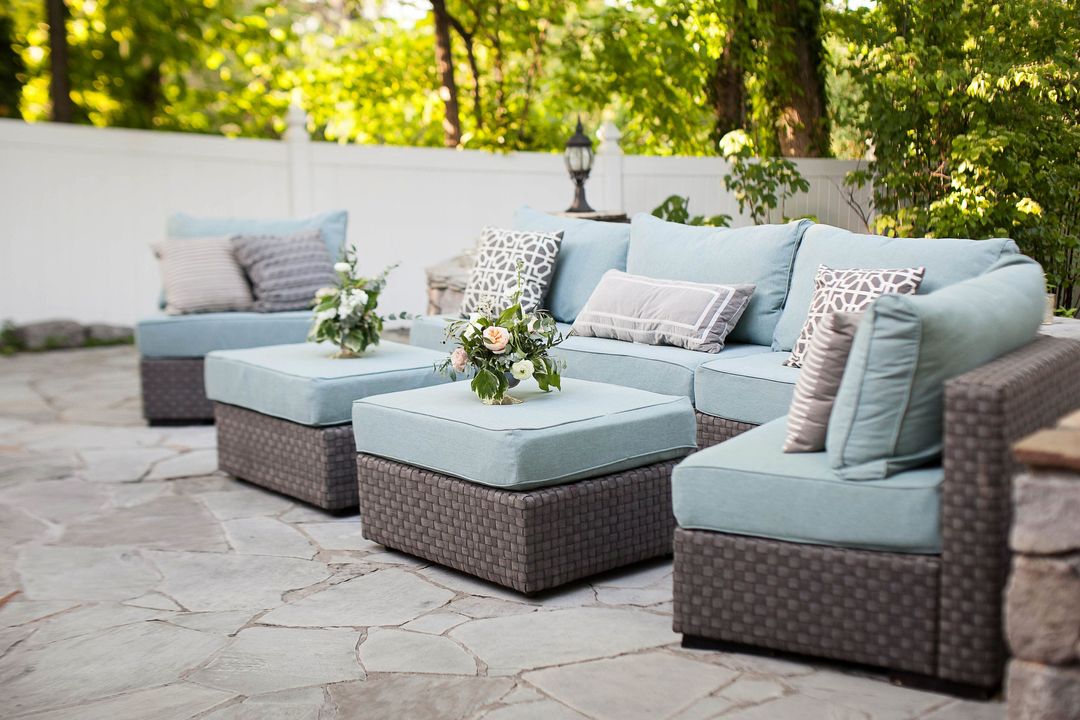 Delightful Drinks
A well-planned Nashville Themed outdoor party is likely to include refreshing cocktails. And in Nashville, you'll most definitely find bourbon! Having the right outdoor bar set up that is both functional and stylish is vital for a successful outdoor party. For a more intimate gathering or Gold Bar Cart is an elegant piece. But for a sizeable crowd, feature any of our rustic-inspired bars. Such as our Antique White Franklin Bar or Whiskey Barrel Barnwood Bar! Of course, don't forget to keep it stocked with elegant glassware, like our classic Monaco Rock Glasses.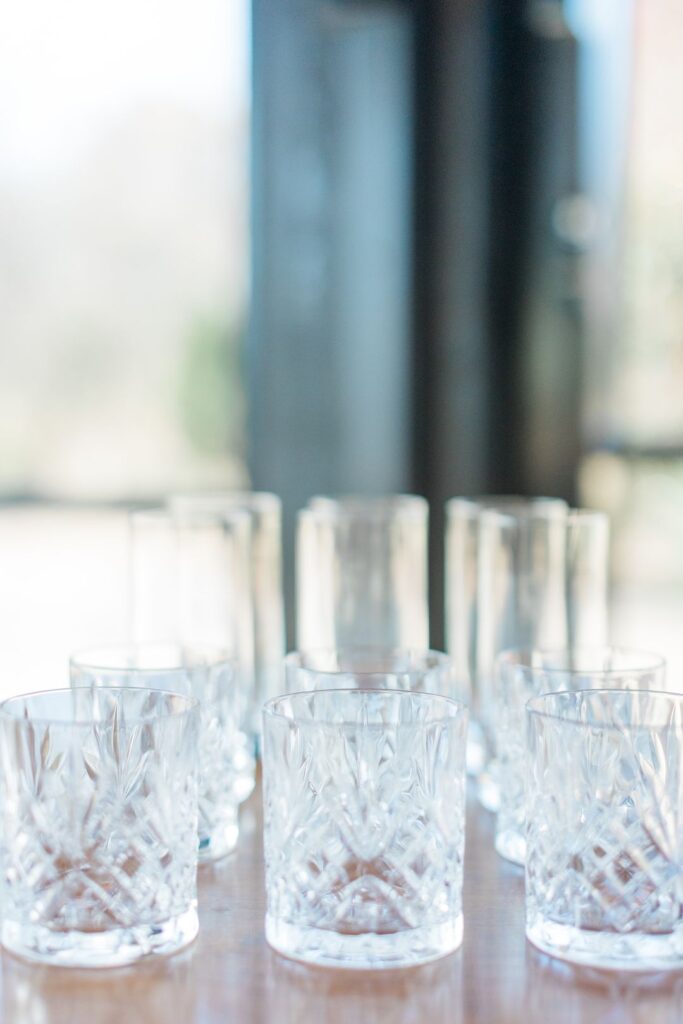 Interactive Areas
Fire pits just burn with ambiance! Guests love to gather around our Stone Round Fire Pit to perch on Rustic Benches or Chocolate Poufs. Oh, and speaking of ambiance, our Assorted Oversized Lanterns look darling placed near lounging areas and tables. All the while providing extra lights to keep guests safe. To dress up your seating, and keep guests cozy, we recommend that you feature throw pillows and blankets. Just don't forget to pack the s'mores!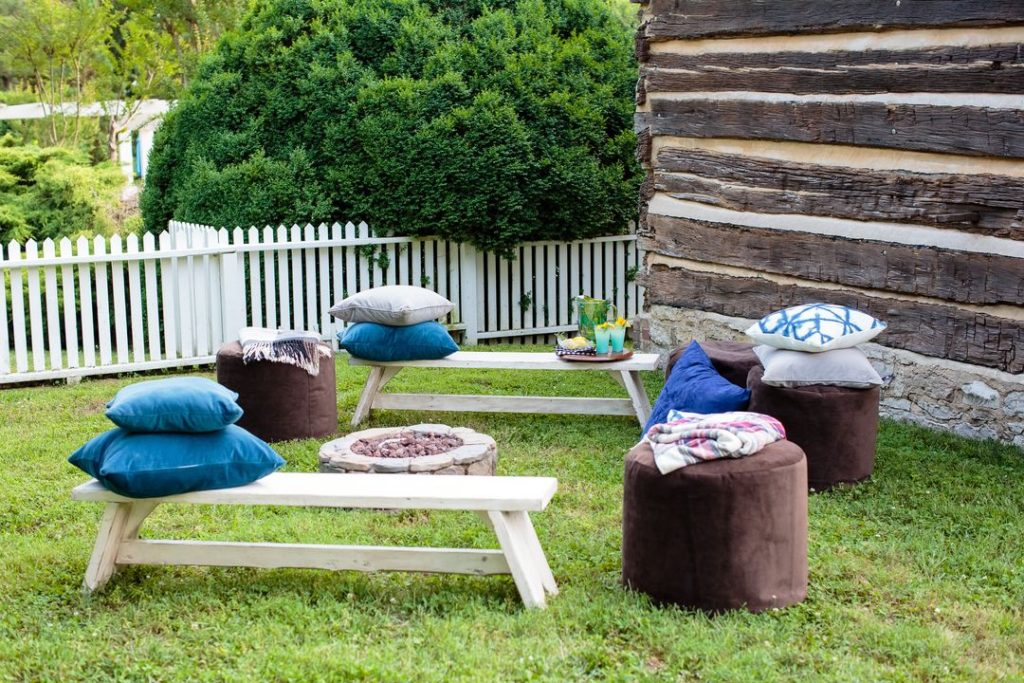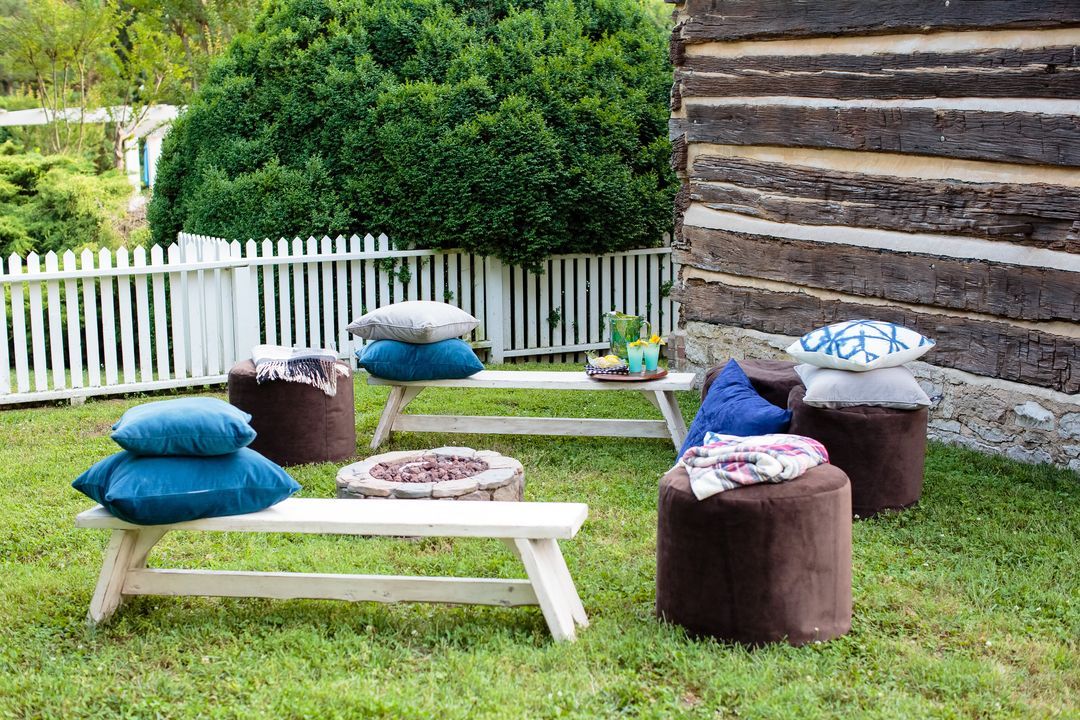 Ready to plan a Nashville-themed party under the stars? Send us a message at info@southerneventsonline.com and work with our team to host a one-of-a-kind event. Planning to enjoy dinner outdoors as well? Be sure to check out our blog on Al Fresco Dining!
TAGS | Cocktail Party Rentals, Lounge Furniture, Nashville party rentals, Southern Events Party Rentals, Unique Nashville Event Rentals, backyard parties, bar event rentals, lounge furniture rentals, outdoor event rentals
FEATURED RENTALS | Sutton Lounge Collection, Navy Rug, Stone Round Fire Pit, Chocolate Poufs, Rustic Bench, Assorted Oversized Lanterns, Antique White Franklin Bar, Whiskey Barrel Barnwood Bar, Gold Bar Cart,, Monaco Glassware,,
---
17

Feb

Southern Events Products, Trends and Inspiration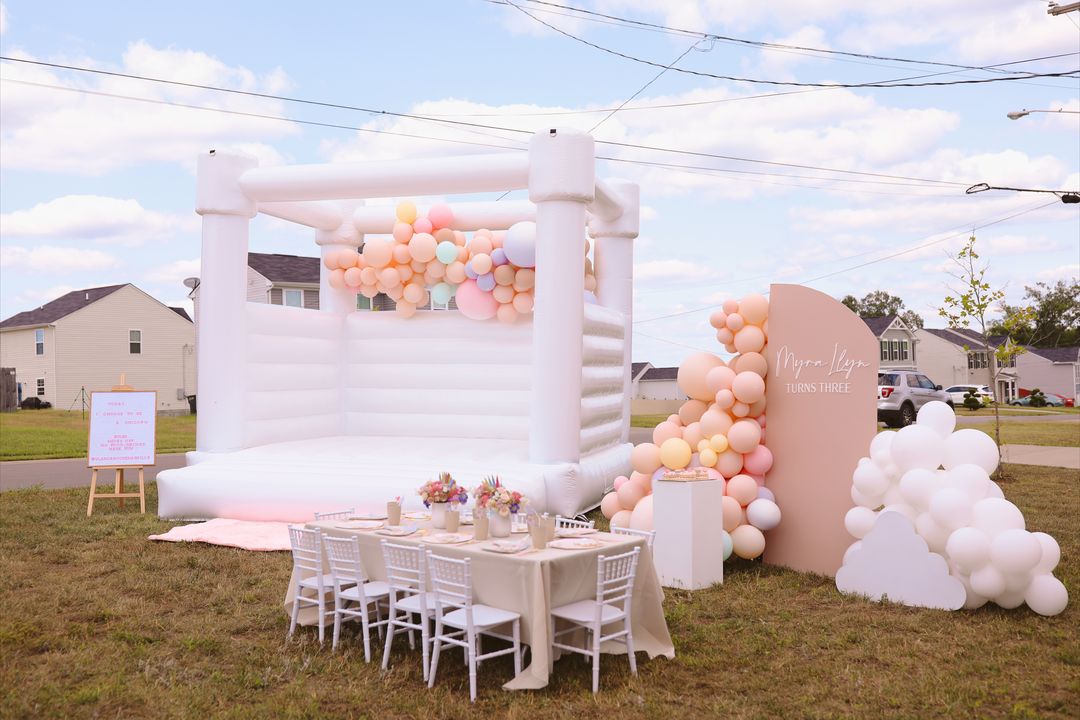 A child's first birthday party is just as much a celebration for the adult as it is the child.  It's a fabulous time for a parent to pat themselves on the back for making it a year with their sweet little one. Southern Events Party Rental Company has adorable child-sized party rentals to help you achieve a memorable & stylish first birthday party. From children's tables and chairs, cake stands, and fun props – there are plenty of ways to design an event that will have kids delighted and adults impressed. Keep reading to learn about our on-trend 1st birthday party rentals, from furniture to serving ware!
Miniature Dining
It's simply a fact that child-sized versions of adult furniture are one hundred times cuter! Our Fruitwood Children's Farm Table and Chiavari Children's Chairs are the most charming options for seating. We also offer children's chairs available in a matching Cross-back, Pink and classic White styles. Add coordinating linens, and it's downright cute. Adults can mingle grown-up style with our Mid Century White Bistro Table and a set of bar stools.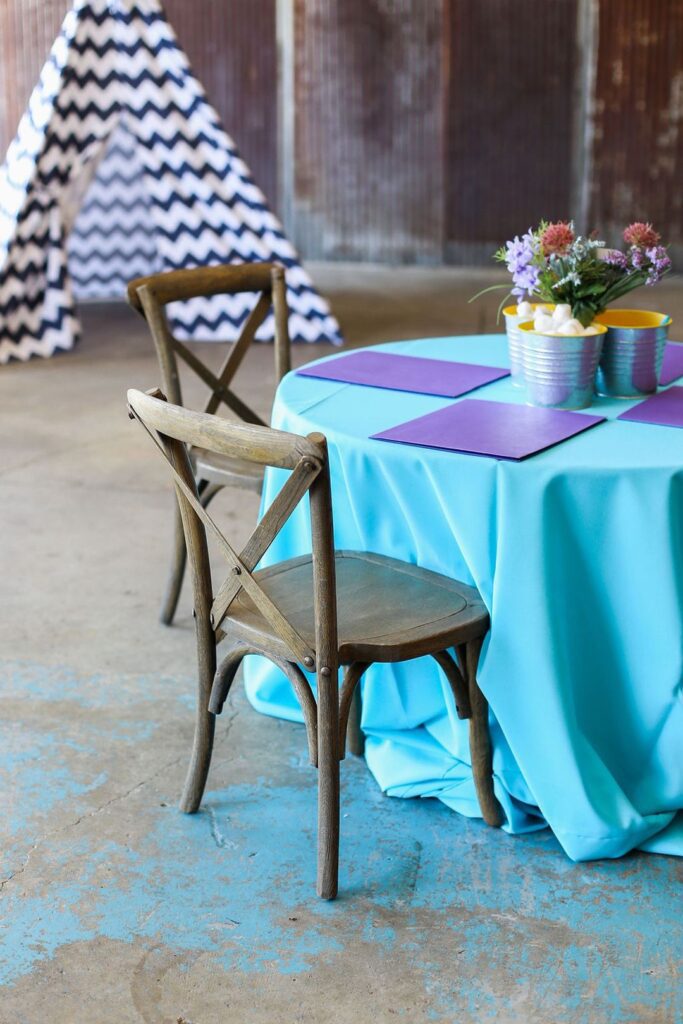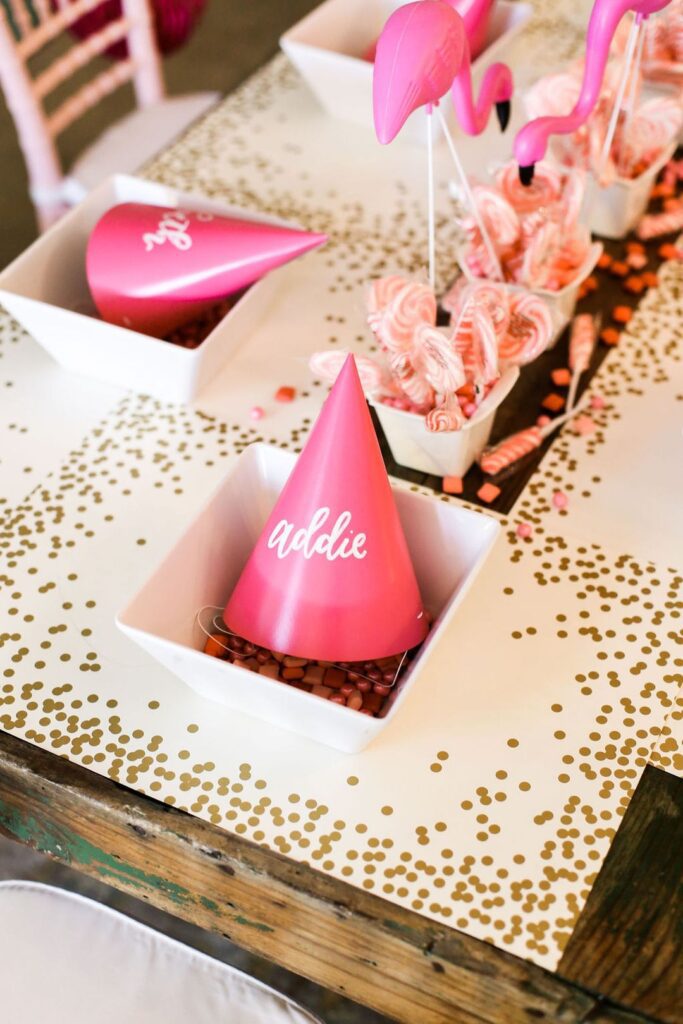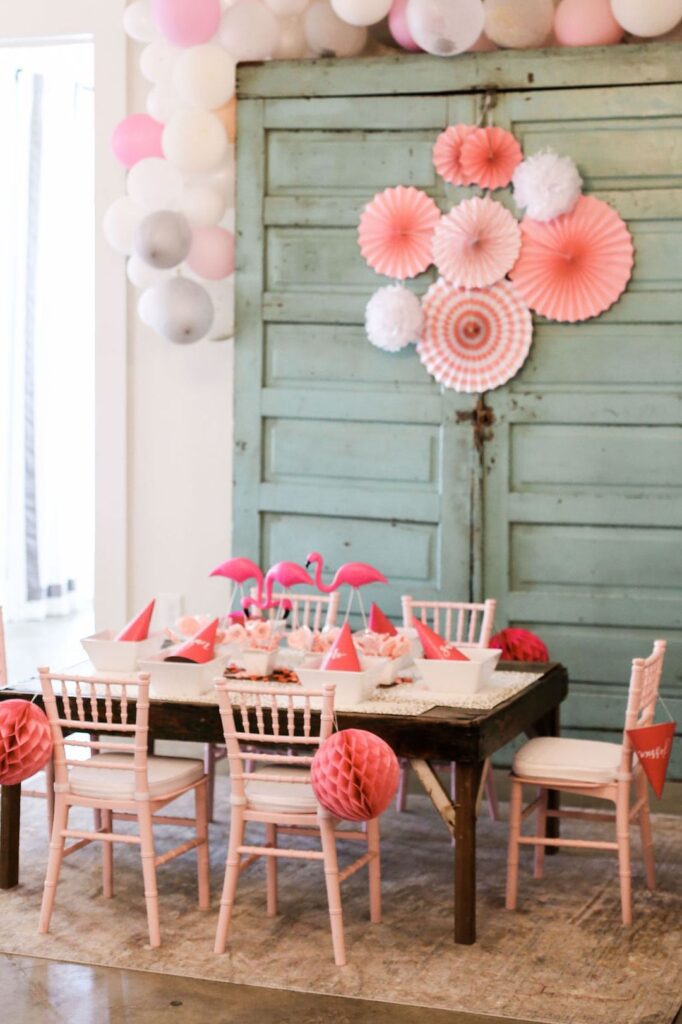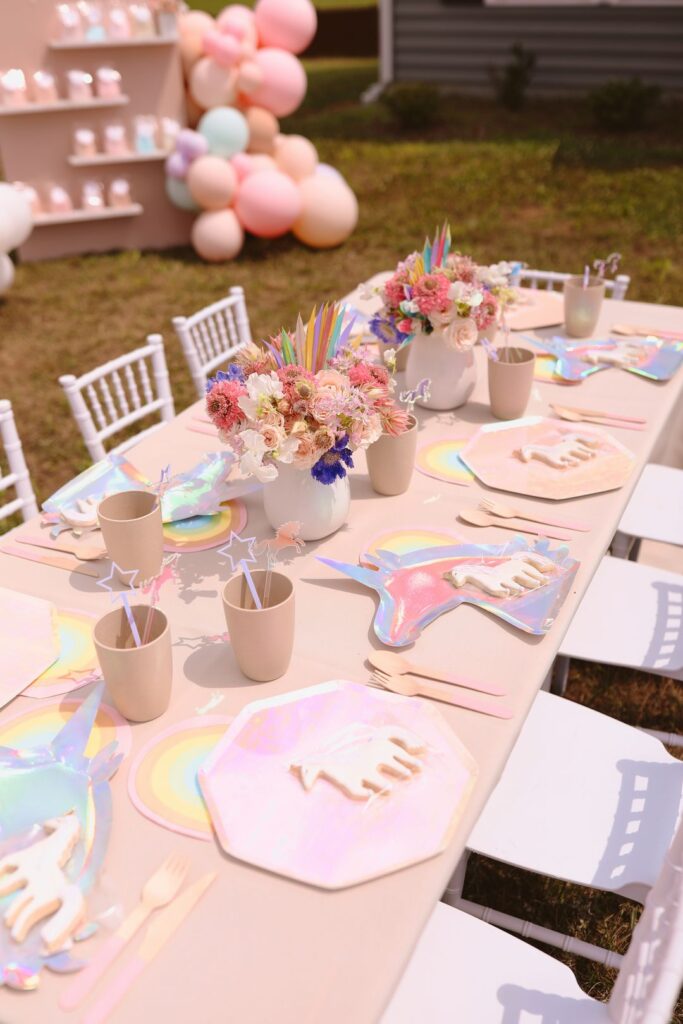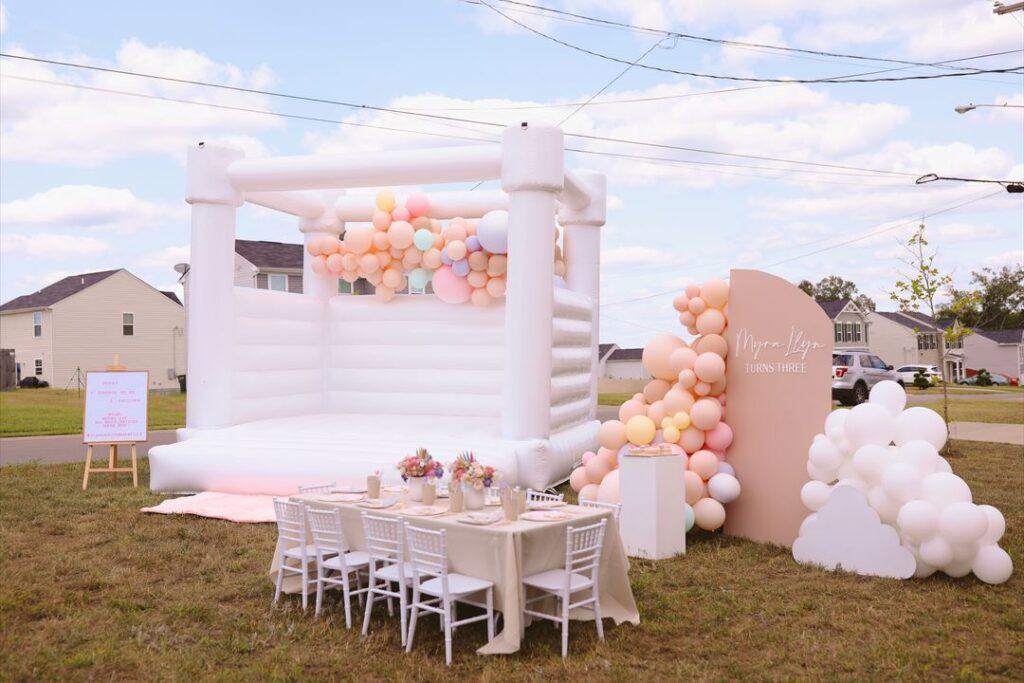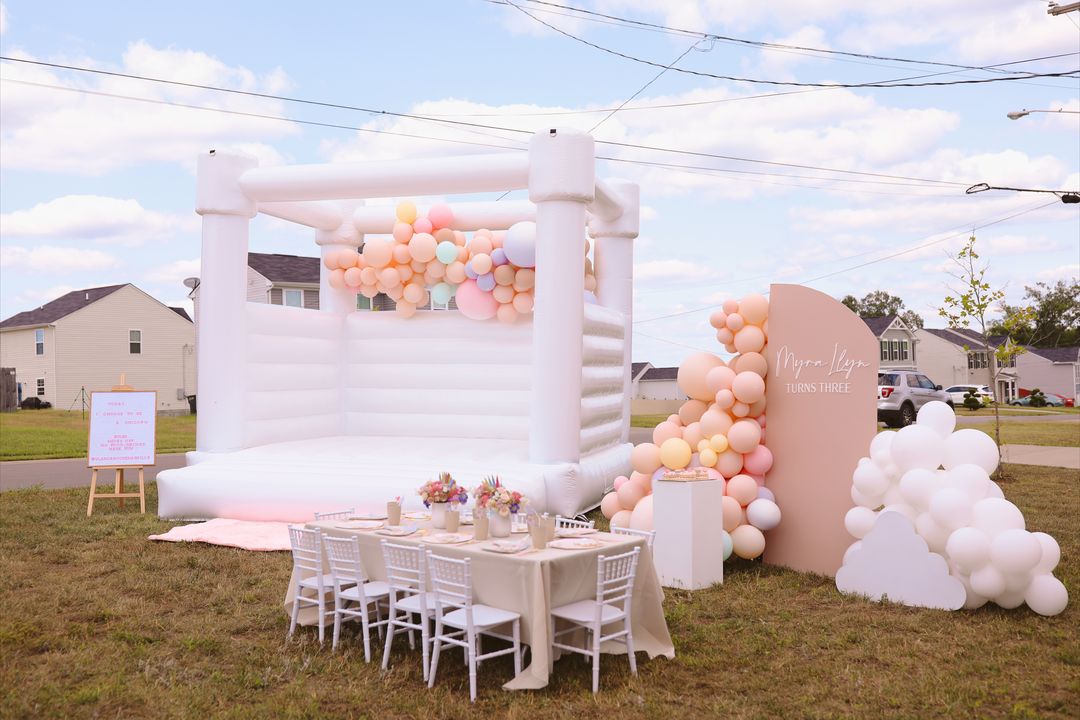 Photo-Worthy Props & Backdrops
To help set the scene, we carry a wide variety of fun and on-trend kid's birthday party props. Ideal for featuring food or drink displays, or event to create a memorable welcome into your event space. Our Market Cart is a classic white, ideal for serving up colorful candy favors or other sweets! Or, showcase our Ticket Booth and a red carpet for a star-worthy welcome.
And, if you're planning to snap some photos, don't forget a backdrop! Our Boxwood Walls are perfect for creating a trendy photo opportunity, whether you want to feature a stylish sign, balloons, or other on-theme decor. We recommend placing it behind the primary children's dining area.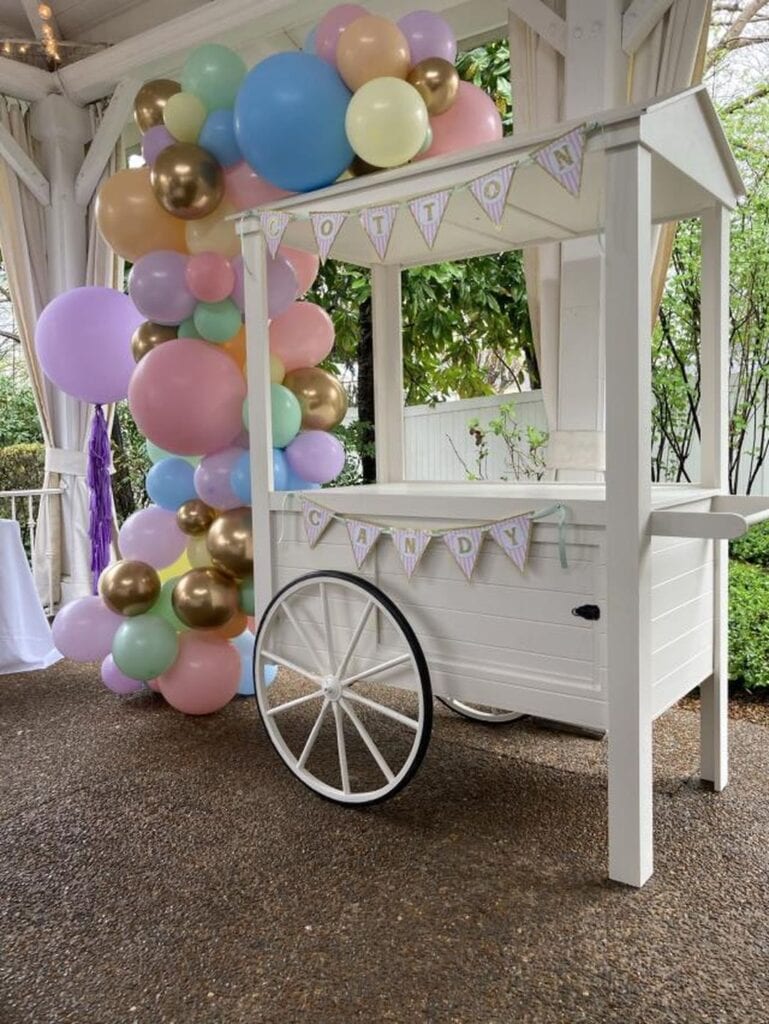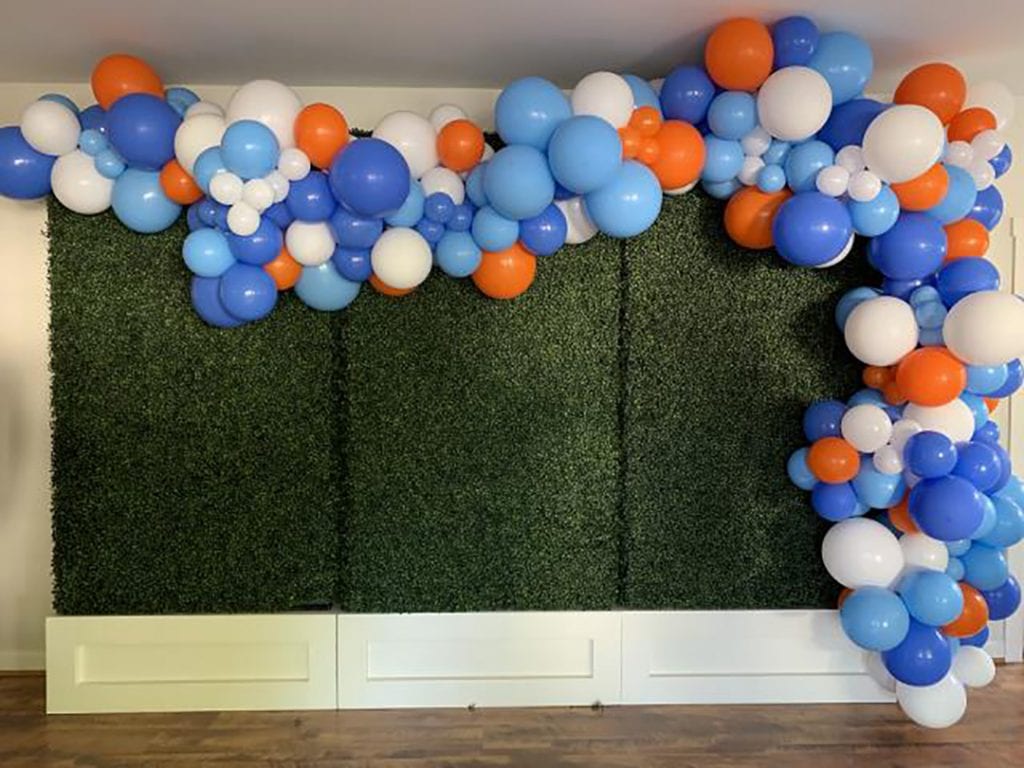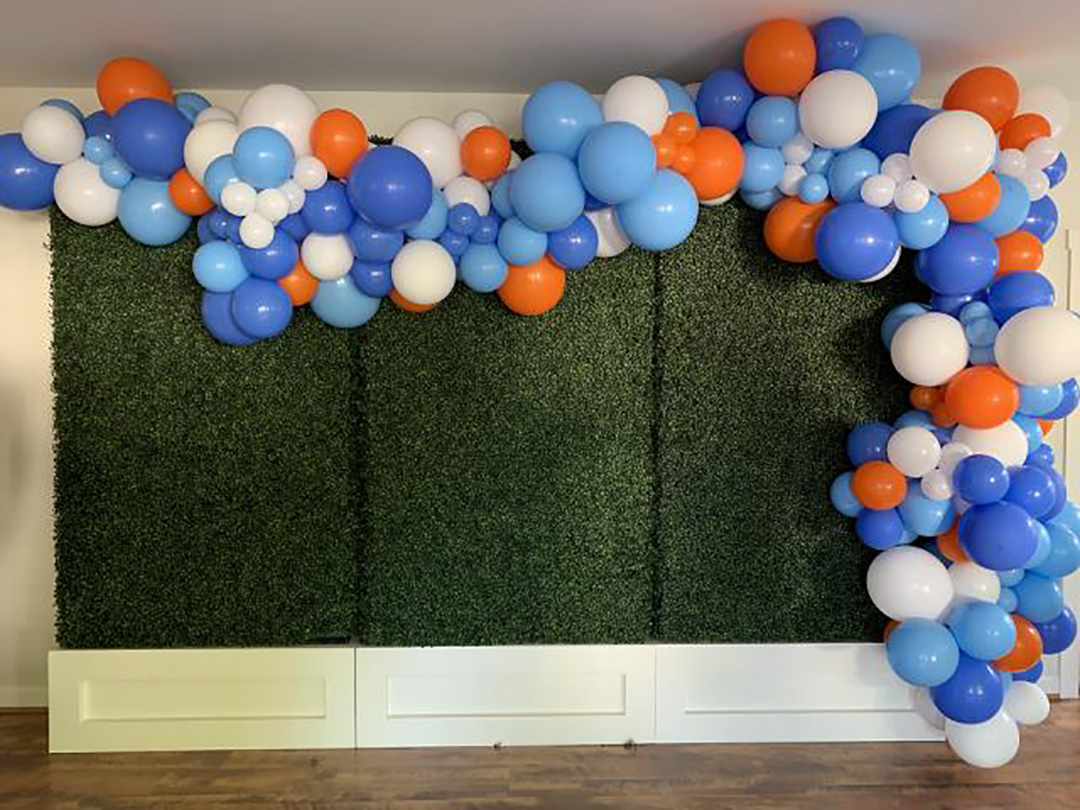 Little Bites (and a cake!)
We'd be remiss not to include a couple of cake stand options – this is a kid's birthday party after all! We adore these whimsical cake stands for a charming event: Ellie Gold, Willow Pedestal, or Wyatt Cake Stands. Meanwhile, grown-ups can enjoy their cake on our Kate Gold Polka Dot Dessert Plates!
Plus, keep food warm while all of the fun birthday party activities take place by using our Chafing Dishes. Your fresh lemonade and water will stay nice and cold in our Beverage Tubs or a set of Gold Beverage Jars.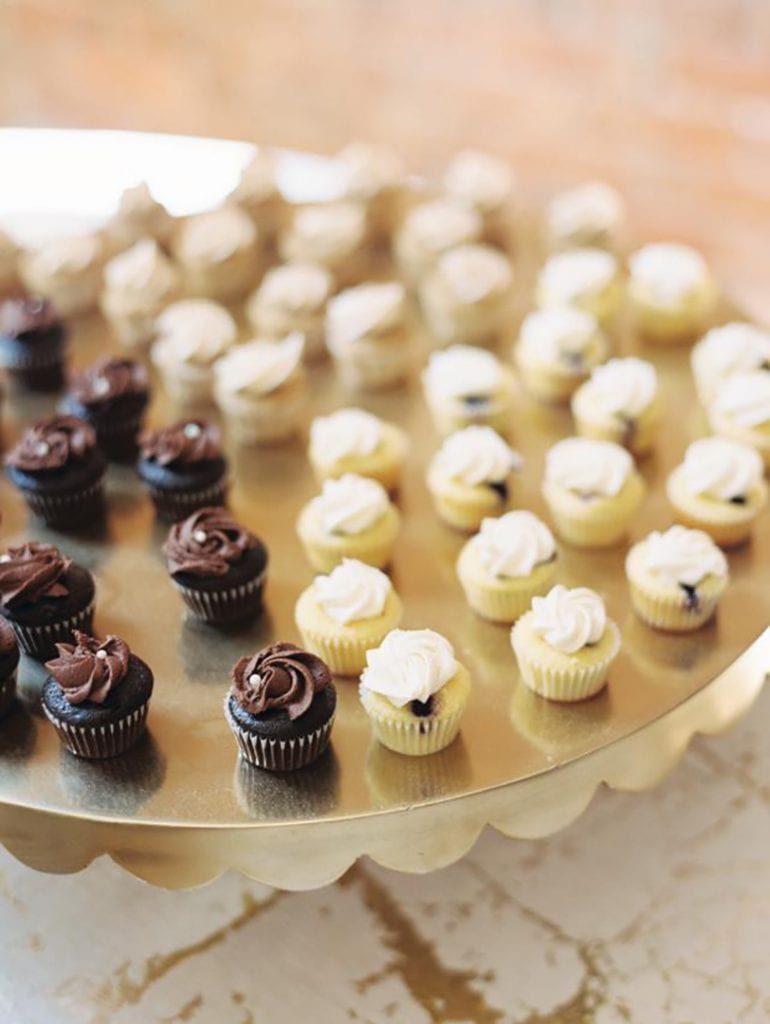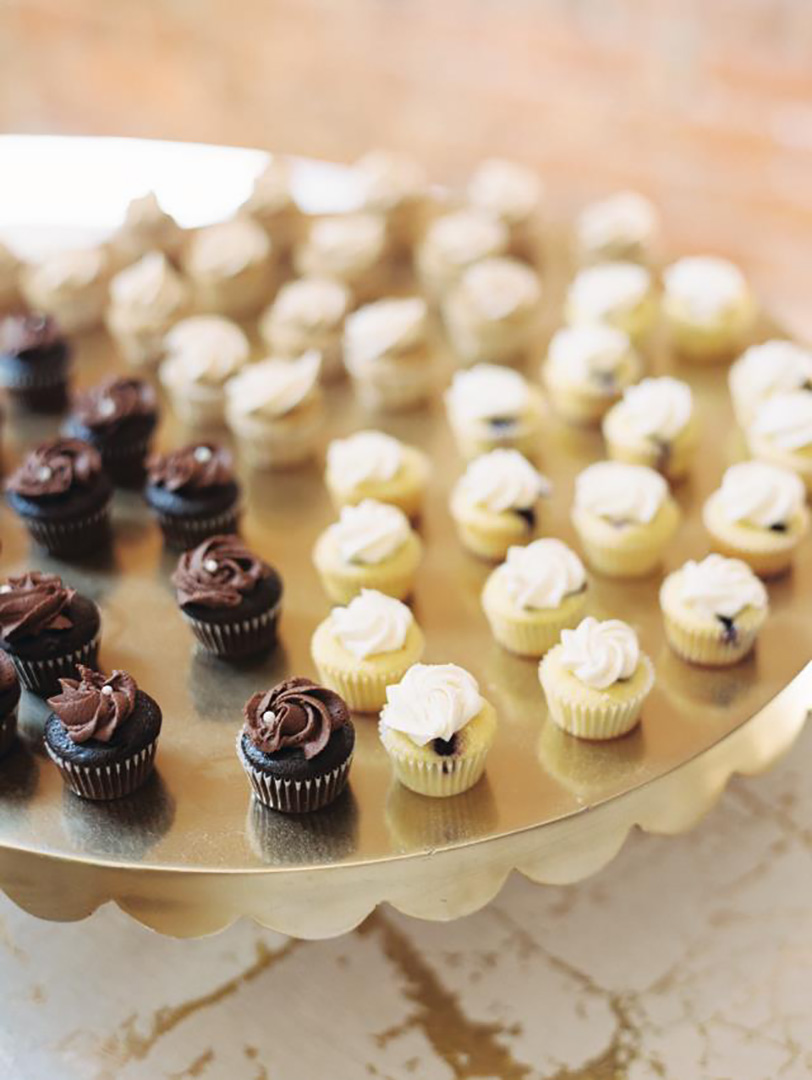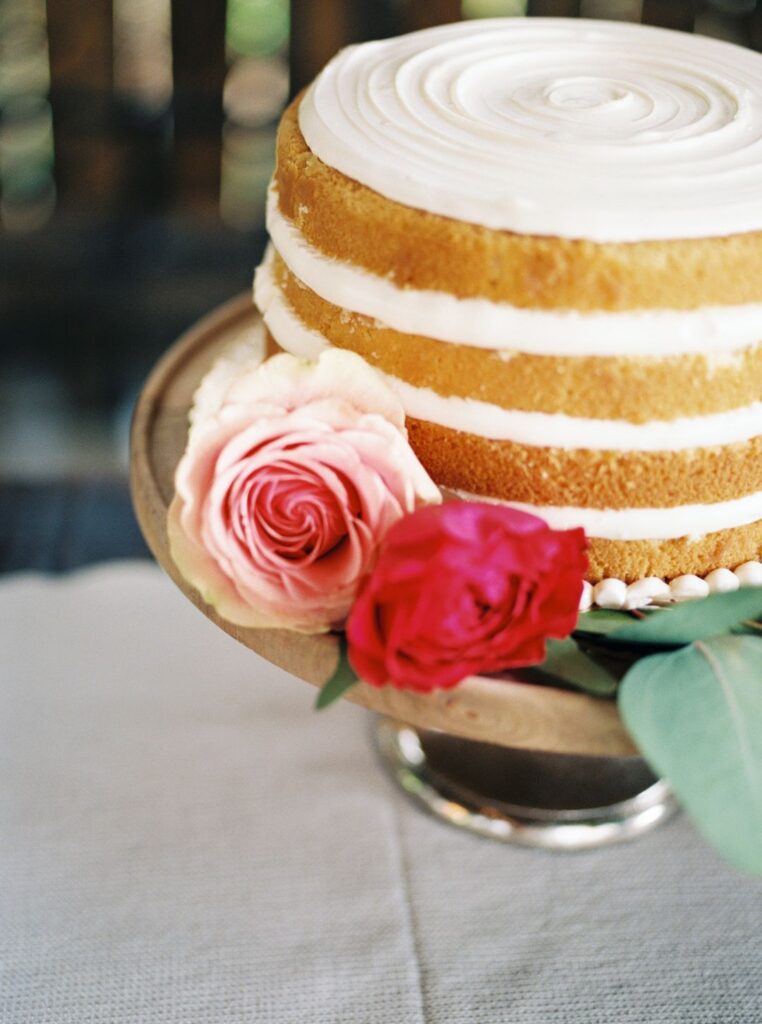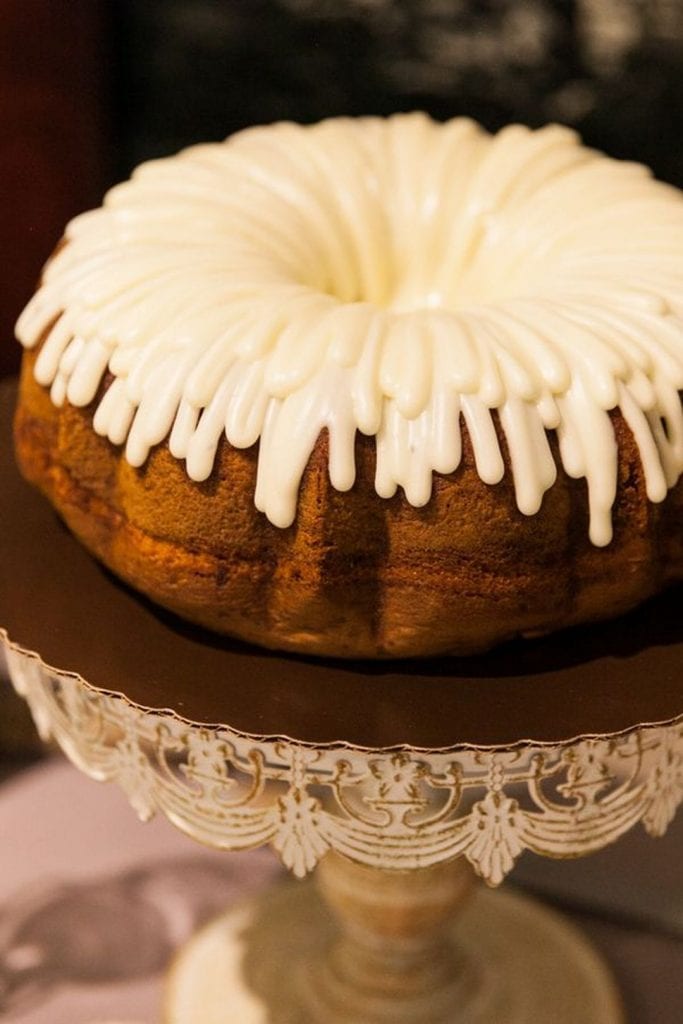 Ready to book some of our 1st birthday party rentals? Reach out to our team at info@southerneventsonline.com and a member of our team will help you select the perfect pieces for your event. Or, for more kid's birthday party ideas, check out our previous blog.
TAGS | Birthday party rentals, Kids Parties, Nashville Event Rentals, Nashville party rentals, Southern Events Party Rentals, childrens rentals, first birthday party, rentals for children birthday party
FEATURED RENTALS | Fruitwood Children's Farm table, Chiavari Childrens Chairs, Mid Century White Bistro Table, Bar Stools, Ellie Gold Cake Stand, Willow Pedestal Cake Stand, Wyatt Pedestal Cake Stand, Kate Gold Polka Dot Dessert Plates, Chafing Dishes, Beverage Tubs, Gold Beverage Jars.
---
5

Aug

Southern Events Products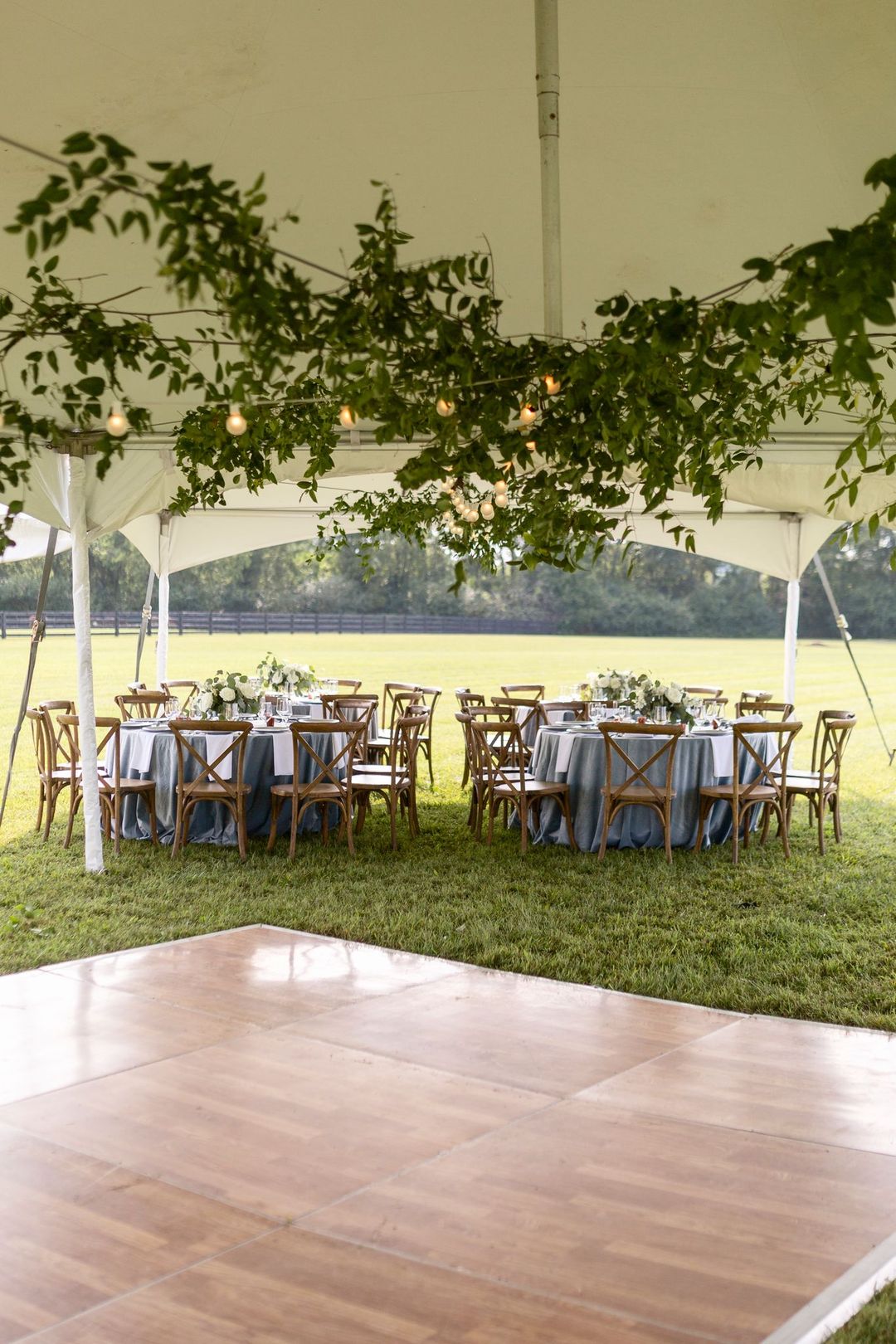 Say "Goodbye" to the days of worrying about the wear and tear of floors or grass at your event. And let us introduce you to durable and stylish event flooring! Our team understands that the floor is the foundation for your event, and will lend to a more cohesive and aesthetically pleasing look. Get inspired for your upcoming celebration in Nashville, when you check out our trendy yet functional in-stock flooring options.
Dura-Trac Flooring
Made for the event industry by special event flooring experts, Dura-Trac flooring is an easy-to-install flooring system designed to protect your existing space. The interlocking panel system is the perfect way to protect your space and your guests, making it ideal for festivals, concerts, tented parties, and more! It can be installed over a variety of surfaces, including those that are uneven. Best of all, it can be customized by placing premium vinyl flooring or carpeting over the top. To learn more about our Dura-Trac flooring, download our PDF.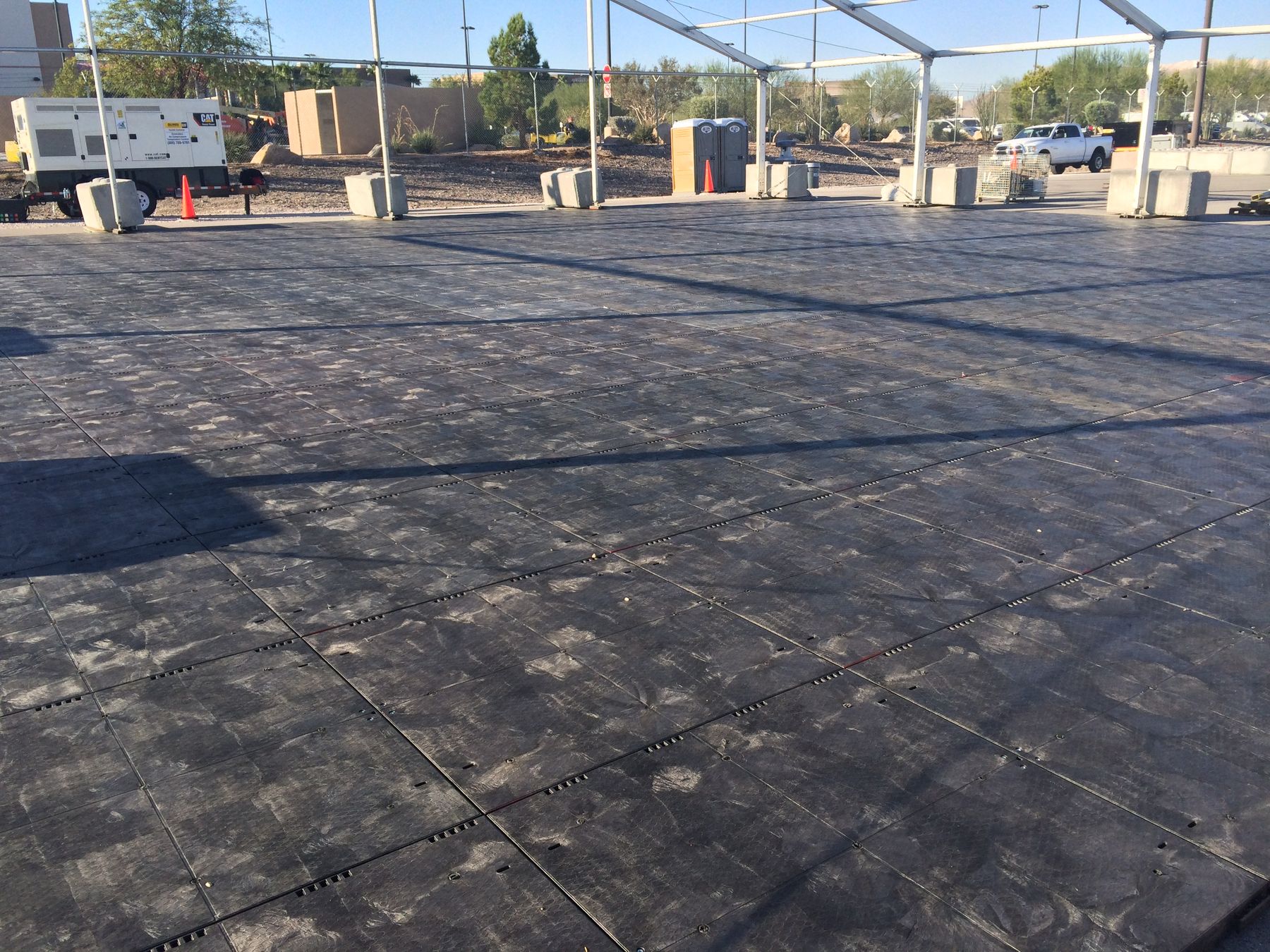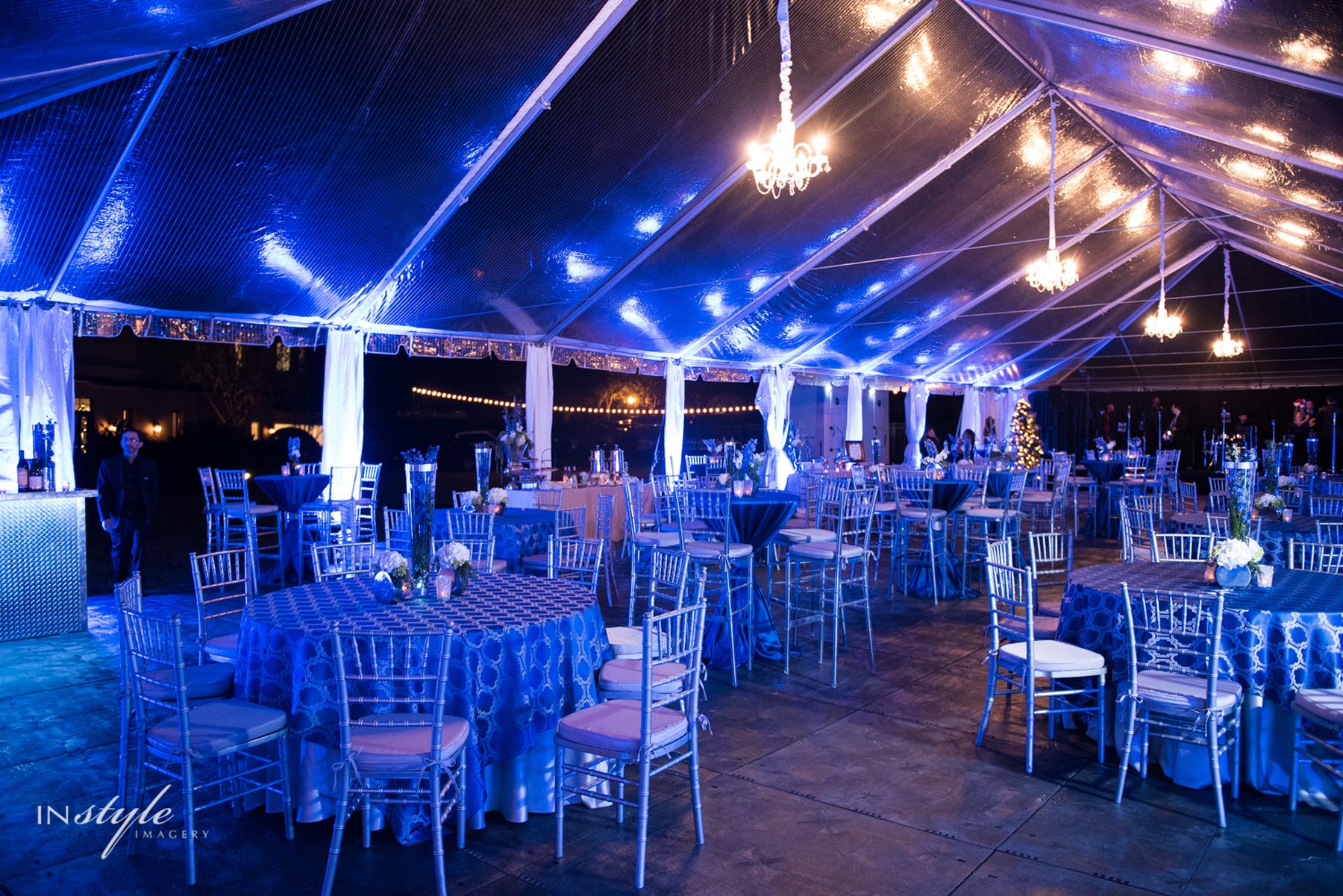 Artificial Grass
Why would you use artificial grass at your event? It's a unique option that will lend a fun touch of texture to your event. For an indoor event, it will also lend traction, making it perfect for placing on top of existing tile or vinyl flooring. For warm-weather outdoor events, it will actually offer a more natural and welcoming look. Consider renting it for your next tailgating party, trade-show exhibit, or church picnic!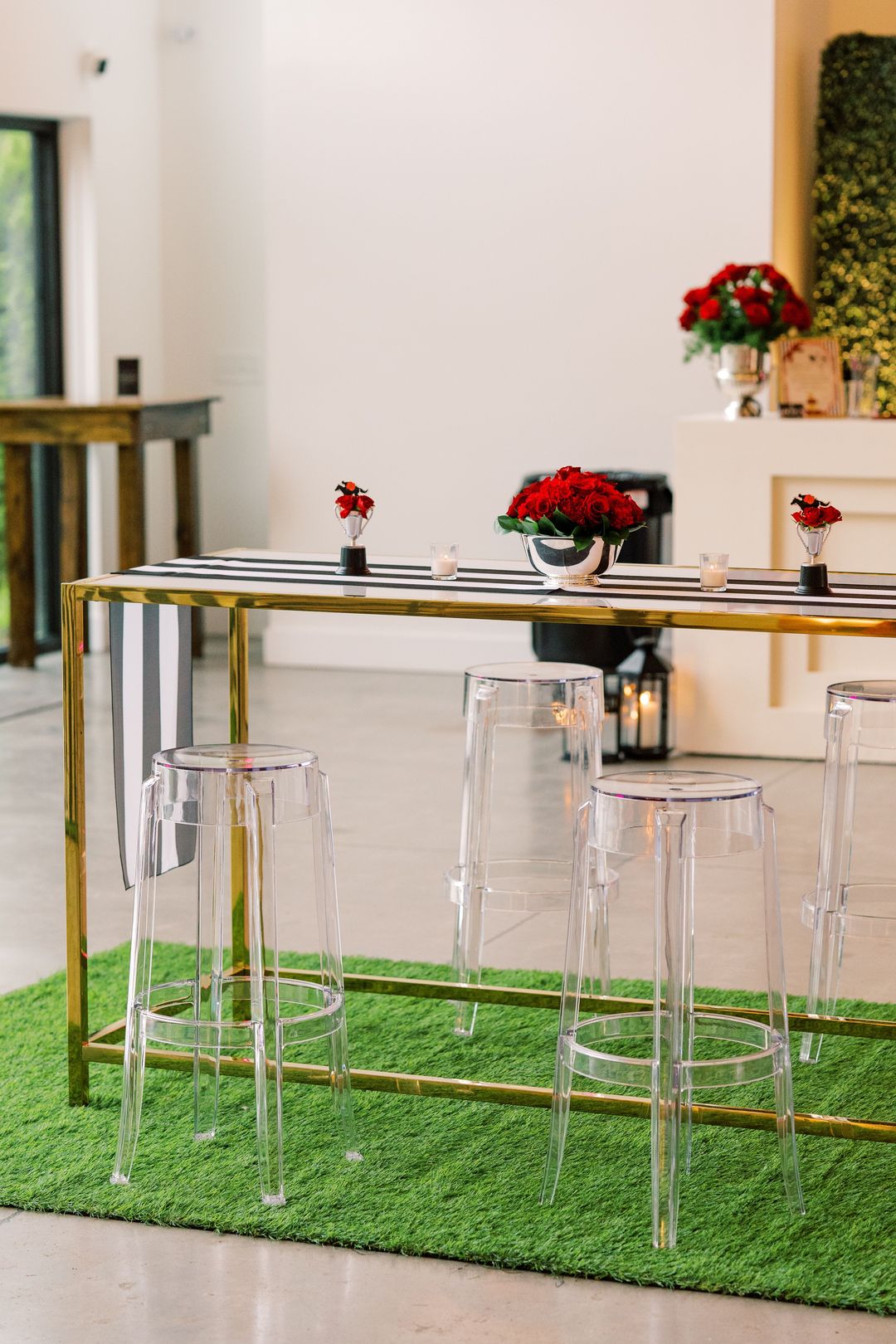 Photo by Garrett Richardson
Dance Floors
Some flooring is limited to certain areas of your event space, like dance floors. They act as a focal point within an event space, in addition to being a designated area for entertainment. We offer a selection of dance floors, for a variety of different event types and themes. Although our classic White and Black dance floor is popular, our Plank Wood dance floor will lend a modern and timeless look to your event.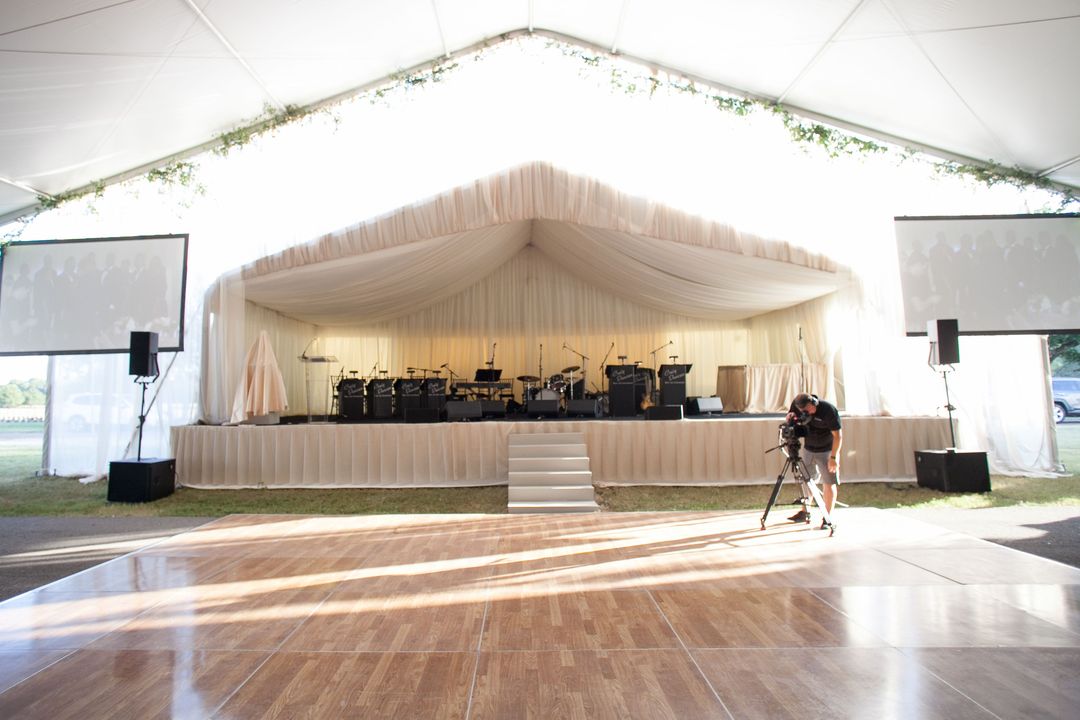 Photo by Phindy Studios
If you've been looking for event rentals that both functional and stylish, we're your people! Send us an email at info@southerneventsonline.com for help choosing the best event flooring.
TAGS | Nashville Event Rentals, Nashville Wedding Rentals, Nashville party rentals, Southern Events, Unique Nashville Event Rentals, dura flooring, southern weddings
FEATURED RENTALS | Dura-Trac Flooring, black and white dance floor, plank wood dance floor, artificial grass,
---
1

Jul

Southern Events Products, Trends and Inspiration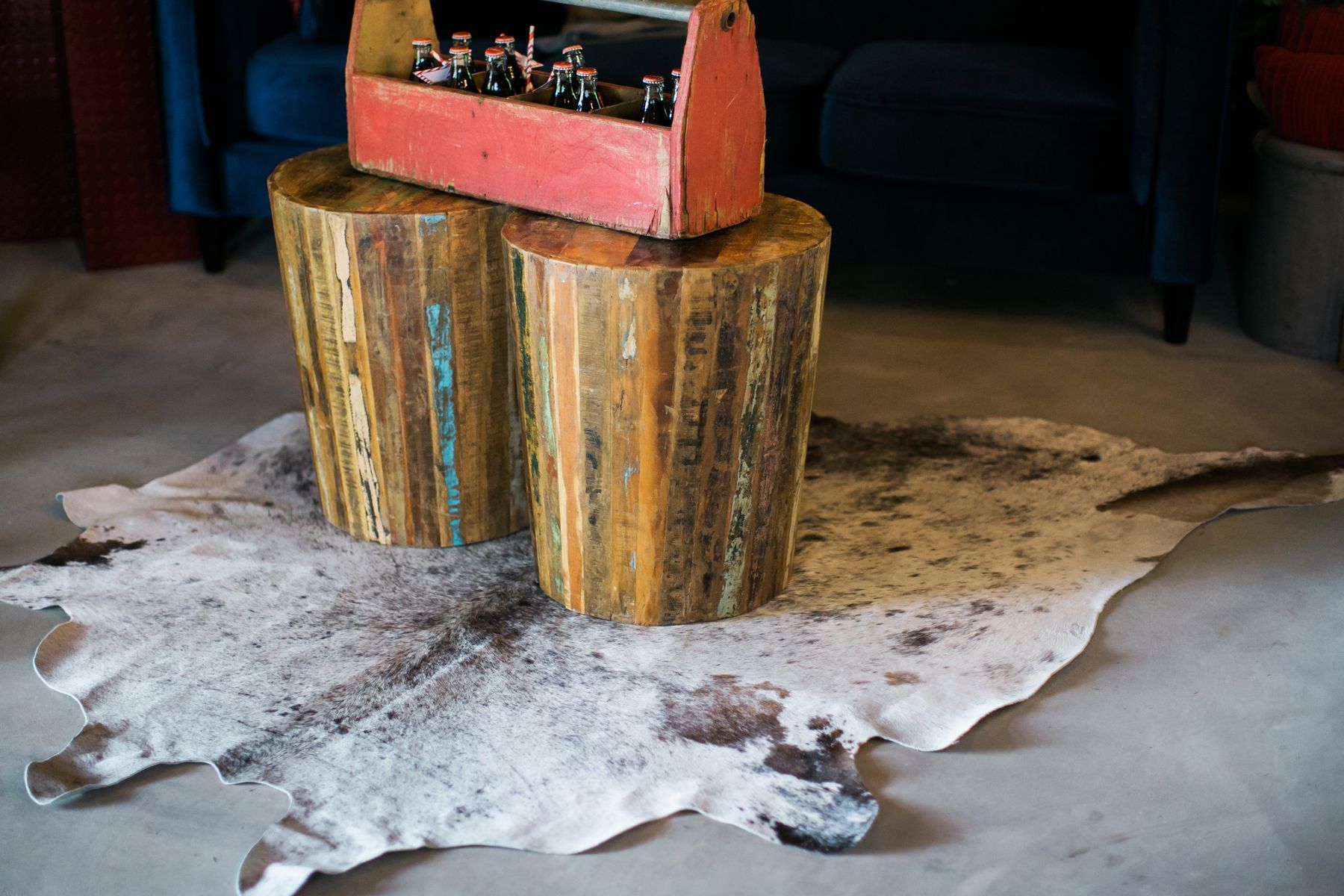 You've never heard of Americana decor? Let us introduce you! This unique style is a throwback to the industrial age, with rustic details, vintage pieces, and other nods to star-spangled pride. Nostalgic, classic, and versatile, this theme is fun and will lend a casual yet put-together look to your next event. Making it the perfect vibe for a corporate meeting or summer party on or near July 4th. Take a look at our favorite Americana event rentals, to help you achieve an iconic yet effortless setup.
Laid Back Furniture
From tables to chairs and bars, Southern Events has a multitude of in-stock Americana event rentals. Easily create a cozy lounge using our Bennett Sofa and layered Cow Hide Rugs to set the scene. Alternatively, a Blue and Red Rug bring warmth and a bit of modern style to the Americana theme. For a bistro area, use our classic Whiskey Barrels and our Remington Gunmetal Barstools. To complement your dinner tables, we also carry vintage and urban-inspired chairs.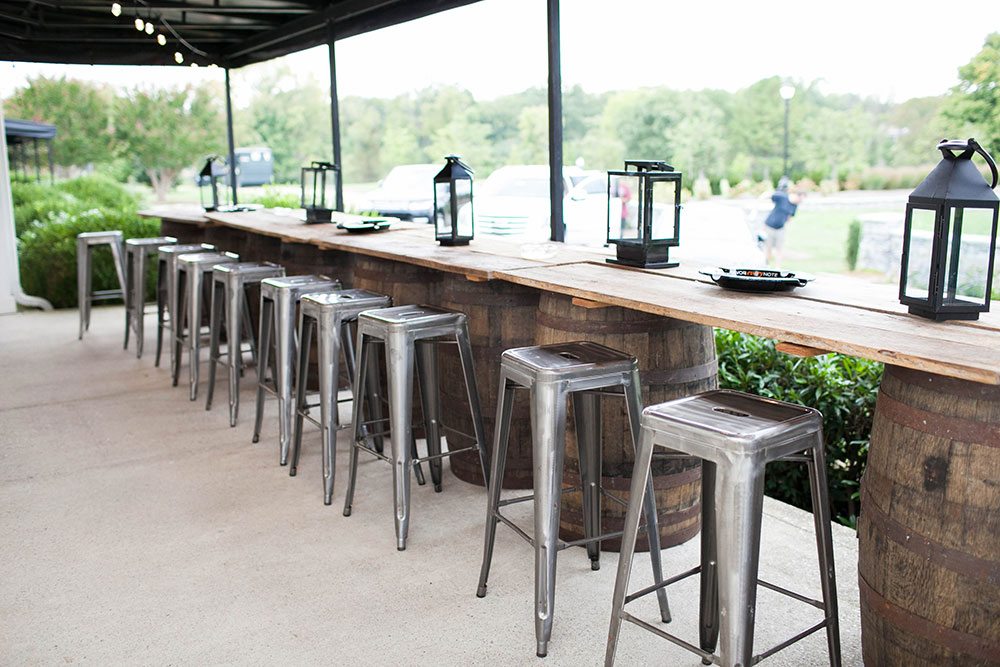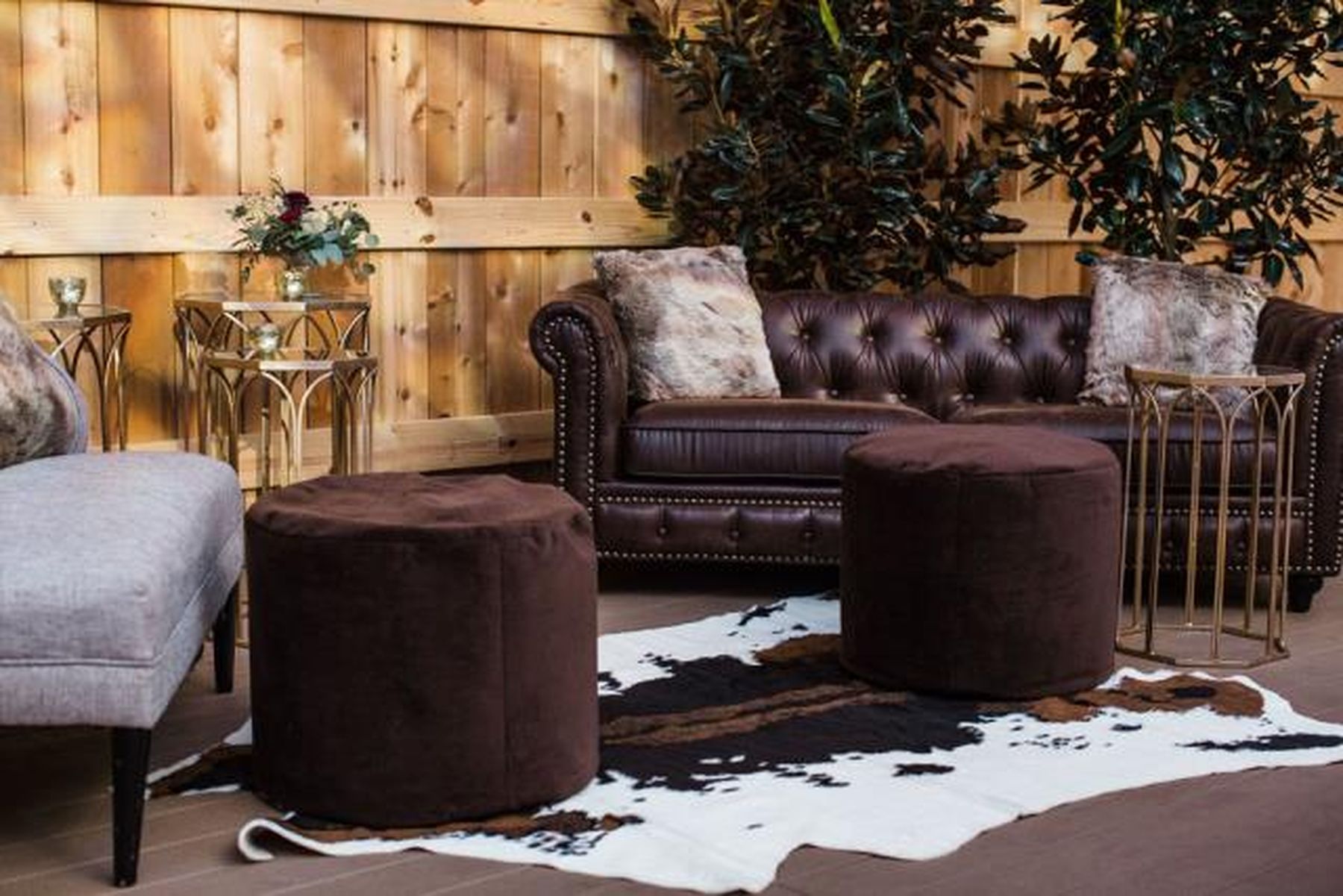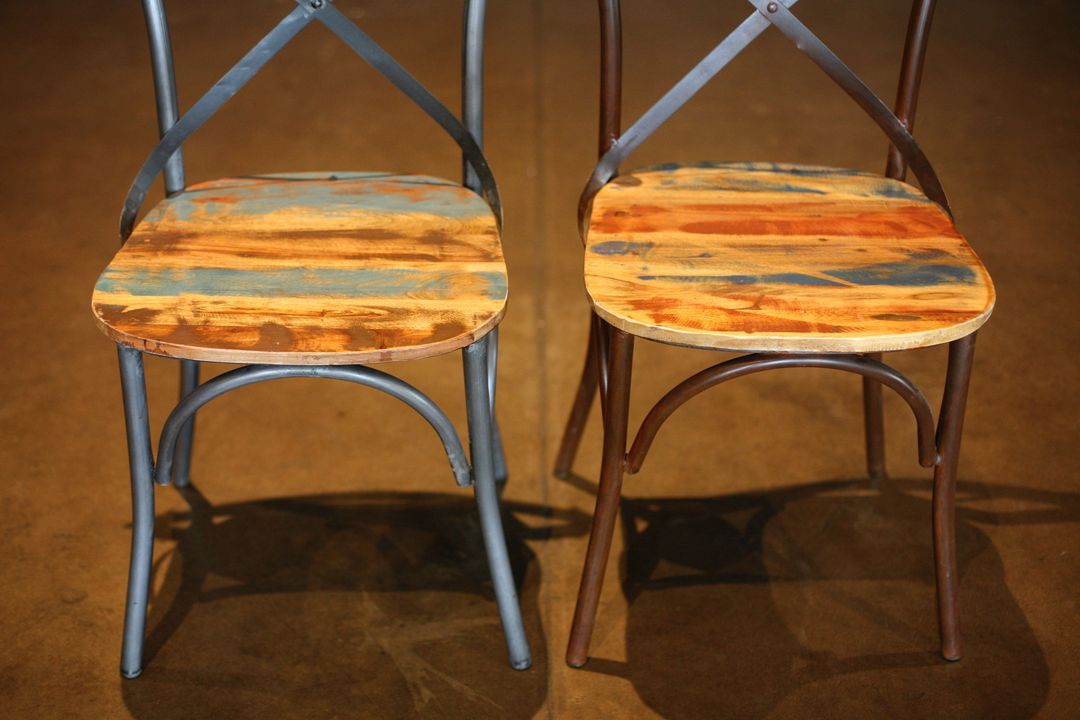 Vintage-Inspired Servingware
Is an Americana event complete without a bar for toasting and celebrating? Absolutely not! The Bond Bar is equal parts laid-back and vintage. Then there's our always popular Hob Nob Glassware which lends a touch of elegance. Of course, if you prefer a more sleek design, opt for our Recycled Glassware. To set the table, Artisan China creates a beautiful relaxed look! We also encourage you to infuse a subtle touch of color into your tablescape using our luxurious linens. Try out a natural tan or ivory, or a subtle shade of blue.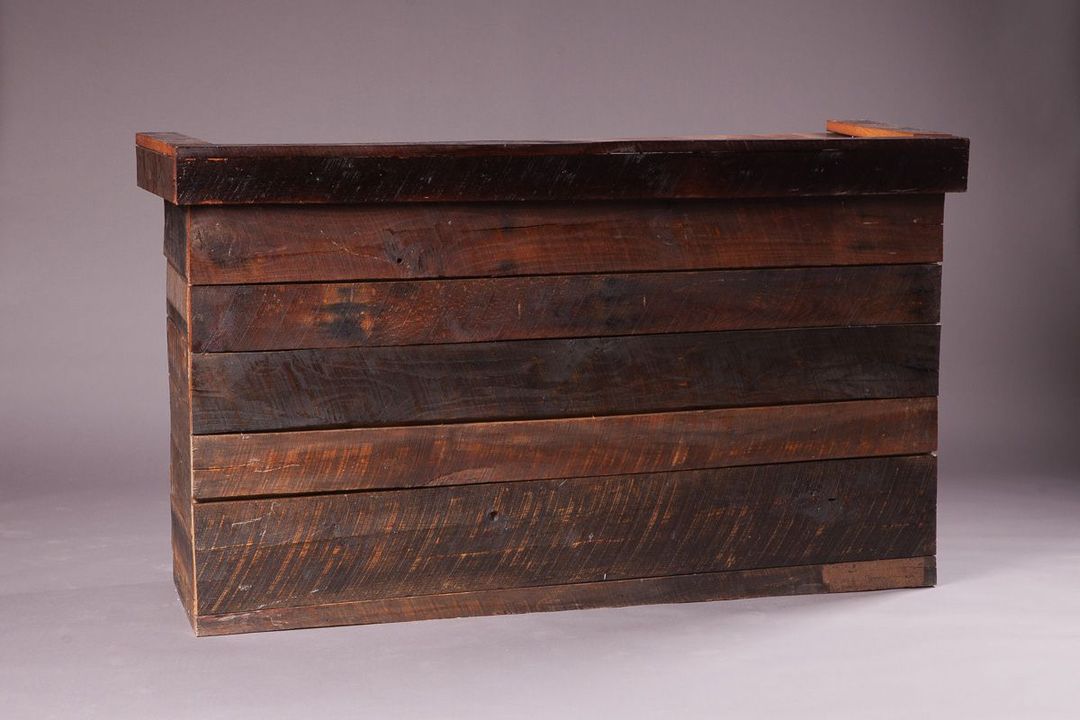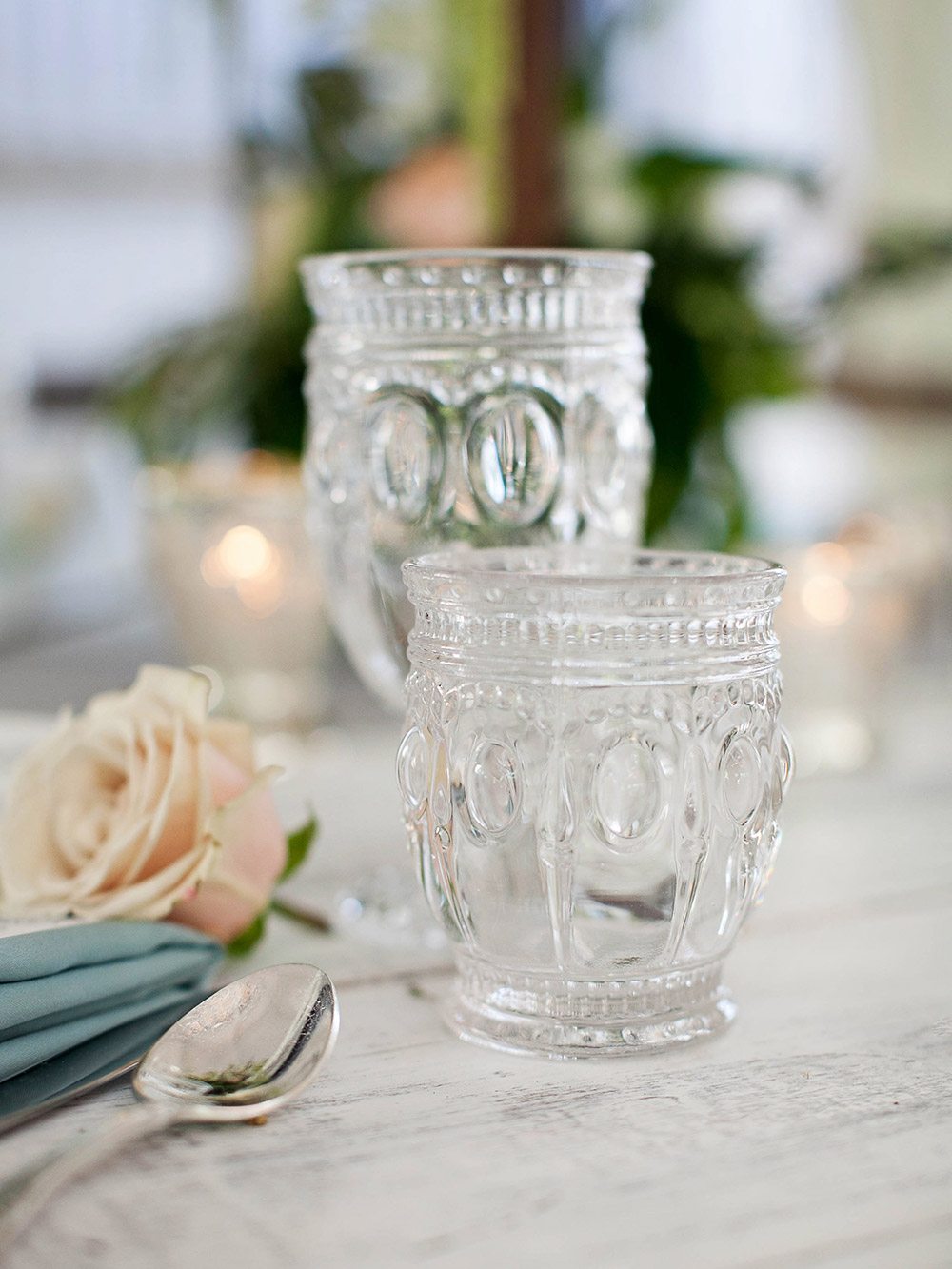 Photo by Phindy Studios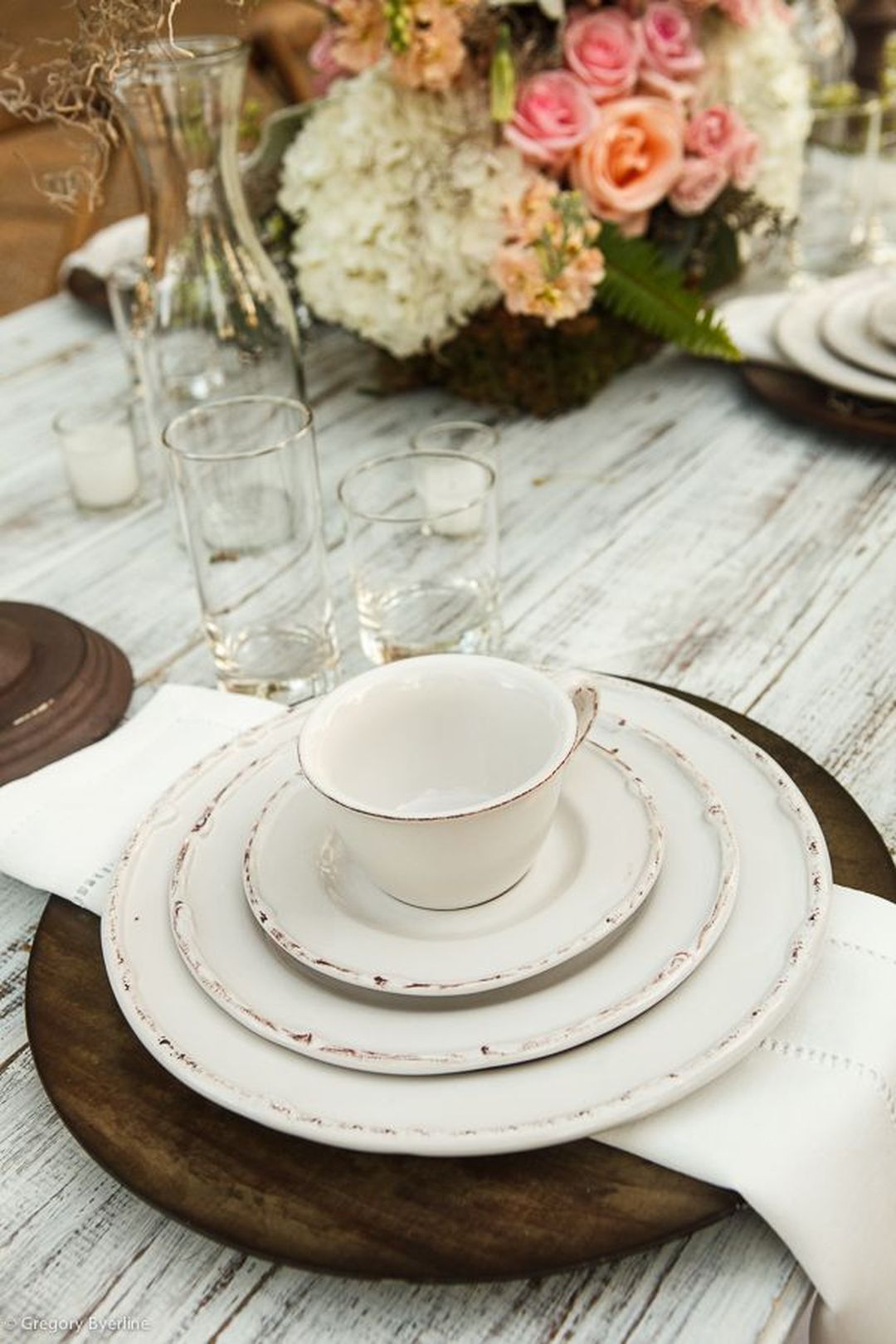 Photo by Gregory Byerline
Nostalgic Props
Both functional and decorative, we offer a variety of stylish nostalgic props to infuse even more personality into your event. It just takes the right combination of classic American colors, vintage pieces, and contemporary lines to create an Americana-inspired event that is welcoming and beautiful. For example, these Urban Wood Side Table! Or our Hungarian Baby Bath, which makes for a unique drink cooler (as do any of our vintage washtubs). Place them alongside the bar for a casual grab & go set up! And to decorate your tables or frame a space, check out our all-American fruit crates.  To see similar rentals, be sure to visit our Vintage Prop Shop!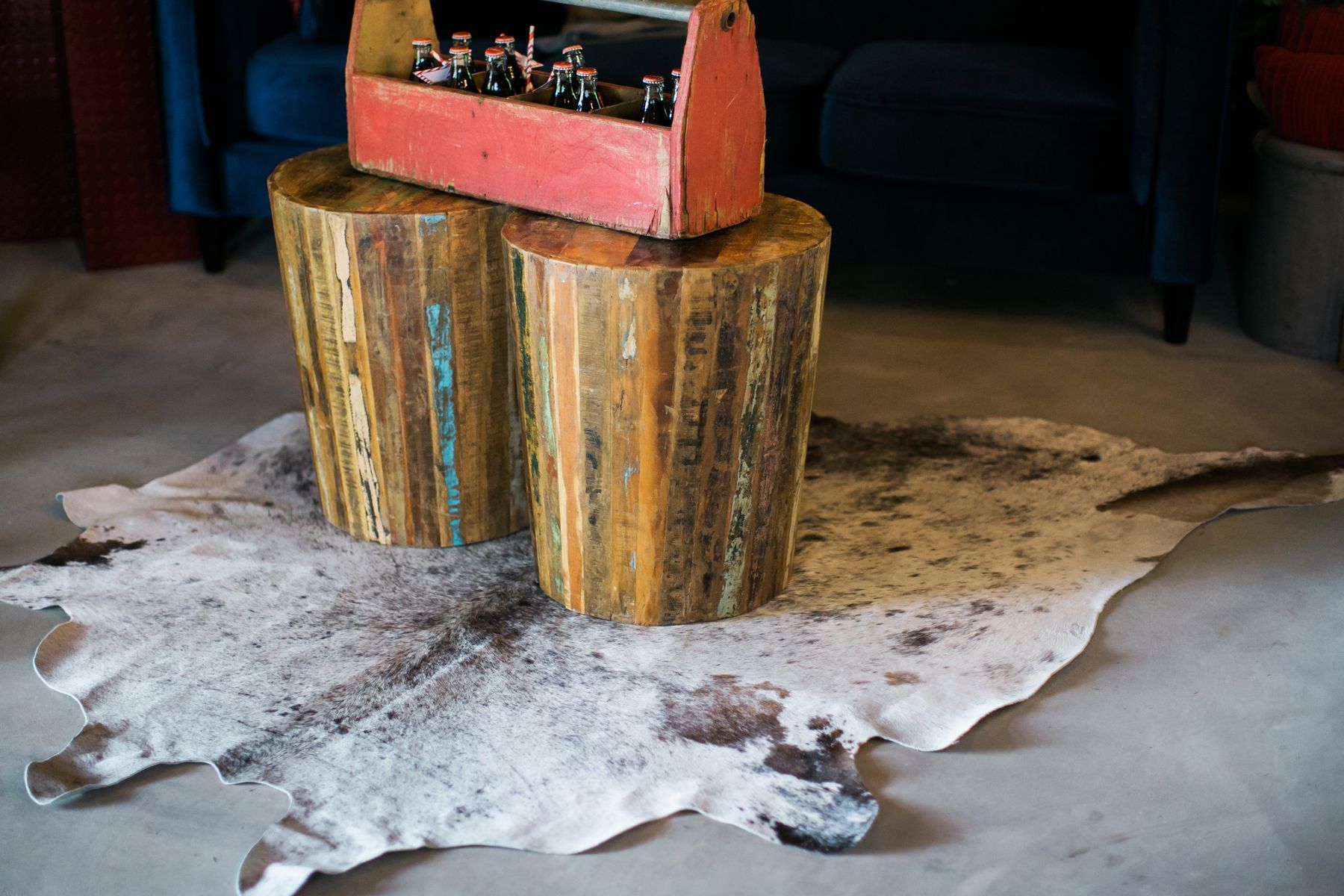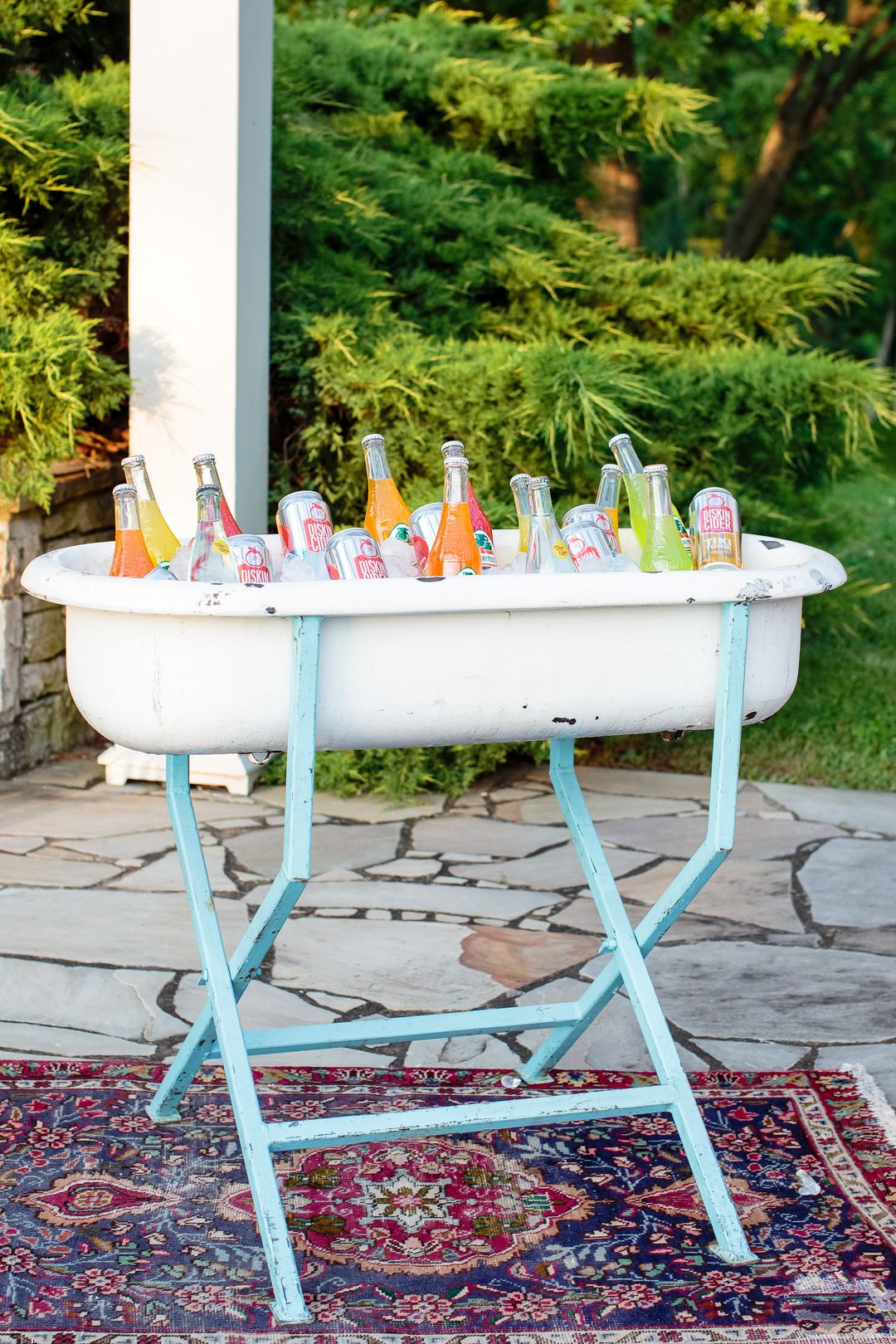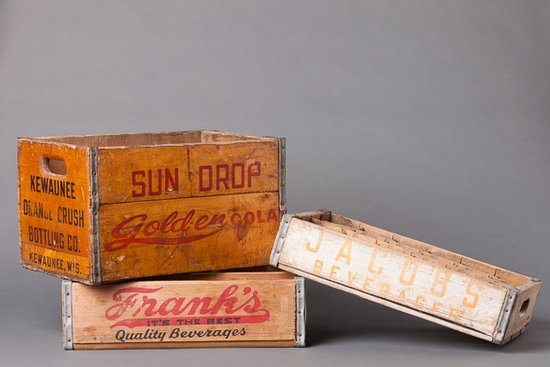 If you're wanting to create a star-spangled vibe at your next event, we'd love to help you design a layout using our Americana event rentals! Email our team to book your personal showroom tour at info@southerneventsonline.com to get started! Or for more inspiration, be sure to check out our blog on must-have rentals for small gatherings.
TAGS | Nashville Event Rentals, Nashville party rentals, Southern Events Party Rental Company, Unique Wedding Rentals, Vintage Chairs, americana event rentals, corporate event rentals, southern style events
FEATURED RENTALS | bennett sofa, cowhide rugs, blue and red rug, whiskey barrels, remington gunmetal barstools, recycled glassware, hob nob glassware, bond bar, urban wood side table, hungaarian baby bath, all american fruit crates,
---