8

Dec

Moody Modern New Year's Eve Party Rentals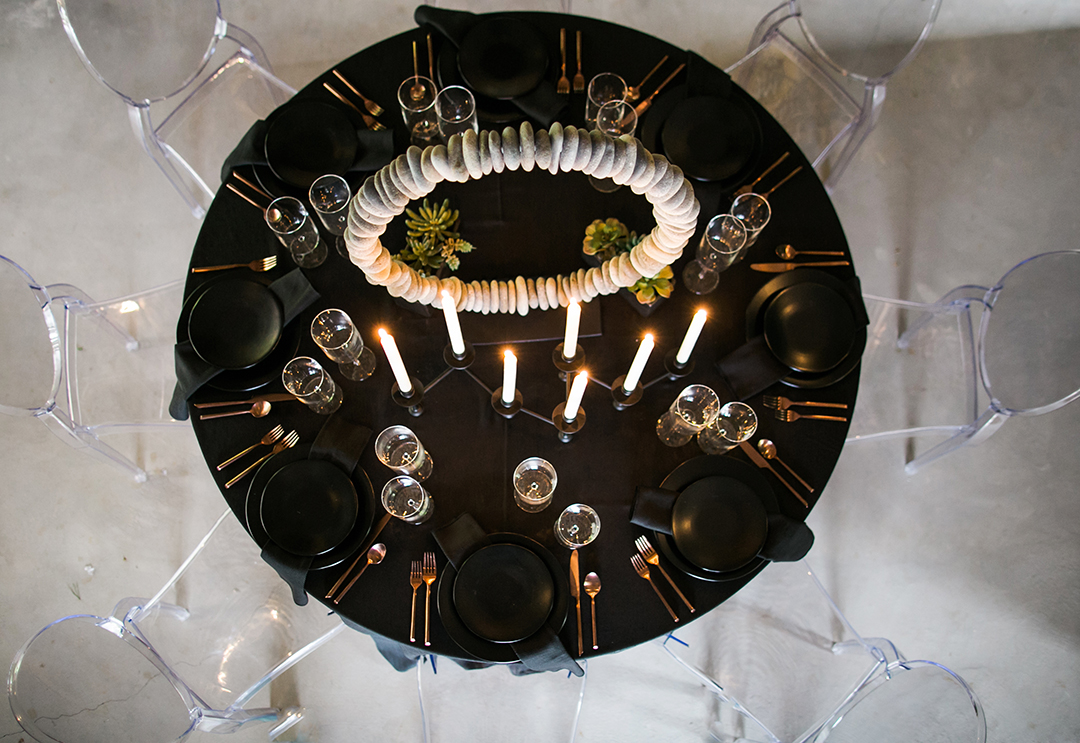 Skip the downtown crowds and opt for a moody modern New Year's Eve party to ring in 2023 – we know, the year has flown by! Whether it's a large corporate gala, casual holiday office party, or intimate countdown cocktail hour, we've got the perfect New Year's Eve party rentals to host a memorable fete. Think plush modern retro furniture, luxe neutral linens, and a bar featuring the most divine glassware; for tasty themed drinks. Keep reading for ideas on everything from trendy tablescapes to lounge areas fit for a long night of sipping and sitting!
Moody Metallic Tables
So you're hosting a seated dinner? Creating a moody modern New Year's table is a breeze! Black is the color of choice for this celebration, but we like to add luxe touches where we can! The easiest way is serving ware featuring metallic accents – plates, glassware, flatware. Start with a set of our elegant tablecloths, in a solid black or with a subtle pattern, like Black Nova. If you prefer a brighter but equally elegant linen, Gold Furrow is a stunner. Top it off with a stack of china. Such as a Gold, Silver, or Black Rim Glass Charger and any of our Earthen Dinner Plates. Choose serving ware that complements existing metallics, whether it be our Gold Austin Flatware, Brooklyn Flatware, or Brushed Copper Flatware. For a spunky touch, include some fun modern glassware – Cybil or blue-hued Meridian Tumblers.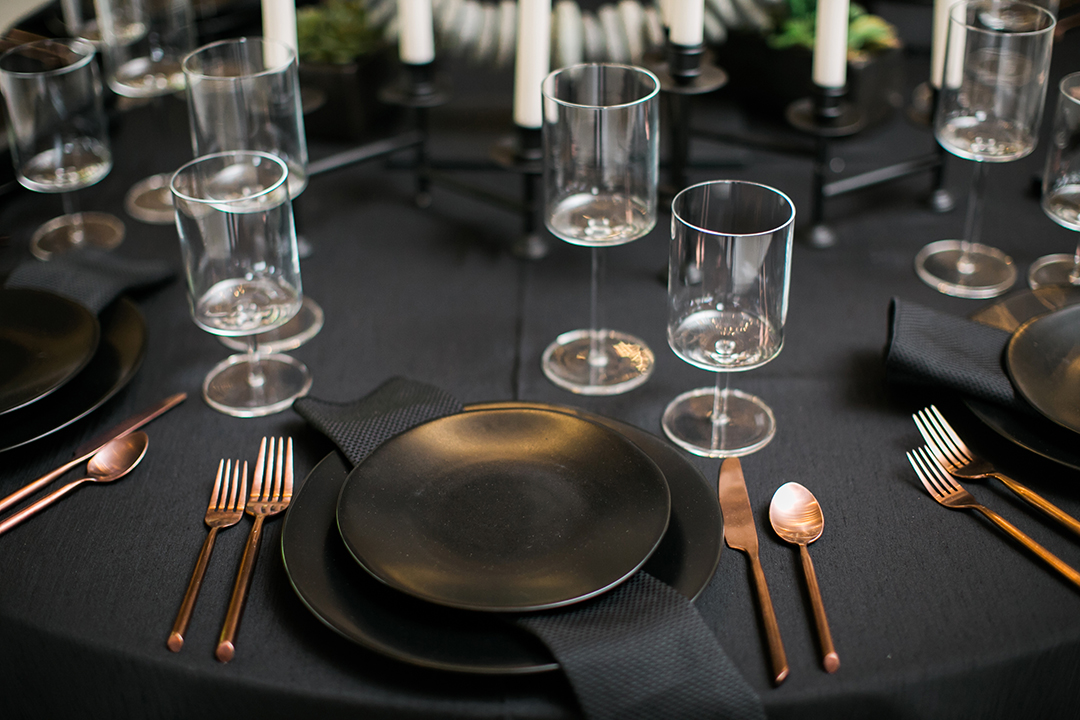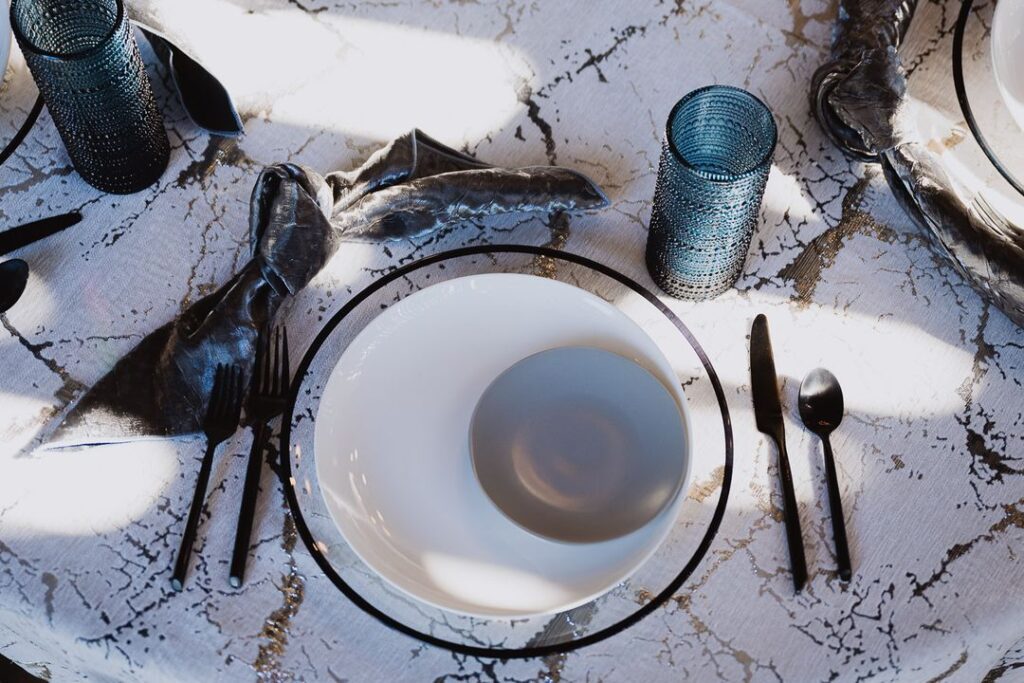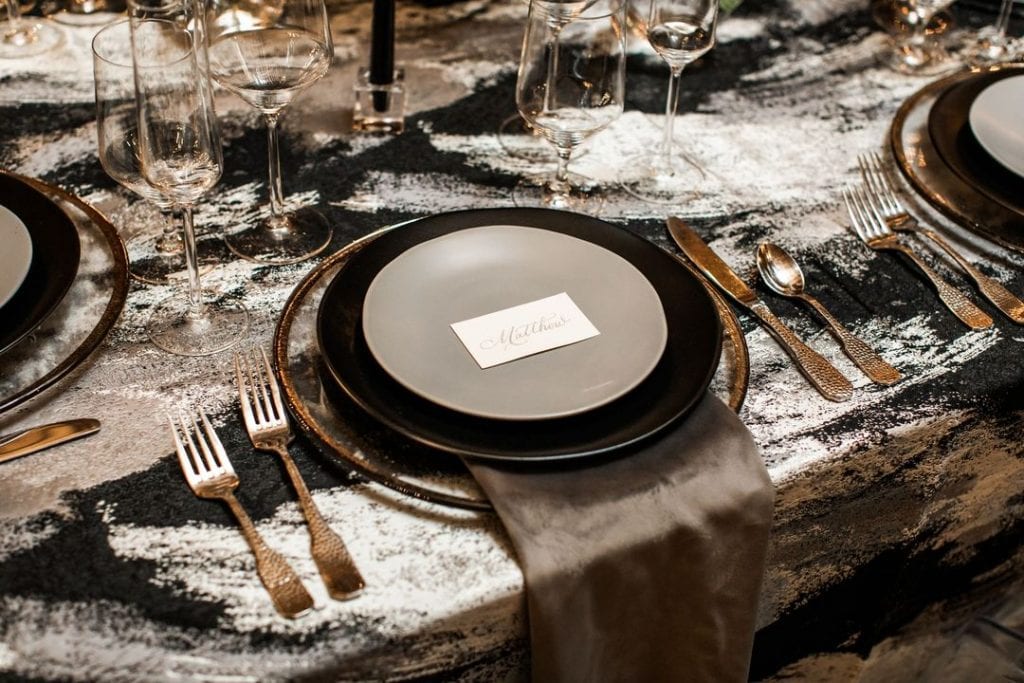 Cozy Countdown Lounge
A lounge (or two) are a must-have for New Year's Eve. It will be a long night and to keep guests cozy you need a space where they can sit, sip, and mingle to their heart's content! Our favorite modern moody setup starts with Regent Black Velvet Sofa and a set of Acrylic Ghost Arm Chairs. Pair it with our Capriano Marble and Copper Accent Tables, or a similar set. Another alternative is our Modular Pearce Lounge, which can be arranged as desired to fit your event space. Be sure to surround it with some layered rugs for an extra cozy vibe! For larger parties, we recommend adding in a sprinkling of bistro tables and barstools near the bar area.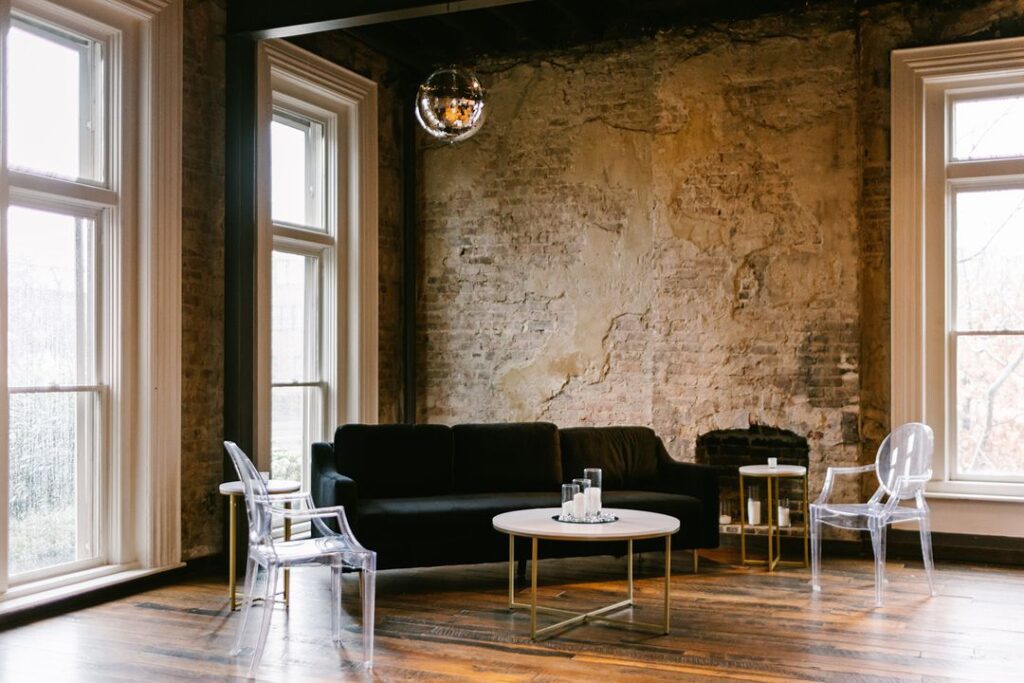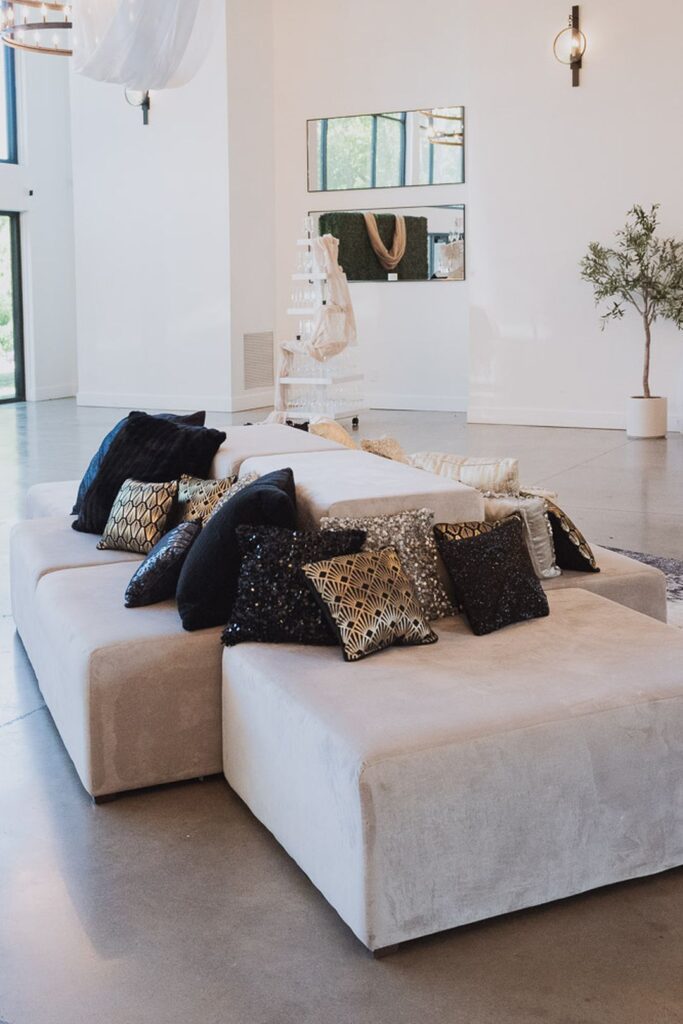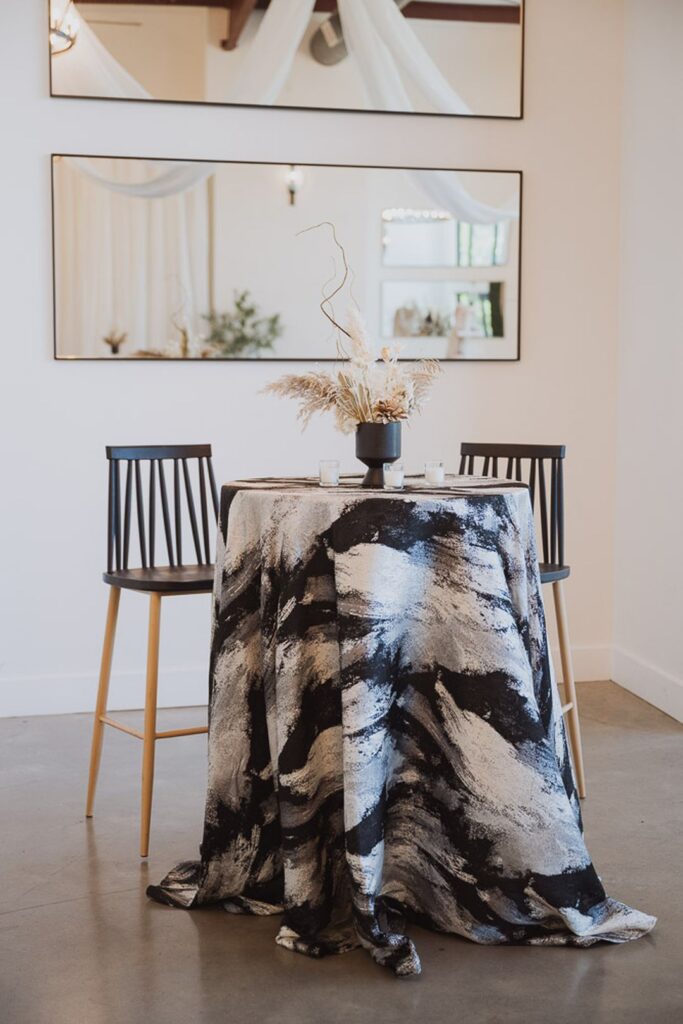 Perfect Bar for Toasts
Speaking of bars, you will want one – whether you are serving cocktails or mocktails! Our Black Franklin Bar is a classic staple which you can accessorize with our Avenue Bar Back Shelving. Here you can stock bottles or display fanciful glassware. For smaller gatherings, grab our Gold Bar Cart for storage or a beverage service. When it comes to choosing glassware, you'll want to offer an array of choices. Start with Gatsby Champagne Coupes for toasting. And Upton Glassware for bourbon or mocktails! If you'd like to wow guests with a champagne tower, our White 6-Tier Serving Tower is a must-have!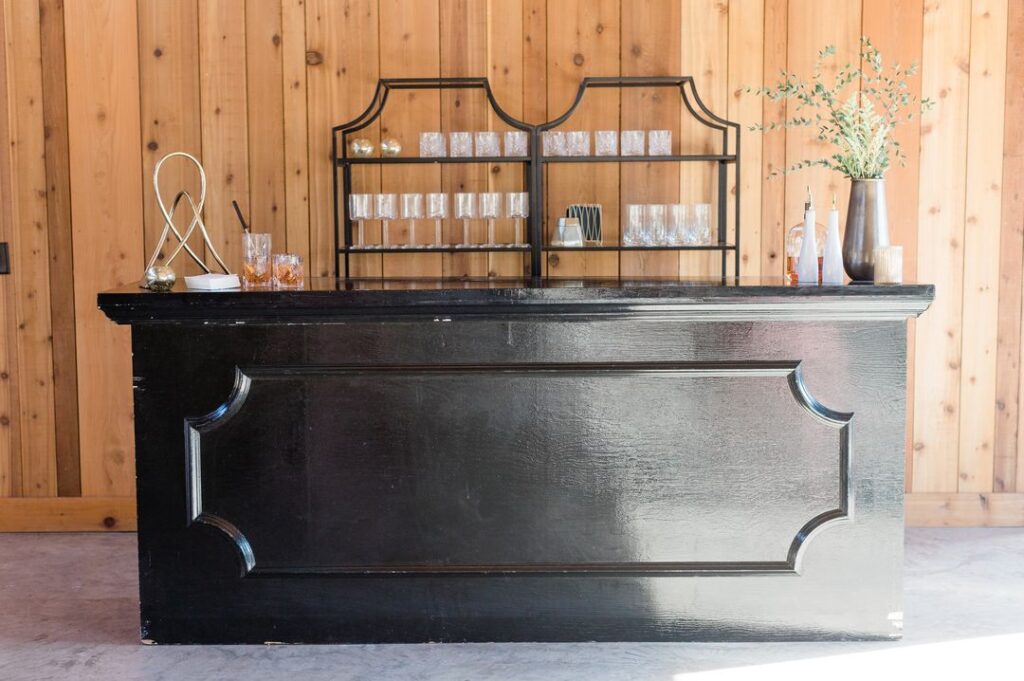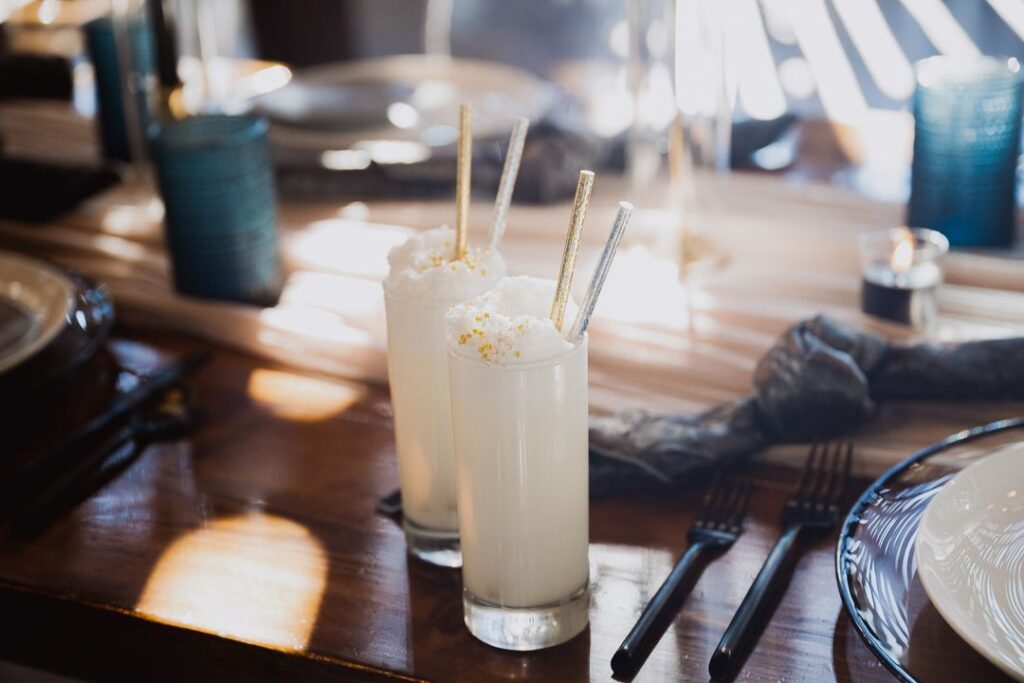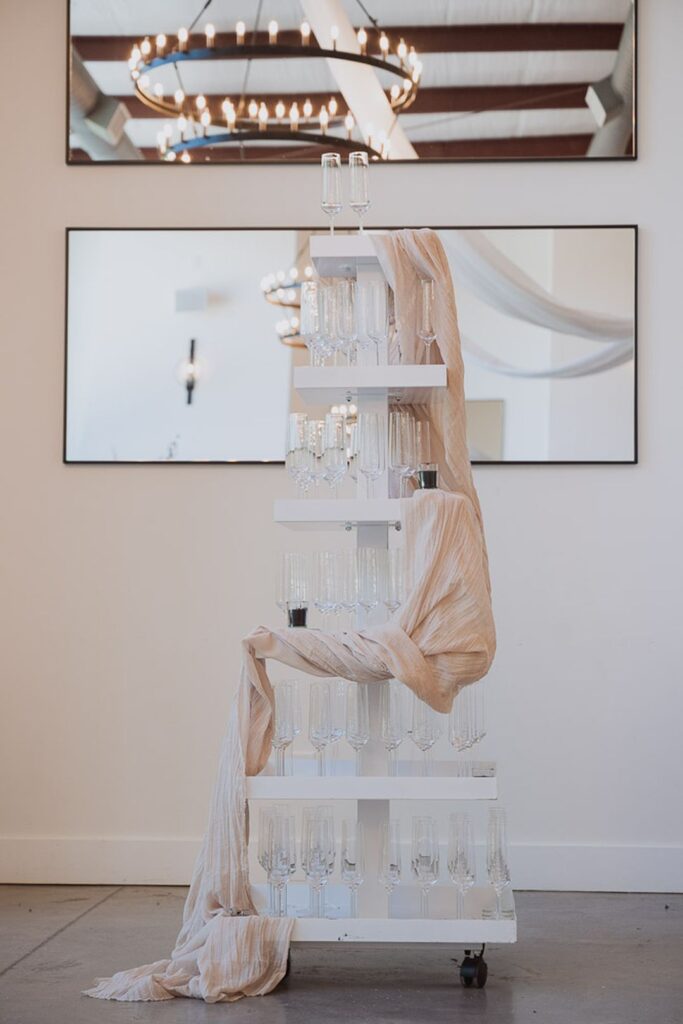 Soft & Moody Event Lighting
Candlelight sets the perfect mood for midnight festivities. Create intimate centerpieces using our Davis Glass Cylinders filled with candles and surrounded by a soft runner or greenery. Or feature votives in our Acrylic Rectangle Container. To warm up lounge areas, strategically scatter Oversized Lanterns. We have a variety of styles to choose from to complement different themes! Another fun option is to cozy up around our Hammered Rectangle Fire Pit! Just be sure to supply some plush pillows and afghans or blankets.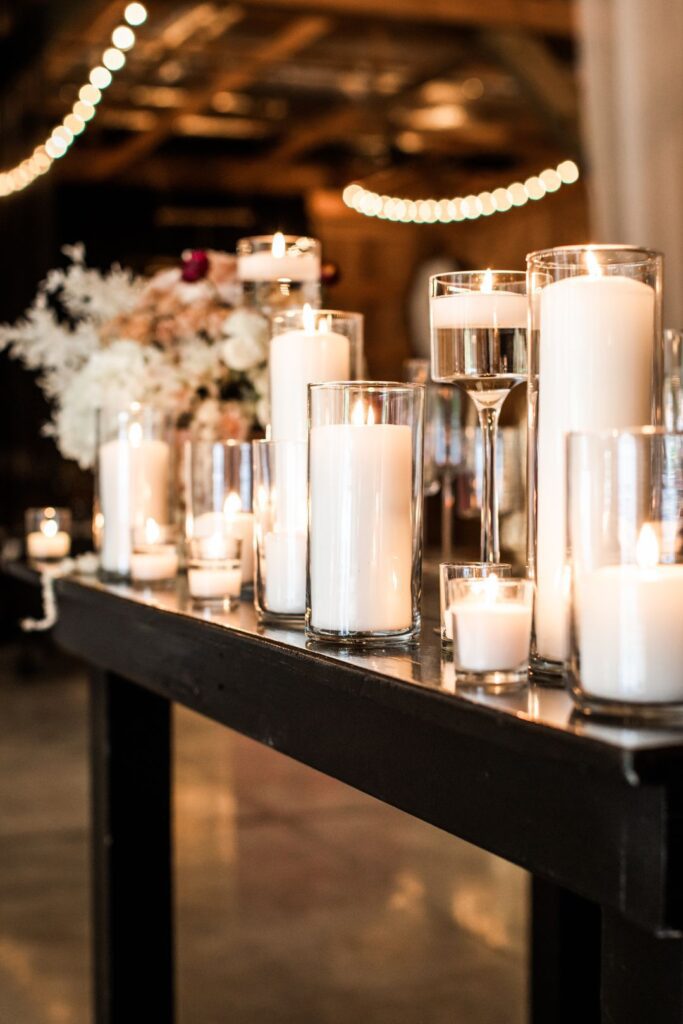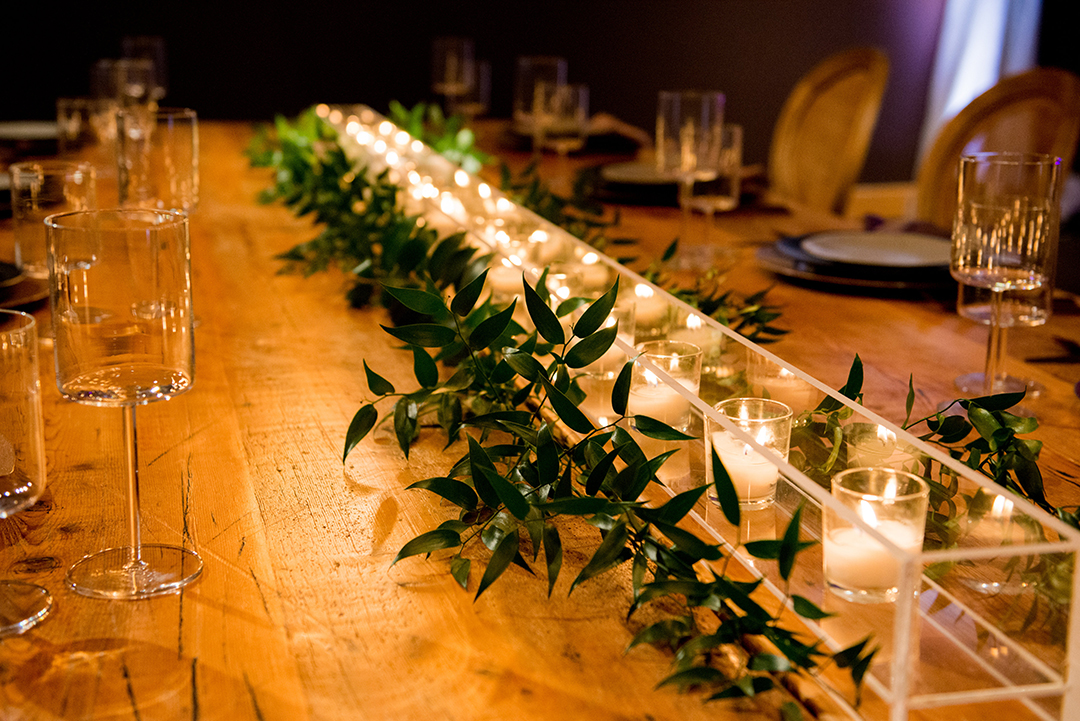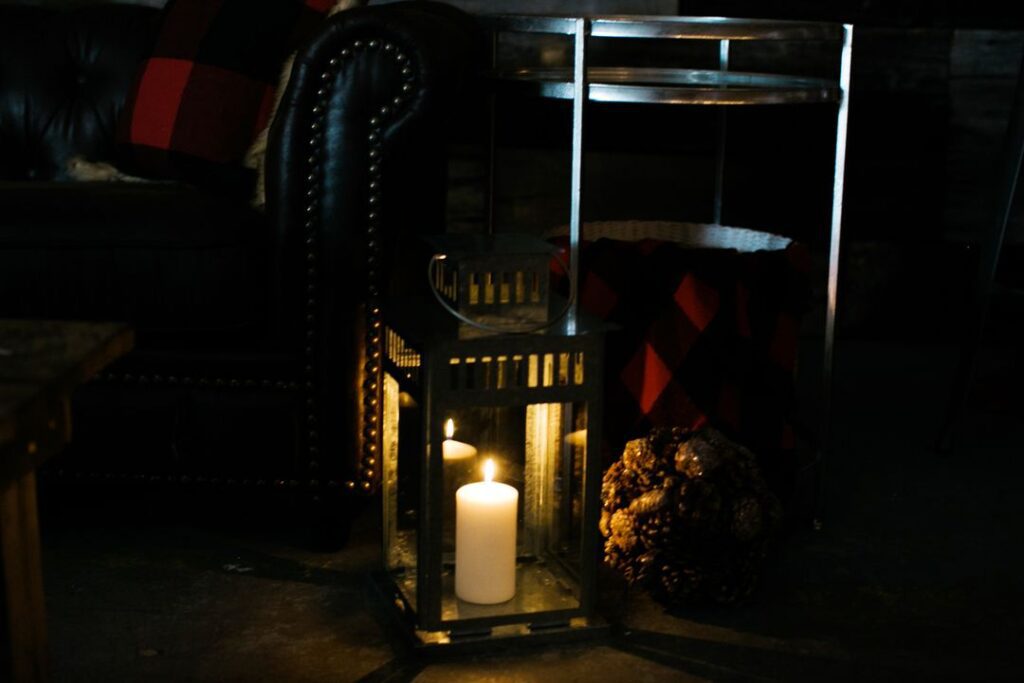 Feeling inspired? We would love to help you plan a Moody Modern New Year's Eve party in Nashville – whether you're hosting a small at-home gathering or a large corporate event! Send us a message at  info@southerneventsonline.com, or take a look at our catalog of rentals on the website.
FEATURED RENTALS | Black Nova, Gold Furrow, Gold Rim Glass Charger, Silver Rim Glass Chaarger, Black Rim Glass Charger, Earthen China, Brushed Copper Flatware, Brooklyn Flatware, Gold Austin Flatware, Cybil Classware, Meridian Tumbles, Acrylic Ghost Arm Chairs, Regent Black Velvet Sofa, Pearce Lounge, rugs, Black Franklin bar, Avenue Bar Back Shelving, Gold Bar Cart, Gatsby Champagne Couples, White 6 Tier Serving Tower, Upton Glassware, Davis Glass Cylinders, Oversized Lanterns, Acrylic Rectangle Container, Hammered Rectangel Fire Pit,
SEE MORE LIKE THIS