9

Dec

On Trend, Trends and Inspiration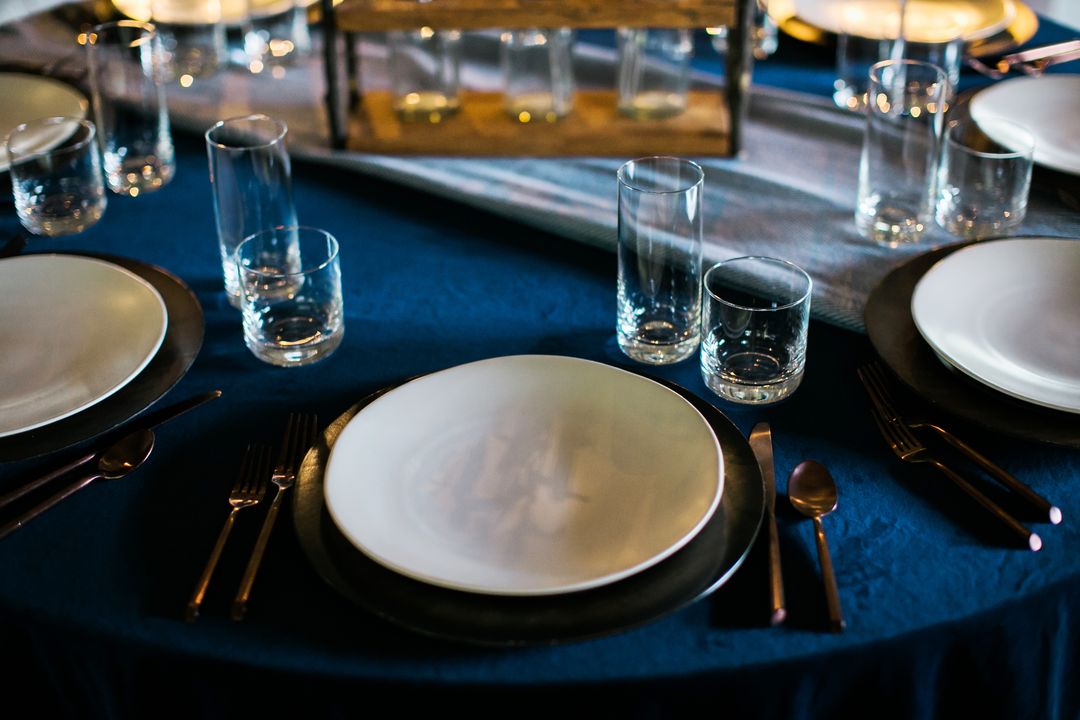 The wintertime is a festive season, but when it comes to hosting some people prefer a more minimal and timeless look. A setup that oozes warmth and charm but is totally on trend! Get inspired when you take a look at some of our favorite minimal winter event rentals, from serving ware to lounge furniture and more.
Stone China
Planning to host dinner at your winter event? Check out our beautiful Earthen China! These simple neutral-colored serving plates are so gorgeous your guests will want to take them home. They come in three colors: Alabaster, Onyx, and Stone. For a luxe metallic touch, pair any of these dishes with our Austin or Brushed Copper Flatware.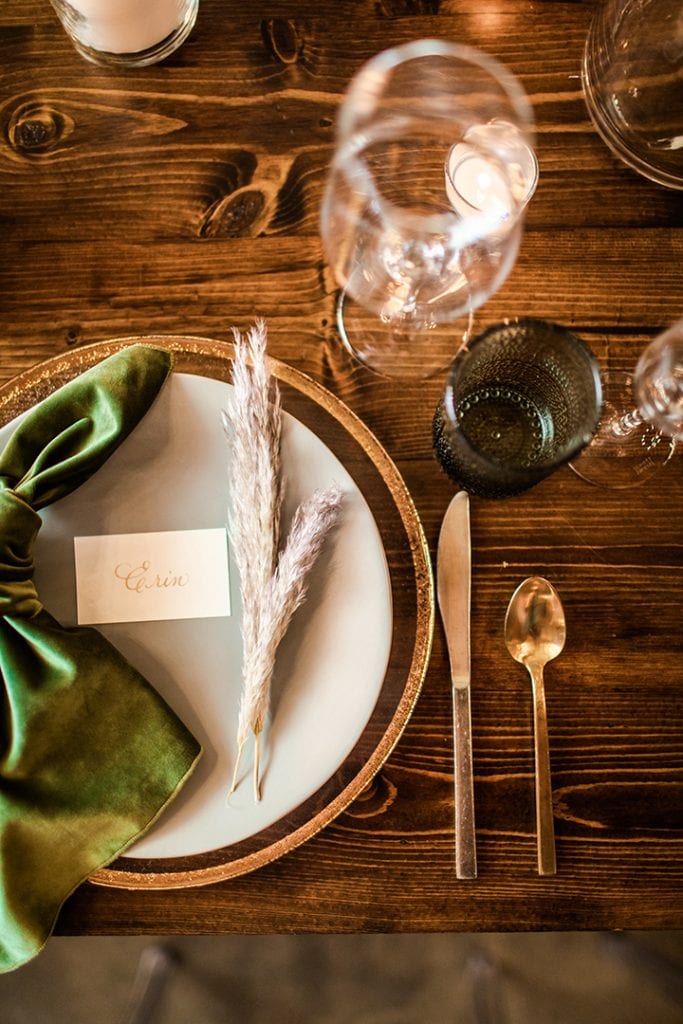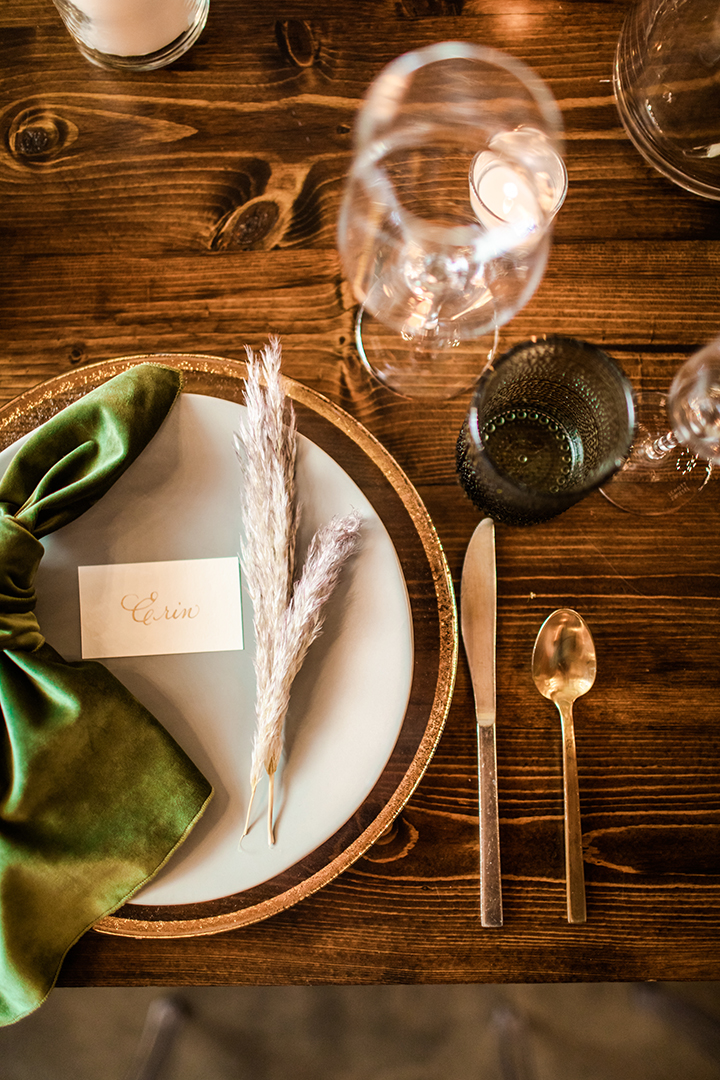 White Eiffel Arm Chairs
When featuring a minimal dinner table, like our Farm Tables, you can have some fun with your chairs. Our White Eiffel Arm Chairs are a unique contemporary option that are insanely comfy! Alternatively, use our Rustic Benches to lend a more cozy touch. You might also decorate these seats with soft throws or pillows for a fun pop of color.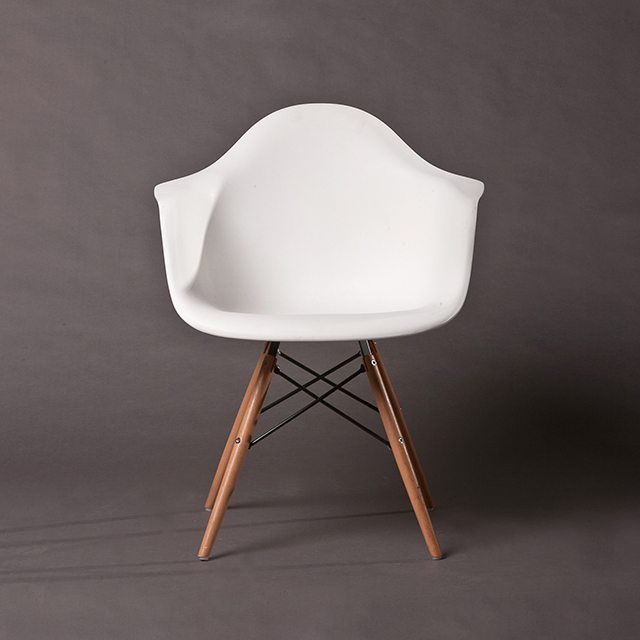 Saylor Navy Velvet Sofa
For a large social event or even an intimate cocktail hour you'll want a cozy lounge area. Our Saylor Navy Velvet Sofa and Saylor Navy Velvet Chairs are ultra-soft, simple, and beautiful. A rich blue hue, they are especially gorgeous if you are hosting an ice-inspired event or featuring a cool-toned palette.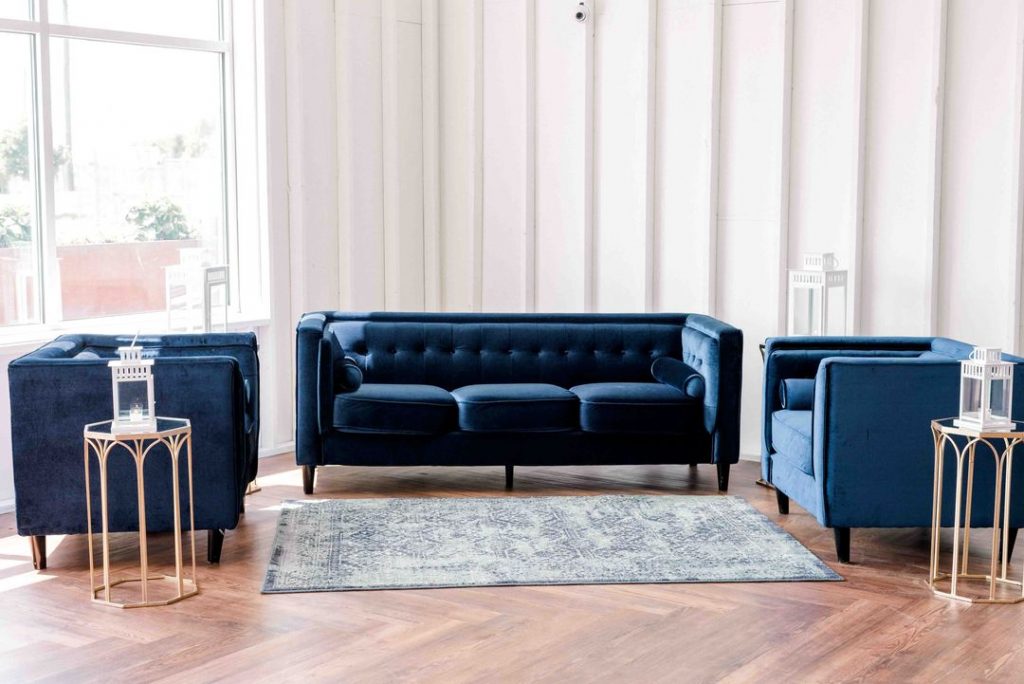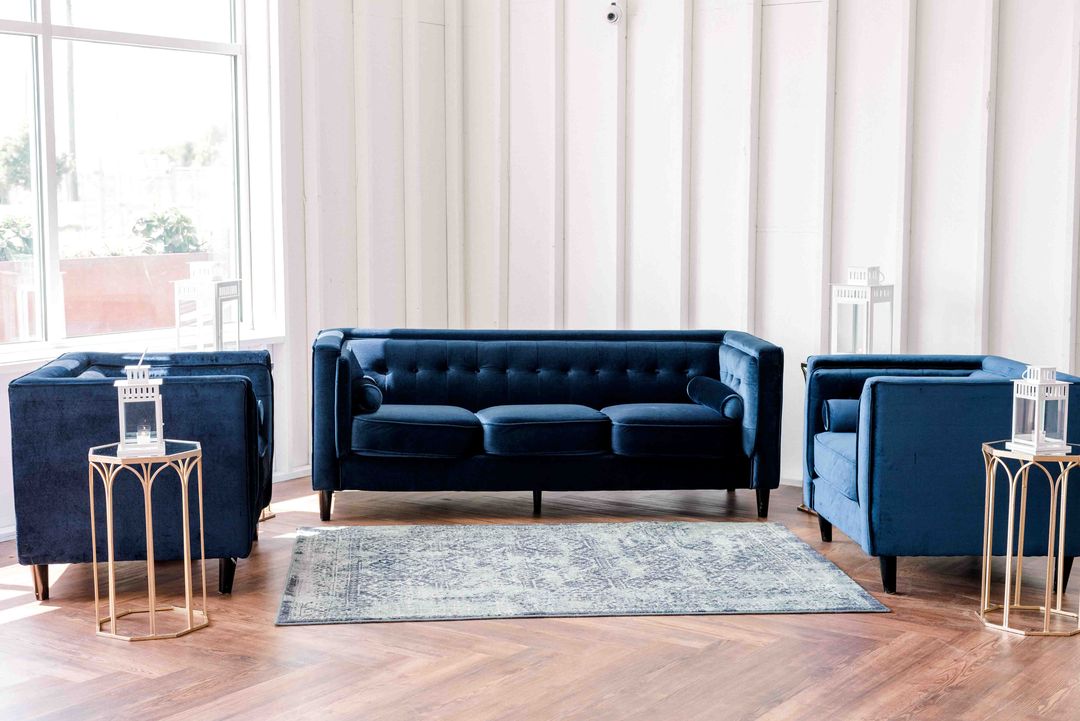 Gold Hammered Coffee Table
To create a fully functioning lounge area, don't forget some accent tables! Our Gold Hammered Coffee Table features an organic shape and a muted color that will complement most any furniture. If you prefer a more toned-down color palette, opt for Pewter instead.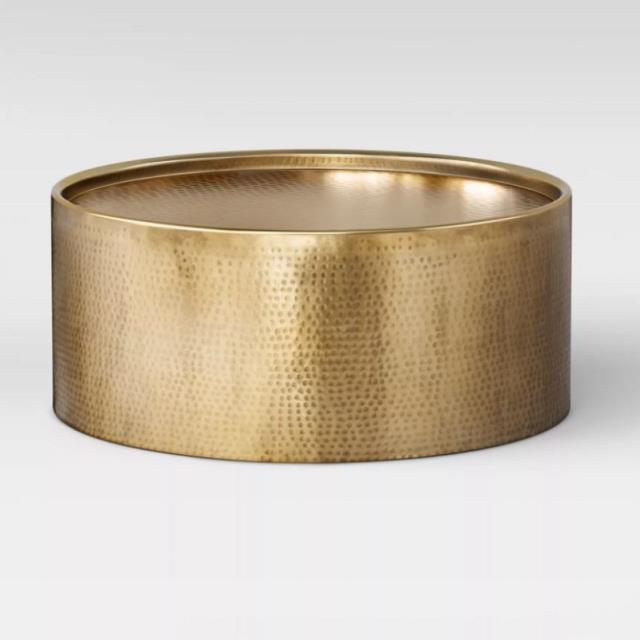 Gold Bar Cart
Last but far from least, we recommend our Gold Bar Cart! This elegant piece is oh so versatile, whether you want to offer a table-side drink service or a small self-serve drink station. It's a beautiful piece for both large and intimate events alike. Just don't forget to stock up on glasses – like our Reese Glassware.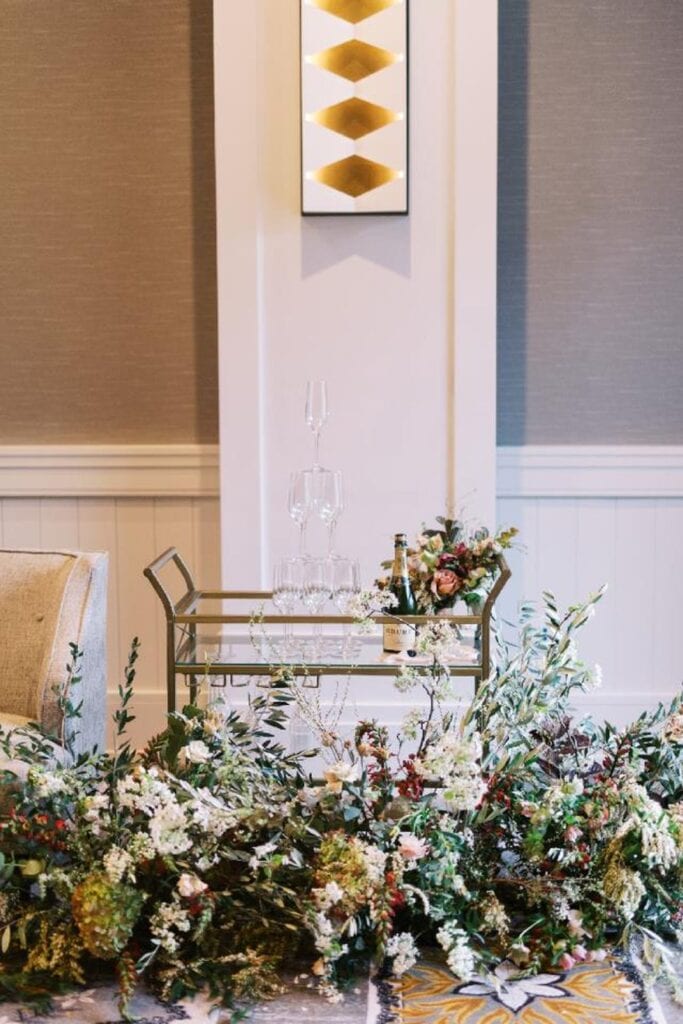 Loving these minimal winter event rentals? Email us at info@southerneventsonline.com to reserve these rentals for your next event! Just need serving ware? Take a look at our previous blog featuring our Holiday Boxes.
TAGS | On Trend, Southern Events Party Rental, Winter Event Decor, minimal design event decor, modern minimalist tablescape, wedding style trends, winter event rentals, winter wedding
FEATURED RENTALS | Earthen China, Austin Flatware, Brushed Copper Flatware, Eiffel Arm Chair, Rustic Benches, Gold Hammered Coffee Table, Saylor Navy Velvet Sofa, Gold Bar Cart, Farm Table,
---
5

Dec

Trends and Inspiration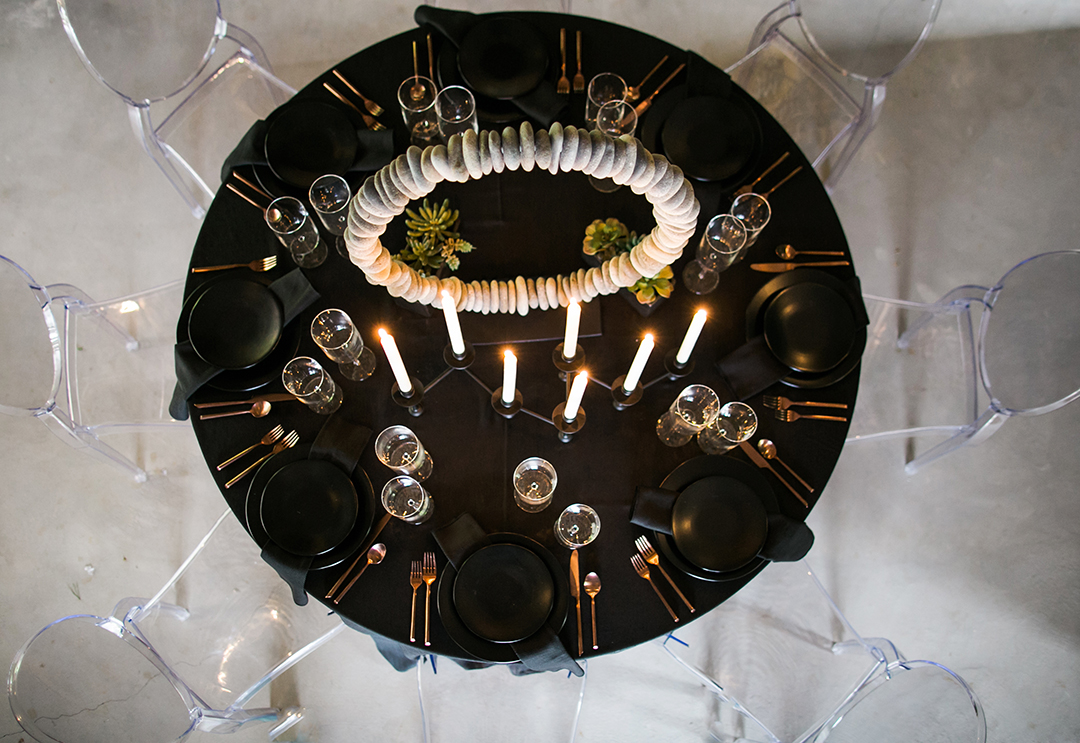 Skip the crowds this year and opt for a cozy and stylish New Year's Eve party to ring in 2020! Whether it's a large gala, belated office holiday party, or intimate countdown cocktail hour, we've got the perfect New Year's Eve party rentals to turn your event into a moody midnight fit for a Gatsby. Think modern furniture, velvet linens, acrylic chairs, and pops of drama for your Nashville celebration.
Modern Monochromatic Table
Layered textures add depth to a dark, monochromatic color scheme – like our matte Onyx Earthen China layered with Black Duponi Silk, Black Pindot, or Black Velvet Linens.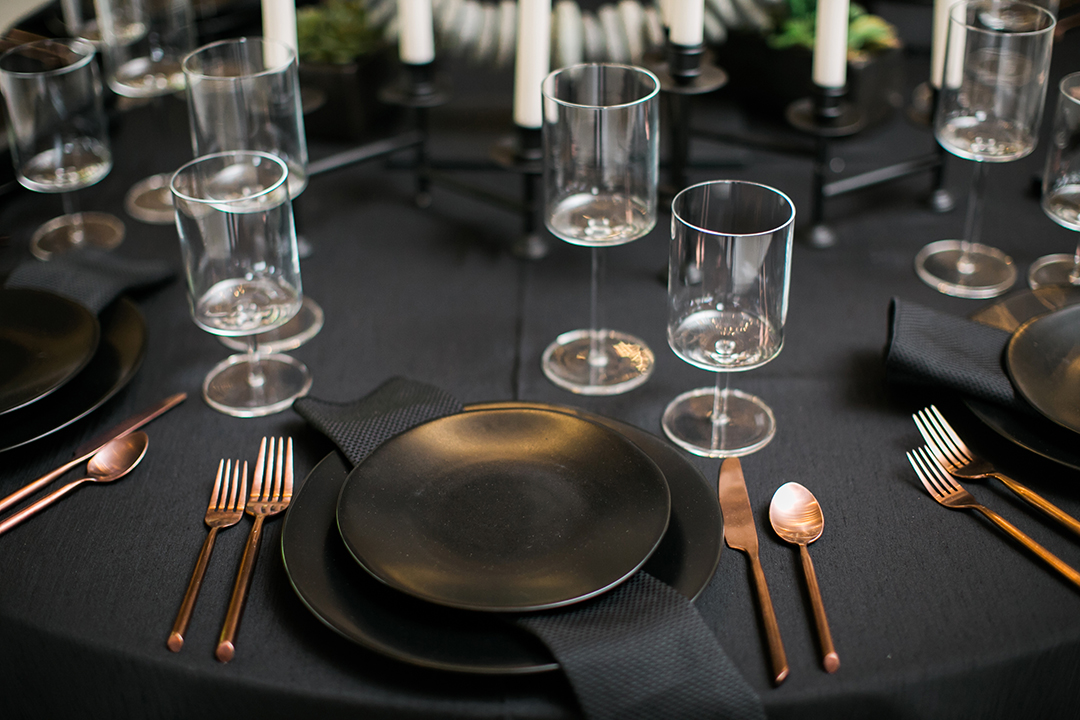 Photo Credit: Jen & Chris Creed

Dramatic Vintage Table
Pair dramatic, vintage-inspired elements like our Acrylic Carrigan Chairs or Black Nova Linens with simplified, modern tableware – like the Cybil Glassware – for an updated Art Deco vibe.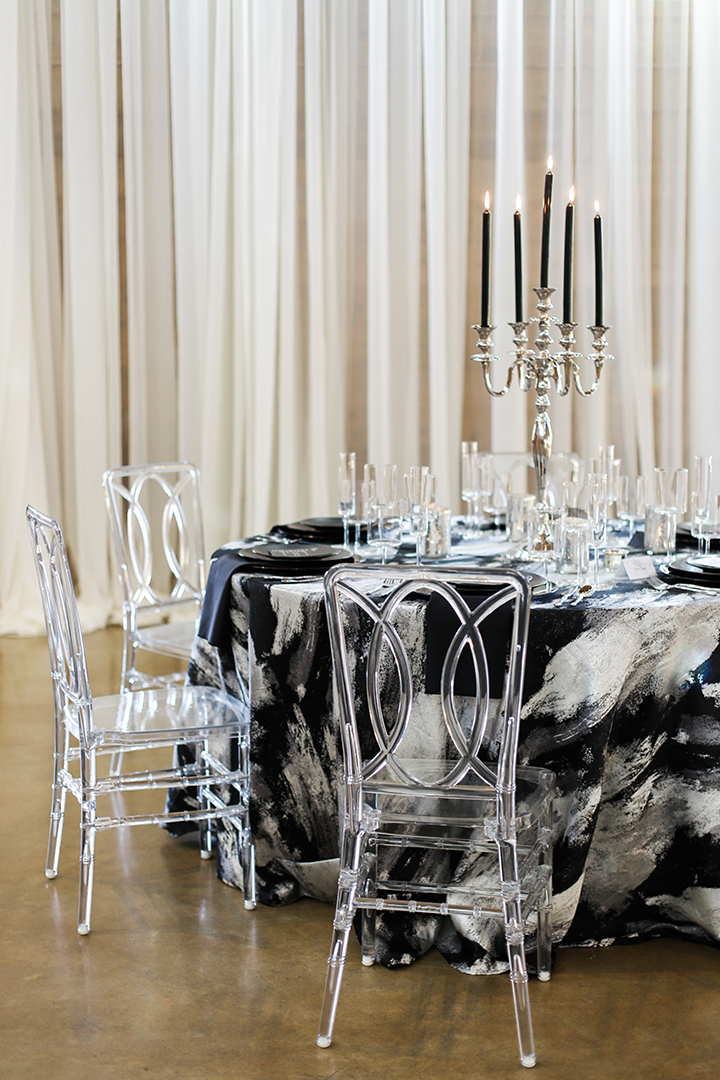 Photo Credit: Jenna Henderson
Cozy Countdown Lounge
Clean, modern lounge furniture is cozy without compromising style! Pair our soft Black Velvet Sofa with a cozy Black & Silver Rug and a few metallic side tables for propping drinks until it's time for the toasts!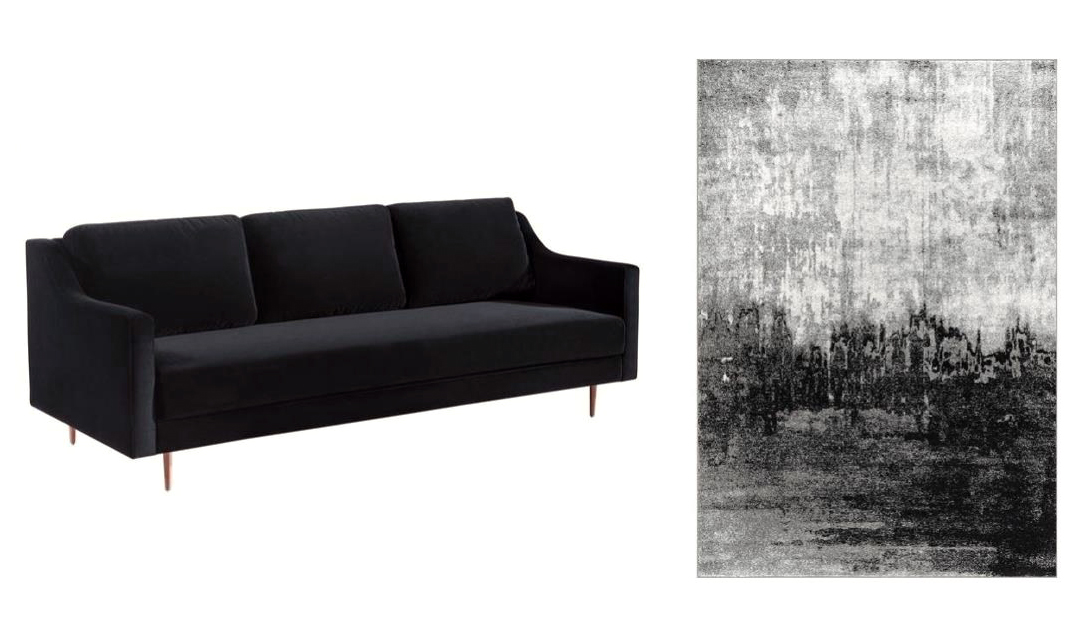 Perfect Bar for Toasts
Our Black Franklin Bar is a classic staple for party cocktails – you can accessorize with our Avenue Bar Back Shelving or Gold Bar Cart for storage and service. Don't forget Gatsby Champagne Coupes for toasting or, for those forgoing the bubbly, our Upton Glassware is perfect for bourbon or mocktails!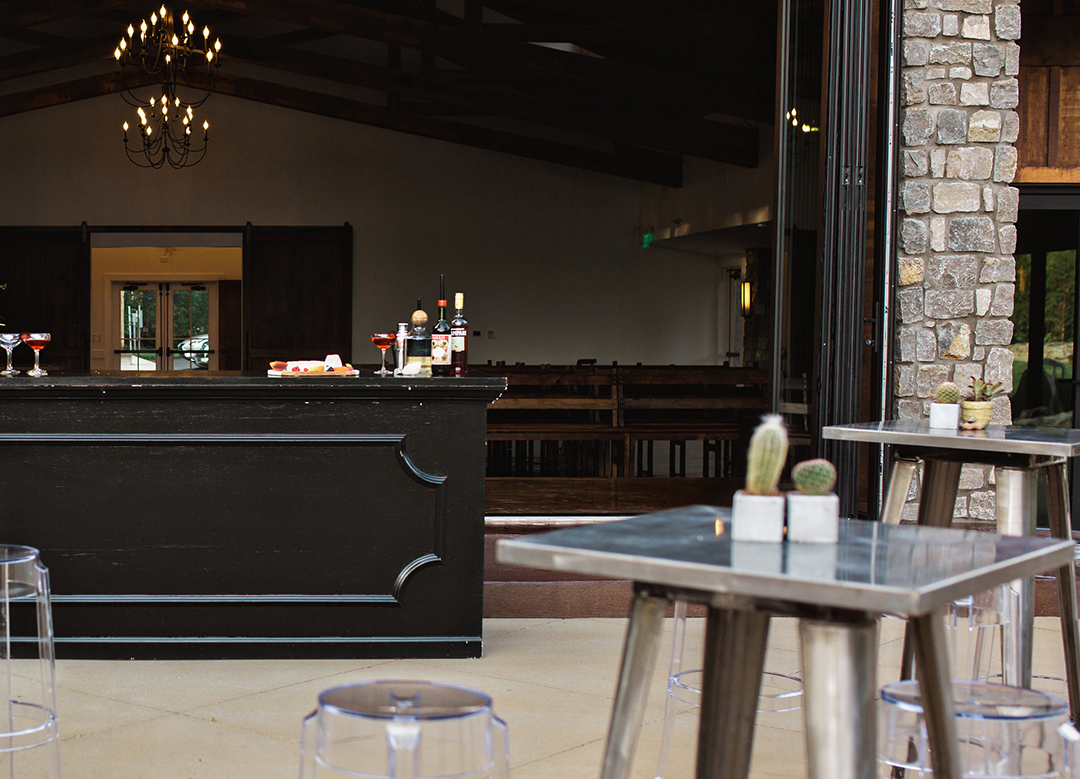 Photo Credit: Amilia Photography

Moody Event Lighting
Candlelight sets the perfect mood for midnight festivities. Gather votives in our Acrylic Rectangle Container, scatter your space with Oversized Lanterns, or cozy up our Hammered Rectangle Fire Pit.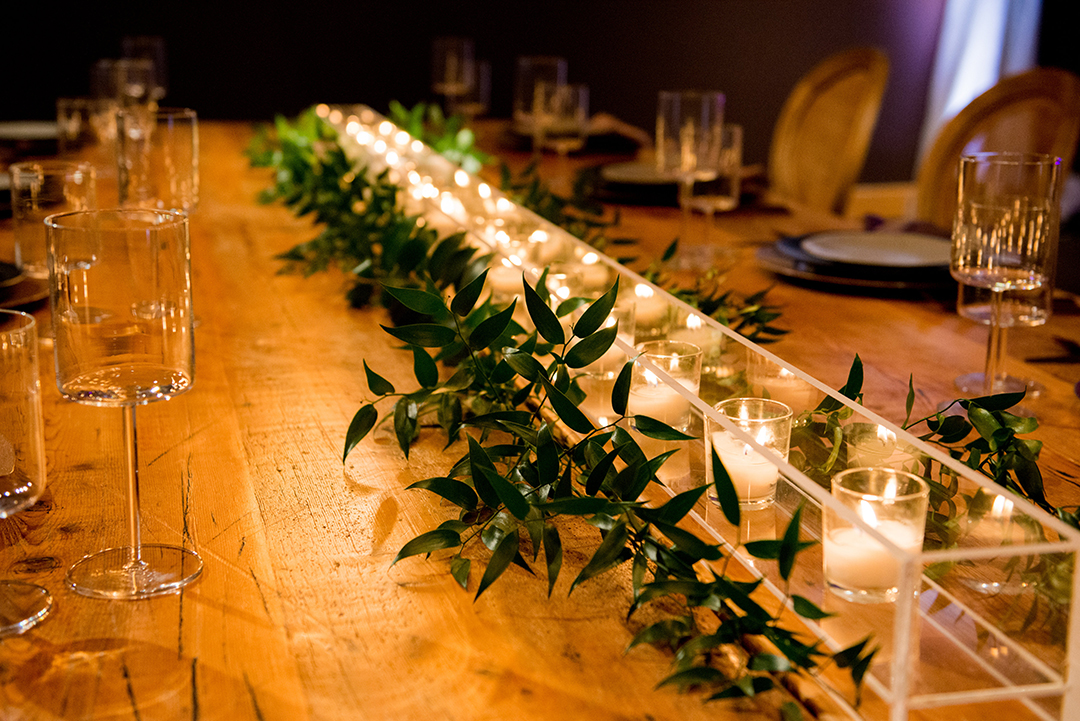 Photo Credit: Twila's Photography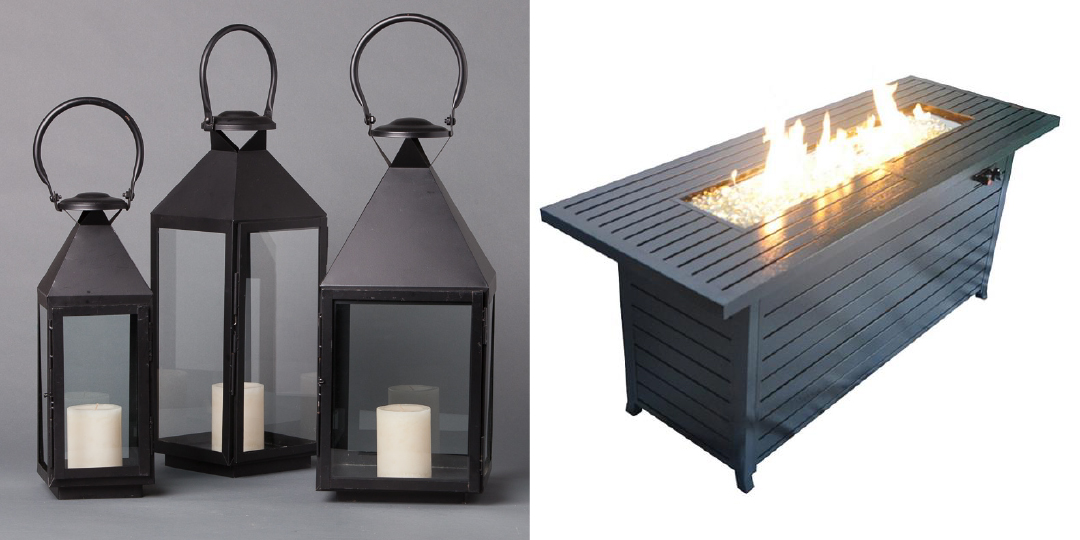 Feeling inspired? We'd love to help you create a New Year's Eve event in Nashville, TN! Send us a message at  info@southerneventsonline.com.
TAGS | Holiday Party Decor, Holiday Party Ideas, Modern Lounge Furniture, Nashville party rentals, New Year's Eve party, On Trend, Southern Events Party Rental Company, Winter Event Decor, company event, holiday events, holiday party, holiday party rentals, modern event decor, modern tablescape, monochromatic event design, monochromatic event rentals, winter party
FEATURED RENTALS | Onyx Earthen China, Black Velvet Linens, Black Nova Linens, Acrylic Carrigan Chairs, Black Velvet Sofa, Black and Silver Rug, Black Franklin Bar, Avenue Bar Back Shelving, Bar Cart, Gatsby Champagne Coupe, Upton Glassware, Acrylic Rectangle Container, Black Oversized Lanterns, Hammered Rectangle Fire Pit
---
9

Oct

Southern Events Products, Trends and Inspiration
The holiday season is just around the corner, so of course we're obsessing over seasonal trends! If you're planning a holiday party or a winter-themed wedding it can be tough to decide how to decorate without being too cliché. We once again find ourselves asking the all-important question of the holiday season: how to create a beautiful celebration setting without defaulting to the overused reds and greens? This year we're seeing a lovely toward choosing between warm and cool tones. Rather than getting tied down to a color scheme, choosing a warm tone reminiscent of a twinkle-lit tree or cozy fireplace, or a cool tone reminiscent of a starry winter's night, does a lot more to capture the essence of the holiday season.
Whether you're choosing a warm or cool tone, the common denominator is the same: lots of whites, neutrals, and metallics, with a festive splash of color. The design is in the details – choosing which chargers, glassware, and linens you prefer go a long way toward achieving the right look.
Remember this fun winter wonderland wedding styleshoot from last season? Indoors it was all cool tones, with our mercury glass and silver linens taking center stage to create an icy elegance.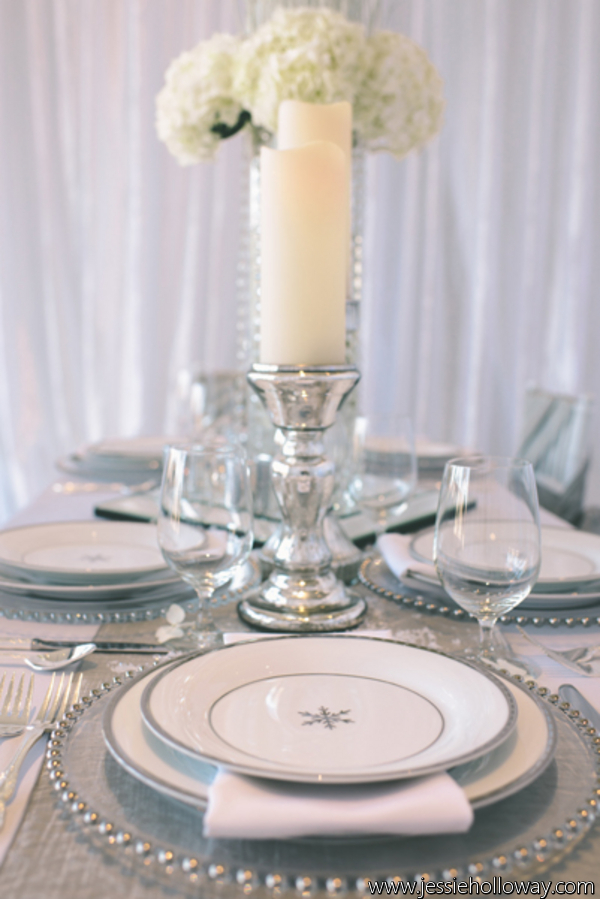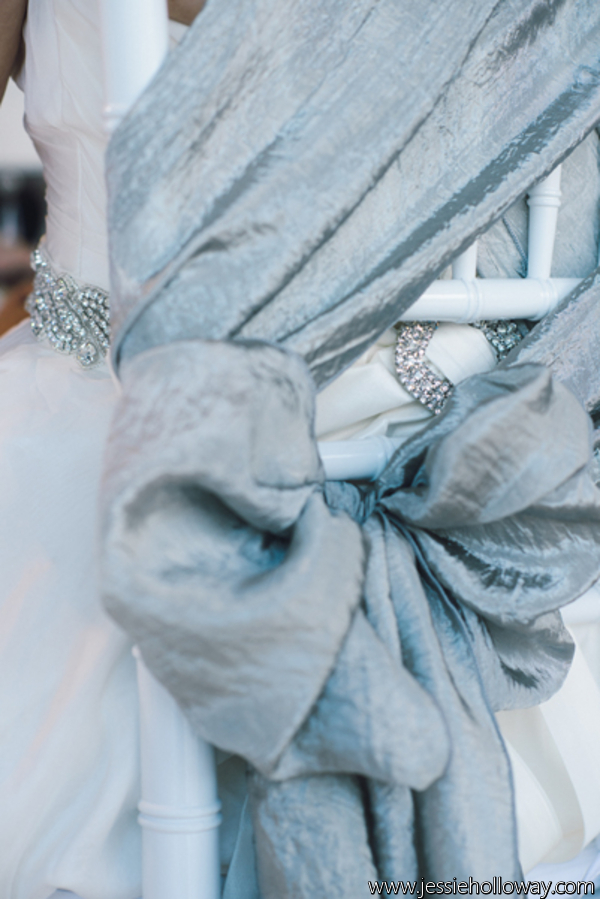 Outside it was cheery tones, with our farm tables and coral linens to warm up the coldest noses.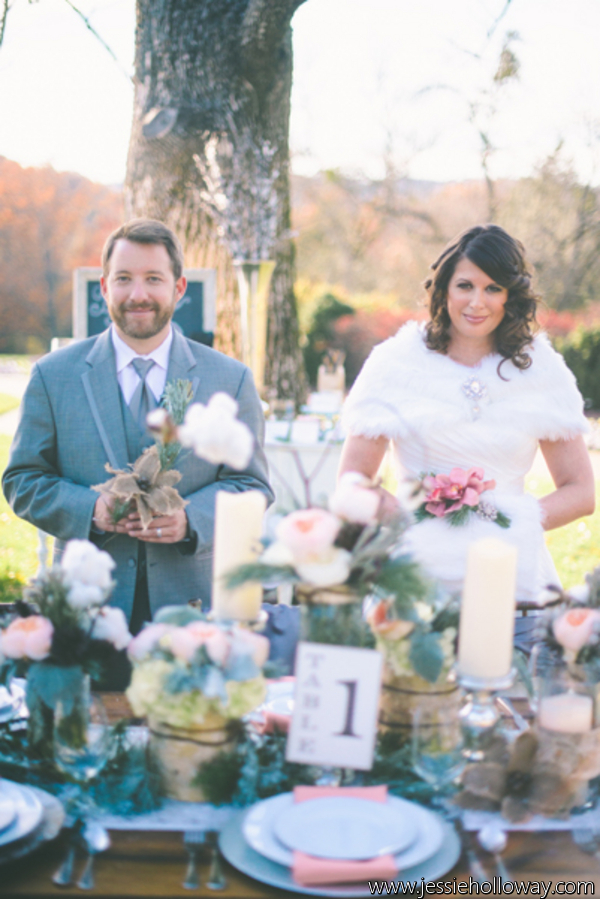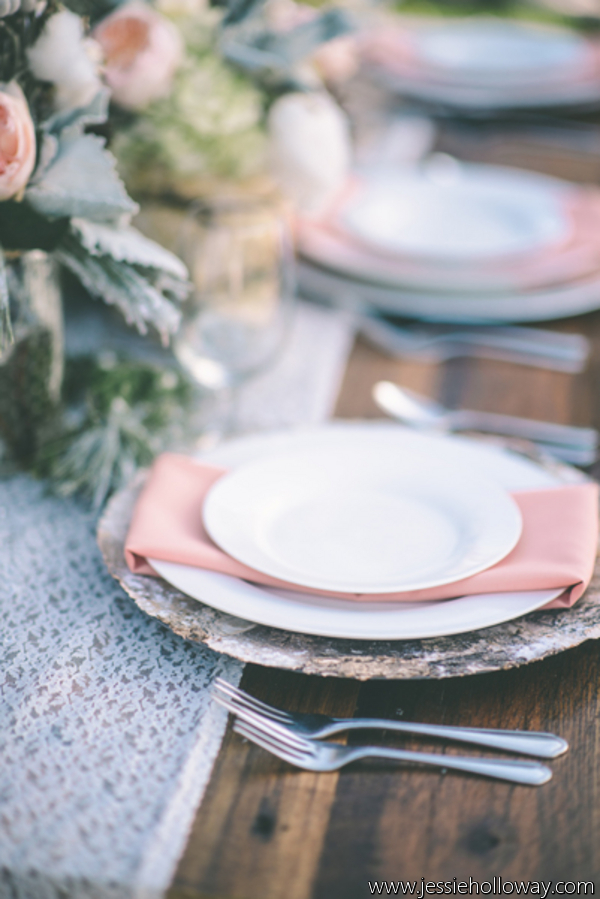 This Narnia-styled shoot we did last year is another great example of a cool-toned winter wedding. Our Belmont chargers, the ssorted mercury glass, and silver candelabras contrasted beautifully with our farm tables and espresso-colored linens, creating a beautiful and cool rustic winter scene.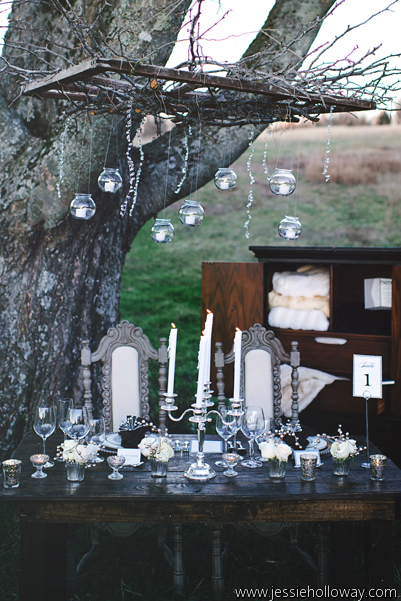 Shout out to the talented Jessica Holloway for these beautiful photos!
TAGS | Jessie Holloway Photography, Nashville Event Party Rentals, Southern Events Party Rental, Winter Event Decor
FEATURED RENTALS |
---