5

Dec

Trends and Inspiration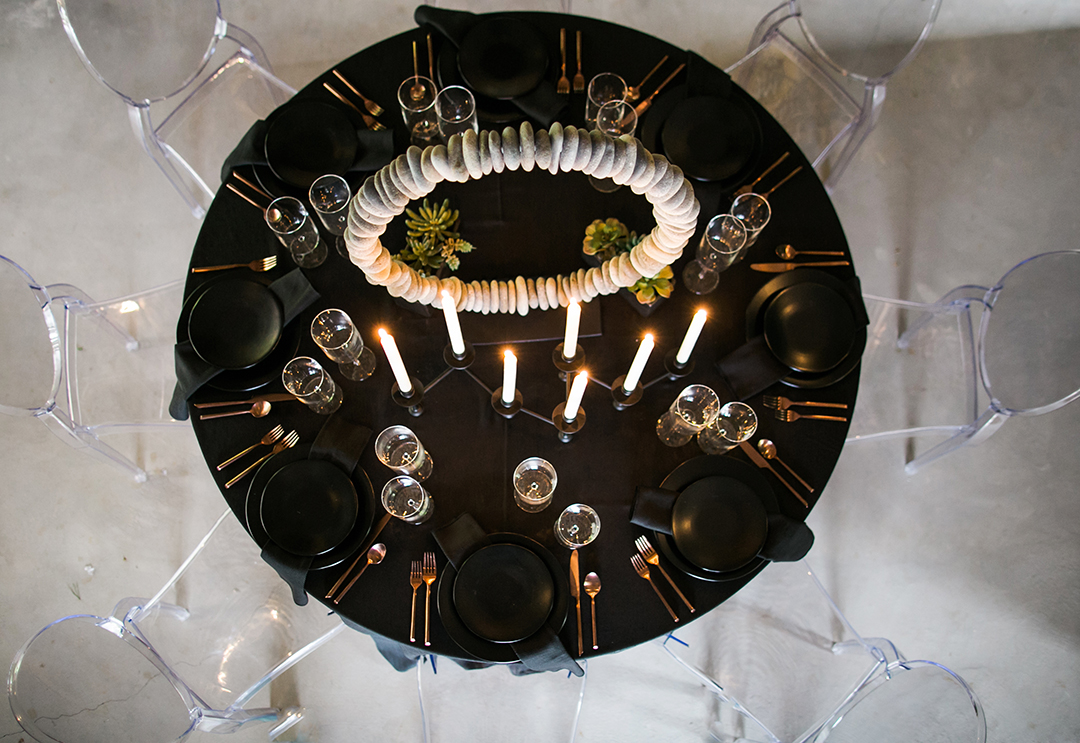 Skip the crowds this year and opt for a cozy and stylish New Year's Eve party to ring in 2020! Whether it's a large gala, belated office holiday party, or intimate countdown cocktail hour, we've got the perfect New Year's Eve party rentals to turn your event into a moody midnight fit for a Gatsby. Think modern furniture, velvet linens, acrylic chairs, and pops of drama for your Nashville celebration.
Modern Monochromatic Table
Layered textures add depth to a dark, monochromatic color scheme – like our matte Onyx Earthen China layered with Black Duponi Silk, Black Pindot, or Black Velvet Linens.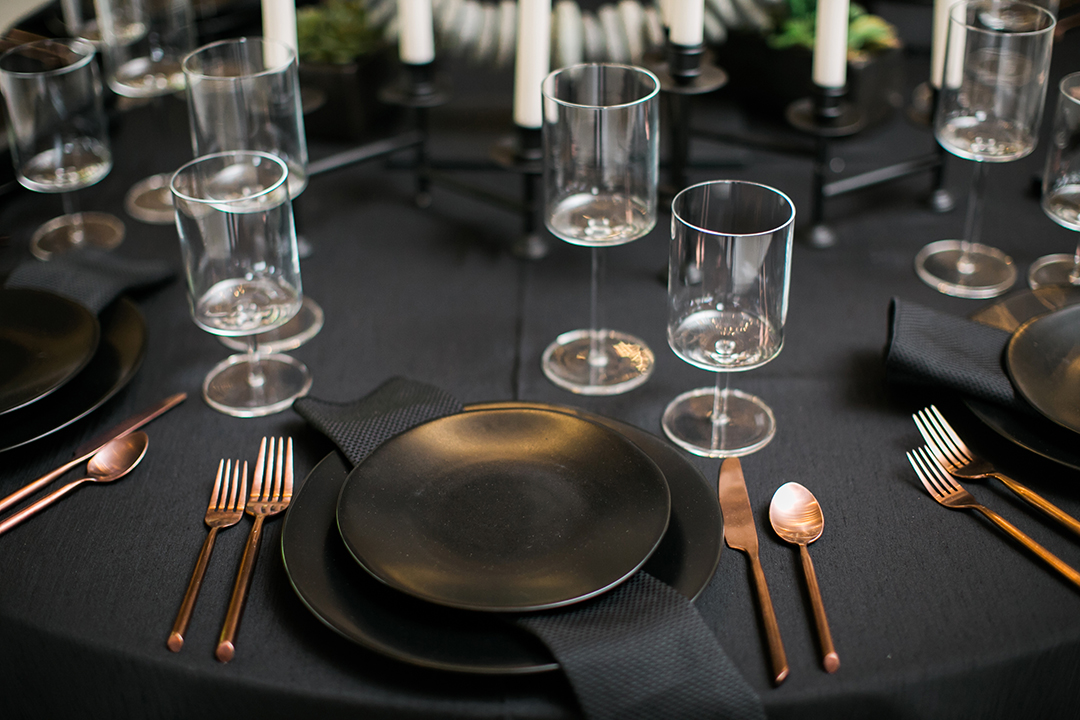 Photo Credit: Jen & Chris Creed

Dramatic Vintage Table
Pair dramatic, vintage-inspired elements like our Acrylic Carrigan Chairs or Black Nova Linens with simplified, modern tableware – like the Cybil Glassware – for an updated Art Deco vibe.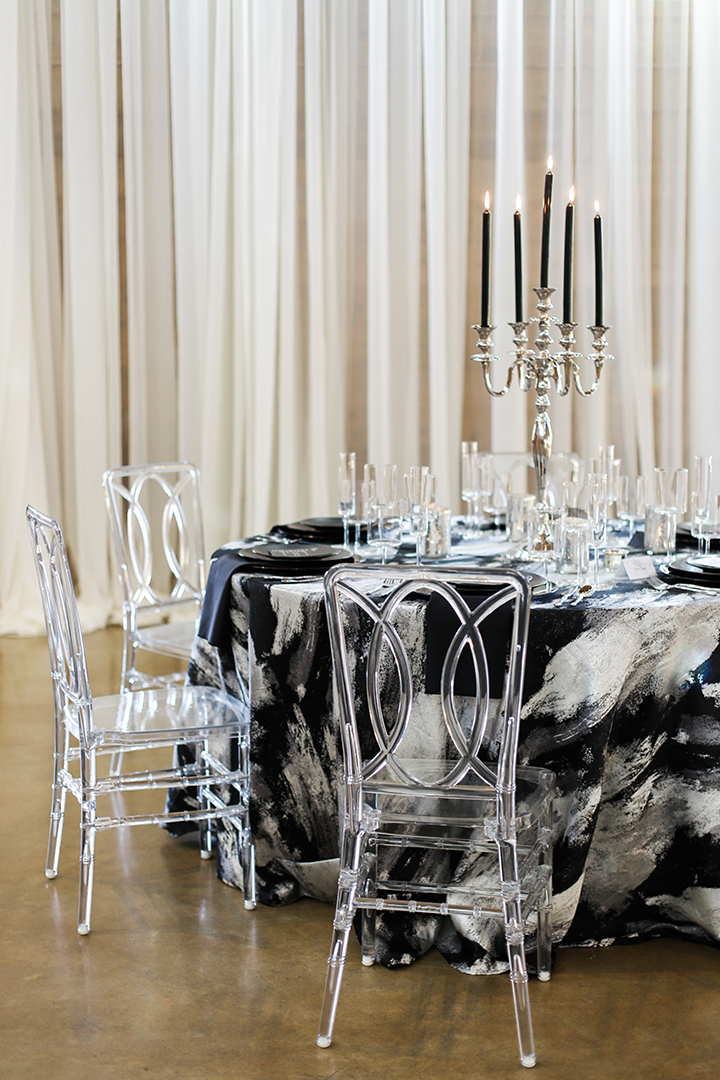 Photo Credit: Jenna Henderson
Cozy Countdown Lounge
Clean, modern lounge furniture is cozy without compromising style! Pair our soft Black Velvet Sofa with a cozy Black & Silver Rug and a few metallic side tables for propping drinks until it's time for the toasts!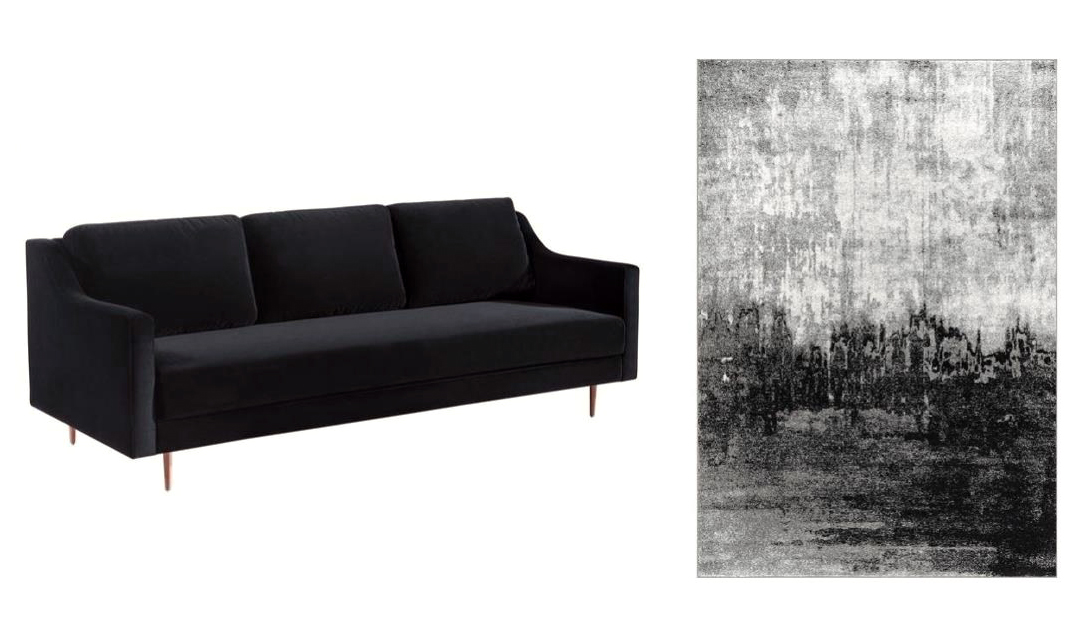 Perfect Bar for Toasts
Our Black Franklin Bar is a classic staple for party cocktails – you can accessorize with our Avenue Bar Back Shelving or Gold Bar Cart for storage and service. Don't forget Gatsby Champagne Coupes for toasting or, for those forgoing the bubbly, our Upton Glassware is perfect for bourbon or mocktails!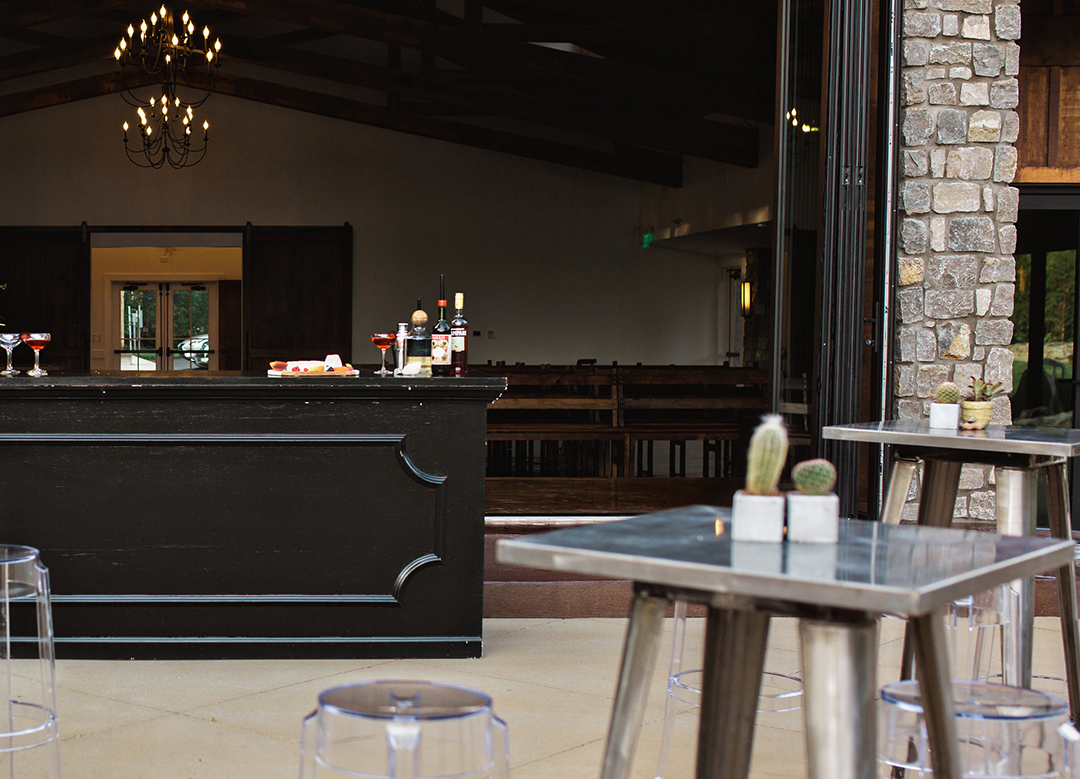 Photo Credit: Amilia Photography

Moody Event Lighting
Candlelight sets the perfect mood for midnight festivities. Gather votives in our Acrylic Rectangle Container, scatter your space with Oversized Lanterns, or cozy up our Hammered Rectangle Fire Pit.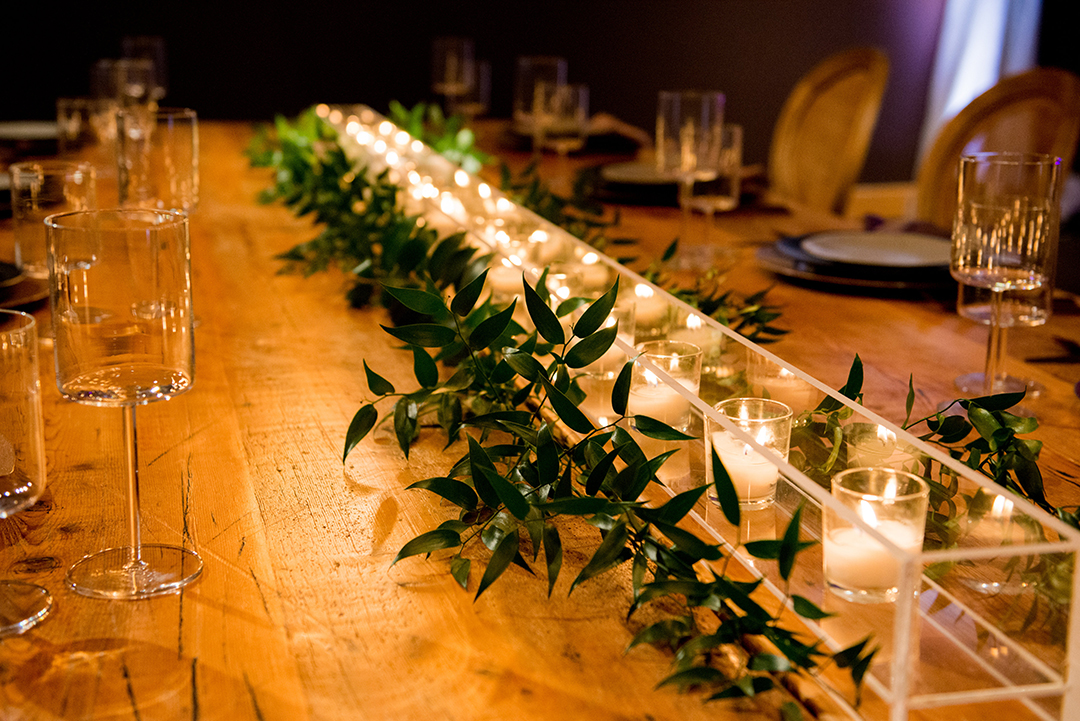 Photo Credit: Twila's Photography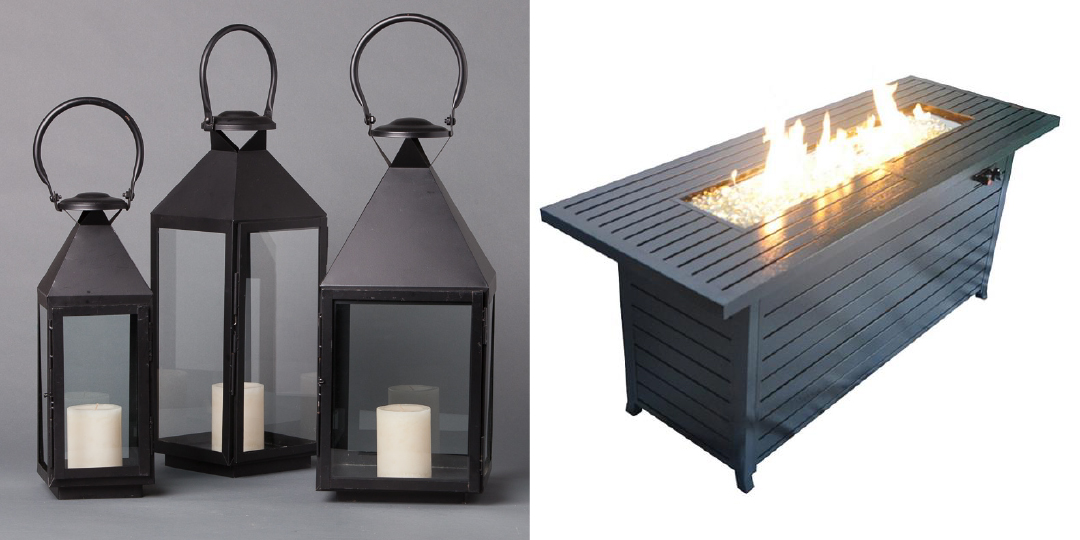 Feeling inspired? We'd love to help you create a New Year's Eve event in Nashville, TN! Send us a message at  info@southerneventsonline.com.
TAGS | Holiday Party Decor, Holiday Party Ideas, Modern Lounge Furniture, Nashville party rentals, New Year's Eve party, On Trend, Southern Events Party Rental Company, Winter Event Decor, company event, holiday events, holiday party, holiday party rentals, modern event decor, modern tablescape, monochromatic event design, monochromatic event rentals, winter party
FEATURED RENTALS | Onyx Earthen China, Black Velvet Linens, Black Nova Linens, Acrylic Carrigan Chairs, Black Velvet Sofa, Black and Silver Rug, Black Franklin Bar, Avenue Bar Back Shelving, Bar Cart, Gatsby Champagne Coupe, Upton Glassware, Acrylic Rectangle Container, Black Oversized Lanterns, Hammered Rectangle Fire Pit
---
21

Apr

Events and Style Shoots, Southern Events News, Southern Events Products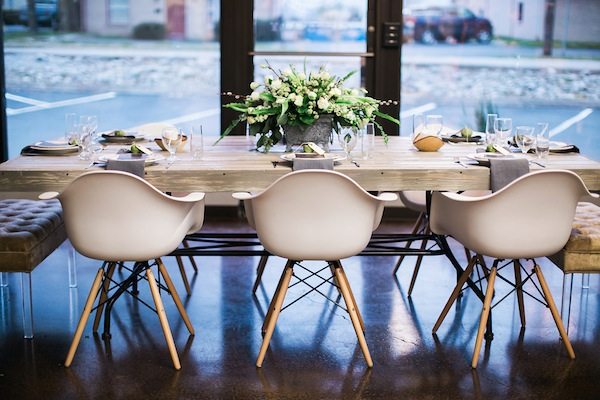 At the beginning of March we had the pleasure of helping our friends at Dream Events & Catering celebrate the grand opening of their new location, which features a spacious kitchen, offices, craft nook, and tasting room. Southern helped the "Dream Team" stage a tablescape using our new Eiffel Chairs, Midas Gold Velour Benches, and Artisan China. (The gray farm table in the photos is a custom piece that belongs to Dream Events, but is very similar to our new Grayson tables!) The event welcomed several hundred guests, including Nashville's Mayor, Megan Barry! It was such a fantastic evening to support our fellow vendors in the events industry. Congrats again to Becki Annastas and the Dream Team!
Thanks to Jen & Chris Creed Photographers for sharing these images with us!
TAGS | Dream Events and Catering, Eames Chair rental, Eiffel White Chairs, Gray Farm Tables, Jen and Chris Creed Photographers, modern event decor, modern southern wedding, modern tablescape
FEATURED RENTALS | Eiffel Chairs, Midas Gold Velour Benches, and Artisan China
---