21

Apr

Southern Good: Dream Events & Catering Grand Opening Party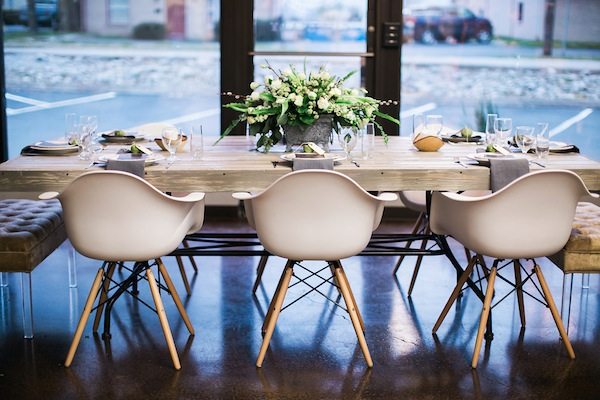 At the beginning of March we had the pleasure of helping our friends at Dream Events & Catering celebrate the grand opening of their new location, which features a spacious kitchen, offices, craft nook, and tasting room. Southern helped the "Dream Team" stage a tablescape using our new Eiffel Chairs, Midas Gold Velour Benches, and Artisan China. (The gray farm table in the photos is a custom piece that belongs to Dream Events, but is very similar to our new Grayson tables!) The event welcomed several hundred guests, including Nashville's Mayor, Megan Barry! It was such a fantastic evening to support our fellow vendors in the events industry. Congrats again to Becki Annastas and the Dream Team!
Thanks to Jen & Chris Creed Photographers for sharing these images with us!
FEATURED RENTALS | Eiffel Chairs, Midas Gold Velour Benches, and Artisan China
SEE MORE LIKE THIS