18

Aug

On Trend: Acrylic Chairs for Weddings & Events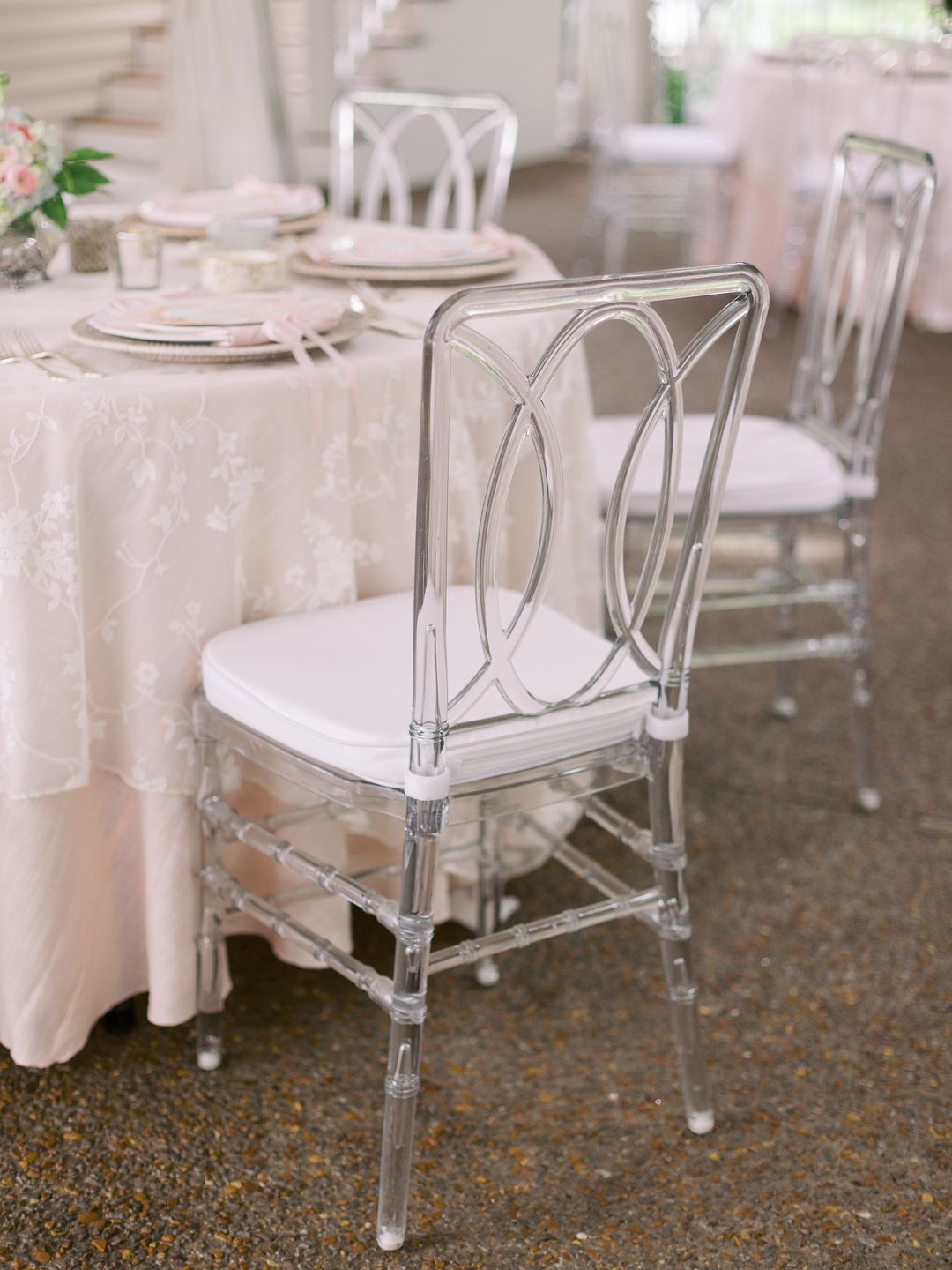 Associated with contemporary art, acrylic is making its way into modern event design. Now used in an array of furniture designs, it is a unique addition to any event. The most popular use, however, is in chairs! Typically referred to as 'ghost chairs', this style is a fun modern twist that can be pulled off year-round. Keep reading to check out our in-stock acrylic chairs. Plus, learn how to feature these pieces at your upcoming event.
On-Trend Ceremony Seating
If you want to wow guests from the moment they enter your wedding event space, then go with acrylic chairs! Acrylic seating is a simple way to elevate your event, regardless of your style or theme. Our most popular chairs for wedding ceremonies are our Acrylic Ghost Arm Chair and Acrylic Ghost Armless Chair. The oval shape of the back of these chairs will lend a sophisticated look that will complement any venue, modern, urban or outdoor. This style is also easy to decorate with ribbon or vinyl applique across the back.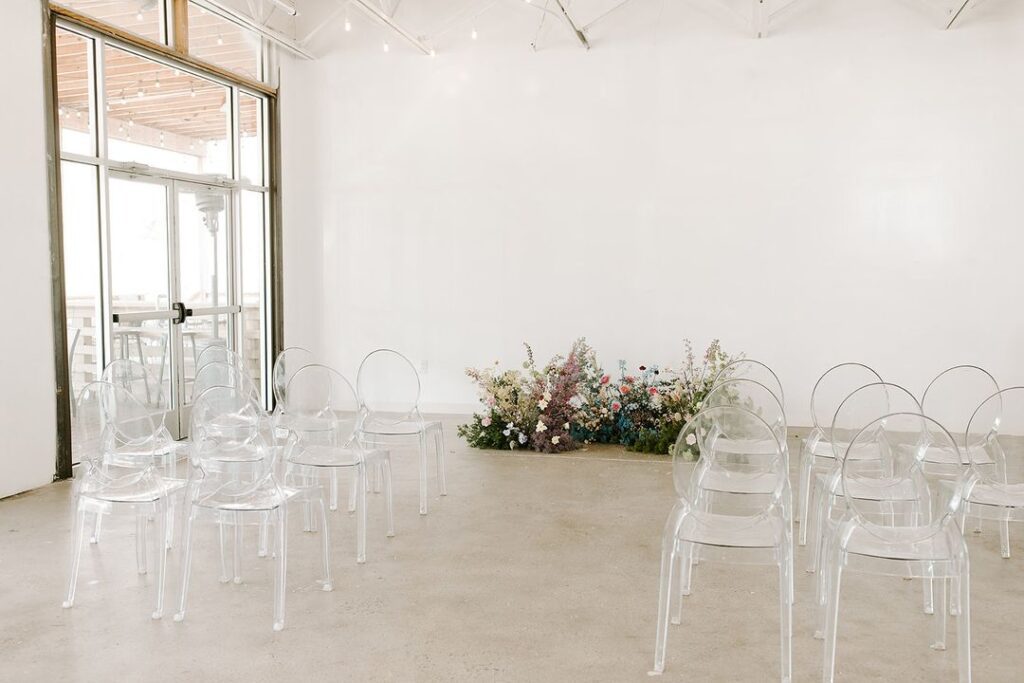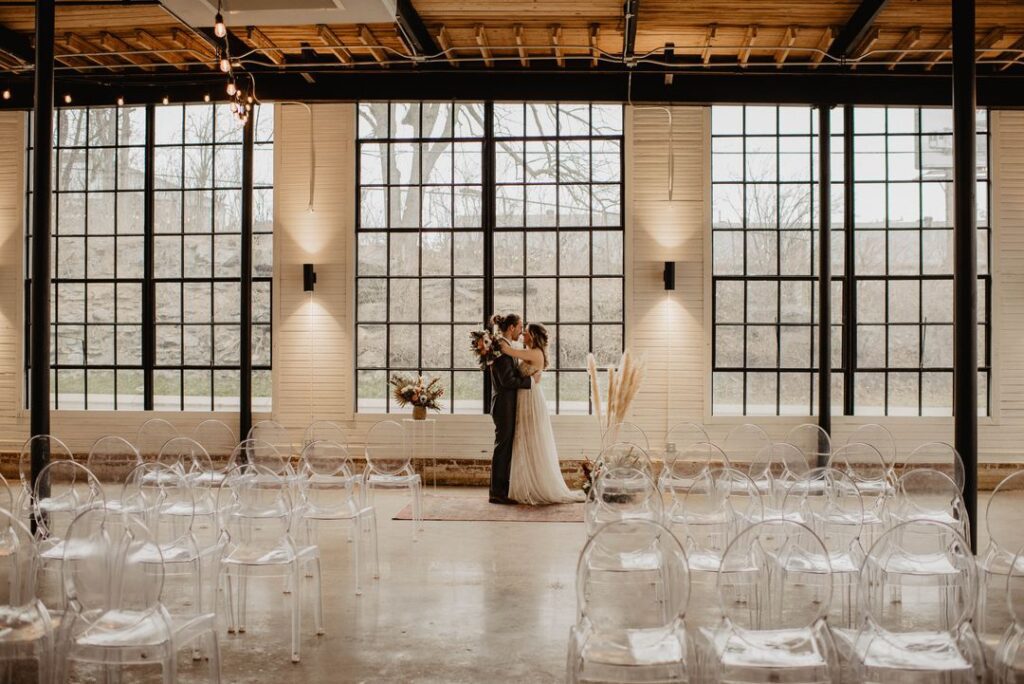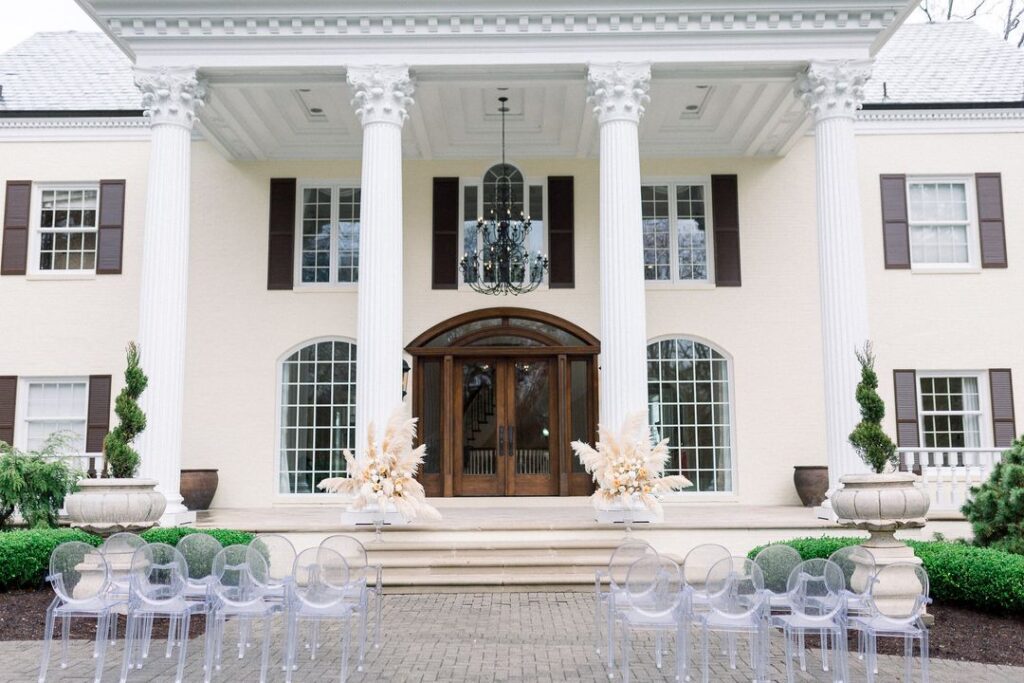 Timeless Reception Tables
Our favorite way to feature acrylic chairs is at receptions, whether it be a wedding, corporate event, or personal gathering. This style of chair will complement any table, such as our Fruitwood Farm Tables, or linens. When choosing the style of seating, we recommend considering your event theme. If you are hosting a minimalist or modern event, either of our Ghost Chairs will do the job. For a more romantic or whimsical theme, we prefer the Acrylic Carrigan Side Chair, due to the intricate back. If you want something otherworldly or ethereal, the Acrylic Fantasma Side Chair is an easy choice.
Pro Tip: Planning to have designated tables for children? Be sure to grab a handful of our Acrylic Chiavari Children's Chairs.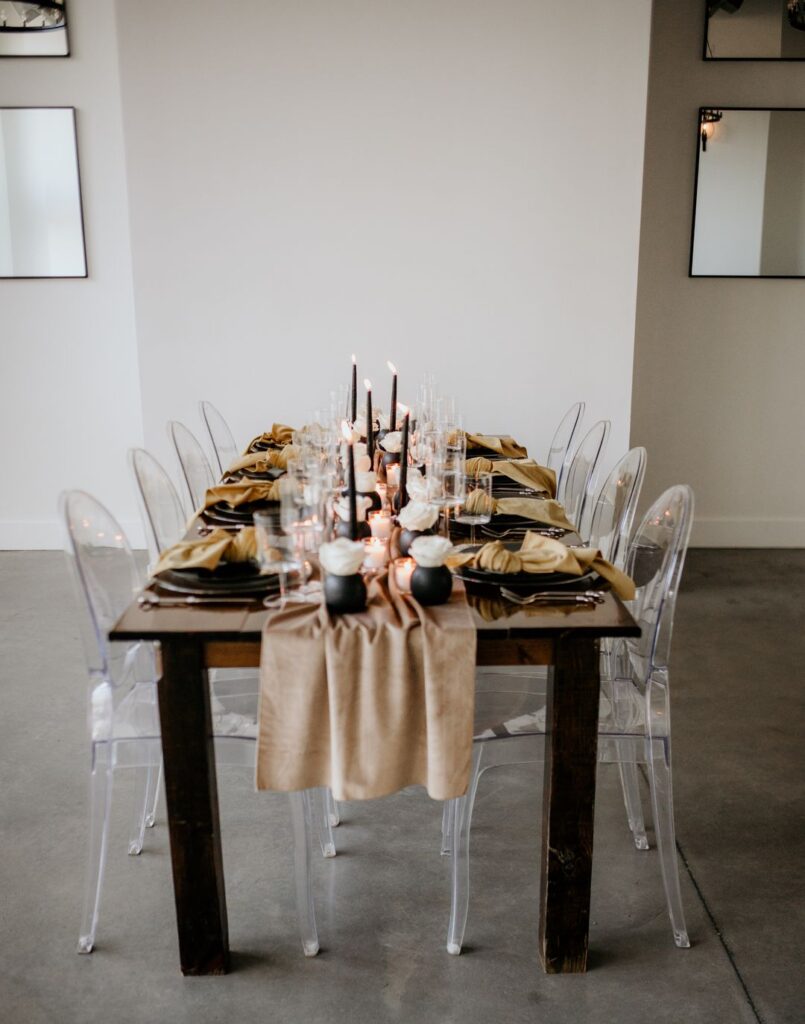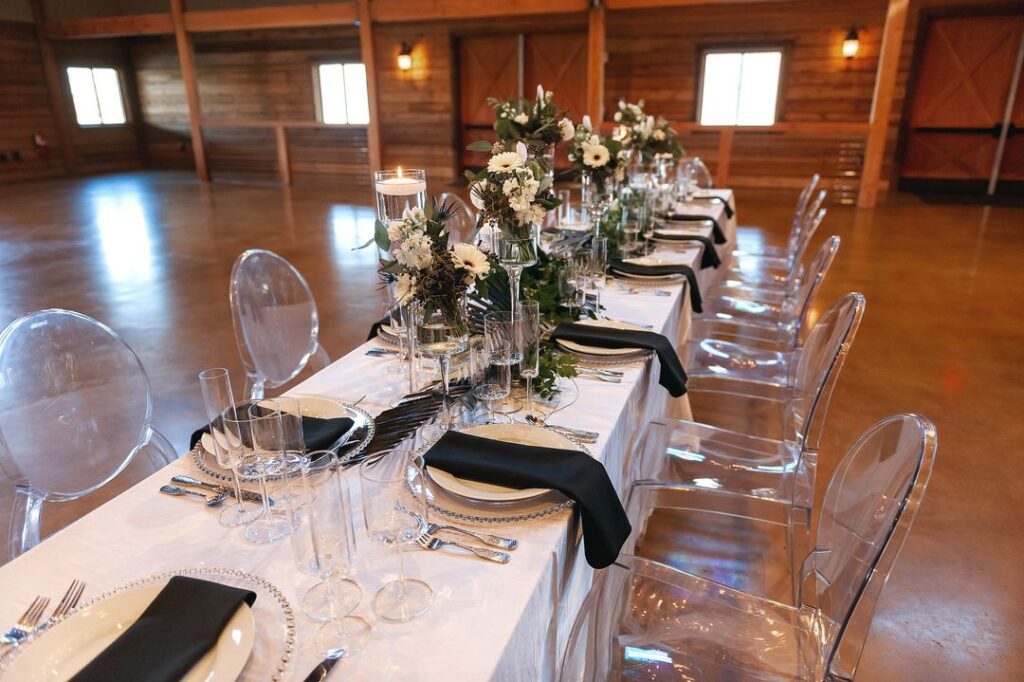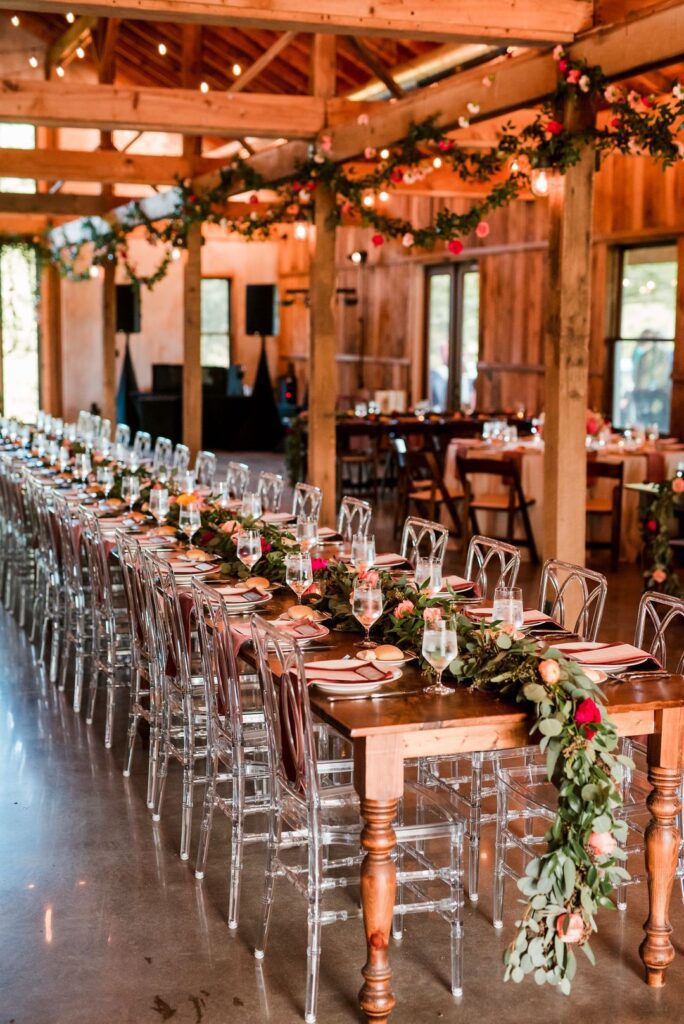 Modern Cocktail Hours
We can't forget the cocktail hour setup! Big or small, a memorable cocktail hour calls for stylish and comfortable seating, with ample space for guests to sit and mingle. If you are planning to feature a lounge, any of our acrylic chairs make for beautiful add-ons. And these chairs are extremely comfortable, too! For a lounge, we recommend seating with arms. Whereas at cocktail tables or bar tables, arms aren't necessary. These areas will work well with our armless, or backless, styles. Such as the Acrylic Ghost Barstool, Acrylic Casper Oval Back Barstool, or Acrylic Casper Square Back Barstool.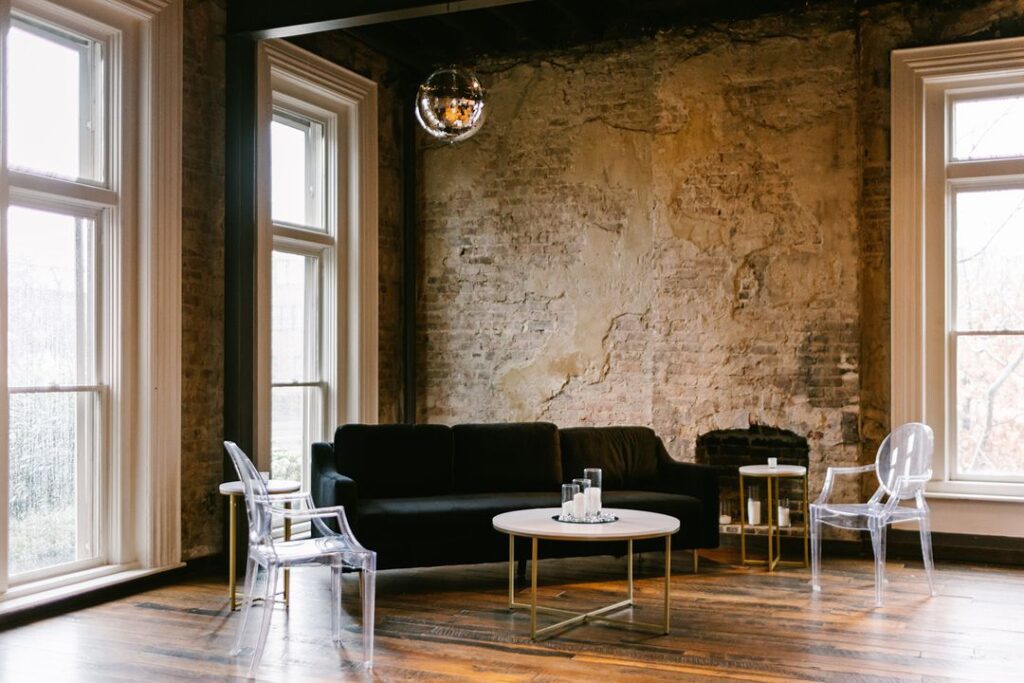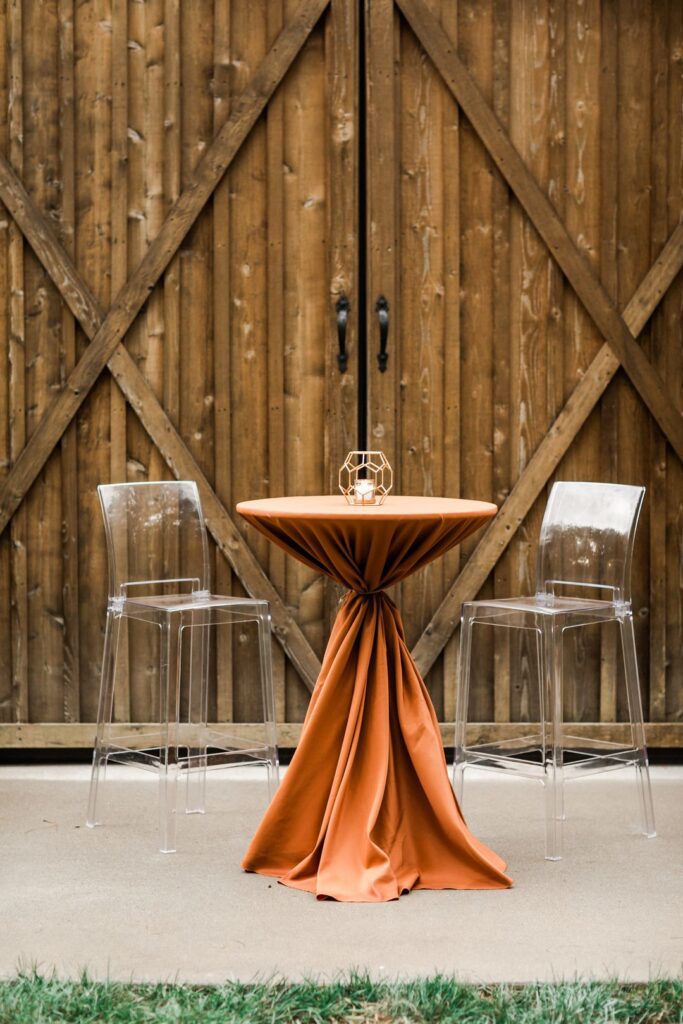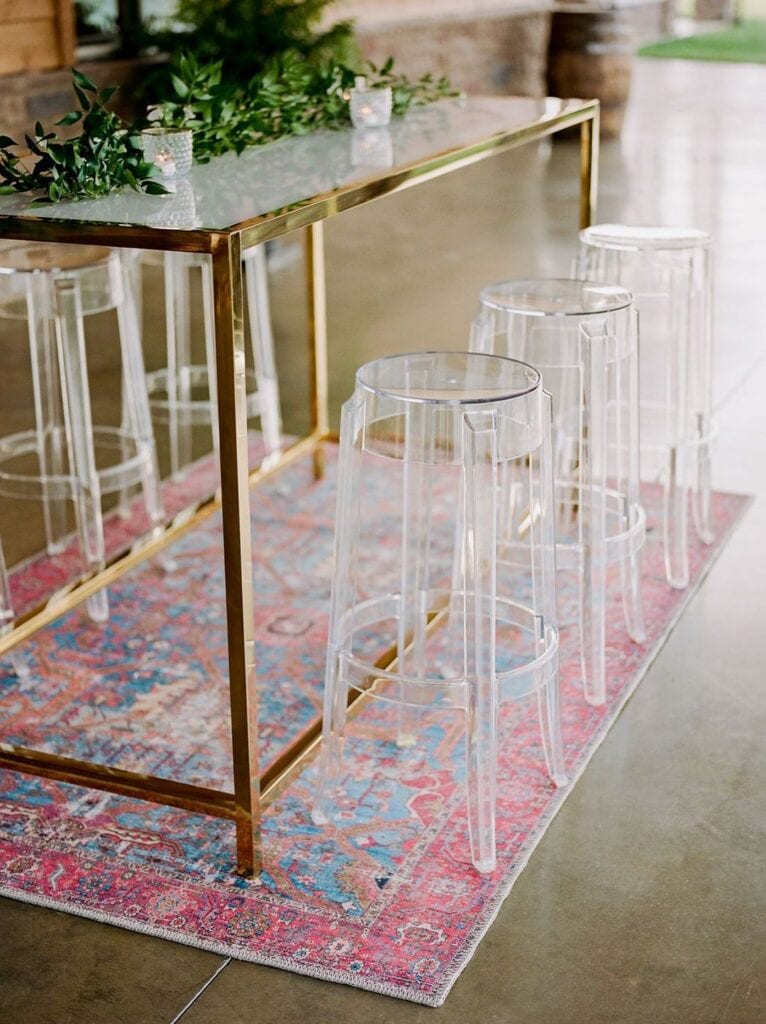 Our acrylic chairs book up fast! To feature any of these pieces at an upcoming event, send our team a message at info@southerneventsonline.com. For more modern event design inspiration, check out our blog on Modern Minimalist Event Design.
FEATURED RENTALS | Acrylic Ghost Arm Chair, Acrylic Ghost Armless Chair, Acrylic Chiavari Childrens Chairs, Fruitwood Farm Tables, Acrylic Carrigan Side Chair, Acrylic Ghost Barstool, Acrylic Casper Oval Back Barstool, Acrylic Casper Square Back Barstool, Acrylic Fantasma Side Chair,
SEE MORE LIKE THIS