21

Jul

Southern Style: Modern Minimalist Event Design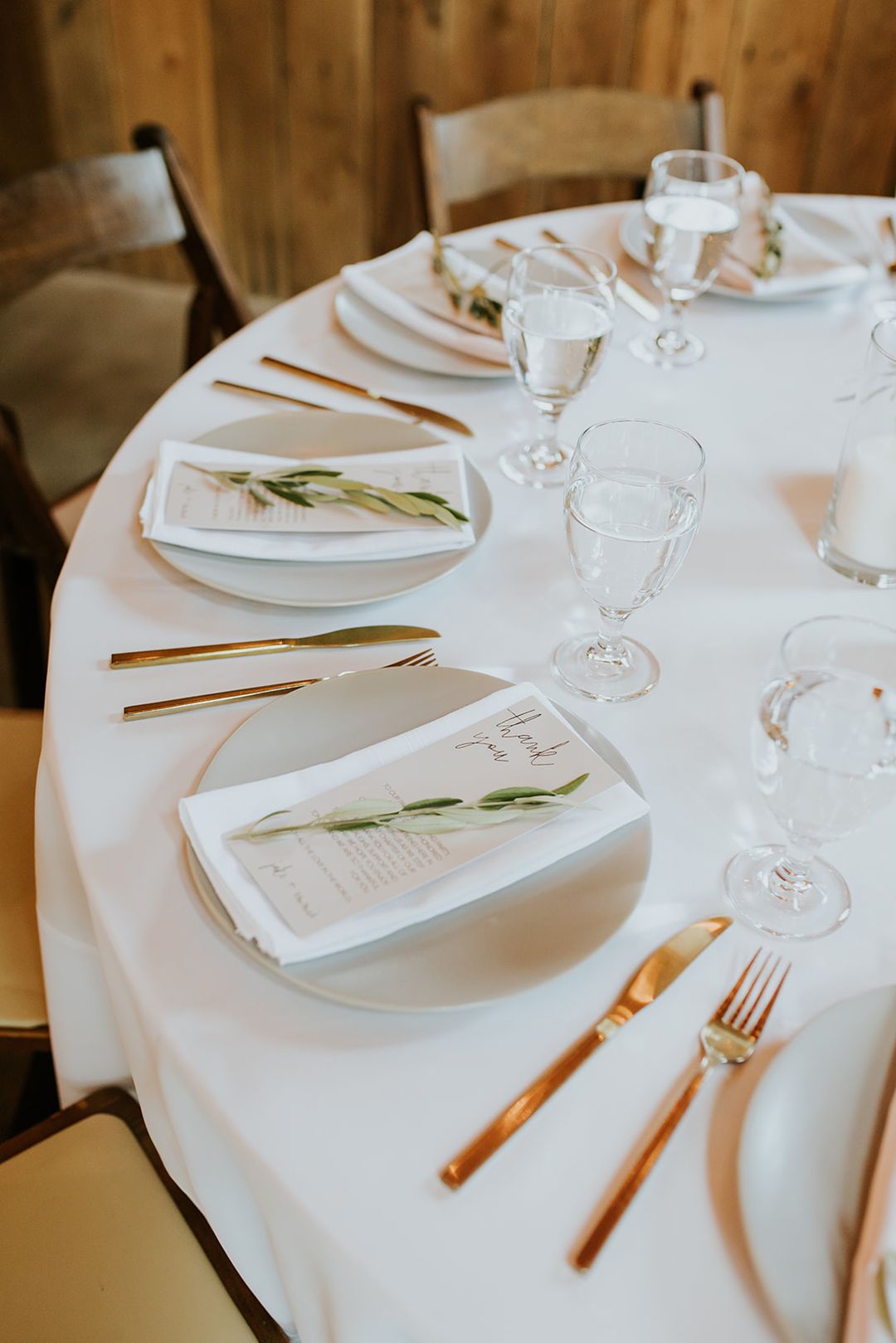 Sometimes less is more, and modern minimalist events prove just that! There is beauty to be found in simplicity, not to mention it often comes with a smaller decor budget. Less cluttered, modern minimalism can make it feel easier to breathe within your event space, without compromising style. Learn how to host a modern minimalist event when you take a look at our in-stock rentals that will lend a clean and timeless look.
Clean Tablescapes
To achieve a modern minimalist table, you'll want to keep any decor simple and maintain as much open space as possible – perhaps stick to greenery! As for serving ware, opt for pieces that are sleek. Such as our Earthen China, available in 3 neutral colors, or Plain Glass China. Easily feature an elegant pop of metallics with our simple Austin Gold or Noir Matte Black Flatware. For a romantic minimalist table, feature a touch of color in your otherwise neutral palette with a set of our poly napkins. Perhaps in Ice Pink, Slate, or Lilac! Or, grab a velvet set for subtle texture.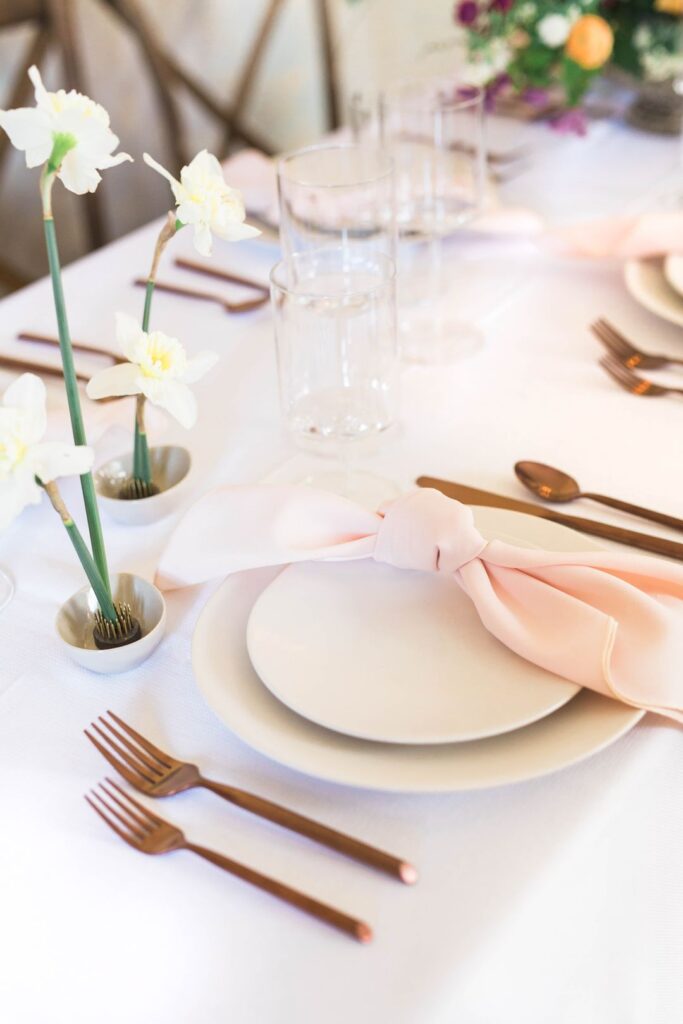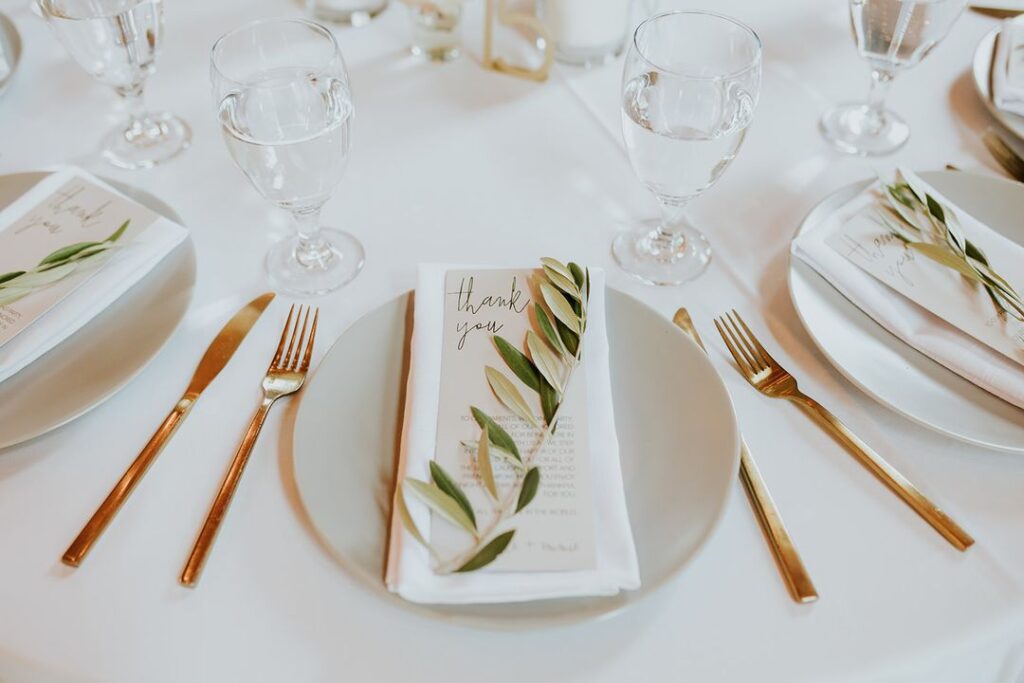 Stylish Guest Seating
Of course, your dinner tables will need chairs, of which we have many to choose from. For a modern event design, we recommend sticking to pieces that feature neutral colors and simple details. Any of our acrylic chairs are a great option, which will lend a unique contemporary look to your event. Both our Acrylic Ghost Arm Chairs and Acrylic Ghost Armless Chairs are a popular choice! For a slightly more romantic vibe, or to complement a warm-toned palette, you might opt for our Harlin Dining Chairs.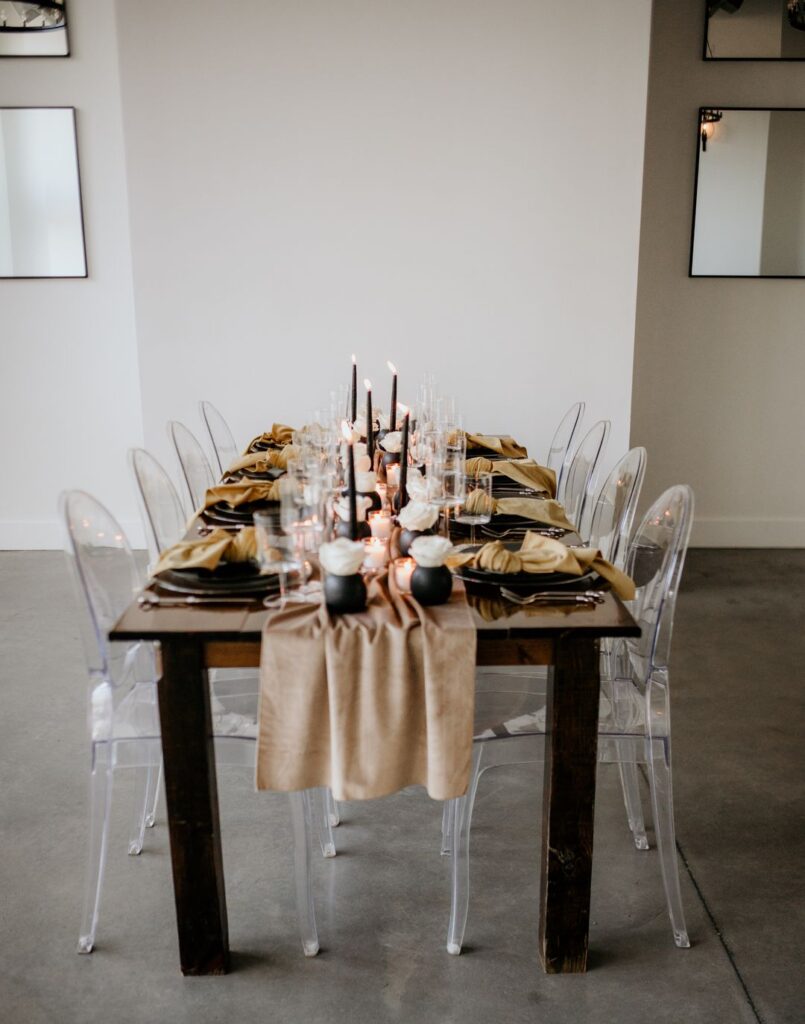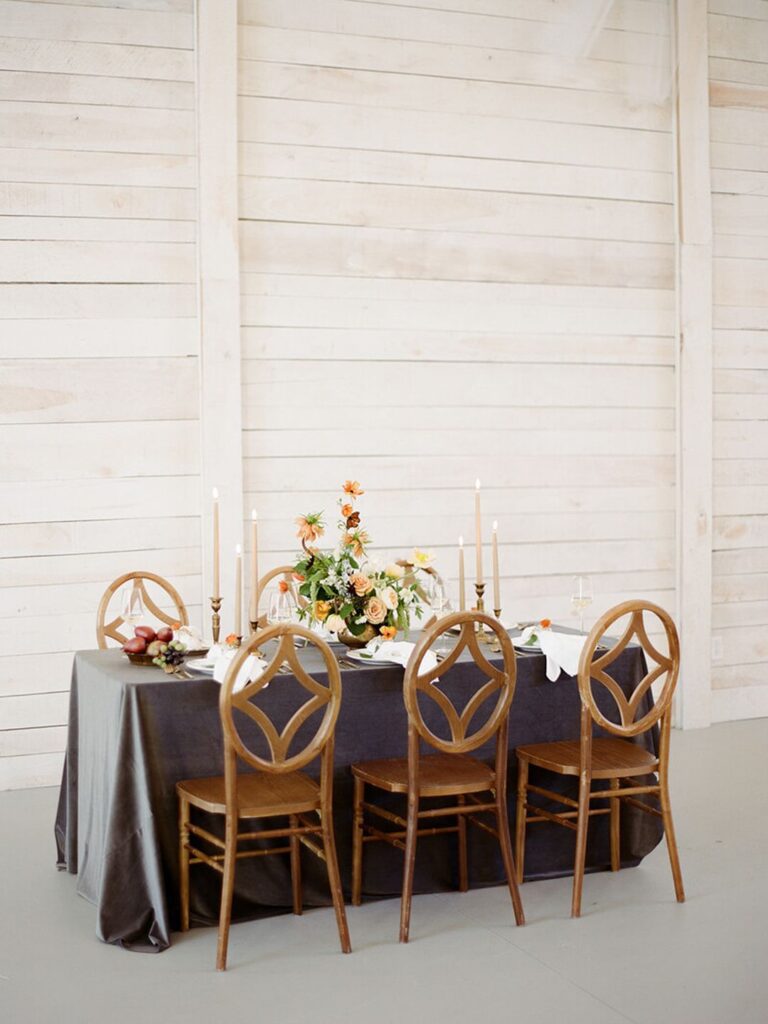 Sleek Lounge Areas
As always, every event needs a lounge to socialize. And one of our personal favorites are modern minimalist event lounges, starring clean & elegant furniture. We have a wide selection of timeless pieces that you can mix and match to create a one-of-a-kind social area. To start, choose a plush sofa, like our Regent Black Velvet Sofa – perfect for a moody minimalist lounge! Then, add-on chairs, such as one of our acrylic pieces or our unique White Eiffel Arm Chairs. And don't forget to include areas for guests to set their drinks! We're currently favoring our Rhodes, Rivet and Granger accent tables, with their sleek legs.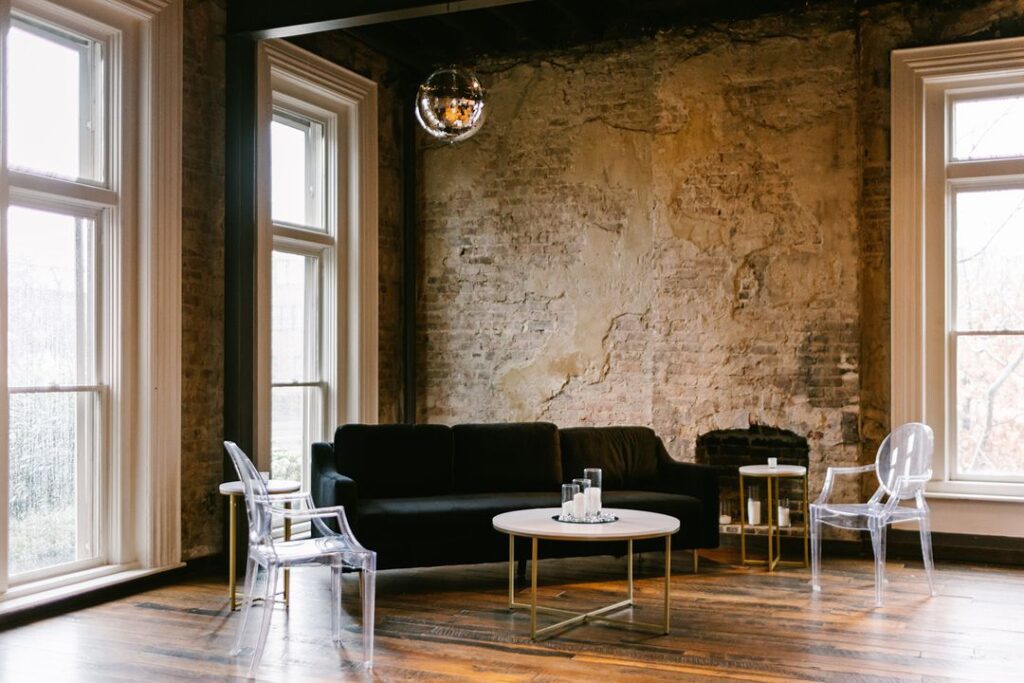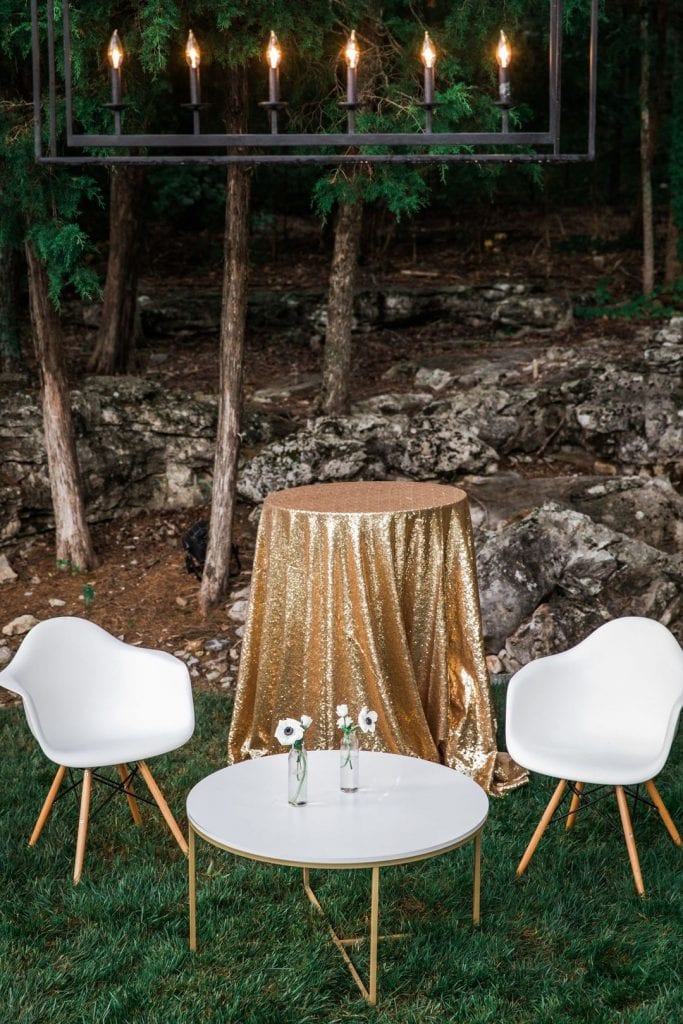 Ready to plan an on-trend modern minimalist event? Send our team a message at info@southerneventsonline.com for help selecting on-theme rentals!
FEATURED RENTALS | Earthen China, Plain Glass China, Austin Gold Flatware, Noire Matte Black flatware, poly napkins, Acrylic Ghost Arm Chairs, Acrylic Ghost Armless Chairs, Harlin Dining Chairs, Regent Black Velvet Sofa, White Eiffel Arm Chairs, Rhodes Accent Table, River Accent Table, Granger Accent Table,
SEE MORE LIKE THIS