13

May

On Trend, Southern Events Products, Trends and Inspiration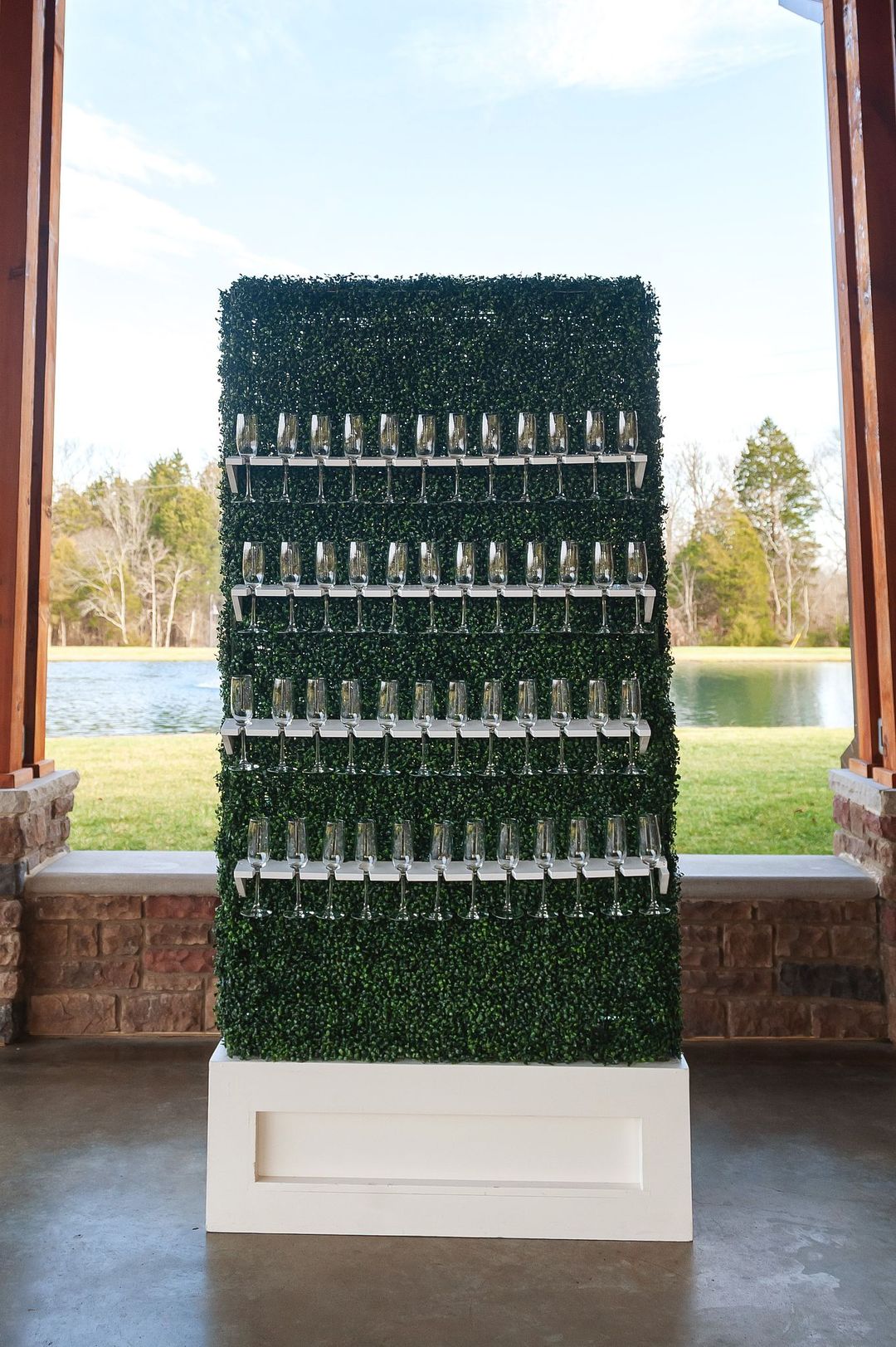 At Southern Events, we love a multi-functional rental! Our boxwood walls are available with 3 distinct bases (gold, white and ivory) and offer endless ways they can be personalized at your event.  From serving champagne, snapping pics or elevating your escort cards, see how to customize this rental for your next Nashville event.
Boxwood Champagne Walls
Cocktails are a highly anticipated treat at any event, but why not take your service to the next level with an interactive champagne wall? Creative, interactive, gorgeous, and full of bubbly – we're definitely here for it! Guests will be absolutely delighted as they walk by this fun drink station, which can also double as a photo op! For the setup below, our Boxwood Wall was adorned with lush florals by the talented team at Enchanted Florist, our Fruitwood Shelves and Cybil Flutes.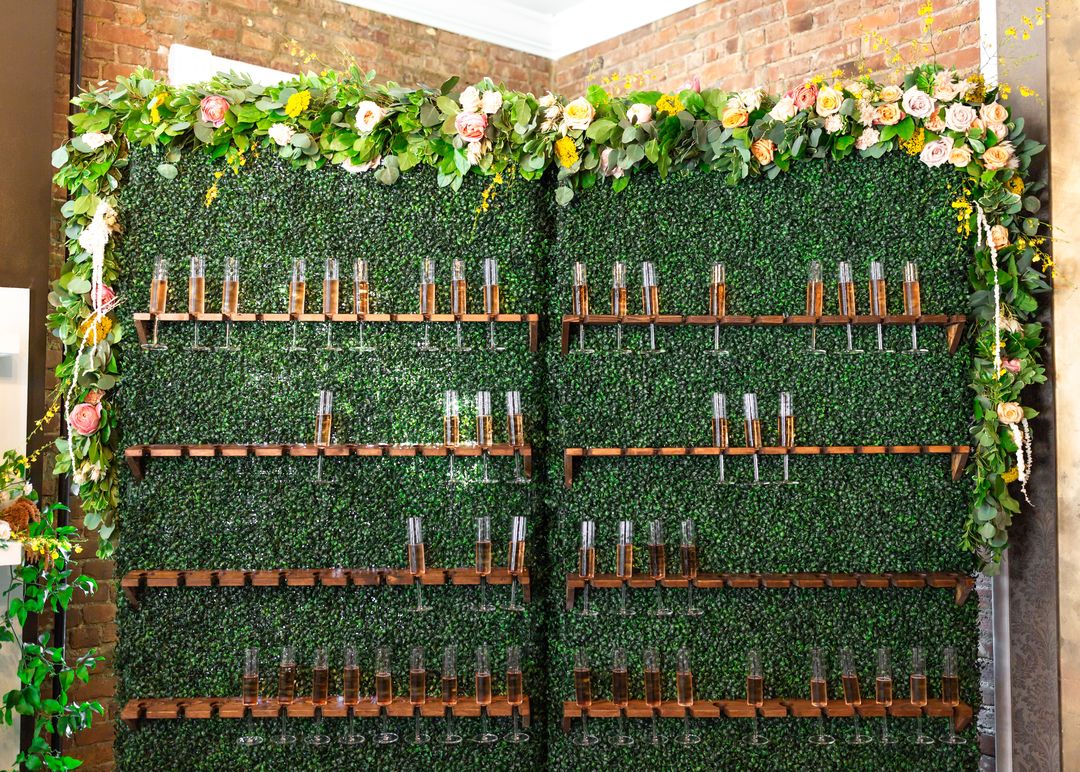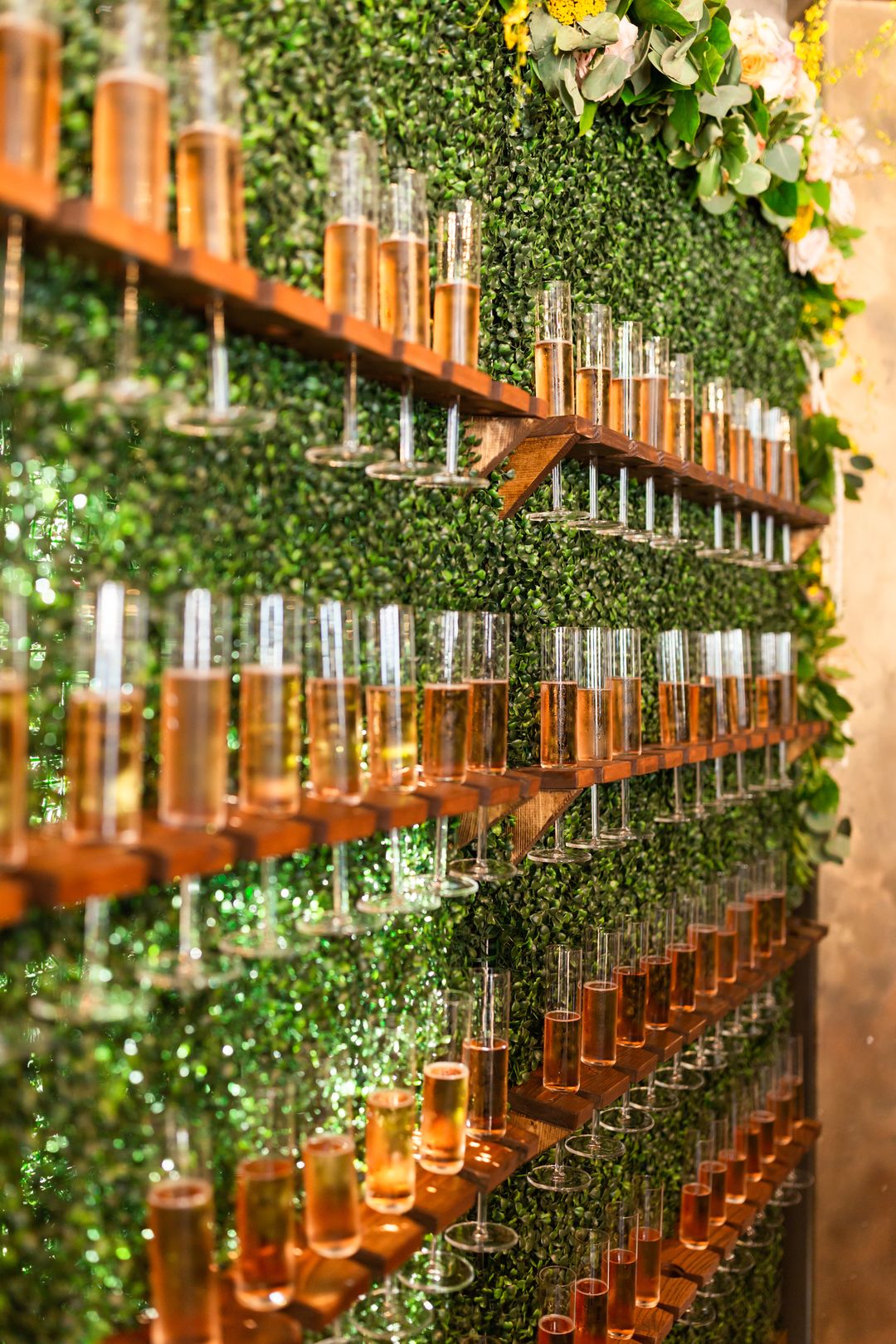 Photos via Honeysuckle & Wine.
Boxwood Wall Photo Backdrops
Entirely customizable, our boxwood walls are a must-have for a trendy photo station. Easily create a photo backdrop that complements your event, whether it's for a wedding or another social gathering. The options are truly endless, as long as you have the creativity and gusto! As shown below, a bright neon sign is always a nostalgic decoration. However, it would also look lovely with a monogram or pictures of the newlyweds. We also love it with a colorful balloon arch for a shower or birthday party.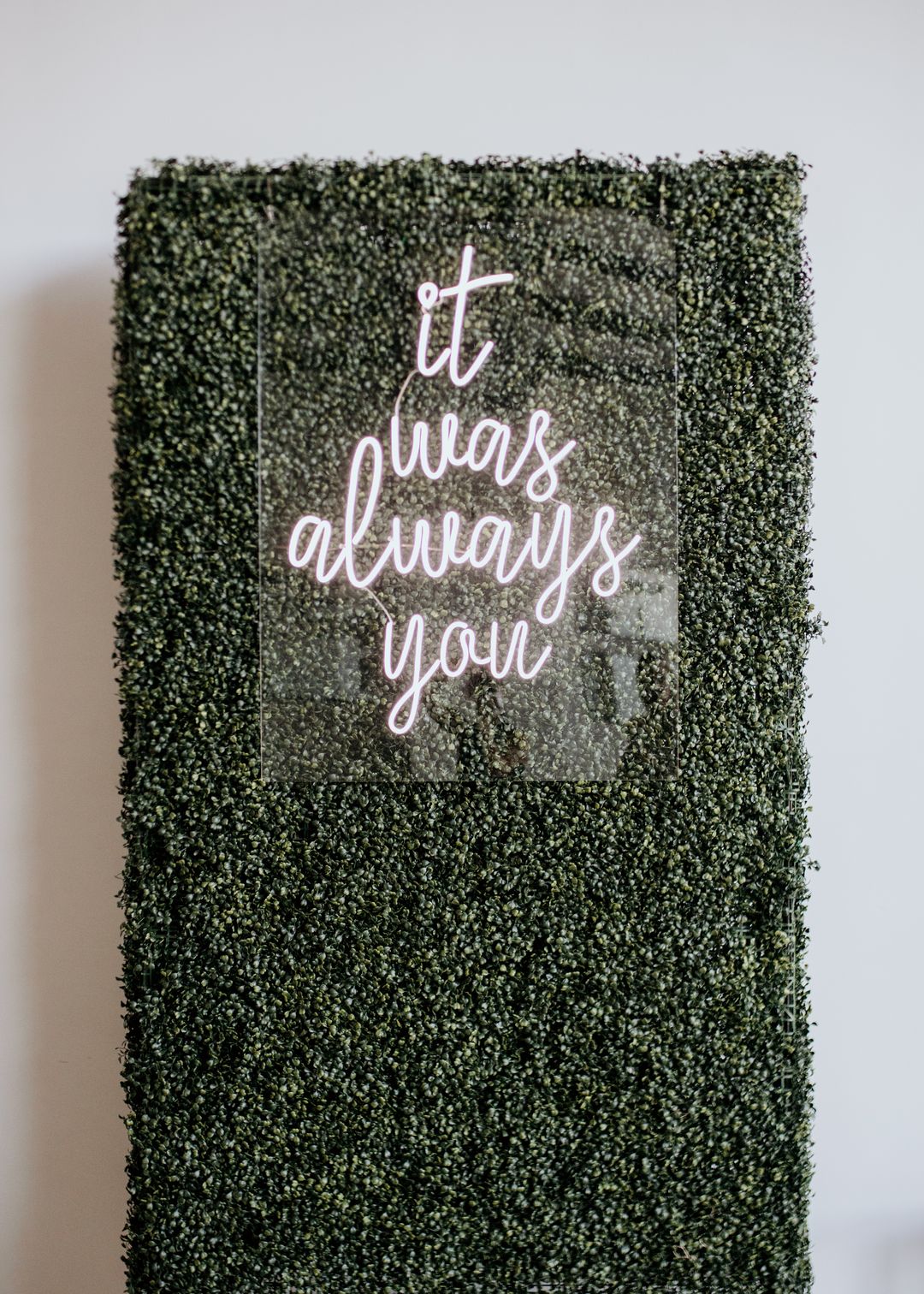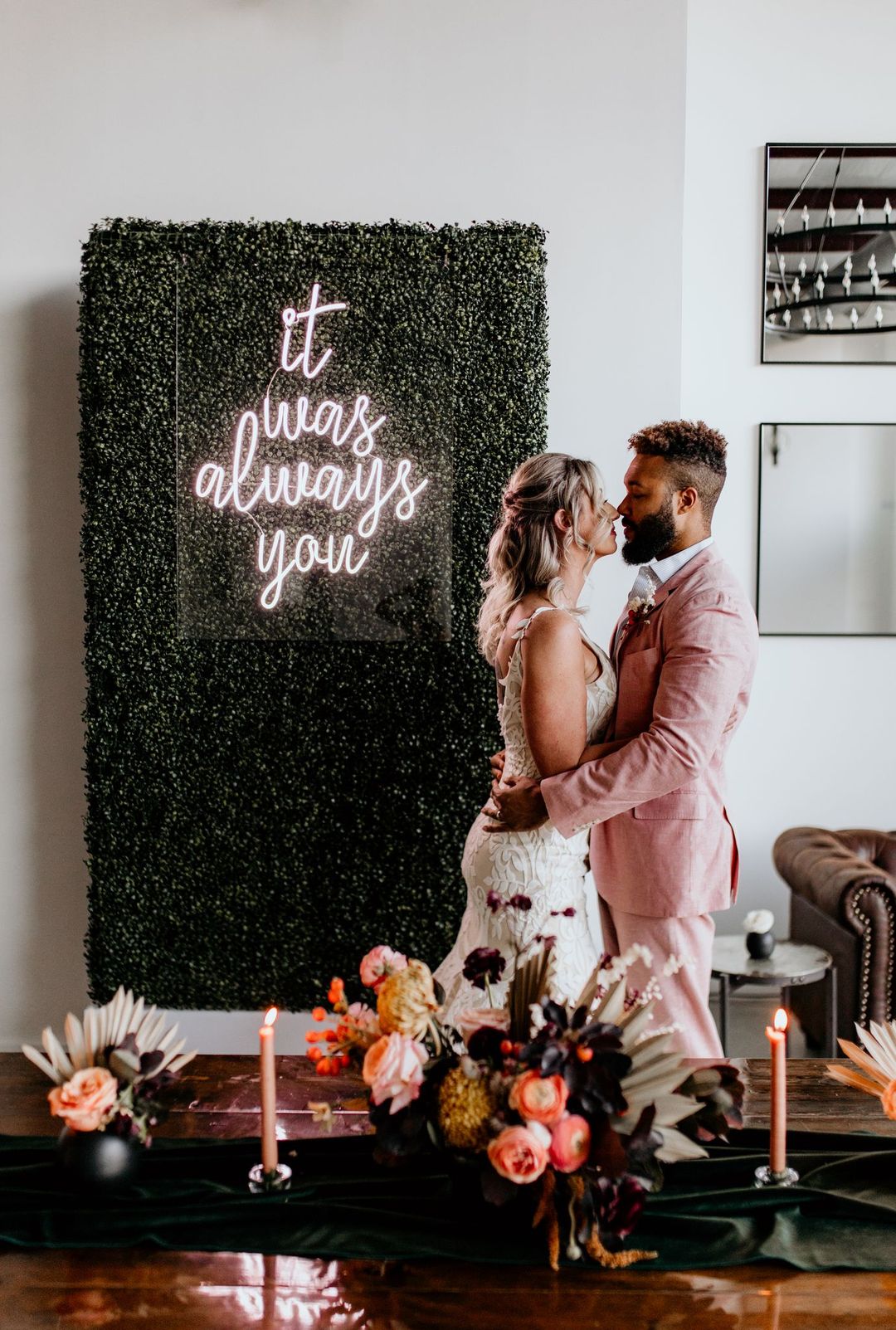 Photo by Megan Stark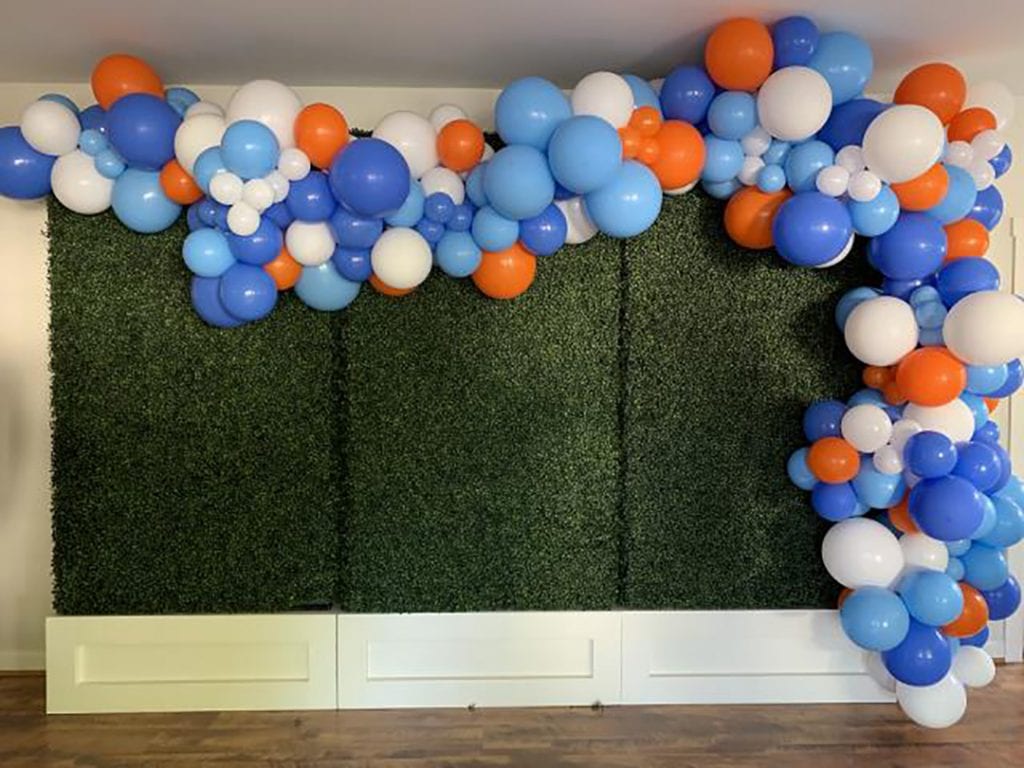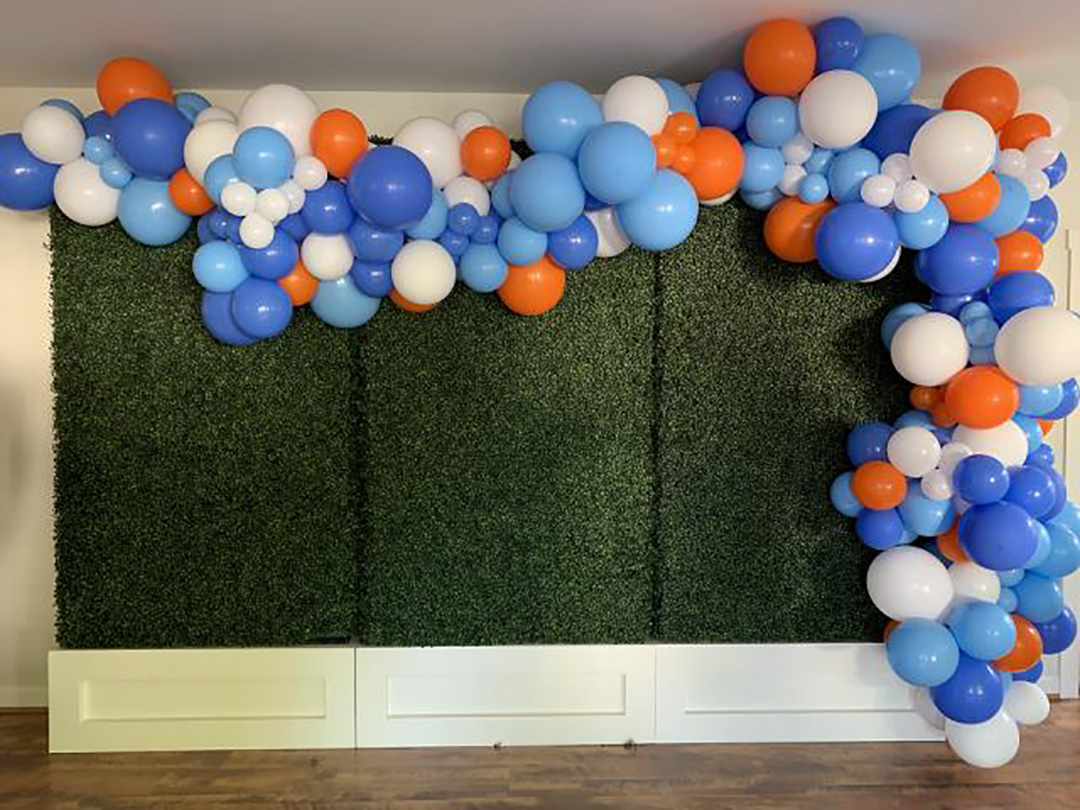 Corporate Event Backdrops and Entrances
For large corporate events, our boxwood walls are an effective way to keep your business at the forefront of guest's minds. As shown, it creates a beautiful backdrop for galas, fundraisers, or celebrations, especially those where there will be a stage or grand entrance. Show off your corporate logo in an upscale way, fitting of the elegant decor. And, if you have sponsors, feature their logos as well.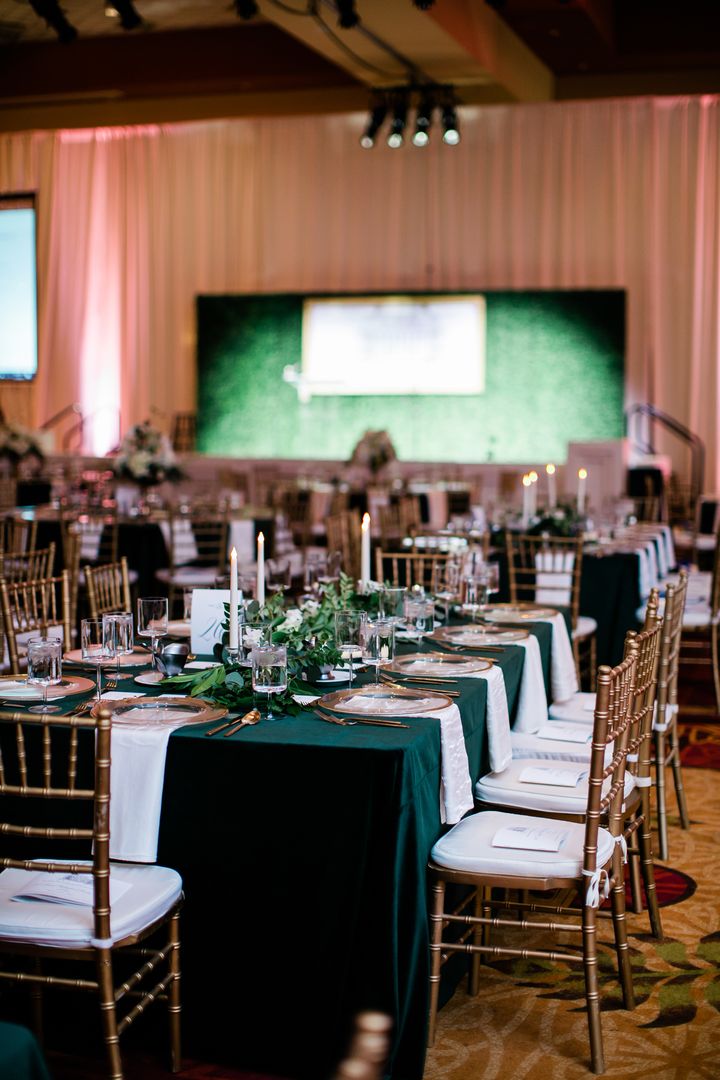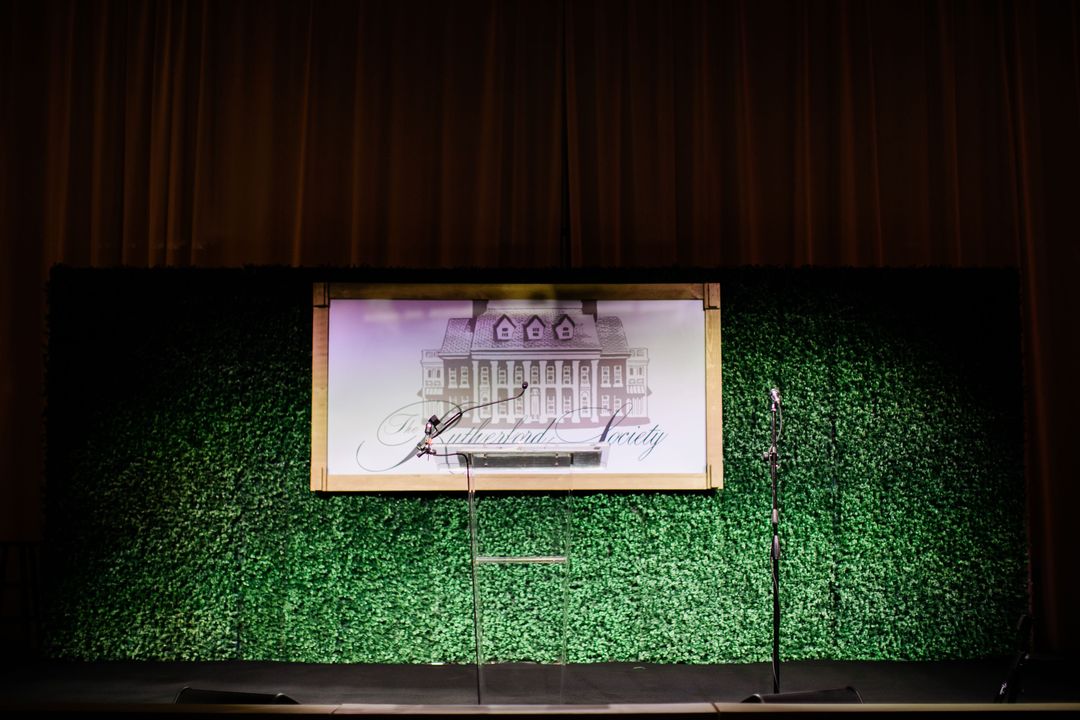 Photos by Jen & Chris Creed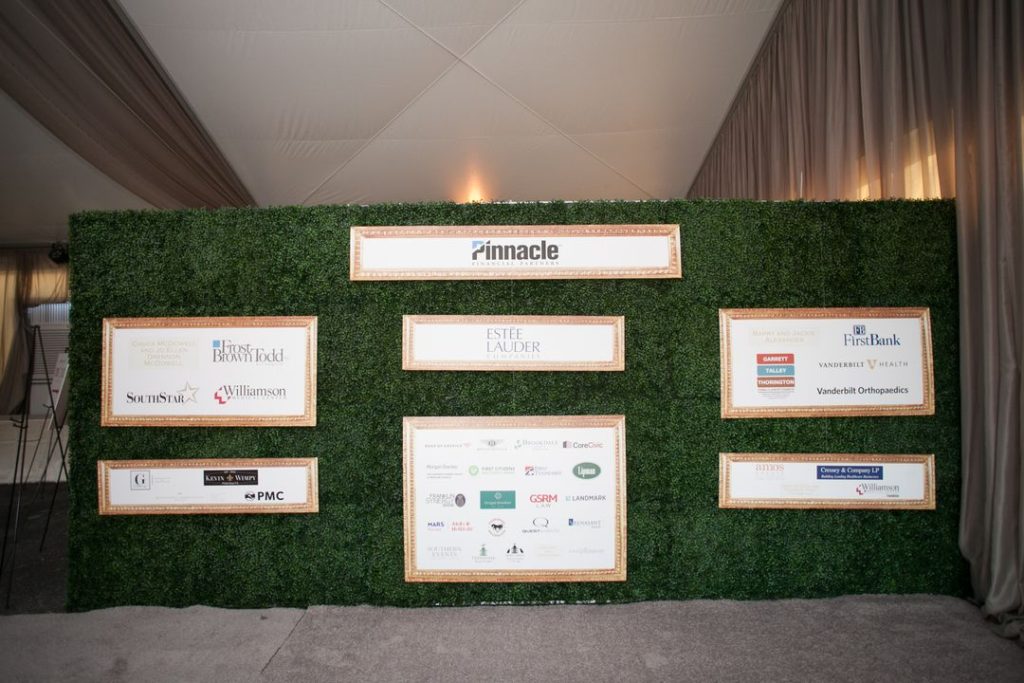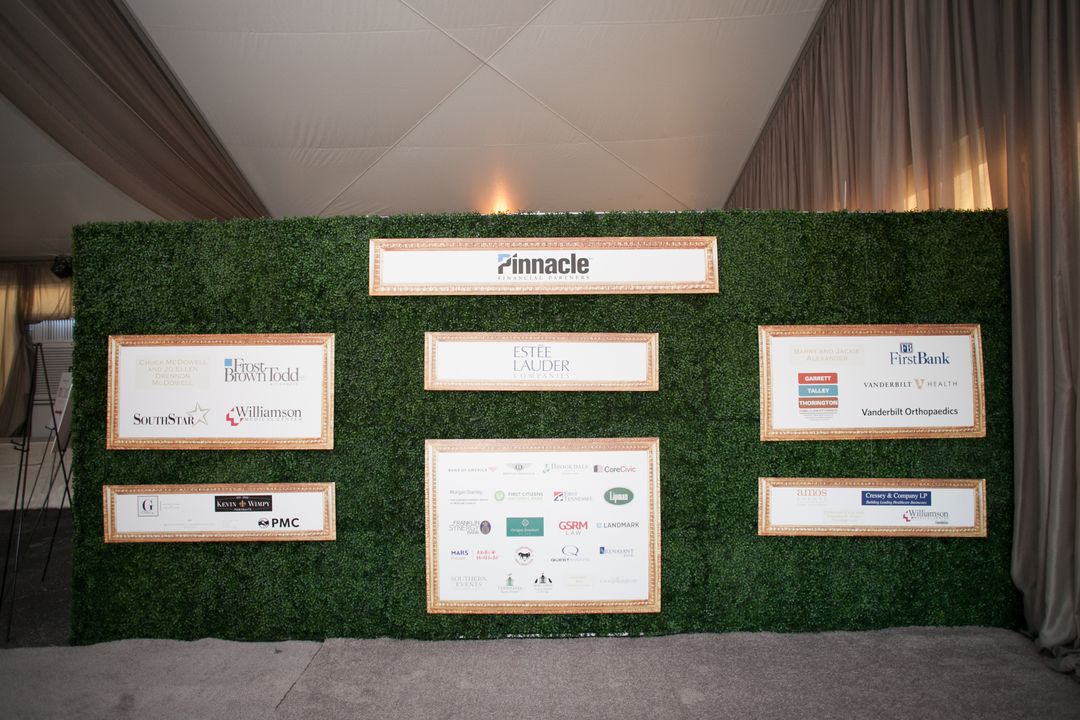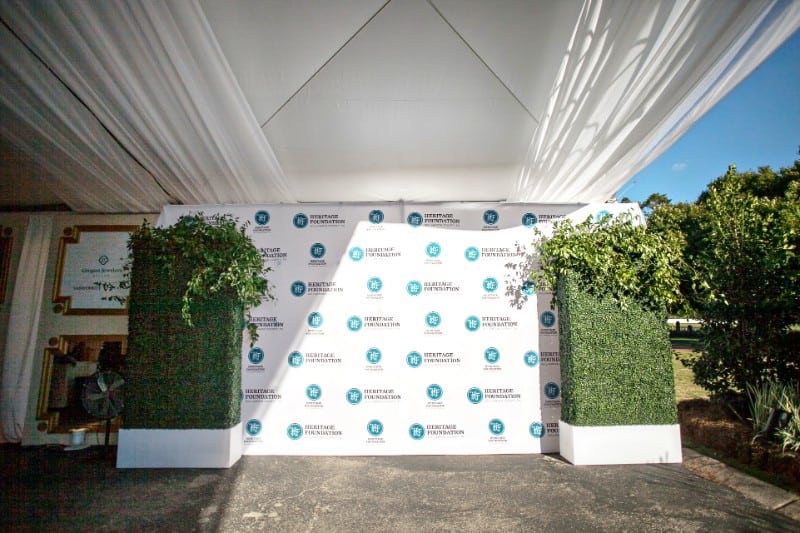 Boxwood Wall Seating Chart
At a wedding, you want to leave a lasting impression! Aside from a champagne wall, one easy method is with an interactive seating chart. Popular in recent years, a boxwood wall seating chart is a fun way to greet guests and guide them to their respective tables. You can simply list their names, like on a mirror or acrylic sign. Or you can use wedding favors that double as escort cards, like these beautiful horseshoe ornaments.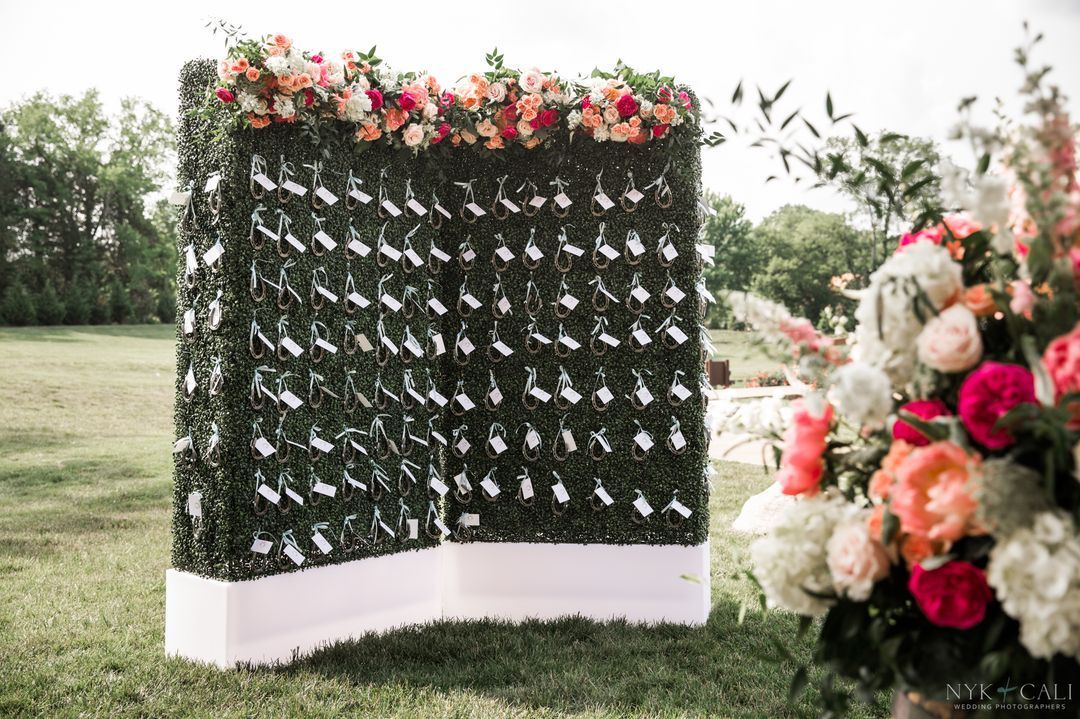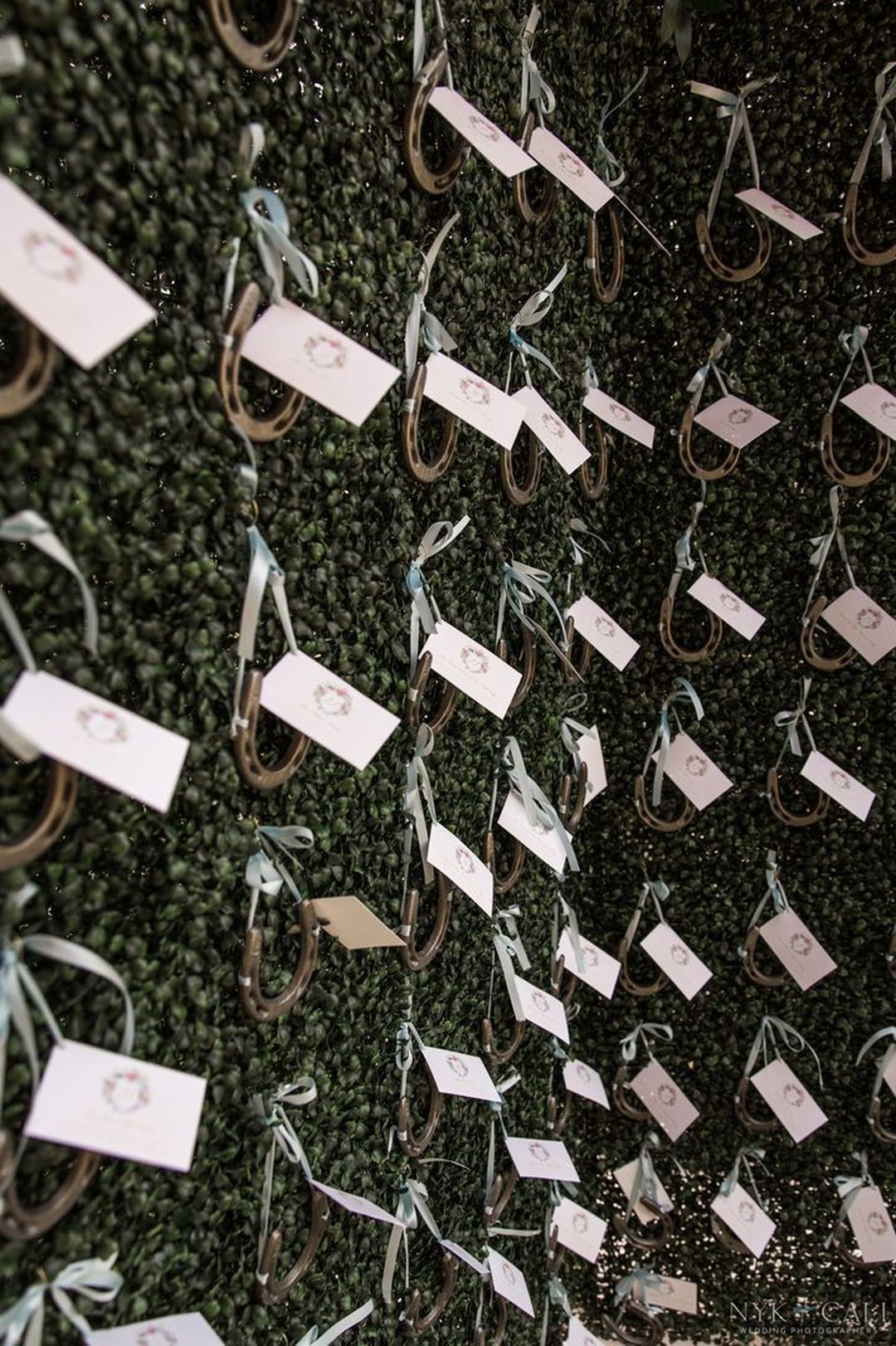 Want to feature one of our boxwood walls, as a drink station or backdrop, at your upcoming event? Let's chat! Send us an email today, at info@southerneventsonline.com.
TAGS | Boxwood Wall, Champagne Wall, Interactive Drink Station, Nashville Event Rentals, Nashville Wedding Rentals, Nashville party rentals, On Trend, Southern Events Party Rental, Southern Events Party Rental Company, Unique Wedding Rentals
FEATURED RENTALS | Boxwood wall, Cybil glassware, champagne shelf,
---
16

Apr

Southern Events Products, Trends and Inspiration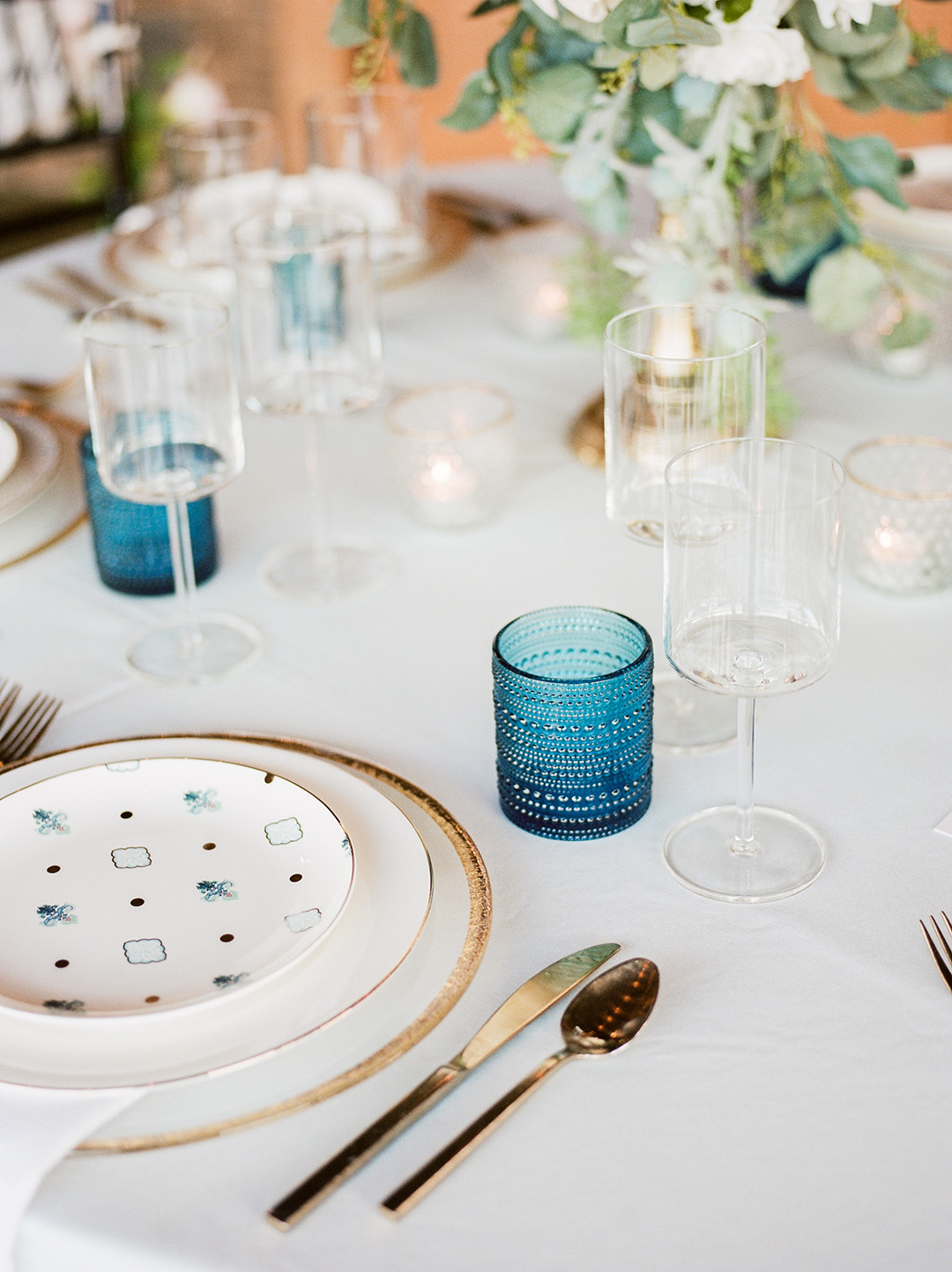 Though we hope every event goes off without a hitch, postponing or rescheduling weddings and events happens. But you don't have to sacrifice your event style for a shift in seasons with these classic, season-less event design tips & rentals from Southern Events.
Natural Notes
Take a note from nature to plan your event color scheme. Blues, teals, and greens are classic colors that can easily transition your event rentals from one season to the next. We love our Saylor Velvet Sofa and Chairs, Ocean Blue Velvet Linens, Coronado Salad Plates, and Fern Velvet Linens for the perfect pop of season-less event design color.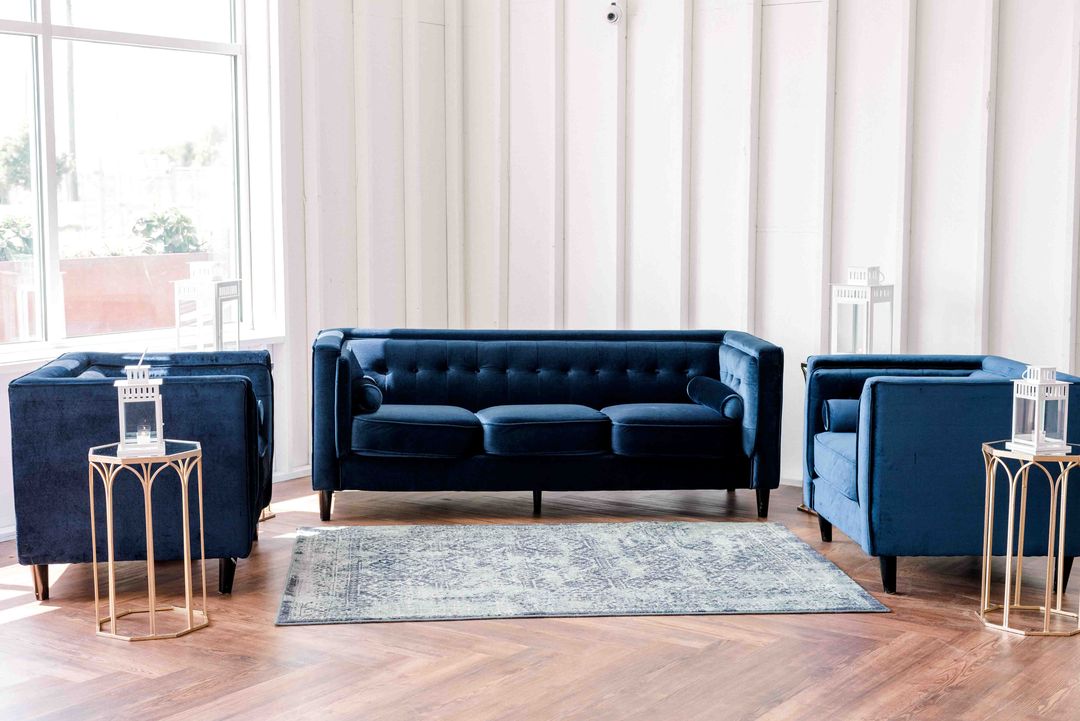 Photo | CeeCee Photography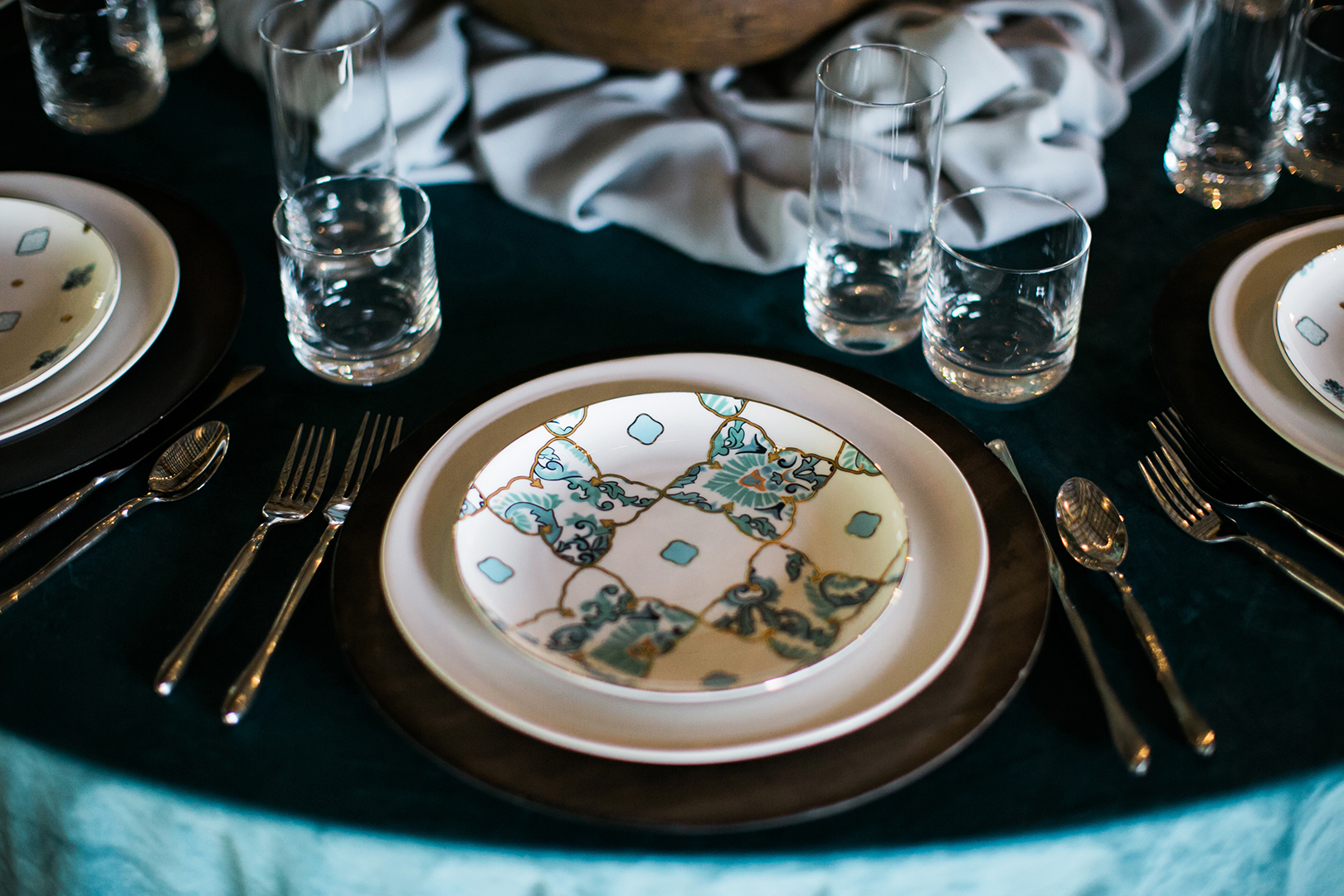 Photo | Jen & Chris Creed Photographers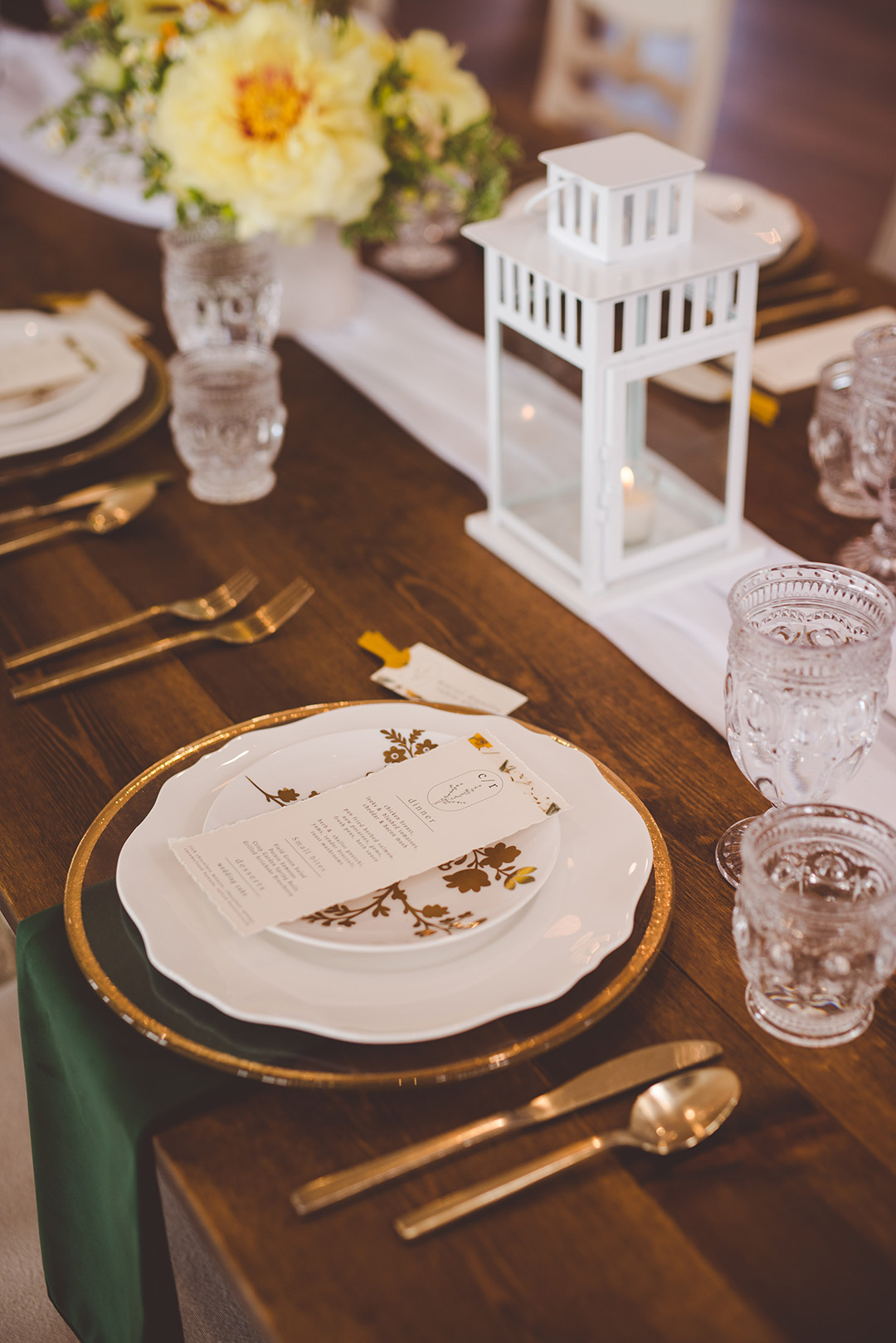 Photo | Rachel & Garren Photography
Farm-to-Table
Always appropriate, especially in the rolling countryside of middle Tennessee, a farm-to-table style is perfect for any type of event – no matter the season. Go for timeless rustic rentals with our classic Farm Tables, Cross-back or Bentwood Chairs, Kennedy Textured Linens (a polished update to burlap), and Artisan China.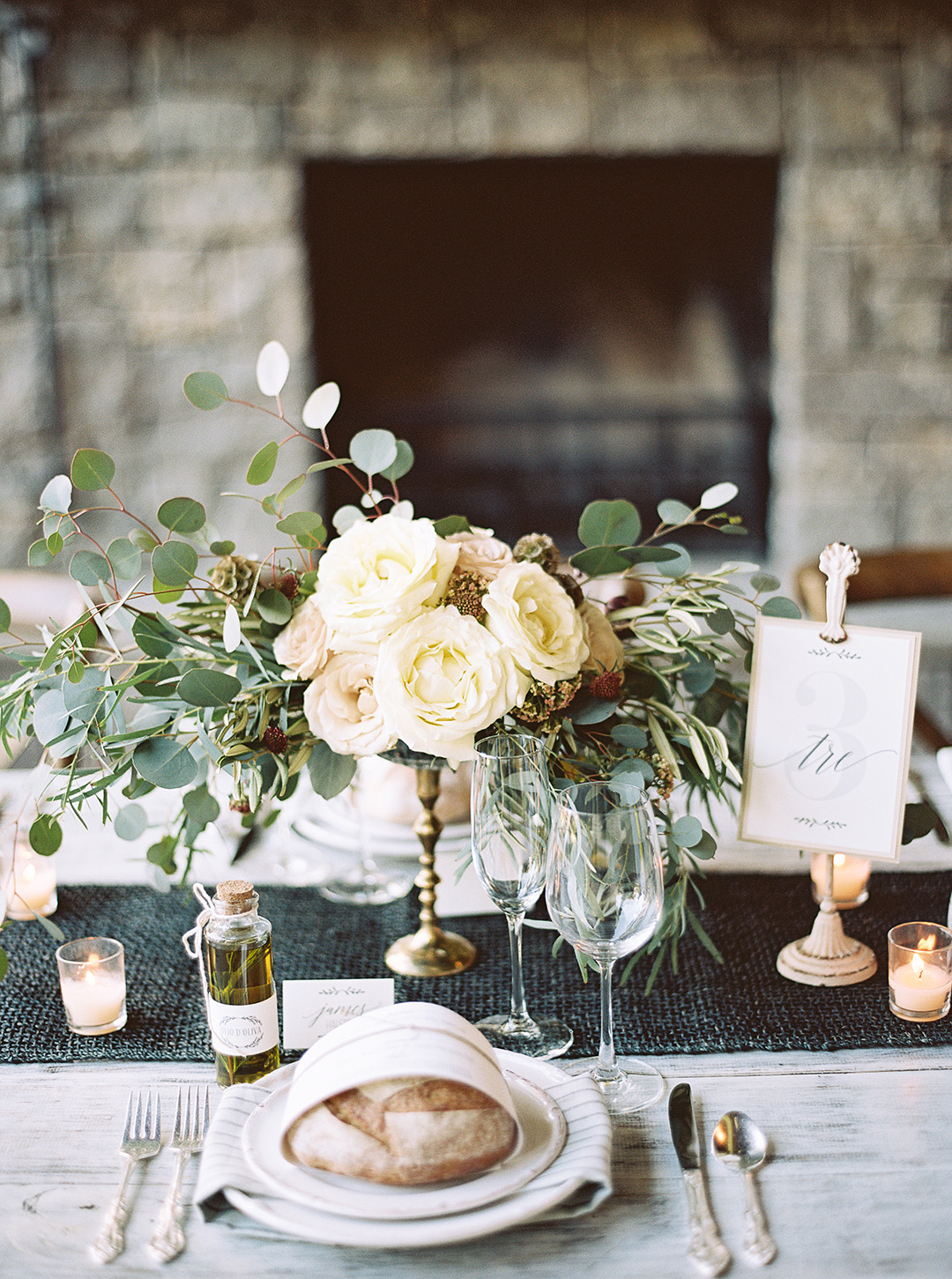 Photo | Julie Paisley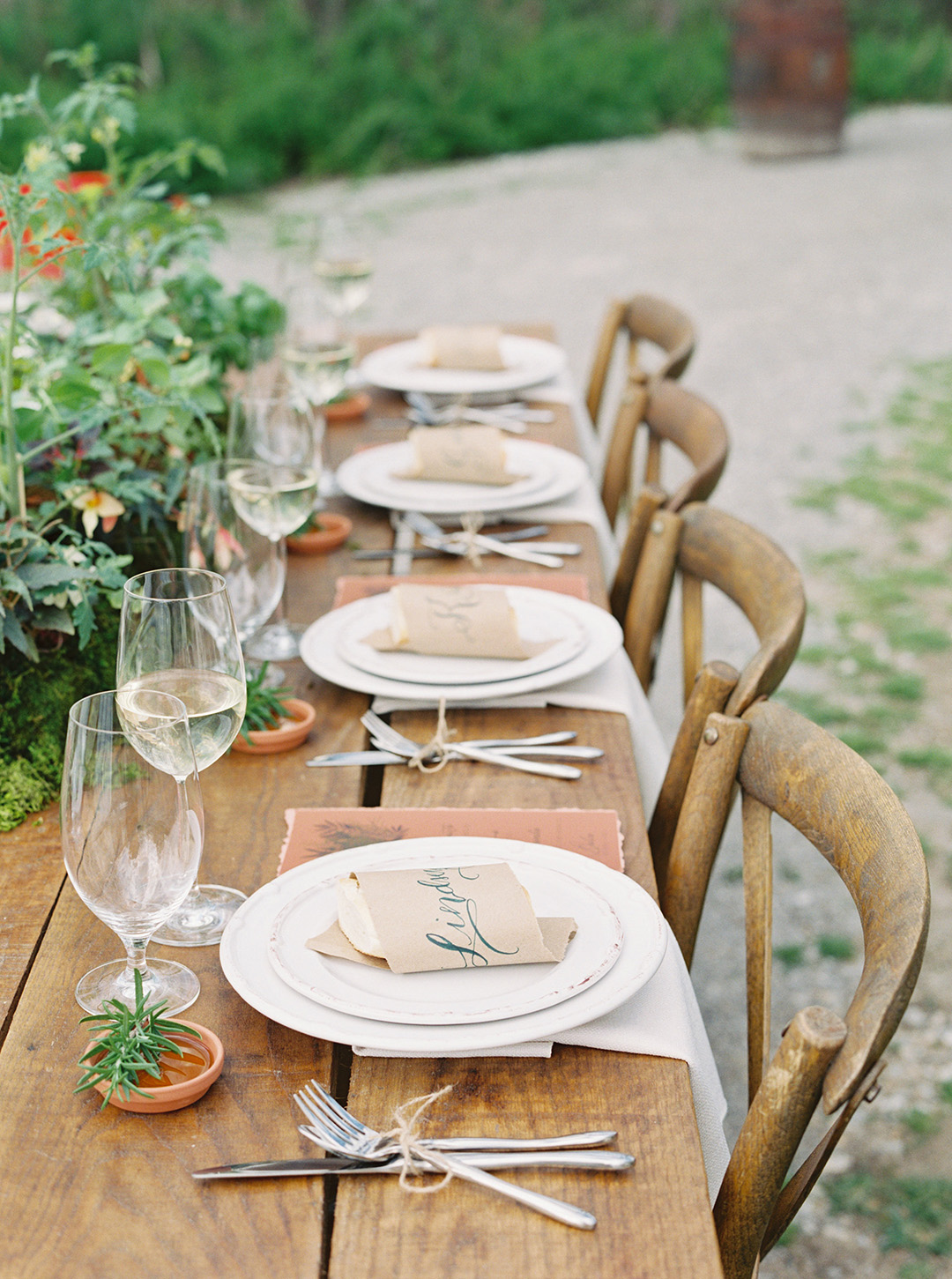 Photo | Cassidy Carson Photography
Classic Tastes
These rentals are classics for a reason! Timeless and season-less, mix and match our Athena, Hamlet and Ophelia Gold China with modern Austin Flatware and classic white or soft gray linens to set the tone any time of year.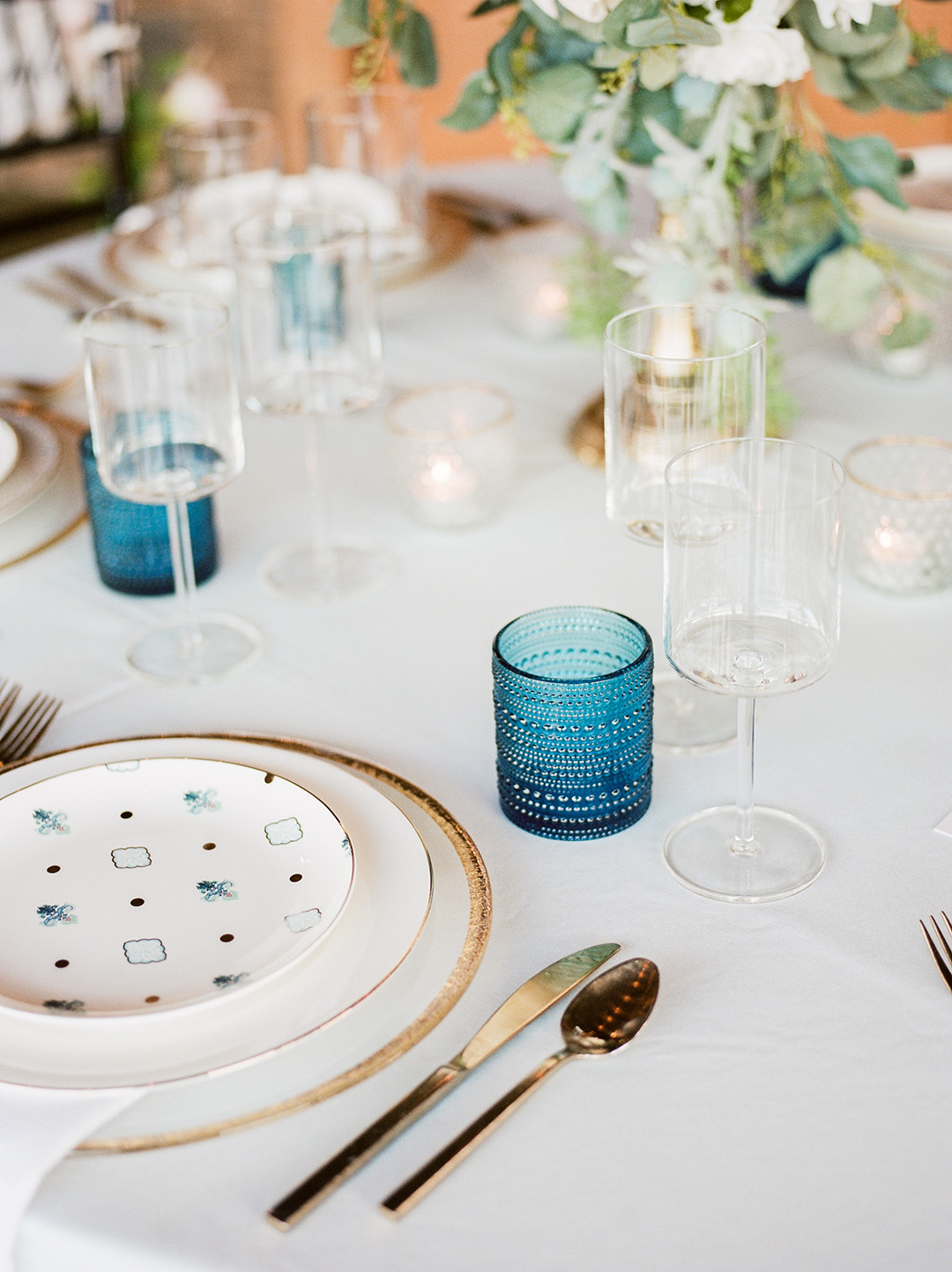 Photo | Jenna Henderson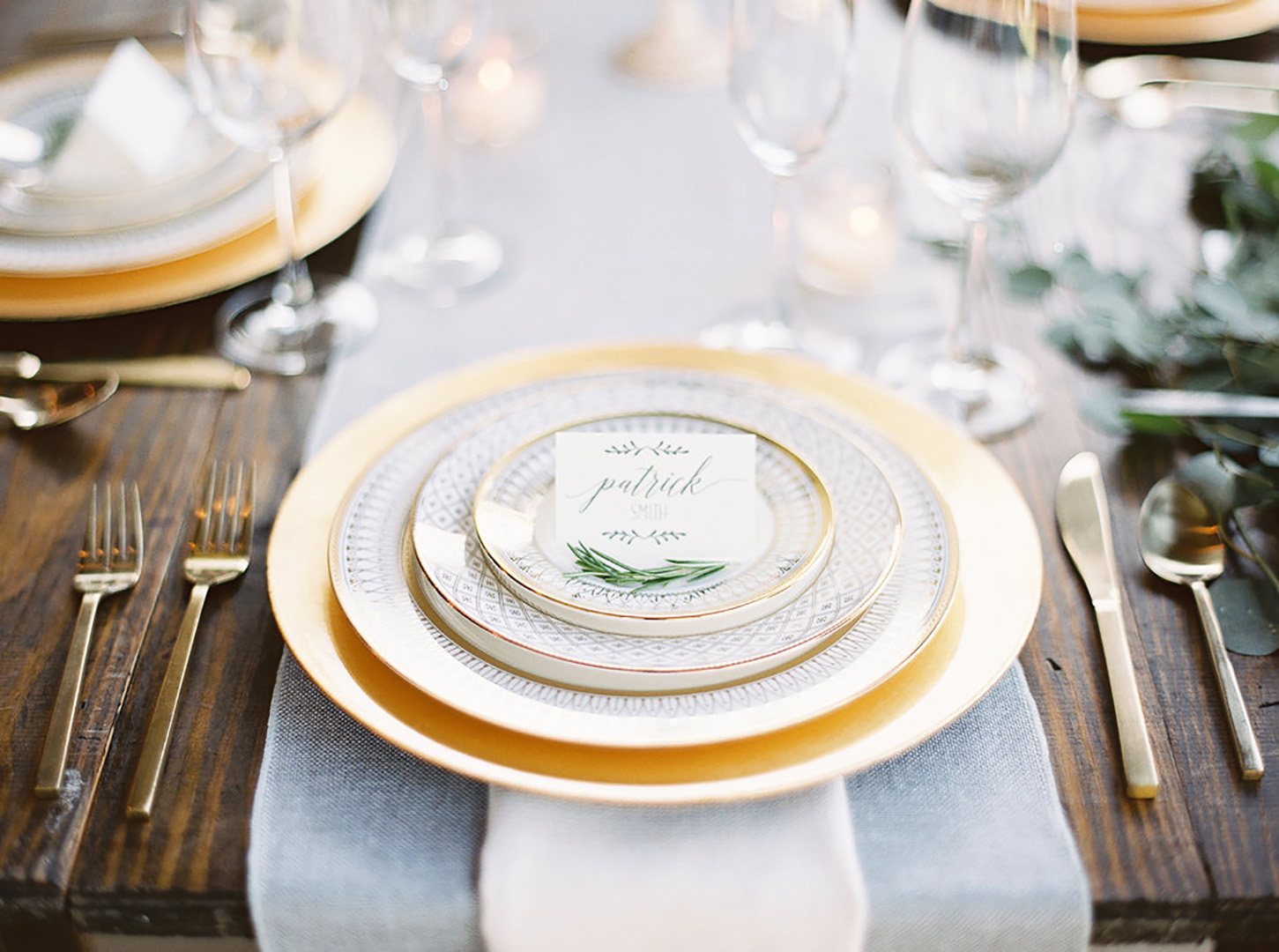 Photo | Julie Paisley
Shift to Neutral
Keeping your event color palette neutral can avoid a seasonal shift – but it doesn't have to be boring! Try layering our Grey Goose Linens with Earthen China and glittering Pure Glassware for a modern event table design, or staging your event lounge with our Henley Grey Velvet Sofa, warm wood Adeline Chairs, and Echo Silver Mirror Side Tables for a luxe lounge area.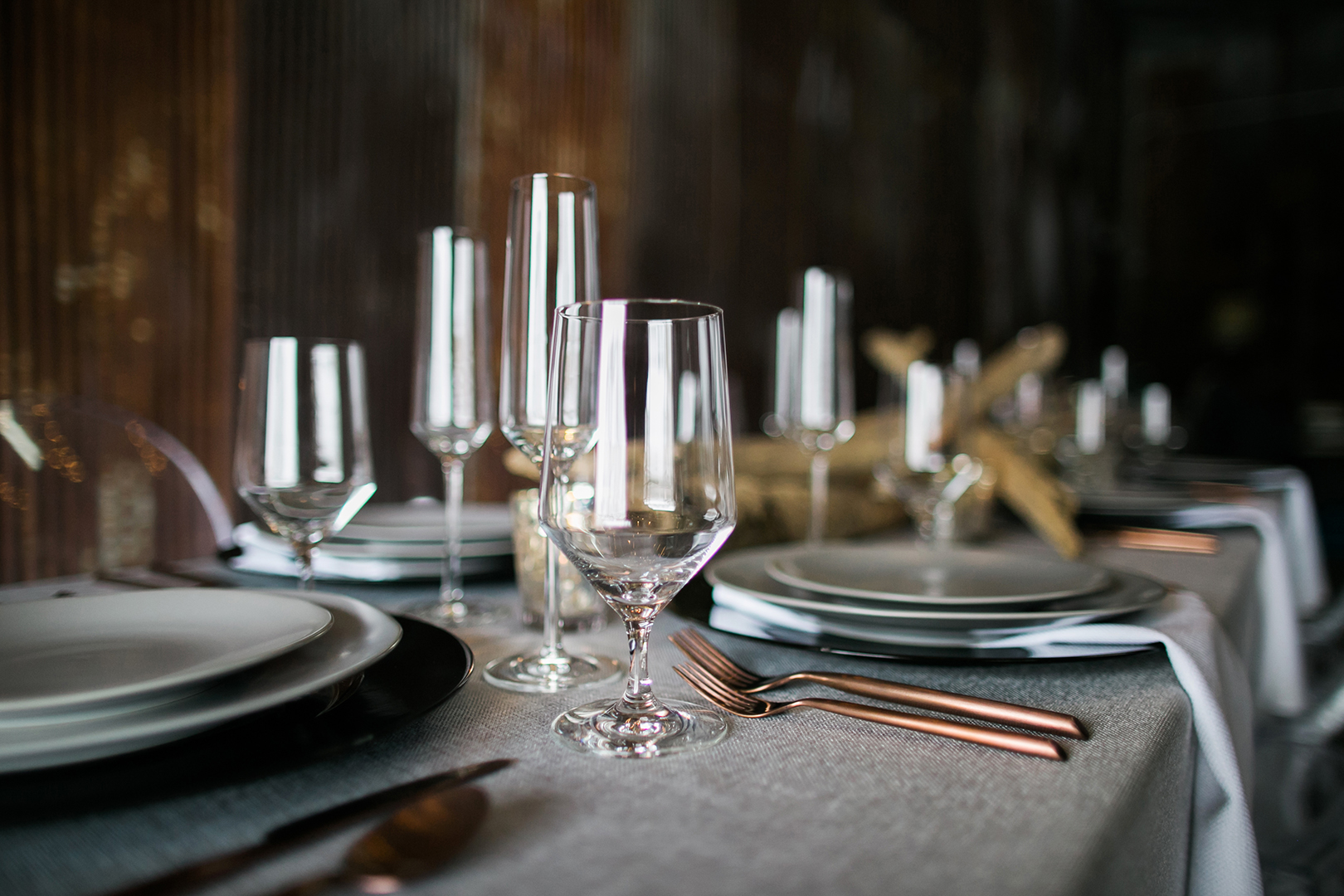 Photo | Jen & Chris Creed Photographers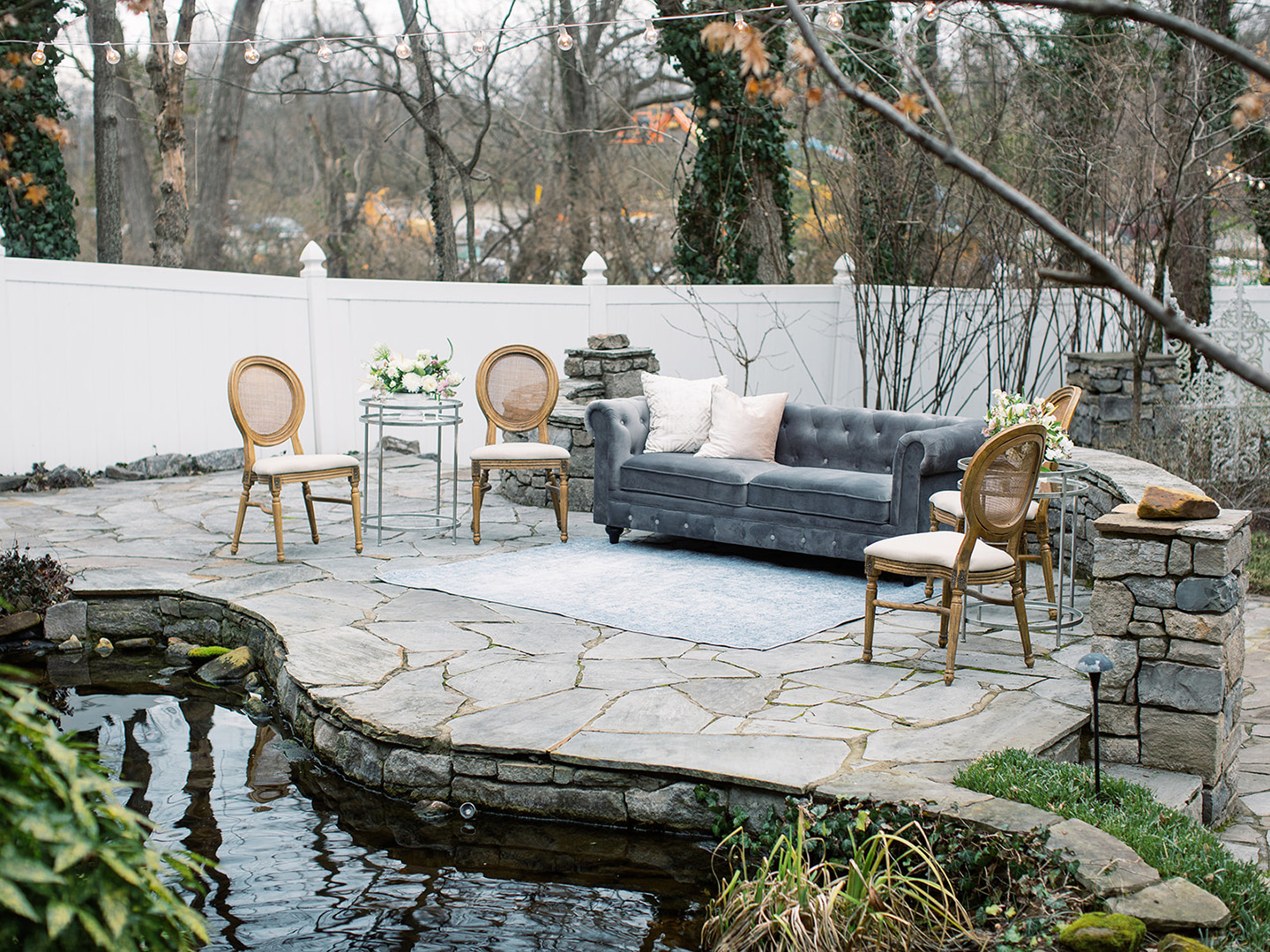 Photo | Abigail Lewis Photography
Warm + Cool
Use both warm and cool colors in varying shades in your season-less event design. This way you avoid seasonally inspired palettes – like spring pastels or rich fall colors. These colors can be mix in your florals, linens, furniture, and even flatware – like mixing our Brushed Copper Flatware and Sea Glass Velvet Linens.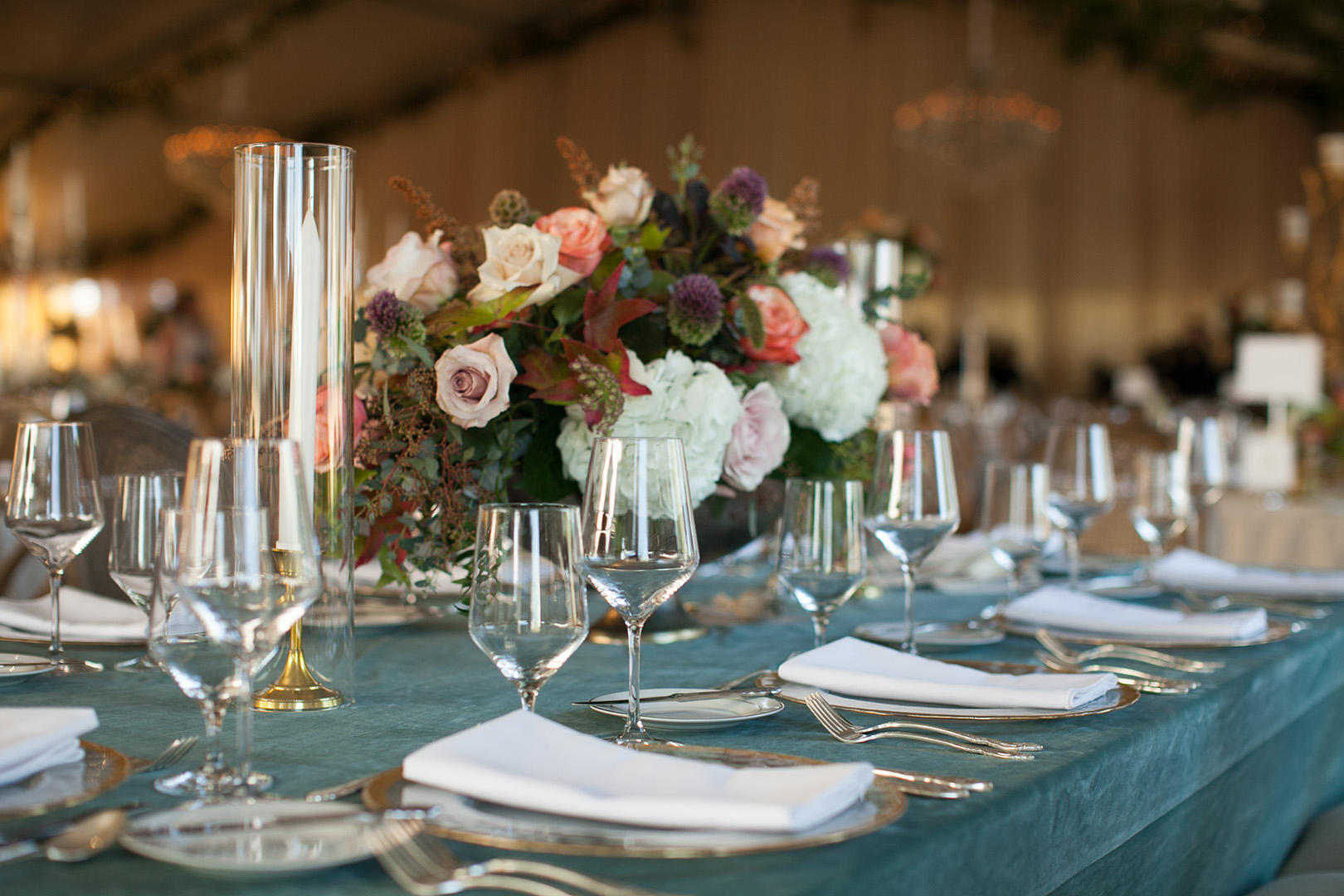 Photo | Phindy Studios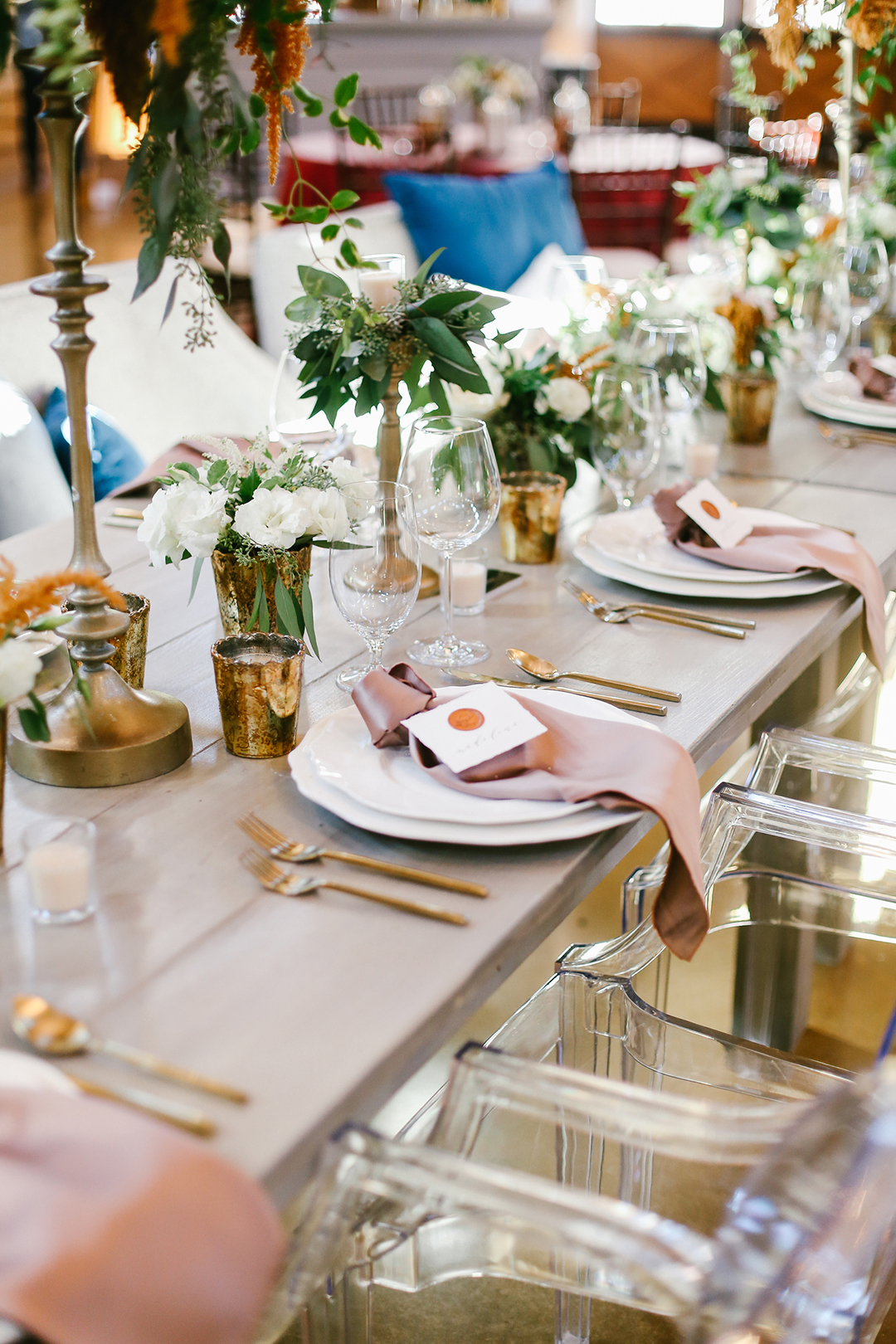 Photo | Jenna Henderson
Loving these season-less event design ideas? Contact our team for more timeless inspiration and rentals for your wedding or event!
TAGS | Southern Events Party Rental, Southern Events Party Rental Company, Southern Events Rental, classic event rentals, classic event style, classic southern wedding, farm, farm table rentals, farm to table, farm wedding, neutral event rentals, southern event rentals, timeless event rentals, timeless event style, timeless southern wedding, timeless southern wedding style
FEATURED RENTALS | Saylor Velvet Sofa, Saylor Velvet Chairs, Ocean Blue Velvet Linens, Coronado Salad Plates, Fern Velvet Linens, Farm Tables, Cross-back Chairs, Bentwood Chairs, Kennedy Textured Linens, Artisan China, Athena Gold Rim China, Hamlet China, Ophelia China, Austin Flatware, White Linens, Grey Linens, Grey Goose Linen, Earthen China, Brushed Copper Flatware, Pure Glassware, Henley Grey Velvet Sofa, Adeline Chairs, Echo Silver Mirror Side Table, Sea Glass Velvet Linen
---
26

Mar

Events and Style Shoots, Southern Events Products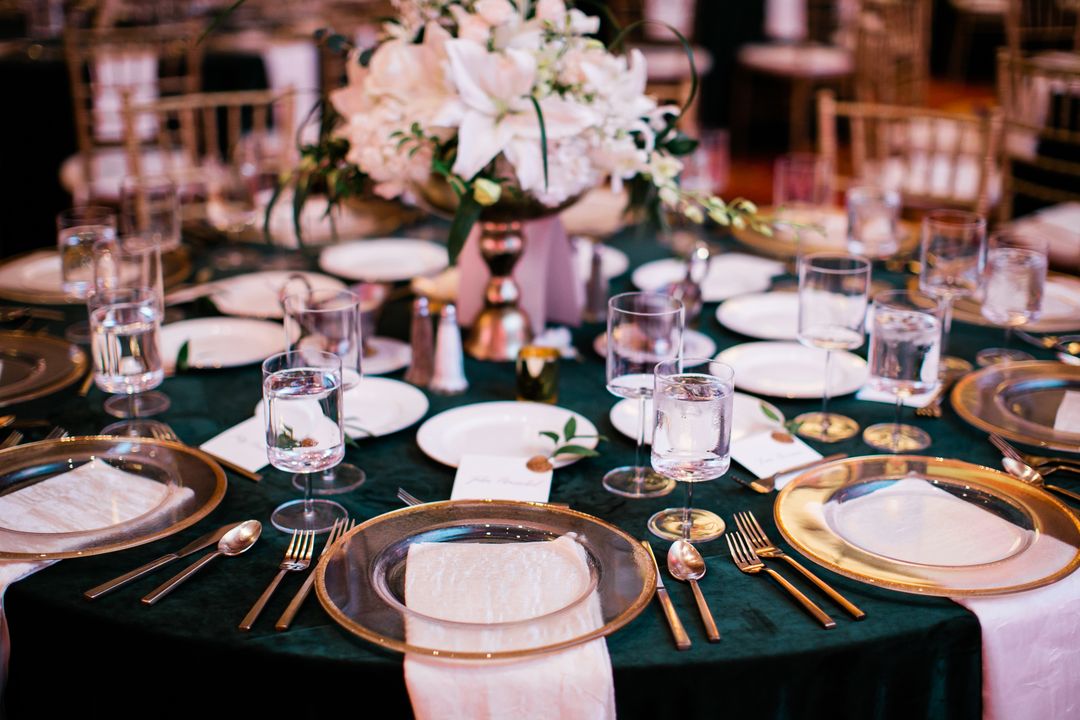 Emerald and gold speaks to opulence and set the tone for the event design at the 13th Annual Rutherford Society Gala. A black-tie affair, the Embassy Suites by Hilton Nashville in southeast Murfreesboro was transformed into an elegant affair. A mix of vibrant and deep greens, white furniture and golden accents made for a luxurious setting.
It is easy to take emerald and gold event design and end up over the top. With beautiful but simple pieces, a chic and functional space is possible. Alongside a pleasing aesthetic our aim is to eliminate any feelings of claustrophobia. It is a cocktail hour after all! Pieces like our Pearce Furniture, a chic modular lounge, and bistro tables will prompt guests towards social areas for a drink well throughout the evening.
The elegant layout and grandeur spilled over to the main ballroom for a 3-course meal. Paired with rich velvet tablecloths and white linens are the perfect amount of gold metallics to make it all pop! This includes Chiavari Chairs, gold-rimmed Athena Plates, and Austin Flatware. A touch of fresh florals in clear glass vases goes on to add some natural beauty.
Images courtesy of Jen and Chris Creed Photography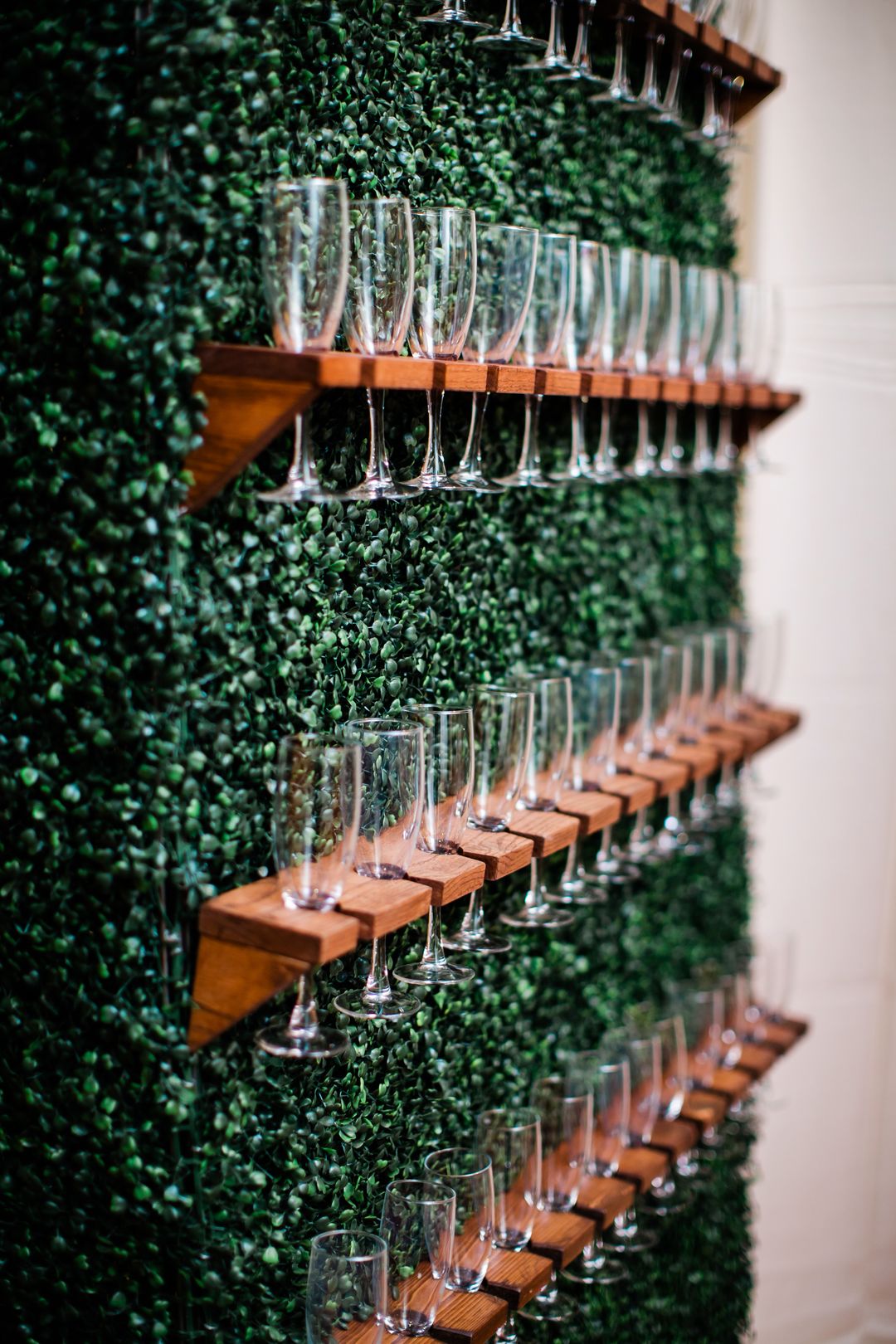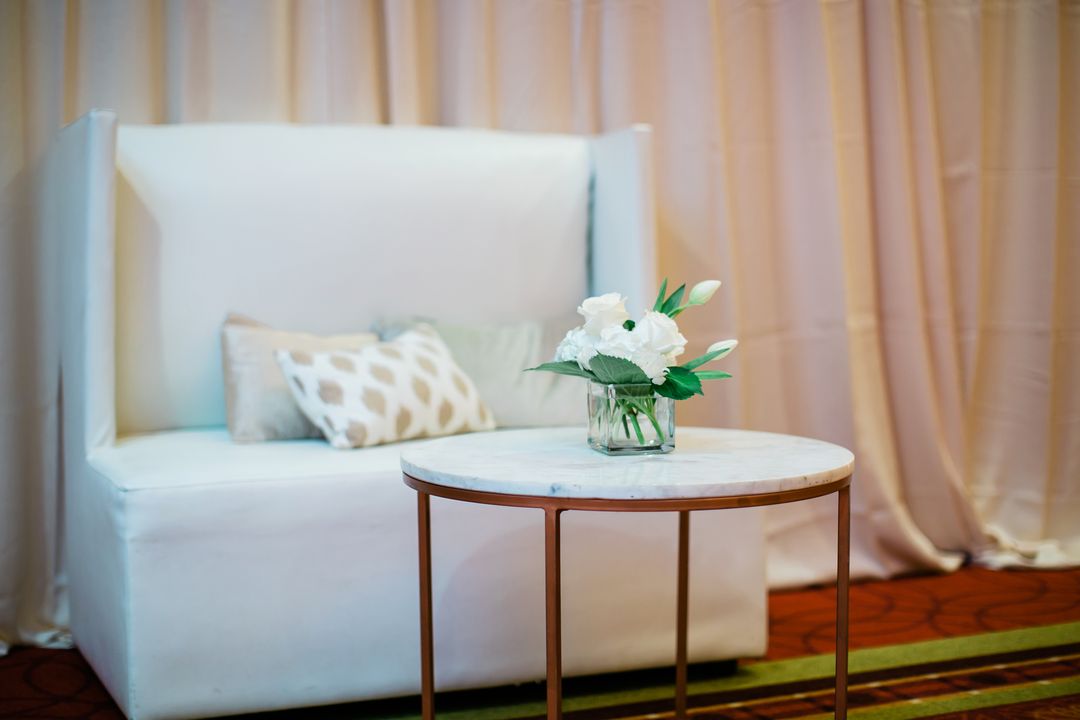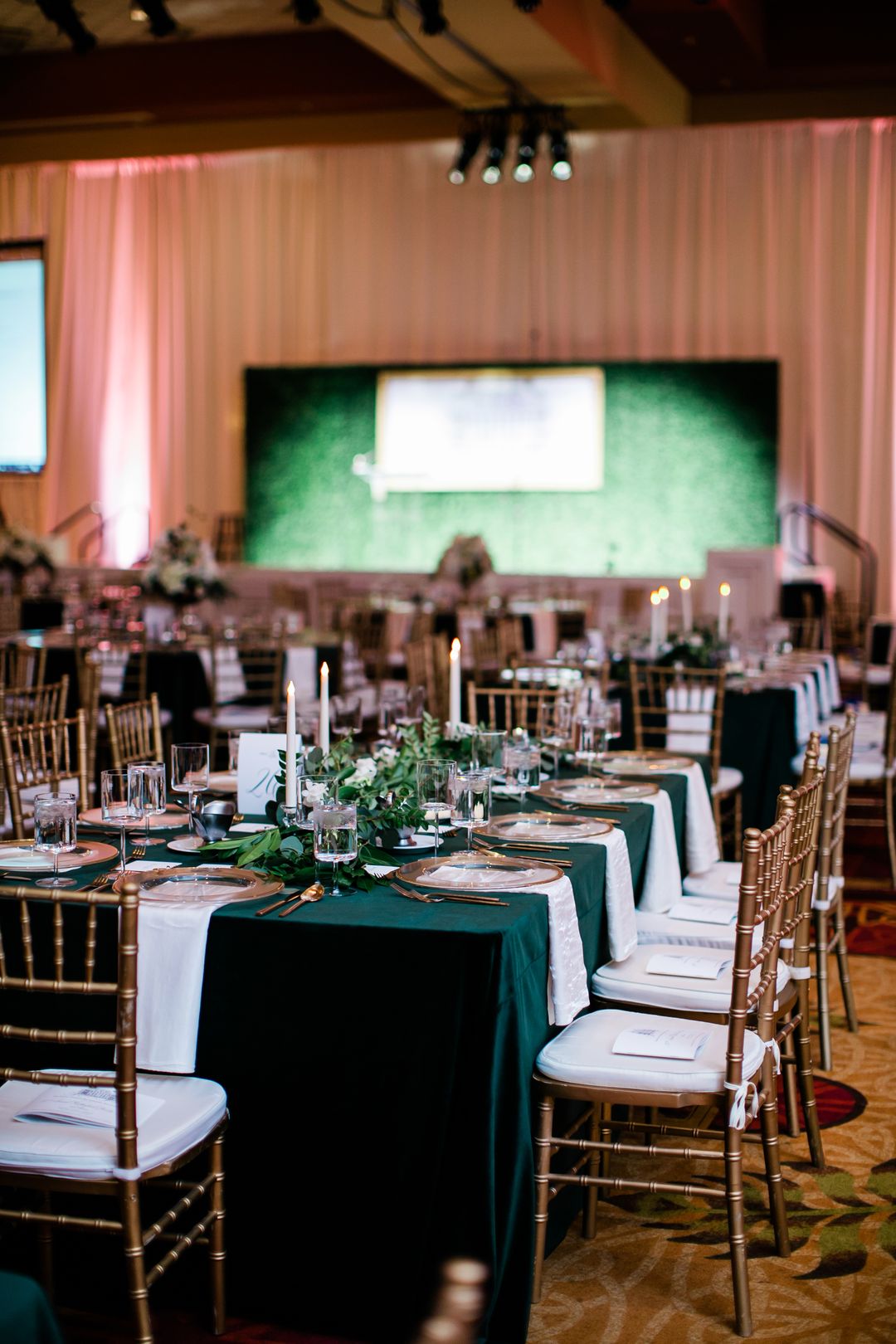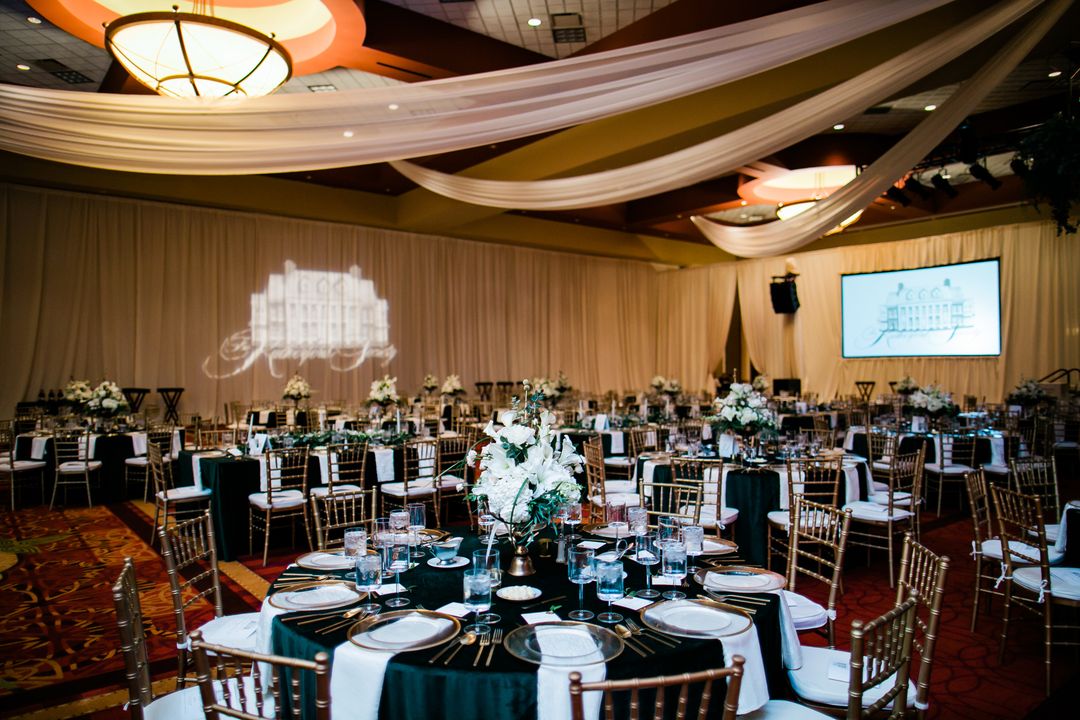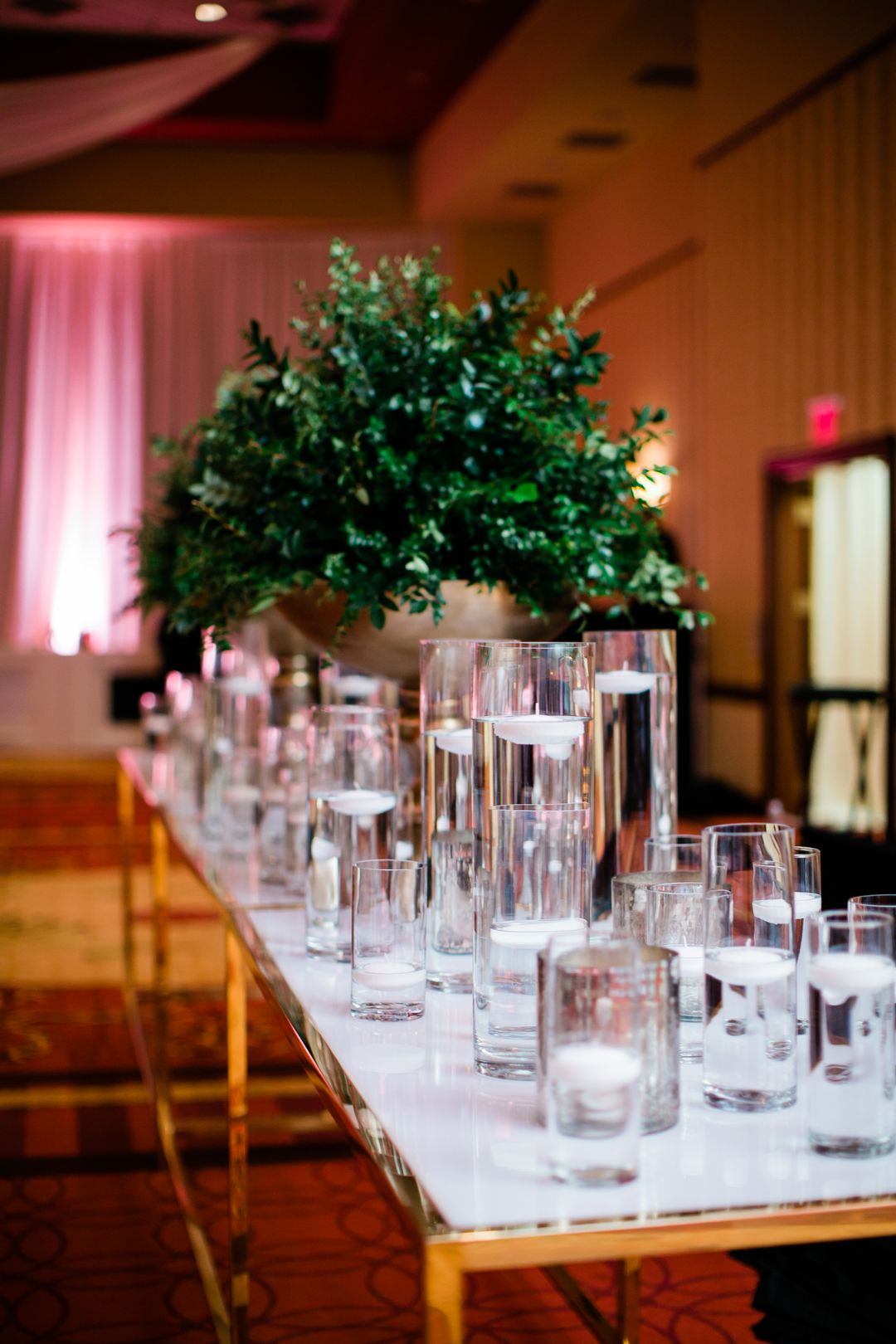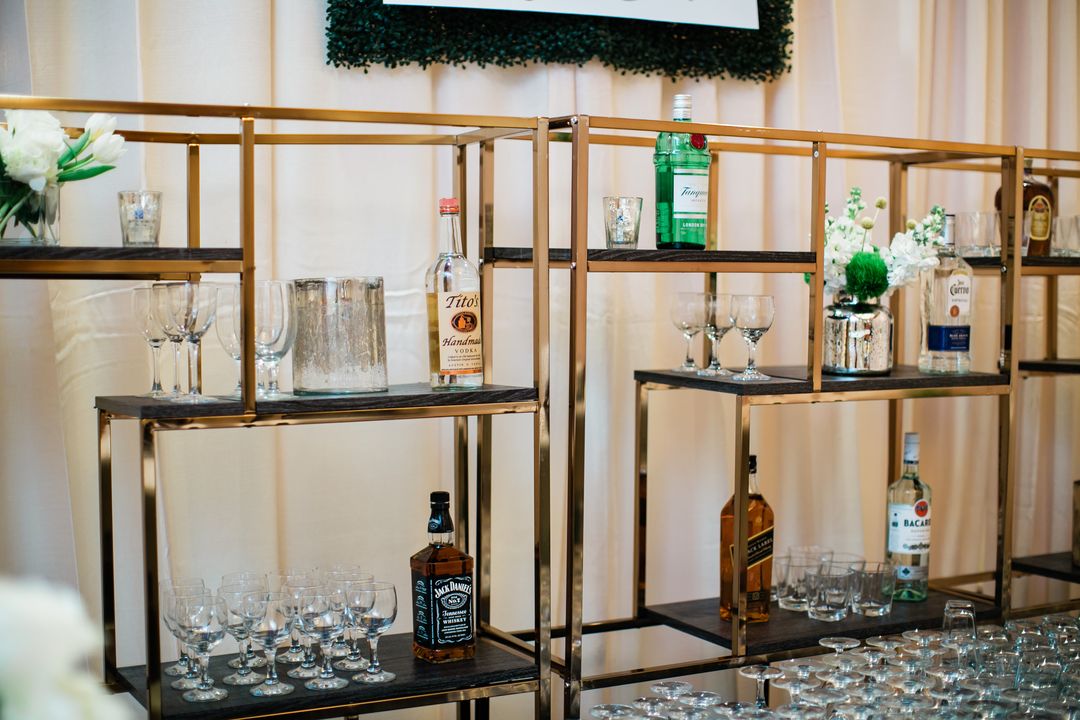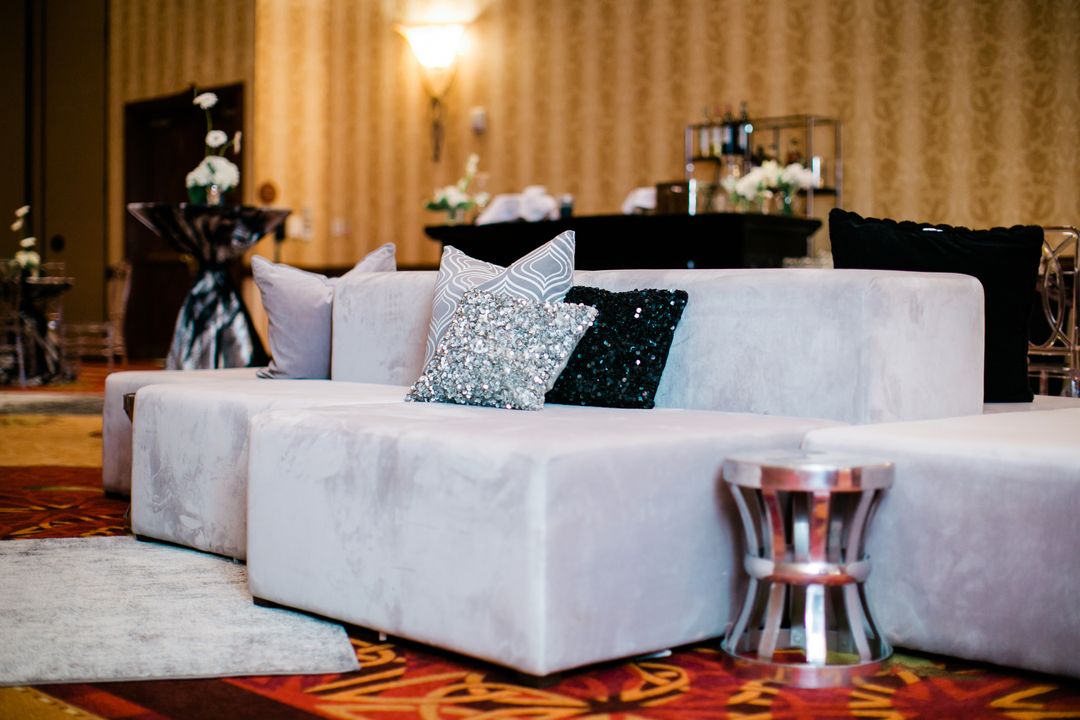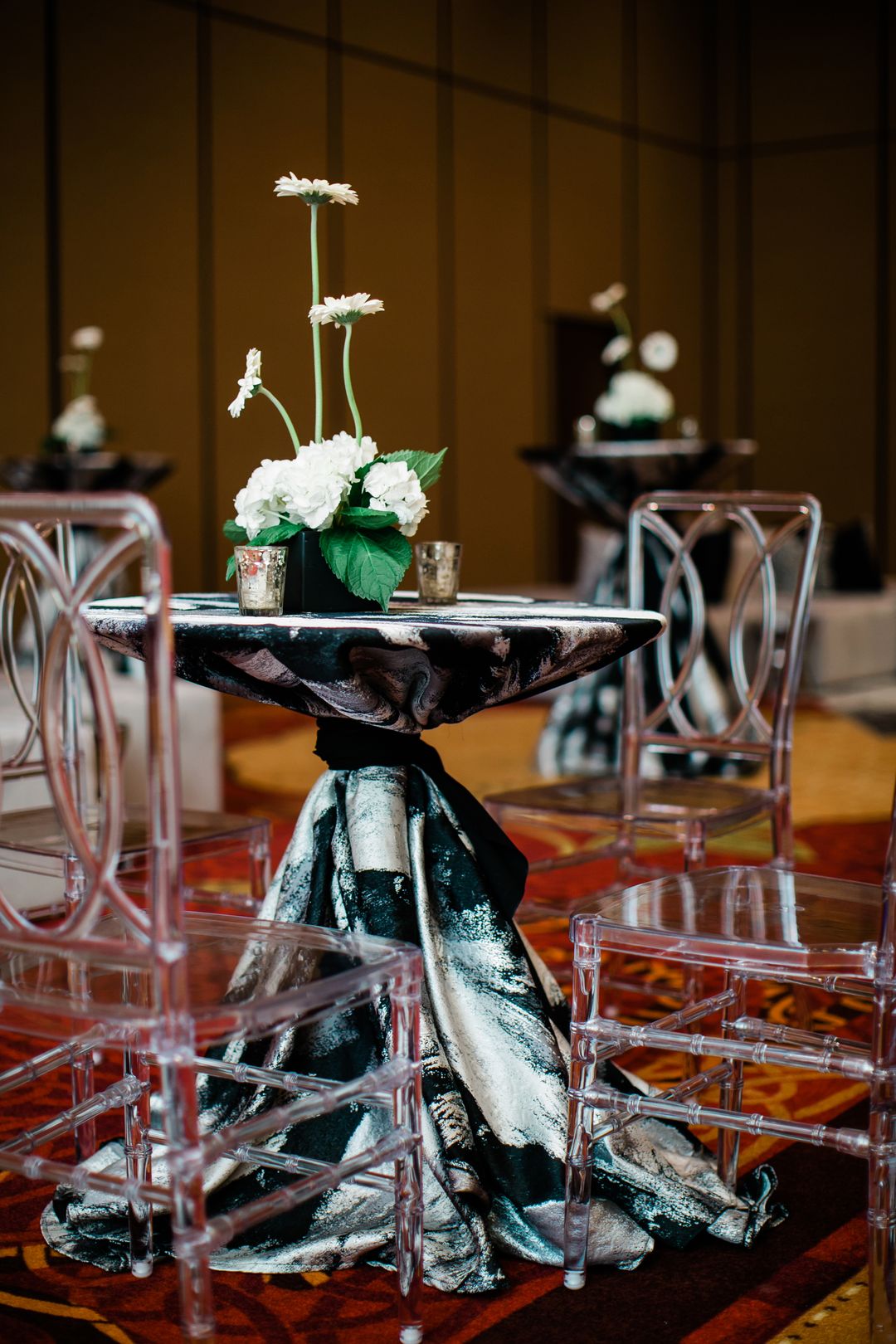 Want to feature emerald and gold event design at your next event? Send us a message at info@southerneventsonline.com.
TAGS | Athena China Plates, Boxwood Hedge Wall, Cocktail Party Rentals, Emerald and Gold, Event Catering Rentals, Gold and White, Nashville Event Rentals, Nashville party rentals, Southern Events Party Rental, corporate chic, corporate event design, corporate event rentals, event style trends
FEATURED RENTALS | Black Nova Linen, Chiavari Chairs, Austin Flatware, Loren Gold Bistro Table, Acrylic Carrigan Side Chair, Capriano Marble & Copper Accent Table, Black and Silver Rug, Gold Avenue Bar Back Shelf, Harpeth Bar, Athena China, Boxwood Walls
---
26

Dec

Trends and Inspiration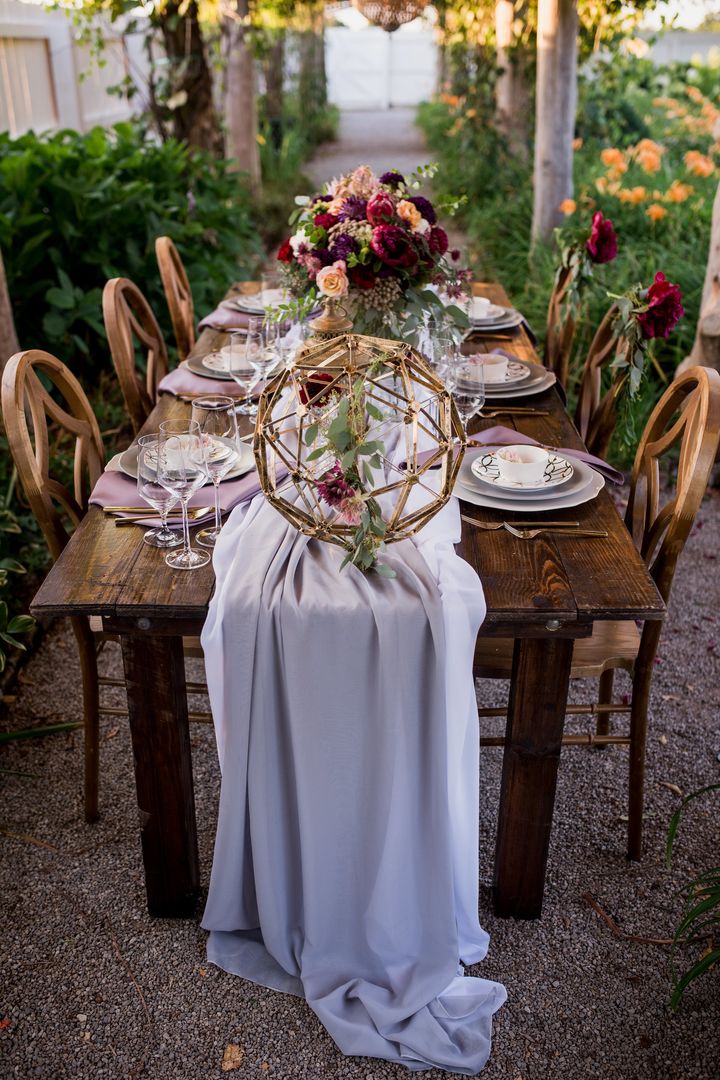 Planning your big day can be an overwhelming endeavor, but designing your big day should be genuinely fun and exciting! The overall style of a big day should reflect the couple's personalities and set the tone for a joyous occasion. No matter what design best encompasses you, adding character to your chosen wedding venue in Nashville or Franklin, TN is easily done with the right rentals.
Not sure exactly how to get started? The experts at Southern have put together different wedding styles to provide a little inspiration for your upcoming Middle Tennessee nuptials.
(BONUS, if you book your 2020 wedding with Southern Events by January 31st, you will receive 10% off your order! Get in touch with our team at info@southerneventsonline.com)
Wedding Style: Modern Chic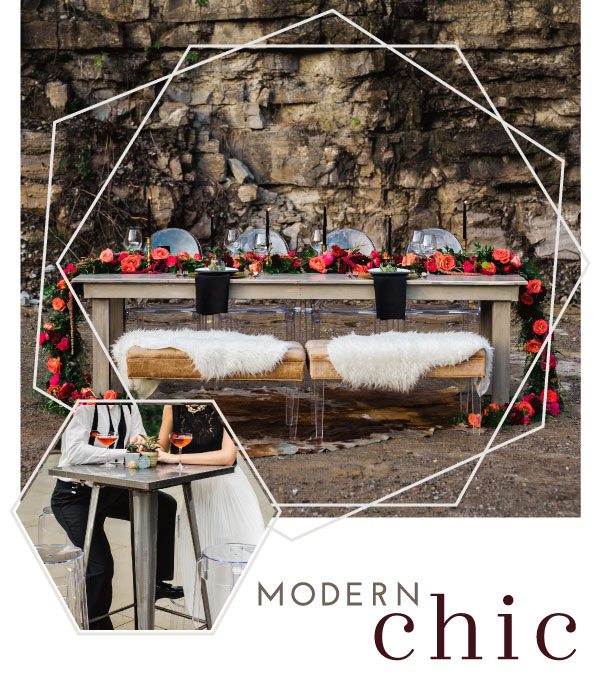 Modern Chic is a darling design that features sleek lines combined with bright colors and lots of texture. Neutral Grayson Farm Tables set the scene and a dressed to the nines with Gold Austin Flatware, Medallion Gold Chargers, and Black & White Triangle Plates. We love the acrylic Ghost Chairs on one side, and the Midas Gold Velour Bench on the other for a unique take on seated dinners.
Looking to add some vintage flair to a modern and chic event? Out Gatsby Champagne Coupes look perfect in any setting and bring the old-world glamour to any occasion.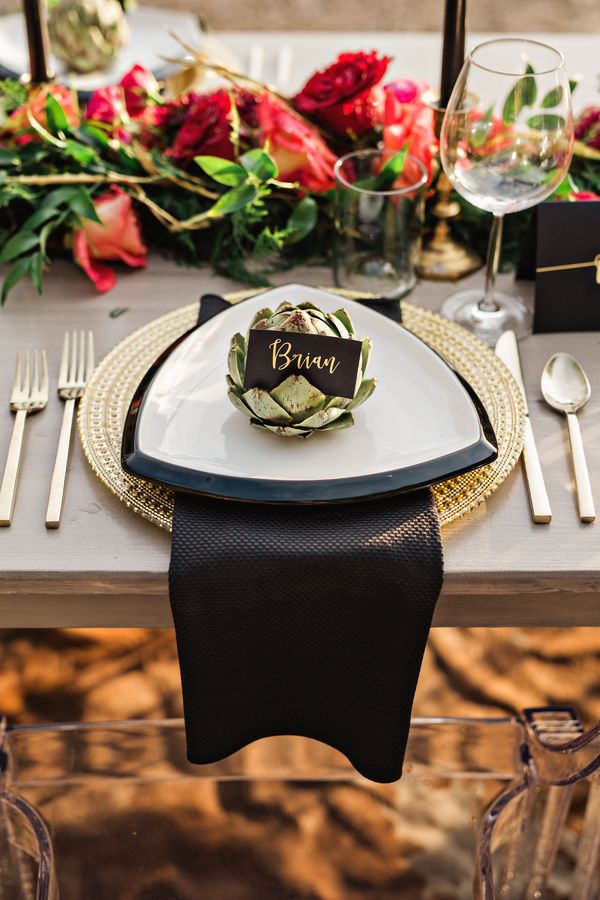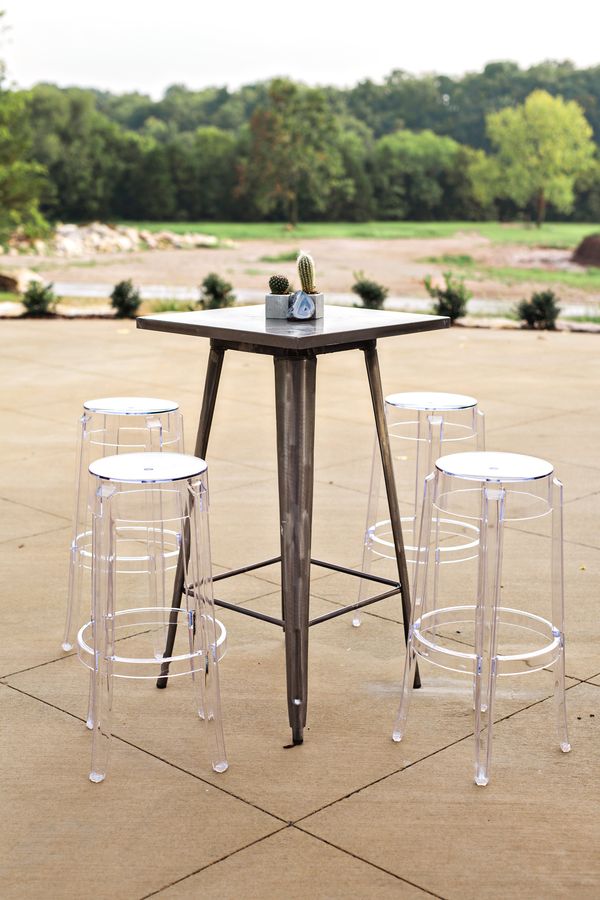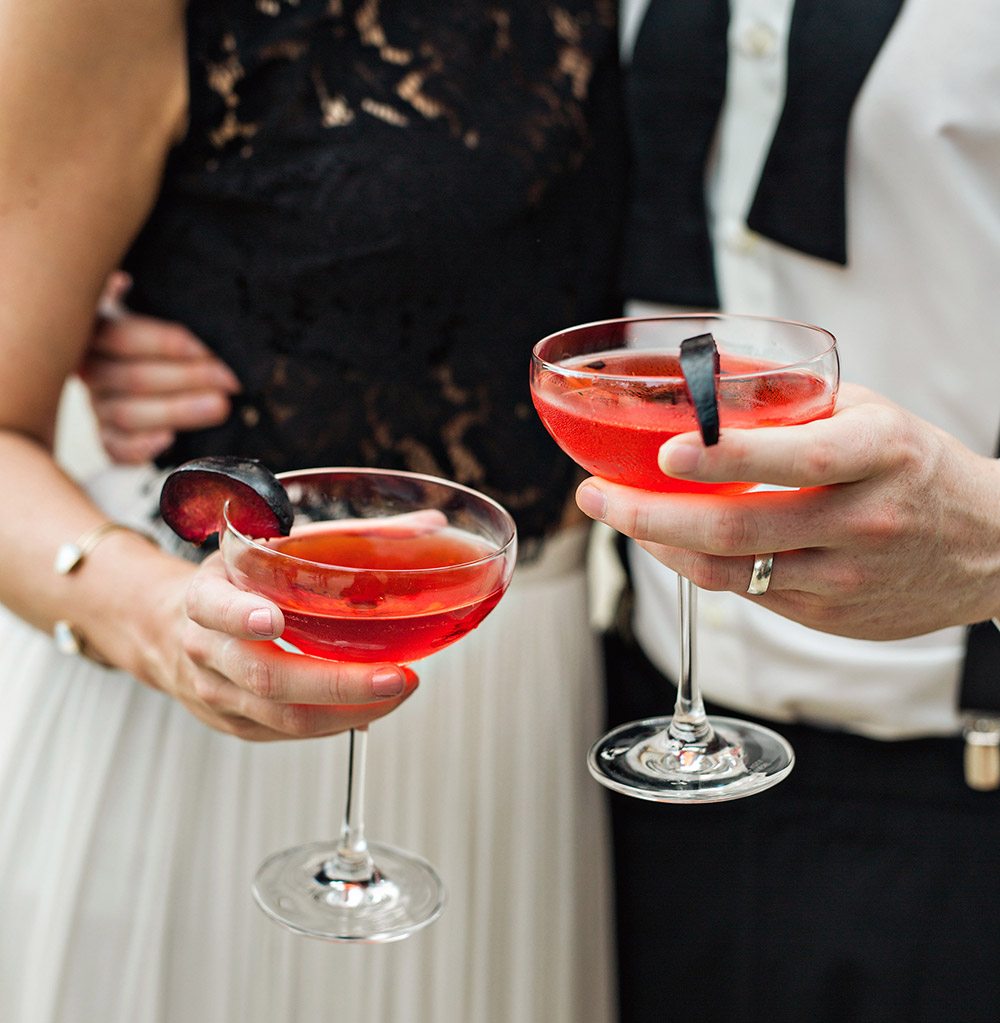 Amilia Photography
Wedding Style: Garden Romantic
A sweetly romantic garden party is a wonderful and heartfelt way to exchange vows, with a soft color palette and plenty of vintage touches. Distressed Farm Tables in whitewash with natural wood Cross Back Chairs or our Harlin Dining Chairs welcome guests into a secret garden, where dreamy rentals set the scene. Tables are adorned with ornate details like our Hob Knob Glassware and Abby Fine Silver Flatware next to satin dinner napkins, or placed perfectly among Chiffon Table Runners. Lounge areas aren't left out, as our Tessa Tufted Linen Beige Loveseat with wooden legs adds natural subtle romance to any area.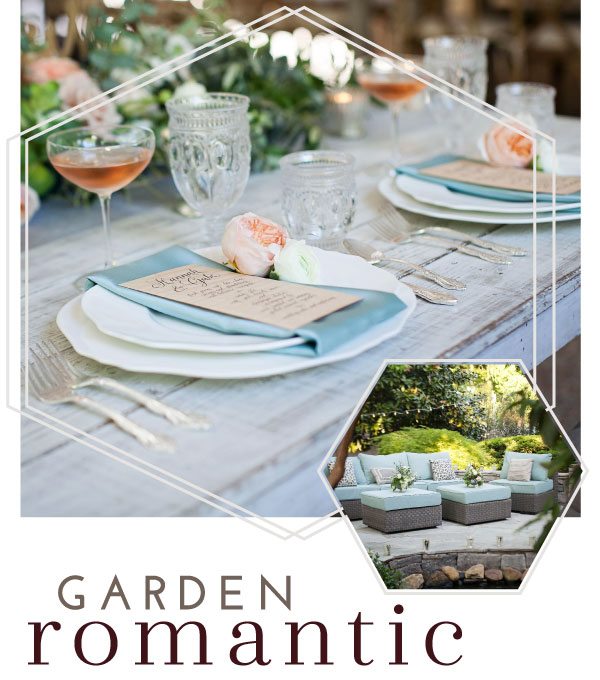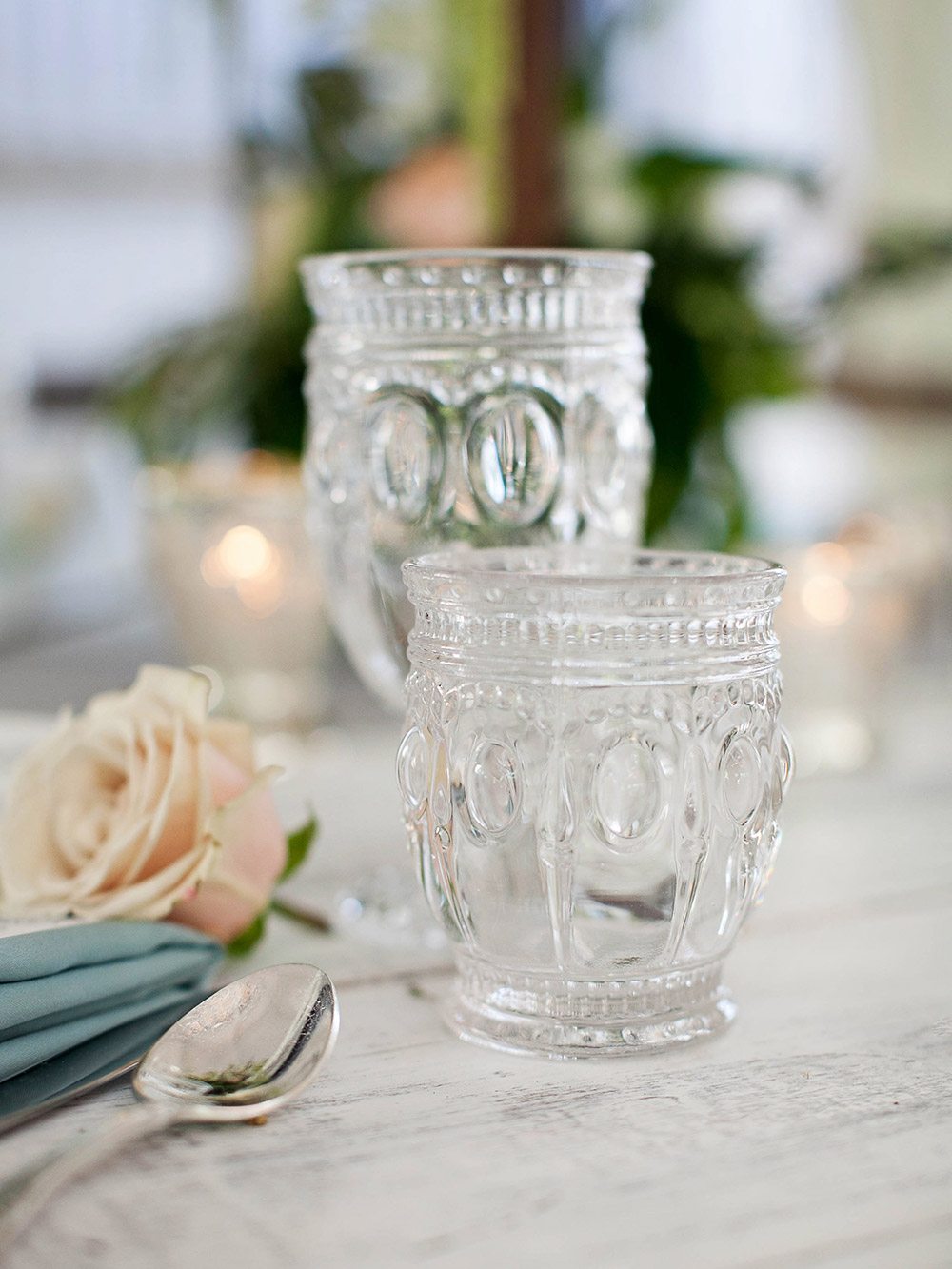 Phindy Studios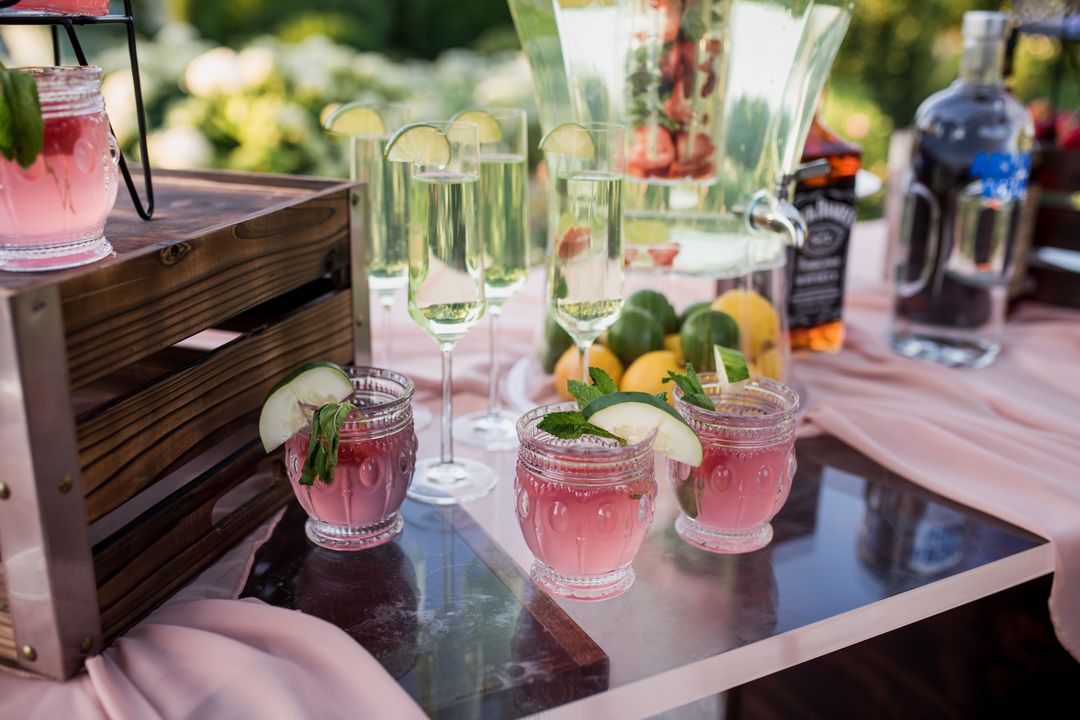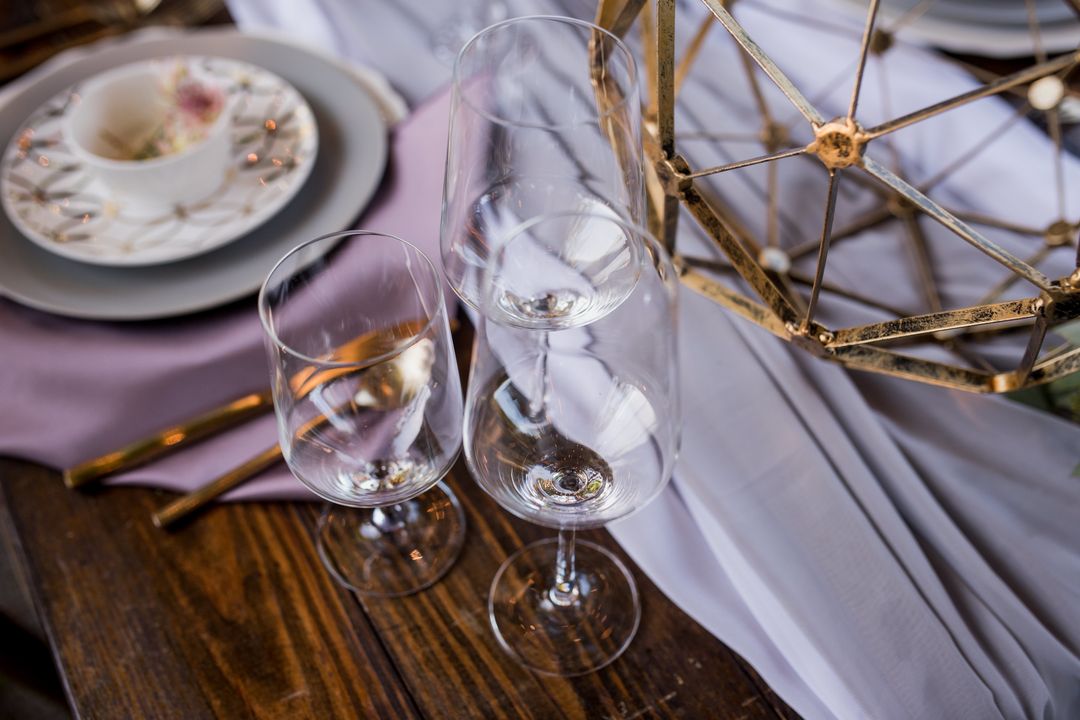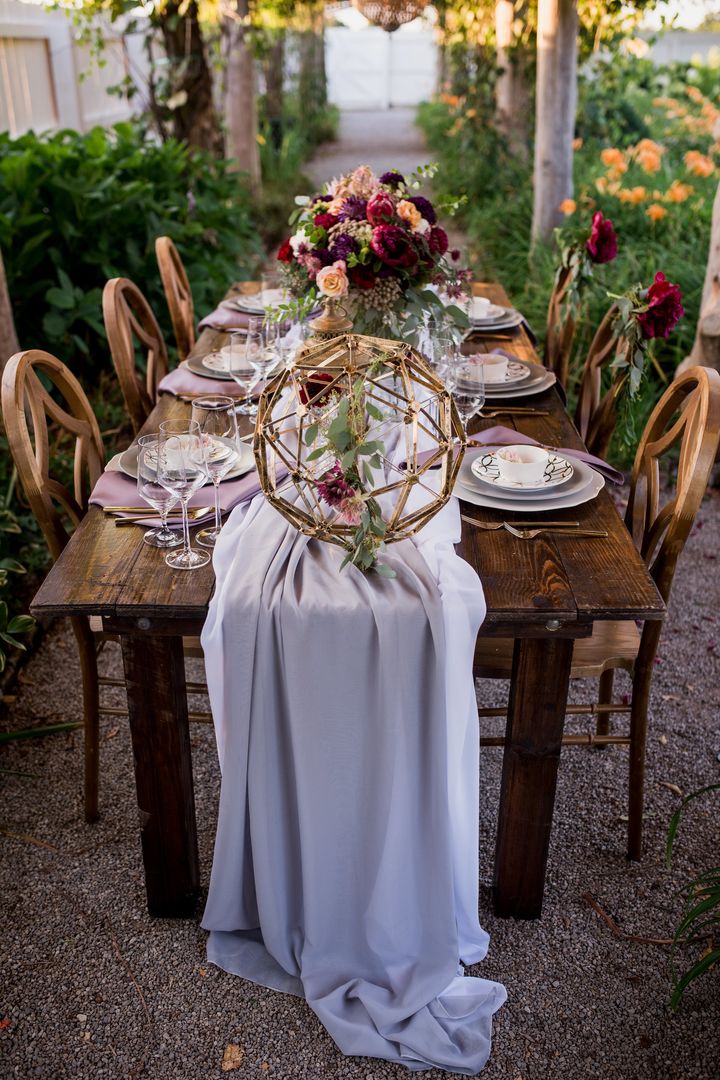 John Myers Photography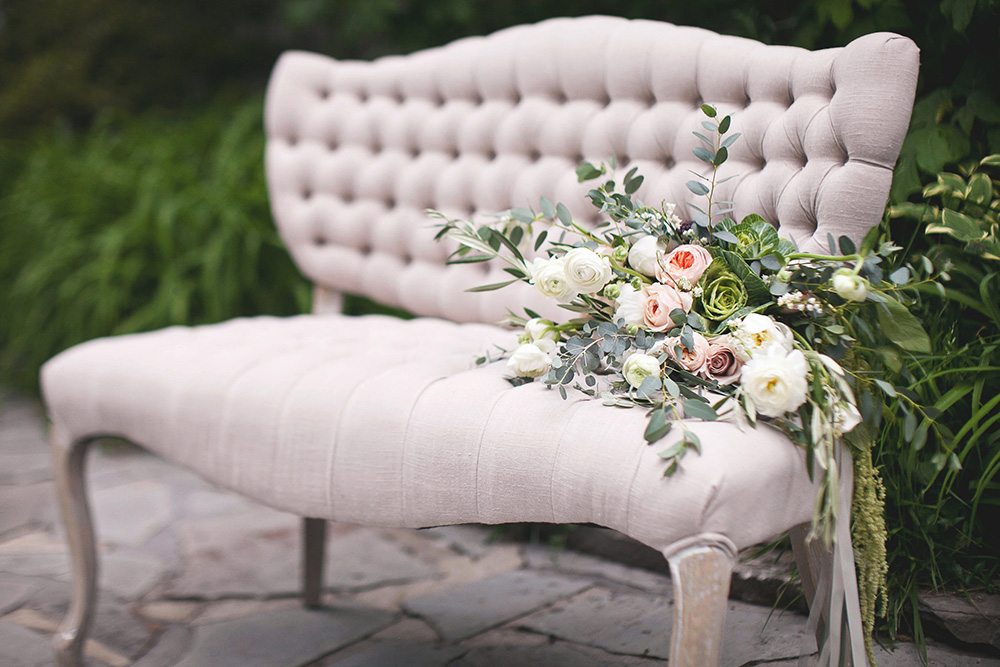 Phindy Studios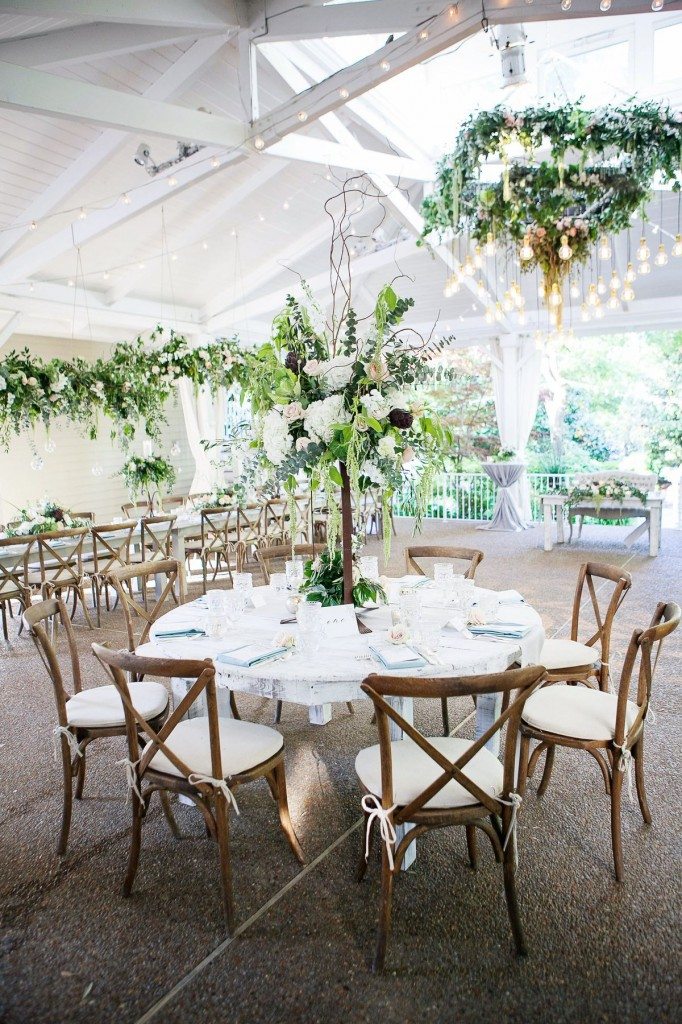 Phindy Studios
Wedding Style: Textured Boho
Couples with a genuine love of nature and vibrant colors fall perfectly in love with this Textured Boho style – a gorgeous mix of organic elements topped with vintage & metallic details. Wood Chargers, Artisan China, unique Como Flatware, and gold flourishes stun in any setting – not to mention, they are accented perfectly regardless of your chosen color palette. Painted vintage furniture is perfectly Bohemian with bright and vibrant colors – the vividly colored Charlotte Chair and vintage Basil Arm Chair are just two selections from our vast inventory of delightful vintage chairs. Natural texture continues from dinner to dessert as a delicious cake is even more beautiful served atop Barnwood Square Cake Plateaus. Free spirits, happy hearts, and a bohemian design that never disappoints.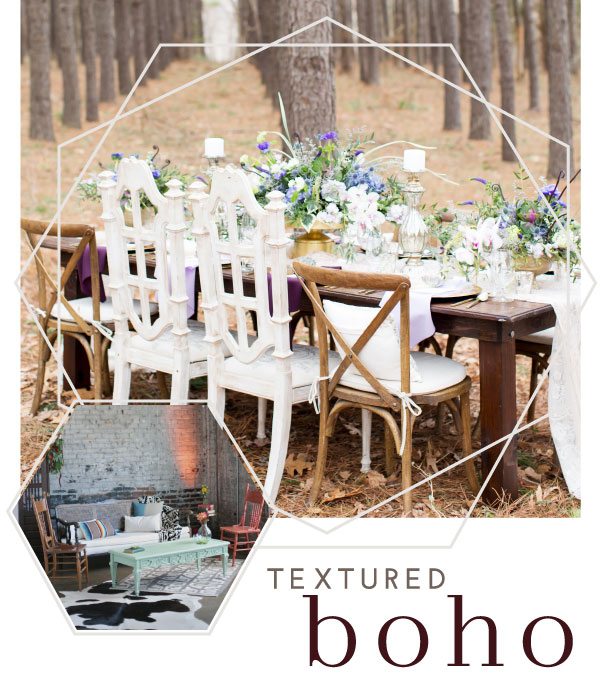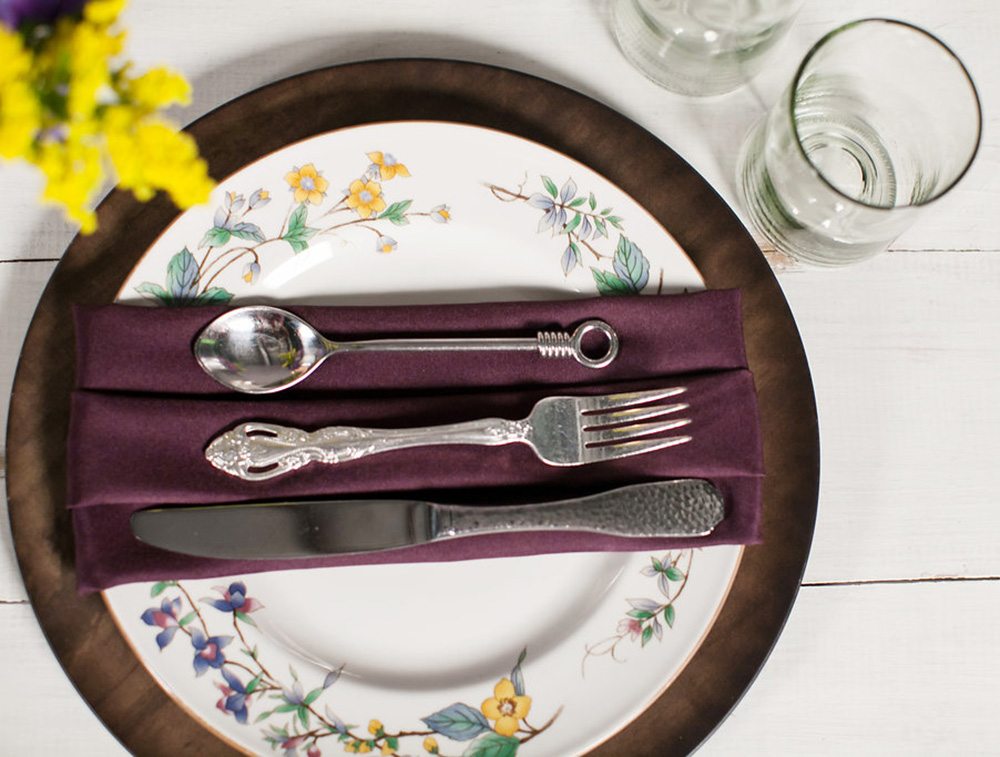 Jenna Henderson, Photographer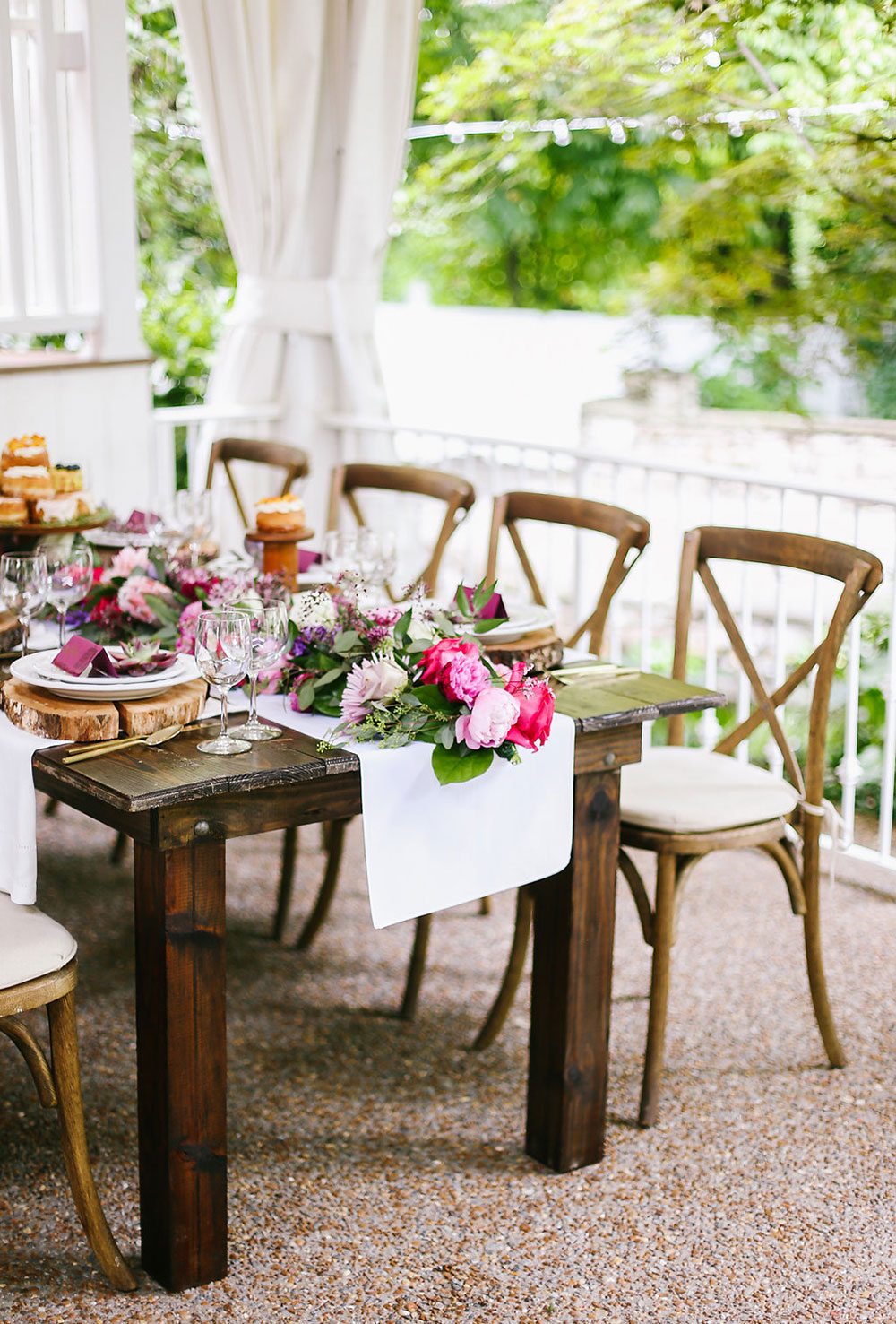 Jen and Chris Creed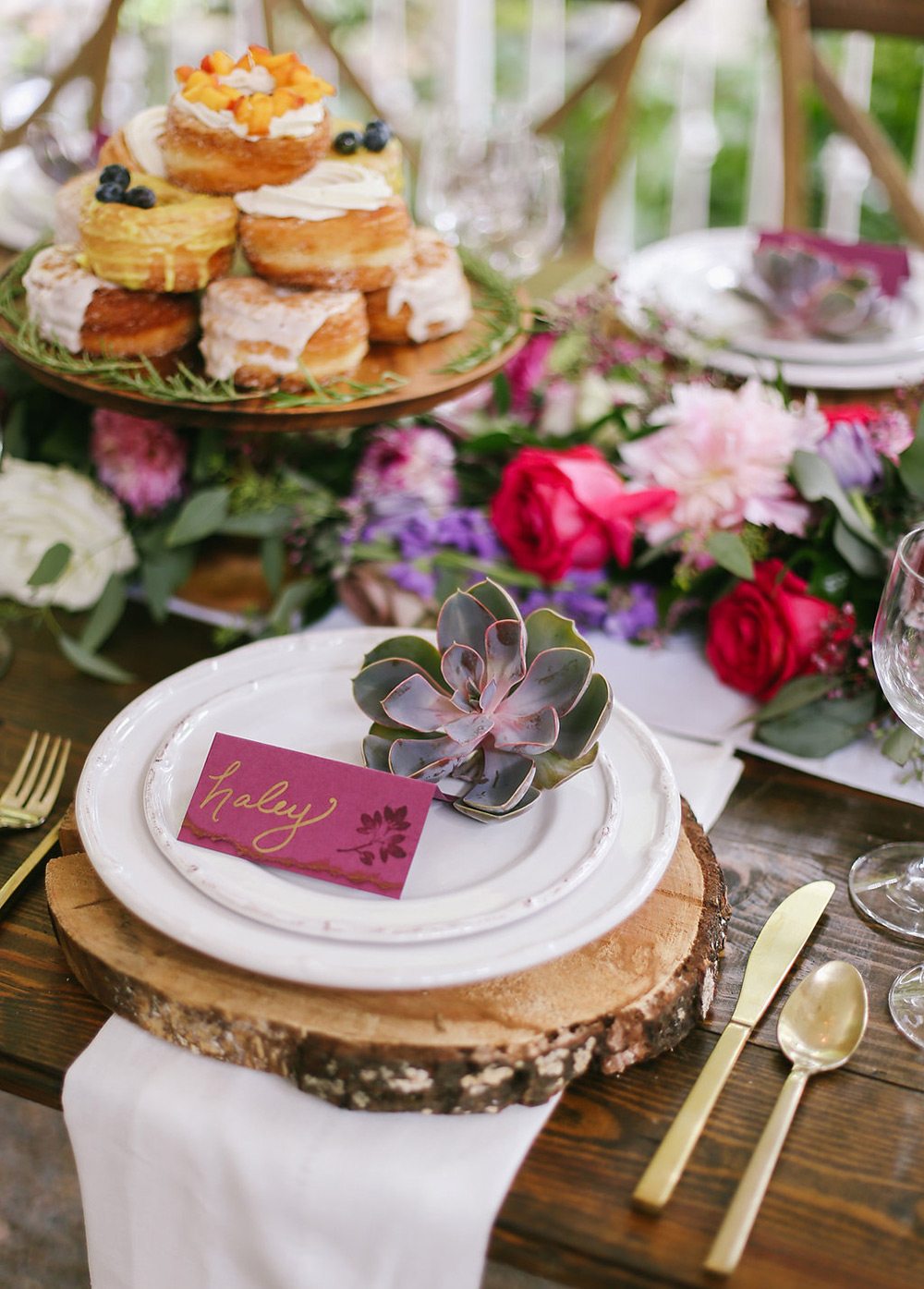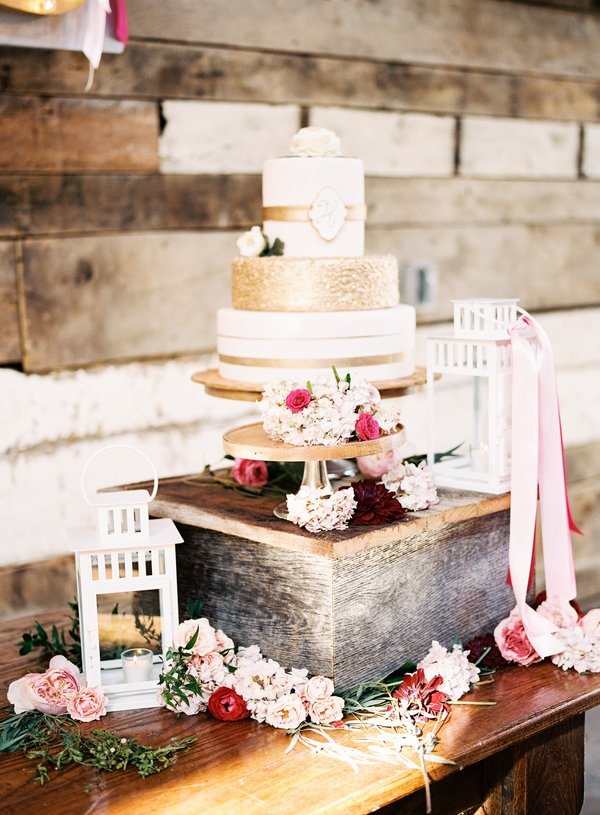 Jenna Henderson, Photographer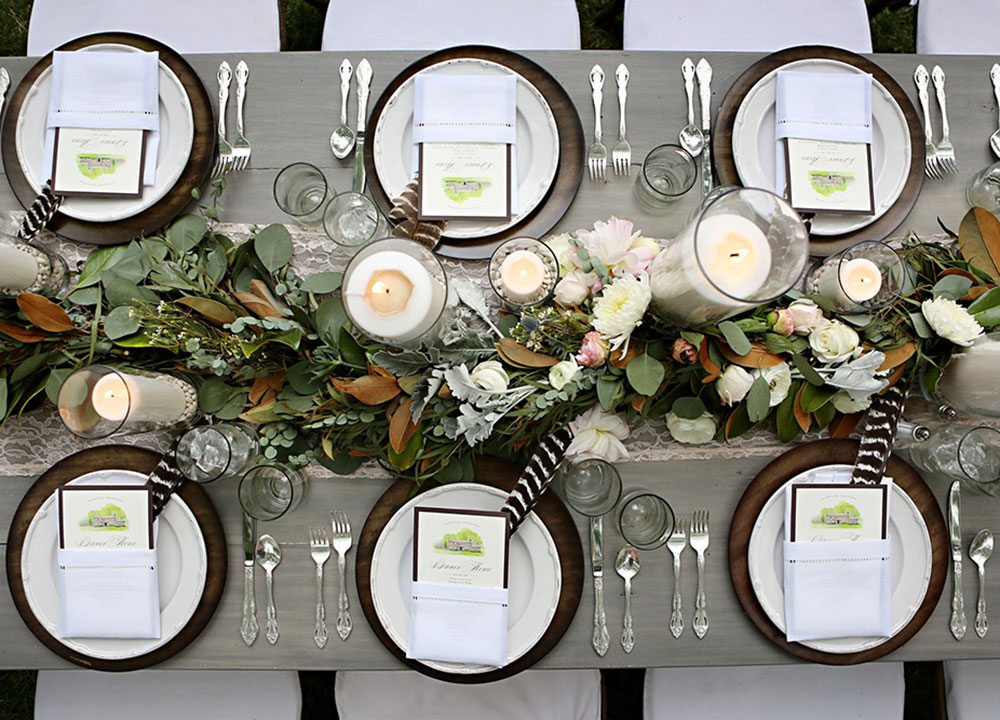 Kristyn Hogan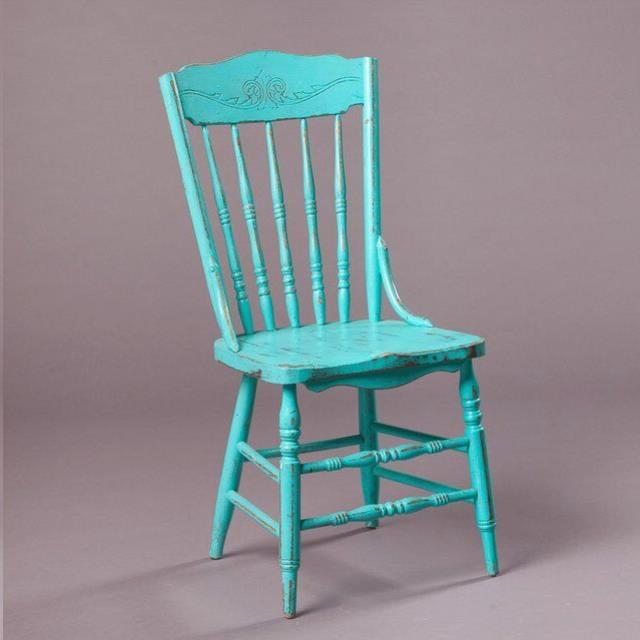 Like what you see? Contact our team to learn more about our distinct wedding rentals for your Nashville and Franklin, TN events at info@southerneventsonline.com.
TAGS | Enchanted Florist, Nashville Event Rentals, Southern Events Party Rental, southern style events, southern weddings
FEATURED RENTALS | hob knob glassware, harlin dining chair, pure glassware, gatsby coup, farm tables, tessa lovseeat, abbey flatware, cross-back chairs, ghost chairs, wooden chargers, artisan china, vintage chairs, barnwood square cake plateau, chiffon table runners, ghost chair, velvet bench, gold medallion chargers
---
21

Nov

Southern Events Products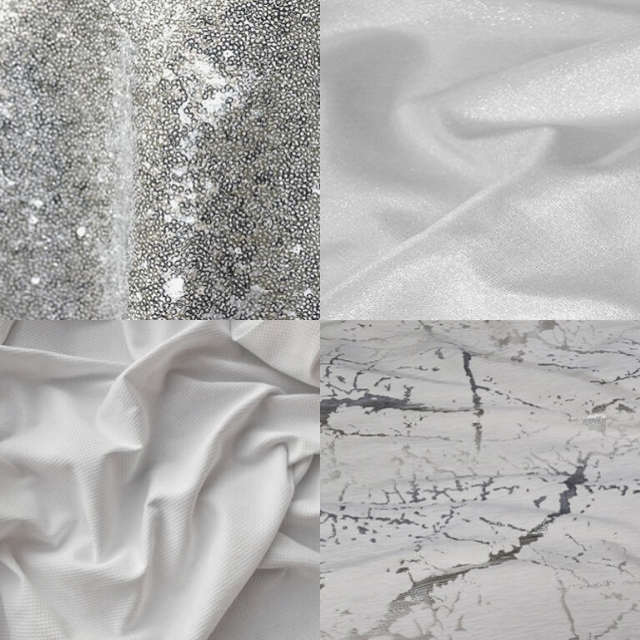 A snow-and-ice-inspired winter party has us reminiscing over the annual glitzy winter galas we've all seen the Kardashians put together. While John Legend may not be performing at your fancy holiday affair, we can guarantee you'll find plenty of gorgeous in-stock rentals at Southern Events to create a memorable and elegant evening.
White foundation pieces such as our Mercer Collection provide cool coziness, while accent rugs like our Metallic Cow Hide Rug bring in that glamorous flair that is a must-have for a snow-and-ice-inspired winter party. And to have your guests lounging like true Kardashians, Mercury Votives set out on our Siros Coffee Table bring both ambiance and elegance.
For dinner, set out fancy Darcy China and Abby Flatware on tables dressed in White Shimmer Linen, Silver Sequin Linen, Silver Furrow Linen, or White Panama Pindot Linens. Our Acrylic Chairs are the ideal icy elegant pieces for a snow-inspired celebration. Round out your snow-inspired winter gala with our Silver Avenue Bar Back Shelf where you'll store delicious ingredients for icy cocktails.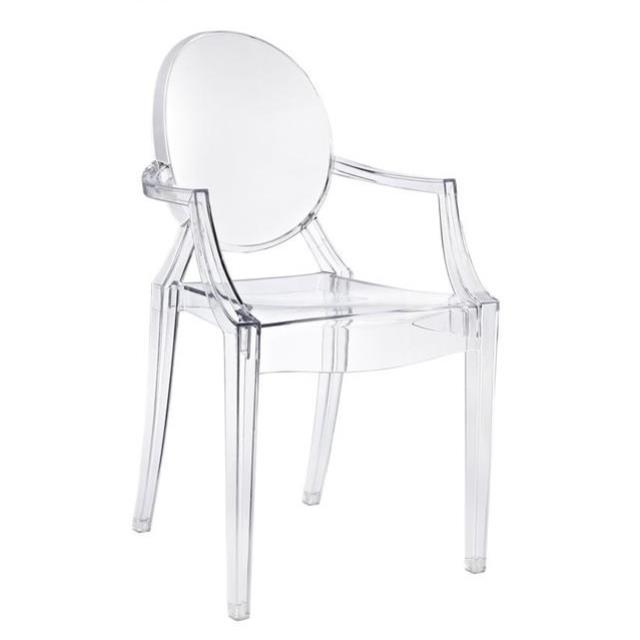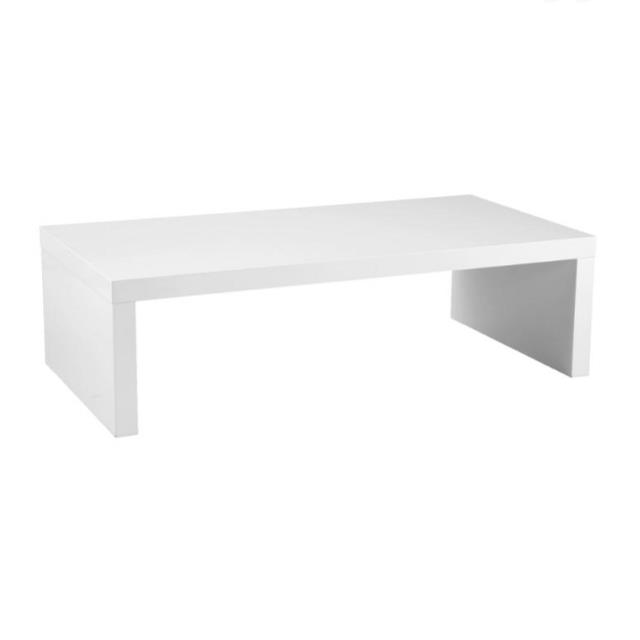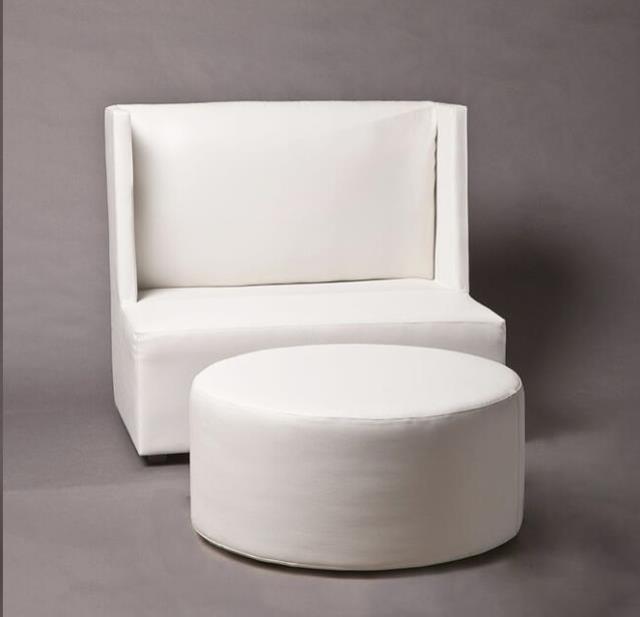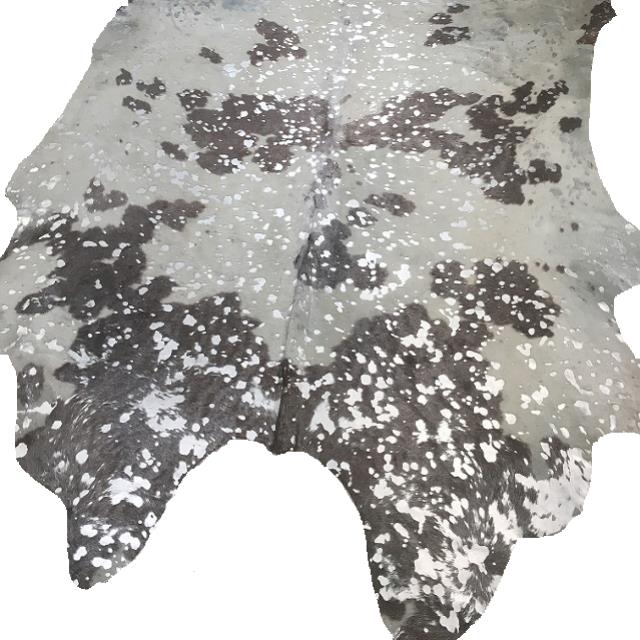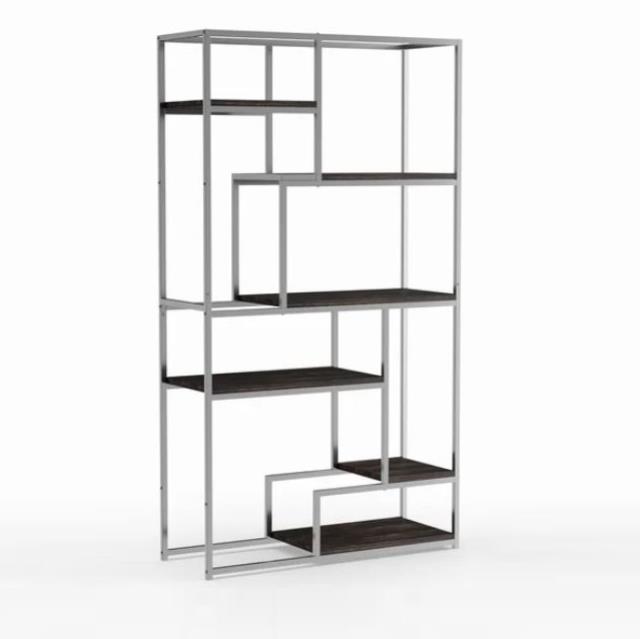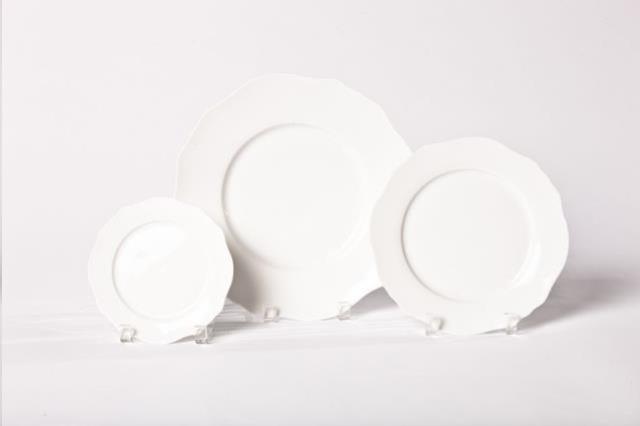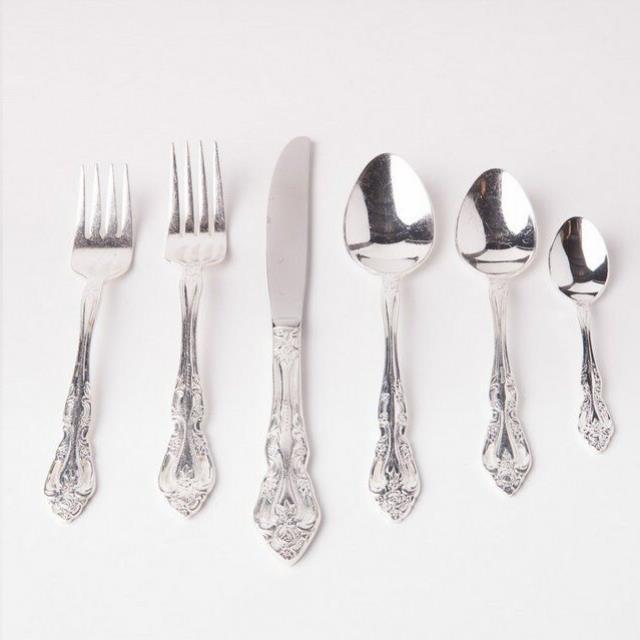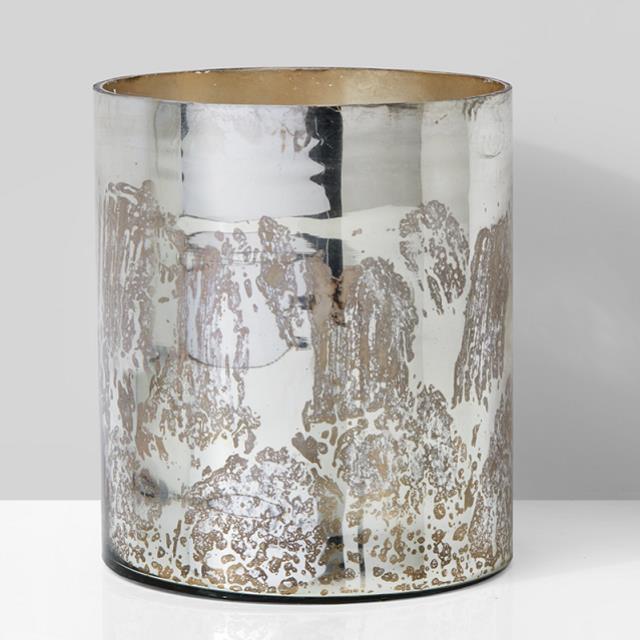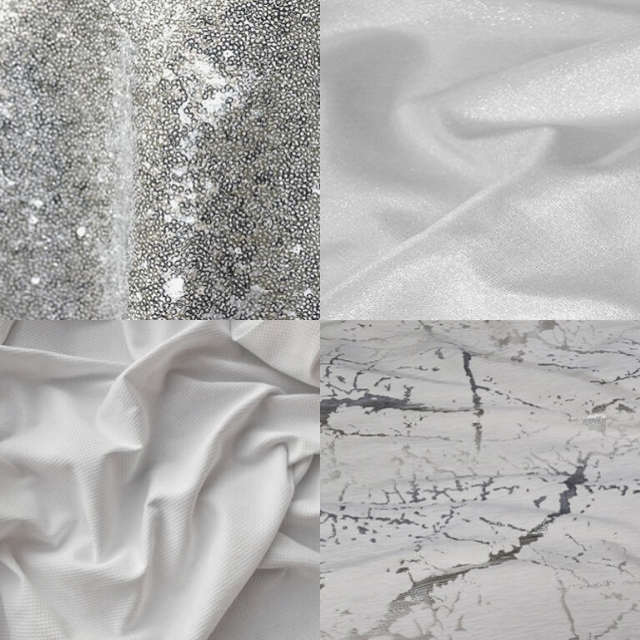 If these glamorous ice & snow winter party rentals have you inspired, send us a message at info@southerneventsonline.com.
TAGS | Nashville Event Rentals, Nashville party rentals, On Trend, Southern Events Party Rental, Southern Events Party Rentals, snow inspired party, winter party
FEATURED RENTALS | Silver Avenue Bar Back Bookcase, Metallic Cow Hide Rug, Darcy China, Abby Flatware, Mercury Votives, Abby Flatware, Acrylic Chairs
---
7

Nov

Trends and Inspiration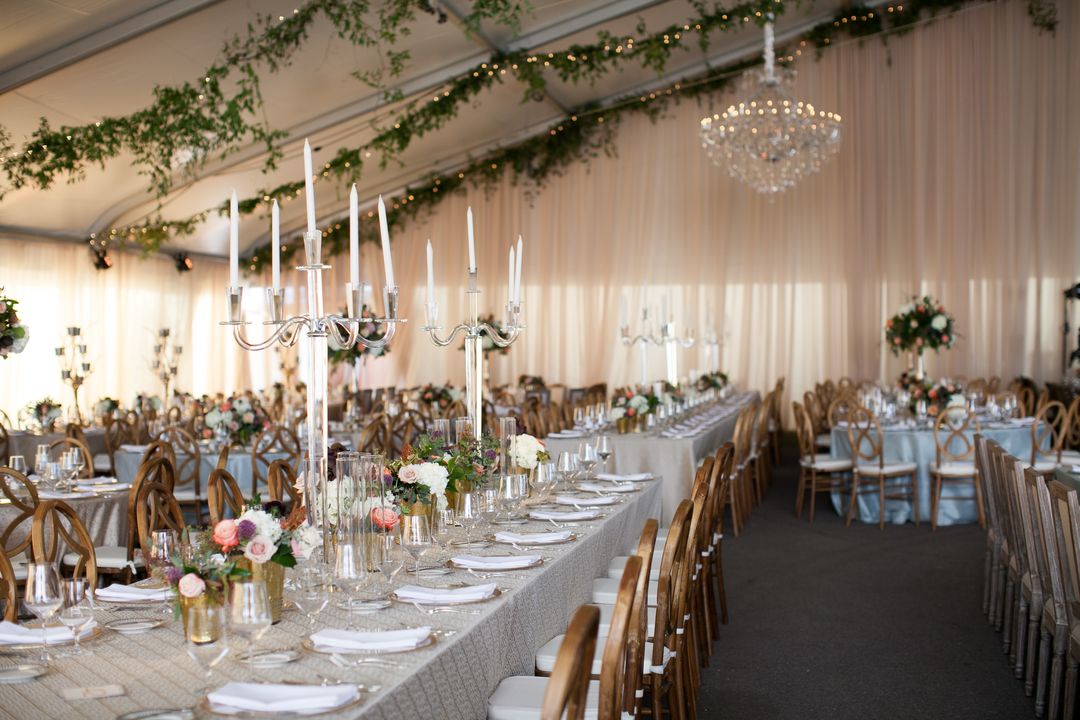 The Heritage Ball – a gala put on by the Heritage Foundation in Franklin, Tennessee – has been held every single year since 1972, and we were again proud to part of this year's event. The grand gala took place at the historic Eastern Flank Battlefield Park.
Our favorite classic Southern pieces were in attendance at this lovely Tennessee gala. Guests entered on a custom cream carpet, flanked by boxwood walls.  Chandeliers hung from the ceiling, Harlin Chairs looked very much at home, and gold and silver place settings dotted the tablescapes. The combination gave off a formal and approachable Southern look. Abby Flatware sat next to Glass Chargers with Gold Rims, and our dainty Hamlet China showed up for dessert. The Harpeth Bar fit perfectly amongst these elegant Southern pieces, and our Plank Wood Dance Floor was the perfect fit for our grand stage. We also introduced our new portable stages, creating vignettes for music and entertaining. It certainly was a night of dancing, amazing live music, and celebration!
We never ceased to be amazed at how these rentals create cohesive and unique looks when paired in different ways. Lovely images provided by Phindy Studios.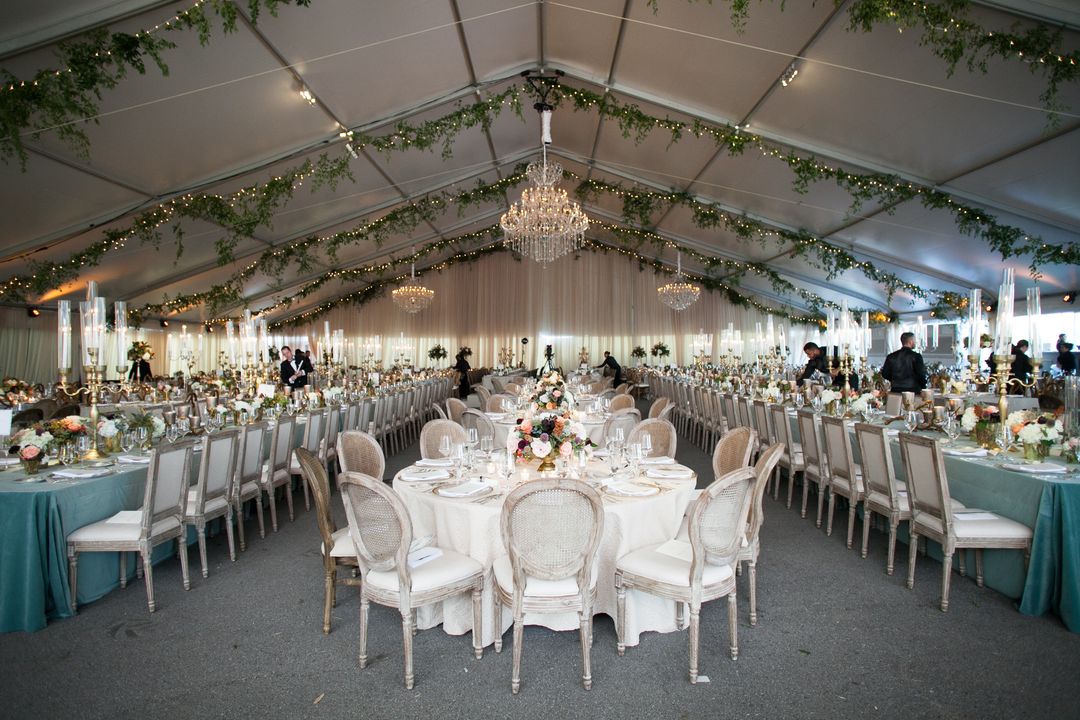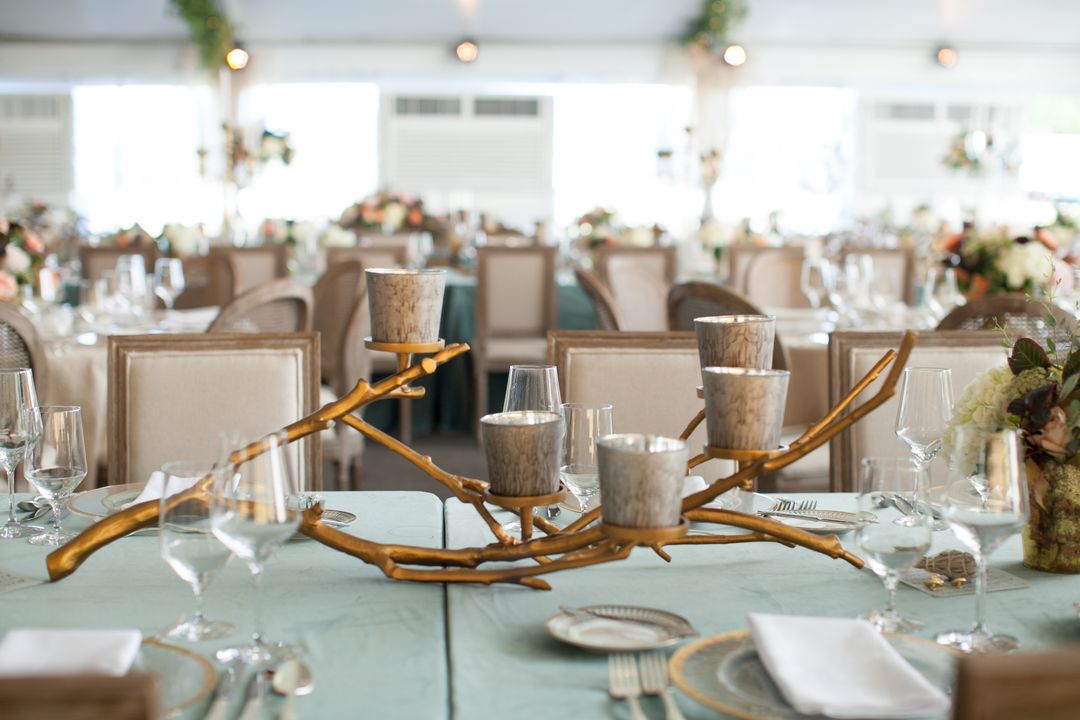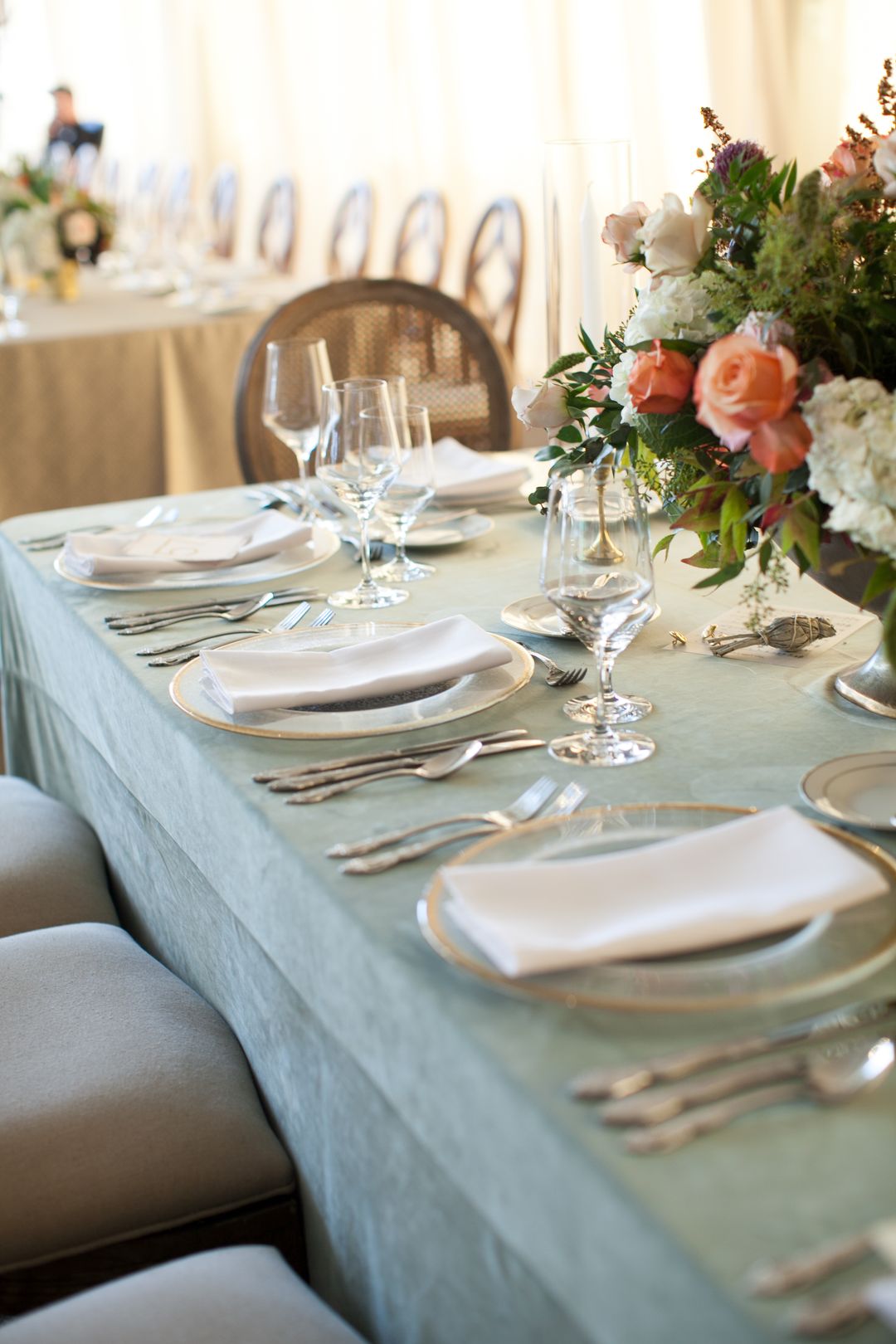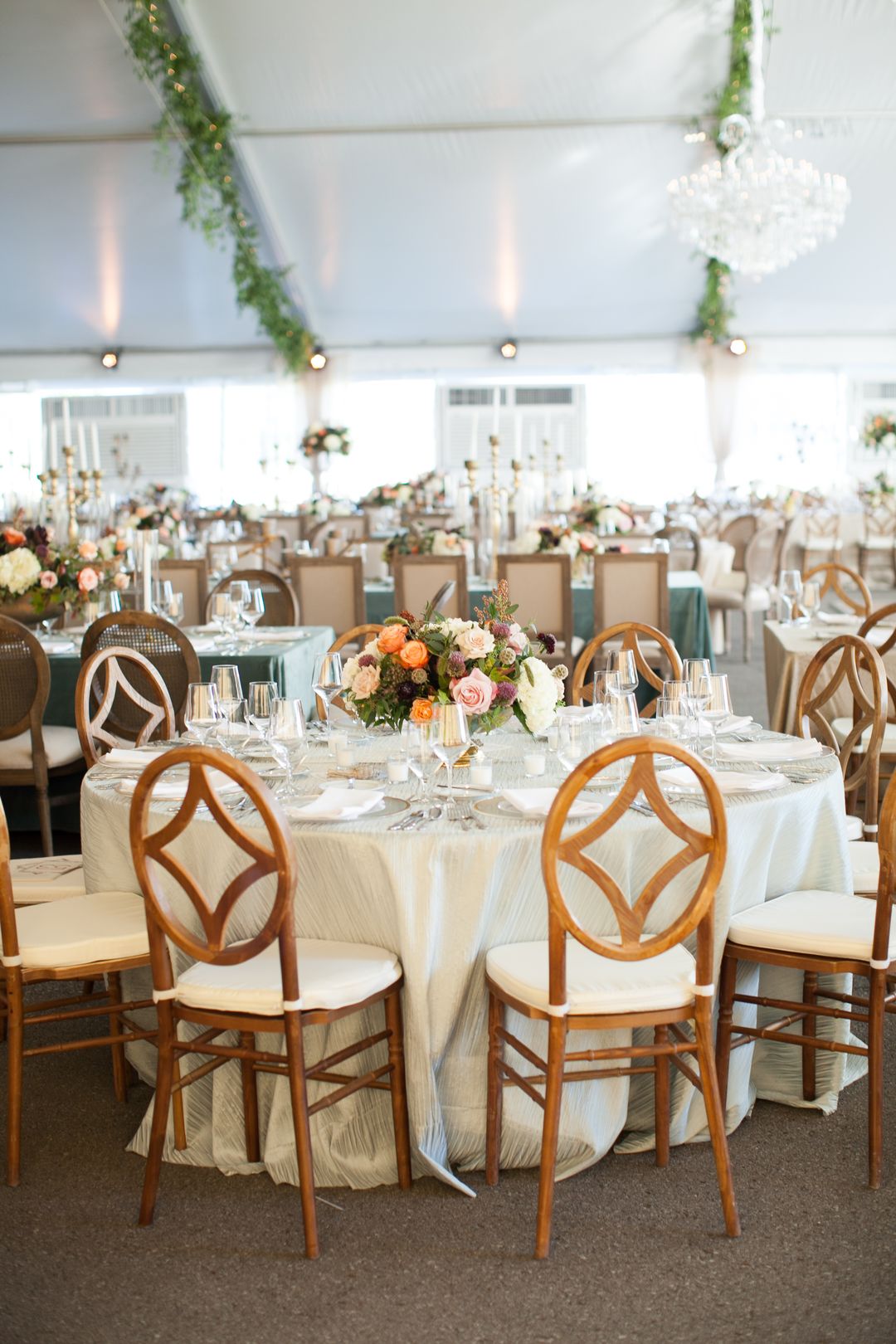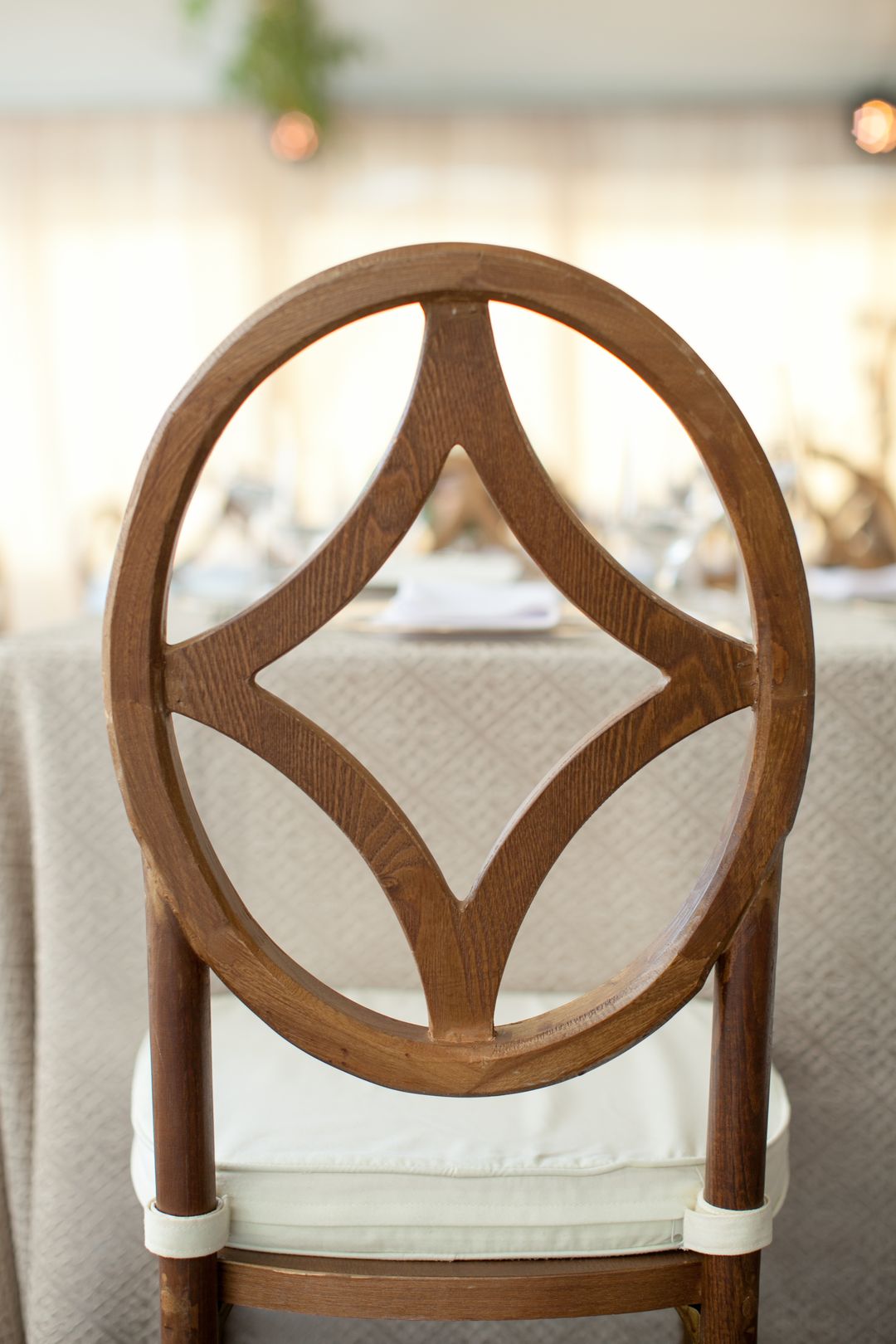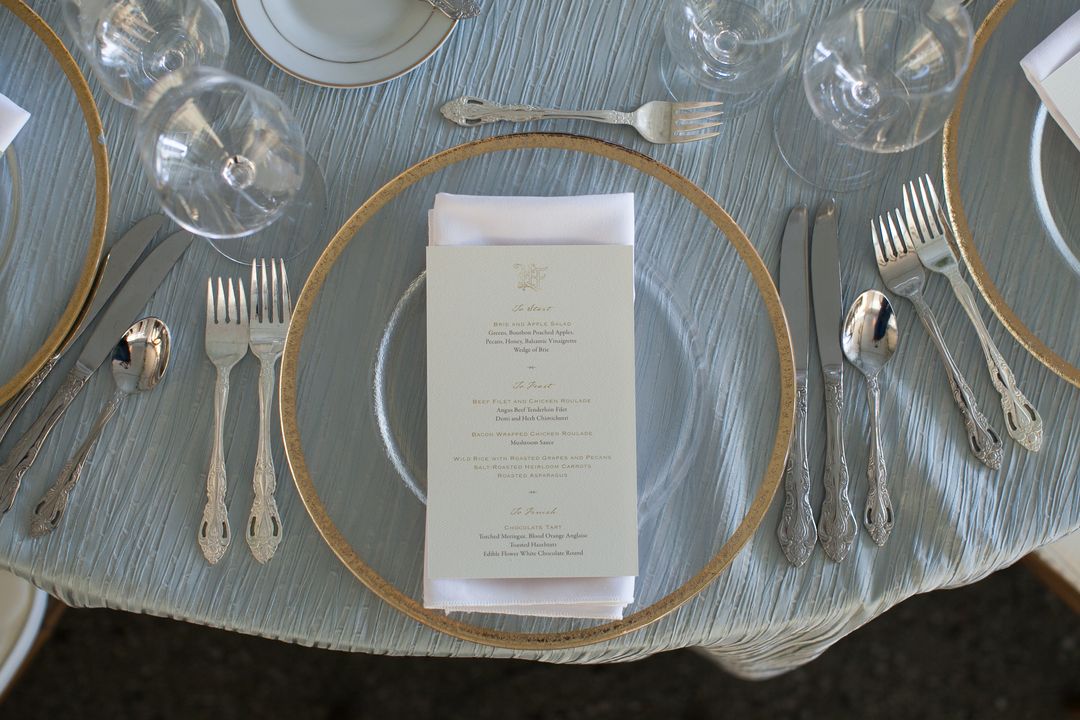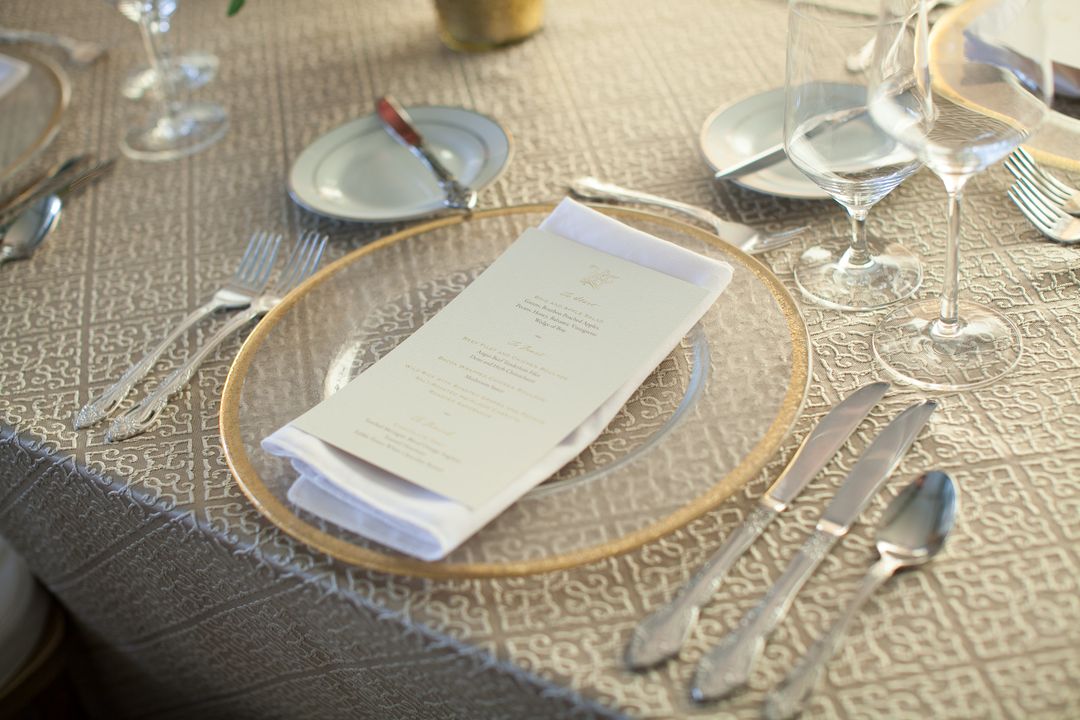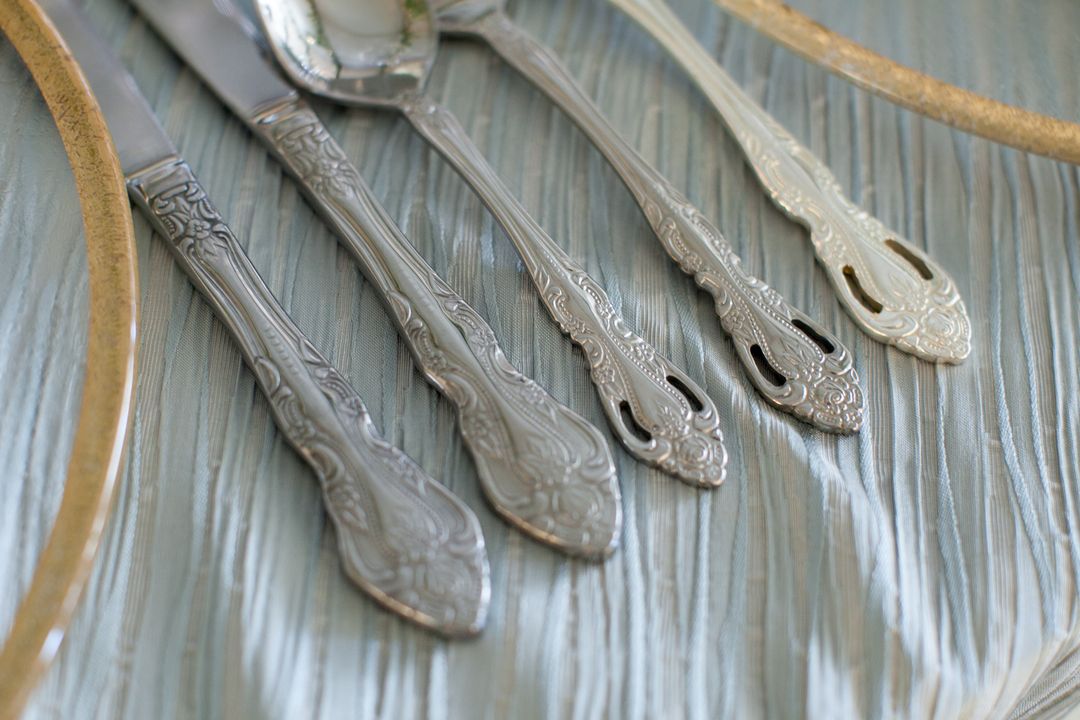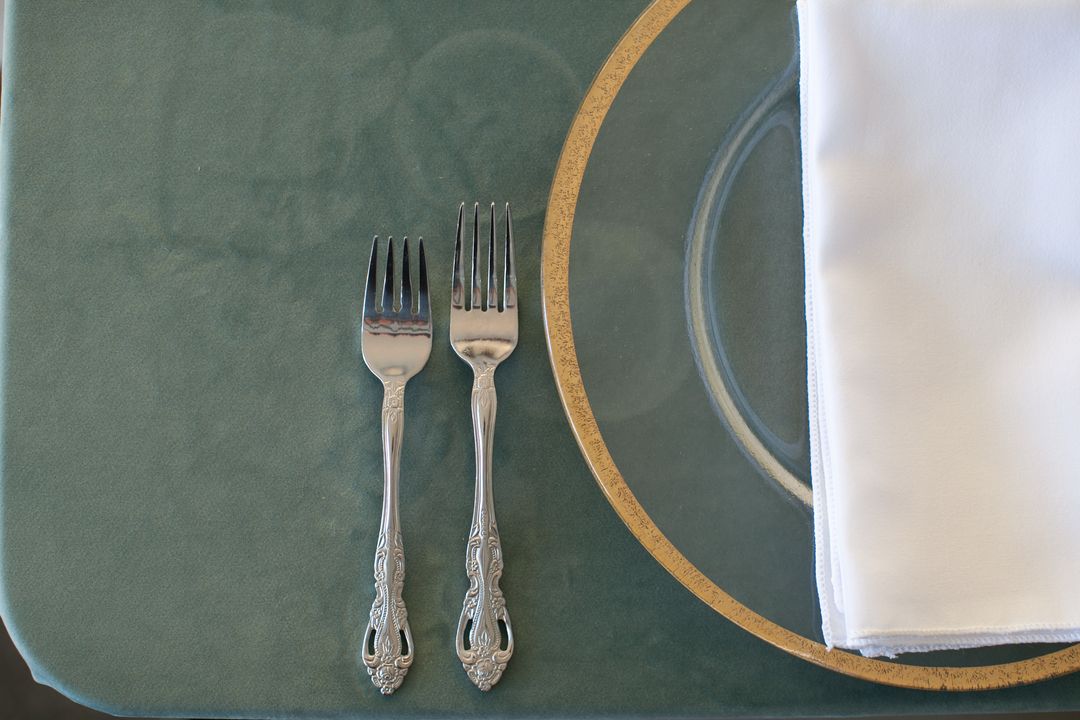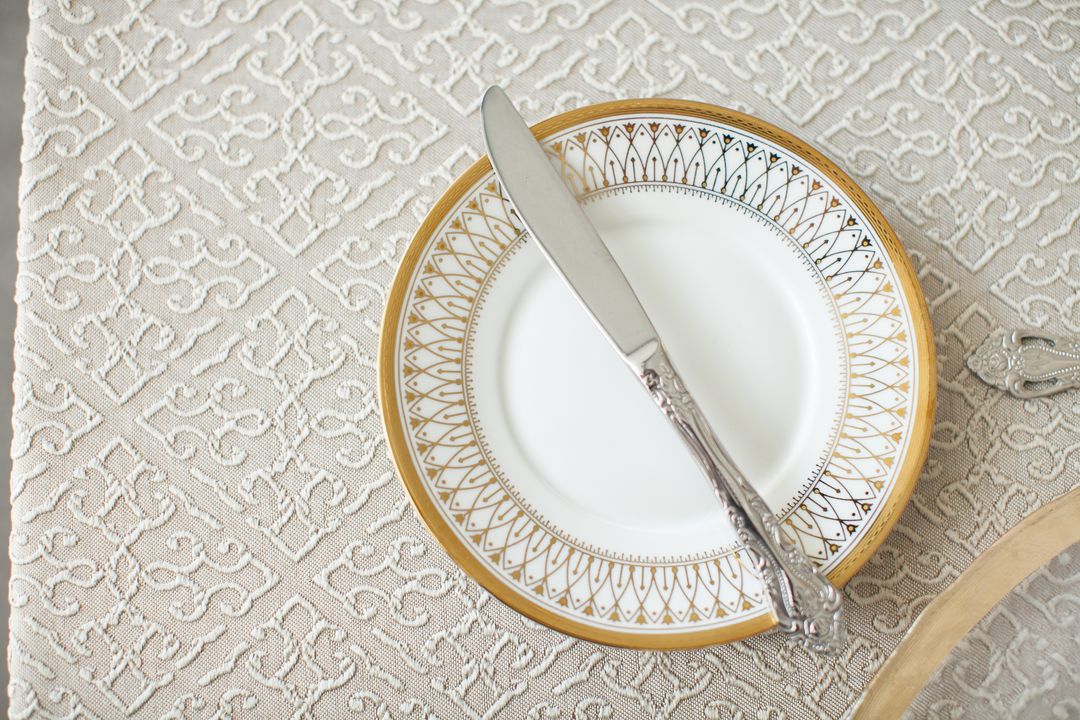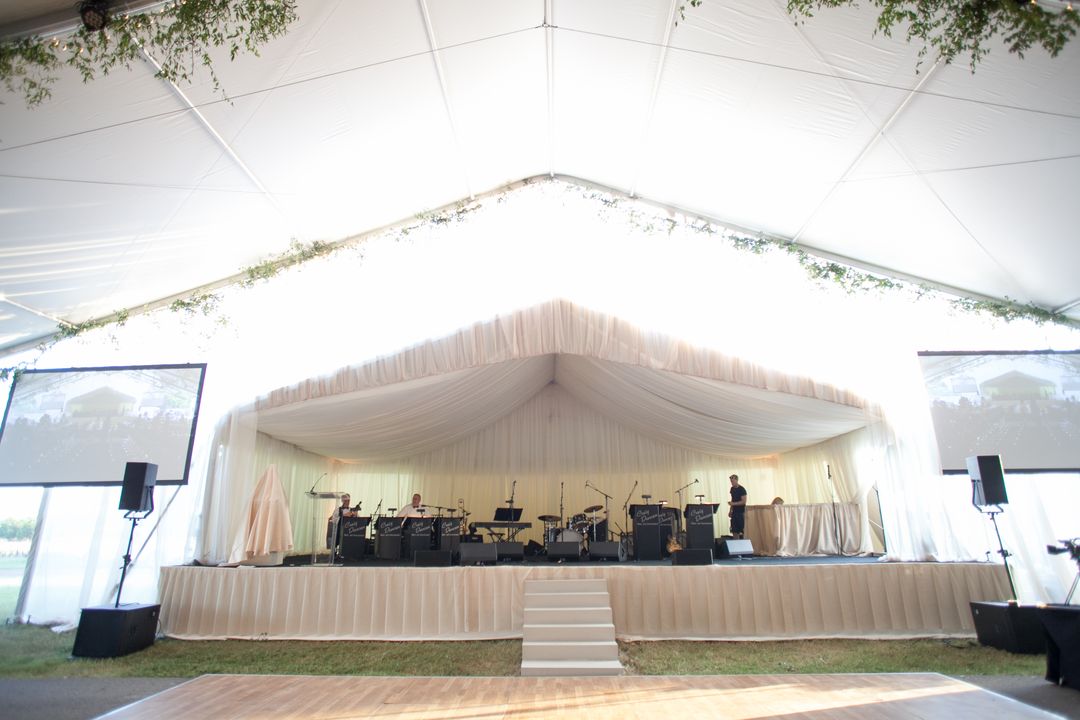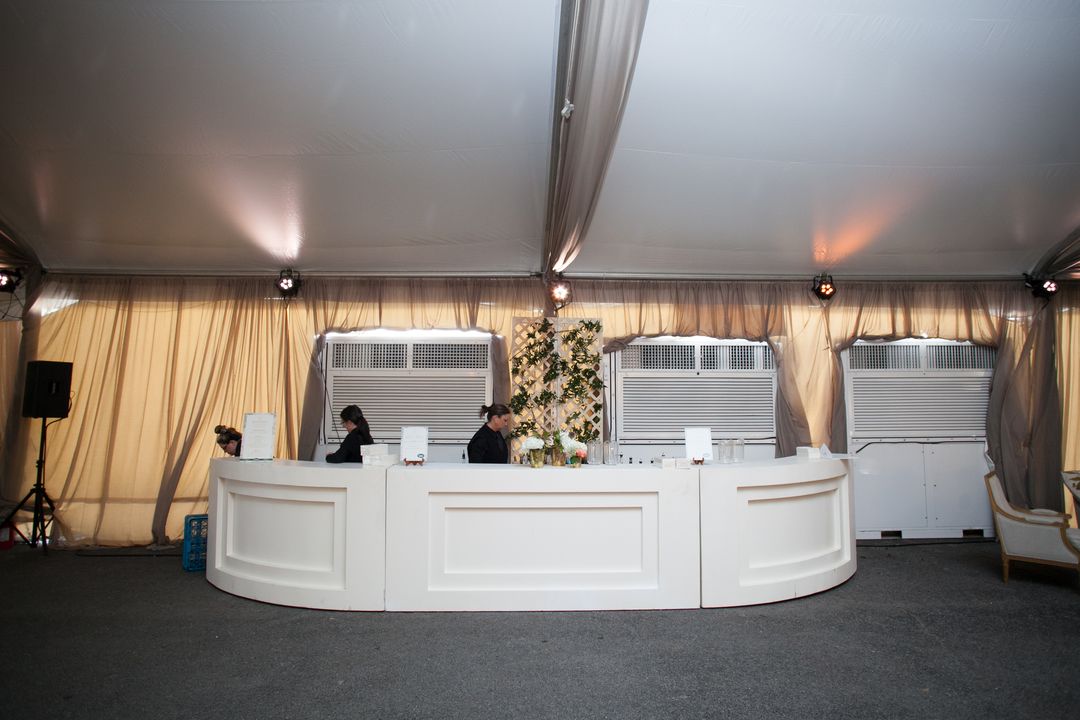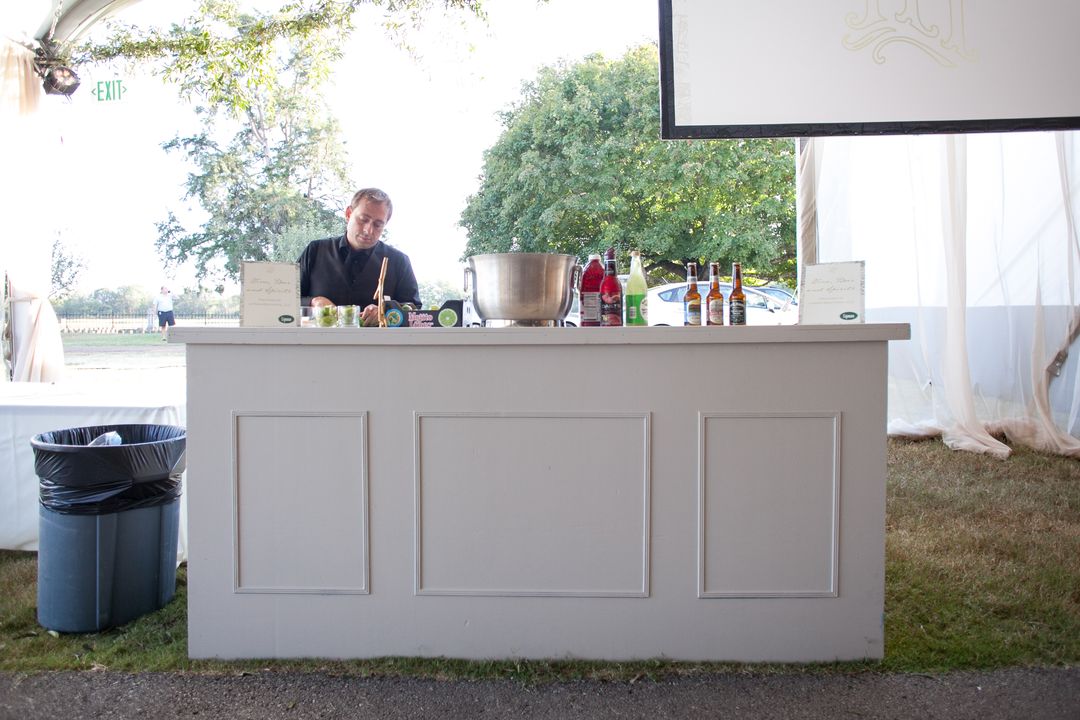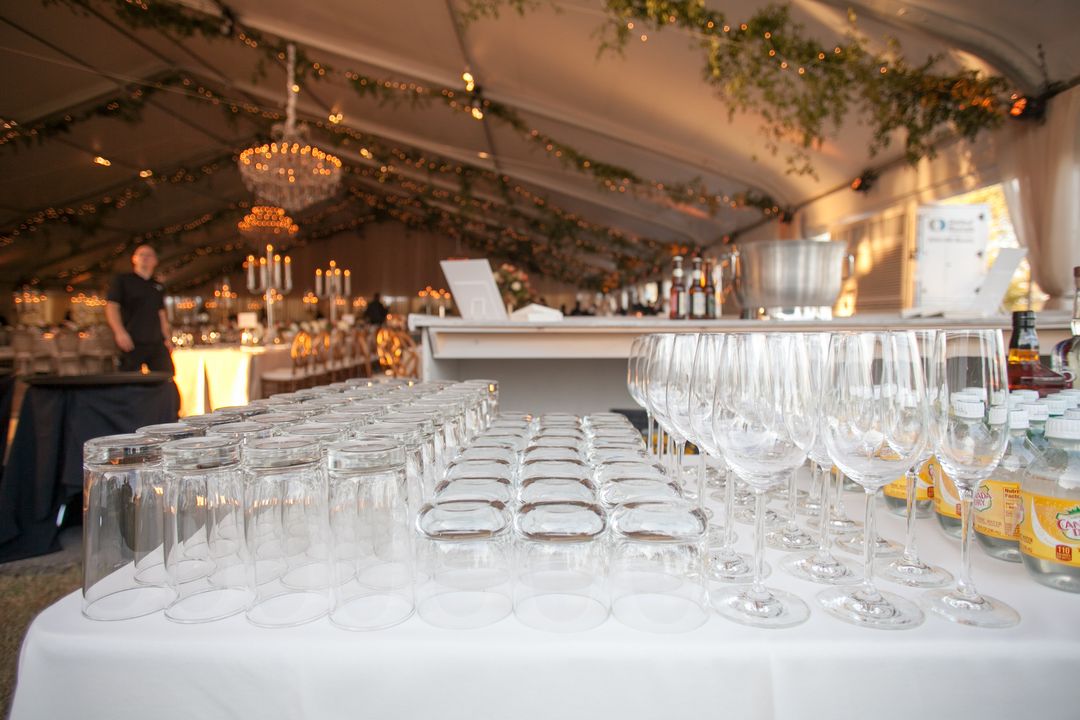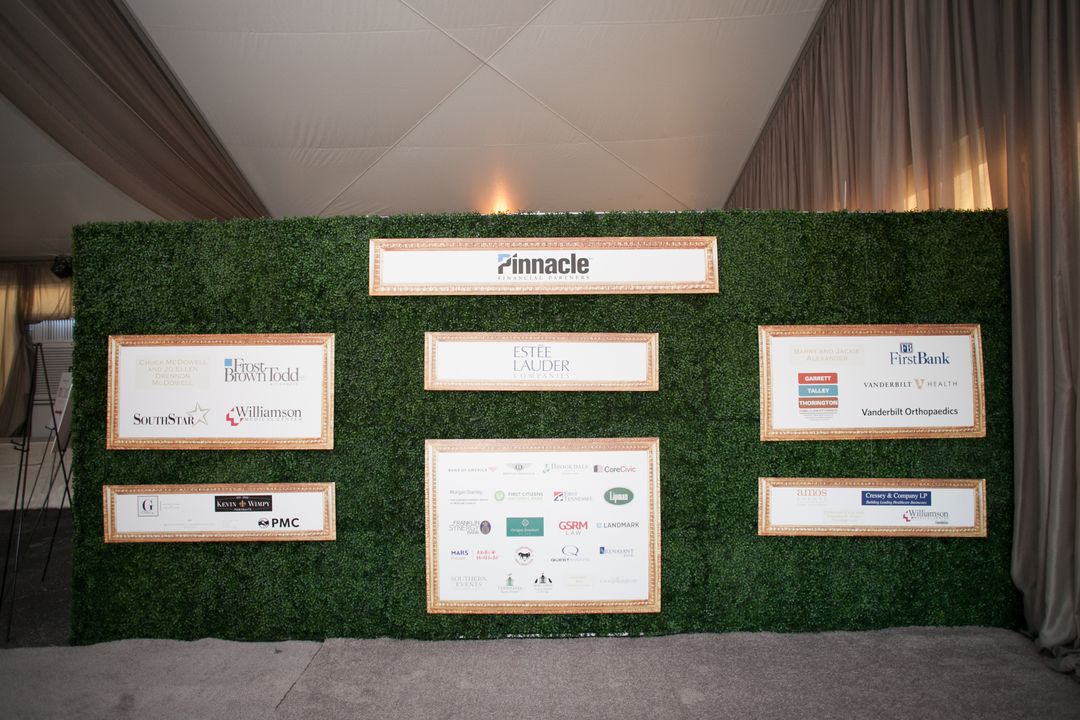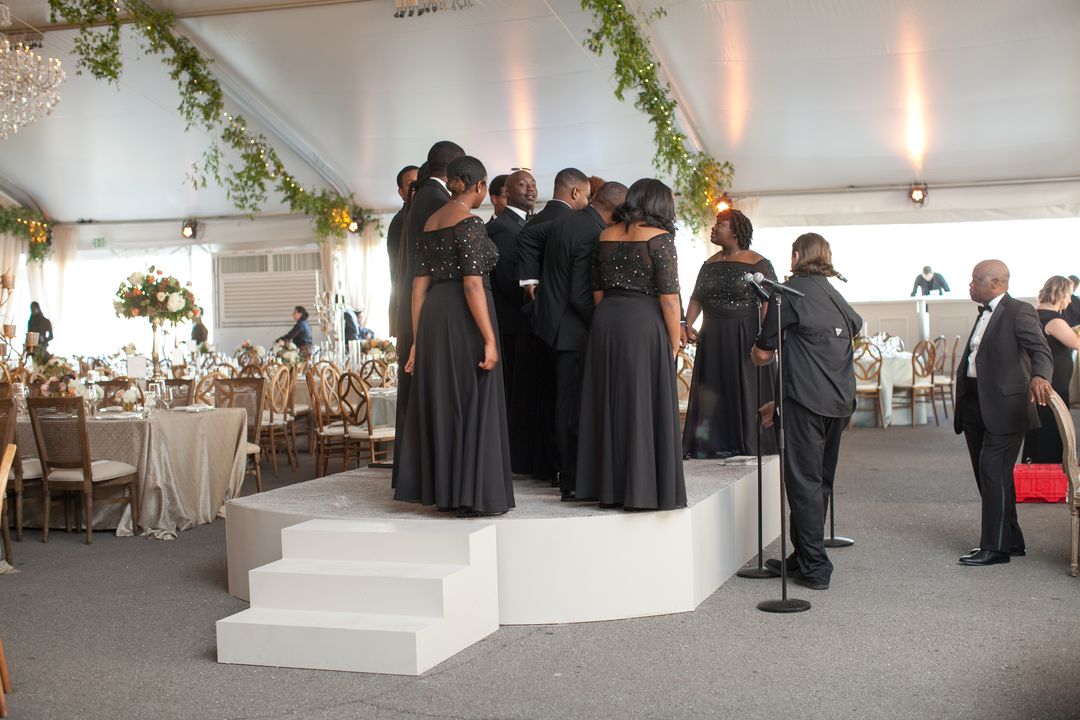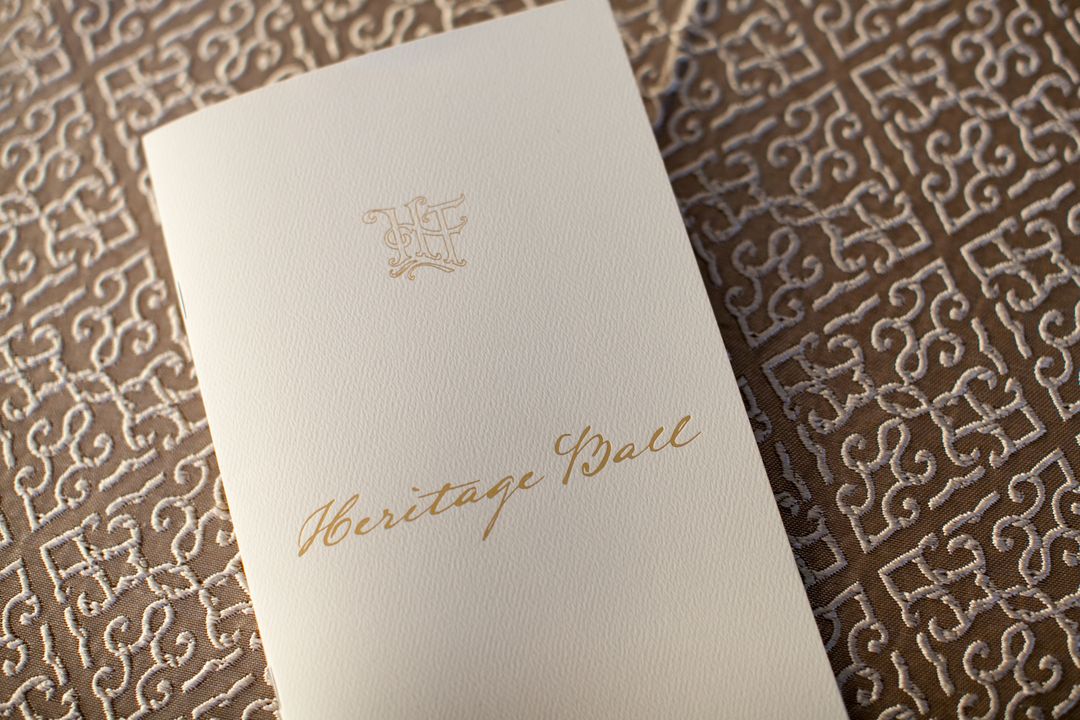 We'd love to chat all things rentals with you at your upcoming event! Send us a message at info@southerneventsonline.com.
TAGS | Nashville Event Rentals, Southern Events, Southern Events Party Rental, southern style events
FEATURED RENTALS | Harlin Chairs, Harpeth Bar, Abby Flatware, Glass Charger with Gold Rim, Hamlet China, Adeline Chairs, Staging, Portable Stages
---
24

Oct

Southern Events Products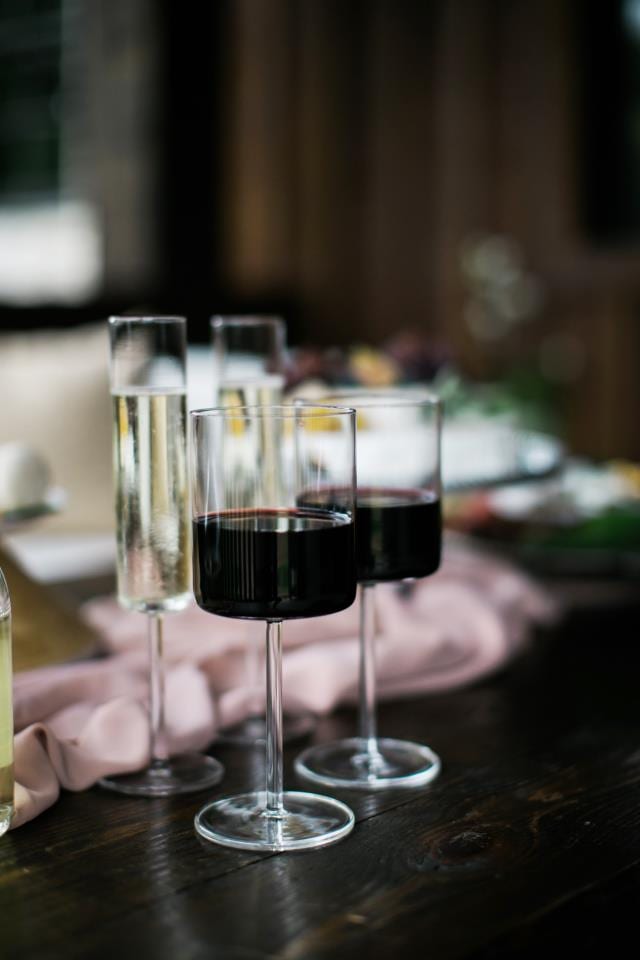 One of the keys to throwing a successful holiday party (and not throwing your sanity out of the window) is proper preparation. If you've ever hosted a holiday party before, you probably had lists upon lists of all the things you needed to do to get ready. And many times, you may still feel like you're scrambling trying to get things done at the last minute.
The truth is, it is completely possible to host a stress-free holiday party. And we're talking about anything from an intimate holiday dinner to a large formal gala. Check out our tips below for holiday party must-haves. And to download our entire Holiday Party Checklist, head here.
Holiday Luncheon
If you're hosting a holiday luncheon, chances are you'll be inviting co-workers, peers, and people you may want to network with. That's why you'll want the event to feel approachable, yet still have a formal holiday vibe. In order to achieve this, you'll want to have coordinating linens such as our Champagne Sequin Linen, Chafing Dishes, and Copper Beverage Service that to give your holiday party a festive feel.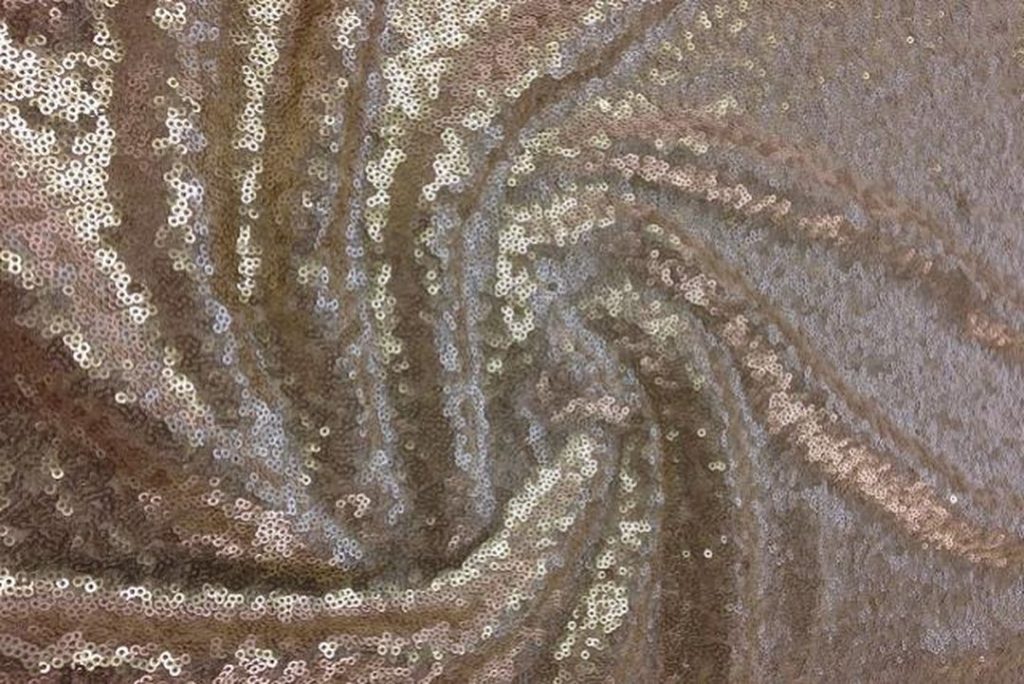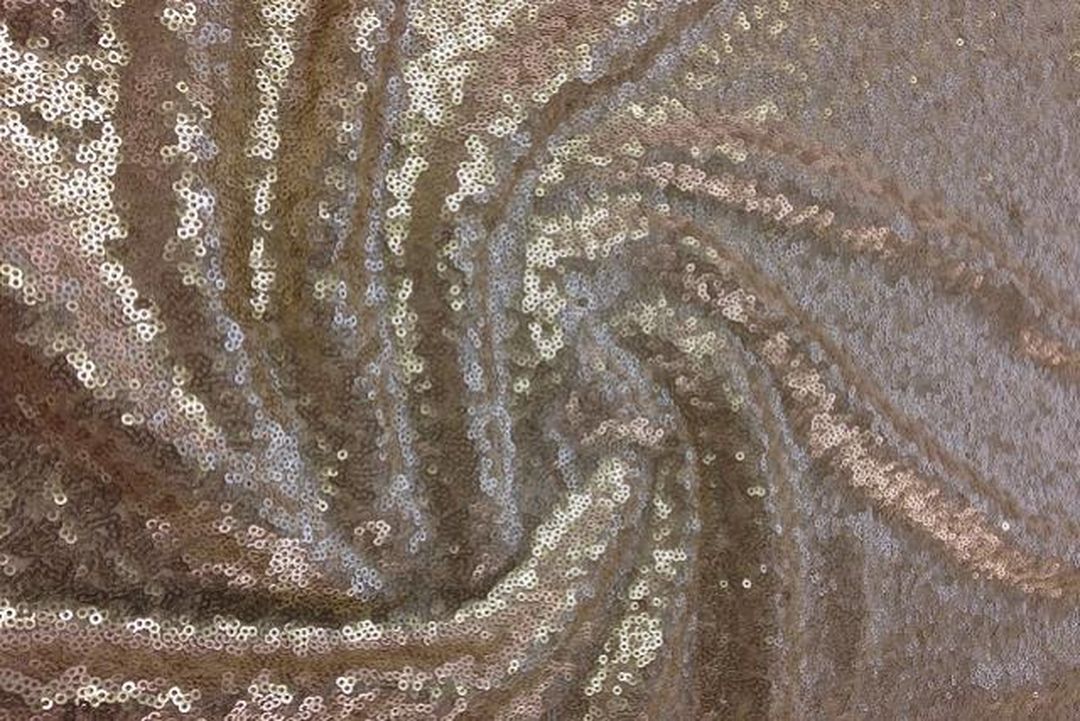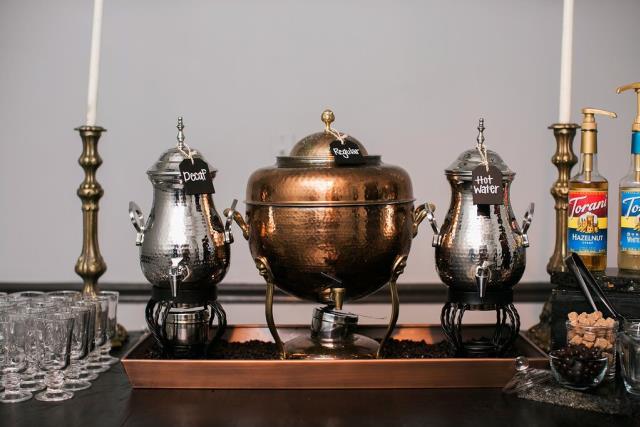 Festive Gala
The holidays are a great time to celebrate in a big way and a grand gala is just the way to thank VIP clients or your team for all they contribute to your company's success. If you're hosting a large and formal company holiday party, there are a few items you'll want to make sure you include. A red carpet entrance area sets the scene (we can do any color carpet!) and cocktail & bistro tables are a must for mingling. We also recommend having formal place settings with china, chargers and plenty of glassware for toasting the year past and ahead.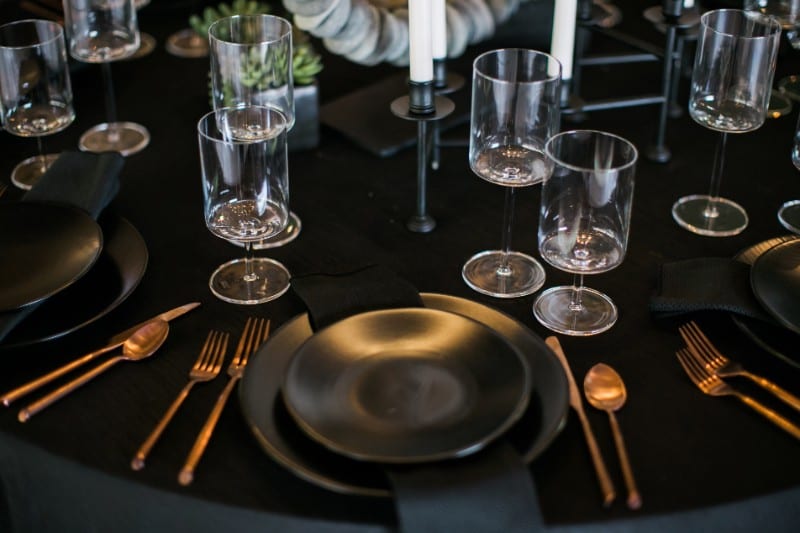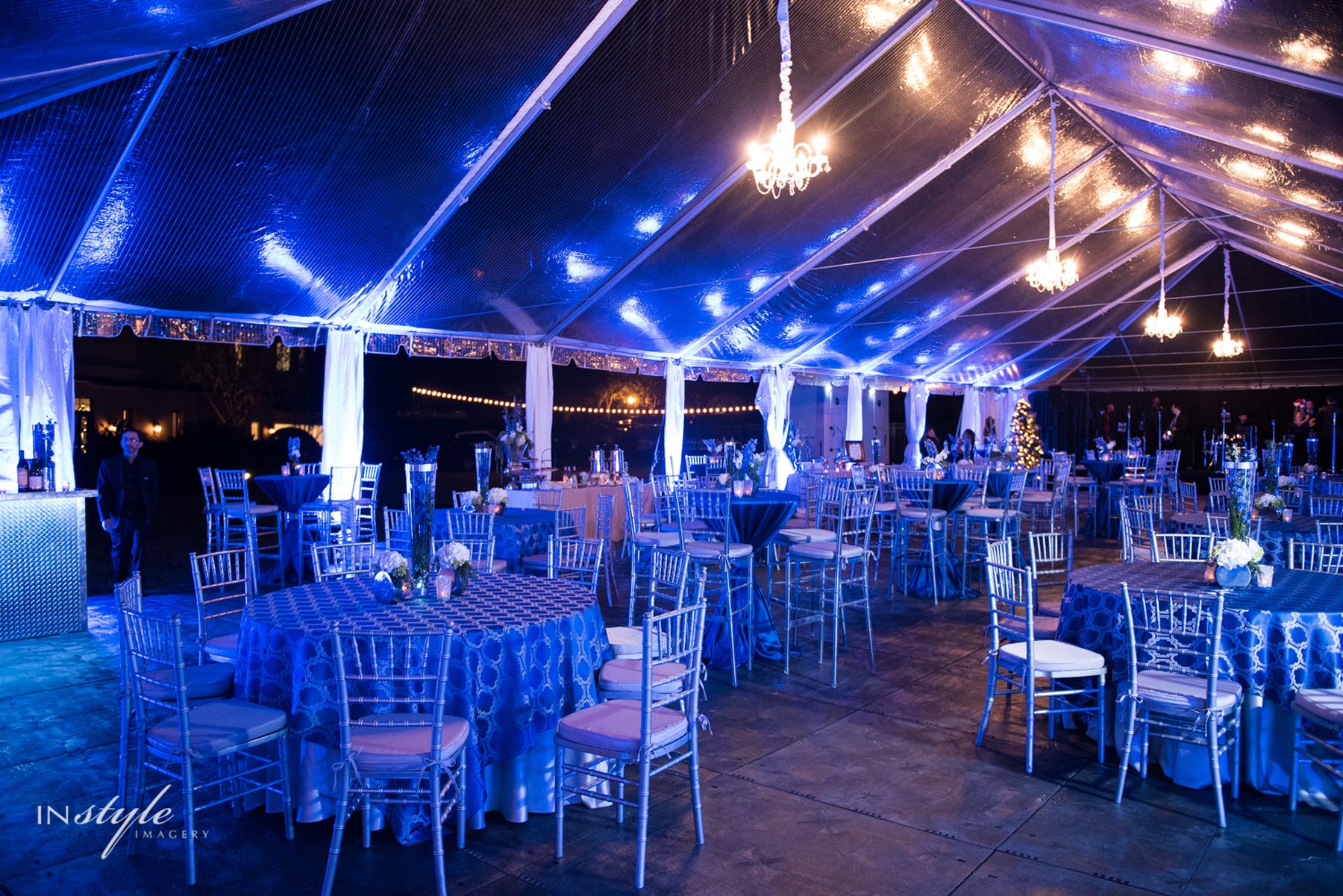 At Home Soriee
Cozy home holiday parties are a wonderful and intimate way to share the seasonal good tidings with family and friends. But these gatherings can stretch the limits of anyone's kitchen. Whether you need extra plates or forks, serving dishes & platters, or flutes for toasting, we have all the home holiday party rentals in stock and available for delivery or easy pick-up at our Franklin warehouse.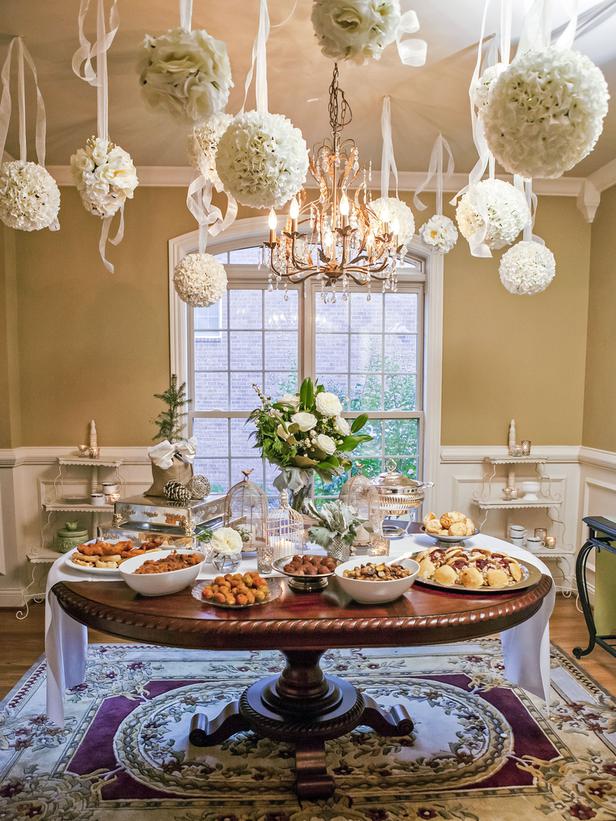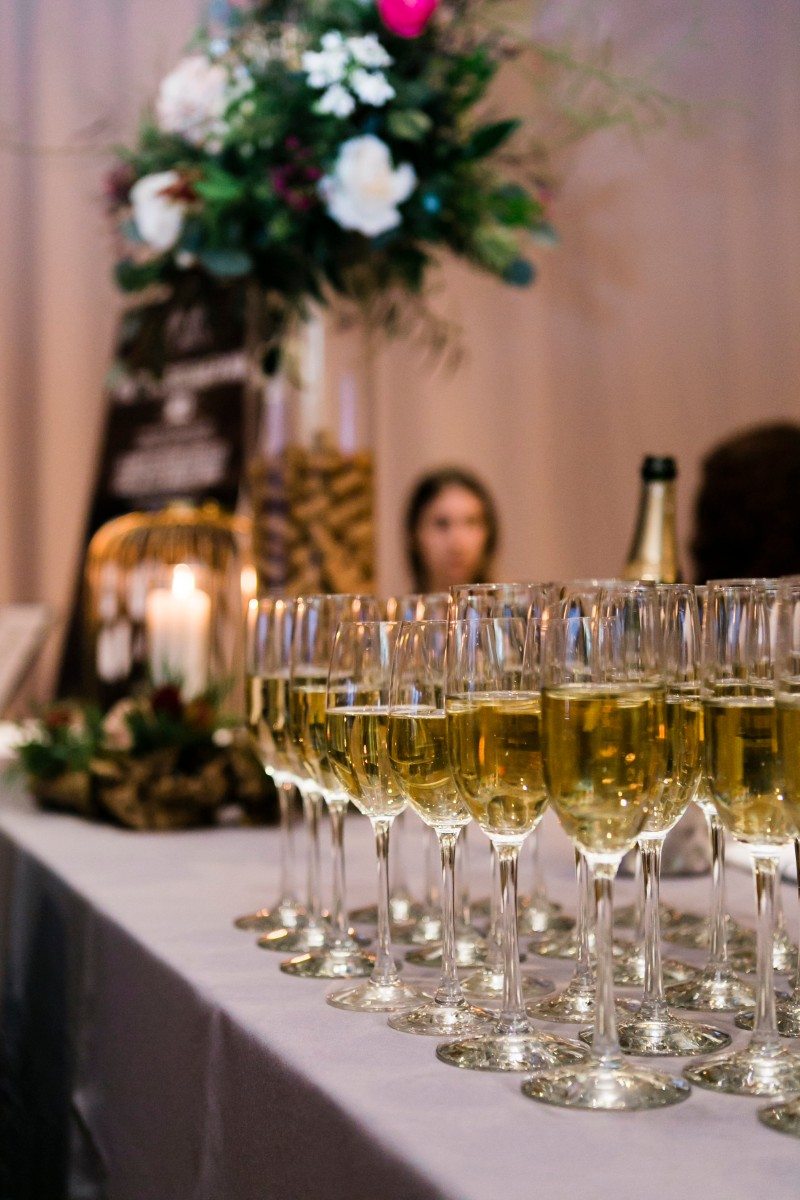 If you're hosting a holiday party, we'd love to help! Send us a message at info@southerneventsonline.com.
TAGS | Nashville Event Rentals, Southern Events Party Rental, holiday party, holiday tips
FEATURED RENTALS | Champagne Sequin Linen, Beverage Service, Belmont Charger,
---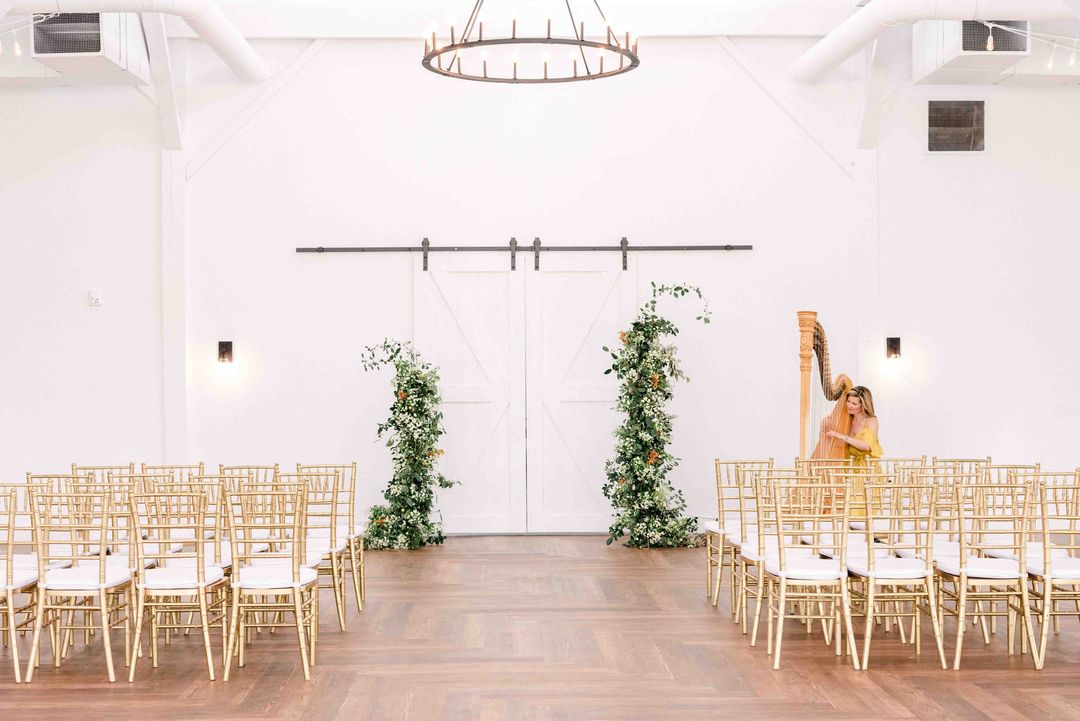 With natural light pouring into the wedding venue from all angles, 14Tenn in Nashville, Tennessee is a sought-after event space for holding weddings and events of all shapes and sizes. As one of the venue's exclusive vendors, we adore designing and dressing this space with our unique wedding and party rentals. The gorgeous, well-lit event venue becomes something new each and every time we get the opportunity to create events there. Crisp white walls, warm wood floors, and obscenely large windows create the perfect canvas.
For a recent style shoot with Styled Shoots Across America, we had the opportunity to create a luxe and inviting wedding look at this Middle Tennessee wedding venue. Our Saylor Navy Velvet Sofa and Chairs brought a welcome pop of color to the serene and modern space. We added our Navy Rug for warmth and comfort (guests always love an inviting space to sit and chat). When working with white walls and wood floors, we jump at the chance to bring in gold accents. The color combination always creates a swoon-worthy – almost ethereal – look that brides and grooms look for on their wedding day. We brought in our Gold Chiavari Chairs to evoke that magical, blissful feeling that all wedding days should have!
For the wedding reception portion of the design, we combined rustic elements with rich, warm colors. Our Fruitwood Farm Table and mismatched white vintage chairs were both inviting and rustic. To up the elegance a bit, we added Magnolia Green Velvet Linens, Hob Nob Glassware, and Gold Accent China.
Photography by Cee Cee Photography.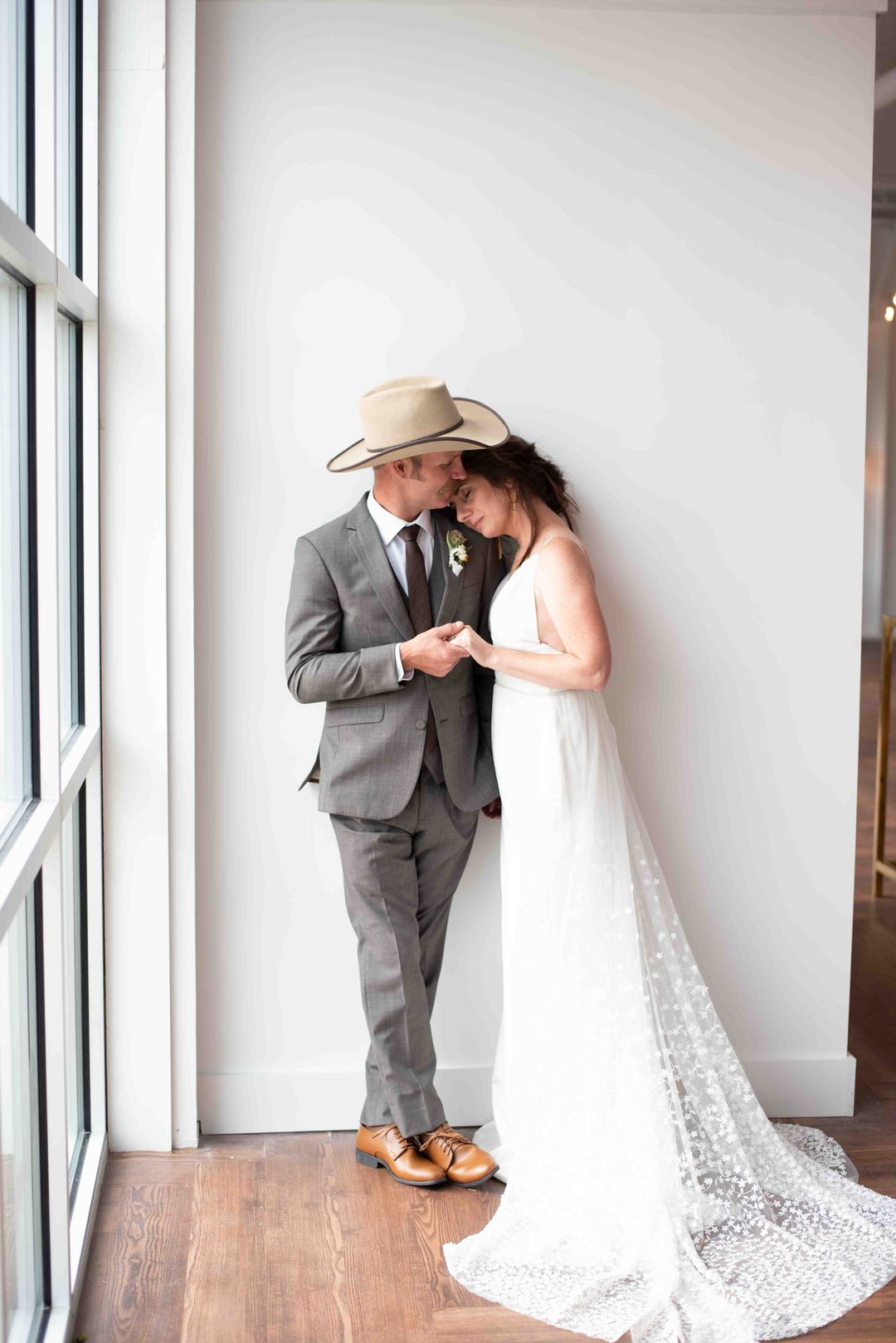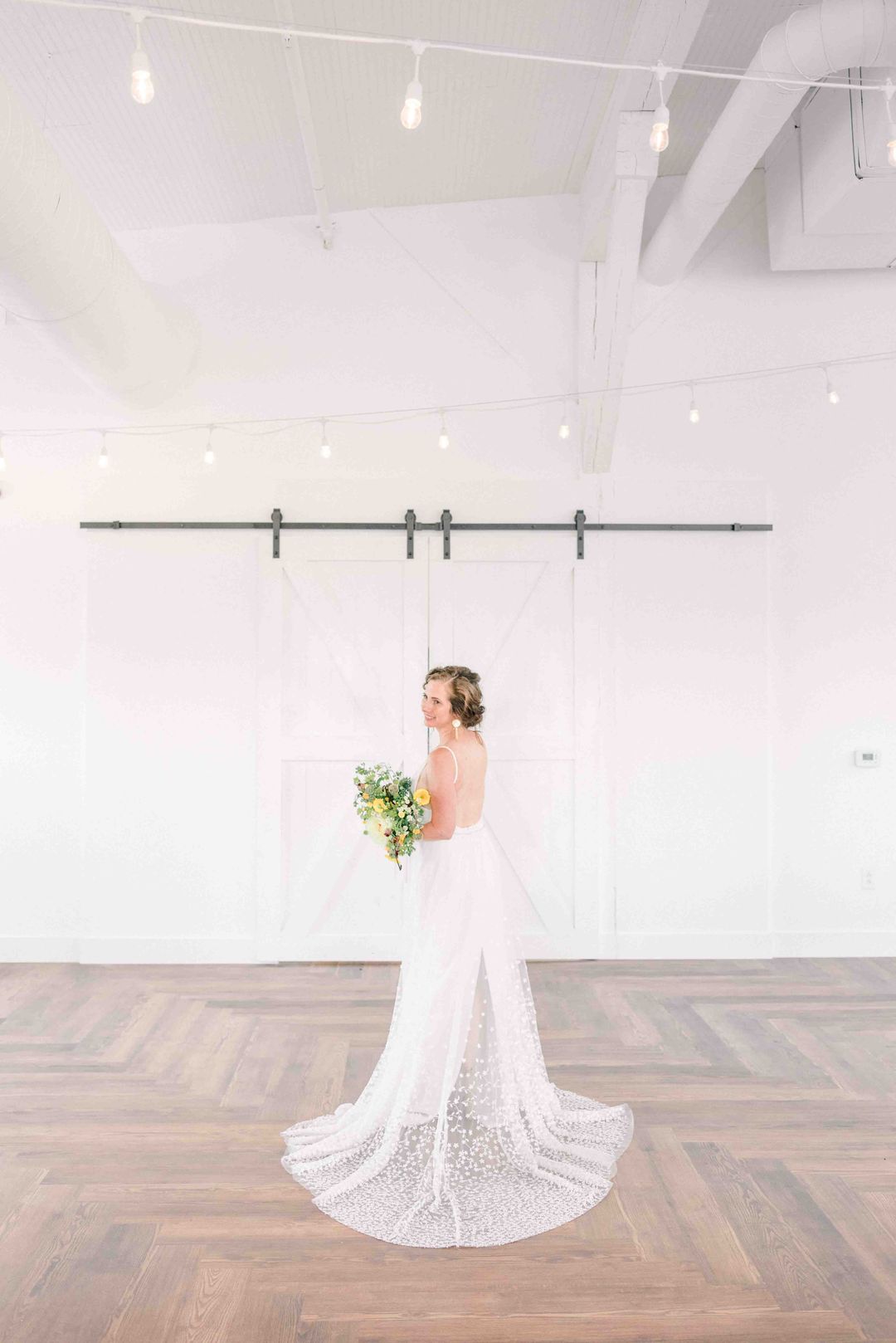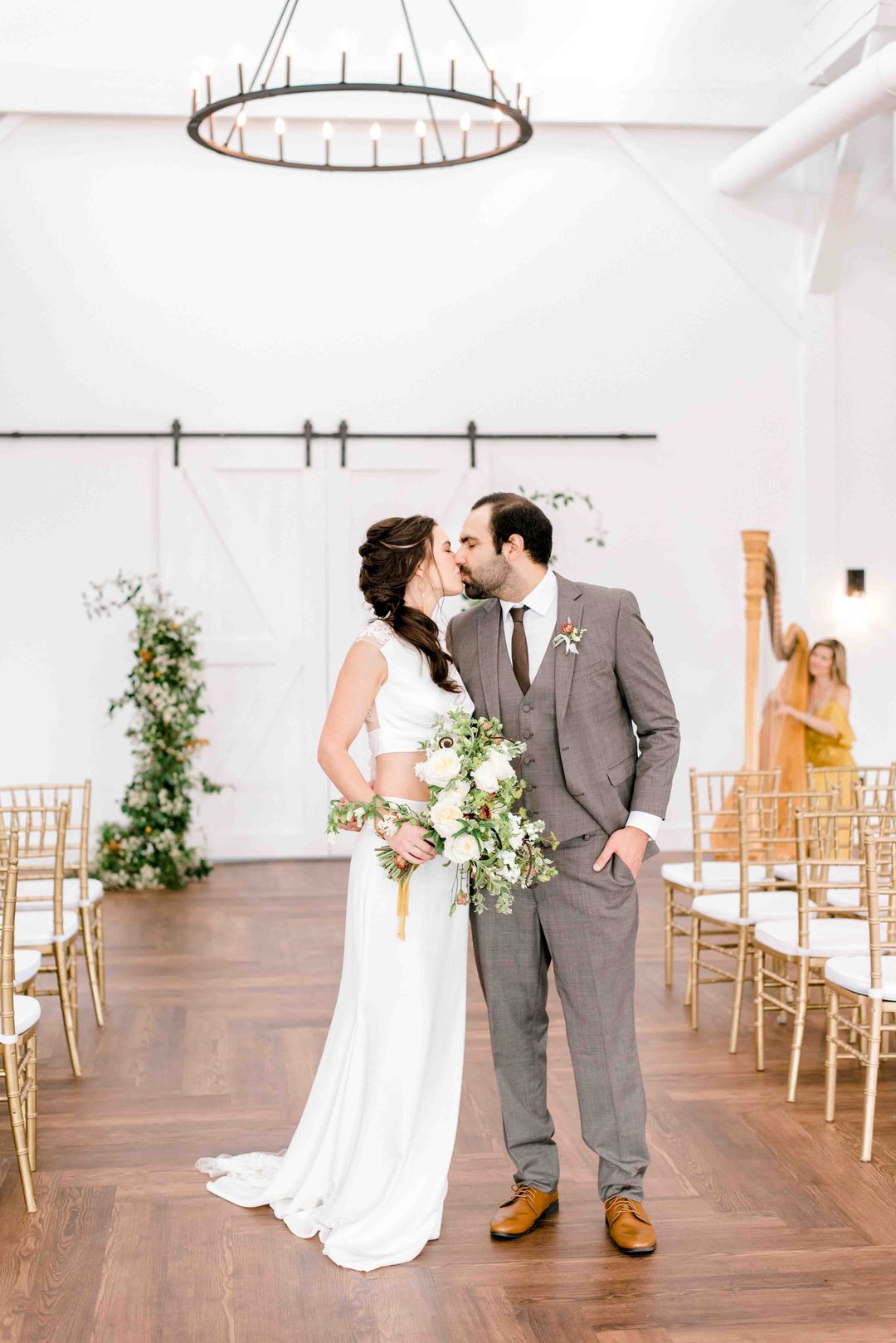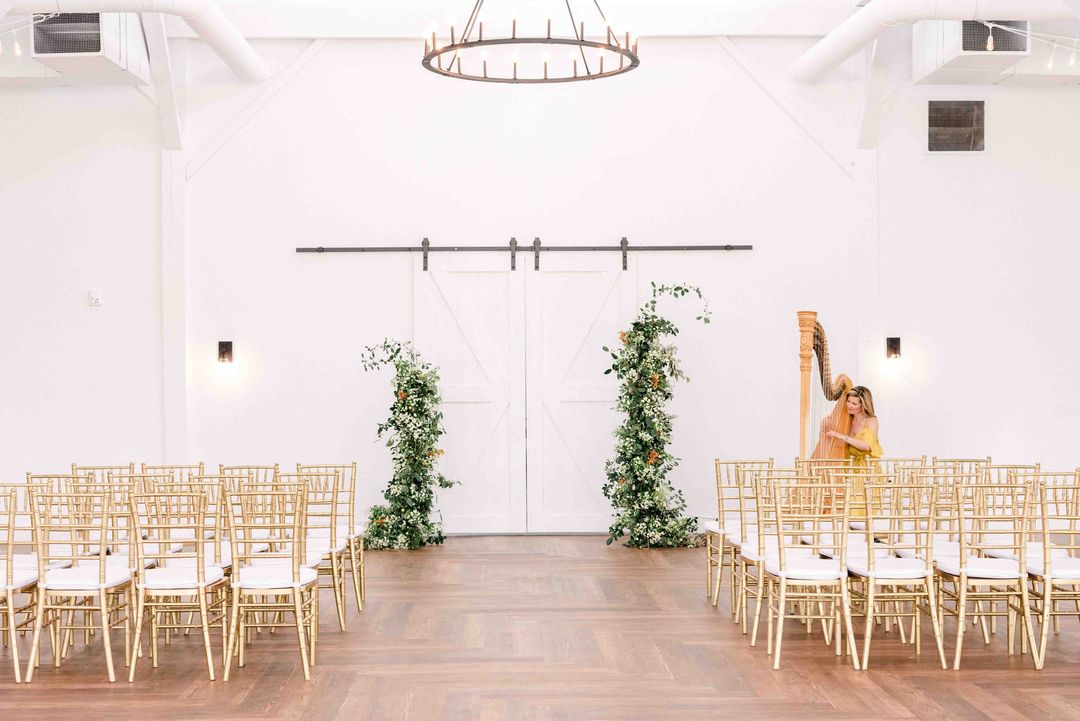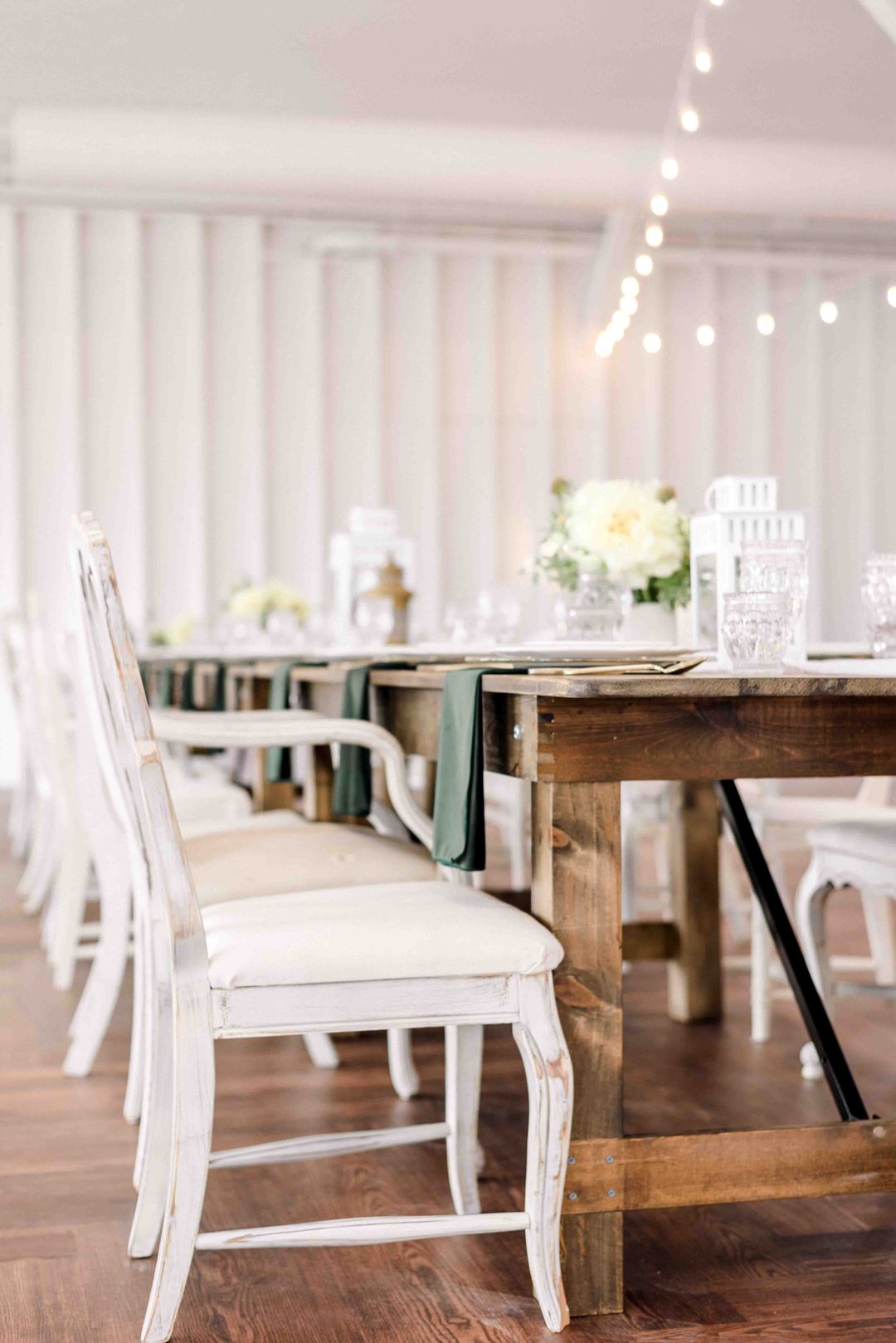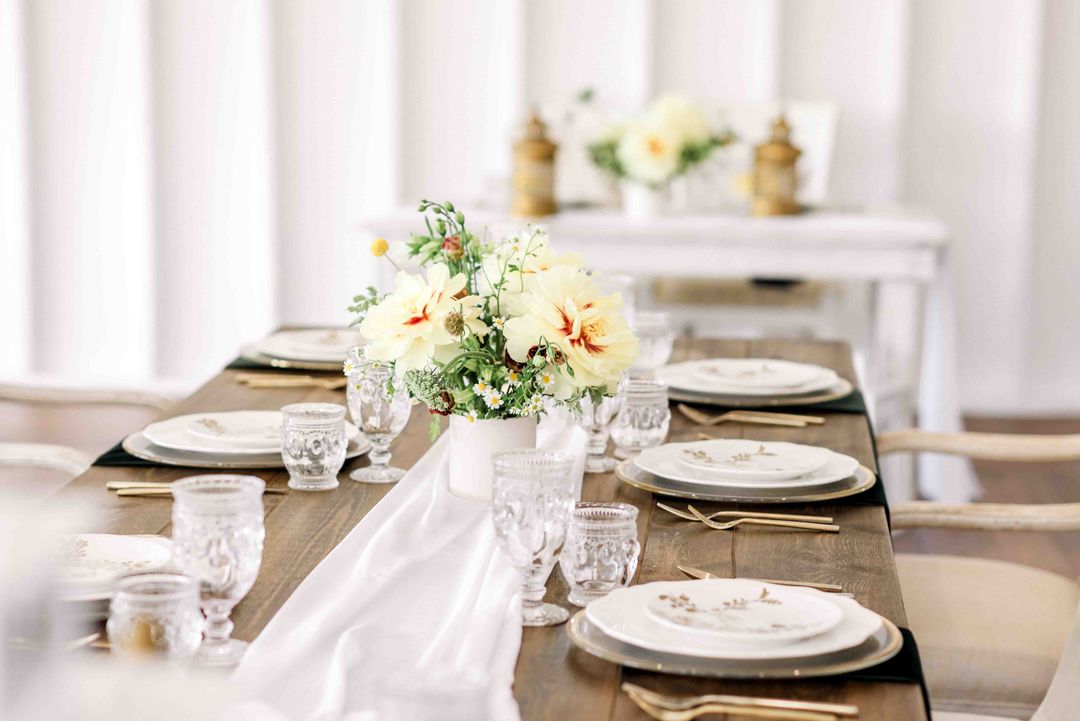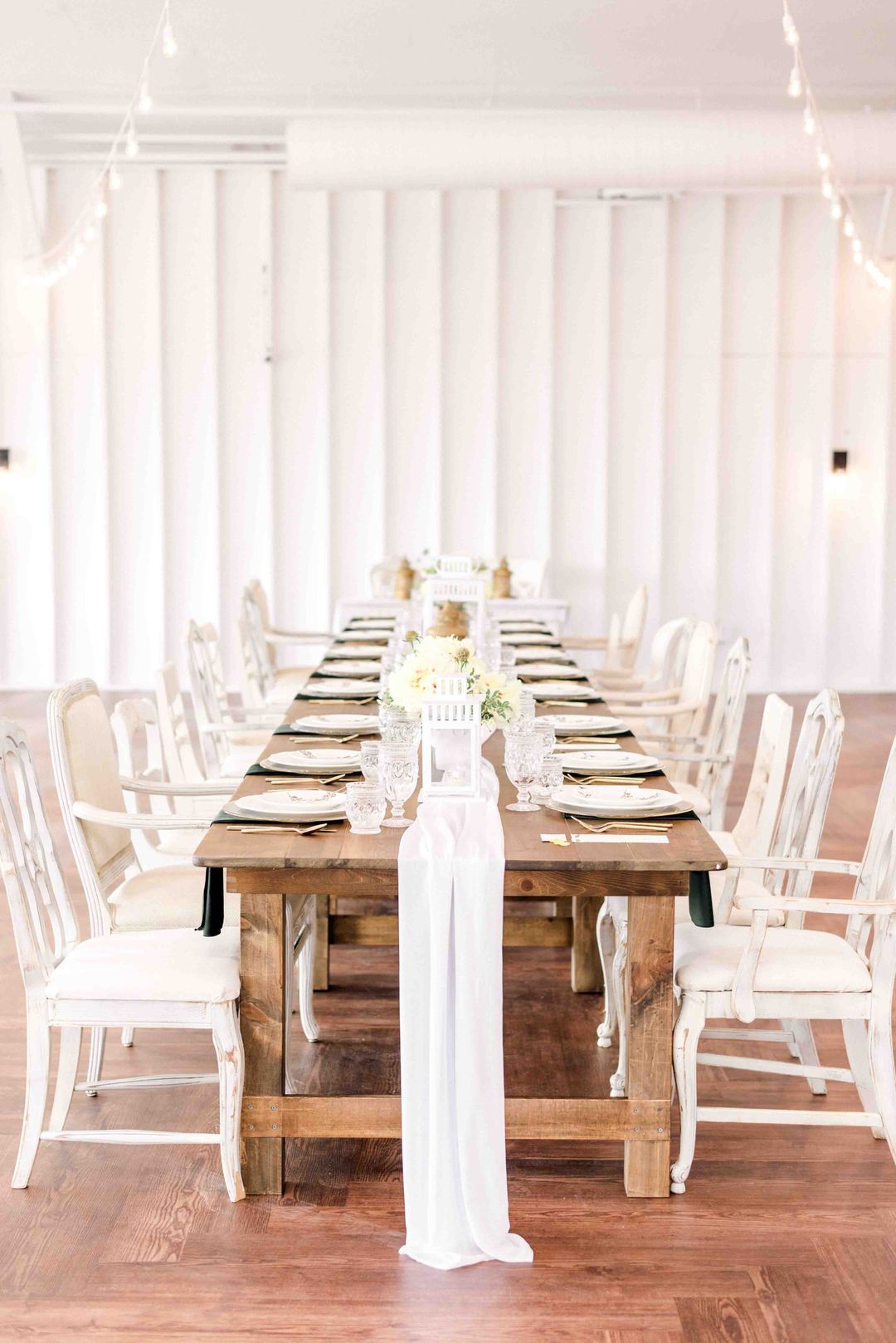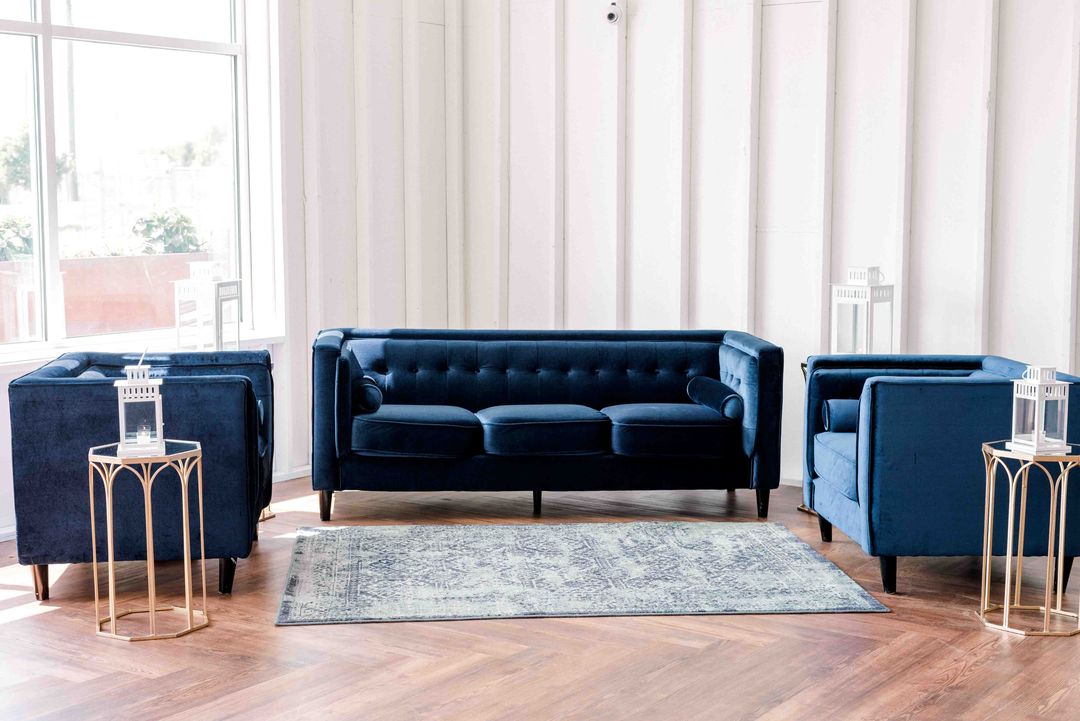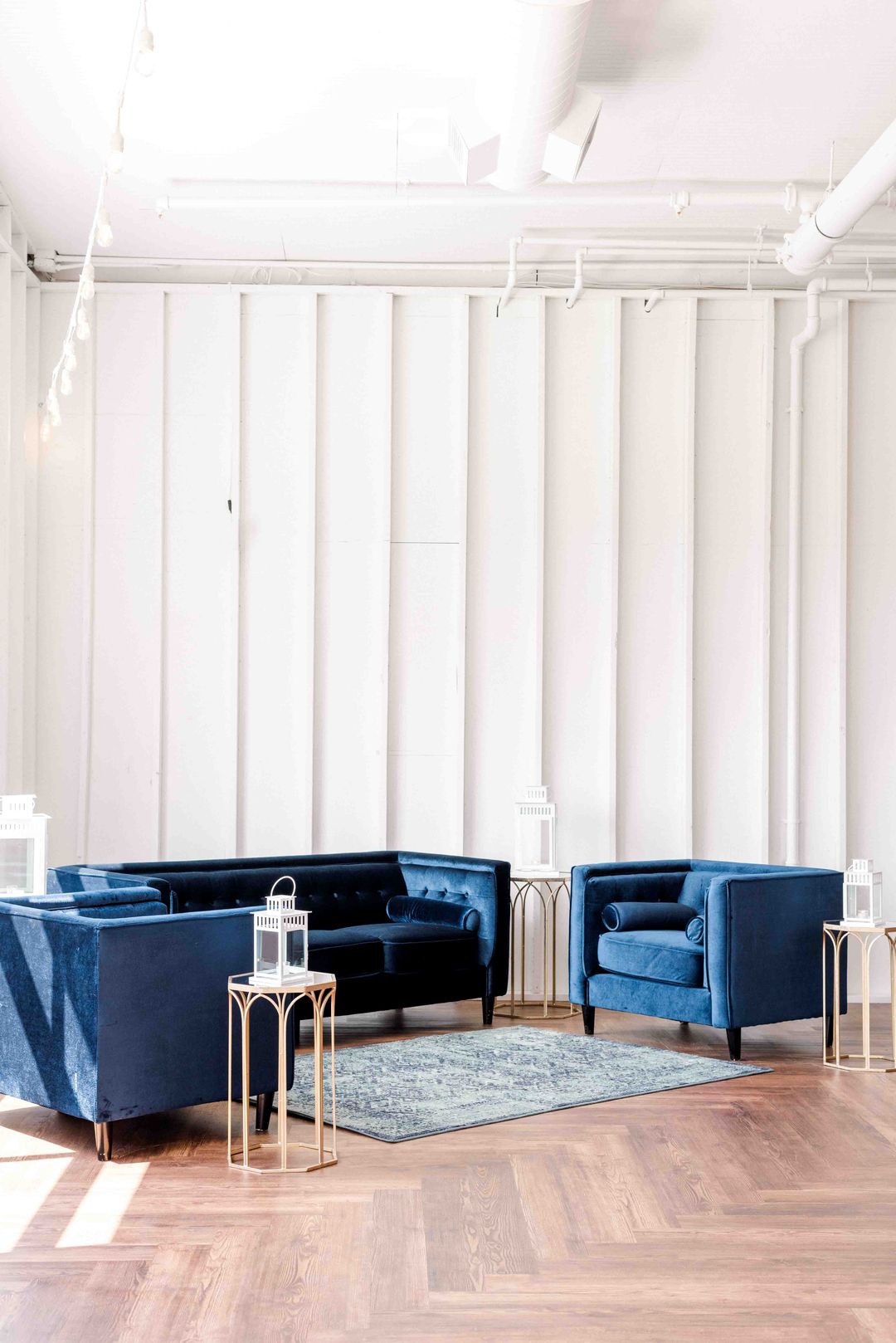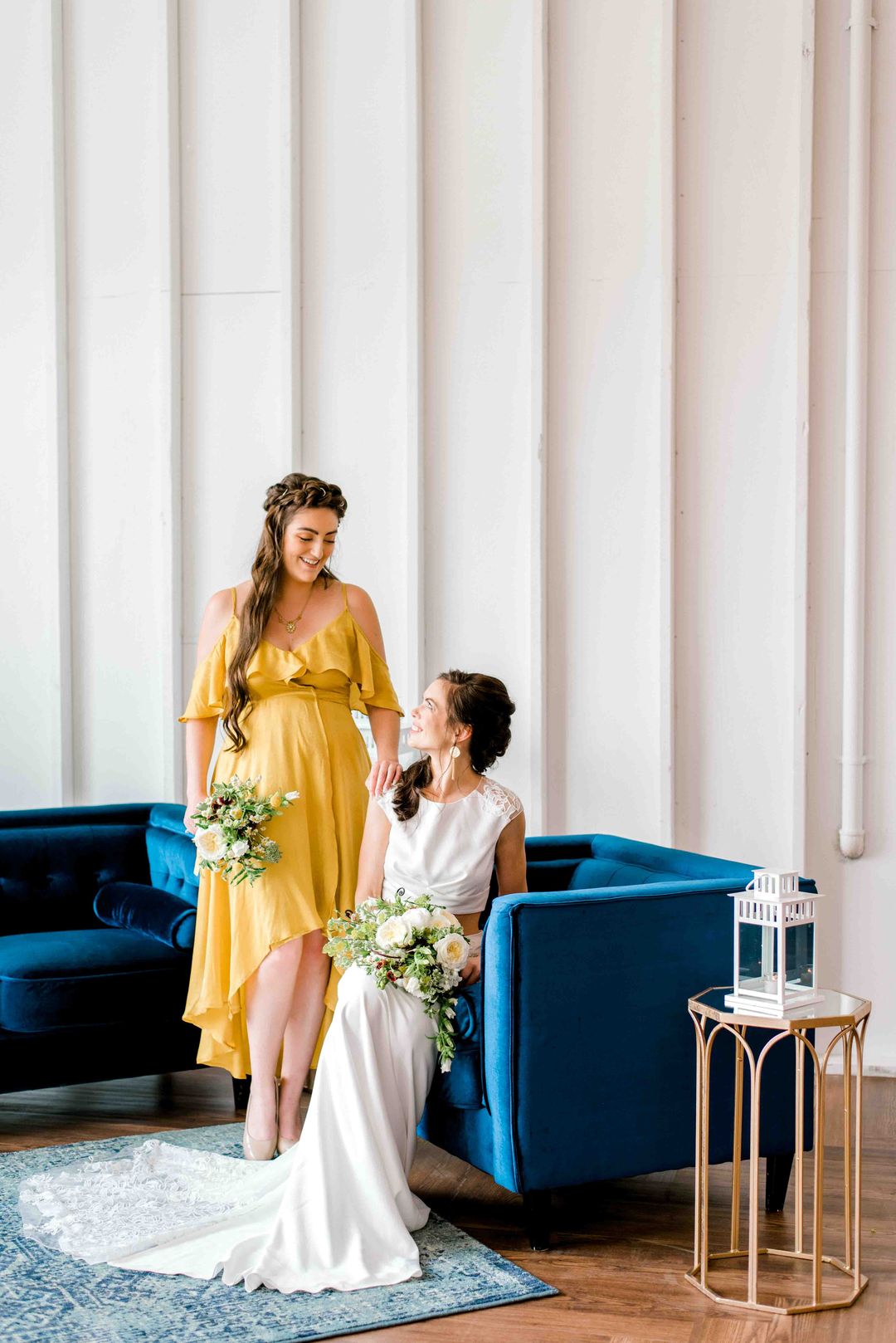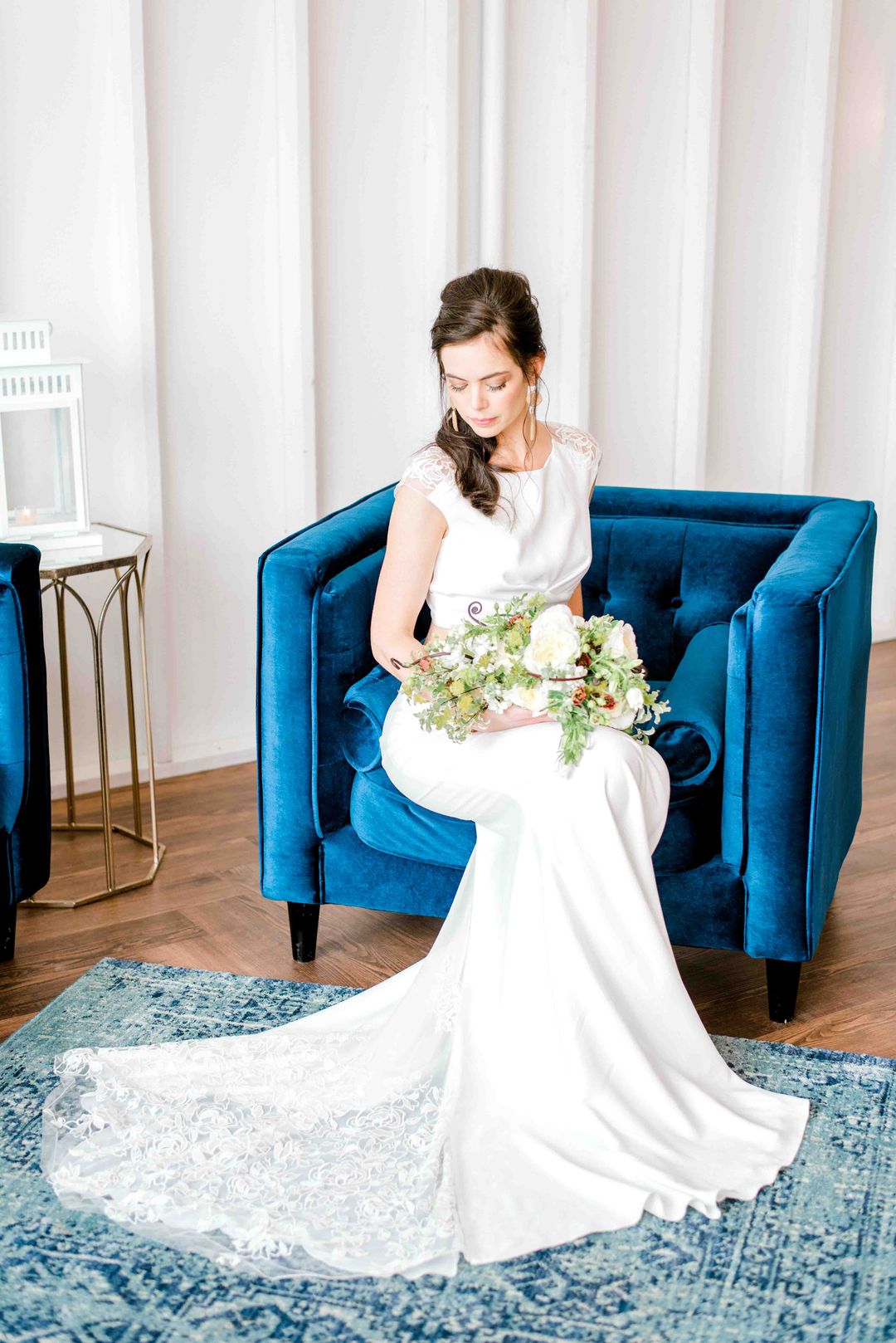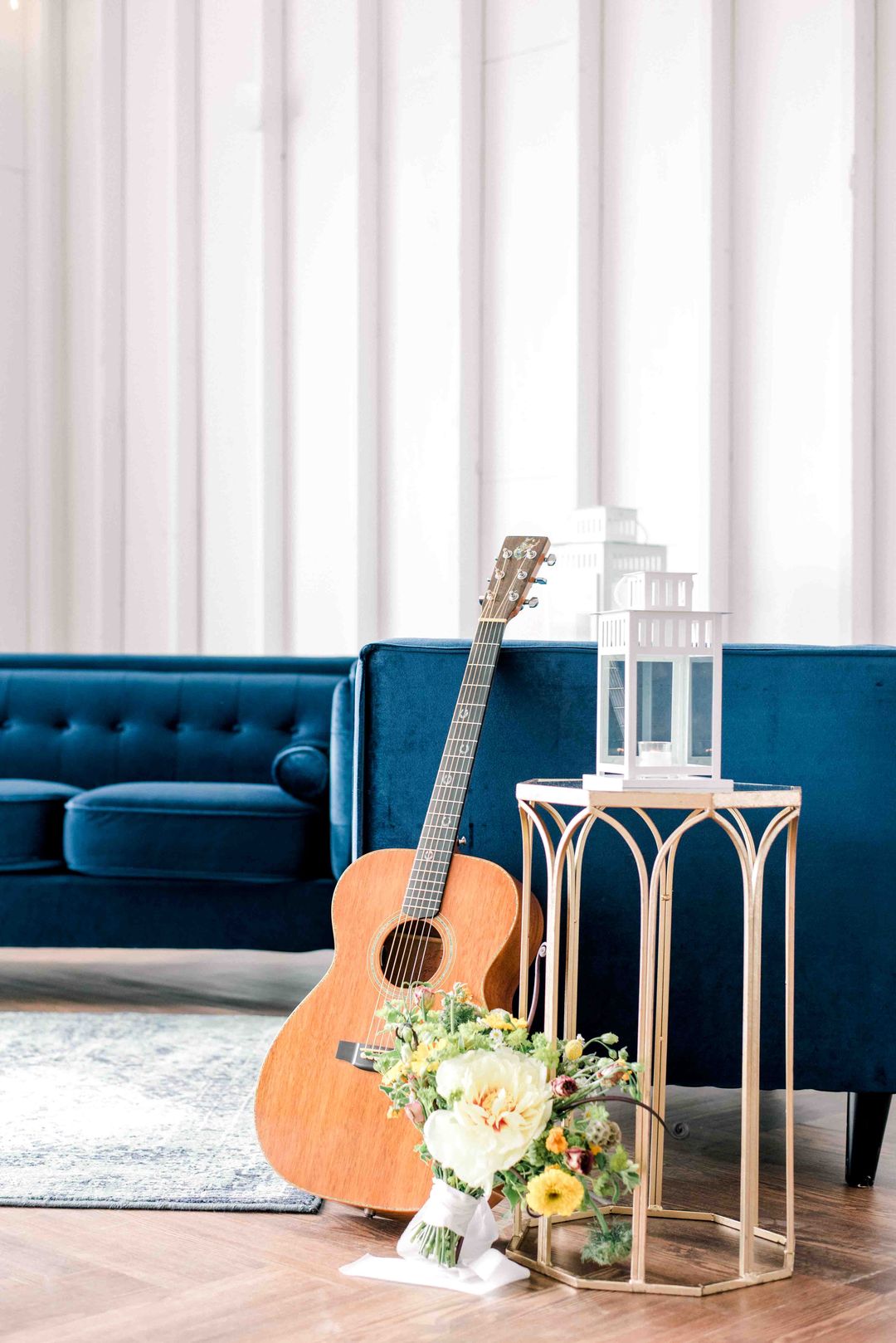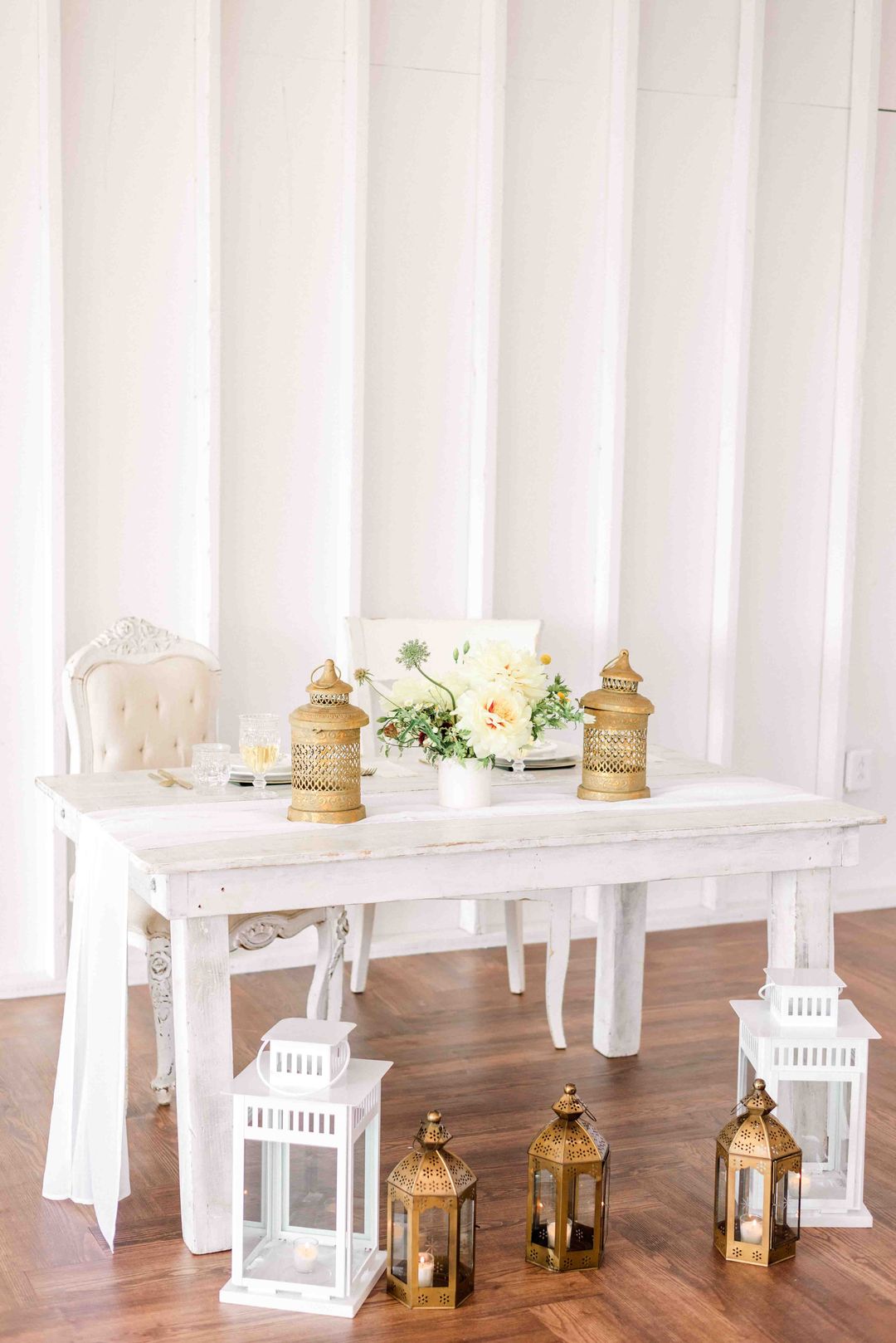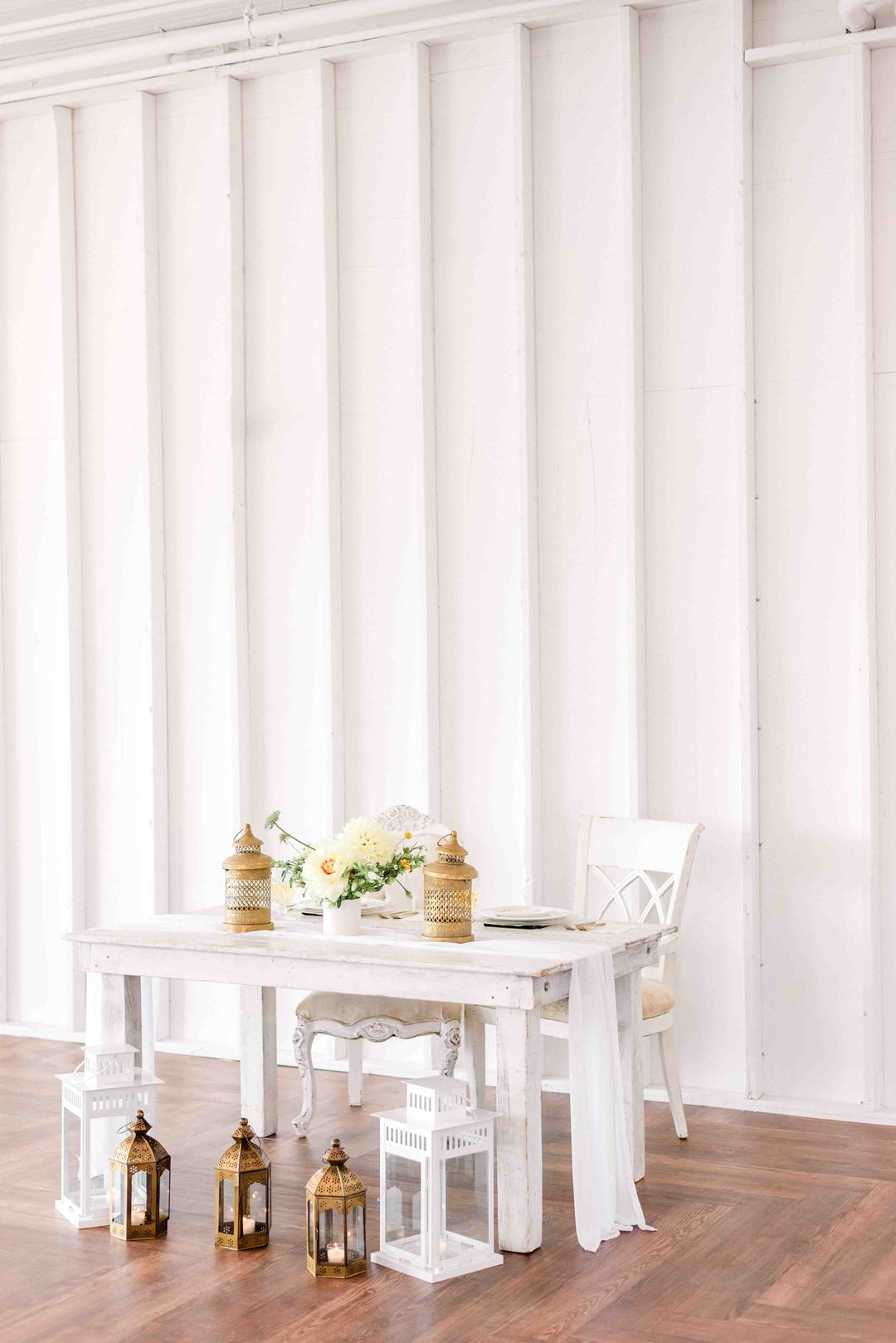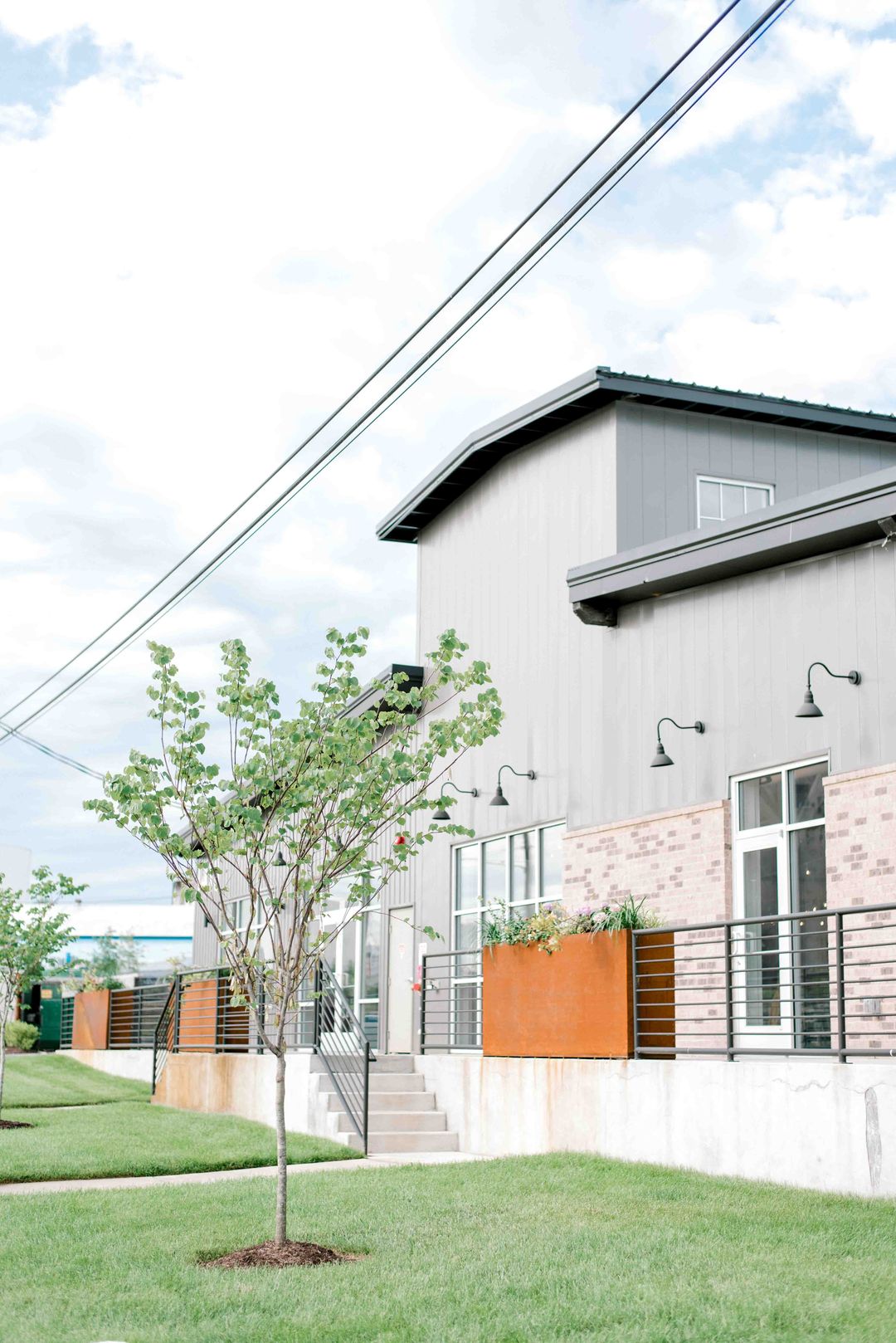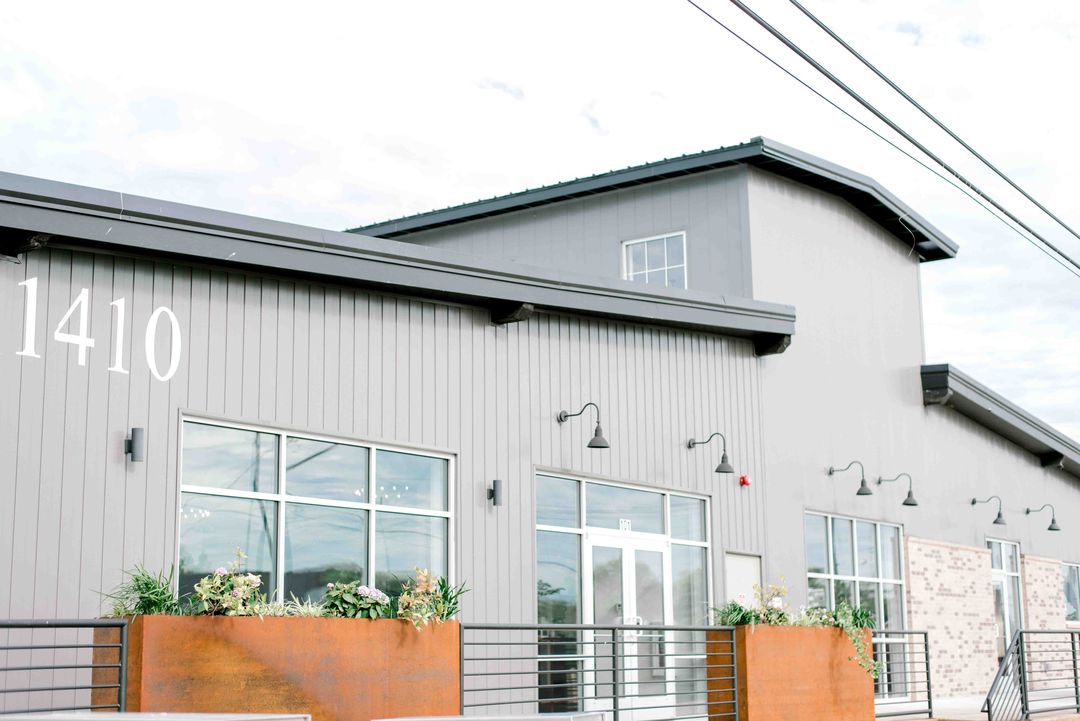 14Tenn in Nashville, Tennessee is a creative blend of natural light and blank spaces. We'd love to help you get started designing an event at this gorgeous venue! Send us a message at info@southerneventsonline.com.
TAGS | 14Tenn, 14Tenn Nashville, Nashville Event Venues, Nashville Wedding Rentals, Nashville Wedding Venues, Nashville party rentals, Southern Events Party Rental, Vintage Chairs, southern style events, southern weddings
FEATURED RENTALS | Saylor Sofa and Chairs, Fruitwood Table, Navy Rug, Magnolia Green Linens, Gold Chiavari Chairs
---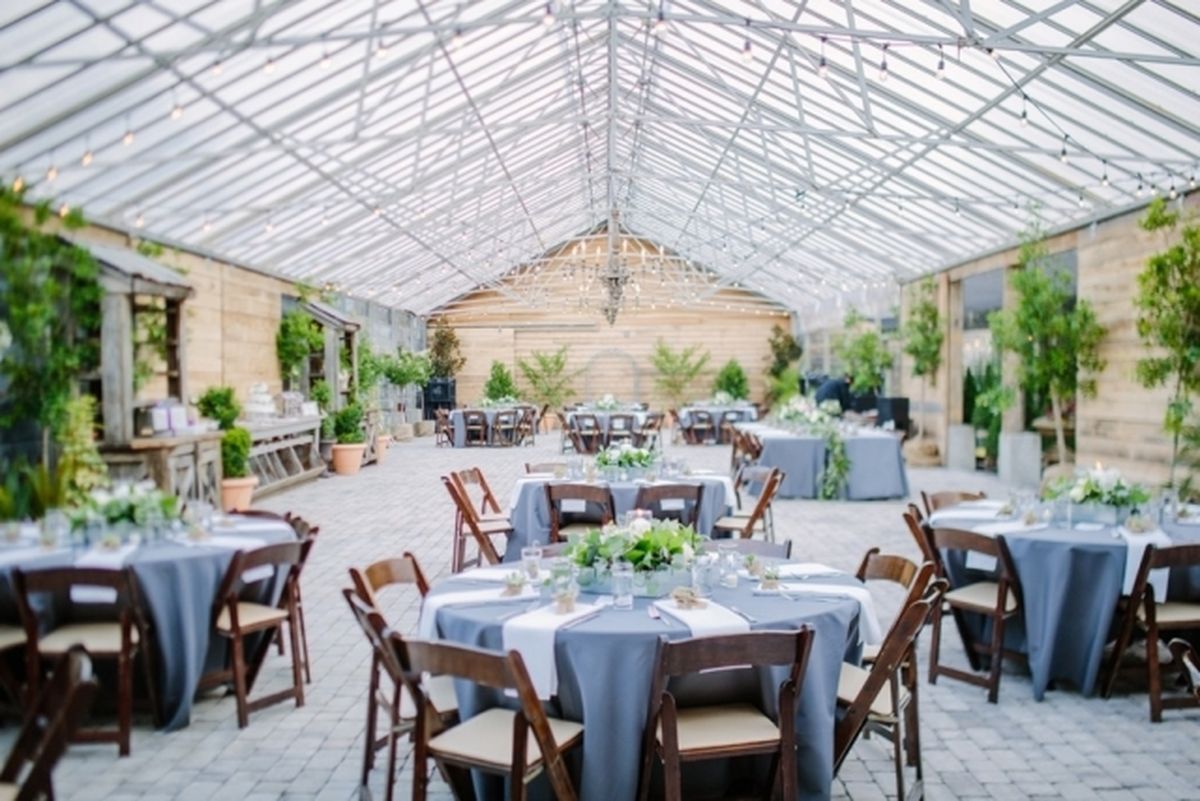 We adore dressing fabulous Nashville area venues in Southern Events rentals, and Long Hollow Gardens is one of our absolute favorites. Long Hollow Gardens is a super unique event venue. It is actually a greenhouse! Couples can achieve that "outdoor wedding" feel with all of the comfort of remaining indoors (think gorgeous summer wedding without all the heat!). Oh, and don't forget about the exquisite natural light pouring into the venue. On this 35 acre property, you'll find a vineyard, their Farmhouse Bridal Cottage, and Hearthroom Barn. With enough space for 200 guests, it's a great venue for weddings and events of all sizes.
Our neutral, natural rentals really shine at Long Hollow Gardens. The Cross-Back Chairs look tailor-made for this venue and are incredibly inviting paired with ivory linens. When outfitting the Greenhouse, we typically stick to neutral color palettes in order to let nature shine. From the Bennett Leather Sofa to the Fruitwood Farm Table, many of our rentals look as if they belong at this one-of-a-kind venue. However, we are not opposed to dreaming up a colorful look with our Saylor Velvet Furniture rentals. We are in love with how this location serves as a backdrop for pretty much any dreamy look a couple could conjure up.
Be sure to visit their website to learn more about hosting your Southern event at this greenhouse venue. Photos by Julie Paisley.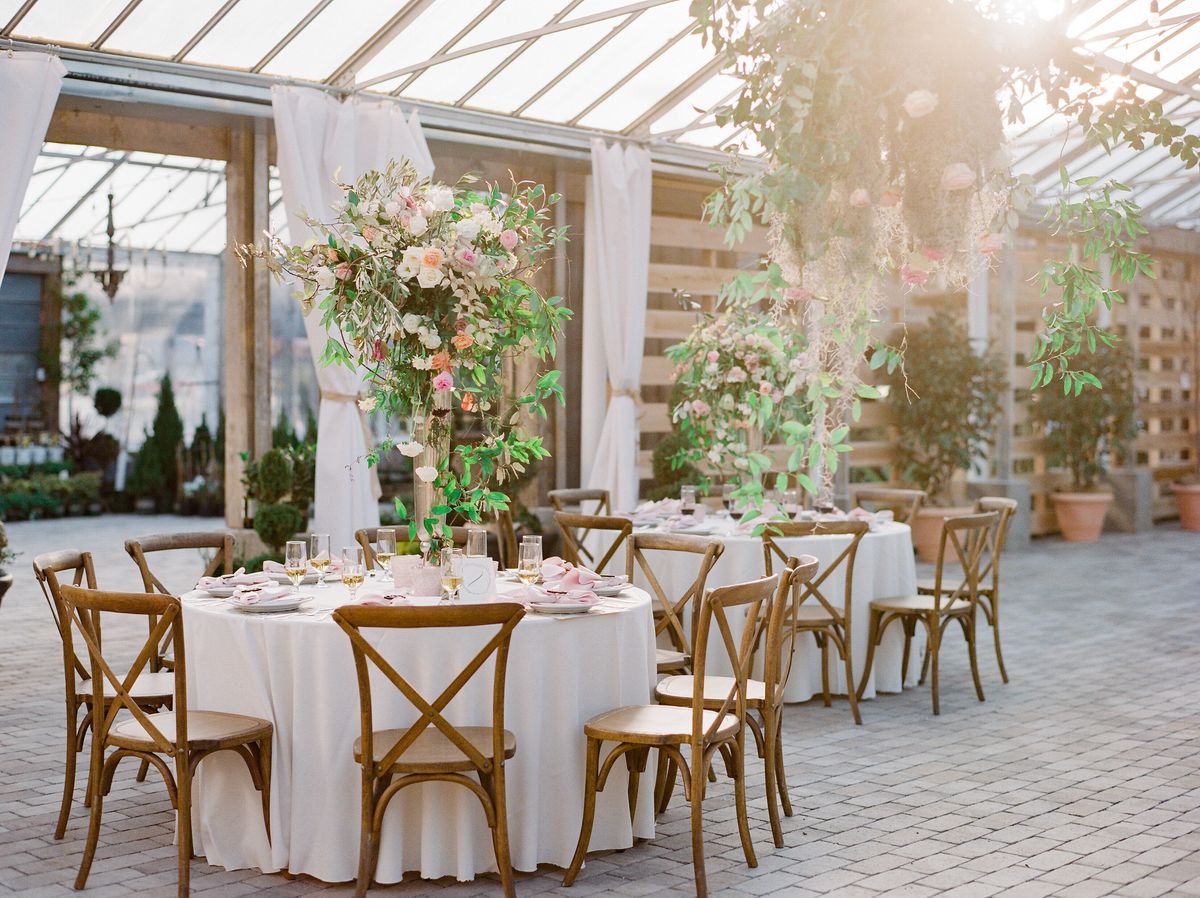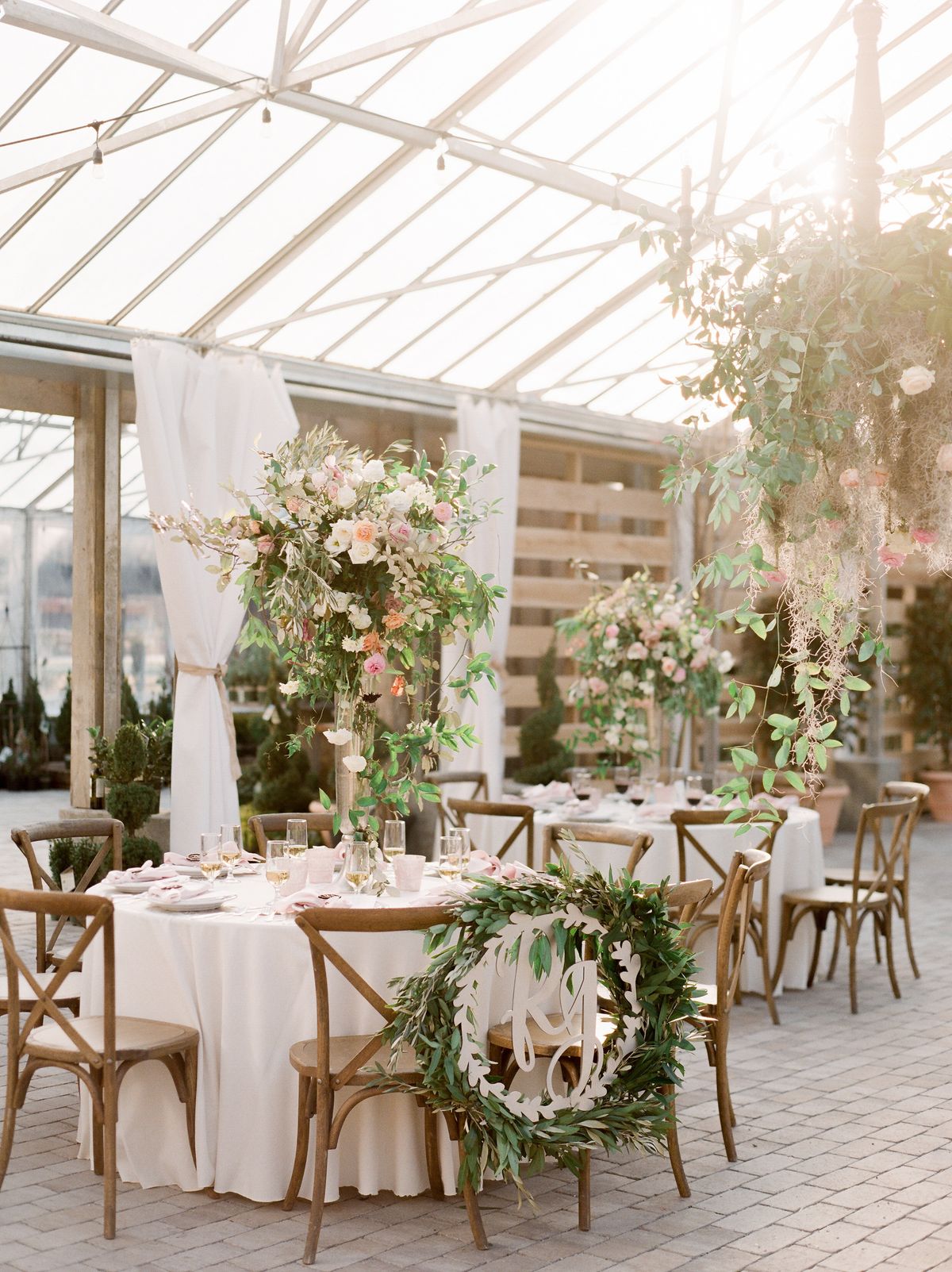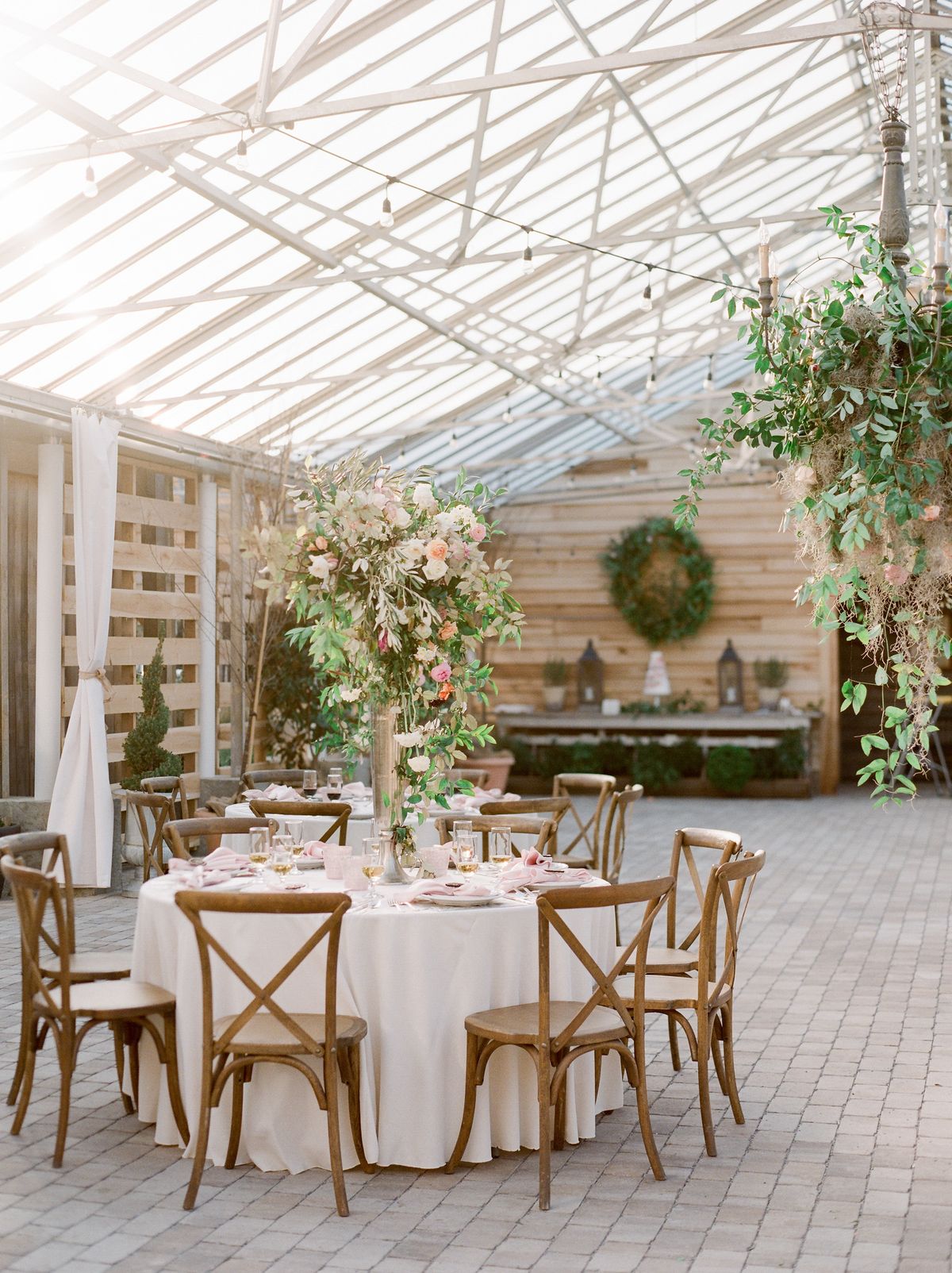 If you are hosting an event in one of Nashville's finest venues, we'd love to take the rentals off your plate. Send our team a message at info@southerneventsonline.com.
TAGS | Farm Tables, Nashville Event Rentals, Nashville Event Venue, Nashville Wedding Venue, Southern Events Party Rental, Unique Nashville Event Rentals, Unique Wedding Rentals, long hollow gardens, nashville tn, nashville venues
FEATURED RENTALS | Cross-Back Chairs, Ivory Linens, Bennett Sofa, Saylor Furniture,
---
13

Jun

Southern Events Products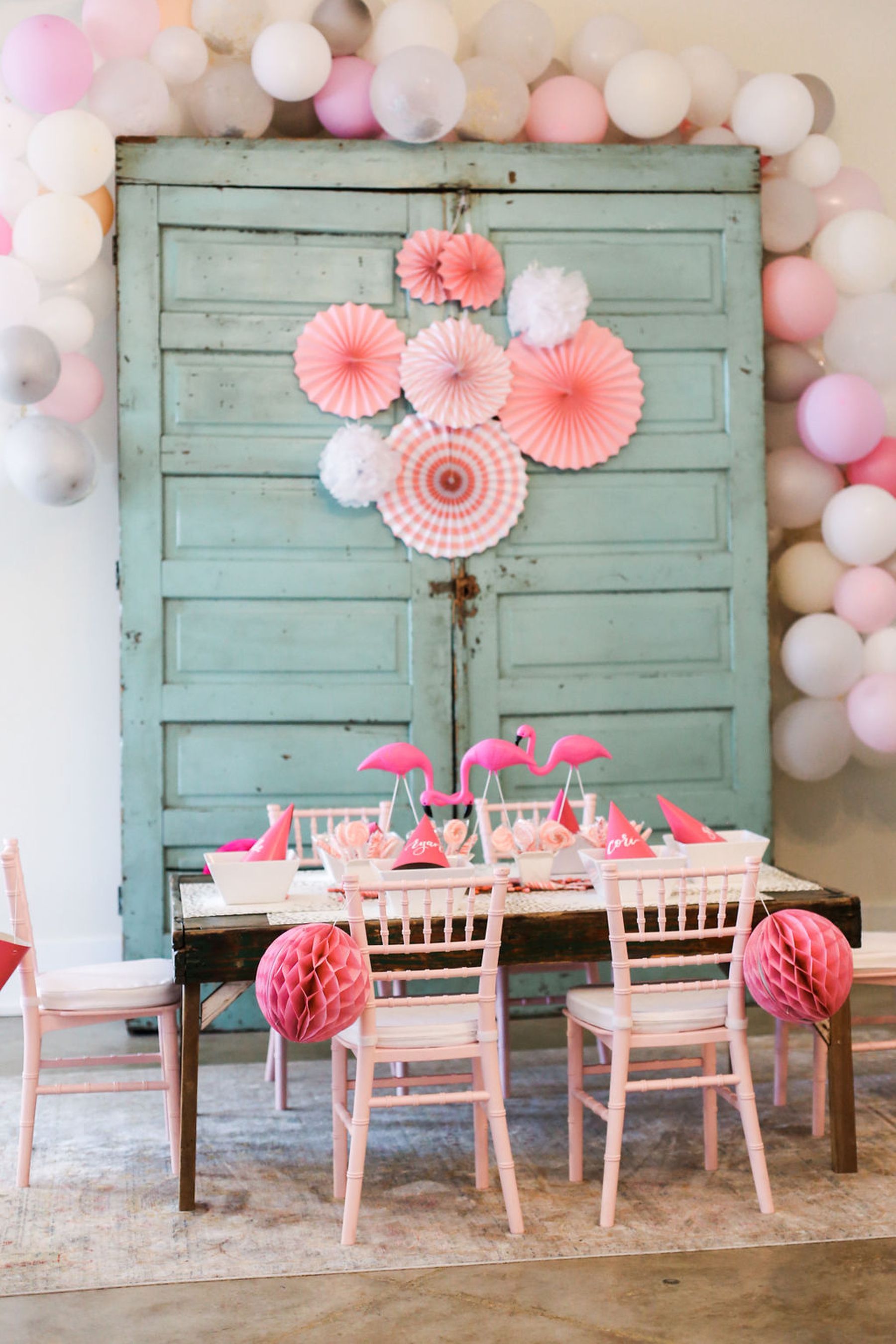 Nashville Baby Guide Launch ~ The Lodge in Franklin
Kid-friendly spaces at events help children feel special while allowing for overall seamless event design. When creating and designing events for clients, we see no reason why the little ones can't also have adorable areas to sit and eat! From whimsical pink and white chairs to adorably sophisticated cross-back chairs and beyond, we believe matching the kid areas with the rest of the event is a wonderful way to say "ultimate chic". Check out this previous post for some of our favorite kid-friendly wedding reception rentals.
We recently created a few kid-approved looks for the Nashville Baby Guide Launch Party. If you're here for sweet pink, charming blue, and trendy flamingos, then you're in the right place! Pairing our Pink Chiavari Children's Chair with our classy Fruitwood Children's Farm Table, we designed inviting spaces for kids to enjoy oops-free meals on our Melamine Dinnerware. The kids' areas coordinated beautifully with sophisticated adult areas. Hob Nob Glassware and Fuschia Etched Velvet Linens helped hold the playful vibe while staying "grown-up" and chic.
Pro tip: Simple activities such as adorable coloring areas help keep children busy while moms enjoy their "Mom-osas"
Gorgeous photos by Jenna Henderson Photography.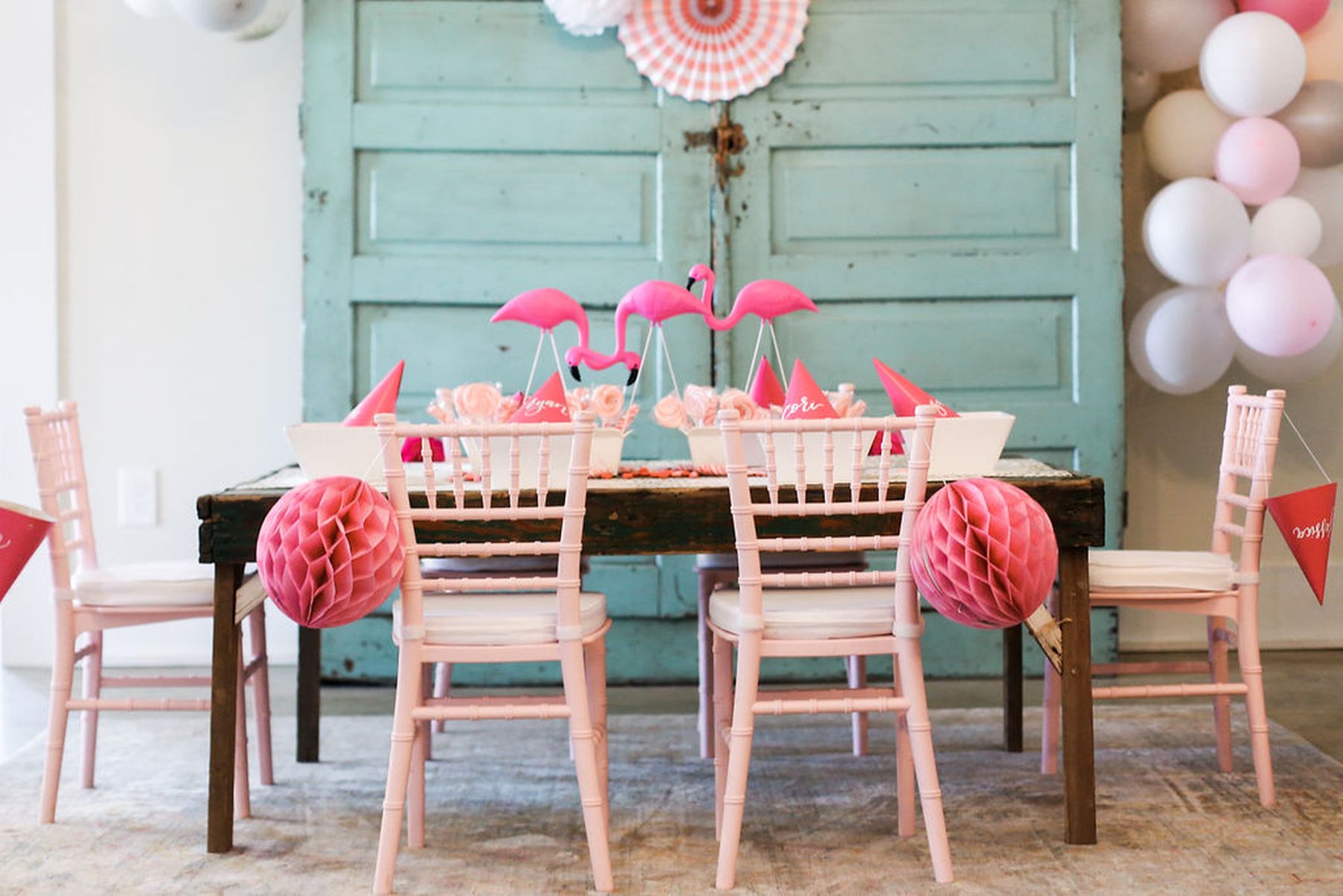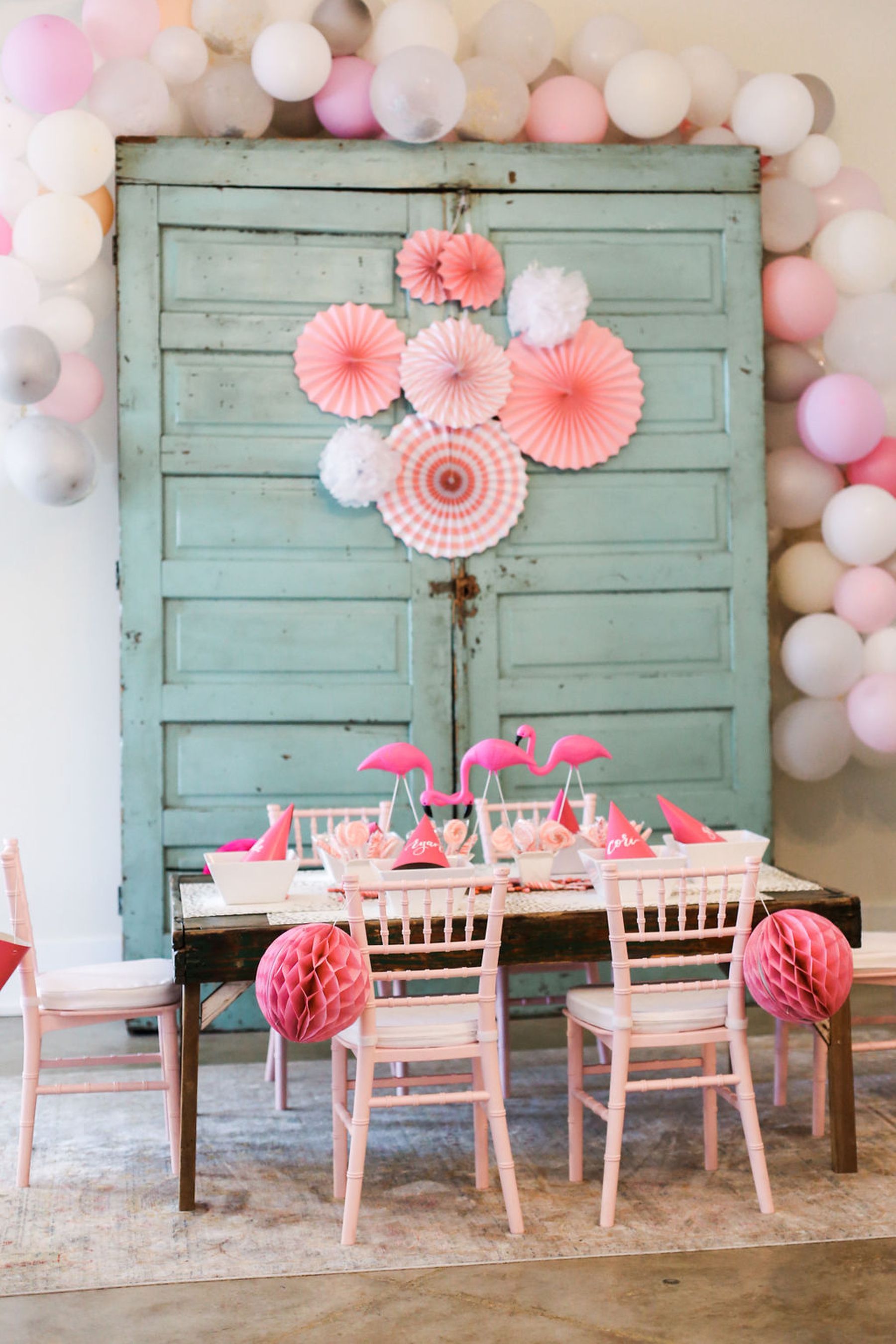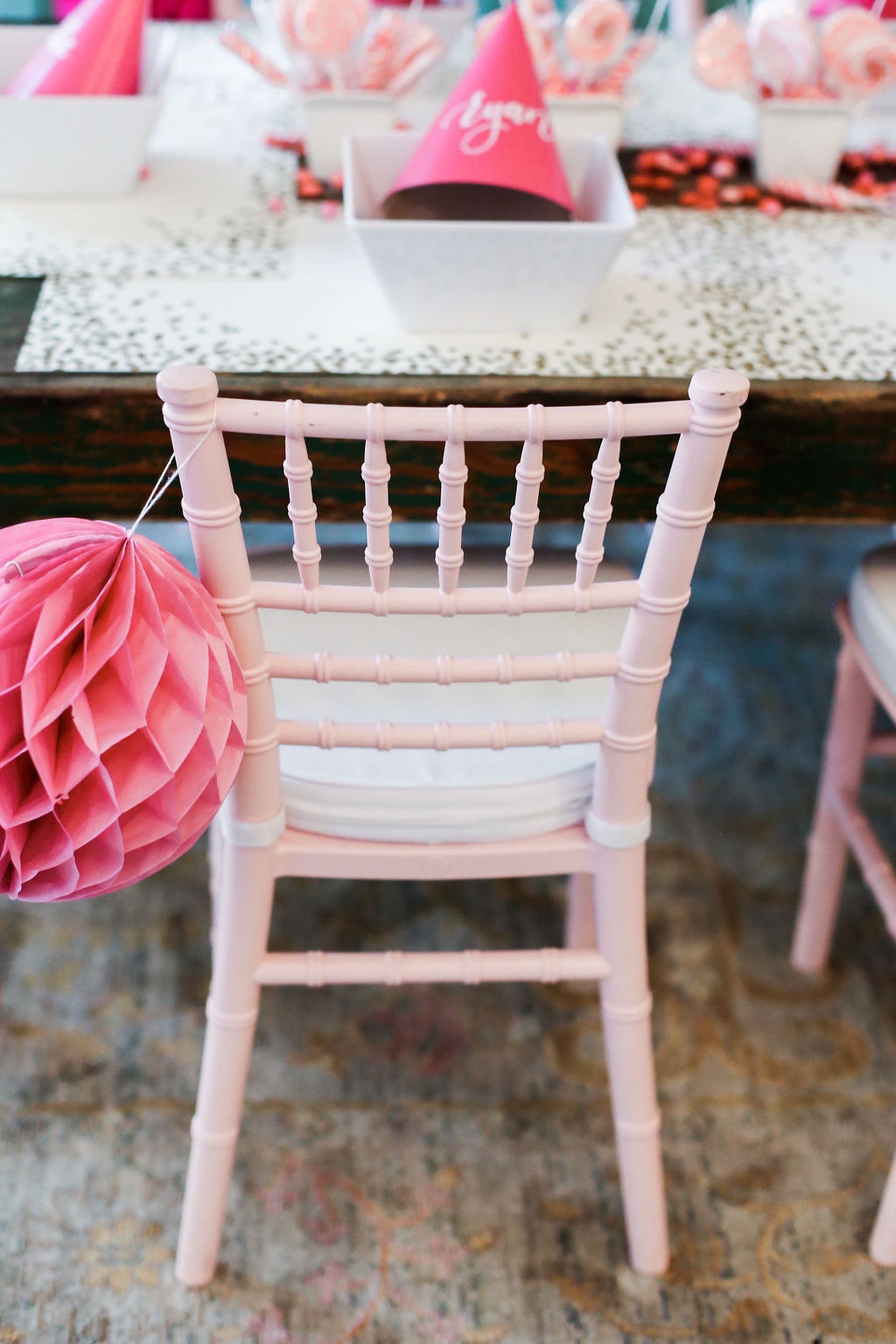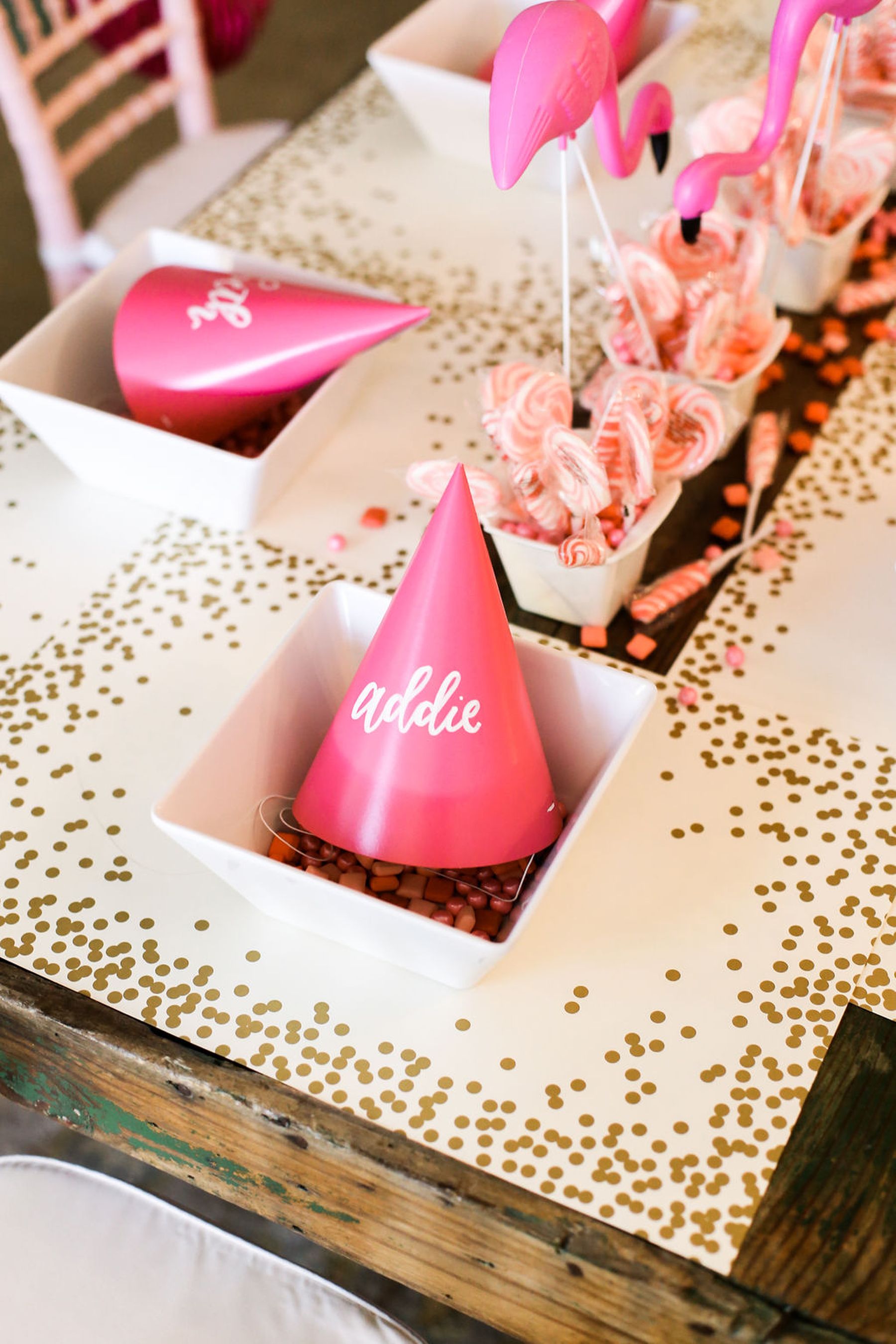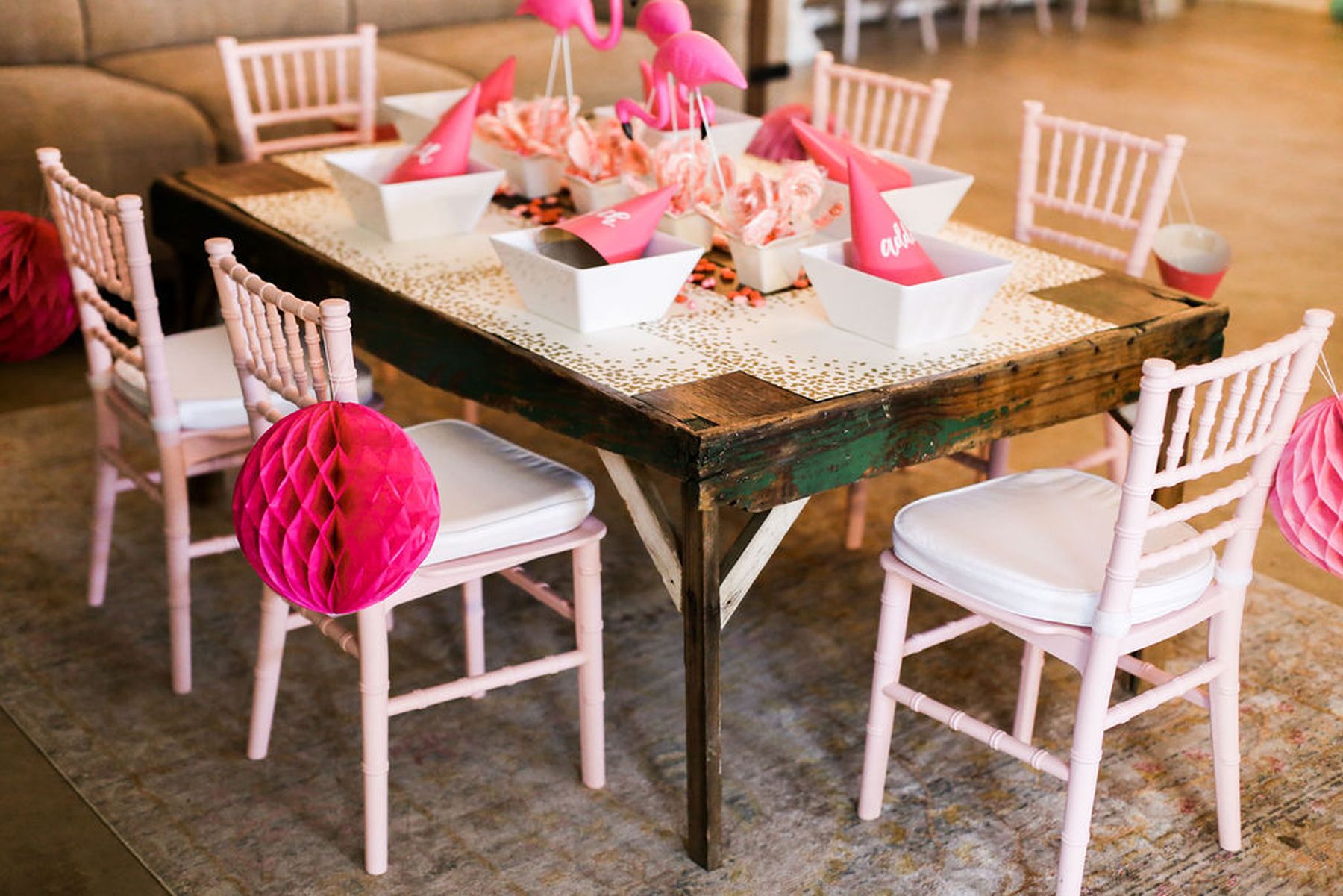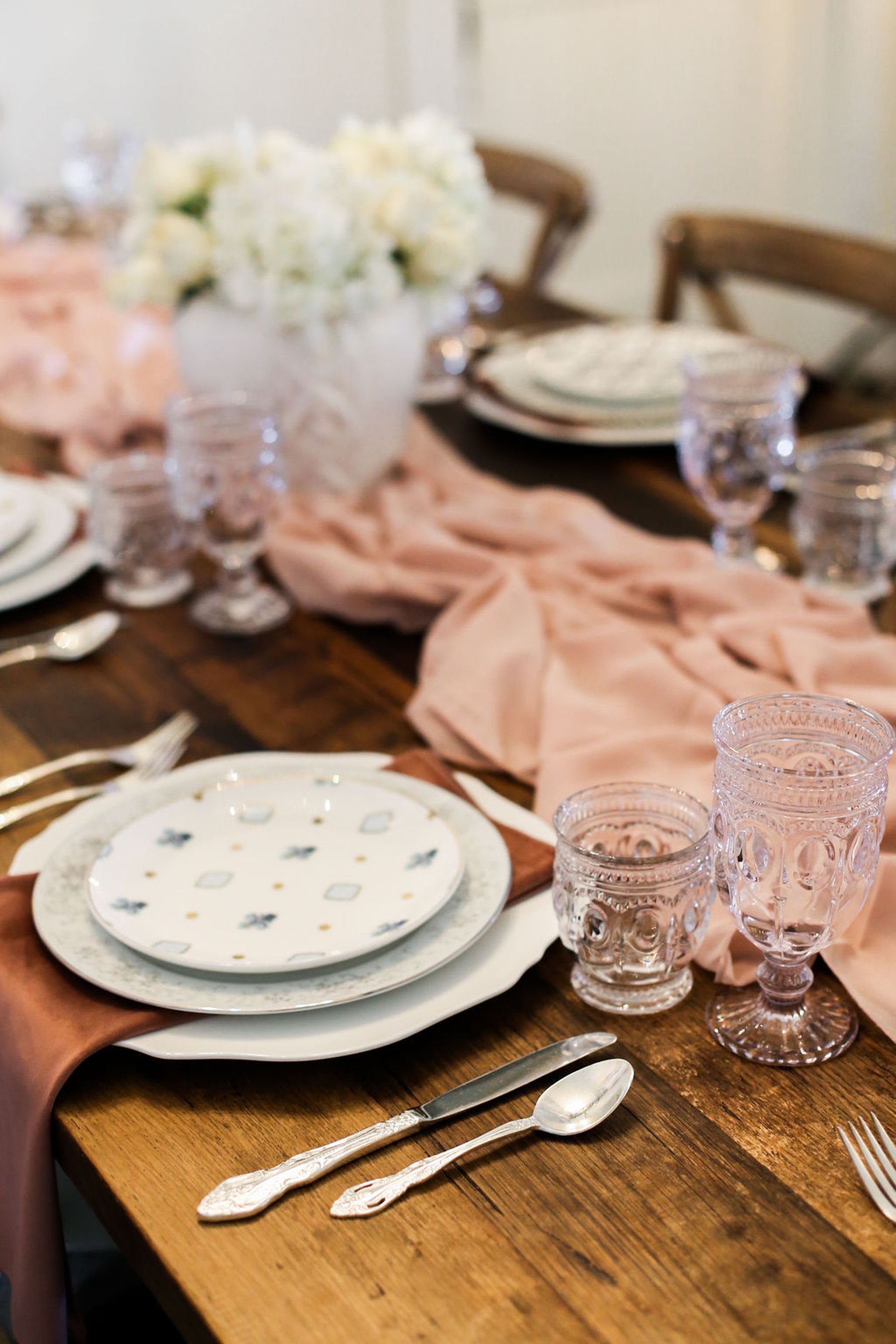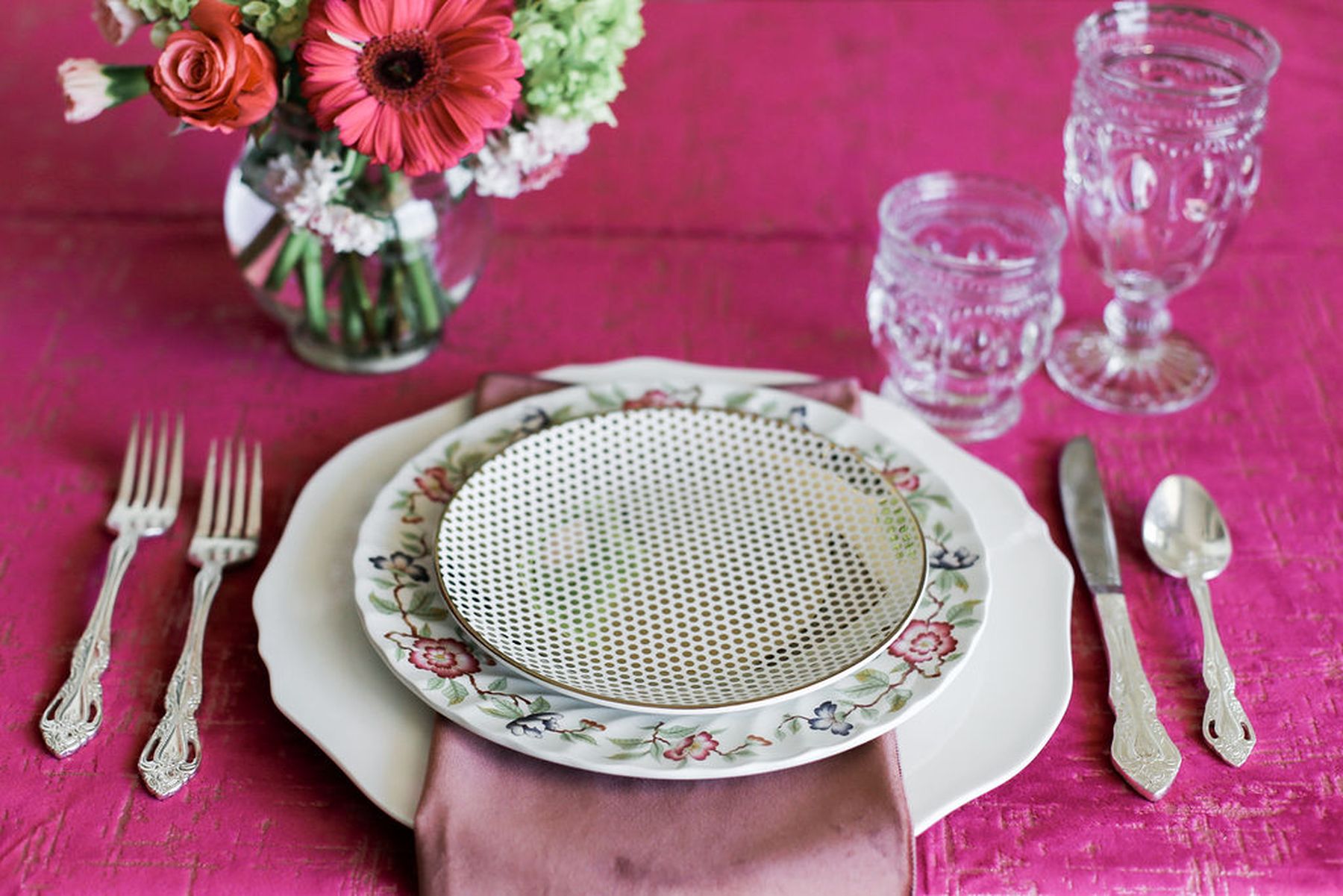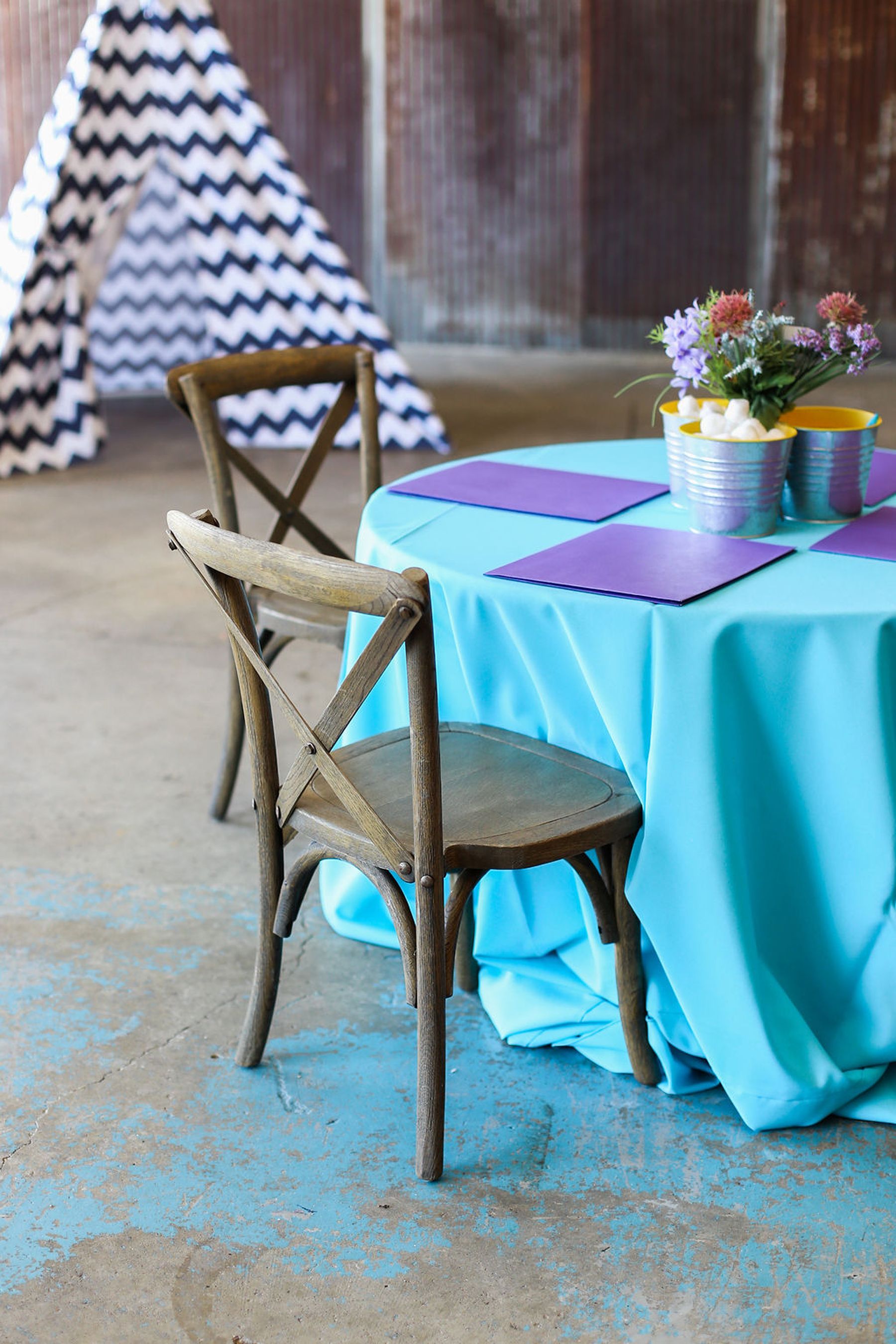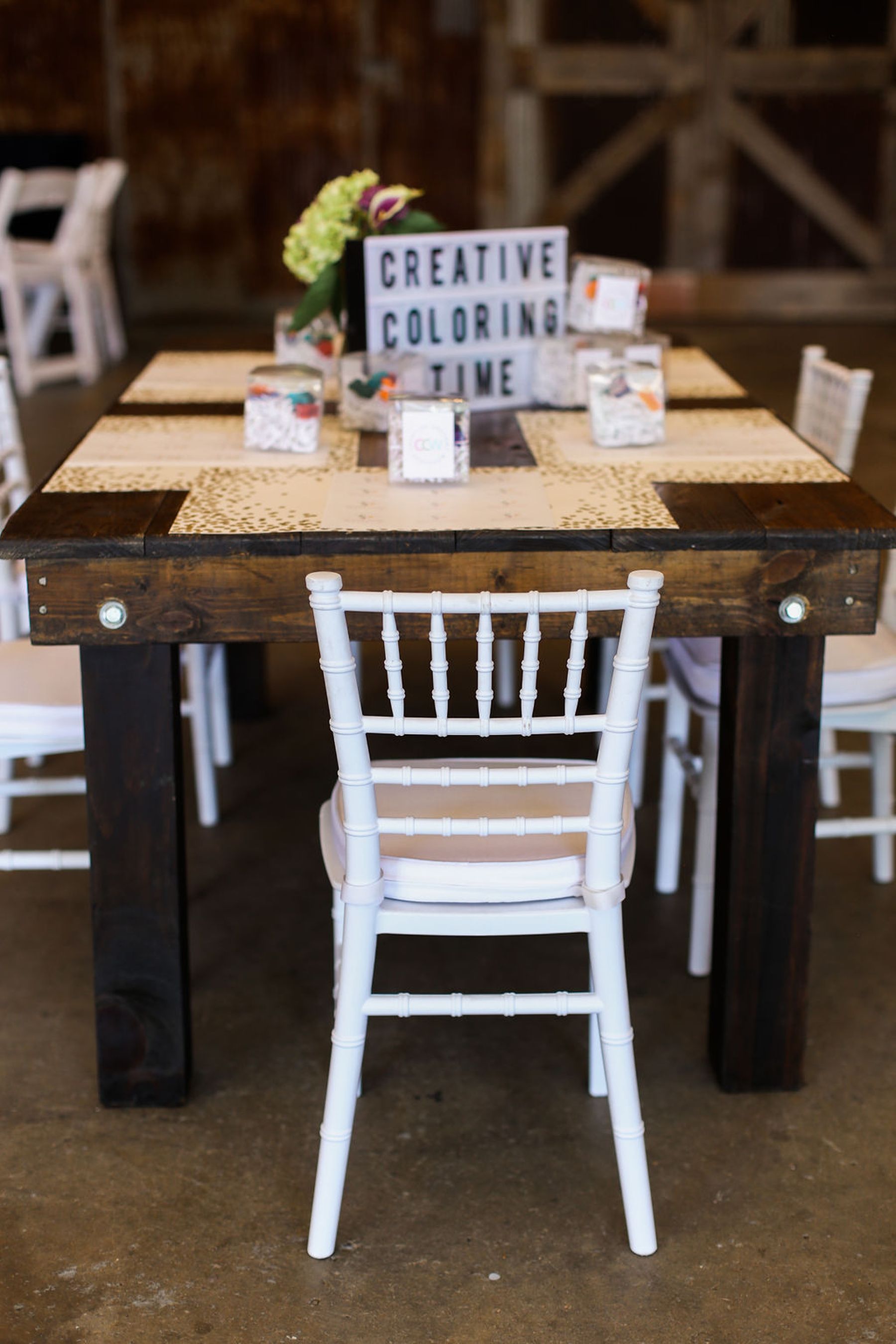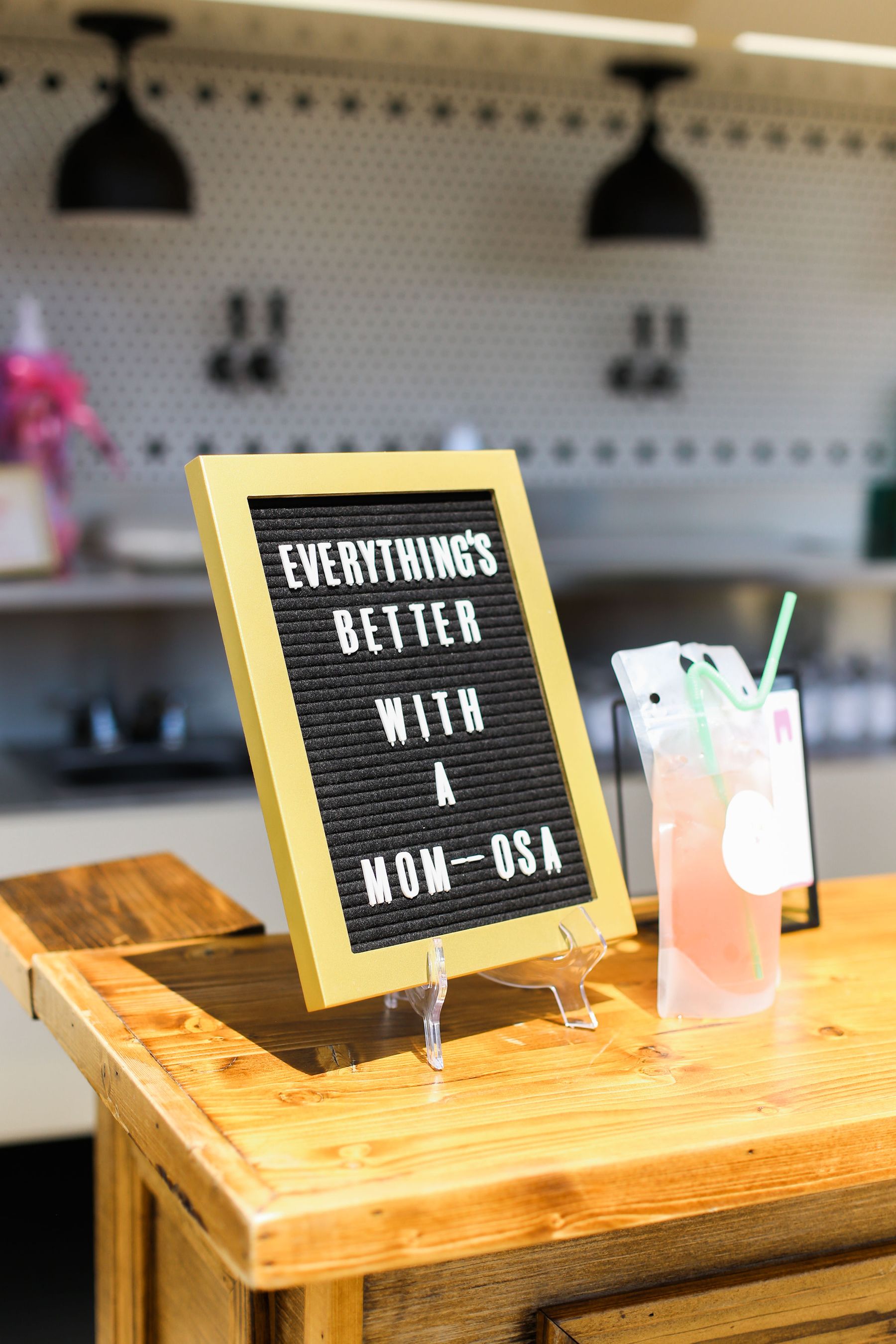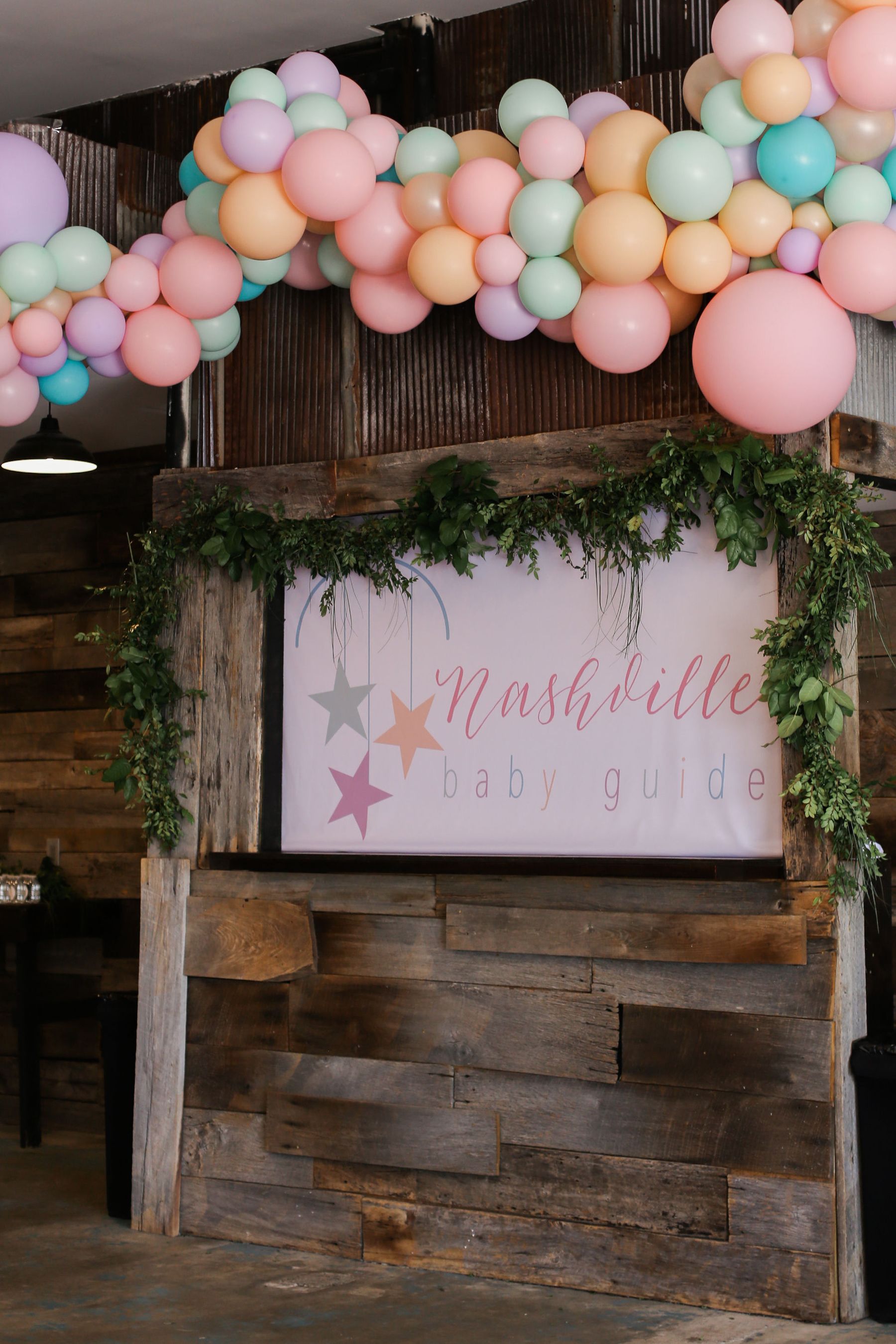 If you're wanting to create an area for the pint-sized ones at your next event, we'd love to help you! Email our team to book your personal showroom tour at info@southerneventsonline.com to get started!
TAGS | Kids Parties, Nashville party rentals, Southern Events Party Rental, Unique Nashville Event Rentals, kid friendly event, kid friendly party, kid-friendly wedding
FEATURED RENTALS | PINK CHIAVARI CHILDREN'S CHAIR, WHITE CHIAVARI CHILDREN'S CHAIR, FRUITWOOD CHILDREN'S FARM TABLE, CROSS-BACK CHILDREN'S CHAIR, Hob Nob Glassware, Fuschia Etched Velvet Linen
---