29

Sep

Southern Love: The Clementine | Nashville Event Venue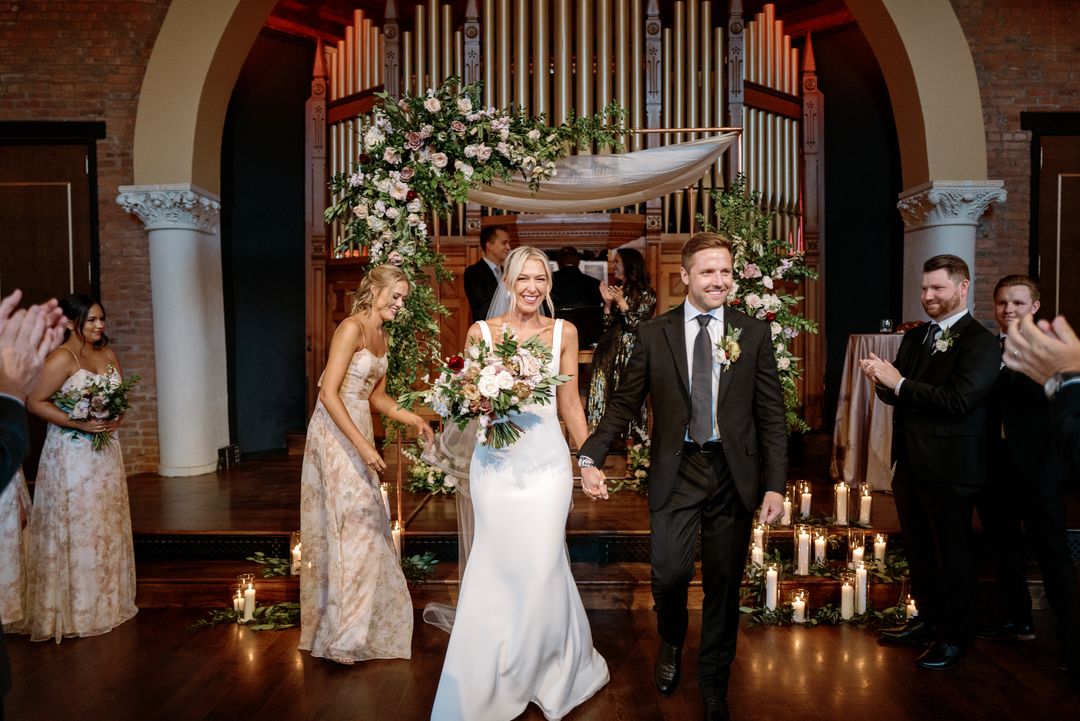 There is a certain charm to spaces where old meets new. And this style is particularly popular in Downtown Nashville, where event venues are rich with history and the original architecture is celebrated. As is the case with The Clementine! A spacious event hall, it was redesigned and rebuilt in 2018. Despite the recent renovations, however, its design remains true to its origins. Urban yet elegant, it is a versatile space in which couples can pull off the celebration of their dreams. To help you determine whether this venue aligns with your vision, we're sharing a few ideas for hosting a wedding at The Clementine, featuring our trendy event rentals.
Say "I Do" at Adelaide Hall
An original 1889 church sanctuary, Adelaide Hall is the largest of Clementine's spaces. Soaring wood beam ceilings, brick walls, hickory floors, massive mid-century chandeliers, and blown glass and steel gothic windows make a statement in this stunning space. Their famous pipe organ is perfect for a sweet ceremony. Decorate the stage with florals or a Wrought Iron Arch in front of the organ. Or use our Chuppah with drapery to soften the space. For ceremony seating, our classic Black Fruitwood Folding Chairs will offer some contrast. While our Davis Glass Cylinders will add a touch of modern elegance to the aisle. Alternatively, feature our Acrylic Ghost Armless Chairs and layered vintage or cowhide rugs to create a chic contemporary look.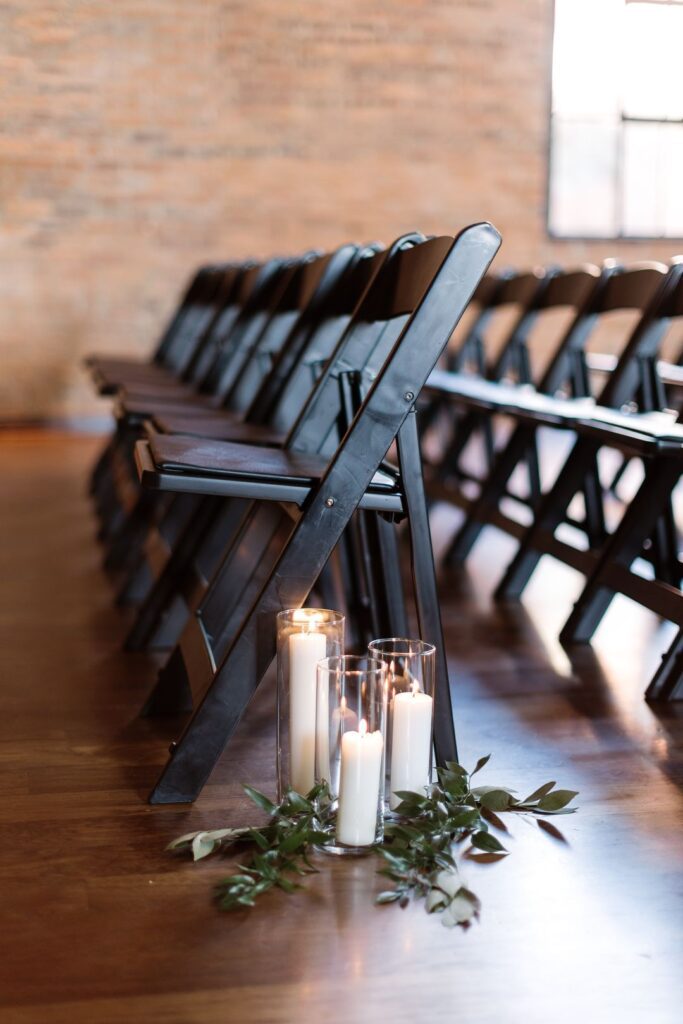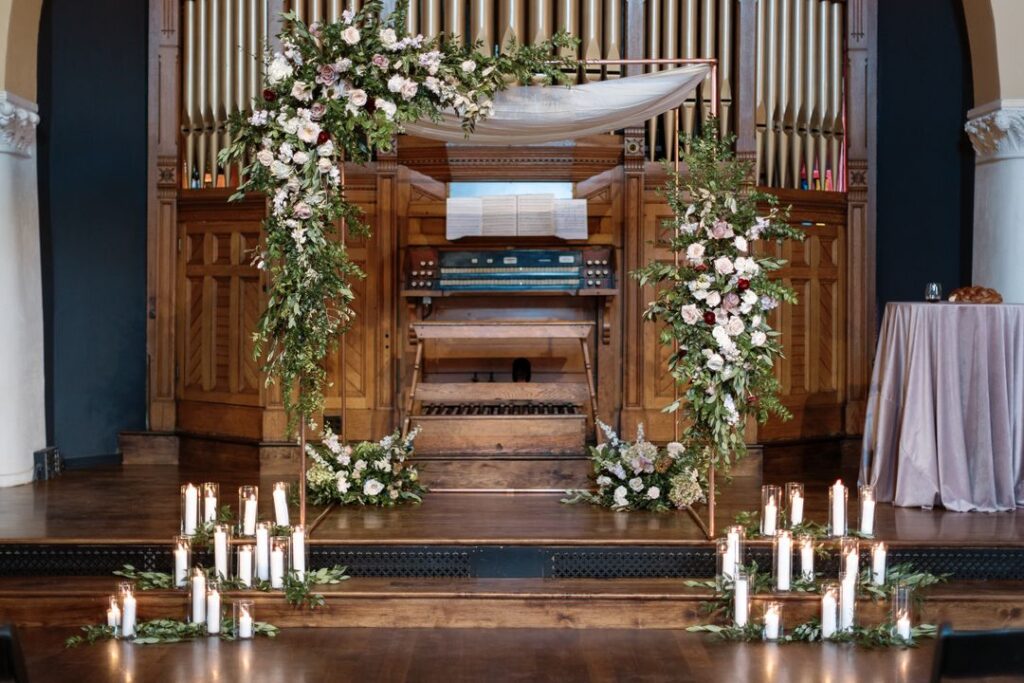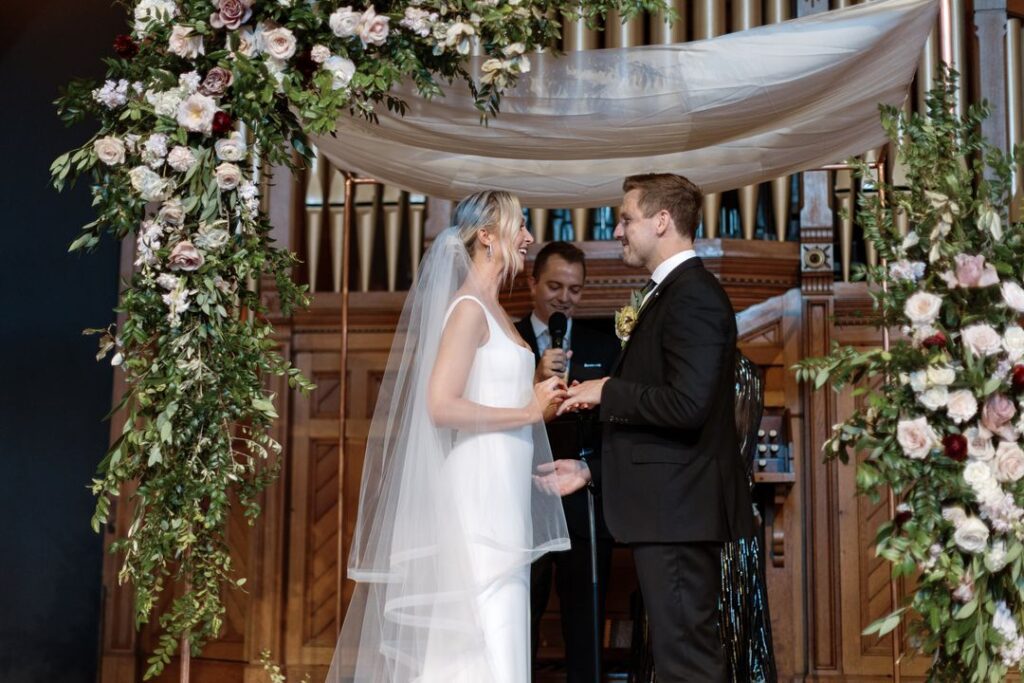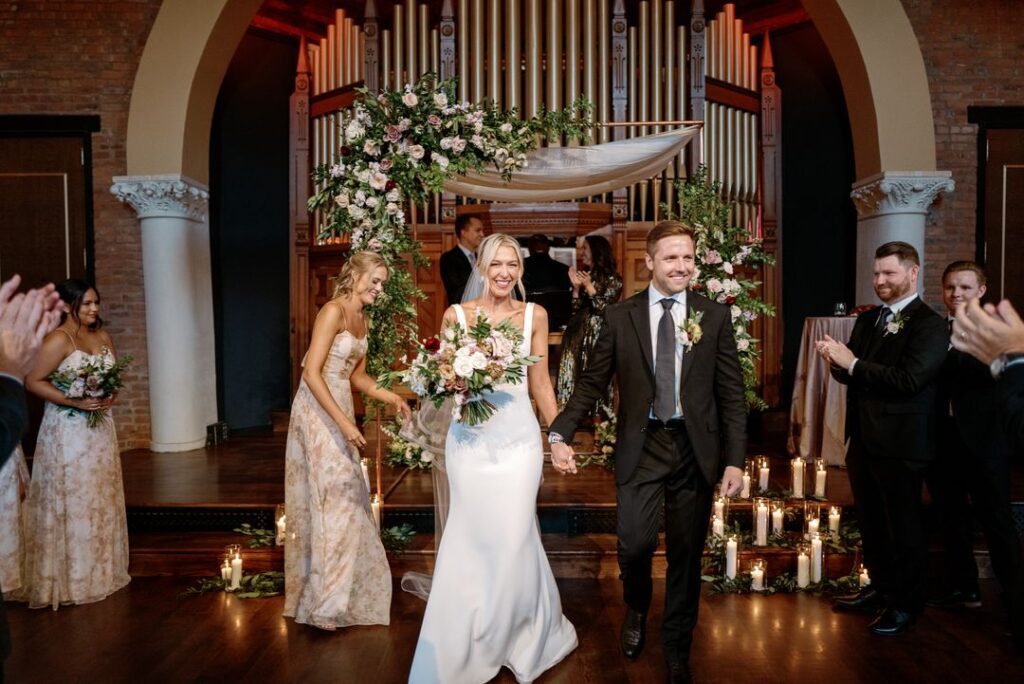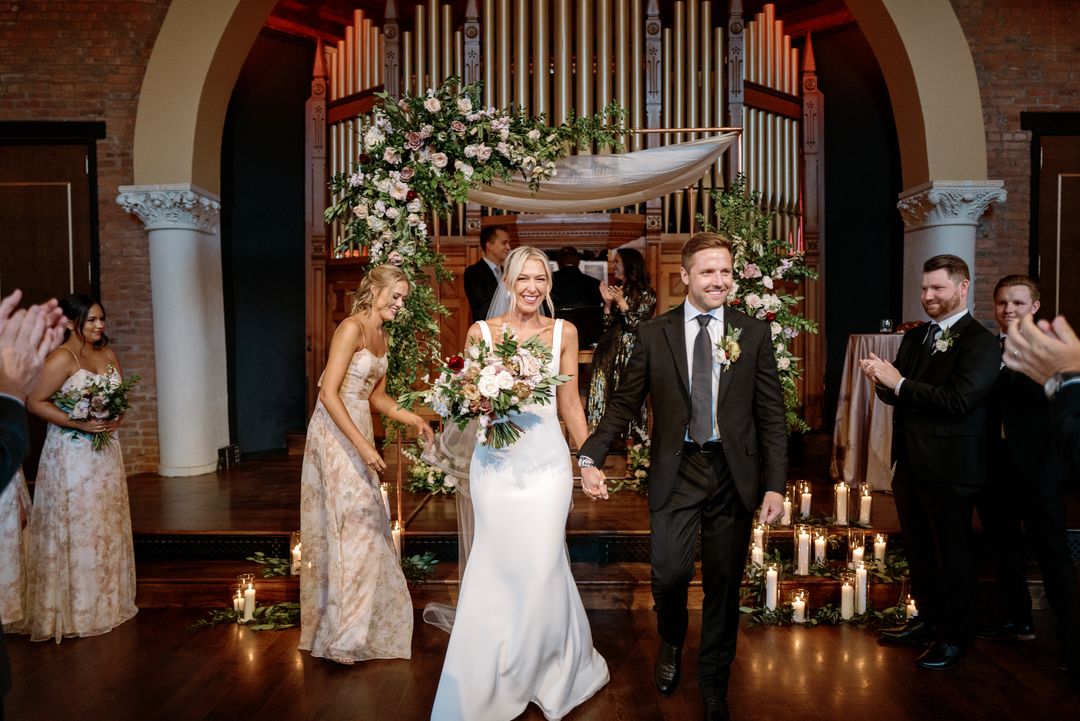 Host an Elegant Urban Reception
Following a ceremony, Adelaide Hall can be quickly flipped for an equally elegant reception. The urban event space is a gorgeous backdrop for a seated dinner. Whether you prefer to feature our round or rectangle Farm Wood Tables. Here you can pull off a timeless neutral palette, to complement the warm-toned walls and floors. Or, incorporate fun pops of color, via luxe linens and stylish serving ware.
At 2,400 square feet, there is plenty of space for catering and white dance floor (with your monogram, of course!). Unless you'd prefer to let the natural wood floors shine! In addition to the beautiful pipe organ, other key areas are the venue's two stages. Each feature concert-quality audio, video, and decorative LED lighting round things out. Making Clementine an ideal wedding venue if you have plans for live entertainment or a band.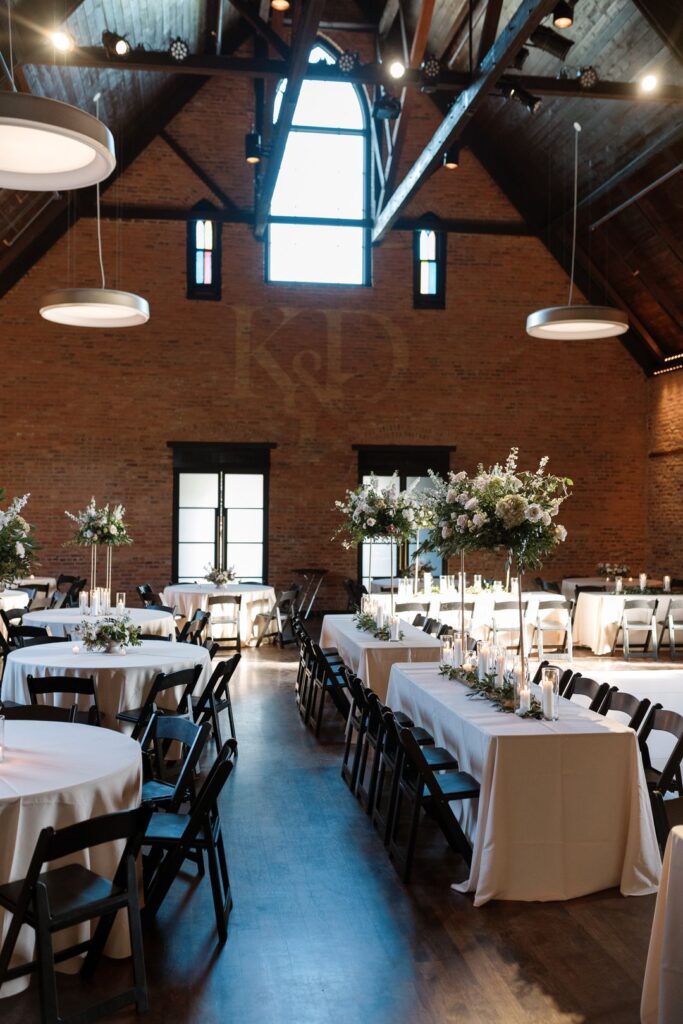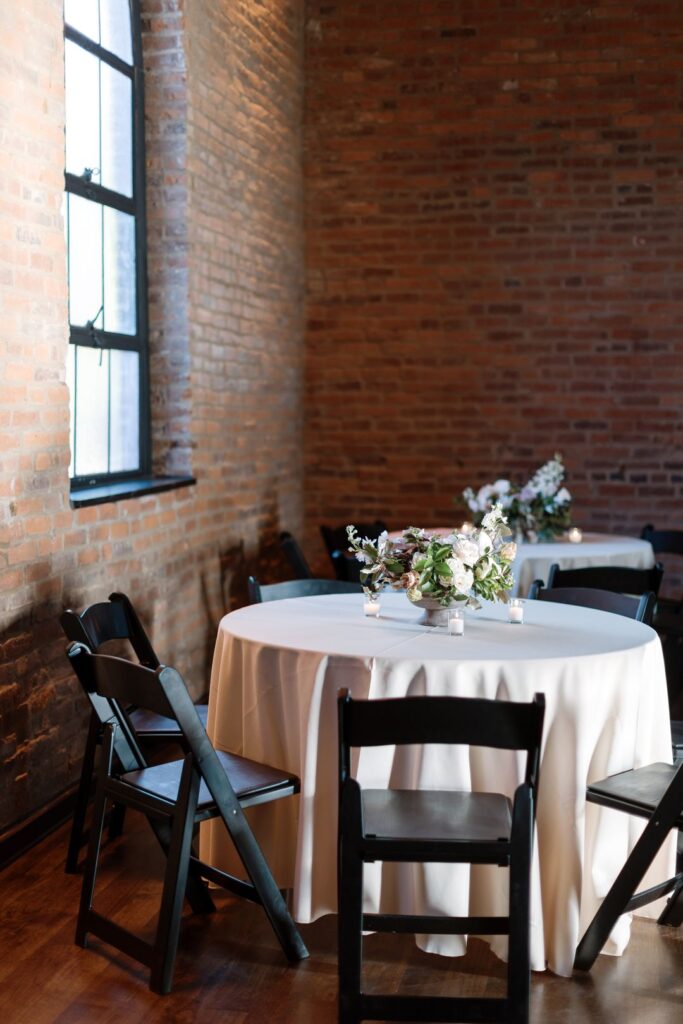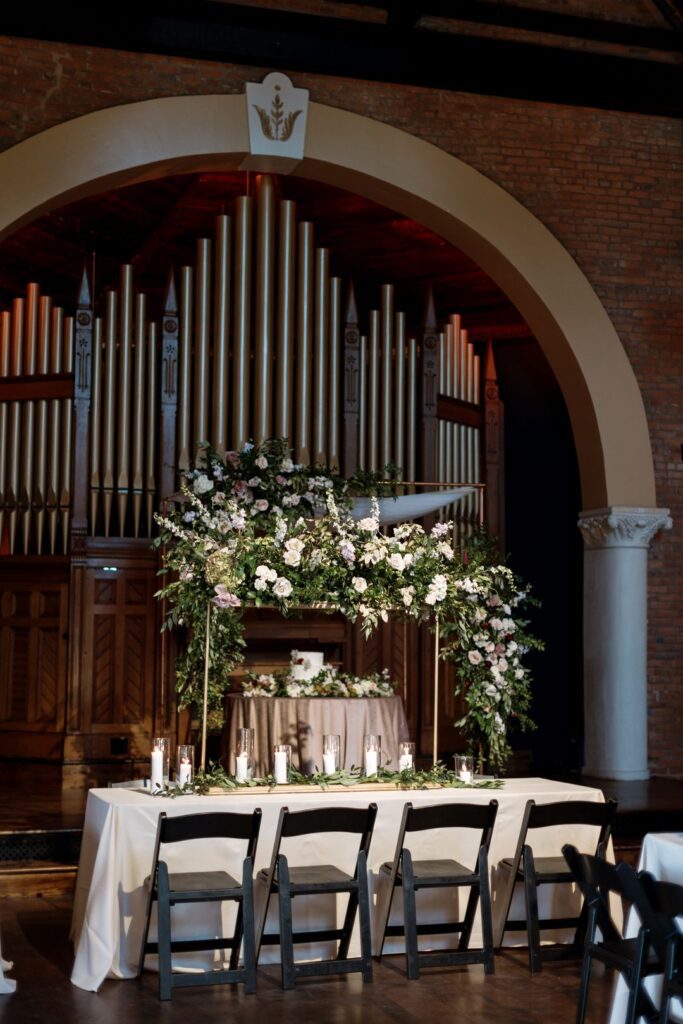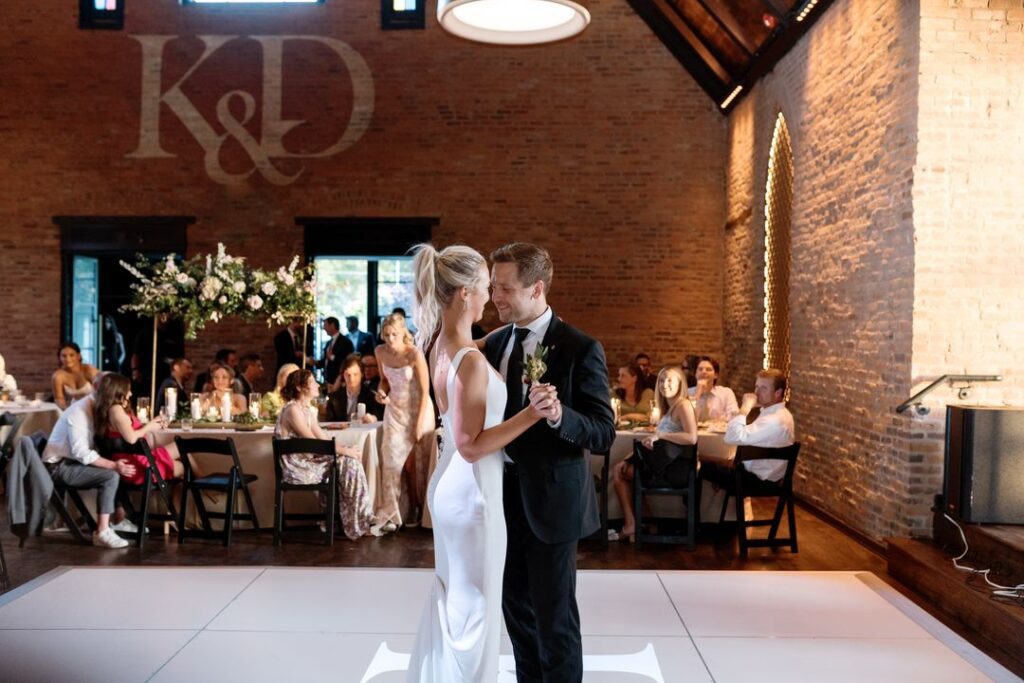 An Intimate Cocktail Hour
What's better than a venue with a dedicated social space? The Little Bird Lounge features built-in bistro tables and an elegant 20-foot marble bar. Perfect for a casual cocktail hour! An irregularly shaped room with original brickwork and arched windows, it's a memorable backdrop for a wedding lounge. More specifically, the Pearce Lounge Furniture — a modular sofa easily manipulated to fit within any space. It pairs beautifully with our Gold Hammered Coffee Table.
When the weather is nice, take advantage of their Brash Courtyard, easily accessed through the lounge. Outfit the concrete-walled patio with trendy bistro tables and chairs. Such as our Acrylic Casper Square Back Barstool or Mid Century White Barstool. For an extra luxe look, be sure to grab a set of our Velvet Linens! They look especially charming during the fall, when the surrounding foliage is at its peak.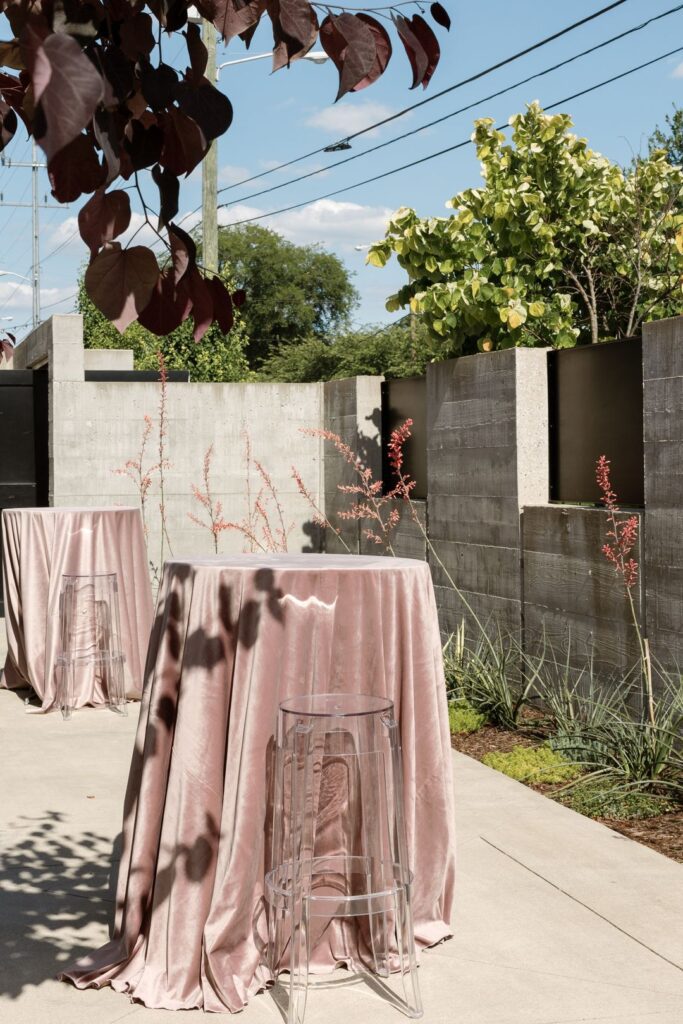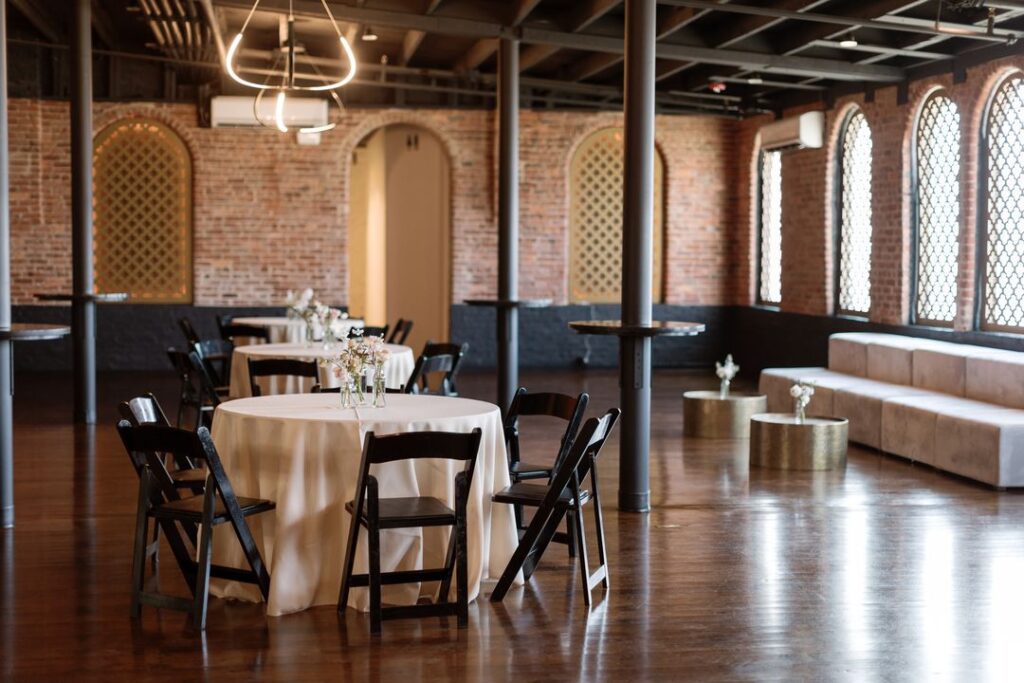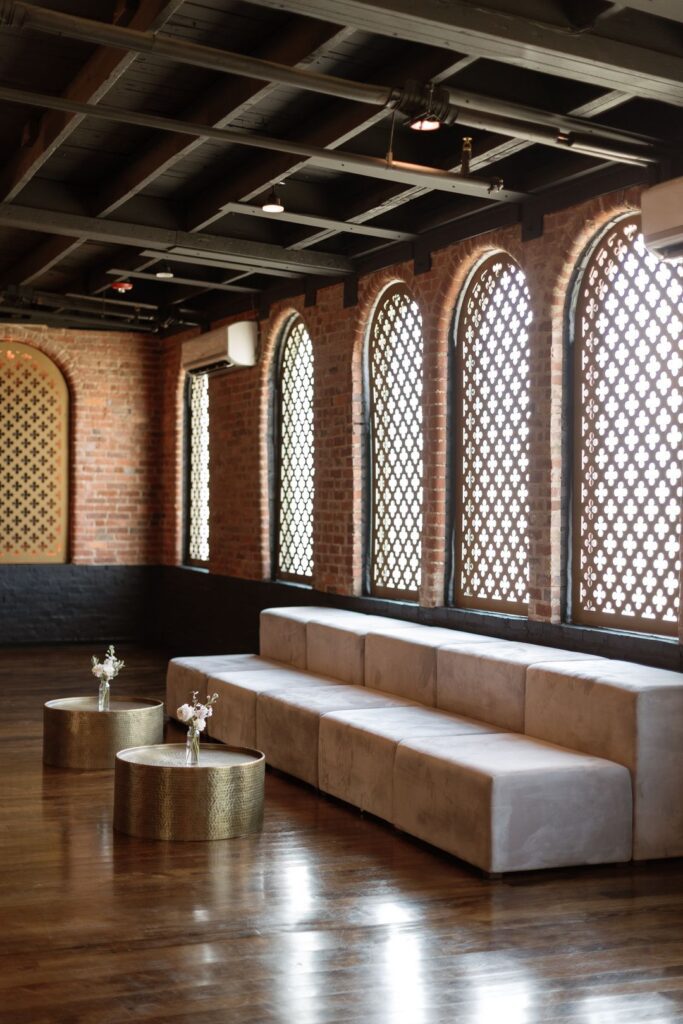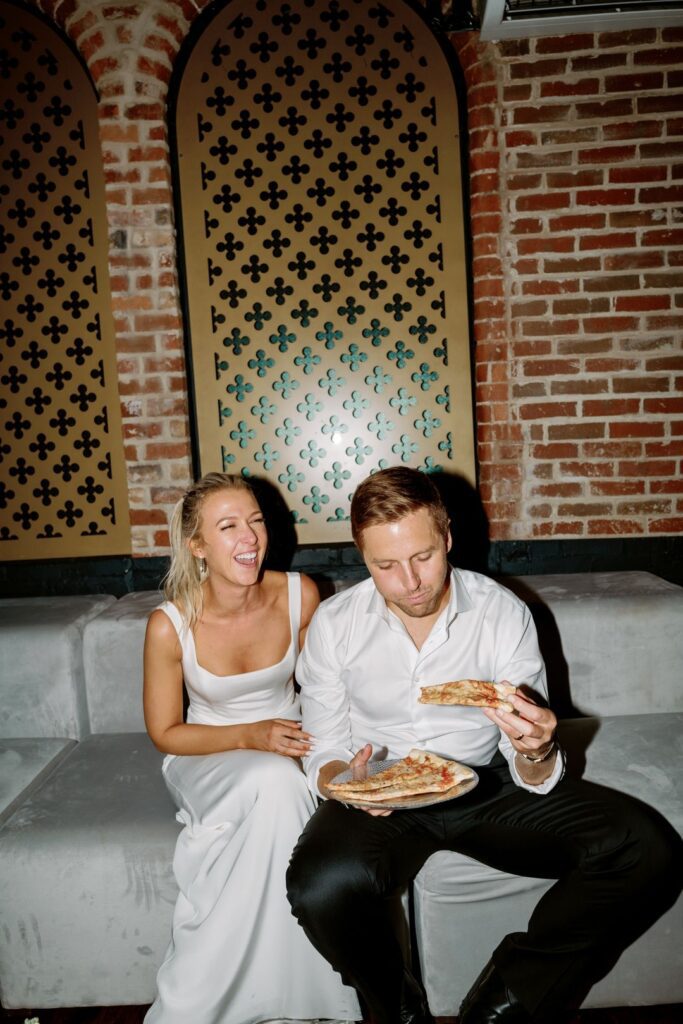 Shout out to Jordyn Smalling Photography for sharing the images from Katie and Drew's wedding with us!
Ready to plan your wedding at The Clementine in Nashville? Contact our team at info@southerneventsonline.com for help recreating this elegant urban wedding. Or, for help bringing your unique vision to life!
FEATURED RENTALS | Wrought Iron Arch, Chuppah, Black Fruitwood Folding Chairs, Davis Glass Cylinders, Acrylic Ghost Armless Chairs, vintage rugs, cowhide rugs, Pearce Lounge Furniture, Gold Hammered Coffee Table, Acrylic Casper Square Back Barstool, Mid Century White Barstool, Velvet Linens,
SEE MORE LIKE THIS