7

May

Events and Style Shoots, Nashville Venues, Southern Events Products, Trends and Inspiration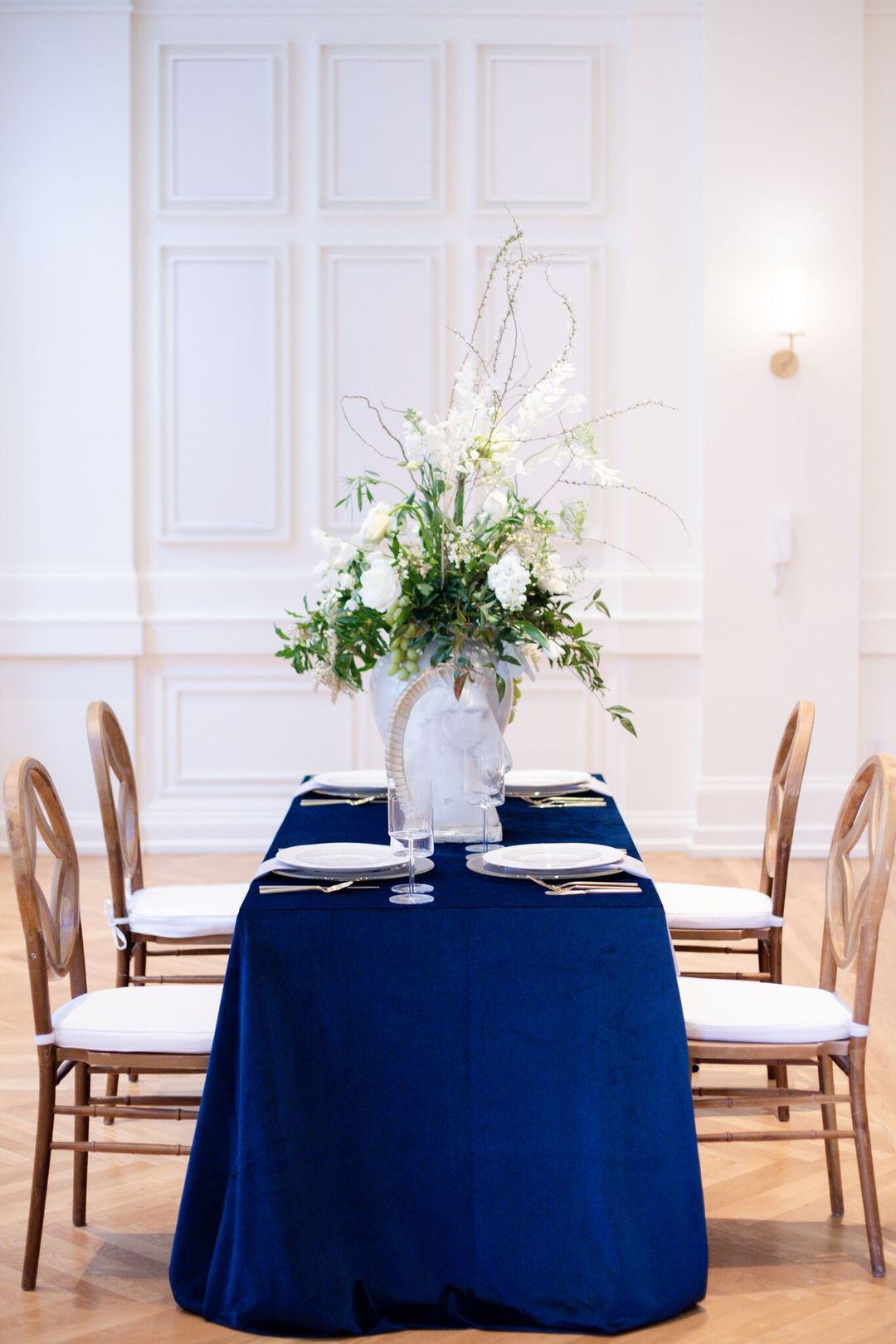 A smaller wedding does not mean smaller style! To help inspire you, we're sharing a handful of ways that you can pull off a small, yet elegant intimate wedding, featuring wedding design ideas from a recent styled shoot at the bright and airy boutique Noelle Hotel in Nashville.
Up Close and Personal
By far the most rewarding aspect of hosting an intimate wedding is that you can be truly yourself, as you will be most comfortable amongst the special few whom you invited. With less people around, your guests will also feel more connected to you, as they witness this milestone in your lives and share in your emotions. As shown with our Harlin Chairs, create a seating area that allows everyone to see, hear and be a part of the intimate ceremony.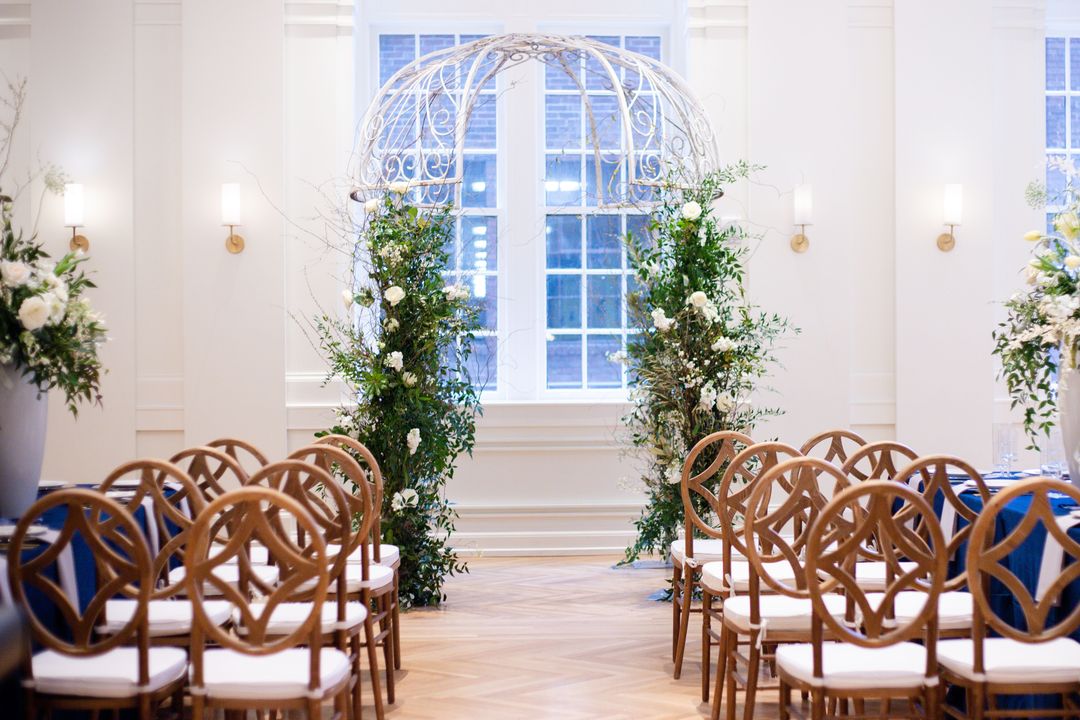 Photos by Sigourney Hermann Photography
Elegant Place Settings
When it comes to planning a small wedding, you can still make a statement! Take the elegant table setting we created, which includes our Gold Austin Flatware, Glass Mosaic China, Glass Charger with Gold Rim, and White Round China. It absolutely POPs on the rich Blue Velvet Linens! We were also careful in our choice of Cybil Glassware which, while slightly more whimsical, still fits into the overall aesthetic.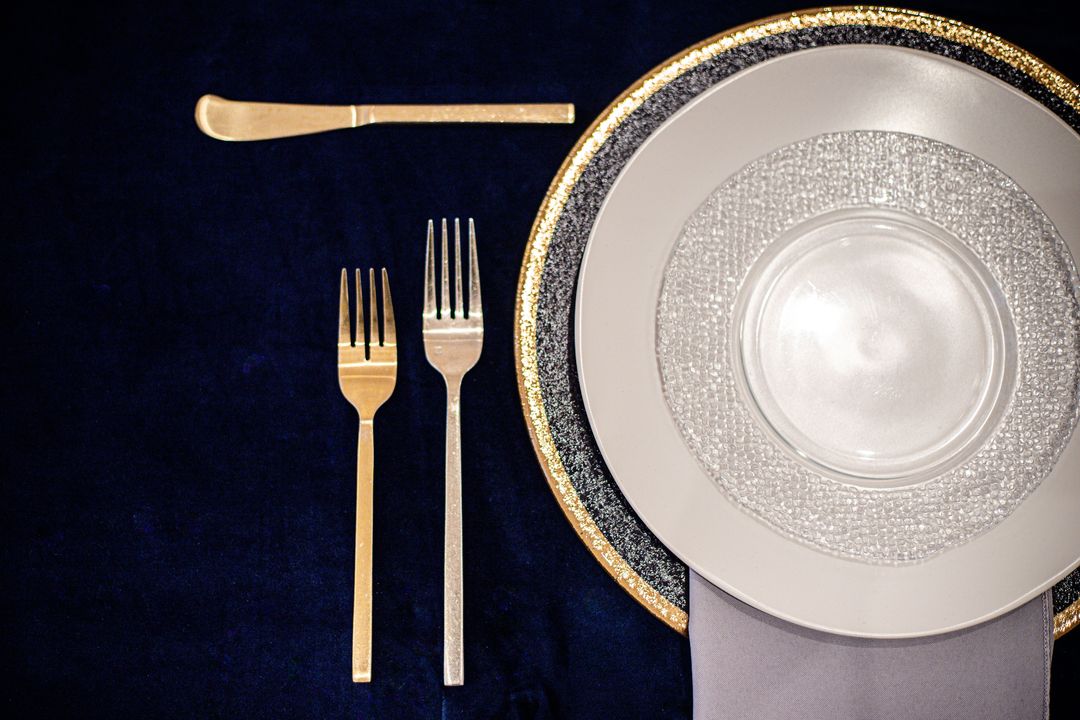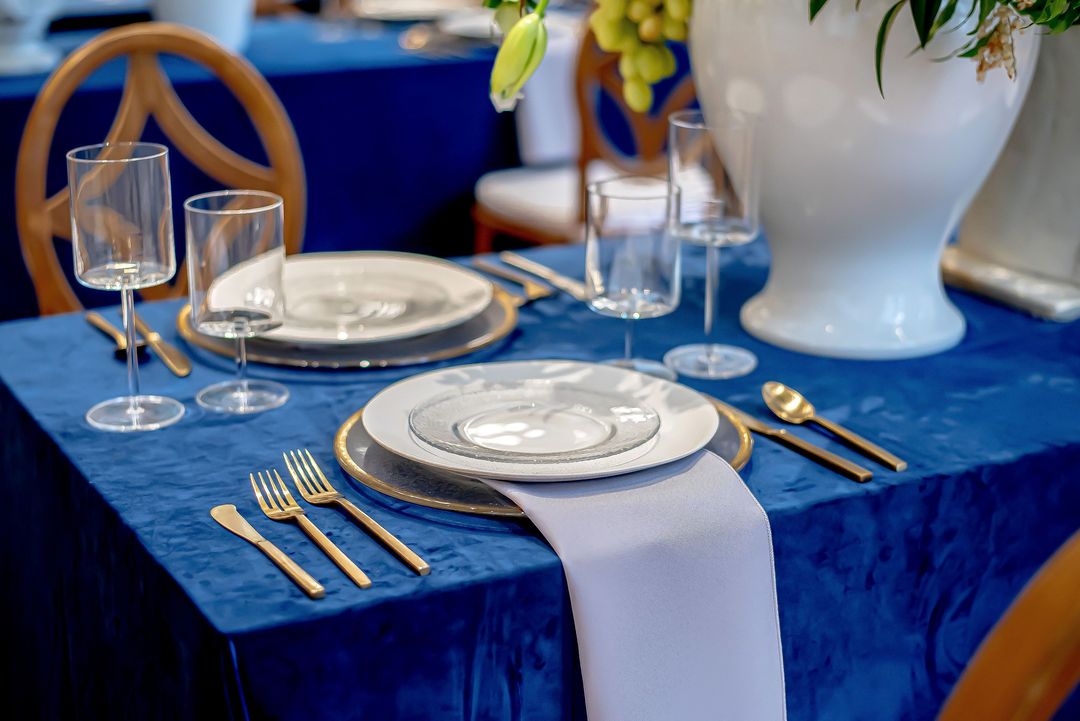 Make the Most of Your Venue
Often times, couples who host an intimate wedding will utilize the same space for both their ceremony and reception. This will save you the effort and cost of a secondary event space, and allow you to make the most of the venue you truly love. Take this into consideration when researching potential venues, as a large enough area can accommodate both the weddings ceremony seating and dinner tables. If everything can be set up from the get-go, there will be less hustle and bustle to rearrange furniture when it comes time to eat.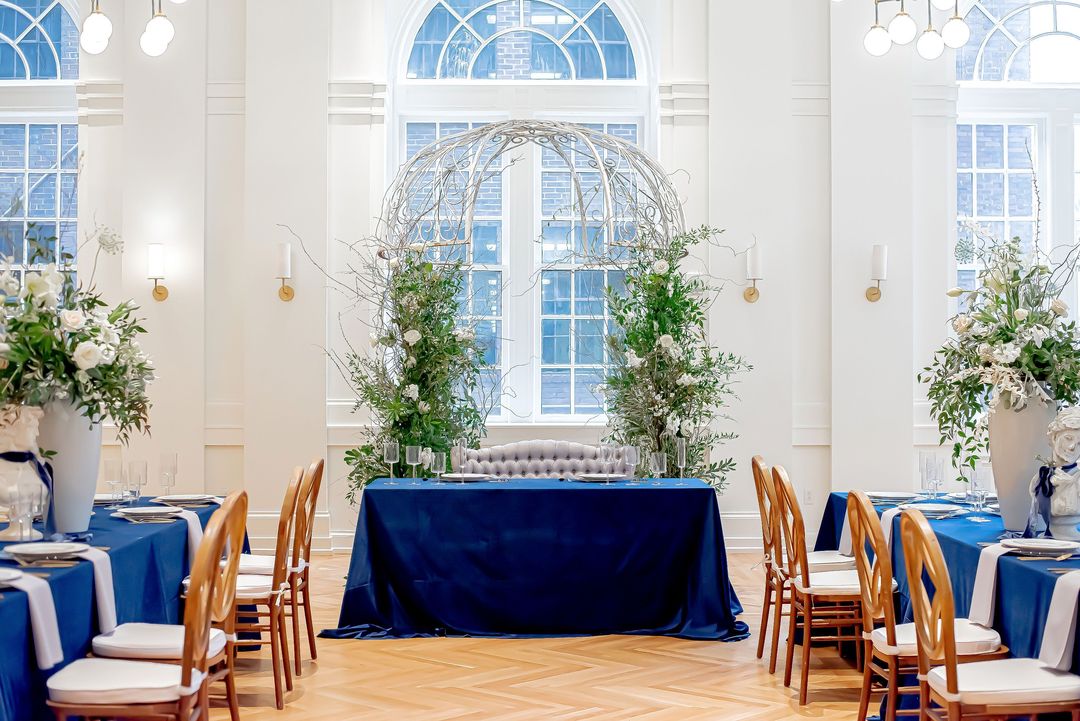 Splurge on Special Touches
One benefit of opting for a smaller-scale affair is that you will have the budget to splurge on items or elements that you love, like our comfy and downright beautiful Tabby Tufted Grey Linen Loveseat. These special touches can be an item that sparks joy for you or is simply more convenient. Take the opportunity to treat yourself and your loved ones to a special space.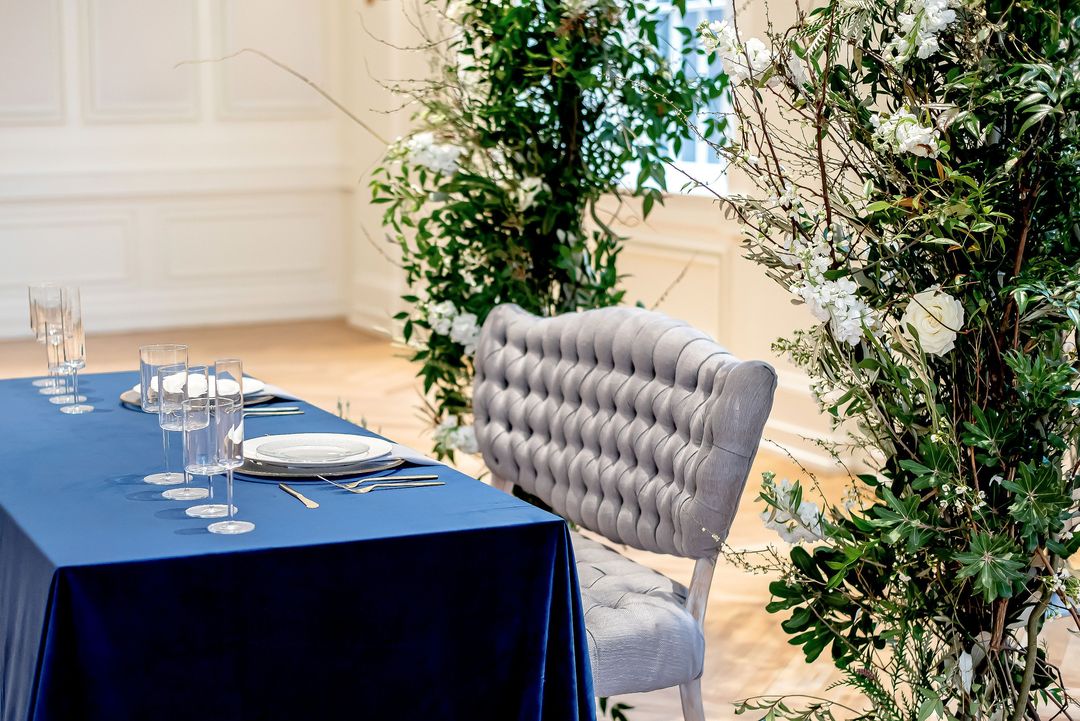 Are you ready to start planning the details and design of your intimate wedding? Send us a message at info@southerneventsonline.com.
TAGS | Austin Flatware, Cybil Glassware, Grey Loveseat, Harlin Chairs, Intimate Weddings, Nashville Wedding, Nashville Wedding Reception, Nashville Wedding Venue, Noelle Nashville, Velvet Linens, Wedding Rentals Nashville, small weddings, wedding tablescapes
FEATURED RENTALS | Austin Flatware, Glass Mosaic China, Glass Charger with Gold Rim, White Round China, Velvet Linen, Cybil Glassware, Tabby Tufted Grey Linen Loveseat, Harlin Chairs,
---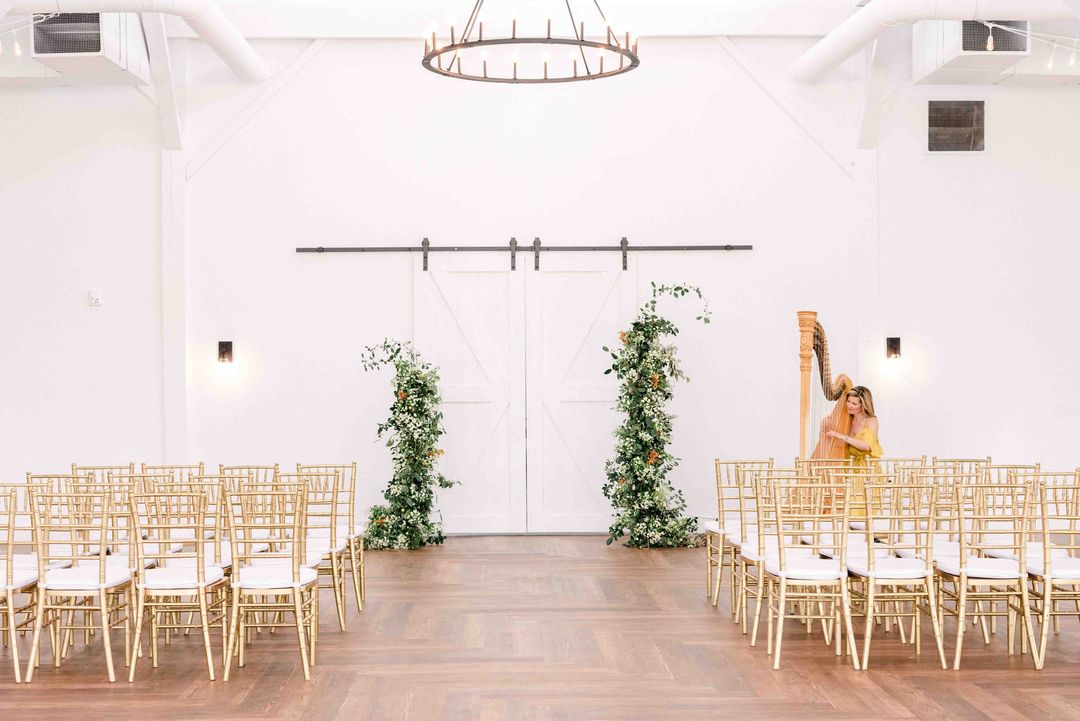 With natural light pouring into the wedding venue from all angles, 14Tenn in Nashville, Tennessee is a sought-after event space for holding weddings and events of all shapes and sizes. As one of the venue's exclusive vendors, we adore designing and dressing this space with our unique wedding and party rentals. The gorgeous, well-lit event venue becomes something new each and every time we get the opportunity to create events there. Crisp white walls, warm wood floors, and obscenely large windows create the perfect canvas.
For a recent style shoot with Styled Shoots Across America, we had the opportunity to create a luxe and inviting wedding look at this Middle Tennessee wedding venue. Our Saylor Navy Velvet Sofa and Chairs brought a welcome pop of color to the serene and modern space. We added our Navy Rug for warmth and comfort (guests always love an inviting space to sit and chat). When working with white walls and wood floors, we jump at the chance to bring in gold accents. The color combination always creates a swoon-worthy – almost ethereal – look that brides and grooms look for on their wedding day. We brought in our Gold Chiavari Chairs to evoke that magical, blissful feeling that all wedding days should have!
For the wedding reception portion of the design, we combined rustic elements with rich, warm colors. Our Fruitwood Farm Table and mismatched white vintage chairs were both inviting and rustic. To up the elegance a bit, we added Magnolia Green Velvet Linens, Hob Nob Glassware, and Gold Accent China.
Photography by Cee Cee Photography.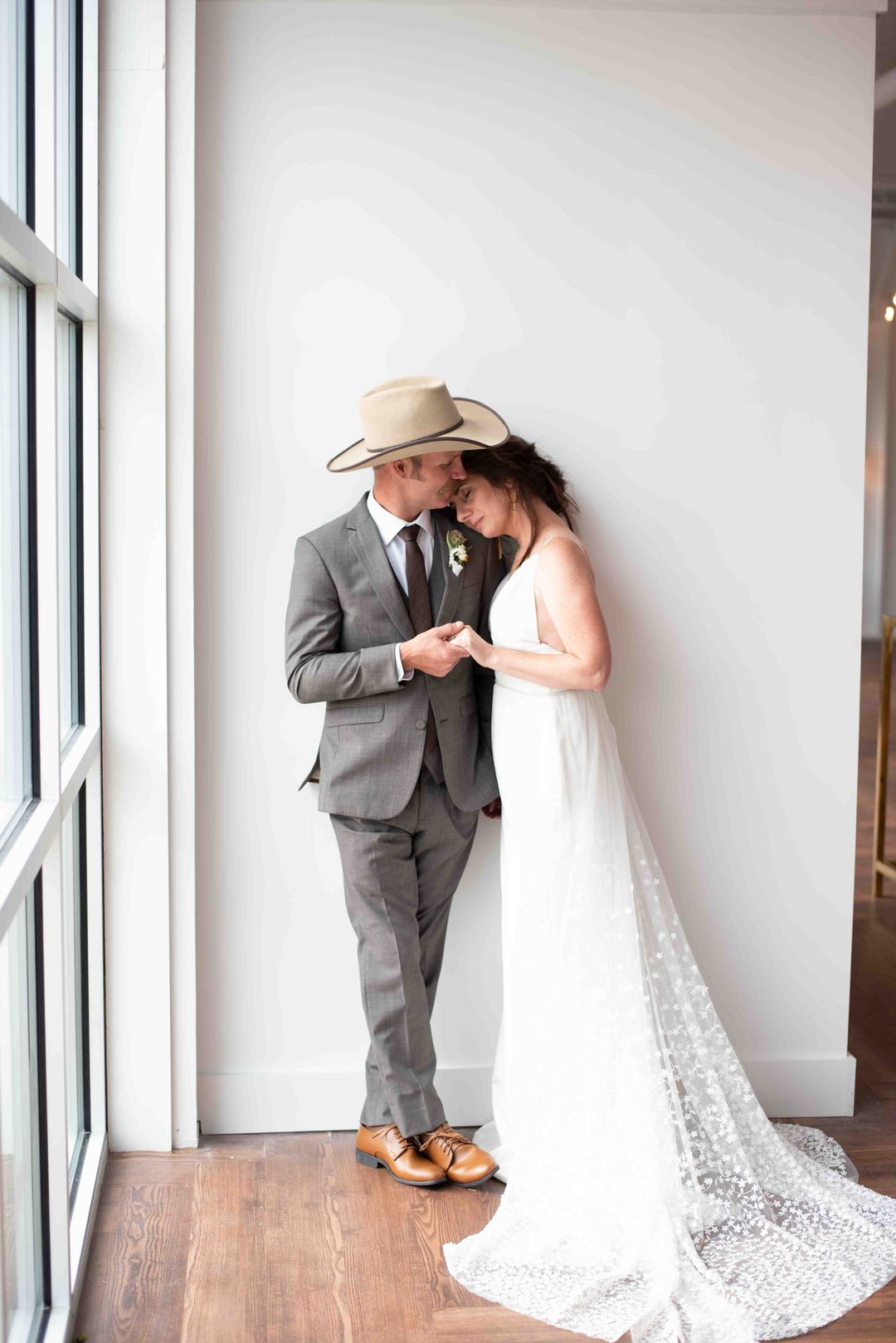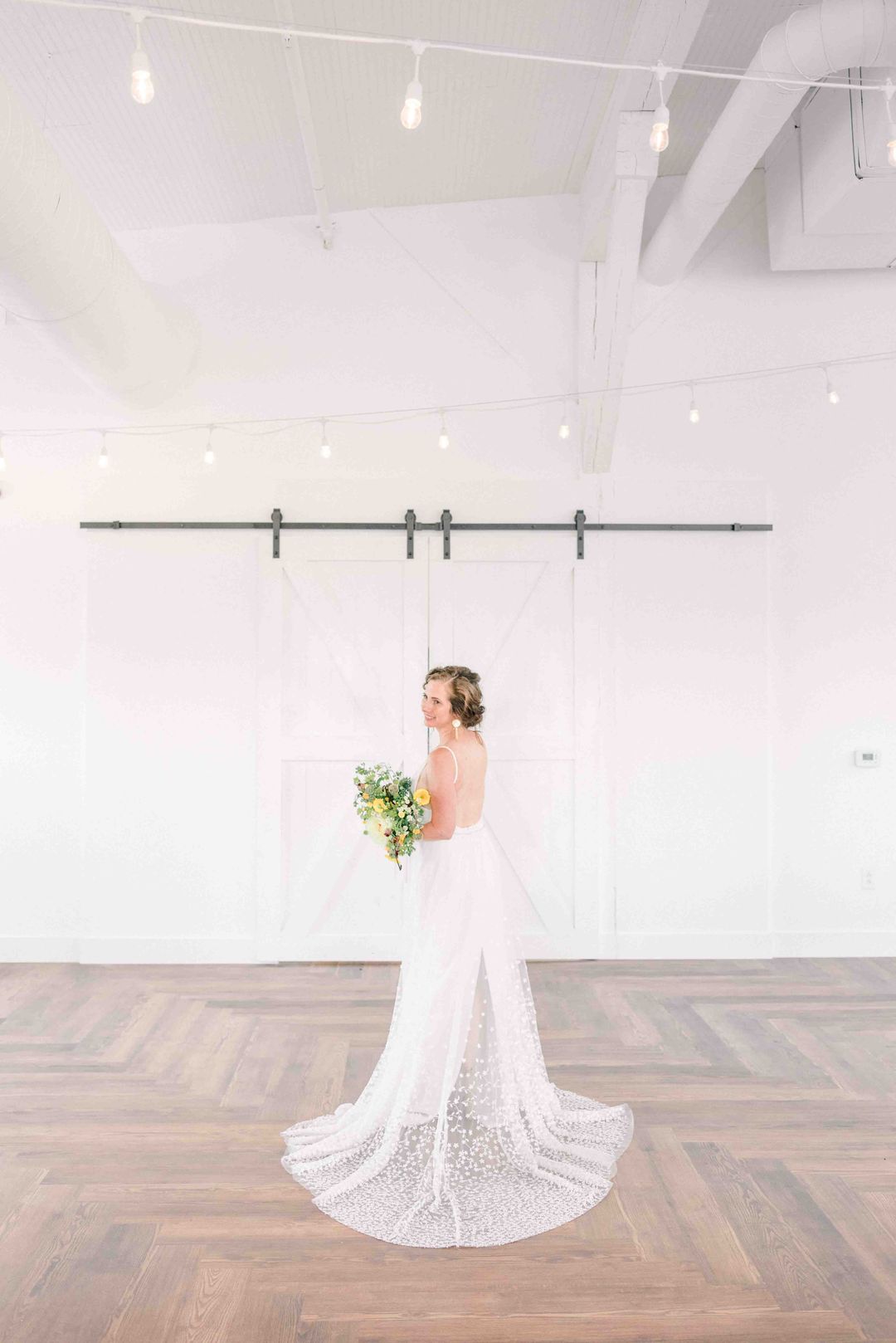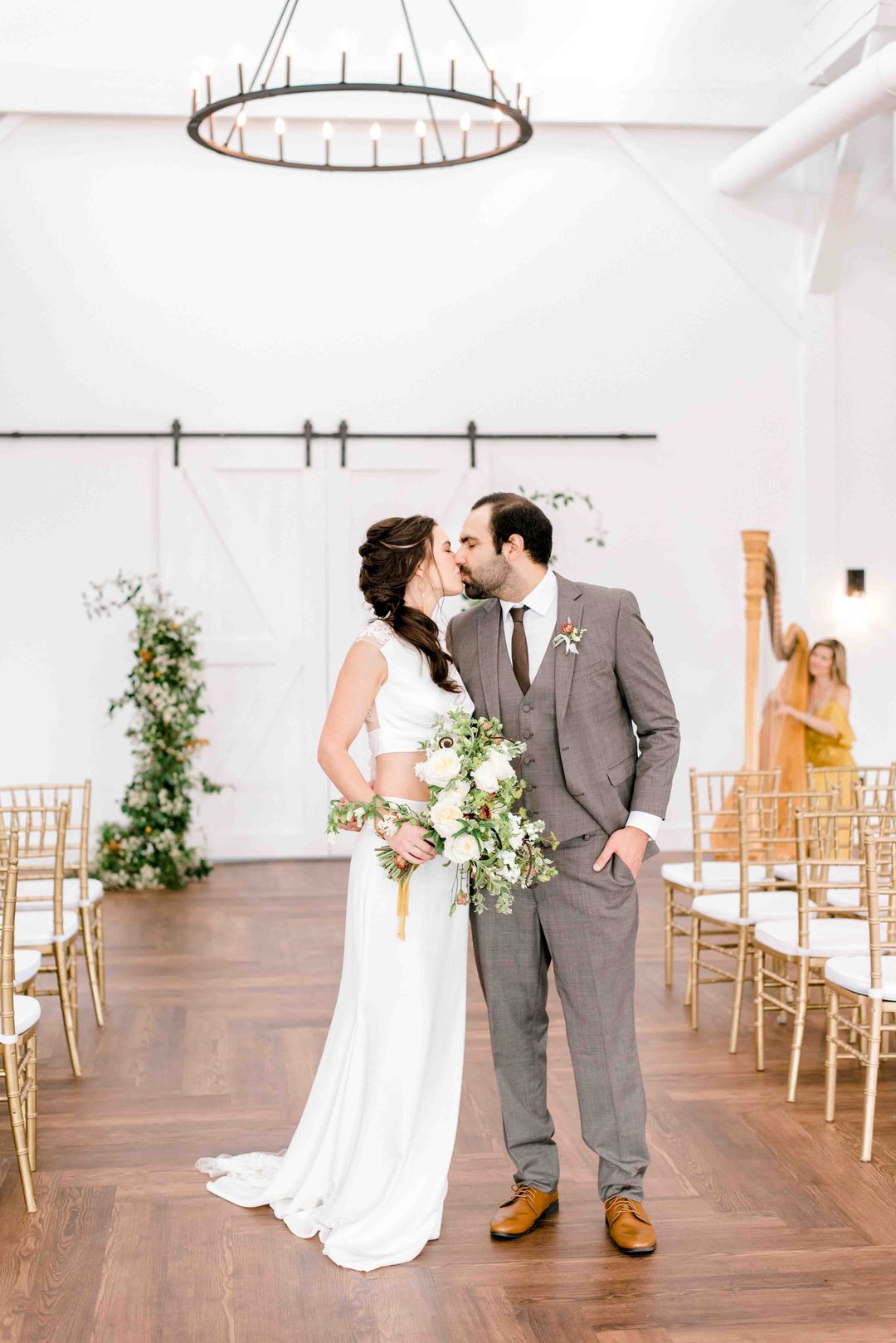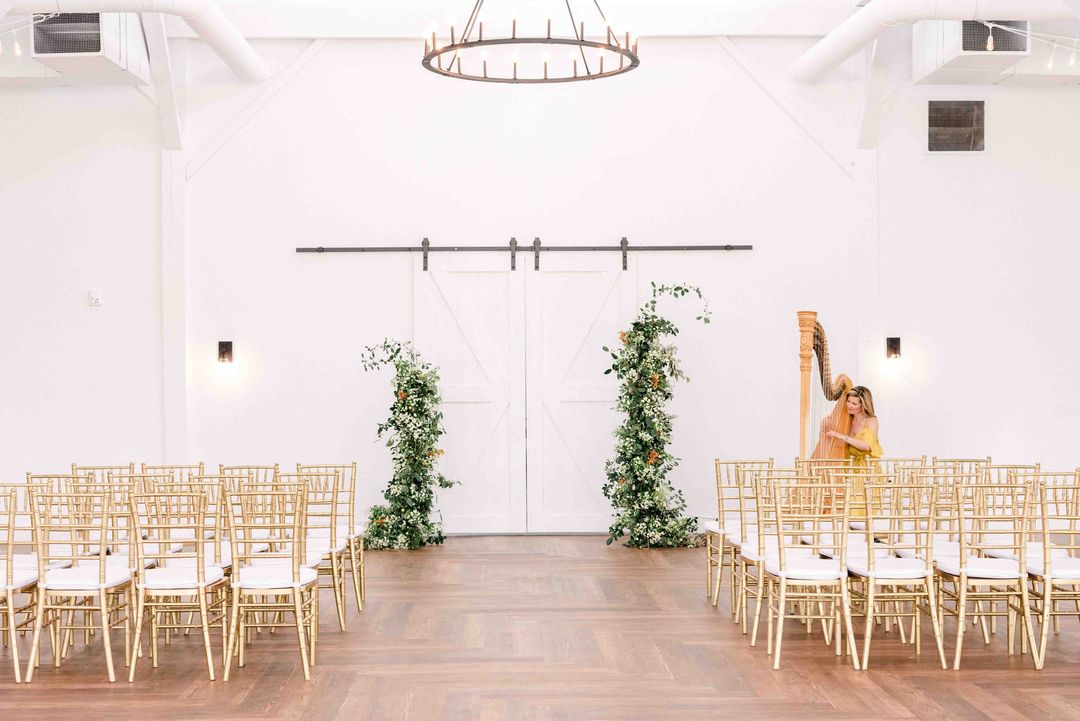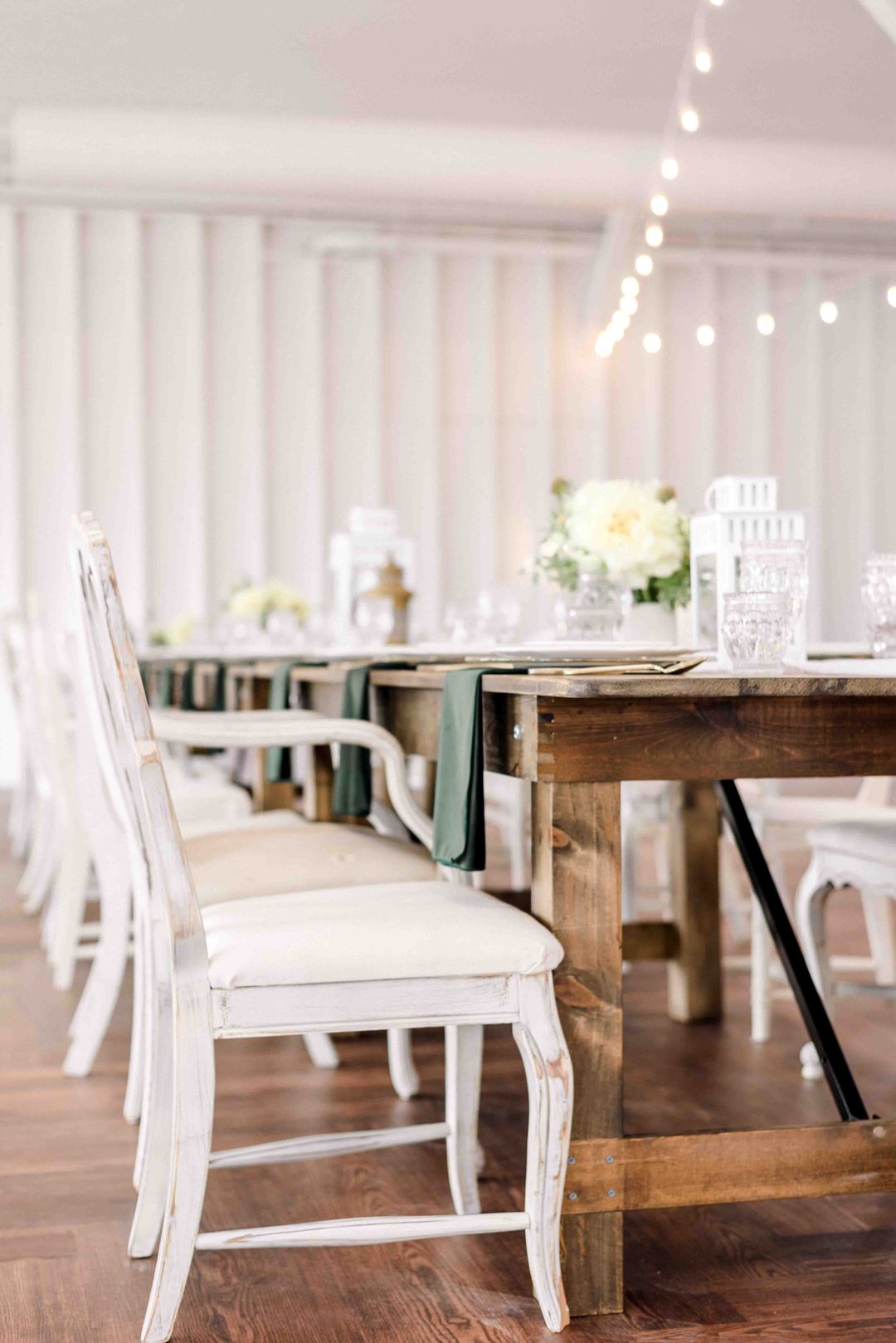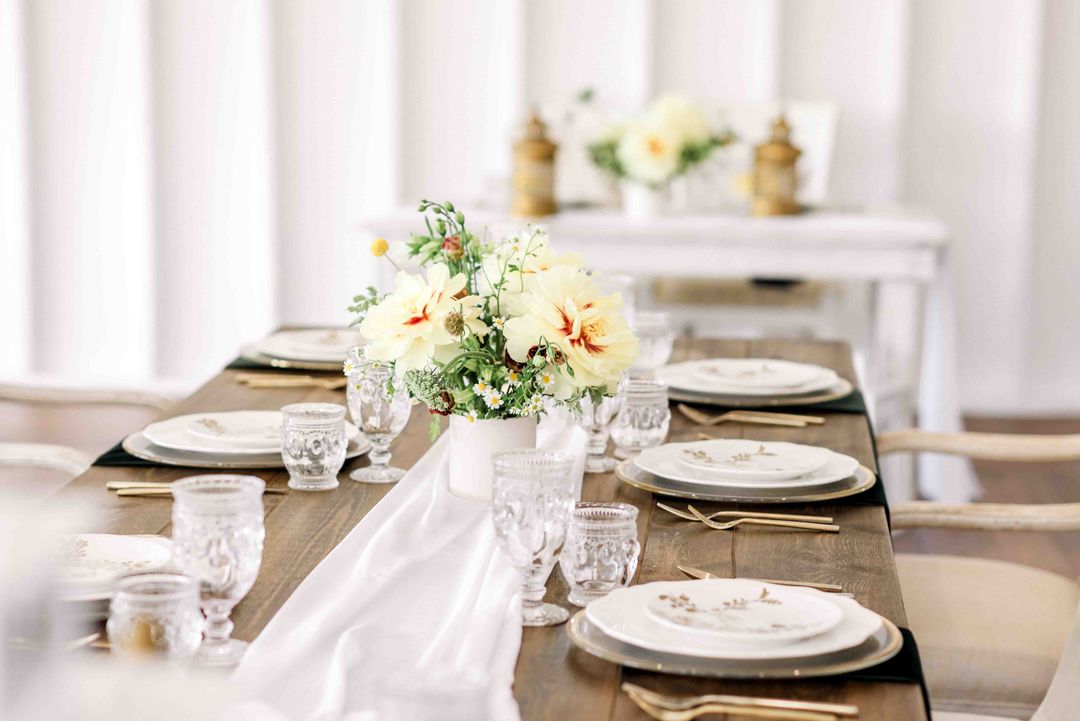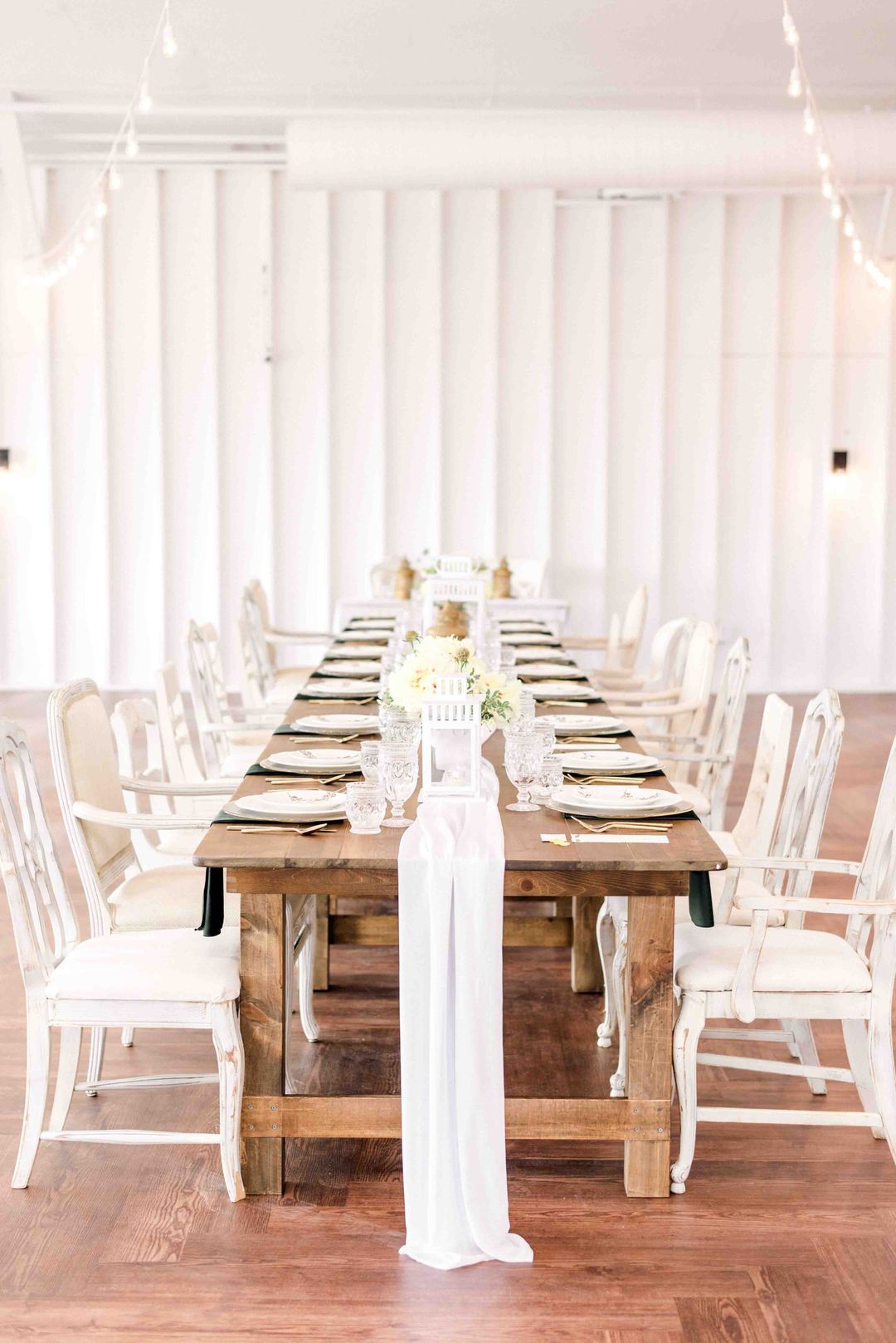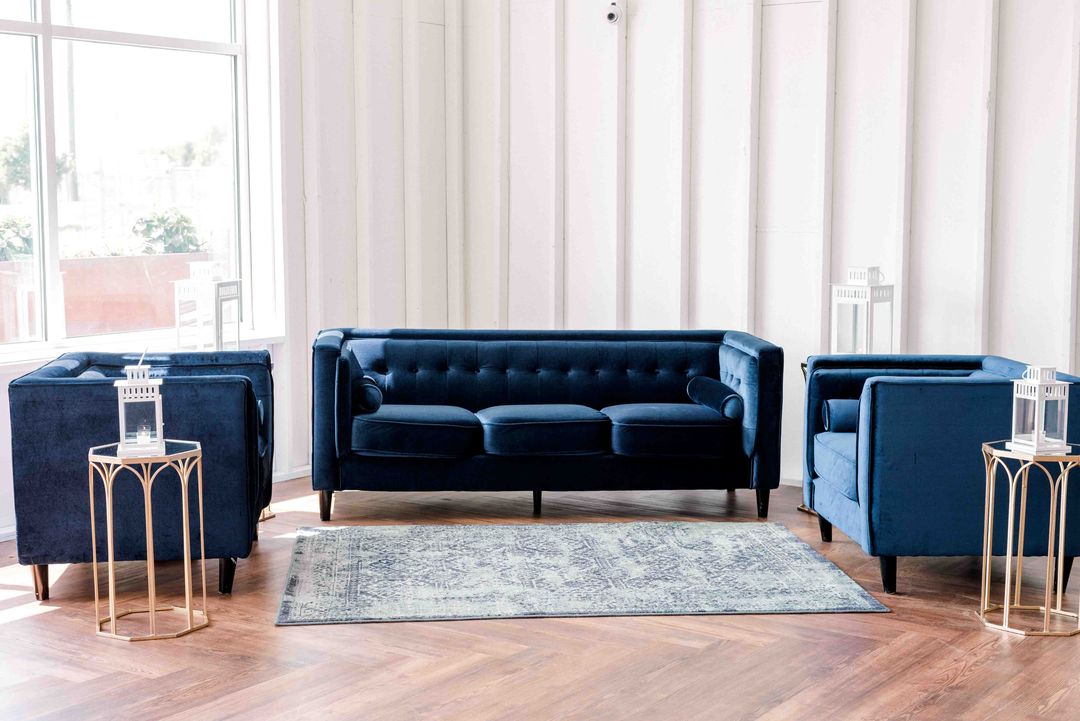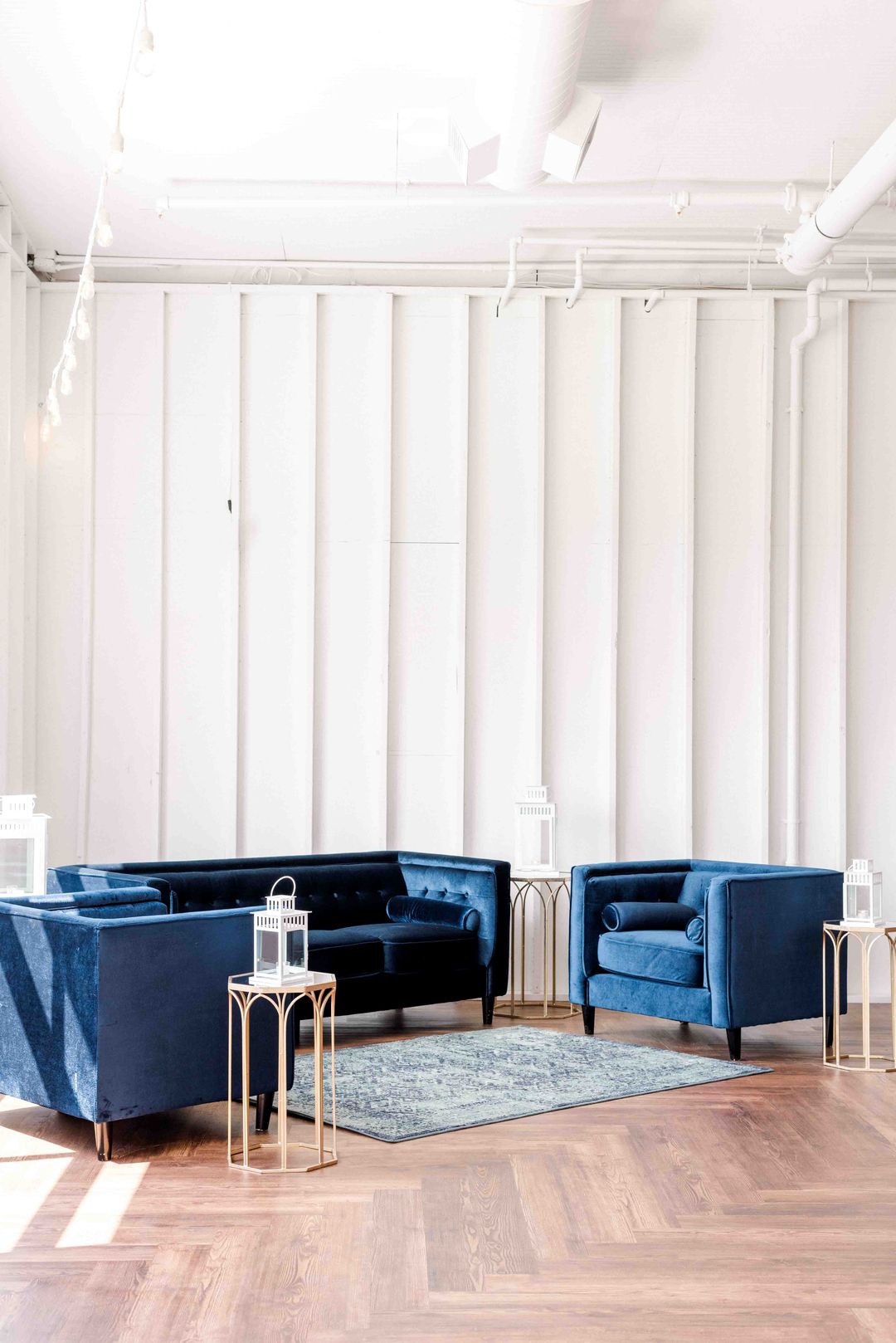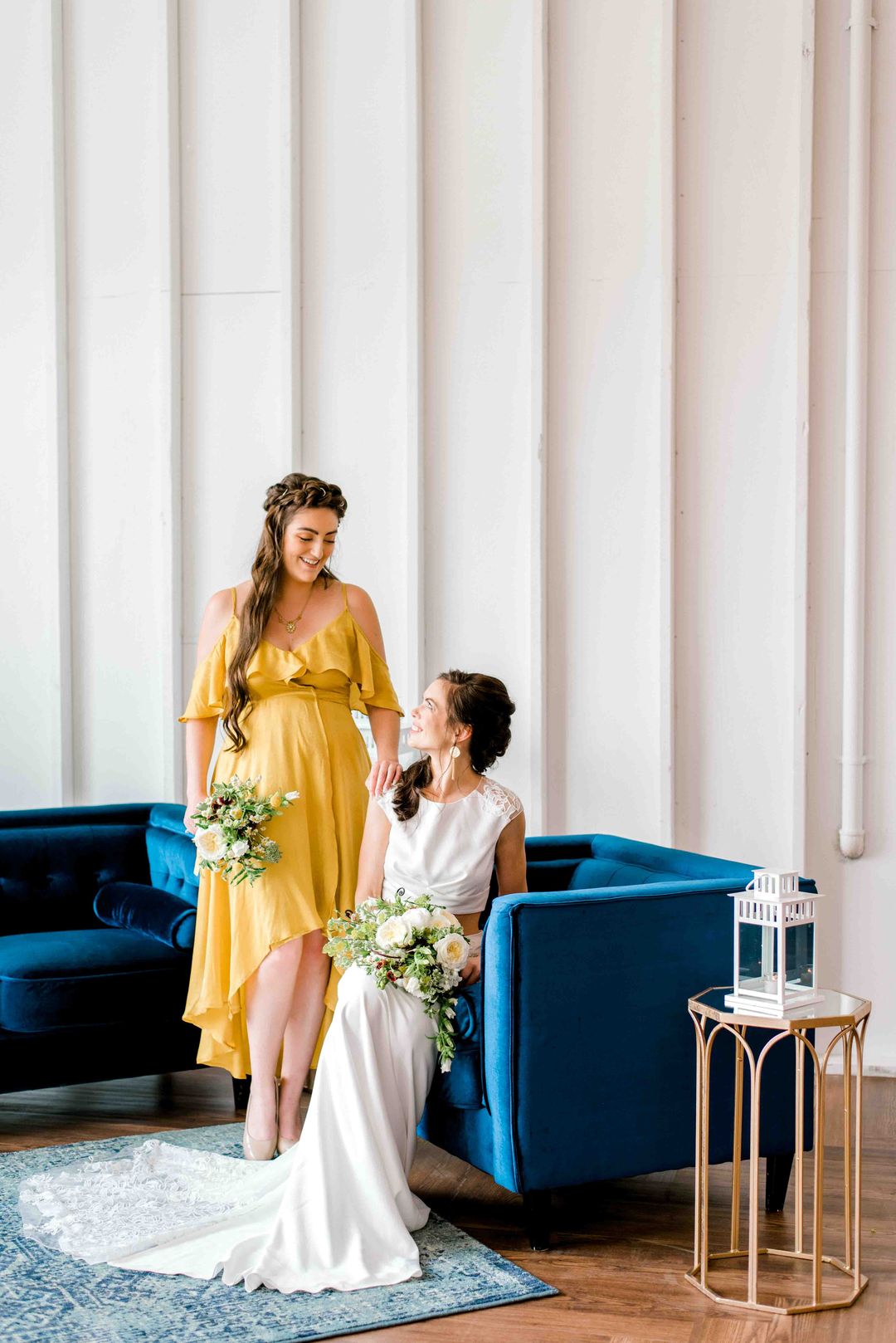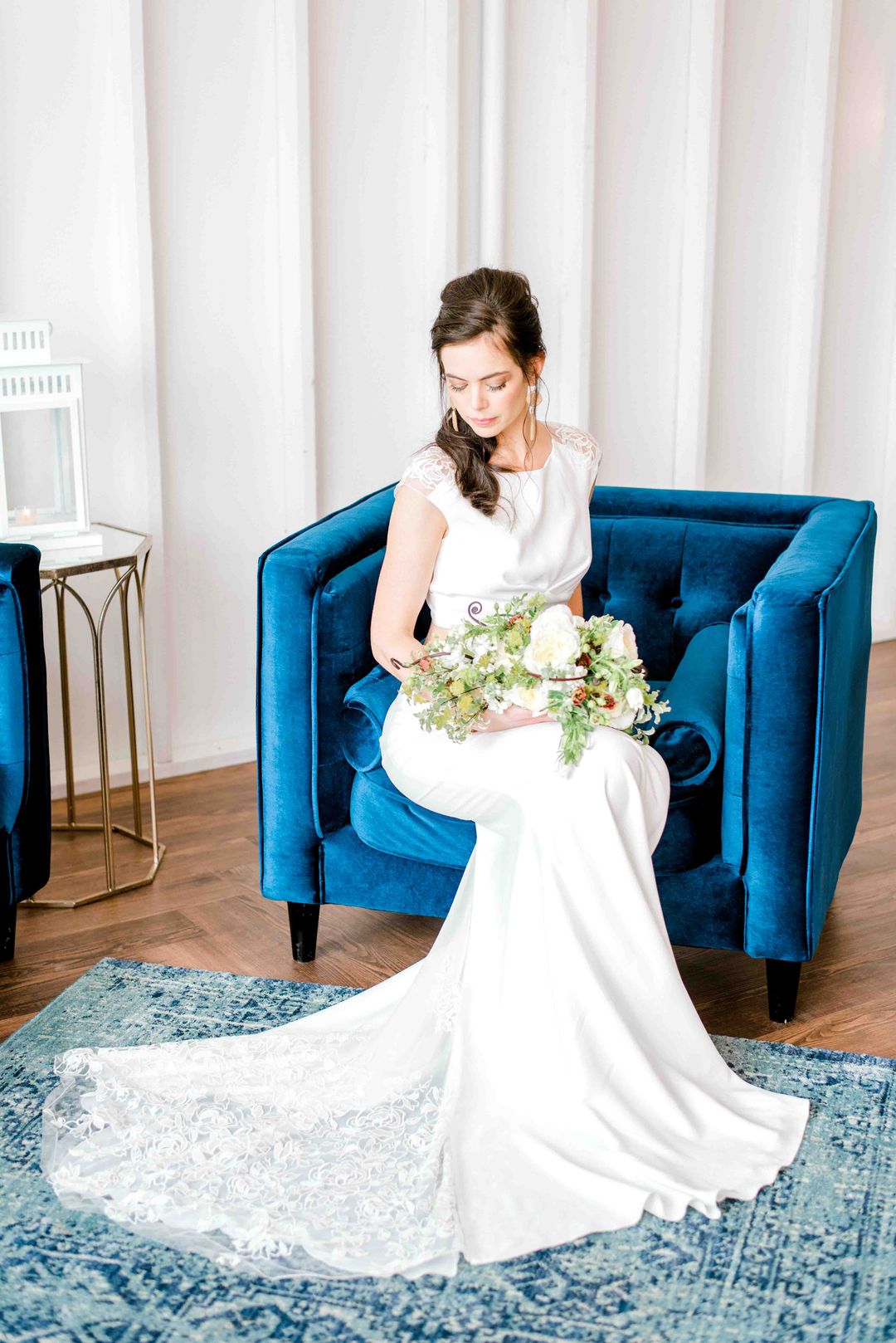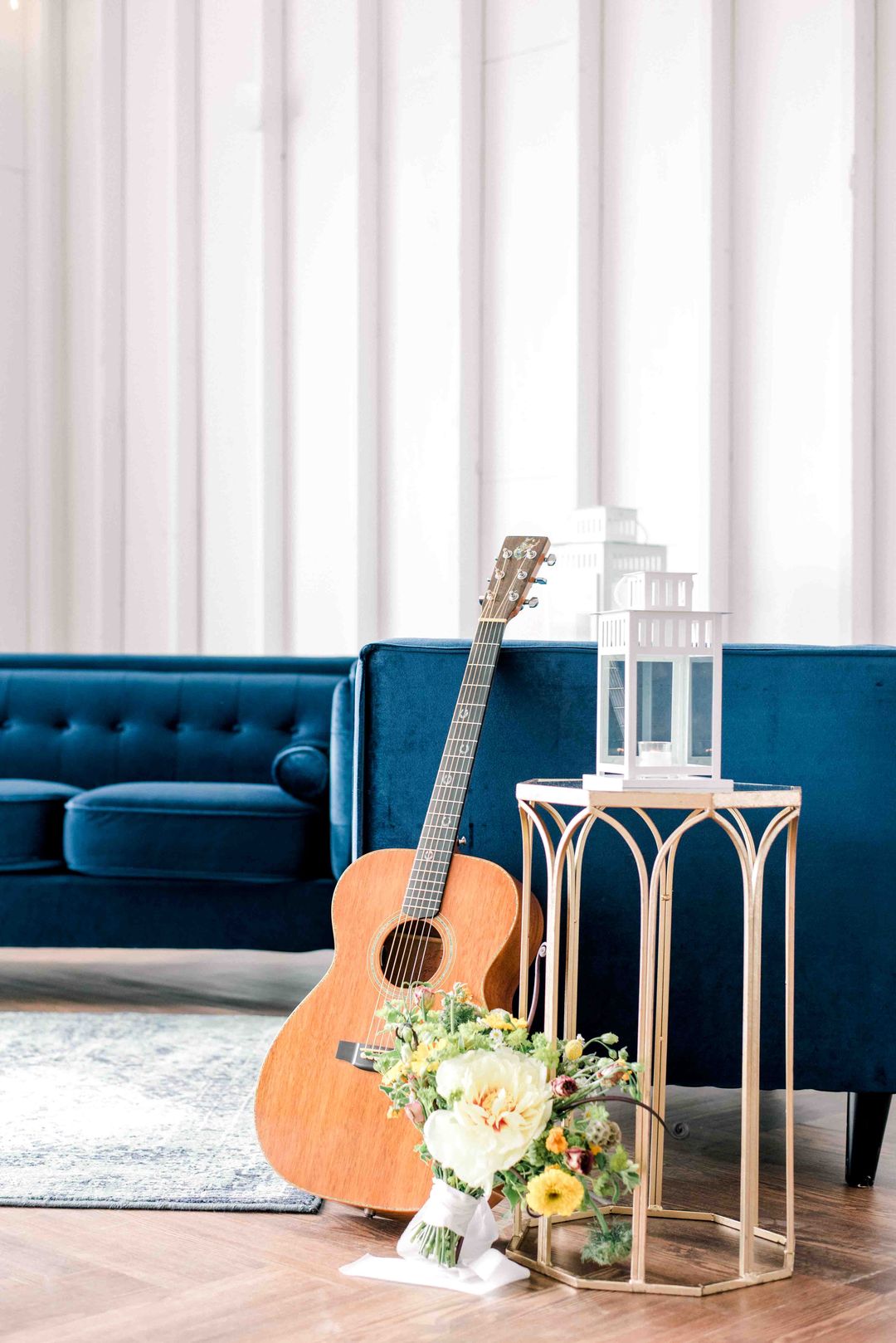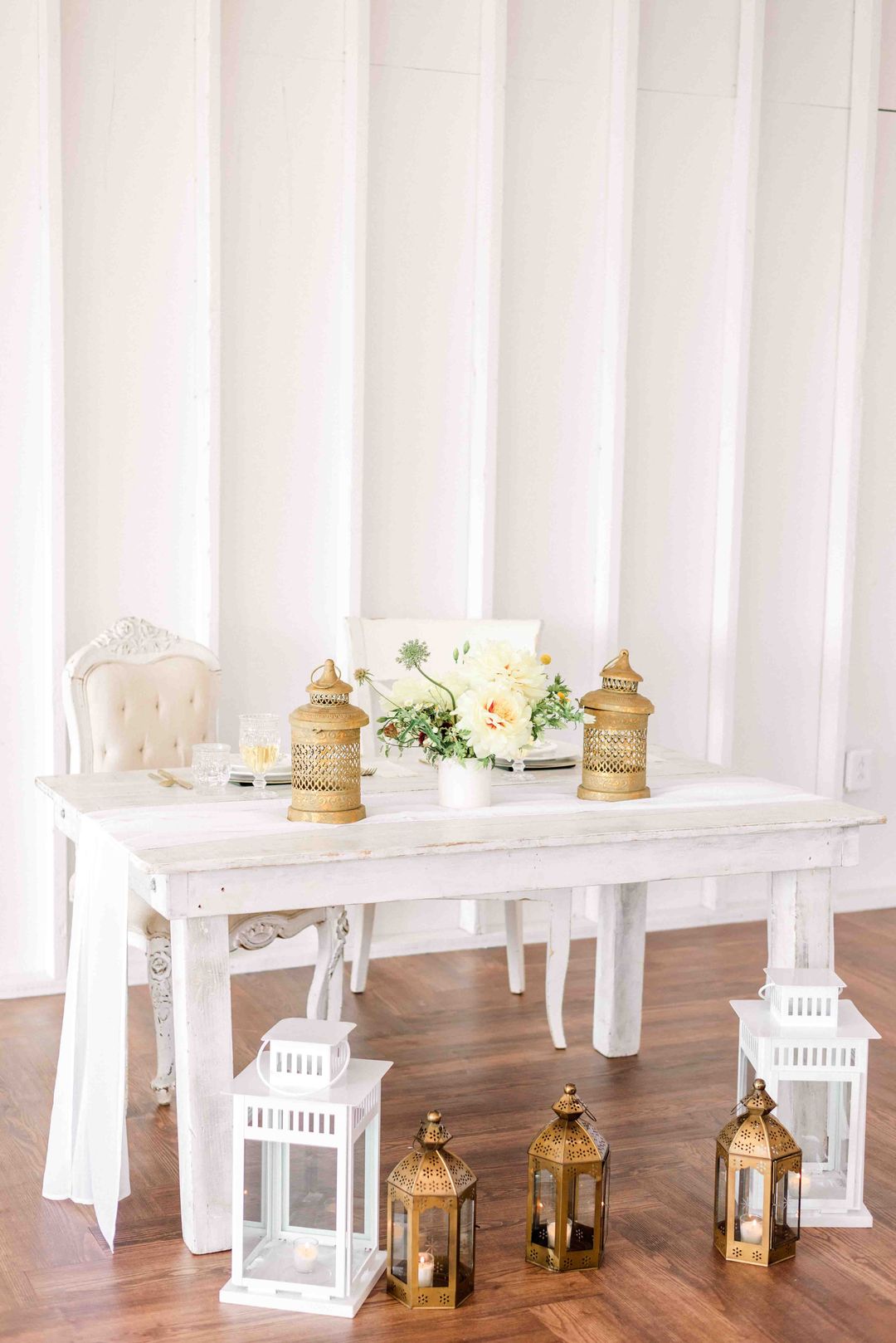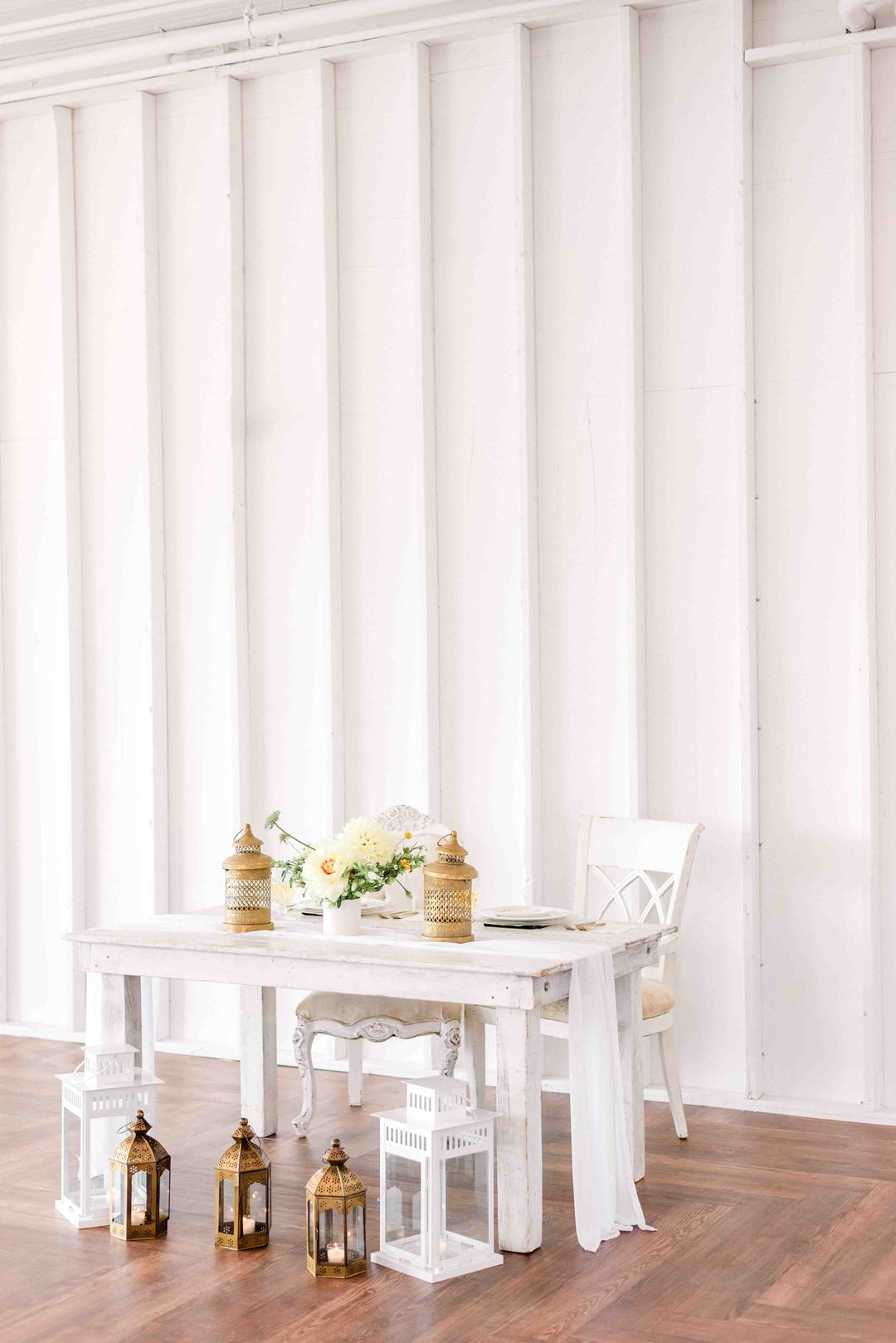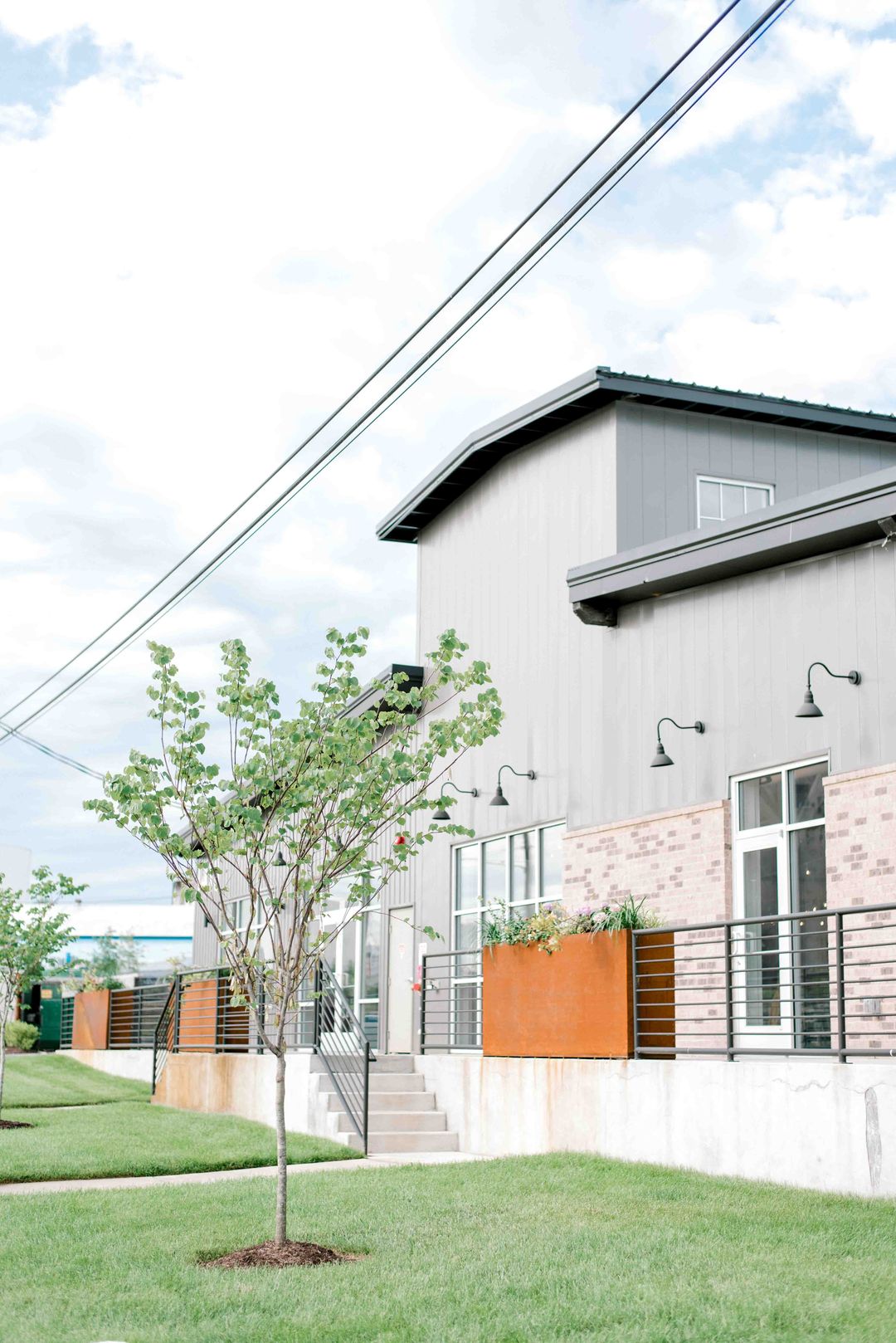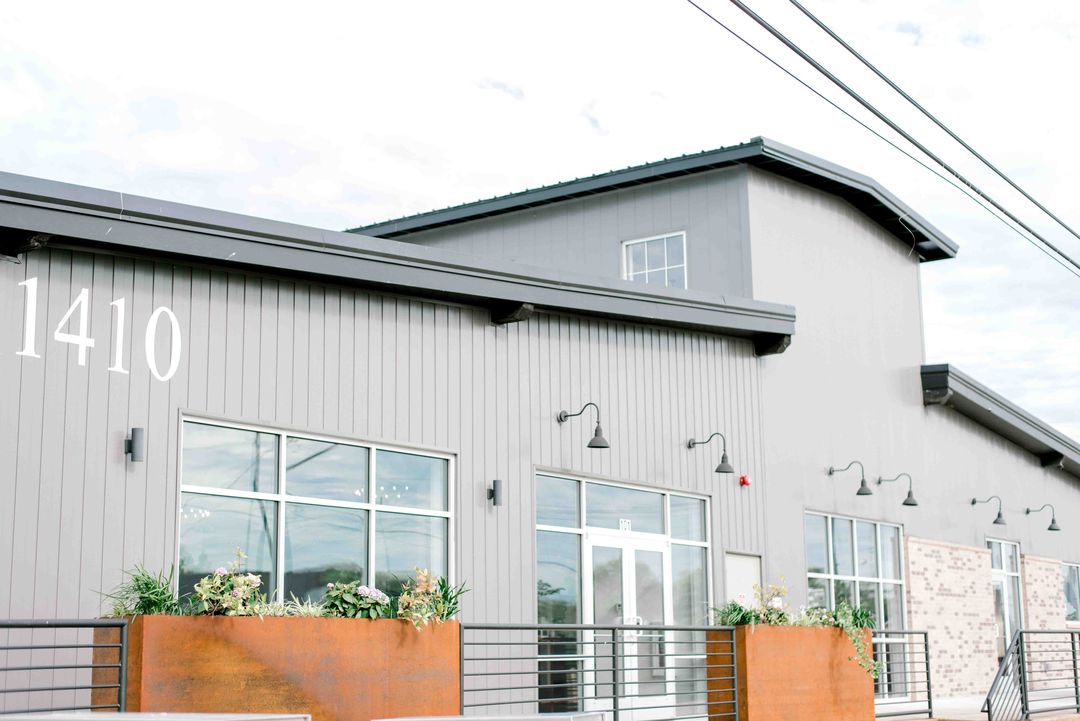 14Tenn in Nashville, Tennessee is a creative blend of natural light and blank spaces. We'd love to help you get started designing an event at this gorgeous venue! Send us a message at info@southerneventsonline.com.
TAGS | 14Tenn, 14Tenn Nashville, Nashville Event Venues, Nashville Wedding Rentals, Nashville Wedding Venues, Nashville party rentals, Southern Events Party Rental, Vintage Chairs, southern style events, southern weddings
FEATURED RENTALS | Saylor Sofa and Chairs, Fruitwood Table, Navy Rug, Magnolia Green Linens, Gold Chiavari Chairs
---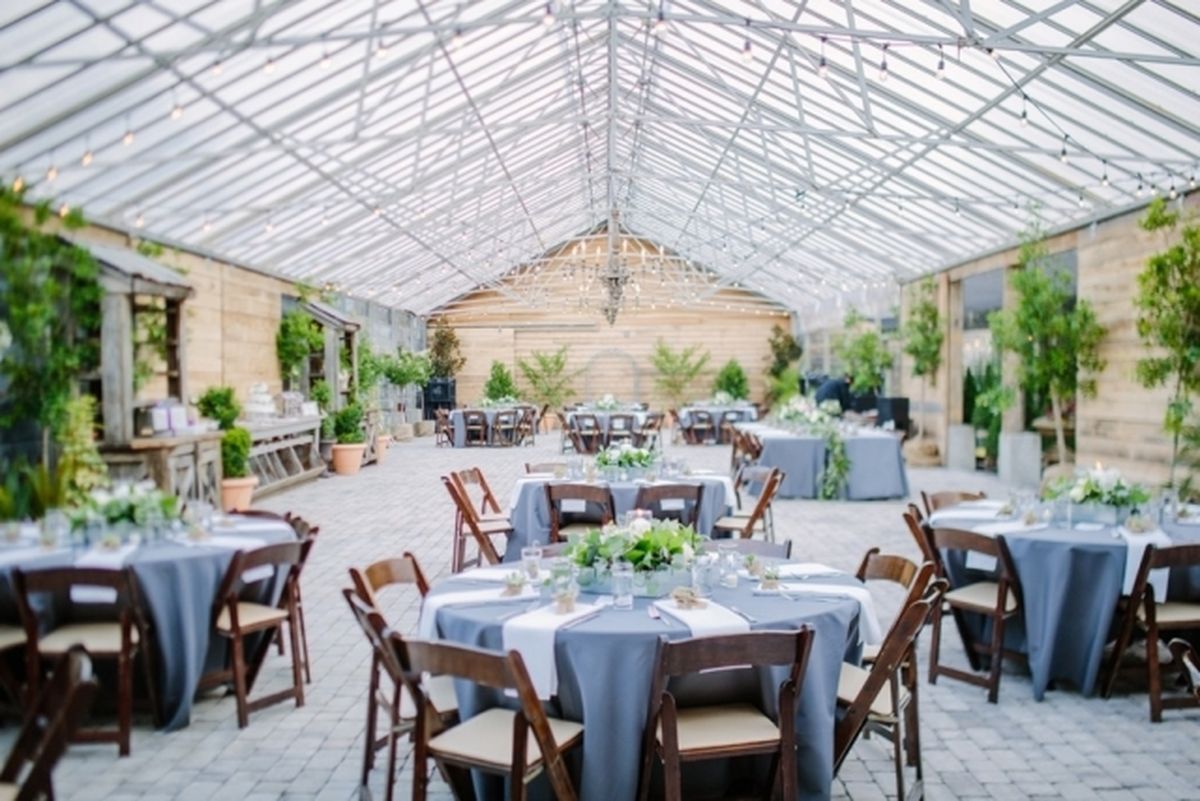 We adore dressing fabulous Nashville area venues in Southern Events rentals, and Long Hollow Gardens is one of our absolute favorites. Long Hollow Gardens is a super unique event venue. It is actually a greenhouse! Couples can achieve that "outdoor wedding" feel with all of the comfort of remaining indoors (think gorgeous summer wedding without all the heat!). Oh, and don't forget about the exquisite natural light pouring into the venue. On this 35 acre property, you'll find a vineyard, their Farmhouse Bridal Cottage, and Hearthroom Barn. With enough space for 200 guests, it's a great venue for weddings and events of all sizes.
Our neutral, natural rentals really shine at Long Hollow Gardens. The Cross-Back Chairs look tailor-made for this venue and are incredibly inviting paired with ivory linens. When outfitting the Greenhouse, we typically stick to neutral color palettes in order to let nature shine. From the Bennett Leather Sofa to the Fruitwood Farm Table, many of our rentals look as if they belong at this one-of-a-kind venue. However, we are not opposed to dreaming up a colorful look with our Saylor Velvet Furniture rentals. We are in love with how this location serves as a backdrop for pretty much any dreamy look a couple could conjure up.
Be sure to visit their website to learn more about hosting your Southern event at this greenhouse venue. Photos by Julie Paisley.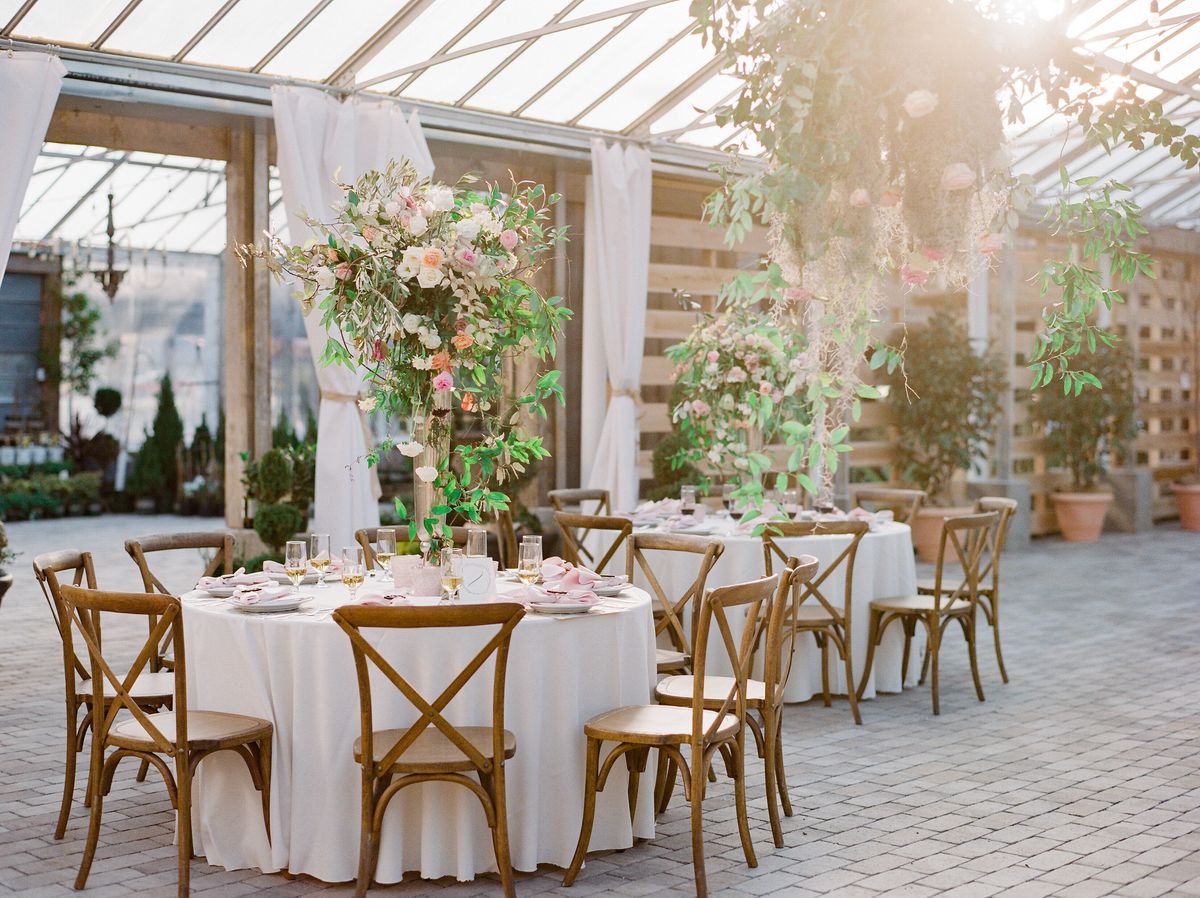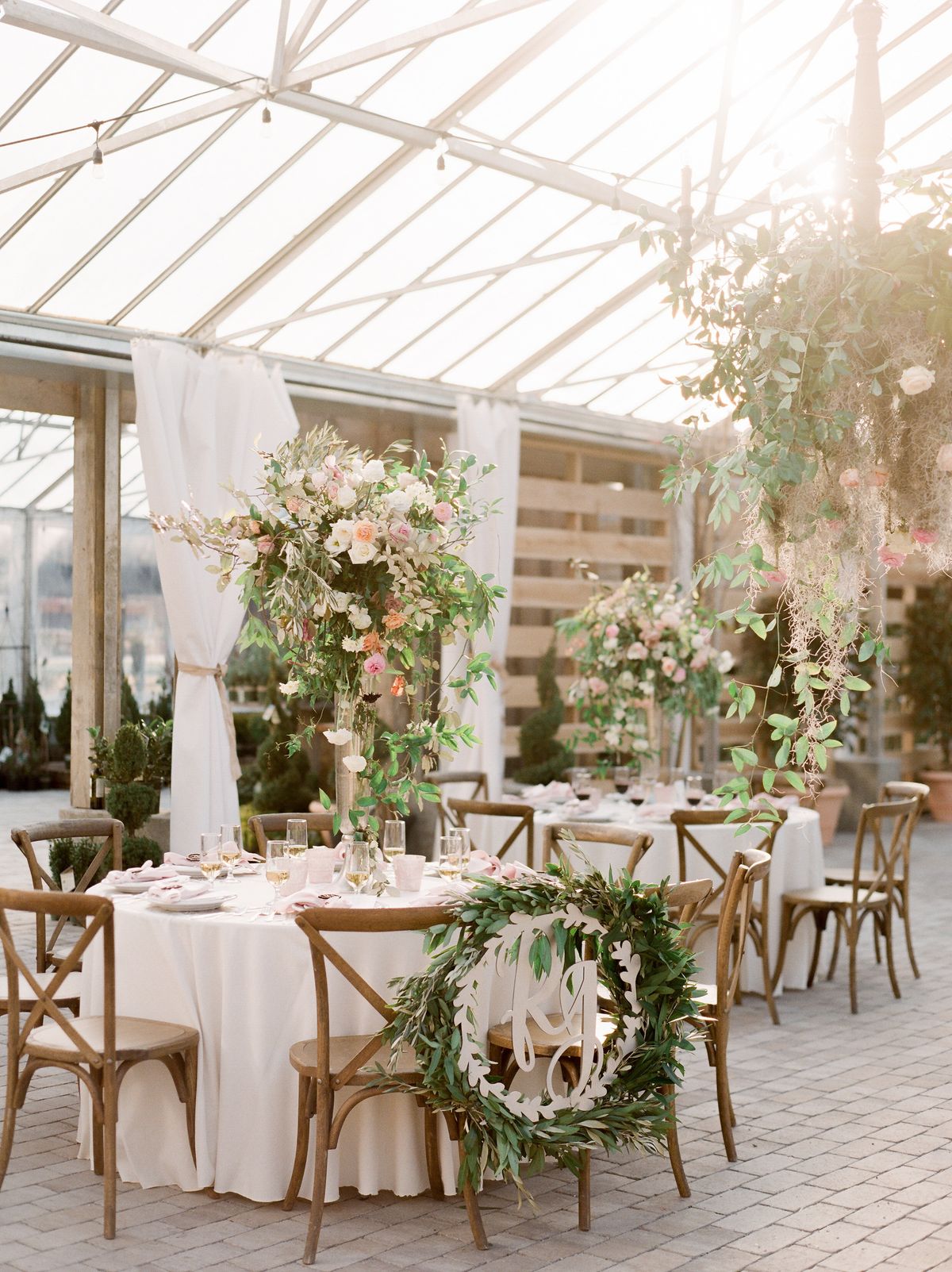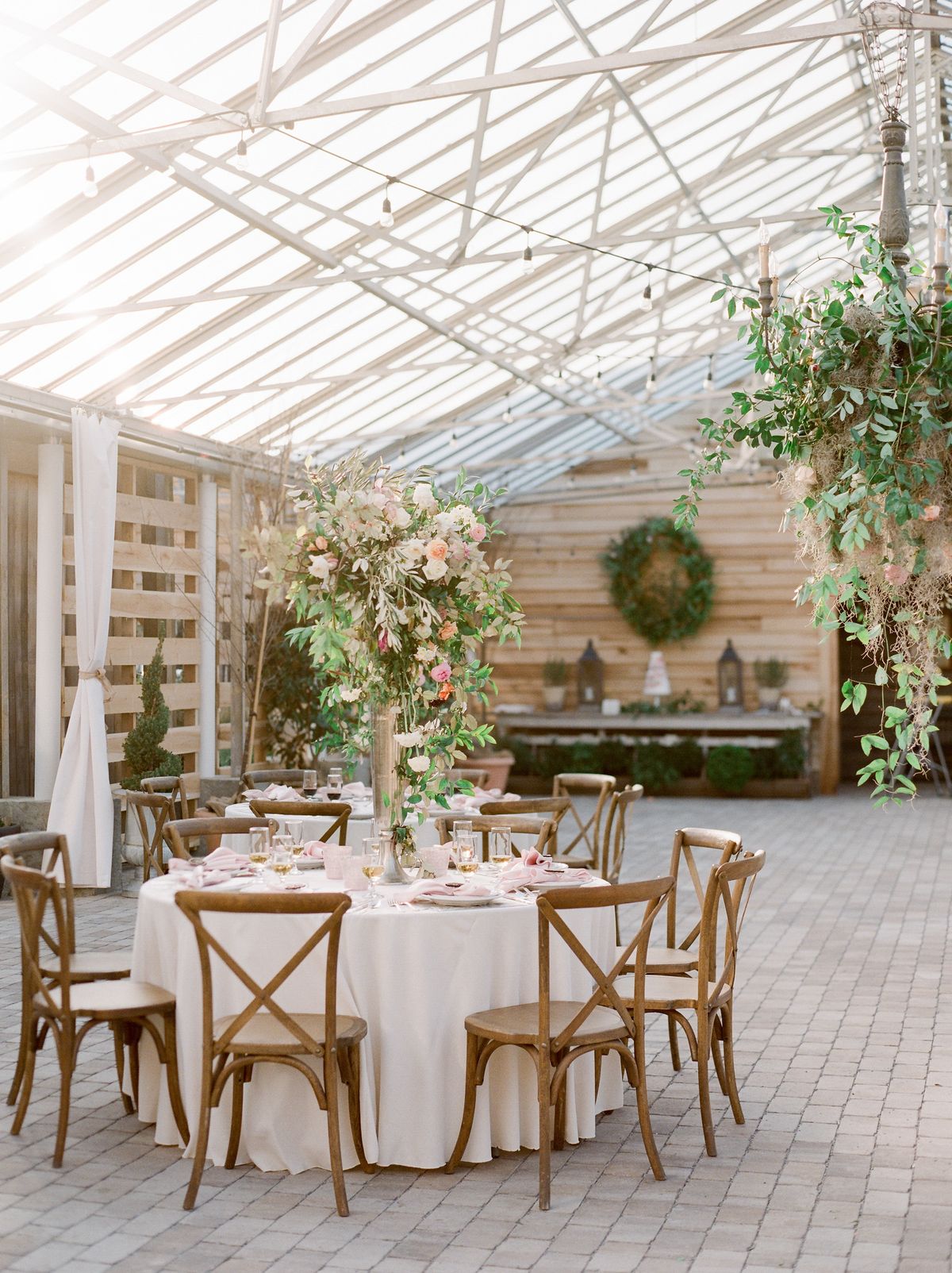 If you are hosting an event in one of Nashville's finest venues, we'd love to take the rentals off your plate. Send our team a message at info@southerneventsonline.com.
TAGS | Farm Tables, Nashville Event Rentals, Nashville Event Venue, Nashville Wedding Venue, Southern Events Party Rental, Unique Nashville Event Rentals, Unique Wedding Rentals, long hollow gardens, nashville tn, nashville venues
FEATURED RENTALS | Cross-Back Chairs, Ivory Linens, Bennett Sofa, Saylor Furniture,
---