2

Sep

On Trend: Modern Retro Inspired Party Furniture Rentals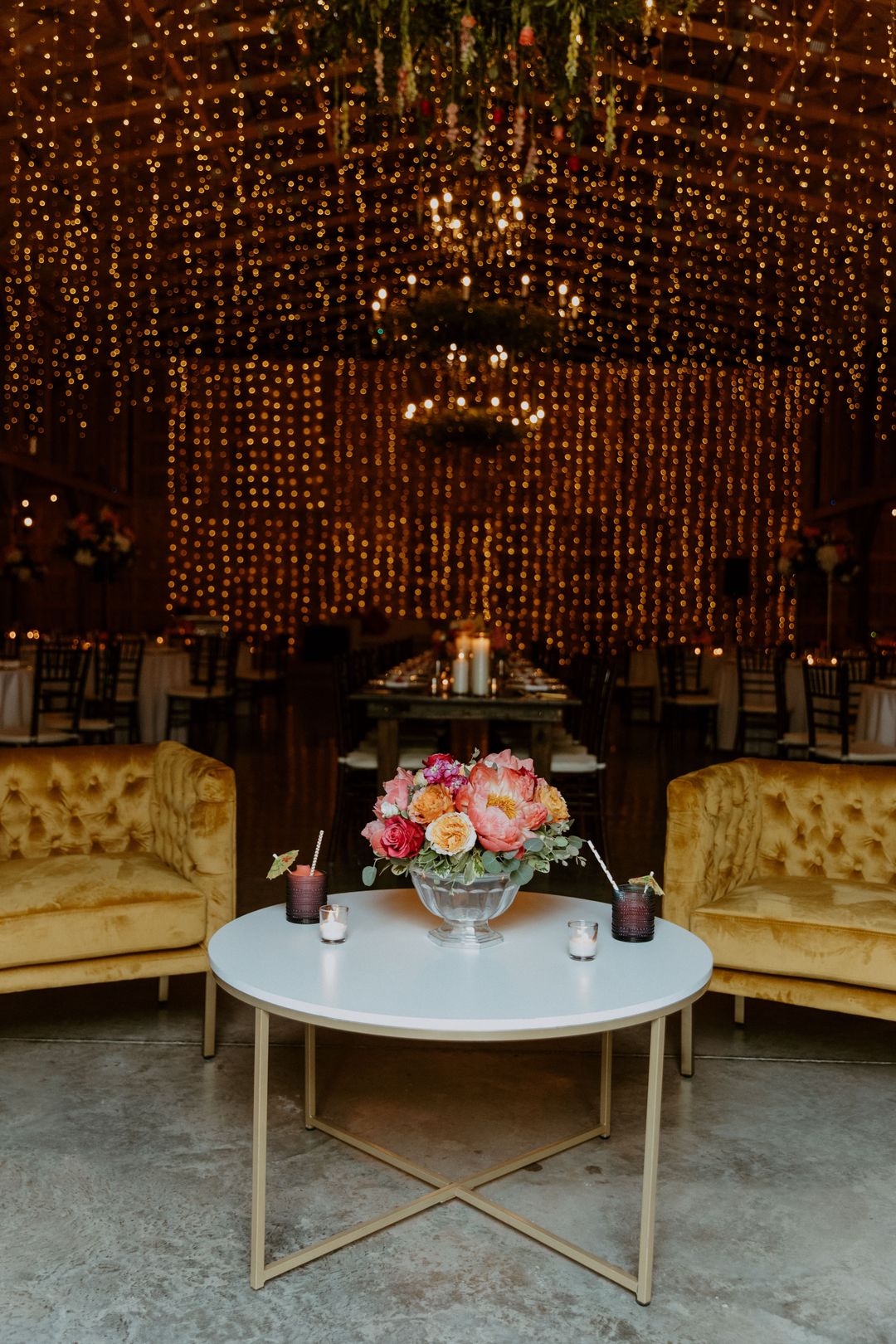 Looking for a fun and colorful yet stylish theme for your next event? Go with modern retro or late-century! Our modern retro rentals take inspiration from the late 1970s through the 90s, featuring rich colors and aesthetic but functional designs. Perfect for a totally trendy throwback! Get inspired when you check out our party furniture rentals that can be used to host a modern retro event!
Fun Retro Lounge Furniture
There is nothing that screams retro like a colorful lounge area for an intimate cocktail hour or afternoon social! Check out these fun retro rentals and furniture that make for a stylish late-century setup.
Fern Sofa
A sleek and luxurious piece our fern sofa makes for a beautiful focal point in a lounge area. The low mid-century design features clean lines and elegant tufting, all in a muted olive color. We recommend pairing this stunning sofa with our Rivet Accent Table.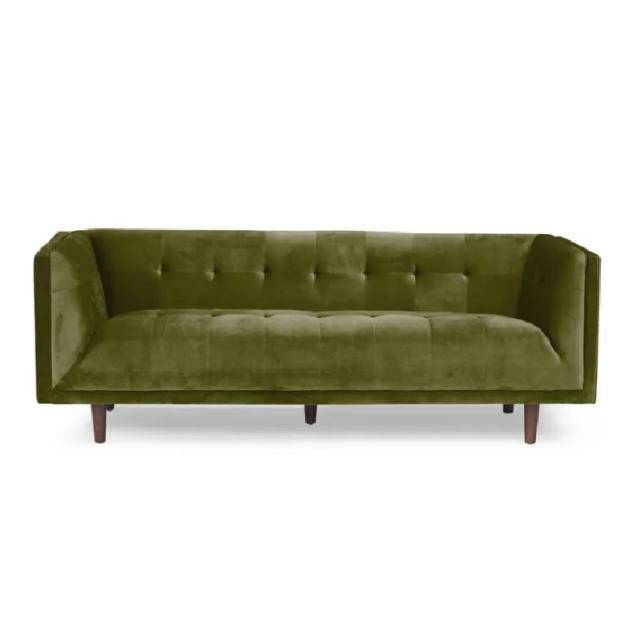 Jacqueline Sofa
A classic addition to any lounge area, the Jacqueline sofa is oh so chic! It features a sleek boxy design with minimalistic feet and a tufted back, in a trendy retro orange color. To complement the gold hardware, pair it with our Blanche Coffee Table.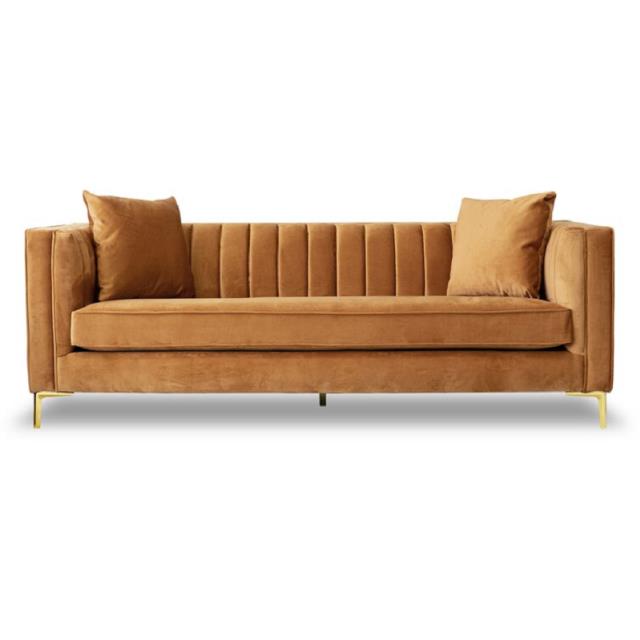 Gloria Arm Chair & Ottoman
In a buttery gold, our Gloria Arm Chairs are a stylish choice for a small lounge area – perfect for an intimate cocktail hour. They feature a sleek design and elegant tufting for a modern luxe look. Consider complementing them with our Rhodes Coffee Table!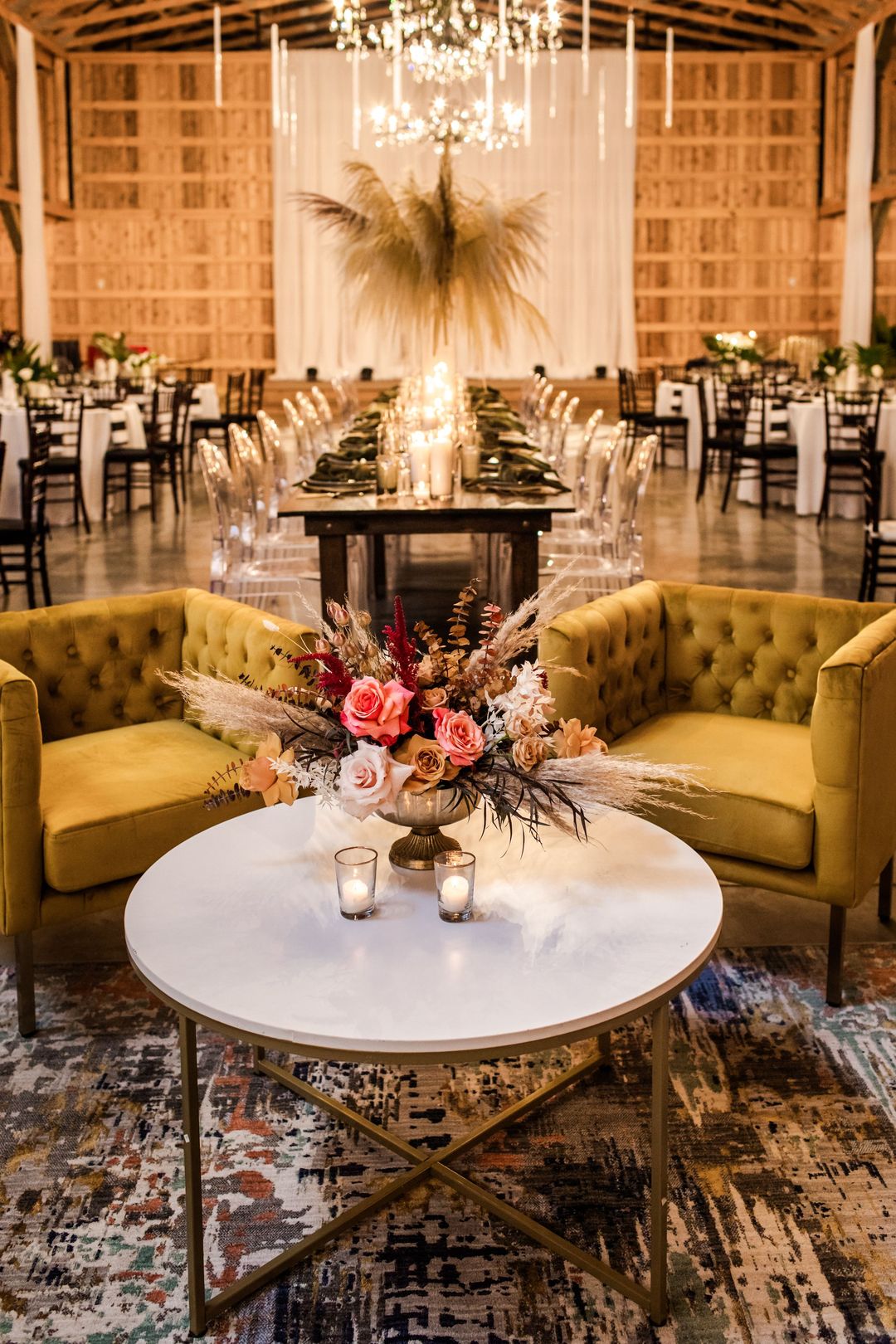 Acrylic Fantasma Chair
A unique addition to any lounge area, our Acrylic Fantasma Side Chair will take your setup to the next level. Its sleek yet fantastical design will be a memorable detail. Pair it with any of our brightly colored velvet sofas for a modern retro look.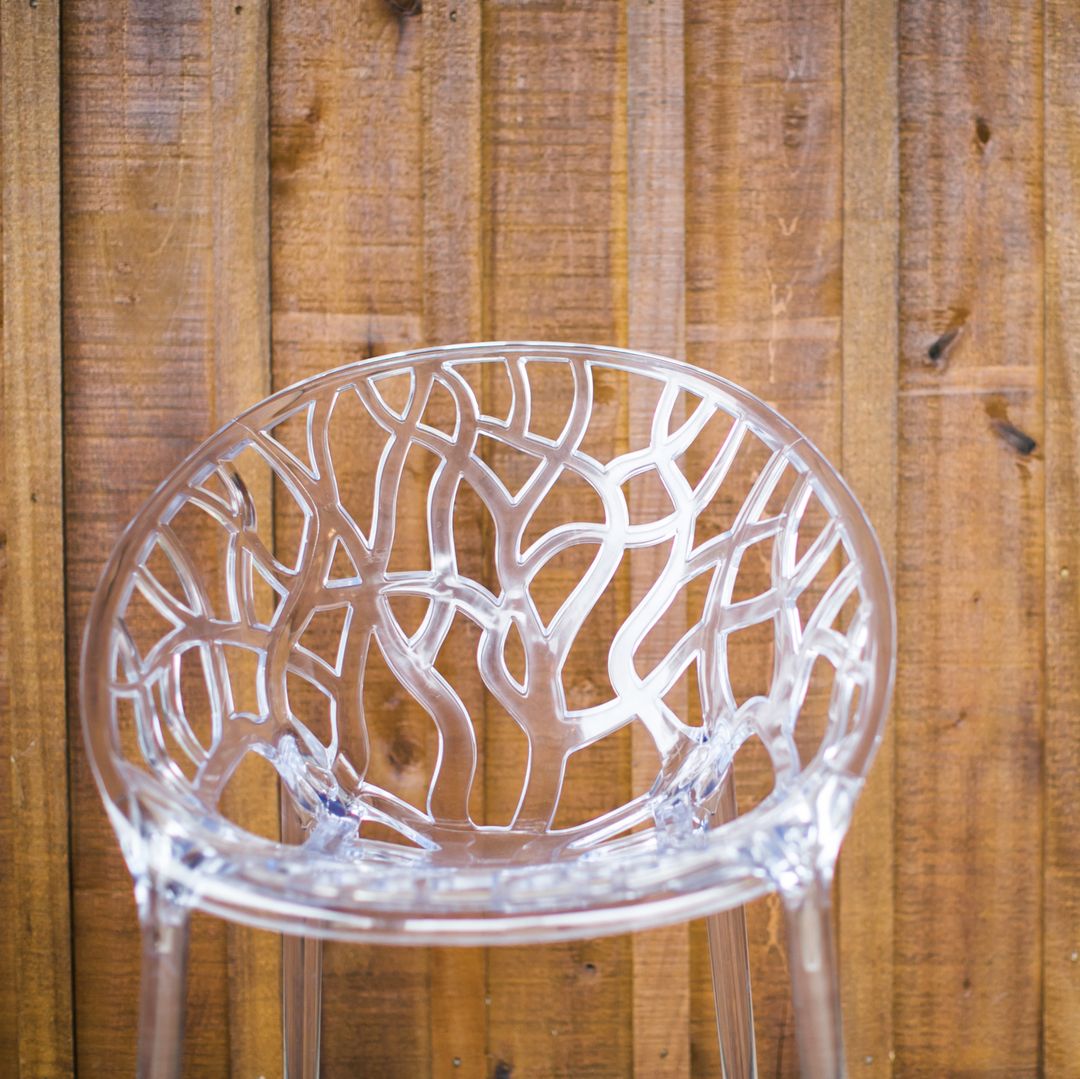 Lounge Area Accessories
Accessories, from rugs to accent tables, are an effective way to elevate your retro-modern lounge. Consider these party furniture rentals, to level up your next gathering.
Hammered Pewter Coffee & Side Table
A more sophisticated alternative to galvanized metal, our hammered pewter coffee, and side tables, are a simple yet functional piece. It's the perfect centerpiece for any lounge area.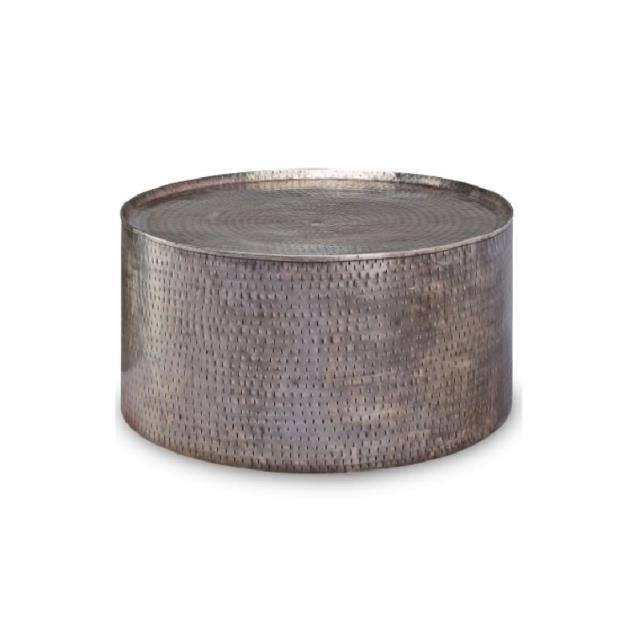 Wood Distressed Coffee & Side Table
Made with mango wood planks fitted in a mild steel frame, our wood distressed coffee and side tables will bring a bright focal point to your lounge. It has a beautiful dark-brown finish with textural wood grain patterns showing through.
Chocolate Poufs
Looking for small but on-trend seating? Check out these cute and cozy chocolate poufs! A rich brown color, this soft seating will complement most of our muted retro furniture, from sofas to armchairs.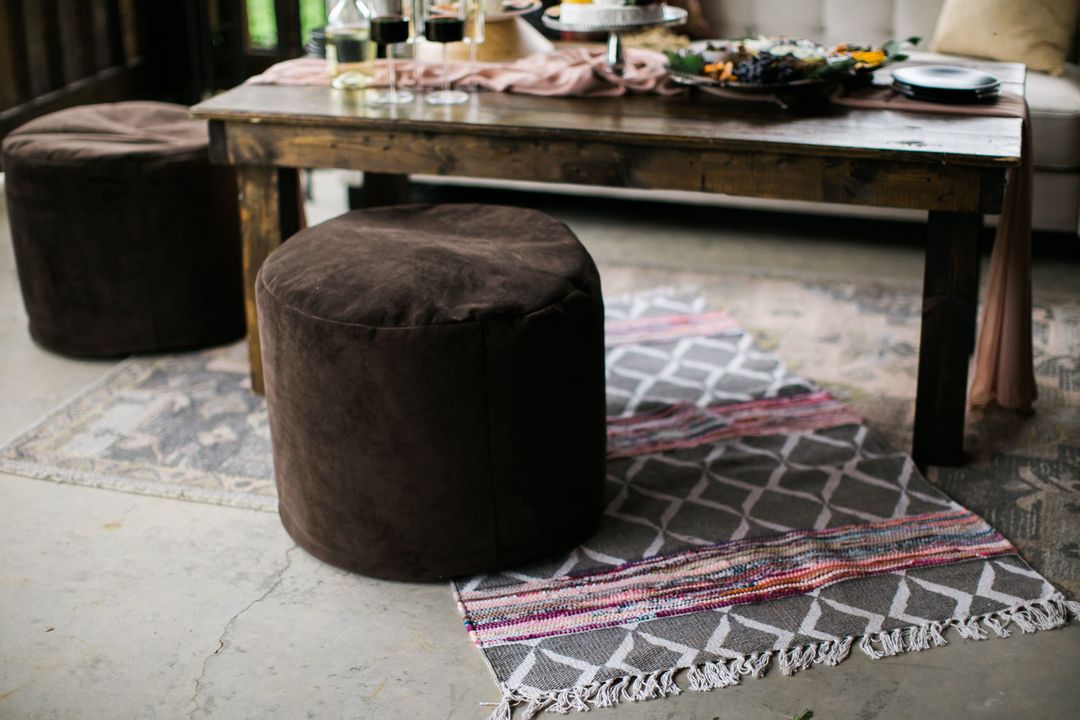 Cowhide Rugs
When featuring smaller rentals, like our chocolate poufs, rugs can help tie them into the space. For a late-century lounge, we recommend a neutral-colored cowhide rug! Available in a variety of colors, these classic textured pieces will help frame your lounge.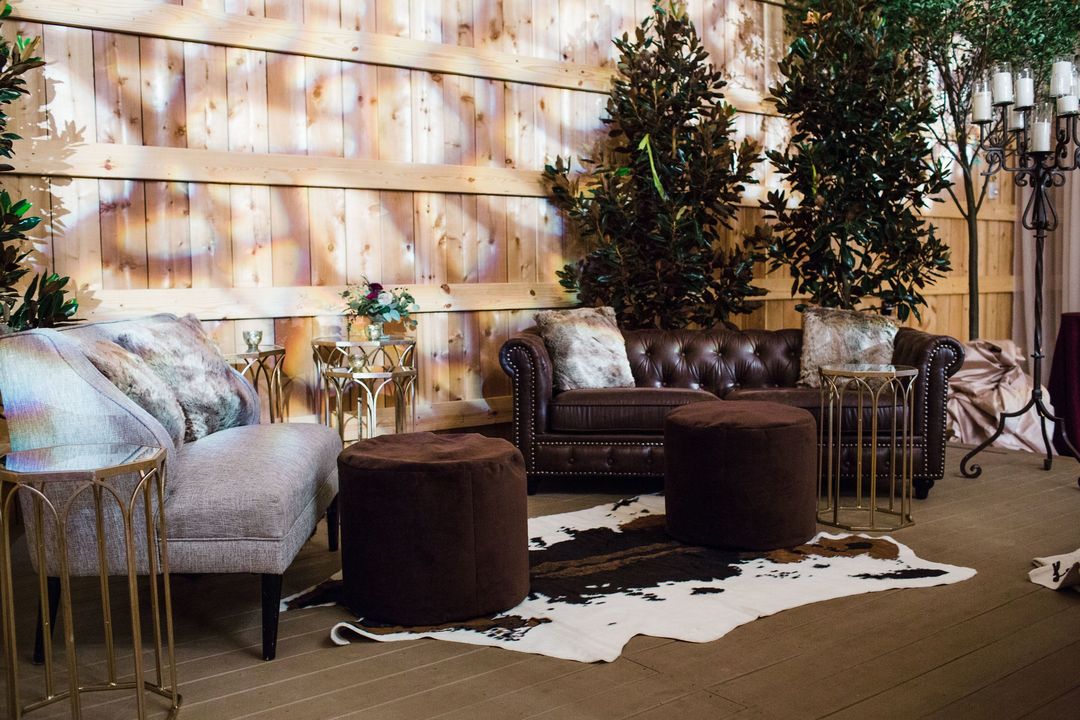 Modern Retro Servingware
Last, but not least, bring a touch of modern retro designs to your dinner tables or bar. Our Green and Amber water goblets are fun muted colors with a vintage design that exudes luxury. Or lean into the modern feel, when you opt for our sleek Upton Glassware. After all, you want the glassware sitting on your lounge tables to complement the overall vibe!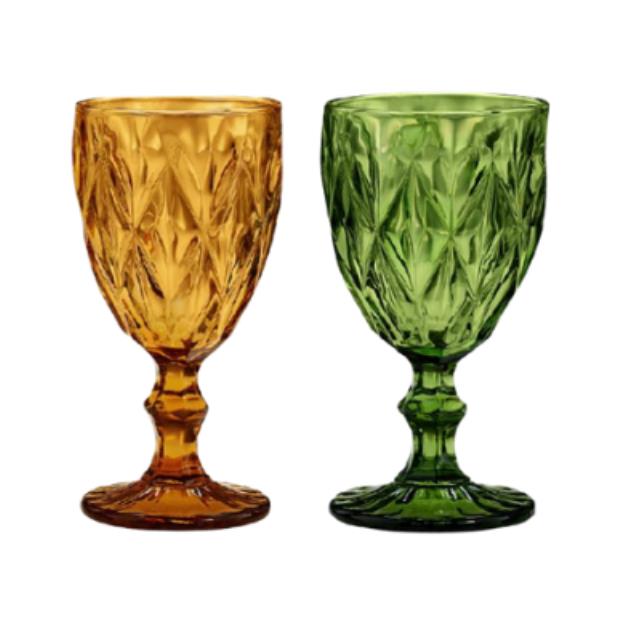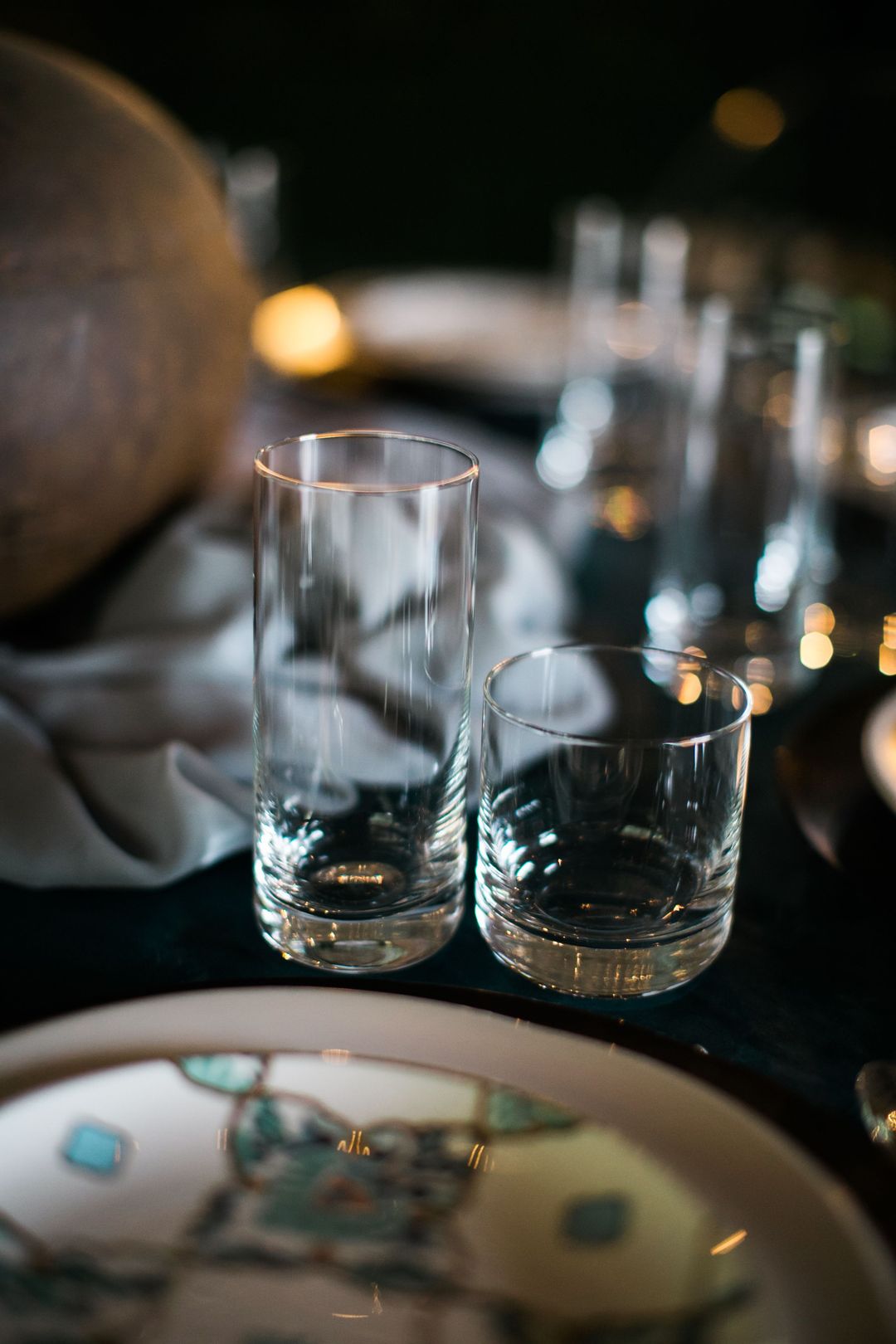 Want to feature one or several of these modern retro-inspired party furniture rentals at your Nashville event? Contact our team at info@southerneventsonline.com & let's start planning! Or for more event inspiration, check out our natural-neutral or earth-toned party rentals.
FEATURED RENTALS | fern lounge, Jaqueline sofa, acrylic fantastma chair, gloria armchair, colored water goblets, upton glassware, hammered pewter coffee table, hammered petwer side table, chocolate poufs, cowhide rugs, wood distressed coffee table, wood distressed side tables,
SEE MORE LIKE THIS