15

Jul

On Trend: Natural Neutral Wedding Rentals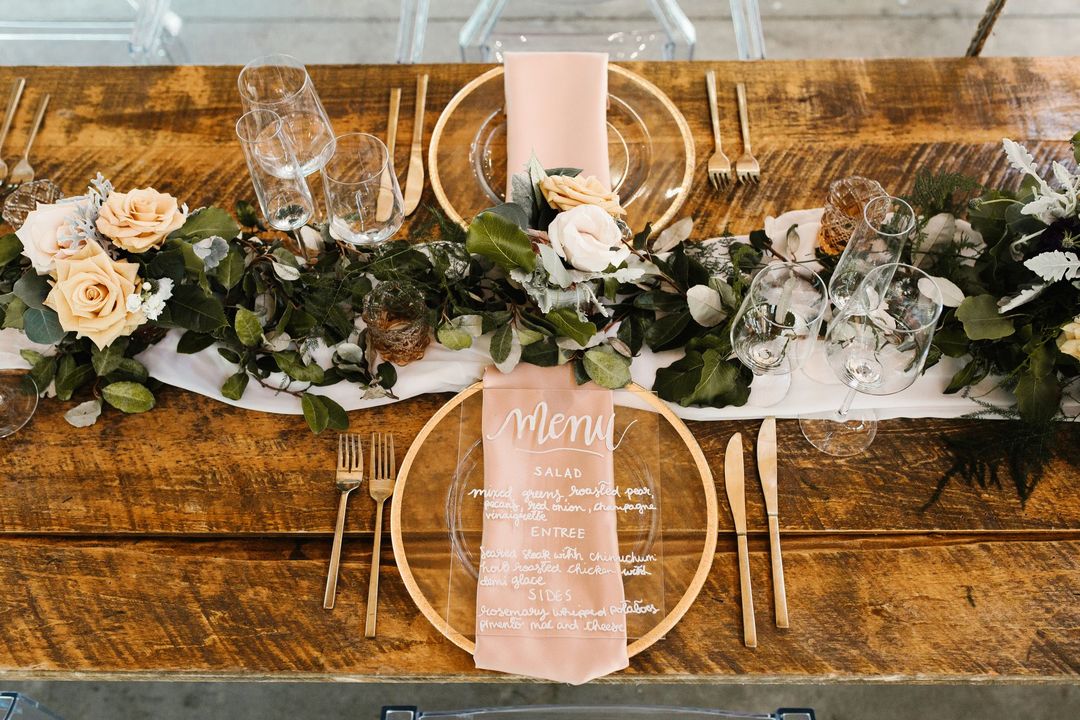 Neutral color palettes have been popular as they offer a stylish yet timeless look. However, there are both cool and warm neutral colors, which will lend a completely different vibe to an event. Today, we're doling out some inspiration featuring our natural-neutral wedding rentals! These warm-toned pieces will lend a modern yet organic theme to your event.
Natural-Neutral Place Settings
One of our favorite ways to feature natural neutrals is via an elegant tablescape. We carry a large variety of warm-toned serving ware for creating a cohesive and memorable layout. For starters, consider our Fruitwood Farm Table for the perfect warm-toned base. Alternatively, a table with light-colored linen will add a brighter base.
These elegant tables are warm and feature pink for a fun feminine flair. Both are accented with metallic gold accents, for a wonderful luxe look! We always recommend a touch of texture. For instance, using neutral velvet table linens or a wood tabletop with a table runner.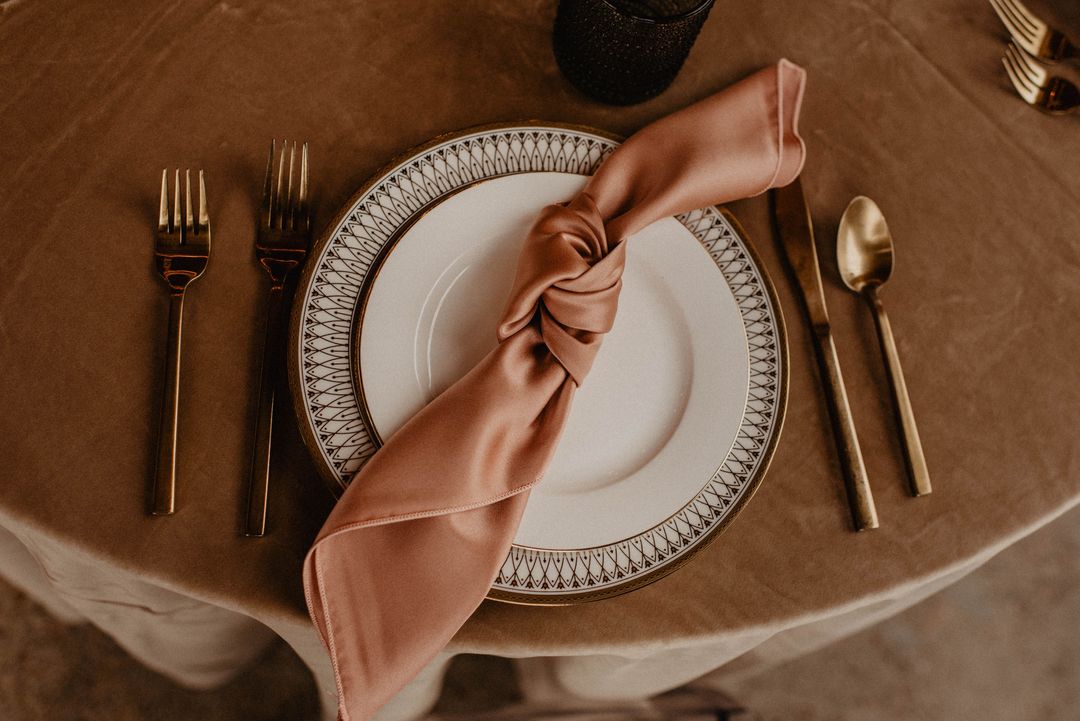 Photo by Renrose Photography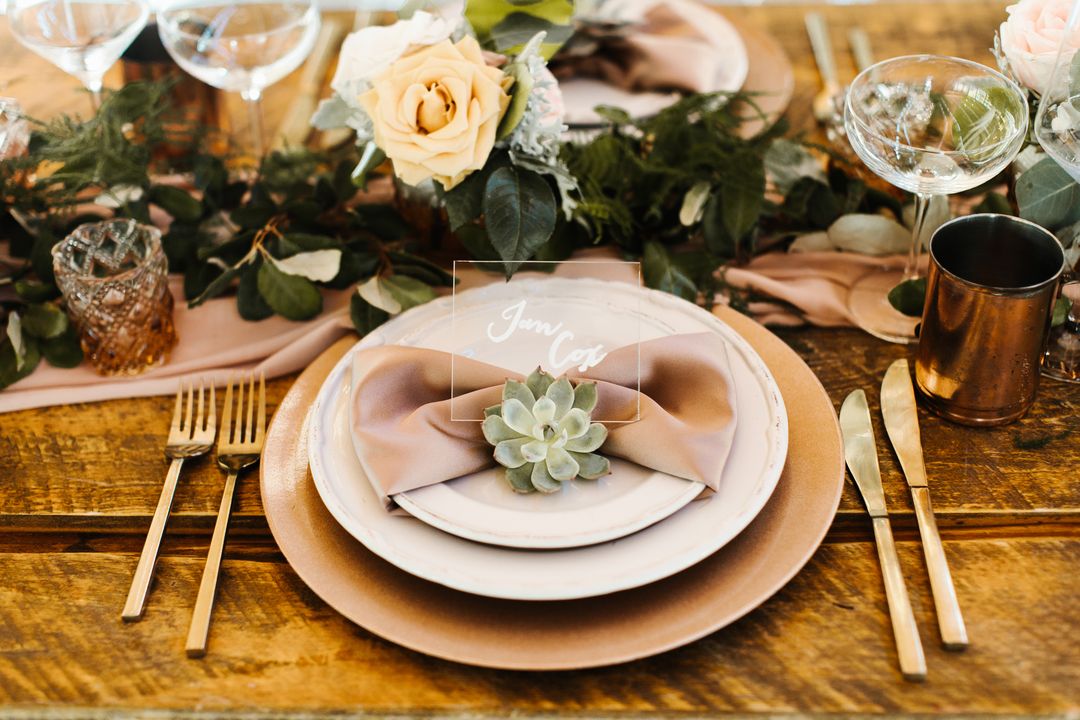 Photo by Madi Flourney
Worried that your tablescape will be overwhelmingly warm-toned? Add in a touch of cool-toned neutrals. These tables are beautifully balanced thanks to silver accents. Our Earthen Onyx or Earthen Stone China always pairs well with a warm-toned charger or napkins. Or feature silver flatware atop a neutral table or table linens.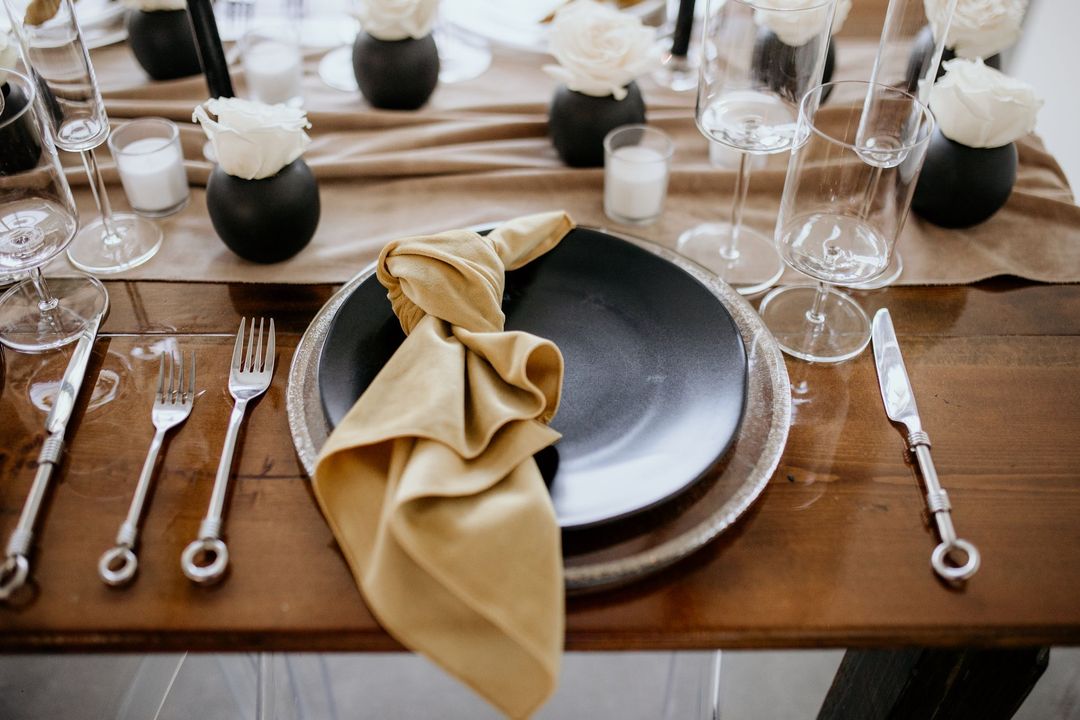 Photo by Kelsey Leigh Photography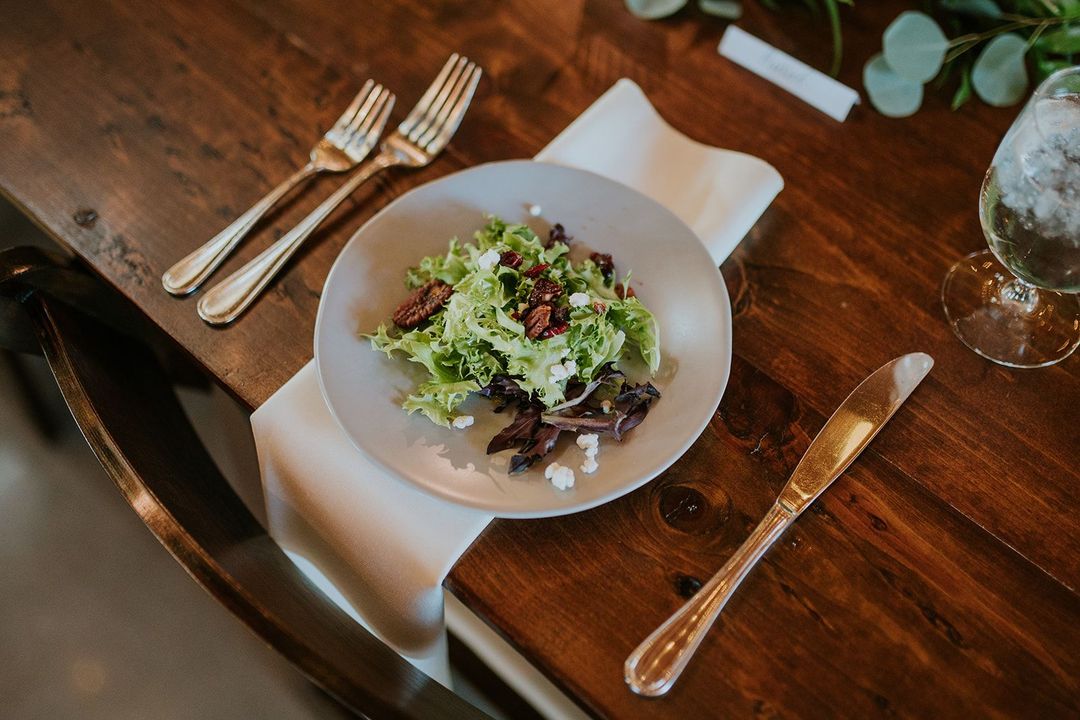 Photo by Kelsey Shea Photo
Linens
Speaking of linens, let's cover a few of our favorites. First up is our stunning Golden Velvet Linens. With a buttery texture, this piece will make a gorgeous base for a luxe tablescape. It pairs well with cream, white or brown. Next up is Kennedy Natural, with a beautiful woven texture. It will lend a touch of texture to a table and is a subtle and elegant color. Finally, there is our Ivory Sahara Runner. Place this runner atop our Fruitwood Farm table for a slightly more casual vibe.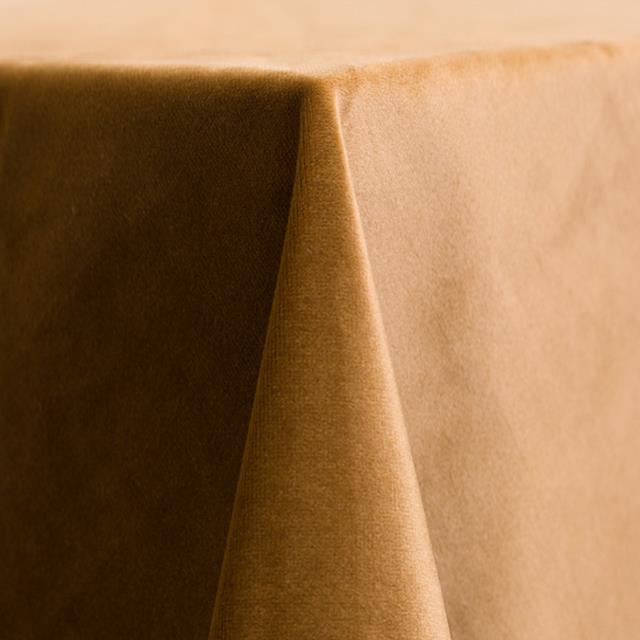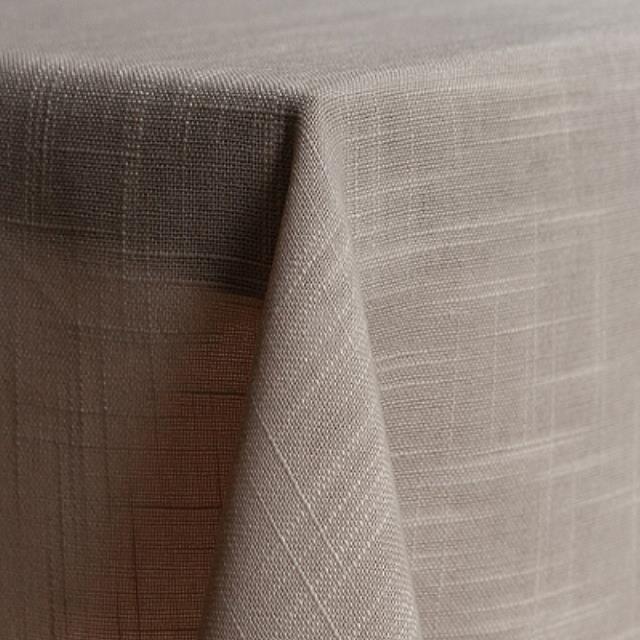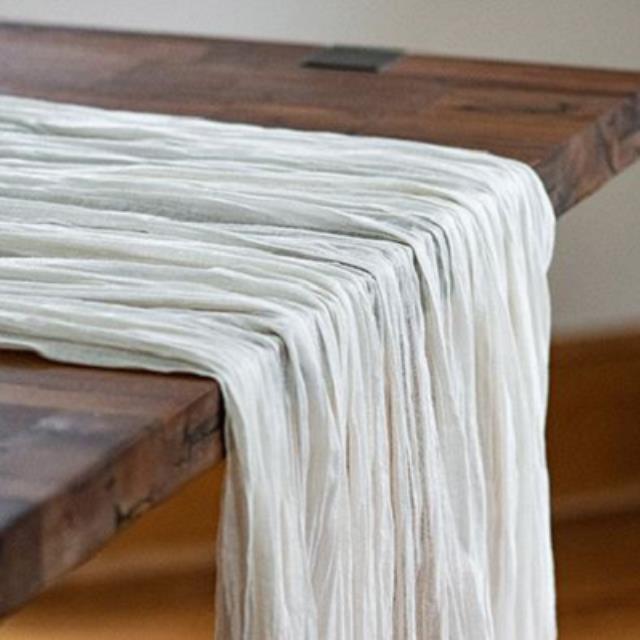 Neutral Lounge Furniture
What's a social event without a cute and cozy lounge area? We carry a range of comfortable, natural neutral furniture. First up is our Tessa Tufted Beige Linen Loveseat, which is a beautiful piece for a sweetheart table, as well as smaller lounge areas. Alternatively, our Bennett Leather Sofa is a rich brown color and the perfect size for a larger event. Lastly, be sure to check out one of the newest additions to our catalog, the Everly sofa! This cream-colored piece features an arched silhouette, pad feet, a camelback, and carved arms, plus a distressed wood frame.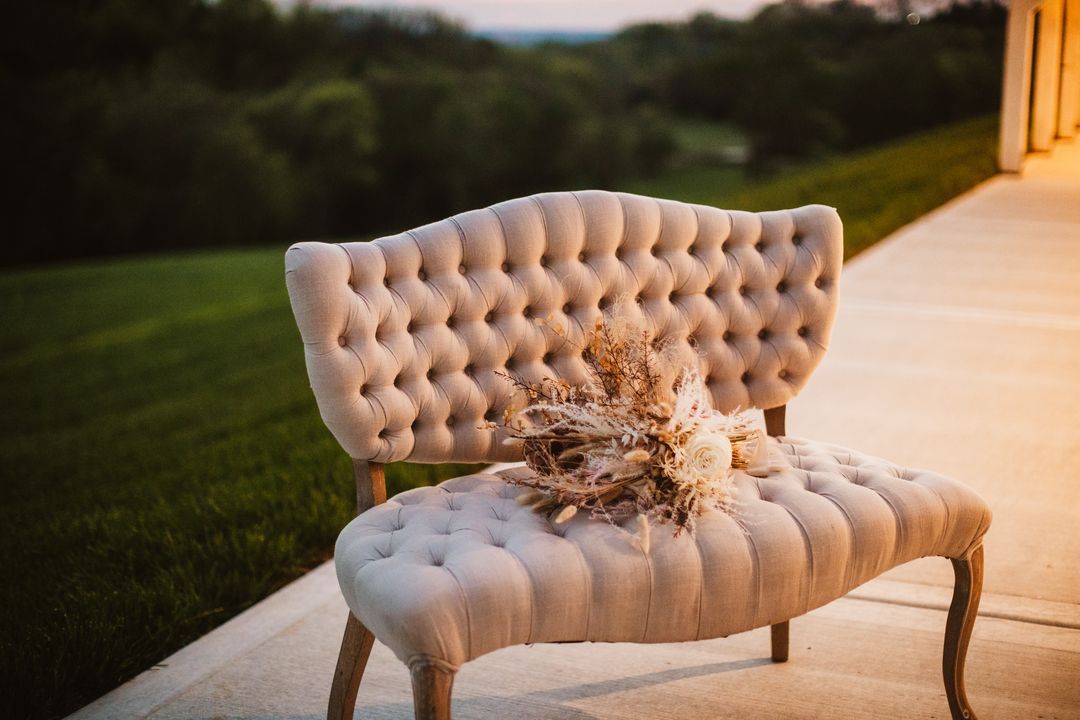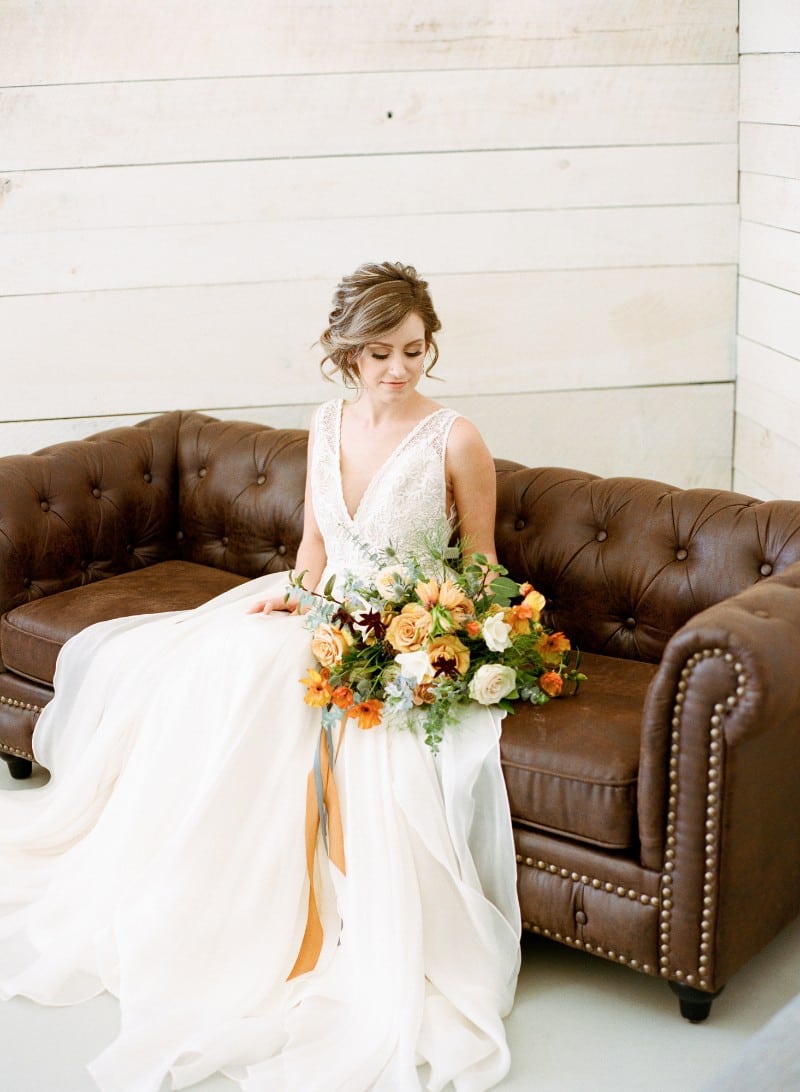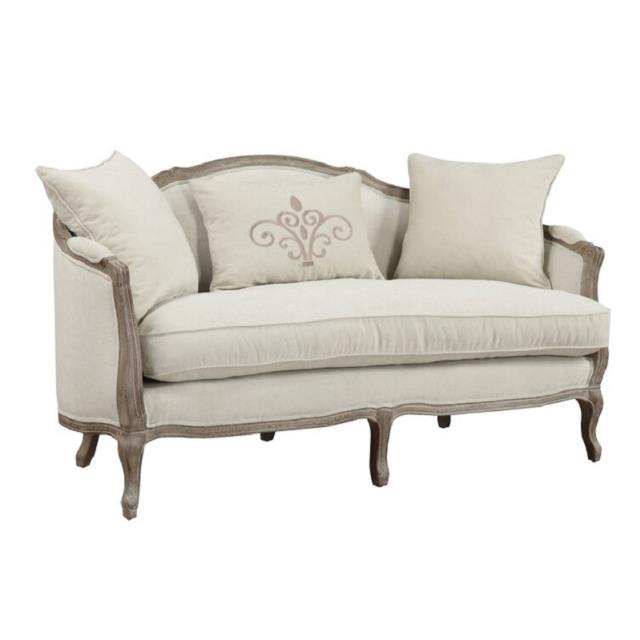 Photo by Alex Thornton Photography
Want to feature one or several of these natural neutral wedding rentals at your event? Contact our team at info@southerneventsonline.com & let's start planning! Or if you prefer a moodier vibe, take a look at our blog on earth-toned party rentals.
FEATURED RENTALS | Kennedy Natural , Ivory Sahara Runner, Everly Sofa, Bennett Leather Sofa, Tabby Tufted Beige Linen Loveseat, onyx earthen china, earthen stone china, artisan china,
SEE MORE LIKE THIS