3

Jun

On Trend: Earth Tone Party Rentals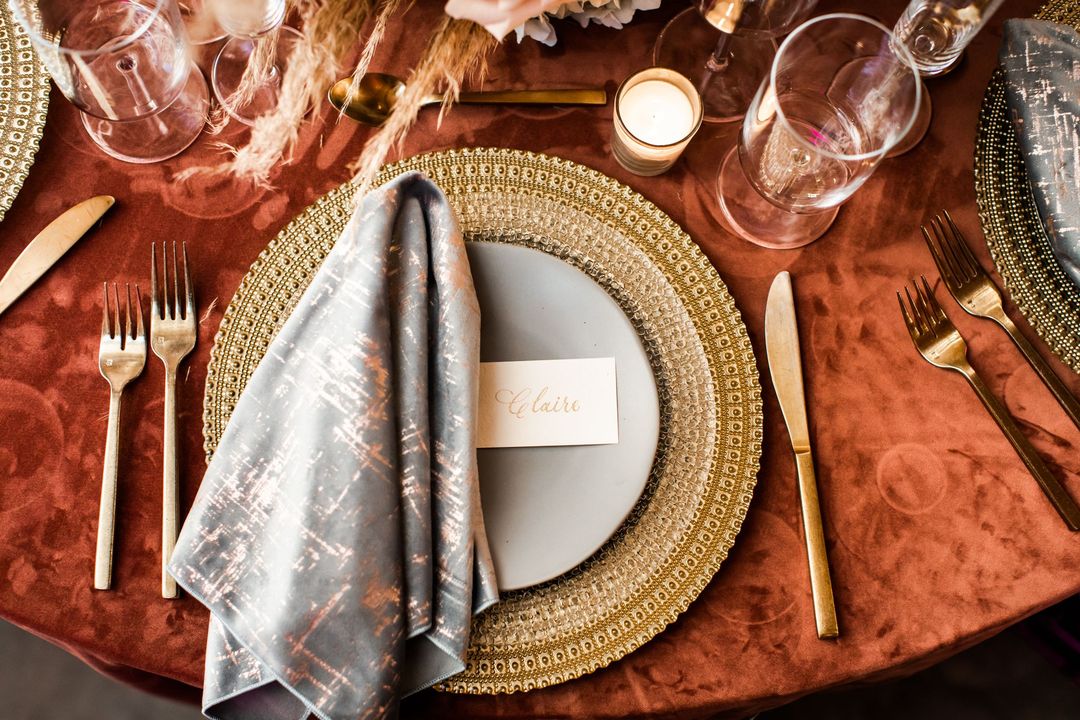 Earth tone colors are warm, reassuring, and luxurious – making them a beautiful choice for a mature yet cozy party or event! They are especially common in palettes for neutral and bohemian-themed events, now peaking in popularity due to a recent appreciation for minimalistic event designs. Take a look at some of our trendy earth-tone party rentals to create a timeless look at your next Nashville event!
Velvet Linens
Linens amplify the look of any tablescape, but velvet adds a certain elegance that just can't be beaten. And one that pairs perfectly with the vibe of earth tones. Soft in texture and rich in color, we offer velvet linens in a wide range of warm, earth-inspired colors.
Napkins
Every place setting needs a napkin! Below you'll see a bright neutral design featuring our Driftwood Velvet napkins, paired with a Havana Cafe Velvet runner. For a warmer, moody look, Spice Velvet napkins are a stark contrast next to a classic black runner.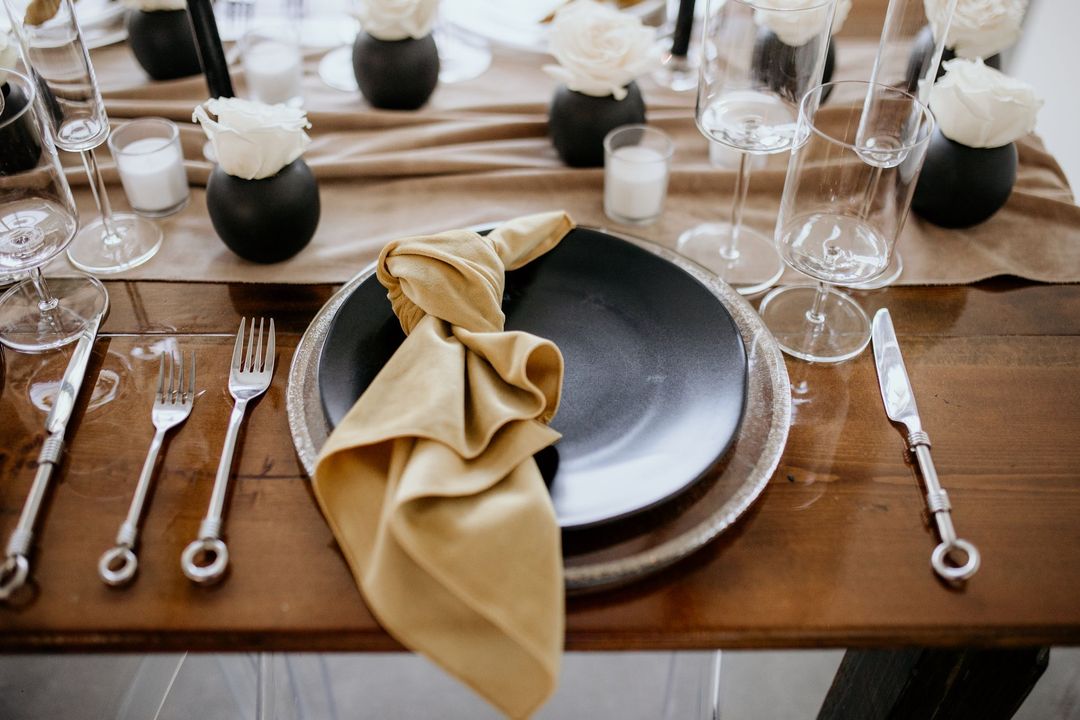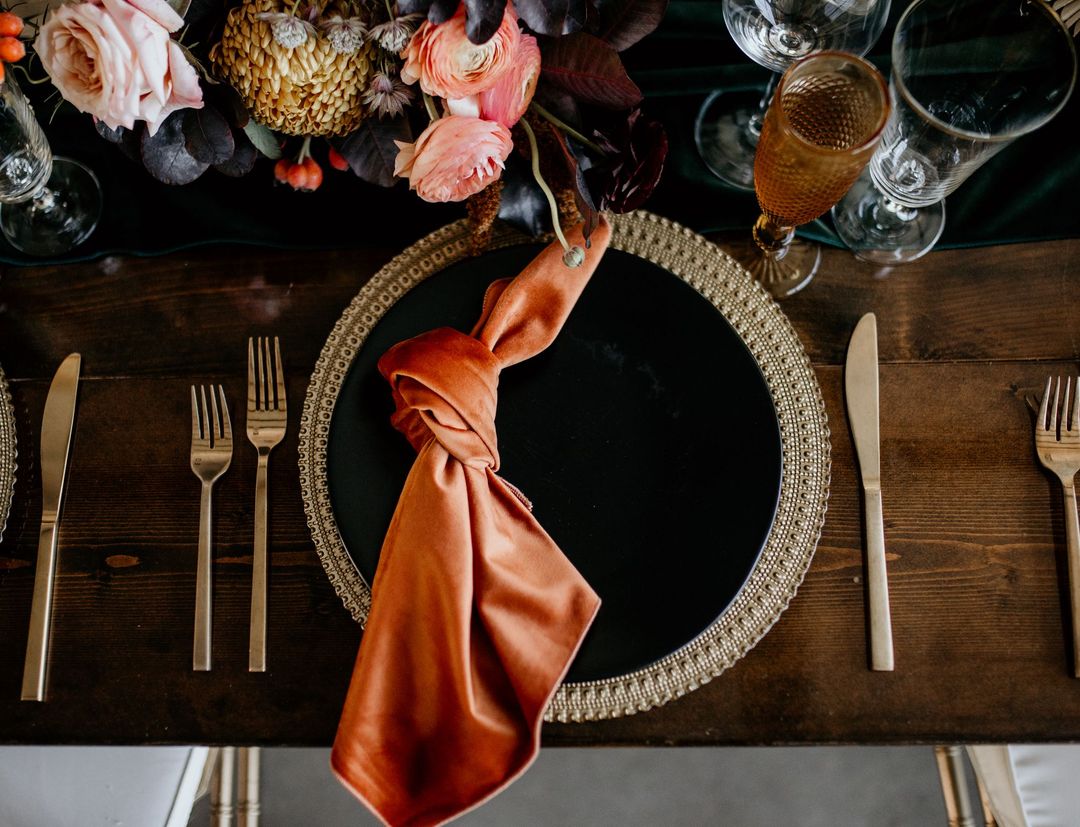 Photos by Kelsey Leigh Photography
Velvet Table Linens
Give your tablescape a rich base to build upon. We carry velvet table linens for every size table so that you can create a cohesive look from one event space to the next. As you can see, velvet linens stand out in any setting, indoor and out. Our Light Pink and Driftwood Velvet linens look stunning for a more modern event design. In contrast, our Spice Velvet suits a rustic or wooded venue.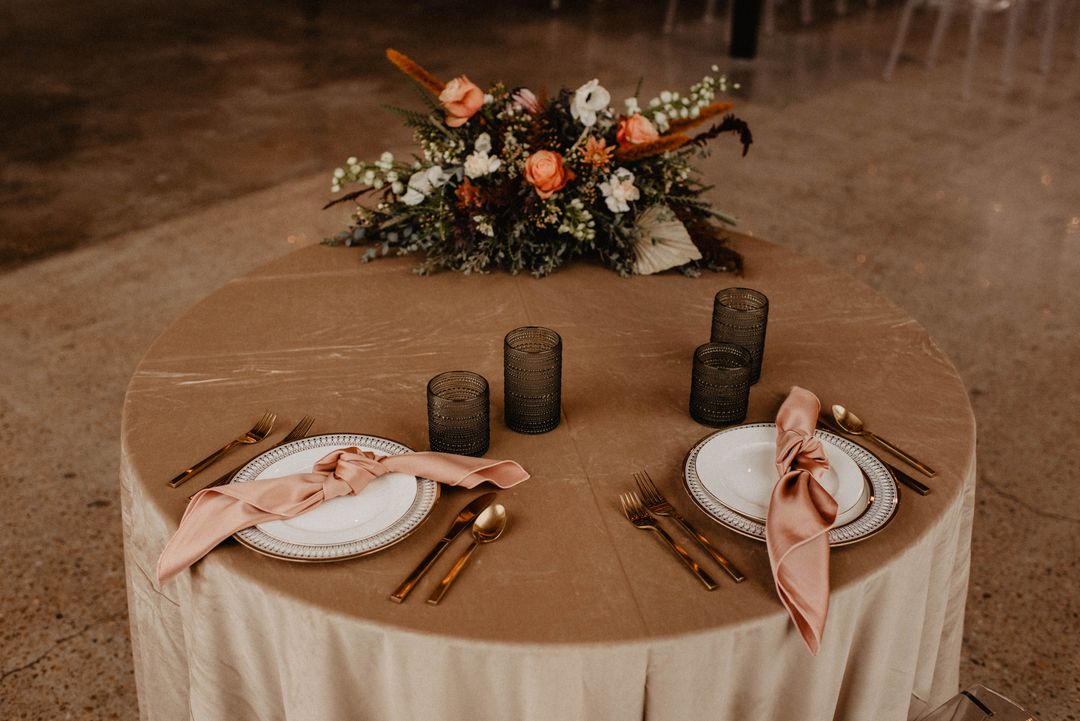 Photo by Renrose Photography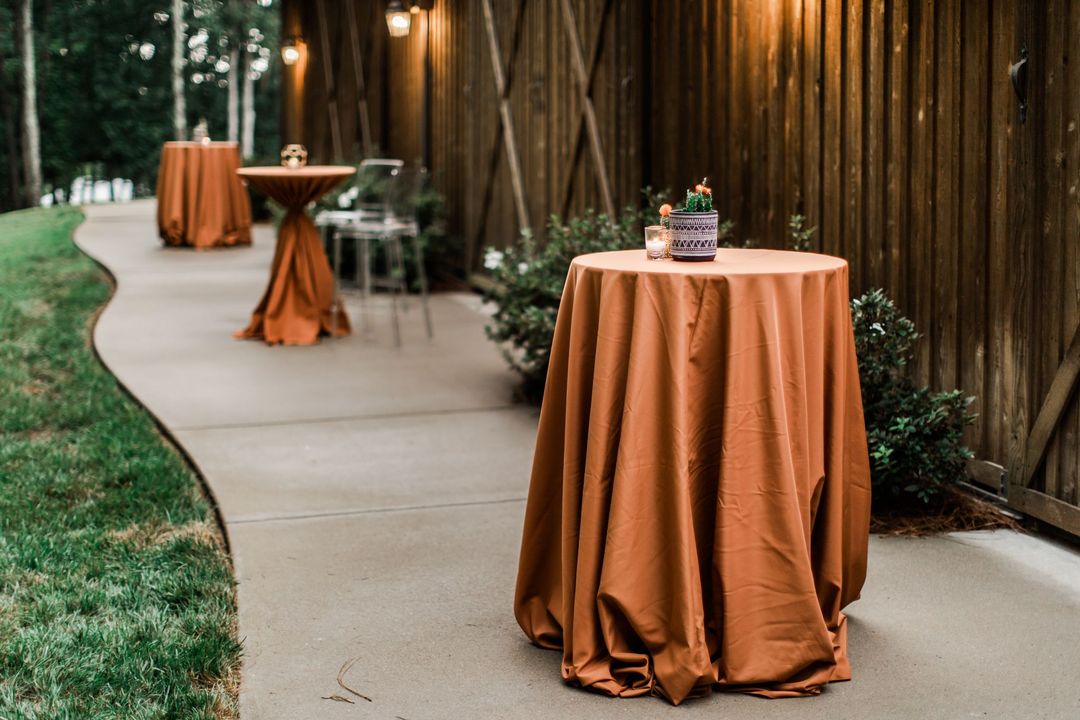 Photo by Nyk & Cali
Amber Goblets
Clear glassware is an easy choice, but you won't want to overlook our Amber Goblets. Use these stunning pieces in conjunction with other colored serving ware, or as the sole colored rental on a warm, neutral tablescape. If you are opting for a design that features minimal textures, then these glasses will be a welcome touch, with their antique-inspired design.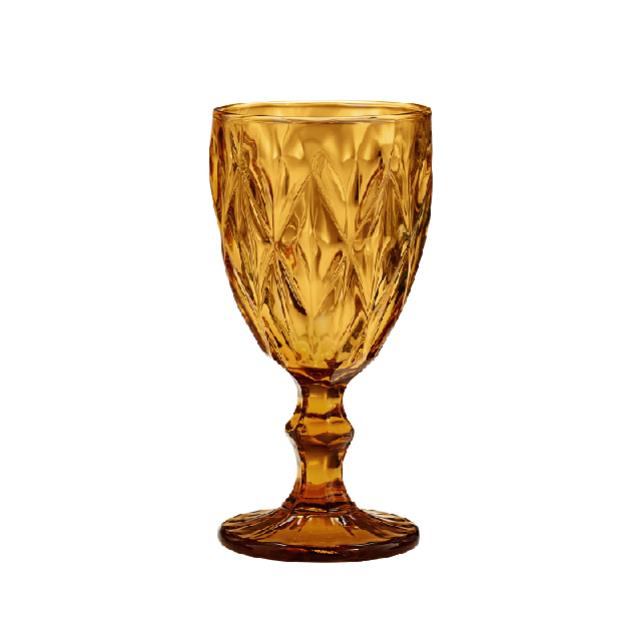 Chargers
Chargers lend to the overall aesthetic of a table, creating a more finished look. And we carry a charger for every earth-tone event, color and style! For a warm gold design, our Medallion Gold Glass Charger is a classic thanks to the intricate rim. It also pairs beautifully with our Austin Gold Flatware.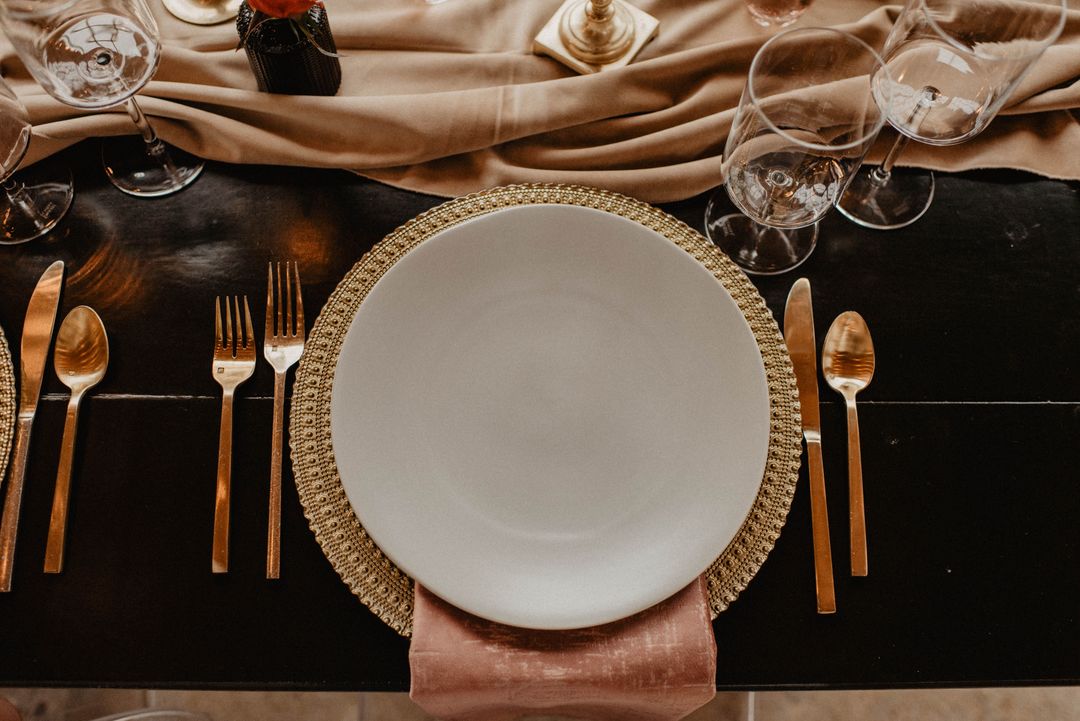 For a rustic-inspired event or boho-themed event, our Scalloped Wood Charger is a must. The simple but unique edging will make every single plate pop against the table!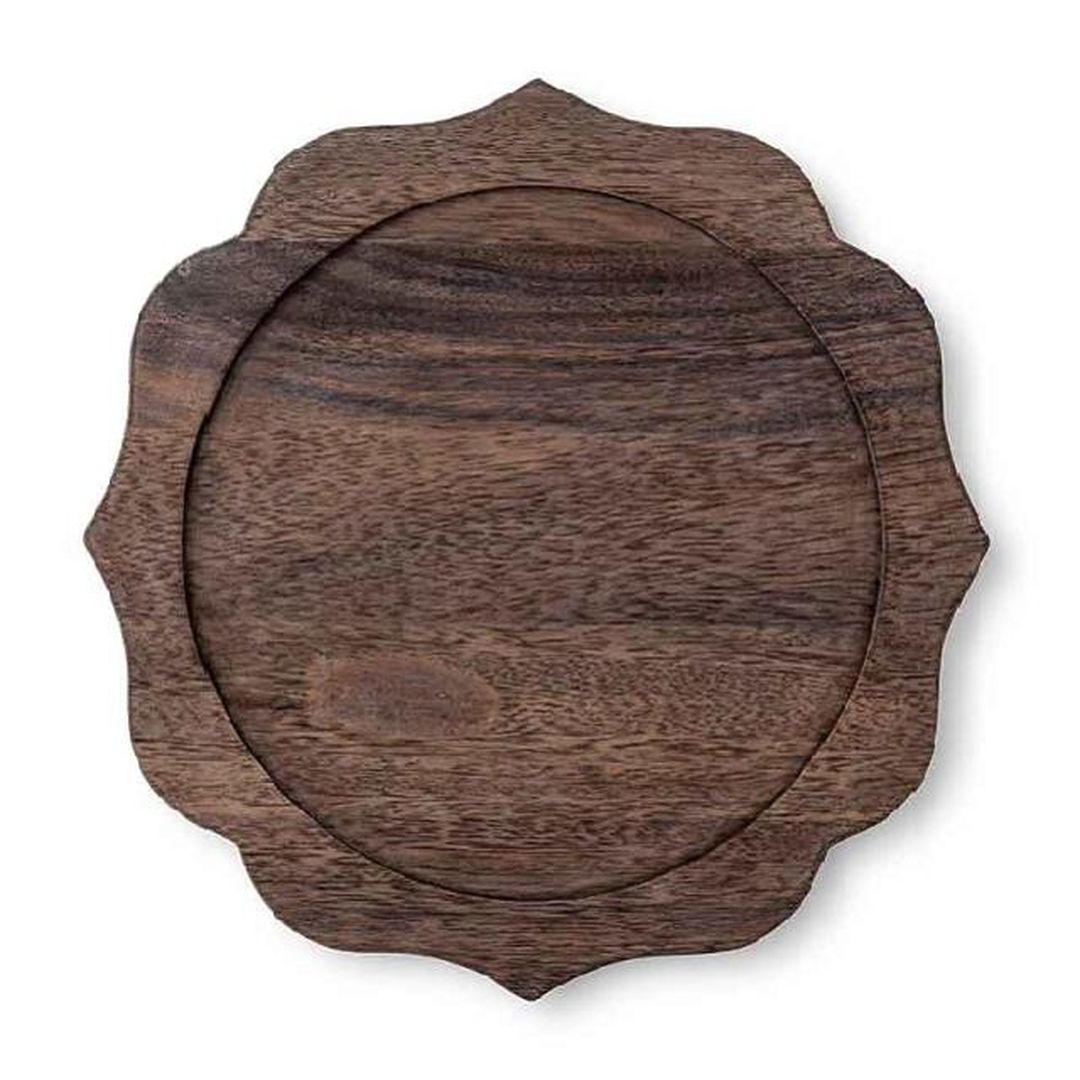 Lastly, is our timeless Copper Glass Charger. This elegant piece features clear glass at the center and a contemporary copper rim. We love this earth-tone party rental for a modern neutral-themed event, such as a wedding or gala.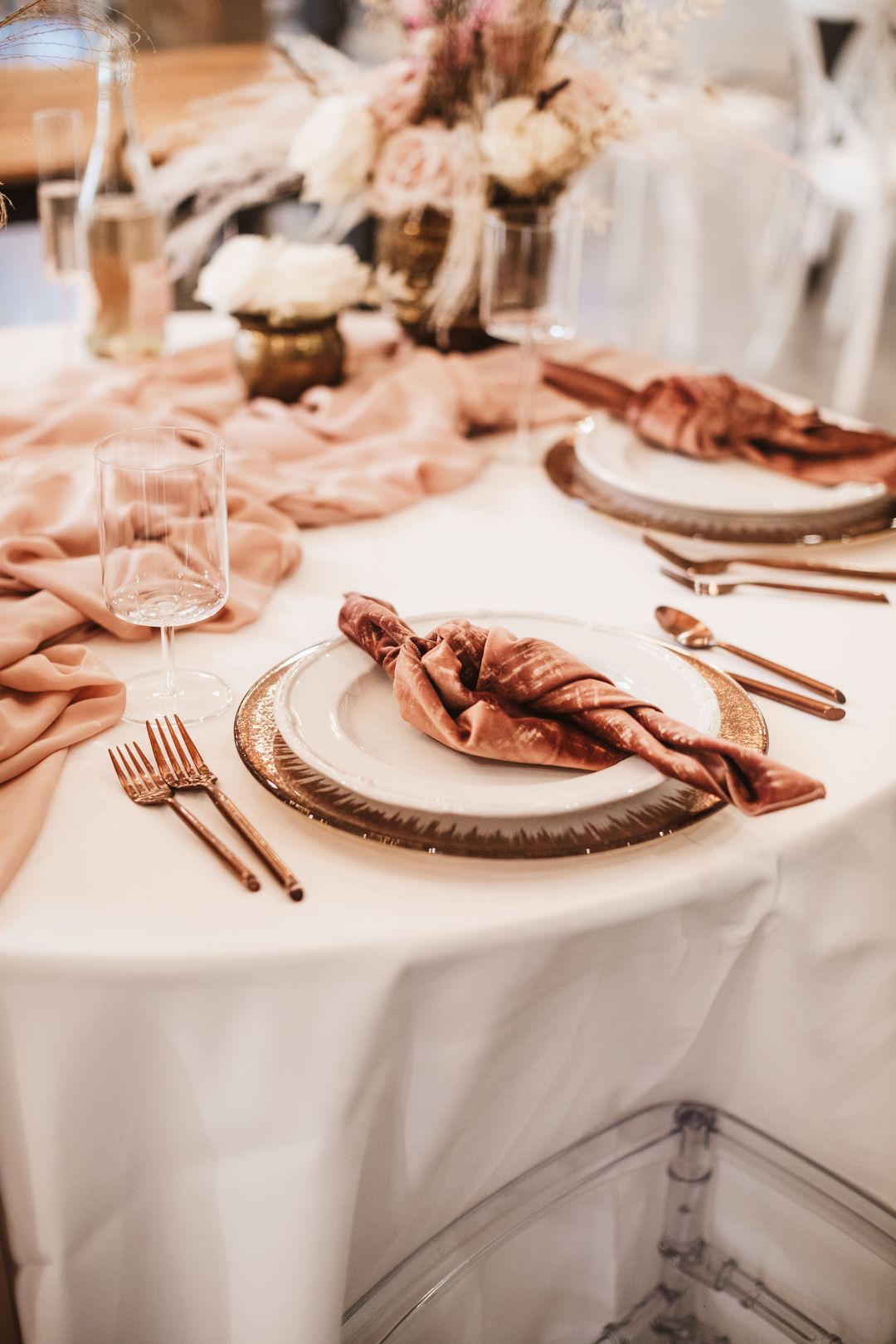 Photo by Gabrielle Von Heyking
Gloria Chair & Ottoman
A cozy lounge area is a must-have at any event, whether you are hosting a large social gathering or an intimate cocktail hour. Our Gloria Velvet Arm Chair and matching ottoman make for a stunning warm-toned seating area. Feature these pieces together, or separately. And be sure to pair them with an accent table, such as our Rhodes Coffee or Side tables. The gold metallic legs will complement any of our earth-tone party rentals.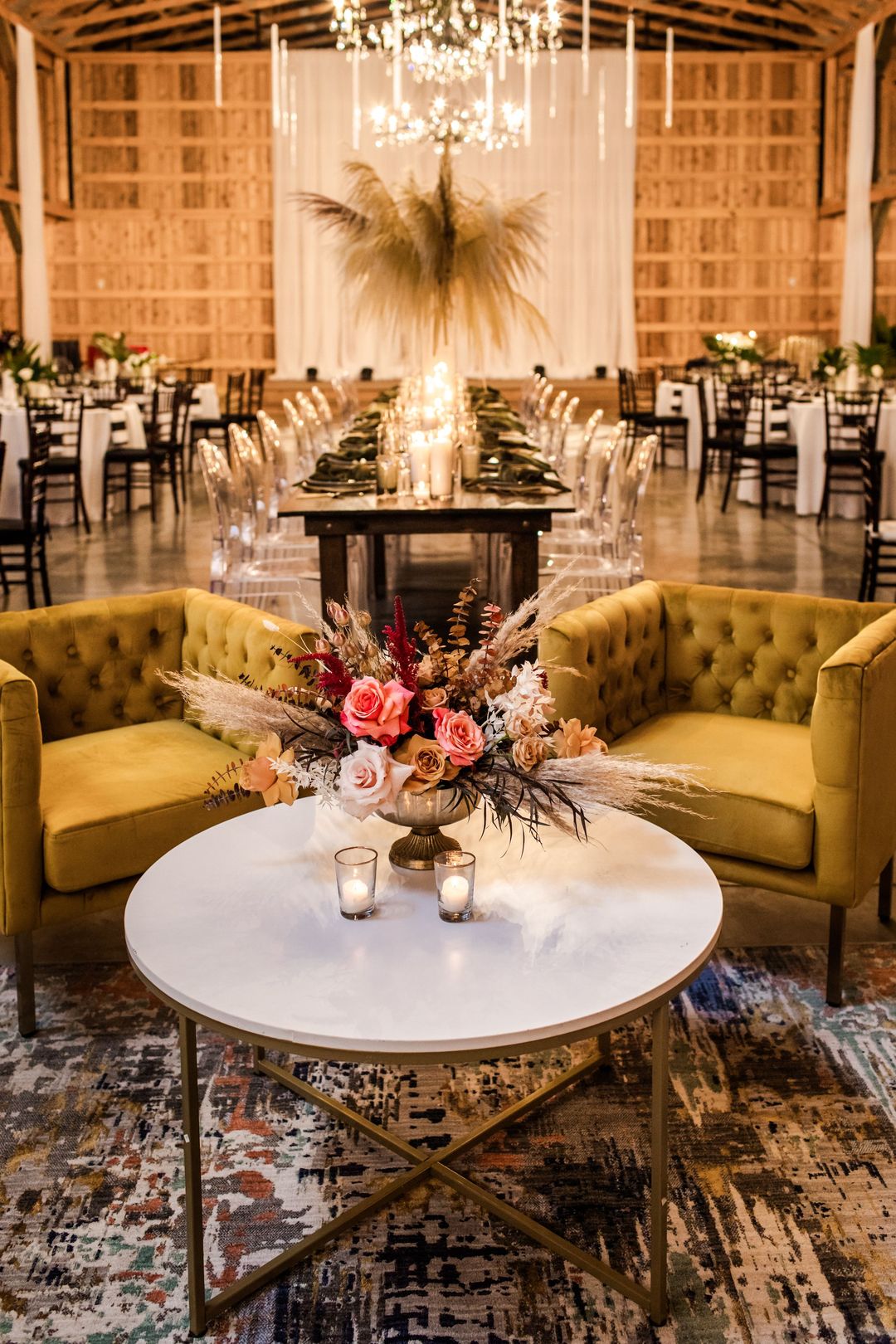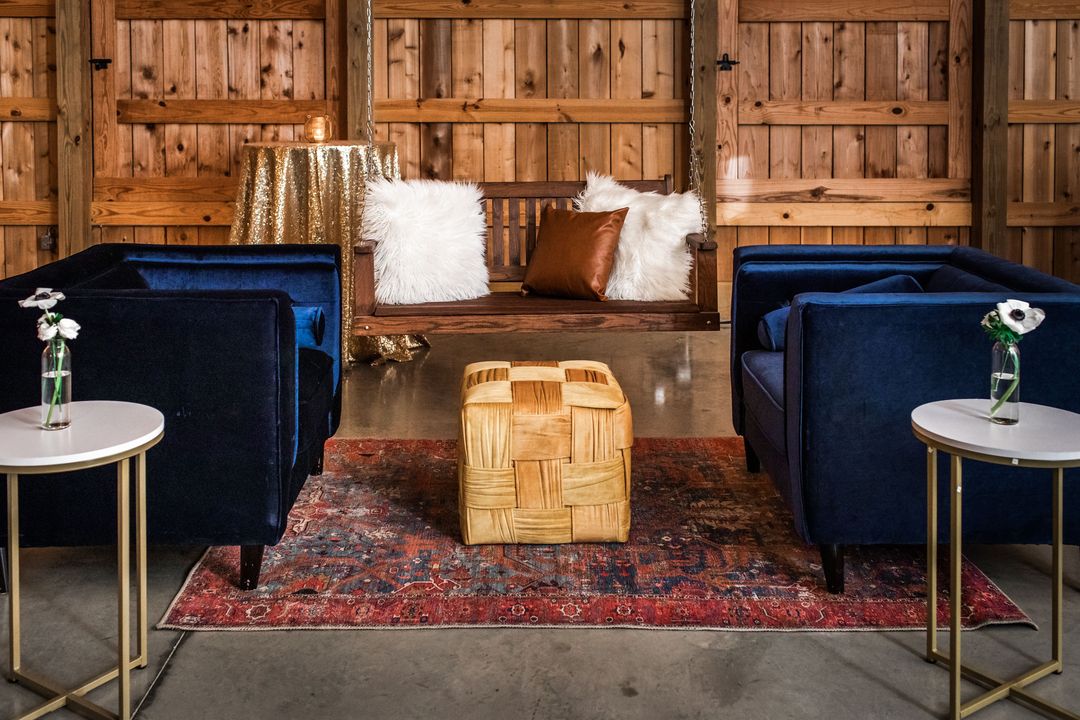 Want to feature one or several of these beautiful earth-tone party rentals at your event? Contact our team at info@southerneventsonline.com & let's start planning!
FEATURED RENTALS | Rhodes Coffee Table, Gloria Velvet Armchair, Spice Velvet Linens, Light Pink Velvet Linens, Driftwood Velvet Linens, Gold medallion glass charger, copper glass charger, scalloped wood charger,
SEE MORE LIKE THIS