27

Jul

In Stock: Event Bars & Bar Accessories for Rent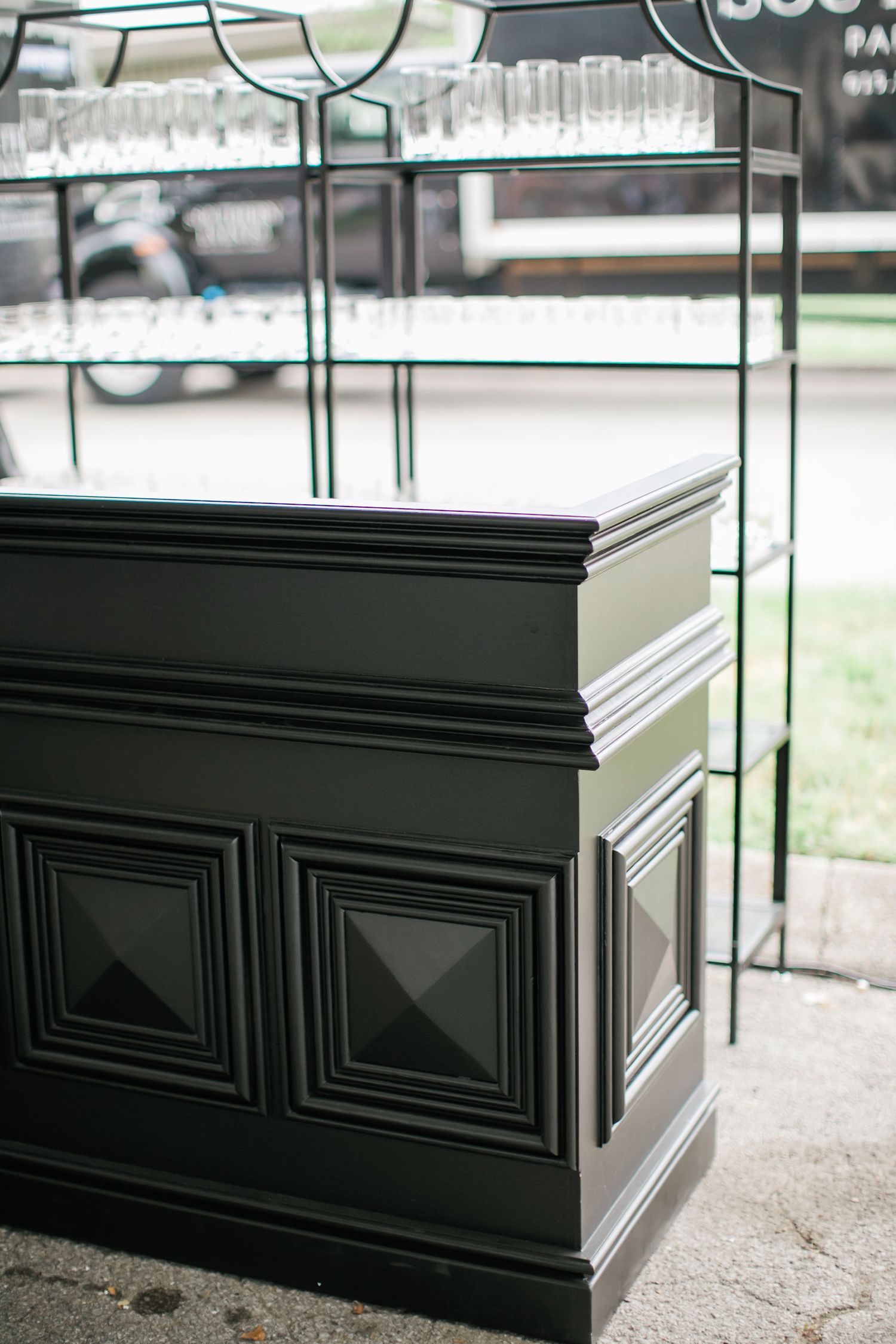 Serving alcoholic beverages, or delicious mocktails, starts with a well-stocked bar! Whether you're organizing a wedding reception, corporate gathering, or milestone celebration, Southern Events Online is your go-to destination for event bars and bar accessories for rent. Let's dive into the offerings that will transform your event into a sophisticated soirée, from bars in every shape and size to on-trend glassware and elegant backdrops.
Stylish Bars for Rent
A well-outfitted bar is the sign of a well-planned event. We offer a wide selection of stylish bars available for rent, perfect for any event theme or ambiance. For a rustic chic vibe, grab our Thompson Oak Bar. Or, a fan favorite, the Chelsea Marble Top Bar is perfect for a modern bohemian vibe! Our bars are crafted with attention to detail and are designed to create a focal point at your event. From vintage wooden bars to elegant mirrored options, you'll find the perfect match for your event aesthetic. If you are hosting an intimate event, we also carry a Gold Bar Cart, perfect for providing table service.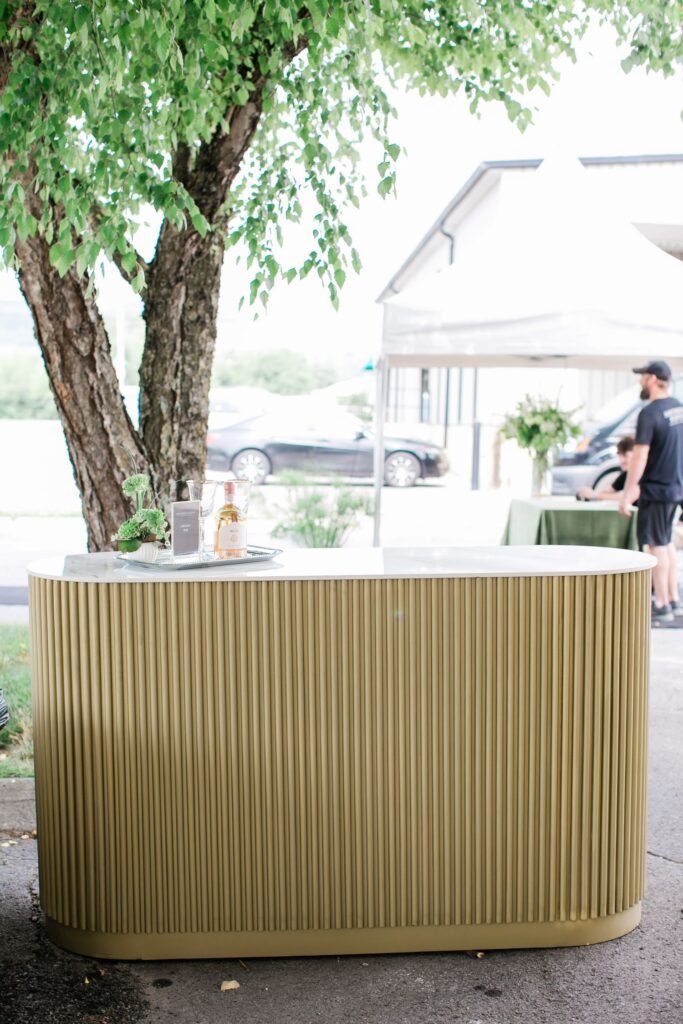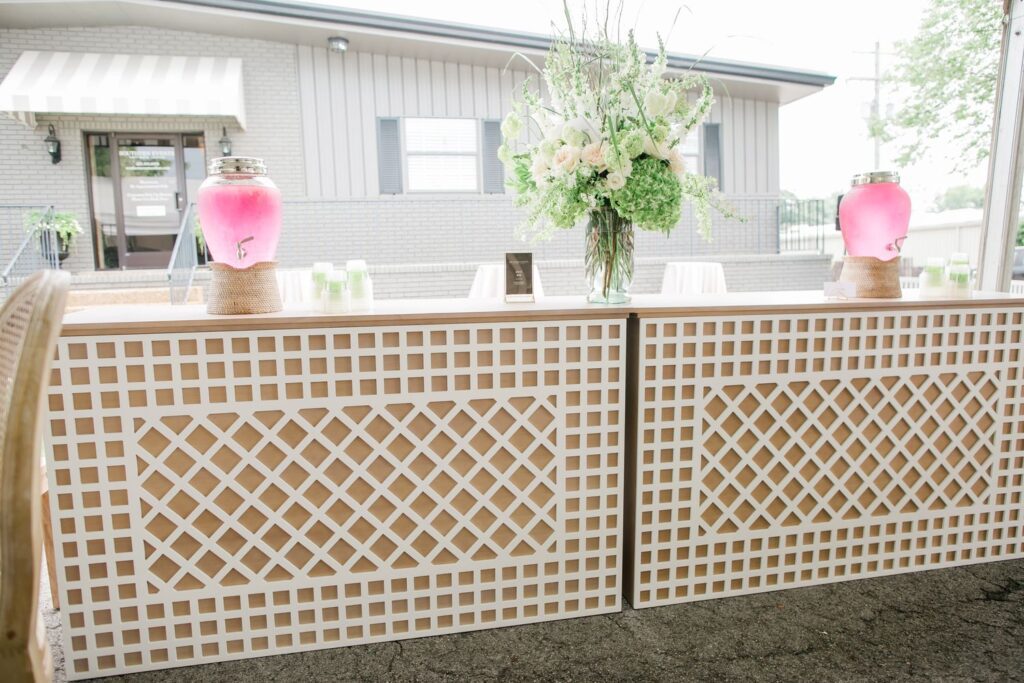 On-Trend Glassware
With an impressive bar area, you'll need glassware to match! This is why Southern is excited to stock an array of glassware options that will enhance the visual appeal of your beverages, whether it be wine or a signature cocktails, and impress your guests. In addition to the essentials, such as highball and rock glasses, we have an elegant selection for celebratory events. Including our Gatsby Champagne Coup Glasses and Cybil Champagne Flutes. If you want to infuse a splash of color into your bar setup, peruse our inventory of colored glassware. Ranging from retro shades of pink and amber, to vibrant shades of green and blue. Consider all your options when you visit our catalog!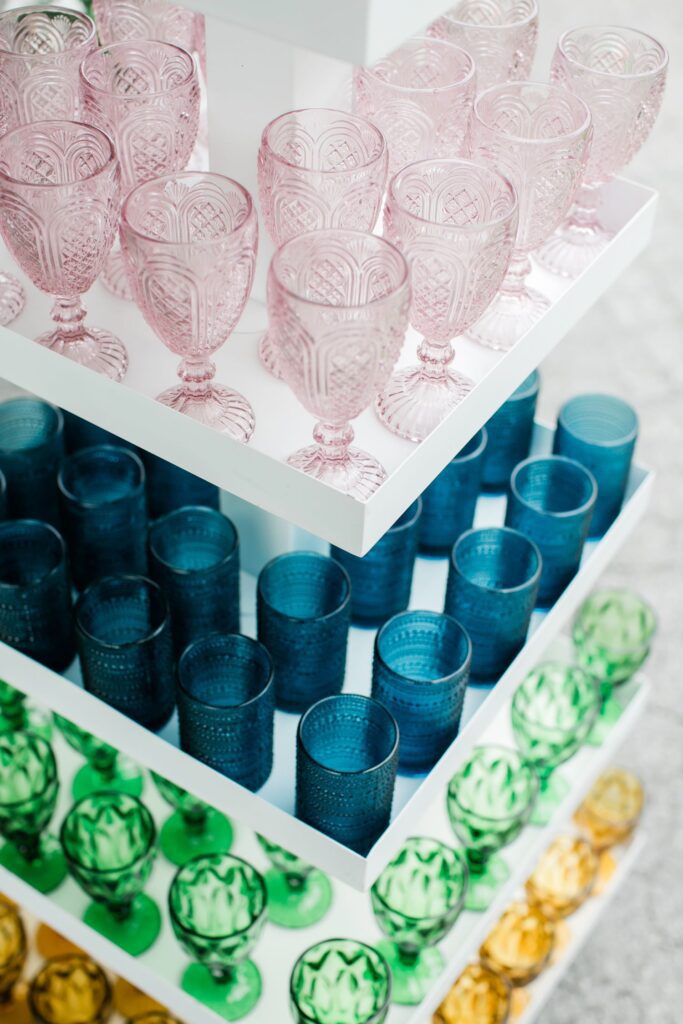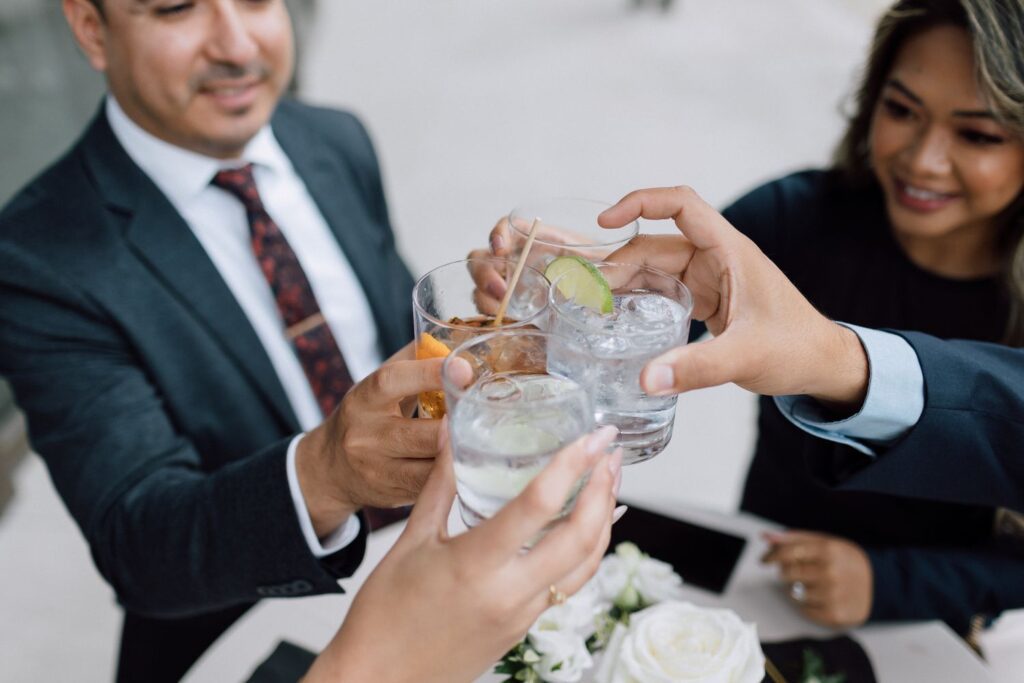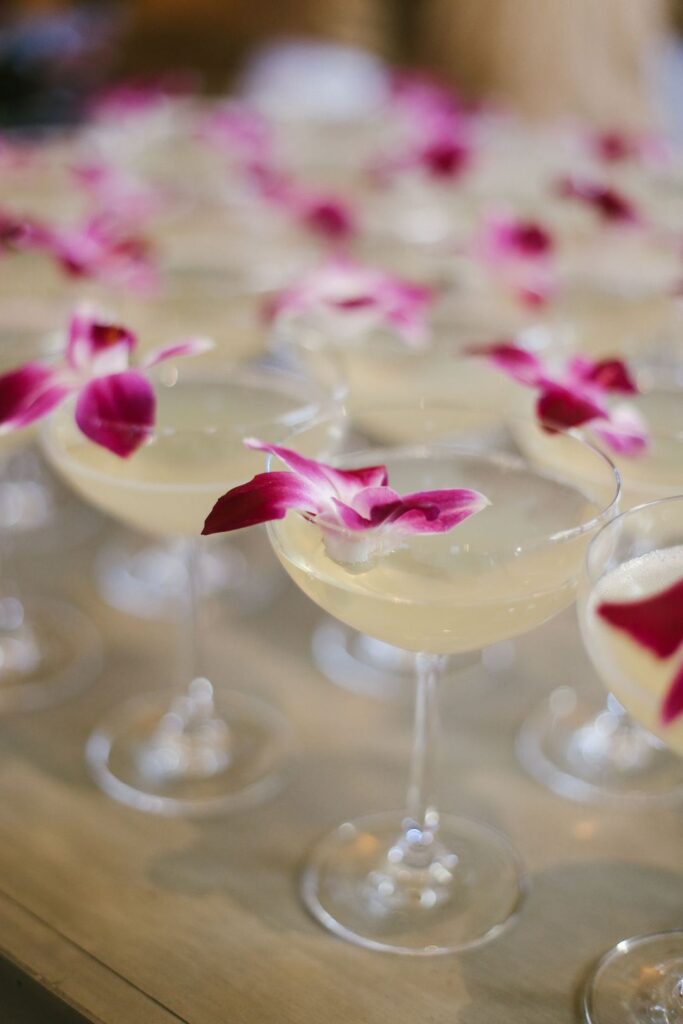 Bar Shelving + Backdrops
To create an immersive and visually appealing bar area, we stock an assortment of bar shelving and backdrops for rent. These elements will help transform a simple bar into a captivating focal point! Choose from simple shelves to display your liquor collection or glassware – such as a Black Bookcase or Gold Avenue Barback Shelf. Or, feature Boxwood Walls, elevated with custom signage starring a menu or corporate logo. With a diverse range of options, you can curate a bar setup that perfectly reflects your event theme and leaves a lasting impression.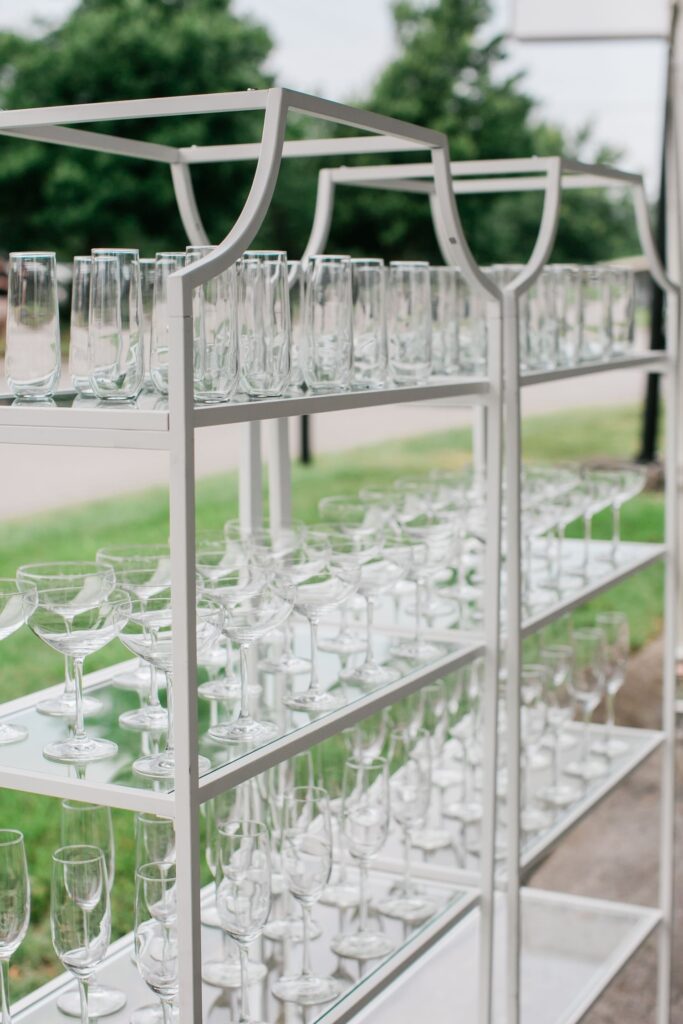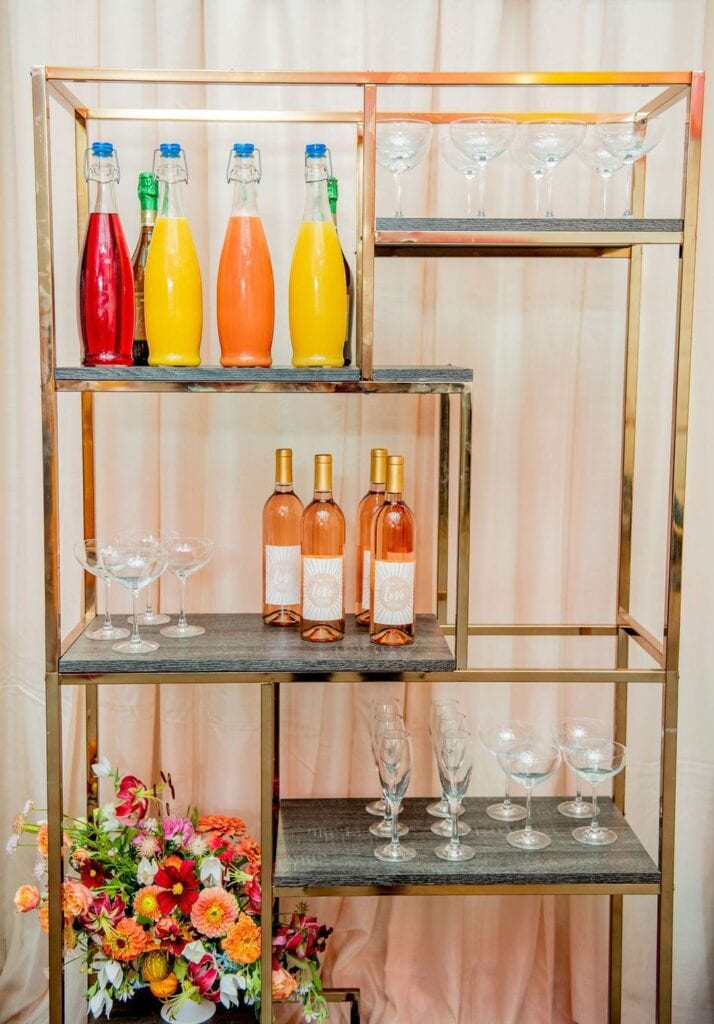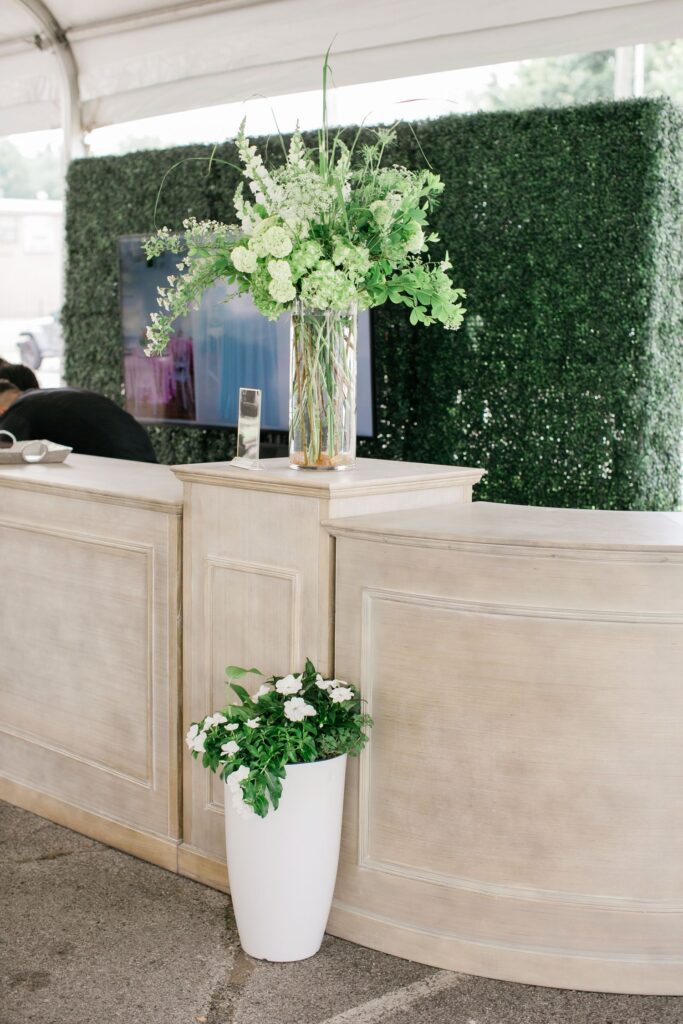 Cocktail Tables & Seating
Cocktail tables are both functional and stylish! These tables provide the perfect gathering spot for guests to enjoy their beverages and engage in conversation. For standing and mingling, combine our new Palmer Bistro Table with matching barstools, or feature a Charleston Bistro Table standalone. Or dress a cocktail table with bright linens, in a soft satin or rich velvet material, contrasted by Acrylic Ghost or Mid-Century White Barstool. Alternatively, and to create a more relaxed atmosphere, peruse our selection of curated event lounges. Complete with stylish seating, accent tables, and rugs.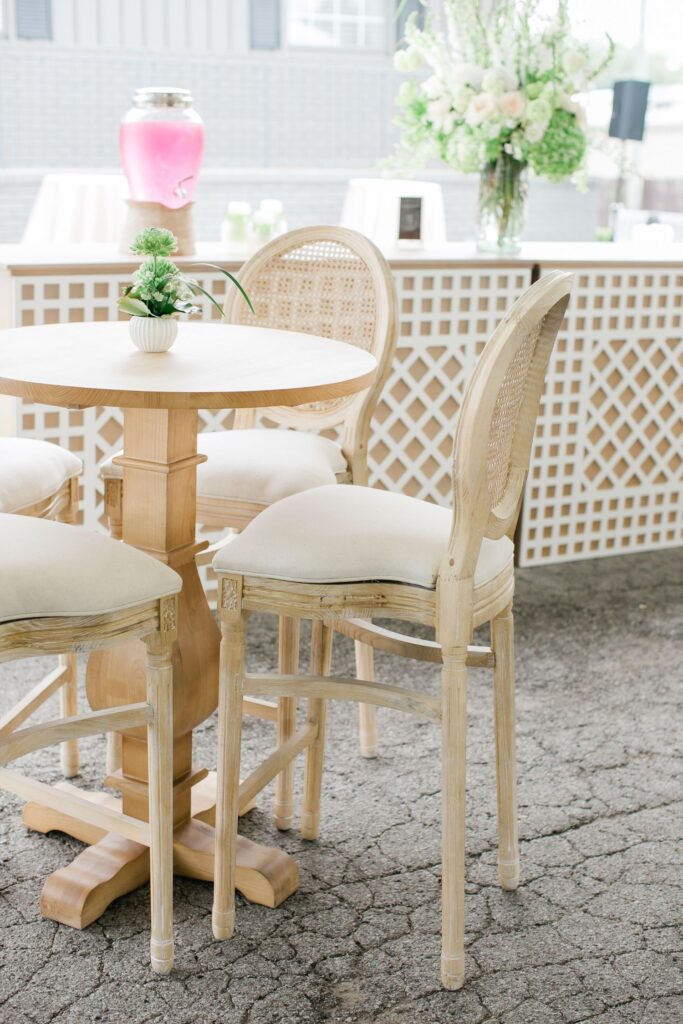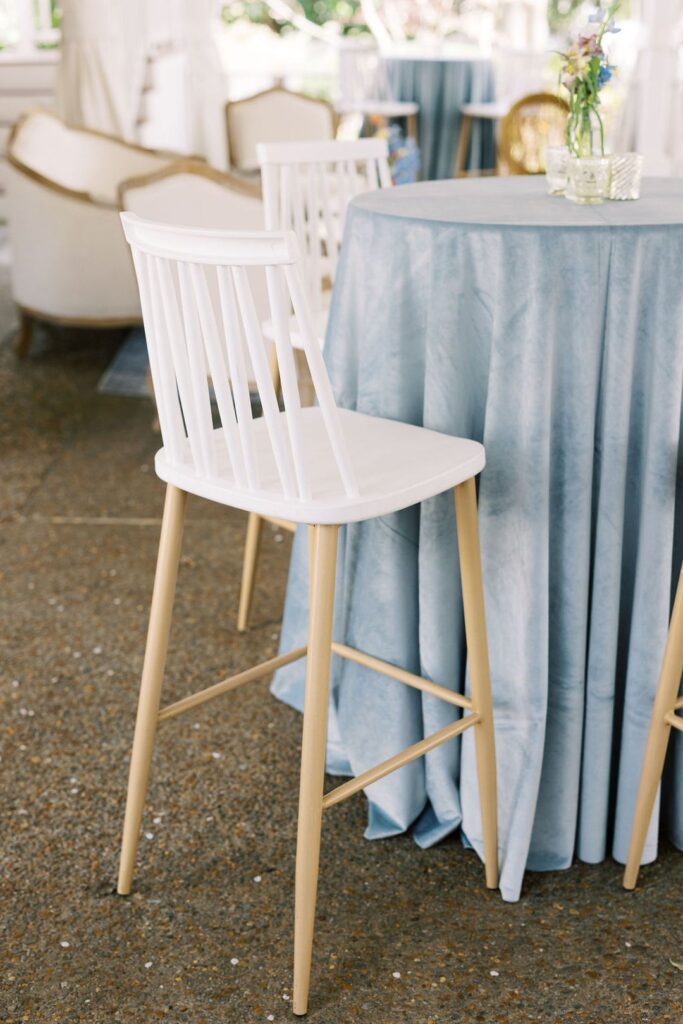 Want to feature some of these stylish bar accessories for rent at your upcoming event? Contact our team at info@southerneventsonline.com and let's start planning your best party event yet! Hosting outdoors? Explore our Unique Outdoor Party Decor & Props that will elevate your celebration.
FEATURED RENTALS | Sorrento white bar, Thompson oak bar, cheese marble top bar, gold bar cart, gold bar cart, Gatsby coupe glasses, Cybil champagne flutes, black bookcase, gold avenue Barback shelf, boxwood ball, palmer bistro table, Charleston bistro table, mid century white barstool acrylic ghost barstool,
SEE MORE LIKE THIS