7

Oct

On Trend, Southern Events Products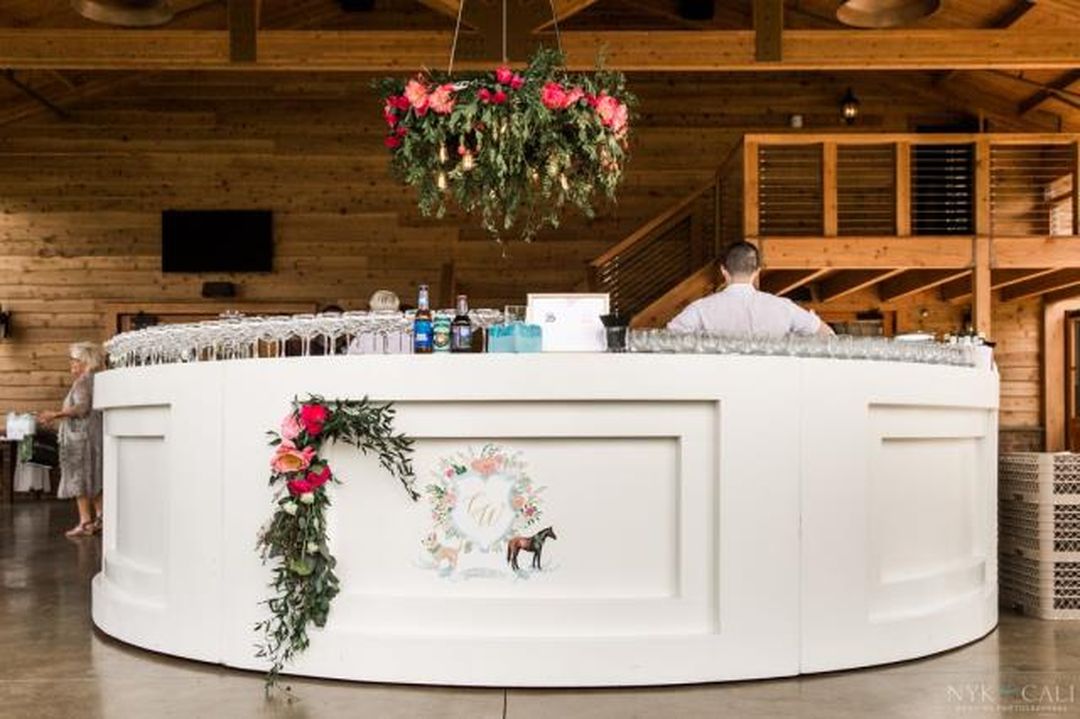 If you're having alcohol at your upcoming wedding or other events, a well-stocked bar starts with the bar and accessories. From customizable bars to on-trend glassware and elegant backdrops, Southern Events stocks it all. Keep reading to learn about our event bar and bar accessories for rent, for every type of event.
Stylish Bars for Rent
A well-outfitted bar is the sign of a well-planned event. Part of your event planning list, if you're including alcohol, will include "Get items for the bar". So let's get that item checked off. First things first – what's your theme or style? Going for a rustic or bohemian theme? Check out our beautiful Bond Bar. Or an upscale, Southern look? Try our Antique White or Black Wood Bar. How about an elegant, sophisticated look? The Harpeth Bar is always popular! If you are hosting an intimate event, we also carry a Gold Bar Cart, perfect for providing table service.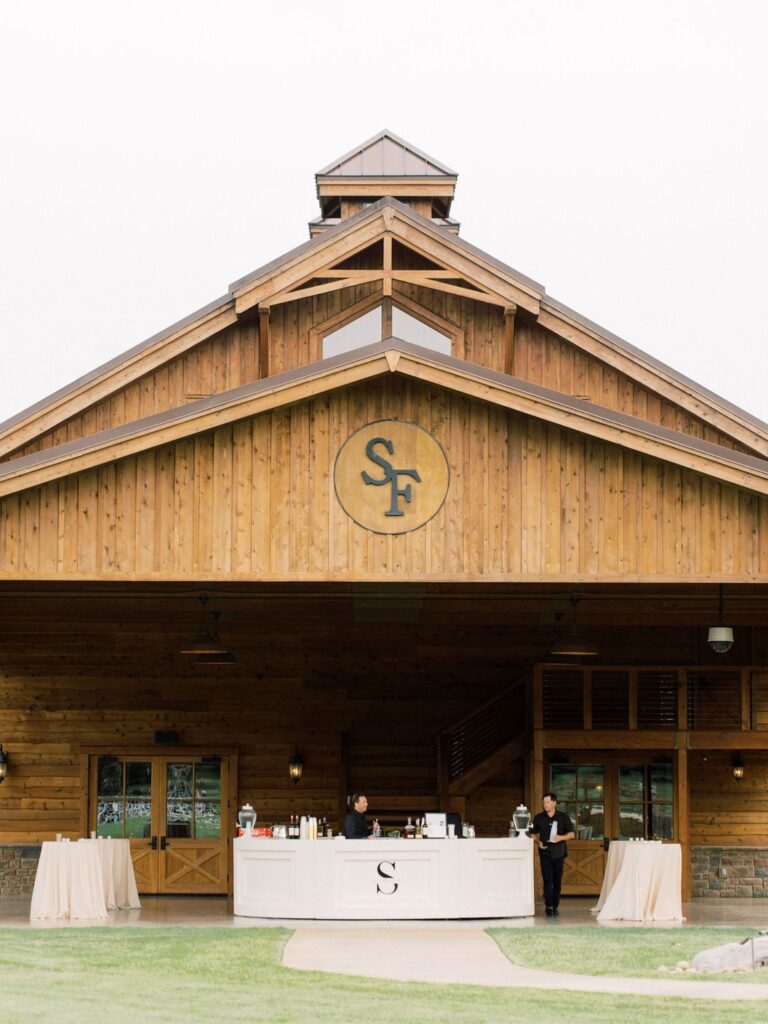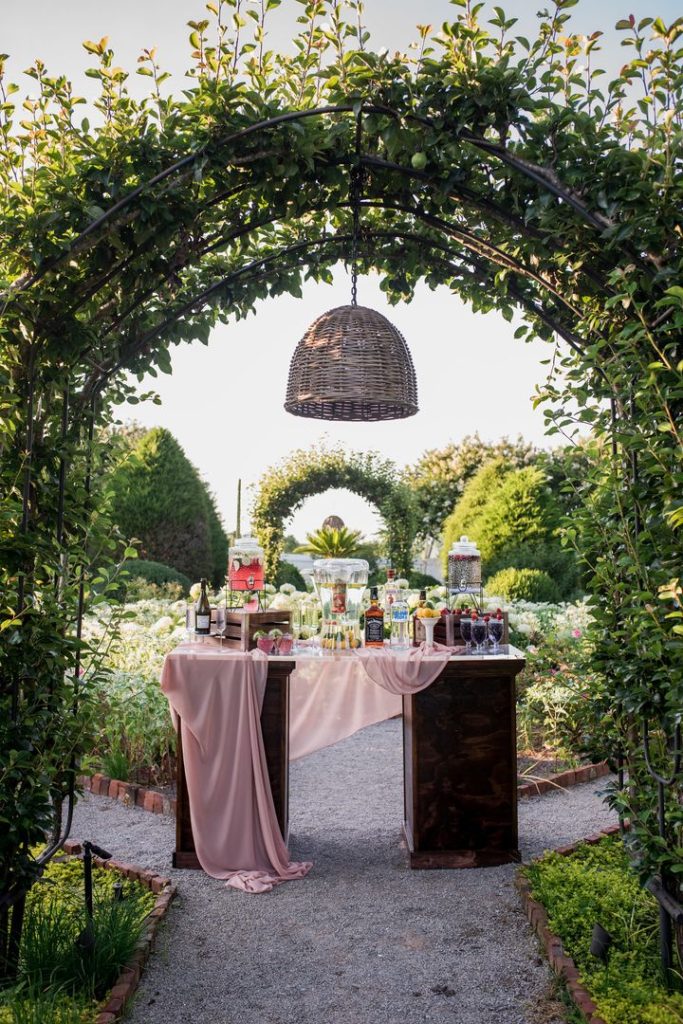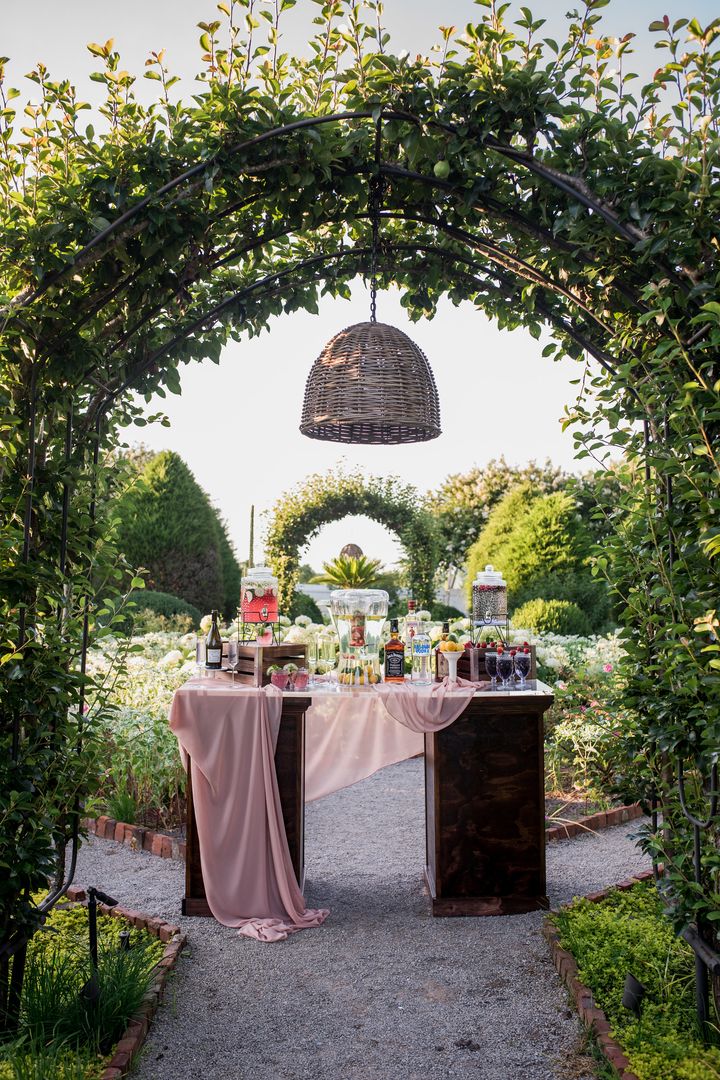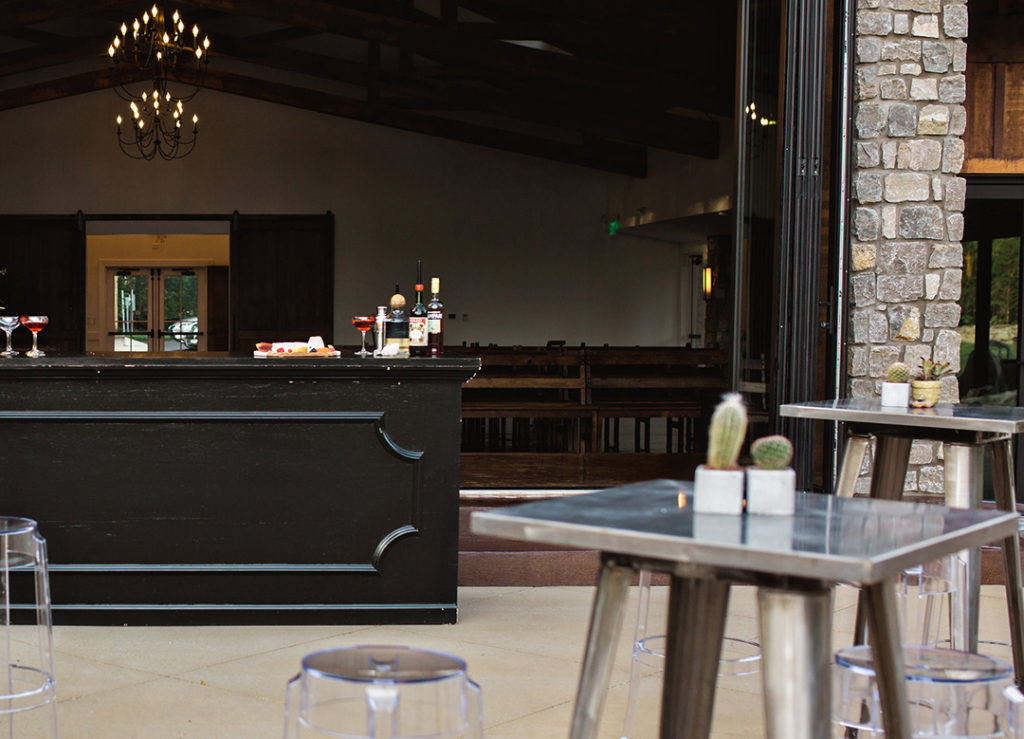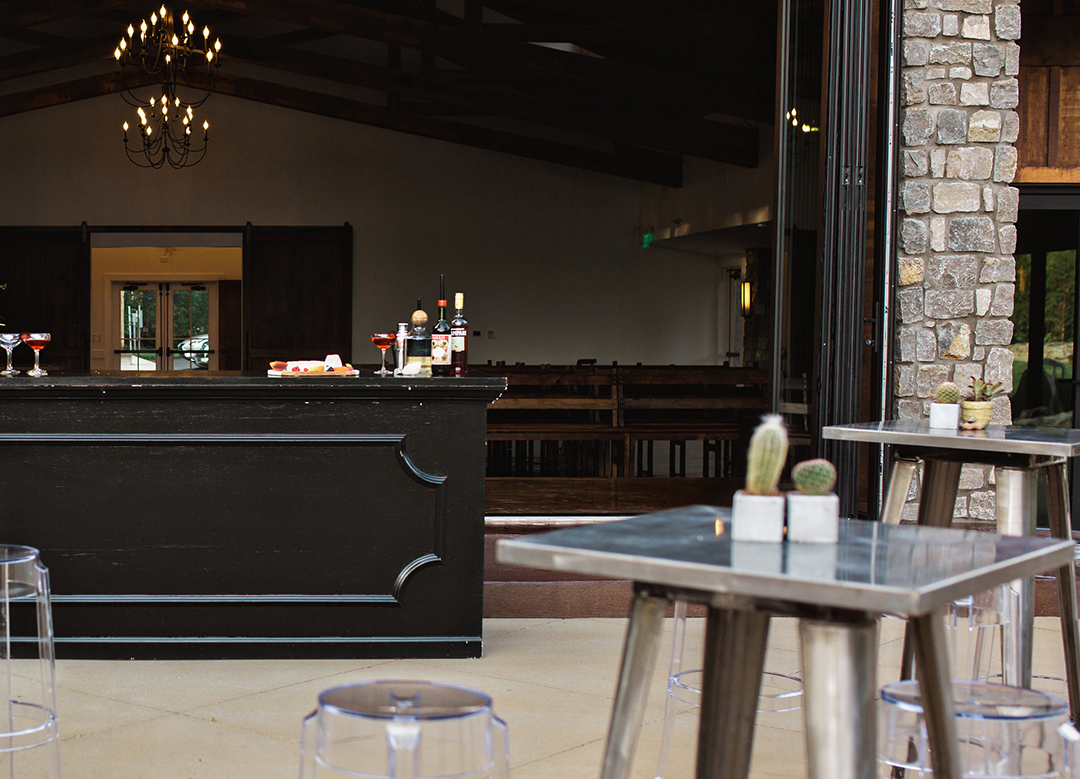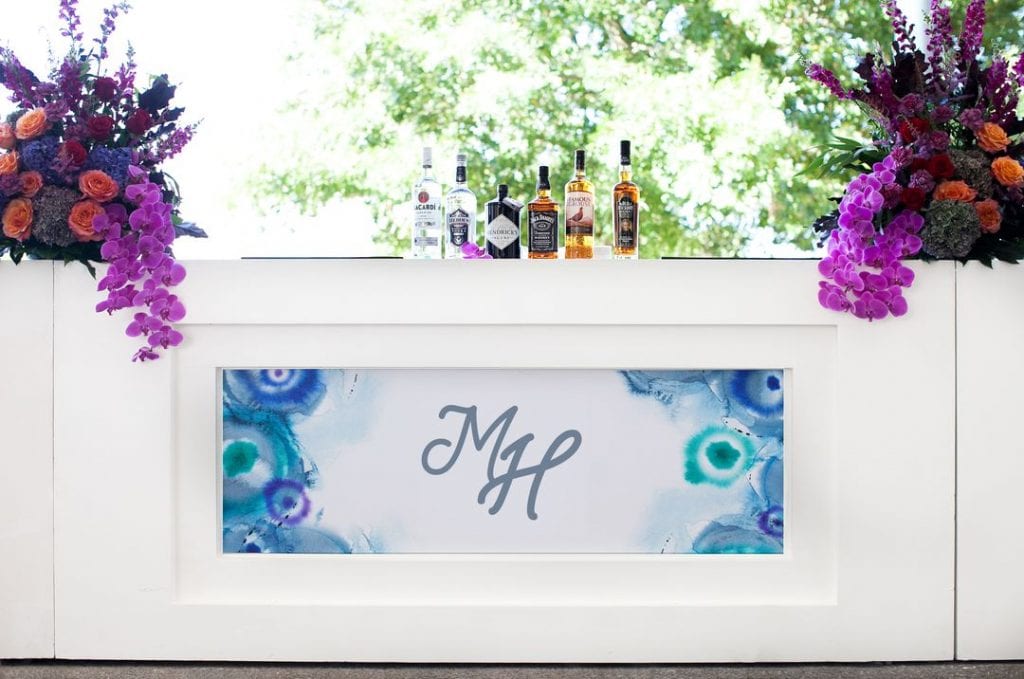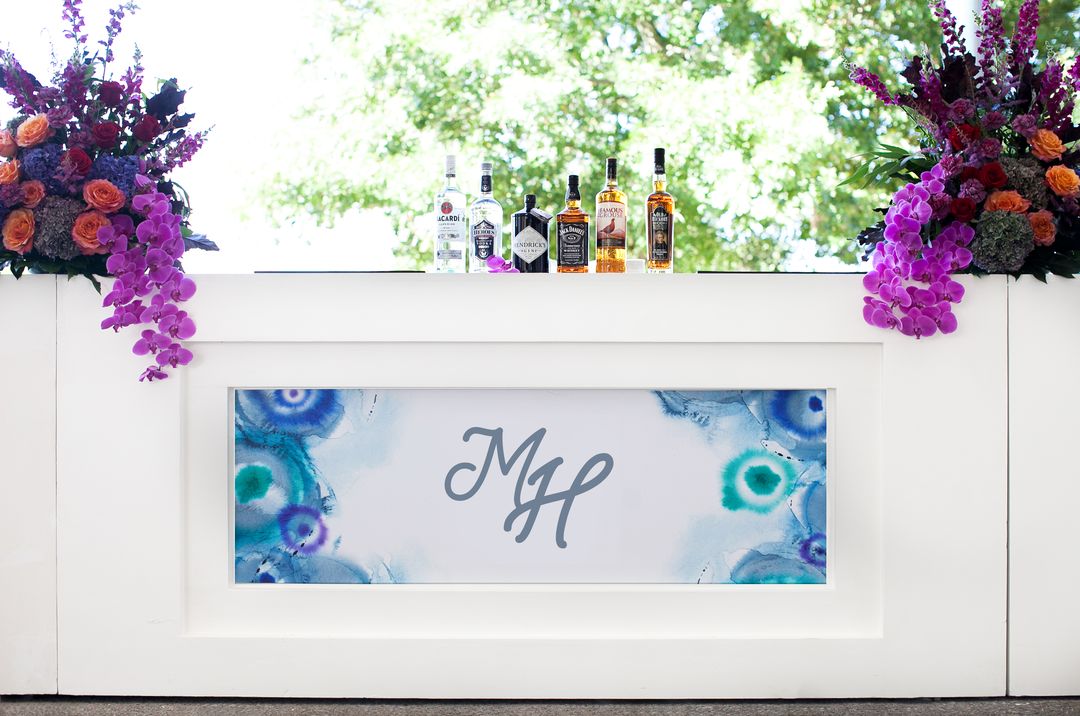 On-Trend Glassware
With an impressive bar area, you'll need glassware to match! This is why Southern is excited to stock a diverse range of on-trend glassware, suitable for a variety of different themes and event styles. As well as the different types of drinks you plan to serve, whether it be wine or signature cocktails. Our Champagne Glassware is essential for a celebratory event, but we also carry some statement pieces. Including our retro Davis Glassware and contemporary Cybil Glassware. Be sure to consider all your options, by visiting our catalog!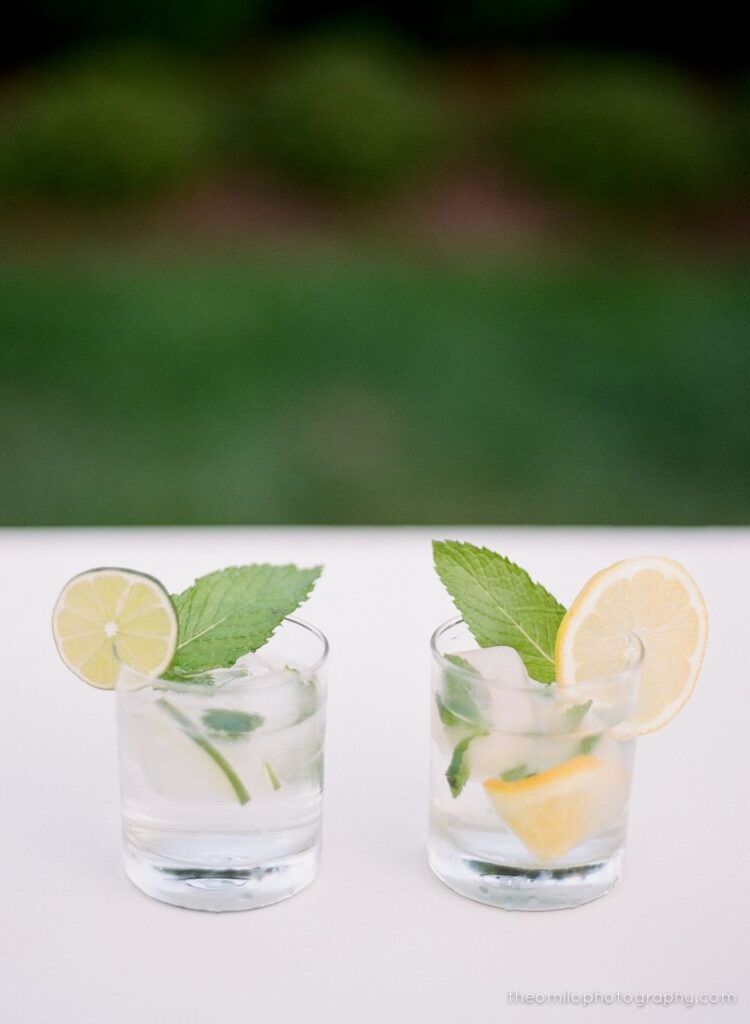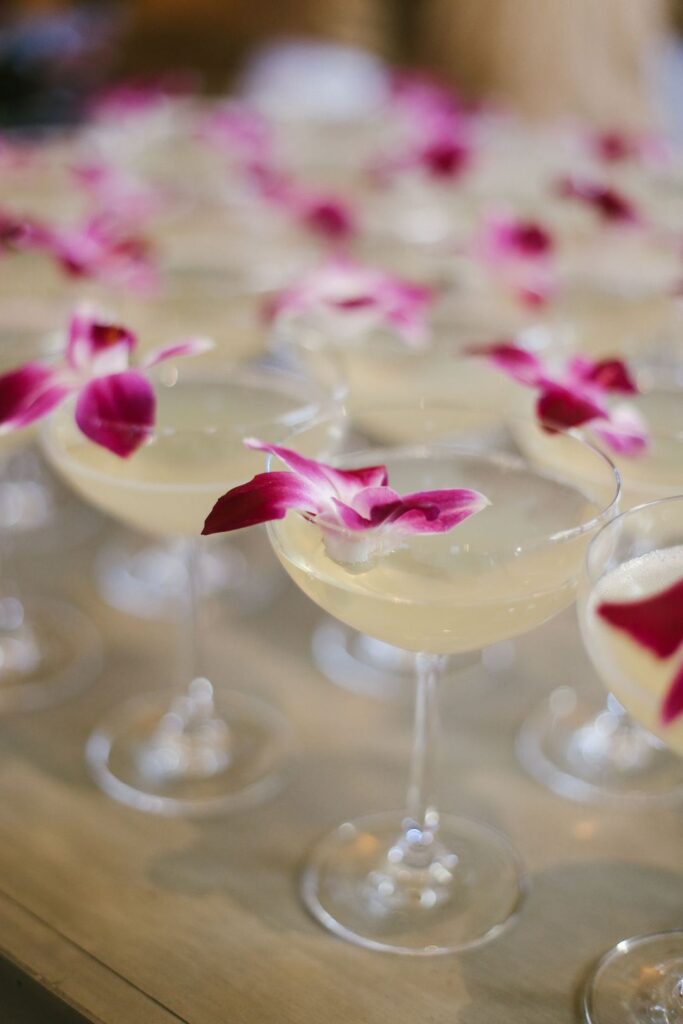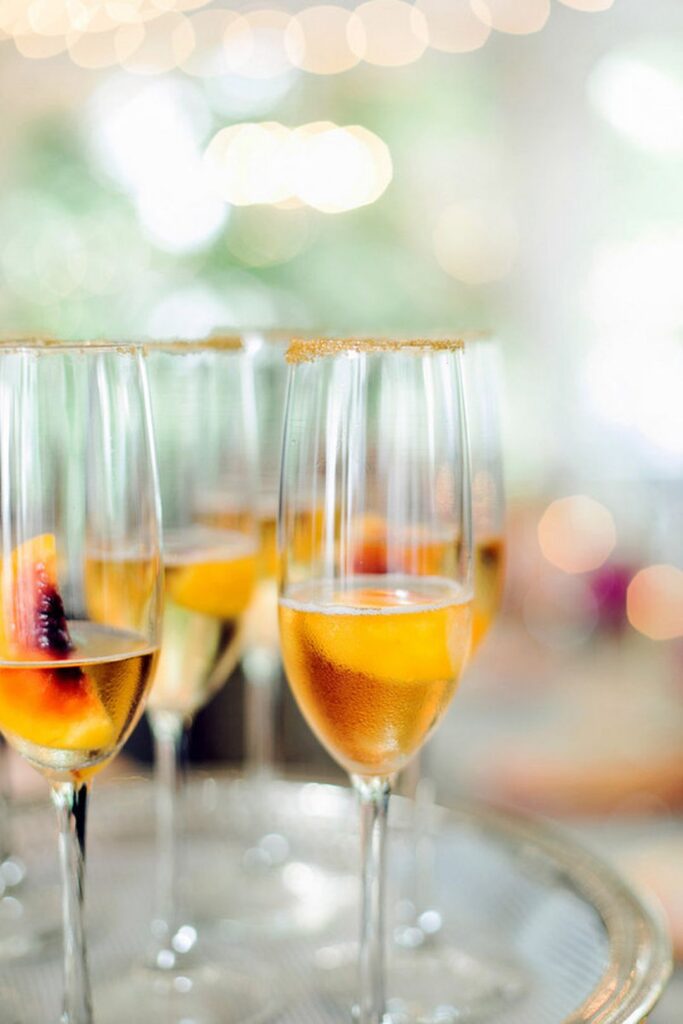 Bar Backdrops
If you want to spruce up your bar and lend a more sophisticated look, consider featuring a backdrop. We offer several styles, that range from purely aesthetic to functional. Often appreciated by the bar staff themselves, our Avenue Barback Shelf is useful for storing bottles as well as glassware. Meanwhile, our Boxwood Walls make for beautiful decor, especially when paired with custom signage.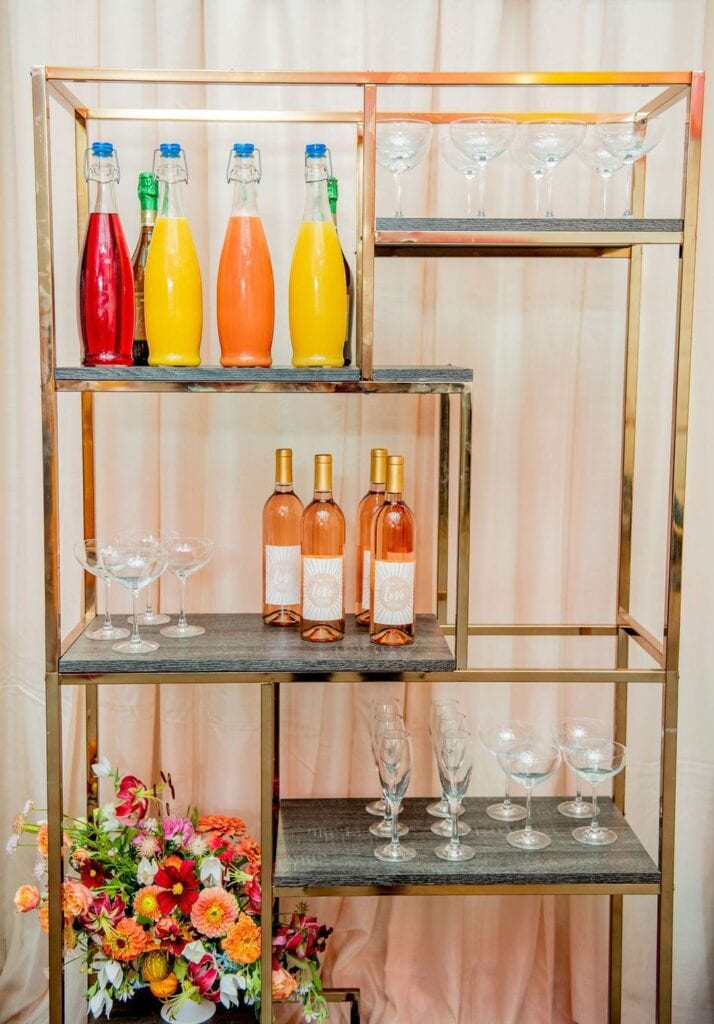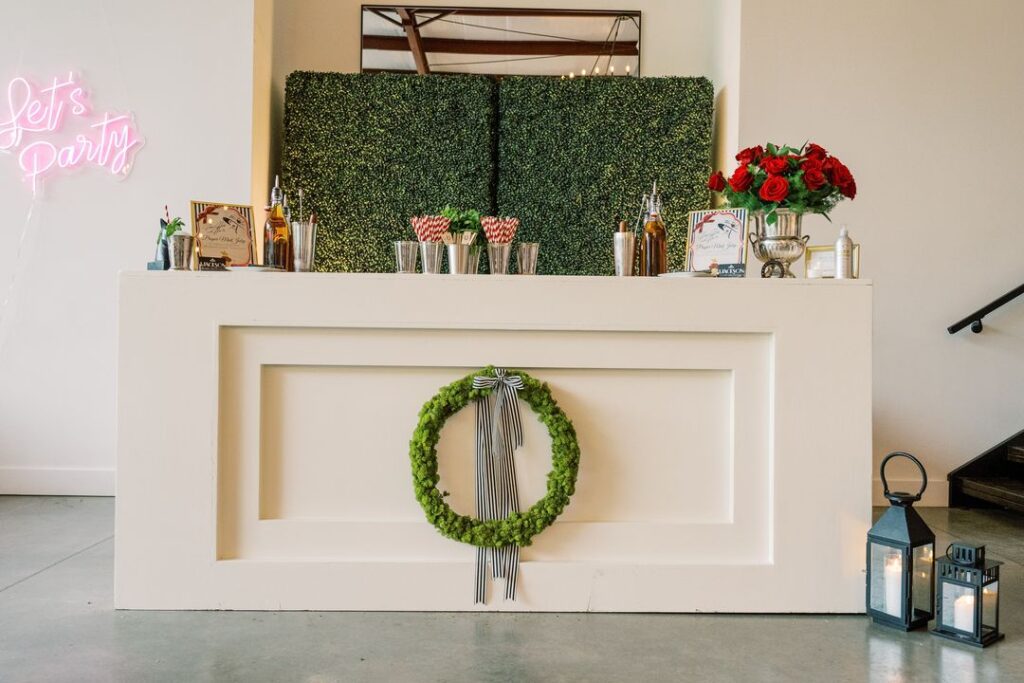 Want to feature some of our bar accessories for rent at your upcoming Nashville event? Contact our team at info@southerneventsonline.com & let's start planning! Or for more event inspiration, check out our natural-neutral or earth-toned party rentals.
TAGS | Glassware Collection, Nashville Event Rentals, Nashville Wedding Rentals, Nashville party rentals, Southern Events Party Rentals, Unique Wedding Rentals, backdrop ideas, bar accessories, bars for event rentals, glassware rentals Nashville
FEATURED RENTALS | Harpeth Bar, Franklin Bar, Ice Scoop, Beverage Tub, Caldwell Bar, Tin Lizzie Bar, Boxwood Wall, Avenue Bar Back Bookcase
---
16

Sep

Southern Events Products, Trends and Inspiration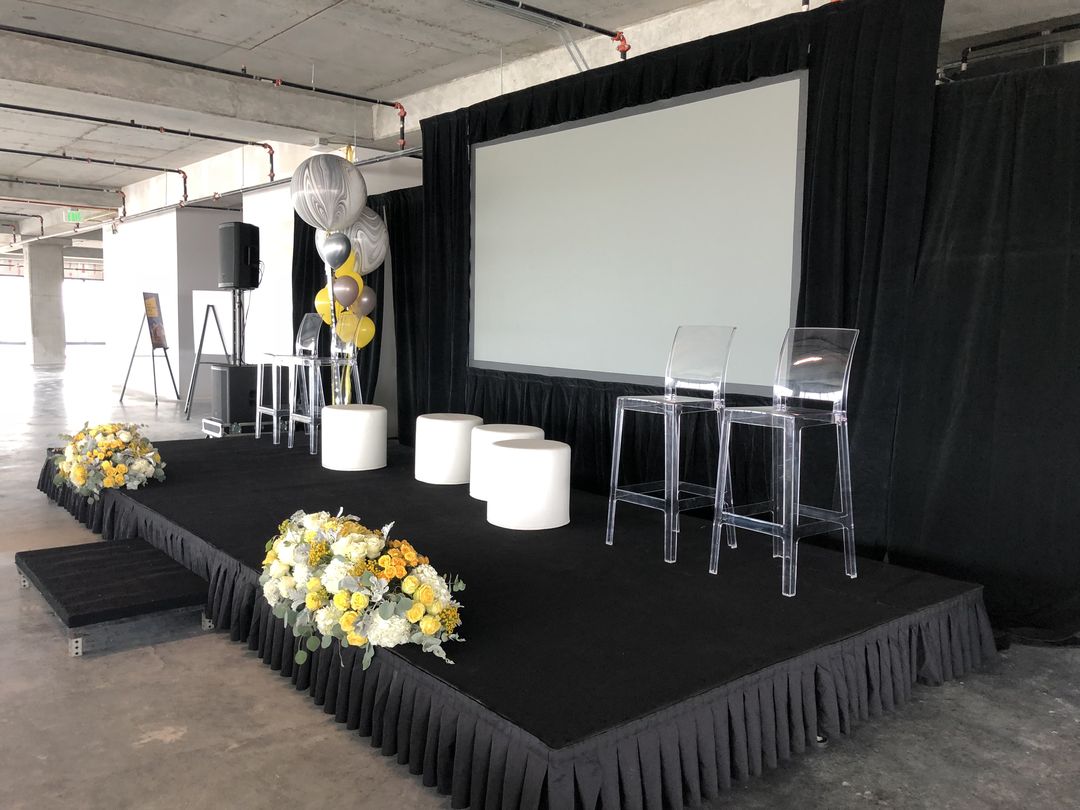 With virtual options becoming more normalized for corporate meetings & summits – but attendees still wanting in-person experiences, we expect to see more and more hybrid meeting options.  Hybrid corporate summits bring together attendees both in person as well as virtual, making for unique opportunities and challenges when setting the stage and choosing your rentals. After all, they're still meant to inform and inspire – and impress! To help you host a memorable corporate event for our new normal, check out our essential event rentals that are as functional as they are stylish. Plus! Be sure to grab a copy of our Event Essentials Guide with tips and tricks.
Camera-Ready Stage Set-Ups
It's important to create the right focal point for your event! A stage that is comfortable, stylish, and on-brand as well as virtually interesting is key.  From unique stage seating to out-of-the-box chairs, Southern Events Party Rental Company offers quite the selection to choose from. Our Bennett and Henley Sofas, Eiffel Chairs, Adeline Chairs, Rory Chairs, and Farrah Chairs offer stylish, unique, and comfortable seating for the speakers as they sit on the stage. Accent tables make for a cozy and complete look (as well as a perch for speaker notes or water). Be sure to also consider your stage backdrops – they help frame the space and create a uniform look for virtual users. We love our Boxwood Walls and Pipe & Drape for stage backdrops.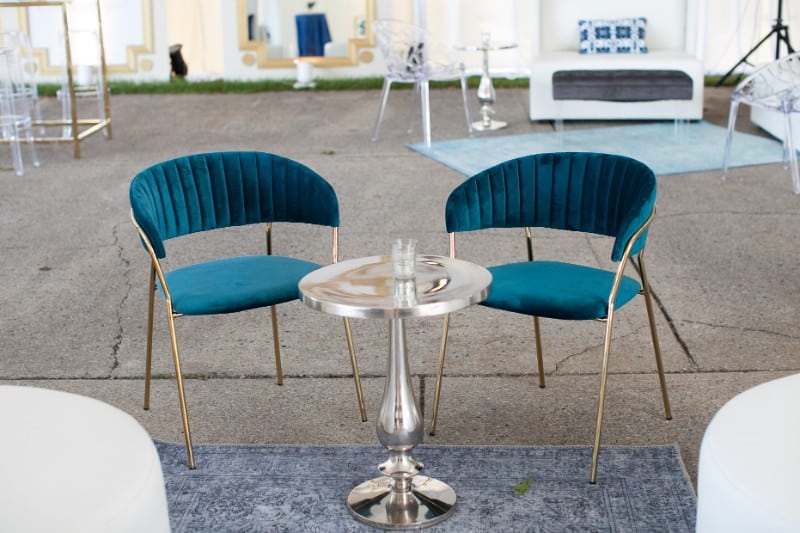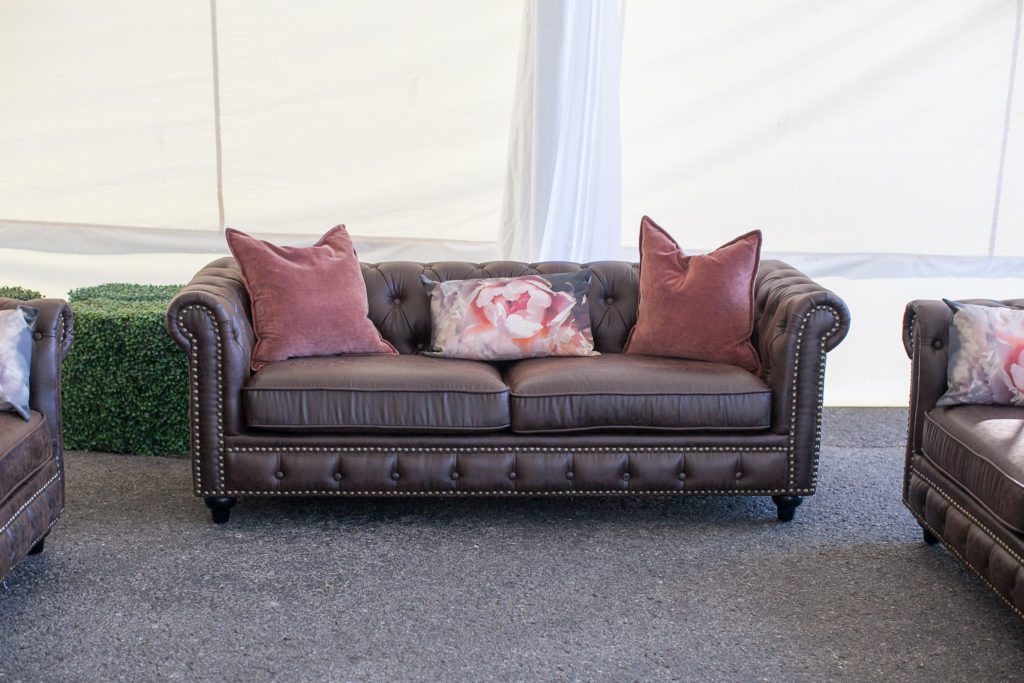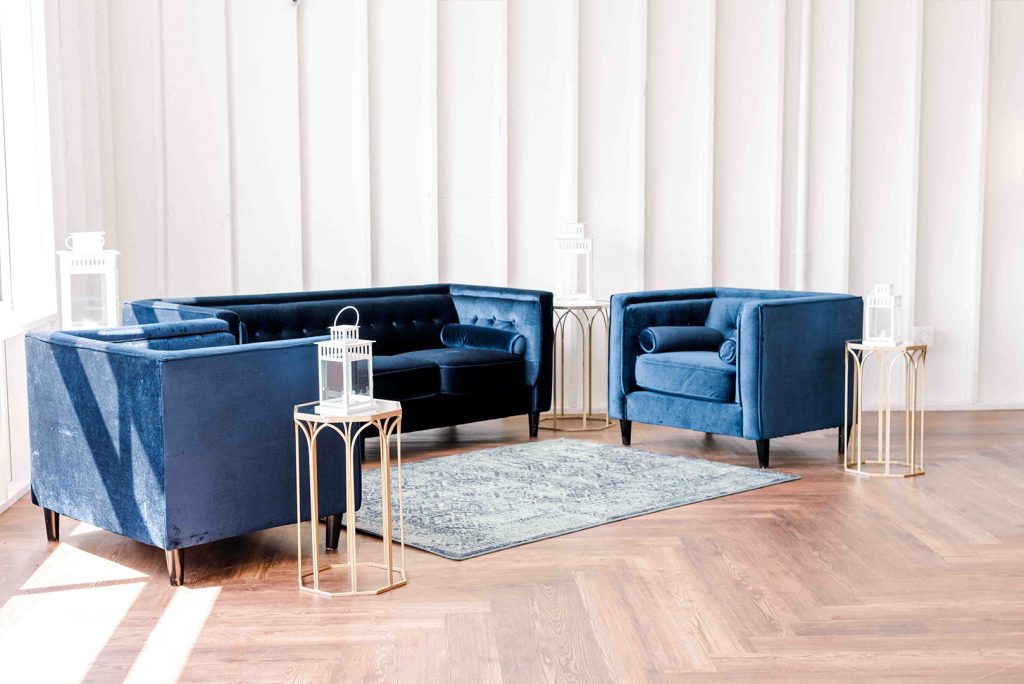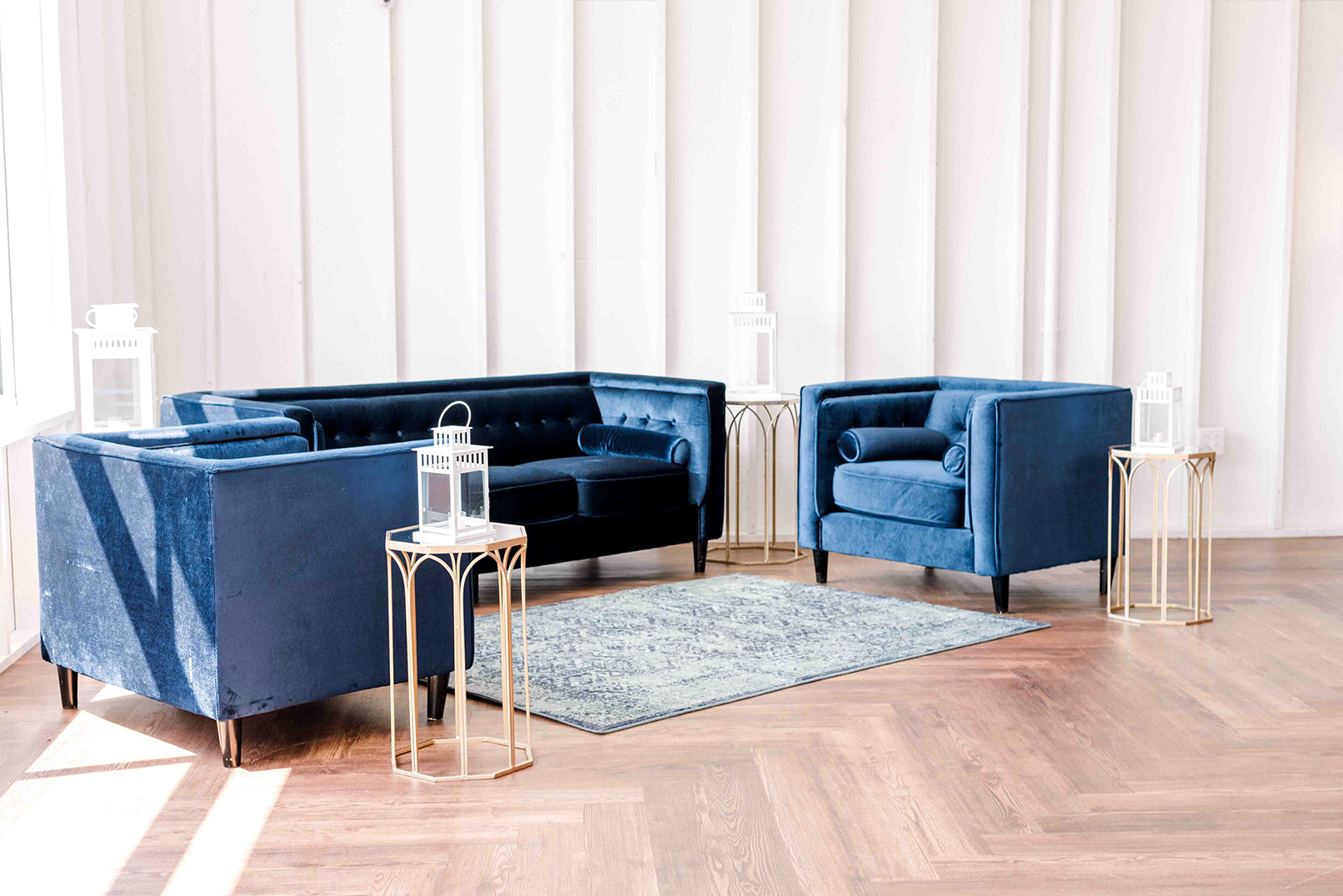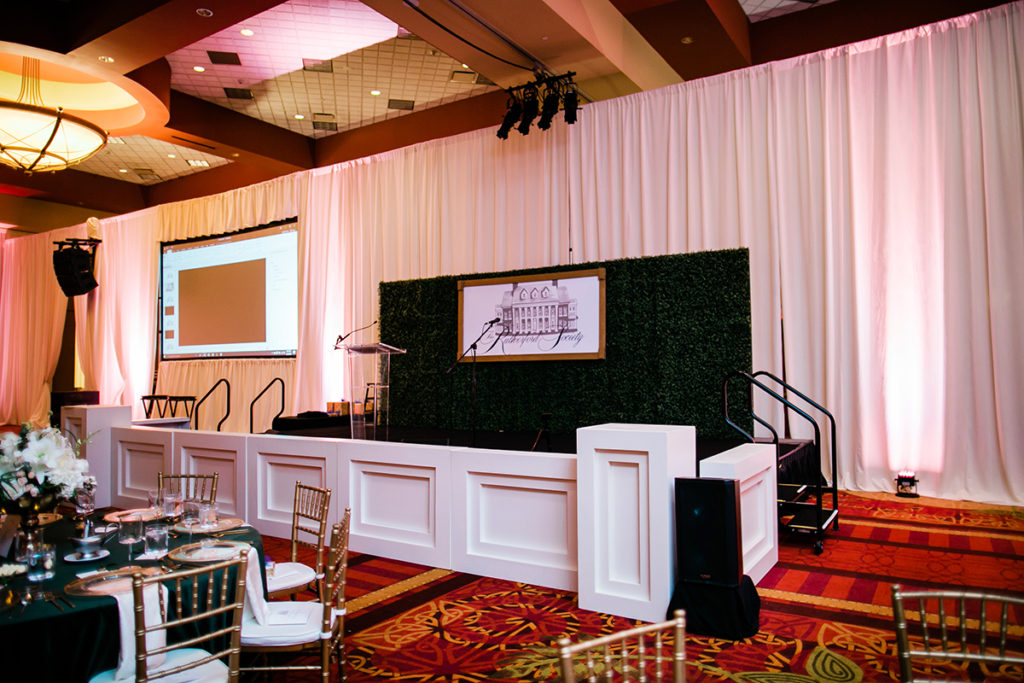 Stylish Lecterns
If you are hosting a more formal speaker or handing out awards, then you will need a lectern. Helpful for keeping your guests front and center, as well as amplifying their voice, they are a staple whether or not you have staging. It will also create a more overall organized event layout! In addition to providing a focal point for in-person guests, it will make live streaming easier for the camera crew as there is an obvious mark for people to speak from on stage. Our Acrylic Lectern is a unique contemporary (and customizable with a cling) choice, while Black Metal is a classic.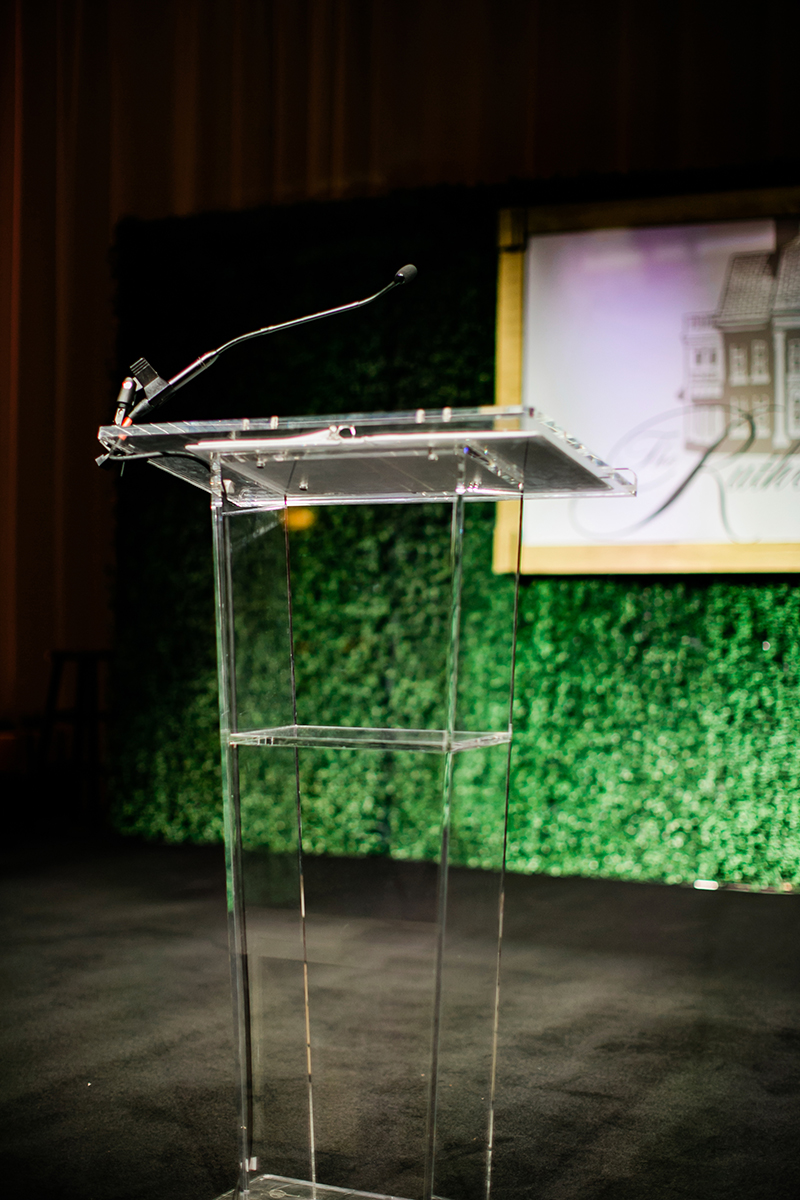 Upgrade Your Seating for In-Person Socializing
Want to uplevel your event seating? Make the space extra special for in-person attendees and opt for fun contemporary pieces, like our Acrylic Chairs. Available in a variety of styles, they make for a unique addition to any table. You'll also want cozy lounge and bistro areas. Whether they are used for breakoff sessions or breaks between speakers where people can spread out. Check out our Mercer Collection (with built-in charging ports) or Pearce Furniture. Or opt for one or two of our curated lounge packages, complete with sofas, chairs, rugs, and accent tables.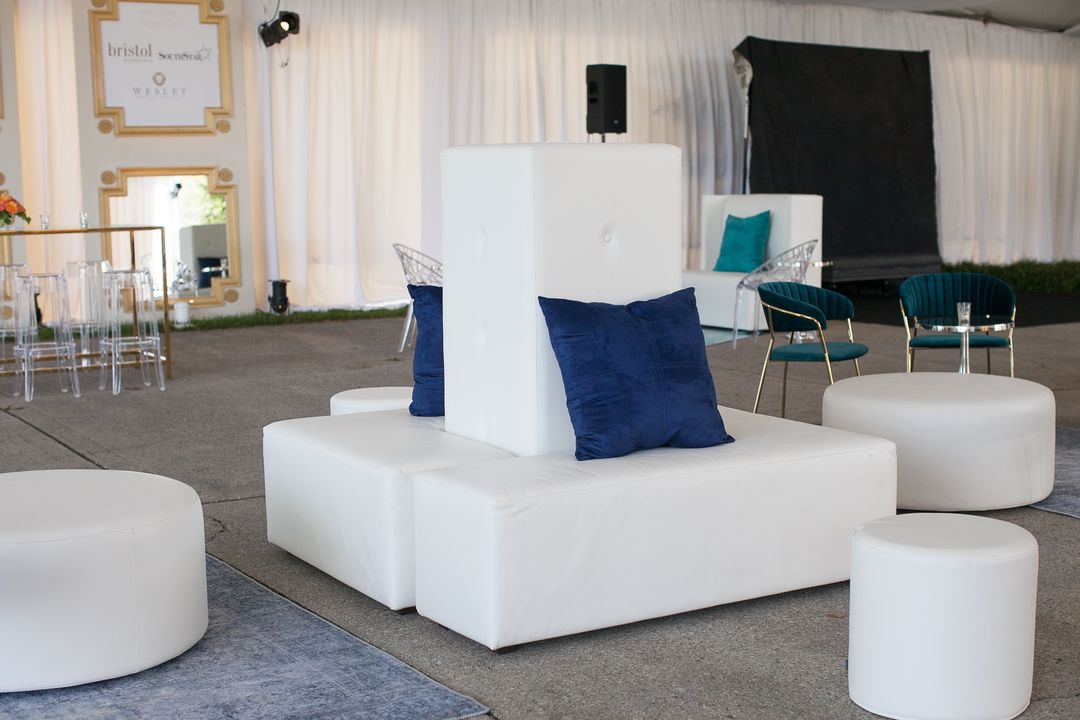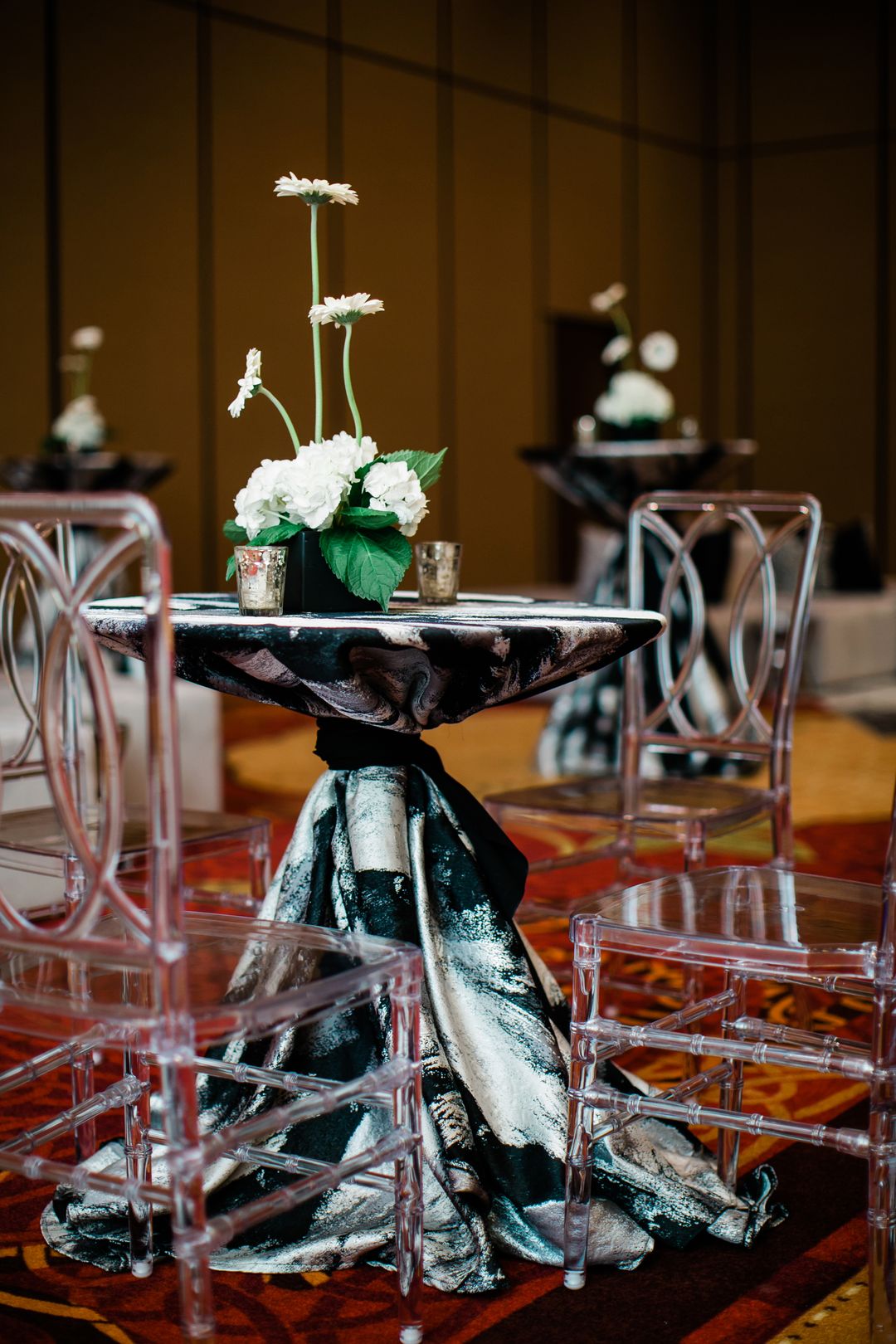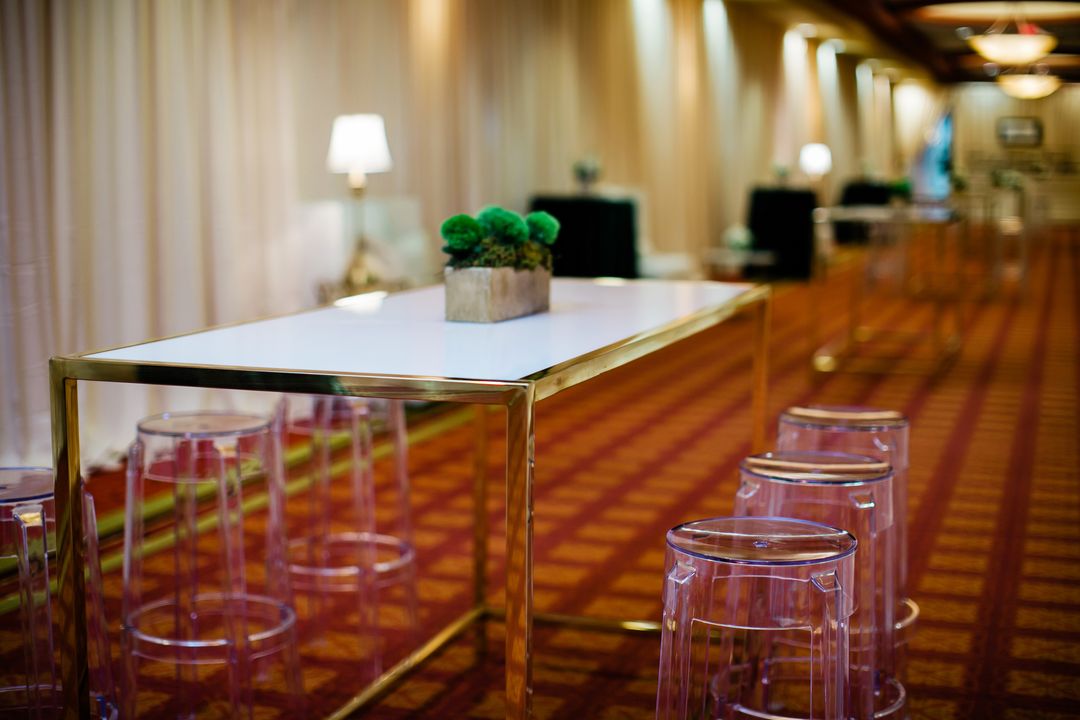 Show Off Your Brand
Because corporate summits exist to instill pride and cast vision, weaving on-brand materials and signage throughout the event is typically a strong move in the right direction. You can do this through our customizable Harpeth Bar. As well as custom pillows or colorful clings placed on the back of seating. Or opt for a memorable, photo-worthy entryway, made using our elegant Boxwood Walls.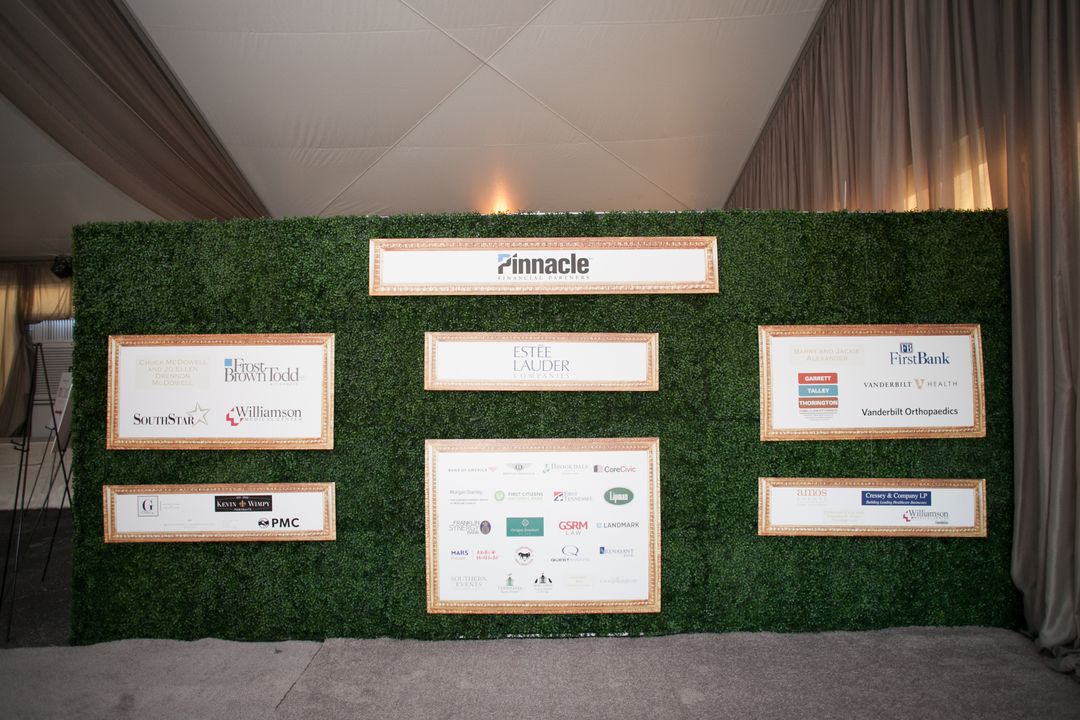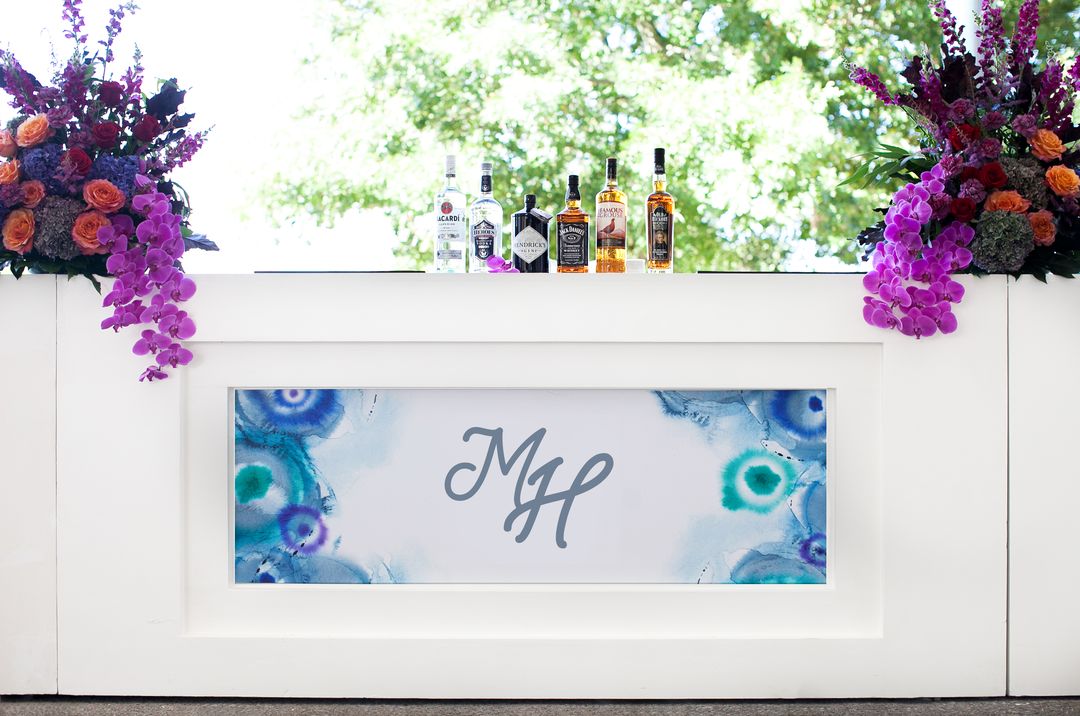 Need help planning your one-off or annual hybrid corporate summits? Our team would love to help you create an event that is stylish and functional. Send us a message at info@southerneventsonline.com, and let's get started!
TAGS | Corporate Summits, Event Seating, Event Staging, Nashville Event Rentals, Southern Events Party Rentals, Unique Nashville Event Rentals, corporate event rentals, lounge seating, unique seating
FEATURED RENTALS | Henley Sofa, Bennett Sofa, Farrah Chair, Boxwood walls, acrylic lecterns, harpeth bar, acrylic chairs, mercer collection, pearce furniture,
---
16

Jan

Southern Events Products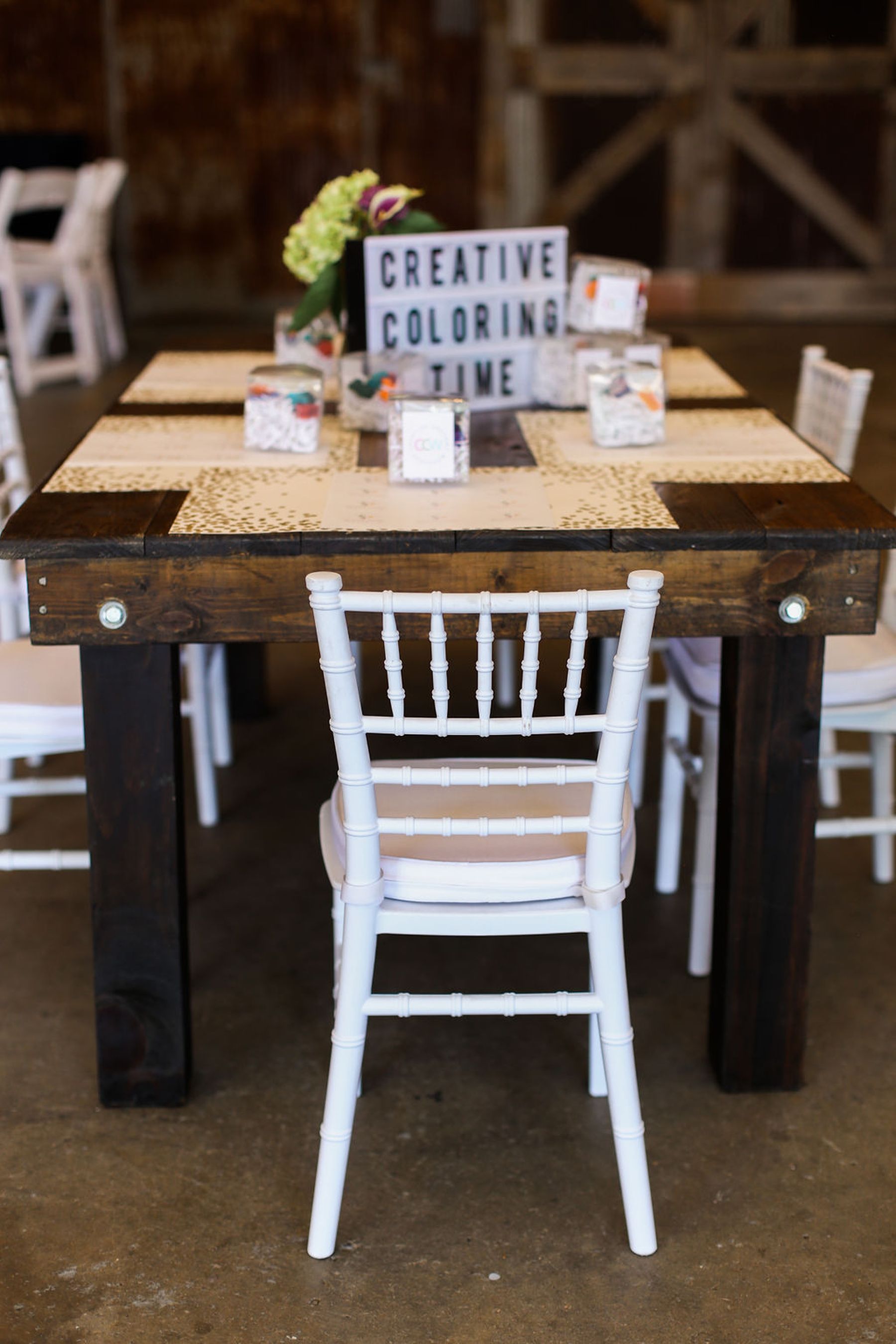 A child's first birthday party is just as much a celebration for the adult as it is the child.  It's a fabulous time for a parent to pat themselves on the back for making it a year with their sweet little one.
Southern Events Party Rental Company has adorable child-sized rentals to help you achieve a first birthday party that delivers those sought-after photo-ops from every corner. From children's tables and chairs, cake stands, and beverage tubs – there are plenty of ways to design an event that will have kids delighted and adults impressed.
Miniature Dining
It's simply a fact that child-sized versions of adult furniture are one hundred times cuter, as evidenced by the first birthday party rentals below. Our Fruitwood Children's Farm Table and Chiavari Children's Chairs are the most charming options for seating! Add coordinating linens, and it's downright cute. Adults can mingle grown-up style with our Mid Century White Bistro Table and Bar Stools.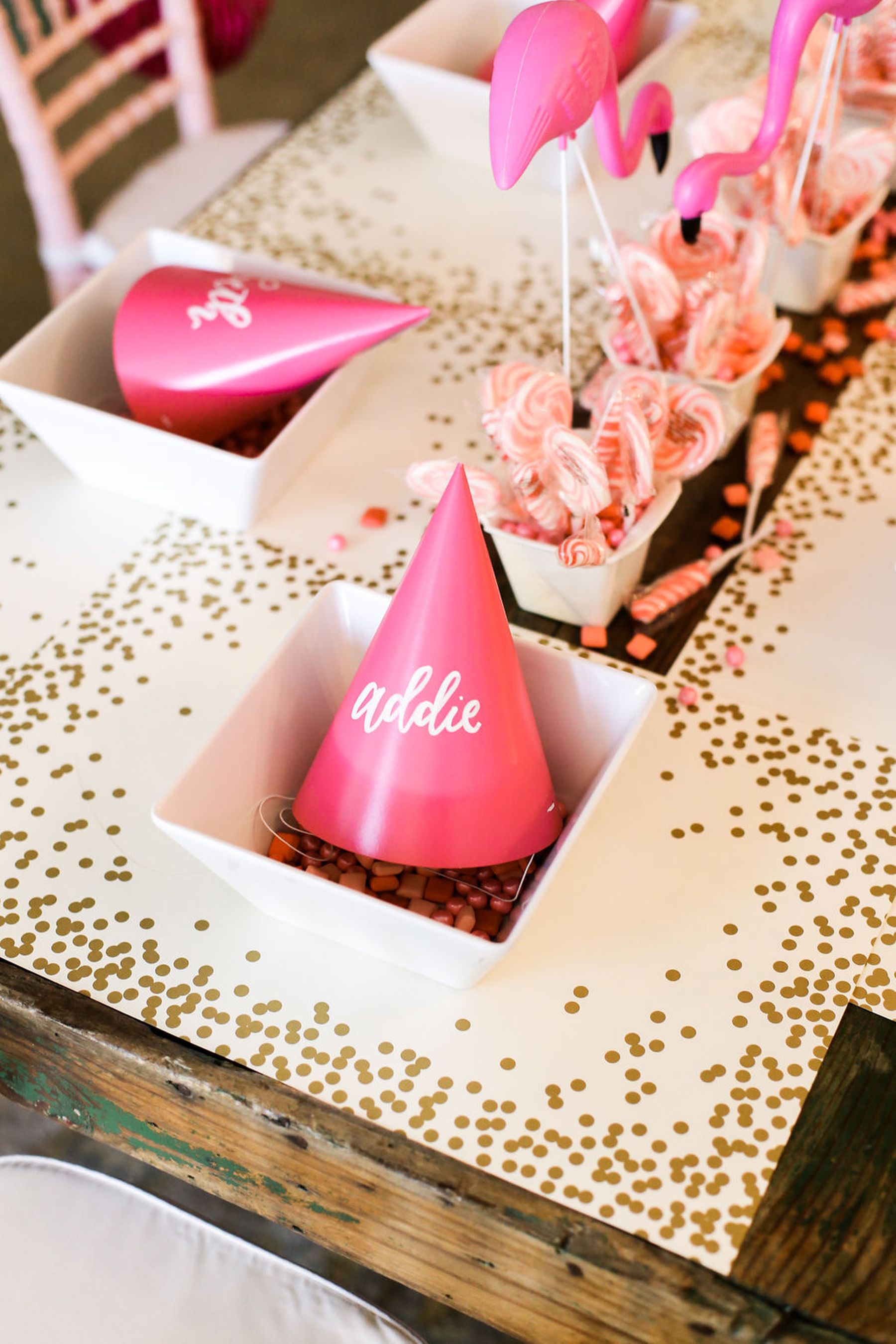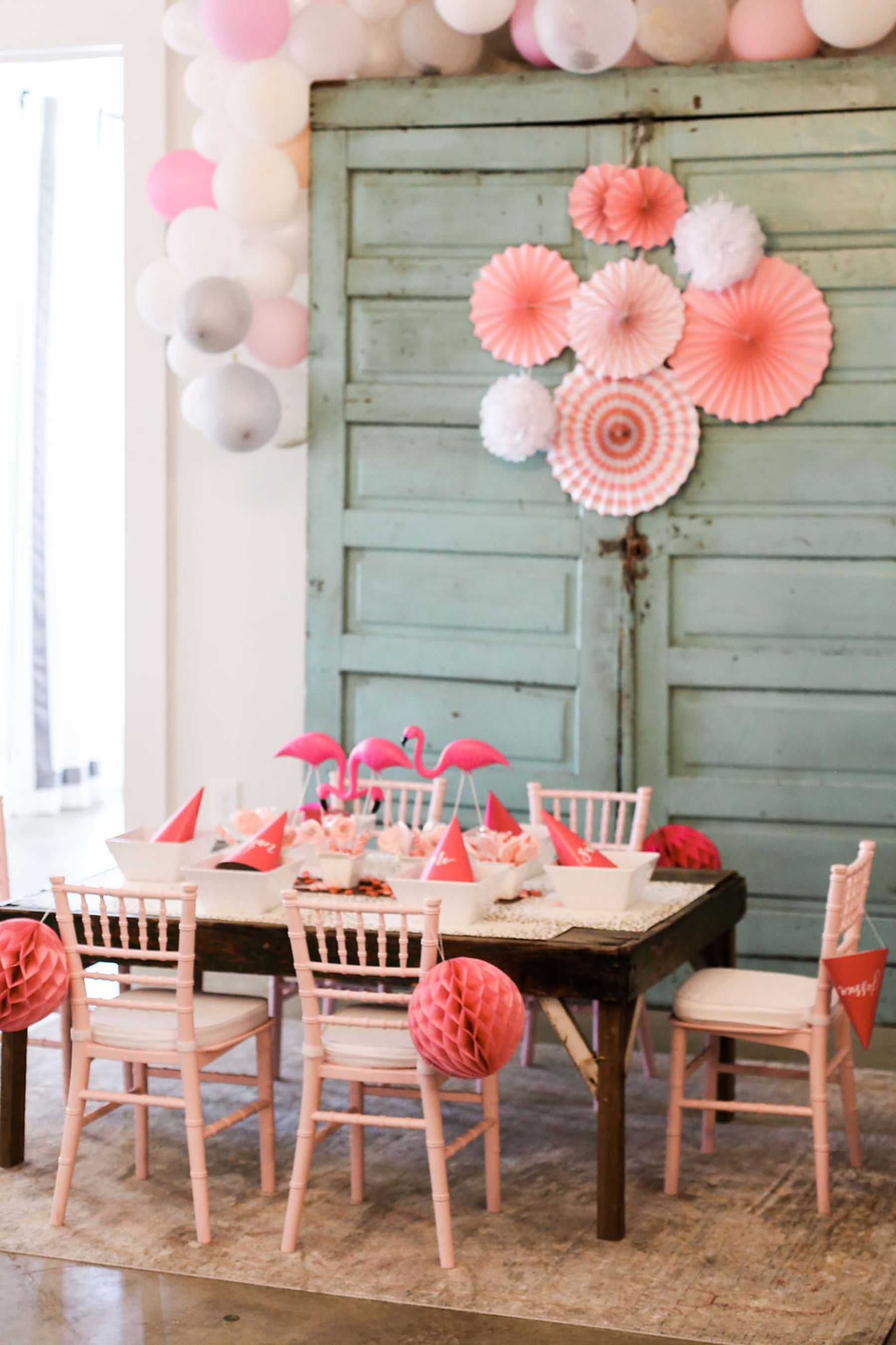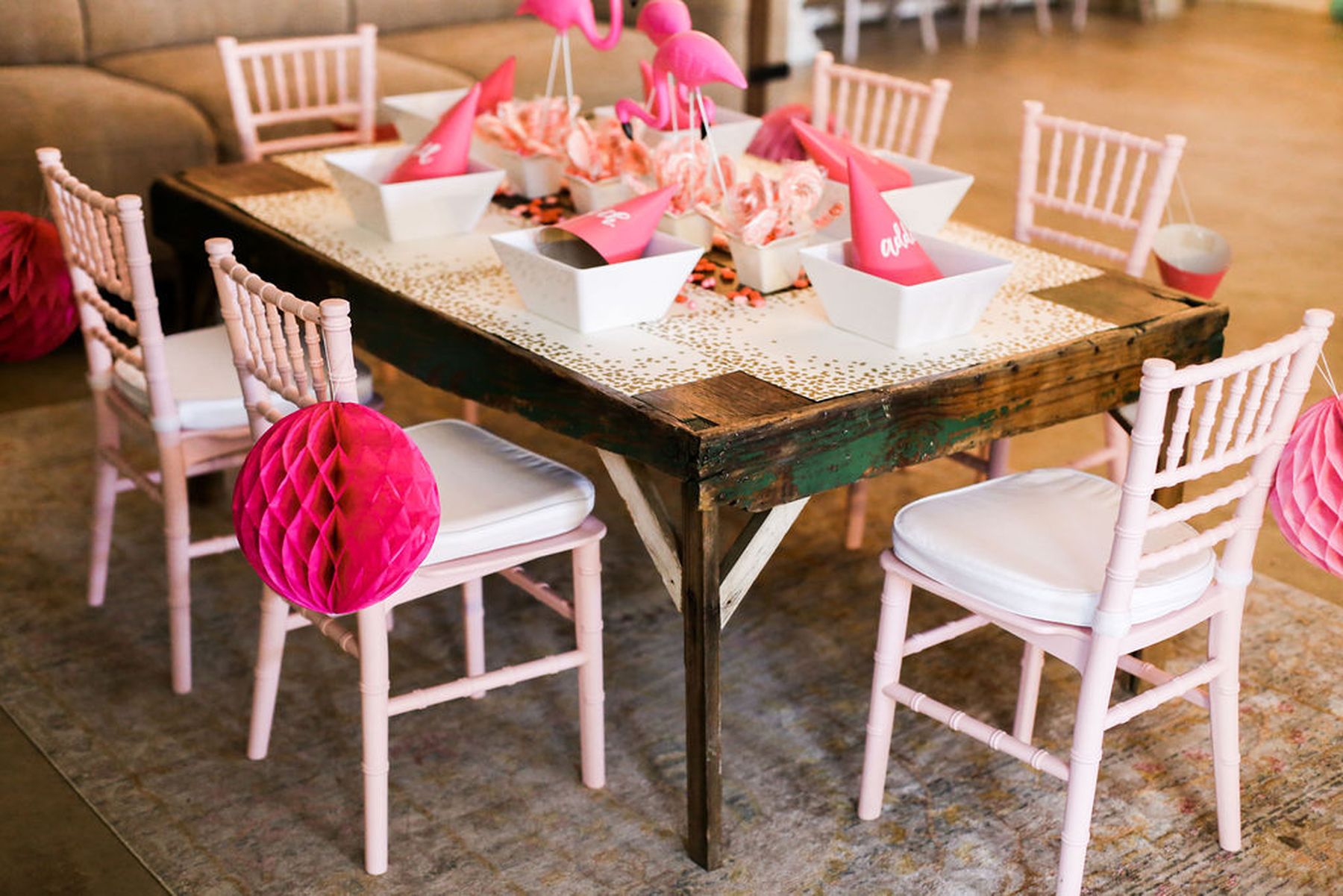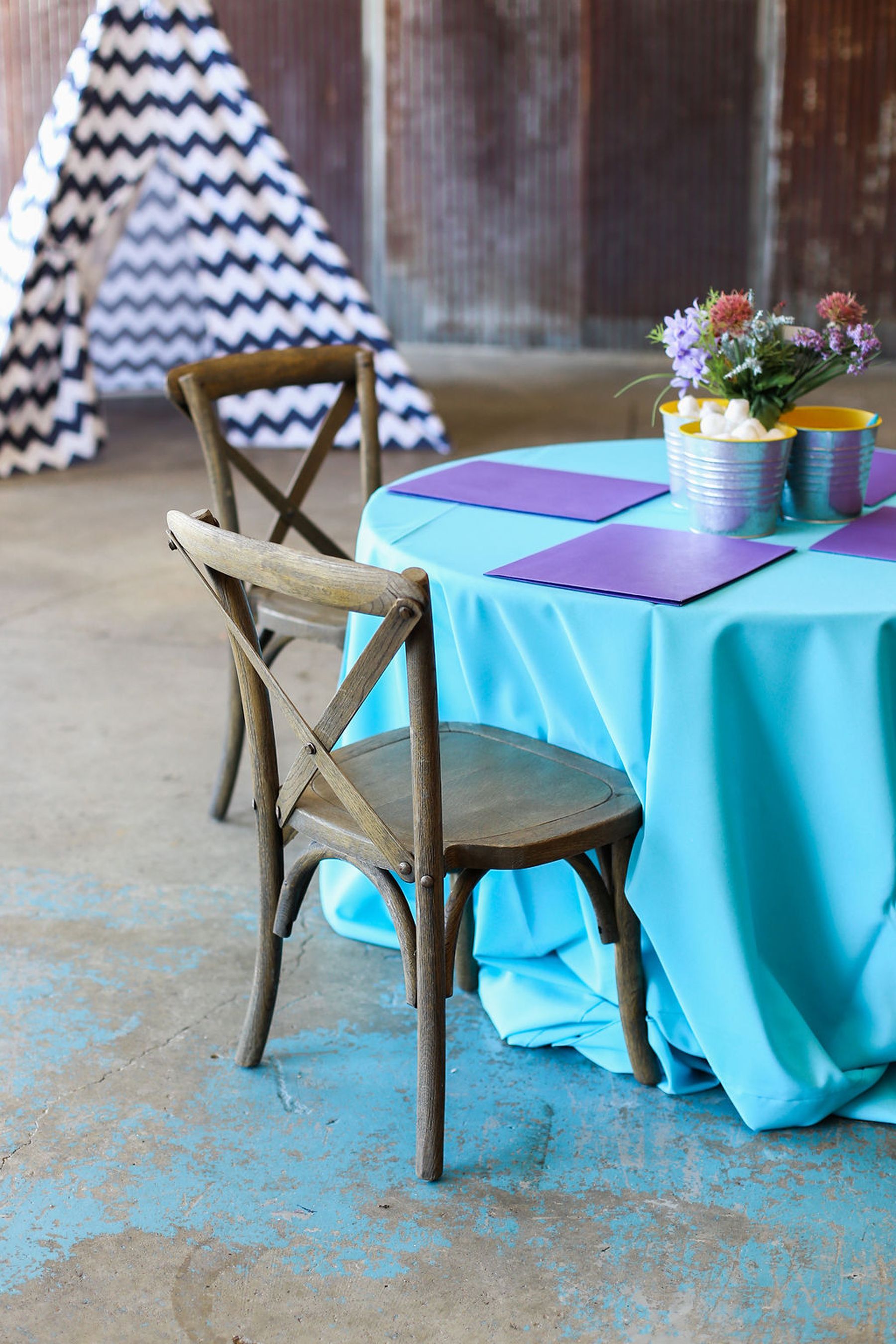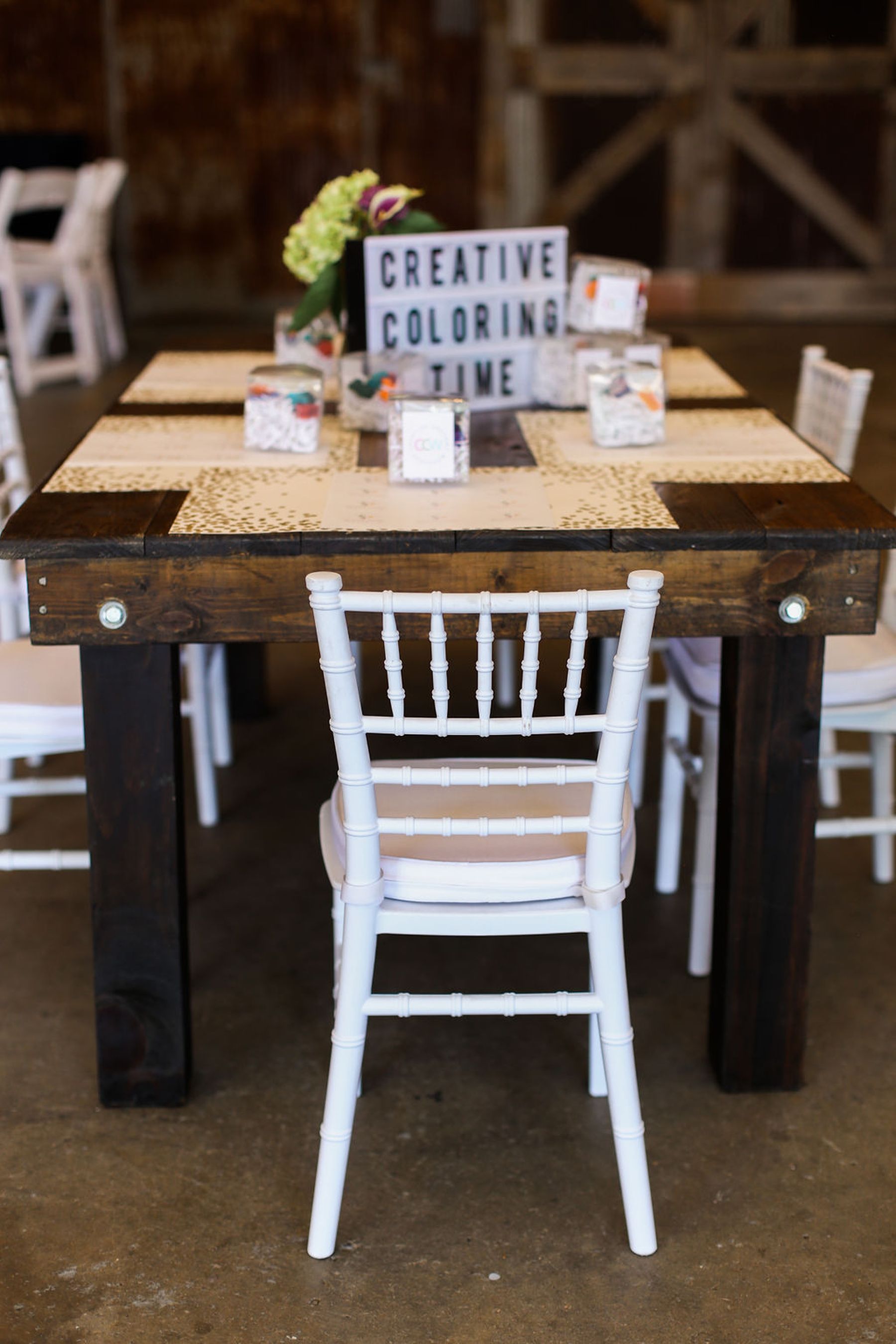 Photos above by Jenna Henderson Photography.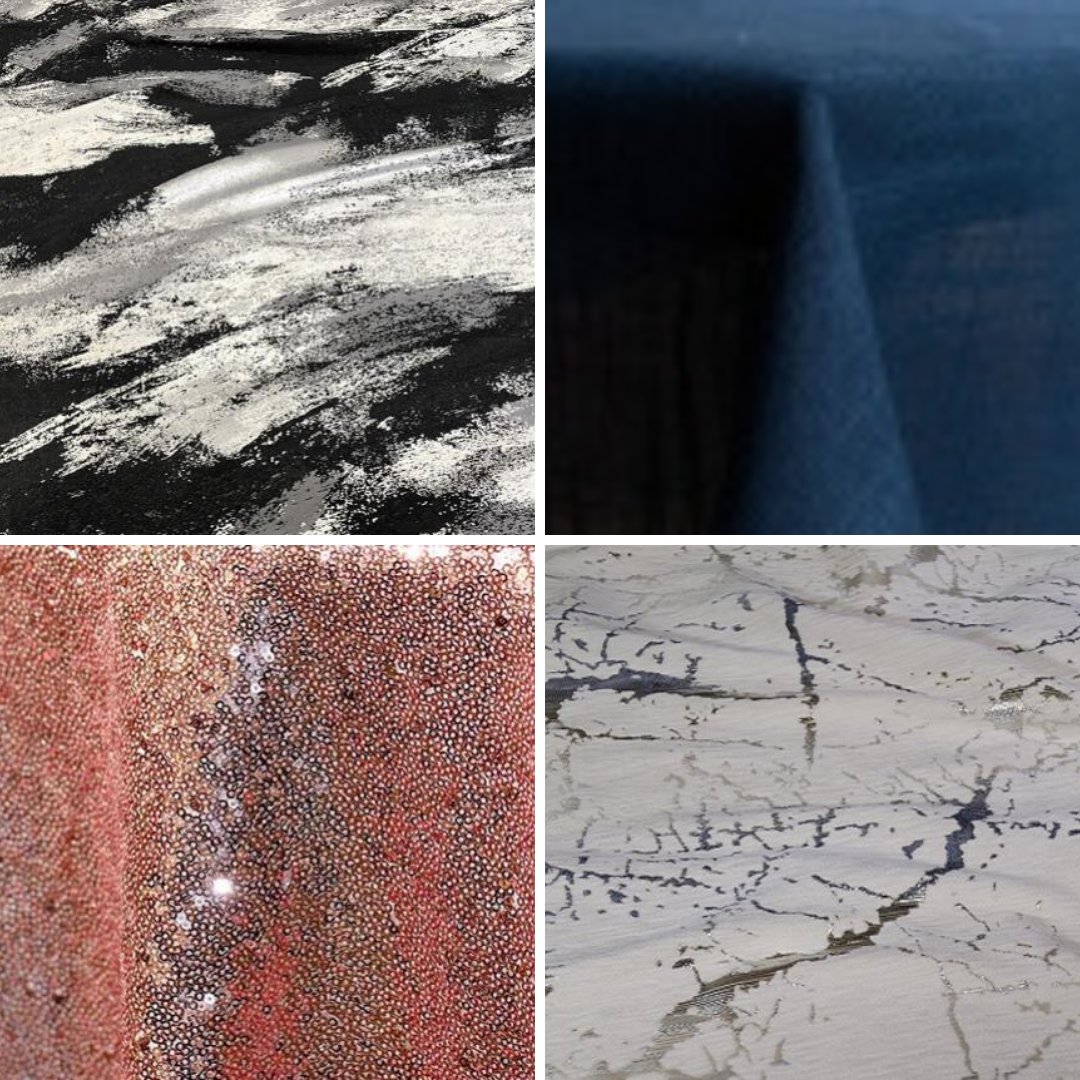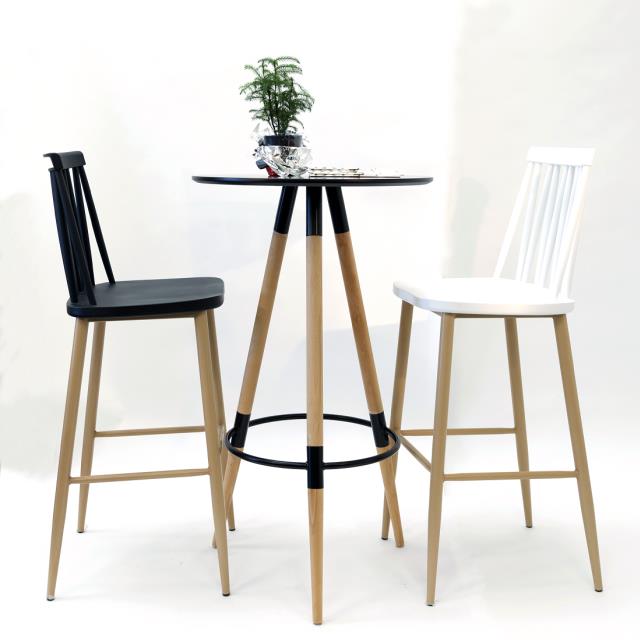 Little Bites (and a cake!)
We'd be remiss not to include a couple of cake stand options – this is a kid's birthday party after all! We adore these whimsical cake stands for a charming event – Ellie Gold Cake Stand and the Windsor Gold Cake Stand. Grownups can enjoy their cake on these Kate Gold Polka Dot Dessert Plates!
Keep food warm while all of the fun birthday party activities take place by using our Chafing Dishes, and keep that lemonade and water fresh and cold in our Beverage Tubs and Davidson Beverage Jar.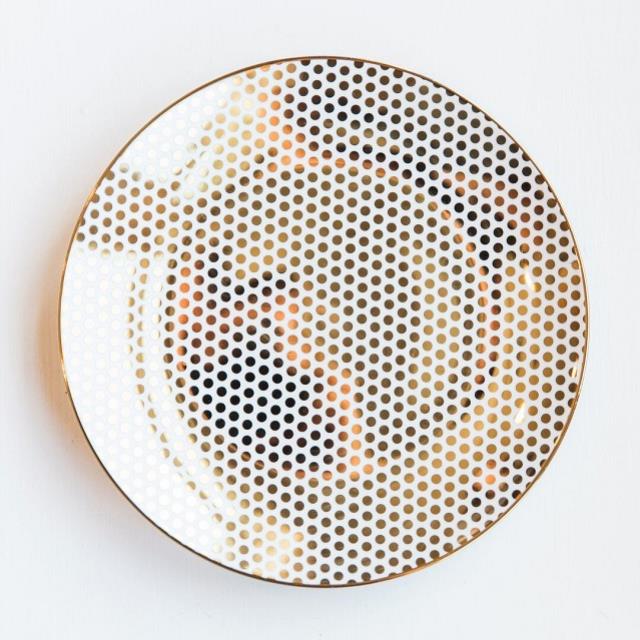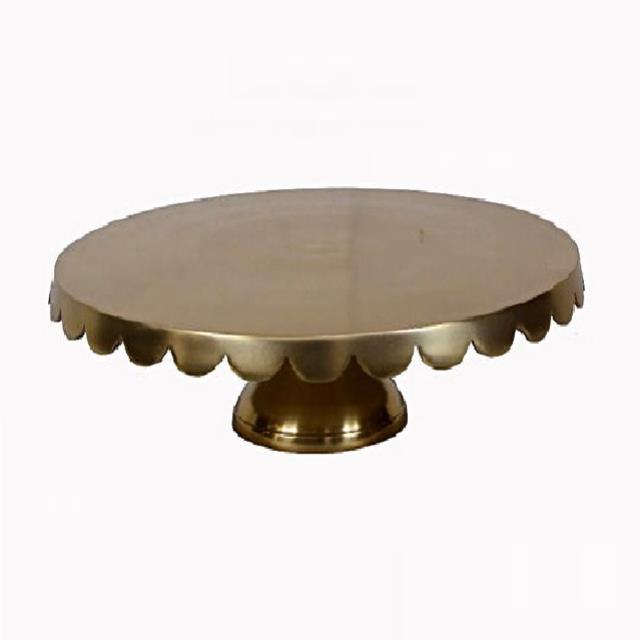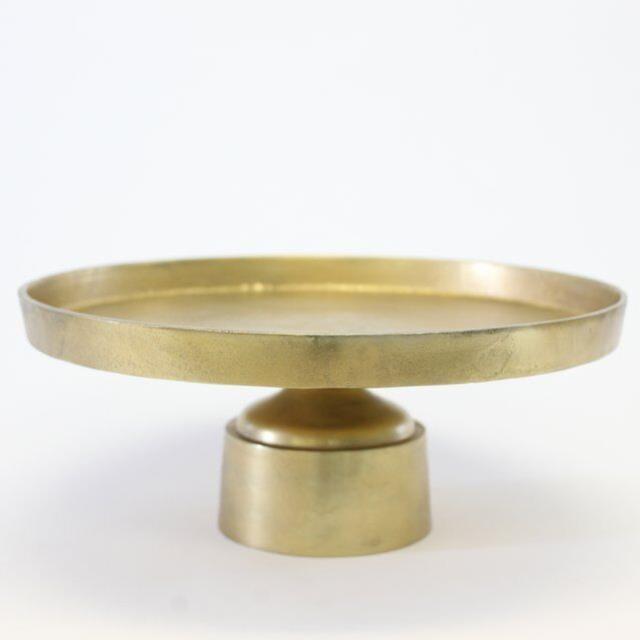 If you're celebrating an upcoming first birthday, we'd love to chat with you! Send us a message at info@southerneventsonline.com.
TAGS | Birthday party rentals, Kids Parties, Nashville Event Rentals, Nashville party rentals, Southern Events Party Rentals, childrens rentals, first birthday party, rentals for children birthday party
FEATURED RENTALS | Children's Fruitwood Farm Table, Children's Chiavari Chairs, Mid Century Bistro Table, Ellie Gold Cake Stand, Windsor Gold Cake Stand, Kate Gold Polka Dot Dessert Plates
---
21

Nov

Southern Events Products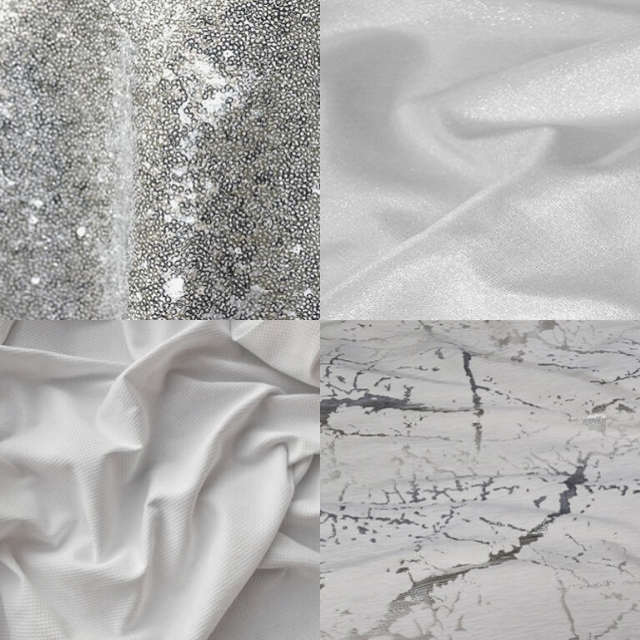 A snow-and-ice-inspired winter party has us reminiscing over the annual glitzy winter galas we've all seen the Kardashians put together. While John Legend may not be performing at your fancy holiday affair, we can guarantee you'll find plenty of gorgeous in-stock rentals at Southern Events to create a memorable and elegant evening.
White foundation pieces such as our Mercer Collection provide cool coziness, while accent rugs like our Metallic Cow Hide Rug bring in that glamorous flair that is a must-have for a snow-and-ice-inspired winter party. And to have your guests lounging like true Kardashians, Mercury Votives set out on our Siros Coffee Table bring both ambiance and elegance.
For dinner, set out fancy Darcy China and Abby Flatware on tables dressed in White Shimmer Linen, Silver Sequin Linen, Silver Furrow Linen, or White Panama Pindot Linens. Our Acrylic Chairs are the ideal icy elegant pieces for a snow-inspired celebration. Round out your snow-inspired winter gala with our Silver Avenue Bar Back Shelf where you'll store delicious ingredients for icy cocktails.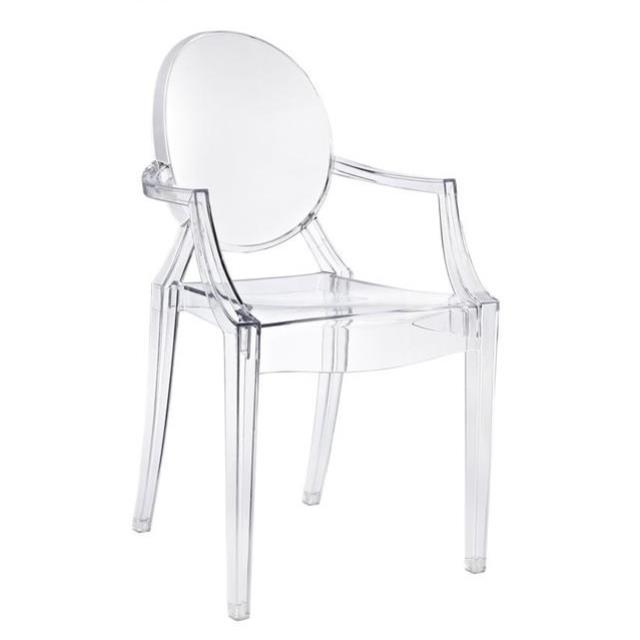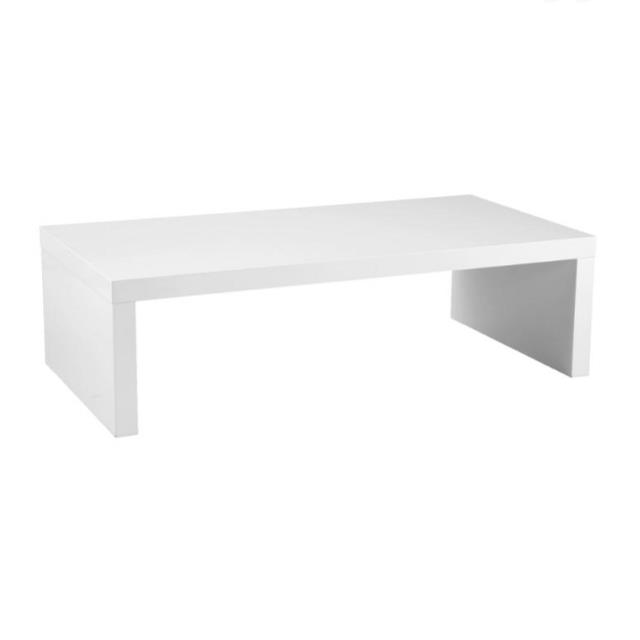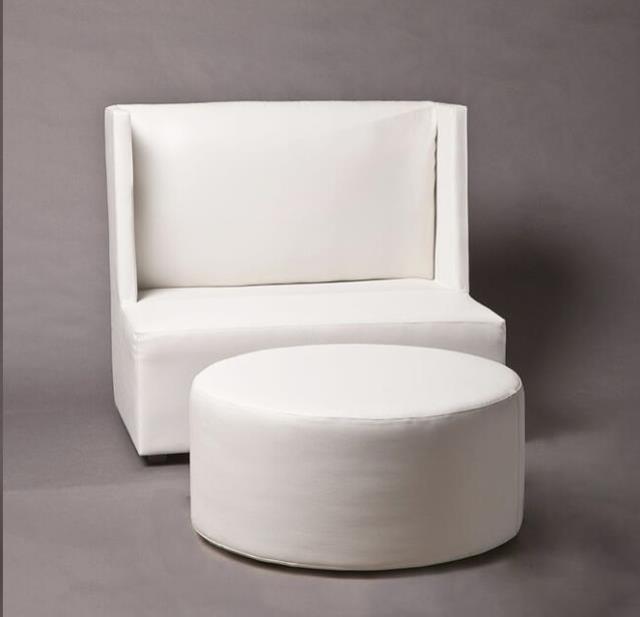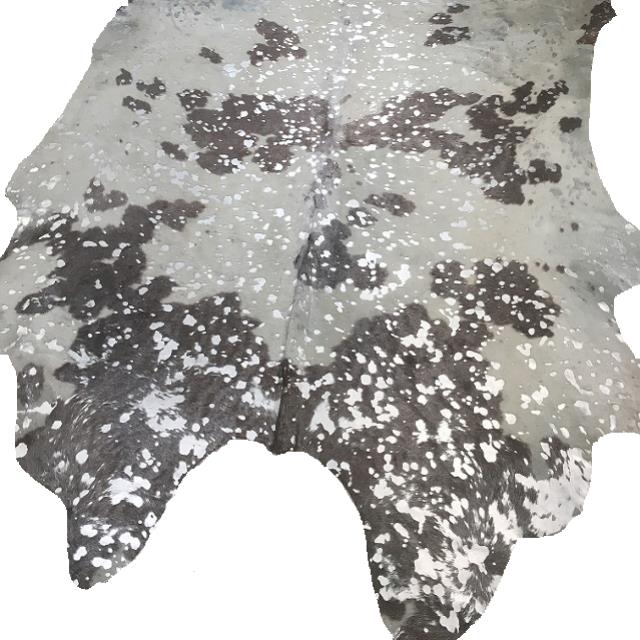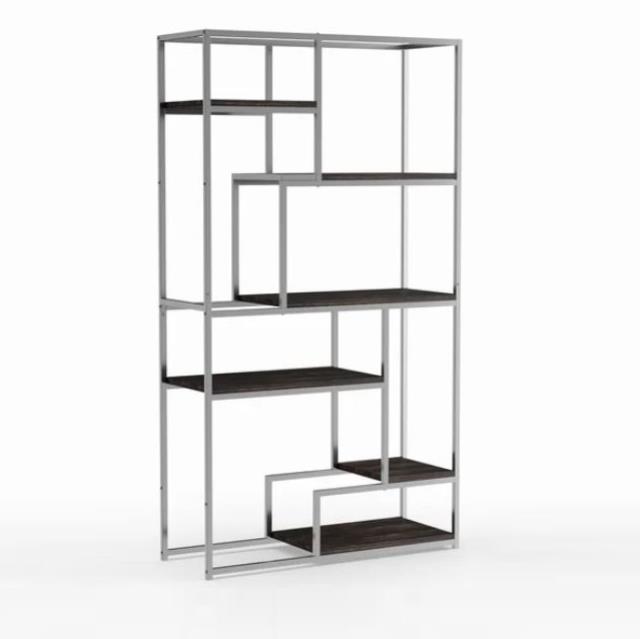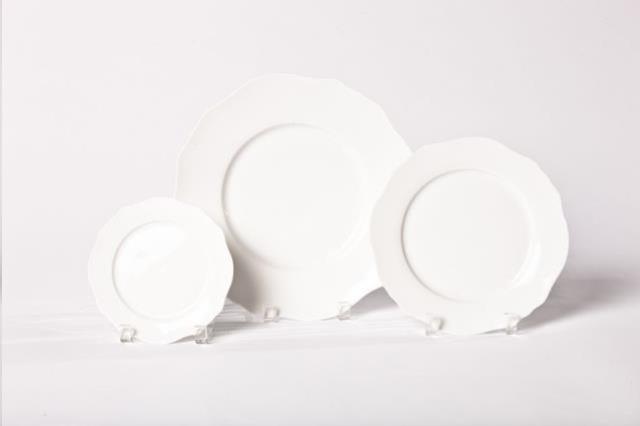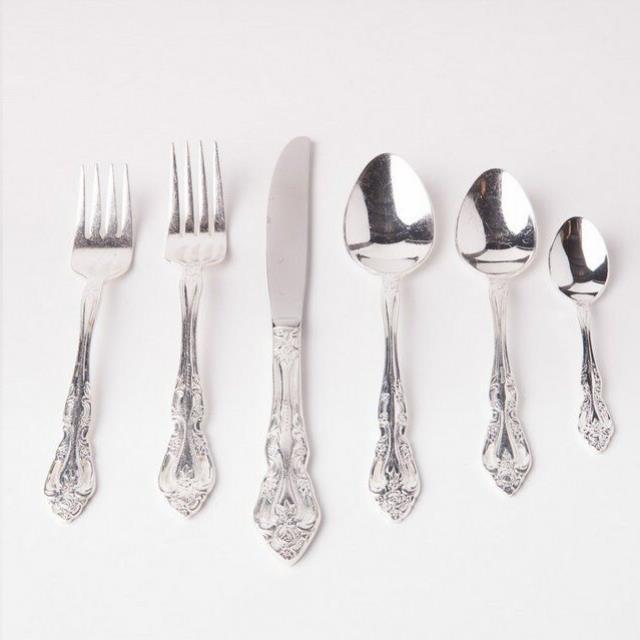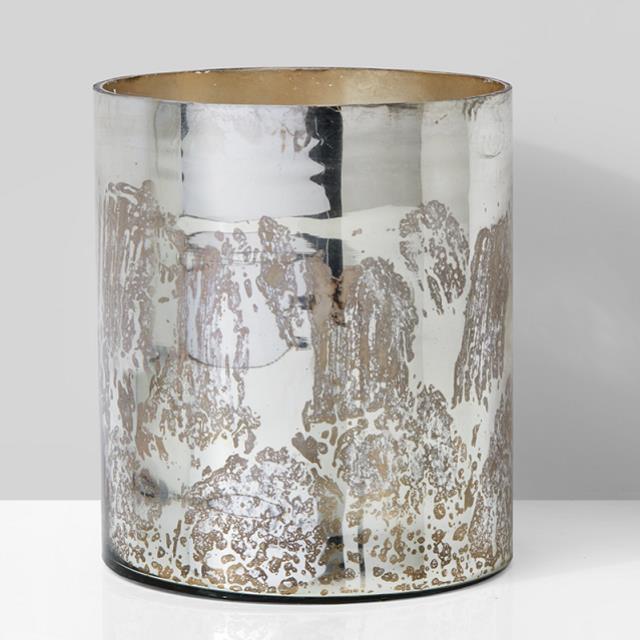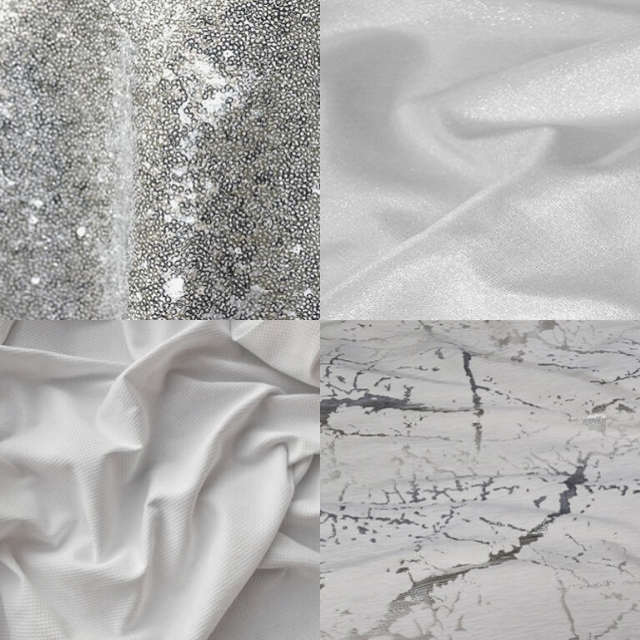 If these glamorous ice & snow winter party rentals have you inspired, send us a message at info@southerneventsonline.com.
TAGS | Nashville Event Rentals, Nashville party rentals, On Trend, Southern Events Party Rental, Southern Events Party Rentals, snow inspired party, winter party
FEATURED RENTALS | Silver Avenue Bar Back Bookcase, Metallic Cow Hide Rug, Darcy China, Abby Flatware, Mercury Votives, Abby Flatware, Acrylic Chairs
---
14

Nov

Events and Style Shoots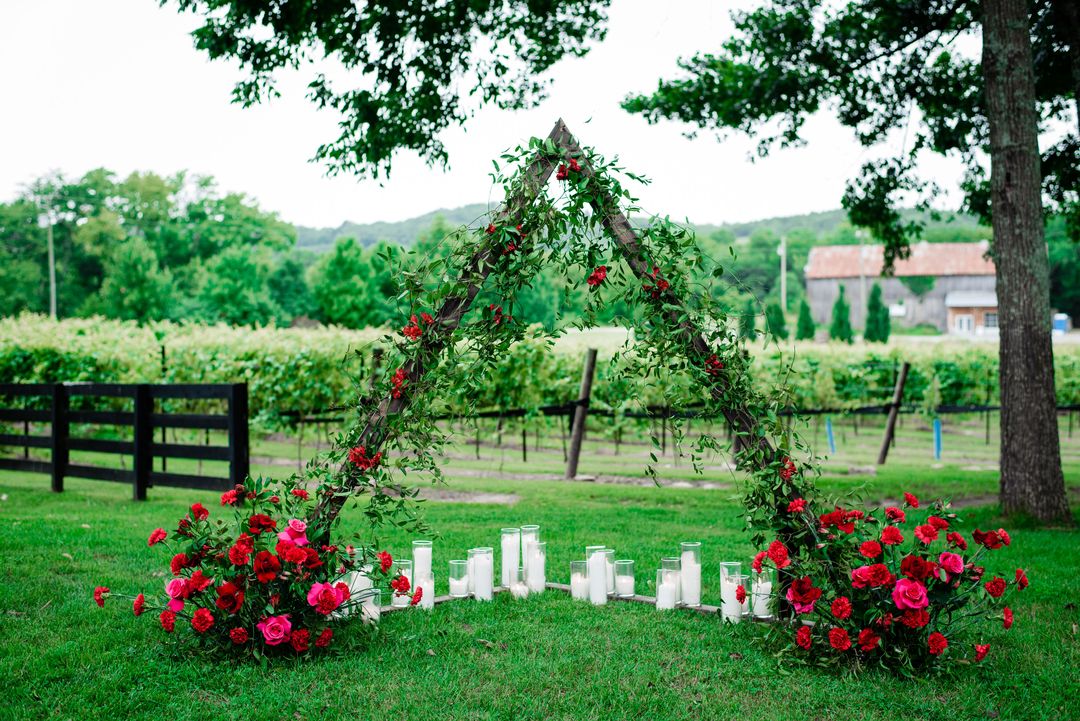 Rich hues of reds paired with classic Southern blues for this recent vineyard wedding inspired style shoot at Arrington Vineyards. Elegant and romantic in color and style, we were honored to be part of this!
For the vineyard wedding inspired ceremony, we used our Fruitwood Folding Chairs, which complimented the red roses and red anemones that were found throughout the design. We love how this look blends in seamlessly with the expansive winery backdrop while feeling both intimate and warm.
For the reception inspiration, we brought in our rustic Fruitwood Farm Table, modern Brushed Copper Flatware, and timeless White Square China. Floral designs bursting with red blooms topped off the gorgeous tablescape. And to round out the sophisticated vibe of this style shoot, our Cybil Glassware joined the party for a toast! Cheers!
Thank you, Ivory Door Studio, for the lovely images.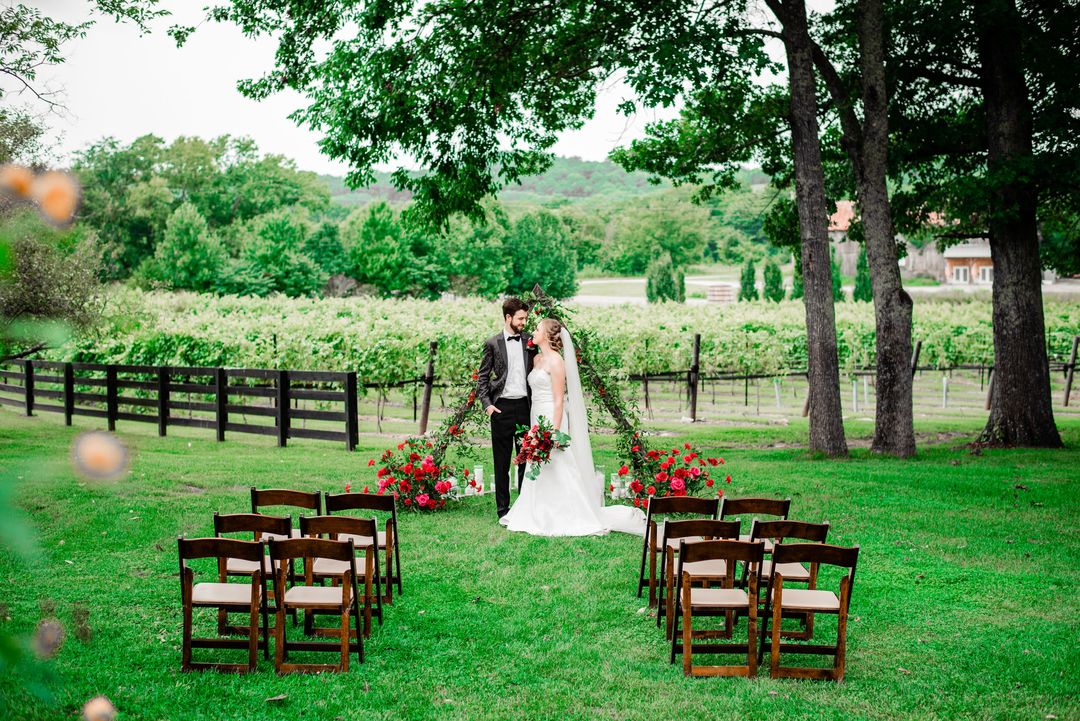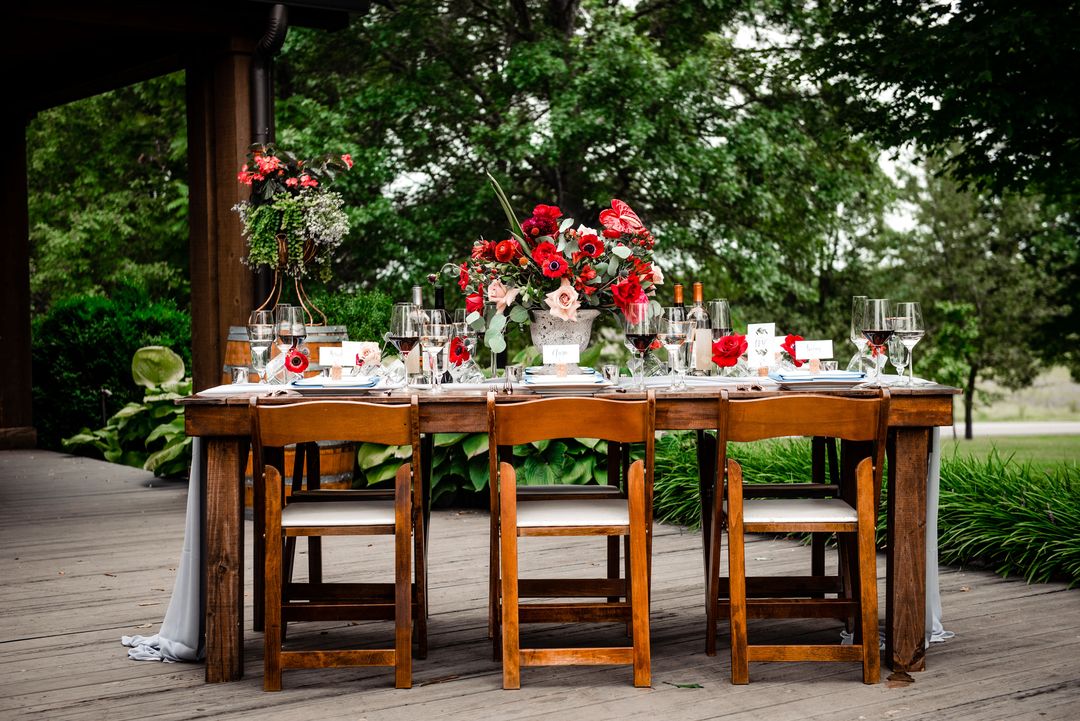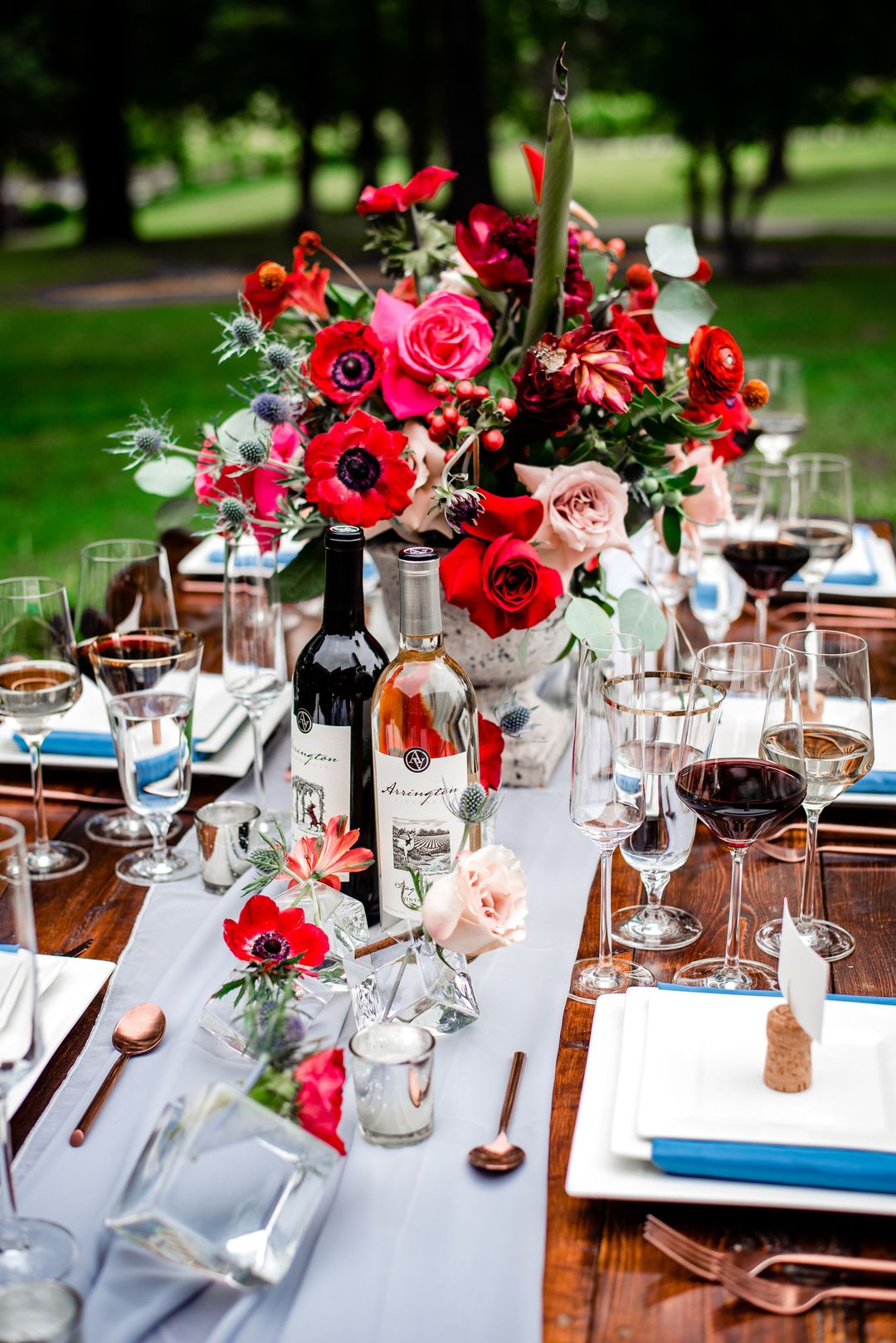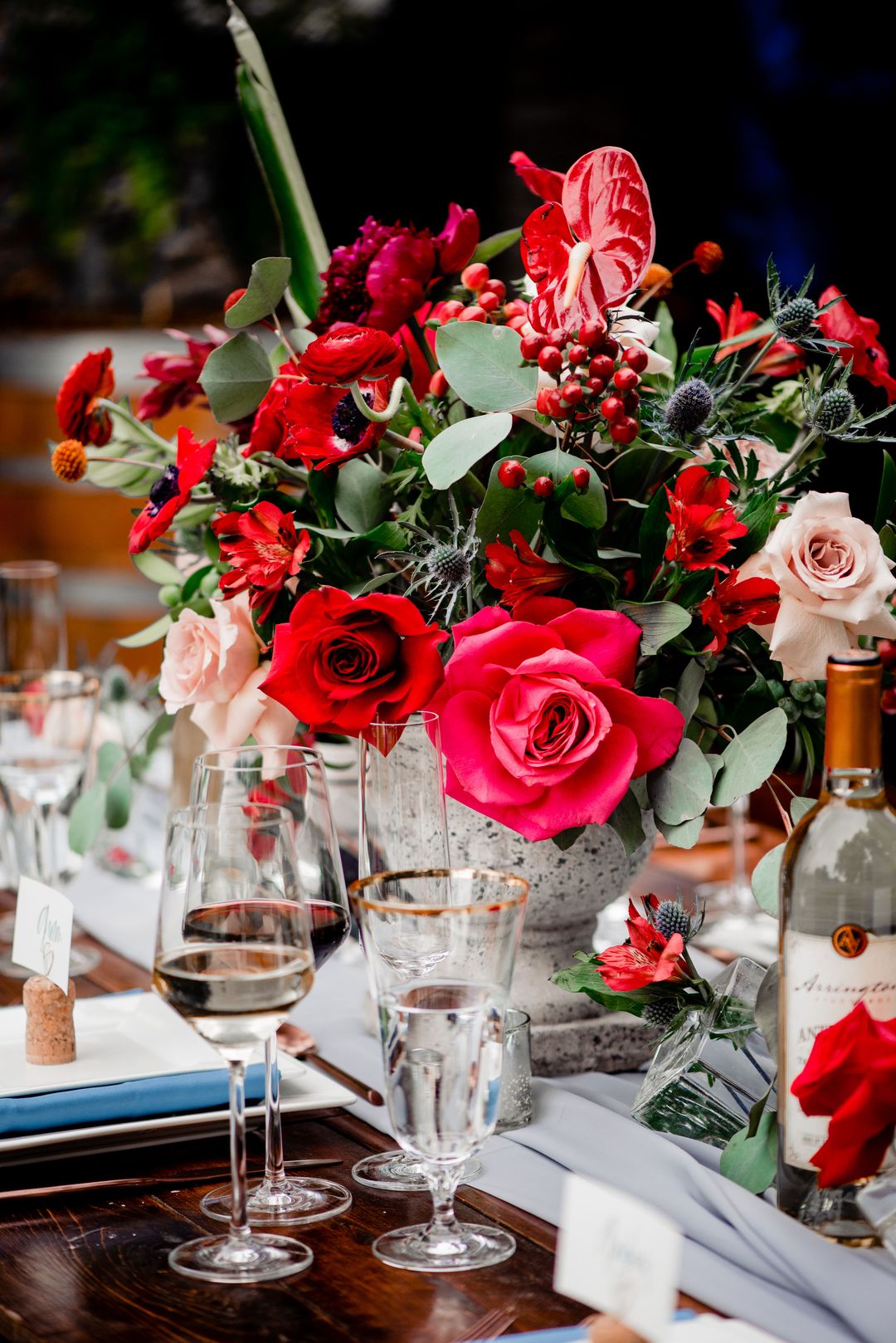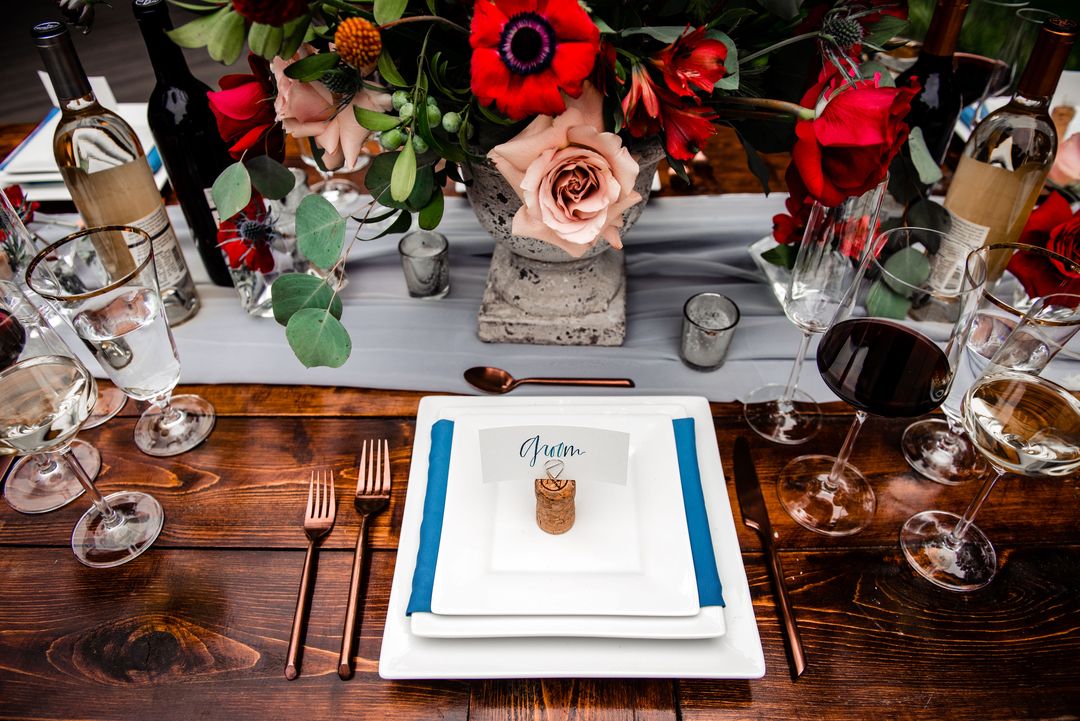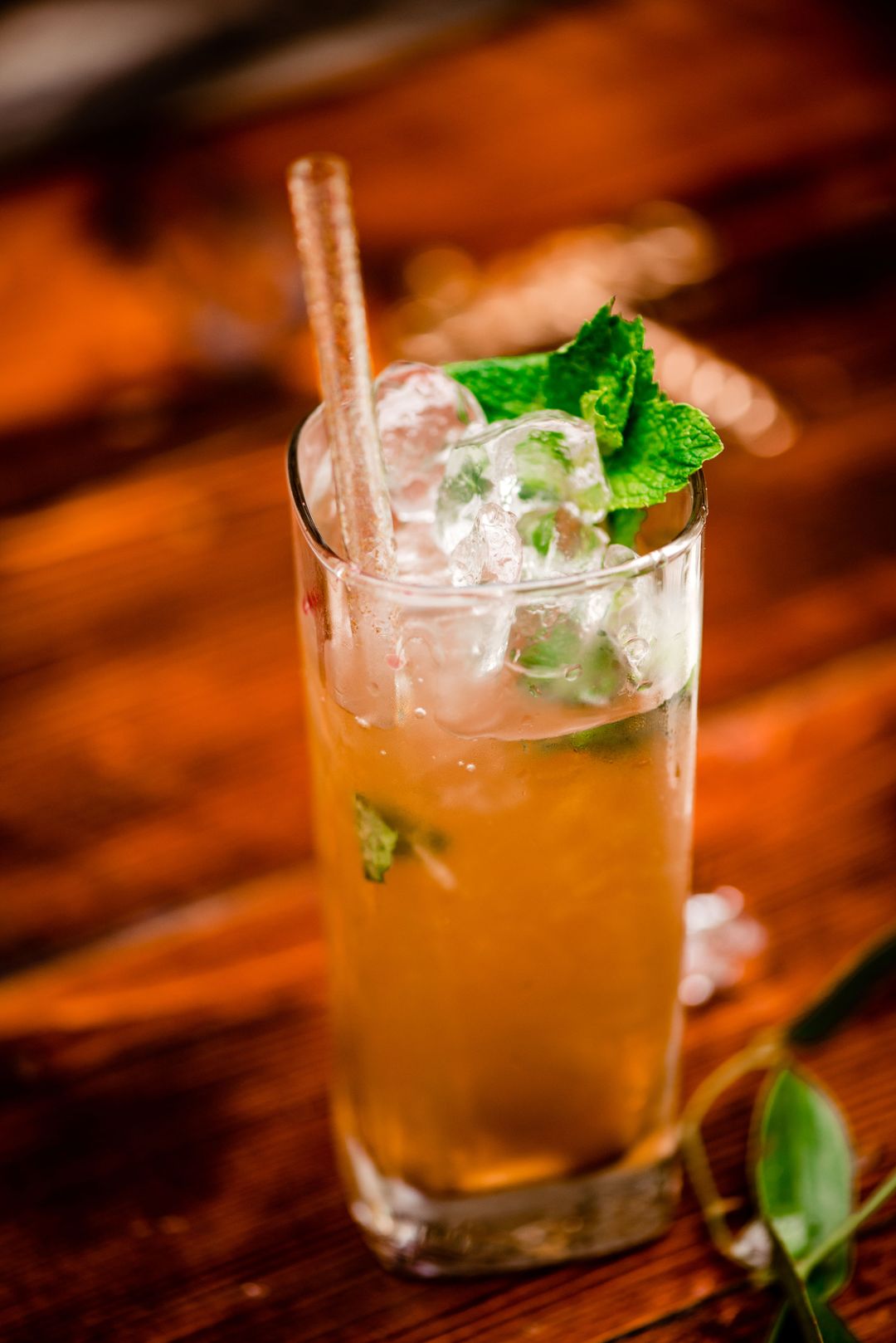 TAGS | Arrington Vineyards, Nashville Wedding Rentals, Nashville party rentals, Outdoor Wedding Ceremony, Southern Events Party Rentals, Vineyard Wedding Inspiration, upscale outdoor wedding
FEATURED RENTALS | Fruitwood Farm Table, Square White China, Brushed Copper Flatware,
---
26

Sep

Southern Events Products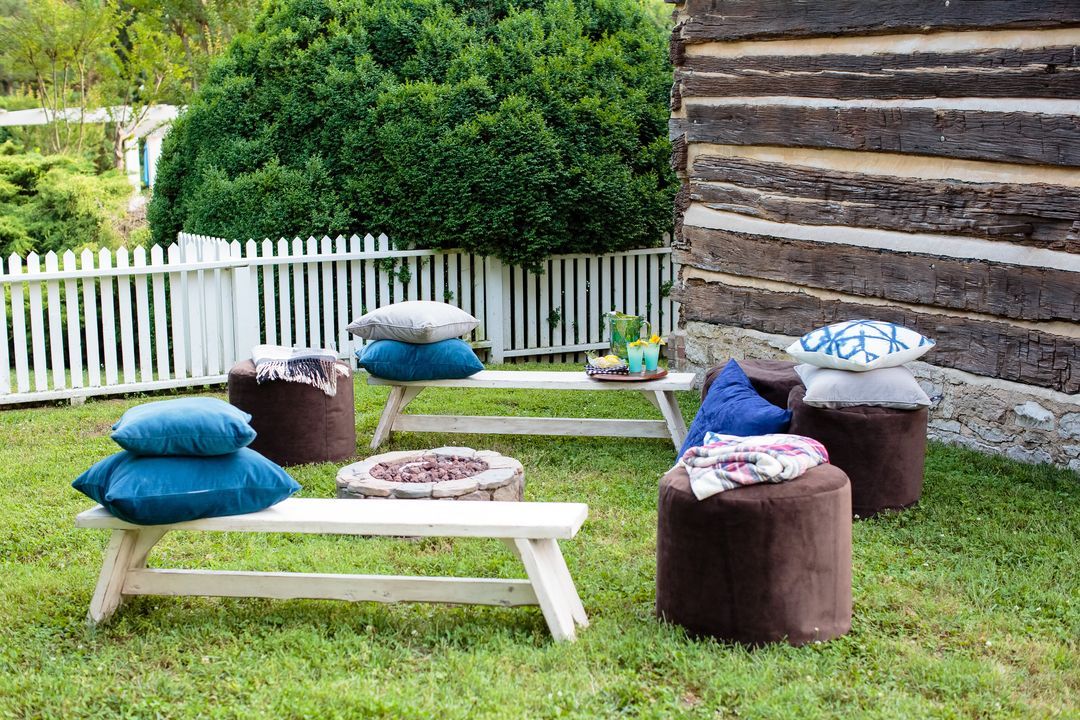 Many of us spend our days inside, hunched over a computer. Throwing outdoor parties makes for a welcome change of pace. Imagine an event in Nashville, TN under the night sky… music playing, refreshing cocktails, and ambiance everywhere. Yep, that sounds like a Nashville-themed outdoor party to us! If this has you feeling inspired, keep reading for a curated list of outdoor party rentals for your Music City gathering!
Indoor/Outdoor Spaces
Fall in Nashville can never make up its mind. It's cool. And then it's hot. You shouldn't have to make up your mind, either! Many Nashville venues boast indoor and outdoor spaces.  Utilizing both spaces will allow your event to breathe a bit. Setting up lounge spaces with our Sutton Lounge Collection, and rugs such as our Navy Rug, along with other rentals, will allow guests to feel comfortable and free to mingle.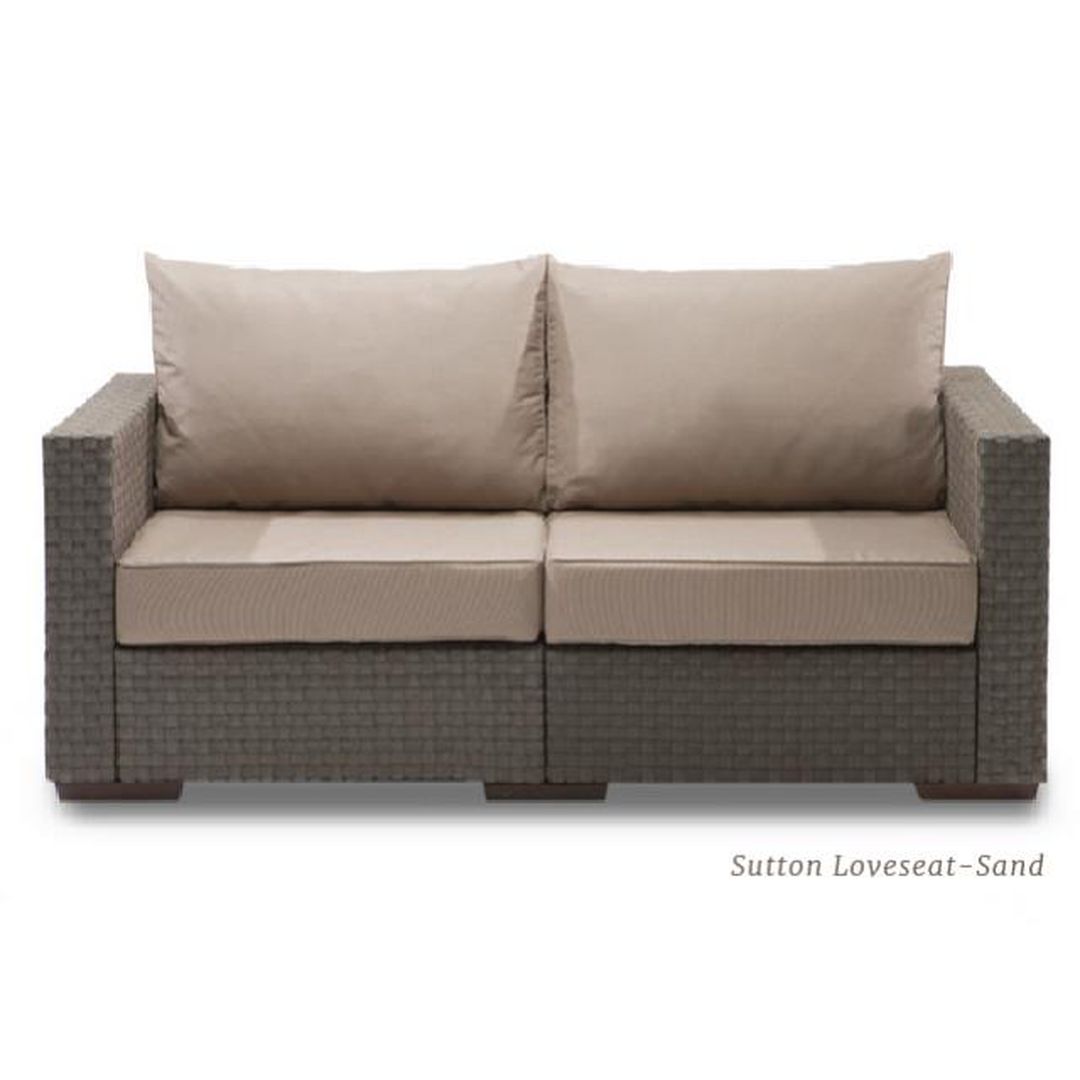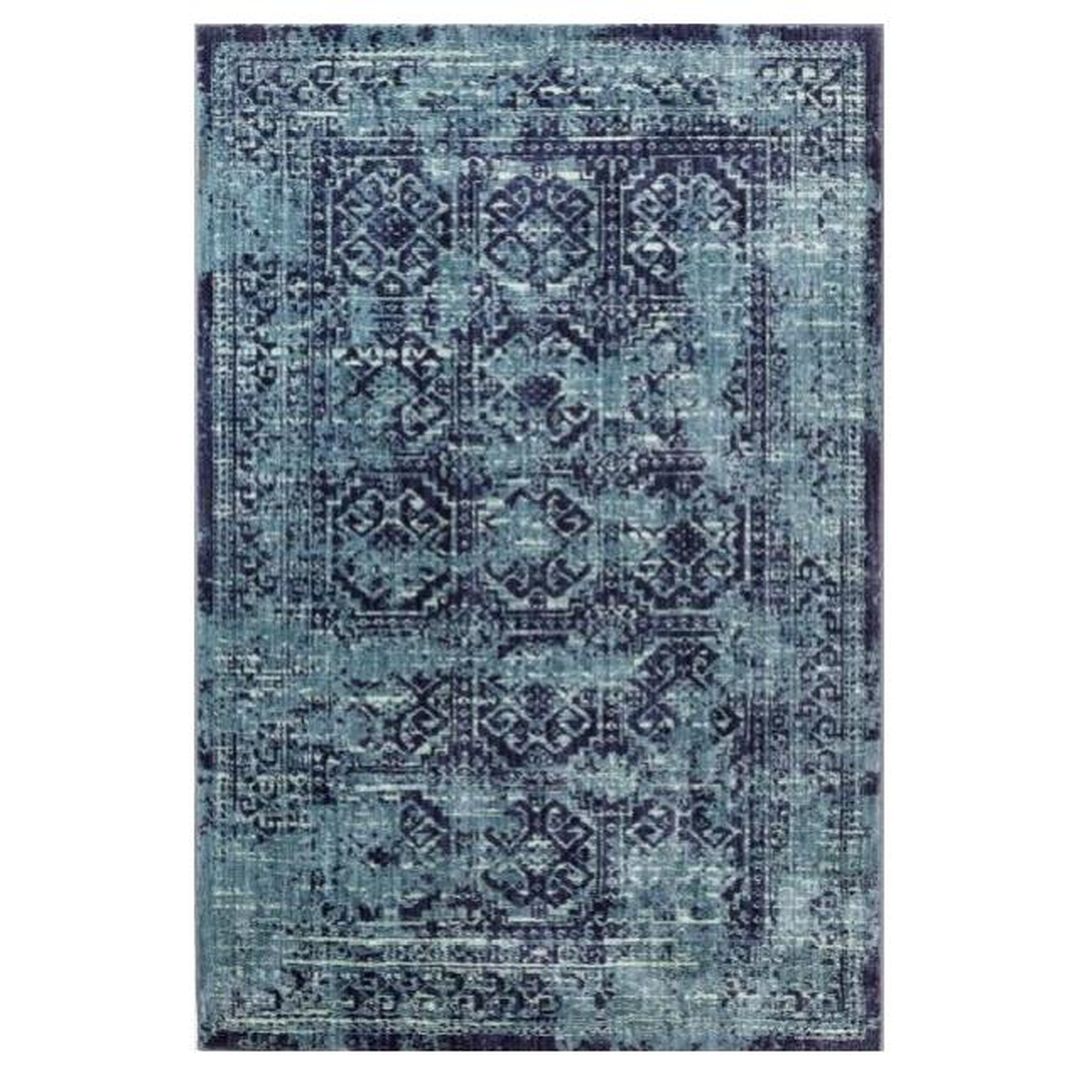 Drinks
We all know that a good Tennessee party will most likely include refreshing cocktails. And in Nashville, you'll most definitely find bourbon. Having the right outdoor bar set up that is both functional and stylish is vital for a successful outdoor party. Our Tin Lizzie Bar and Bar Cart will get you there.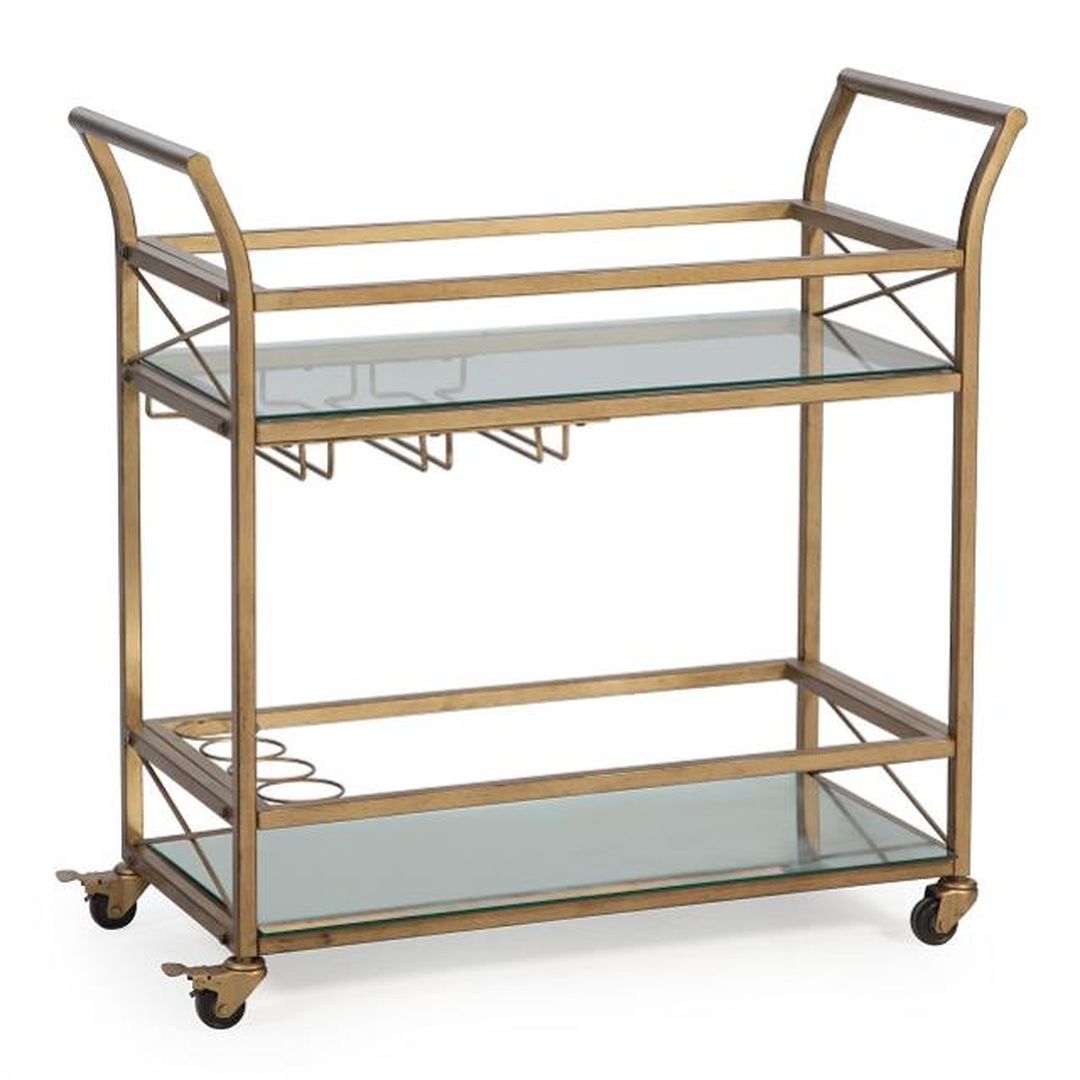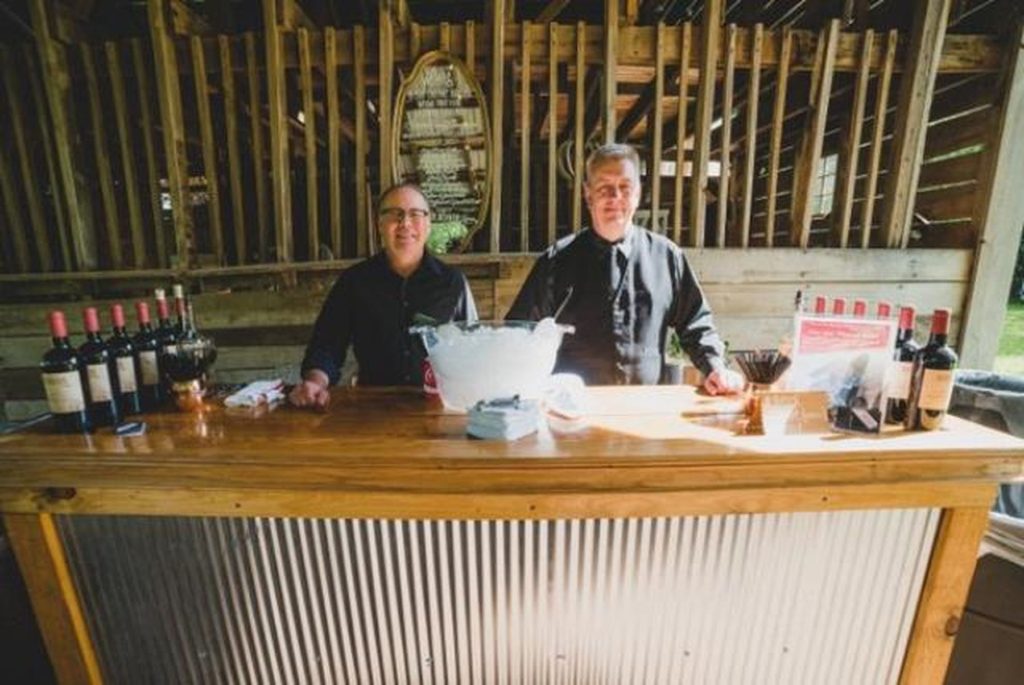 Metal Accents
A Nashville-themed party is full Southern influence and a whole lot of music. A great way to incorporate that honky-tonk + rockstar feel into your outdoor Nashville party is by using metal accents like our Urban Metal Coffee Table and Urban Metal Bench.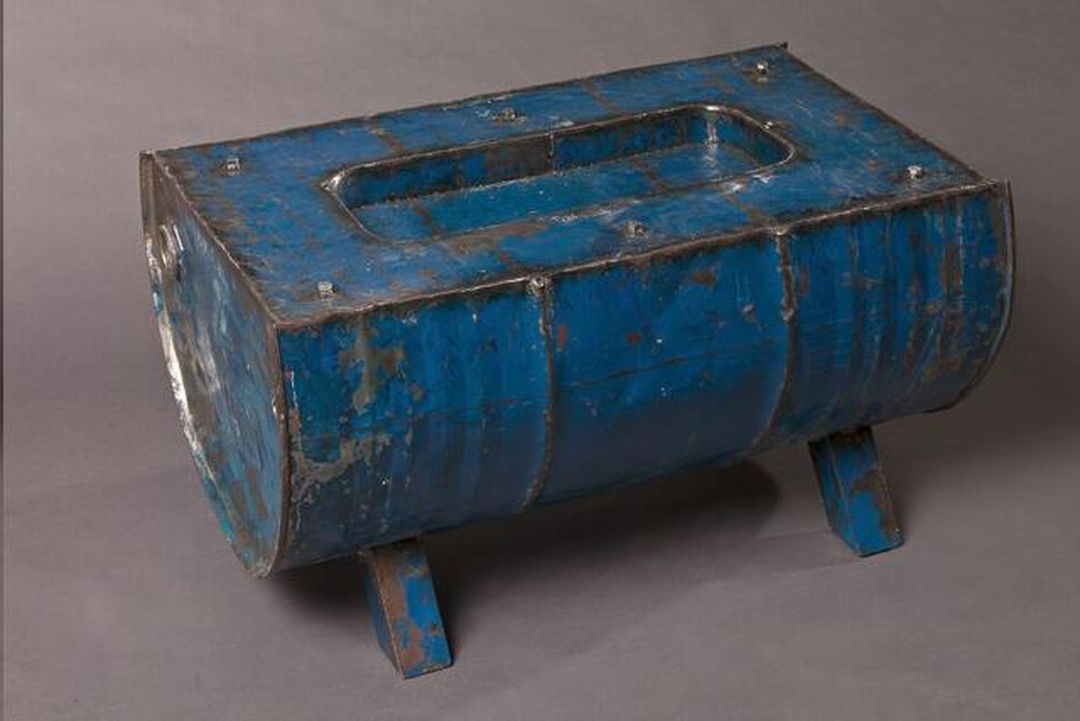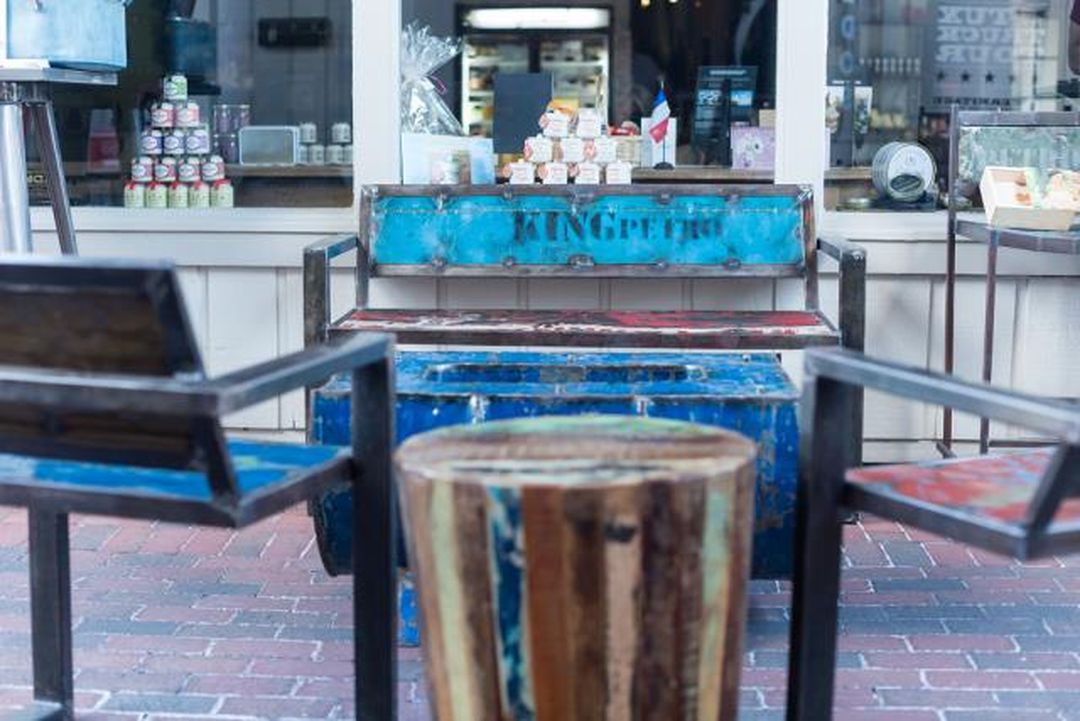 Fire Pits
Fire pits just burn with ambiance! Guests love to gather around our Stone Round Fire Pit. Oh, and speaking of ambiance, our Black Lanterns look cozy and cool placed near lounging areas and tables. And both of these provide extra lights to keep guests safe.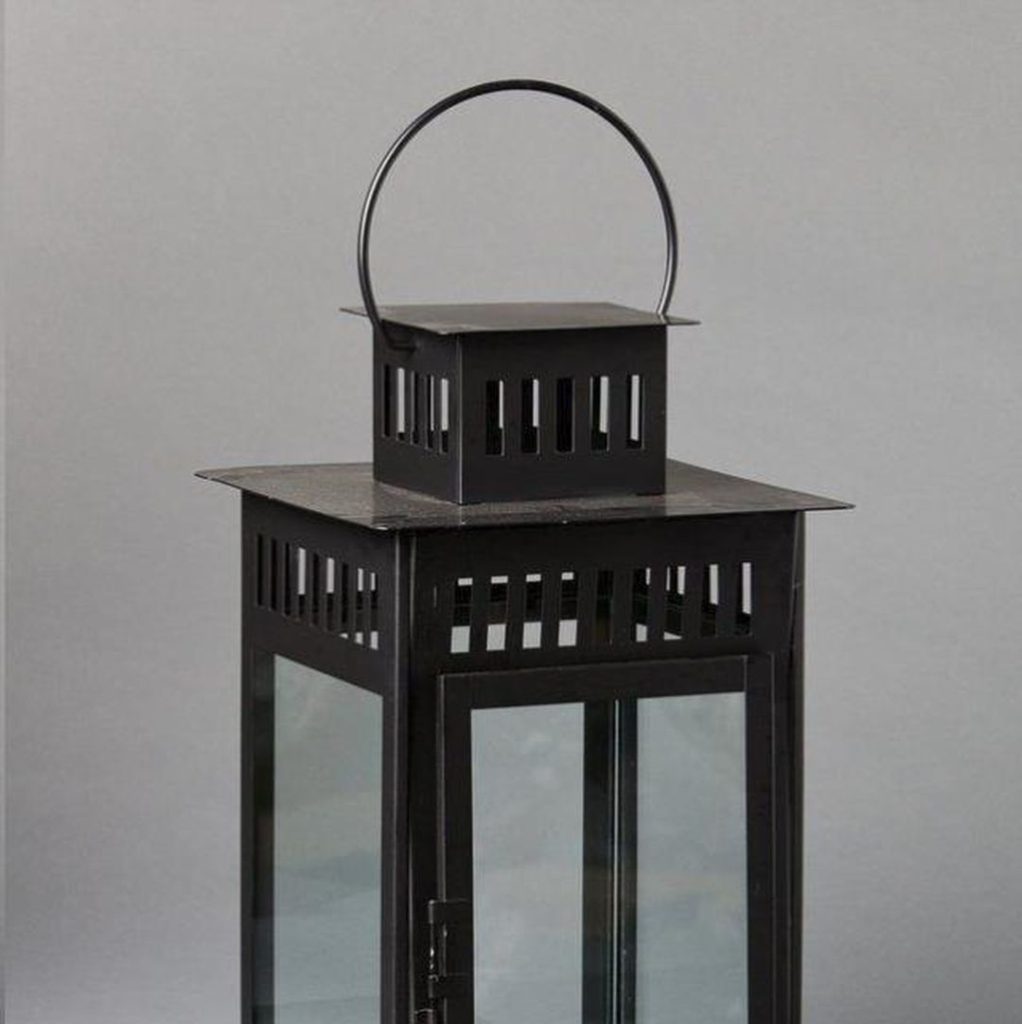 Ready to plan a Nashville-themed party under the stars? Send us a message at info@southerneventsonline.com.
TAGS | Lounge Furniture, Nashville party rentals, Southern Events Party Rentals, Unique Nashville Event Rentals
FEATURED RENTALS | Sutton Lounge Collection, Stone Round Fire Pit, Urban Metal Coffee Table, Urban Metal Loveseat, Black Lantern, Tin LIzzie Bar, Bar Cart,
---
11

Jul

Events and Style Shoots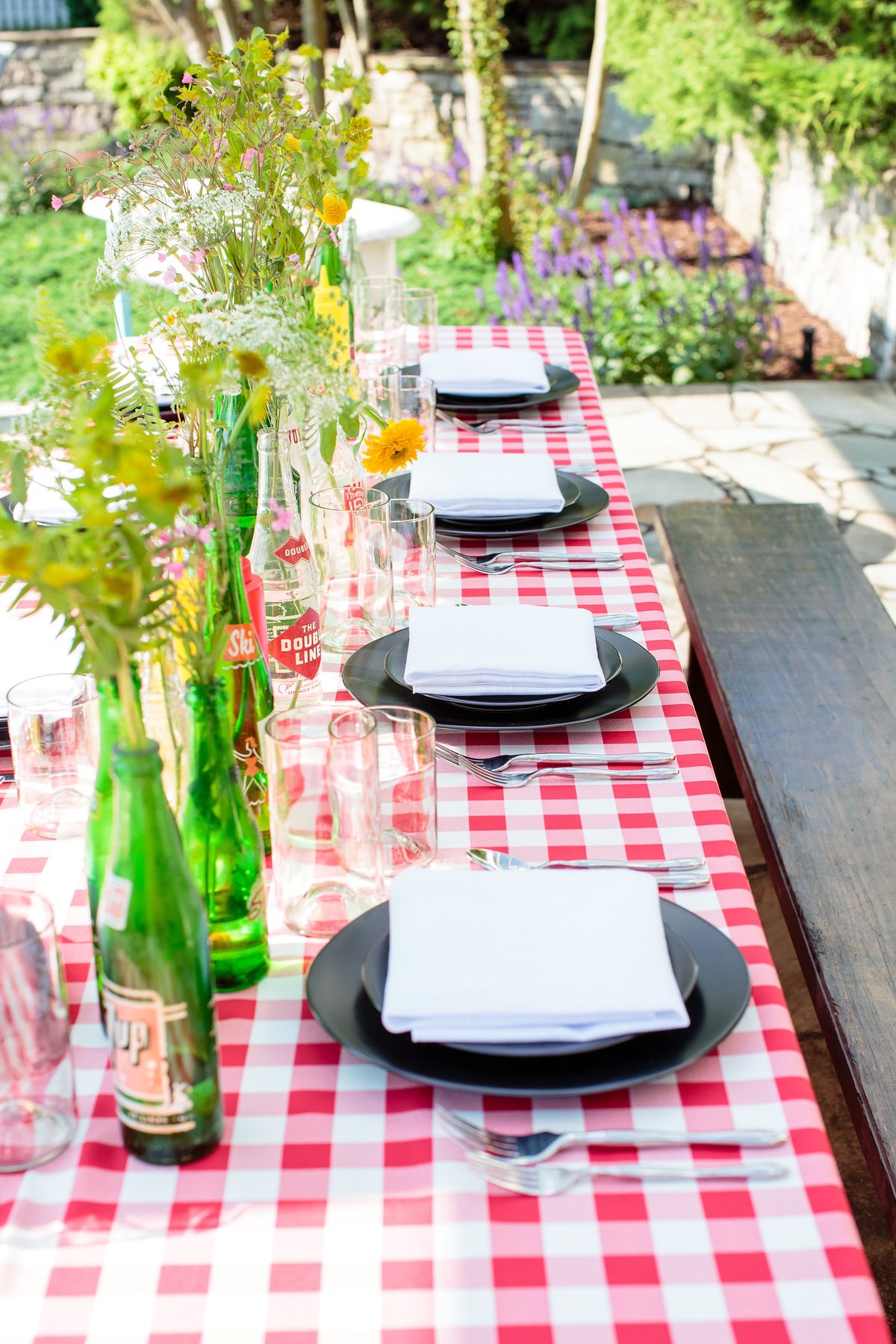 With summer weather in full swing, we've been especially inspired by all things outdoors. If you're in Nashville (or anywhere in the United States), take one step outside around dinner time and you'll smell it. It's cookout season. From neighborhood block parties to back-to-school parties (soon!) to corporate get-togethers, most events migrate outdoors to make use of the green grass, fresh blooms, and blue skies. Southern Events recently partner with local Nashville vendors to create a fresh look for an outdoor party style shoot. Join us as we reminisce over the laid-back feel of the event.
Most people love the easy-natured feel of an outdoor cookout party. It just brings people together. Simple and comfortable textures, rustic accessories, and bright colors marry to create a fresh and fun vibe. We used Red and White Check Linens to emphasize the nostalgic feel and bring a fun, picnic theme to the look. The cookout food was set atop our White-Washed Barnwood Barrel Bar. Festive ice-cold drinks were served in our Hungarian Baby Bath.
An important part of any event is having more than just one area for guests to lounge. If you want them to stick around after the food (or make sure they're comfy while waiting to dig in), we recommend a lounge area. For this outdoor cookout party, we brought our Simplicity Bench, Chocolate Pouf, Stone Round Fire Pit, and plenty of pillows and blankets for texture and to help make the party feel more inviting.
We had so much fun working on this shoot with the talented Locklane Events and Feather and Oak at Cedarmont Farms and adore these images provided by Erin Allender Photography. Here's to Southern summers!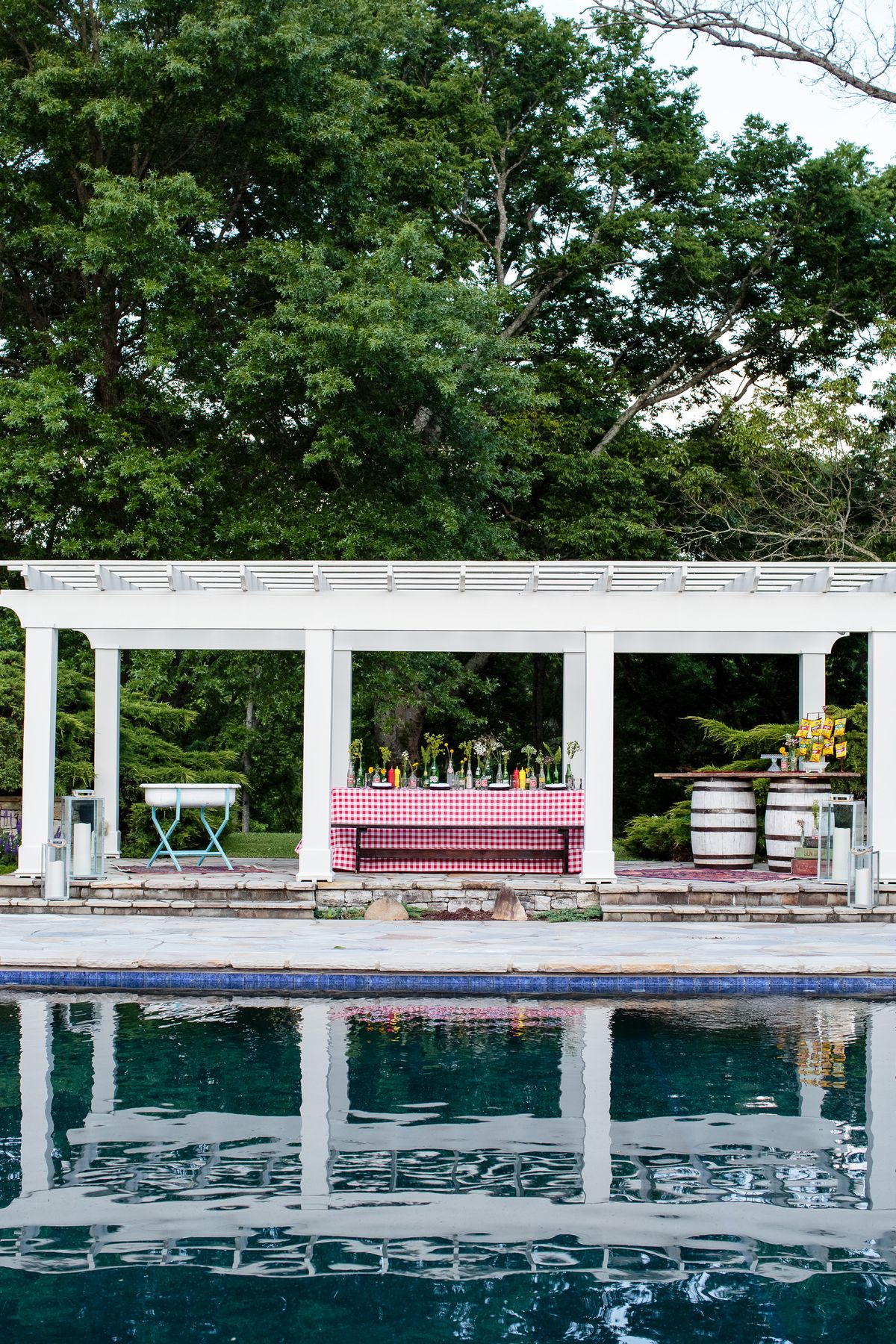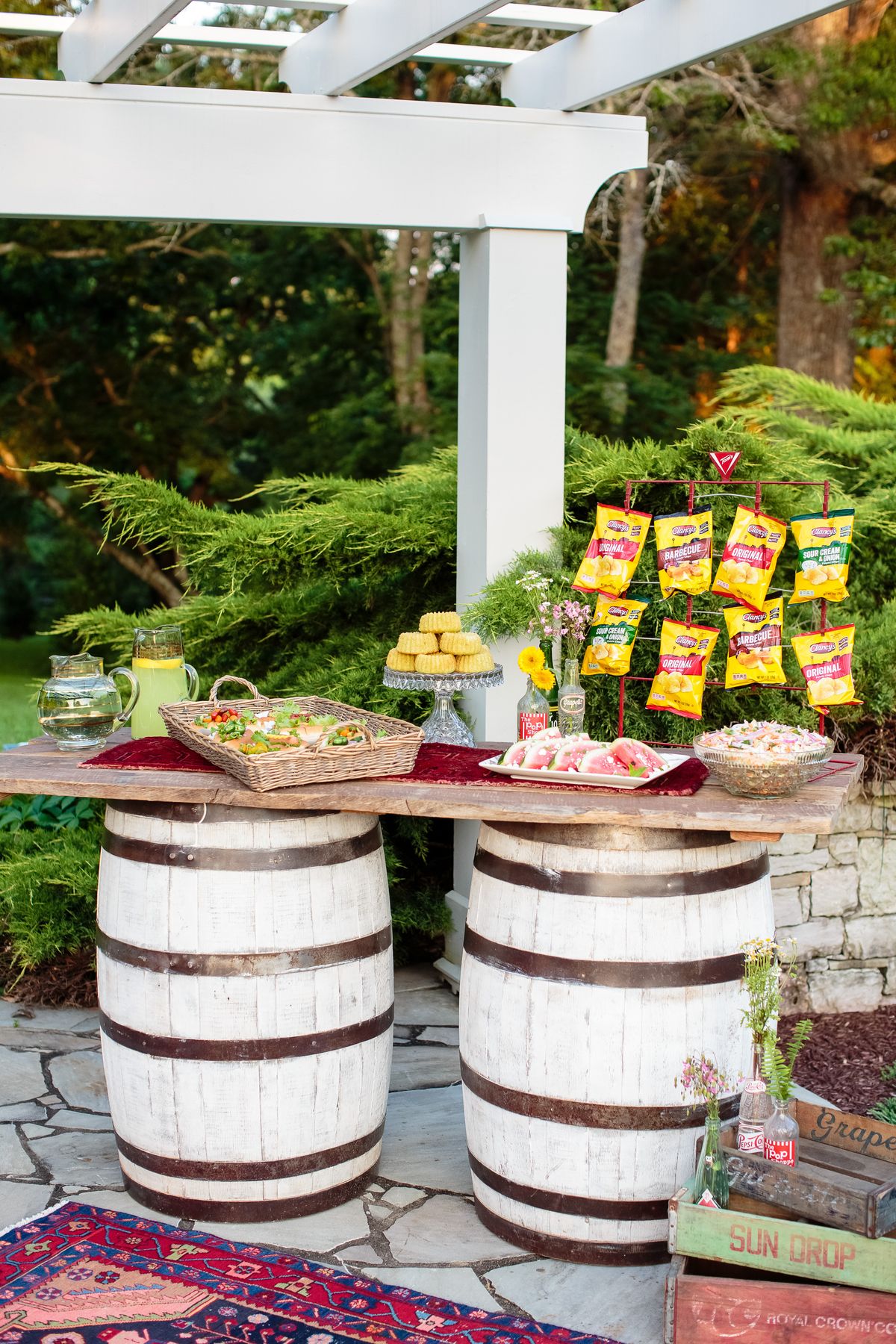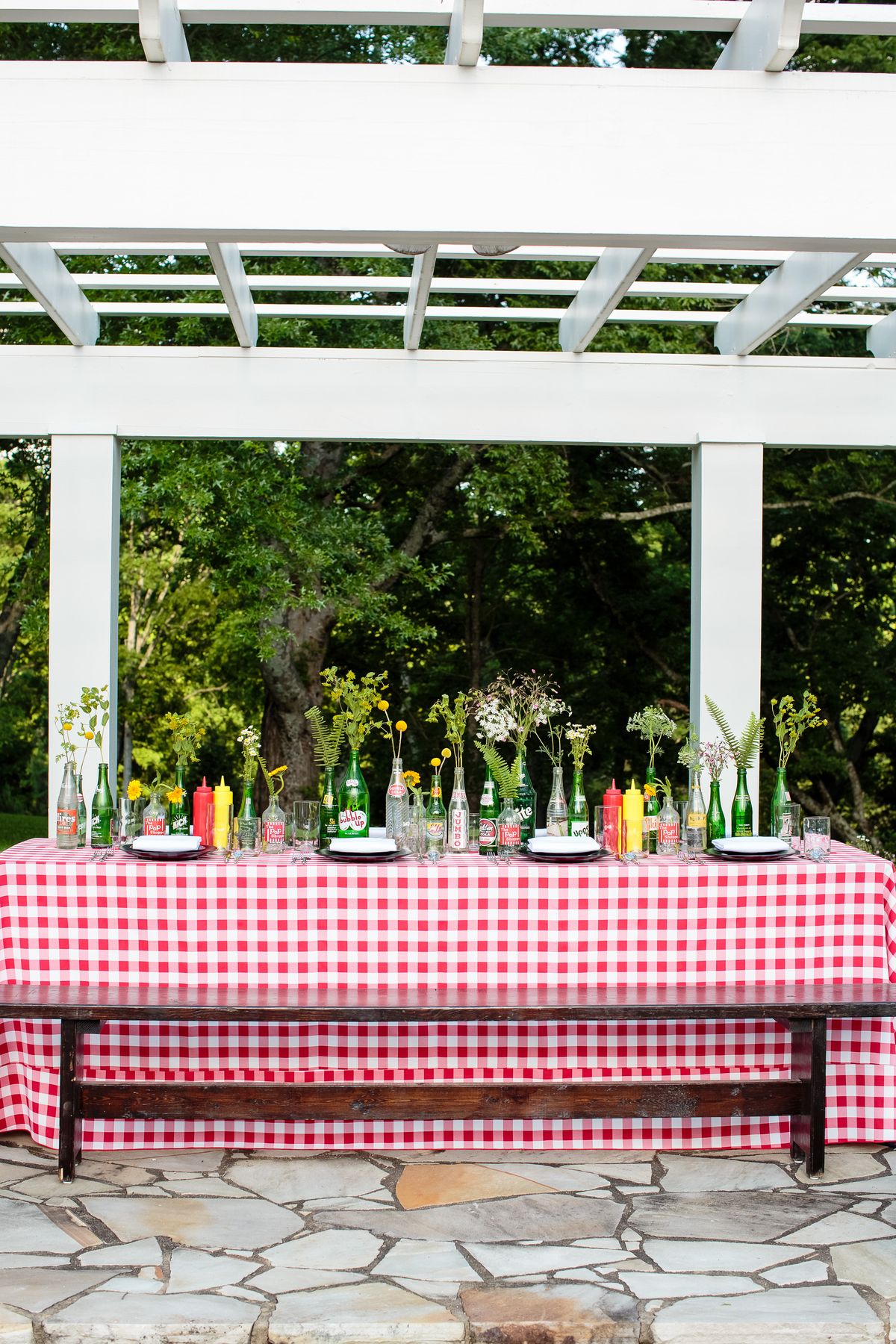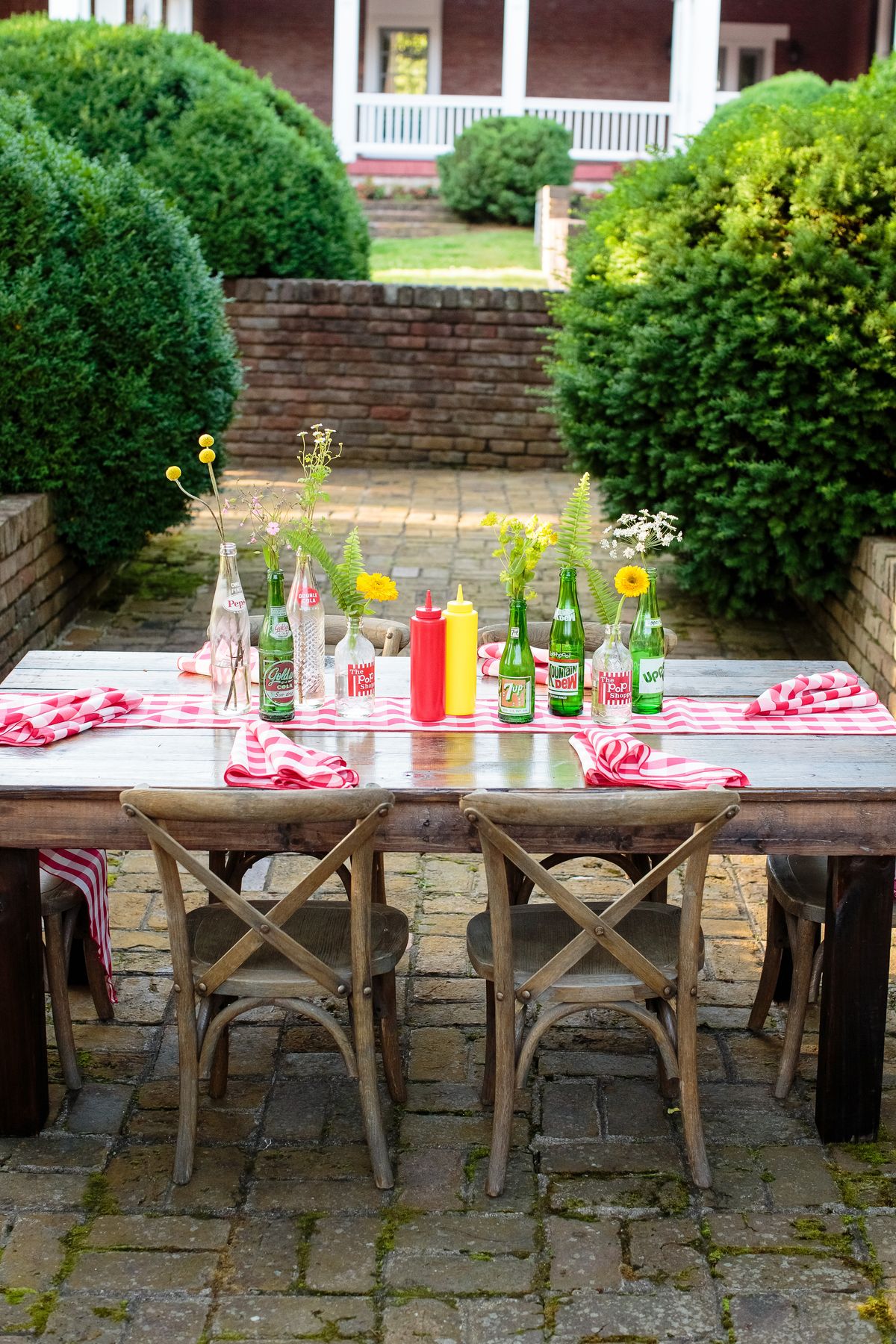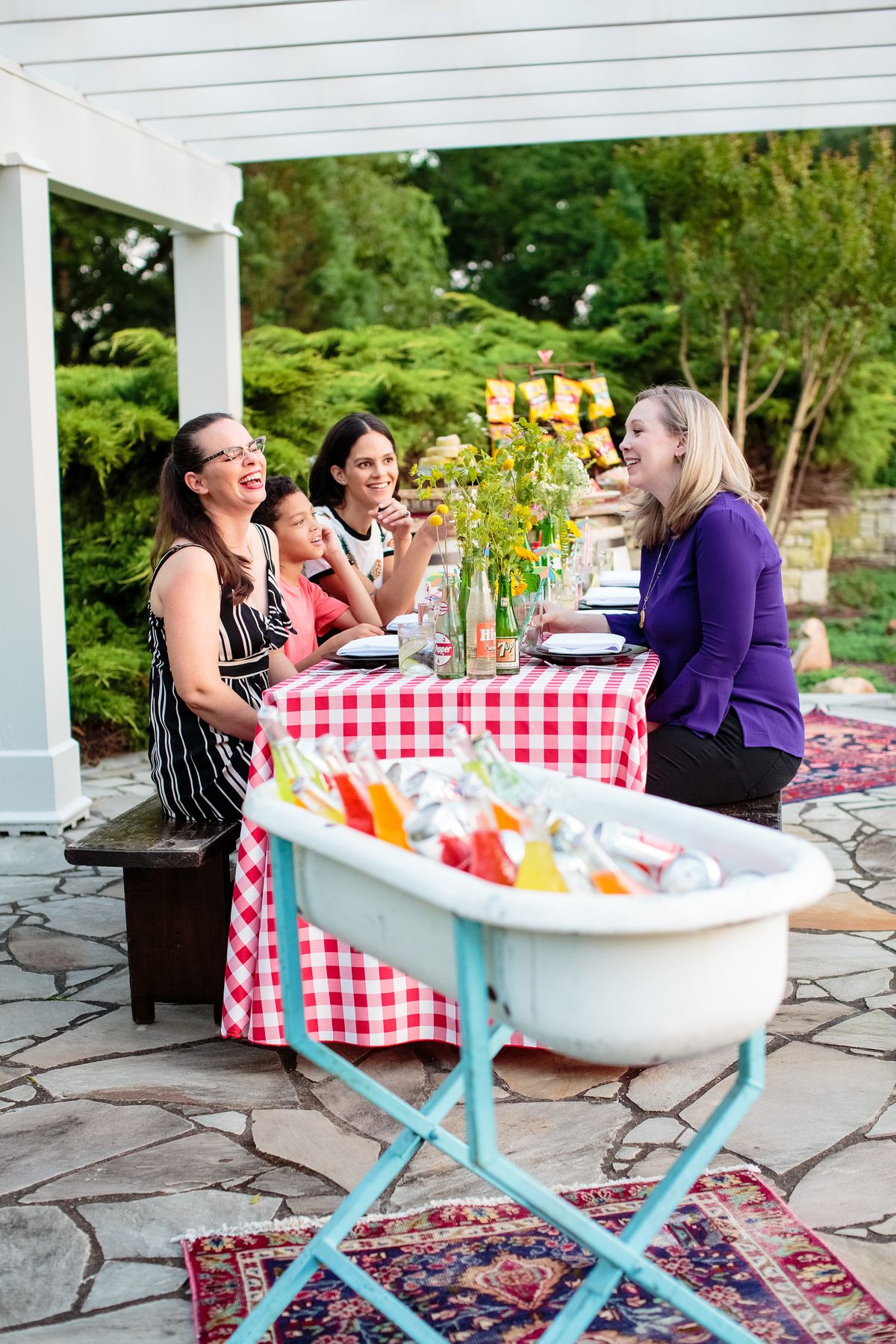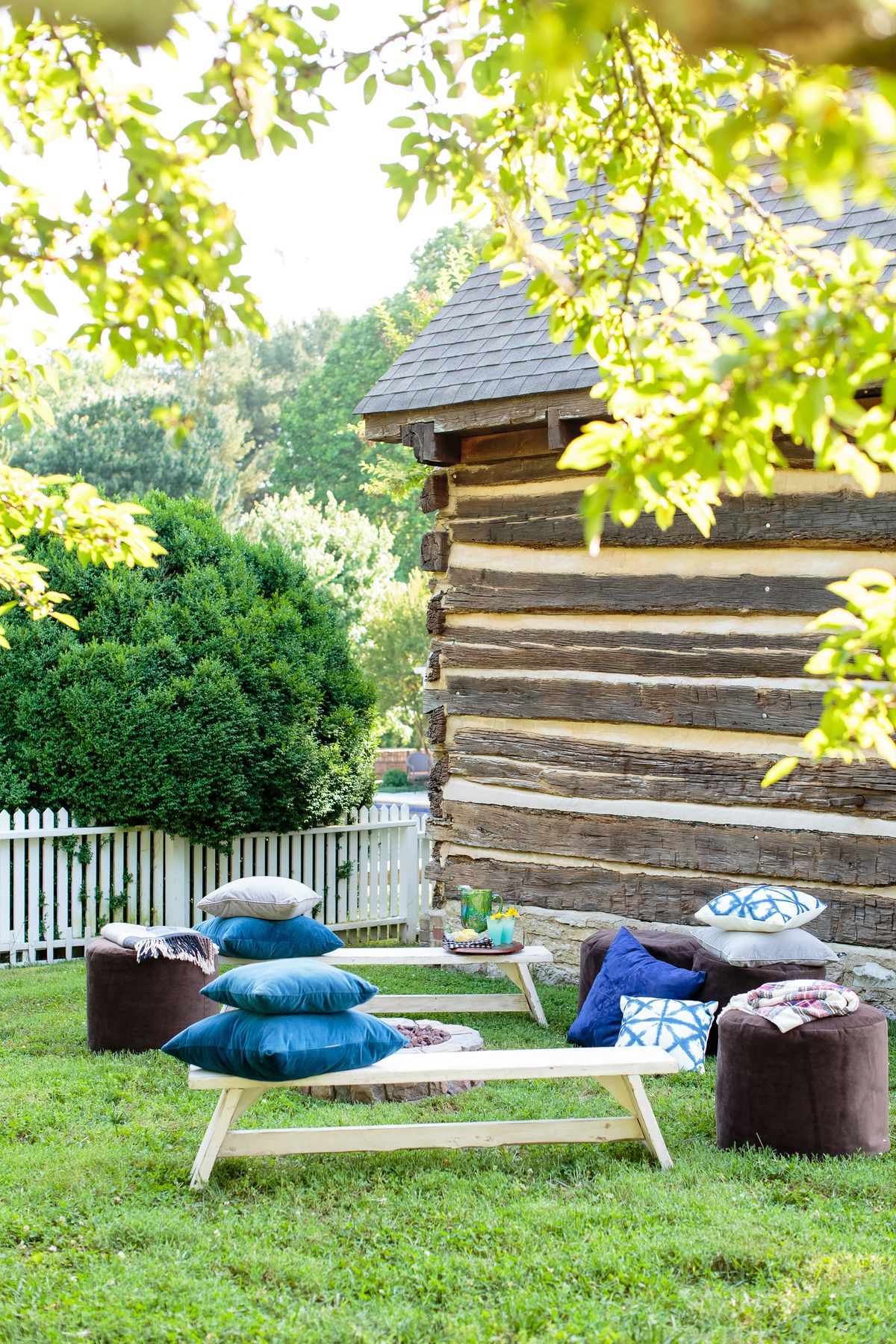 If you're planning a back-to-school outdoor party or a fun corporate get-together, we'd love to help make it stylish & Southern. Send us a message at info@southerneventsonline.com.
TAGS | Nashville Event Rentals, Southern Events Party Rentals, Unique Nashville Event Rentals, bbq party rentals, franklin tn rentals, nashville tn, outdoor party rentals, picnic rentals
FEATURED RENTALS | Red and White Check Linen, Hungarian Baby Bath, White Washed Barrel Bar, Rustic Benches, Blue & Red Rug, Vintage Crates, Cross-back Chairs, Recycled Glassware, Sophia Flatware, Chocolate Pouf, Simplicity Bench, Stone Round Fire Pit
---
1

Apr

Southern Events Products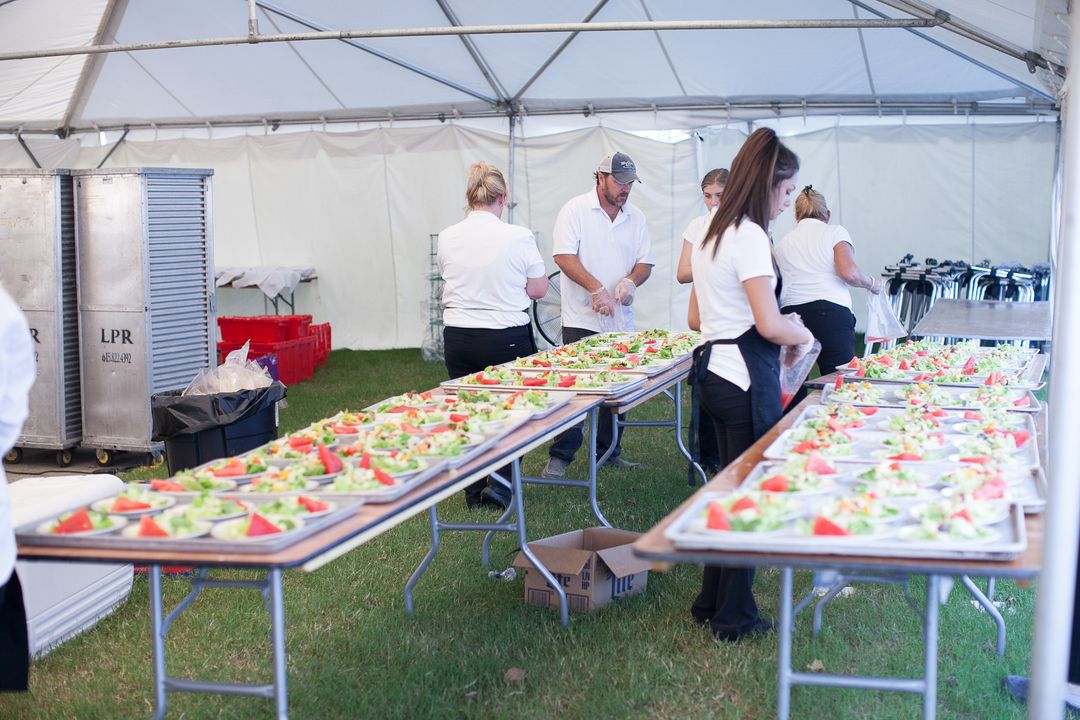 Catering large and small-scale events alike requires the proper equipment and proper planning. Maybe you're catering a wedding, high school graduation, or a baby shower. You could be catering for a sit-down meal or a buffet. The purpose of the combined tasks of catering is to allow the host to relax and the guests to have a memorable time. Southern Events has plenty of catering equipment available for rent to help these tasks run smoothly for your Nashville, Franklin or Middle Tennessee event. From catering outdoor events to food prep the moment before the event begins, we have all the items needed.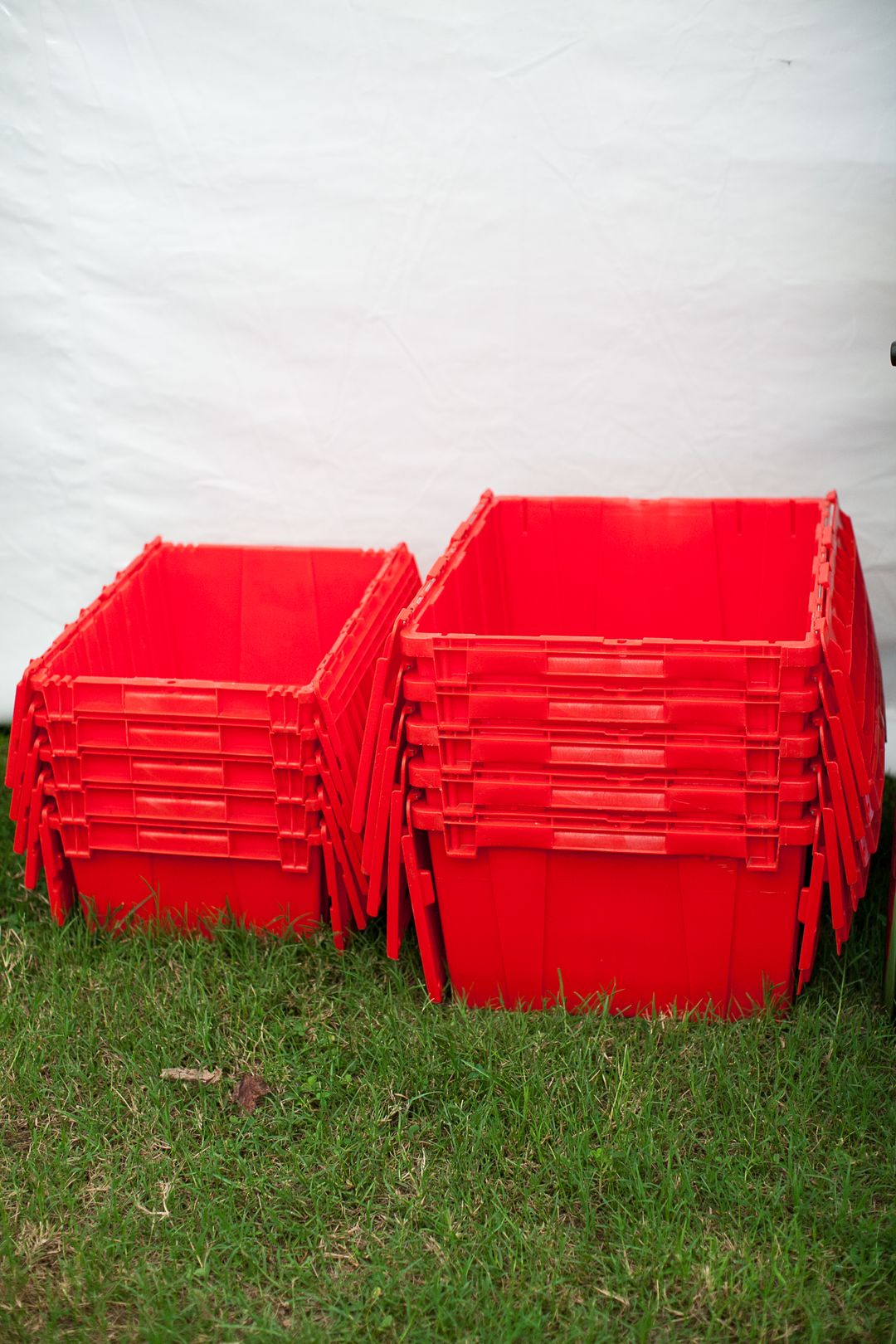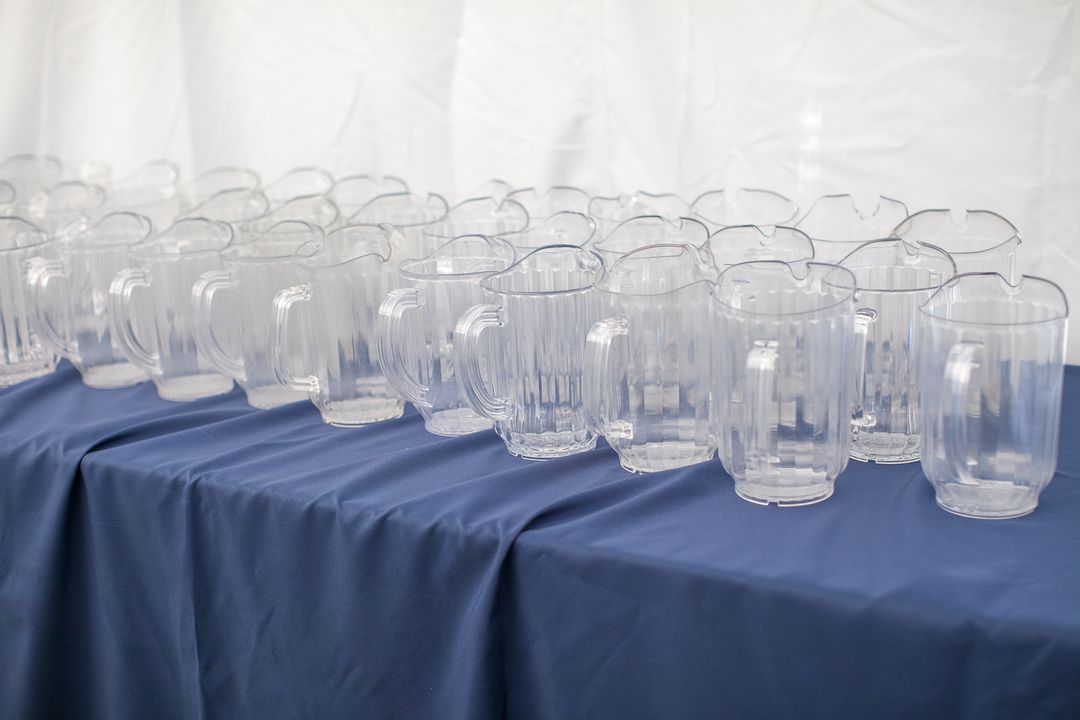 Outside Events
If you're looking for catering equipment for an outside event, there are so many things to consider. Inclement weather – will it rain, be super hot, super sunny? Bugs – how can you protect the food you've worked so hard to create from getting ruined by flies and the like? Location – will it be in the middle of a field? How will you get the food and equipment to the location? Southern Events has rentals to solve all of these problems. Pop-Up Tents to protect from sun and rain, Plate Covers to protect the food, Trash Cans for waste, Banquet Tables with Risers for prep and Coolers to keep food.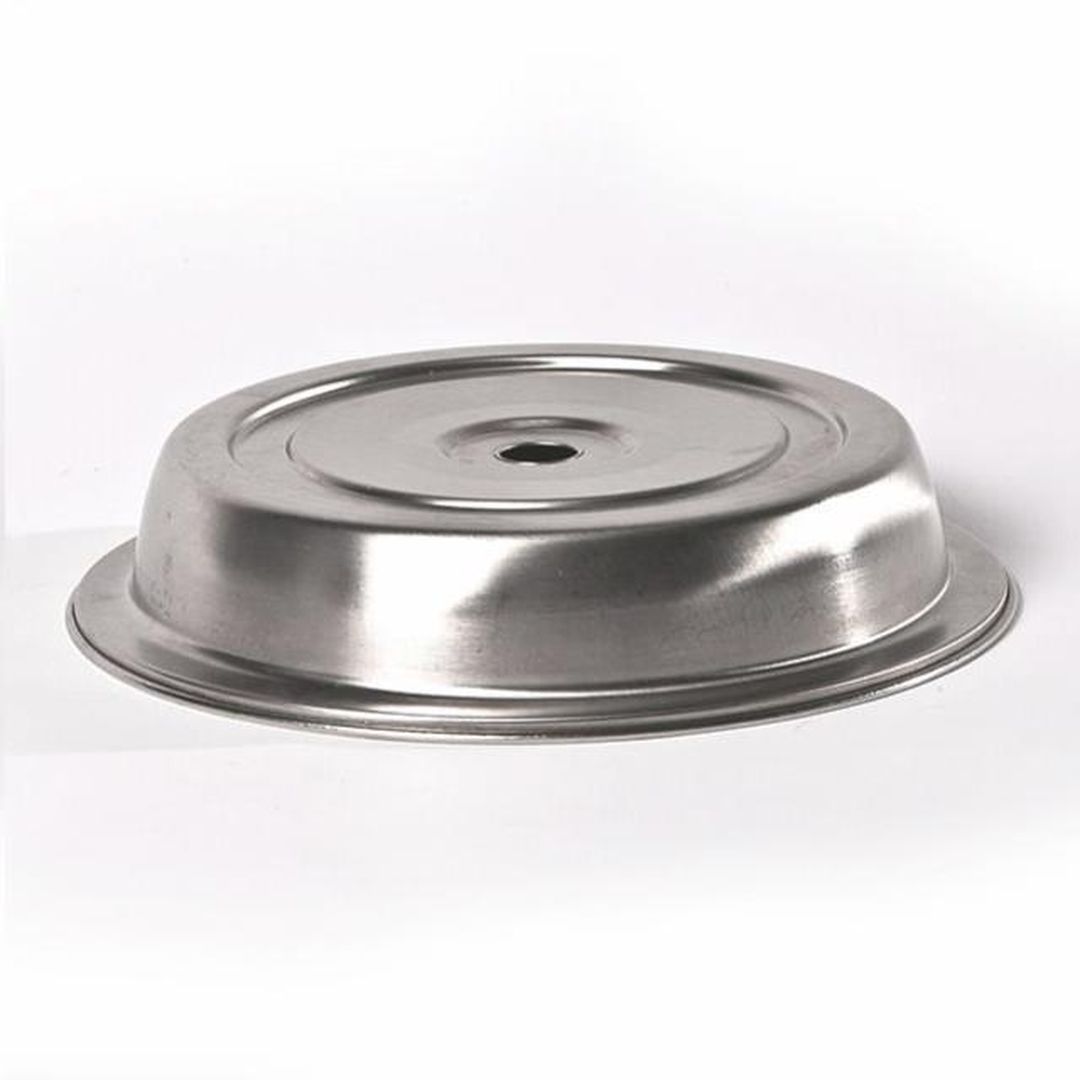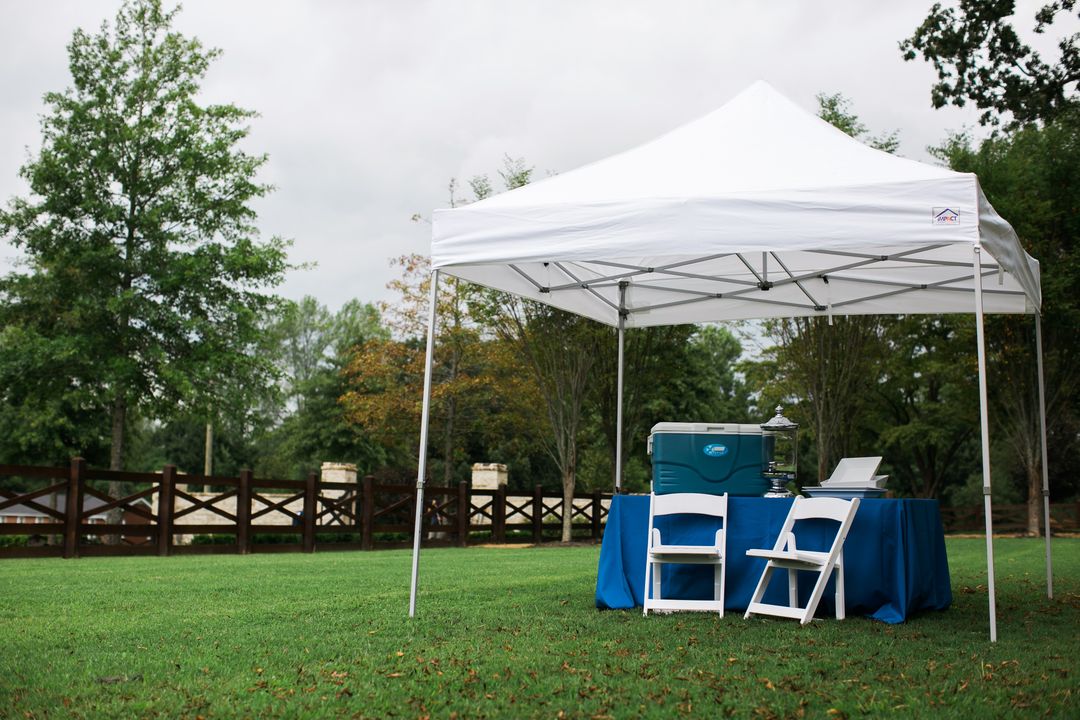 Food Safety and Prep
When catering, you want the food to taste just as good when the guests eat it as it did the second it was finished cooking or baking.  You also want to keep in mind food-safety concerns. How long can your meal sit out at room temperature? We have rentals such as Chafing Dishes, Tray Stands, Hot Boxes and Banquet Tables with Risers to help you pull all of this off! When it comes to catering, much of the time you're prepping food up until the very end! We have rentals for the prep process as well.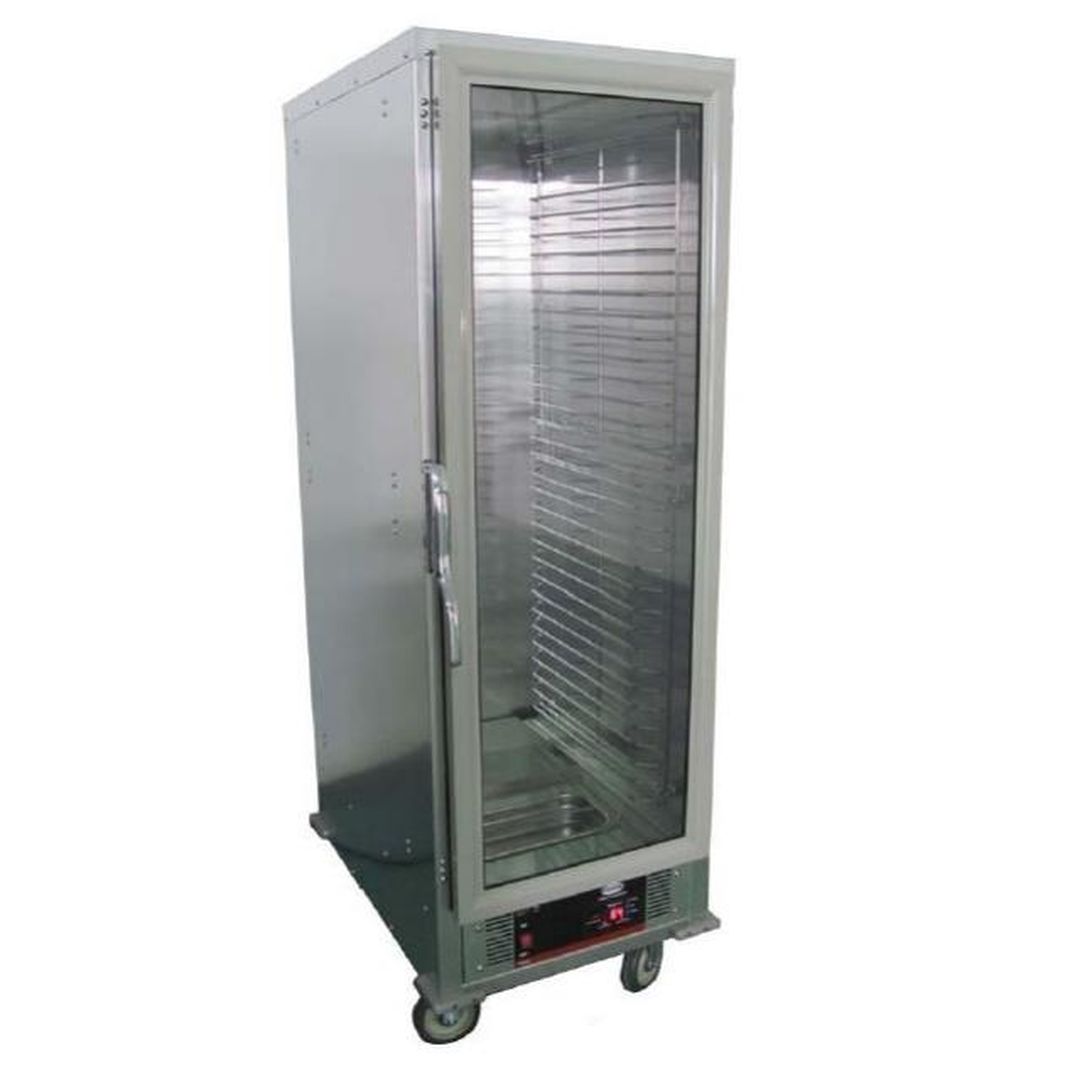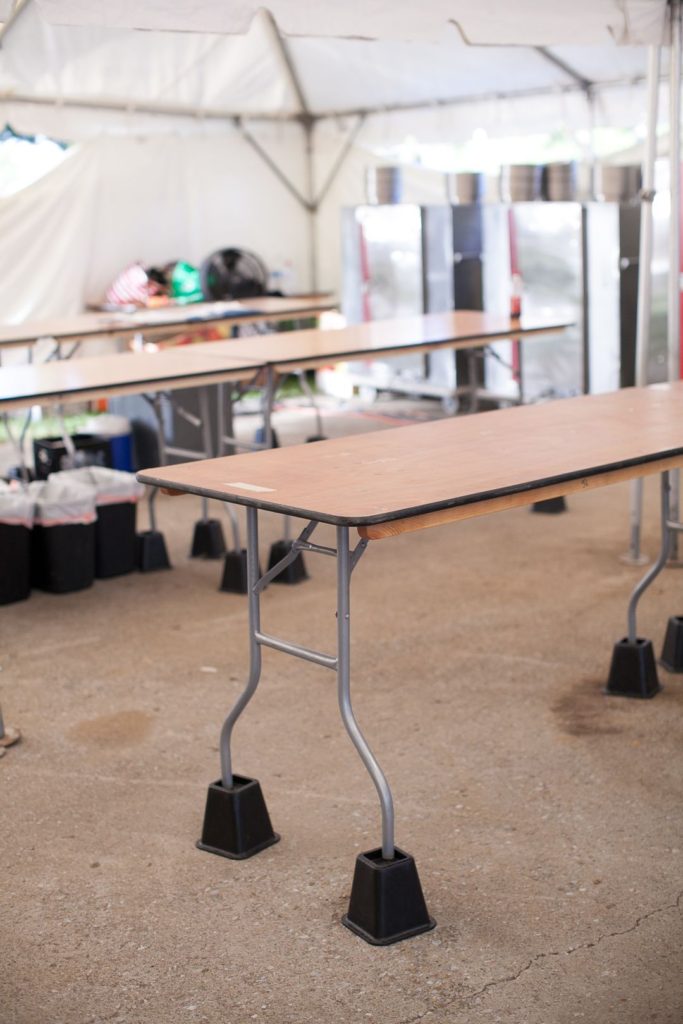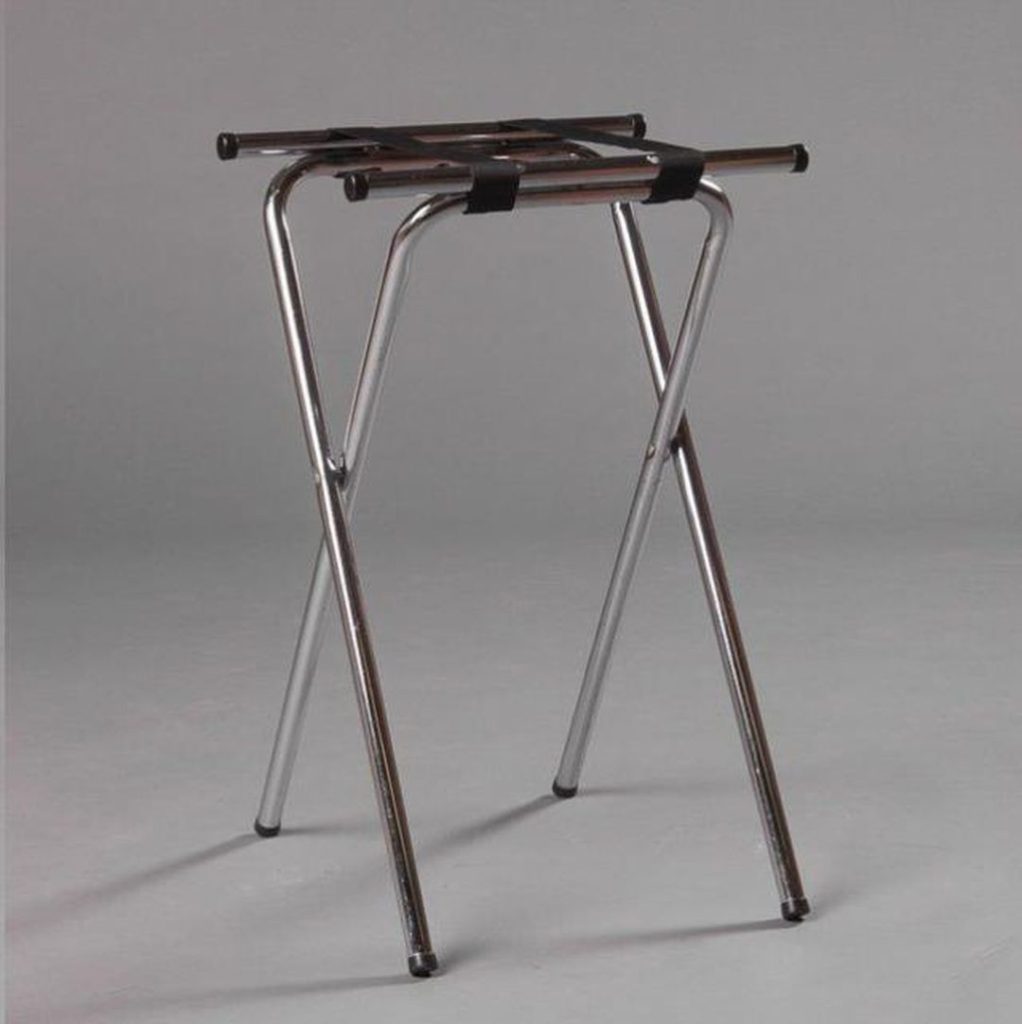 If you're catering for an upcoming wedding or event, we'd love to help you! Email our team to book your personal showroom tour at info@southerneventsonline.com to get started!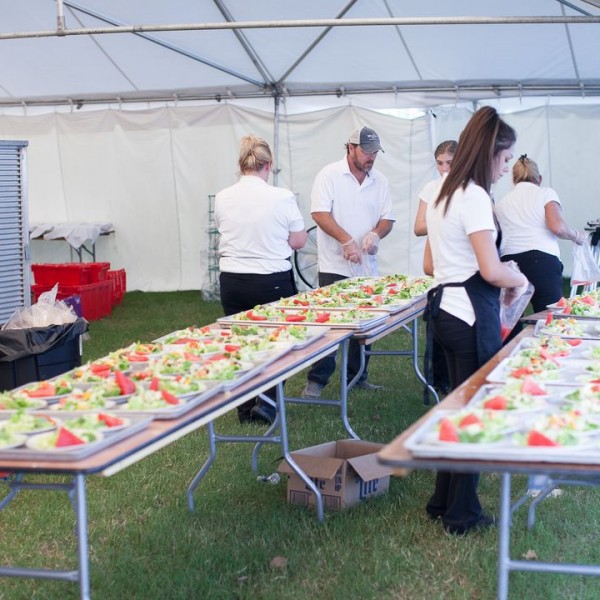 TAGS | Nashville Event Rentals, Nashville Wedding Rentals, Nashville party rentals, Southern Events, Southern Events Party Rental Company, Southern Events Party Rentals, corporate event rentals
FEATURED RENTALS | Stainless Chaffing Dish, Hot Box - Not Insulated, Plate Cover Specialty Round Stainless, Blue Regular Cooler, Basic Pop Up Tent Package, Rectangle Table,
---
14

Mar

Trends and Inspiration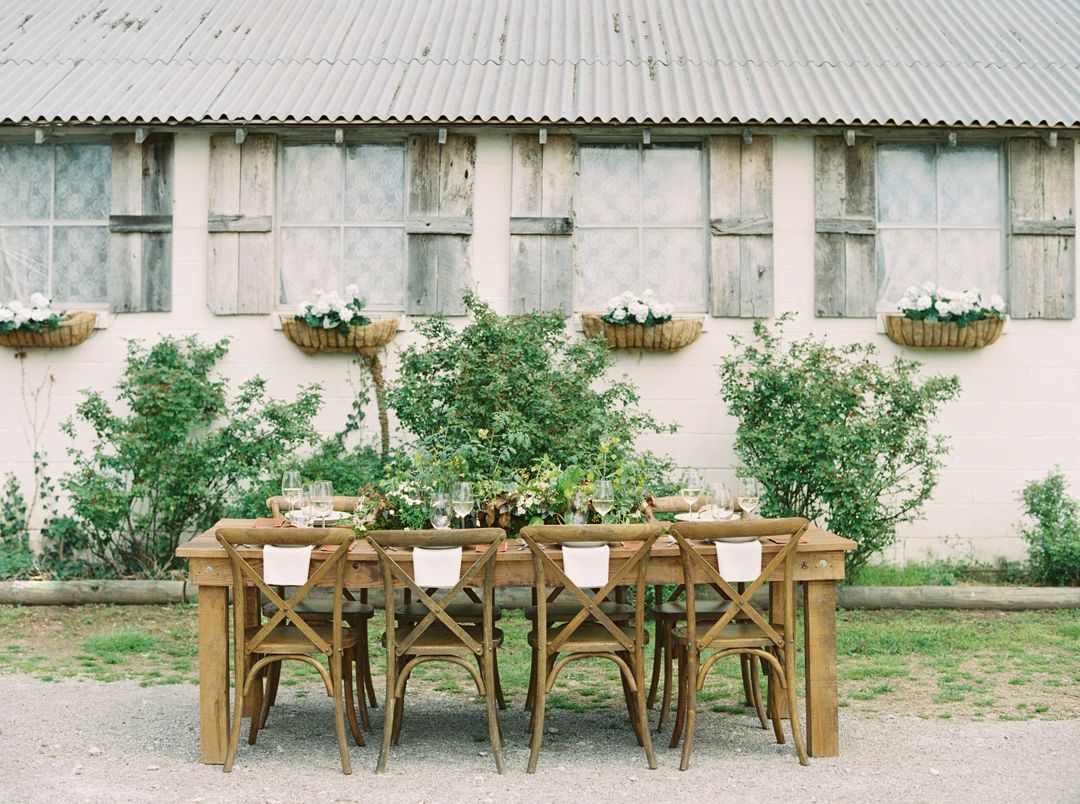 Farmhouse-inspired weddings and events are very of-the-moment, and for good reason! This trend is classic, fresh, and uber-relaxed. Perfect for a gathering of friends and family that is down to earth (literally) while being effortlessly stylish.
We partnered with the Gifford Collective at Meadow Hill Farms, where we used some of our favorite neutral rentals to bring this Southern Farmhouse look to life. The tablescape features our Sophia Flatware, Artisan Dinner Plates and Artisan Dessert Plates, Madison Glasses, and Havana Ecru Napkins.  Fresh bread wrapped in butcher paper serves as place cards (love!), while cream, greenery & silver accents atop a Farm Table, paired with our Cross-Back Chairs, created an elegant and approachable Southern Farmhouse table.  The ivory and handpainted wedding cake sits on our Fruitwood Round Cake Plateau as a tempting finish to the delicious meal one can imagine enjoying here.
The Southern Farmhouse style has been growing in popularity and is still going strong as a trend for 2019! We are excited to help create this beautiful scene for couples this upcoming year. Thank you Cassidy Carson Photography, for the beautiful images.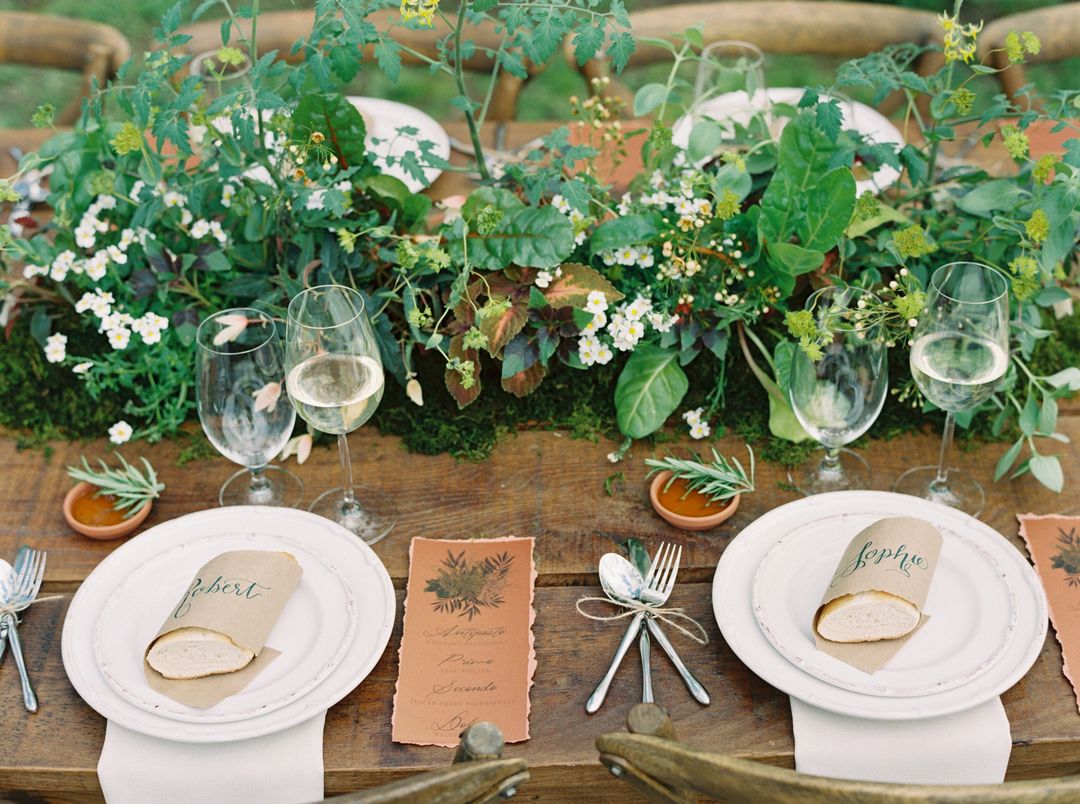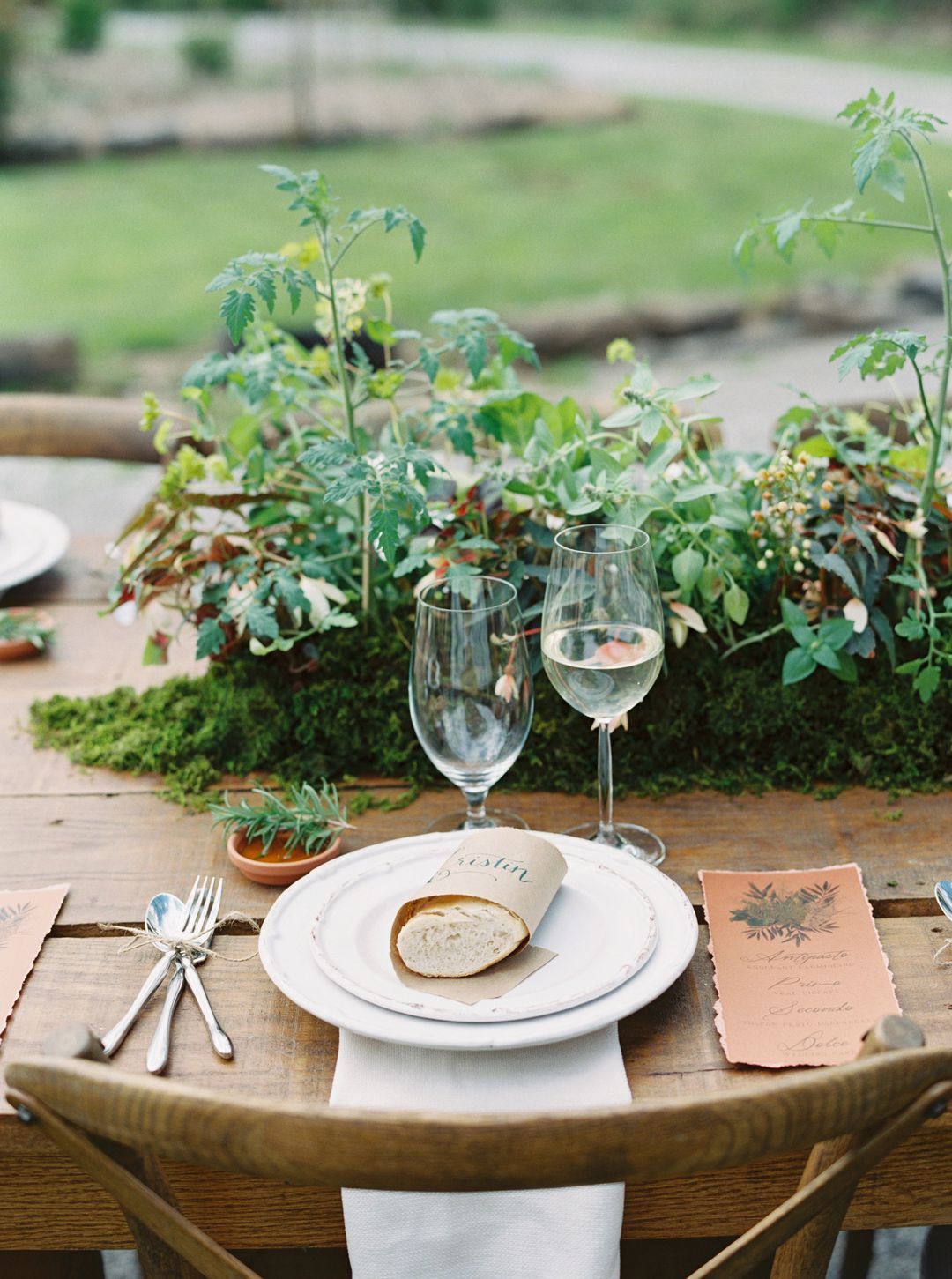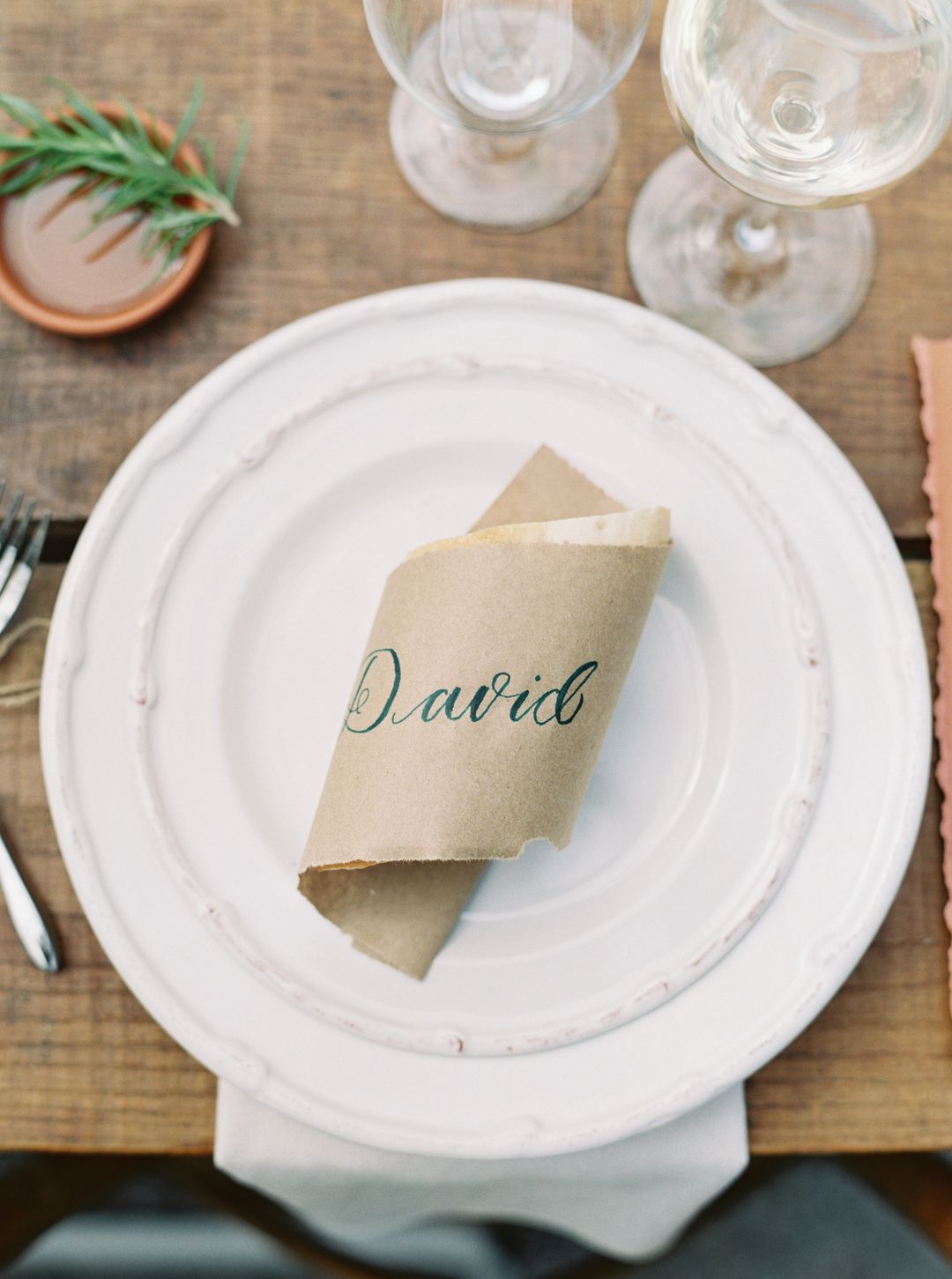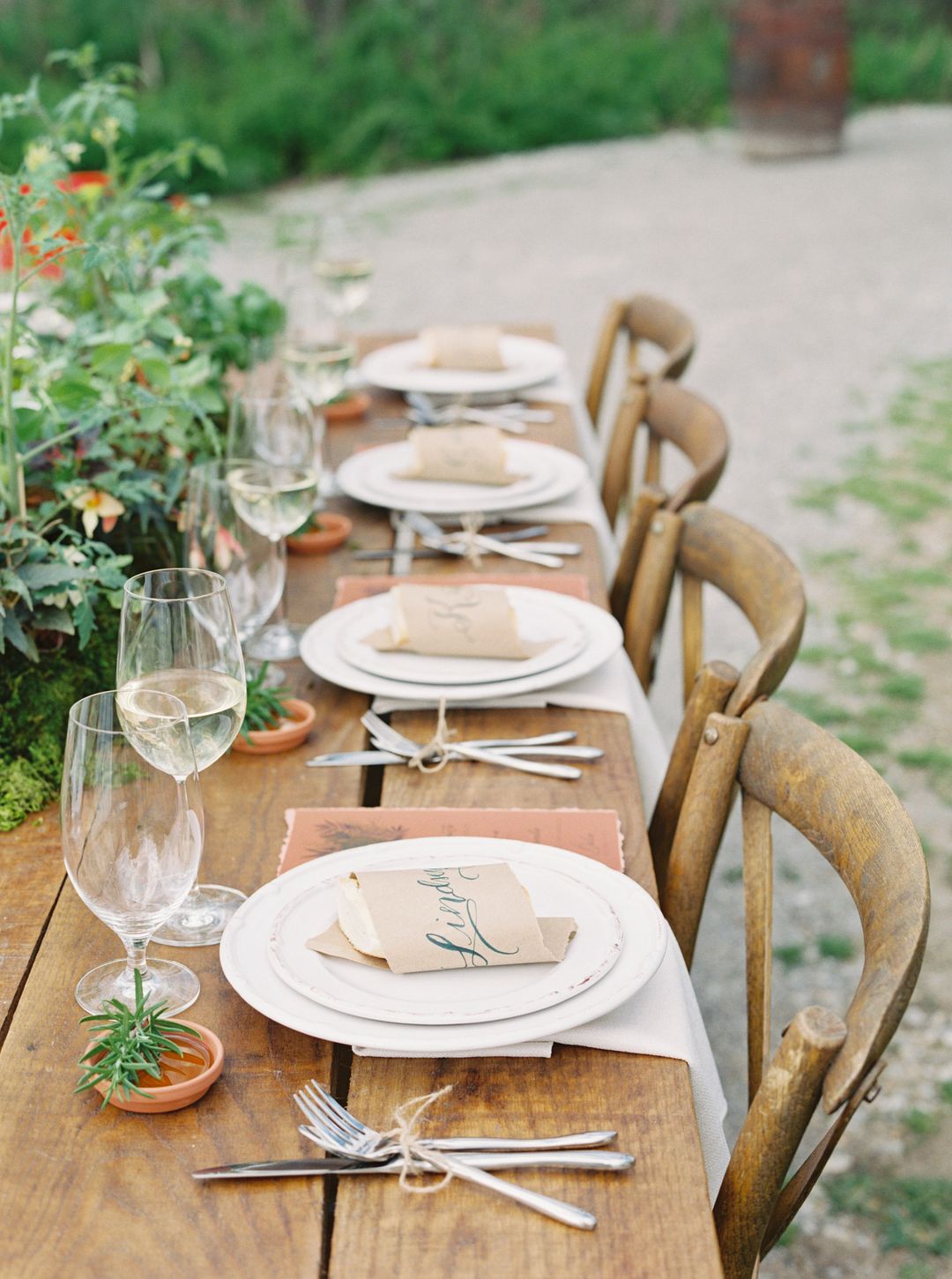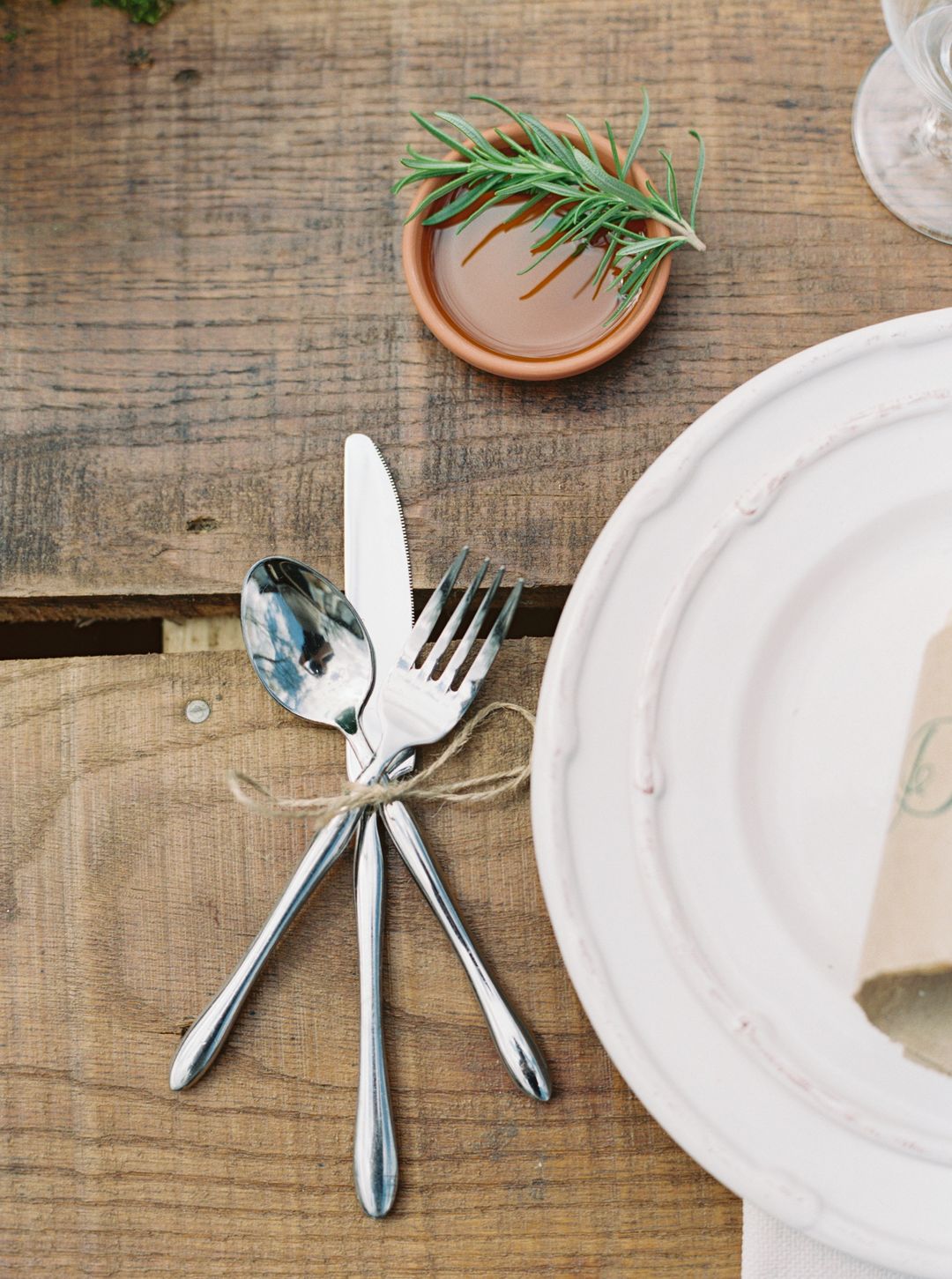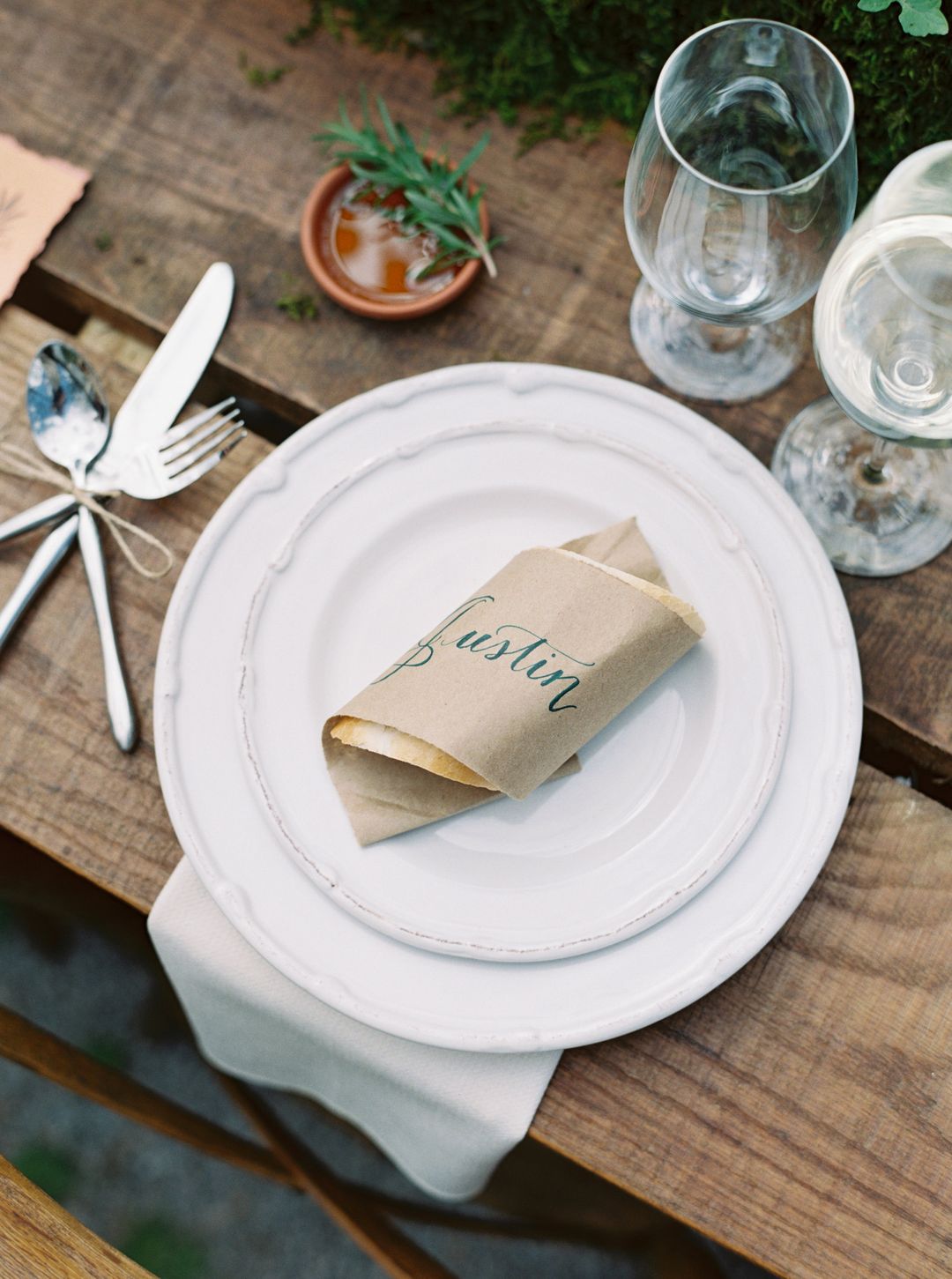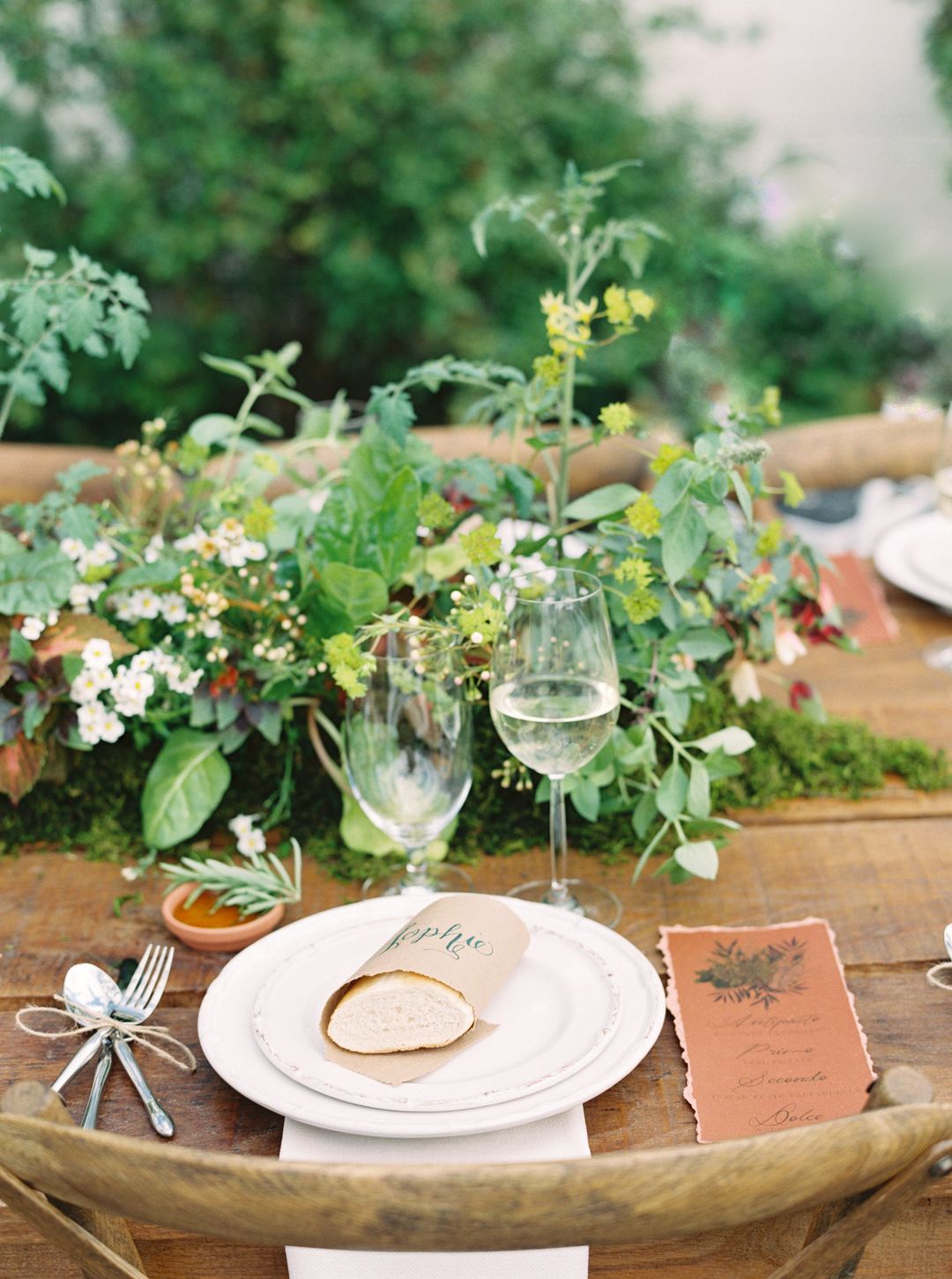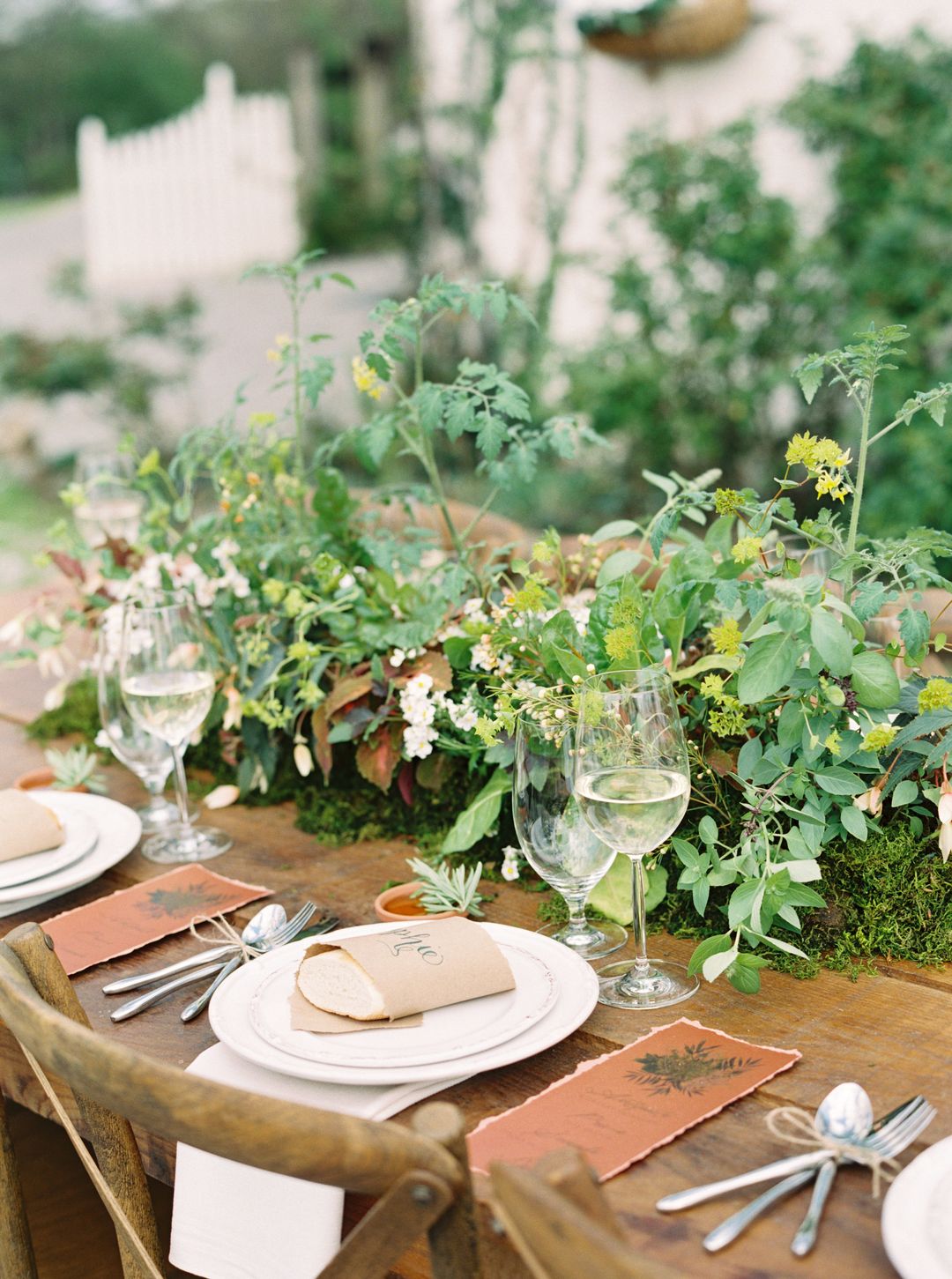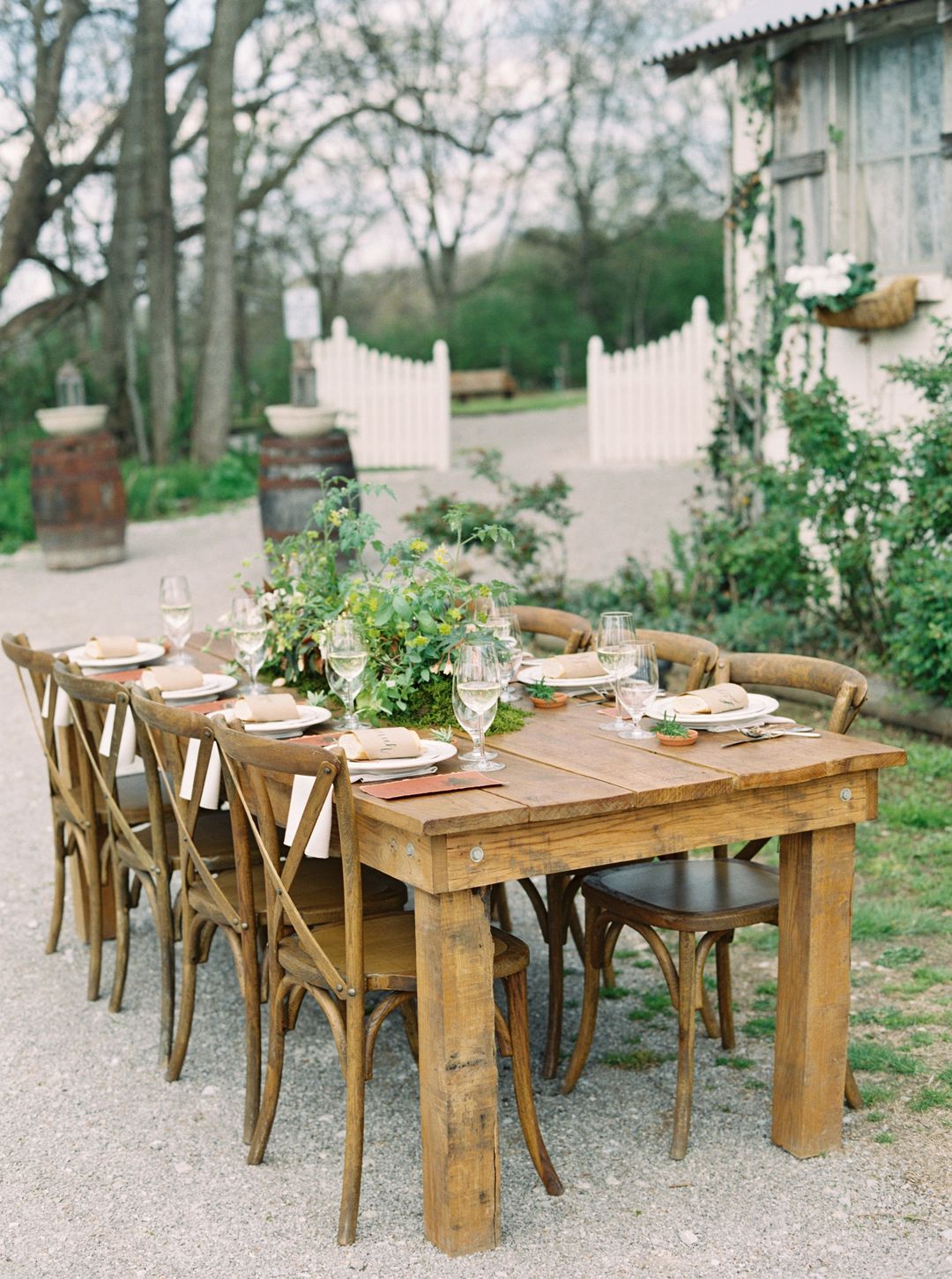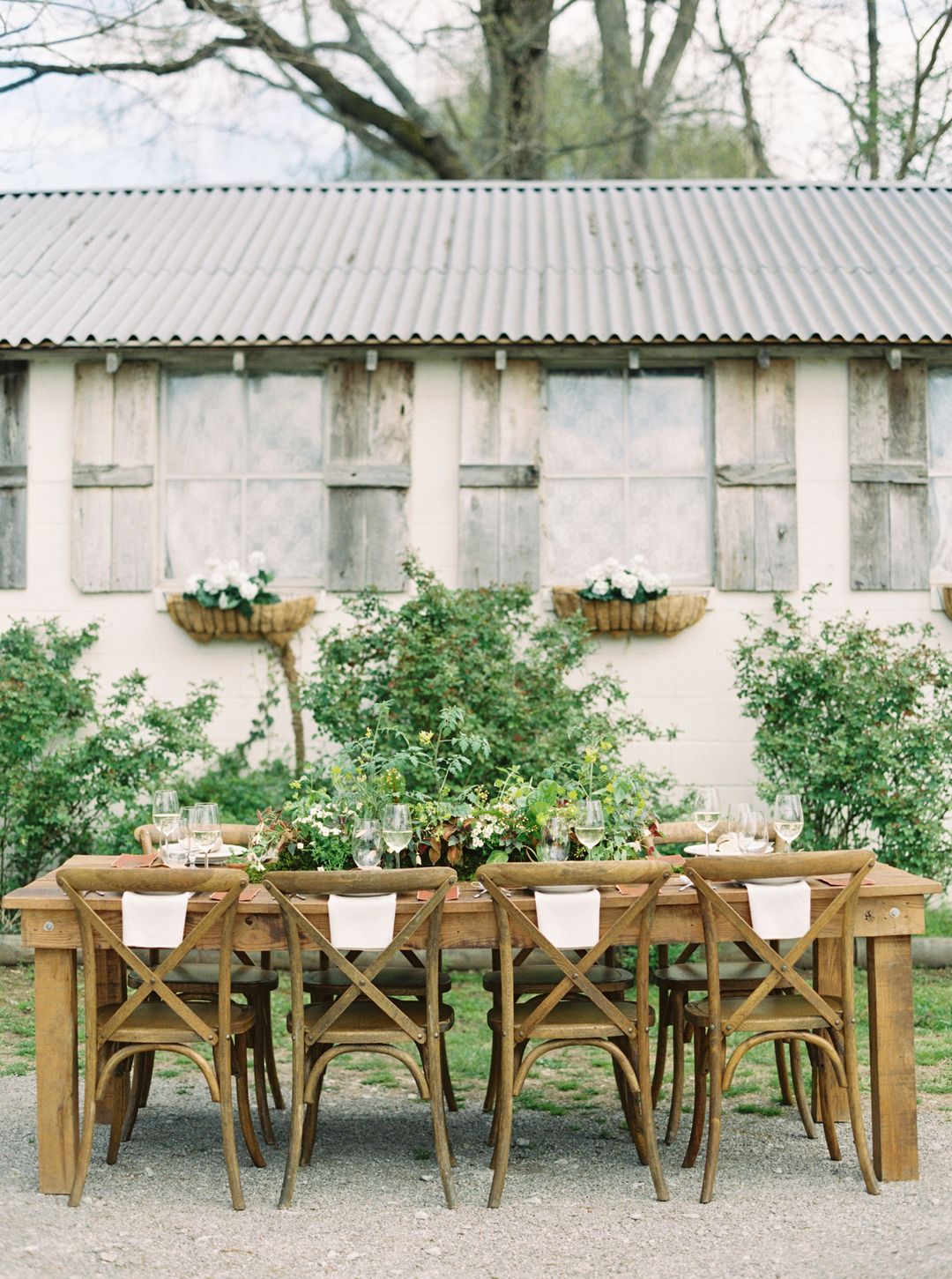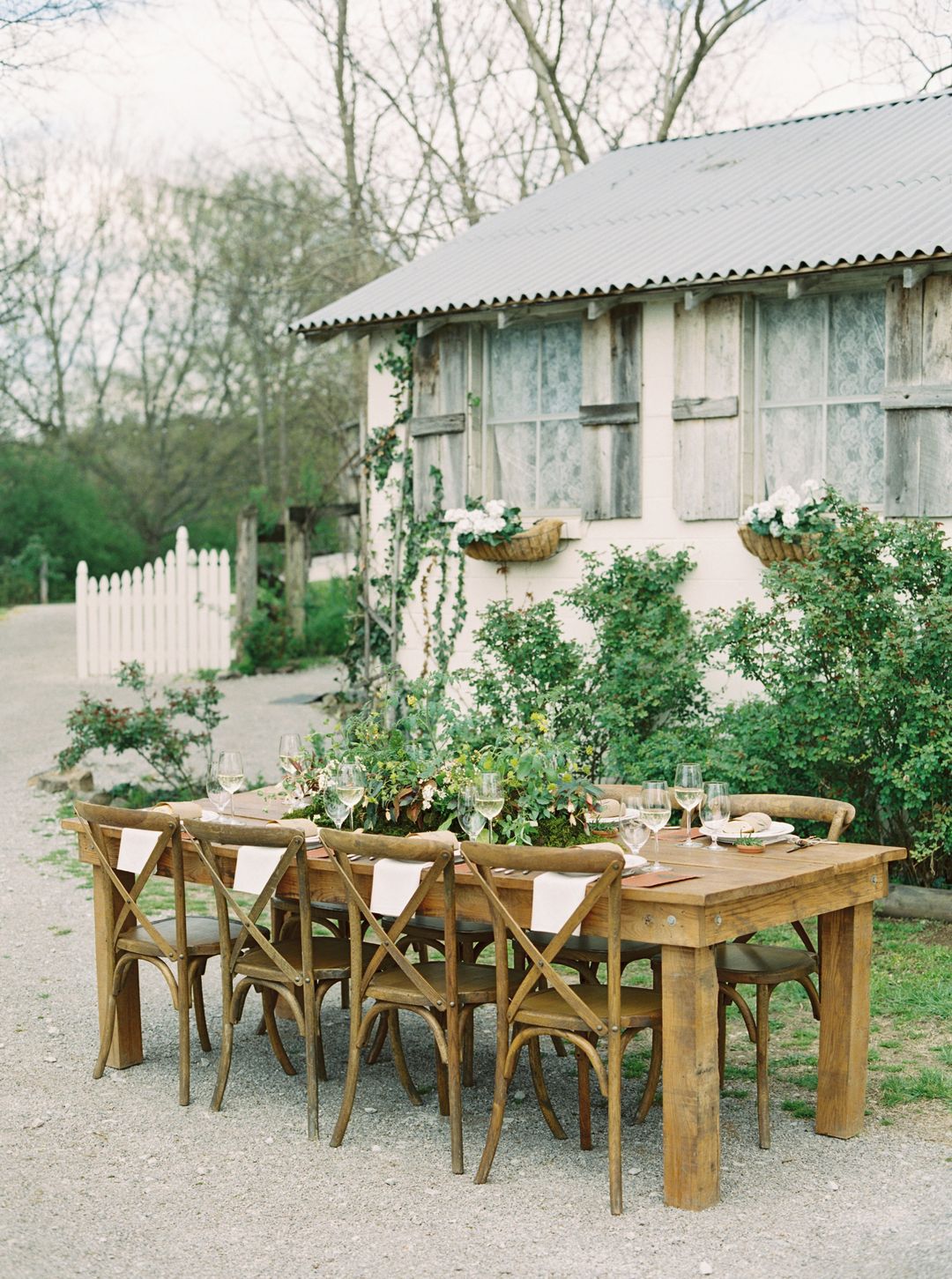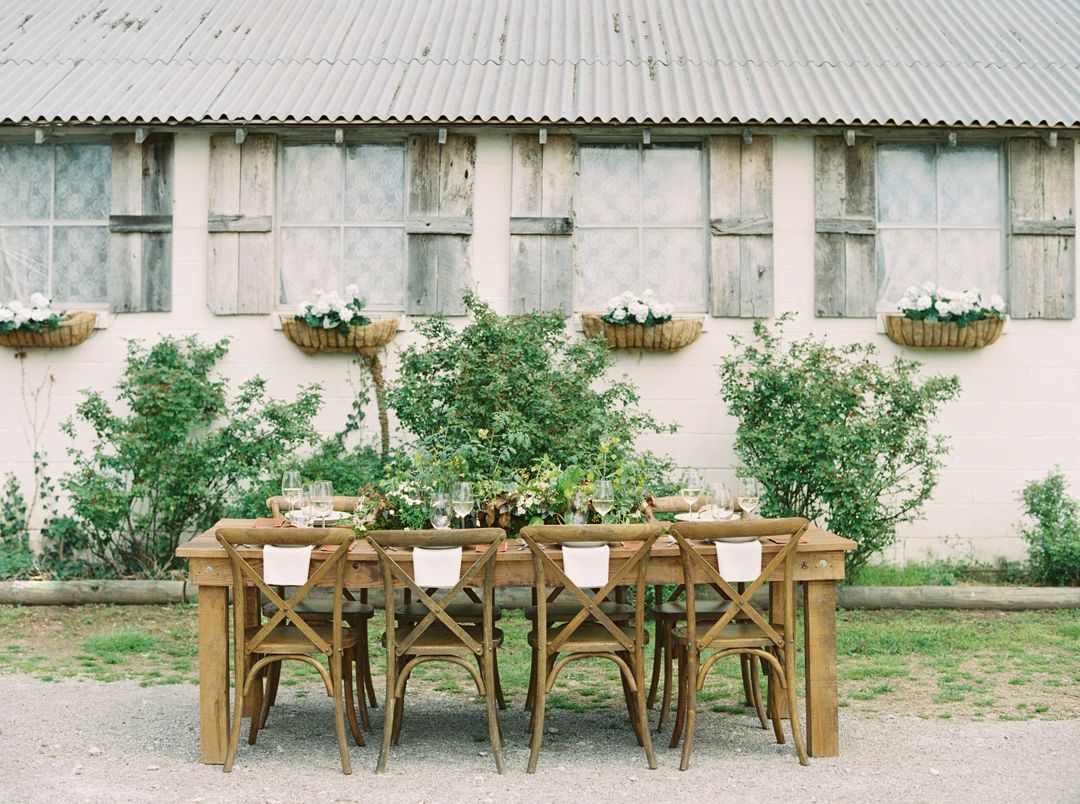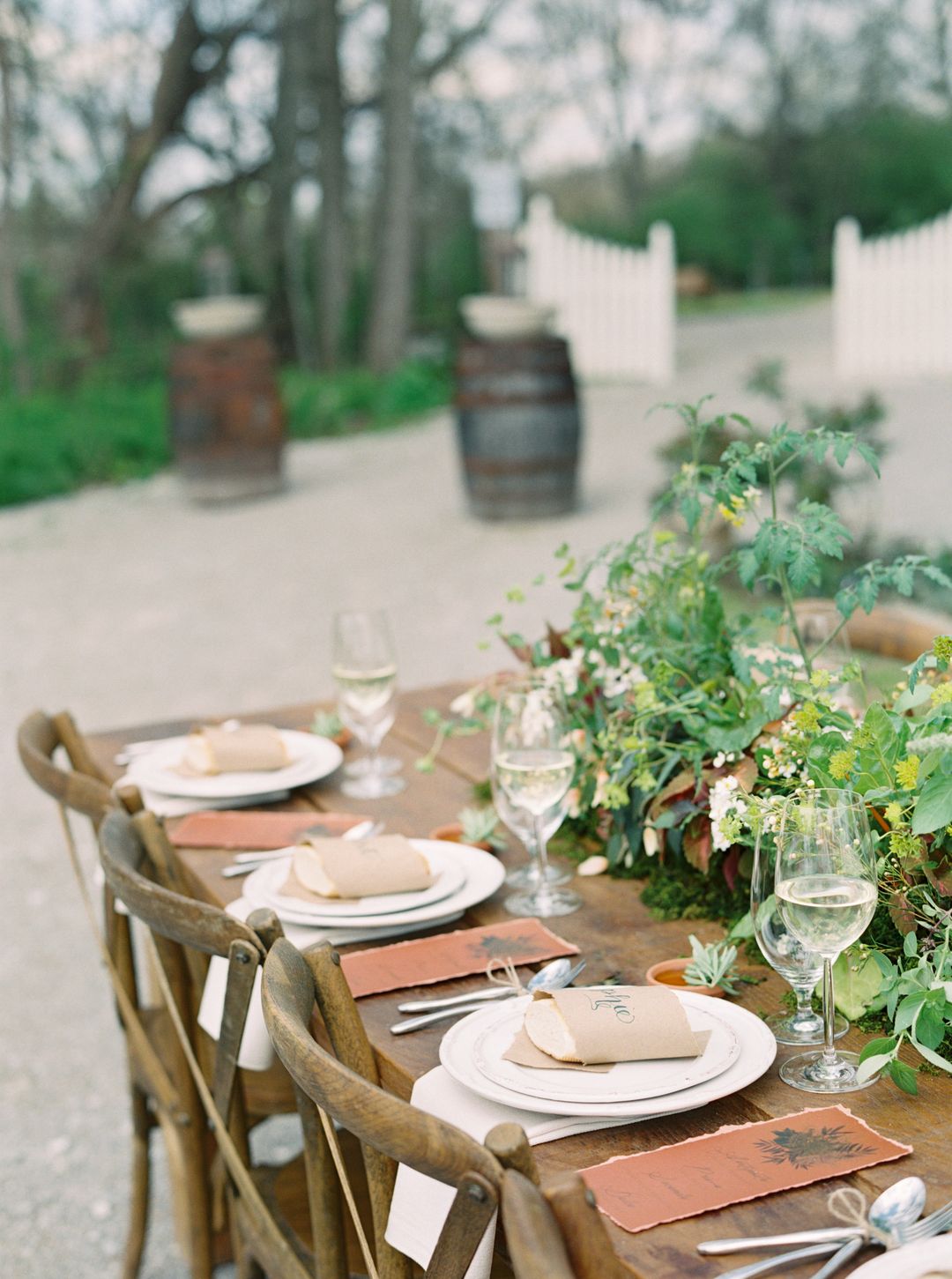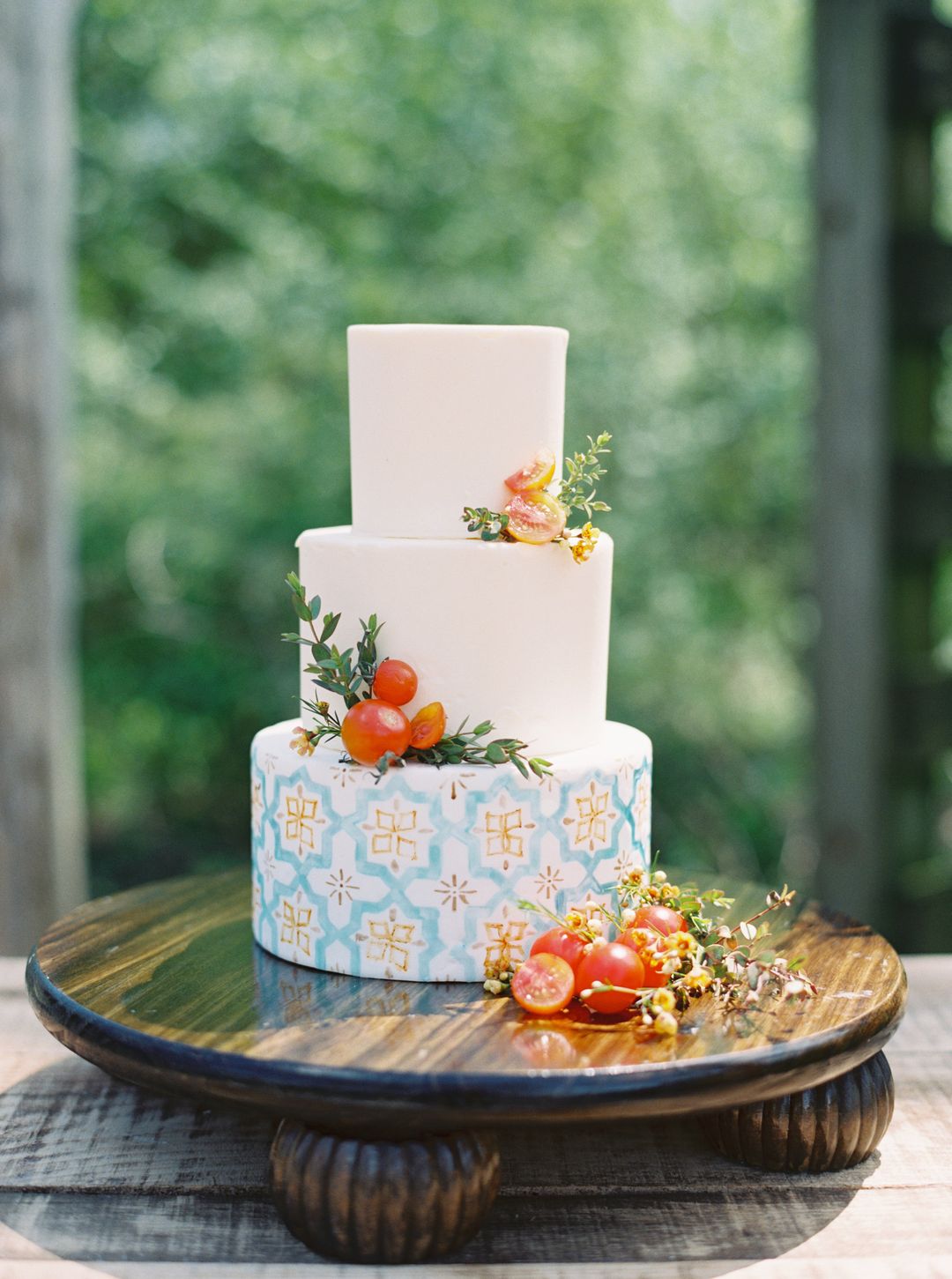 Planning a wedding or event and looking to give a Southern Farmhouse feel? Send us a message at info@southerneventsonline.com.
TAGS | Nashville Event Rentals, On Trend, Southern Events Party Rentals, farmhouse style wedding, southern style events, southern wedding style, southern weddings
FEATURED RENTALS | Sophia Flatware, Artisan Dinner Plate, Artisan Dessert Plate, Cross-Back Chair, Havana Ecru Napkins, Madison Water Glass, Farm Table
---
7

Feb

Southern Events Products, Trends and Inspiration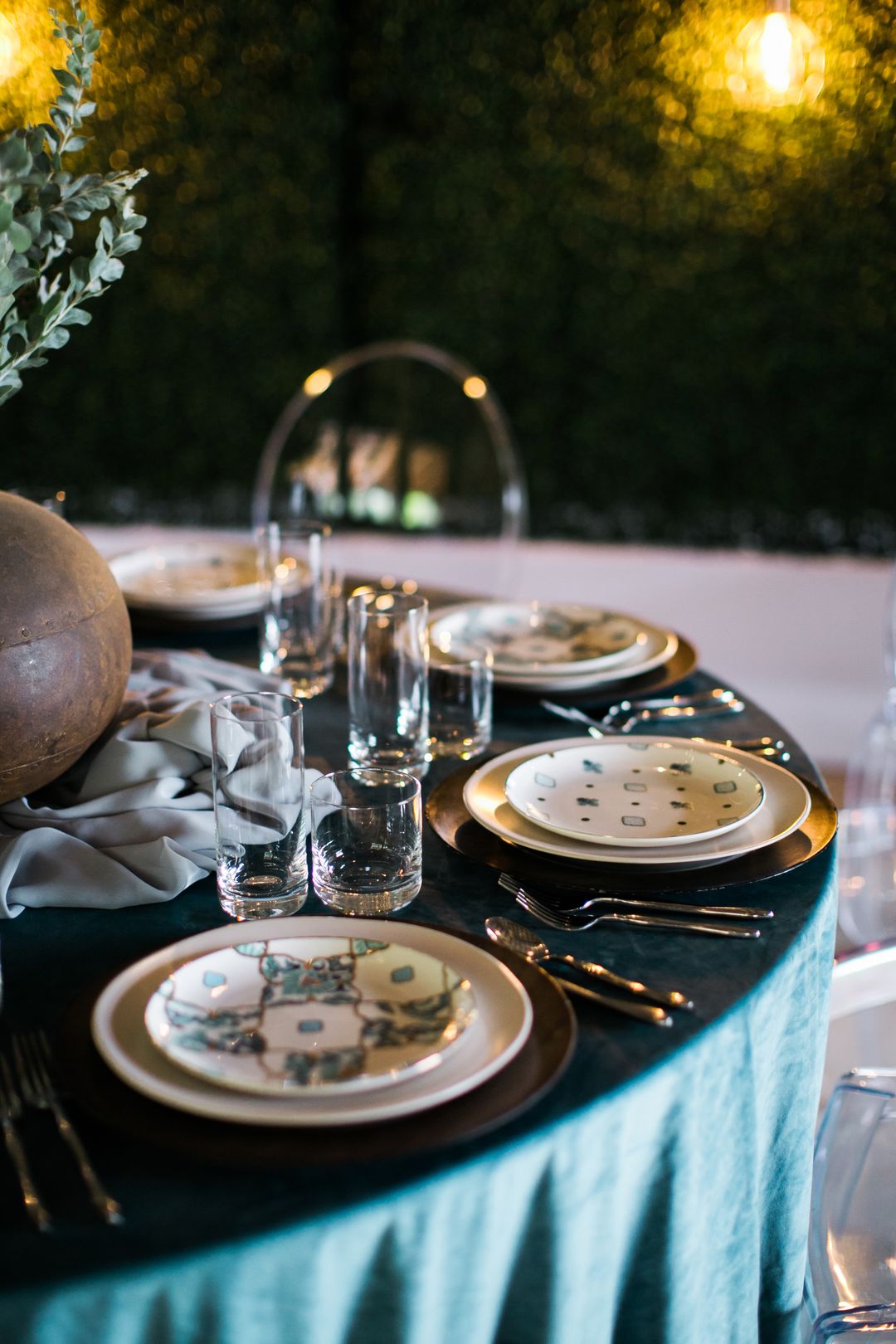 Here at Southern Events, we love a modern tablescape! While modern can sometimes mean stark or cold, your table design can have a modern feel and still be elegant and timeless.  With earthy elements, luxe fabrics, clean lines, and ghost chairs, we created three modern Southern tablescapes to inspire you.
#1 Modern Luxe Tablescape
Moody and glam, our modern luxe style features our Black Dupioni Linen, Carrera Marble Dinner Plates, Cybil Glassware, Sofia Flatware and Glass Chargers with Gold Rim. Taper candles in a sleek iron candle holder with carefully placed succulents as well as our Acrylic Armless Ghost Chairs, give this tablescape it's modern lines while remaining understated. This table design would be perfect for a black tie gala, fundraiser or chic rehearsal dinner.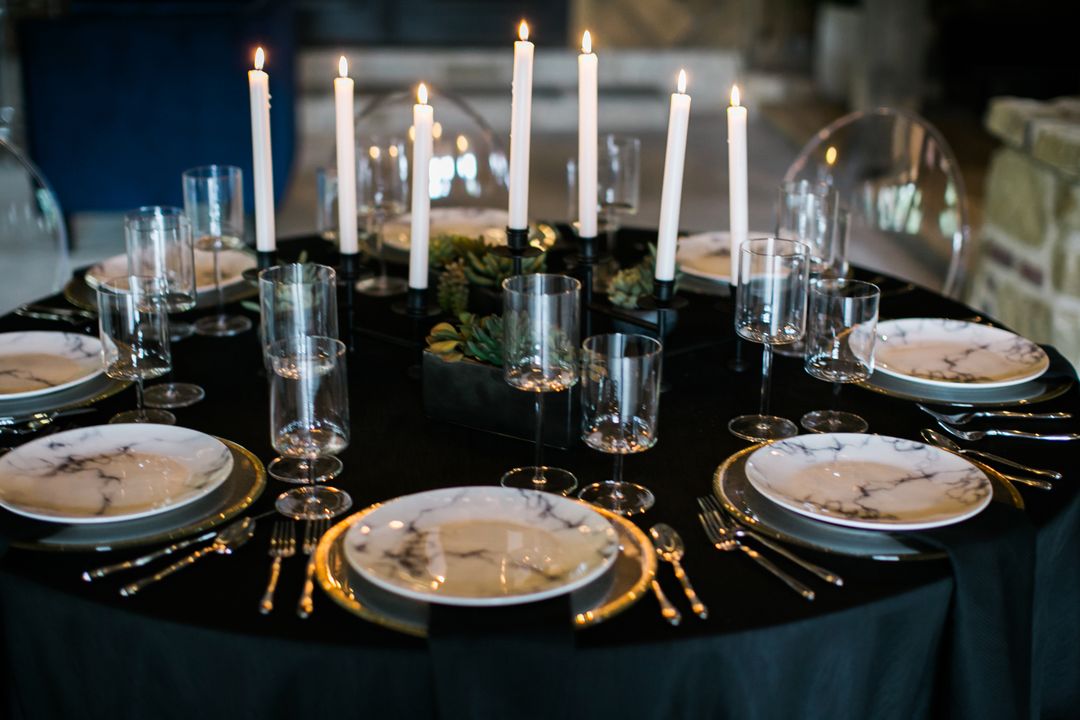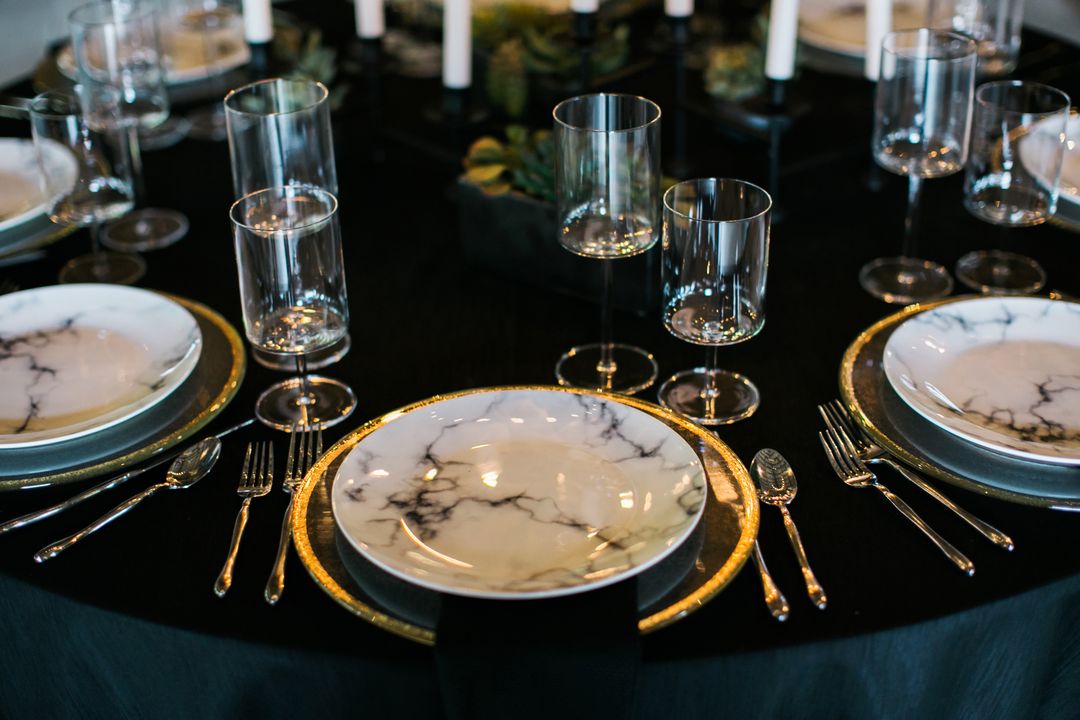 #2 Modern Seaside Southern Tablescape
Navy linens, relaxed china & glassware combine with an airy centerpiece and copper flatware to create a tablescape perfect for dining al fresco! For this modern seaside-inspired Southern tablescape, we used our Navy Blue Velvet Linens, Earthen China, Davis Glassware and Brushed Copper Flatware. Our Acrylic Armless Ghost Chairs once again keep this relaxed tablescape modern. Plus, we love using navy as a neutral, especially when it's velvet.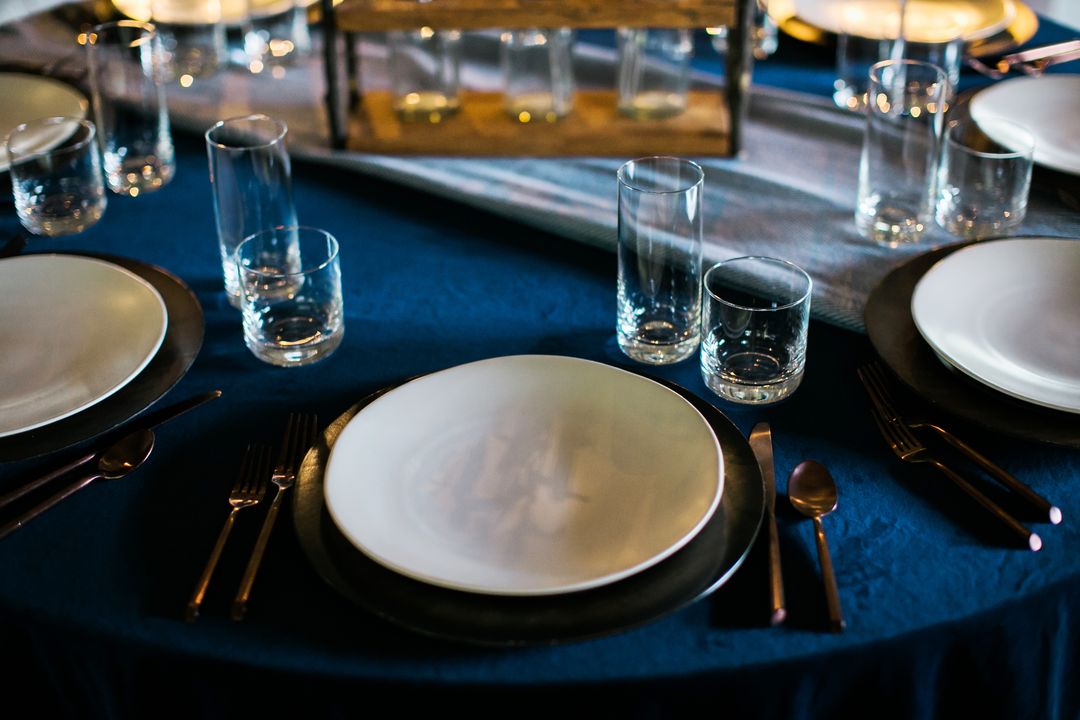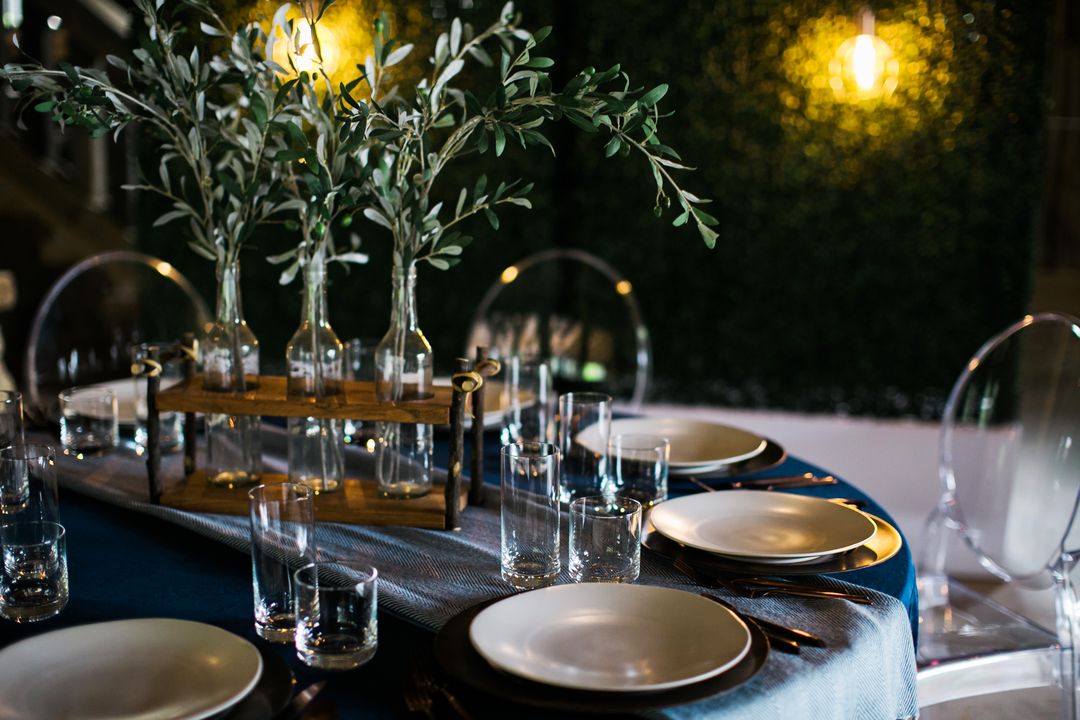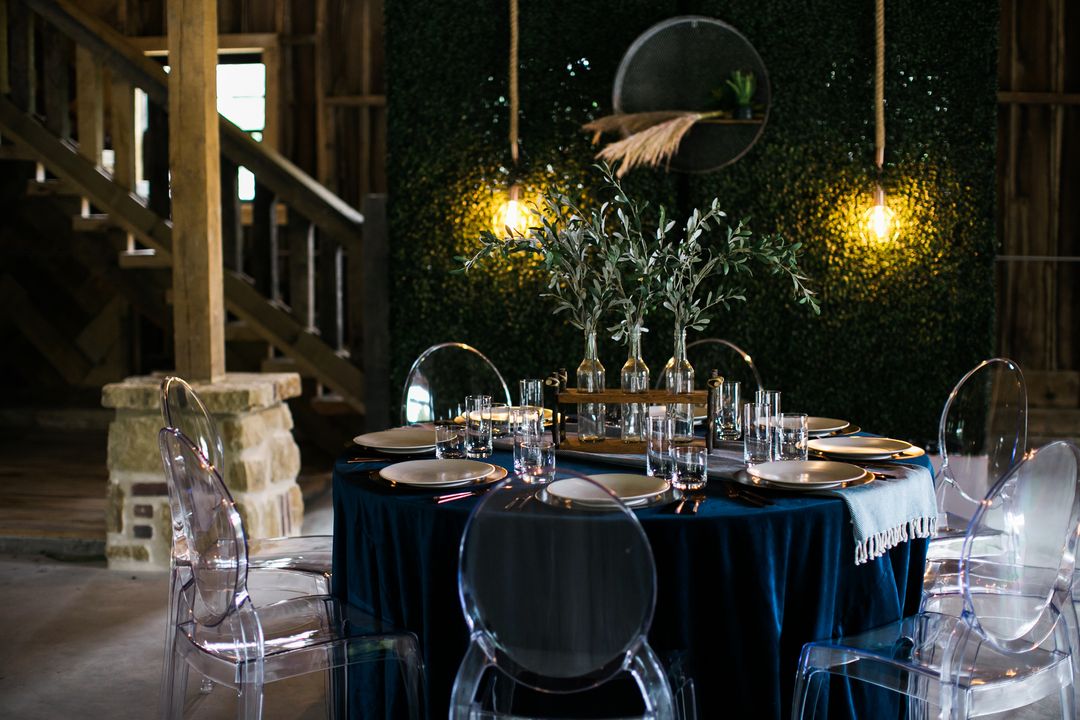 #3 Modern Tuscan Southern Tablescape
Give your event a modern Tuscan feel! With patterned dinnerware, aqua linens and an oversized, this modern southern tablescape just needs wine! Featuring our Coronado China, Earthen China, Sofia Flatware, Davis Glassware, Ocean Blue Velvet Linens, Dove Gray Chiffon Runner, and Acrylic Armless Ghost Chairs. The bold linen and coordinating china are reminiscent of Italy art and flair, while the simple centerpiece and glassware keep this modern look the perfect fit for outdoor garden events, dinner parties and springtime wedding & baby showers.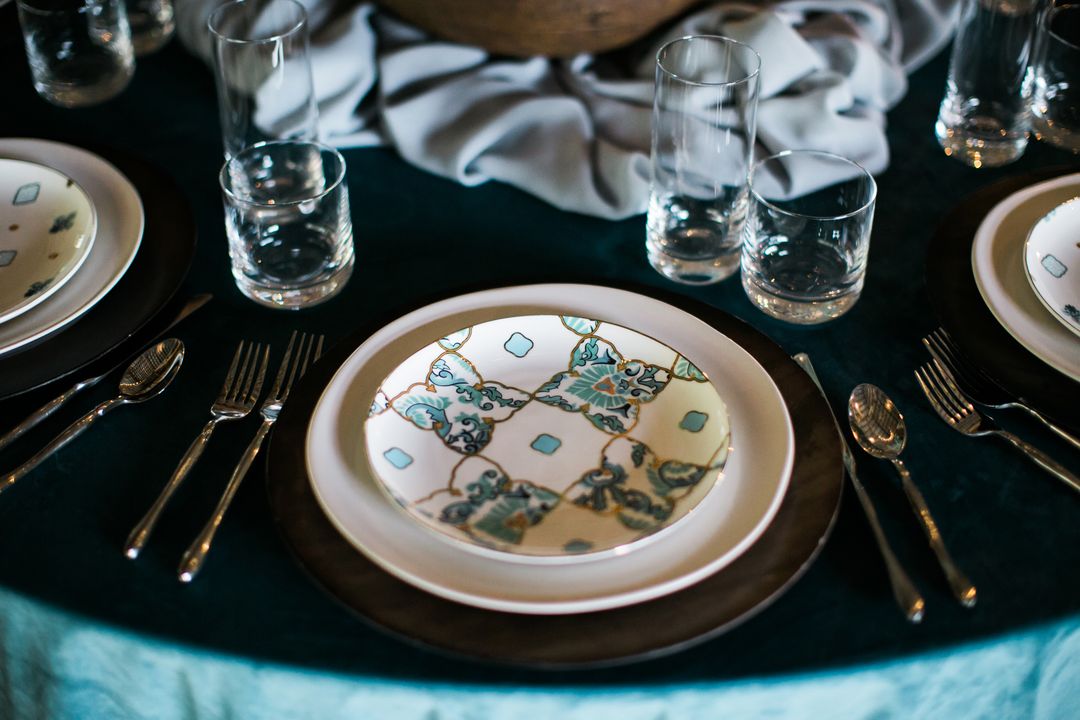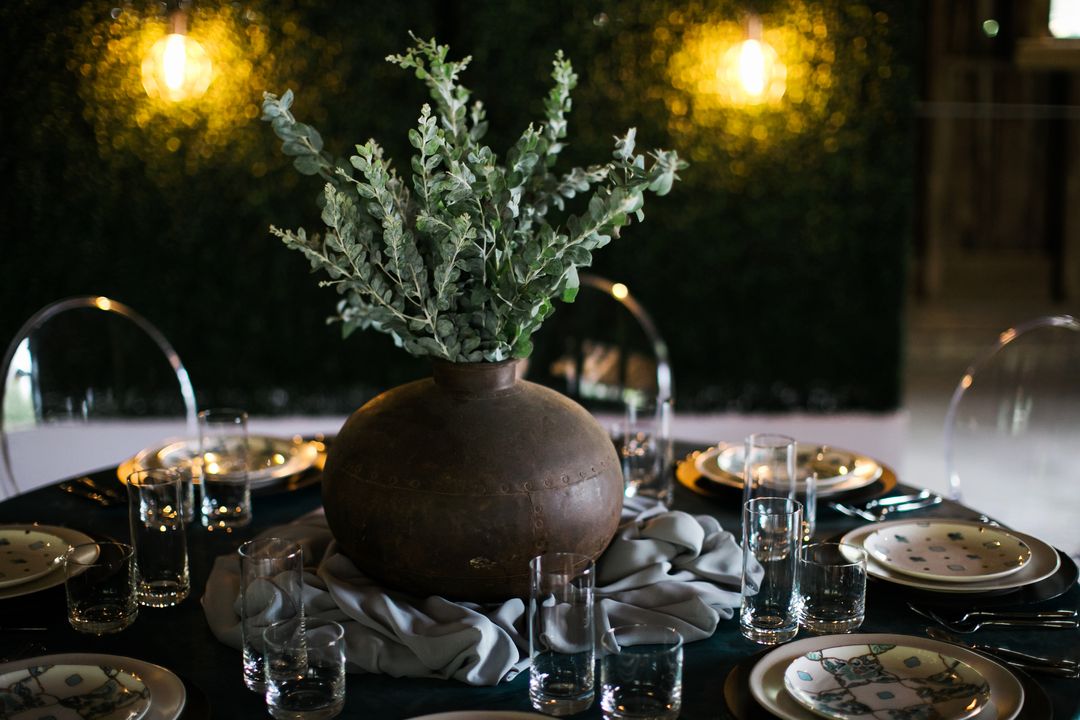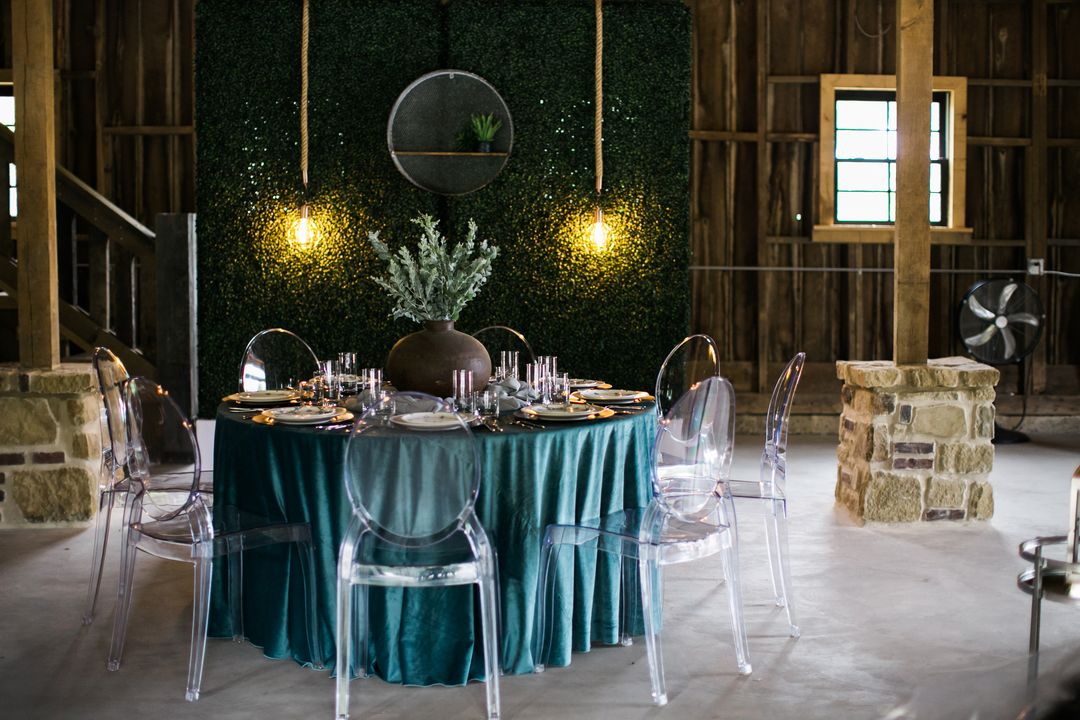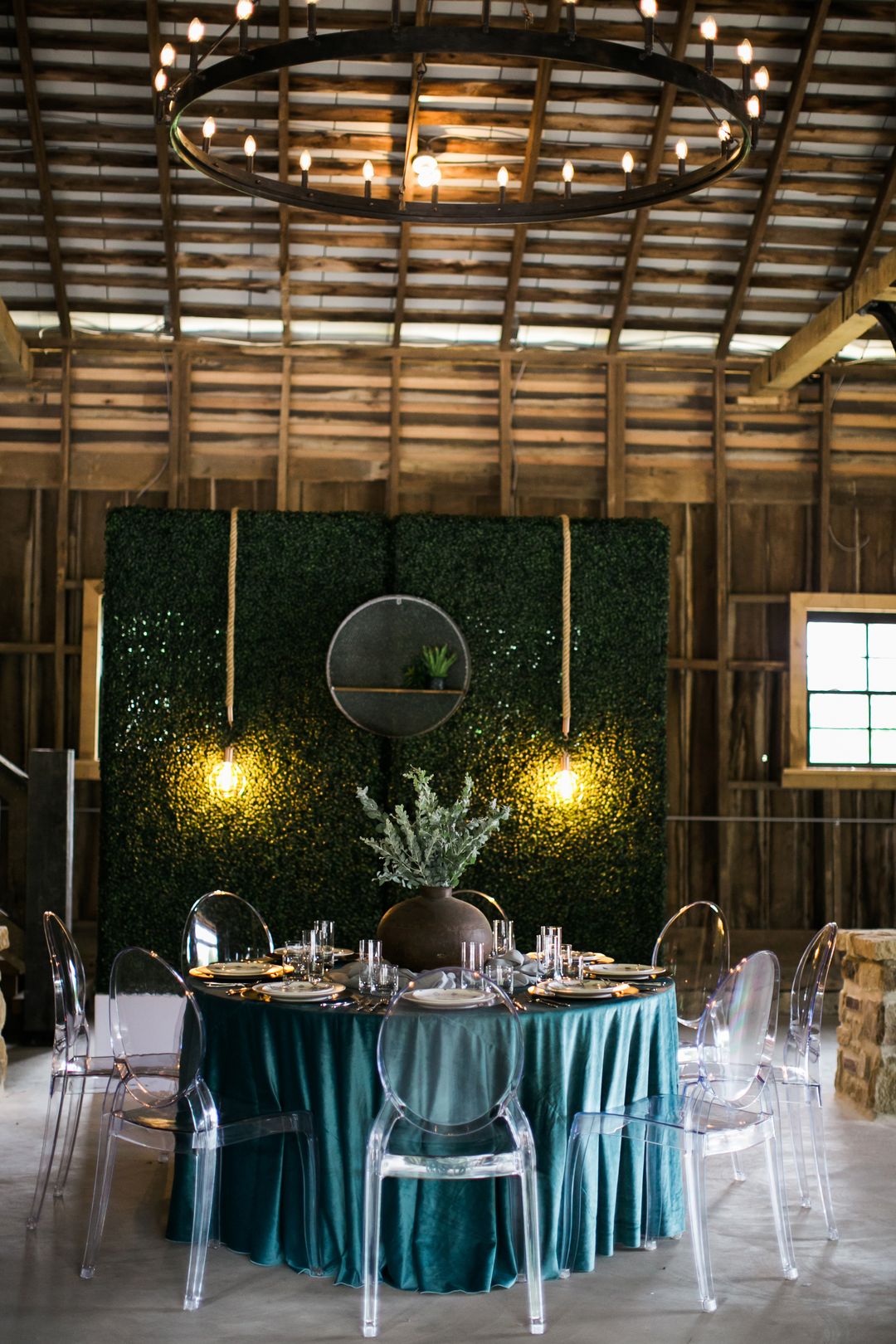 Photos by Jen and Chris Creed Photography
Looking for more style inspiration? Our galleries feature various rentals based on type and style of your event.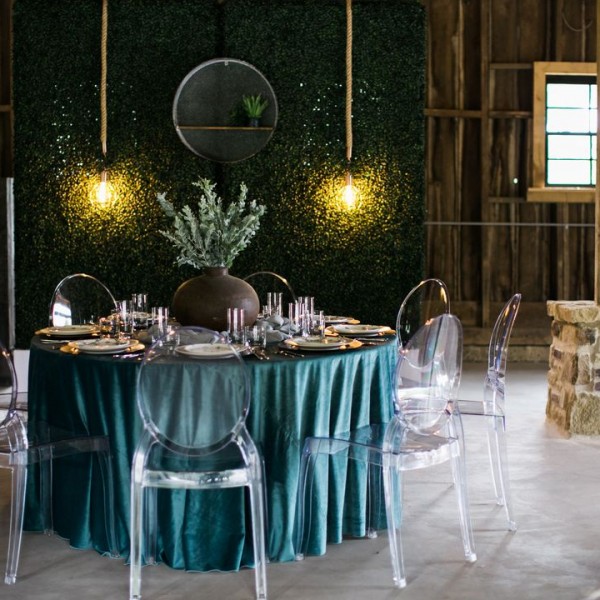 TAGS | Cybil Glassware, Darcy China, Southern Events, Southern Events Party Rentals, Unique Wedding Rentals, southern wedding style, wedding style trends
FEATURED RENTALS | Navy Blue Velvet Linens, Earthen China, Davis Glassware and Brushed Copper Flatware, Acrylic Armless Ghost Chairs, Black Dupioni Linen, Carrera Marble Dinner Plates, Cybil Glassware, Sofia Flatware, Glass Chargers with Gold Rim, Coronado China, Ocean Blue Velvet Linens, Dove Gray Chiffon Runner
---