4

Aug

Style Inspiration: Fresh & Fun Outdoor Cookout Party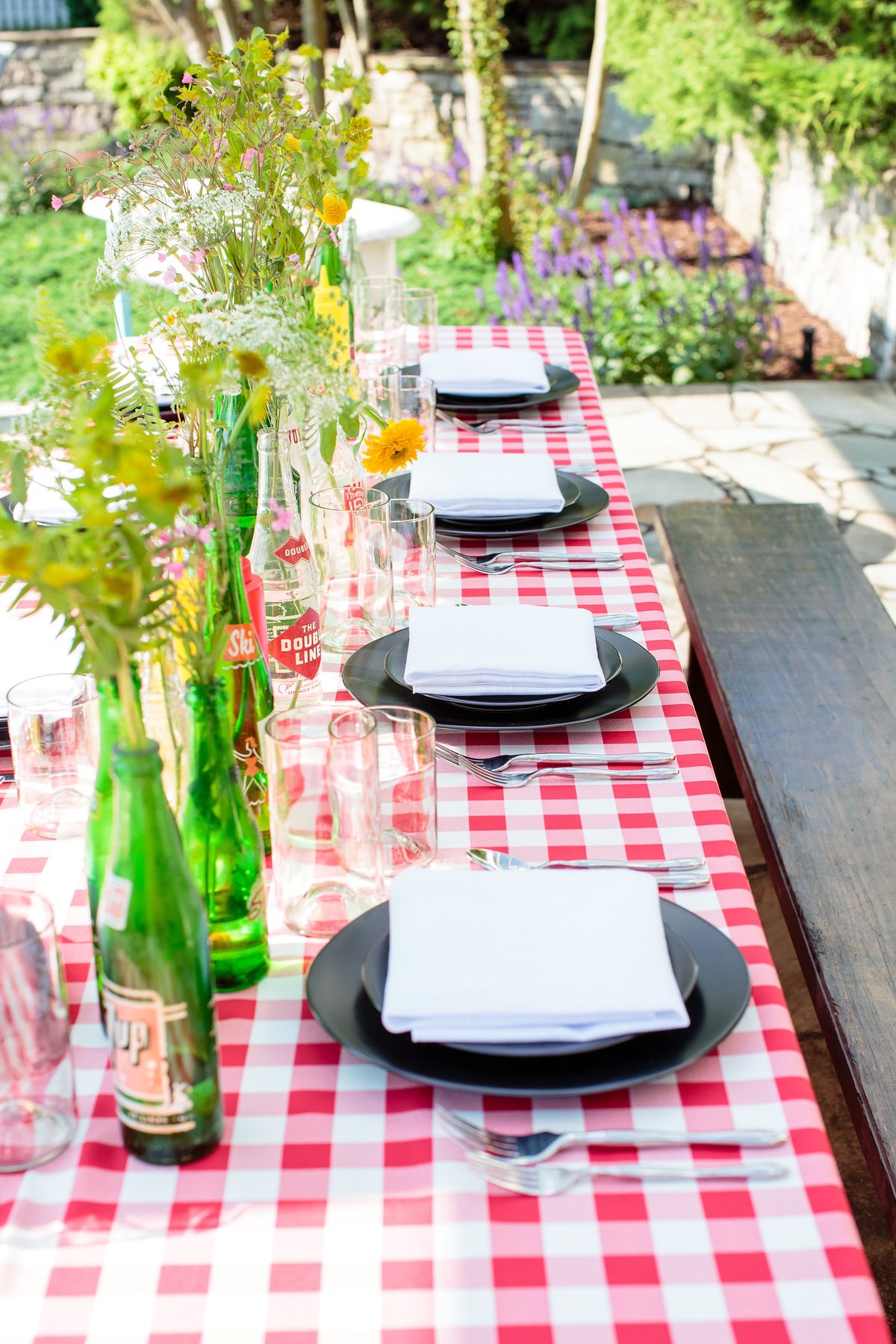 With the summer season waning and the coming cooler fall temperatures, we've been especially inspired by all things outdoors. If you're in Nashville (or anywhere in the United States), take one step outside around dinner time and you'll know why. It's outdoor cookout party season! From neighborhood block parties to back-to-school parties and corporate get-togethers and team tailgates, most events migrate outdoors to make use of the sunshine and blue skies.
Outdoor Inspired Dining
Most people love the easy-natured feel of an outdoor cookout party. Simple and comfortable textures, rustic accessories, and bright colors marry to create a fresh and fun vibe. Use our Red and White Check Linens to emphasize the nostalgic feel and bring a fun, picnic theme to the look. Of course, the best part of an outdoor cookout is the food – hot off the grill! Display food atop our White Wash Whiskey Barrel Barnwood Bar for a rustic chic look. Refreshing seasonal beverages and large batch cocktails (or mocktails) can be served from our Classic Glass Beverage Jars.
If there will be kids in tow, we recommend giving them their own little dining area! Here you can also have kid-specific activities, like coloring books or bubbles. Keep it simple and on-theme when you feature our Fruitwood Children's Farm Table and Cross-Back Children's Chairs. For an extra tasty treat, grab our Vintage Popcorn Machine!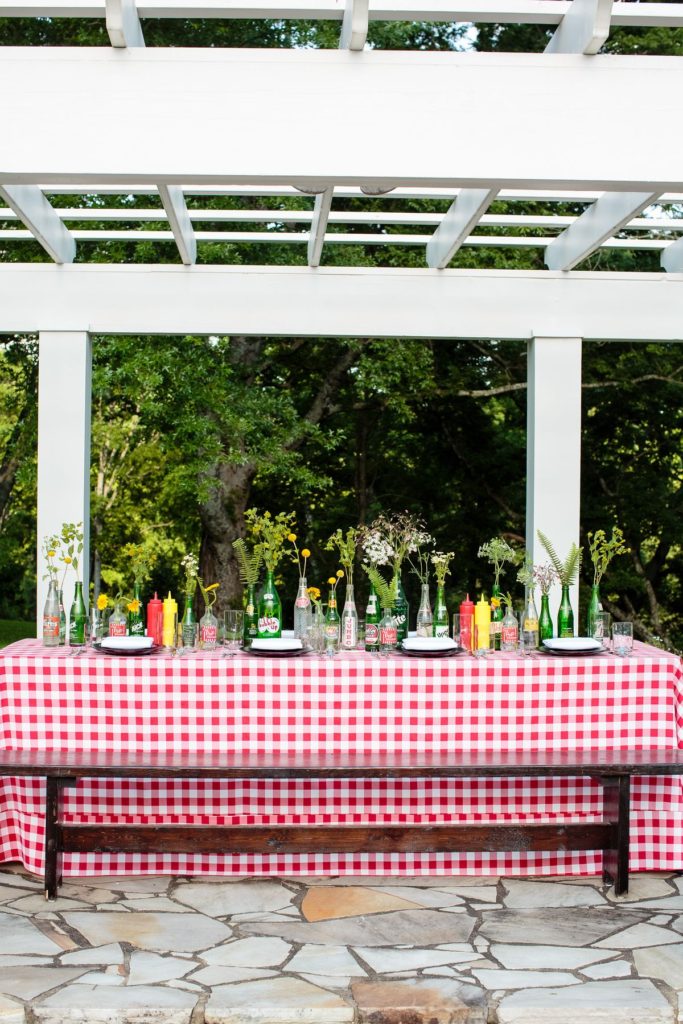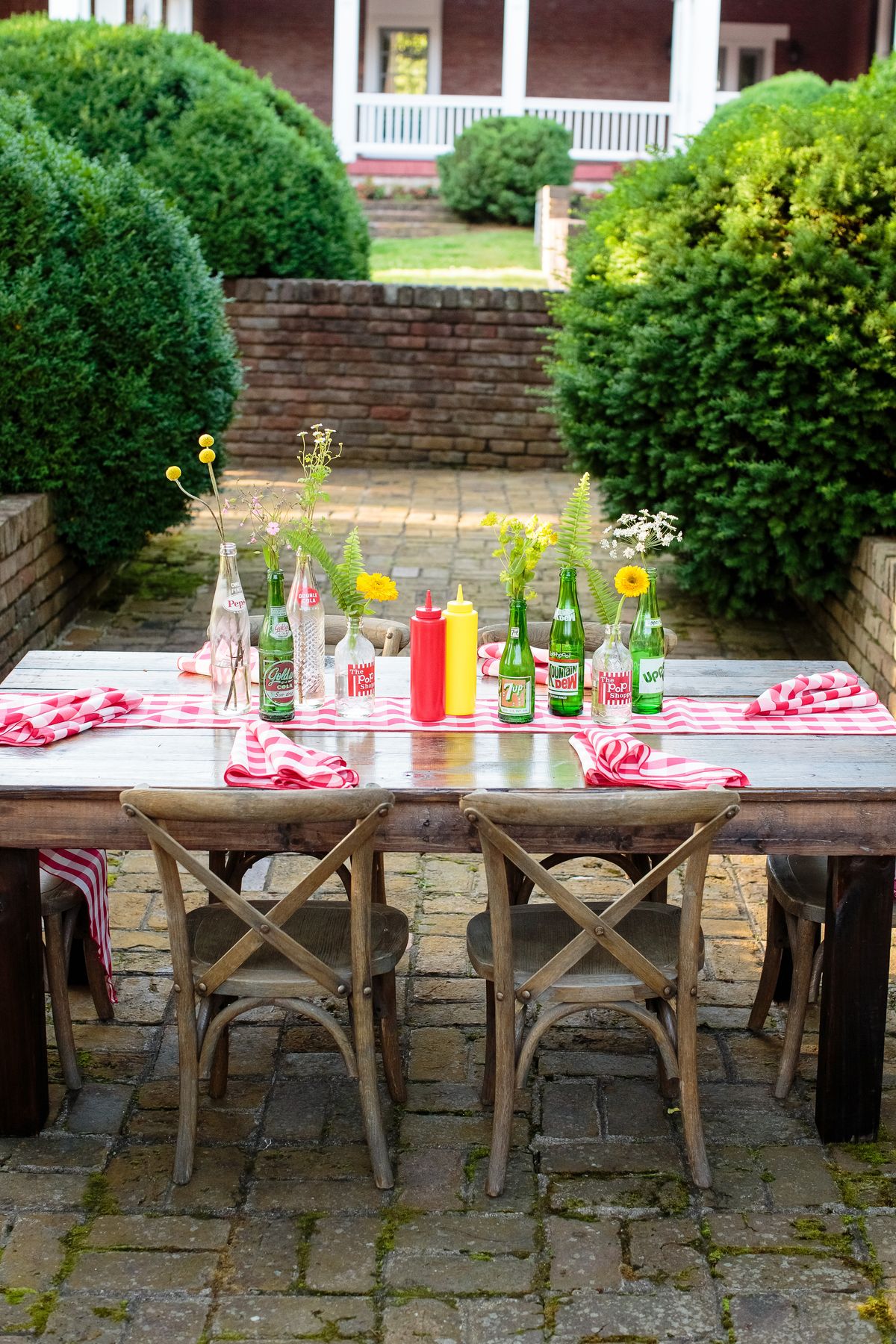 Stay for A While!
Outdoor cookouts are all about spending time with family and friends! The goal is to create a casual space where everyone can kick their feet up and hang out until the sun goes down. If you want your guests to stick around after the food (or make sure they're comfy while waiting to dig in), we recommend a lounge area. Combine our Rustic Benches, Chocolate Pouf, Stone Round Fire Pit, and plenty of pillows and blankets for texture and to help make the party feel more inviting. Our Sutton Collection is also a beautiful option for large parties.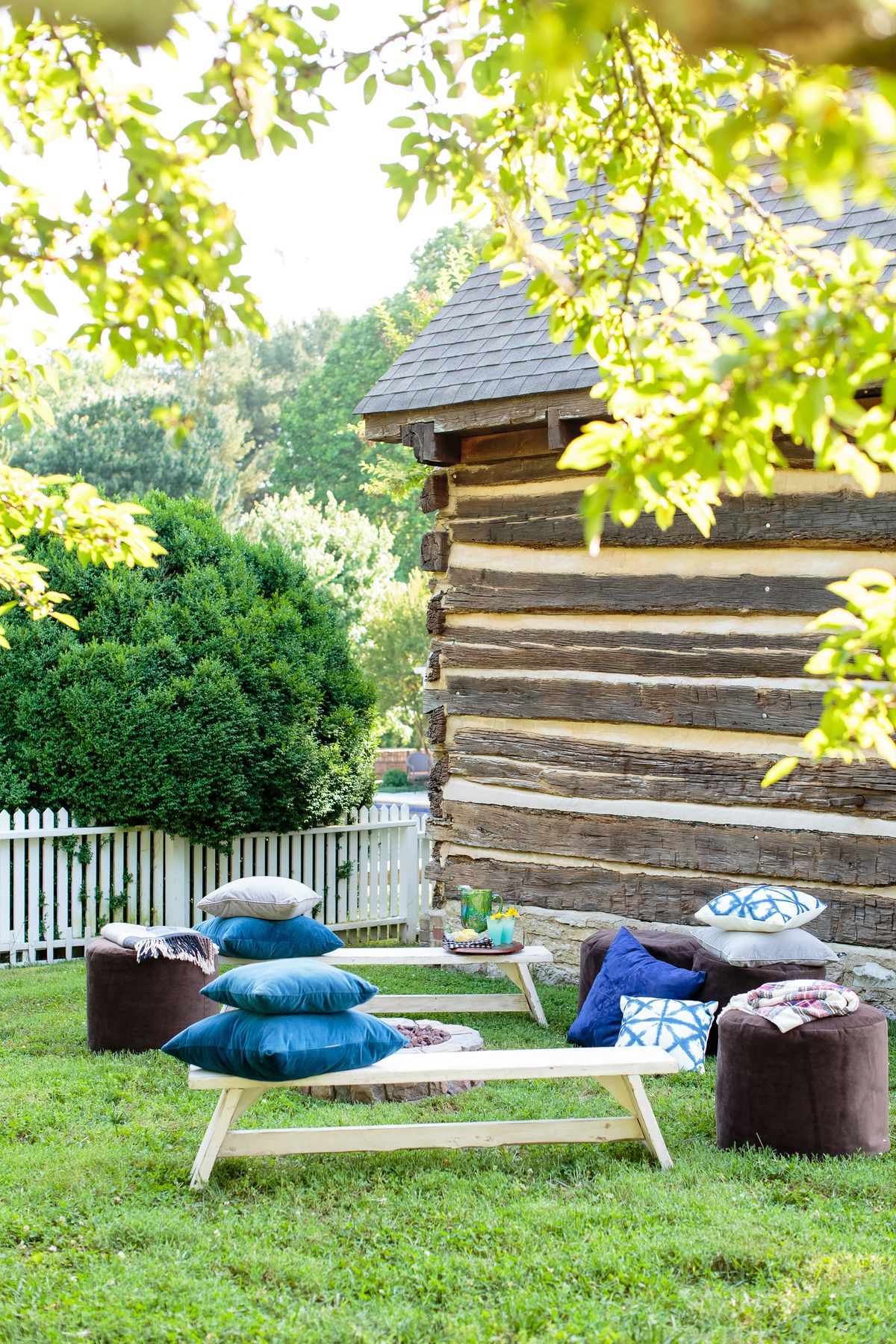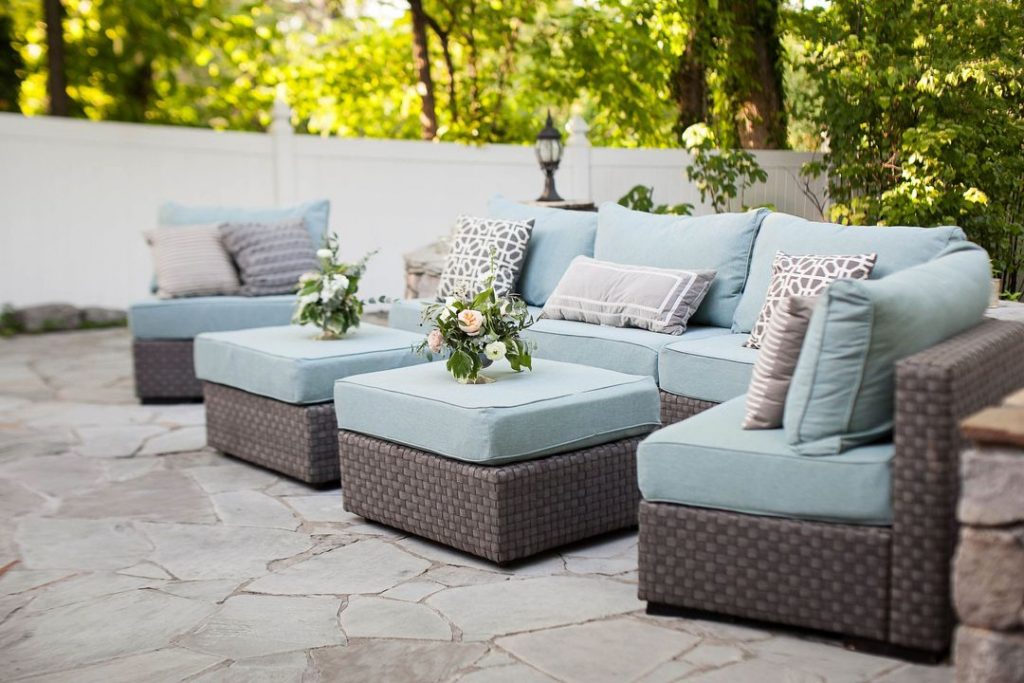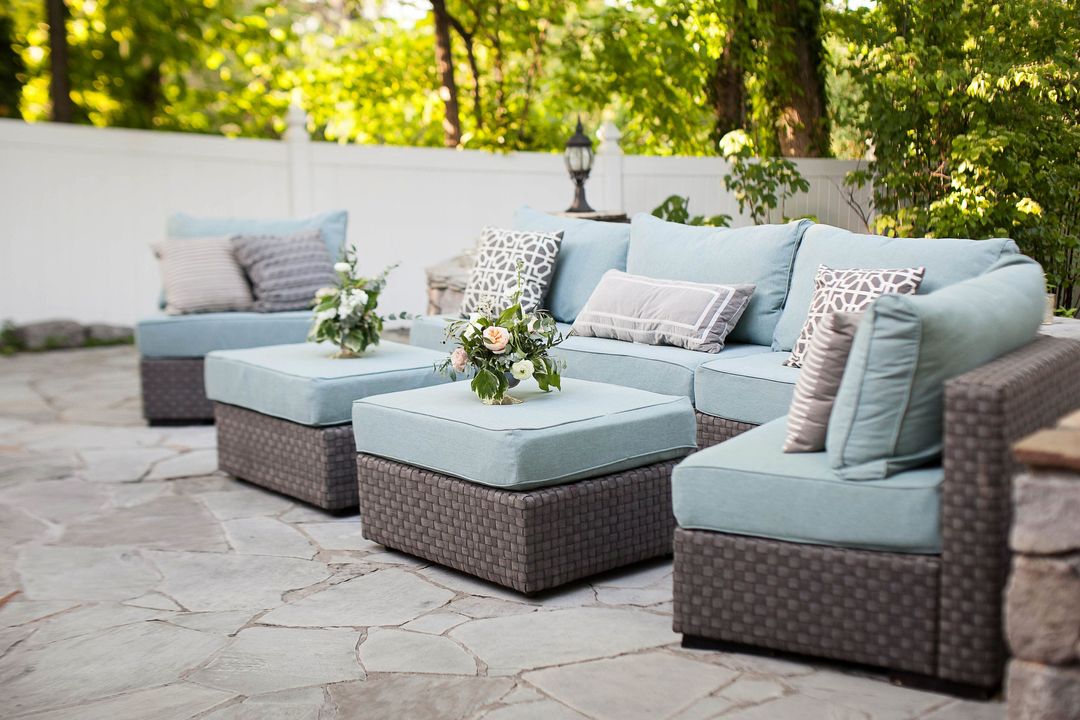 If you're planning an outdoor cookout for back-to-school or as a casual corporate get-together, we'd love to help make it stylish & Southern. Send us a message at info@southerneventsonline.com and let us help you pick the perfect rentals for your event! Prefer a more chic look? Check out our blog for Chic Garden Party Ideas.
FEATURED RENTALS | Red and White Check Linens, White Wash Whiskey barrel Barnwood Bar, Classic Glass Beverage Jars, Fruitwood Childrens Farm Table, Cross Back Childrens Chairs, Rustic Benches, Chocolate Pouf, Stone Round Fire Fit, Sutton Collection, Vintage Popcorn Machine,
SEE MORE LIKE THIS