4

Aug

Events and Style Shoots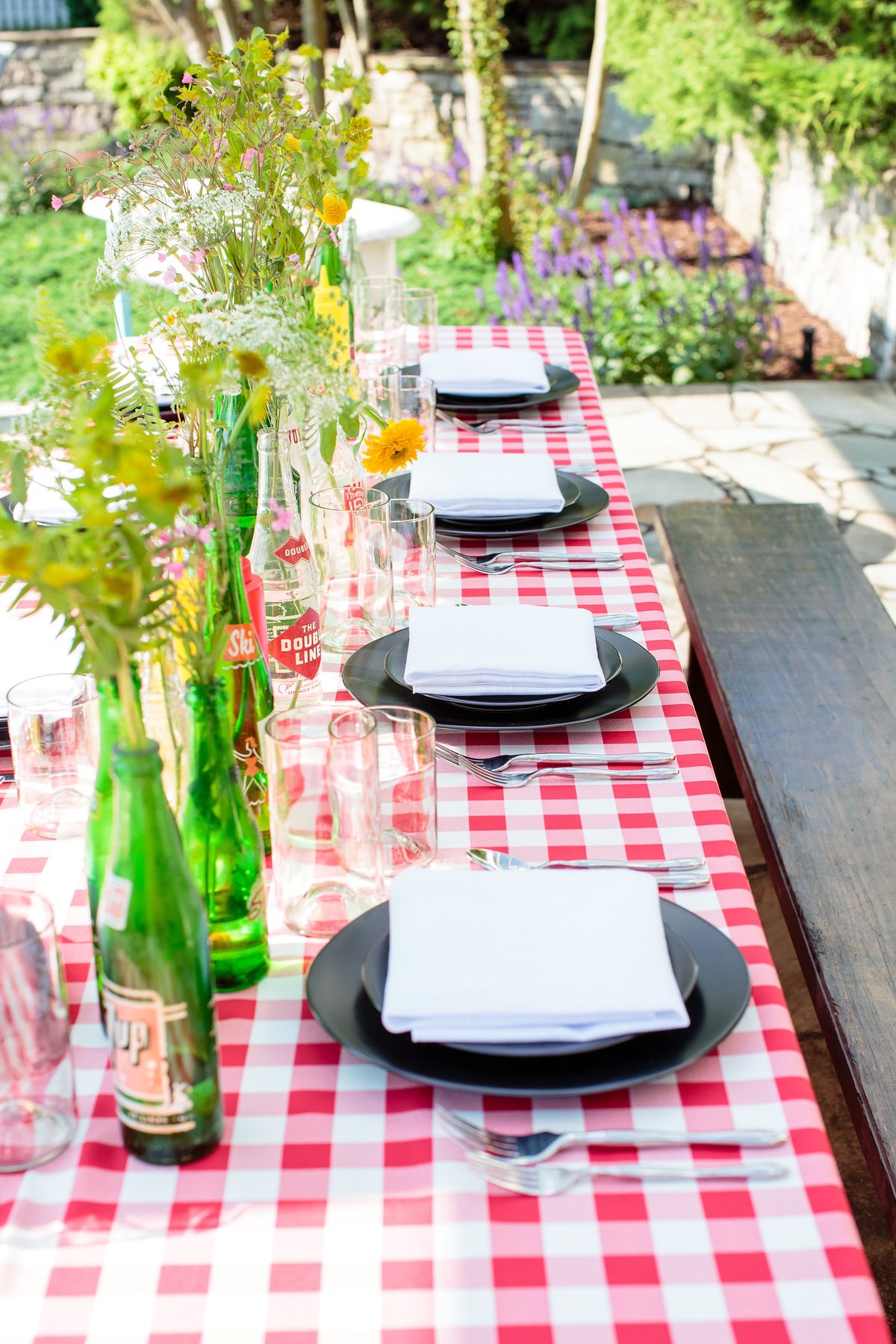 With the summer season waning and the coming cooler fall temperatures, we've been especially inspired by all things outdoors. If you're in Nashville (or anywhere in the United States), take one step outside around dinner time and you'll know why. It's outdoor cookout party season! From neighborhood block parties to back-to-school parties and corporate get-togethers and team tailgates, most events migrate outdoors to make use of the sunshine and blue skies.
Outdoor Inspired Dining
Most people love the easy-natured feel of an outdoor cookout party. Simple and comfortable textures, rustic accessories, and bright colors marry to create a fresh and fun vibe. Use our Red and White Check Linens to emphasize the nostalgic feel and bring a fun, picnic theme to the look. Of course, the best part of an outdoor cookout is the food – hot off the grill! Display food atop our White Wash Whiskey Barrel Barnwood Bar for a rustic chic look. Refreshing seasonal beverages and large batch cocktails (or mocktails) can be served from our Classic Glass Beverage Jars.
If there will be kids in tow, we recommend giving them their own little dining area! Here you can also have kid-specific activities, like coloring books or bubbles. Keep it simple and on-theme when you feature our Fruitwood Children's Farm Table and Cross-Back Children's Chairs. For an extra tasty treat, grab our Vintage Popcorn Machine!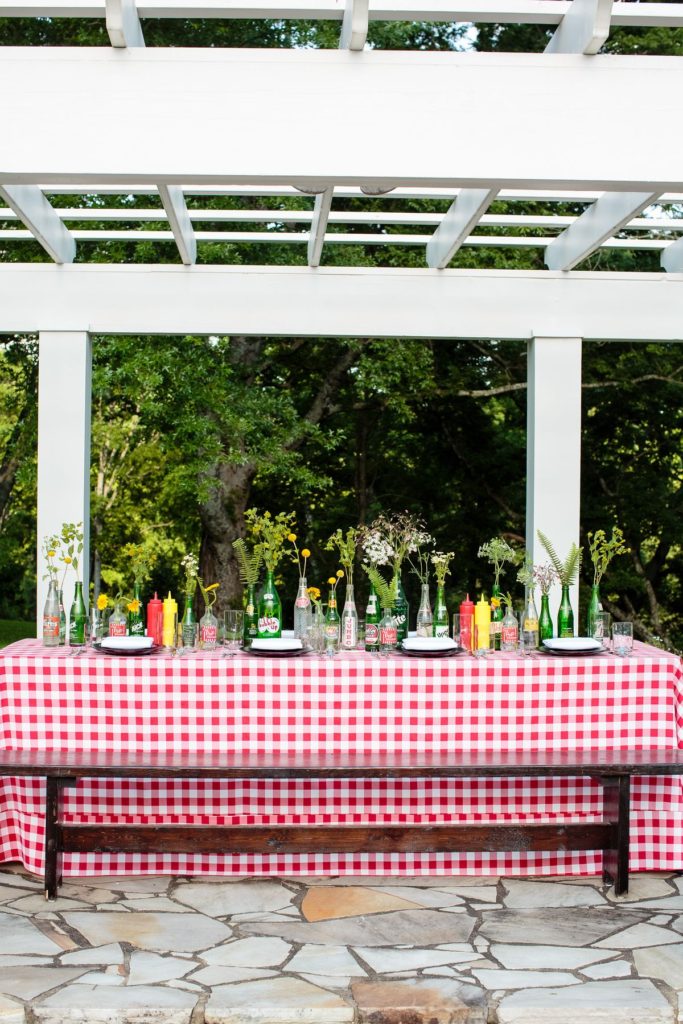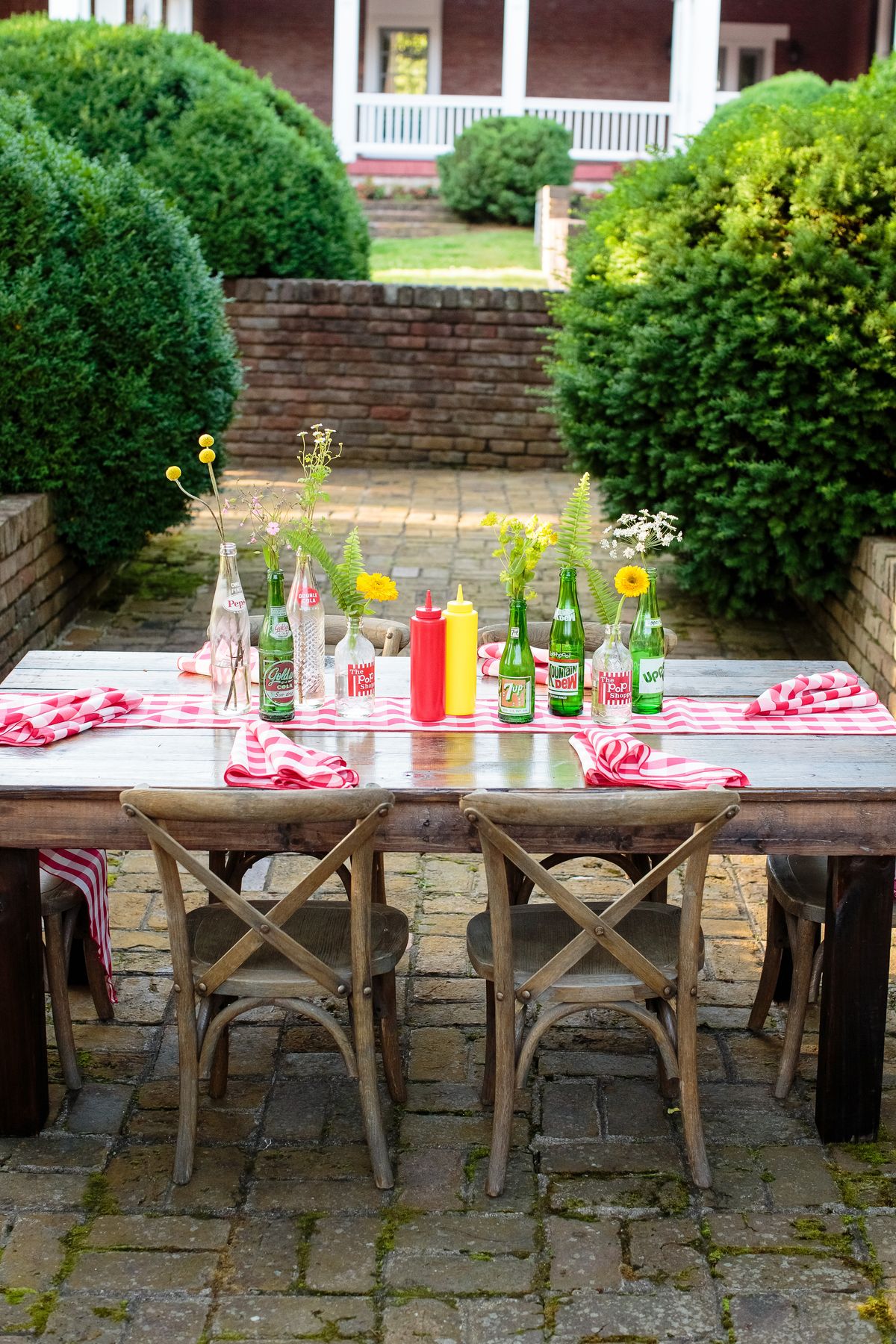 Stay for A While!
Outdoor cookouts are all about spending time with family and friends! The goal is to create a casual space where everyone can kick their feet up and hang out until the sun goes down. If you want your guests to stick around after the food (or make sure they're comfy while waiting to dig in), we recommend a lounge area. Combine our Rustic Benches, Chocolate Pouf, Stone Round Fire Pit, and plenty of pillows and blankets for texture and to help make the party feel more inviting. Our Sutton Collection is also a beautiful option for large parties.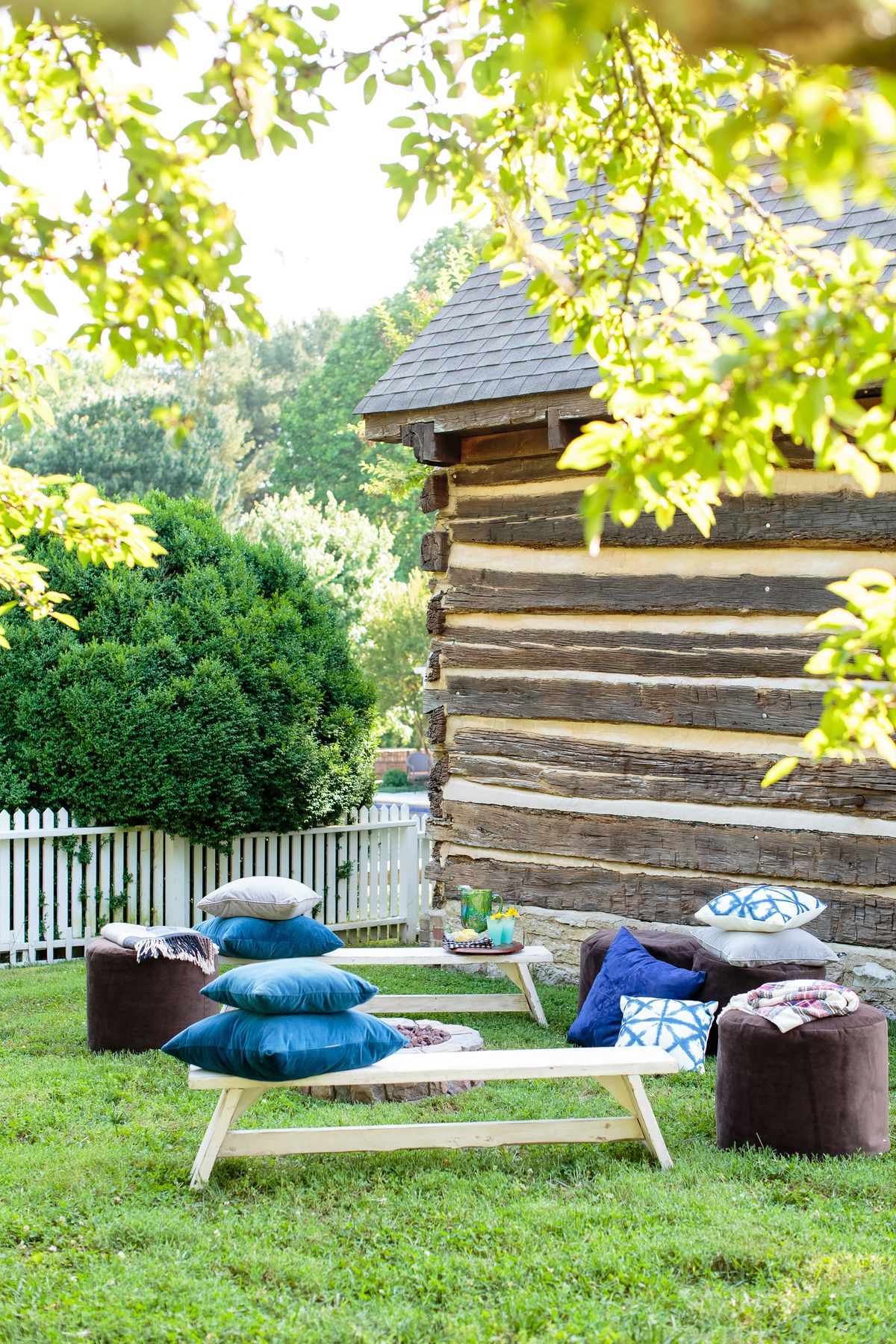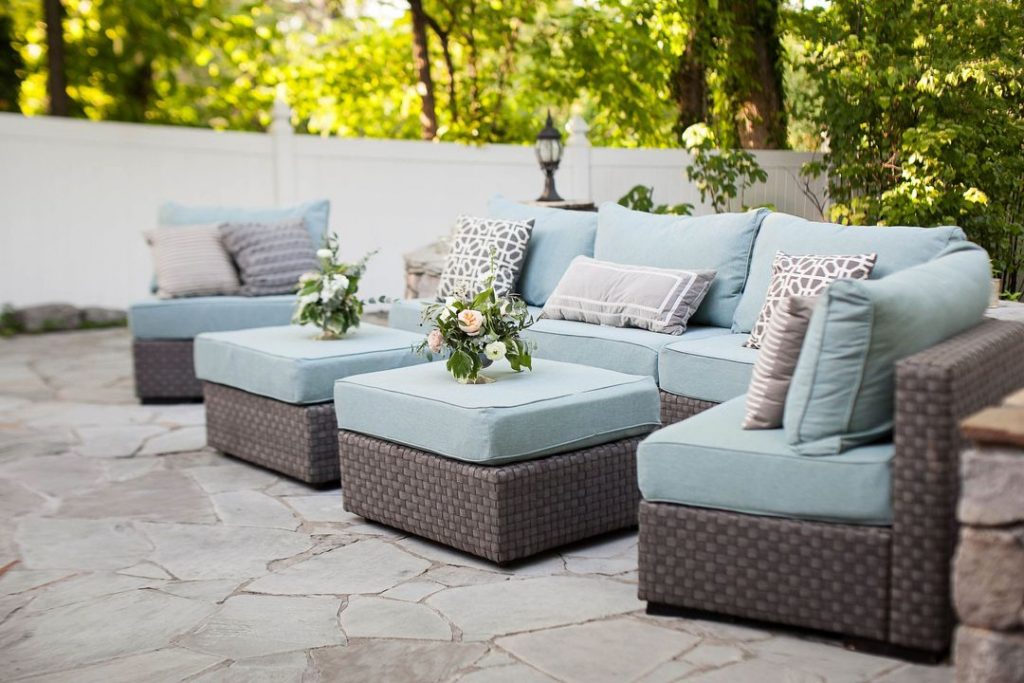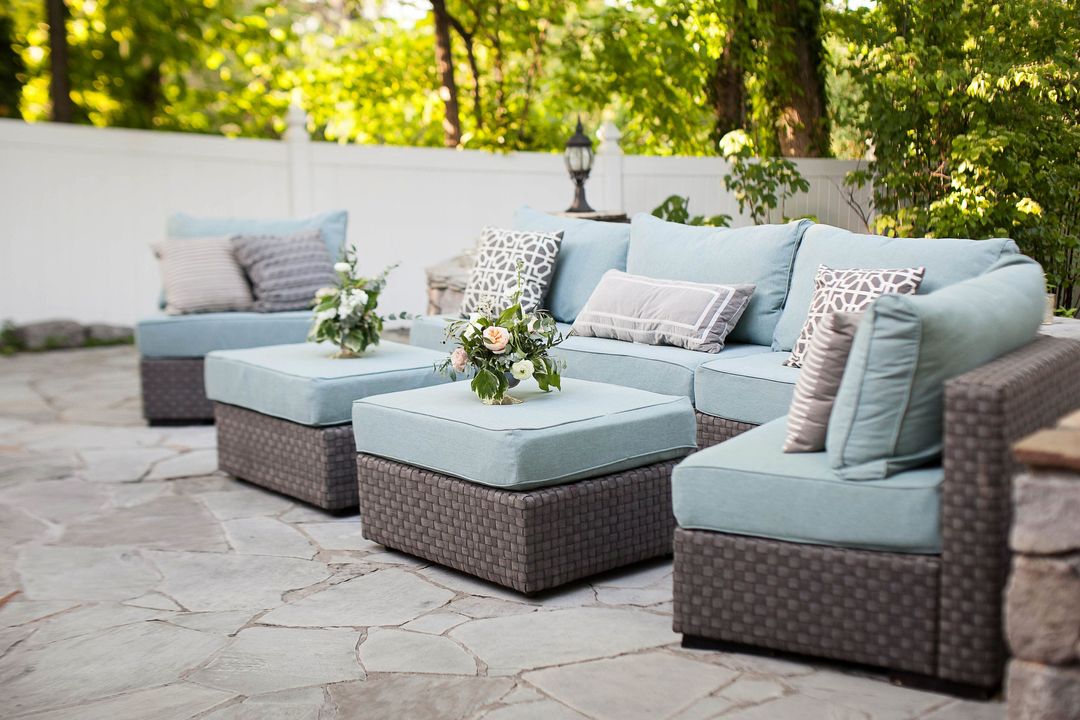 If you're planning an outdoor cookout for back-to-school or as a casual corporate get-together, we'd love to help make it stylish & Southern. Send us a message at info@southerneventsonline.com and let us help you pick the perfect rentals for your event! Prefer a more chic look? Check out our blog for Chic Garden Party Ideas.
TAGS | Nashville Event Rentals, Southern Events Party Rentals, Unique Nashville Event Rentals, bbq party rentals, franklin tn rentals, nashville tn, outdoor party rentals, picnic rentals
FEATURED RENTALS | Red and White Check Linens, White Wash Whiskey barrel Barnwood Bar, Classic Glass Beverage Jars, Fruitwood Childrens Farm Table, Cross Back Childrens Chairs, Rustic Benches, Chocolate Pouf, Stone Round Fire Fit, Sutton Collection, Vintage Popcorn Machine,
---
9

Jun

Southern Events Products, Trends and Inspiration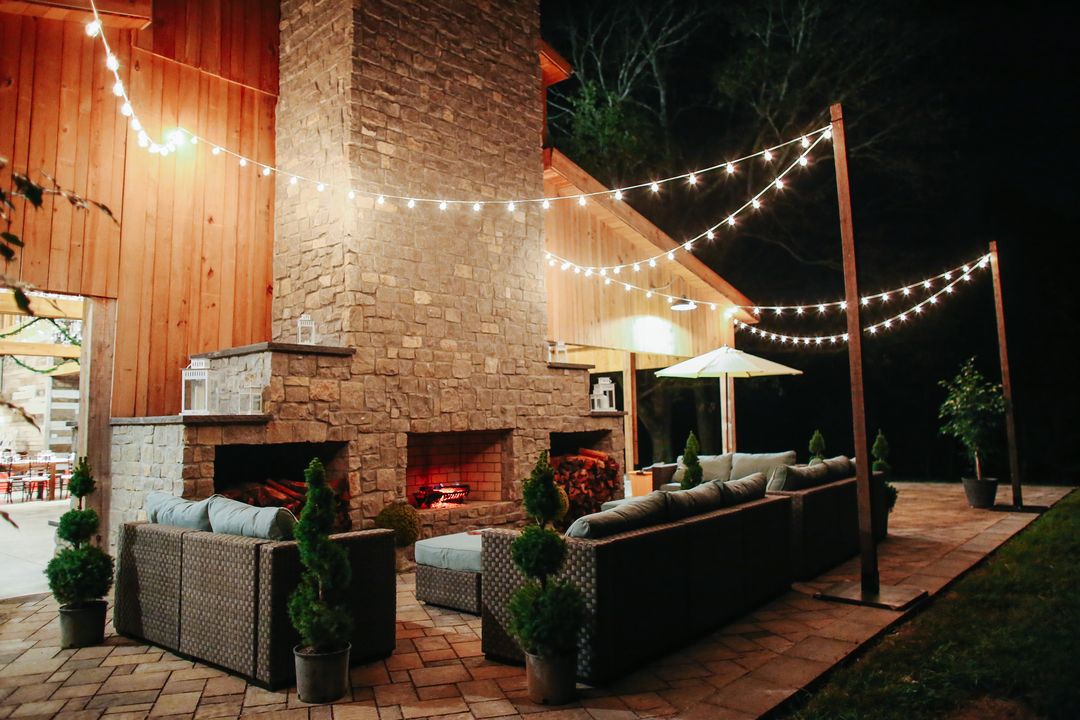 Many of us spend our days inside, hunched over a computer. Throwing outdoor parties makes for a welcome change of pace, especially when the weather is warm! Imagine an event spent under the night sky, with music in the air and a refreshing cocktail in hand. Yep, that sounds like a Nashville-themed outdoor party to us! If this has you feeling inspired, keep reading for a curated list of outdoor party rentals for your Music City gathering!
Indoor to Outdoor Spaces
Hosting a comfortable backyard party is all about knowing how to make the most of a space! Utilizing both indoor and outdoor areas will allow more room for guests to mingle. Consider setting up different social areas where guests can move to and from to interact with others. Outdoors, create a cozy space with our Sutton Lounge Collection and Navy Rug. On a patio or covered terrace, set up a handful of stylish bistro tables outfitted with any of our luxe linens linens – Kennedy looks great no matter the weather!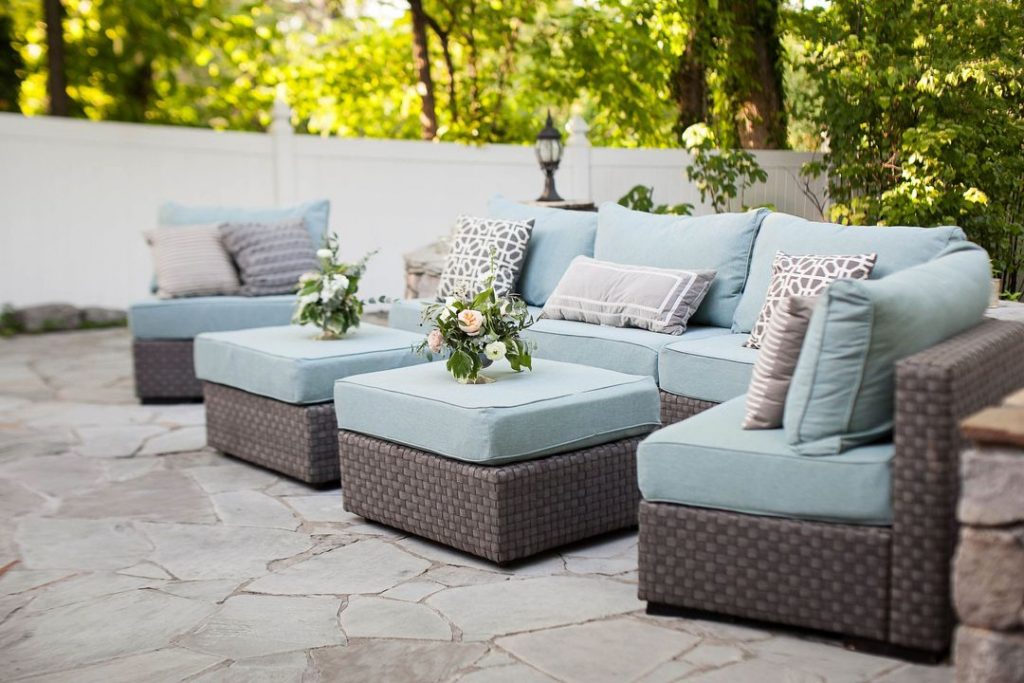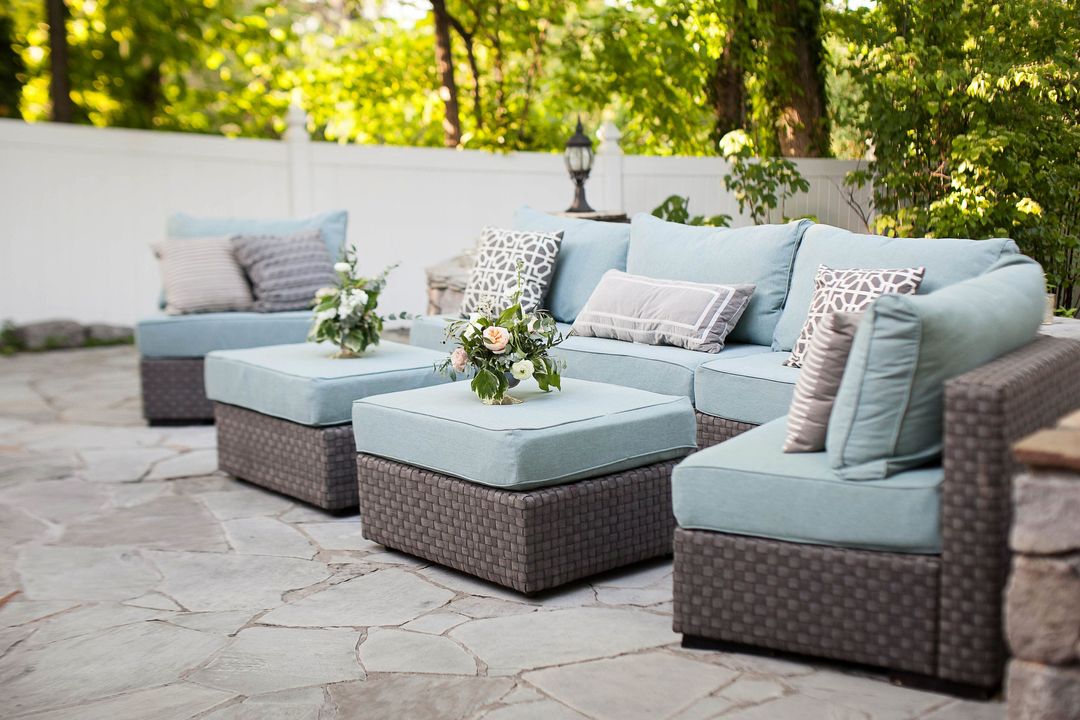 Delightful Drinks
A well-planned Nashville Themed outdoor party is likely to include refreshing cocktails. And in Nashville, you'll most definitely find bourbon! Having the right outdoor bar set up that is both functional and stylish is vital for a successful outdoor party. For a more intimate gathering or Gold Bar Cart is an elegant piece. But for a sizeable crowd, feature any of our rustic-inspired bars. Such as our Antique White Franklin Bar or Whiskey Barrel Barnwood Bar! Of course, don't forget to keep it stocked with elegant glassware, like our classic Monaco Rock Glasses.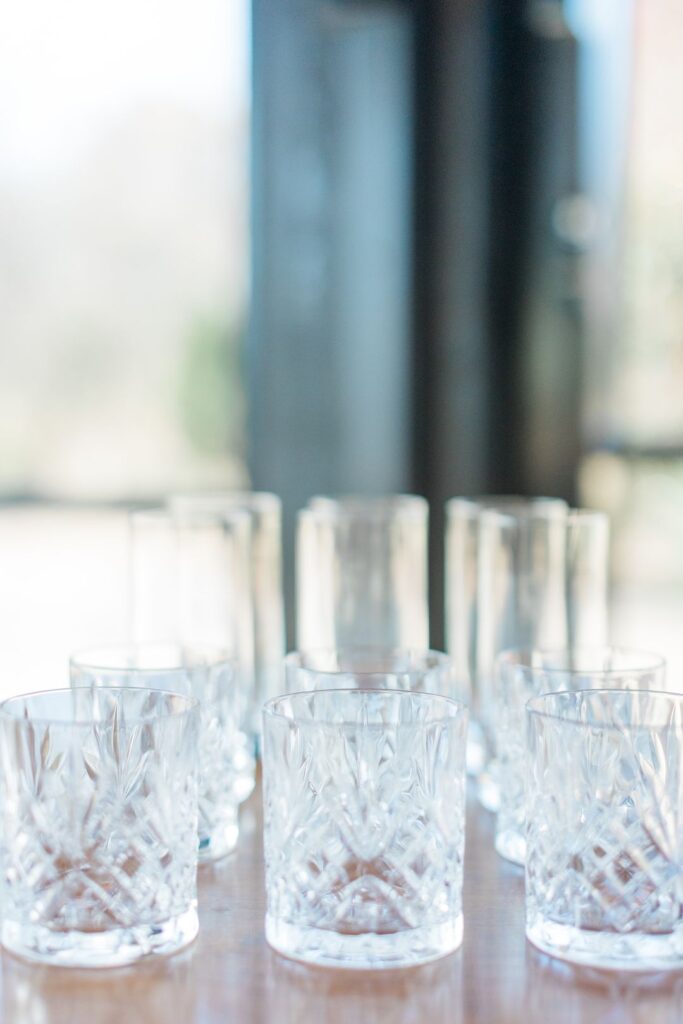 Interactive Areas
Fire pits just burn with ambiance! Guests love to gather around our Stone Round Fire Pit to perch on Rustic Benches or Chocolate Poufs. Oh, and speaking of ambiance, our Assorted Oversized Lanterns look darling placed near lounging areas and tables. All the while providing extra lights to keep guests safe. To dress up your seating, and keep guests cozy, we recommend that you feature throw pillows and blankets. Just don't forget to pack the s'mores!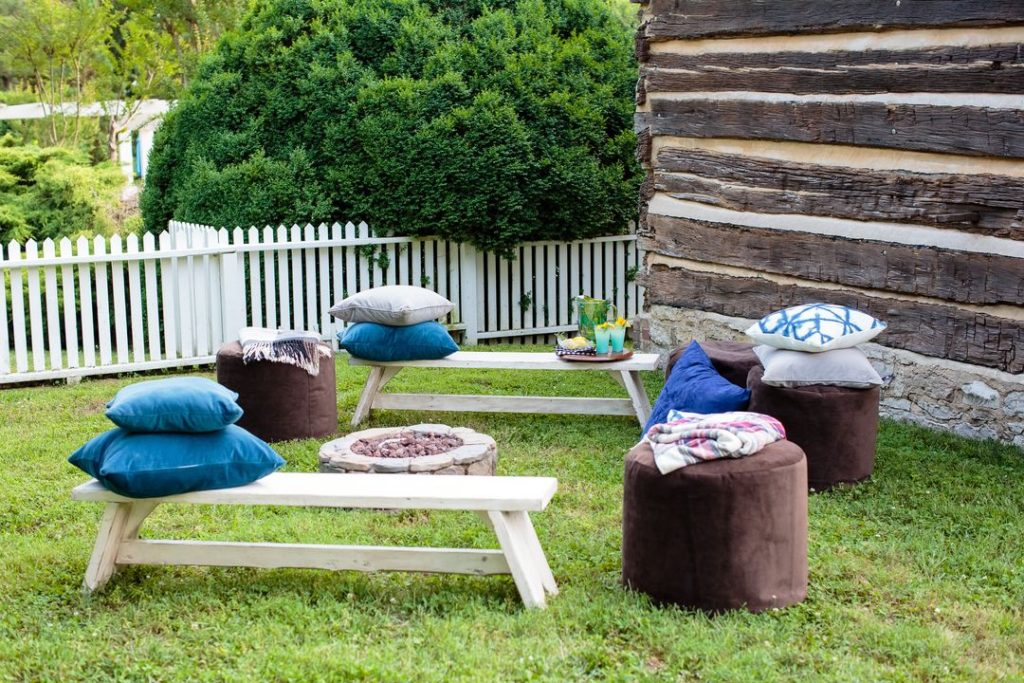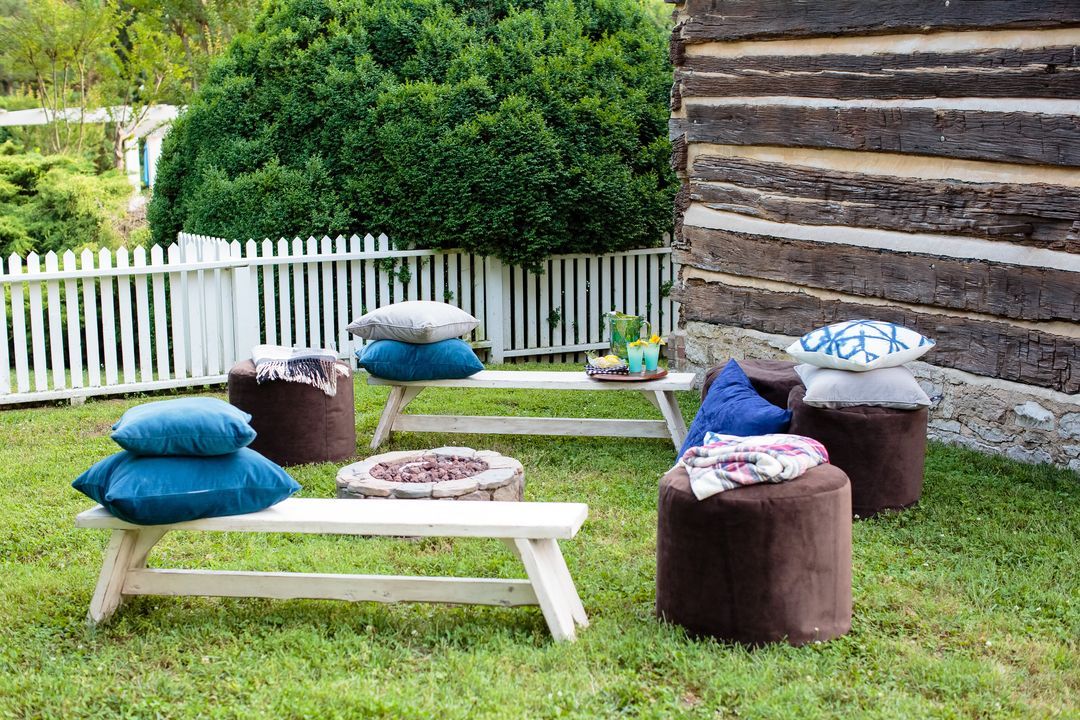 Ready to plan a Nashville-themed party under the stars? Send us a message at info@southerneventsonline.com and work with our team to host a one-of-a-kind event. Planning to enjoy dinner outdoors as well? Be sure to check out our blog on Al Fresco Dining!
TAGS | Cocktail Party Rentals, Lounge Furniture, Nashville party rentals, Southern Events Party Rentals, Unique Nashville Event Rentals, backyard parties, bar event rentals, lounge furniture rentals, outdoor event rentals
FEATURED RENTALS | Sutton Lounge Collection, Navy Rug, Stone Round Fire Pit, Chocolate Poufs, Rustic Bench, Assorted Oversized Lanterns, Antique White Franklin Bar, Whiskey Barrel Barnwood Bar, Gold Bar Cart,, Monaco Glassware,,
---
16

Sep

Southern Events Products, Trends and Inspiration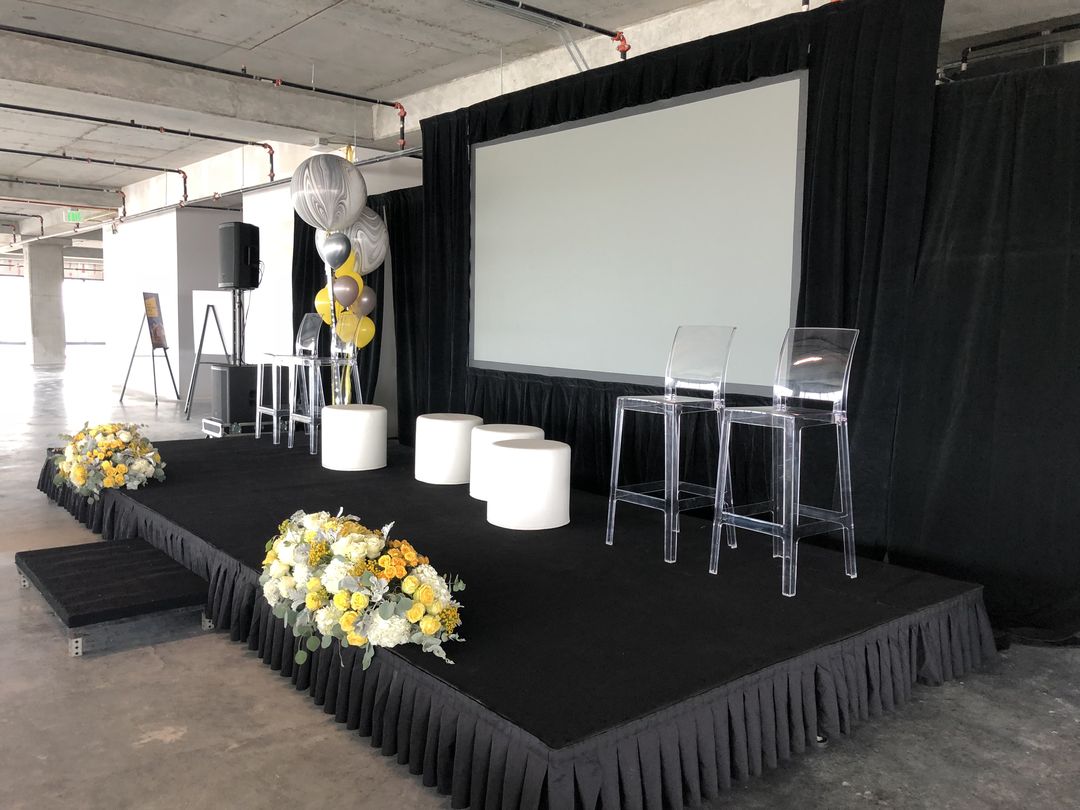 With virtual options becoming more normalized for corporate meetings & summits – but attendees still wanting in-person experiences, we expect to see more and more hybrid meeting options.  Hybrid corporate summits bring together attendees both in person as well as virtual, making for unique opportunities and challenges when setting the stage and choosing your rentals. After all, they're still meant to inform and inspire – and impress! To help you host a memorable corporate event for our new normal, check out our essential event rentals that are as functional as they are stylish. Plus! Be sure to grab a copy of our Event Essentials Guide with tips and tricks.
Camera-Ready Stage Set-Ups
It's important to create the right focal point for your event! A stage that is comfortable, stylish, and on-brand as well as virtually interesting is key.  From unique stage seating to out-of-the-box chairs, Southern Events Party Rental Company offers quite the selection to choose from. Our Bennett and Henley Sofas, Eiffel Chairs, Adeline Chairs, Rory Chairs, and Farrah Chairs offer stylish, unique, and comfortable seating for the speakers as they sit on the stage. Accent tables make for a cozy and complete look (as well as a perch for speaker notes or water). Be sure to also consider your stage backdrops – they help frame the space and create a uniform look for virtual users. We love our Boxwood Walls and Pipe & Drape for stage backdrops.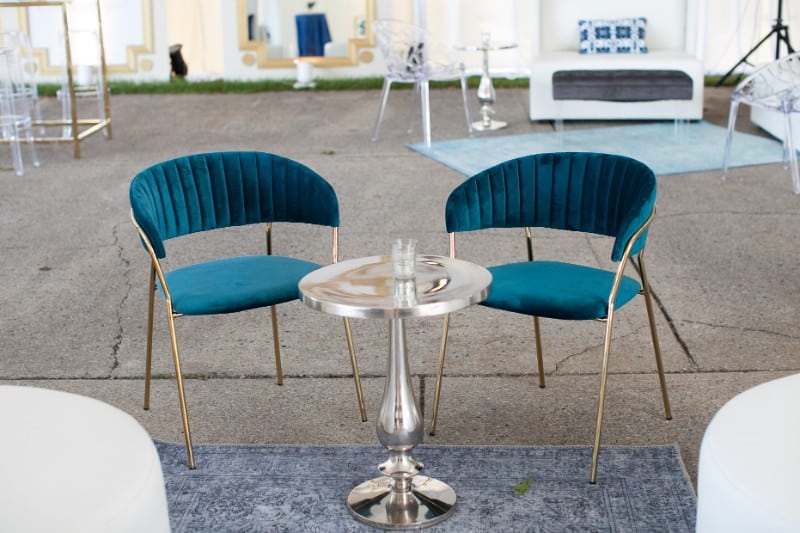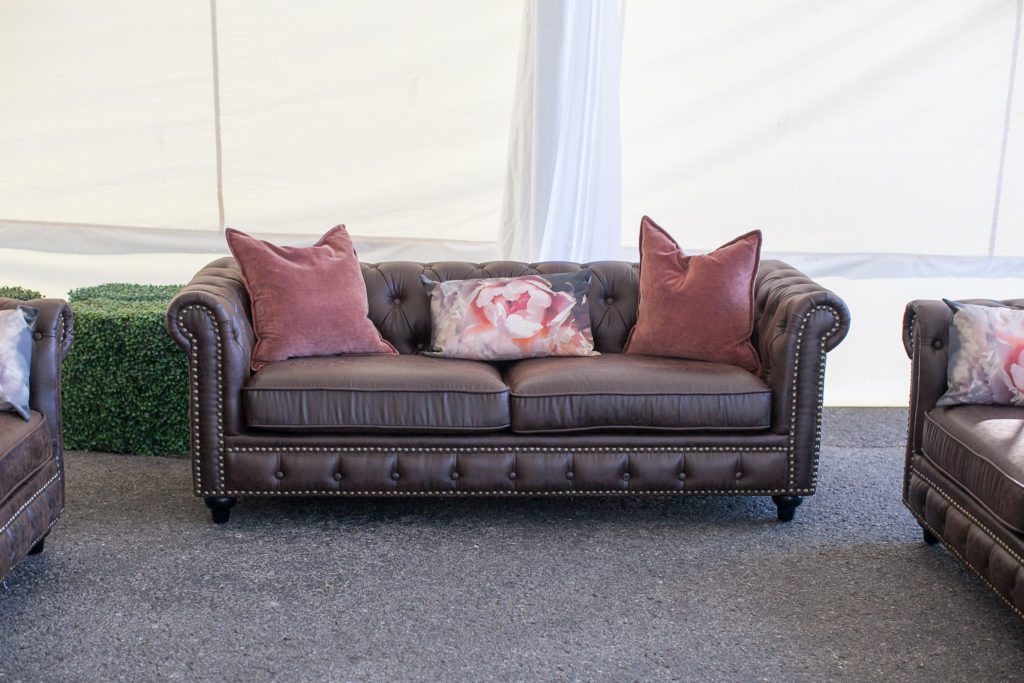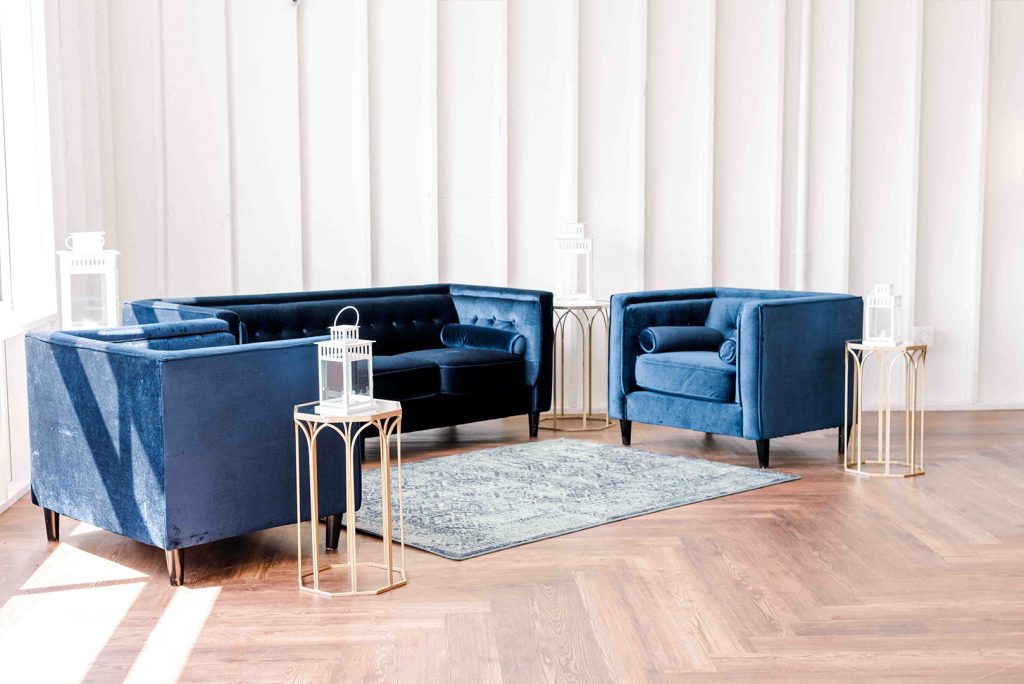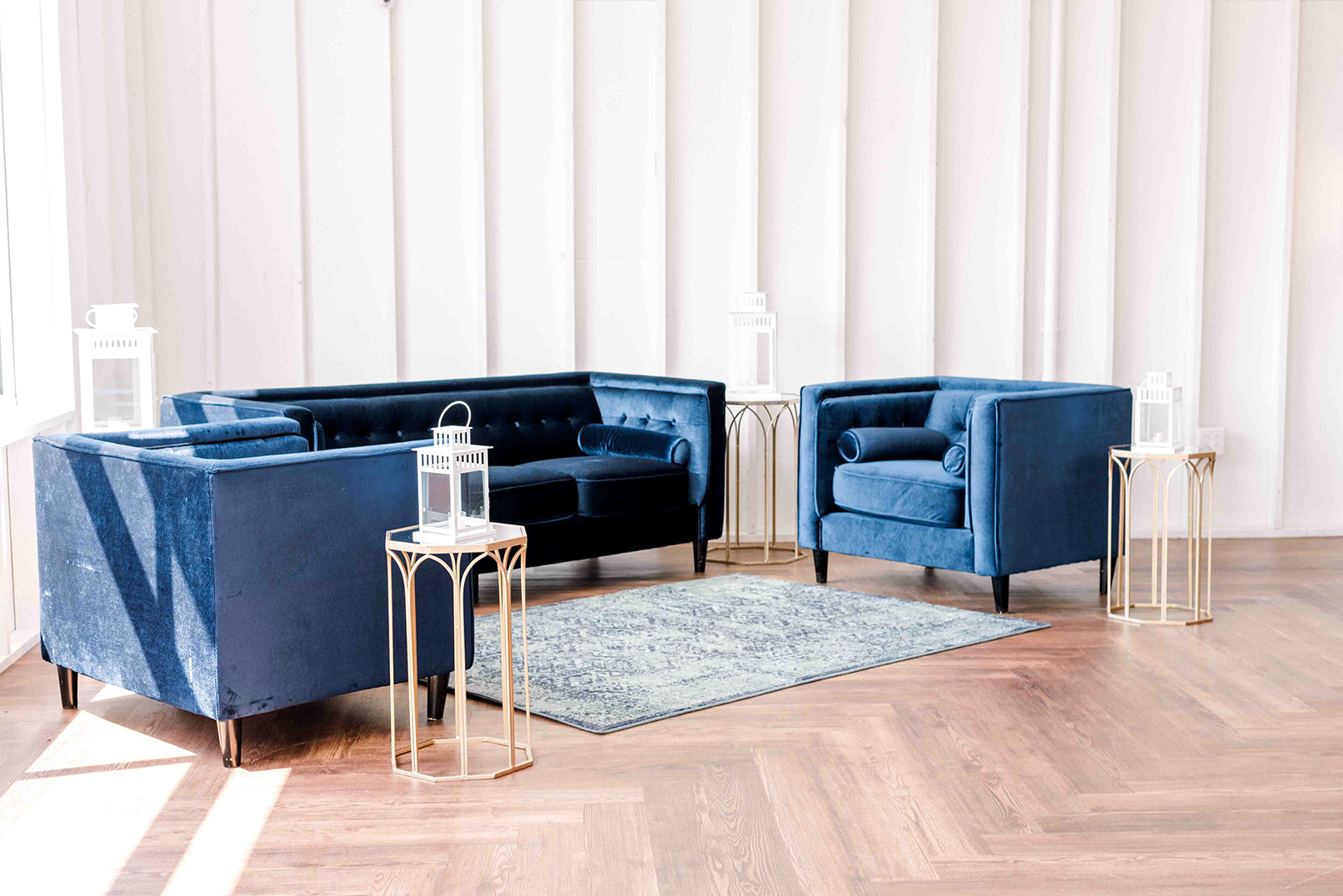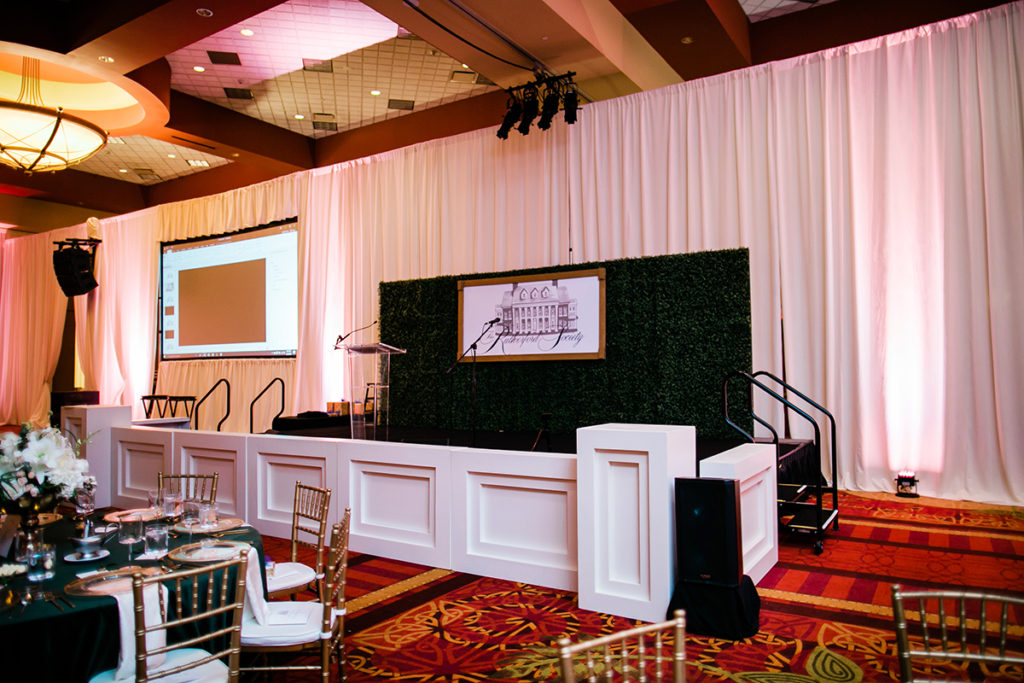 Stylish Lecterns
If you are hosting a more formal speaker or handing out awards, then you will need a lectern. Helpful for keeping your guests front and center, as well as amplifying their voice, they are a staple whether or not you have staging. It will also create a more overall organized event layout! In addition to providing a focal point for in-person guests, it will make live streaming easier for the camera crew as there is an obvious mark for people to speak from on stage. Our Acrylic Lectern is a unique contemporary (and customizable with a cling) choice, while Black Metal is a classic.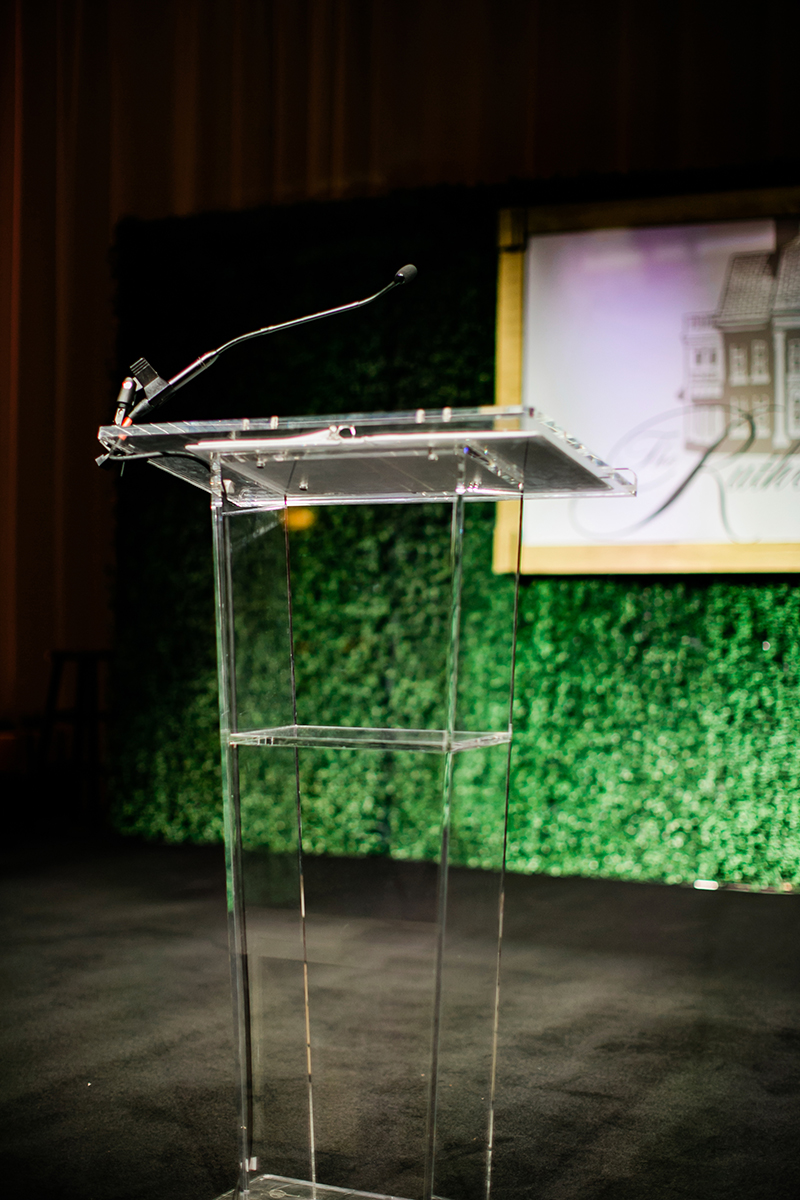 Upgrade Your Seating for In-Person Socializing
Want to uplevel your event seating? Make the space extra special for in-person attendees and opt for fun contemporary pieces, like our Acrylic Chairs. Available in a variety of styles, they make for a unique addition to any table. You'll also want cozy lounge and bistro areas. Whether they are used for breakoff sessions or breaks between speakers where people can spread out. Check out our Mercer Collection (with built-in charging ports) or Pearce Furniture. Or opt for one or two of our curated lounge packages, complete with sofas, chairs, rugs, and accent tables.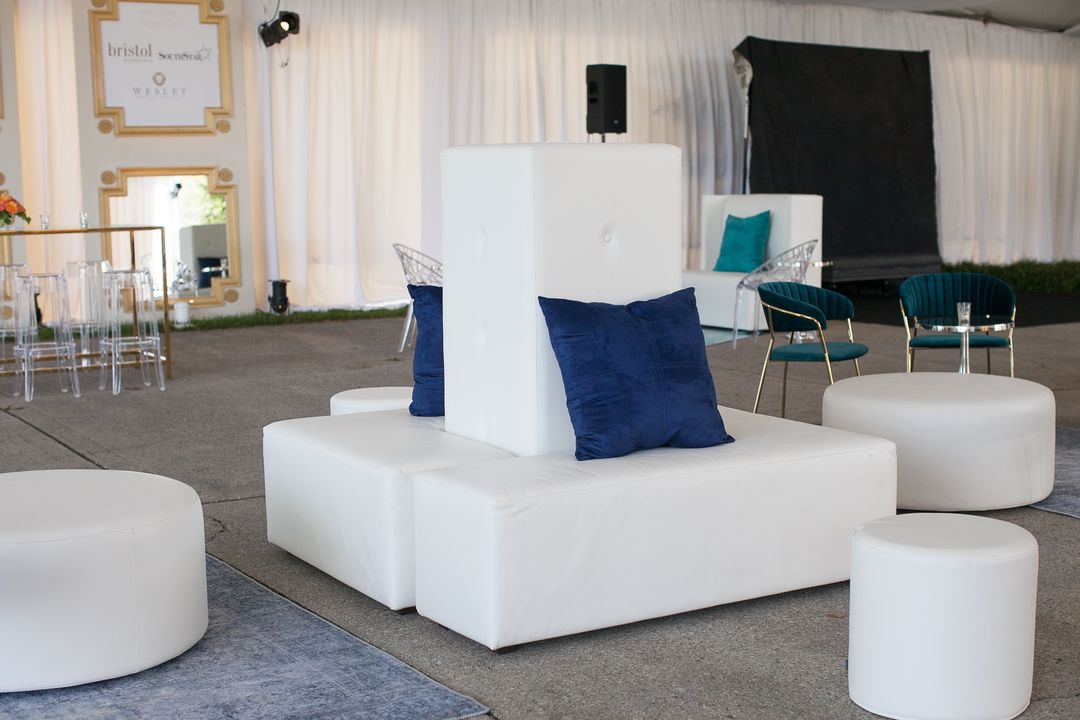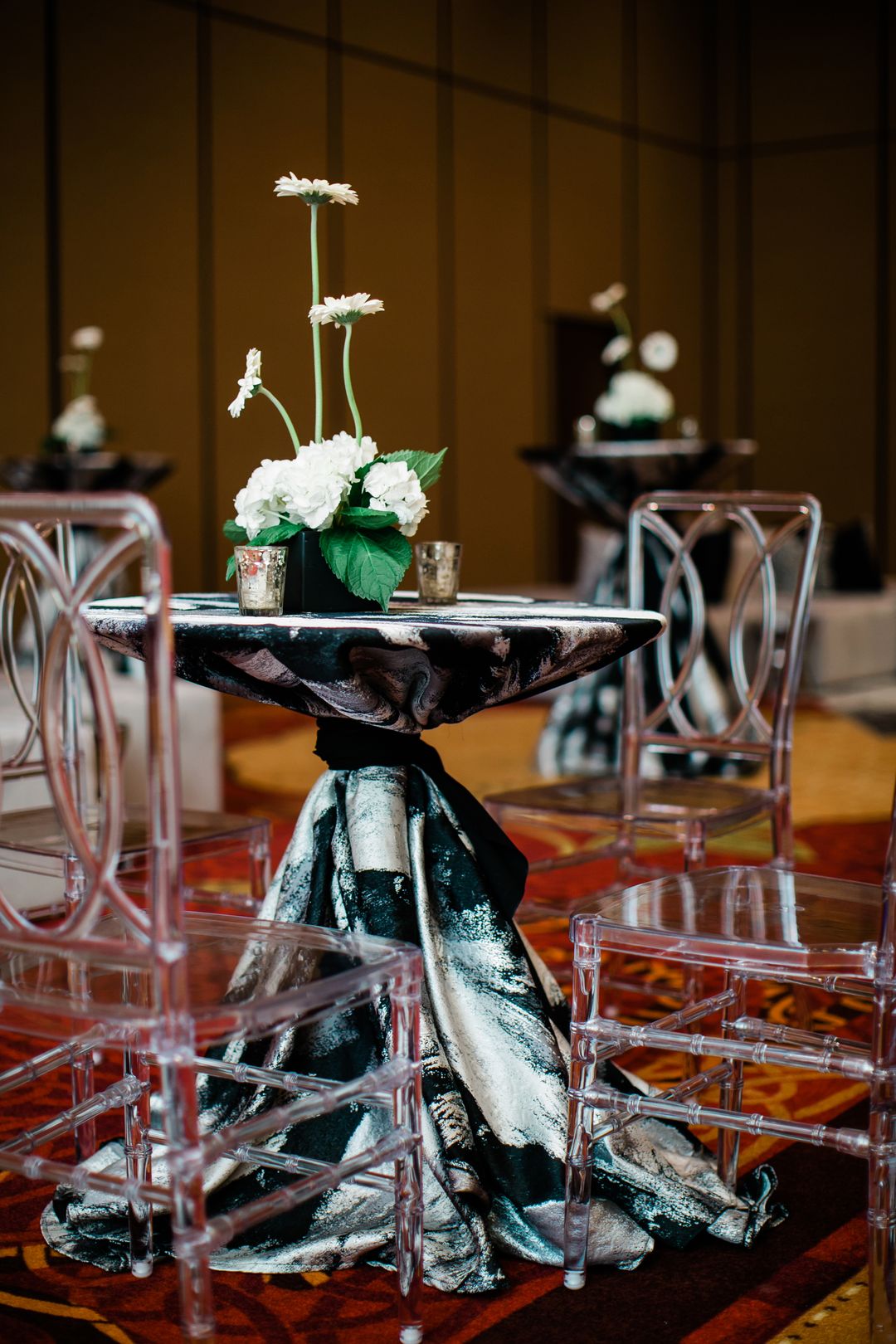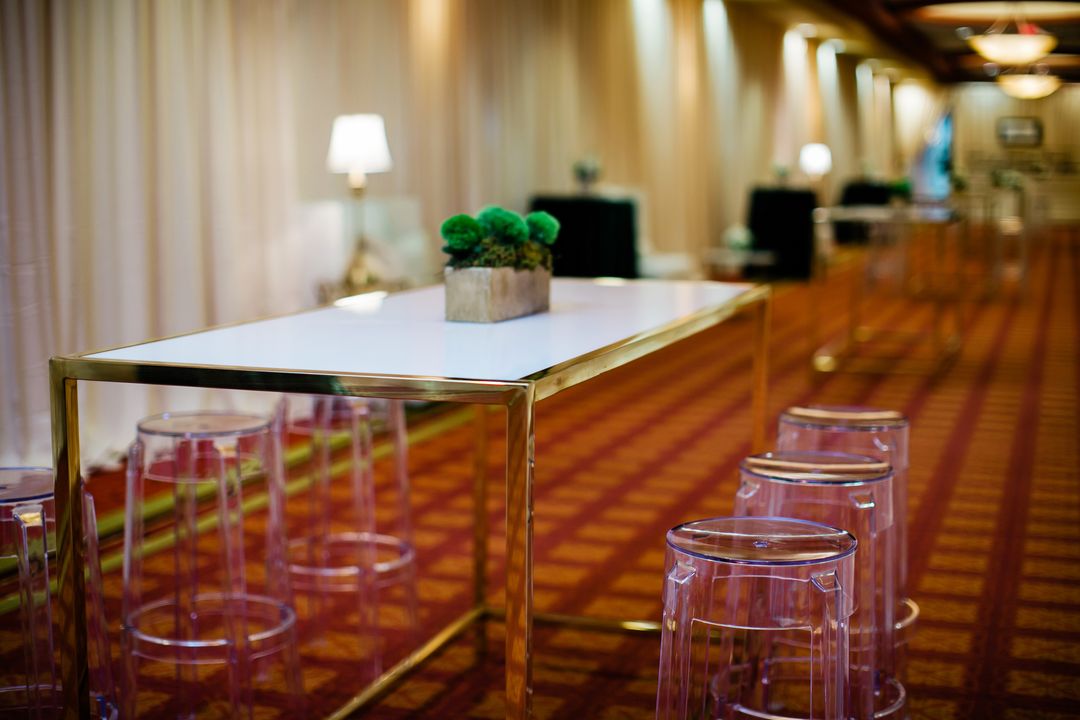 Show Off Your Brand
Because corporate summits exist to instill pride and cast vision, weaving on-brand materials and signage throughout the event is typically a strong move in the right direction. You can do this through our customizable Harpeth Bar. As well as custom pillows or colorful clings placed on the back of seating. Or opt for a memorable, photo-worthy entryway, made using our elegant Boxwood Walls.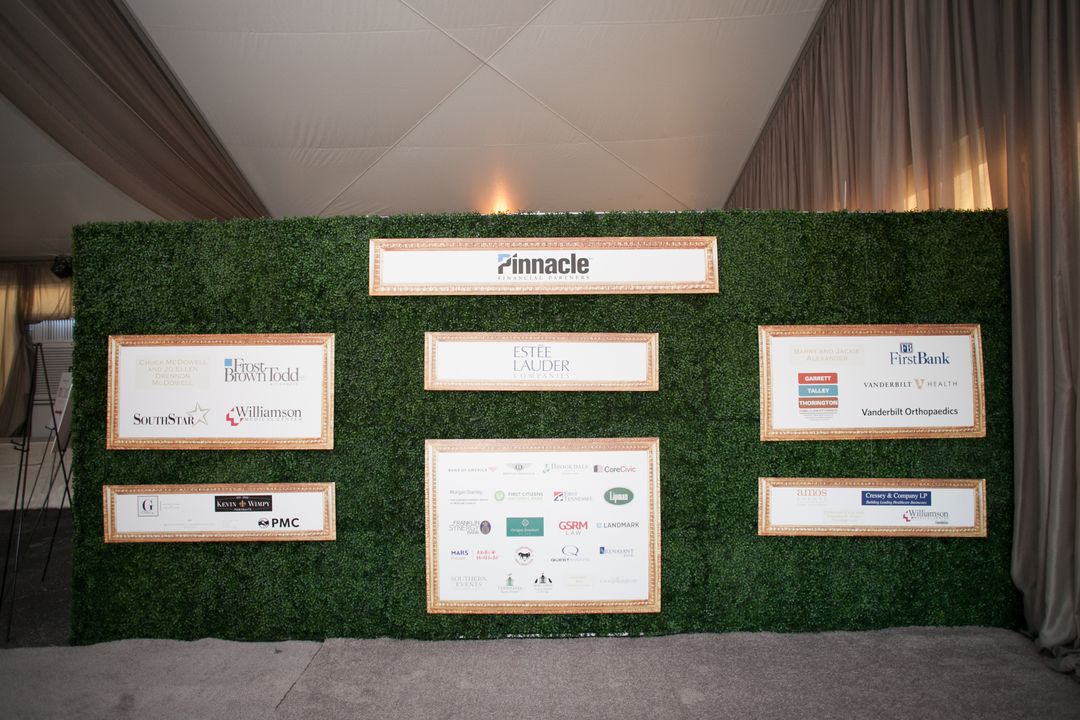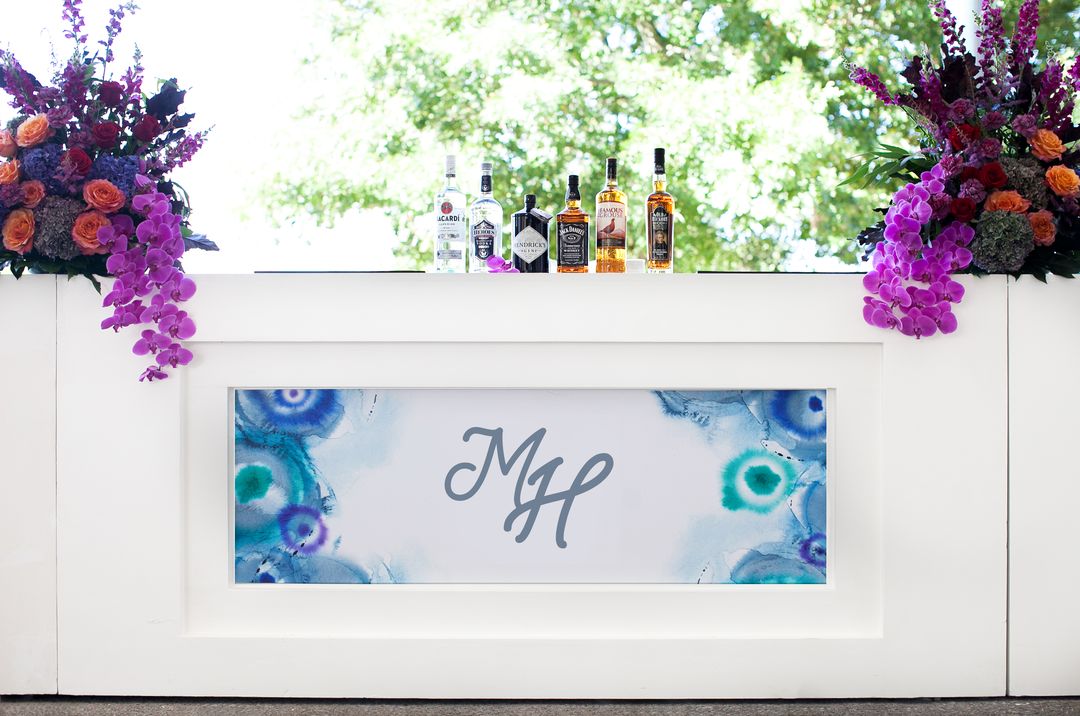 Need help planning your one-off or annual hybrid corporate summits? Our team would love to help you create an event that is stylish and functional. Send us a message at info@southerneventsonline.com, and let's get started!
TAGS | Corporate Summits, Event Seating, Event Staging, Nashville Event Rentals, Southern Events Party Rentals, Unique Nashville Event Rentals, corporate event rentals, lounge seating, unique seating
FEATURED RENTALS | Henley Sofa, Bennett Sofa, Farrah Chair, Boxwood walls, acrylic lecterns, harpeth bar, acrylic chairs, mercer collection, pearce furniture,
---
5

Aug

Southern Events Products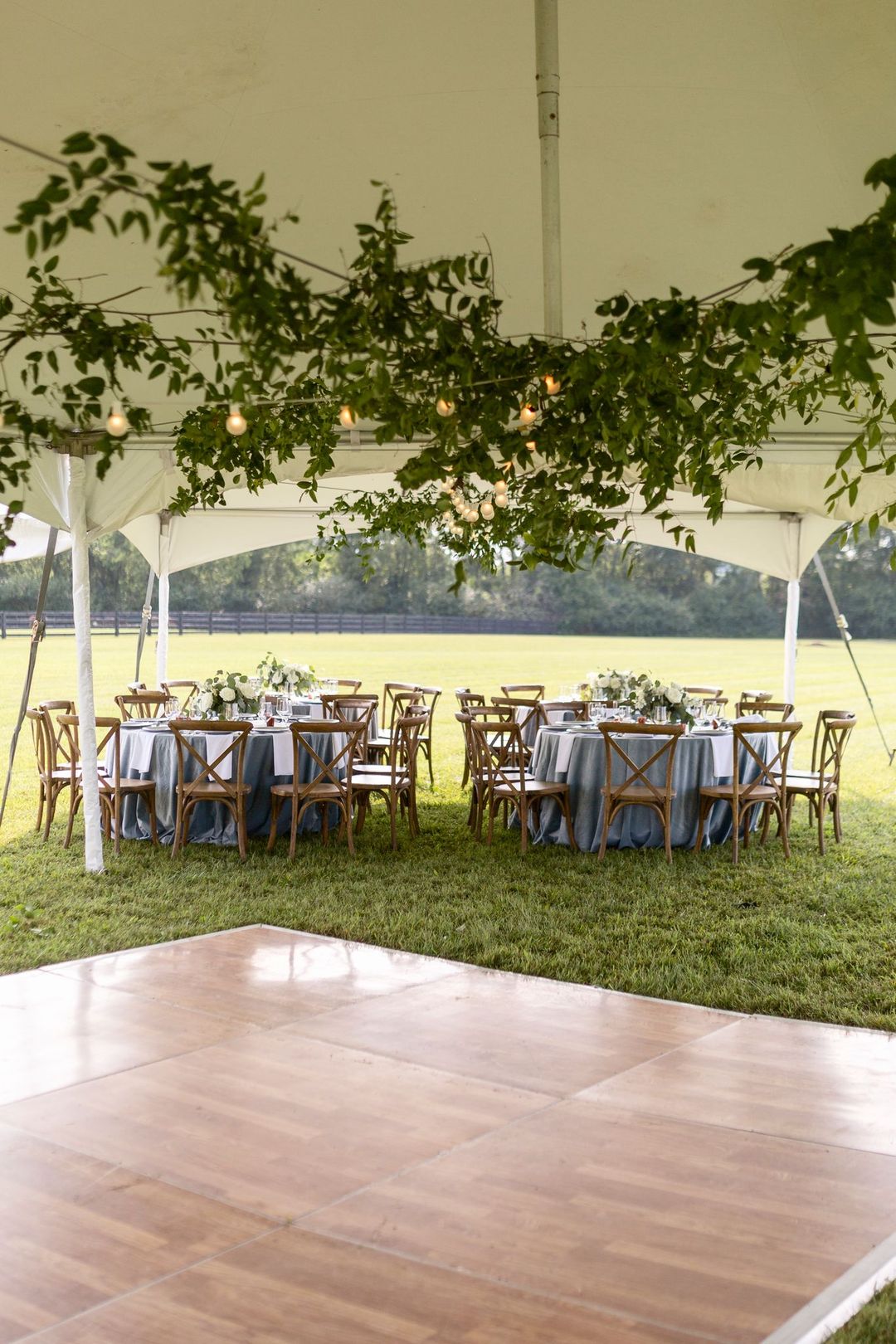 Say "Goodbye" to the days of worrying about the wear and tear of floors or grass at your event. And let us introduce you to durable and stylish event flooring! Our team understands that the floor is the foundation for your event, and will lend to a more cohesive and aesthetically pleasing look. Get inspired for your upcoming celebration in Nashville, when you check out our trendy yet functional in-stock flooring options.
Dura-Trac Flooring
Made for the event industry by special event flooring experts, Dura-Trac flooring is an easy-to-install flooring system designed to protect your existing space. The interlocking panel system is the perfect way to protect your space and your guests, making it ideal for festivals, concerts, tented parties, and more! It can be installed over a variety of surfaces, including those that are uneven. Best of all, it can be customized by placing premium vinyl flooring or carpeting over the top. To learn more about our Dura-Trac flooring, download our PDF.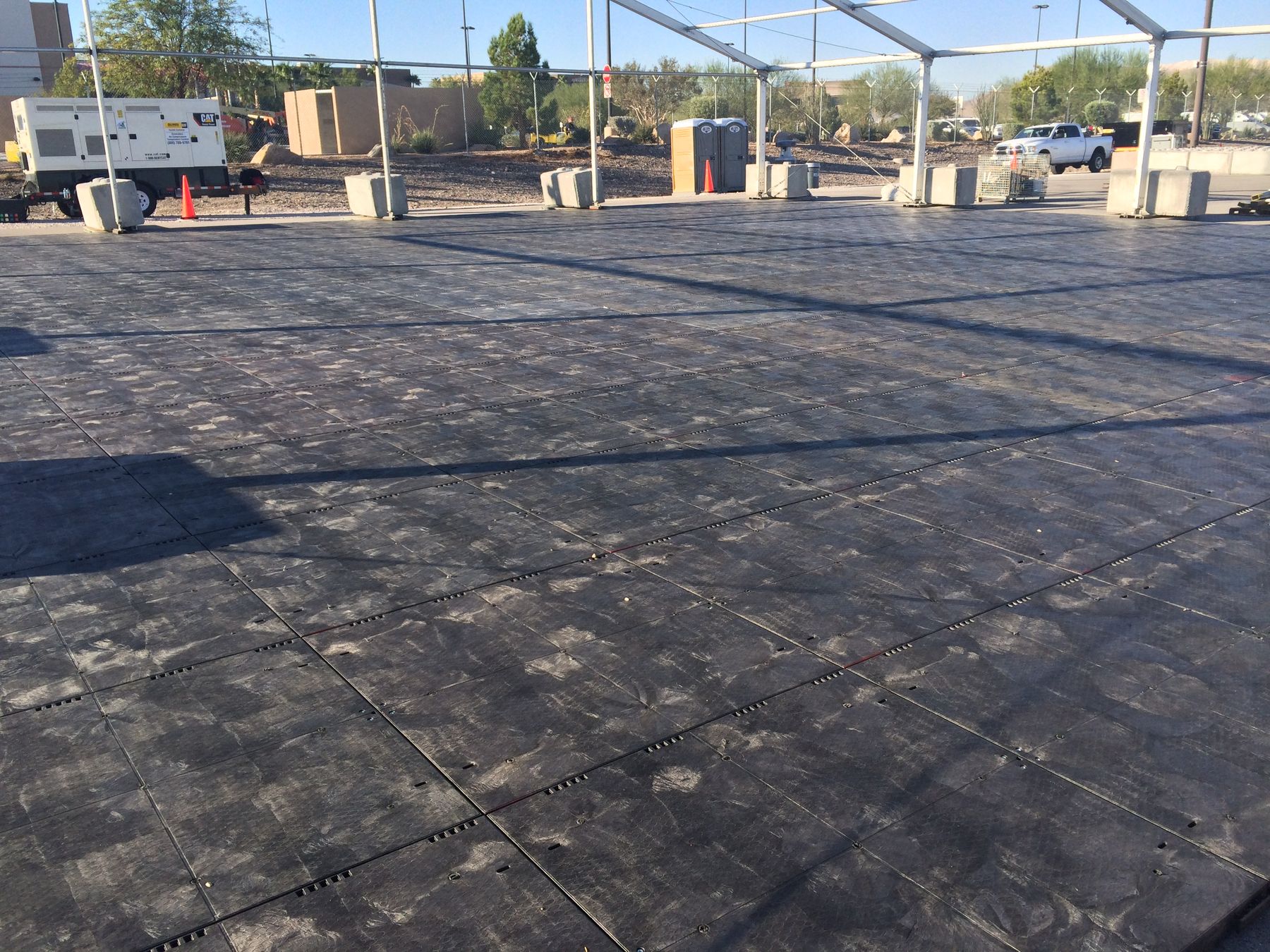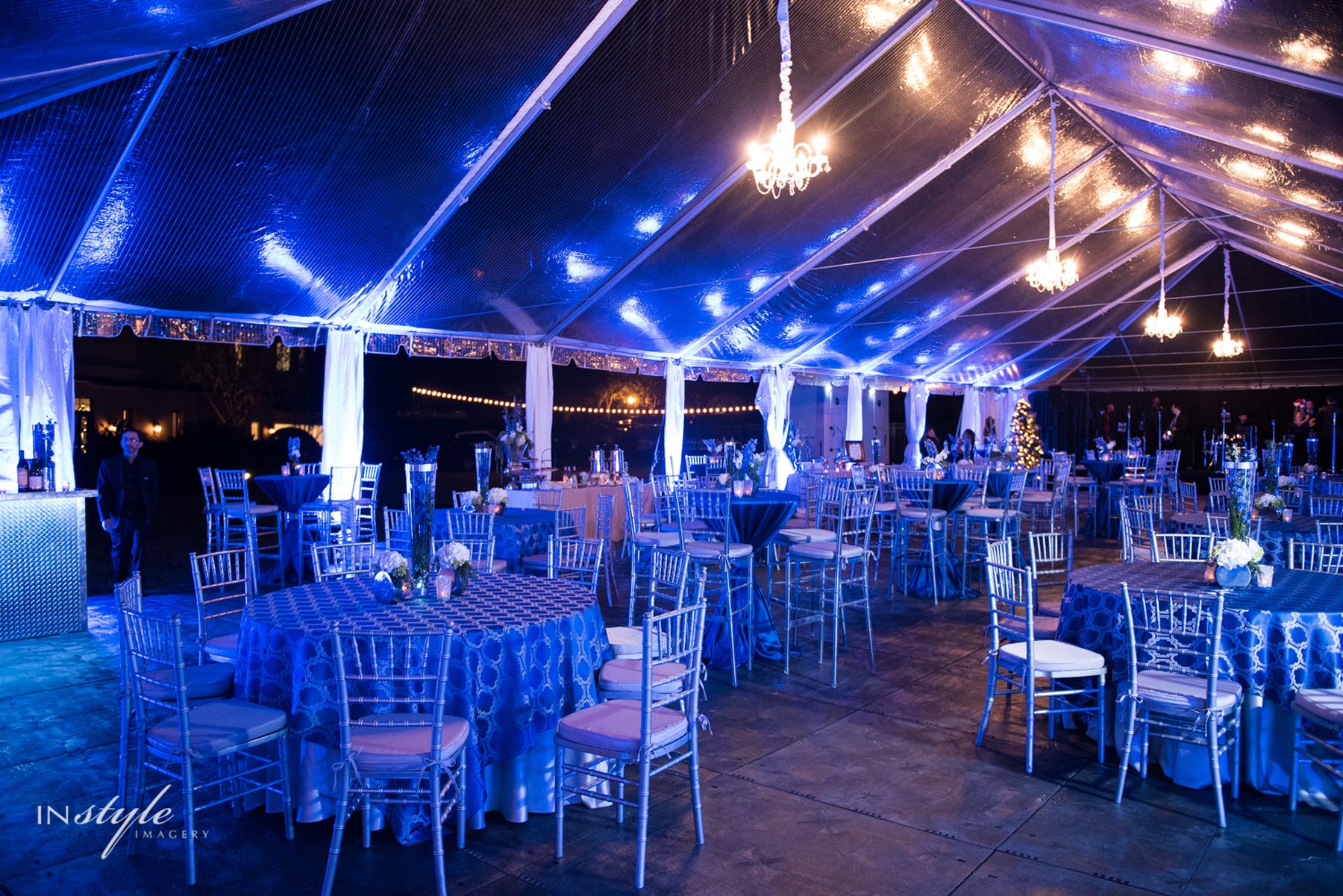 Artificial Grass
Why would you use artificial grass at your event? It's a unique option that will lend a fun touch of texture to your event. For an indoor event, it will also lend traction, making it perfect for placing on top of existing tile or vinyl flooring. For warm-weather outdoor events, it will actually offer a more natural and welcoming look. Consider renting it for your next tailgating party, trade-show exhibit, or church picnic!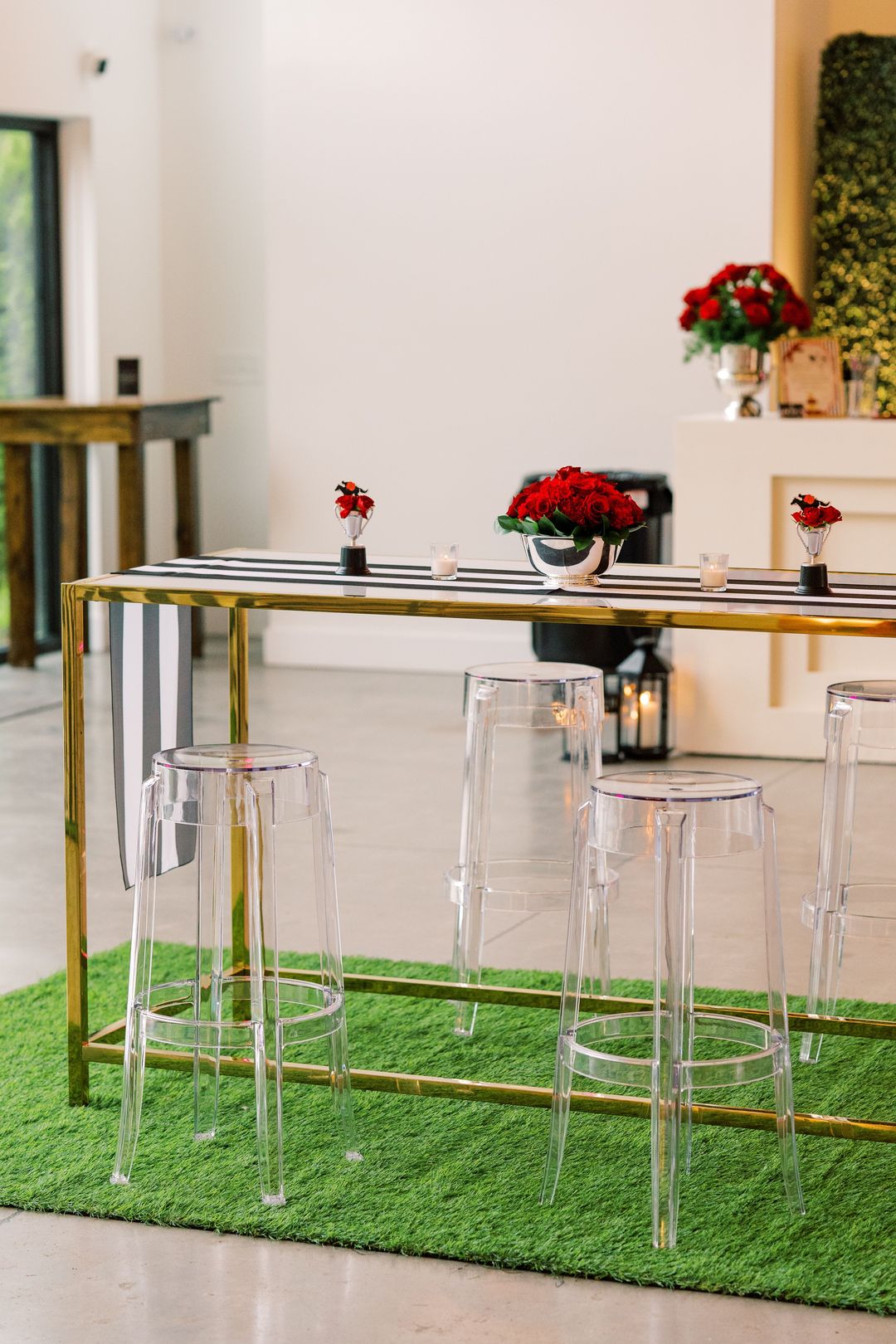 Photo by Garrett Richardson
Dance Floors
Some flooring is limited to certain areas of your event space, like dance floors. They act as a focal point within an event space, in addition to being a designated area for entertainment. We offer a selection of dance floors, for a variety of different event types and themes. Although our classic White and Black dance floor is popular, our Plank Wood dance floor will lend a modern and timeless look to your event.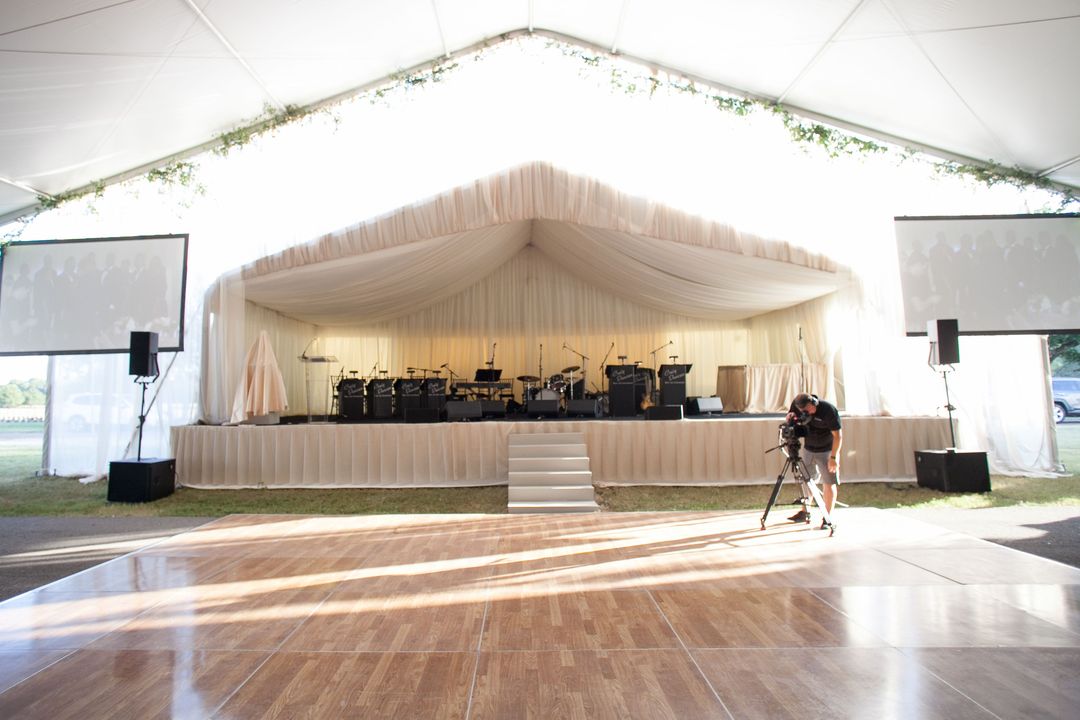 Photo by Phindy Studios
If you've been looking for event rentals that both functional and stylish, we're your people! Send us an email at info@southerneventsonline.com for help choosing the best event flooring.
TAGS | Nashville Event Rentals, Nashville Wedding Rentals, Nashville party rentals, Southern Events, Unique Nashville Event Rentals, dura flooring, southern weddings
FEATURED RENTALS | Dura-Trac Flooring, black and white dance floor, plank wood dance floor, artificial grass,
---
5

Mar

Southern Events Products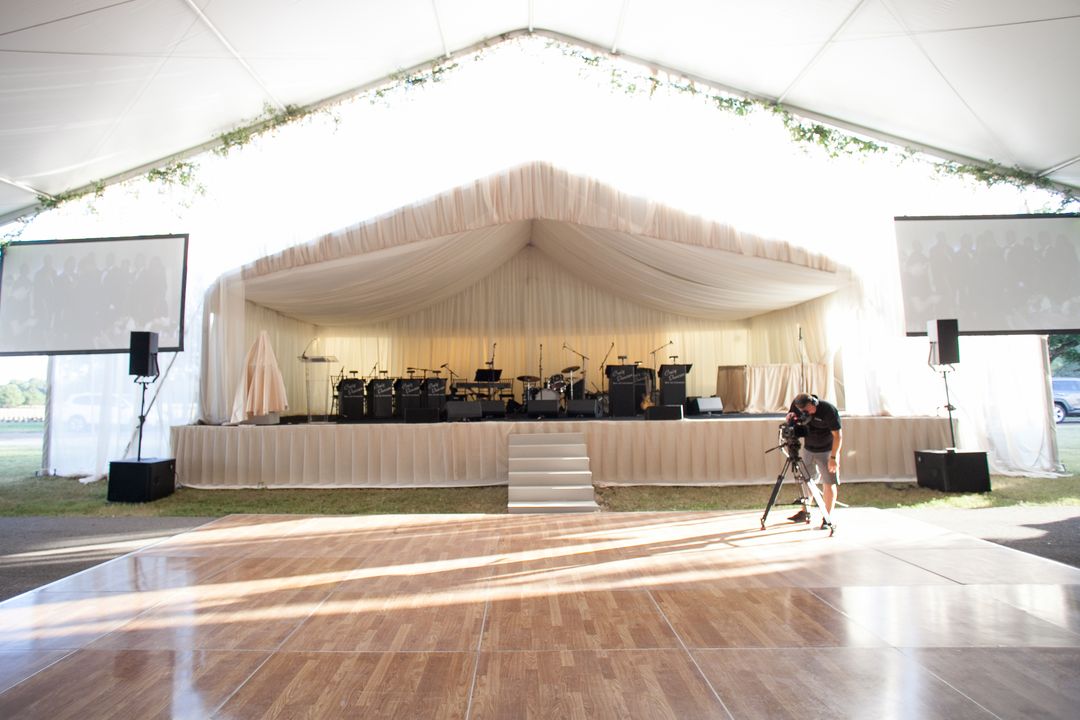 Sporting events, weddings, corporate events, concerts… these (and so much more) are all events that need event staging. And whether you're looking for a finished look, complete with a dance floor, or simple stage – Southern Events Party Rental Company has a myriad of in-stock event rentals and event staging to choose from.
Event Staging Basics
From staging platforms (with and without carpet), steps and staircases, we have the event staging basics to build a simple platform for speakers to a full stage for your favorite band.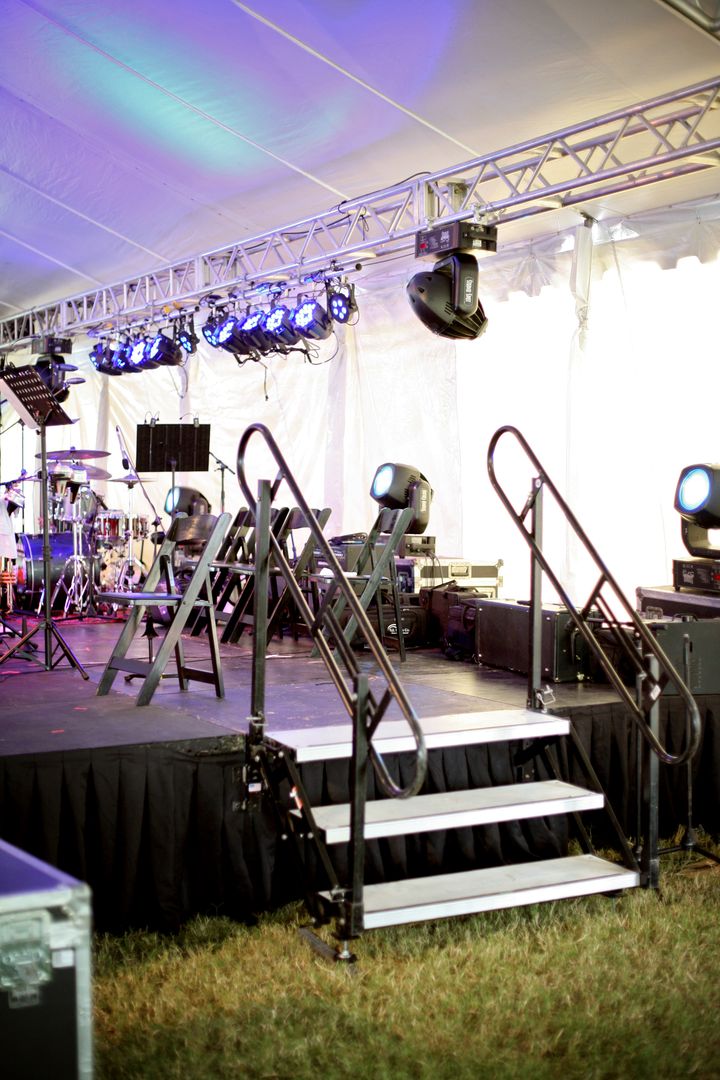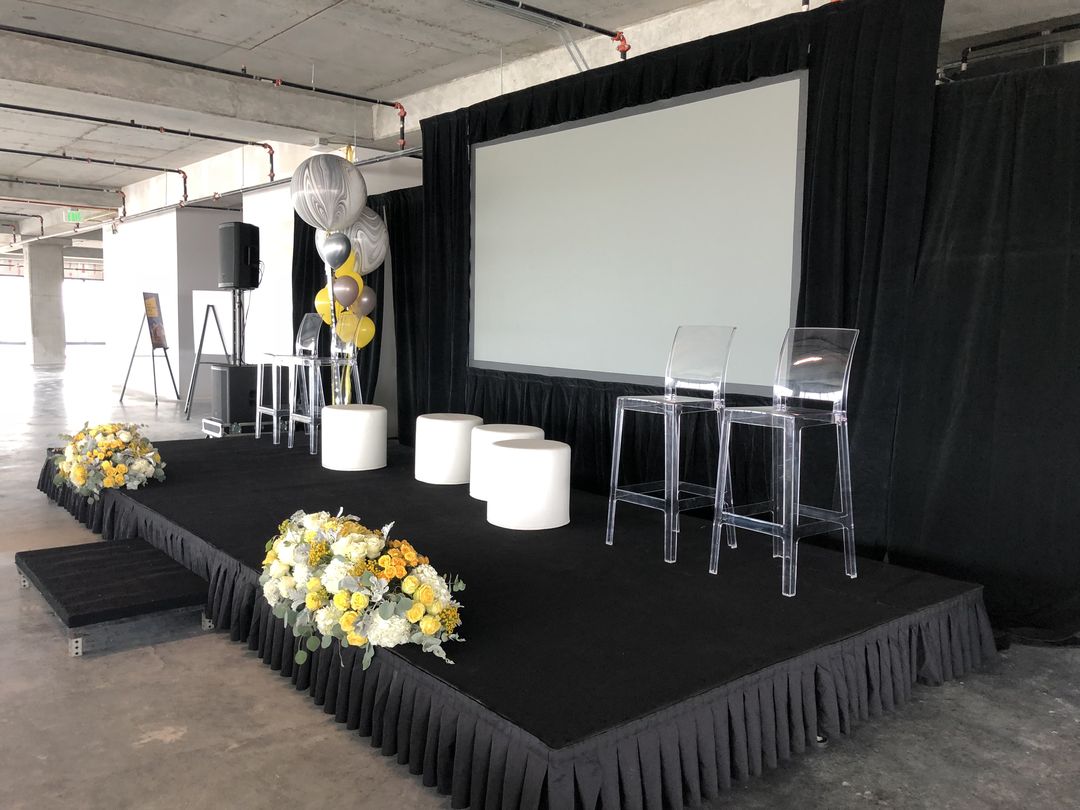 Custom Stage Looks
Our Harpeth stage facade and columns are the perfect options if you're searching for a polished look for your basic stage. They are customizable, allowing for different combinations and personalized insets. Stage Skirting is another way to finish the look of your event stage, hiding cords and such below – now in stock in natural or black.
Bonus Tip! Add our Dura Floors with endless floor options and create a completely custom dance space for your event.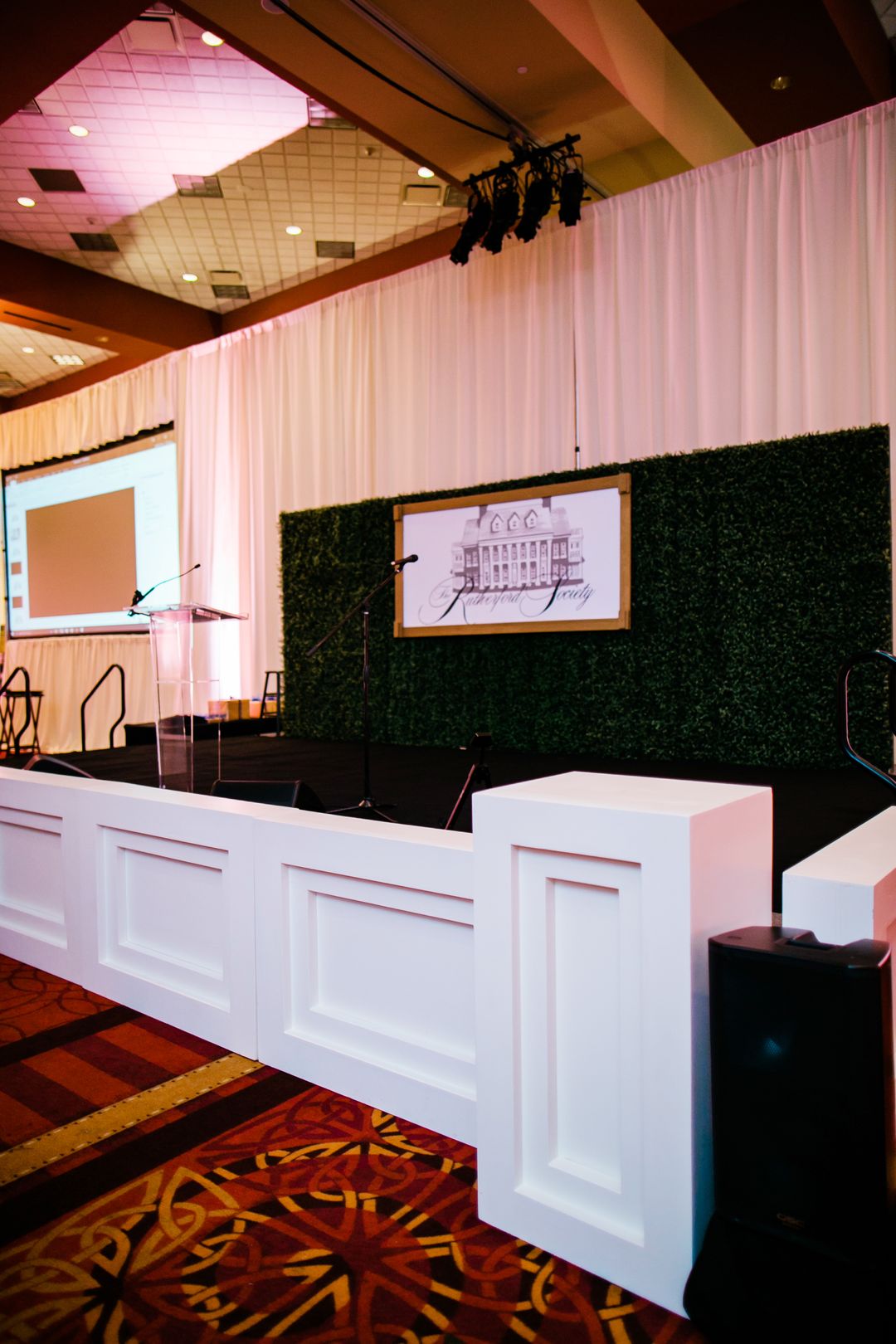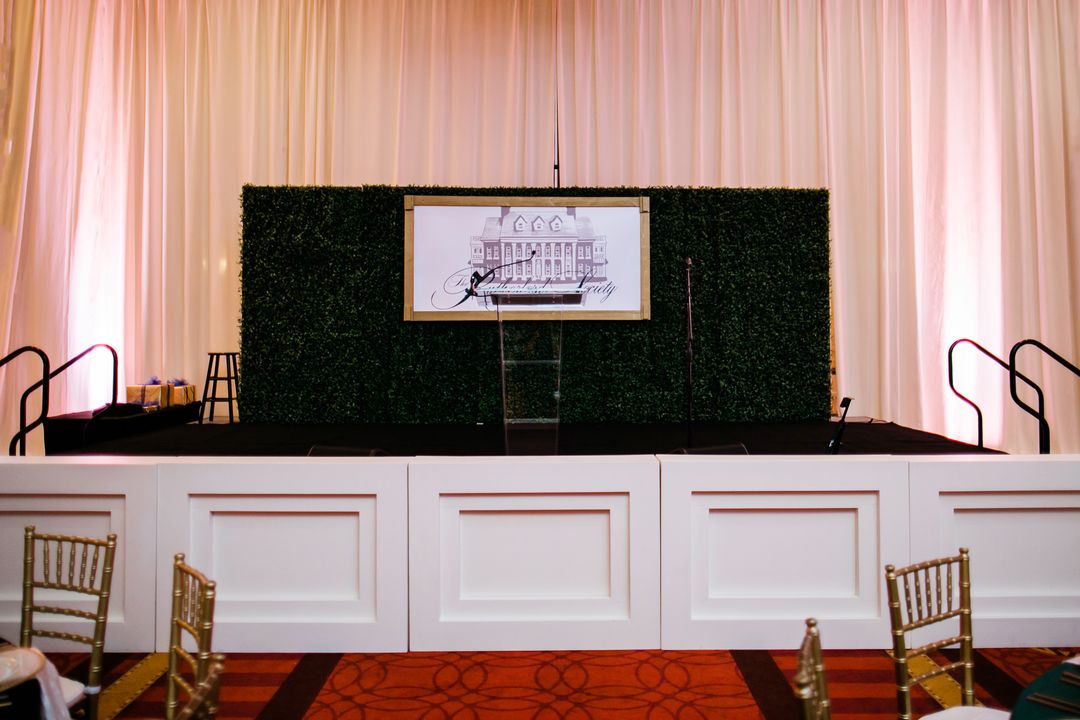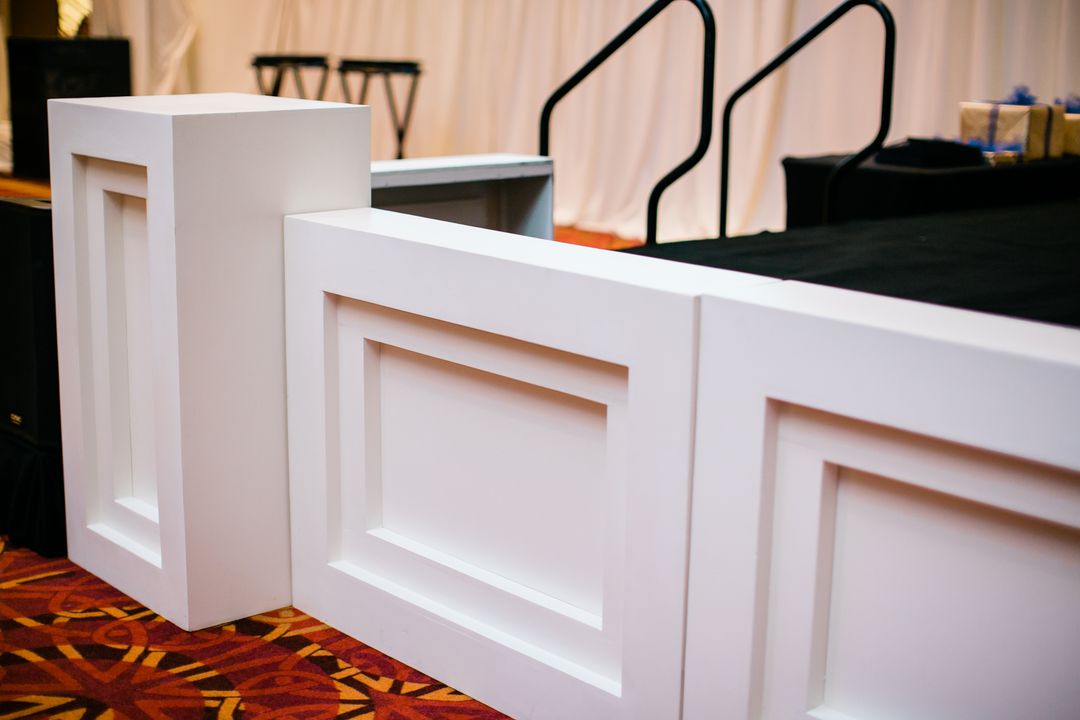 Photo by Jen and Chris Creed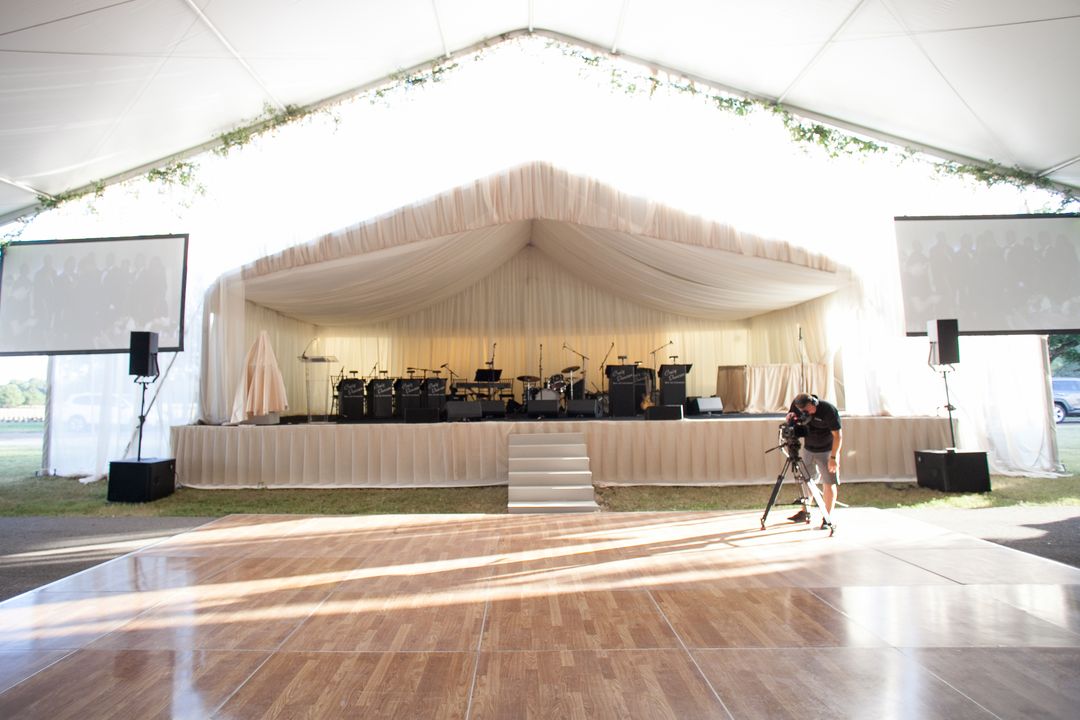 Photo by Phindy Studios
Pipe and Drape
If you're wanting to create a backdrop (and backstage area), check out our Pipe and Drape options.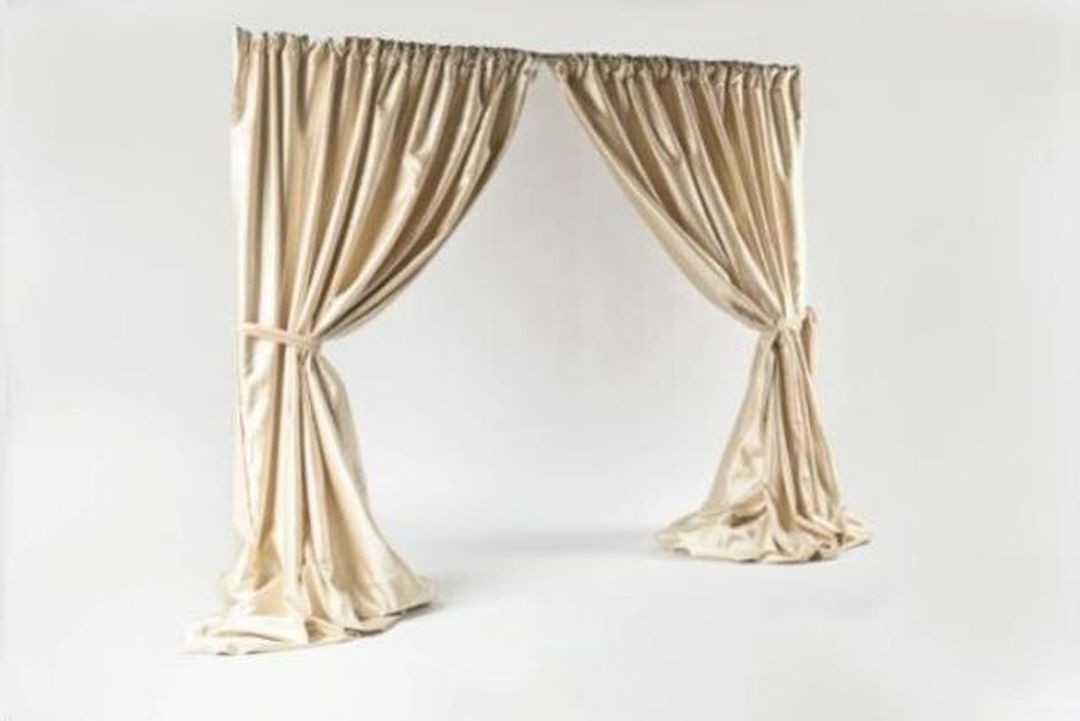 Backstage Area
Speaking of a backstage area – we have tons of fun rentals that help you keep whoever is performing at your event comfy and happy! From sofas to chairs to rugs (and maybe a bar cart!), we've got you covered!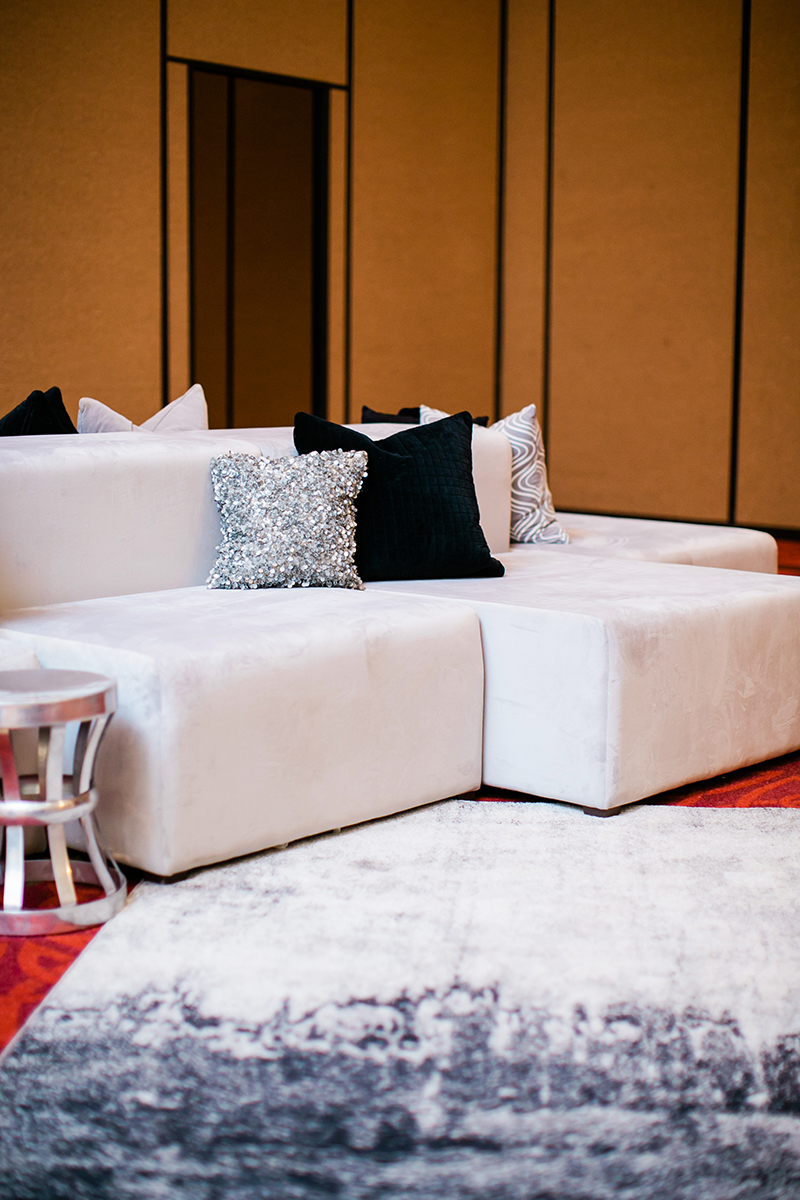 Photo by Jen and Chris Creed
Rope and Stanchion
Rope and stanchion are also great additions that keep guests safe and give the performers a bit of space! These are great for red carpet events, or a live band at a wedding!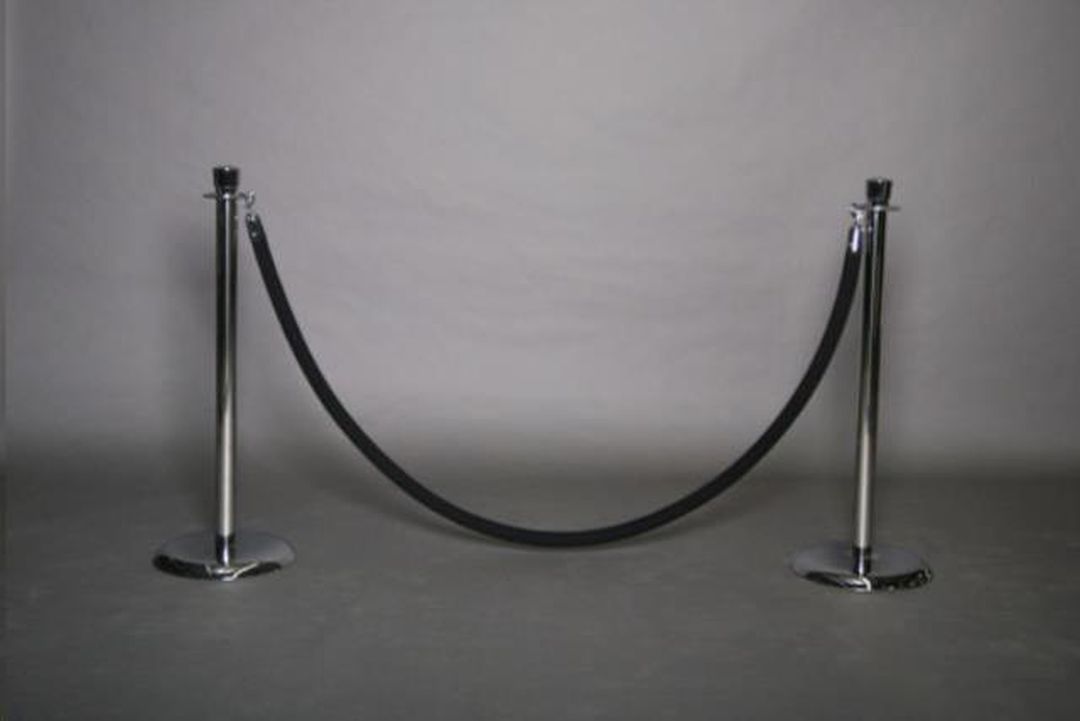 If you'd like help with your stage set-up at your next event, send us a message at info@southerneventsonline.com.
TAGS | Event Rentals, Nashville Event Rentals, Nashville Wedding Rentals, Nashville party rentals, Southern Events, Unique Nashville Event Rentals
FEATURED RENTALS | Pipe and Drape, Harpeth Staging, Dura Track Flooring, Rope and Stanchion
---
20

Feb

Trends and Inspiration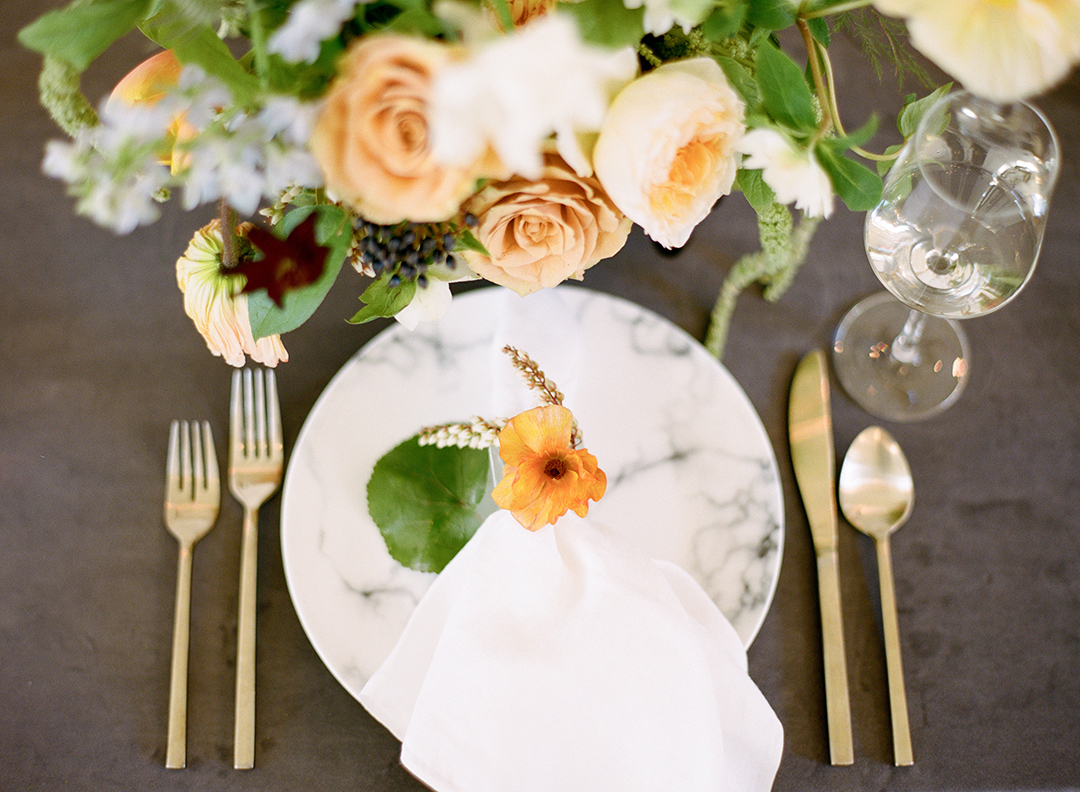 Warm tones have been trending in events and weddings over the last few years, and we are in love with this palette! Take a cue from nature with these sunset-inspired event colors and event rentals that wrap your Nashville event in warm nostalgia.
Golden Glow
Go for the gold… in event rentals other than your flatware or furniture. Try layering linens in warm neutrals with your event rentals – like the subtle yellow of our Wheat Satin Linens – or add some flair with our Midas Gold Bench.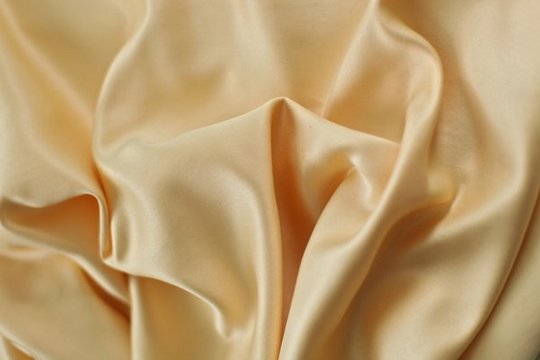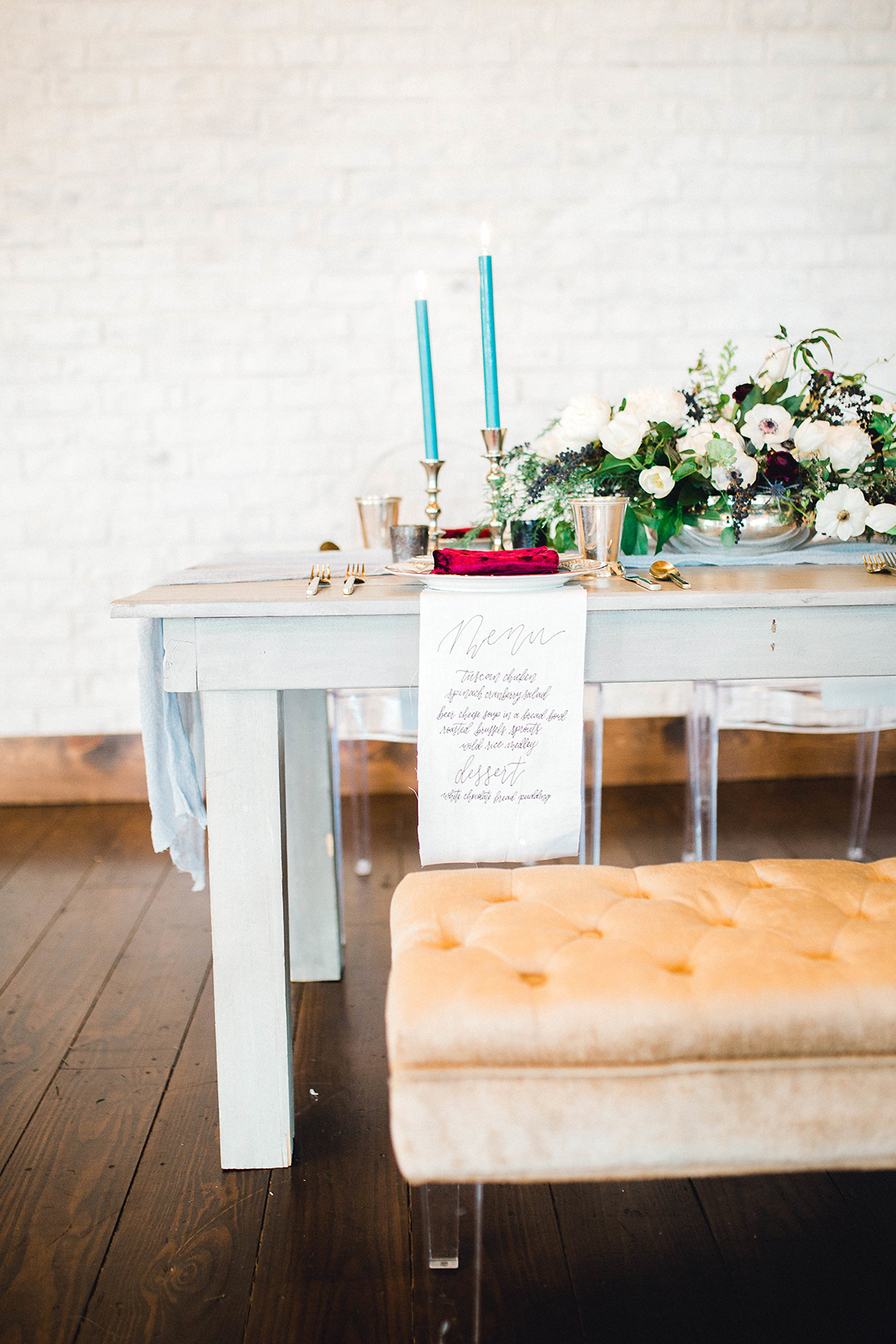 Photo from Honey and Bee Photography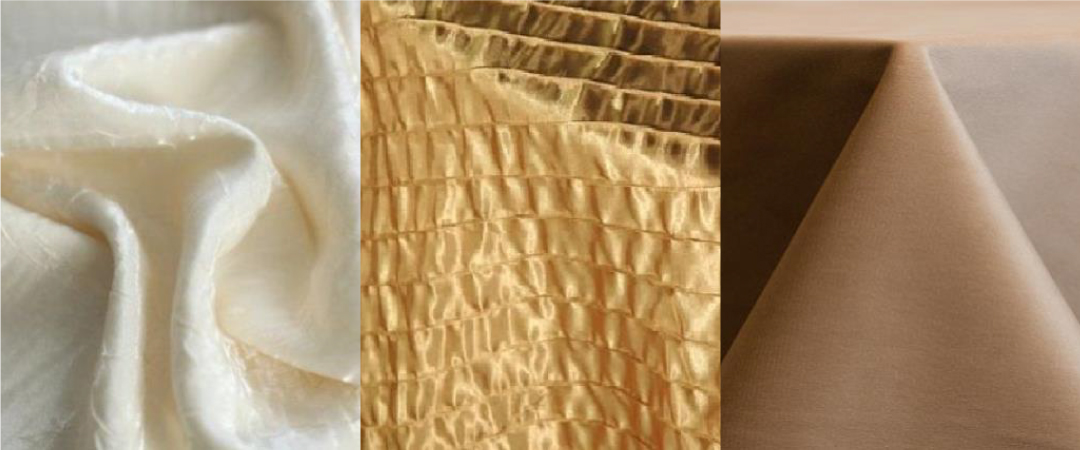 Golden Glow | Ivory Luxe, Gold French Pleat, Driftwood Velvet
Copper Cues
Copper has been popping up in event design from elegant to bohemian events – and everywhere in between. But this color chameleon isn't just a metallic. "Copper" hues offer a range of shades in Southern rentals – like our Rouge Charger or Russet Satin Linens.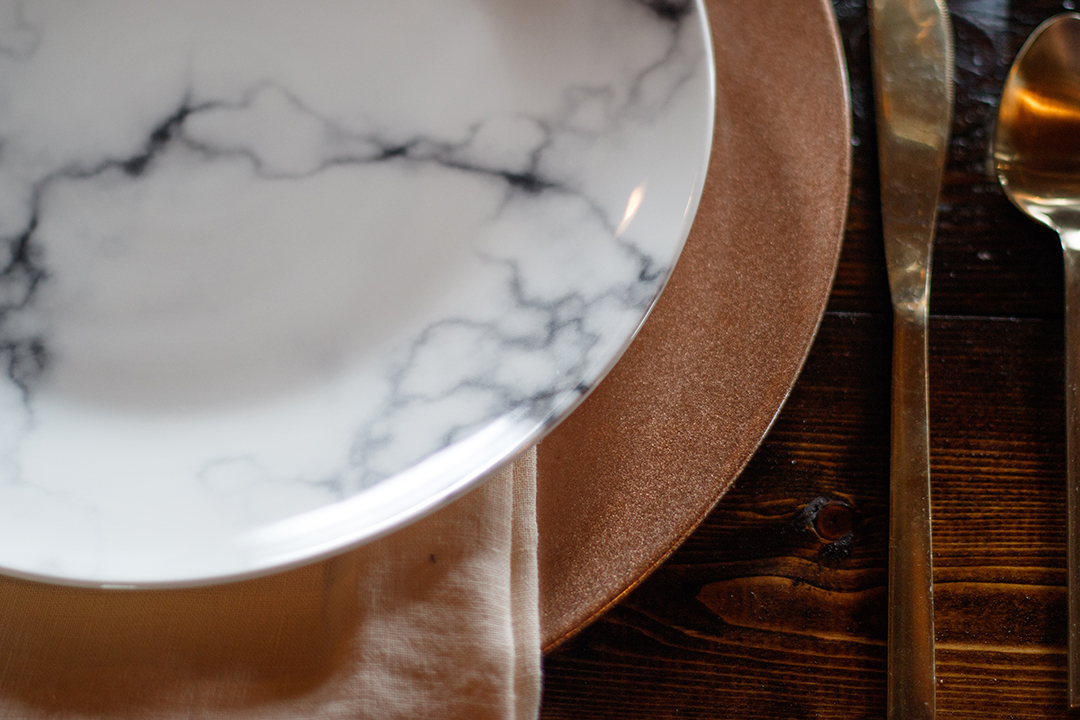 Photo from Amy Whidby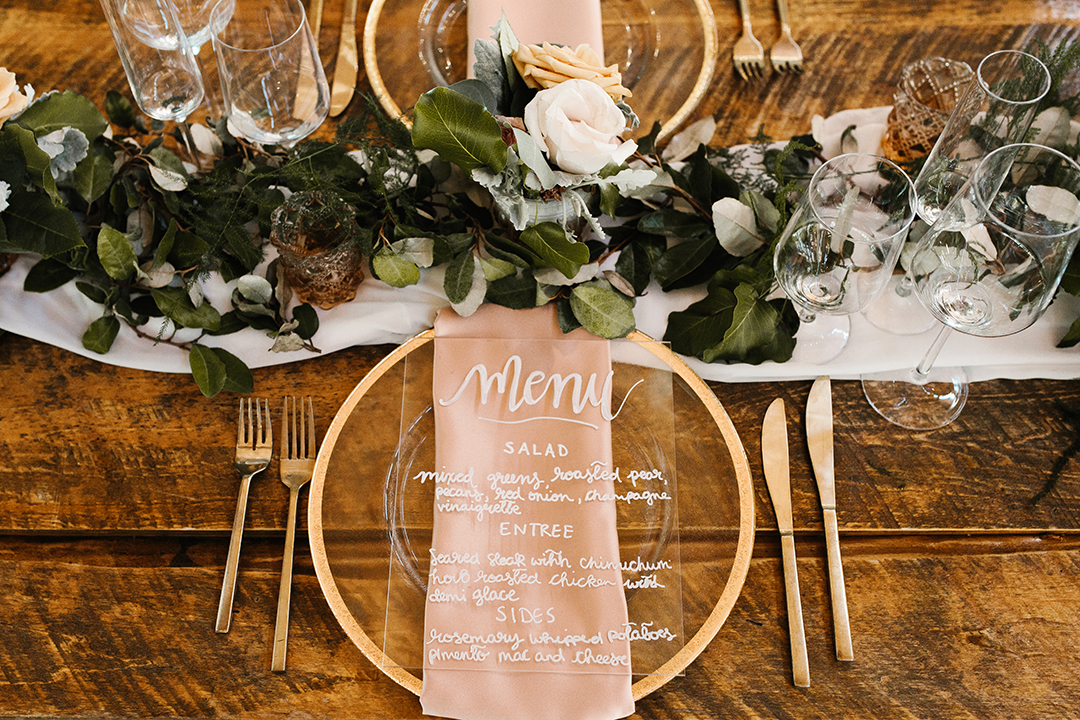 Photo from Madi Flournoy Photography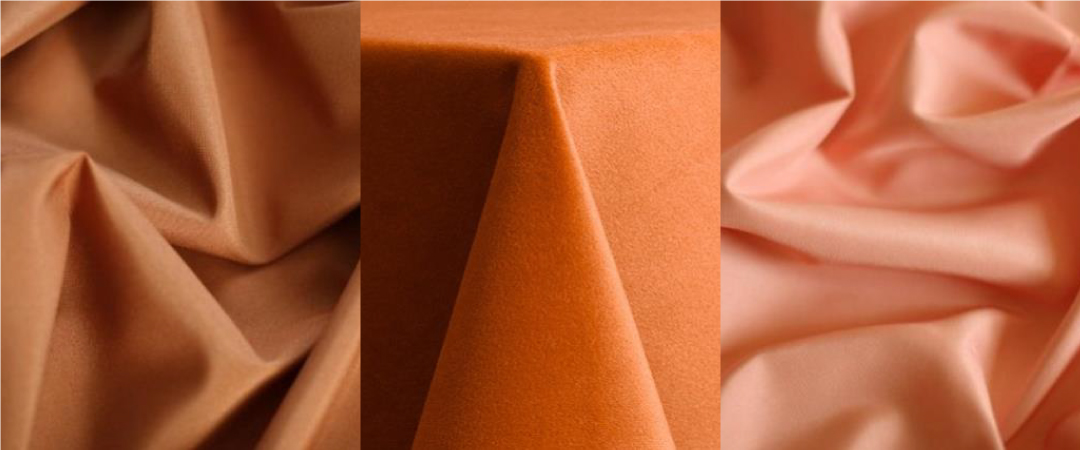 Copper Cues | Copper Poly, Spice Velvet, Coral Poly
Ruby Hues
Not just for fall, use shades of scarlet to wow at your events year-round. From brick red accented with gold to a pop of burgundy, these rich sunset-inspired event colors are sure to have depth to your Southern event.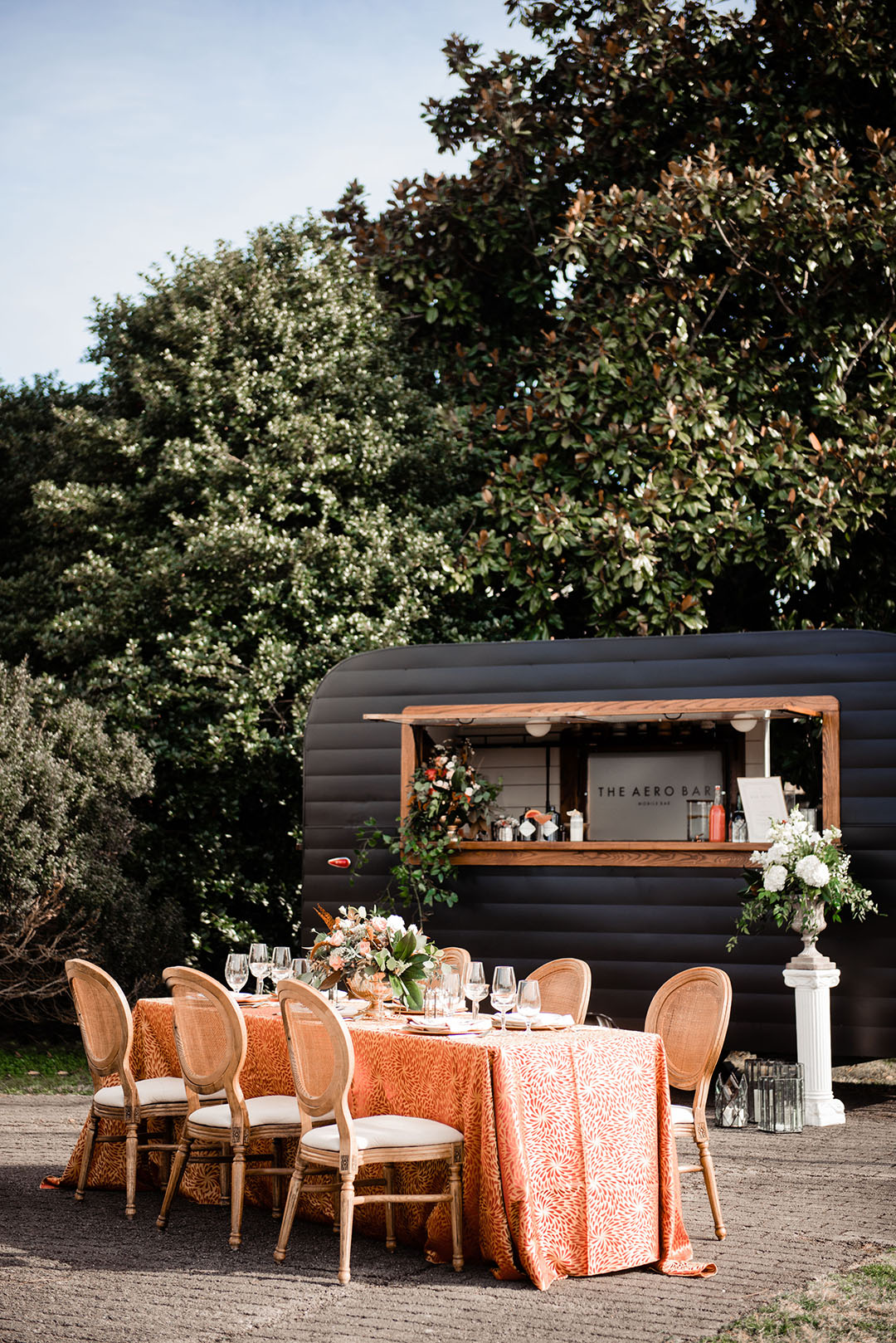 Photo from Ivory Door Studio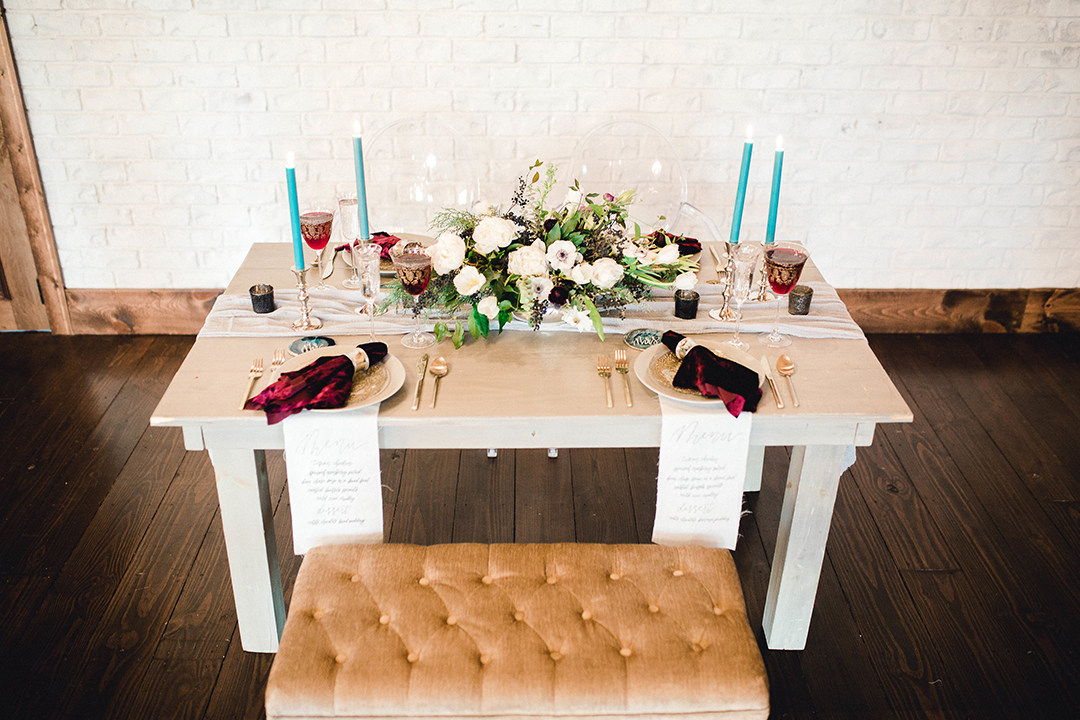 Photo from Honey and Bee Photography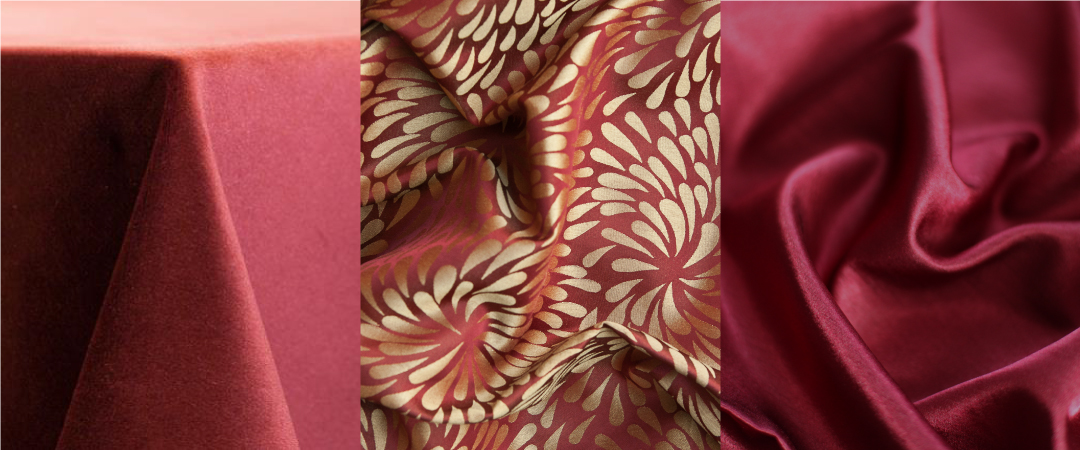 Ruby Hues | Merlot Velvet, Gold Aurora, Burgundy Dupioni
Mauve Modes
This isn't your Granny's curtains anymore. Not quite a rose pink or a chocolate brown, mauve is the perfect color to bridge between feminine & masculine in your event color palette. Layer textures like blush velvet linens with our warm wood Harlin Chairs or a dusty rose pillow on the leather Bennett Sofa.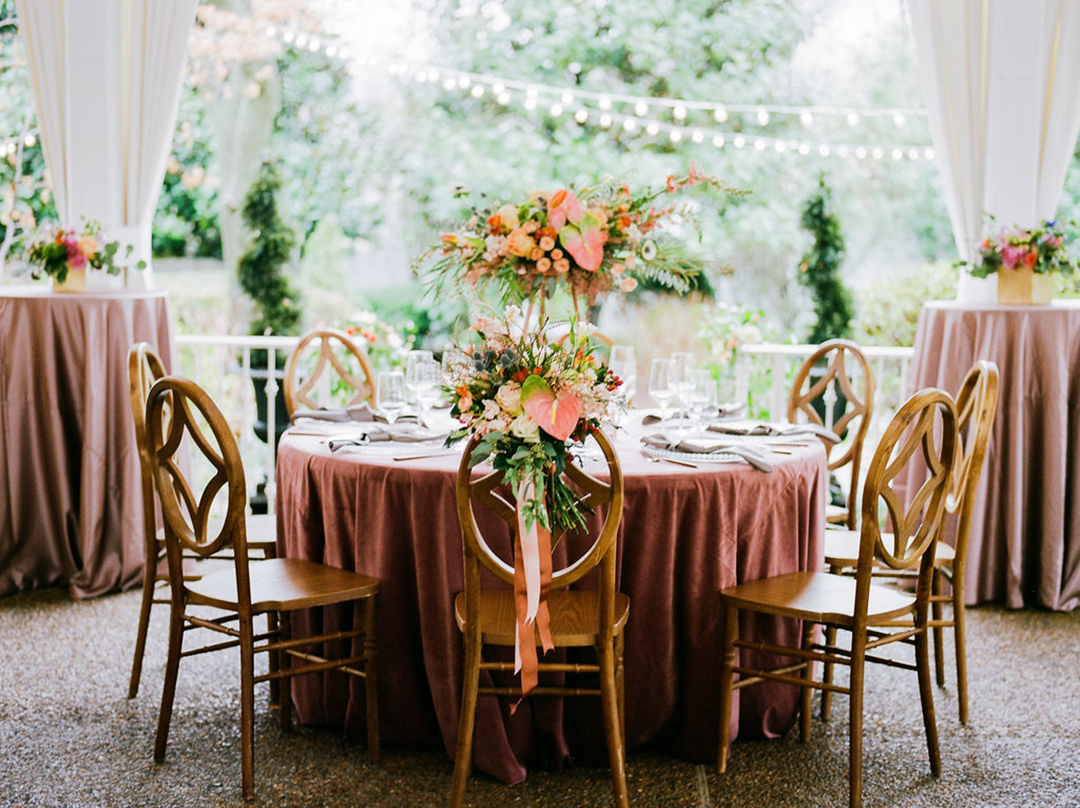 Photo from Jenna Henderson Photographer
Photo from Phindy Studios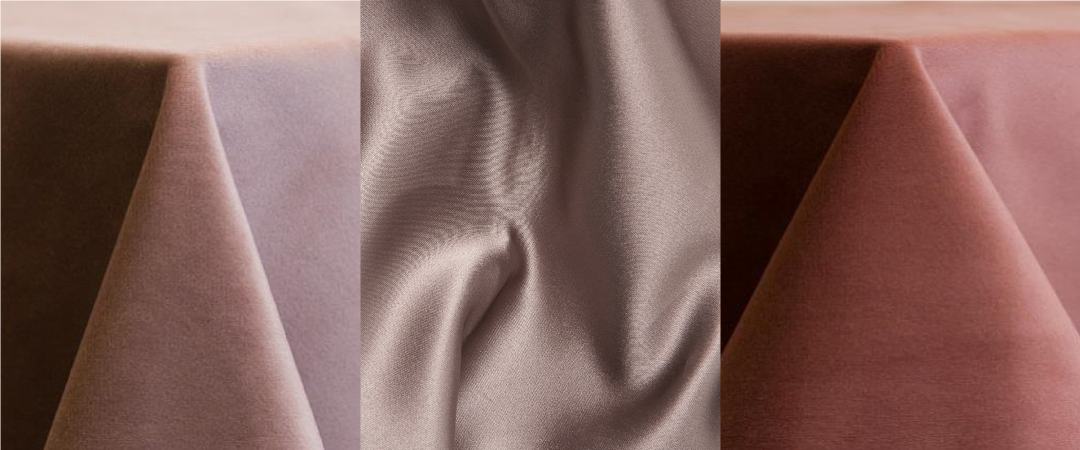 Mauve Modes | Rose Velvet, Tawny Satin, Cameo Blush Velvet
Want to add sunset-inspired event rentals to your next Nashville or Franklin event? Send us a message at info@southerneventsonline.com.
TAGS | Event Rentals, Fall Wedding Decor, Nashville Event Rentals, Nashville Wedding Rentals, Nashville party rentals, On Trend, Unique Nashville Event Rentals, Unique Wedding Rentals, copper rentals, gold decor, gold rentals, gold wedding decor, pink linen, red linen, rose linen, southern style events, southern wedding style, wedding style trends
FEATURED RENTALS | Wheat Satin, Midas Gold Bench, Ivory Luxe Linen, Gold French Pleat Linen, Driftwood Velvet, Rouge Charger, Russet Satin, Copper linen, Spice Velvet, Coral Linen, Adeline Chair, Gold Aurora Linen, Merlot Velvet, Burgundy Dupioni, Harlin Chair, Bennett Leather Sofa, Rose Velvet, Tawny Satin, Cameo Blush Velvet
---
8

Aug

Trends and Inspiration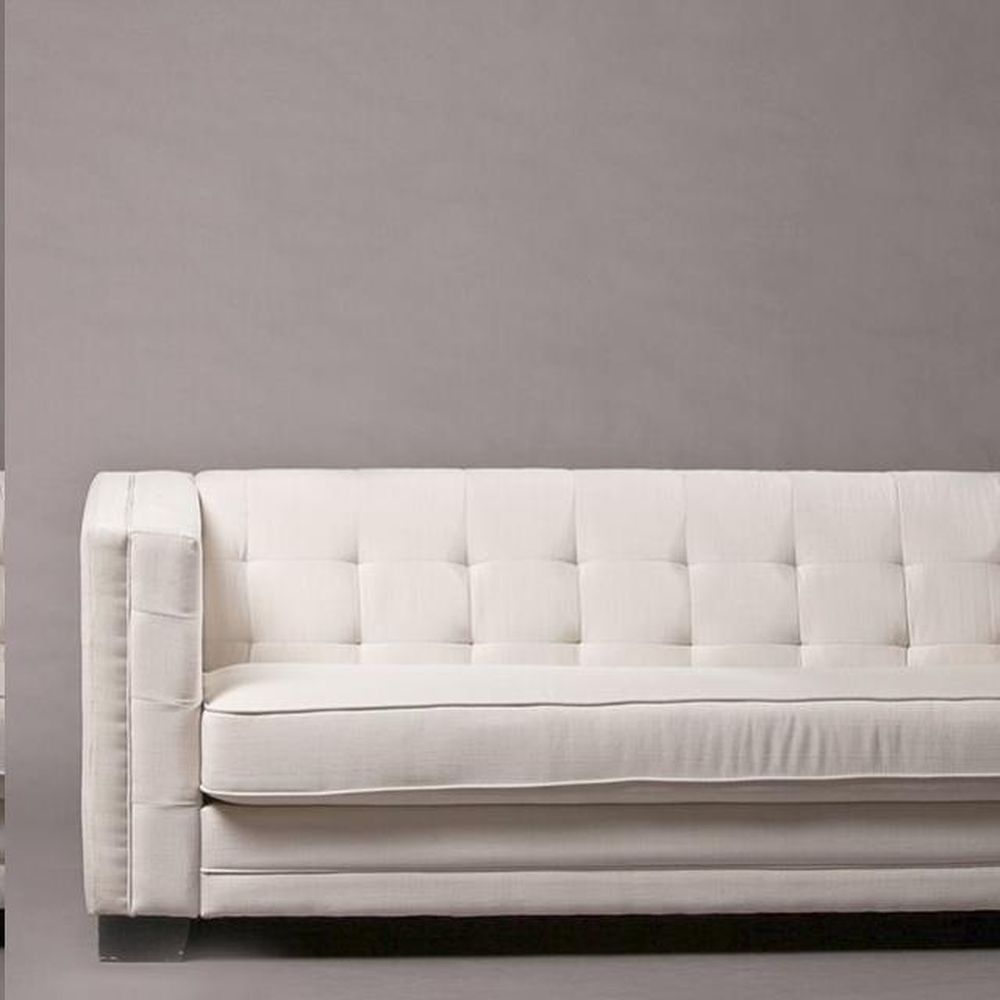 Nautical-inspired event design is classic and timeless. Whether you're talking about clothes, interior design, or party themes – nautical themes are elegant, preppy, and here to stay. There's just something about the combination of whites, navy, and gold that produces an air of a New England soiree. This event theme is ideal for sweet baby showers, seaside or mainland weddings, and fun corporate events. The possibilities are truly endless when it comes to this fresh nautical color combination. You can go as "theme-y" as you want, or shoot for a more subtle approach. Southern Events Party Rental Company has plenty of nautical-inspired event rentals to have you and your guests feeling as if you're celebrating oceanside (no matter where you are). Ahoy!
Fresh and crisp whites, such as our Santorini Sofa, paired with sophisticated blue linens (Royal Poly or Midnight Poly, for instance) achieve an elegant and preppy nautical theme – effortlessly and subtly. To really have your event set sail, we recommend bringing in flatware and dinnerware with gold accents. Our Austin Flatware and Kate Polka Dot dishes fit quite nicely here. You can anchor the theme with items like our Navy Rug, aptly named Saylor Sofa or Rory Navy Velvet Chairs for extra seating. The sky really is the limit when it comes to how nautical you want your event to be.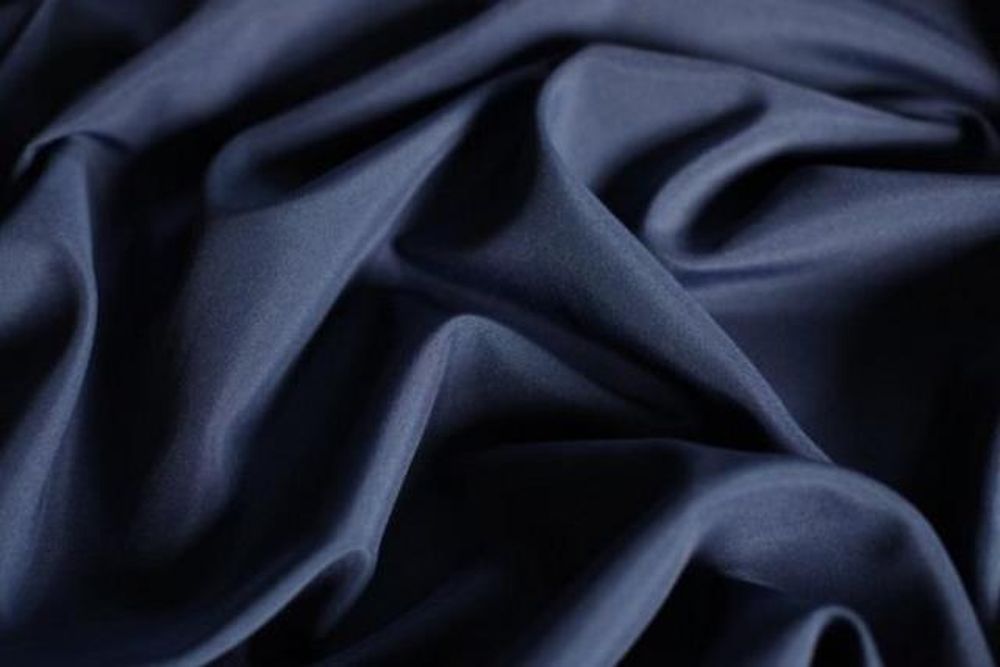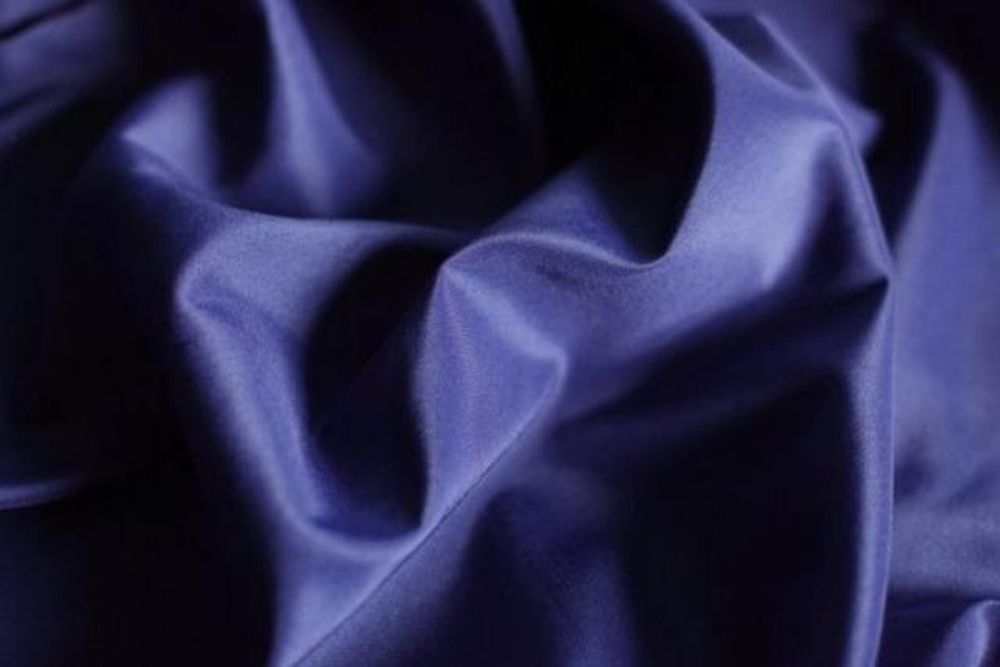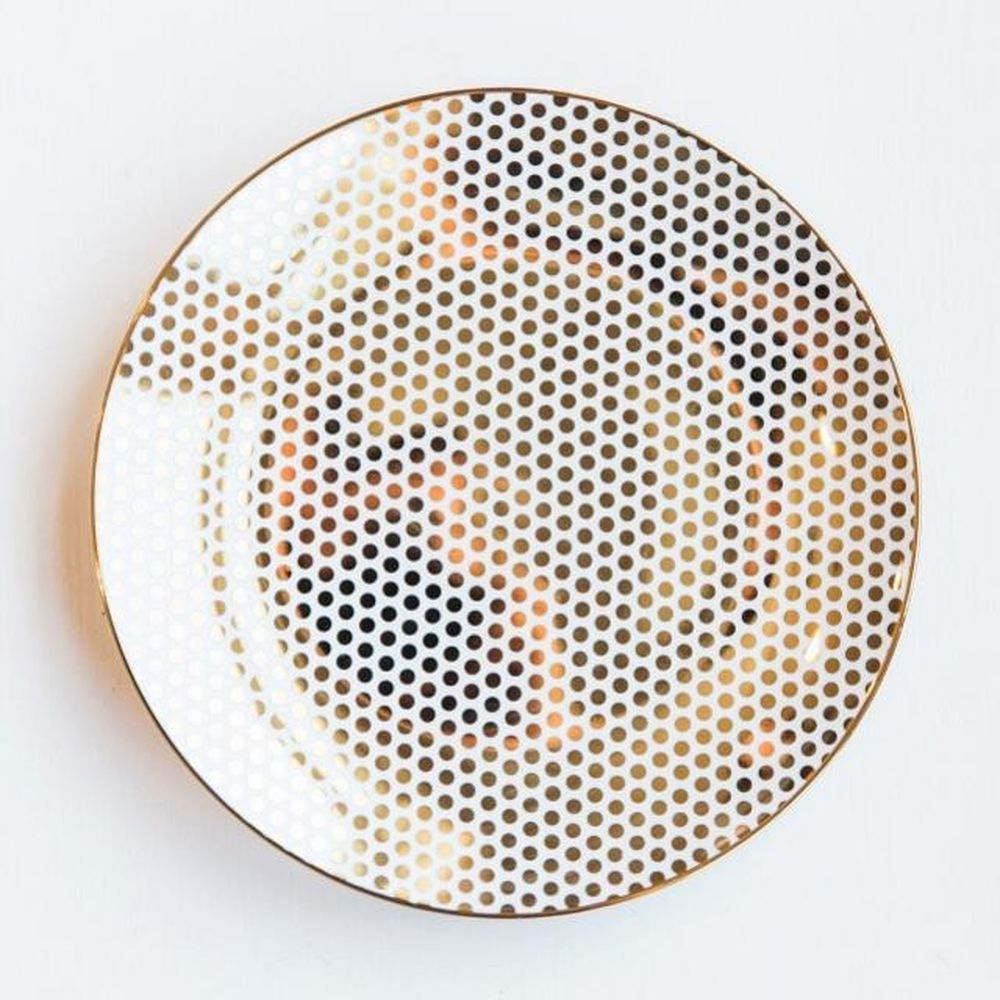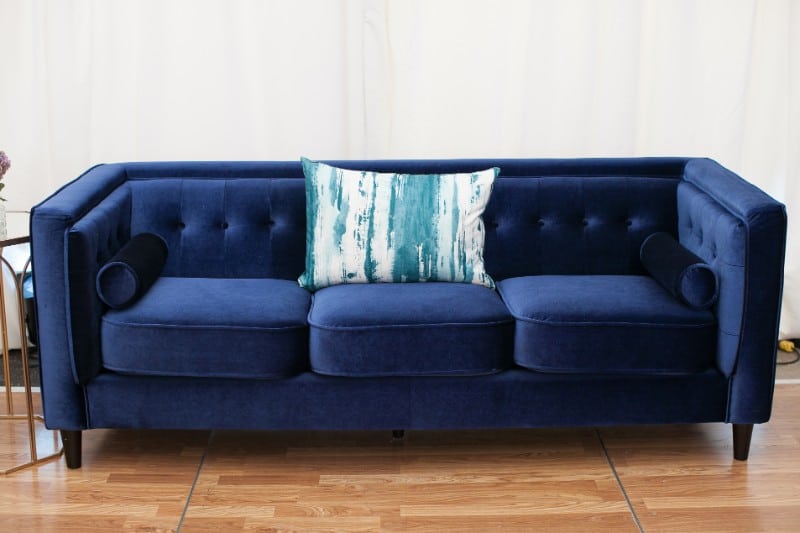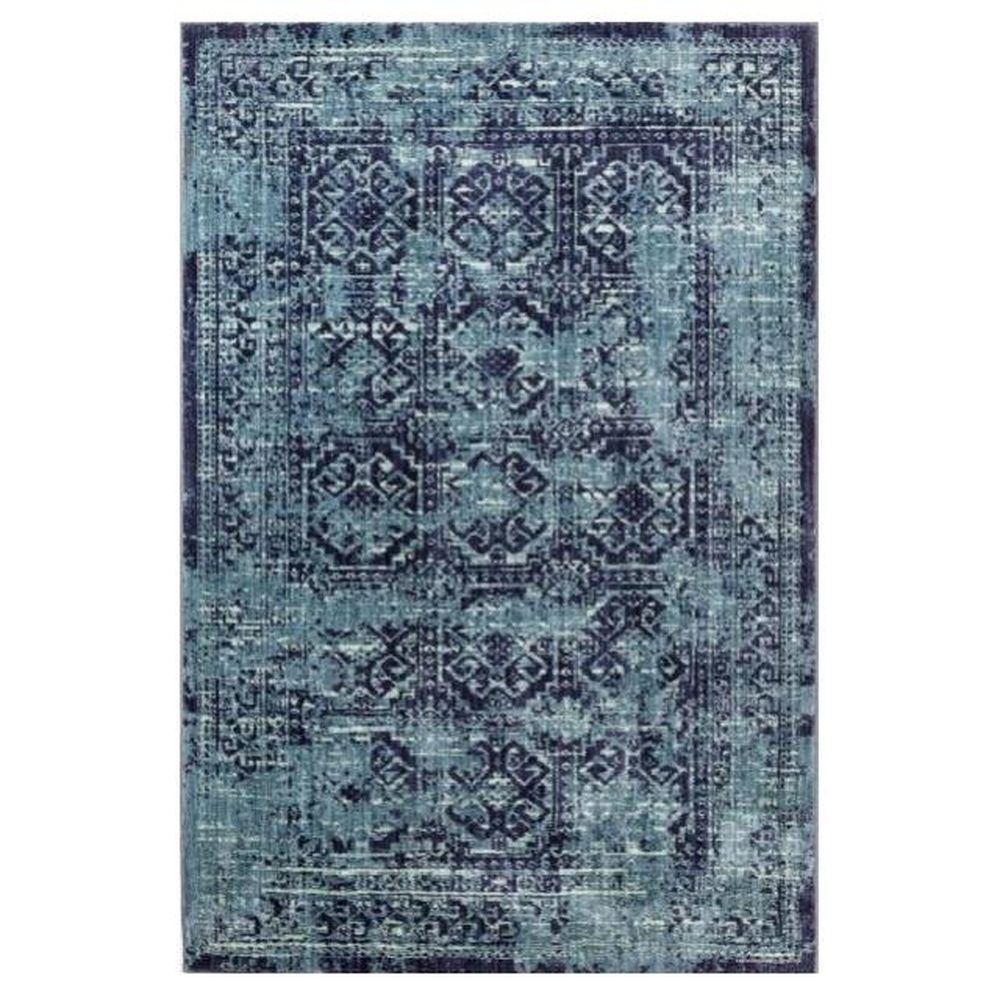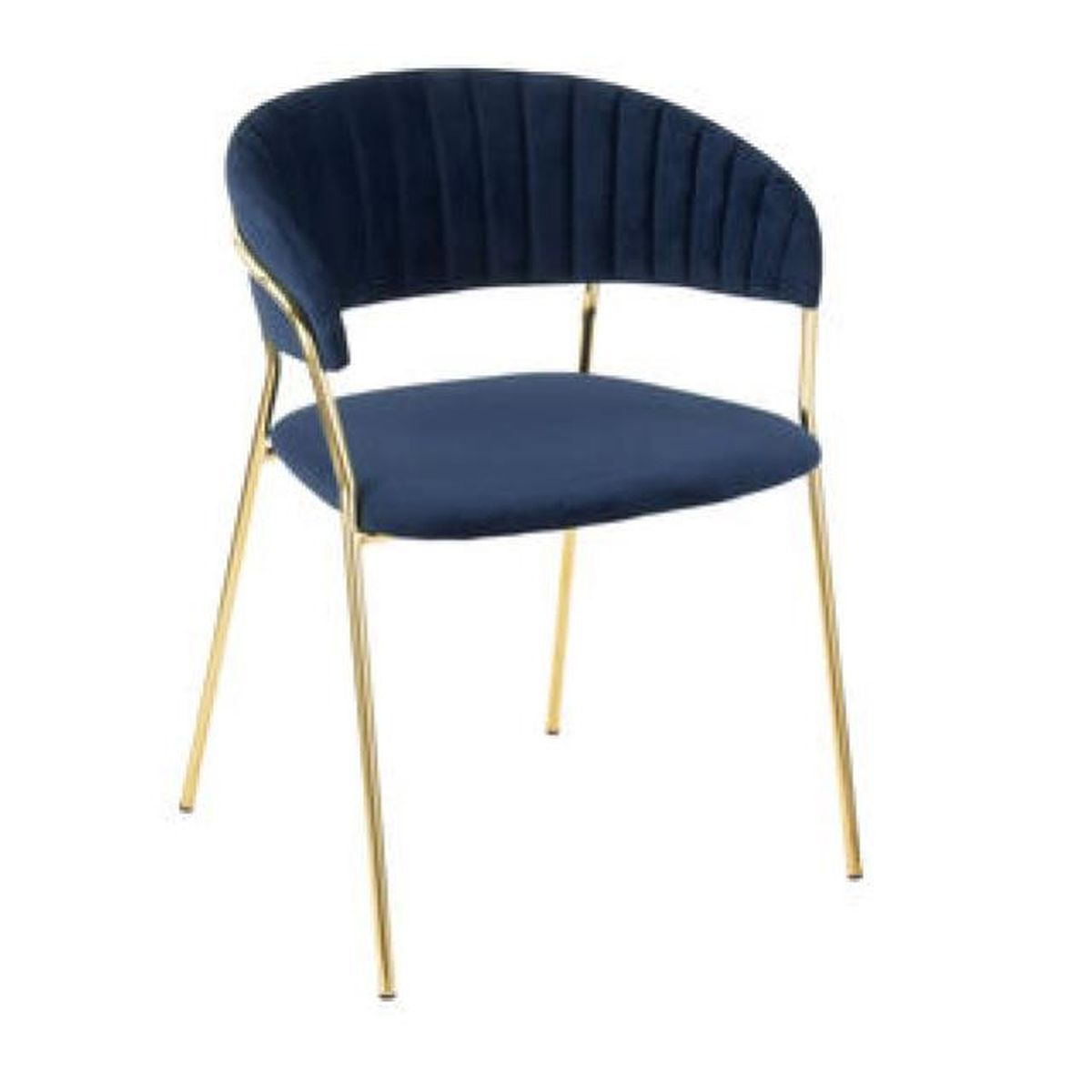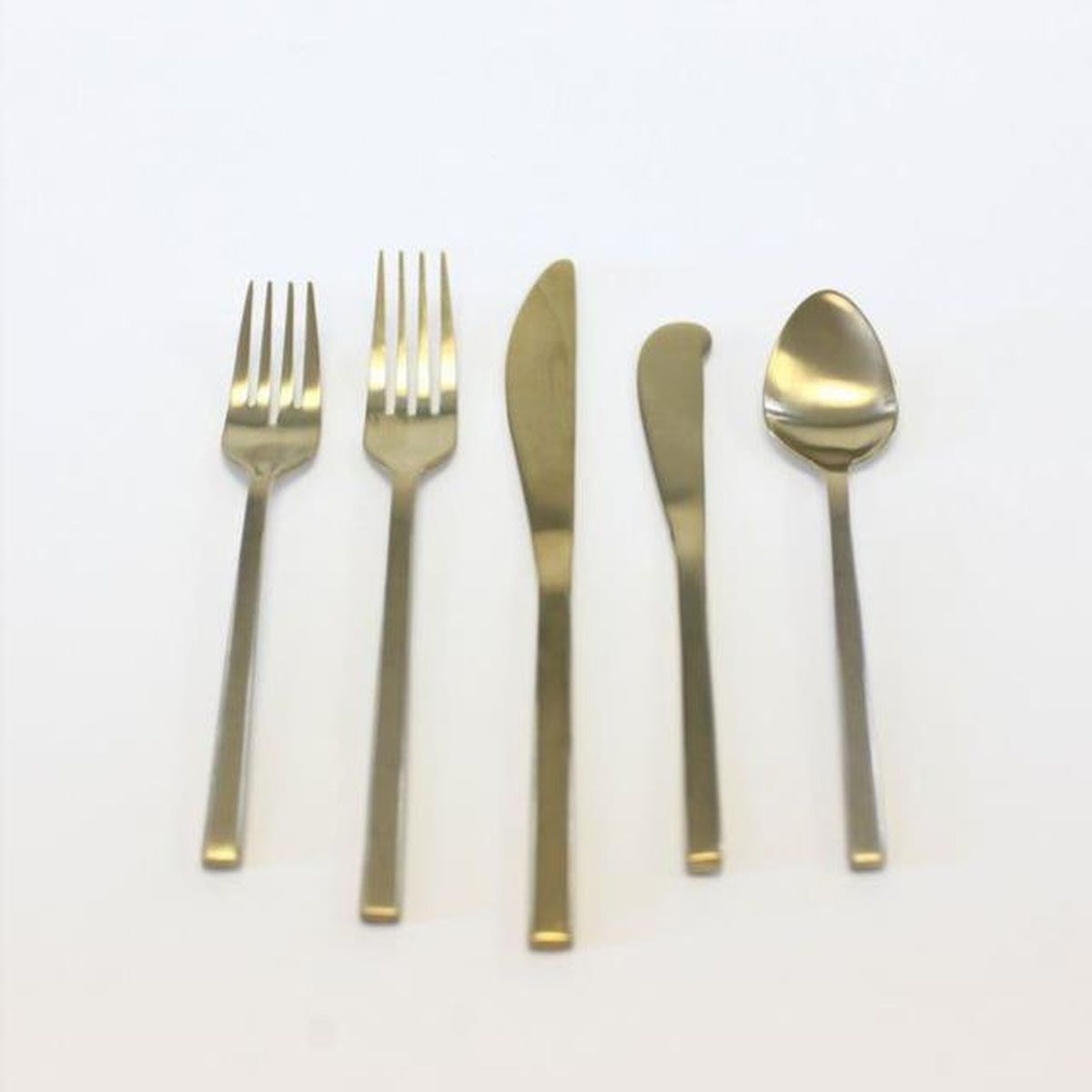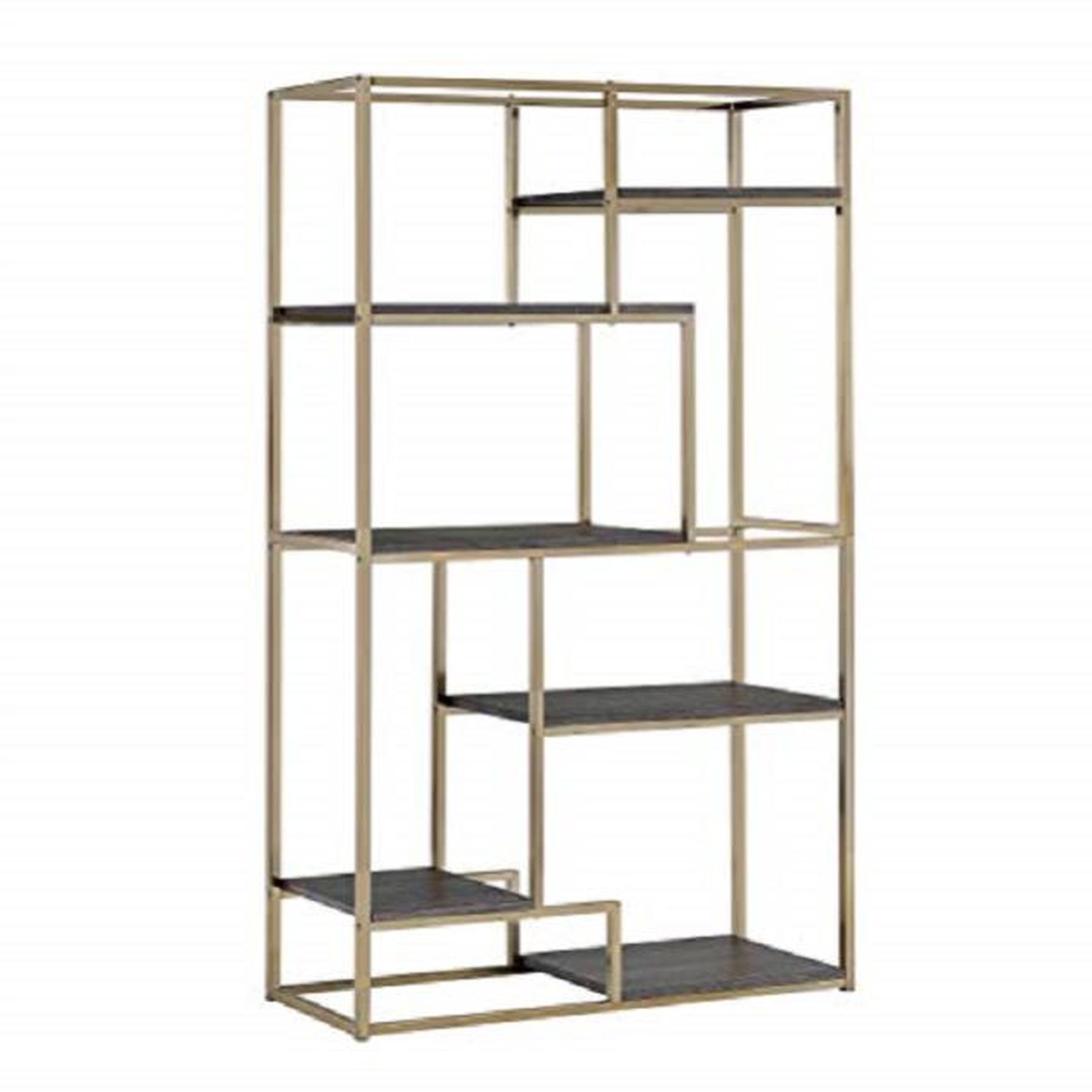 Feeling inspired? We'd love to help you create a shipshape event in Nashville, TN! Send us a message at  info@southerneventsonline.com.
TAGS | Nashville Event Rentals, Nashville Wedding Rentals, Nashville party rentals, Southern Events Party Rental Company, Unique Nashville Event Rentals, wedding style trends
FEATURED RENTALS | Santorini Sofa, Royal Poly, Saphire Pintuck, Midnight Poly, Kate Polka Dot, Navy Rug, Austin Flatware, Mint Julep Glasses, Rory Navy Velvet Chair, ,
---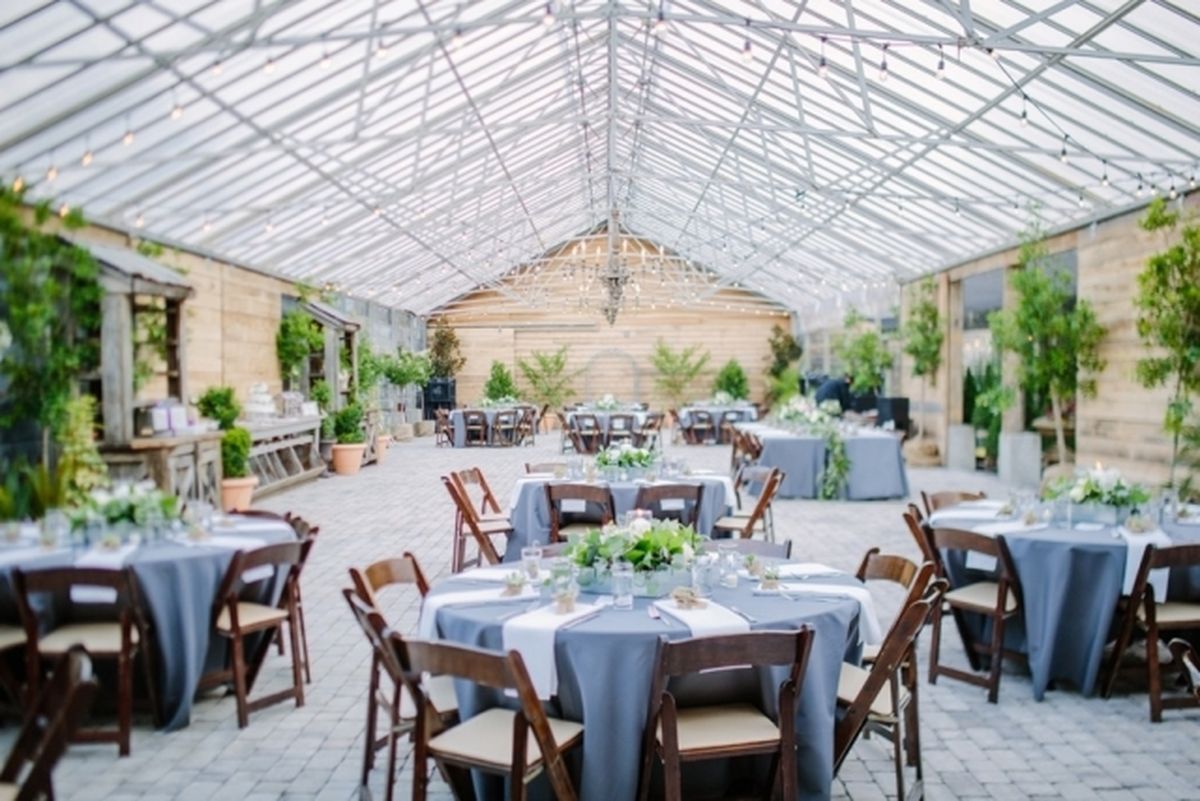 We adore dressing fabulous Nashville area venues in Southern Events rentals, and Long Hollow Gardens is one of our absolute favorites. Long Hollow Gardens is a super unique event venue. It is actually a greenhouse! Couples can achieve that "outdoor wedding" feel with all of the comfort of remaining indoors (think gorgeous summer wedding without all the heat!). Oh, and don't forget about the exquisite natural light pouring into the venue. On this 35 acre property, you'll find a vineyard, their Farmhouse Bridal Cottage, and Hearthroom Barn. With enough space for 200 guests, it's a great venue for weddings and events of all sizes.
Our neutral, natural rentals really shine at Long Hollow Gardens. The Cross-Back Chairs look tailor-made for this venue and are incredibly inviting paired with ivory linens. When outfitting the Greenhouse, we typically stick to neutral color palettes in order to let nature shine. From the Bennett Leather Sofa to the Fruitwood Farm Table, many of our rentals look as if they belong at this one-of-a-kind venue. However, we are not opposed to dreaming up a colorful look with our Saylor Velvet Furniture rentals. We are in love with how this location serves as a backdrop for pretty much any dreamy look a couple could conjure up.
Be sure to visit their website to learn more about hosting your Southern event at this greenhouse venue. Photos by Julie Paisley.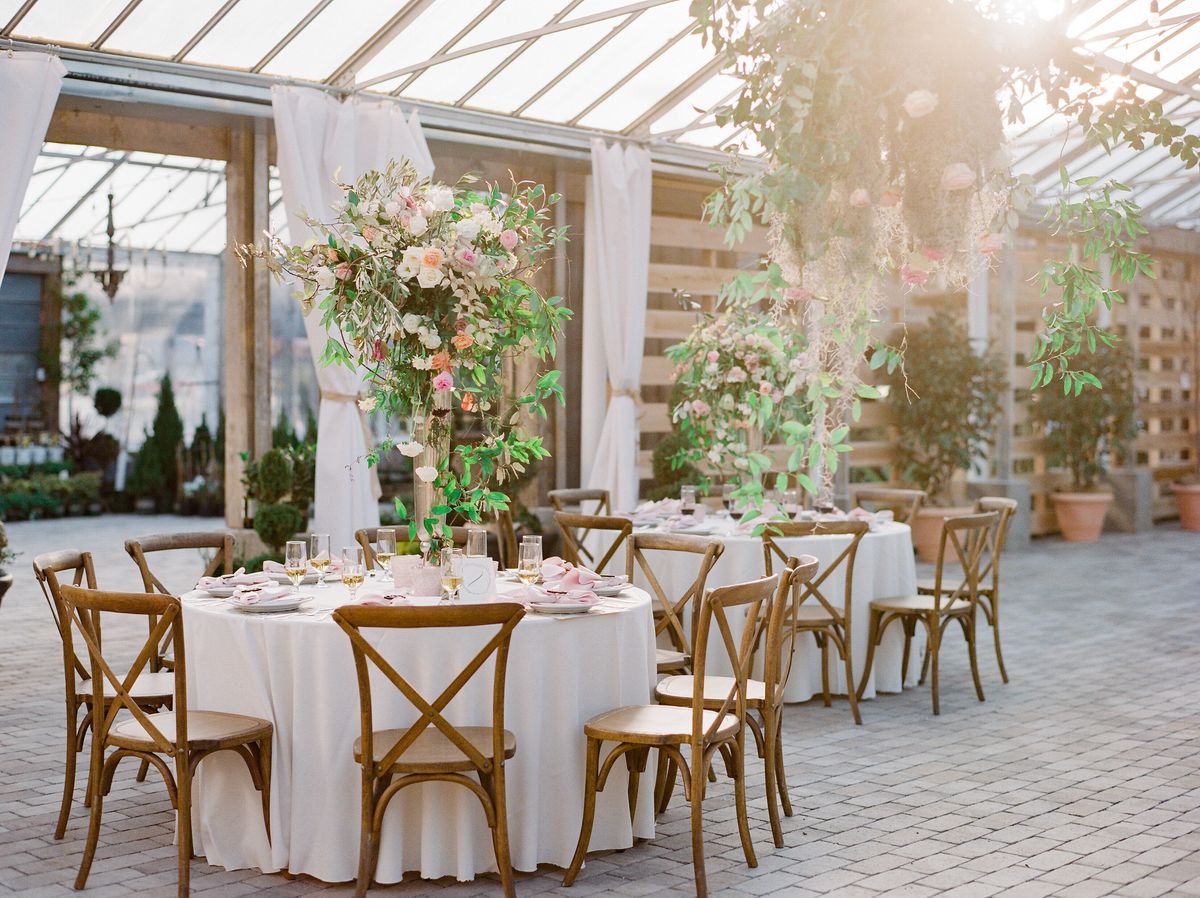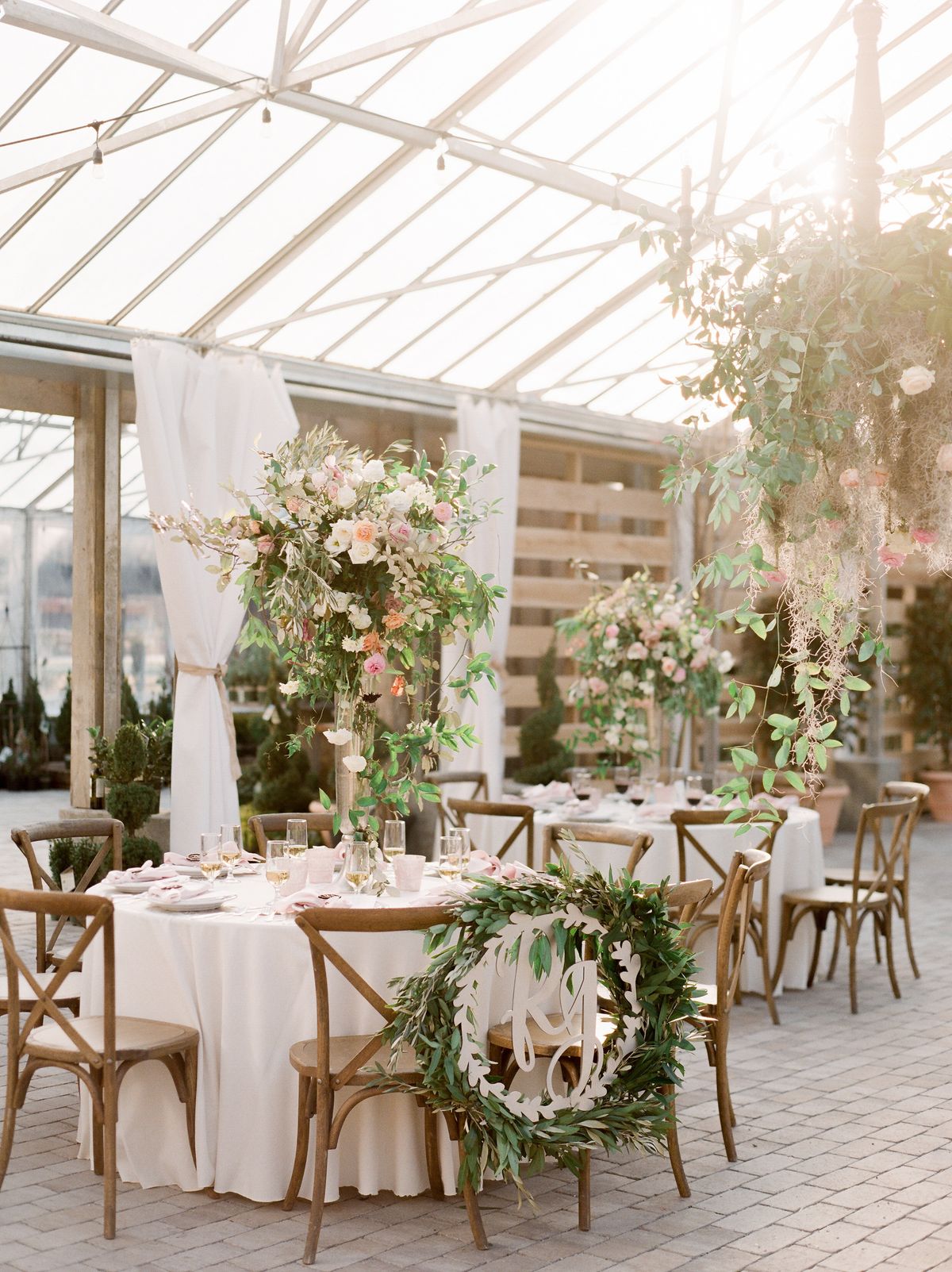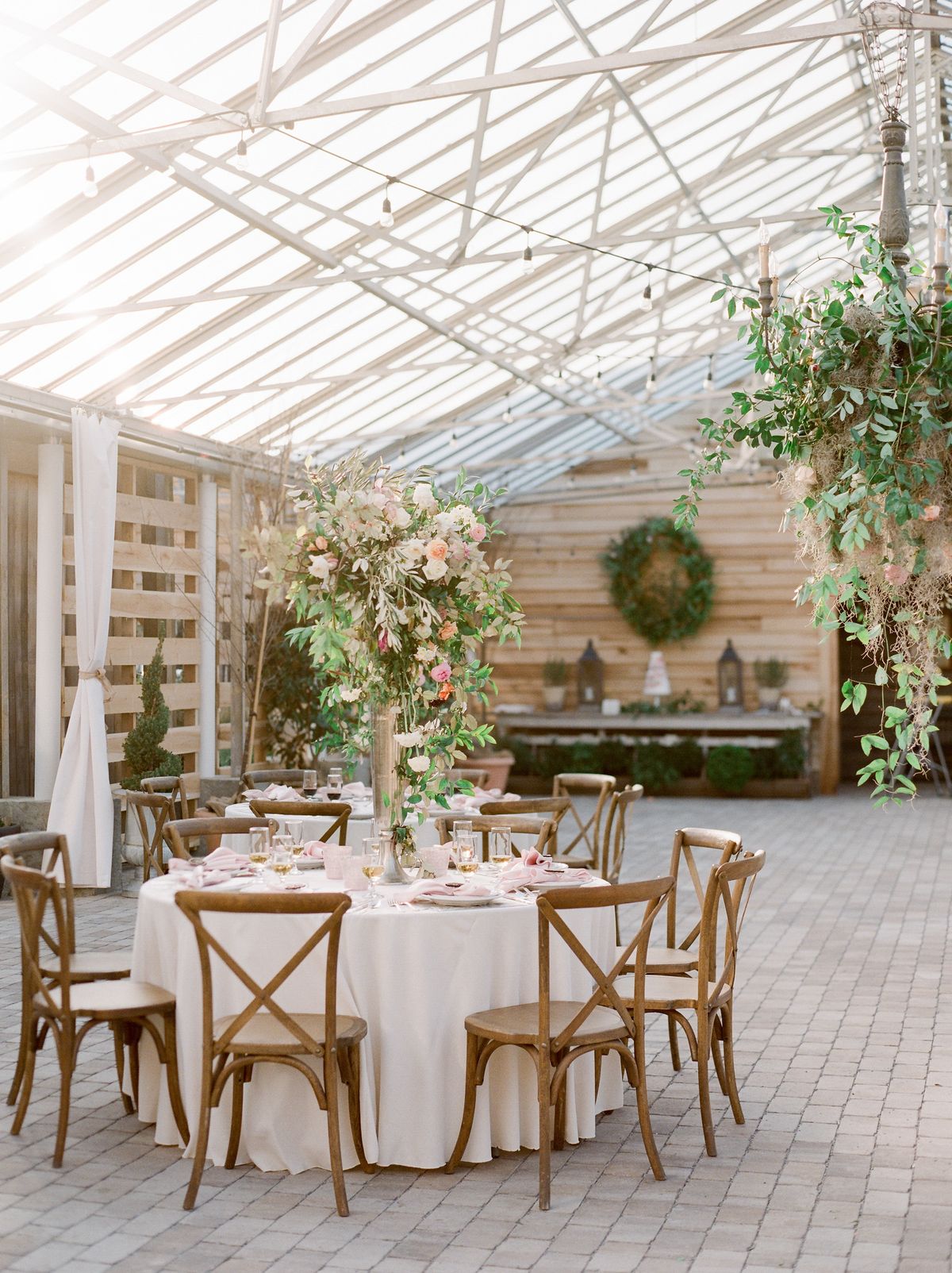 If you are hosting an event in one of Nashville's finest venues, we'd love to take the rentals off your plate. Send our team a message at info@southerneventsonline.com.
TAGS | Farm Tables, Nashville Event Rentals, Nashville Event Venue, Nashville Wedding Venue, Southern Events Party Rental, Unique Nashville Event Rentals, Unique Wedding Rentals, long hollow gardens, nashville tn, nashville venues
FEATURED RENTALS | Cross-Back Chairs, Ivory Linens, Bennett Sofa, Saylor Furniture,
---
13

Jun

Southern Events Products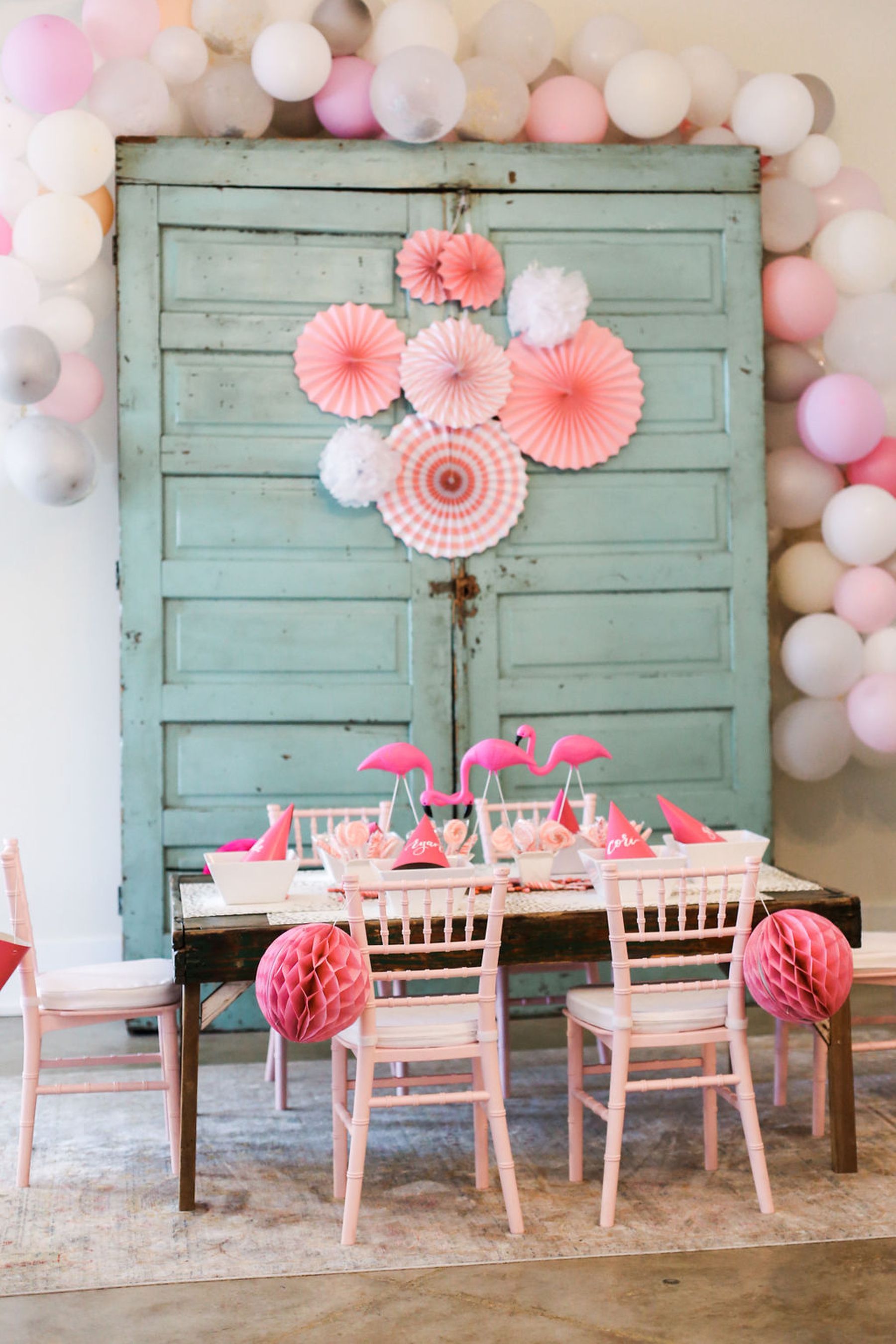 Nashville Baby Guide Launch ~ The Lodge in Franklin
Kid-friendly spaces at events help children feel special while allowing for overall seamless event design. When creating and designing events for clients, we see no reason why the little ones can't also have adorable areas to sit and eat! From whimsical pink and white chairs to adorably sophisticated cross-back chairs and beyond, we believe matching the kid areas with the rest of the event is a wonderful way to say "ultimate chic". Check out this previous post for some of our favorite kid-friendly wedding reception rentals.
We recently created a few kid-approved looks for the Nashville Baby Guide Launch Party. If you're here for sweet pink, charming blue, and trendy flamingos, then you're in the right place! Pairing our Pink Chiavari Children's Chair with our classy Fruitwood Children's Farm Table, we designed inviting spaces for kids to enjoy oops-free meals on our Melamine Dinnerware. The kids' areas coordinated beautifully with sophisticated adult areas. Hob Nob Glassware and Fuschia Etched Velvet Linens helped hold the playful vibe while staying "grown-up" and chic.
Pro tip: Simple activities such as adorable coloring areas help keep children busy while moms enjoy their "Mom-osas"
Gorgeous photos by Jenna Henderson Photography.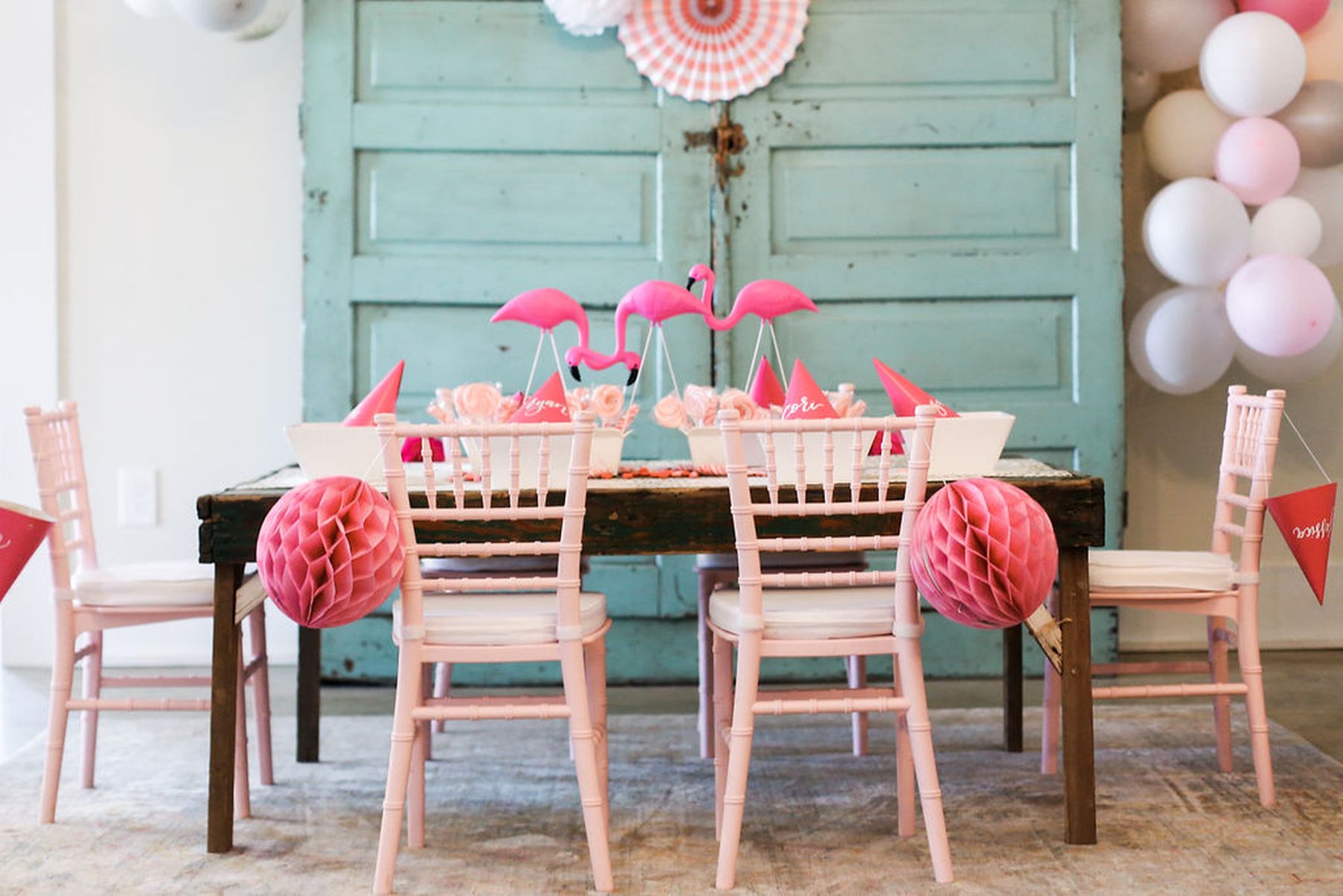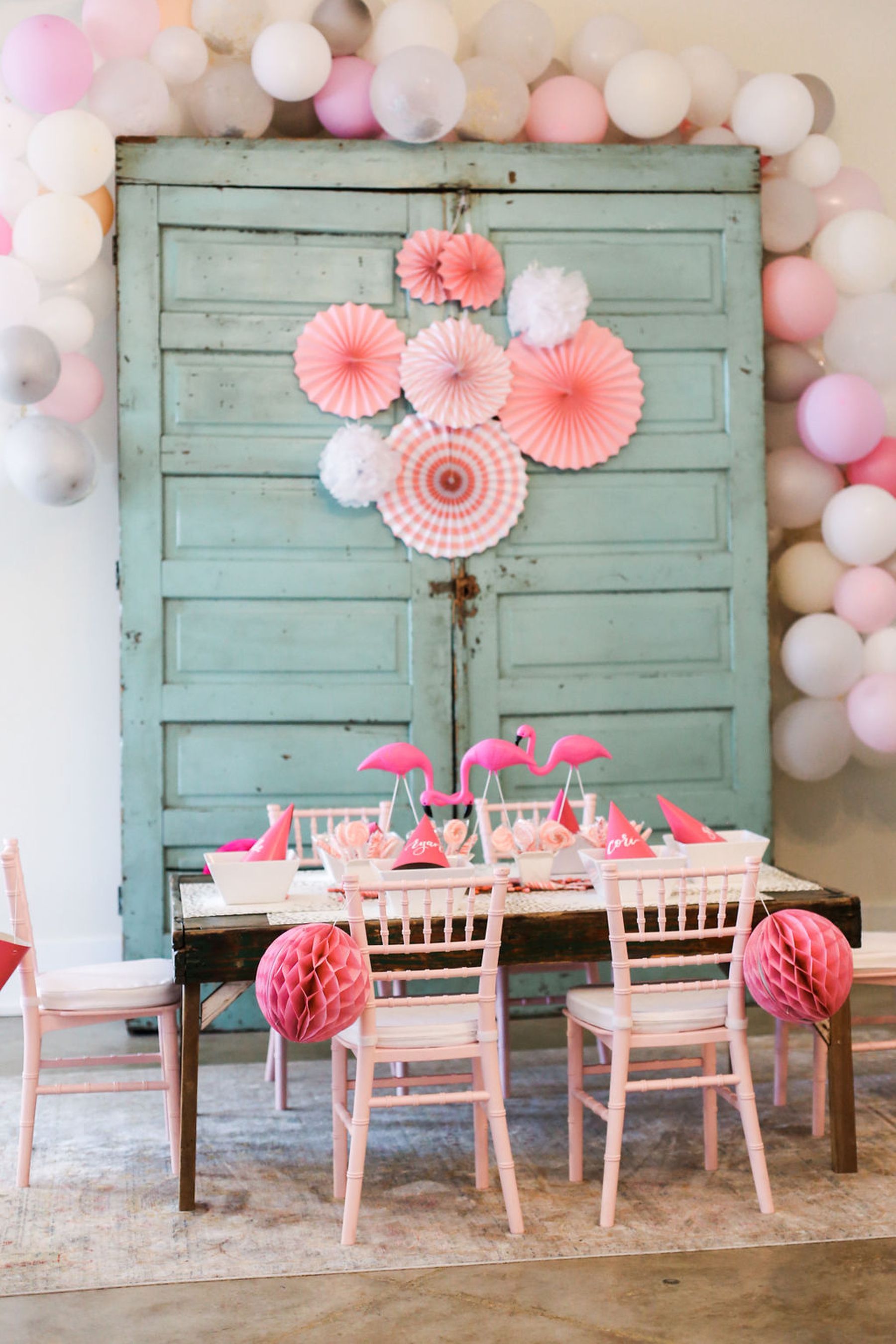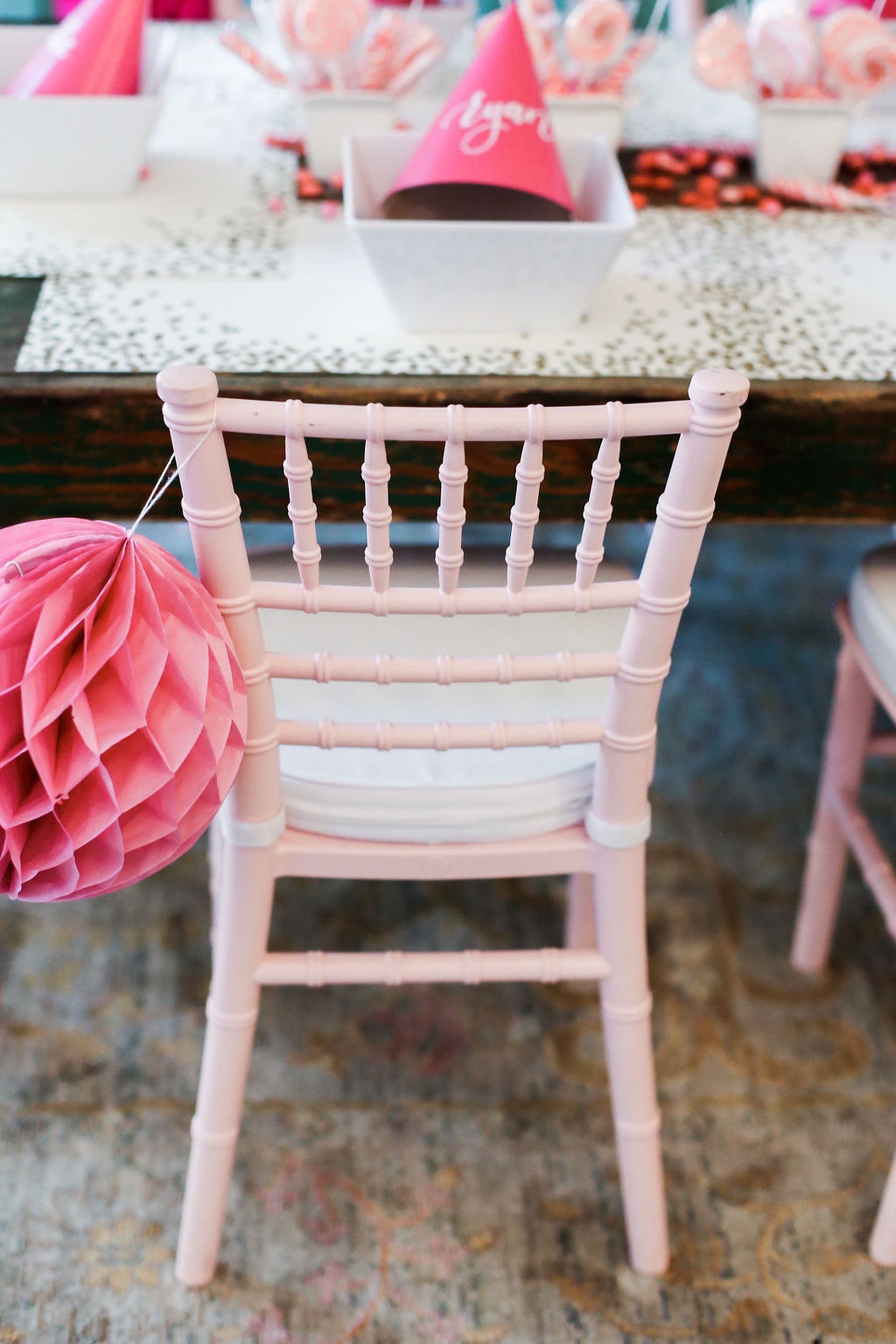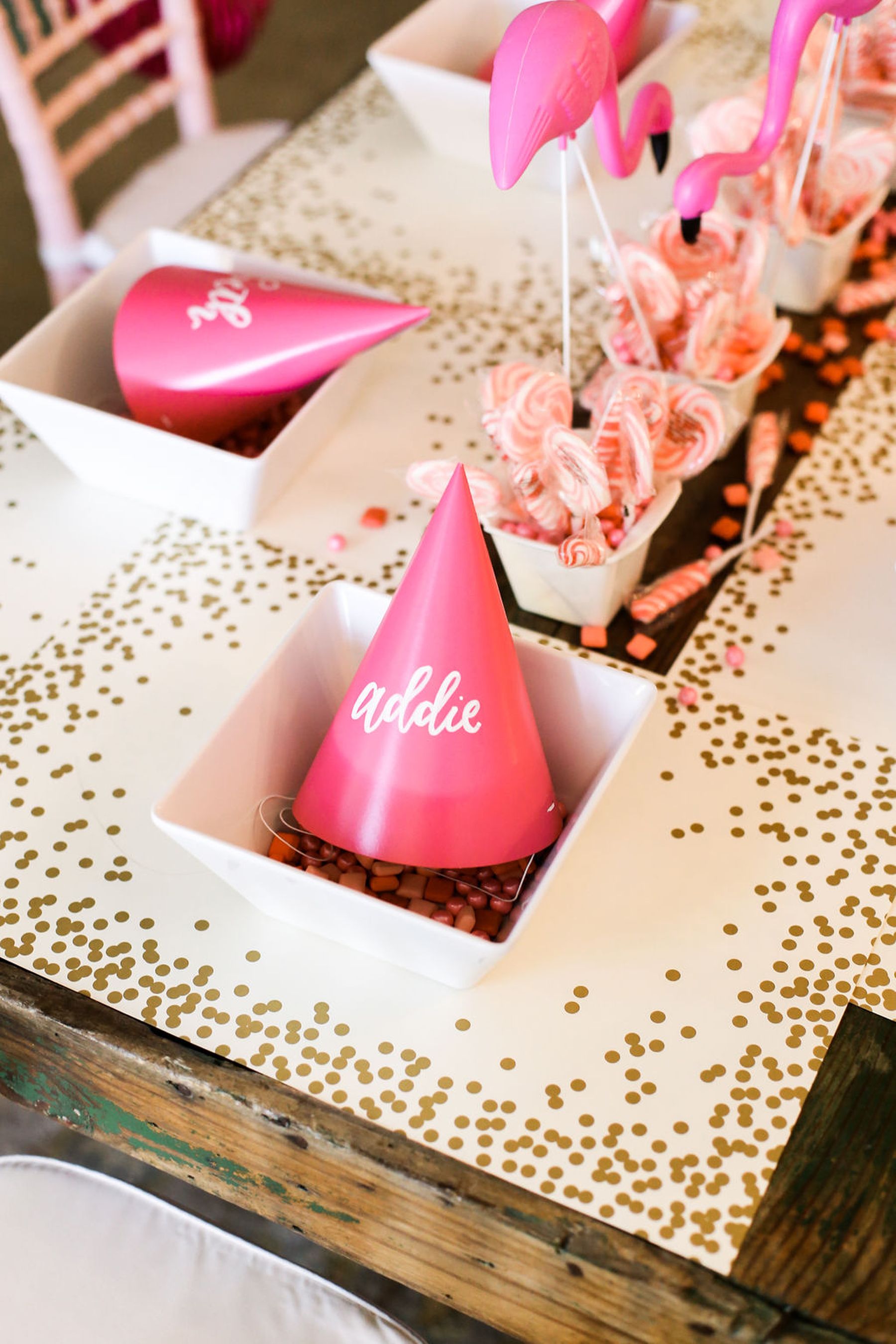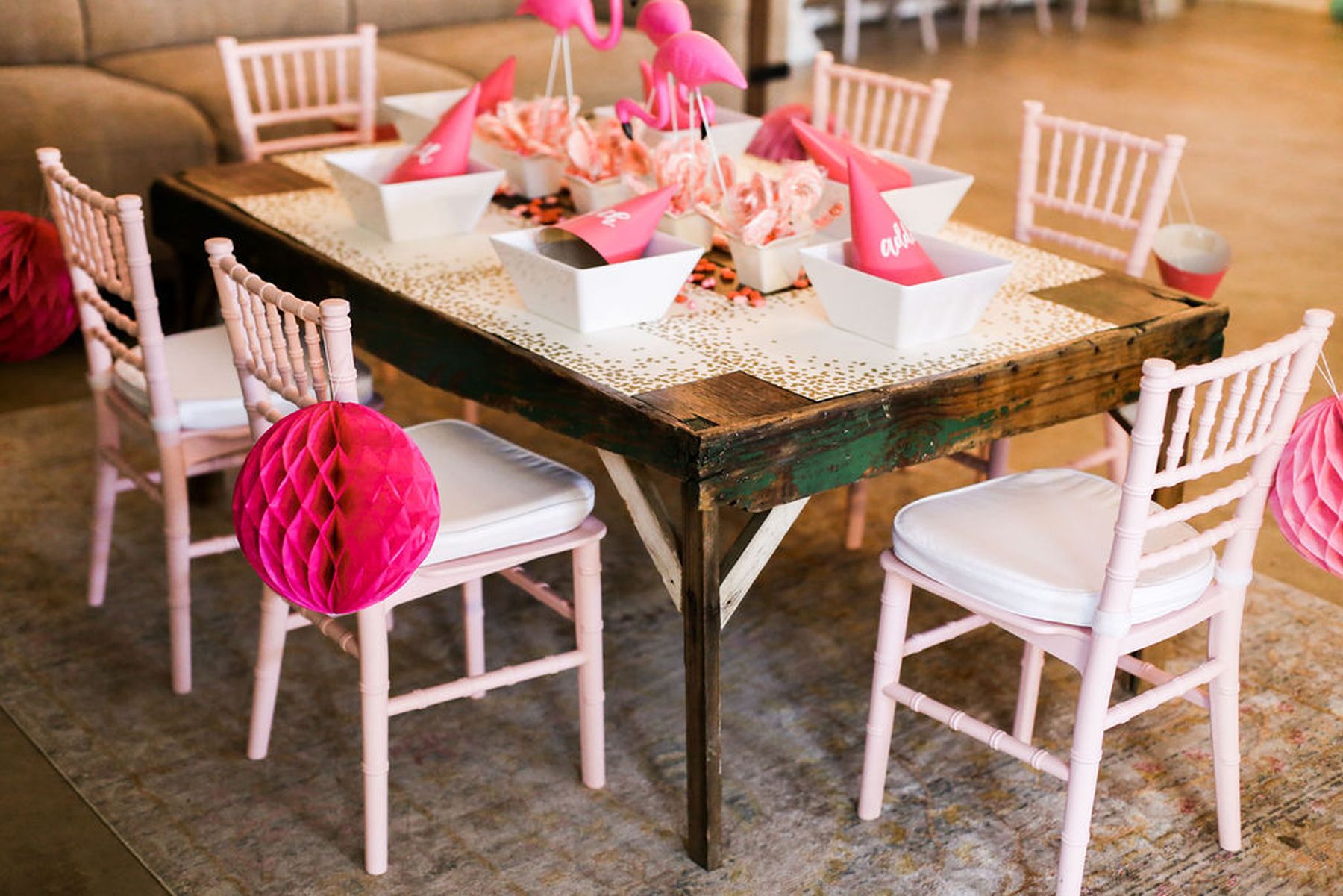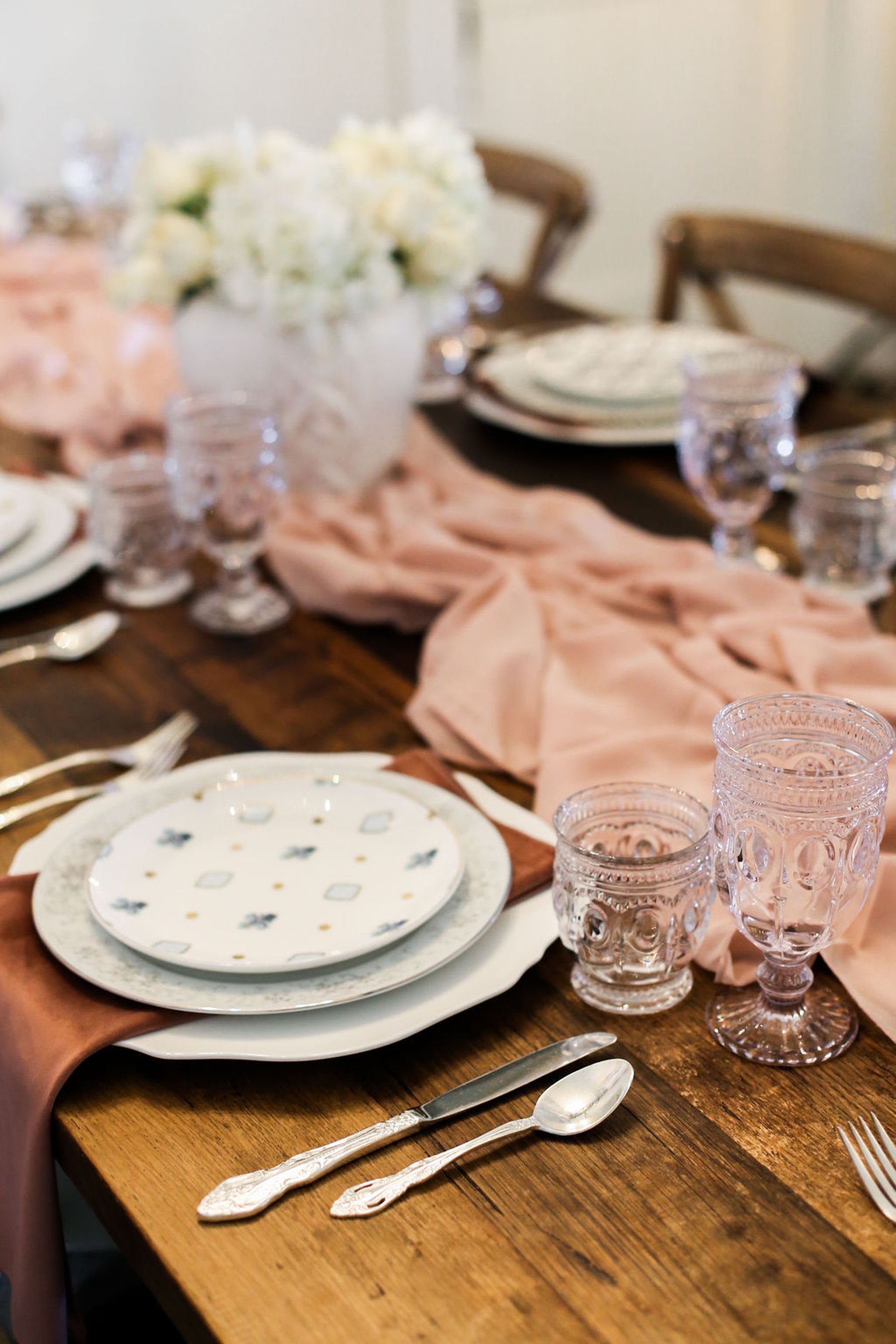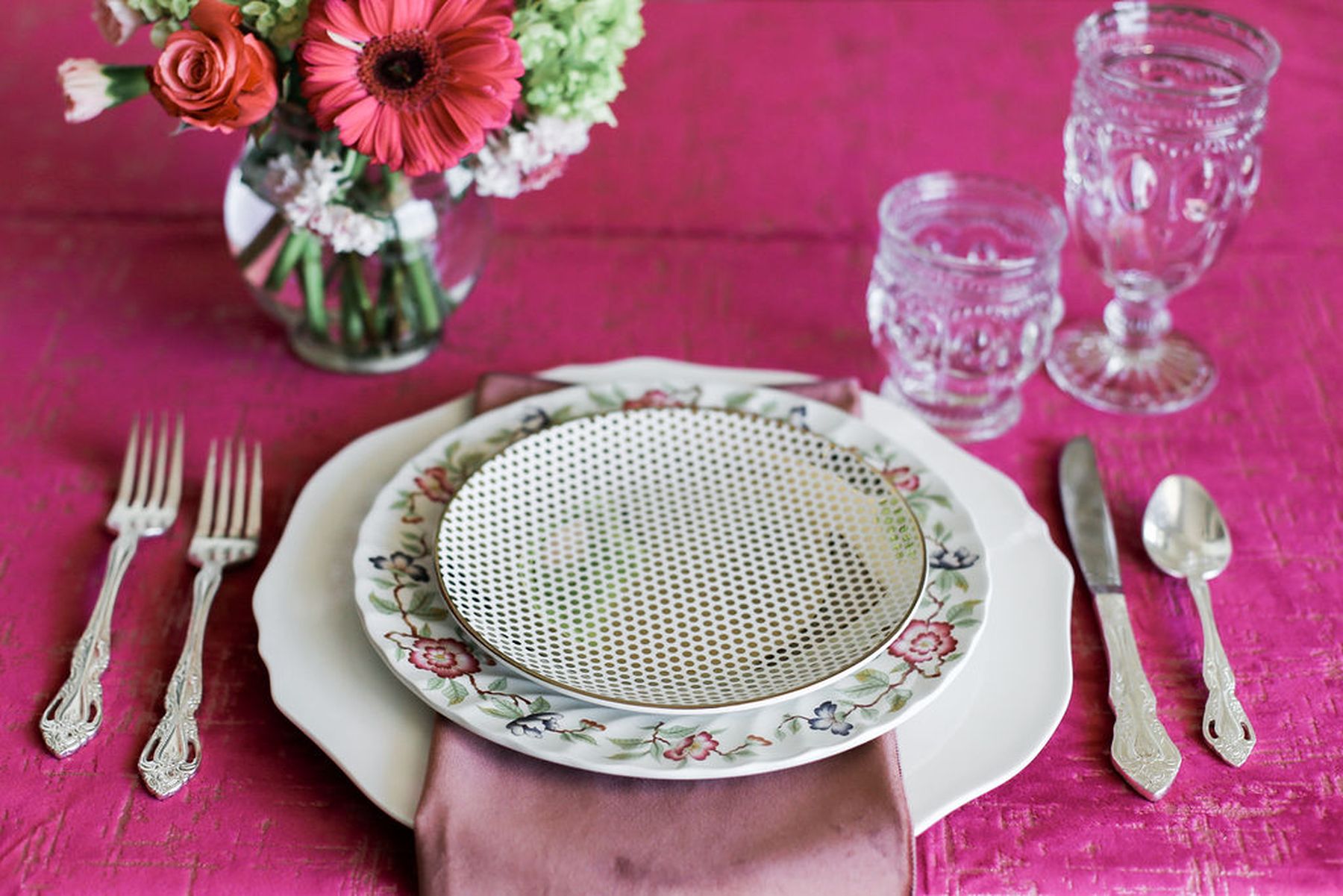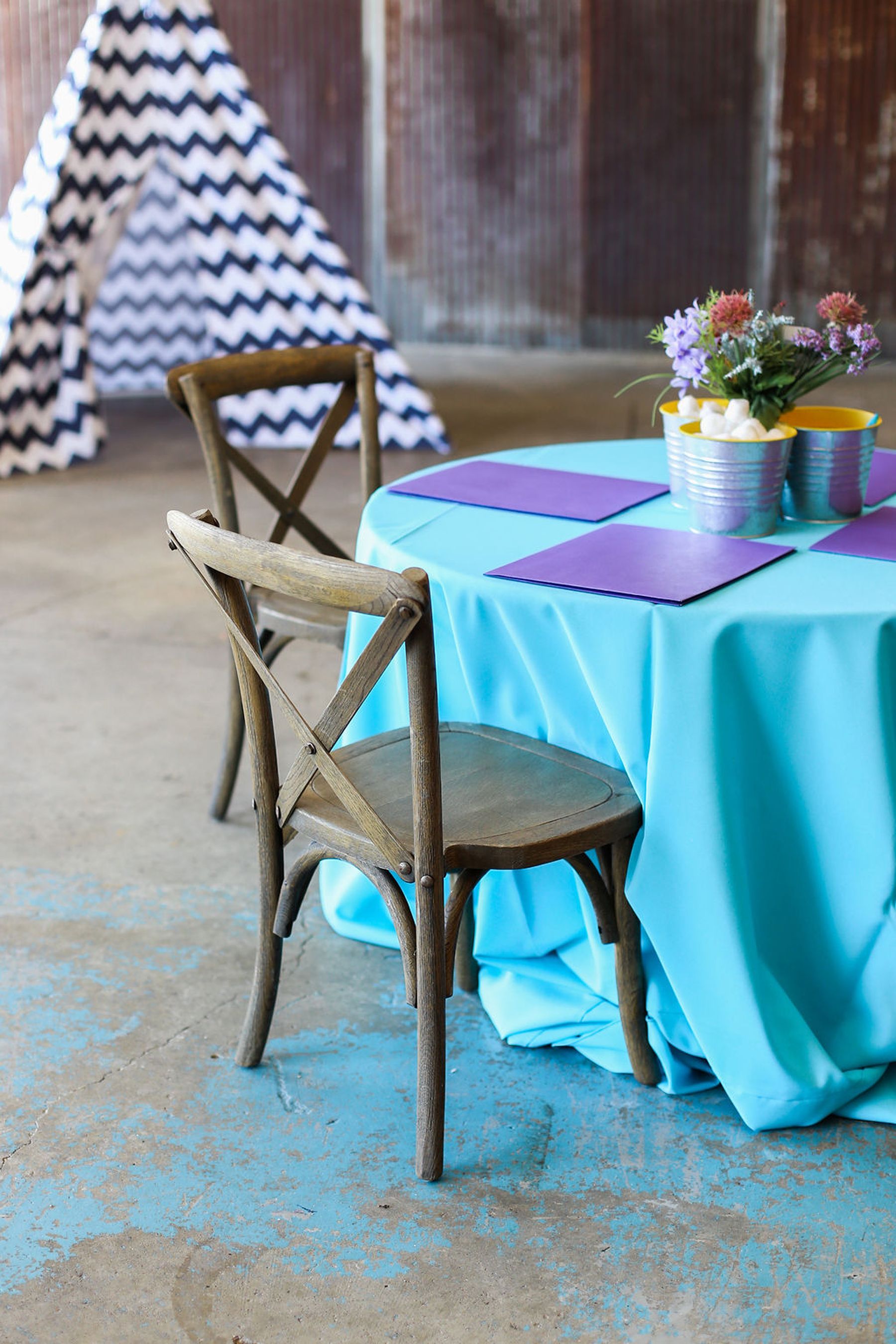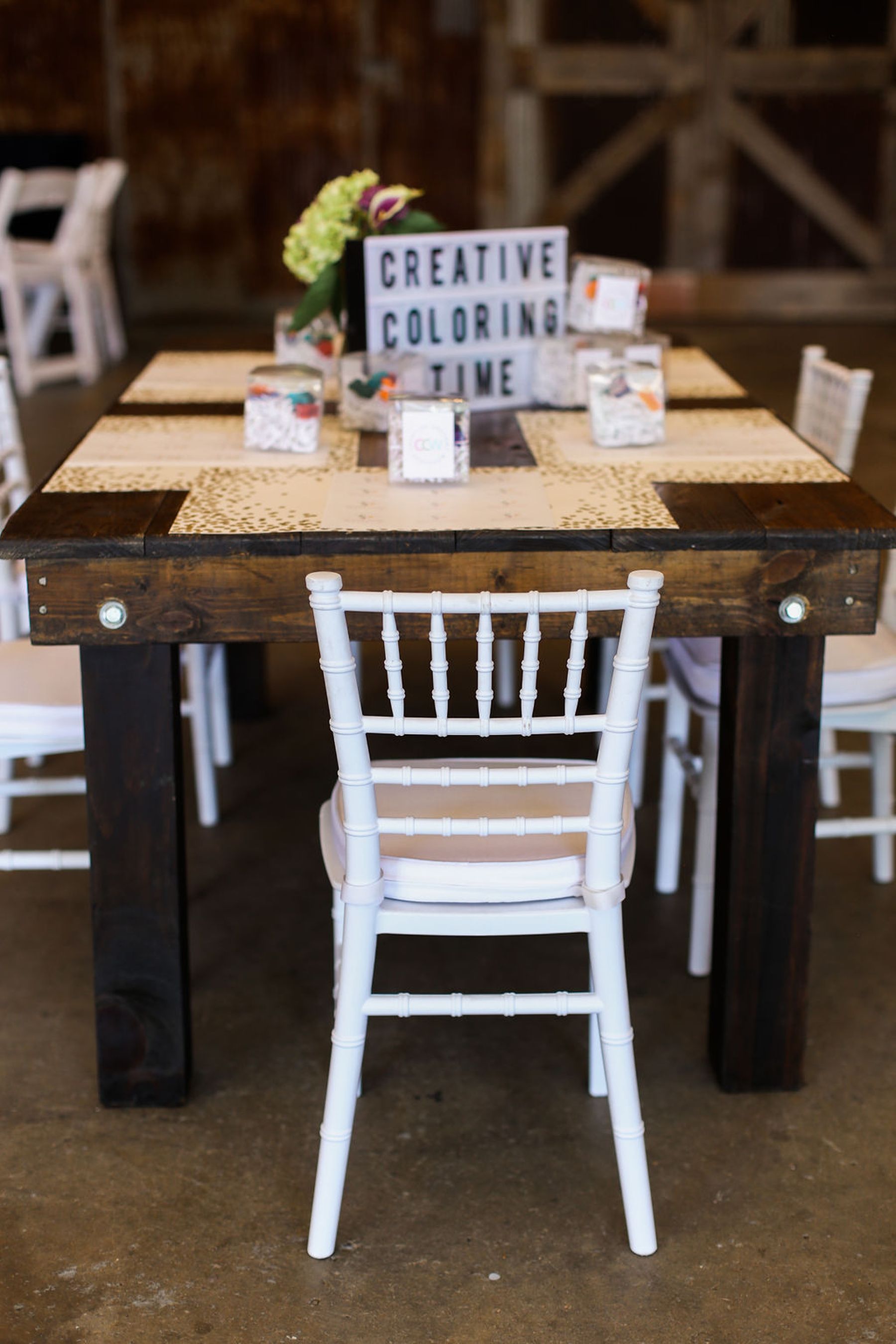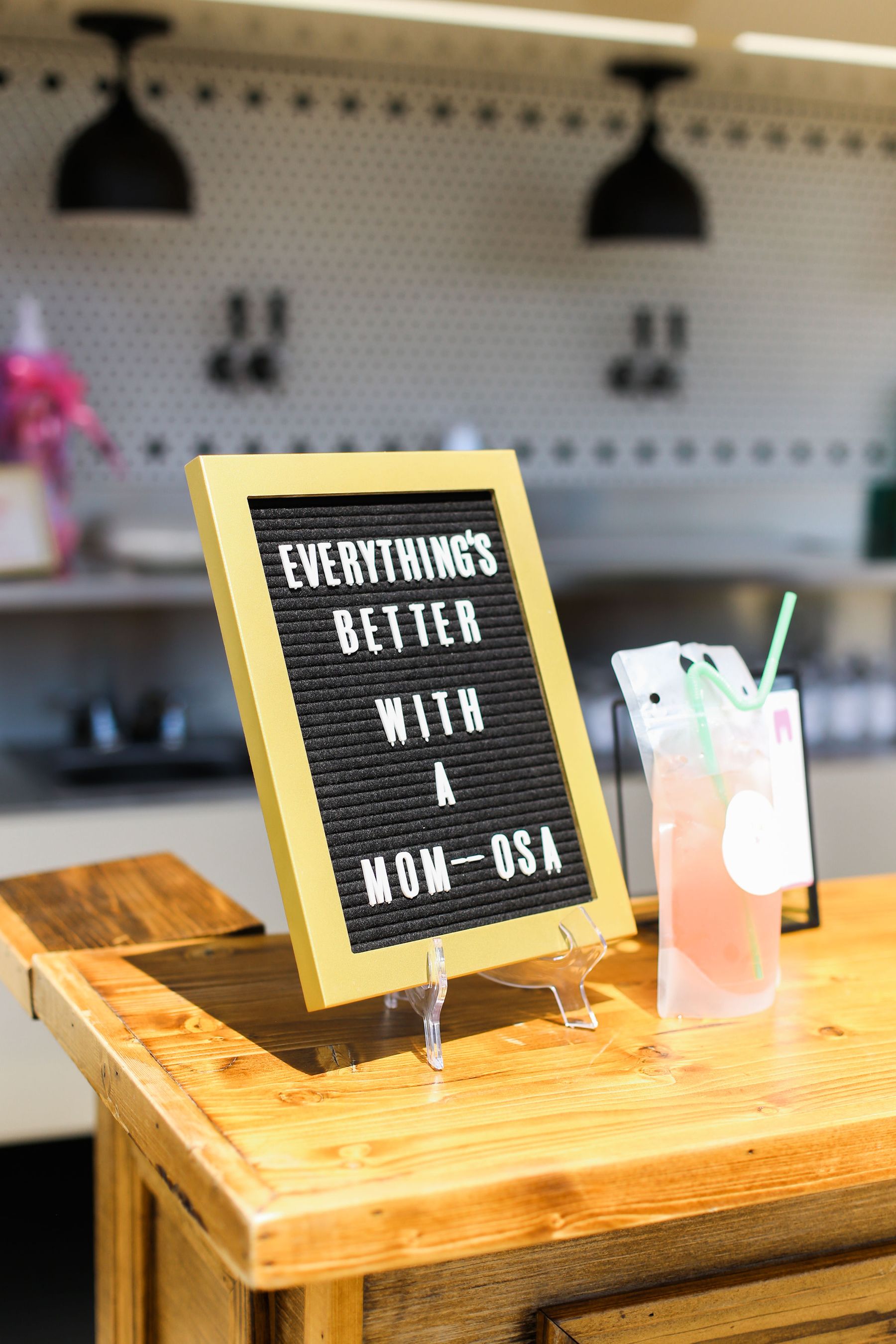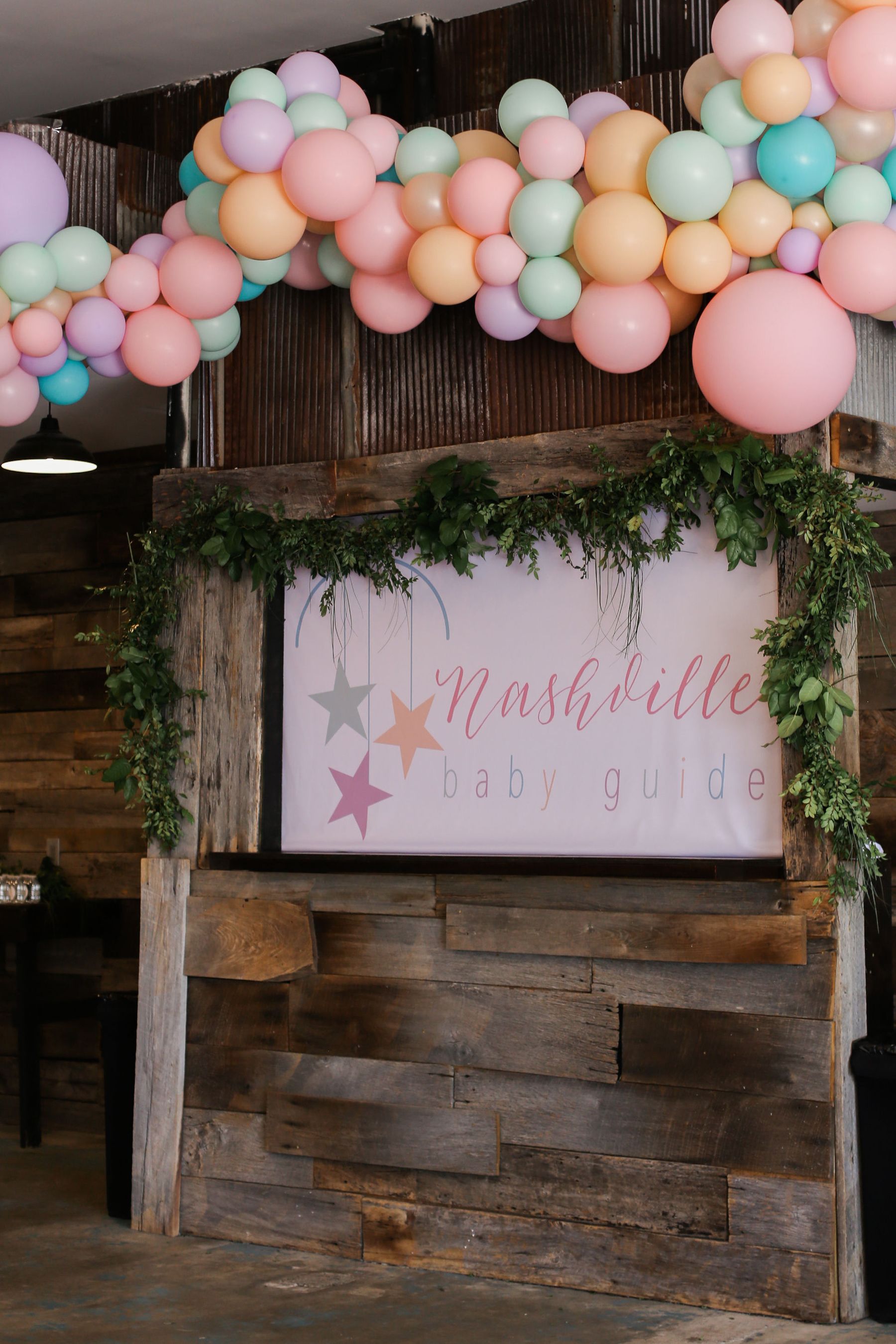 If you're wanting to create an area for the pint-sized ones at your next event, we'd love to help you! Email our team to book your personal showroom tour at info@southerneventsonline.com to get started!
TAGS | Kids Parties, Nashville party rentals, Southern Events Party Rental, Unique Nashville Event Rentals, kid friendly event, kid friendly party, kid-friendly wedding
FEATURED RENTALS | PINK CHIAVARI CHILDREN'S CHAIR, WHITE CHIAVARI CHILDREN'S CHAIR, FRUITWOOD CHILDREN'S FARM TABLE, CROSS-BACK CHILDREN'S CHAIR, Hob Nob Glassware, Fuschia Etched Velvet Linen
---
16

May

Events and Style Shoots, Nashville Wedding Vendors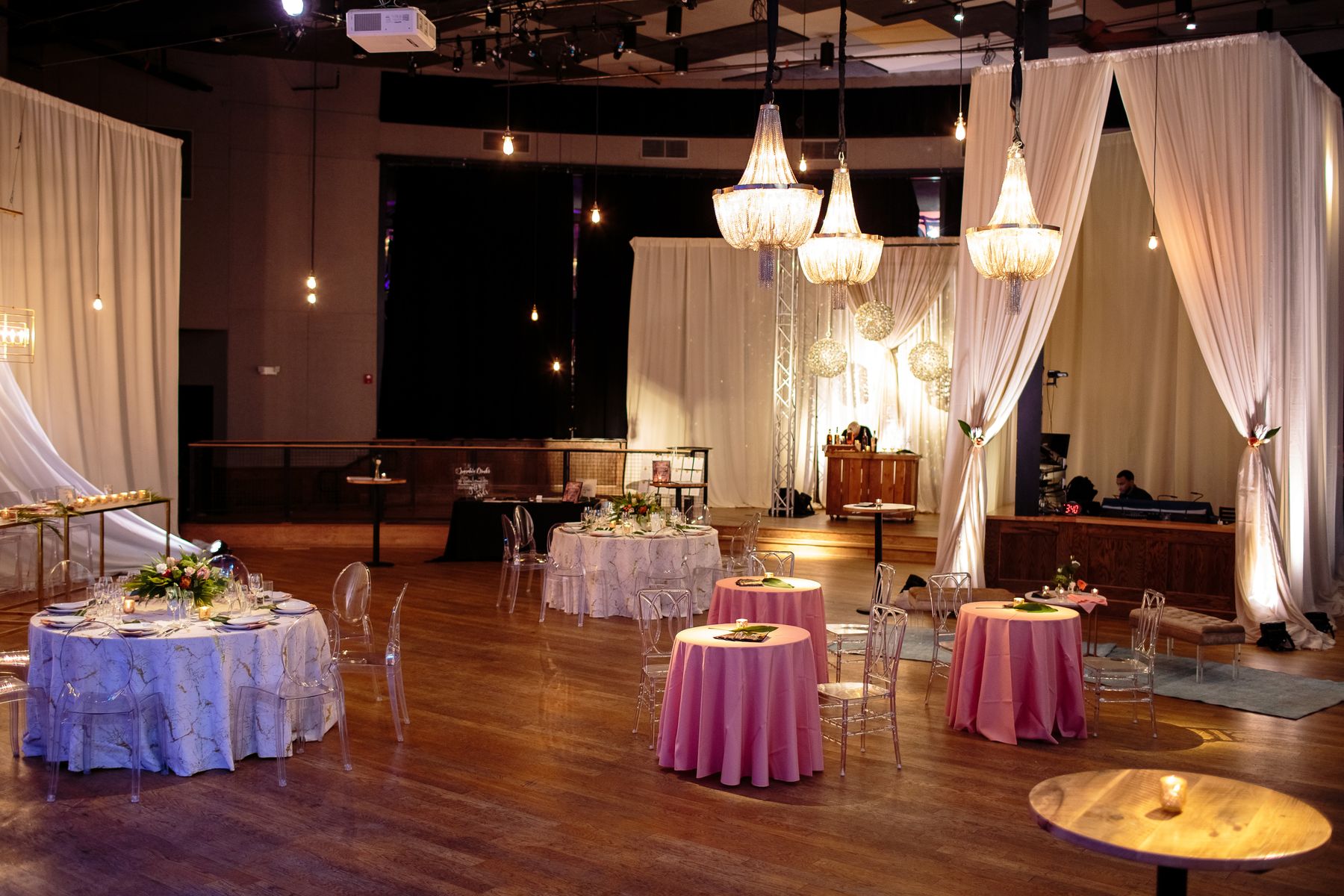 City Winery in Nashville, TN is a wedding & event venue offering downtown vibes, urban feels, and a completely blank canvas to create exactly the theme you're wanting for your next event. The venue's passion to pair culinary and cultural experiences in a unique way makes it a wonderful place to hold private events. Southern Events has loved being part of several of them. The venue has the capacity to host events for intimate private dinners as well as full production concerts. With several distinct spaces, you could host up to 1,200 guests at City Winery.
City Winery is fully finished sapce–and at the same time is ready for you to add your personal touches. We've been a part of a myriad of events at this venue, ranging from luxe to glam to modern (and pretty much everything in between). If you're wanting an event space that lets you bring your ideas to life (whatever those ideas may be), this venue is perfect.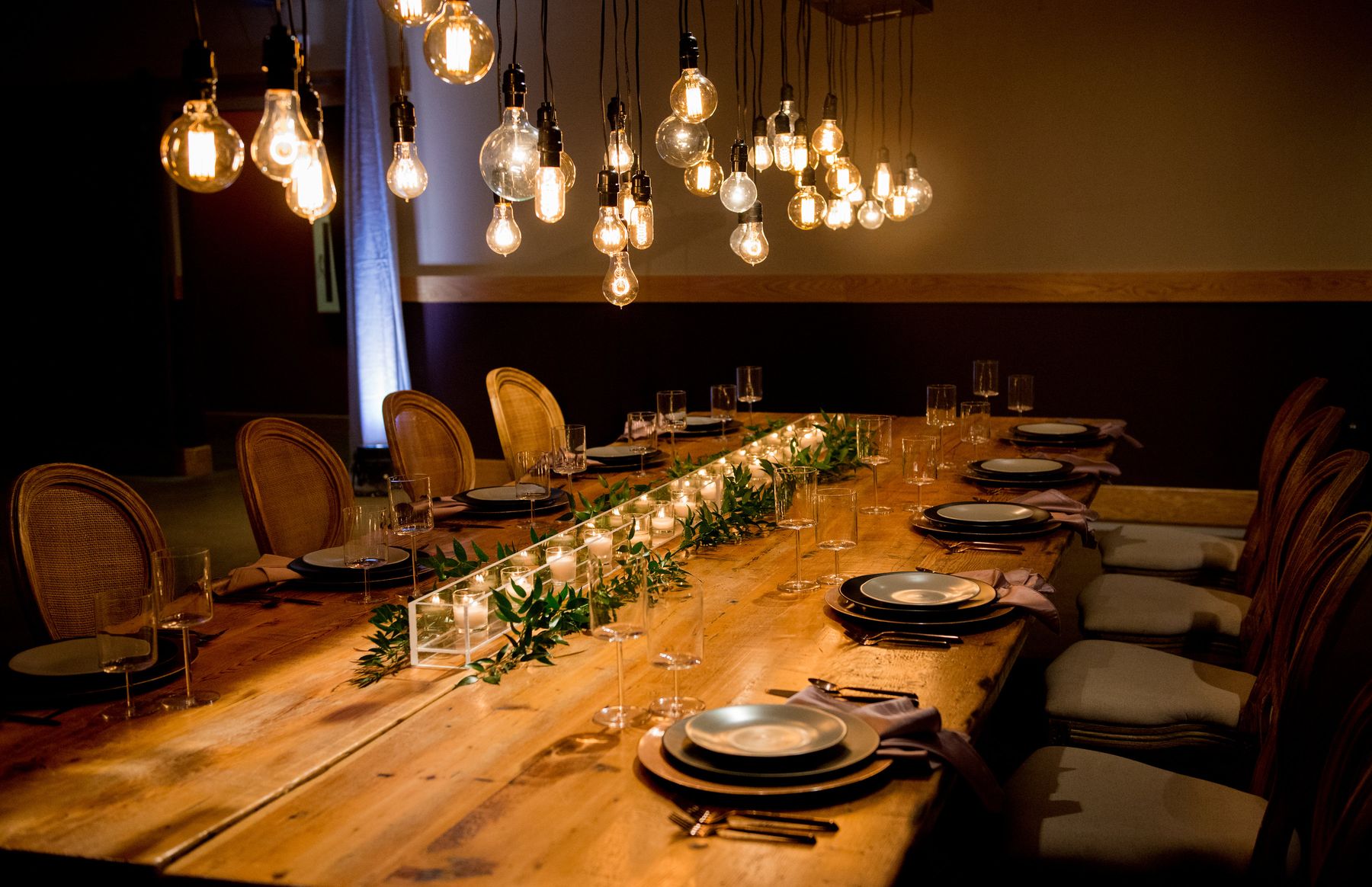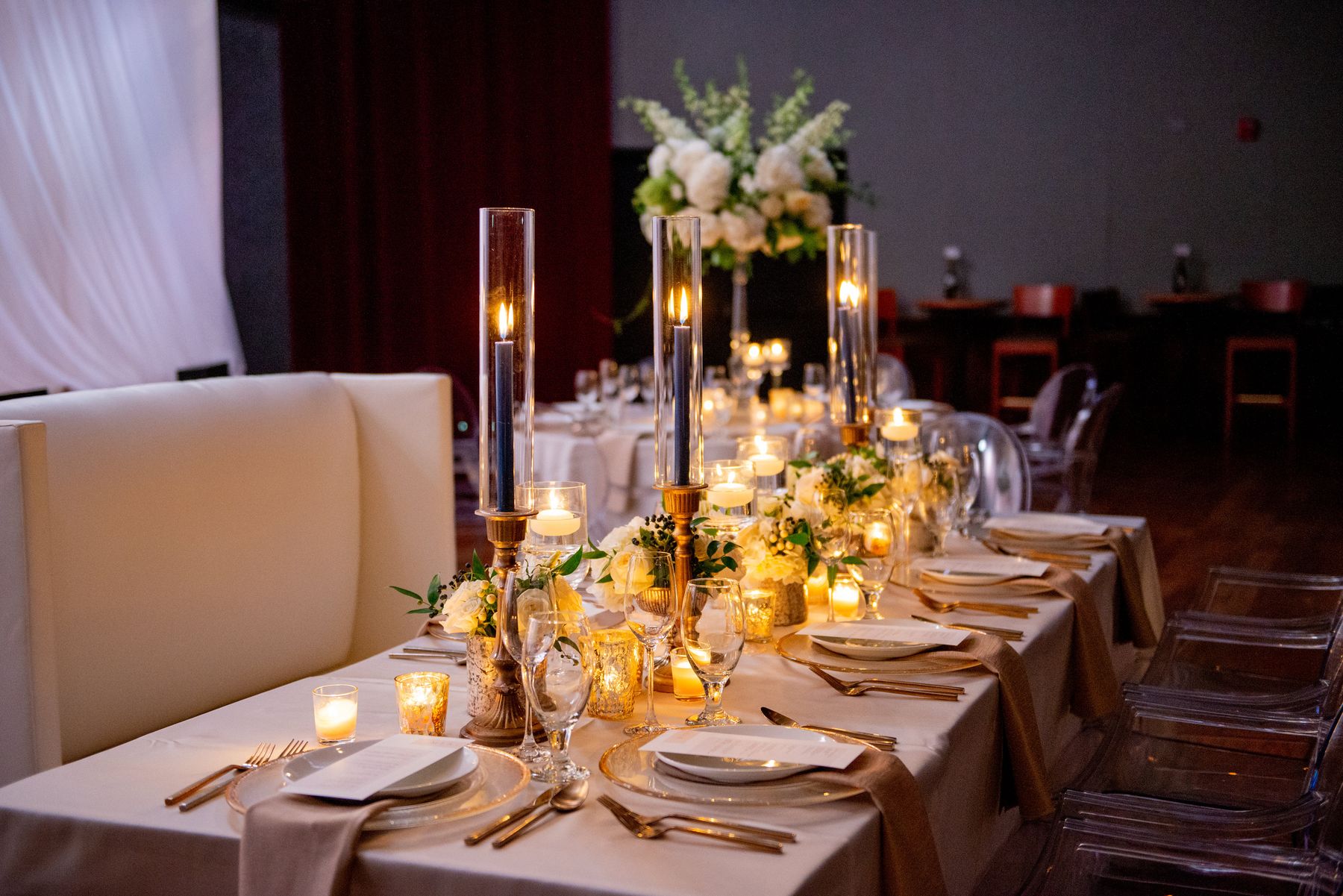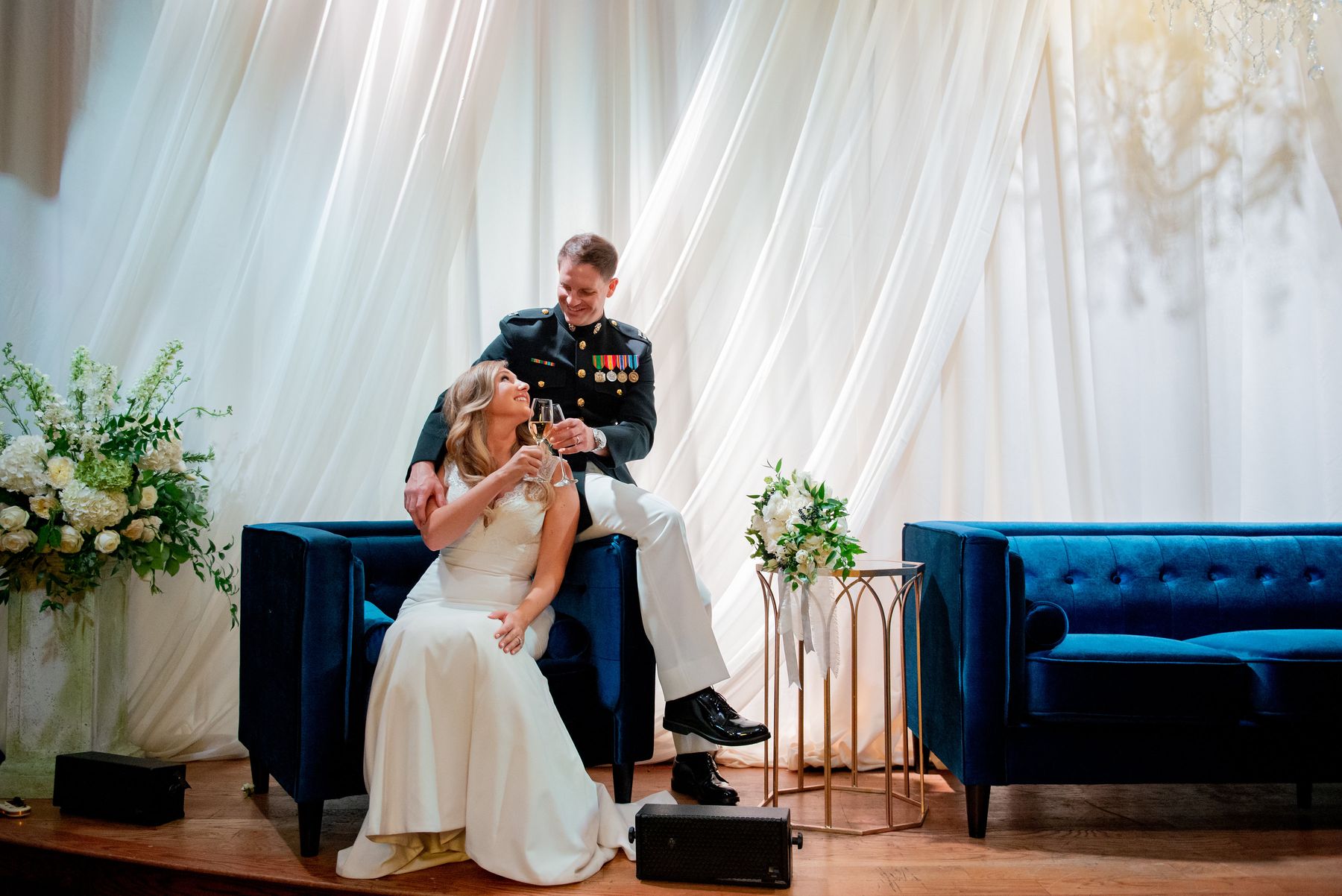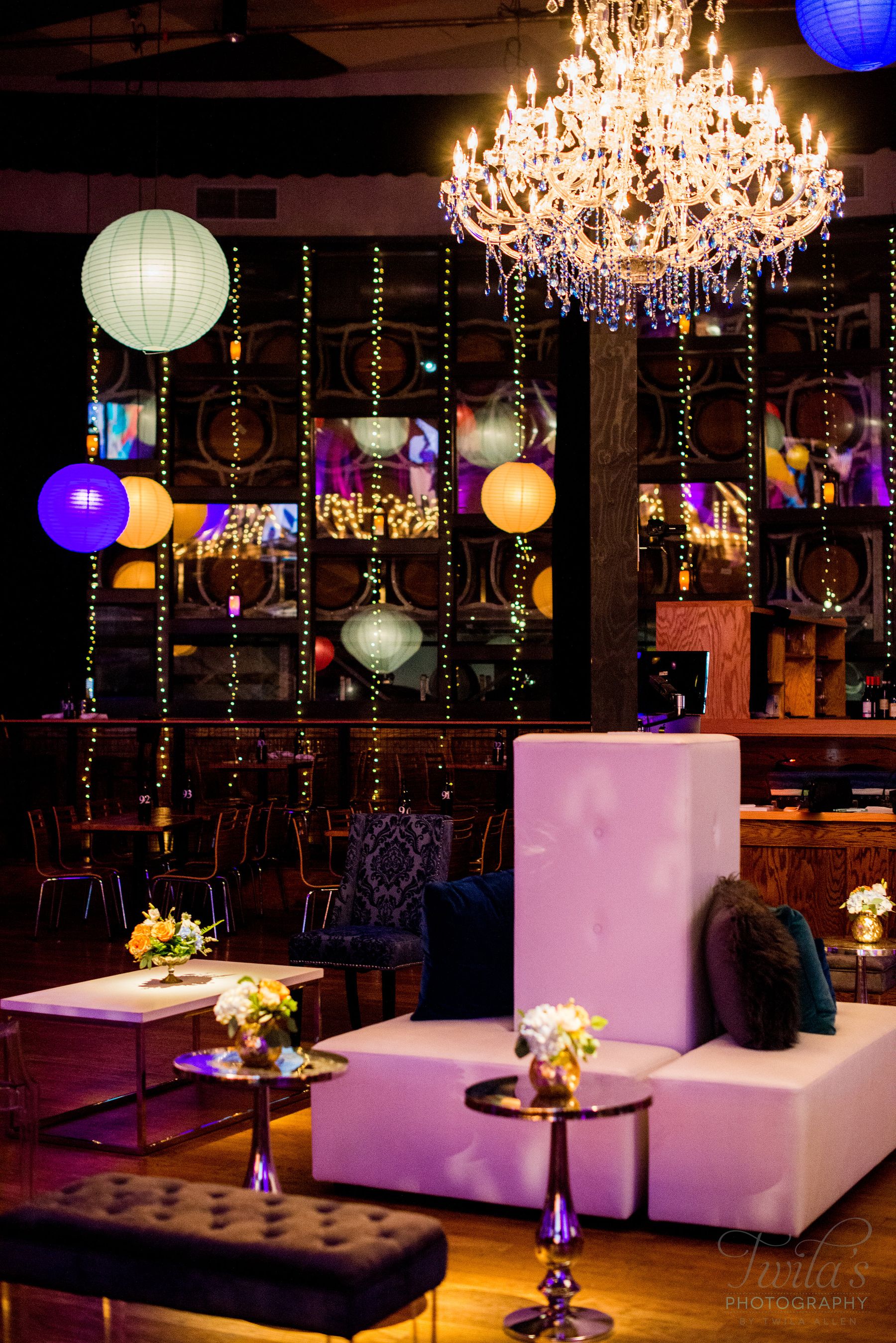 Images by Twila's Photography.
Southern Events recently took part in an Open House at City Winery, and we love how our gorgeous rentals shine at this venue. We used a combination of gold, neutral, and blush to create a luxe feel. Add to that beautiful color combination modern materials like our Acrylic Chairs, Midas Gold Bench, and Gold Furrow Linen, and it was definitely swoon-worthy.
We absolutely adore all the possibilities available at City Winery. Whether you're going full-on "honky-tonk" or wanting a feminine and modern look, you can make it all happen here.
Beautiful images were taken by Erin Allender.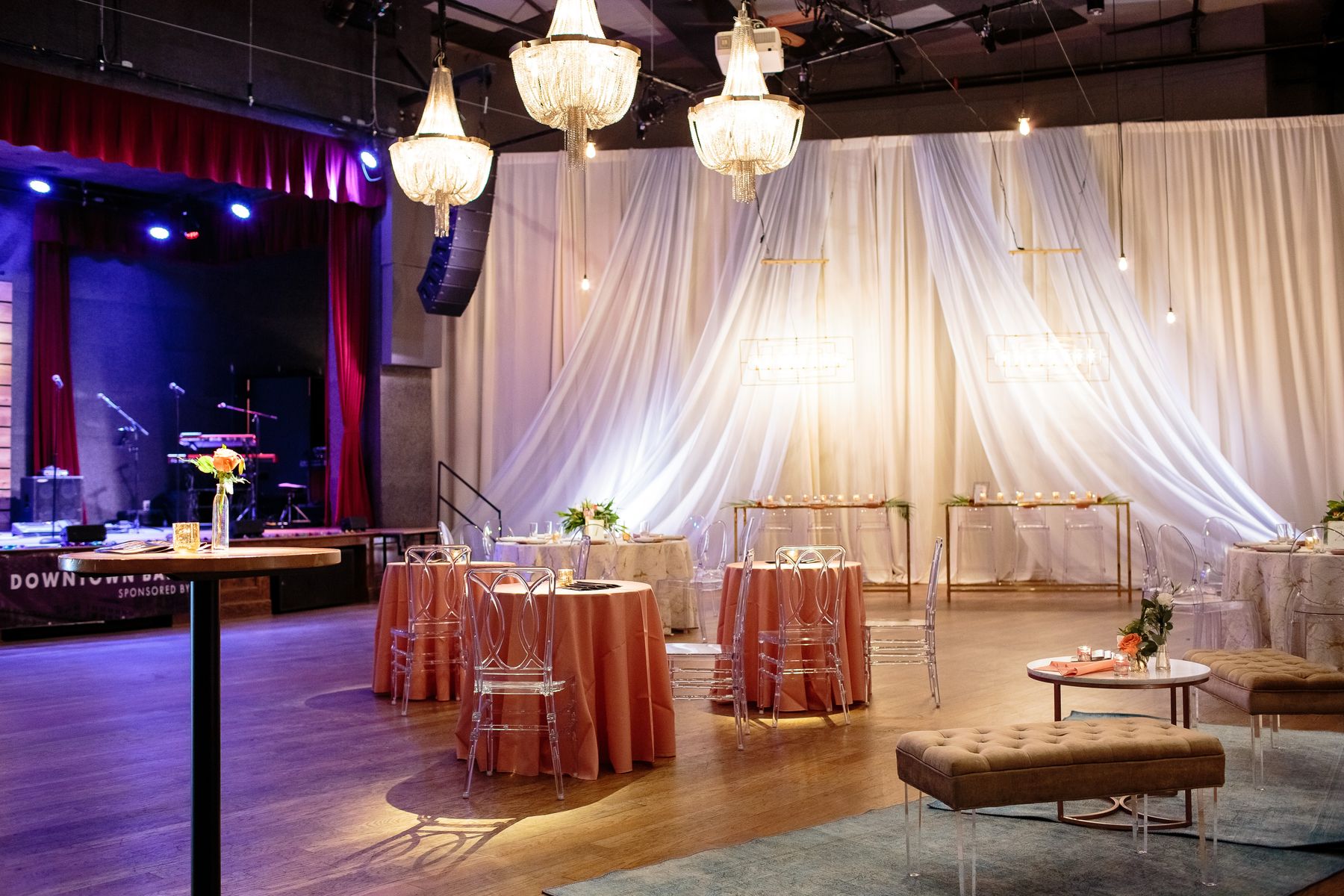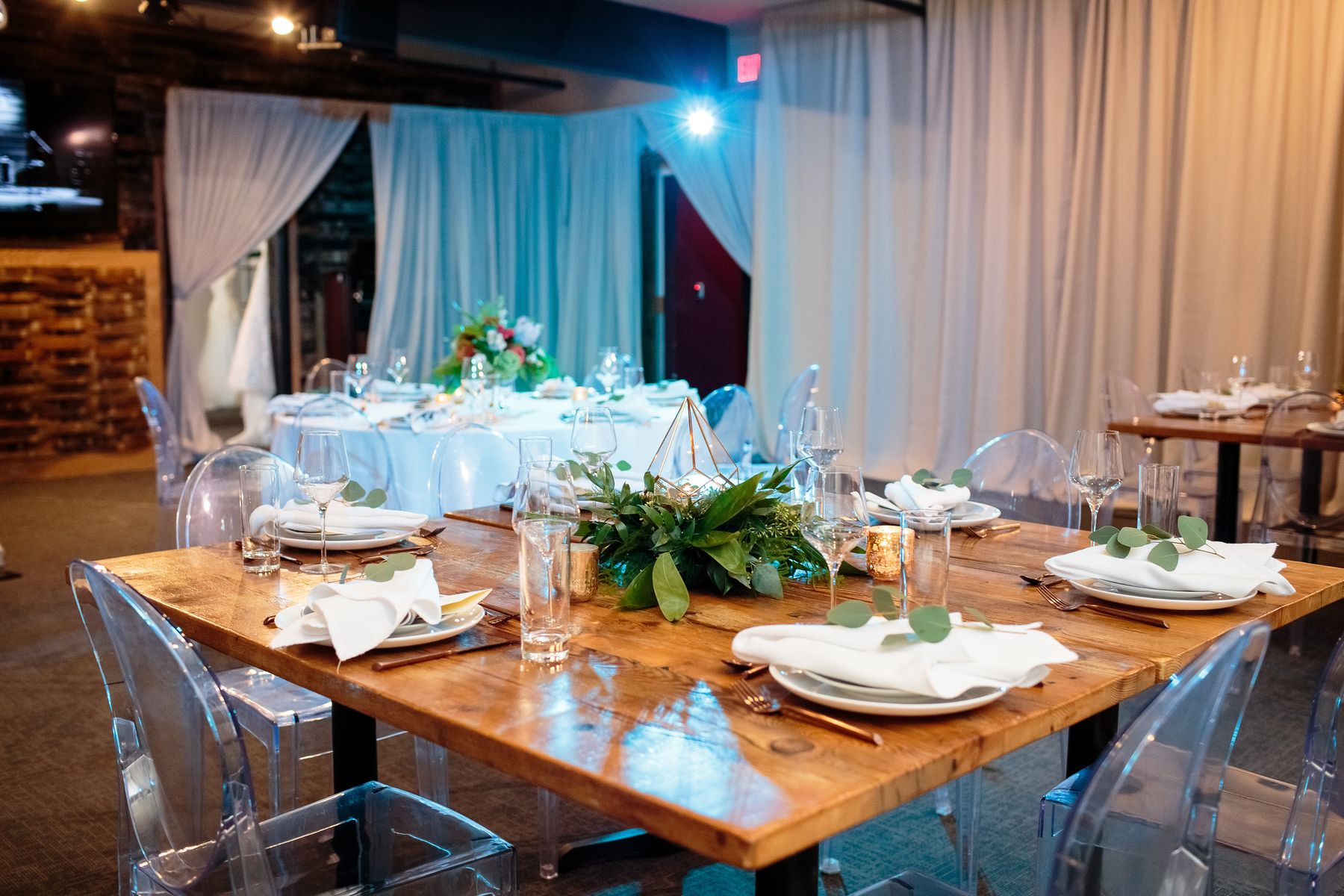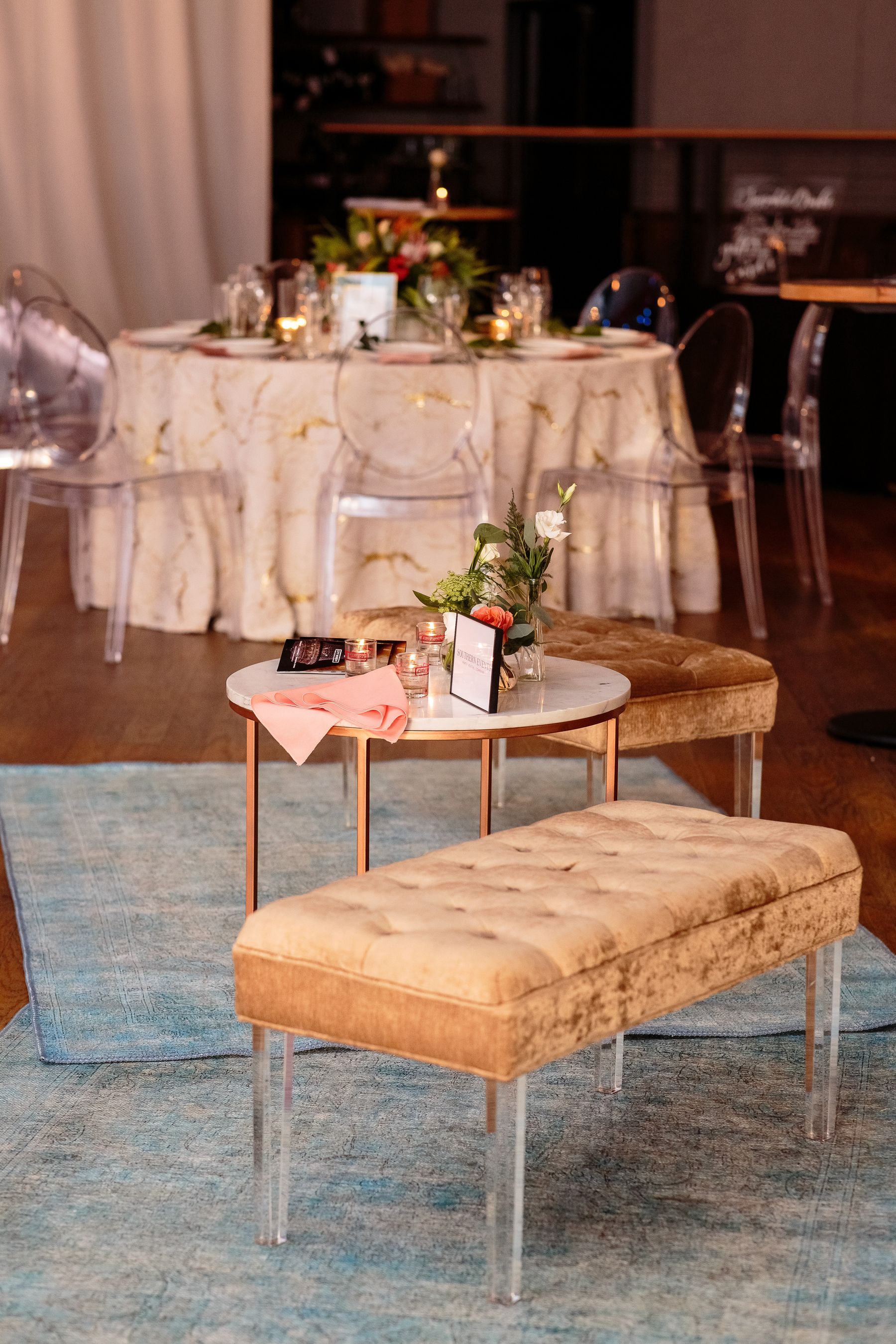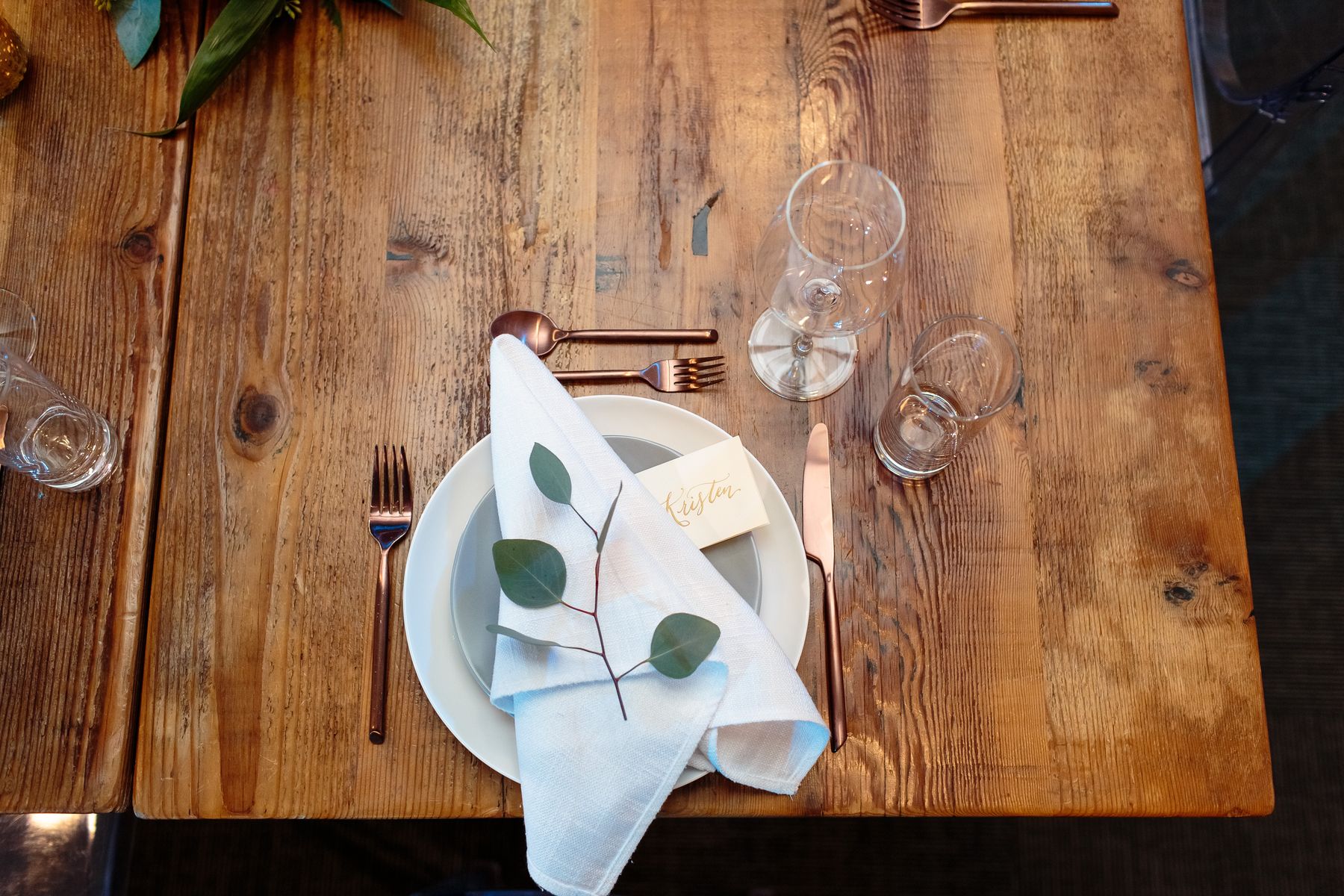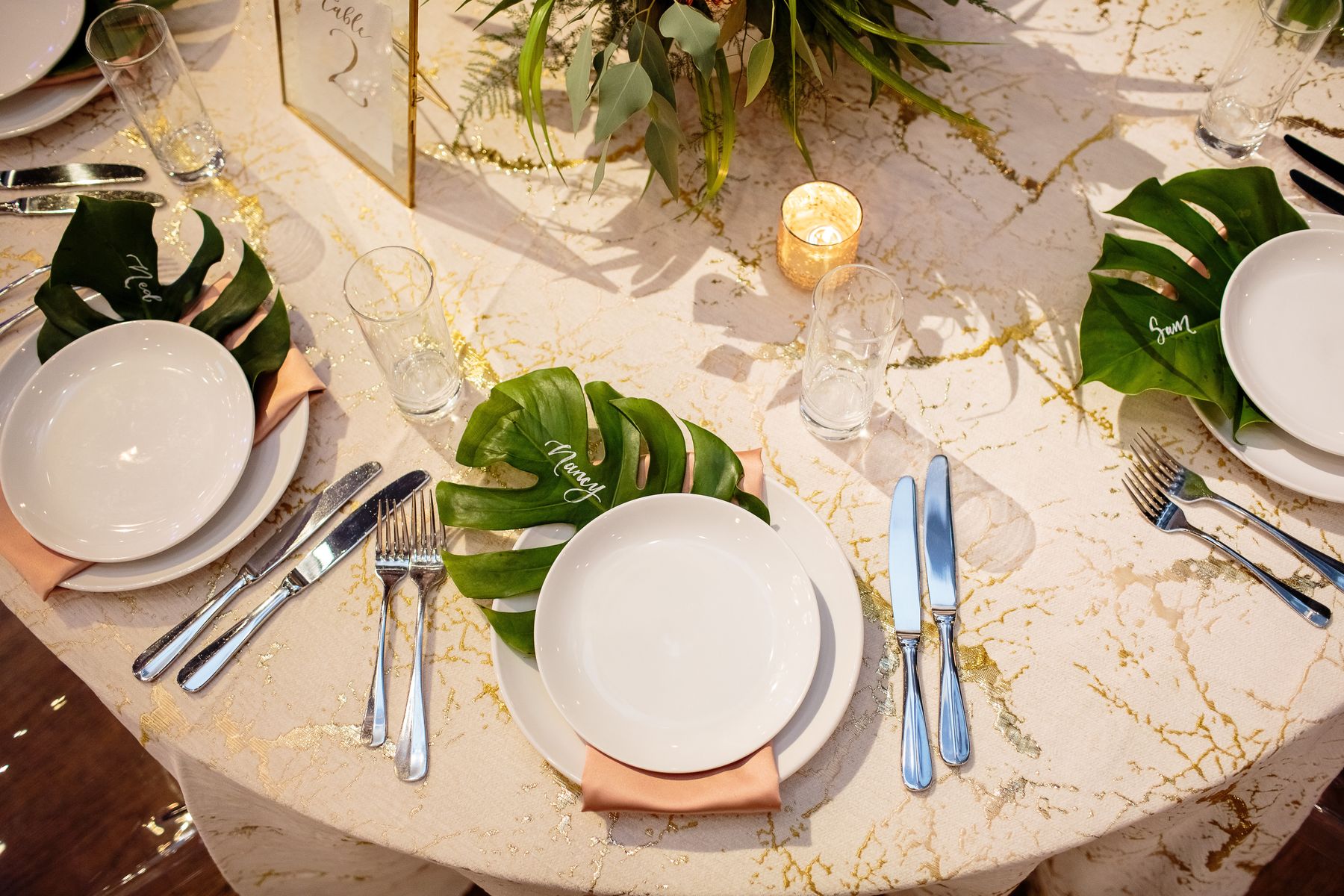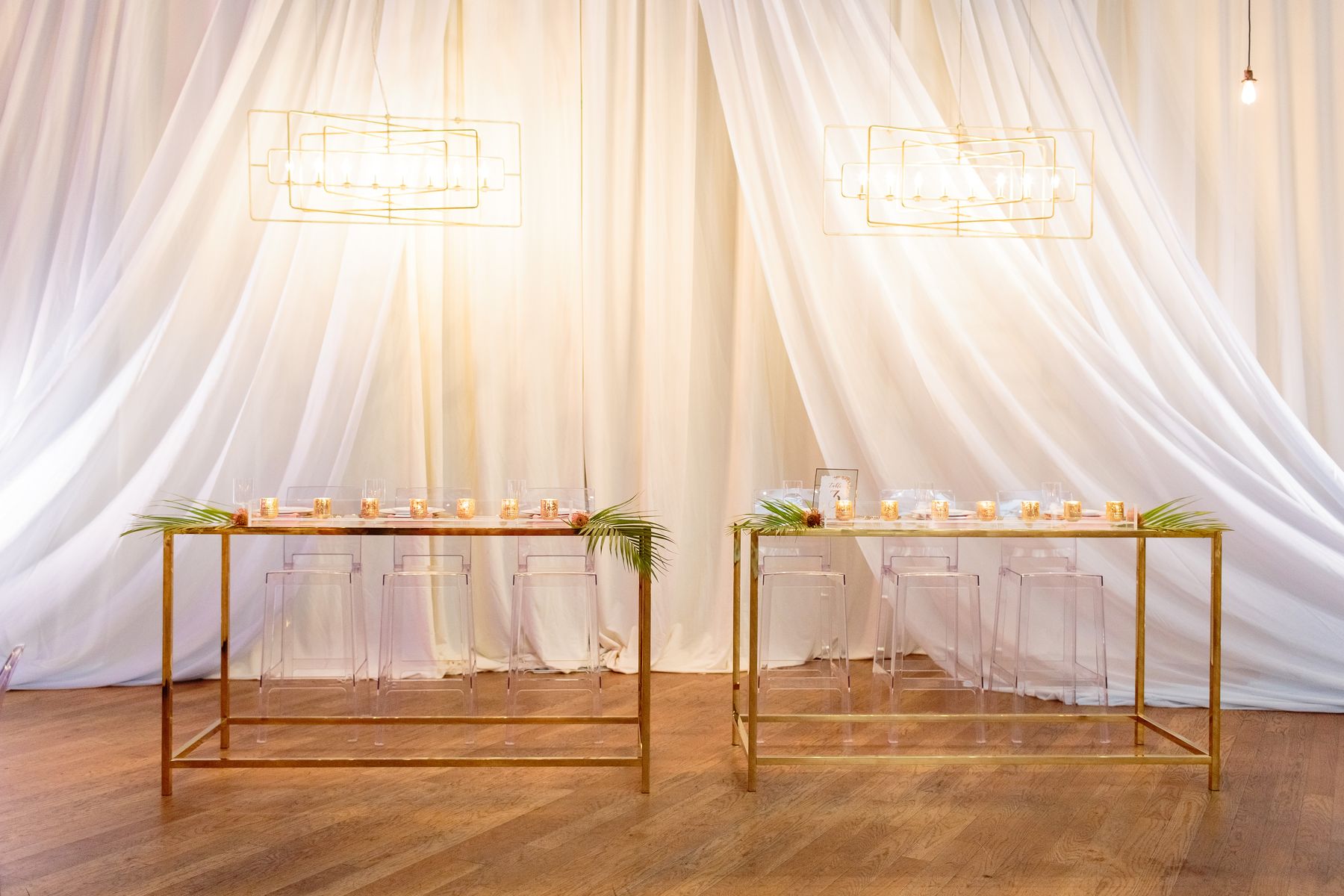 Wanting to host an event in a unique Nashville venue? We'd love to help you create a beautiful space. Send us an email at info@southerneventsonline.com
TAGS | Nashville Event Rentals, Nashville Event Venue, Nashville Wedding Rentals, Southern Events, Southern Events Party Rental, Southern Events Party Rental Company, Unique Nashville Event Rentals, Unique Nashville Wedding Rentals, city winery
FEATURED RENTALS | Loren Gold Bistro Table, Acrylic Chairs, Cameo Blush Velvet Linens, Gold Furrow Linens, Brushed Copper Flatware,
---