18

Jun

Southern Events Products, Trends and Inspiration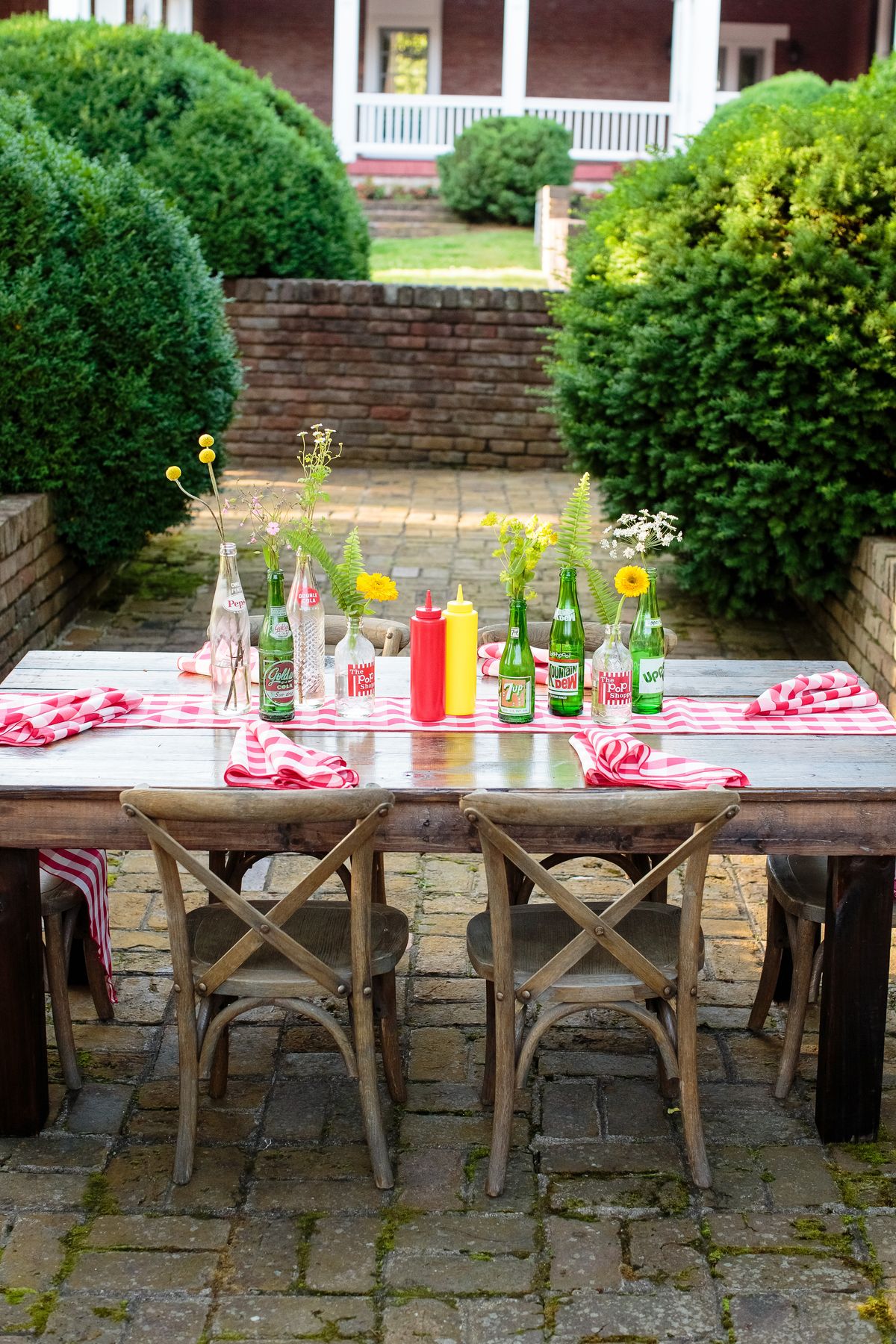 With the 4th of July approaching now is the time to start planning your summer celebration! We have everything you need to host a fun & stylish get-together – backyard style (and bonus! You get to skip the crowds!). Get inspired by some of our most popular rentals for outdoor, family-friendly events.
Buffet Display
We think a good 4th of July gathering starts with good company and delicious food. Impress your guests with a beautiful spread and buffet table. Our Whiskey Barrel Bars are a unique set up, whether you go for a classic barrel or whitewash. We also have all of the serving ware you need to cater a backyard BBQ, including chafing dishes to keep food hot and beverage dispensers to keep drinks cool.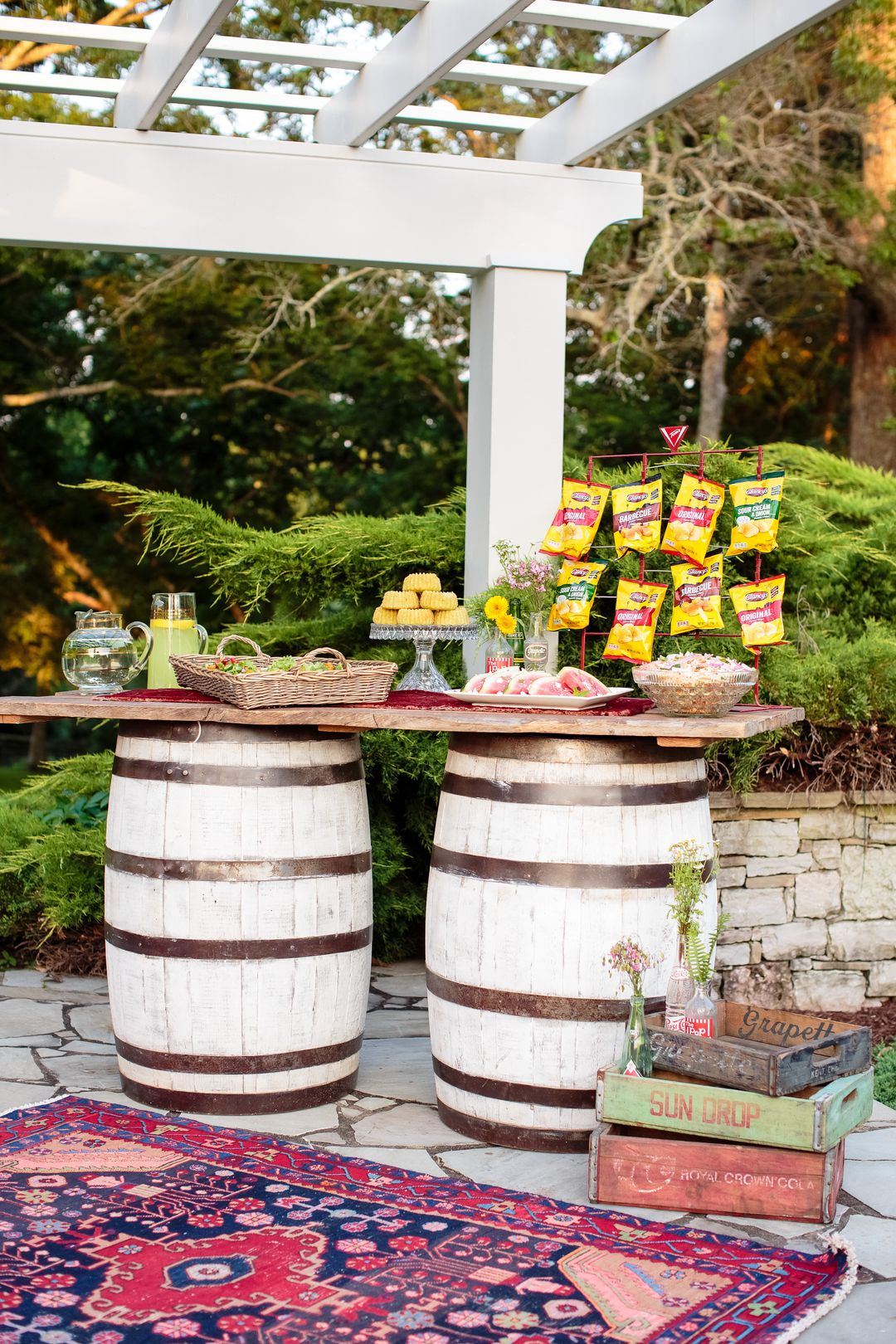 Photo by Erin Lee Allender
Child-Friendly Furniture
For the pint-size guests that will be in attendance, be sure to cater to them with chid-size furniture. Our charming Children's Fruitwood Farm Table and Cross-back Chairs are one option, that are the same high quality as our regular size furniture. They are perfect for setting up game or coloring stations, as well as making meal times easier.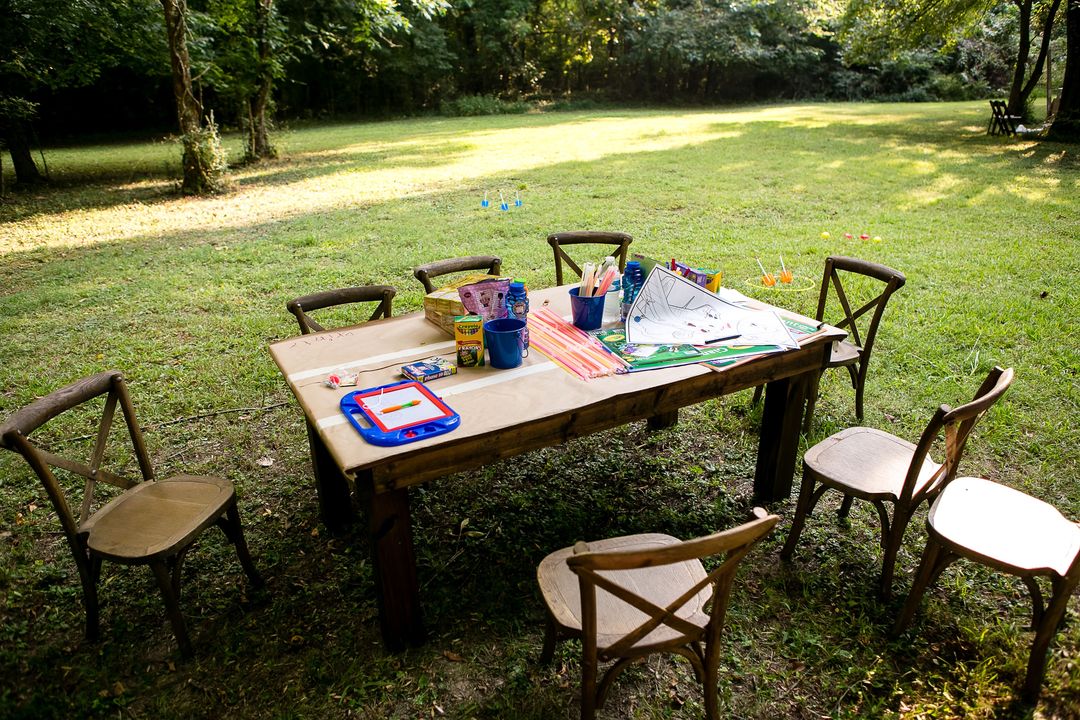 Simple Place Settings
You don't have to go all out to make a big statement. Skip the paper plates and go with solid color china instead. In addition to a White Round and Square China, we have beautiful Earthen China in Onyx, Stone & Alabaster. Pair it with silver or gold flatware, like our Cameron Flatware. Plus choose a napkin or tablecloth of your choice, from a beautiful solid to a blue or red check pattern.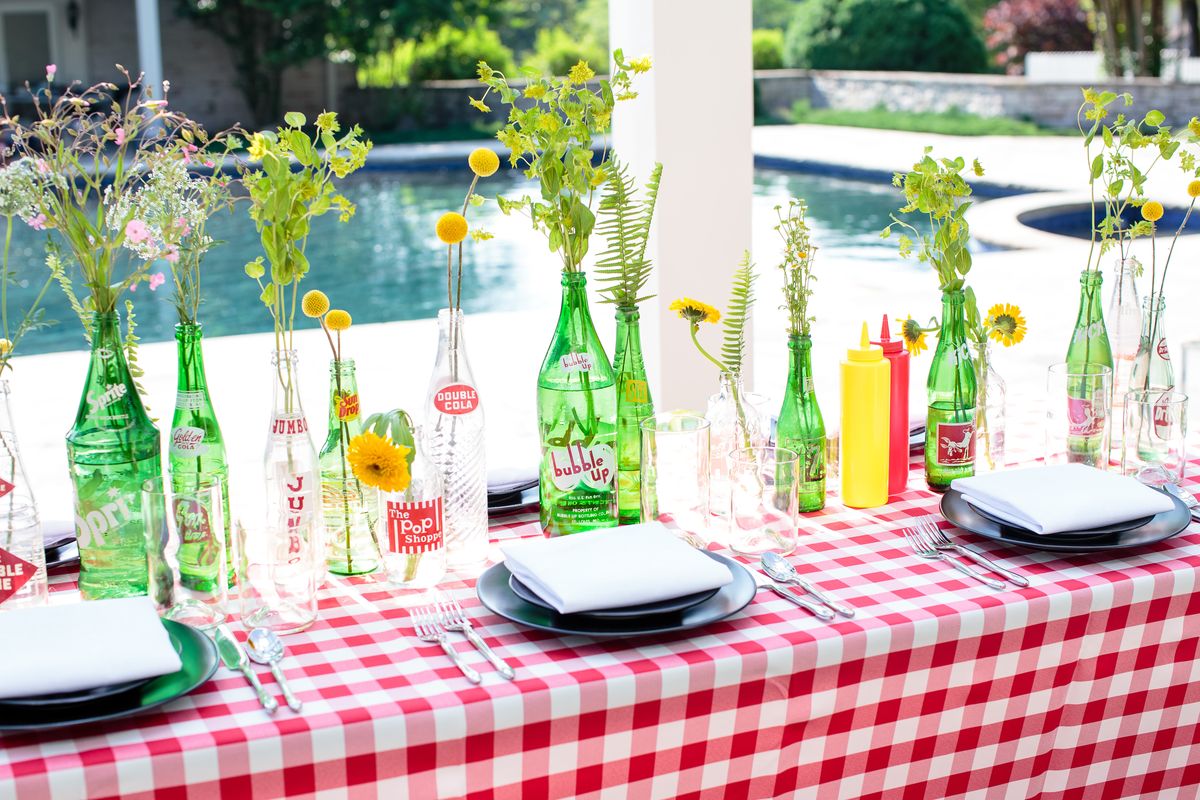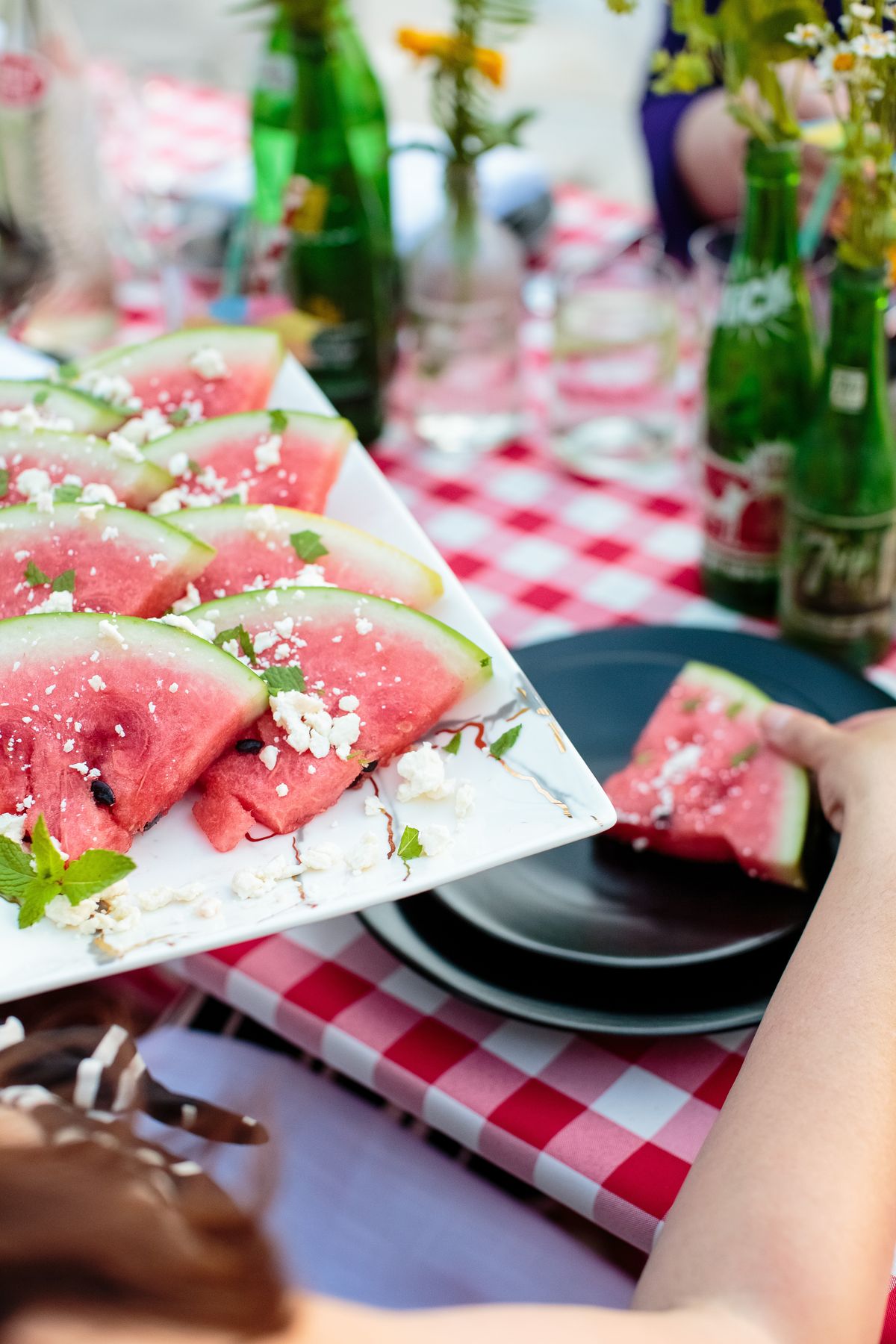 Cozy Seating
Whether your plans include toasting marshmallows around a fire, setting off fireworks or cuddling up for an outdoor movie, cozy seating is a must. Our inventory includes rustic benches, perfect for a casual event, as well as our plush Sutton Loveseat, Chairs and Ottomans.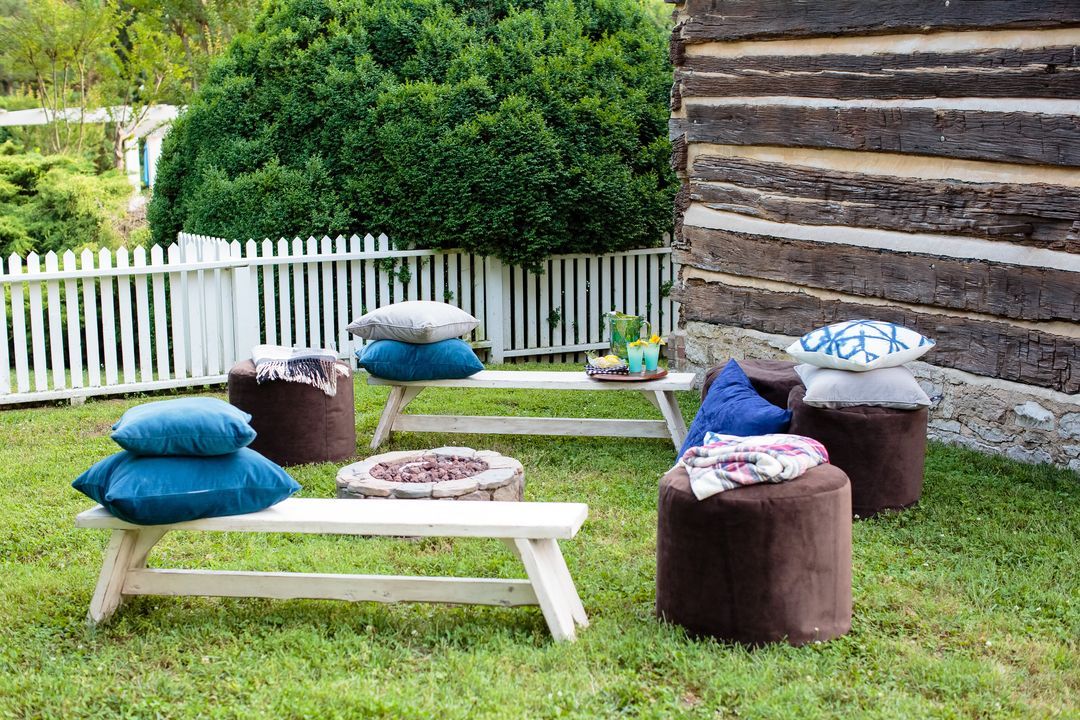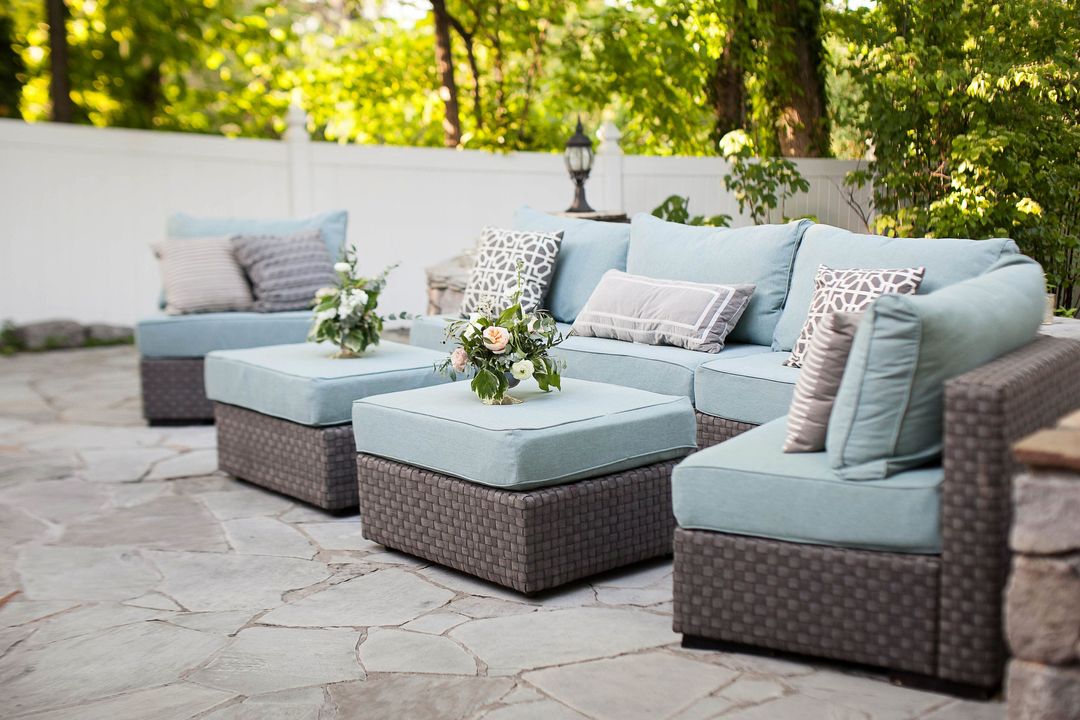 Create Some Shade
Beat the summer heat with a classic tent! We recently announced our new Tent Packages, which include everything you need to stay cool, dry and comfortable during a backyard gathering. No matter how many guests your party includes, we have a tent for you. Check out our easy to set up Pop Up Tents or our larger Ready to Party Packages.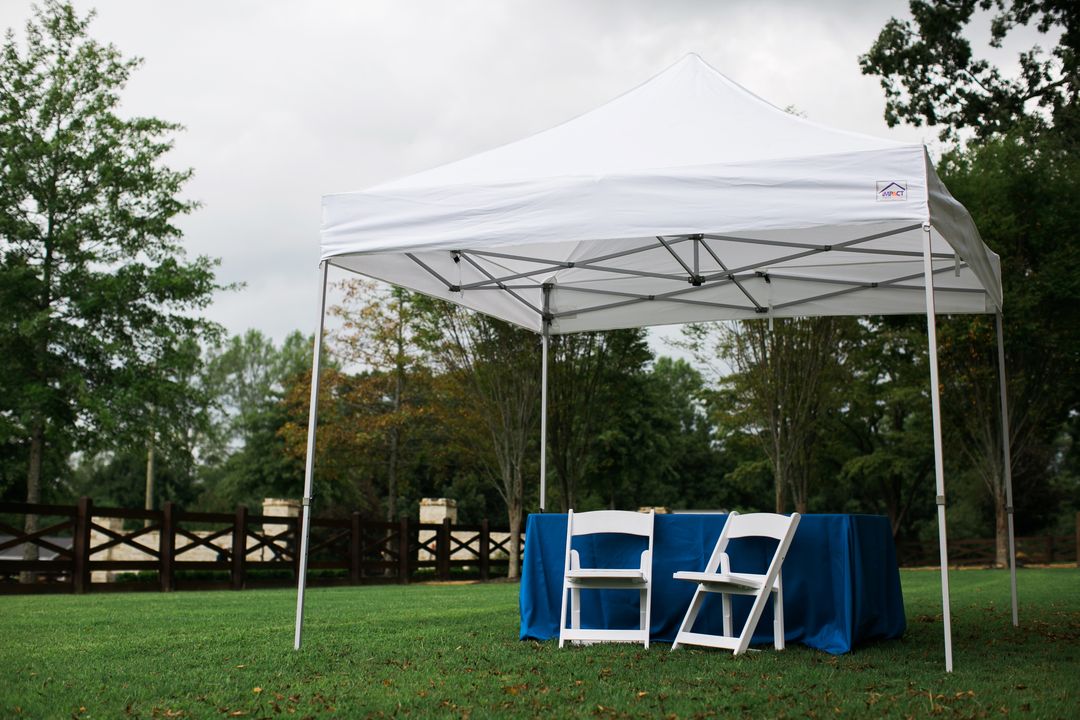 Ready to secure rentals for your 4th of July gathering? Contact our team at info@southerneventsonline.com today to schedule your contactless pickup or delivery.
TAGS | 4th of July, Nashville Event Rentals, Tent Rentals, backyard parties, franklin party rental
FEATURED RENTALS | Sutton Lounge, Earten China, White Round China, White Square China, Tent Packages, Poly Linens, Cameron Flatware, Children's Fruitwood Farm Table, White Wash Barrel Bar
---
2

Apr

Southern Events Products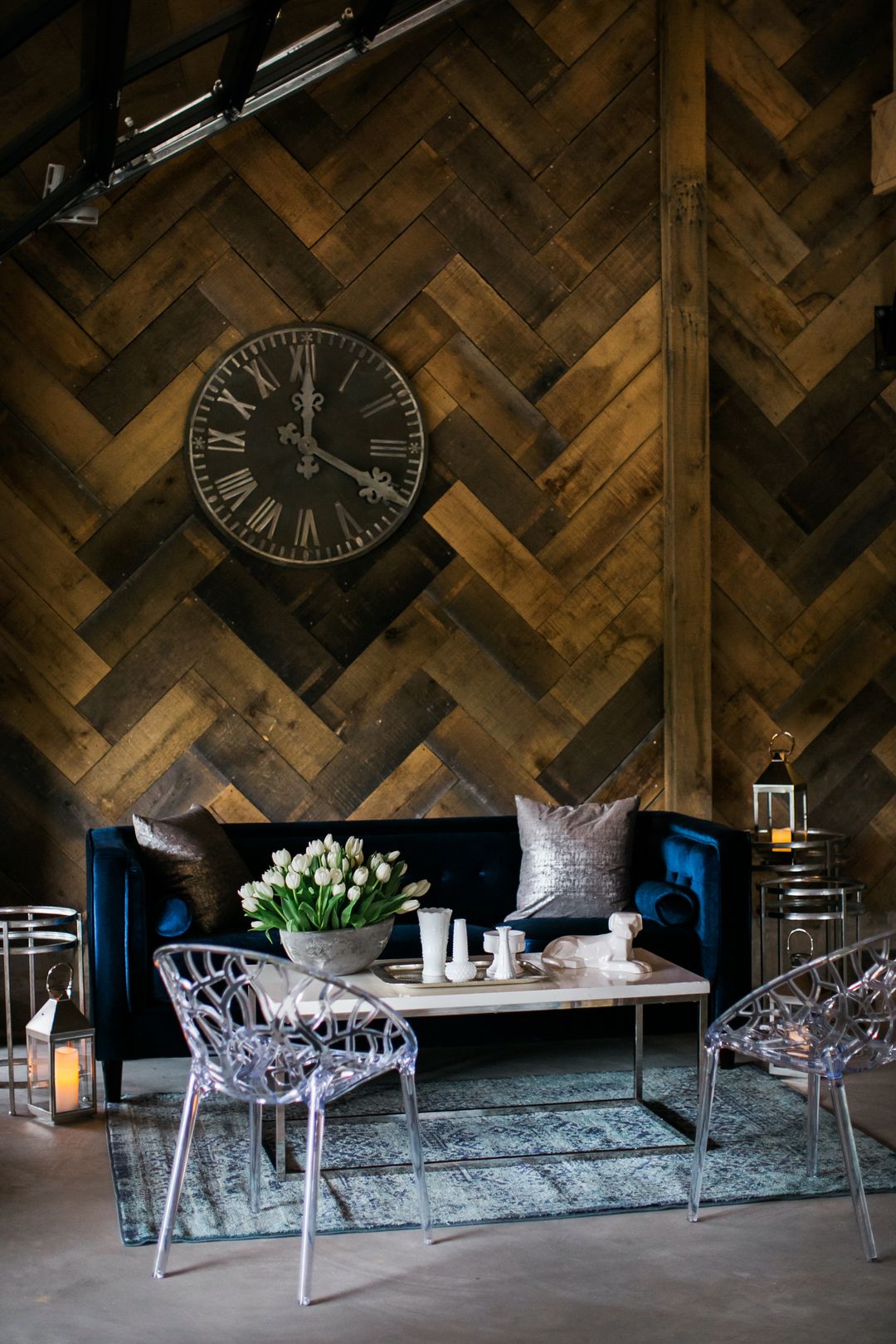 Area rugs for events are a beautiful decoration that can assist in creating a space that is both functional and stylish. A frequently overlooked element of wedding or event venues is the floor. You go to major lengths to decorate and furnish the space in a way that aligns with your event, and the floor is the foundation. In fact, we like to think of it as another wall!
Tie it All Together
Area rugs are more than just decoration. Take for example the use of layered rugs as an aisle runner. Our Brown & White Cowhide Rug and Dark Brown Cowhide Rug was used for this urban desert wedding ceremony inspiration, to bridge the seating areas on either side of the wedding aisle.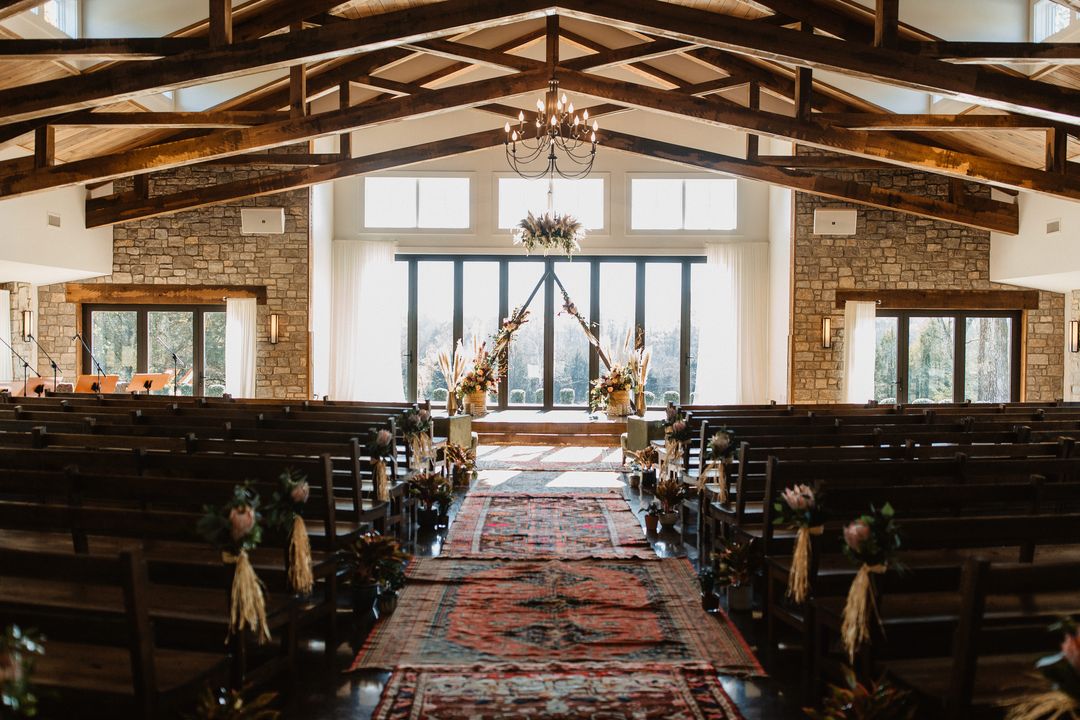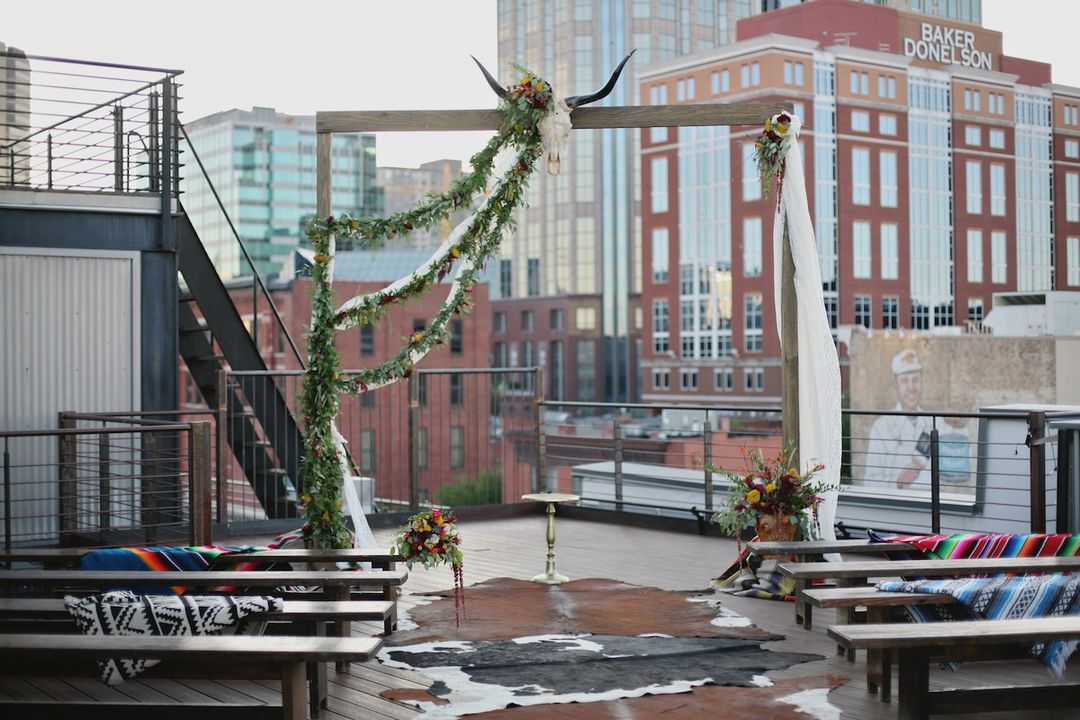 Frame a Space
Area rugs assist in defining a frame in which to place furniture. This can be useful for social areas, like a cocktail lounge at a wedding or corporate event. Consider using a rug to lead guests from the bar to a lounge area. It will help prevent your guests from huddling around the bar and encourage them to sit down, get comfortable, and stay for a while. Check out these beautiful layouts, and especially the use of rugs with contrasting colors and patterns.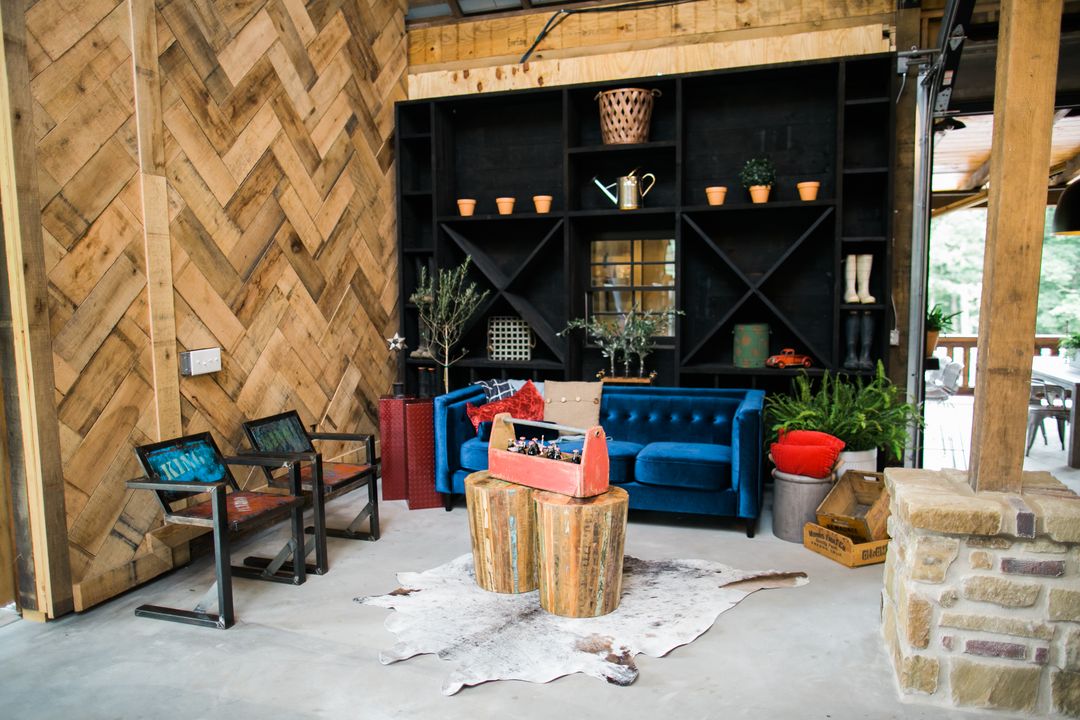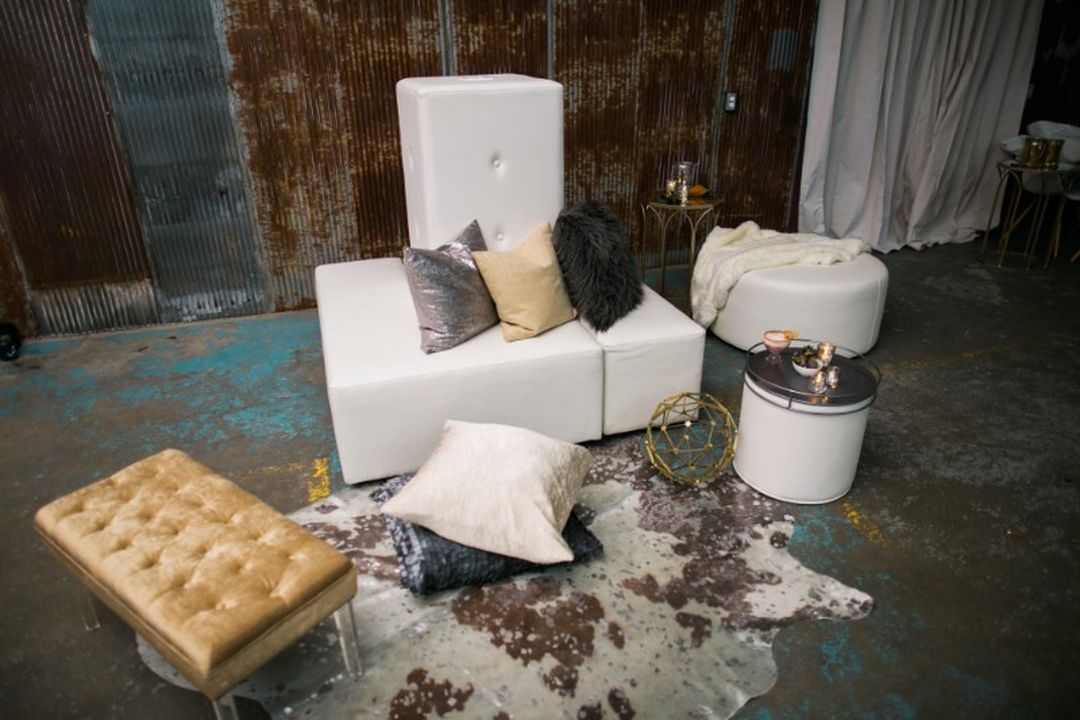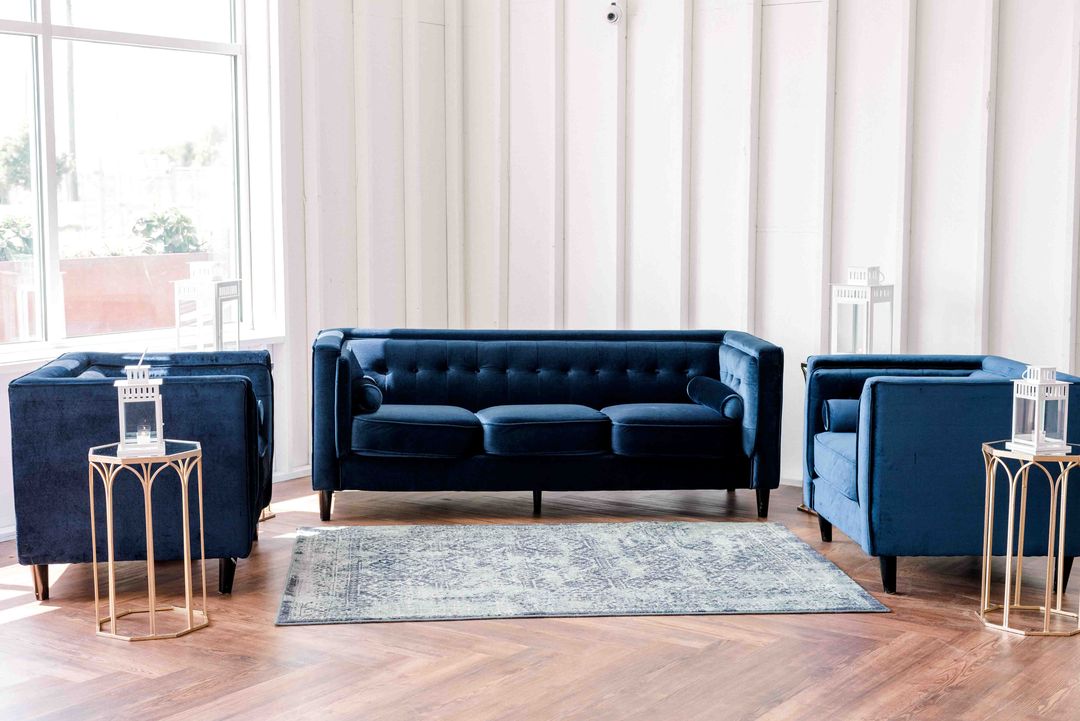 A Cohesive Design
Area rugs can be placed beneath standalone furniture to help create a more cohesive aesthetic. Without a rug, it can feel as though your furniture may float away. A rug will help tie different areas together that would otherwise look out of place. It will also ensure that your guests utilize every space available. For the outdoor cookout, featured below, our vintage Blue-Red Rugs were used to accent a whiskey-barrel bar and create a charming buffet area.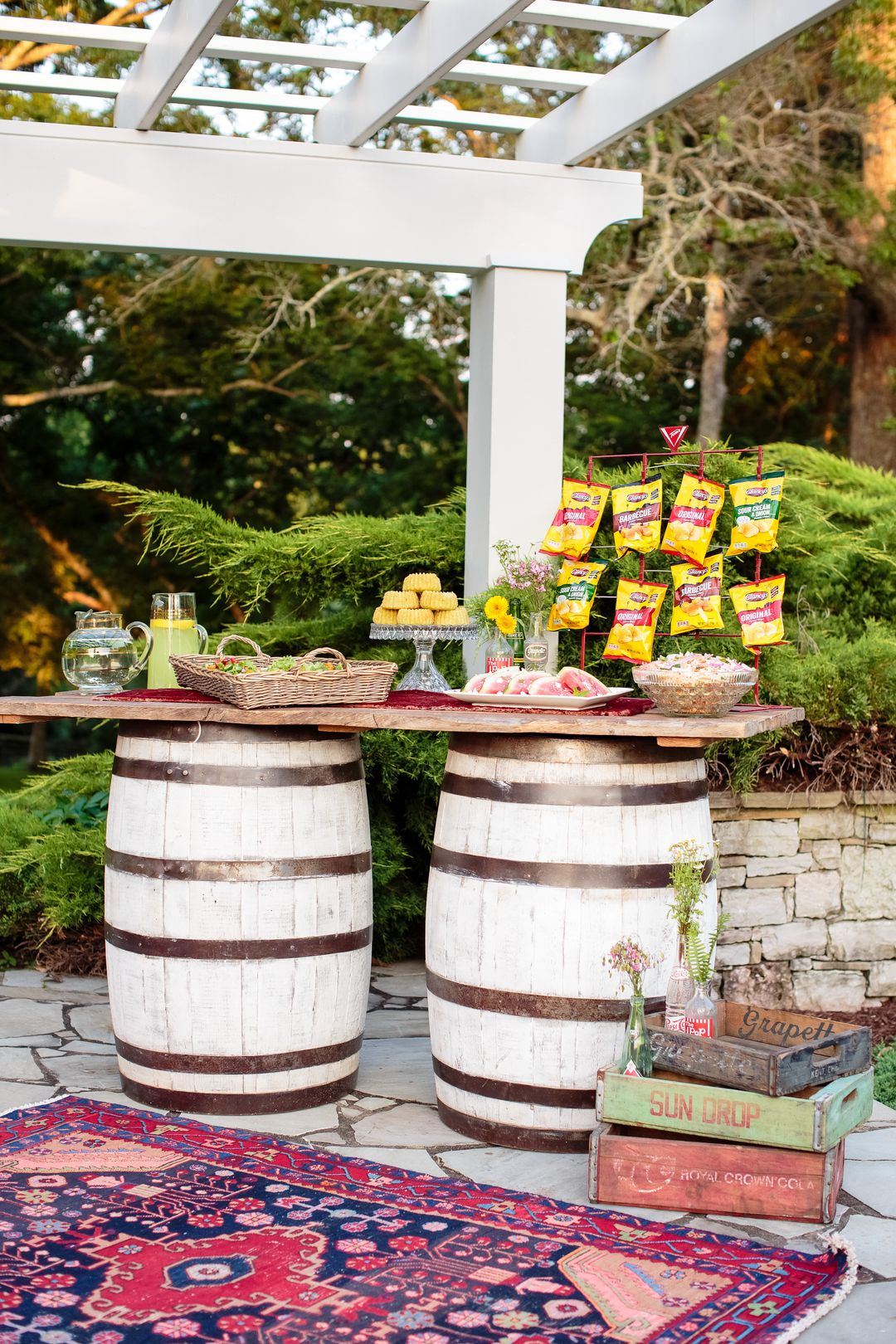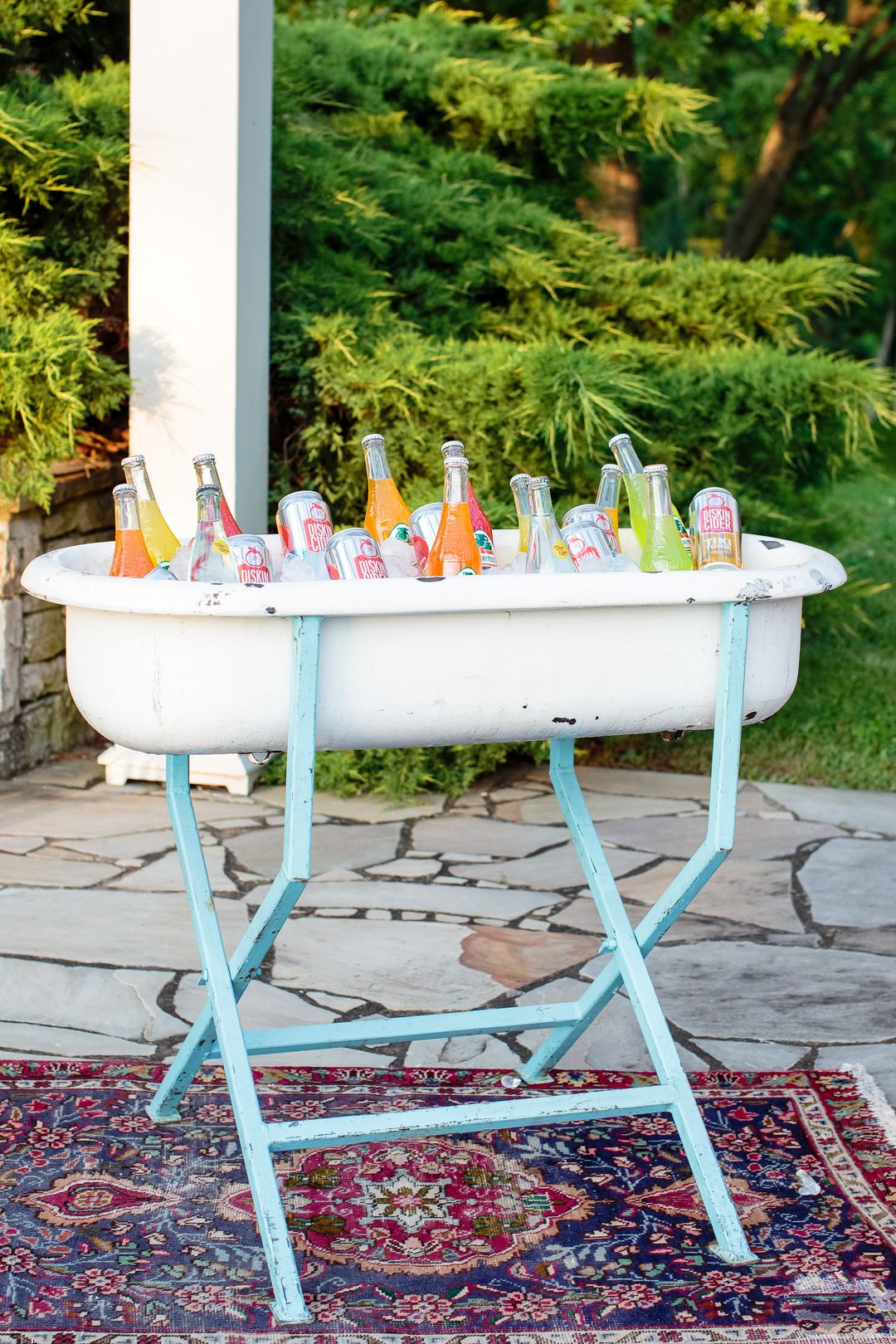 Want something that provides more stability than a rug? Our Dura-Trac Flooring is a great option. It is made of high quality materials and can be customized to fit any size you may need. Plus it is a safe, slip-resistant surface that can be used over a variety of terrains.
If you have an upcoming event and looking to create a unique space with area rugs for events, we'd love to chat with you! Send us a message at info@southerneventsonline.com.
TAGS | Area Rugs, Boho Wedding Nashville, Cocktail Party Rentals, Cow hide rug, Nashville Corporate event Rentals, Nashville Event Rentals, Nashville furniture rentals, Nashville party rentals, Vintage Rugs, cocktail hour, corporate event design, corporate event rentals, cowhide rugs, wedding event design
FEATURED RENTALS | Blue-Red Rug, Brown/White Cowhide Rug, Dark Brown Cowhide Rug, Gray Cowhide Rug, Indigo Rug, Navy Rug, Metallic Cowhide Rug, Slate Rug,
---
26

Mar

Events and Style Shoots, Southern Events Products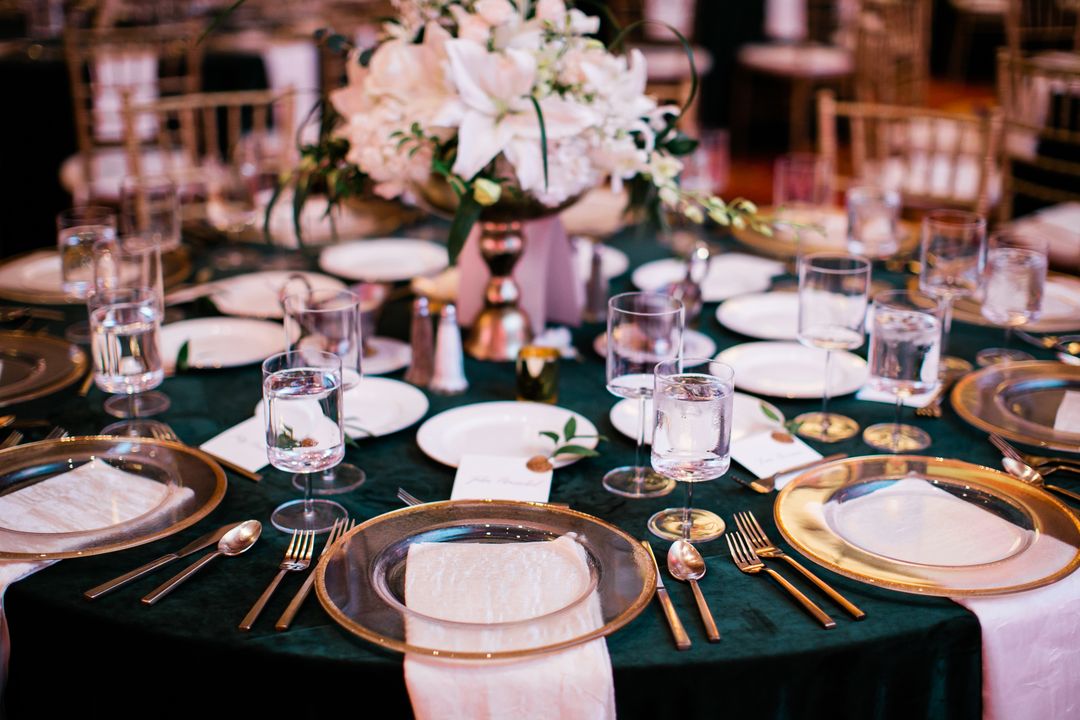 Emerald and gold speaks to opulence and set the tone for the event design at the 13th Annual Rutherford Society Gala. A black-tie affair, the Embassy Suites by Hilton Nashville in southeast Murfreesboro was transformed into an elegant affair. A mix of vibrant and deep greens, white furniture and golden accents made for a luxurious setting.
It is easy to take emerald and gold event design and end up over the top. With beautiful but simple pieces, a chic and functional space is possible. Alongside a pleasing aesthetic our aim is to eliminate any feelings of claustrophobia. It is a cocktail hour after all! Pieces like our Pearce Furniture, a chic modular lounge, and bistro tables will prompt guests towards social areas for a drink well throughout the evening.
The elegant layout and grandeur spilled over to the main ballroom for a 3-course meal. Paired with rich velvet tablecloths and white linens are the perfect amount of gold metallics to make it all pop! This includes Chiavari Chairs, gold-rimmed Athena Plates, and Austin Flatware. A touch of fresh florals in clear glass vases goes on to add some natural beauty.
Images courtesy of Jen and Chris Creed Photography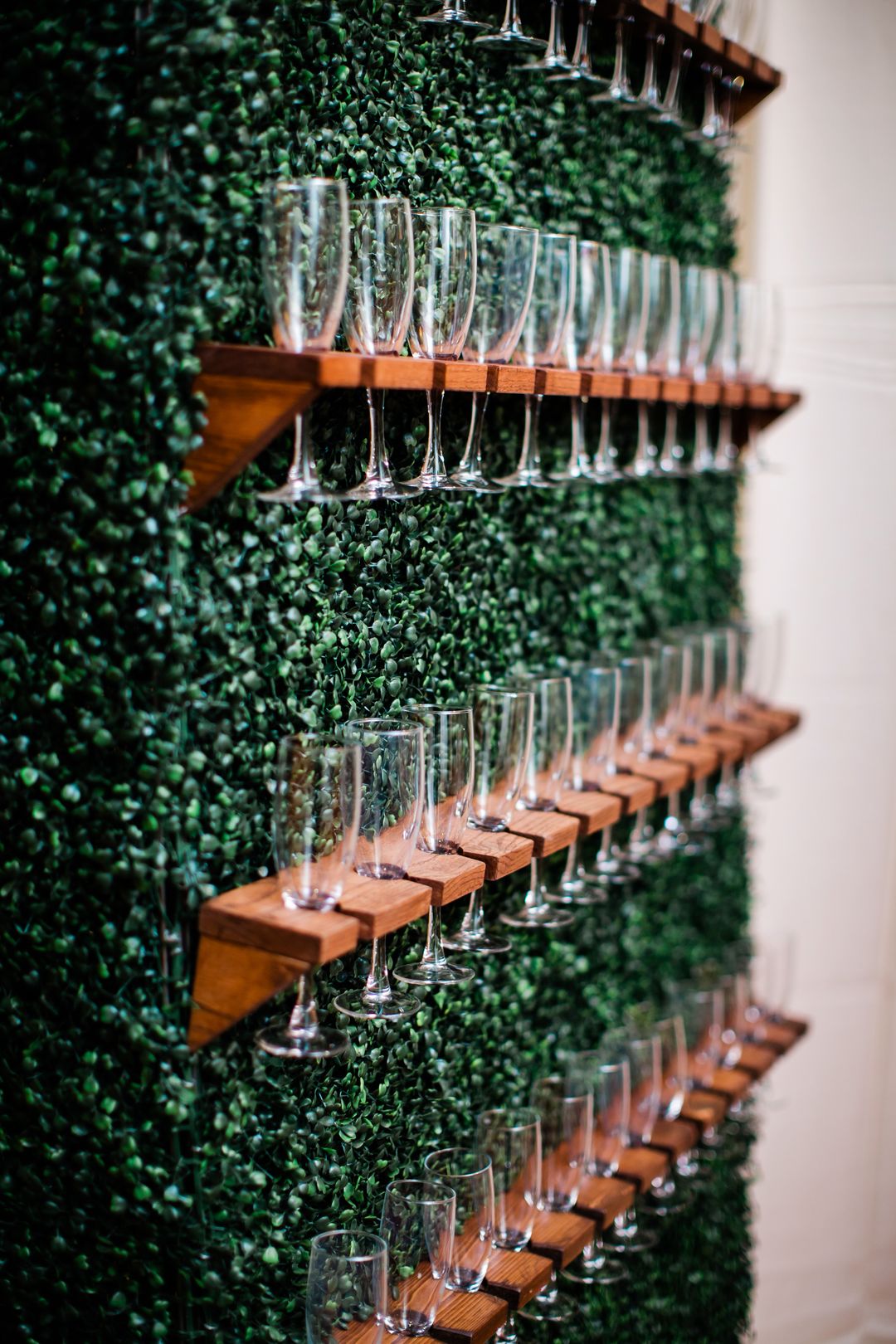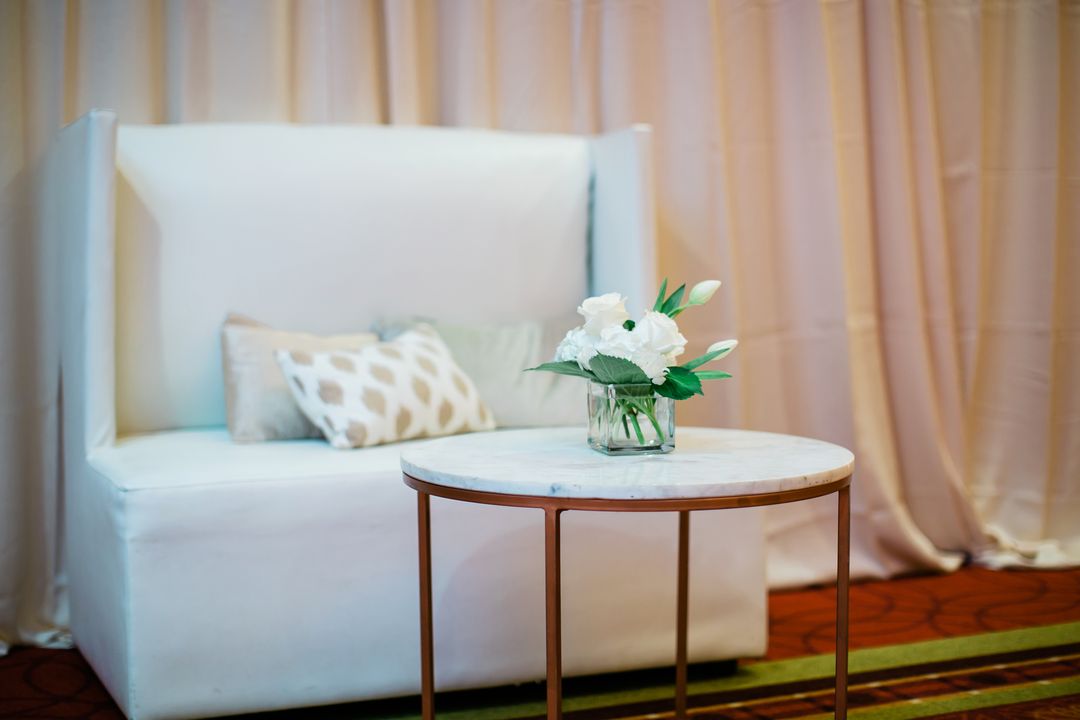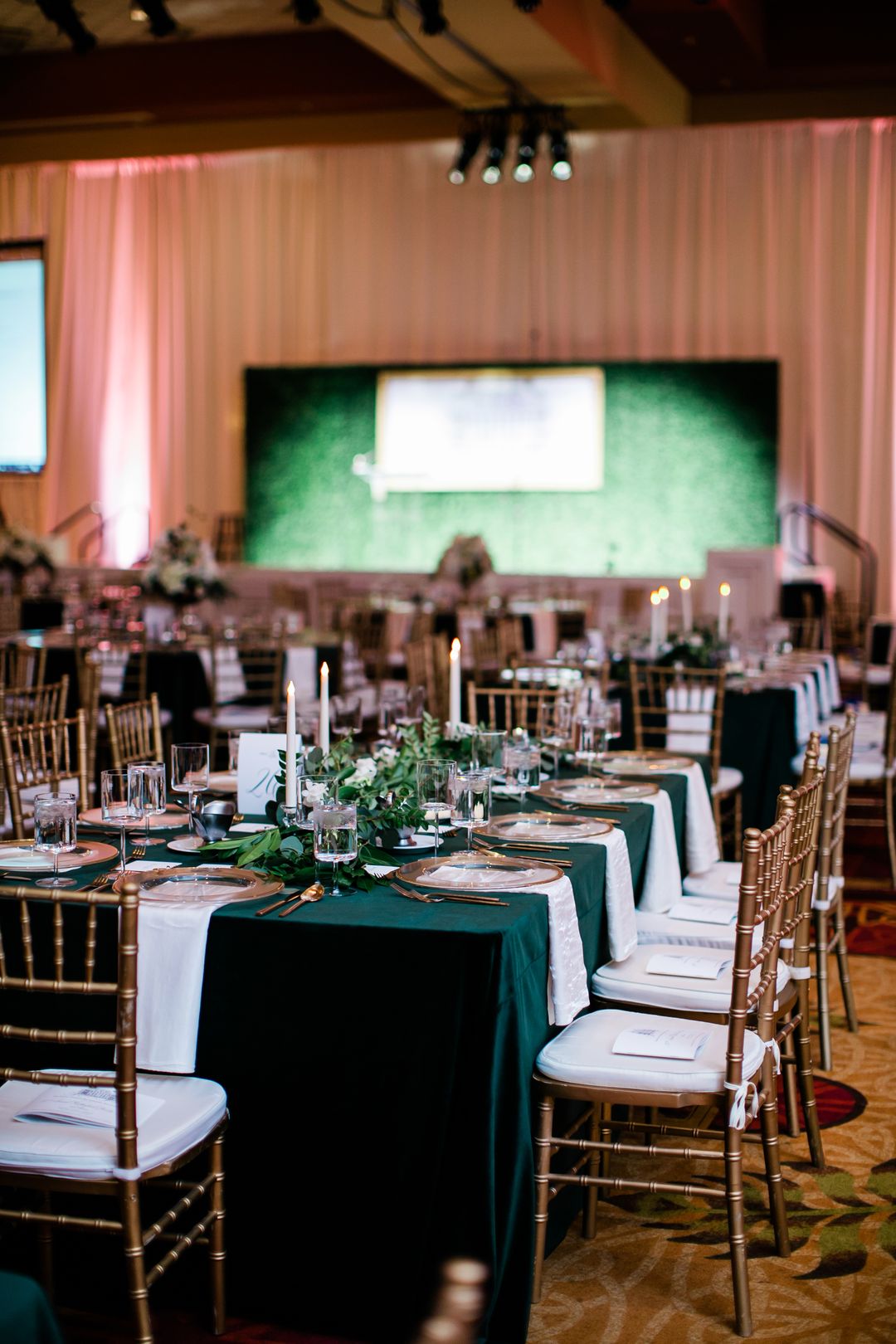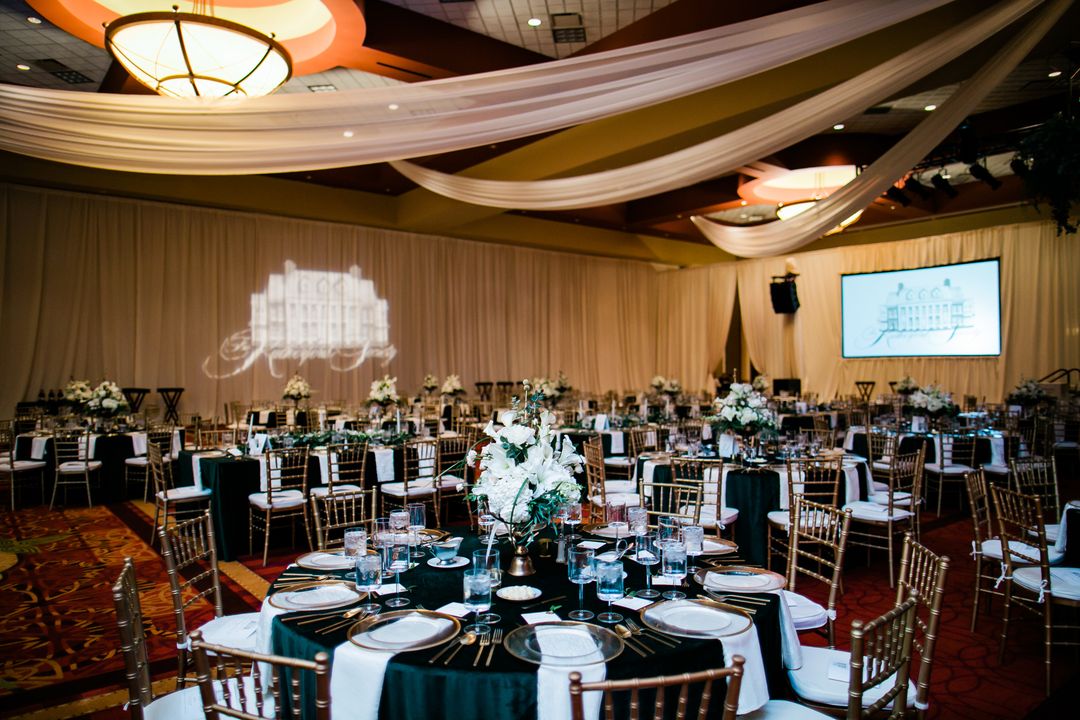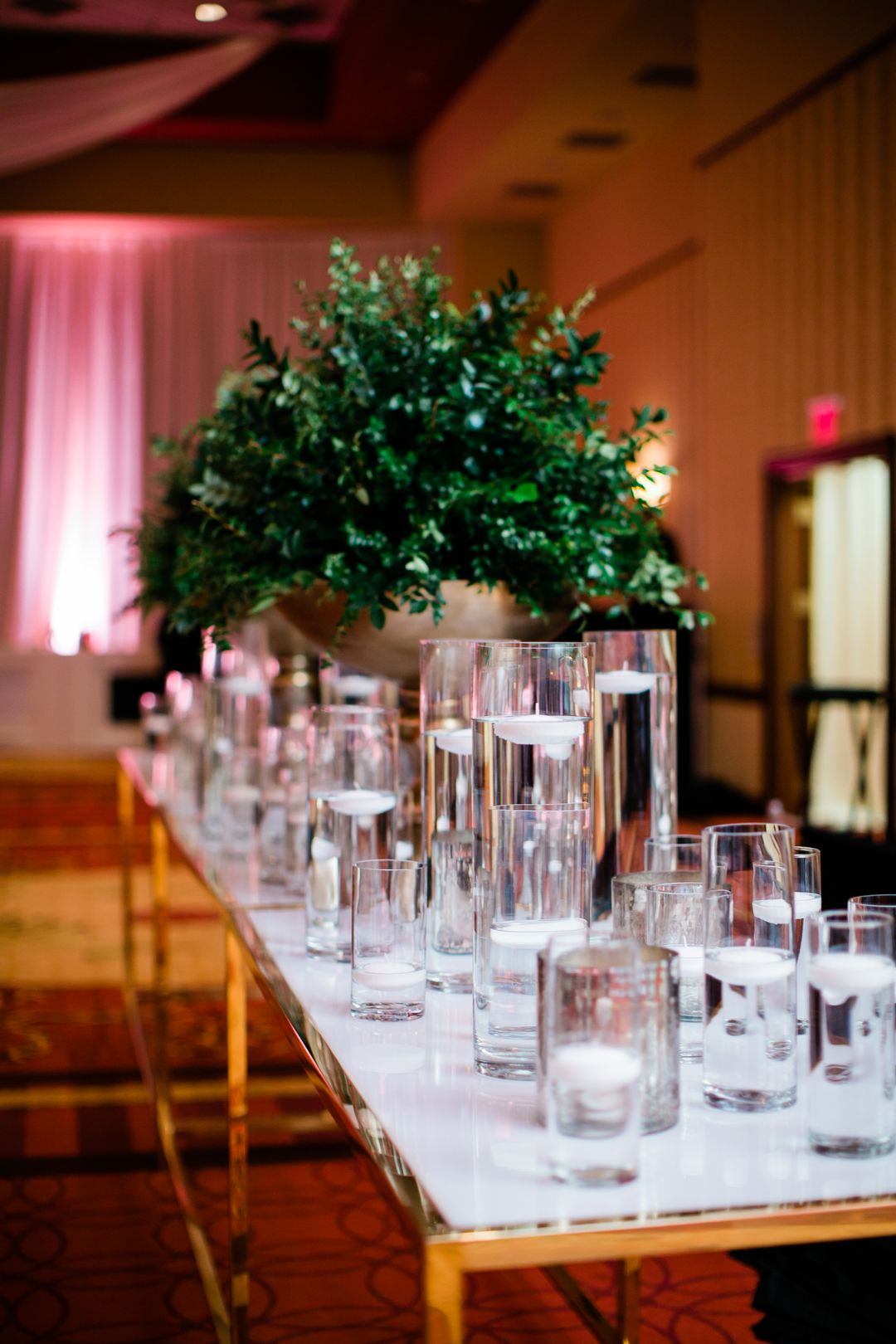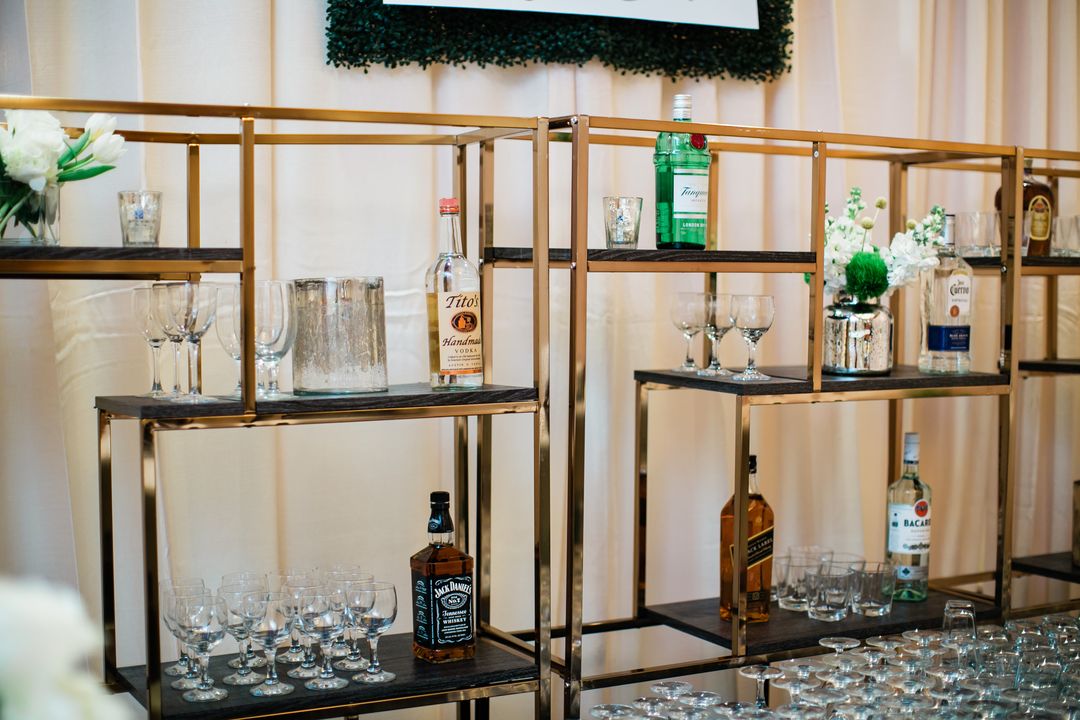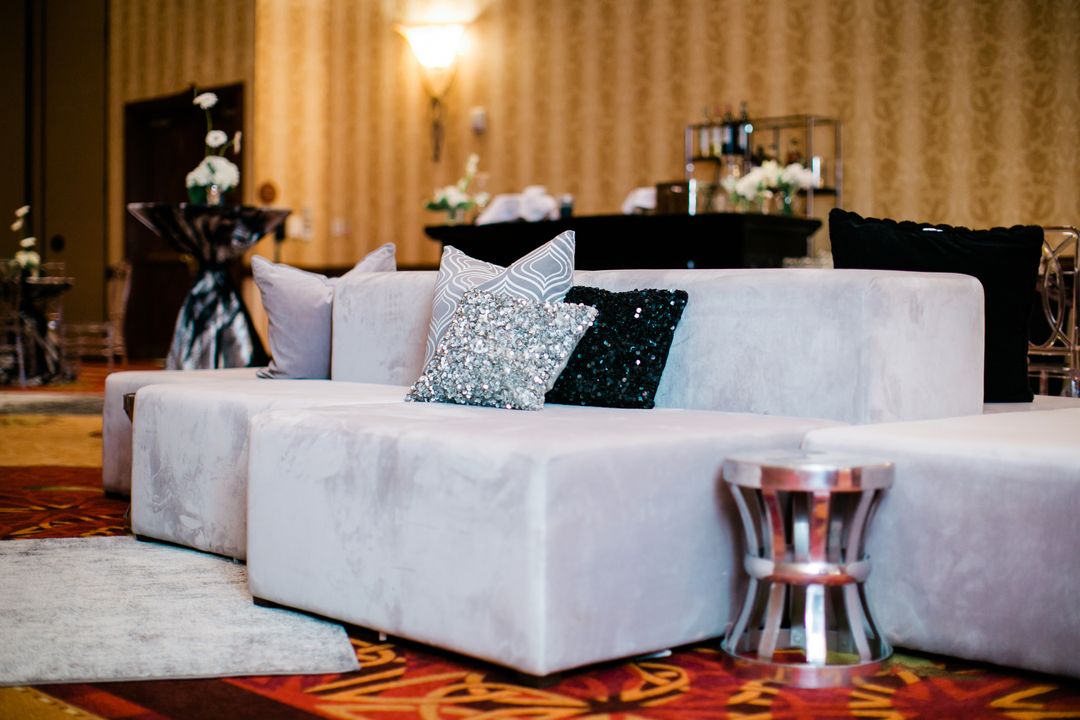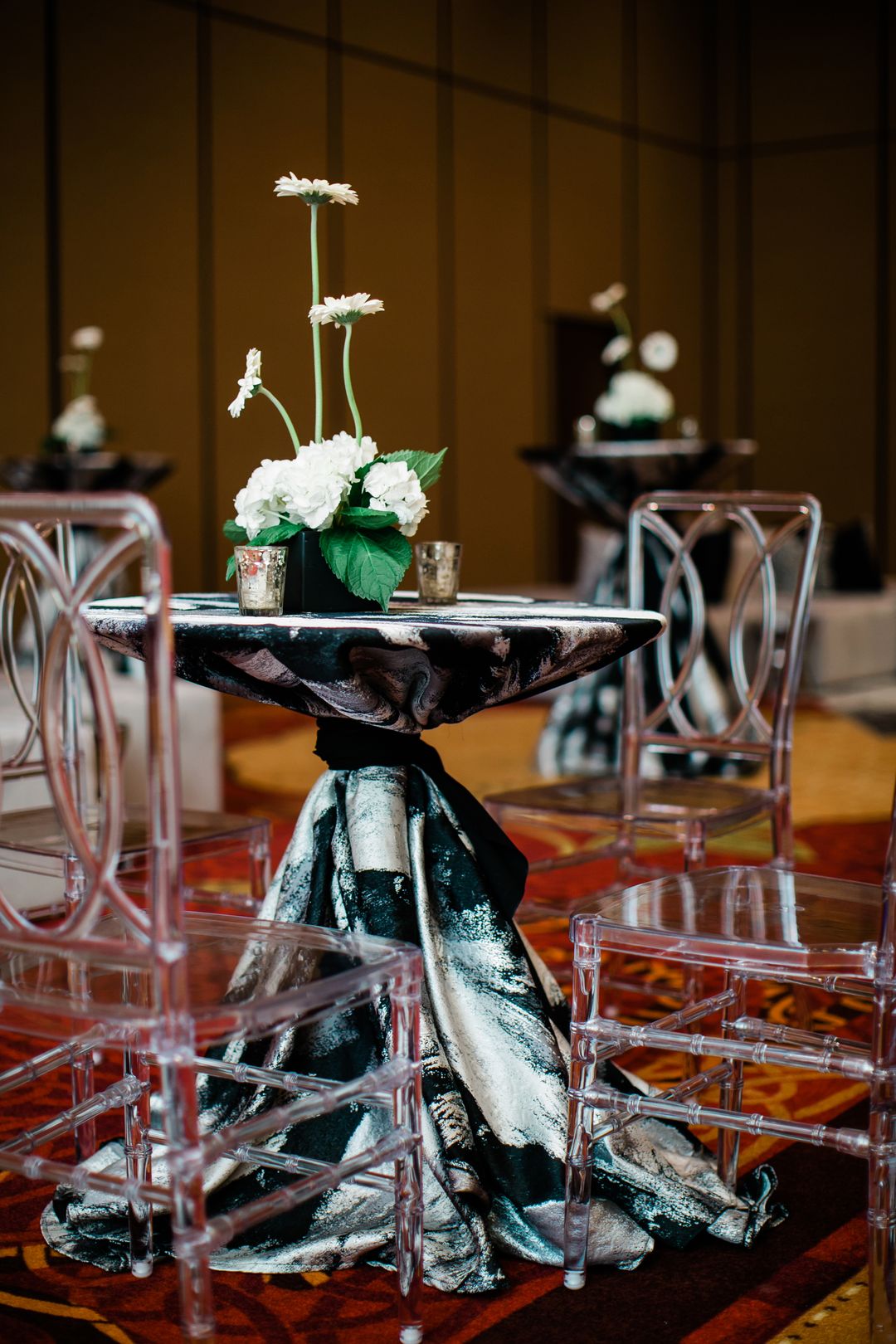 Want to feature emerald and gold event design at your next event? Send us a message at info@southerneventsonline.com.
TAGS | Athena China Plates, Boxwood Hedge Wall, Cocktail Party Rentals, Emerald and Gold, Event Catering Rentals, Gold and White, Nashville Event Rentals, Nashville party rentals, Southern Events Party Rental, corporate chic, corporate event design, corporate event rentals, event style trends
FEATURED RENTALS | Black Nova Linen, Chiavari Chairs, Austin Flatware, Loren Gold Bistro Table, Acrylic Carrigan Side Chair, Capriano Marble & Copper Accent Table, Black and Silver Rug, Gold Avenue Bar Back Shelf, Harpeth Bar, Athena China, Boxwood Walls
---
5

Mar

Southern Events Products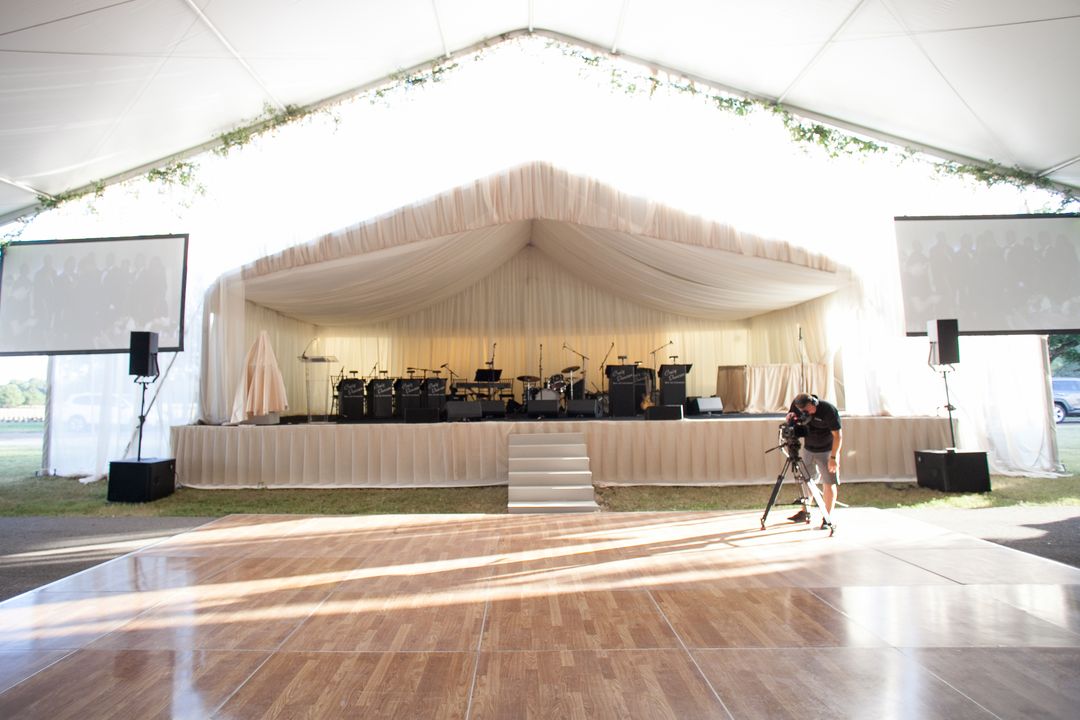 Sporting events, weddings, corporate events, concerts… these (and so much more) are all events that need event staging. And whether you're looking for a finished look, complete with a dance floor, or simple stage – Southern Events Party Rental Company has a myriad of in-stock event rentals and event staging to choose from.
Event Staging Basics
From staging platforms (with and without carpet), steps and staircases, we have the event staging basics to build a simple platform for speakers to a full stage for your favorite band.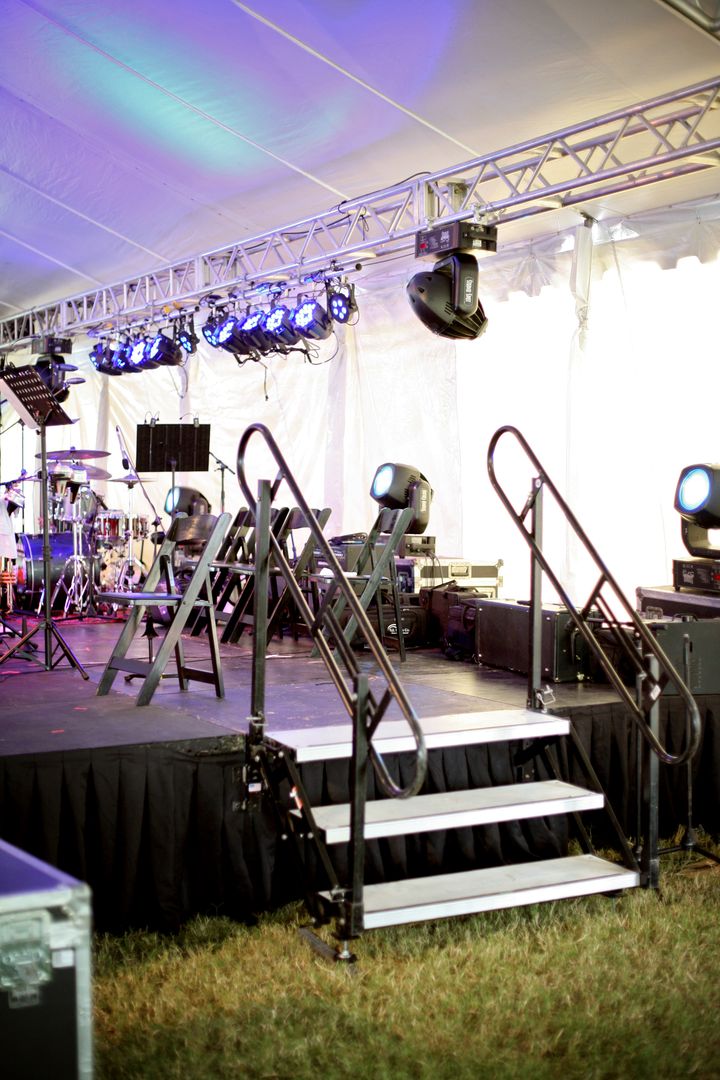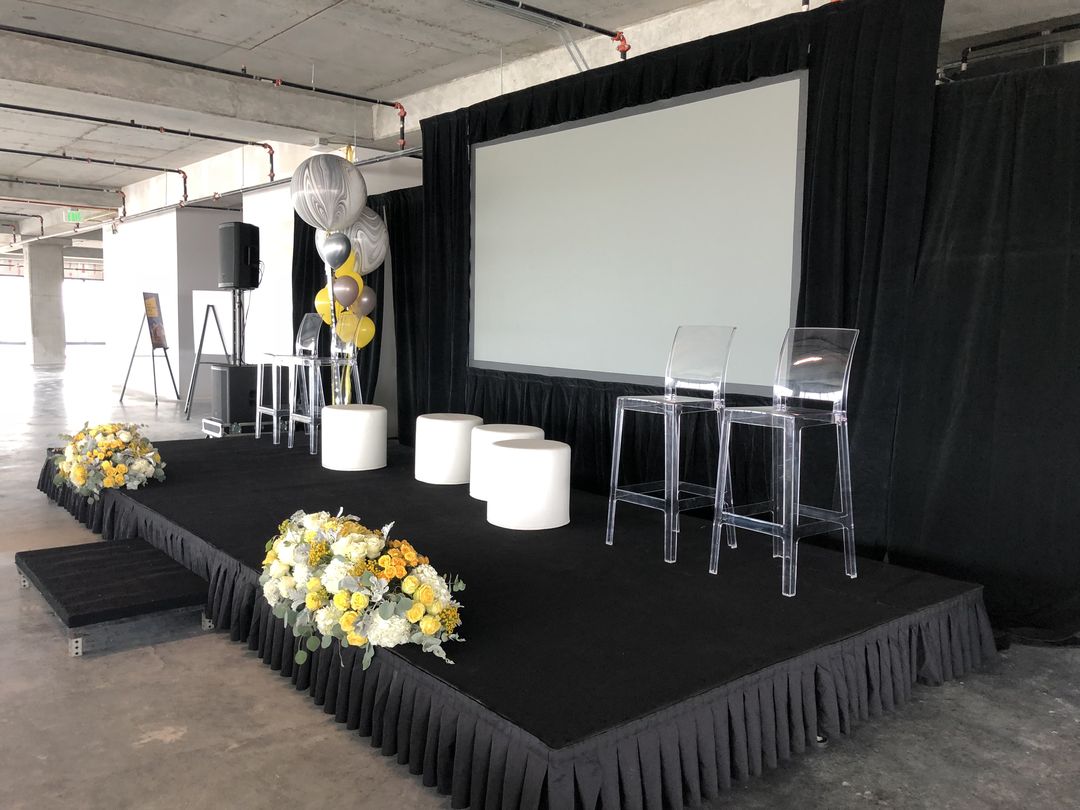 Custom Stage Looks
Our Harpeth stage facade and columns are the perfect options if you're searching for a polished look for your basic stage. They are customizable, allowing for different combinations and personalized insets. Stage Skirting is another way to finish the look of your event stage, hiding cords and such below – now in stock in natural or black.
Bonus Tip! Add our Dura Floors with endless floor options and create a completely custom dance space for your event.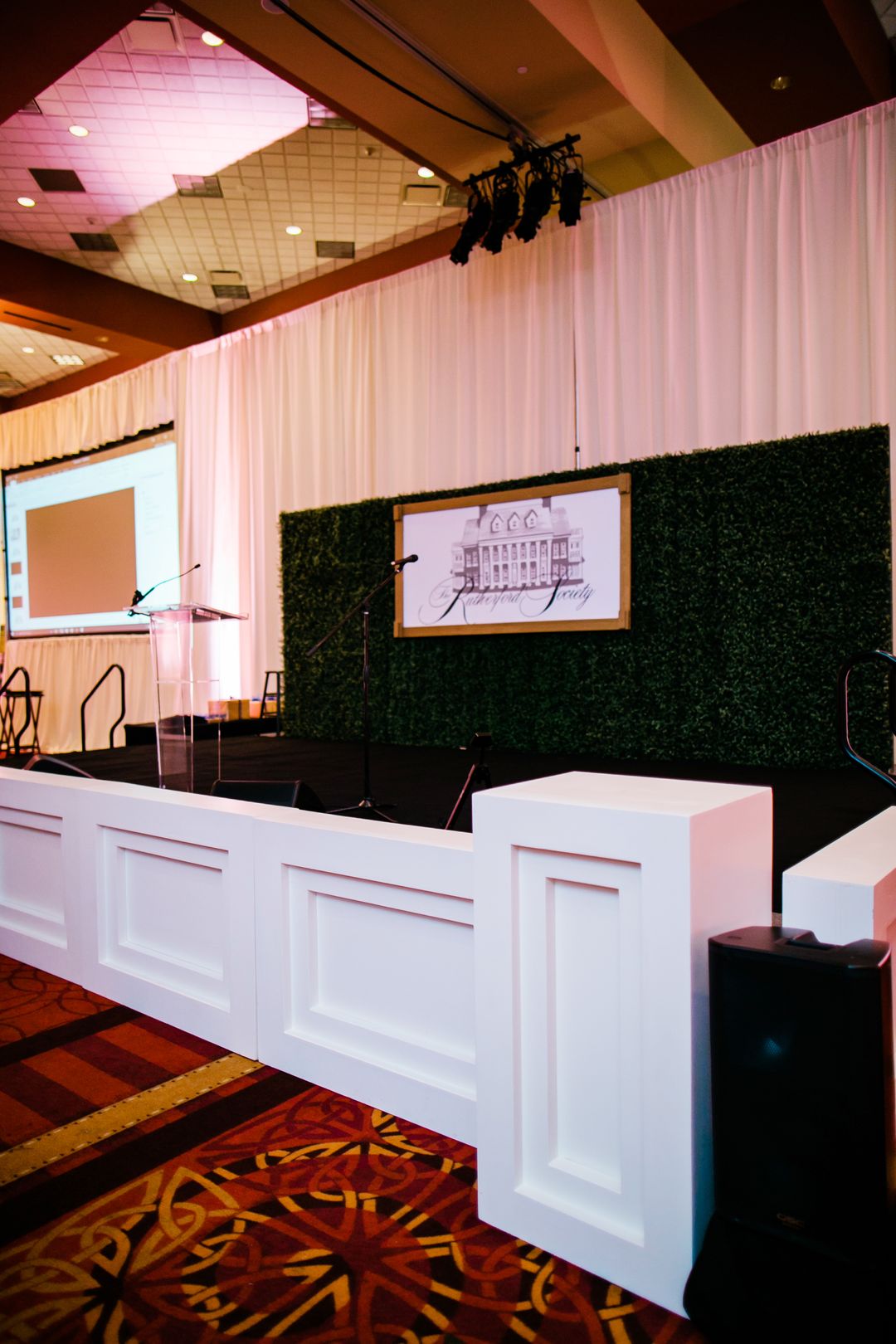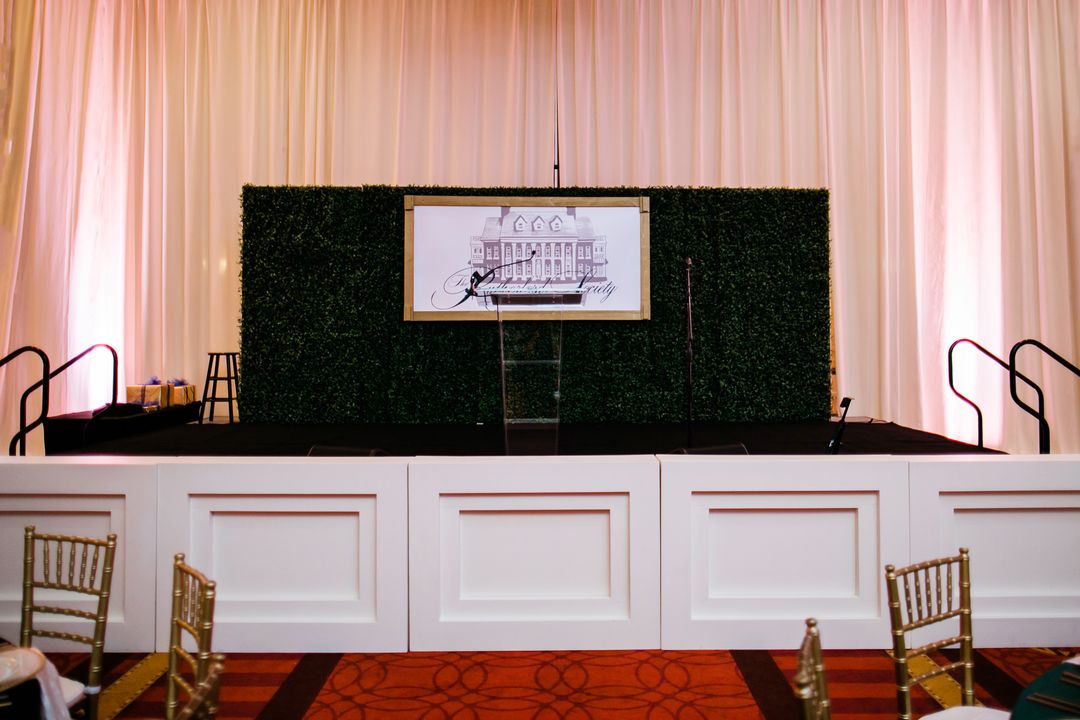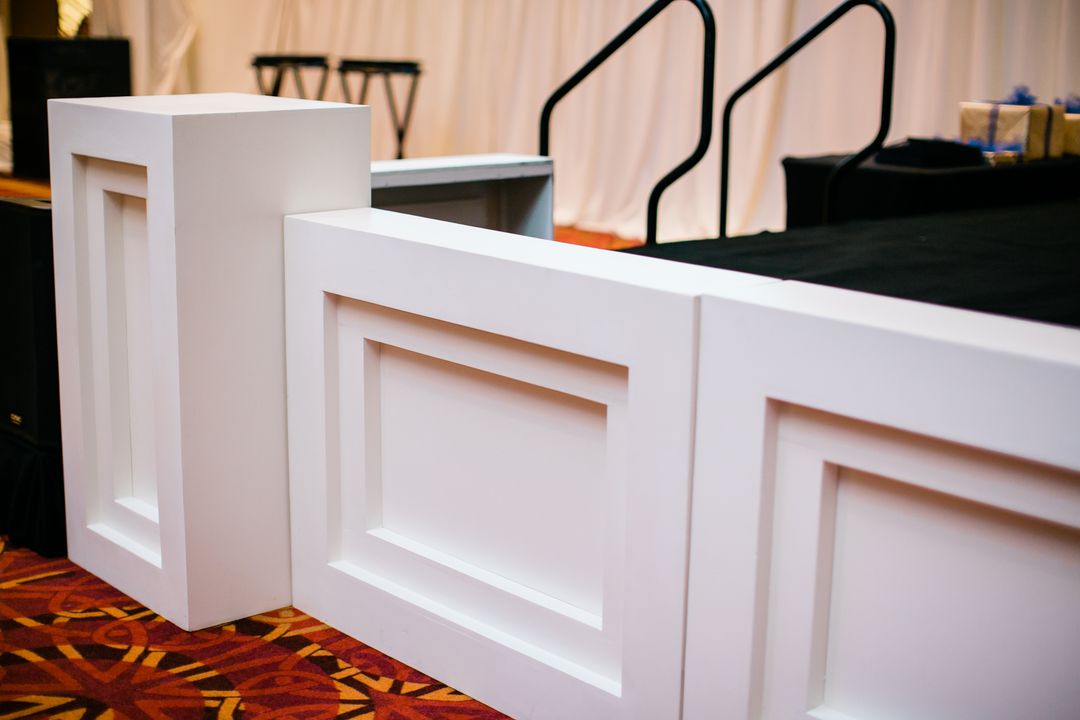 Photo by Jen and Chris Creed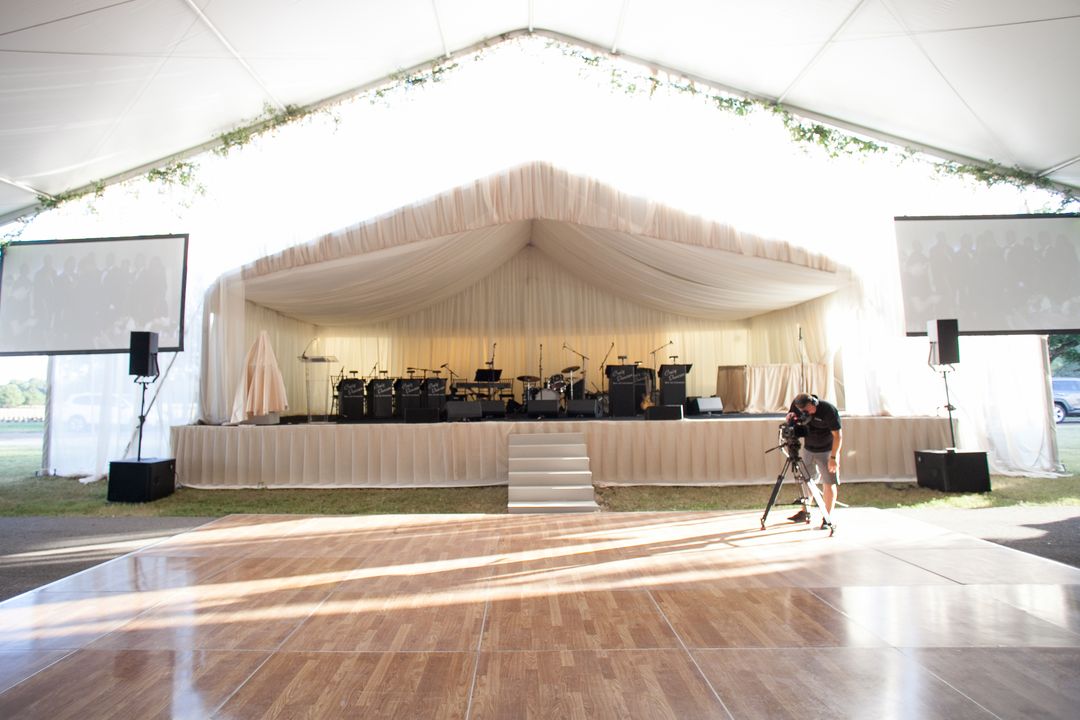 Photo by Phindy Studios
Pipe and Drape
If you're wanting to create a backdrop (and backstage area), check out our Pipe and Drape options.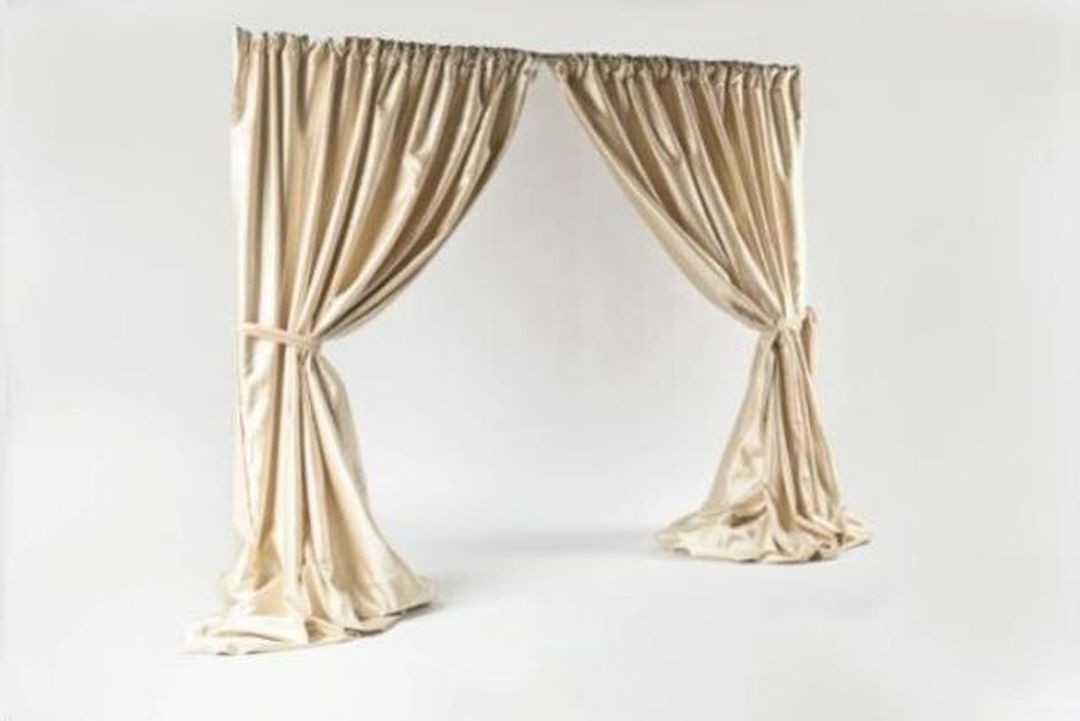 Backstage Area
Speaking of a backstage area – we have tons of fun rentals that help you keep whoever is performing at your event comfy and happy! From sofas to chairs to rugs (and maybe a bar cart!), we've got you covered!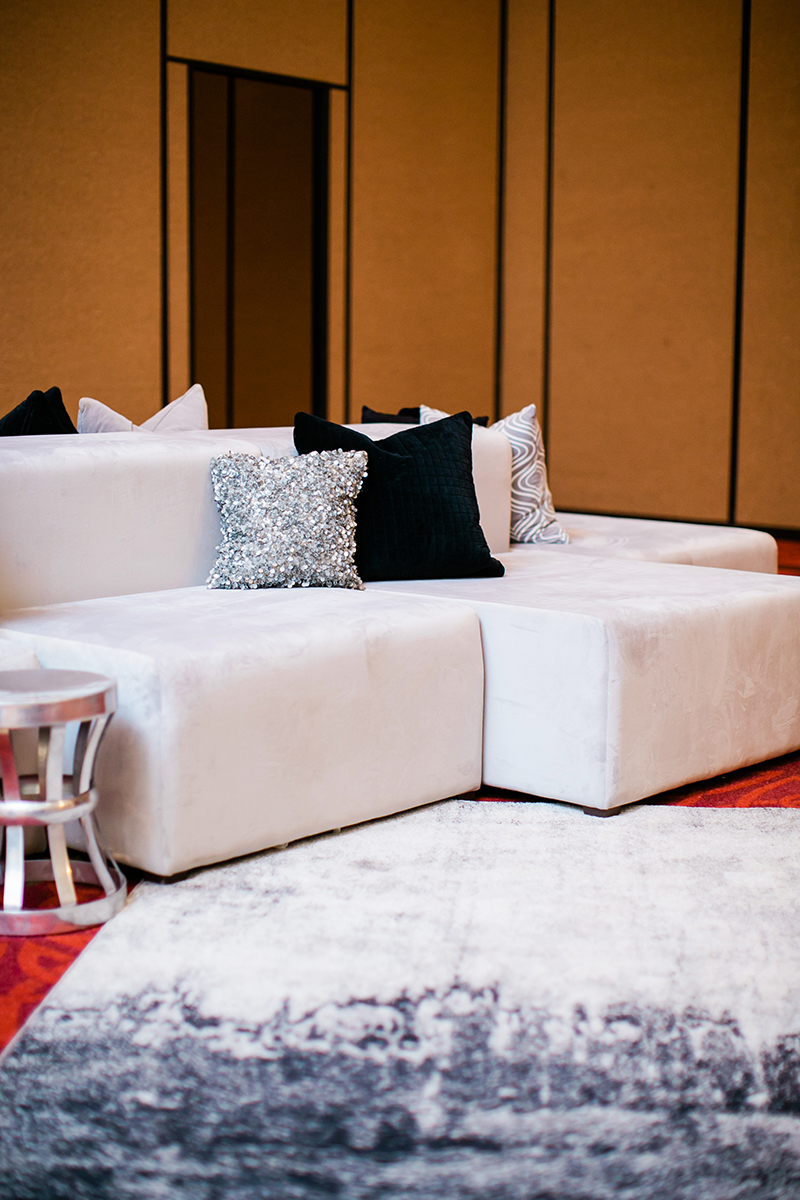 Photo by Jen and Chris Creed
Rope and Stanchion
Rope and stanchion are also great additions that keep guests safe and give the performers a bit of space! These are great for red carpet events, or a live band at a wedding!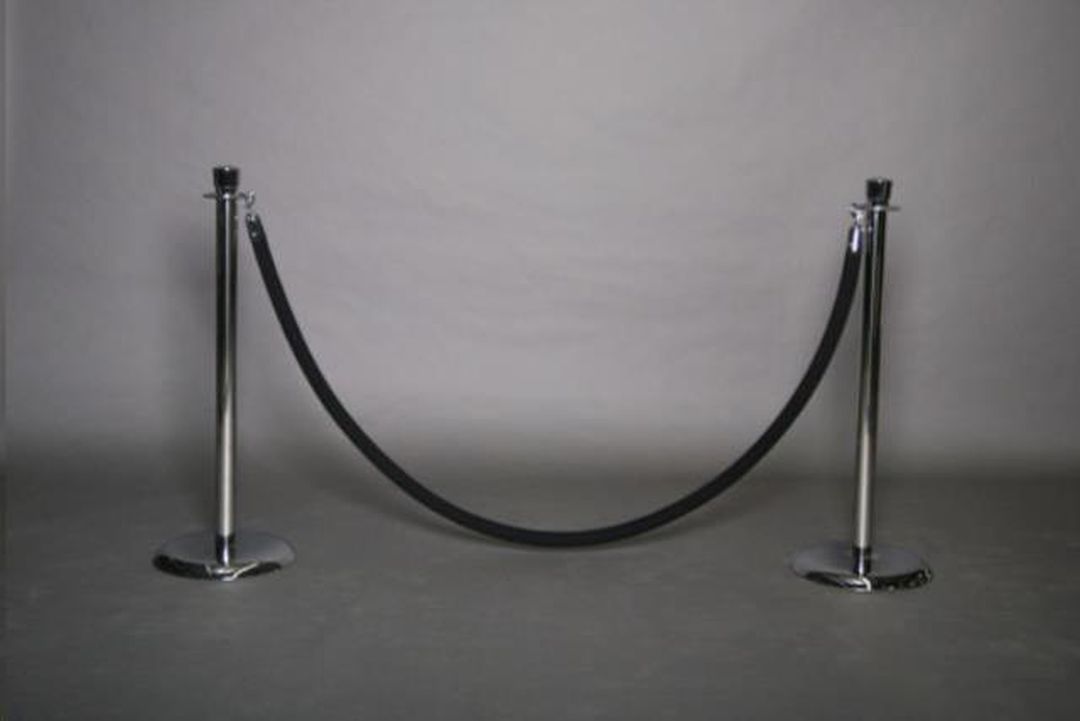 If you'd like help with your stage set-up at your next event, send us a message at info@southerneventsonline.com.
TAGS | Event Rentals, Nashville Event Rentals, Nashville Wedding Rentals, Nashville party rentals, Southern Events, Unique Nashville Event Rentals
FEATURED RENTALS | Pipe and Drape, Harpeth Staging, Dura Track Flooring, Rope and Stanchion
---
20

Feb

Trends and Inspiration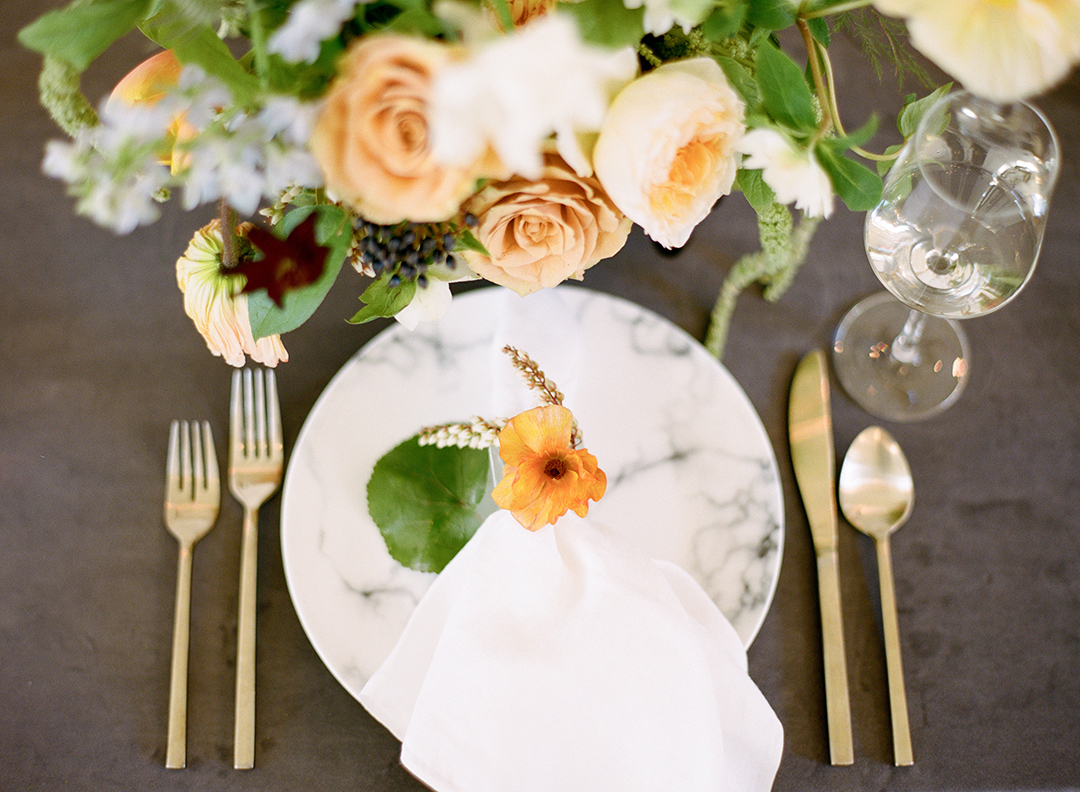 Warm tones have been trending in events and weddings over the last few years, and we are in love with this palette! Take a cue from nature with these sunset-inspired event colors and event rentals that wrap your Nashville event in warm nostalgia.
Golden Glow
Go for the gold… in event rentals other than your flatware or furniture. Try layering linens in warm neutrals with your event rentals – like the subtle yellow of our Wheat Satin Linens – or add some flair with our Midas Gold Bench.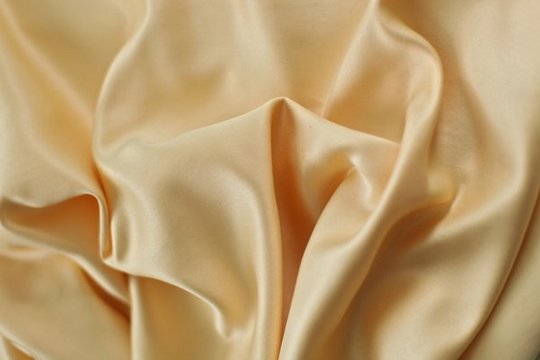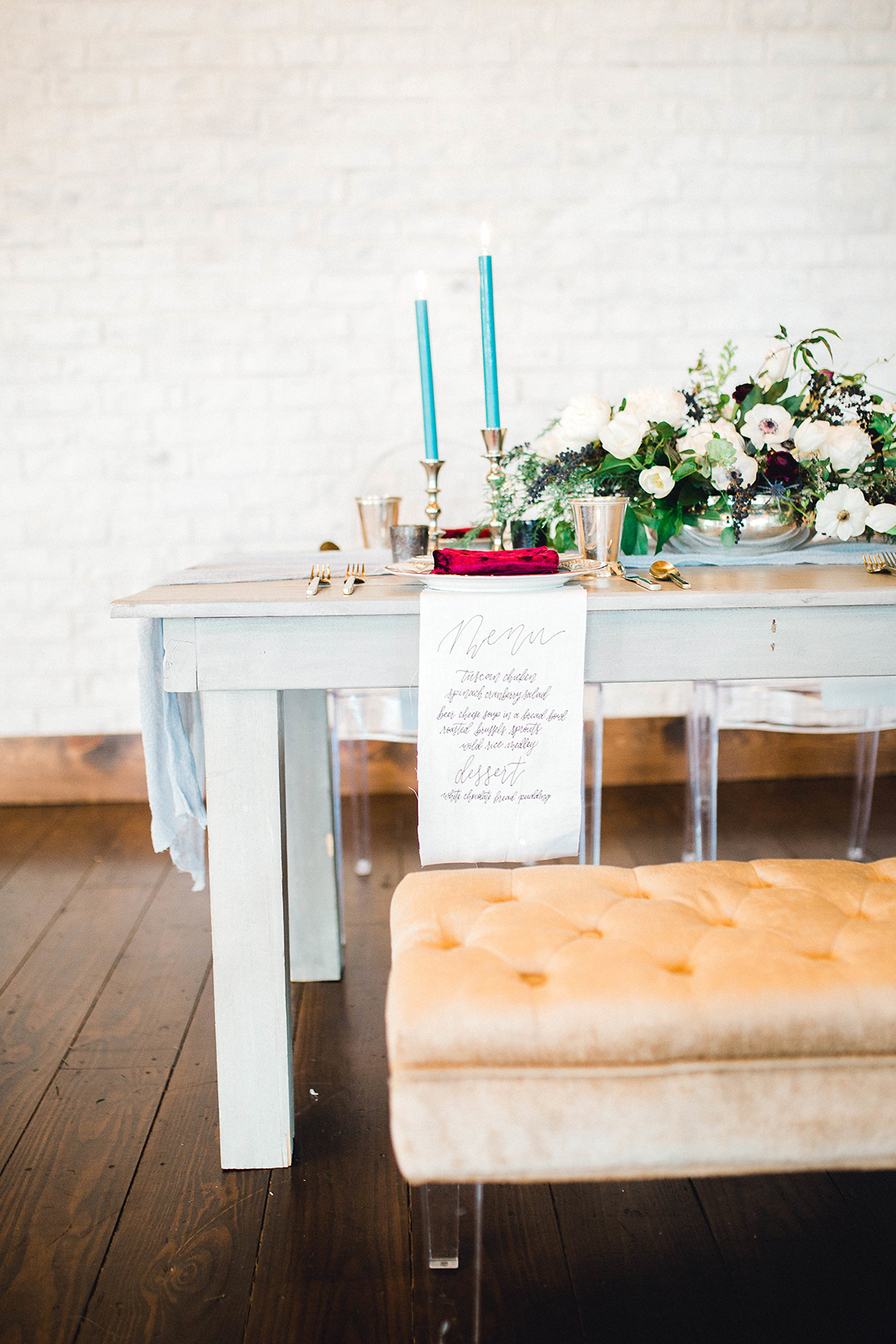 Photo from Honey and Bee Photography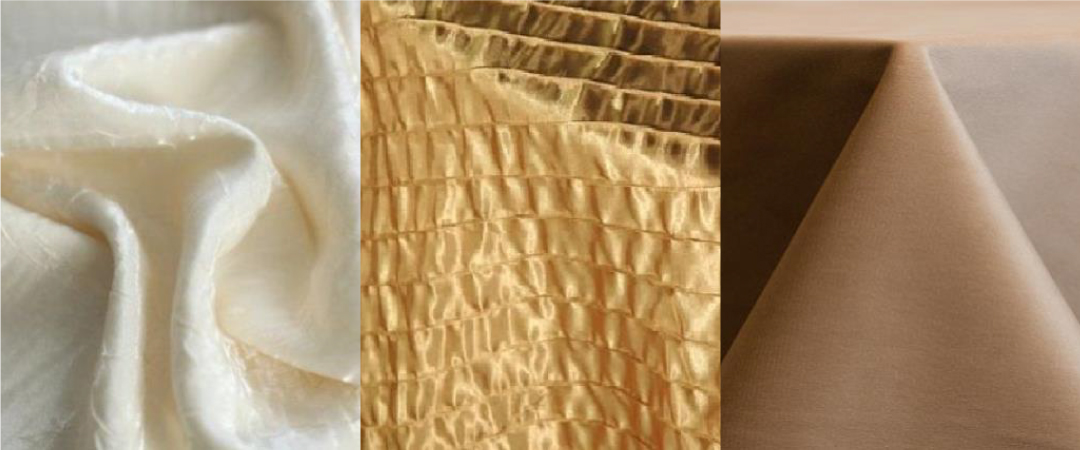 Golden Glow | Ivory Luxe, Gold French Pleat, Driftwood Velvet
Copper Cues
Copper has been popping up in event design from elegant to bohemian events – and everywhere in between. But this color chameleon isn't just a metallic. "Copper" hues offer a range of shades in Southern rentals – like our Rouge Charger or Russet Satin Linens.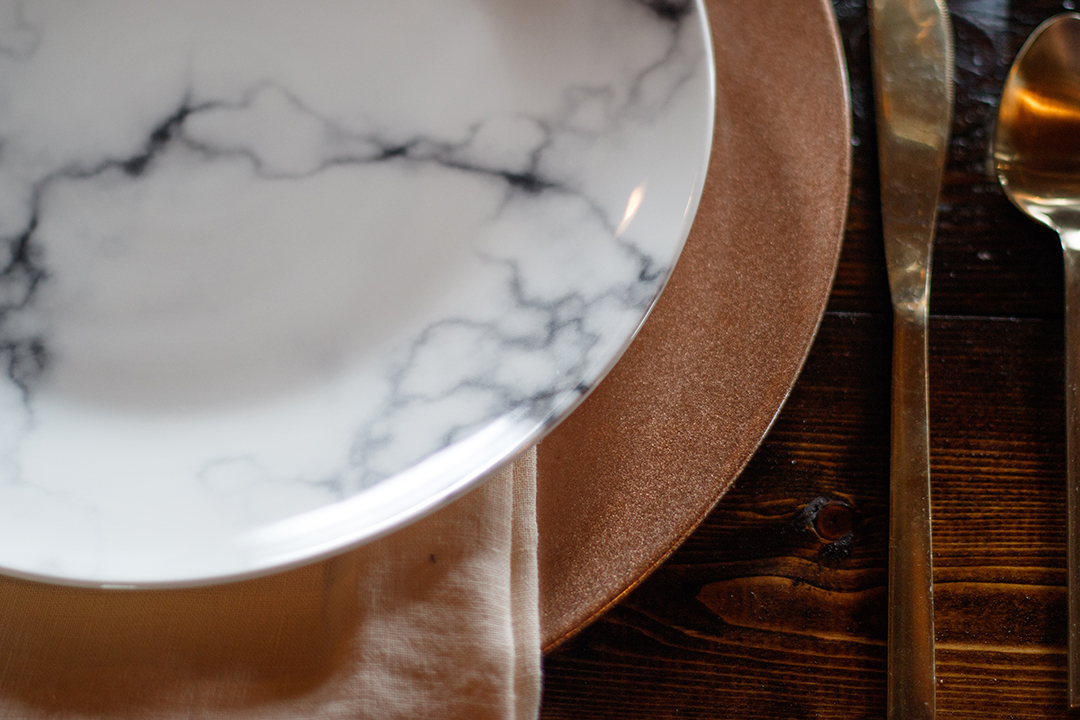 Photo from Amy Whidby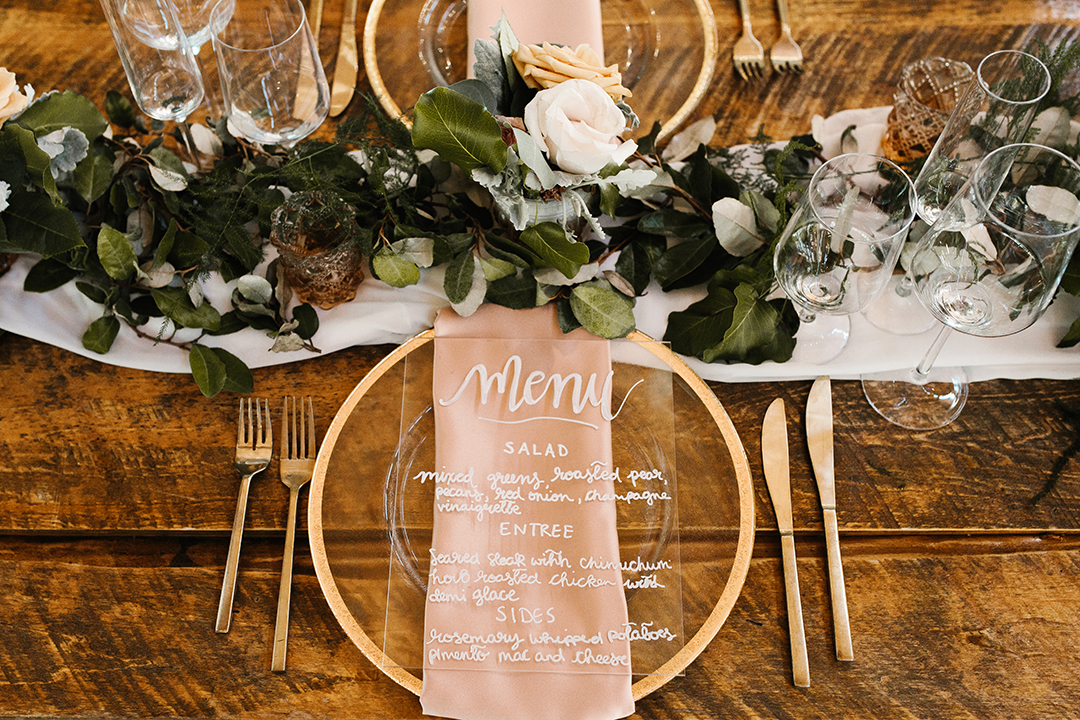 Photo from Madi Flournoy Photography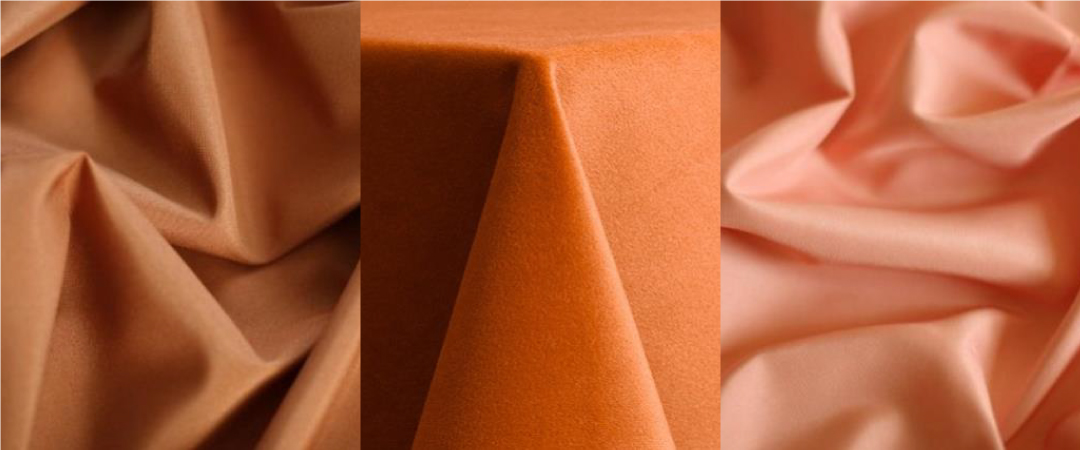 Copper Cues | Copper Poly, Spice Velvet, Coral Poly
Ruby Hues
Not just for fall, use shades of scarlet to wow at your events year-round. From brick red accented with gold to a pop of burgundy, these rich sunset-inspired event colors are sure to have depth to your Southern event.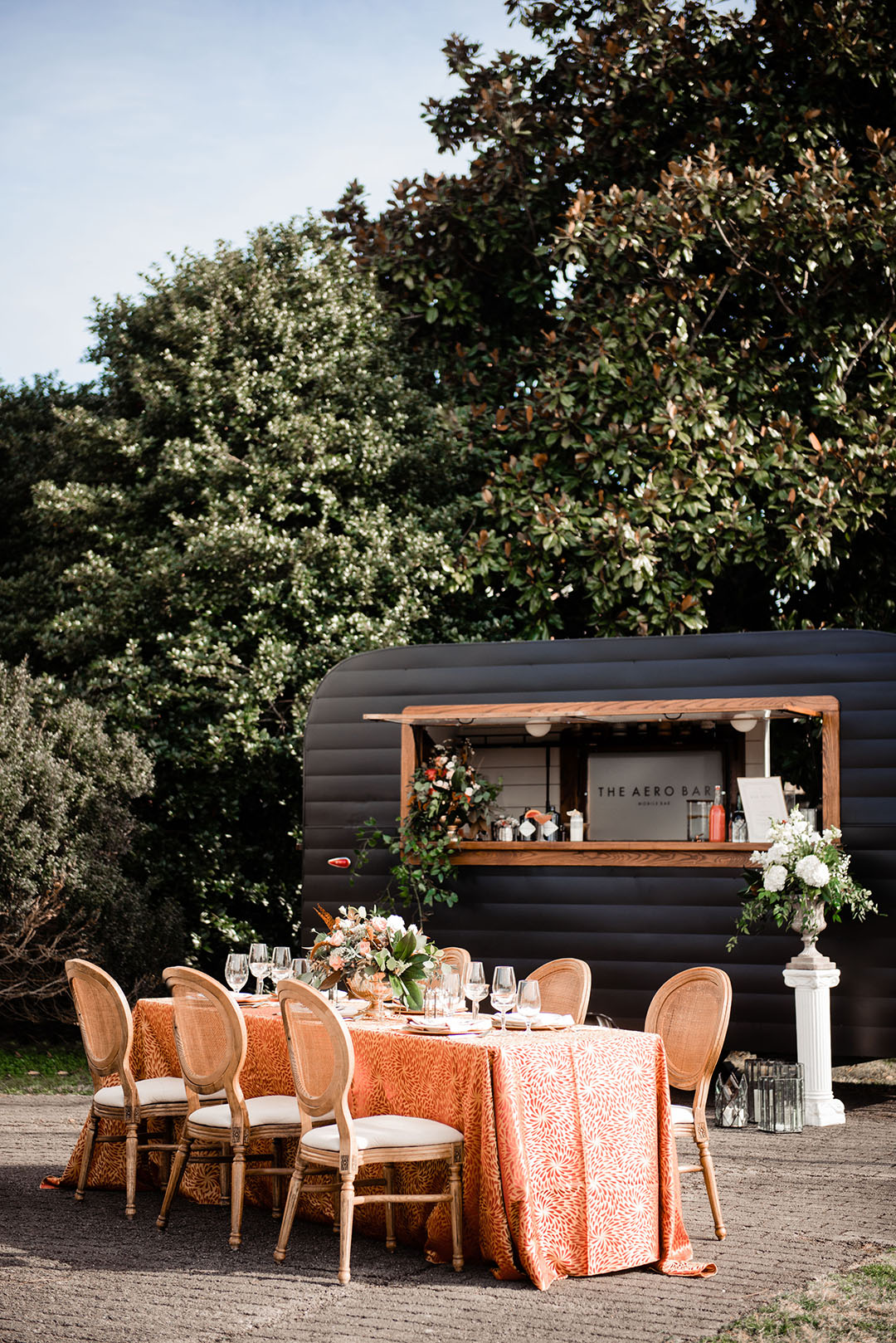 Photo from Ivory Door Studio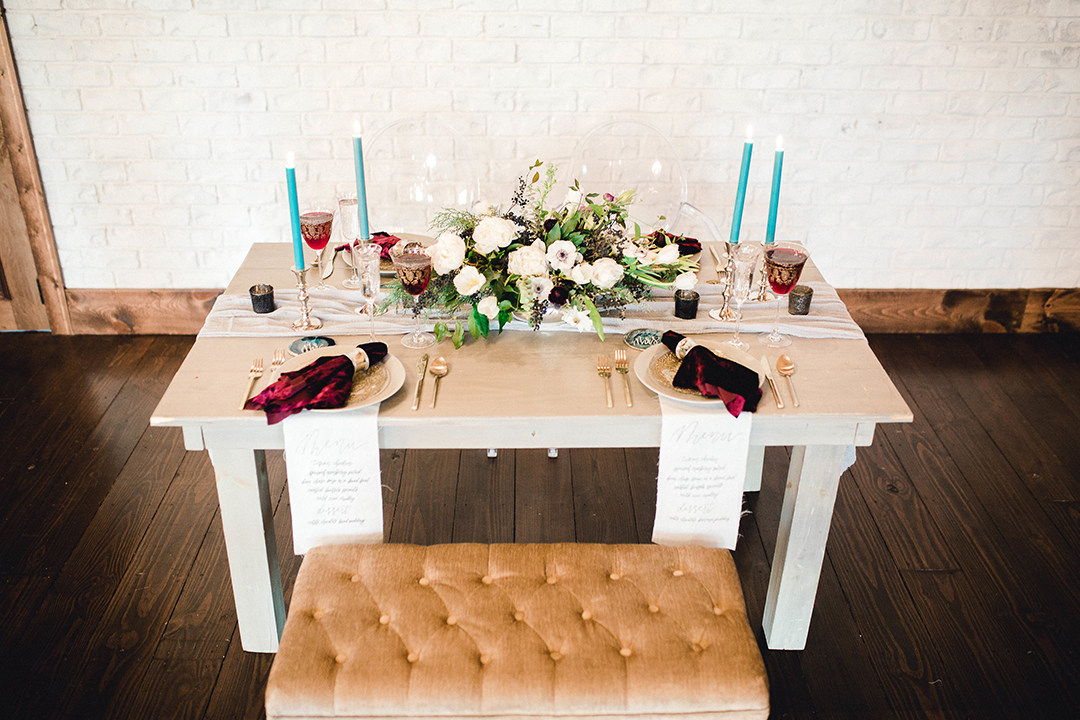 Photo from Honey and Bee Photography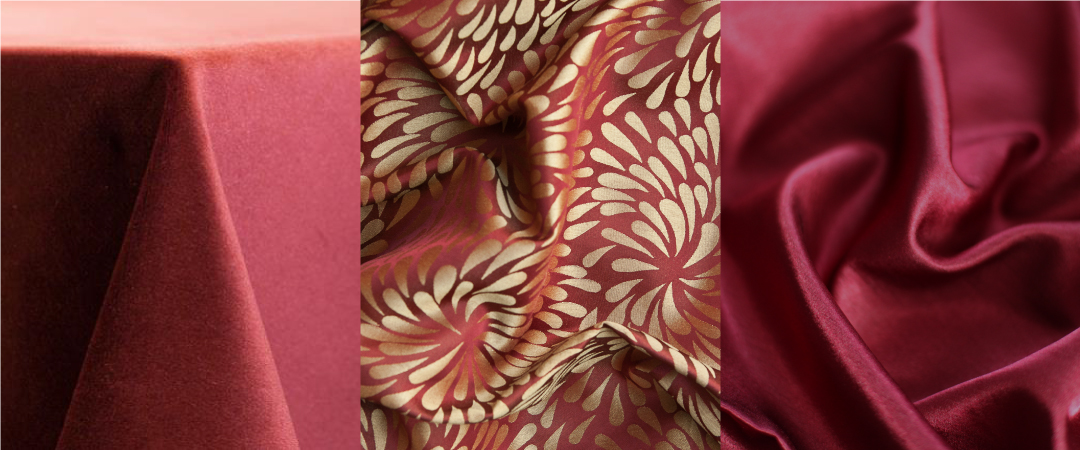 Ruby Hues | Merlot Velvet, Gold Aurora, Burgundy Dupioni
Mauve Modes
This isn't your Granny's curtains anymore. Not quite a rose pink or a chocolate brown, mauve is the perfect color to bridge between feminine & masculine in your event color palette. Layer textures like blush velvet linens with our warm wood Harlin Chairs or a dusty rose pillow on the leather Bennett Sofa.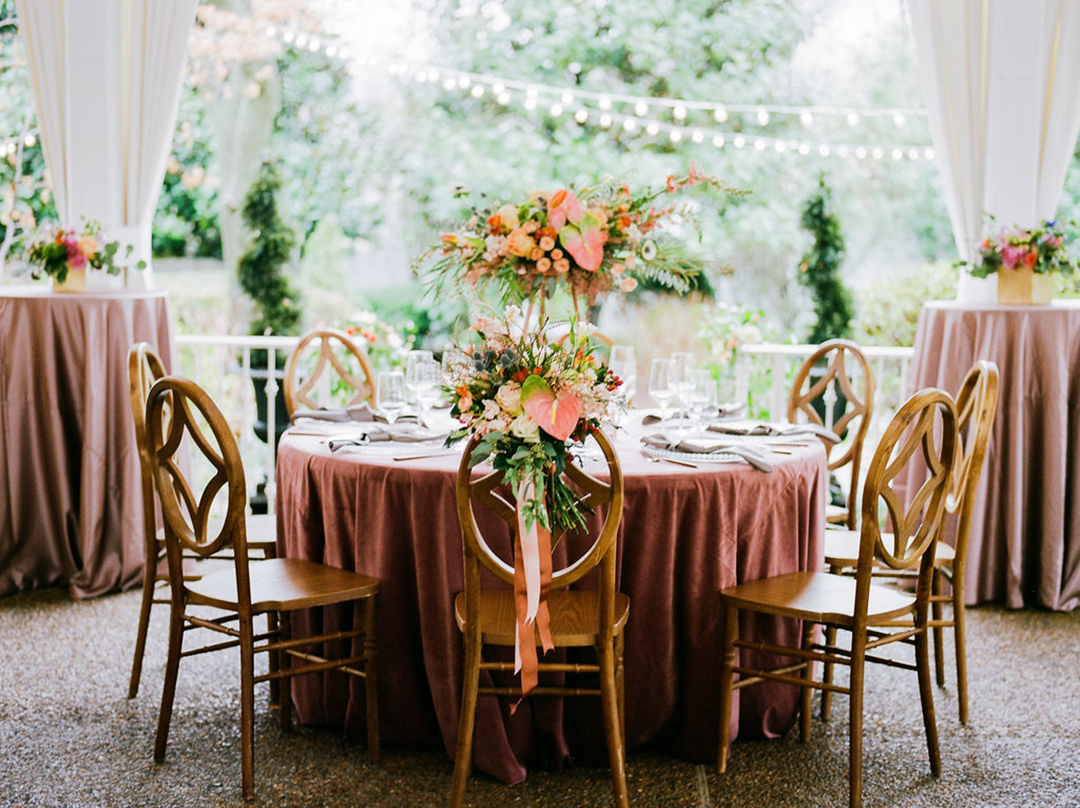 Photo from Jenna Henderson Photographer
Photo from Phindy Studios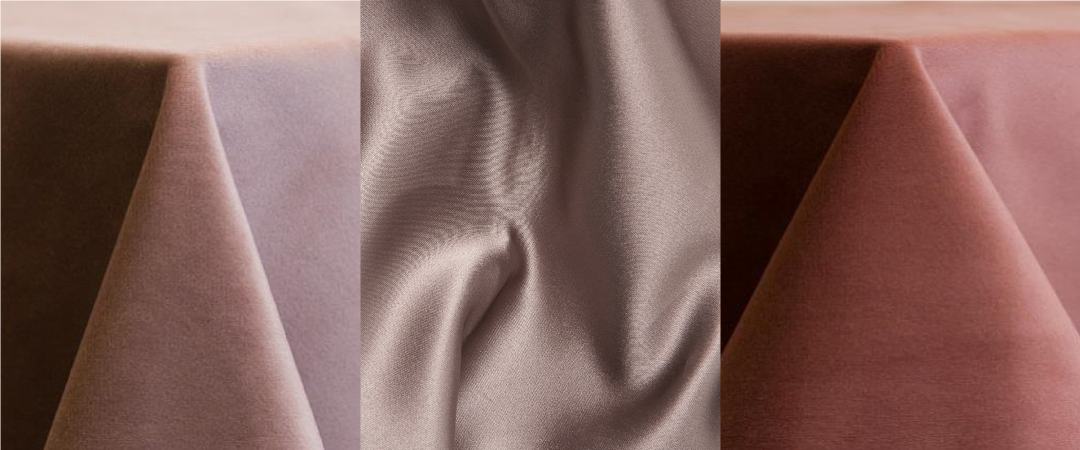 Mauve Modes | Rose Velvet, Tawny Satin, Cameo Blush Velvet
Want to add sunset-inspired event rentals to your next Nashville or Franklin event? Send us a message at info@southerneventsonline.com.
TAGS | Event Rentals, Fall Wedding Decor, Nashville Event Rentals, Nashville Wedding Rentals, Nashville party rentals, On Trend, Unique Nashville Event Rentals, Unique Wedding Rentals, copper rentals, gold decor, gold rentals, gold wedding decor, pink linen, red linen, rose linen, southern style events, southern wedding style, wedding style trends
FEATURED RENTALS | Wheat Satin, Midas Gold Bench, Ivory Luxe Linen, Gold French Pleat Linen, Driftwood Velvet, Rouge Charger, Russet Satin, Copper linen, Spice Velvet, Coral Linen, Adeline Chair, Gold Aurora Linen, Merlot Velvet, Burgundy Dupioni, Harlin Chair, Bennett Leather Sofa, Rose Velvet, Tawny Satin, Cameo Blush Velvet
---
16

Jan

Southern Events Products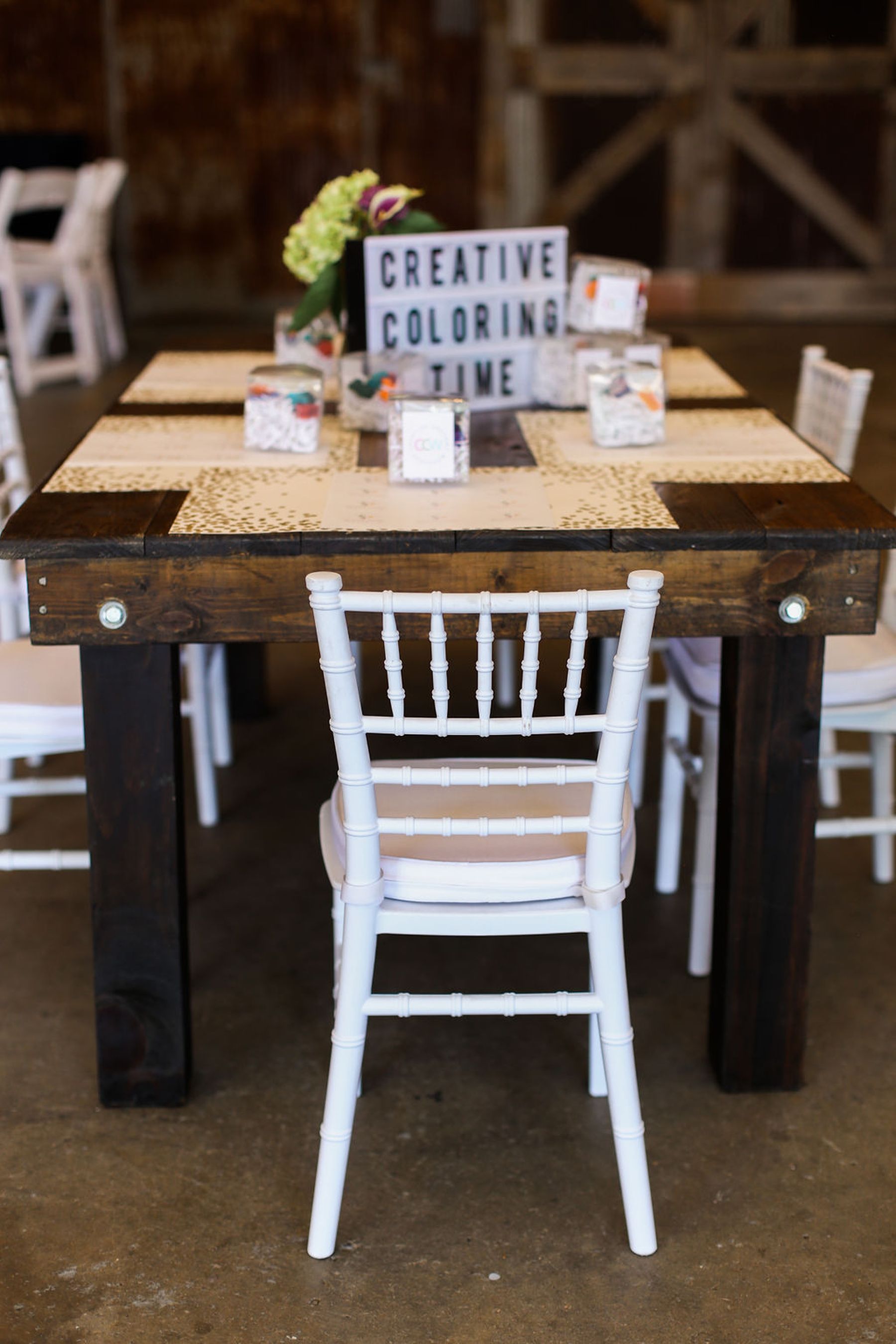 A child's first birthday party is just as much a celebration for the adult as it is the child.  It's a fabulous time for a parent to pat themselves on the back for making it a year with their sweet little one.
Southern Events Party Rental Company has adorable child-sized rentals to help you achieve a first birthday party that delivers those sought-after photo-ops from every corner. From children's tables and chairs, cake stands, and beverage tubs – there are plenty of ways to design an event that will have kids delighted and adults impressed.
Miniature Dining
It's simply a fact that child-sized versions of adult furniture are one hundred times cuter, as evidenced by the first birthday party rentals below. Our Fruitwood Children's Farm Table and Chiavari Children's Chairs are the most charming options for seating! Add coordinating linens, and it's downright cute. Adults can mingle grown-up style with our Mid Century White Bistro Table and Bar Stools.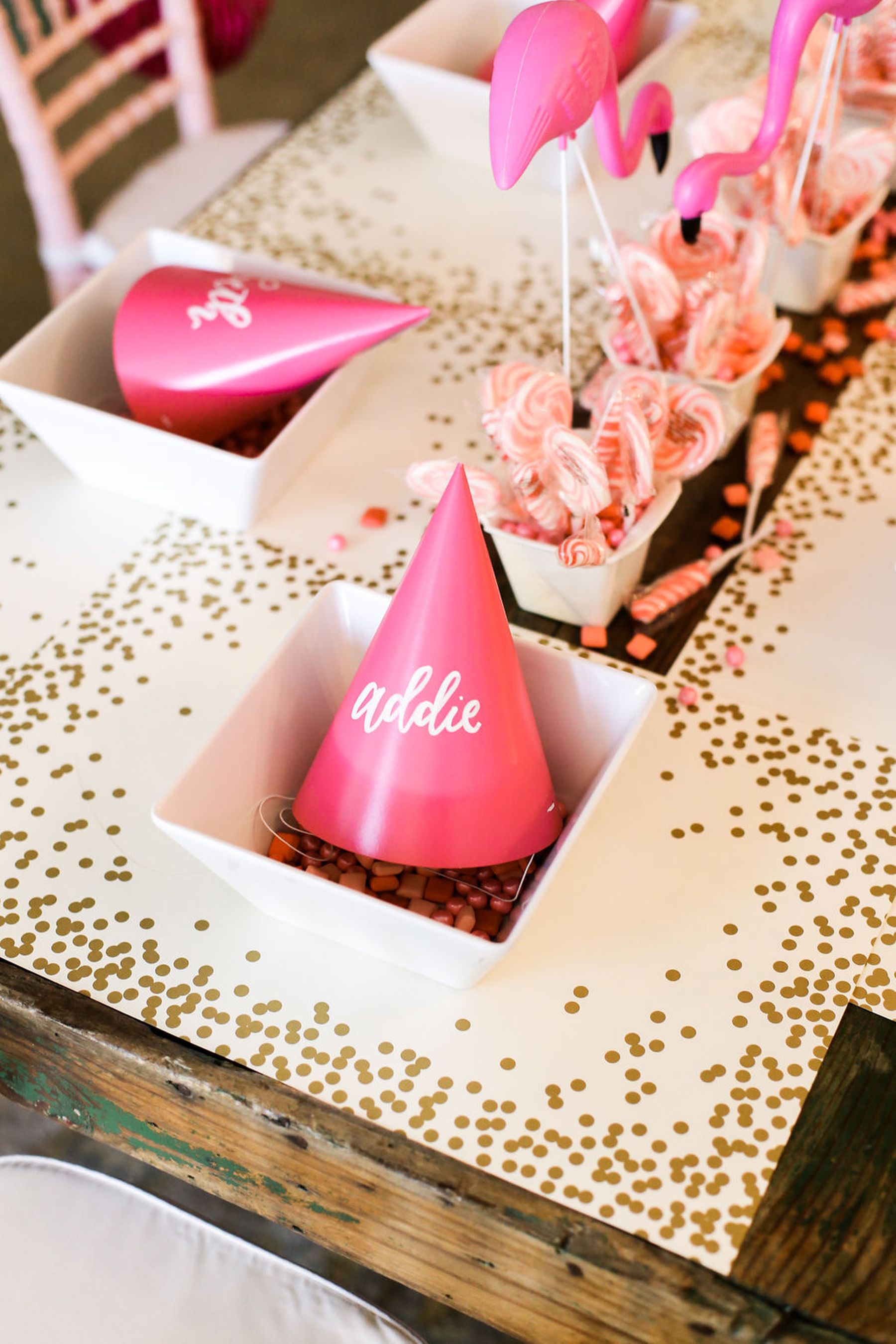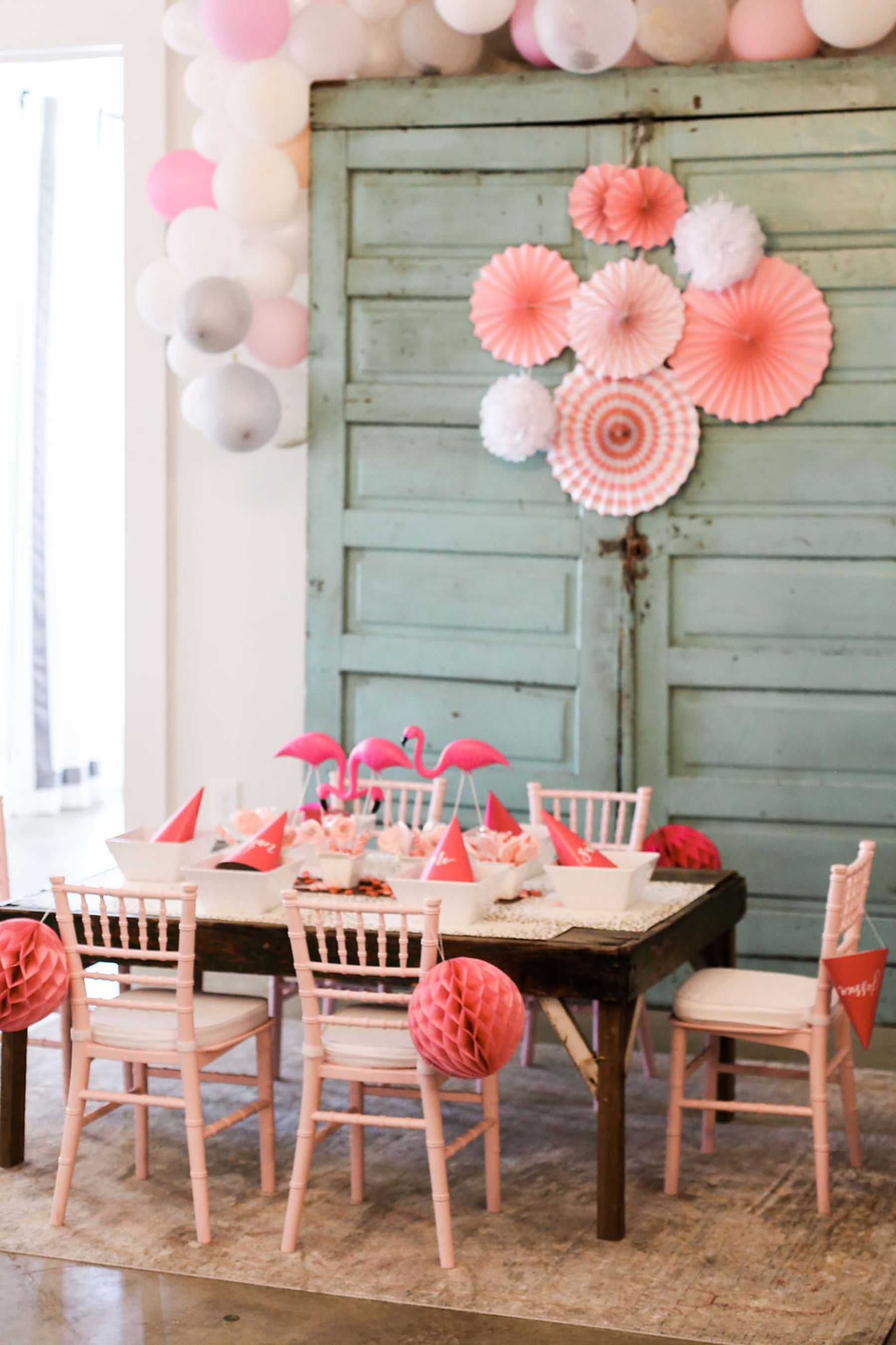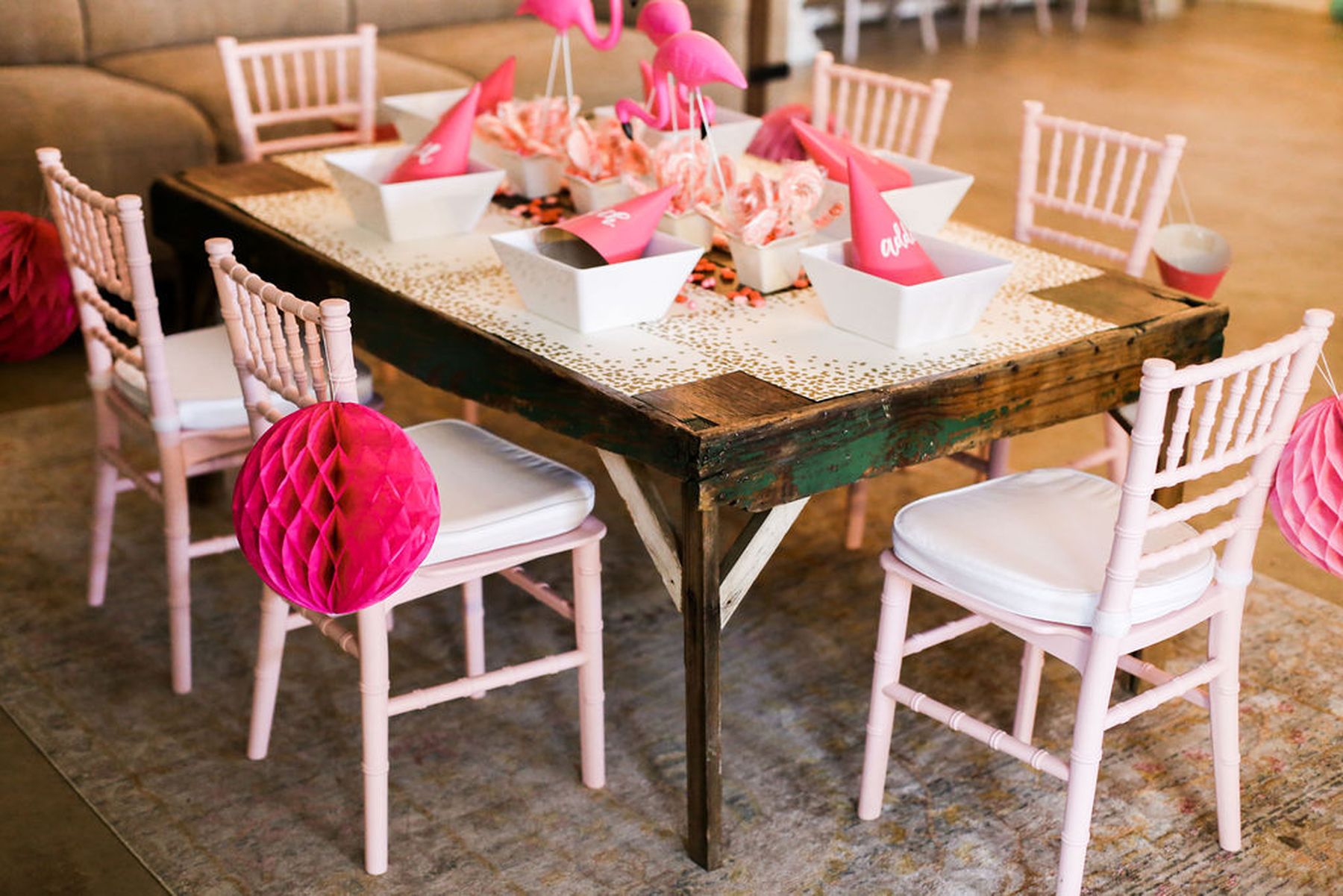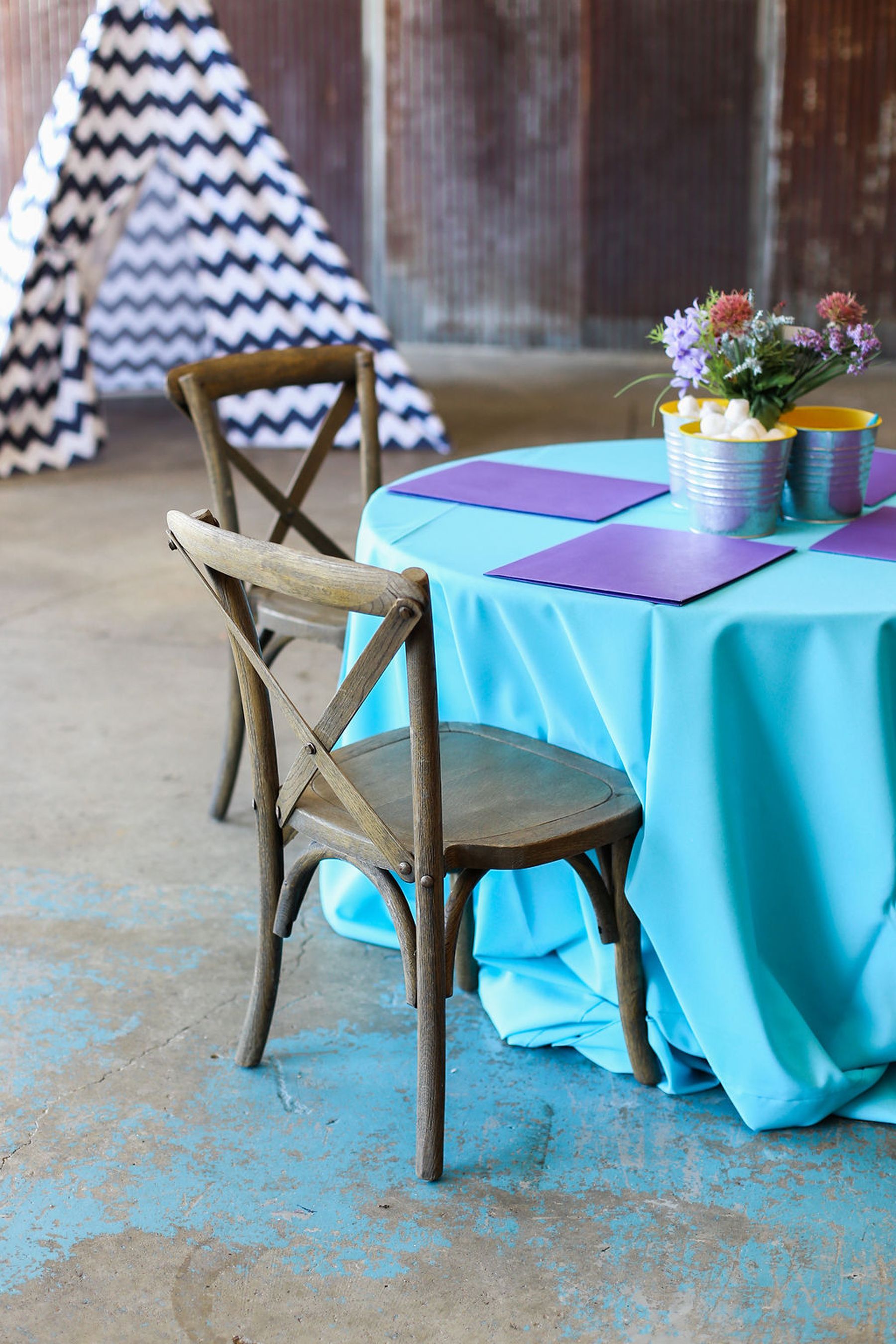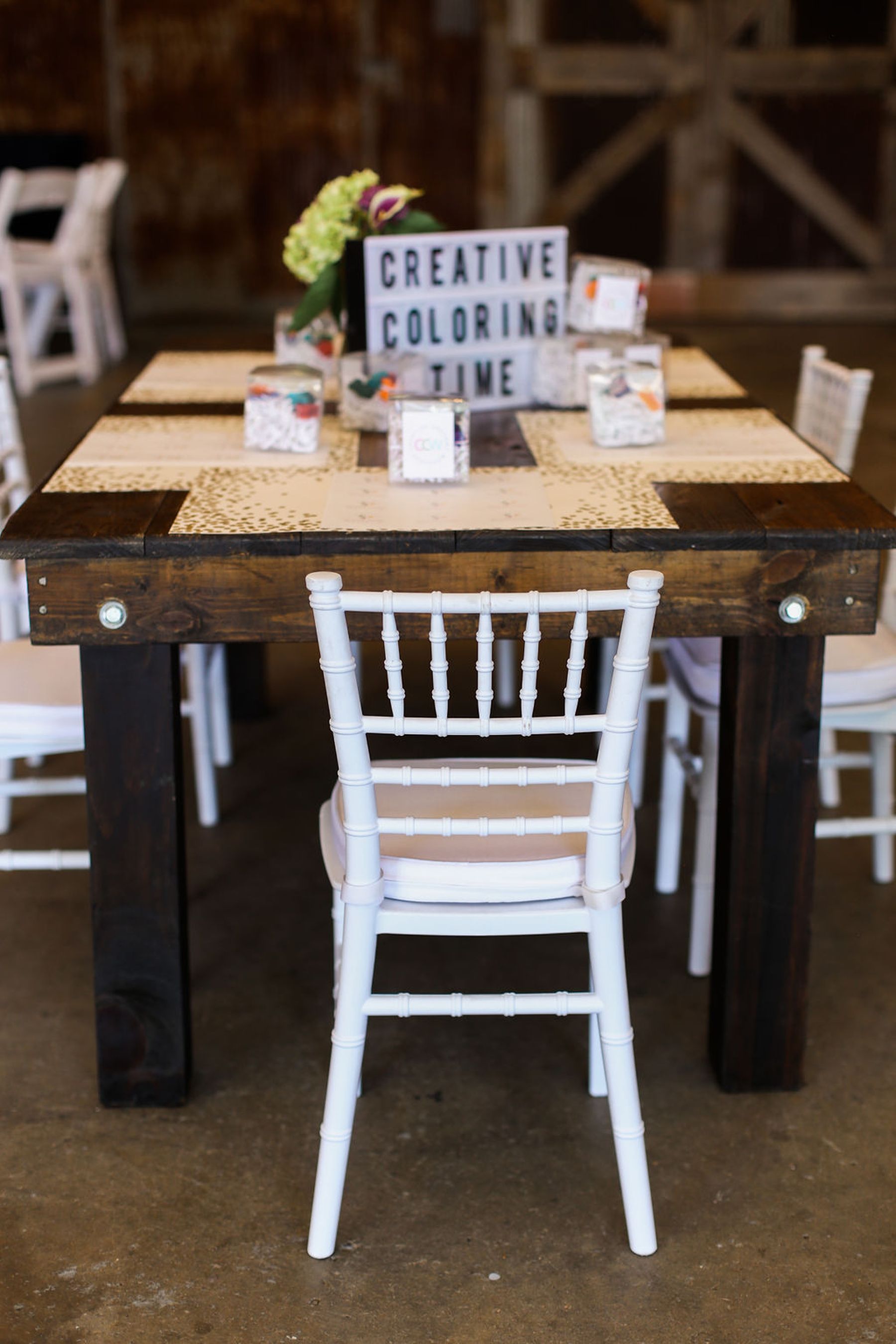 Photos above by Jenna Henderson Photography.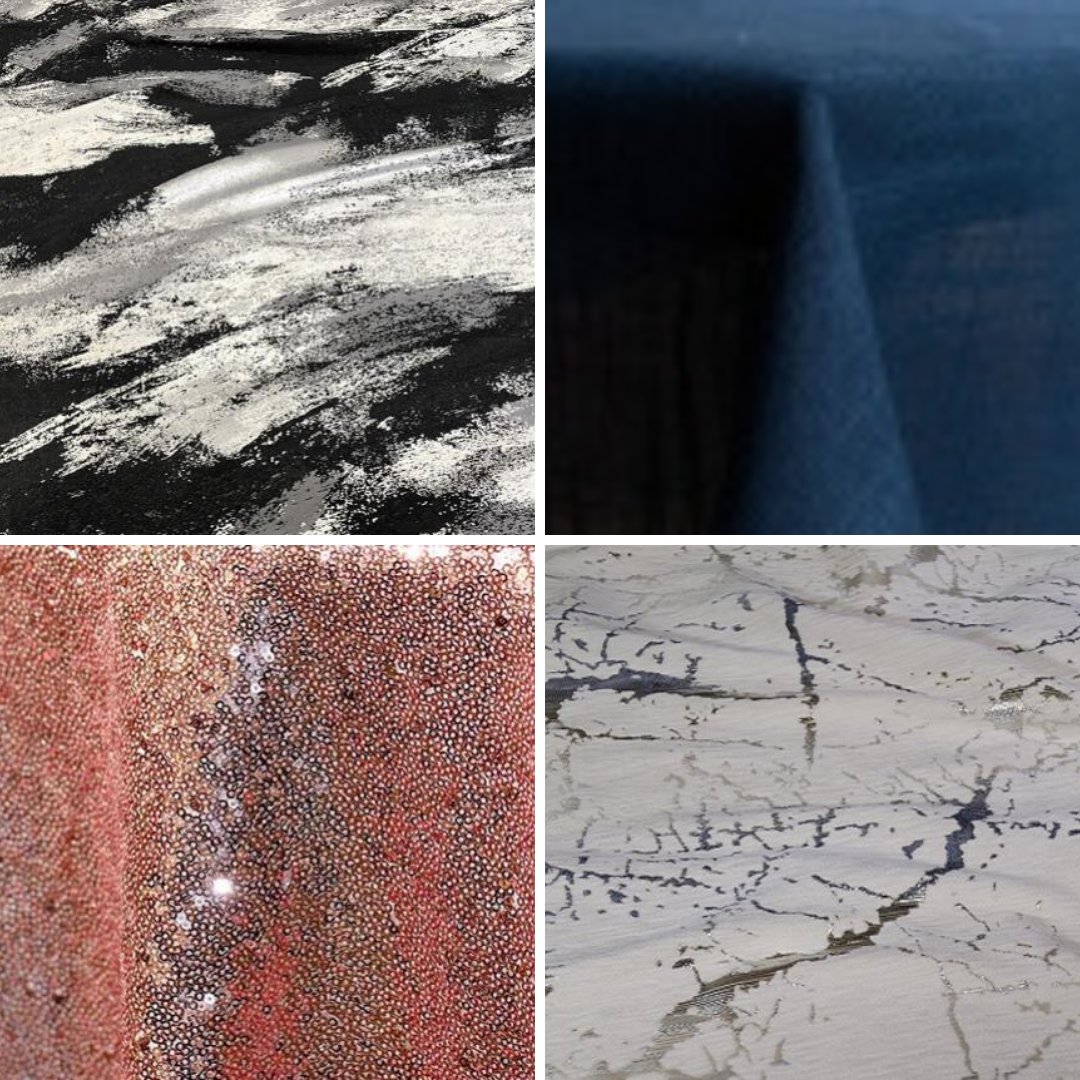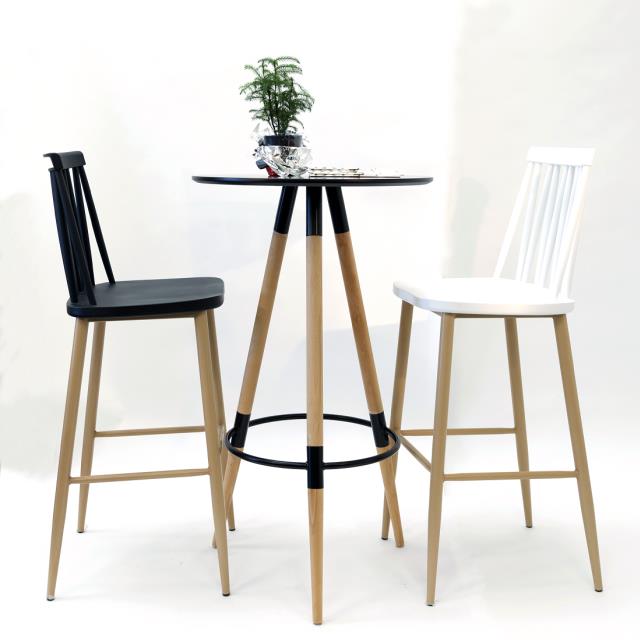 Little Bites (and a cake!)
We'd be remiss not to include a couple of cake stand options – this is a kid's birthday party after all! We adore these whimsical cake stands for a charming event – Ellie Gold Cake Stand and the Windsor Gold Cake Stand. Grownups can enjoy their cake on these Kate Gold Polka Dot Dessert Plates!
Keep food warm while all of the fun birthday party activities take place by using our Chafing Dishes, and keep that lemonade and water fresh and cold in our Beverage Tubs and Davidson Beverage Jar.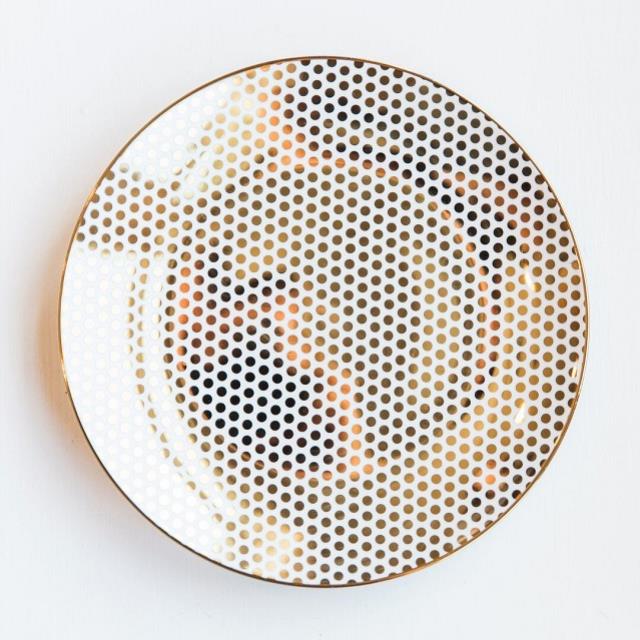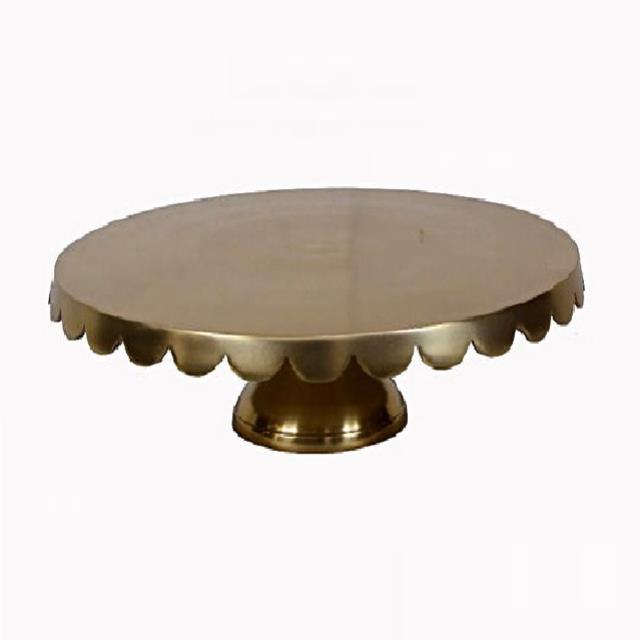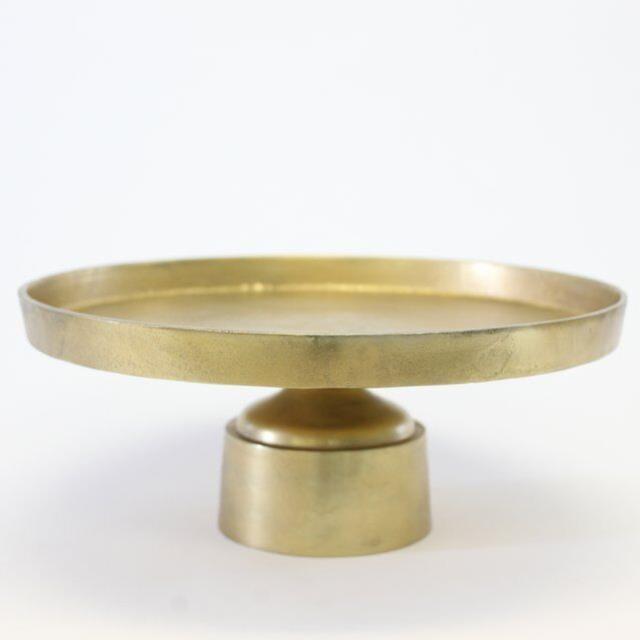 If you're celebrating an upcoming first birthday, we'd love to chat with you! Send us a message at info@southerneventsonline.com.
TAGS | Birthday party rentals, Kids Parties, Nashville Event Rentals, Nashville party rentals, Southern Events Party Rentals, childrens rentals, first birthday party, rentals for children birthday party
FEATURED RENTALS | Children's Fruitwood Farm Table, Children's Chiavari Chairs, Mid Century Bistro Table, Ellie Gold Cake Stand, Windsor Gold Cake Stand, Kate Gold Polka Dot Dessert Plates
---
9

Jan

Southern Events Products, Trends and Inspiration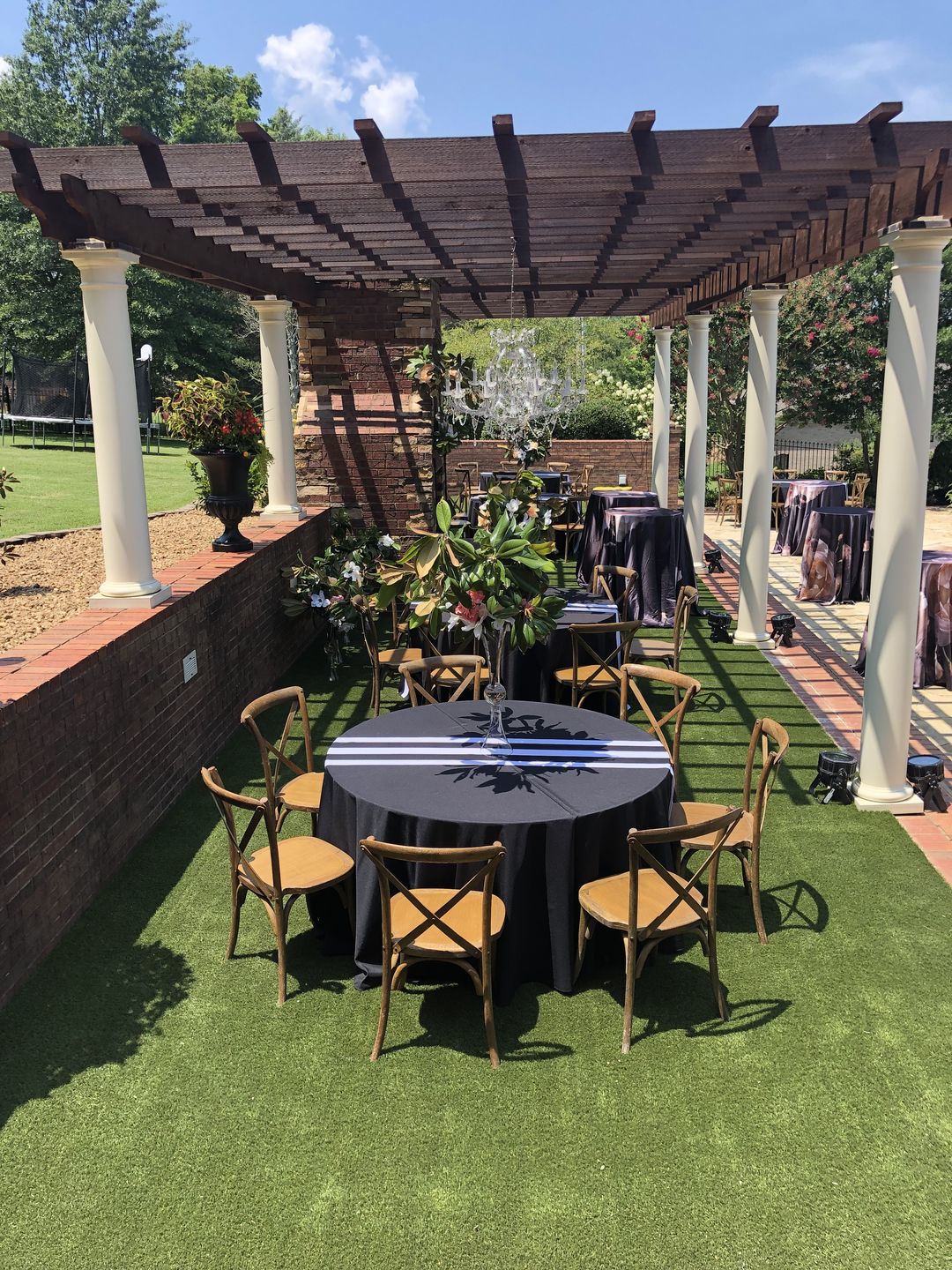 When we lose a loved one we want to create a celebration that represents them. Celebrations of life are similar to memorial services but often take place after a funeral – or sometimes in place of a funeral altogether. This gives you more time to create a personalized celebration that truly represents your lost loved one. Get inspired by a recent regal celebration of life party in Nashville, Tennessee.
Bistro Tables
Celebrations of life are a time for people to come together or reconnect with loved ones. Bistro tables make for a great place for people to gather and chat, especially if drinks or appetizers are being served. Keep the centerpieces for these tables simple with small floral arrangements or a handful of votive candles and choose linens in a favorite color of your passed love one.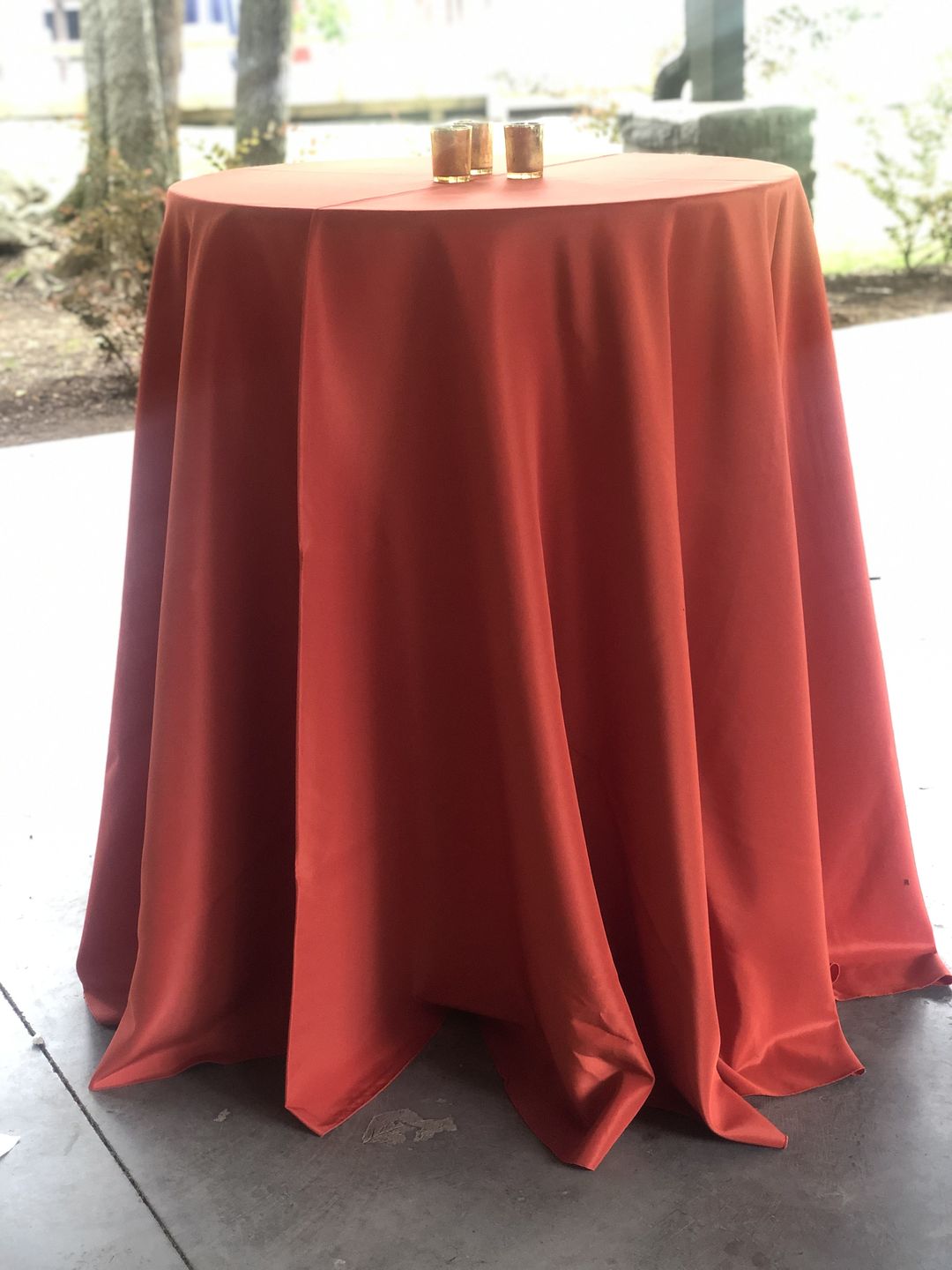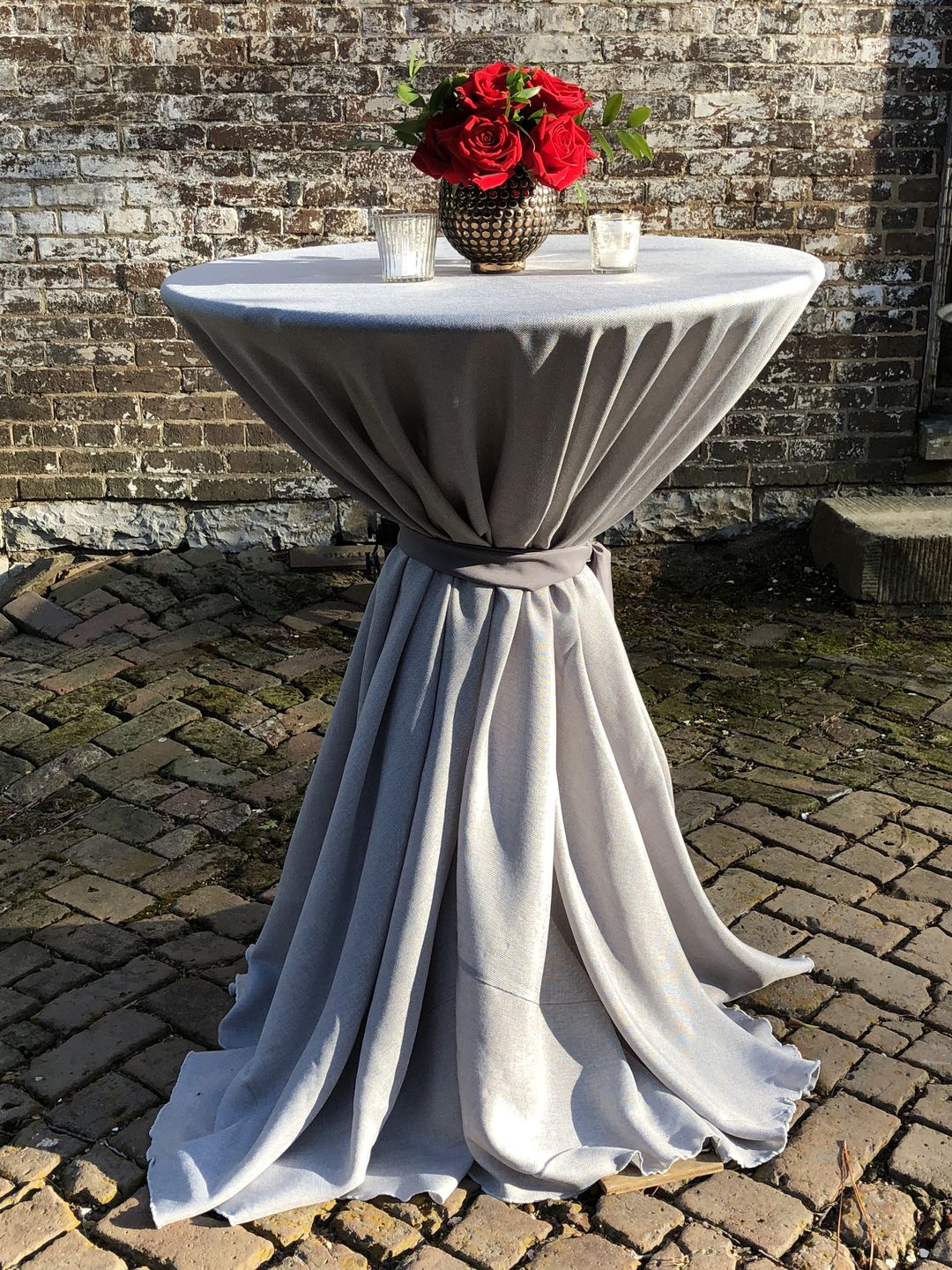 Dinner Service
As with a funeral, you may choose to serve lunch or dinner. Keep things simple, with round or rectangle guests tables and elevated centerpieces (so guests can easily chat across the table). You choice of chairs can be another way to personalize the event – Cross-back Chairs or Folding Chairs work great for a relaxed feel. Ghost or Chiavari Chairs create a more elegant feel – as do our beautiful velvet linens. We offer our velvet linens and napkins in a wide range of popular colors, including Sterling Grey, Silver and London Fog.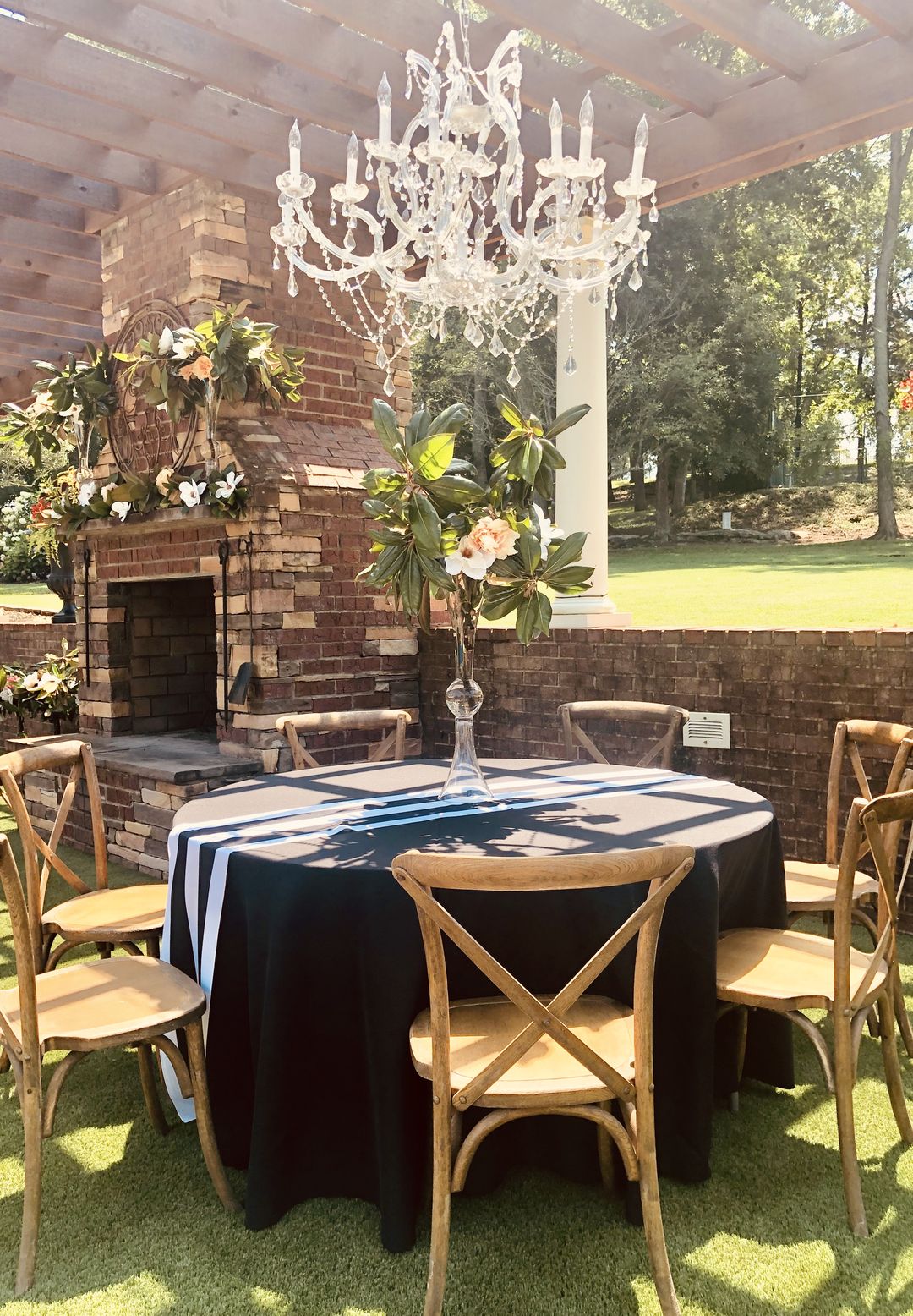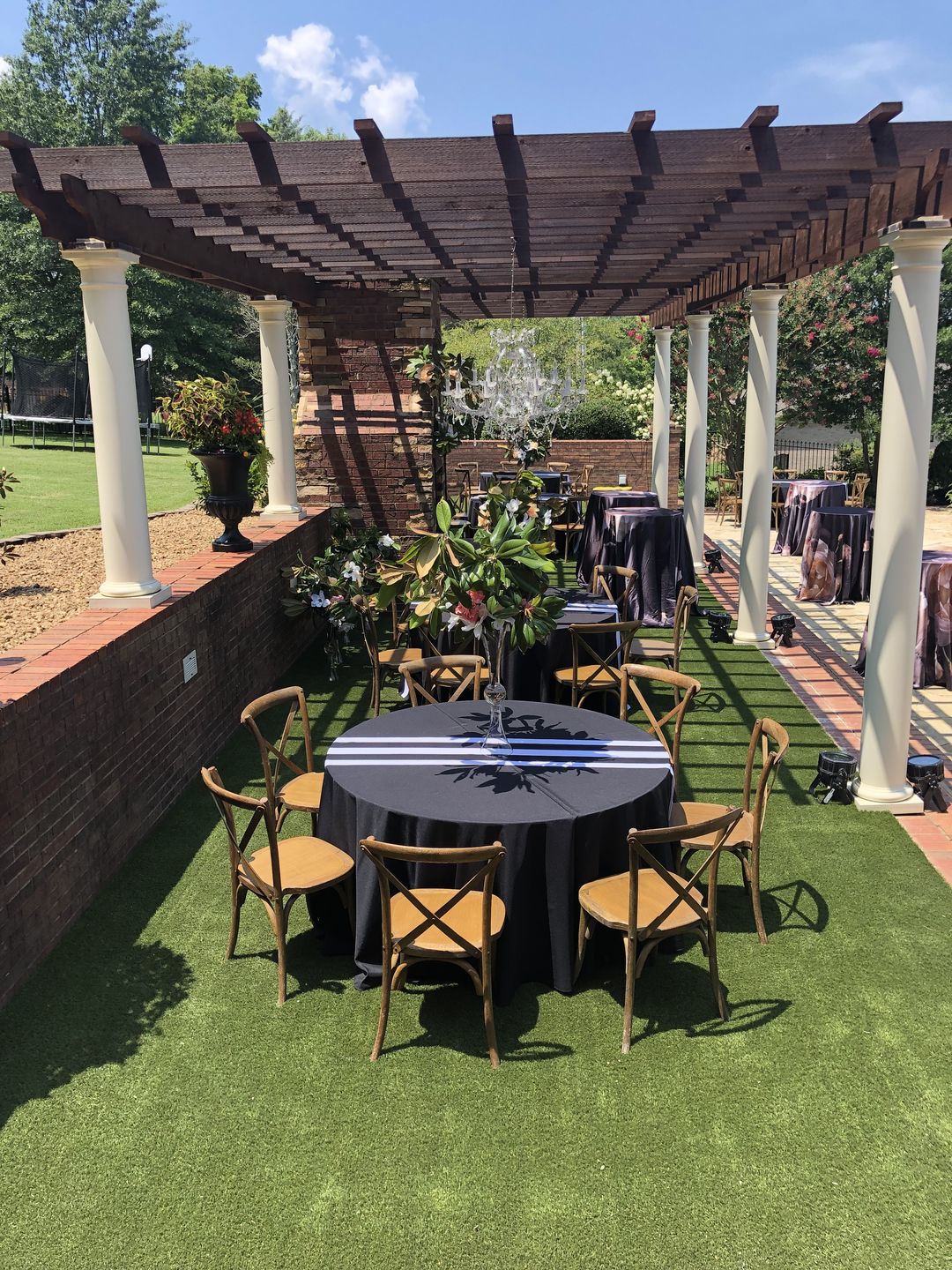 Table Centerpieces
In addition or as an alternative to florals, lanterns and candles make for beautiful table centerpieces – you might also consider a special candle-lighting ceremony. We offer a wide variety of tabletop lanterns, perfect for an elegant celebration of life. Such as our Vintage Gold or Silver Burnished Square Tabletop Lantern. We also love the use of floating candles in our Davis Glass Cylinders.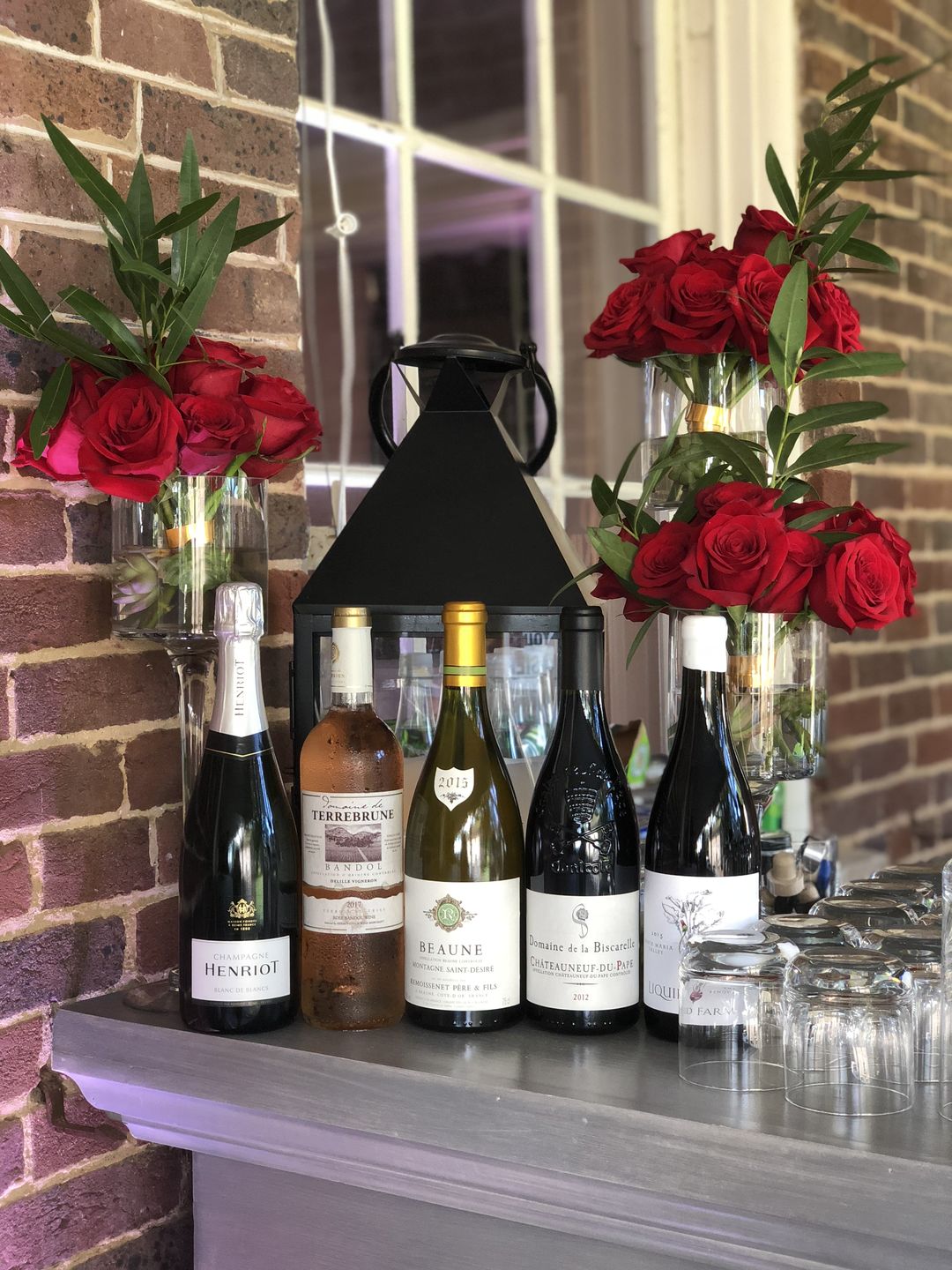 Lounge Areas
A frequently overlooked element are lounge areas, which your guests will appreciate for events where catching up and talking with other guests is expected. We currently offer a number of different lounge packages, ranging from modern to rustic and regal. These packages include a mix of complementary furniture, such as sofas, chairs, side tables, coffee tables, and as well as a rugs.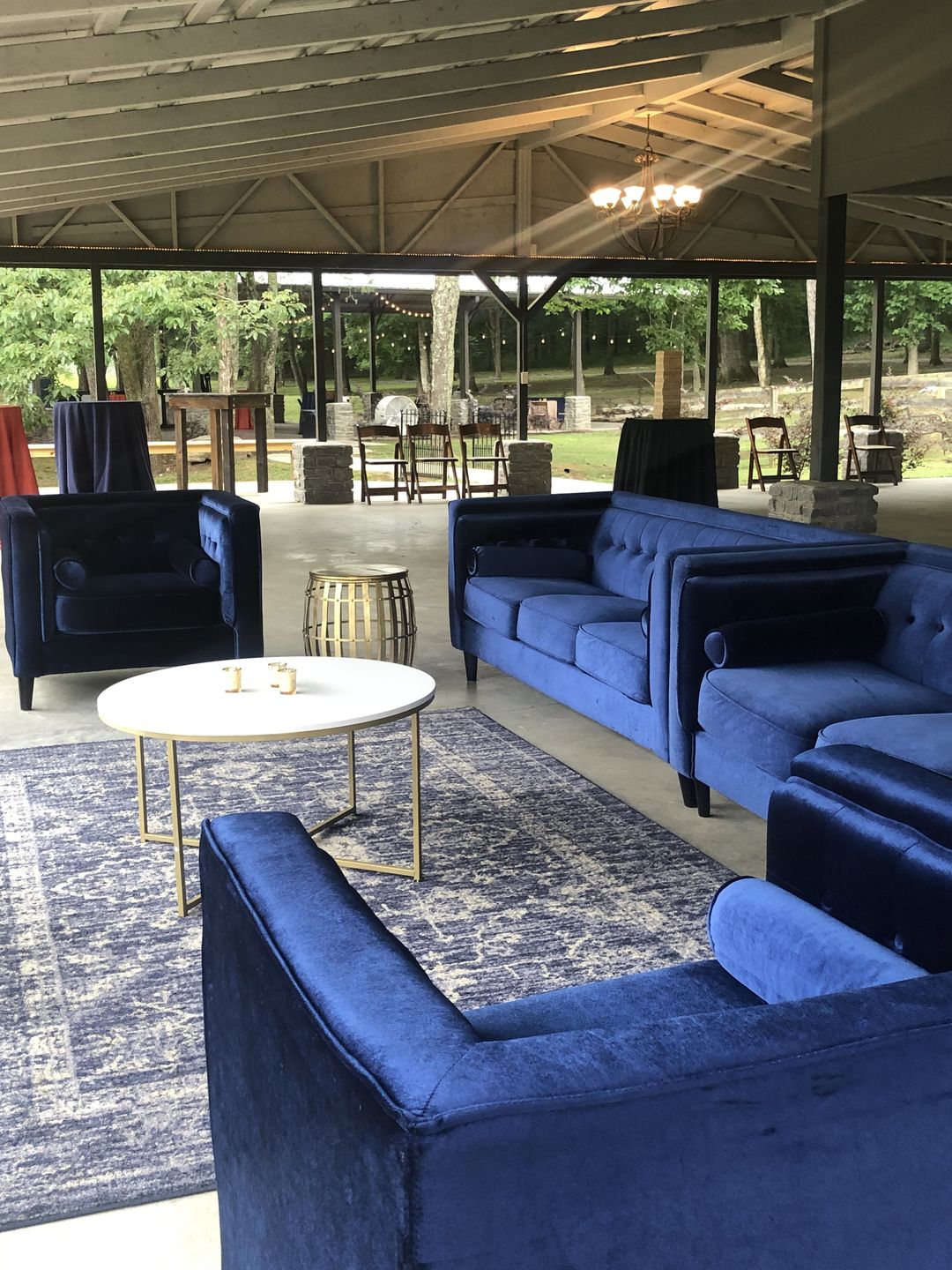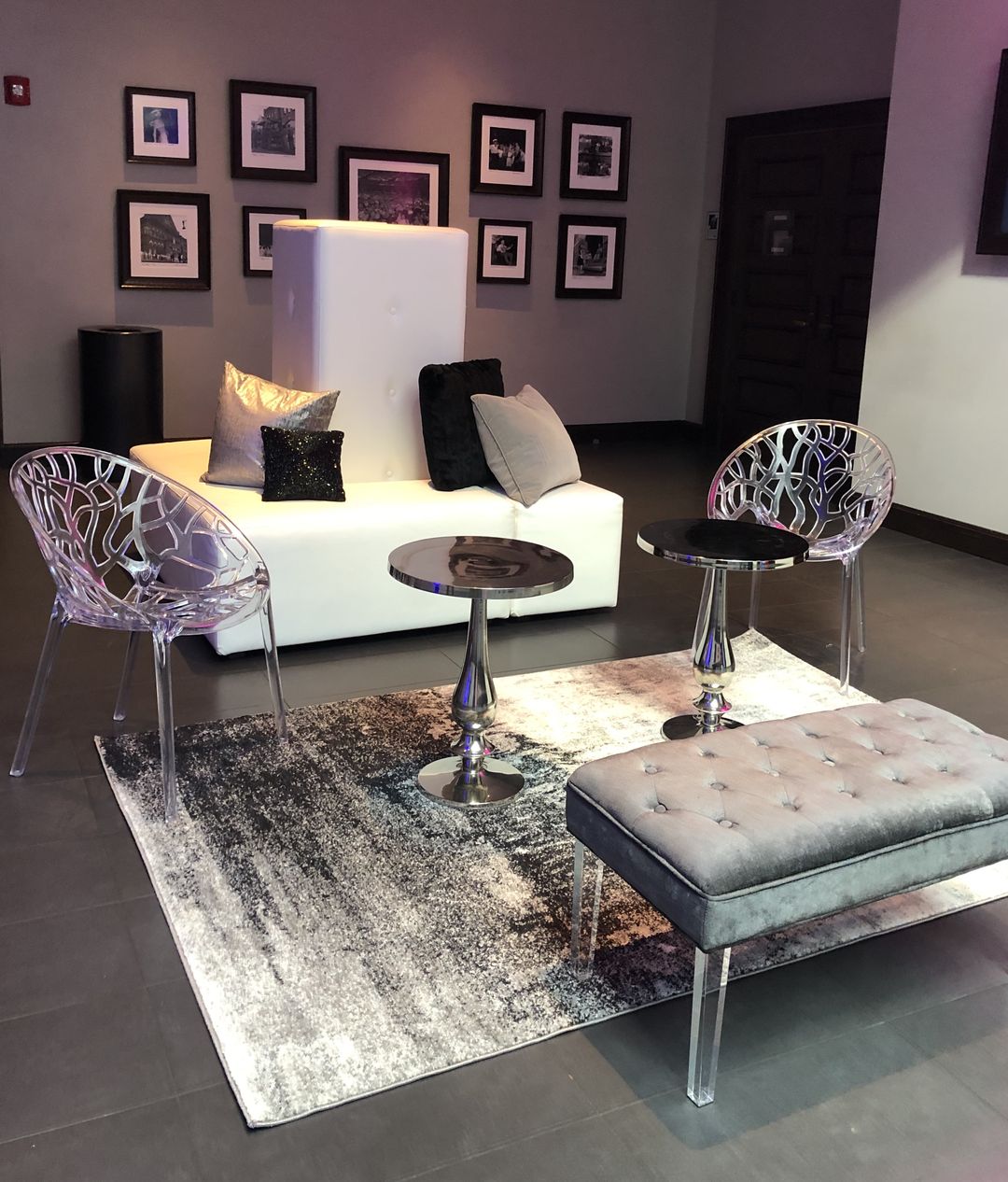 Classic Tents
Some people opt to host celebrations of life at home or in their backyard. Keeping this type of even close to home can make guests feel more connected or comfortable. For this type of event, we offer classic tents, available in a variety of packages to suit any guest count. For any of our services, our team is glad to offer contactless pick-up or set-up, too.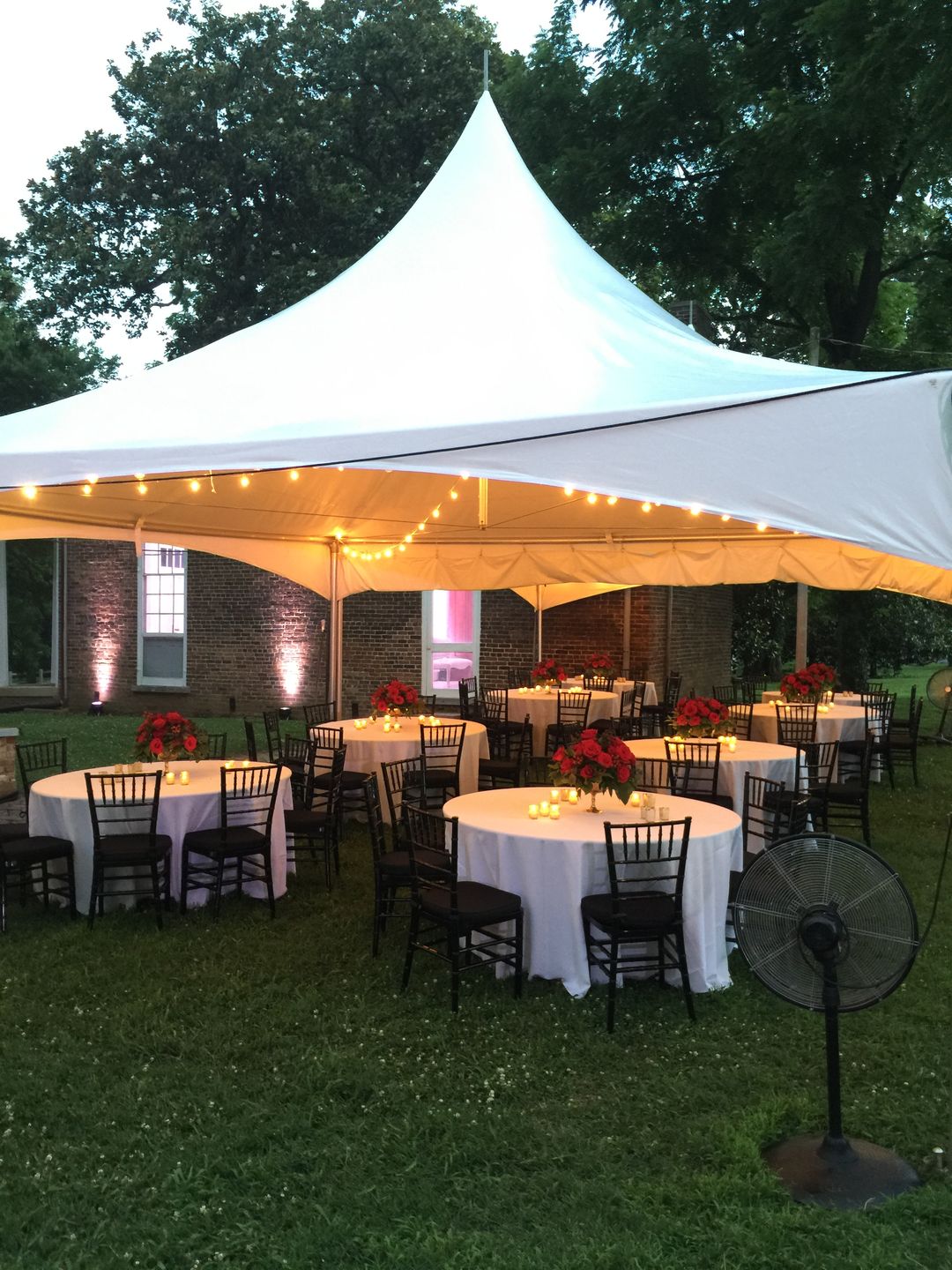 Personal Touches
Celebrate your loved ones' hobbies, interests, and passions with personalized touches throughout the event design. For the avid sports fan, consider our Harpeth Bar inset with the logo of their favorite team, like this one shown as a example below. Or feature linens in their team colors. These small elements make a big statement that makes your celebration of life personal and unique.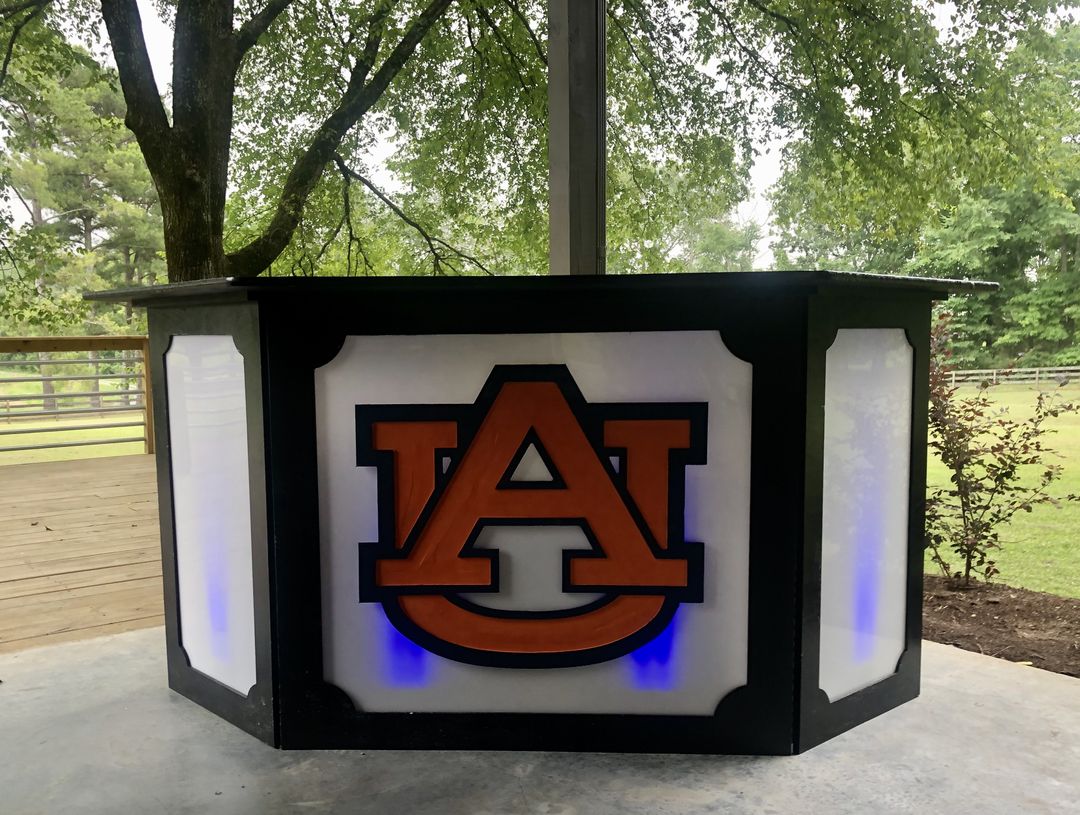 Need assistance planning a celebration of life party? Contact our team at info@southerneventsonline.com today. With thoughtful event and rental packages, our team is here to support & guide you through planning and organizing a meaningful and personal end of life celebration.
TAGS | Nashville Event Rentals, celebration of life, celebration of life rentals, franklin tn event rentals
FEATURED RENTALS | bistro tables, lounge packages, Davis cylinder glasses, tabletop lanterns, tent packages, velvet linens, votive candles, cross-back chairs, folding chairs,
---
26

Dec

Trends and Inspiration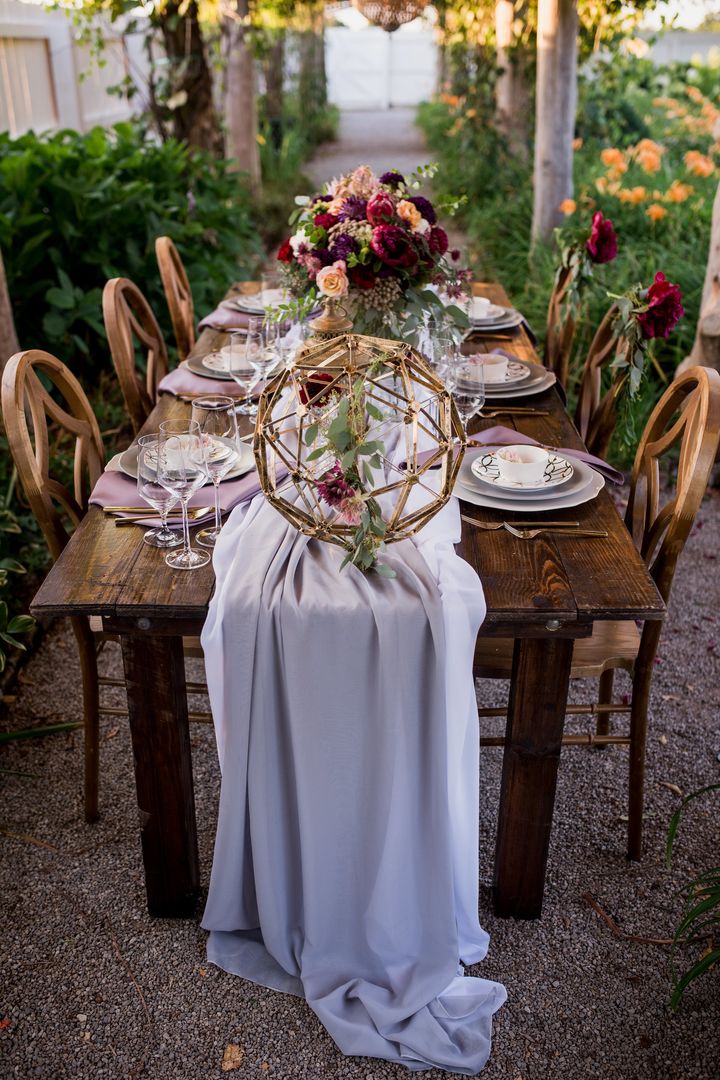 Planning your big day can be an overwhelming endeavor, but designing your big day should be genuinely fun and exciting! The overall style of a big day should reflect the couple's personalities and set the tone for a joyous occasion. No matter what design best encompasses you, adding character to your chosen wedding venue in Nashville or Franklin, TN is easily done with the right rentals.
Not sure exactly how to get started? The experts at Southern have put together different wedding styles to provide a little inspiration for your upcoming Middle Tennessee nuptials.
(BONUS, if you book your 2020 wedding with Southern Events by January 31st, you will receive 10% off your order! Get in touch with our team at info@southerneventsonline.com)
Wedding Style: Modern Chic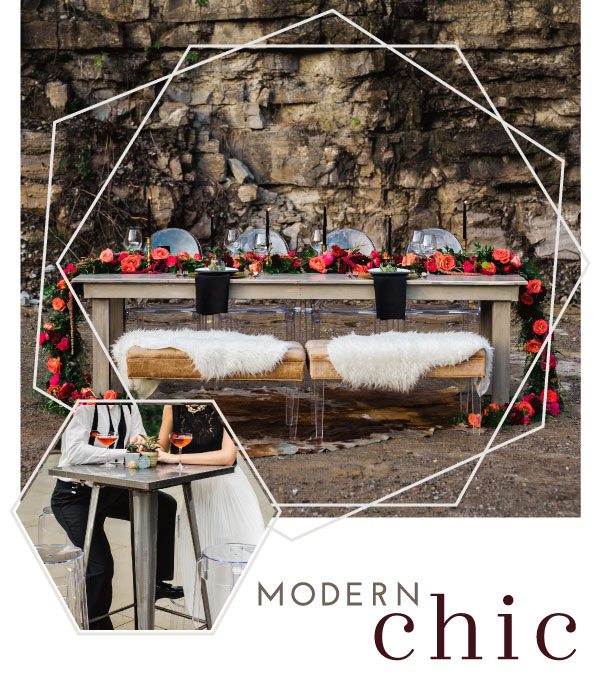 Modern Chic is a darling design that features sleek lines combined with bright colors and lots of texture. Neutral Grayson Farm Tables set the scene and a dressed to the nines with Gold Austin Flatware, Medallion Gold Chargers, and Black & White Triangle Plates. We love the acrylic Ghost Chairs on one side, and the Midas Gold Velour Bench on the other for a unique take on seated dinners.
Looking to add some vintage flair to a modern and chic event? Out Gatsby Champagne Coupes look perfect in any setting and bring the old-world glamour to any occasion.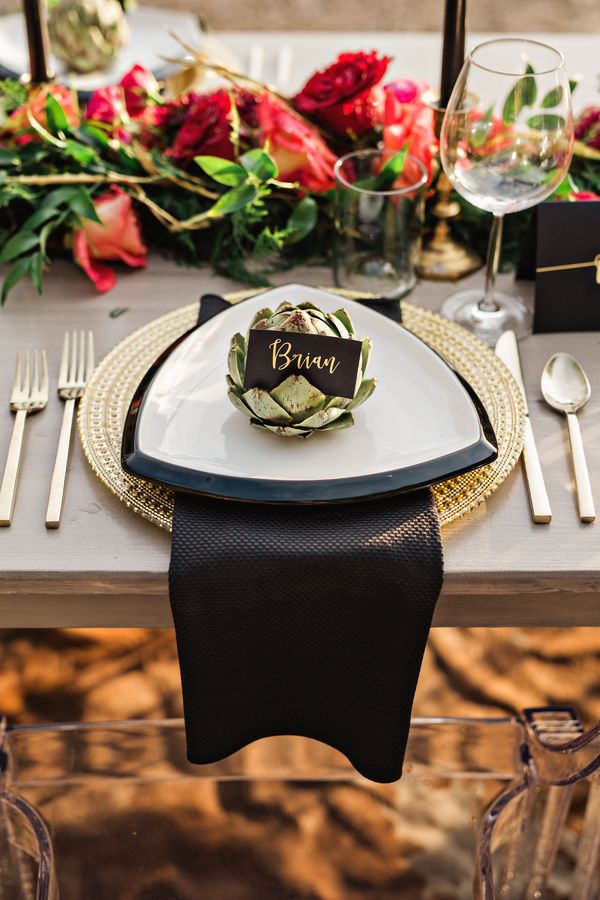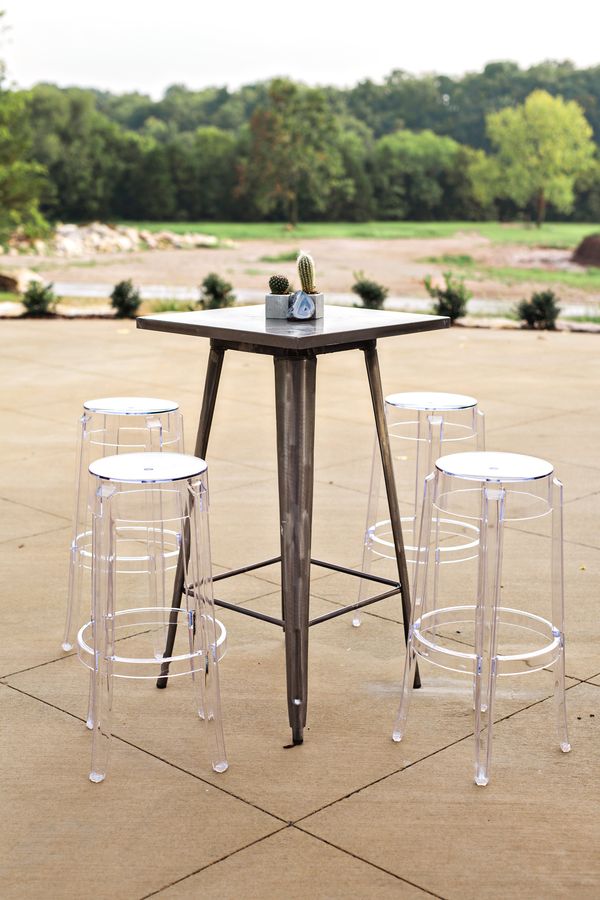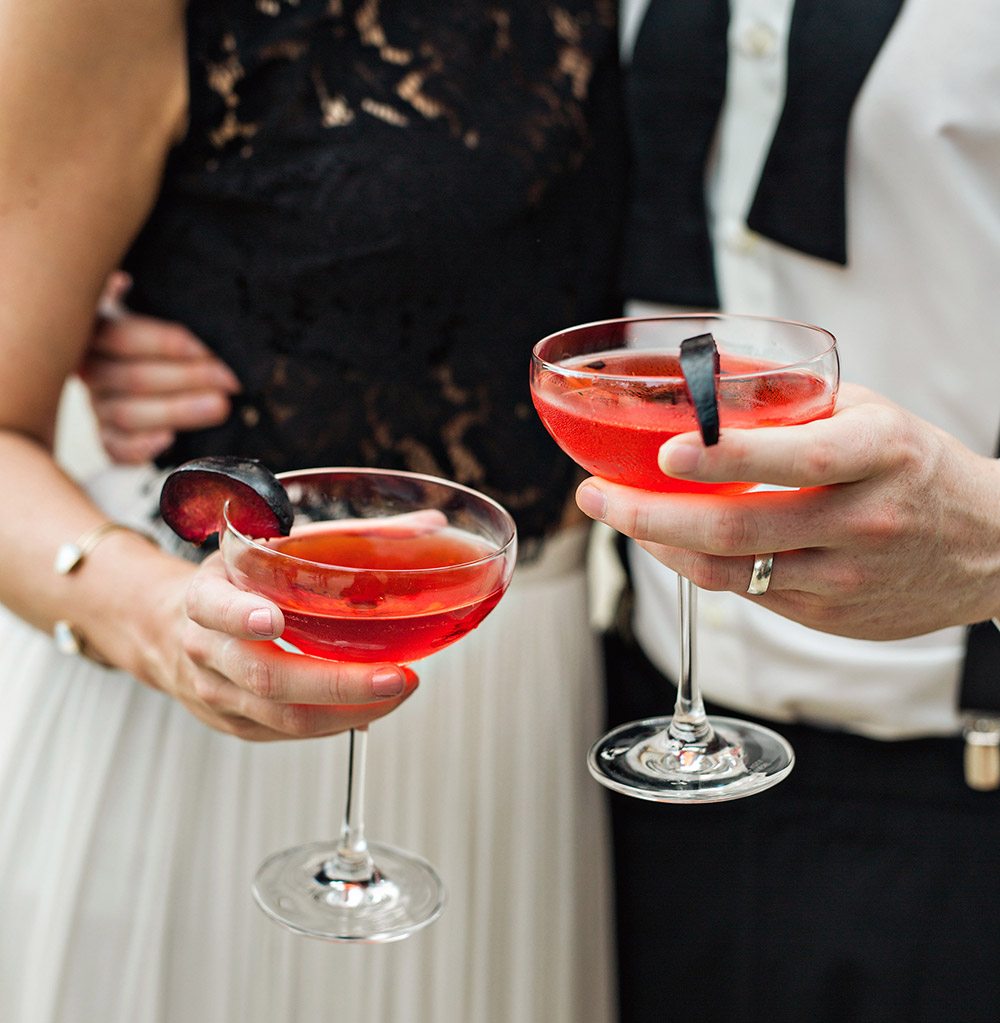 Amilia Photography
Wedding Style: Garden Romantic
A sweetly romantic garden party is a wonderful and heartfelt way to exchange vows, with a soft color palette and plenty of vintage touches. Distressed Farm Tables in whitewash with natural wood Cross Back Chairs or our Harlin Dining Chairs welcome guests into a secret garden, where dreamy rentals set the scene. Tables are adorned with ornate details like our Hob Knob Glassware and Abby Fine Silver Flatware next to satin dinner napkins, or placed perfectly among Chiffon Table Runners. Lounge areas aren't left out, as our Tessa Tufted Linen Beige Loveseat with wooden legs adds natural subtle romance to any area.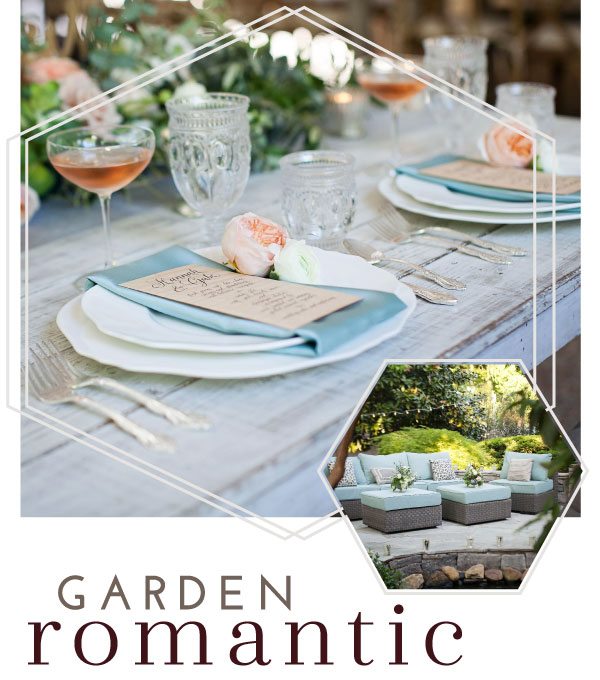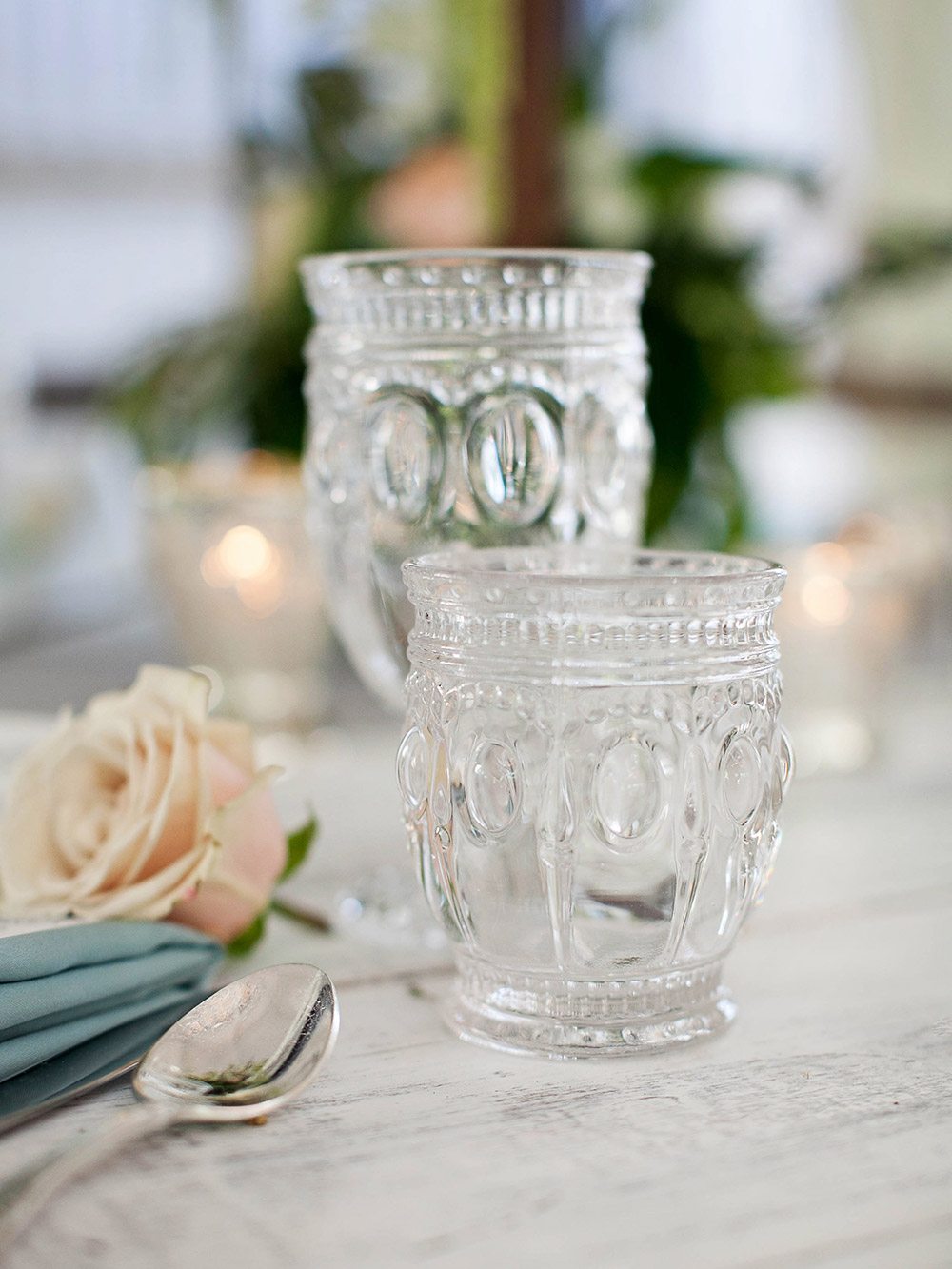 Phindy Studios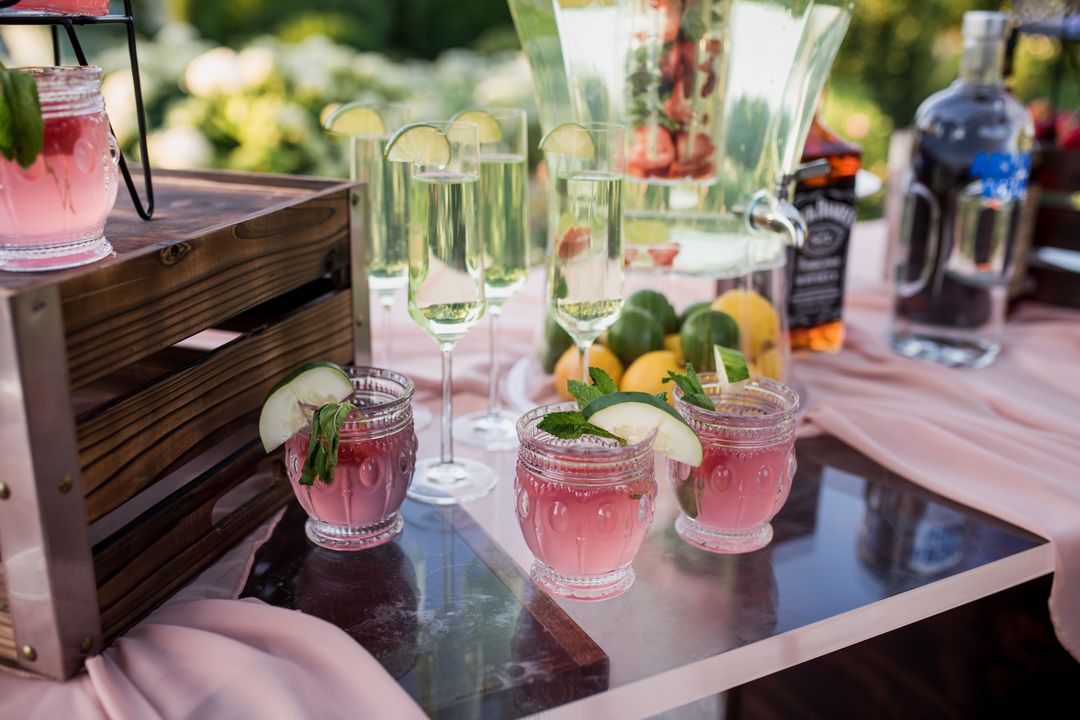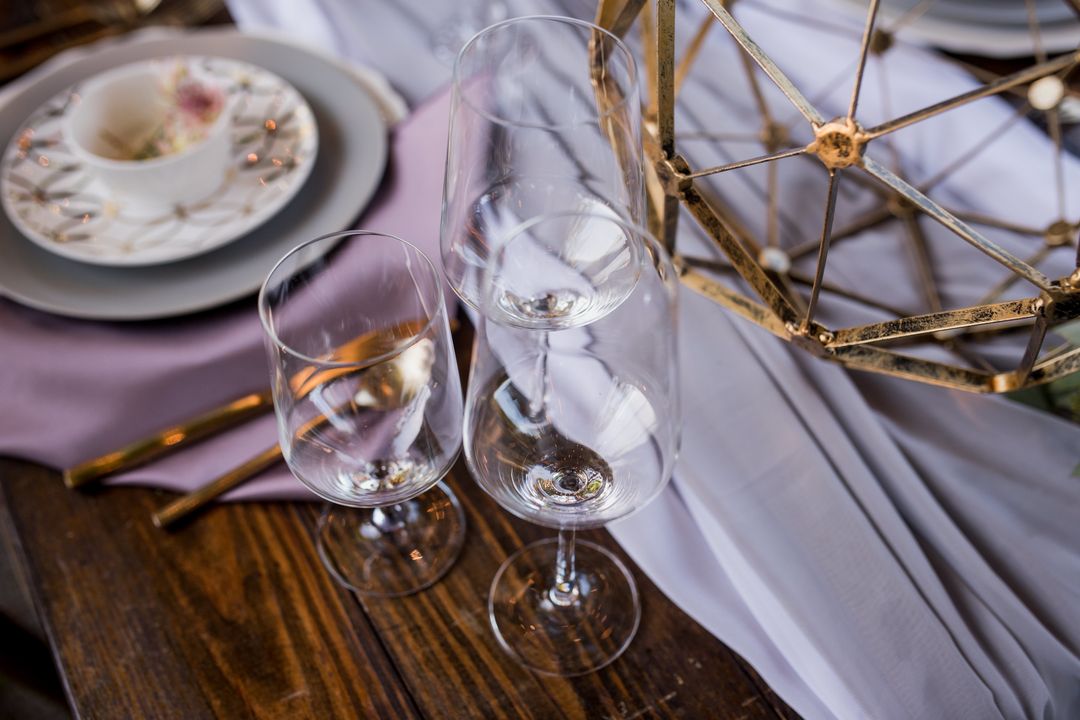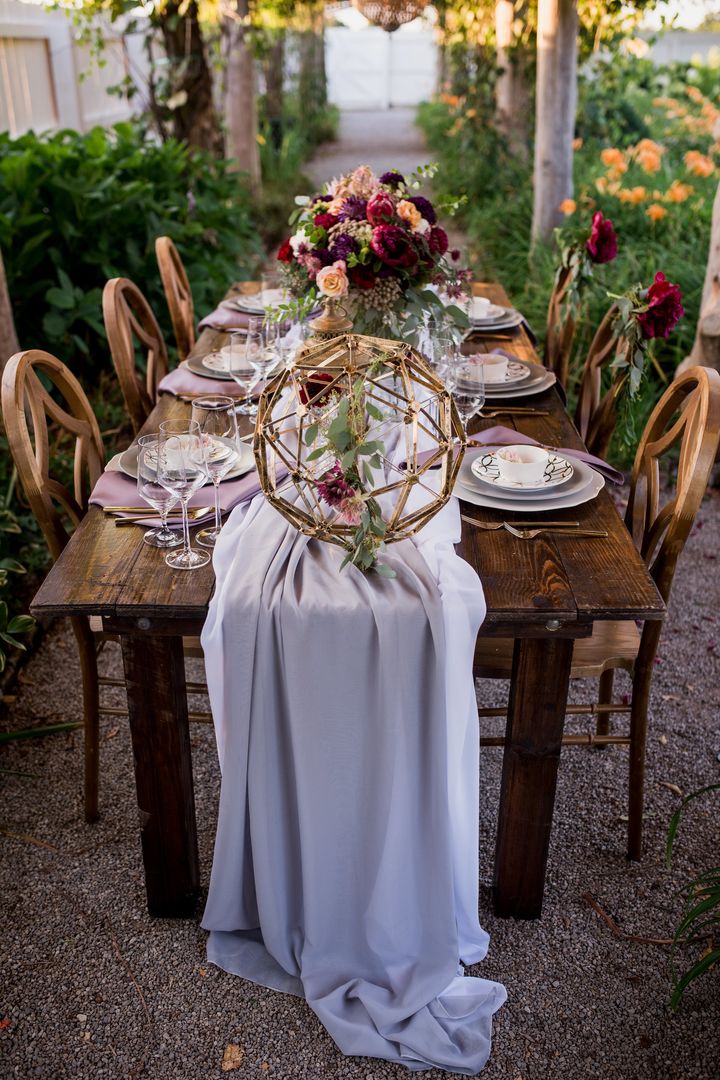 John Myers Photography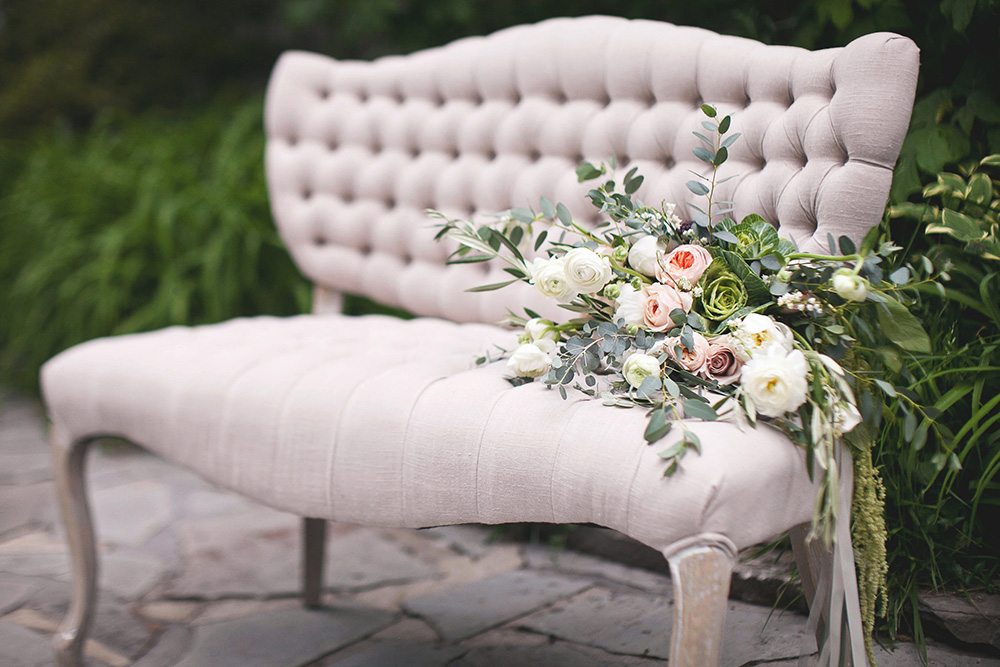 Phindy Studios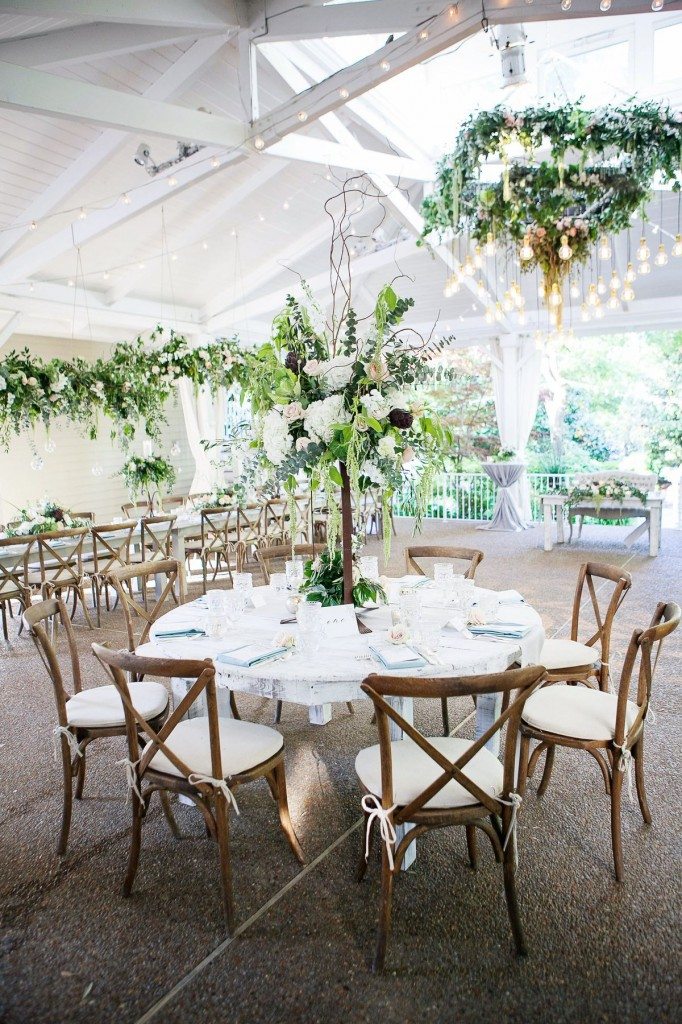 Phindy Studios
Wedding Style: Textured Boho
Couples with a genuine love of nature and vibrant colors fall perfectly in love with this Textured Boho style – a gorgeous mix of organic elements topped with vintage & metallic details. Wood Chargers, Artisan China, unique Como Flatware, and gold flourishes stun in any setting – not to mention, they are accented perfectly regardless of your chosen color palette. Painted vintage furniture is perfectly Bohemian with bright and vibrant colors – the vividly colored Charlotte Chair and vintage Basil Arm Chair are just two selections from our vast inventory of delightful vintage chairs. Natural texture continues from dinner to dessert as a delicious cake is even more beautiful served atop Barnwood Square Cake Plateaus. Free spirits, happy hearts, and a bohemian design that never disappoints.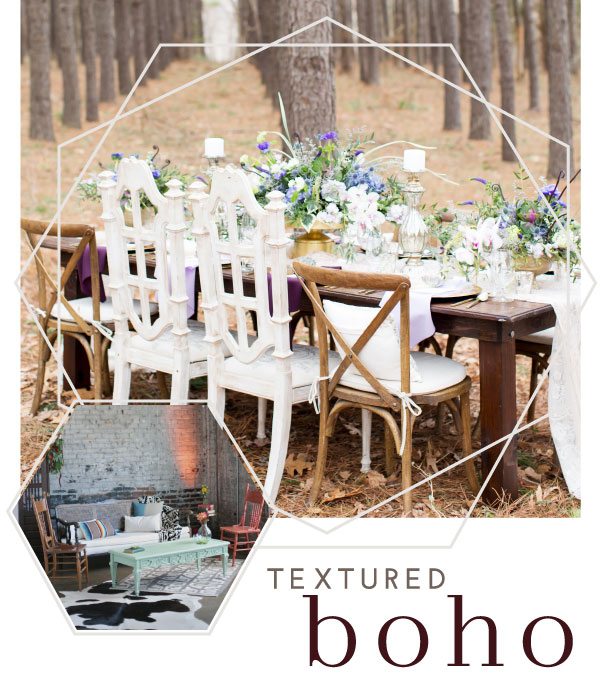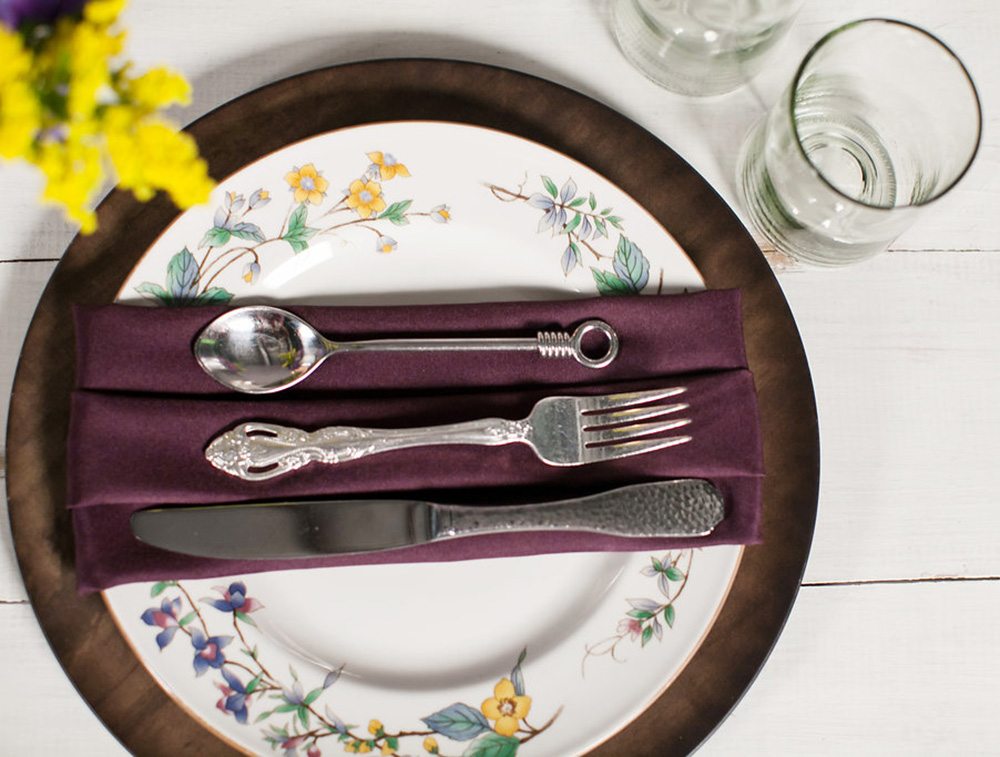 Jenna Henderson, Photographer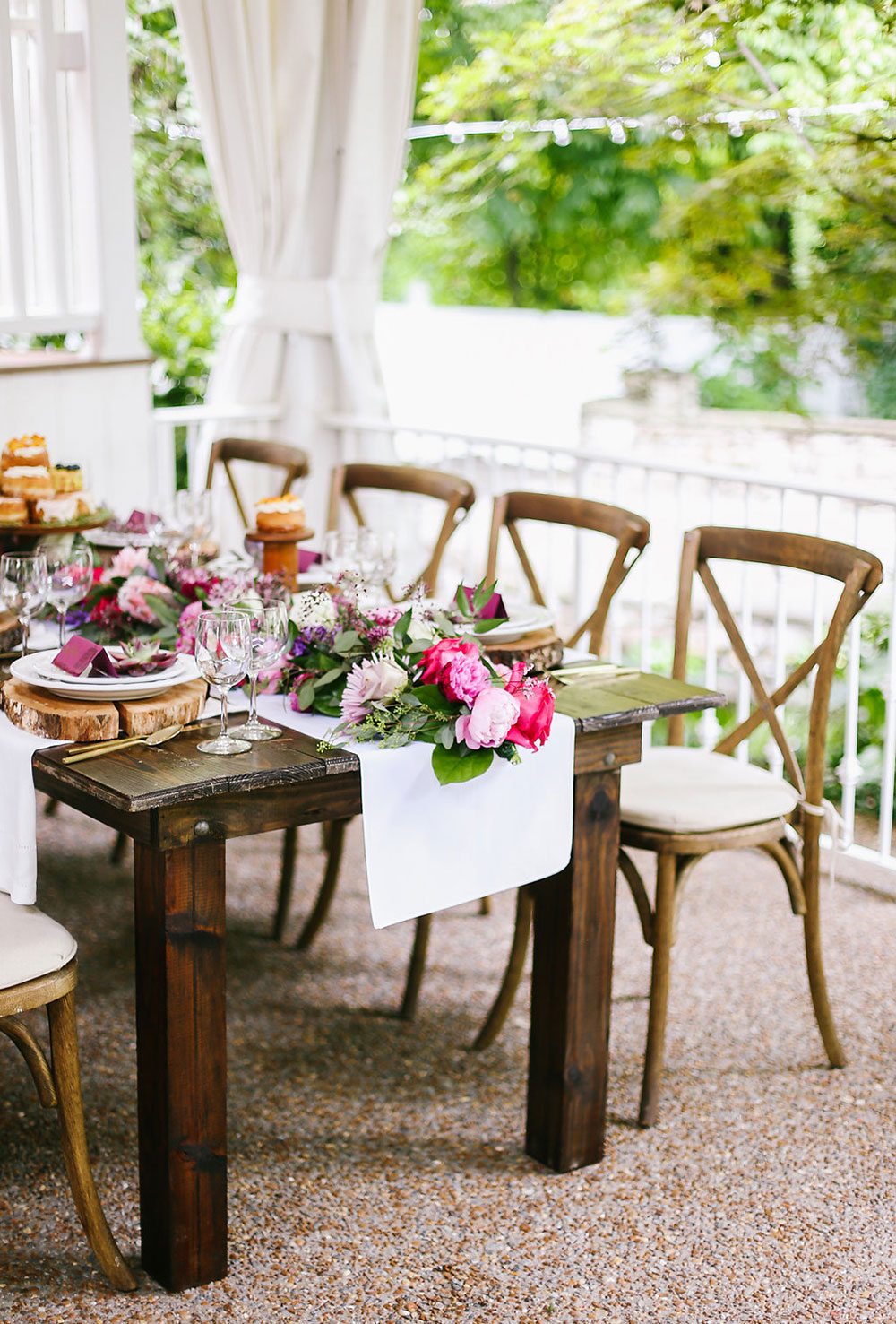 Jen and Chris Creed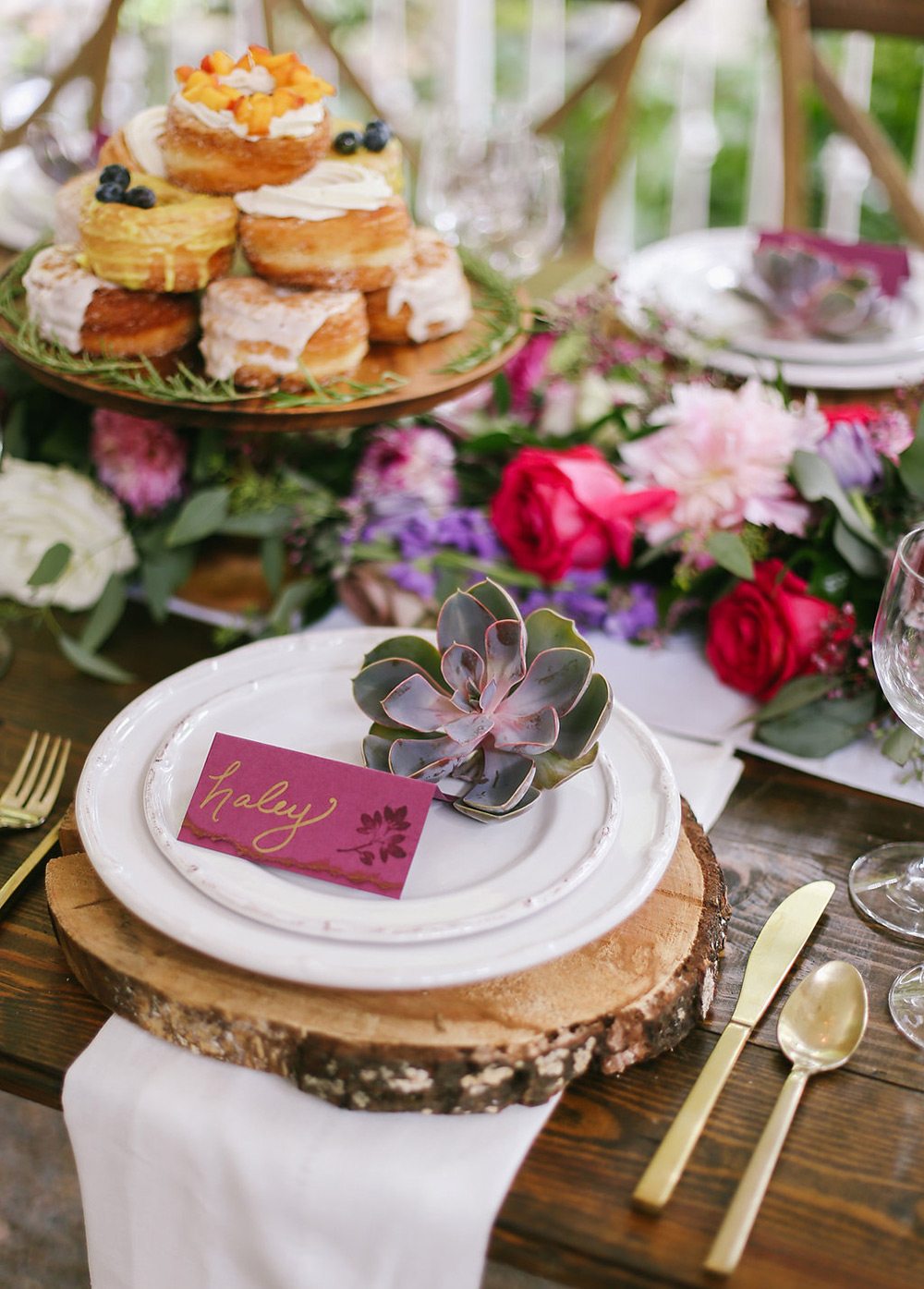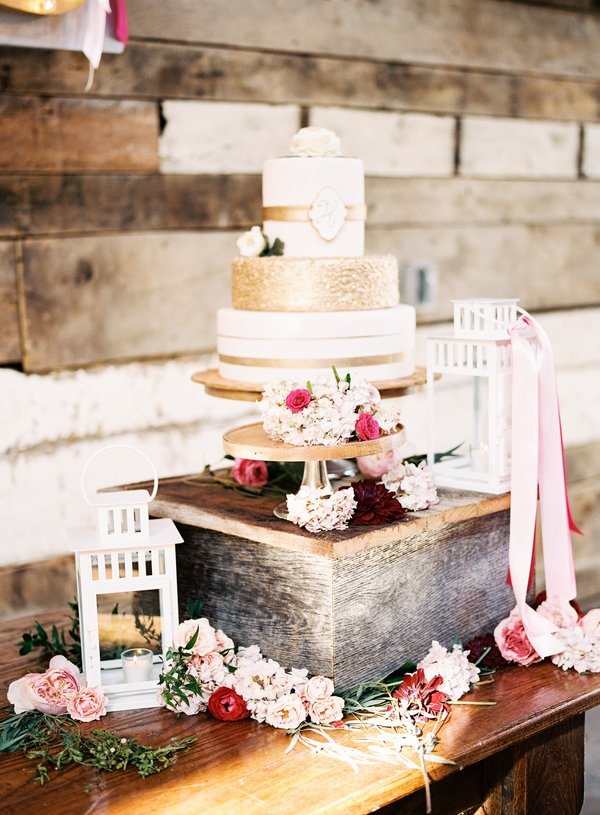 Jenna Henderson, Photographer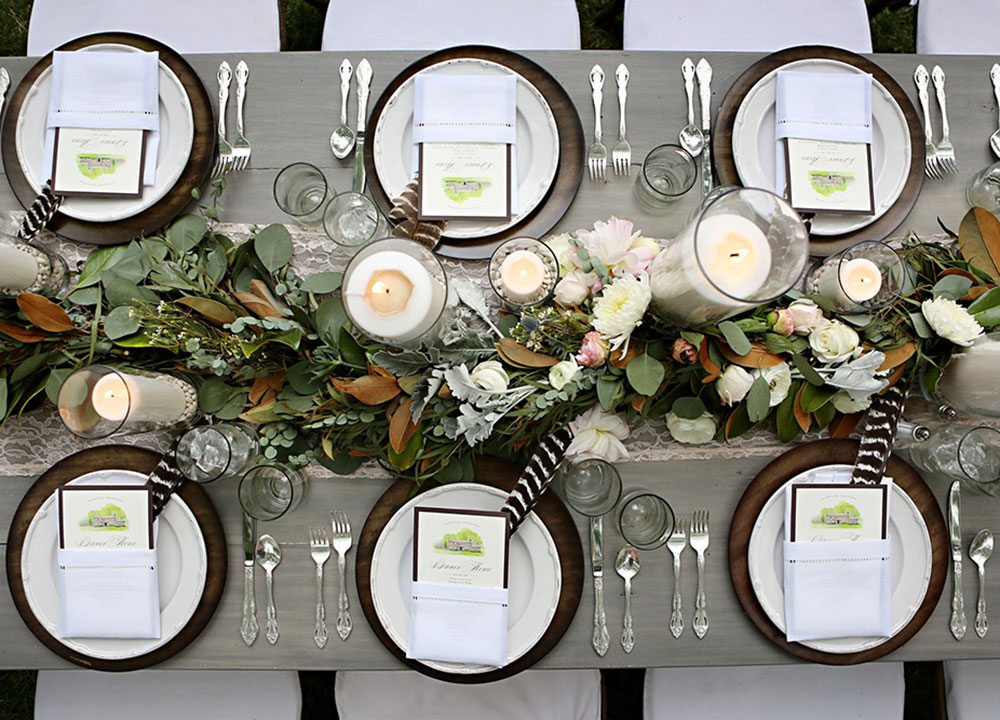 Kristyn Hogan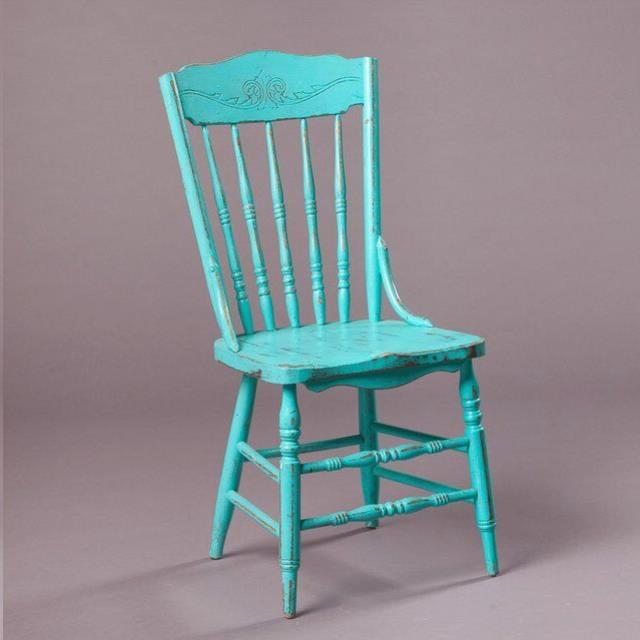 Like what you see? Contact our team to learn more about our distinct wedding rentals for your Nashville and Franklin, TN events at info@southerneventsonline.com.
TAGS | Enchanted Florist, Nashville Event Rentals, Southern Events Party Rental, southern style events, southern weddings
FEATURED RENTALS | hob knob glassware, harlin dining chair, pure glassware, gatsby coup, farm tables, tessa lovseeat, abbey flatware, cross-back chairs, ghost chairs, wooden chargers, artisan china, vintage chairs, barnwood square cake plateau, chiffon table runners, ghost chair, velvet bench, gold medallion chargers
---
12

Dec

Southern Events Products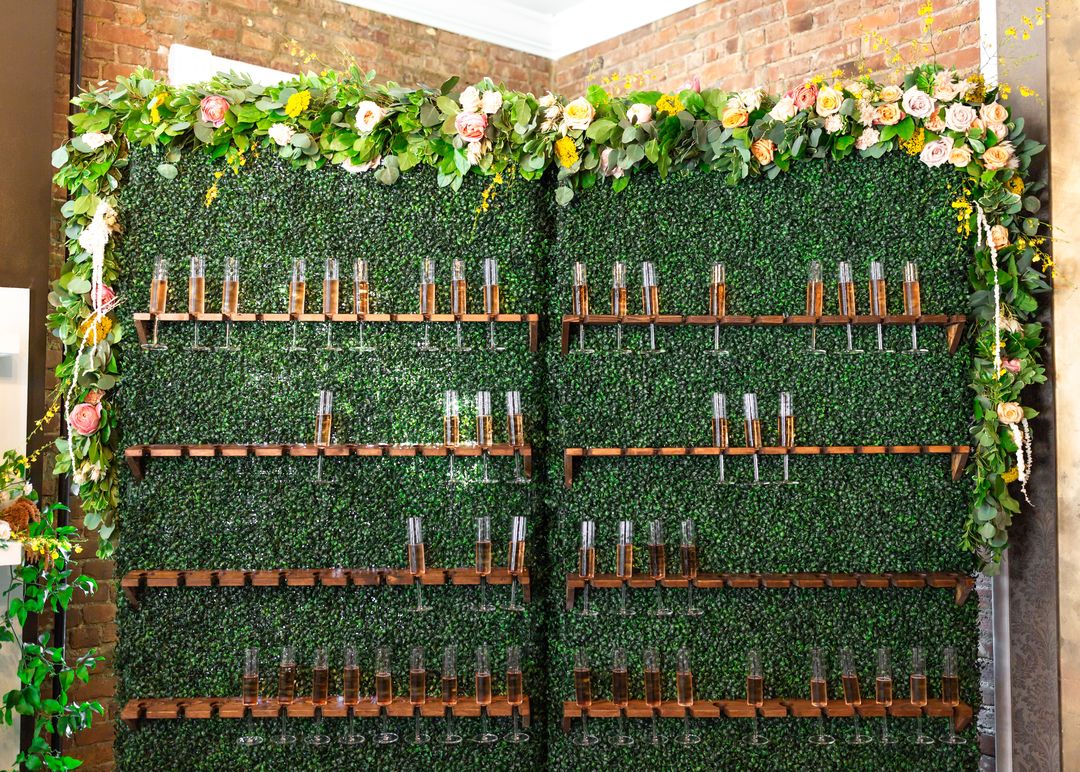 Southern Events Party Rental Company's Boxwood Wall loves going double-duty, and it definitely showed off its skills at a recent event at CJ's off the Square. Used as a piece of art AND as a creative way to serve champagne to guests, this interactive idea is sure to be found in weddings and events next year.
Our Boxwood Walls are entirely customizable, and we've used them in a variety of ways. Photo backdrops, seating charts, room separators, and grand entrances – just to name a few. This recent champagne wall really takes the cake for us. Creative, interactive, gorgeous, and full of bubbly – we're definitely here for it! Guests were delighted as they walked by this fun backdrop, grabbed a glass of champagne, and stopped for a photo op!
For this event, the Boxwood Wall was adorned with lush florals by the amazing Enchanted Florist. It would also look lovely with a monogram, nostalgic pictures of the bride and groom, or corporate logos if you're planning a business event.
Thank you, Honeysuckle & Wine, for these lovely images.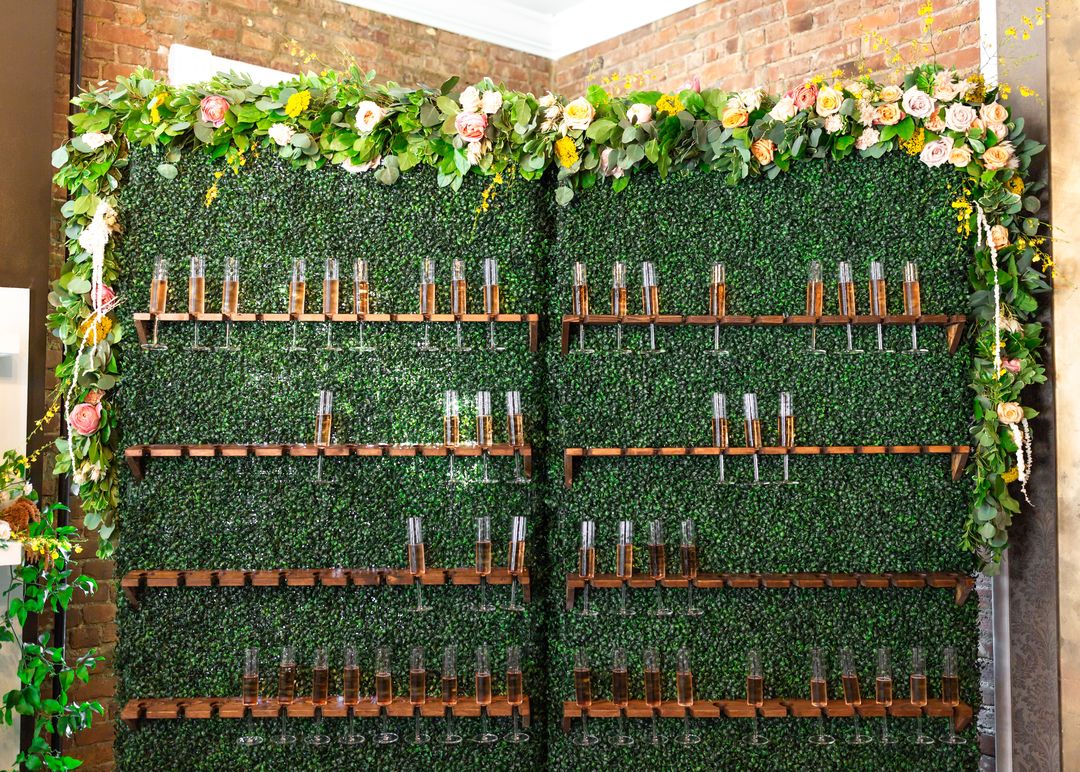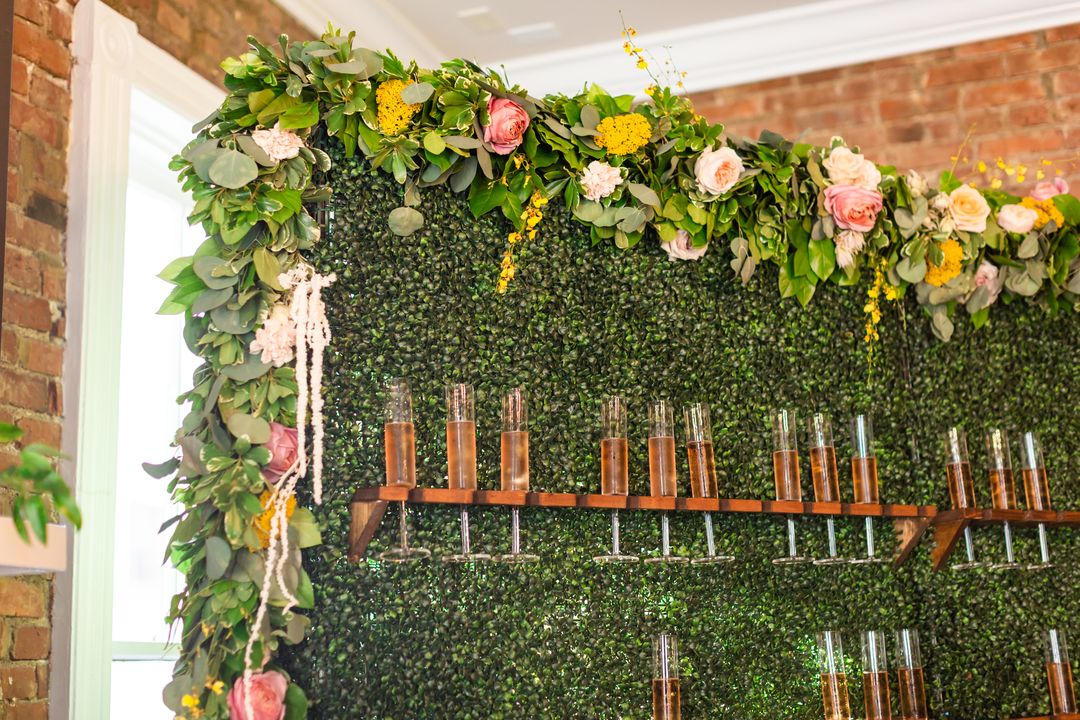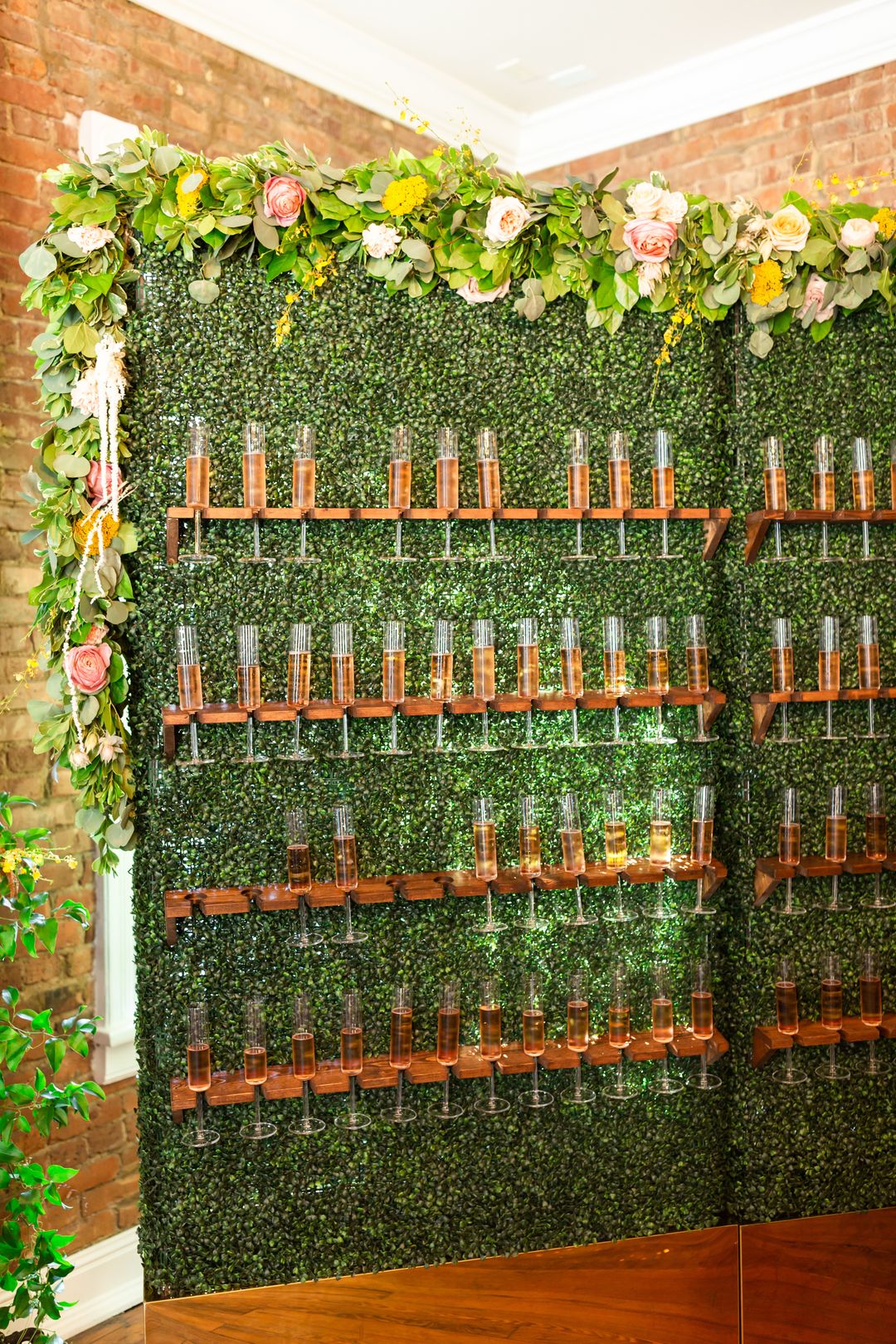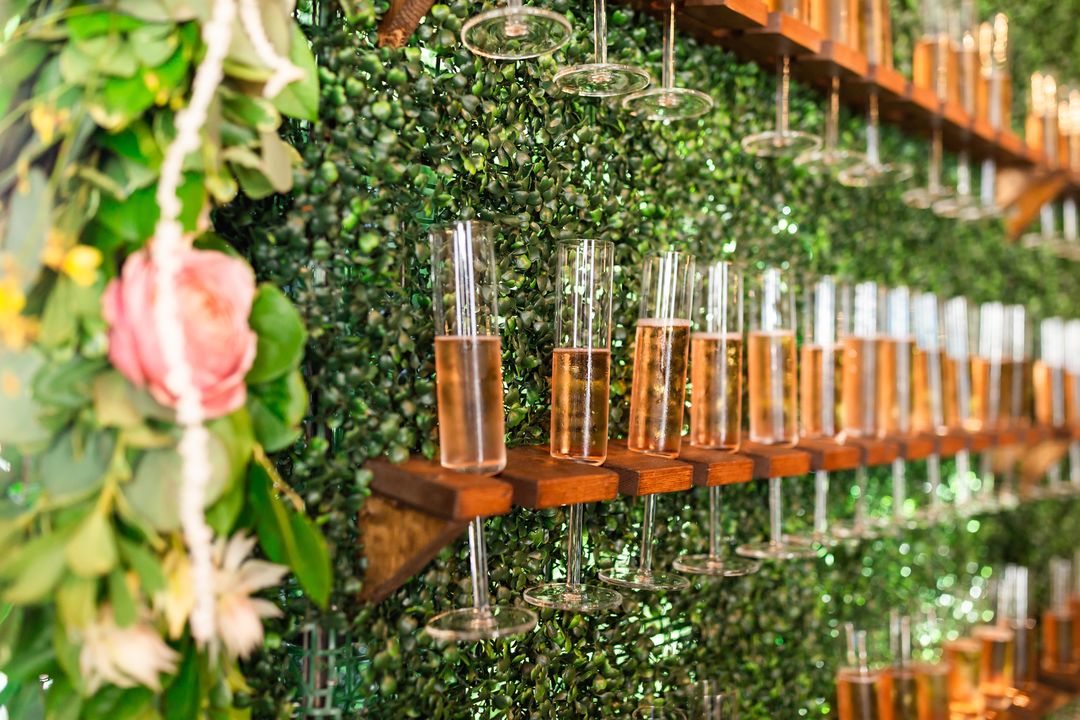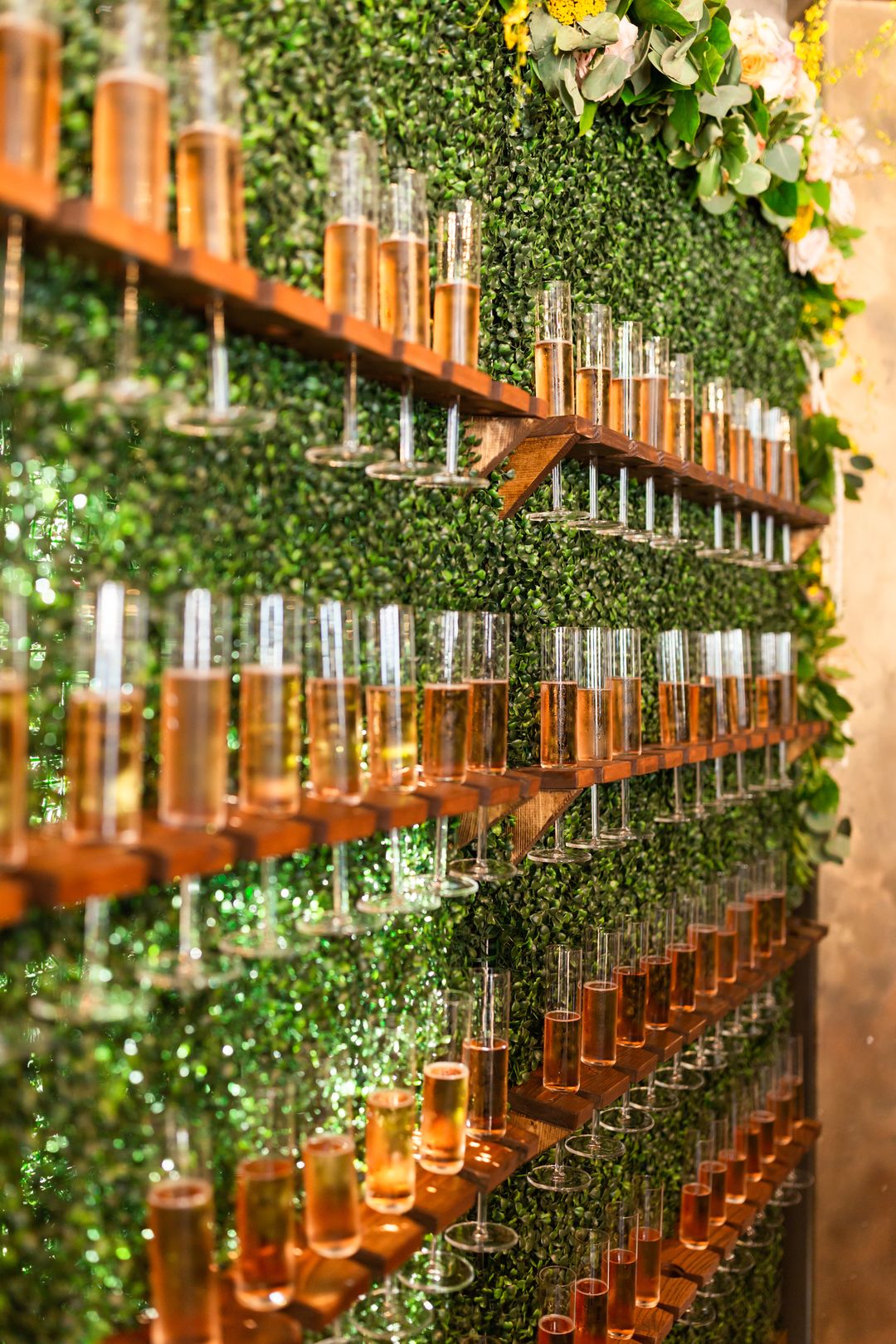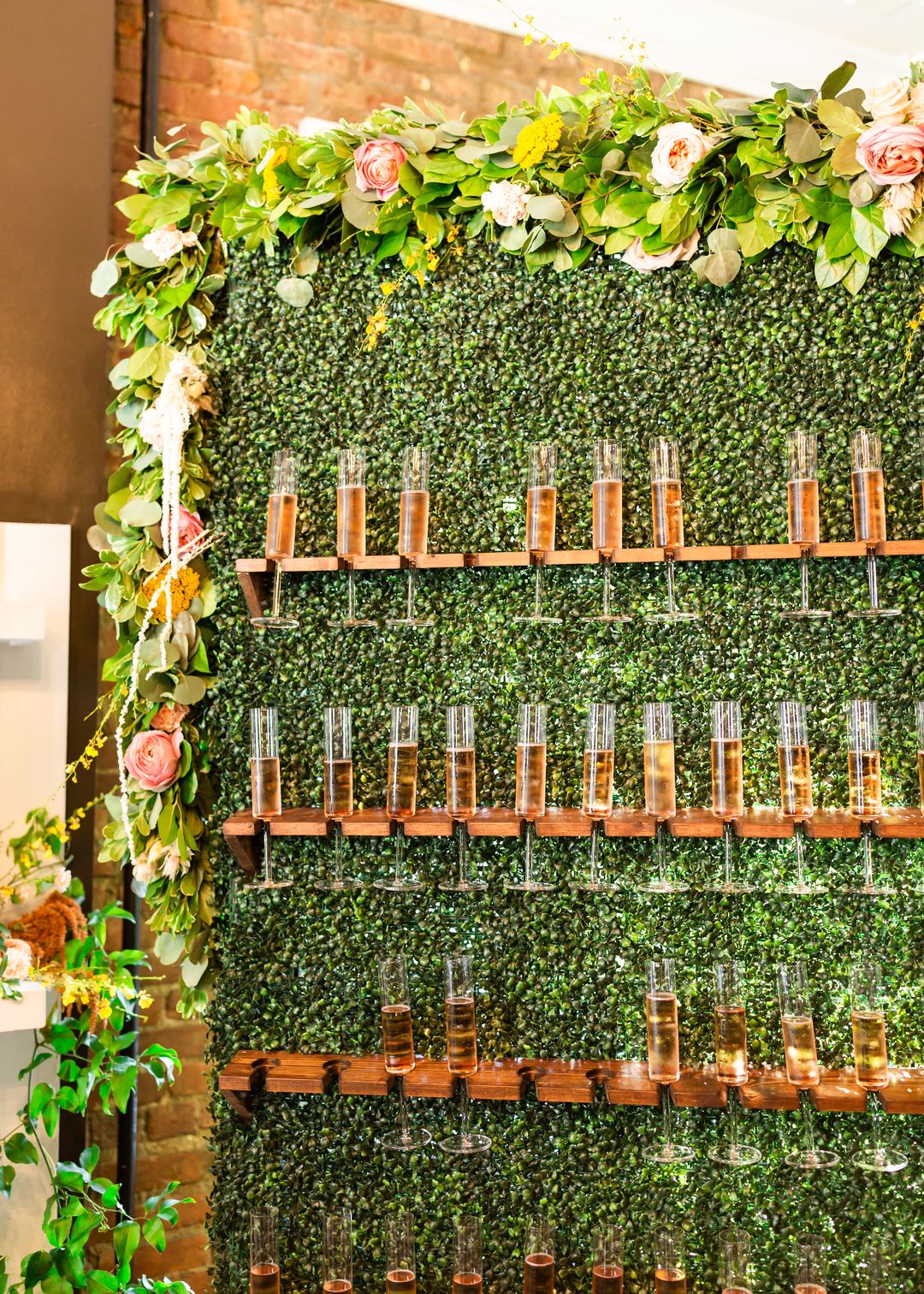 Want to see how you could use this jack-of-all-trades rental? Let's chat! Send us an email at info@southerneventsonline.com.
TAGS | Boxwood Wall, Champagne Wall, Interactive Drink Station, Nashville Event Rentals, Nashville Wedding Rentals, Nashville party rentals, On Trend, Southern Events Party Rental, Southern Events Party Rental Company, Unique Wedding Rentals
FEATURED RENTALS | Boxwood wall, Cybil glassware
---
21

Nov

Southern Events Products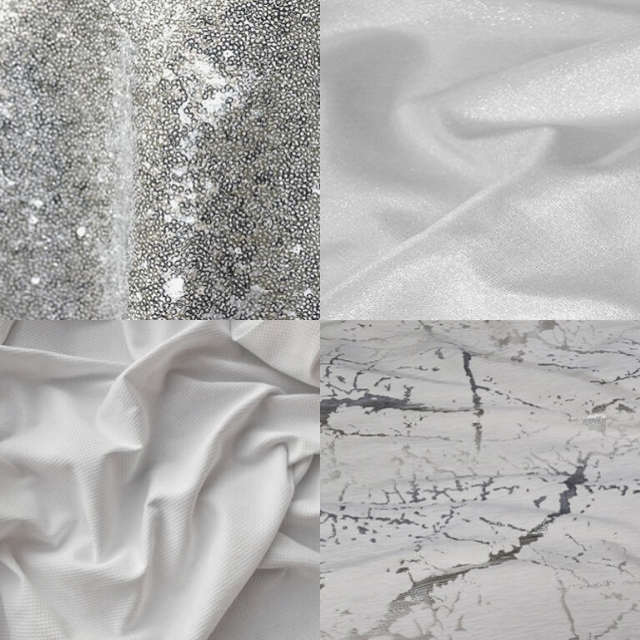 A snow-and-ice-inspired winter party has us reminiscing over the annual glitzy winter galas we've all seen the Kardashians put together. While John Legend may not be performing at your fancy holiday affair, we can guarantee you'll find plenty of gorgeous in-stock rentals at Southern Events to create a memorable and elegant evening.
White foundation pieces such as our Mercer Collection provide cool coziness, while accent rugs like our Metallic Cow Hide Rug bring in that glamorous flair that is a must-have for a snow-and-ice-inspired winter party. And to have your guests lounging like true Kardashians, Mercury Votives set out on our Siros Coffee Table bring both ambiance and elegance.
For dinner, set out fancy Darcy China and Abby Flatware on tables dressed in White Shimmer Linen, Silver Sequin Linen, Silver Furrow Linen, or White Panama Pindot Linens. Our Acrylic Chairs are the ideal icy elegant pieces for a snow-inspired celebration. Round out your snow-inspired winter gala with our Silver Avenue Bar Back Shelf where you'll store delicious ingredients for icy cocktails.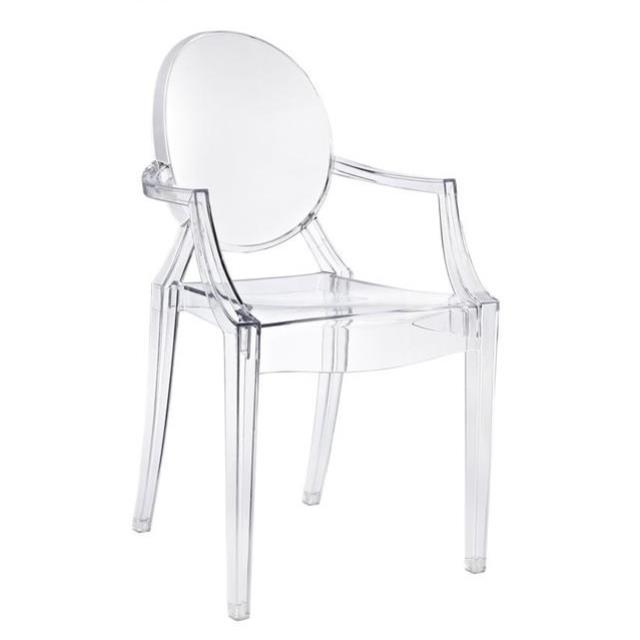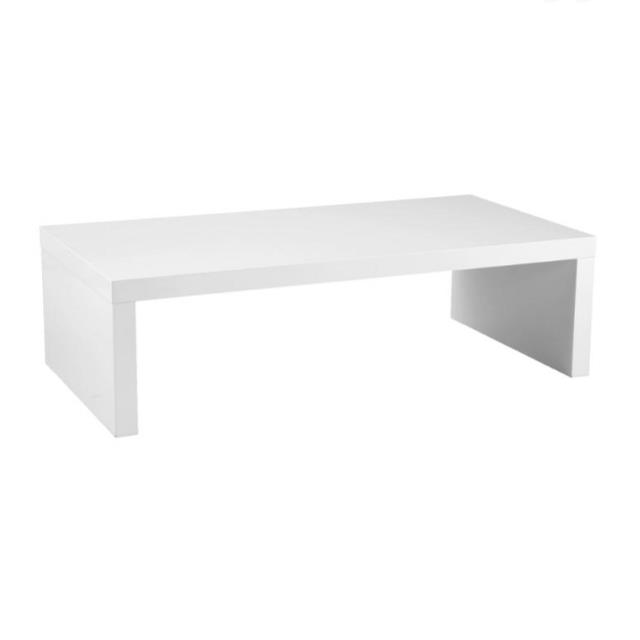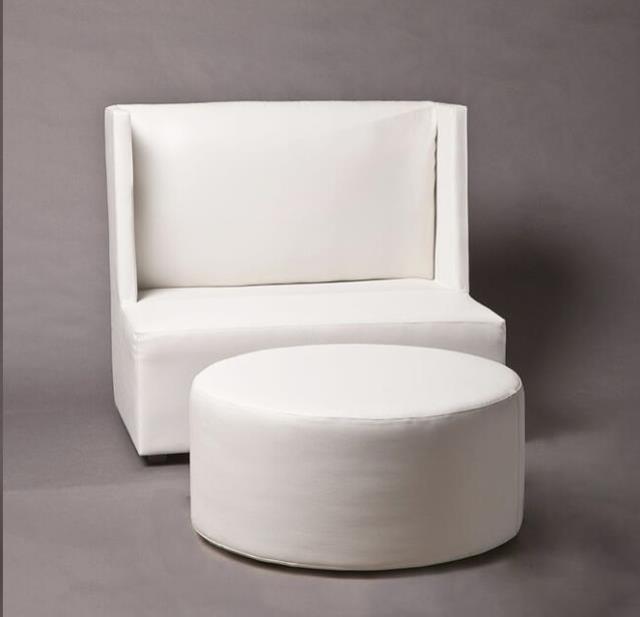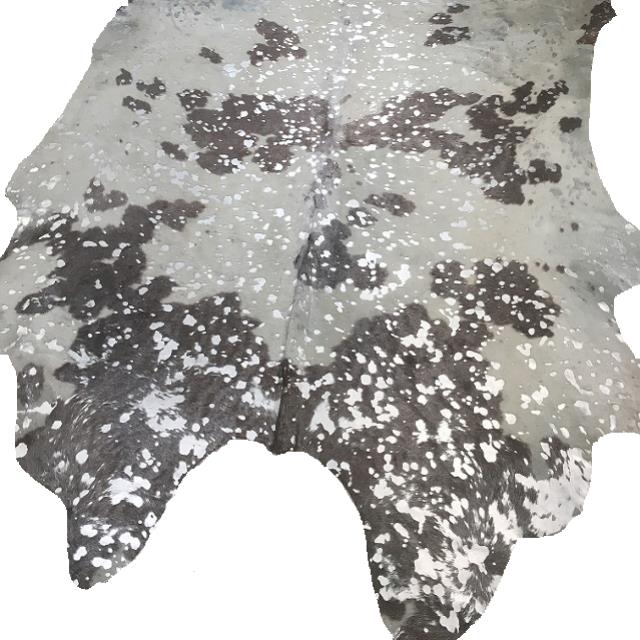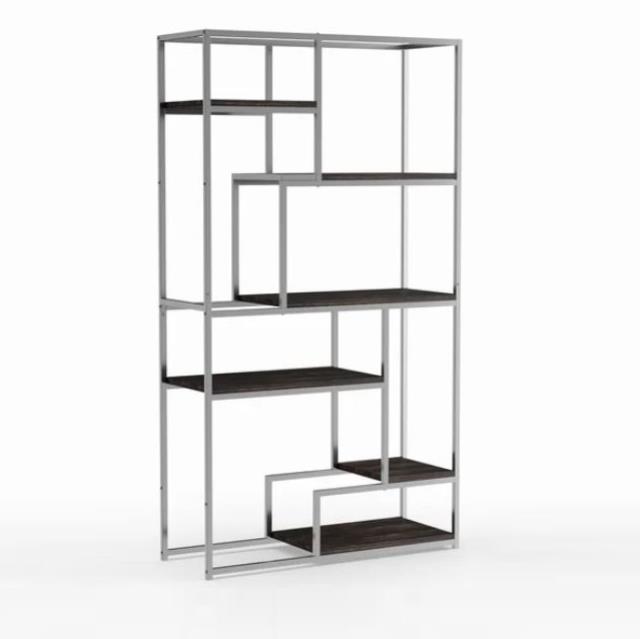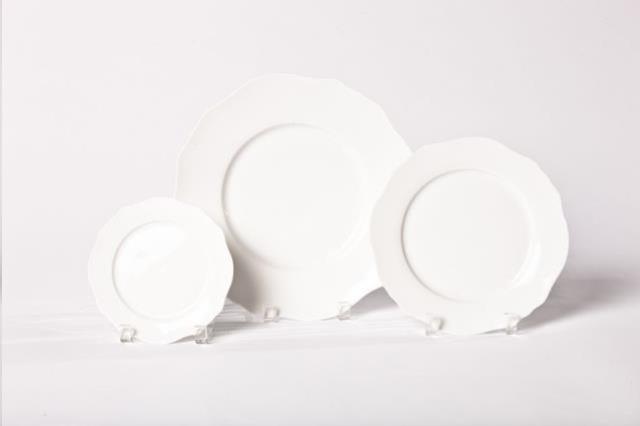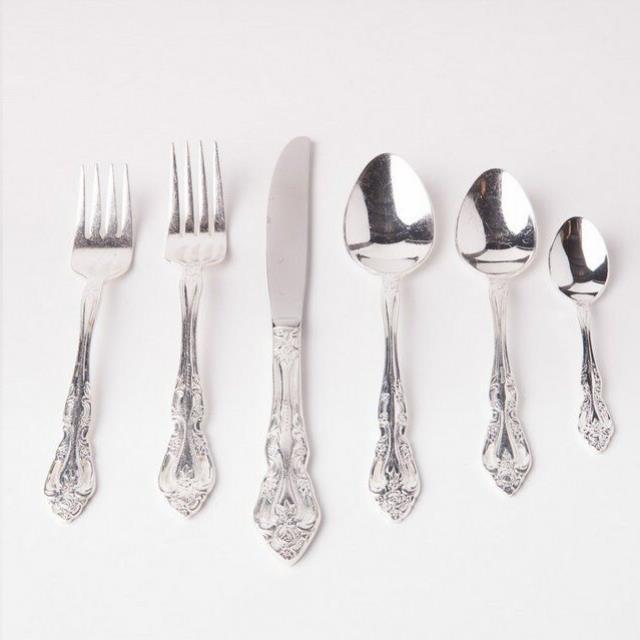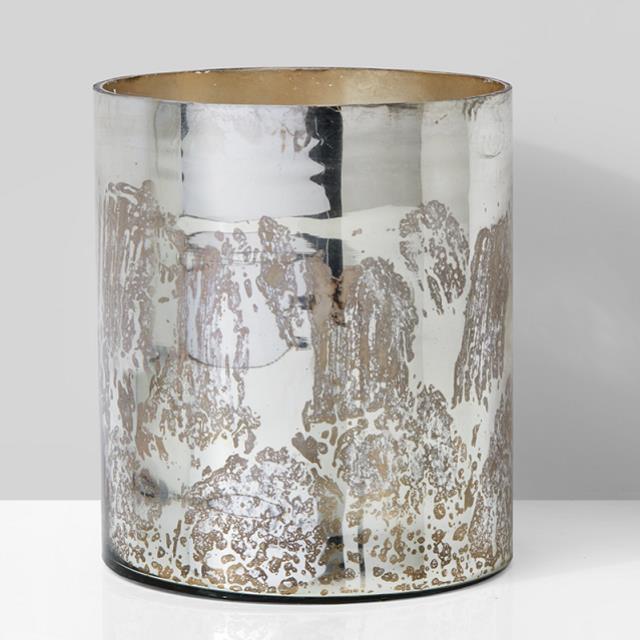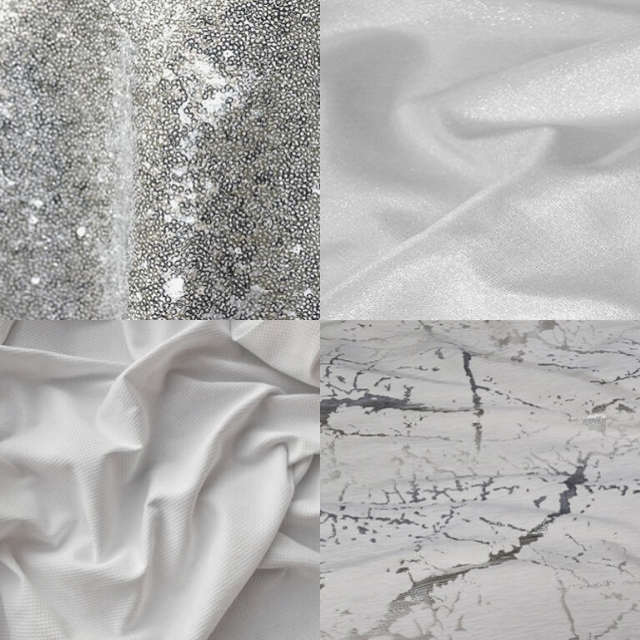 If these glamorous ice & snow winter party rentals have you inspired, send us a message at info@southerneventsonline.com.
TAGS | Nashville Event Rentals, Nashville party rentals, On Trend, Southern Events Party Rental, Southern Events Party Rentals, snow inspired party, winter party
FEATURED RENTALS | Silver Avenue Bar Back Bookcase, Metallic Cow Hide Rug, Darcy China, Abby Flatware, Mercury Votives, Abby Flatware, Acrylic Chairs
---