3

Nov

Southern Events Products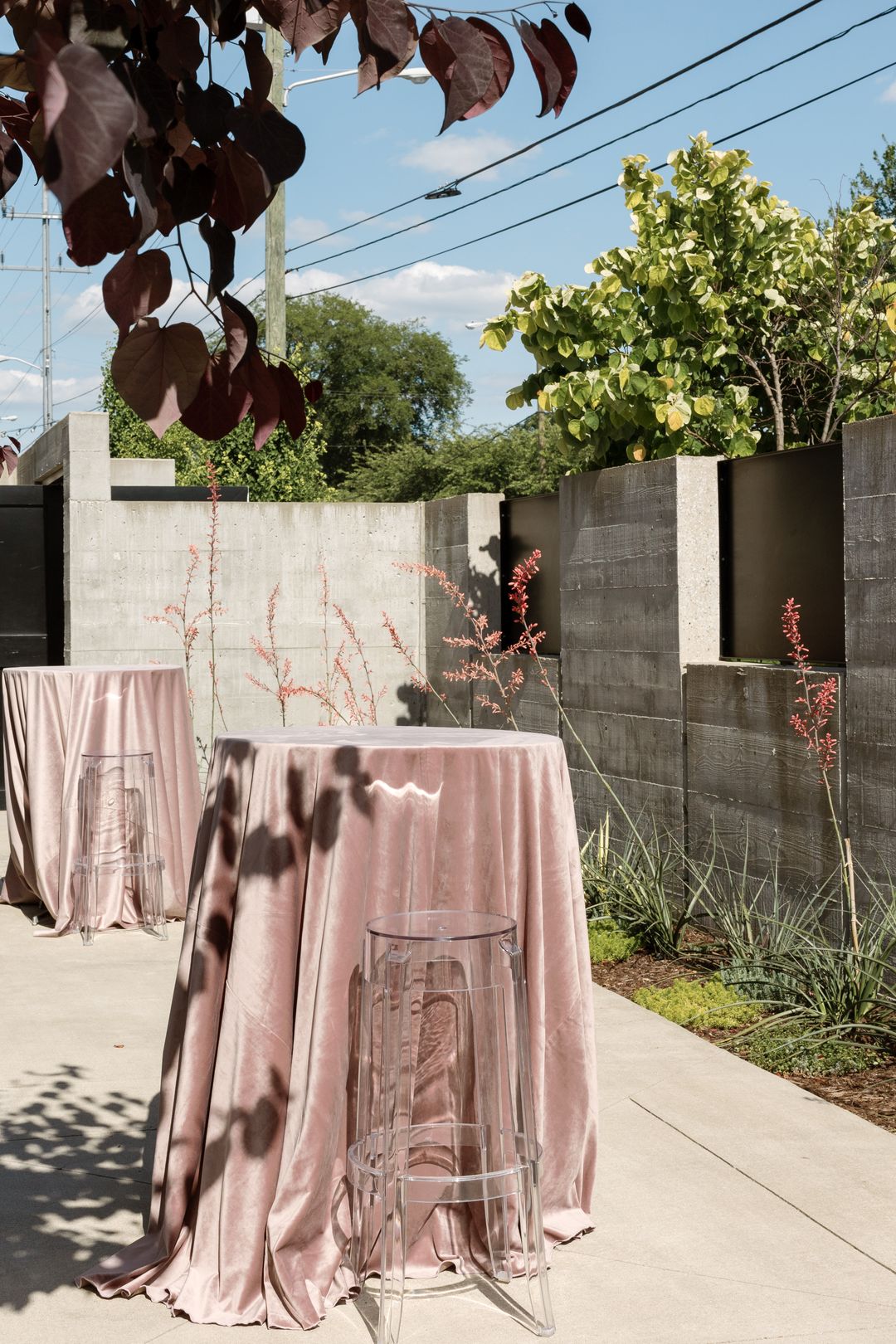 Cocktail hour on your wedding day. It's a fancy happy hour – with all of your closest family and friends. Along with planning your favorite signature drinks for your guests (and yummy hors d'oeuvres), you'll also want to create a comfortable space that's perfect for conversation. Cocktail hour is for moving around as your guests meet new people and connect with each other. With this in mind, barstools and cocktail tables are ideal when creating a setup fit for mingling! Take a look at our unique cocktail tables and bar stools that will complement your reception theme or venue.
Rustic Chic
Do you love farmhouse-inspired style? Our Farm Bistro Tables are a classic choice, available in two beautiful colors: White Wash and Fruitwood. If you prefer a more subdued rustic setup, you can top any of our classic bistro tables with luxe linens that will suit a woodsy setting. Forest Poly or Kennedy Natural will complement any rustic venue, as well as most urban backdrops. For a complete look, be sure to grab our Crossback Barstools.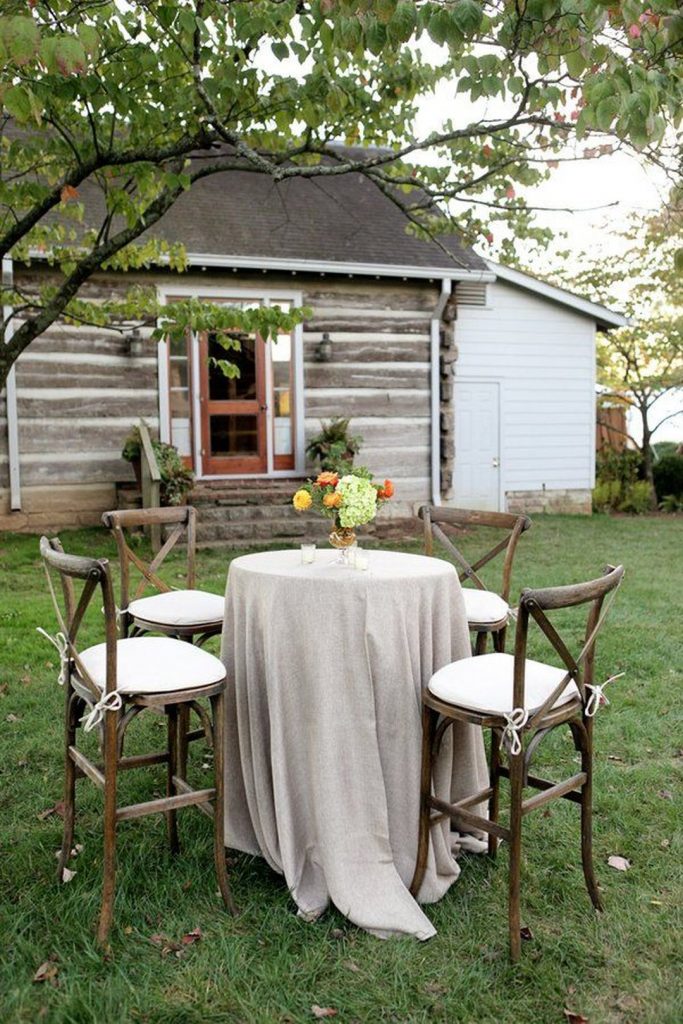 Modern Romantic
Bright colors and chic rentals are a must-have for a modern romantic celebration! Vibrant linen-dressed cocktail tables are an easy way to feature some color at the reception. And if you're into the clean lines of mid-century modern, our Mid-Century Barstools in Black or White will fit perfectly into your theme. Prefer a more luxe look? Our Charleston Bistro Table is an easy choice. It looks stunning with a set of popular Gold Chiavari Barstools.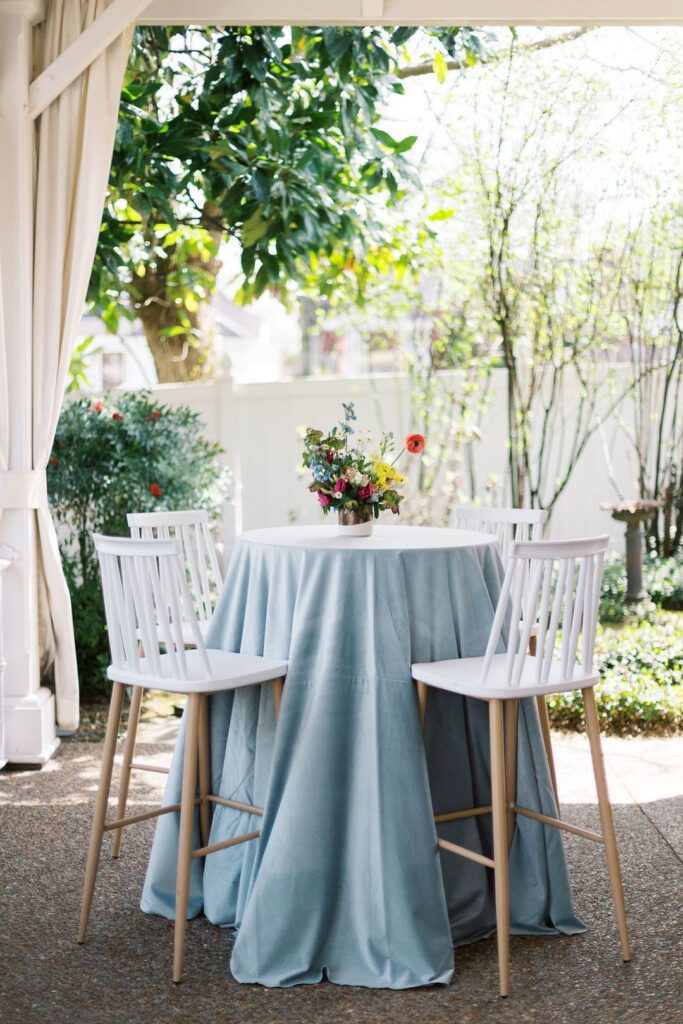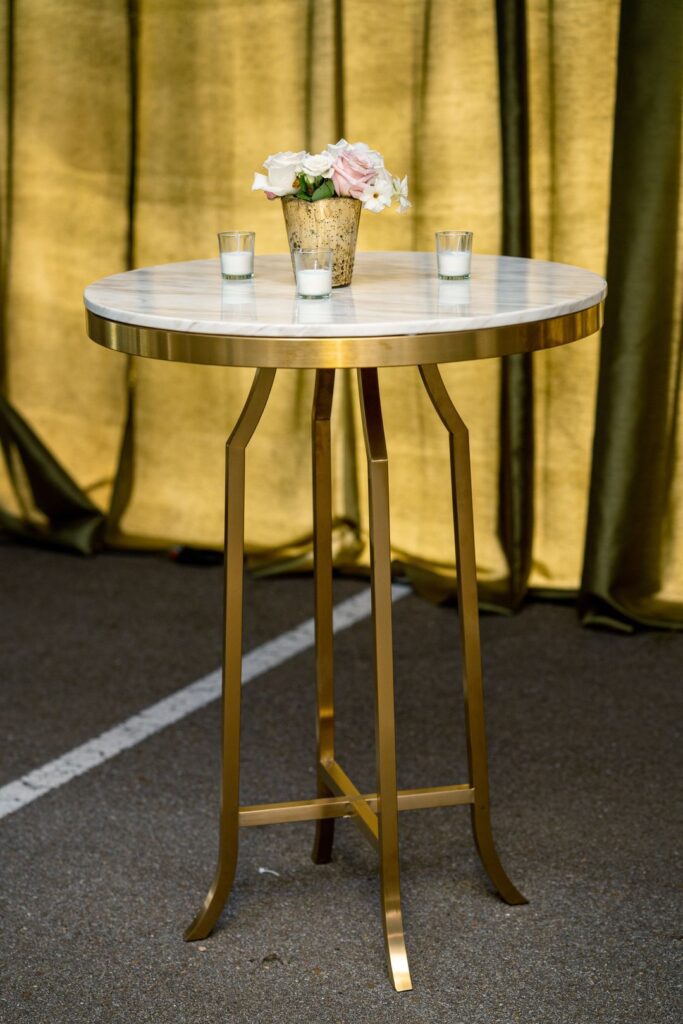 Modern Minimal
Going for a modern or minimal theme? Our Loren Gold Bistro Table and Acrylic Ghost Barstools are a darling pair, especially when set atop one of our vintage rugs. For a softer look, you might place a runner across the table, for that modern romantic look. Try a neutral color like Havana Ecru or Bloom Chiffon! To create an equally impressive but more traditional setup, opt for a simple bistro table outfitted in bold linens. Any color will look stunning with a pair of sleek Acrylic Casper Square Back Barstools – or any of our acrylic chairs for that matter.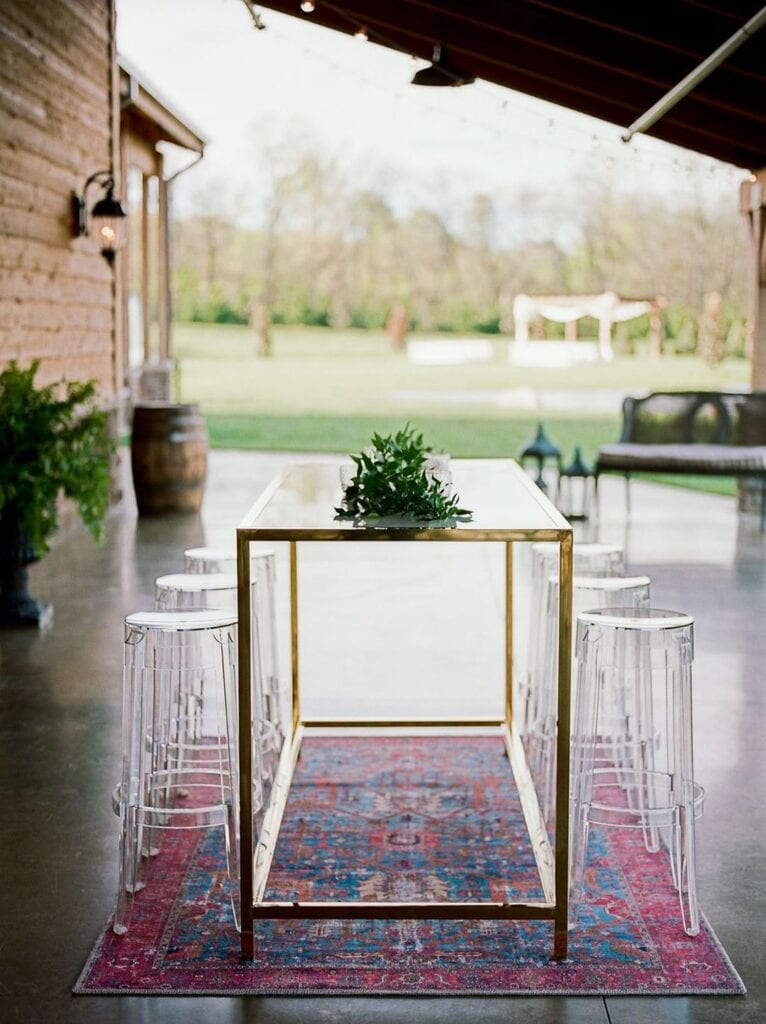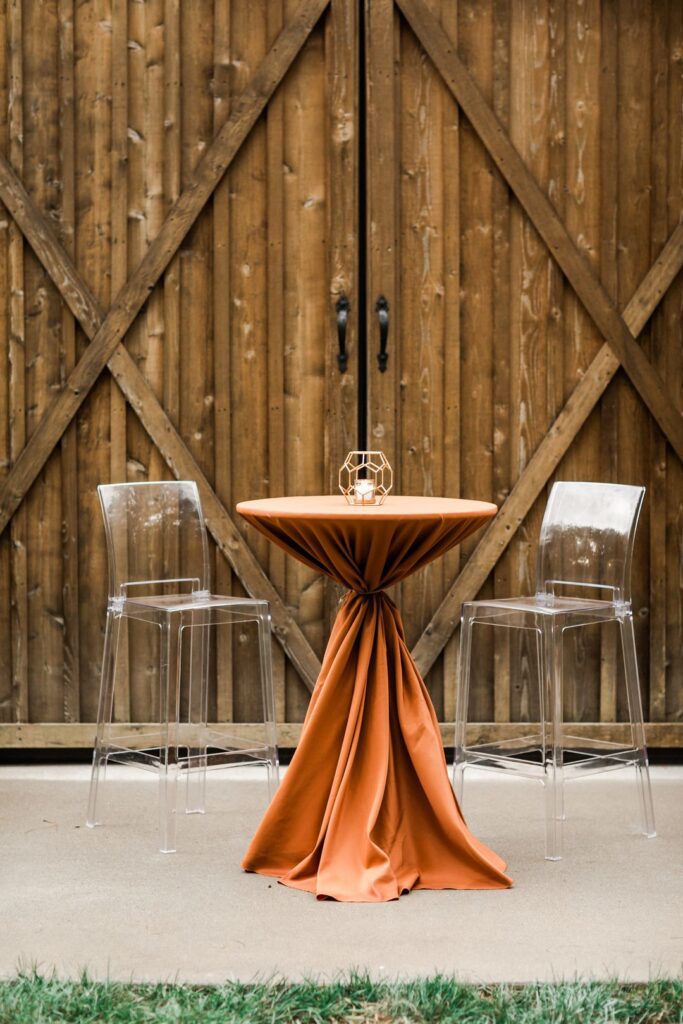 Cocktail Hour Essentials
A successful cocktail party requires some specific furnishings! Starting with a beautiful bar, where mixologists can whip up impressive beverages. To assist them in a stunning presentation, be sure to stock the bar with a selection of gorgeous, on-theme glassware. And maybe a display shelf or two! For a fun interactive element, you can't go wrong with our Boxwood Walls, complete with a champagne shelf and lots of bubbly.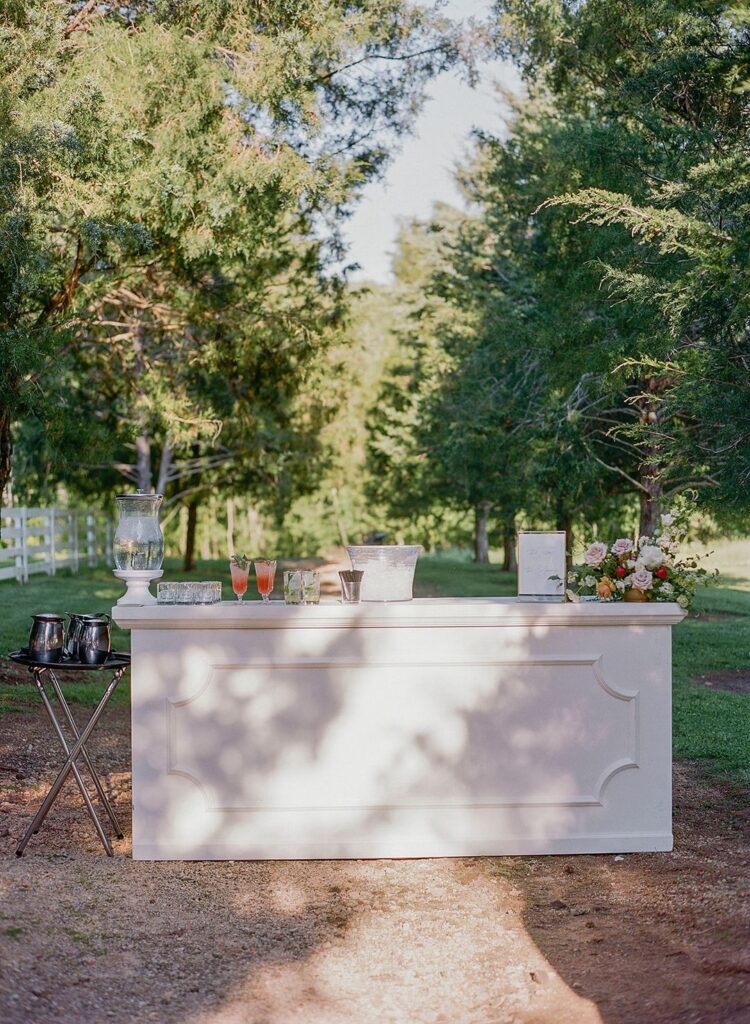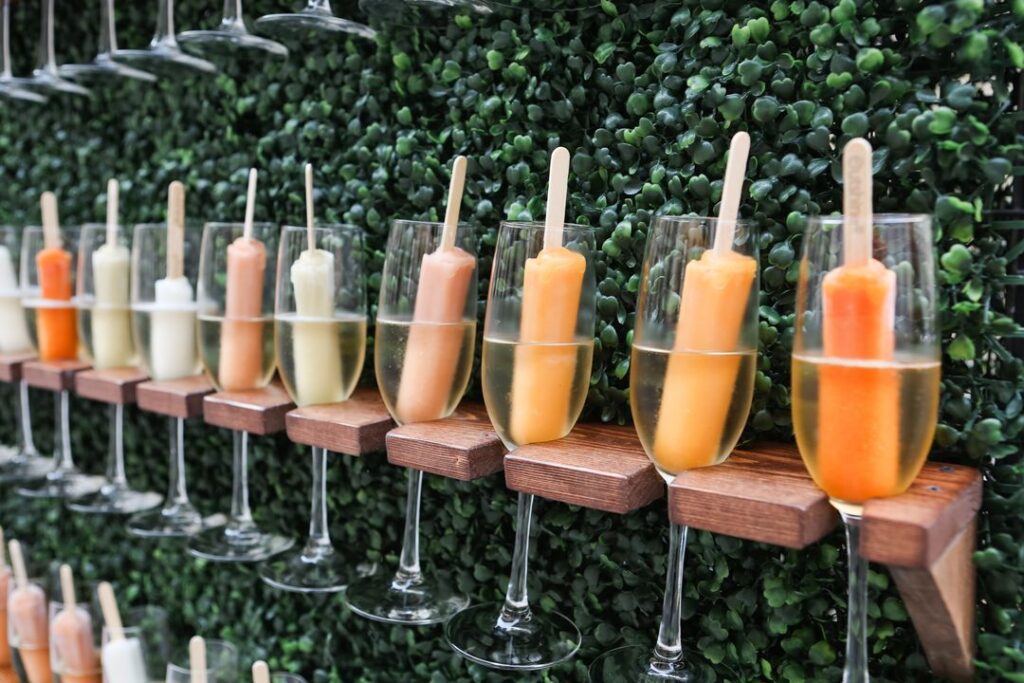 If you're ready to get started planning your upcoming cocktail hour, we'd love to help! Send us a message at info@southerneventsonline.com, or view our full range of wedding cocktail tables and barstools.
TAGS | Nashville Event Rentals, Nashville party rentals, Southern Events Party Rental, Unique Wedding Rentals, southern style events
FEATURED RENTALS | Loren Gold Bistro Table, Acrylic Ghost Barstools, Havana Ecru, Bloom Chiffon, Acrylic Casper Square Back Barstools, Mid Century Barstool, Charleston Bistro Table, Gold Chiavari Barstools, Farm Wood Table
---
6

Oct

Southern Events Products, Trends and Inspiration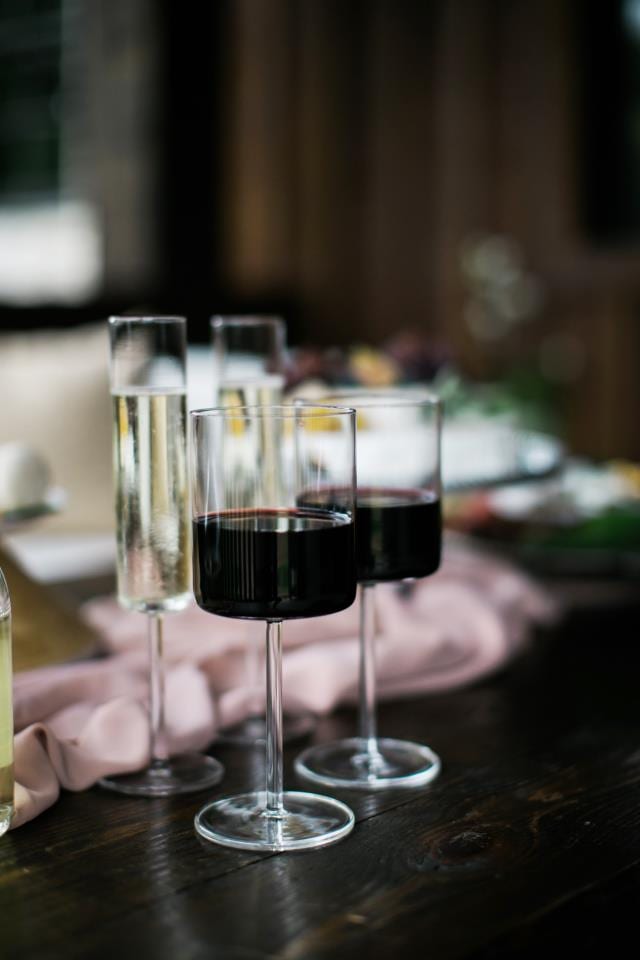 The key to throwing a successful holiday party (and not throwing your sanity out of the window) is proper preparation. If you've ever hosted a holiday party before, you understand how chaotic planning can be. Even then, you may still feel like you're scrambling trying to get things done at the last minute. This is why we want to treat you to a stress-free holiday party planning experience. Whether you're hosting an intimate holiday dinner at home or a large formal gala! Check out our tips below on holiday party must-haves, featuring our stylish rentals. Plus, grab our Holiday Party Checklist that will make it easy to execute a jolly affair!
On-Trend Holiday Office Party
Hosting a holiday party at the office can be limiting, but that doesn't mean it should be boring. Start by adding some color to the office with festive linens in a brilliant Heritage Cranberry or deep Magnolia Green. If you're serving food, even just appetizers, pass on the paper plates and opt for Gold Accent China paired with matching Gold Austin Flatware. Finally, serve up a DIY Hot Cocoa or Coffee Bar (don't forget the Baileys!), with our hot beverage dispensers. Alternatively, treat your team to a casual cocktail hour featuring a formal bar and a menu of seasonal cocktails in fancy glassware!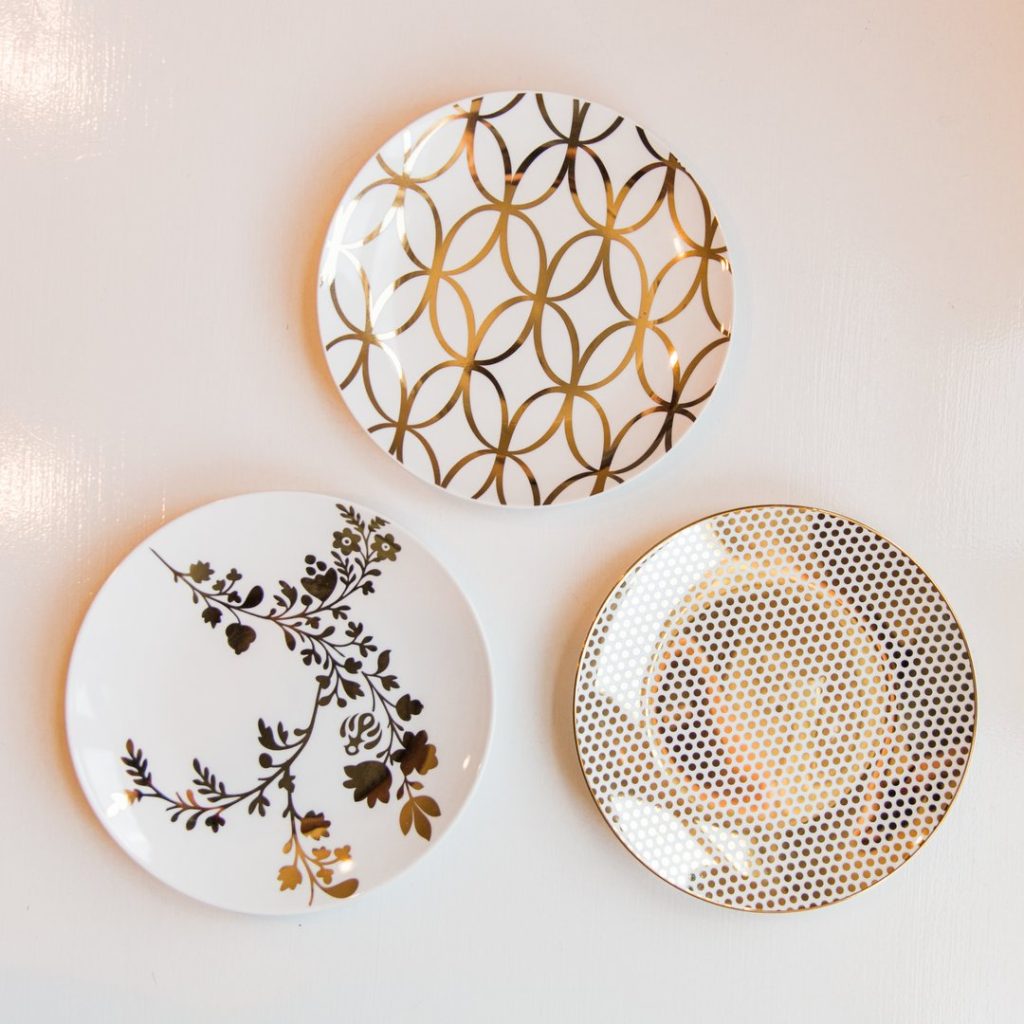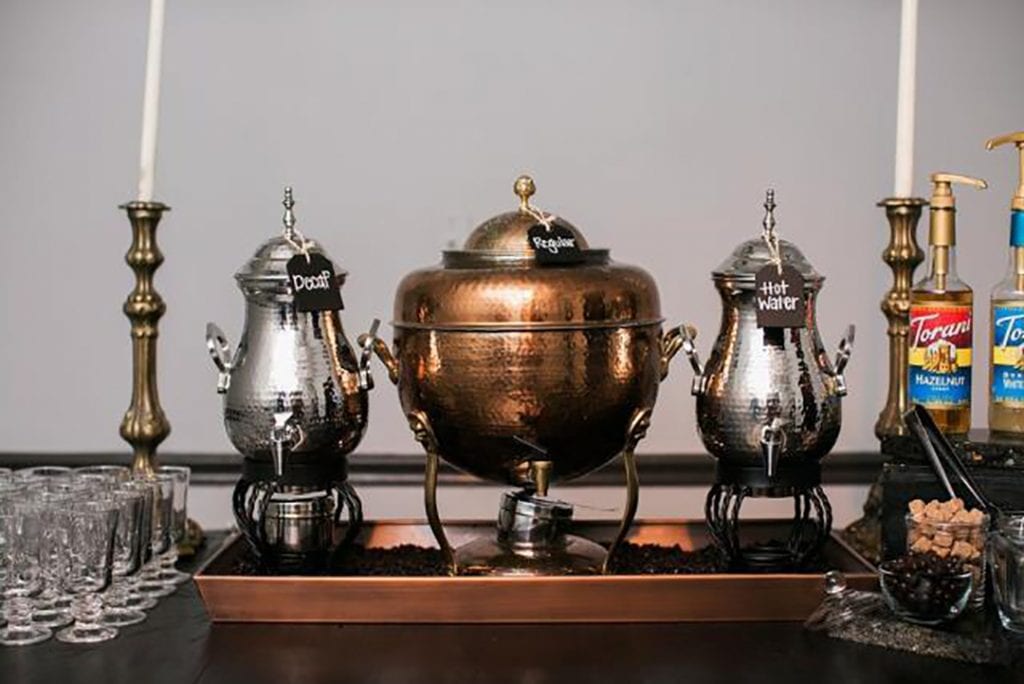 Casual Holiday Luncheon
When hosting a holiday luncheon, chances are you'll be inviting co-workers, peers, and people you may want to network with. That's why you'll want the event to feel approachable, yet still have a formal holiday vibe. In order to achieve this, you'll want to have coordinating linens such as our Champagne Sequin Linen, Chafing Dishes, and Copper Beverage Service Equipment – to give your holiday party a festive feel. To make sure guests feel welcome and encouraged to mingle, we also recommend a stylish lounge. Our Fern Velvet Sofa and Bamboo Arm Chairs are a chic set!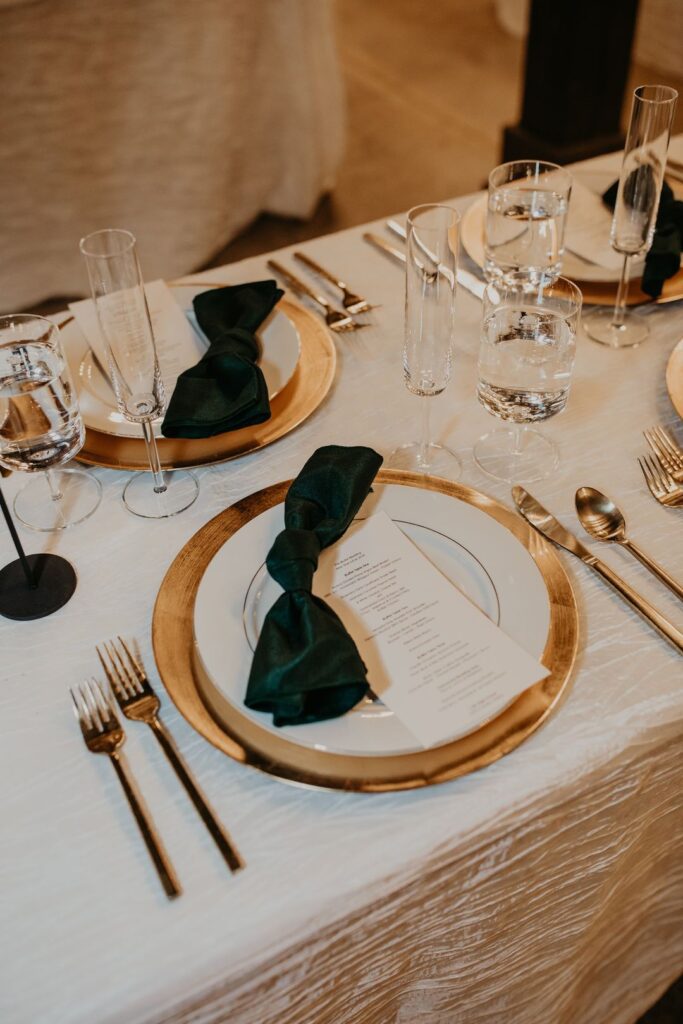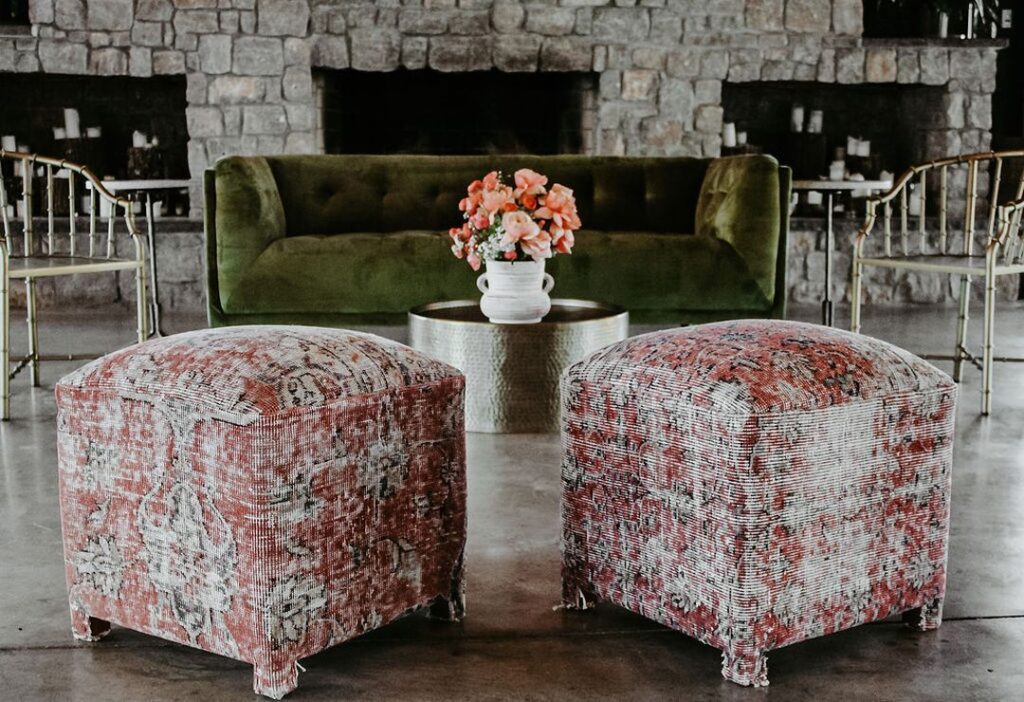 Feast at a Festive Gala
The holidays are a great time to celebrate in a big way and a grand gala is just the way to thank VIP clients or your team for all they contribute to your company's success. If you're hosting a large formal company holiday party, there are a few items you'll want to make sure you include. A red carpet entrance area sets the scene, as do our Boxwood Walls – emblazoned with your company logo or festival holiday decor. Cocktail and bistro tables are a must for mingling and should be decked out with luxe linens, say Etched Velvet or a shimmery Satin. Then there is the bar, where guests can enjoy their favorite seasonal drinks, from a Hot Toddy to spiked cocoa. We also recommend having formal place settings with china, chargers, and plenty of glassware for toasting the year past and ahead.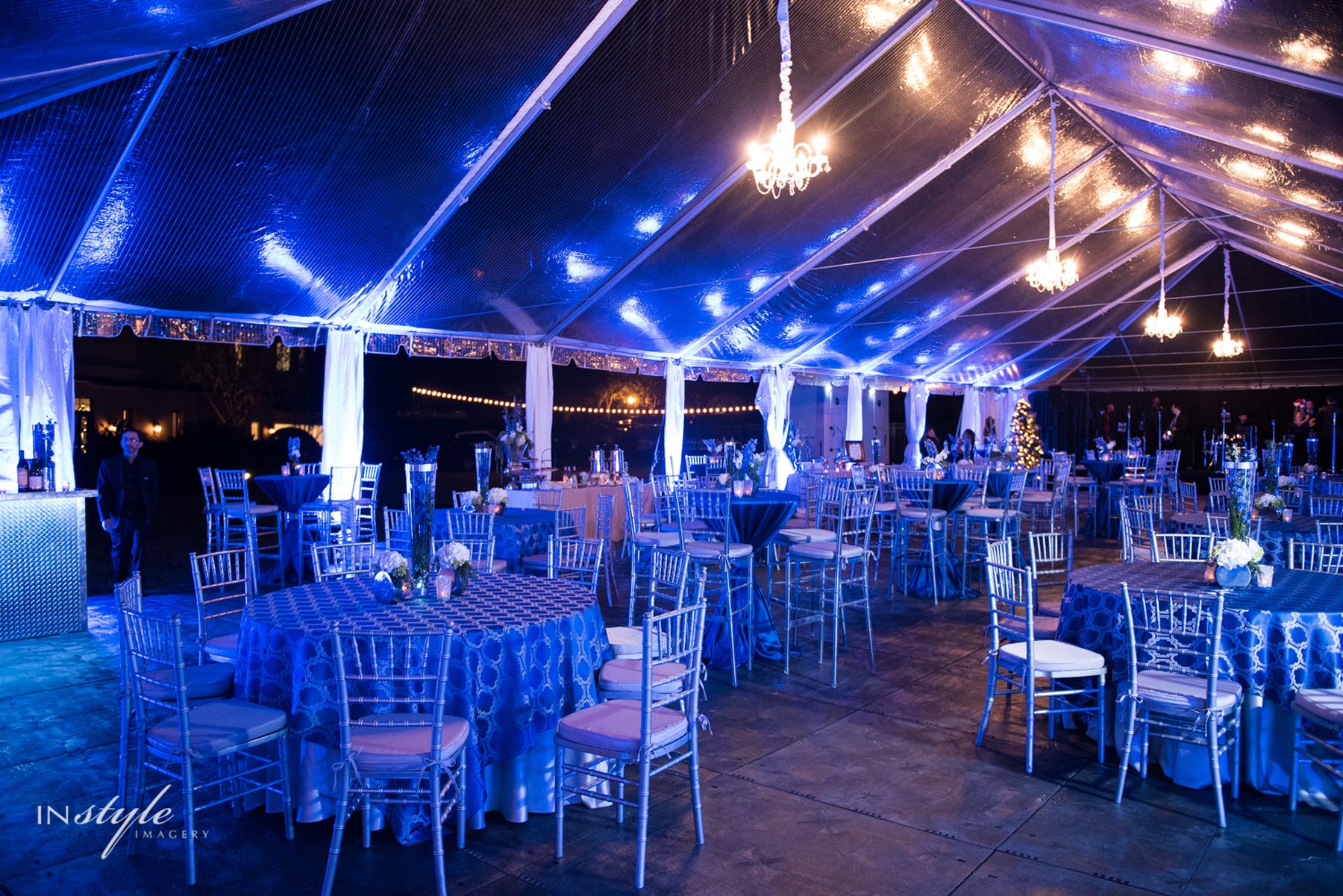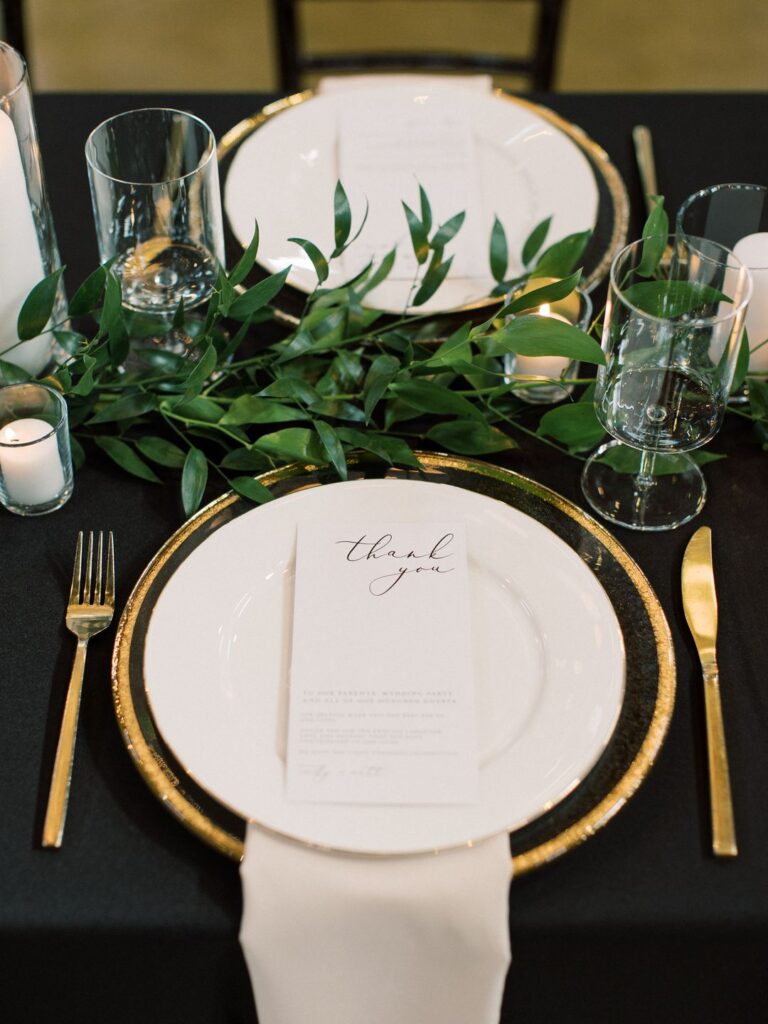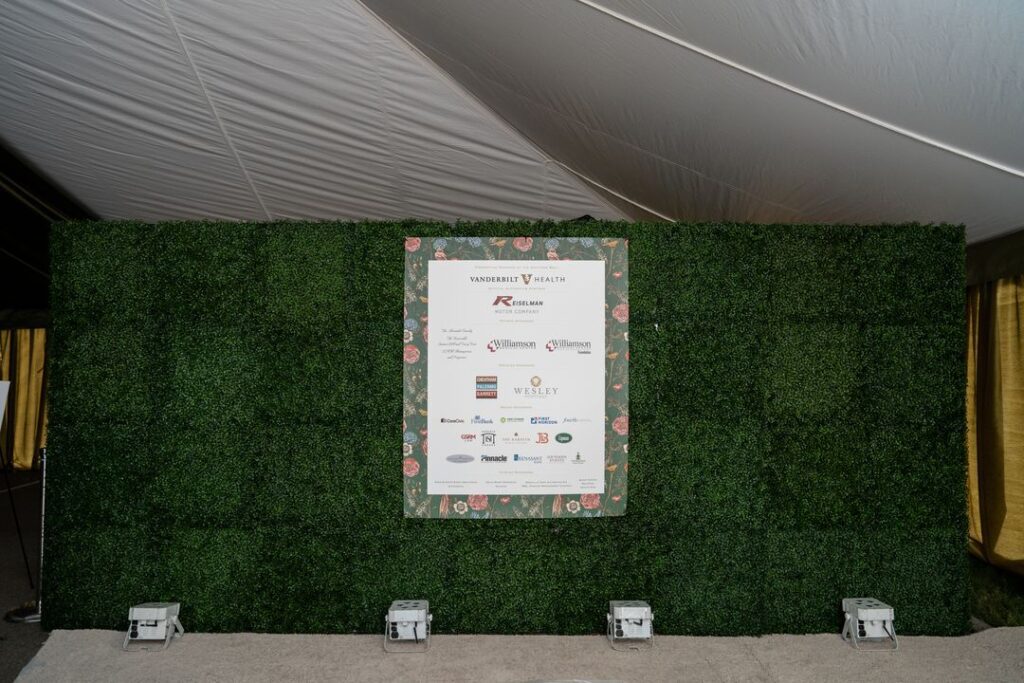 At-Home Holiday Soriee
Cozy home holiday parties are a wonderful and intimate way to share seasonal good tidings with family and friends. But these gatherings can stretch the limits of anyone's kitchen! Whether you need extra plates or forks, serving dishes and platters, or flutes for toasting, we have it all. We even offer a selection of carefully curated Holiday Boxes, packed with all the essentials for creating a stylish holiday tablescape – like the ice-inspired Silver Soiree! We can also elevate your seating, with our Adeline or Harlin Dining Chairs. For an extra luxe look, create an elegant drink display using our rolling Gold Bar Cart. As always, we're glad to schedule a delivery or pick-up at our Franklin warehouse.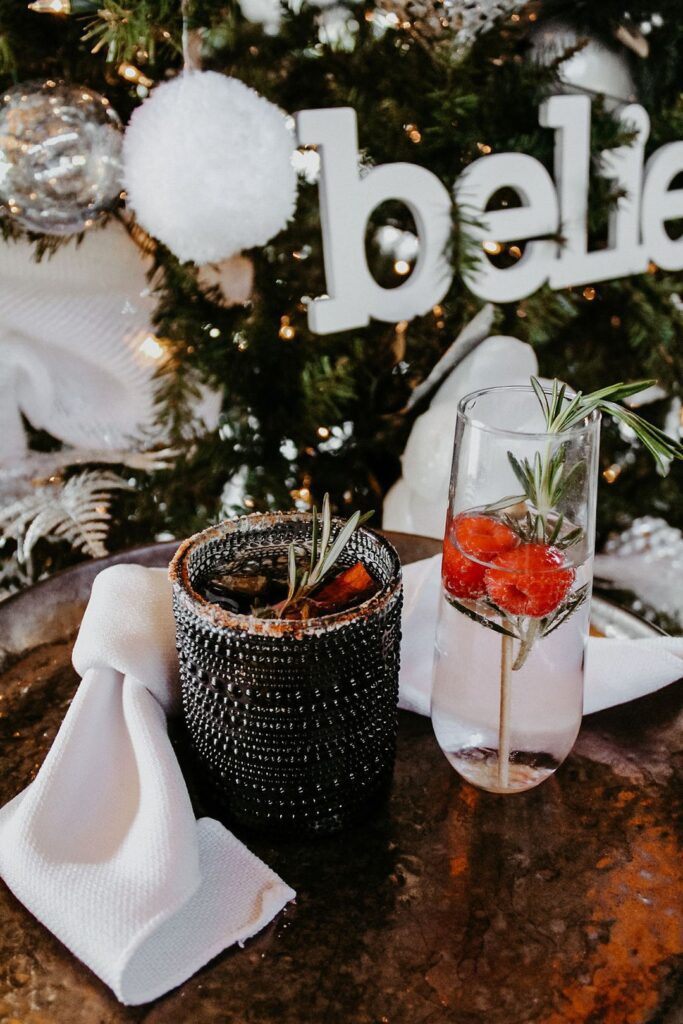 If you're hosting a holiday party, we'd love to help! Send us a message at info@southerneventsonline.com for assistance designing a seasonal get-together, big or small, that will have your guests in awe.
TAGS | Company Holiday Party, Holiday Party Ideas, Nashville Event Rentals, Southern Events Party Rental, holiday decor, holiday party, holiday party rentals, holiday tablescape, holiday tips, servingware
FEATURED RENTALS | Fern Velvet Sofa, Bamboo Arm Chairs, Chafing Dishes, Boxwood Walls, bistro tables, etched Velvet linens, satin linens, bars, holiday boxes, adeline dining chairs, harlin dining chairs, gold bar cart, Heritage Cranberry linens, magnolia green velvet linens, gold austin flatware, beverage dispensers,
---
1

Sep

On Trend, Southern Events Products, Trends and Inspiration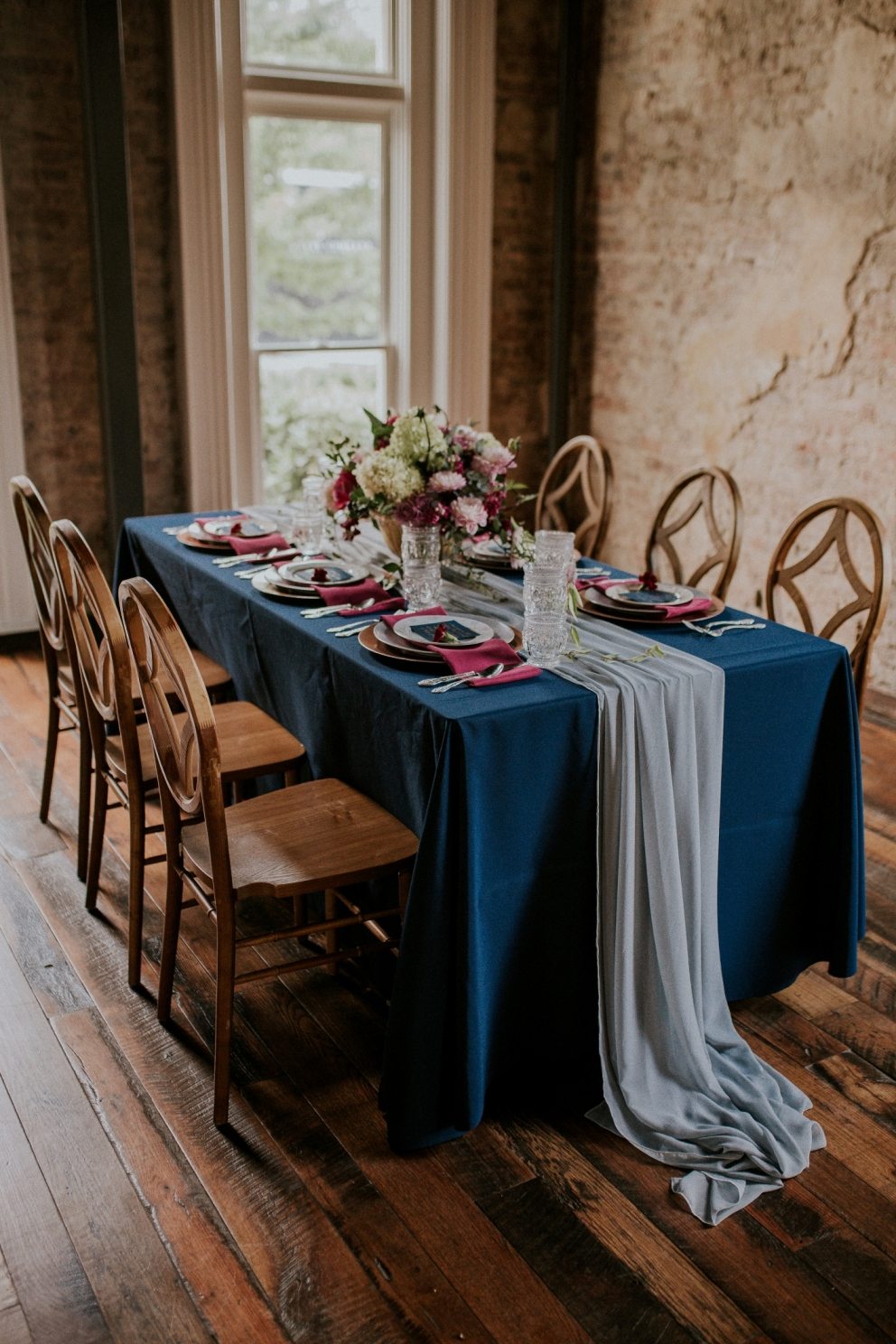 Bold and vibrant colors can be found everywhere in nature — from the burgundy mums sitting on your doorstep, to the bright orange pumpkins waiting to be carved into jack-o-lanterns, to the yellow leaves falling to the ground. The vivid and rich color palette of the great outdoors moves fall wedding trends toward more jewel-toned hues – an aesthetic we are happy to help you achieve! Grab that pumpkin spice latte, light a candle, and peruse these gorgeous, in-stock jewel-toned fall wedding rentals!
Jewel-Toned Furniture
Our Saylor Navy Sofa always makes a striking statement. We use it at many weddings and events, and it is essential for this lineup. The piece's deep and powerful hue of blue brings in warmth and vivacity. Our Jaqueline Velvet Sofa, which features a rich amber color, is just as beautiful and practically glows. But should you prefer a more muted look, opt for our Fern Velvet Sofa, paired with a set of vintage-inspired Turkish Rug Ottomans. To frame the space, and lend an extra cozy look, feature our vibrant Blue-Red Rug.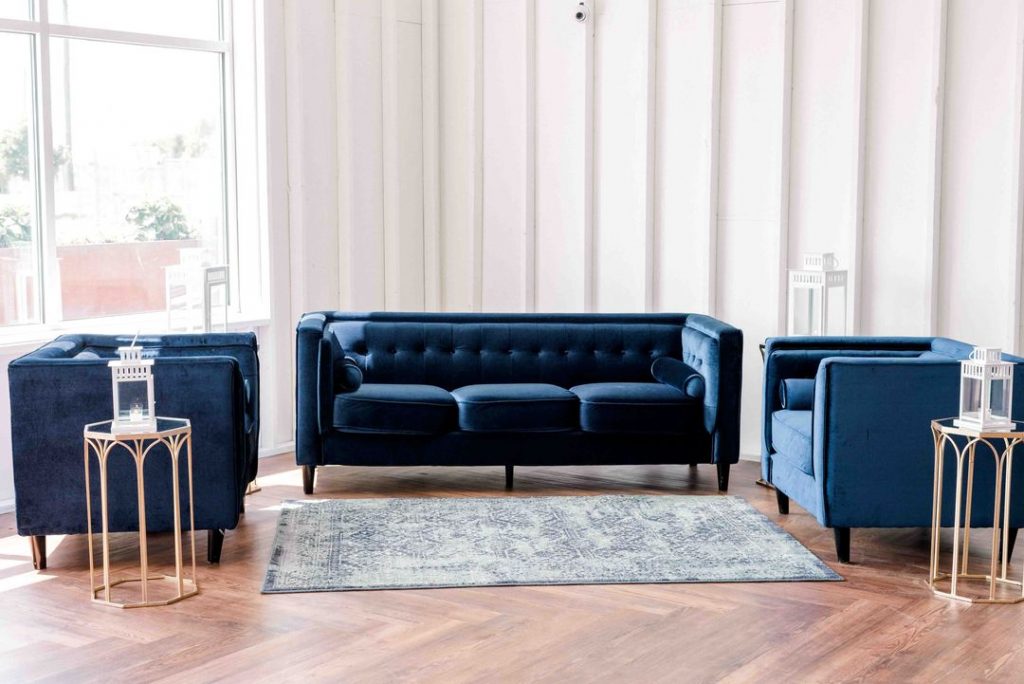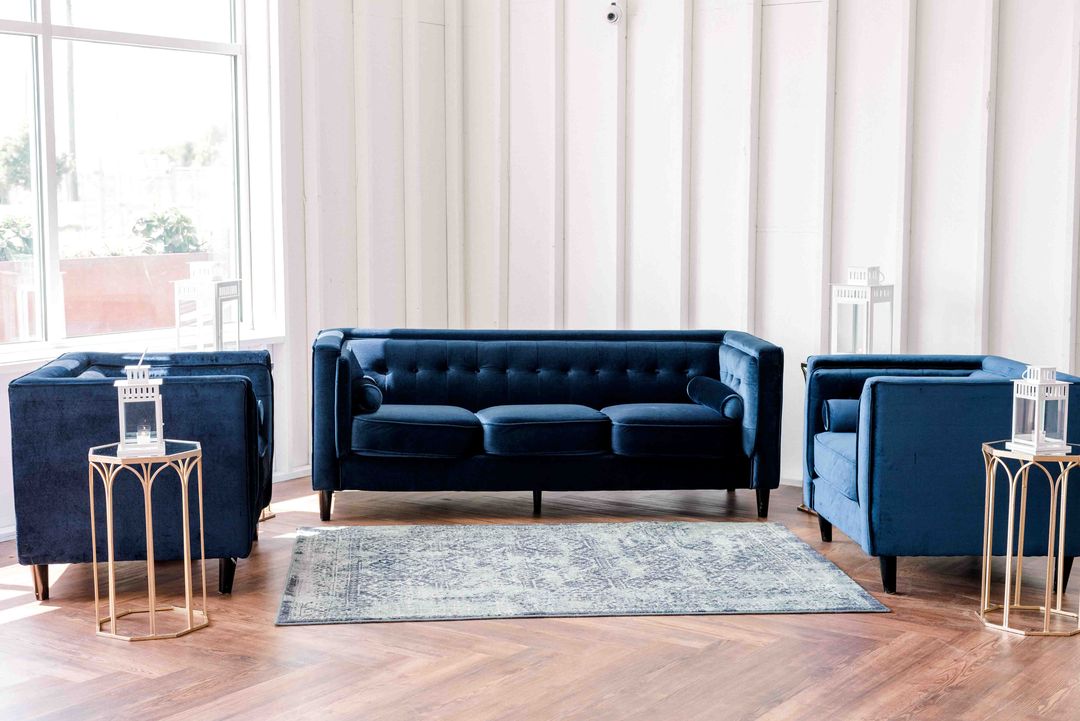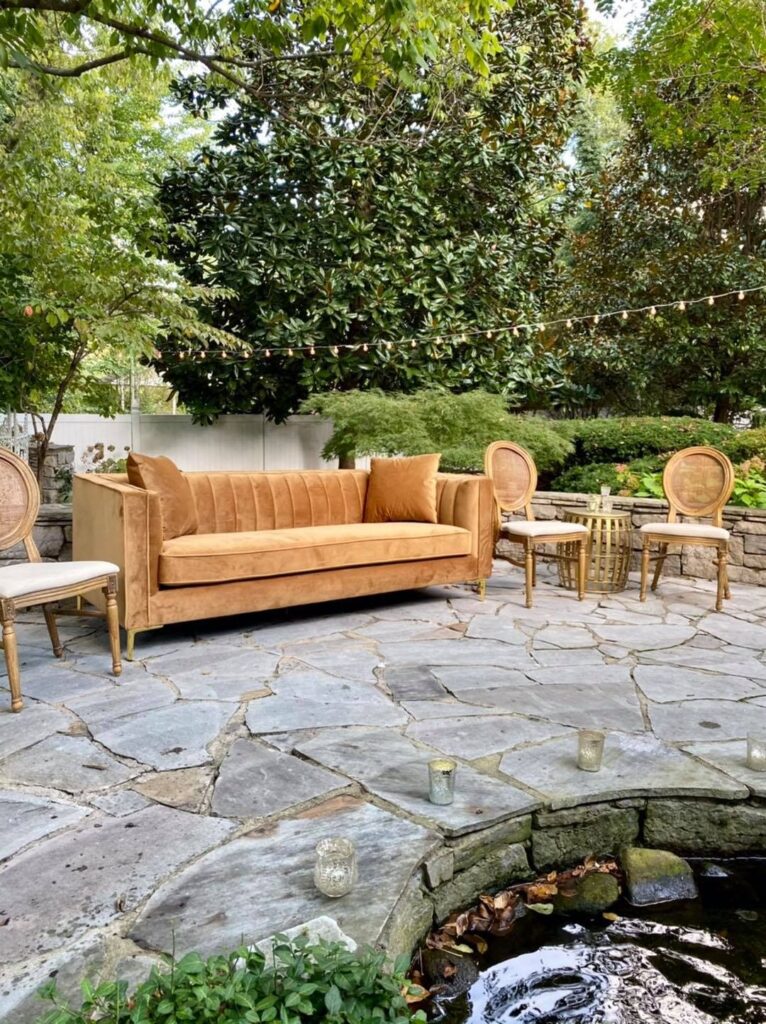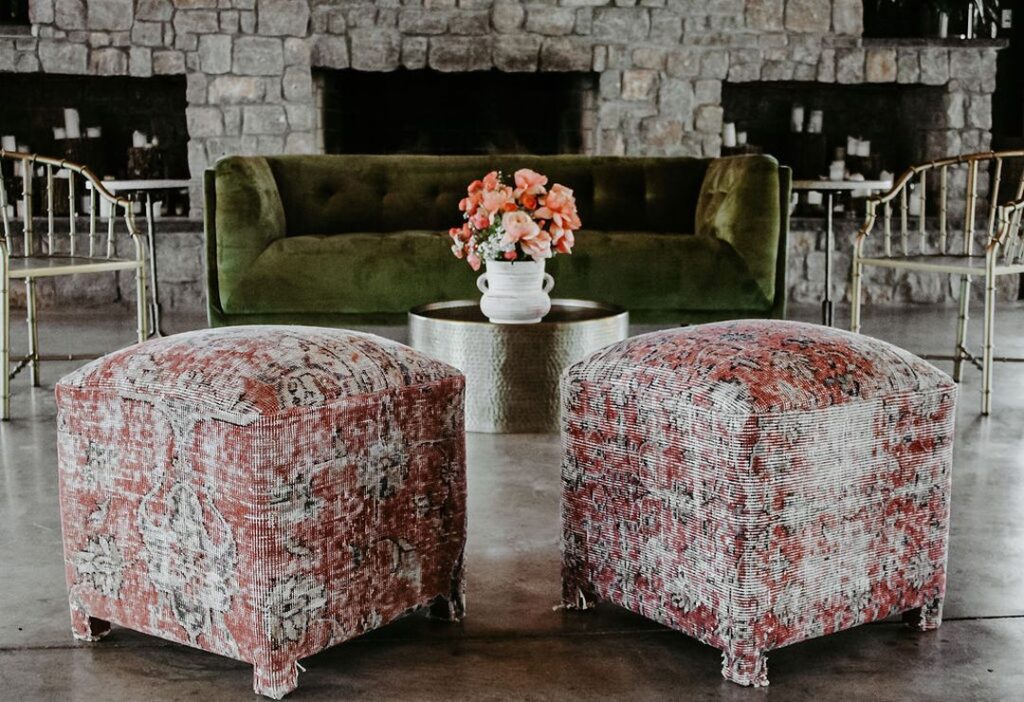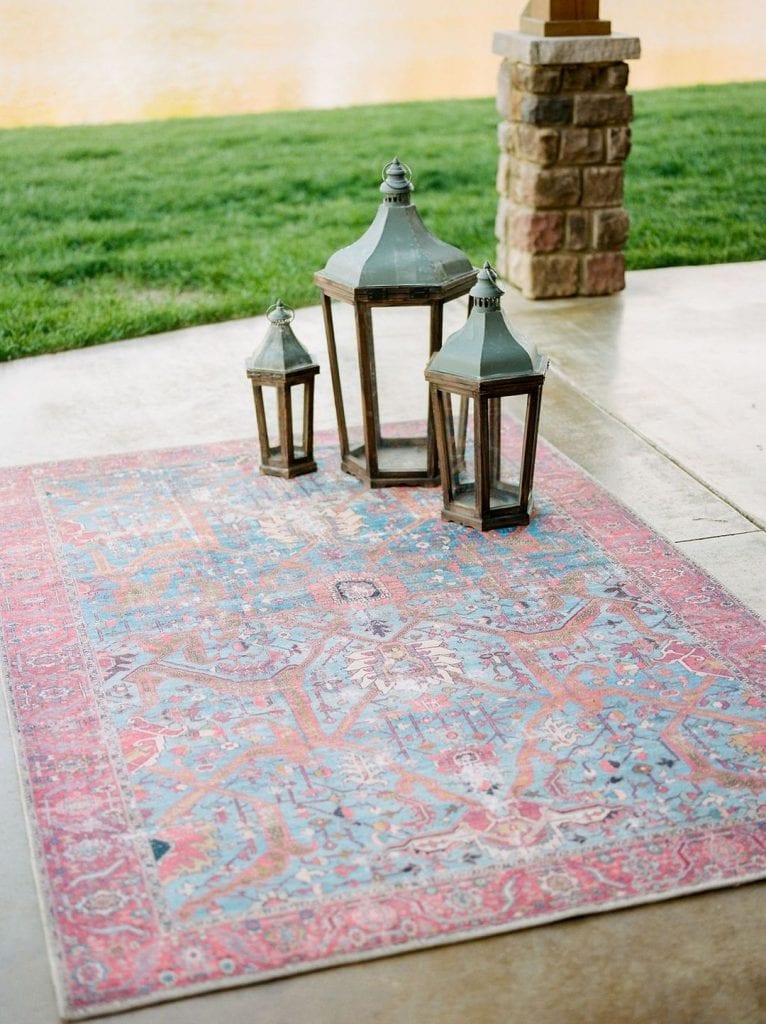 Bold Jewel-Toned Linens
We love playing with linens – layering them, draping them, and allowing them to pop in unexpected places. For the fall and a jewel-toned wedding theme, linens are a trusty sidekick. They accentuate, build up, and reinforce the vibrant color palette. The possibilities are endless. Our Burgundy Poly Linen, Gold Poly Linen, Magnolia Velvet Linen, and Raspberry Poly Linen, are our top picks for pushing this jewel-toned vision to life. For an extra luxe touch, top your place settings off with a set of velvet napkins!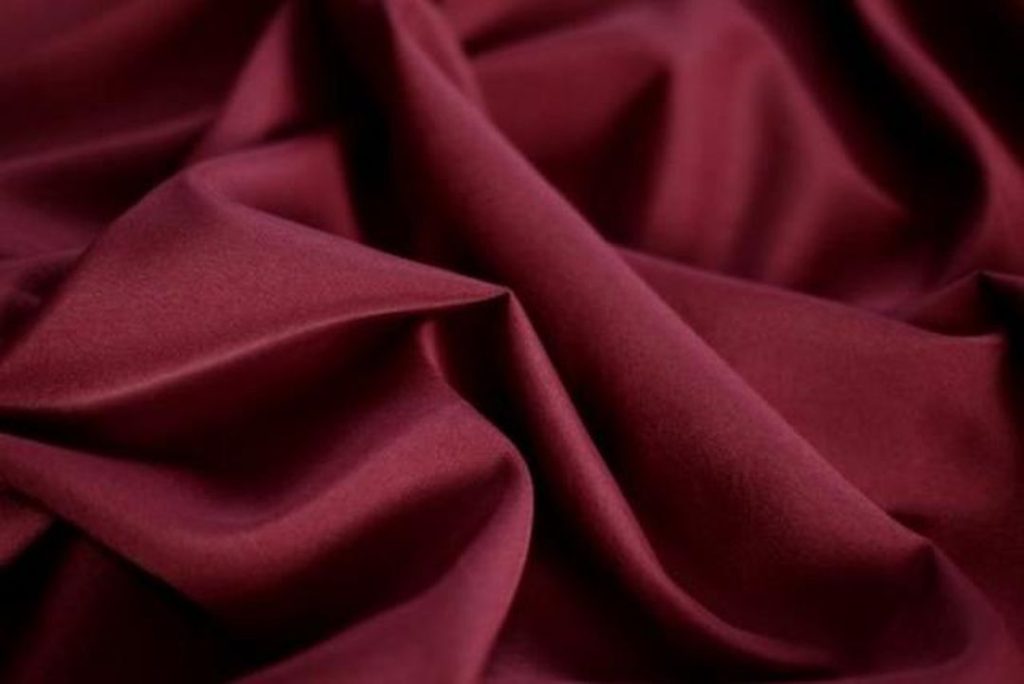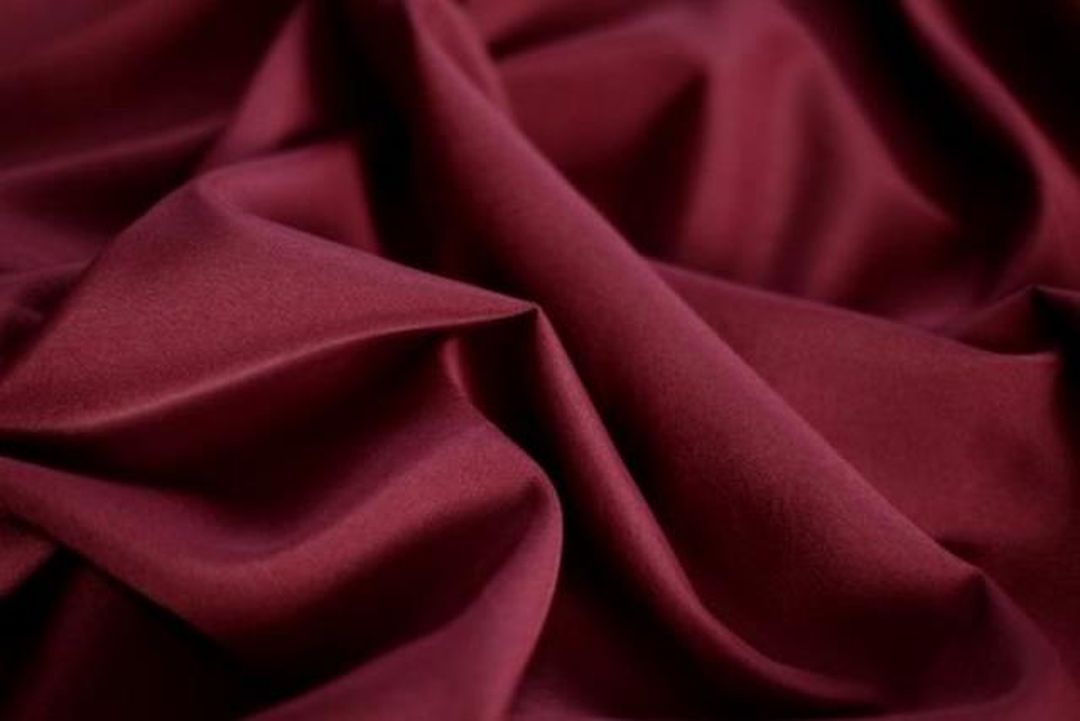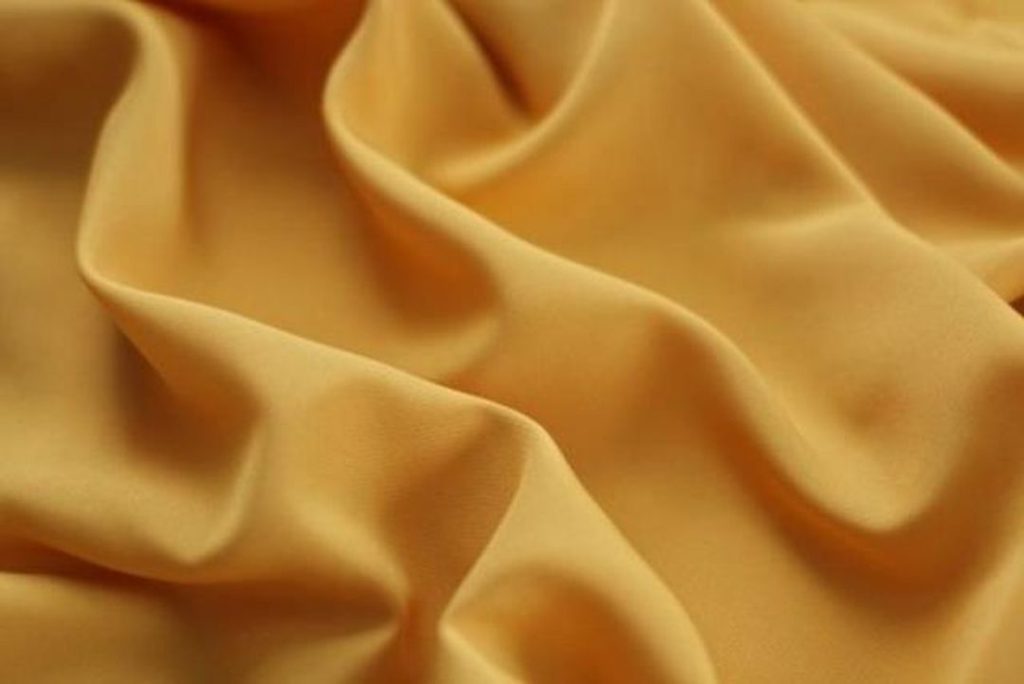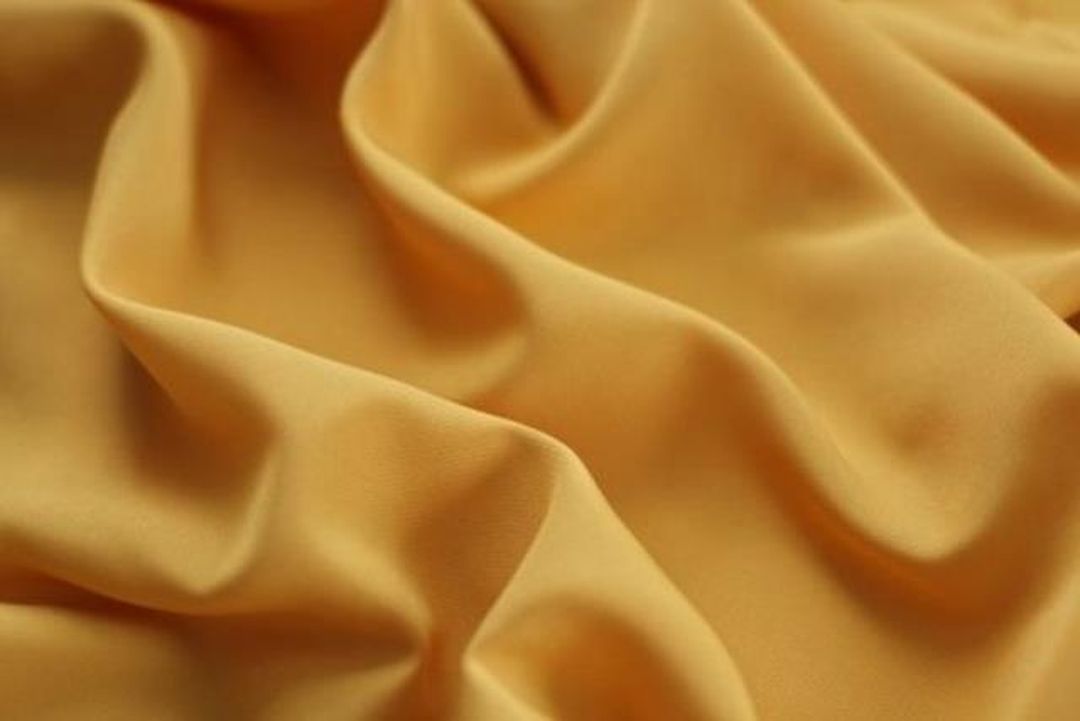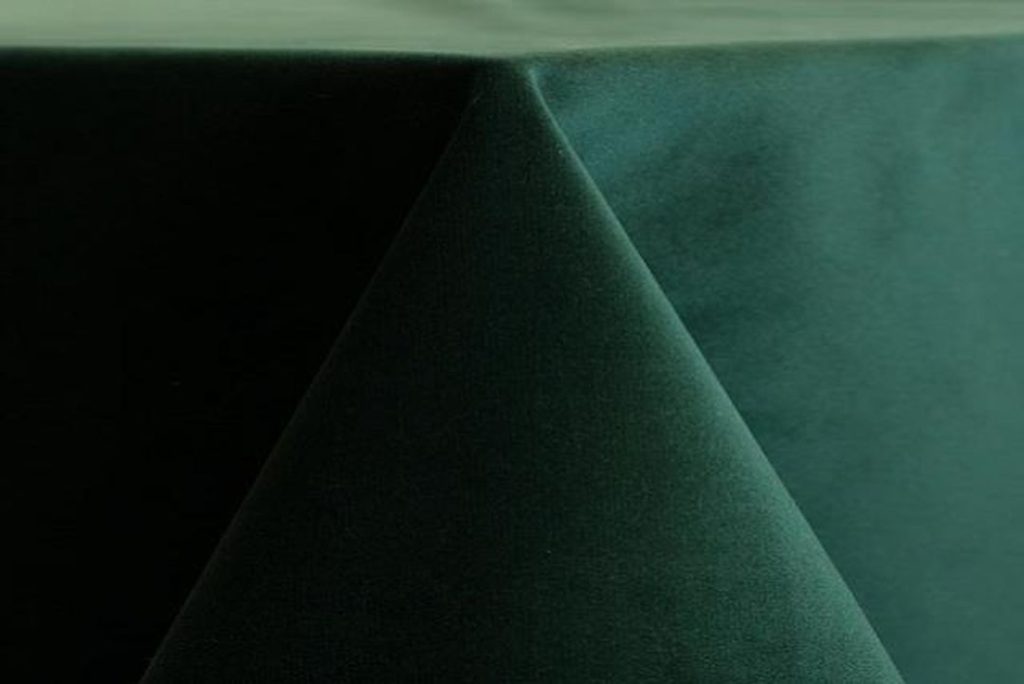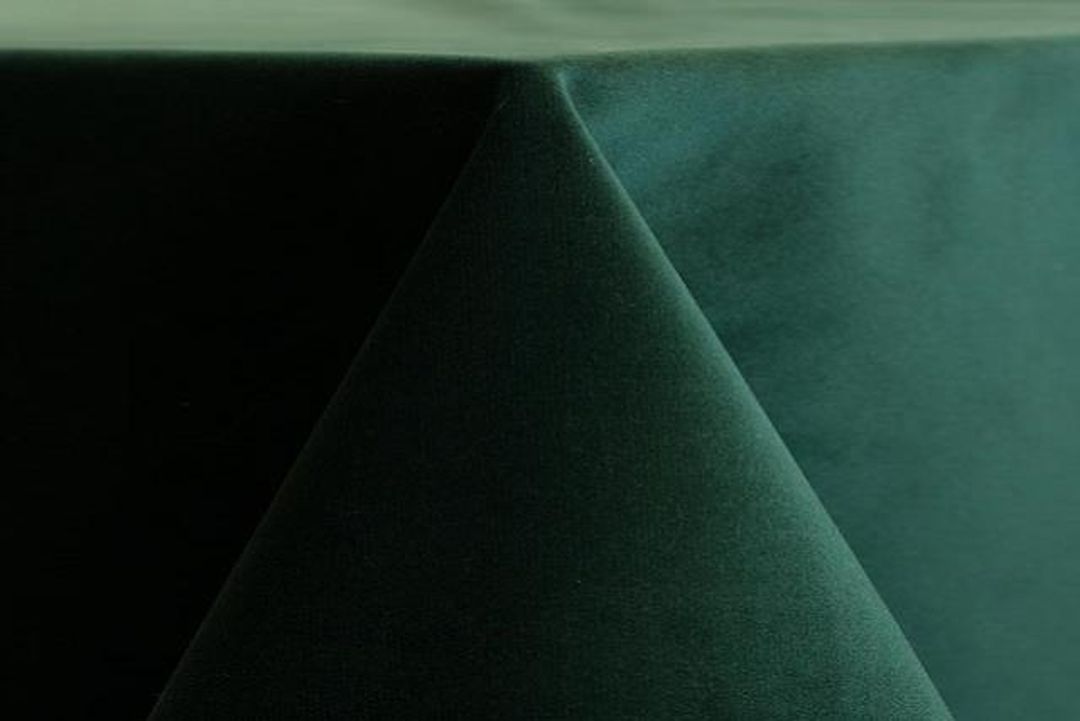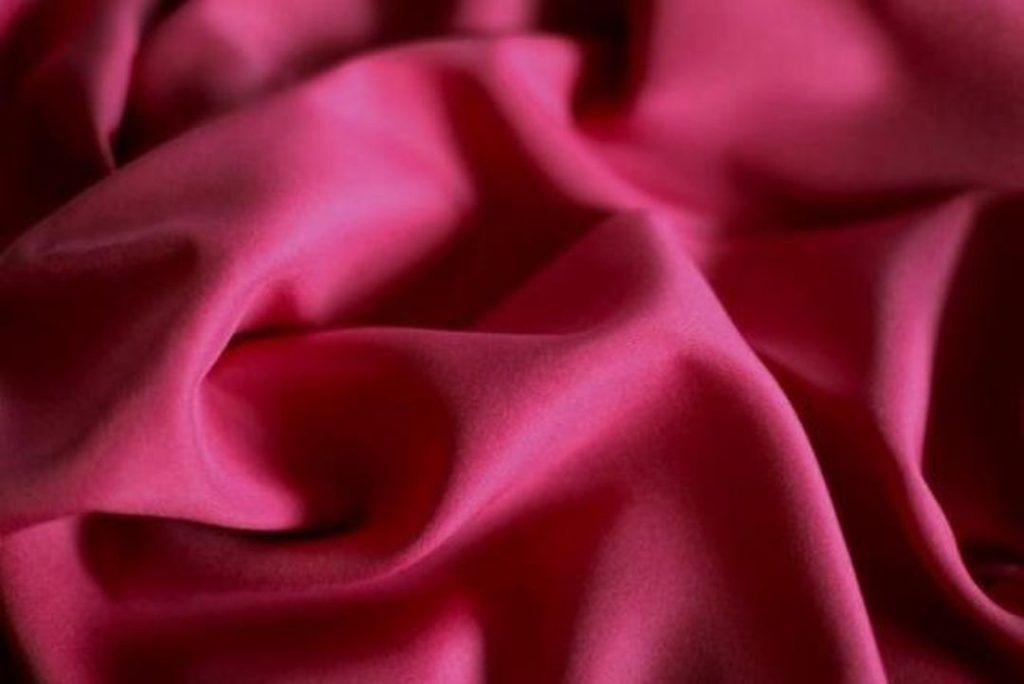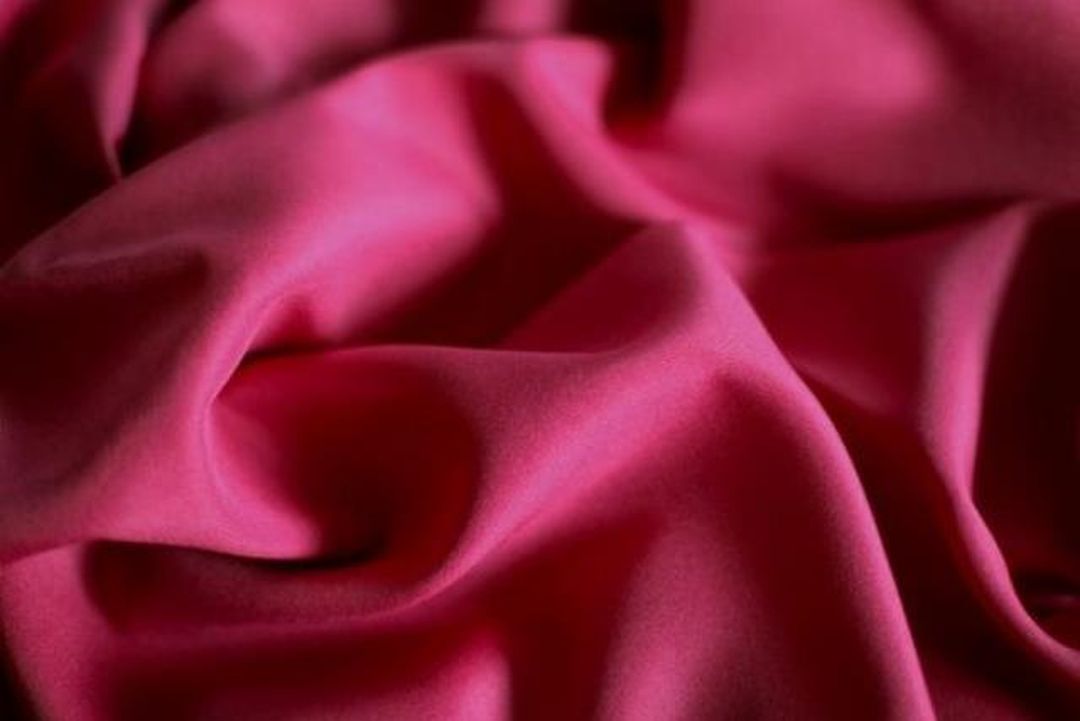 Gold Accents
Warm, rich, vivacious colors set in gold are the thing of fairy tales (and sought-after gifts). Rubies, emeralds, sapphires – they all have several things in common. One of which is that they are set in gold! Setting your jewel-toned wedding in gold is simple with our in-stock rentals, ranging from serving ware to accent furniture. Our Austin Flatware, Gold Accent China, and Audrey Gold Rim Glassware will make for an elevated fall tablescape. To match, create a centerpiece using any of our Gold Tabletop Decor. For a luxe lounge, feature a set of trendy Gold Hammered Coffee Tables. Or seat guests at the table with our always popular (and oh so comfy) Gold Chiavari Chairs.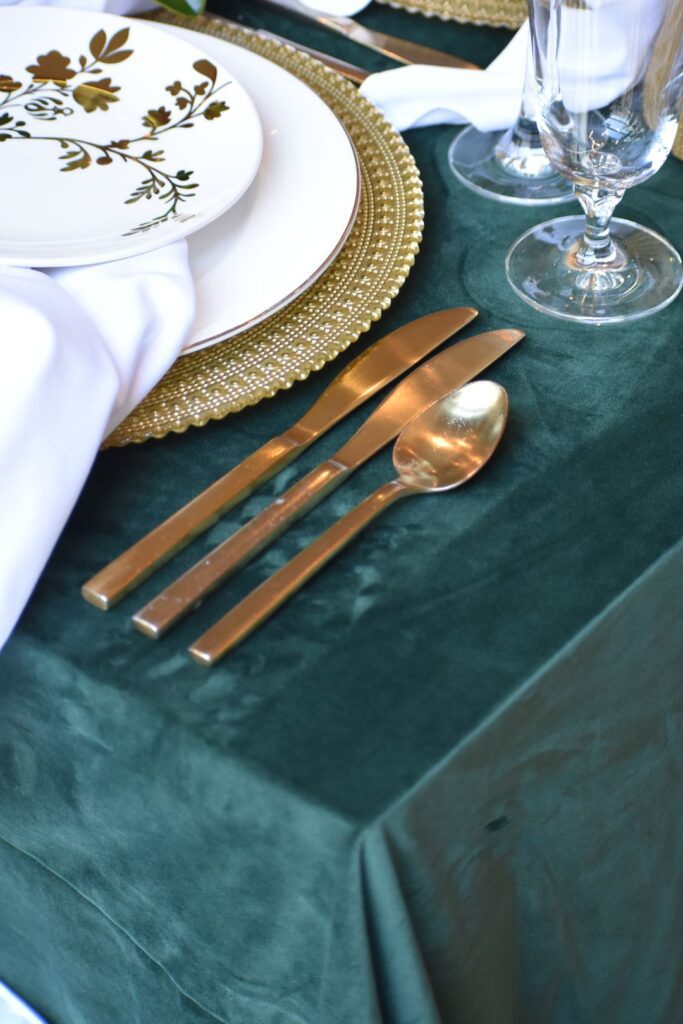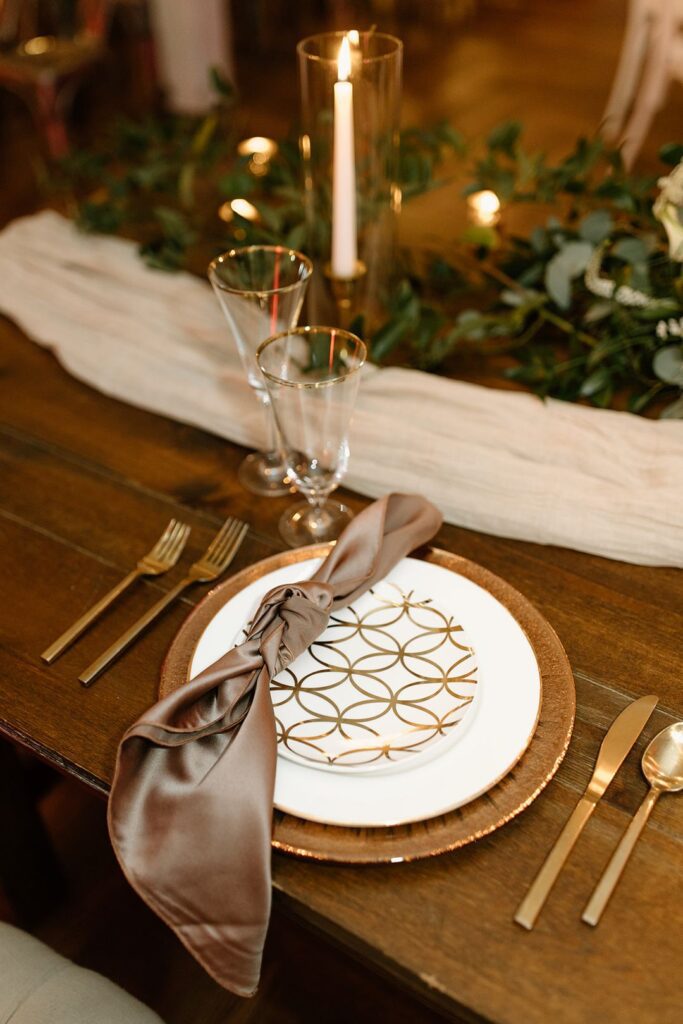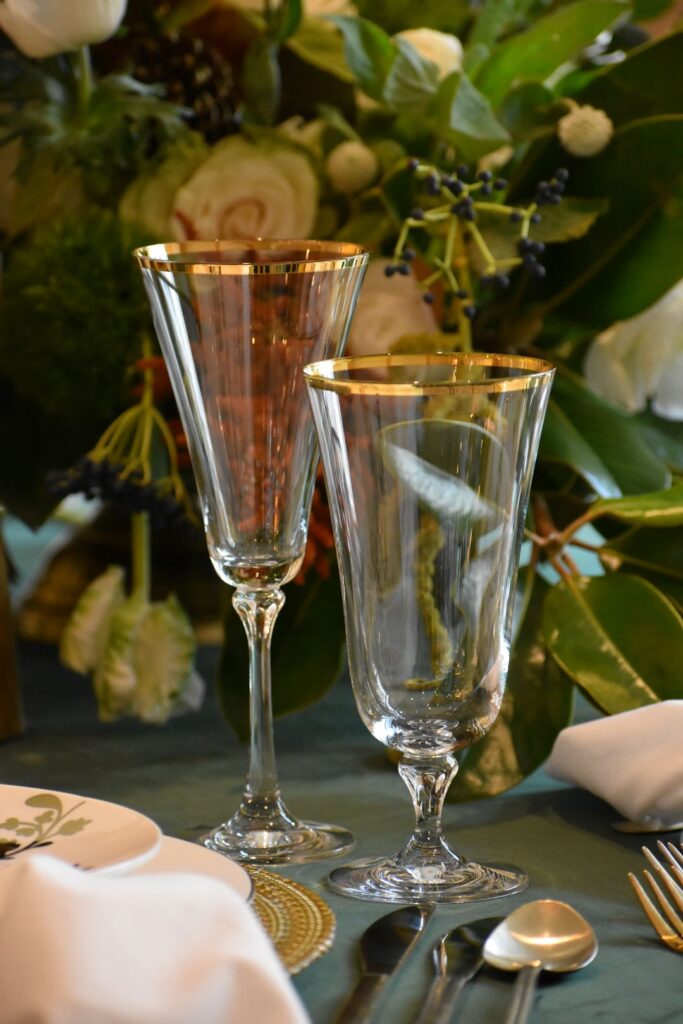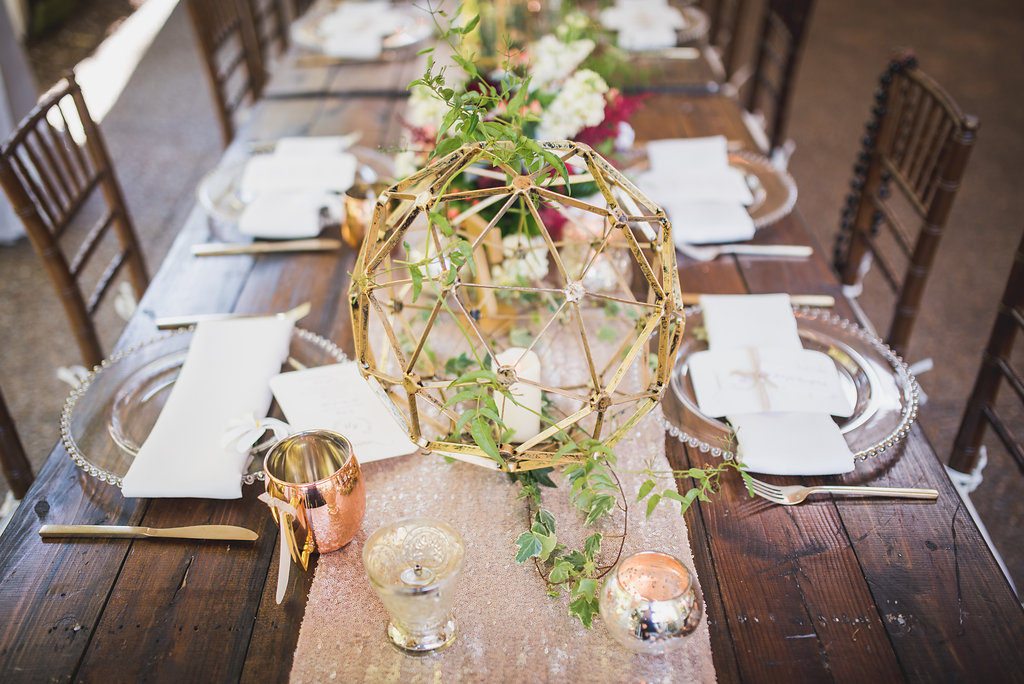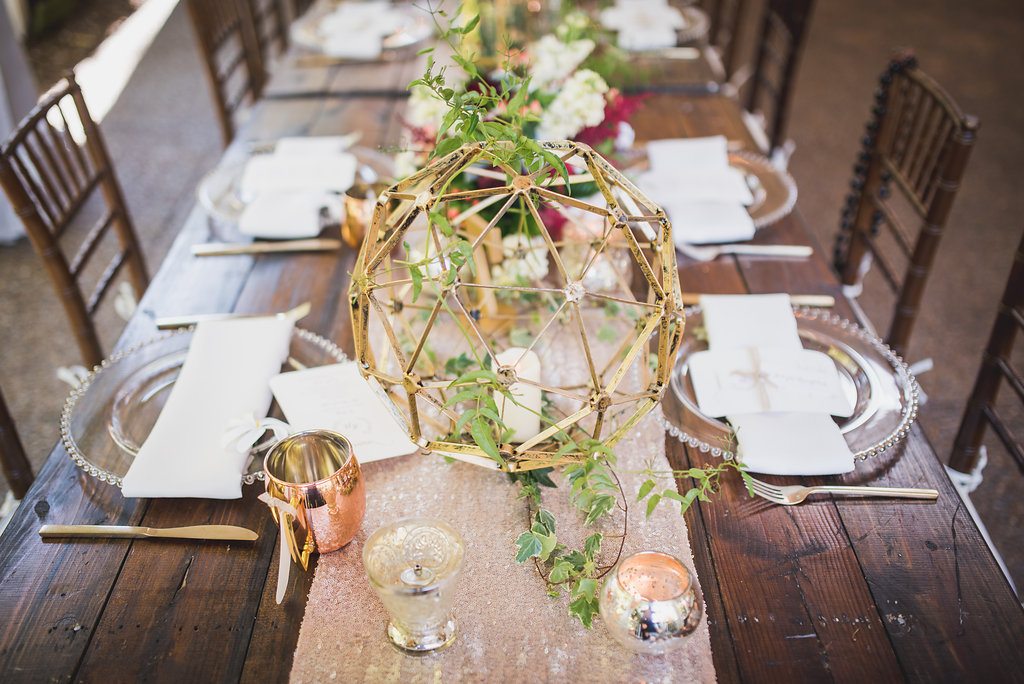 Are you catching these fall feels? We'd love to help you create the bold and vivacious day of your dreams featuring our jewel-toned fall wedding rentals. Send us a message at info@southerneventsonline.com and let's start planning! Hosting an outdoor fall wedding? Get more inspiration when you take a look at this Fall Garden Wedding at CJ's Off the Square.
TAGS | Nashville Event Rentals, Southern Events Party Rental Company, event linens, jewel-toned event, southern weddings, velvet rentals, wedding style trends
FEATURED RENTALS | Saylor Navy Sofa, Turkish Rug Ottomans, Jaqueline Velvet Sofa, Fern Velvet Sofa, Gold Hammered Coffee Tables, Austin Flatware, Gold Accent China, Gold Tabletop Decor, blue-red rug, Burgundy Poly Linen, Gold Poly Linen, Magnolia Green Velvet Linen, Raspberry Poly Linen
---
4

Aug

Events and Style Shoots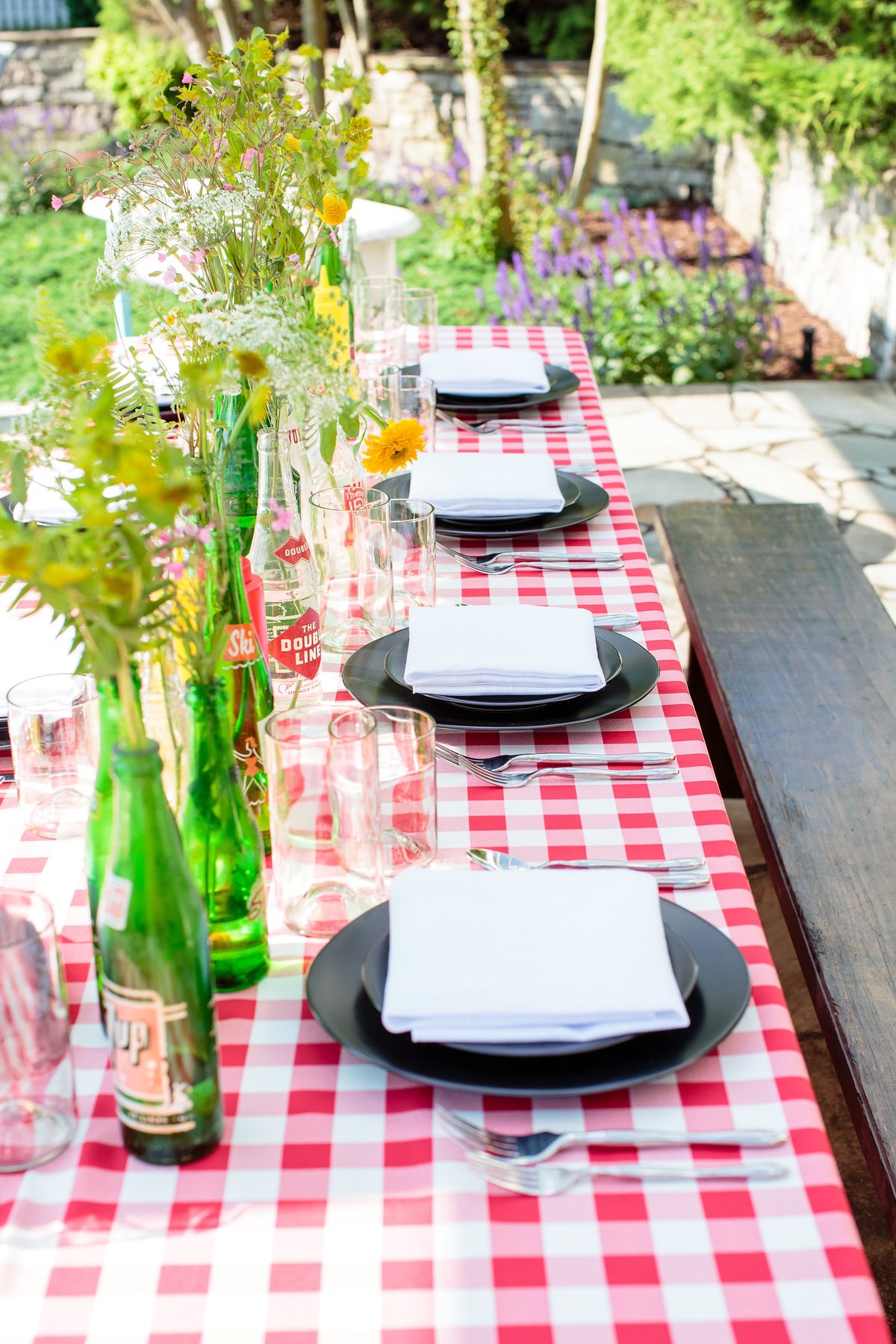 With the summer season waning and the coming cooler fall temperatures, we've been especially inspired by all things outdoors. If you're in Nashville (or anywhere in the United States), take one step outside around dinner time and you'll know why. It's outdoor cookout party season! From neighborhood block parties to back-to-school parties and corporate get-togethers and team tailgates, most events migrate outdoors to make use of the sunshine and blue skies.
Outdoor Inspired Dining
Most people love the easy-natured feel of an outdoor cookout party. Simple and comfortable textures, rustic accessories, and bright colors marry to create a fresh and fun vibe. Use our Red and White Check Linens to emphasize the nostalgic feel and bring a fun, picnic theme to the look. Of course, the best part of an outdoor cookout is the food – hot off the grill! Display food atop our White Wash Whiskey Barrel Barnwood Bar for a rustic chic look. Refreshing seasonal beverages and large batch cocktails (or mocktails) can be served from our Classic Glass Beverage Jars.
If there will be kids in tow, we recommend giving them their own little dining area! Here you can also have kid-specific activities, like coloring books or bubbles. Keep it simple and on-theme when you feature our Fruitwood Children's Farm Table and Cross-Back Children's Chairs. For an extra tasty treat, grab our Vintage Popcorn Machine!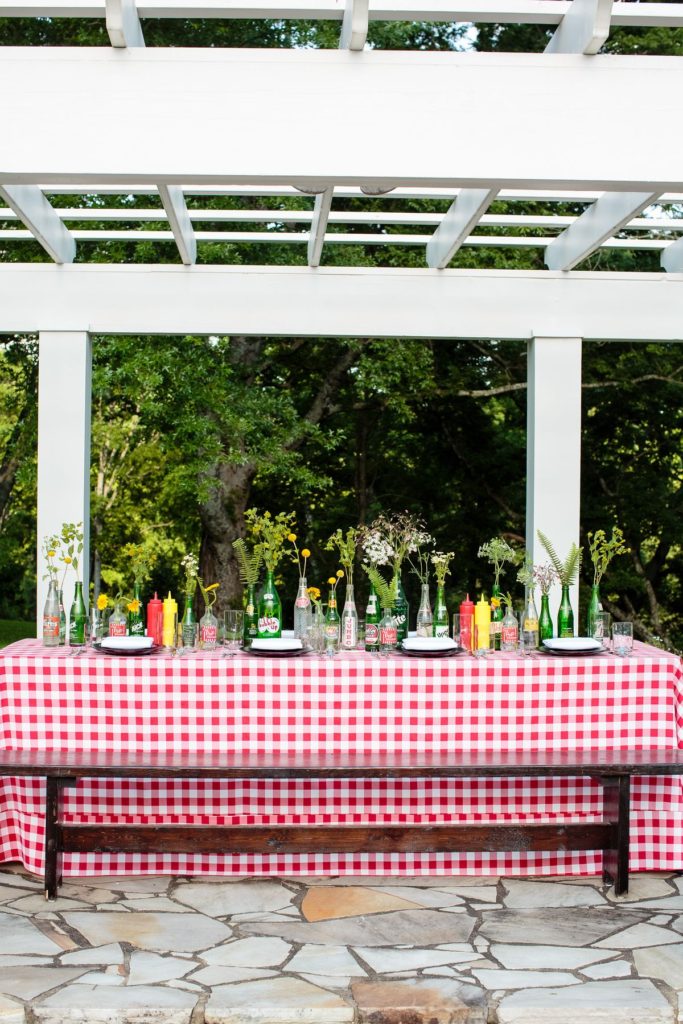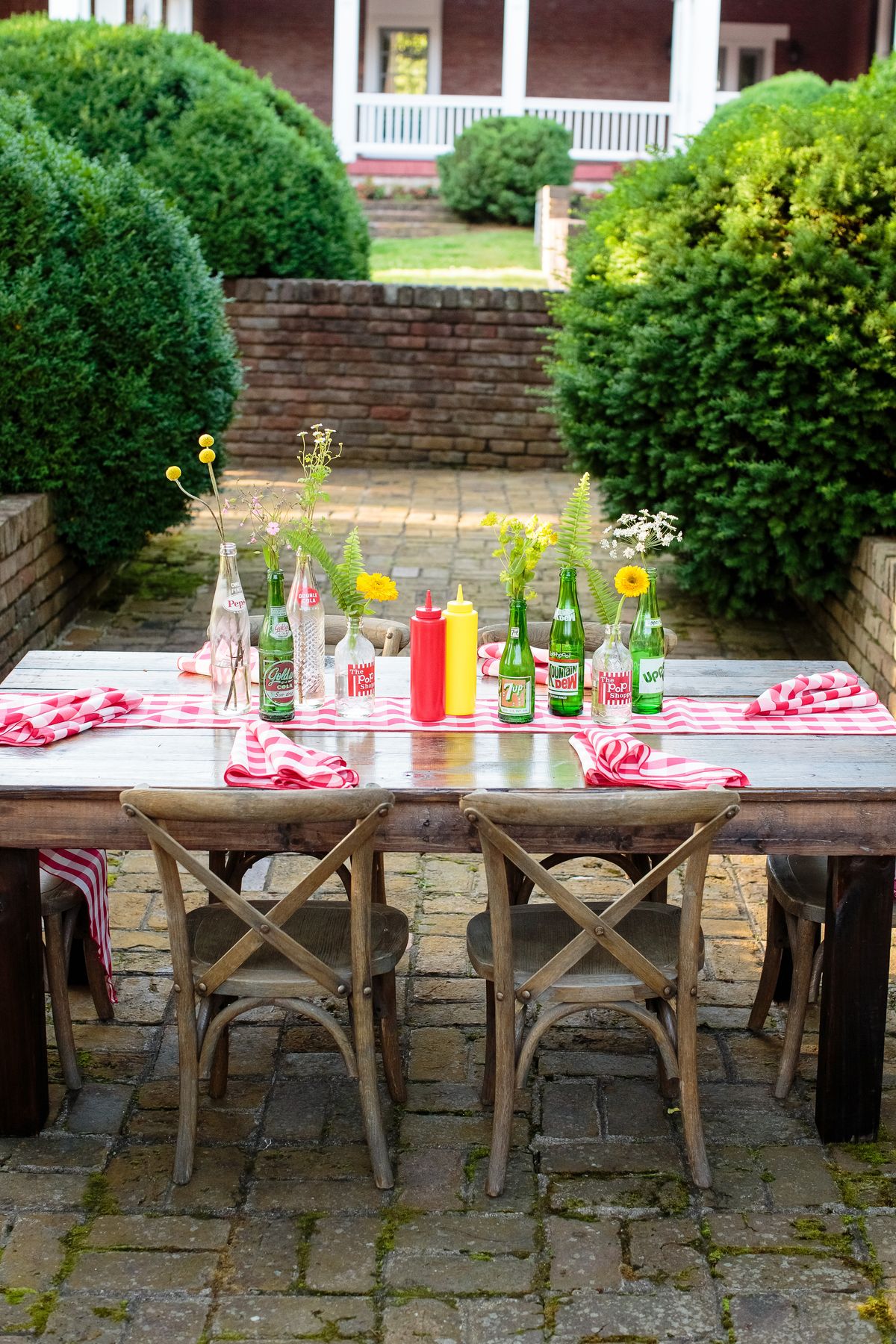 Stay for A While!
Outdoor cookouts are all about spending time with family and friends! The goal is to create a casual space where everyone can kick their feet up and hang out until the sun goes down. If you want your guests to stick around after the food (or make sure they're comfy while waiting to dig in), we recommend a lounge area. Combine our Rustic Benches, Chocolate Pouf, Stone Round Fire Pit, and plenty of pillows and blankets for texture and to help make the party feel more inviting. Our Sutton Collection is also a beautiful option for large parties.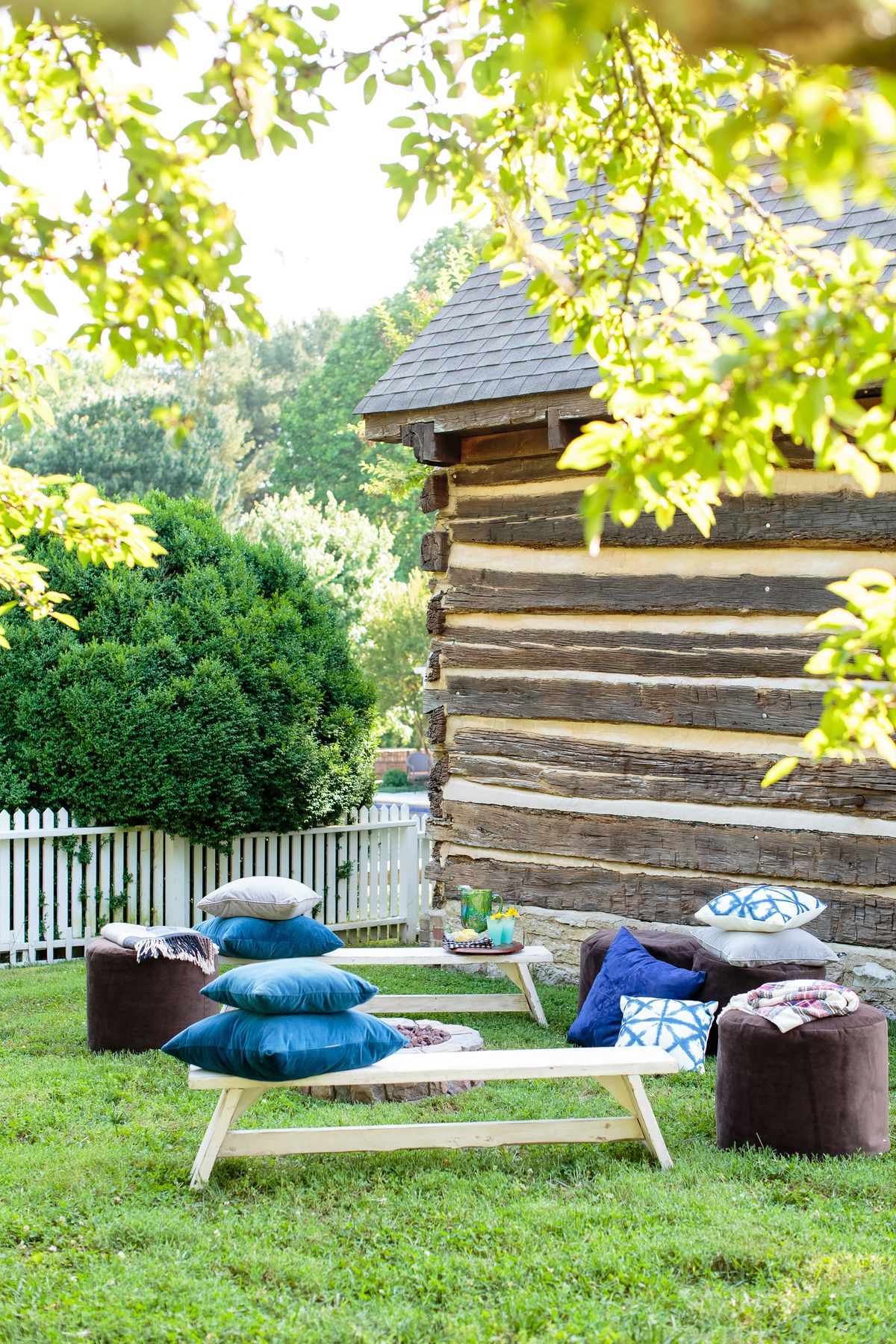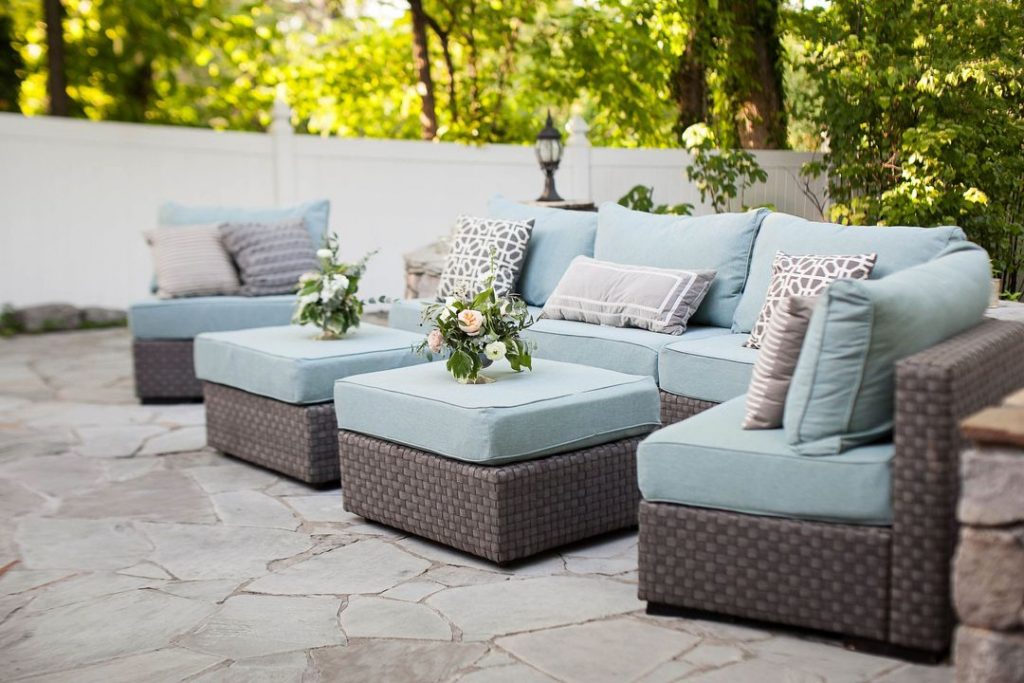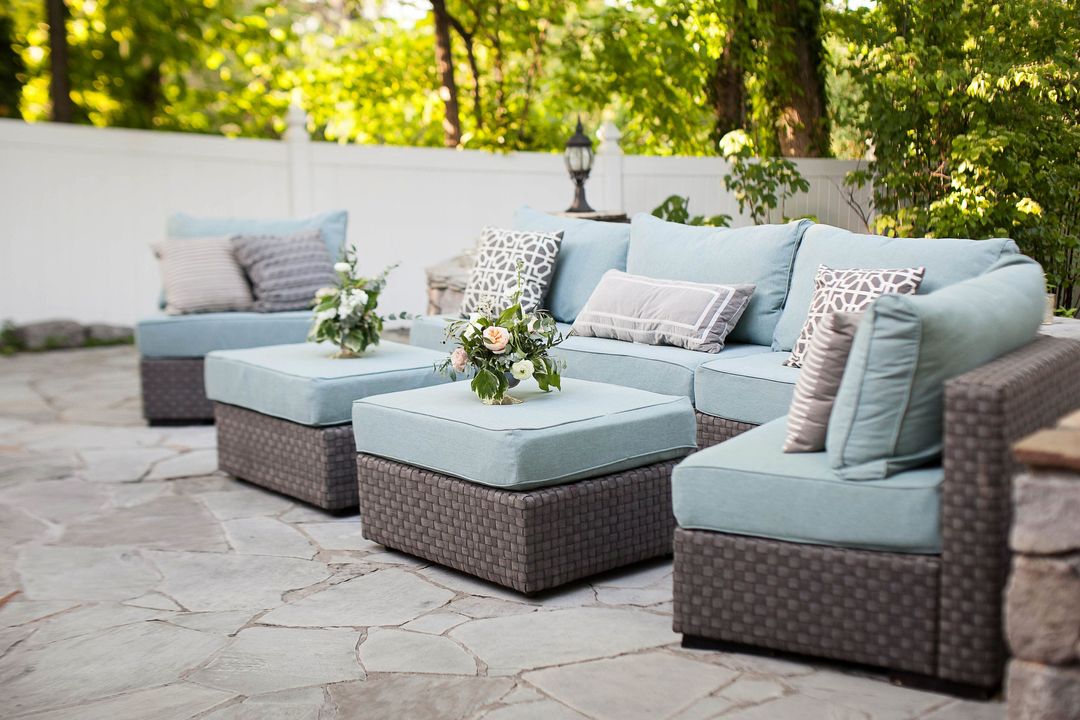 If you're planning an outdoor cookout for back-to-school or as a casual corporate get-together, we'd love to help make it stylish & Southern. Send us a message at info@southerneventsonline.com and let us help you pick the perfect rentals for your event! Prefer a more chic look? Check out our blog for Chic Garden Party Ideas.
TAGS | Nashville Event Rentals, Southern Events Party Rentals, Unique Nashville Event Rentals, bbq party rentals, franklin tn rentals, nashville tn, outdoor party rentals, picnic rentals
FEATURED RENTALS | Red and White Check Linens, White Wash Whiskey barrel Barnwood Bar, Classic Glass Beverage Jars, Fruitwood Childrens Farm Table, Cross Back Childrens Chairs, Rustic Benches, Chocolate Pouf, Stone Round Fire Fit, Sutton Collection, Vintage Popcorn Machine,
---
17

Feb

Southern Events Products, Trends and Inspiration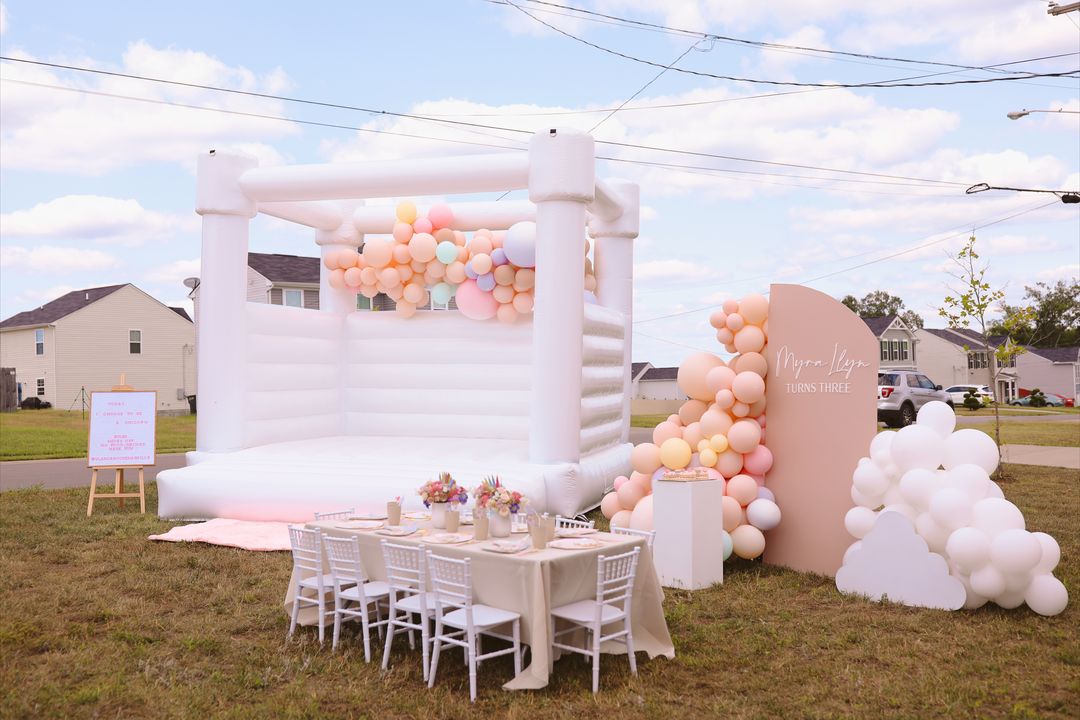 A child's first birthday party is just as much a celebration for the adult as it is the child.  It's a fabulous time for a parent to pat themselves on the back for making it a year with their sweet little one. Southern Events Party Rental Company has adorable child-sized party rentals to help you achieve a memorable & stylish first birthday party. From children's tables and chairs, cake stands, and fun props – there are plenty of ways to design an event that will have kids delighted and adults impressed. Keep reading to learn about our on-trend 1st birthday party rentals, from furniture to serving ware!
Miniature Dining
It's simply a fact that child-sized versions of adult furniture are one hundred times cuter! Our Fruitwood Children's Farm Table and Chiavari Children's Chairs are the most charming options for seating. We also offer children's chairs available in a matching Cross-back, Pink and classic White styles. Add coordinating linens, and it's downright cute. Adults can mingle grown-up style with our Mid Century White Bistro Table and a set of bar stools.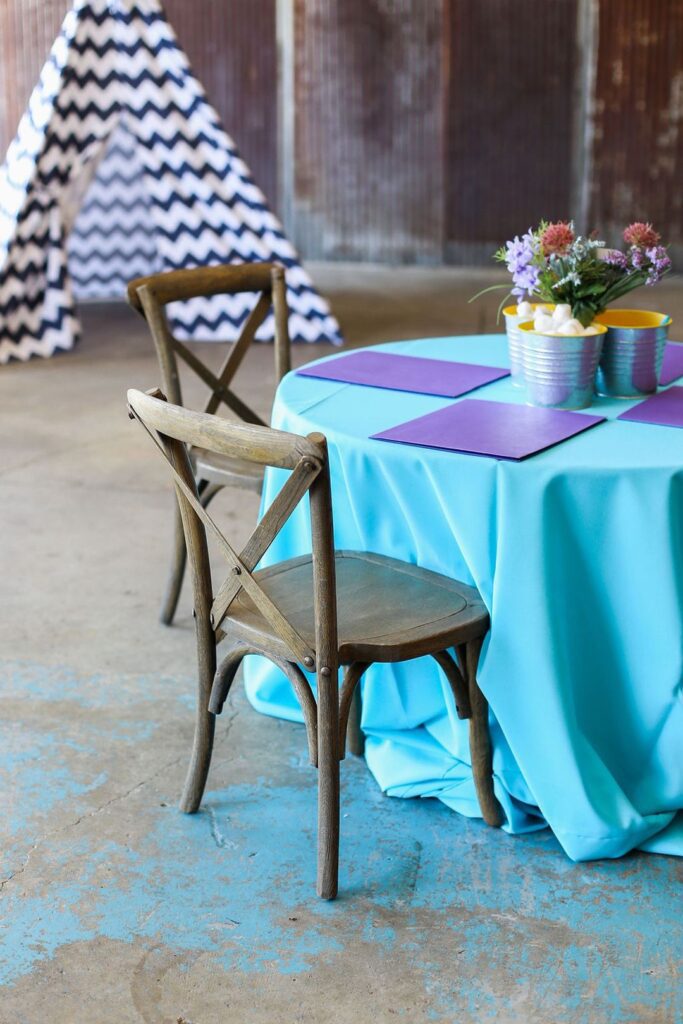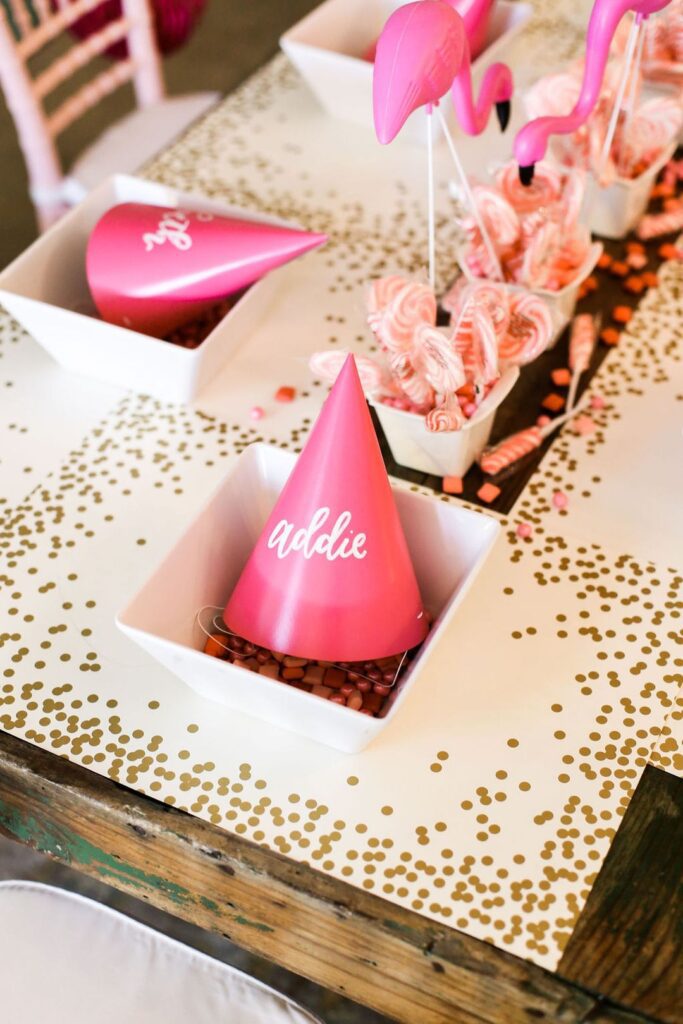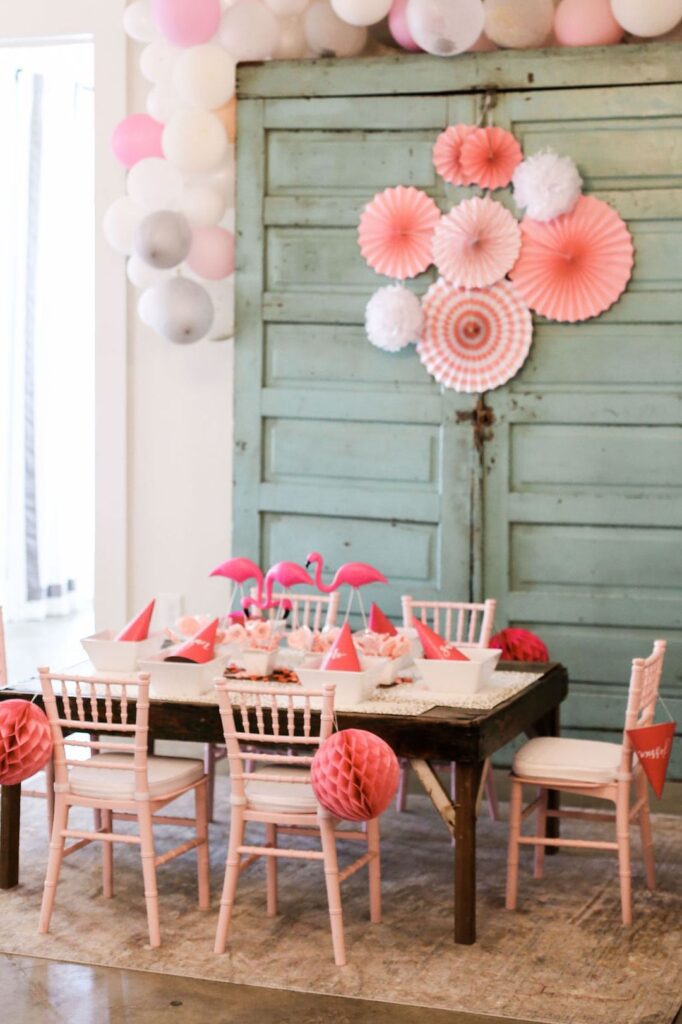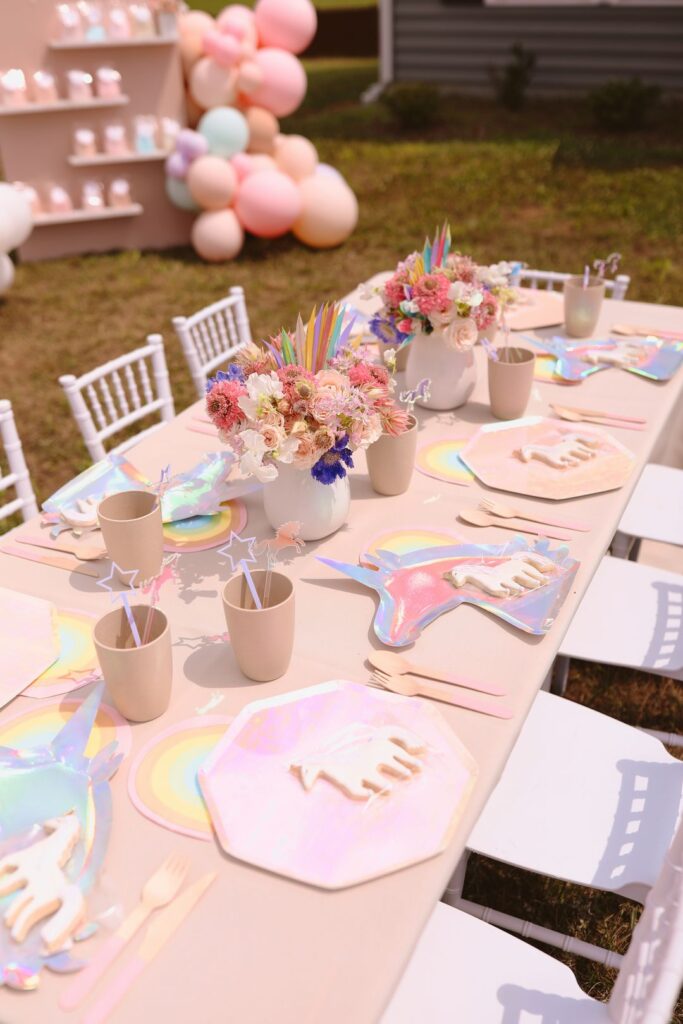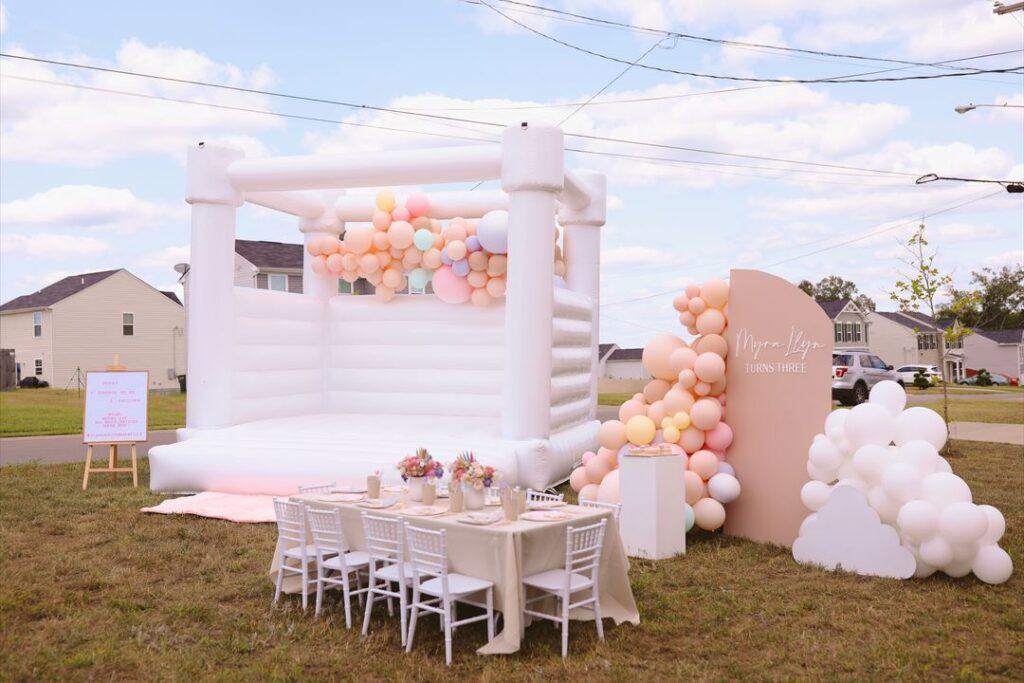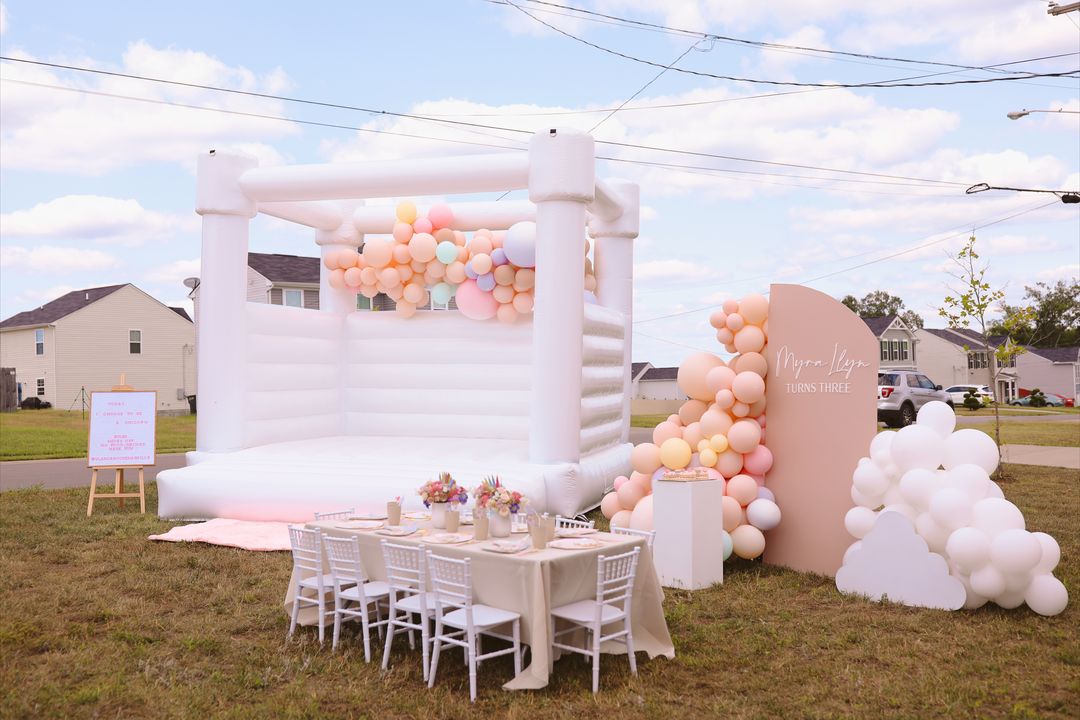 Photo-Worthy Props & Backdrops
To help set the scene, we carry a wide variety of fun and on-trend kid's birthday party props. Ideal for featuring food or drink displays, or event to create a memorable welcome into your event space. Our Market Cart is a classic white, ideal for serving up colorful candy favors or other sweets! Or, showcase our Ticket Booth and a red carpet for a star-worthy welcome.
And, if you're planning to snap some photos, don't forget a backdrop! Our Boxwood Walls are perfect for creating a trendy photo opportunity, whether you want to feature a stylish sign, balloons, or other on-theme decor. We recommend placing it behind the primary children's dining area.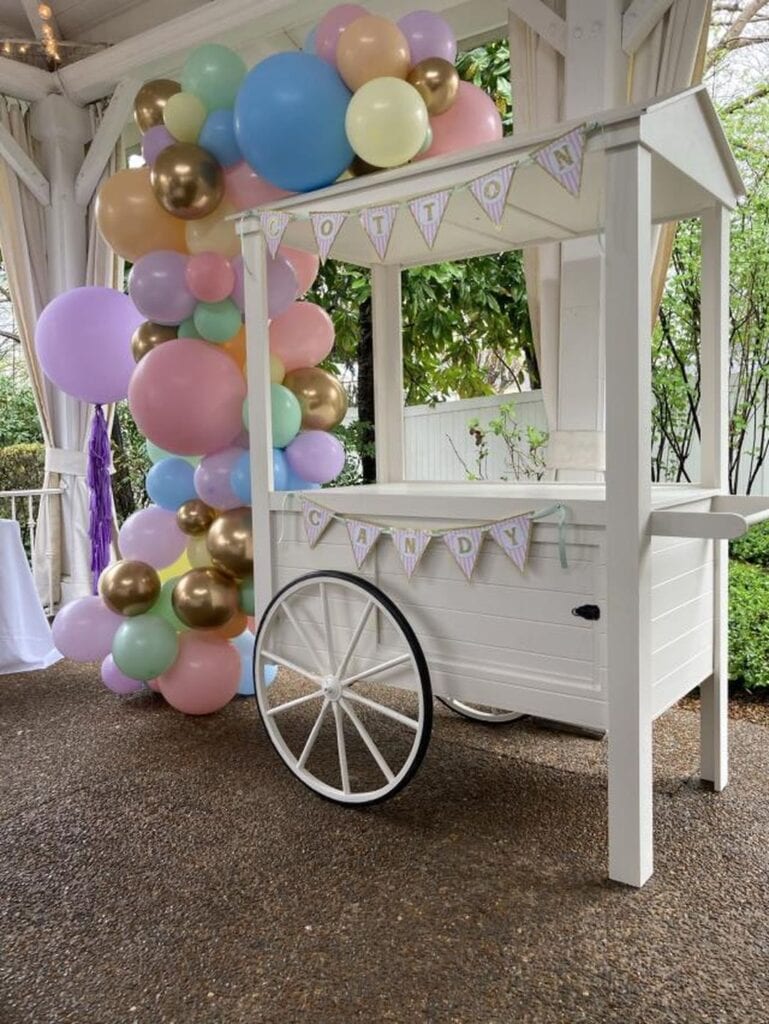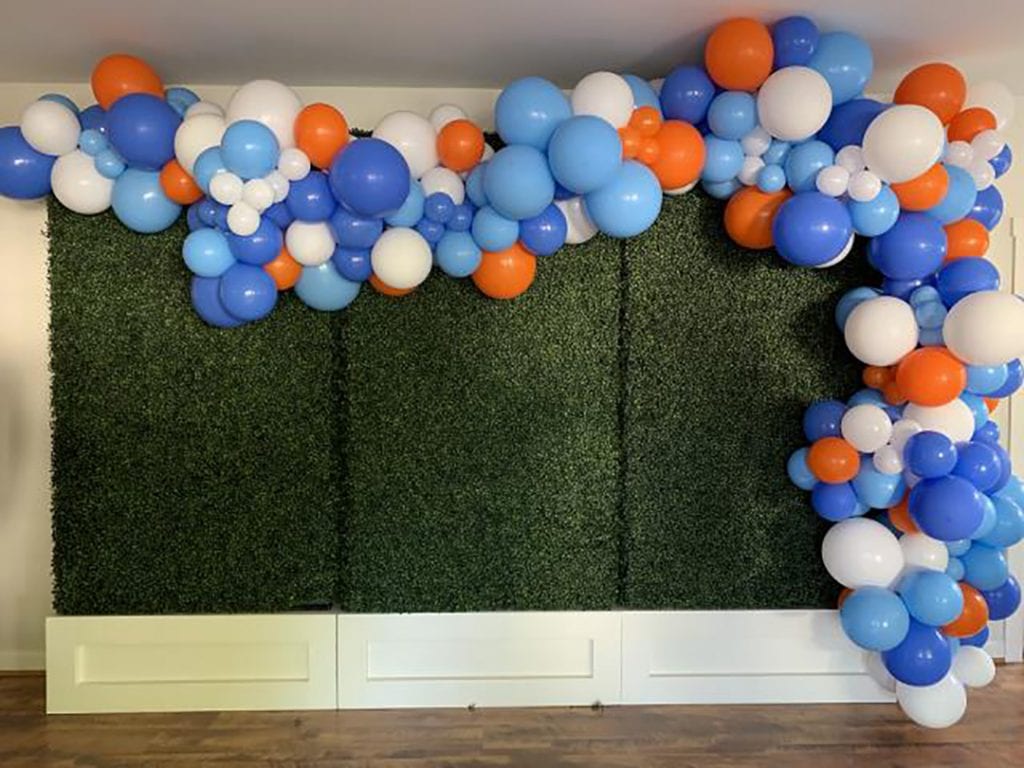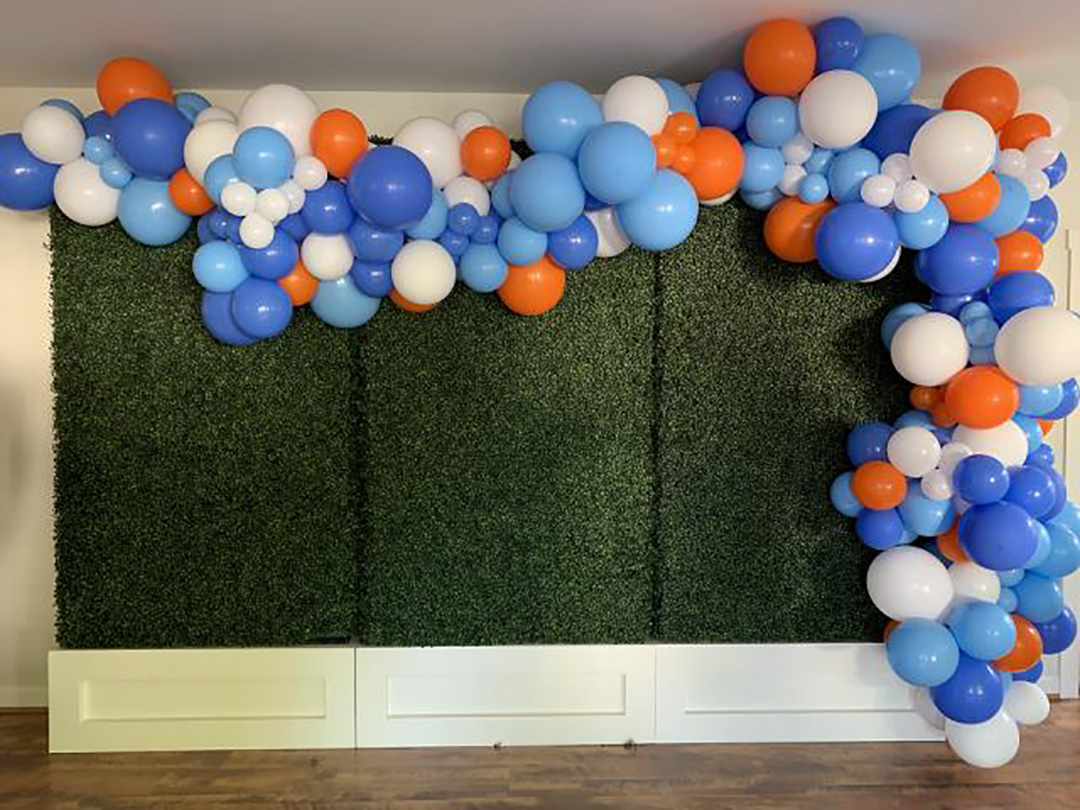 Little Bites (and a cake!)
We'd be remiss not to include a couple of cake stand options – this is a kid's birthday party after all! We adore these whimsical cake stands for a charming event: Ellie Gold, Willow Pedestal, or Wyatt Cake Stands. Meanwhile, grown-ups can enjoy their cake on our Kate Gold Polka Dot Dessert Plates!
Plus, keep food warm while all of the fun birthday party activities take place by using our Chafing Dishes. Your fresh lemonade and water will stay nice and cold in our Beverage Tubs or a set of Gold Beverage Jars.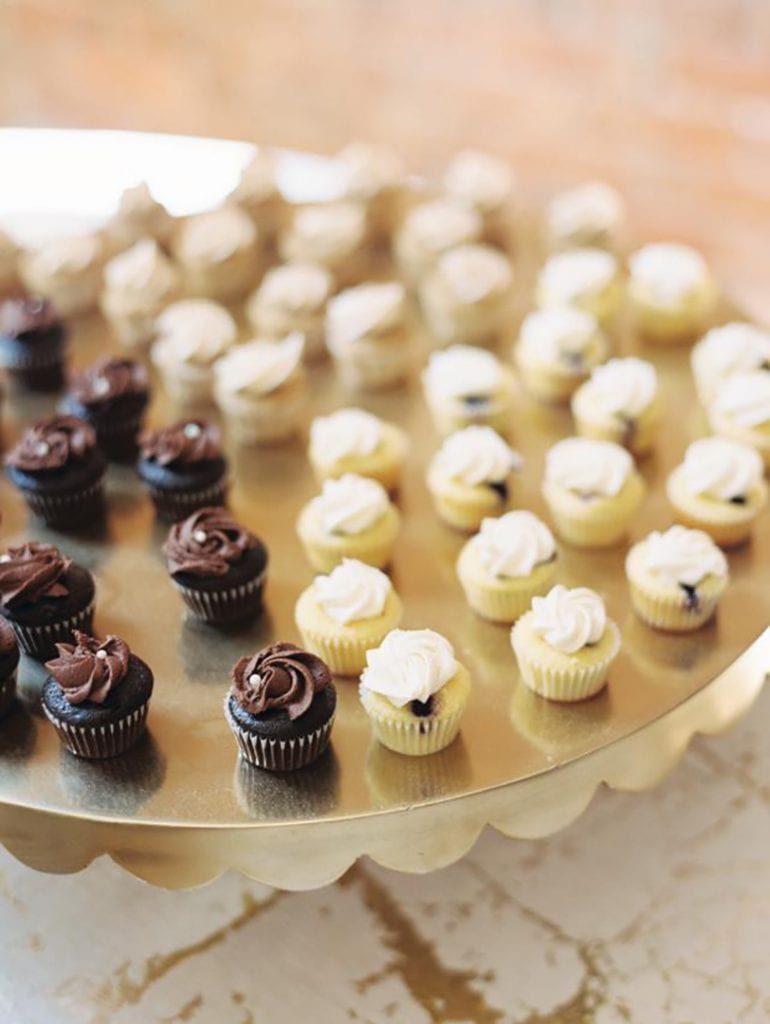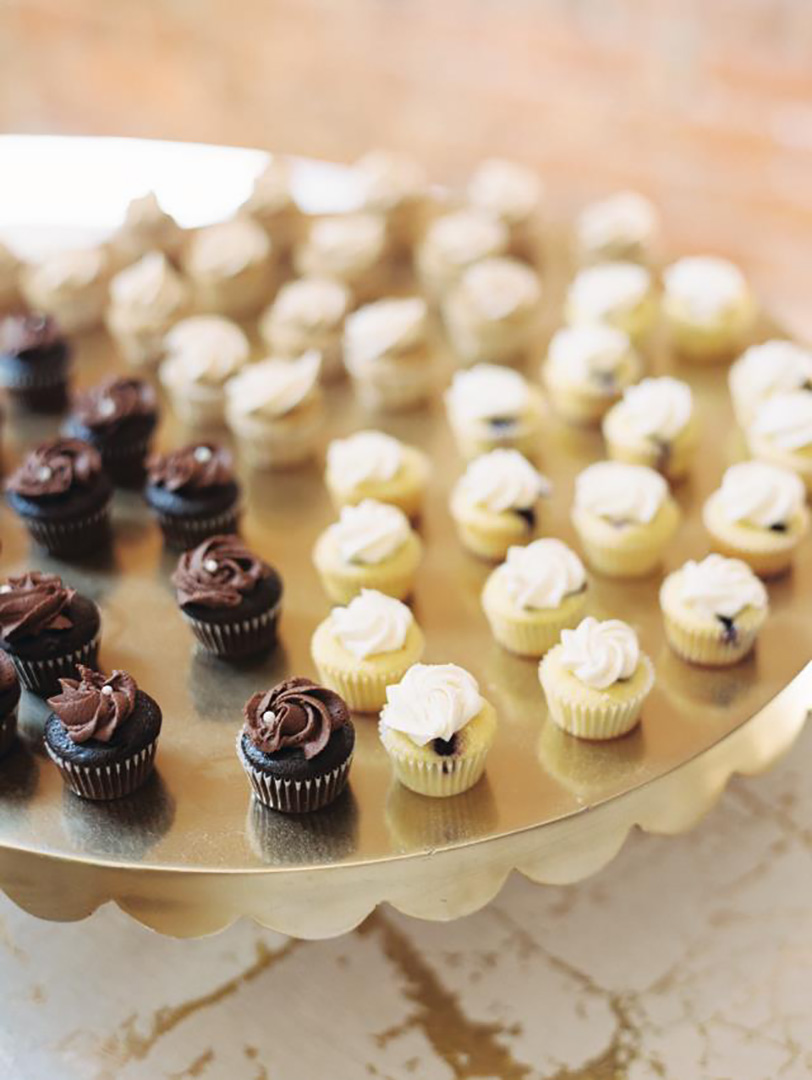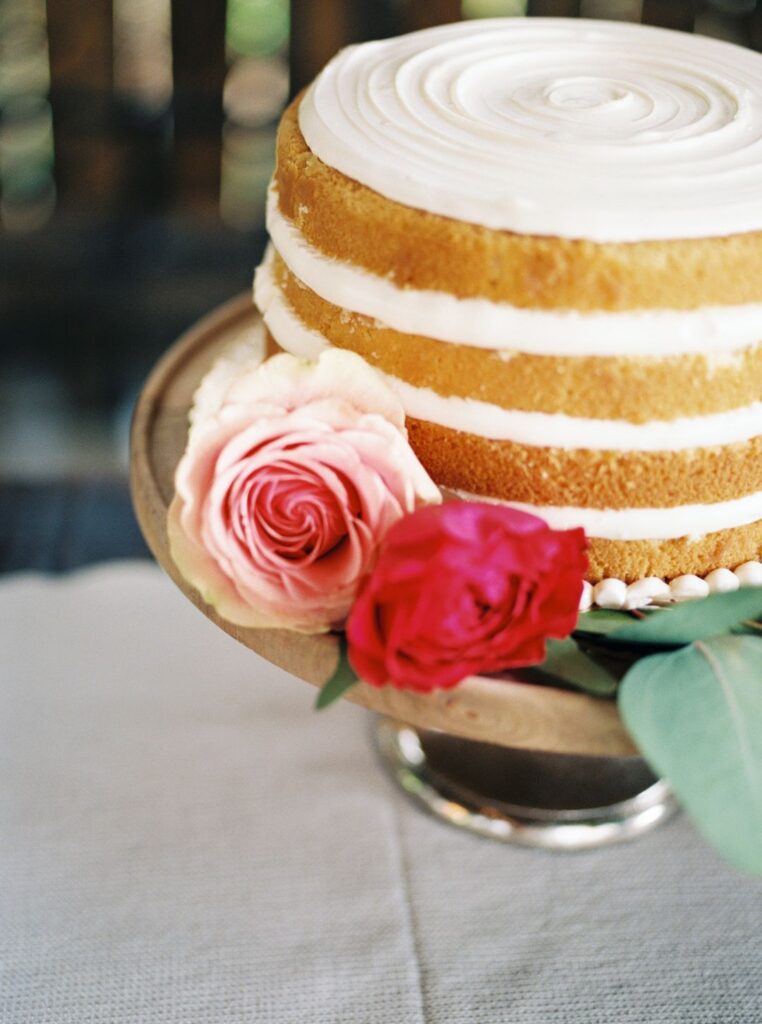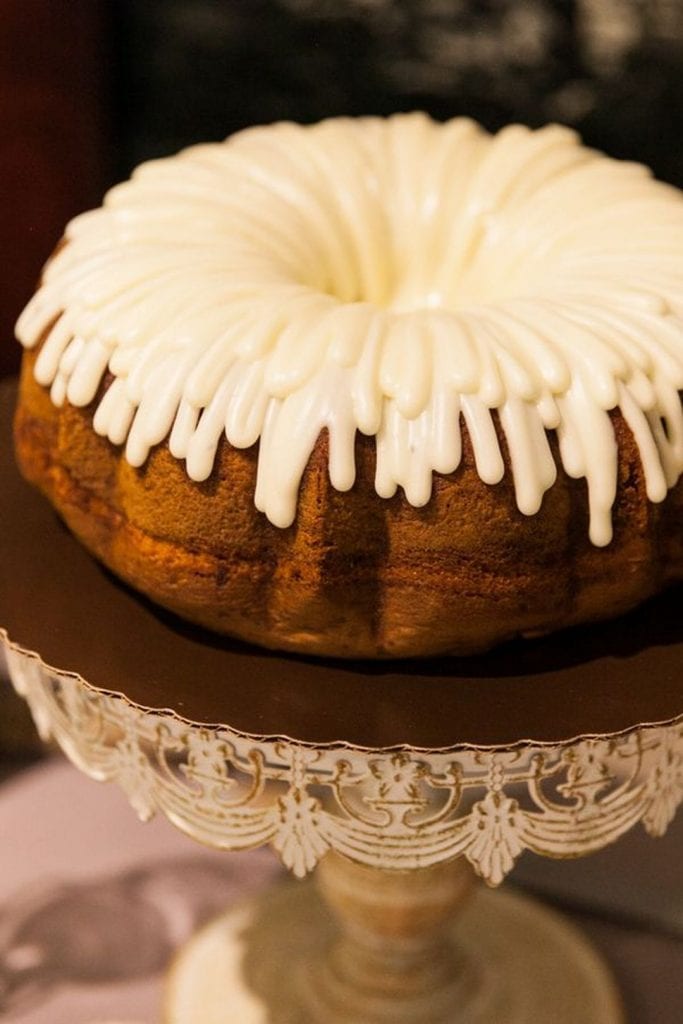 Ready to book some of our 1st birthday party rentals? Reach out to our team at info@southerneventsonline.com and a member of our team will help you select the perfect pieces for your event. Or, for more kid's birthday party ideas, check out our previous blog.
TAGS | Birthday party rentals, Kids Parties, Nashville Event Rentals, Nashville party rentals, Southern Events Party Rentals, childrens rentals, first birthday party, rentals for children birthday party
FEATURED RENTALS | Fruitwood Children's Farm table, Chiavari Childrens Chairs, Mid Century White Bistro Table, Bar Stools, Ellie Gold Cake Stand, Willow Pedestal Cake Stand, Wyatt Pedestal Cake Stand, Kate Gold Polka Dot Dessert Plates, Chafing Dishes, Beverage Tubs, Gold Beverage Jars.
---
27

Jan

On Trend, Southern Events Products, Trends and Inspiration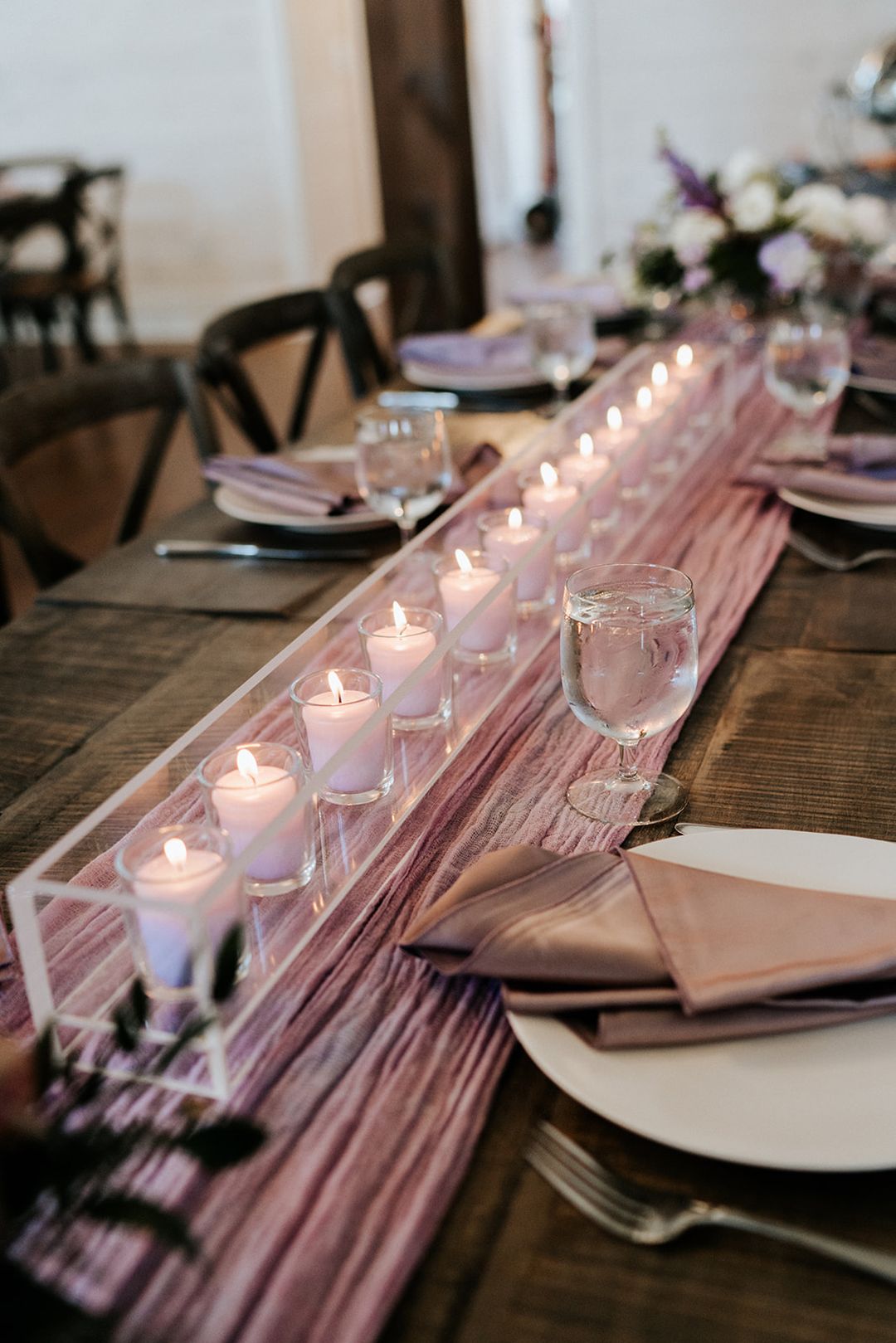 If you love event design that is creative and confident, then you'll fall head over heels for the 2022 Pantone Color of the Year, Very Peri! A soft blue with violet-red undertones, PANTONE 17-3938 Very Peri is described to have a "spritely, joyous attitude and dynamic presence". And for a year where event trends include vintage-inspiration and luxe details, what color could be better? To help you plan an a memorable and photo-worthy event, get inspired by event design incorporating Pantone's color of the year.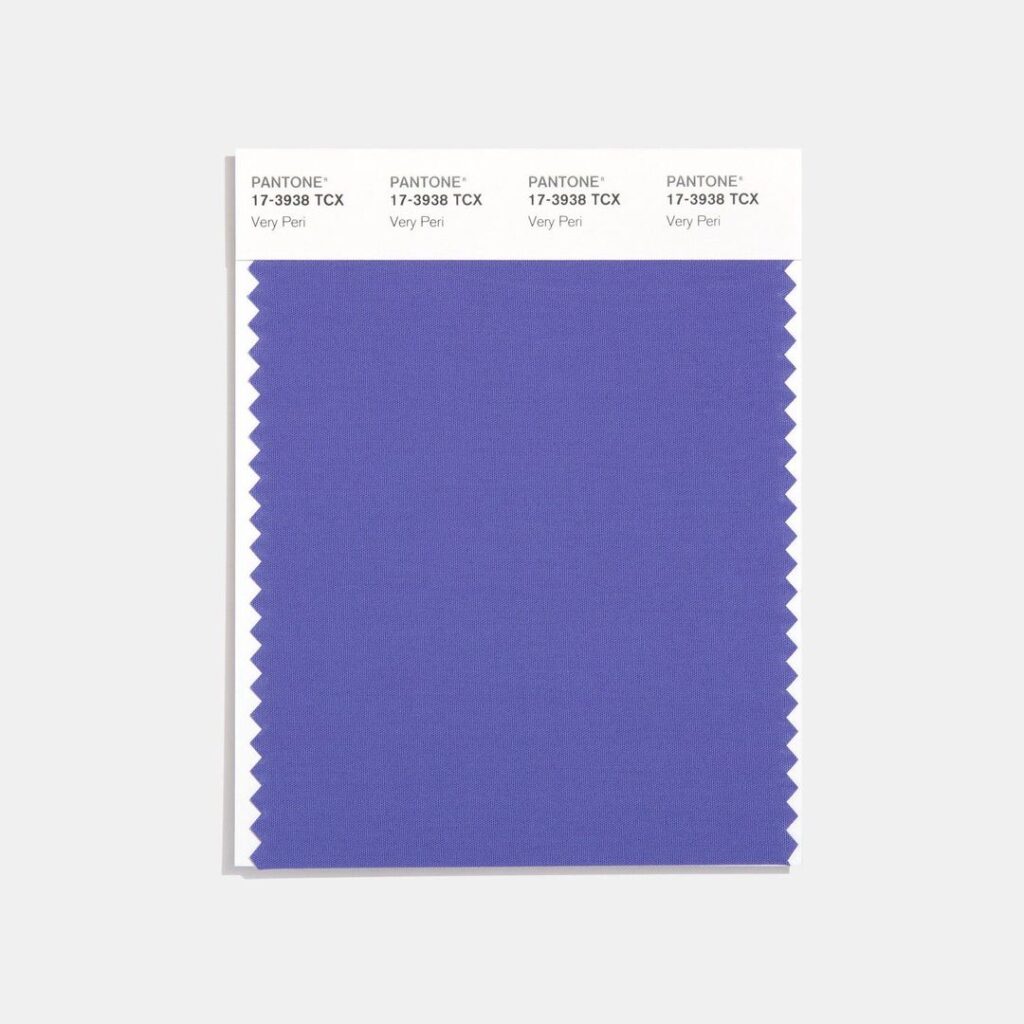 Whimsical Event Design
By far our favorite aspect of this color of the year is the whimsy that it lends to an event! A unique mix of blue and purple, Very Peri oozes youthful luxury. Therefore, when featuring this color at your event, we recommend opting for rentals that are equally lighthearted. For example, complement any dining table with our classic Antique White Bentwood Chairs. Or create a contemporary twist with any of our on-trend acrylic chairs, such as the Carrigan Side Chair.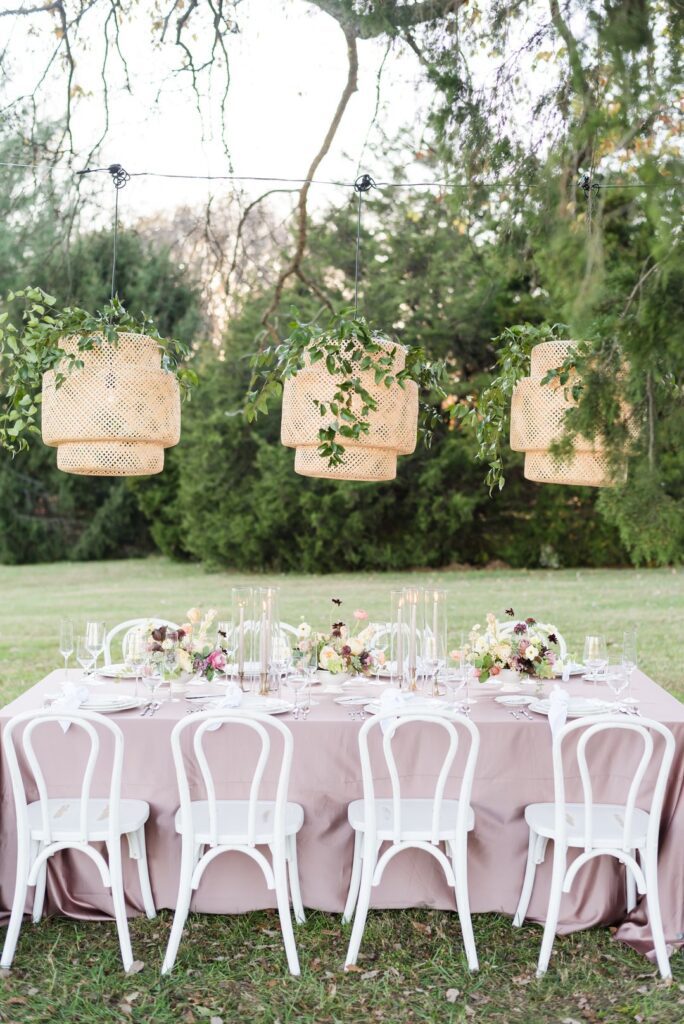 Perfect Very Peri Linens
If you're looking for an easy way to feature this fun color, without overwhelming, our top is to run with a set of colorful linens! Easy to build on top of, even for an amateur host, it can be used to create a variety of different table settings. A few of our current favorites include Wisteria Satin and Lilac Poly. For an extra luxurious pop of purple, you might also consider our Lavender Velvet – even just for napkins.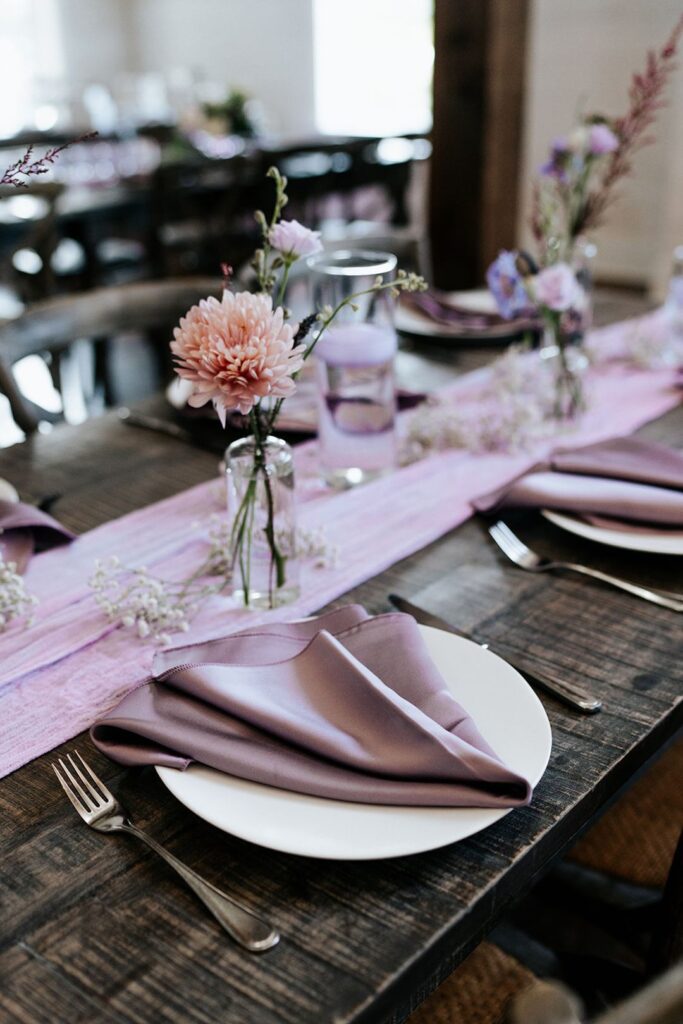 Colors That Lend Contrast
Although beautiful, Very Peri is a color that in large quantities can be overwhelming. To break it up be sure to feature a mix of contrasting colors. To keep your overall event palette light and airy, go with a classic and crisp white, as shown with our delicate Darcy China. If you prefer a theme that is bolder, then go big with our stunning Onyx Earthen China. Of course, don't be afraid to add more color! Our Amber Goblets feature a vintage design and unique color, perfect for a unique bohemian look.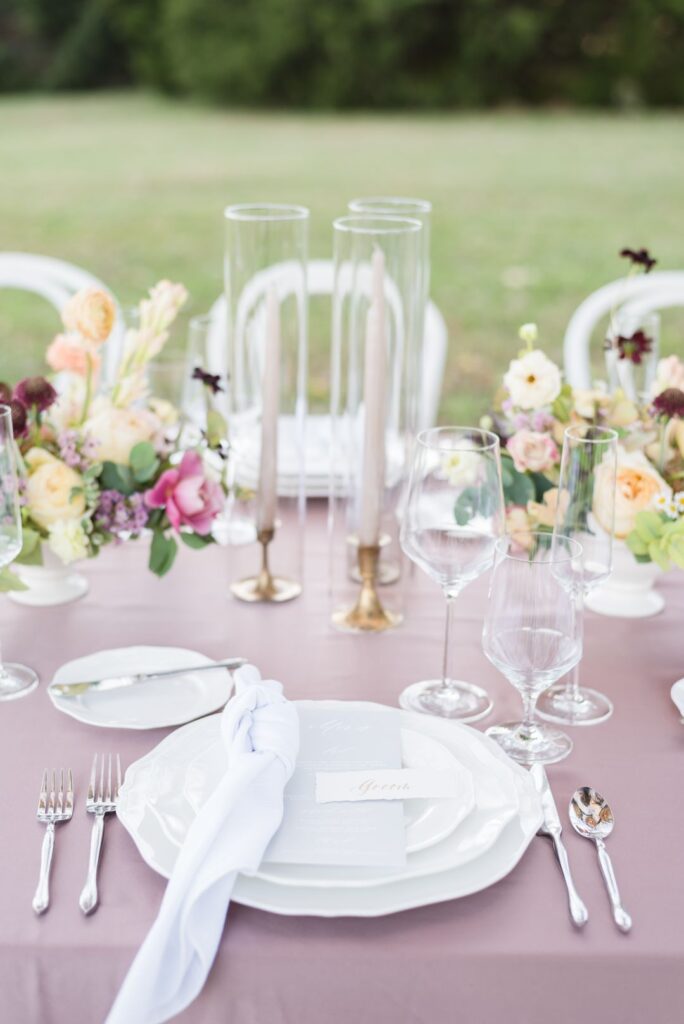 Feeling inspired by event design incorporating Pantone's color of the year? Contact our team today, at info@southerneventsonline.com, and we'll help you create a one-of-a-kind look featuring this stunning color.
TAGS | Bright & Colorful Rentals, Colorful Wedding Decor, Event Rentals, Event design, Nashville Event Rentals, On Trend, Pantone Color of the Year, style trends
FEATURED RENTALS | Antique White Bentwood Chair, Carrigan Side Chair, Wisteria Satin, Amber Goblets, Onyx Earthen China, Darcy China, Lavender Velvet, Lilac Poly,
---
7

Oct

On Trend, Southern Events Products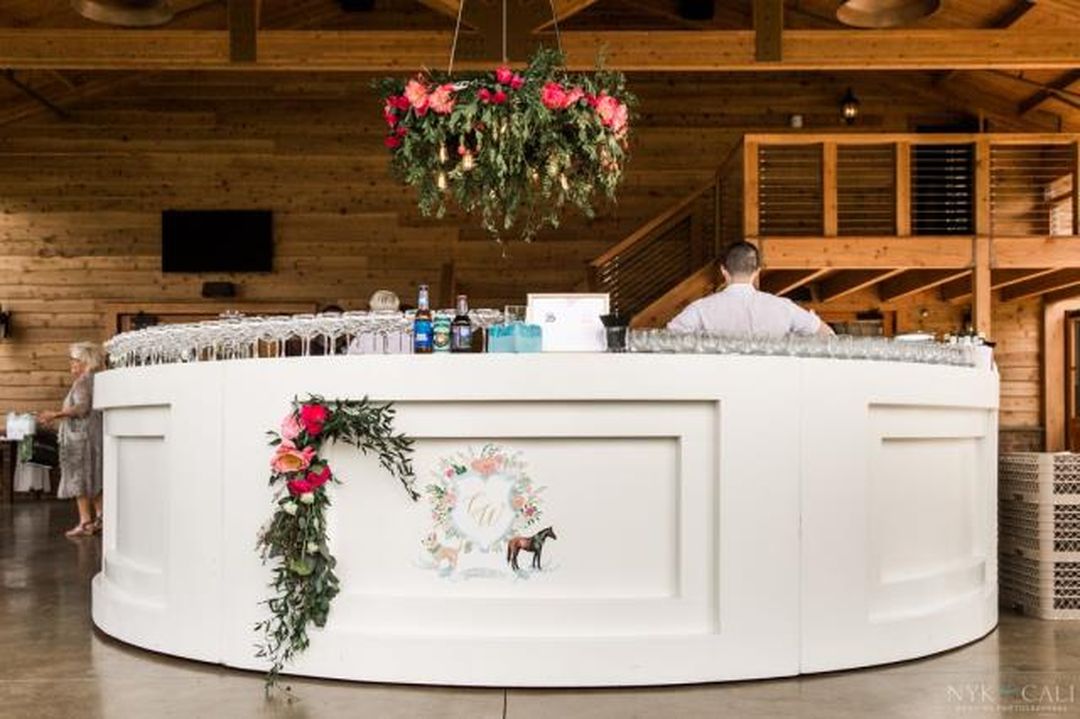 If you're having alcohol at your upcoming wedding or other events, a well-stocked bar starts with the bar and accessories. From customizable bars to on-trend glassware and elegant backdrops, Southern Events stocks it all. Keep reading to learn about our event bar and bar accessories for rent, for every type of event.
Stylish Bars for Rent
A well-outfitted bar is the sign of a well-planned event. Part of your event planning list, if you're including alcohol, will include "Get items for the bar". So let's get that item checked off. First things first – what's your theme or style? Going for a rustic or bohemian theme? Check out our beautiful Bond Bar. Or an upscale, Southern look? Try our Antique White or Black Wood Bar. How about an elegant, sophisticated look? The Harpeth Bar is always popular! If you are hosting an intimate event, we also carry a Gold Bar Cart, perfect for providing table service.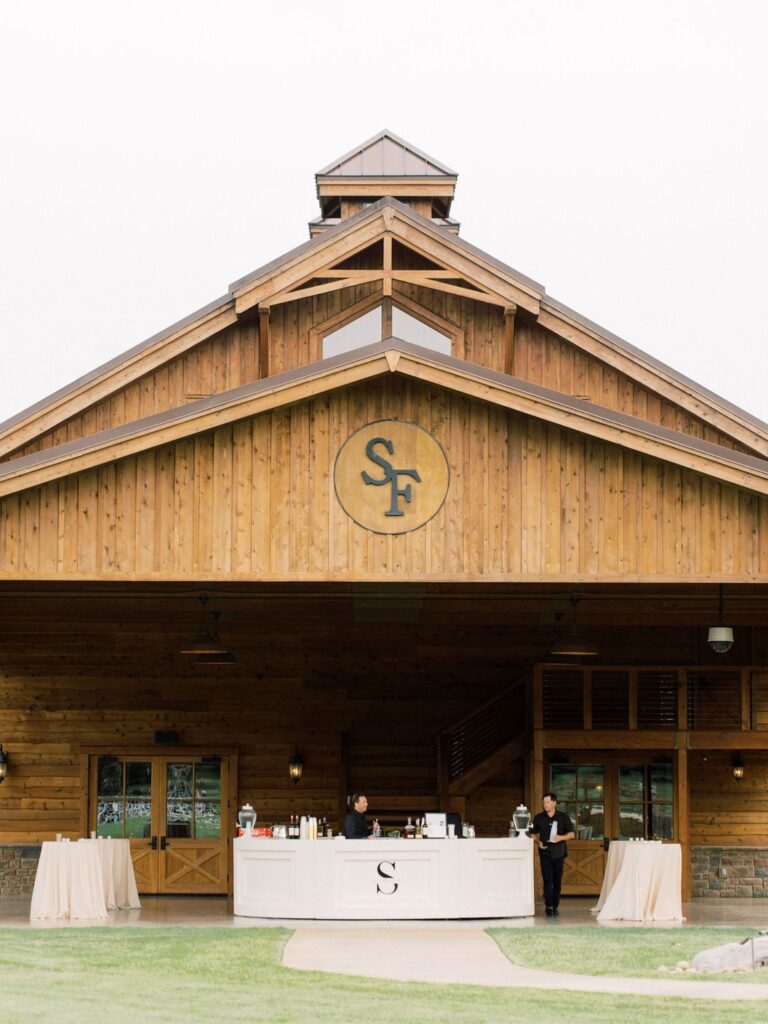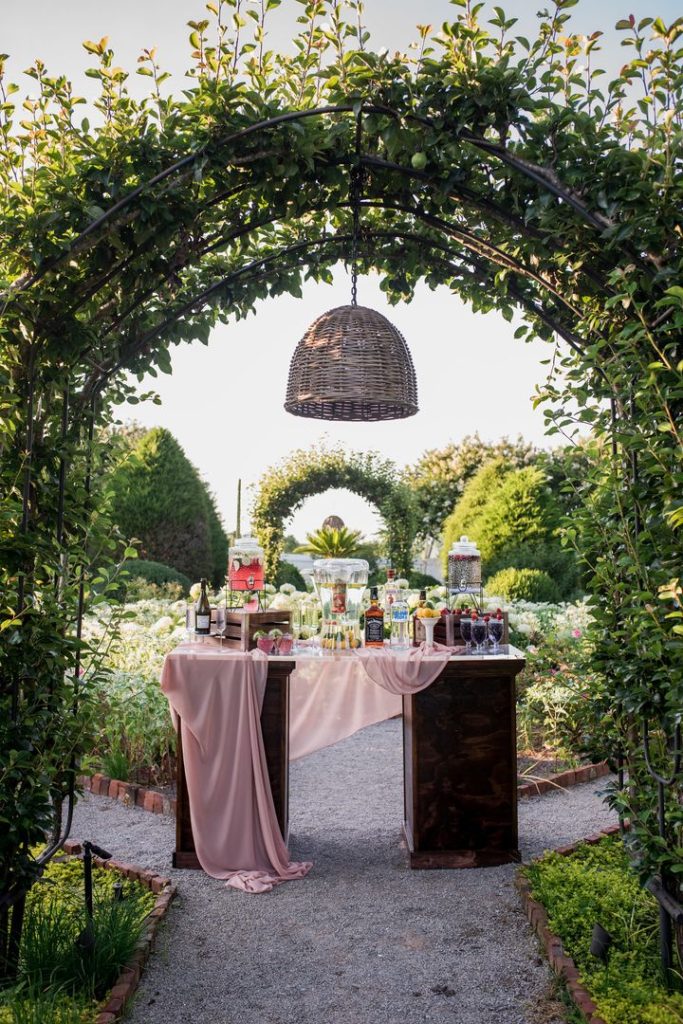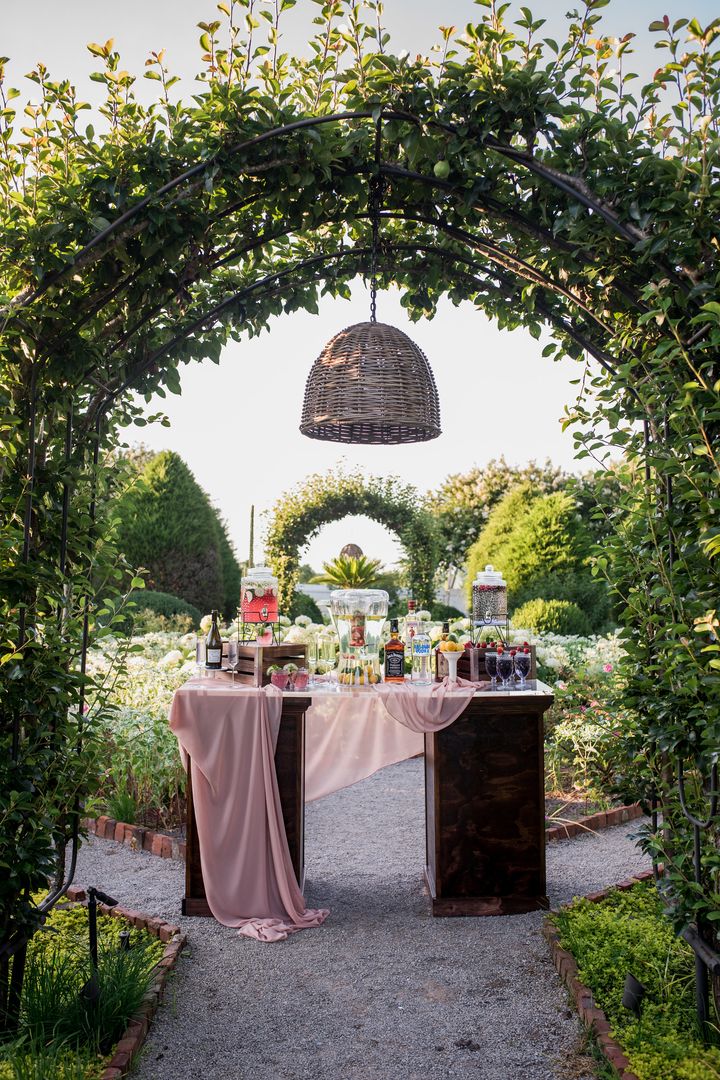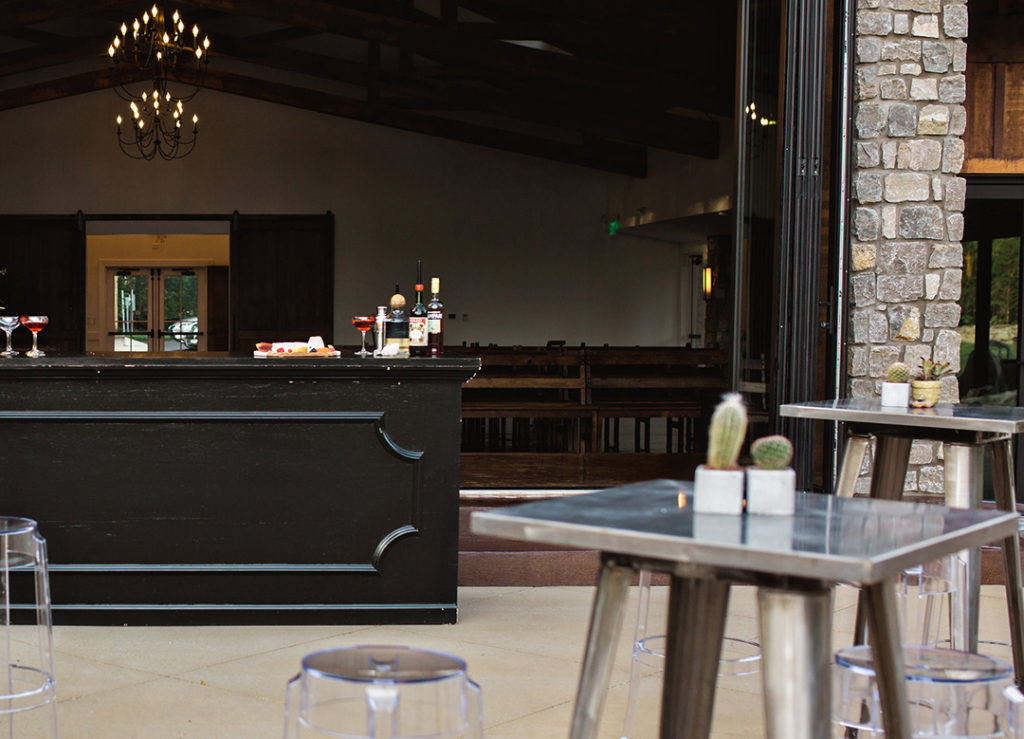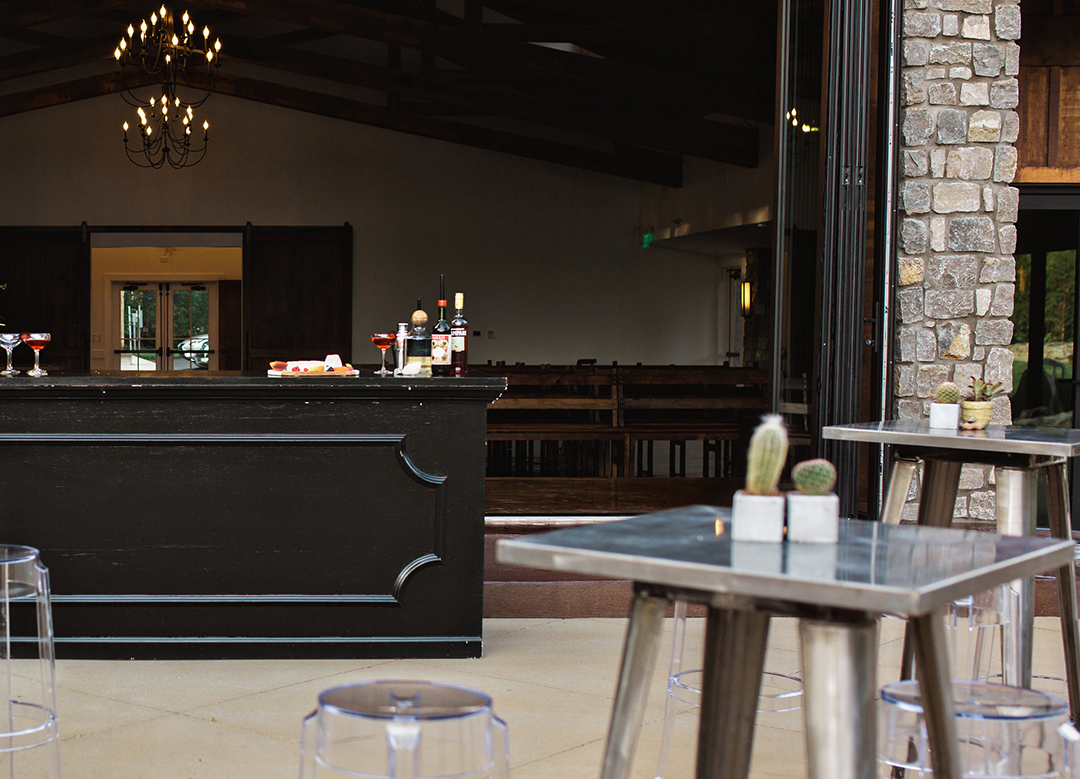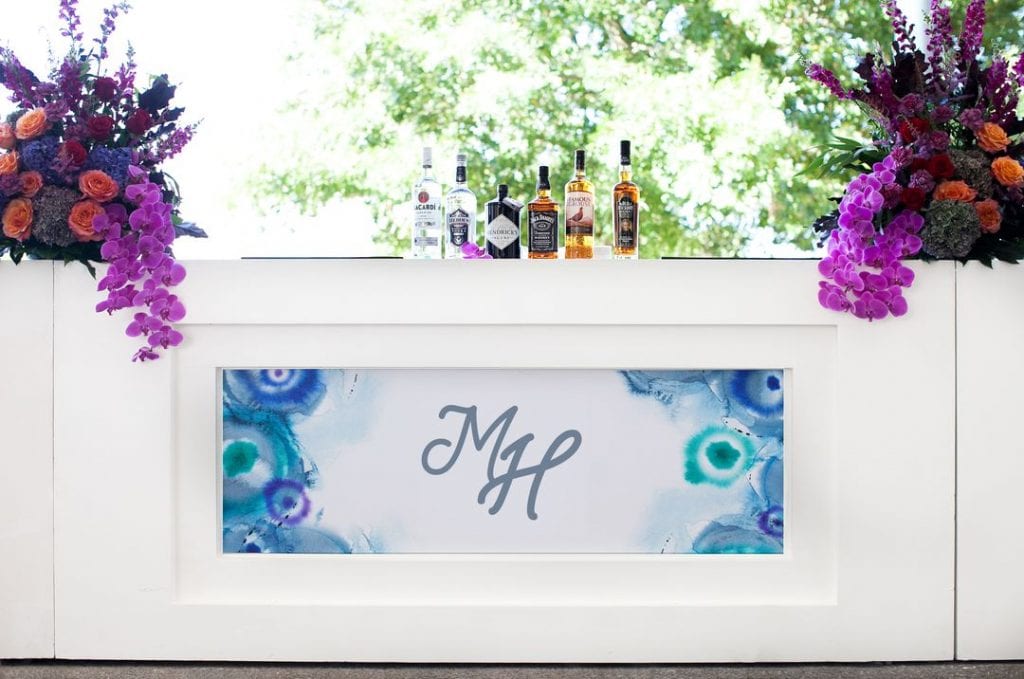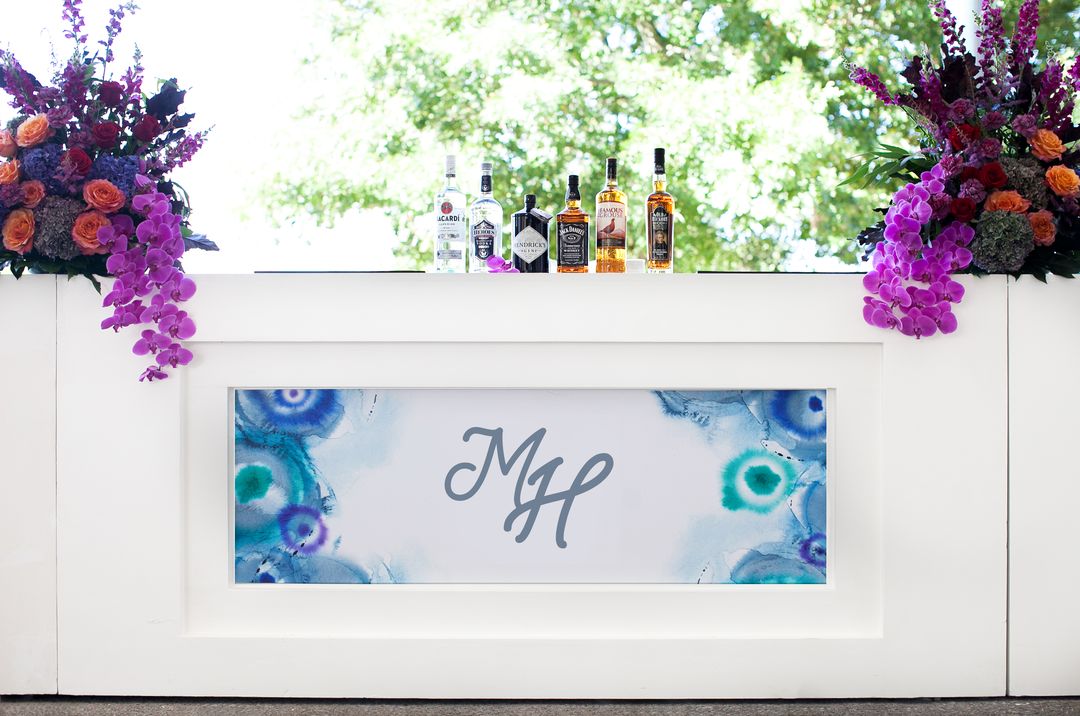 On-Trend Glassware
With an impressive bar area, you'll need glassware to match! This is why Southern is excited to stock a diverse range of on-trend glassware, suitable for a variety of different themes and event styles. As well as the different types of drinks you plan to serve, whether it be wine or signature cocktails. Our Champagne Glassware is essential for a celebratory event, but we also carry some statement pieces. Including our retro Davis Glassware and contemporary Cybil Glassware. Be sure to consider all your options, by visiting our catalog!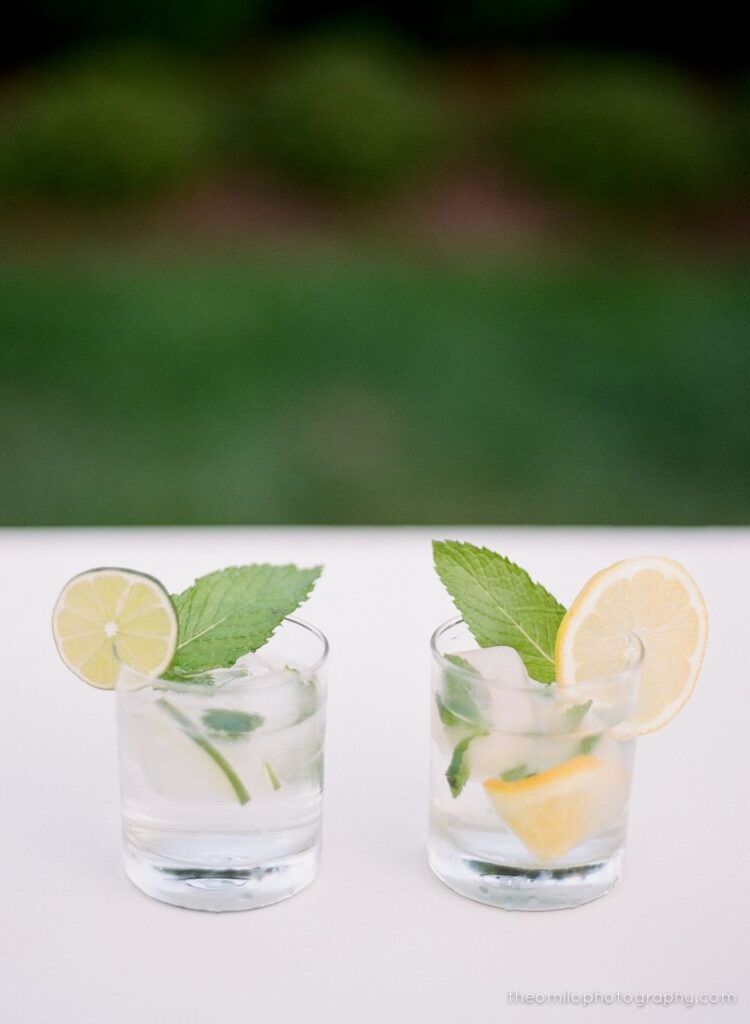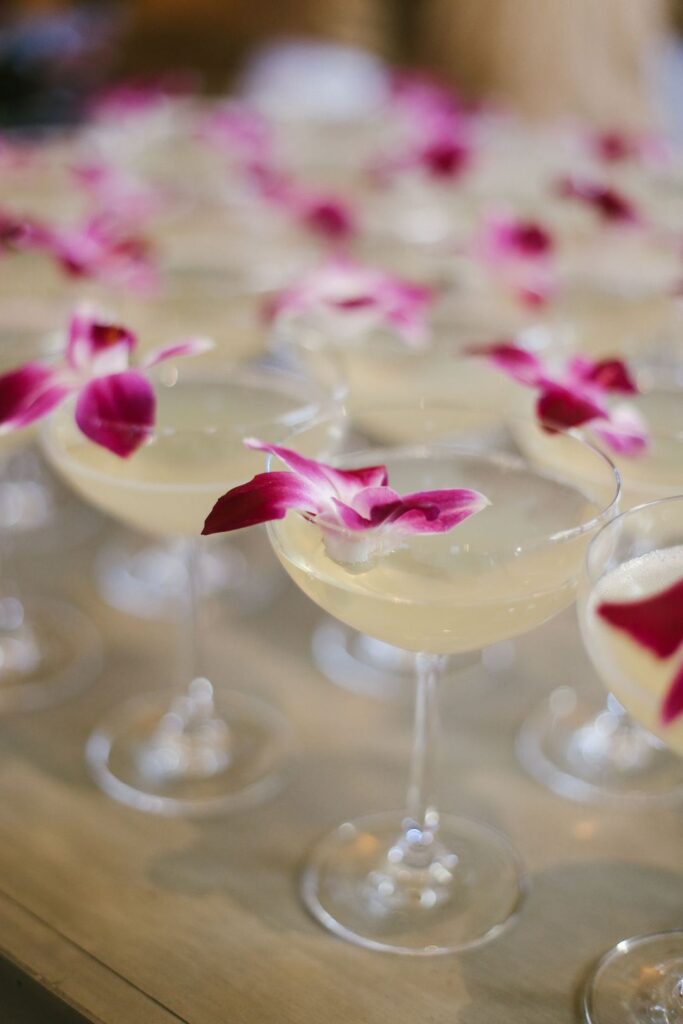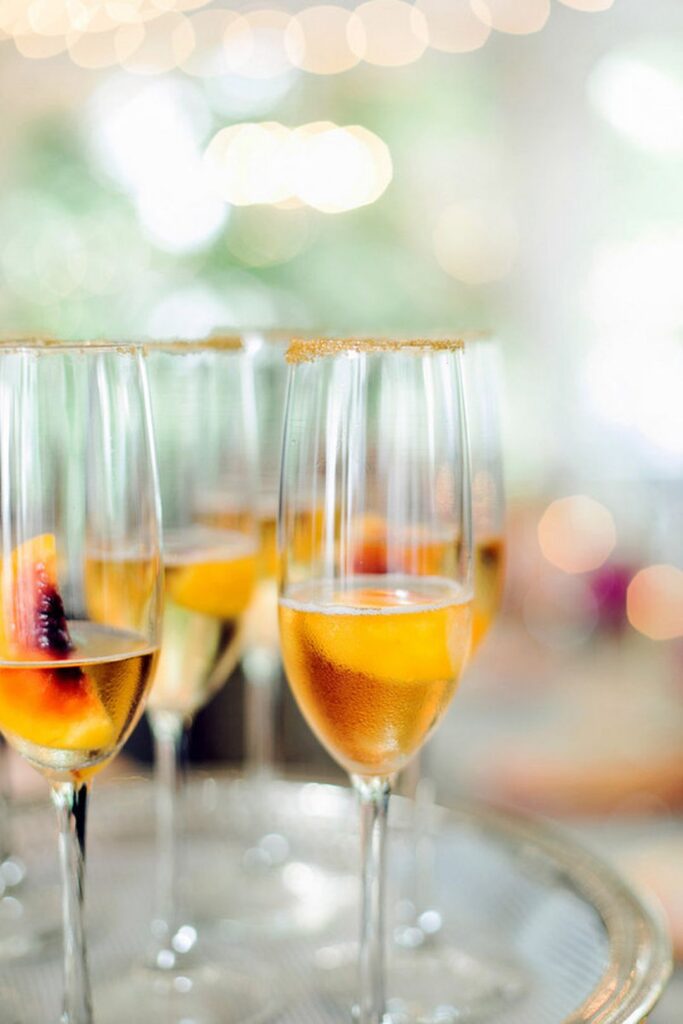 Bar Backdrops
If you want to spruce up your bar and lend a more sophisticated look, consider featuring a backdrop. We offer several styles, that range from purely aesthetic to functional. Often appreciated by the bar staff themselves, our Avenue Barback Shelf is useful for storing bottles as well as glassware. Meanwhile, our Boxwood Walls make for beautiful decor, especially when paired with custom signage.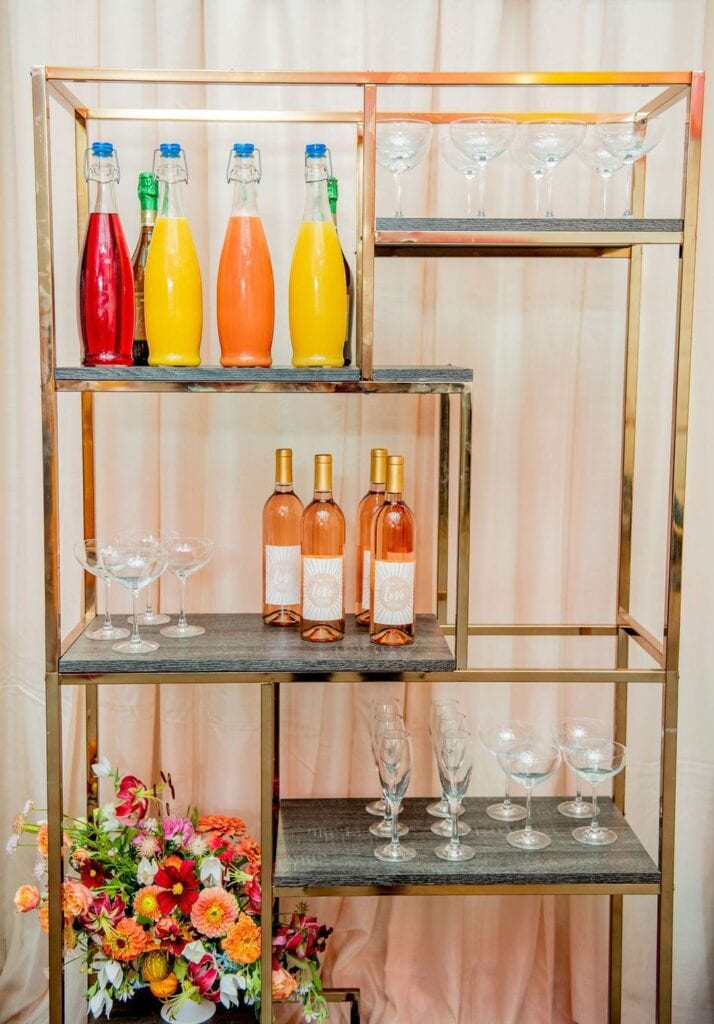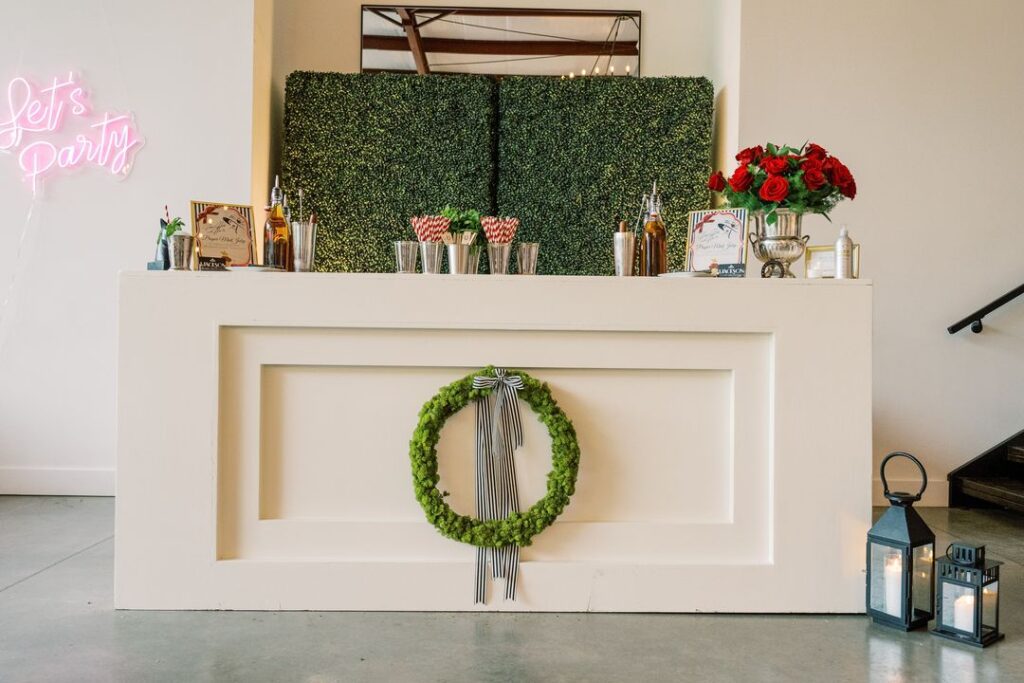 Want to feature some of our bar accessories for rent at your upcoming Nashville event? Contact our team at info@southerneventsonline.com & let's start planning! Or for more event inspiration, check out our natural-neutral or earth-toned party rentals.
TAGS | Glassware Collection, Nashville Event Rentals, Nashville Wedding Rentals, Nashville party rentals, Southern Events Party Rentals, Unique Wedding Rentals, backdrop ideas, bar accessories, bars for event rentals, glassware rentals Nashville
FEATURED RENTALS | Harpeth Bar, Franklin Bar, Ice Scoop, Beverage Tub, Caldwell Bar, Tin Lizzie Bar, Boxwood Wall, Avenue Bar Back Bookcase
---
16

Sep

Southern Events Products, Trends and Inspiration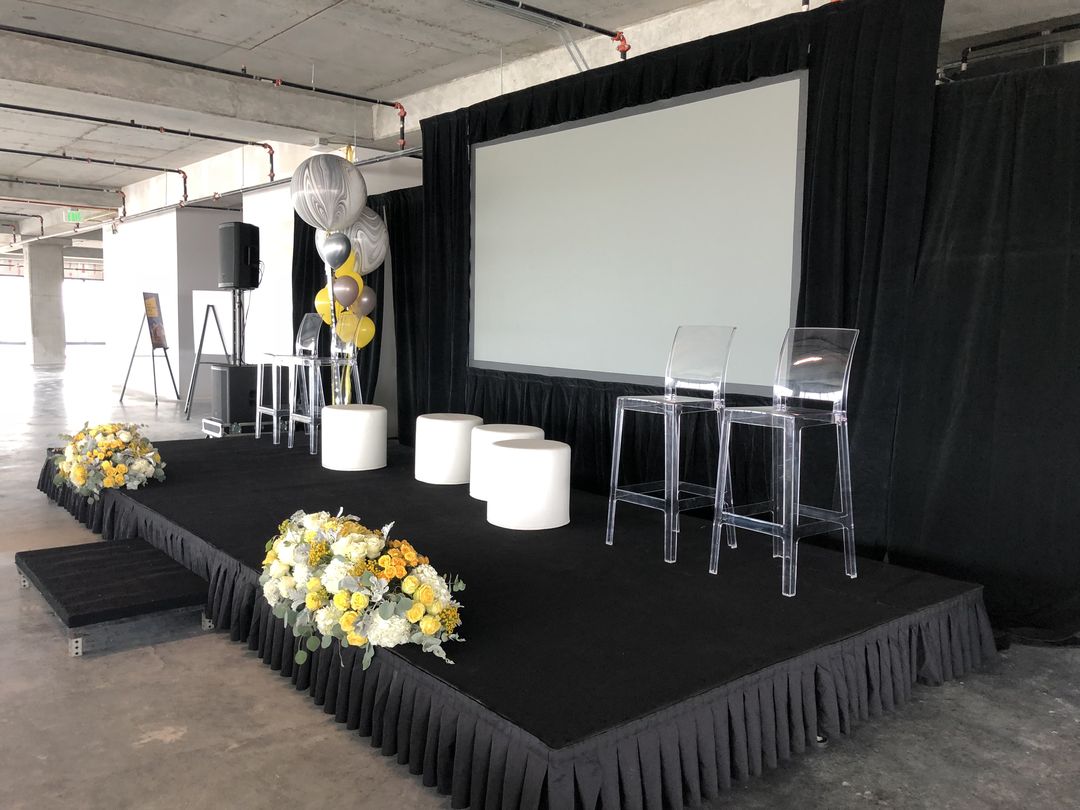 With virtual options becoming more normalized for corporate meetings & summits – but attendees still wanting in-person experiences, we expect to see more and more hybrid meeting options.  Hybrid corporate summits bring together attendees both in person as well as virtual, making for unique opportunities and challenges when setting the stage and choosing your rentals. After all, they're still meant to inform and inspire – and impress! To help you host a memorable corporate event for our new normal, check out our essential event rentals that are as functional as they are stylish. Plus! Be sure to grab a copy of our Event Essentials Guide with tips and tricks.
Camera-Ready Stage Set-Ups
It's important to create the right focal point for your event! A stage that is comfortable, stylish, and on-brand as well as virtually interesting is key.  From unique stage seating to out-of-the-box chairs, Southern Events Party Rental Company offers quite the selection to choose from. Our Bennett and Henley Sofas, Eiffel Chairs, Adeline Chairs, Rory Chairs, and Farrah Chairs offer stylish, unique, and comfortable seating for the speakers as they sit on the stage. Accent tables make for a cozy and complete look (as well as a perch for speaker notes or water). Be sure to also consider your stage backdrops – they help frame the space and create a uniform look for virtual users. We love our Boxwood Walls and Pipe & Drape for stage backdrops.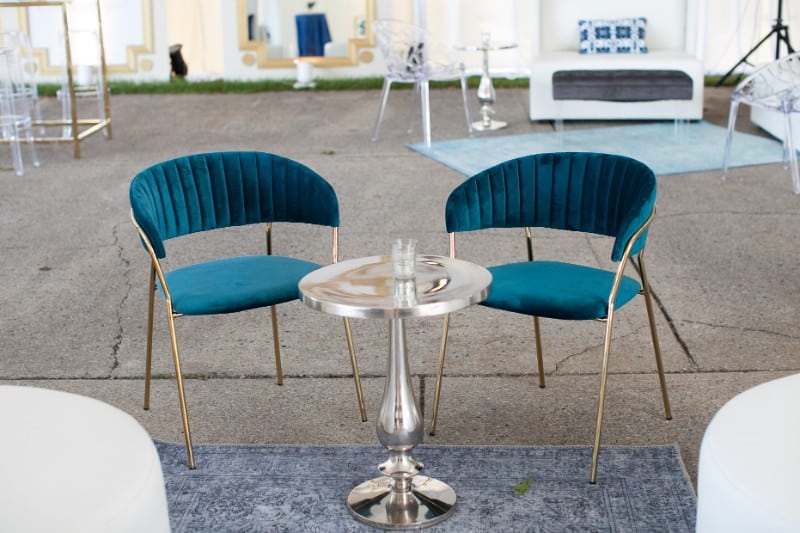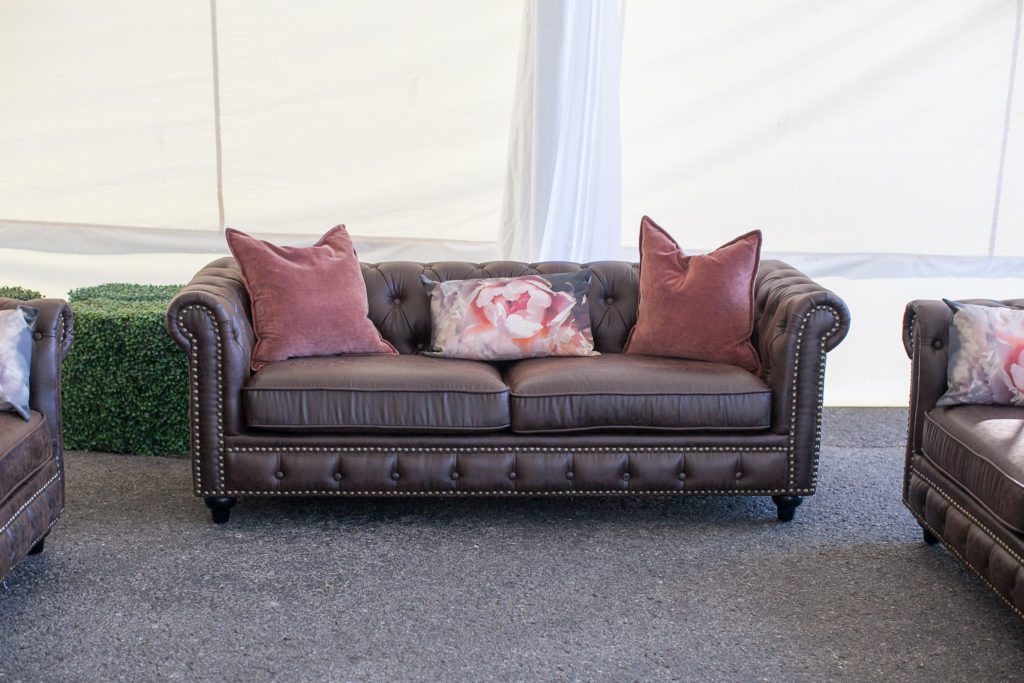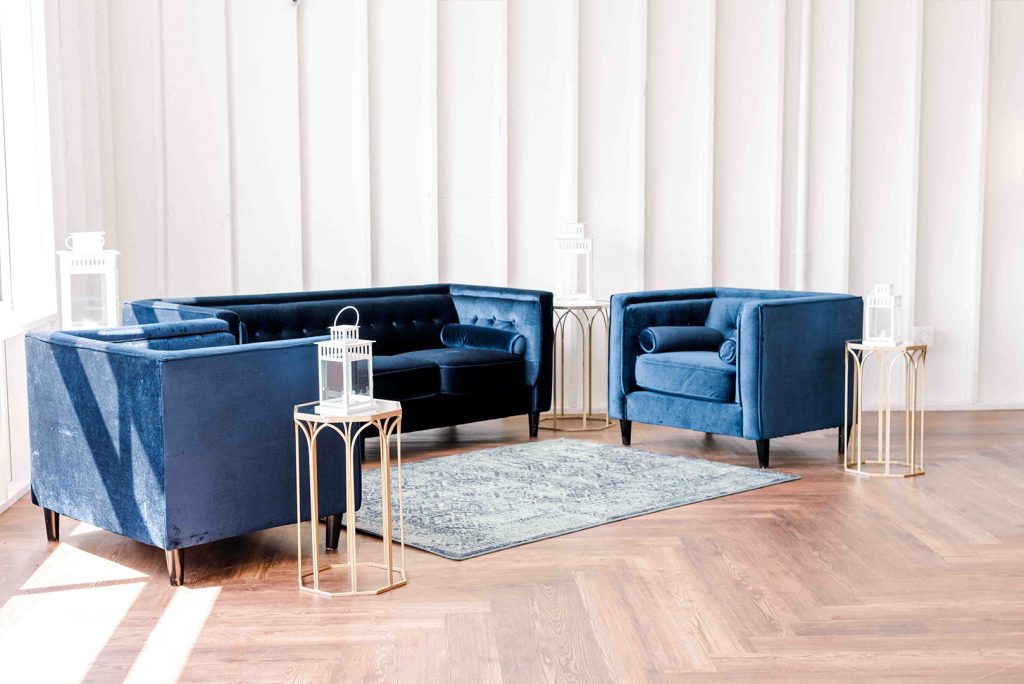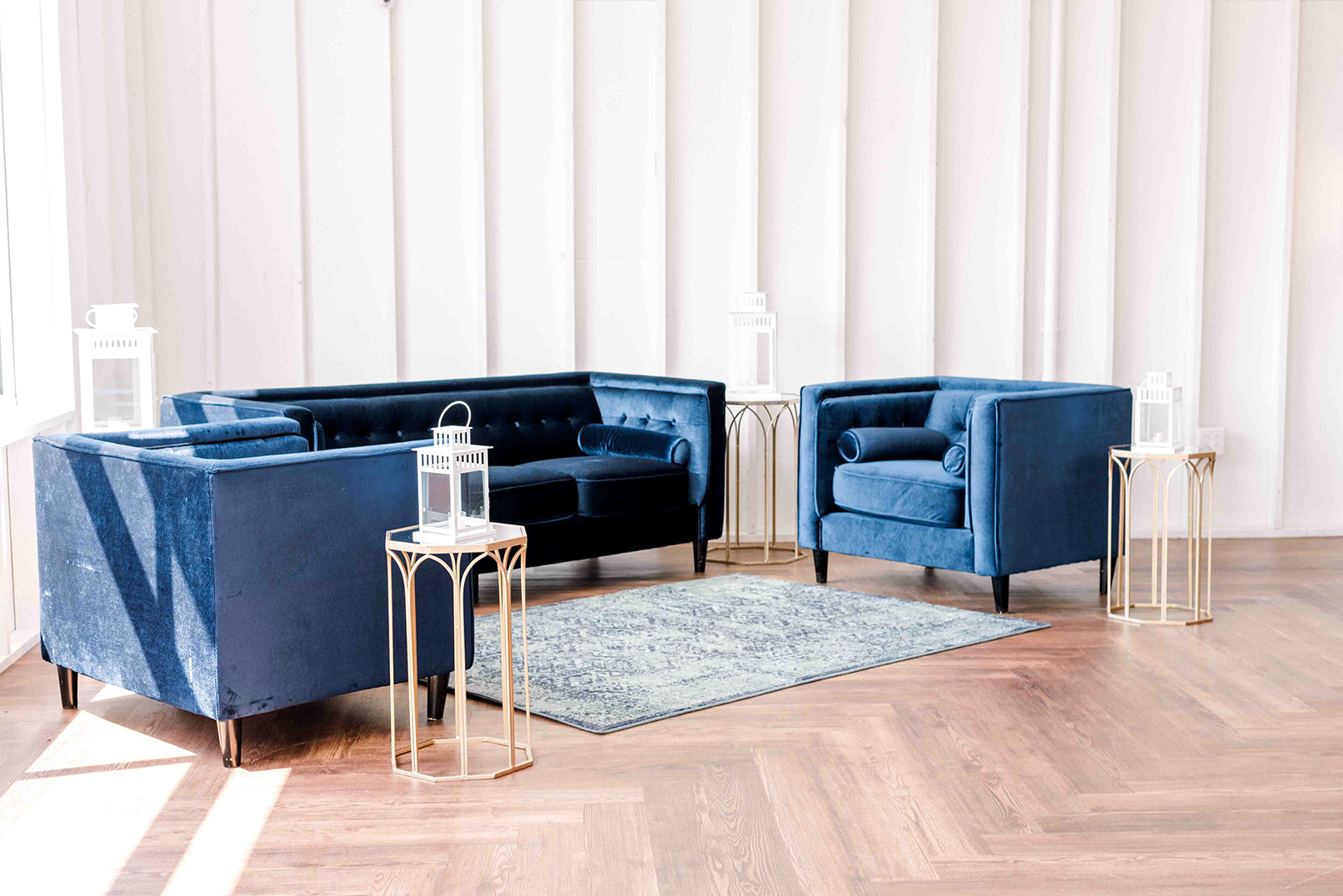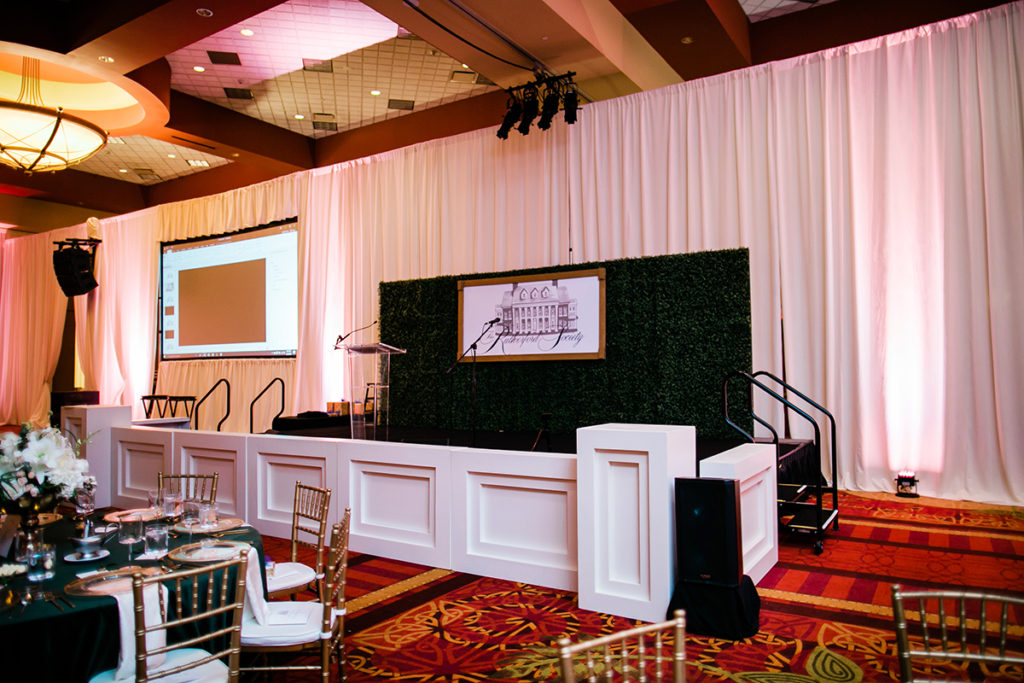 Stylish Lecterns
If you are hosting a more formal speaker or handing out awards, then you will need a lectern. Helpful for keeping your guests front and center, as well as amplifying their voice, they are a staple whether or not you have staging. It will also create a more overall organized event layout! In addition to providing a focal point for in-person guests, it will make live streaming easier for the camera crew as there is an obvious mark for people to speak from on stage. Our Acrylic Lectern is a unique contemporary (and customizable with a cling) choice, while Black Metal is a classic.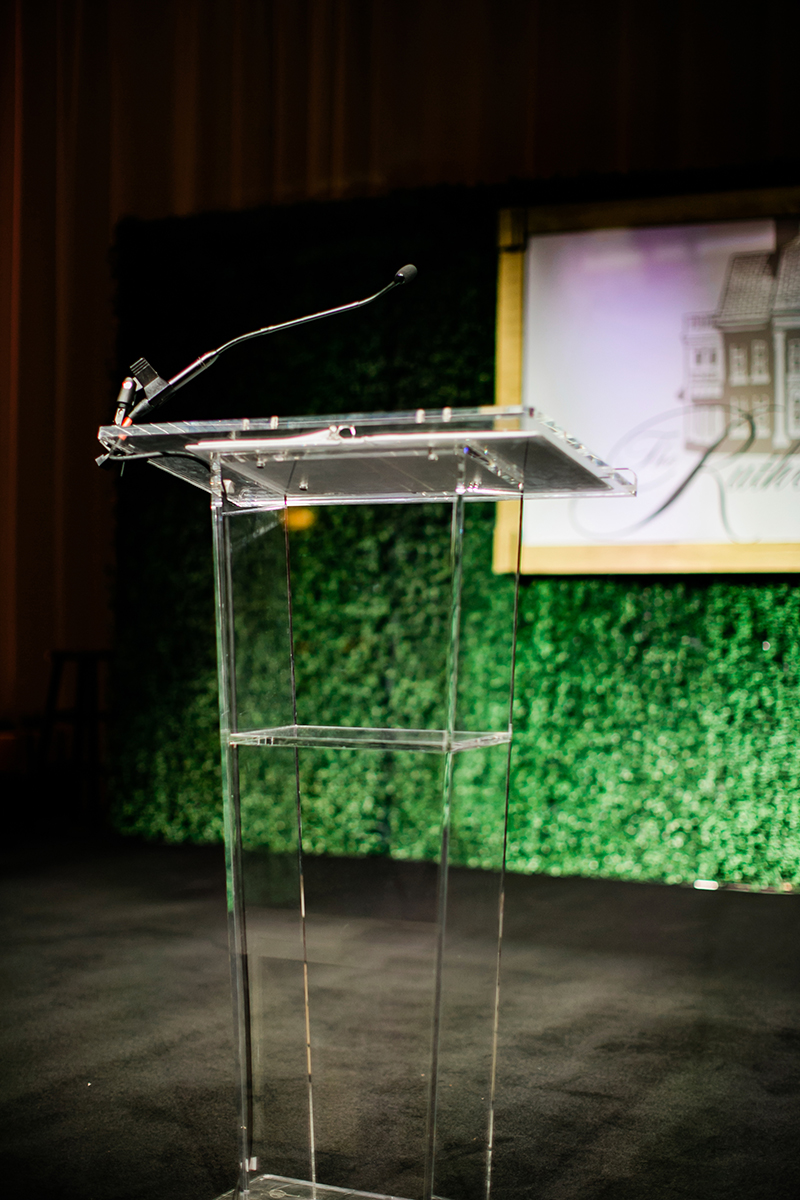 Upgrade Your Seating for In-Person Socializing
Want to uplevel your event seating? Make the space extra special for in-person attendees and opt for fun contemporary pieces, like our Acrylic Chairs. Available in a variety of styles, they make for a unique addition to any table. You'll also want cozy lounge and bistro areas. Whether they are used for breakoff sessions or breaks between speakers where people can spread out. Check out our Mercer Collection (with built-in charging ports) or Pearce Furniture. Or opt for one or two of our curated lounge packages, complete with sofas, chairs, rugs, and accent tables.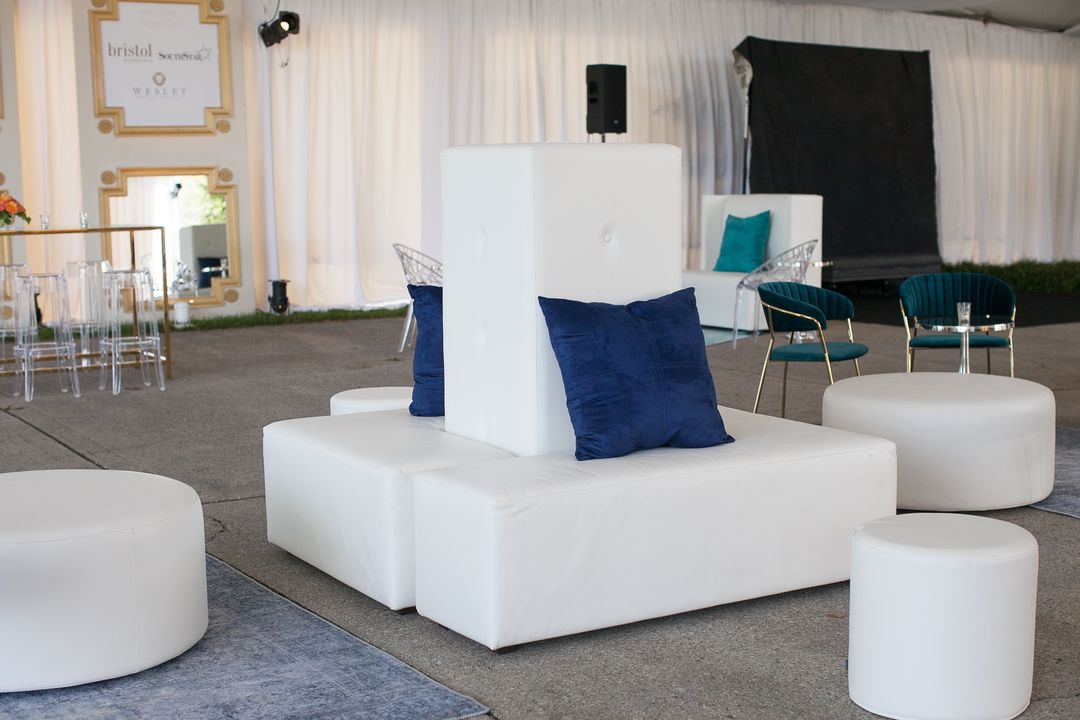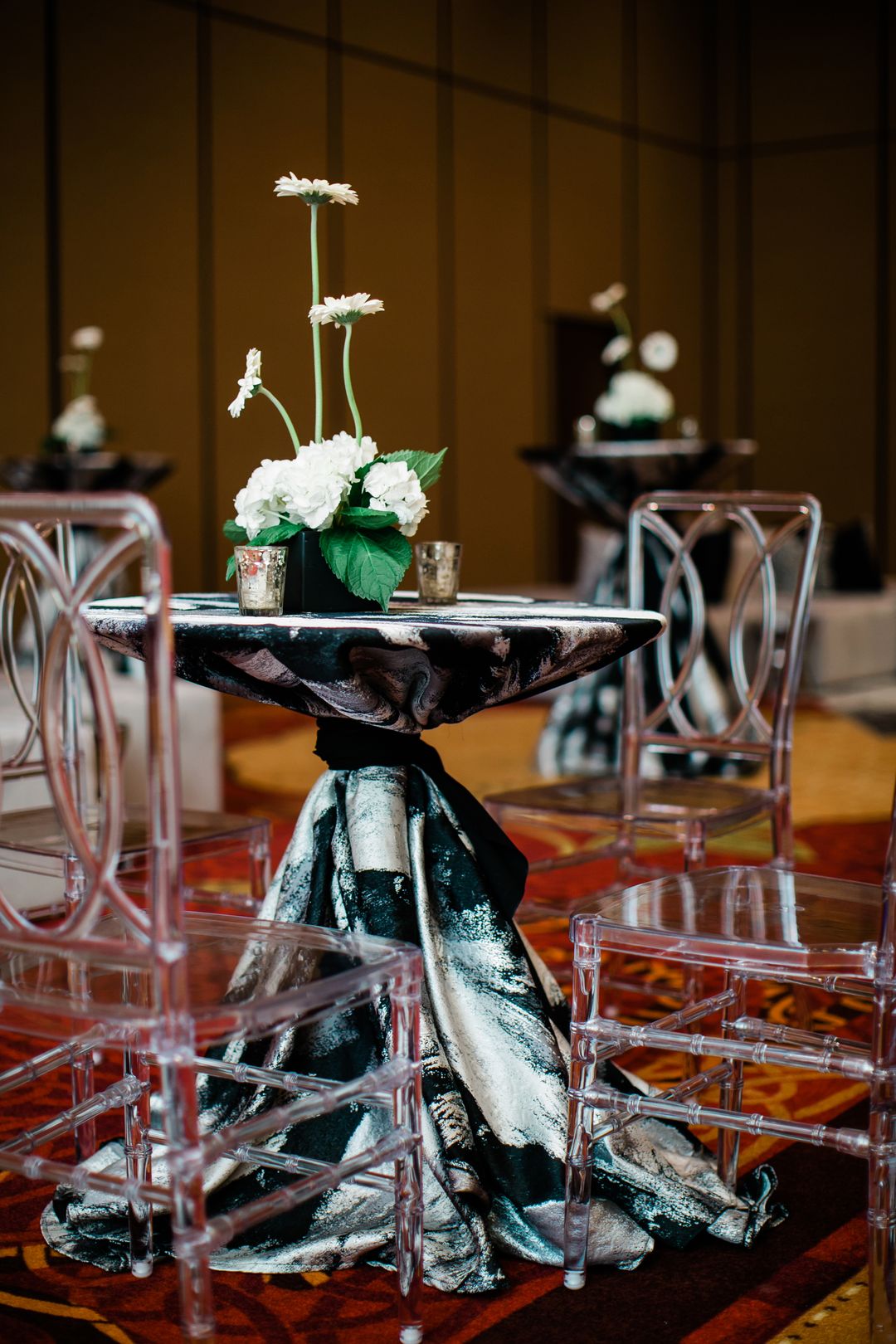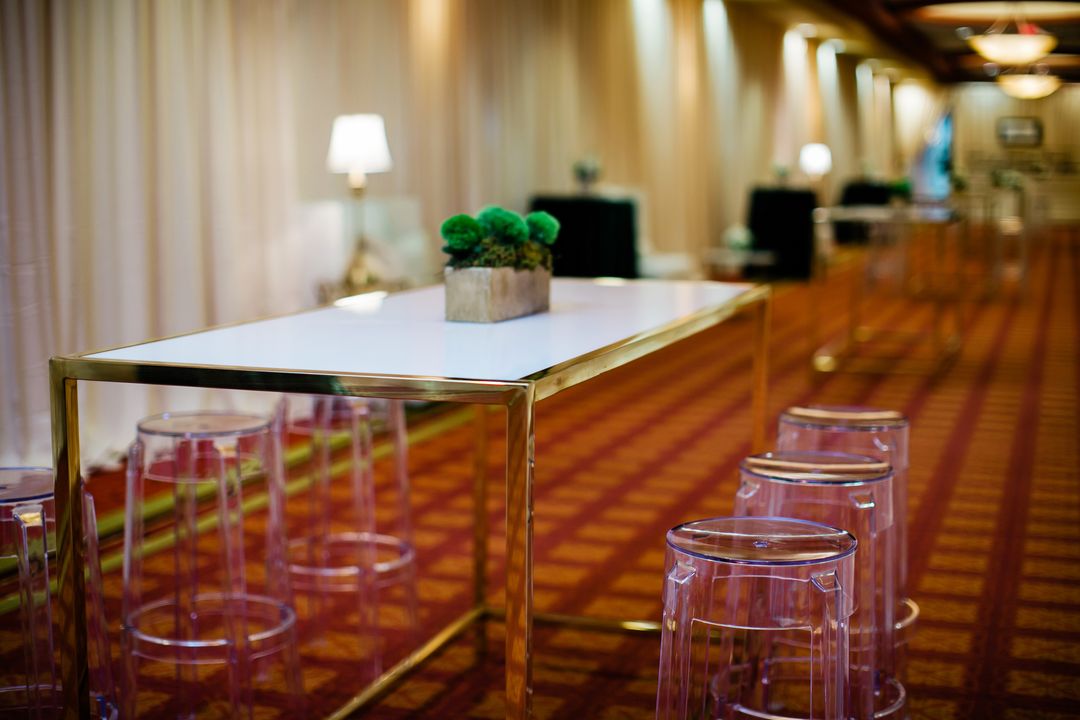 Show Off Your Brand
Because corporate summits exist to instill pride and cast vision, weaving on-brand materials and signage throughout the event is typically a strong move in the right direction. You can do this through our customizable Harpeth Bar. As well as custom pillows or colorful clings placed on the back of seating. Or opt for a memorable, photo-worthy entryway, made using our elegant Boxwood Walls.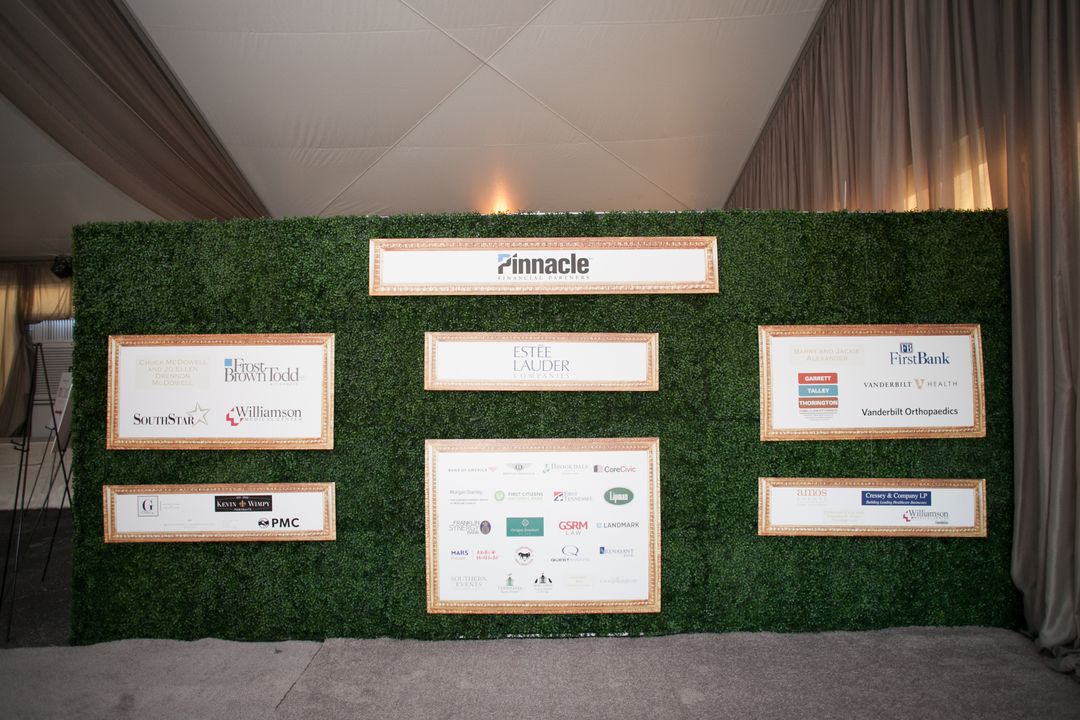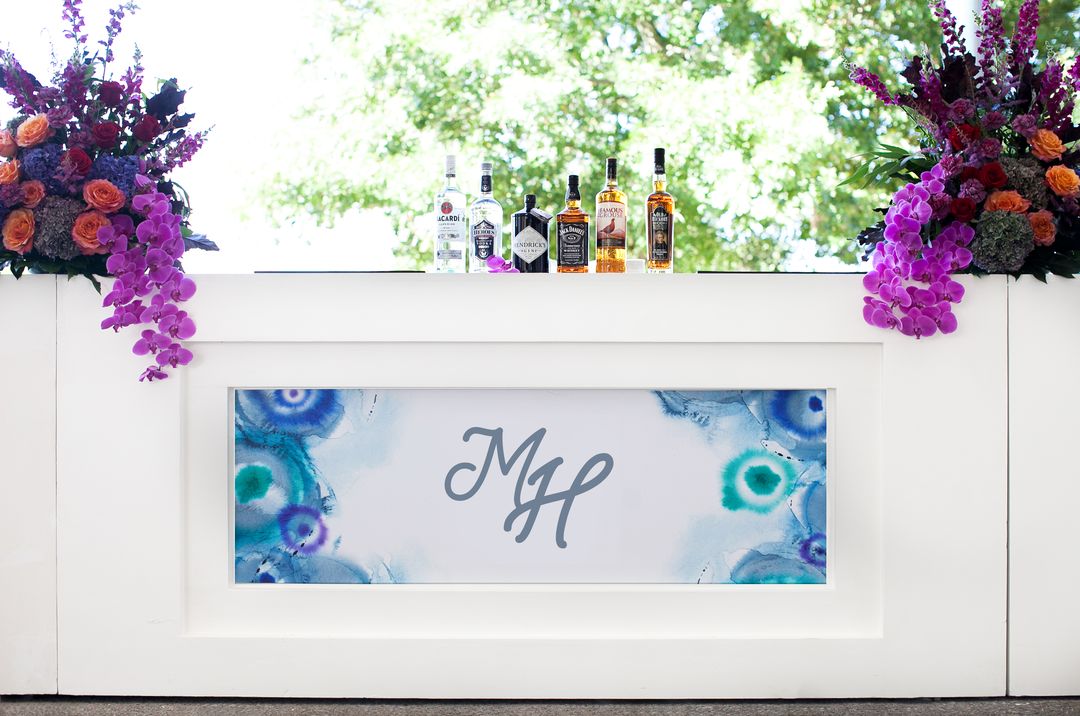 Need help planning your one-off or annual hybrid corporate summits? Our team would love to help you create an event that is stylish and functional. Send us a message at info@southerneventsonline.com, and let's get started!
TAGS | Corporate Summits, Event Seating, Event Staging, Nashville Event Rentals, Southern Events Party Rentals, Unique Nashville Event Rentals, corporate event rentals, lounge seating, unique seating
FEATURED RENTALS | Henley Sofa, Bennett Sofa, Farrah Chair, Boxwood walls, acrylic lecterns, harpeth bar, acrylic chairs, mercer collection, pearce furniture,
---
5

Aug

Southern Events Products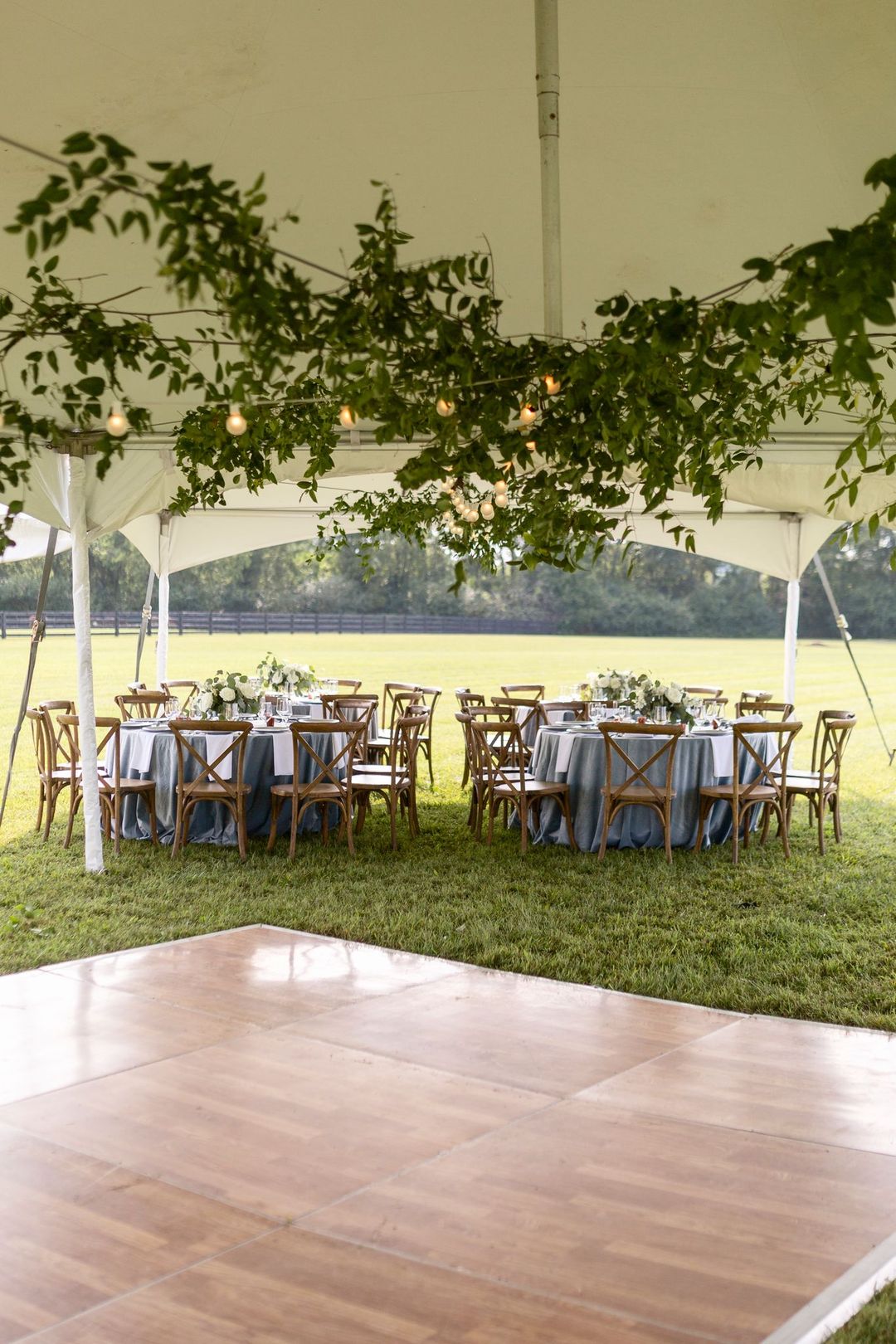 Say "Goodbye" to the days of worrying about the wear and tear of floors or grass at your event. And let us introduce you to durable and stylish event flooring! Our team understands that the floor is the foundation for your event, and will lend to a more cohesive and aesthetically pleasing look. Get inspired for your upcoming celebration in Nashville, when you check out our trendy yet functional in-stock flooring options.
Dura-Trac Flooring
Made for the event industry by special event flooring experts, Dura-Trac flooring is an easy-to-install flooring system designed to protect your existing space. The interlocking panel system is the perfect way to protect your space and your guests, making it ideal for festivals, concerts, tented parties, and more! It can be installed over a variety of surfaces, including those that are uneven. Best of all, it can be customized by placing premium vinyl flooring or carpeting over the top. To learn more about our Dura-Trac flooring, download our PDF.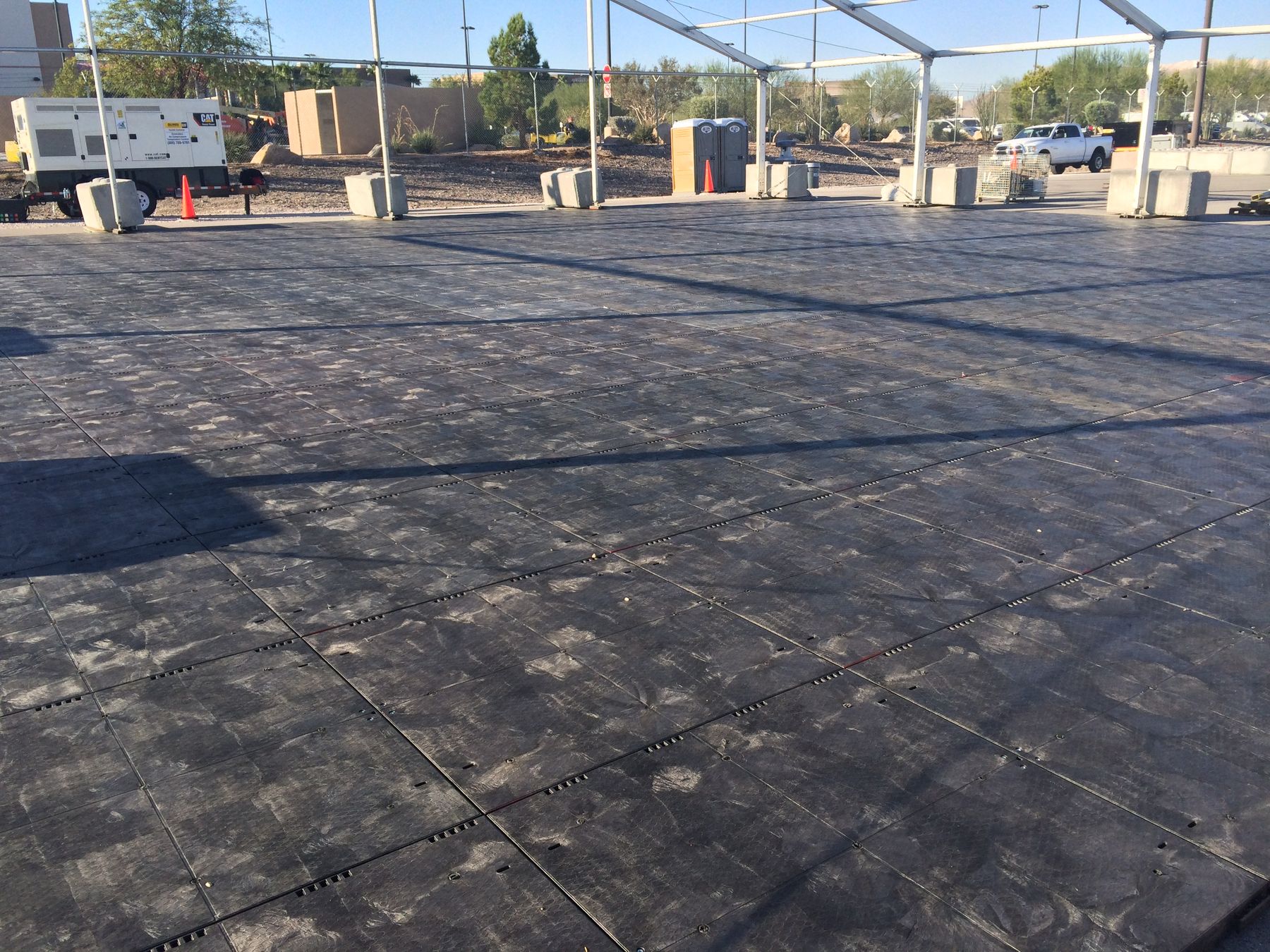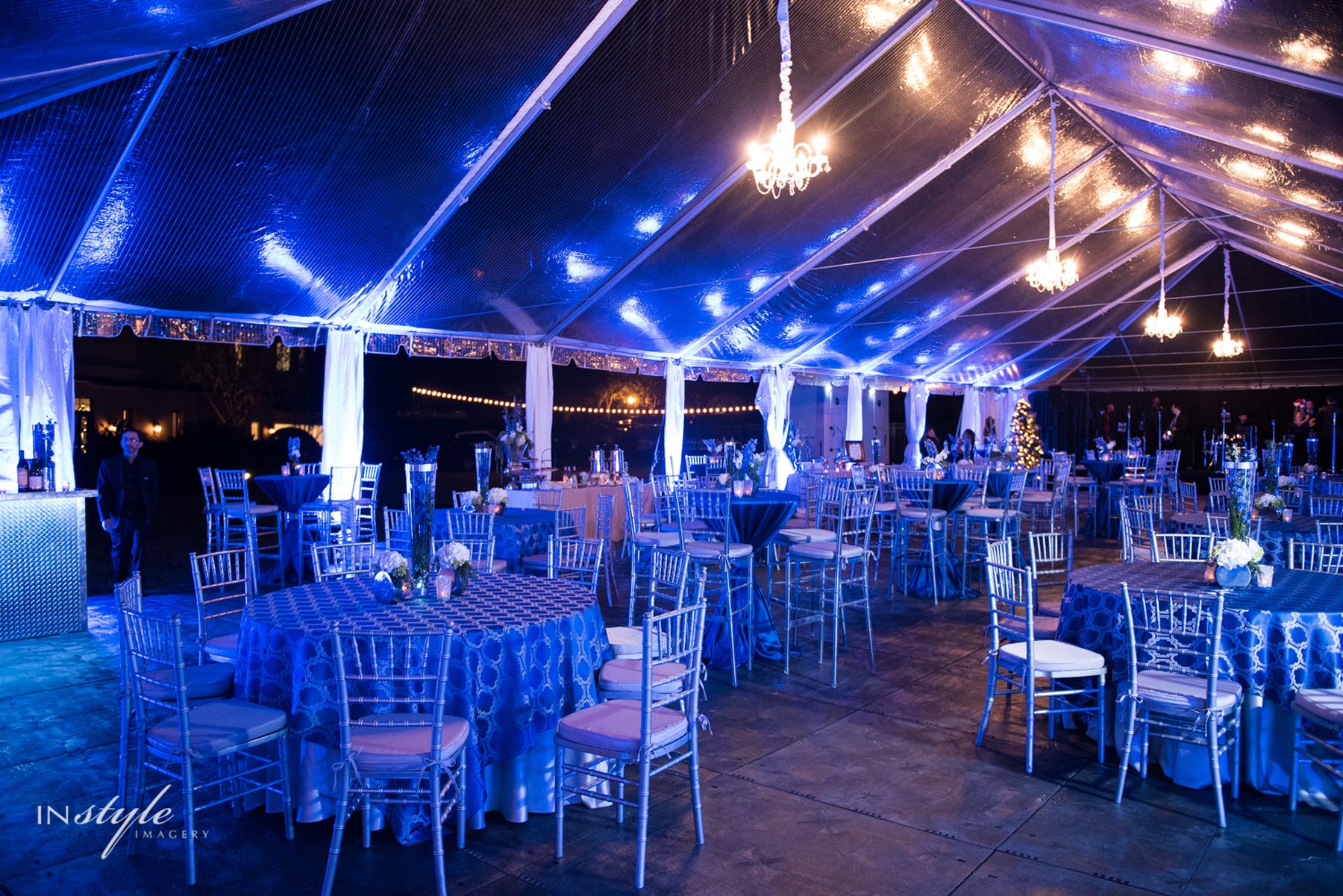 Artificial Grass
Why would you use artificial grass at your event? It's a unique option that will lend a fun touch of texture to your event. For an indoor event, it will also lend traction, making it perfect for placing on top of existing tile or vinyl flooring. For warm-weather outdoor events, it will actually offer a more natural and welcoming look. Consider renting it for your next tailgating party, trade-show exhibit, or church picnic!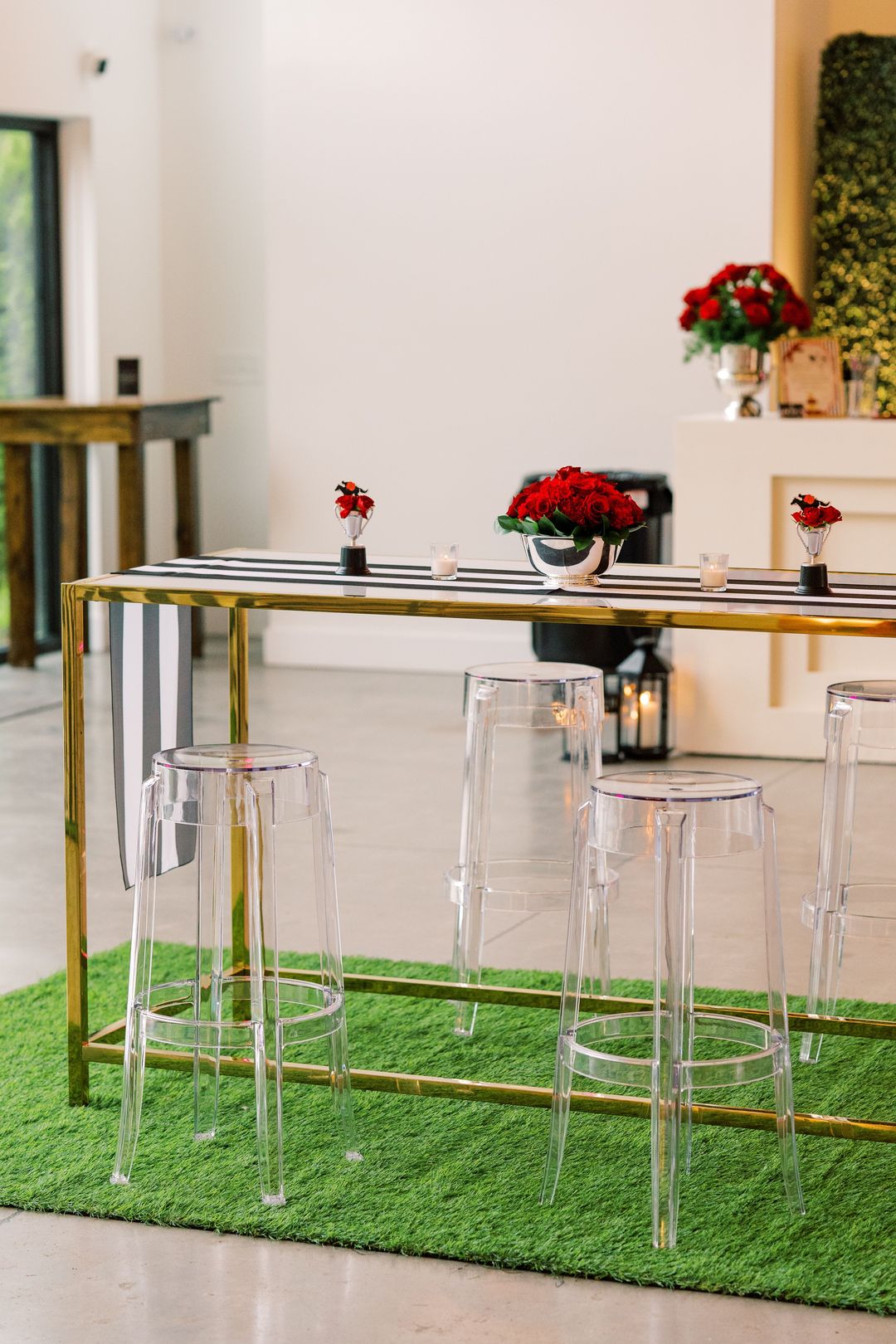 Photo by Garrett Richardson
Dance Floors
Some flooring is limited to certain areas of your event space, like dance floors. They act as a focal point within an event space, in addition to being a designated area for entertainment. We offer a selection of dance floors, for a variety of different event types and themes. Although our classic White and Black dance floor is popular, our Plank Wood dance floor will lend a modern and timeless look to your event.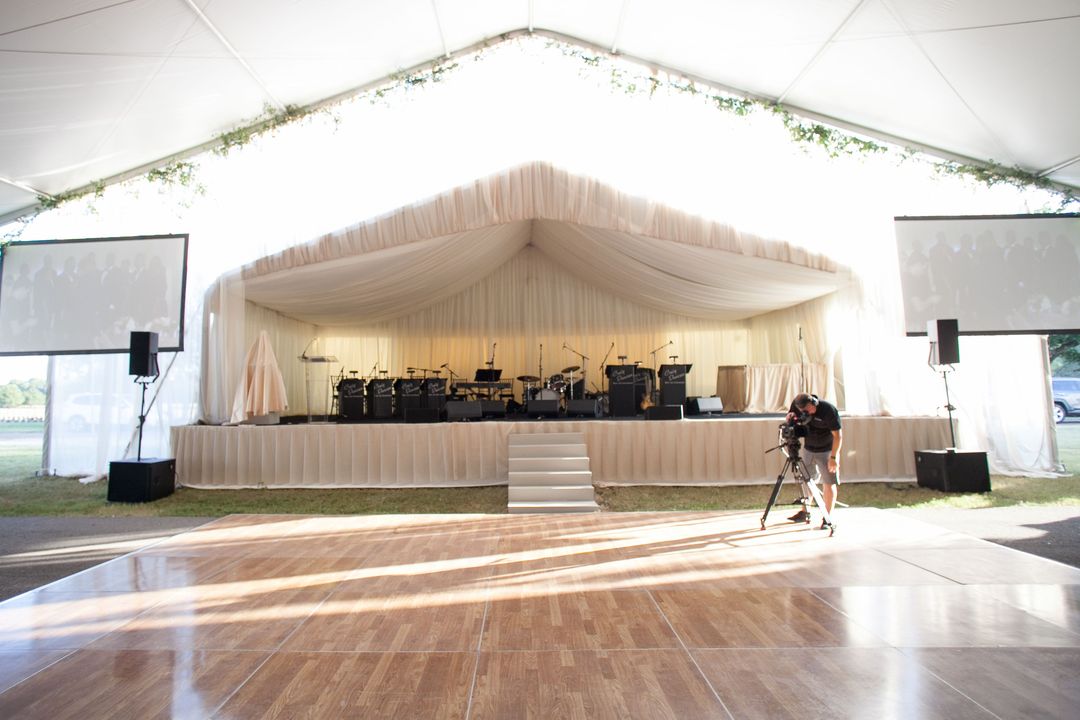 Photo by Phindy Studios
If you've been looking for event rentals that both functional and stylish, we're your people! Send us an email at info@southerneventsonline.com for help choosing the best event flooring.
TAGS | Nashville Event Rentals, Nashville Wedding Rentals, Nashville party rentals, Southern Events, Unique Nashville Event Rentals, dura flooring, southern weddings
FEATURED RENTALS | Dura-Trac Flooring, black and white dance floor, plank wood dance floor, artificial grass,
---
1

Jul

Southern Events Products, Trends and Inspiration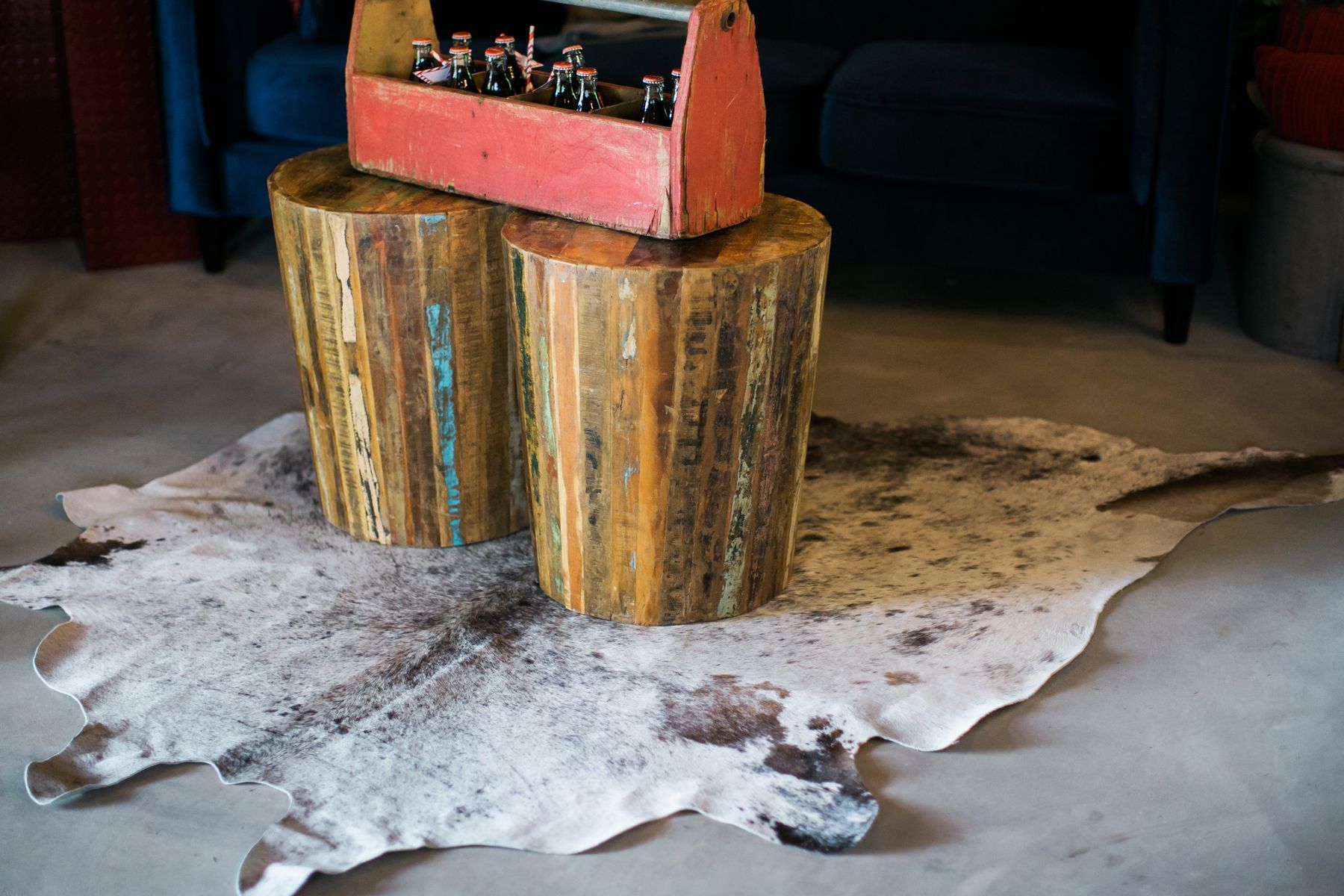 You've never heard of Americana decor? Let us introduce you! This unique style is a throwback to the industrial age, with rustic details, vintage pieces, and other nods to star-spangled pride. Nostalgic, classic, and versatile, this theme is fun and will lend a casual yet put-together look to your next event. Making it the perfect vibe for a corporate meeting or summer party on or near July 4th. Take a look at our favorite Americana event rentals, to help you achieve an iconic yet effortless setup.
Laid Back Furniture
From tables to chairs and bars, Southern Events has a multitude of in-stock Americana event rentals. Easily create a cozy lounge using our Bennett Sofa and layered Cow Hide Rugs to set the scene. Alternatively, a Blue and Red Rug bring warmth and a bit of modern style to the Americana theme. For a bistro area, use our classic Whiskey Barrels and our Remington Gunmetal Barstools. To complement your dinner tables, we also carry vintage and urban-inspired chairs.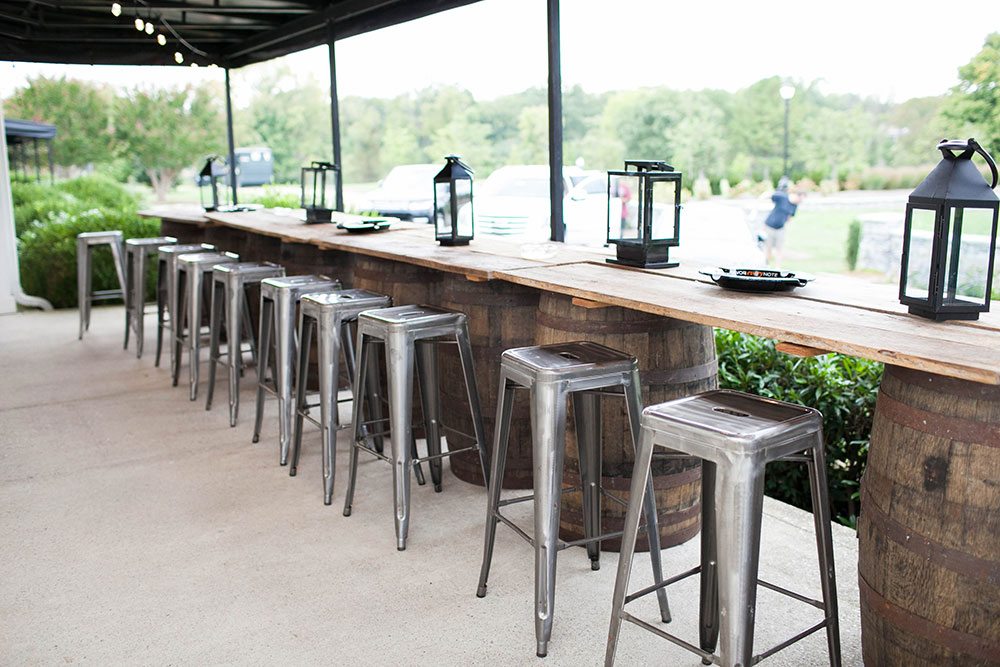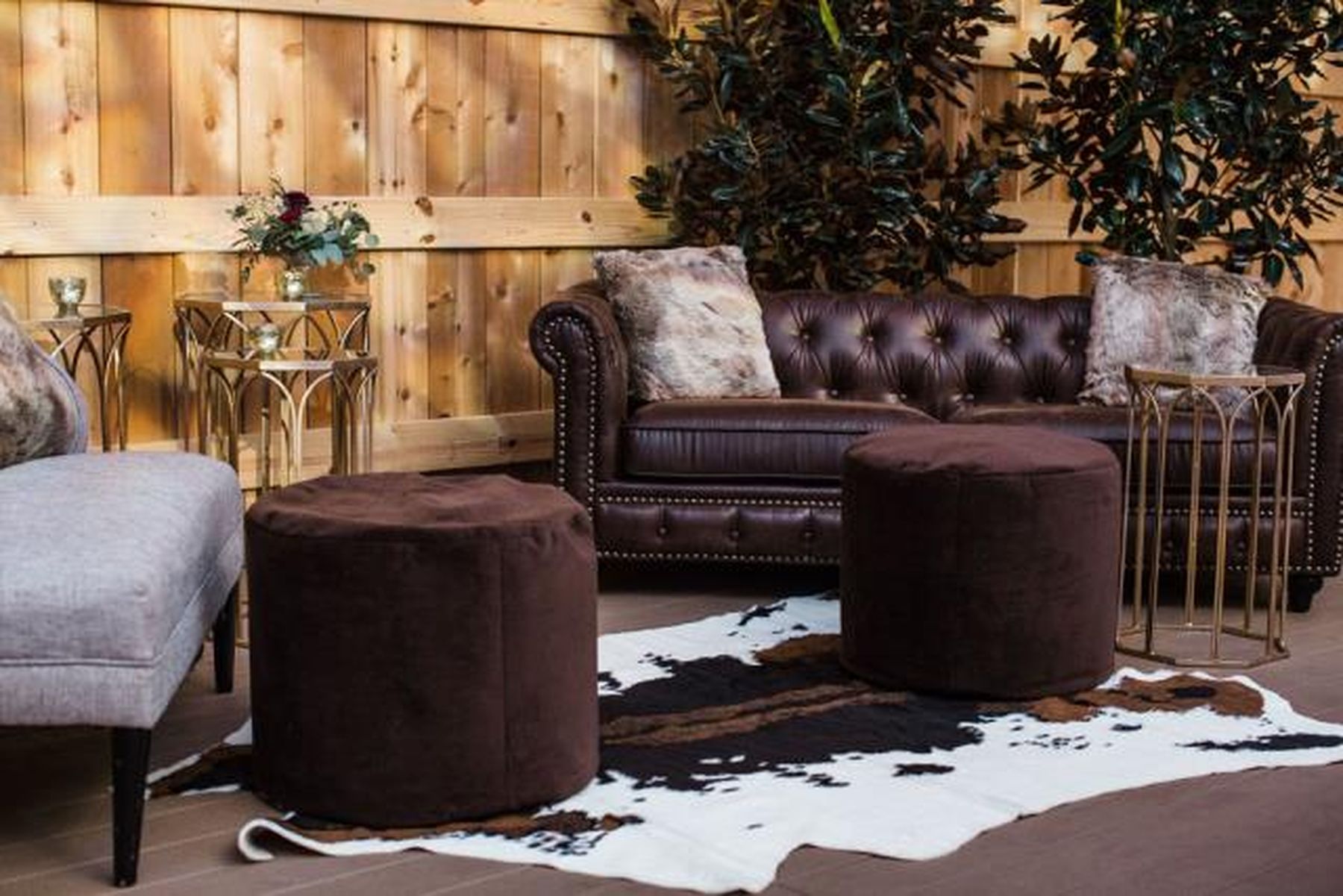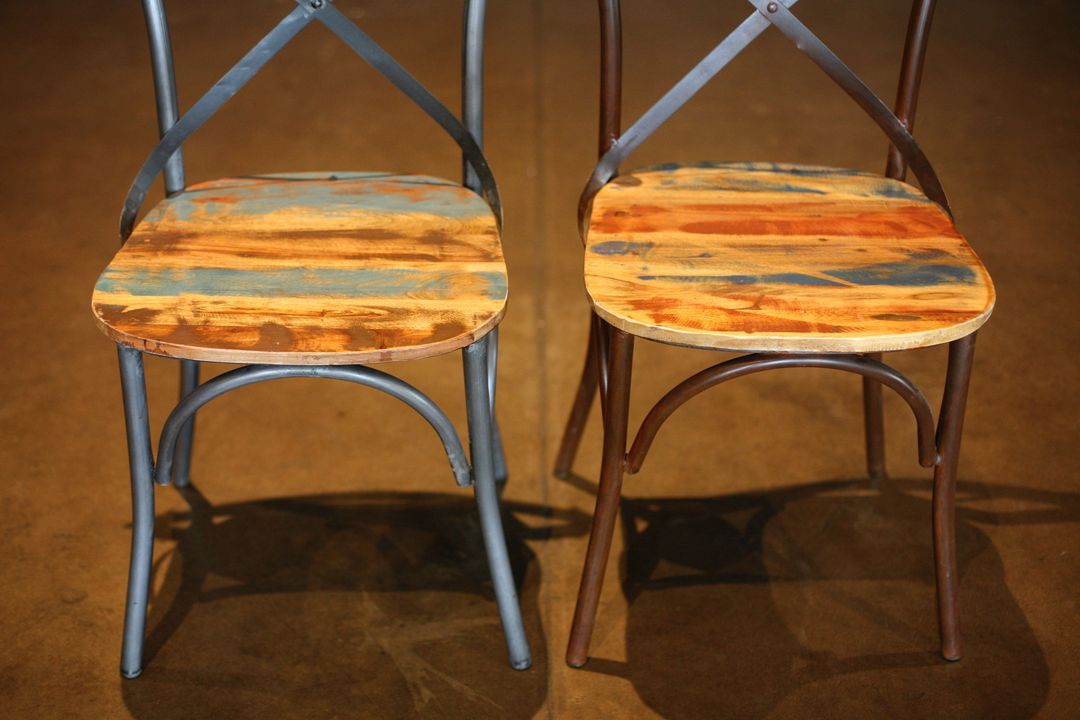 Vintage-Inspired Servingware
Is an Americana event complete without a bar for toasting and celebrating? Absolutely not! The Bond Bar is equal parts laid-back and vintage. Then there's our always popular Hob Nob Glassware which lends a touch of elegance. Of course, if you prefer a more sleek design, opt for our Recycled Glassware. To set the table, Artisan China creates a beautiful relaxed look! We also encourage you to infuse a subtle touch of color into your tablescape using our luxurious linens. Try out a natural tan or ivory, or a subtle shade of blue.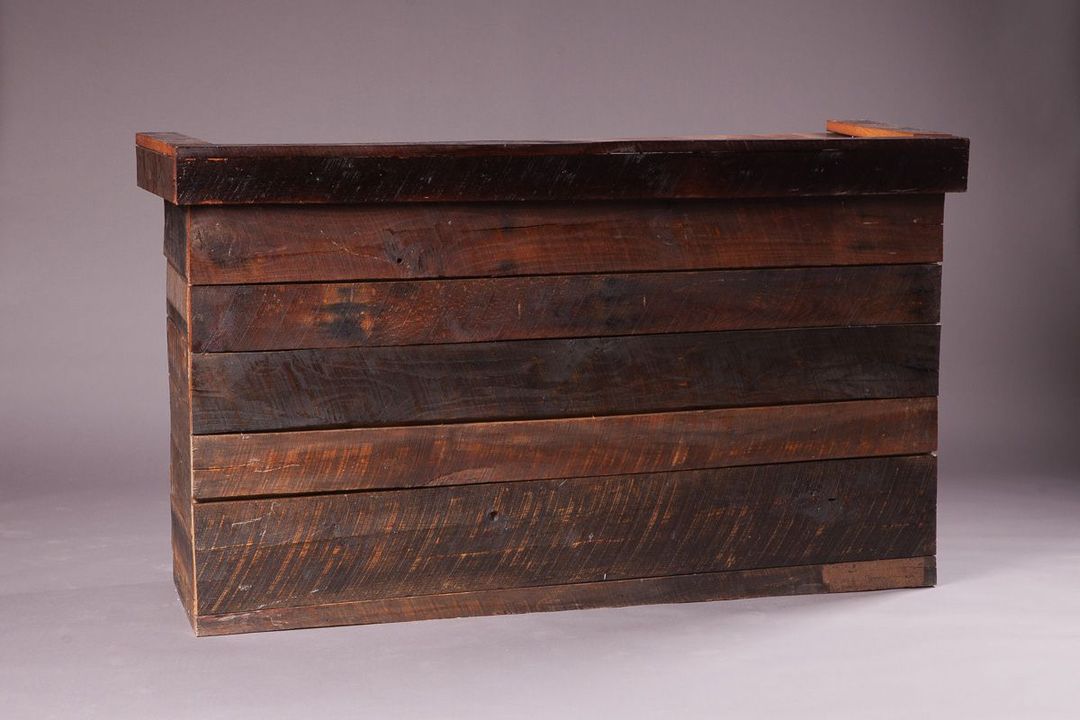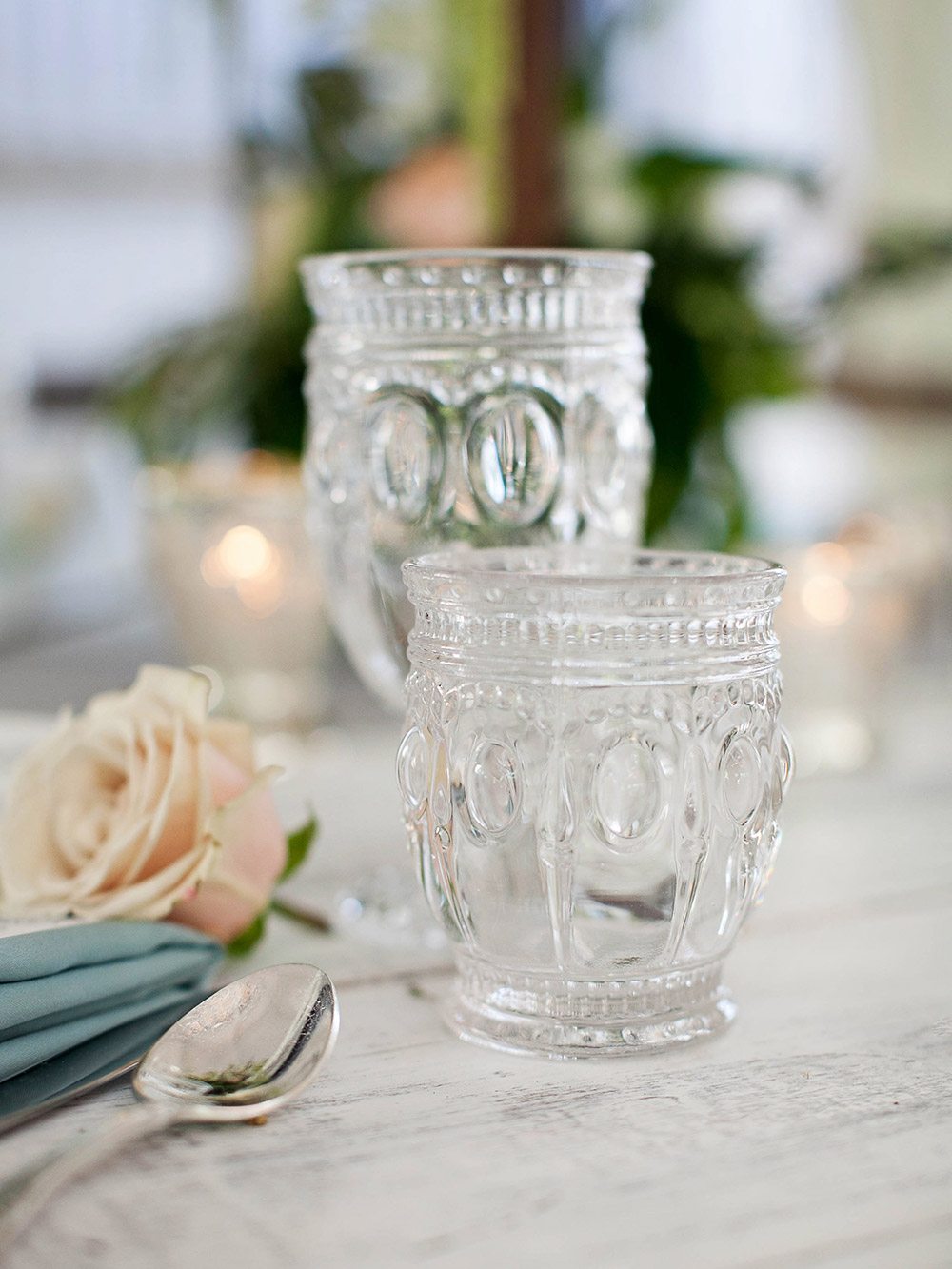 Photo by Phindy Studios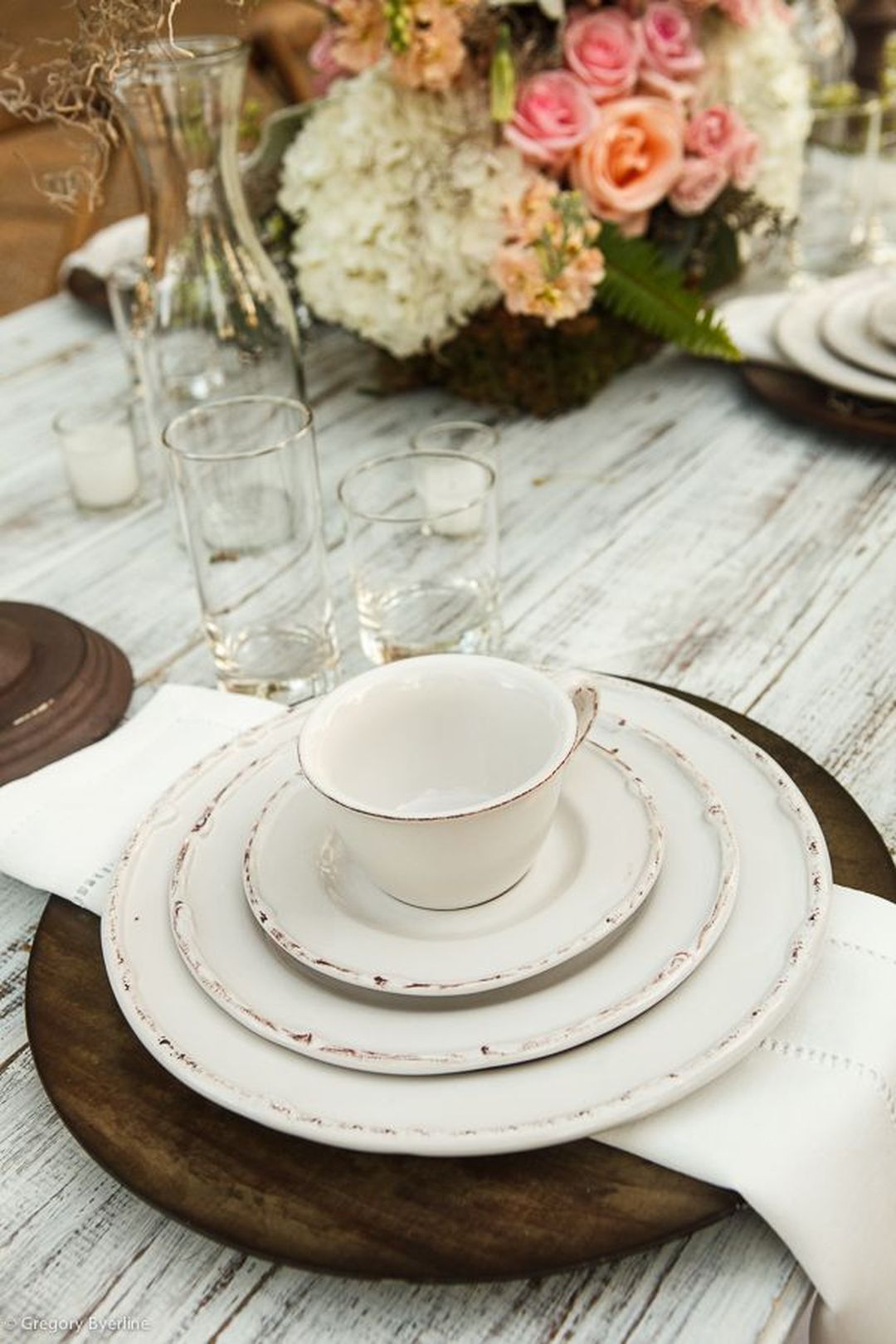 Photo by Gregory Byerline
Nostalgic Props
Both functional and decorative, we offer a variety of stylish nostalgic props to infuse even more personality into your event. It just takes the right combination of classic American colors, vintage pieces, and contemporary lines to create an Americana-inspired event that is welcoming and beautiful. For example, these Urban Wood Side Table! Or our Hungarian Baby Bath, which makes for a unique drink cooler (as do any of our vintage washtubs). Place them alongside the bar for a casual grab & go set up! And to decorate your tables or frame a space, check out our all-American fruit crates.  To see similar rentals, be sure to visit our Vintage Prop Shop!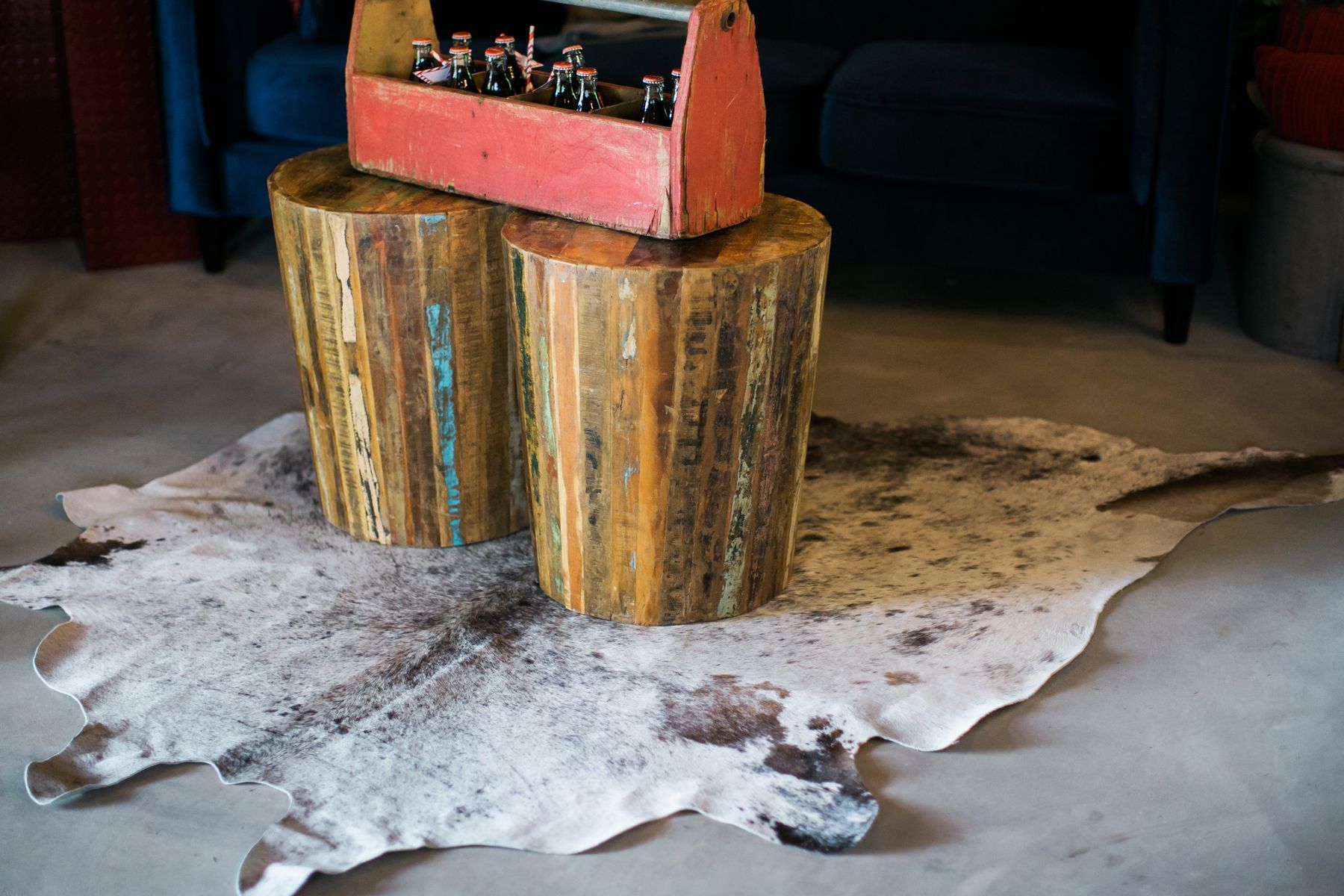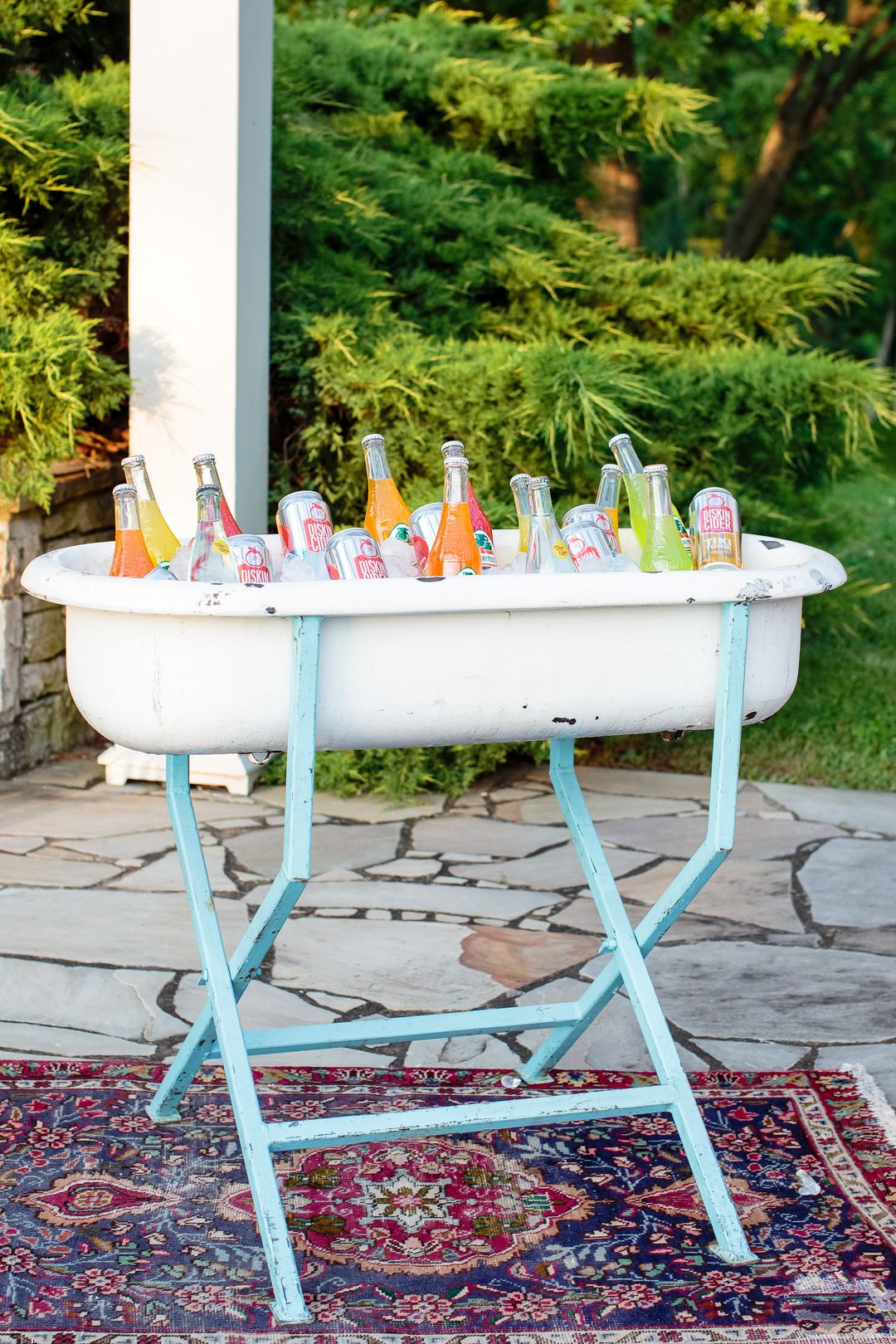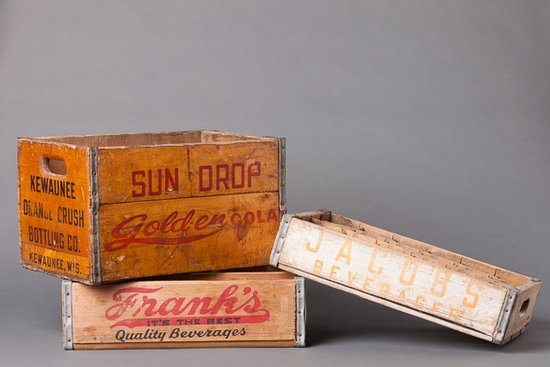 If you're wanting to create a star-spangled vibe at your next event, we'd love to help you design a layout using our Americana event rentals! Email our team to book your personal showroom tour at info@southerneventsonline.com to get started! Or for more inspiration, be sure to check out our blog on must-have rentals for small gatherings.
TAGS | Nashville Event Rentals, Nashville party rentals, Southern Events Party Rental Company, Unique Wedding Rentals, Vintage Chairs, americana event rentals, corporate event rentals, southern style events
FEATURED RENTALS | bennett sofa, cowhide rugs, blue and red rug, whiskey barrels, remington gunmetal barstools, recycled glassware, hob nob glassware, bond bar, urban wood side table, hungaarian baby bath, all american fruit crates,
---