10

Jun

On Trend, Southern Events Products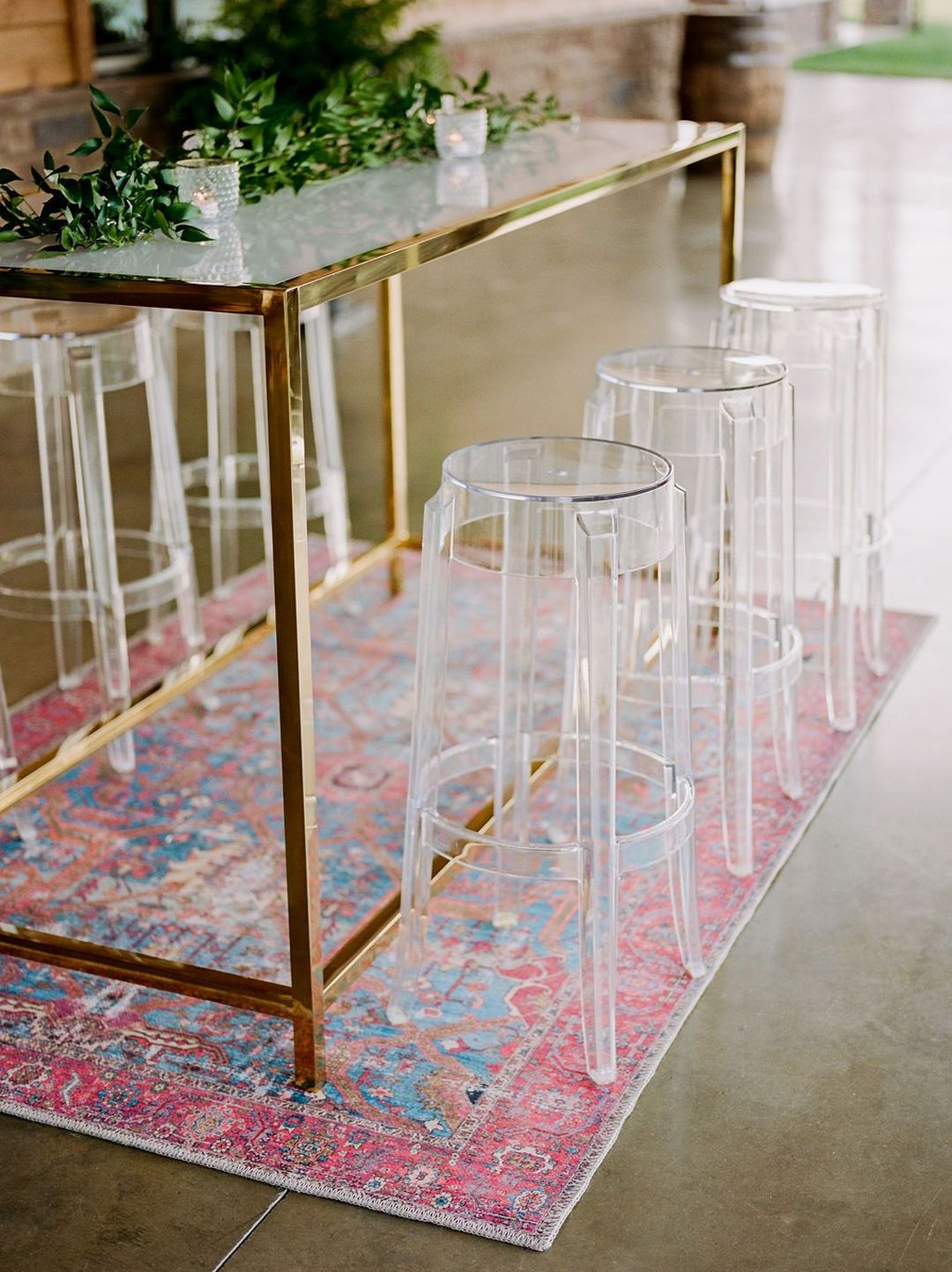 Functional and stylish rentals, Southern Events offers a range of area rugs for events & weddings. Although simple, a beautiful decorative rug will lend to an all-around cohesive event space. Whether they are used to line an aisleway or placed beneath the featured furniture. You go to major lengths to decorate and furnish the space in a way that aligns with your event, and the floor is the foundation! Take a look at our in-stock area rugs and how you can feature one or several at your upcoming Nashville event.
Tie it All Together
Area rugs are more than just decoration. Take for example the use of layered rugs as an aisle runner. Our Brown & White Cowhide Rug and Dark Brown Cowhide Rug are perfect for a trendy urban desert wedding ceremony. Meanwhile, our vintage-inspired rugs look stunning for a cozy, boho-themed affair. Feel free to layer them up or use one standalone alongside a ceremony backdrop.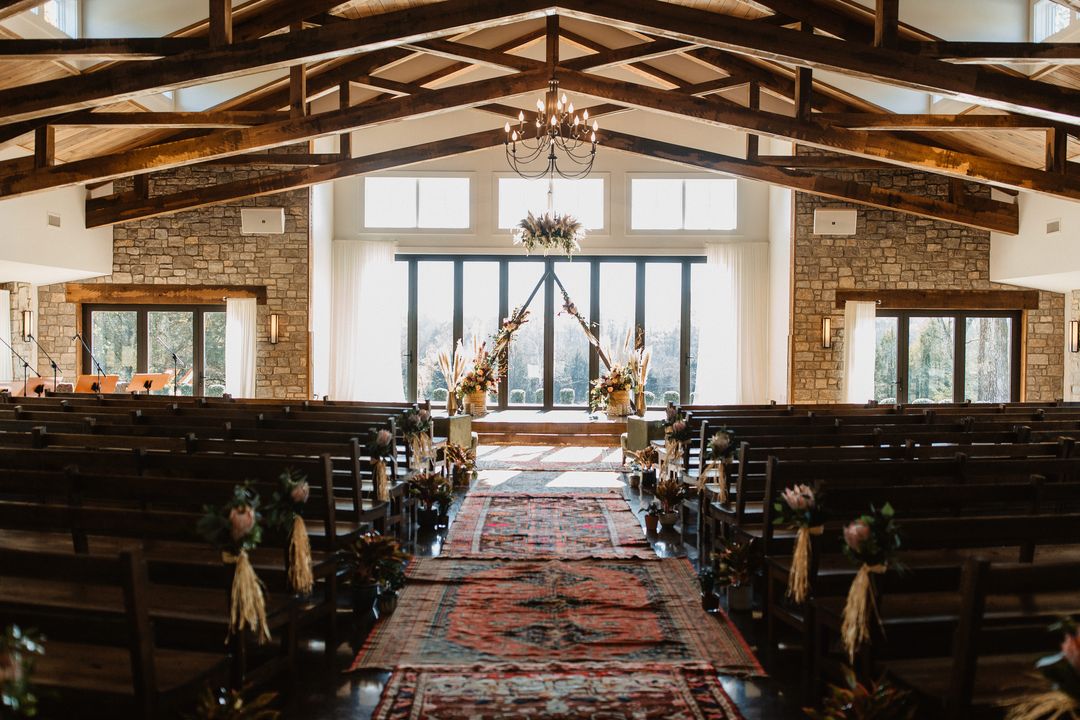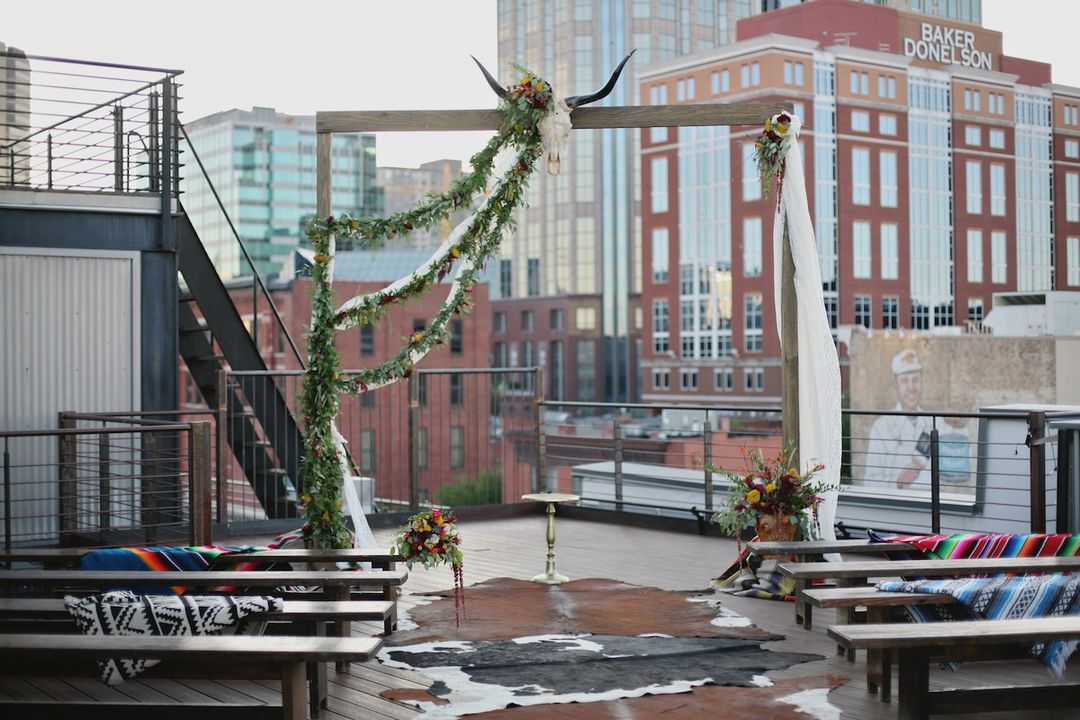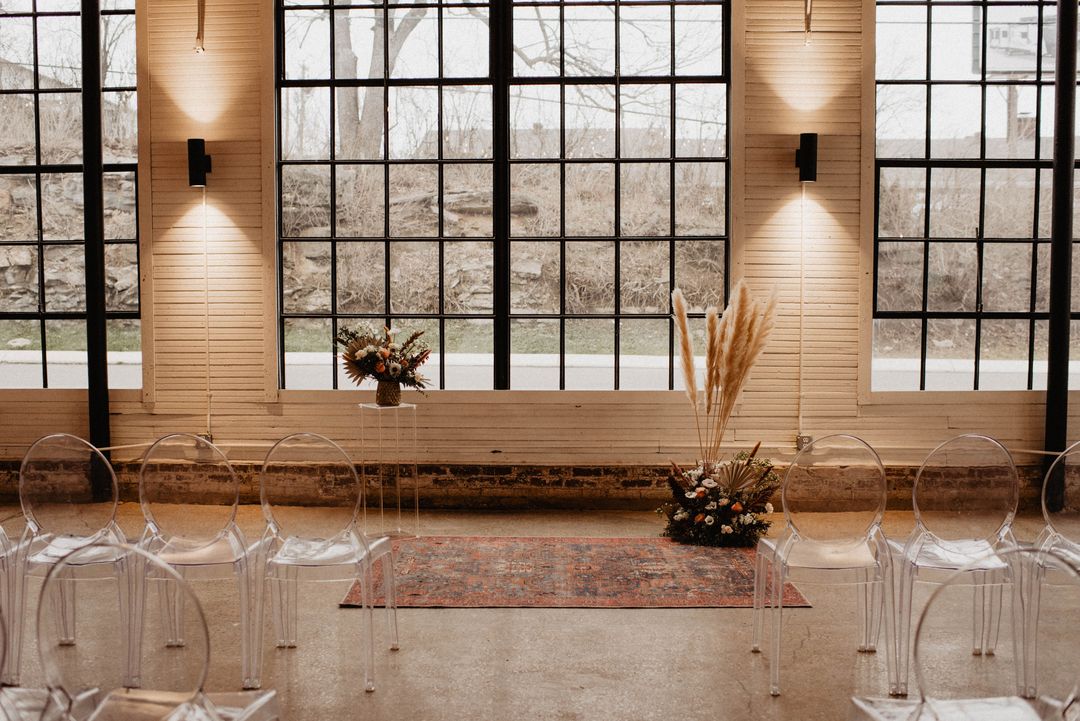 Photo by Renrose Photography
Frame a Space
Rugs assist in creating a frame in which to place the furniture. A trick that is especially useful for social areas, like a cocktail lounge. Consider using a rug to lead guests from the bar to a lounge area. It will help prevent your guests from huddling around the bar and encourage them to sit down, get comfortable, and stay for a while. See how our clients have used a range of area rugs for events & weddings, including our Navy and Aqua Rugs.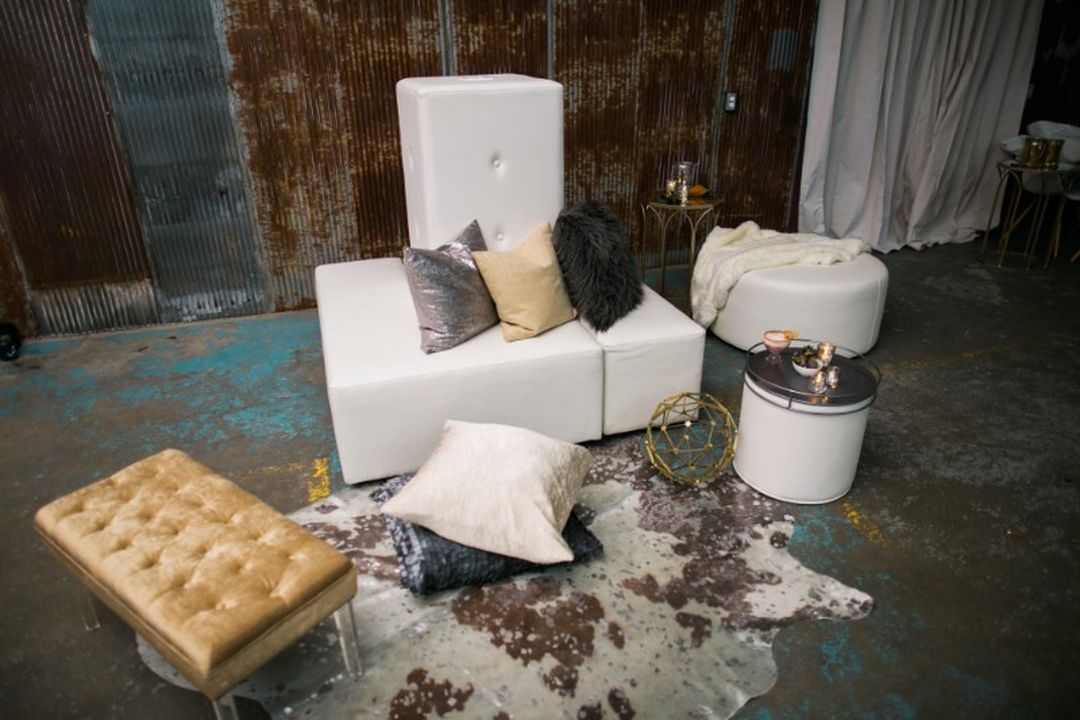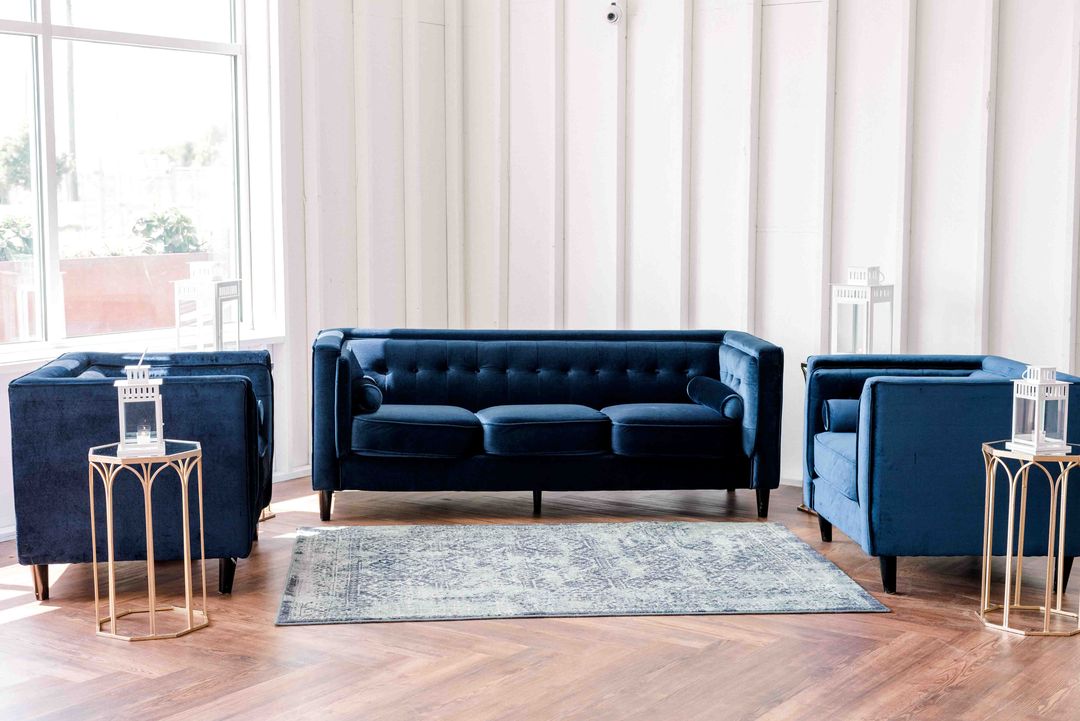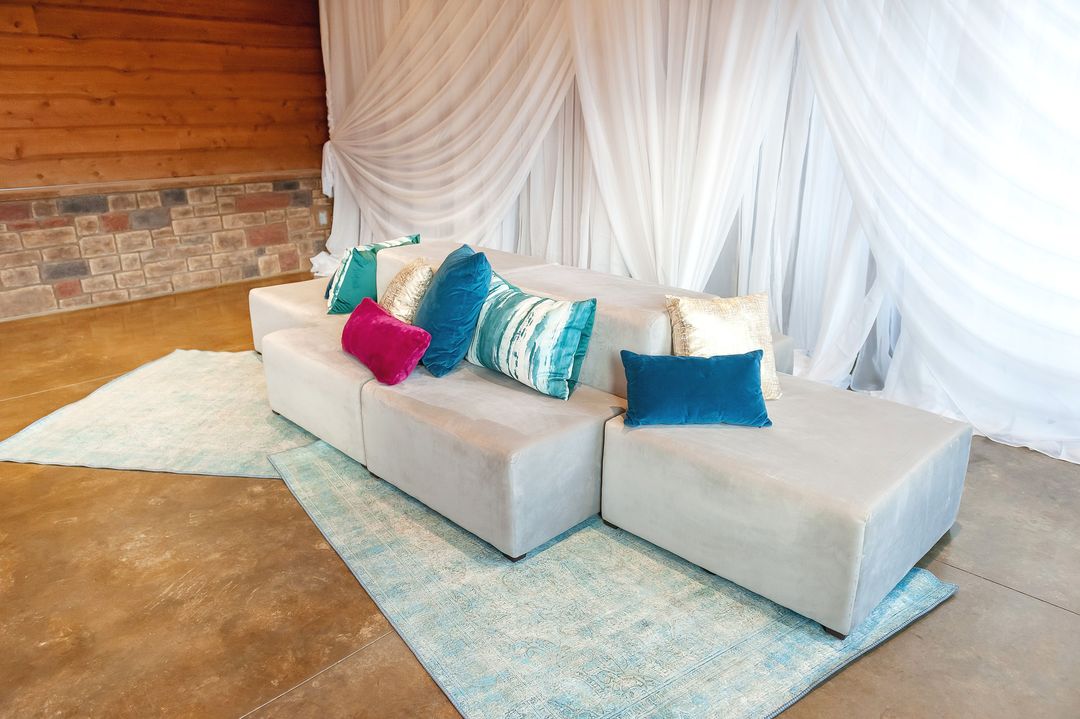 Photo by Megan Stark
A Cohesive Design
Similar to cocktail lounges, rugs can be placed beneath standalone furniture to help create a more cohesive aesthetic. Without one, it can feel as though your furniture may float away! A rug can also help tie different areas together that would otherwise look out of place. Featured below, our vintage Blue-Red Rugs were used to accent a whiskey-barrel bar and create a charming buffet area. And to create a stylish outdoor cocktail area, it was placed beneath our Loren Gold Bistro Table.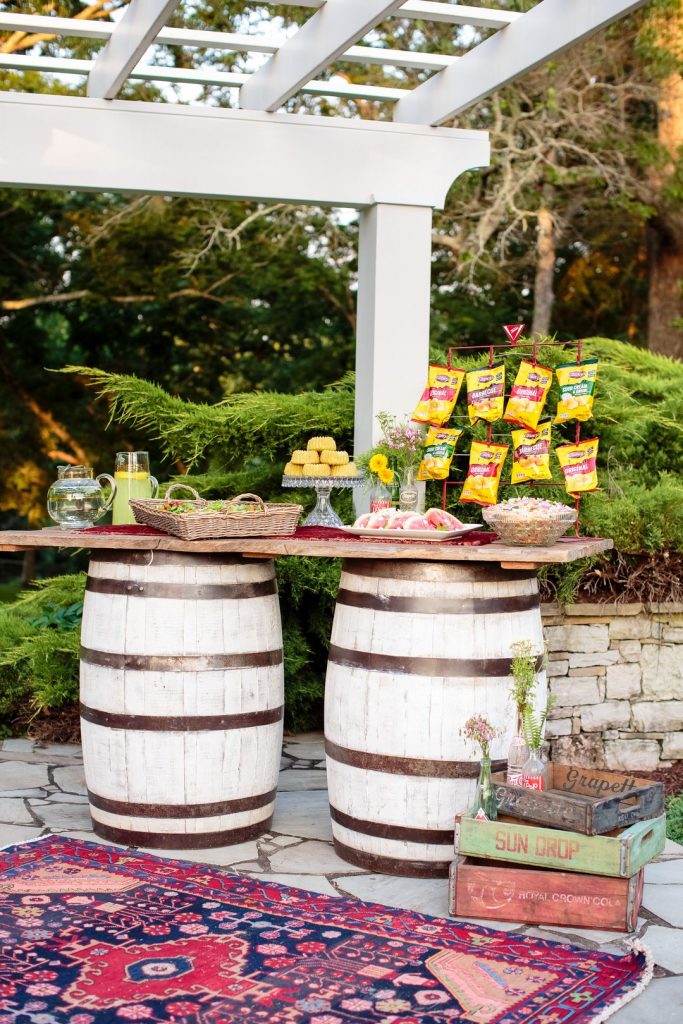 Photo by Erin Lee Allender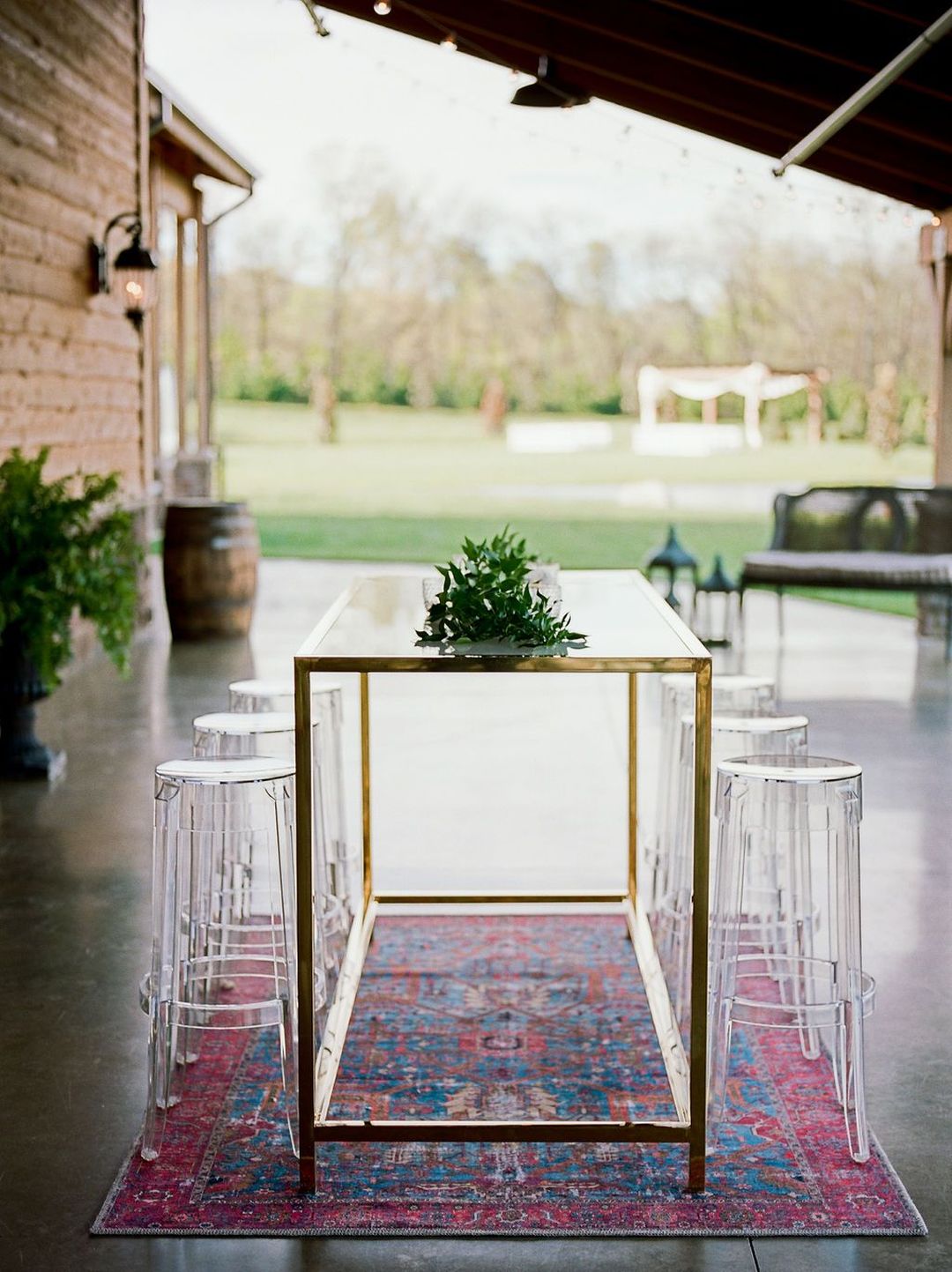 Photo by Jenna Henderson
Want something that provides more stability than a rug? Our Dura-Trac Flooring is a great option! It is made of high-quality materials and can be customized to fit any size you may need. Plus it is a safe, slip-resistant surface that can be used over a variety of terrains. Plus, you can still place one or more of our trendy area rugs on top to create a cozy atmosphere.
If you have an upcoming event and are looking to create a unique space with area rugs we'd love to chat with you! Send us a message at info@southerneventsonline.com for help or additional event inspiration!
TAGS | Area Rugs, Boho Wedding Nashville, Cocktail Party Rentals, Cow hide rug, Nashville Corporate event Rentals, Nashville Event Rentals, Nashville furniture rentals, Nashville party rentals, Vintage Rugs, cocktail hour, corporate event design, corporate event rentals, cowhide rugs, wedding event design
FEATURED RENTALS | Blue-Red Rug, Brown/White Cowhide Rug, Dark Brown Cowhide Rug, Gray Cowhide Rug, Navy Rug, Metallic Cowhide Rug, Loren Gold Bistro Table, Pearce Modular Lounge,
---
9

Aug

Southern Events Products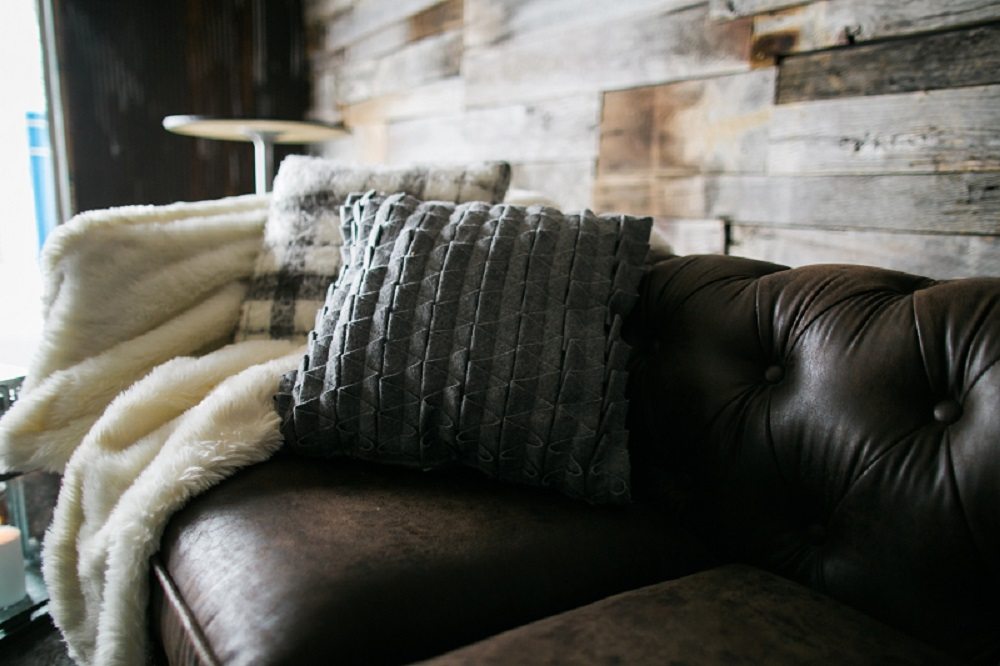 Nashville is nicknamed Music City for a reason – the city is filled with amazing creative voices and so much musical talent! And here at Southern Events, our vast catalog of party rentals helps enhance your chosen design, and for songwriter in the round events, our rentals can help create the relax vibe these private events demand. With dozens of distinct event rentals to choose from, there are so many ways to style a singer-songwriter event in Music City!
Looking to dazzle at your next singer-songwriter event? Southern has all you need for your next Franklin, Nashville or Middle Tennessee event. Reach out to info@southerneventsonline.com to reserve any of the items you see! 
Bennett Couch
The dark leather and tufted details of our popular Bennett Couch is a great event rental for your Nashville songwriter in the round event. The stylish tufting and dark leather finish creates a comfortable seat for guests to relax and take in the music.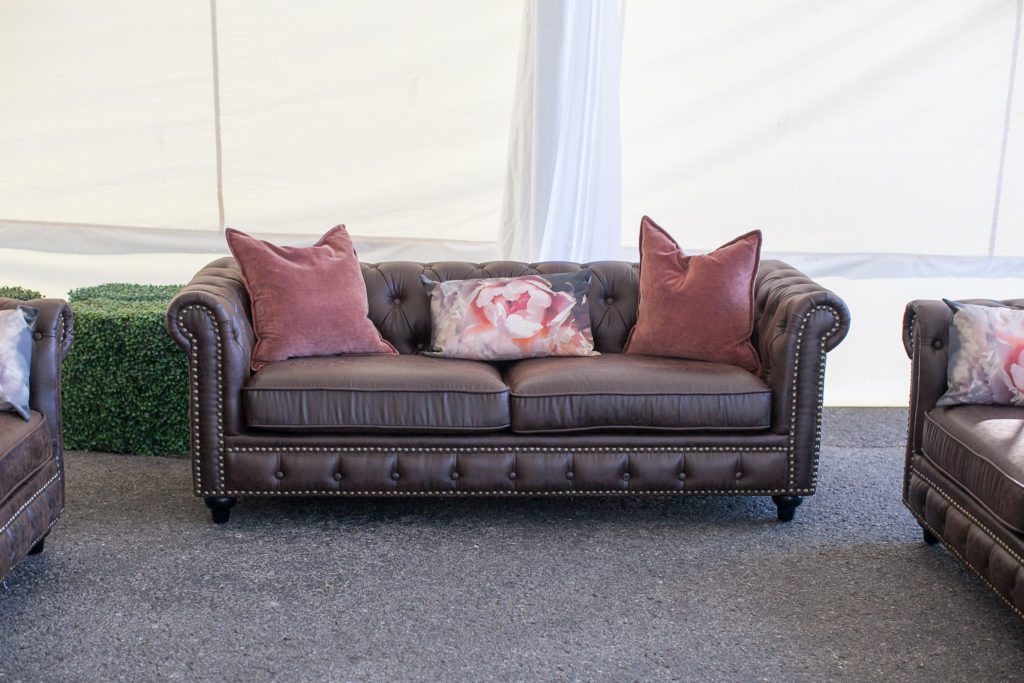 Vintage Rugs
Our Vintage and Cowhide Rugs create a distinct stage or performance area, making it the perfect rental for an intimate singer-songwriter event in the round. As seating surrounds the "stage" area, our Vintage Rugs create a focal point and boho vibe customary of these events.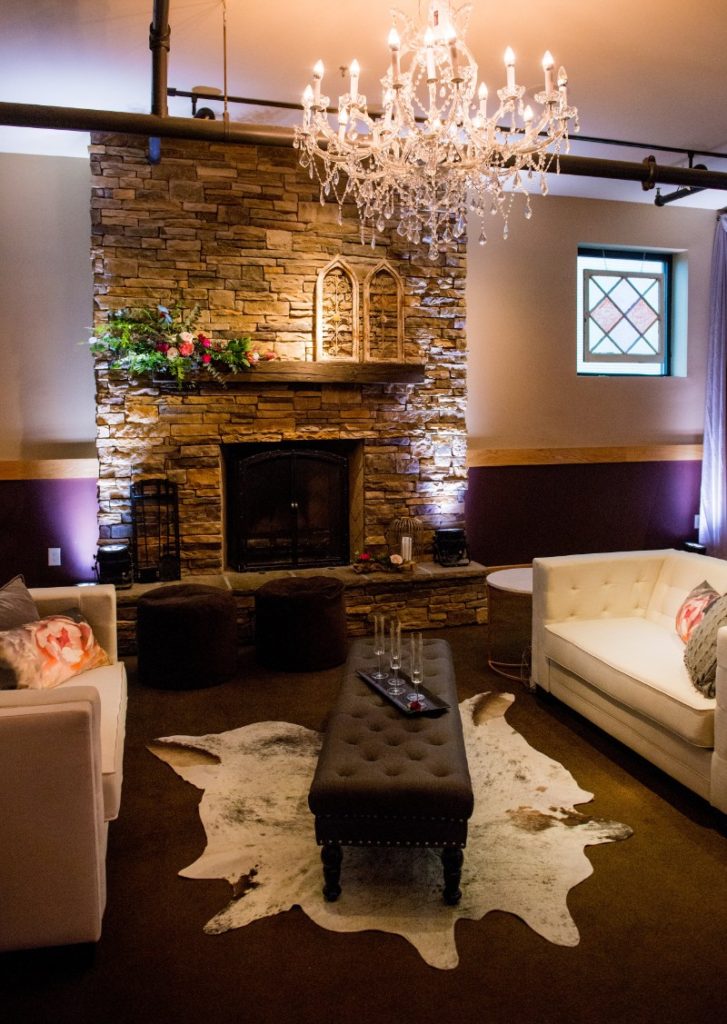 Twila Photography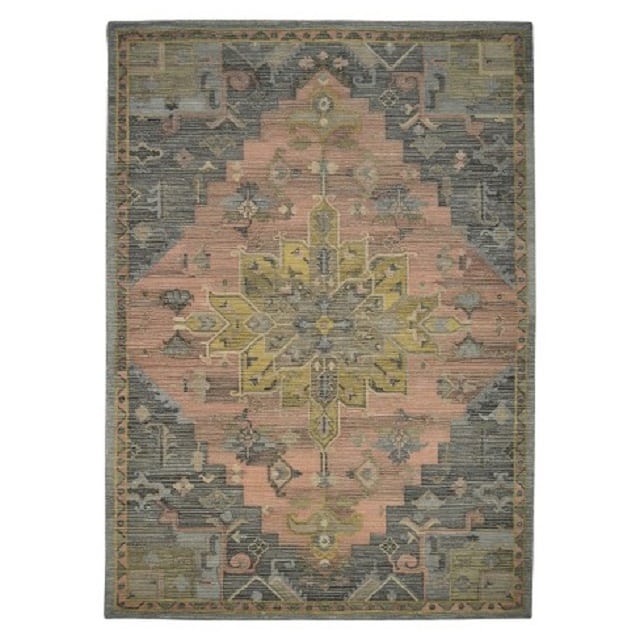 Urban Metal Barstool
Musicians need somewhere to sit, and our Urban Metal Barstool is the perfect solution. Looking unique and industrial, it exudes the perfect city vibe for Music City's best singers and songwriters to showcase their music.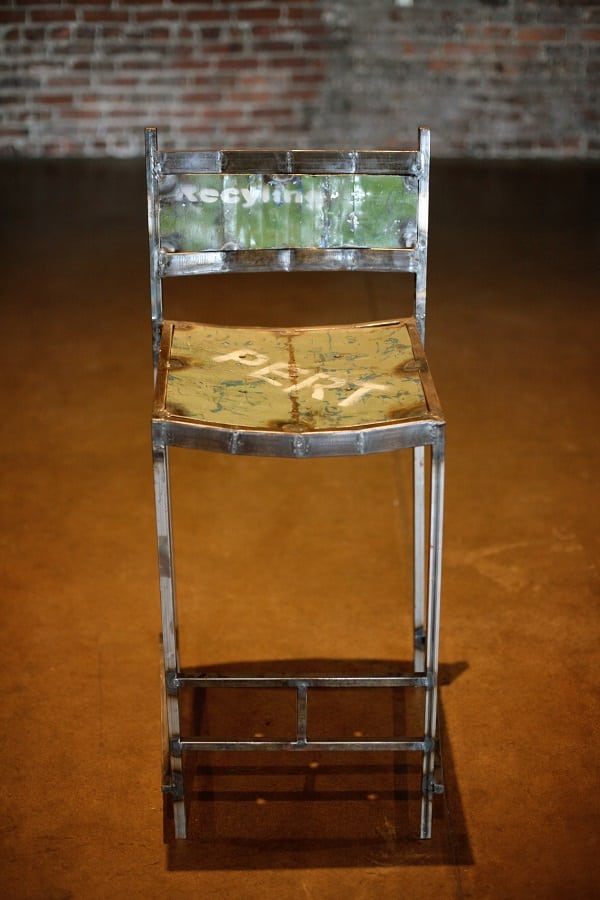 Chocolate Poof
A comfortable addition to a musician's design is our Chocolate Poof.  They match our Leather Bennett Couch, working as an unexpected accent piece while still being functional as another spot to sit or a great place to rest your feet.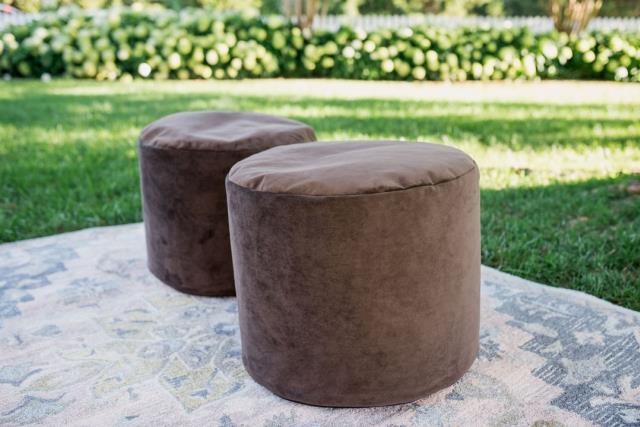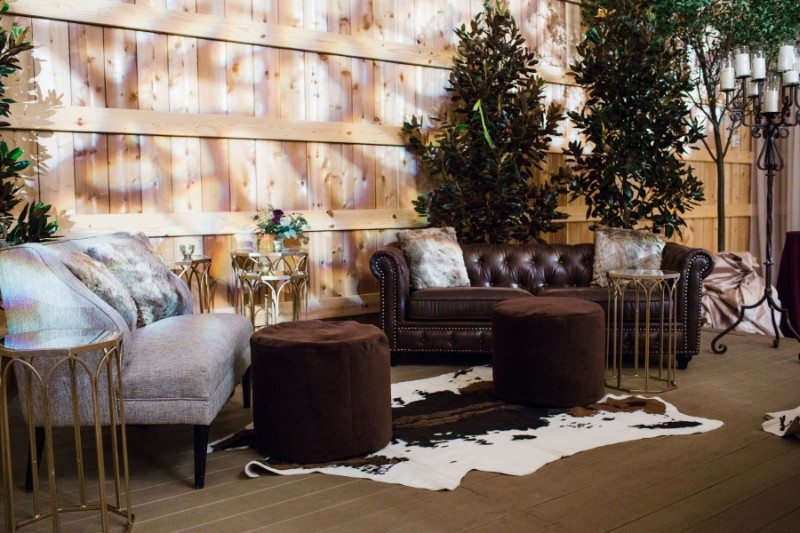 Granger Nesting Tables and Rivet Accent Tables
Great additions to the rustic-artist design are our new Granger Nesting Tables and Rivet Accent Tables. Metal legs and an urban look coupled with a solid wooden top make these rentals architecturally unique while still being functional.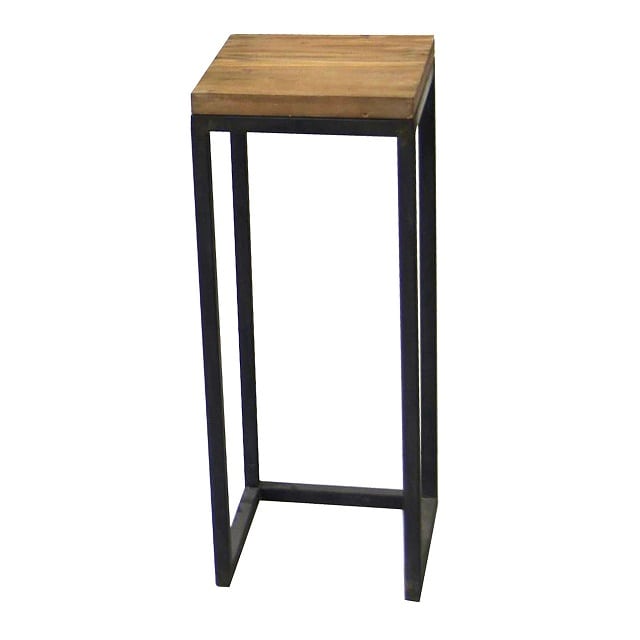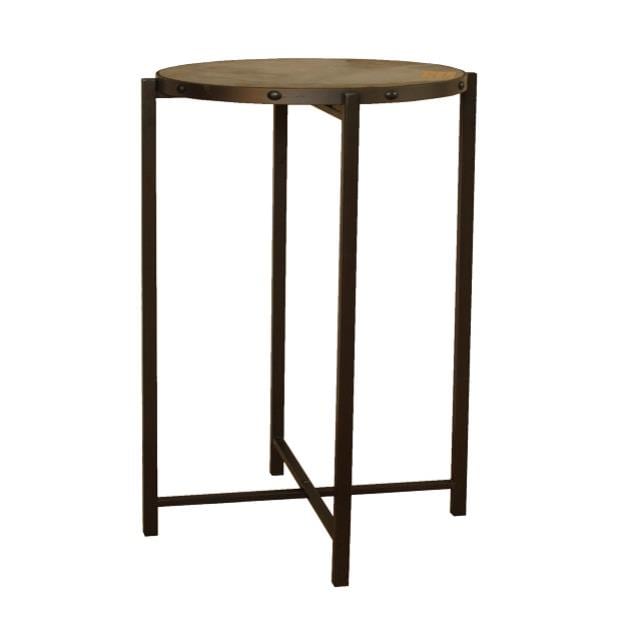 Staging
If you're interested in creating a more traditional stage setting, Southern's Staging rentals are perfect. You can design your venue to elevate the musicians on a true stage and create stadium seating to allow listeners to comfortably view the artists at work.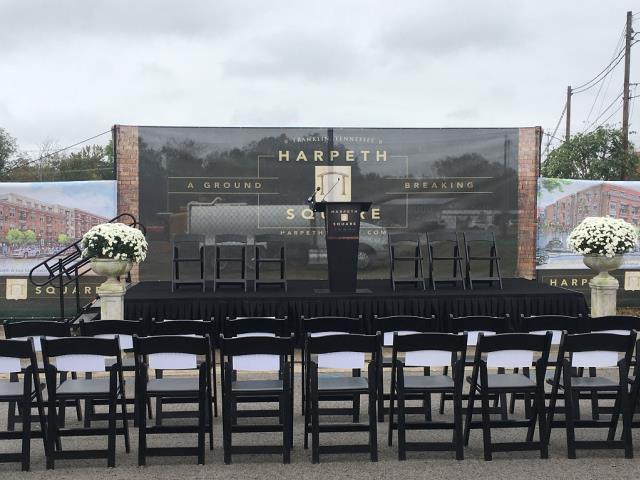 Votive Candles and Lanterns
Nothing sets the mood like lighting! If your Nashville artists are performing an intimate, unplugged set then be sure to create an ambiance that matches. Votive Candles and Lanterns on various side tables, or even on the floor surrounding the stage area are the perfect answer to setting the mood at your Music City event.
Urban Wood Side Table
Musicians will need somewhere to place their water, and guests will want somewhere to set their drinks. The popular Urban Wood Side Table brings dark, rustic wood front and center making it a great addition to your Music City singer-songwriter showcase.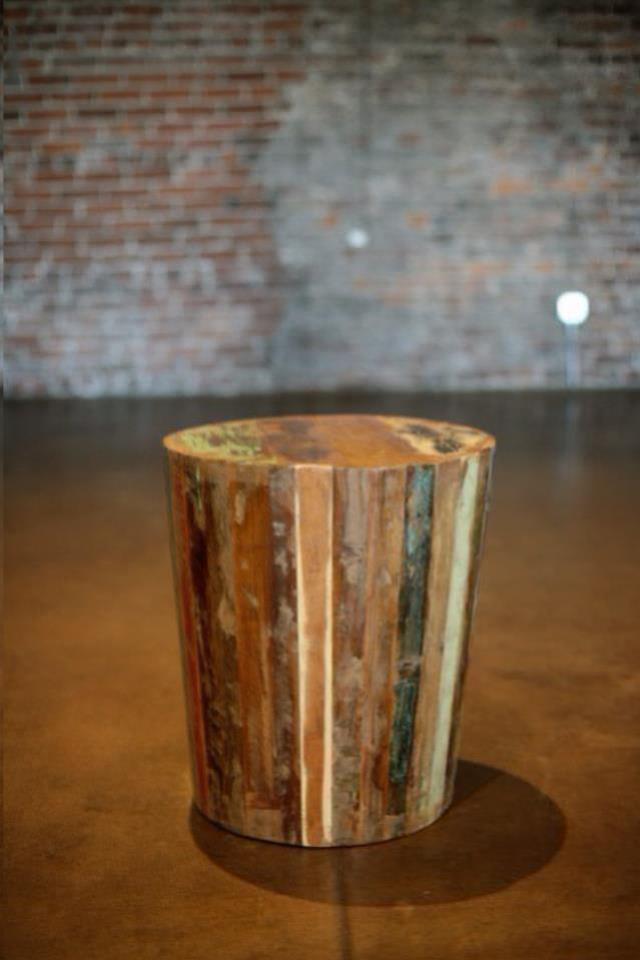 Auditorium Seats
Our Vintage Auditorium Seats create a nostalgic music experience for listeners while retaining that unique Nashville vibe.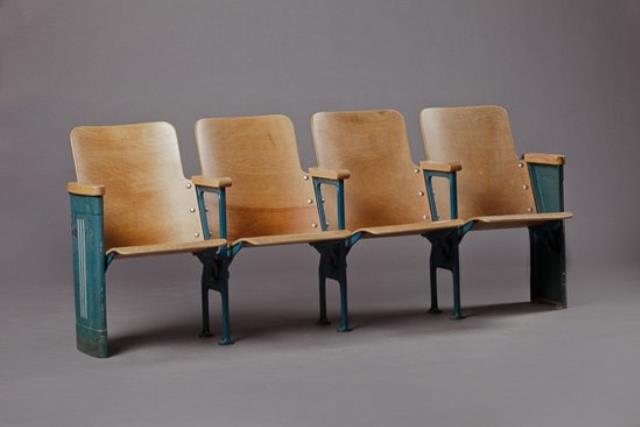 Farm Bistro & Crossback Stools
Give listeners somewhere to sit and enjoy their drinks while taking in the music – our Farm Bistro tables are great high-top tables (perfect for creating stadium seating behind lower couches and sofas), while our Crossback Stools add a rustic Nashville touch to a musical experience.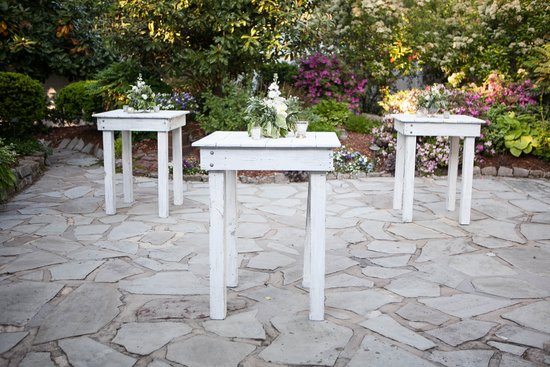 TAGS | Auditorium seats, Bennett Couch, Chocolate Poof, Crossback Stools, Farm Bistro Tables, Granger Nesting Tables, Lanterns, Nashville Event Rentals, Rivet Accent Tables, Staging, Urban Metal Barstool, Vintage Rugs, Votive Candles, franklin tn, music city, nashville music event rentals, nashville music events, singer-songwriter nashville, southern event rentals, southern events online, urban wood sidetable
FEATURED RENTALS | Bennett Couch, Vintage Rugs, Urban Metal Barstool, Chocolate Poof, Granger Nesting Tables, Rivet Accent Tables, Staging, Votive Candles, Lanterns, urban wood sidetable, Auditorium seats, Farm Bistro Tables, Crossback Stools
---