26

Mar

Southern Love: Emerald & Gold Event Design at the Rutherford Society Gala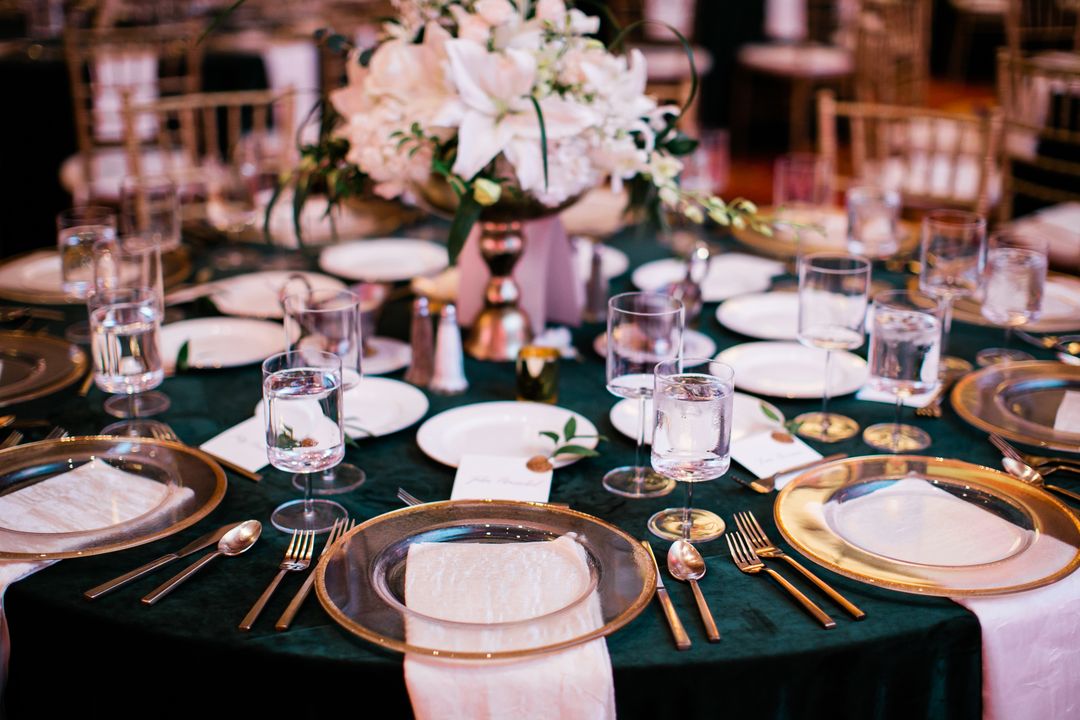 Emerald and gold speaks to opulence and set the tone for the event design at the 13th Annual Rutherford Society Gala. A black-tie affair, the Embassy Suites by Hilton Nashville in southeast Murfreesboro was transformed into an elegant affair. A mix of vibrant and deep greens, white furniture and golden accents made for a luxurious setting.
It is easy to take emerald and gold event design and end up over the top. With beautiful but simple pieces, a chic and functional space is possible. Alongside a pleasing aesthetic our aim is to eliminate any feelings of claustrophobia. It is a cocktail hour after all! Pieces like our Pearce Furniture, a chic modular lounge, and bistro tables will prompt guests towards social areas for a drink well throughout the evening.
The elegant layout and grandeur spilled over to the main ballroom for a 3-course meal. Paired with rich velvet tablecloths and white linens are the perfect amount of gold metallics to make it all pop! This includes Chiavari Chairs, gold-rimmed Athena Plates, and Austin Flatware. A touch of fresh florals in clear glass vases goes on to add some natural beauty.
Images courtesy of Jen and Chris Creed Photography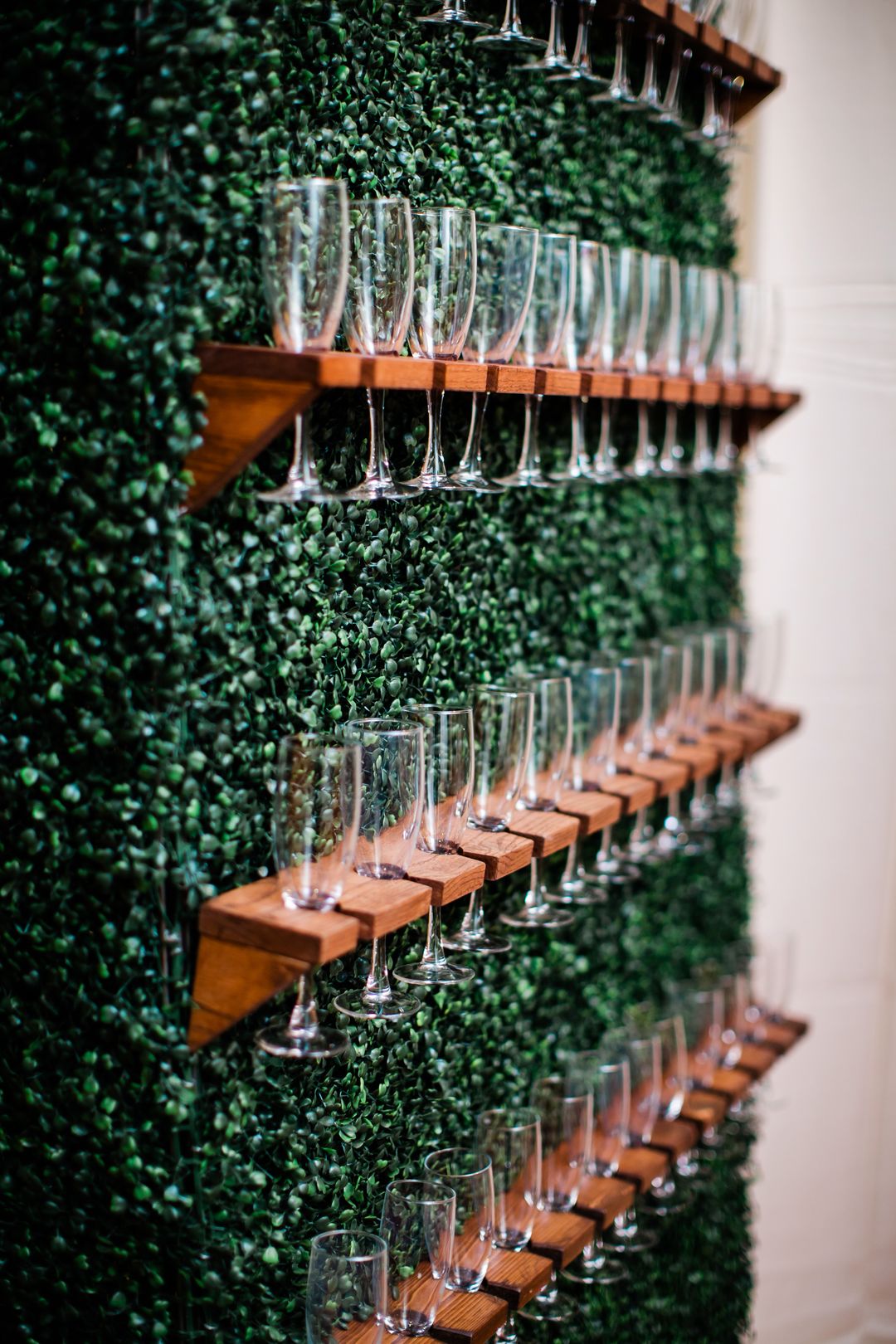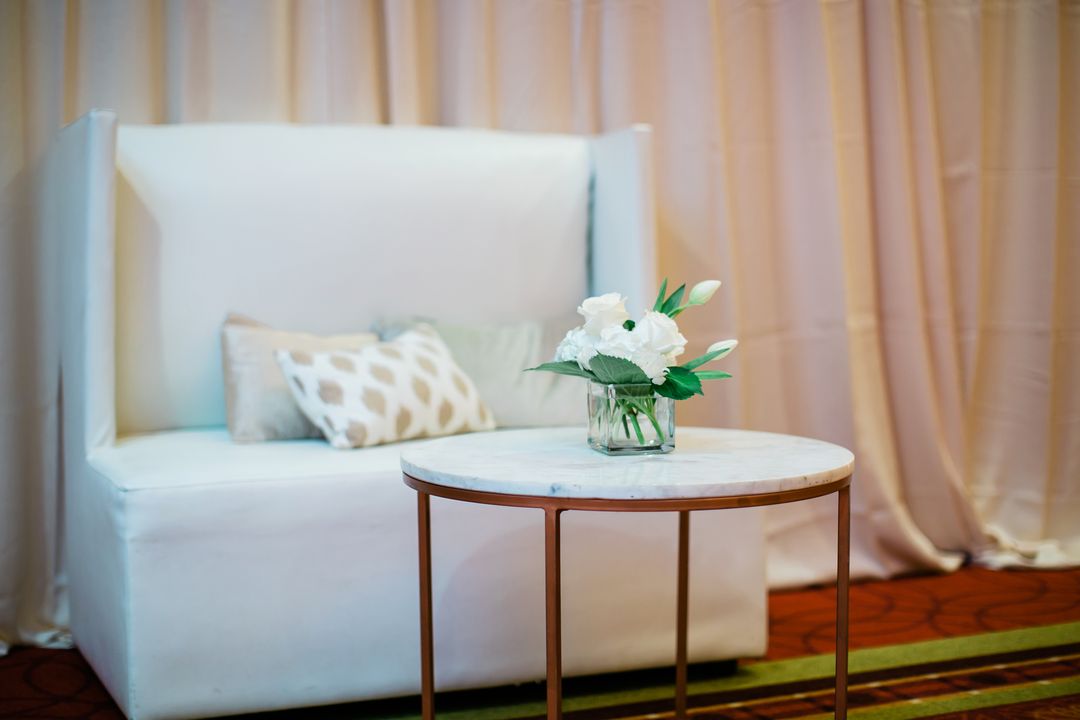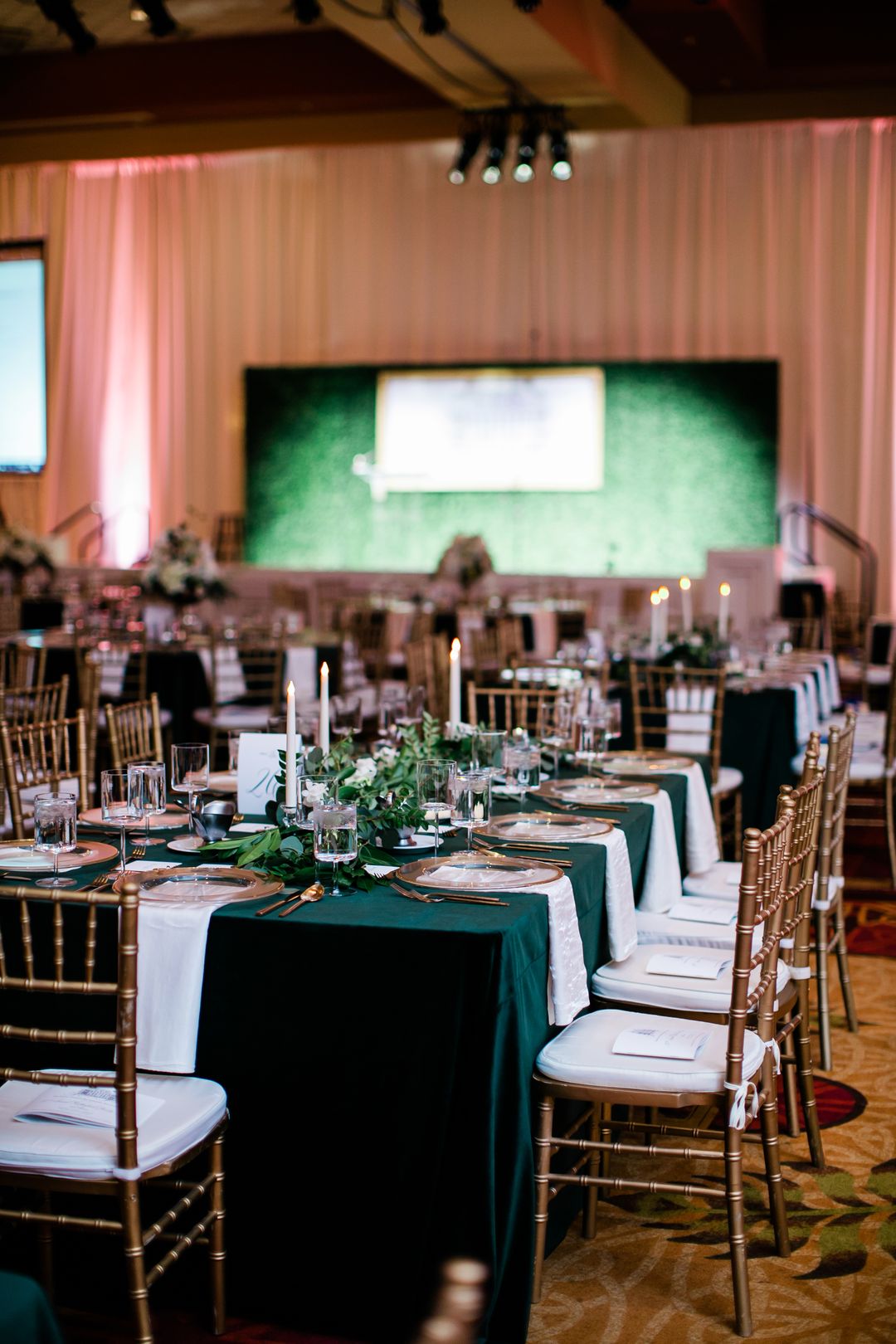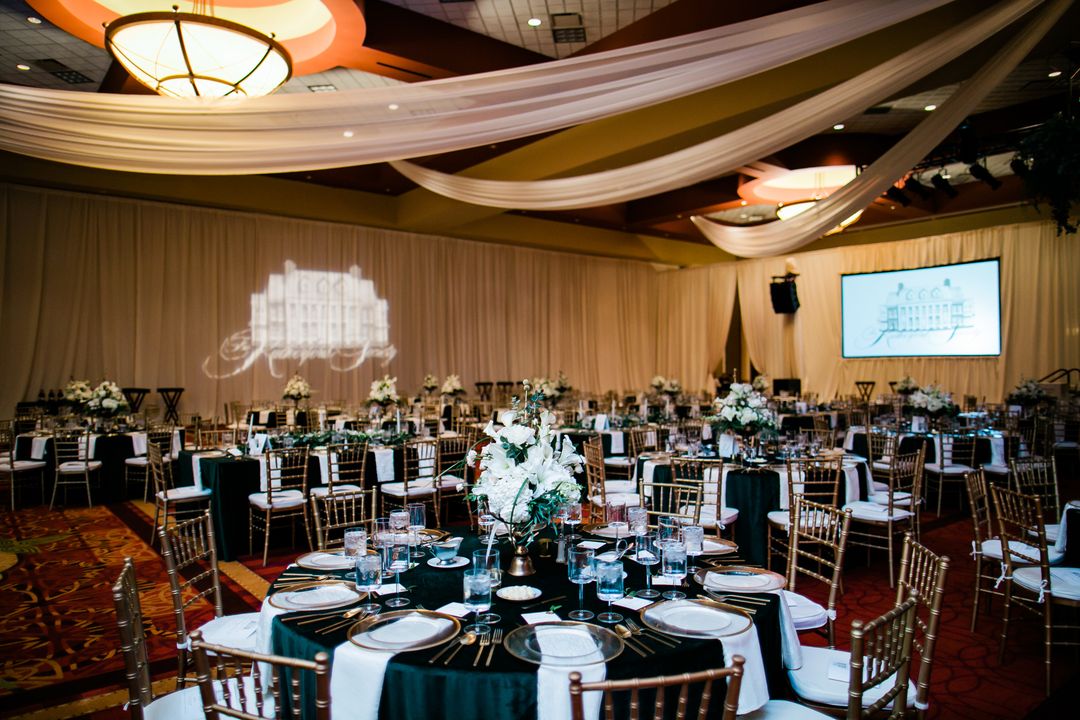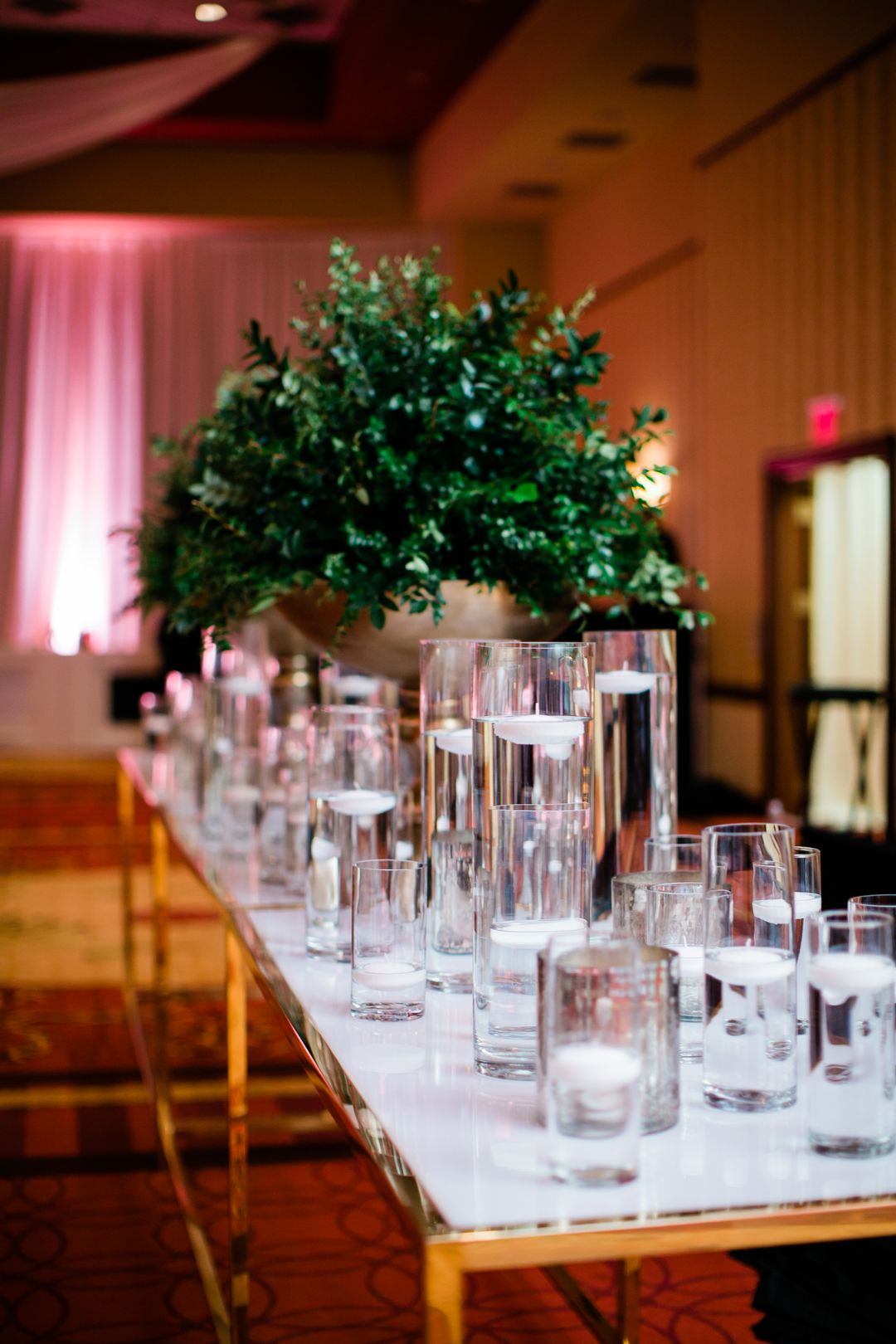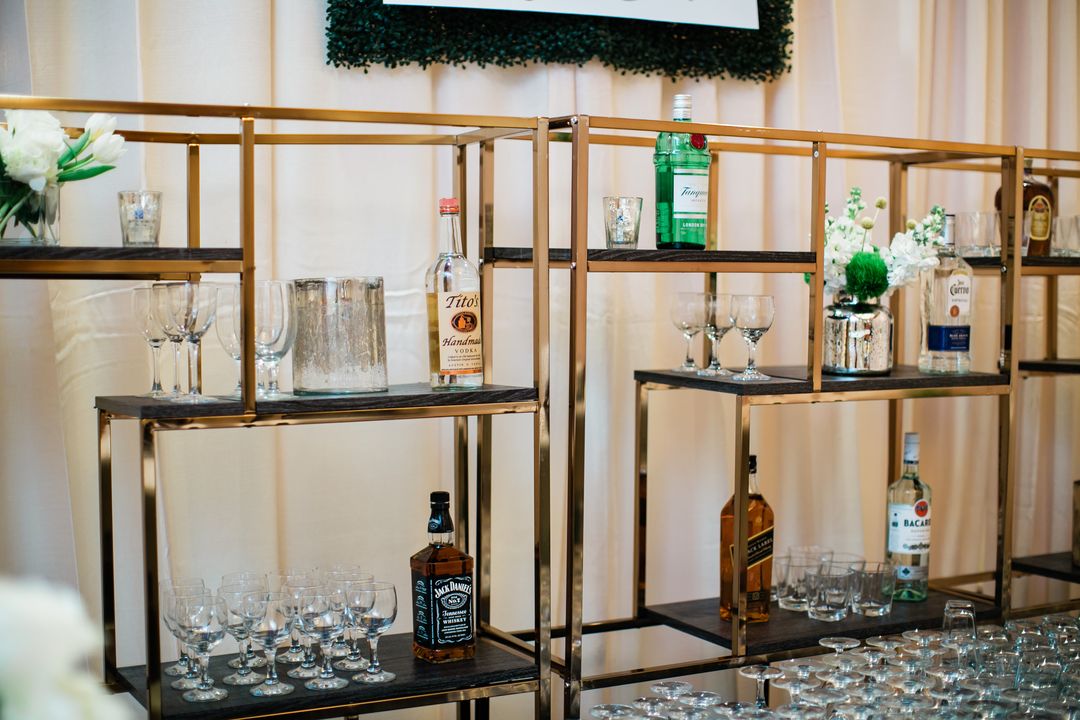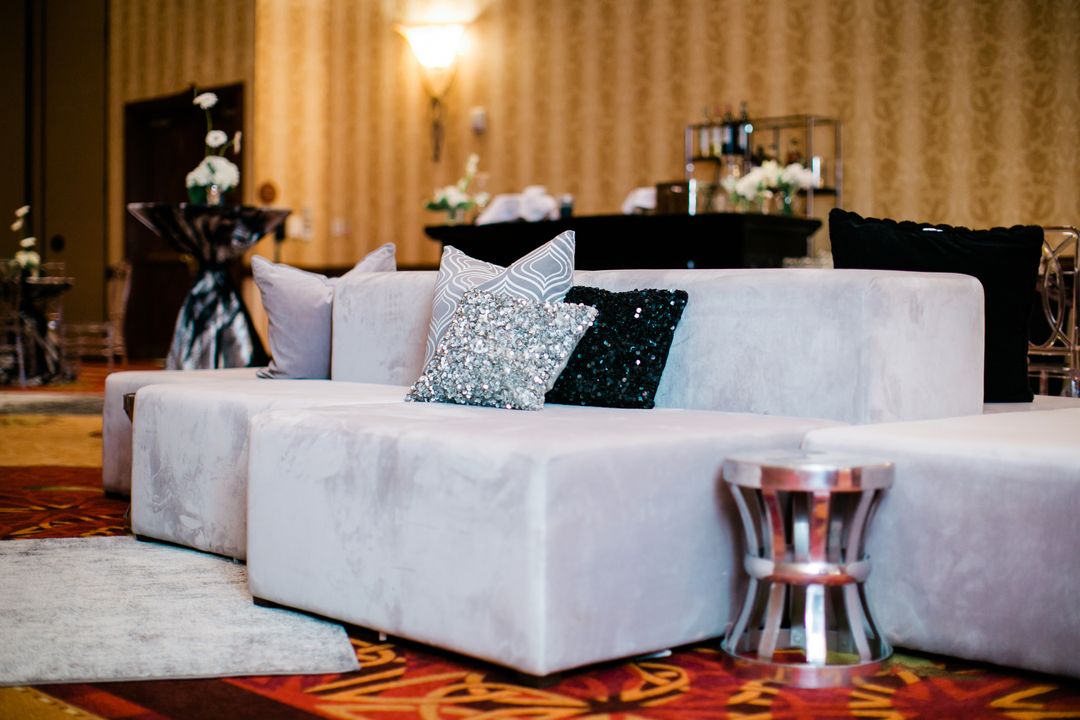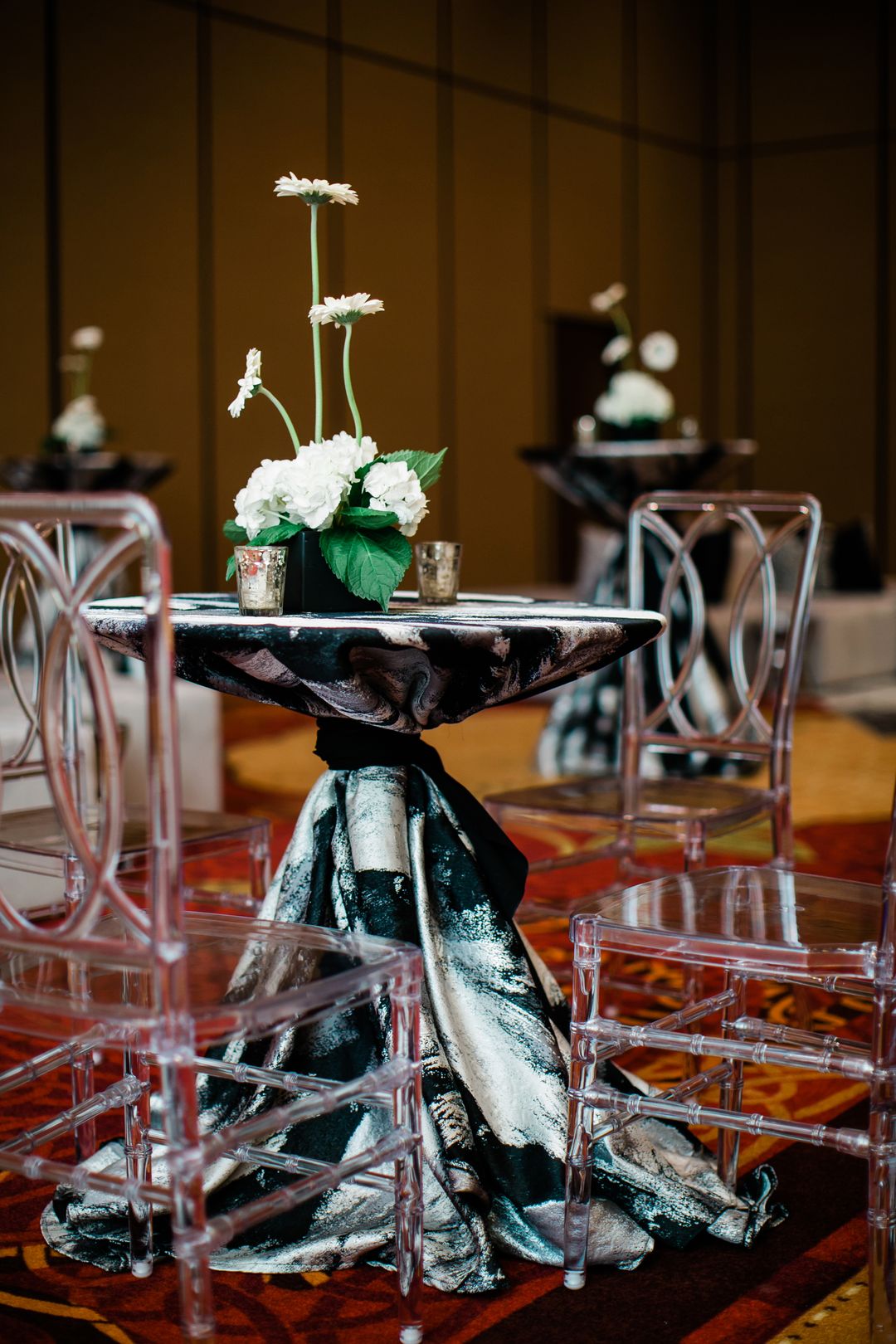 Want to feature emerald and gold event design at your next event? Send us a message at info@southerneventsonline.com.
FEATURED RENTALS | Black Nova Linen, Chiavari Chairs, Austin Flatware, Loren Gold Bistro Table, Acrylic Carrigan Side Chair, Capriano Marble & Copper Accent Table, Black and Silver Rug, Gold Avenue Bar Back Shelf, Harpeth Bar, Athena China, Boxwood Walls
SEE MORE LIKE THIS