26

Mar

Events and Style Shoots, Southern Events Products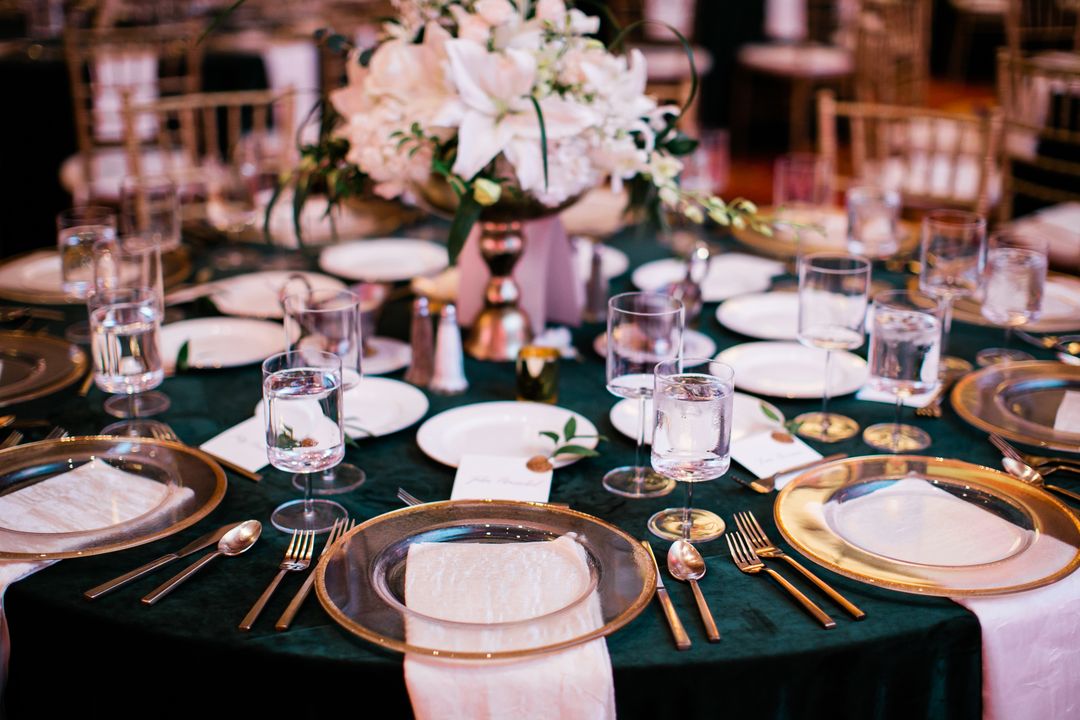 Emerald and gold speaks to opulence and set the tone for the event design at the 13th Annual Rutherford Society Gala. A black-tie affair, the Embassy Suites by Hilton Nashville in southeast Murfreesboro was transformed into an elegant affair. A mix of vibrant and deep greens, white furniture and golden accents made for a luxurious setting.
It is easy to take emerald and gold event design and end up over the top. With beautiful but simple pieces, a chic and functional space is possible. Alongside a pleasing aesthetic our aim is to eliminate any feelings of claustrophobia. It is a cocktail hour after all! Pieces like our Pearce Furniture, a chic modular lounge, and bistro tables will prompt guests towards social areas for a drink well throughout the evening.
The elegant layout and grandeur spilled over to the main ballroom for a 3-course meal. Paired with rich velvet tablecloths and white linens are the perfect amount of gold metallics to make it all pop! This includes Chiavari Chairs, gold-rimmed Athena Plates, and Austin Flatware. A touch of fresh florals in clear glass vases goes on to add some natural beauty.
Images courtesy of Jen and Chris Creed Photography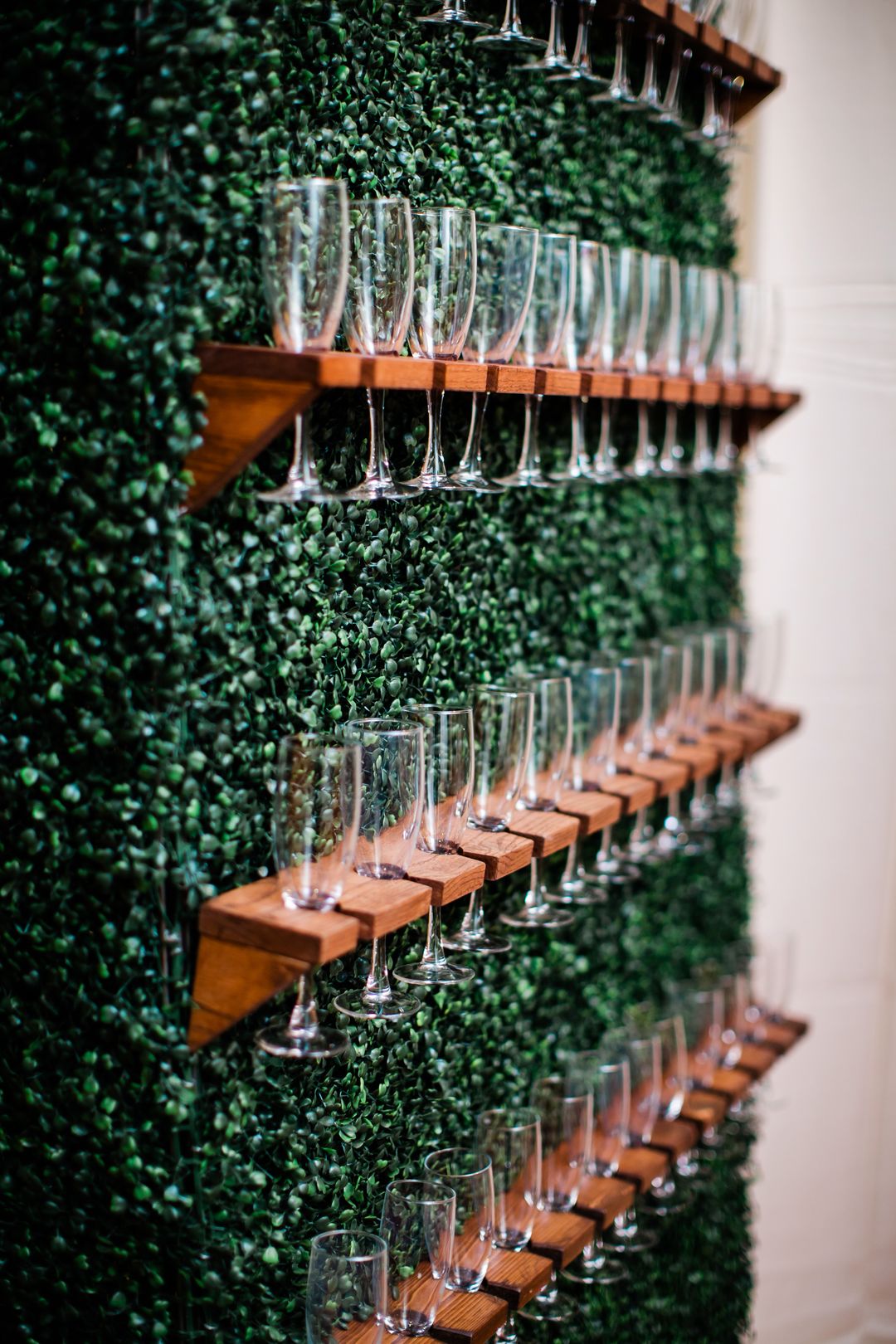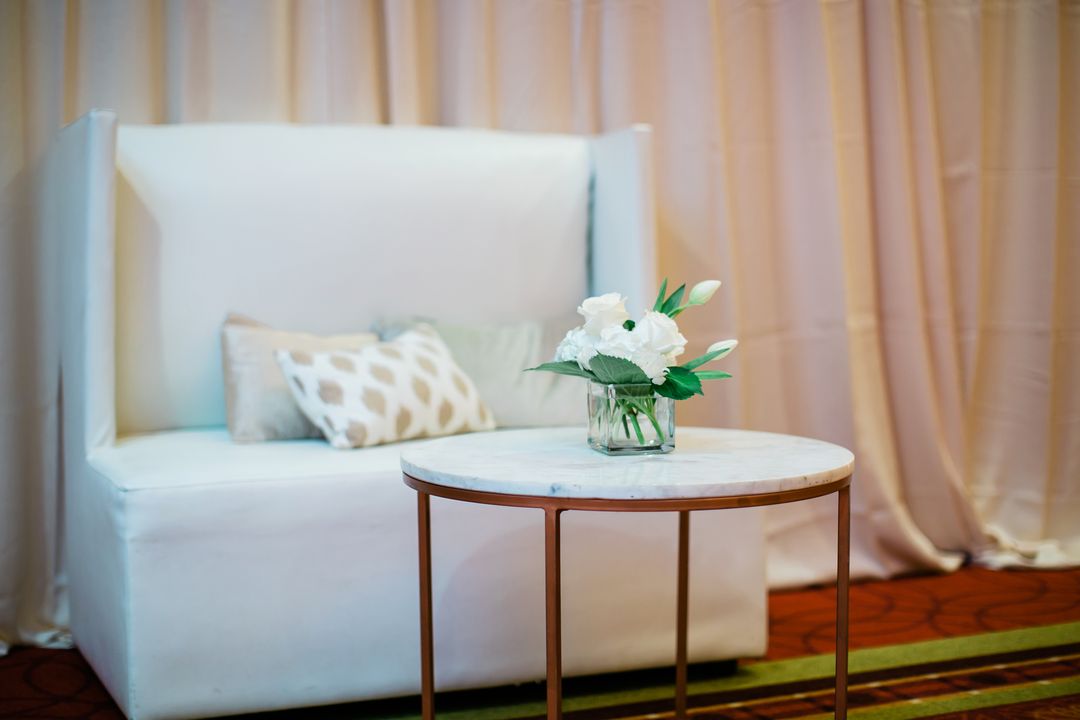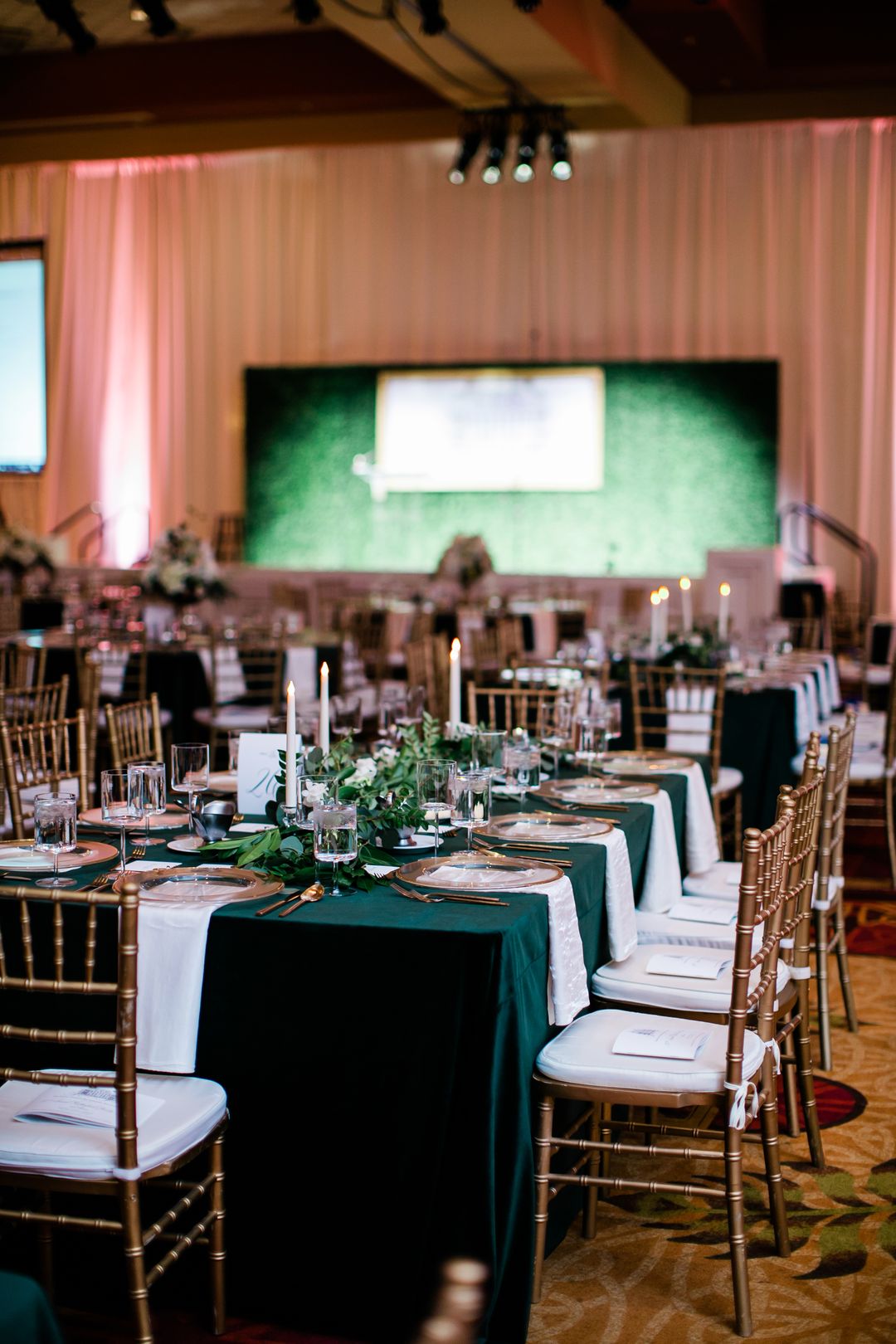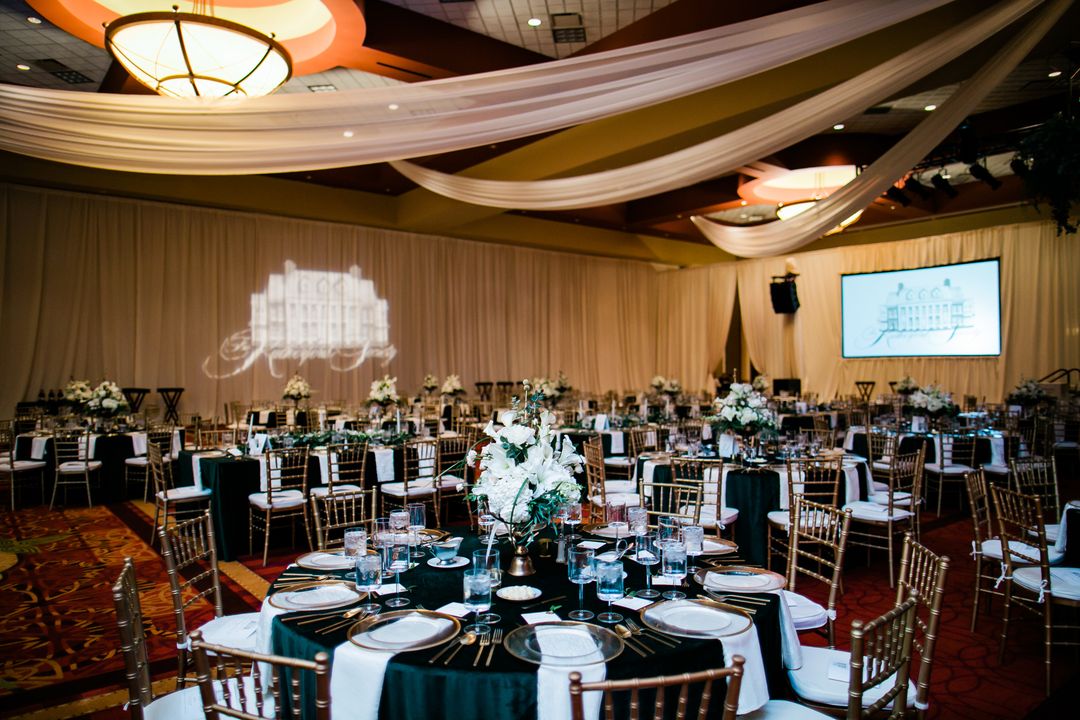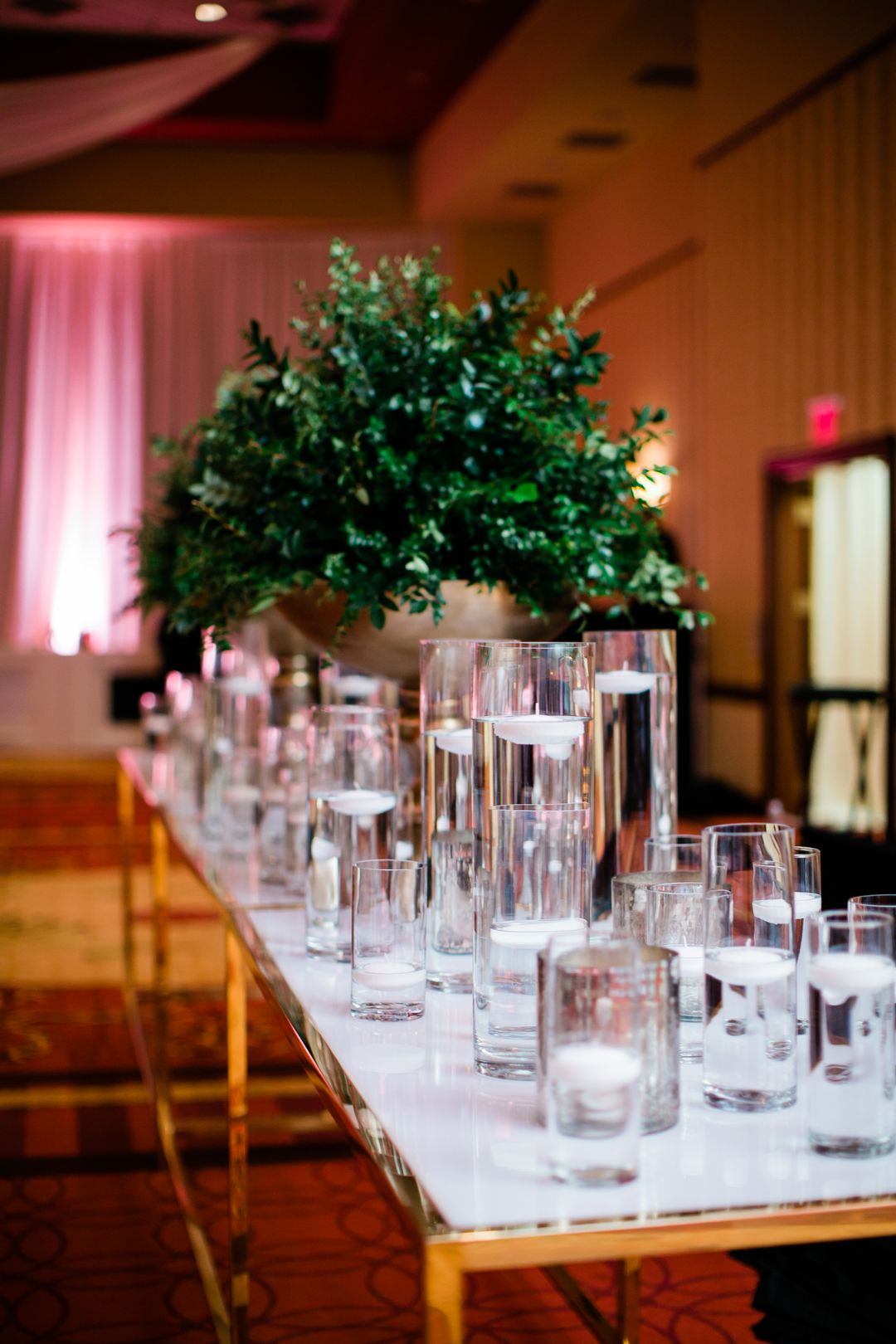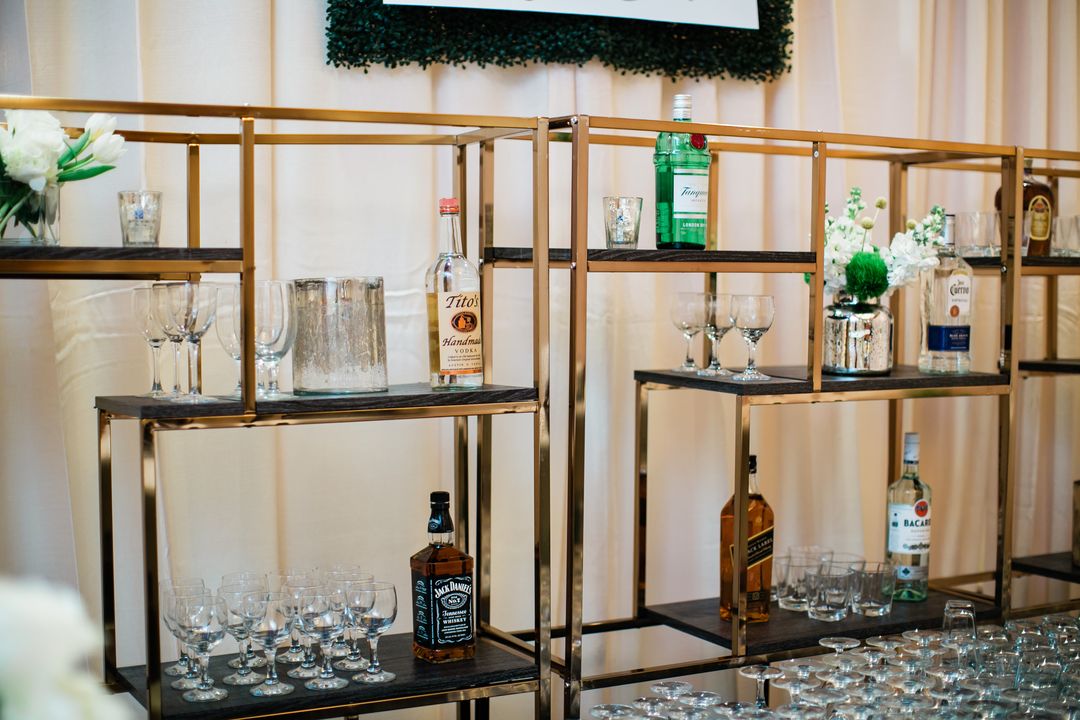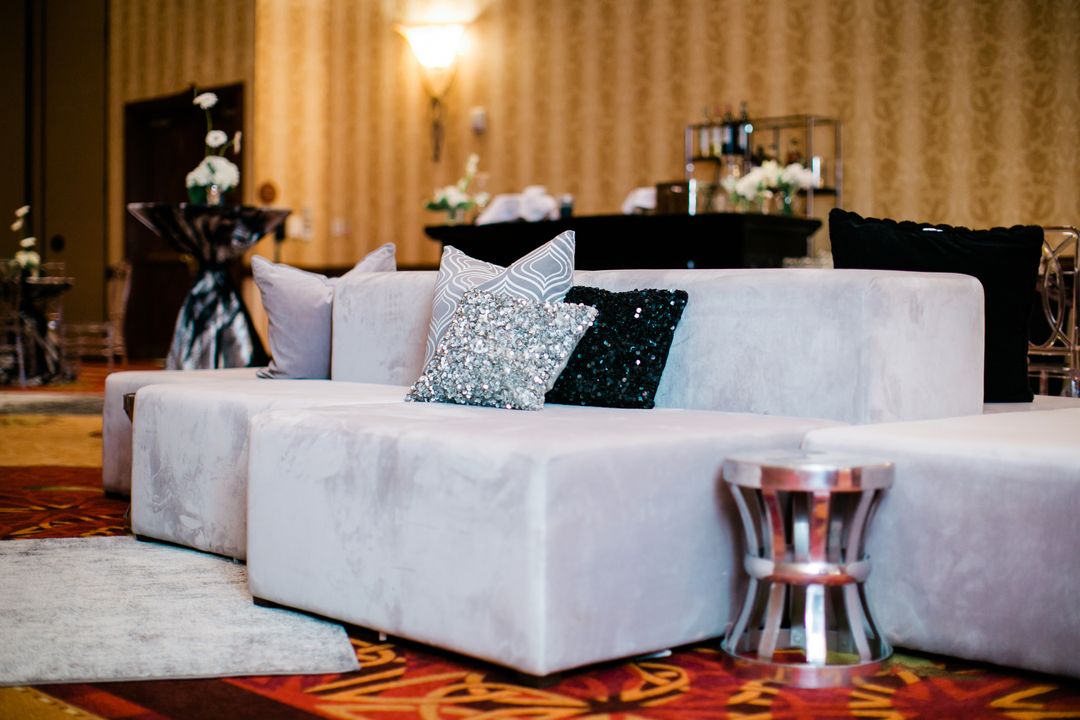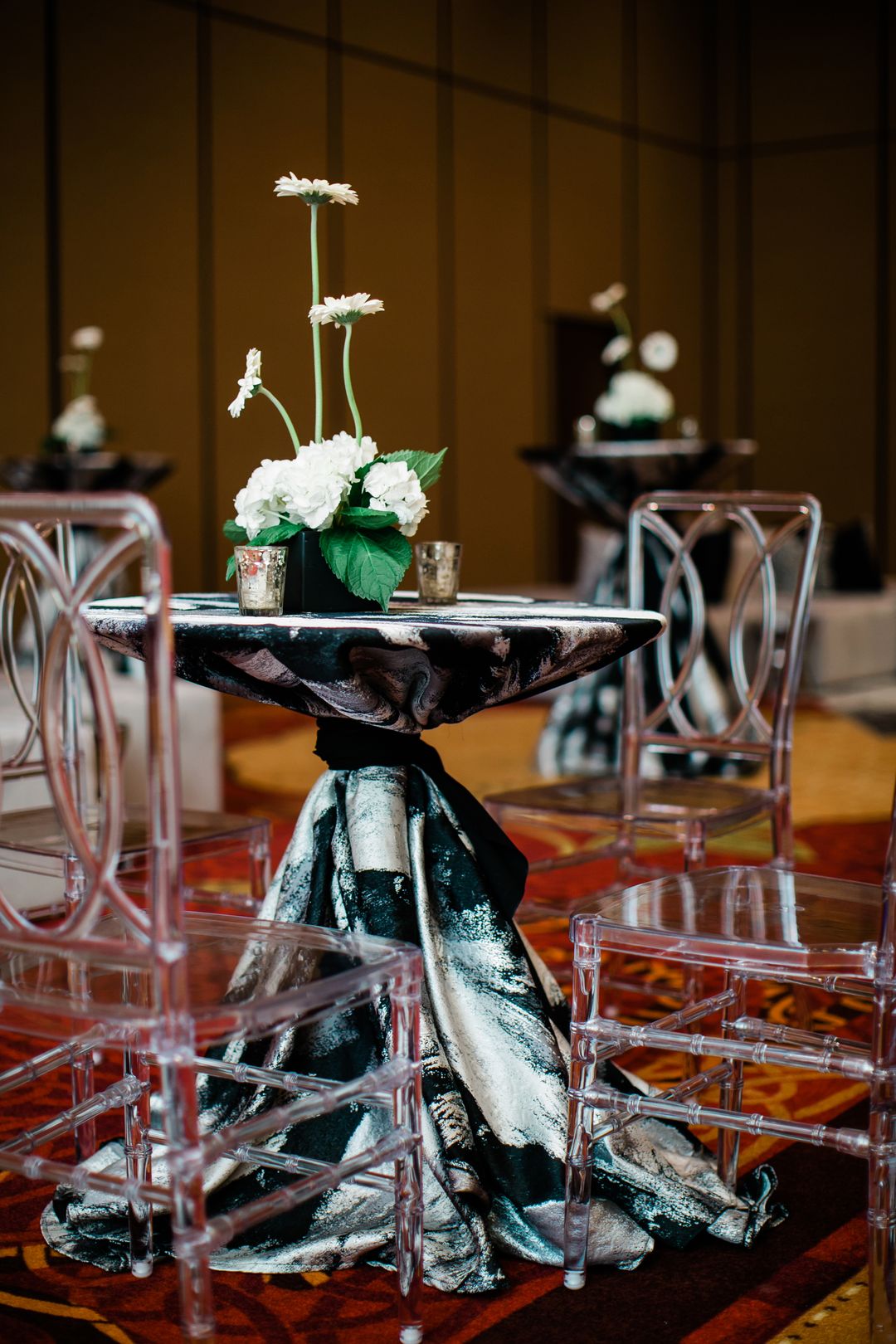 Want to feature emerald and gold event design at your next event? Send us a message at info@southerneventsonline.com.
TAGS | Athena China Plates, Boxwood Hedge Wall, Cocktail Party Rentals, Emerald and Gold, Event Catering Rentals, Gold and White, Nashville Event Rentals, Nashville party rentals, Southern Events Party Rental, corporate chic, corporate event design, corporate event rentals, event style trends
FEATURED RENTALS | Black Nova Linen, Chiavari Chairs, Austin Flatware, Loren Gold Bistro Table, Acrylic Carrigan Side Chair, Capriano Marble & Copper Accent Table, Black and Silver Rug, Gold Avenue Bar Back Shelf, Harpeth Bar, Athena China, Boxwood Walls
---
19

Jul

Southern Events Products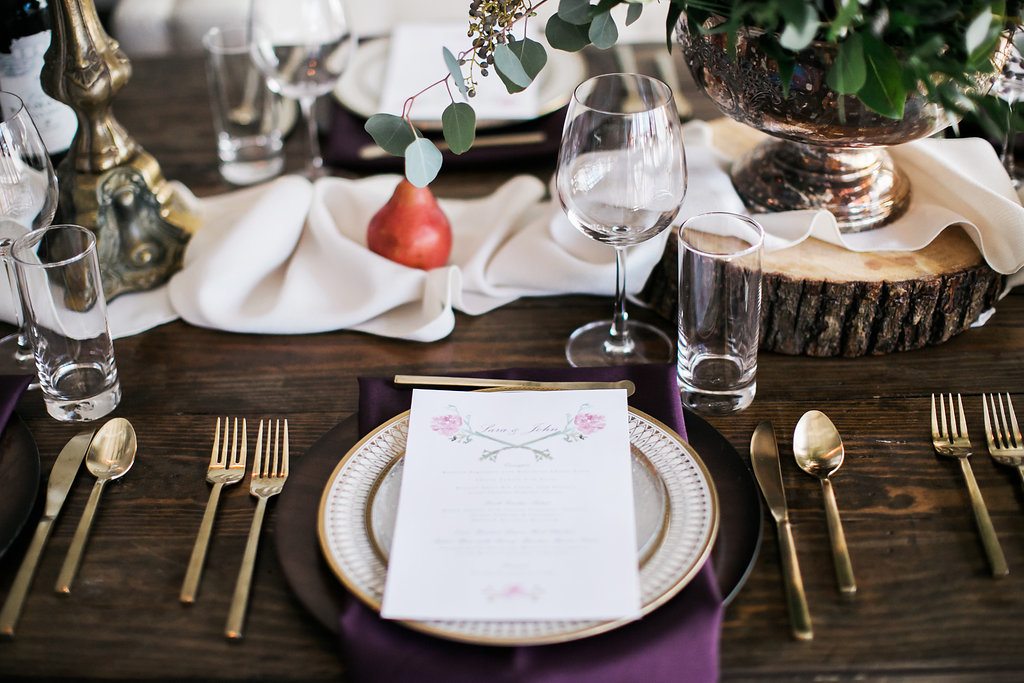 We love our "friendors" here at Southern Event Party Rental Company – we've been so lucky to collaborate with some of the best wedding and event vendors in Nashville. One of our favorite Nashville catering companies to partner with is Dream Events & Catering.
As a full-service event company, Dream Events & Catering provides everything from sensational cuisine and entertainment to seamless planning and design for gatherings of two – 10,000. Primarily serving Nashville and surrounding Middle Tennessee, Alabama, and Kentucky areas, they focus on fresh, local flavors, trends and ingredients as they craft menus and managing all the event details for their clients. We love that they are also invested in the local community, regularly giving back through their various #DreamGiving campaigns.
The Dream Team brings tons of creative menus ideas to every event they produce – many that are as healthy as they are delicious. We love this innovative and flavorful grilled vegan cauliflower entree– pictured here on our favorite Black and White Tribeca Triangle Plates and Brushed Copper Flatware!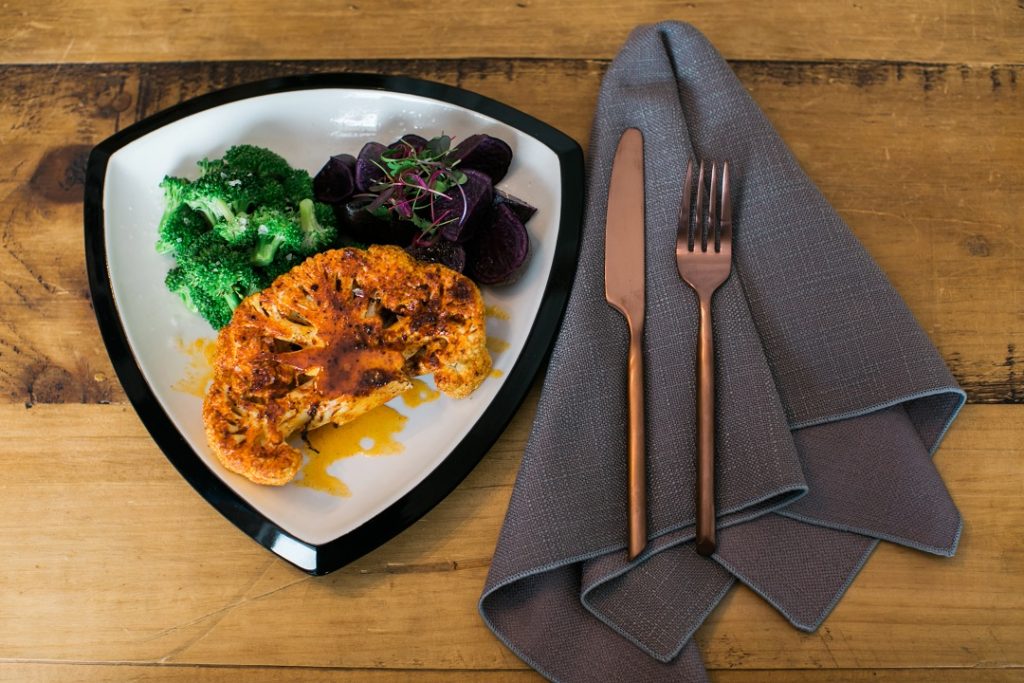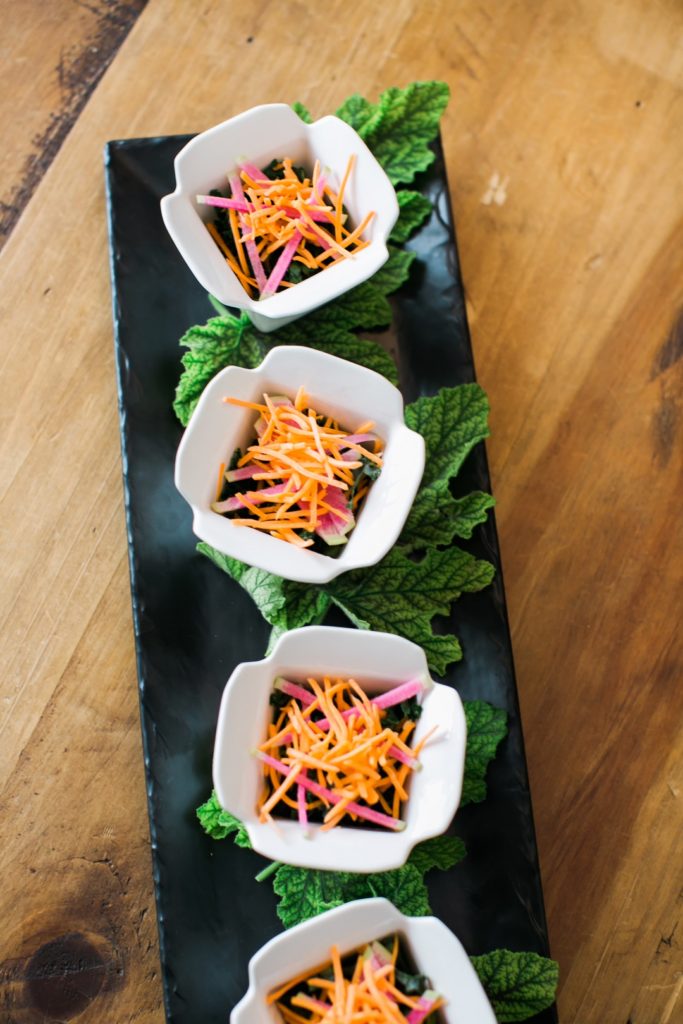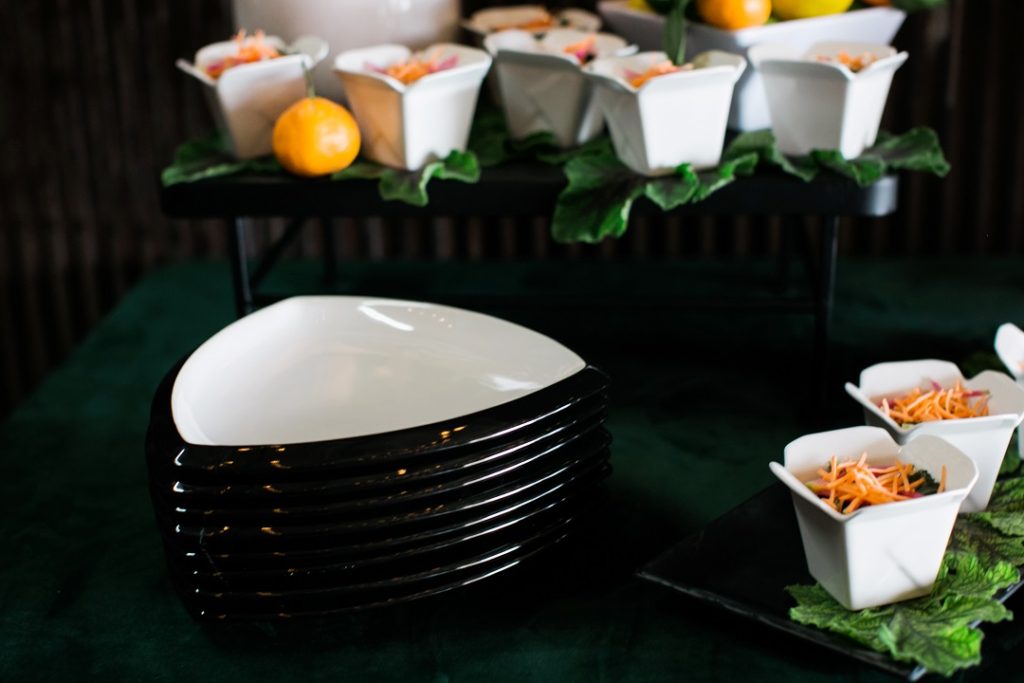 Their gourmet cuisine is always perfectly plated on our event rentals. Morning meetings are expertly planned with fresh (and colorful) juices, and winter gatherings always end with a tasty signature treat. After 25 years serving the Nashville community, Dream Events & Catering ensures a graceful event flow and delicious events. They also can take on full-service planning, too! Their wedding & event specialists will assist you with the design, logistics and vendor coordination of your event.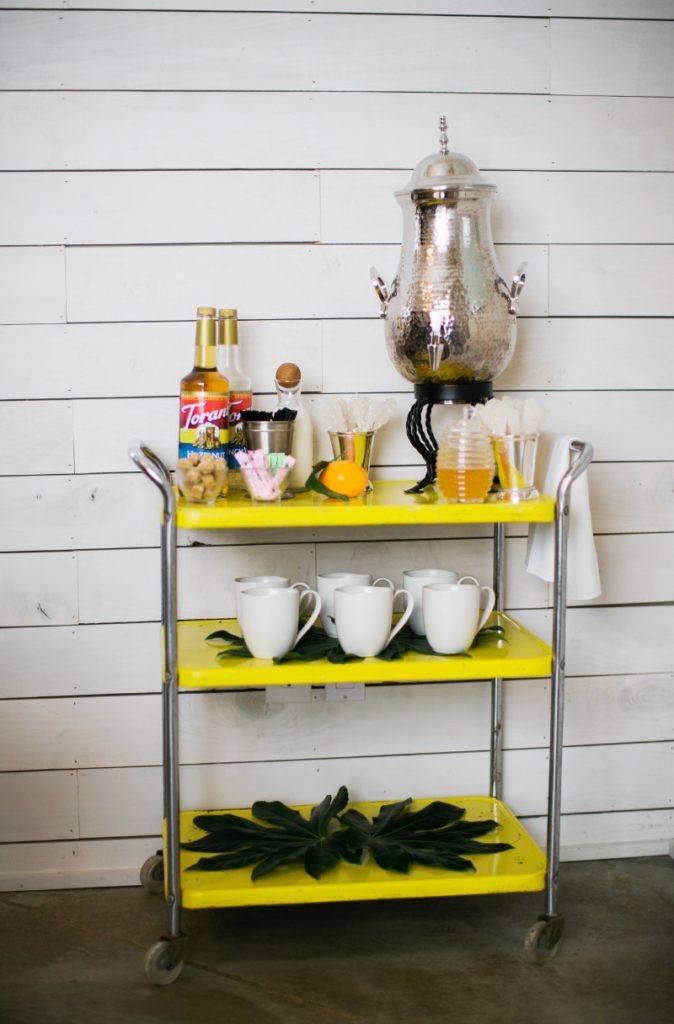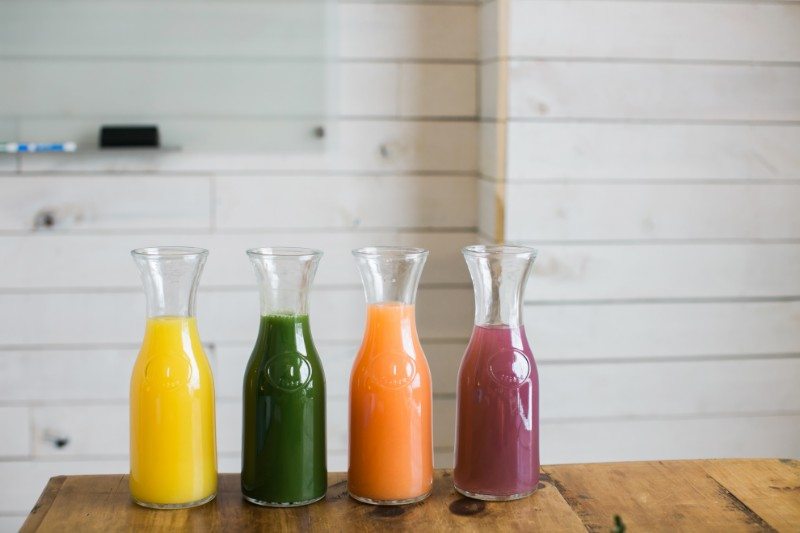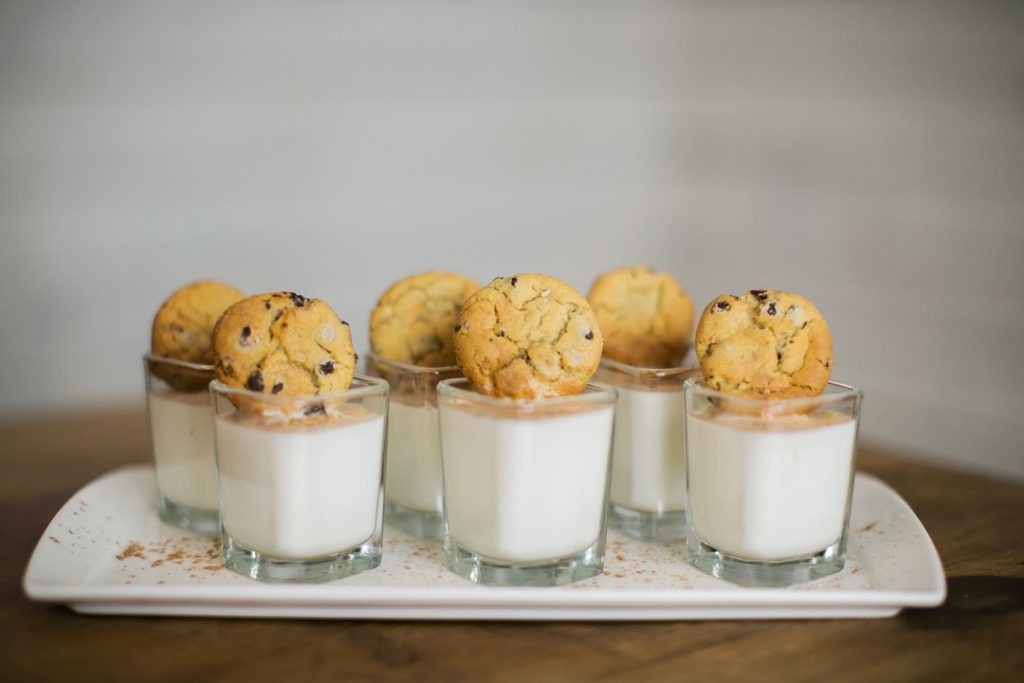 They also know how to impress with Southern favorites like charred Brussels Sprouts (show in our Pewter Bowl below) or their famous smoked gouda mac & cheese. Just one of many caterers in Nashville we love to work with, when you need a delicious menu for your next event, reach out to the Dream Team at hello@dreameventsandcatering.com.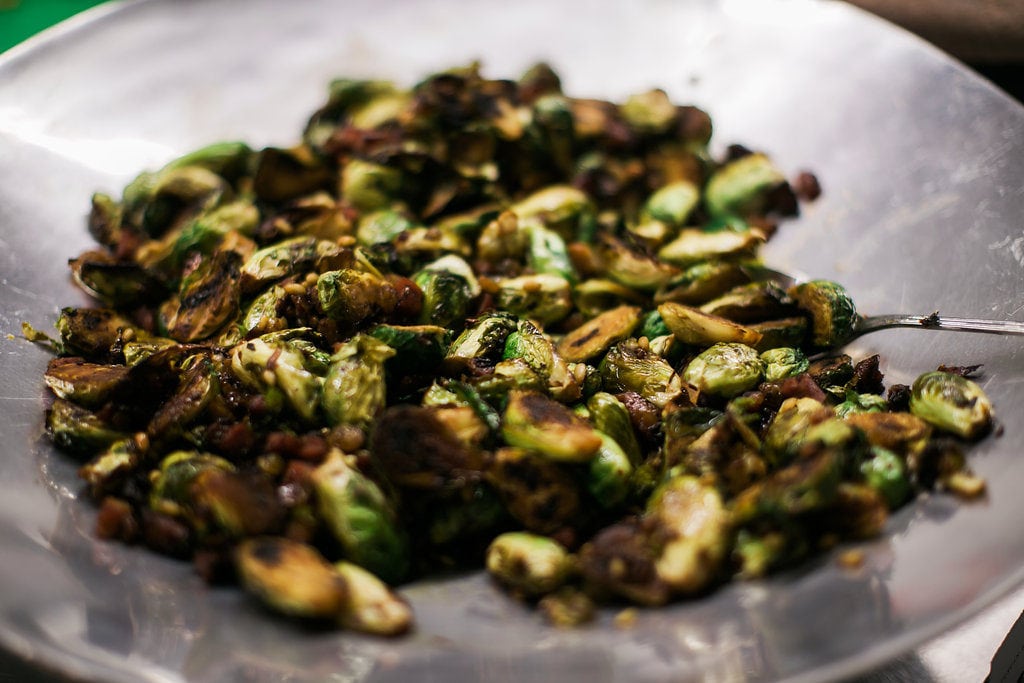 Photos by Jen and Chris Creed.
TAGS | Black and White Tribeca Triangle Plates, Brushed Copper Flatware, Event Catering Rentals, Southern Event Catering, Southern Events, Southern Events Party Rental Company, White Mini Takeout Boxes
FEATURED RENTALS | White Mini Takeout Boxes, Black and White Tribeca Triangle Plates, Brushed Copper Flatware
---