19

Jul

Fresh Flavors and Seamless Planning | Dream Events & Catering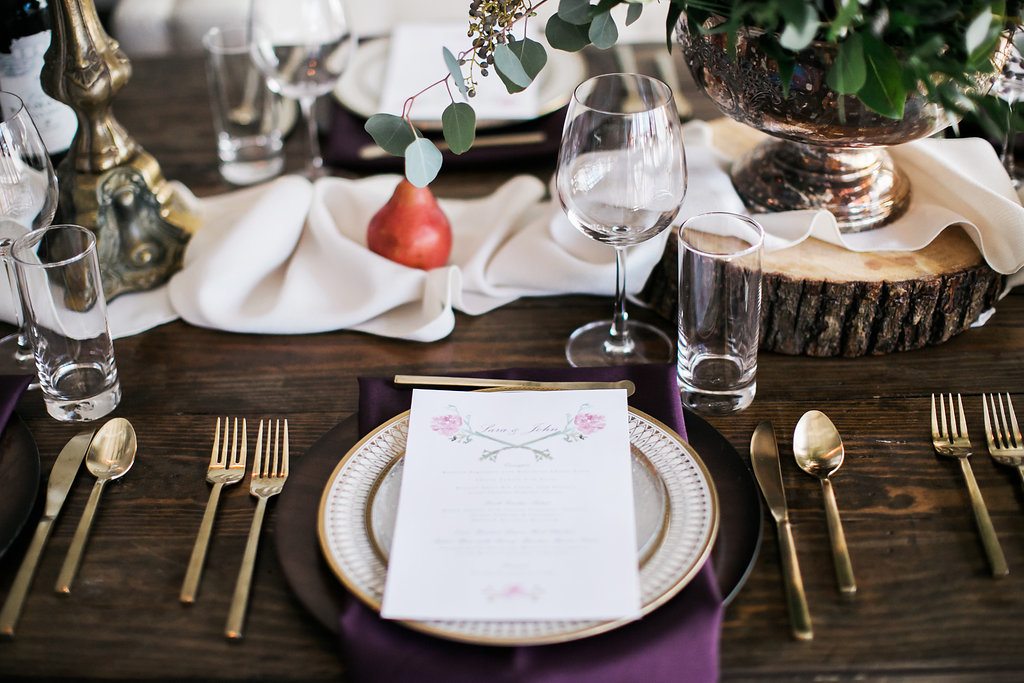 We love our "friendors" here at Southern Event Party Rental Company – we've been so lucky to collaborate with some of the best wedding and event vendors in Nashville. One of our favorite Nashville catering companies to partner with is Dream Events & Catering.
As a full-service event company, Dream Events & Catering provides everything from sensational cuisine and entertainment to seamless planning and design for gatherings of two – 10,000. Primarily serving Nashville and surrounding Middle Tennessee, Alabama, and Kentucky areas, they focus on fresh, local flavors, trends and ingredients as they craft menus and managing all the event details for their clients. We love that they are also invested in the local community, regularly giving back through their various #DreamGiving campaigns.
The Dream Team brings tons of creative menus ideas to every event they produce – many that are as healthy as they are delicious. We love this innovative and flavorful grilled vegan cauliflower entree– pictured here on our favorite Black and White Tribeca Triangle Plates and Brushed Copper Flatware!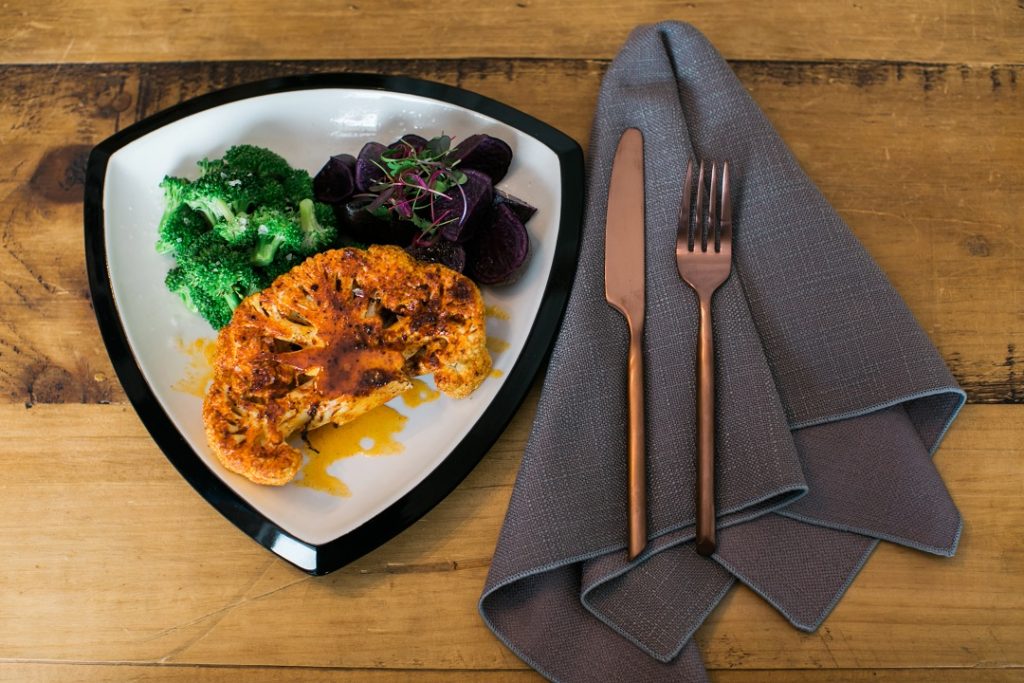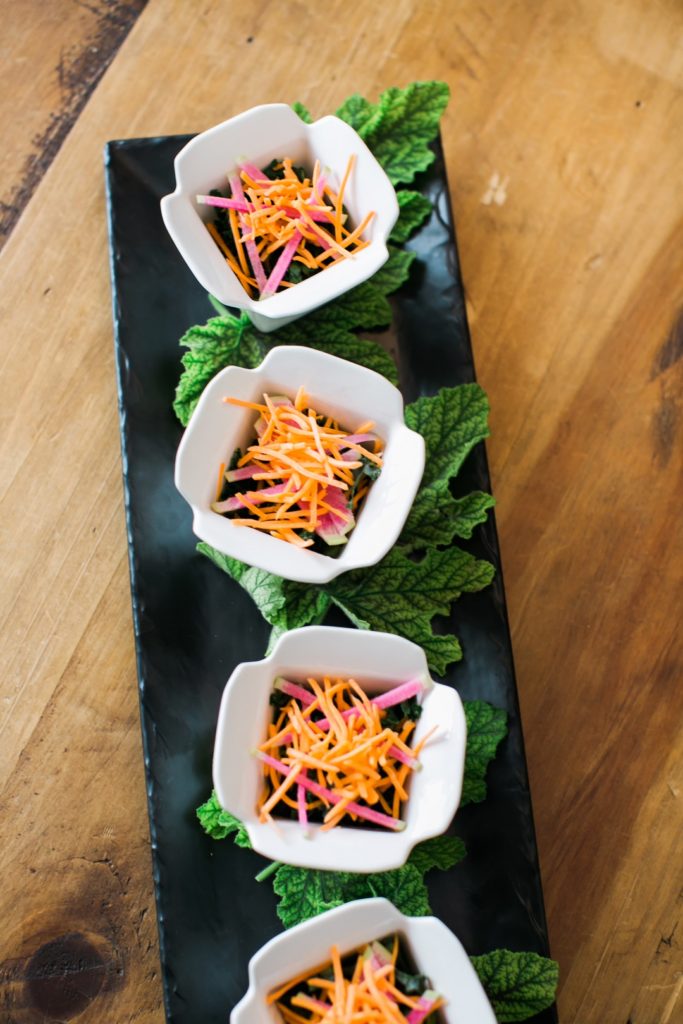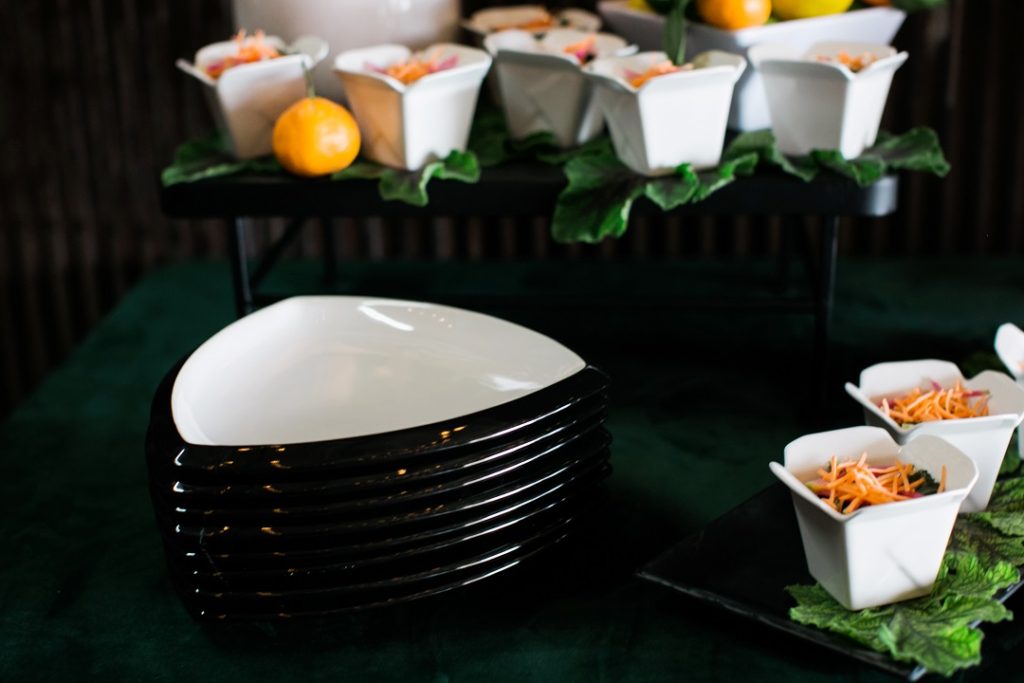 Their gourmet cuisine is always perfectly plated on our event rentals. Morning meetings are expertly planned with fresh (and colorful) juices, and winter gatherings always end with a tasty signature treat. After 25 years serving the Nashville community, Dream Events & Catering ensures a graceful event flow and delicious events. They also can take on full-service planning, too! Their wedding & event specialists will assist you with the design, logistics and vendor coordination of your event.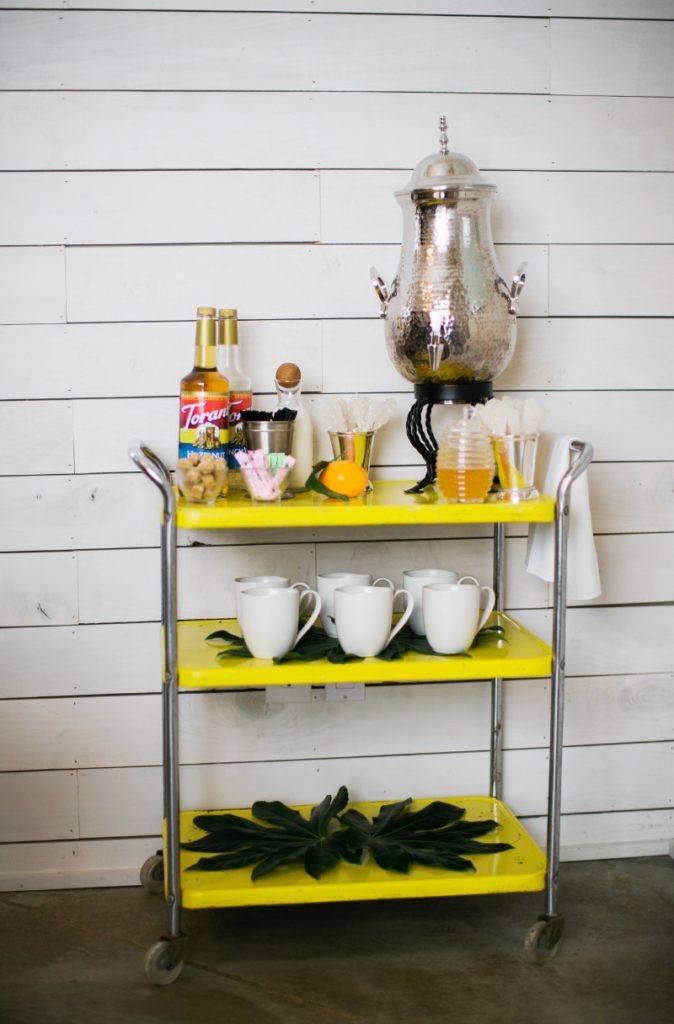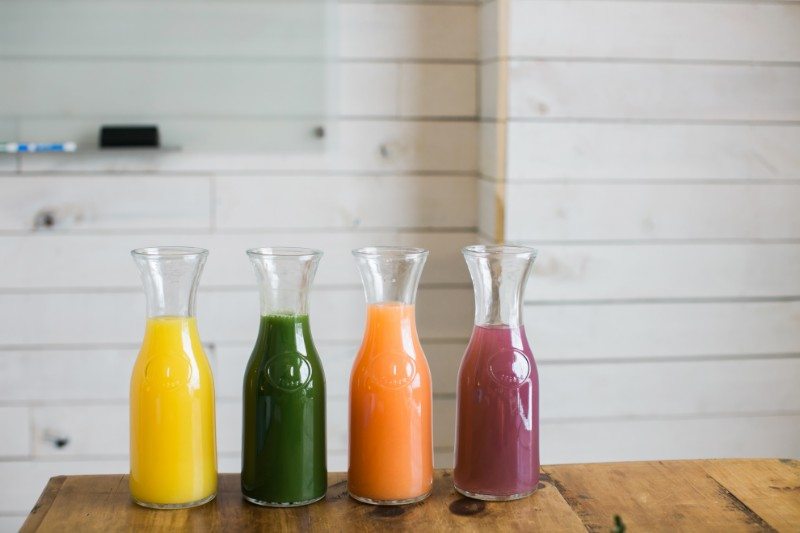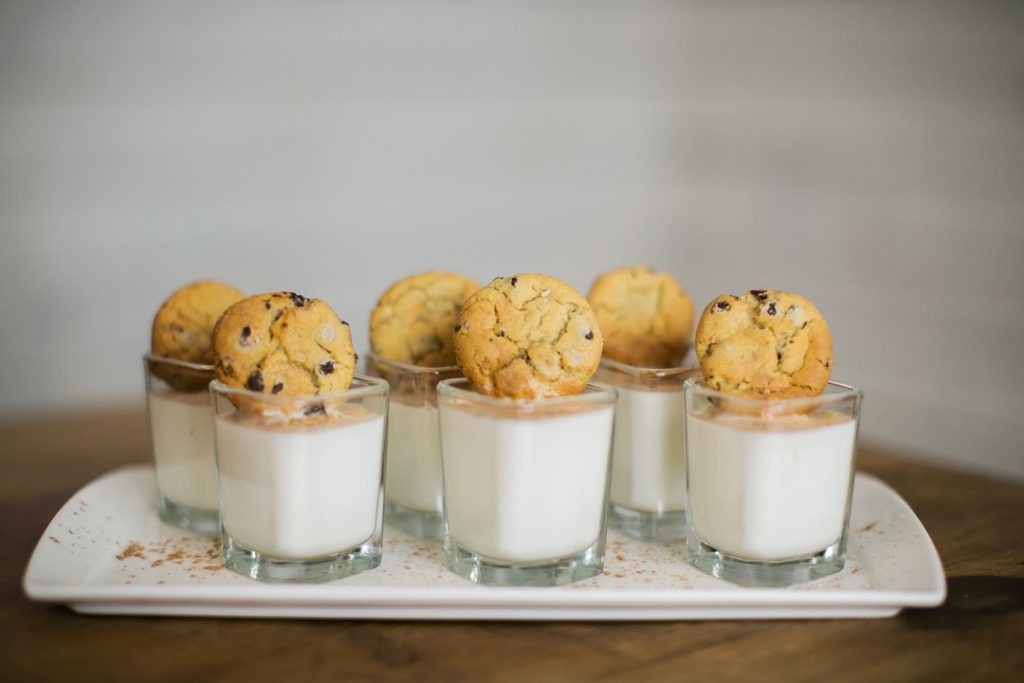 They also know how to impress with Southern favorites like charred Brussels Sprouts (show in our Pewter Bowl below) or their famous smoked gouda mac & cheese. Just one of many caterers in Nashville we love to work with, when you need a delicious menu for your next event, reach out to the Dream Team at hello@dreameventsandcatering.com.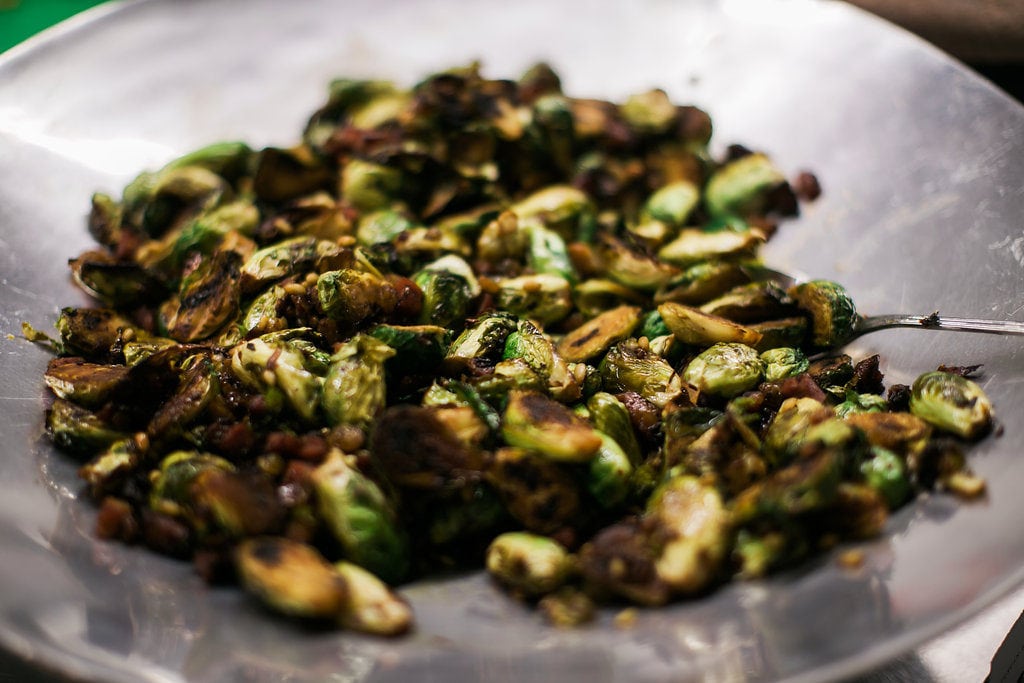 Photos by Jen and Chris Creed.
FEATURED RENTALS | White Mini Takeout Boxes, Black and White Tribeca Triangle Plates, Brushed Copper Flatware
SEE MORE LIKE THIS