11

May

ON TREND: Dreamy Disco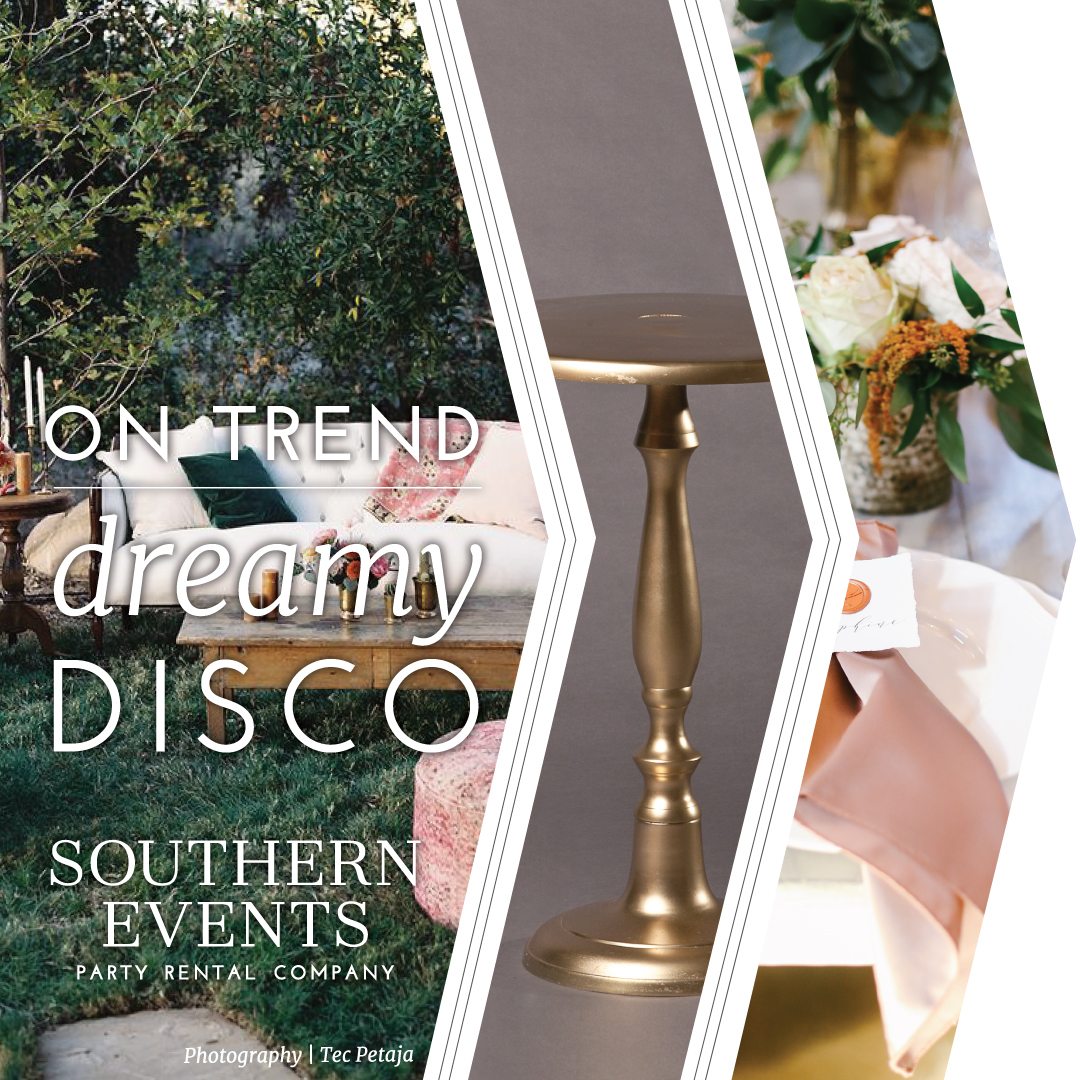 We love an ethereal design that pulls light colors and soft fabric from the days of disco without jumping into a time capsule. A Dreamy Disco design takes 1970s flair and gives it a contemporary feel- pastel greens and peaches are soft and sweet while bold gold accents liven up the party. Silky smooth velvet invokes a classic 70s vibe while a more modern design keeps the party in the present day. We love a Dreamy Disco for weddings, tea parties, ladies' luncheons or corporate events looking to channel 70s Dolly Parton.
Product Details: Fitzgerald Gold Side Table, Darcy China, Peaches N' Cream Poly Napkin, Rouge Round Charger Plate, Vintage Ramona Couch, Vintage Tucker Coffee Table, Gold Metal Sphere, Midas Gold Bench
Care to have a Dreamy Disco at your next event? Contact our team about rentals at info@southerneventsonline.com to get started!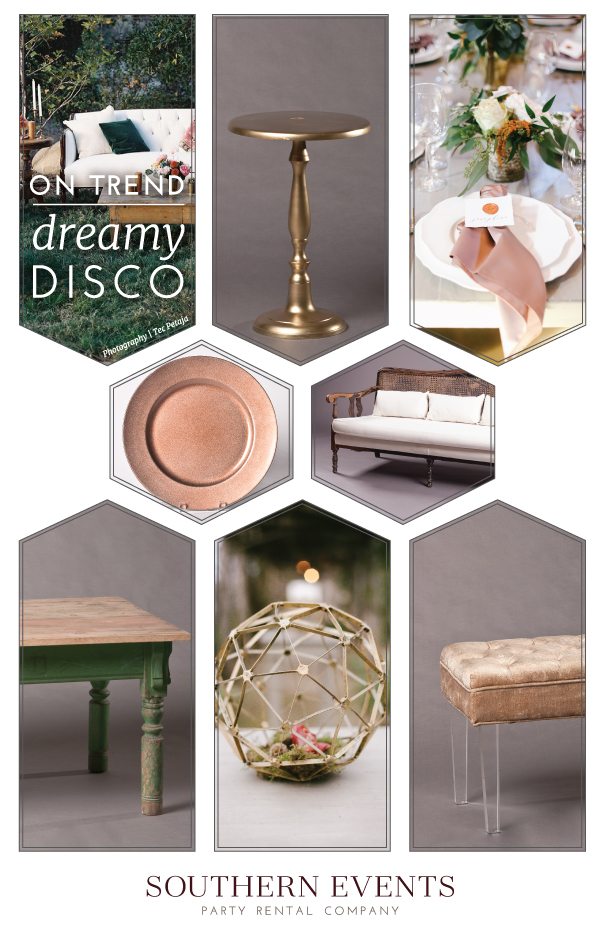 FEATURED RENTALS | Fitzgerald Gold Side Table, Darcy China, Peaches N' Cream Poly Napkin, Rouge Round Charger Plate, Vintage Ramona Couch, Vintage Tucker Coffee Table, Gold Metal Sphere, Midas Gold Bench,
SEE MORE LIKE THIS