14

Sep

Trends and Inspiration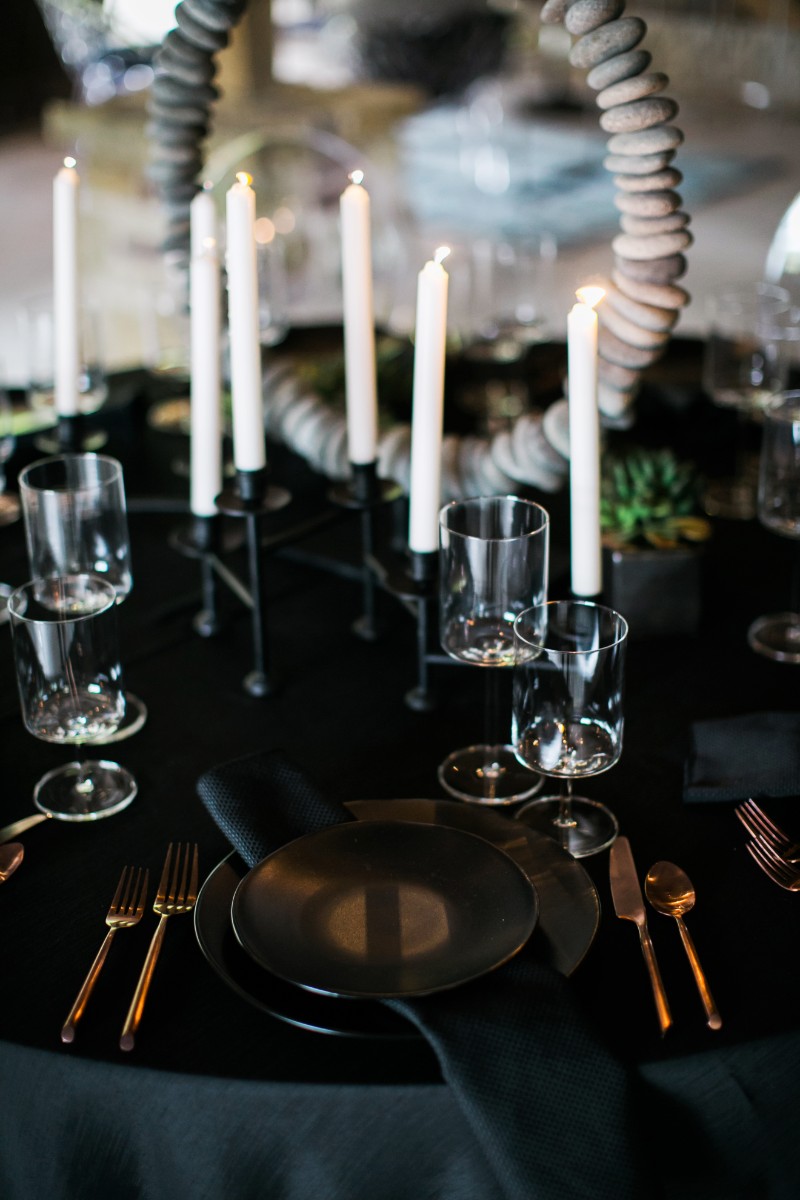 When it comes to event design, staying on-trend is essential to creating a memorable experience. One design trend that continues to captivate event planners and guests is the use of all-black event decor! This bold choice can transform any celebration into a sophisticated affair. At Southern Events, we believe in pushing the boundaries of event design, and the all-black trend is no exception. From luxurious weddings to elegant corporate soirees, let's explore how all-black event design is stealing the spotlight.
All-Black Event Designs Fits the Bill
Don't be fooled! All-black event design is a versatile look fitting for any celebration. Whether the affair is formal or casual, this color scheme offers a timeless and elegant ambiance. Imagine a luxurious wedding or all-black dinner party with a touch of gold accents. Where the contrast between the black backdrop and glistening gold creates a stunning visual effect. For those seeking an edgier vibe, picture an urban soiree in the heart of Downtown Nashville. The all-black decor will blend with the city's contemporary atmosphere, creating an event that is trendy and chic. And let's not forget about corporate events! Whether it's a high-profile fundraiser or an elegant gala, an all-black formal event design will lend to an atmosphere of understated luxury.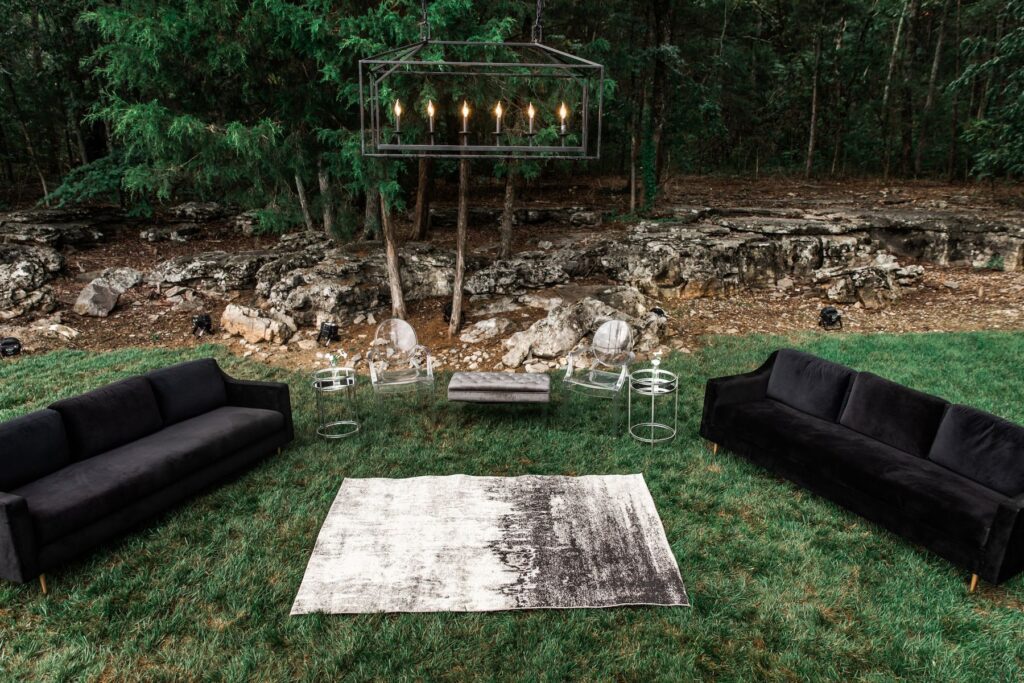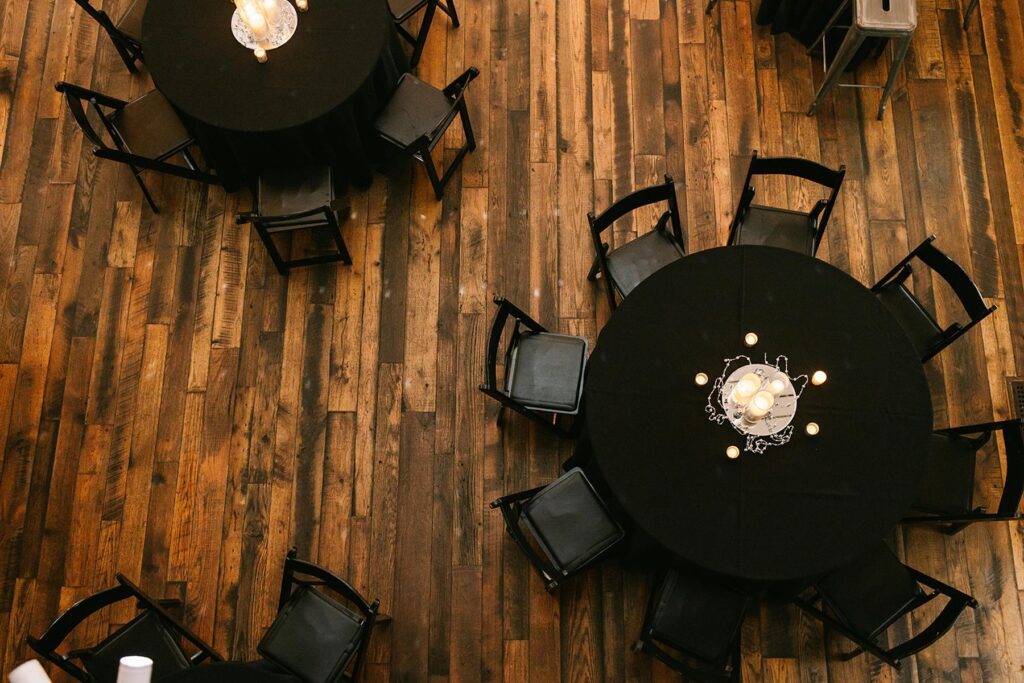 Edgy All Black Tablescapes Ideas
The charm of an all-black event design lies in its ability to create various moods. From the romantic to the avant-garde! When it comes to tablescapes, there are endless creative possibilities to explore! Create a modern minimalist setting when you start with our Black Poly Tablecloth. Topped with Onyx Earthen China and Black Pindot Napkins. Lend a contemporary touch with our Brushed Copper Flatware and Cybil Glassware. For a more luxurious vibe, feature the busy Nova Linens with a Black Rim Glass Charger complemented by Noir Matte Black Flatware.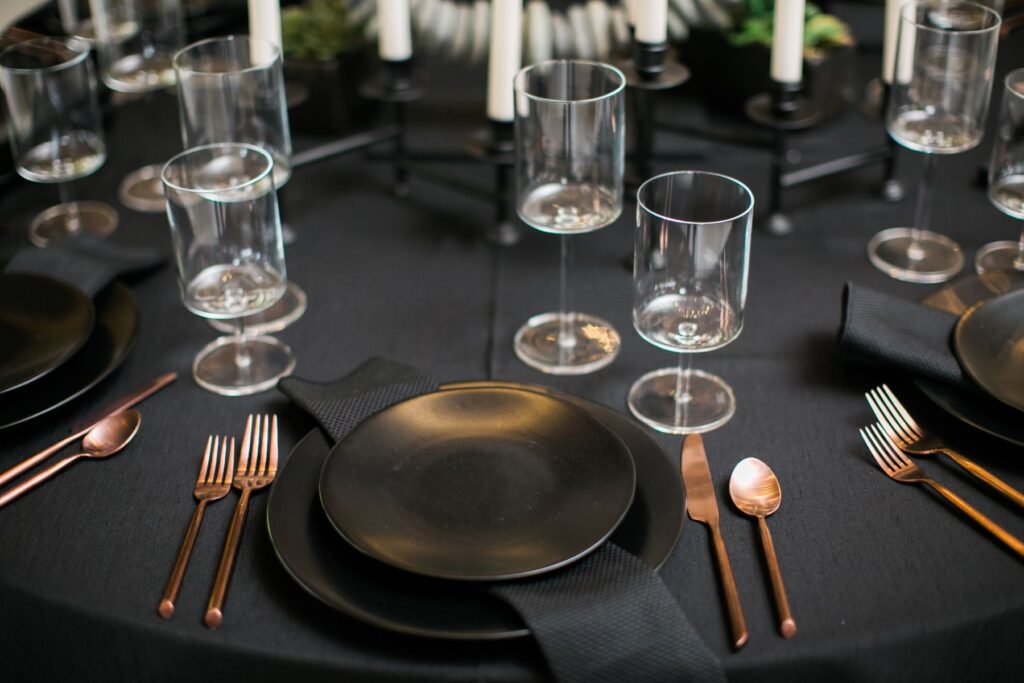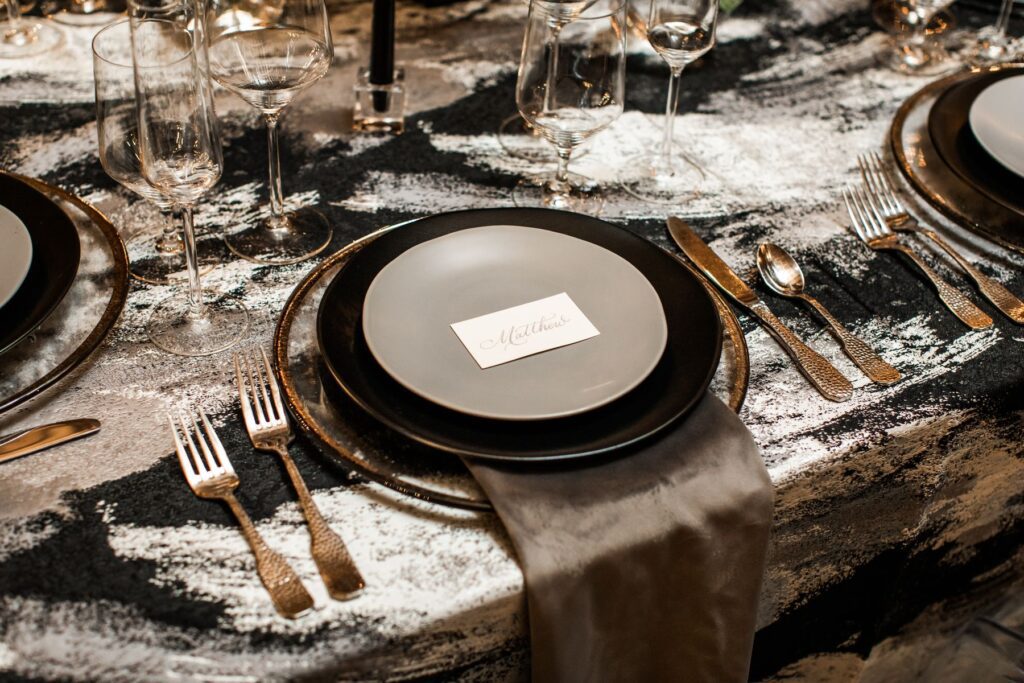 Dare to rock a more edgy, yet still stylish, look? Pair our buttery Black Velvet Linens with Black Round Lacquer Chargers and quirky Como Flatware. If you want a subtle hint of color, we recommend napkins in bold or jewel tones. Such as the beautiful Aubergine Poly, Magnolia Green Velvet, or Navy Dupioni.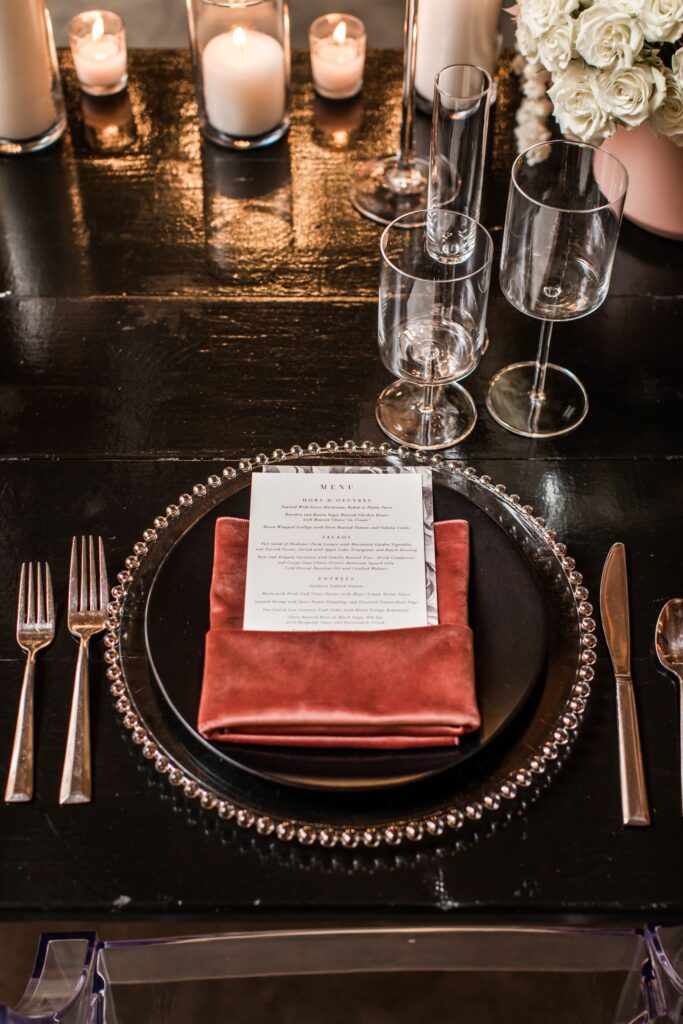 Moody Cocktail Lounges
A cocktail hour is a time for guests to mingle, sip on delectable drinks, and immerse themselves in the event's atmosphere. Elevate the experience by creating an intimate and luxurious vibe with all-black cocktail hour rentals. Choose sleek black lounge furniture that invites guests to relax and socialize. Such as our Regent Black Velvet Sofa. Complemented by Claro Metal Side Tables and Acrylic Ghost Armchairs. Alternatively, the Sloan Sofa and Armchairs offer a stylish yet casual vibe. Complete the look with a cozy Black-Silver rug!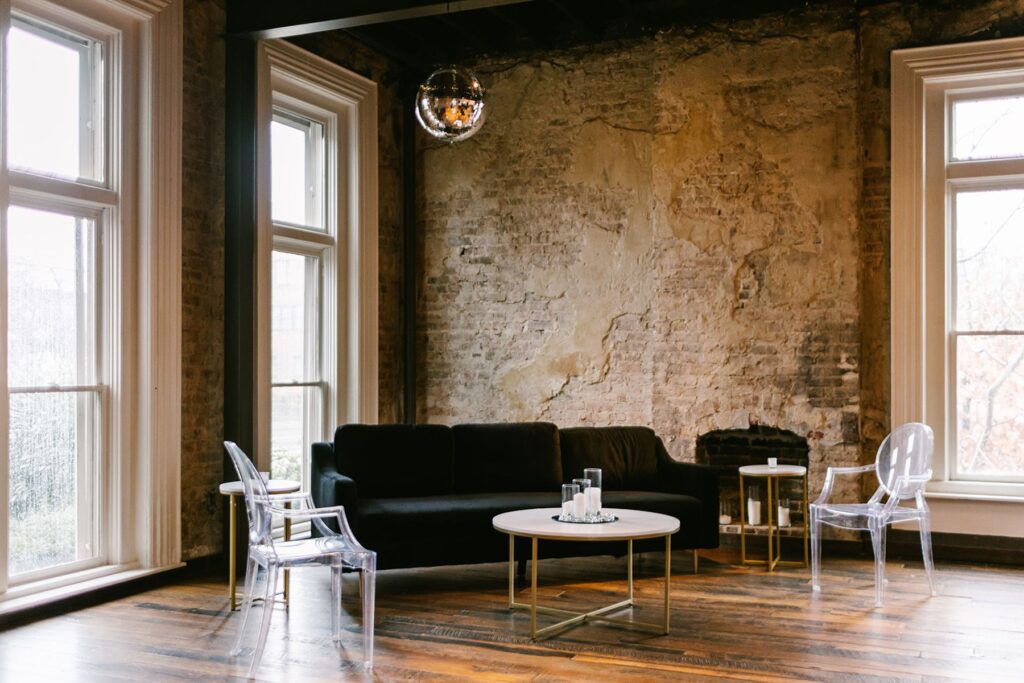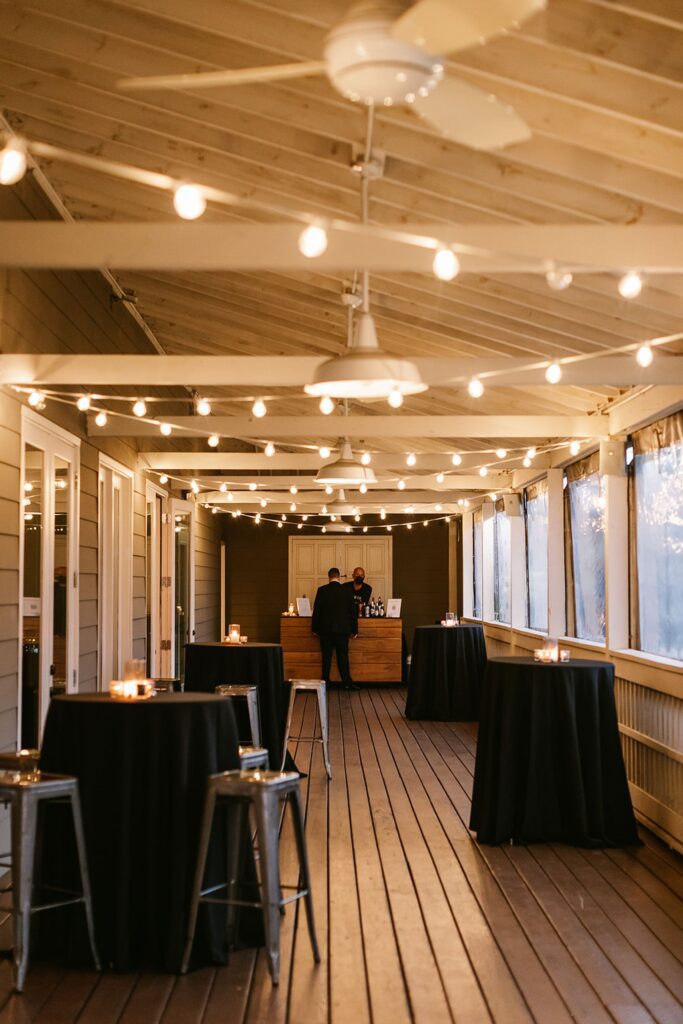 Black Event Bars & Shelving
To create an equally dark yet functional cocktail bar, grab our striking Collins Black Wood Bar and a set of Black Bar Back Shelves. They are a perfect pair whether you plan to feature an open-bar or large batch cocktails at a self-serve station. If you want extra seating or standing areas around the bar, feature bistro tables covered in dark linens. Along with a set of Acrylic Ghost Barstools or Chiavari Black Barstools.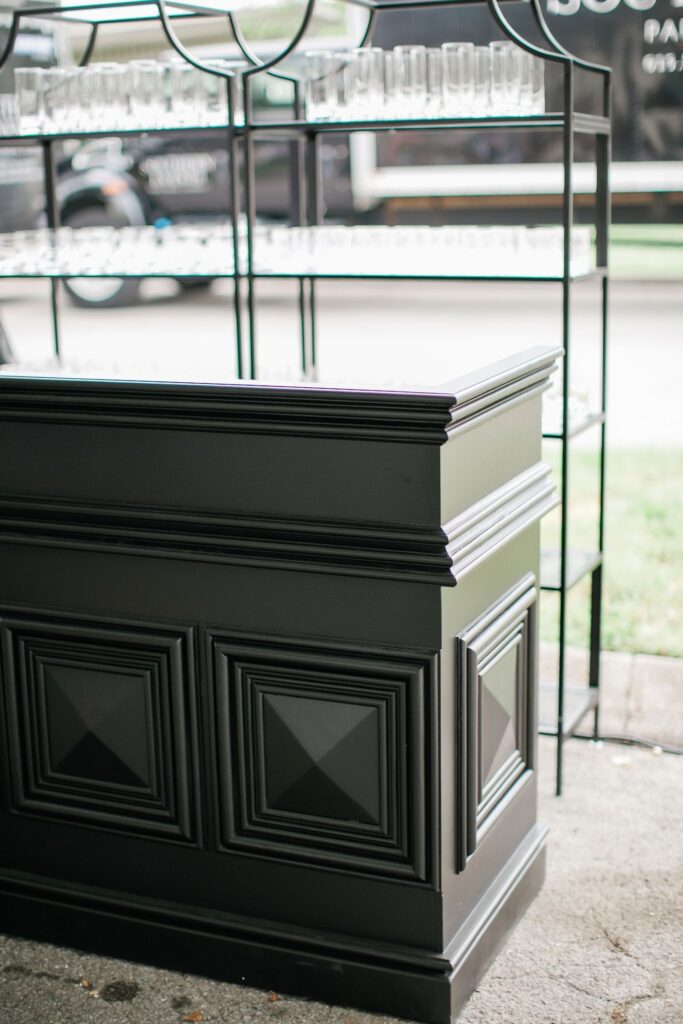 If you're ready to embrace the allure of all-black event design, contact us today to discover how we can help you create a truly remarkable and memorable event that leaves a lasting impression. Contact our team at info@southerneventsonline.com and let's start planning your best event yet!
TAGS | Cocktail Party Rentals, Moody Chic, all black event design, black event design, black event rentals, corporate event style, dark event design, wedding style trends
FEATURED RENTALS | Regent Black Velvet Sofa, Sloan Sofa, Claro Metal Side Tables, Acrylic Ghost Armchairs, Black-Silver Rug, Collins Black Wood Bar, Black Bar Back Shelves, Black Poly Tablecloth, Onyx Earthen China, Black Pindot Napkins, Nova Linens, Black Rim Glass Charger, Brushed Copper Flatware, Cybil Glassware, Noire Matte Black Flatware, Black Round Lacquer Chargers, Como Flatware, Aubergine Poly, Magnolia Green Velvet, Navy DUpioni
---
25

May

Events and Style Shoots, On Trend, Trends and Inspiration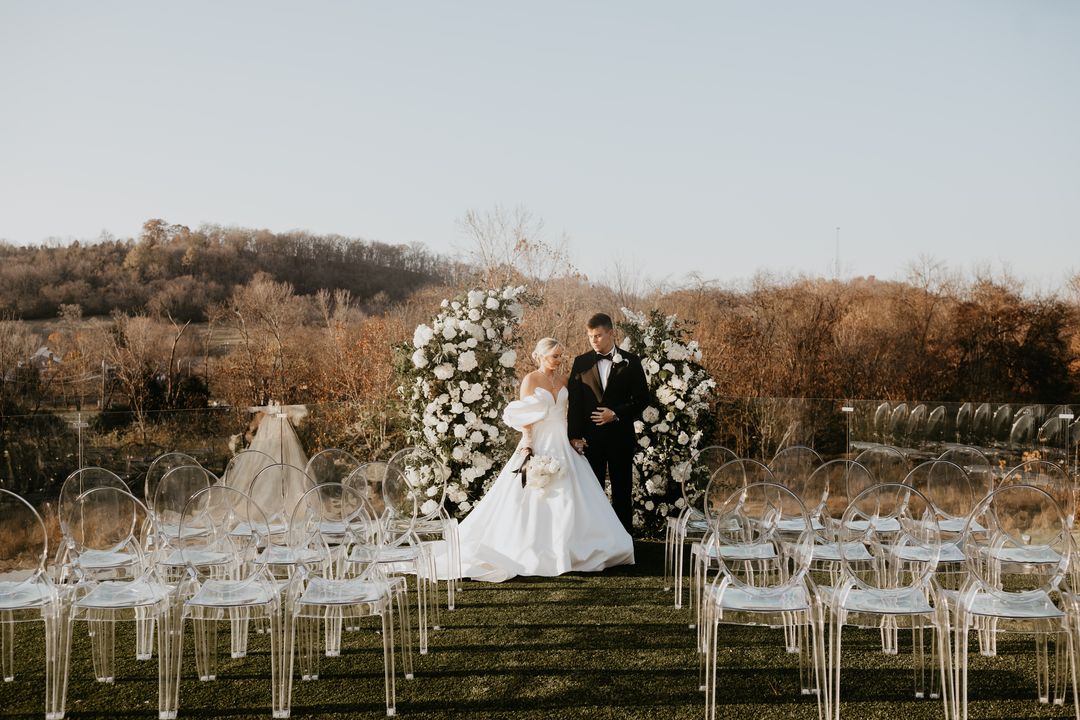 Nothing beats the classic elegance of black-and-white wedding design! This timeless color combination is perfect for any season and creates a sleek and sophisticated ambiance for your big day. Get inspired by a styled shoot hosted at Diamond Creek Farm, featuring stylish event rentals from Southern Events Online. From chic acrylic seating to bold linens, we have everything you need to host an elevated black-and-white wedding.
Simple Chic Ceremony
For this styled shoot, we aimed to showcase the beauty of a modern black-and-white wedding. Starting with an elegant outdoor ceremony! Hosting outdoors is all about letting nature shine. At Diamond Creek, this entails the sprawling Tennessee farmlands. Just past the veranda, a manicured lawn overlooking the countryside is a fitting setting for a vow exchange. Ceremony seating consisted of our Acrylic Ghost Armless Chairs. The clear material is chic and it doesn't take away from the view. The outdoor space is elevated with a floral backdrop made of white flowers and dark greenery. An equally stunning alternative, consider our Fiona Mantle with the same flower arrangement. Off to the side, a bistro table is dressed up with Black Nova Linens for a live painter.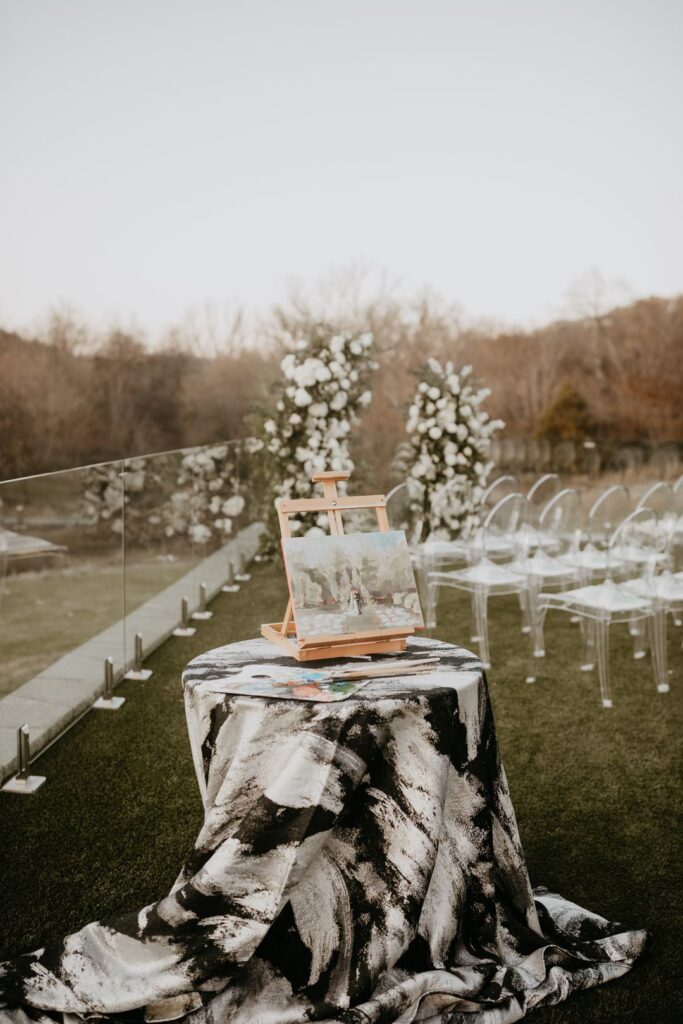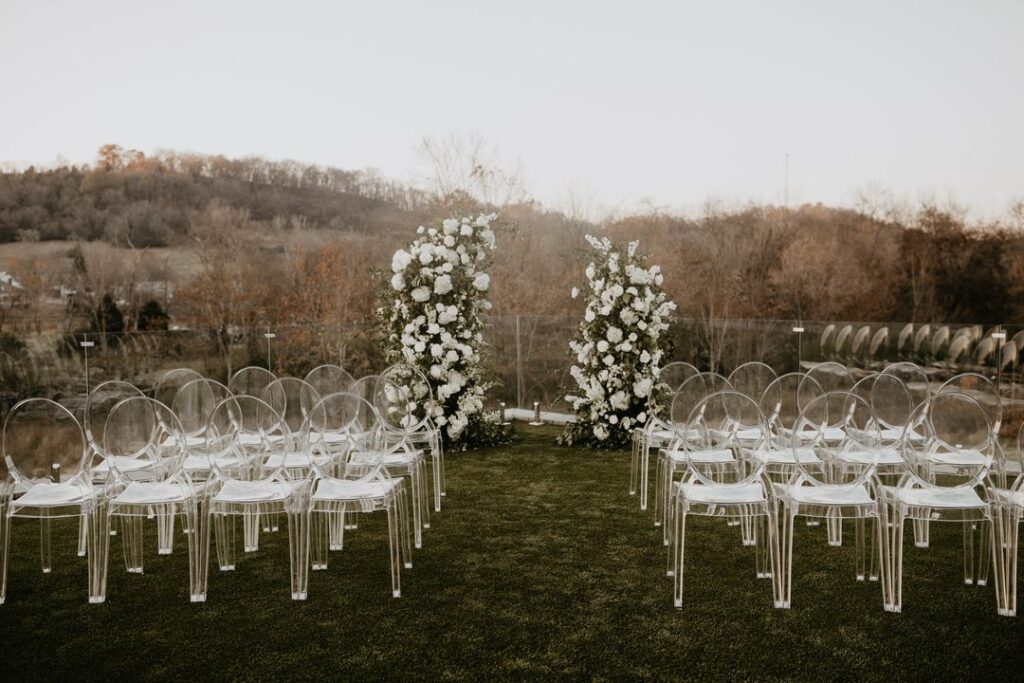 Luxe Black and White Lounge
An elegant black and white lounge area with some grey accents is the perfect addition to any wedding. An essential for a cocktail hour! This type of setup creates a chic and sophisticated space for guests to relax and socialize in. Start with our luxurious Henley Grey Velvet Tufted Sofa and the matching Armchairs. To frame the space we always recommend a rug, and in this case, our Black-Silver Rug is perfect. It pairs beautifully with a set of Echo Mirror Silver Side Tables. If you like a little contrast, place a Gold Hammered Coffee Table in the center. Or you can keep to the color scheme and opt for pewter.
The perfect addition to black-and-white wedding decor is a touch of greenery! If you aren't hosting outdoors, our Boxwood Walls are an elegant and natural addition. Use it as a backdrop for the cake-cutting ceremony, or to place behind the sweetheart table. It is easy to customize, whether you prefer fresh flowers or a neon sign.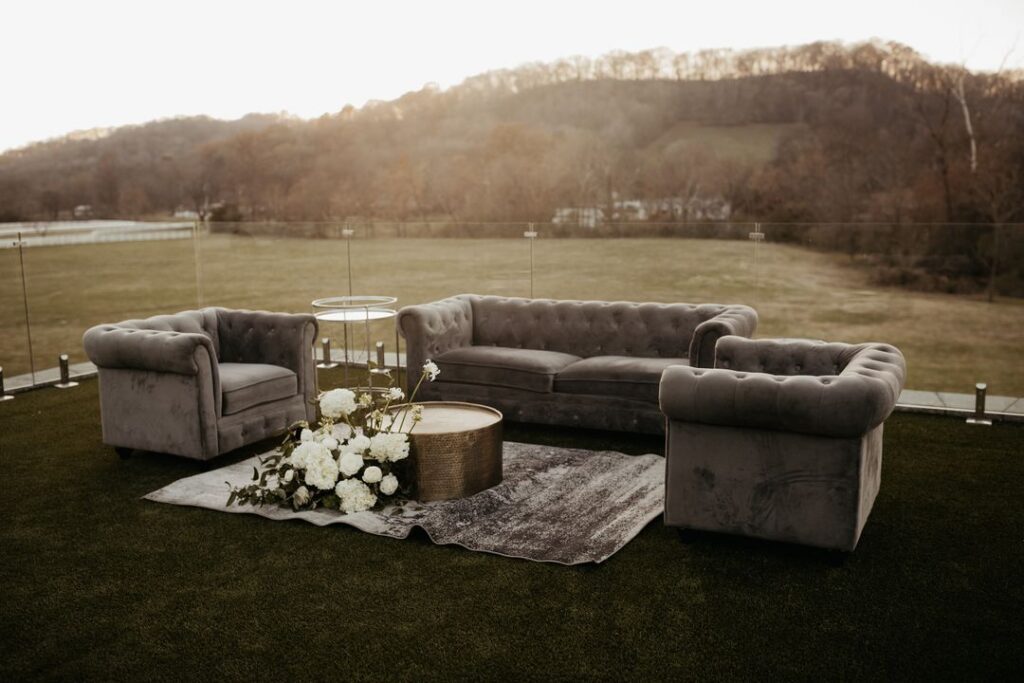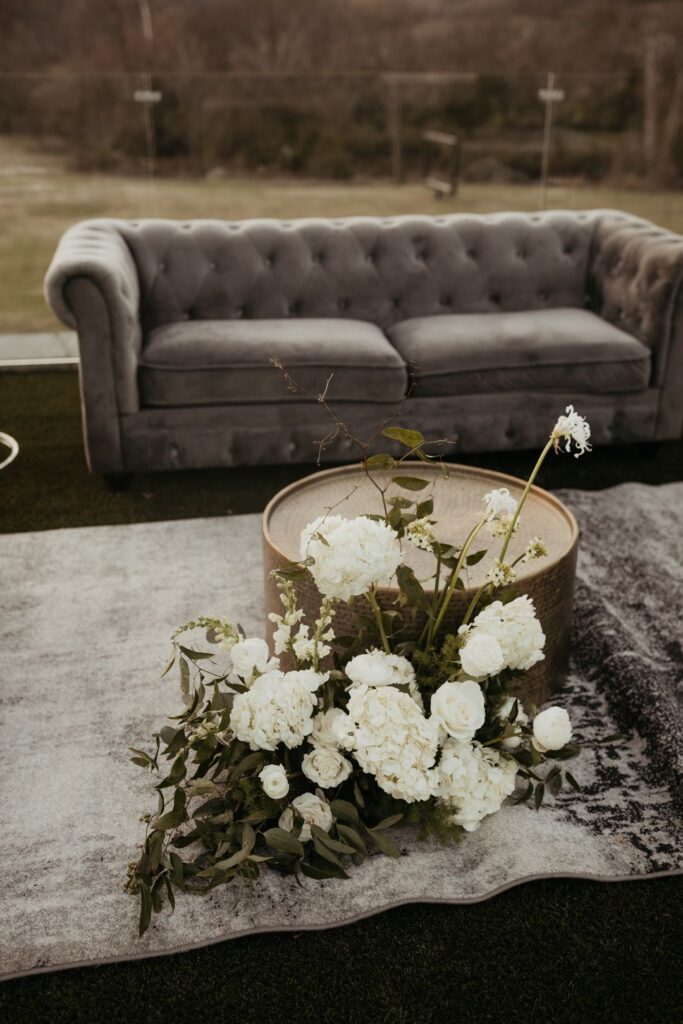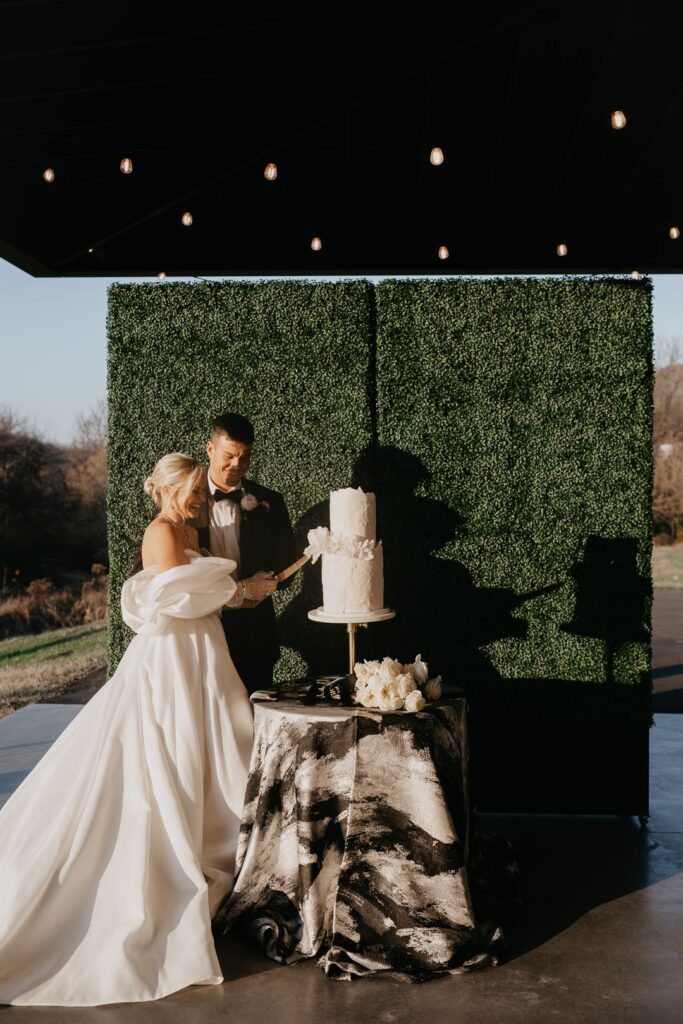 Contemporary Tablescape
The table was set with a stunning combination of black-and-white elements. We used a Grey Goose tablecloth as the base, complemented by a romantic Dove Grey Table Runner. The use of soft grey linens allowed the pure white flower centerpieces to shine! On top, we placed Glass Chargers with a Black Rim and Earthen Onyx China to create contrast. Matched by Noir Matte Black Flatware and solid Black Poly Napkins. Cybil Wine Glasses and Champagne flutes were a fun and funky addition that lent a contemporary flair. Complete with the same acrylic seating from the ceremony, this tablescape exudes modern luxury. Thanks to the natural palette it is also versatile! It would look just as beautiful for a minimalist celebration in a modern event barn as it would for a black-tie wedding in a grand ballroom.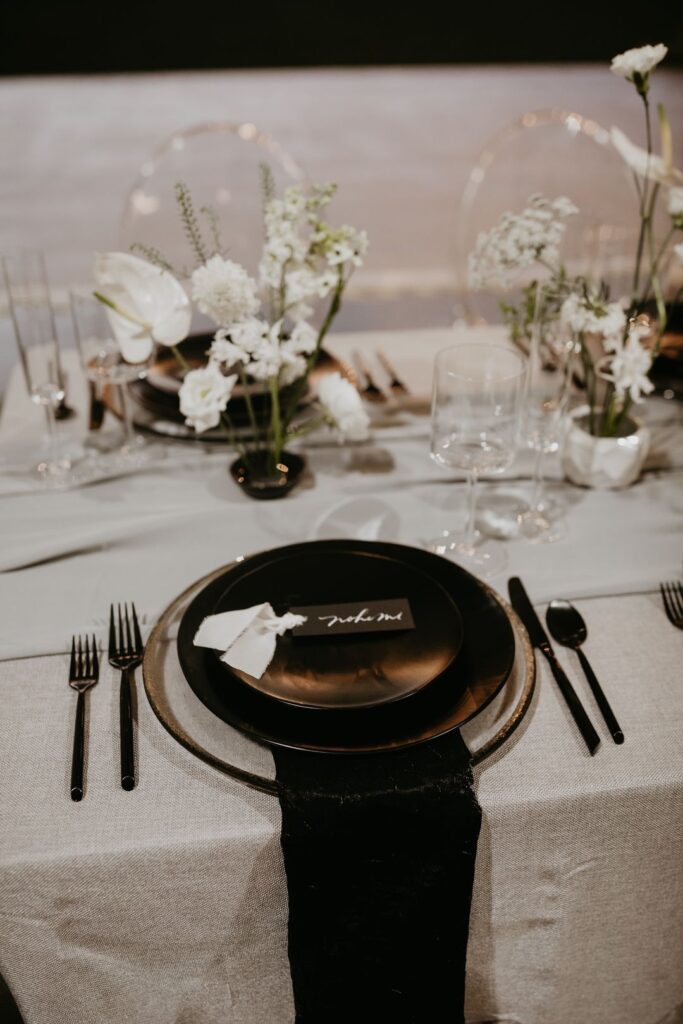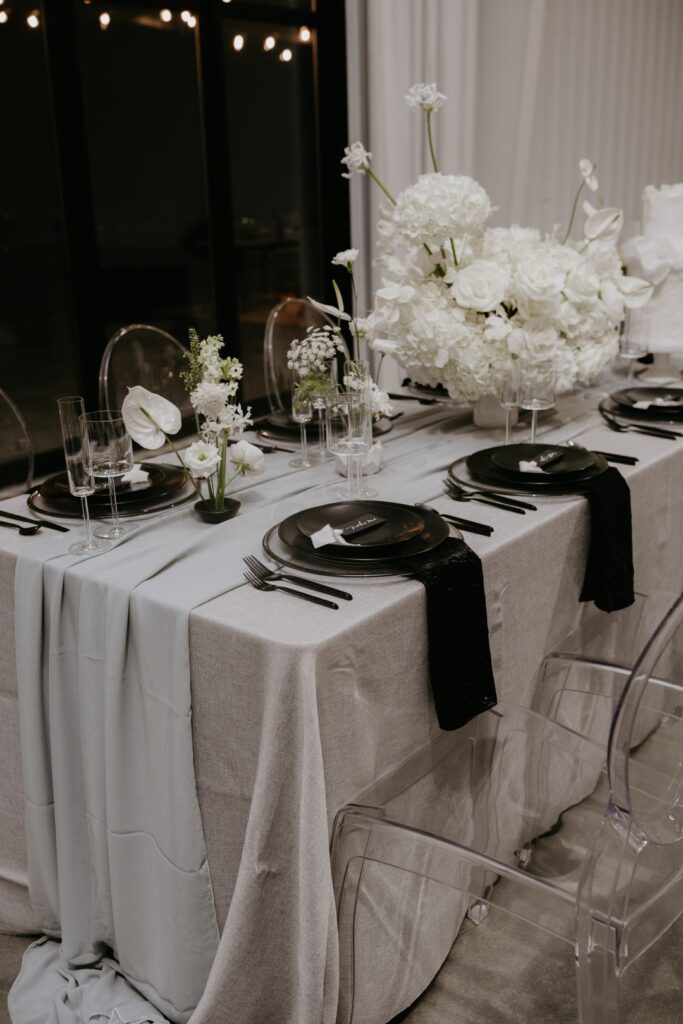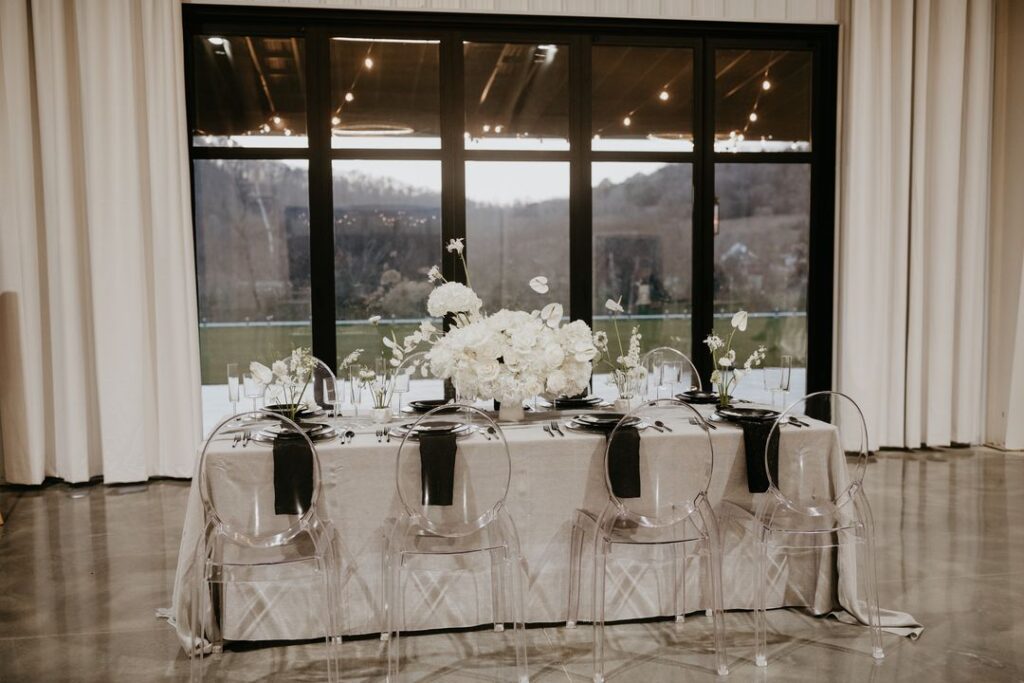 Vendors
Photo: Gabrielle Von Heyking
Venue: Diamond Creek Farm​​​​​​​​
Planning: Amber Marie Events​​​​​​​​
Florals: Fiorella Nashville
Let our team help you plan a modern wedding that will stand the test of time! Send us a message at info@southerneventsonline.com, or view our full range of rentals in the catalog. For more wedding inspiration, take a look at this Modern Celestial Wedding.
TAGS | Black and White, Black and White Wedding Decor, Boxwood Walls, Cake Stand, Lounge Furniture, modern wedding, wedding style trends, white wedding decor
FEATURED RENTALS |
---
2

Mar

On Trend, Southern Events Products, Trends and Inspiration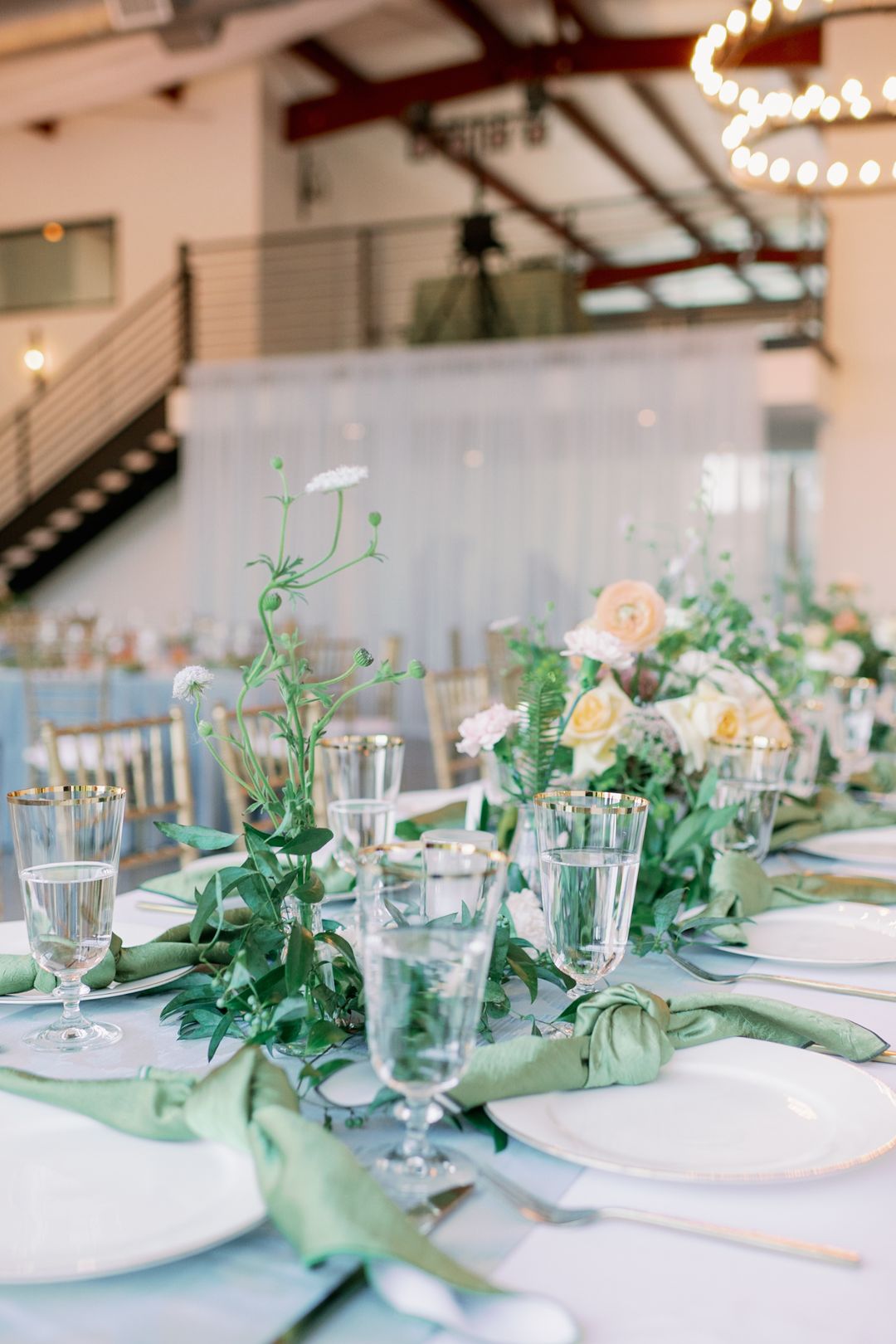 Bright, floral-focused weddings are trending! Perhaps due to the renewed interest in maximalist design or a desire to shift away from neutral palettes. In either case, a vivid color scheme will lend a luxe and modern look for the spring and summer seasons. Get inspired to host a colorful spring wedding with these on-trend ideas starring our stylish event rentals. Southern Events Online has everything you need to pull off a chic celebration, from a whimsical garden ceremony to a bold maximalist reception.
Bold Monochromatic Scheme
One of our favorite bright wedding color schemes is a monochromatic palette. Red, blue, orange, pink, or purple – mixing the hues from any one of these colors are perfect for a bold wedding. For example, this gorgeous tented wedding with bright red and pink tablecloths is classically romantic. Especially when complemented by brilliant floral centerpieces and fresh bundles of greenery. Meanwhile, crisp napkins paired with White Round China and Bradley Flatware kept the look modern and airy. Our Gold Chiavari Chairs are a sophisticated touch, as is the Tessa Tufted Beige Linen Loveseat, overall, a super cozy detail the newlyweds will enjoy.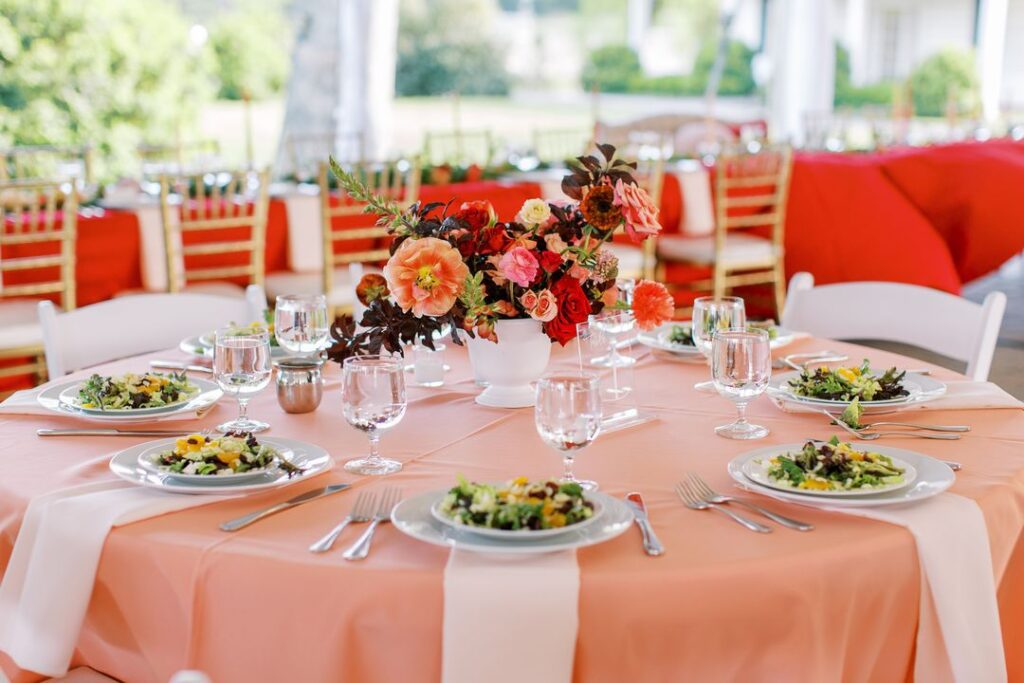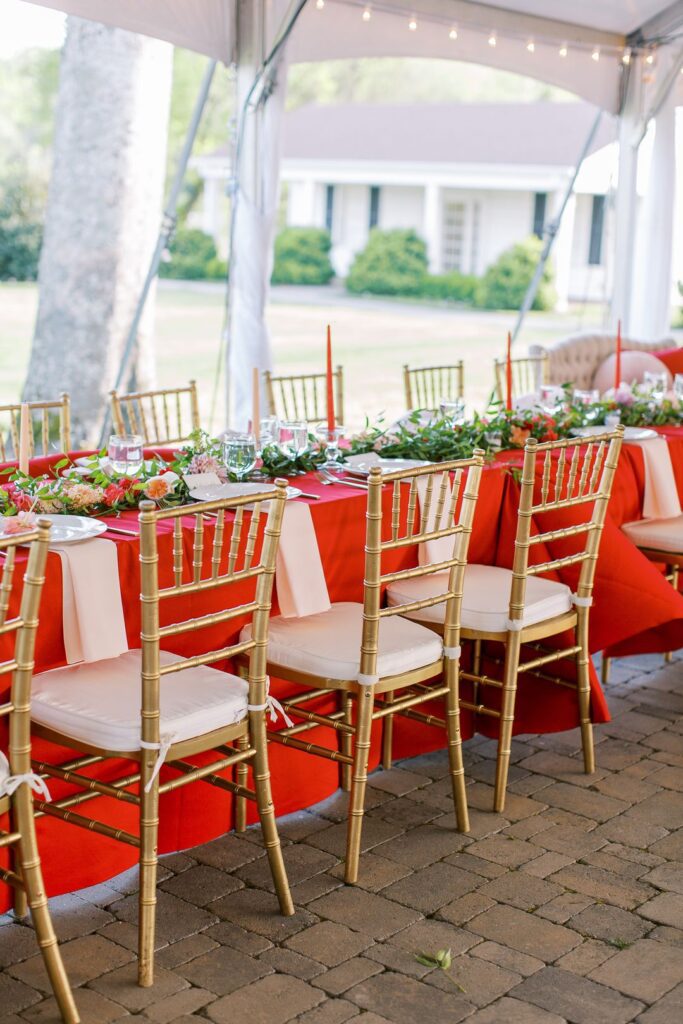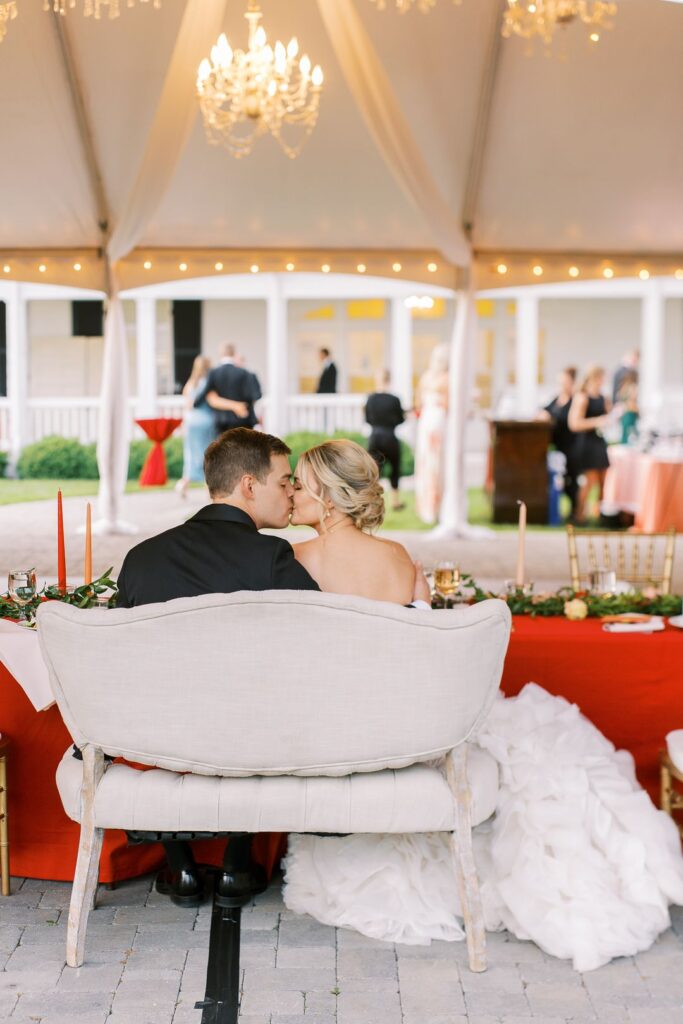 Refreshing Blue & Green Hues
This spring wedding inspiration stars refreshing blue and green hues, for a soft and organic vibe. It's a gorgeous look for an early spring wedding as we come out of a cold and dreary winter! Start with romantic tablecloths starring bright blues, like our Light Blue Pindot, or you might consider the Blue Kensington linens, for a chic maximalist design. Furthermore, tie in splashes of green using buttery napkins in the color Fern, and create an elegant drink station to greet guests using our Green Goblets. For a fun interactive element, display them on White Barback Bookshelves. If the weather is nice we always recommend an outdoor lounge! Take a look at our romantic Everly Sofa and Chairs, paired with the Blanche Coffee Table and aqua rug.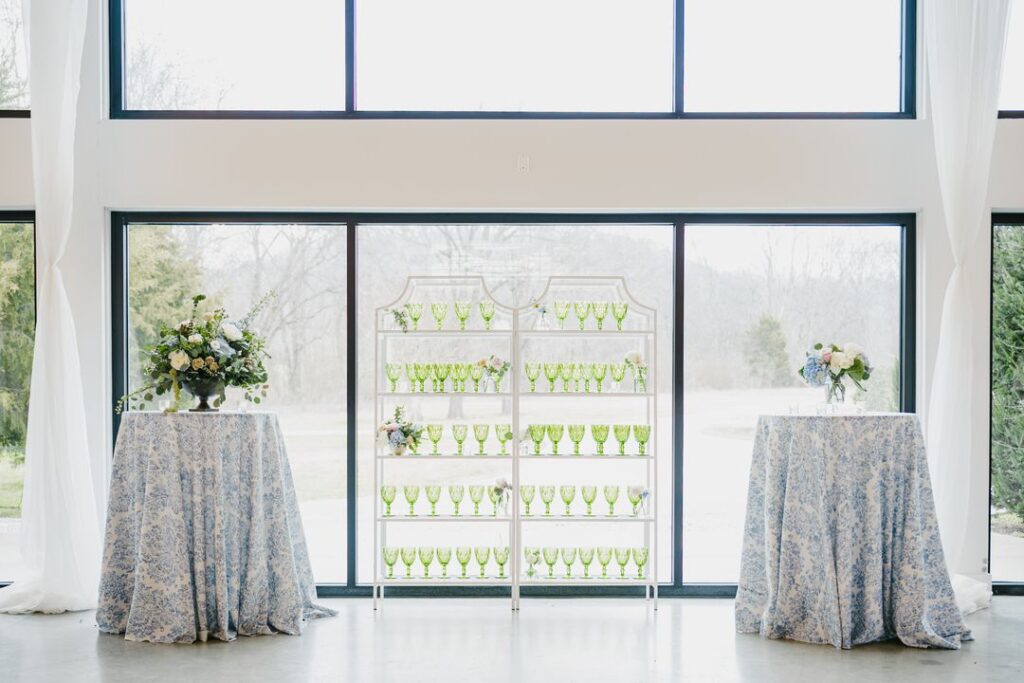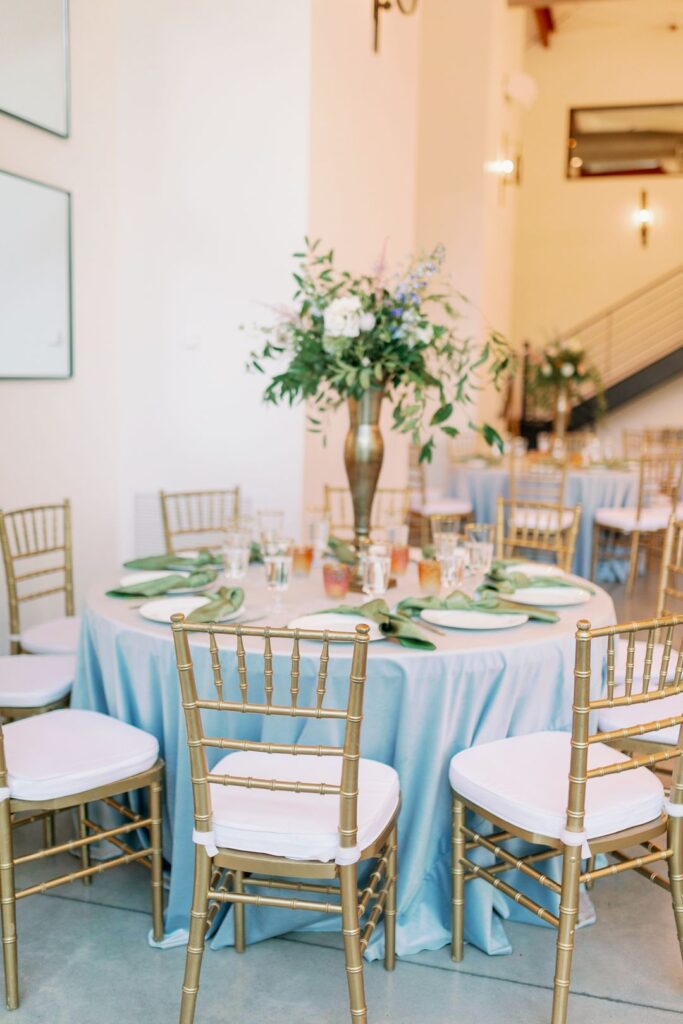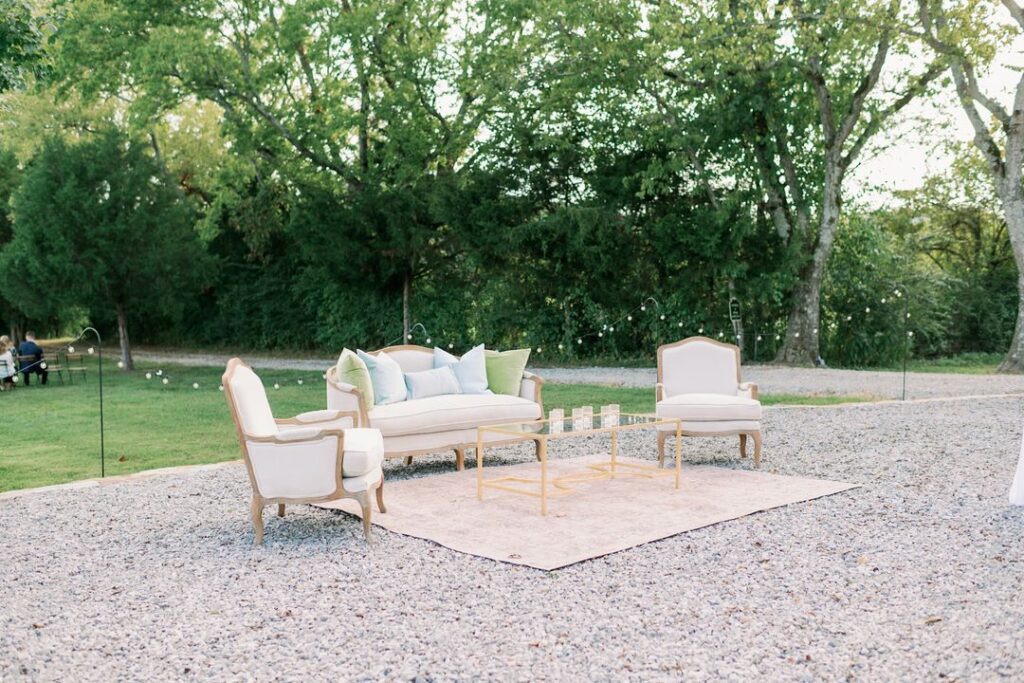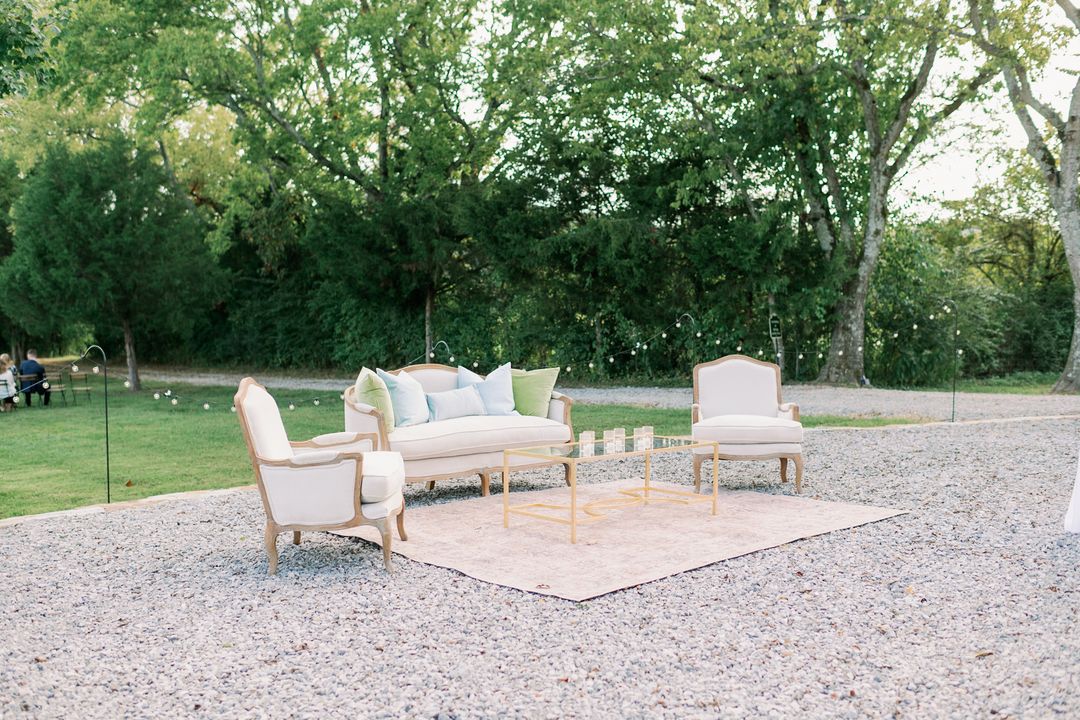 Rich & Retro Chic
Dreaming of vibrant wedding colors that will bring a sense of retro charm to your big day? Check out this romantic spring wedding starring a bold palette of teal and amber! Our Sea Glass Velvet Tablecloth is a dark base, complemented by Kennedy Storm Napkins, and Earthen Alabaster China with Austin Gold Flatware provides a chic touch. Our favorite detail is the retro-inspired furniture! From the Antique White Bentwood Chairs to the gorgeous Jaqueline Sofa. Do you love this color scheme and the modern retro rentals? Be sure to check out our blog on ideas for a Modern Disco Wedding Design.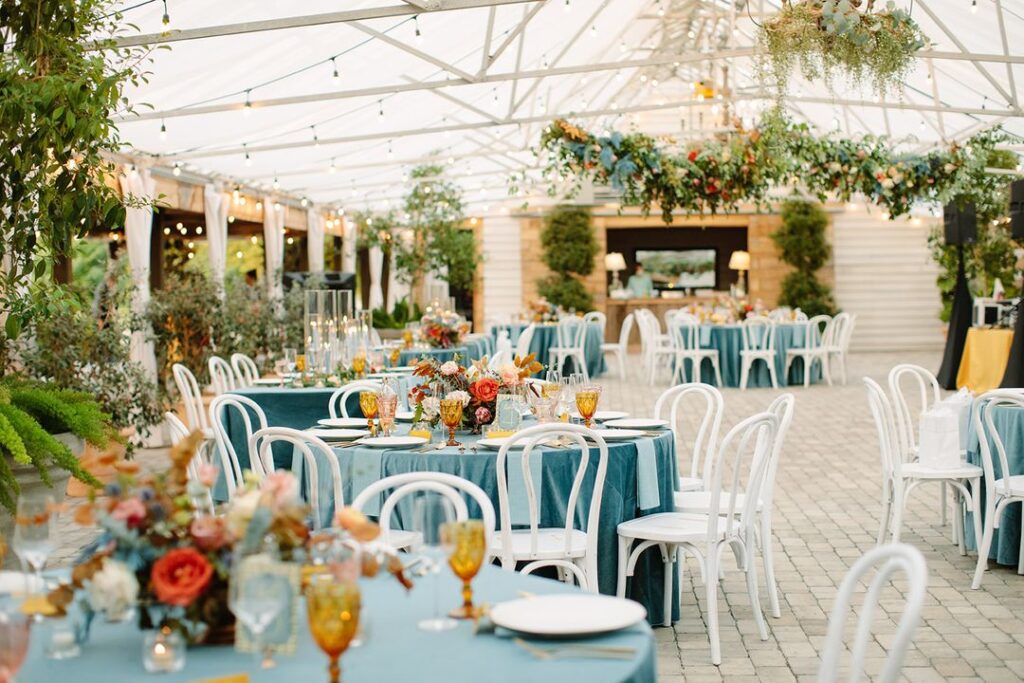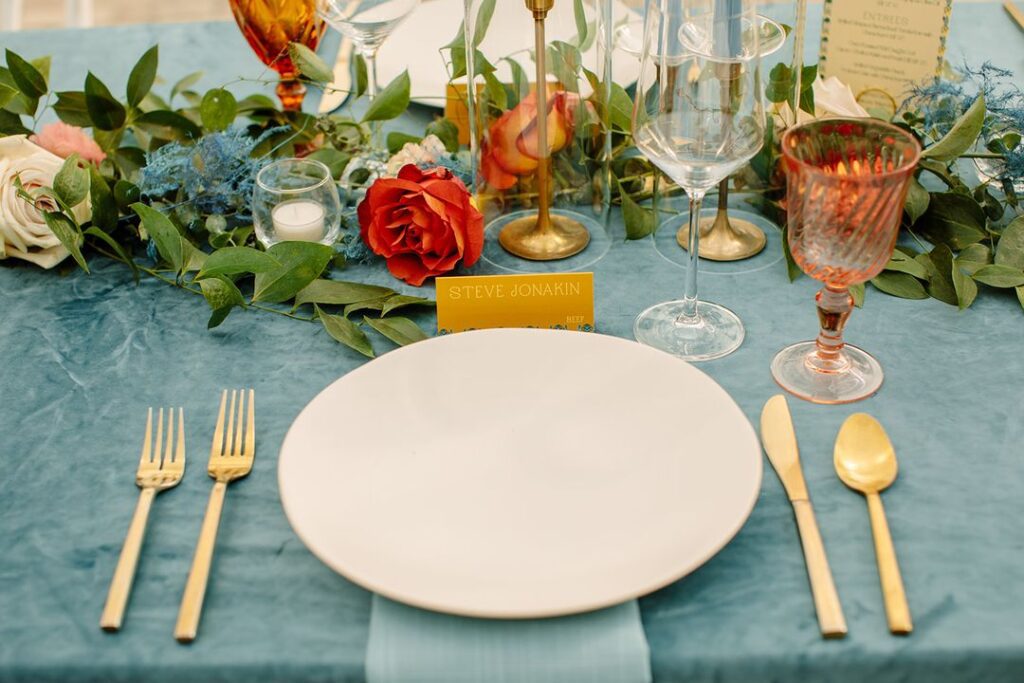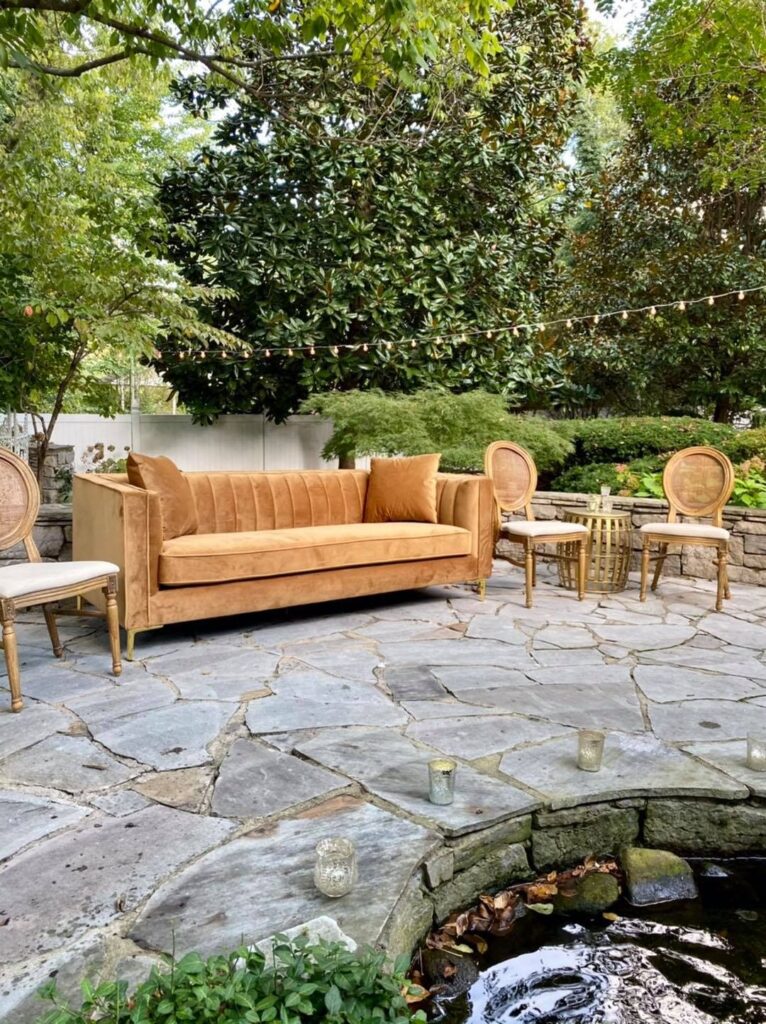 Let our team help you plan a colorful spring wedding that will be the envy of every bride! Send us a message at info@southerneventsonline.com, or view our full range of rentals in the catalog.
TAGS | Ceremony Decor, Colorful and Fun Outdoor Wedding, On Trend, colorful event design, colorful event rentals, wedding reception ideas, wedding style trends, wedding tablescapes
FEATURED RENTALS | wedding tent, white round china, bradley flatware, gold chiavari chair, tests tufted beige linen loveseat, light blue pindot, blue Kensington, fern velvet linens, green goblets, white barback bookshelves, Beverly sofa, blanche coffee table, aqua rug,
---
26

Jan

On Trend, Southern Events Products, Trends and Inspiration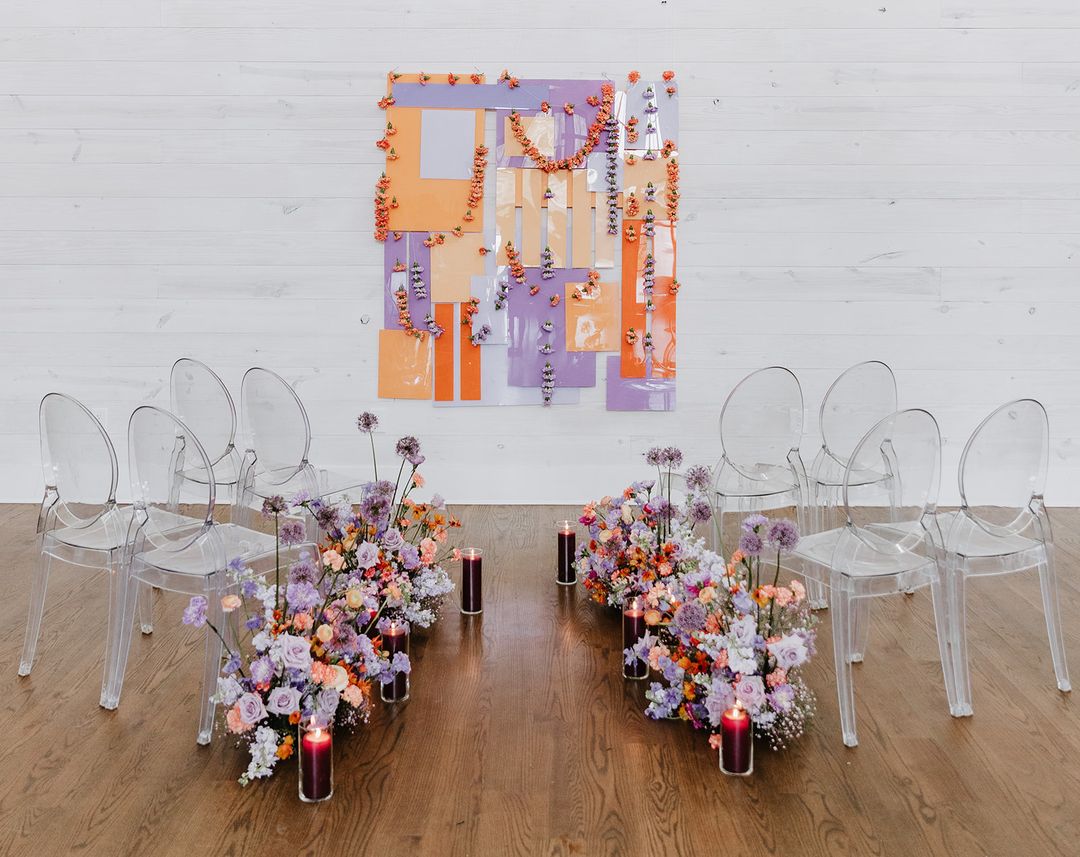 Retro event design is getting lots of love, especially among brides and grooms. And what's not to love about the vibrant color schemes, modern retro furniture, and nostalgia-inducing decorations? Even better, this theme can encompass a variety of styles. Whether you prefer a minimalist look, a bright whimsical vibe, or a dark and moody design. Check out some ceremony and reception ideas that can be used to host a colorful retro wedding, featuring our stylish event rentals.
Retro-Inspired Wedding Ceremony
Planning a retro-inspired wedding ceremony is easy with our on-trend seating and decor. Pick from a variety of chairs, such as our Acrylic Ghost Armless Chairs or Acrylic Ghost Arm Chairs. Our Black Resin Folding Chairs are a classic choice for a moody retro vibe. If you need a backdrop, customize a Boxwood Wall with a neon or acrylic sign. With three bases to choose from, we can complement any color scheme! One of our favorite retro wedding ideas is the use of layered rugs to decorate the aisle way. Use a mix of cowhide or vintage rugs, depending on whether your theme leans toward modern or bohemian.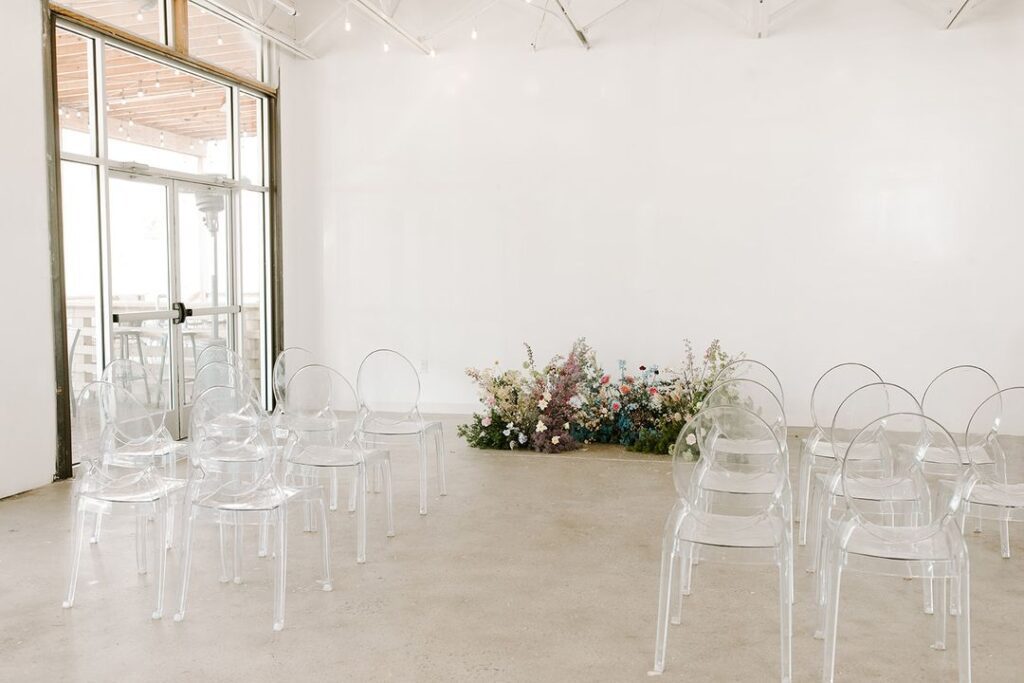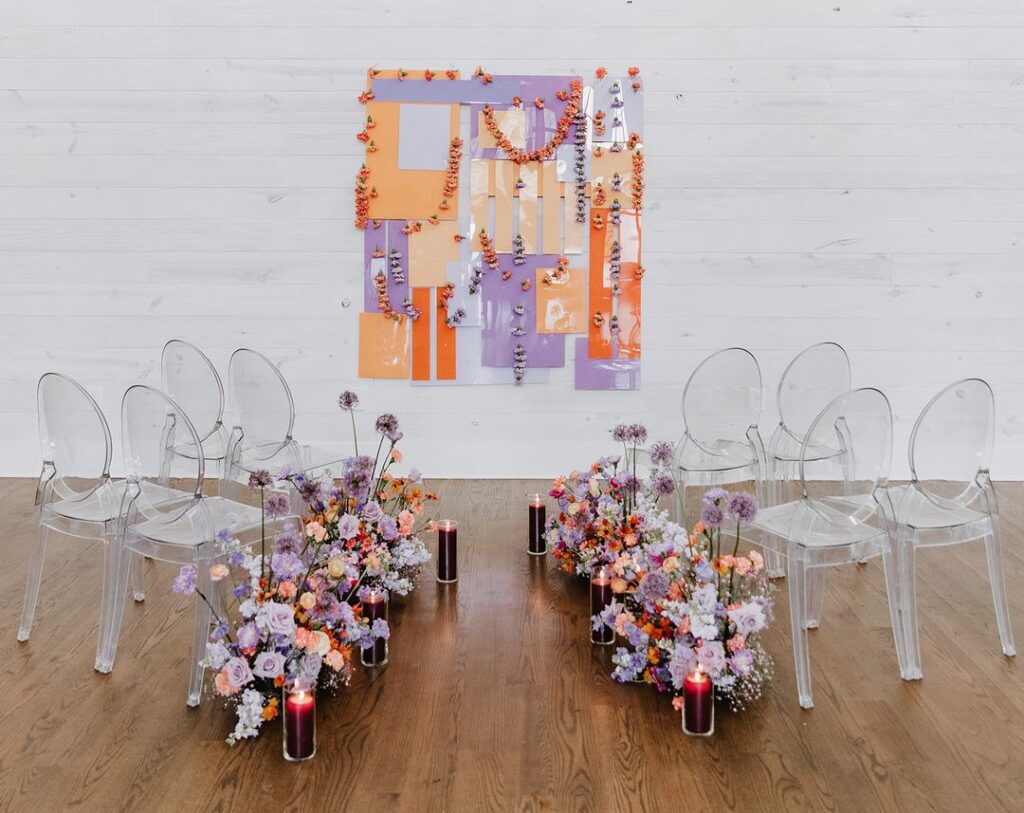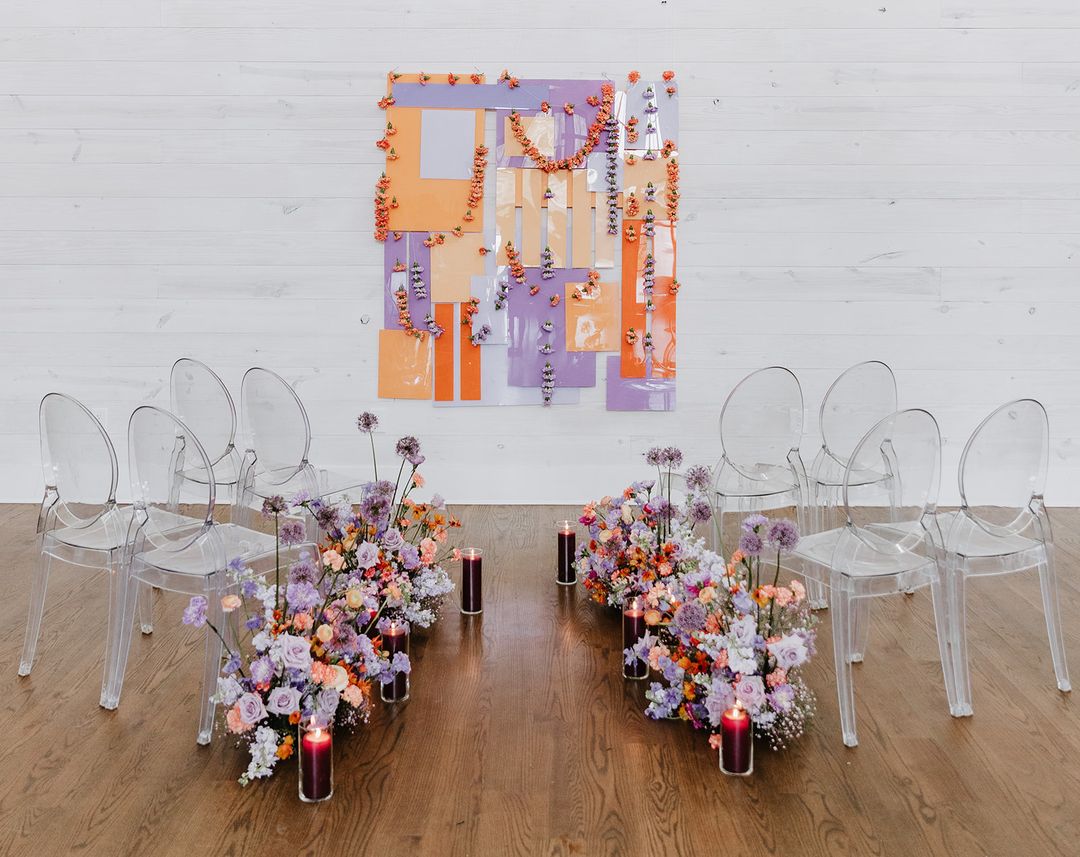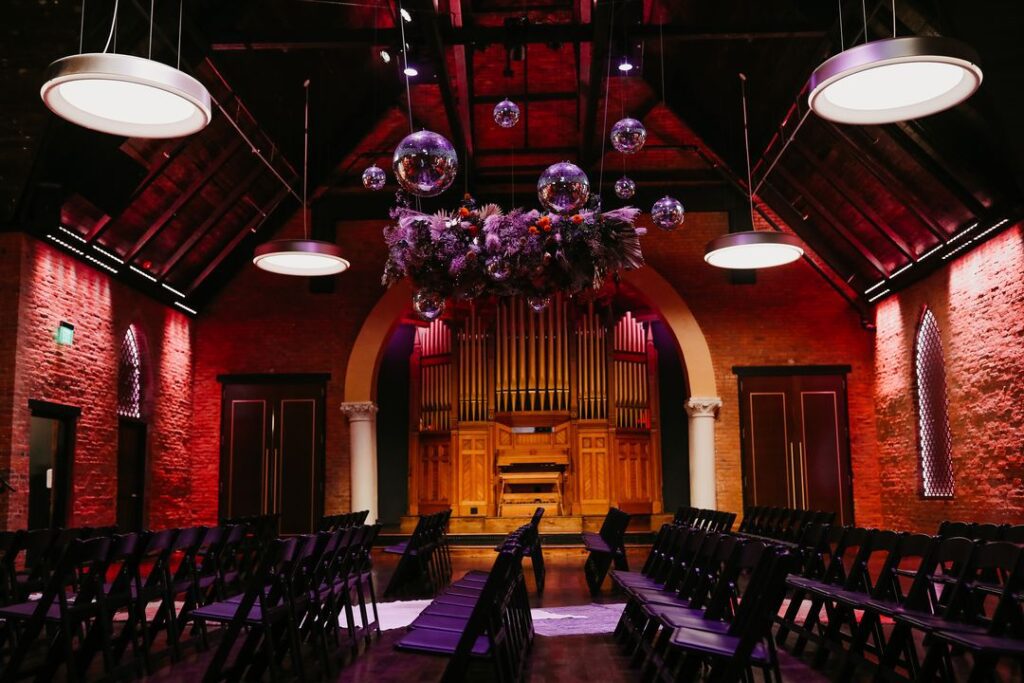 Colorful Retro Reception Tables
A retro wedding calls for bold trendy tablescapes! We have countless pieces of serving ware and luxe linens that can be used to create colorful retro reception tables. Whether you are running with a cool or warm-toned palette, or a minimalist or maximalist design. Should you prefer a bold luxe look, start with a vibrant tablecloth in a rich Magnolia or Coral. Pull off an alternative look by stacking colorful serving ware on top of Black Velvet Linens. For a warm metallic table, stack our Darcy China and Kate Polka Dot China. Pair it with Amber Goblets and Austin Flatware to round out the look. Use runners for a layered maximalist design, or keep the look simple yet luxe with vibrant napkins. Or use mismatched napkins in retro tones, placed atop Earthen Alabaster China, for a whimsical touch!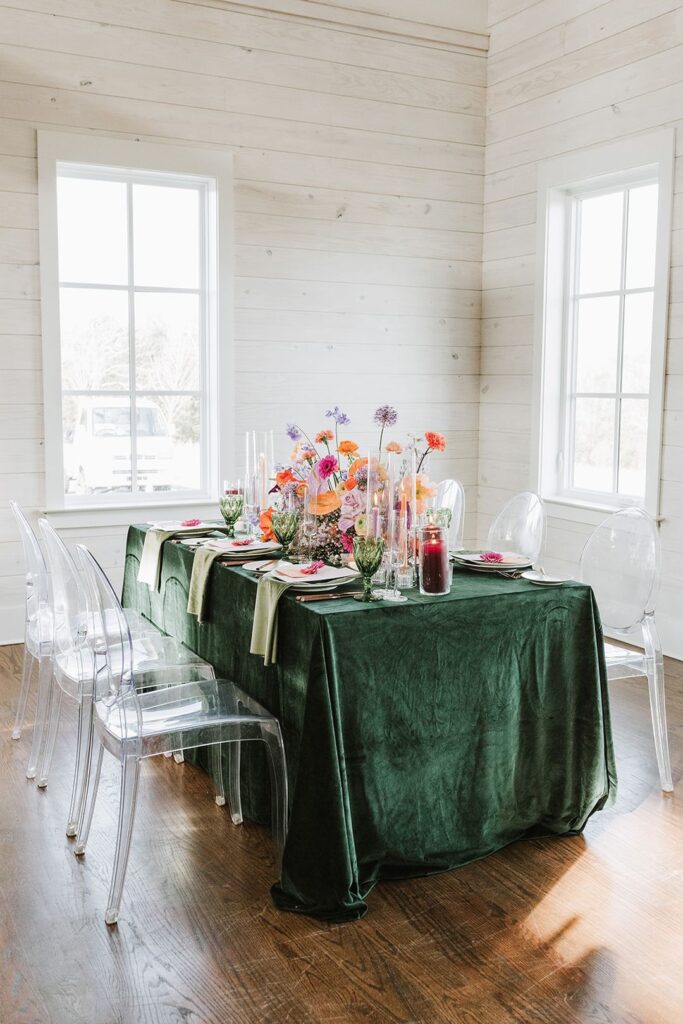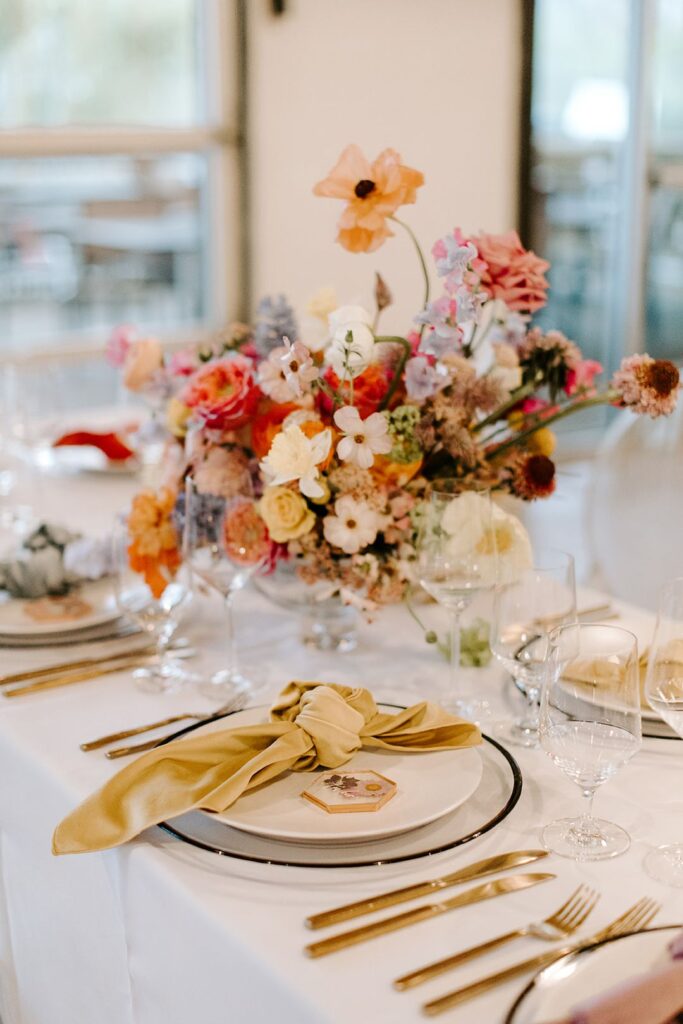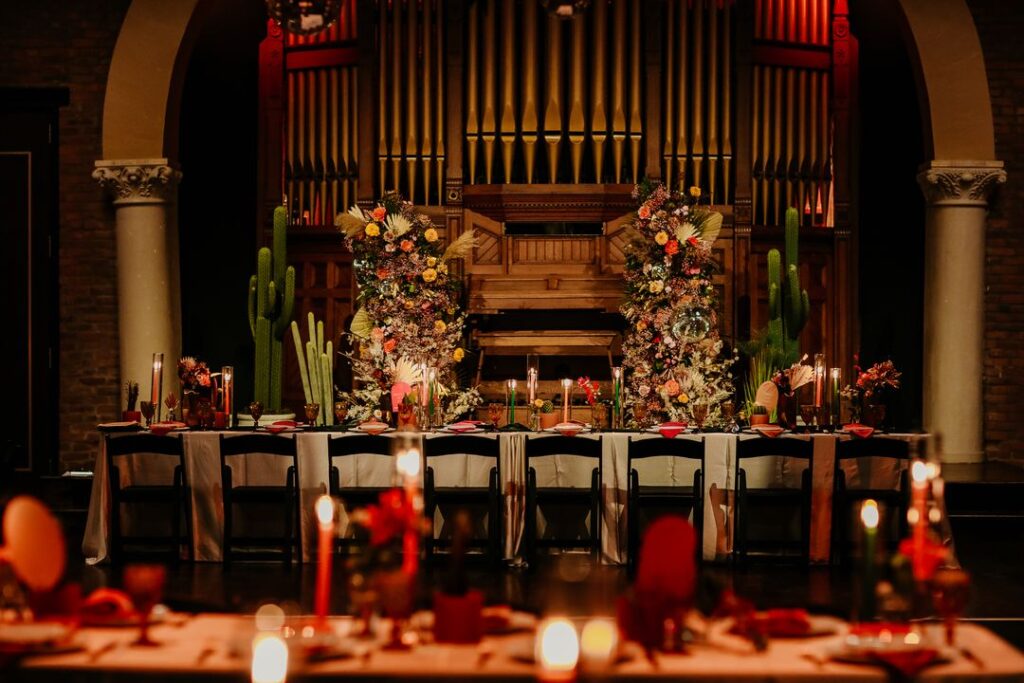 A Retro Chic-Cocktail Hour
Planning to host a cocktail hour on the big day? Colorful wedding rentals are our favorite, and that's exactly what a retro-chic cocktail hour calls for! Check out our cozy sofas, such as the Fern Velvet Sofa, Jacqueline Sofa, and Saylor Navy Velvet Sofa. Pair them with a set of trendy armchairs or ottomans, like the Gloria Velvet Armchair or a Turkish Rug Ottoman. Especially popular are the White Eiffel Arm Chairs – a design straight from the '50s. Or grab the Regent Black Velvet Sofa and a set of acrylic chairs for a moody look. If you need more social areas, set up cocktail tables outfitted with bright linens and our Midcentury Barstools in White or Black.
P.S. Be sure to stock your bar to match! Rent a selection of trendy glassware, including our Cybil Champagne Flutes, Gatsby Champagne Coupes, and Davis Hi-Ball Glasses.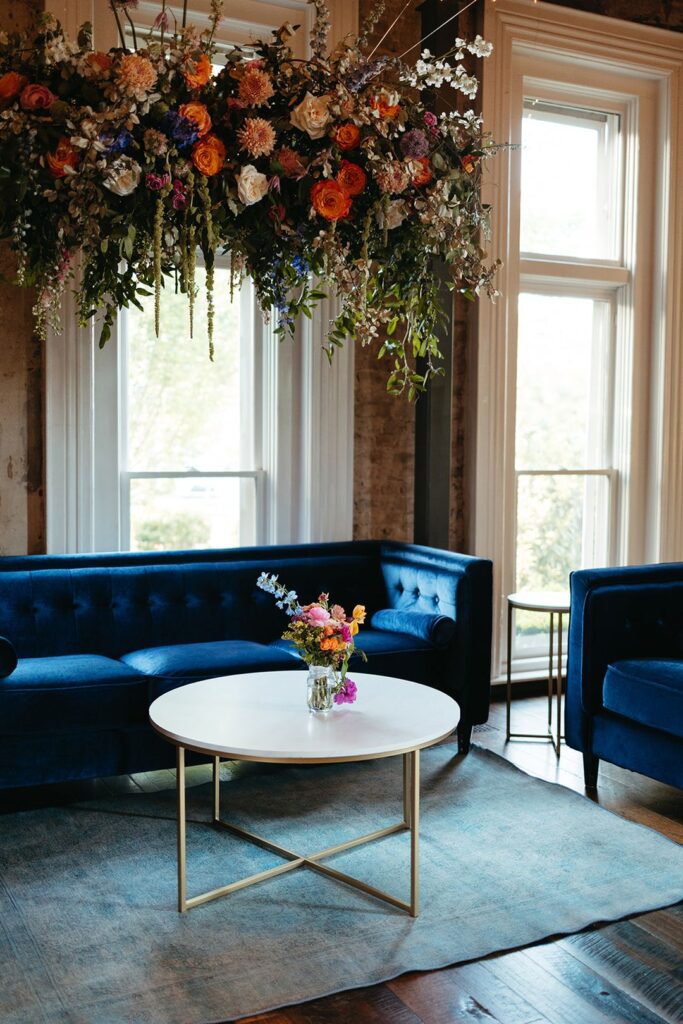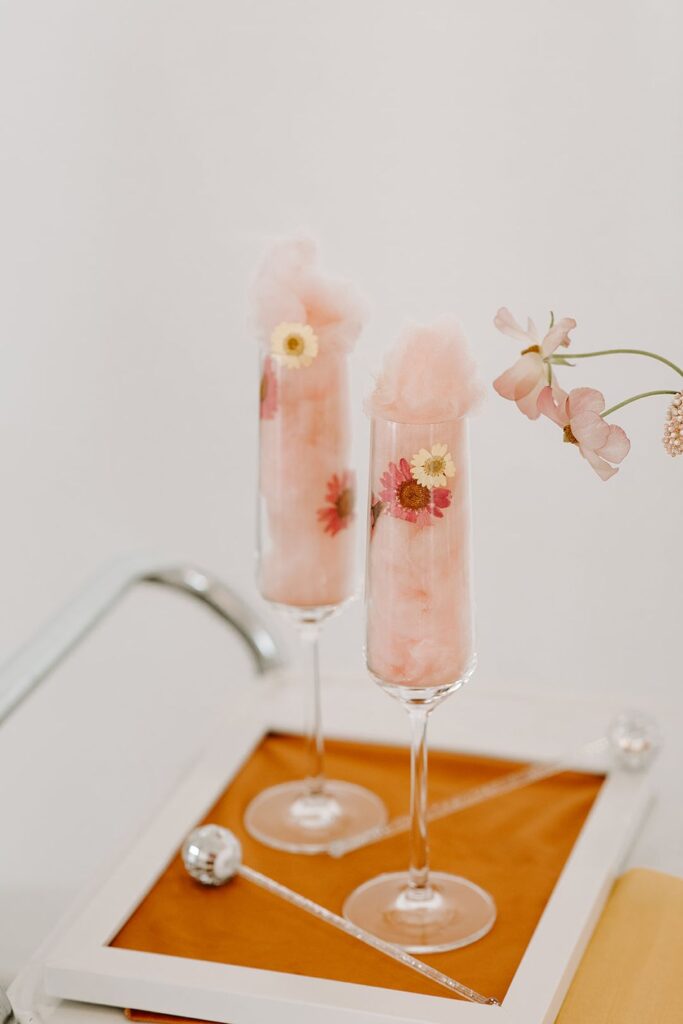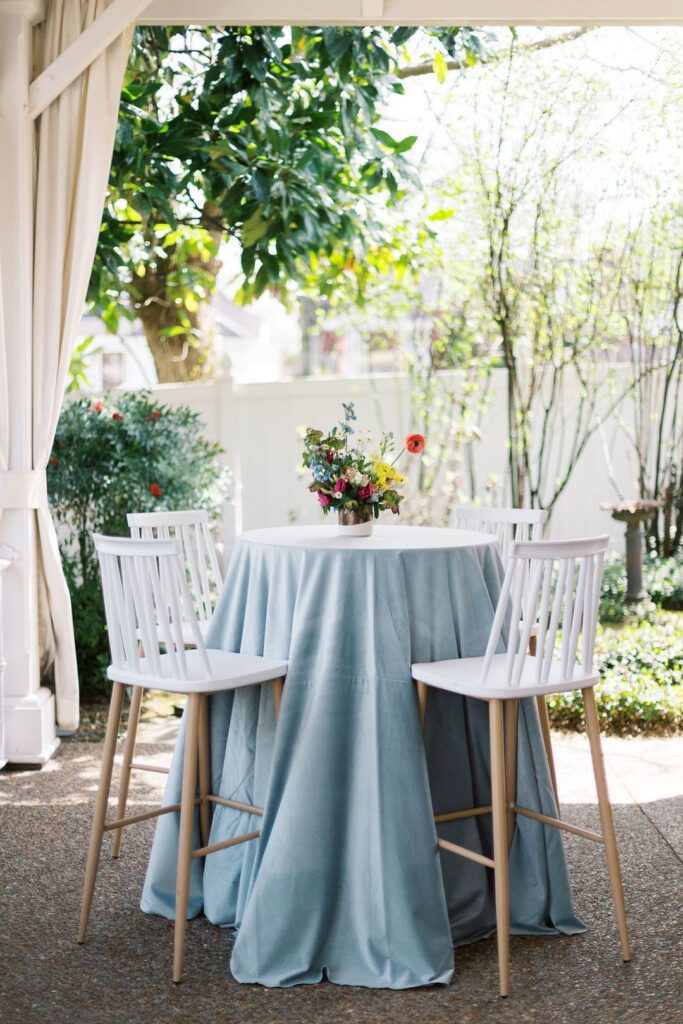 Let our team help you plan a colorful retro wedding that will be the envy of every bride! Send us a message at info@southerneventsonline.com, or view our full range of rentals in the catalog. Dreaming of a more low-key, modern rustic event design? Take a look at this Sweet & Simple Garden Wedding at the Cordelle.
TAGS | Colorful Wedding Decor, Southern Events linens, colorful event design, colorful event rentals, disco wedding, modern retro, retro-inspired, wedding event design, wedding style trends
FEATURED RENTALS | Cybil Champagne Flutes, Gatsby Champagne Coupes, Davis Hi-Ball Glasses, Black Velvet Linens, Darcy China, Kate polka dot china, amber goblets, austin flatware, runners, earthen alabaster china, acrylic ghost armless chairs, acrylic ghost arm chairs, black resin folding chairs, boxwood walls, cowhide rug, vintage rug, Fern Velvet Sofa, Jacqueline Sofa, Saylor Navy Velvet Sofa, White Eiffel Arm Chairs, Gloria Velvet Armchair, Turkish Rug Ottoman, Regent Black Velvet Sofa, White Midcentury barstool, Black Midcentury Barstool,
---
1

Sep

On Trend, Southern Events Products, Trends and Inspiration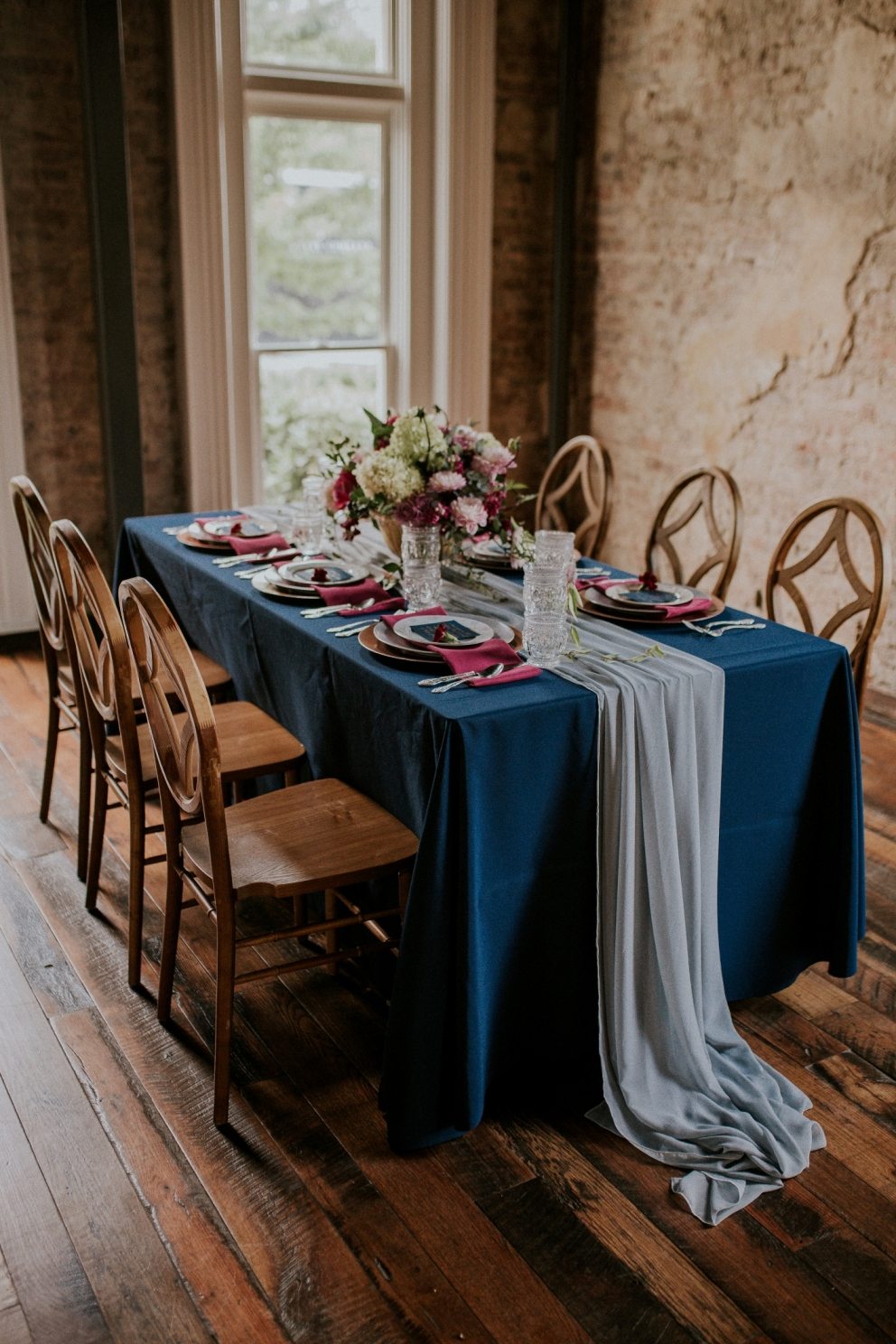 Bold and vibrant colors can be found everywhere in nature — from the burgundy mums sitting on your doorstep, to the bright orange pumpkins waiting to be carved into jack-o-lanterns, to the yellow leaves falling to the ground. The vivid and rich color palette of the great outdoors moves fall wedding trends toward more jewel-toned hues – an aesthetic we are happy to help you achieve! Grab that pumpkin spice latte, light a candle, and peruse these gorgeous, in-stock jewel-toned fall wedding rentals!
Jewel-Toned Furniture
Our Saylor Navy Sofa always makes a striking statement. We use it at many weddings and events, and it is essential for this lineup. The piece's deep and powerful hue of blue brings in warmth and vivacity. Our Jaqueline Velvet Sofa, which features a rich amber color, is just as beautiful and practically glows. But should you prefer a more muted look, opt for our Fern Velvet Sofa, paired with a set of vintage-inspired Turkish Rug Ottomans. To frame the space, and lend an extra cozy look, feature our vibrant Blue-Red Rug.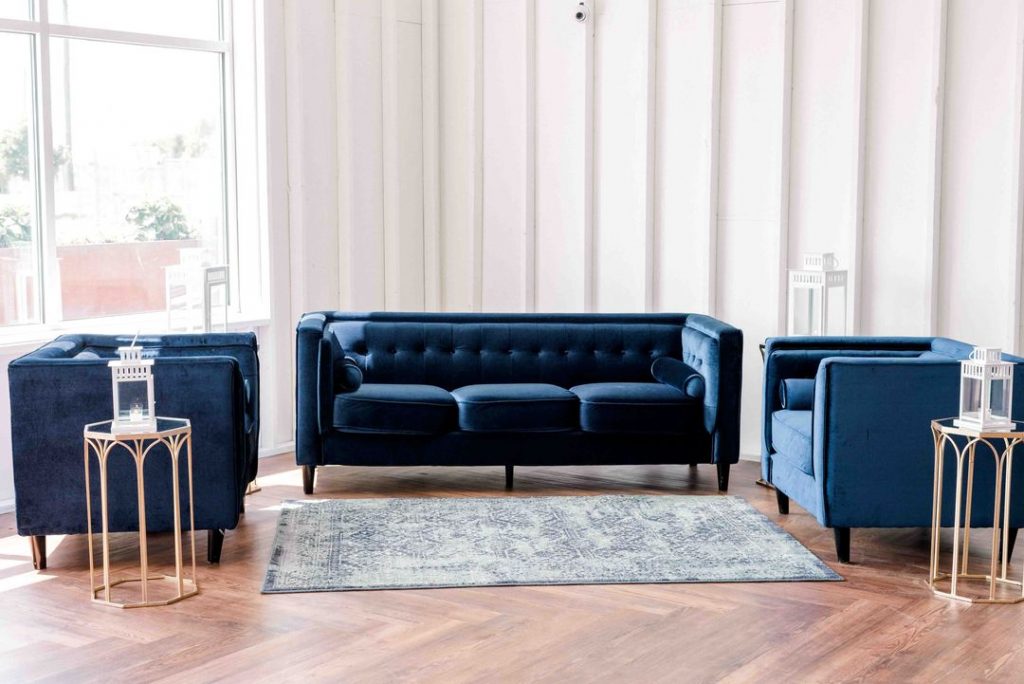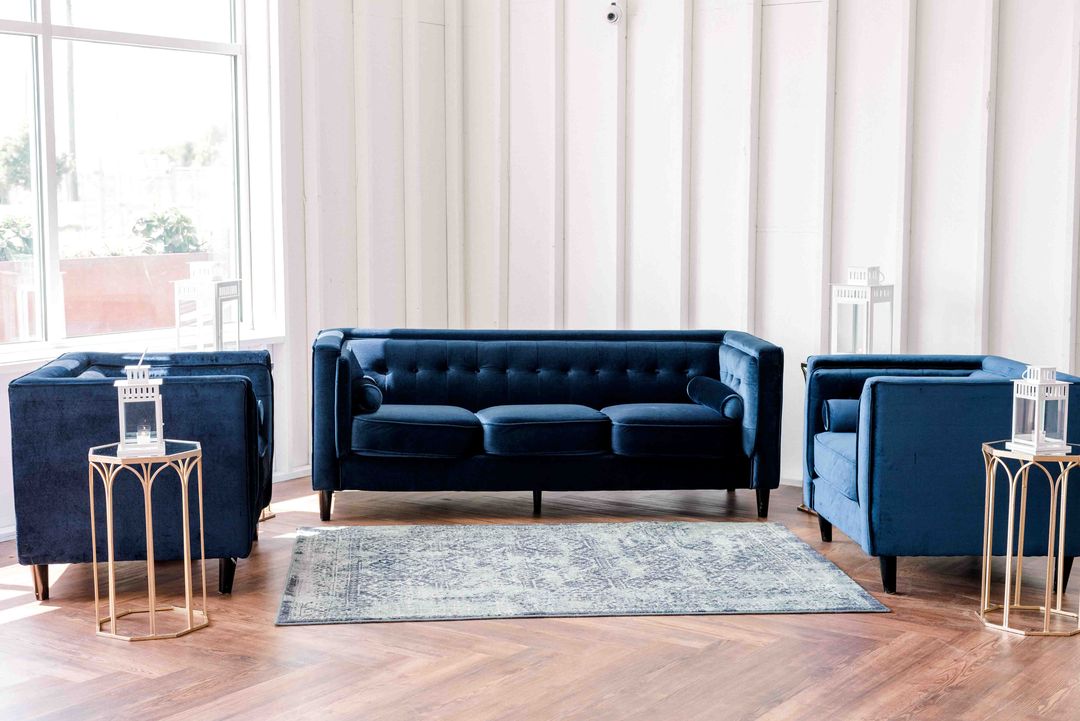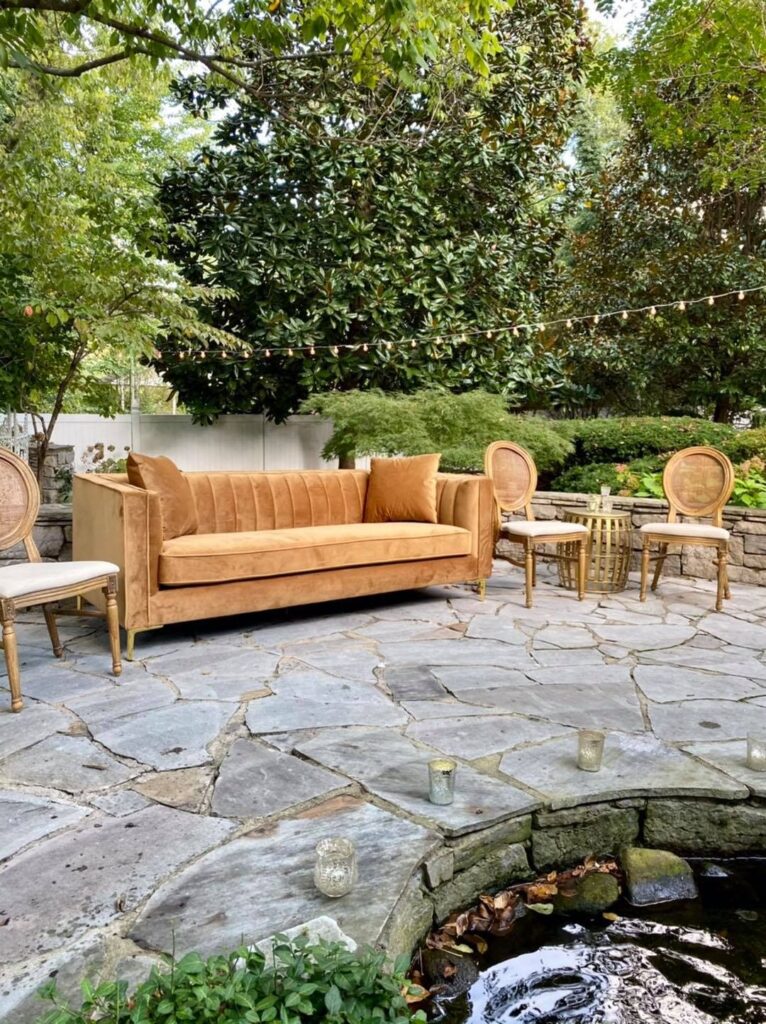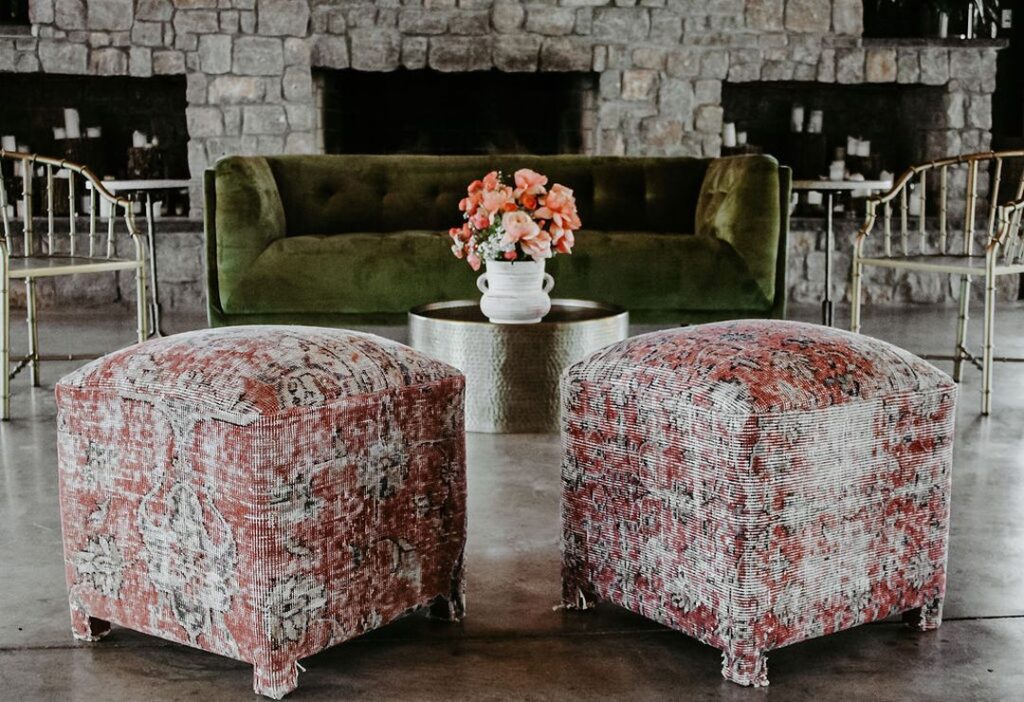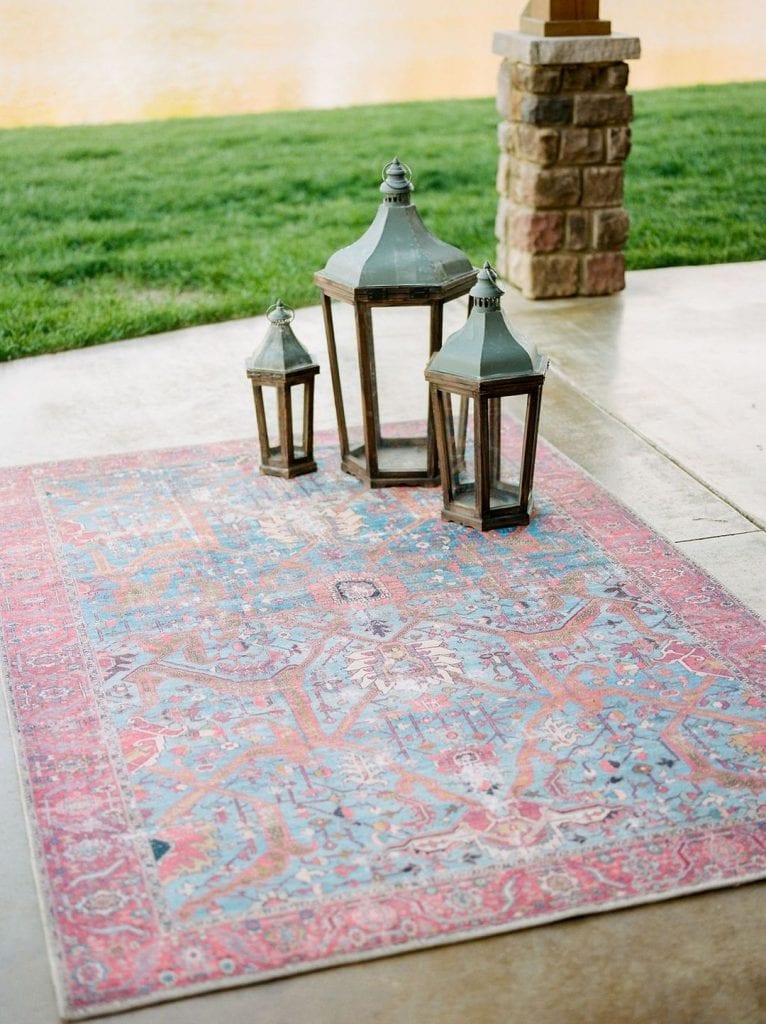 Bold Jewel-Toned Linens
We love playing with linens – layering them, draping them, and allowing them to pop in unexpected places. For the fall and a jewel-toned wedding theme, linens are a trusty sidekick. They accentuate, build up, and reinforce the vibrant color palette. The possibilities are endless. Our Burgundy Poly Linen, Gold Poly Linen, Magnolia Velvet Linen, and Raspberry Poly Linen, are our top picks for pushing this jewel-toned vision to life. For an extra luxe touch, top your place settings off with a set of velvet napkins!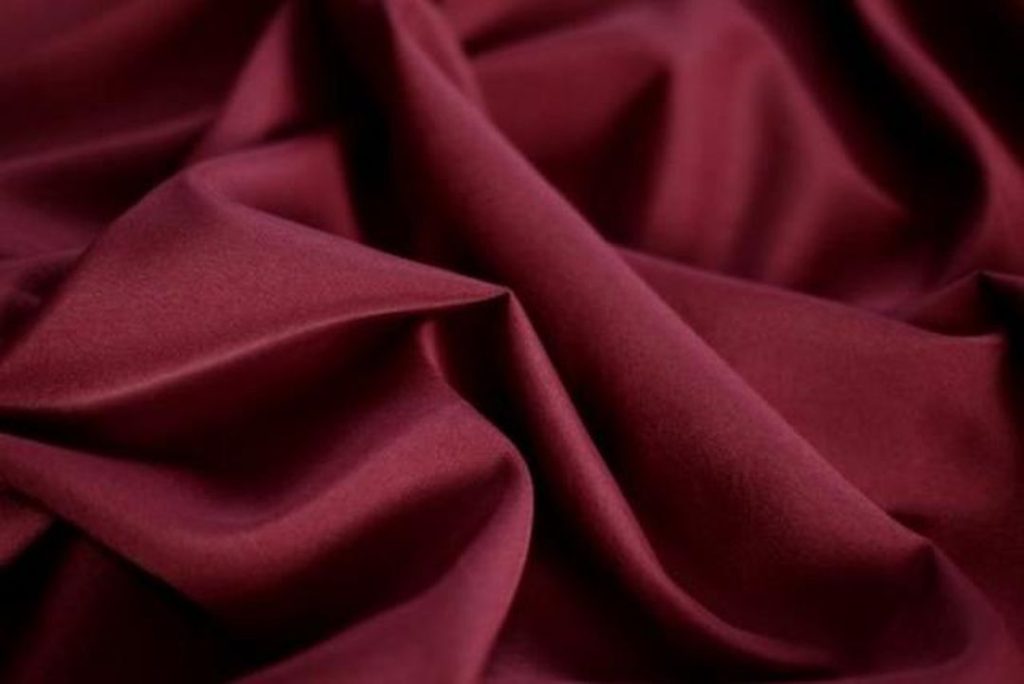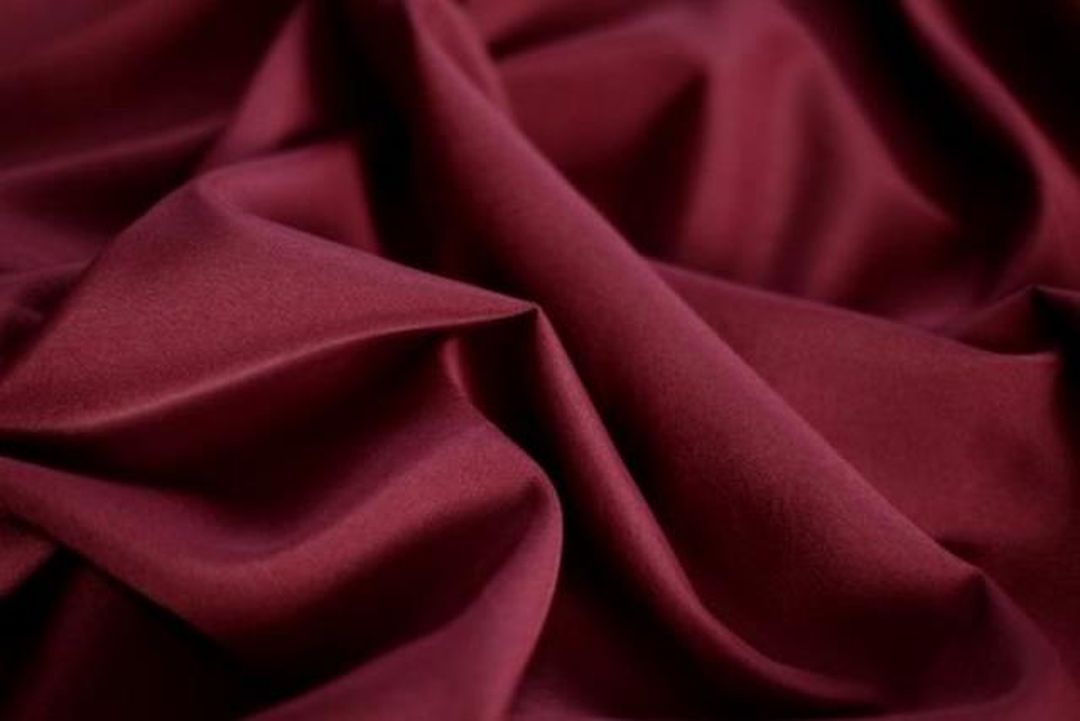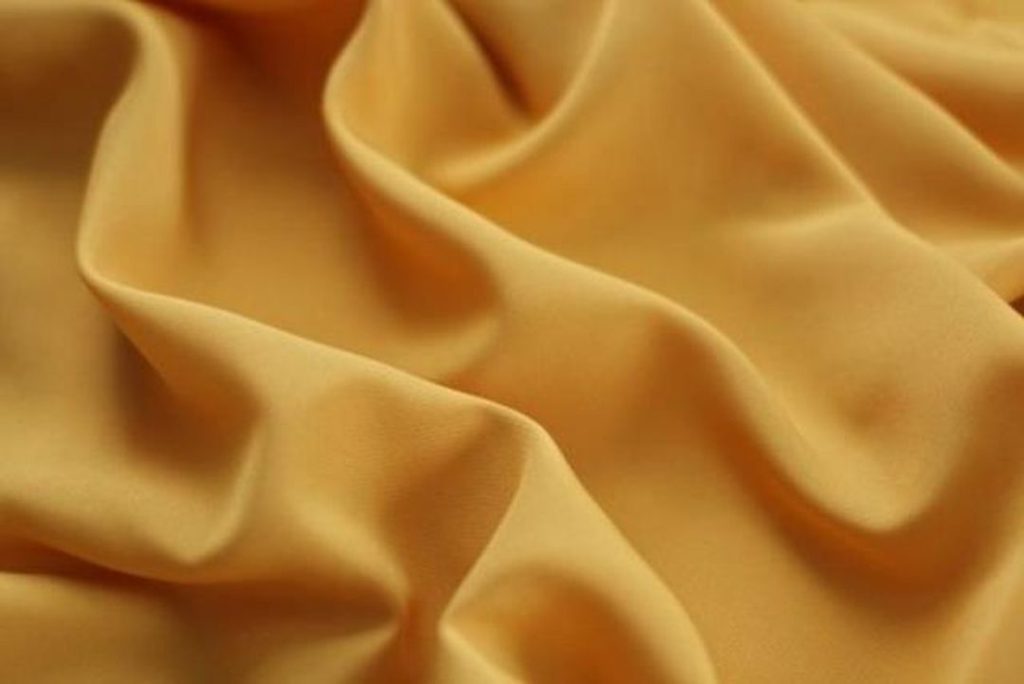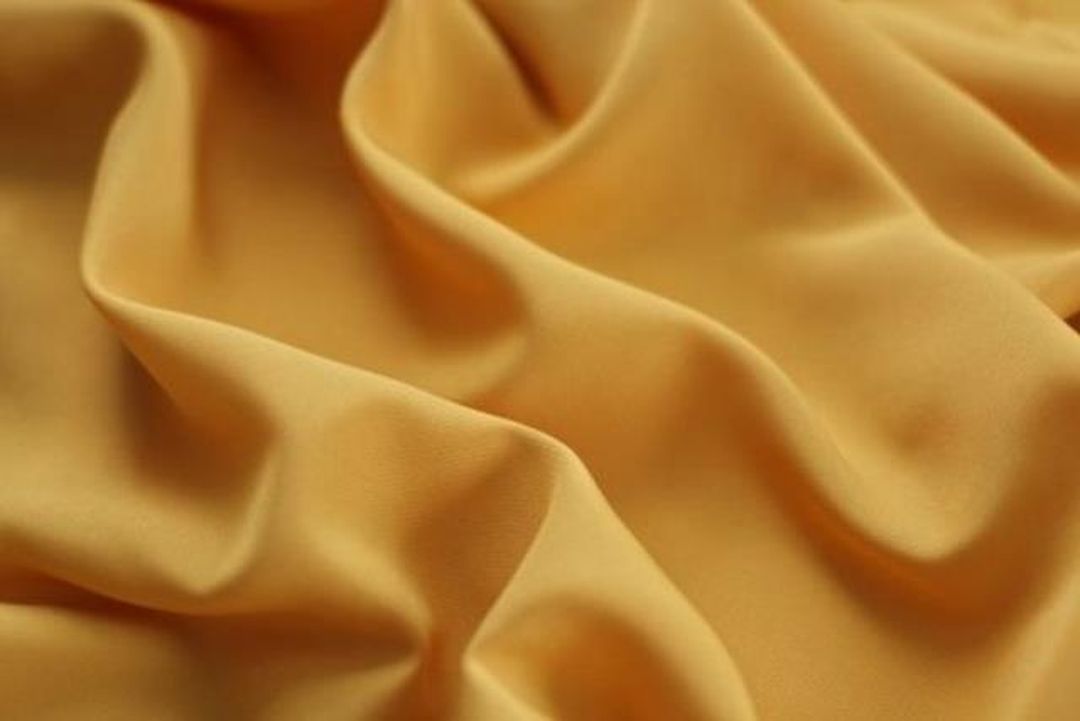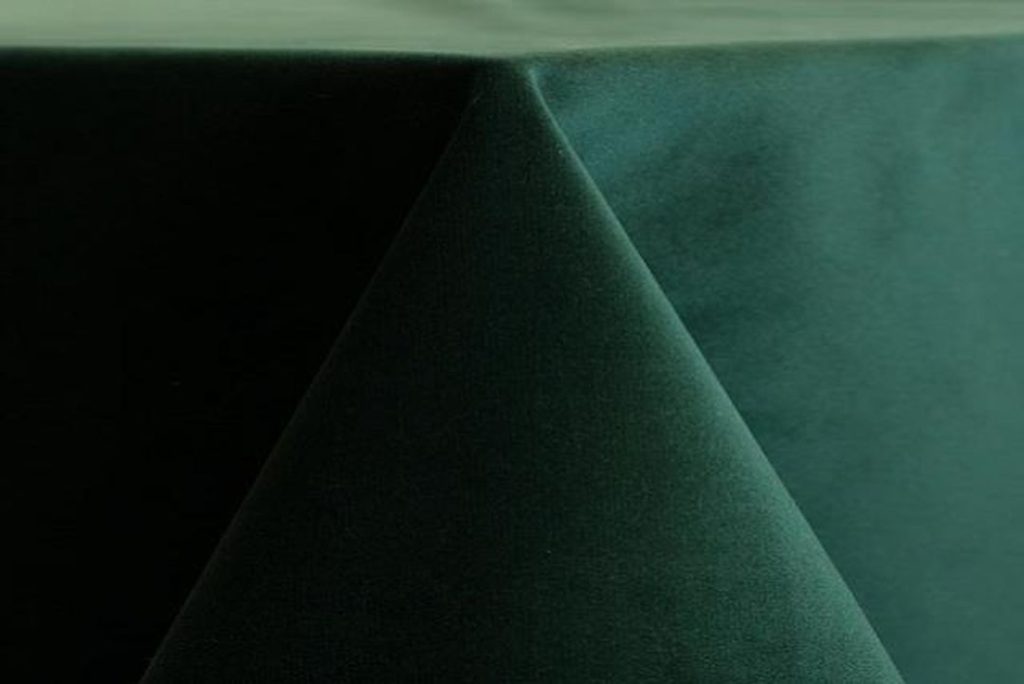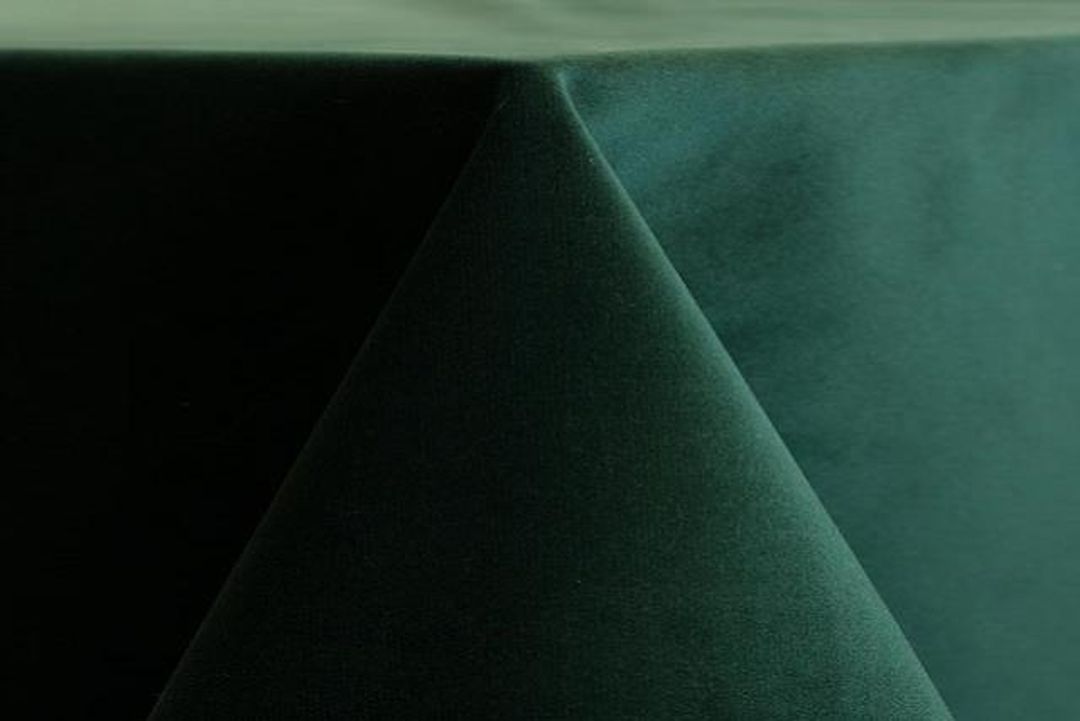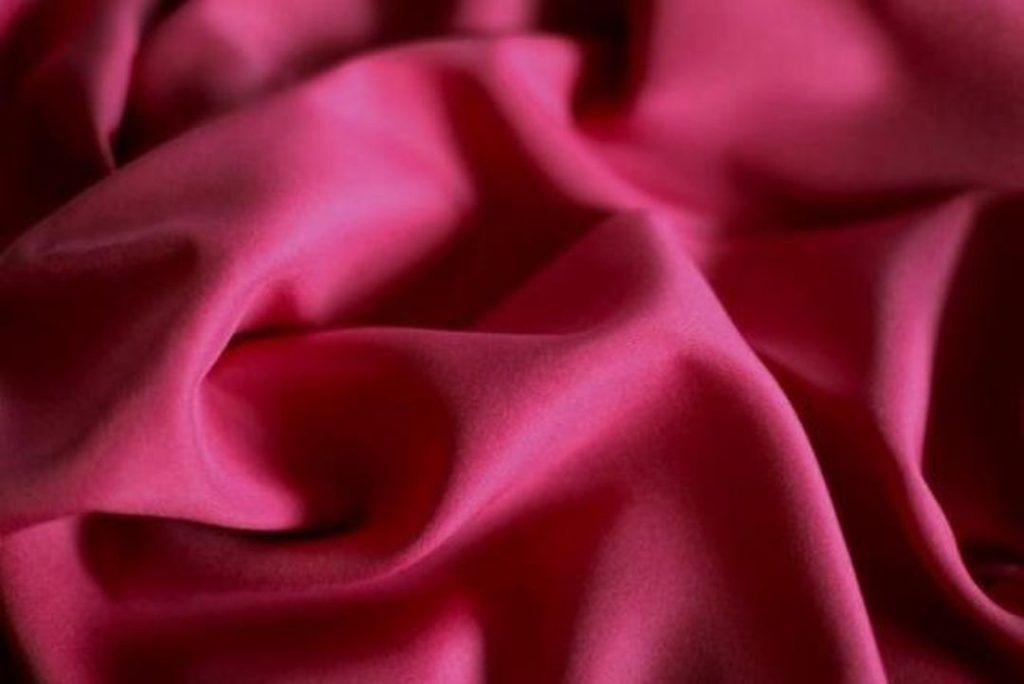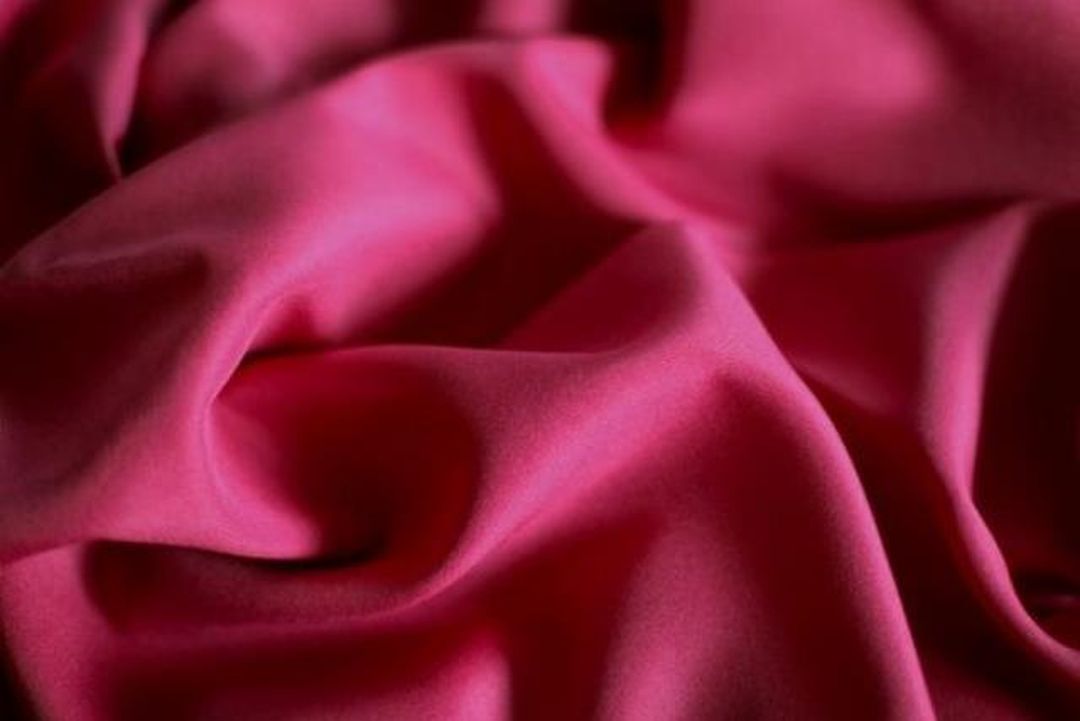 Gold Accents
Warm, rich, vivacious colors set in gold are the thing of fairy tales (and sought-after gifts). Rubies, emeralds, sapphires – they all have several things in common. One of which is that they are set in gold! Setting your jewel-toned wedding in gold is simple with our in-stock rentals, ranging from serving ware to accent furniture. Our Austin Flatware, Gold Accent China, and Audrey Gold Rim Glassware will make for an elevated fall tablescape. To match, create a centerpiece using any of our Gold Tabletop Decor. For a luxe lounge, feature a set of trendy Gold Hammered Coffee Tables. Or seat guests at the table with our always popular (and oh so comfy) Gold Chiavari Chairs.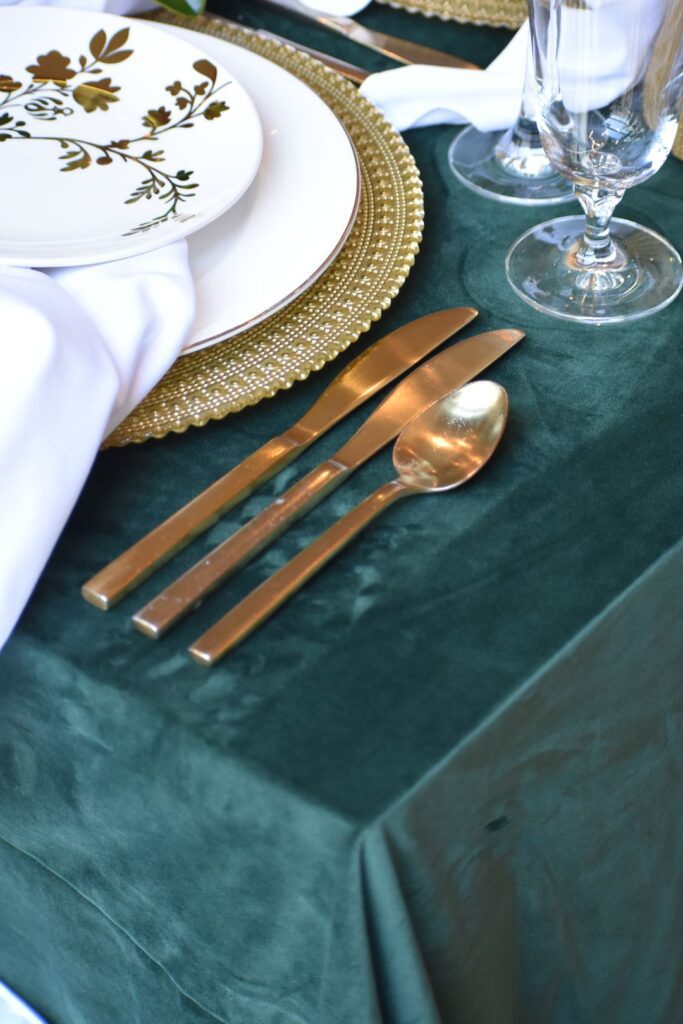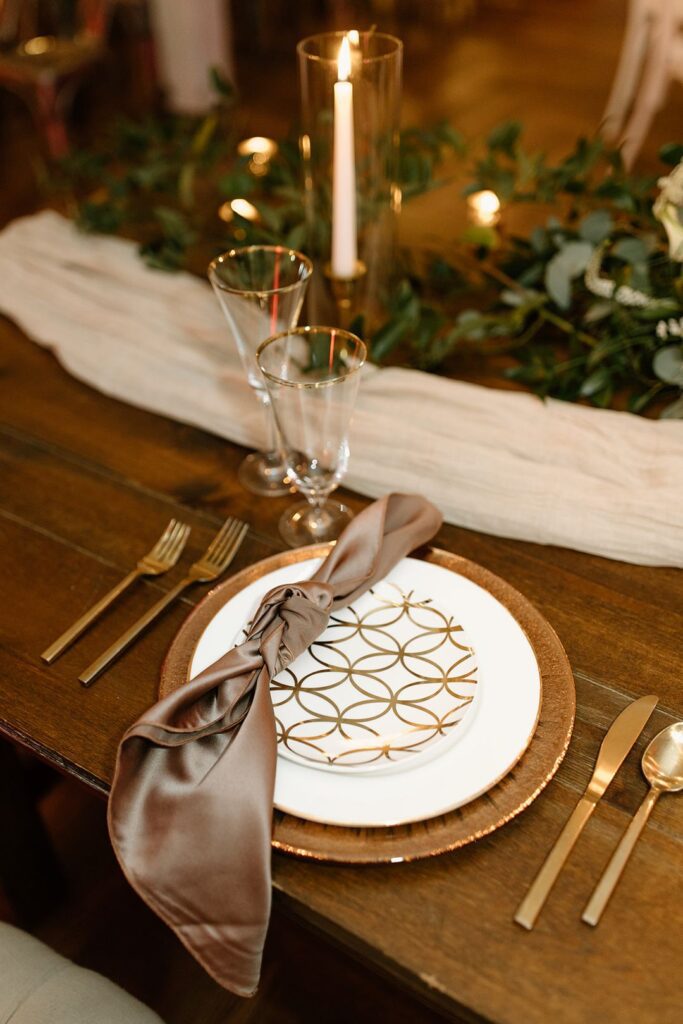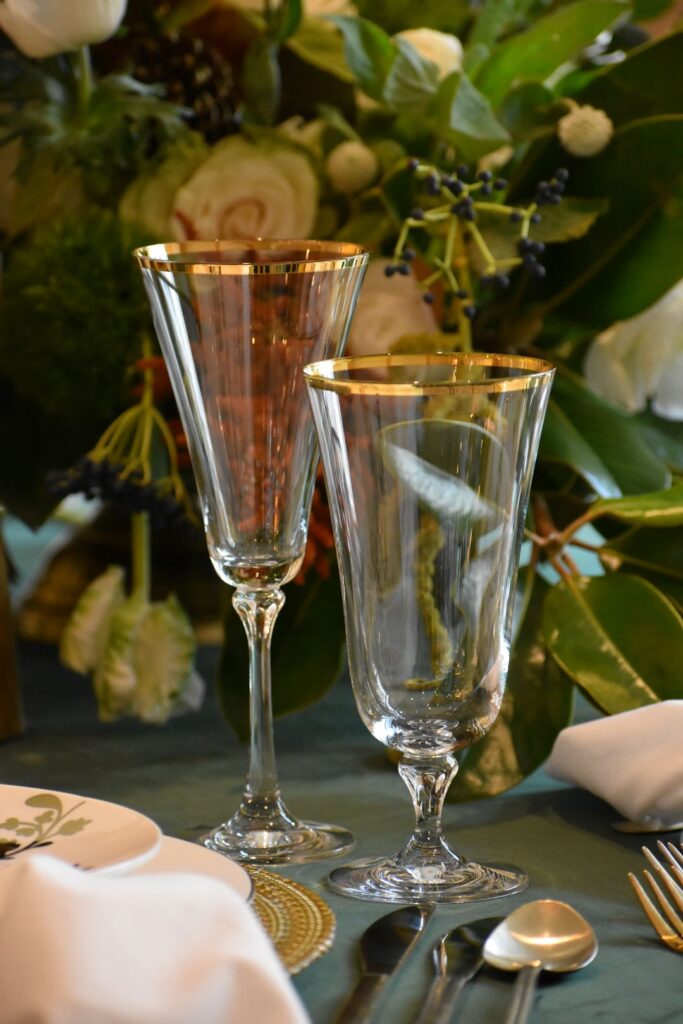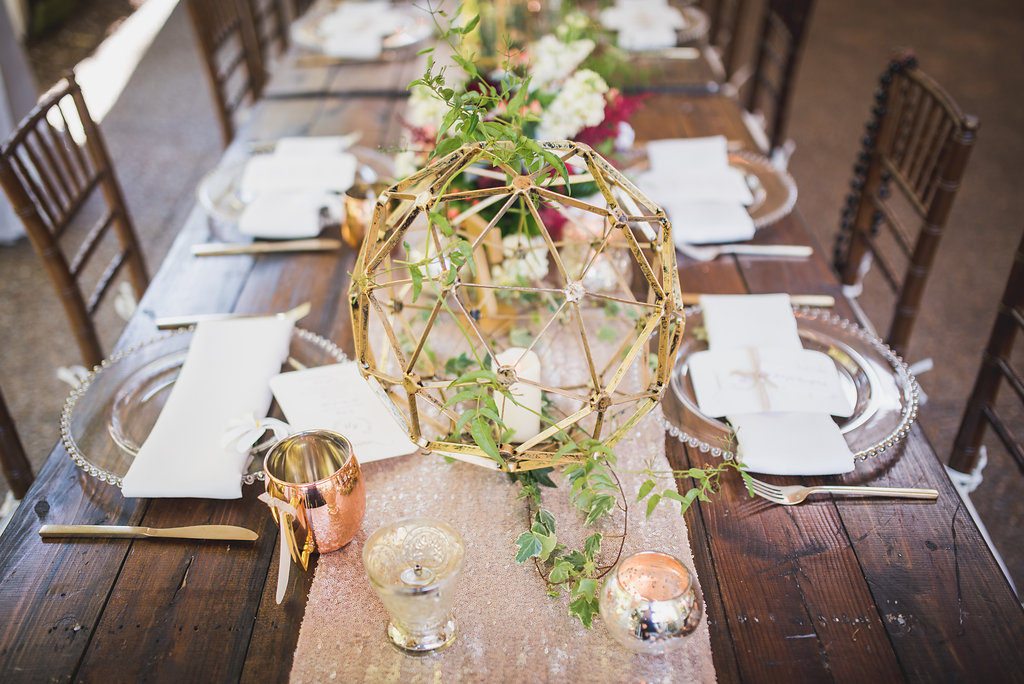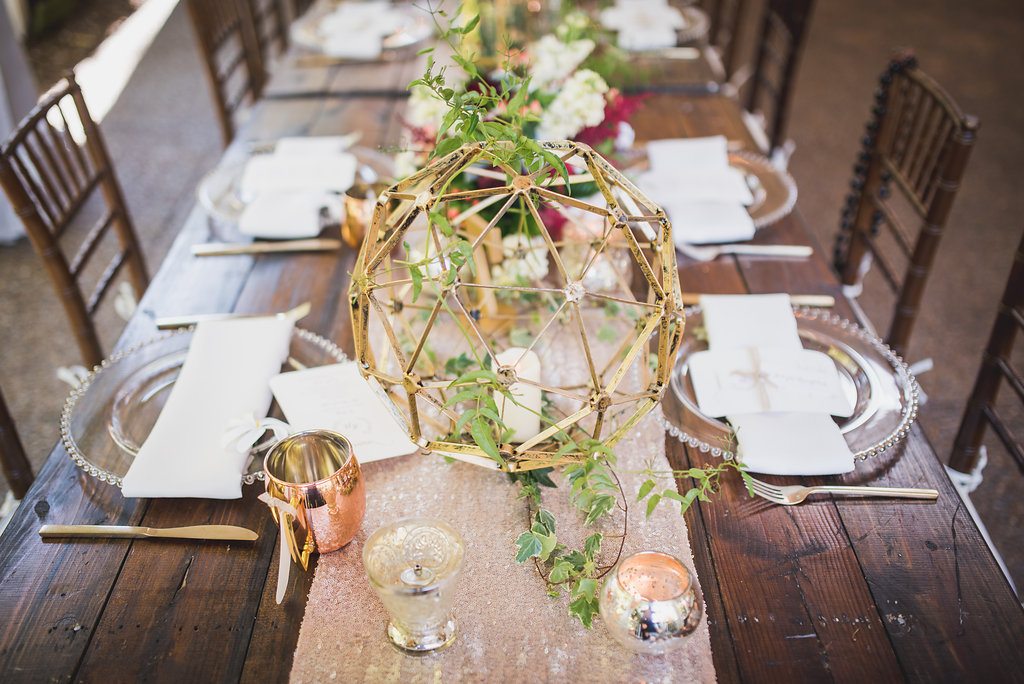 Are you catching these fall feels? We'd love to help you create the bold and vivacious day of your dreams featuring our jewel-toned fall wedding rentals. Send us a message at info@southerneventsonline.com and let's start planning! Hosting an outdoor fall wedding? Get more inspiration when you take a look at this Fall Garden Wedding at CJ's Off the Square.
TAGS | Nashville Event Rentals, Southern Events Party Rental Company, event linens, jewel-toned event, southern weddings, velvet rentals, wedding style trends
FEATURED RENTALS | Saylor Navy Sofa, Turkish Rug Ottomans, Jaqueline Velvet Sofa, Fern Velvet Sofa, Gold Hammered Coffee Tables, Austin Flatware, Gold Accent China, Gold Tabletop Decor, blue-red rug, Burgundy Poly Linen, Gold Poly Linen, Magnolia Green Velvet Linen, Raspberry Poly Linen
---
7

Apr

Southern Events Products, Trends and Inspiration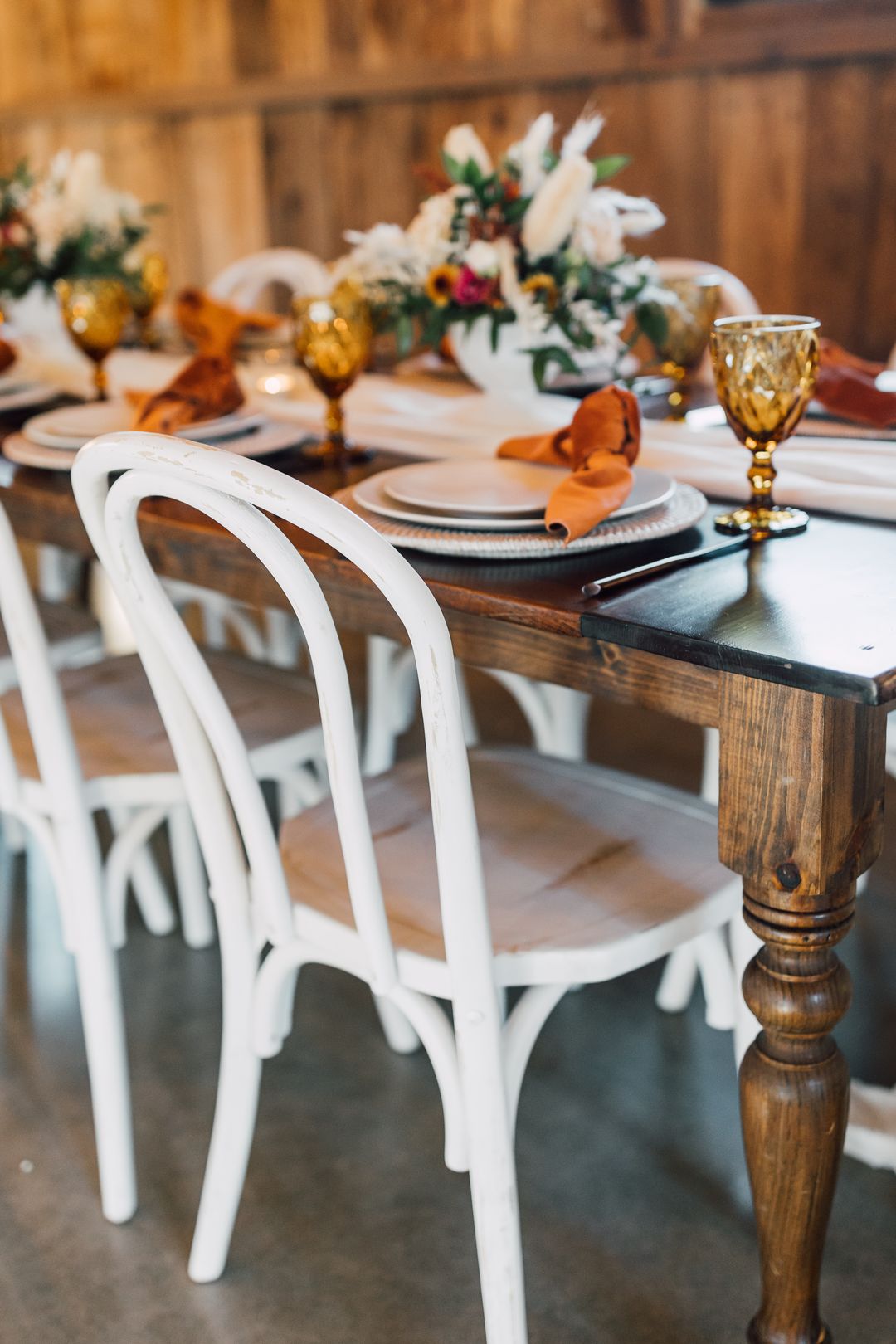 Don't underestimate the impact stylish seating can have on your event! An essential piece of furniture for your wedding ceremony and reception, the chairs you feature are an easy way to take your celebration to the next level. Today we're sharing our in stock wedding chair rentals, with unique styles for every type of event! Including classic folding and wood chairs, plus on-theme options!
Wood Chairs
Let's start with the most popular option, wood chairs for rent! These beautiful pieces tend to be desirable as they lend an elegant and timeless look to an event, thanks to the natural wood stains. They look especially beautiful in an outdoor setting, such as a backyard ceremony or tented reception. The go-to is are our Cross-Back Chairs with their sleek design. However, our Adeline and Harlin Dining Chairs are stunning statement pieces that offer a more high-end look. Just don't forget to add a cushion for extra comfort!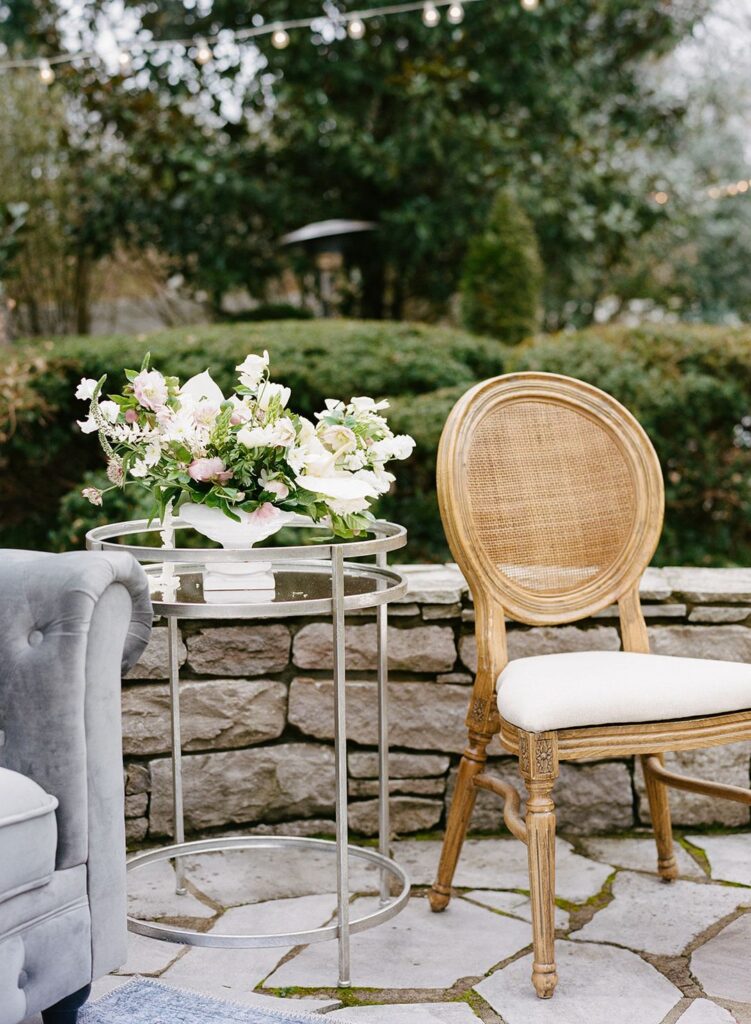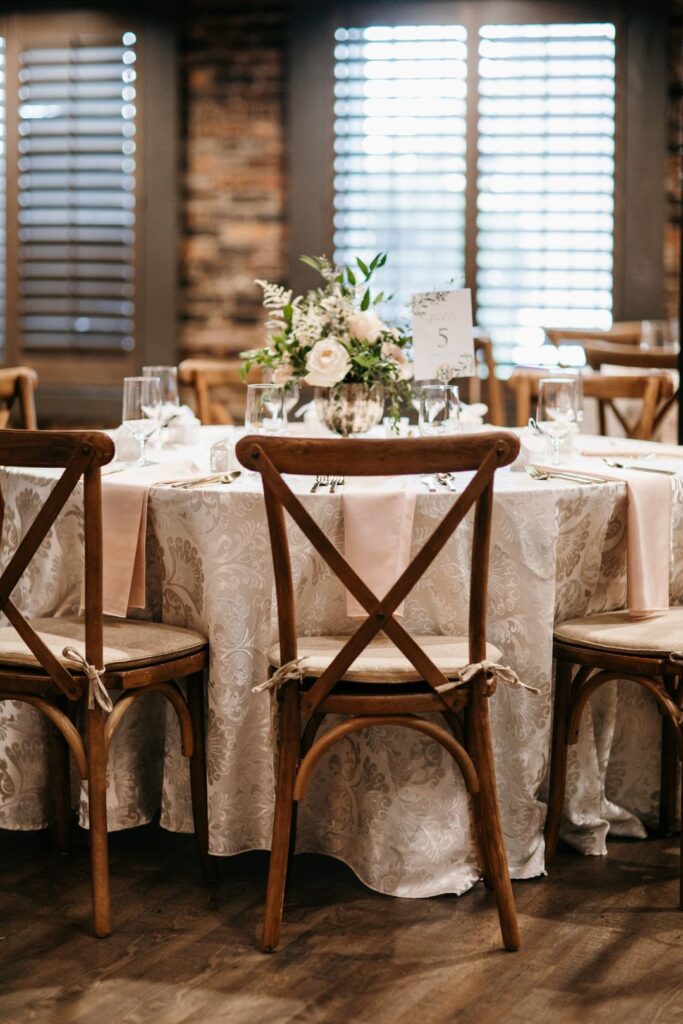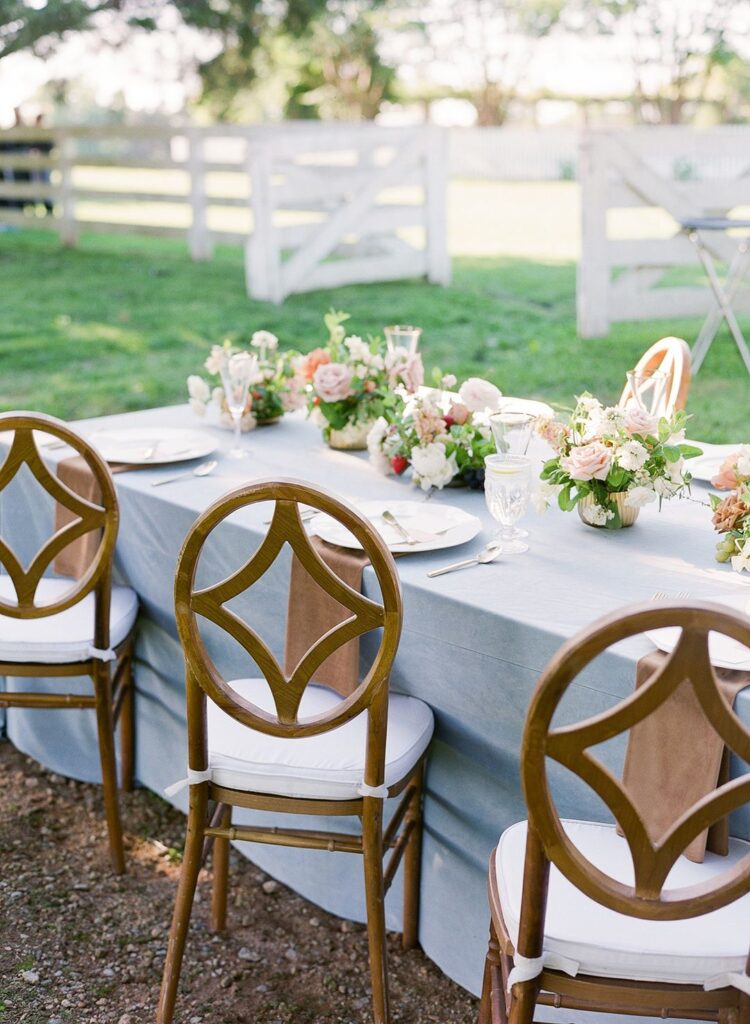 Classic Event Chairs
Sometimes keeping it classic is best, especially for those who prefer are hosting a casual event or have a more understated style. We offer a variety of folding chairs for rent, with our Fruitwood Folding Chairs being the most popular color. They are also available in a classic white and black. Or, for a more glam event style, opt for our Chiavari Chairs with their details backs – available in black, fruitwood, gold, and white!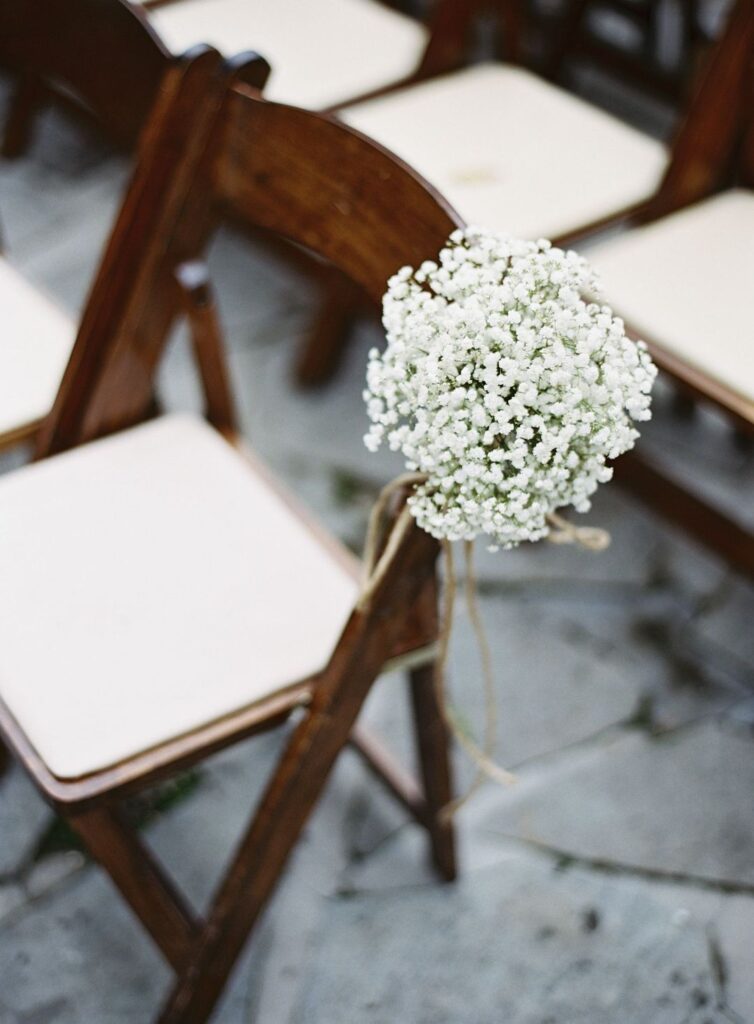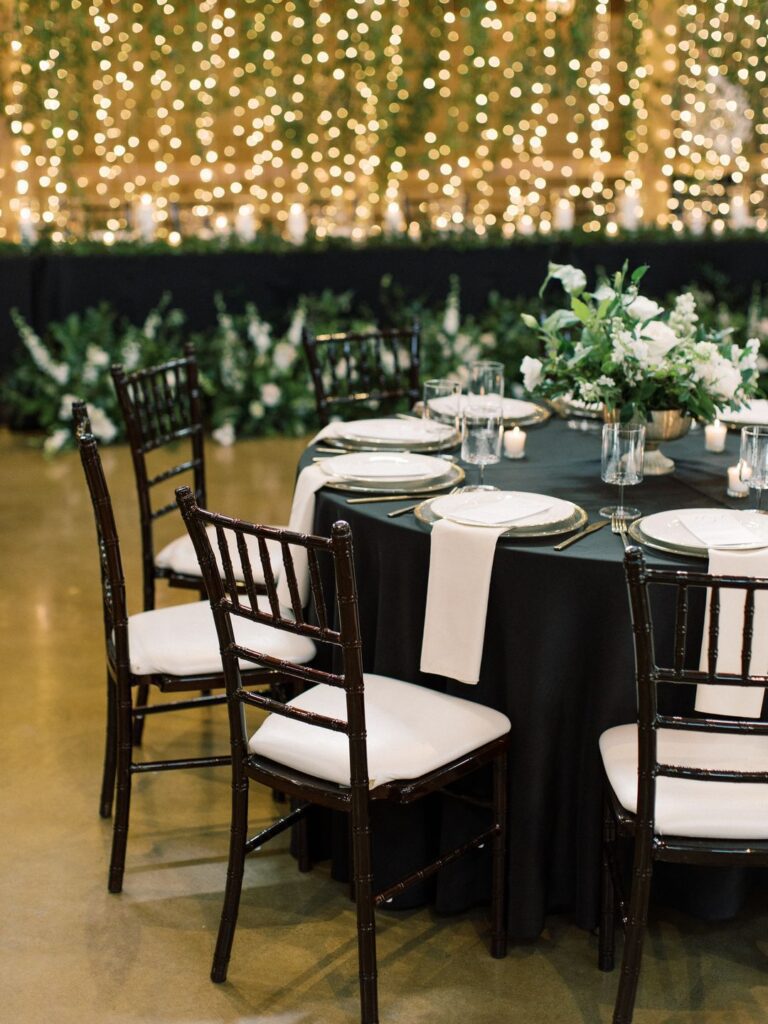 Contemporary Event Chairs
A more recent addition, and our current favorite, are our selection of acrylic event chairs. Made of polyacrylate, these clear chairs lend a fun contemporary vibe to an event. They're a beautiful choice for both ceremonies and receptions, and we carry a variety of unique designs. For a more subtle look, opt for our Acrylic Ghost Armless Chair – also available with arms. If you like a bit more detail, feature our elegant Acrylic Carrigan Side Chairs.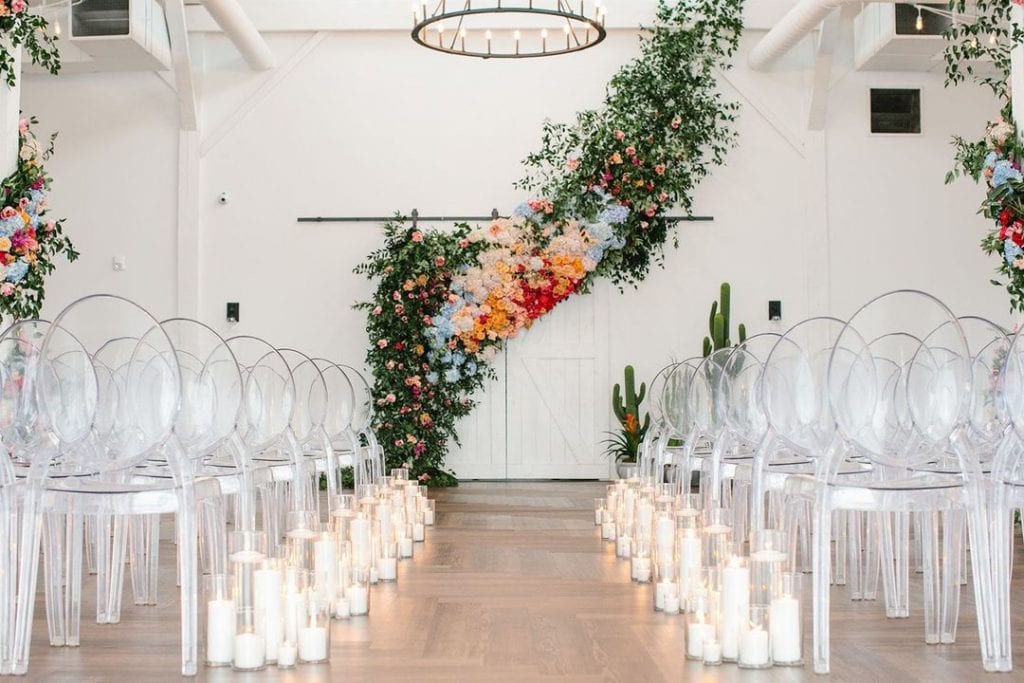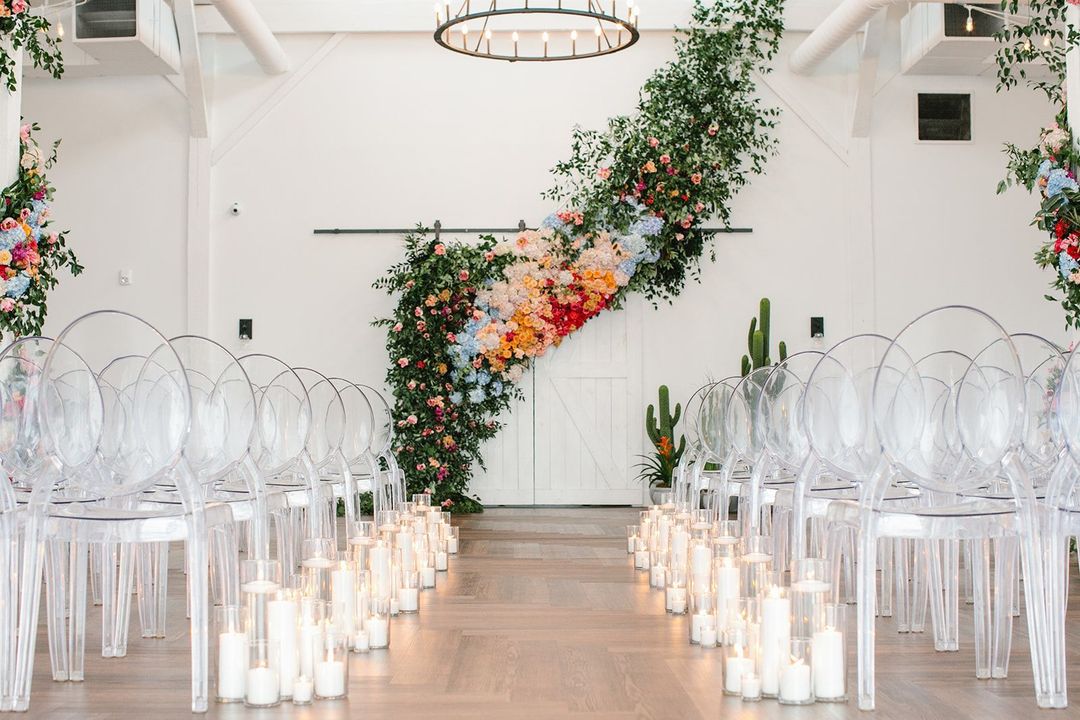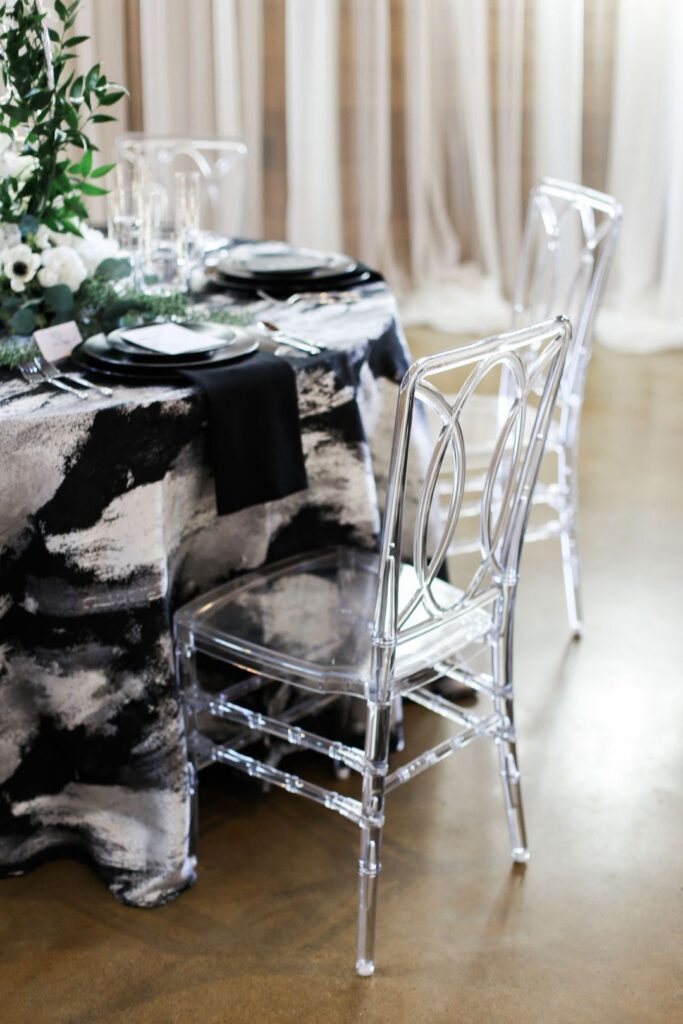 Vintage Event Chairs
In recent years there has been an uptick in an appreciation for vintage event chairs with their dainty details and classic designs. They are a gorgeous choice for rustic events, as well as modern events with a vintage twist. A prime example being our Antique White Bentwood Chairs! However, we also offer throne chairs for couples who want a more regal-inspired look. Both our Constance and Provence Cathedral Chairs are perfect for those who want to create a memorable sweetheart table.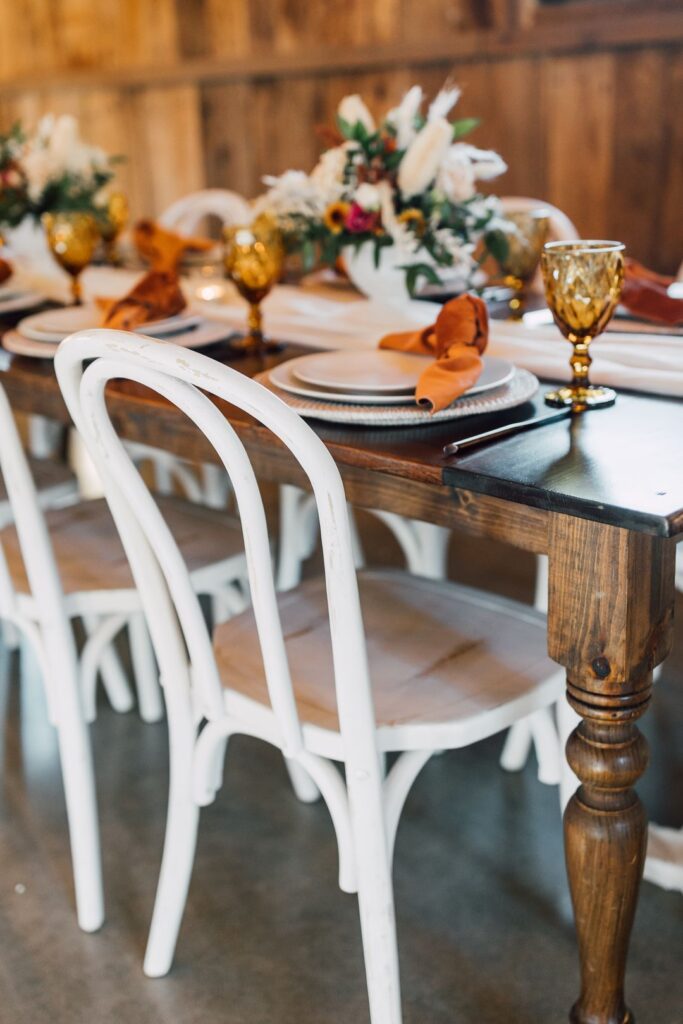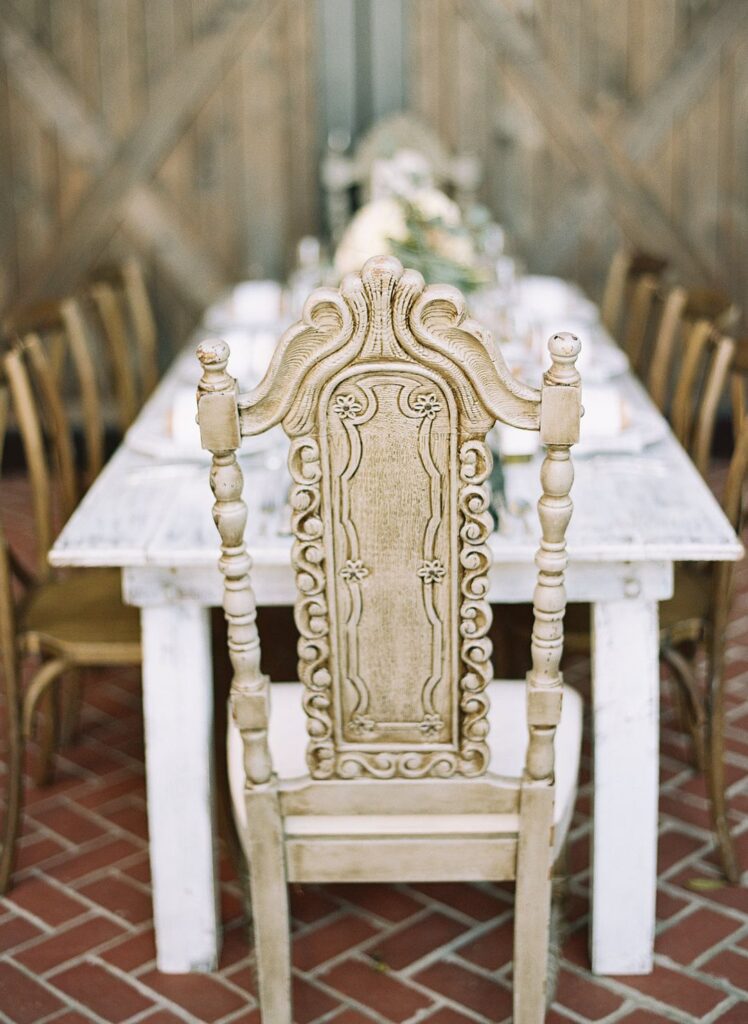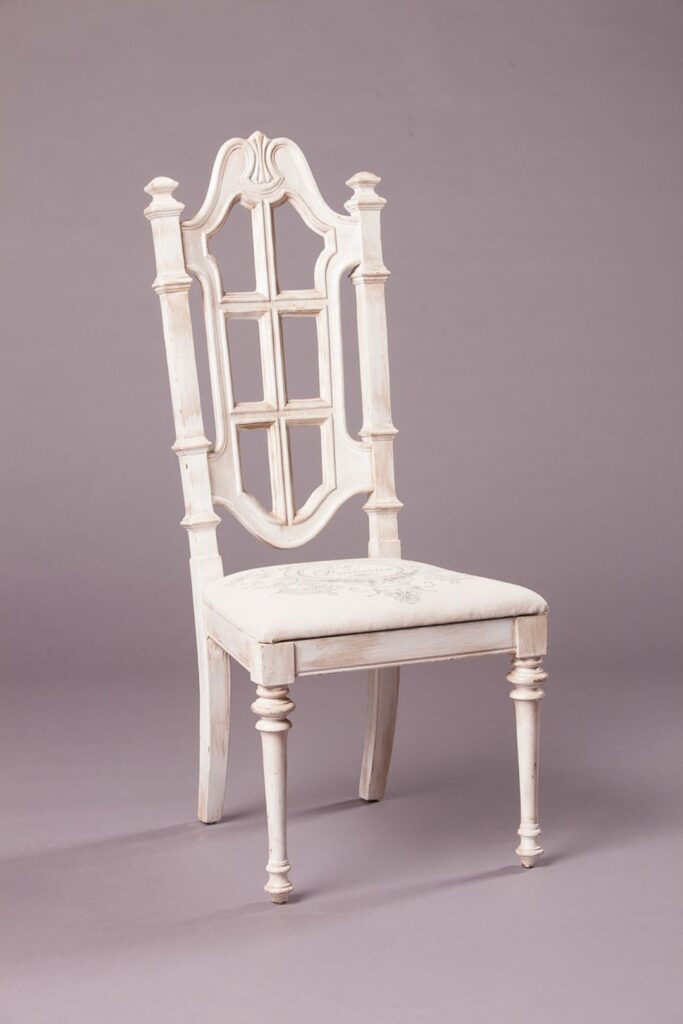 Love these elegant wedding chair rentals? Send our team a message at info@southerneventsonline.com to secure these rentals for your big day. Or for more event seating inspiration, take a look at our Natural Luxe Lounge Furniture.
TAGS | Cross-Back Chairs, Event Seating, Ghost Chairs, Nashville Wedding Rentals, Vintage Chairs, unique seating, wedding chairs, wedding style trends
FEATURED RENTALS | Constance Chair Provence, Cathedral Chair, Adeline Dining Chair, Cross Back Chair, Harlin Dining Chair, Chiavari Chair, Folding Chair, Acrylic Carrigan Side Chair, Acrylic Ghost Armless Chair, Antique White Bentwood Chair,
---
30

Dec

On Trend, Southern Events Products, Trends and Inspiration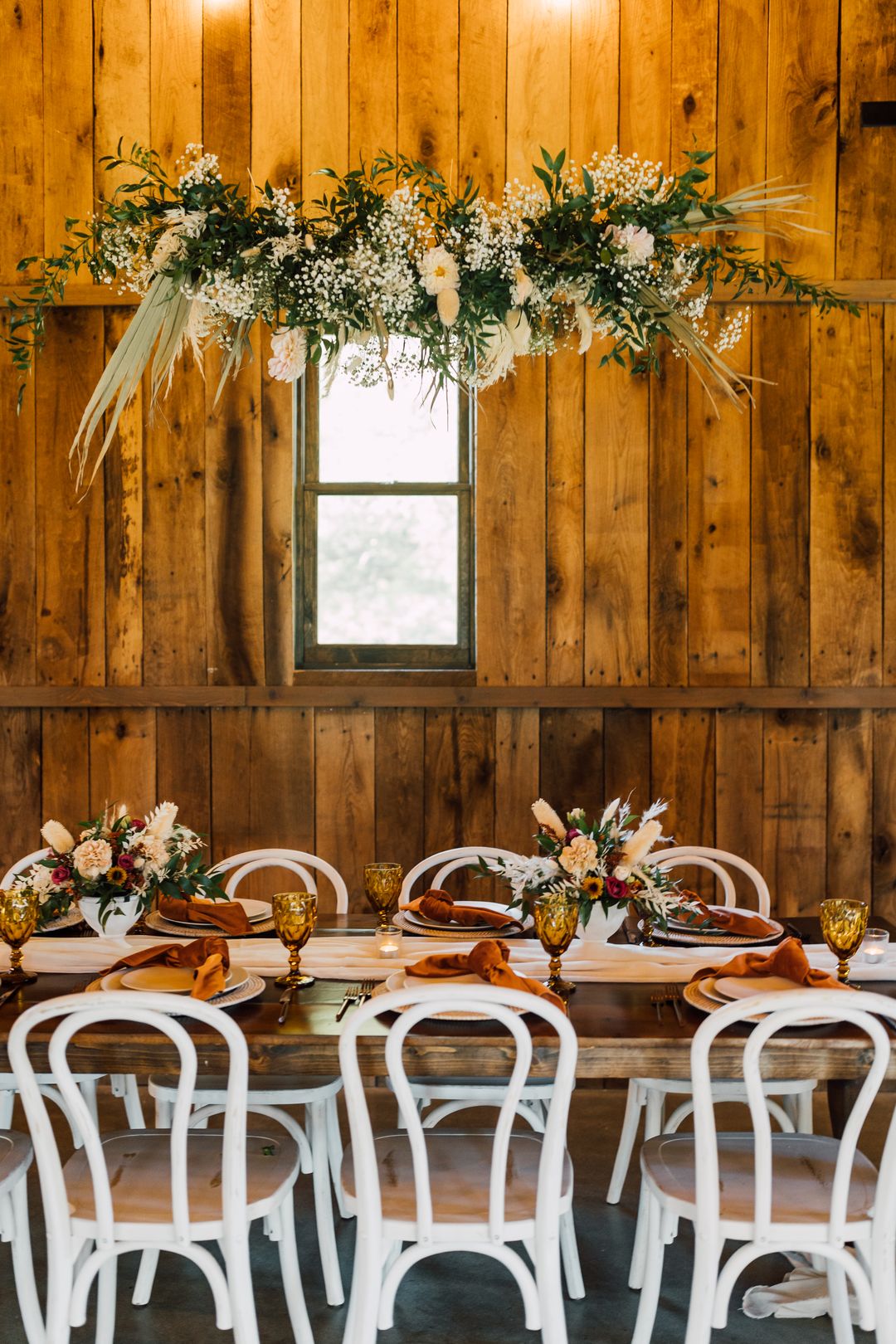 In 2022 we brought a lot of trends to fruition, from micro-weddings and backyard gatherings, to boho and retro-inspired rentals, as well as neutral and earth-toned color palettes. But now it's time to look to the future! Today we're going to take a look at some of the anticipated 2022 event trends, so that you can start planning your best gathering yet.
Bridgerton-Inspired Design
We saw a snippet of this trend in 2021, with opulent garden parties. But in 2022, we're taking it to the next level with set ups inspired by the hit series Bridgerton, also known as Cottagecore. For this event style, we're expecting pastel-rich color palettes, luxe textures, and vintage-inspired furniture.
Start with memorable tablescapes, featuring unique colors and fun rentals. For example, our Fern or Sea Glass velvet linens, or more decade appropriate Blue Kensington print. Top them off with our mismatched Heirloom China, or break up all the prints with our dainty Darcy China. The best choice for flatware is our versatile Abby or Sophia flatware. Finally, incorporate a splash of texture with our Green or Amber Goblets.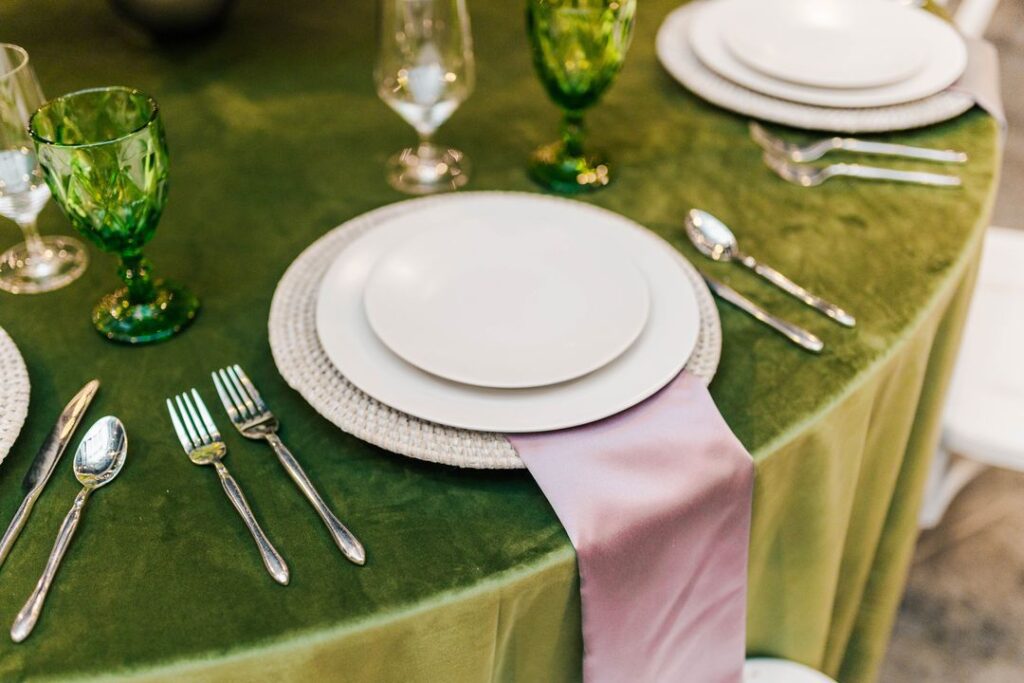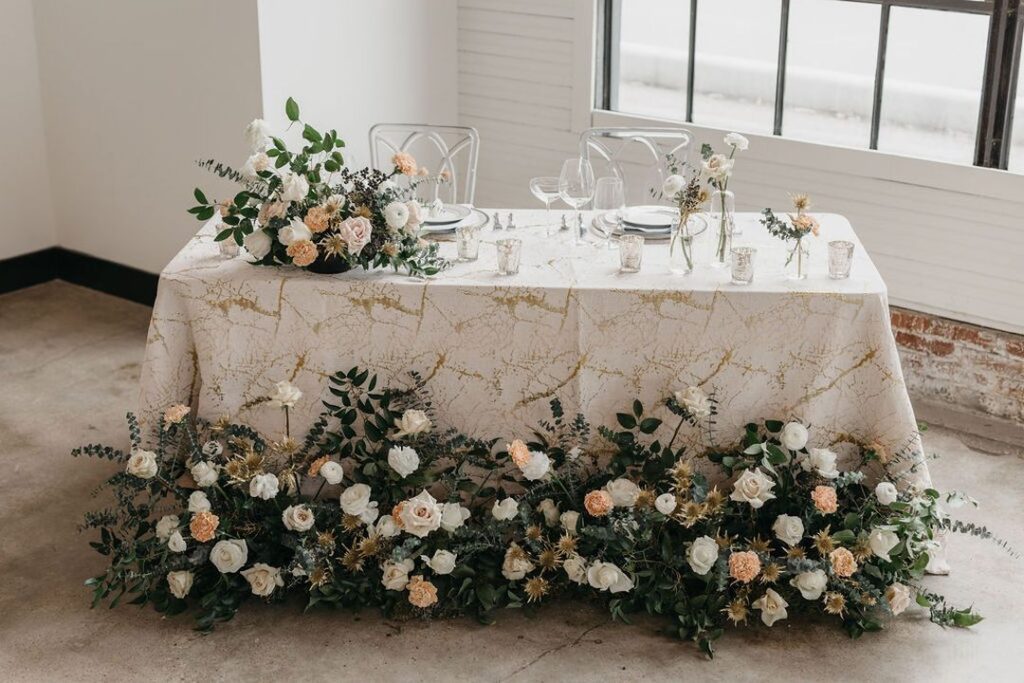 If you're hosting an accurate event, then you'll also need an equally impressive cocktail hour setup – high-society gatherings were all about mingling! Rent our Franklin Antique White Bar and a lounge to match. Such as our Fern Velvet Sofa, a set of Everly Chairs, and our Rhodes Coffee and side tables. Cocktail tables are also available for those who prefer to remain standing room!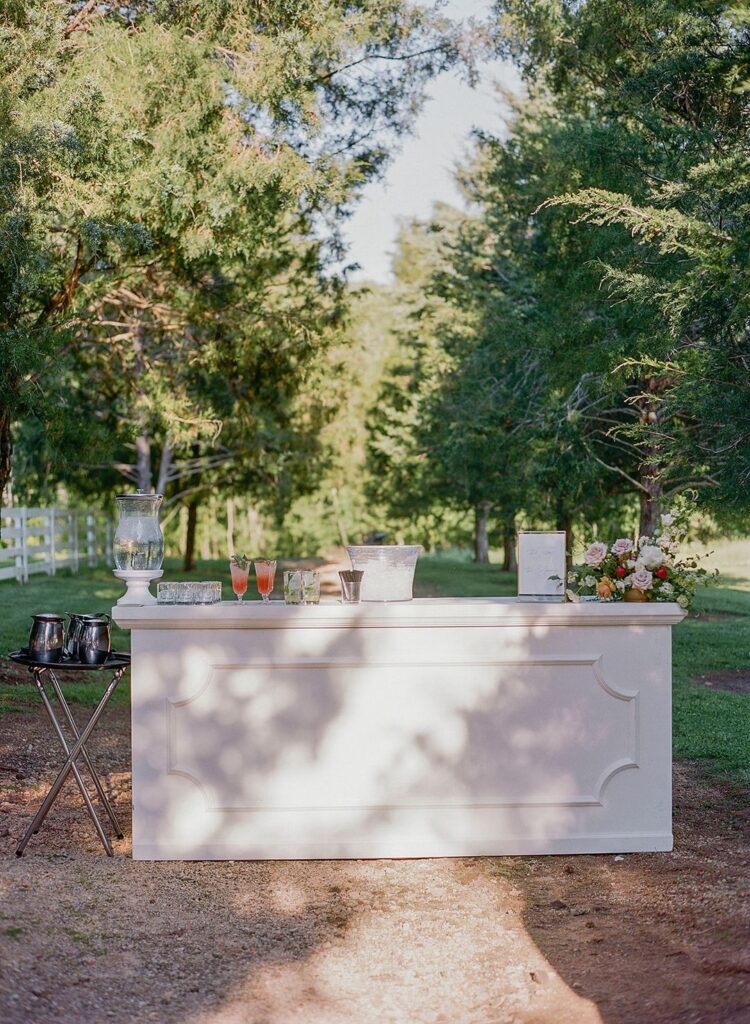 Sequel Weddings!
Due to a large number of couples postponing their nuptials in 2021, sequel weddings will be a hit in 2022. That is, a big party following an intimate ceremony. Which can also be used following a vow renewal, or any type of post-pandemic celebration. These events will be focused on living in the moment, so they don't have to be luxe – but they can be!
At these events, we'll want to help create a small and cozy feel, which can be achieved with soft textures and warm colors. Think earthy, natural tones, like Terra Cotta or Rust. For a ceremony, start with our classic White or Fruitwood Folding Chairs and line the aisle with mismatched cowhide rugs.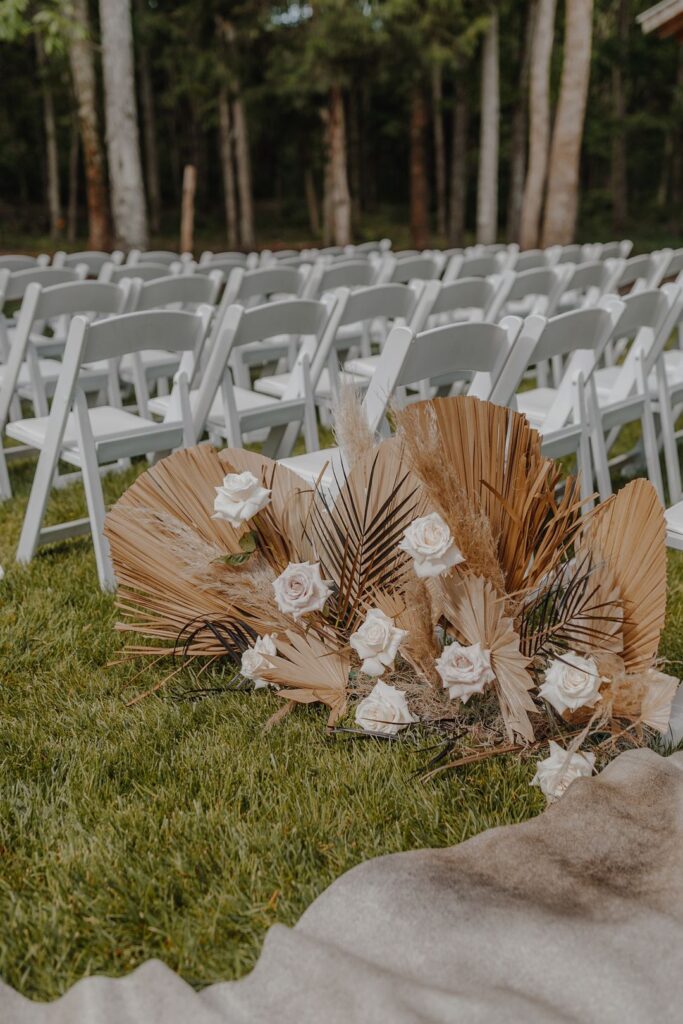 For your reception, as well as any other small dinners, you'll want to create cozy tablescapes and lounge areas where people can gather. Start with one of our beautiful Farm Tables paired with a neutral-colored runner, in Ivory or Natural Sahara. Next, feature simple serving ware, such as our Artisan or Earthen Alabaster China. For some fun pops of color, consider our Amber Goblets and elegant velvet napkins in Spice or Cameo Blush. Easily create a complementary lounge with our Santorini Off-White Sofa and Adeline Dining Chairs.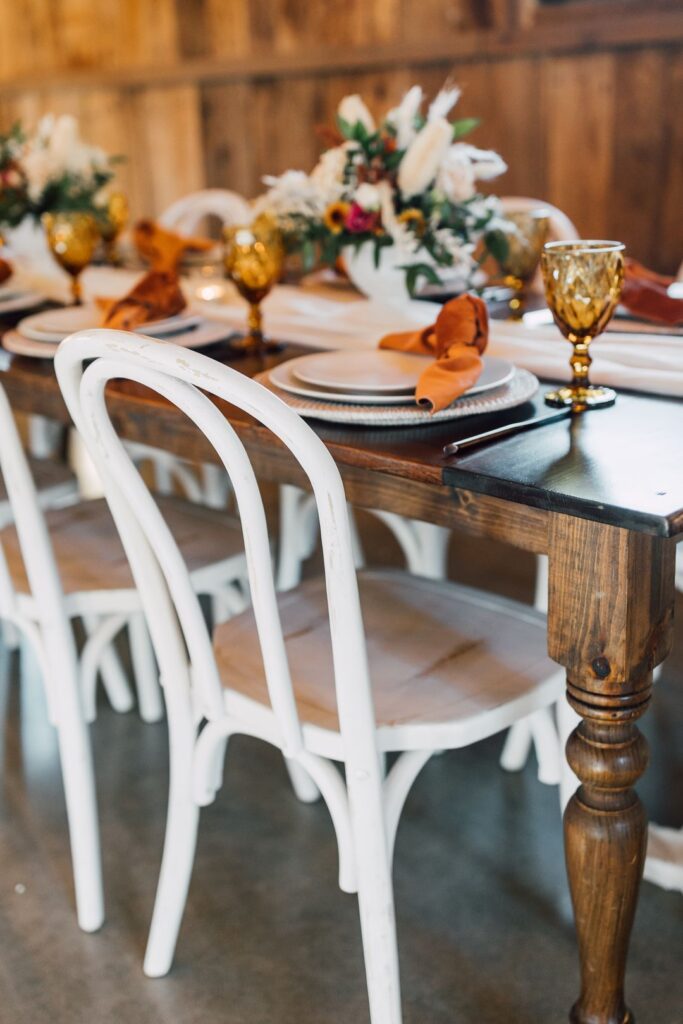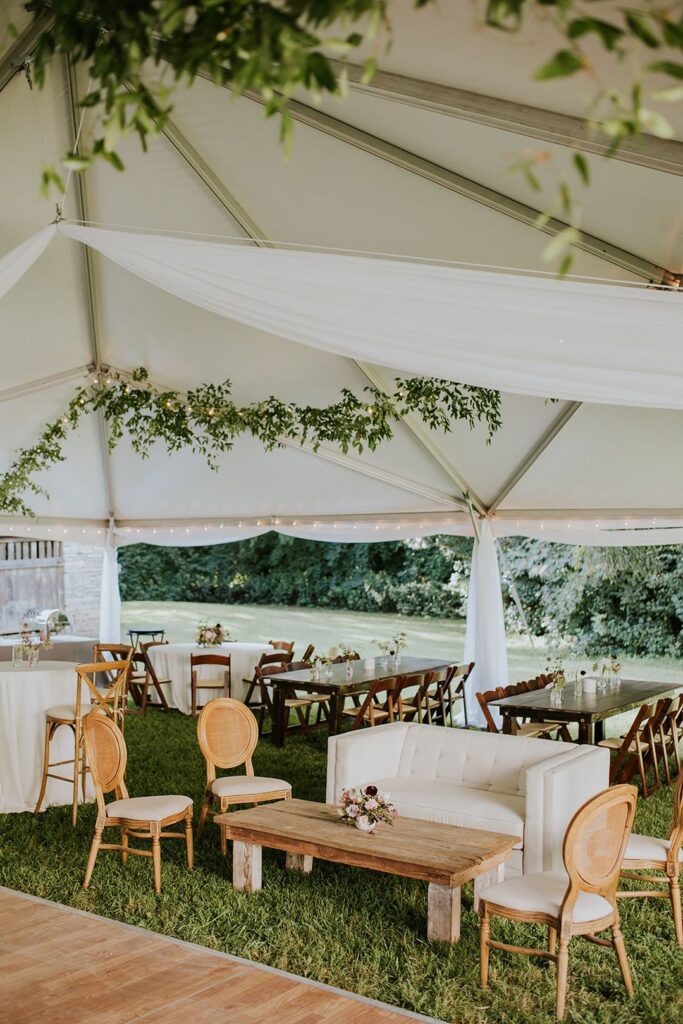 Mocktails & Sober Cocktails
Wellness is a priority for a large amount of the population at the start of a new year. And to help you and your guests achieve that goal throughout the year, we recommend upping your mocktail game! Which is easy to achieve with our wide selection of gorgeous glassware rentals. For this 2022 event trend, grab some of our favorites, like our Audrey Gold Rim Glassware and Whimsical Cybil Glassware. If you want a more colorful look, go with our Colored Glassware in a Meridian Blue and Smoke.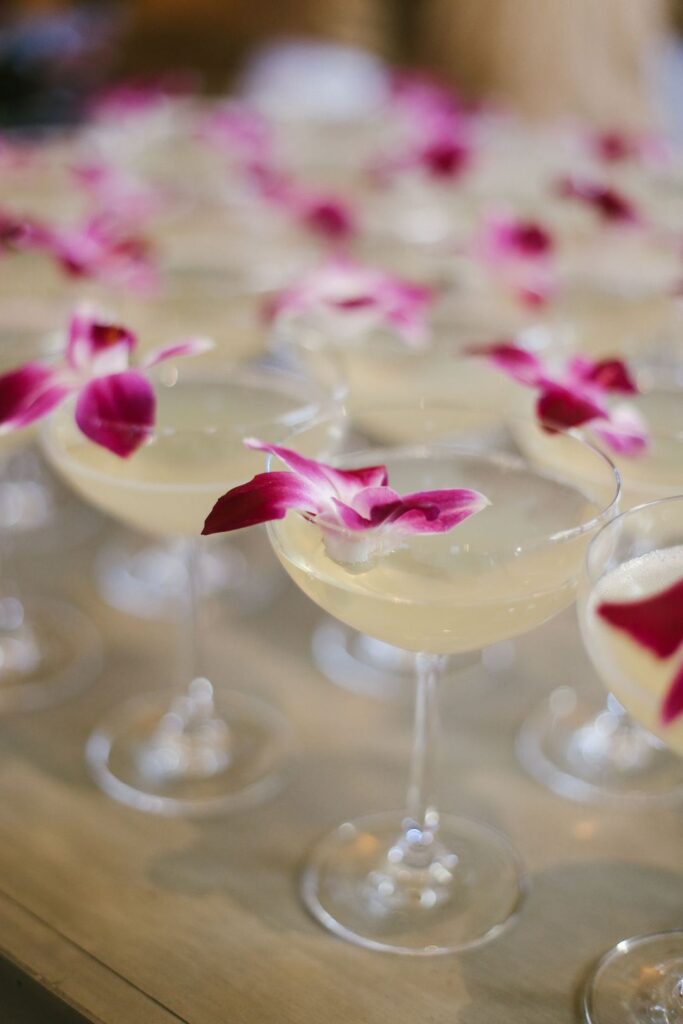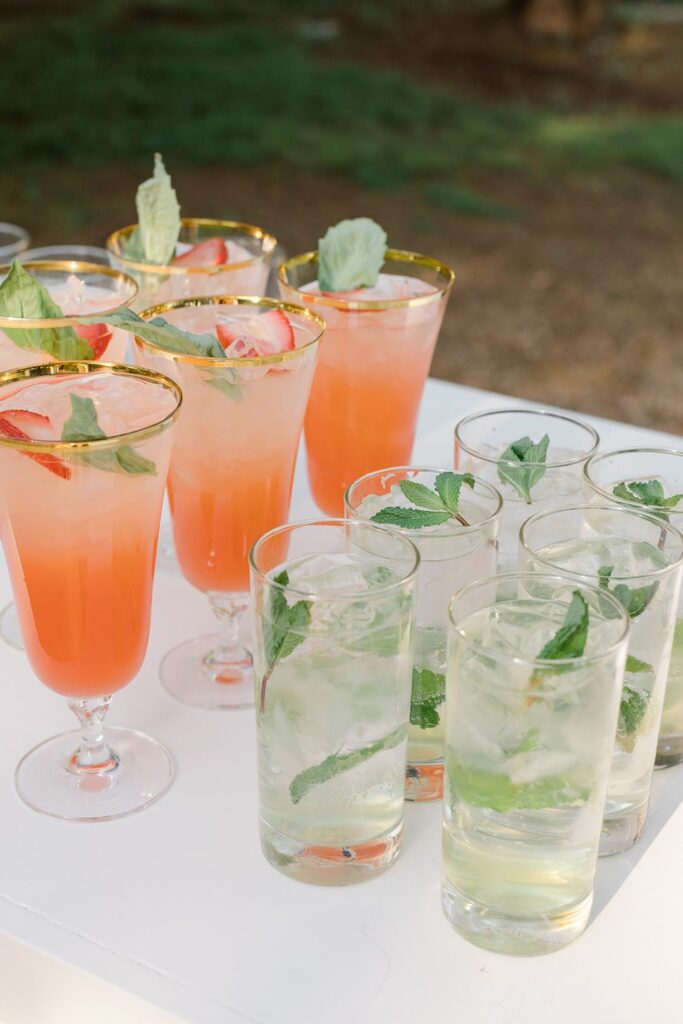 At Southern Events, we're excited to help you continue to celebrate with these 2022 event trends! A reminder, however, that as we see an increase in gatherings our rentals will book up faster than ever. Be sure to secure your rentals as soon as possible to ensure that the pieces you love the most will be available at the time of your event. Reach out today, at info@southerneventsonline.com!
TAGS | 2022 event trends, Garden Wedding Inspiration, Glassware, cottagecore, event inspiration, event style trends, lounge furniture rentals, mocktails, sequal weddings, wedding style trends
FEATURED RENTALS | colored glassware, audrey gold rim glassware, Santorini Off-White Sofa, Adeline Dining Chairs, Velvet Linens, Farm Tables, Artisan China, Earthen Alabaster China, Franklin Antique White Bar, Cowhide Rugs, Fruitwood Folding Chair, Everly Chairs, Fern Velvet Sofa, Rhodes Coffee Table, Darcy China, Heirloom China, Amber Goblets, Green Goblets,
---
9

Dec

On Trend, Trends and Inspiration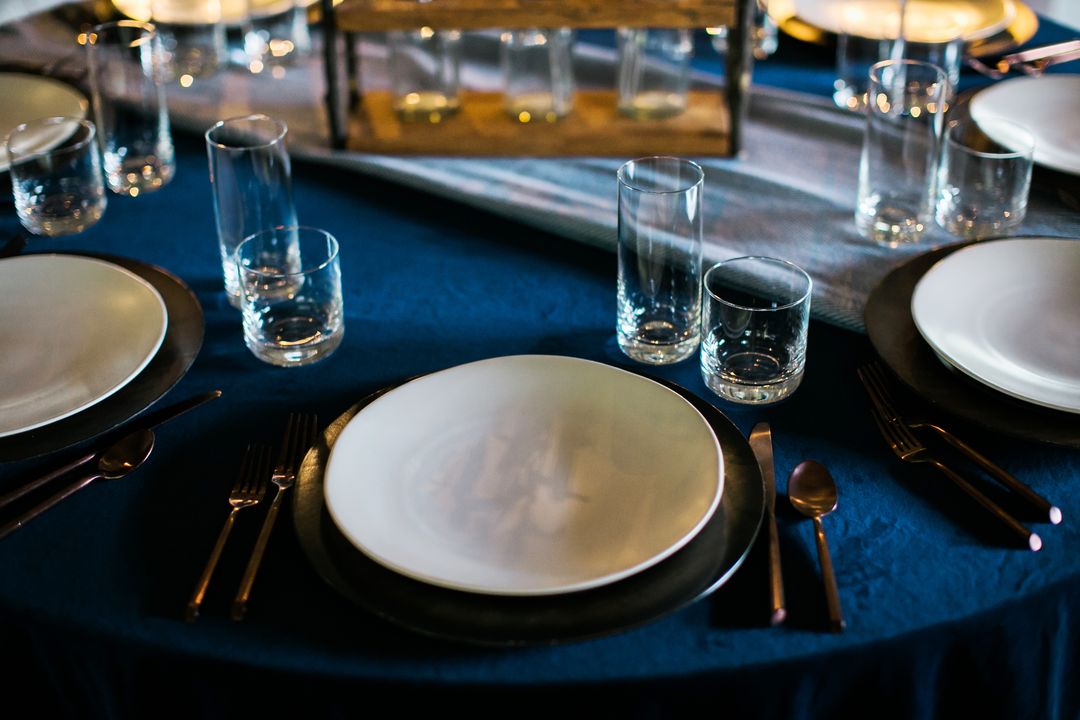 The wintertime is a festive season, but when it comes to hosting some people prefer a more minimal and timeless look. A setup that oozes warmth and charm but is totally on trend! Get inspired when you take a look at some of our favorite minimal winter event rentals, from serving ware to lounge furniture and more.
Stone China
Planning to host dinner at your winter event? Check out our beautiful Earthen China! These simple neutral-colored serving plates are so gorgeous your guests will want to take them home. They come in three colors: Alabaster, Onyx, and Stone. For a luxe metallic touch, pair any of these dishes with our Austin or Brushed Copper Flatware.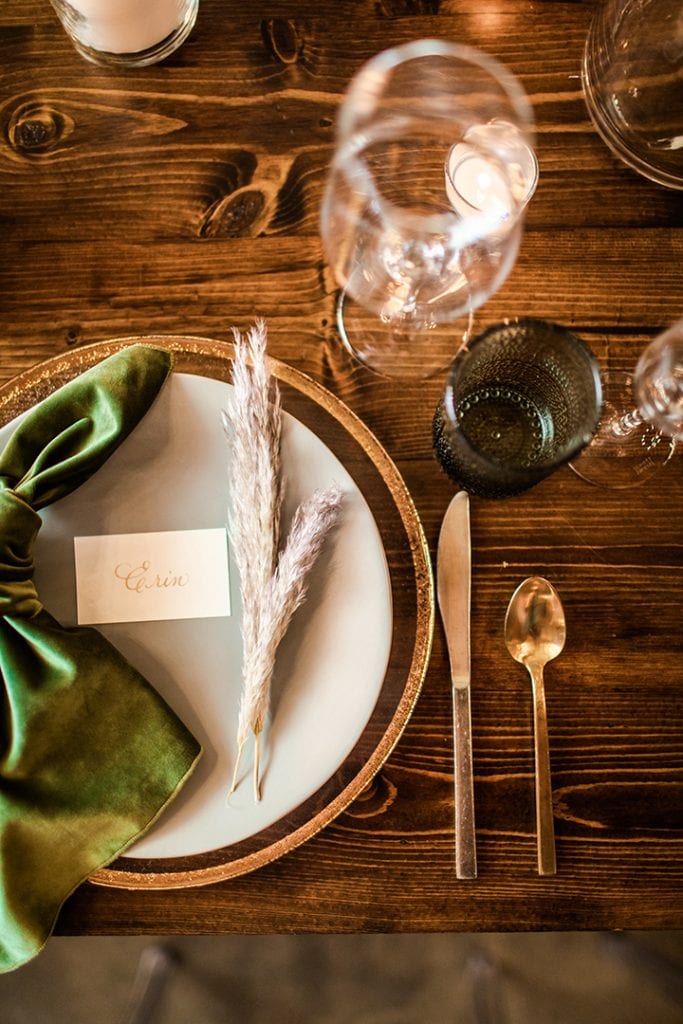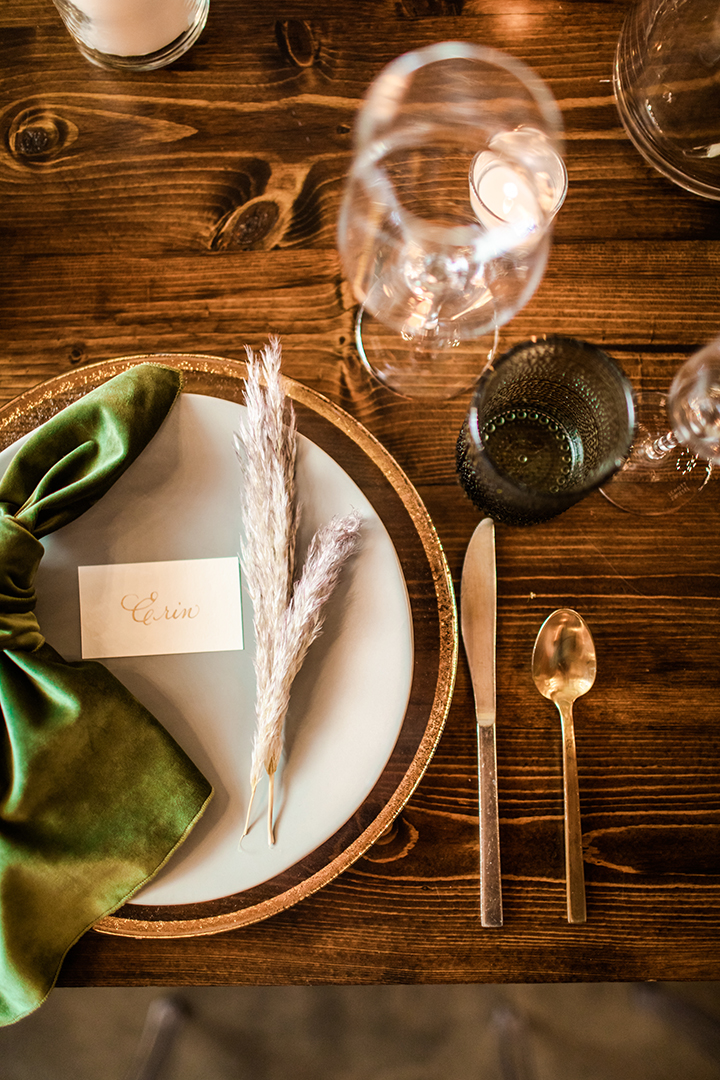 White Eiffel Arm Chairs
When featuring a minimal dinner table, like our Farm Tables, you can have some fun with your chairs. Our White Eiffel Arm Chairs are a unique contemporary option that are insanely comfy! Alternatively, use our Rustic Benches to lend a more cozy touch. You might also decorate these seats with soft throws or pillows for a fun pop of color.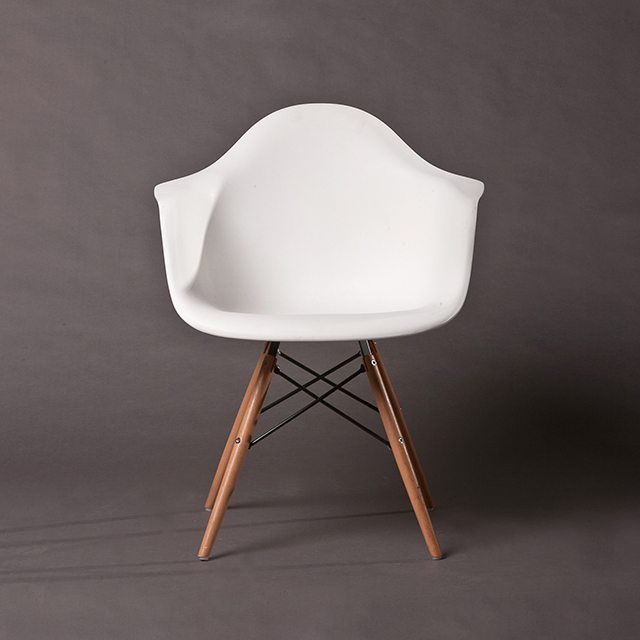 Saylor Navy Velvet Sofa
For a large social event or even an intimate cocktail hour you'll want a cozy lounge area. Our Saylor Navy Velvet Sofa and Saylor Navy Velvet Chairs are ultra-soft, simple, and beautiful. A rich blue hue, they are especially gorgeous if you are hosting an ice-inspired event or featuring a cool-toned palette.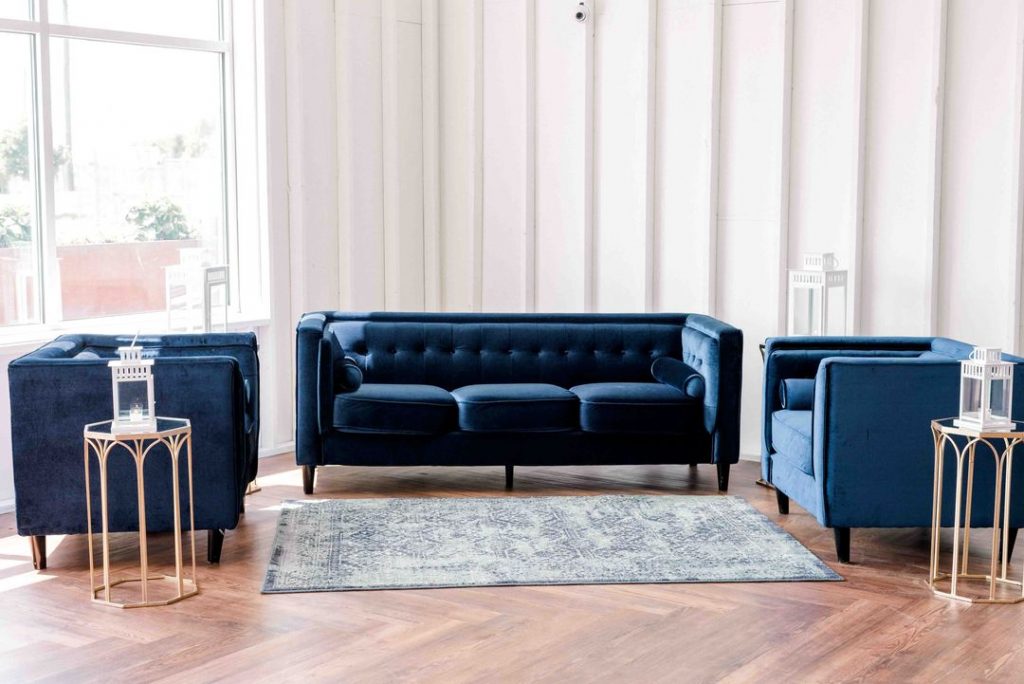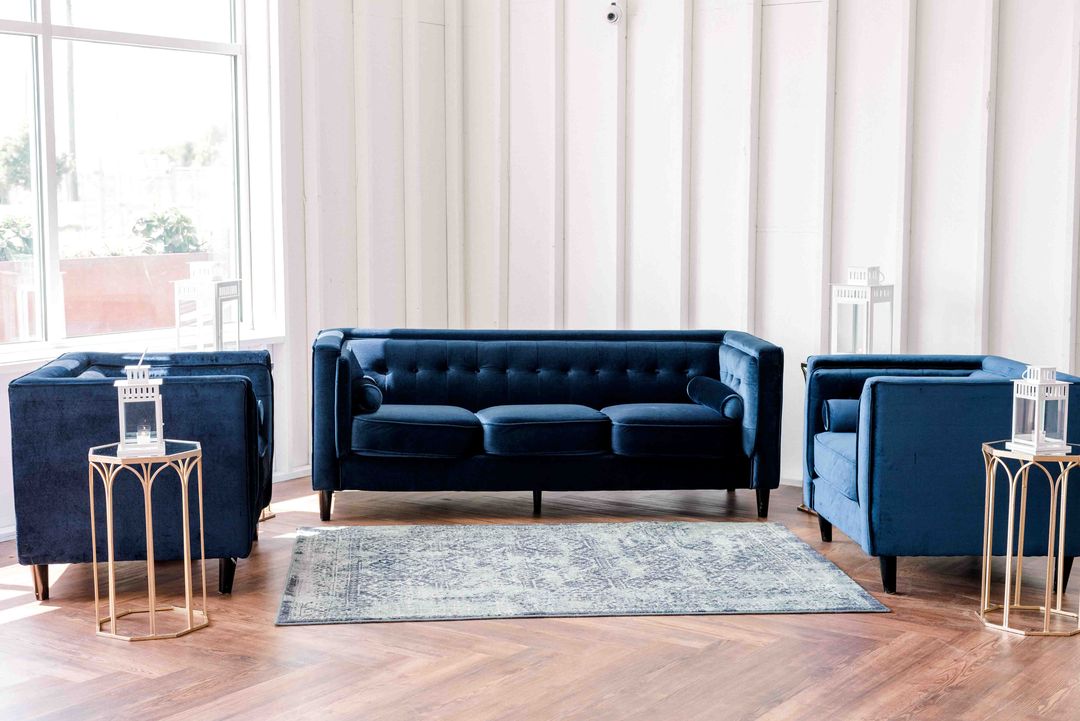 Gold Hammered Coffee Table
To create a fully functioning lounge area, don't forget some accent tables! Our Gold Hammered Coffee Table features an organic shape and a muted color that will complement most any furniture. If you prefer a more toned-down color palette, opt for Pewter instead.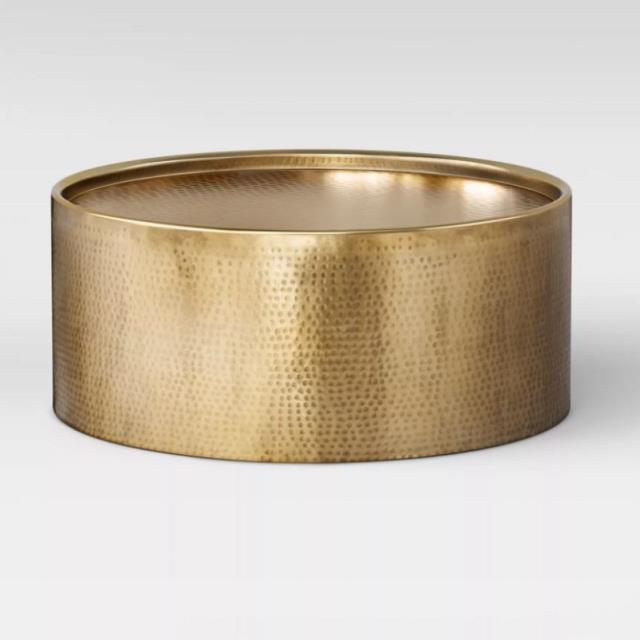 Gold Bar Cart
Last but far from least, we recommend our Gold Bar Cart! This elegant piece is oh so versatile, whether you want to offer a table-side drink service or a small self-serve drink station. It's a beautiful piece for both large and intimate events alike. Just don't forget to stock up on glasses – like our Reese Glassware.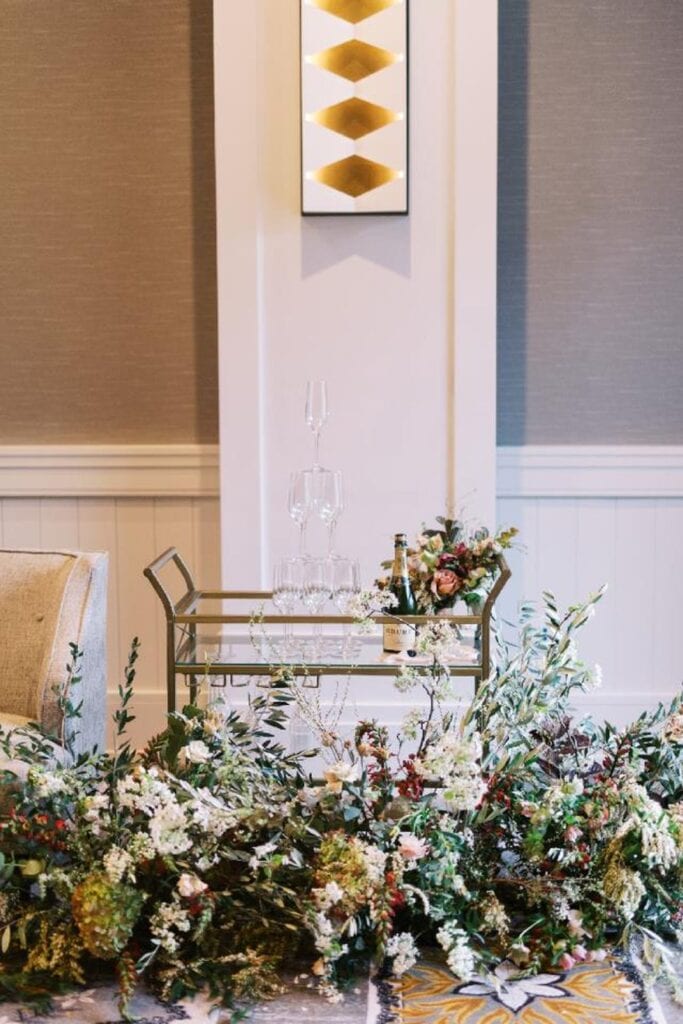 Do you love these minimal winter event rentals? Email us at info@southerneventsonline.com to reserve these rentals for your next event! Just need serving ware? Take a look at our previous blog featuring our curated collection, Styled by Southern.
TAGS | On Trend, Southern Events Party Rental, Winter Event Decor, minimal design event decor, modern minimalist tablescape, wedding style trends, winter event rentals, winter wedding
FEATURED RENTALS | Earthen China, Austin Flatware, Brushed Copper Flatware, Eiffel Arm Chair, Rustic Benches, Gold Hammered Coffee Table, Saylor Navy Velvet Sofa, Gold Bar Cart, Farm Table,
---
20

Feb

Trends and Inspiration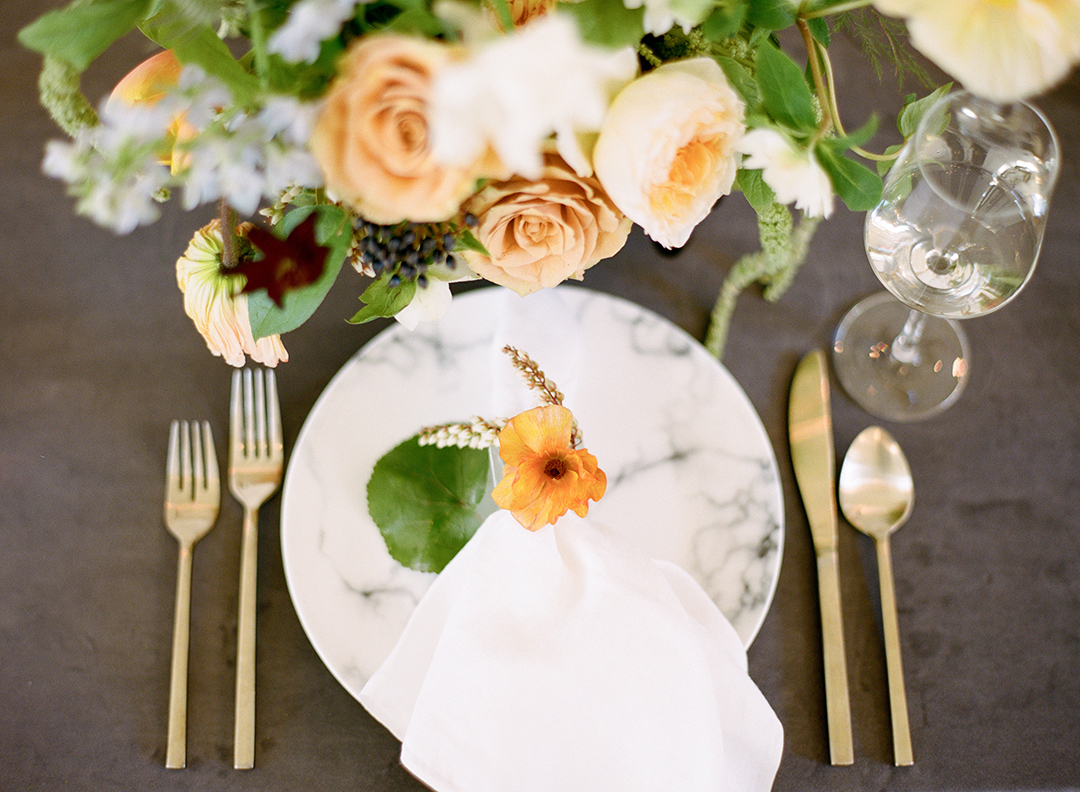 Warm tones have been trending in events and weddings over the last few years, and we are in love with this palette! Take a cue from nature with these sunset-inspired event colors and event rentals that wrap your Nashville event in warm nostalgia.
Golden Glow
Go for the gold… in event rentals other than your flatware or furniture. Try layering linens in warm neutrals with your event rentals – like the subtle yellow of our Wheat Satin Linens – or add some flair with our Midas Gold Bench.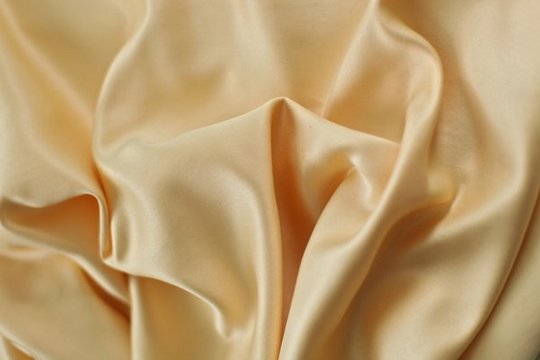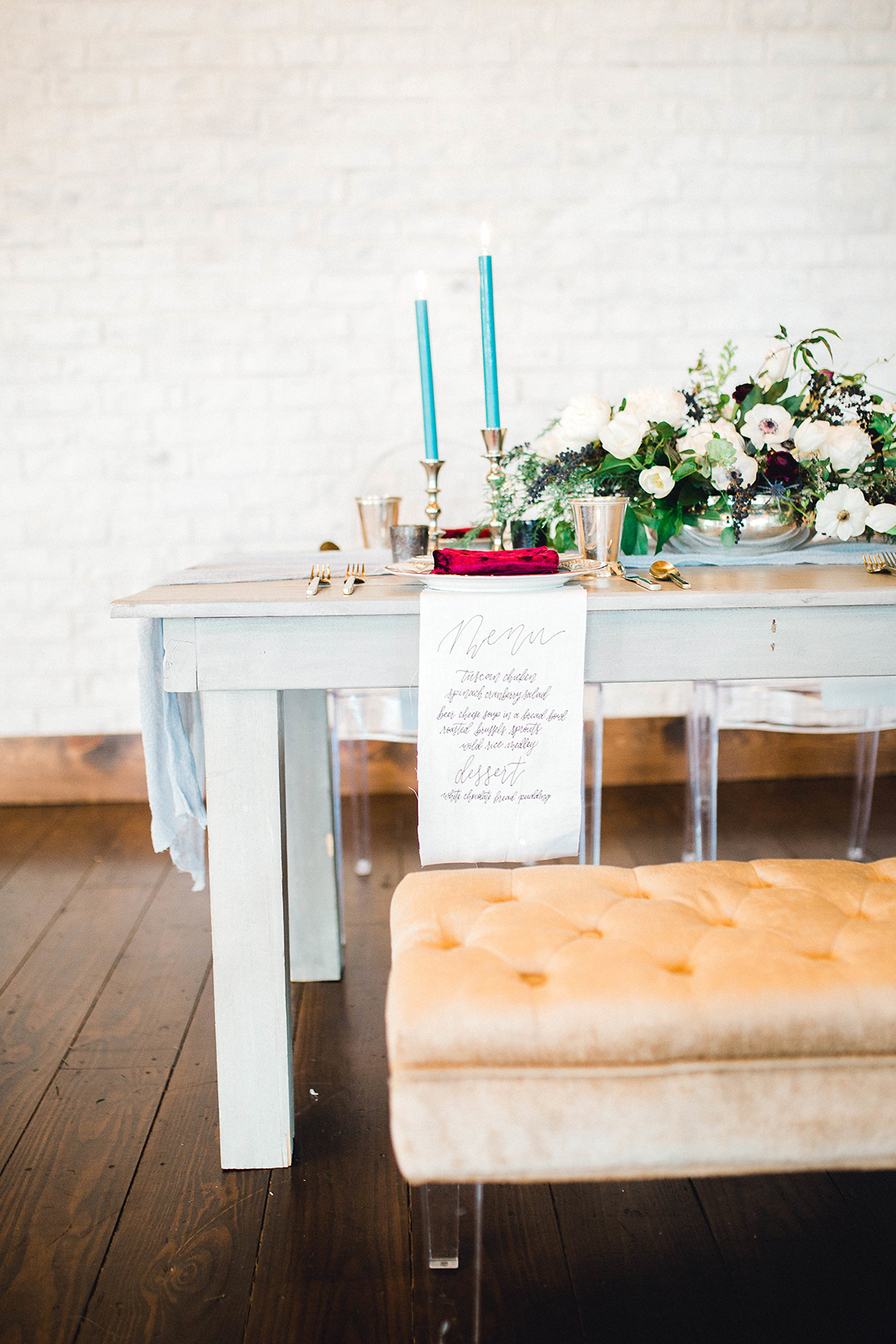 Photo from Honey and Bee Photography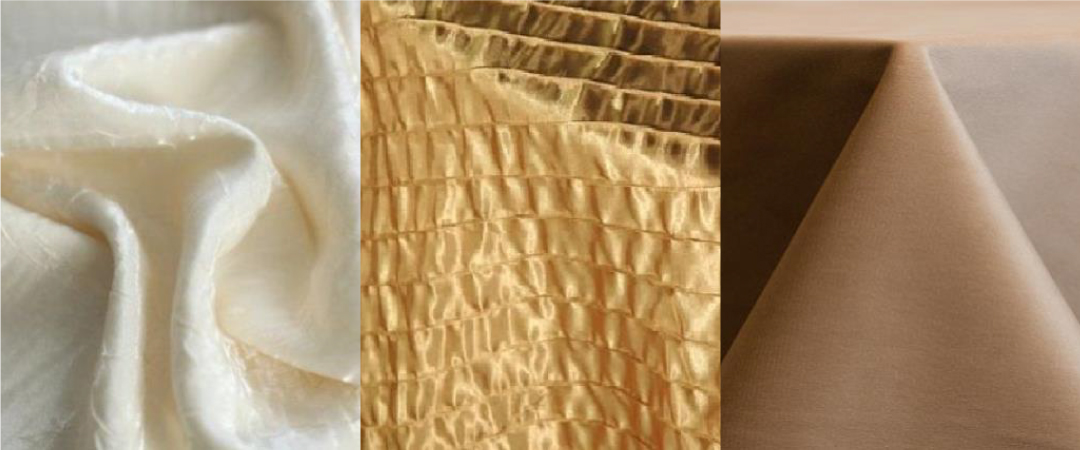 Golden Glow | Ivory Luxe, Gold French Pleat, Driftwood Velvet
Copper Cues
Copper has been popping up in event design from elegant to bohemian events – and everywhere in between. But this color chameleon isn't just a metallic. "Copper" hues offer a range of shades in Southern rentals – like our Rouge Charger or Russet Satin Linens.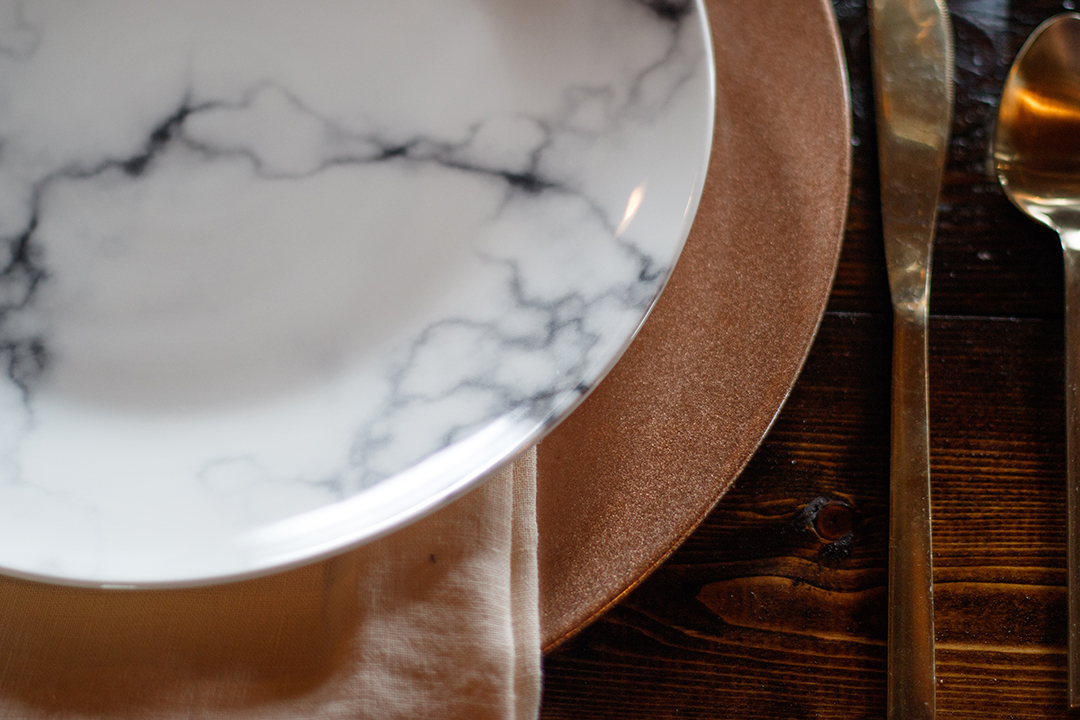 Photo from Amy Whidby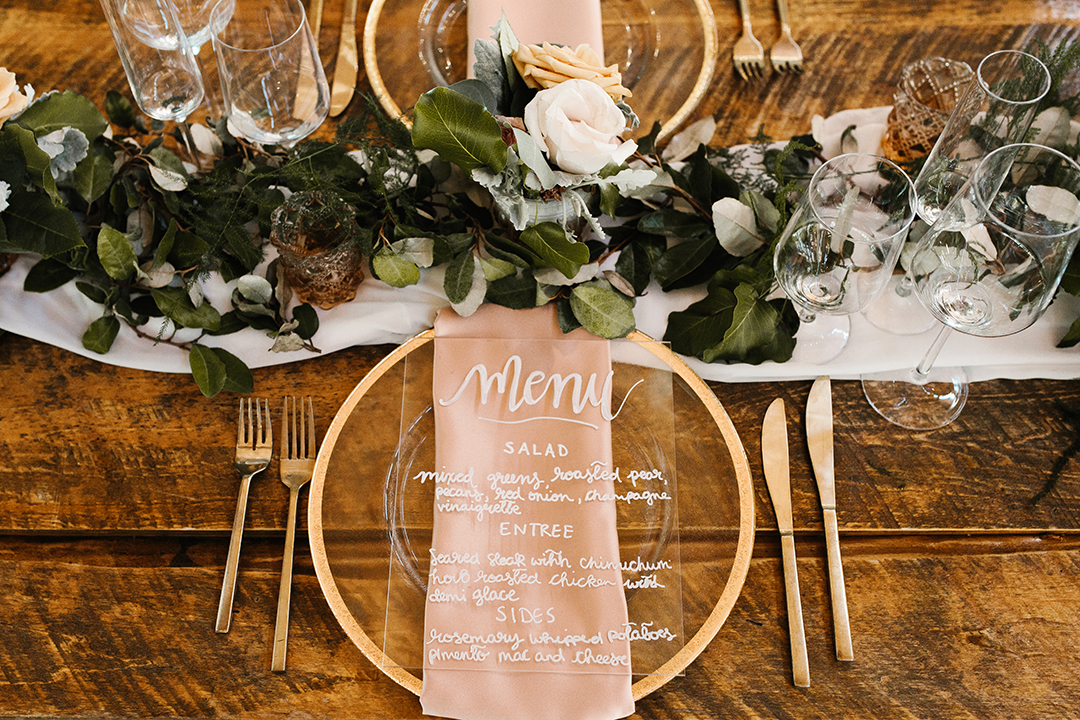 Photo from Madi Flournoy Photography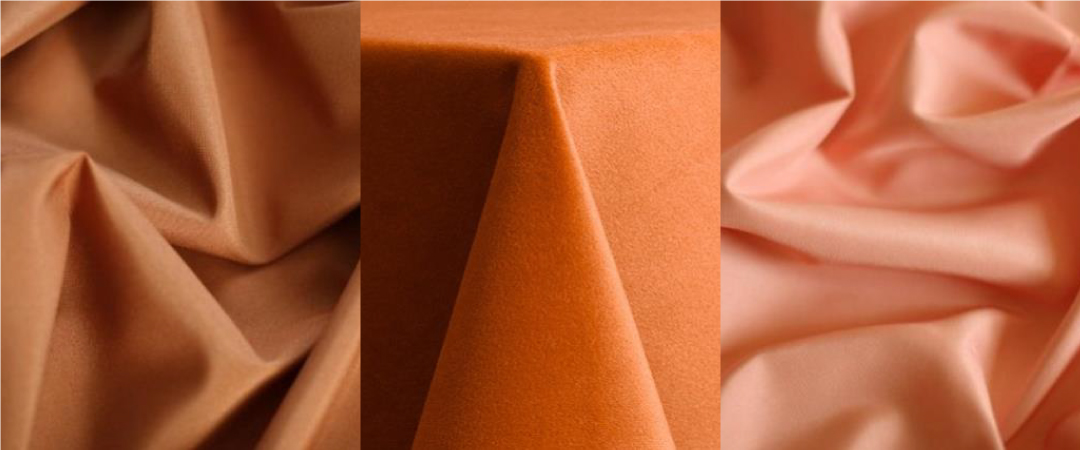 Copper Cues | Copper Poly, Spice Velvet, Coral Poly
Ruby Hues
Not just for fall, use shades of scarlet to wow at your events year-round. From brick red accented with gold to a pop of burgundy, these rich sunset-inspired event colors are sure to have depth to your Southern event.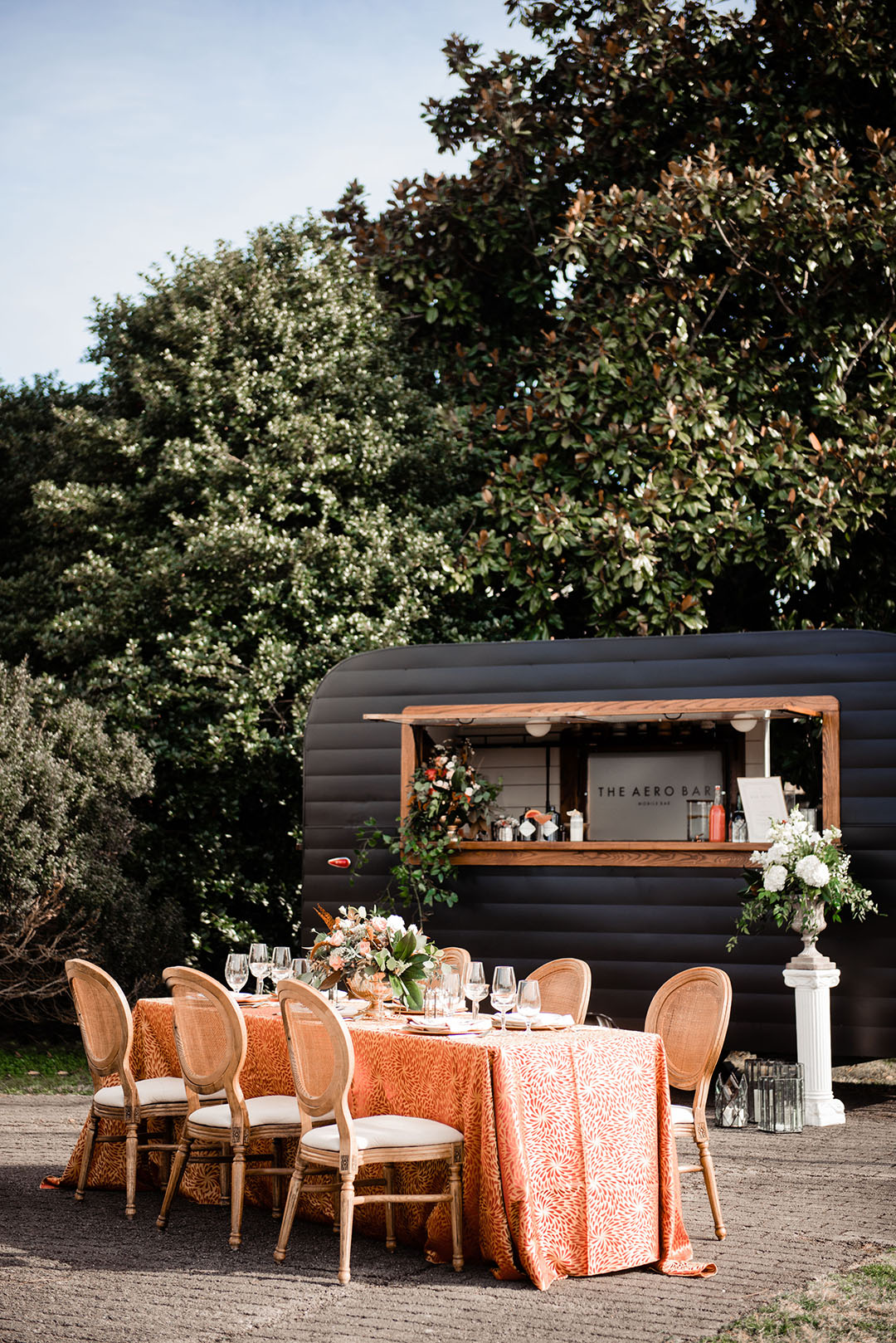 Photo from Ivory Door Studio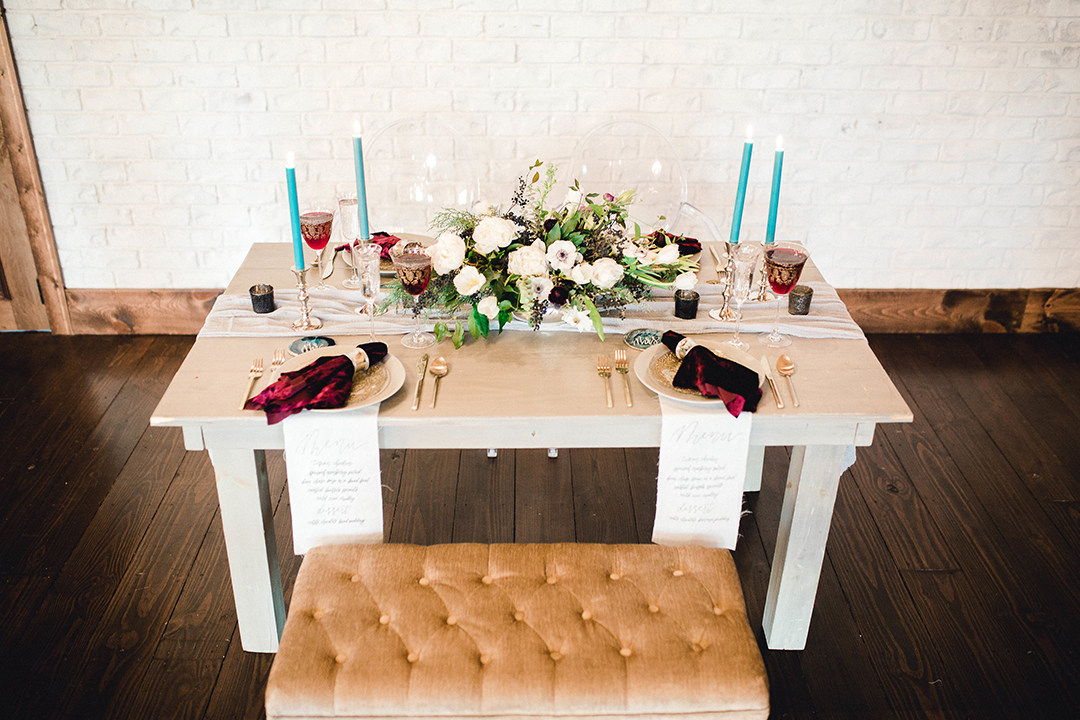 Photo from Honey and Bee Photography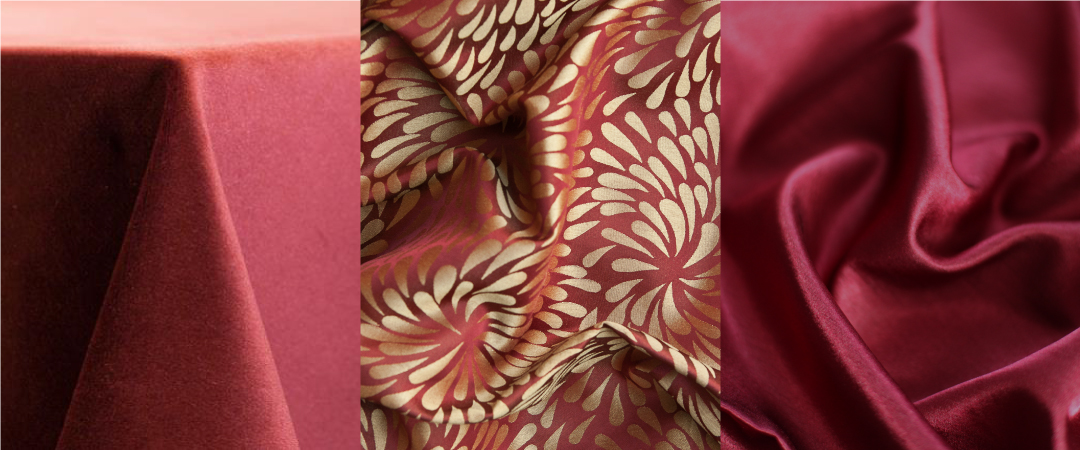 Ruby Hues | Merlot Velvet, Gold Aurora, Burgundy Dupioni
Mauve Modes
This isn't your Granny's curtains anymore. Not quite a rose pink or a chocolate brown, mauve is the perfect color to bridge between feminine & masculine in your event color palette. Layer textures like blush velvet linens with our warm wood Harlin Chairs or a dusty rose pillow on the leather Bennett Sofa.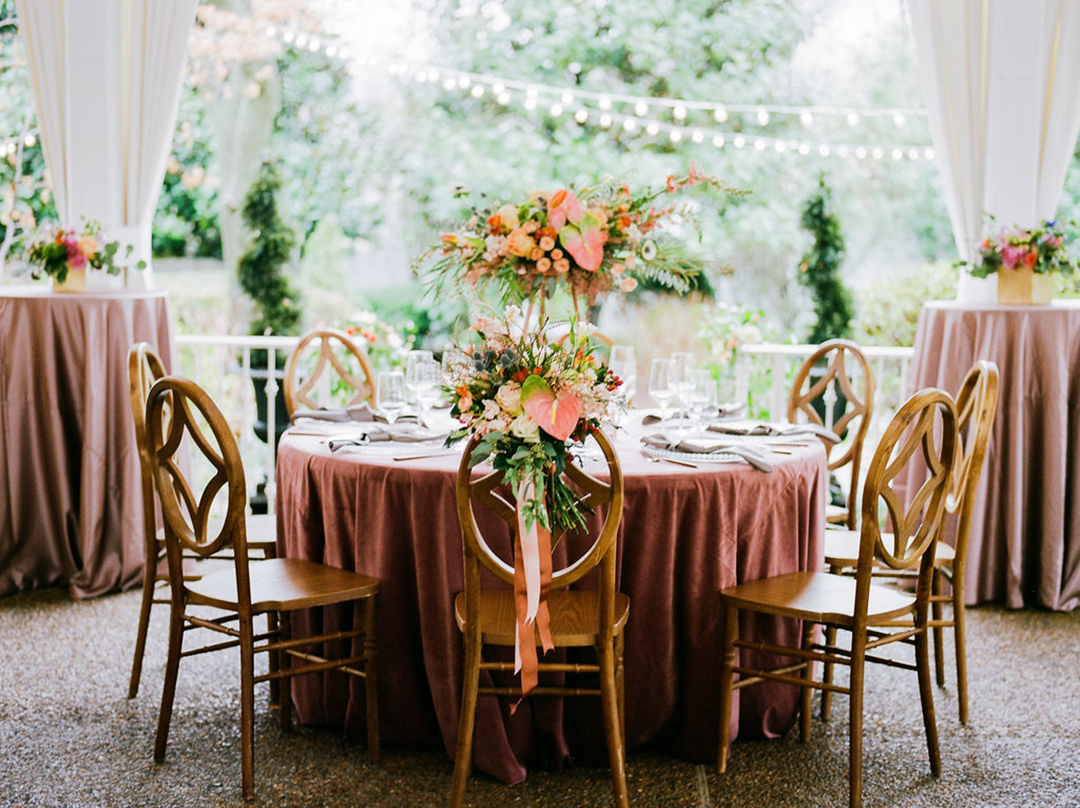 Photo from Jenna Henderson Photographer
Photo from Phindy Studios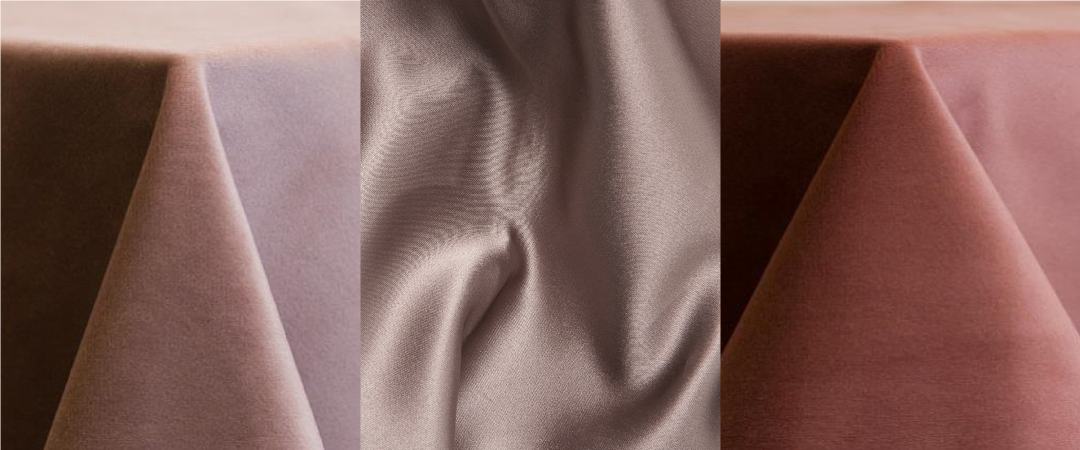 Mauve Modes | Rose Velvet, Tawny Satin, Cameo Blush Velvet
Want to add sunset-inspired event rentals to your next Nashville or Franklin event? Send us a message at info@southerneventsonline.com.
TAGS | Event Rentals, Fall Wedding Decor, Nashville Event Rentals, Nashville Wedding Rentals, Nashville party rentals, On Trend, Unique Nashville Event Rentals, Unique Wedding Rentals, copper rentals, gold decor, gold rentals, gold wedding decor, pink linen, red linen, rose linen, southern style events, southern wedding style, wedding style trends
FEATURED RENTALS | Wheat Satin, Midas Gold Bench, Ivory Luxe Linen, Gold French Pleat Linen, Driftwood Velvet, Rouge Charger, Russet Satin, Copper linen, Spice Velvet, Coral Linen, Adeline Chair, Gold Aurora Linen, Merlot Velvet, Burgundy Dupioni, Harlin Chair, Bennett Leather Sofa, Rose Velvet, Tawny Satin, Cameo Blush Velvet
---
5

Sep

Southern Events Products, Trends and Inspiration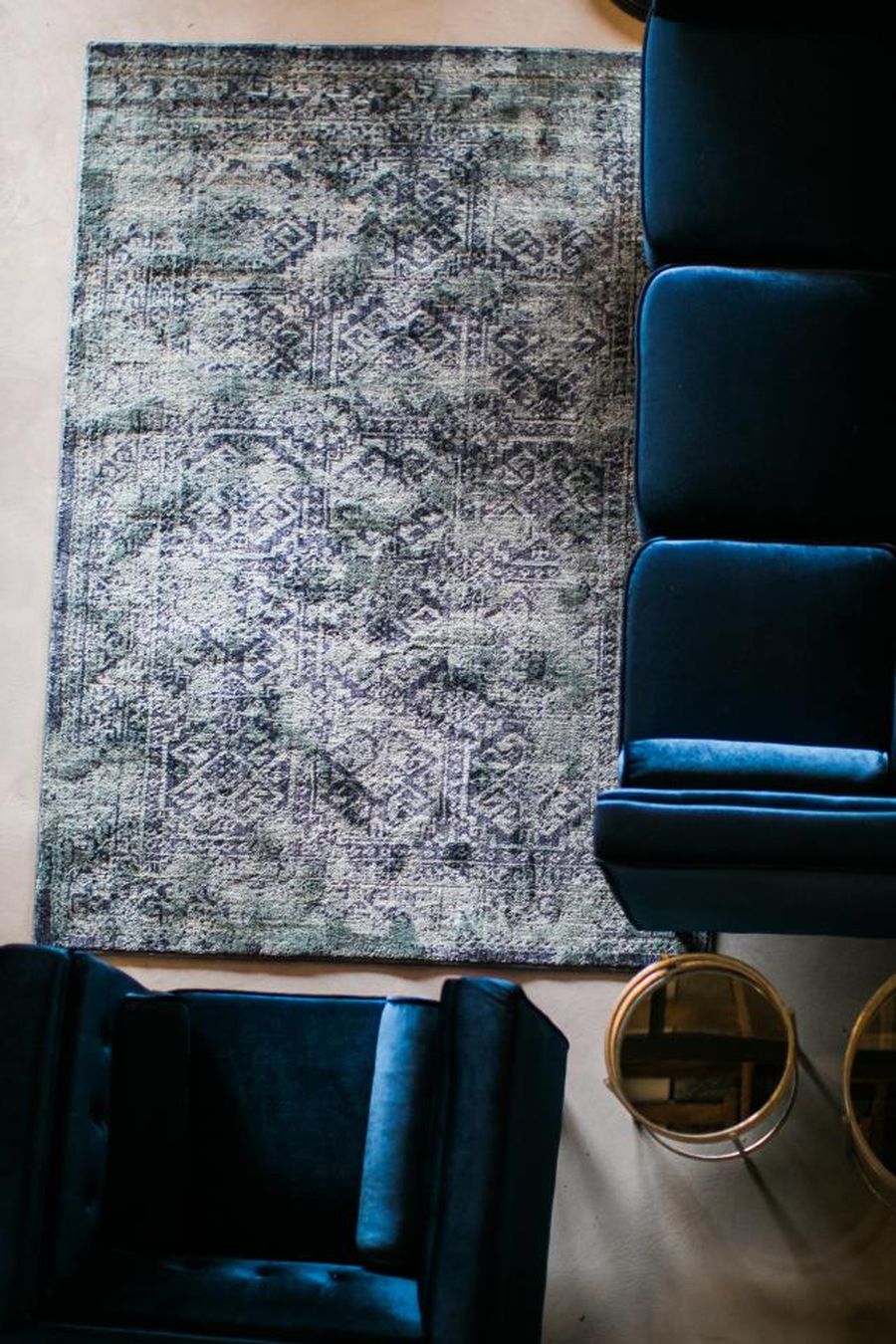 Monochromatic event design takes one color and weaves it throughout the event rentals and decor. We've all heard the phrase "less is more" and that's definitely true here.  If you're looking to create a lot of drama and make a memorable statement, choosing one color and layering in different textures and materials will go a long way. It'll be bold no matter what, but the mood varies depending on the color.
This look can be achieved by keeping furniture, linens, lighting, and florals (and pretty much anything and everything in between) in the same color palette. Also, there's no need to stress about making sure everything matches just right. For monochromatic design, it's more about pulling together varying hues, tones, and textures in the same color family. We've used our in-stock rentals to showcase how to pull together this look.
Sophisticated Black
A black monochromatic design creates a sophisticated feel. Our Black Velvet Sofa paired with our Black and Silver Rug build out the perfect lounge area. For dining, our Carrera Marble Dinner Plate and Black Dupioni Linens join forces to give off an ultra-sophisticated and seamless look. Finally, we used our Acrylic Ghost Armless Chairs to compliment the black monochromatic design and carry the sophistication even further. (Our Acrylic Chairs are a nice companion to pretty much any monochromatic event design.)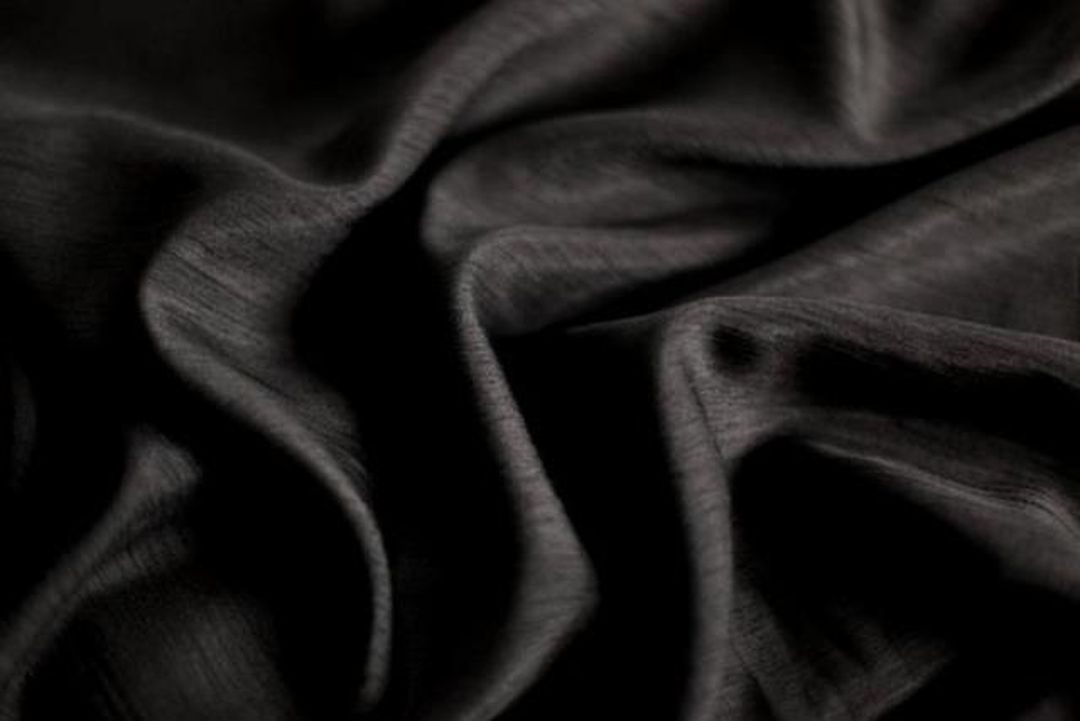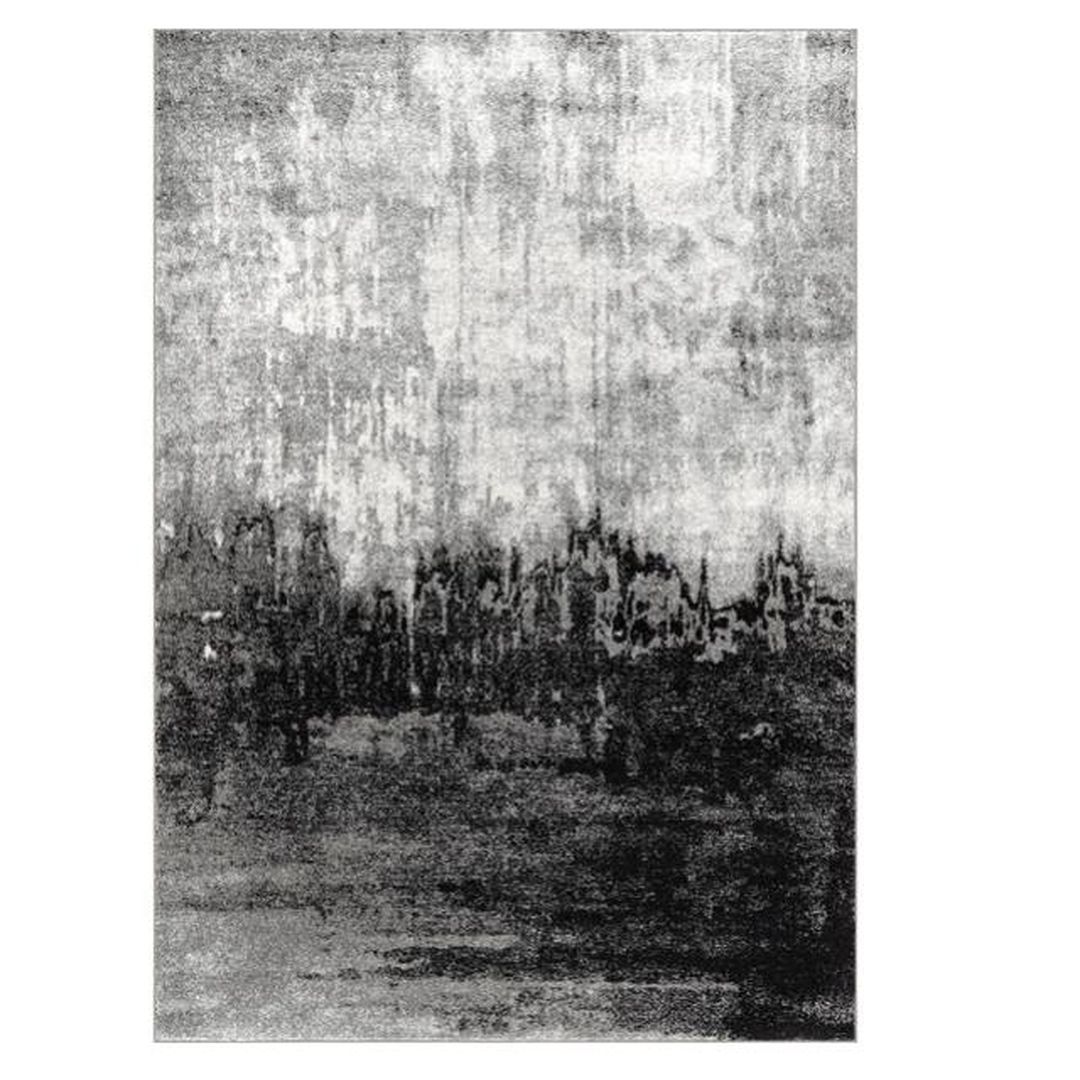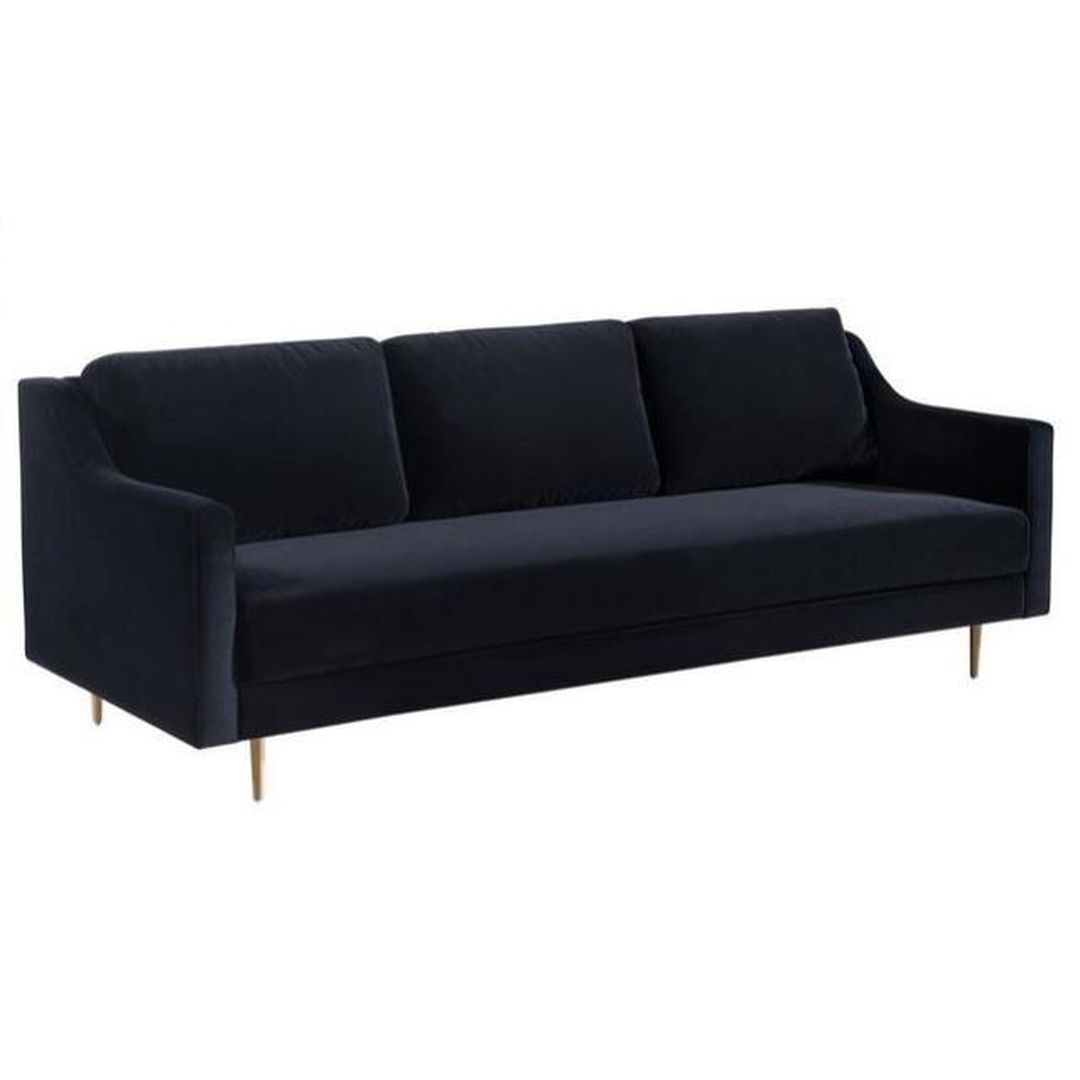 Glamorous White
An all-white design is a dreamy and glamorous option for weddings and other events. It gives off an ethereal, magical feel. There are so many ways to go about a white monochromatic design. For this look, we pulled together our Santorini Off-White Sofa and Loveseat and Cowhide Rug for a comfortable lounge area. For the dining area, we brought in mismatched Vintage Chairs, Athena China, and Cybil Glassware.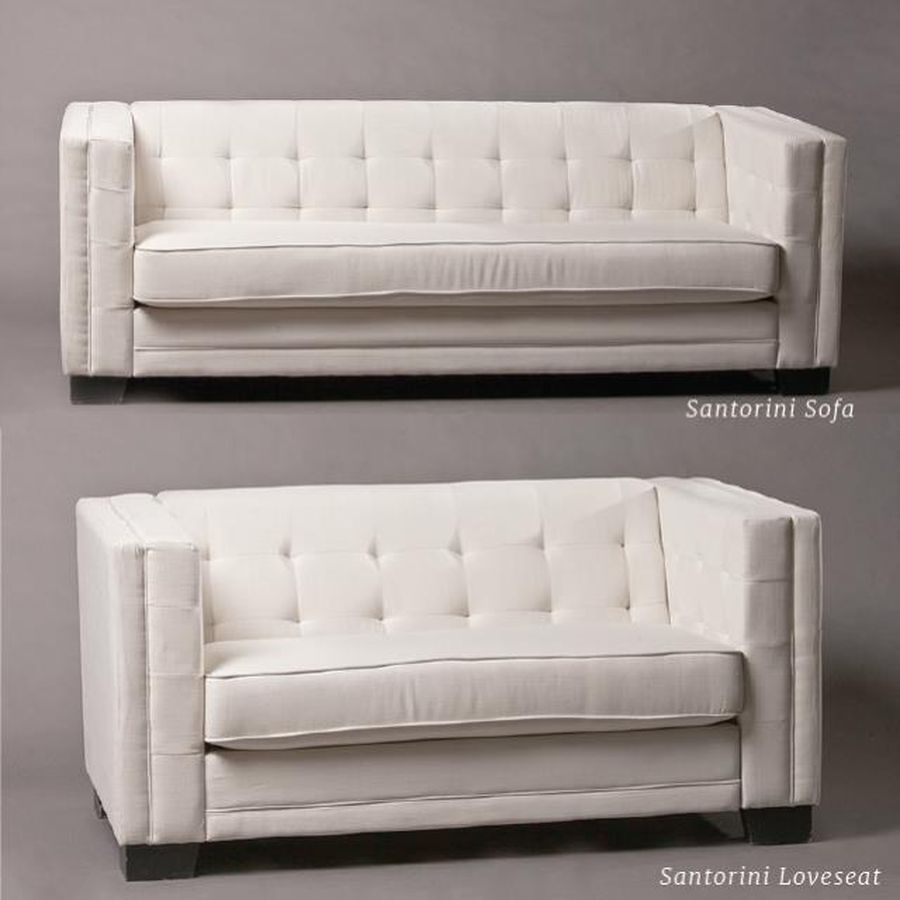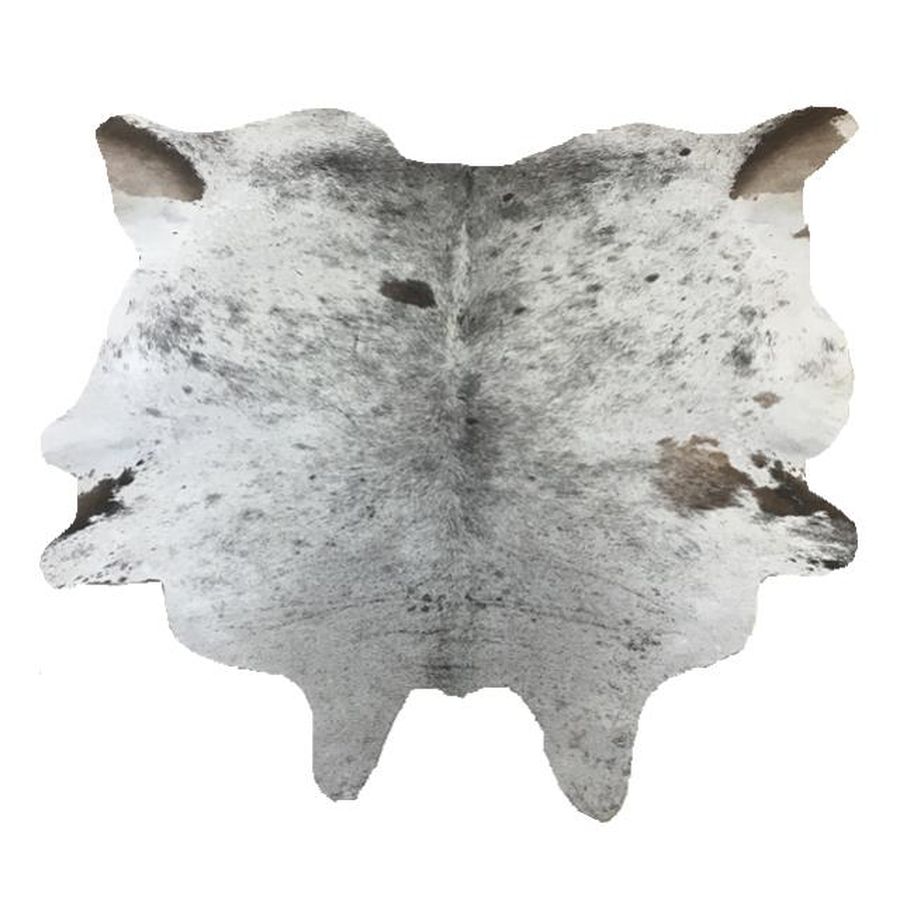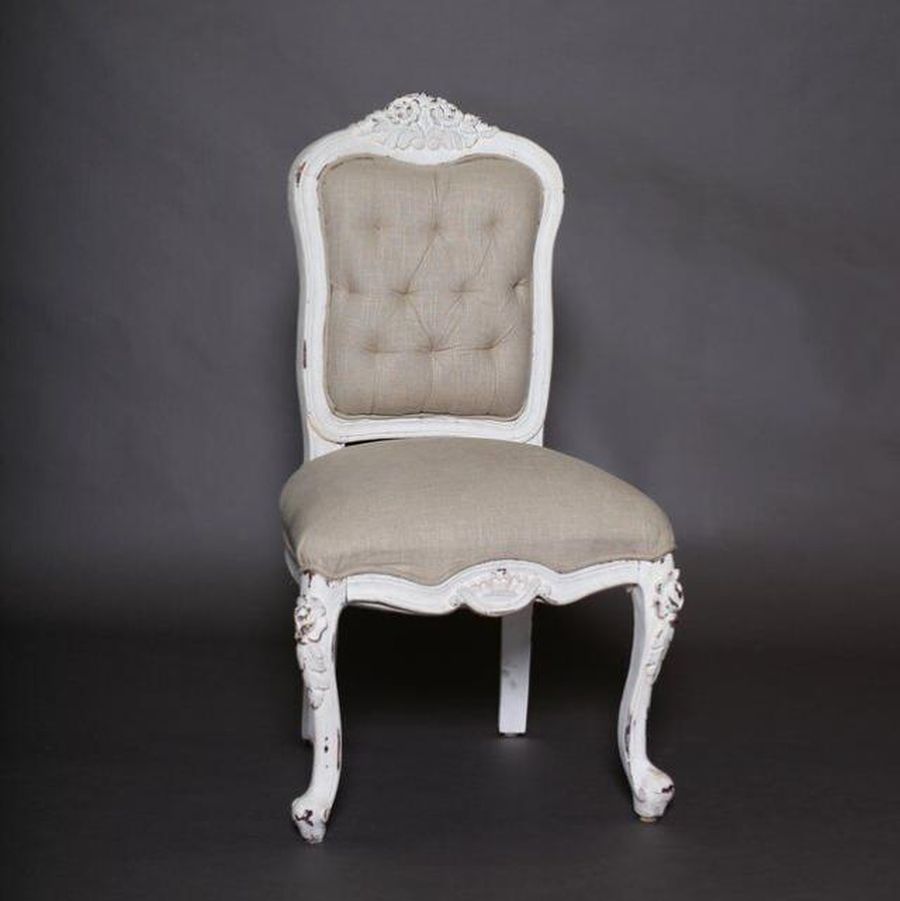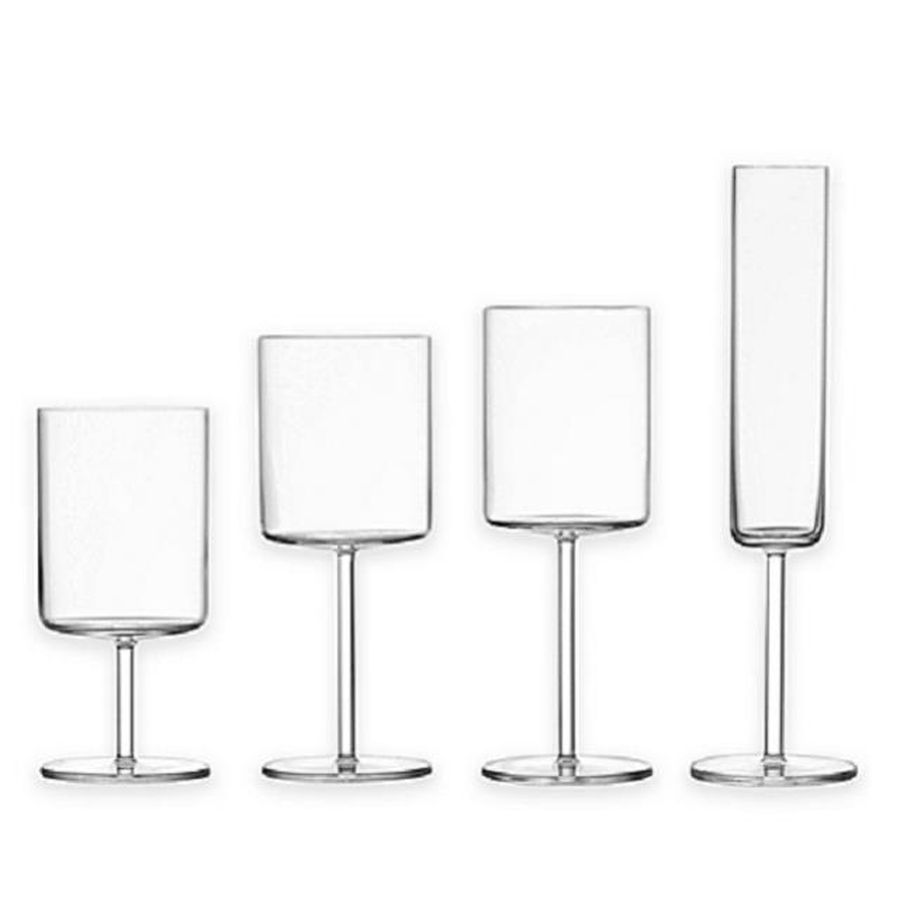 Bold Blue
A blue monochromatic theme is both bold and classy. The Saylor Sofa and Loveseat set the scene for this look. To accent the blue monochromatic theme, we pulled in our Navy Rug and Meridian Blue Tumblers.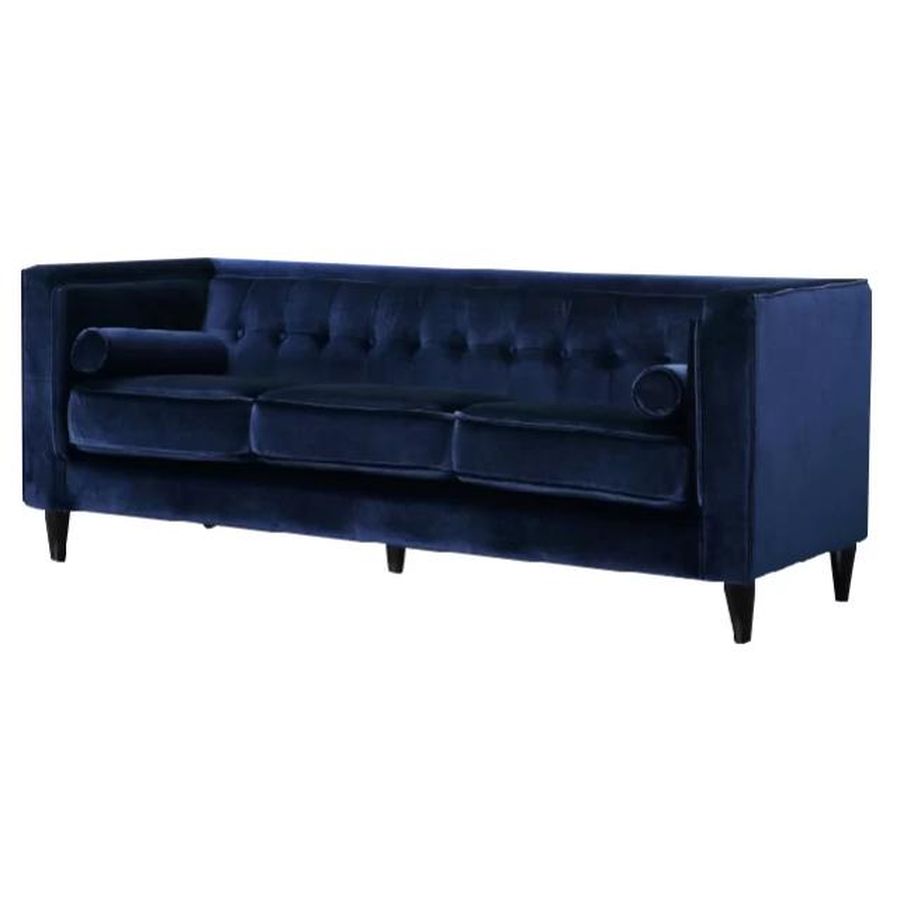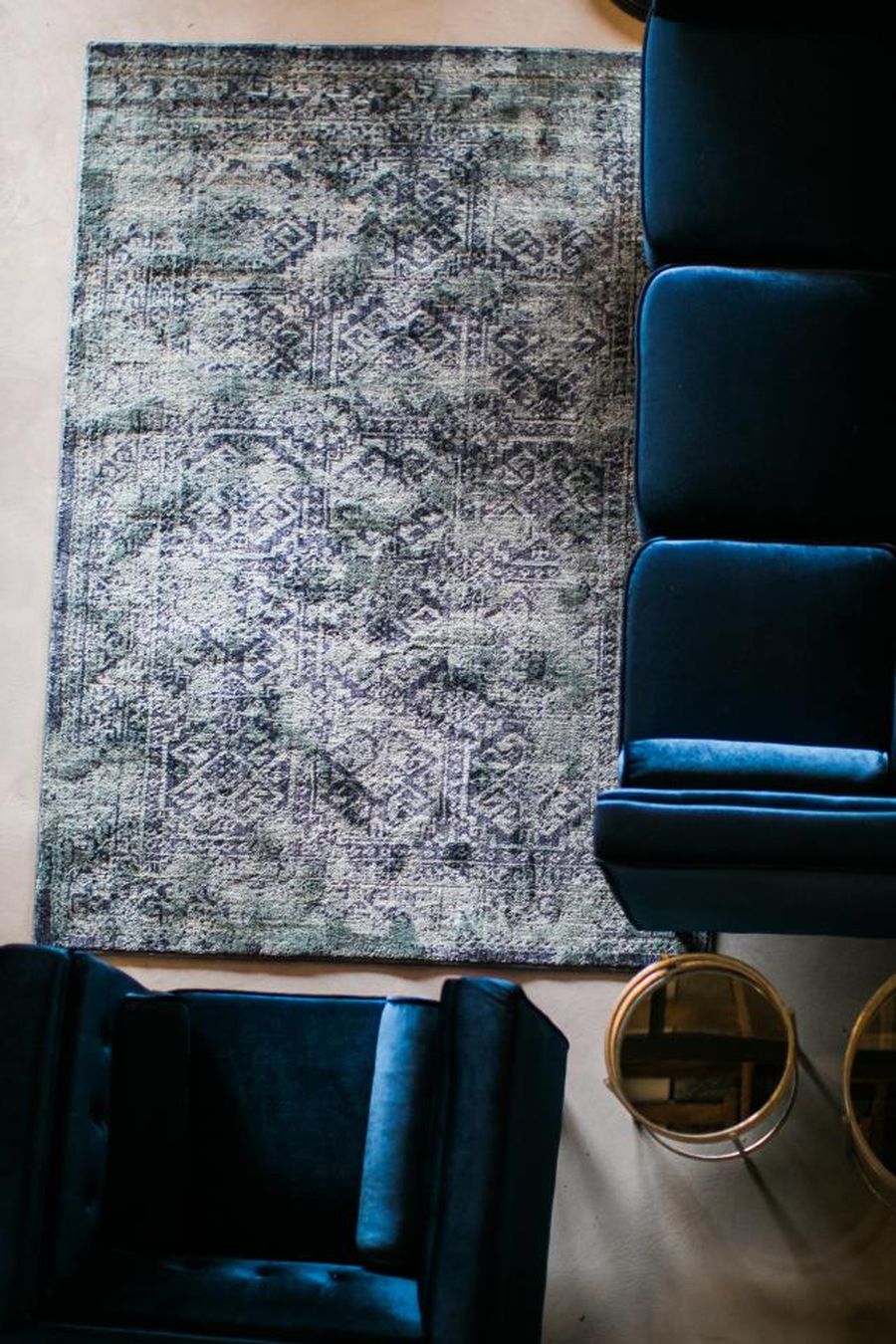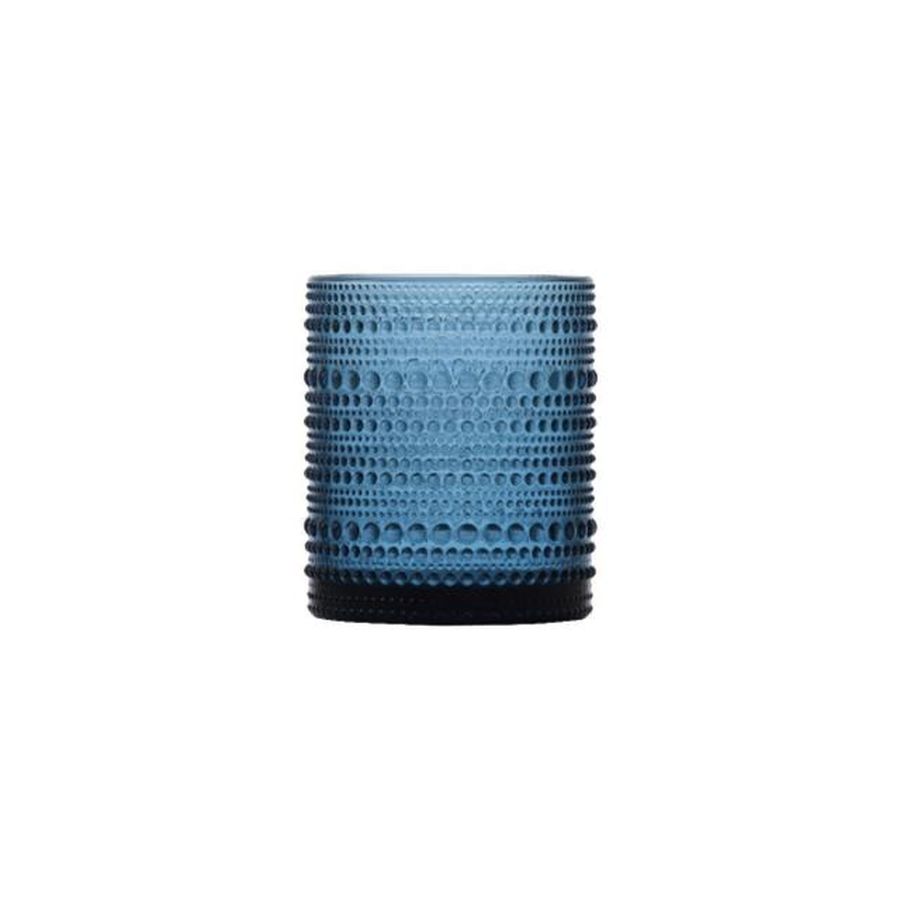 We'd love to create a show-stopping look for your wedding or corporate event. If you're feeling inspired by these designs, send us a message at info@southerneventsonline.com.
TAGS | Nashville Event Rentals, corporate event rentals, monochromatic event design, monochromatic event rentals, southern weddings, wedding style trends
FEATURED RENTALS | Saylor Sofa, Navy Rug, Athena China, Santorini Sofa, Meridian Tumbler, Black Velvet Sofa, Cybil Glassware, Black and Silver Rug
---