9

Nov

Southern Style: Nashville Winter Wedding Inspiration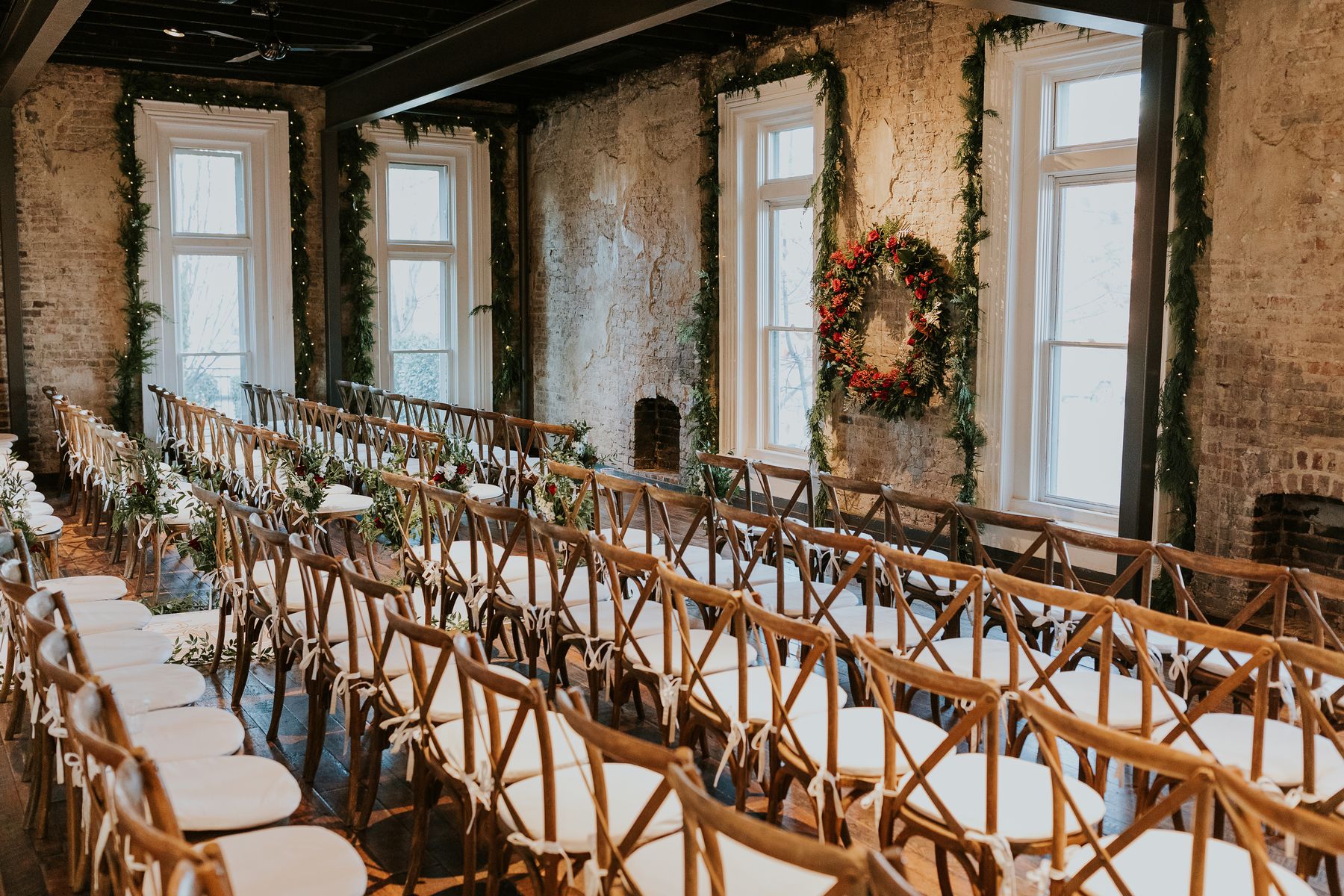 Nashville, known for its rich musical heritage and warm Southern hospitality, provides the perfect backdrop for a memorable winter celebration. If you're planning to tie the knot during the wintertime, we've got you covered with some unique and on-trend wedding themes that will leave your guests in awe. Whether you choose a look that is warm and cozy, downright luxurious, or bright and festive. Keep reading for Nashville winter wedding inspiration featuring our stylish party rentals!
Winter Luxe
This style offers an elegant look that nods to the season while maintaining a timeless appeal! To begin, arrange long banquet tables for an intimate look, elevated with sophisticated acrylic seating. Or you can infuse a touch of luxury with Gold Chiavari Chairs. These look stunning complemented by gold accent china – stack the Gold Rim Glass Chargers and Vera Floral China with Austin Gold Flatware. You can also enhance the tablescapes with lush greenery and velvet napkins in the shade Magnolia.
For an equally stunning cocktail hour, feature an ornate Christmas tree, flanked by Gold Bamboo Arm Chairs or the Fern Velvet Sofa. Just don't forget accent tables! Finally, delight your guests with classic cocktails served in our Smoke Beaded Tumblers or sleek stemless champagne flutes.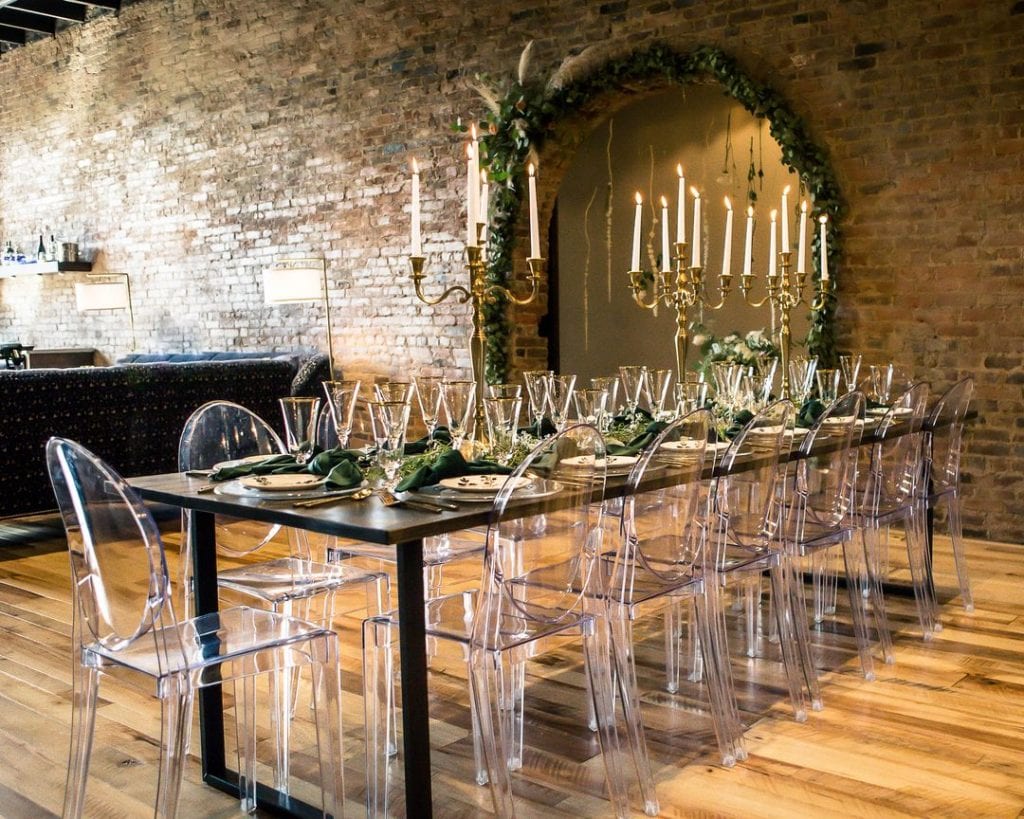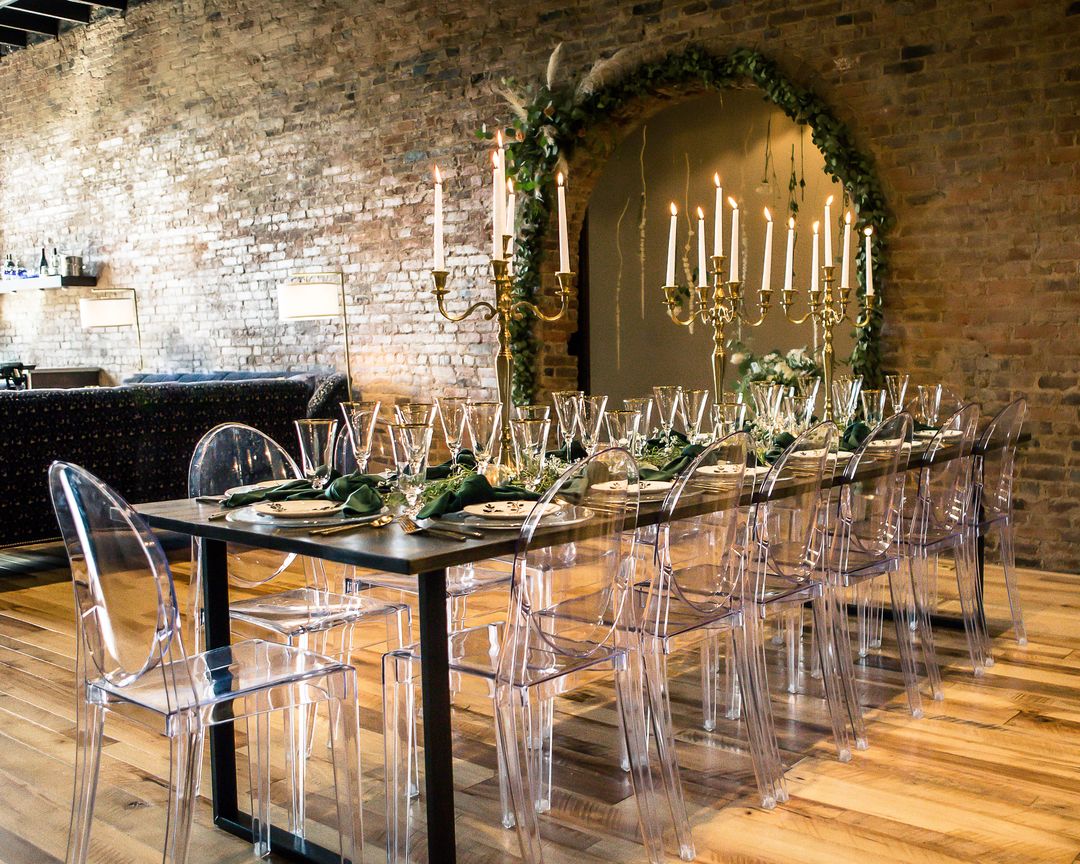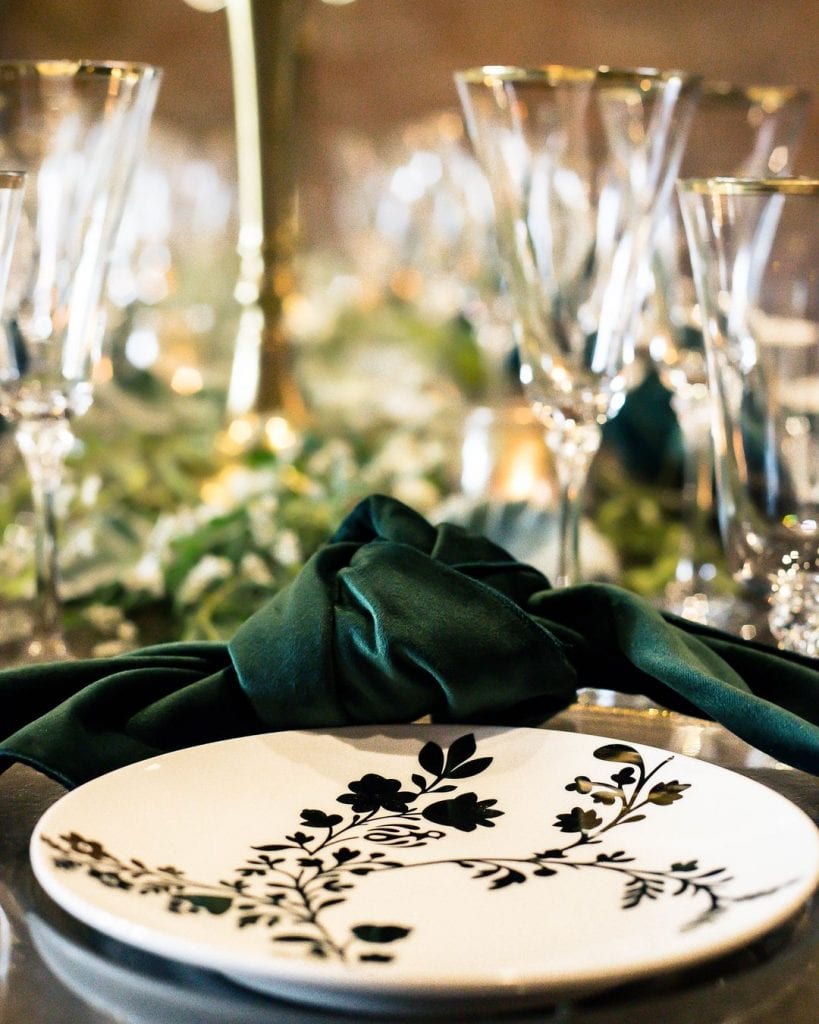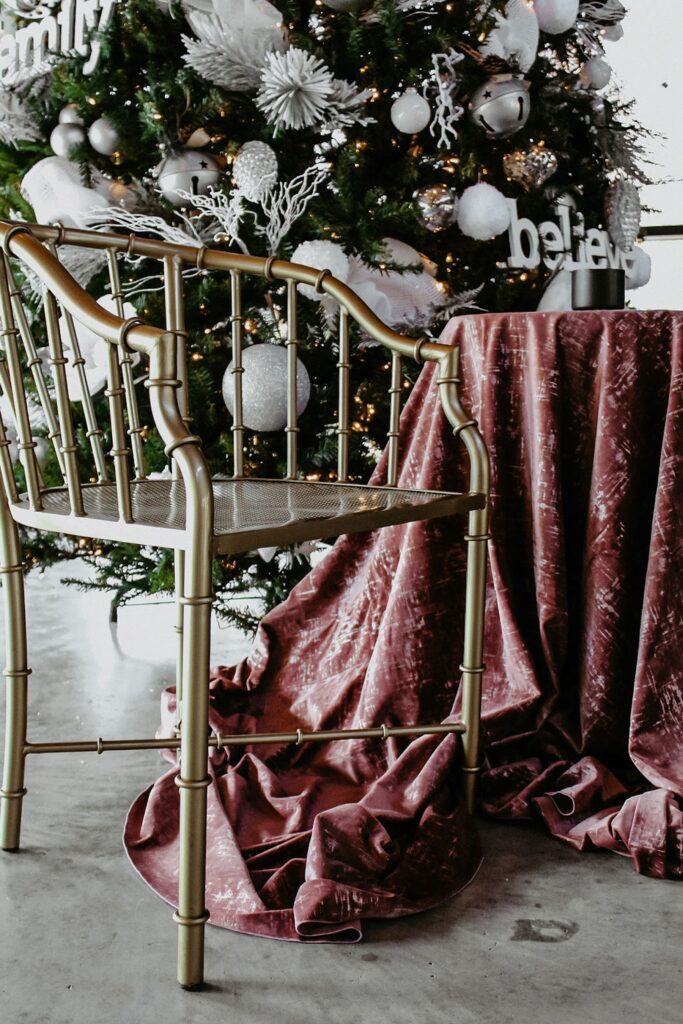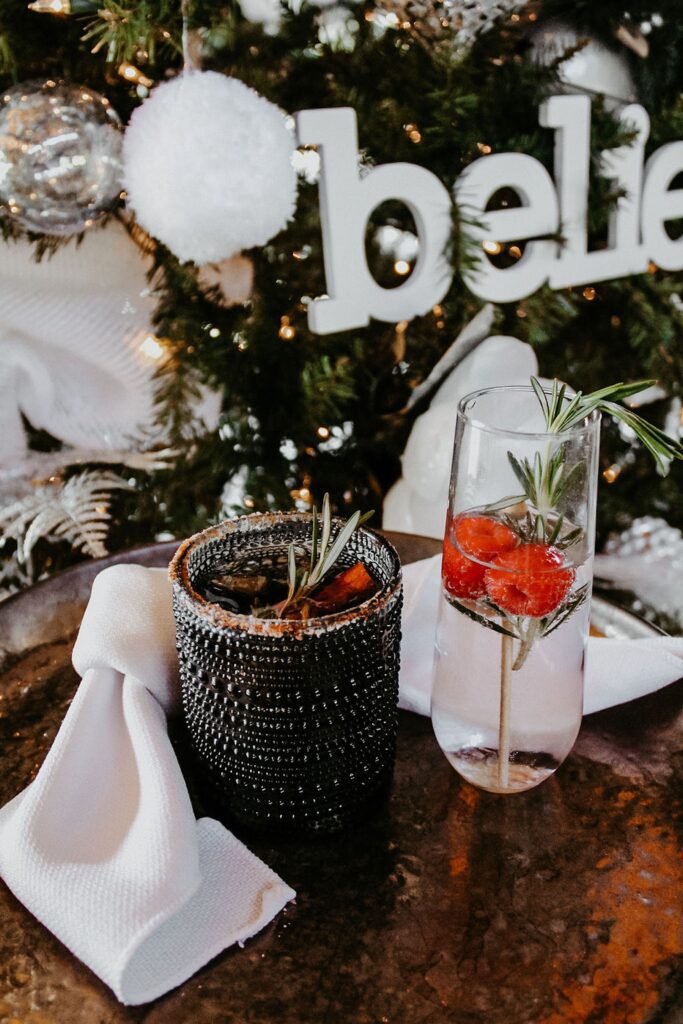 Modern Moody
Are you dreaming of a sophisticated black and white formal winter wedding? We recommend an indoor reception with minimalist acrylic seating. For example, the Acrylic Ghost Armless or Acrylic Carrigan Side Chairs. What's more, the latter stars an intricate, almost ice-like back! At the reception, create a cozy atmosphere with softly lit tables adorned with black tablecloths, crisp white napkins, and china. Such as our White Coupe China or Carerra Marble Dinner Plates.
Moving on to the cocktail hour, adorn bistro tables with the striking black and white Nova Linens. As well as Acrylic Casper Square Back Barstools. And don't forget the pièce de résistance! To be specific, espresso martinis with whipped cream, elegantly served in our Gatsby Coupe Glasses.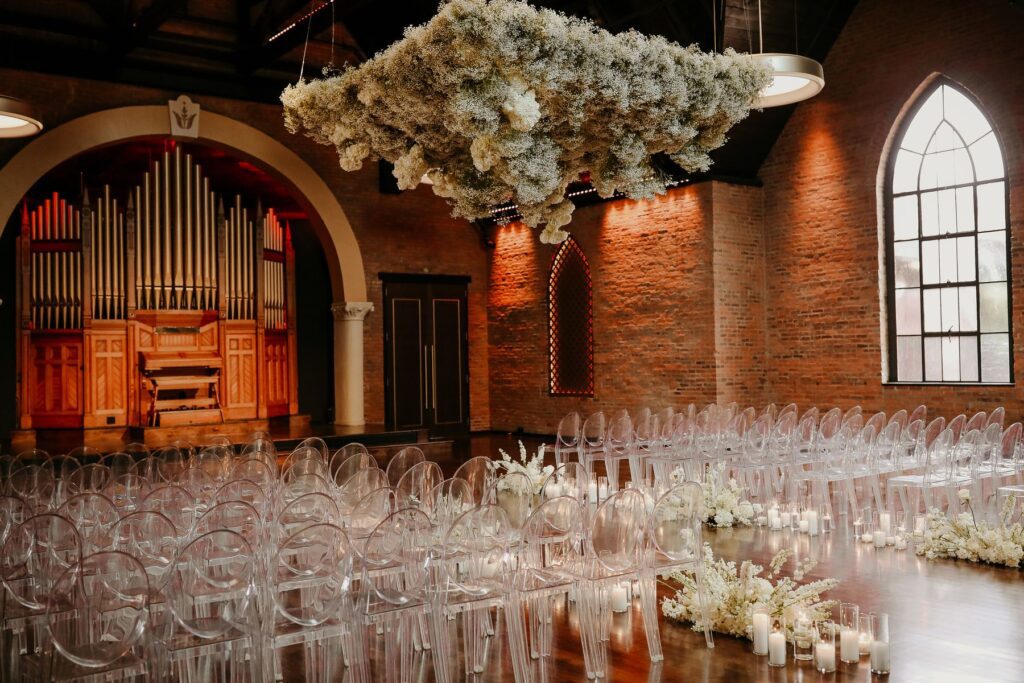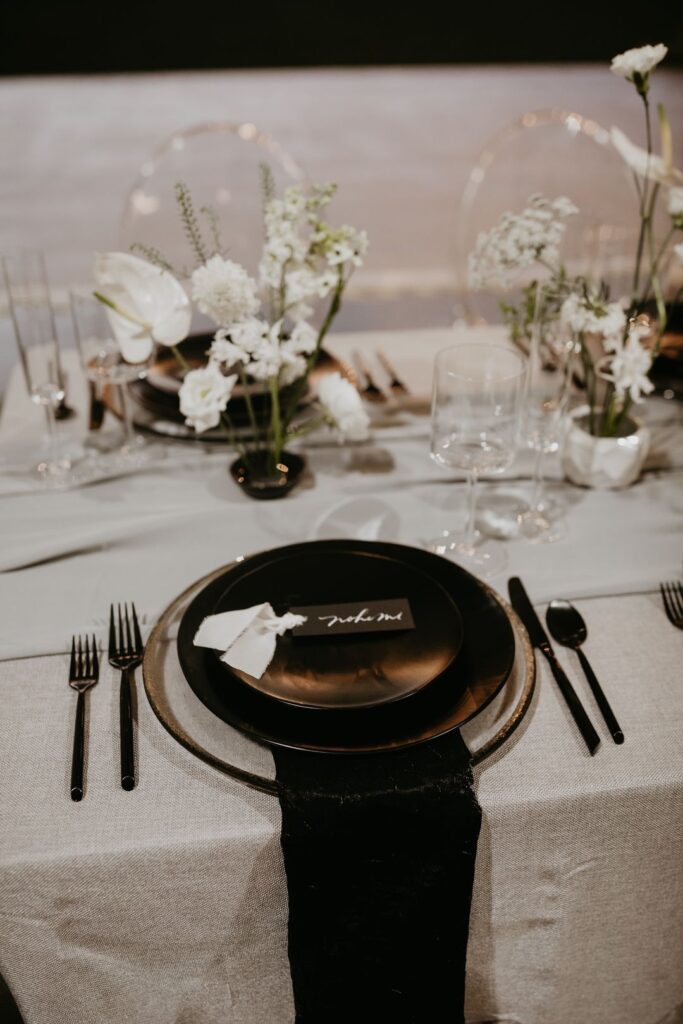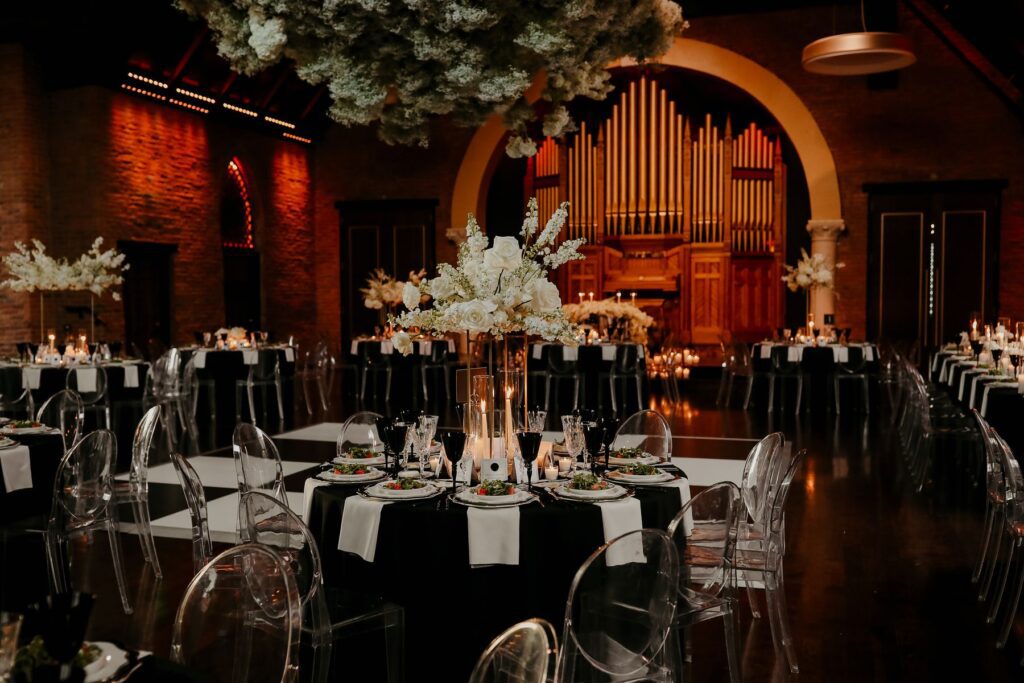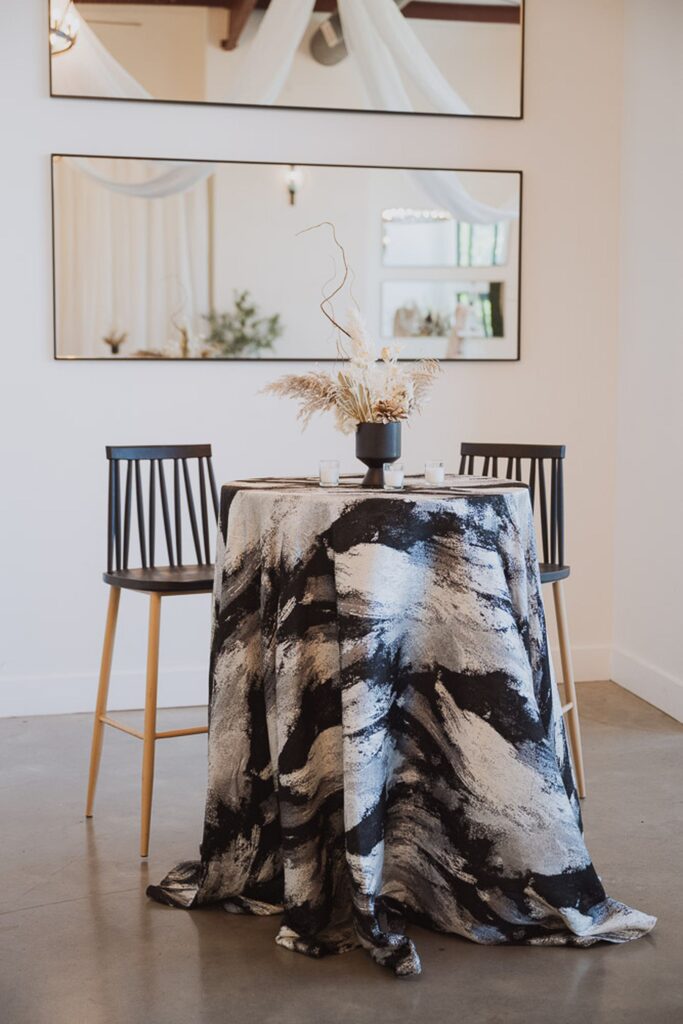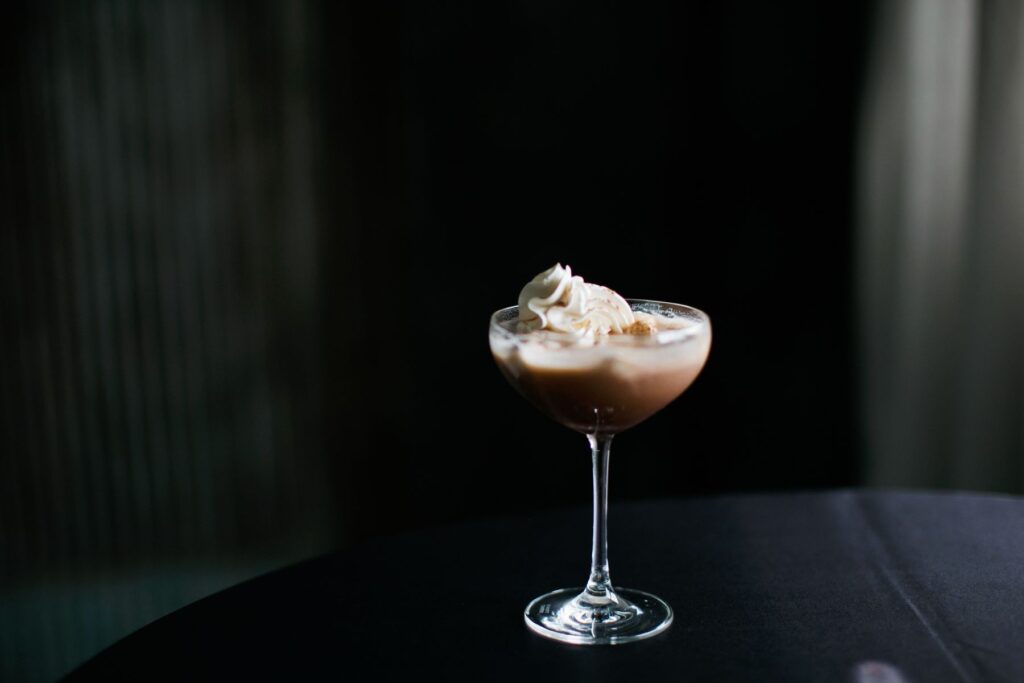 Beautiful Hues of Blue
If you favor bright and airy celebrations, incorporate beautiful shades of blue into your winter wedding. Begin with White Chiavari Chairs at your ceremony for a sophisticated look. In the same fashion, set round tables with Silver Leaf linens to infuse a hint of radiance and complete the vision with silver-accented china. For instance, our Silver Rim Glass or Belmont Beaded Chargers and Abby Flatware. Then, inject pops of blue into the design using our Heritage Light Blue or London Fog Velvet linens – fan favorites!
Lastly, craft an attention-grabbing cocktail area, featuring our Pearce Modular Lounge. Further, an interactive Champagne Shelf and Boxwood Walls will go a long way to wow your guests.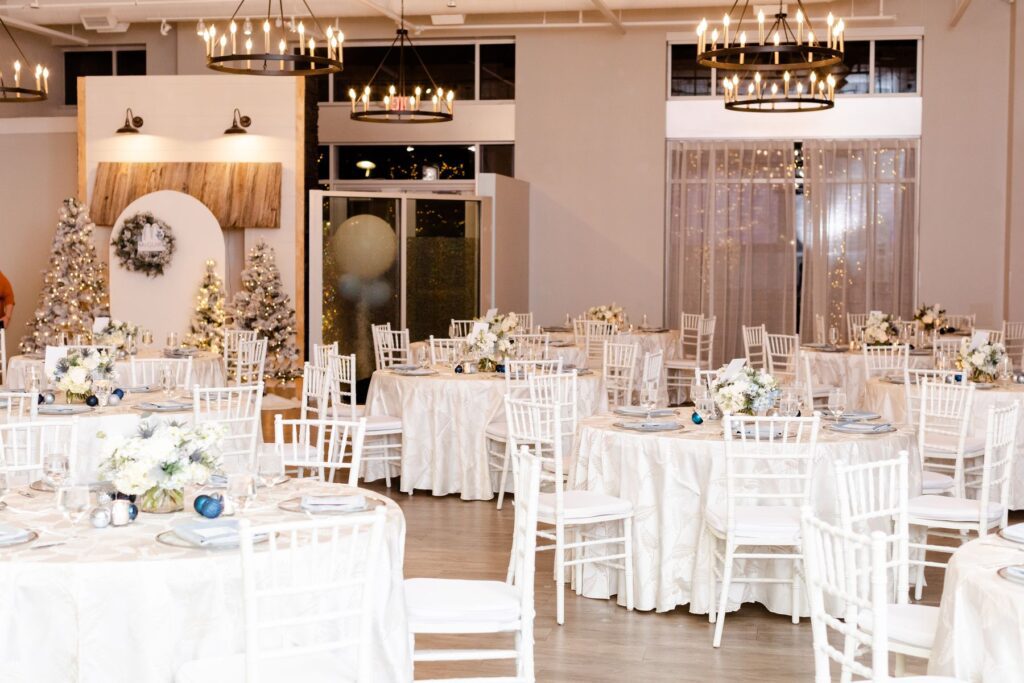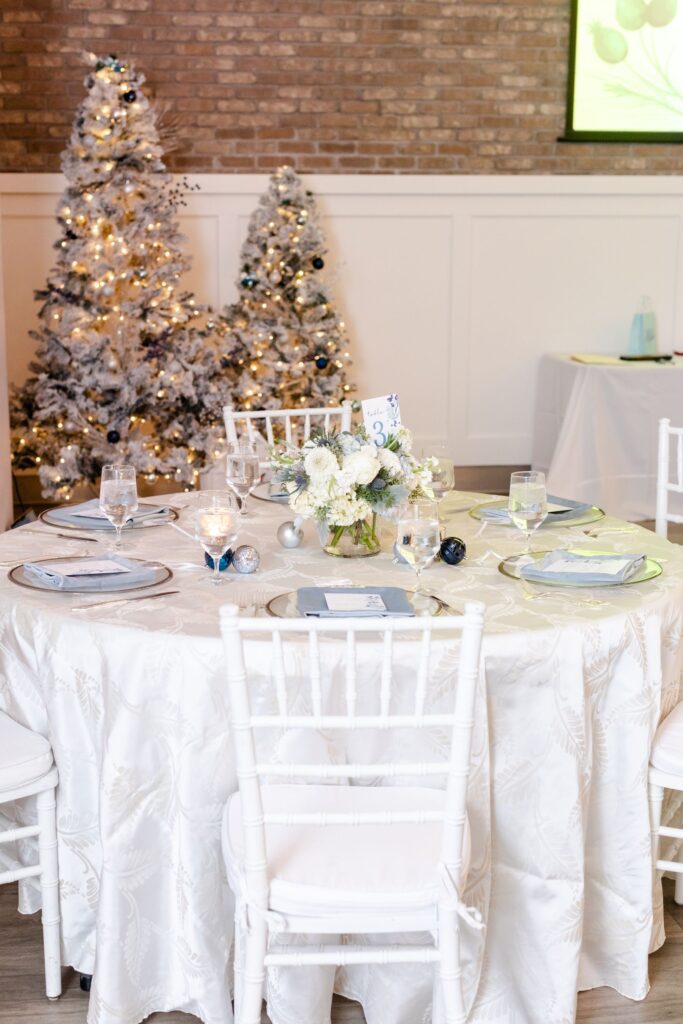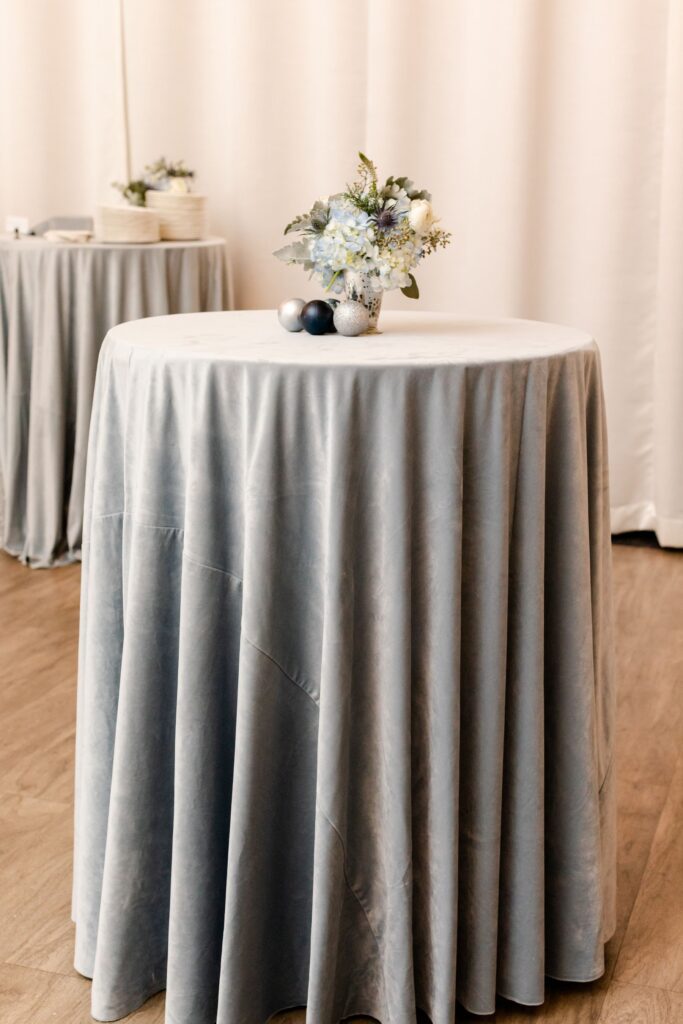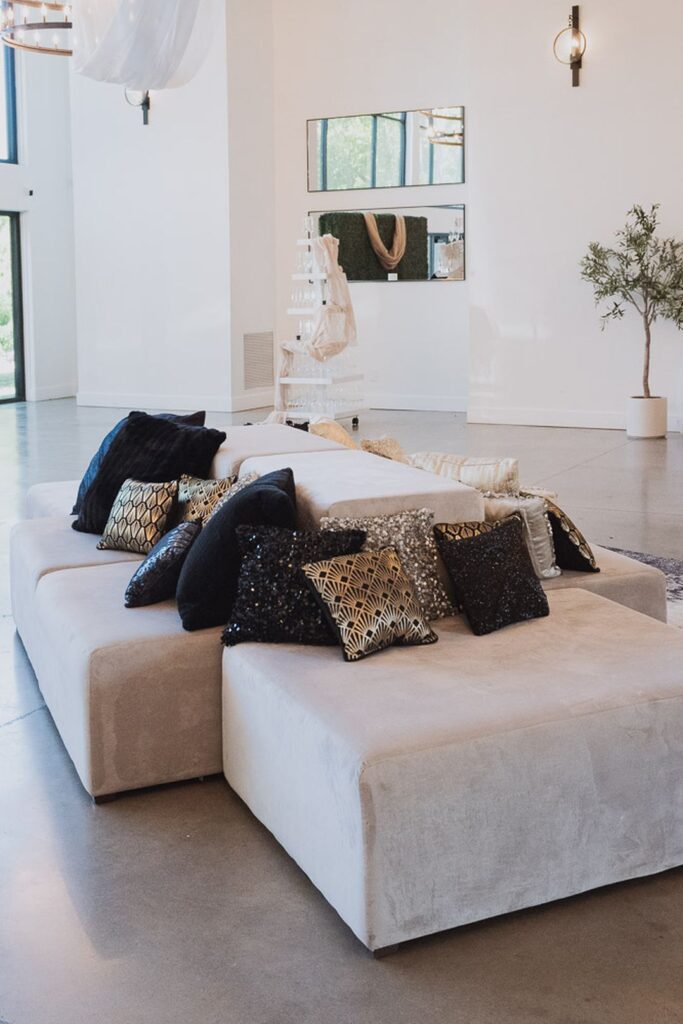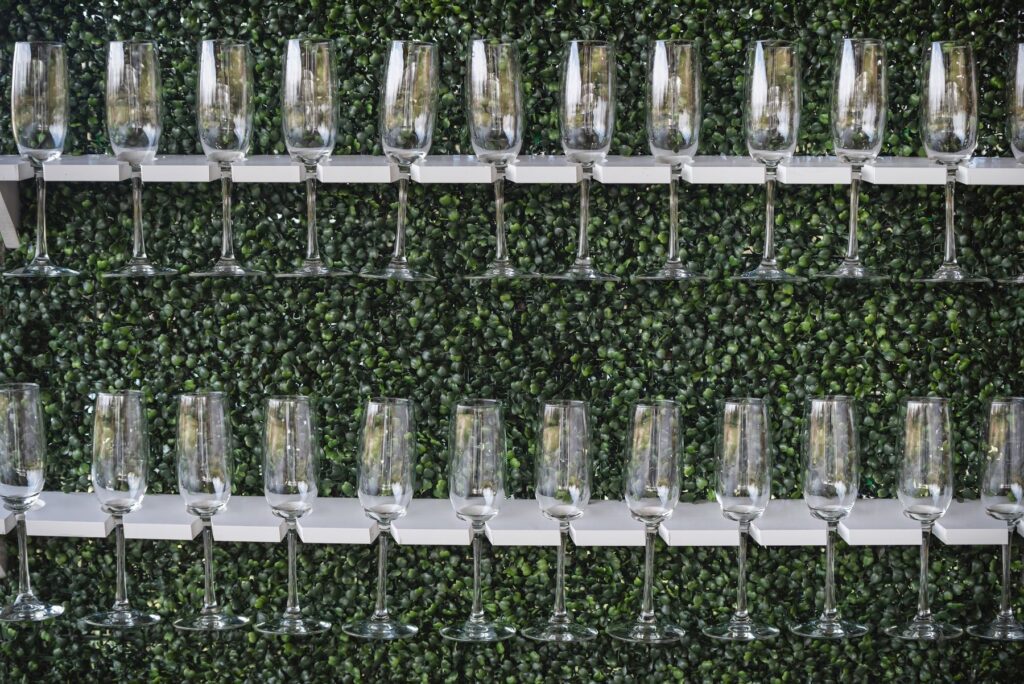 Classically Festive
Embrace the classic charm of Christmas with a warm and festive winter wedding theme! Elevate your indoor ceremony by using Cross Back Wood Chairs adorned with lush greenery. For the reception, opt for long banquet tables that encourage lively conversations. Drape them with crisp white linens and napkins in bright red and deep greens – quintessential colors of the season. Next, add a touch of luxury when you feature our Gold Round Lacquer Chargers topped with Athena China and Fresno Flatware.
For your cocktail hour, or if you are planning table service, consider our contemporary Cybil or romantic Monaco Glassware. If you want a cozy lounge area to match, we recommend the Bennett Leather Sofa and a pair of Everly Chairs.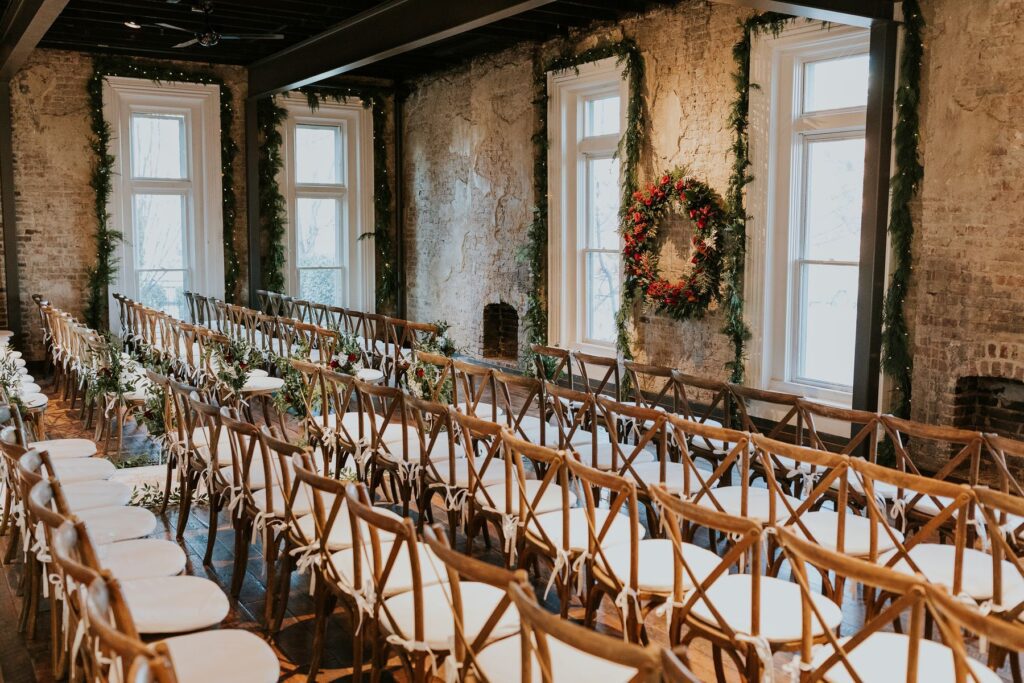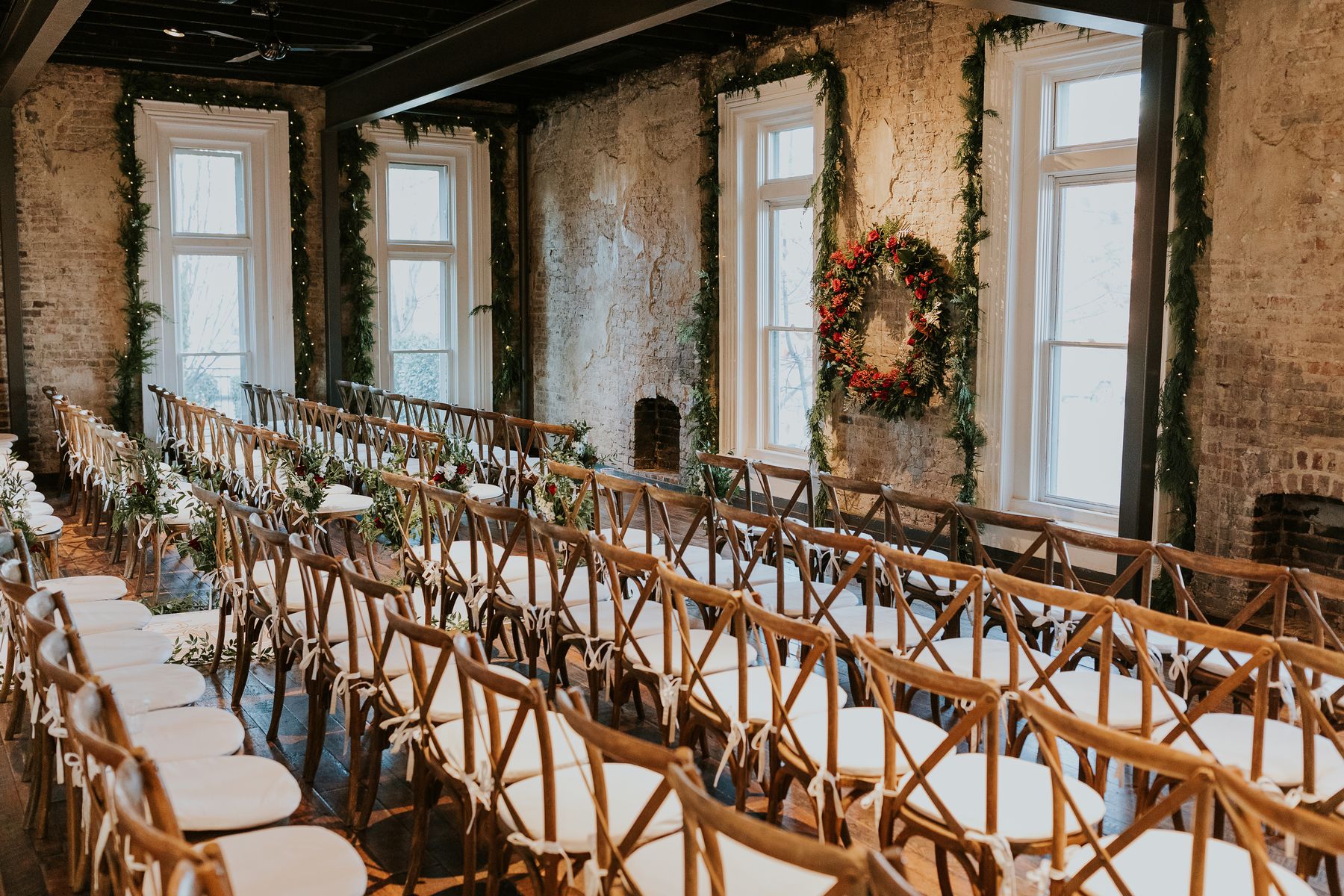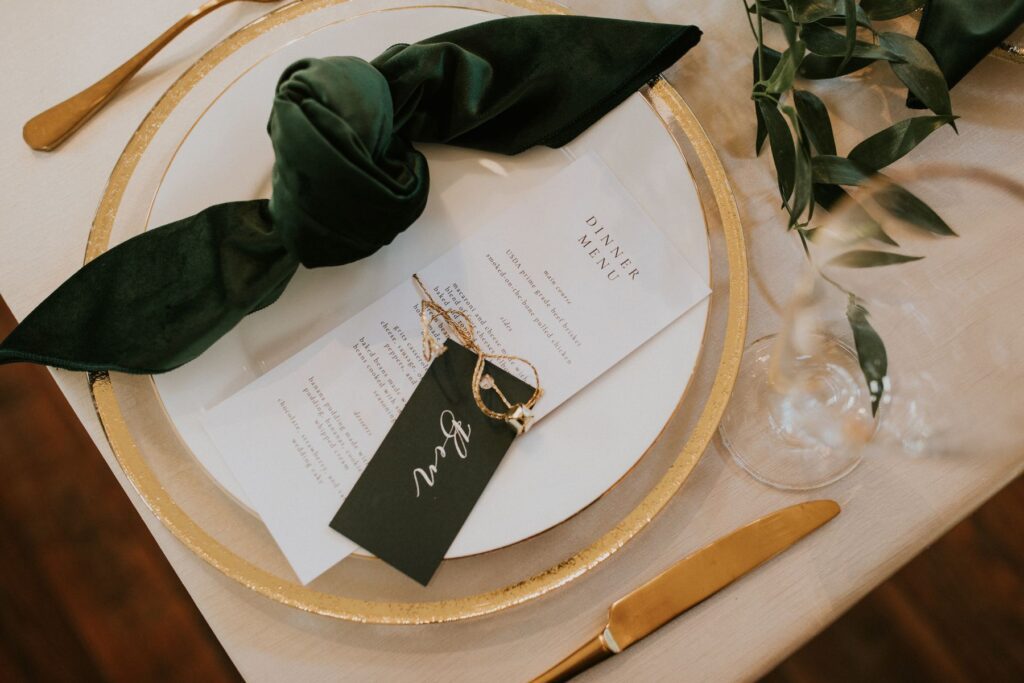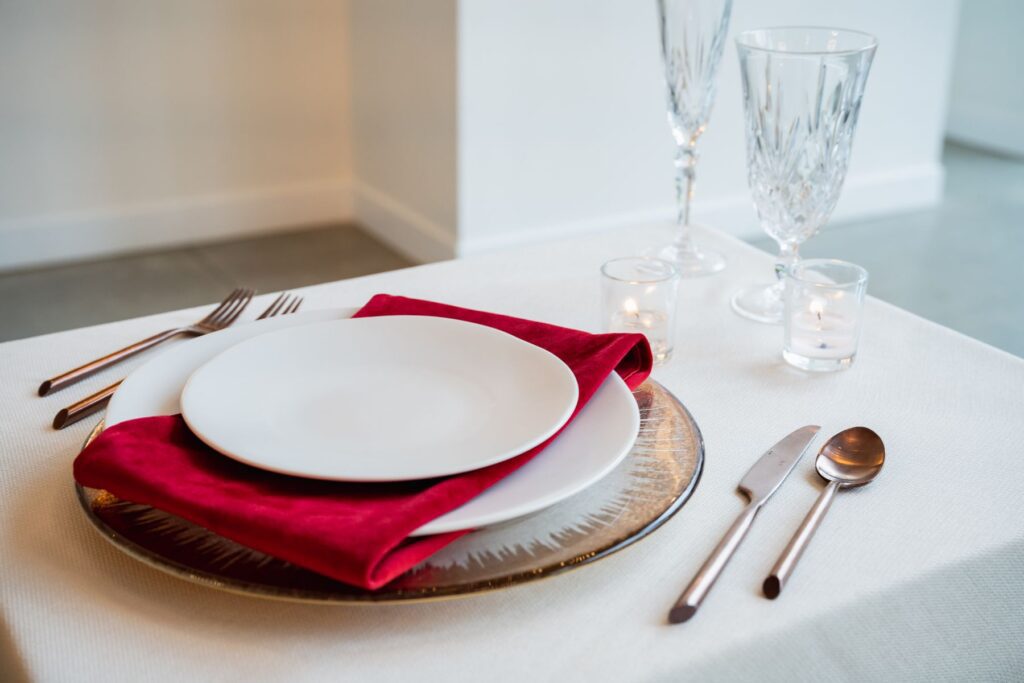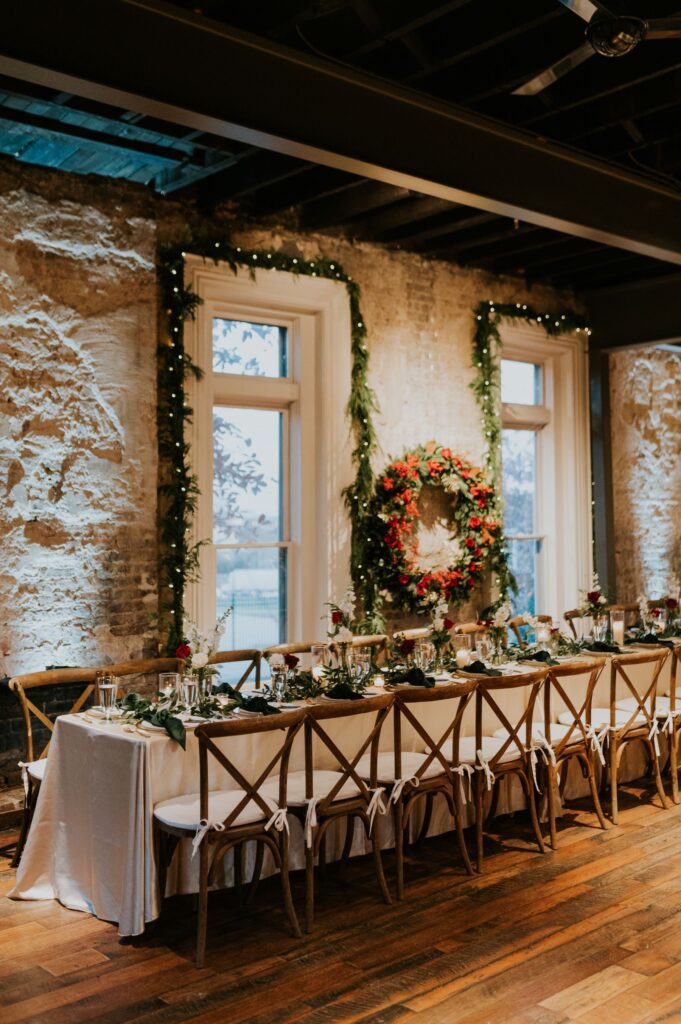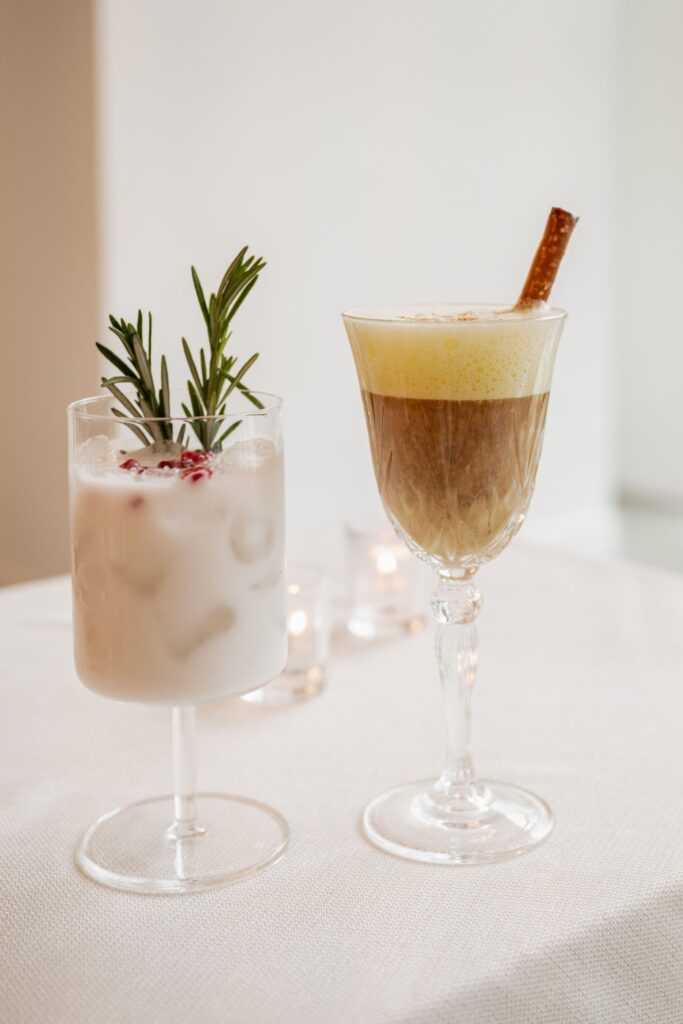 Nashville in winter offers a magical setting for your wedding and these unique themes! If you're ready to start planning a memorable Nashville winter wedding, Southern Events would love to help. Contact our team for assistance recreating one of these looks. Or to book an appointment in our showroom and create your very own!
FEATURED RENTALS | Gold Chiavari Chairs, Austin Gold Flatware, Vera Floral China, Gold Rim Glass chargers, Magnolia Linens, Fern Velvet Sofa, Gold Bamboo Arm Chairs, Smoke Beaded Tumblers, Acrylic Ghost Armless Chairs, Acrylic Carrigan Side Chairs, White Coupe China, Carerrea Marble Dinner Plates, Nova Linens, Gasby Coupe Glasses, Silver Leaf Linens, Silver Rim Glass Charger, White Chiavari Chairs, Belmont Beaded Chargers, Heritage Light blue Linens, Abby Flatware, London Fog Velvet Linens, Pearce Lounge, Boxwood Walls, Cross Back Wood Chairs, Athena China, Fresno Flatware, Gold Round Lacquer Chargers, Bennett Leather Sofa, Everly Chairs,
SEE MORE LIKE THIS