3

Nov

Southern Events Products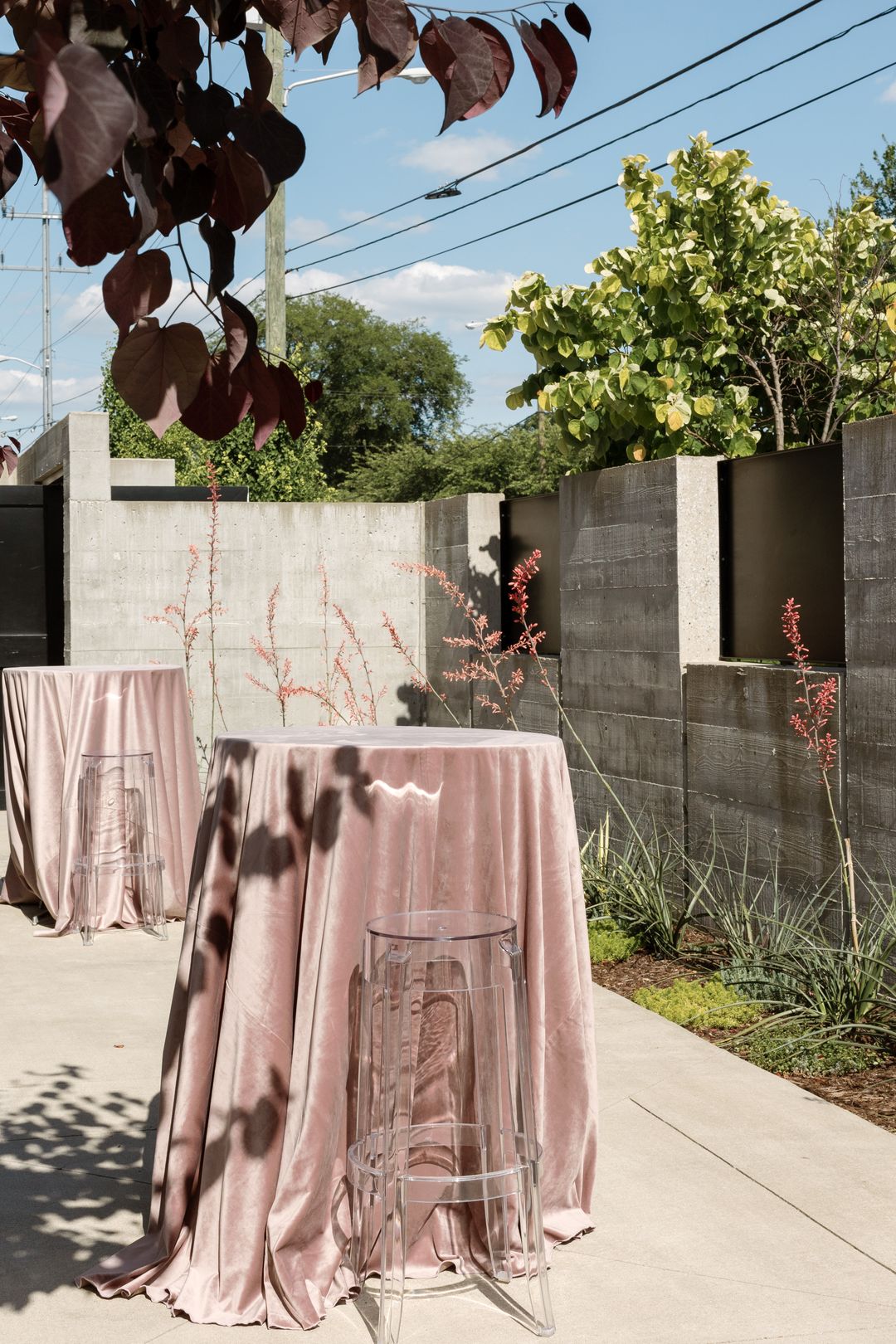 Cocktail hour on your wedding day. It's a fancy happy hour – with all of your closest family and friends. Along with planning your favorite signature drinks for your guests (and yummy hors d'oeuvres), you'll also want to create a comfortable space that's perfect for conversation. Cocktail hour is for moving around as your guests meet new people and connect with each other. With this in mind, barstools and cocktail tables are ideal when creating a setup fit for mingling! Take a look at our unique cocktail tables and bar stools that will complement your reception theme or venue.
Rustic Chic
Do you love farmhouse-inspired style? Our Farm Bistro Tables are a classic choice, available in two beautiful colors: White Wash and Fruitwood. If you prefer a more subdued rustic setup, you can top any of our classic bistro tables with luxe linens that will suit a woodsy setting. Forest Poly or Kennedy Natural will complement any rustic venue, as well as most urban backdrops. For a complete look, be sure to grab our Crossback Barstools.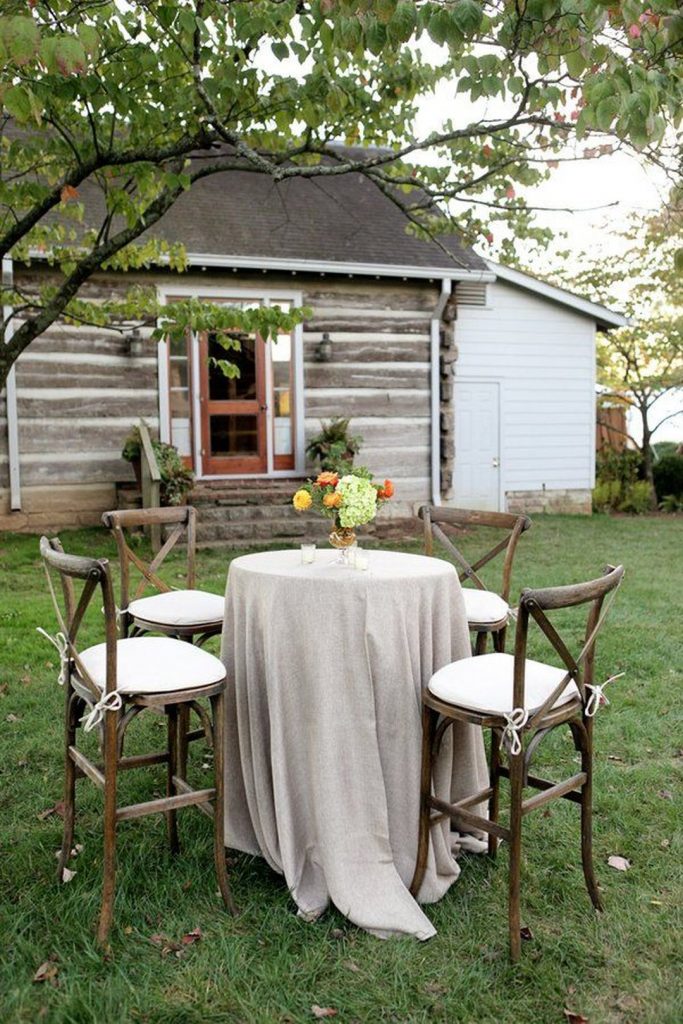 Modern Romantic
Bright colors and chic rentals are a must-have for a modern romantic celebration! Vibrant linen-dressed cocktail tables are an easy way to feature some color at the reception. And if you're into the clean lines of mid-century modern, our Mid-Century Barstools in Black or White will fit perfectly into your theme. Prefer a more luxe look? Our Charleston Bistro Table is an easy choice. It looks stunning with a set of popular Gold Chiavari Barstools.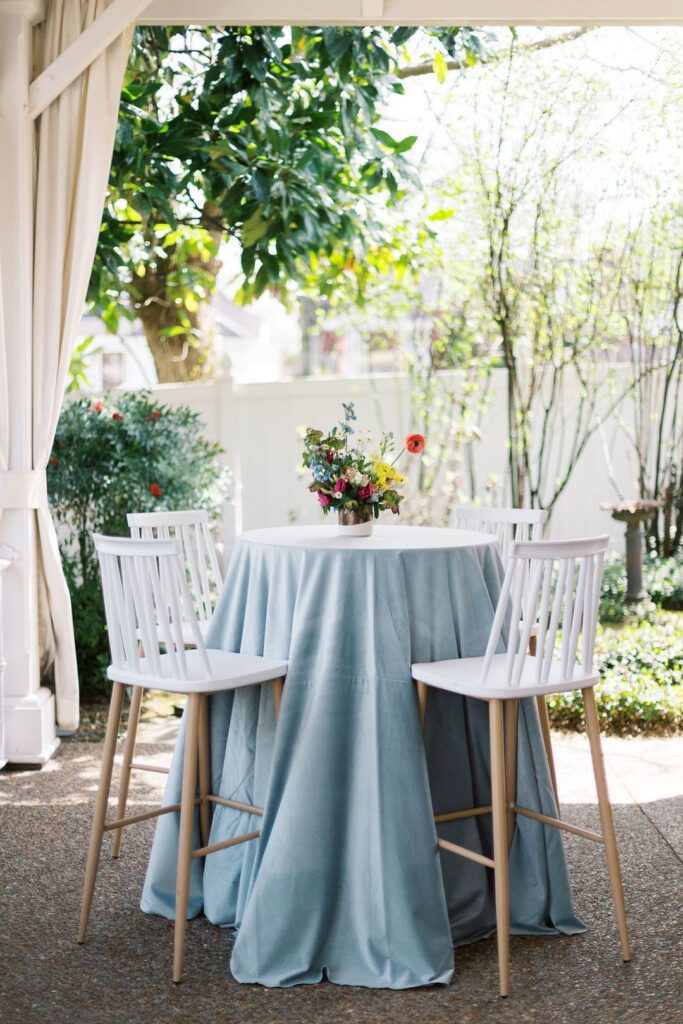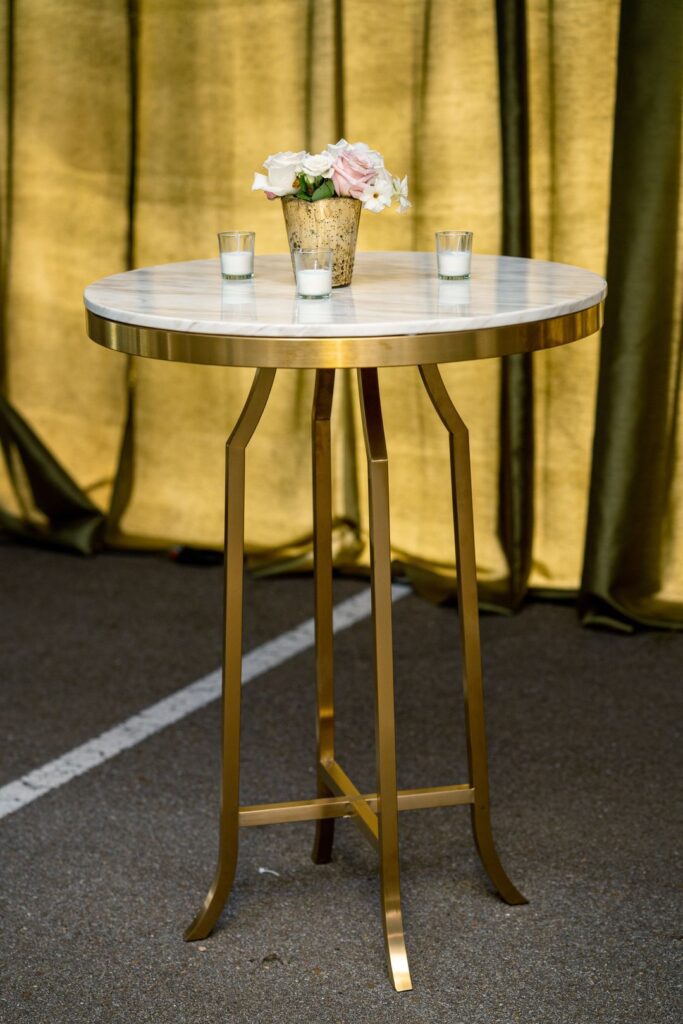 Modern Minimal
Going for a modern or minimal theme? Our Loren Gold Bistro Table and Acrylic Ghost Barstools are a darling pair, especially when set atop one of our vintage rugs. For a softer look, you might place a runner across the table, for that modern romantic look. Try a neutral color like Havana Ecru or Bloom Chiffon! To create an equally impressive but more traditional setup, opt for a simple bistro table outfitted in bold linens. Any color will look stunning with a pair of sleek Acrylic Casper Square Back Barstools – or any of our acrylic chairs for that matter.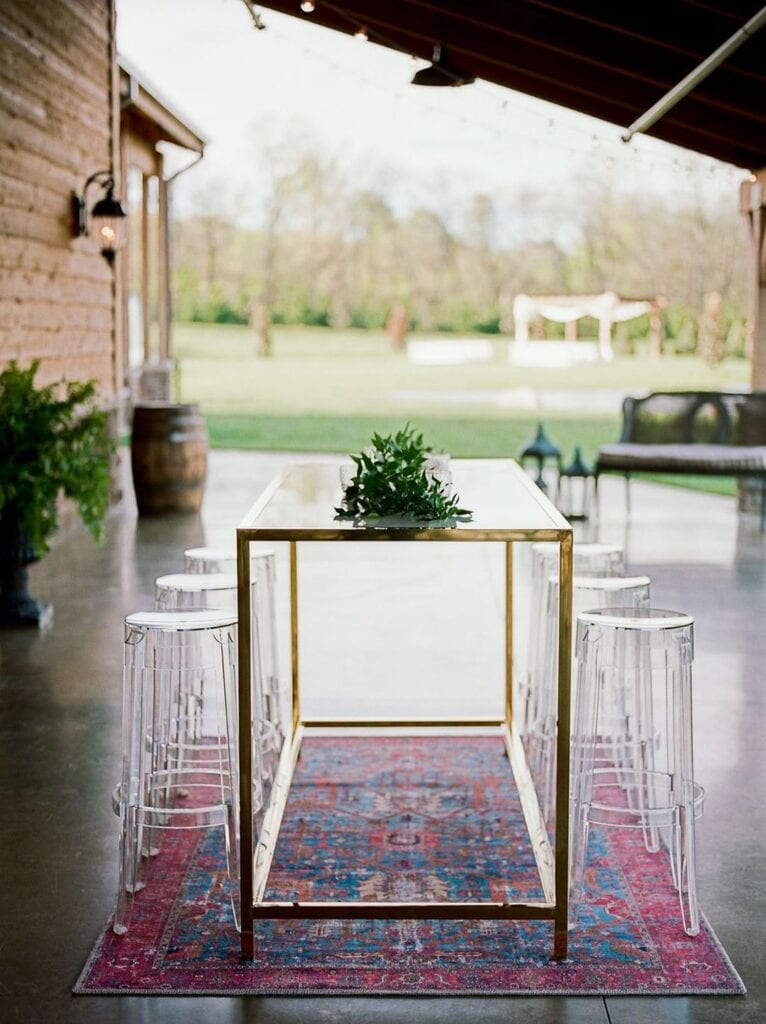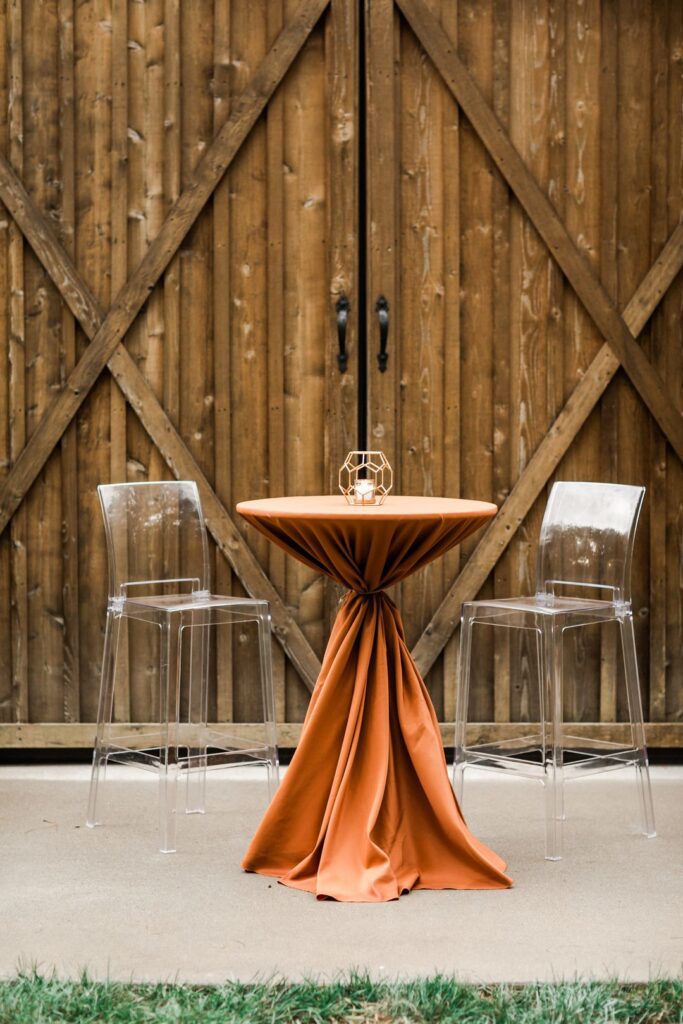 Cocktail Hour Essentials
A successful cocktail party requires some specific furnishings! Starting with a beautiful bar, where mixologists can whip up impressive beverages. To assist them in a stunning presentation, be sure to stock the bar with a selection of gorgeous, on-theme glassware. And maybe a display shelf or two! For a fun interactive element, you can't go wrong with our Boxwood Walls, complete with a champagne shelf and lots of bubbly.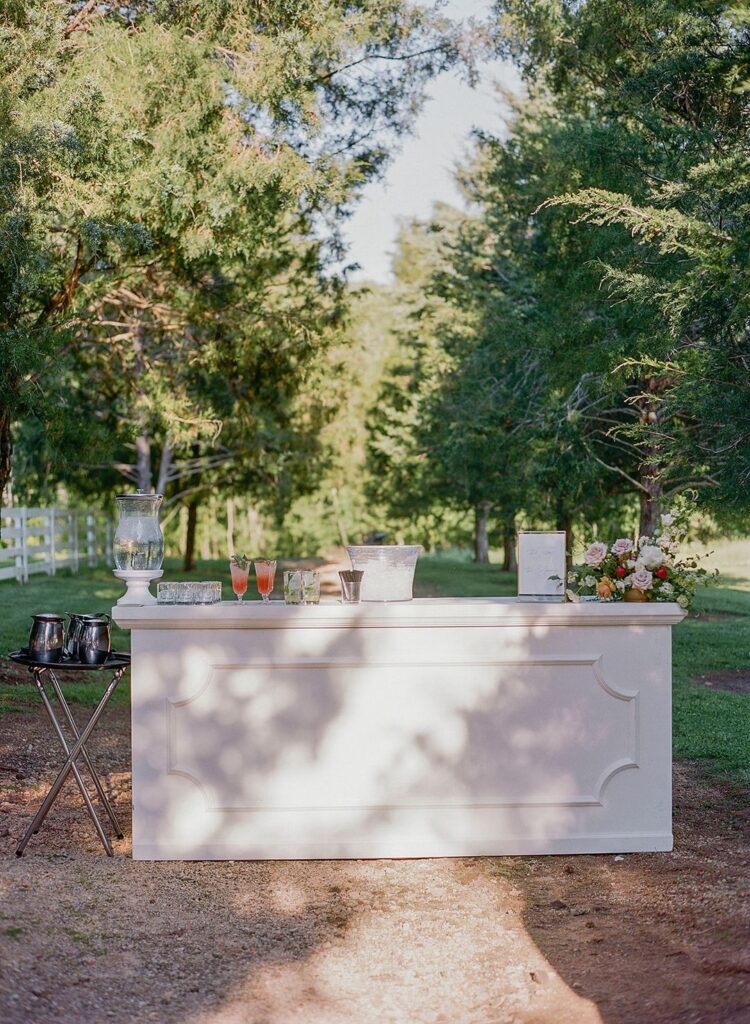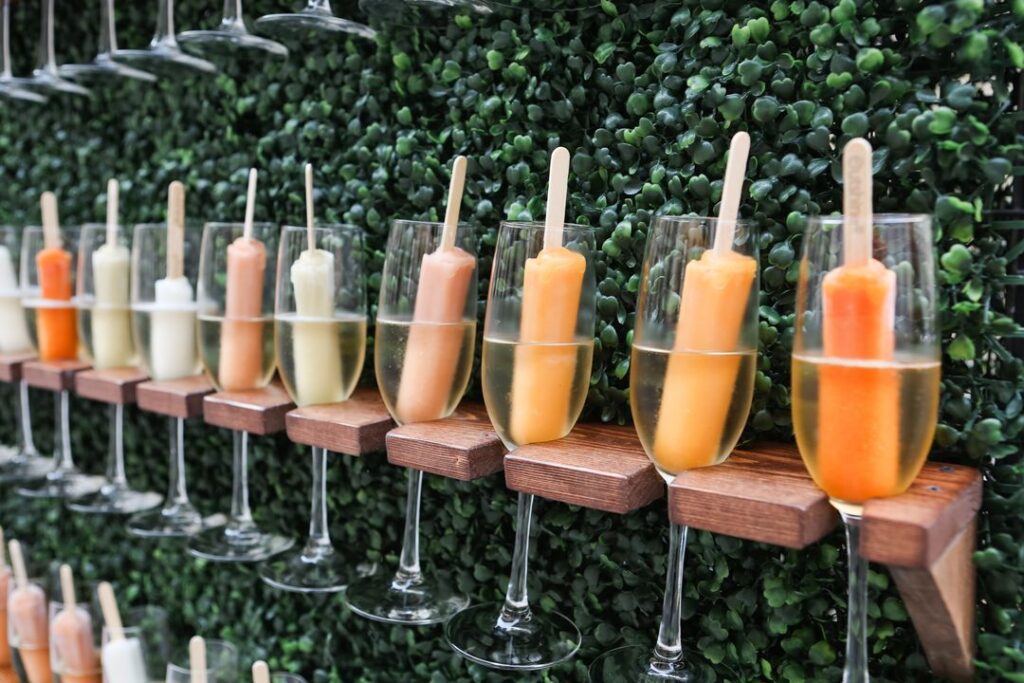 If you're ready to get started planning your upcoming cocktail hour, we'd love to help! Send us a message at info@southerneventsonline.com, or view our full range of wedding cocktail tables and barstools.
TAGS | Nashville Event Rentals, Nashville party rentals, Southern Events Party Rental, Unique Wedding Rentals, southern style events
FEATURED RENTALS | Loren Gold Bistro Table, Acrylic Ghost Barstools, Havana Ecru, Bloom Chiffon, Acrylic Casper Square Back Barstools, Mid Century Barstool, Charleston Bistro Table, Gold Chiavari Barstools, Farm Wood Table
---
1

Jul

Southern Events Products, Trends and Inspiration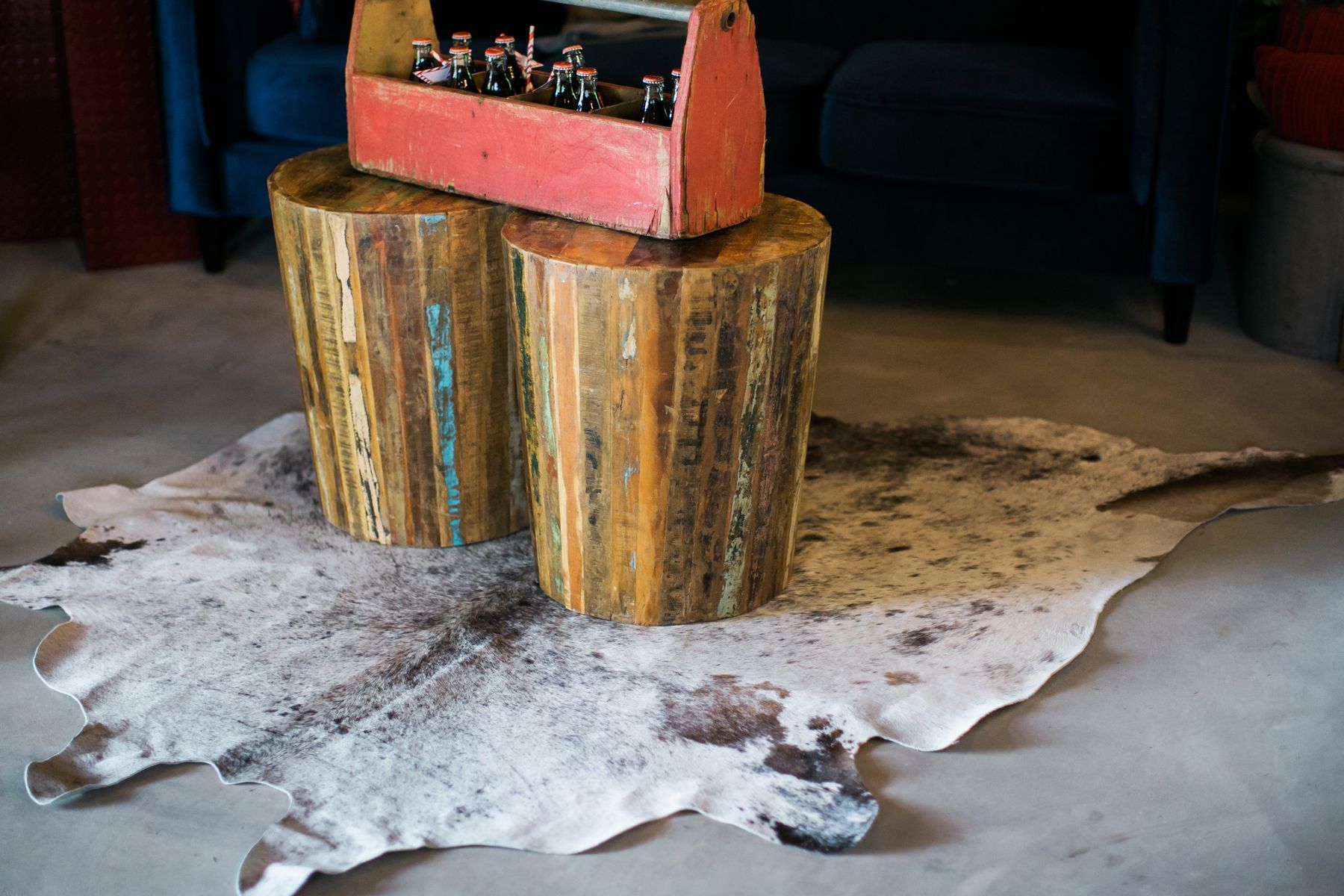 You've never heard of Americana decor? Let us introduce you! This unique style is a throwback to the industrial age, with rustic details, vintage pieces, and other nods to star-spangled pride. Nostalgic, classic, and versatile, this theme is fun and will lend a casual yet put-together look to your next event. Making it the perfect vibe for a corporate meeting or summer party on or near July 4th. Take a look at our favorite Americana event rentals, to help you achieve an iconic yet effortless setup.
Laid Back Furniture
From tables to chairs and bars, Southern Events has a multitude of in-stock Americana event rentals. Easily create a cozy lounge using our Bennett Sofa and layered Cow Hide Rugs to set the scene. Alternatively, a Blue and Red Rug bring warmth and a bit of modern style to the Americana theme. For a bistro area, use our classic Whiskey Barrels and our Remington Gunmetal Barstools. To complement your dinner tables, we also carry vintage and urban-inspired chairs.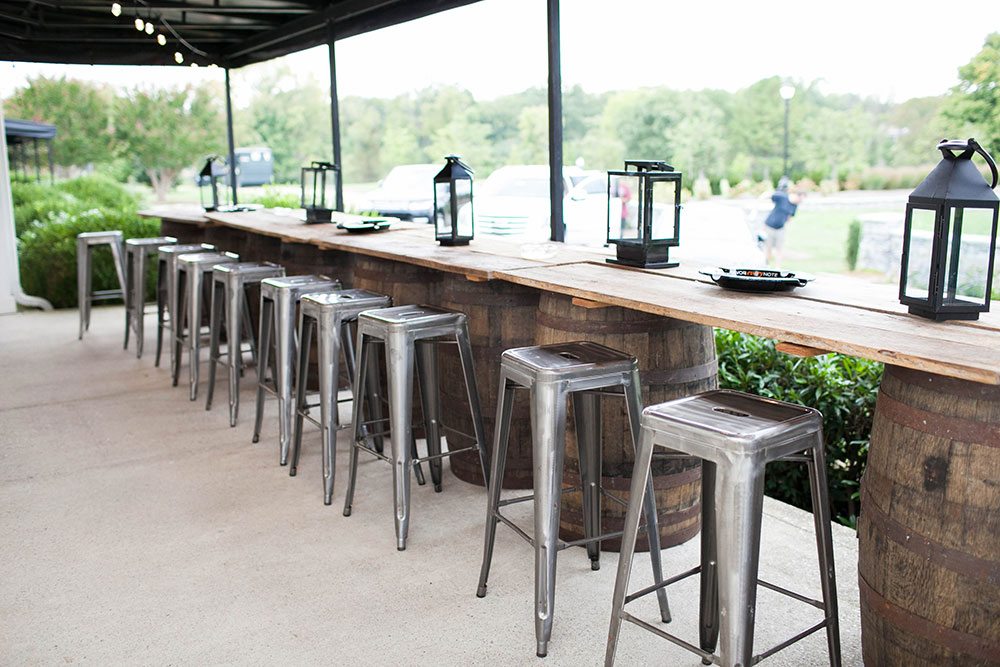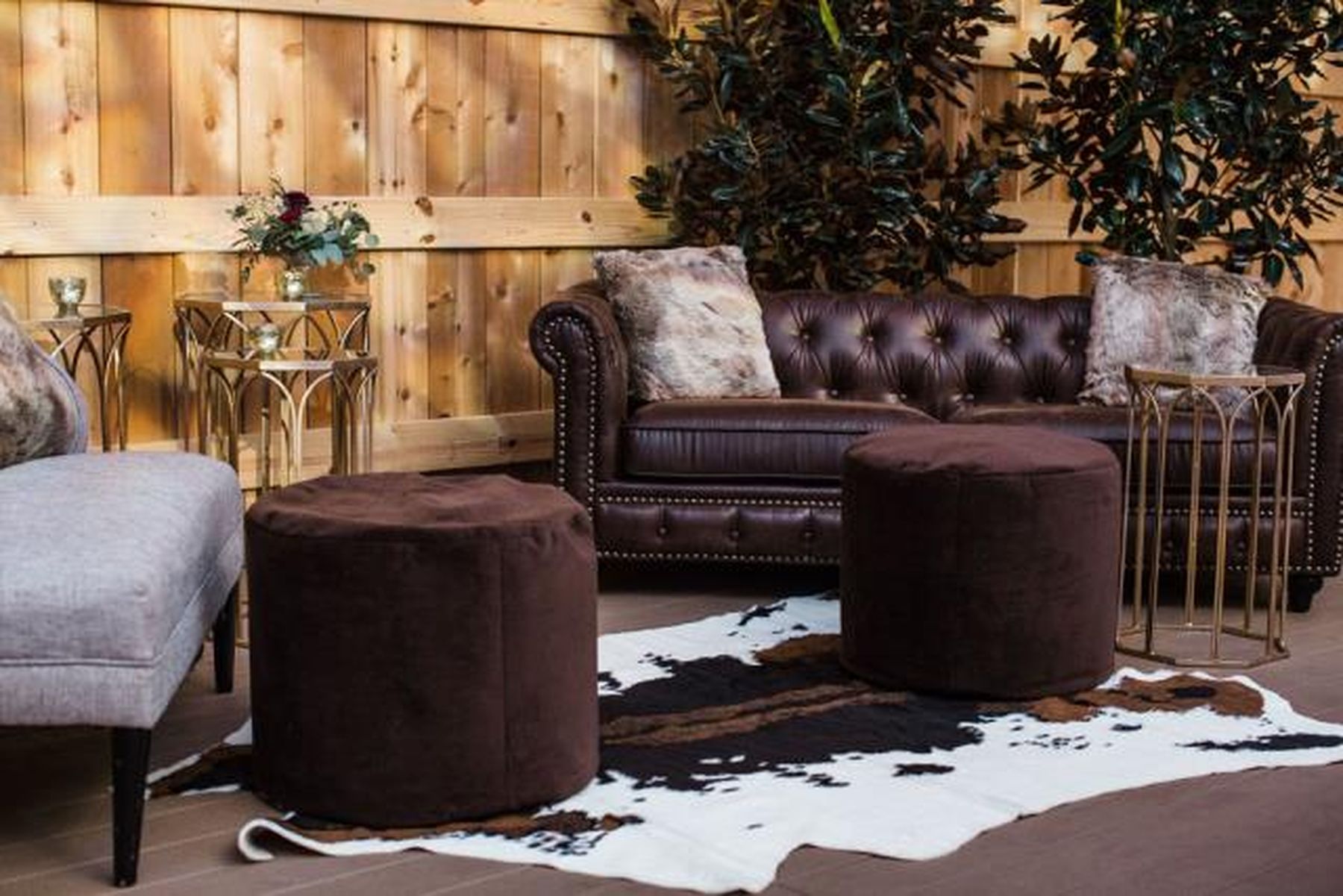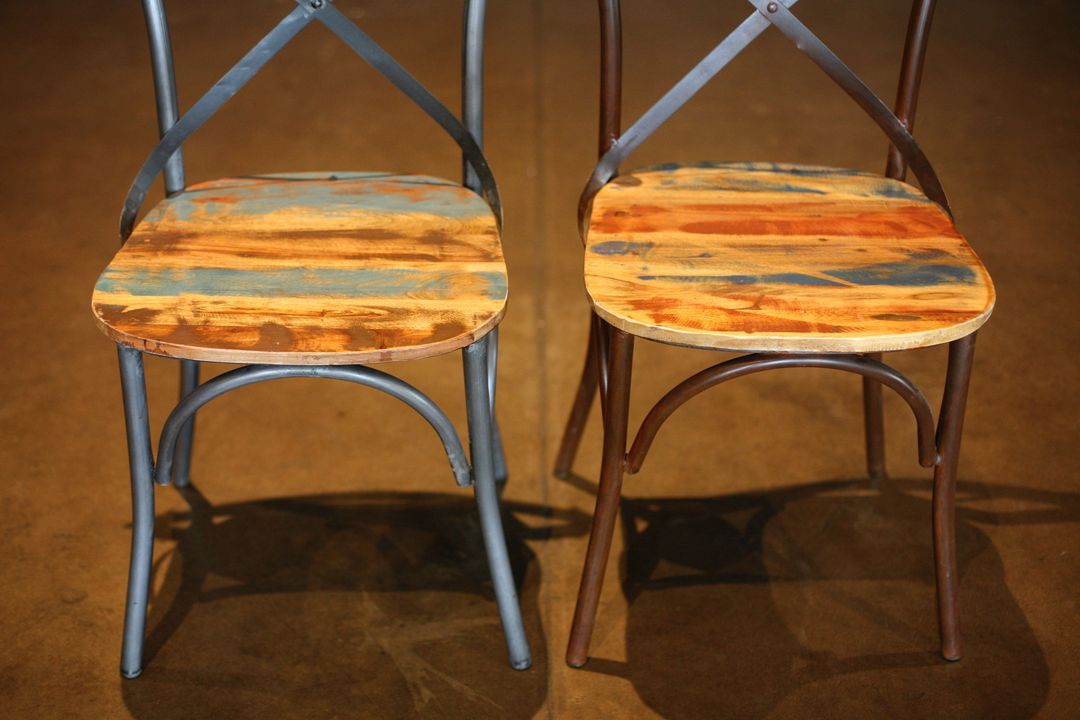 Vintage-Inspired Servingware
Is an Americana event complete without a bar for toasting and celebrating? Absolutely not! The Bond Bar is equal parts laid-back and vintage. Then there's our always popular Hob Nob Glassware which lends a touch of elegance. Of course, if you prefer a more sleek design, opt for our Recycled Glassware. To set the table, Artisan China creates a beautiful relaxed look! We also encourage you to infuse a subtle touch of color into your tablescape using our luxurious linens. Try out a natural tan or ivory, or a subtle shade of blue.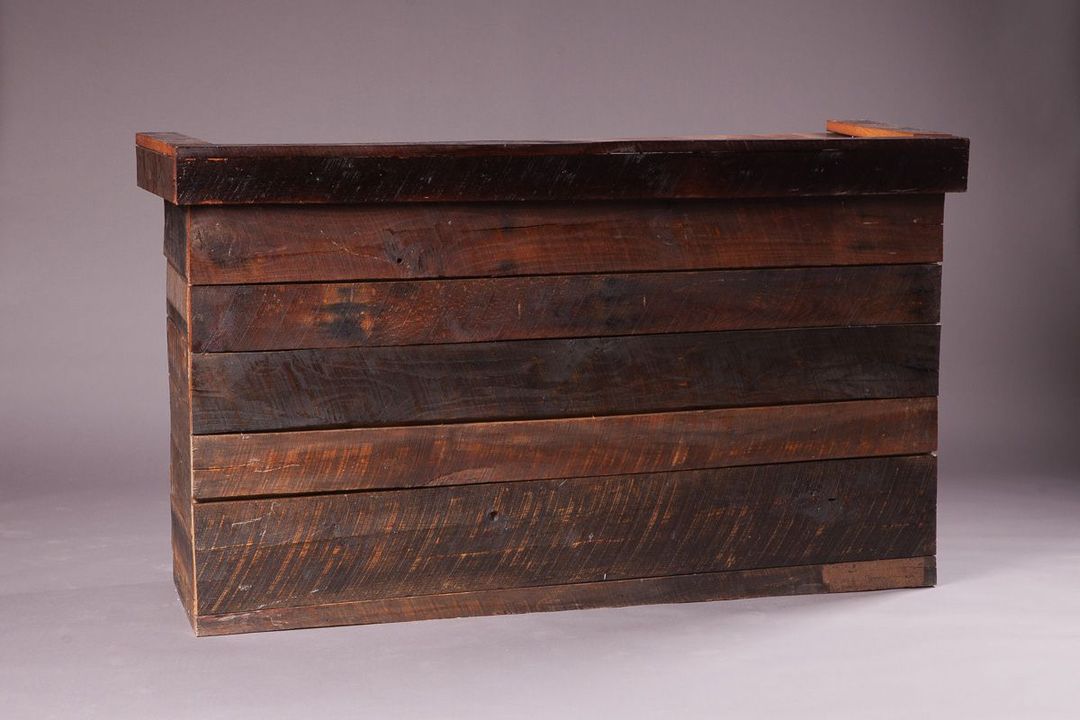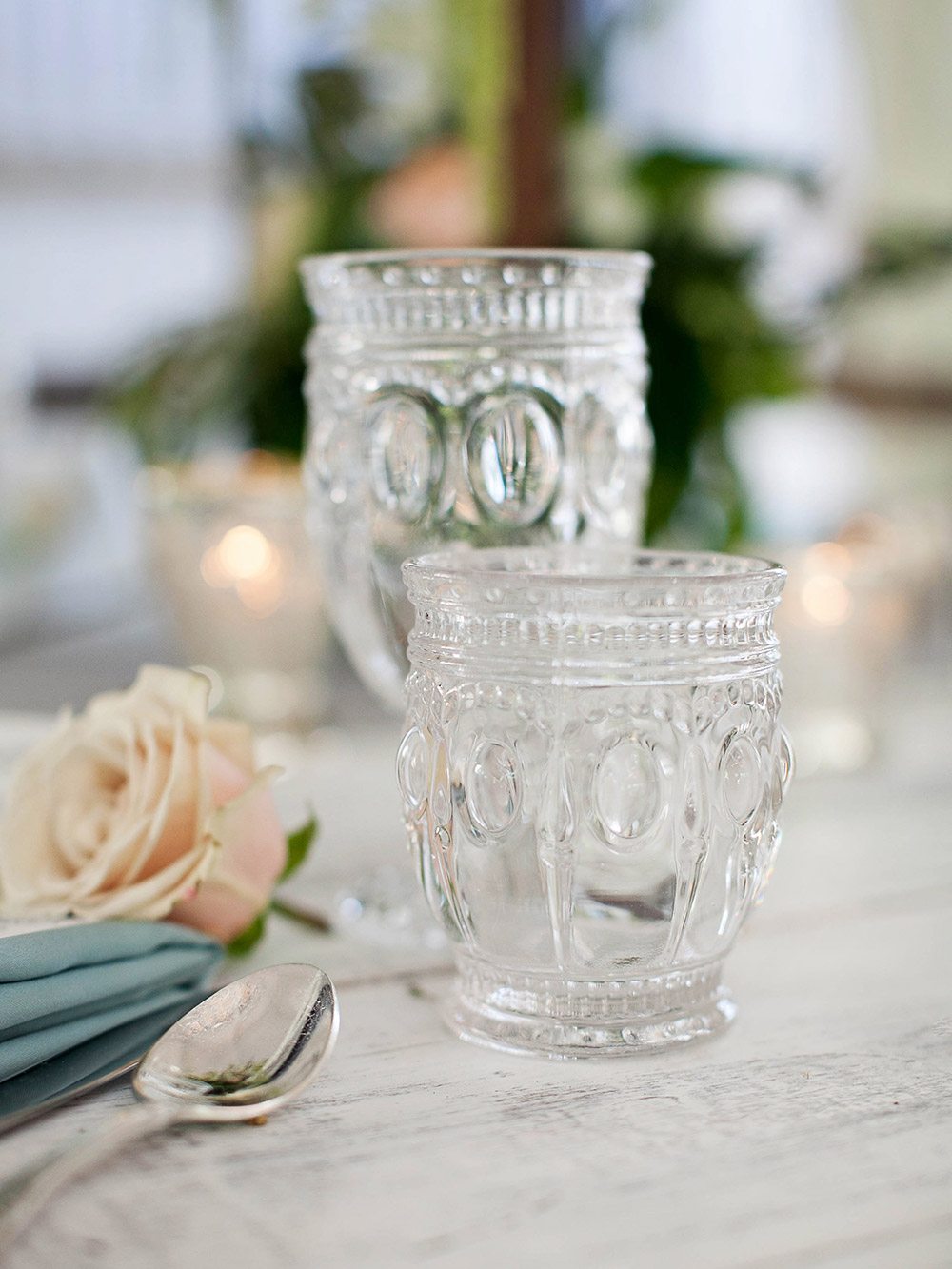 Photo by Phindy Studios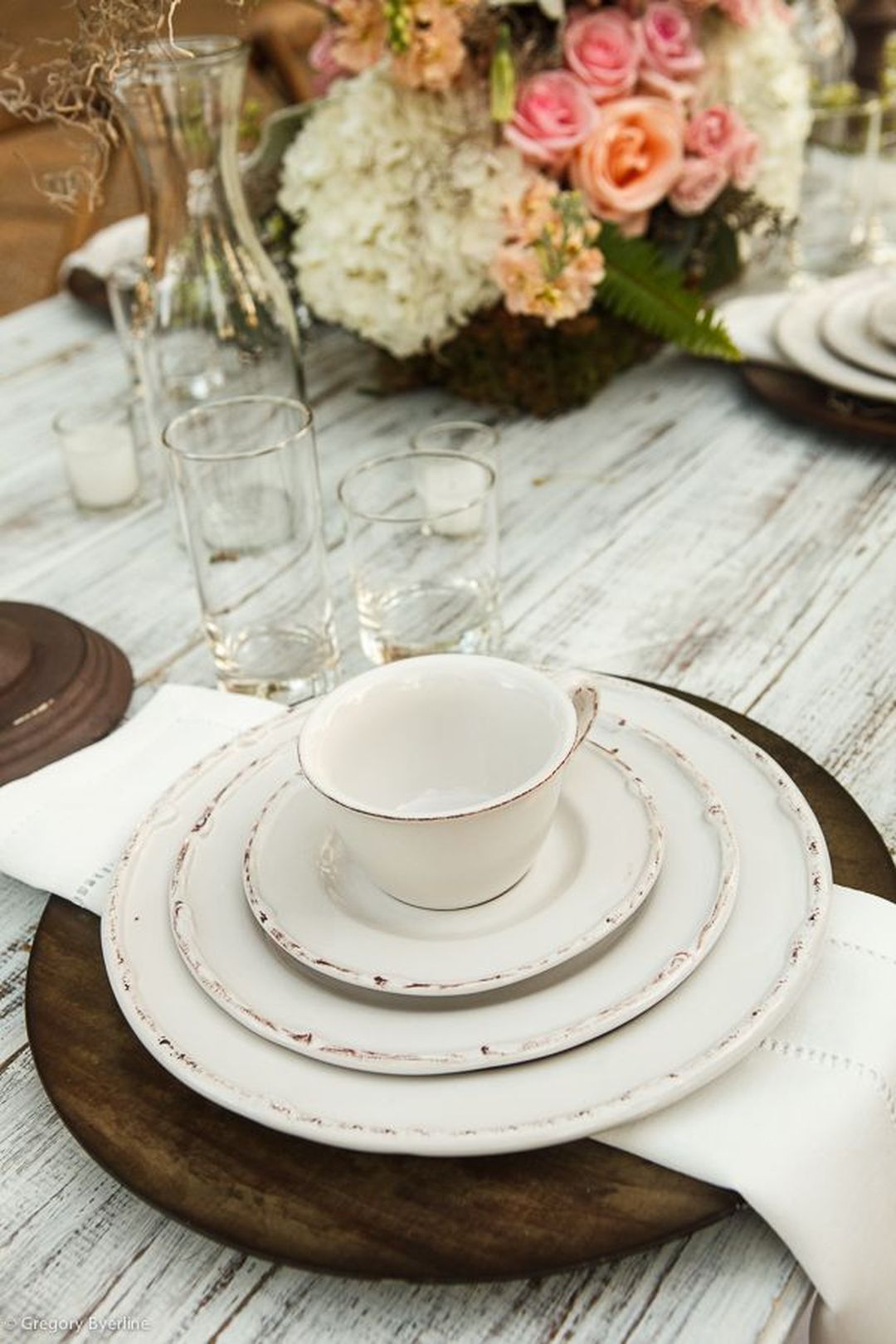 Photo by Gregory Byerline
Nostalgic Props
Both functional and decorative, we offer a variety of stylish nostalgic props to infuse even more personality into your event. It just takes the right combination of classic American colors, vintage pieces, and contemporary lines to create an Americana-inspired event that is welcoming and beautiful. For example, these Urban Wood Side Table! Or our Hungarian Baby Bath, which makes for a unique drink cooler (as do any of our vintage washtubs). Place them alongside the bar for a casual grab & go set up! And to decorate your tables or frame a space, check out our all-American fruit crates.  To see similar rentals, be sure to visit our Vintage Prop Shop!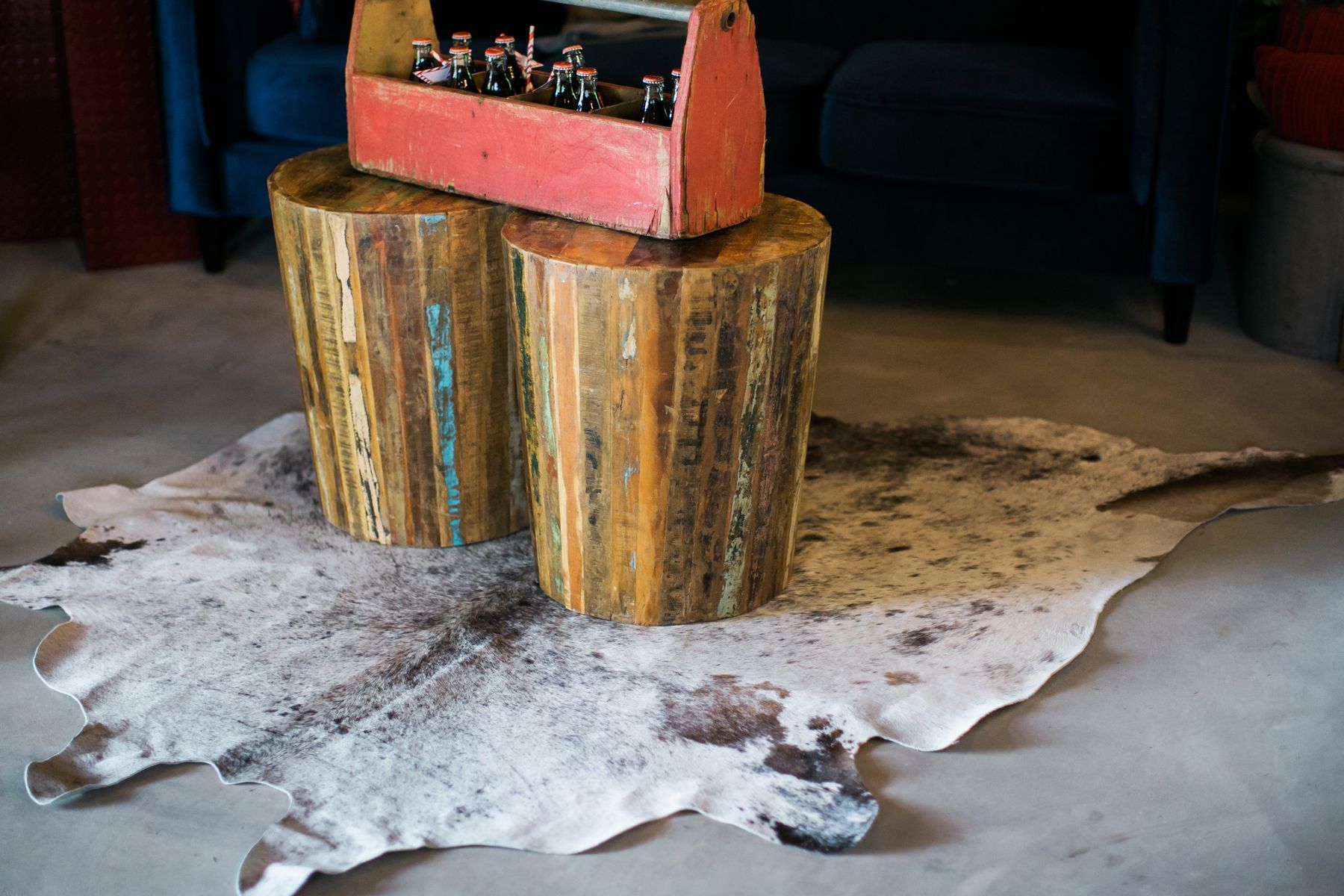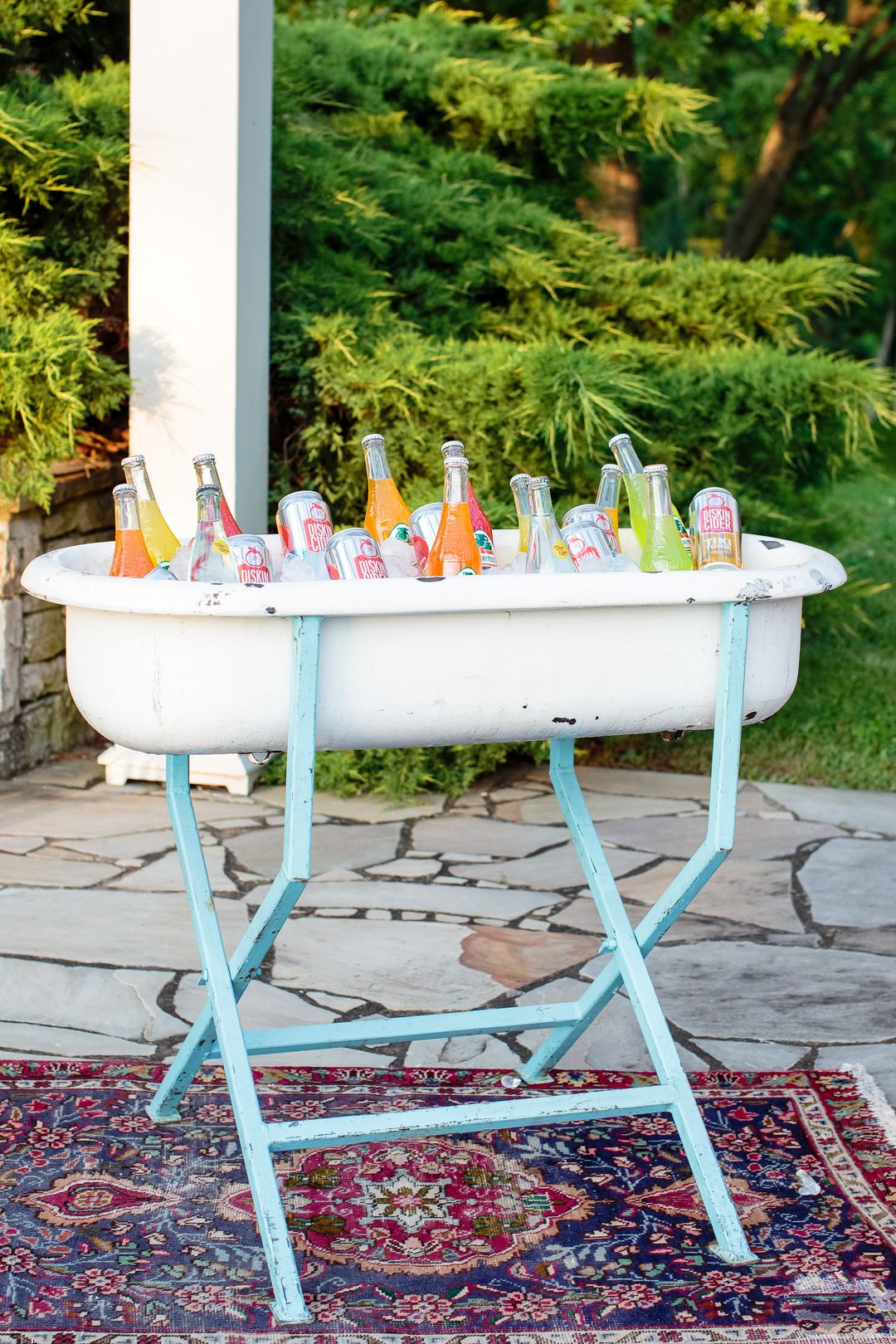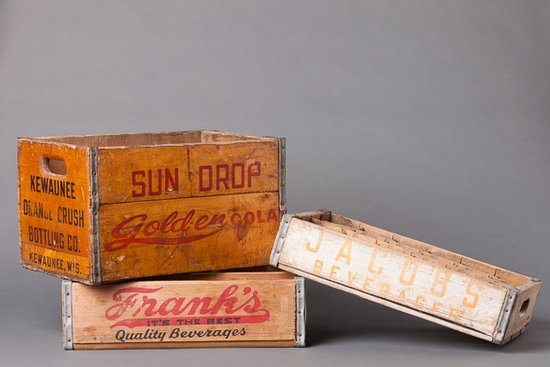 If you're wanting to create a star-spangled vibe at your next event, we'd love to help you design a layout using our Americana event rentals! Email our team to book your personal showroom tour at info@southerneventsonline.com to get started! Or for more inspiration, be sure to check out our blog on must-have rentals for small gatherings.
TAGS | Nashville Event Rentals, Nashville party rentals, Southern Events Party Rental Company, Unique Wedding Rentals, Vintage Chairs, americana event rentals, corporate event rentals, southern style events
FEATURED RENTALS | bennett sofa, cowhide rugs, blue and red rug, whiskey barrels, remington gunmetal barstools, recycled glassware, hob nob glassware, bond bar, urban wood side table, hungaarian baby bath, all american fruit crates,
---
20

Feb

Trends and Inspiration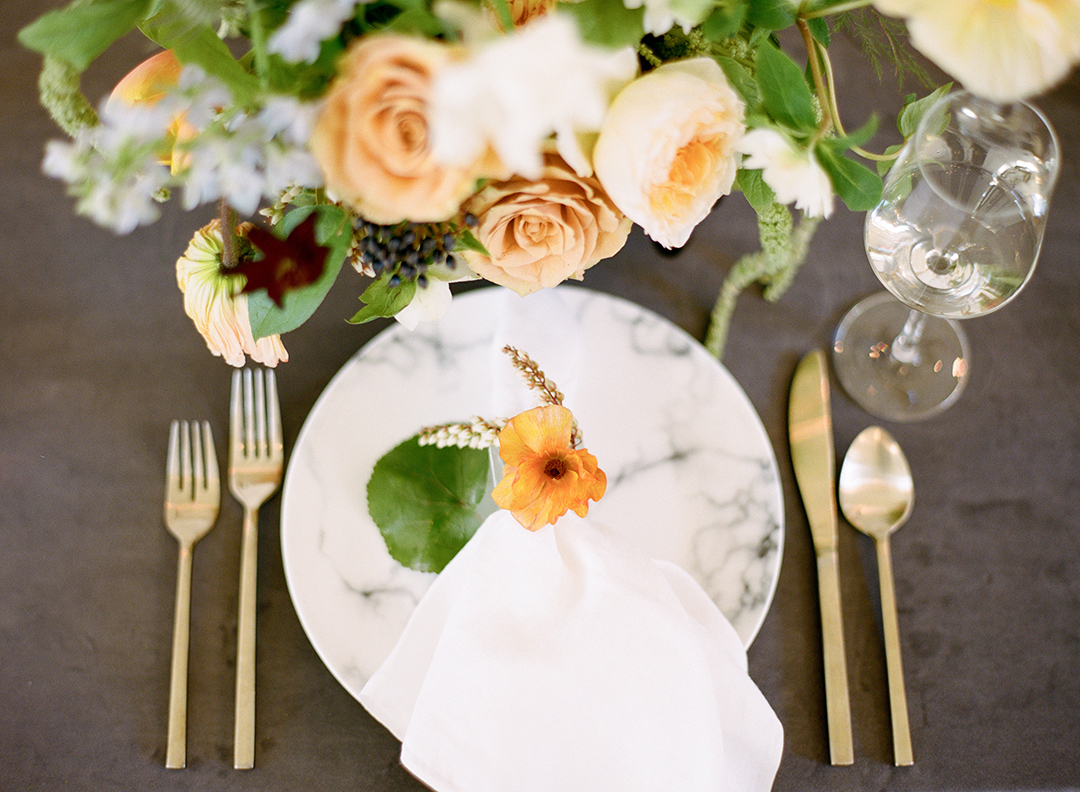 Warm tones have been trending in events and weddings over the last few years, and we are in love with this palette! Take a cue from nature with these sunset-inspired event colors and event rentals that wrap your Nashville event in warm nostalgia.
Golden Glow
Go for the gold… in event rentals other than your flatware or furniture. Try layering linens in warm neutrals with your event rentals – like the subtle yellow of our Wheat Satin Linens – or add some flair with our Midas Gold Bench.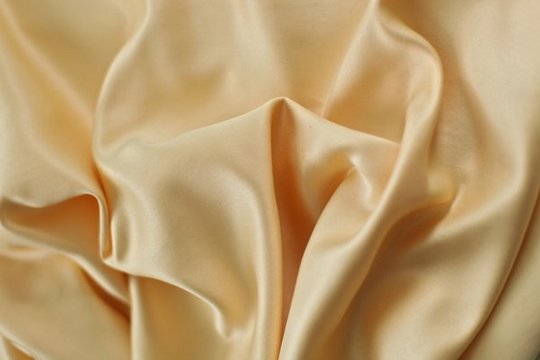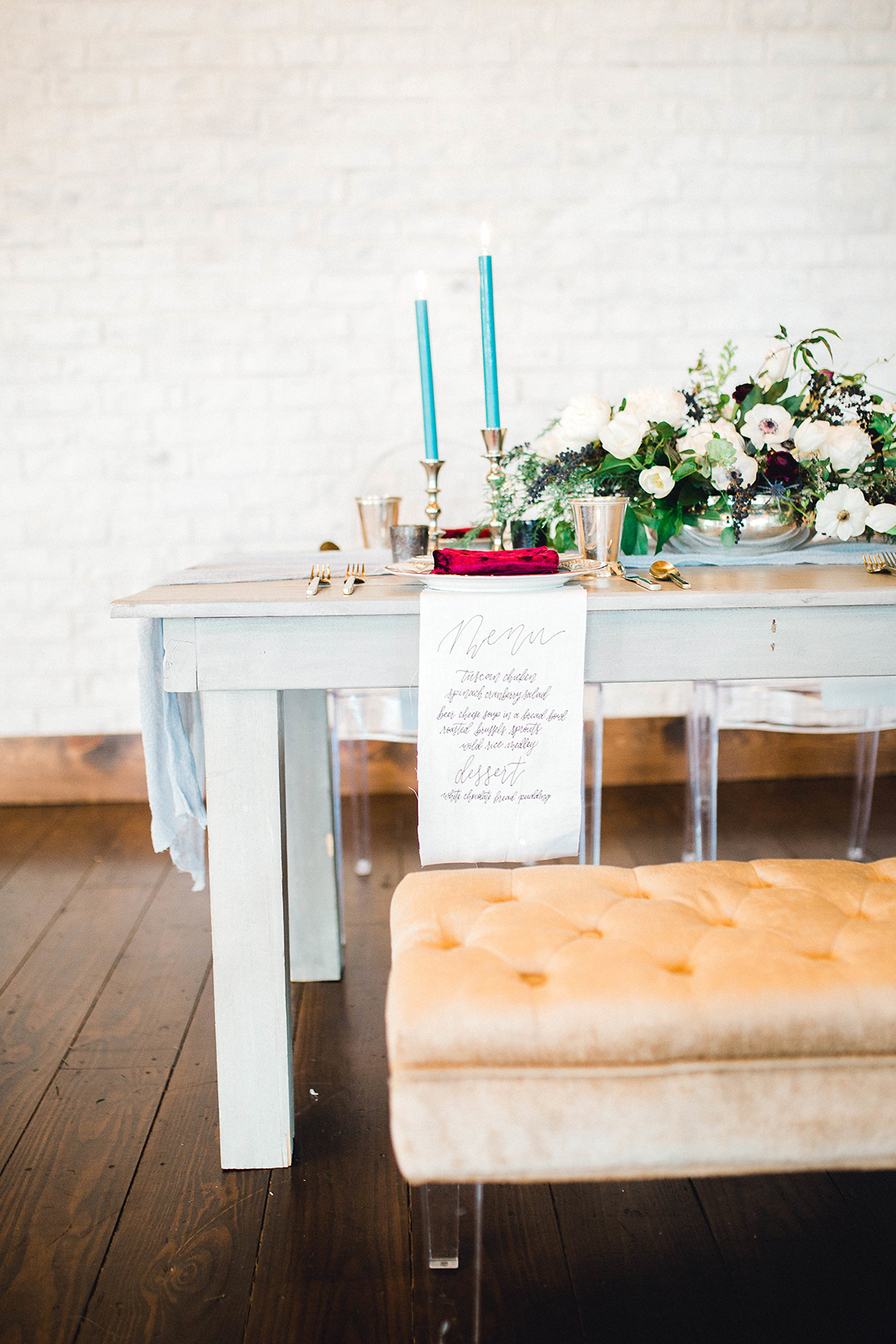 Photo from Honey and Bee Photography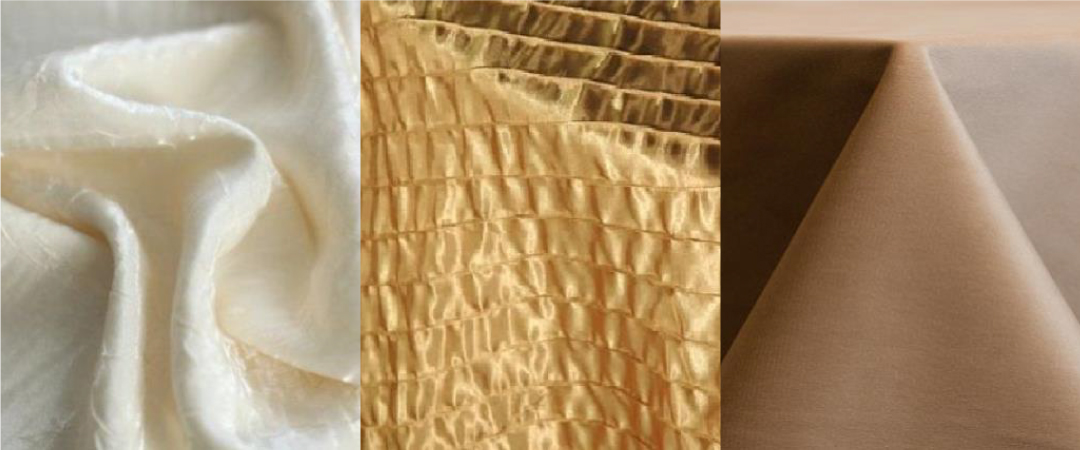 Golden Glow | Ivory Luxe, Gold French Pleat, Driftwood Velvet
Copper Cues
Copper has been popping up in event design from elegant to bohemian events – and everywhere in between. But this color chameleon isn't just a metallic. "Copper" hues offer a range of shades in Southern rentals – like our Rouge Charger or Russet Satin Linens.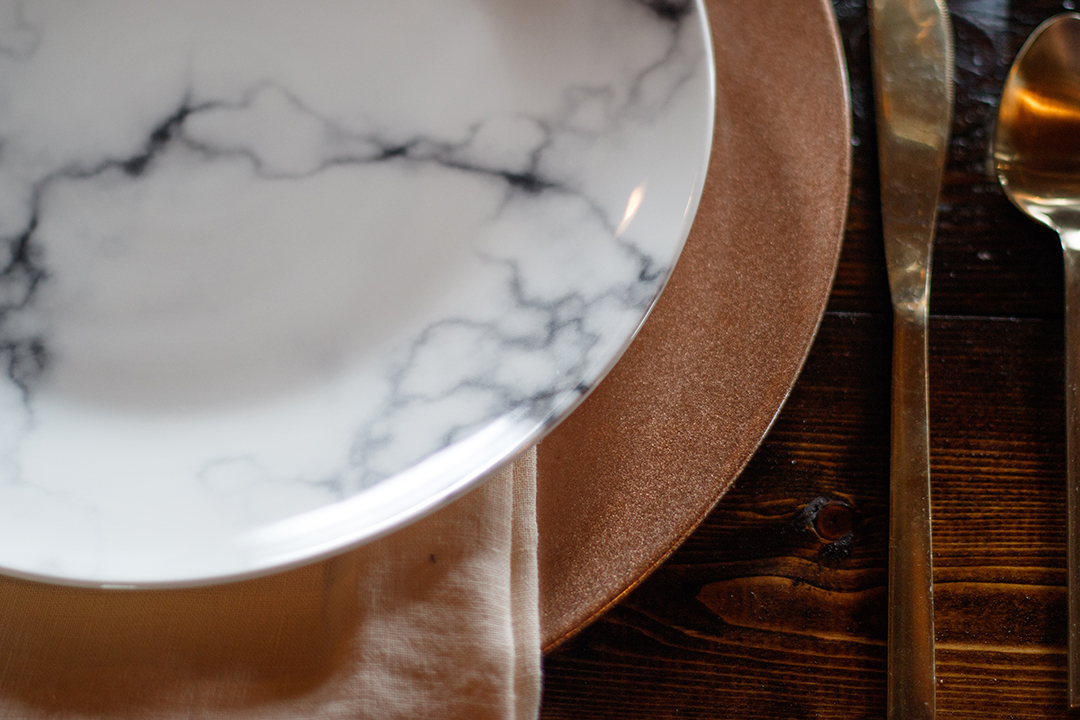 Photo from Amy Whidby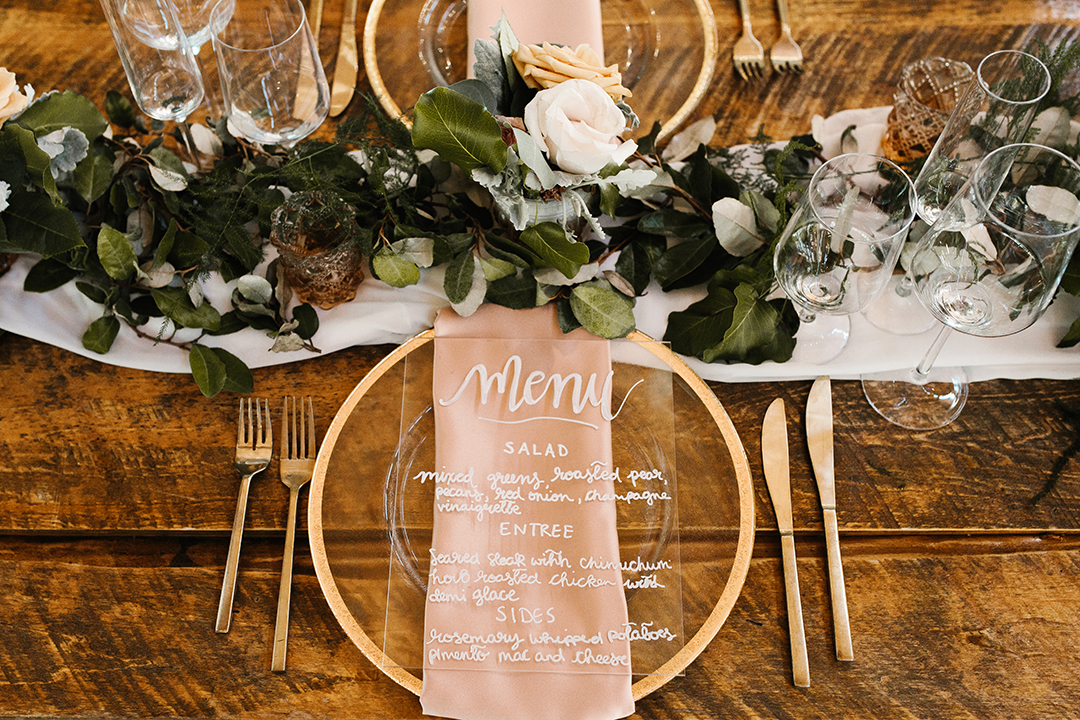 Photo from Madi Flournoy Photography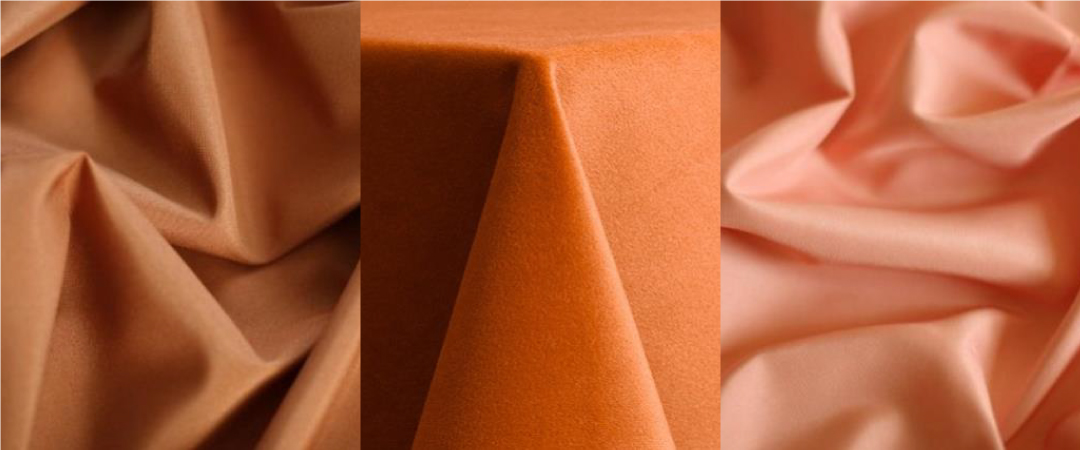 Copper Cues | Copper Poly, Spice Velvet, Coral Poly
Ruby Hues
Not just for fall, use shades of scarlet to wow at your events year-round. From brick red accented with gold to a pop of burgundy, these rich sunset-inspired event colors are sure to have depth to your Southern event.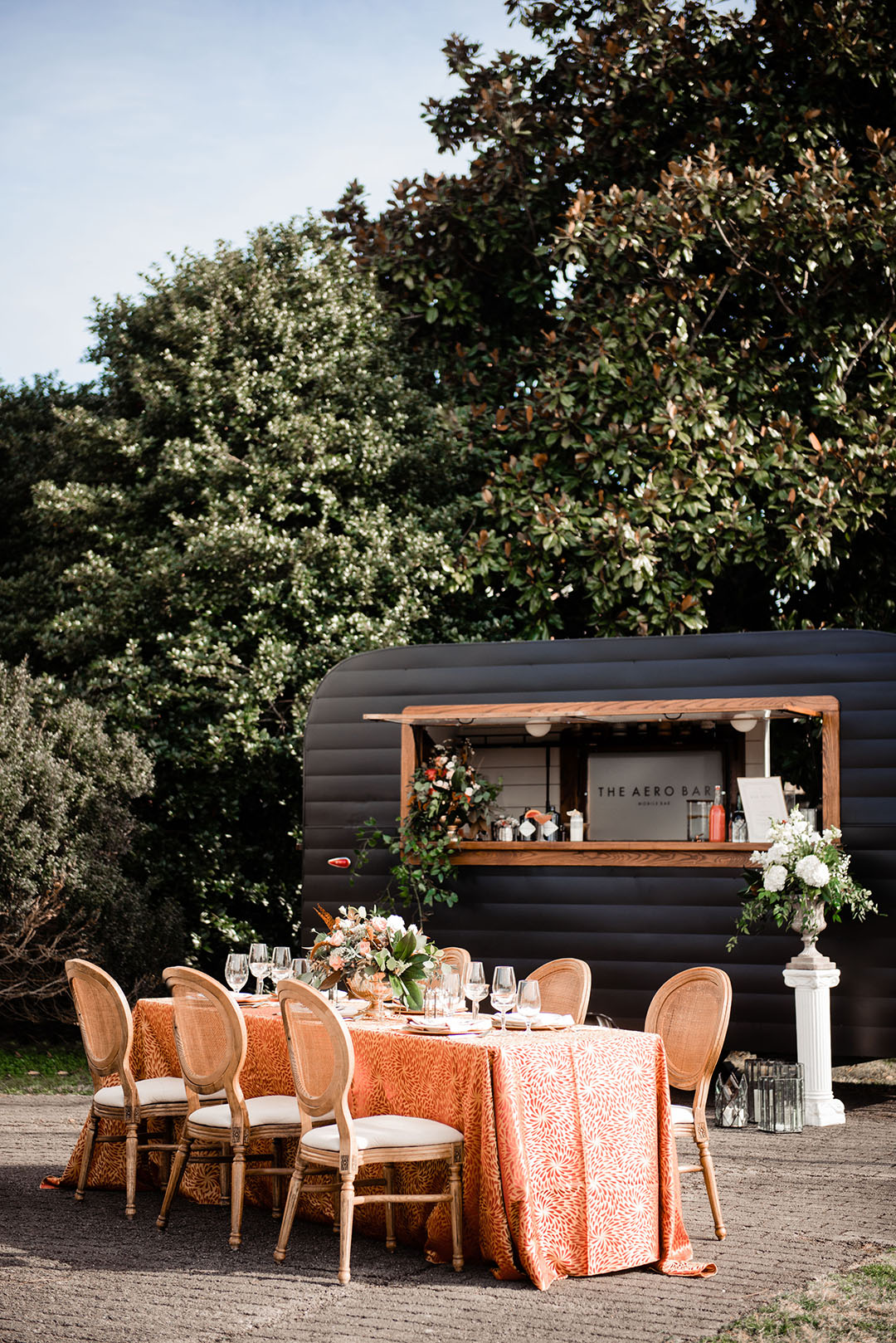 Photo from Ivory Door Studio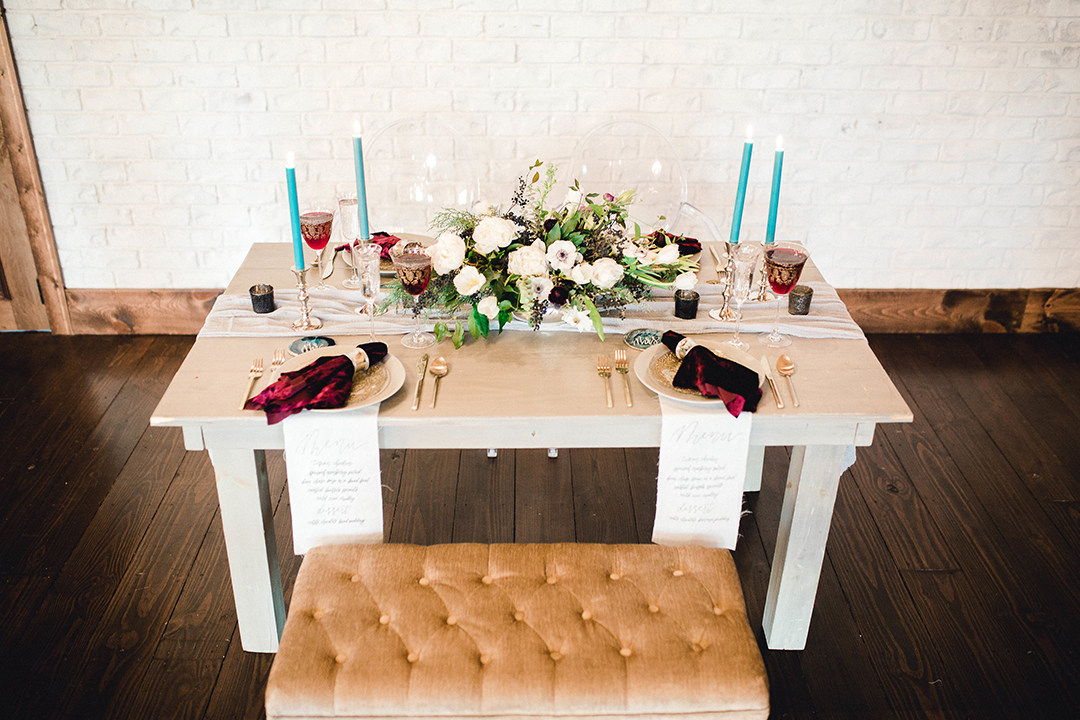 Photo from Honey and Bee Photography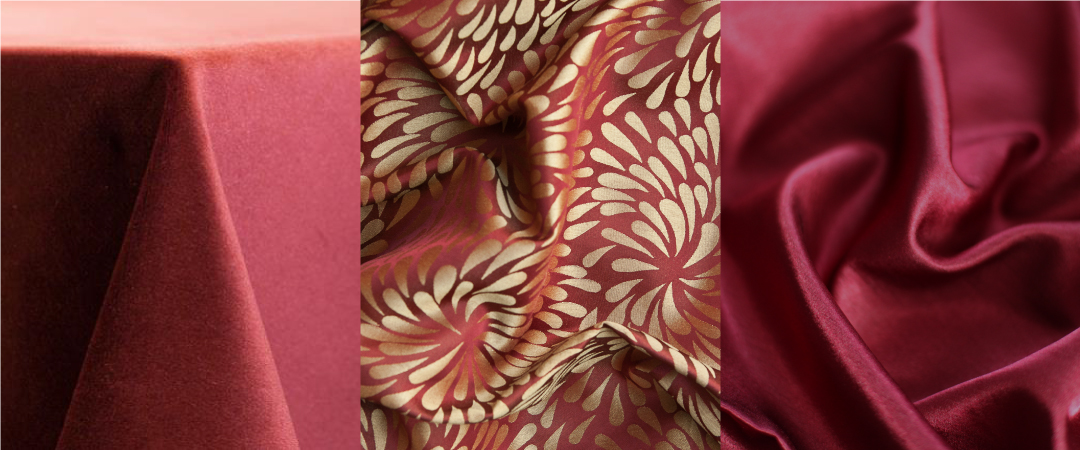 Ruby Hues | Merlot Velvet, Gold Aurora, Burgundy Dupioni
Mauve Modes
This isn't your Granny's curtains anymore. Not quite a rose pink or a chocolate brown, mauve is the perfect color to bridge between feminine & masculine in your event color palette. Layer textures like blush velvet linens with our warm wood Harlin Chairs or a dusty rose pillow on the leather Bennett Sofa.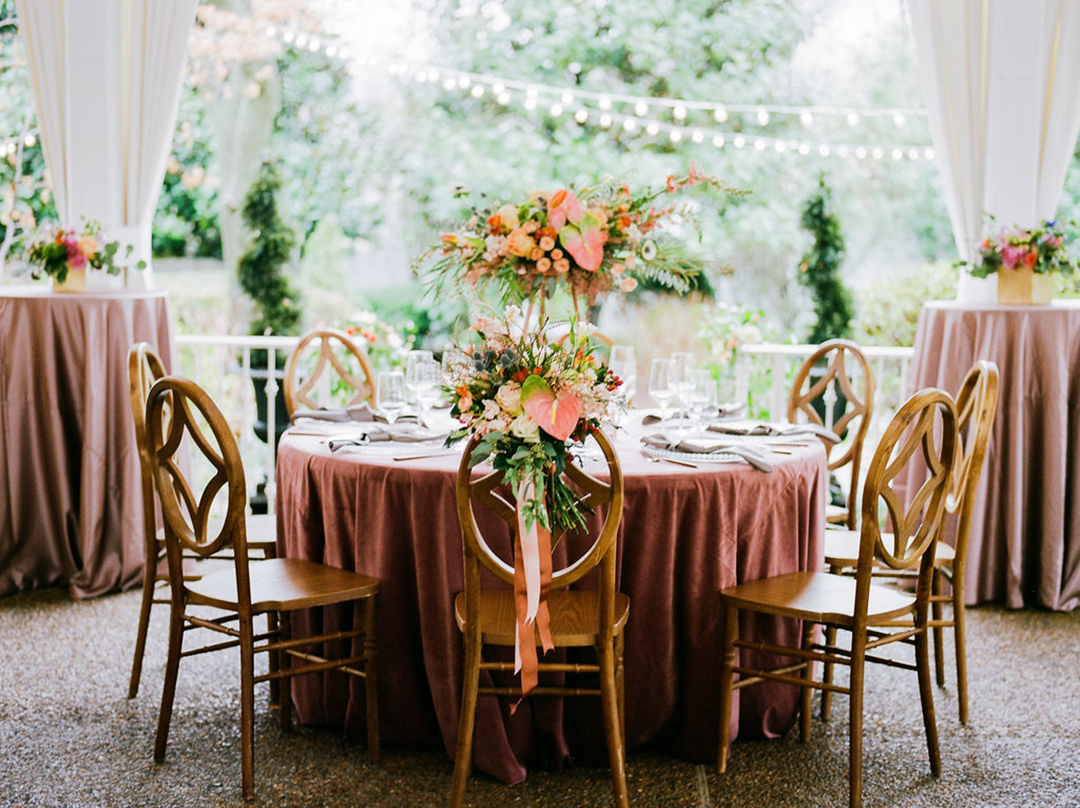 Photo from Jenna Henderson Photographer
Photo from Phindy Studios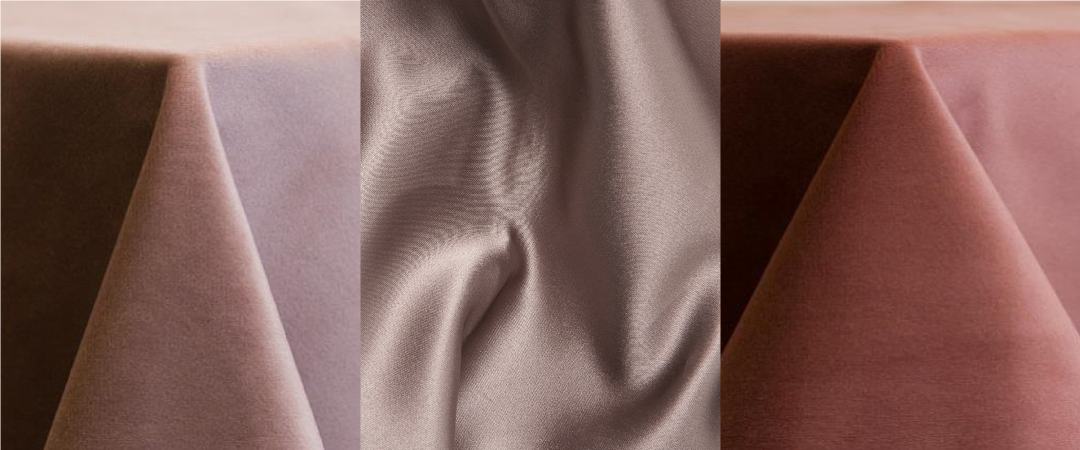 Mauve Modes | Rose Velvet, Tawny Satin, Cameo Blush Velvet
Want to add sunset-inspired event rentals to your next Nashville or Franklin event? Send us a message at info@southerneventsonline.com.
TAGS | Event Rentals, Fall Wedding Decor, Nashville Event Rentals, Nashville Wedding Rentals, Nashville party rentals, On Trend, Unique Nashville Event Rentals, Unique Wedding Rentals, copper rentals, gold decor, gold rentals, gold wedding decor, pink linen, red linen, rose linen, southern style events, southern wedding style, wedding style trends
FEATURED RENTALS | Wheat Satin, Midas Gold Bench, Ivory Luxe Linen, Gold French Pleat Linen, Driftwood Velvet, Rouge Charger, Russet Satin, Copper linen, Spice Velvet, Coral Linen, Adeline Chair, Gold Aurora Linen, Merlot Velvet, Burgundy Dupioni, Harlin Chair, Bennett Leather Sofa, Rose Velvet, Tawny Satin, Cameo Blush Velvet
---
26

Dec

Trends and Inspiration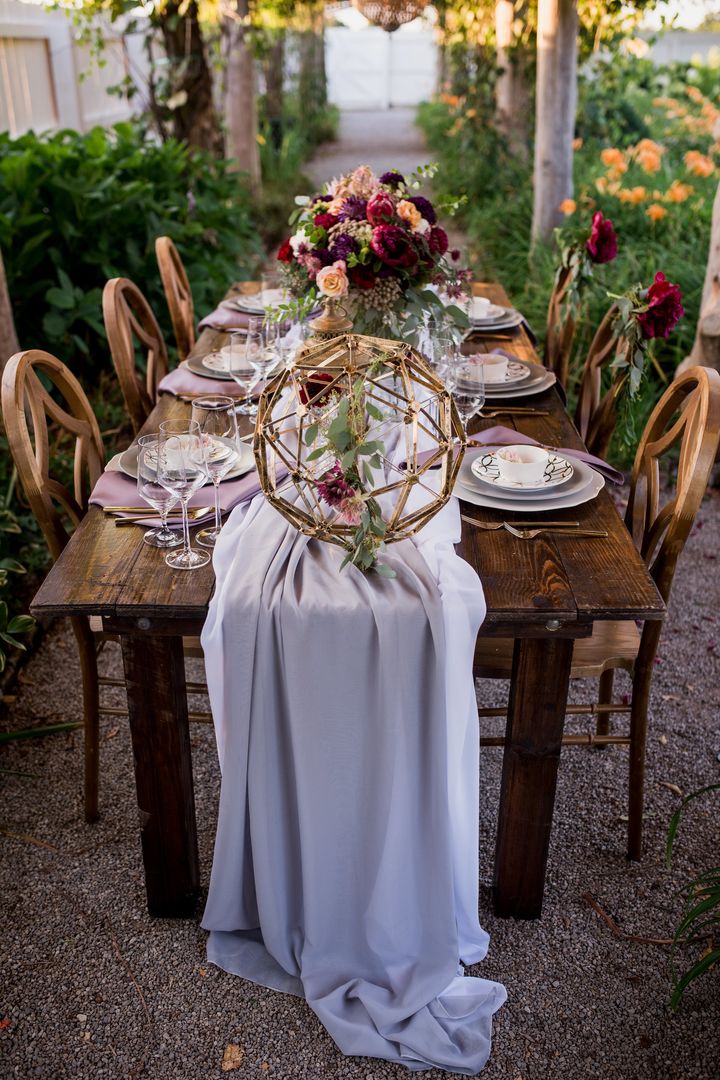 Planning your big day can be an overwhelming endeavor, but designing your big day should be genuinely fun and exciting! The overall style of a big day should reflect the couple's personalities and set the tone for a joyous occasion. No matter what design best encompasses you, adding character to your chosen wedding venue in Nashville or Franklin, TN is easily done with the right rentals.
Not sure exactly how to get started? The experts at Southern have put together different wedding styles to provide a little inspiration for your upcoming Middle Tennessee nuptials.
(BONUS, if you book your 2020 wedding with Southern Events by January 31st, you will receive 10% off your order! Get in touch with our team at info@southerneventsonline.com)
Wedding Style: Modern Chic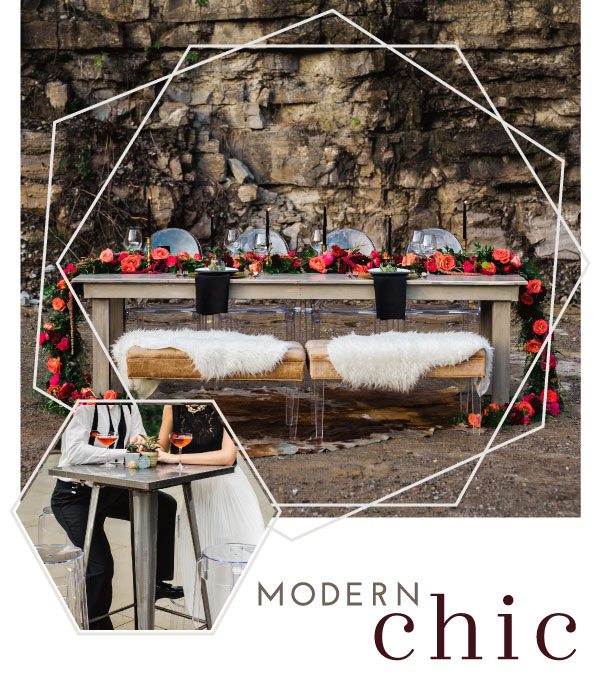 Modern Chic is a darling design that features sleek lines combined with bright colors and lots of texture. Neutral Grayson Farm Tables set the scene and a dressed to the nines with Gold Austin Flatware, Medallion Gold Chargers, and Black & White Triangle Plates. We love the acrylic Ghost Chairs on one side, and the Midas Gold Velour Bench on the other for a unique take on seated dinners.
Looking to add some vintage flair to a modern and chic event? Out Gatsby Champagne Coupes look perfect in any setting and bring the old-world glamour to any occasion.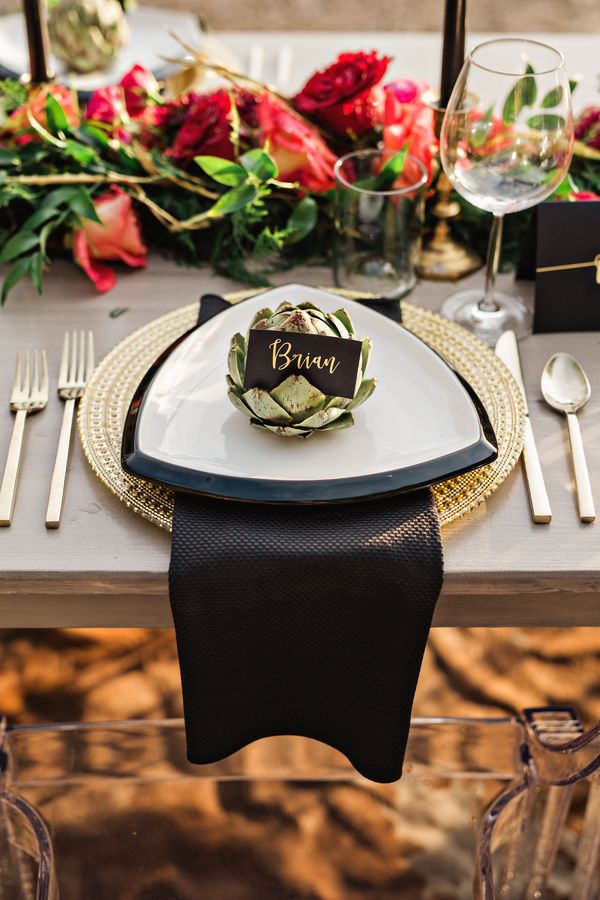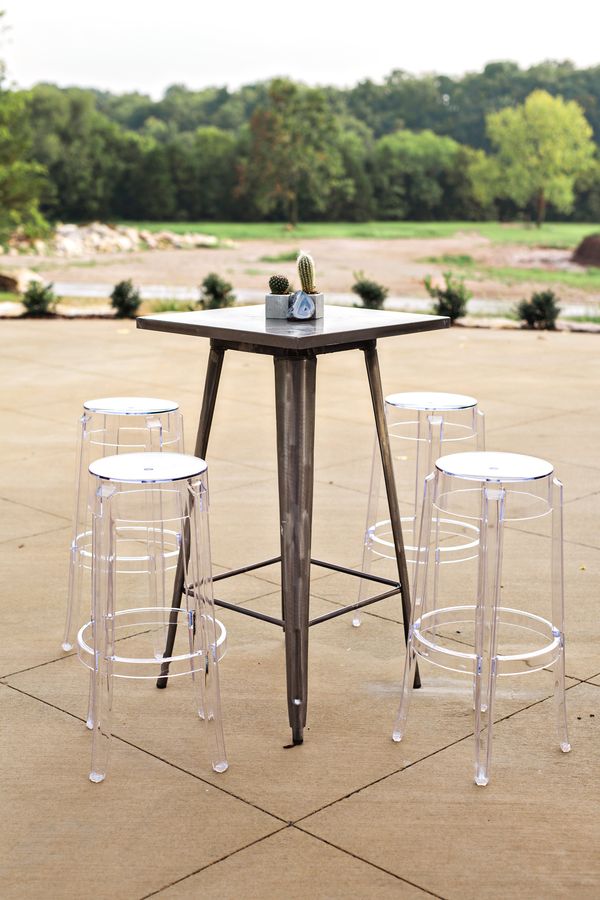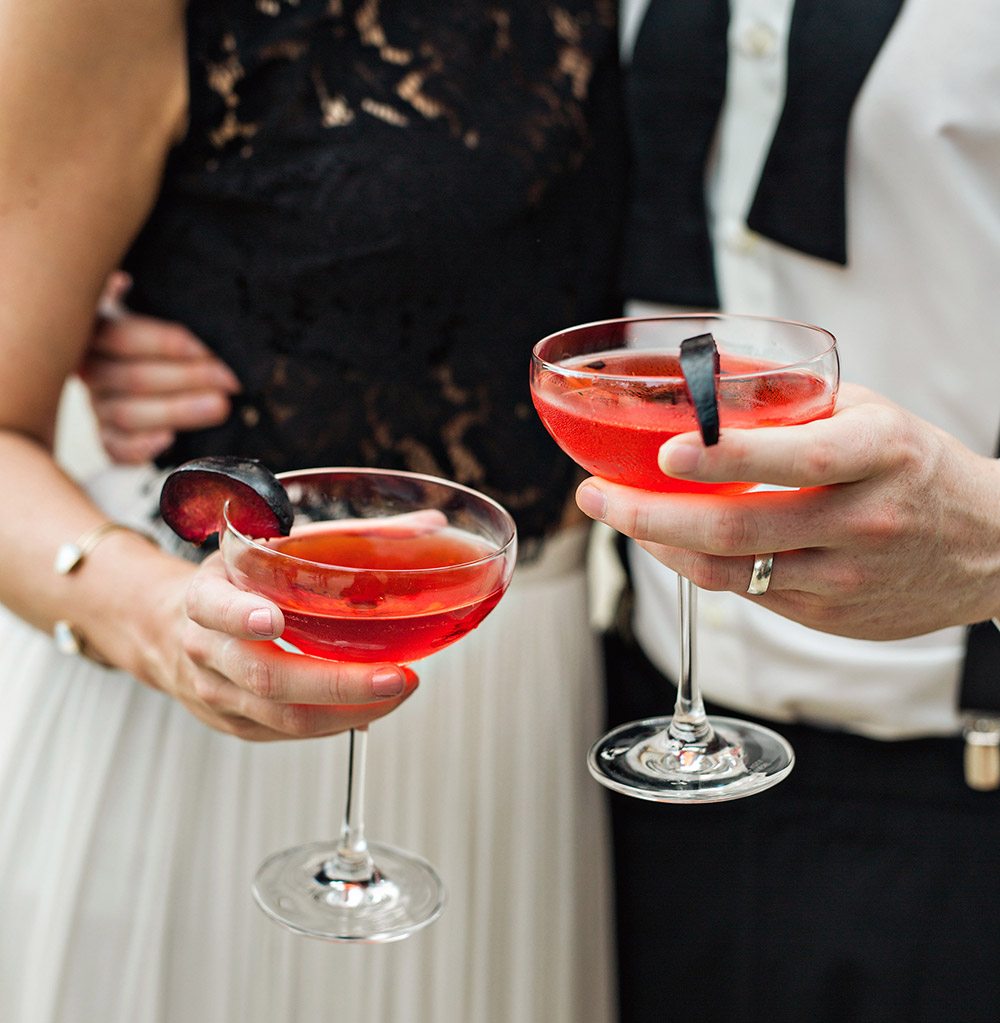 Amilia Photography
Wedding Style: Garden Romantic
A sweetly romantic garden party is a wonderful and heartfelt way to exchange vows, with a soft color palette and plenty of vintage touches. Distressed Farm Tables in whitewash with natural wood Cross Back Chairs or our Harlin Dining Chairs welcome guests into a secret garden, where dreamy rentals set the scene. Tables are adorned with ornate details like our Hob Knob Glassware and Abby Fine Silver Flatware next to satin dinner napkins, or placed perfectly among Chiffon Table Runners. Lounge areas aren't left out, as our Tessa Tufted Linen Beige Loveseat with wooden legs adds natural subtle romance to any area.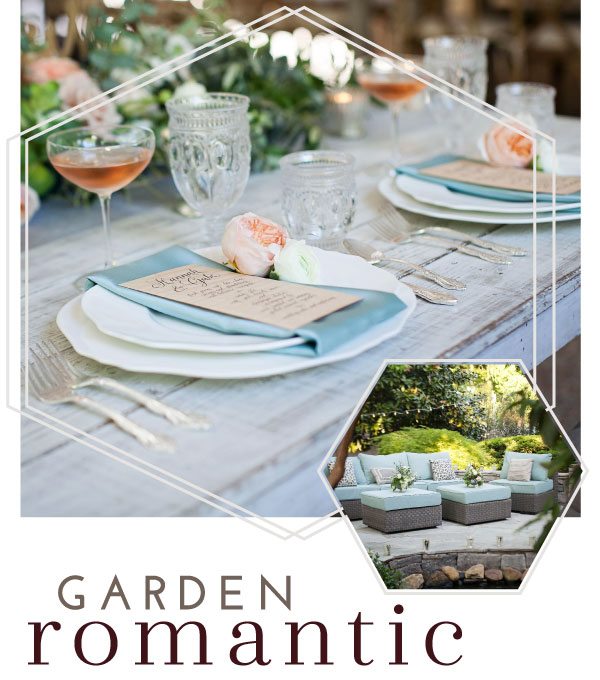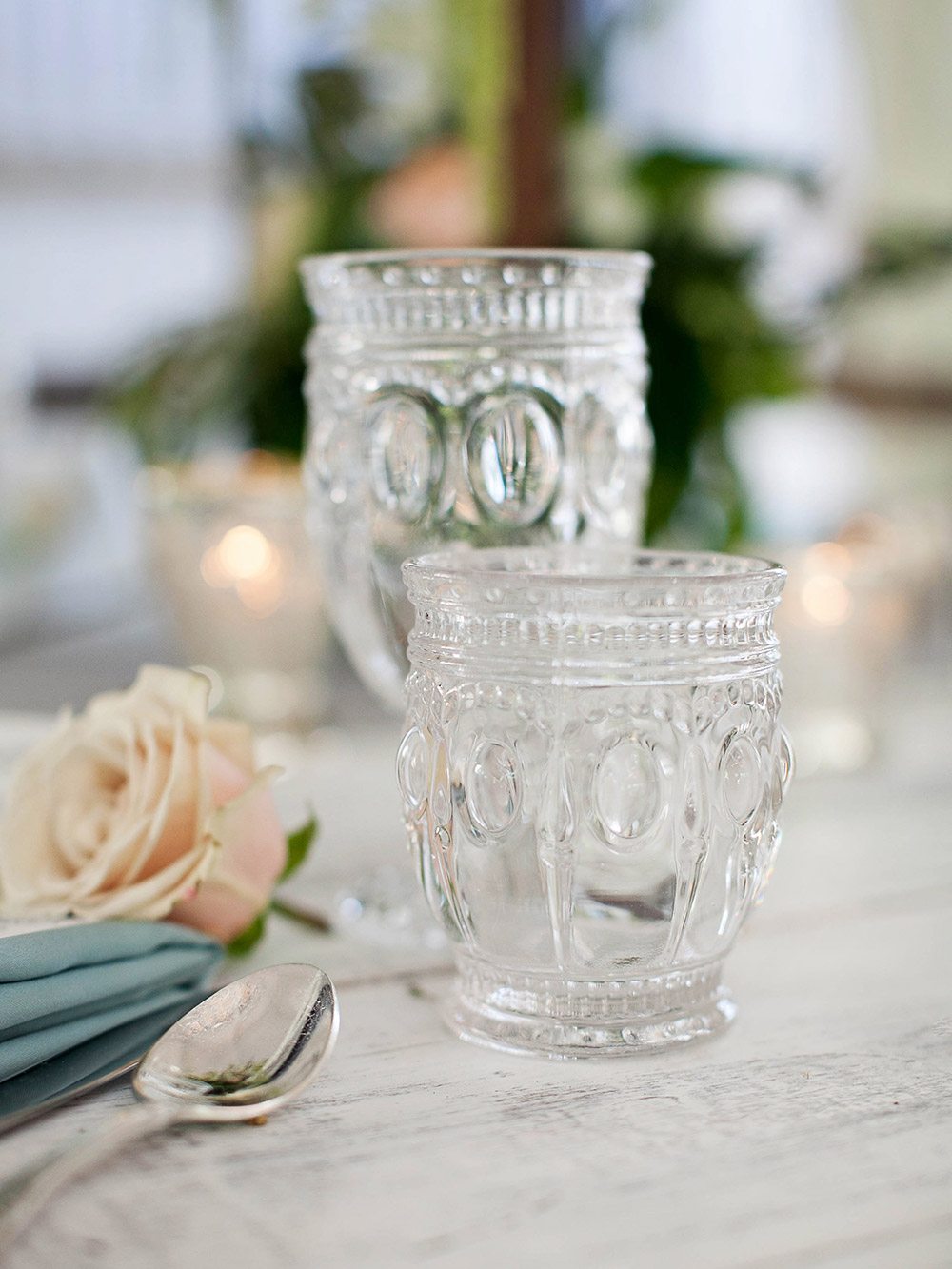 Phindy Studios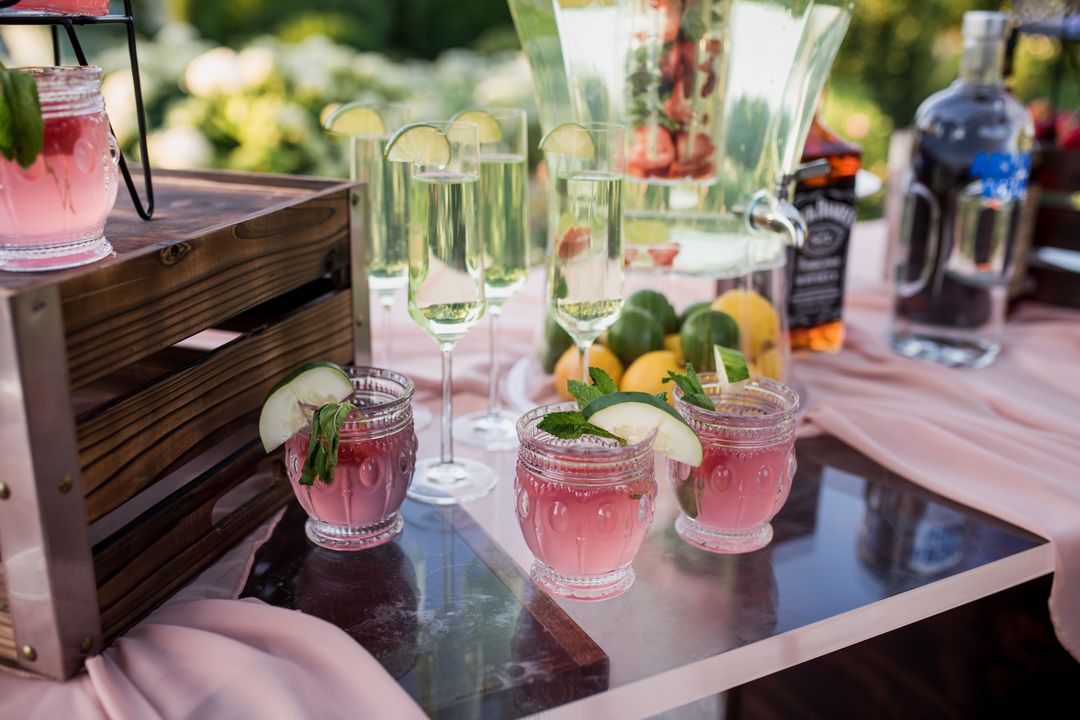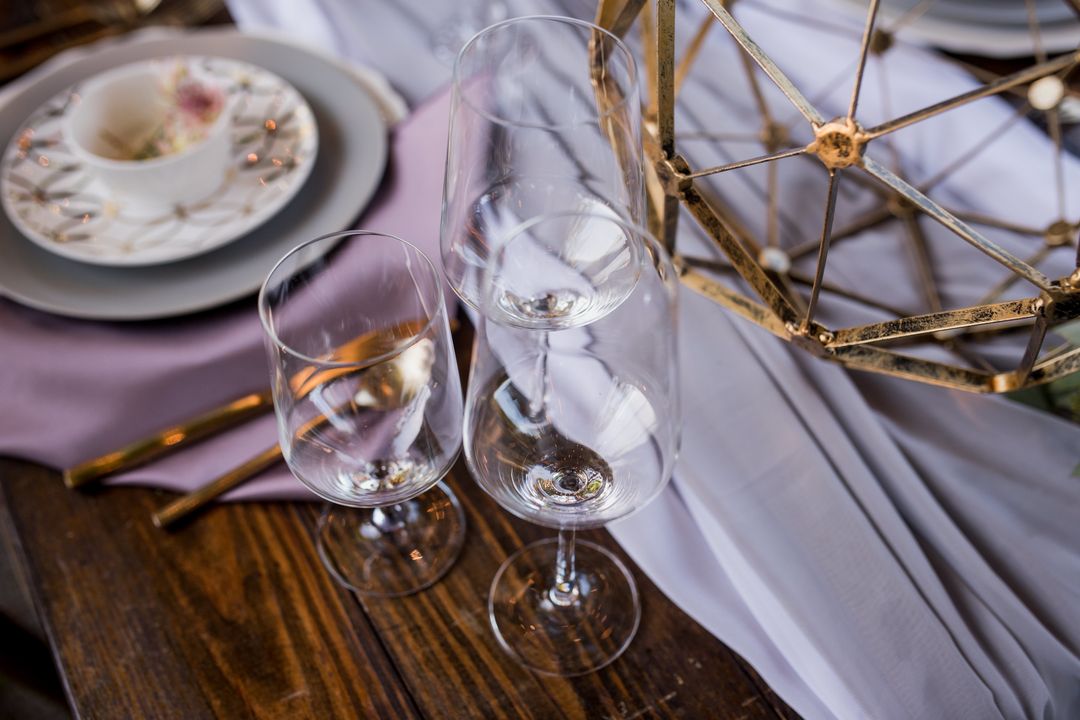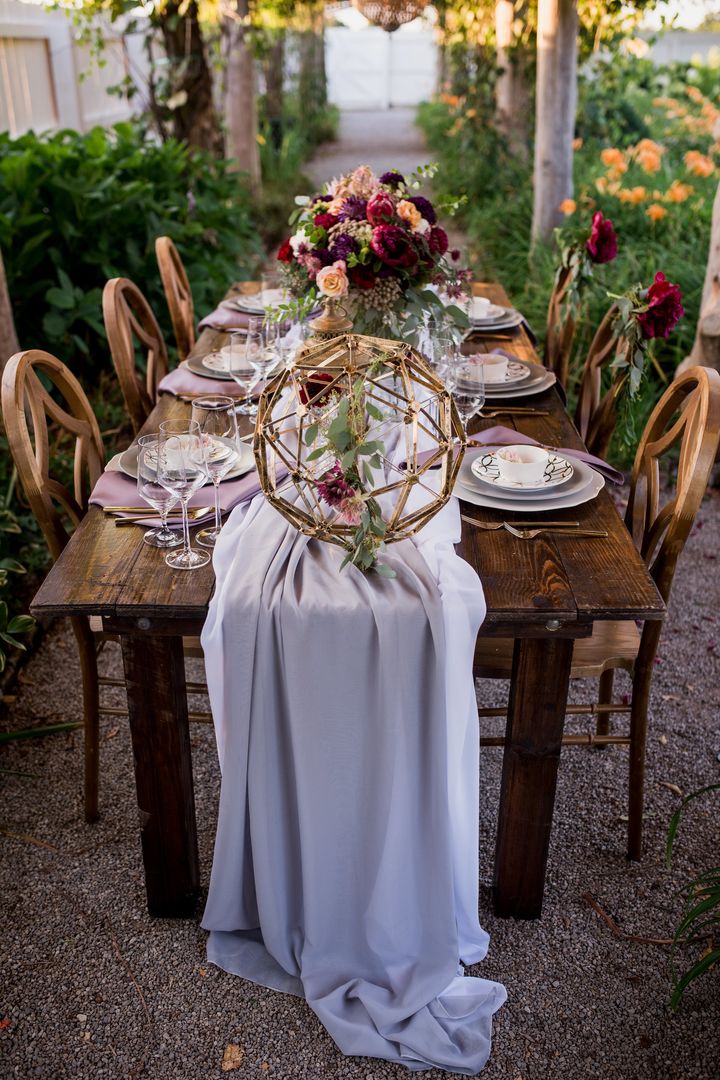 John Myers Photography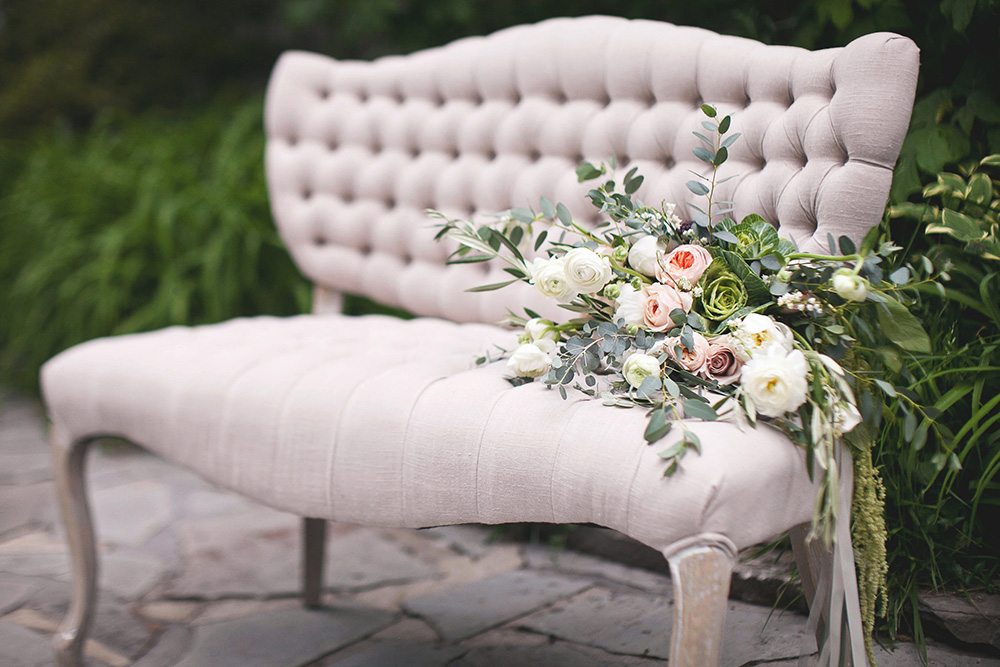 Phindy Studios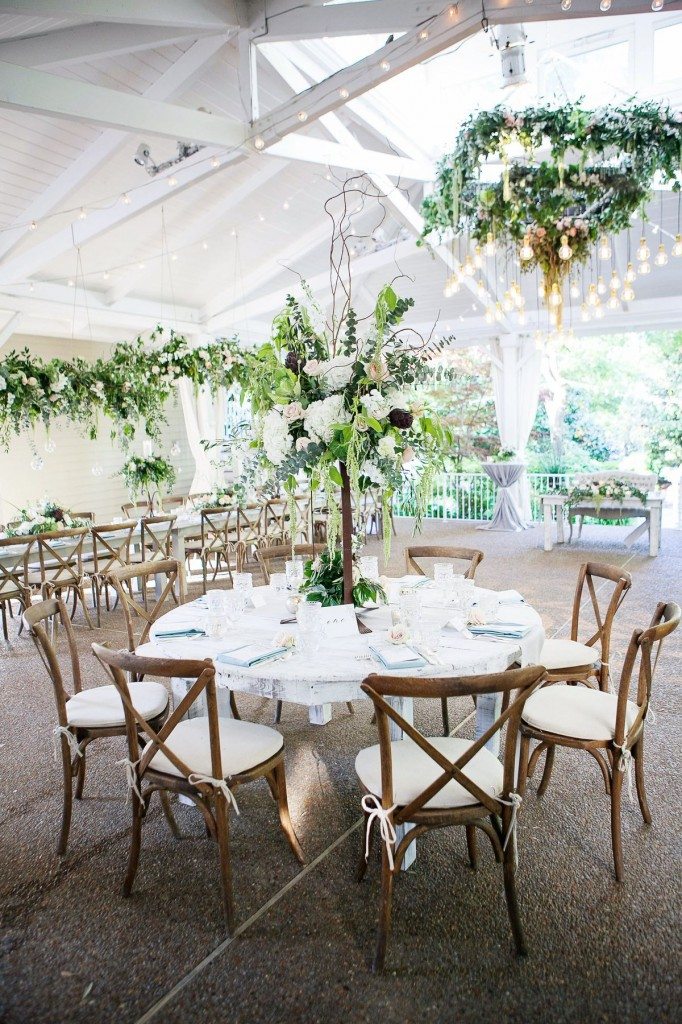 Phindy Studios
Wedding Style: Textured Boho
Couples with a genuine love of nature and vibrant colors fall perfectly in love with this Textured Boho style – a gorgeous mix of organic elements topped with vintage & metallic details. Wood Chargers, Artisan China, unique Como Flatware, and gold flourishes stun in any setting – not to mention, they are accented perfectly regardless of your chosen color palette. Painted vintage furniture is perfectly Bohemian with bright and vibrant colors – the vividly colored Charlotte Chair and vintage Basil Arm Chair are just two selections from our vast inventory of delightful vintage chairs. Natural texture continues from dinner to dessert as a delicious cake is even more beautiful served atop Barnwood Square Cake Plateaus. Free spirits, happy hearts, and a bohemian design that never disappoints.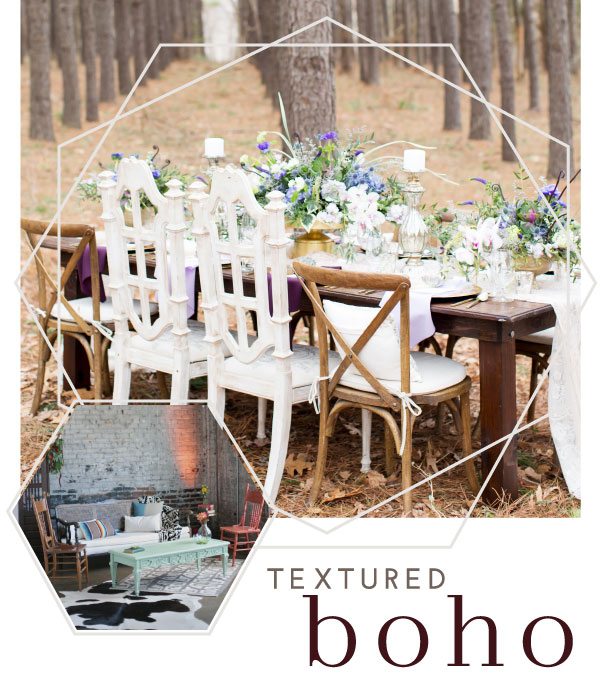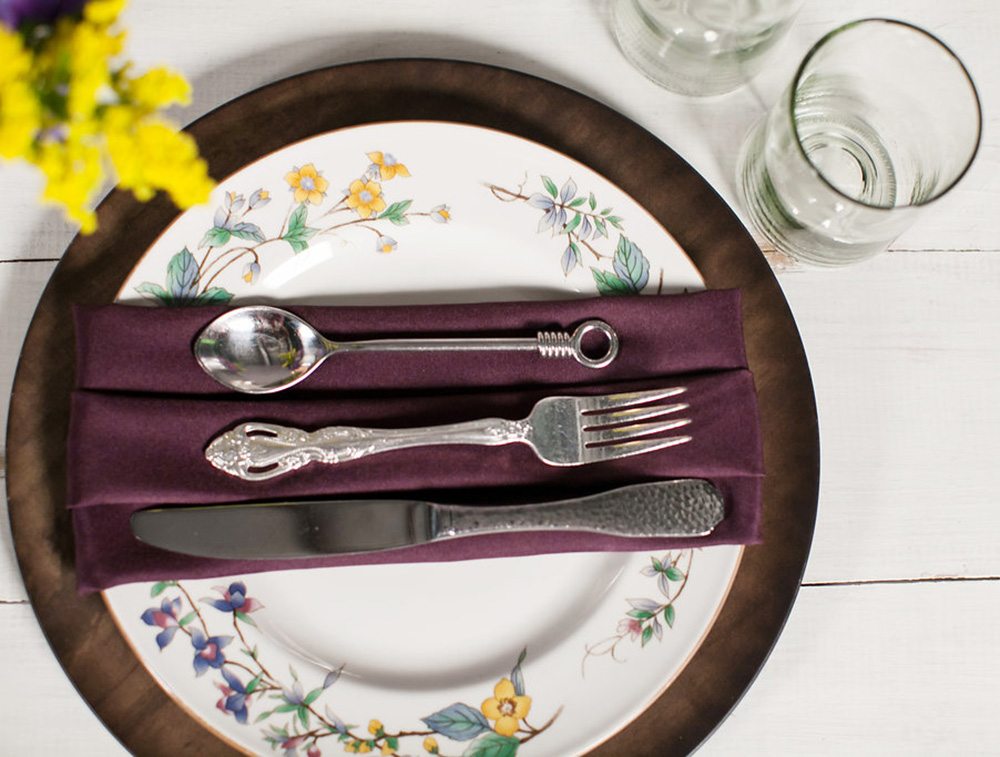 Jenna Henderson, Photographer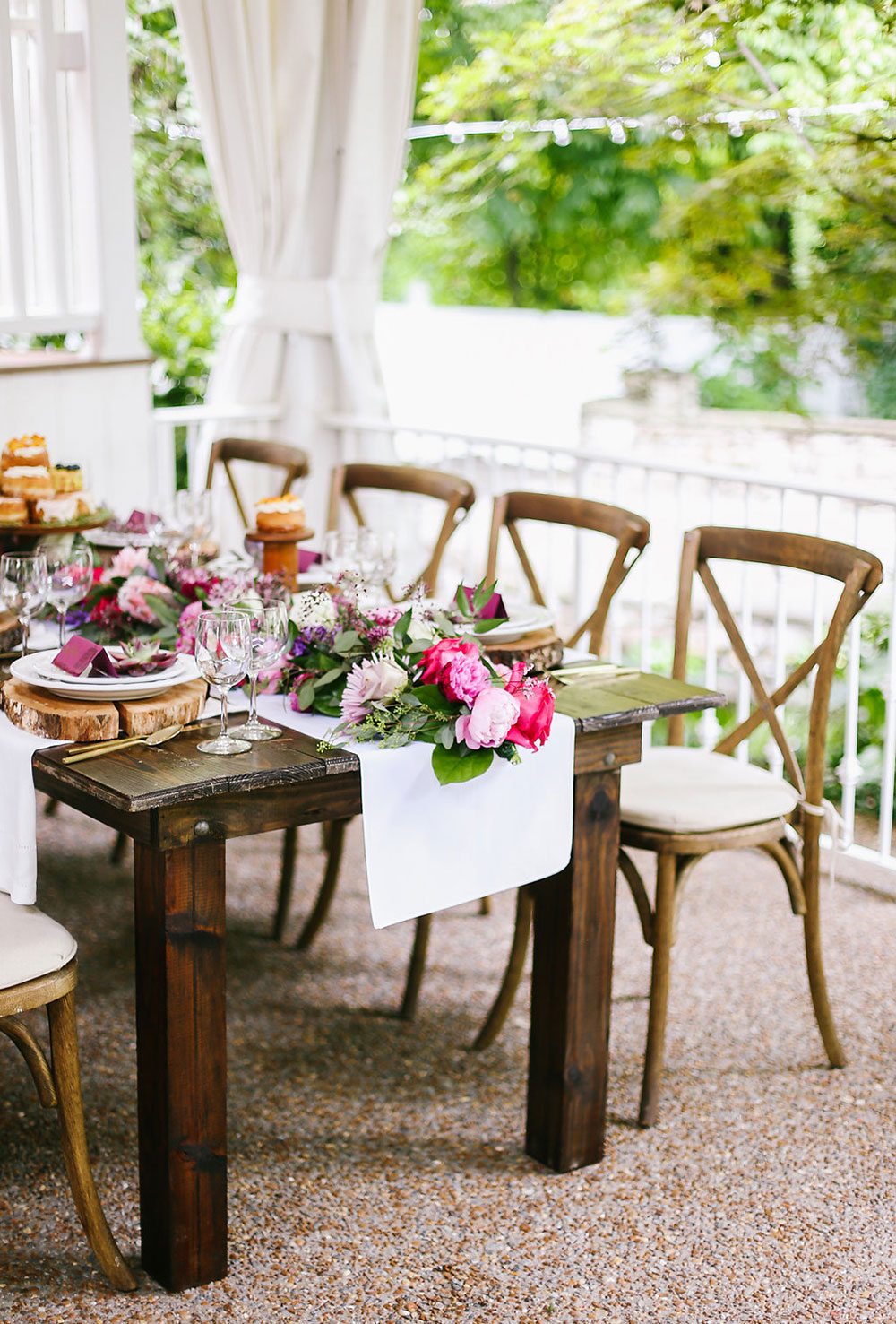 Jen and Chris Creed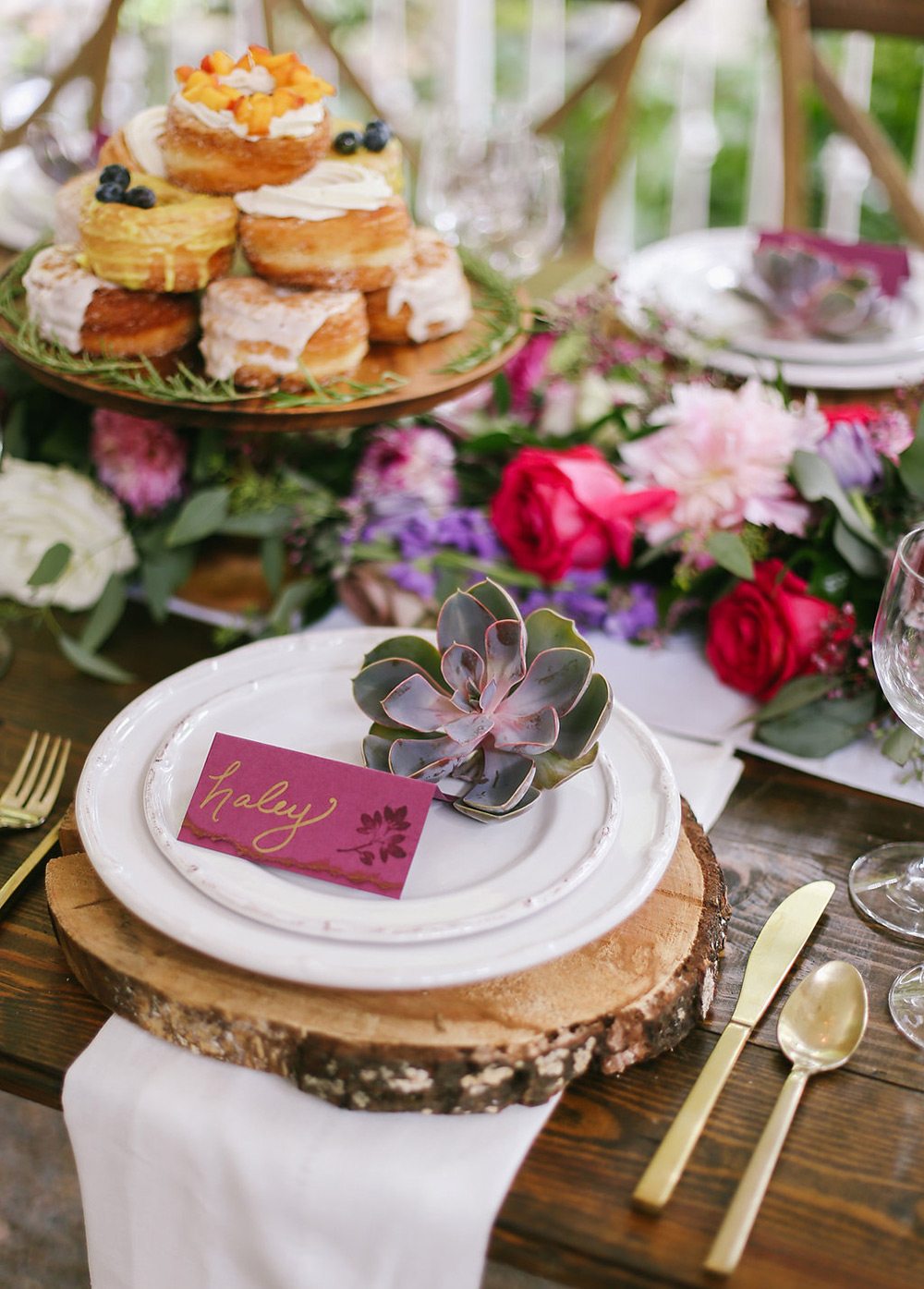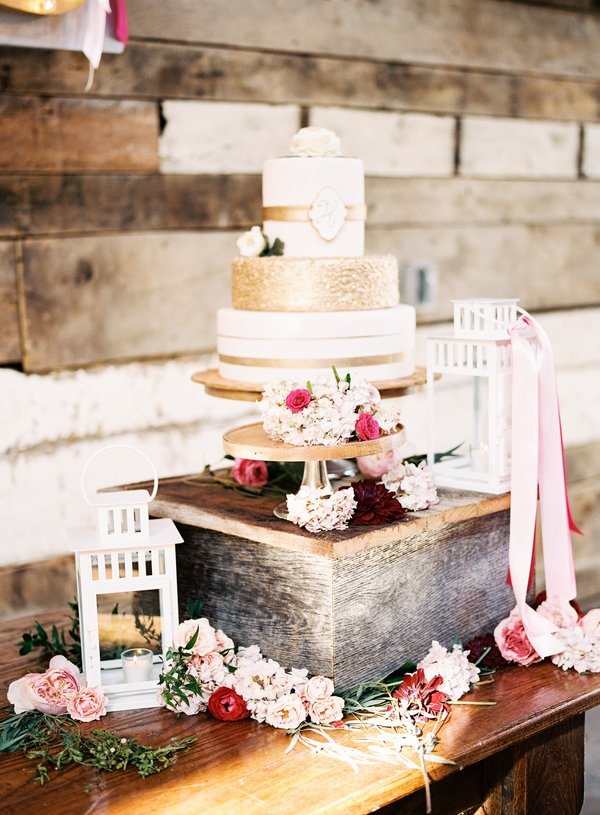 Jenna Henderson, Photographer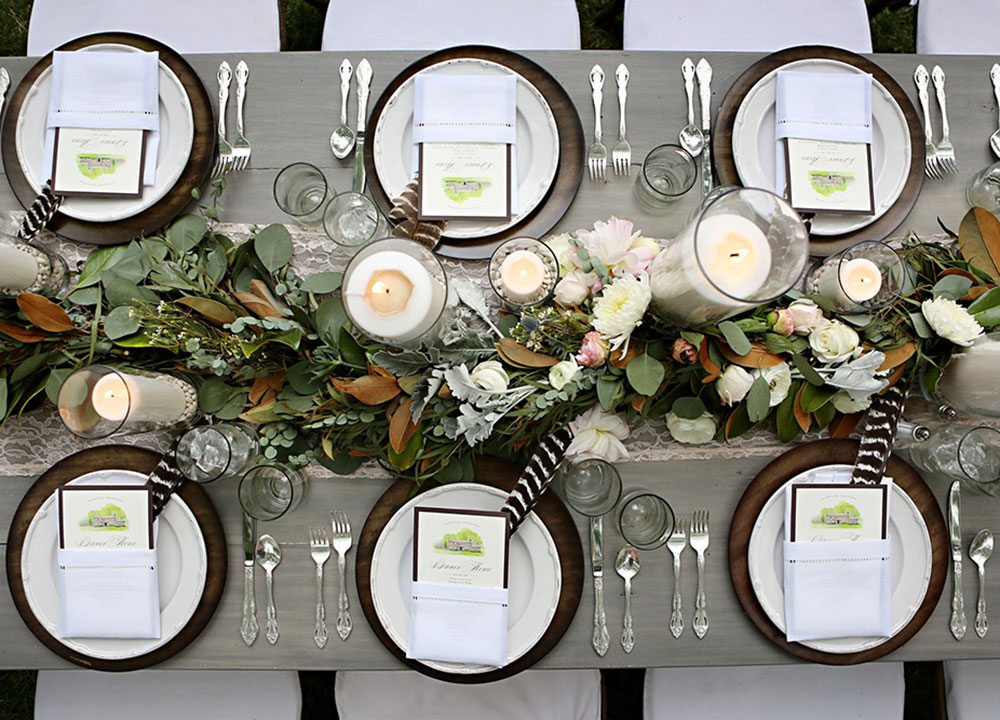 Kristyn Hogan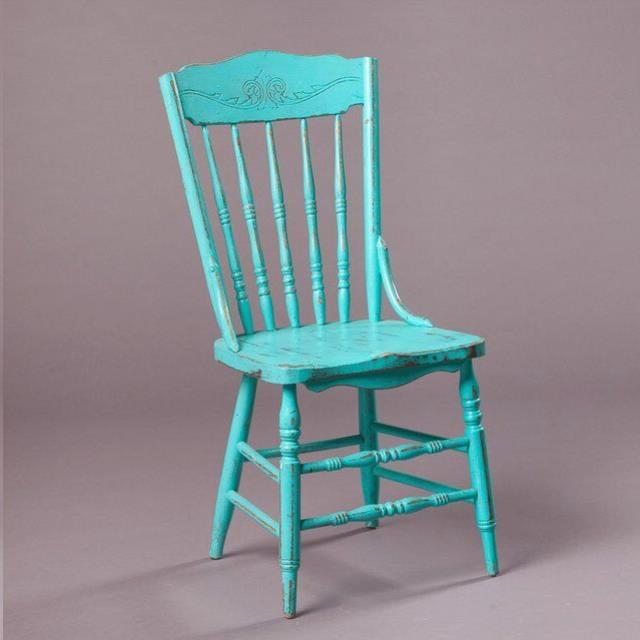 Like what you see? Contact our team to learn more about our distinct wedding rentals for your Nashville and Franklin, TN events at info@southerneventsonline.com.
TAGS | Enchanted Florist, Nashville Event Rentals, Southern Events Party Rental, southern style events, southern weddings
FEATURED RENTALS | hob knob glassware, harlin dining chair, pure glassware, gatsby coup, farm tables, tessa lovseeat, abbey flatware, cross-back chairs, ghost chairs, wooden chargers, artisan china, vintage chairs, barnwood square cake plateau, chiffon table runners, ghost chair, velvet bench, gold medallion chargers
---
7

Nov

Trends and Inspiration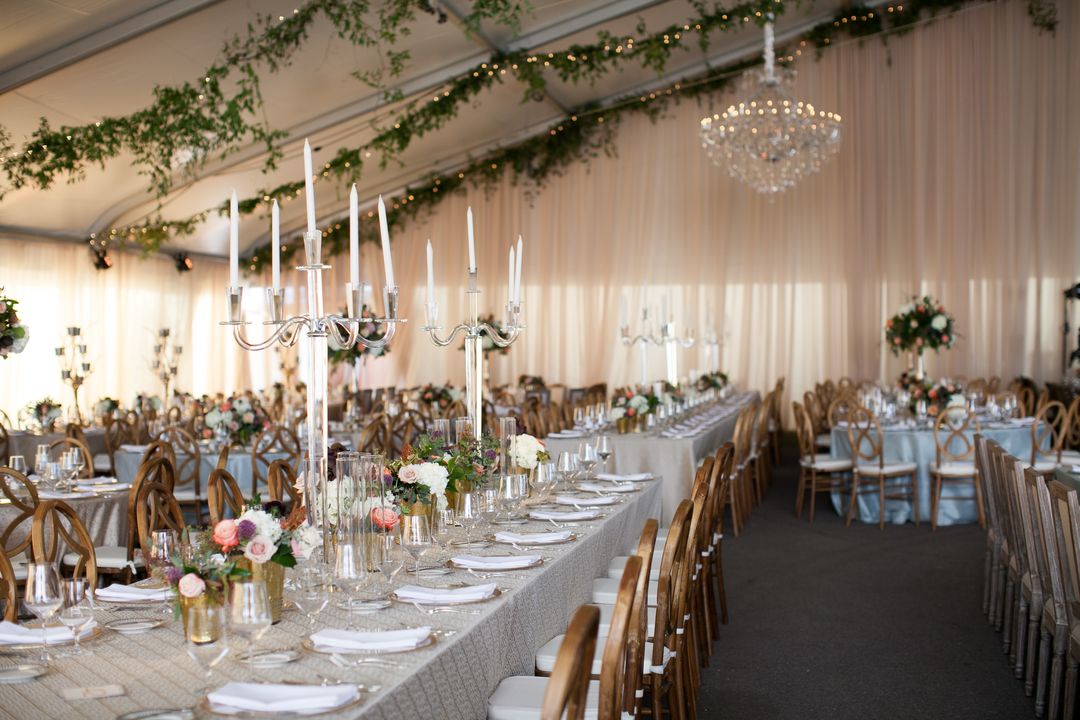 The Heritage Ball – a gala put on by the Heritage Foundation in Franklin, Tennessee – has been held every single year since 1972, and we were again proud to part of this year's event. The grand gala took place at the historic Eastern Flank Battlefield Park.
Our favorite classic Southern pieces were in attendance at this lovely Tennessee gala. Guests entered on a custom cream carpet, flanked by boxwood walls.  Chandeliers hung from the ceiling, Harlin Chairs looked very much at home, and gold and silver place settings dotted the tablescapes. The combination gave off a formal and approachable Southern look. Abby Flatware sat next to Glass Chargers with Gold Rims, and our dainty Hamlet China showed up for dessert. The Harpeth Bar fit perfectly amongst these elegant Southern pieces, and our Plank Wood Dance Floor was the perfect fit for our grand stage. We also introduced our new portable stages, creating vignettes for music and entertaining. It certainly was a night of dancing, amazing live music, and celebration!
We never ceased to be amazed at how these rentals create cohesive and unique looks when paired in different ways. Lovely images provided by Phindy Studios.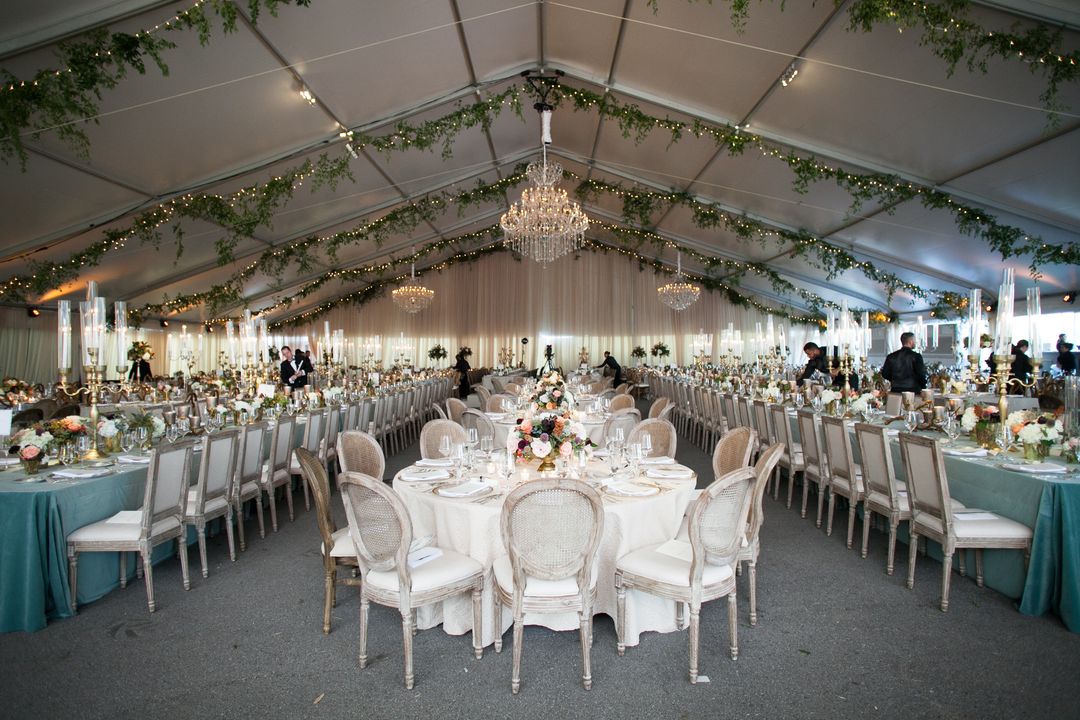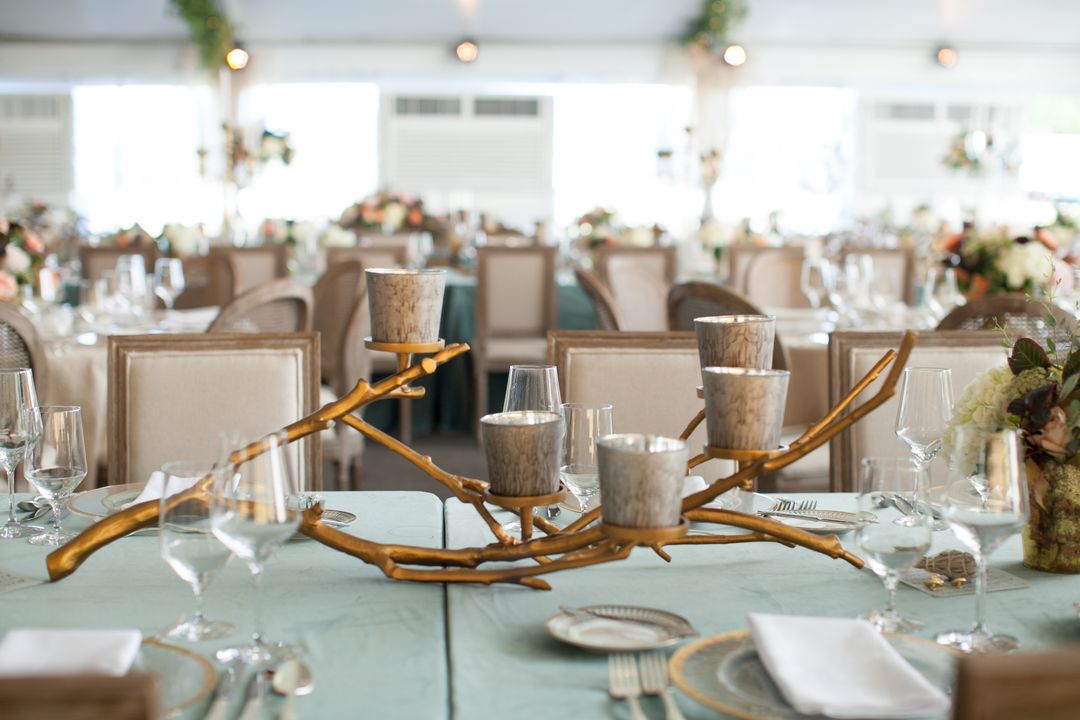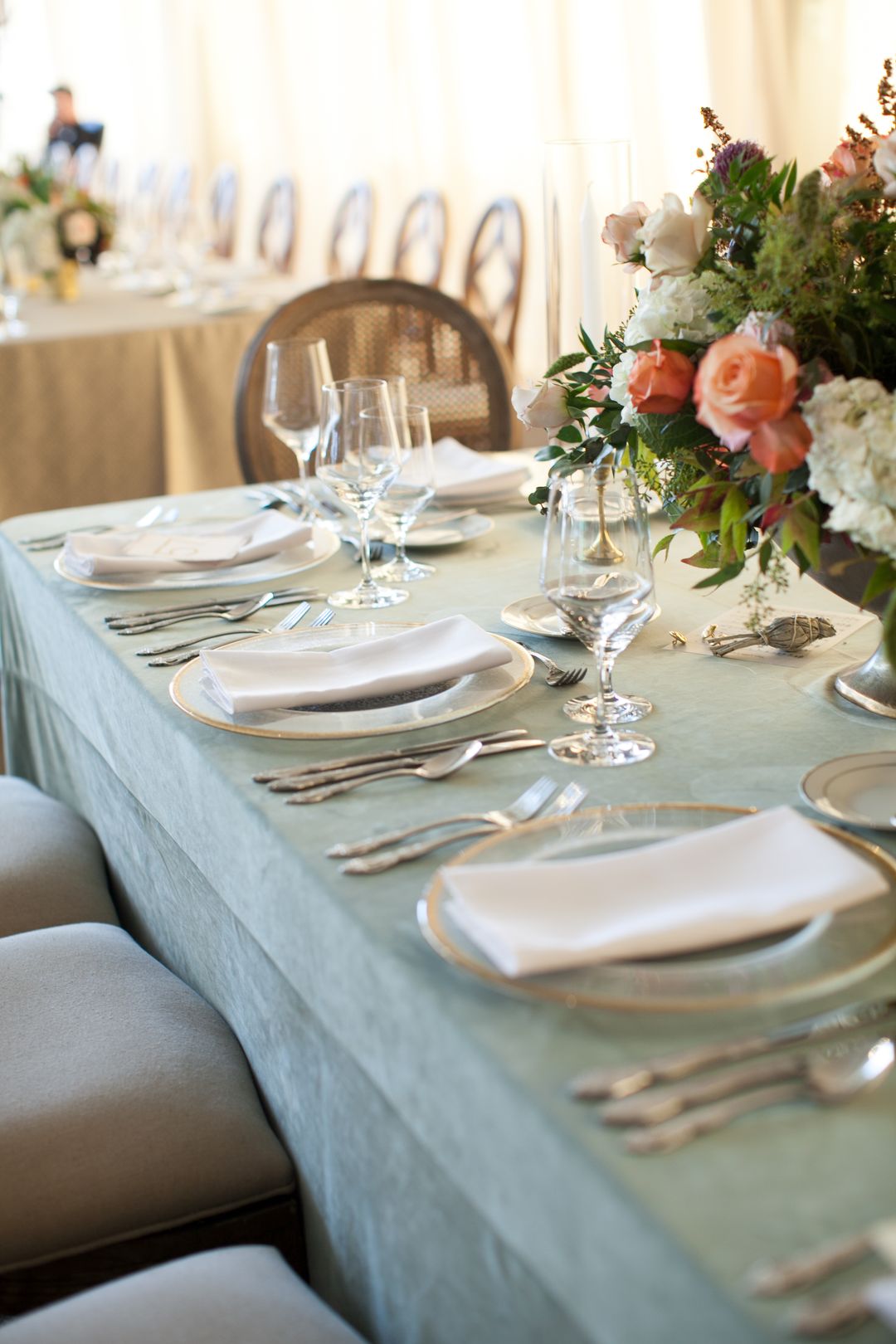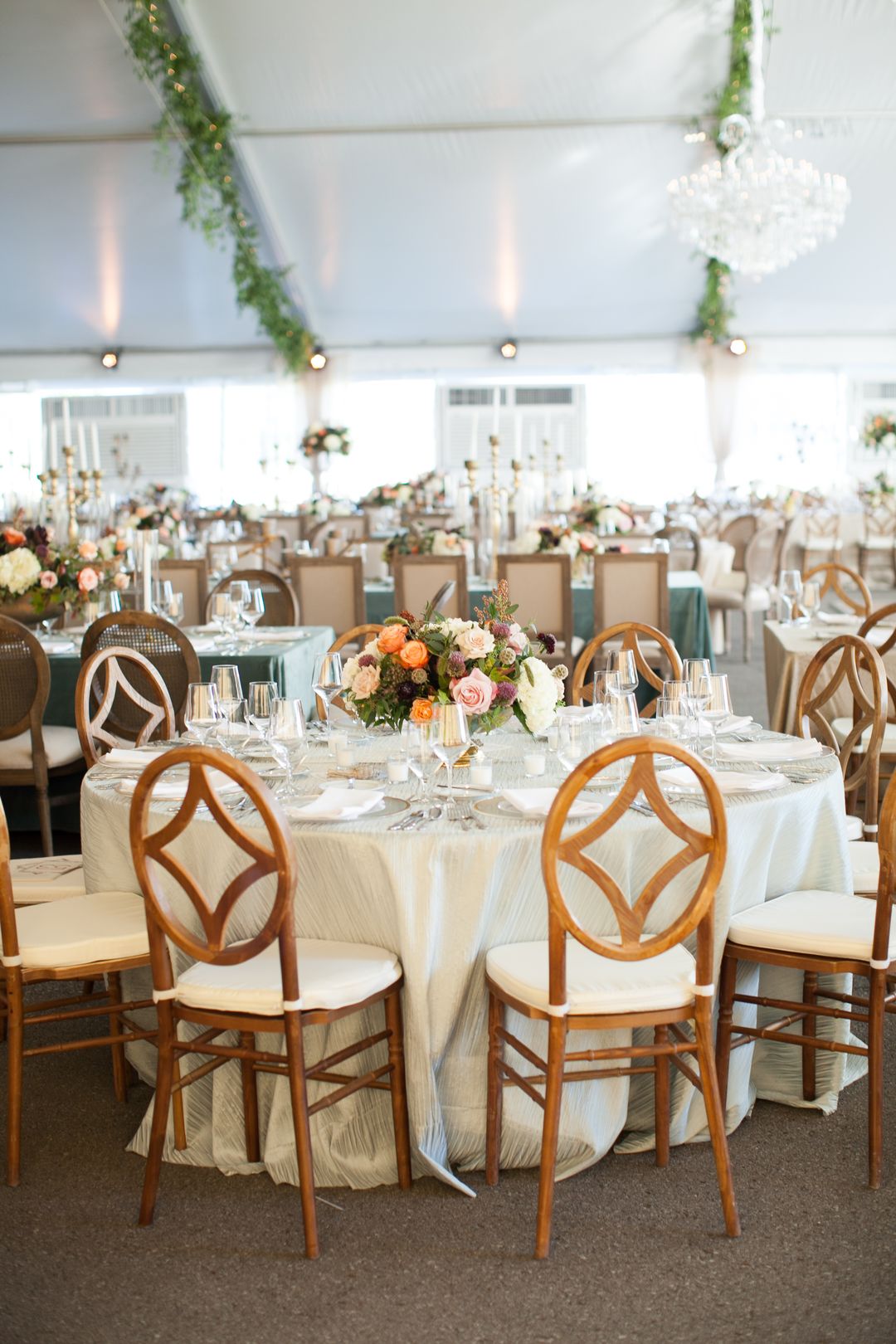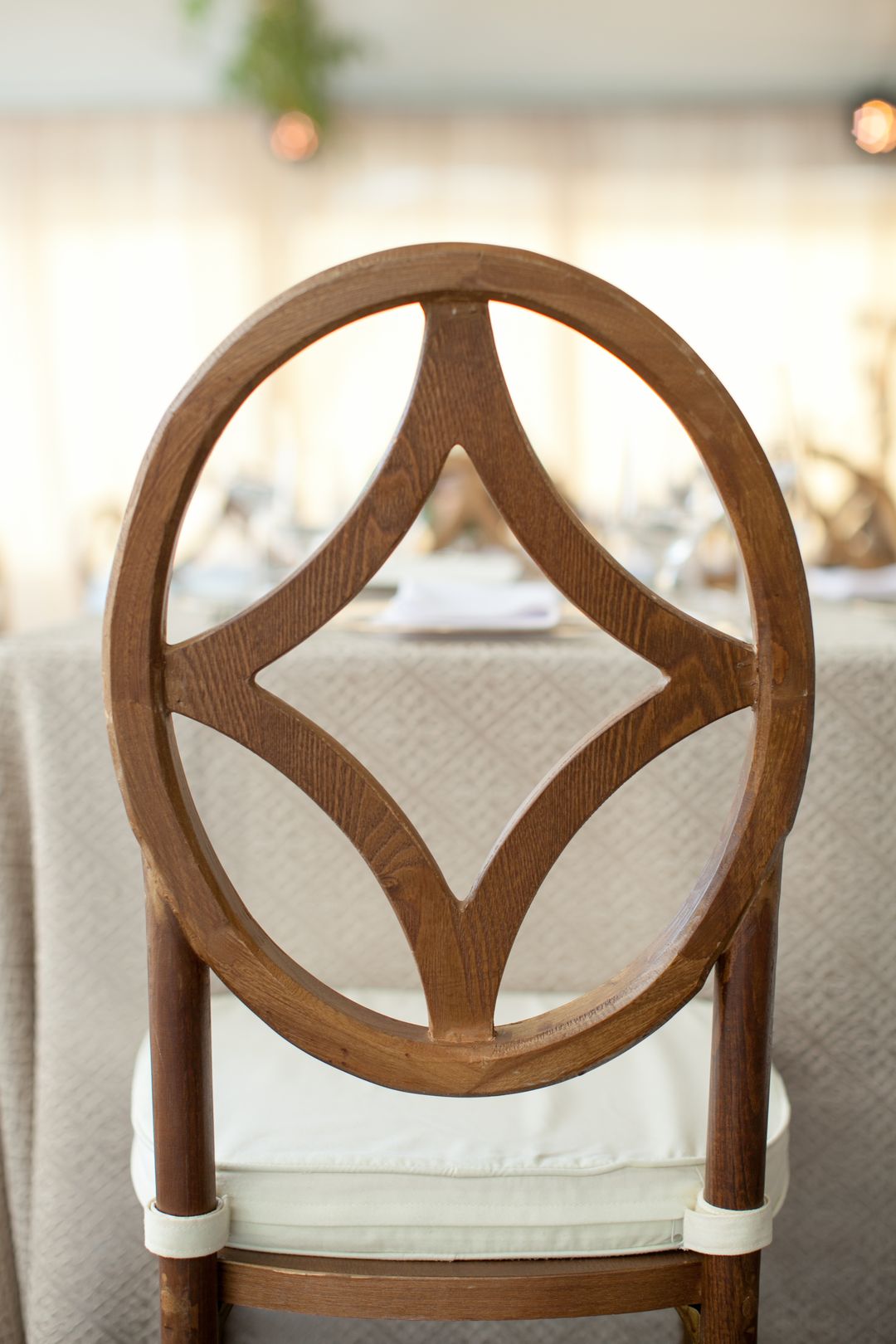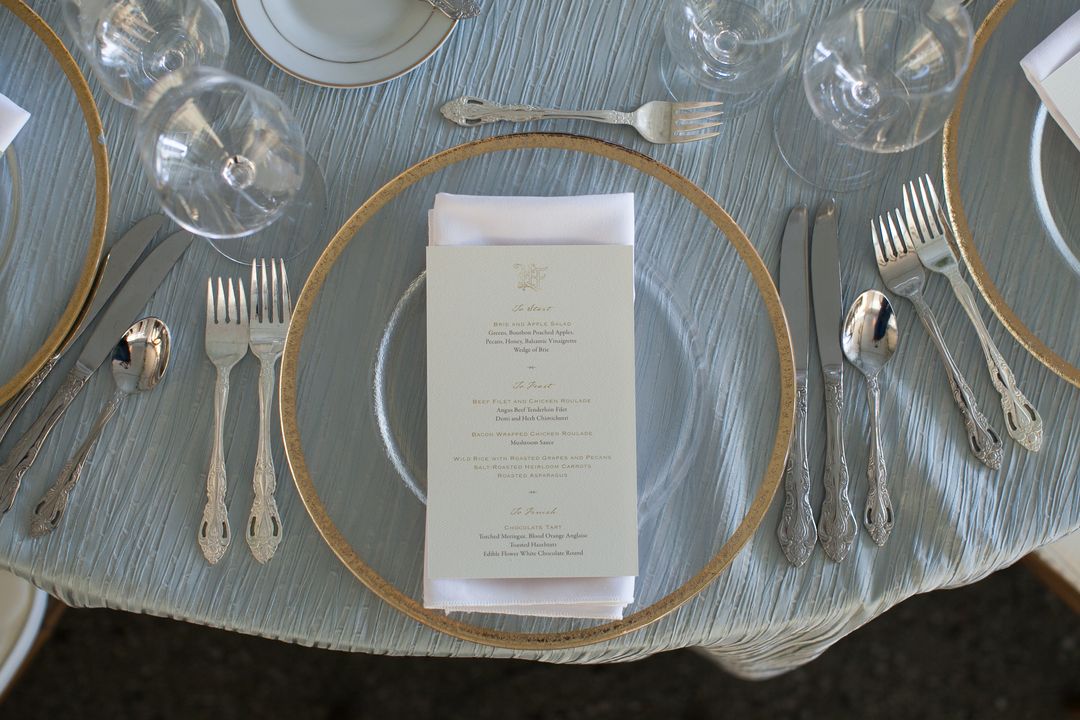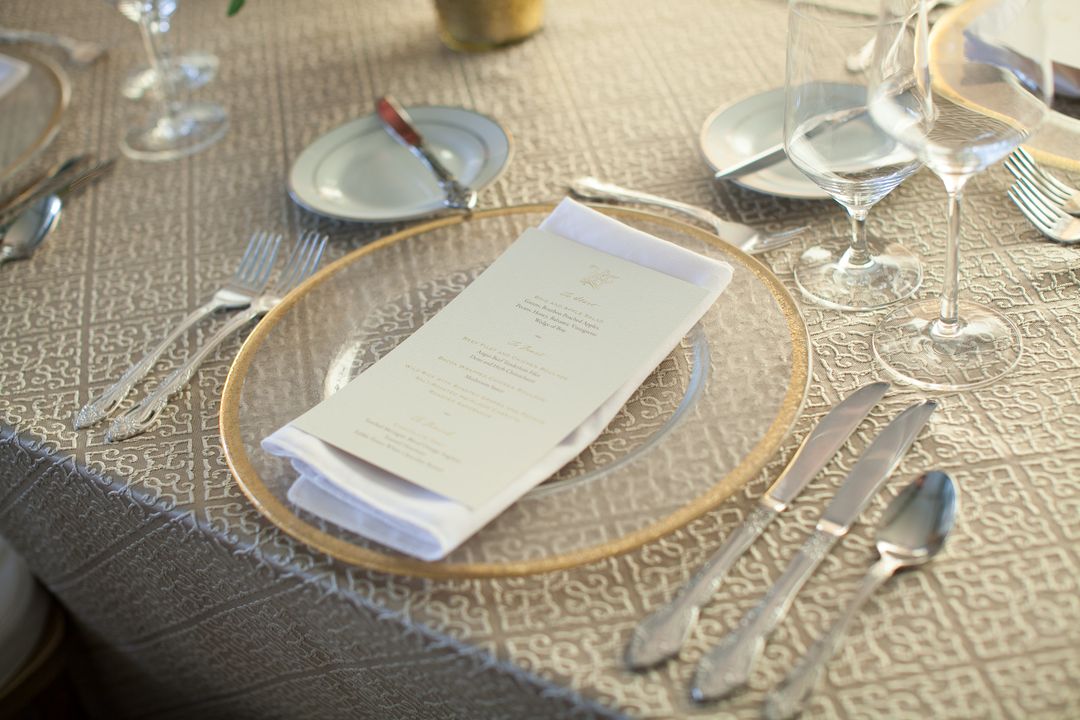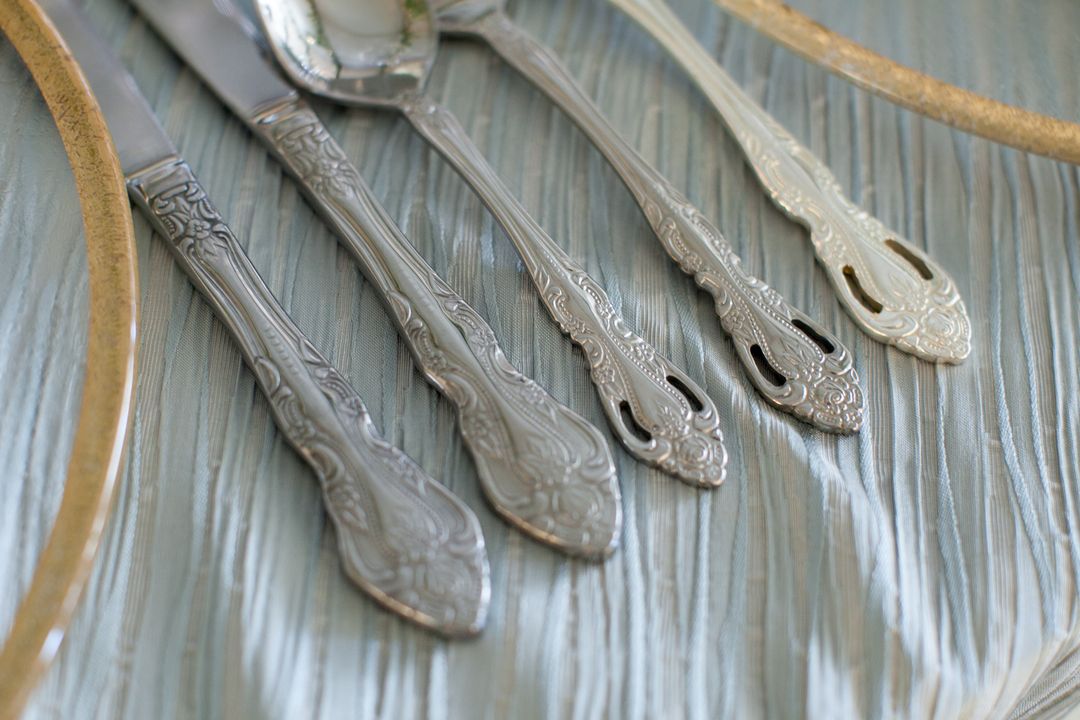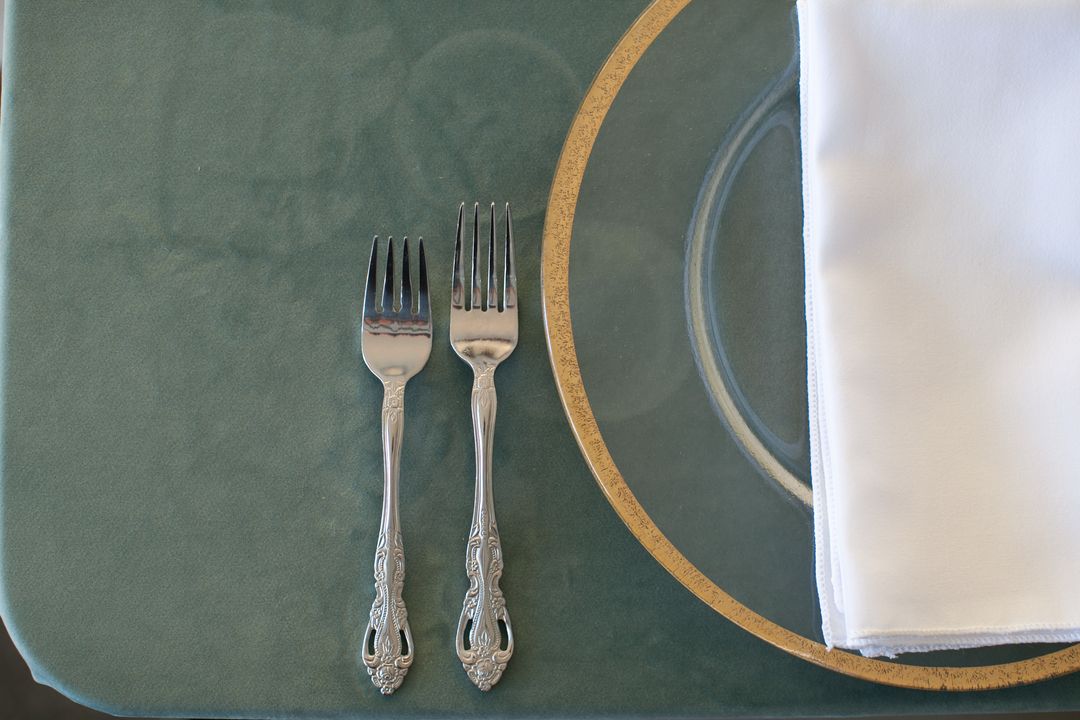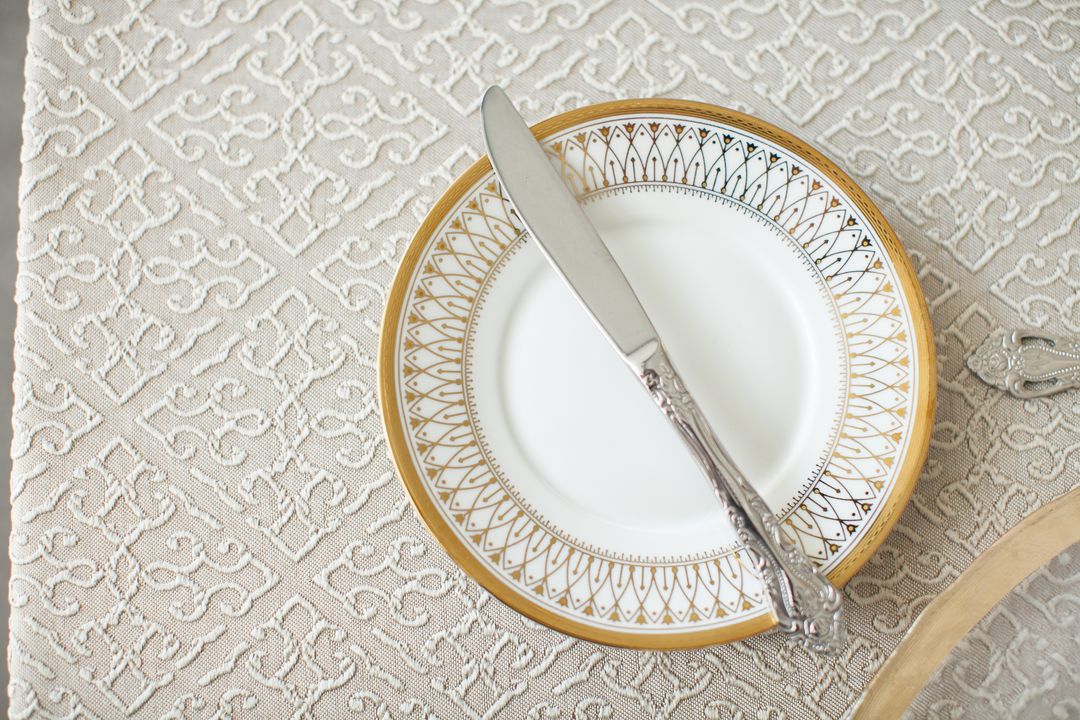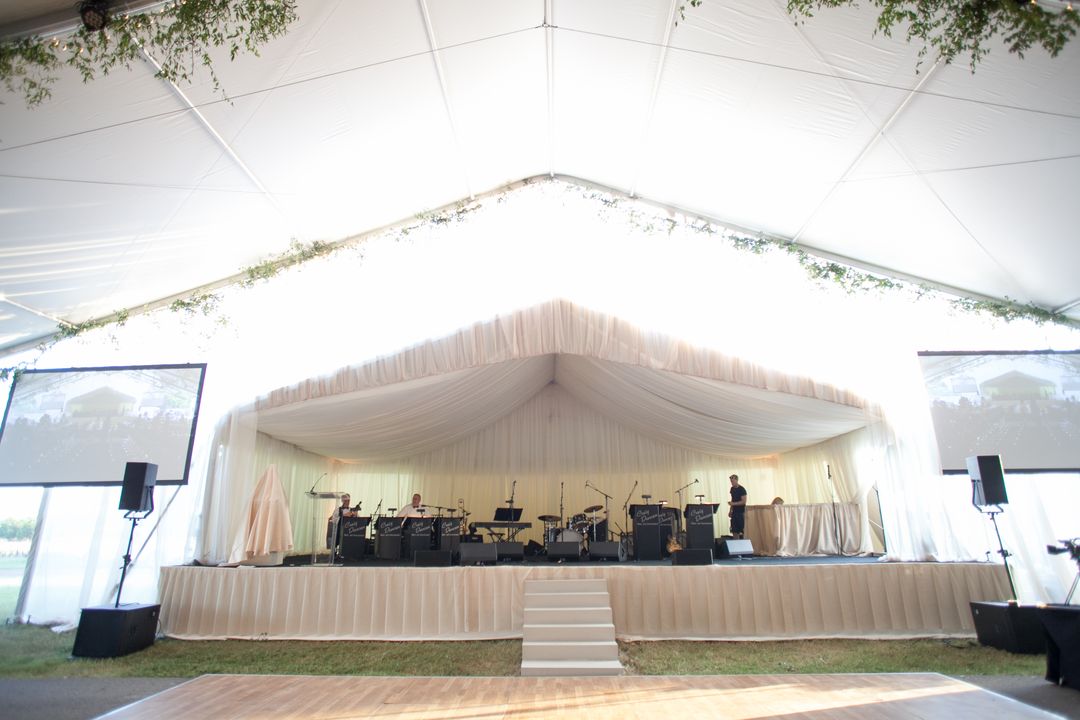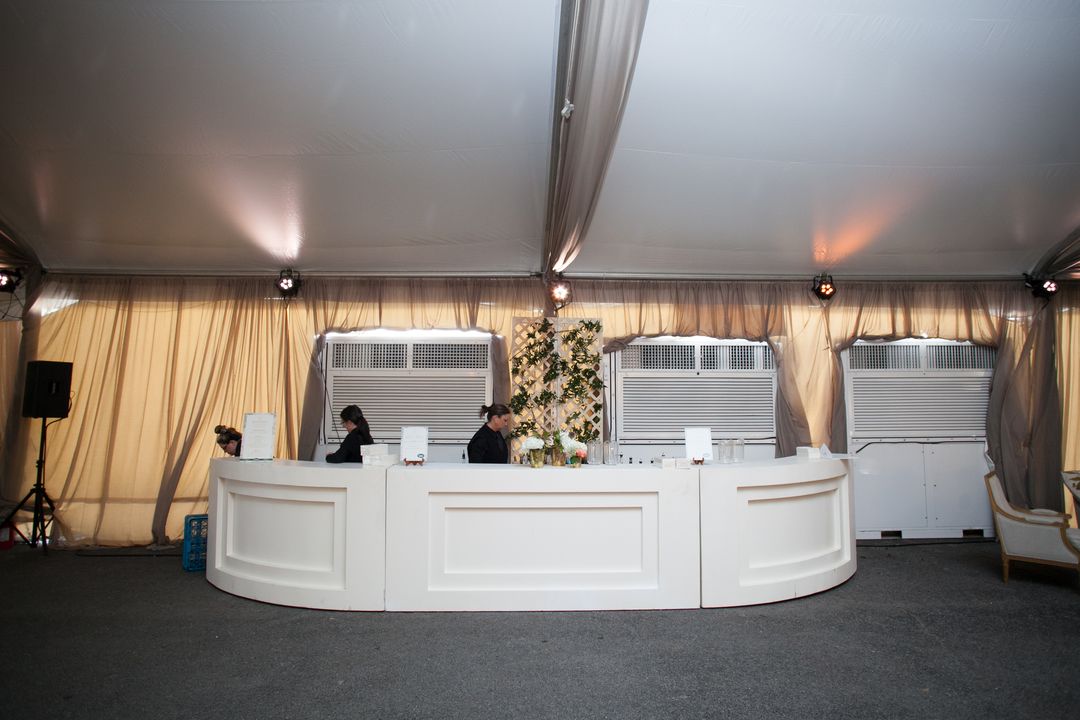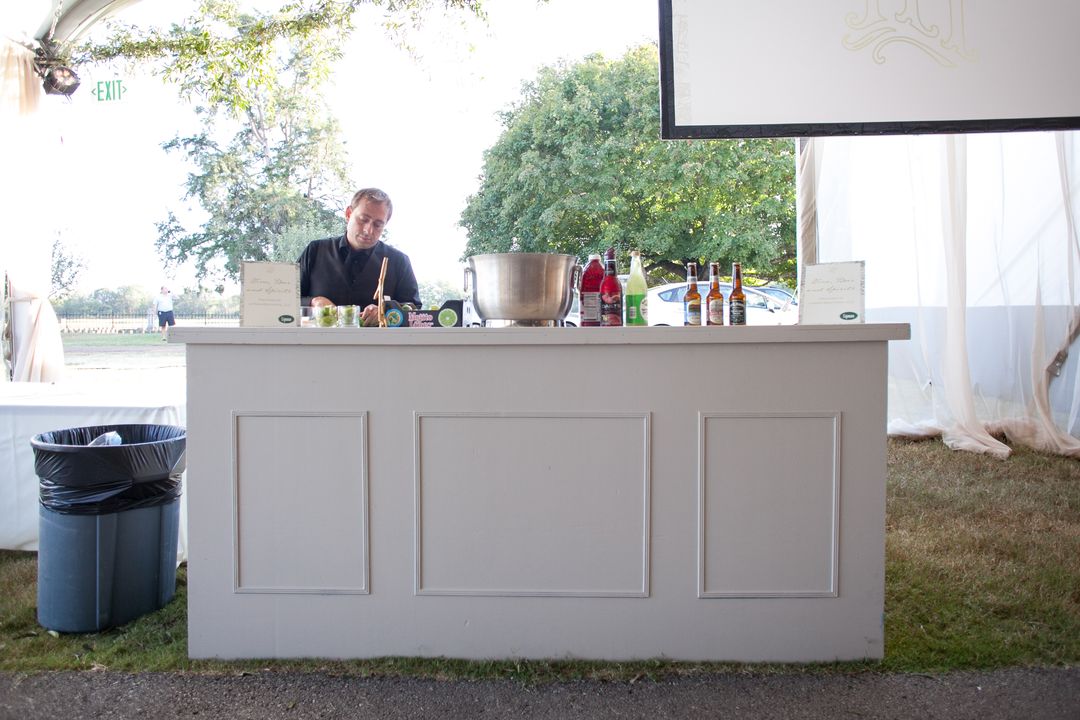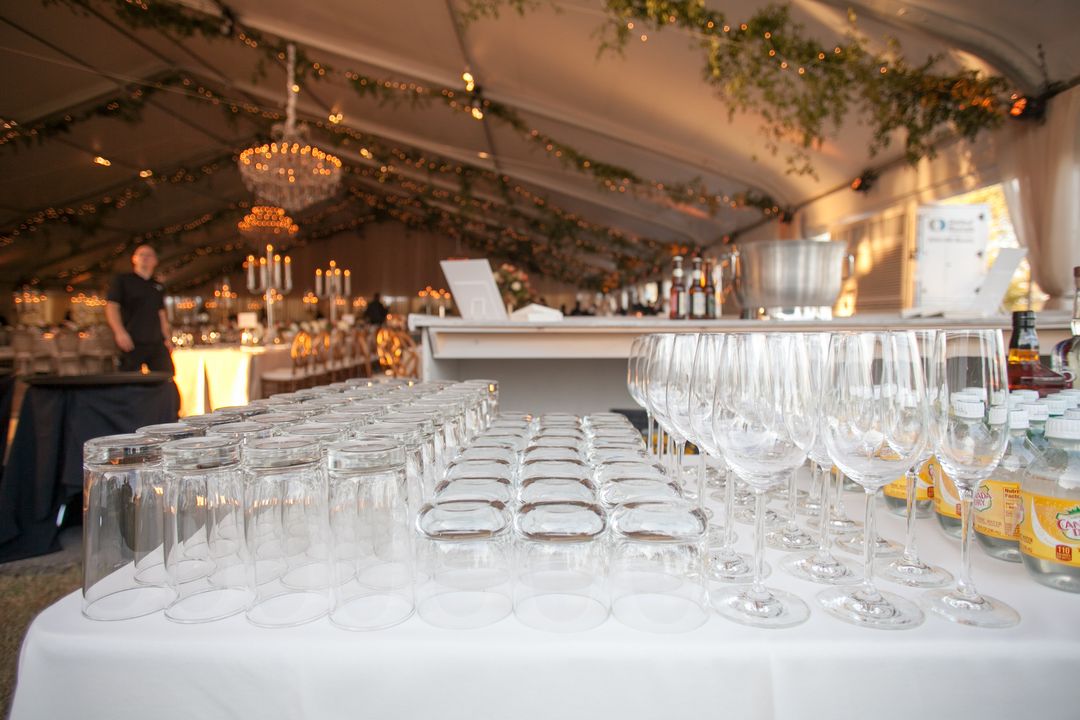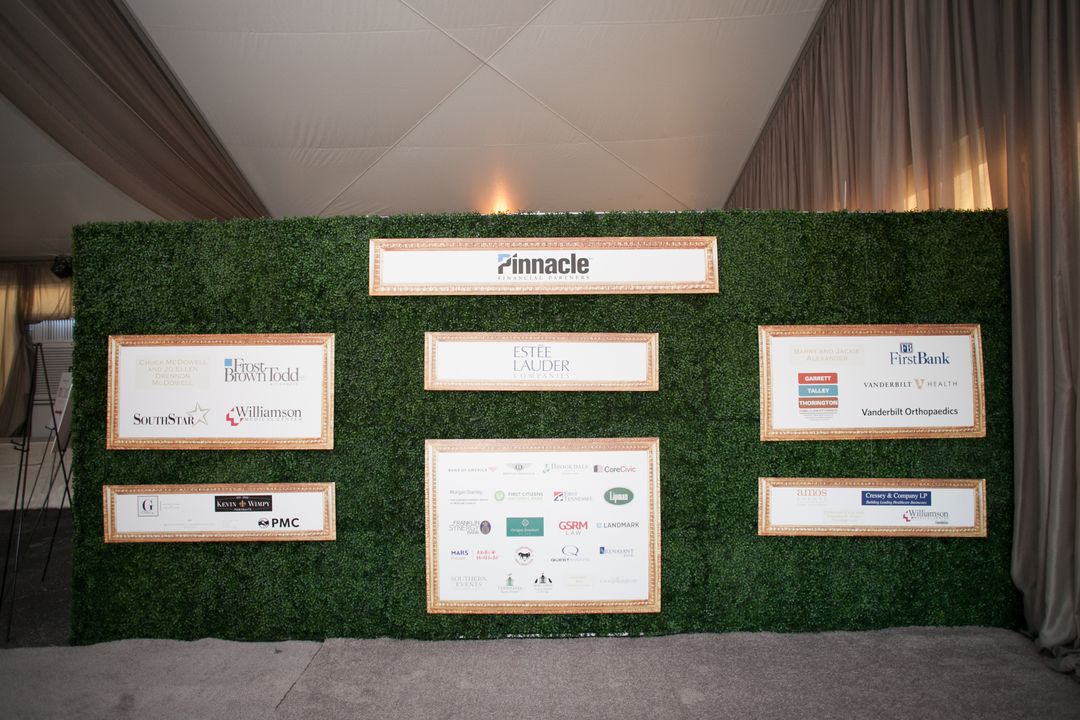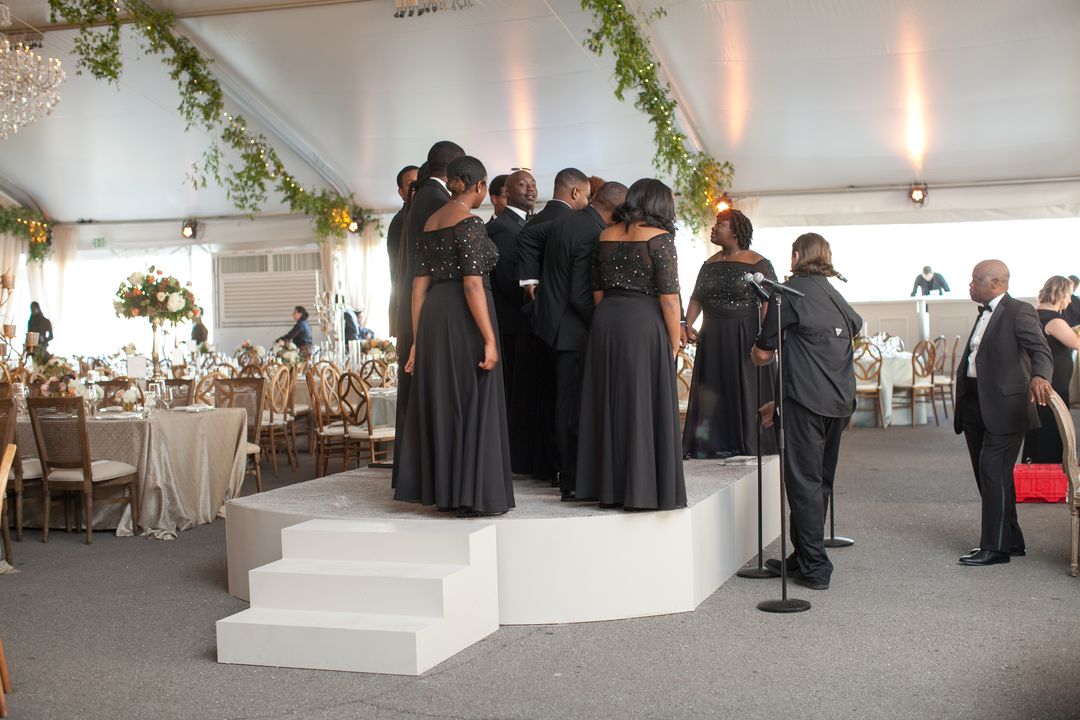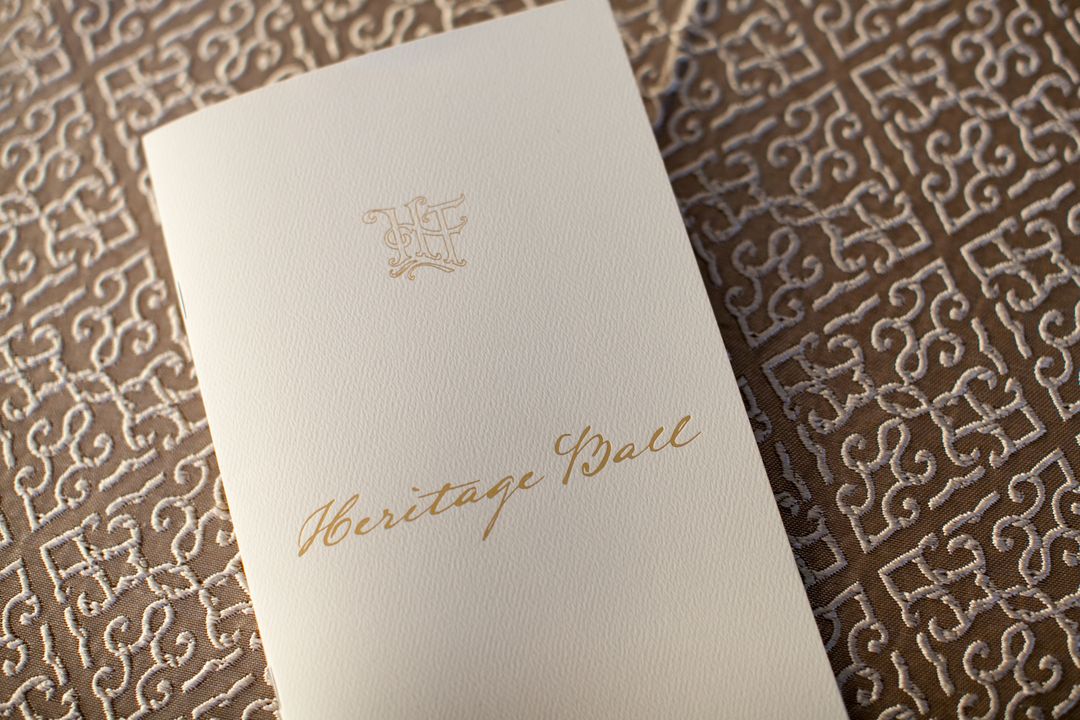 We'd love to chat all things rentals with you at your upcoming event! Send us a message at info@southerneventsonline.com.
TAGS | Nashville Event Rentals, Southern Events, Southern Events Party Rental, southern style events
FEATURED RENTALS | Harlin Chairs, Harpeth Bar, Abby Flatware, Glass Charger with Gold Rim, Hamlet China, Adeline Chairs, Staging, Portable Stages
---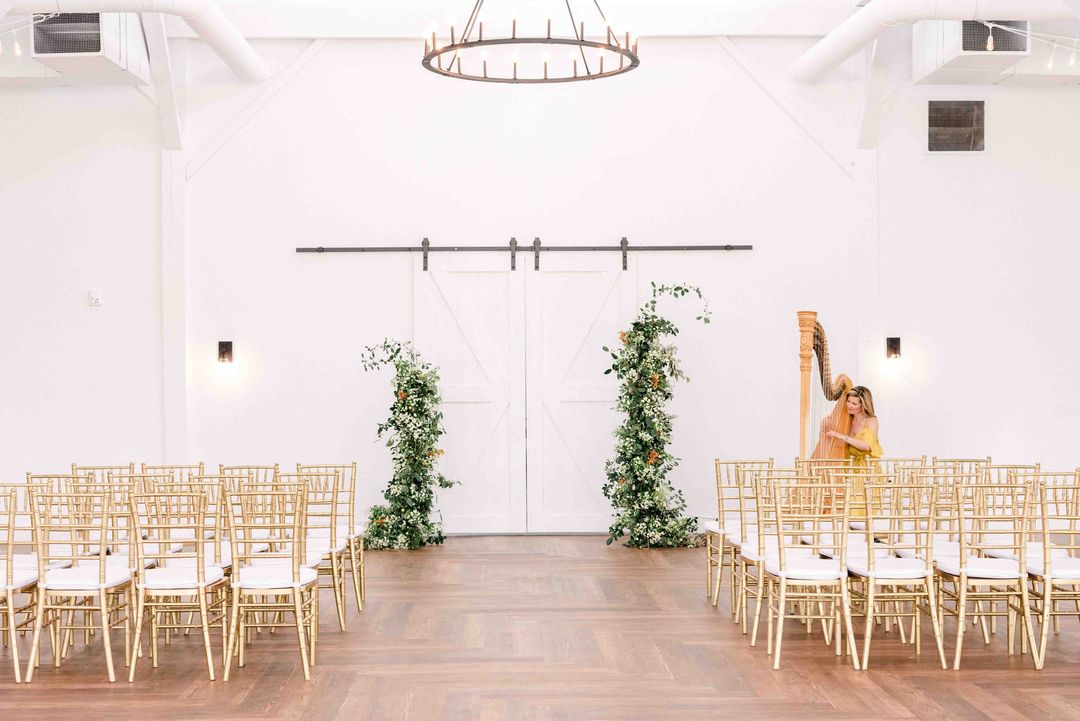 With natural light pouring into the wedding venue from all angles, 14Tenn in Nashville, Tennessee is a sought-after event space for holding weddings and events of all shapes and sizes. As one of the venue's exclusive vendors, we adore designing and dressing this space with our unique wedding and party rentals. The gorgeous, well-lit event venue becomes something new each and every time we get the opportunity to create events there. Crisp white walls, warm wood floors, and obscenely large windows create the perfect canvas.
For a recent style shoot with Styled Shoots Across America, we had the opportunity to create a luxe and inviting wedding look at this Middle Tennessee wedding venue. Our Saylor Navy Velvet Sofa and Chairs brought a welcome pop of color to the serene and modern space. We added our Navy Rug for warmth and comfort (guests always love an inviting space to sit and chat). When working with white walls and wood floors, we jump at the chance to bring in gold accents. The color combination always creates a swoon-worthy – almost ethereal – look that brides and grooms look for on their wedding day. We brought in our Gold Chiavari Chairs to evoke that magical, blissful feeling that all wedding days should have!
For the wedding reception portion of the design, we combined rustic elements with rich, warm colors. Our Fruitwood Farm Table and mismatched white vintage chairs were both inviting and rustic. To up the elegance a bit, we added Magnolia Green Velvet Linens, Hob Nob Glassware, and Gold Accent China.
Photography by Cee Cee Photography.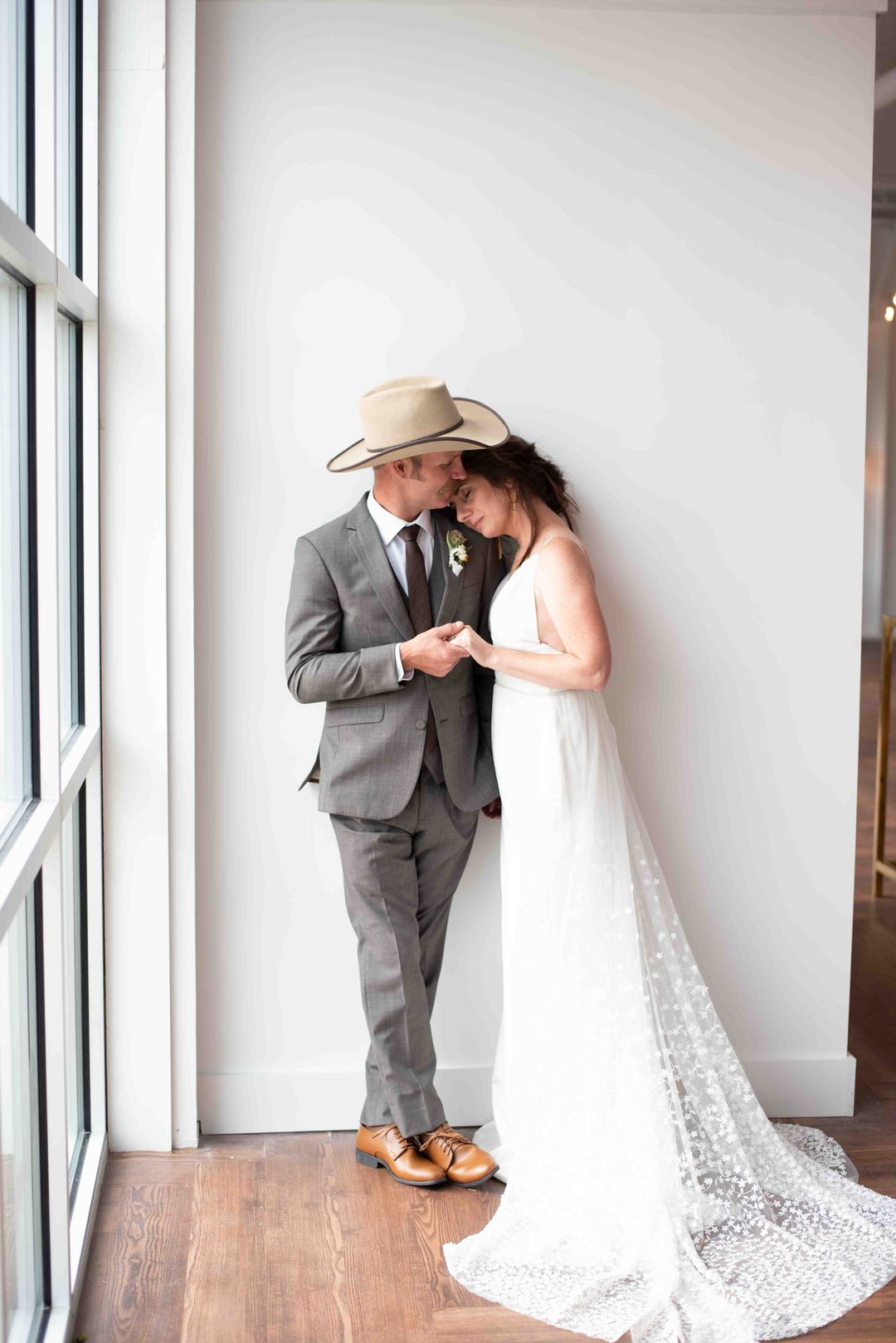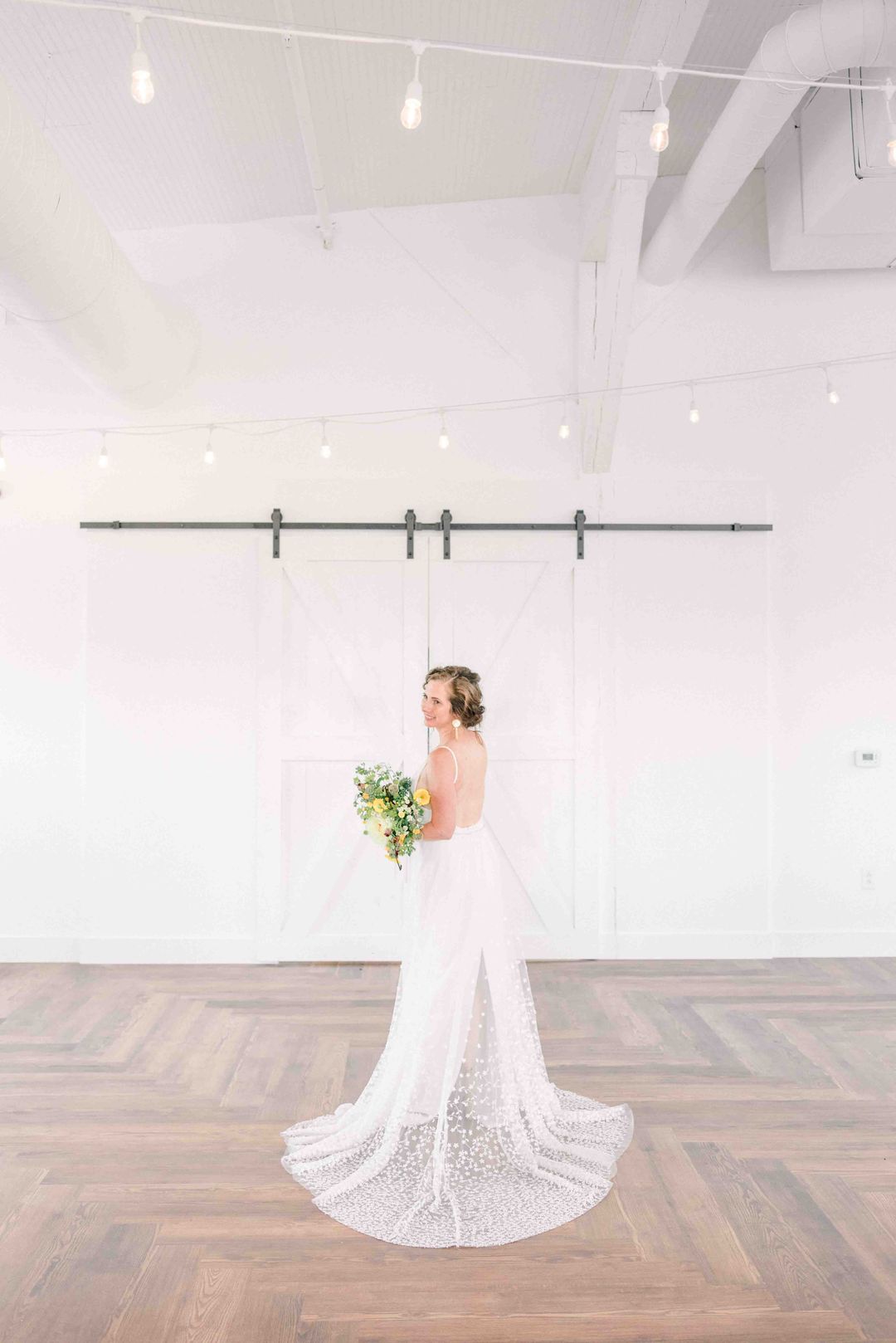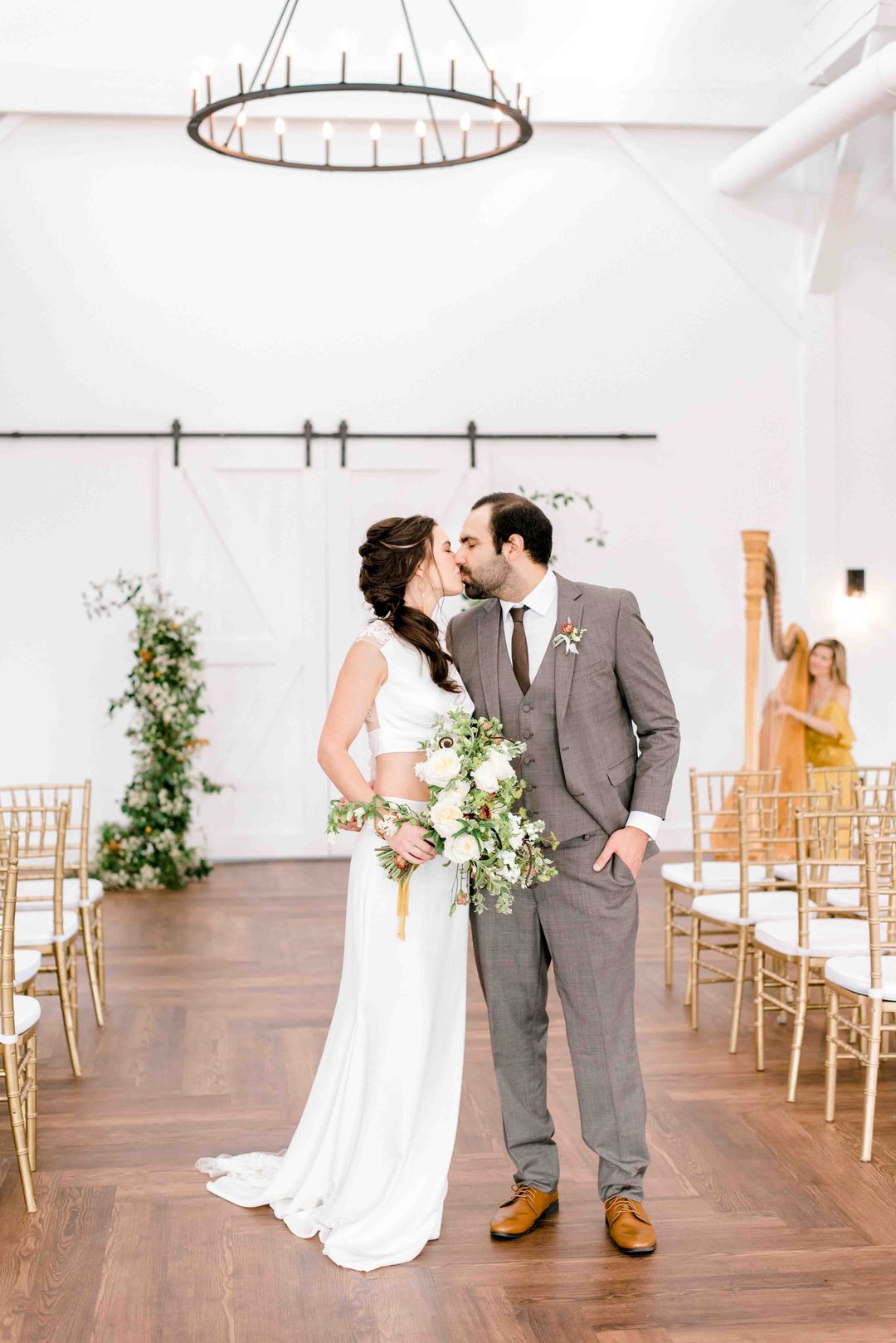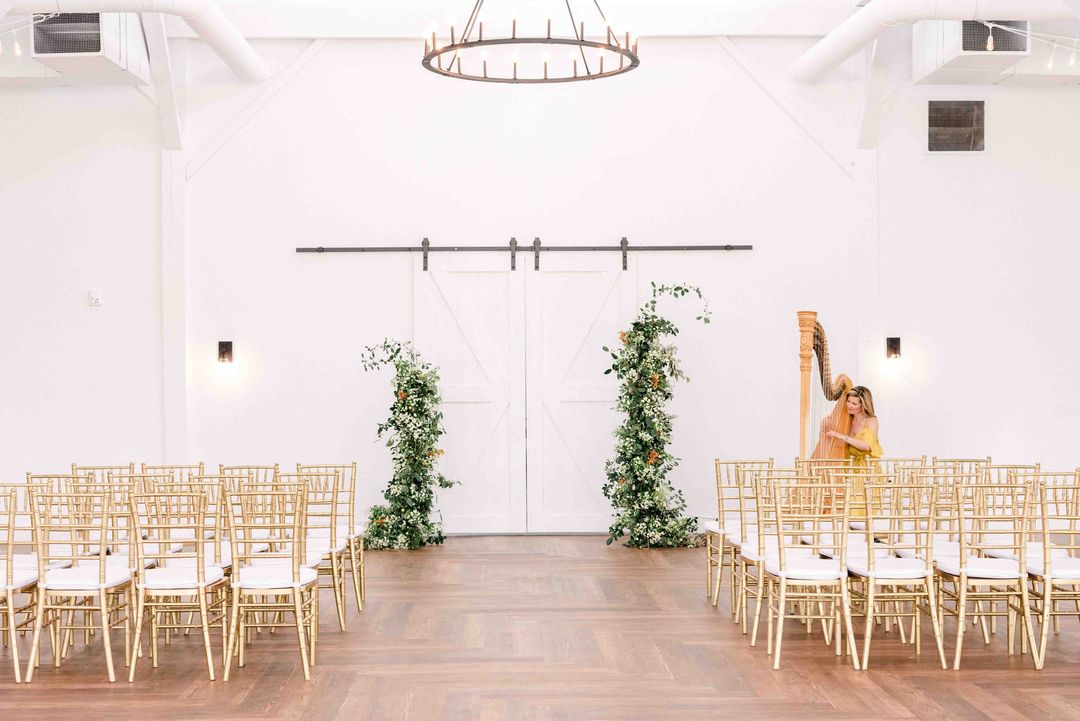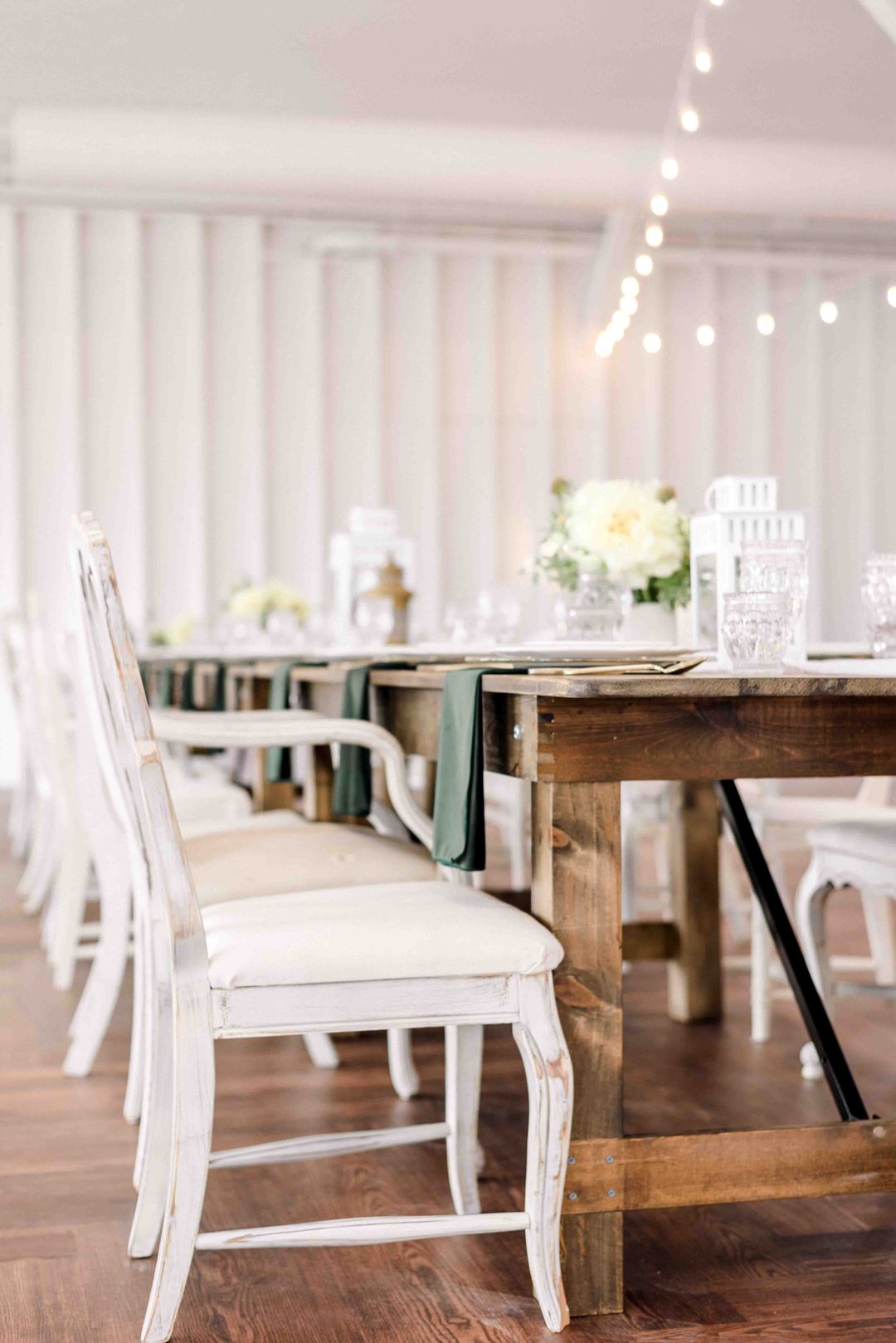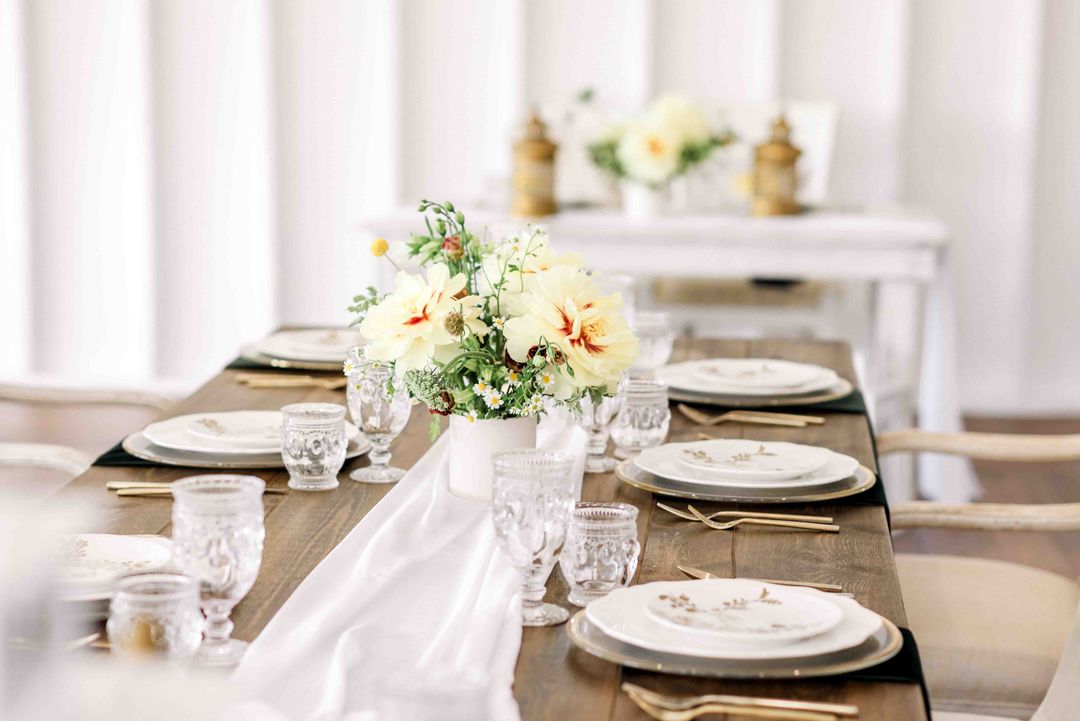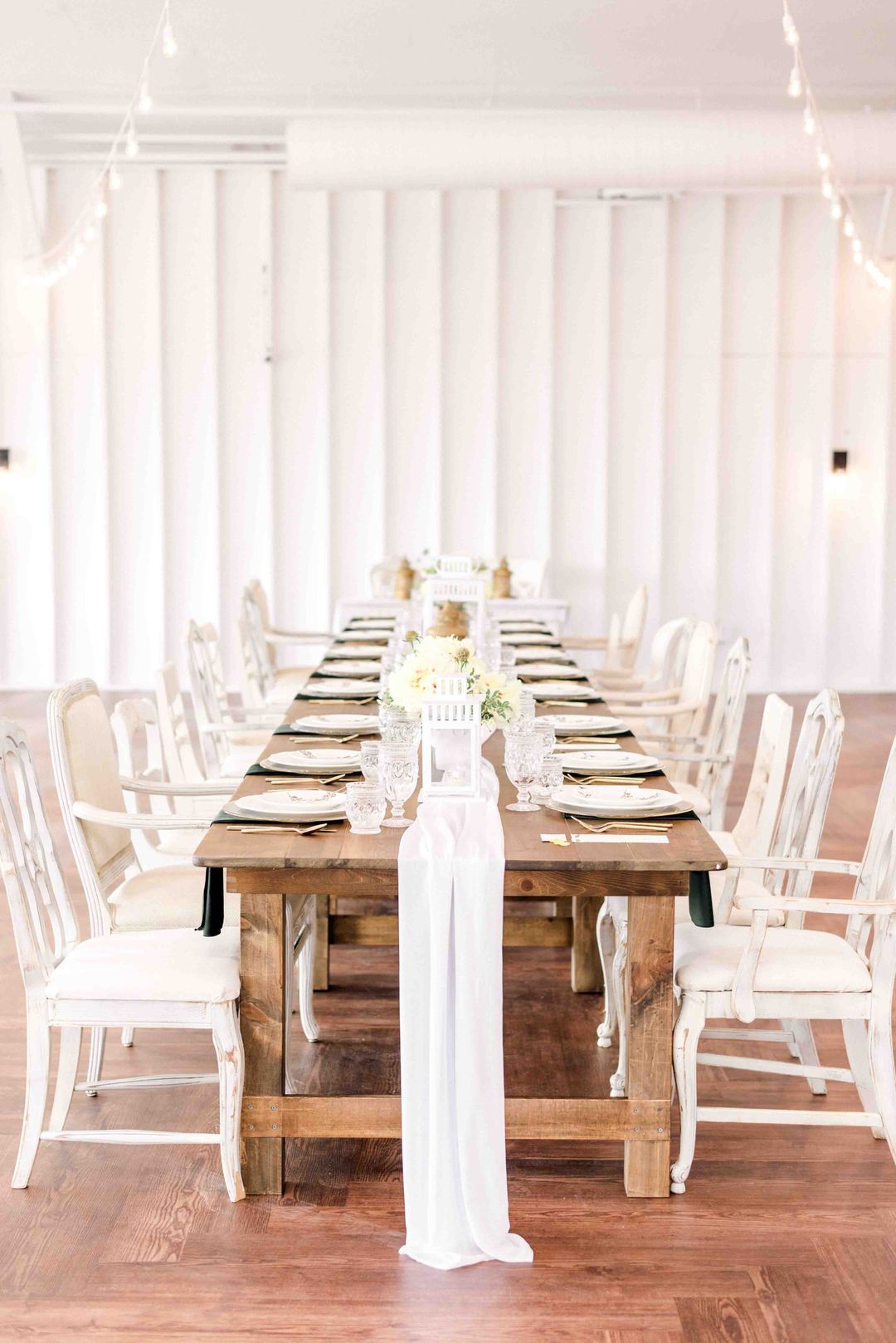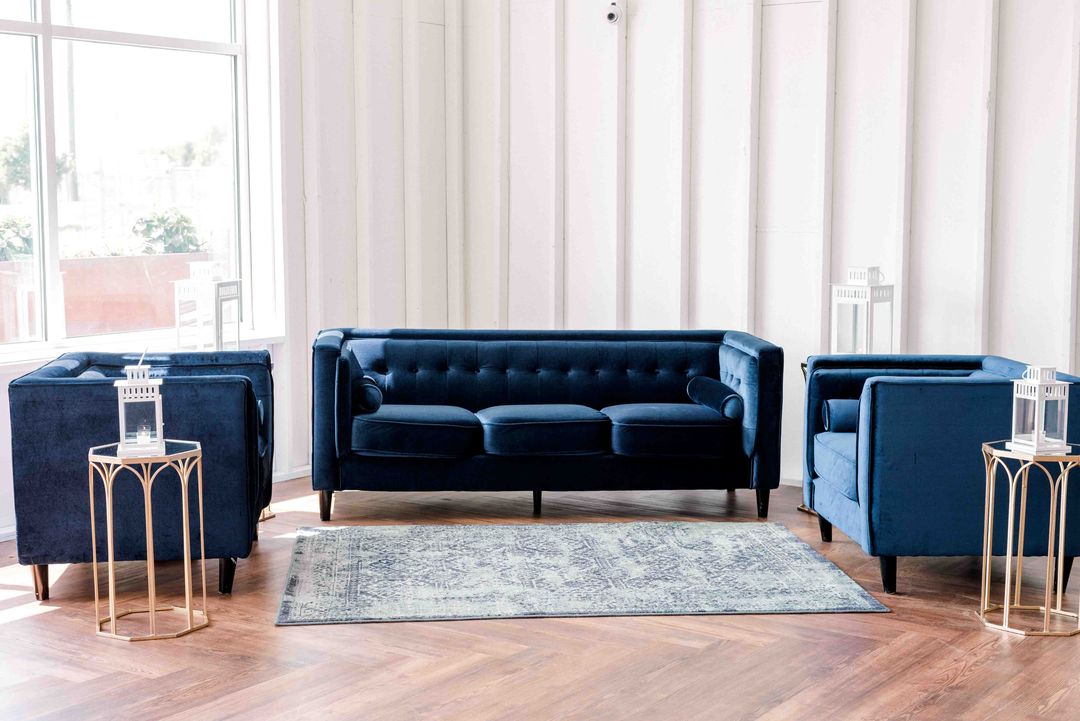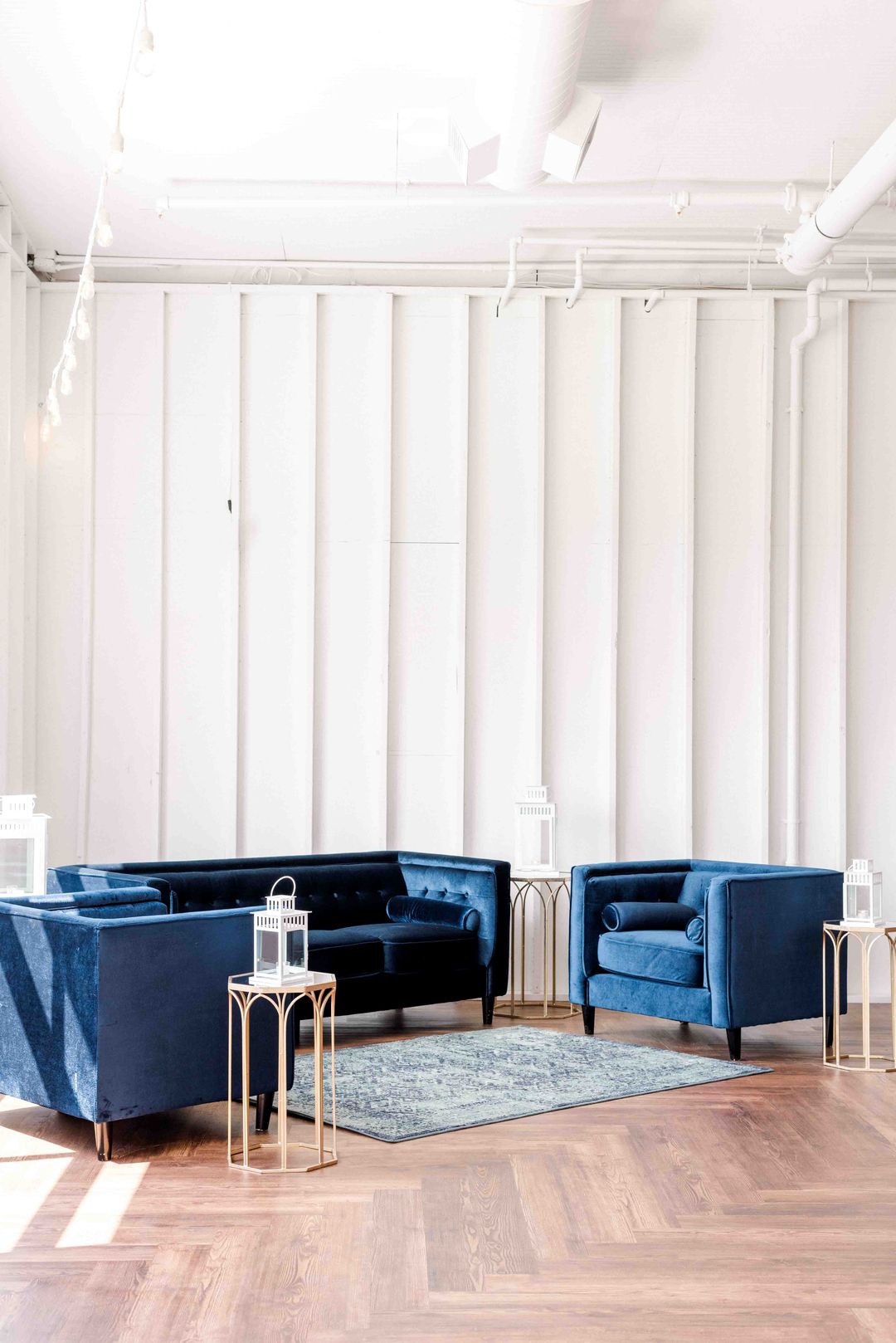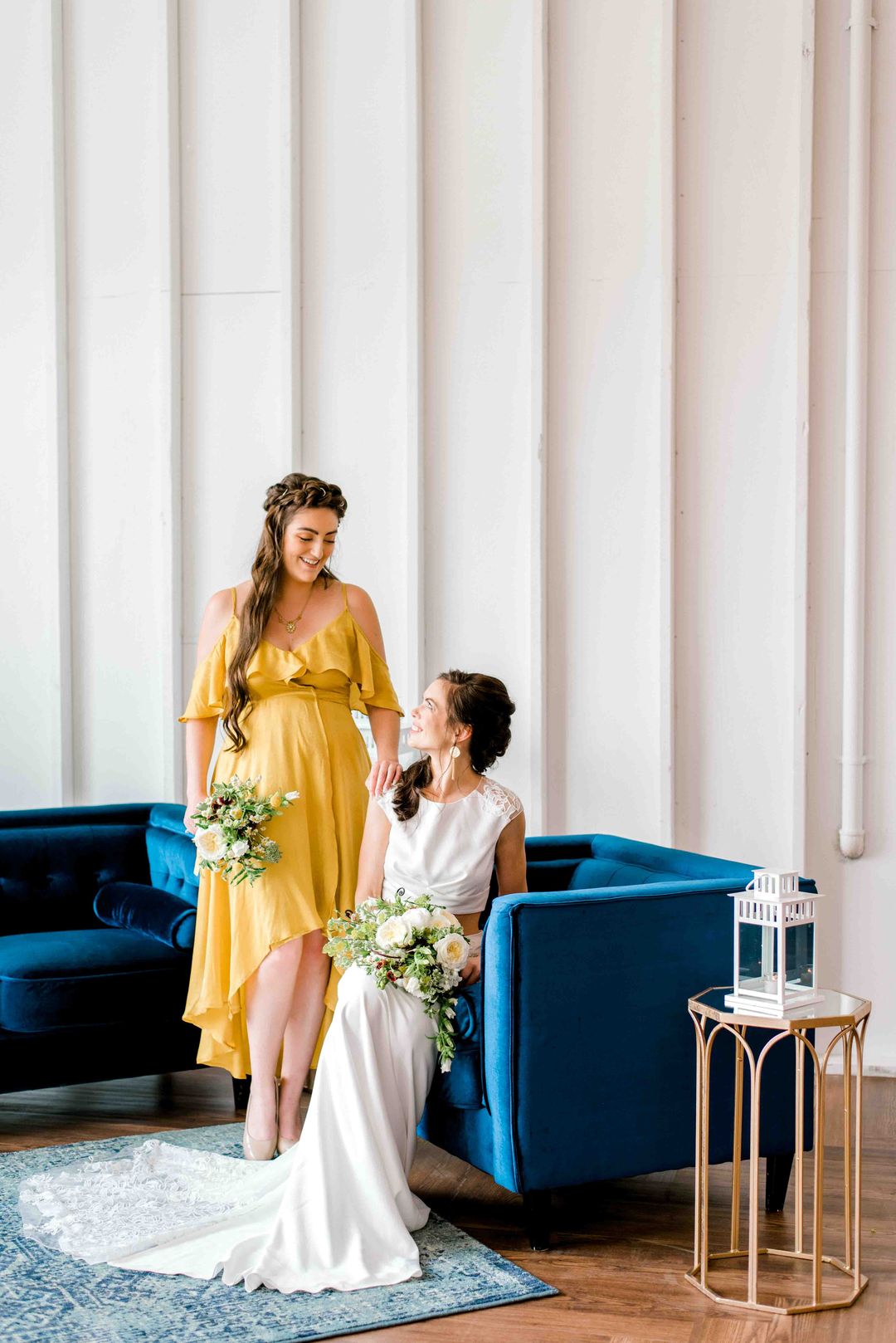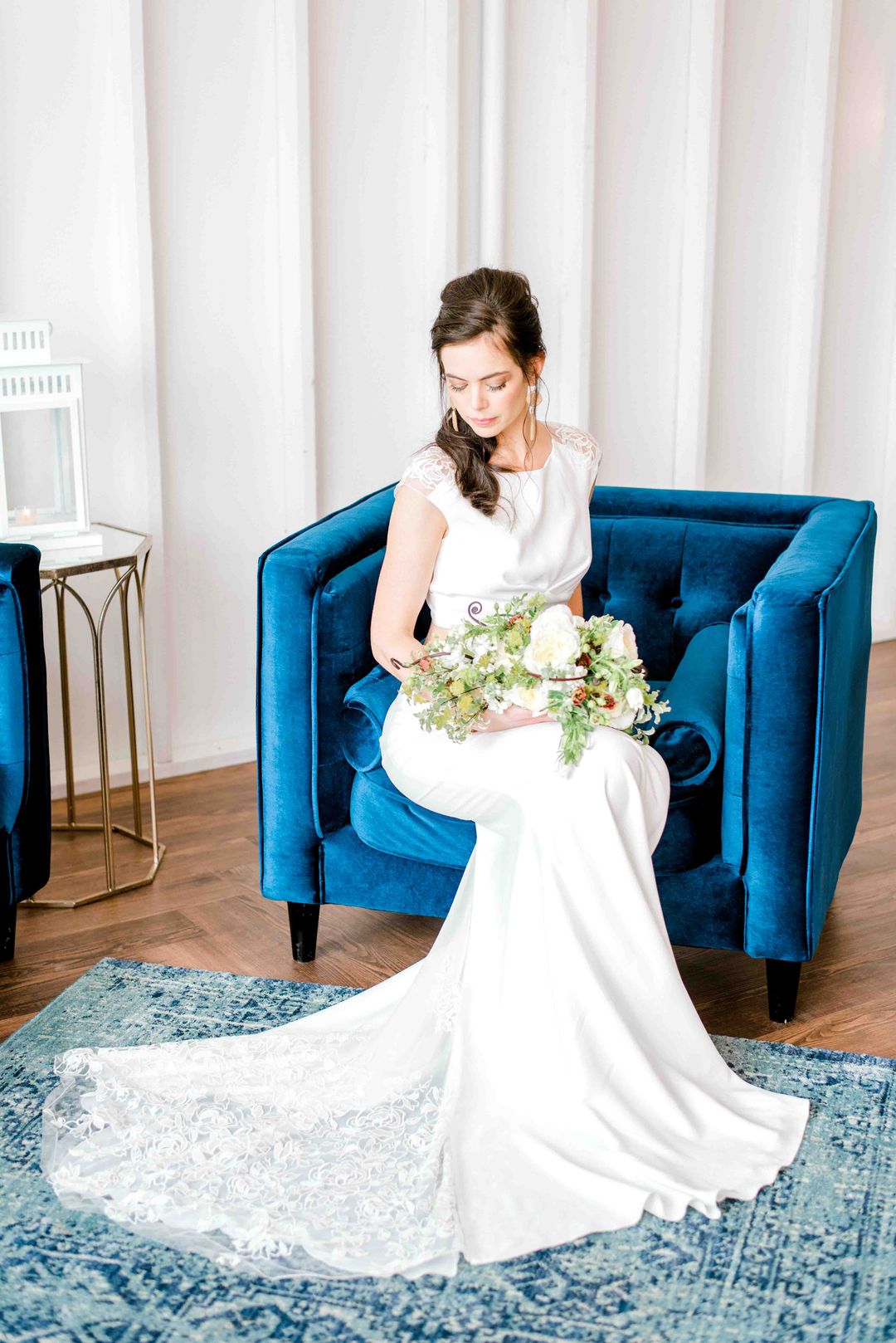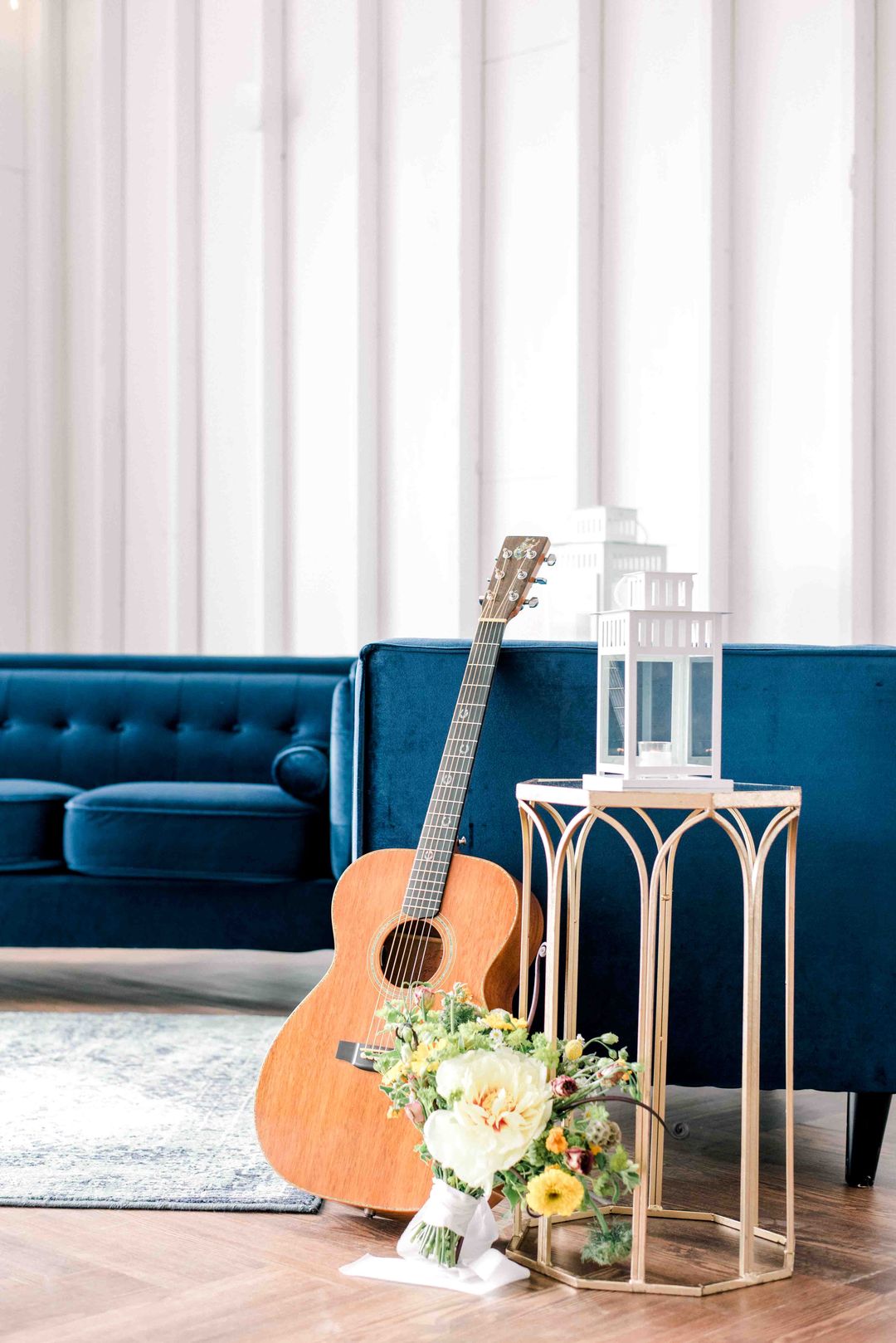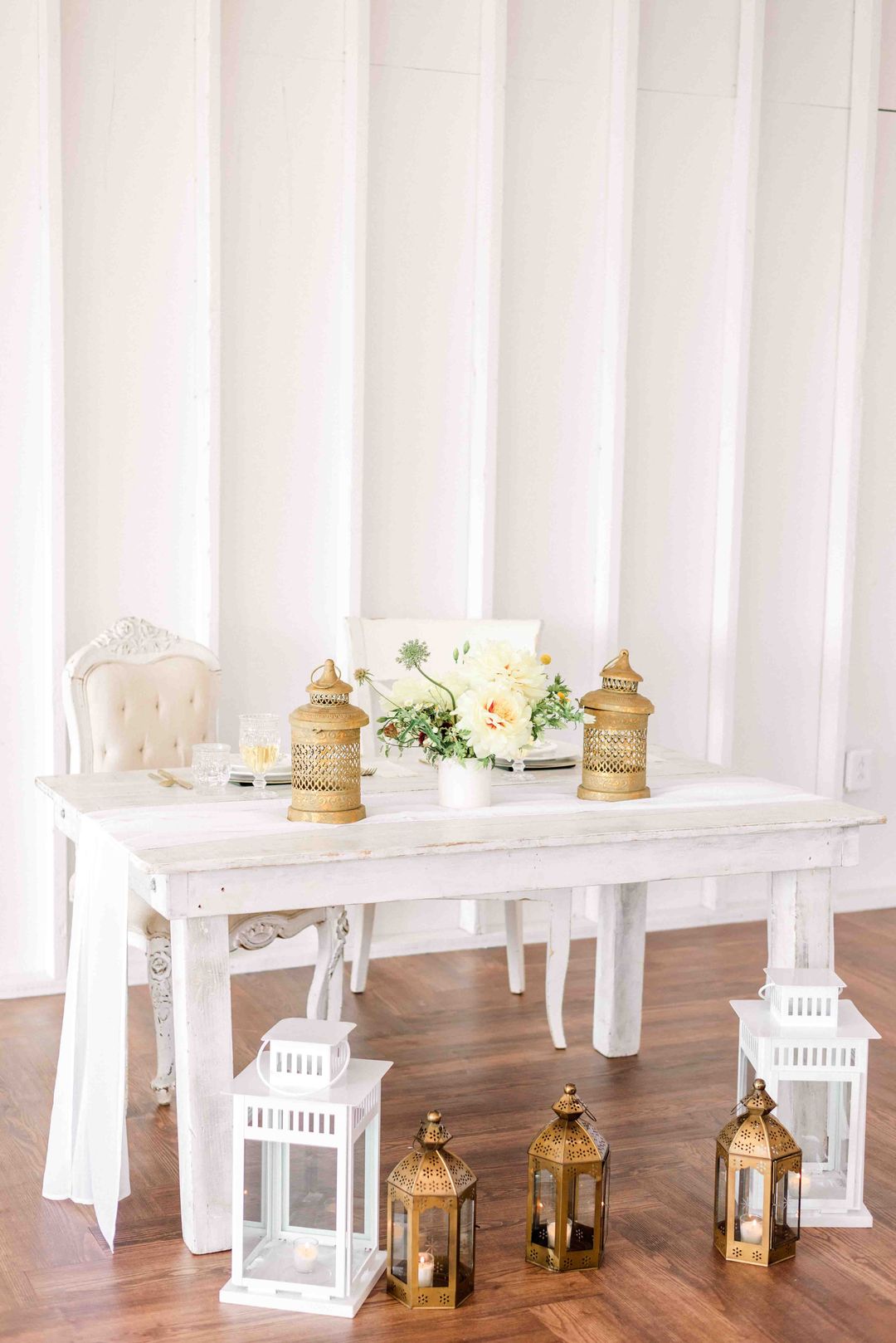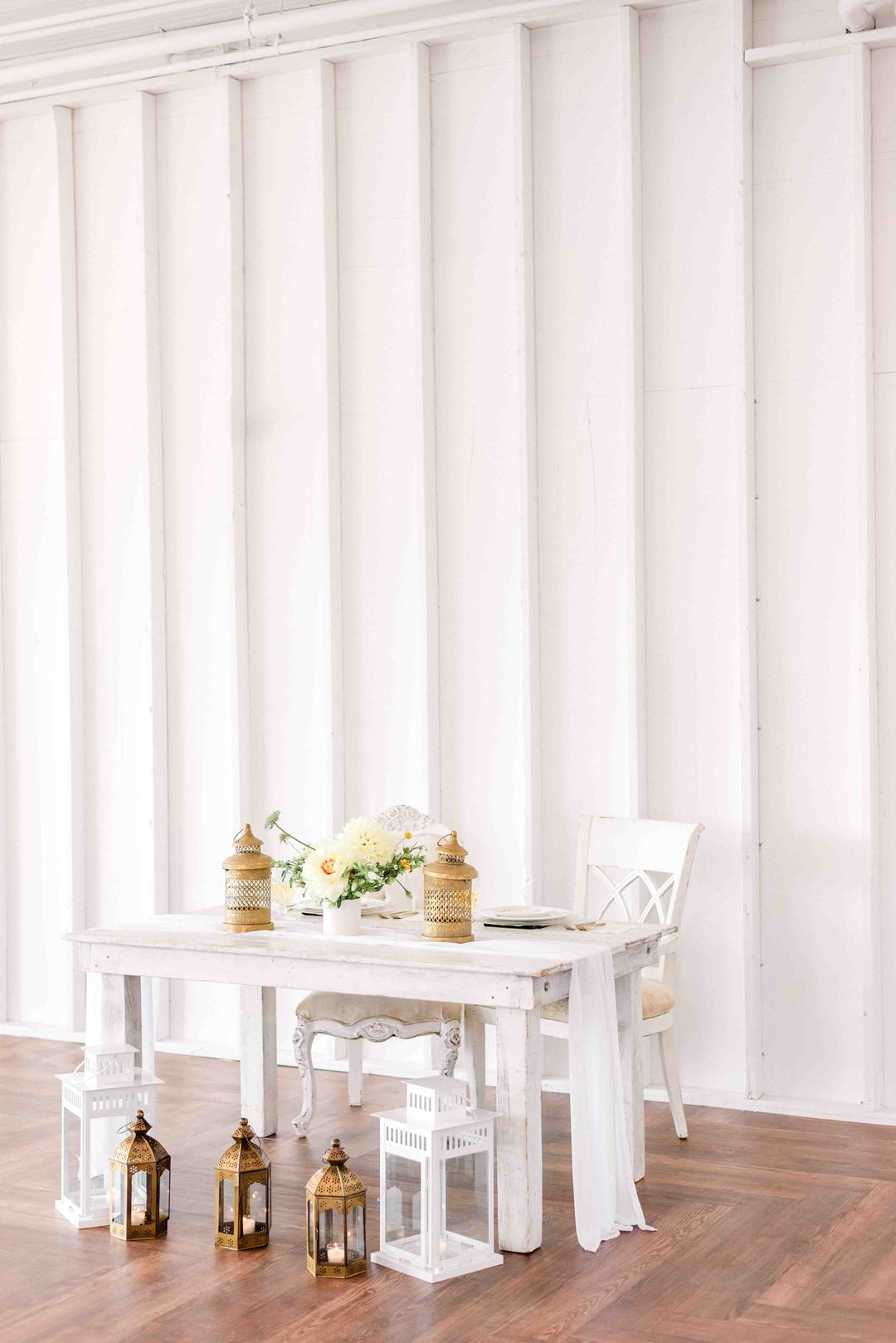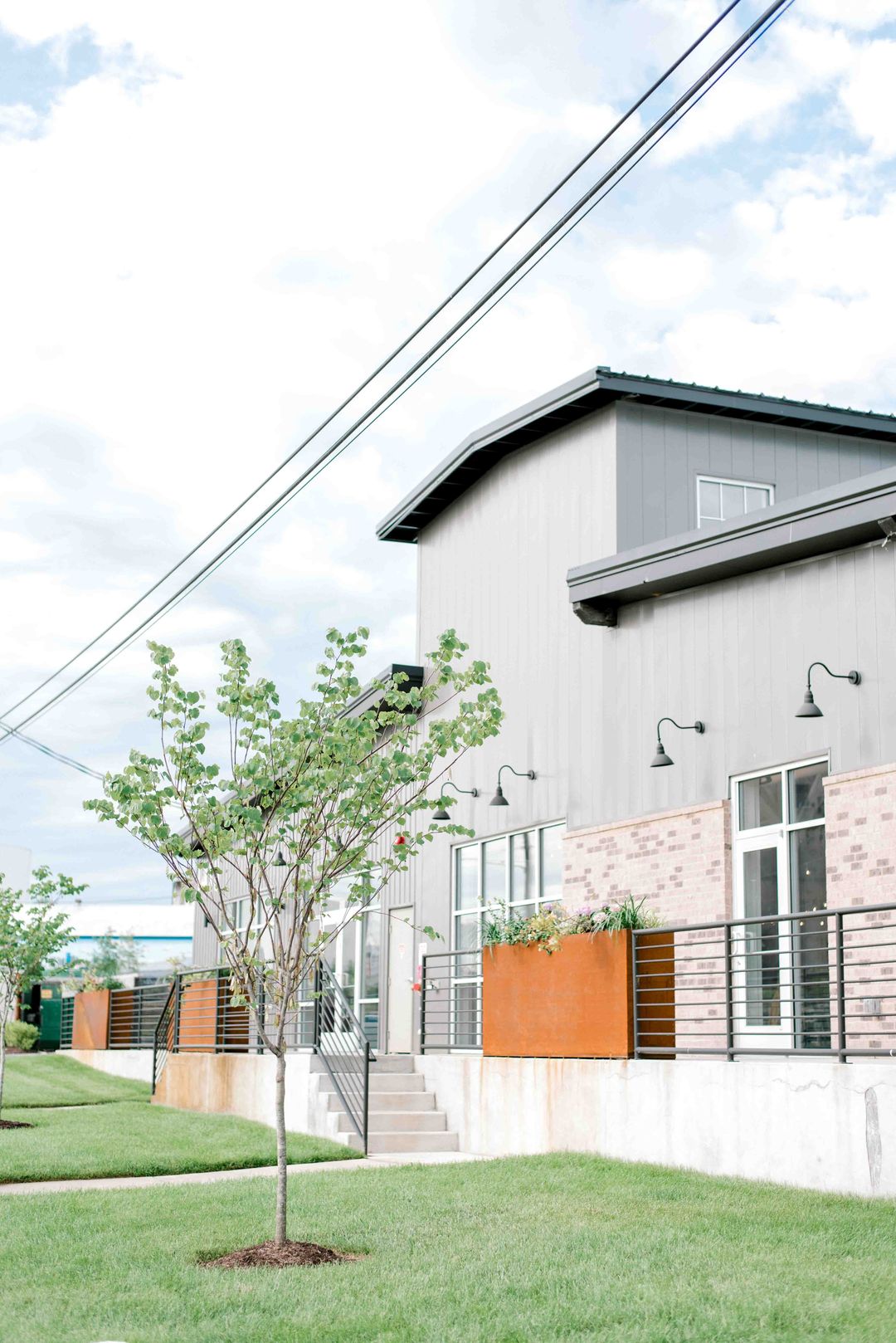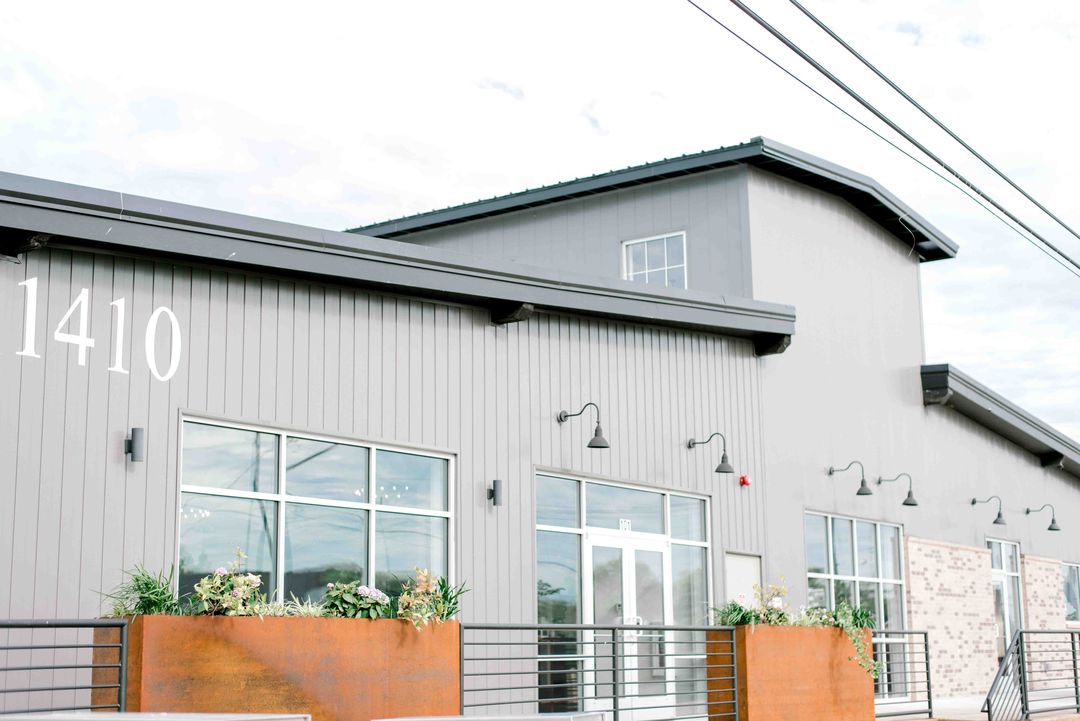 14Tenn in Nashville, Tennessee is a creative blend of natural light and blank spaces. We'd love to help you get started designing an event at this gorgeous venue! Send us a message at info@southerneventsonline.com.
TAGS | 14Tenn, 14Tenn Nashville, Nashville Event Venues, Nashville Wedding Rentals, Nashville Wedding Venues, Nashville party rentals, Southern Events Party Rental, Vintage Chairs, southern style events, southern weddings
FEATURED RENTALS | Saylor Sofa and Chairs, Fruitwood Table, Navy Rug, Magnolia Green Linens, Gold Chiavari Chairs
---
25

Apr

Trends and Inspiration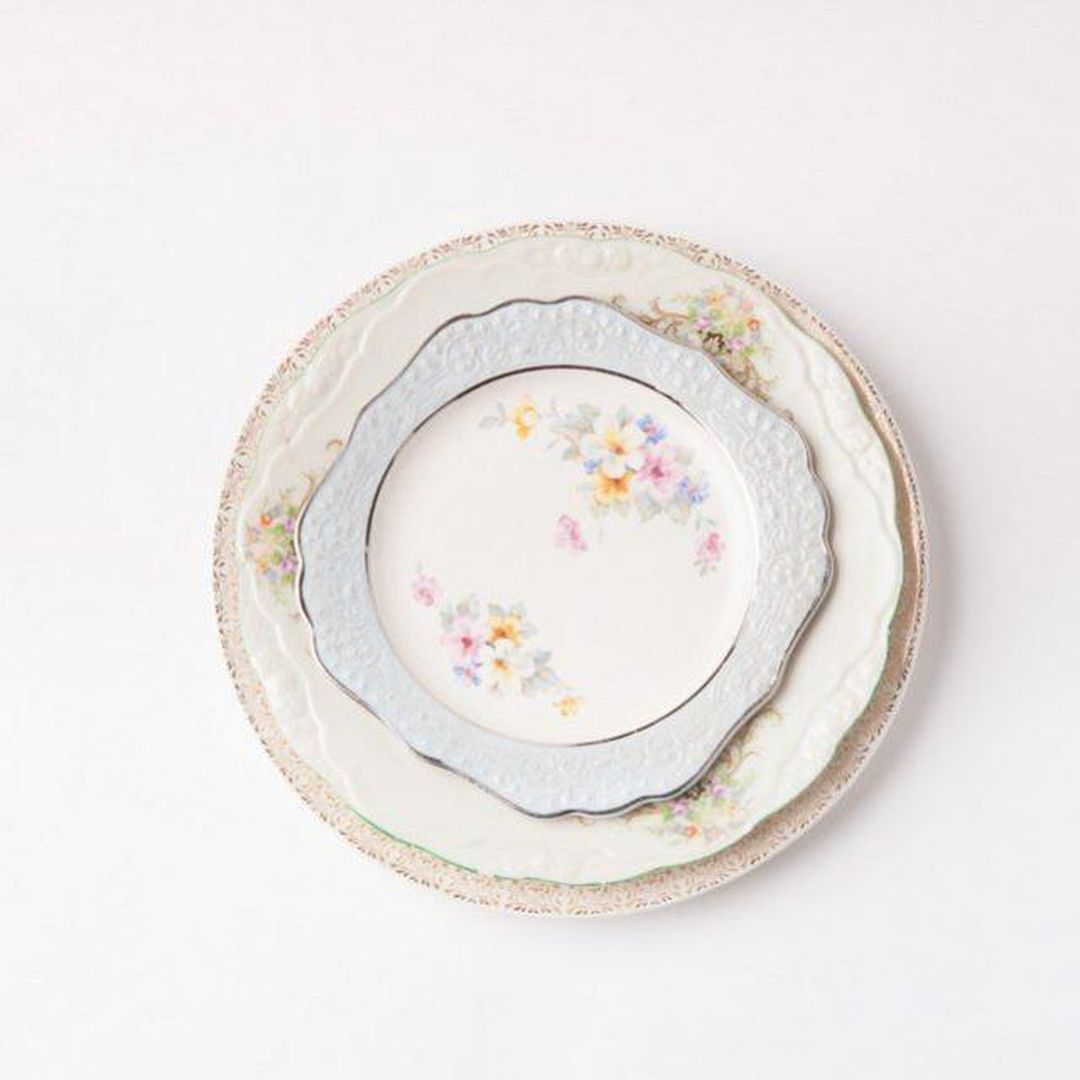 Pastels are a growing trend in event design this year. If you watched the Oscars, you know it (we are still swooning over Maya Rudolph's glorious pink gown – among other amazing looks). Pastels were everywhere. Bonus: This trend incorporates itself beautifully in weddings and events. You can make this color scheme work with whichever various themes you're going for. Classic? Of course. How about "garden charm", or Southern, or "rustic glam"… yep, you can do that, too! Whimsical, romantic, and even glamorous, pastels will lend an enchanted feel to pretty much any event or wedding.
Often, when people think of pastel color schemes, they think "sweet, traditional, and girly." That's definitely not the case anymore! This pastel color scheme can most definitely be luxe and modern. Imagine monochromatic shades of pastel blue – that look is both sleek, modern, and incredibly fresh.
When creating a fresh look with these colors, you can bring in pastel linens, dishes, furniture, or florals. You could also weave pastel colors through your invitations, food (think French macaroons), or wedding party gowns and accessories. If you're wanting to create a look with pastels, Southern Events Party Rental Company has everything you need – from linens to dishes to coffee tables!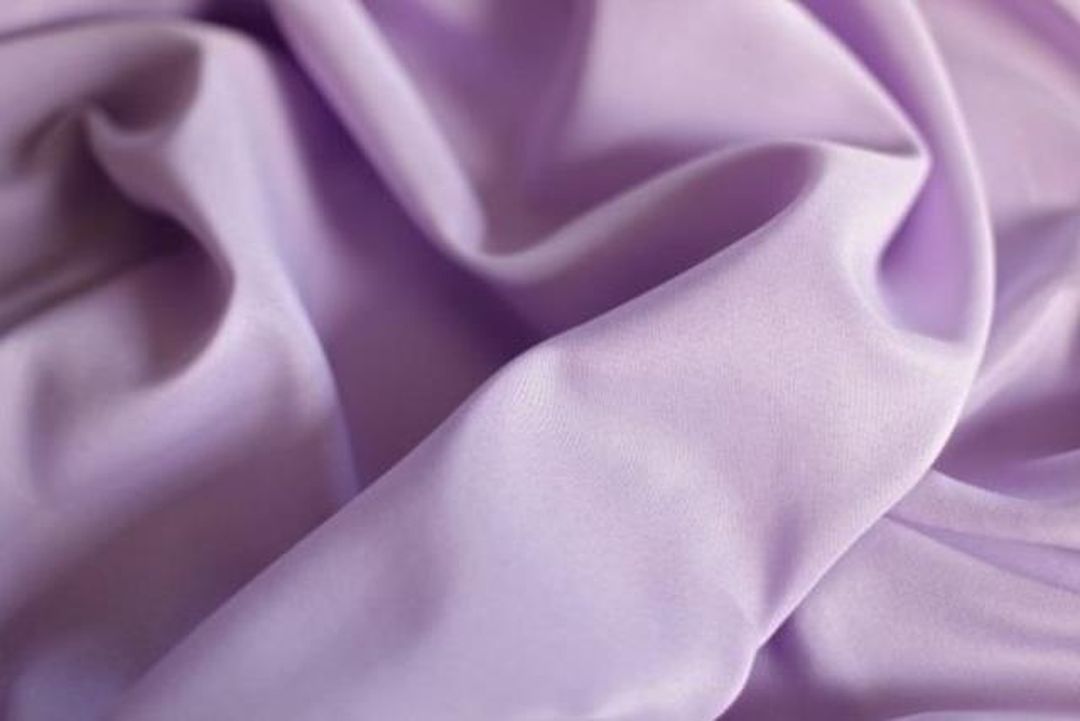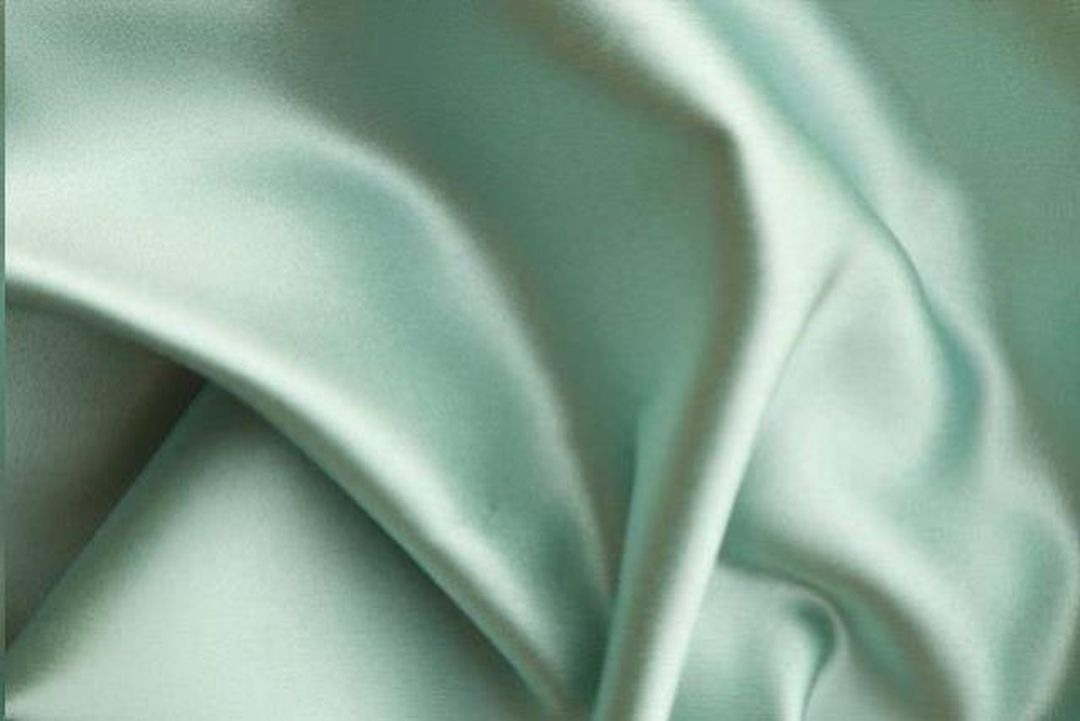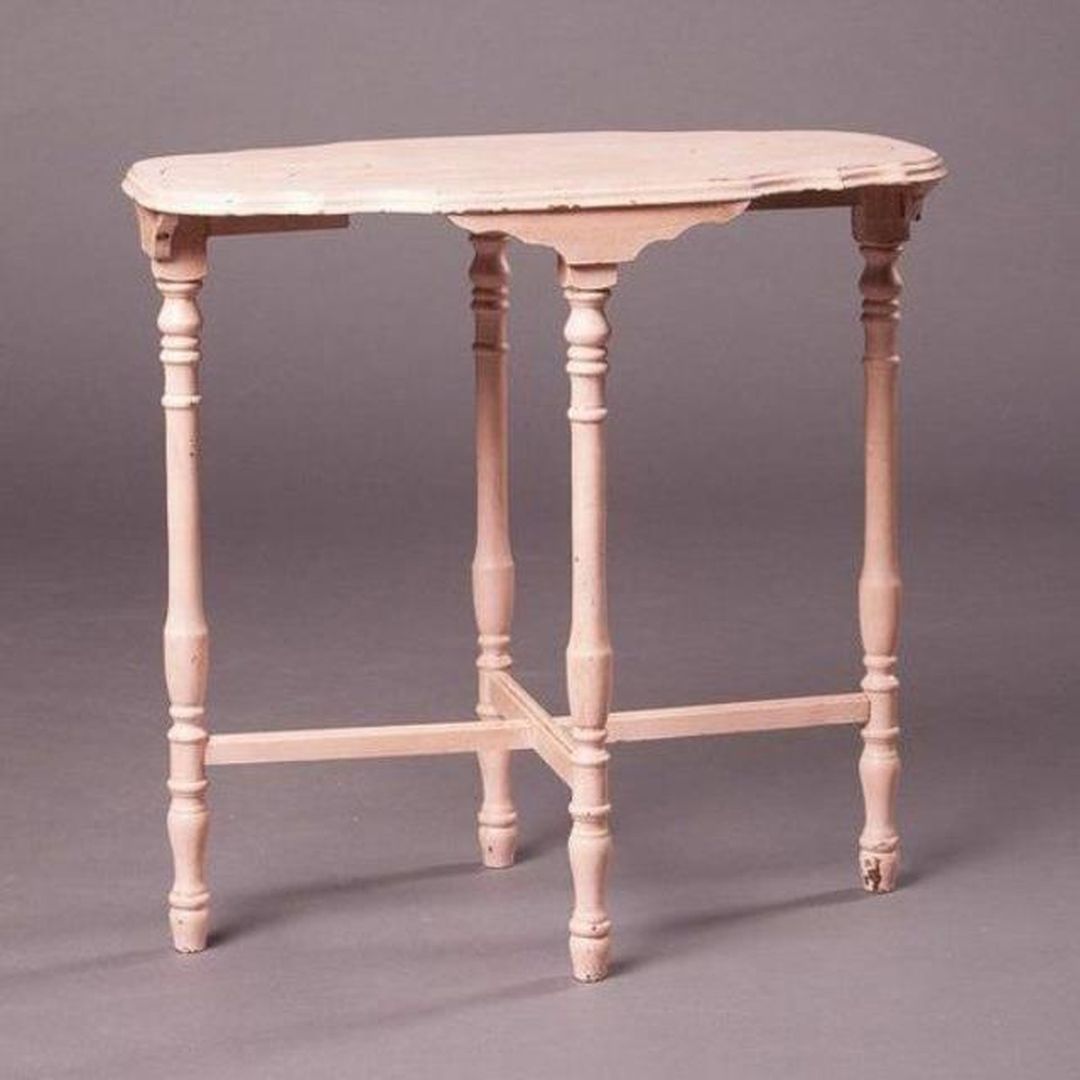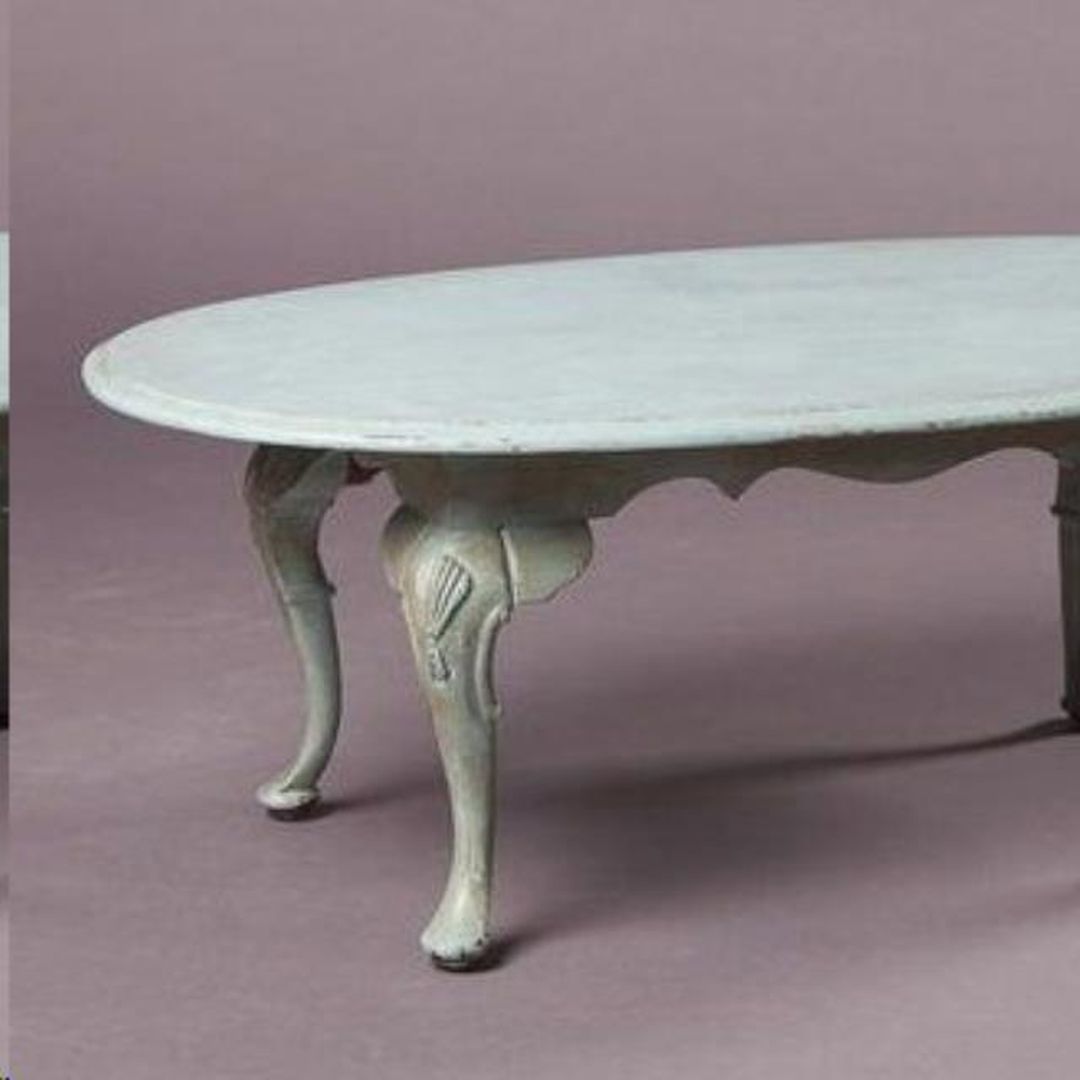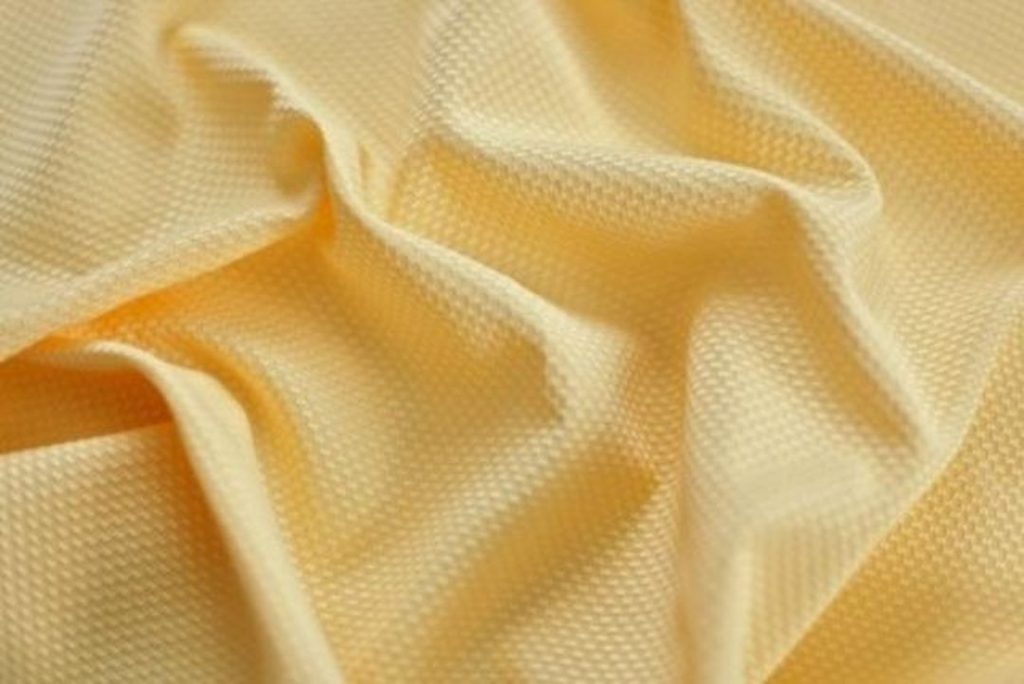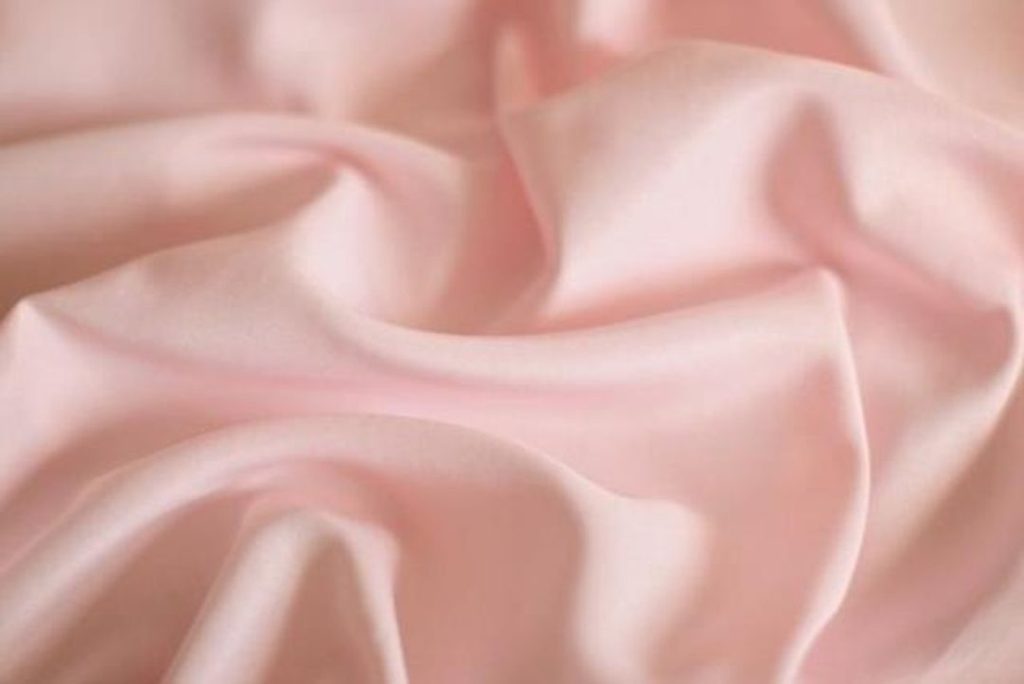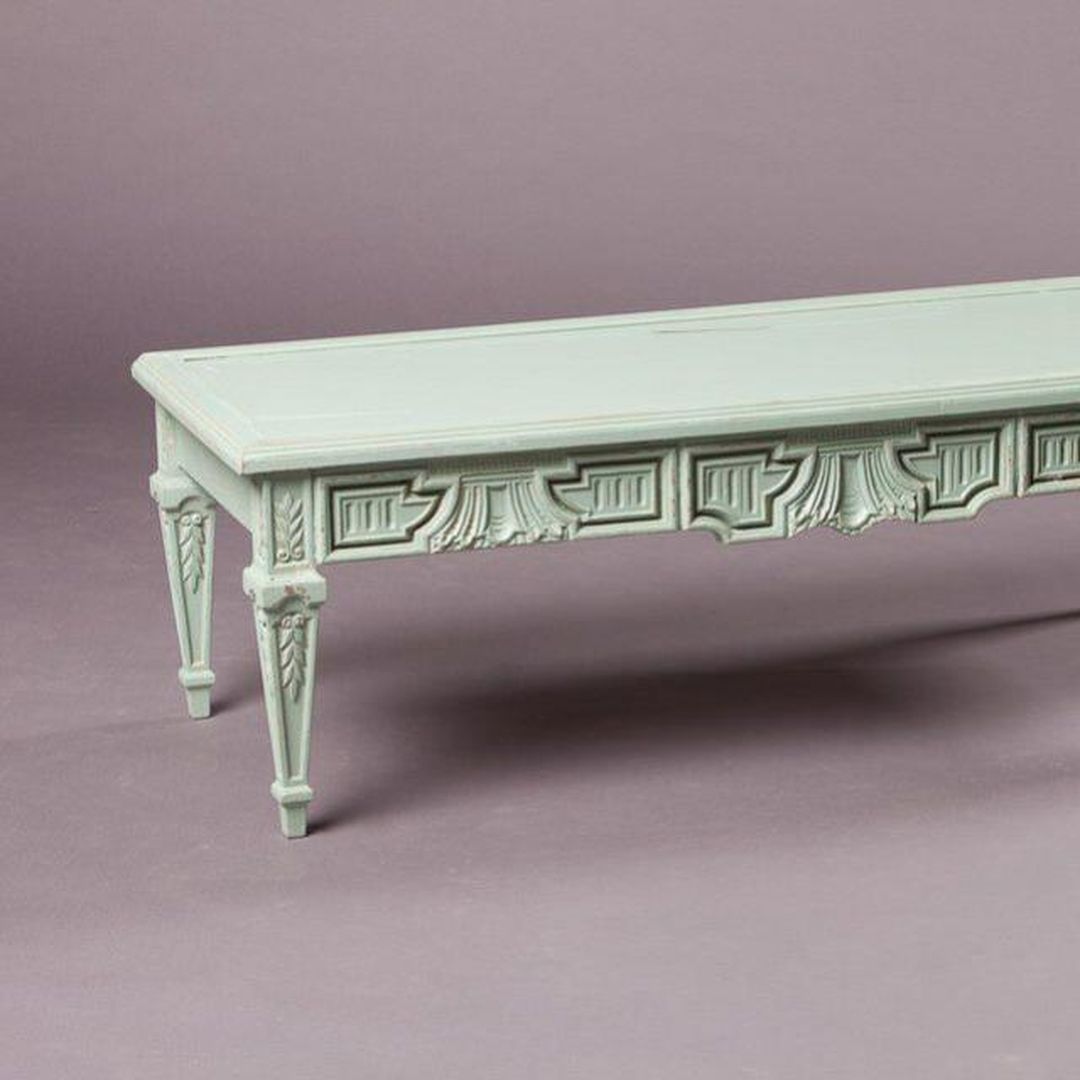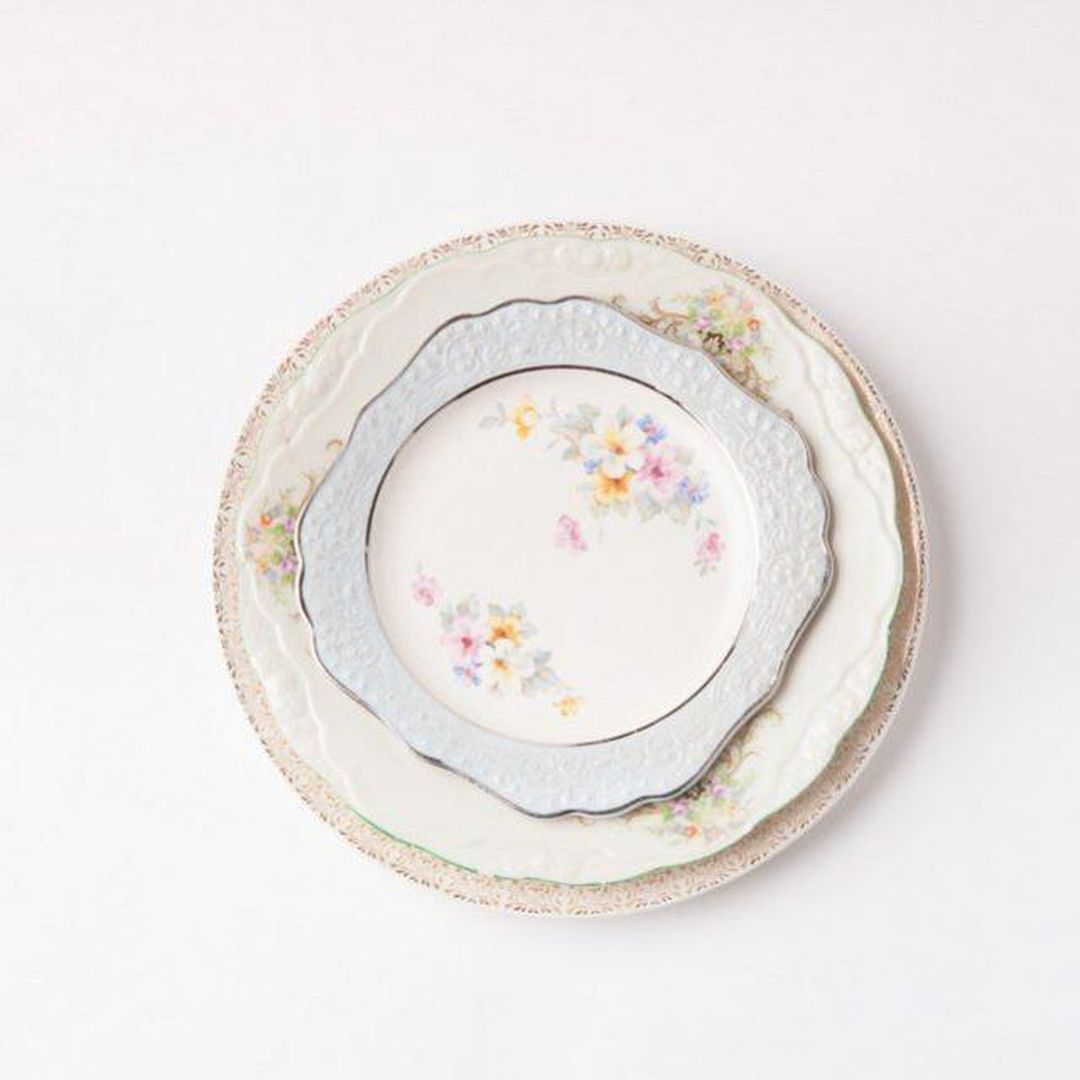 Love pastels and want help incorporating this fresh palette into your next event? Send us a message at info@southerneventsonline.com.
TAGS | Nashville Event Rentals, On Trend, Southern Events Party Rental Company, southern style events, southern wedding style, southern weddings, wedding style trends
FEATURED RENTALS | Heirloom China, Vintage Marjorie Coffee Table, Vintage Blush Side Table, Vintage Blush Coffee Table, Light Blue Pindot Linen, Mediterranean Satin, Lavender Poly LInen, Cornsilk Pindot LInen, Lilac Dupioni
---
11

Apr

Events and Style Shoots, On Trend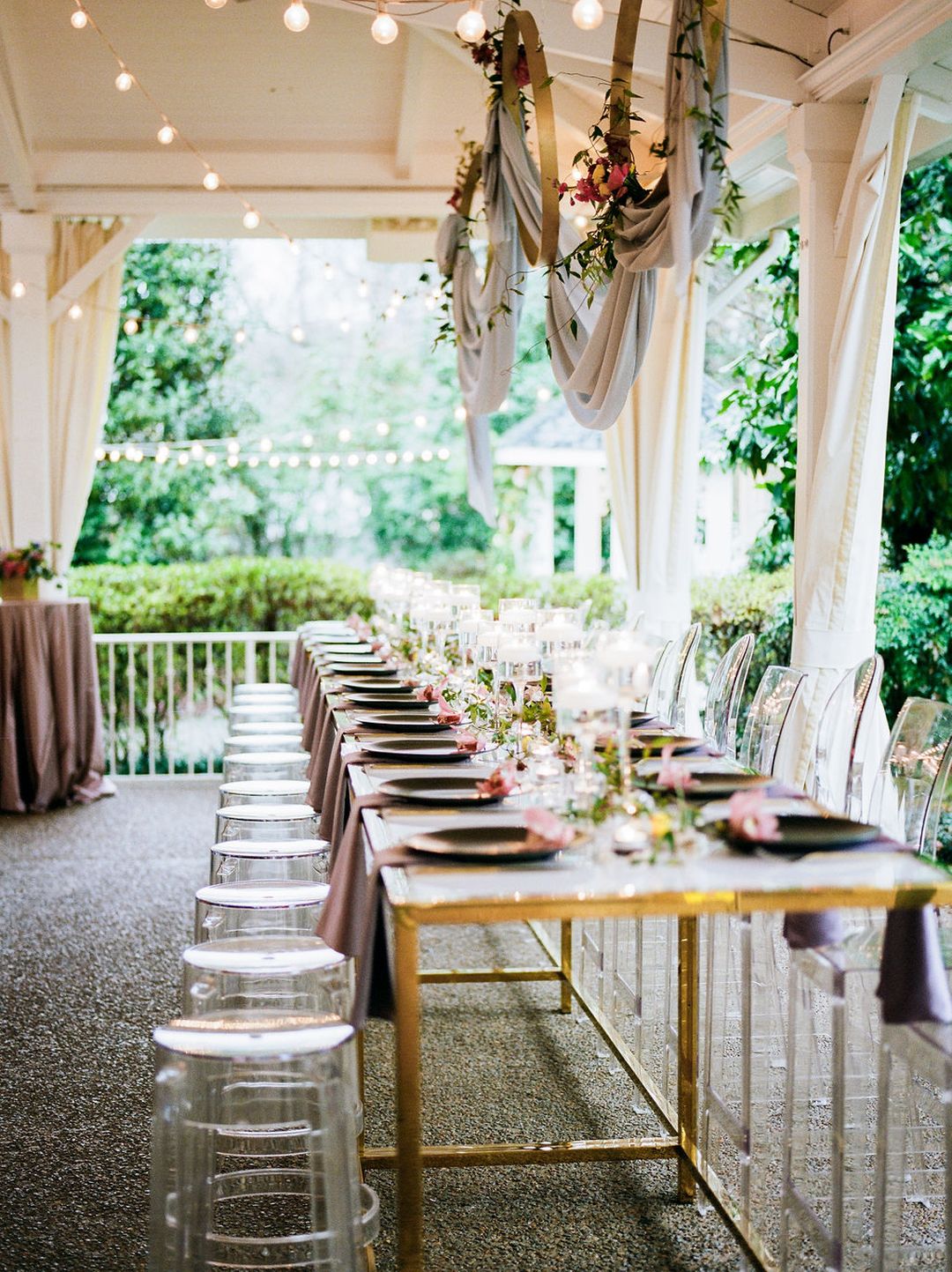 Boho is trending as a wedding theme for 2019. We love seeing it an all forms, especially as Boho Modern! One of our favorite things about this wedding theme is its versatility. Boho can be personalized in a myriad of ways. Some wedding couples shoot for a boho theme that is super laid-back and colorful. Others vibe with a boho theme that is more minimal. We are here for all of it!
In this Spring Tasting Event at CJs off the Square, we created a series of looks that we are currently still swooning over. We love the look featured here, a Boho Modern theme. Equal parts whimsical, down-to-earth, and modern – all at once. A gold, clear, black, and blush combination — paired with slightly mismatched chairs — is what gives us the whimsy. Linens, perfectly draped, in cream and grey, along with florals, and cafe lights, give us an easy, down-to-earth feel. Finally, accents of gold metal, glass, and acrylic are brought in to give us that modern wedding theme.
Beautiful images by Jenna Henderson Photographer.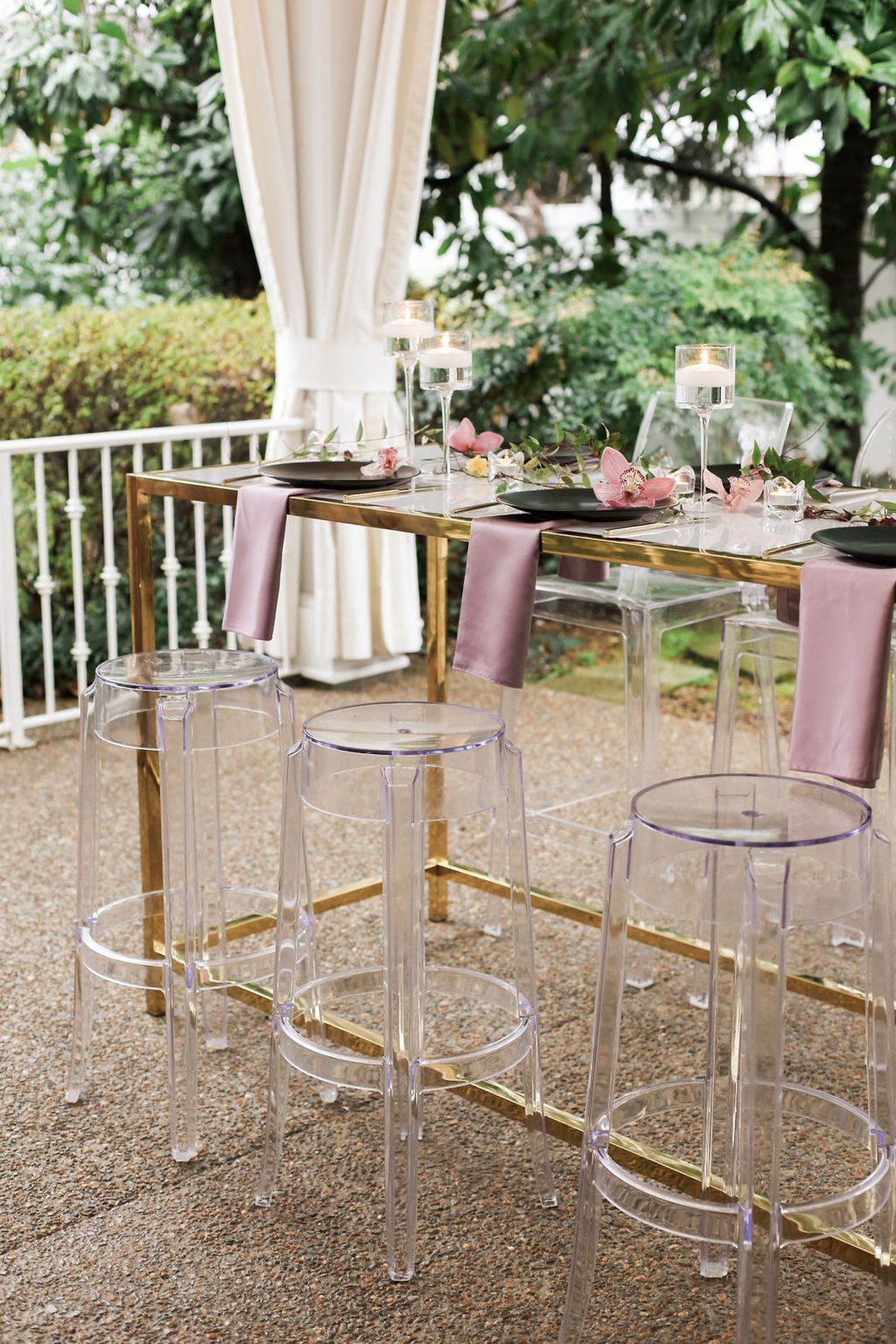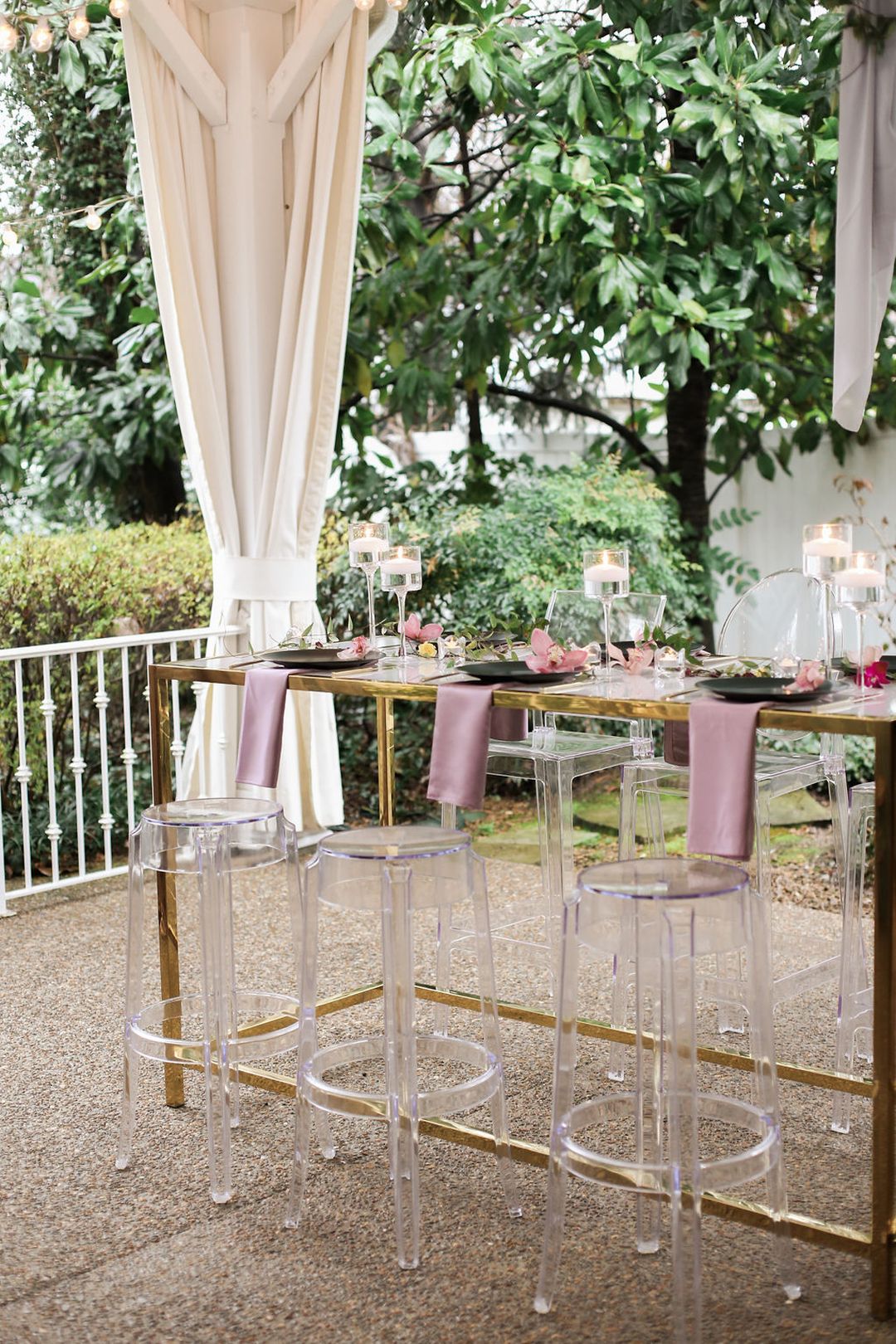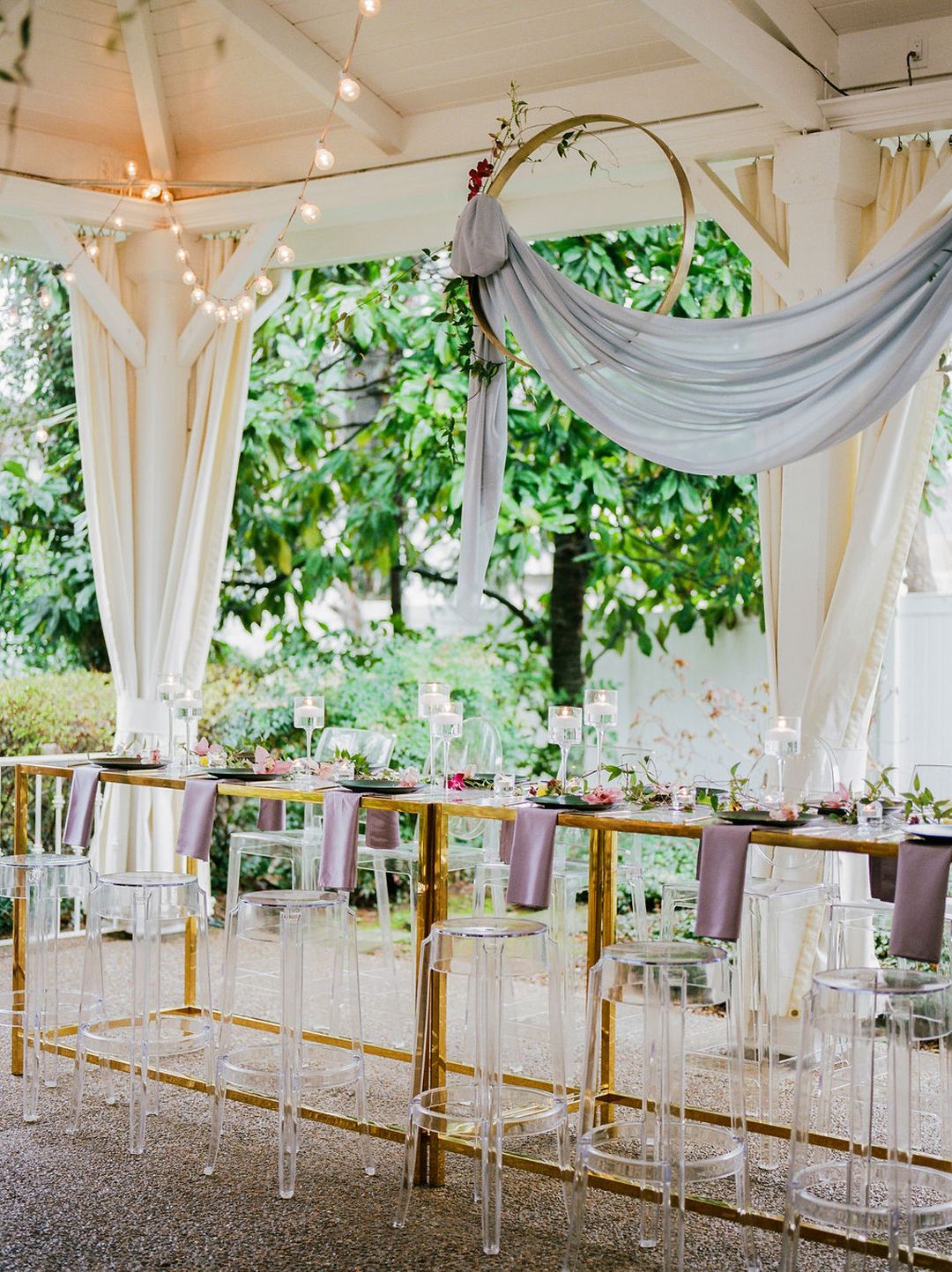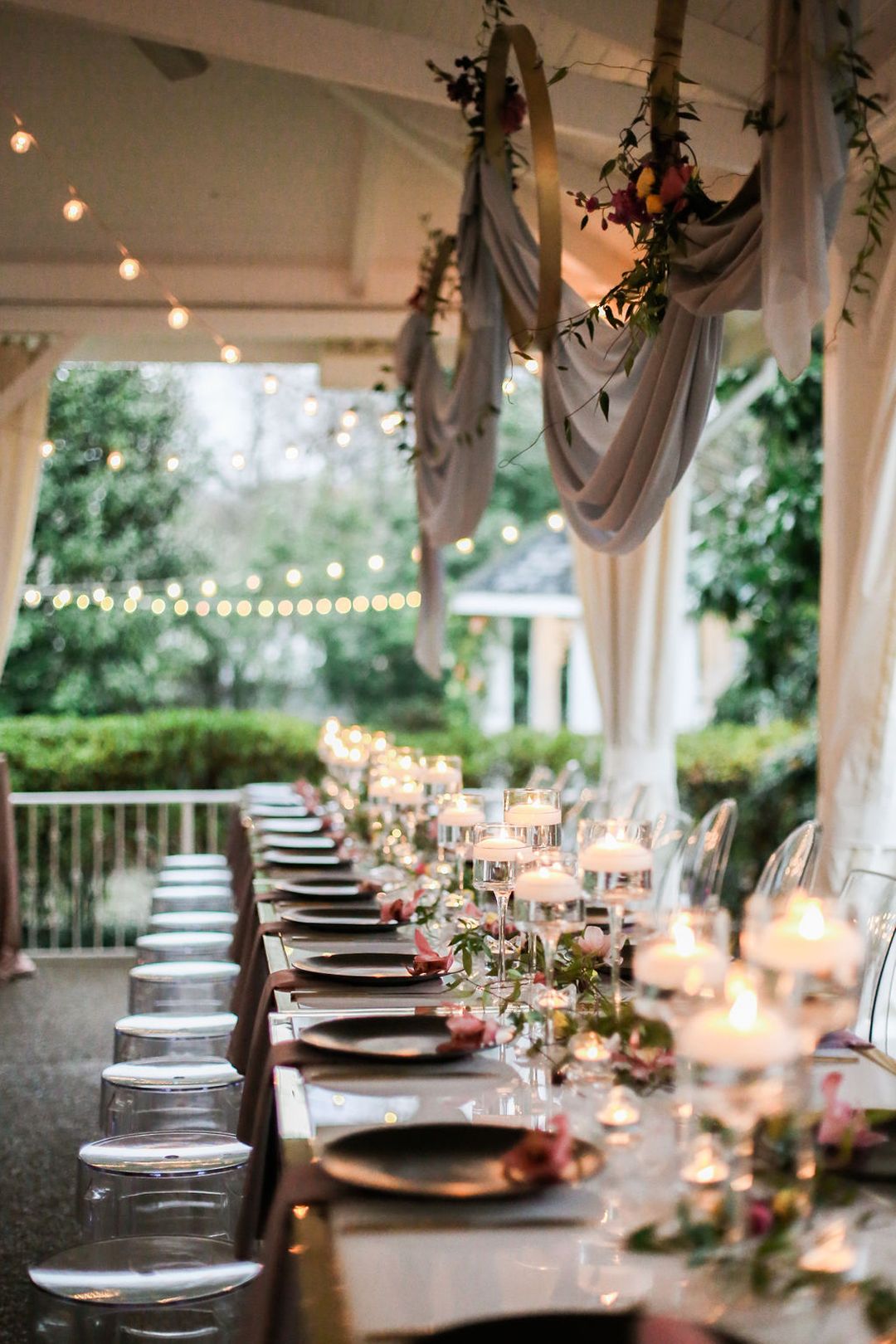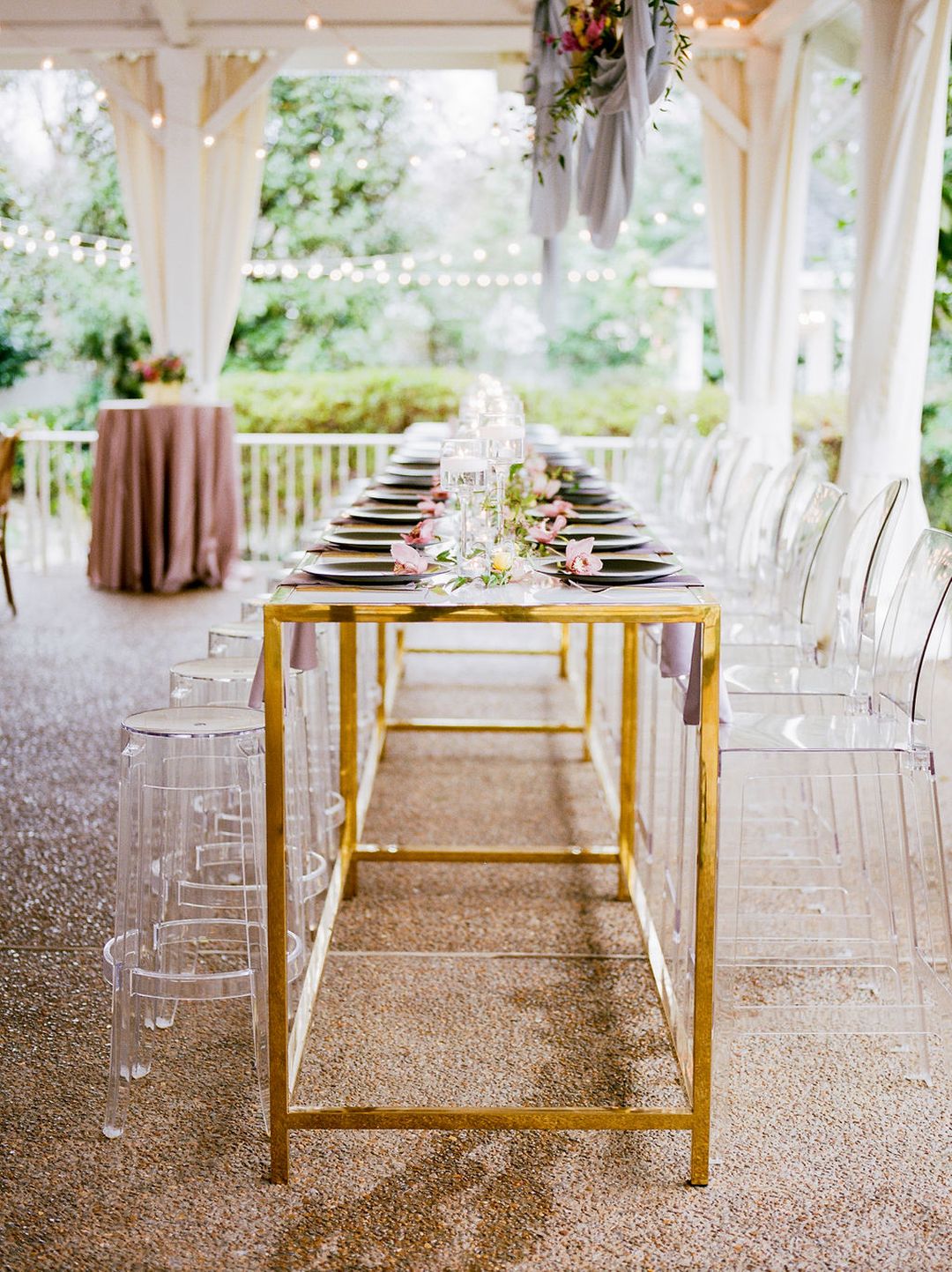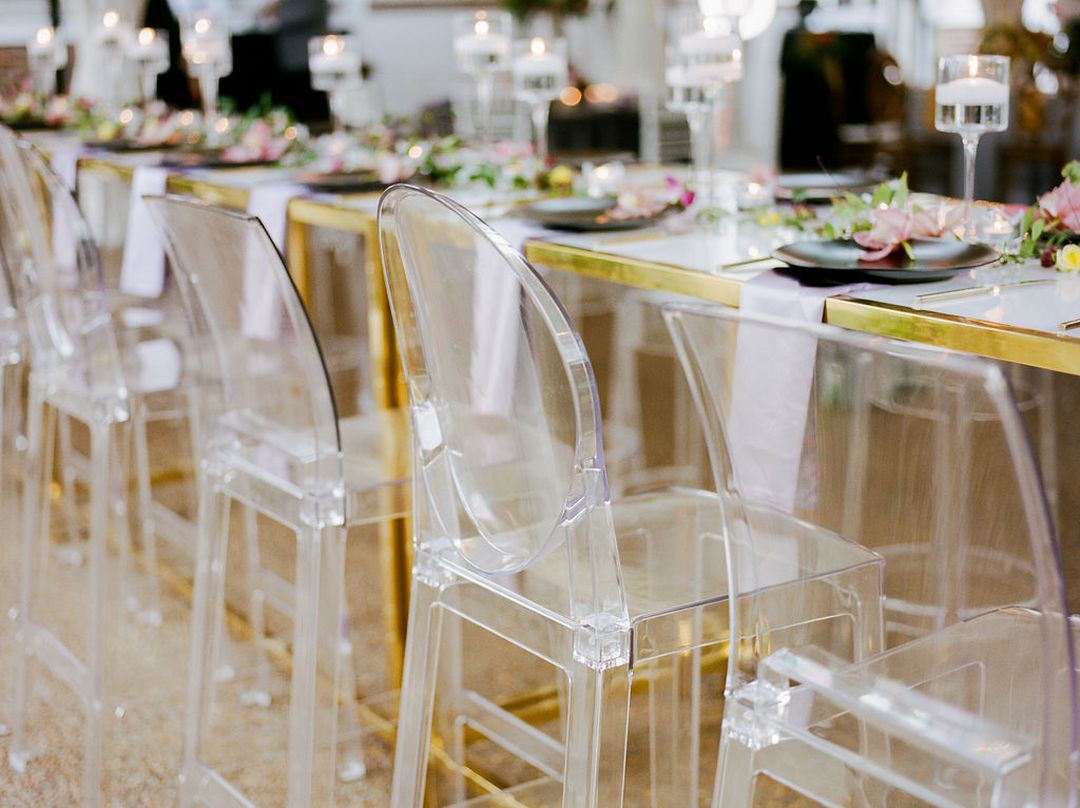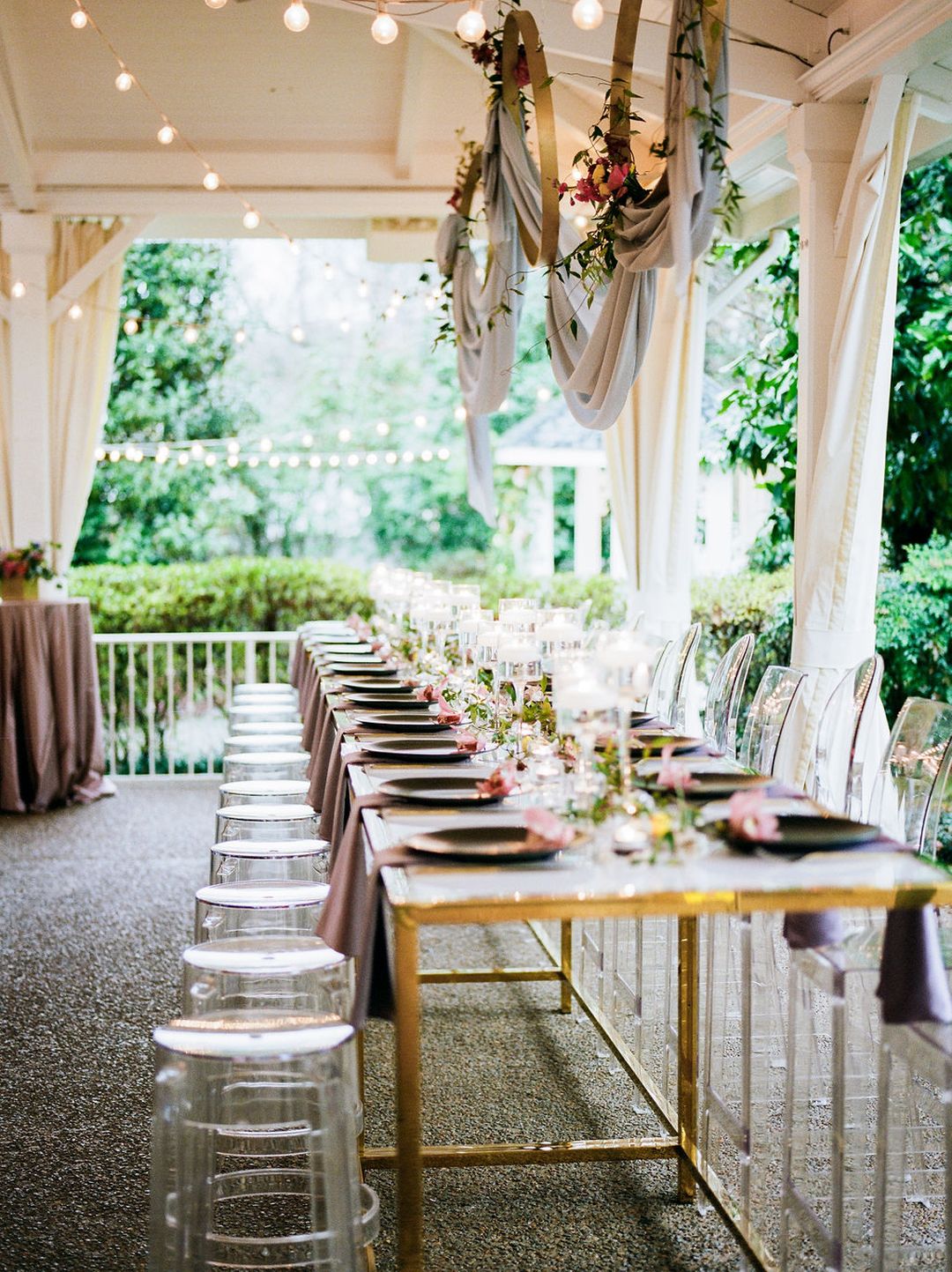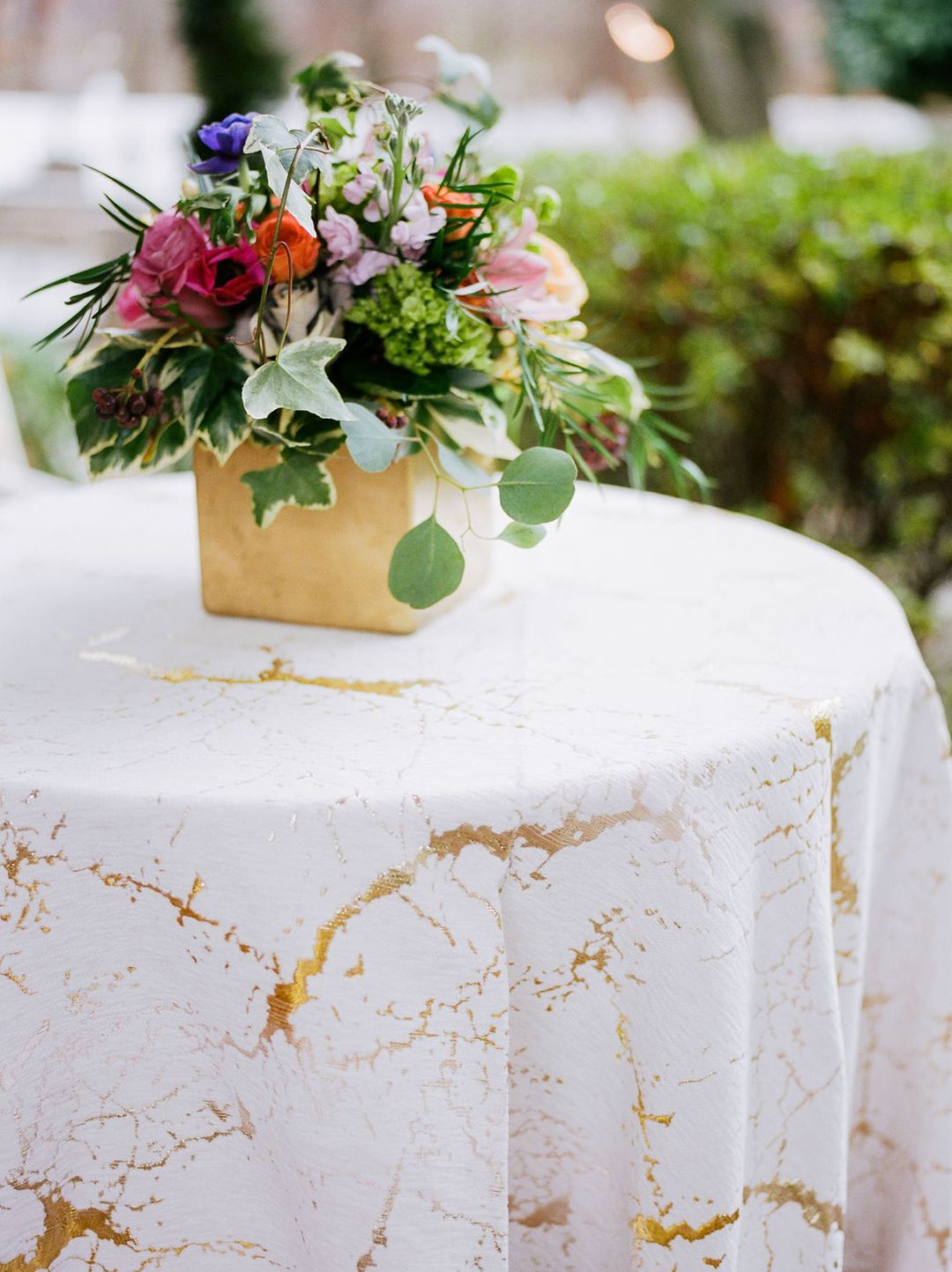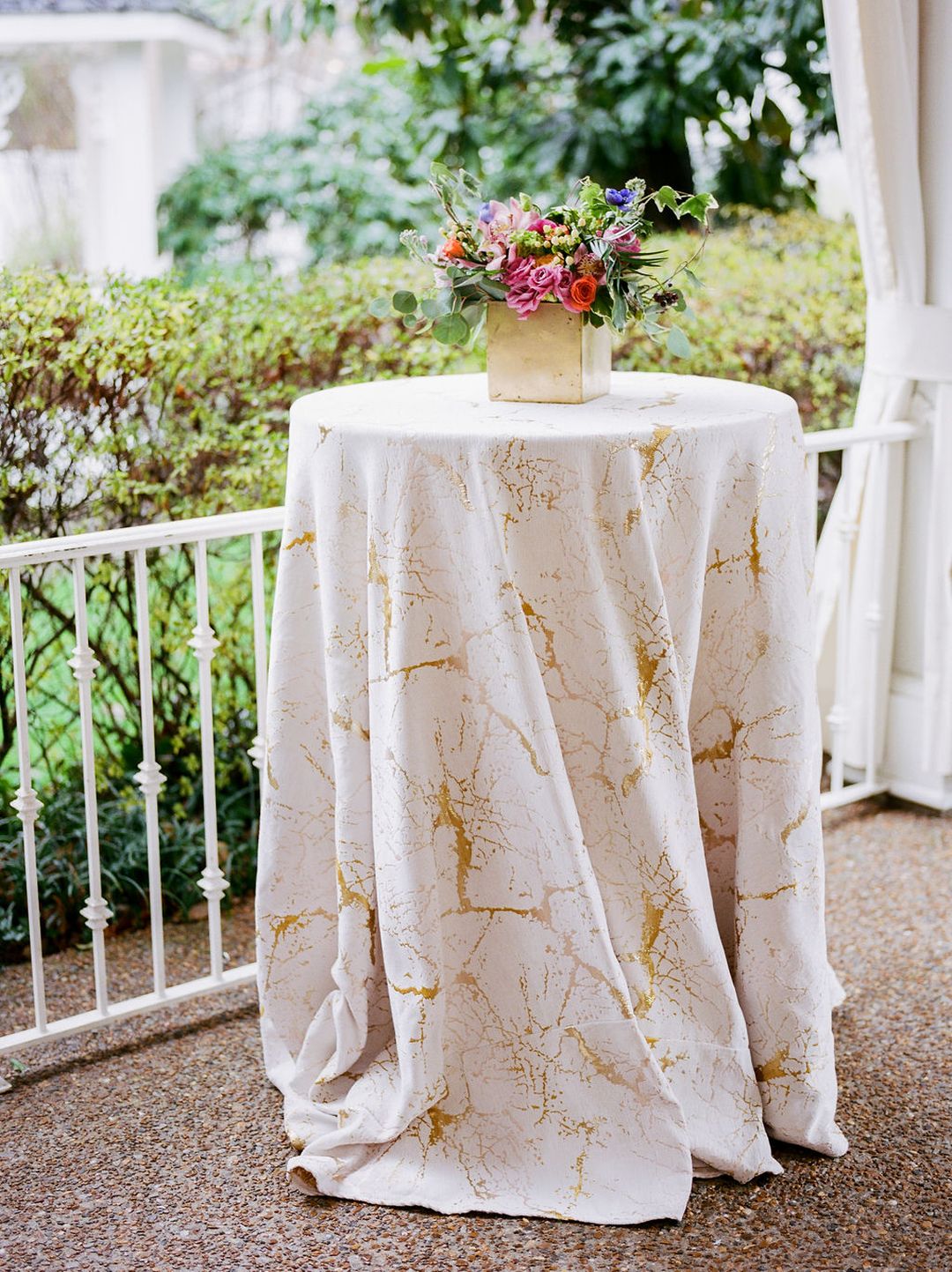 Planning a wedding or event and wanting a Boho Modern theme? Send us a message at info@southerneventsonline.com.
TAGS | CJ's Off the Square, Jenna Henderson Photography, Nashville Wedding Rentals, On Trend, Southern Events Party Rental Company, southern style events, southern weddings
FEATURED RENTALS | Loren Gold Bistro Table, Acrylic Chairs, Cameo Blush Velvet Linens, Gold Furrow Linens, Cybil Glassware, Onyx Dinner Plate,
---
4

Apr

Southern Events Products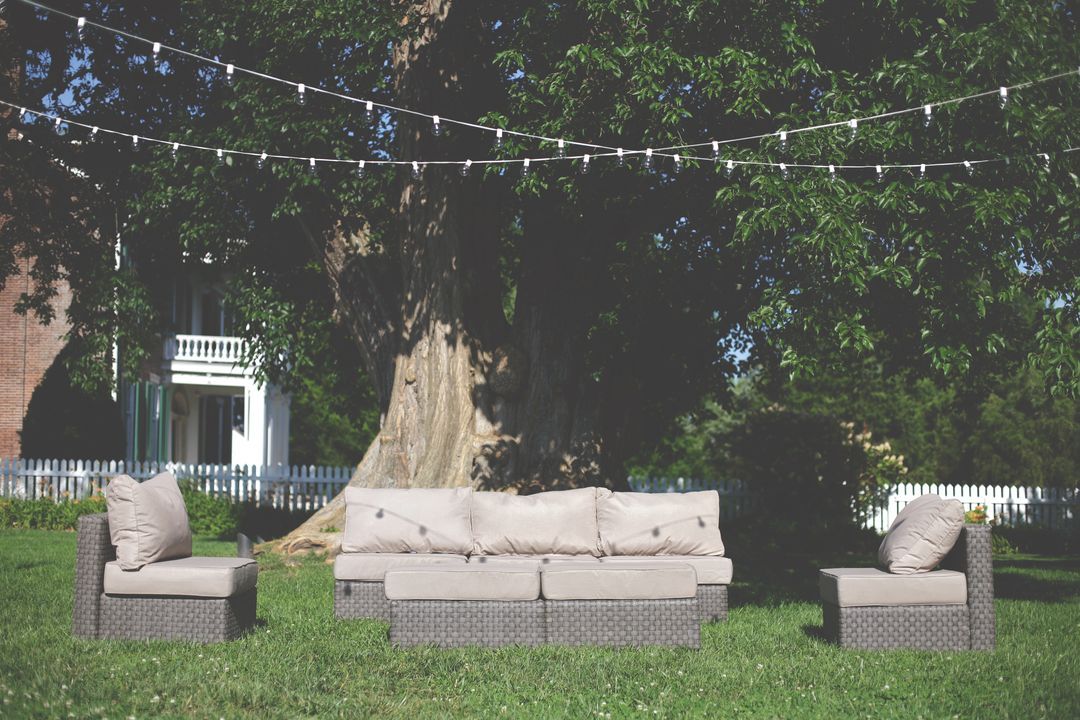 Graduation party season is upon us! It's sentimental, nostalgic, and cheerful… all at once. As you get ready to plan a graduation party for your senior, there's a lot to consider. Will it be outside? How many people will you invite? What should you serve? Where will the guests sit? Southern Events has plenty of in-stock graduation party rentals to allow you to create a memorable and fun event for your grad.
Set the Scene
First, let's set the scene. If your graduation party is going to be outside, consider one of our Tent Pop-Up Packages. You can coordinate the linens that come with your package to match school colors for added festiveness! The Sutton Collection or Barnwood Furniture and our Hammered Rectangle Fire Pit will be the perfect additions for added warmth and comfort. AstroTurf is great for graduation parties, and you could use our Boxwood Wall to create spaces or use as a backdrop!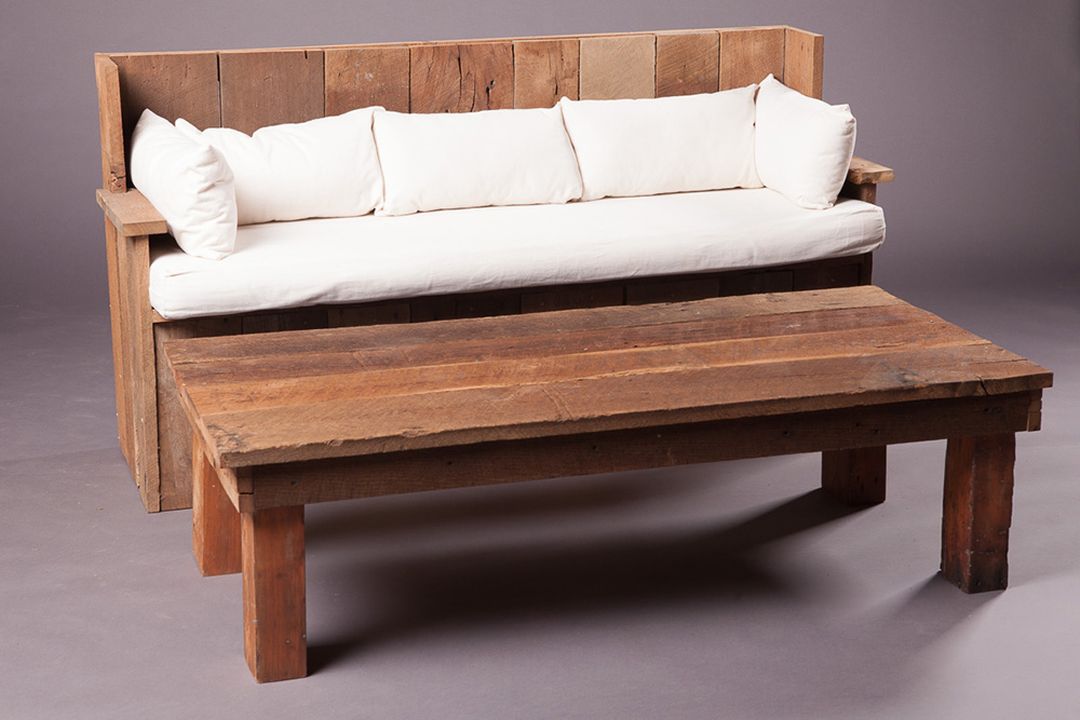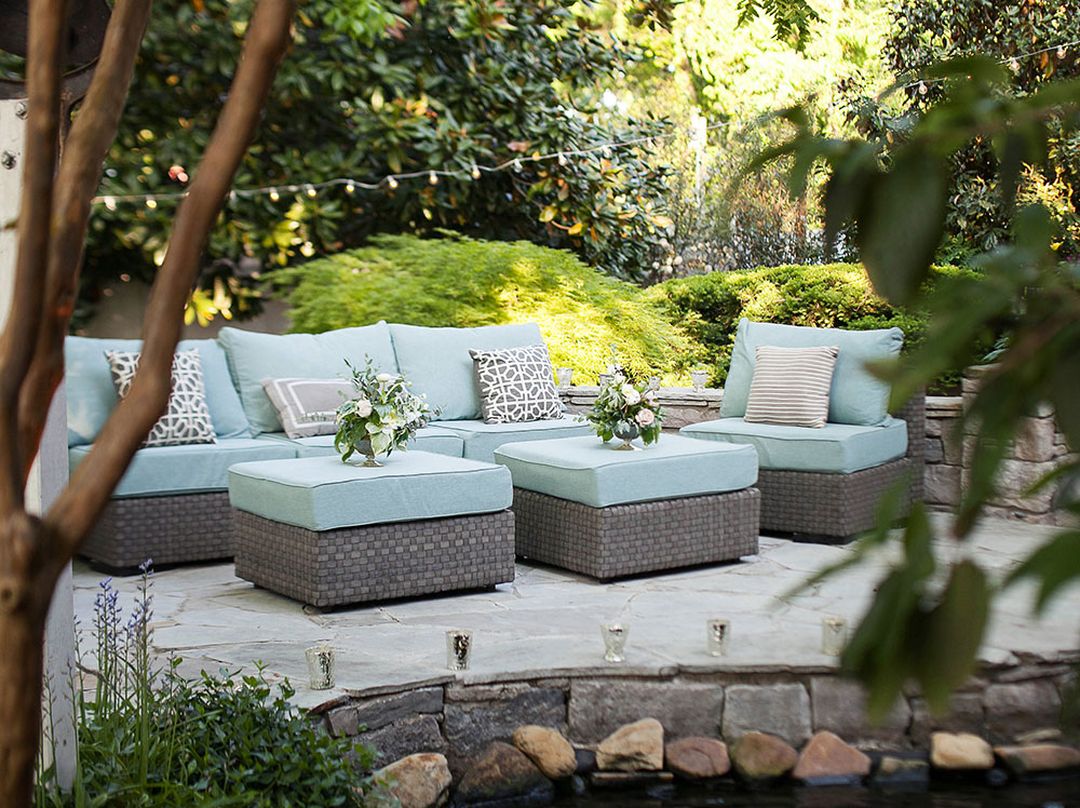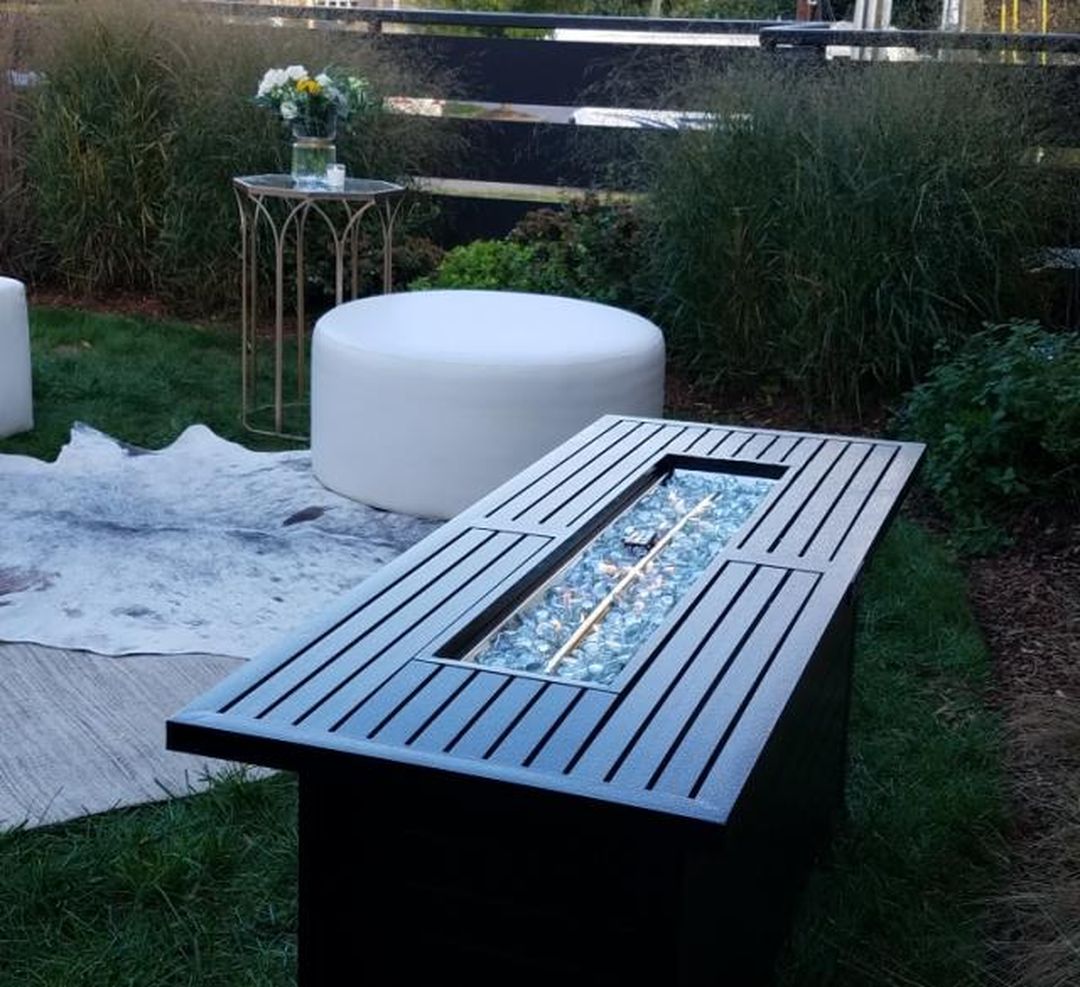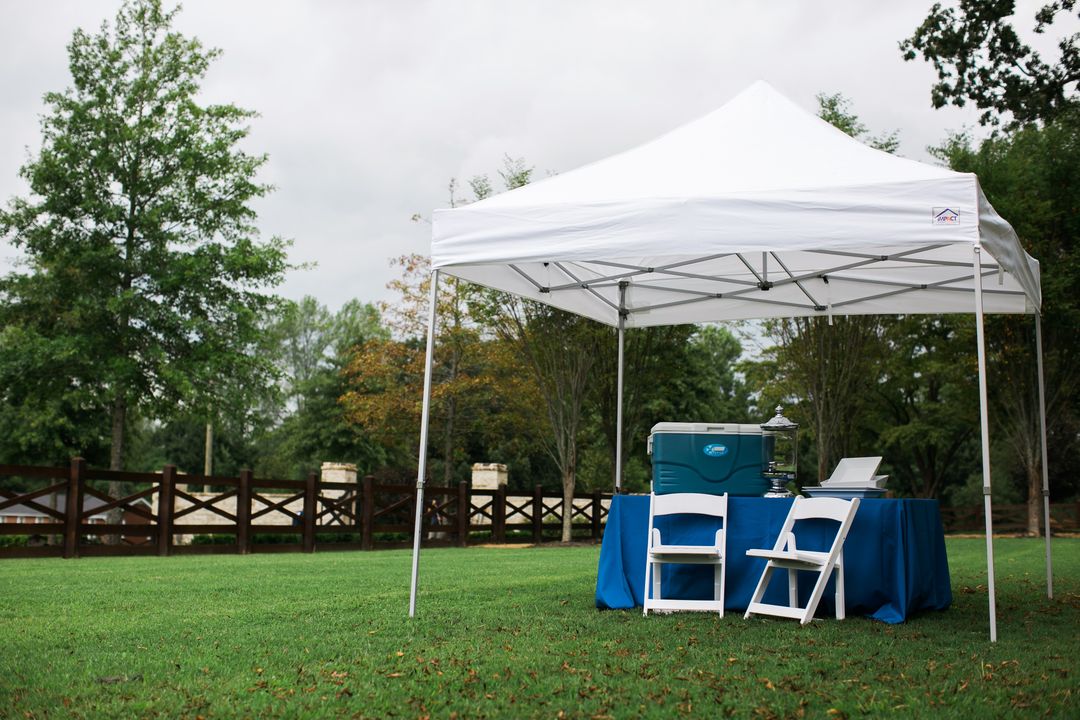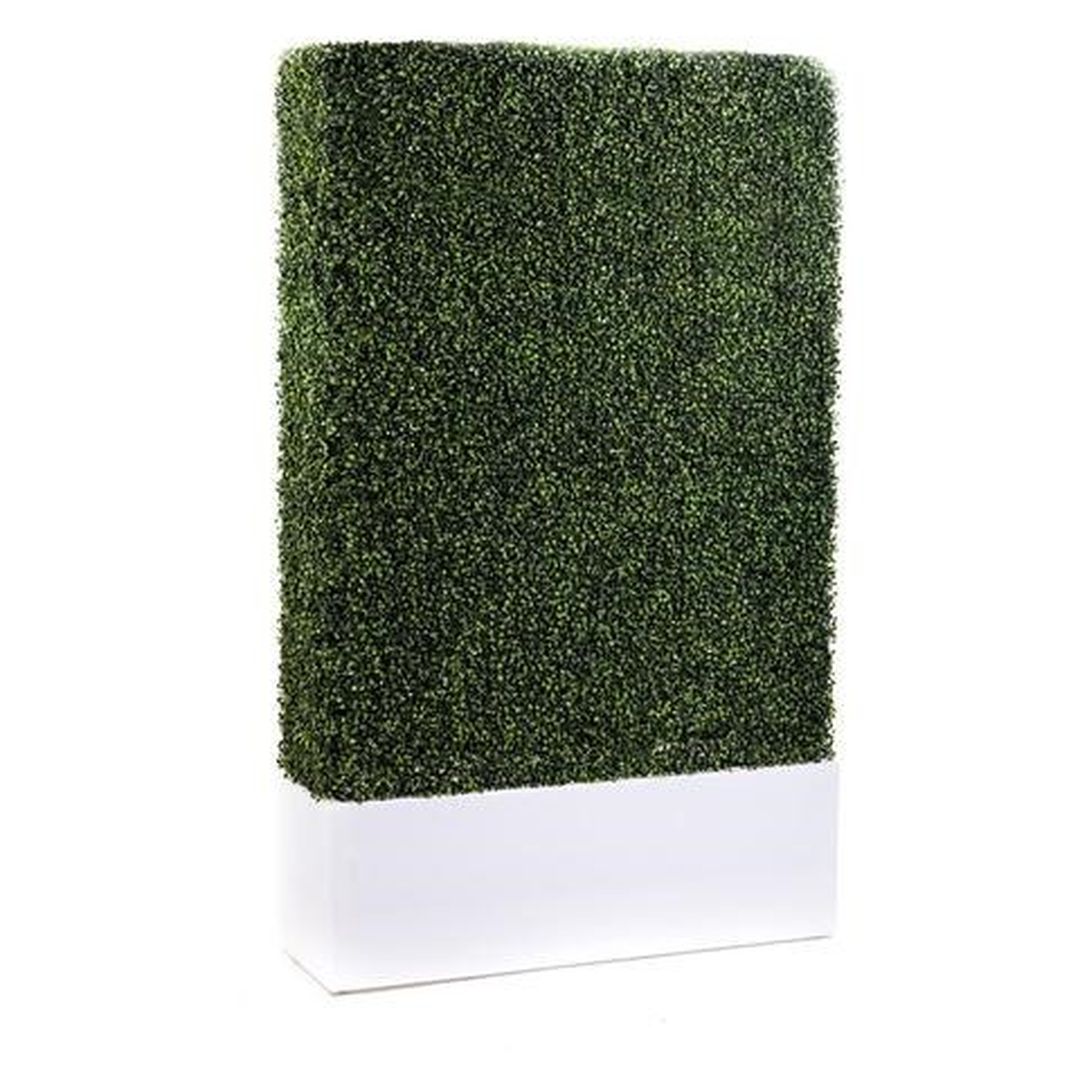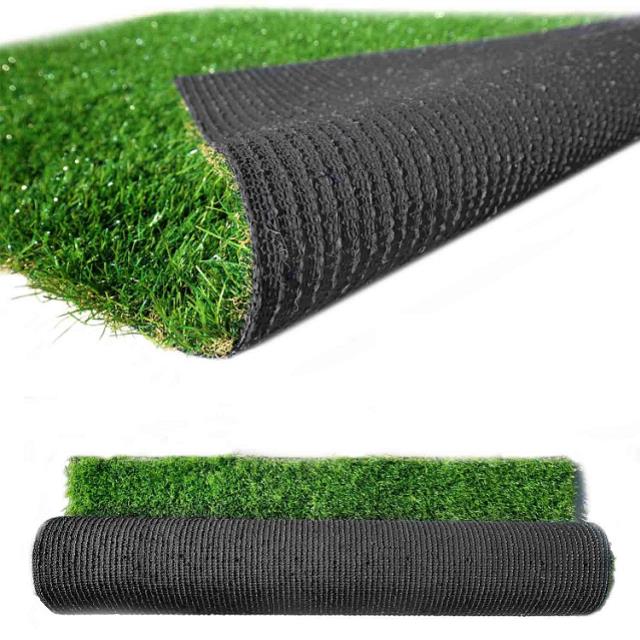 Food and Such
At your graduation party, chances are – you'll have some sort of food and drink (those seniors sure get cranky when they aren't fed!), so you'll want to think about how you'll serve the food. Our Brushed Copper Flatware looks amazing with the Hob Nob Glassware. Both are fun and trendy and bring both modern and class to an event. Melamine Platters are perfect for your outdoor celebrations. Oh! And let's definitely not forget the cake (that would result in extra cranky seniors), and we love serving cake on our Windsor Gold Cake Stands.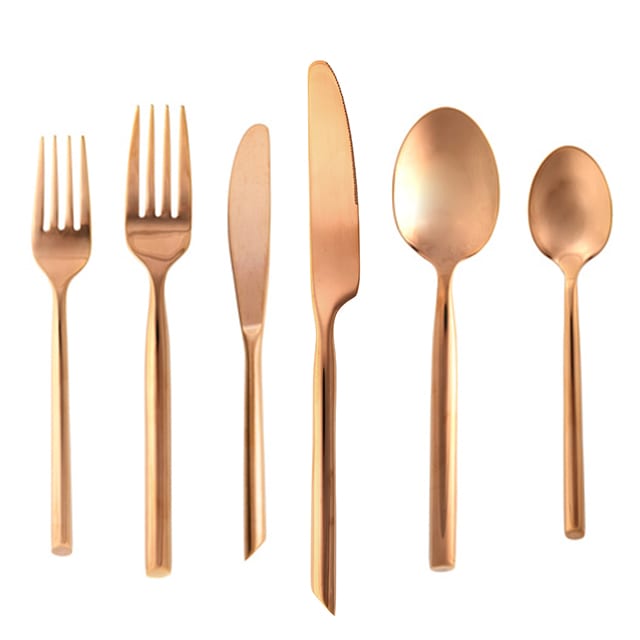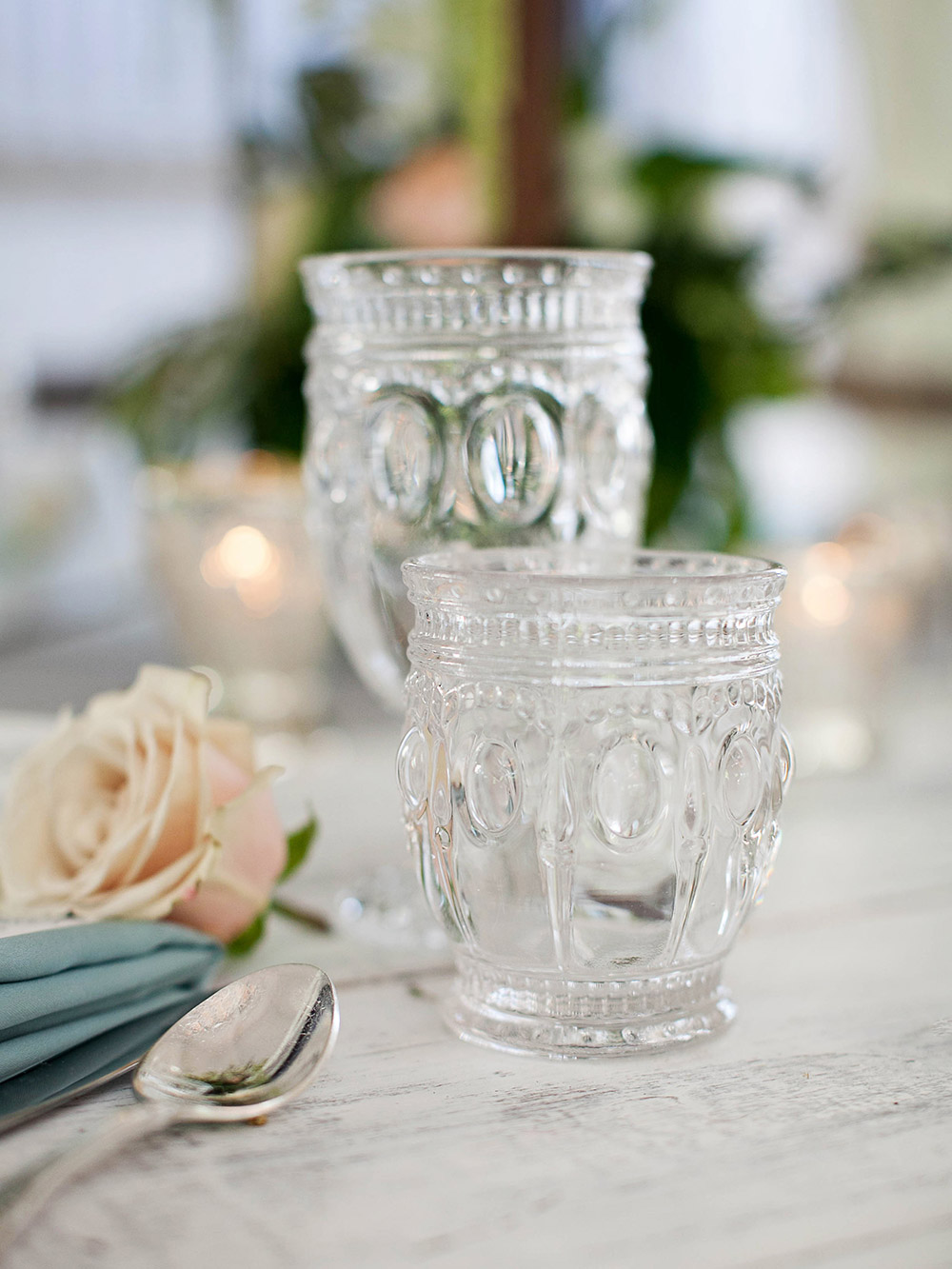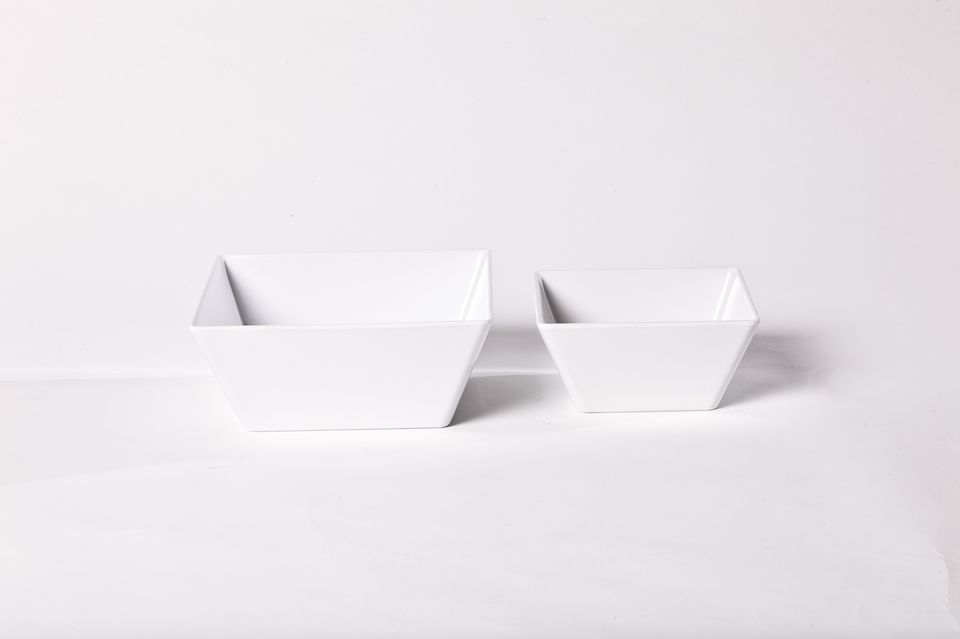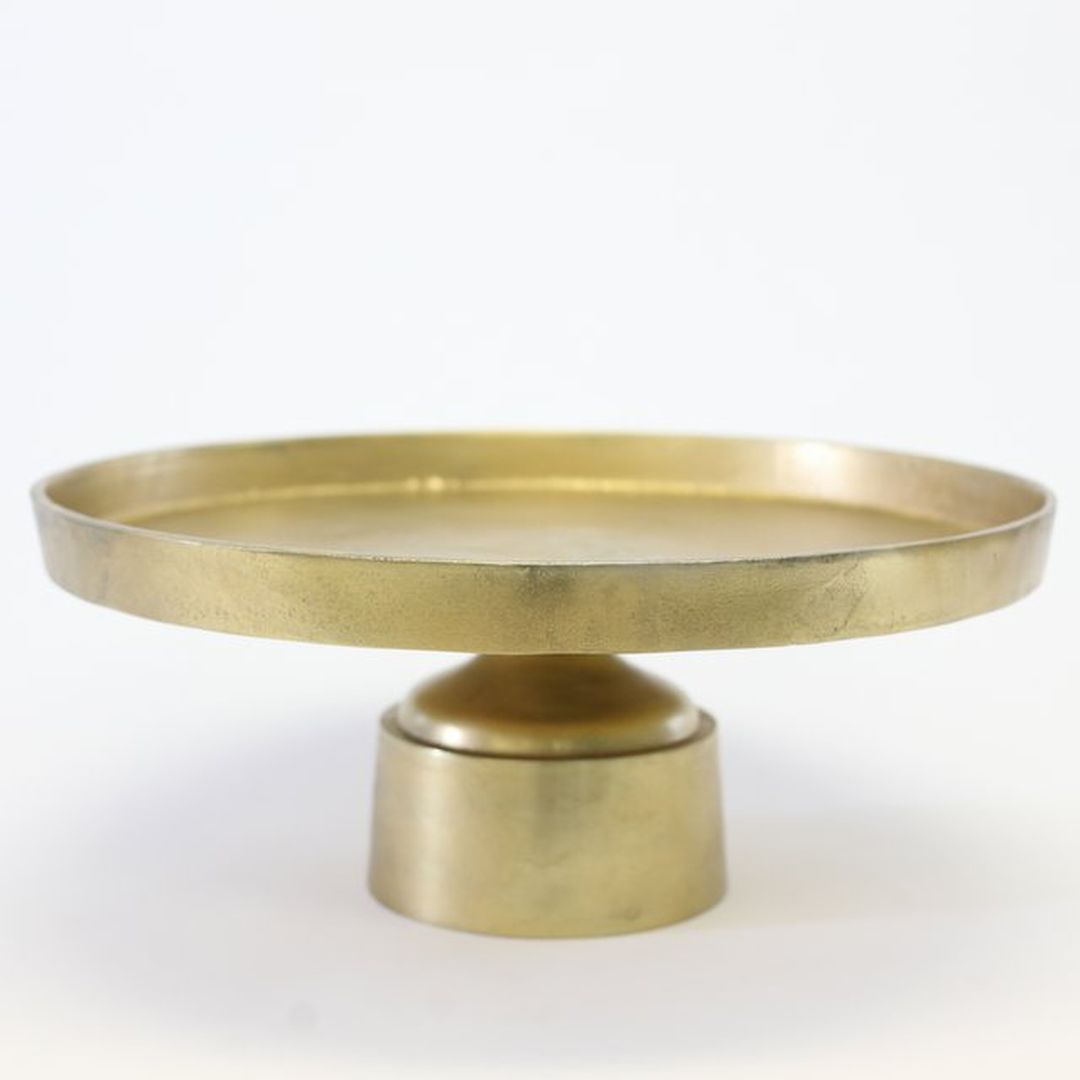 Graduation parties should create and instill memories and be a moment of celebration for all you and your grad have done over the past 18 years. Pat both of yourselves on the back. You did it!
Planning a graduation party and need help with rentals? We'd love to help! Email our team to book your personal showroom tour at info@southerneventsonline.com to get started!
TAGS | Nashville Event Rentals, Nashville party rentals, On Trend, Southern Events, Southern Events Party Rental, Southern Events Party Rental Company, southern style events
FEATURED RENTALS | Hob Nob Glassware, AstroTurf, Boxwood Wall, Brushed Copper Flatware, Pop-Up Tent Packages, Sutton Lounge Furniture, Barwood Furniture, Hammered Rectangle Fire Pit, Windsor Gold Cake Stand, ,
---
14

Mar

Trends and Inspiration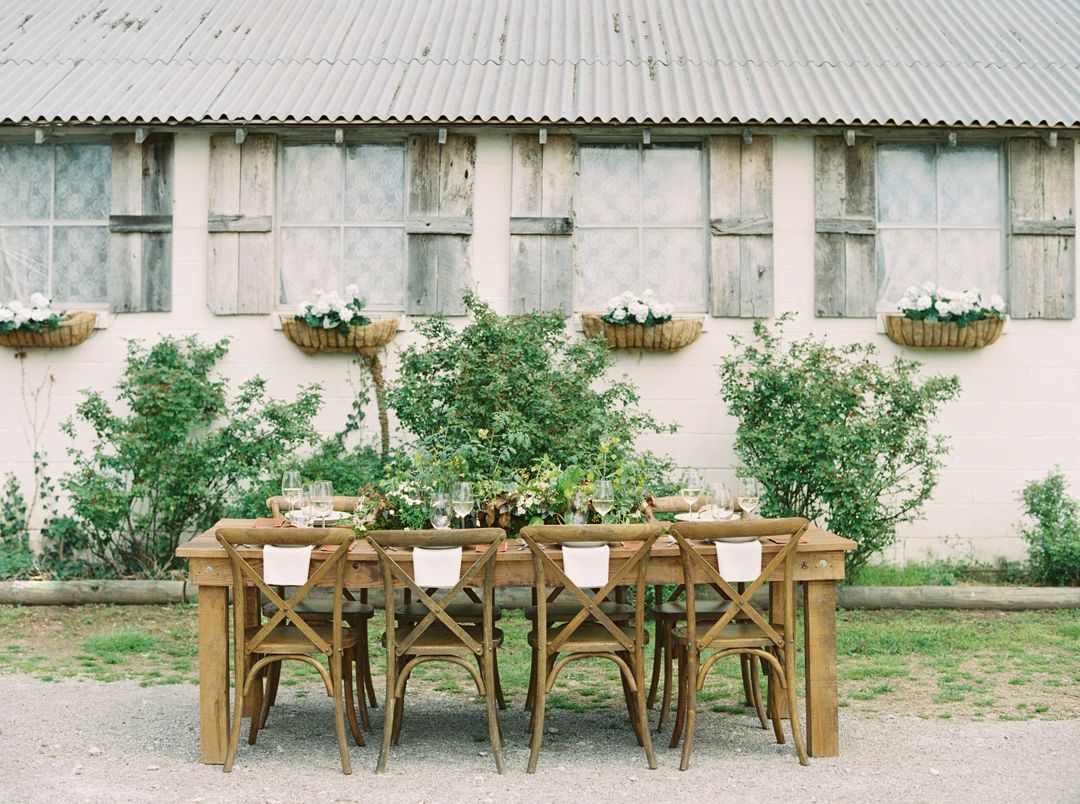 Farmhouse-inspired weddings and events are very of-the-moment, and for good reason! This trend is classic, fresh, and uber-relaxed. Perfect for a gathering of friends and family that is down to earth (literally) while being effortlessly stylish.
We partnered with the Gifford Collective at Meadow Hill Farms, where we used some of our favorite neutral rentals to bring this Southern Farmhouse look to life. The tablescape features our Sophia Flatware, Artisan Dinner Plates and Artisan Dessert Plates, Madison Glasses, and Havana Ecru Napkins.  Fresh bread wrapped in butcher paper serves as place cards (love!), while cream, greenery & silver accents atop a Farm Table, paired with our Cross-Back Chairs, created an elegant and approachable Southern Farmhouse table.  The ivory and handpainted wedding cake sits on our Fruitwood Round Cake Plateau as a tempting finish to the delicious meal one can imagine enjoying here.
The Southern Farmhouse style has been growing in popularity and is still going strong as a trend for 2019! We are excited to help create this beautiful scene for couples this upcoming year. Thank you Cassidy Carson Photography, for the beautiful images.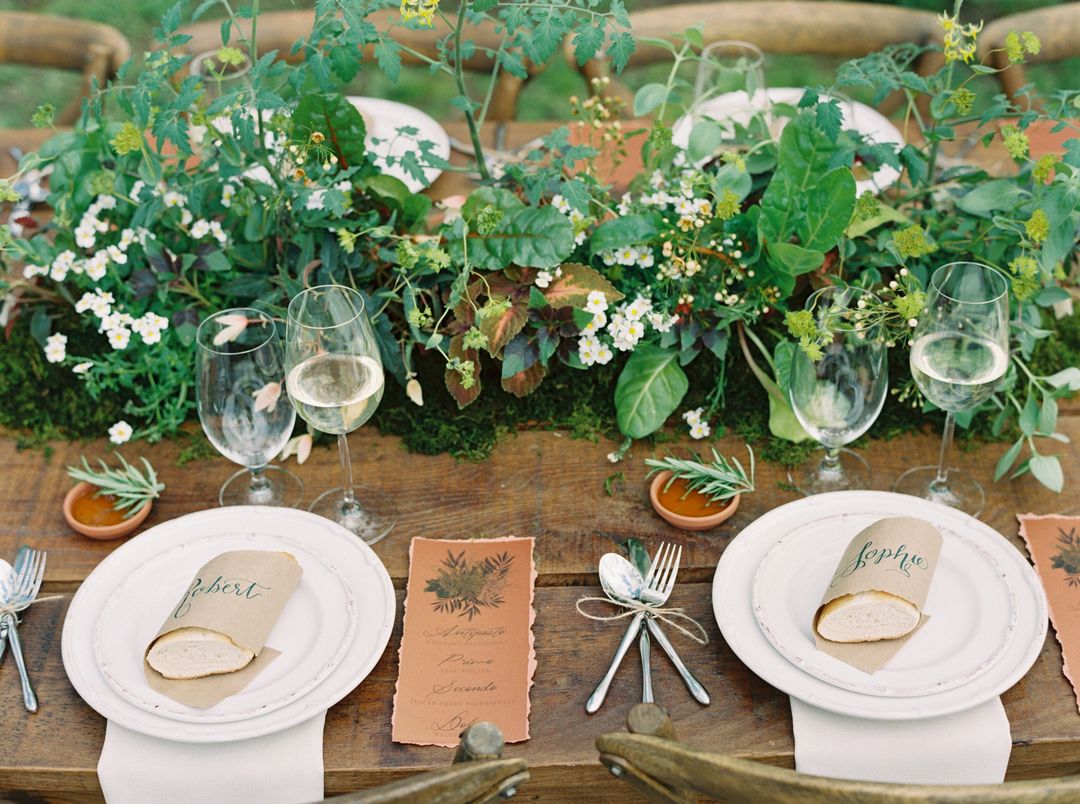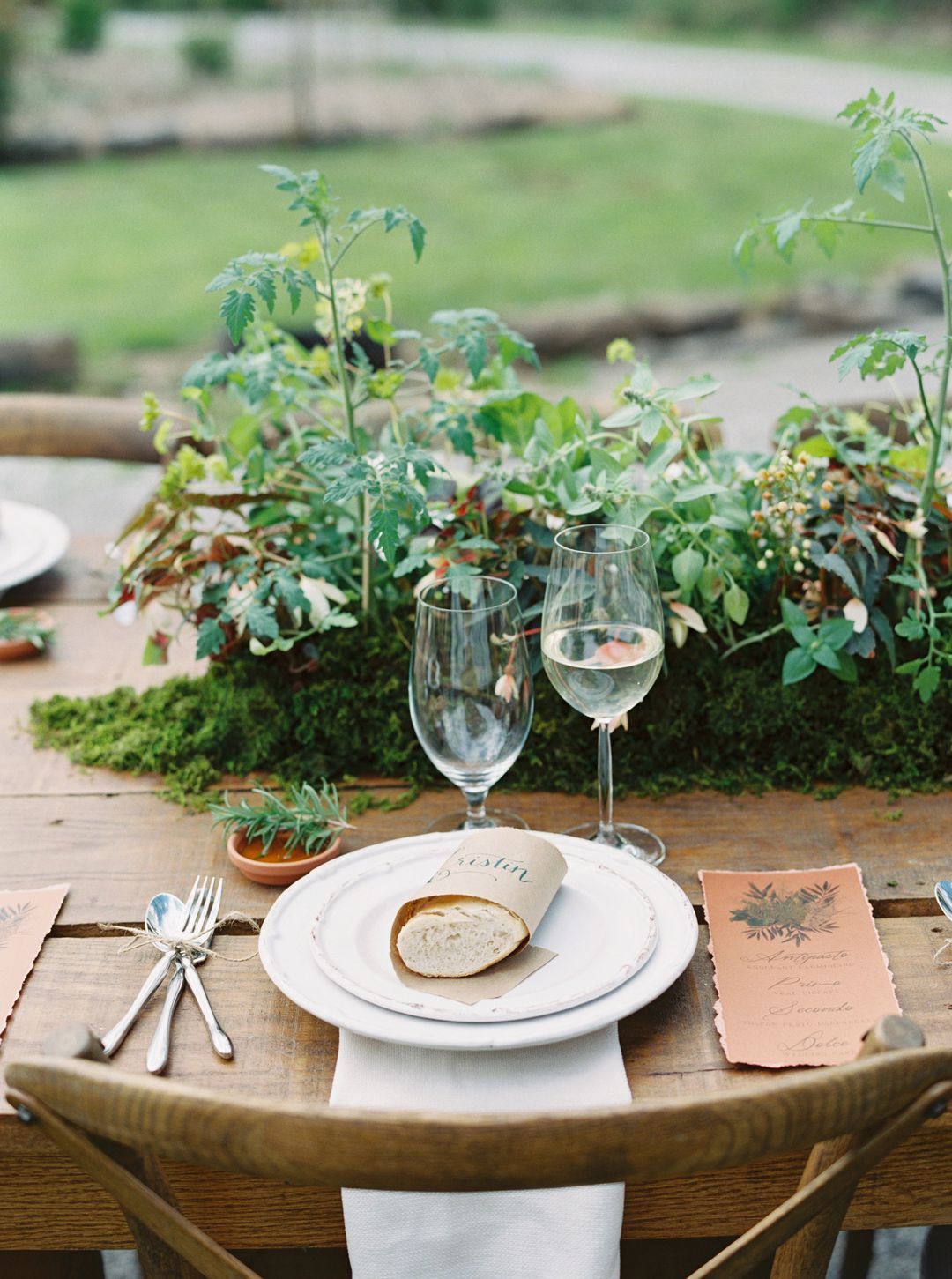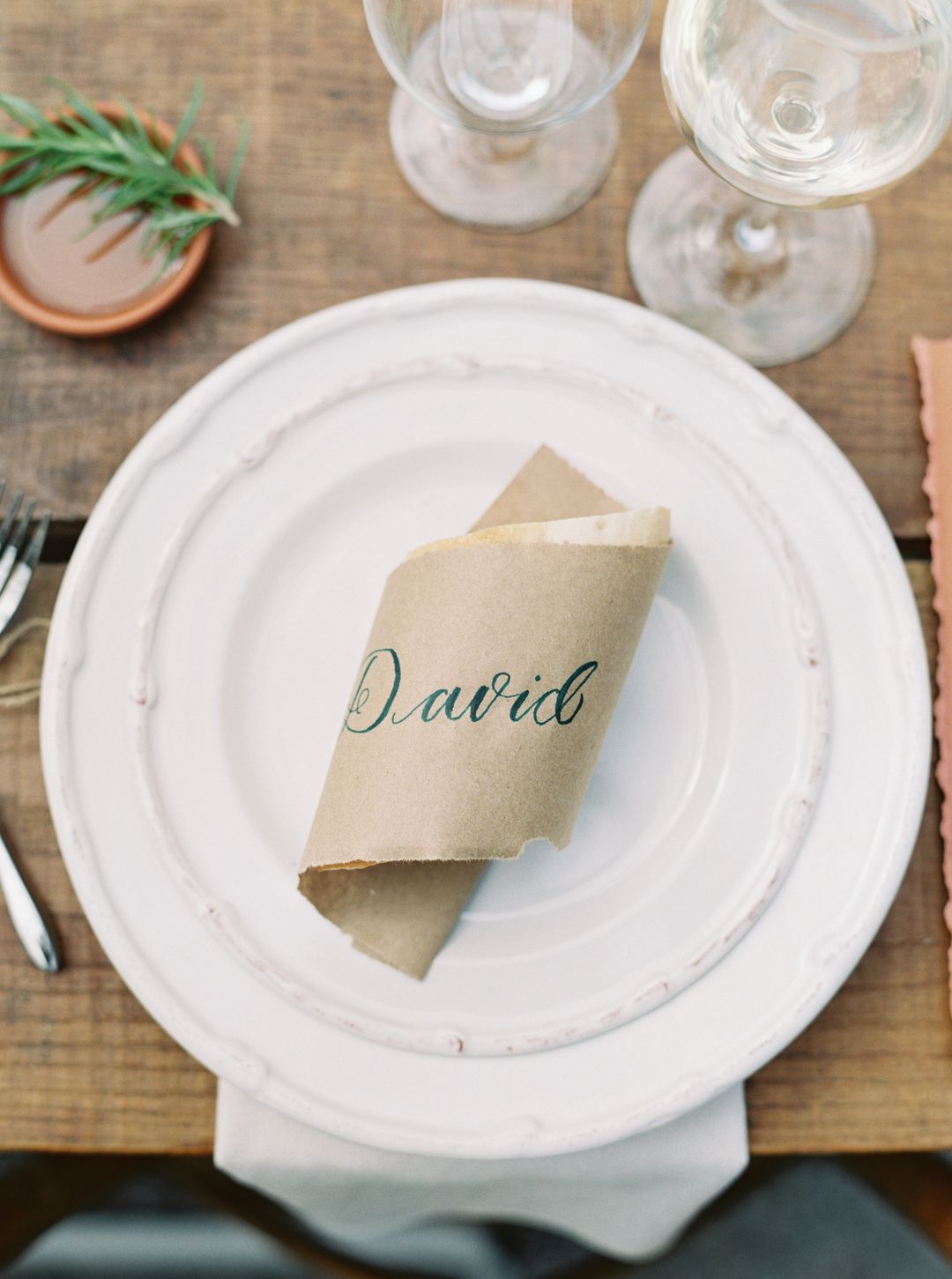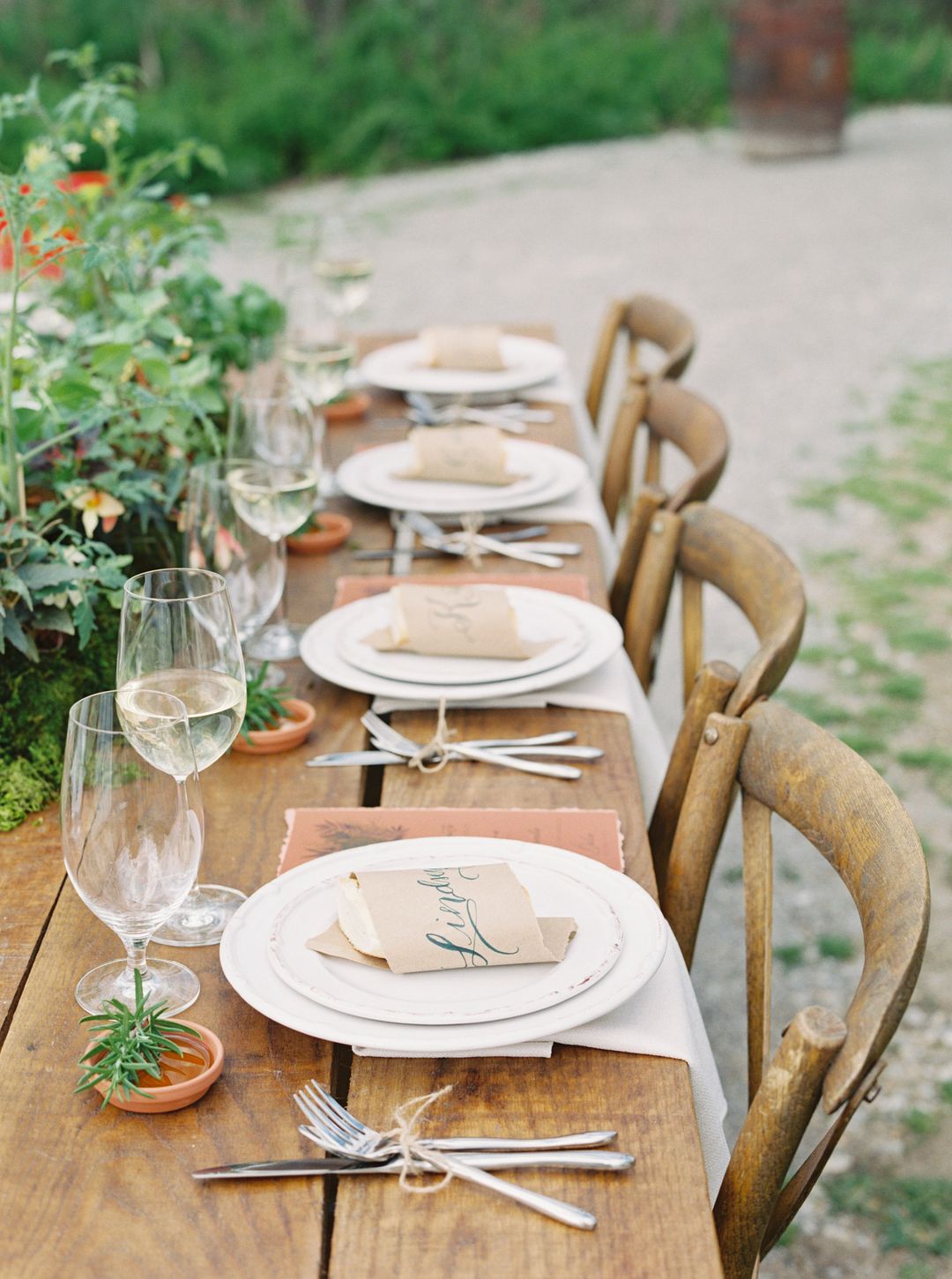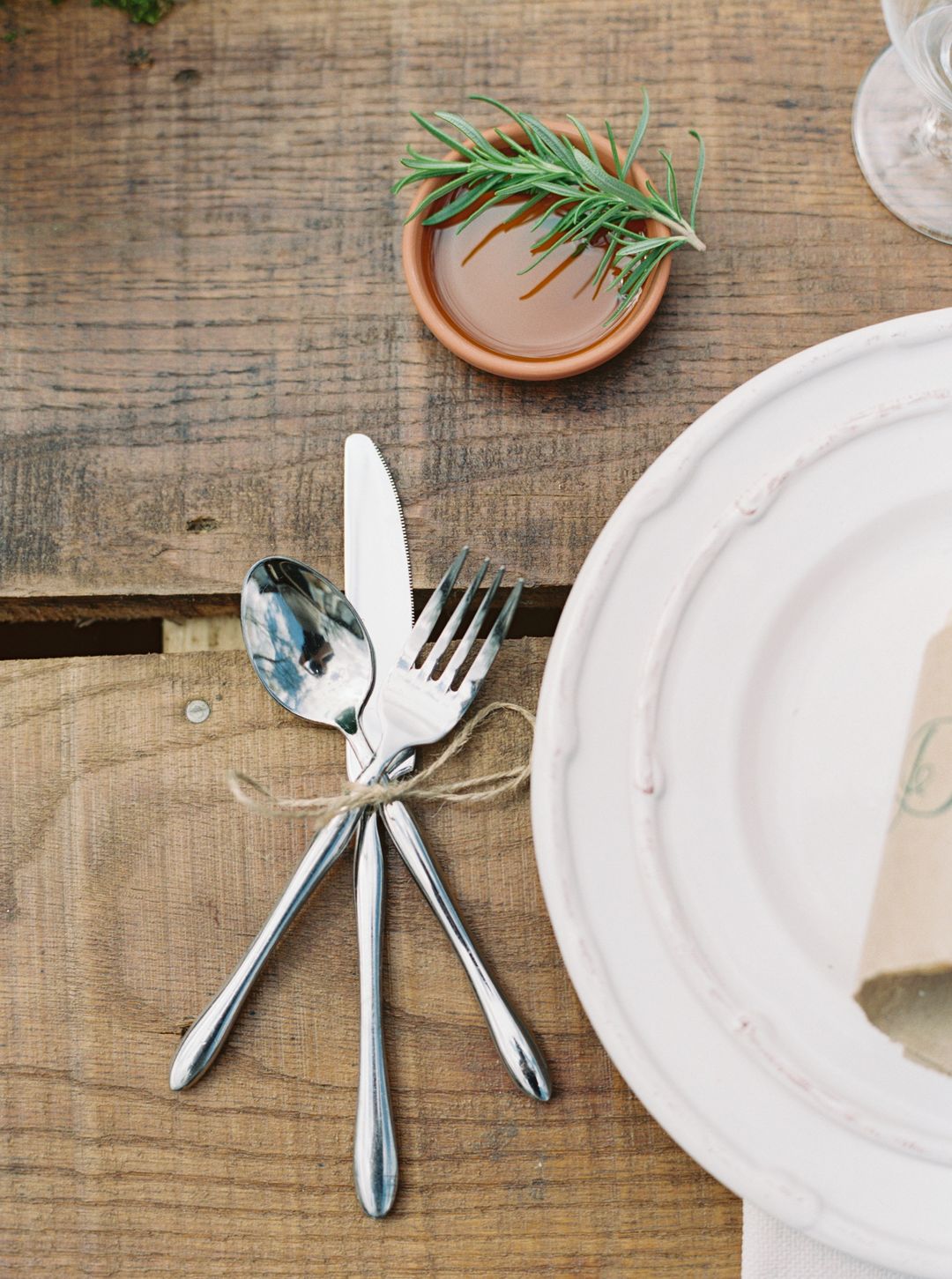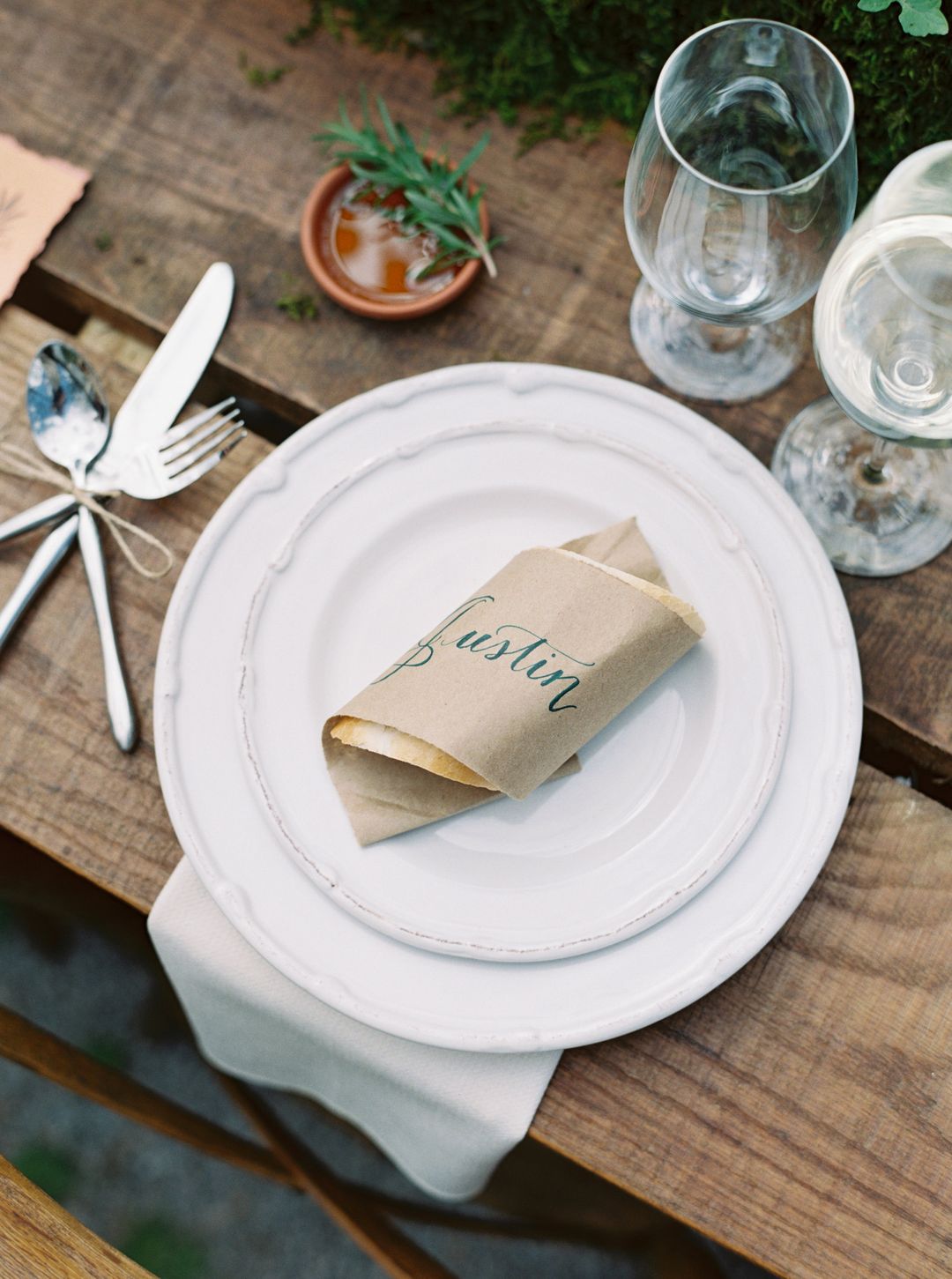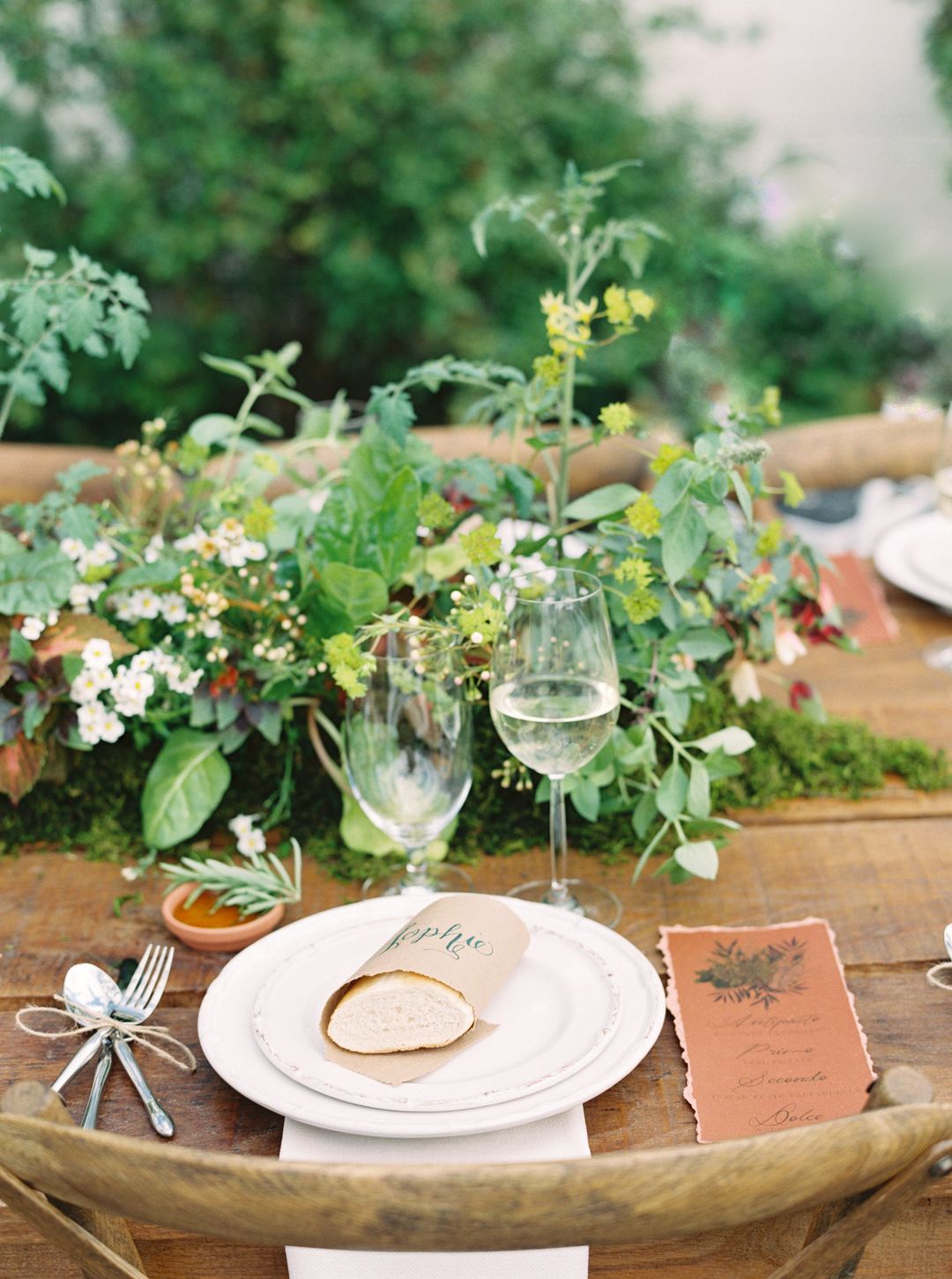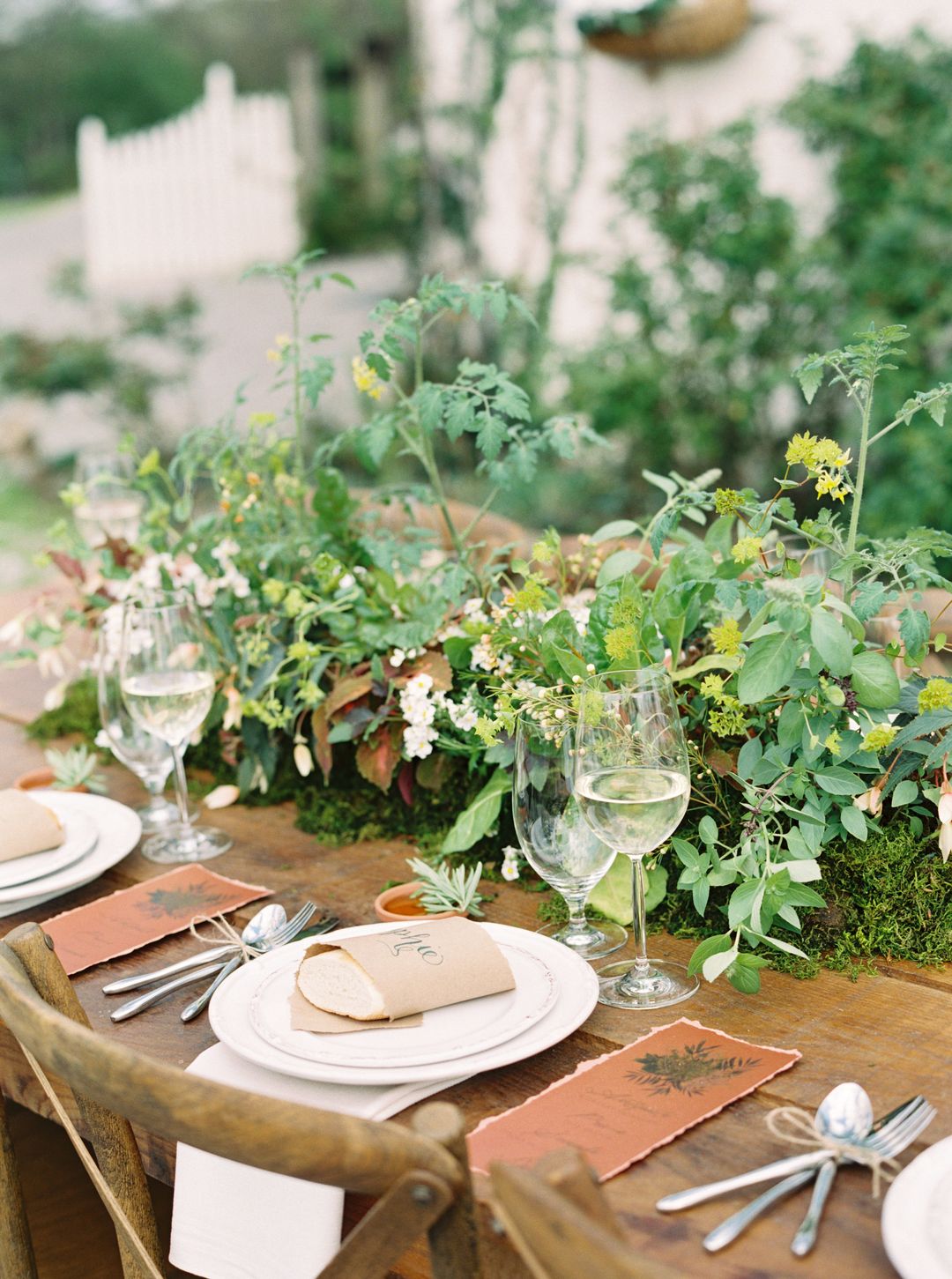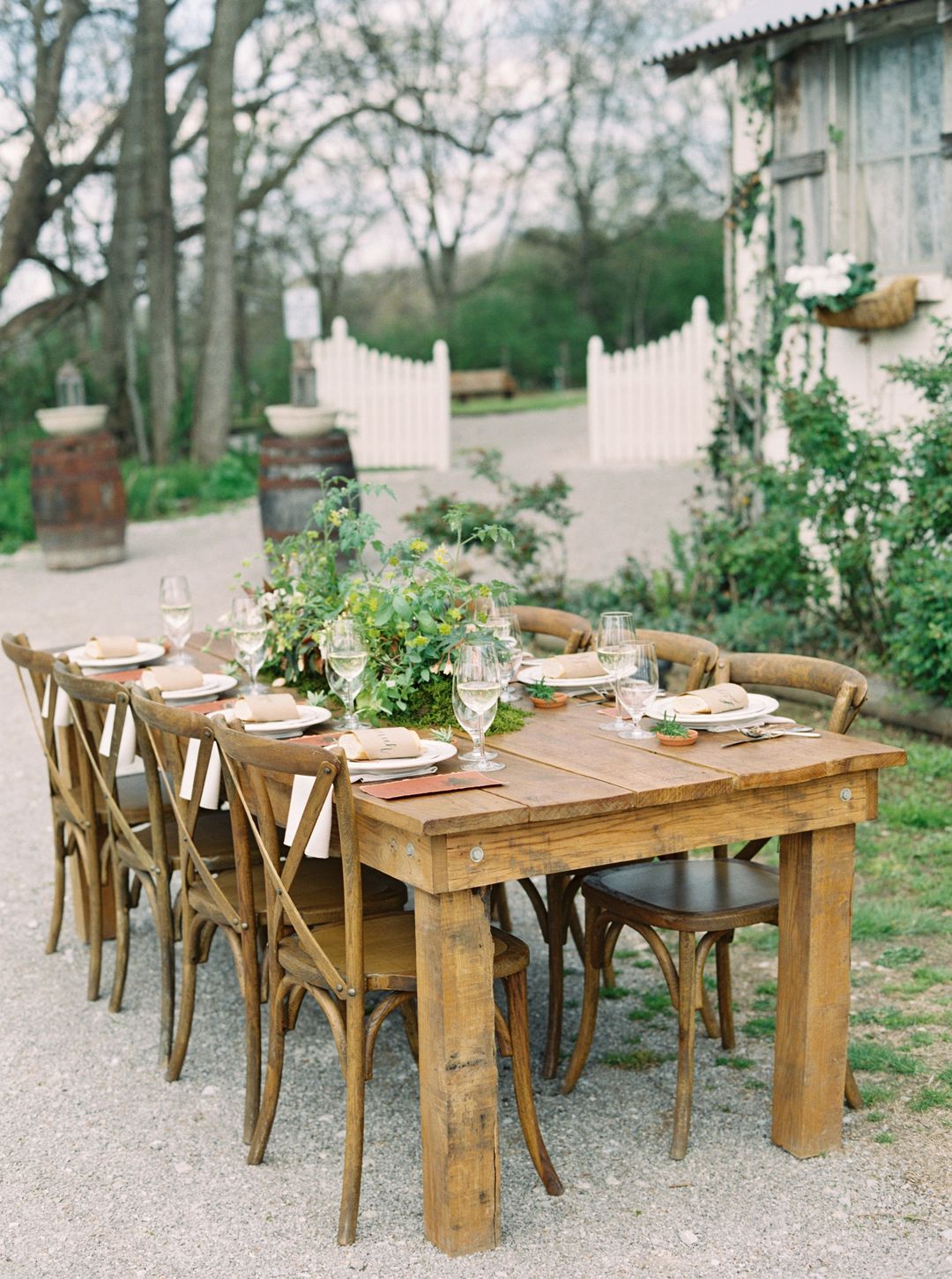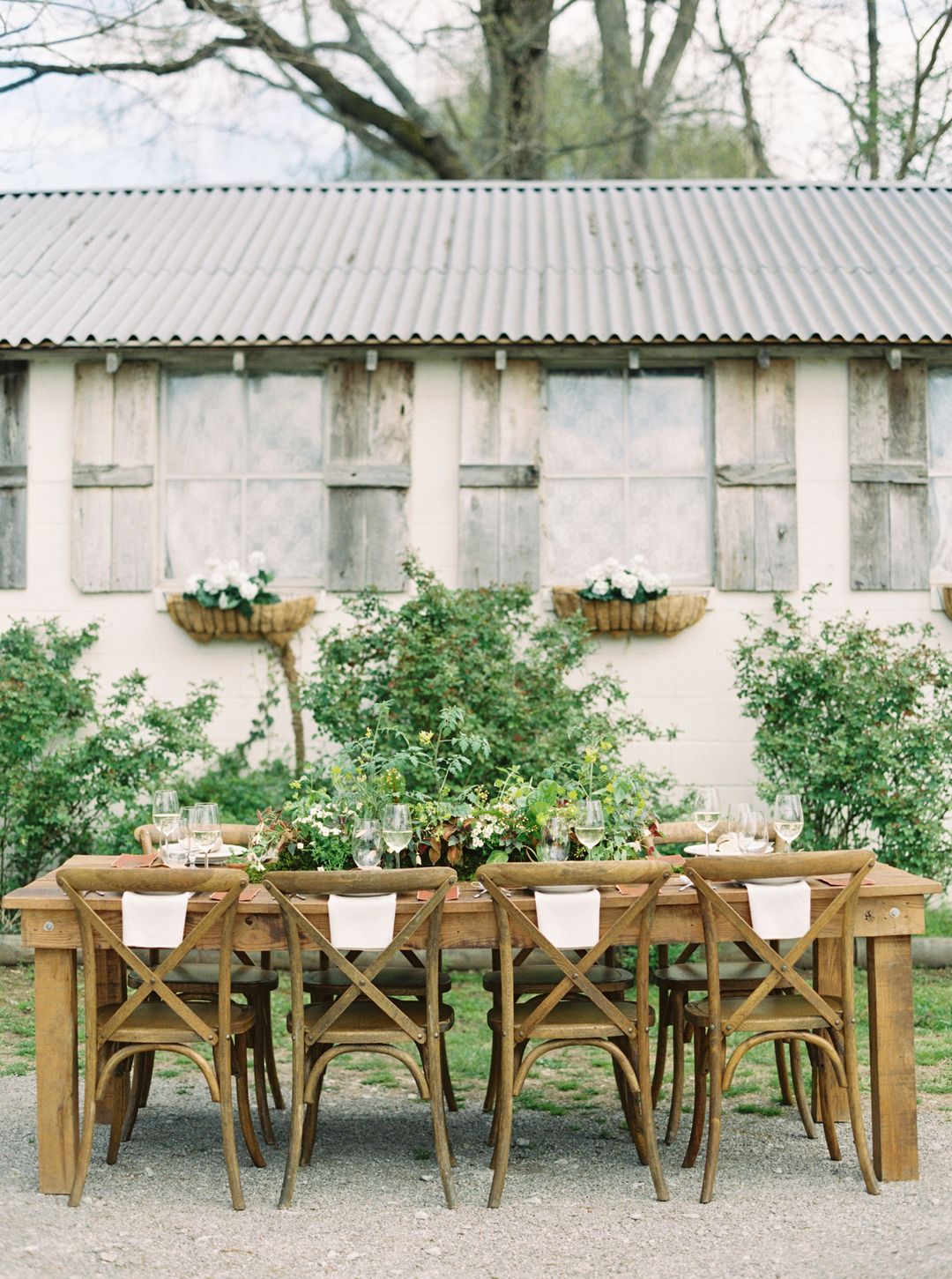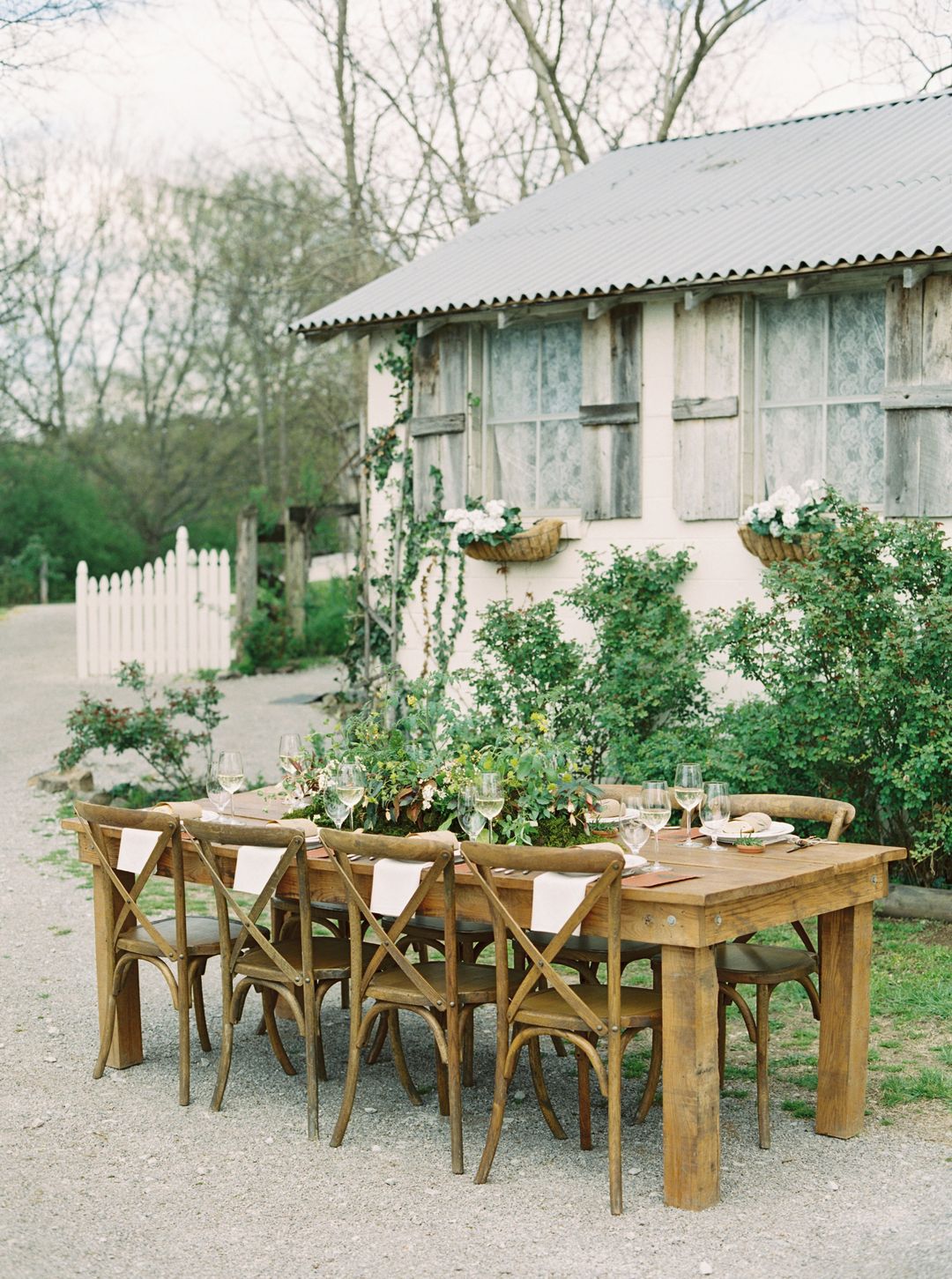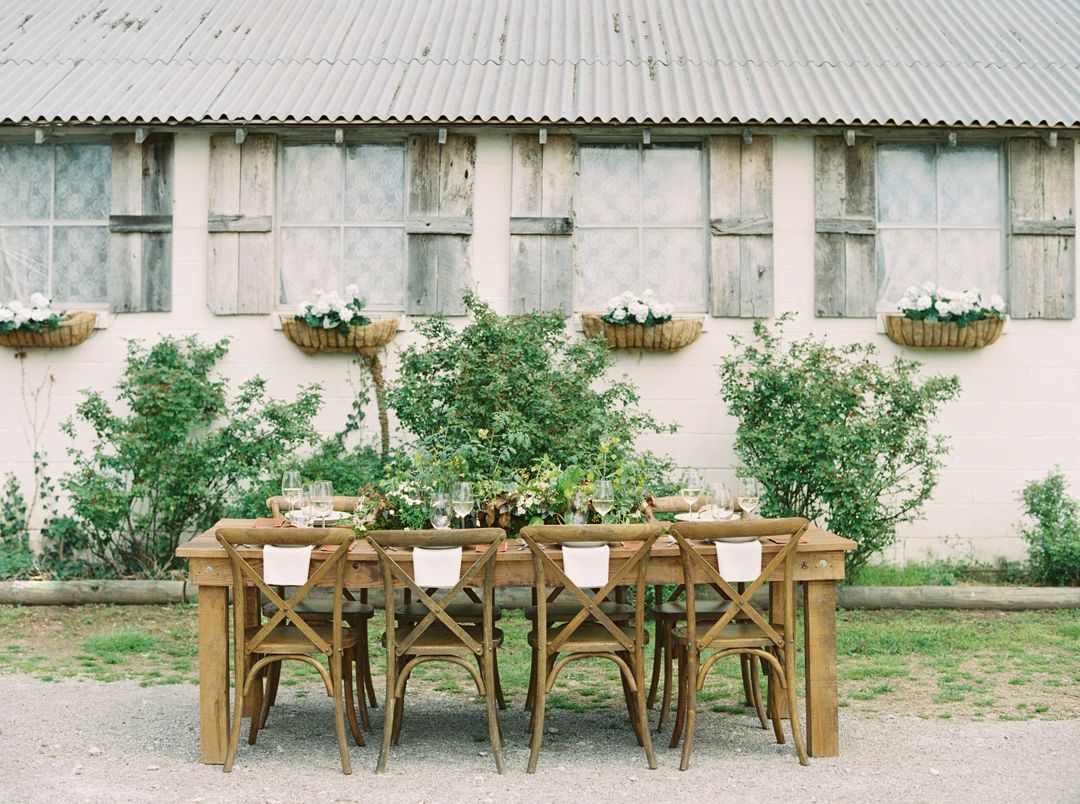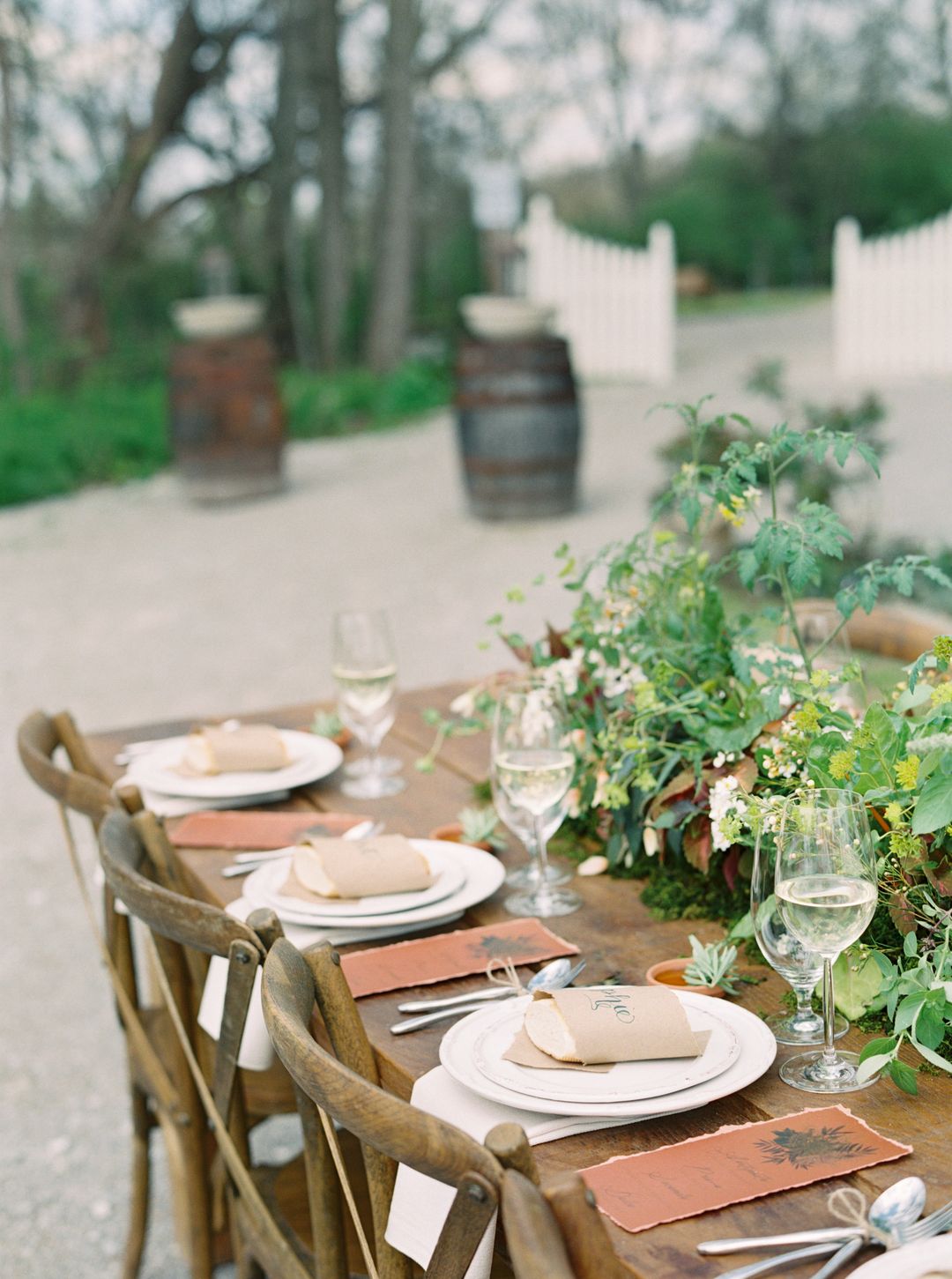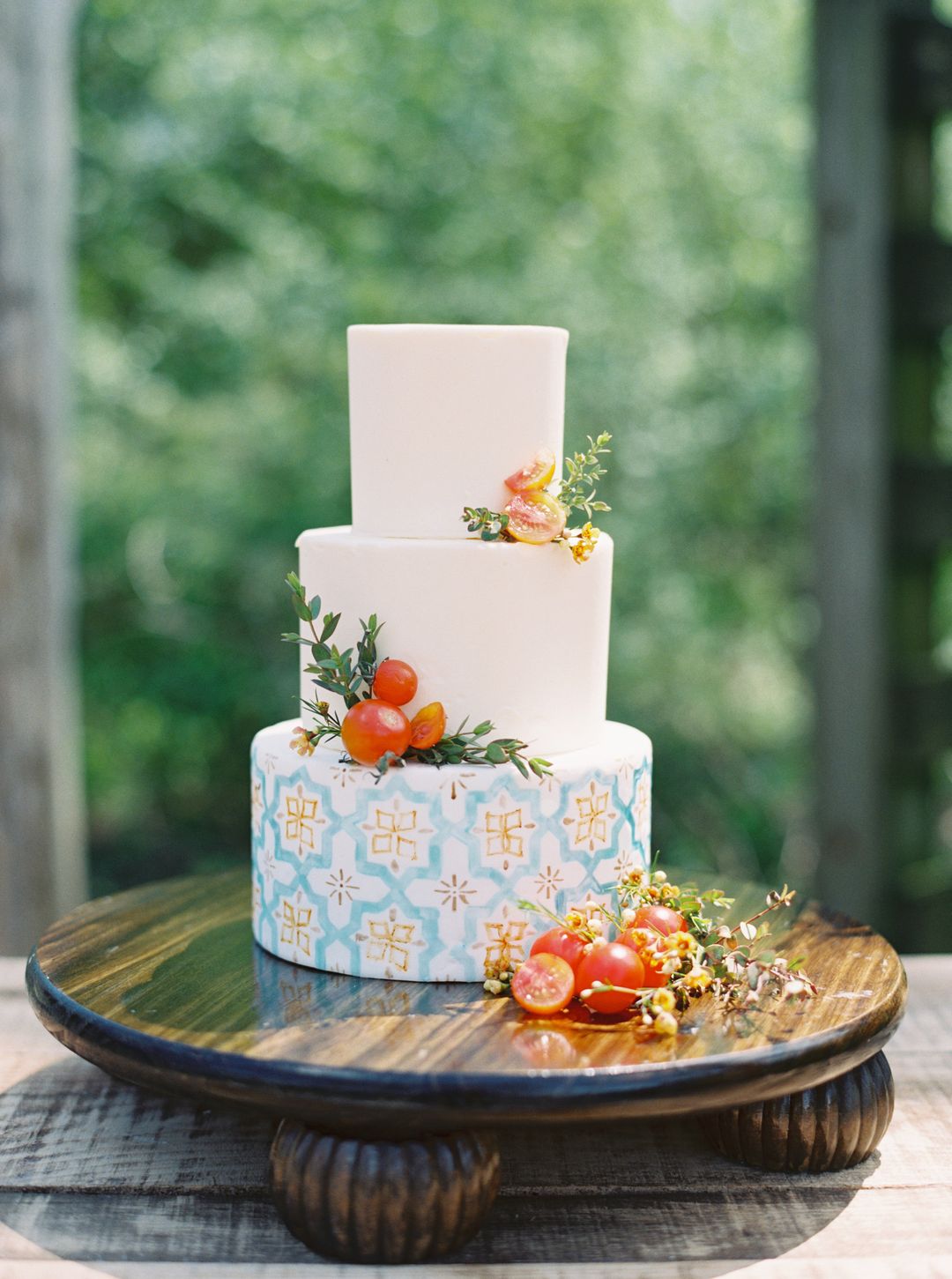 Planning a wedding or event and looking to give a Southern Farmhouse feel? Send us a message at info@southerneventsonline.com.
TAGS | Nashville Event Rentals, On Trend, Southern Events Party Rentals, farmhouse style wedding, southern style events, southern wedding style, southern weddings
FEATURED RENTALS | Sophia Flatware, Artisan Dinner Plate, Artisan Dessert Plate, Cross-Back Chair, Havana Ecru Napkins, Madison Water Glass, Farm Table
---