11

Apr

Southern Love: Boho Modern at CJ's Off the Square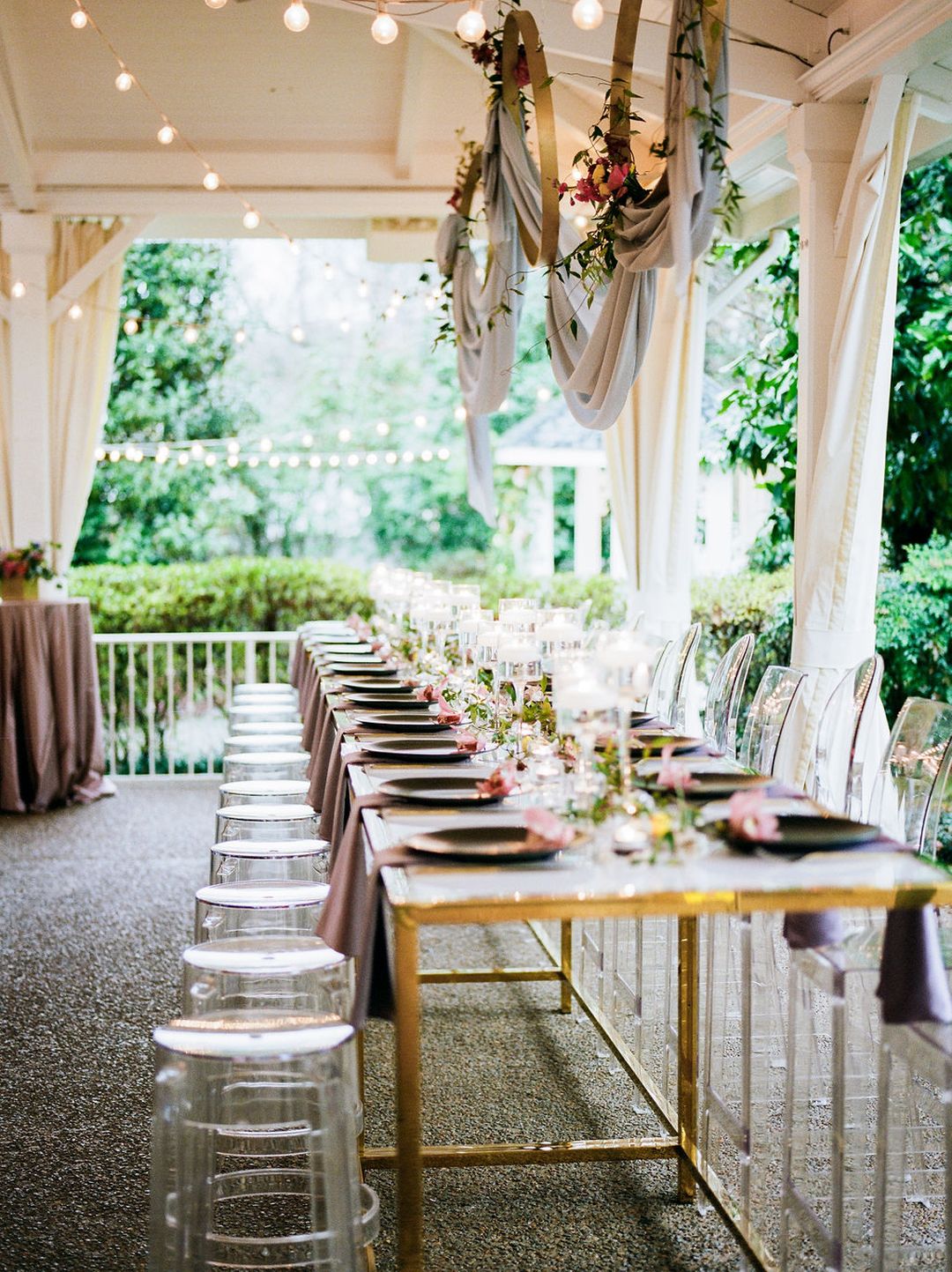 Boho is trending as a wedding theme for 2019. We love seeing it an all forms, especially as Boho Modern! One of our favorite things about this wedding theme is its versatility. Boho can be personalized in a myriad of ways. Some wedding couples shoot for a boho theme that is super laid-back and colorful. Others vibe with a boho theme that is more minimal. We are here for all of it!
In this Spring Tasting Event at CJs off the Square, we created a series of looks that we are currently still swooning over. We love the look featured here, a Boho Modern theme. Equal parts whimsical, down-to-earth, and modern – all at once. A gold, clear, black, and blush combination — paired with slightly mismatched chairs — is what gives us the whimsy. Linens, perfectly draped, in cream and grey, along with florals, and cafe lights, give us an easy, down-to-earth feel. Finally, accents of gold metal, glass, and acrylic are brought in to give us that modern wedding theme.
Beautiful images by Jenna Henderson Photographer.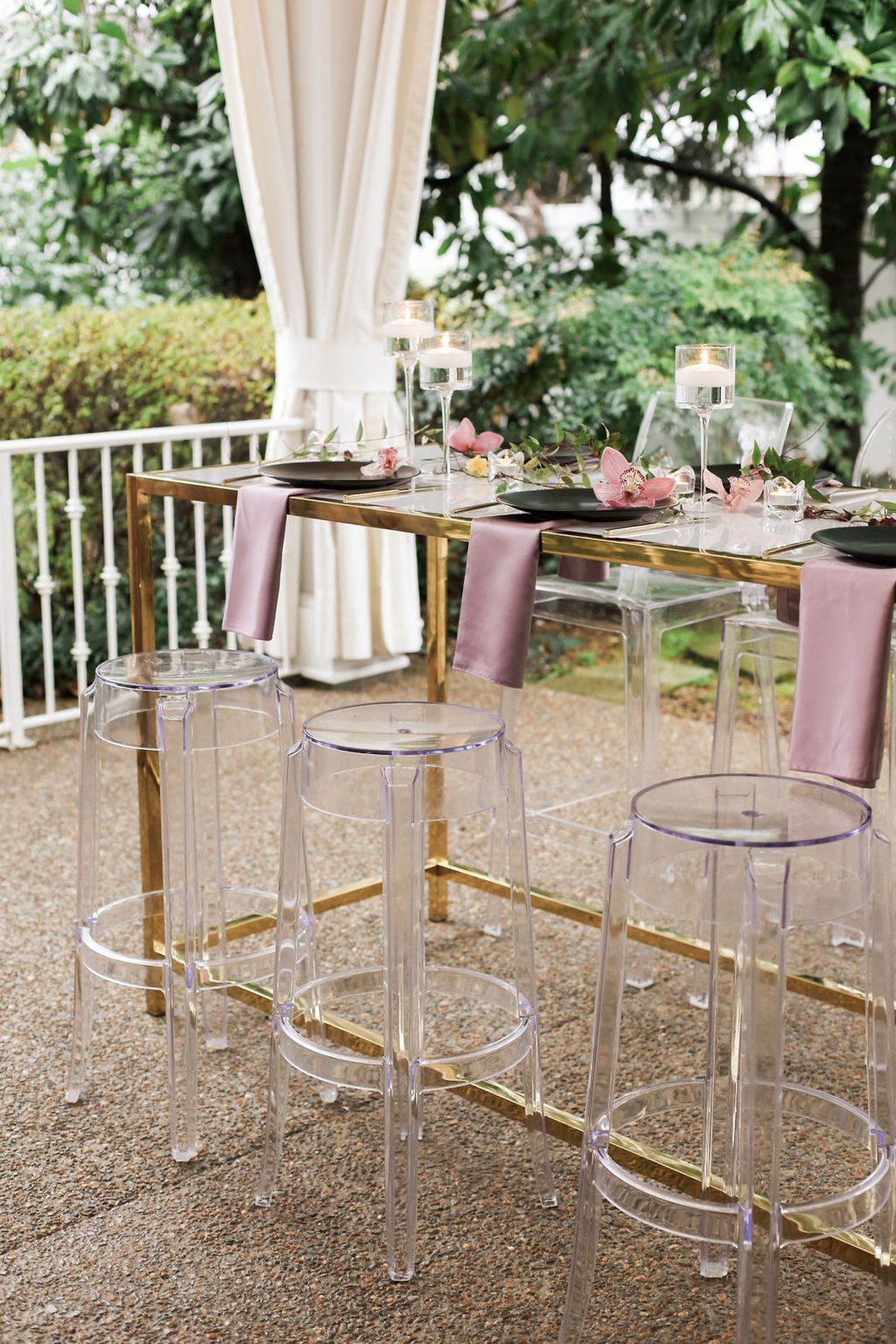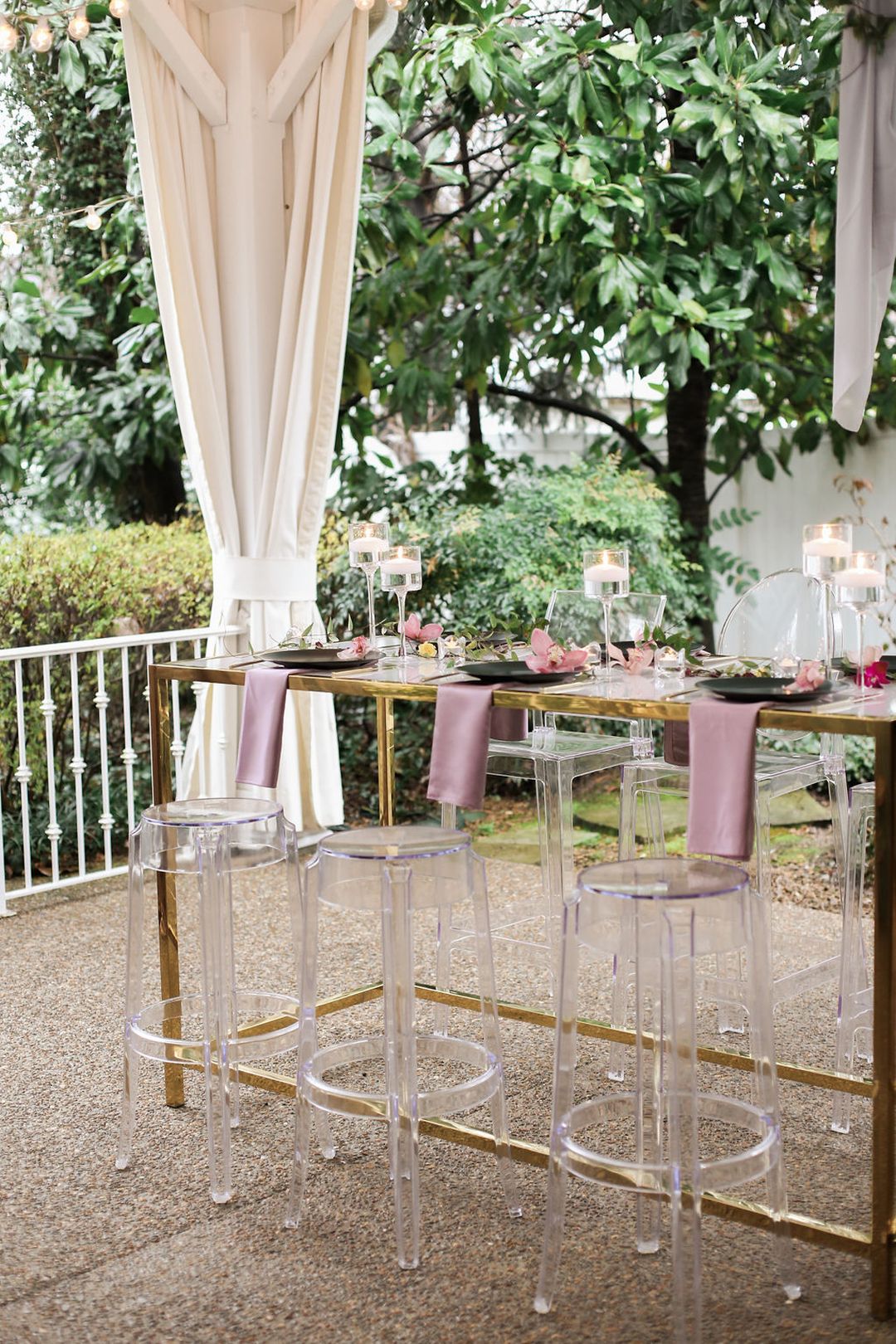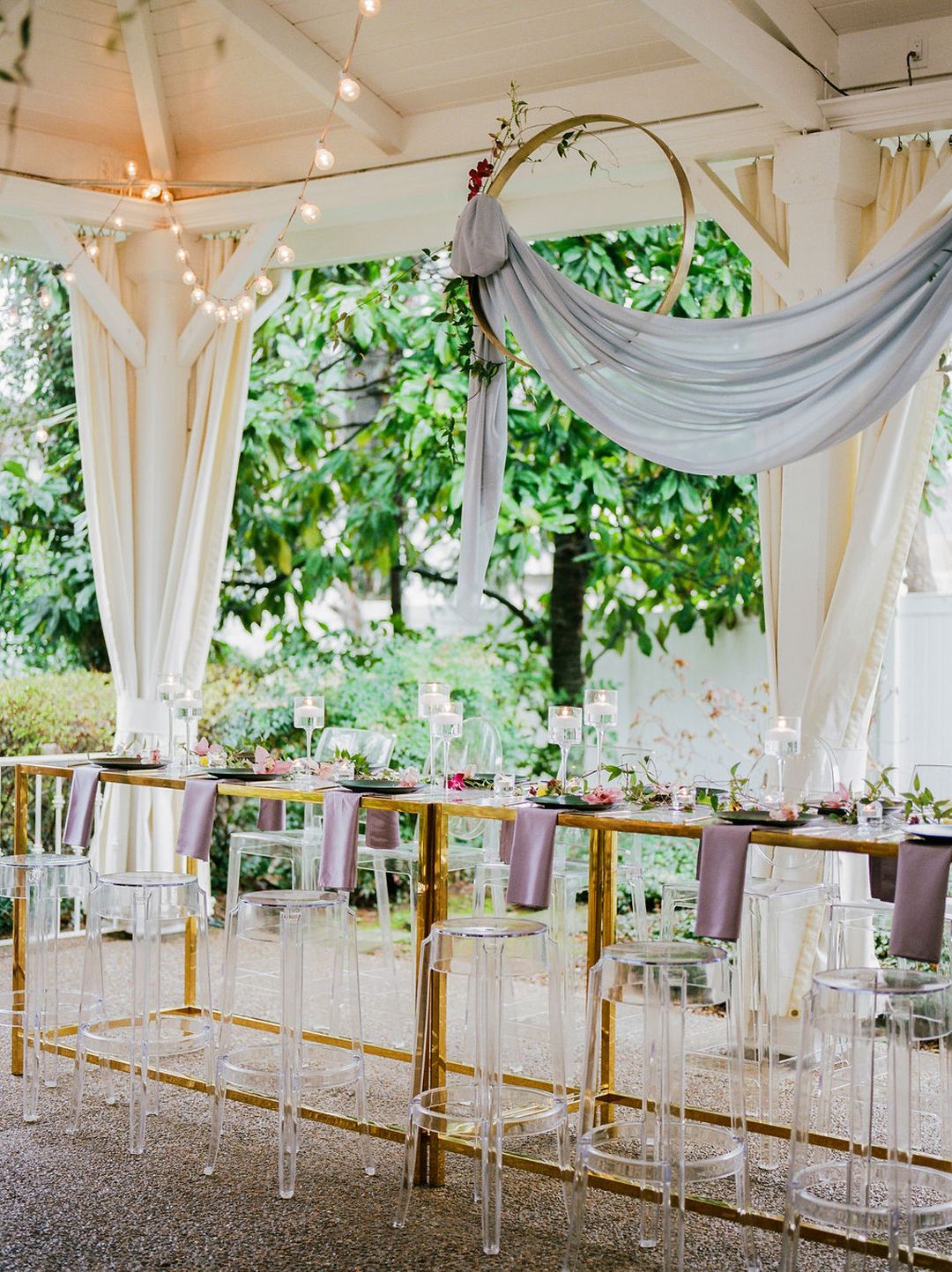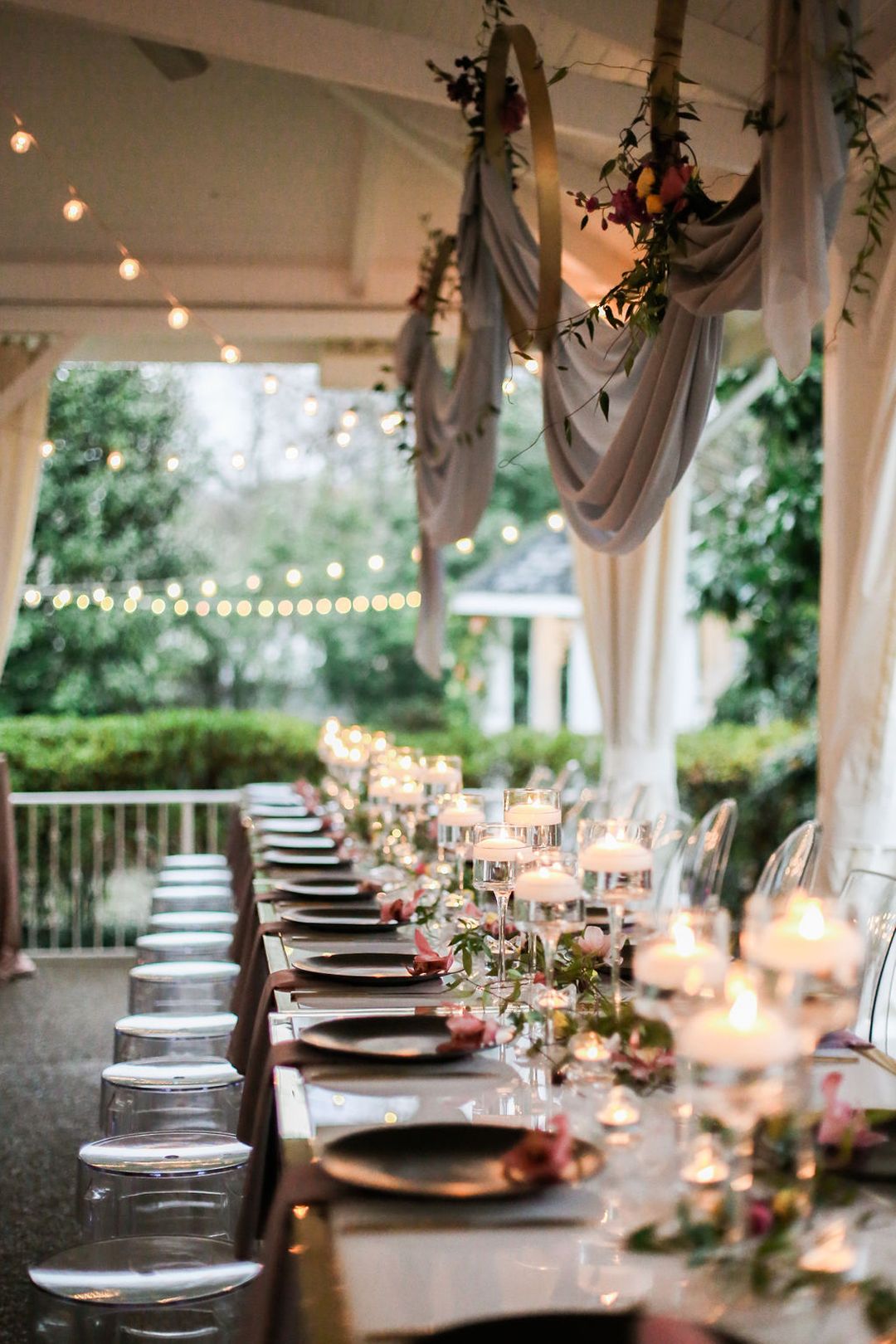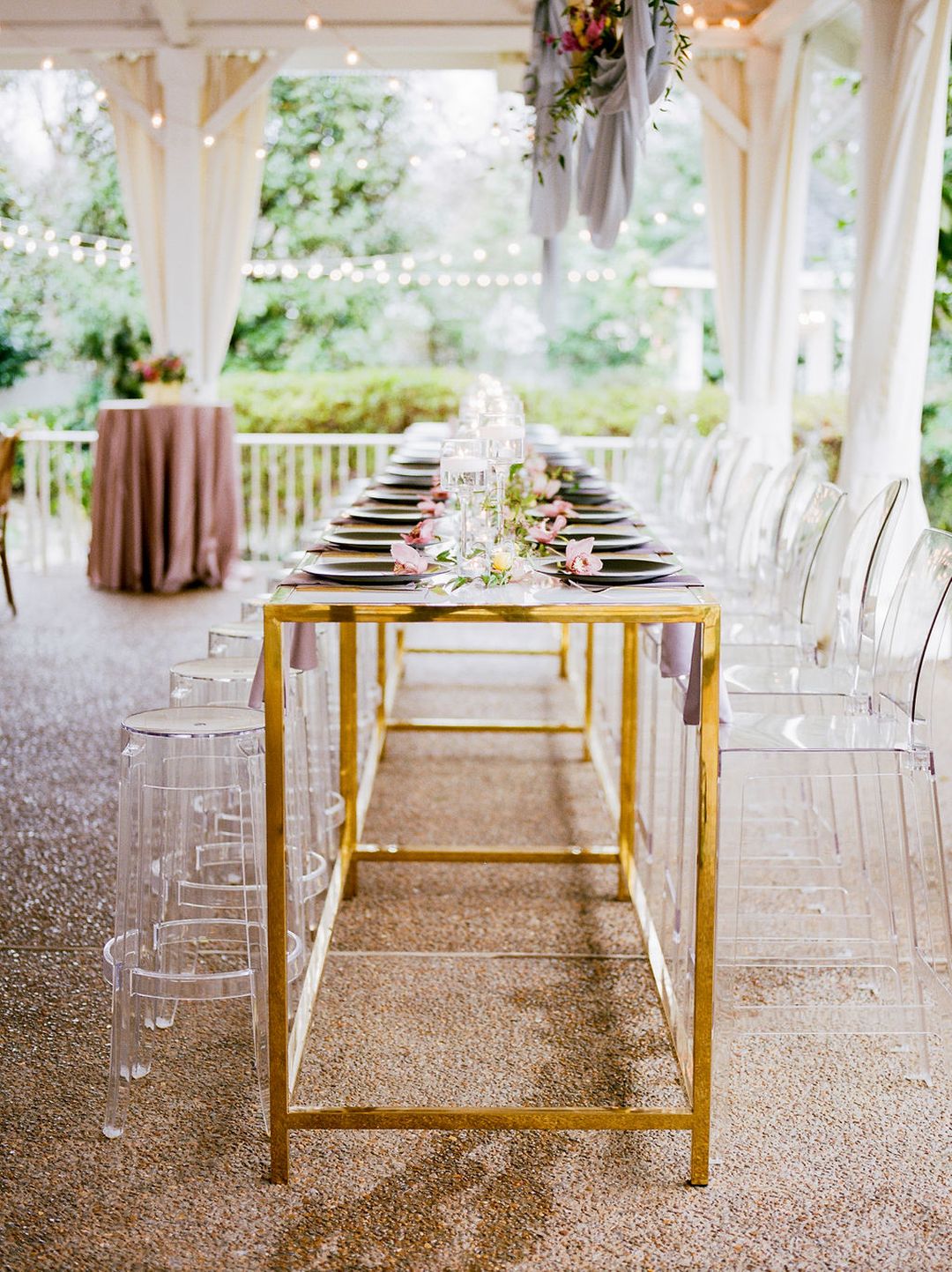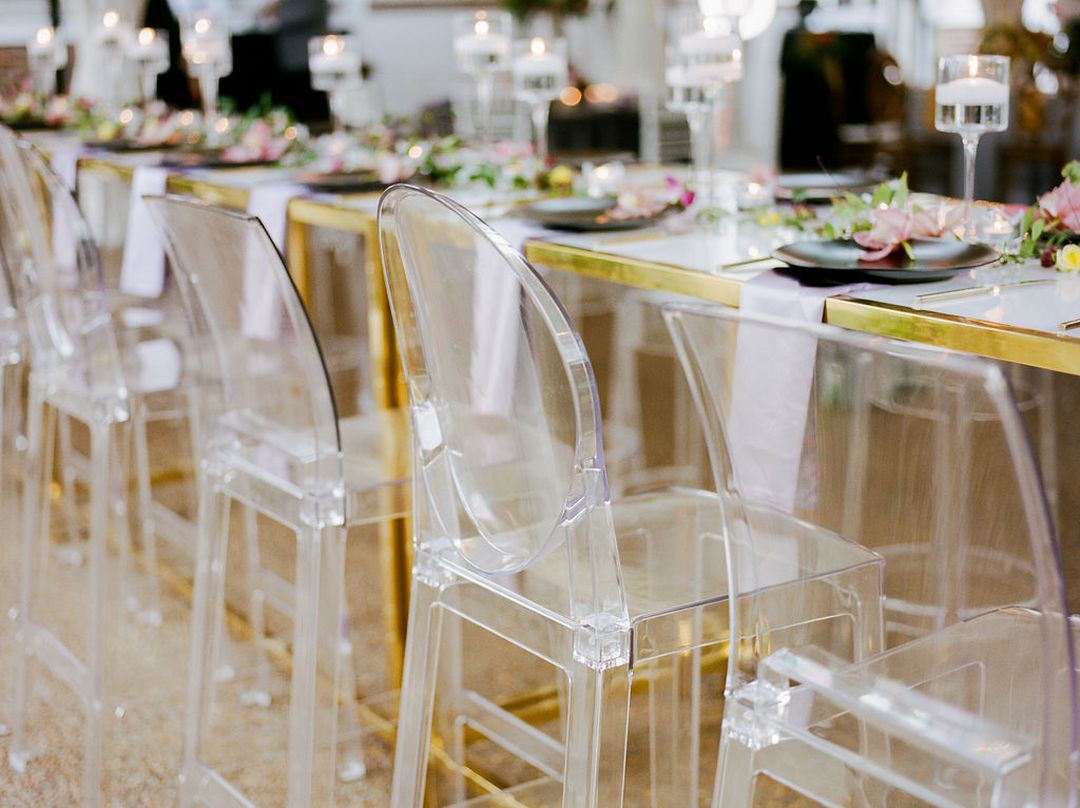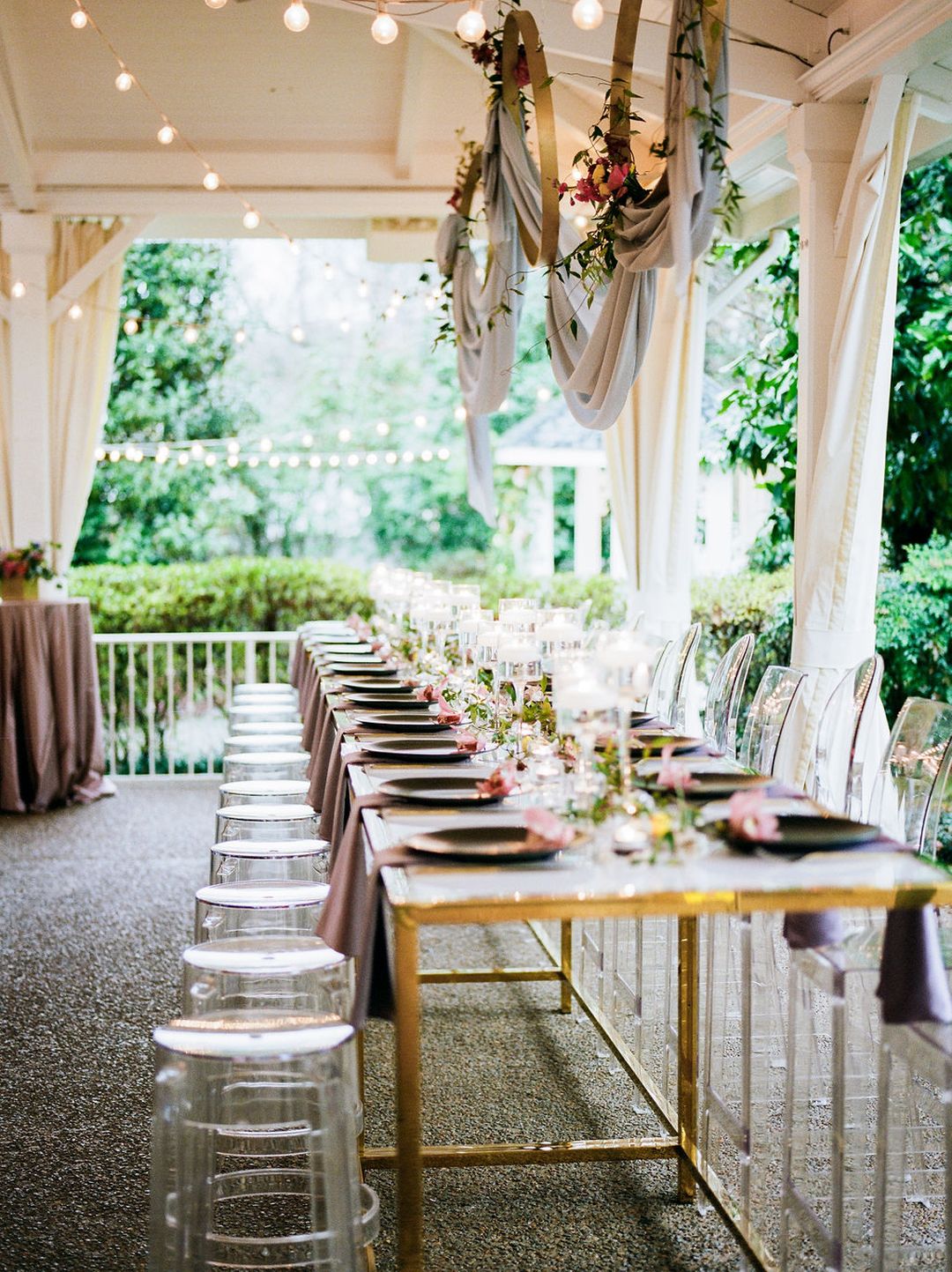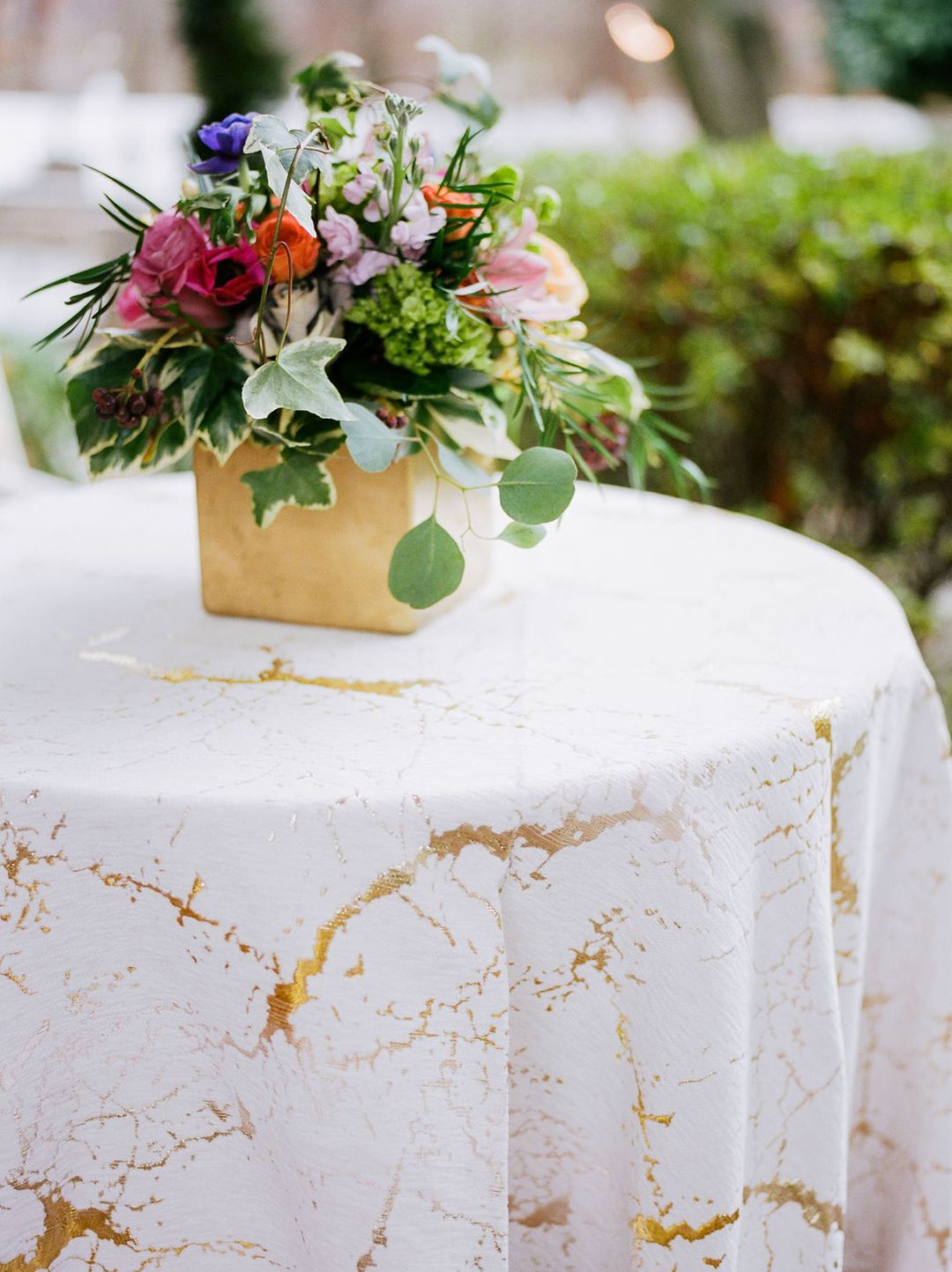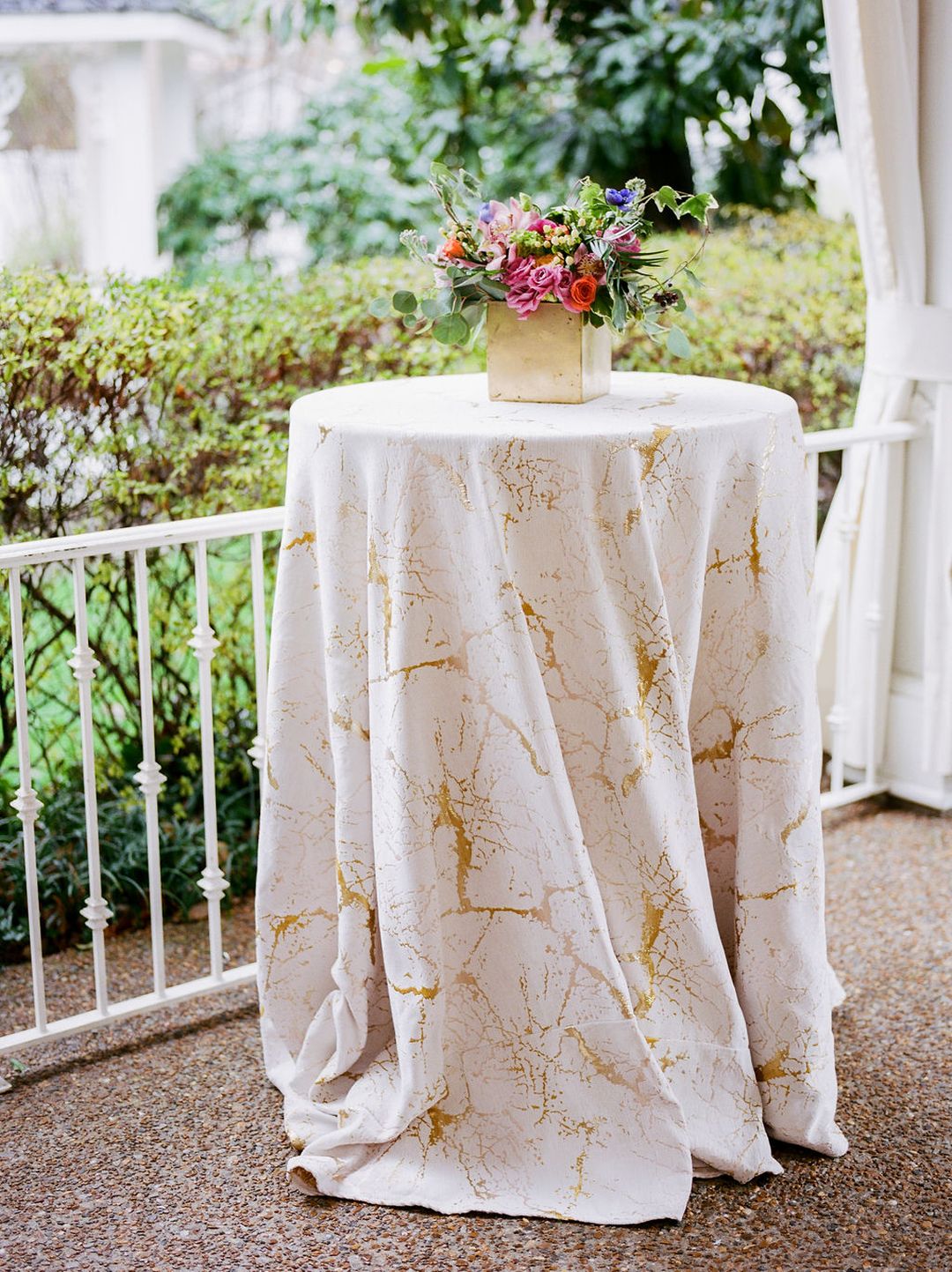 Planning a wedding or event and wanting a Boho Modern theme? Send us a message at info@southerneventsonline.com.
FEATURED RENTALS | Loren Gold Bistro Table, Acrylic Chairs, Cameo Blush Velvet Linens, Gold Furrow Linens, Cybil Glassware, Onyx Dinner Plate,
SEE MORE LIKE THIS