29

Aug

Southern Venue Love: 14Tenn – Nashville, TN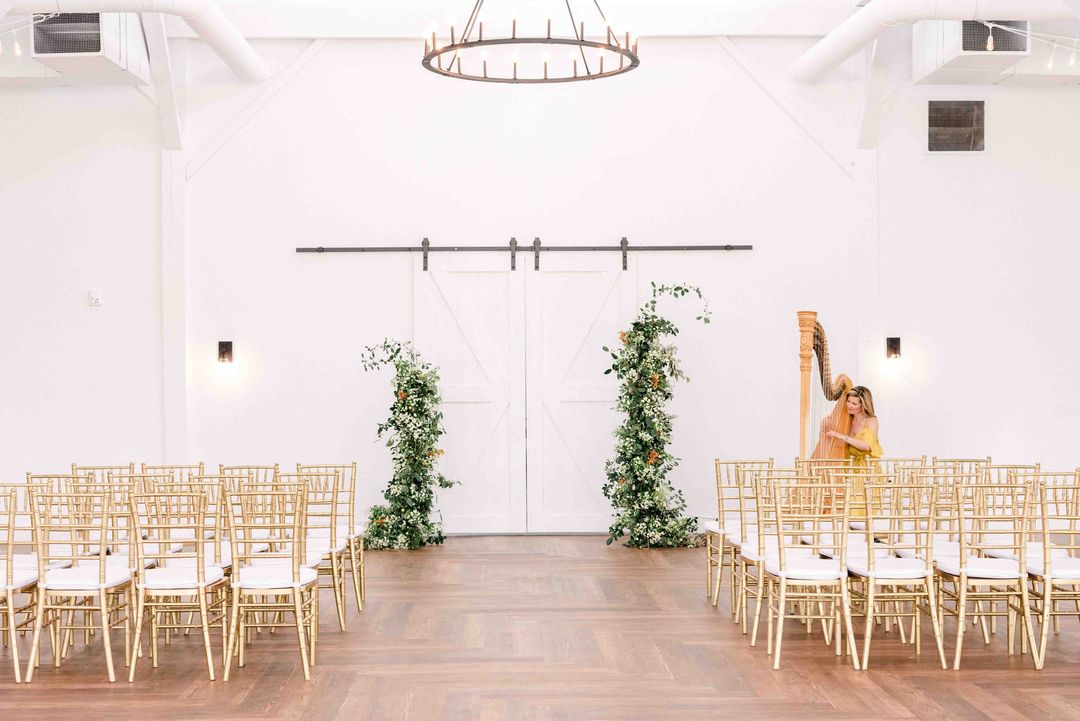 With natural light pouring into the wedding venue from all angles, 14Tenn in Nashville, Tennessee is a sought-after event space for holding weddings and events of all shapes and sizes. As one of the venue's exclusive vendors, we adore designing and dressing this space with our unique wedding and party rentals. The gorgeous, well-lit event venue becomes something new each and every time we get the opportunity to create events there. Crisp white walls, warm wood floors, and obscenely large windows create the perfect canvas.
For a recent style shoot with Styled Shoots Across America, we had the opportunity to create a luxe and inviting wedding look at this Middle Tennessee wedding venue. Our Saylor Navy Velvet Sofa and Chairs brought a welcome pop of color to the serene and modern space. We added our Navy Rug for warmth and comfort (guests always love an inviting space to sit and chat). When working with white walls and wood floors, we jump at the chance to bring in gold accents. The color combination always creates a swoon-worthy – almost ethereal – look that brides and grooms look for on their wedding day. We brought in our Gold Chiavari Chairs to evoke that magical, blissful feeling that all wedding days should have!
For the wedding reception portion of the design, we combined rustic elements with rich, warm colors. Our Fruitwood Farm Table and mismatched white vintage chairs were both inviting and rustic. To up the elegance a bit, we added Magnolia Green Velvet Linens, Hob Nob Glassware, and Gold Accent China.
Photography by Cee Cee Photography.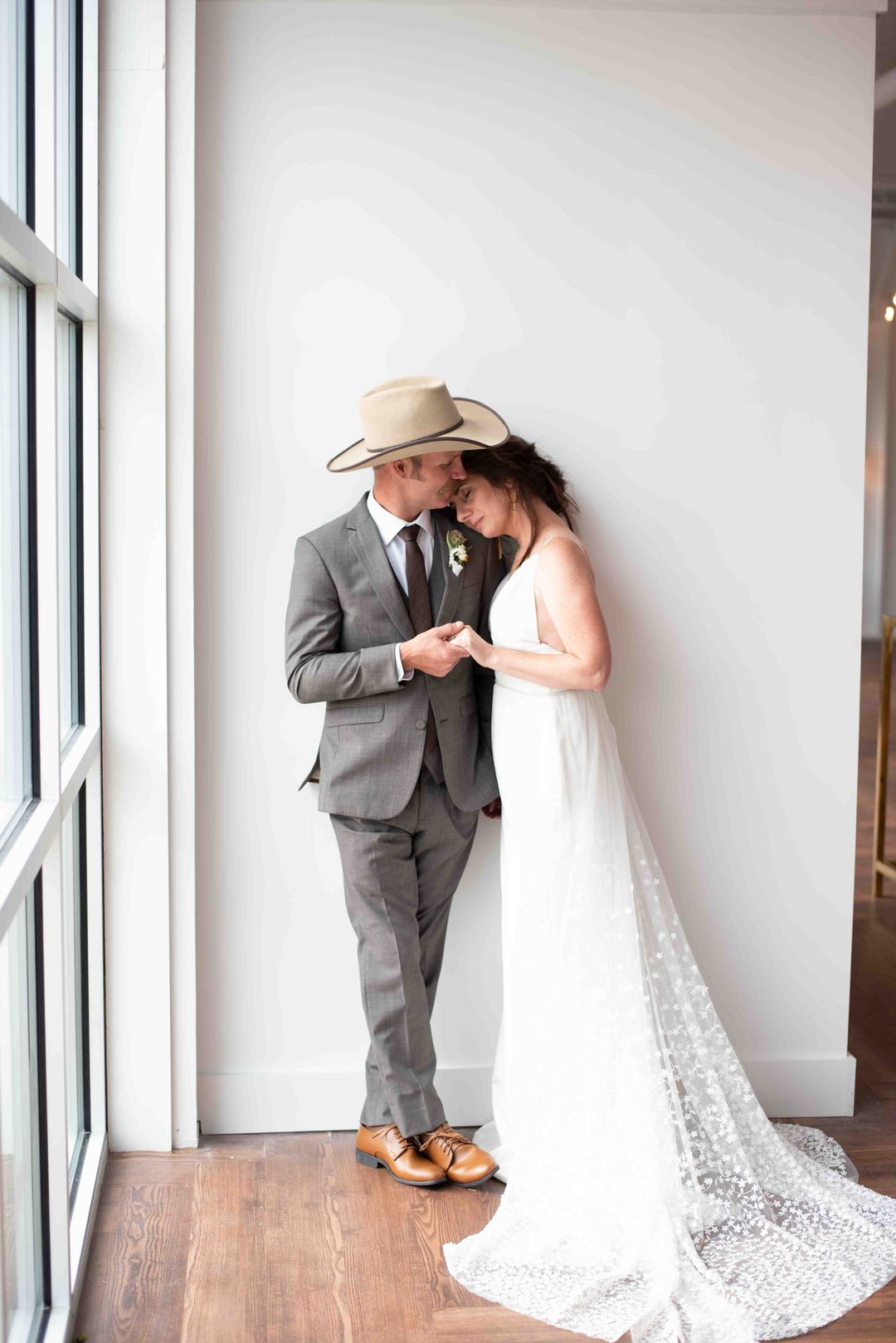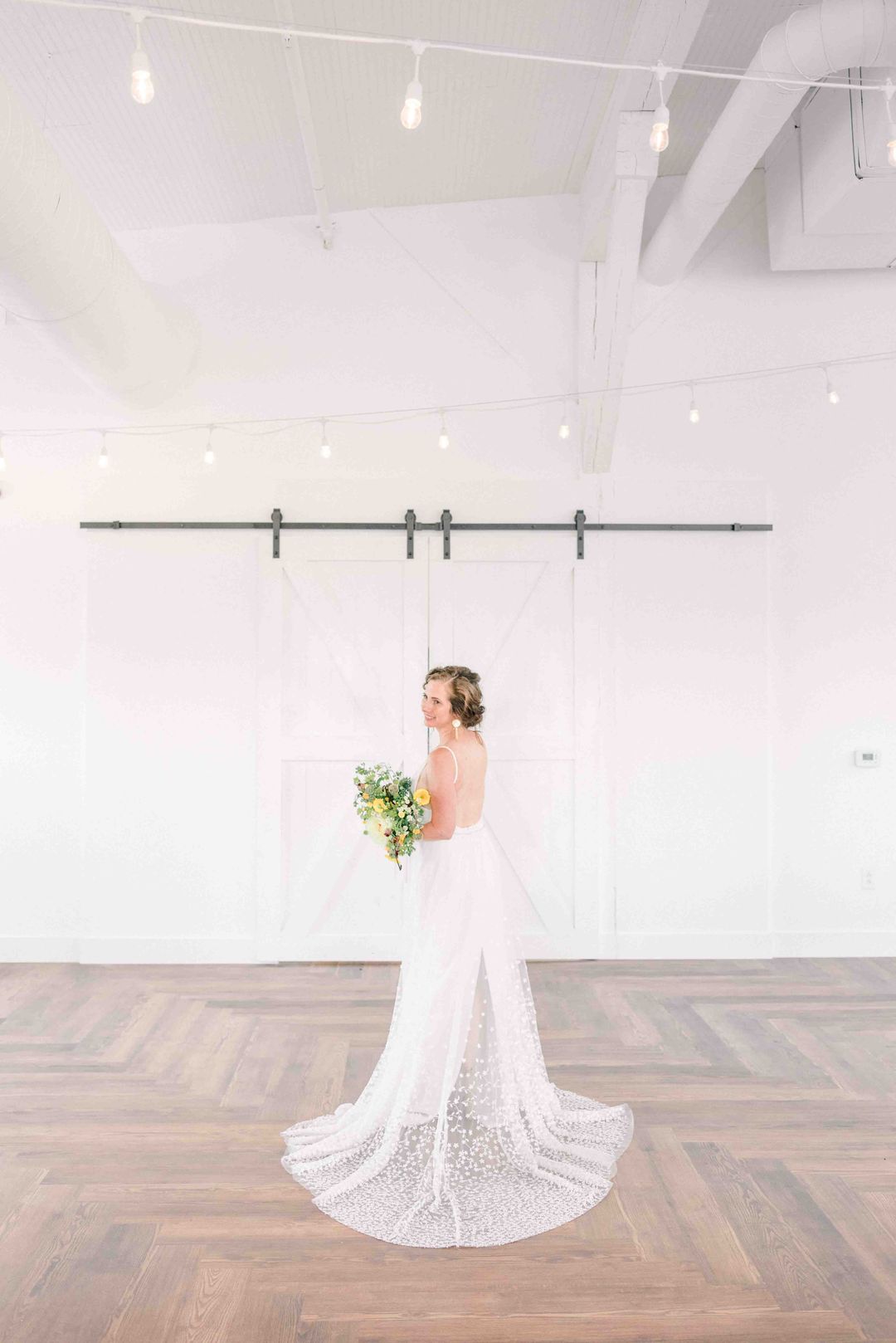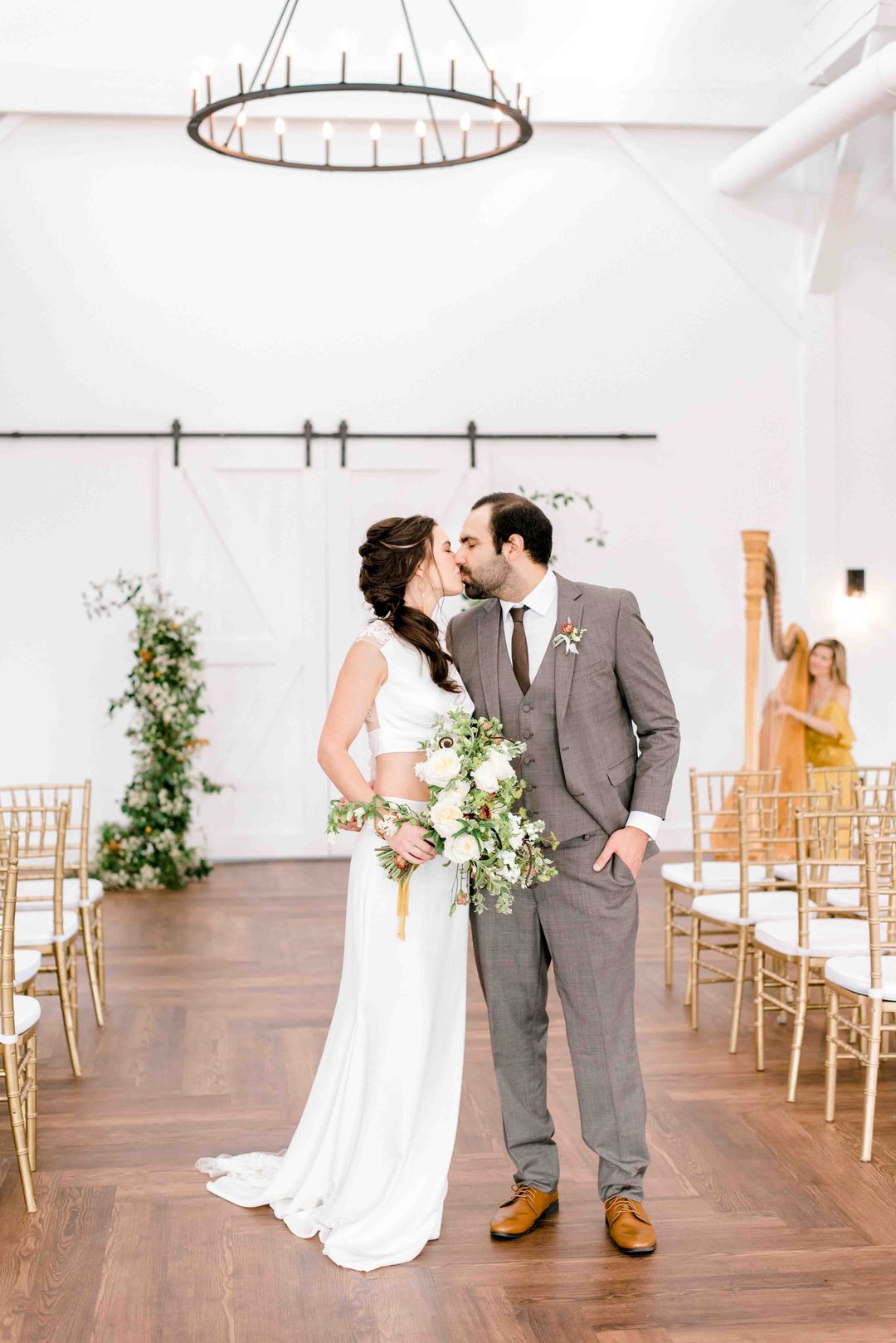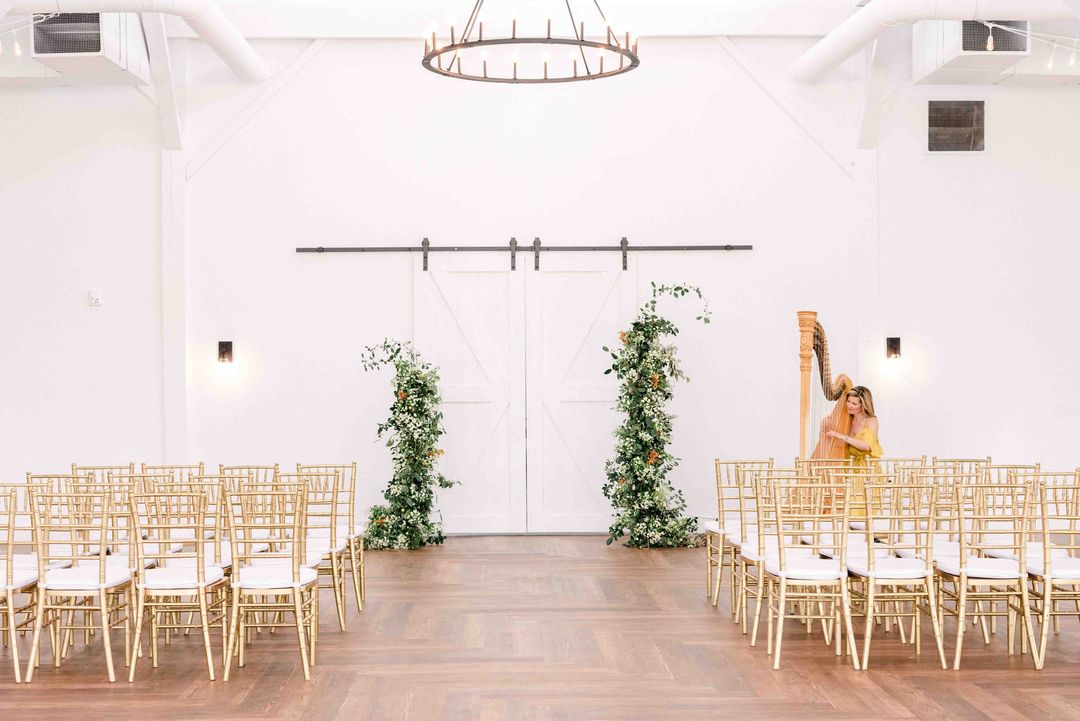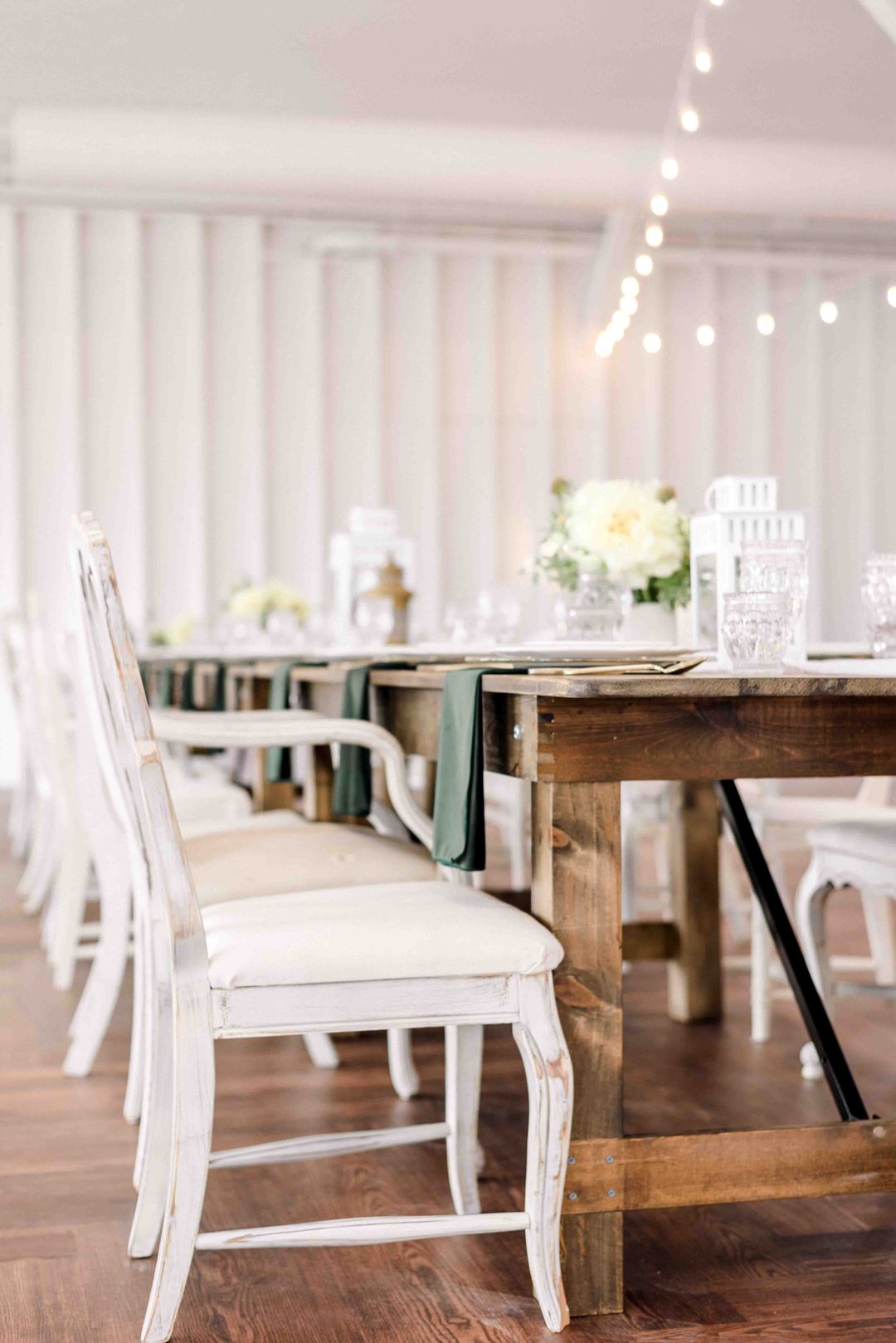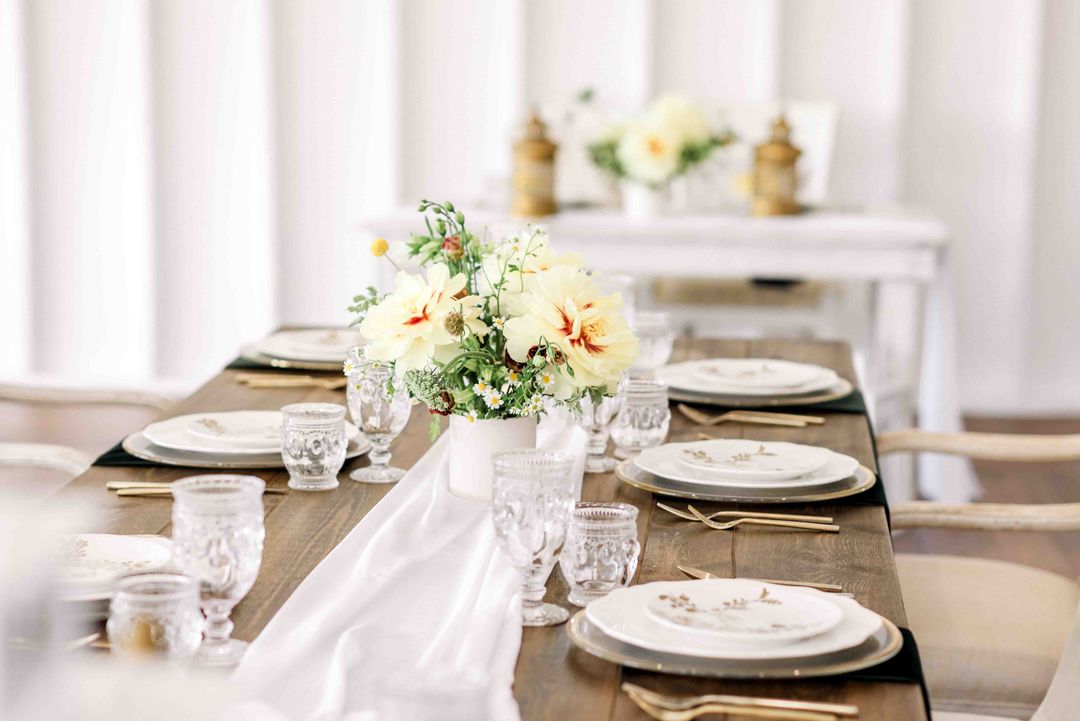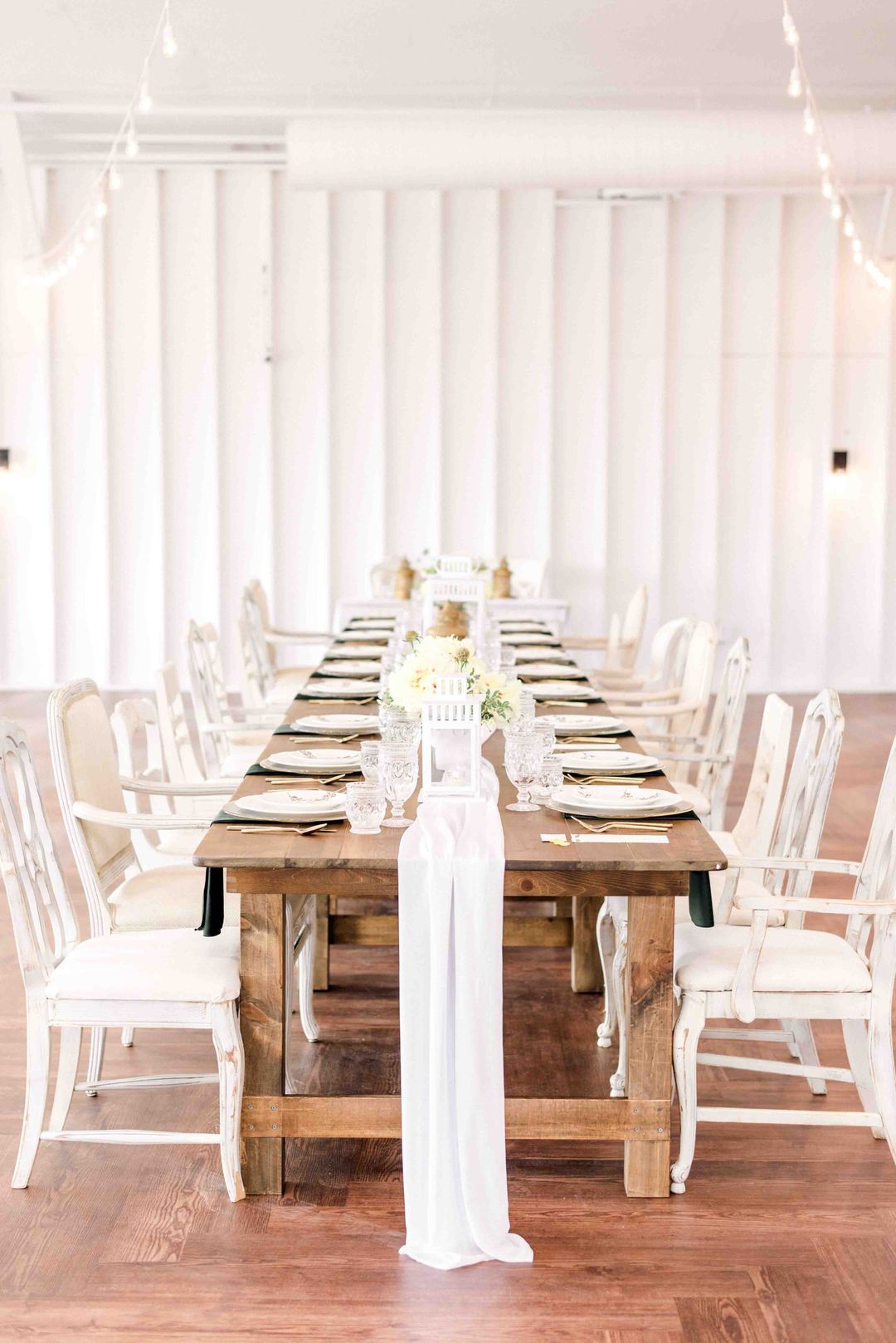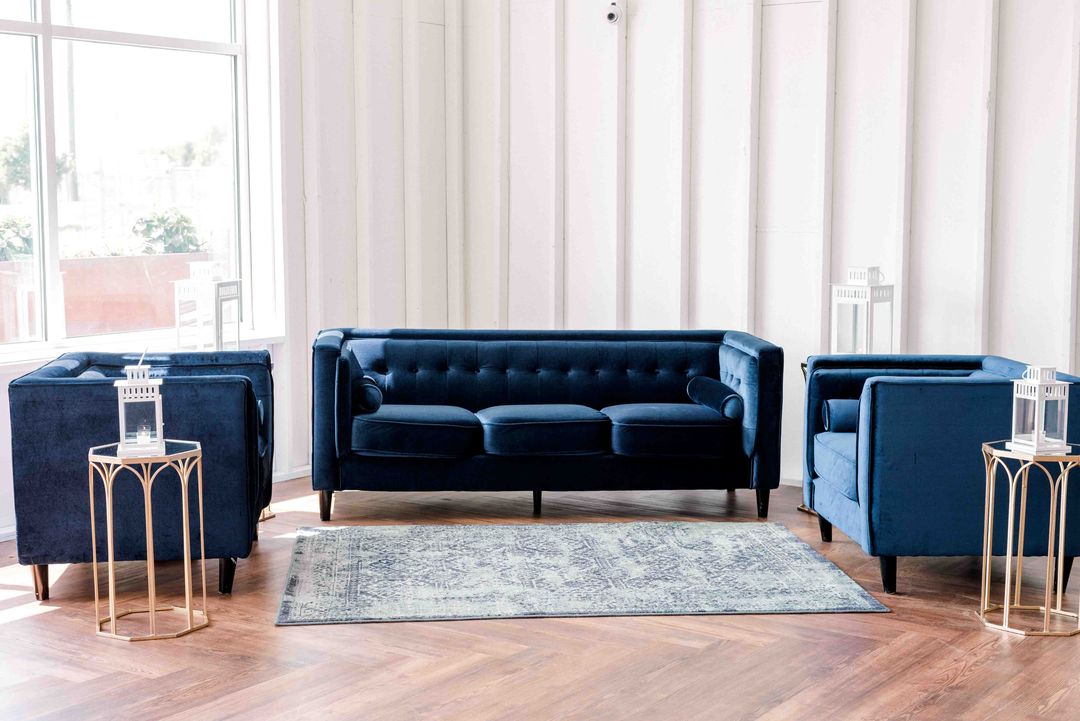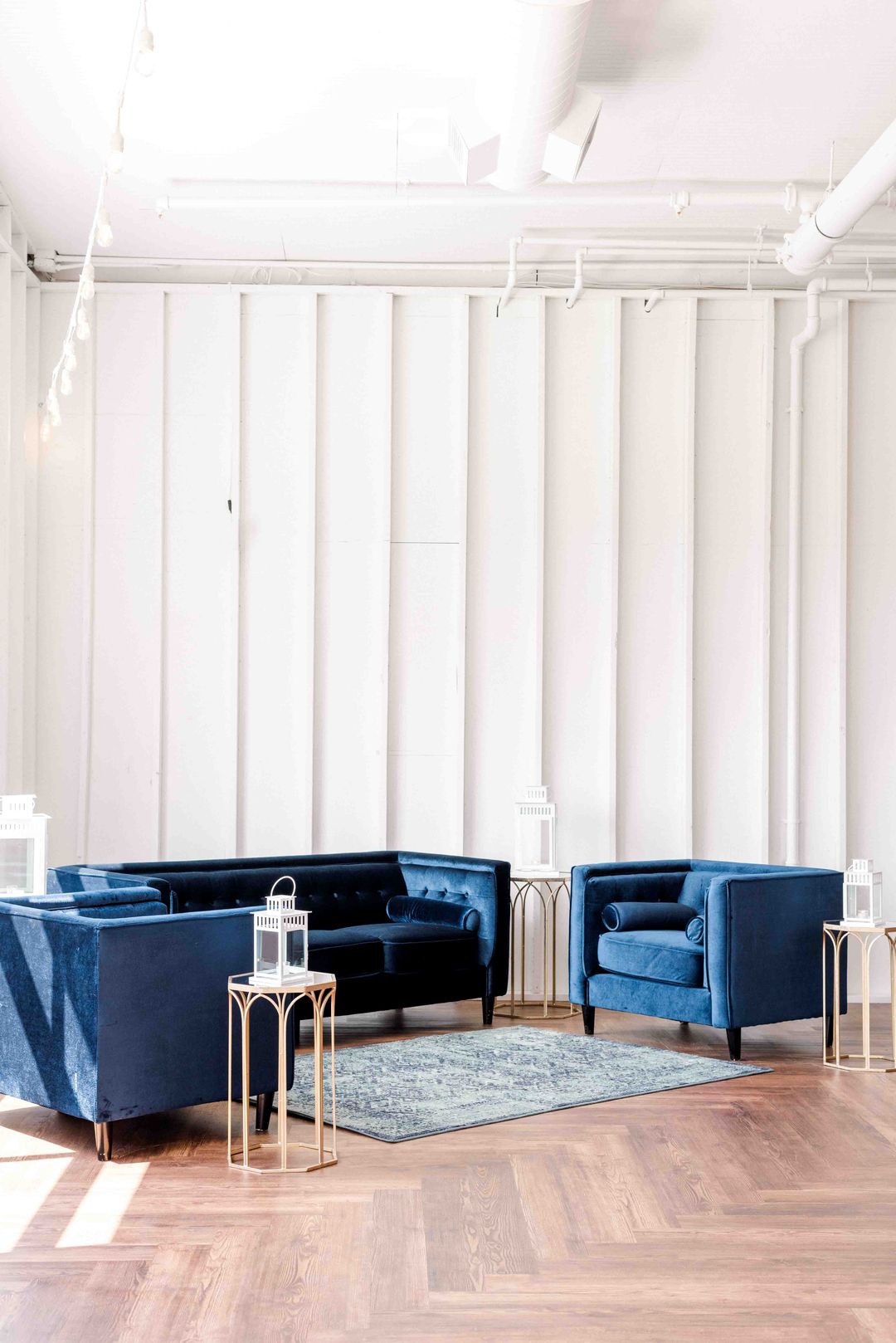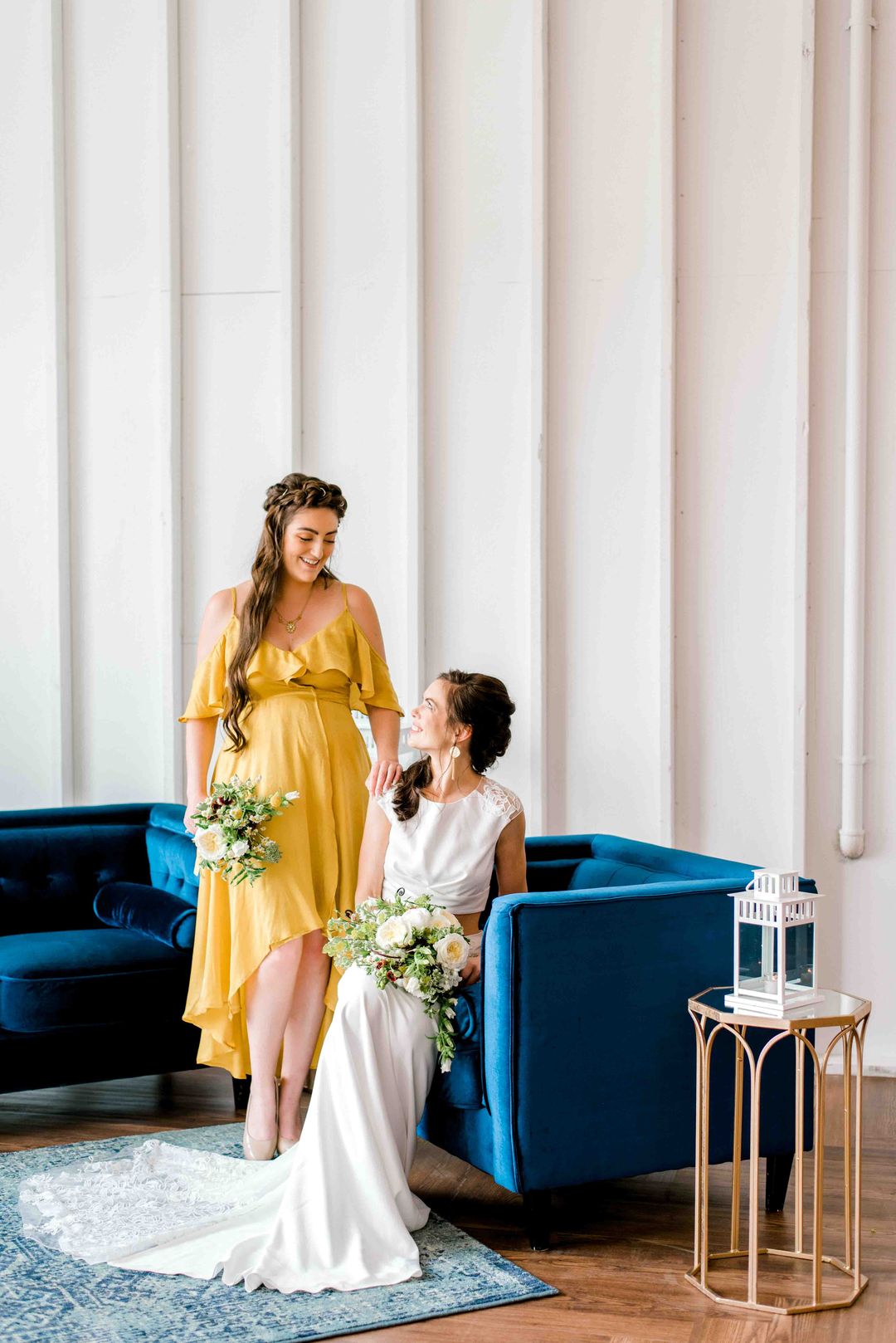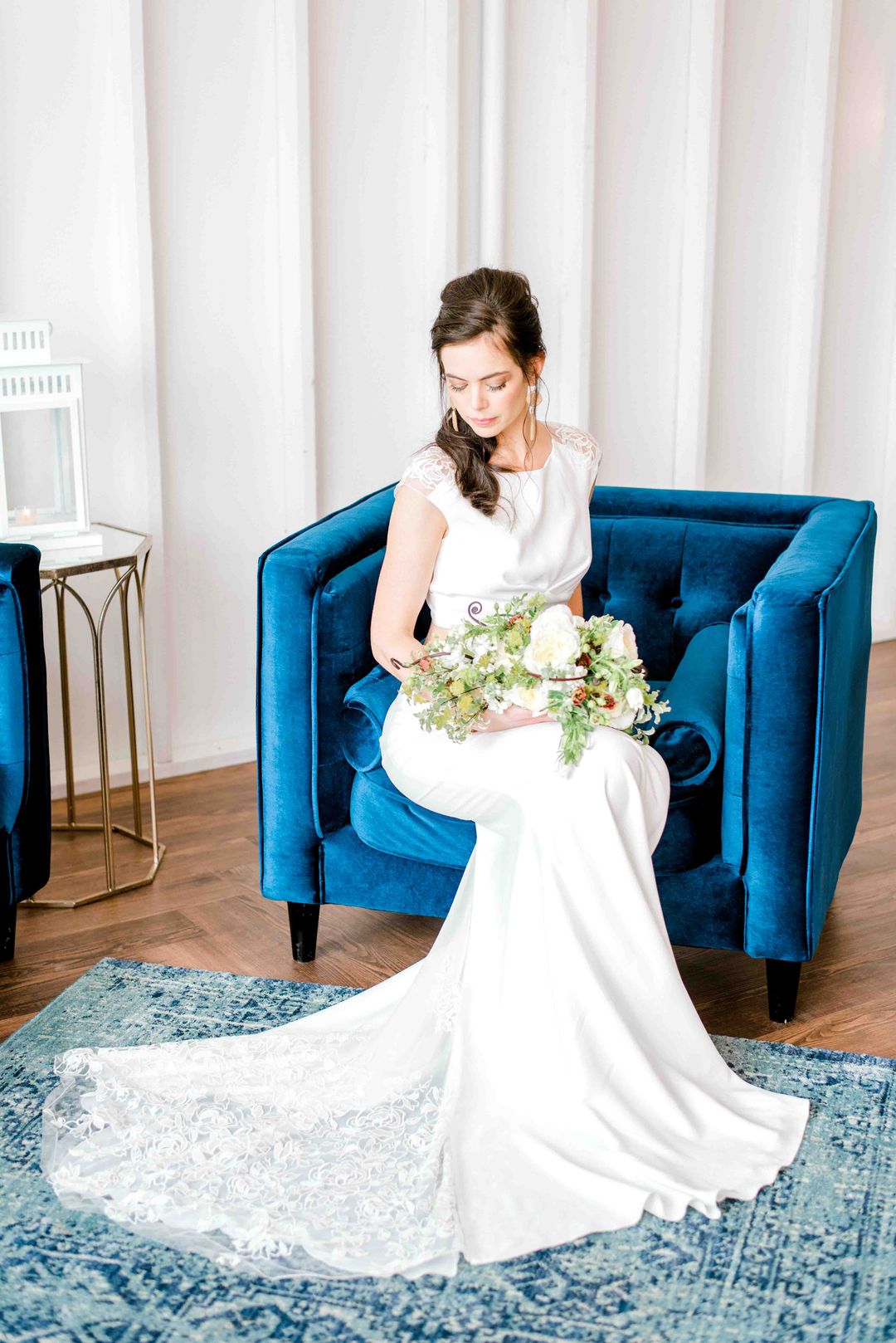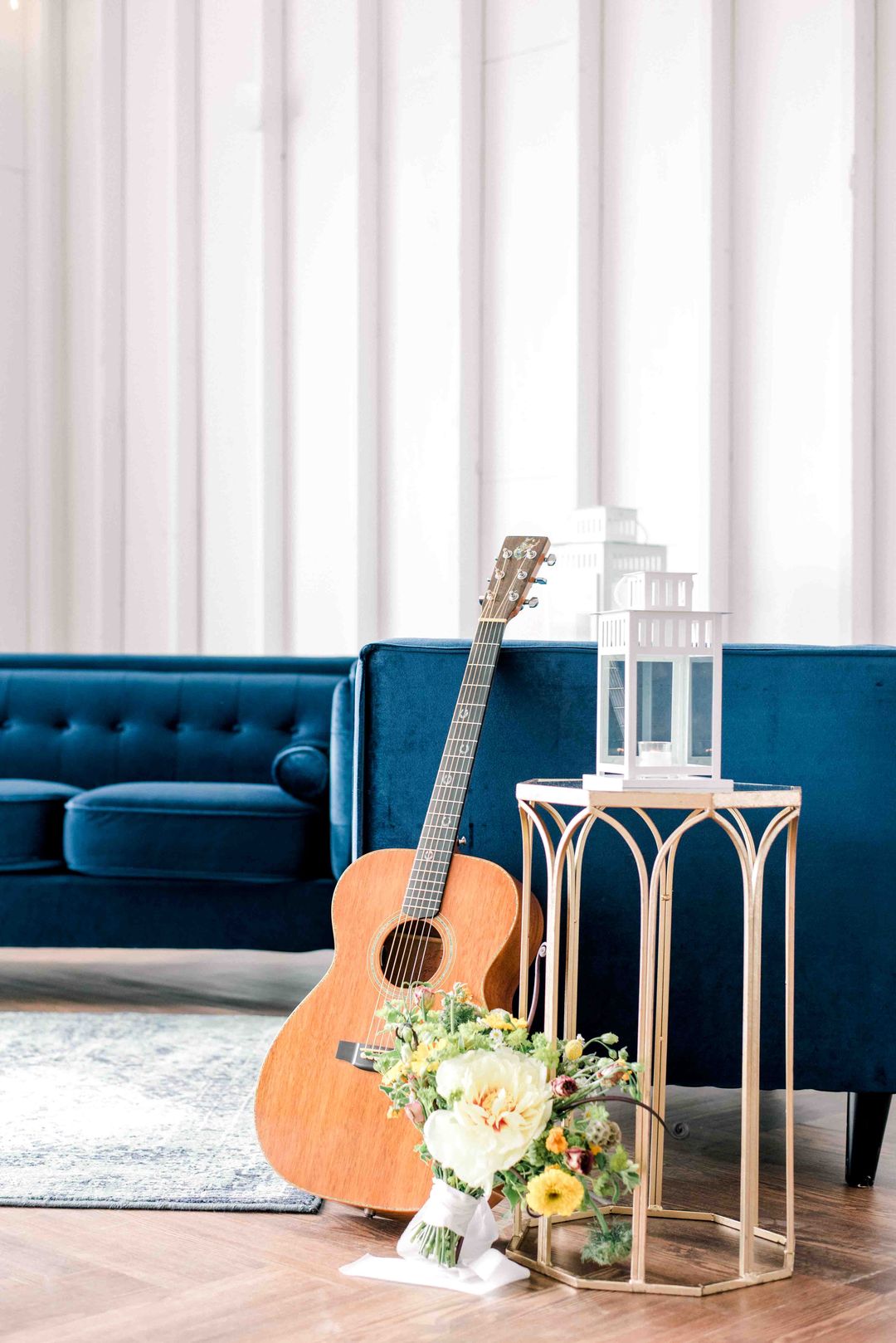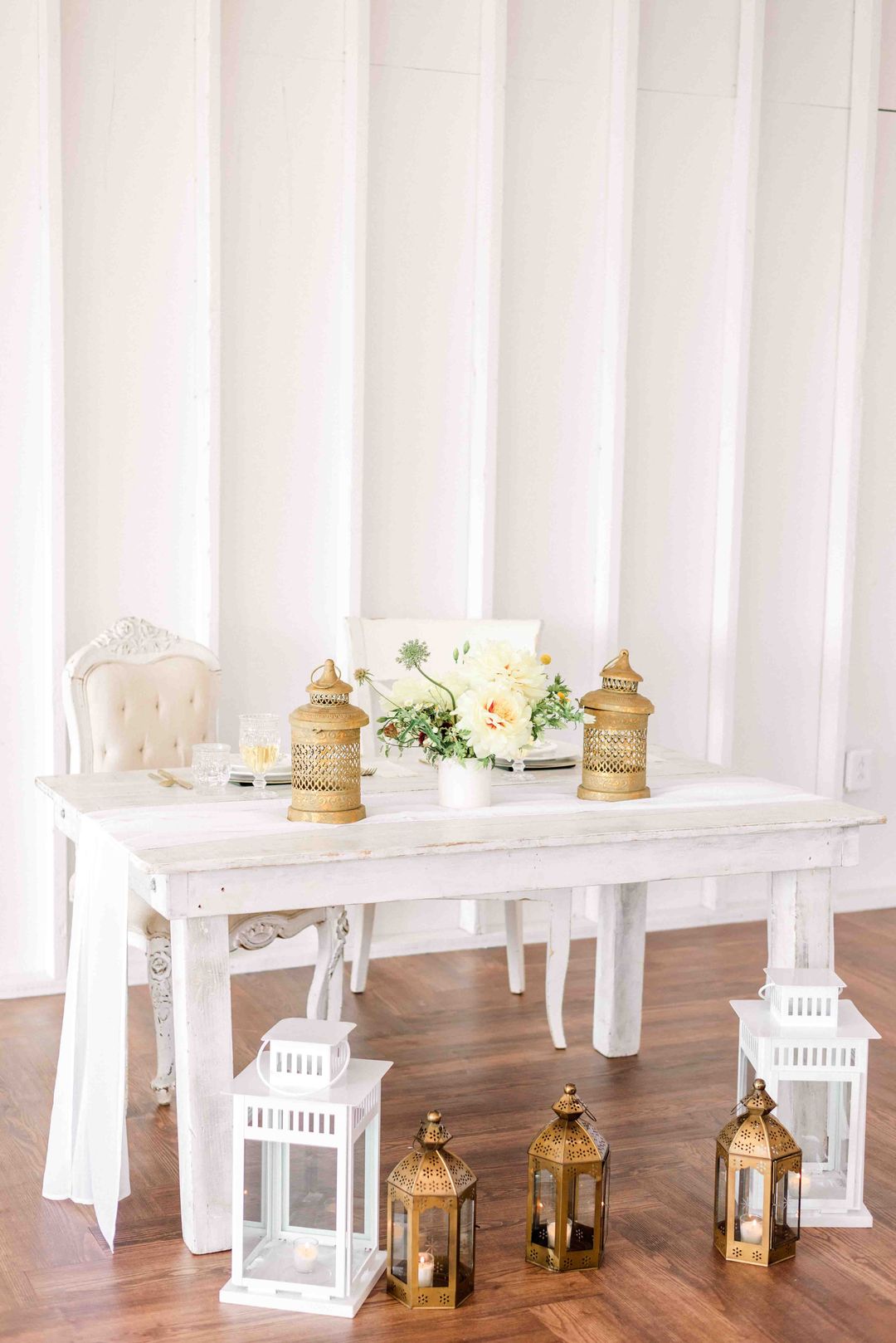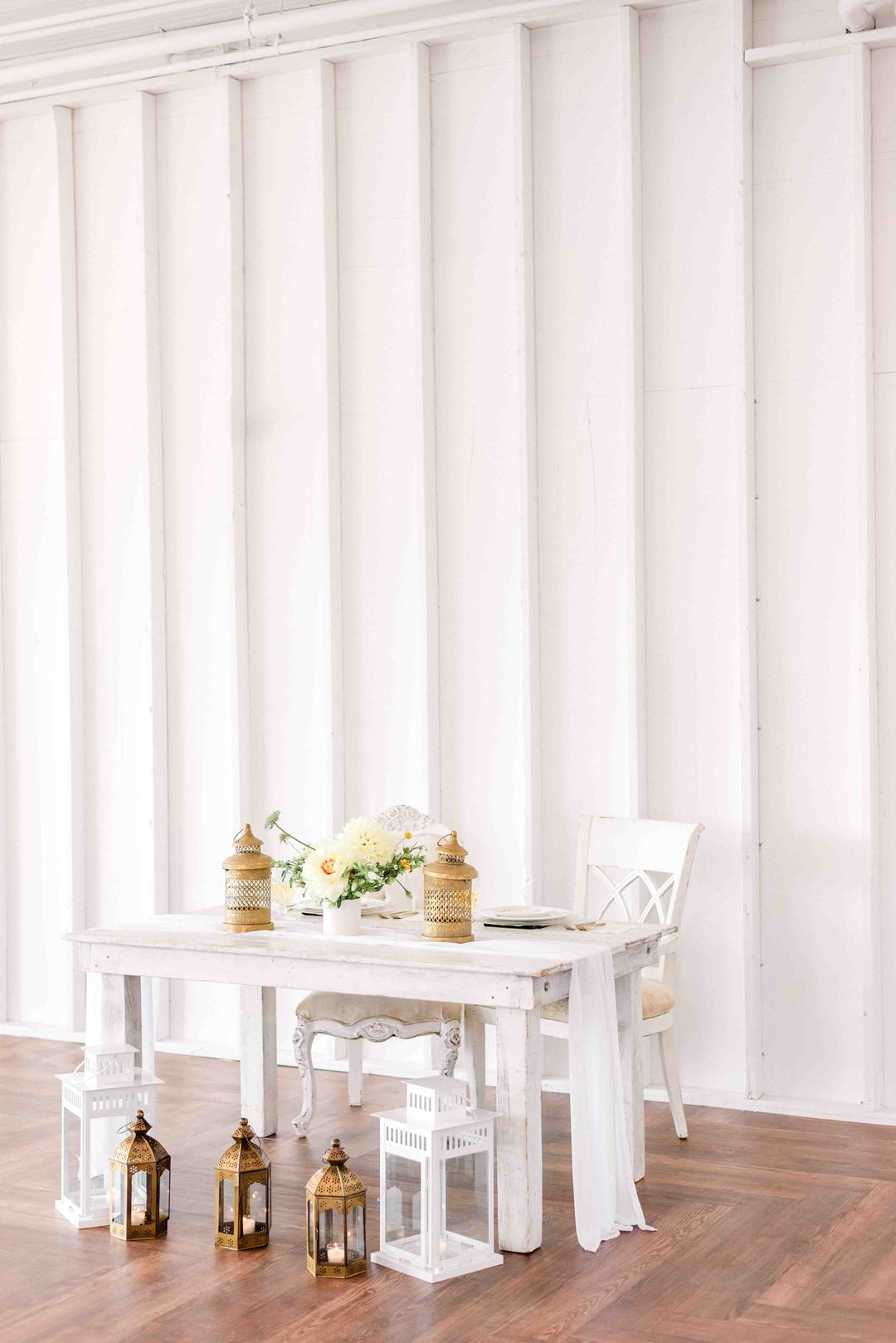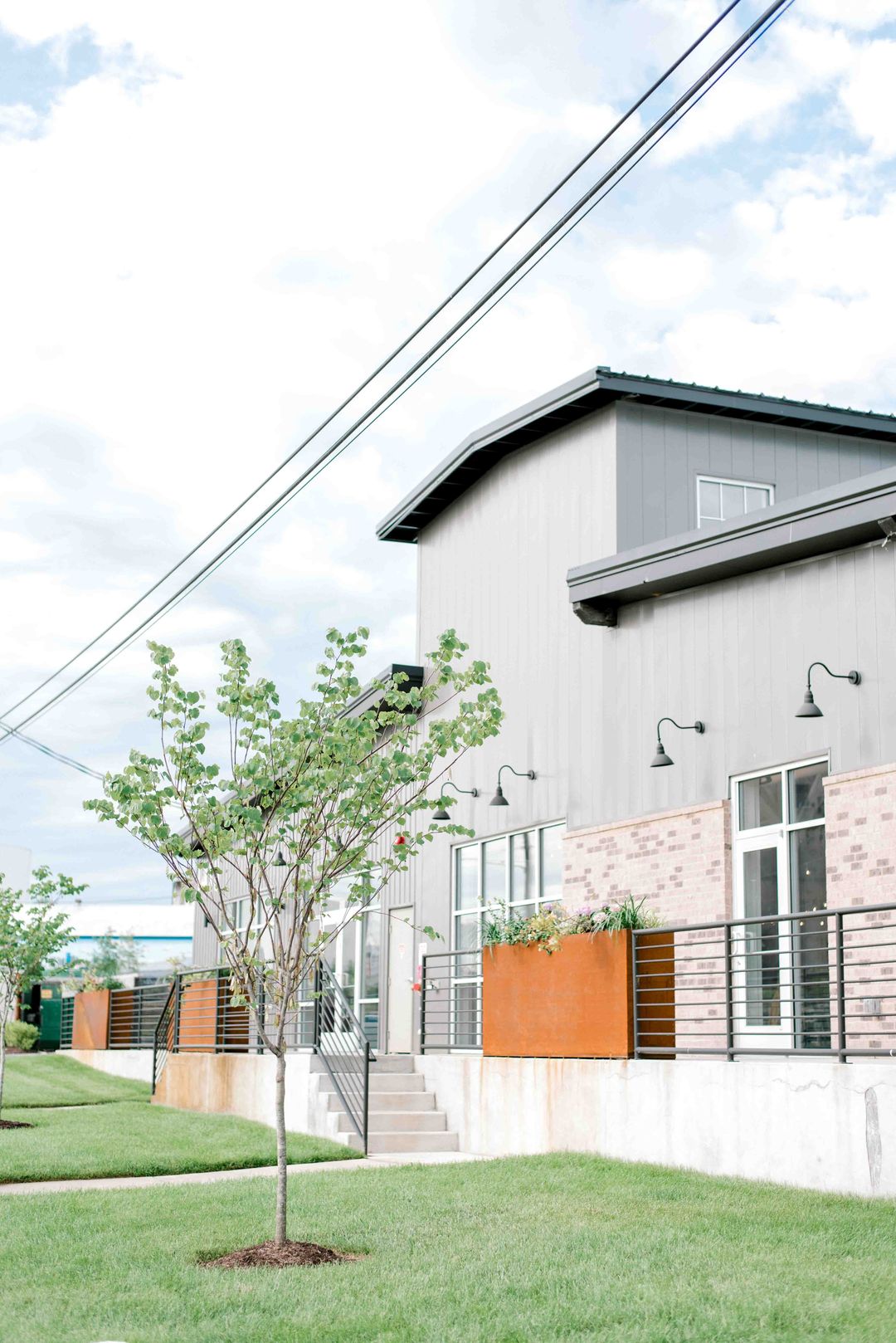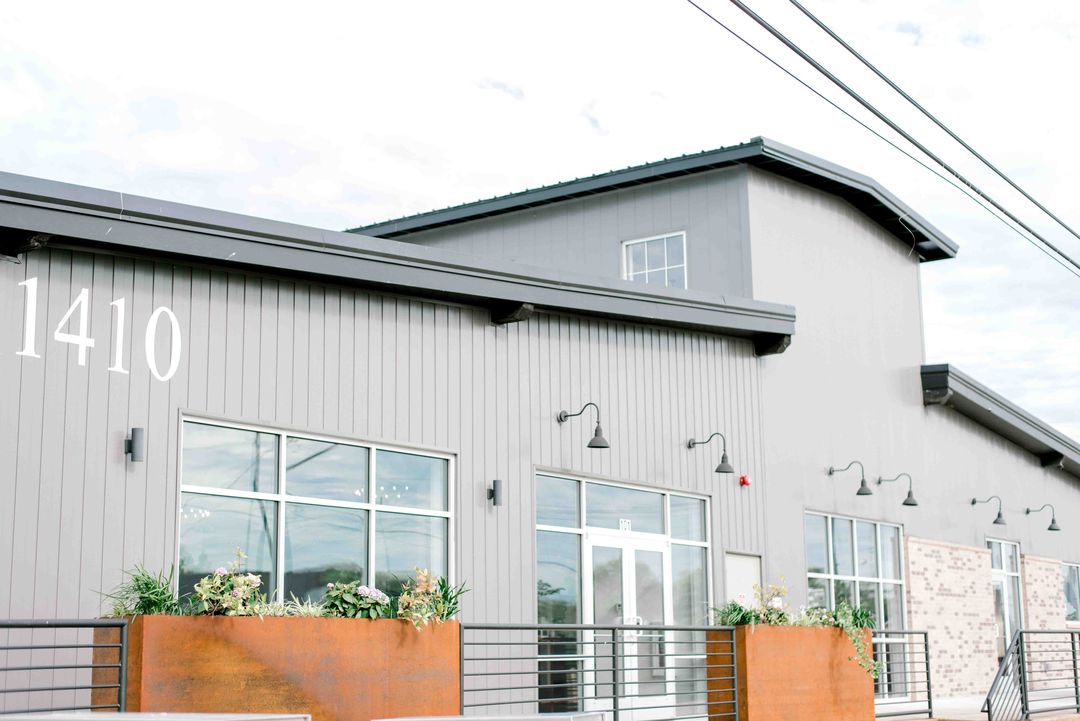 14Tenn in Nashville, Tennessee is a creative blend of natural light and blank spaces. We'd love to help you get started designing an event at this gorgeous venue! Send us a message at info@southerneventsonline.com.
FEATURED RENTALS | Saylor Sofa and Chairs, Fruitwood Table, Navy Rug, Magnolia Green Linens, Gold Chiavari Chairs
SEE MORE LIKE THIS