7

Apr

Southern Events Products, Trends and Inspiration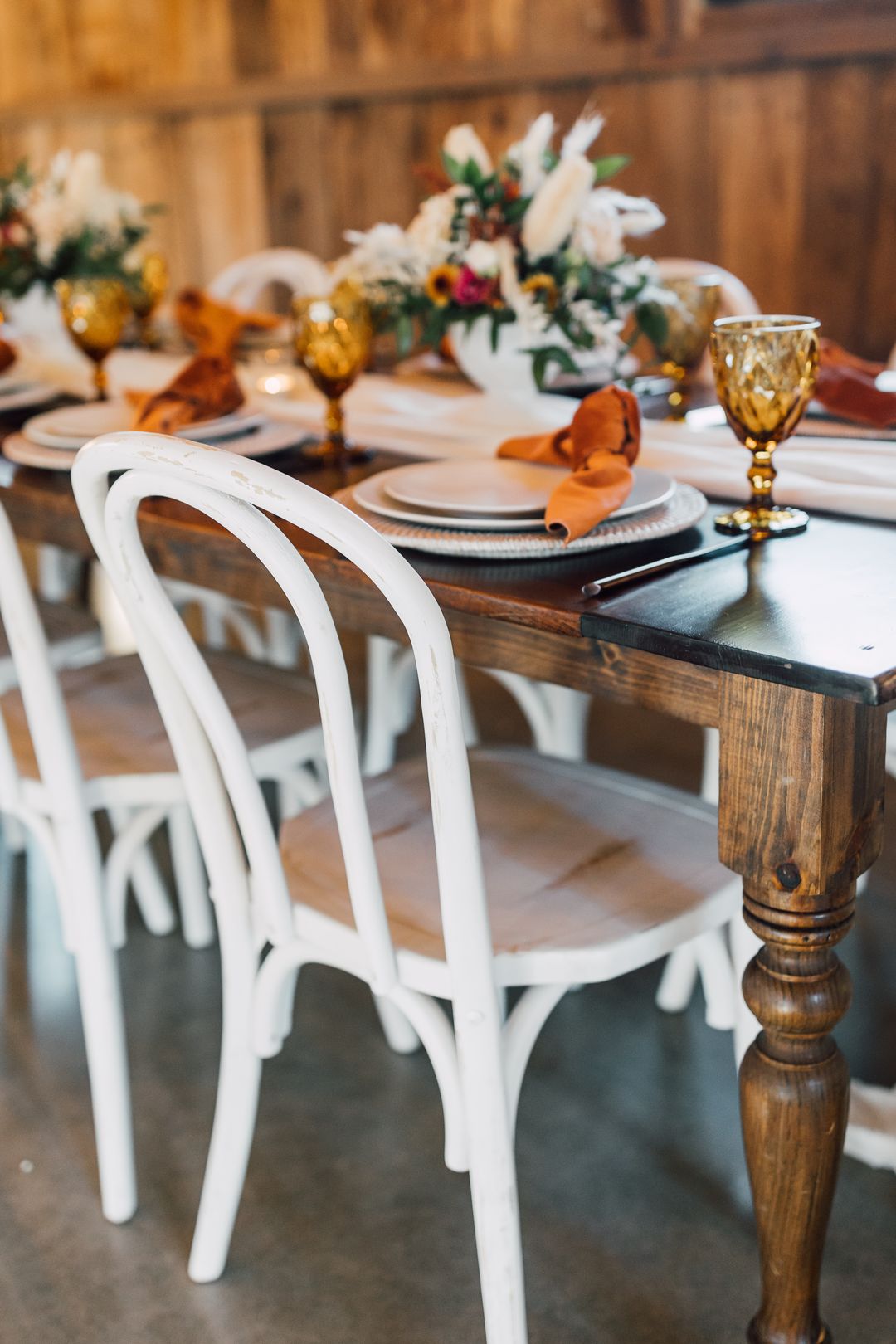 Don't underestimate the impact stylish seating can have on your event! An essential piece of furniture for your wedding ceremony and reception, the chairs you feature are an easy way to take your celebration to the next level. Today we're sharing our in stock wedding chair rentals, with unique styles for every type of event! Including classic folding and wood chairs, plus on-theme options!
Wood Chairs
Let's start with the most popular option, wood chairs for rent! These beautiful pieces tend to be desirable as they lend an elegant and timeless look to an event, thanks to the natural wood stains. They look especially beautiful in an outdoor setting, such as a backyard ceremony or tented reception. The go-to is are our Cross-Back Chairs with their sleek design. However, our Adeline and Harlin Dining Chairs are stunning statement pieces that offer a more high-end look. Just don't forget to add a cushion for extra comfort!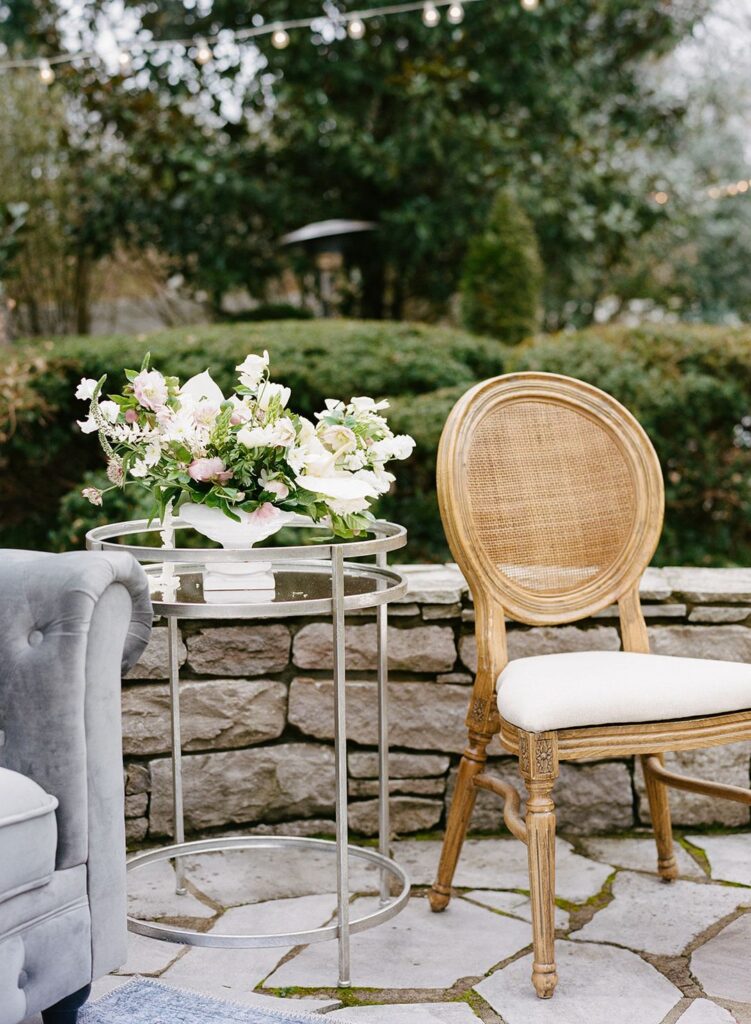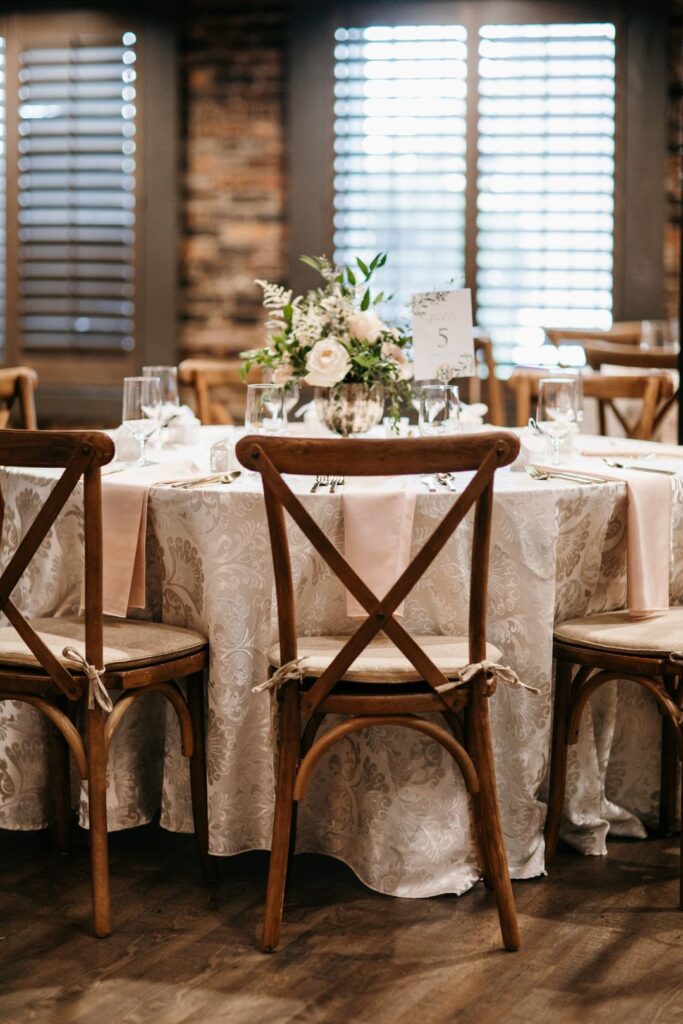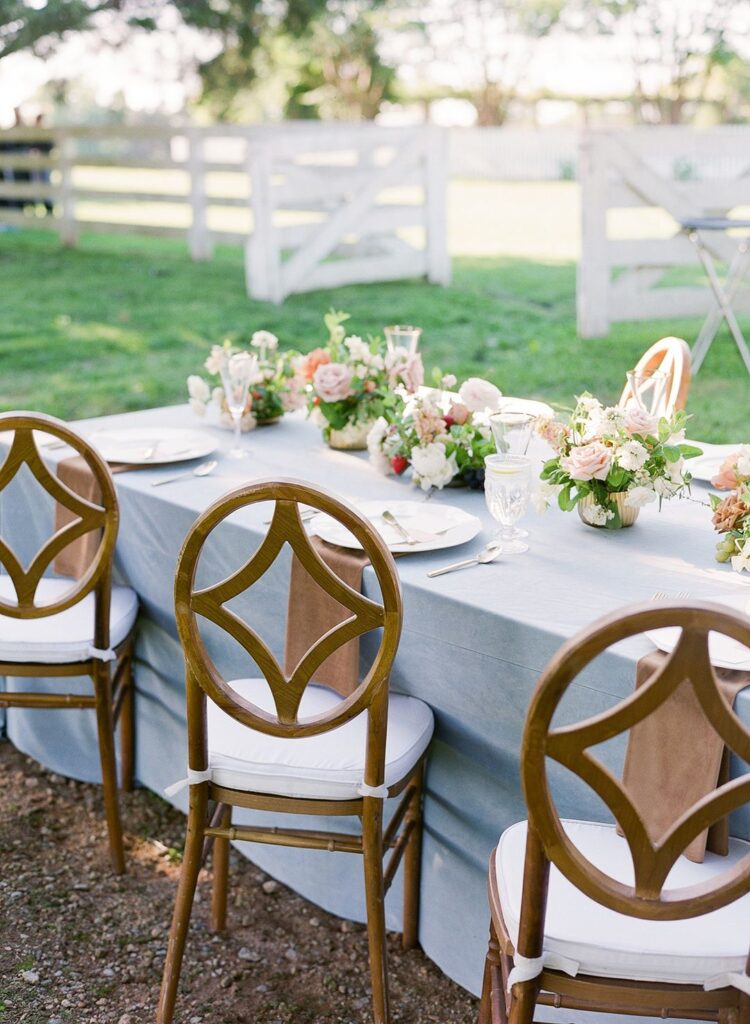 Classic Event Chairs
Sometimes keeping it classic is best, especially for those who prefer are hosting a casual event or have a more understated style. We offer a variety of folding chairs for rent, with our Fruitwood Folding Chairs being the most popular color. They are also available in a classic white and black. Or, for a more glam event style, opt for our Chiavari Chairs with their details backs – available in black, fruitwood, gold, and white!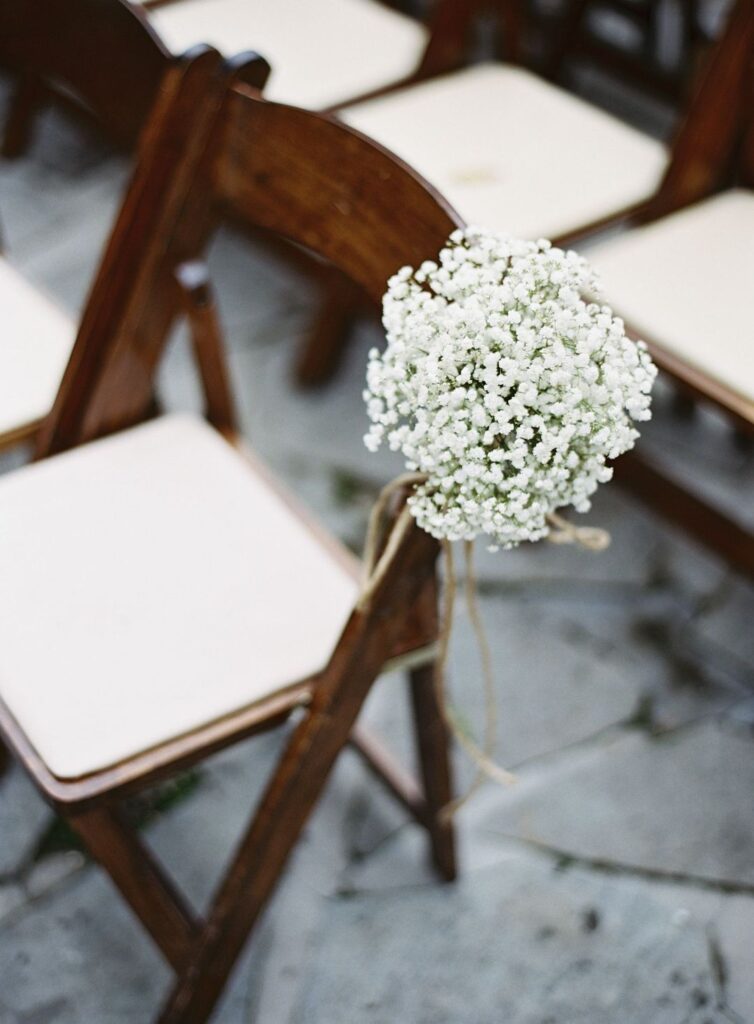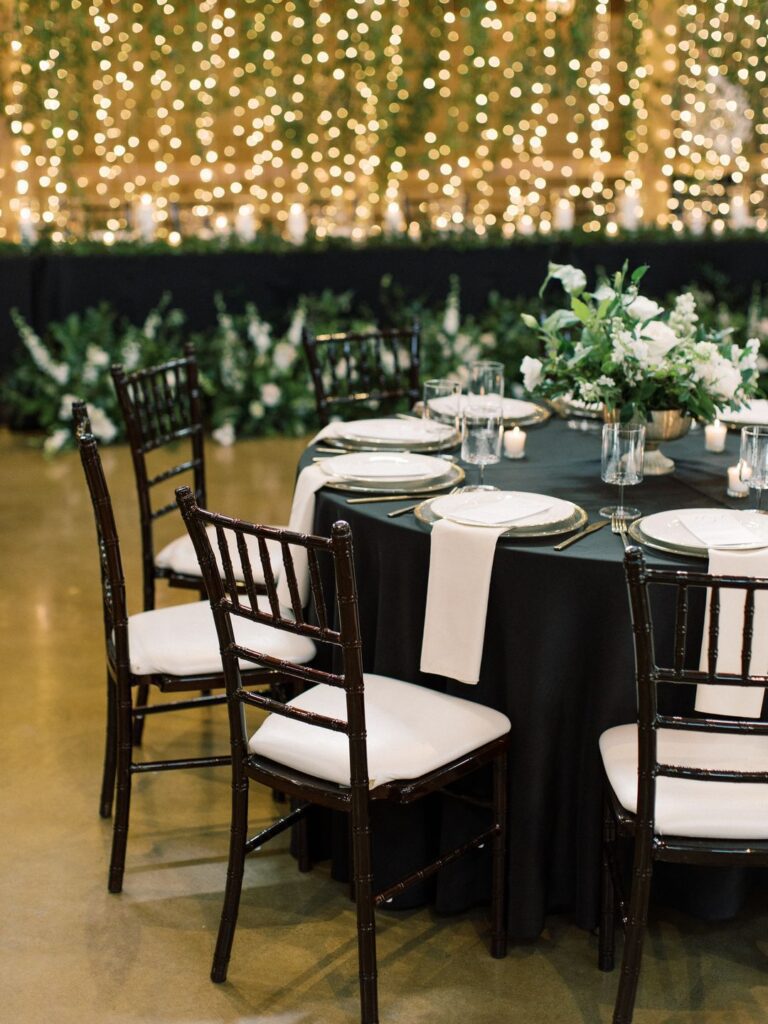 Contemporary Event Chairs
A more recent addition, and our current favorite, are our selection of acrylic event chairs. Made of polyacrylate, these clear chairs lend a fun contemporary vibe to an event. They're a beautiful choice for both ceremonies and receptions, and we carry a variety of unique designs. For a more subtle look, opt for our Acrylic Ghost Armless Chair – also available with arms. If you like a bit more detail, feature our elegant Acrylic Carrigan Side Chairs.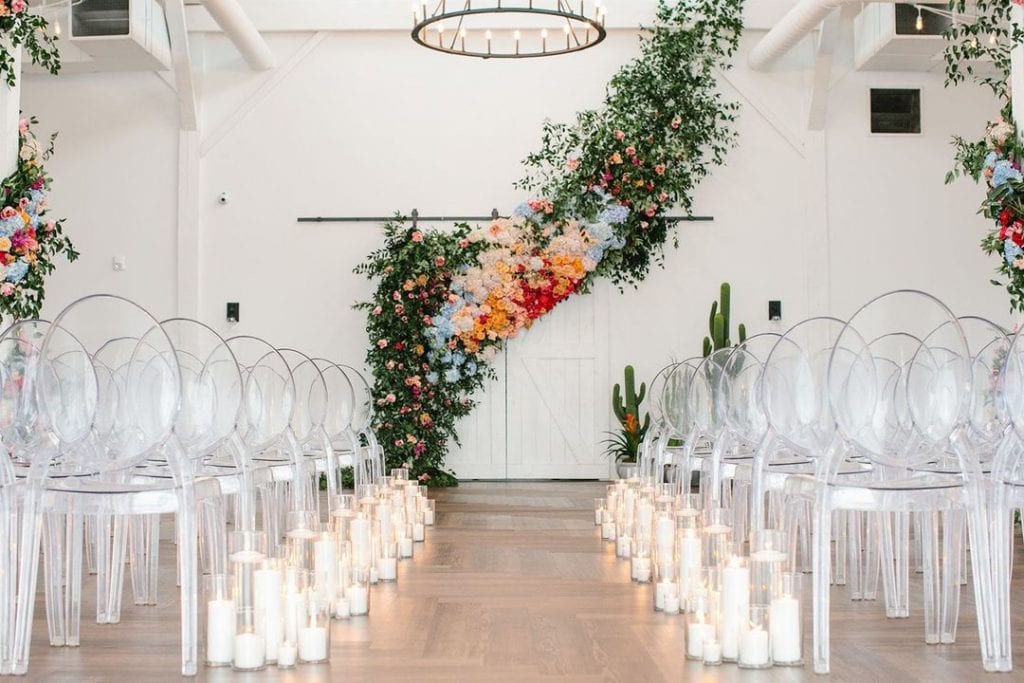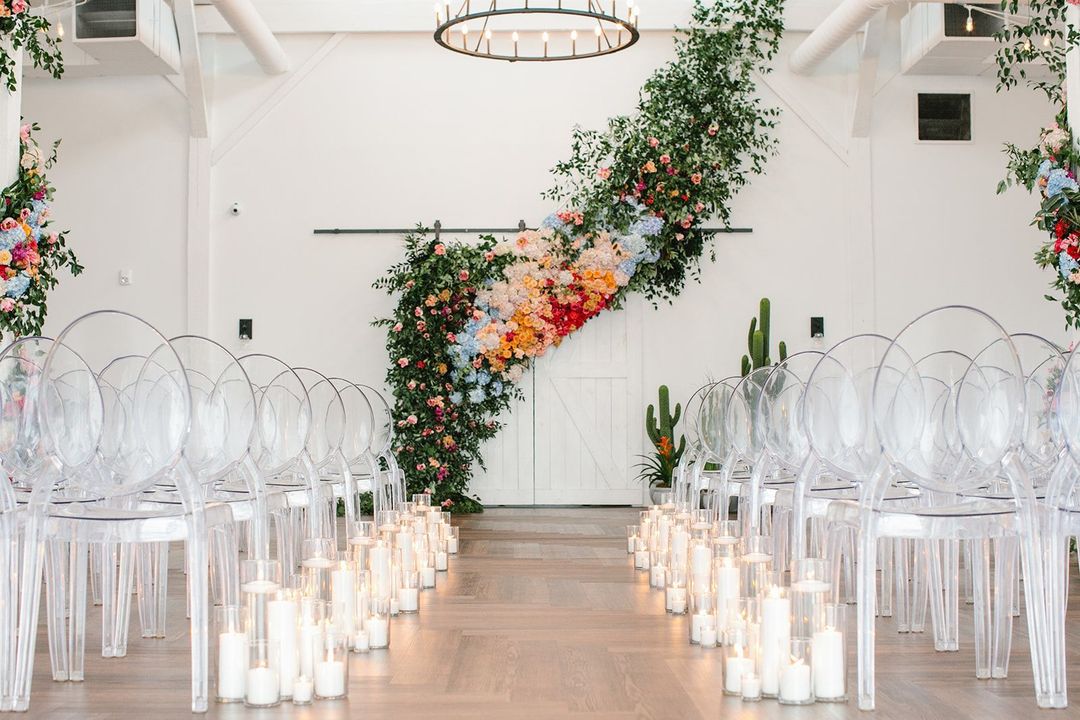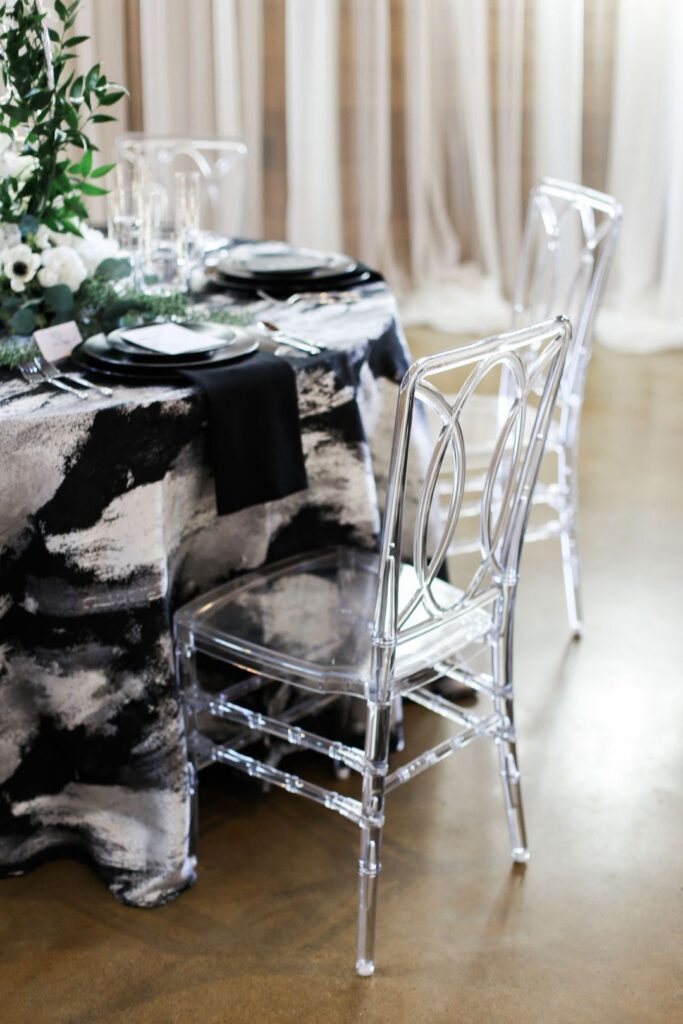 Vintage Event Chairs
In recent years there has been an uptick in an appreciation for vintage event chairs with their dainty details and classic designs. They are a gorgeous choice for rustic events, as well as modern events with a vintage twist. A prime example being our Antique White Bentwood Chairs! However, we also offer throne chairs for couples who want a more regal-inspired look. Both our Constance and Provence Cathedral Chairs are perfect for those who want to create a memorable sweetheart table.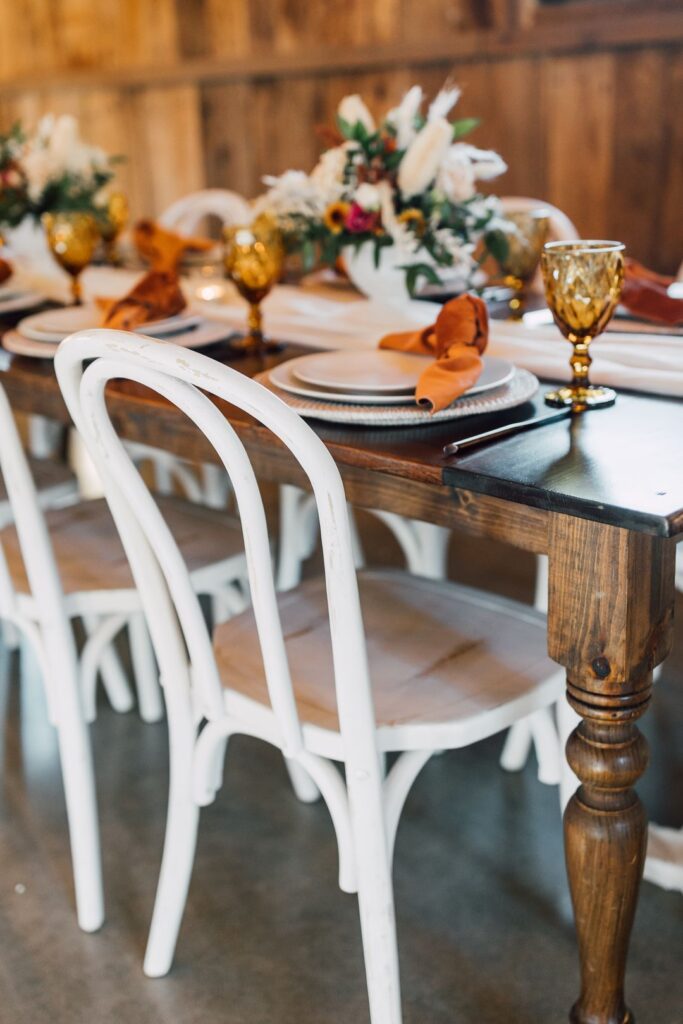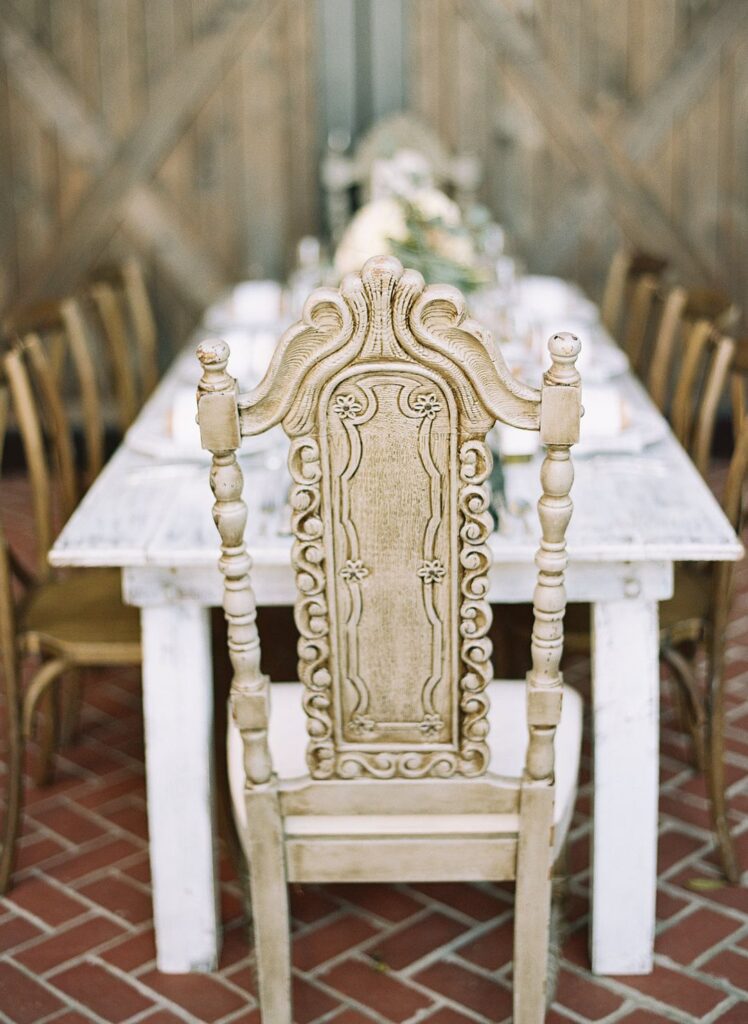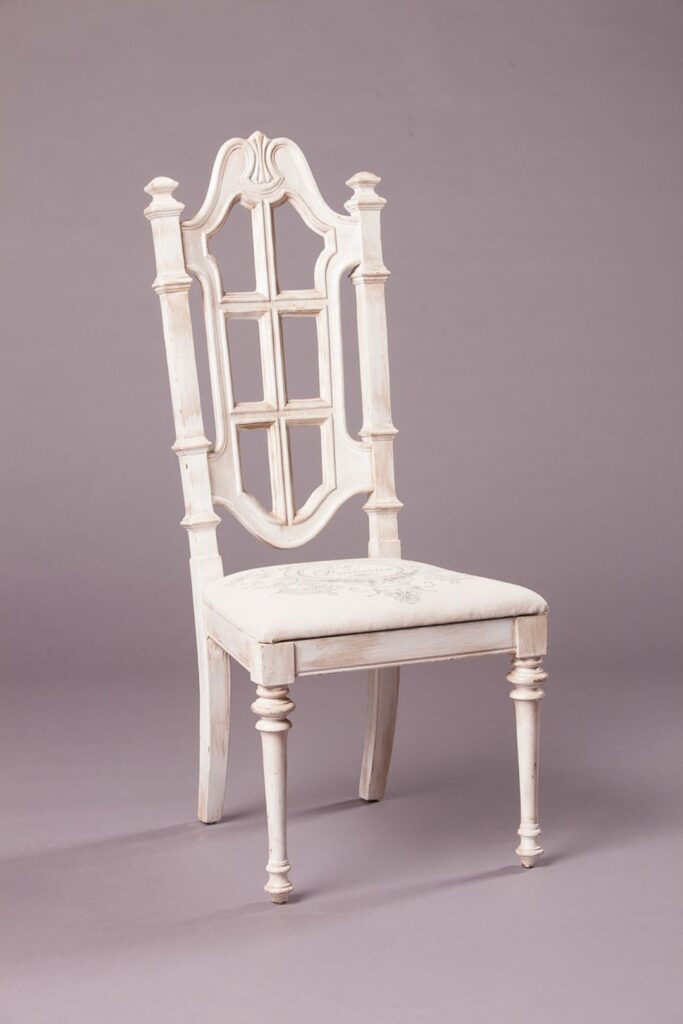 Love these elegant wedding chair rentals? Send our team a message at info@southerneventsonline.com to secure these rentals for your big day. Or for more event seating inspiration, take a look at our Natural Luxe Lounge Furniture.
TAGS | Cross-Back Chairs, Event Seating, Ghost Chairs, Nashville Wedding Rentals, Vintage Chairs, unique seating, wedding chairs, wedding style trends
FEATURED RENTALS | Constance Chair Provence, Cathedral Chair, Adeline Dining Chair, Cross Back Chair, Harlin Dining Chair, Chiavari Chair, Folding Chair, Acrylic Carrigan Side Chair, Acrylic Ghost Armless Chair, Antique White Bentwood Chair,
---
1

Jul

Southern Events Products, Trends and Inspiration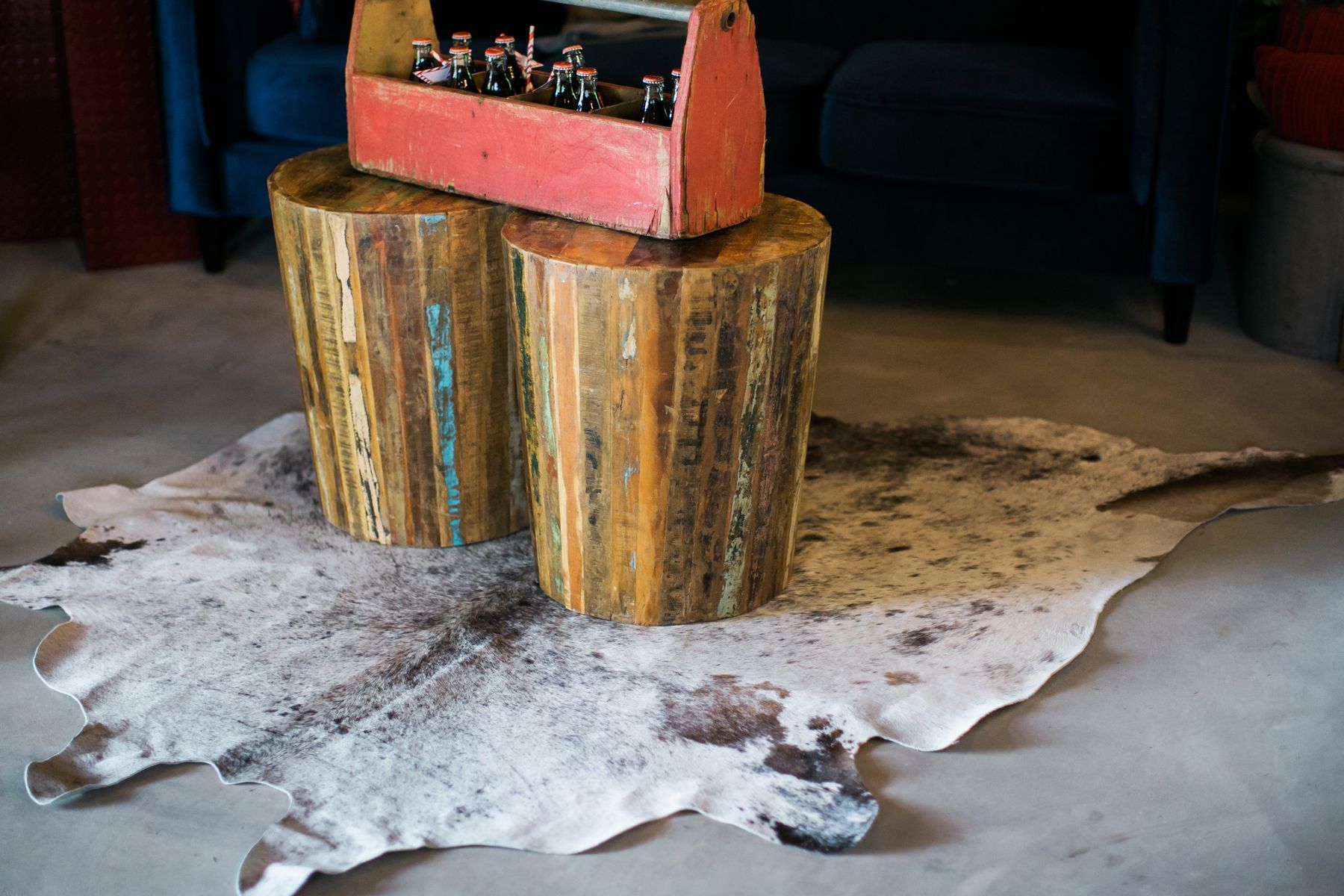 You've never heard of Americana decor? Let us introduce you! This unique style is a throwback to the industrial age, with rustic details, vintage pieces, and other nods to star-spangled pride. Nostalgic, classic, and versatile, this theme is fun and will lend a casual yet put-together look to your next event. Making it the perfect vibe for a corporate meeting or summer party on or near July 4th. Take a look at our favorite Americana event rentals, to help you achieve an iconic yet effortless setup.
Laid Back Furniture
From tables to chairs and bars, Southern Events has a multitude of in-stock Americana event rentals. Easily create a cozy lounge using our Bennett Sofa and layered Cow Hide Rugs to set the scene. Alternatively, a Blue and Red Rug bring warmth and a bit of modern style to the Americana theme. For a bistro area, use our classic Whiskey Barrels and our Remington Gunmetal Barstools. To complement your dinner tables, we also carry vintage and urban-inspired chairs.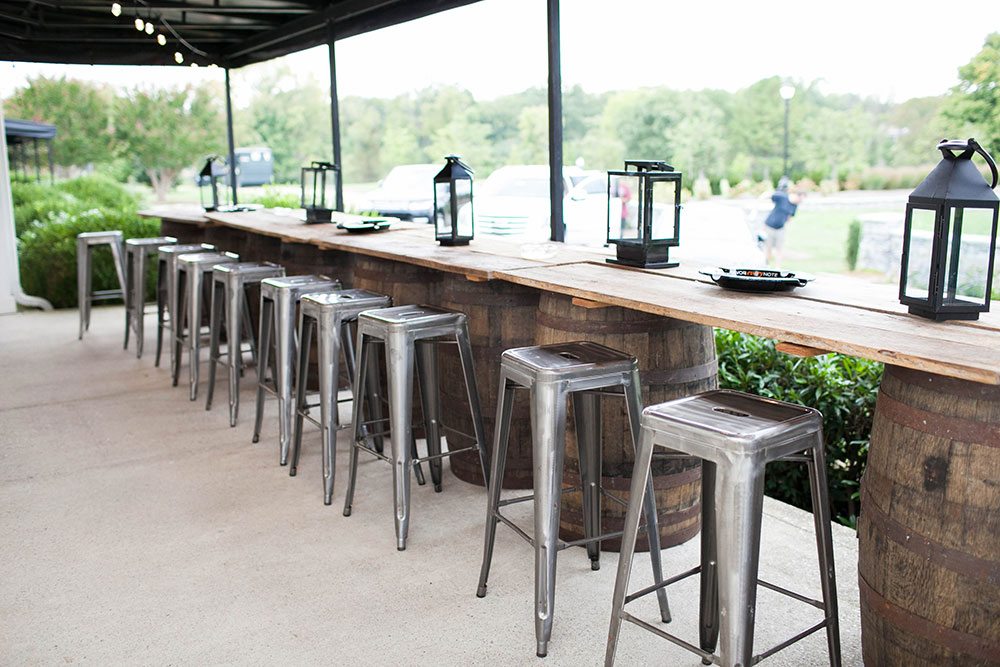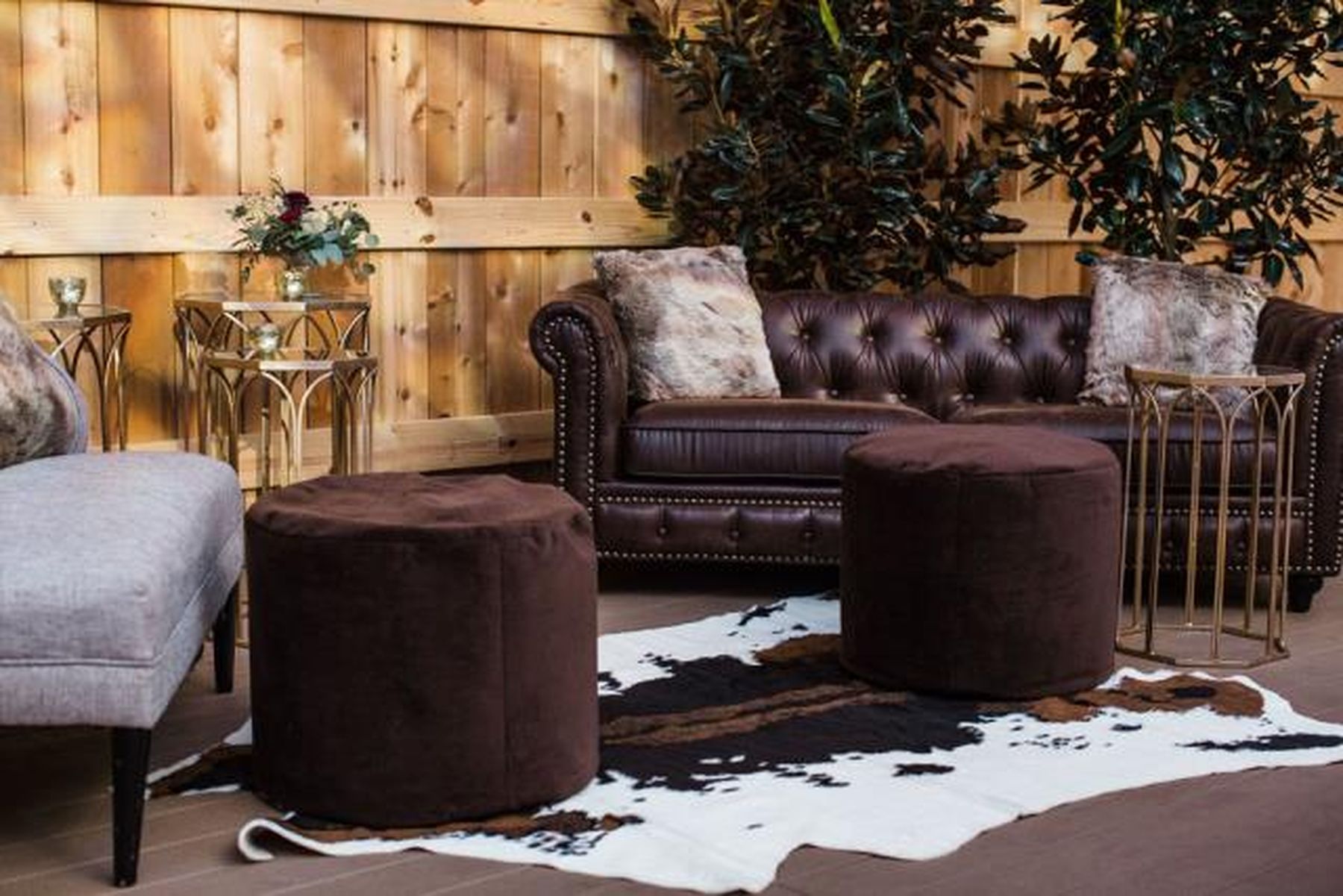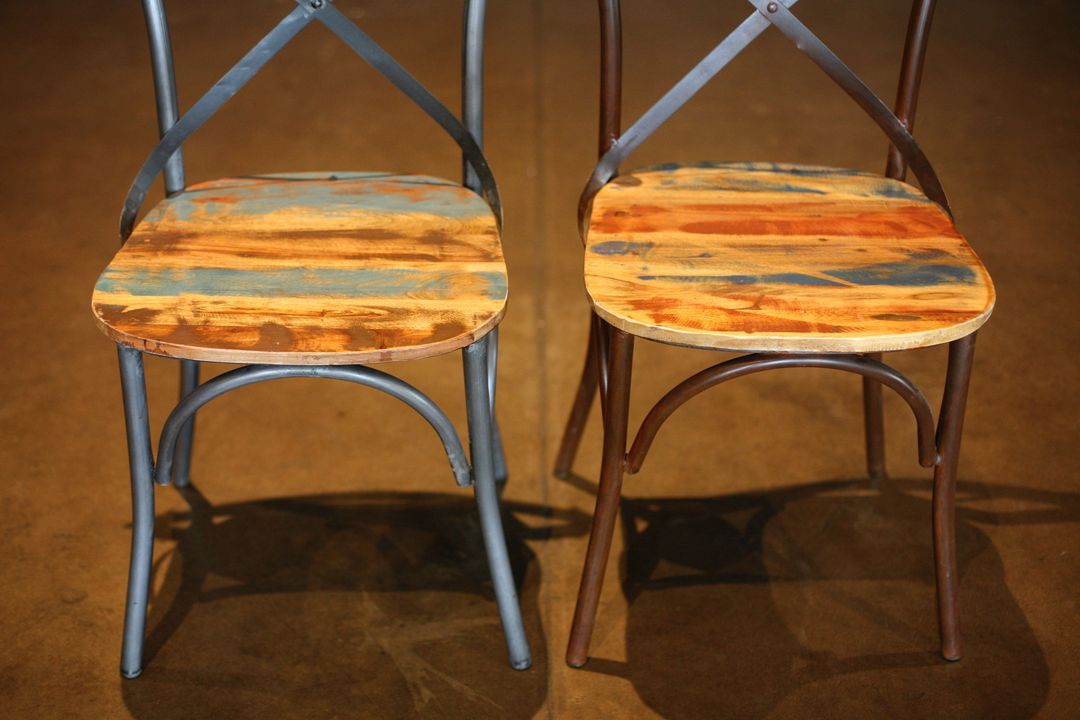 Vintage-Inspired Servingware
Is an Americana event complete without a bar for toasting and celebrating? Absolutely not! The Bond Bar is equal parts laid-back and vintage. Then there's our always popular Hob Nob Glassware which lends a touch of elegance. Of course, if you prefer a more sleek design, opt for our Recycled Glassware. To set the table, Artisan China creates a beautiful relaxed look! We also encourage you to infuse a subtle touch of color into your tablescape using our luxurious linens. Try out a natural tan or ivory, or a subtle shade of blue.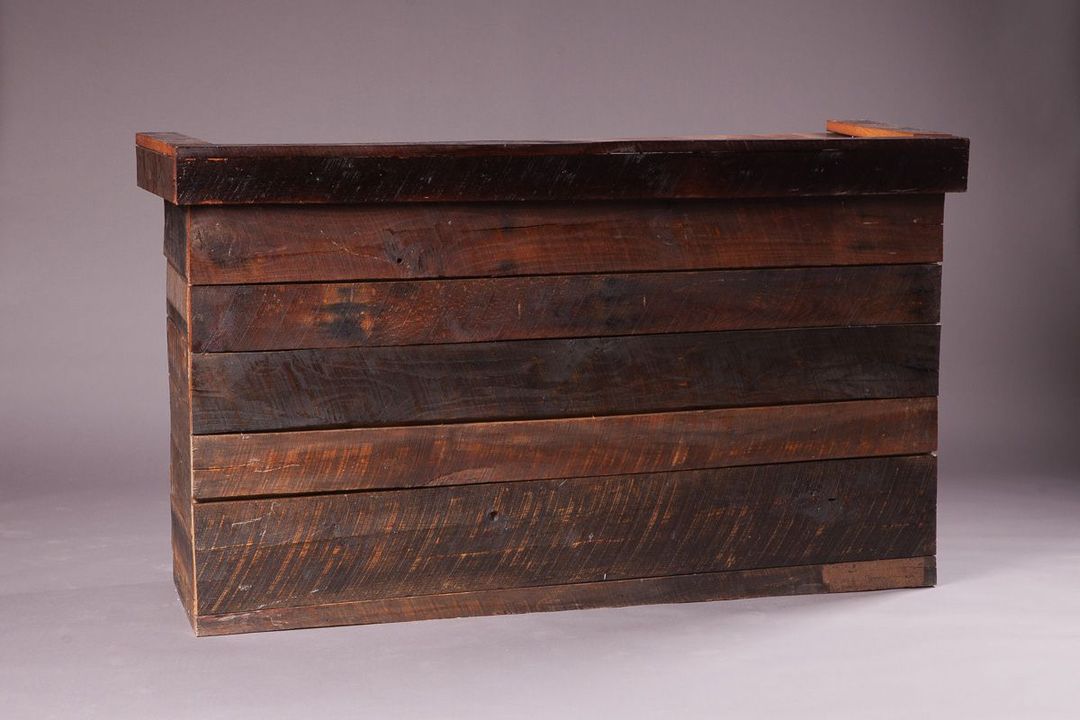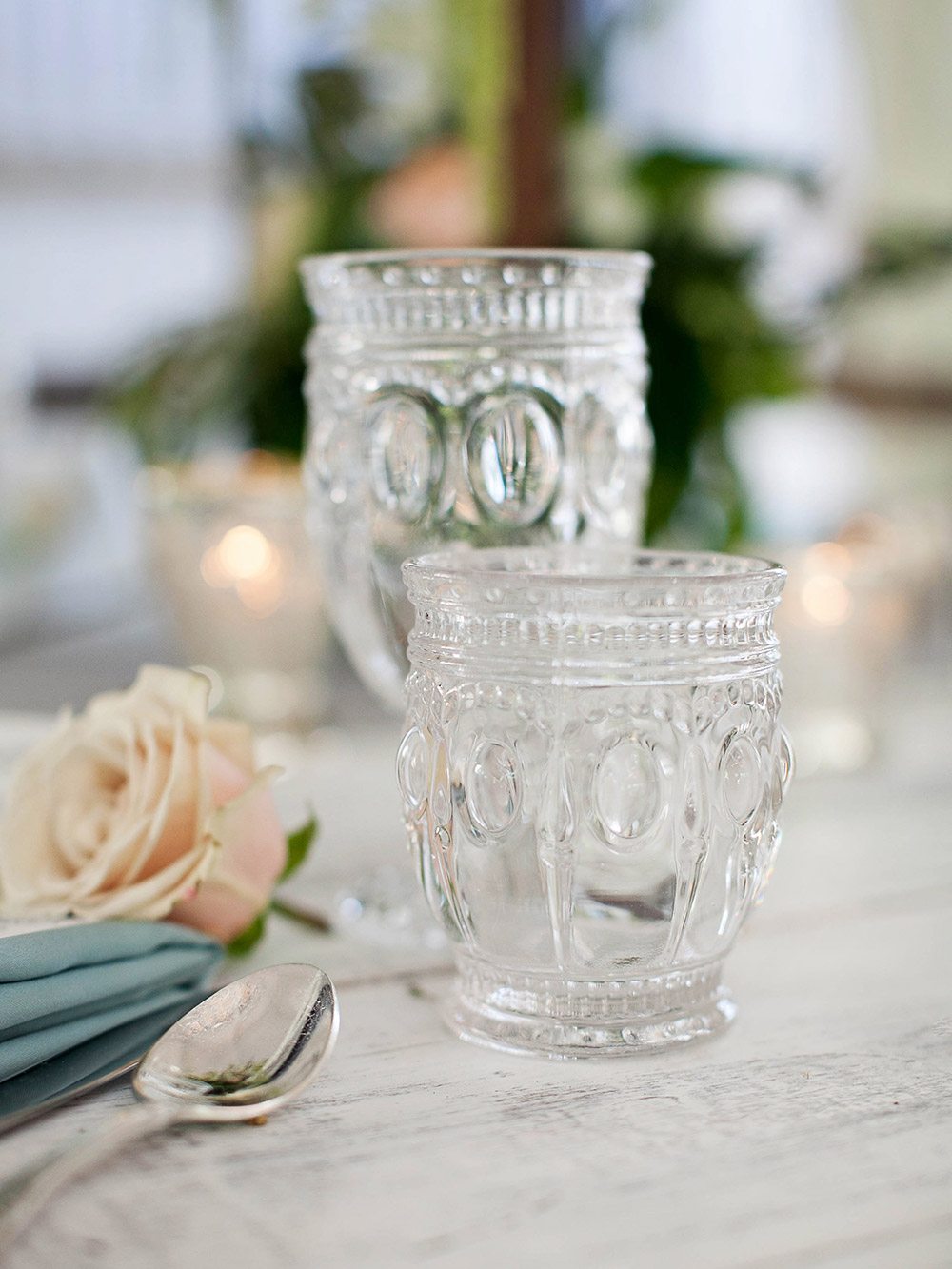 Photo by Phindy Studios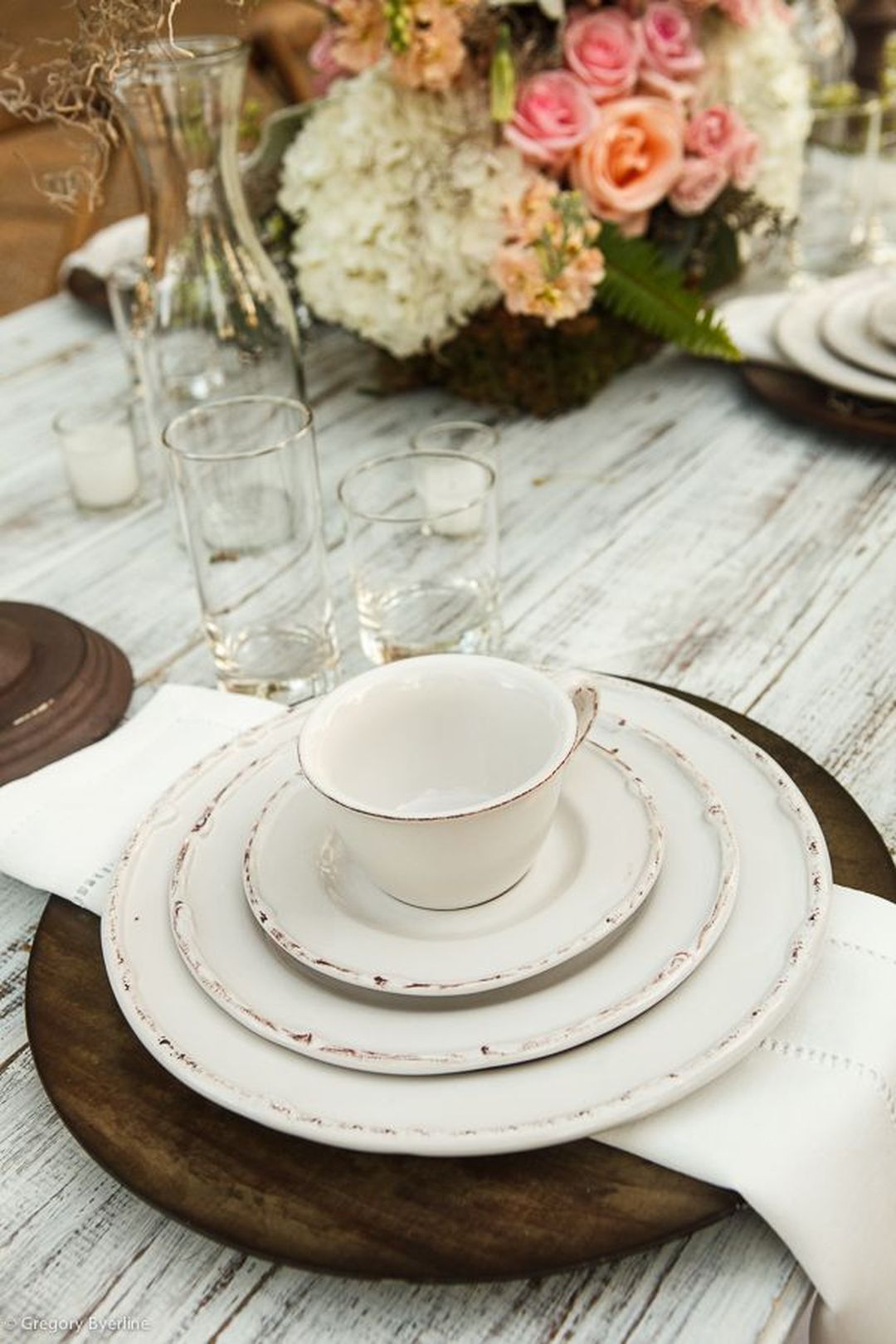 Photo by Gregory Byerline
Nostalgic Props
Both functional and decorative, we offer a variety of stylish nostalgic props to infuse even more personality into your event. It just takes the right combination of classic American colors, vintage pieces, and contemporary lines to create an Americana-inspired event that is welcoming and beautiful. For example, these Urban Wood Side Table! Or our Hungarian Baby Bath, which makes for a unique drink cooler (as do any of our vintage washtubs). Place them alongside the bar for a casual grab & go set up! And to decorate your tables or frame a space, check out our all-American fruit crates.  To see similar rentals, be sure to visit our Vintage Prop Shop!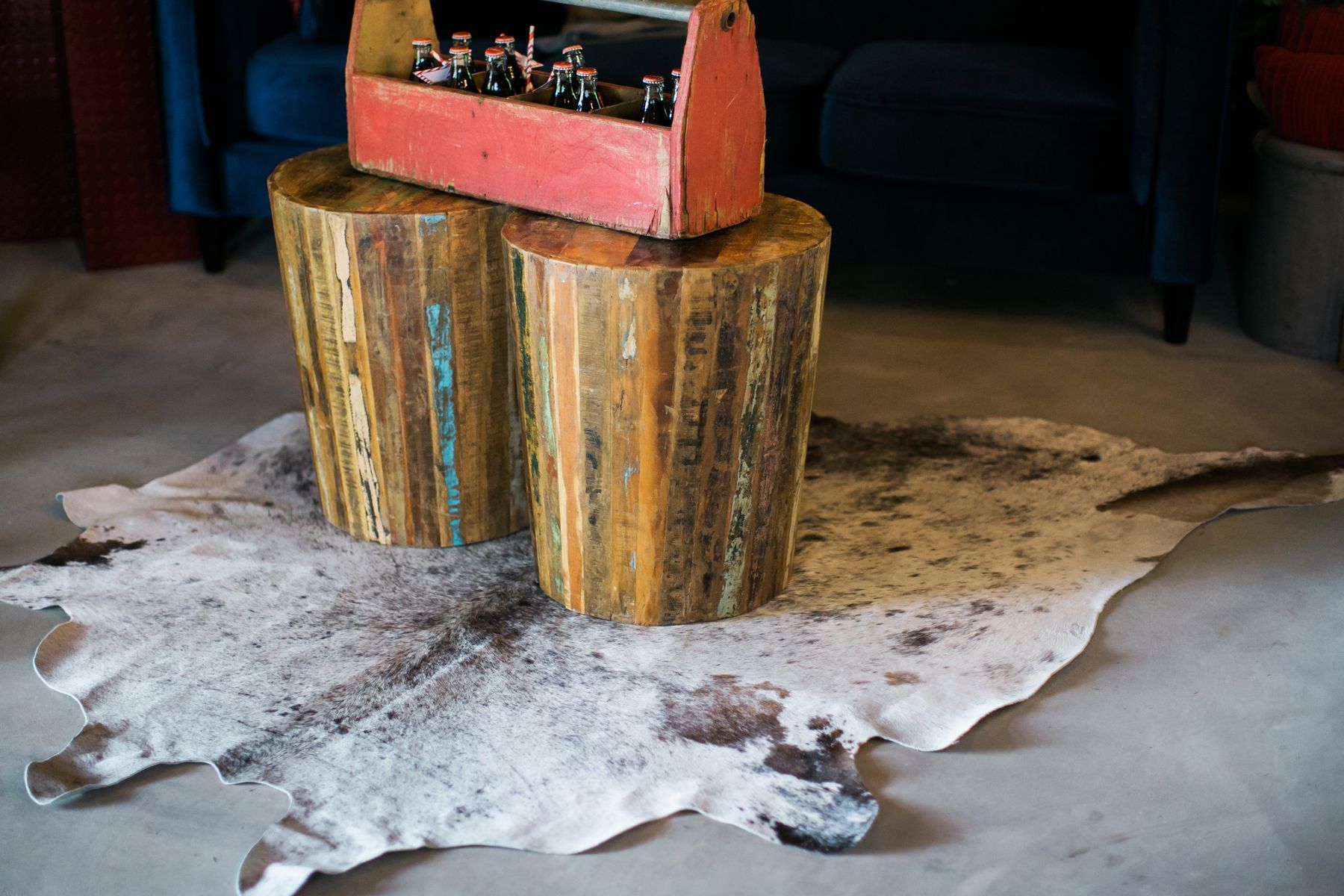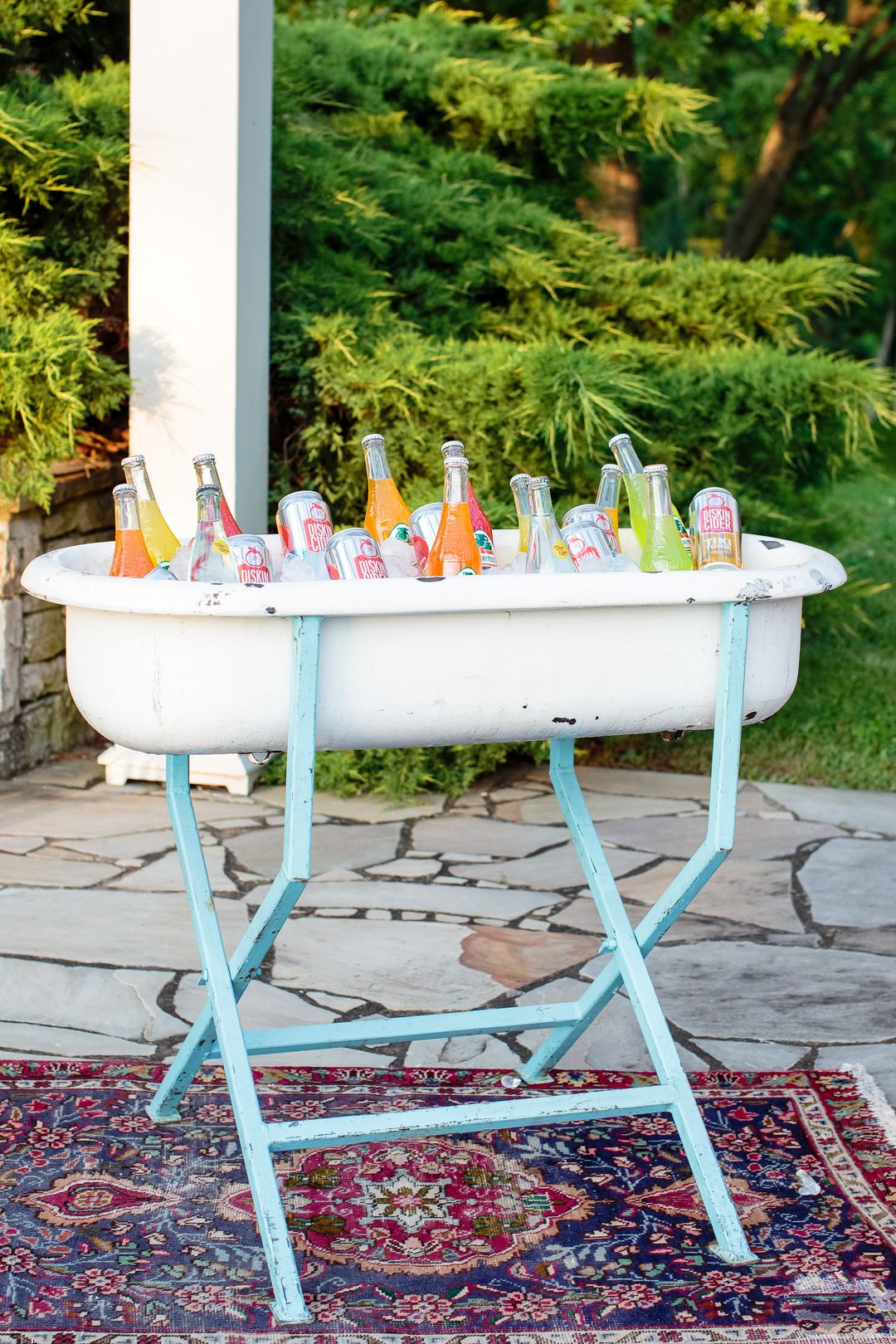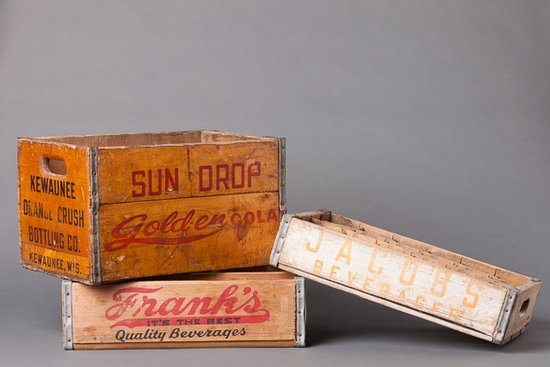 If you're wanting to create a star-spangled vibe at your next event, we'd love to help you design a layout using our Americana event rentals! Email our team to book your personal showroom tour at info@southerneventsonline.com to get started! Or for more inspiration, be sure to check out our blog on must-have rentals for small gatherings.
TAGS | Nashville Event Rentals, Nashville party rentals, Southern Events Party Rental Company, Unique Wedding Rentals, Vintage Chairs, americana event rentals, corporate event rentals, southern style events
FEATURED RENTALS | bennett sofa, cowhide rugs, blue and red rug, whiskey barrels, remington gunmetal barstools, recycled glassware, hob nob glassware, bond bar, urban wood side table, hungaarian baby bath, all american fruit crates,
---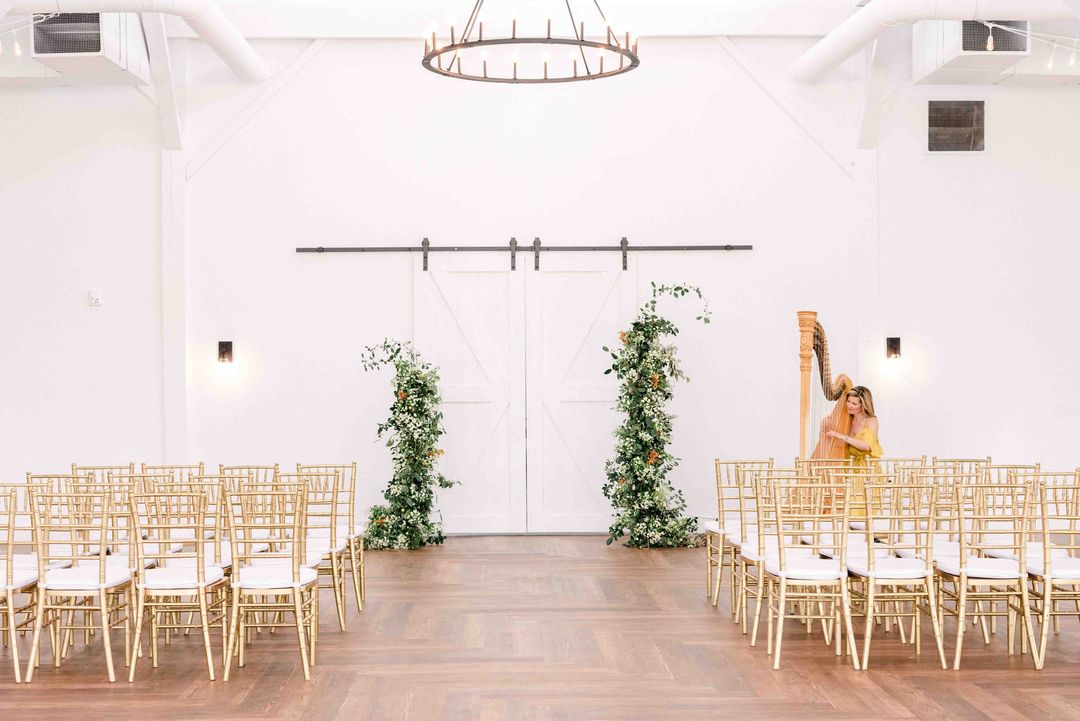 With natural light pouring into the wedding venue from all angles, 14Tenn in Nashville, Tennessee is a sought-after event space for holding weddings and events of all shapes and sizes. As one of the venue's exclusive vendors, we adore designing and dressing this space with our unique wedding and party rentals. The gorgeous, well-lit event venue becomes something new each and every time we get the opportunity to create events there. Crisp white walls, warm wood floors, and obscenely large windows create the perfect canvas.
For a recent style shoot with Styled Shoots Across America, we had the opportunity to create a luxe and inviting wedding look at this Middle Tennessee wedding venue. Our Saylor Navy Velvet Sofa and Chairs brought a welcome pop of color to the serene and modern space. We added our Navy Rug for warmth and comfort (guests always love an inviting space to sit and chat). When working with white walls and wood floors, we jump at the chance to bring in gold accents. The color combination always creates a swoon-worthy – almost ethereal – look that brides and grooms look for on their wedding day. We brought in our Gold Chiavari Chairs to evoke that magical, blissful feeling that all wedding days should have!
For the wedding reception portion of the design, we combined rustic elements with rich, warm colors. Our Fruitwood Farm Table and mismatched white vintage chairs were both inviting and rustic. To up the elegance a bit, we added Magnolia Green Velvet Linens, Hob Nob Glassware, and Gold Accent China.
Photography by Cee Cee Photography.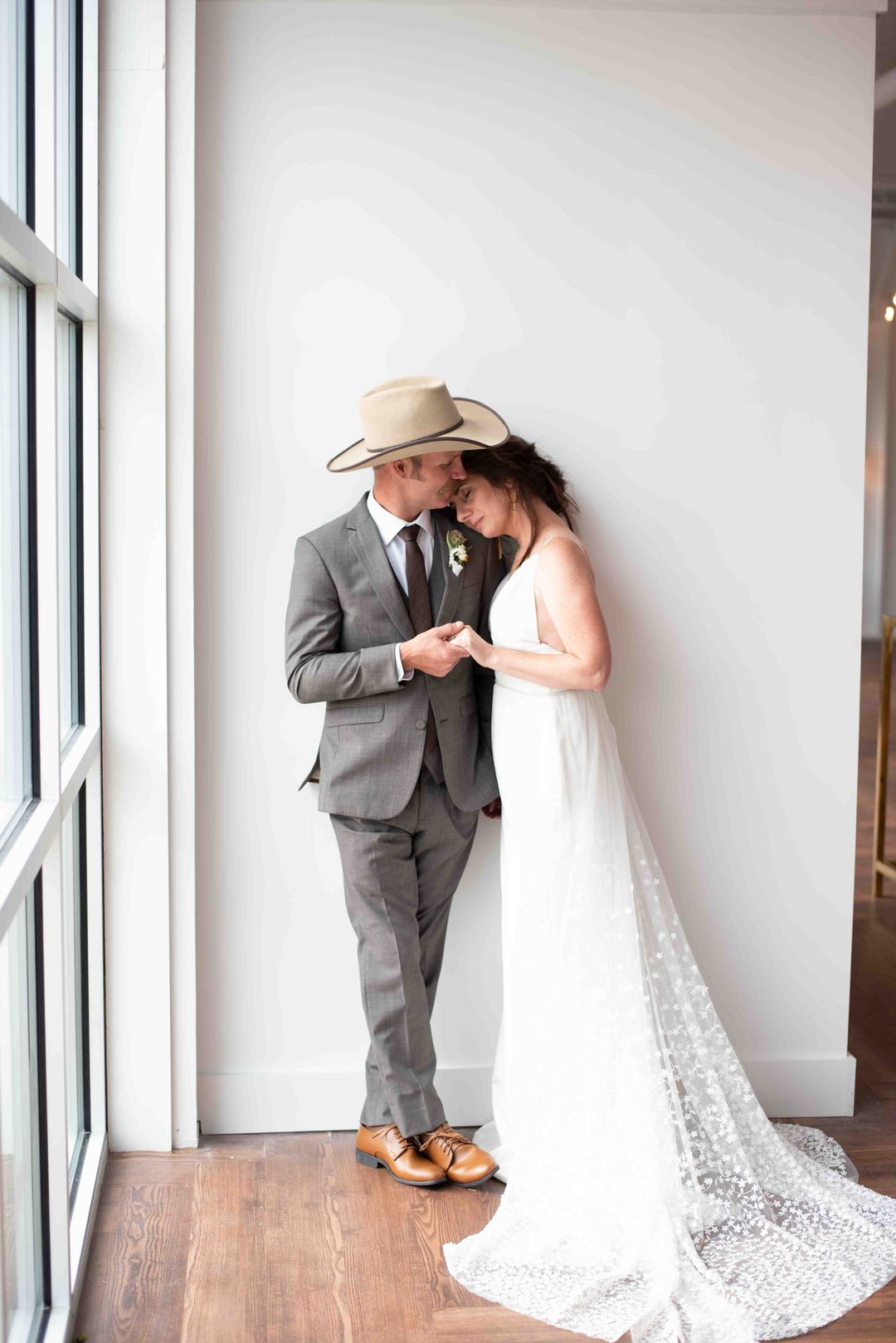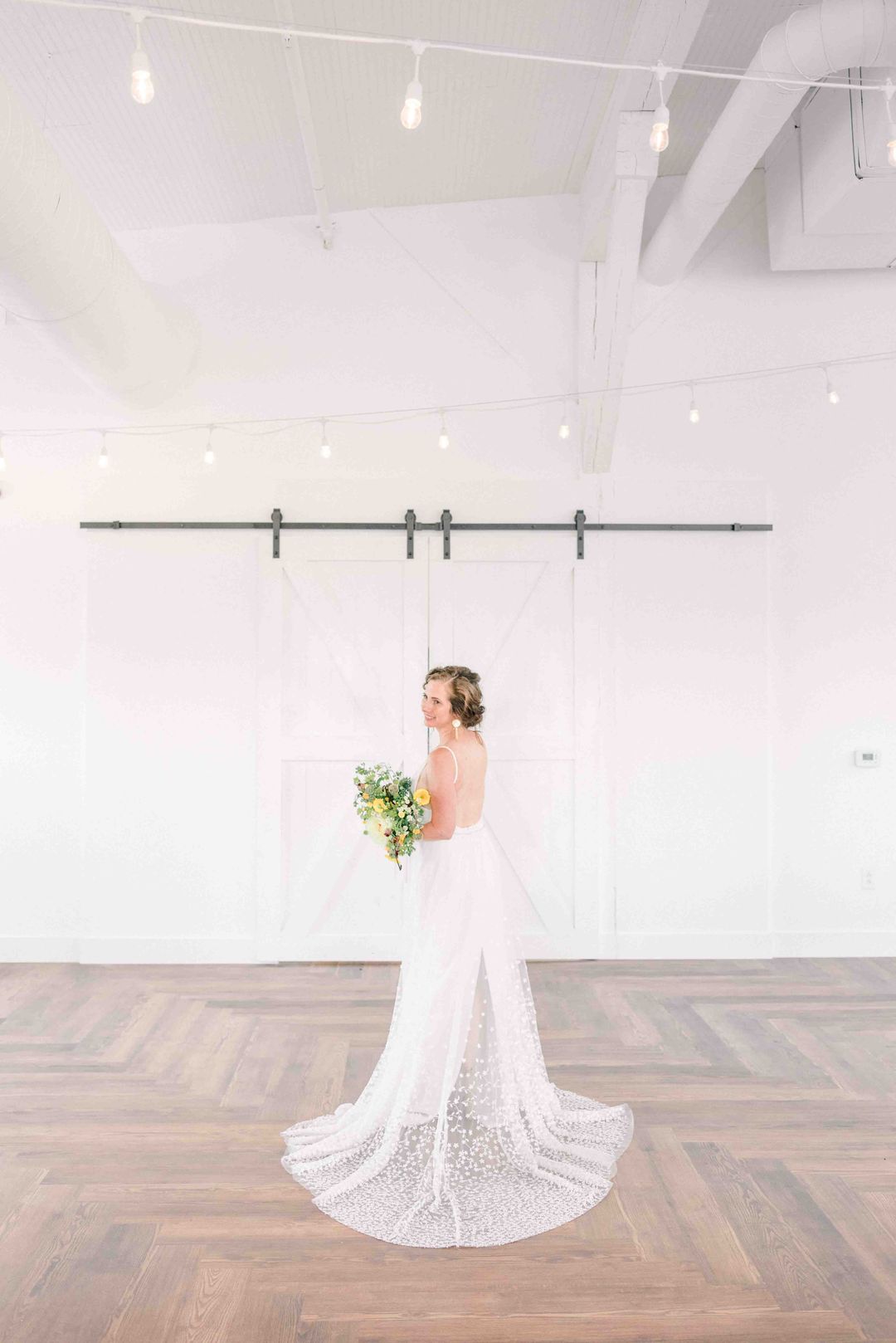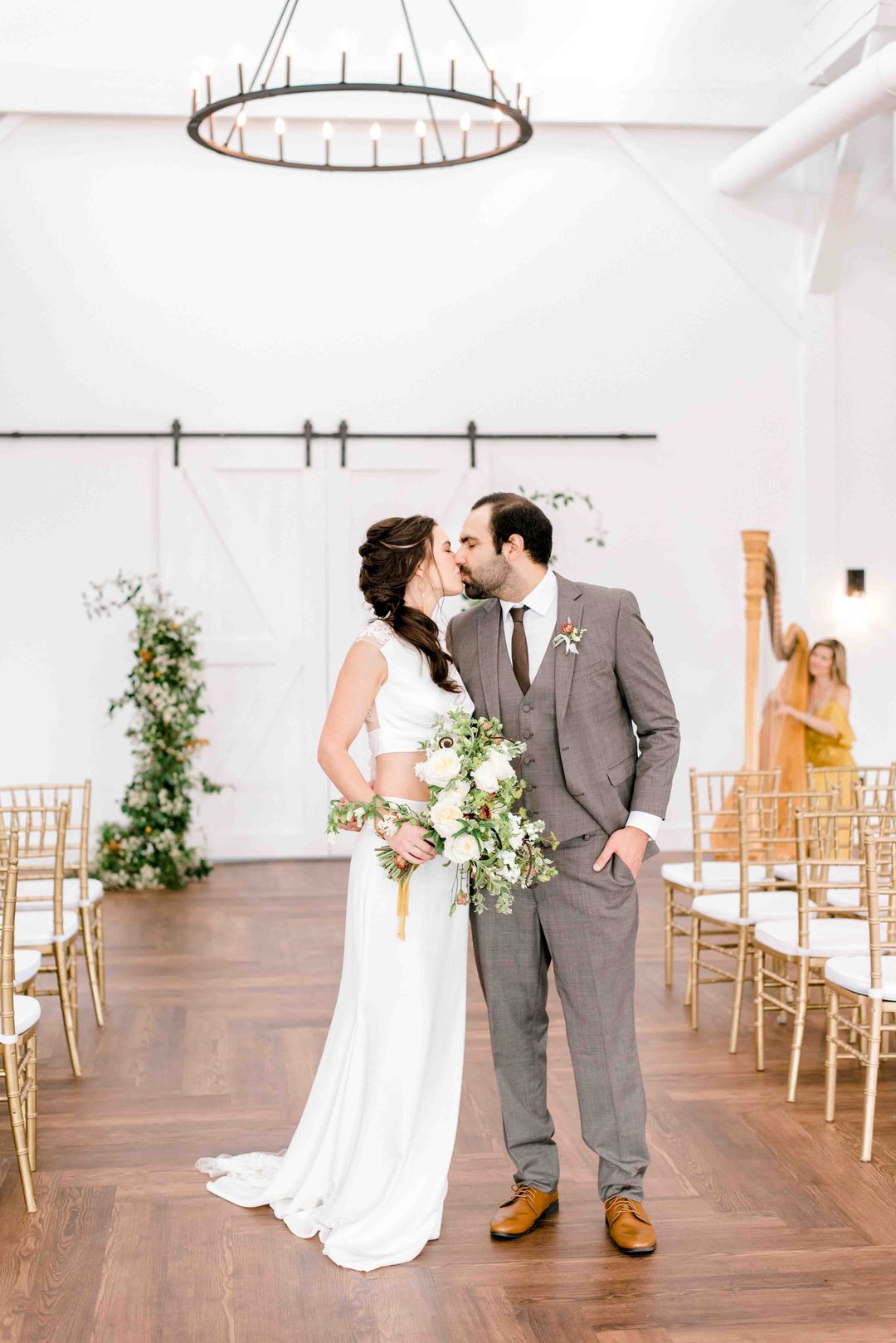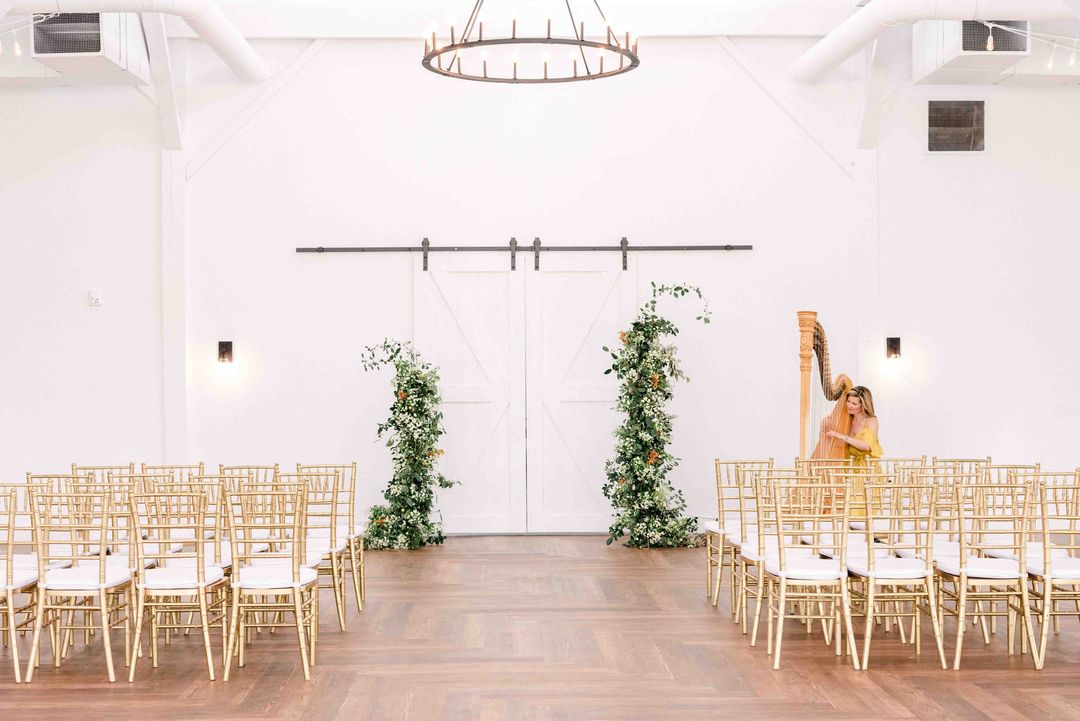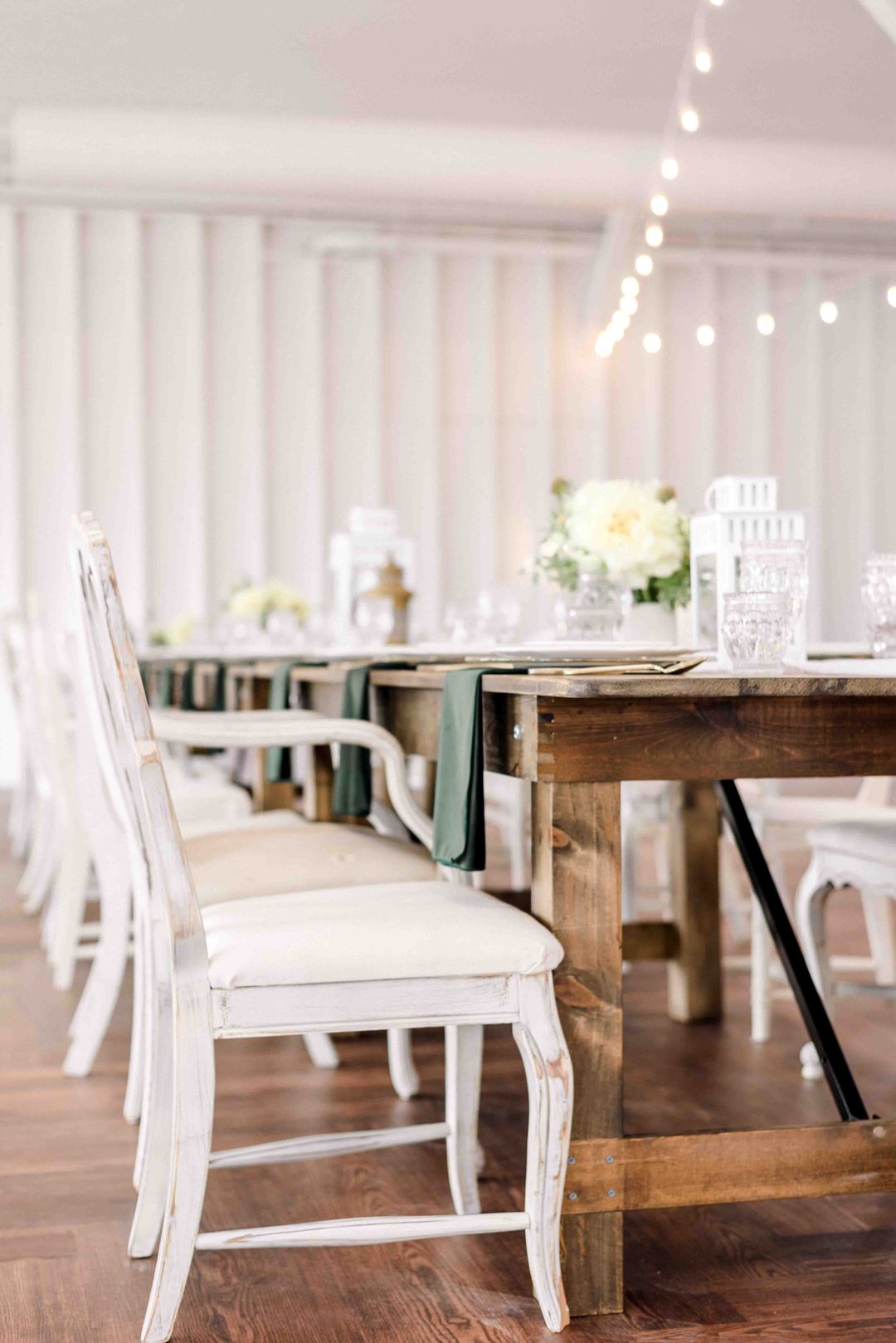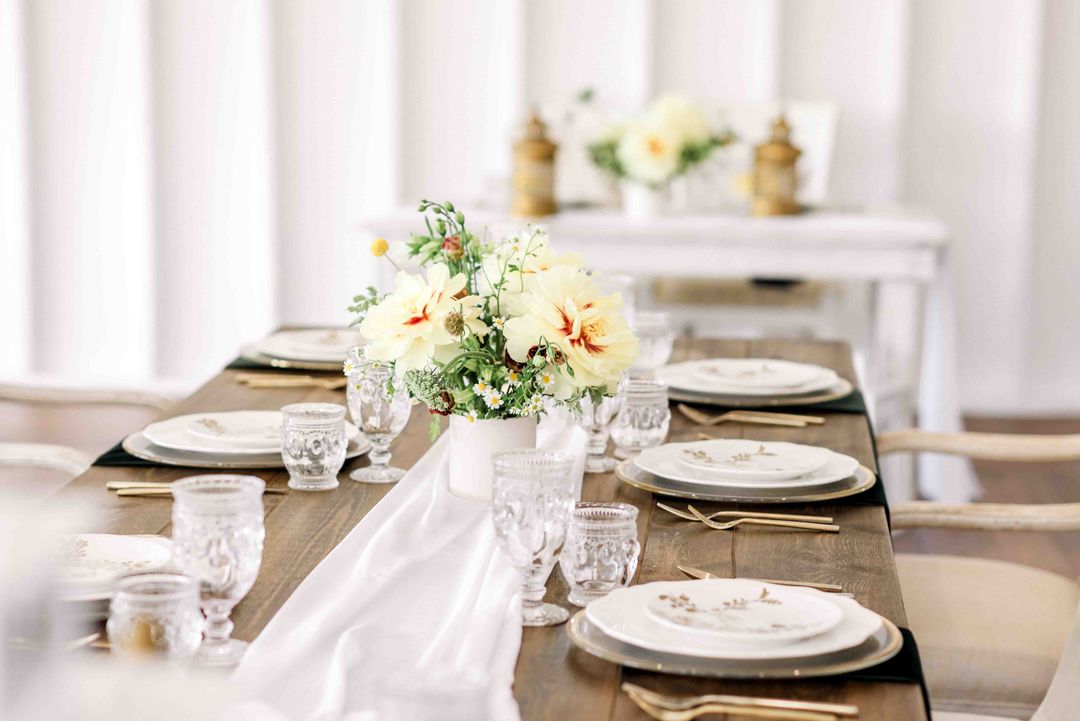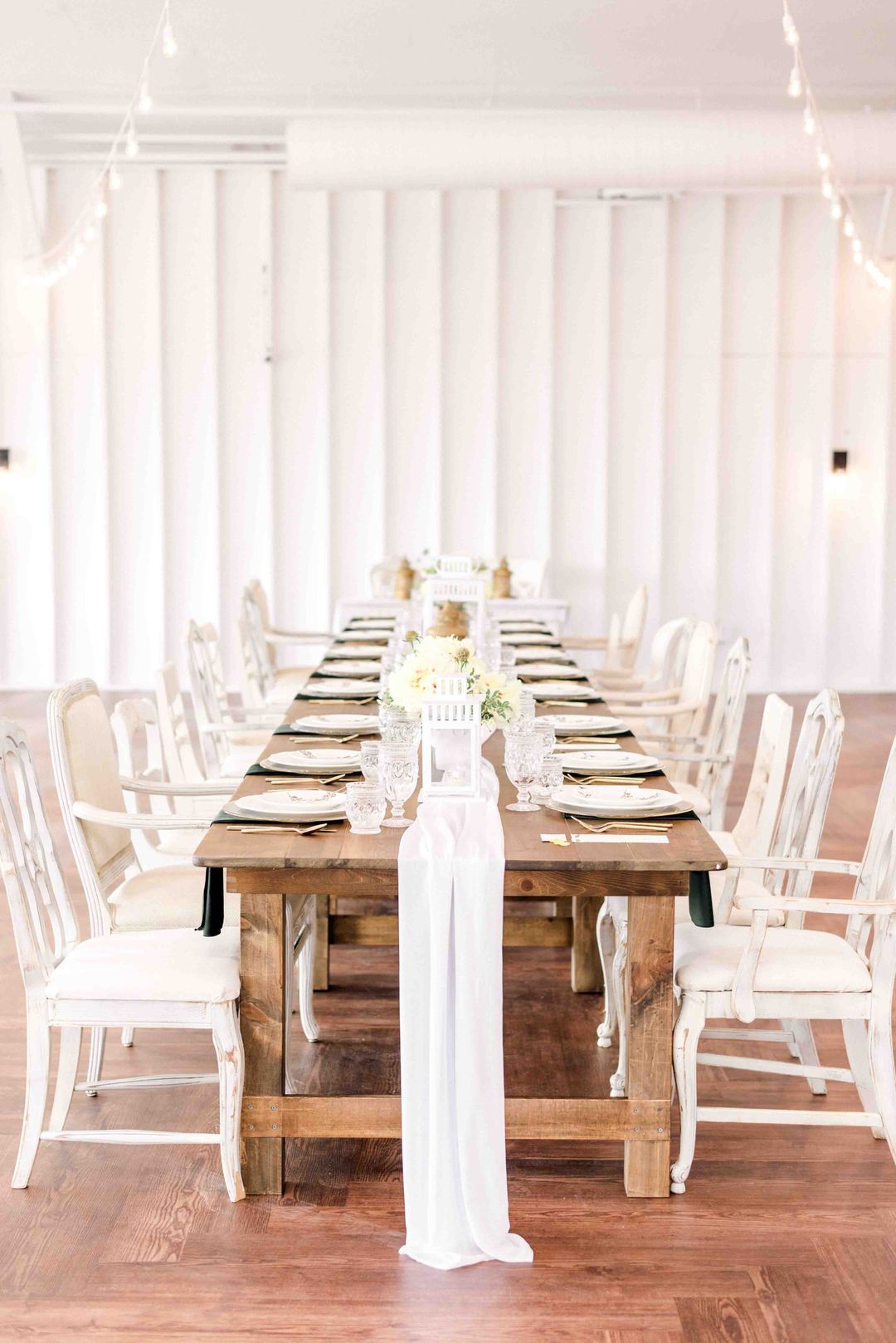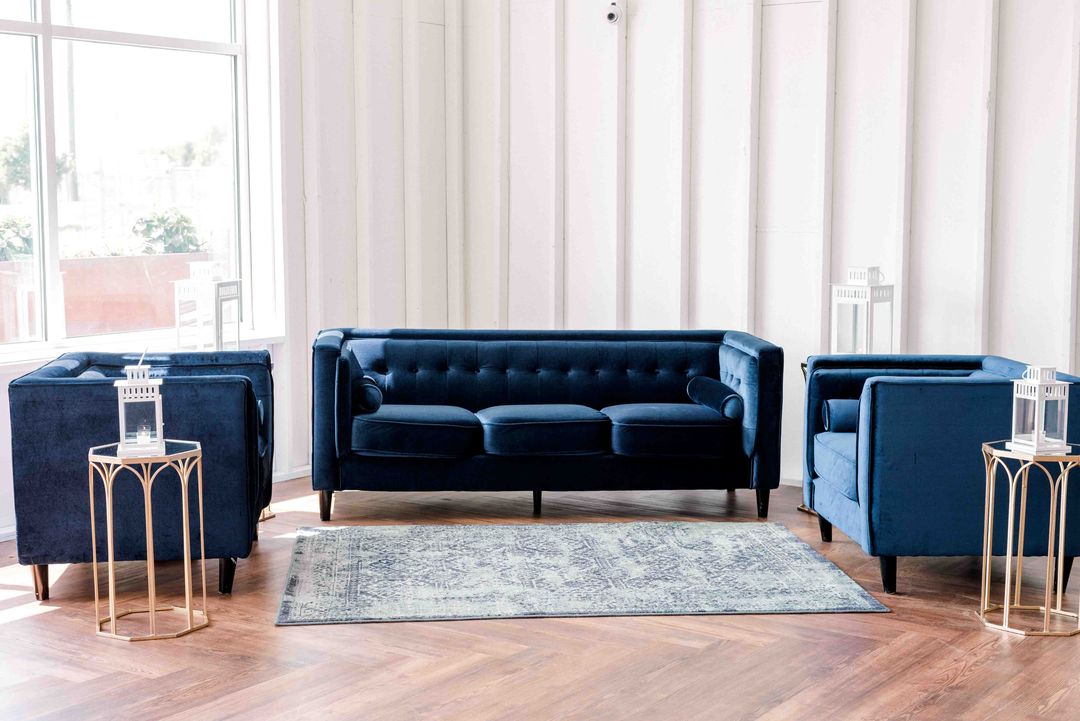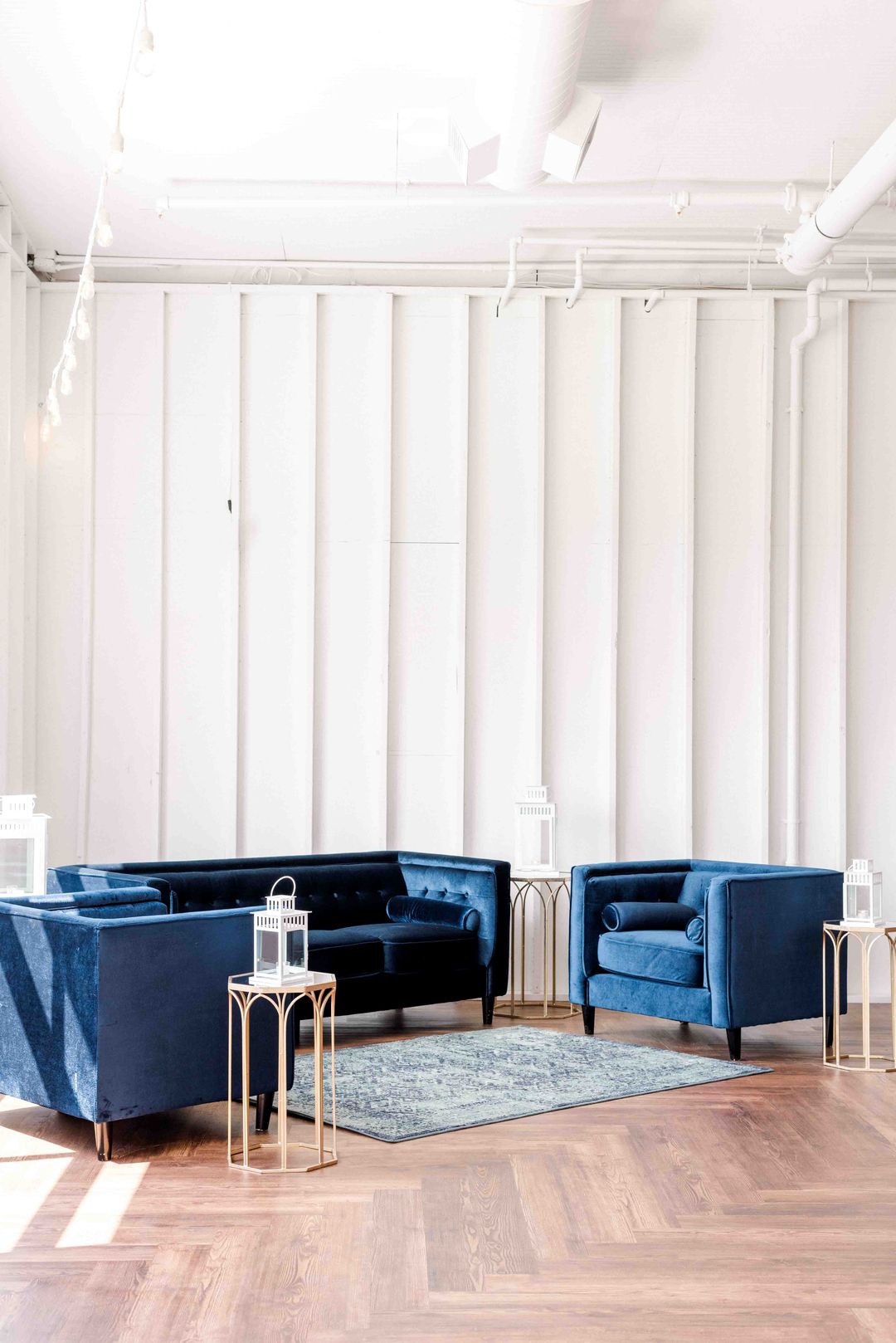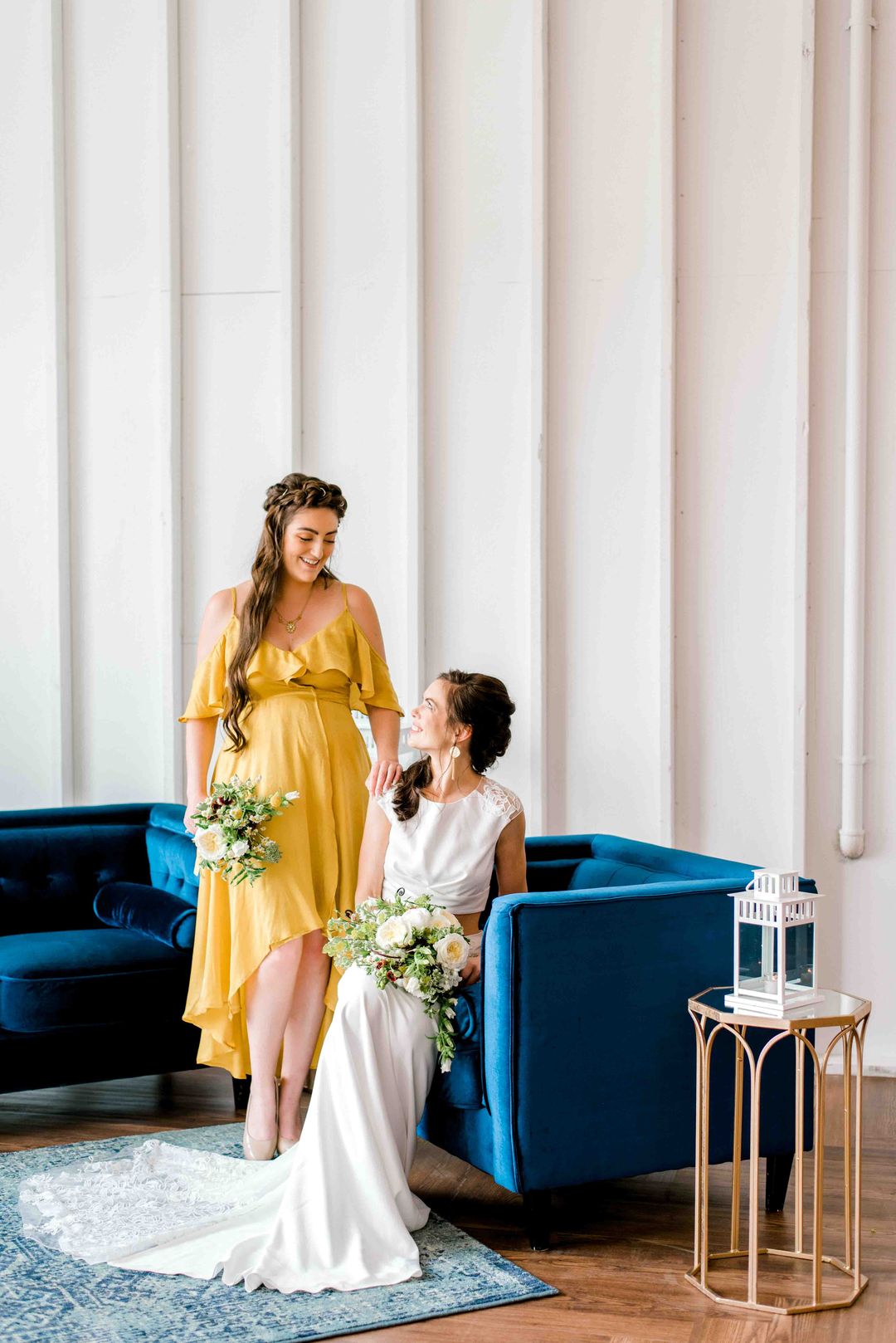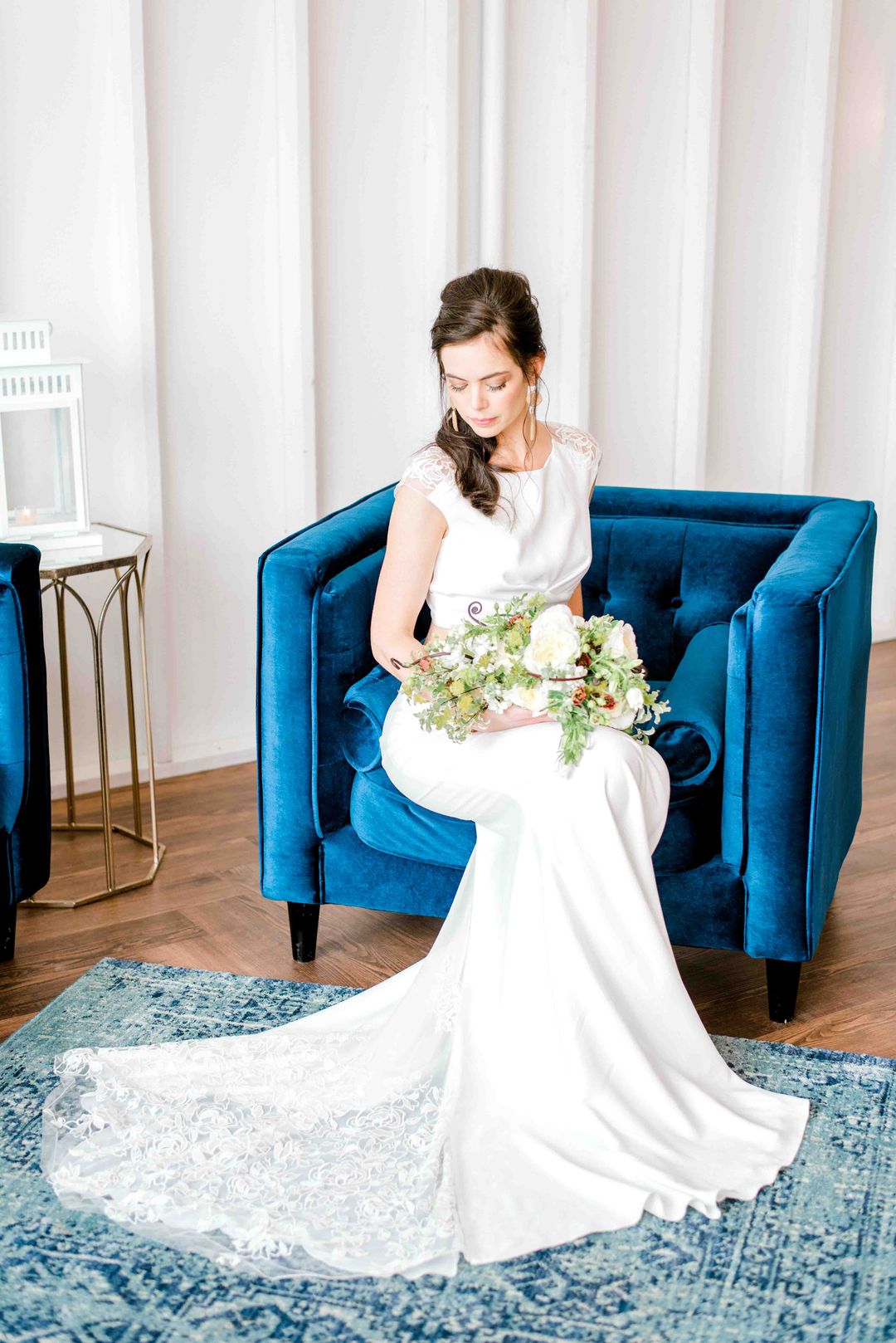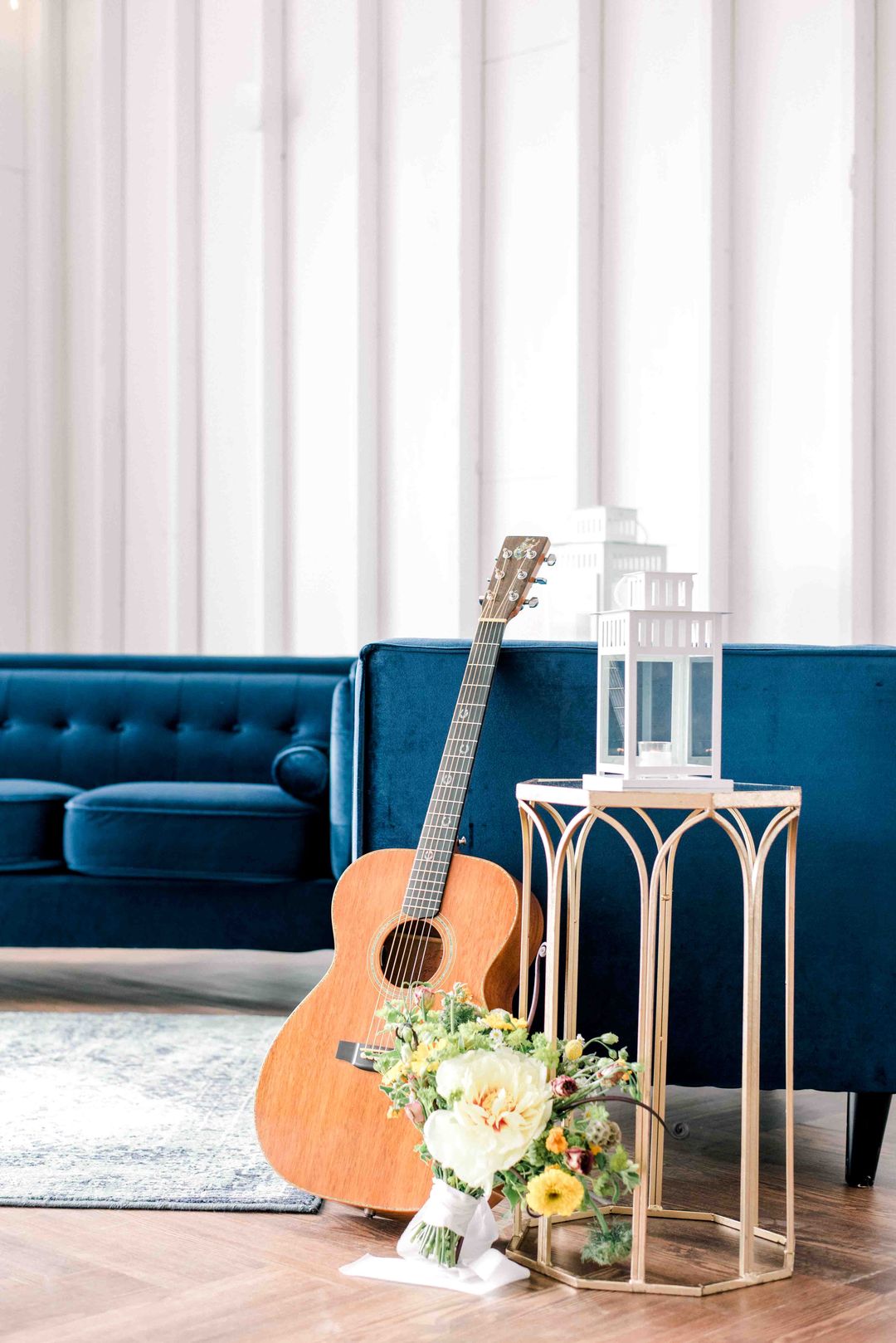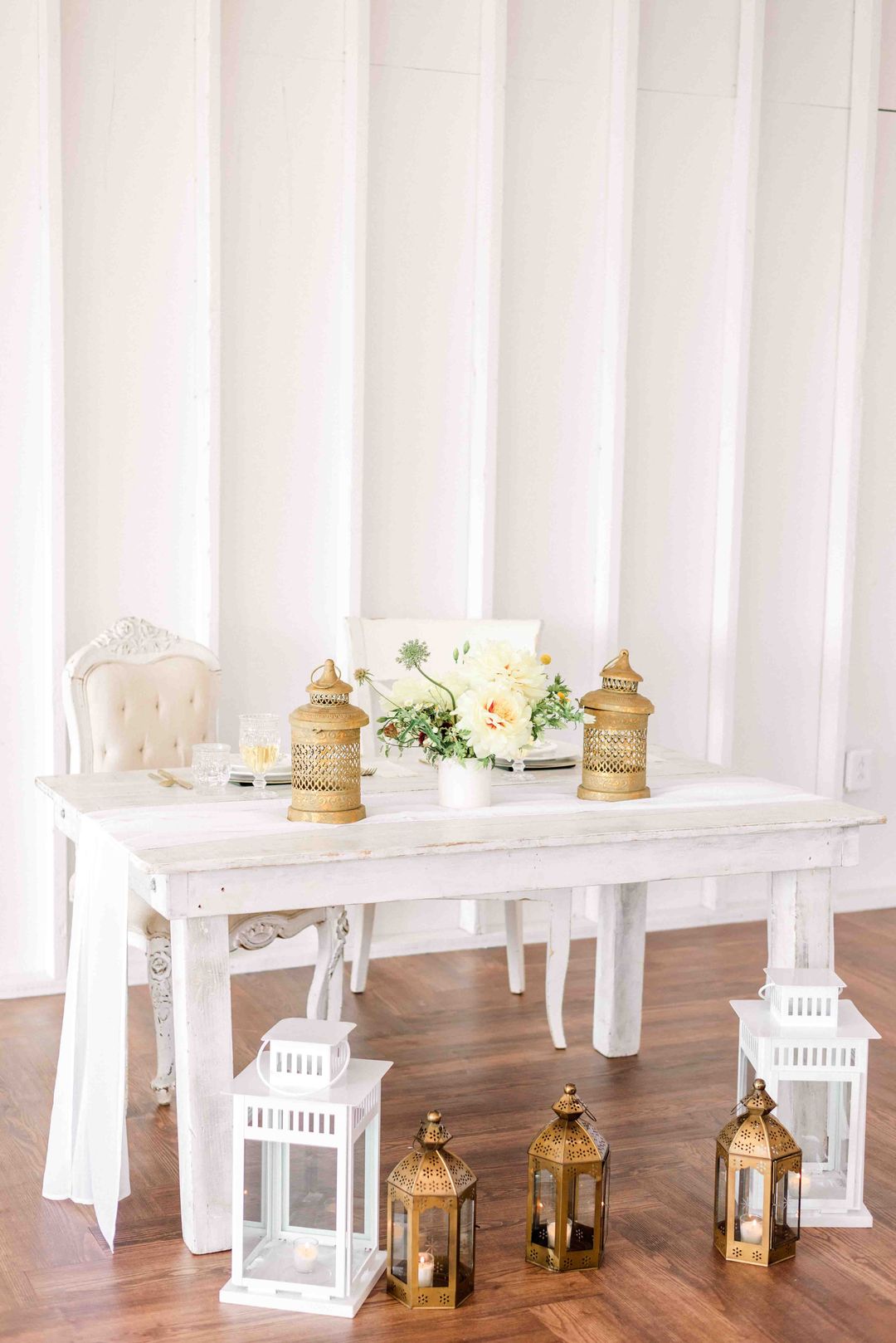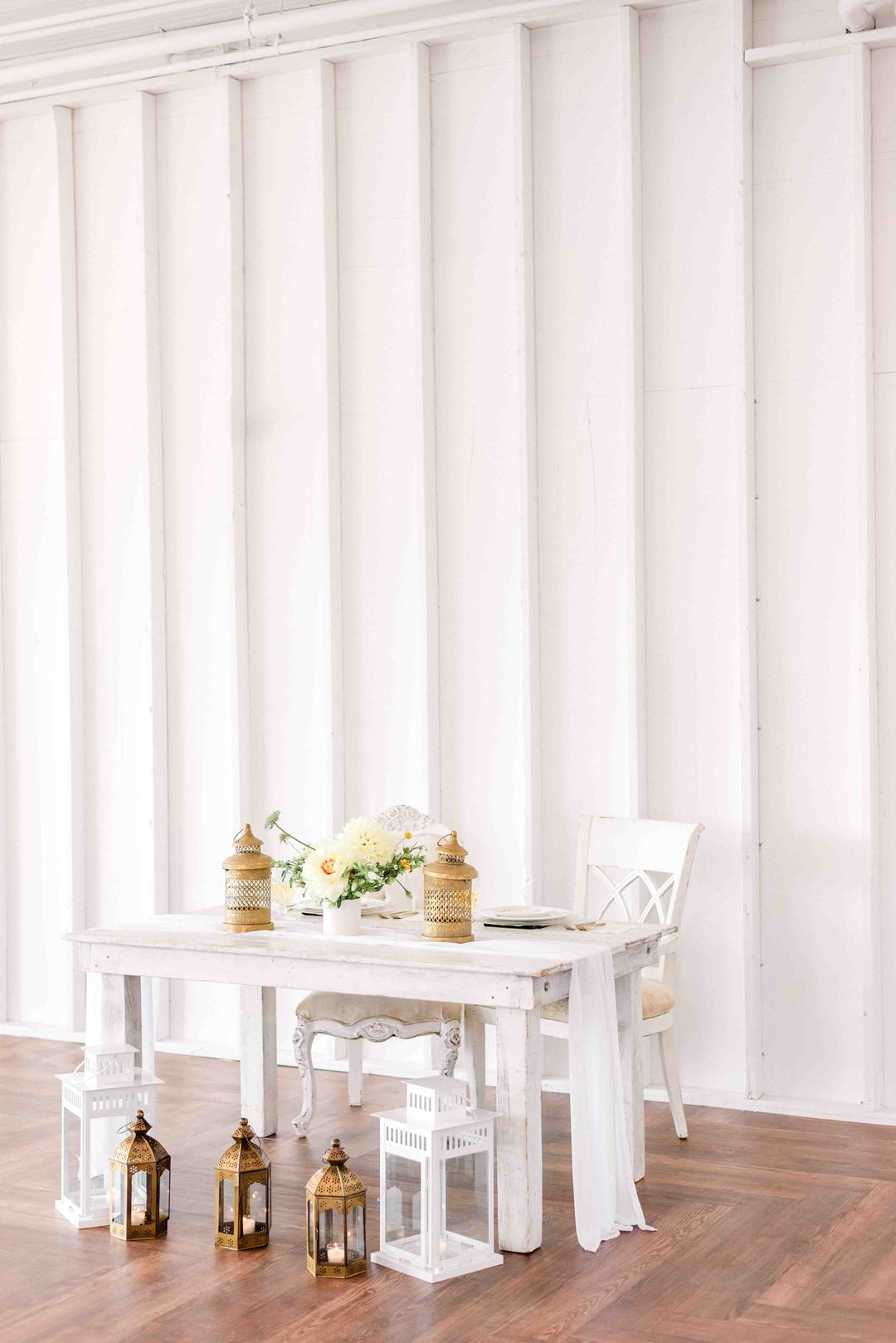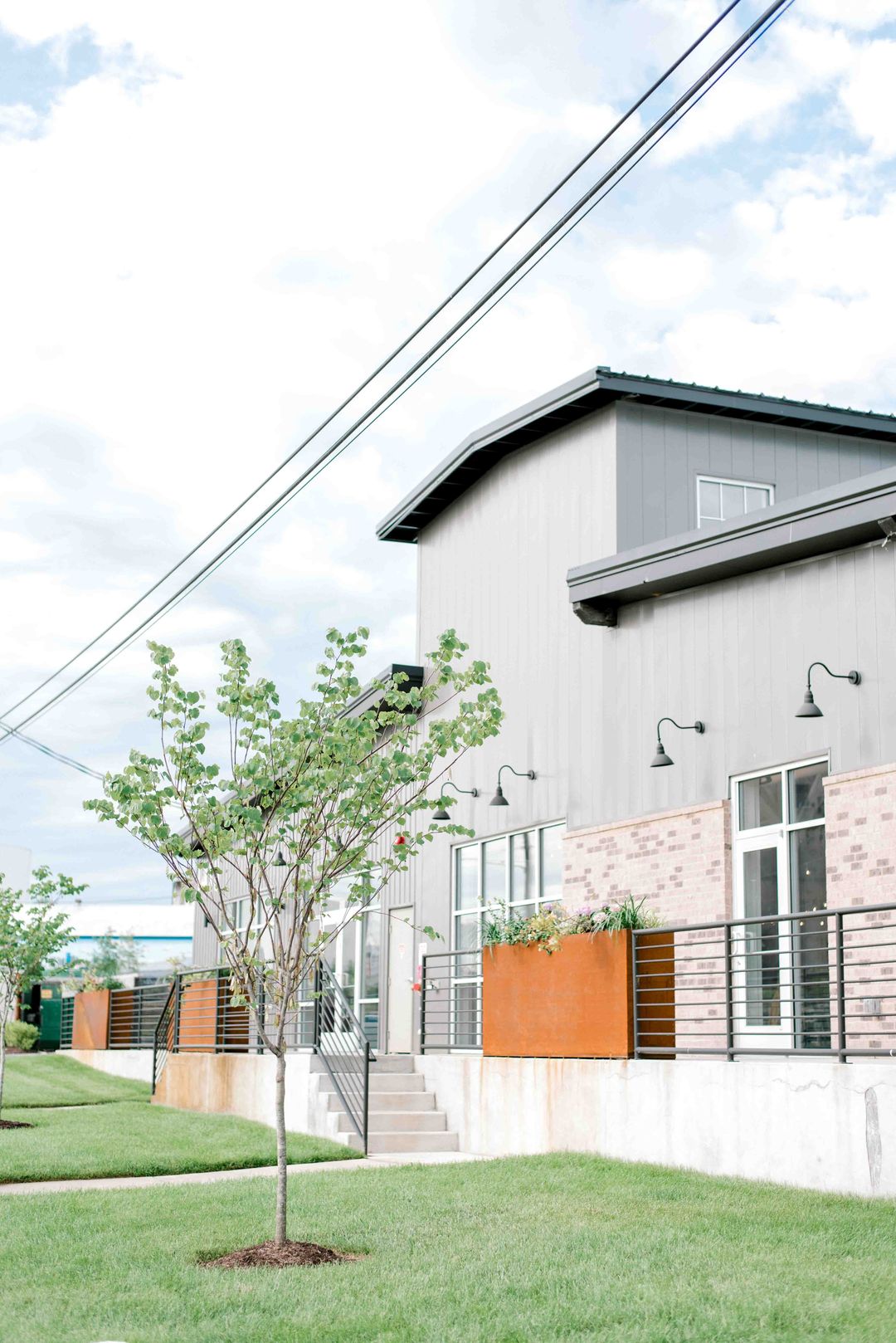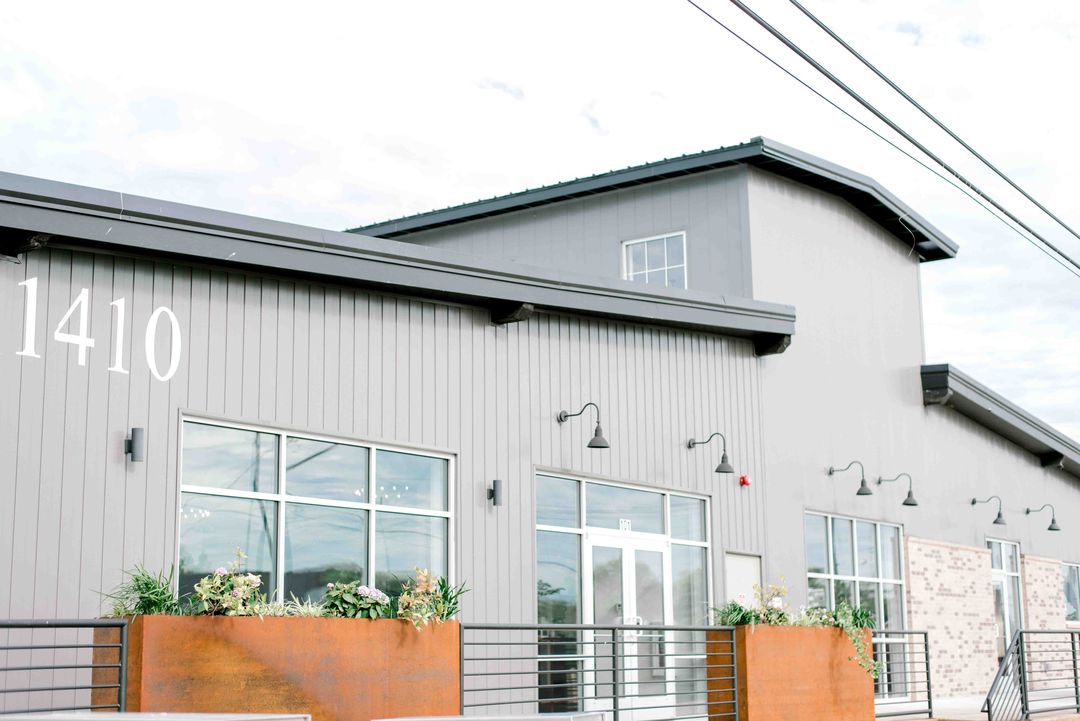 14Tenn in Nashville, Tennessee is a creative blend of natural light and blank spaces. We'd love to help you get started designing an event at this gorgeous venue! Send us a message at info@southerneventsonline.com.
TAGS | 14Tenn, 14Tenn Nashville, Nashville Event Venues, Nashville Wedding Rentals, Nashville Wedding Venues, Nashville party rentals, Southern Events Party Rental, Vintage Chairs, southern style events, southern weddings
FEATURED RENTALS | Saylor Sofa and Chairs, Fruitwood Table, Navy Rug, Magnolia Green Linens, Gold Chiavari Chairs
---
29

Nov

Southern Events Products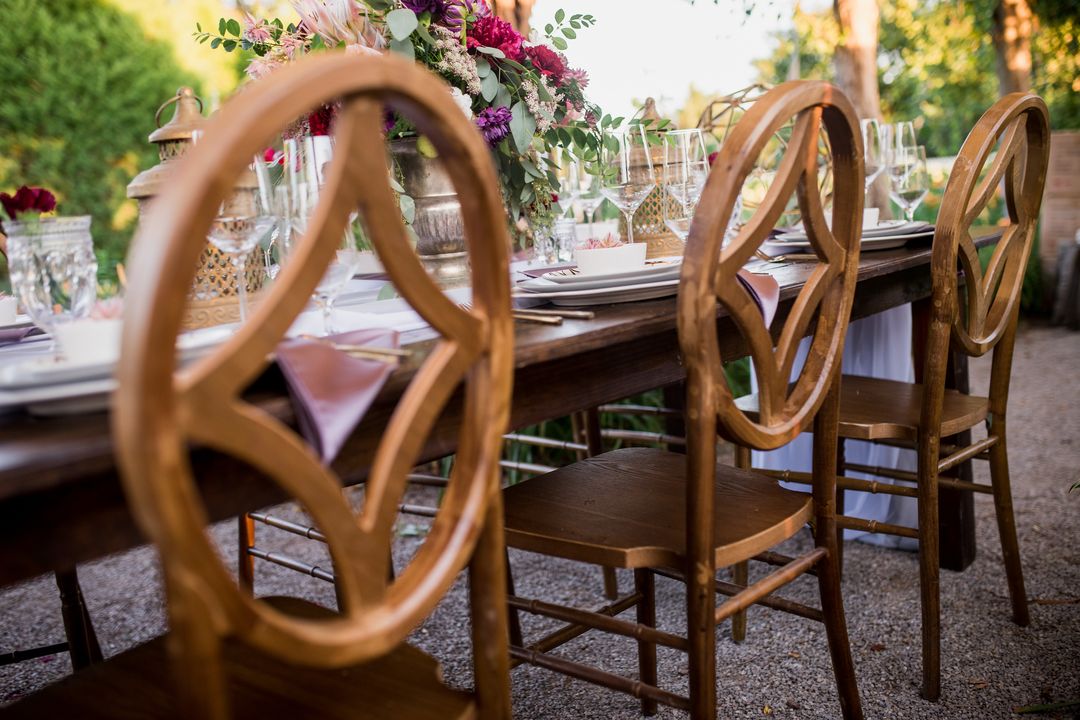 Long gone are the days of basic chairs for your wedding or event. With a variety of stylish seats now available for rent, your wedding chairs or event lounge seating can be a key part of your decor. At Southern Events, our enormous event rental inventory includes plenty of options for unique chairs for events and weddings, including these current favorites.
Looking for just the right unique chairs and other furniture pieces to rent for your Nashville or Franklin TN event? Reach out to info@southerneventsonline.com to start working with a design expert!
Eiffel Armchair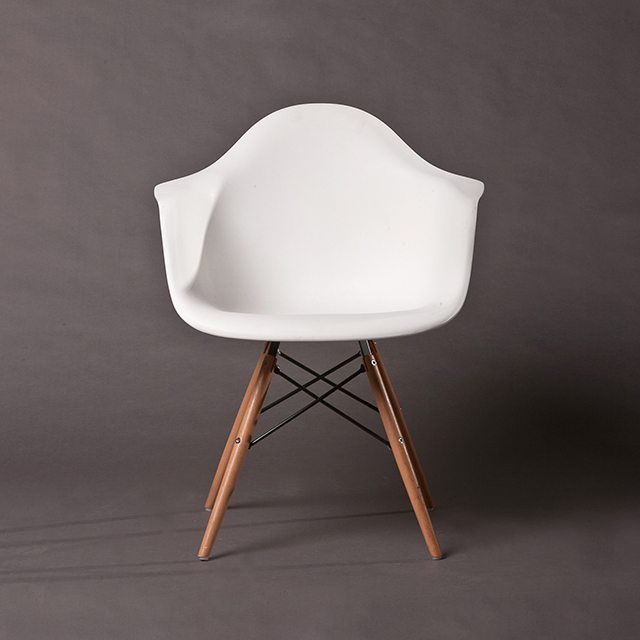 Our fabulous White Eiffel Armchairs are a sleek modern seating option perfect for every event from a corporate meeting to an intimate family party. With soft white lines, natural wood and a nod to the architectural elegance of mid-century modern design, this chair is a great seating option for upscale events, corporate summits or modern weddings.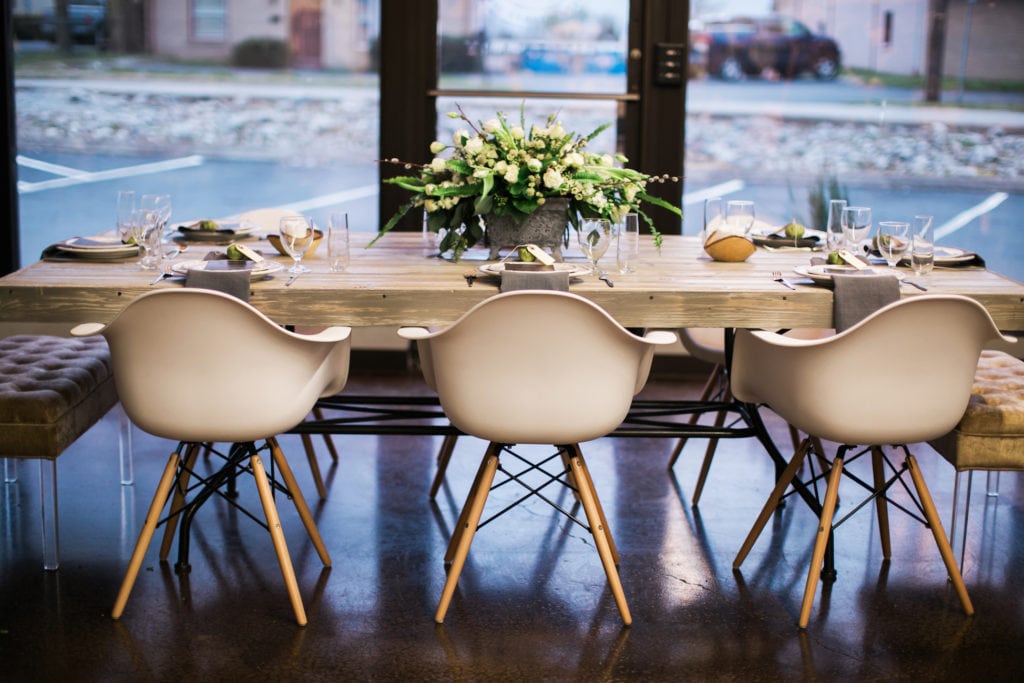 Jen and Chris Creed Photography
Saylor Velvet Chair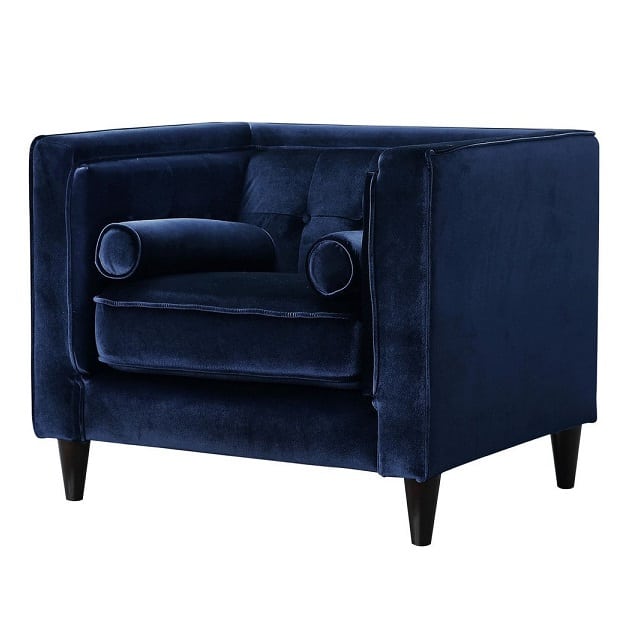 When a luxury is the goal, the Saylor Navy Velvet Chair is the obvious solution. This sumptuous blue chair makes a gorgeous addition to unique lounge furniture or stage seating for events. This statement piece is easy to mix and match for a variety of event looks. Add the matching Saylor Navy Velvet Sofa and accent table for a complete lounge set that your guests won't be able to resist.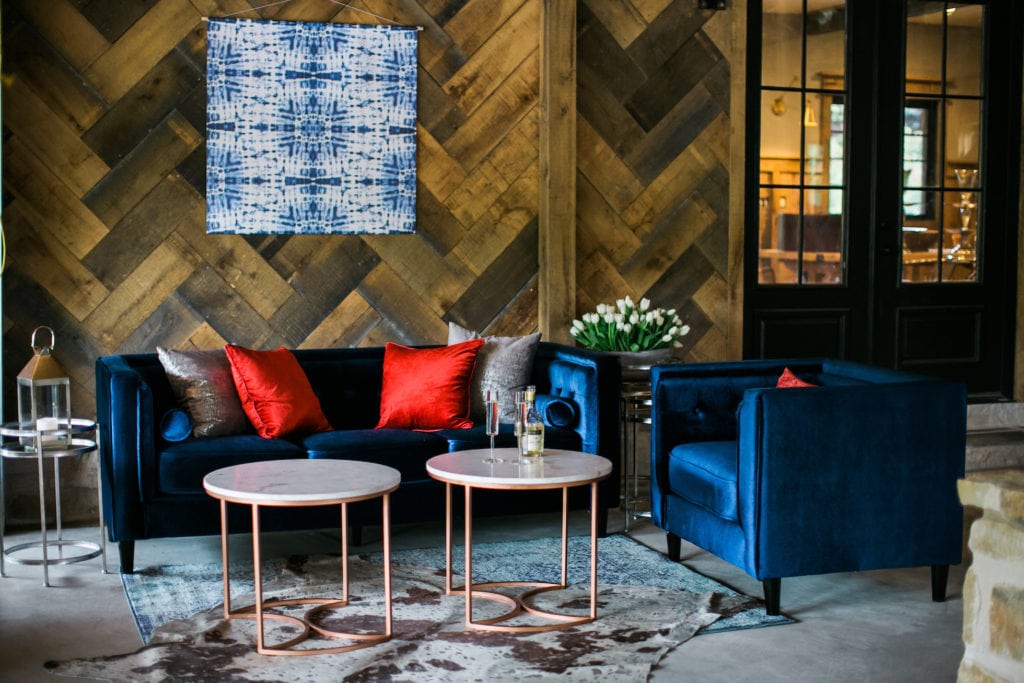 Jen and Chris Creed Photography
Harlin Dining Chair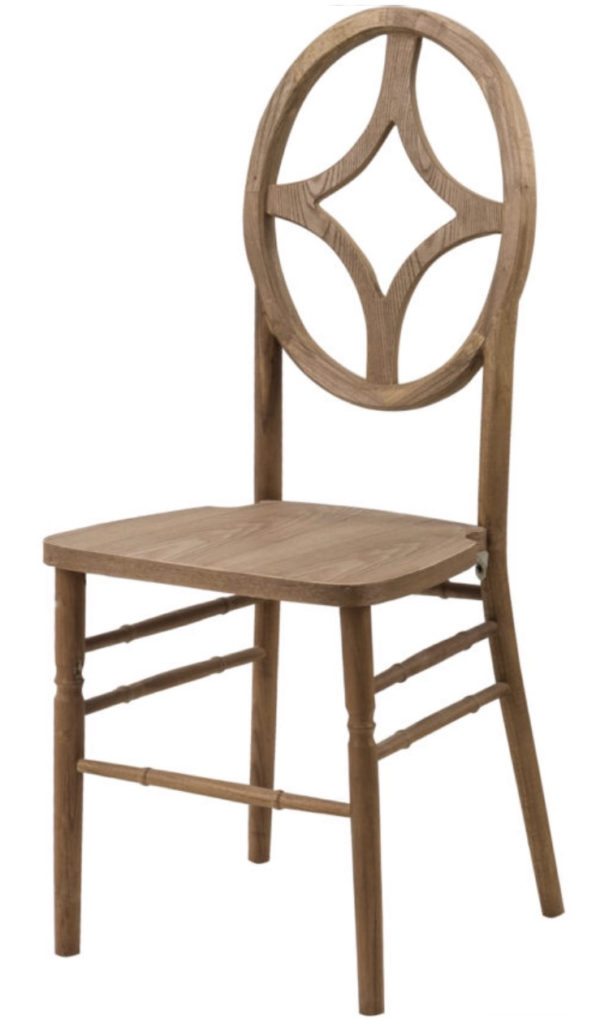 Our most popular dining chair for events, the Harlin Dining Chair is an elegant natural wood chair that instantly elevates a table. A gentle twist on the traditional wooden chair, our Harlin Dining Chairs feature a sculptural "art-deco" inspired back that can flexibly fit into many decor schemes. This gorgeous chair is a great option for both indoor and outdoor event seating.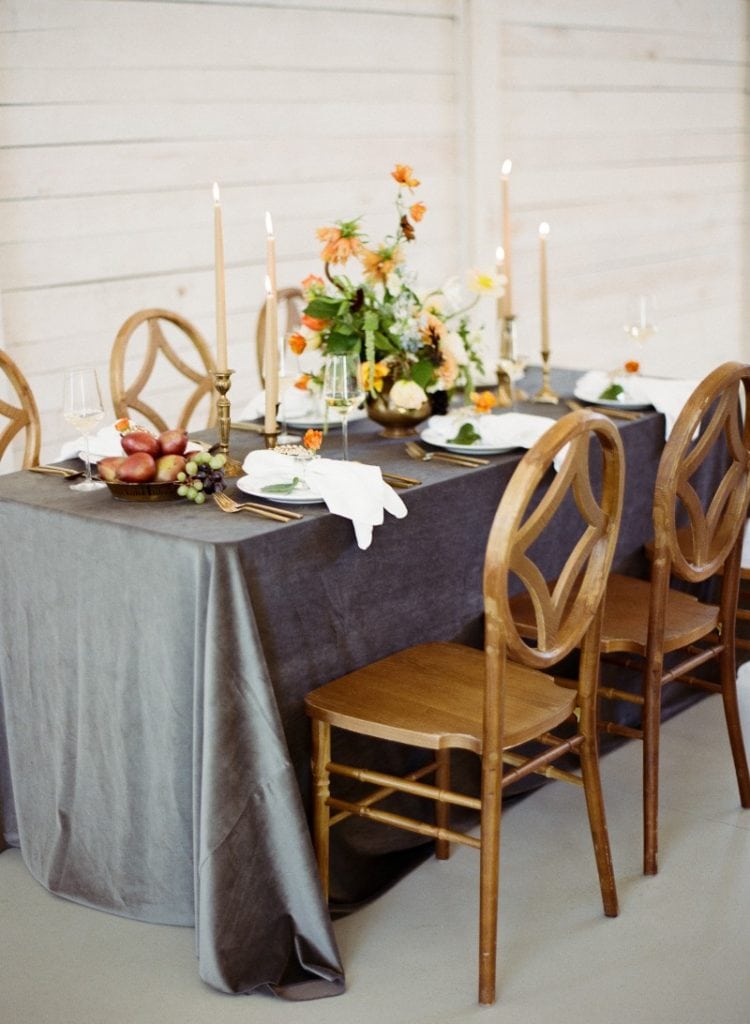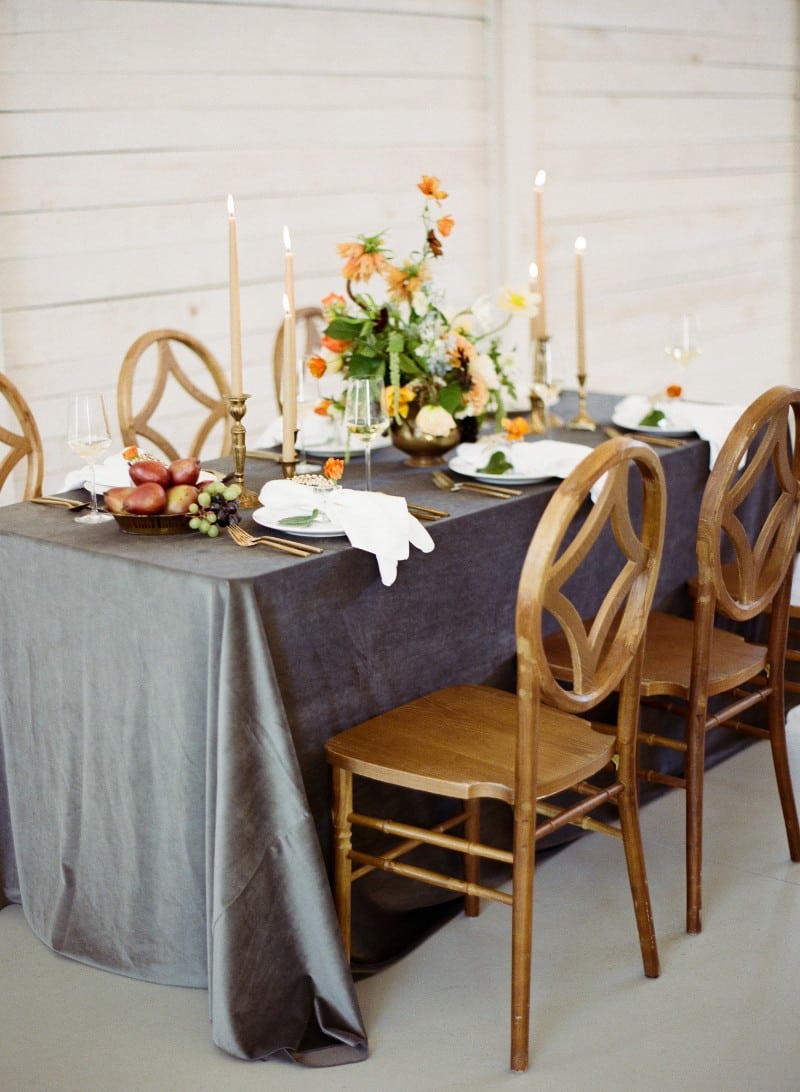 Alex Thornton Photography
Acrylic Chairs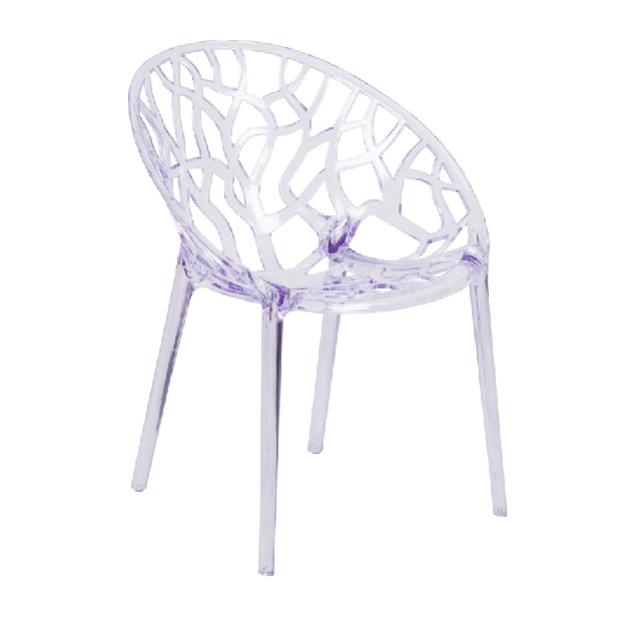 Looking for some truly unique chairs for events? Look no further than our ultra-modern Acrylic Chair Collection. We love using these unique event chairs to add an unexpected design element. From our striking Acrylic Fantasma Side Chair (above) to the popular Acrylic Ghost Arm Chair (pictured below with arms, armless version is also available), these stylish event chairs stand out from the crowd.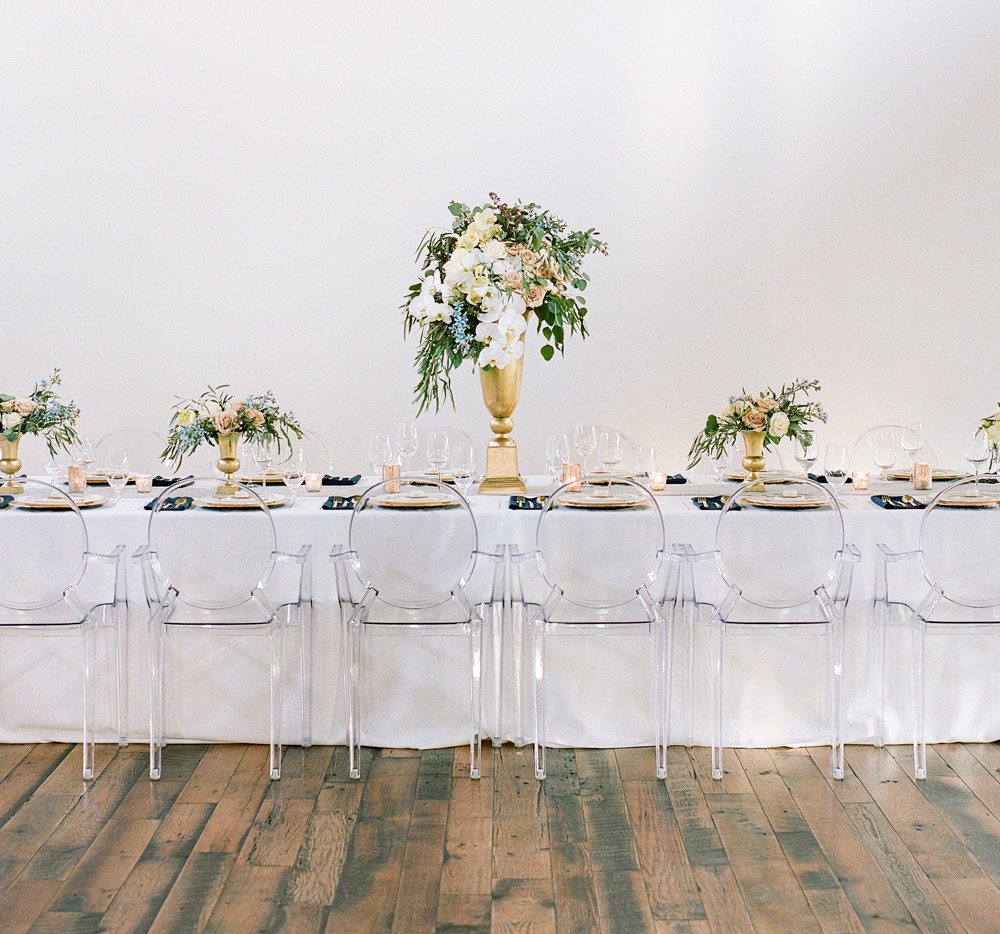 Theo Milo Photography
Adeline Dining Chair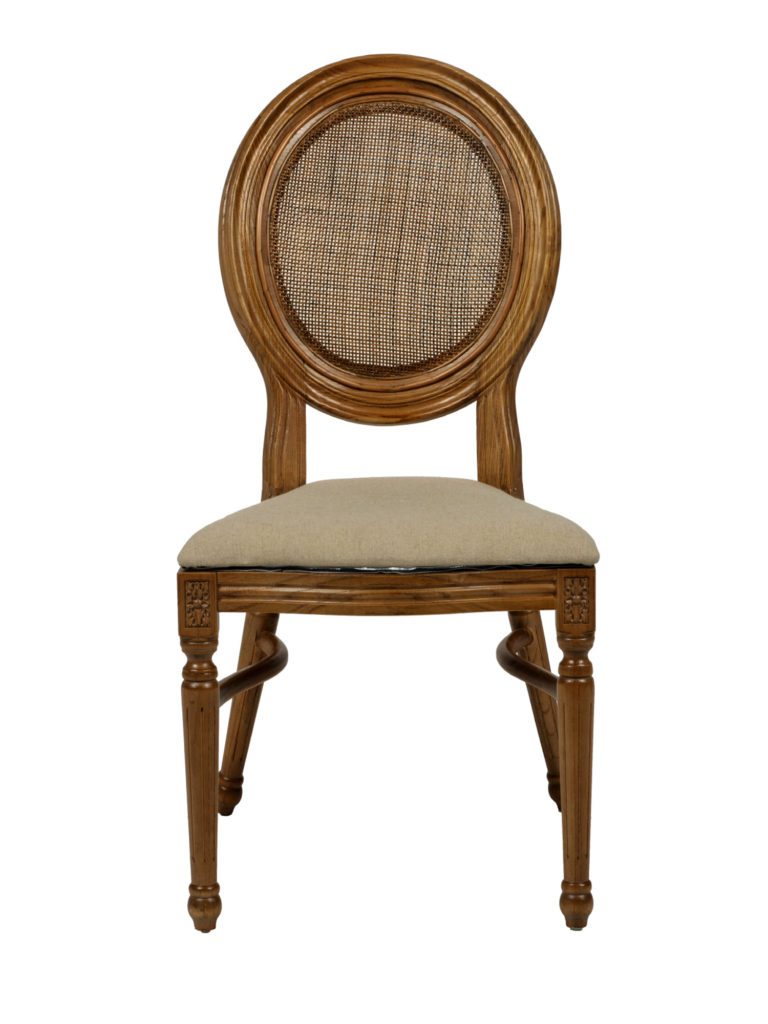 Our beloved Adeline Dining Chairs are stylish, comfortable event chairs that look gorgeous at garden weddings and vintage inspired events. The natural wood details and soft, neutral colors make this a perfect seating option for upscale events. Pair this beauty with lush flowers and soft linens for a sophisticated garden party or add luxurious gold or brushed copper flatware for a black tie event.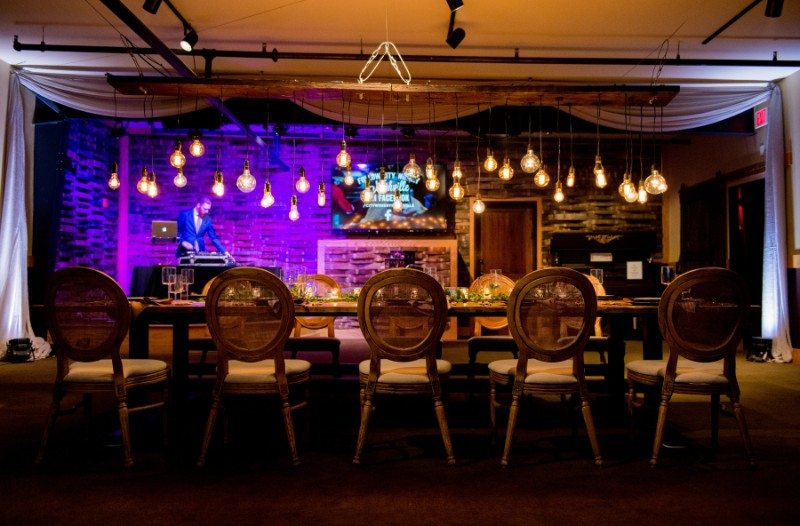 Twila's Photography
Vintage Chairs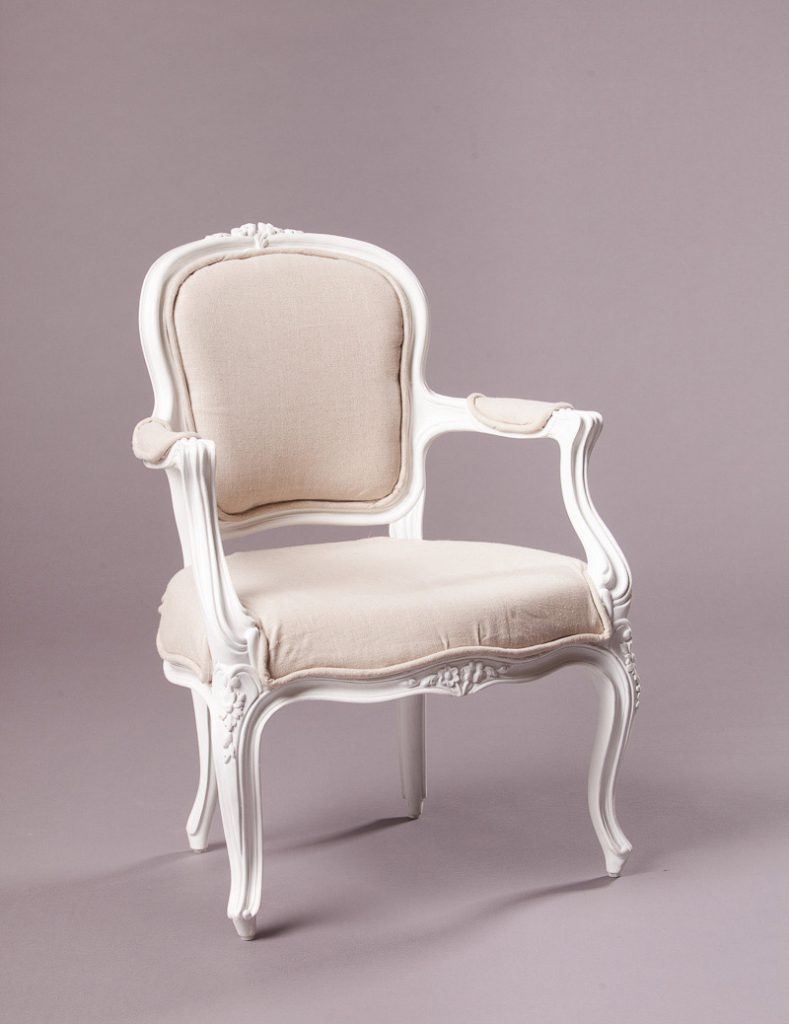 Sometimes finding the right unique chairs for events means scouring antiques for inspiration. That's exactly what we've done with our Vintage Chairs Collection! These stunning, completely unique furniture rentals are so much fun to mix and match. Below, you can see several of our colorful vintage chairs mixed with our Adeline Dining Chairs and our classic Crossback Chairs. You can use these unique vintage chairs for events as dining seating, lounge chairs or as creative elements of your decor.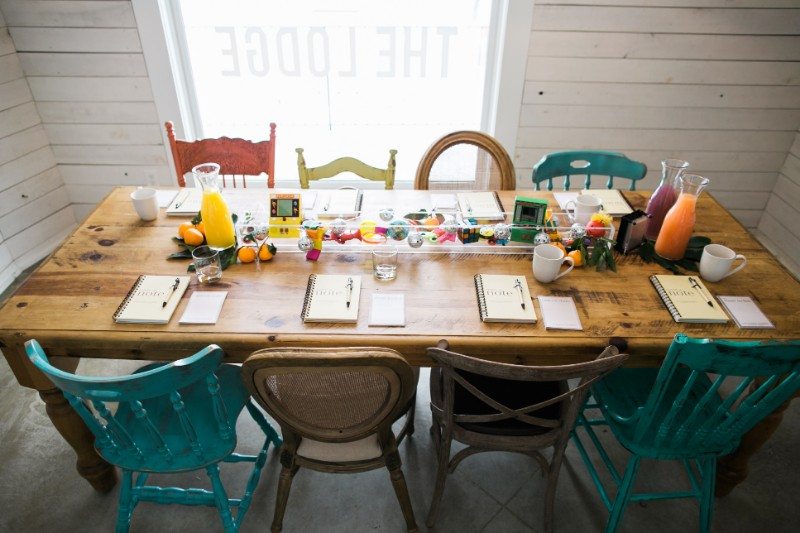 Jen and Chris Creed Photography
Folding Chairs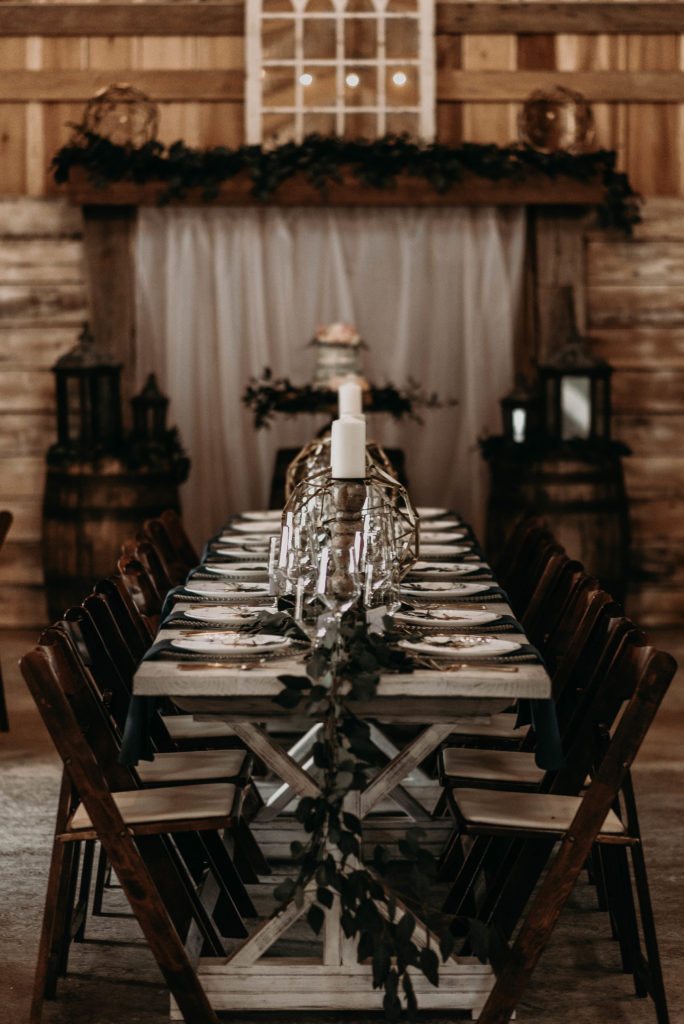 Our Folding Chairs are one of our most popular options for wedding receptions, corporate events and fundraisers. Made with quality wood or white resin, these folding chairs make a great chair for formal and casual events. Available in Black Wood, Fruitwood or White Resin, these folding chairs are a stylish budget option.
Chocolate Pouf
No post about unique chairs for events would be complete without a mention of one of our favorite inventory items: these comfortable Chocolate Poufs! These unique event chairs make great lounge seating or side tables and are extremely versatile.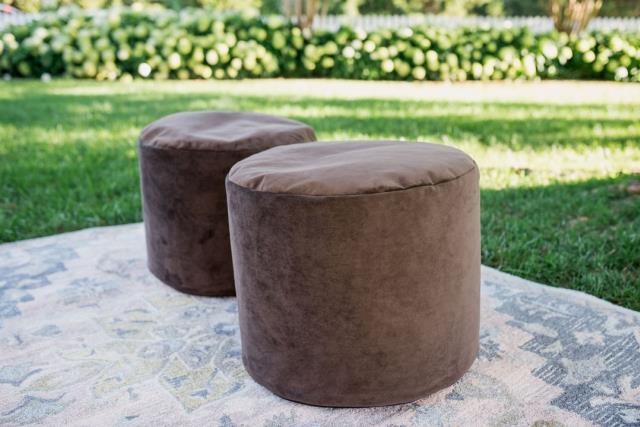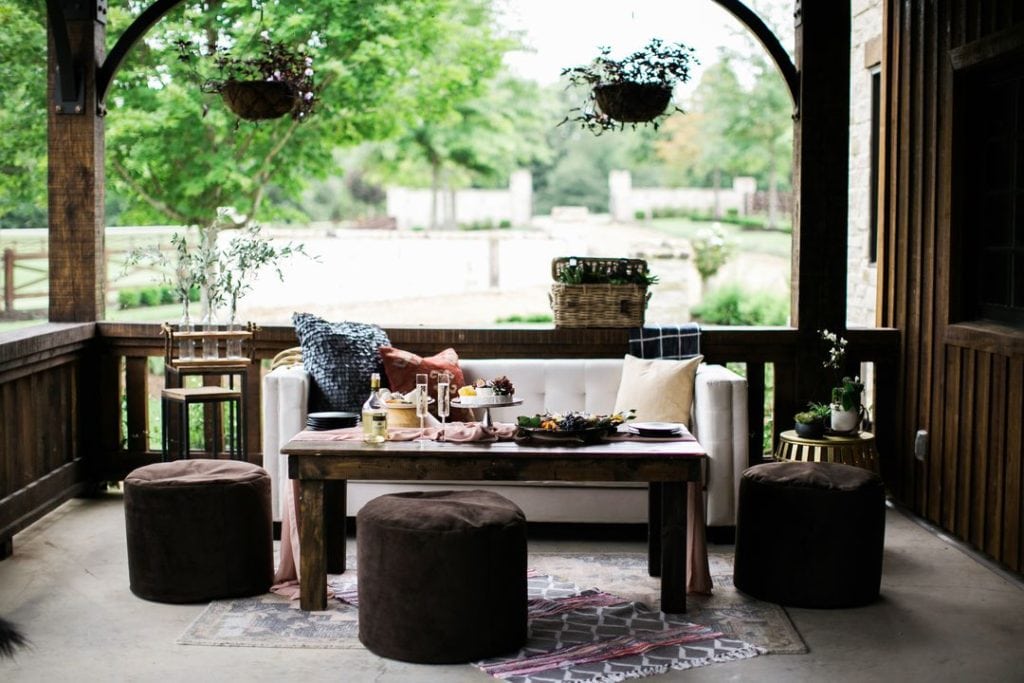 ---
Looking to surprise and delight with the seating at your next Nashville or Franklin TN event? Reach out to info@southerneventsonline.com to start working with a design expert!
TAGS | Acrylic Carrigan Side Chair, Acrylic Chair, Acrylic Fantasma Side Chair, Acrylic Ghost Arm Chair, Acrylic Ghost Armless Chair, Adeline Dining Chair, Chocolate Pouf, Chocolate Poufs, Dining Chairs, Eiffel Armchair, Event Seating, Folding Chairs, Harlin Chair, Saylor Chair, Saylor Velvet Chair, Southern Events Party Rental, Southern Events Party Rental Company, Southern Events Party Rentals, Unique Dining Chairs, Unique Nashville Event Rentals, Unique Nashville Wedding Rentals, Unique Vintage Chairs, Unique Wedding Rentals, Upscale Dining Chairs, Urban Dining Chairs, Vintage Chairs, corporate event rentals, harlin dining chair, unique seating
FEATURED RENTALS | White Eiffel Armchair, Saylor Navy Velvet Chair, Harlin Dining Chair, Acrylic Chairs, Acrylic Fantsama Side Chair, Acrylic Ghost Arm Chair, Acrylic Ghost Armless Chair, Adeline Dining Chair, Vintage Chairs, Crossback Chair, Vintage Alex Chair, Vintage Amanda Chair, Vintage Annabelle Arm Chair, Vintage Annabelle Chair, Vintage Caroline Chair, Vintage Charlotte Chair, Vintage Christopher Chair, Vintage Constance Chair, Vintage Lydia Arm Chair, Vintage Pearlie Side Chair, Vintage Prissy Arm Chair, Vintage Provence Cathedral Chair, Vintage Ramona Chair, Vintage Roper Arm Chair, Vintage Rosie Chair, Vintage Sadie Chair, Black Wood Folding Chair, Fruitwood Folding Chair, White Resin Folding Chair, Chocolate Pouf
---
22

Feb

Southern Events Products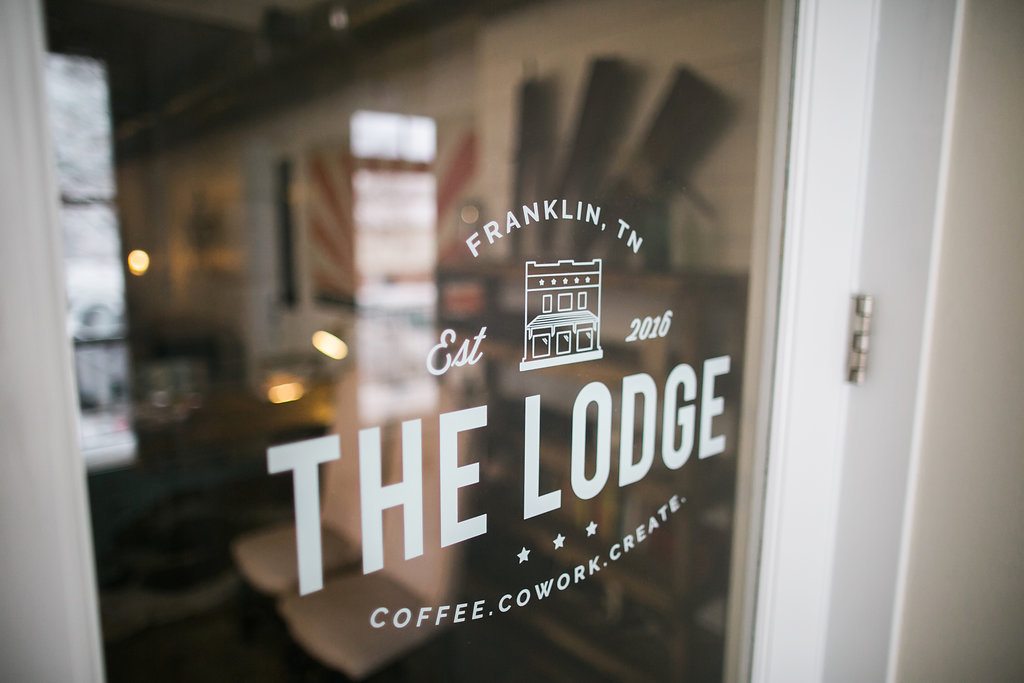 We love when a new space opens its doors here in Franklin, TN, but when new spaces are as beautifully designed as The Lodge our hearts do a little dance! The Lodge in Franklin, TN is a co-working space beautifully designed with high ceilings, modern amenities, and rustic style. With private rooms and an industrial style event space, it's a great location for companies to host gatherings, summits, retreats, or simply get-out-of-the-office meetings.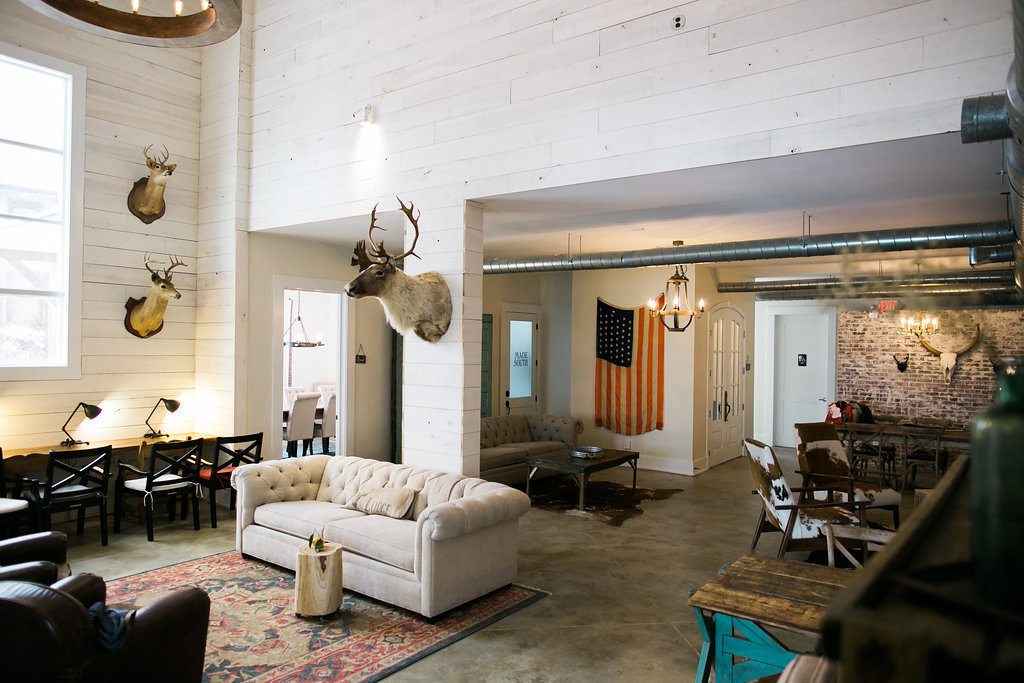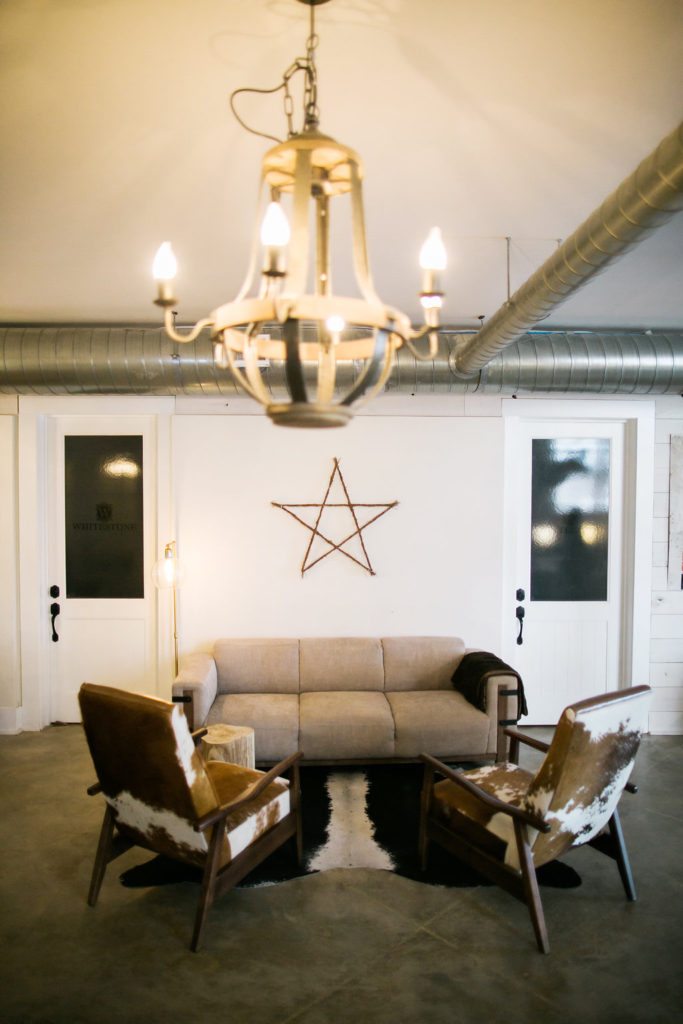 For company cocktail hours, summits, or retreats The Lodge's large event space boasts rustic finishes and large glass garage doors to let in lots of natural light. Adjacent to the co-working space (with smaller private meeting rooms, kitchen and shared co-working room) this space offers a blank canvas for a variety of set-ups including lounges with nearby bar and cocktail tables or styled dining table for guests to gather.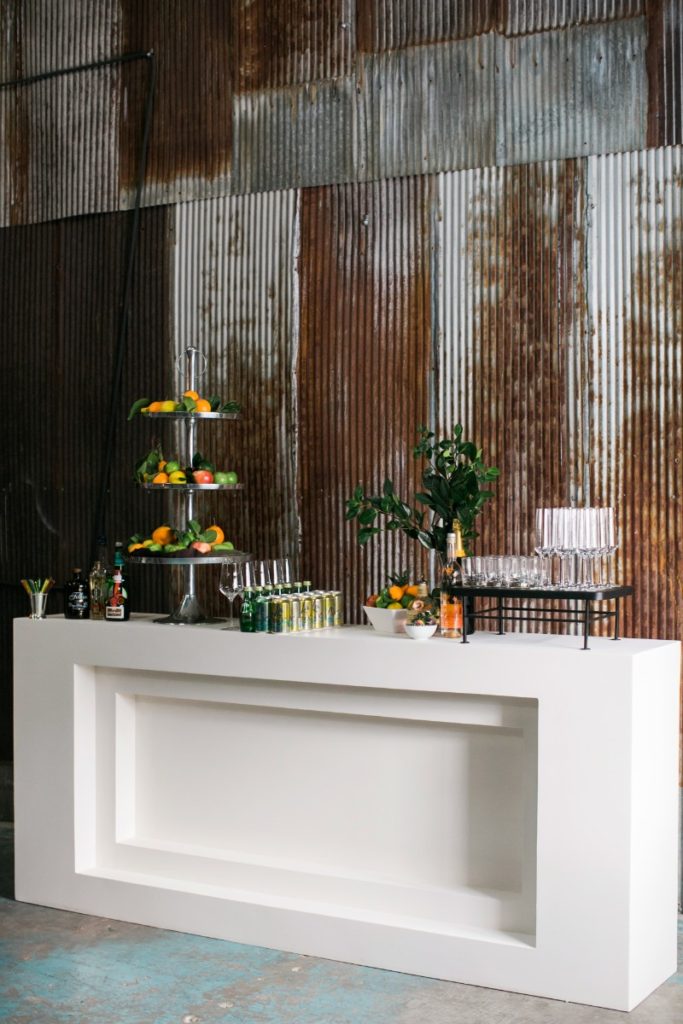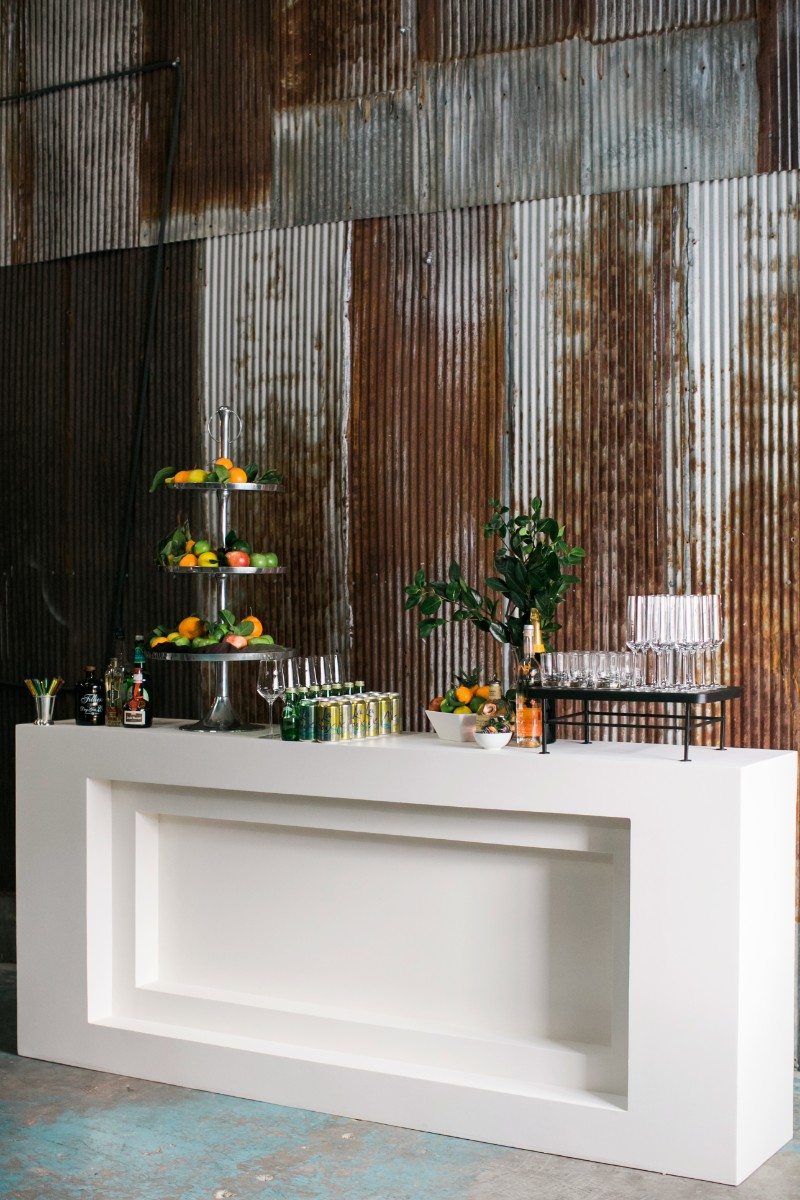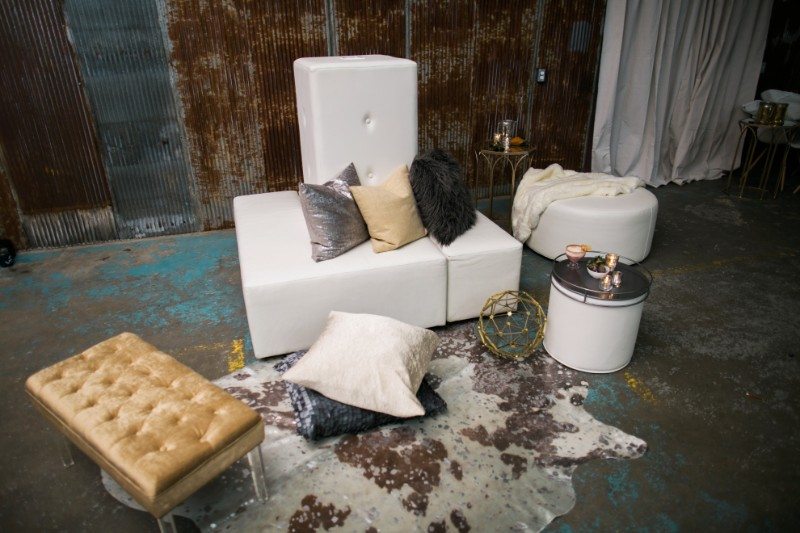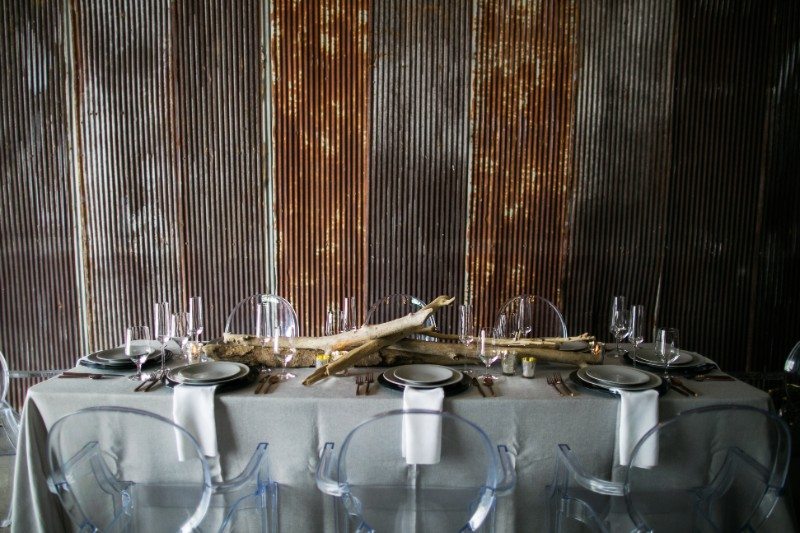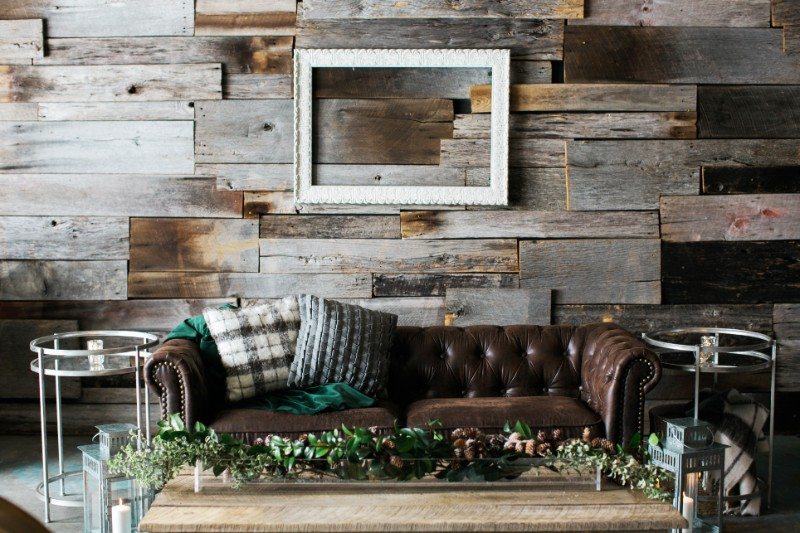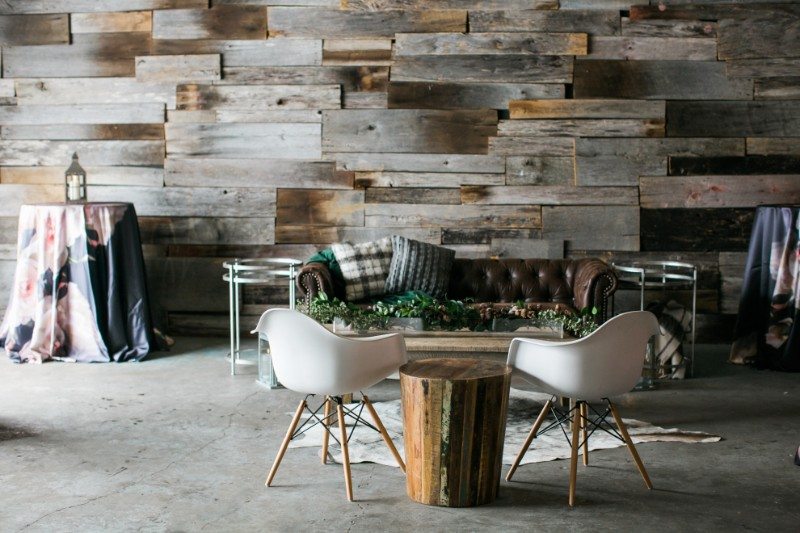 Meetings at The Lodge will benefit from large windows in various private rooms, making sure that attendees feel the refreshing energy of the sunlight while still having everything they need to get work done. We added a collection of our vintage chairs to the farmhouse table, plus our unique Sunny Rolling Cart to give this meeting space an inspiring pop of color. Built-in whiteboards and high-speed wifi are standard – just add your co-workers and your next big idea!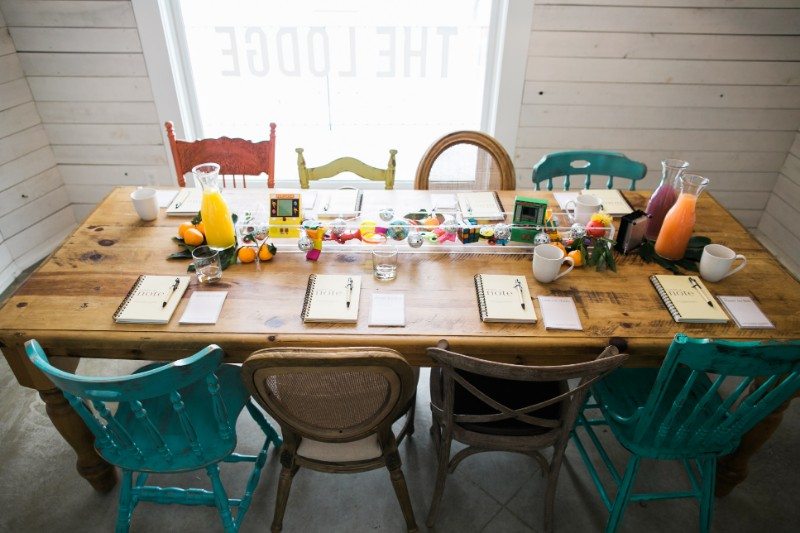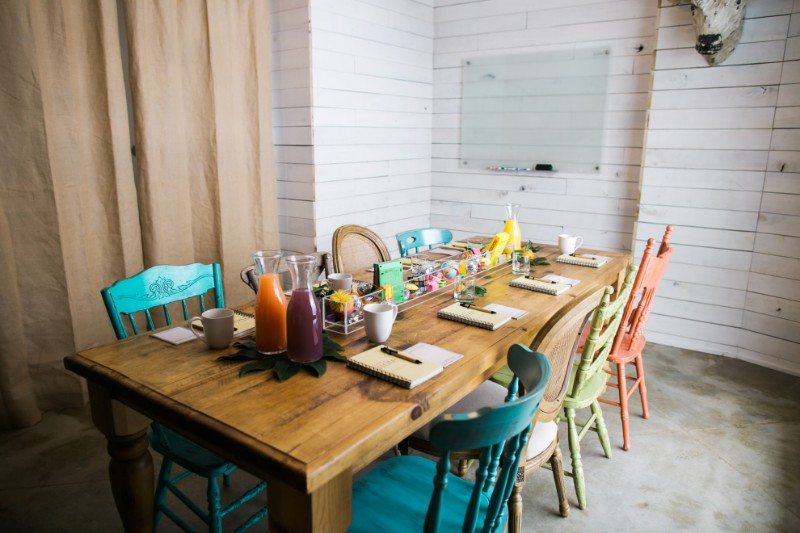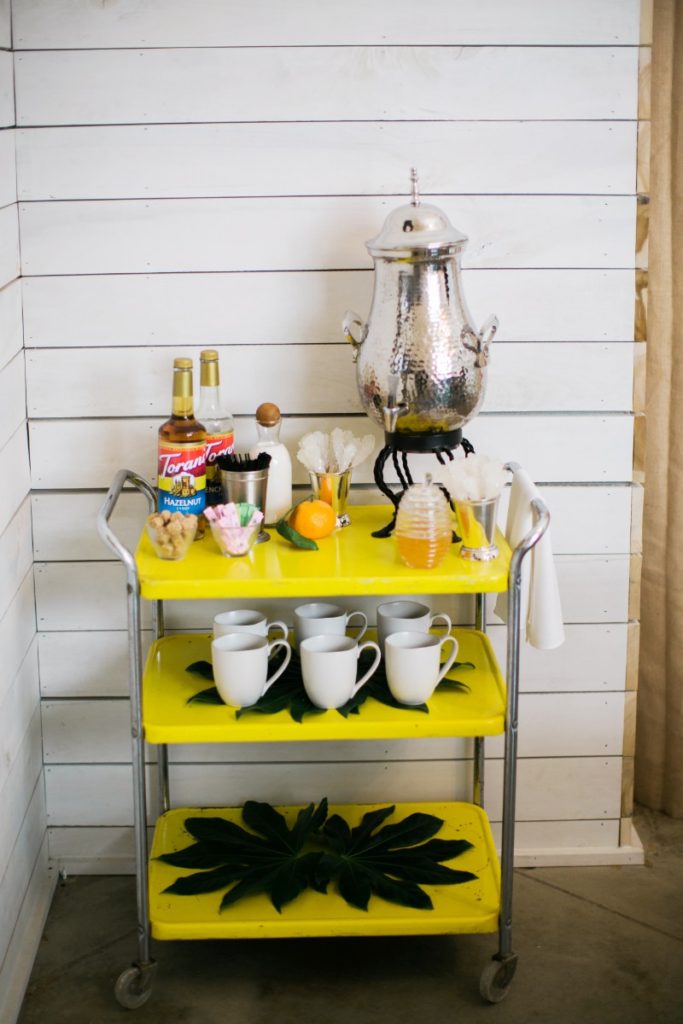 Get in touch with the team at The Lodge to learn more and reserve space for your upcoming event, hello@thelodgefranklin.com. Photos by Jen and Chris Creed
TAGS | Cow hide rug, Cybil Glassware, Harpeth Bar, Mercer L-Shaped Bench, Mercer Leather Tower, Midas Gold Bench, Southern Events, Southern Events Party Rental Company, Vintage Chairs, Vintage Prop Shoppe, meeting event rentals, southern event rentals, southern meetings
FEATURED RENTALS | vintage chairs, vintage prop shoppe, Midas Gold Bench, Mercer Leather Tower, Mercer L-Shaped Bench, Harpeth Bar, Cybil Glassware, Cow hide rug
---
15

Feb

Events and Style Shoots, Southern Events Products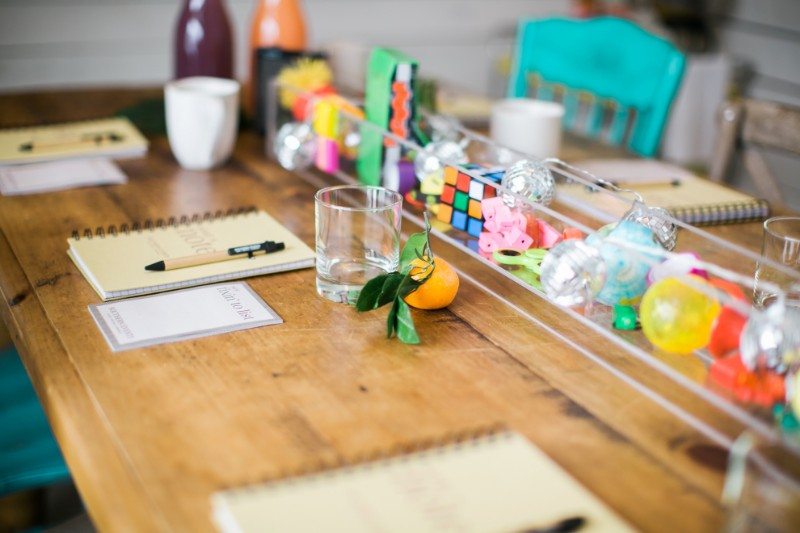 We're big believers in planning corporate meetings off-site: nothing like a change of scenery to bring about fresh new ideas. Go a step further and let your actual meeting space be a functional yet inspiring spot for employees to brainstorm, collaborate and learn with our bold and colorful rentals. We met up with friends over at The Lodge in Franklin, TN and styled one of their meeting rooms to be a vibrant, cheerful space that encourages employees to think big!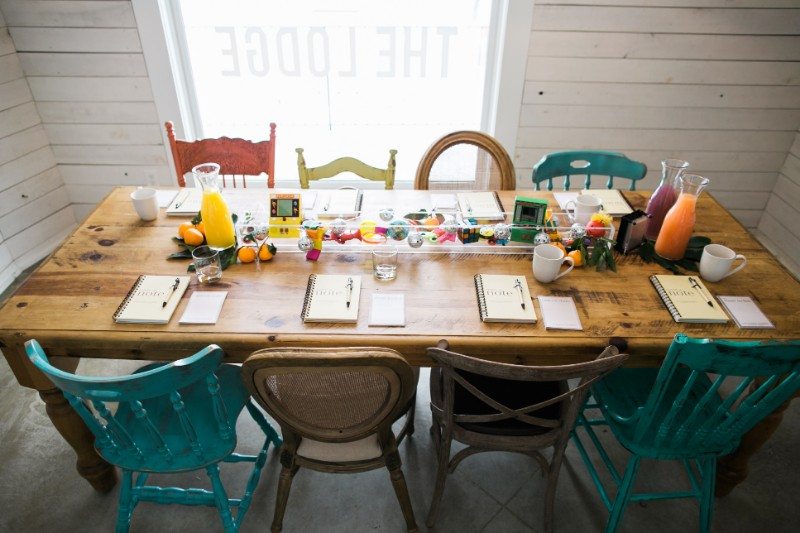 This bright conference room was already drenched in natural lighting. We added to that brightness with colorful vintage chairs, like the Charlotte, Amanda, Sadie, and Alex chairs along with the Cross-back and Adaline Chairs.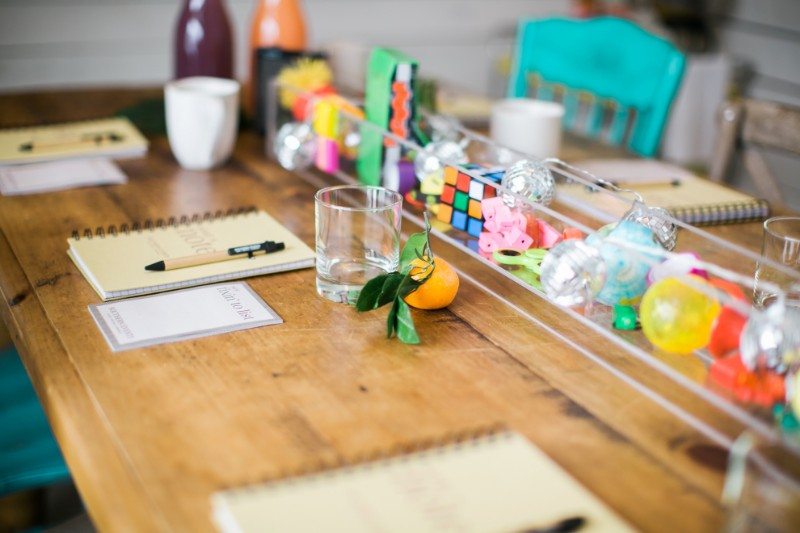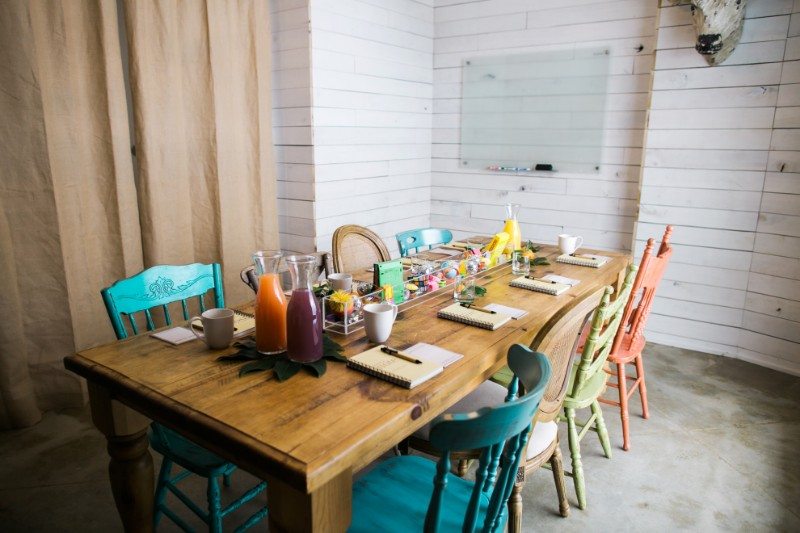 Our Vintage Sunny Rolling Cart was a thoughtful touch – employees were able to grab a caffeinated beverage at any point in our Earthen Alabaster Mugs, keeping their minds sharp! Attendees were able to grab more than just caffeine – Carafes filled with various juices were not only beautiful but were a refreshing mid-morning treat!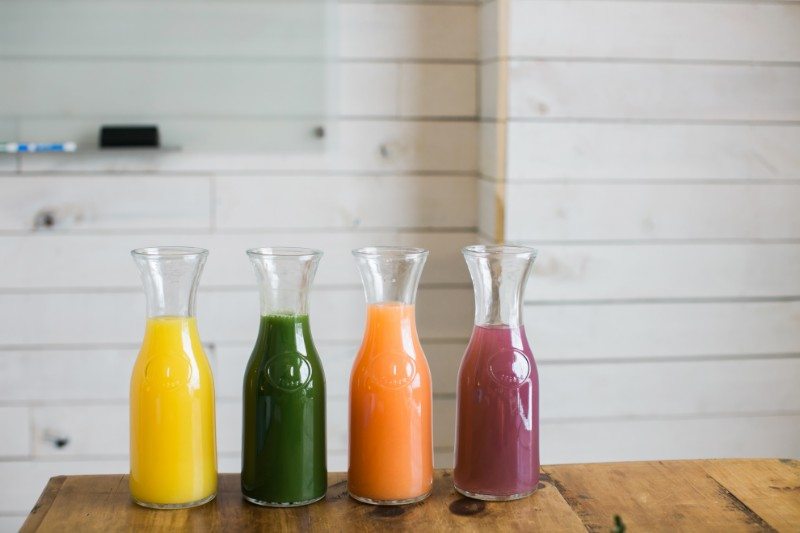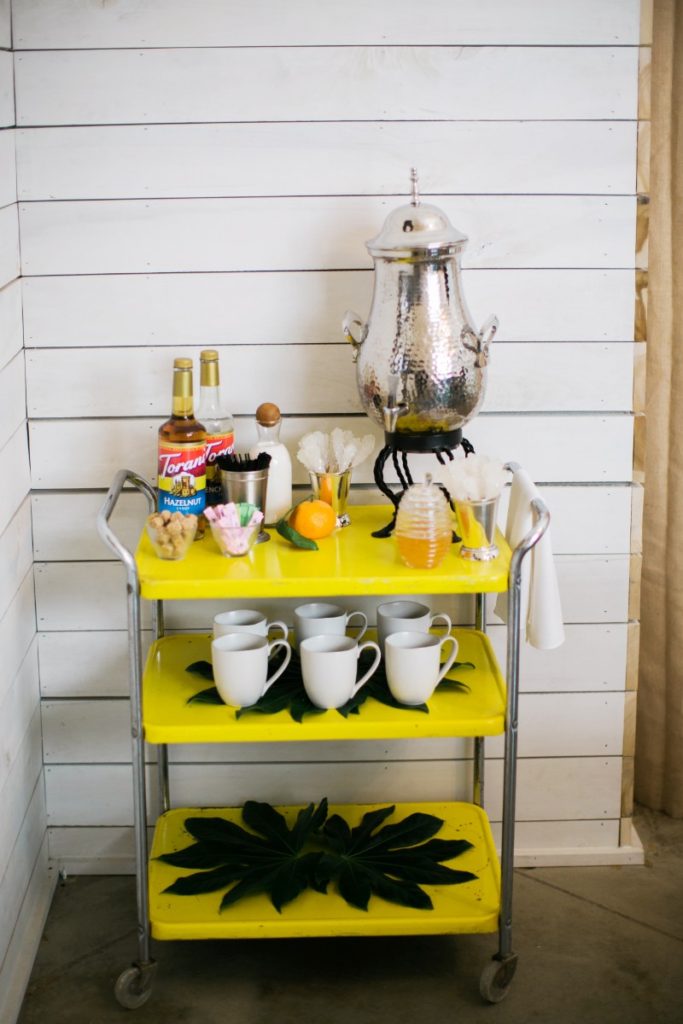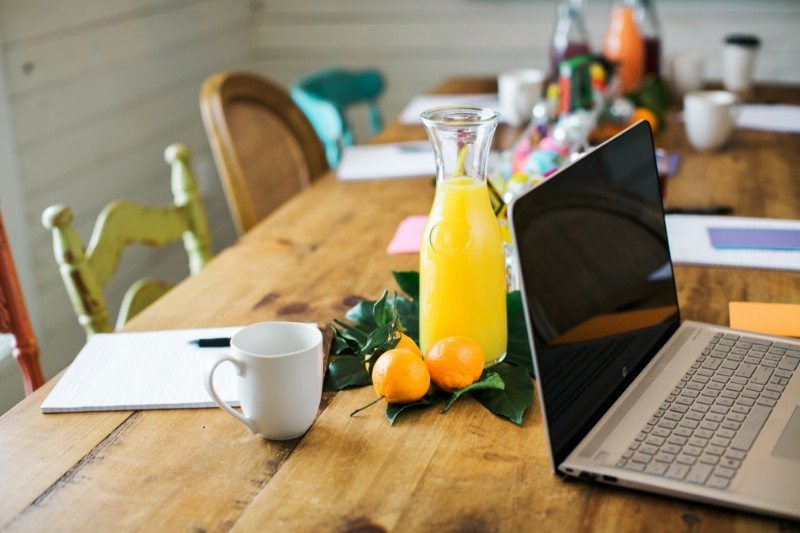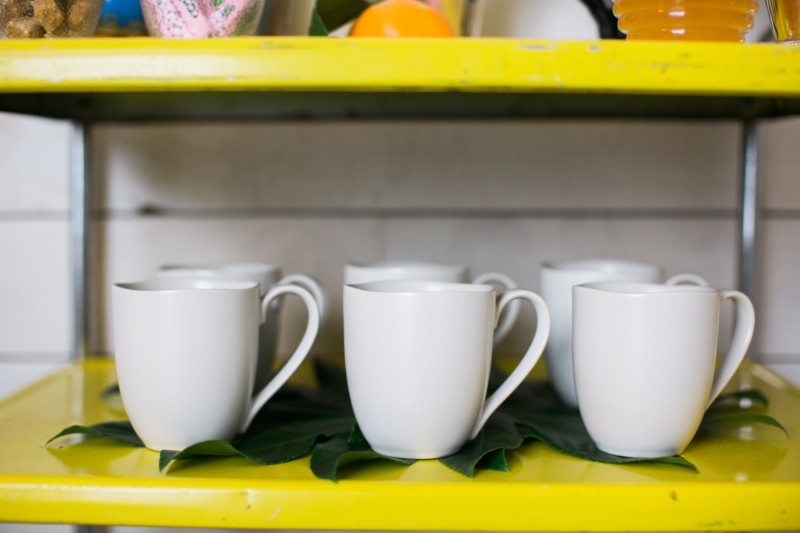 As an added treat, we did away with the expected mug-filled-with-pens centerpiece. Instead, we filled our new Acrylic Rectangle Container with colorful energizing trinkets! Employees loved the silly addition that helped them keep boredom away while working brainstorming with their colleagues.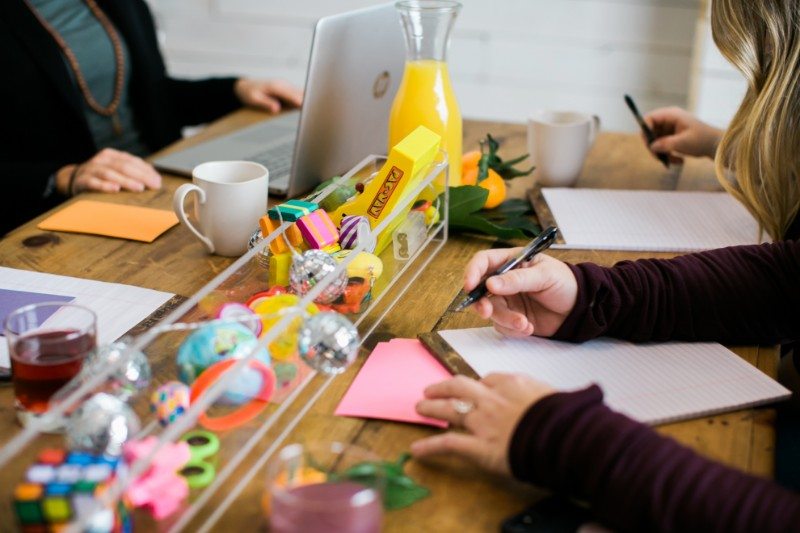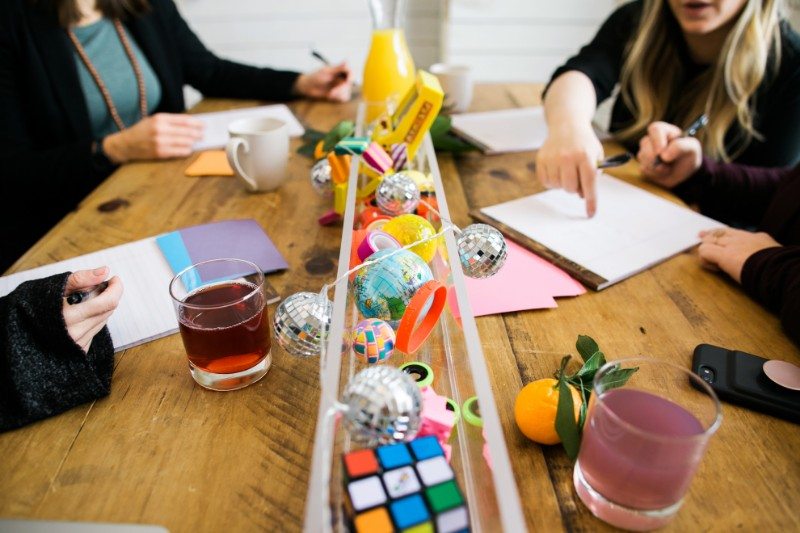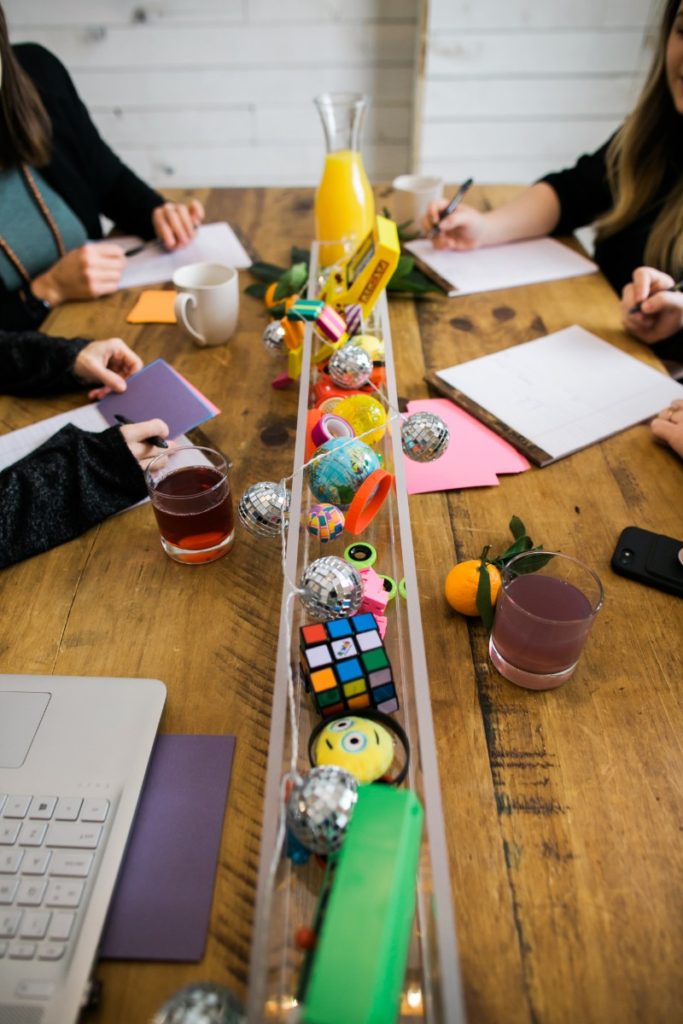 Photos by Jen and Chris Creed.
Get in touch with our team of experts to learn more and reserve rentals for your Nashville and Franklin, TN events, info@southerneventsonline.com.
TAGS | Bright & Colorful Rentals, Corporate meeting rentals, Meeting Rentals, Unique Corporate event rentals, Vintage Chairs, colorful vintage chairs, corporate event rentals
FEATURED RENTALS |
---
18

Jan

Events and Style Shoots, Southern Events Products, Vintage Prop Shoppe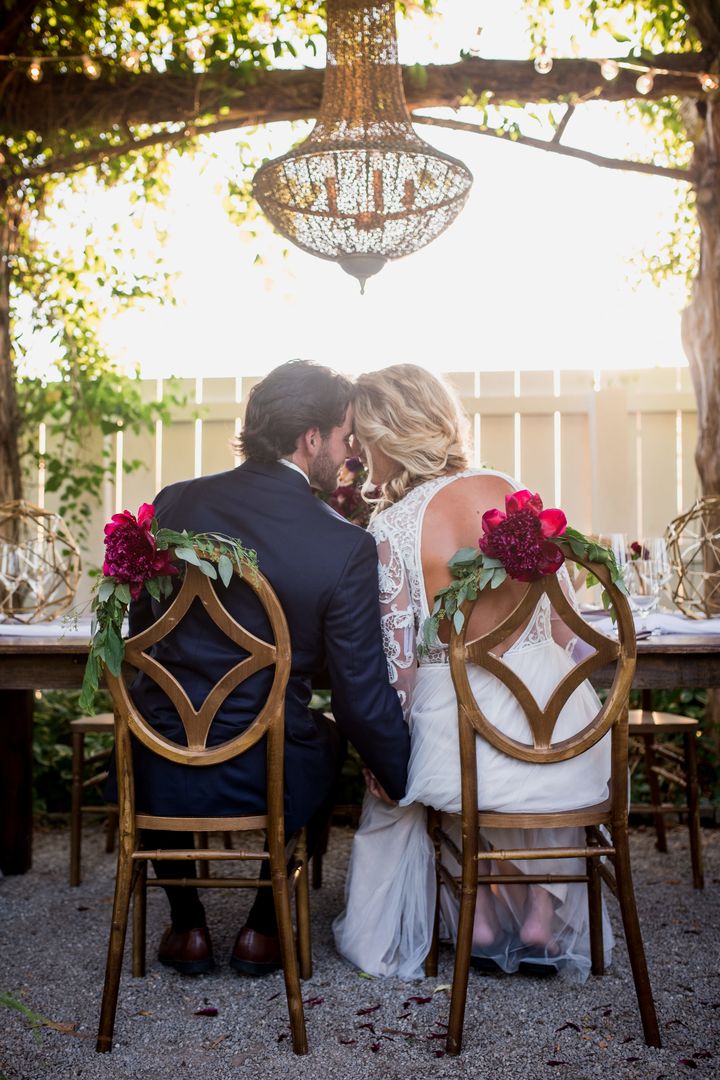 Planning your big day can be an overwhelming endeavor, but designing your big day should be genuinely fun and exciting! The overall style of a big day should reflect the couple's personalities and set the tone for a joyous occasion. No matter what design best encompasses you, adding character to your chosen wedding venue in Nashville or Franklin, TN is easily done with the right rentals.
Not sure exactly how to get started? The experts at Southern have put together different wedding styles to provide a little inspiration for your upcoming Middle Tennessee nuptials:
Wedding Style: Modern Chic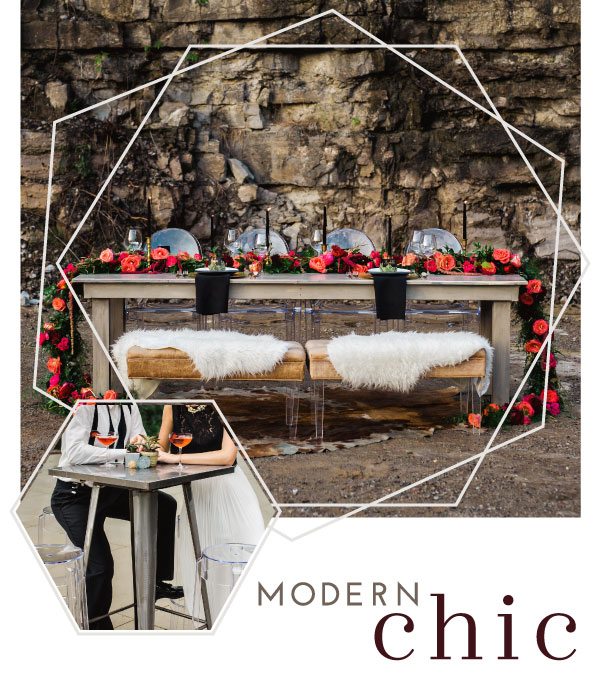 Modern Chic is a darling design that features sleek lines combined with bright colors and lots of texture. Neutral Grayson Farm Tables set the scene and a dressed to the nines with Gold Austin Flatware, Medallion Gold Chargers, and Black & White Triangle Plates. We love the acrylic Ghost Chairs on one side, and the Midas Gold Velour Bench on the other for a unique take on seated dinners.
Looking to add some vintage flair to a modern and chic event? Out Gatsby Champagne Coupes look perfect in any setting and bring the old-world glamour to any occasion.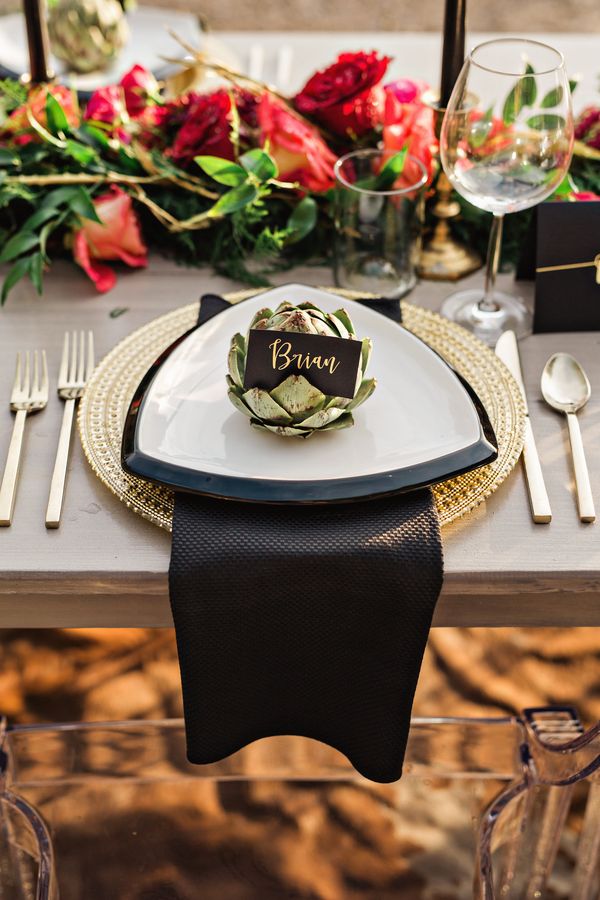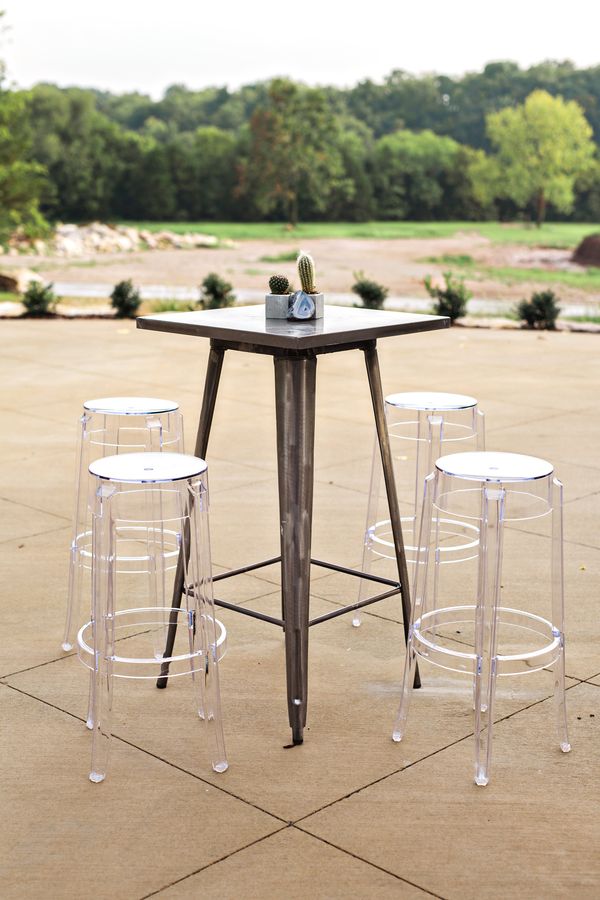 Wedding Style: Garden Romantic
A sweetly romantic garden party is a wonderful and heartfelt way to exchange vows, with a soft color palette and plenty of vintage touches. Distressed Farm Tables in white wash with natural wood Cross Back Chairs or our Harlin Dining Chairs welcome guests into a secret garden, where dreamy rentals set the scene. Tables are adorned with ornate details like our Hob Knob Glassware and Abby Fine Silver Flatware next to satin dinner napkins, or placed perfectly among Chiffon Table Runners. Lounge areas aren't left out, as our Tessa Tufted Linen Beige Loveseat with wooden legs adds natural subtle romance to any area.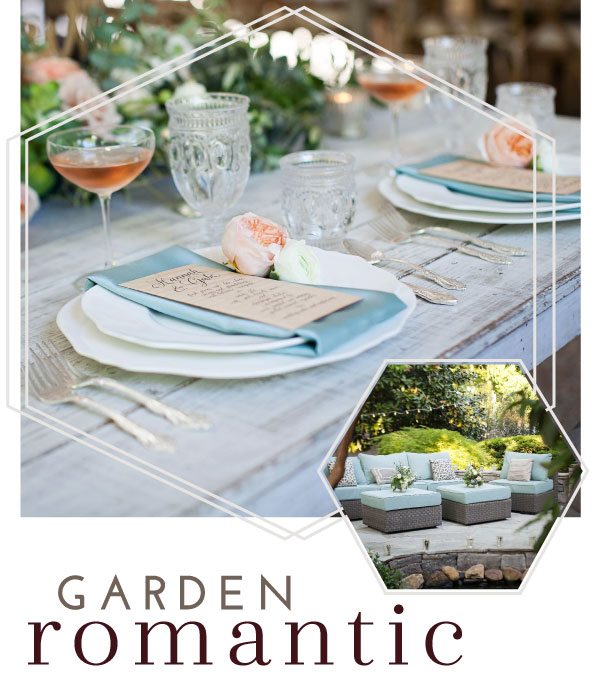 Wedding Style: Textured Boho
Couples with a genuine love of nature and vibrant colors fall perfectly in love with this Textured Boho style – a gorgeous mix of organic elements topped with vintage & metallic details. Wood Chargers, Artisan China, unique Como Flatware, and gold flourishes stun in any setting – not to mention, they are accented perfectly regardless of your chosen color palette. Painted vintage furniture is perfectly Bohemian with bright and vibrant colors – the vividly colored Charlotte Chair and vintage Basil Arm Chair are just two selections from our vast inventory of delightful vintage chairs. Natural texture continues from dinner to dessert as a delicious cake is even more beautiful served atop Barnwood Square Cake Plateaus. Free spirits, happy hearts, and a bohemian design that never disappoints.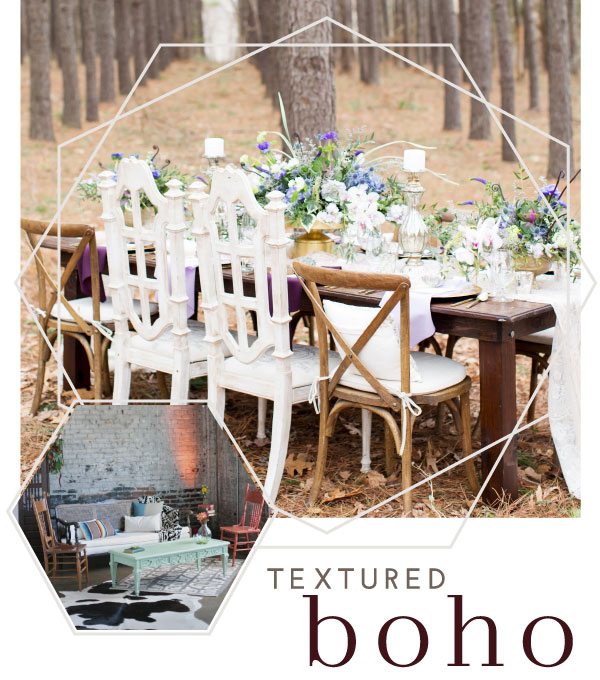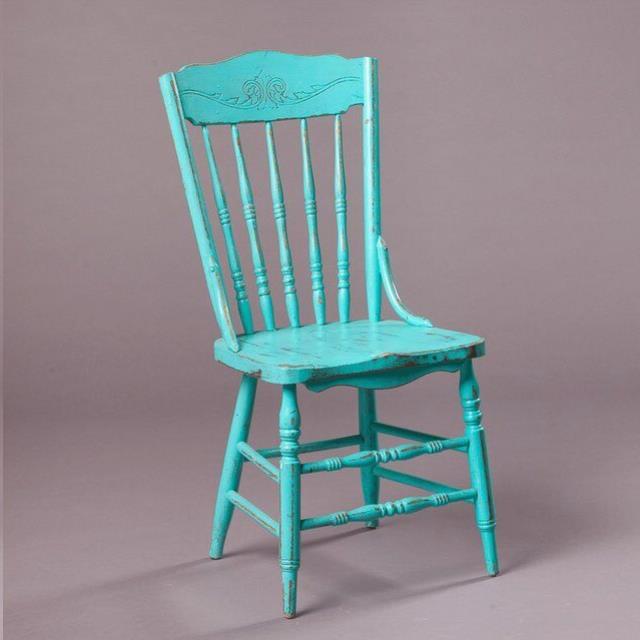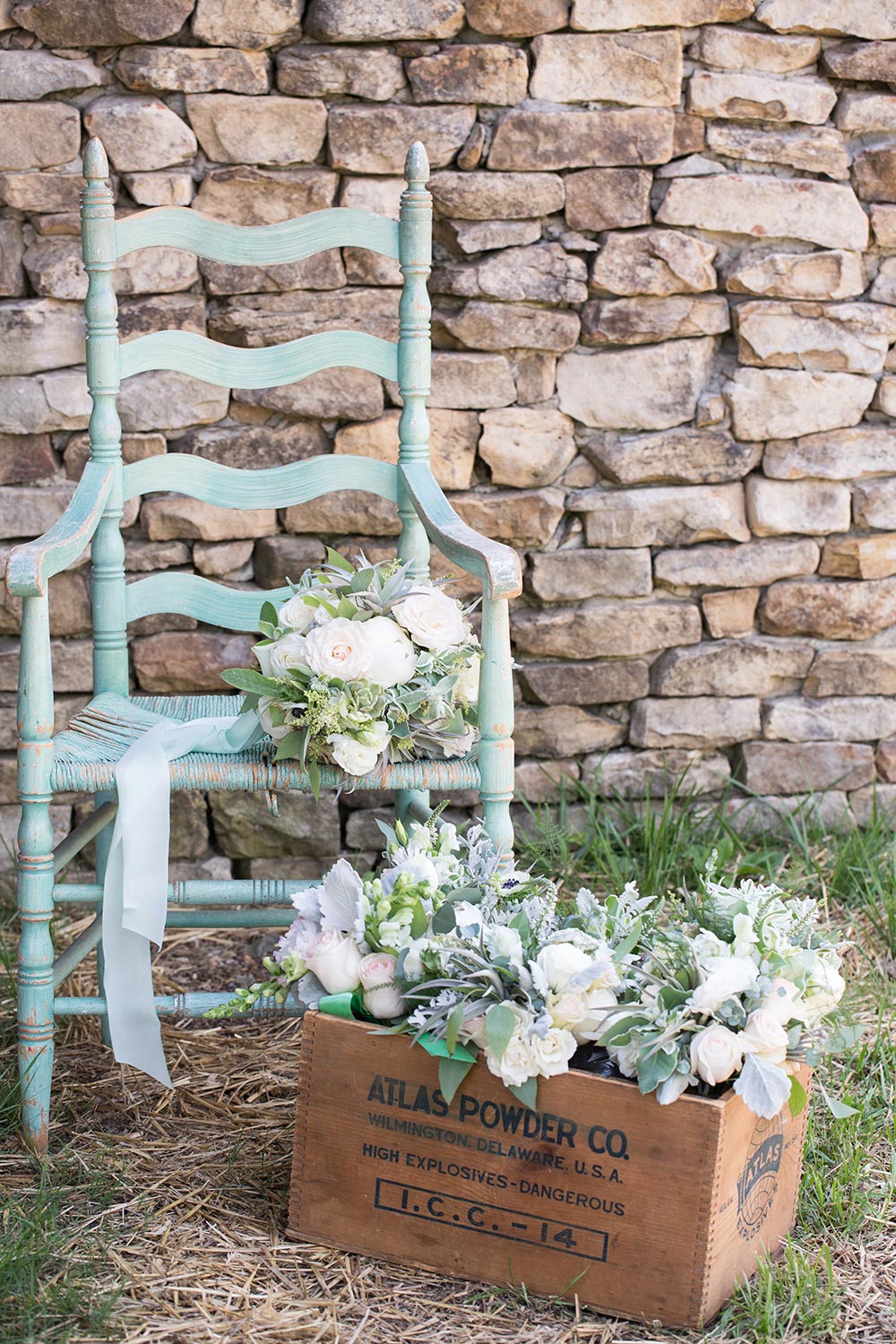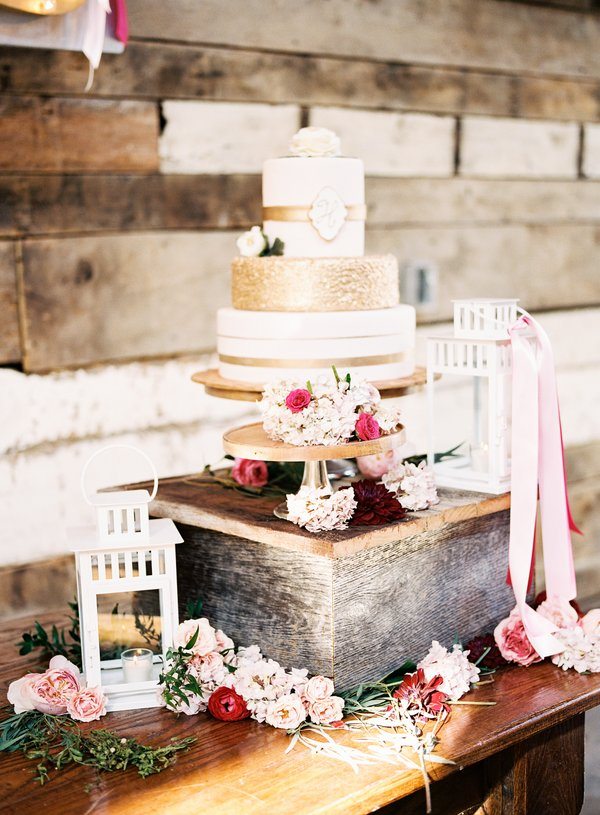 Like what you see? Contact our team to learn more about our distinct wedding rentals for your Nashville and Franklin, TN events at info@southerneventsonline.com.
TAGS | Artisan China, Chiffon Table Runners, Cross-Back Chairs, Farm Tables, Ghost Chairs, Pure Glassware, Vintage Chairs, abbey flatware, barnwood square cake plateau, como flatware, gatsby coup, ghost chair, gold medallion chargers, harlin dining chair, hob knob, tessa lovseeat, velvet bench, wooden chargers
FEATURED RENTALS | hob knob glassware, harlin dining chair, pure glassware, gatsby coup, farm tables, tessa lovseeat, abbey flatware, cross-back chairs, ghost chairs, wooden chargers, artisan china, vintage chairs, barnwood square cake plateau, chiffon table runners, ghost chair, velvet bench, gold medallion chargers
---
26

Jan

Southern Events Products, Trends and Inspiration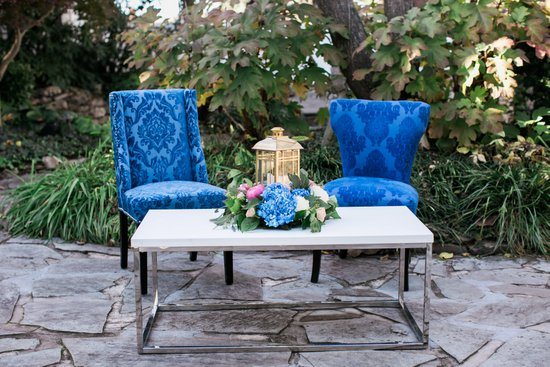 Brighter weddings and events are on the horizon according to the Pantone Colors of the Year 2017. We love the idea of staying ahead of the trends and incorporating colors that are sure to be seen and well loved on both runways and inside homes for the next couple of years. Care to join us? Our inventory has everything you need!
NIAGARA – The Amanda Chair is the perfect way to bring in Niagara – a moody, denim-like shade of blue – to any celebration or event. The relaxed hue on this particular chair is ideal for a vintage theme – think of pairing it with one of our Farm Tables and our Hob Knob glass collection for a perfect tablescape, or put it next to our mint green Marjorie Coffee Table for a more whimsical look.
Trying to keep things understated and timeless? Simply add an ice blue dinner napkin along with our White Round China Collection for a more minimalist design.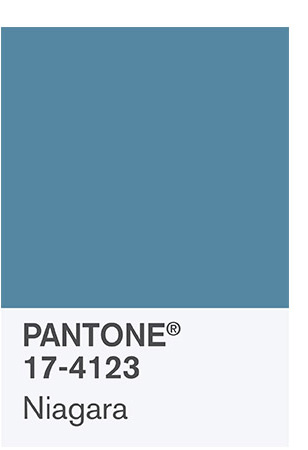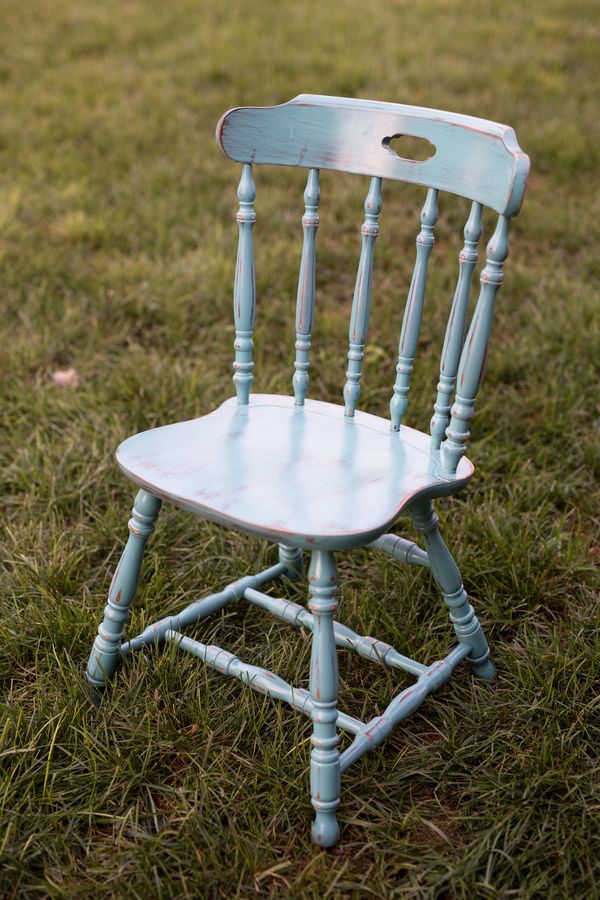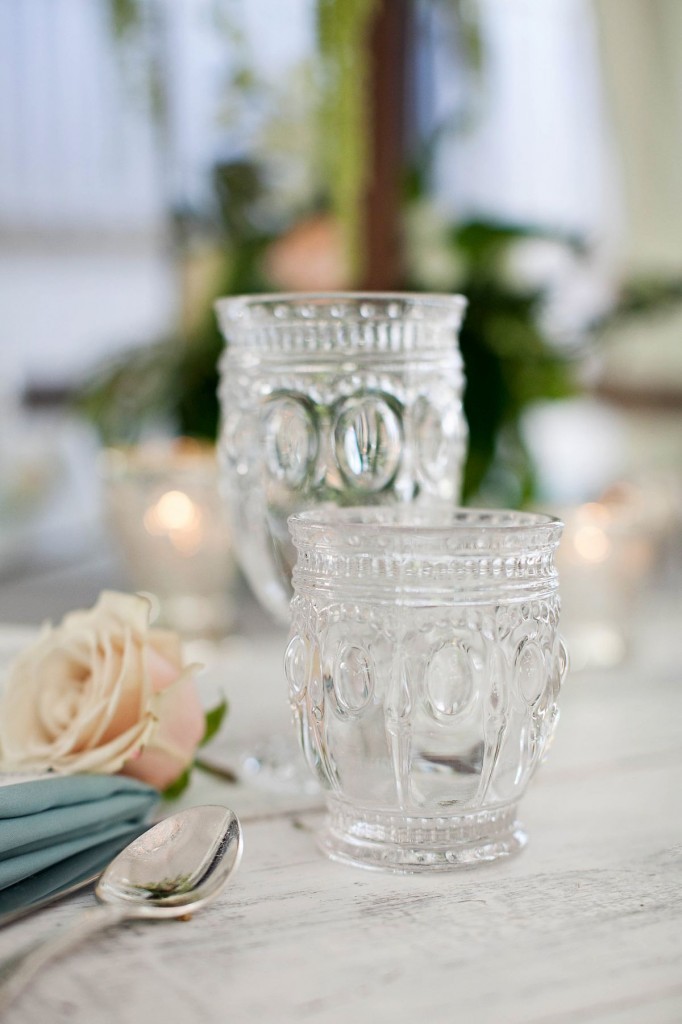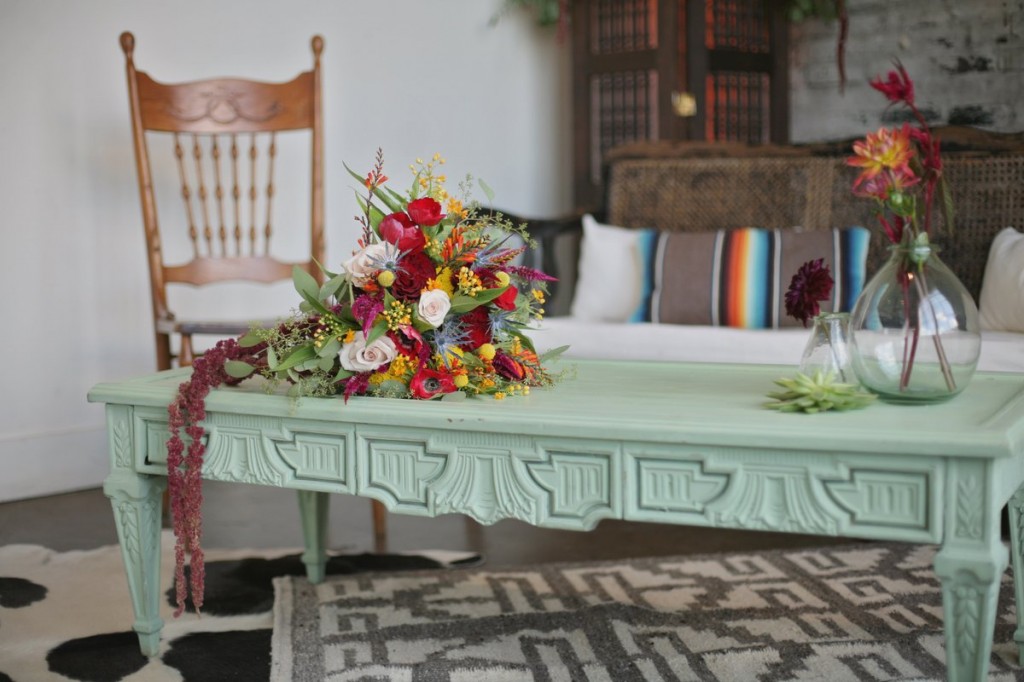 LAPIS BLUE – This deeper shade of blue lends itself to a more modern or more dramatic color palette. And we have the perfect piece of furniture to do just that: our Rhapsody in Blue Side Chair in high back, low back, or dining chair styles.
The gorgeous details of these chairs can easily upgrade any simple design to make a bigger statement. Pair it with white tables like the Trellis side table or Mykonos Coffee Table for a modern look and feel. Or, get dramatic by pairing it with the Urban Drum Coffee Table.
Want to skip the chair but keep the Lapis? We have a table runner or dinner napkin for that! The pop of color adds depth to any tablescape.
PRIMROSE – Bring on the fun with the bright and joyful yellow that is primrose. Incorporate the vitality and excitement of this shade in your event with beautiful vintage pieces in a variety of bright yellow shades. Our Sunny Rolling Cart is the perfect vintage piece to hold your photo booth props, or even displaying your forks, napkins, plates, etc. Keep the pop of primrose throughout by incorporating some of our wooden beverage crates – Pepsi, Double Cola, and Sun Drop crates are all shades of yellow! Add on to the vintage fun by adding assorted vintage suitcases and old story books throughout.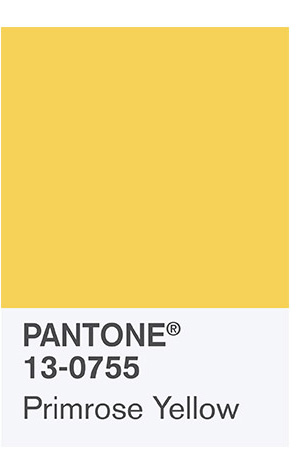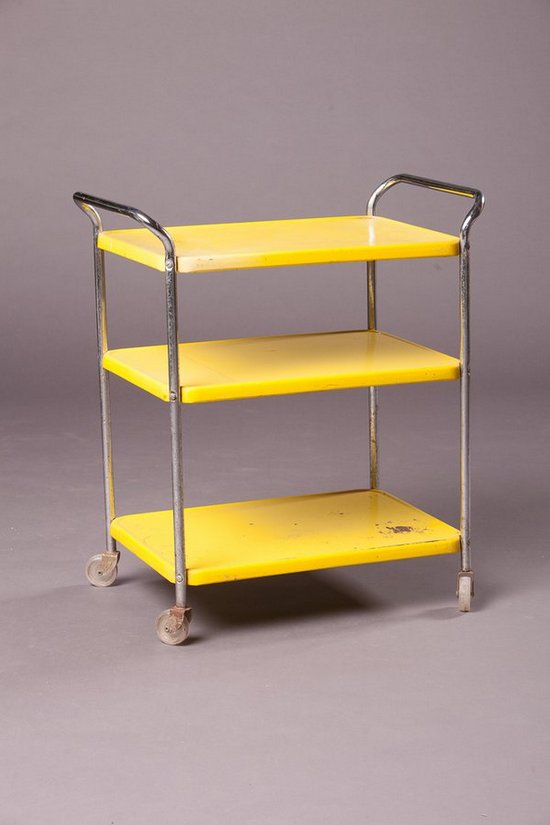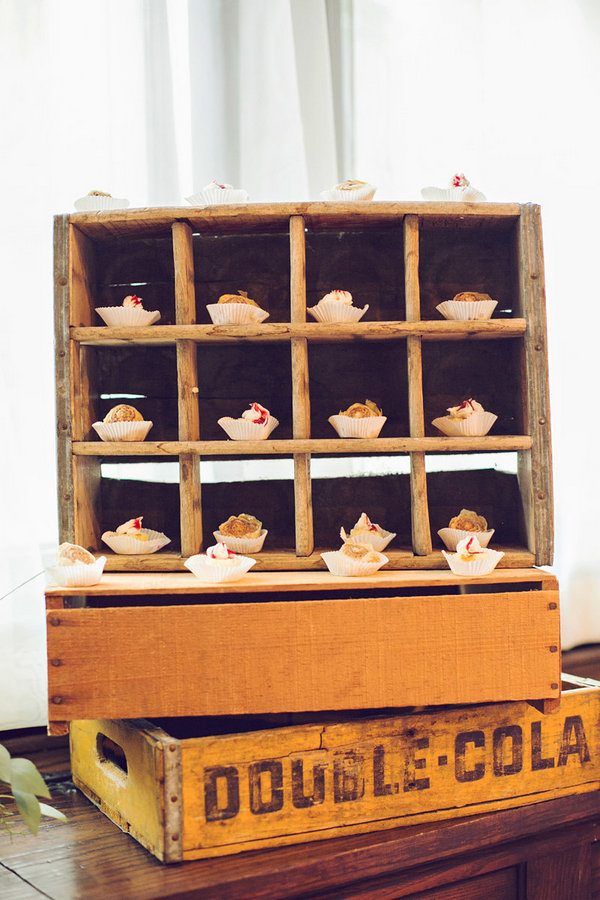 Want to incorporate trending colors or event styles into your next event?  Contact our team about reserving the items featured.
TAGS | Nashville Event Rentals, Nashville Wedding Rentals, Nashville party rentals, On Trend, Rustic Wedding rentals, Southern Events Party Rental, Southern Events Party Rental Company, Southern Events Party Rentals, Unique Wedding Rentals, Vintage Chairs, Vintage Prop Shoppe, amanda chair, white washed farm tables, yellow wedding
FEATURED RENTALS | Amanda Chair, Hob Knob Class Collection, Marjorie Coffee Table, White Round China Collection, Rhapsody in Blue Side Chair, Rhapsody in Blue Dining Chair, Trellis side table, Mykonos Coffee Table, Urban Drum Coffee Table, Sunny Rolling Cart, Double Cola Wooden Beverage Crate, Pepsi Wooden Beverage Crate, Sun Drop Wooden Beverage Crate, Assorted Vintage Suitcases, Vintage Story Books,
---