10

Sep

Creative Event Design: Bistro Tables & Mixed Seating Styles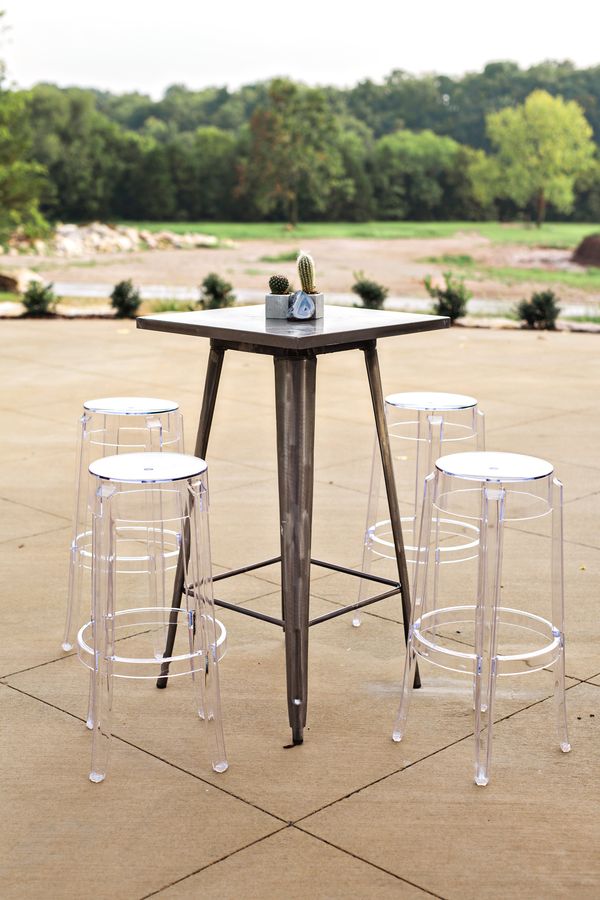 When it comes to small gatherings, you want to make the most of the space and allow guests to interact safely. To help you create a functional layout, we've rounded up of our favorite bistro style and mixed seating set-ups for every type of event. Spacing out seating and place settings appropriately is just one way that you can continue to host safer events in Nashville, Tennessee!
Bistro Tables
Hosting a cocktail hour? Bistro tables will take your event up a notch. Although compact, these tables bring a sense of luxury to even the smallest spaces.
This simple outdoor set-up features our a bistro table paired with elegant Cross-back Barstools. A neutral-toned table linen added a touch of formality, without distracting from the beautiful setting.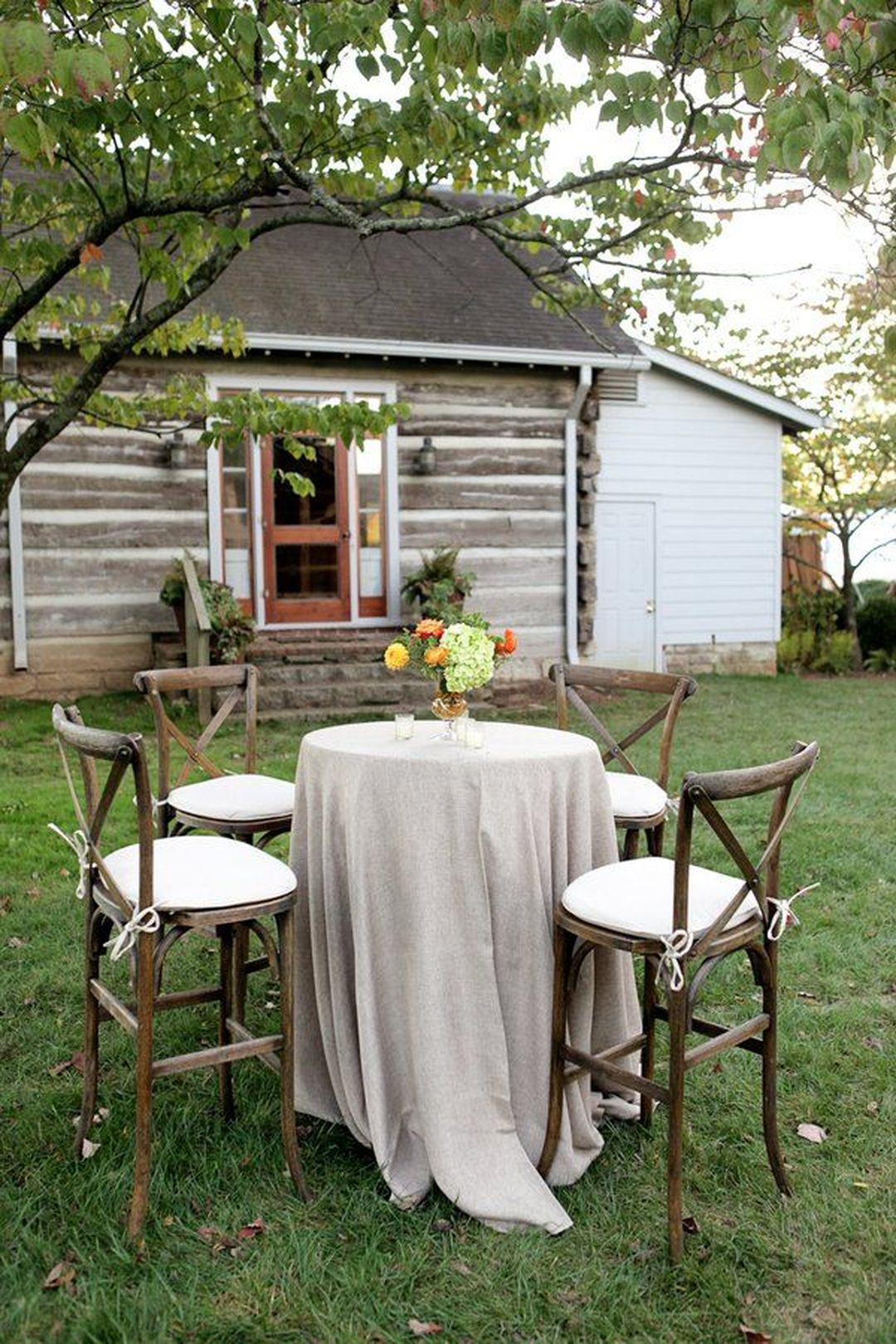 This contemporary bistro set-up at CJ's Off the Square is perfect for a wedding. It is draped in our Light Pink Etched Velvet Linen and complemented by Mid Century White Barstools.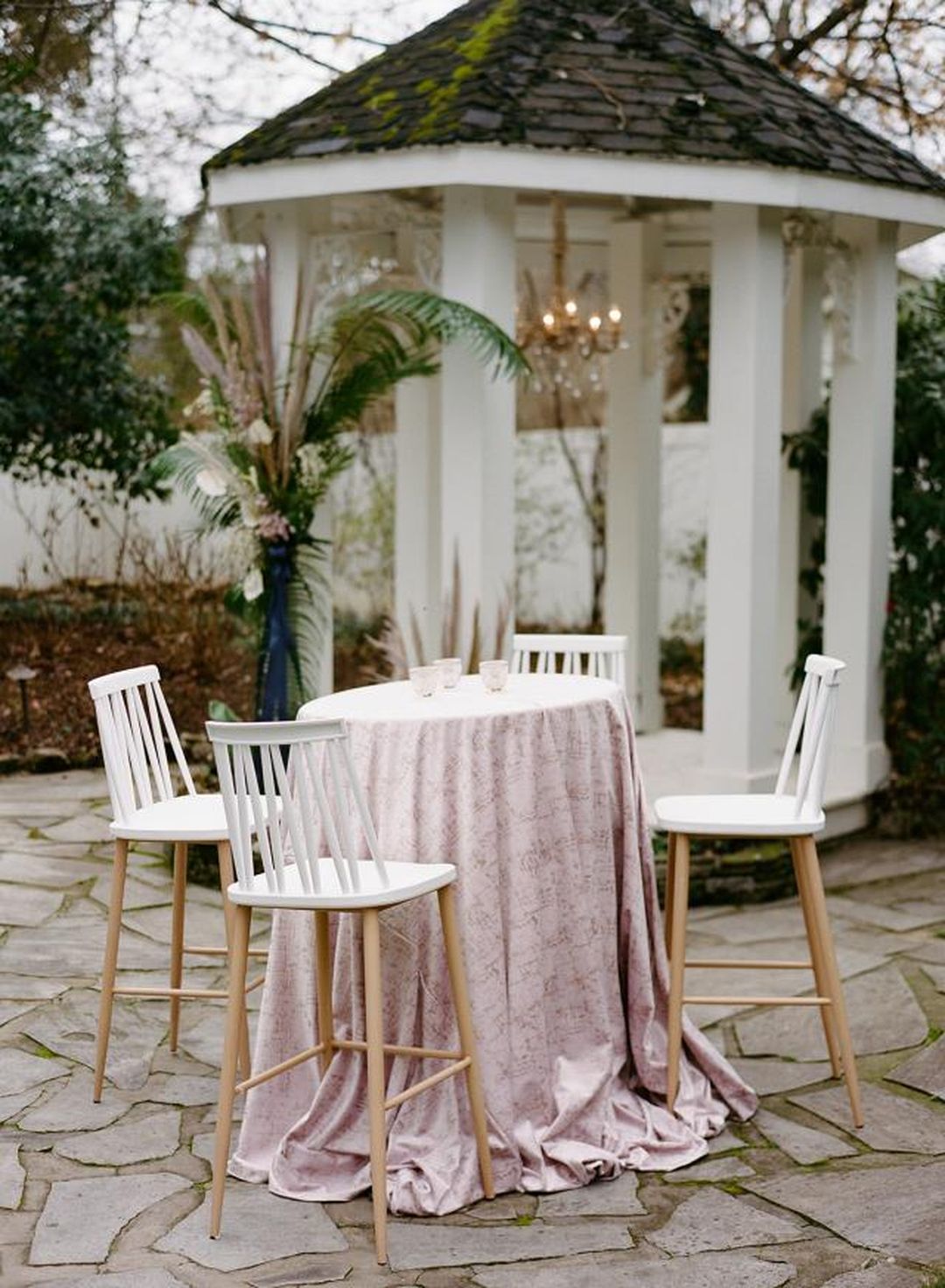 Our Loren Gold Bistro Table screams luxury! Adding to this elegant design, are our modern Acrylic Ghost Barstools. We love the bold choice to feature contrasting colors, via Tawny Napkins and Onyx China.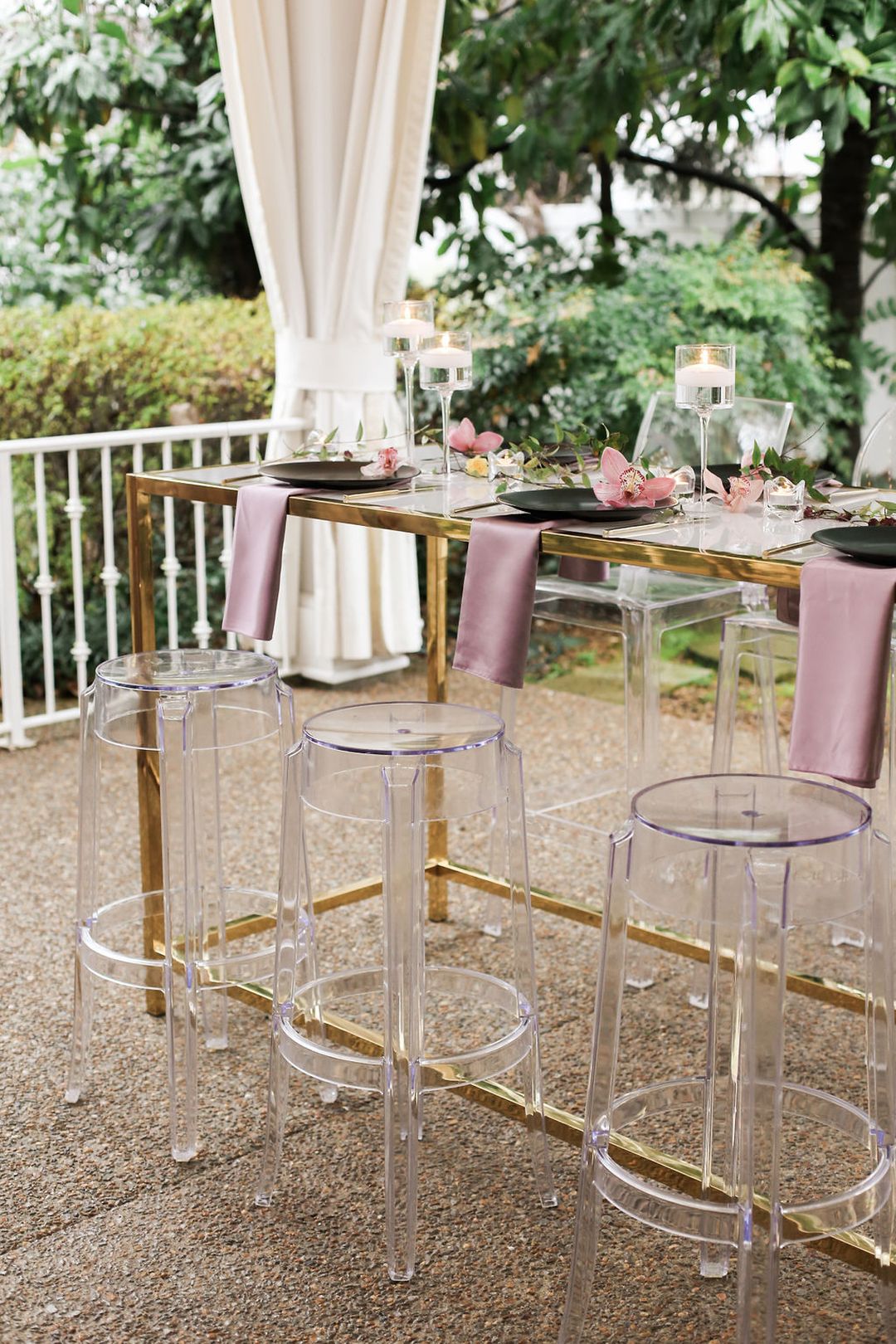 Photo by Jenna Henderson Photo
Simple but beautiful, this set up combines both old and new elements. Our rustic Grayson Farm Bistro Table is paired with modern Acrylic Ghost Barstools.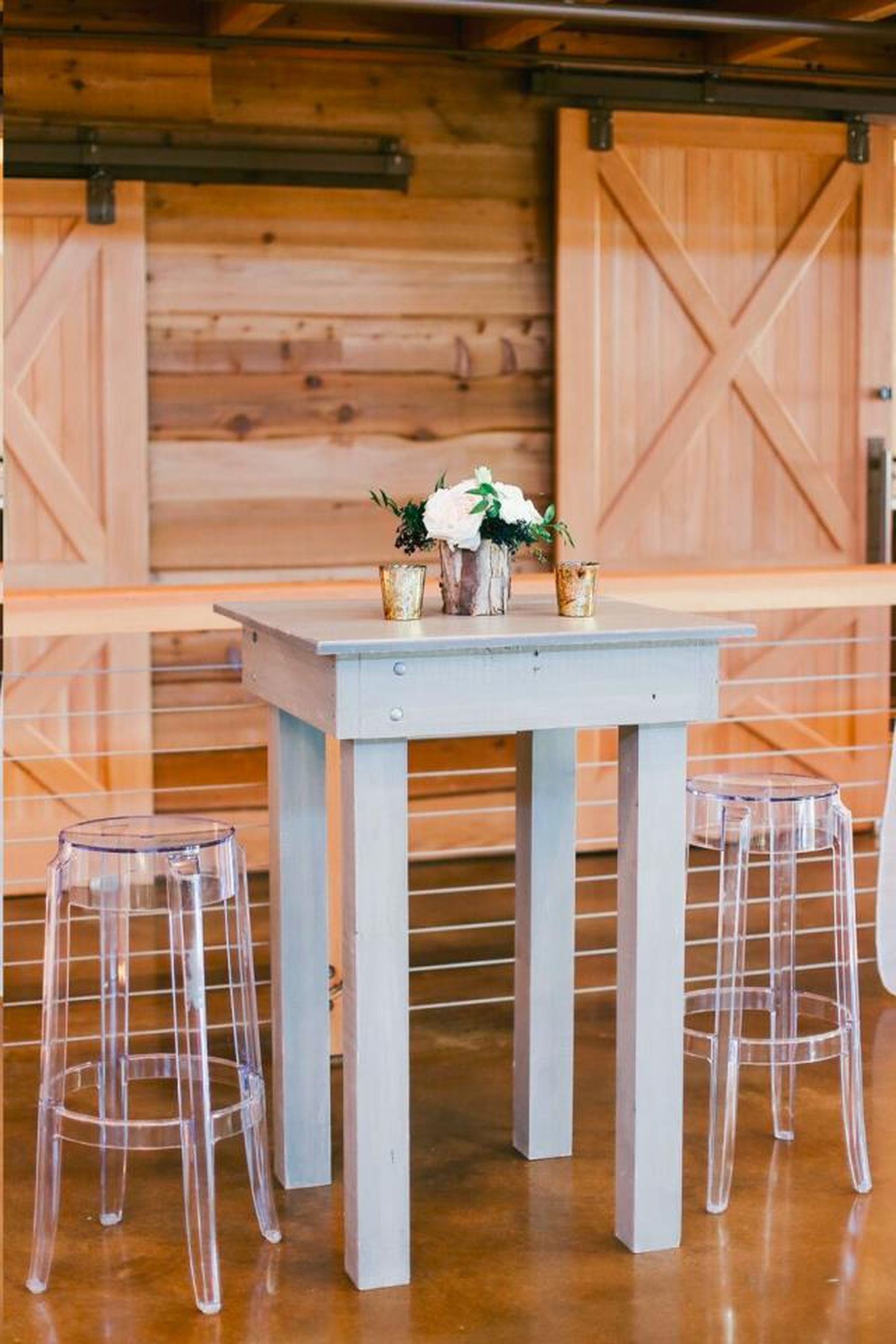 Mixed Seating
Want a slightly larger, low to the ground alternative? These cozy mixed seating set-ups are perfect for your next social gathering. Be sure to set the furniture farther apart than normal. You can use a rug to fill the interior space, or to create a frame for the area, like the elegant arrangement below. It features our Adeline Dining Chairs with a plush loveseat.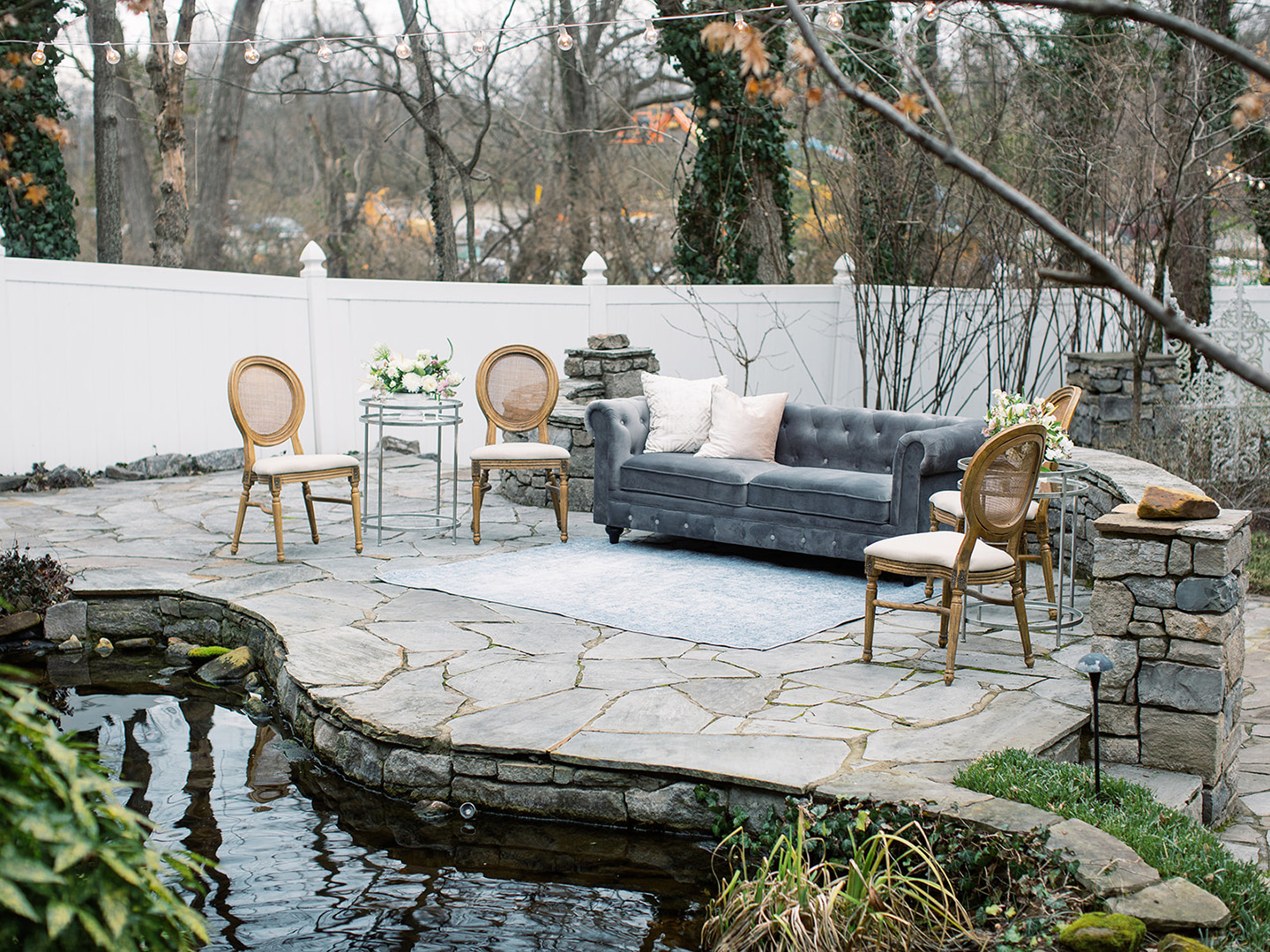 Photo by Abigail Lewis Photography
Created for a luxe southern wedding, this vibrant seating area was made using our Saylor Navy Velvet Sofa and matching chairs. Cheval Gold Side Tables are added as a place for guests to set their drinks.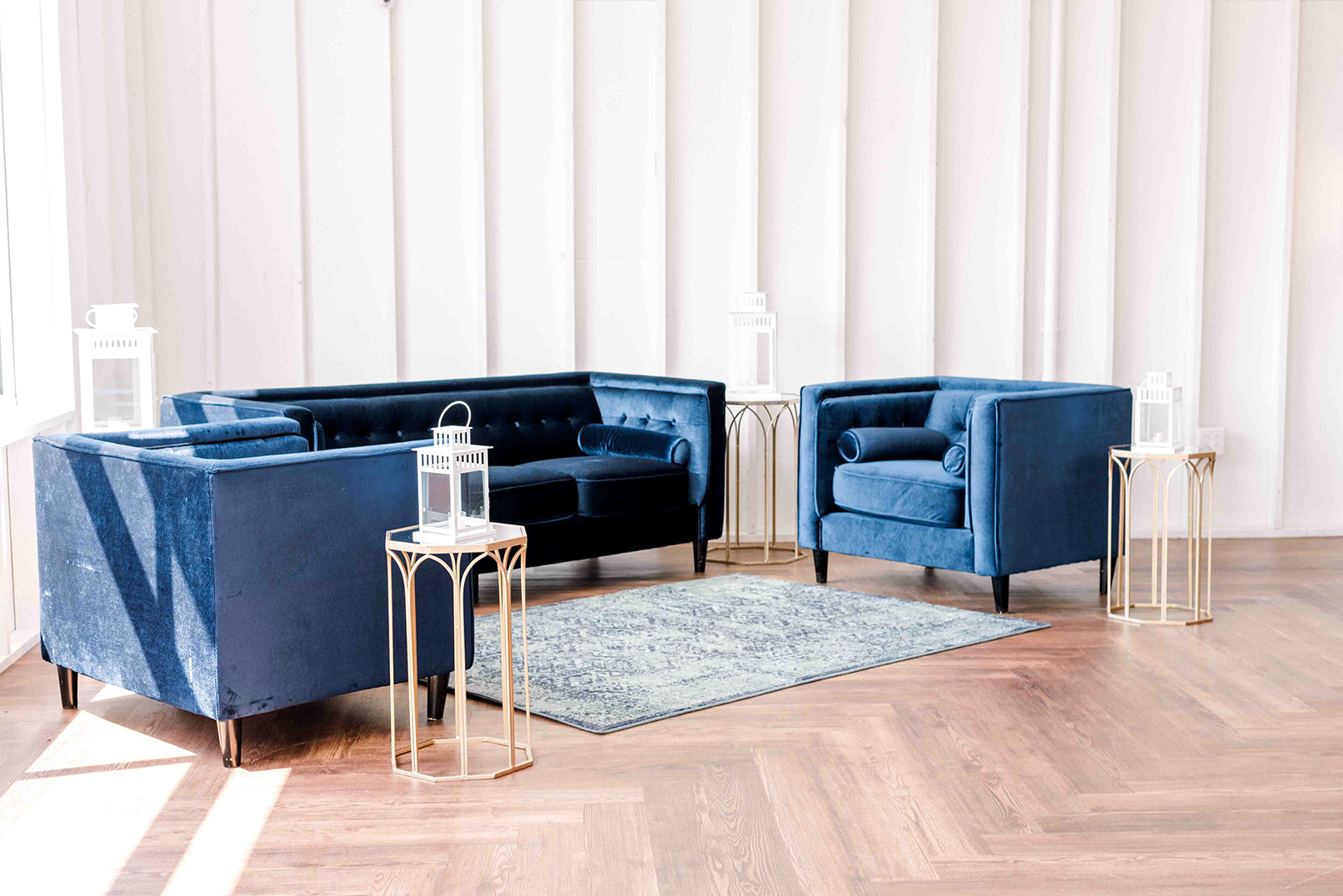 Photo by Cee Cee Photography
A unique mix of urban and contemporary elements, this mixed seating arrangement features our Mercer White Leather Collection and Midas Gold Bench.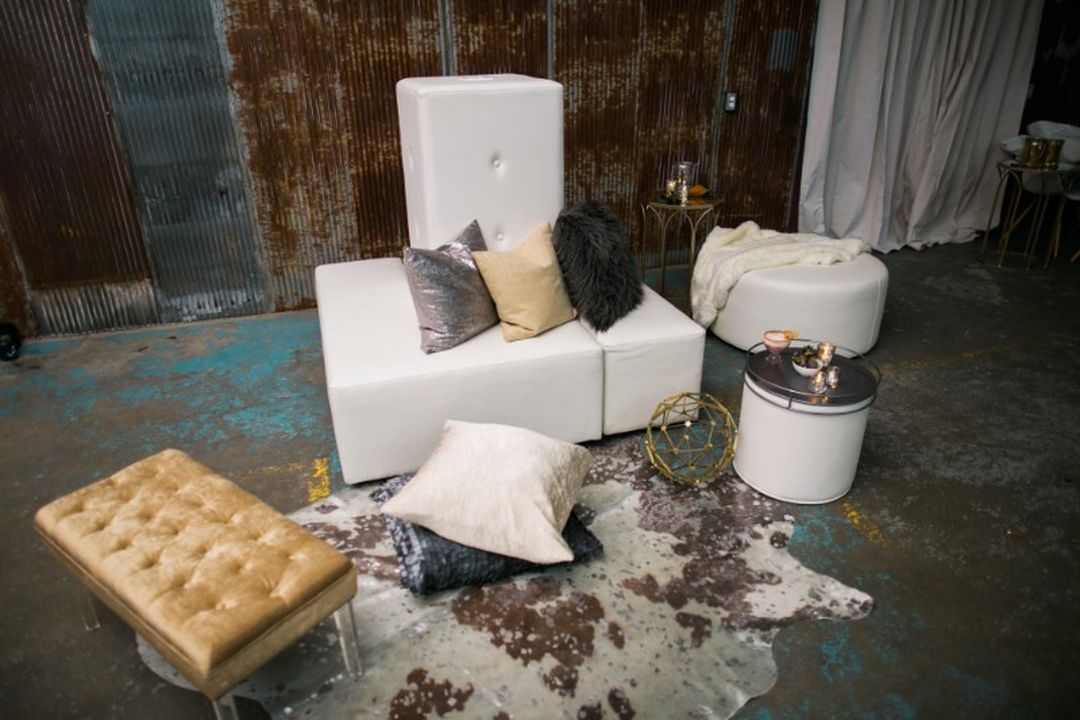 A beautiful warm-toned set up, our Bennett Leather Sofa and London Loveseat is perfect for a modern rustic event or wedding. It also includes our Cheval Gold Side Tables, Chocolate Poufs, and a Cowhide Rug.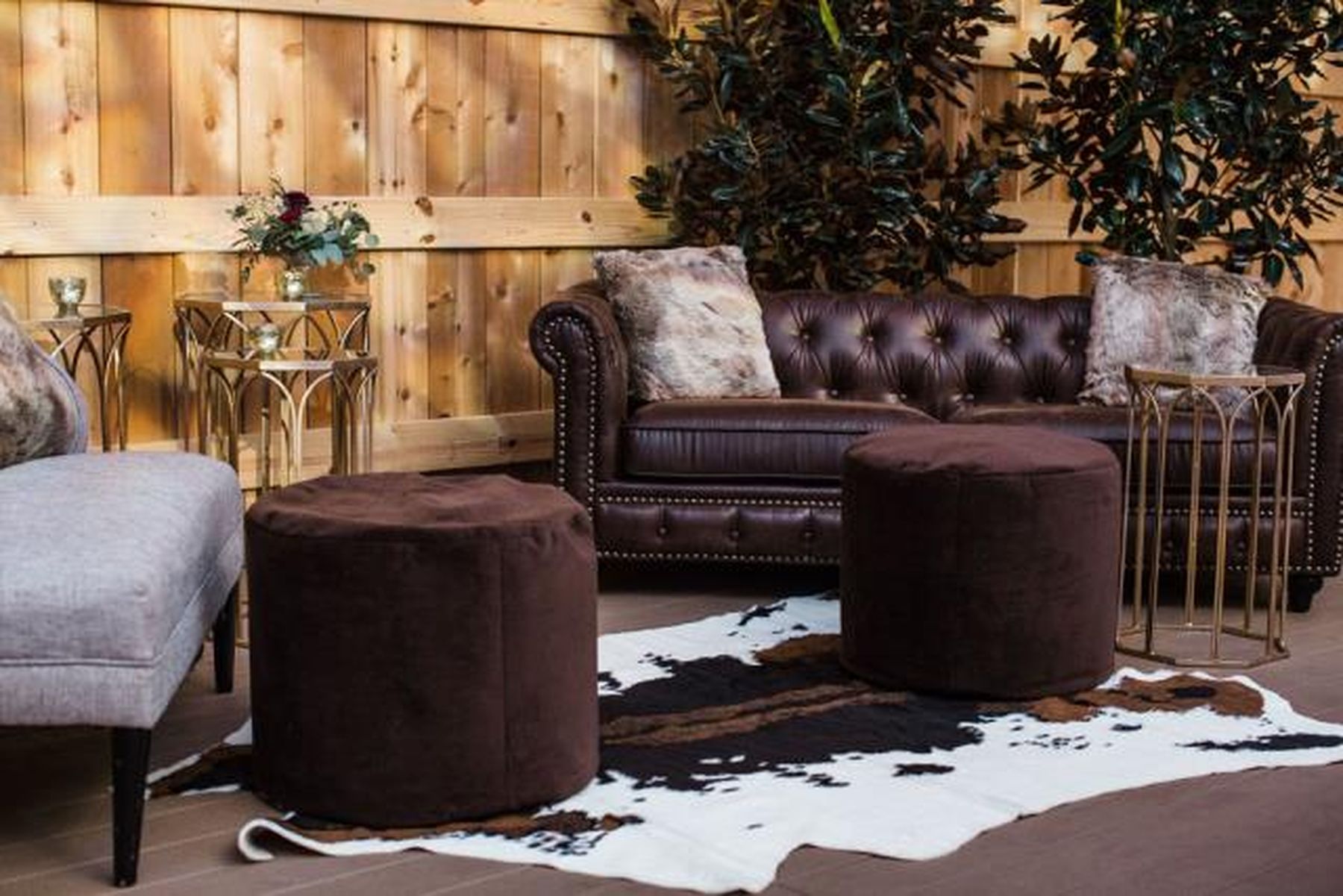 Want to incorporate a mixed seating arrangement into your upcoming event layout? Be sure to take a look at our current Lounge Packages, pre-designed for every type of event. Or, if you prefer to create an arrangement of your own, contact our team at info@southerneventsonline.com.
FEATURED RENTALS | cross back barstool, acrylic ghost barstools, Chocolate Poufs, Cowhide Rugs, Mercer White Leather Collection, Bennett Leather Sofa, London Loveseat, Midas Gold Ottoman, light pink etched velvet linens, Saylor Navy Velvet Sofa, Cheval Side Tables, mid century white barstools, Adeline dining chairs, loren gold bistro barstool, Grayson farm bistro table, Onyx china, tawny napkins,
SEE MORE LIKE THIS