13

Apr

ON TREND: Modern Lounge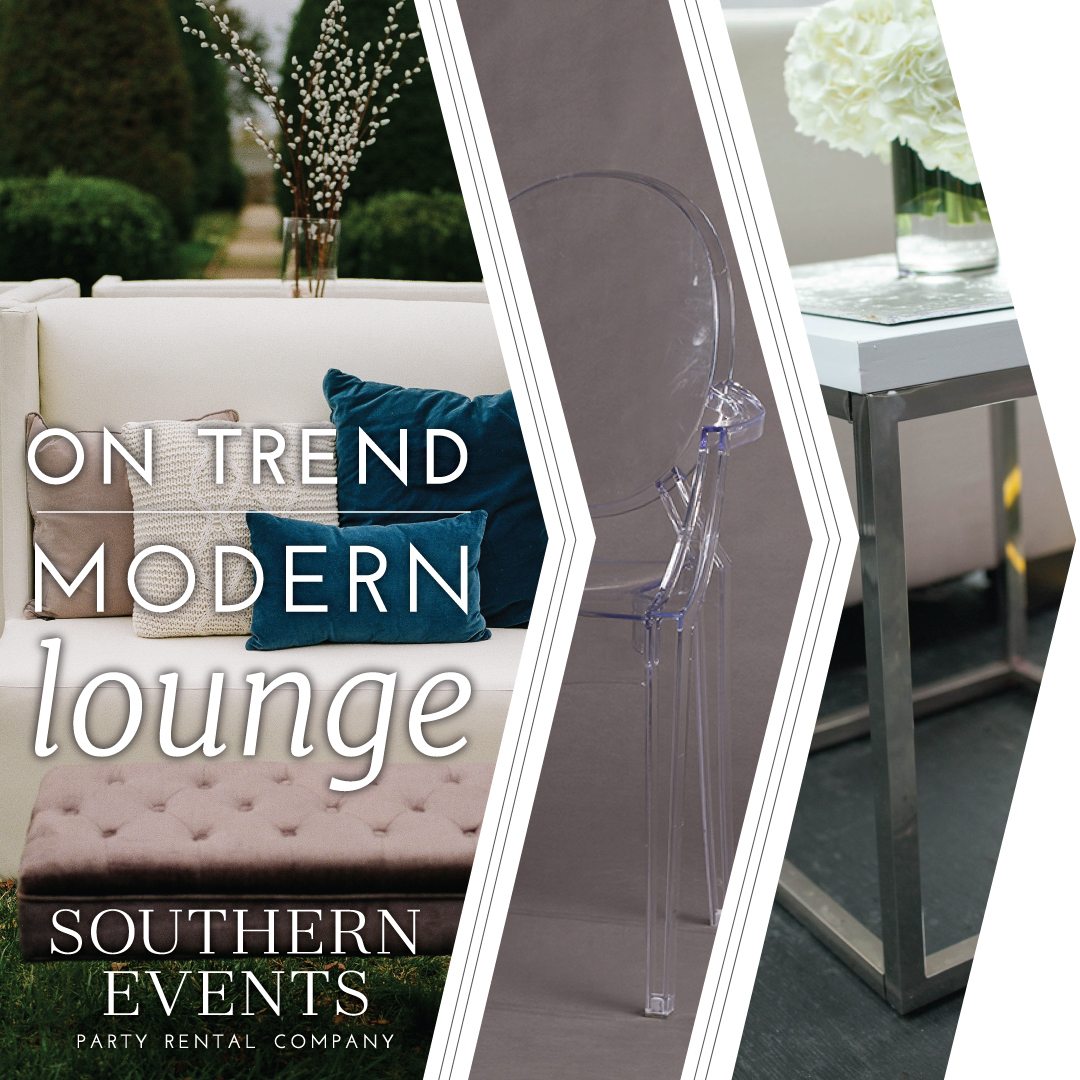 Lounges are now as essential to events as tables & chairs. The trend towards a sleek and sophisticated space at corporate events, social galas, or glam weddings is making Modern Lounges popular in event design. Chrome accents and clean lines accompanied with bright white seating give any lounge area a modern ambiance while still maintaining a professional look. We love how lounges create intimate spaces at events for guests to relax, for couples to snuggle and for attendees to socialized.
Product Details: Mercer White Leather Couch, Mercer White L-Shaped Bench, Mercer White Tower, Santorini Off-White Love Seat, Cece Silver Side Table, Ghost Arm Chair, Mykonos White/Silver Coffee Table, Mykonos White/Silver Side Table
Want your next meeting to inspire with these modern designs? Contact our team about rentals for a Modern Lounge event at info@southerneventsonline.com.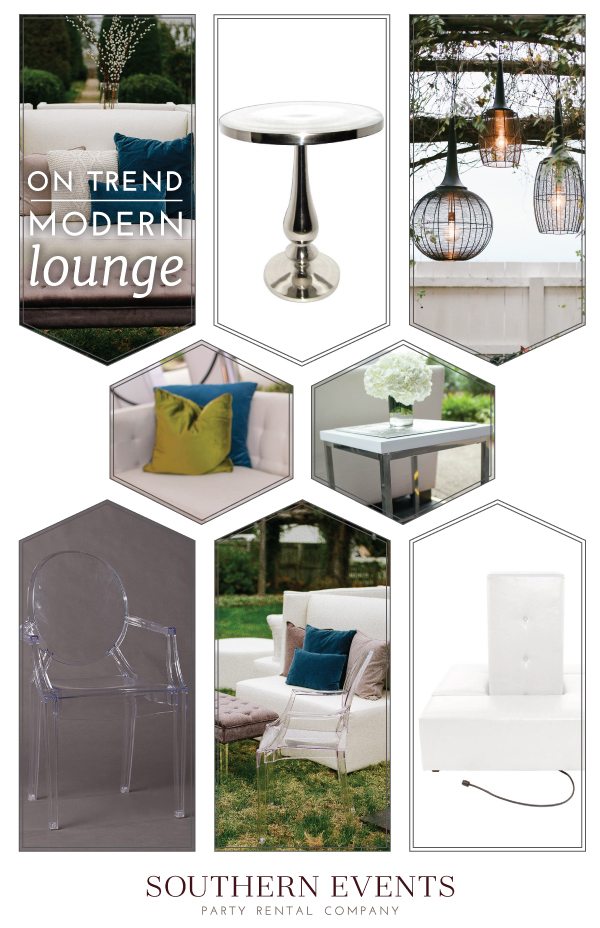 FEATURED RENTALS | Mercer White Leather Couch, Mercer White L-Shaped Bench, Mercer White Tower, Santorini Off-White Love Seat, Cece Silver Side Table, Ghost Arm Chair, Mykonos White/Silver Coffee Table, Mykonos White/Silver Side Table,
SEE MORE LIKE THIS