9

Jun

Southern Events Products, Trends and Inspiration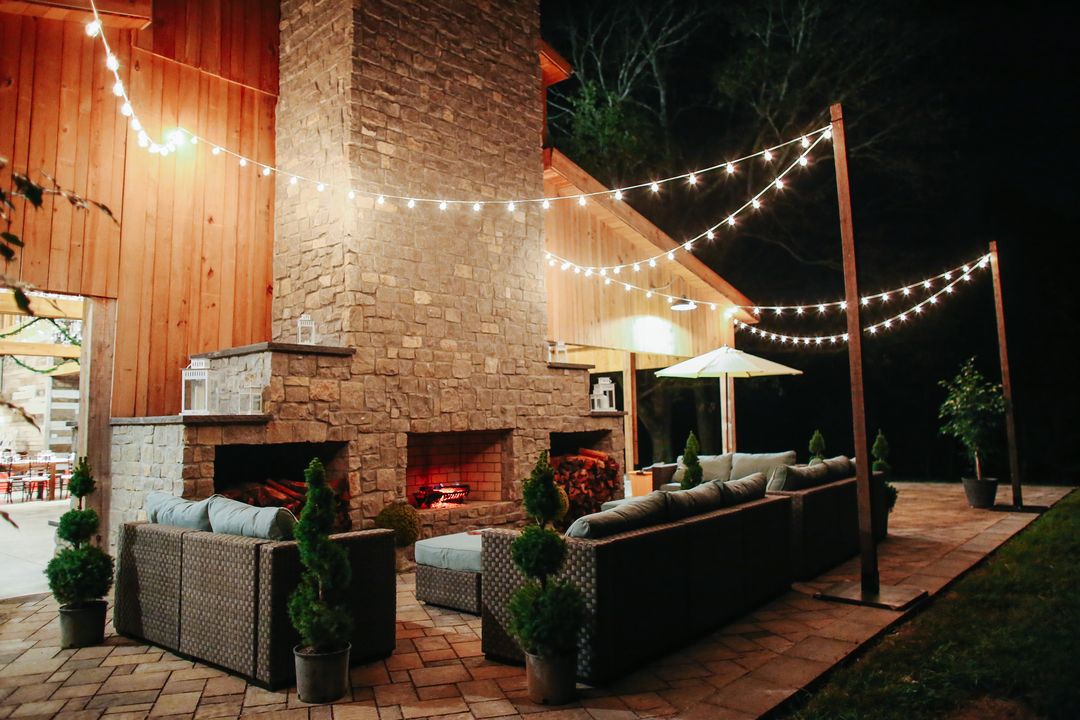 Many of us spend our days inside, hunched over a computer. Throwing outdoor parties makes for a welcome change of pace, especially when the weather is warm! Imagine an event spent under the night sky, with music in the air and a refreshing cocktail in hand. Yep, that sounds like a Nashville-themed outdoor party to us! If this has you feeling inspired, keep reading for a curated list of outdoor party rentals for your Music City gathering!
Indoor to Outdoor Spaces
Hosting a comfortable backyard party is all about knowing how to make the most of a space! Utilizing both indoor and outdoor areas will allow more room for guests to mingle. Consider setting up different social areas where guests can move to and from to interact with others. Outdoors, create a cozy space with our Sutton Lounge Collection and Navy Rug. On a patio or covered terrace, set up a handful of stylish bistro tables outfitted with any of our luxe linens linens – Kennedy looks great no matter the weather!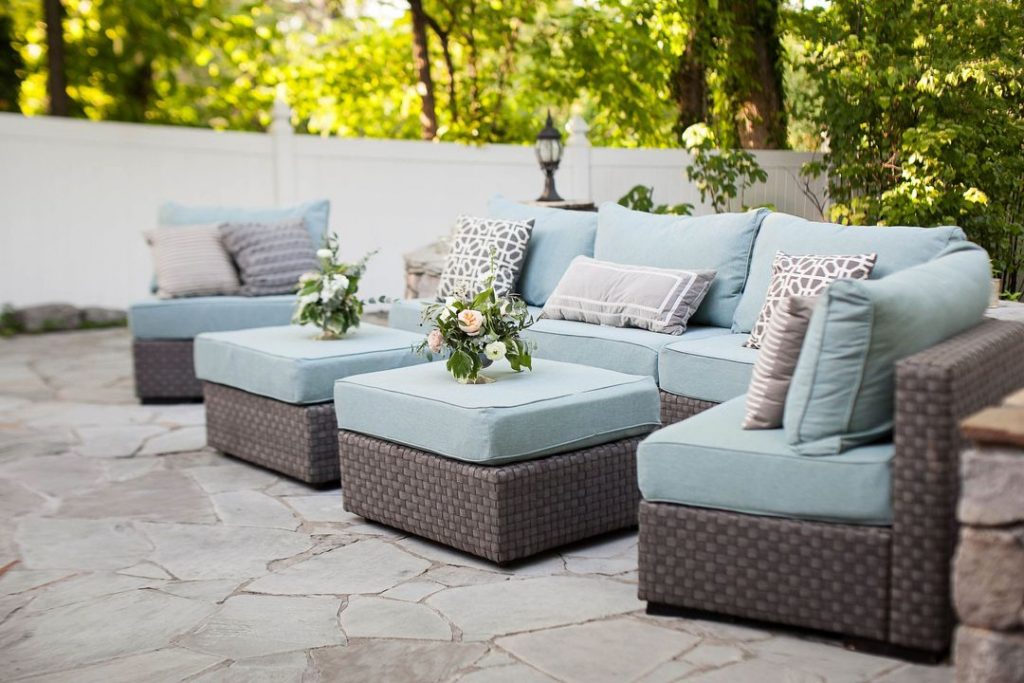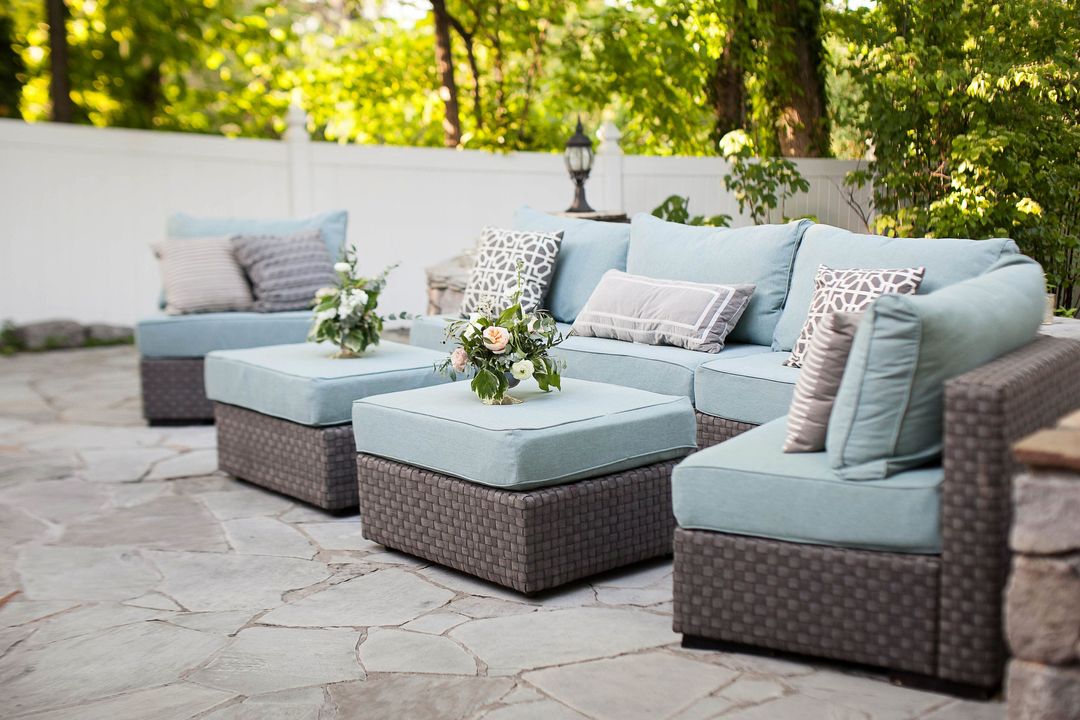 Delightful Drinks
A well-planned Nashville Themed outdoor party is likely to include refreshing cocktails. And in Nashville, you'll most definitely find bourbon! Having the right outdoor bar set up that is both functional and stylish is vital for a successful outdoor party. For a more intimate gathering or Gold Bar Cart is an elegant piece. But for a sizeable crowd, feature any of our rustic-inspired bars. Such as our Antique White Franklin Bar or Whiskey Barrel Barnwood Bar! Of course, don't forget to keep it stocked with elegant glassware, like our classic Monaco Rock Glasses.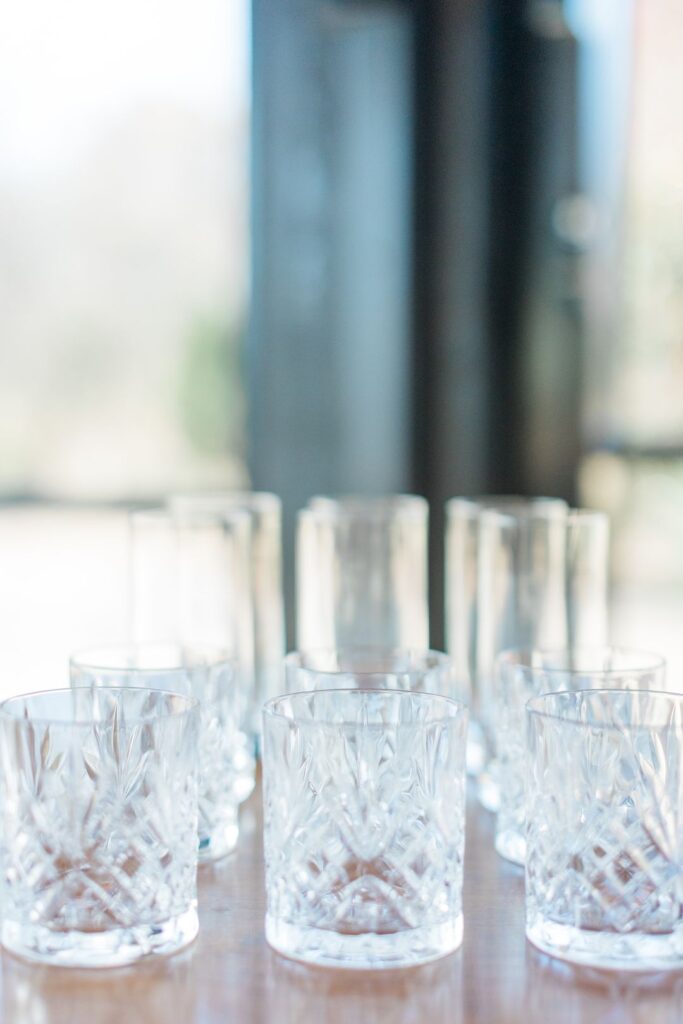 Interactive Areas
Fire pits just burn with ambiance! Guests love to gather around our Stone Round Fire Pit to perch on Rustic Benches or Chocolate Poufs. Oh, and speaking of ambiance, our Assorted Oversized Lanterns look darling placed near lounging areas and tables. All the while providing extra lights to keep guests safe. To dress up your seating, and keep guests cozy, we recommend that you feature throw pillows and blankets. Just don't forget to pack the s'mores!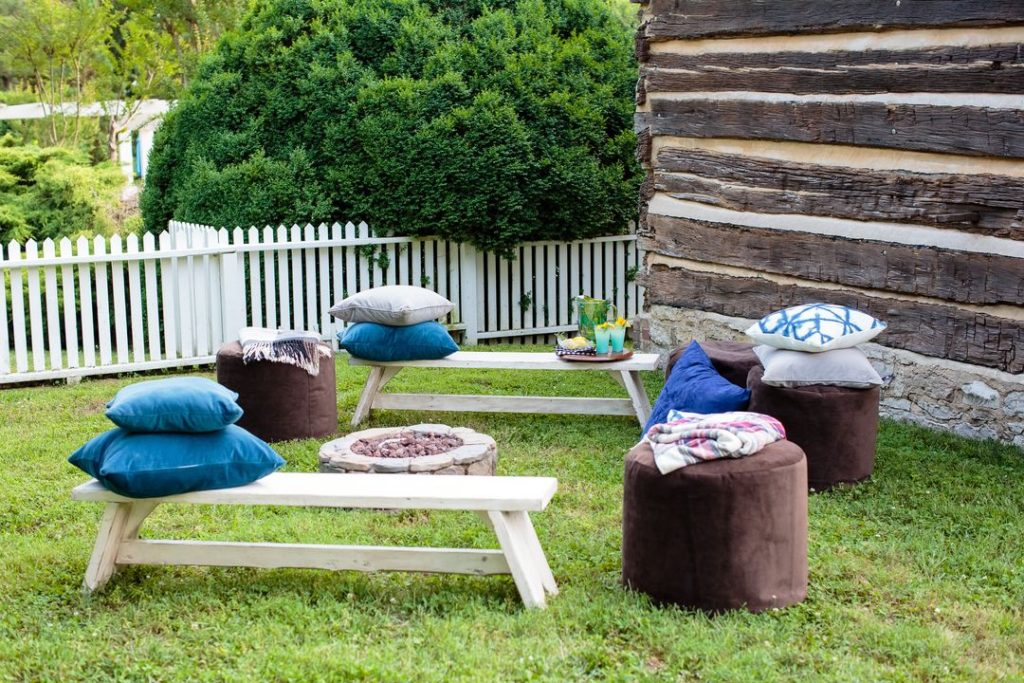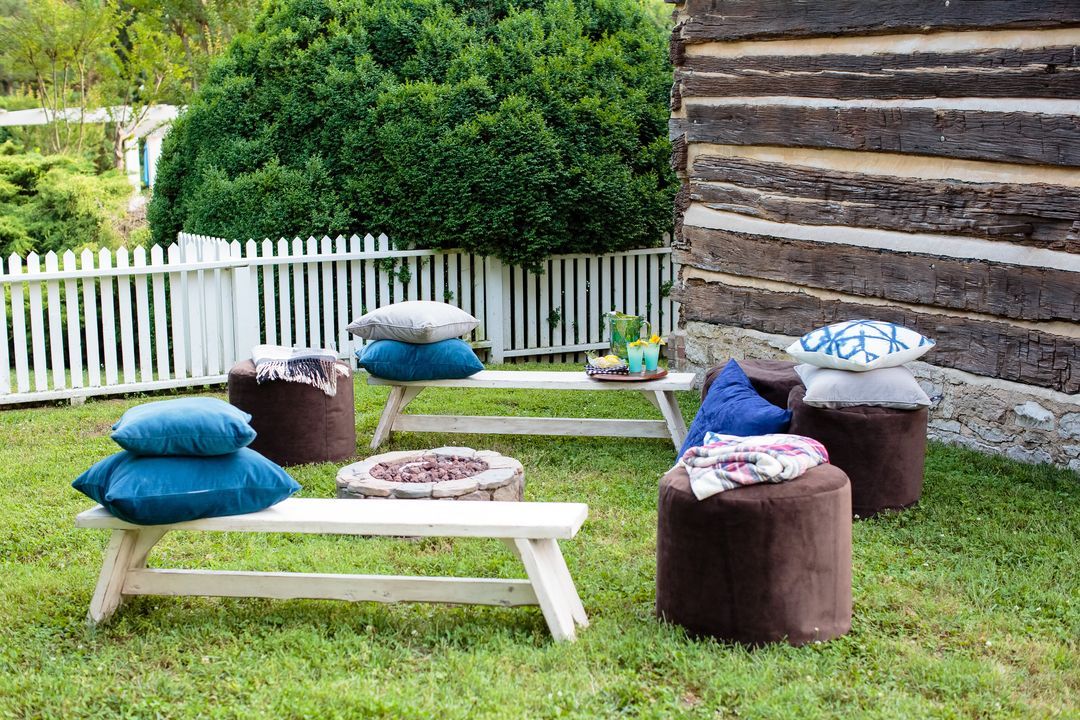 Ready to plan a Nashville-themed party under the stars? Send us a message at info@southerneventsonline.com and work with our team to host a one-of-a-kind event. Planning to enjoy dinner outdoors as well? Be sure to check out our blog on Al Fresco Dining!
TAGS | Cocktail Party Rentals, Lounge Furniture, Nashville party rentals, Southern Events Party Rentals, Unique Nashville Event Rentals, backyard parties, bar event rentals, lounge furniture rentals, outdoor event rentals
FEATURED RENTALS | Sutton Lounge Collection, Navy Rug, Stone Round Fire Pit, Chocolate Poufs, Rustic Bench, Assorted Oversized Lanterns, Antique White Franklin Bar, Whiskey Barrel Barnwood Bar, Gold Bar Cart,, Monaco Glassware,,
---
3

Feb

On Trend, Trends and Inspiration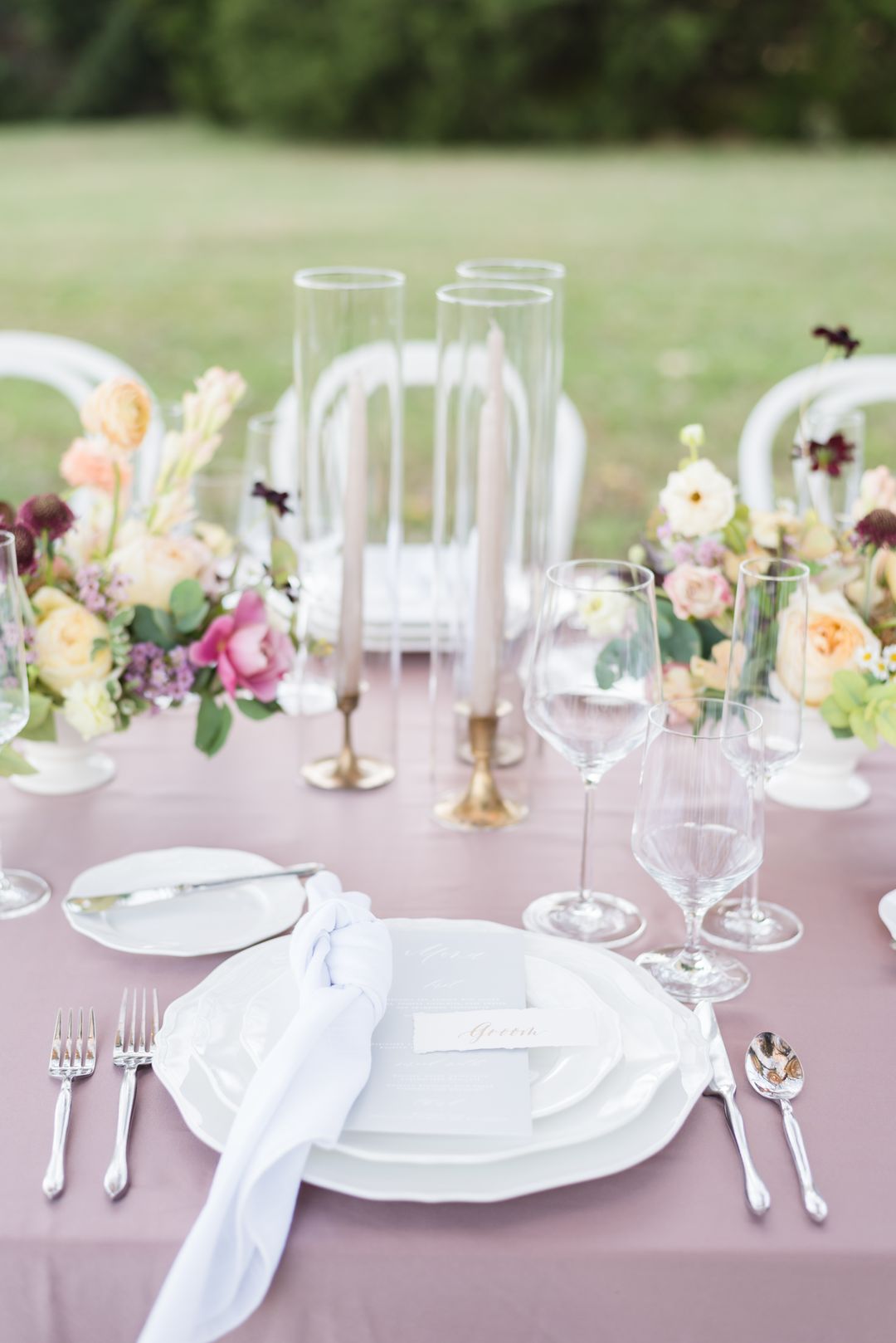 It should be no surprise that with the popularity of the show Bridgerton we're seeing an uptick in Cottagecore event design. Romantic and regent, this style is a throwback to simpler times and elevated design. Meaning luxe textiles, rich colors, and dainty details that would impress members of high society. To help you host a party that feels like a timeless period drama, take a look at our Cottagecore inspired event rentals.
Vintage-Inspired Lounges
If you want to impress guests with your Bridgerton inspired event design then a luxe lounge is a must-have. During this period cocktail hours were the WAY to stay up-to-date on the latest gossip! Easily create a comfortable and memorable area for socializing with our vintage-inspired furniture. A velvet sofa, such as Fern, is always a winner, featuring a rich color and texture. Or opt for the more period appropriate Everly, with a shapely back. For a complete look, don't forget extra seating, like our Bamboo Arm Chairs or fun Turkish Rug Ottoman. Topped off with any of our classic Vintage Rugs!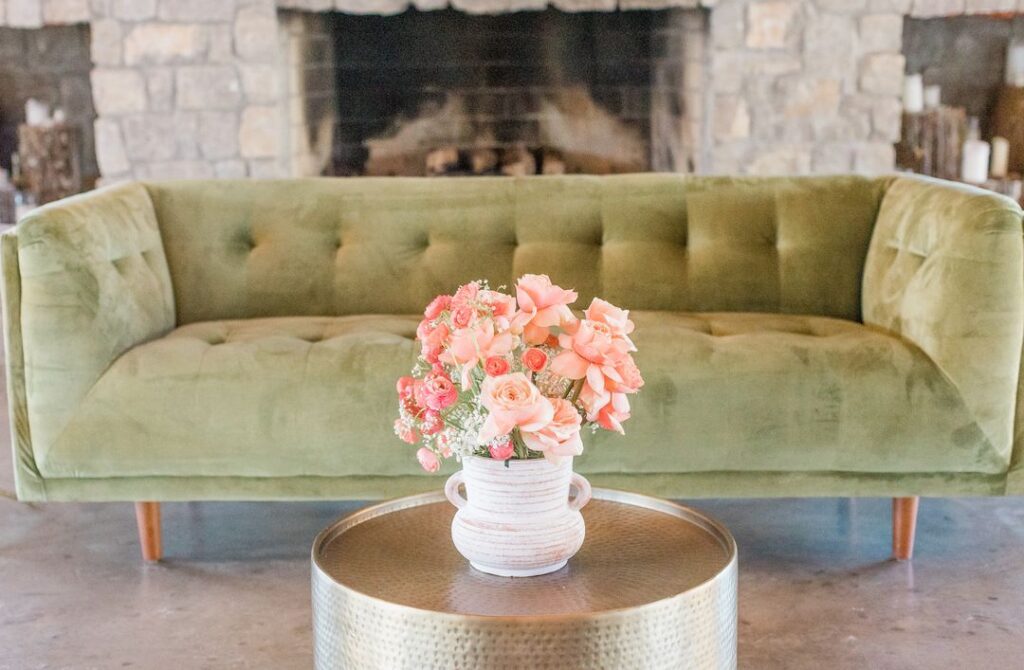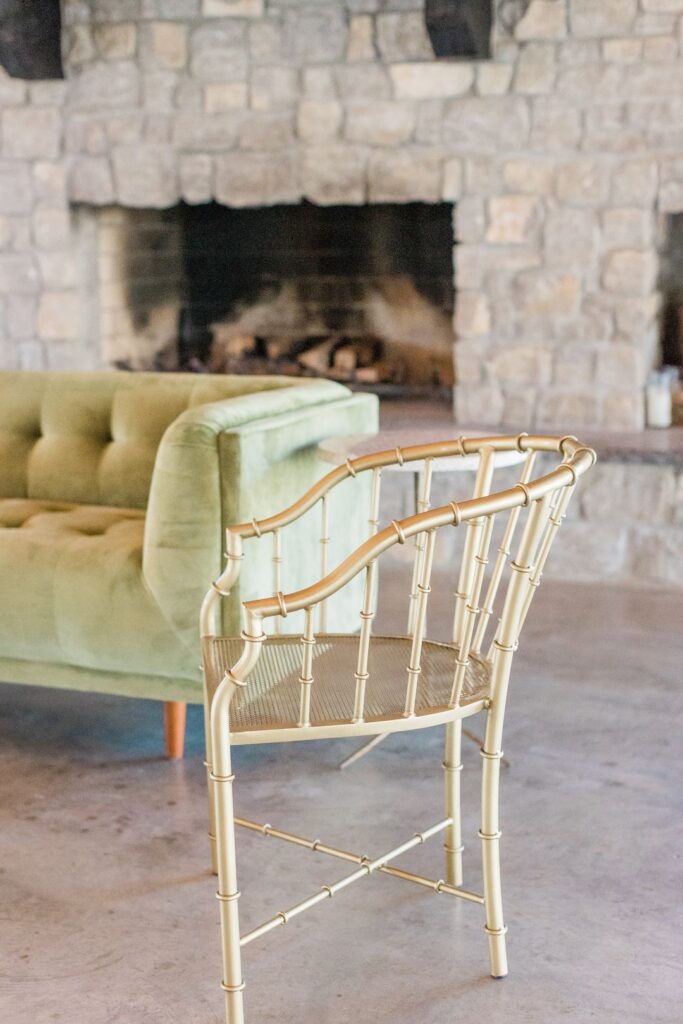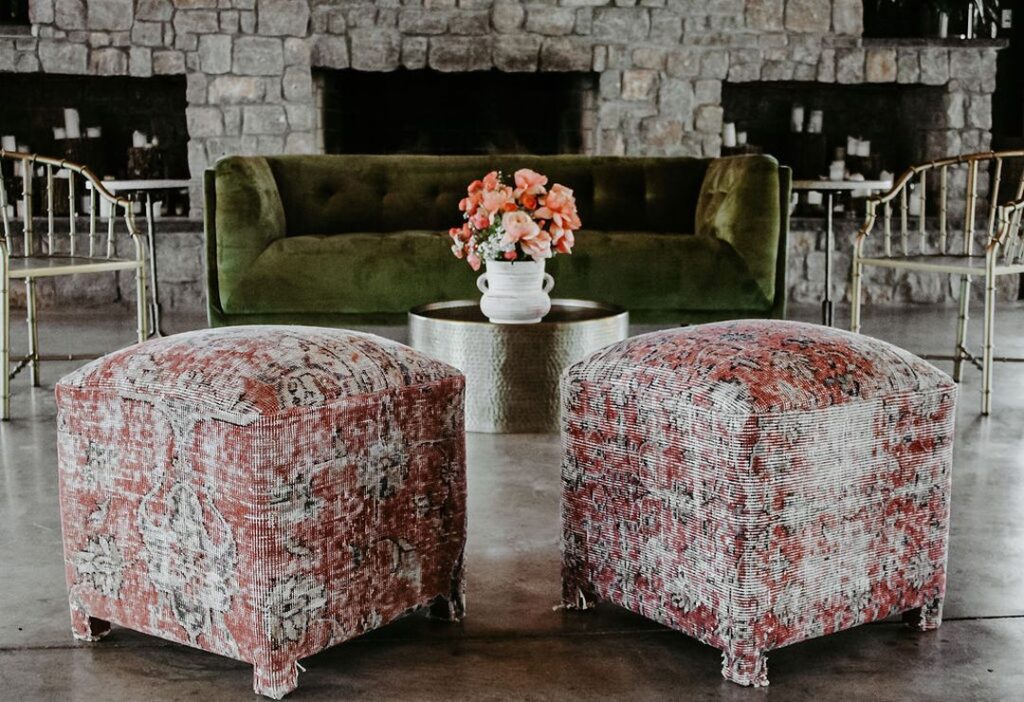 Elegant Barware
A cocktail hour requires drinks, served up in regal glassware. It's always fun to receive a refreshing cocktail served up in an elegant vintage-inspired glass. If you're wanting to incorporate a touch of color into your tablescape, we recommend our colored goblets, available in Amber and Green. Or for a more timeless Cottagecore inspired event design, try our stunning Audrey Gold Rim Glassware. Then there is a newer addition to our lineup, Monaco Glassware, of which the champagne and water goblets are our favorite. For an especially impressive display, don't forget to grab a Bar Cart or Bookcase.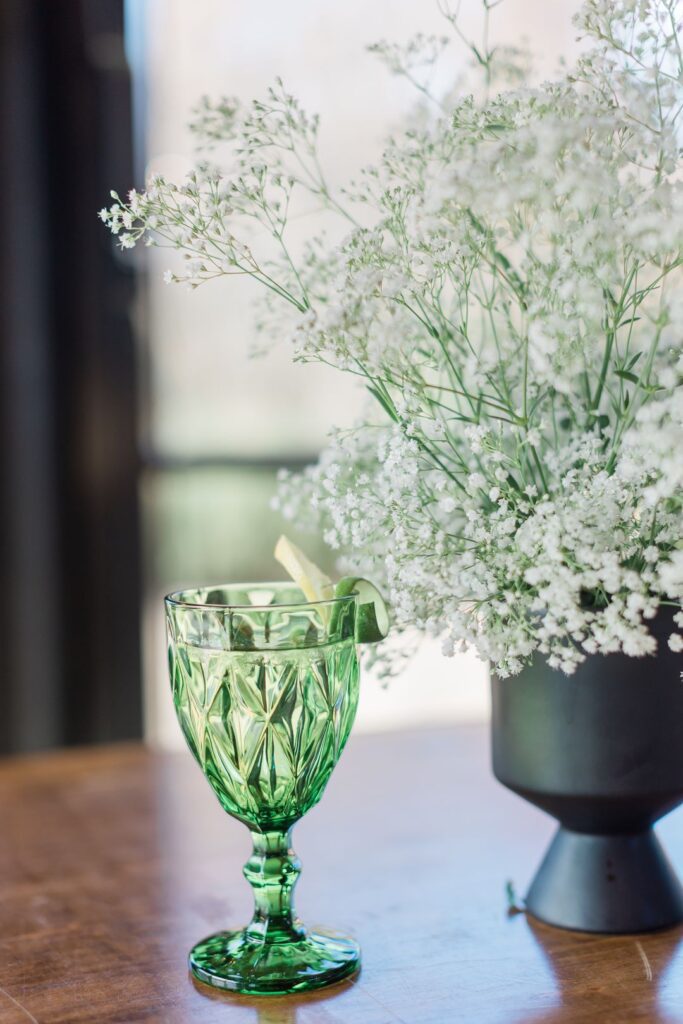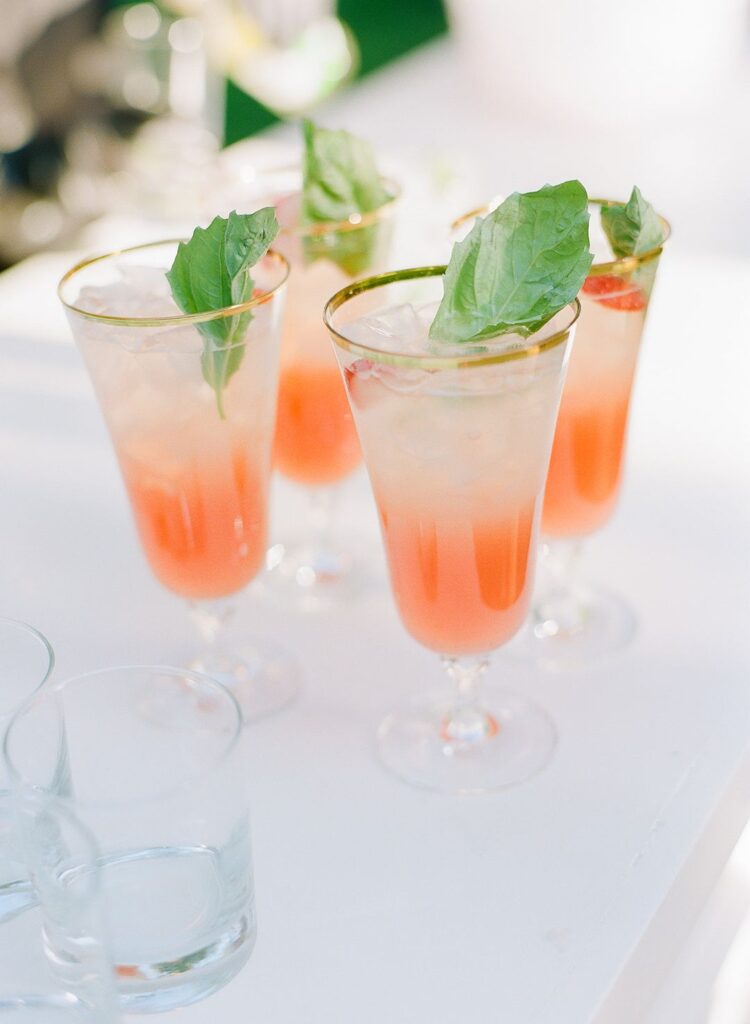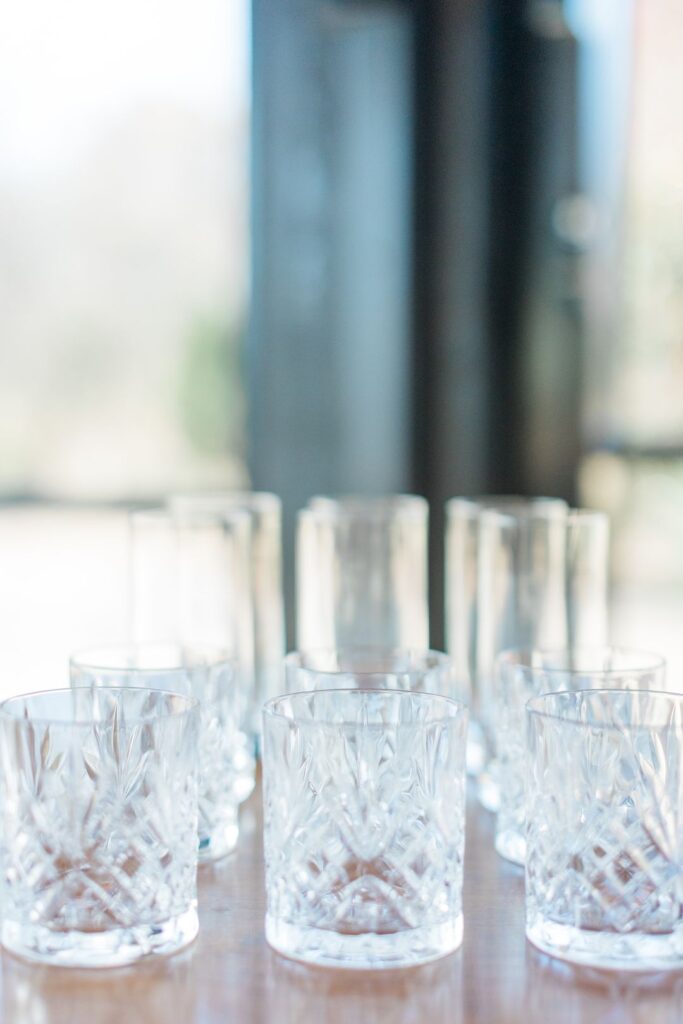 Fine Servingware
Of course for dinner you'll need equally impressive serving ware! We offer a wide selection of aristocracy approved china and flatware. A popular choice is our mismatched Heirloom China, which looks stunning when stacked. Or, go for a more high end vibe when you feature our gold embellished china, such as Hamlet or Ophelia. Our personal favorite however is Darcy, which has a dainty shape fitting for a more whimsical event. And to keep it simple, all of these pieces looks beautiful with both our Austin Gold and Fresno Matte Gold Flatware.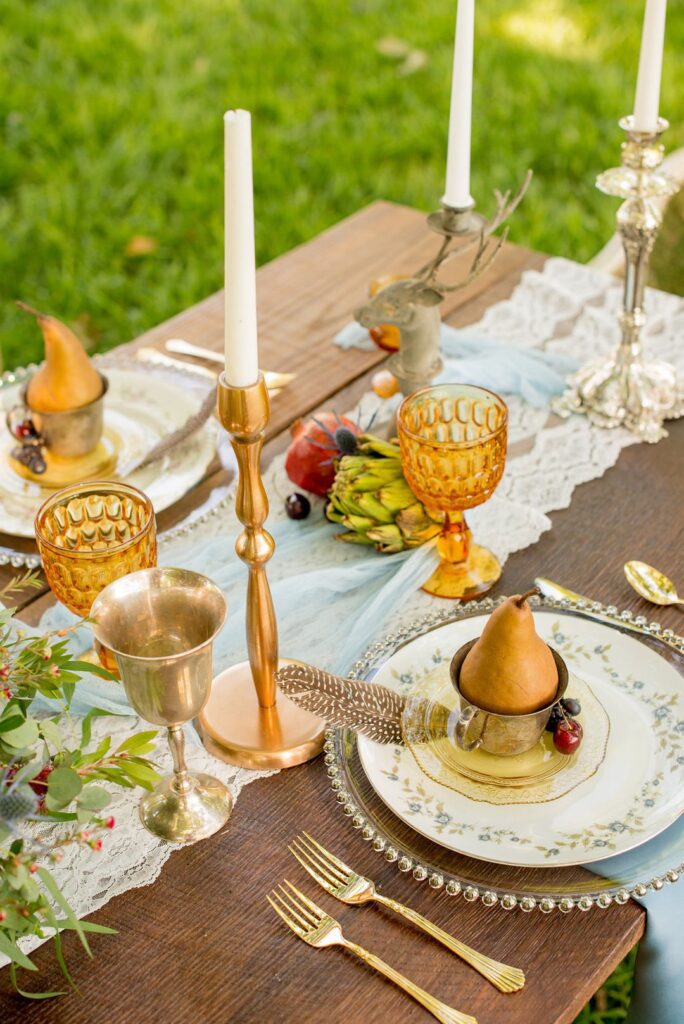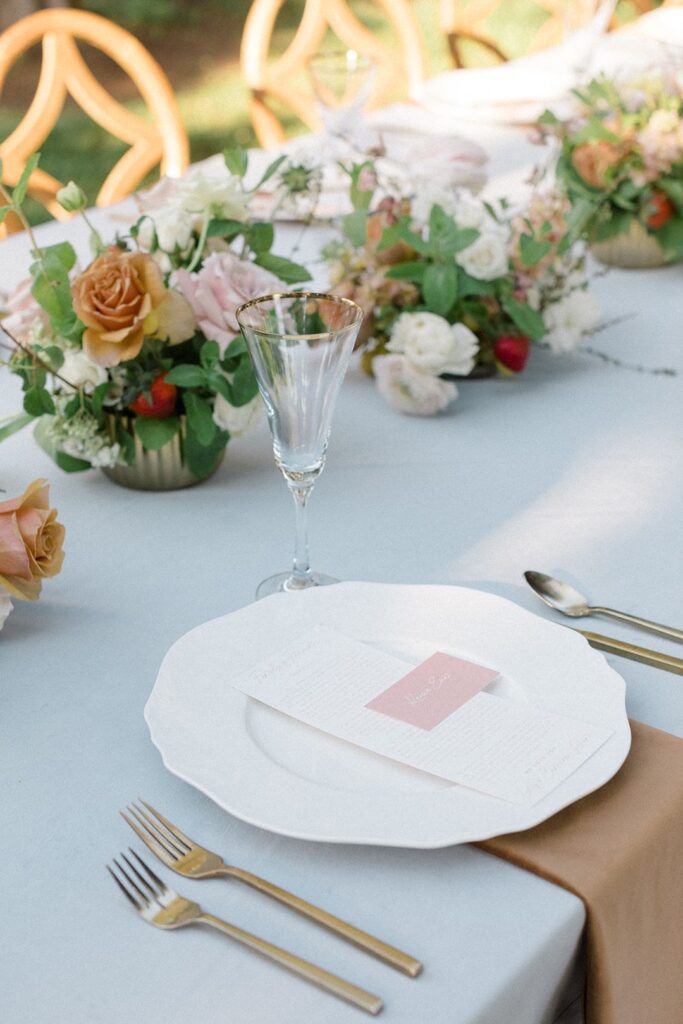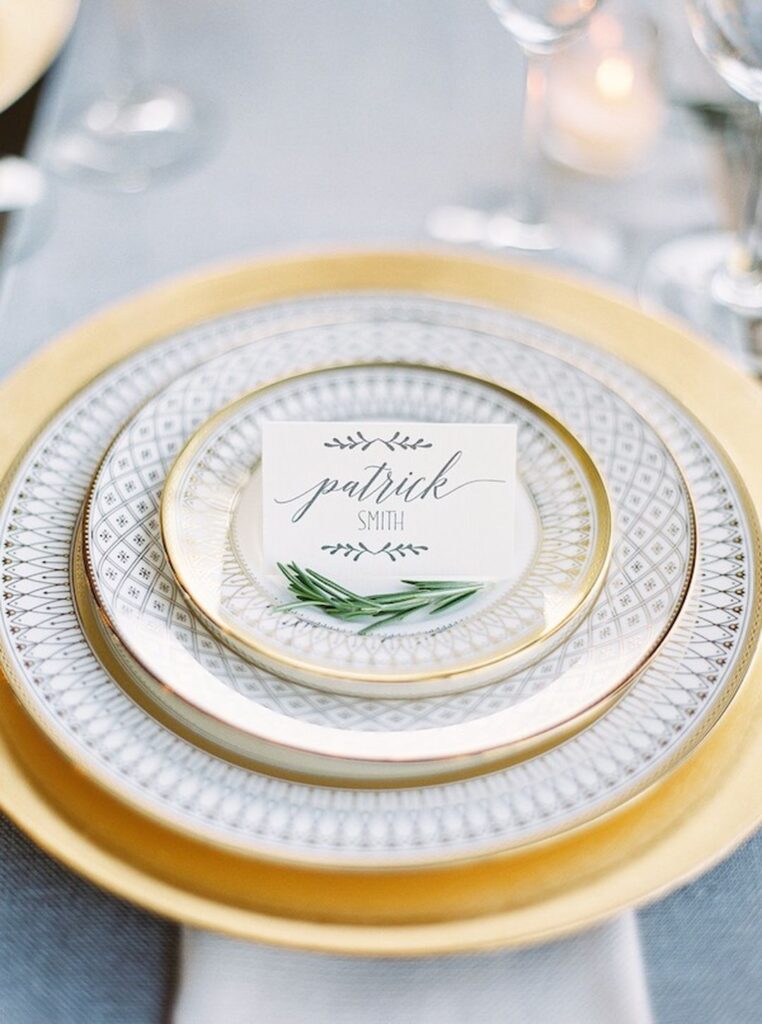 Want to secure one or several pieces of our cottagecore inspired event rentals? Contact our team today, at info@southerneventsonline.com! Or, if you're leaning towards a more natural luxe event design, take a look at our previous blog.
TAGS | Cocktail Party Rentals, Glassware, Lounge Furniture, On Trend, bar event rentals, bridgerton, cottagecore, cottagecore event design, luxe event design, servingware
FEATURED RENTALS | Everly Sofa, Fern Sofa, Bamboo Arm Chairs, Turkish Rug Ottoman, Vintage Rugs, Heirloom China, Hamlet CHina, Ophelia China, Darcy China, Austin Flatware, Fresno Matte Gold Flatware, colored goblets, Audrey Gold Rim Glassware, Monaco Glassware, Bar Cart, Gold Bookcase
---
18

Nov

Events and Style Shoots, On Trend, Southern Events Products, Trends and Inspiration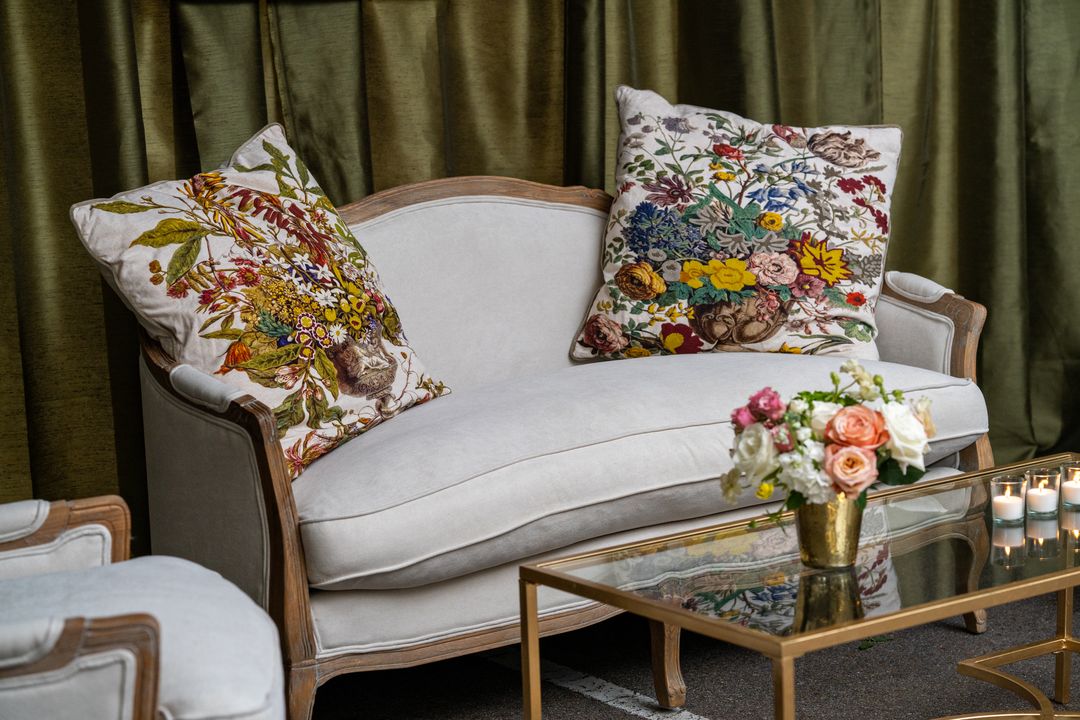 In 2021 we saw a shift towards organic event design, featuring natural yet timeless colors and vintage-inspired rentals. A theme that we hope will carry over into the new year, especially for galas, fundraisers and other formal events! If this is a trend that you favor or a style you aim to embrace, check out the details from the annual Heritage Ball for some organic luxe gala inspiration.
A Lush Grand Entrance
A great way to set the tone for an event is with a coordinated grand entrance. Guests were welcomed to the Heritage Foundation Ball with a lush Boxwood Wall Backdrop. Here, sponsors of the event were featured. However, it also doubled as a photo opportunity! The lush green wall beautifully tied into the organic luxe theme that awaited guests.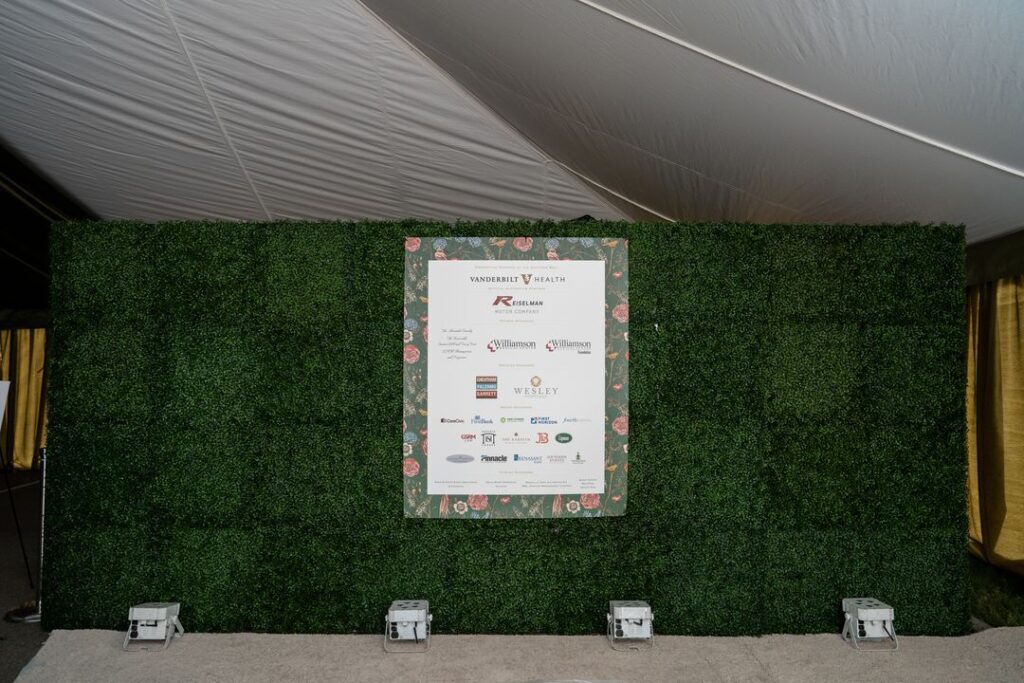 Green & Gold Tablescapes
As the Heritage Ball is based around a formal seated dinner so beautiful tablescapes are a must. To create an organic look at this event, we featured mismatched tables and place settings. Starting with both round and rectangular tables, dressed in a range of green and ivory tablecloths, as well as subtle floral patterns. A touch of velvet here and there lent a luxe look, as did our classic Chiavari dinner chairs. Each place setting consisted of a Glass Charger with a Gold Rim, Abby Flatware, Ophelia Salad Plates, and Pure Glassware.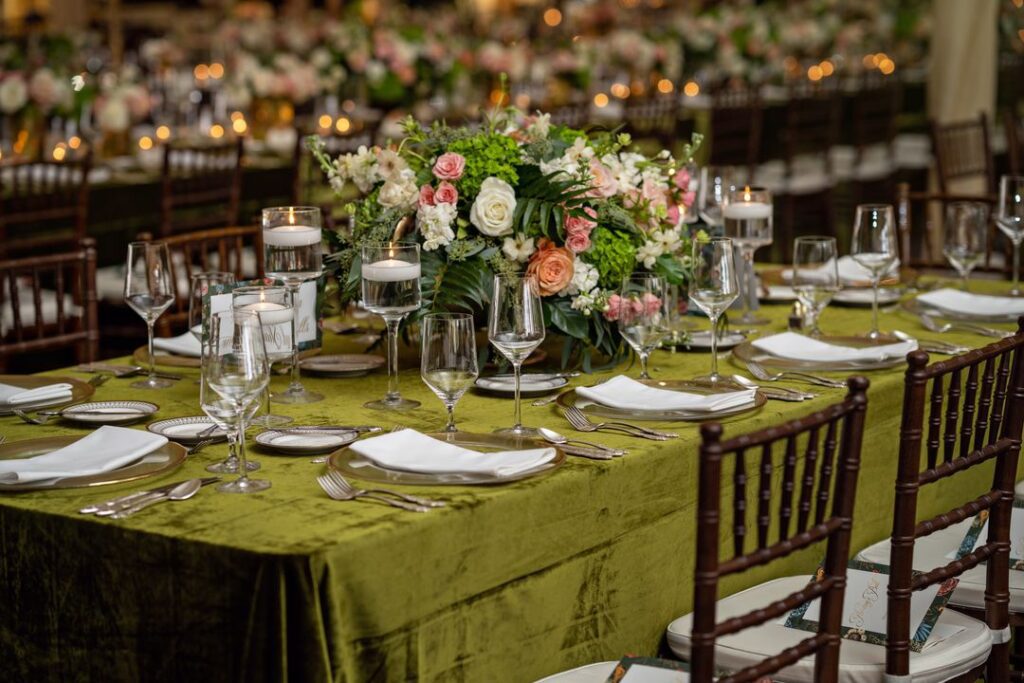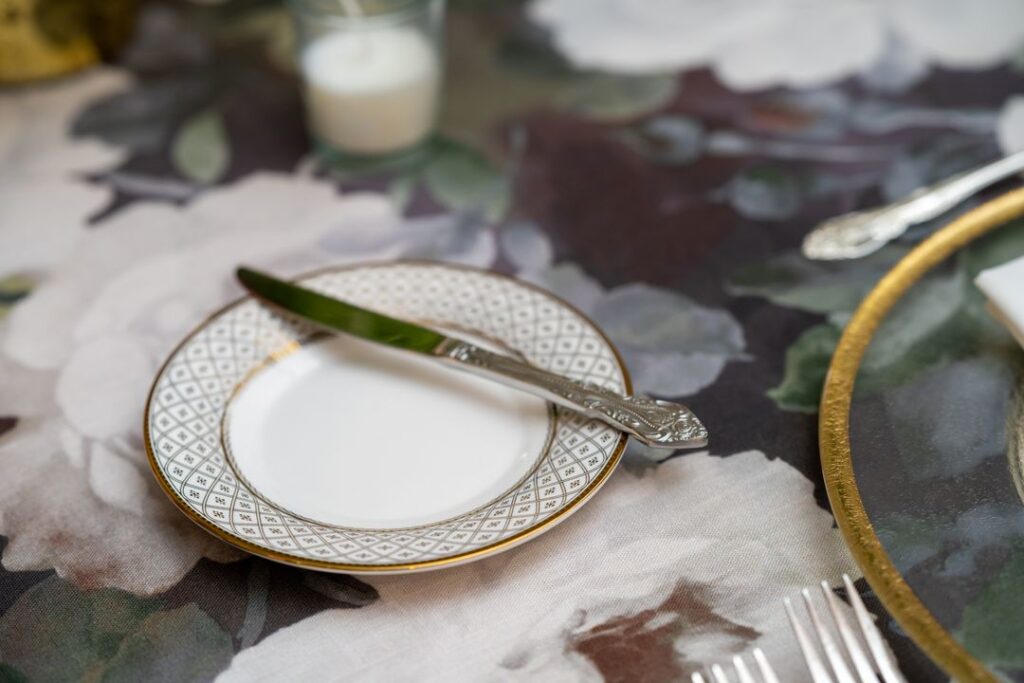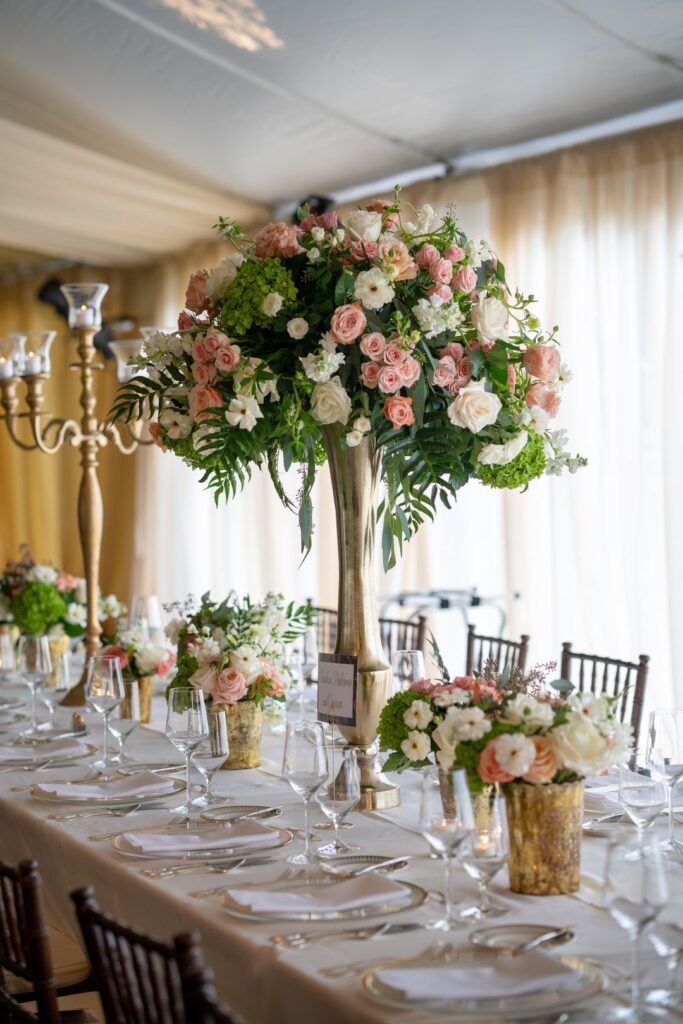 Custom Stocked Bars
Personal touches are essential to make any event memorable. And for this organic luxe gala, we featured our custom Harpeth Bar with a fun floral print across the front! To accommodate the large guest count, the bar was flanked by Franklin White Antique Bars and Franklin Black Antique Bars. And as always, each bar was well stocked with a beautiful selection of glassware, including a mix of wine glasses and our Davis Glassware.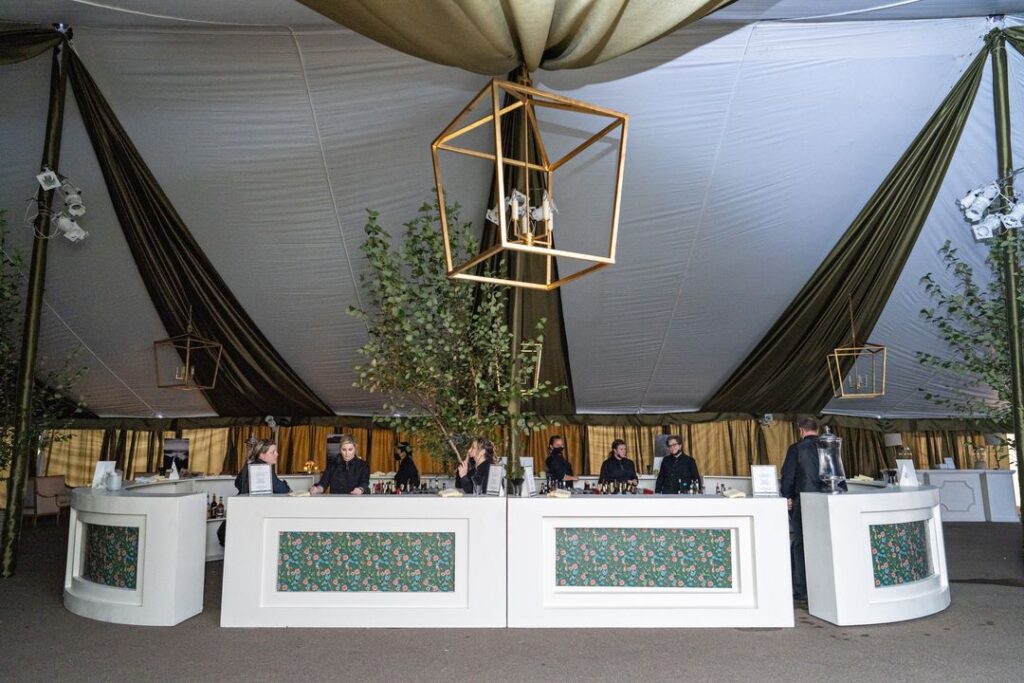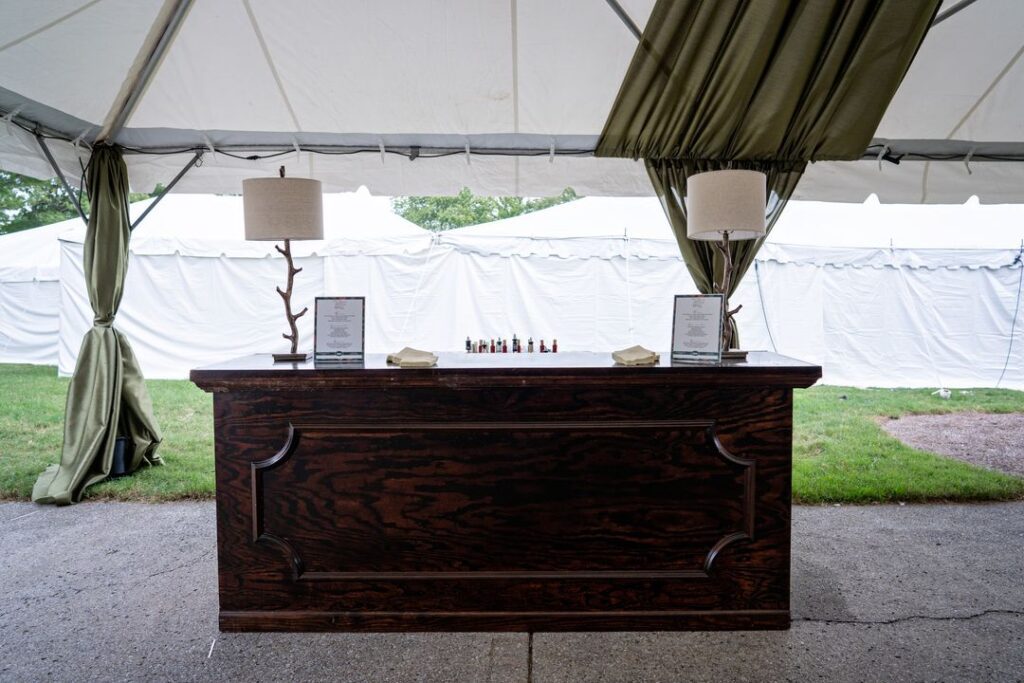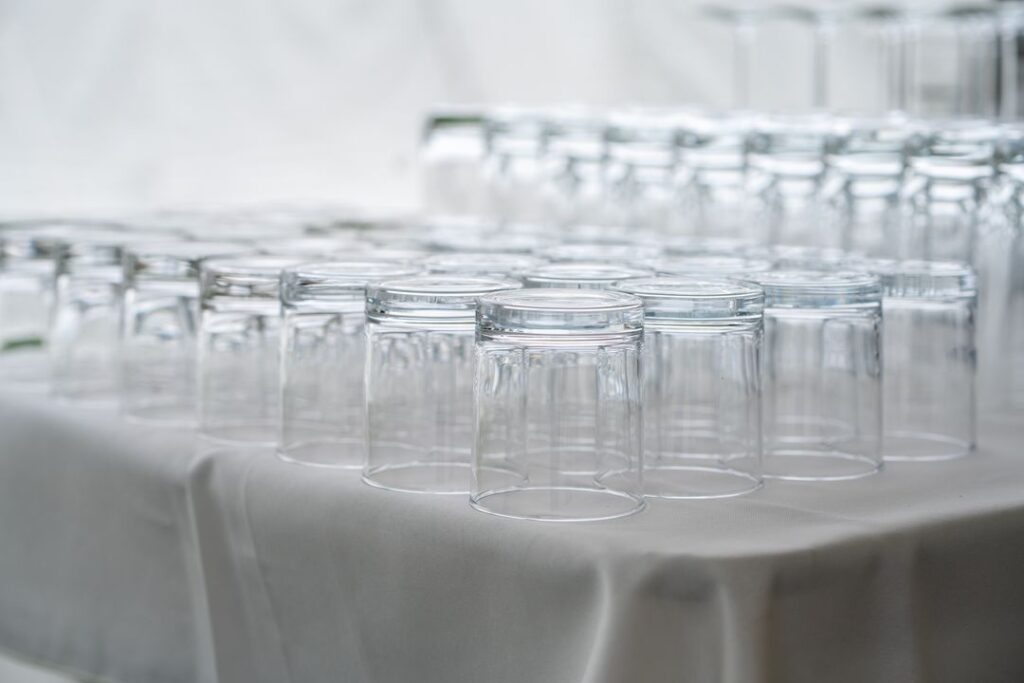 Luxe Retro Lounge Areas
Surrounding each bar was a mix of comfy luxe lounge areas. By strategically placing these throughout the event space, guests were encouraged to mingle! They starred a mix of retro and modern rentals. Including our Every Sofa and Chair, Fern Velvet Sofa, and Blanche Coffee Table. Meanwhile, our Charleston Bistro Tables with marble tops were a great option for those who preferred to remain standing.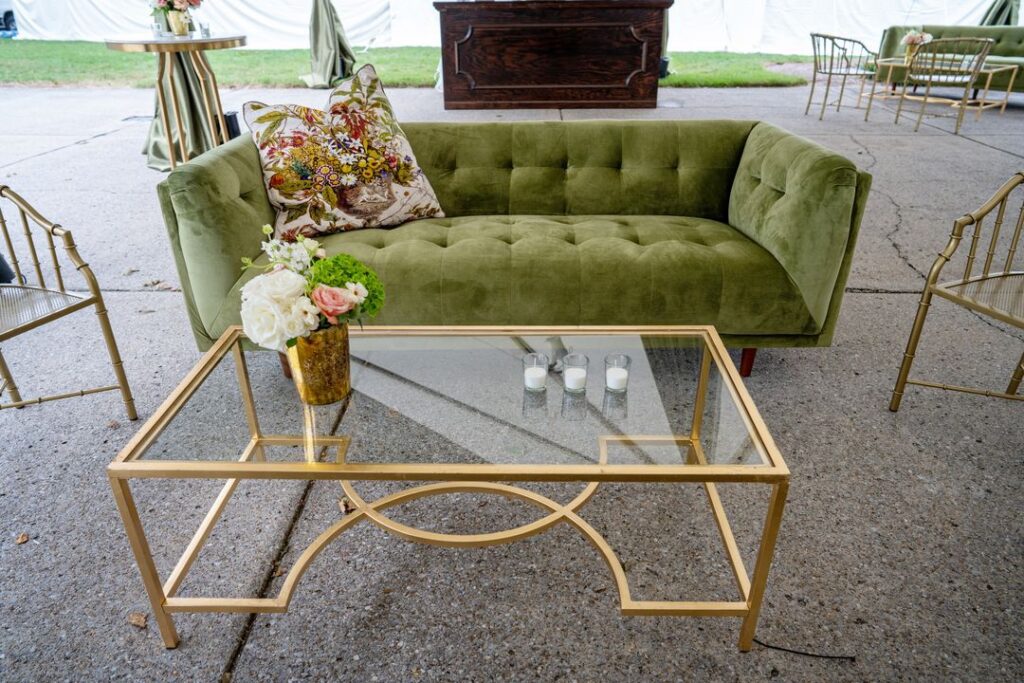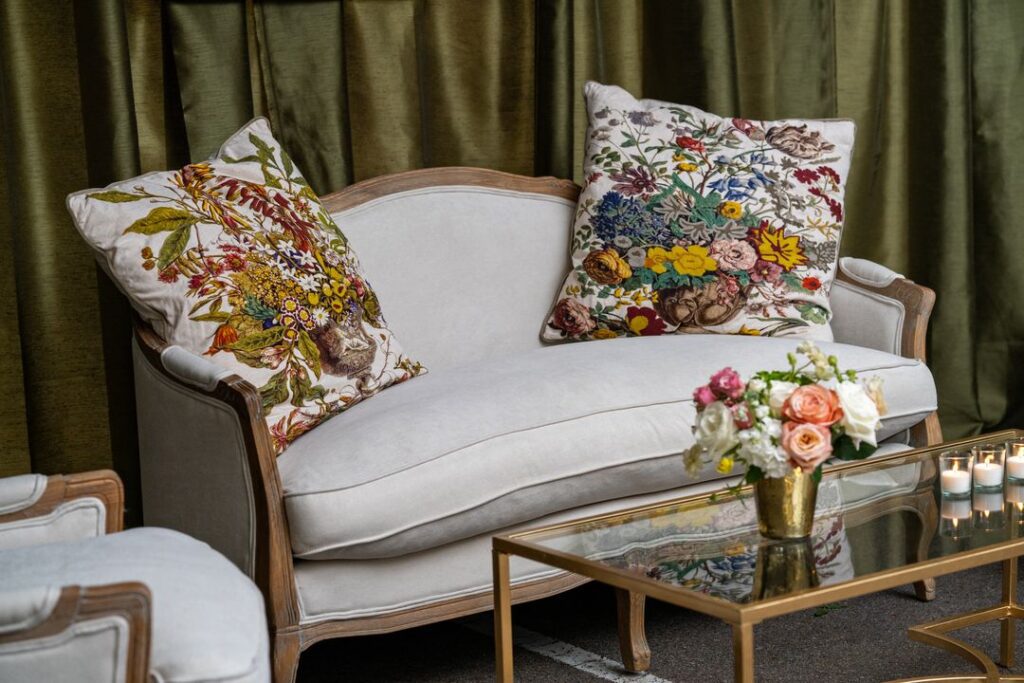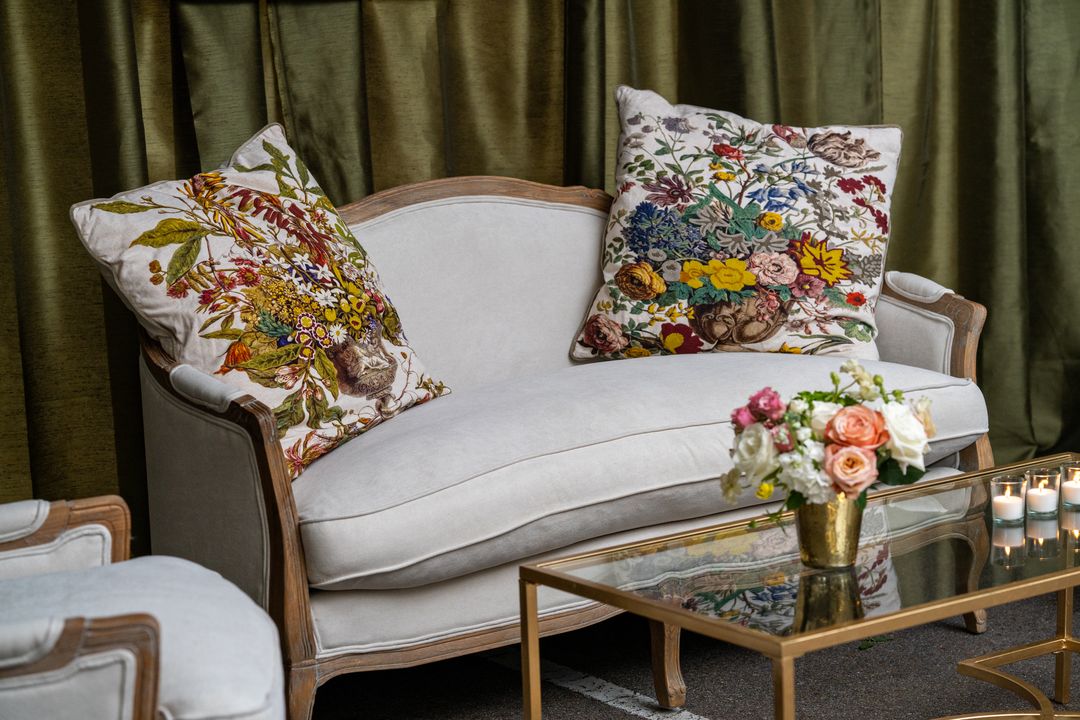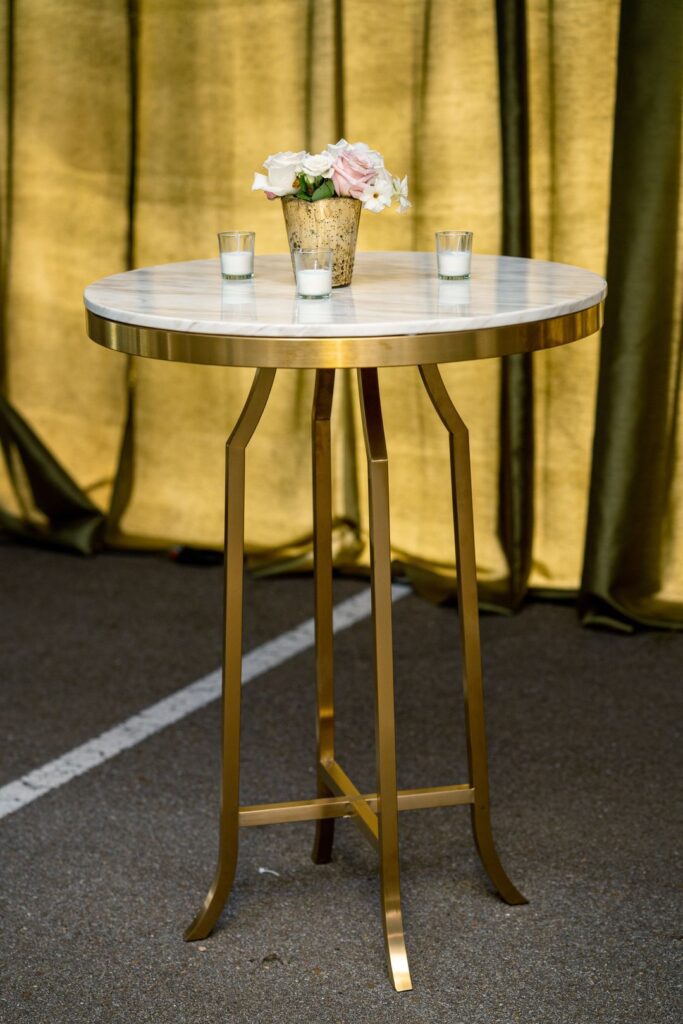 Elegant Staging for Live Entertainment
Of course, we can't forget staging, as this event had several speakers and live entertainment. A facade was created with beautiful green and gold drapery, and for the podium, we opted for a contemporary Acrylic piece. And if you have live music you have to have a dance floor! So to complement the luxe look, we decided to feature our classic Black and White Dance Floor.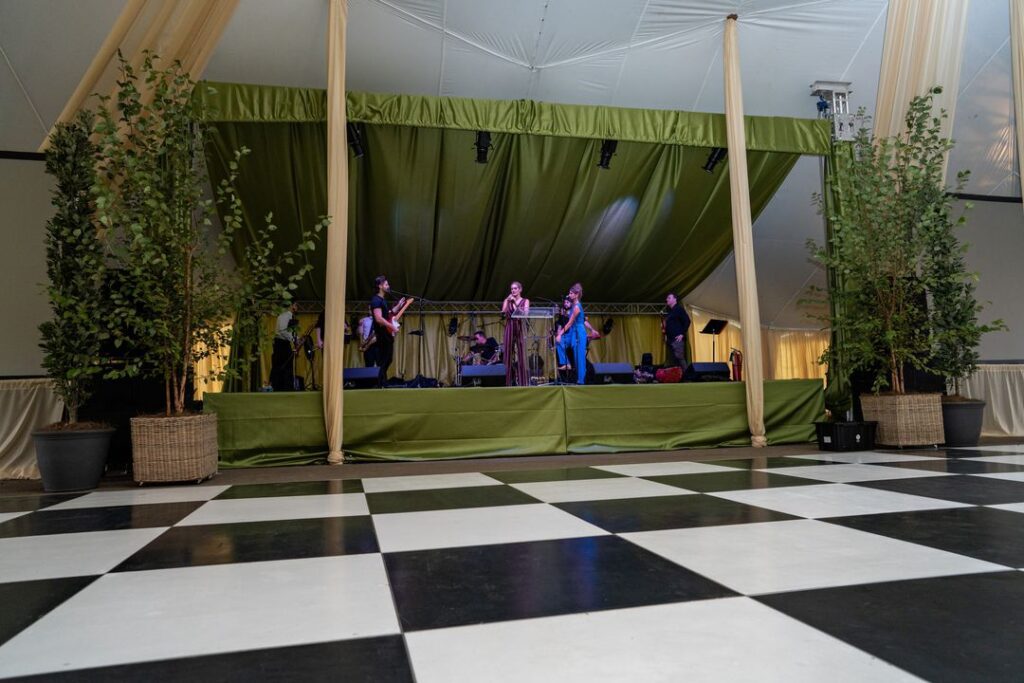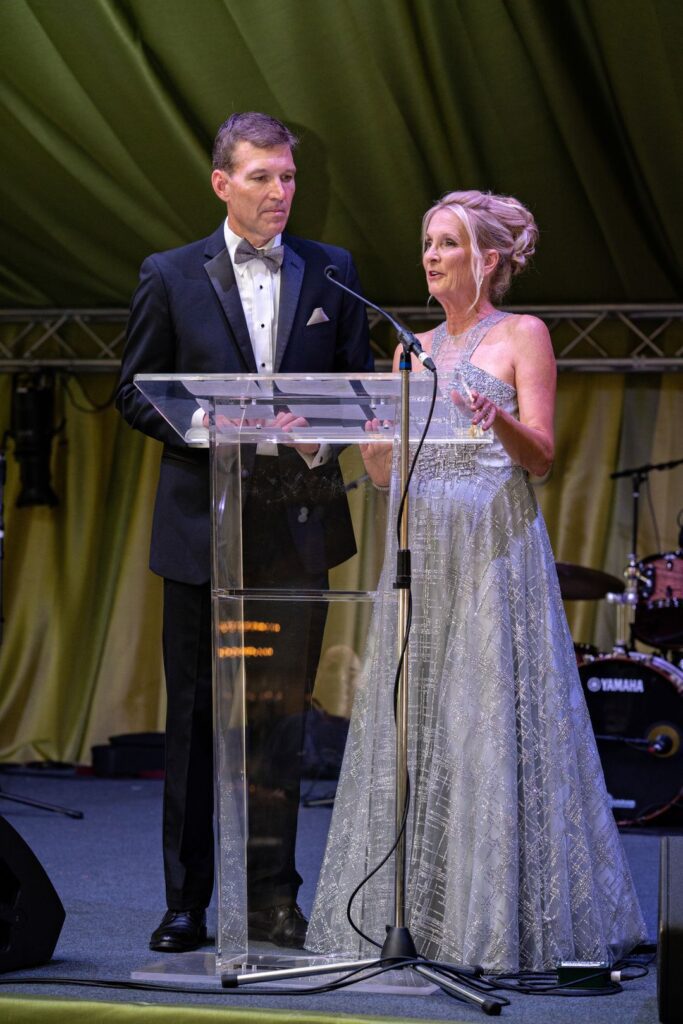 Thank you to Mindy Thornton Photography for sharing the photos from this event with us!
Love this organic luxe gala inspiration? We would love to help you recreate this look, or alter it to suit your event style. Contact us for design or layout assistance for your next event in Nashville or Franklin, TN, at info@southerneventsonline.com. Or for more formal event inspiration, check out this Gold & Ivory Gala at Cumberland University.
TAGS | Dance Floors, Event Gala, Heritage Ball, Lounge Furniture, Nashville Galas, Staging, bar event rentals, event inspiration, gala event decor, gala event design, gala event rentals, green and gold, ivory and gold, lounge areas, organic luxe
FEATURED RENTALS | Glass Charger with a Gold Rim, Abby Flatware, Ophelia Salad Plates, Pure Glassware, Boxwood Wall, Chiavari Chairs, Harpeth Bar, Black Franklin Antique Bar, White Franklin Antique Bar, Davis Glassware, Black and White Dance Floor, Acrylic Podium, Every Sofa and Chair, Fern Velvet Sofa, Blanche Coffee Table, Charleston Bistro Tables,
---