14

Oct

Gold & Ivory Gala at Cumberland University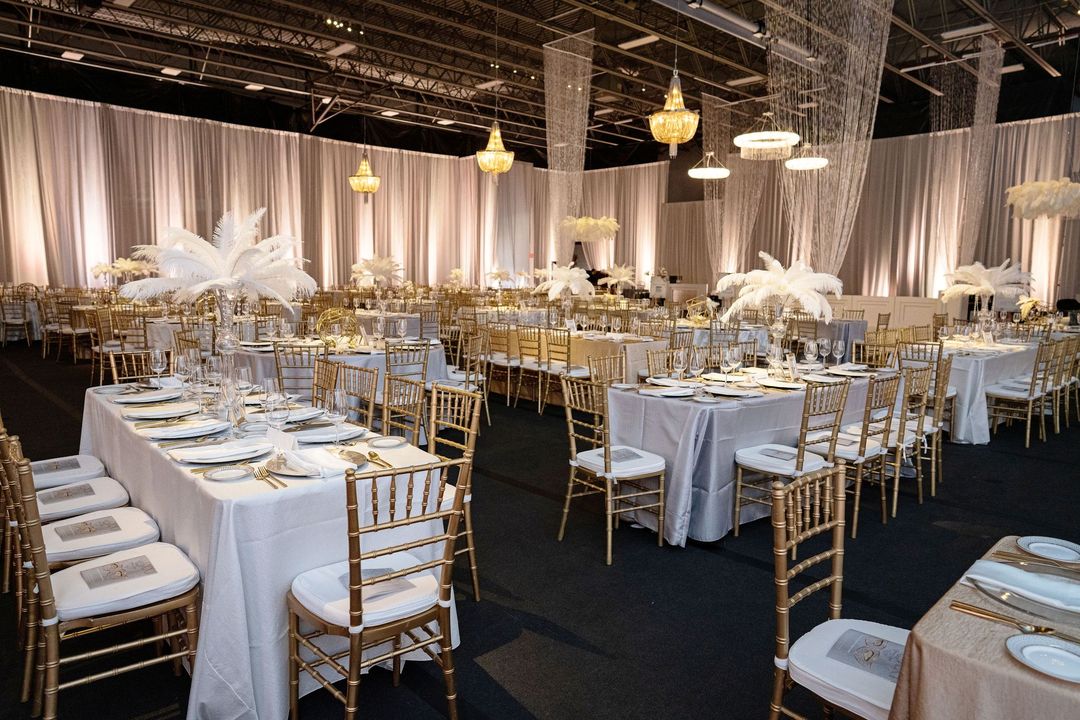 One of the premier charity events in Tennessee, the Phoenix Ball is a black tie gala benefiting Cumberland University. This year's theme was Draped In Decadence: Masked in Mystery, featuring our luxe gold & ivory gala rentals. Keep reading to get inspired for your own fundraiser or gala.
A Grand Event Entrance
Upon arriving at the venue, guests were welcomed inside via a red carpet. To create a more elegant entrance, the walls were lined with white draping. Our Loren Gold Bistro Table was set up to greet guests, along with some bubbly! The Gold Boxwood Wall was decorated with white shelving for flutes and a custom neon sign, making for a fun photo op.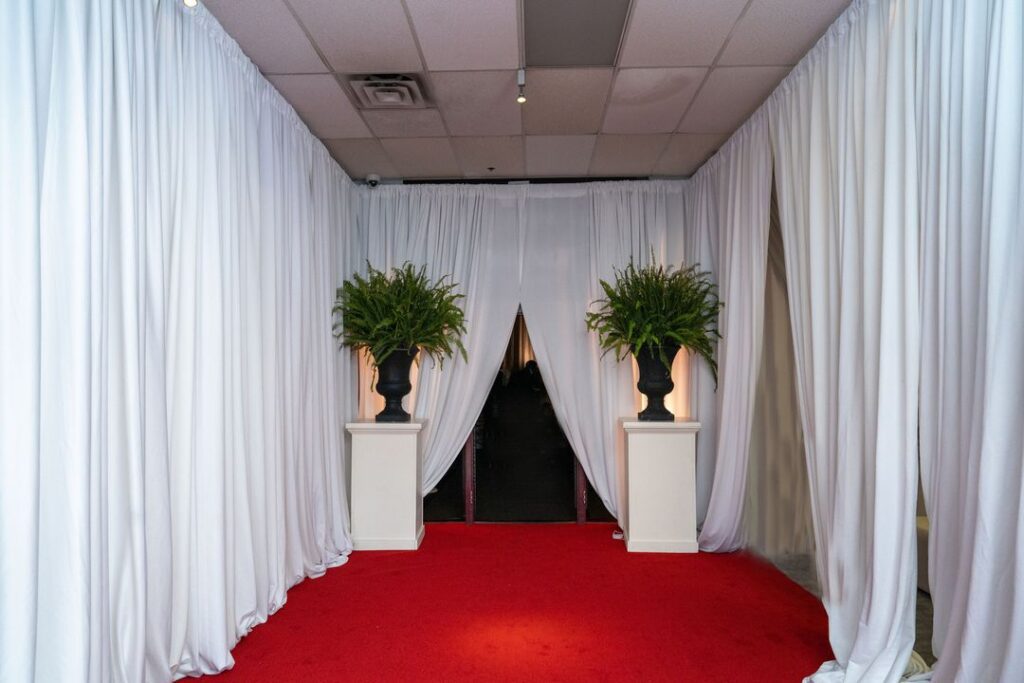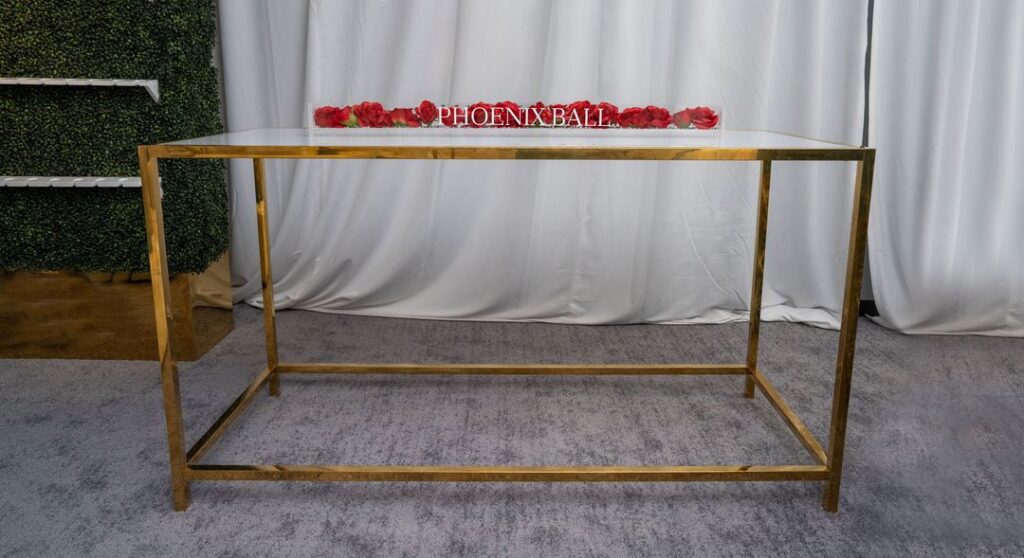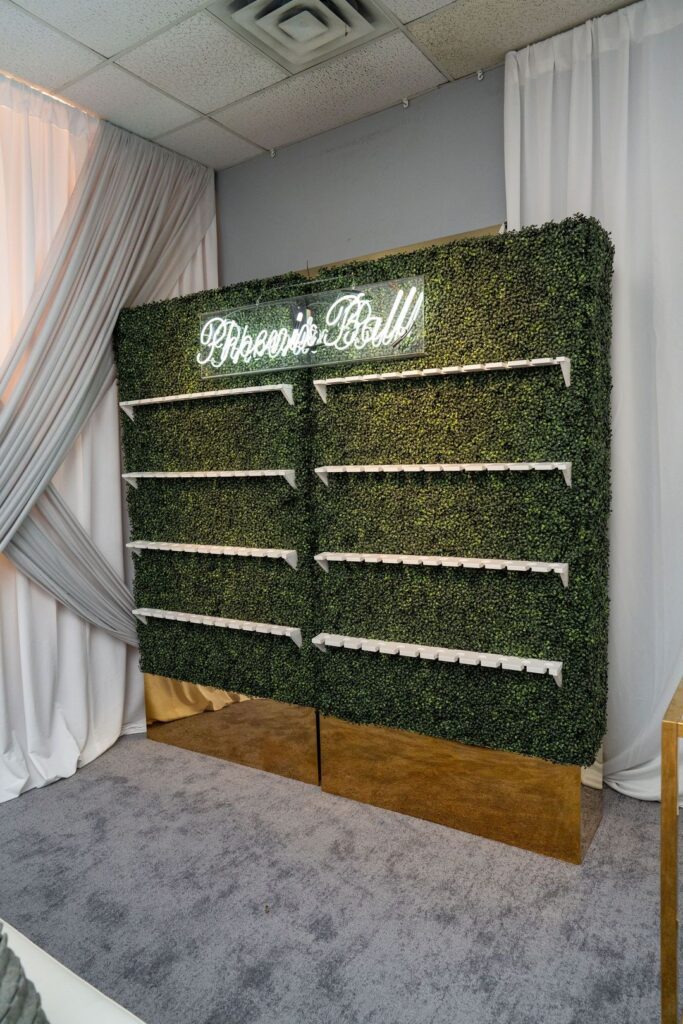 Gold & Ivory Tablescapes
Matching the theme, the dinner tables were created using gold and ivory serving ware. To make the most of the space, we used a mix of round and rectangular tables, along with our classic Gold Chiavari Chairs. They were dressed in coordinated linens, including Gold Furrow, Ivory Pearl Shalimar, and Victorian Gold Luxe. Each place setting featured a gold or silver charger, along with our stunning Ophelia or Hamlet China, and Austin Flatware.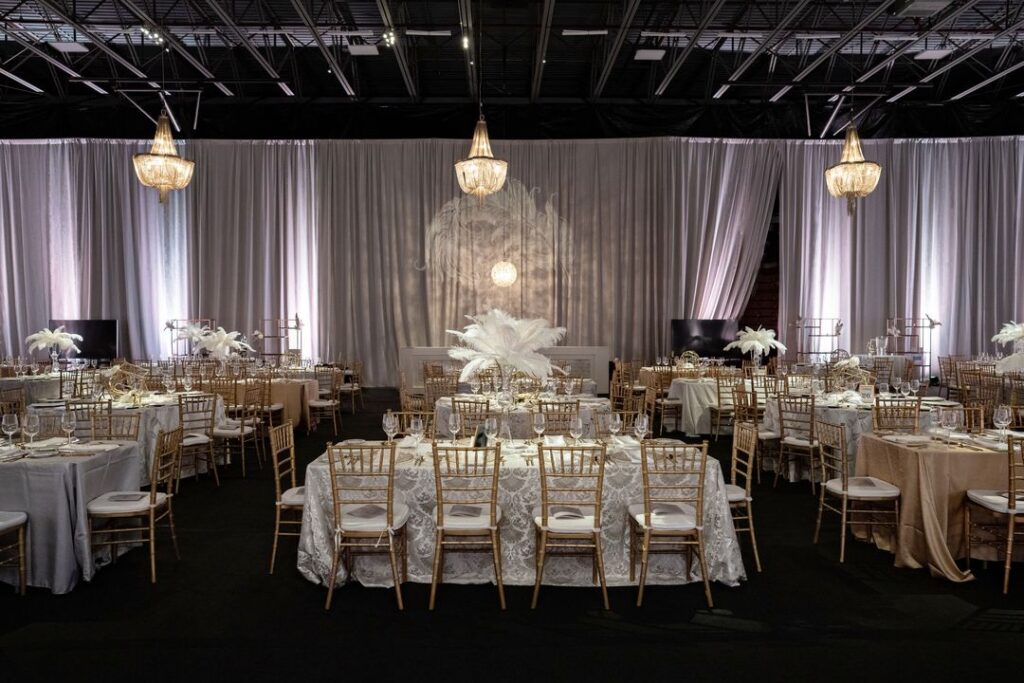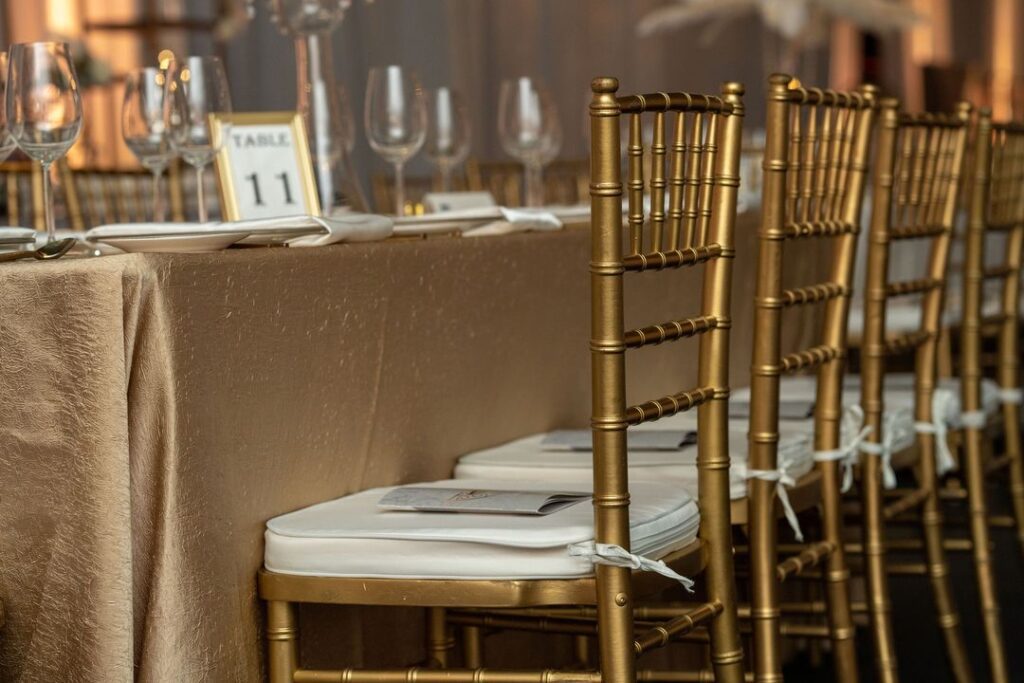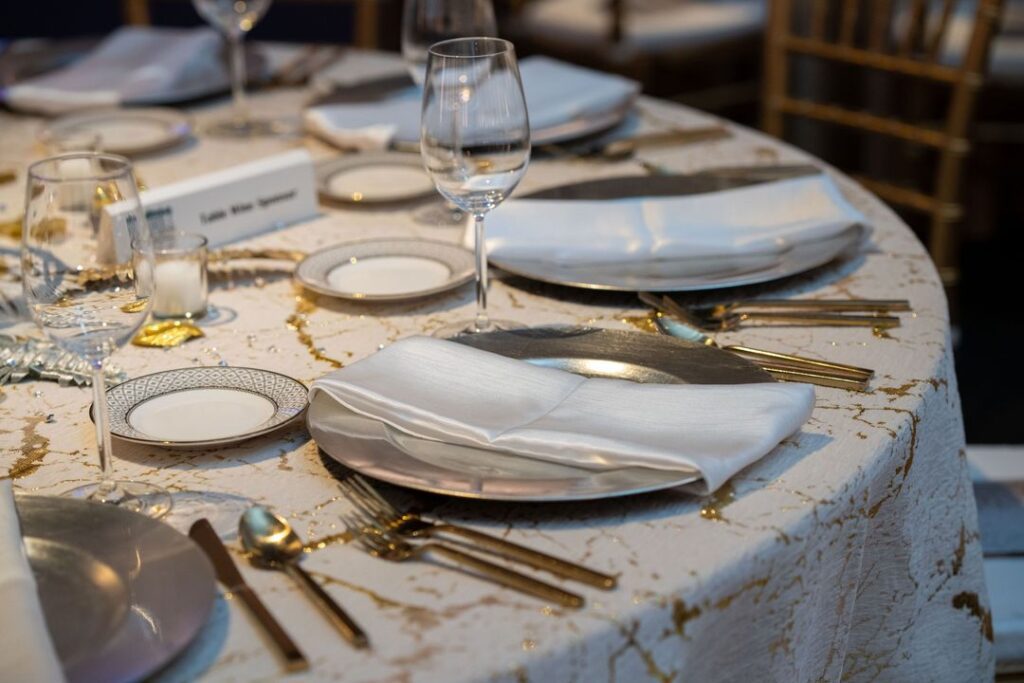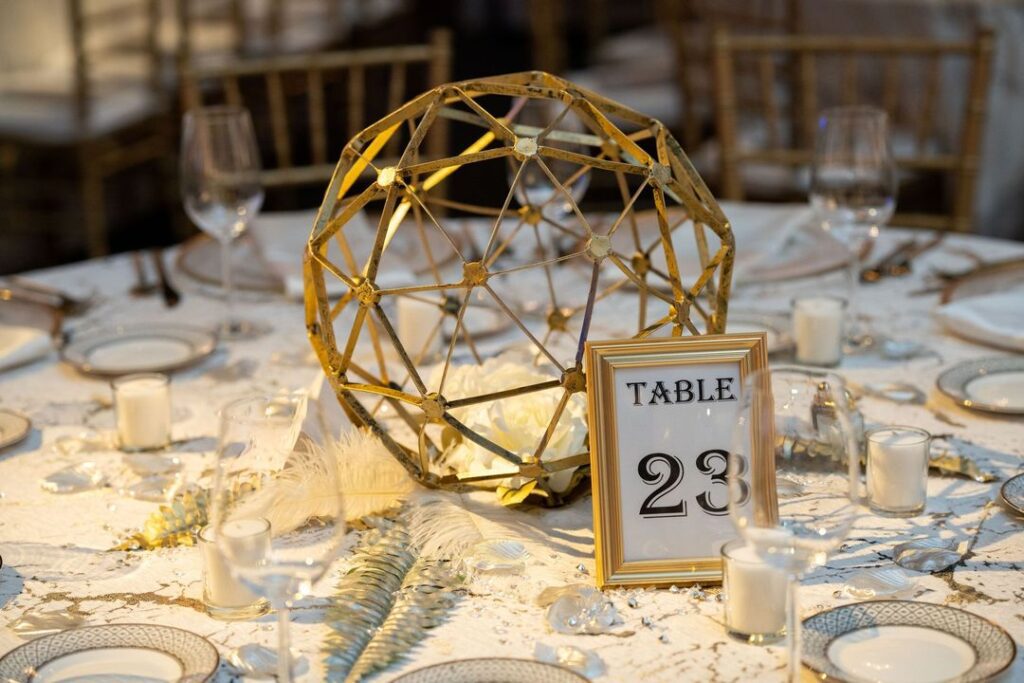 Luxe & Comfy Lounges
For any fundraiser or gala to be a success, you need comfy areas for guests to relax and converse. Throughout the event space, we created a range of small and large lounges. The largest being our neutral Pearce Lounge, complemented with the sleek Blanche Coffee Table. Smaller areas included a pair of Fantasma Acrylic Chairs and a trio of Cheval Gold Mirror Side Tables. And our always popular white leather Mercer Collection!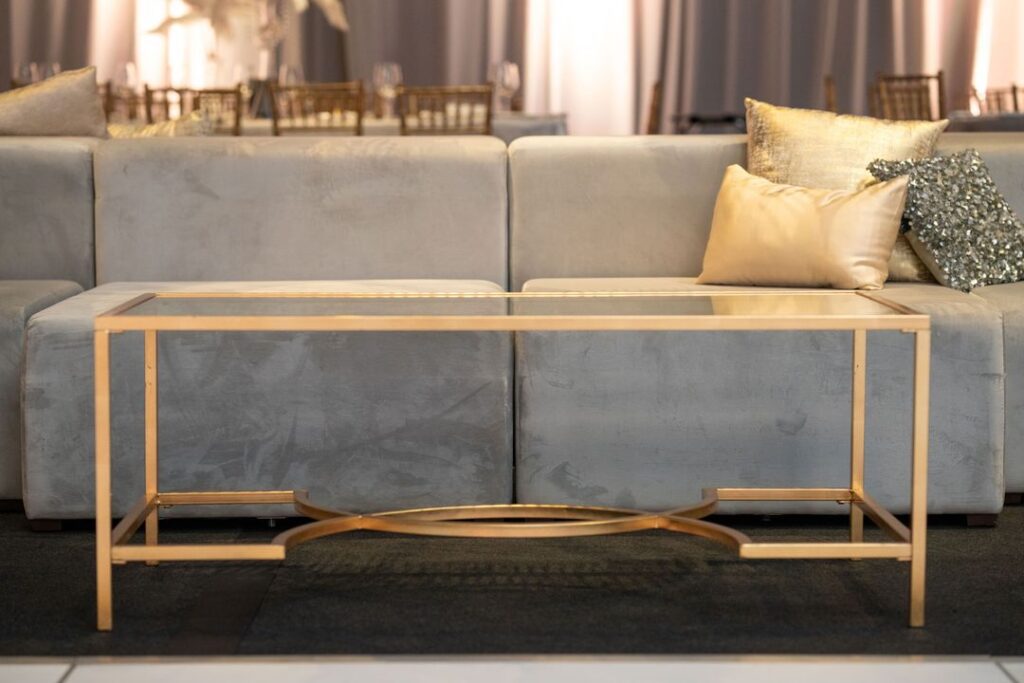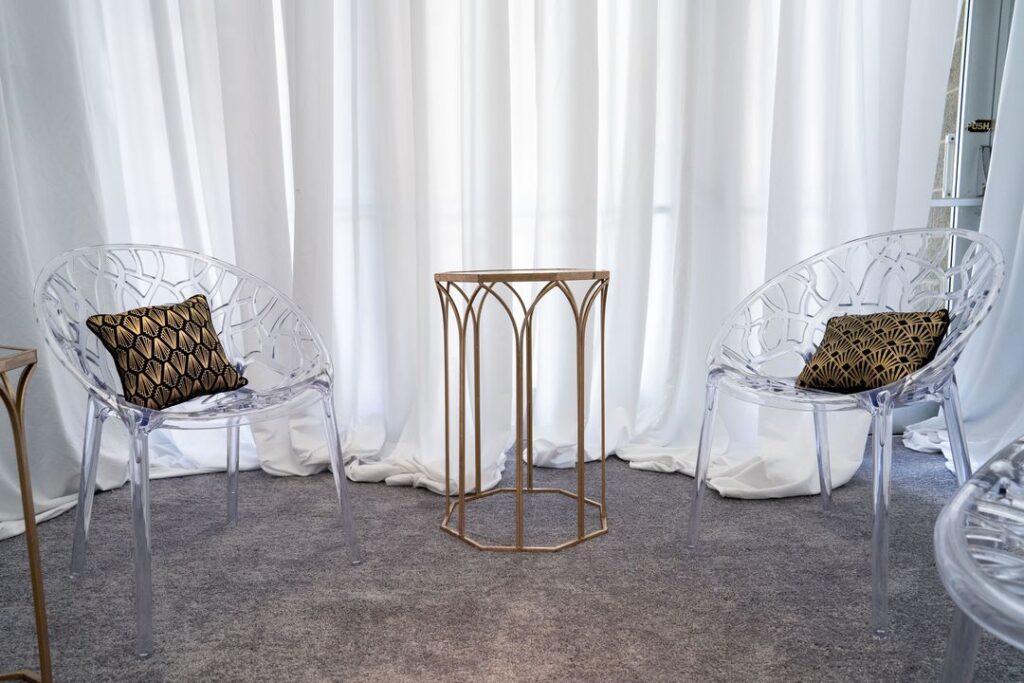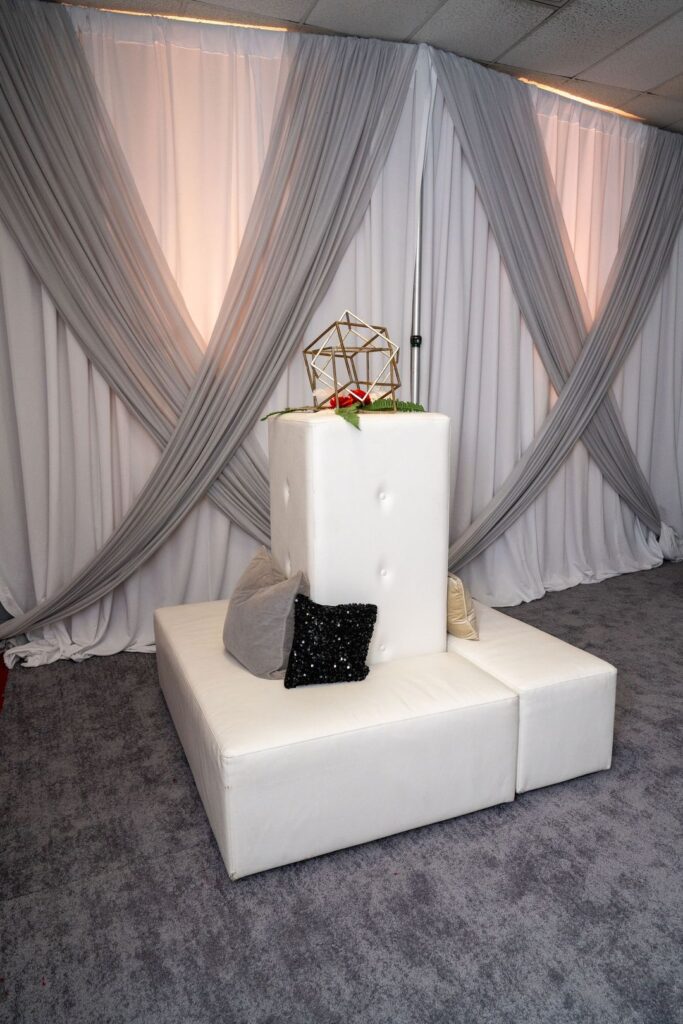 Spaces for Entertainment
The focal point of the gala was an expansive white dance floor set to our Harpeth Stage Facade. Set to the beautiful white drapery and crystal curtains, it was a stunning setting for dancing & celebrating. On either side, bars were also accessible. And they were stocked with a variety of classic glassware, including Martini and Highball Glasses, plus Champagne Flutes.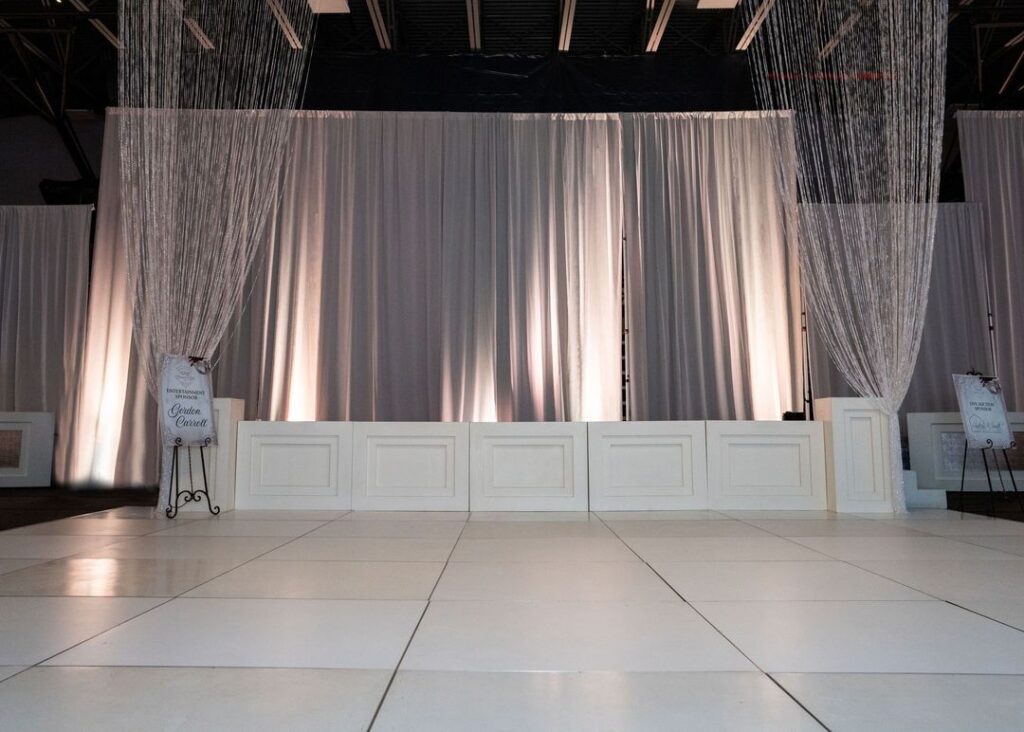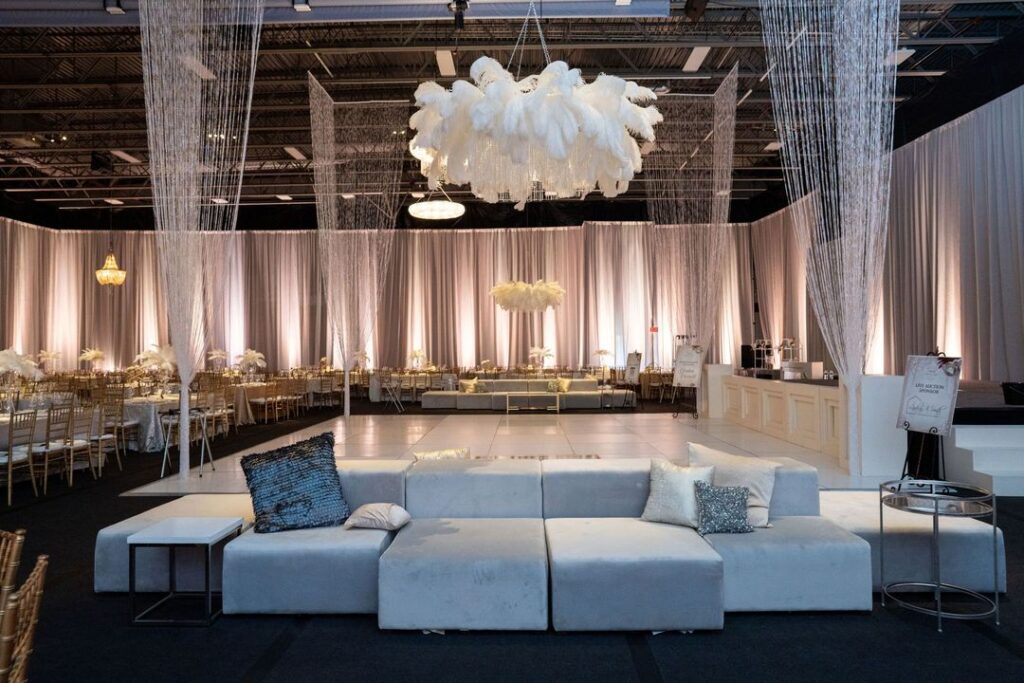 Custom Bar & Food Displays
With such a large event space, we wanted to ensure that food and drinks were easily accessible from any point. In addition to being welcomed with champagne, guests could access a bar both indoors and outdoors. Our elegant white Harpeth bars were outfitted with a custom insert to match the gold & ivory gala theme. A pair of gold bar back shelves were also used to display some sweet treats and was adjacent to a small coffee bar.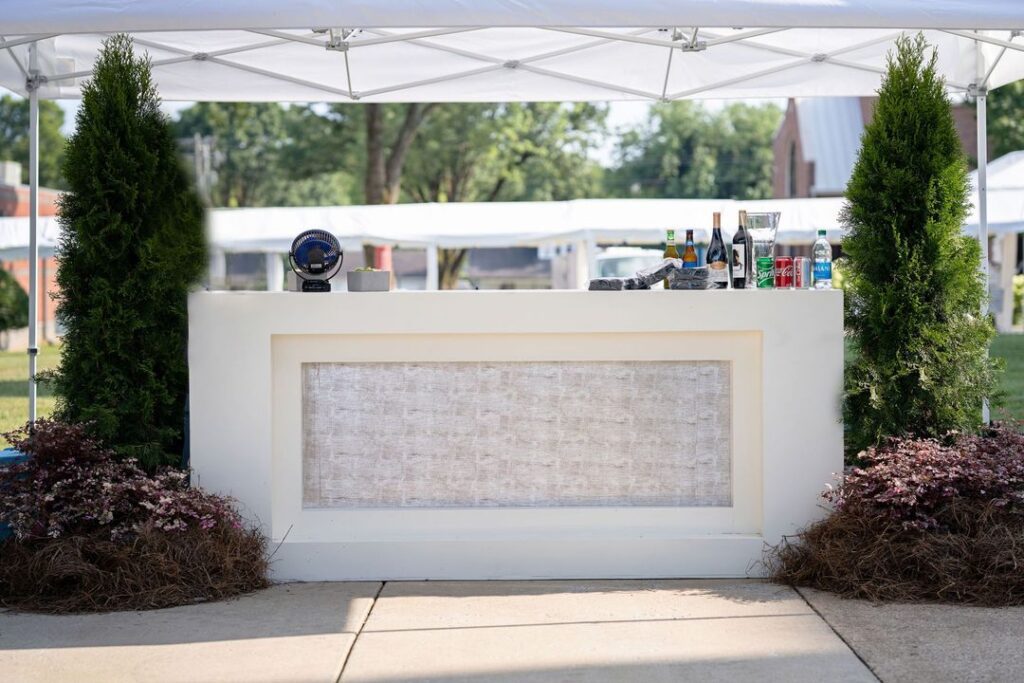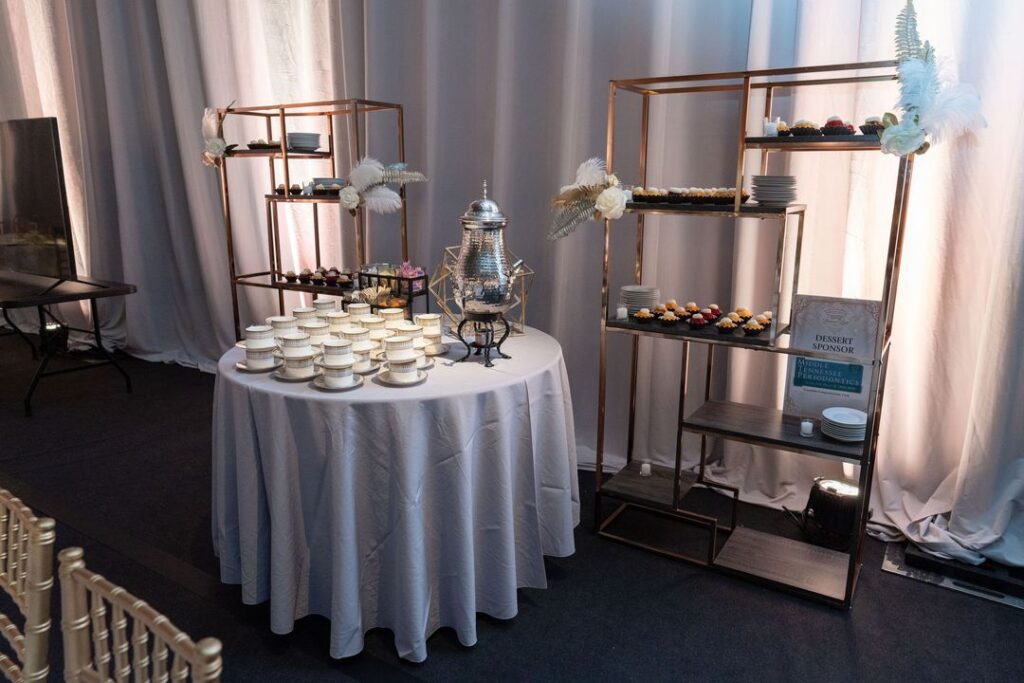 A special shout out to Phindy Studios for sharing the photos from this fabulous event!
Ready to plan your gold & ivory gala? For help planning and creating the layout for your event in Nashville or Franklin, TN, email us at info@southerneventsonline.com.
FEATURED RENTALS | Loren Gold Bistro, Boxwood Wall, Champagne Shelves, Austin Flatware, Gold Furrow, Ivory Pearl Shalimar, Victorian Gold Luxe, Harpeth Stage Facade, white dance floor, Gold Bar Back Shelves, Ophelia China, Hamlet China, Acrylic Chairs and a trio of Cheval Gold Mirror Side Tables. And our always popular white leather Mercer Collection! Pearce Lounge, Blanche Coffee Table, Fantasma Acrylic Chairs, Cheval Gold Mirror Side Table, Mercer Collection, Gold Chiavari Chair,
SEE MORE LIKE THIS