8

Feb

In Stock | Luxe New Event Rentals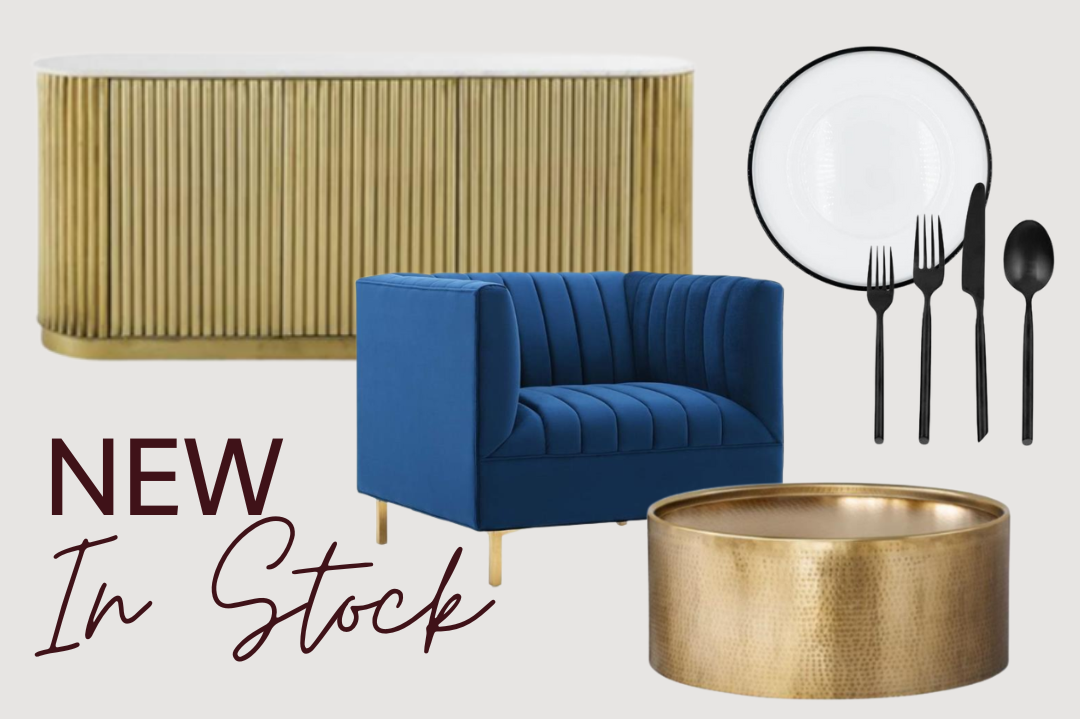 A new year and new design trends call for new event rentals! In 2023 we expect to see an increase in elevated events that showcase an attention to detail, big and small. Whether you're planning a bold modern wedding, an intimate birthday bash, or a casual backyard soiree. To help you host a well-thought-out event that will leave a lasting impression on your guests, take a look at our new in-stock event rentals, from luxe linens to sleek serving ware and trendy event furniture.
Stylish Serving Ware + Linens
Modern event tables are bigger and brighter than ever. But rather than featuring intricate serving ware, centerpieces serve as the focal point. Such as large floral arrangements and bold textured linens. Meanwhile, chargers, china, and flatware are sleek and simple. Together, these details lend a perfect balance between minimalism and maximalism! This aesthetic is easy to achieve with our new serving ware & linens. Create a moody neutral table starring our Sahara Runner in White, topped with a Glass Charger with Black Rim and Noir Matte Black Flatware. For a more chic design, try our Sierra Runner in Rose with Georgia China and Fresno Matte Gold Flatware.
Pro Tip: Add a fun splash of color with our velvet napkins in timeless colors like Driftwood or Magnolia.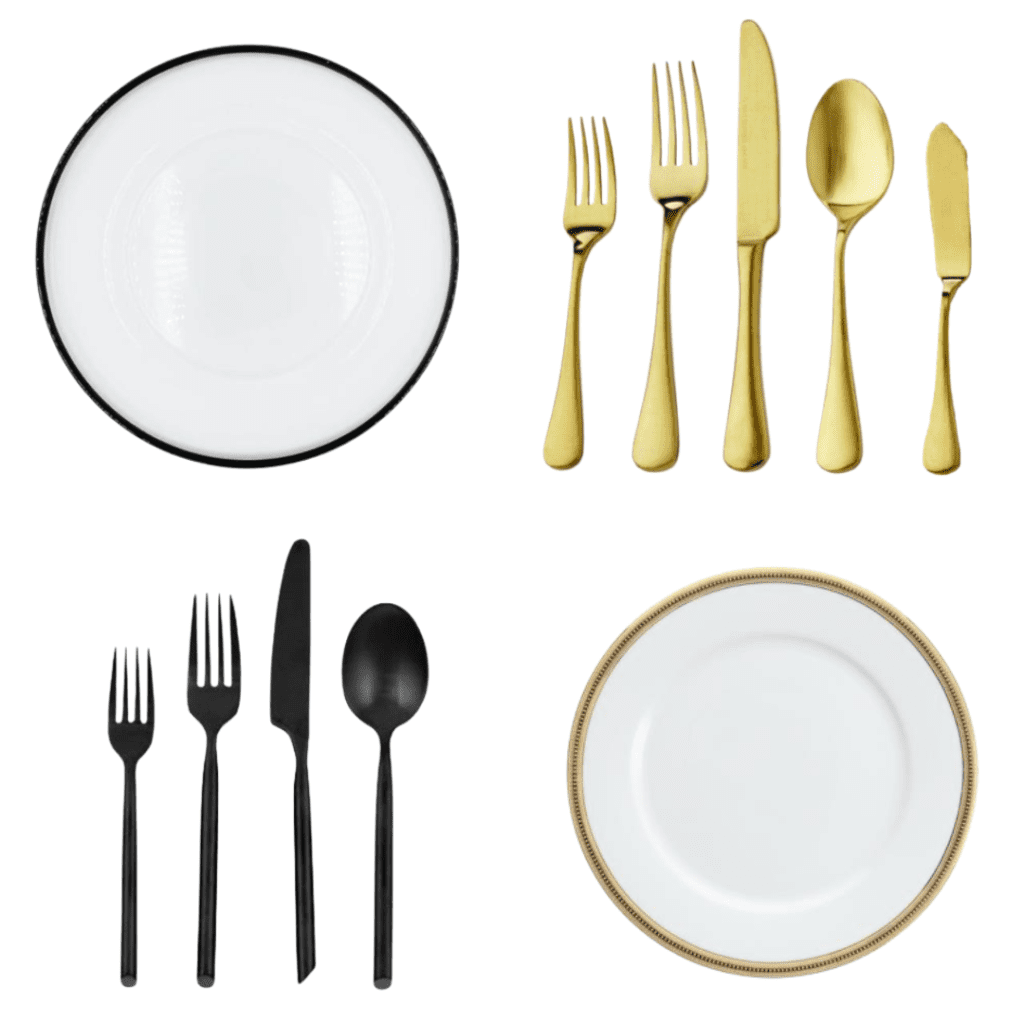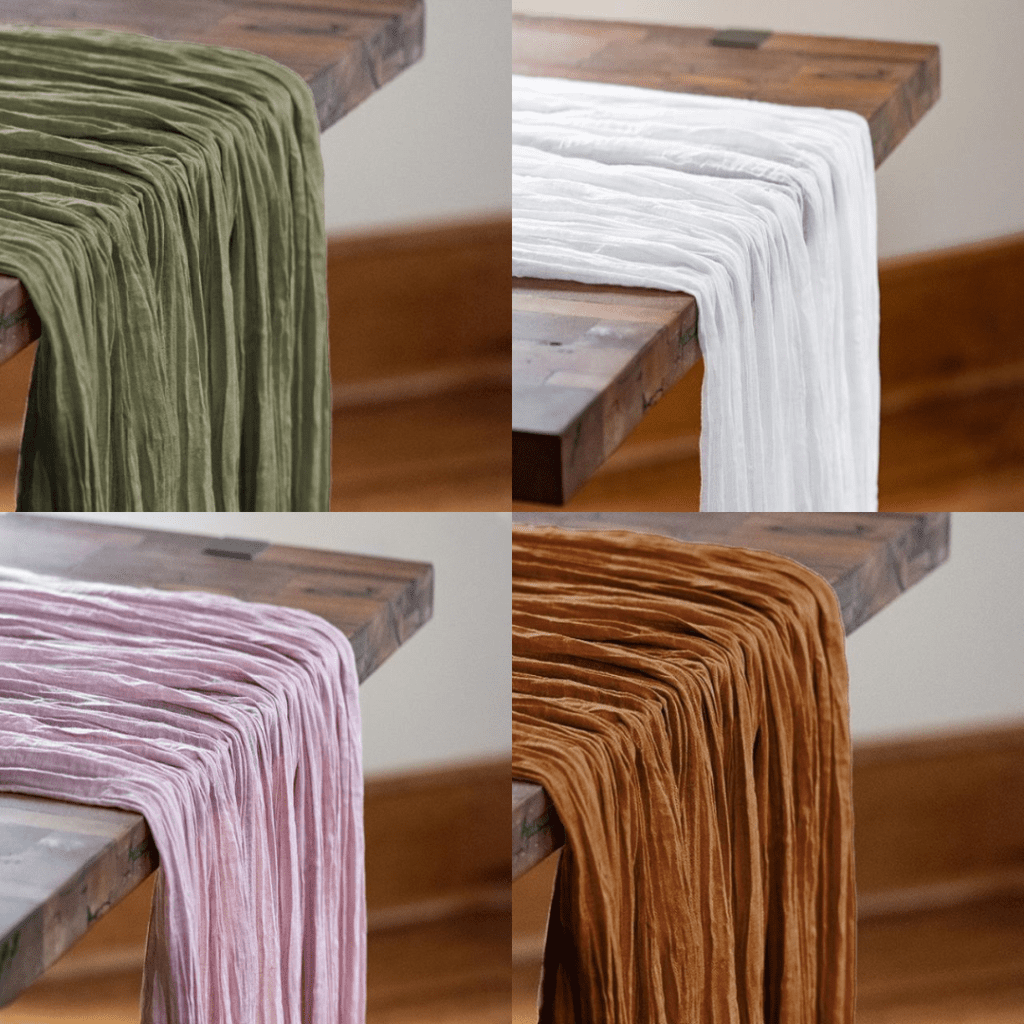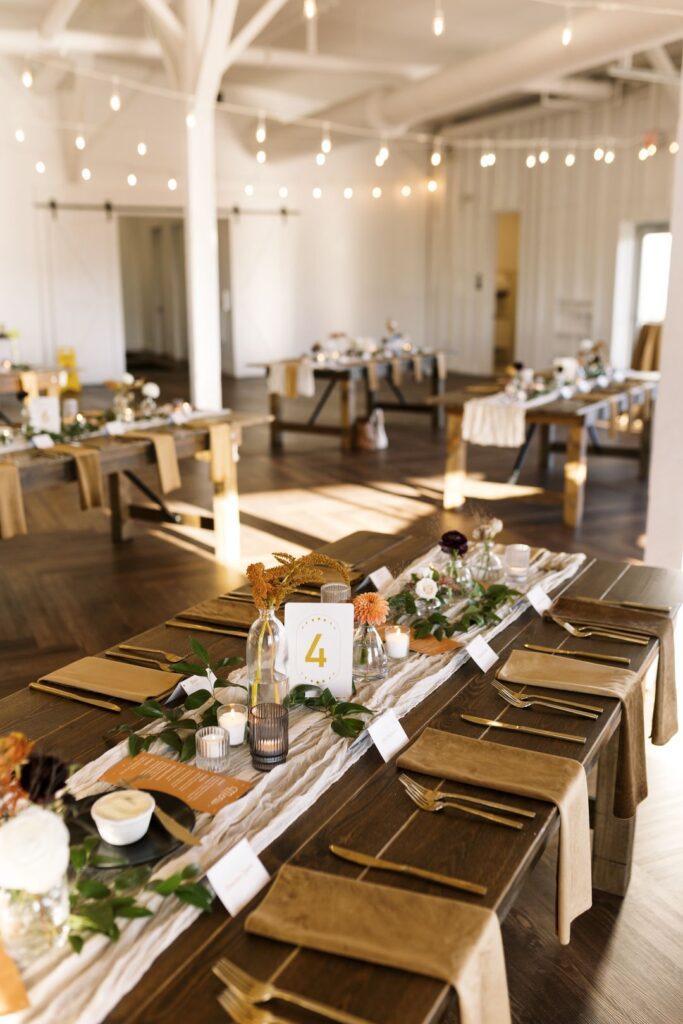 Trendy Lounge Furniture
If you've read any of our blogs then you know we love a stylish event lounge! They are a simple but effective way to elevate any event, from corporate cocktail hours to weddings or backyard parties. To help our clients create one-of-a-kind areas that encourage guests to sit, sip and mingle, we're adding new furniture to our inventory. Including accent tables, plush sofas, and armchairs. Some of our favorite additions are the Marine Navy Velvet Chair and Grey Tufted Ottoman. Both of which look stunning paired with a Hammered Coffee Table, in Pewter or Gold. To stay on top of the trends we have also updated our lounge packages – be sure to take a look to see if any of these curated collections align with your upcoming event.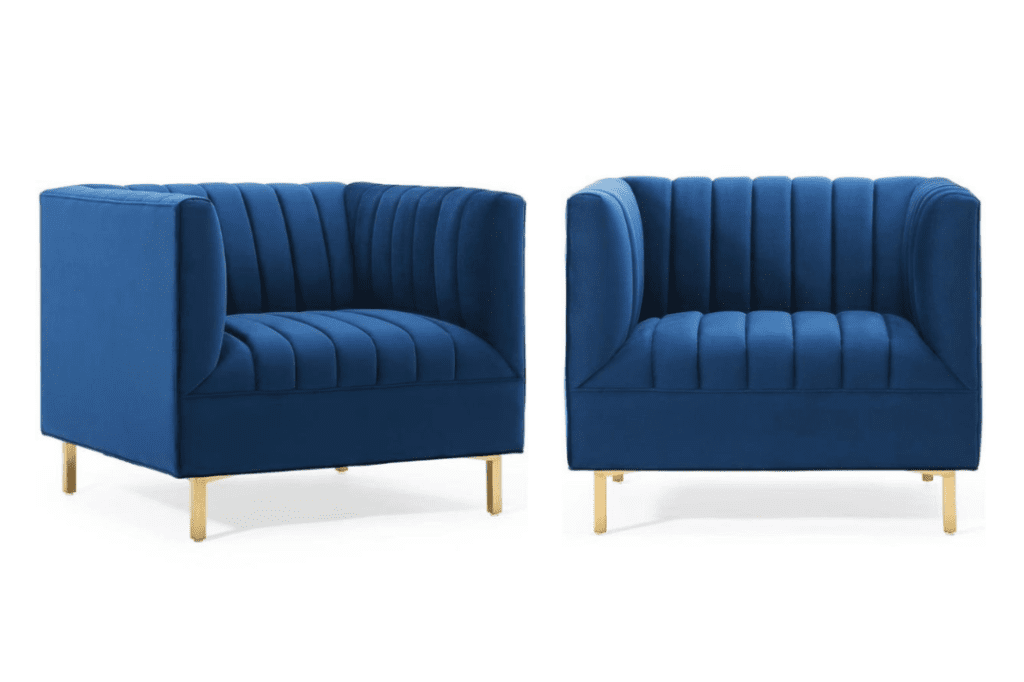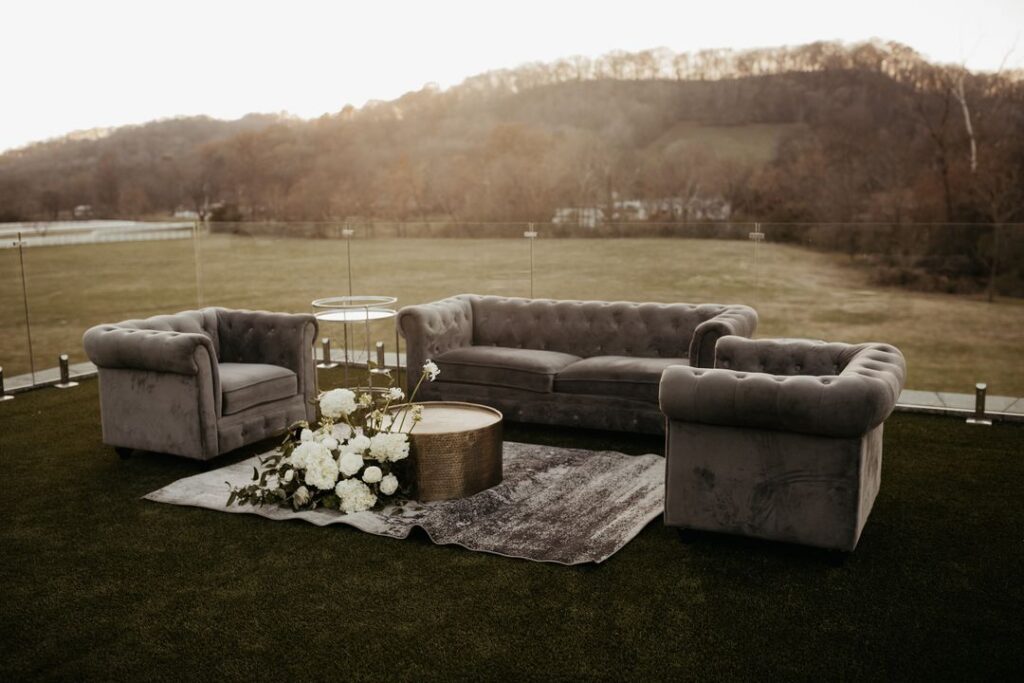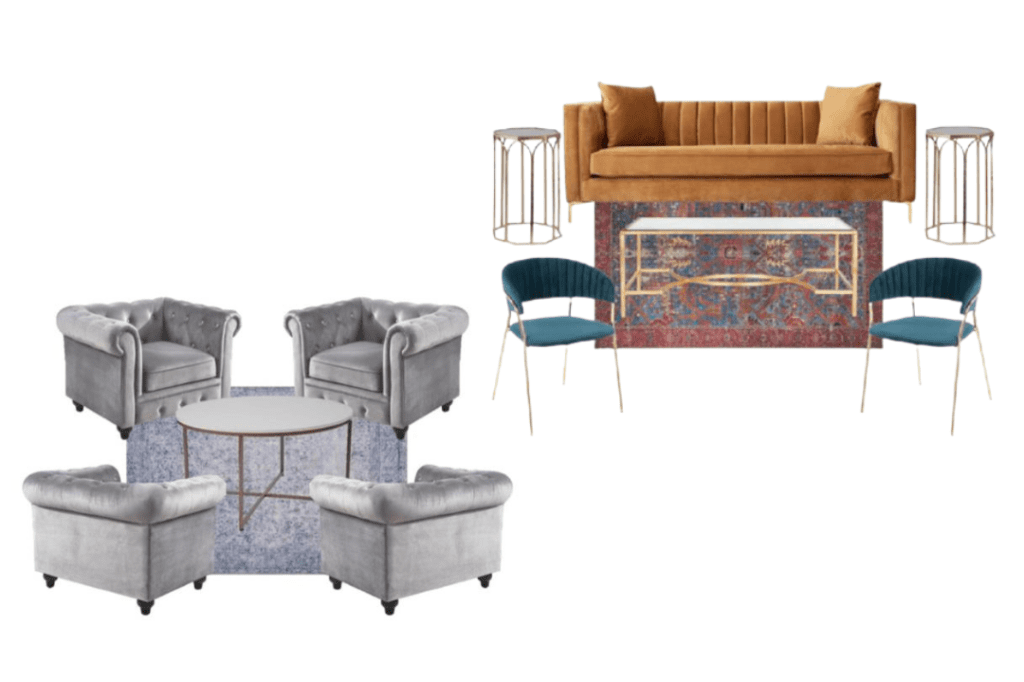 On-Theme Event Bars
If there is one item that every event needs, it's a bar! These versatile pieces aren't just for serving drinks, but can also be used for displaying food, decor, and more. That's why this year we are adding a new variety of bars to our inventory that will align with current design trends and event themes. Take our Chelsea Marble Top Bar, a luxe piece fitting for modern retro events or chic cocktail parties. Meanwhile, staple pieces like the Harpeth 8ft Bar can be customized with signage, for weddings or corporate galas! Or create an elegant dessert or champagne tower using White 6-Tier Serving Tower.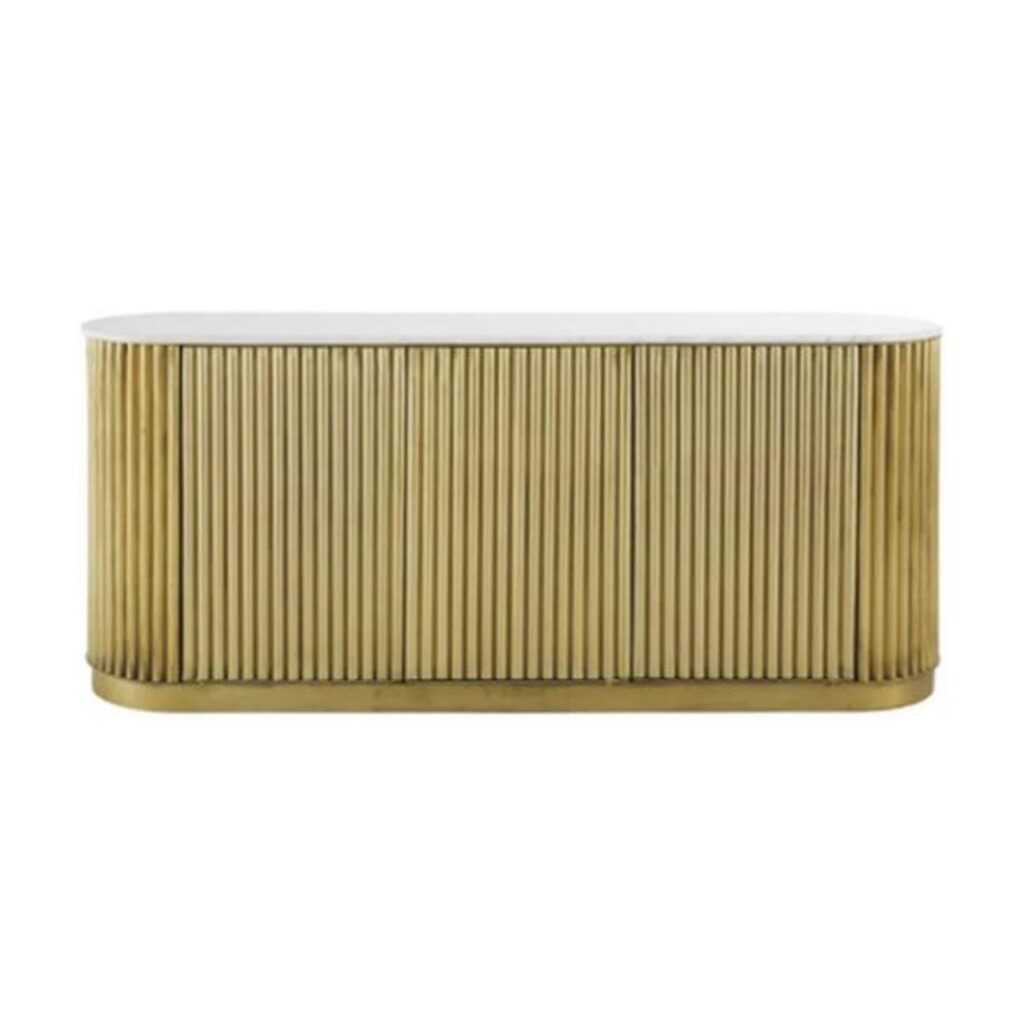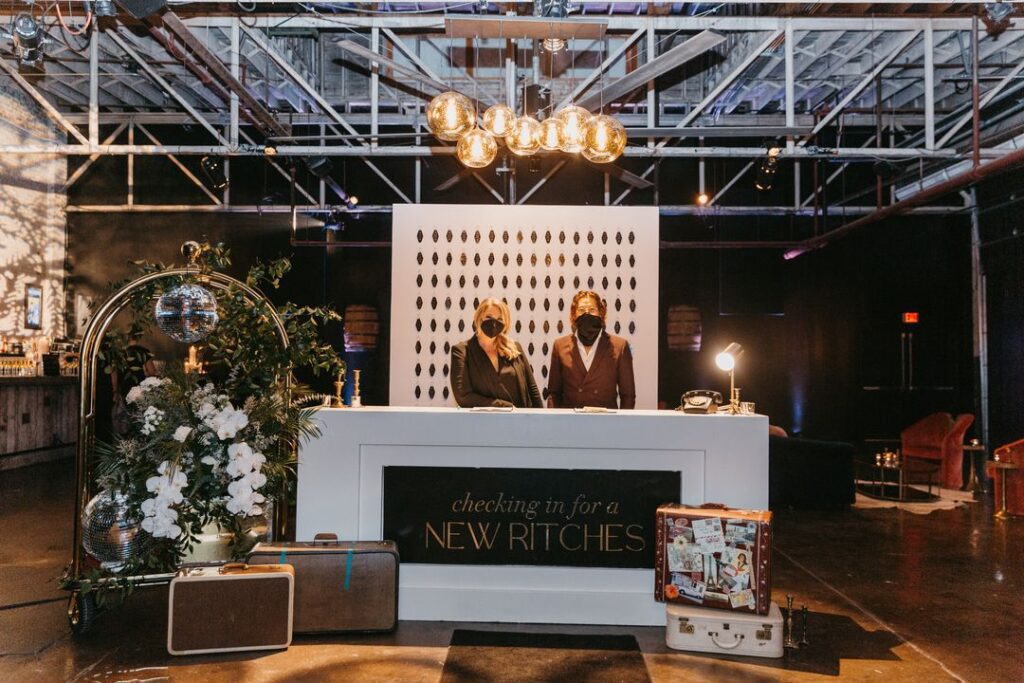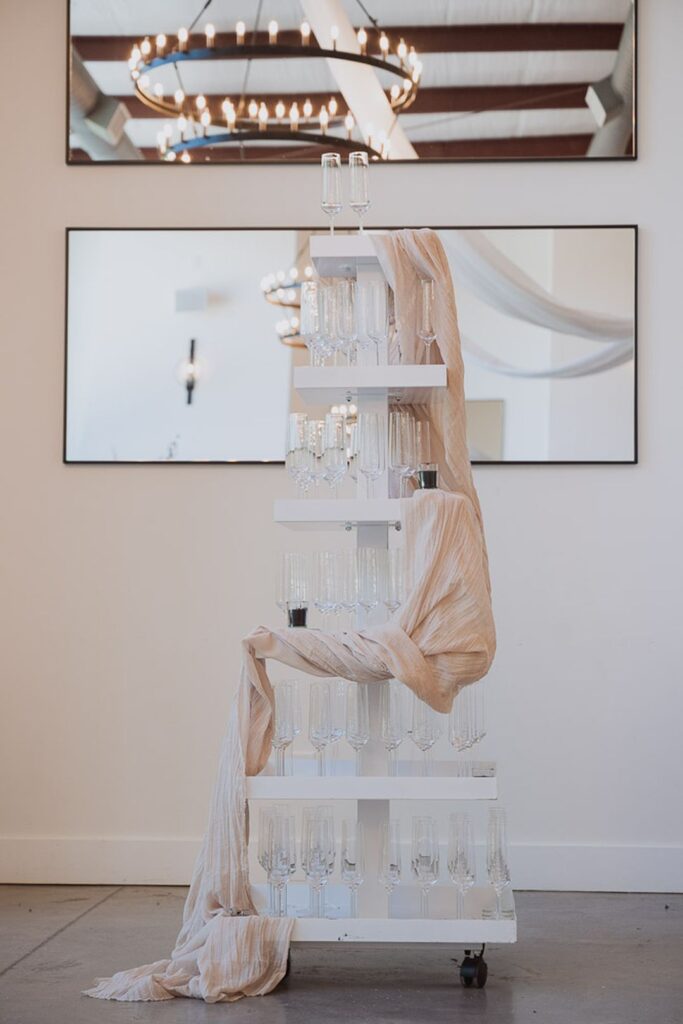 Want to feature these new event rentals at an upcoming holiday party in Nashville? Send our team a message at info@southerneventsonline.com for help selecting the perfect pieces for your gathering, big or small! And be sure to keep an eye out for new additions to our catalog – more is coming soon.
FEATURED RENTALS | Sahara Runner in White, Glass Charger with Black Rim, Noir Matte Black Flatware, Sierra Runner in Rose, Georgia China, Fresno Matte Gold Flatware, Driftwood Velvet, Chelsea Marble Top Bar, Harpeth 8ft Bar, White 6-Tier Serving Tower,Magnolia Velvet, lounge packages, hammer pewter coffee table, hammer gold coffee table, grey tufted ottoman, marine navy velvet chair,
SEE MORE LIKE THIS