15

Aug

In Stock: Outdoor Wedding Ceremony Rentals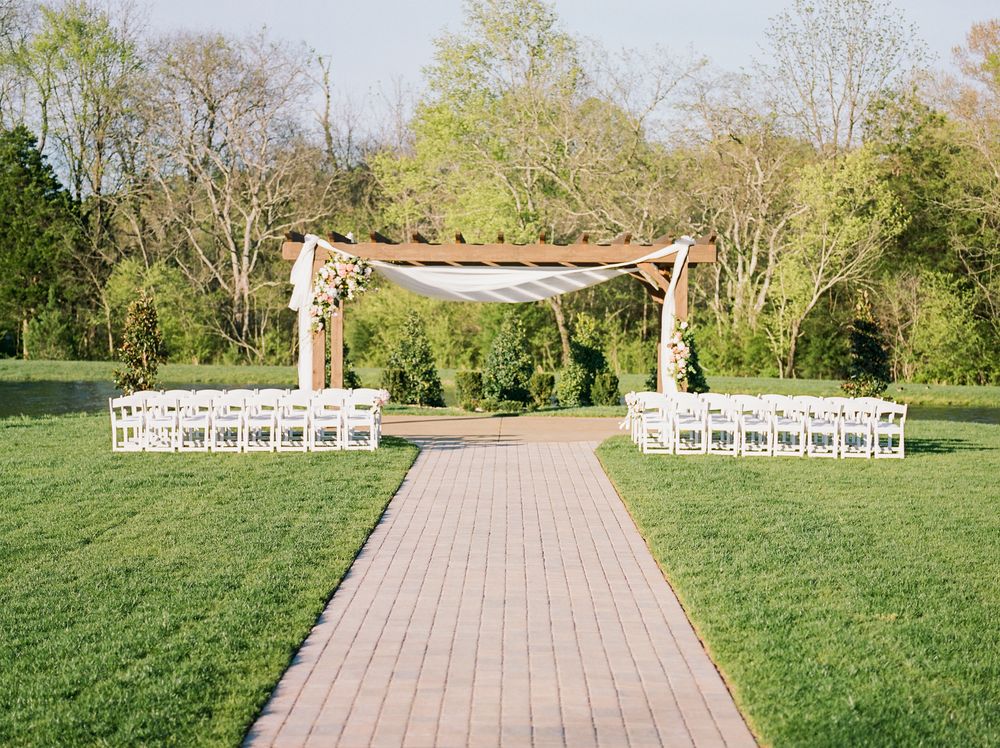 Outdoor wedding ceremonies in Nashville, TN come in all shapes and sizes. Couples may opt for an open-air feel for a variety of reasons – one being the sheer beauty and novelty of exchanging vows with Mother Earth as a front-row guest. Many brides and grooms have envisioned an outdoor wedding ceremony for as long as they can remember. We adore being part of wedding celebrations outdoors, and get giddy with excitement when we see it all come together!
An outdoor wedding ceremony does not always mean the wedding is taking place on some form of a lawn. You could use a rooftop or a venue that offers concrete area. If a couple is looking to take it to the next level, Dura-Trac Flooring is the perfect option in terms of creating flooring outdoors. Otherwise, with nature as the backdrop, the sky is certainly the limit in terms of what kind of look one can achieve for an open-air wedding ceremony. Boho, elegant, rustic, intimate, grand – we've seen it all. In order to achieve the look you desire, all that is needed is creativity, a plan, and the perfect outdoor wedding ceremony rentals.
Boho Outdoor Weddings
For a boho-themed outdoor wedding ceremony, we love using rentals such as our Rustic Bench for seating. For texture, Cowhide Rugs draped over benches and over the ground are used. This adds warmth, color, and fun!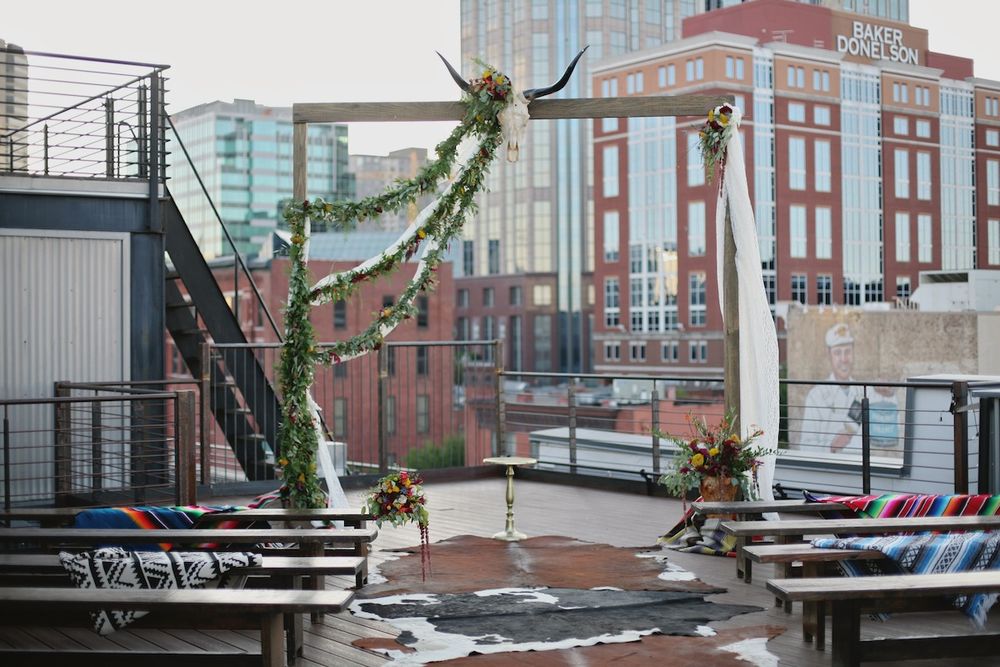 Photo by The Photographix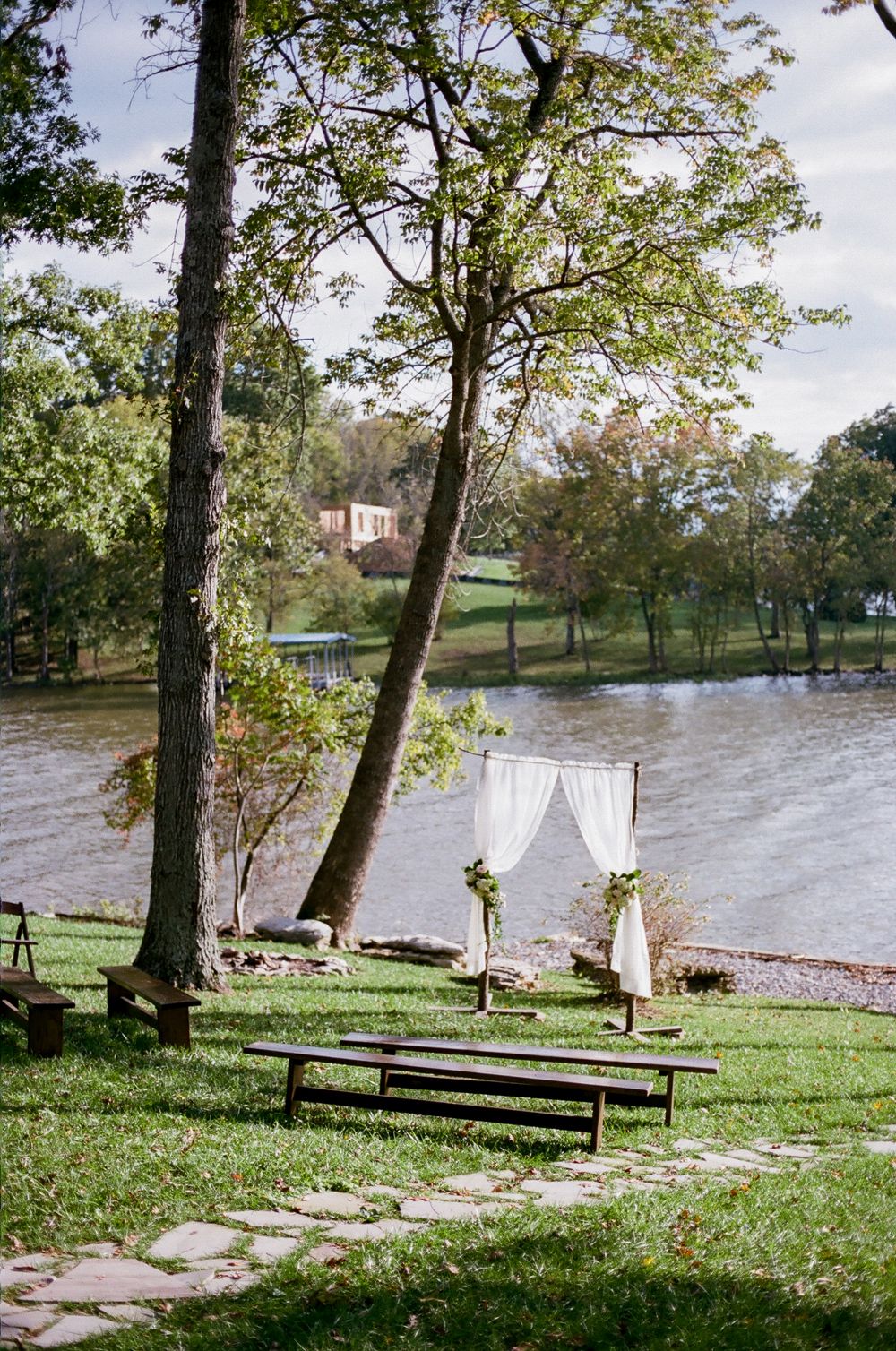 Traditional Outdoor Weddings
For a more traditional outdoor wedding ceremony, Folding Chairs in black, natural wood, or white create a streamlined, classic look. The combination of natural wood, green grass, and a blue sky come together for a memorable and gorgeous day!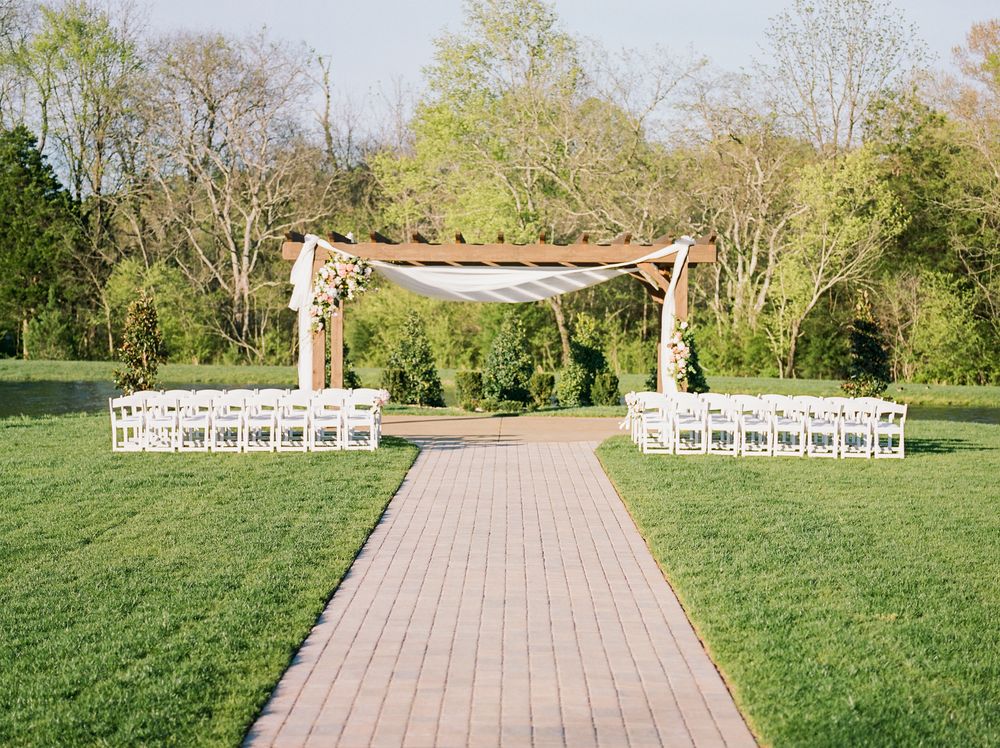 Photo by Jenna Henderson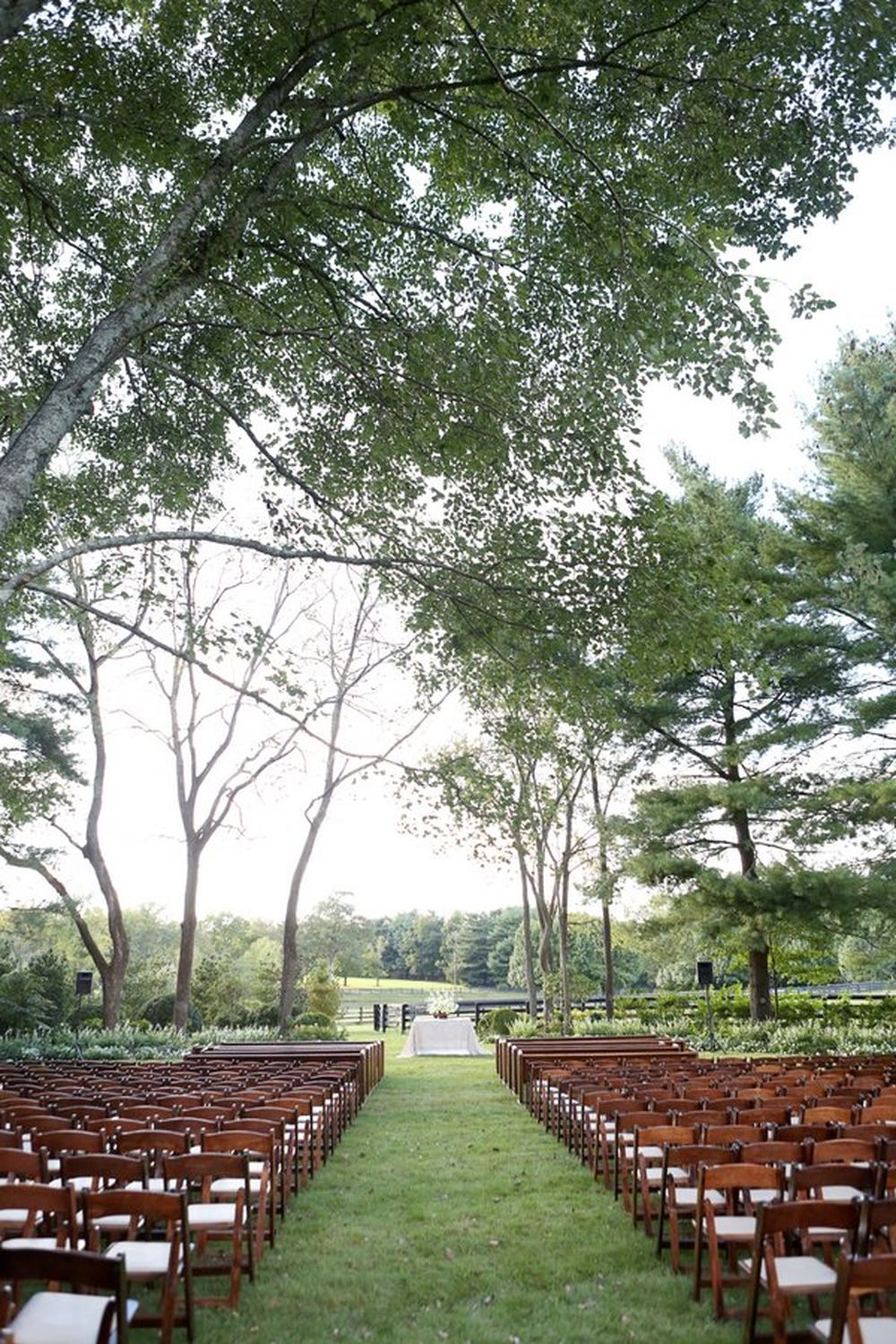 Photo by Mary Rosenbaum Photography
Modern  Outdoor Weddings
If a couple is desiring a modern vibe at their wedding ceremony, Acrylic Chairs look absolutely gorgeous – they are the perfect modern approach to seating at an outdoor wedding. Pairing an outdoor setting with modern materials creates an upscale, yet approachable feel.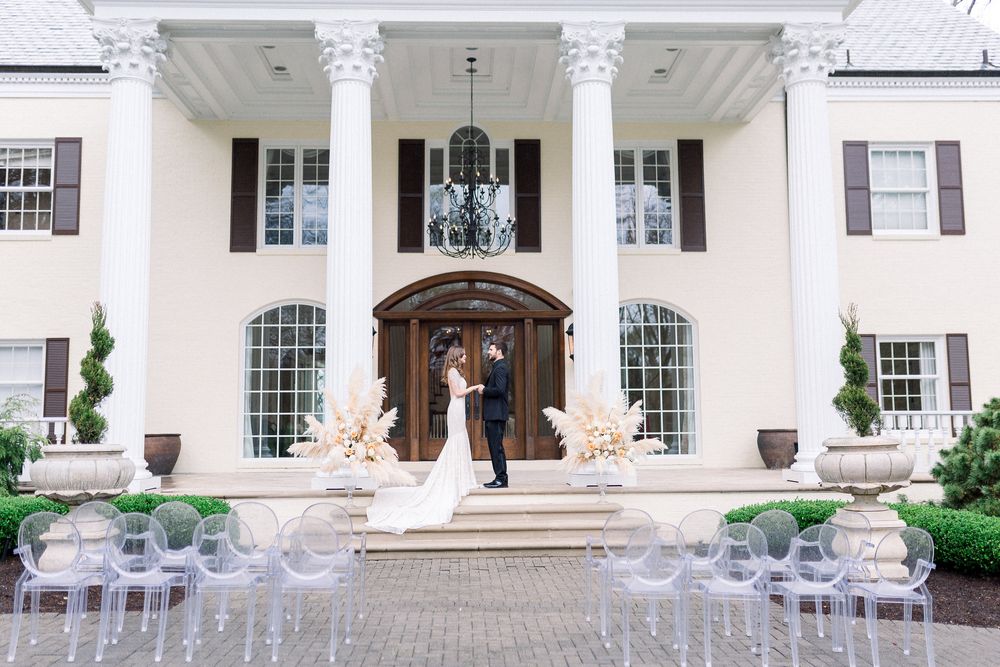 Photo by Honey and Bee Photography
If you're wanting to get hitched outdoors, we'd love to help! Send us a message at info@southerneventsonline.com.
FEATURED RENTALS | Walnut Ceremony Doors, Rugs, Dura-Trac Flooring, Metal Ceremony Ring, Black Wood Folding Chairs, Acrylic Chairs, Rustic Bench, White Wood Folding Chairs, Brown Wood Folding Chairs
SEE MORE LIKE THIS