8

Oct

Creative Event Idea: Donut Wall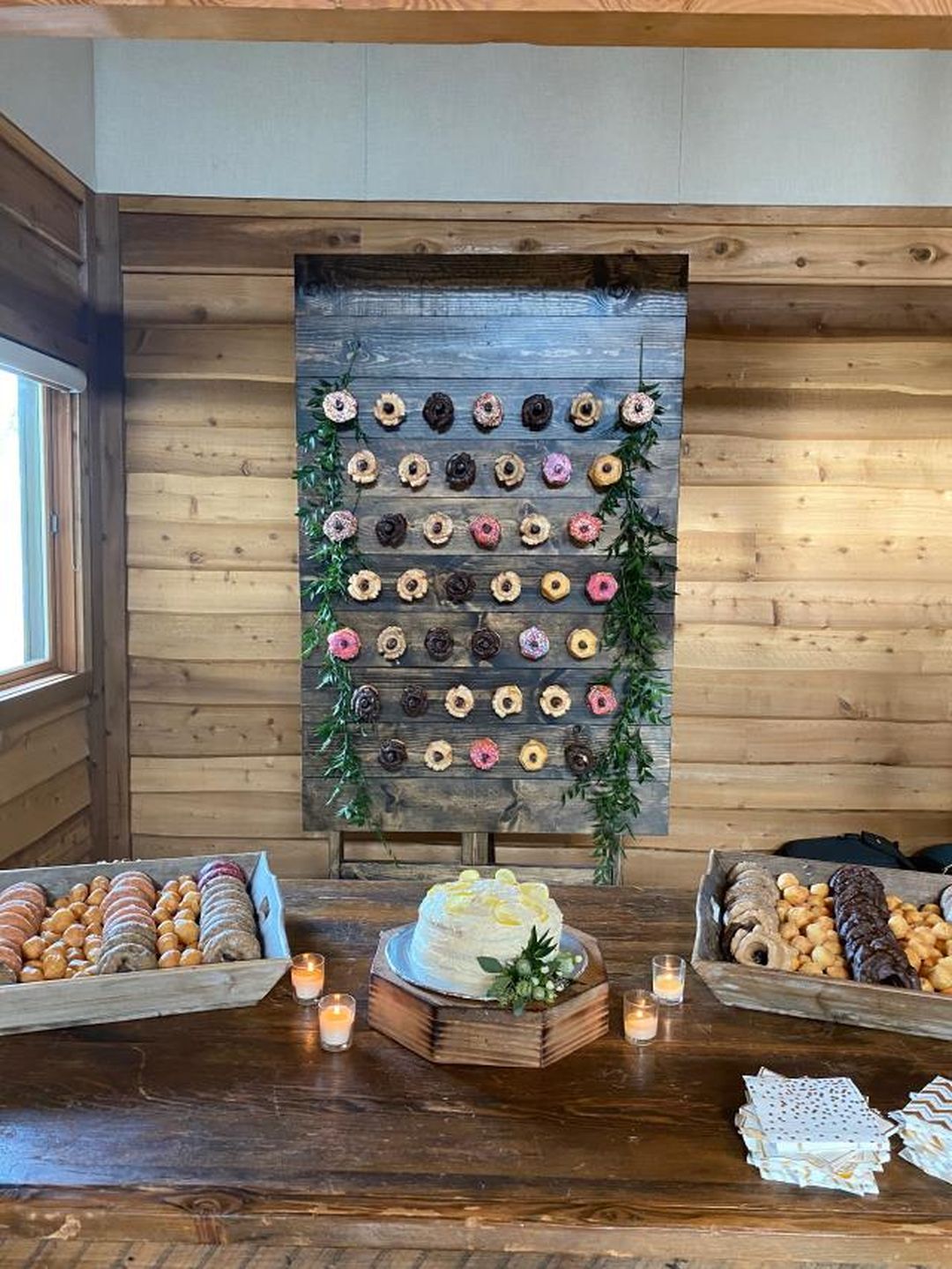 Interactive elements are always a hit at events. Whether you're planning a birthday party, a wedding reception, or even a baby shower, our donut wall is a must-have. These popular pastries double as a delicious dessert & decor! Keep reading to get inspired and learn how you can use our donut wall rental at your next event.
Donut Desert Wall
What can we say – if loving donuts is wrong then we don't want to be right! Donuts have quickly become a fan favorite at events & parties.  Plus, these sweet treats are as beautiful as they are tasty creating double duty decor. They can also be a quick photo backdrop. For some extra fun, we recommend serving up some coffee and/or milk! Be sure to check out our beverage rentals, like our stylish copper urn.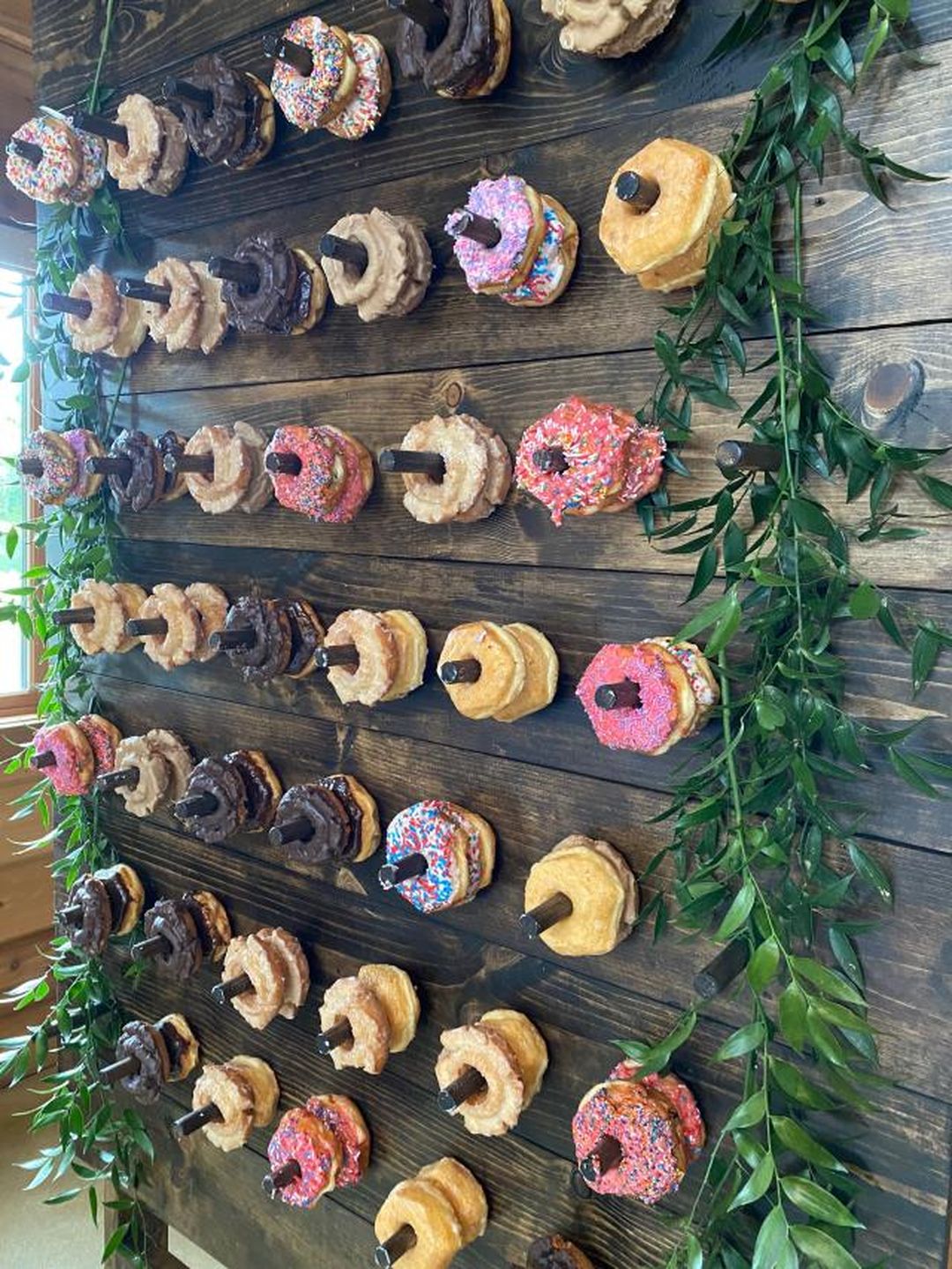 A Must for Birthdays & Baby Showers
Our freestanding peg wall for donuts has a beautiful dark wood stain that complements every type of event. It is 4′ wide by 8′ tall with 46 pegs and each peg holds 2-3 donuts. It is perfect for both adult and children's birthday parties, baby showers, bridal showers, and a variety of other events. The only downside to this interactive piece of decor is that the donuts aren't included!
Escort Cards 
Donuts are a fun treat, but you can also make them functional! Consider using our donut wall to serve up escort cards to your wedding guests. Simply add a tag to each donut with your guest's name and their designated table number. Or opt for classic escort cards tied with a colorful ribbon on this rustic backdrop.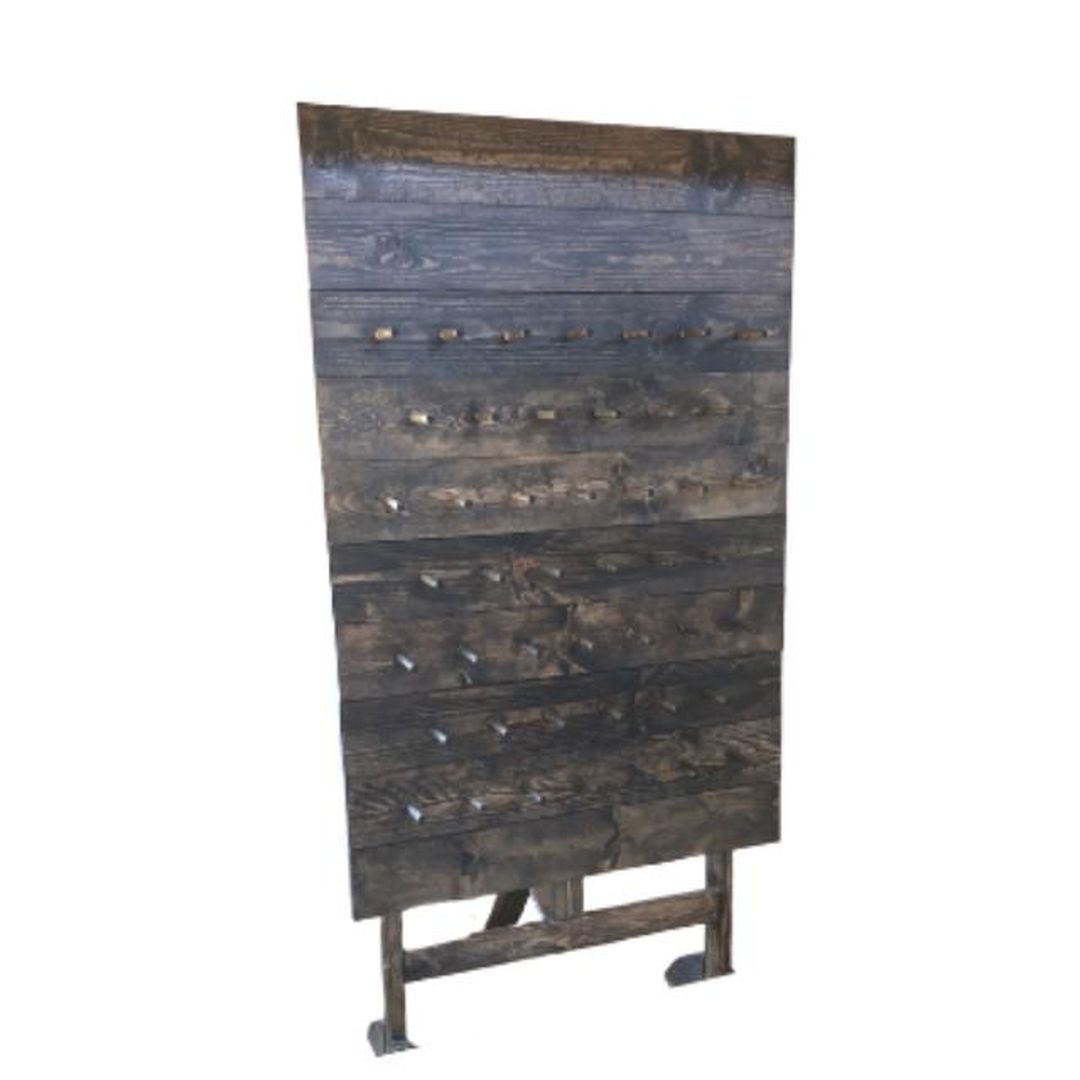 Are you ready to snag this donut wall for your next event? Contact our team today to secure your rental, or for more design inspiration!
FEATURED RENTALS | Donut Wall
SEE MORE LIKE THIS