1

Oct

Southern Style | Kid's Party Themes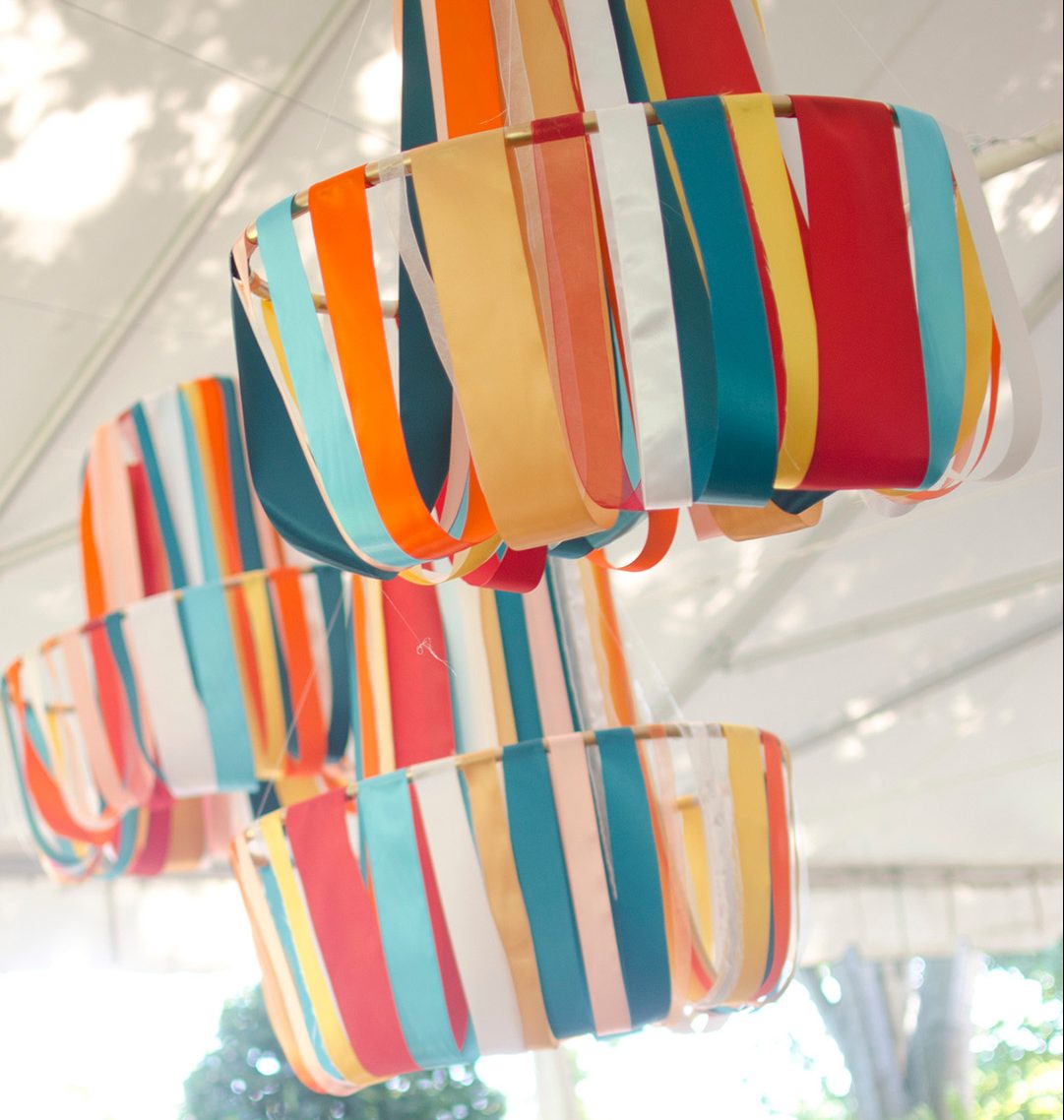 Whether you're hosting a sweet first birthday brunch or going all out on your child's special day, we've curated a few fun, on-trend kid's party themes with the rentals to match. Children's parties are hard, so let the style expert from Team Southern help you out!
Bright & Sunshiny Day
This bright & sunshiny palette is perfect for your little one's first birthday party – and beyond! Write a fun birthday announcement on our Artie Chalkboard; snap a special picture in our Gloria Chair framed with the Metal Ring Backdrop – think balloon arch or streamer curtain! Create a soft play space with our Aqua Rug and Gloria Ottomans and keep guests cool with plenty of fun beverages!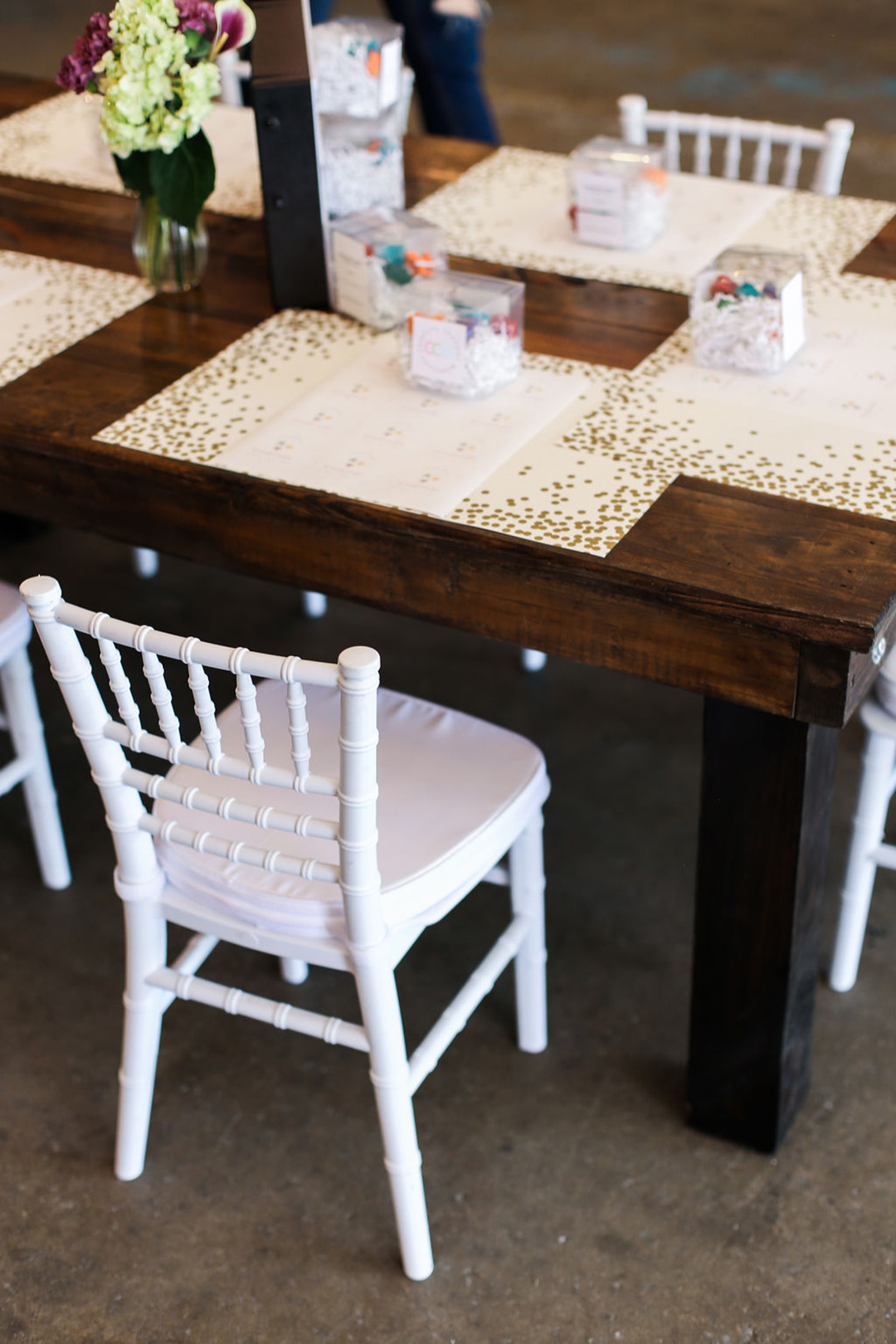 Photography | Jenna Henderson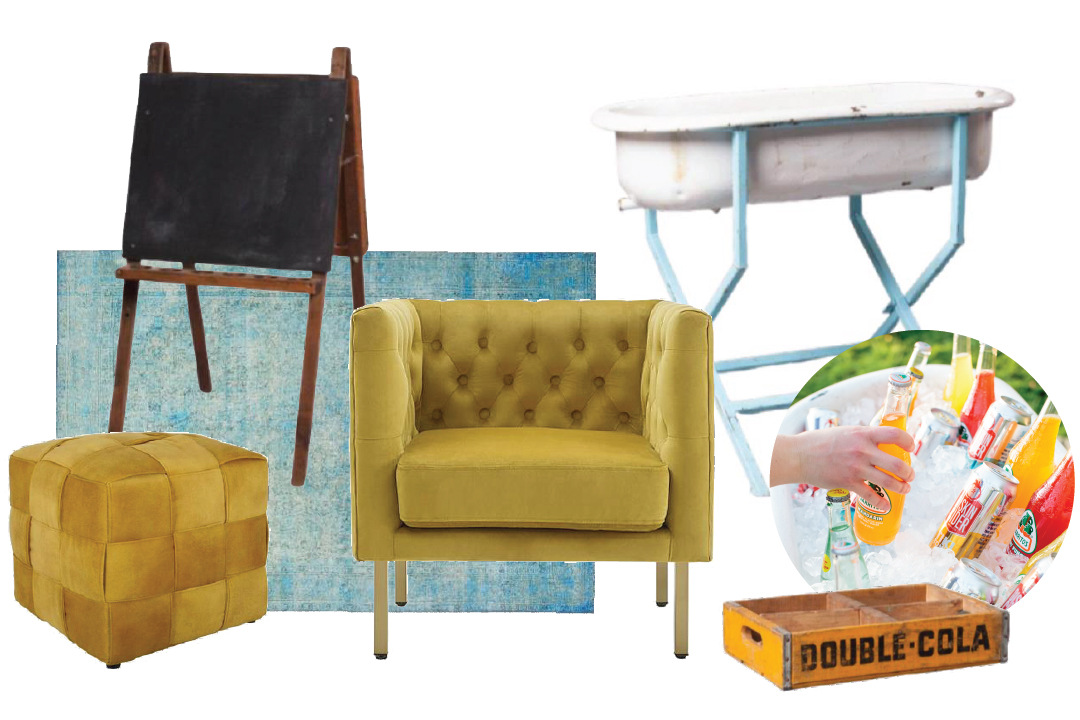 Featured Rentals | White Frame Tent, Artie Chalkboard, Aqua Rug, Gloria Velvet Chair & Ottoman, Vintage Hungarian Baby Bath, Vintage Beverage Crate, Children's Farm Table, Children's White Chiavari Chair, Metal Ring Backdrop, Ellie Gold Cake Stand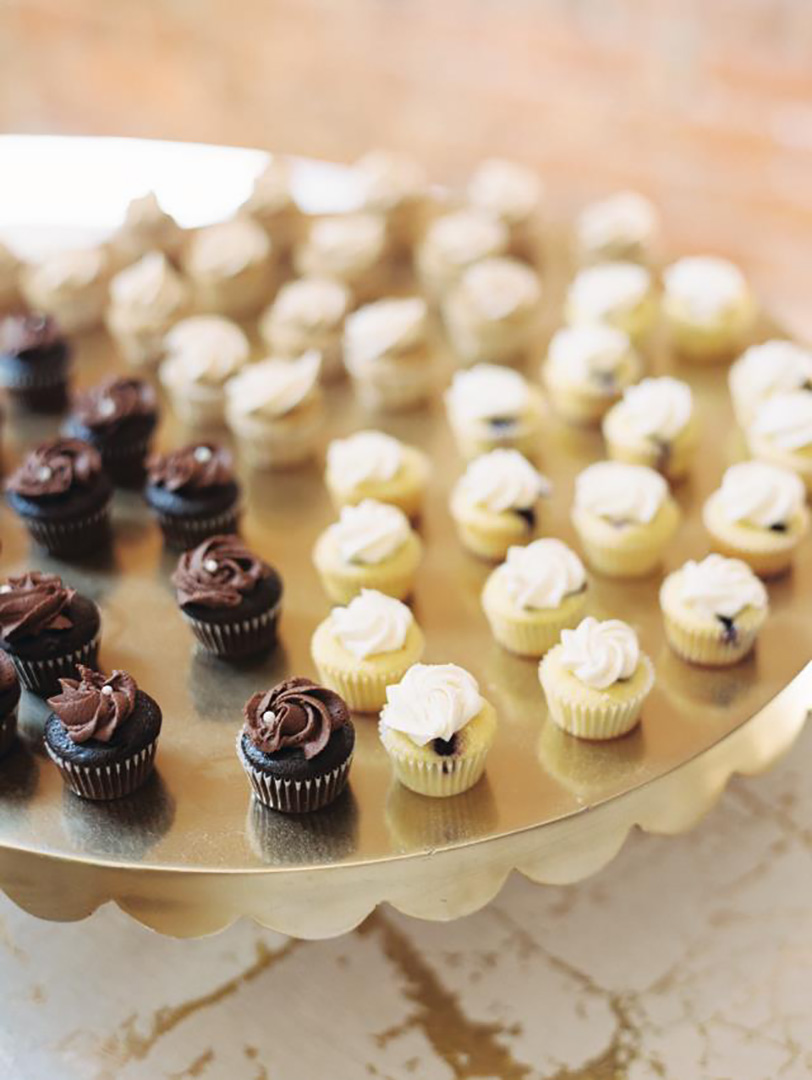 Featured Linens | Mediterranean Satin, Yarrow Velvet, Ice Blue Poly
The Wild One
Rustic and fun, these kid-friendly rentals are perfect for an outdoor party – and flexible enough to layer with another birthday theme. Add dinosaurs to your birthday party theme for a Jurassic punch. Or take it to the jungle, camp under the "stars", or go wild with a children's classic – Where the Wild Things Are. Perfect for a first birthday (or baby shower)!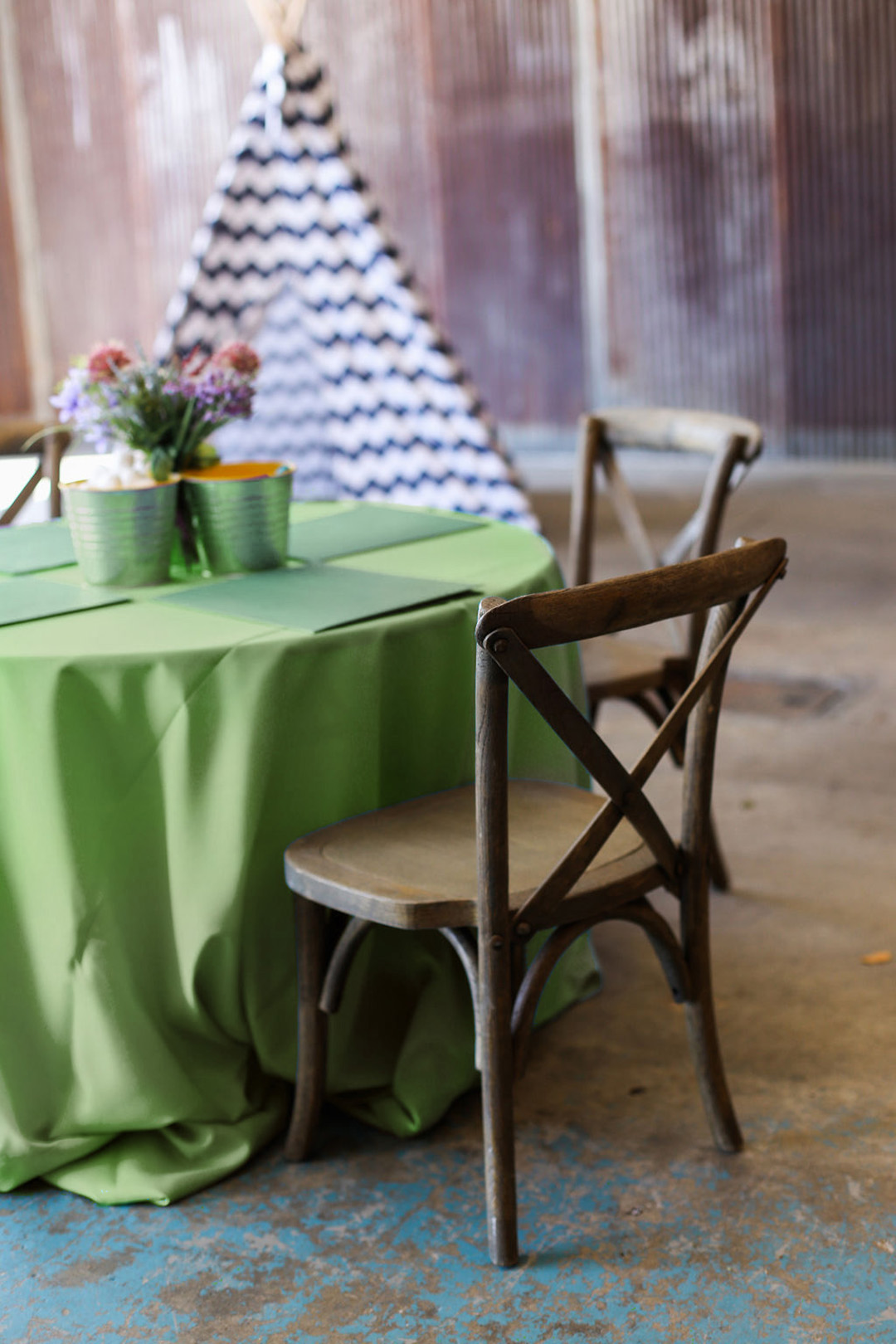 Photography | Jenna Henderson
Featured Rentals | Children's Round Table, Children's Crossback Chairs, Boxwood Walls, Barnwood Couch, Chocolate Pouf, Bronze Tree Cupcake Stand, Wood Melamine Tray, Sawyer Chalkboard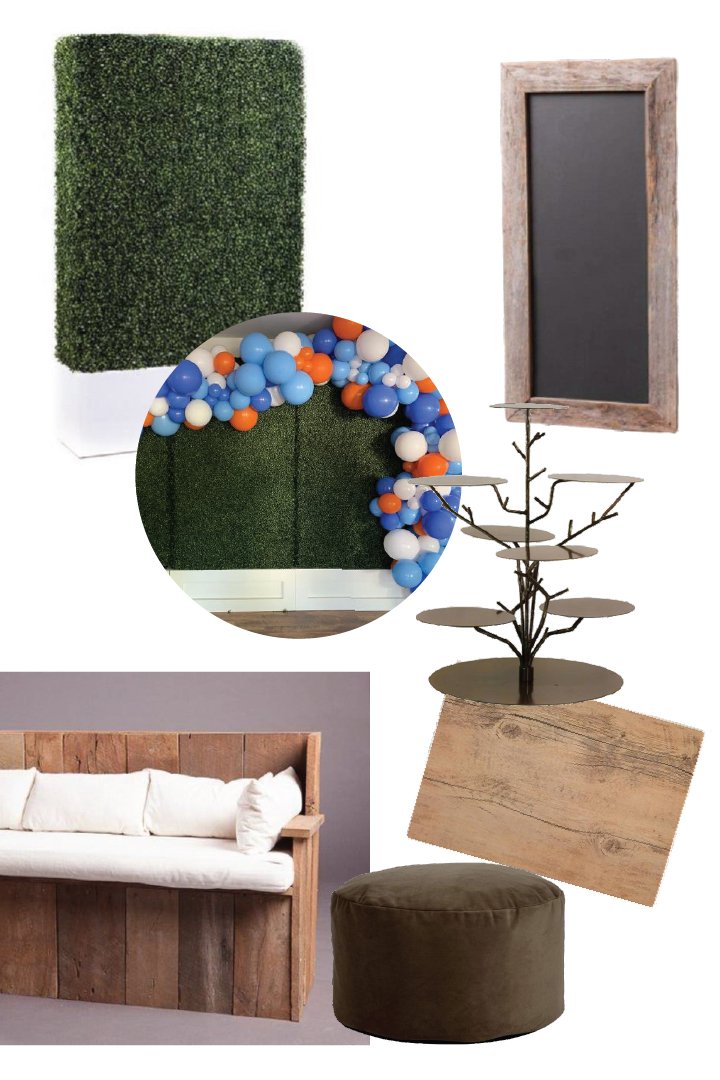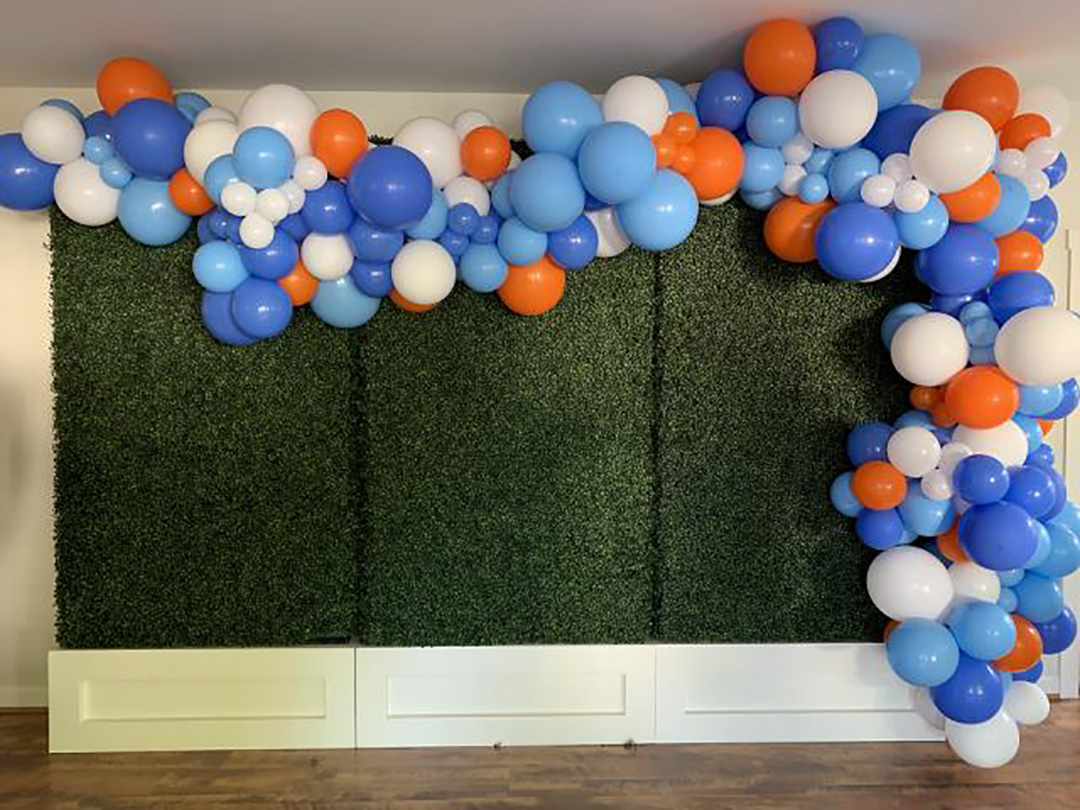 Featured Linens | Sage Poly, Fern Velvet, Hunter Poly
Sherbet Social
They'll all scream for this sweet kid's birthday party theme! Display your sorbet buffet on our Franklin Bar. And find the perfect serving dishes for your fixings and classic sherbet glasses for your ice cream sundaes! For a special birthday treat, serve popsicles upside down in glasses on our Boxwood beverage shelves to avoid drips for the kids (and have a little bubbly on hand for the adults!)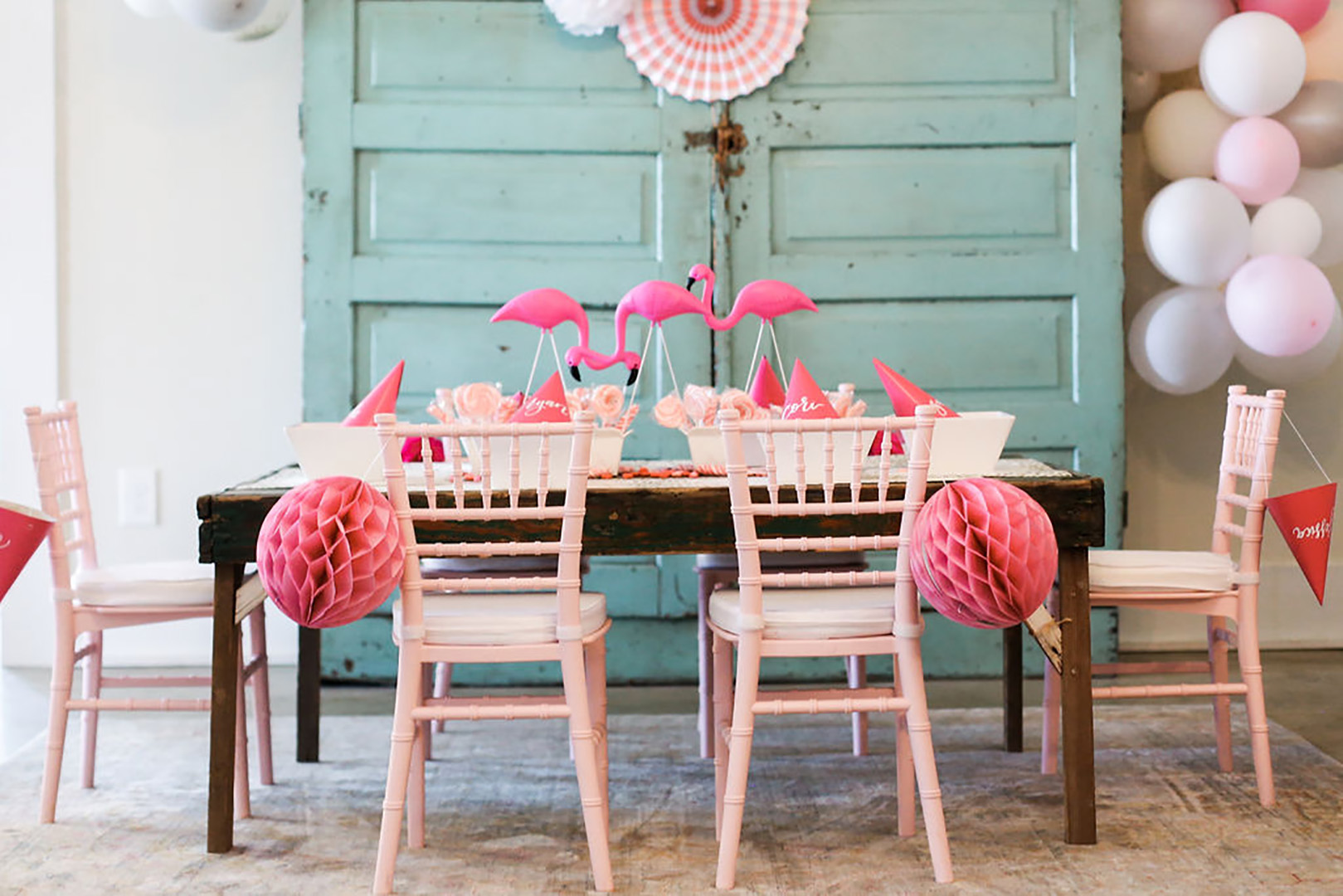 Photography | Jenna Henderson
Featured Rentals | Children's Farm Table, Children's Pink Chiavari Chairs, White Melamine Bowls, Footed Glass Coupe, Madeleine Chalkboard, Glass Cake Stand, Boxwood Wall with White Beverage Shelf, Franklin Columns with Acrylic Top, Glass Candy Jars, Pink Sequin Linens, Glass Footed Sherbet Dish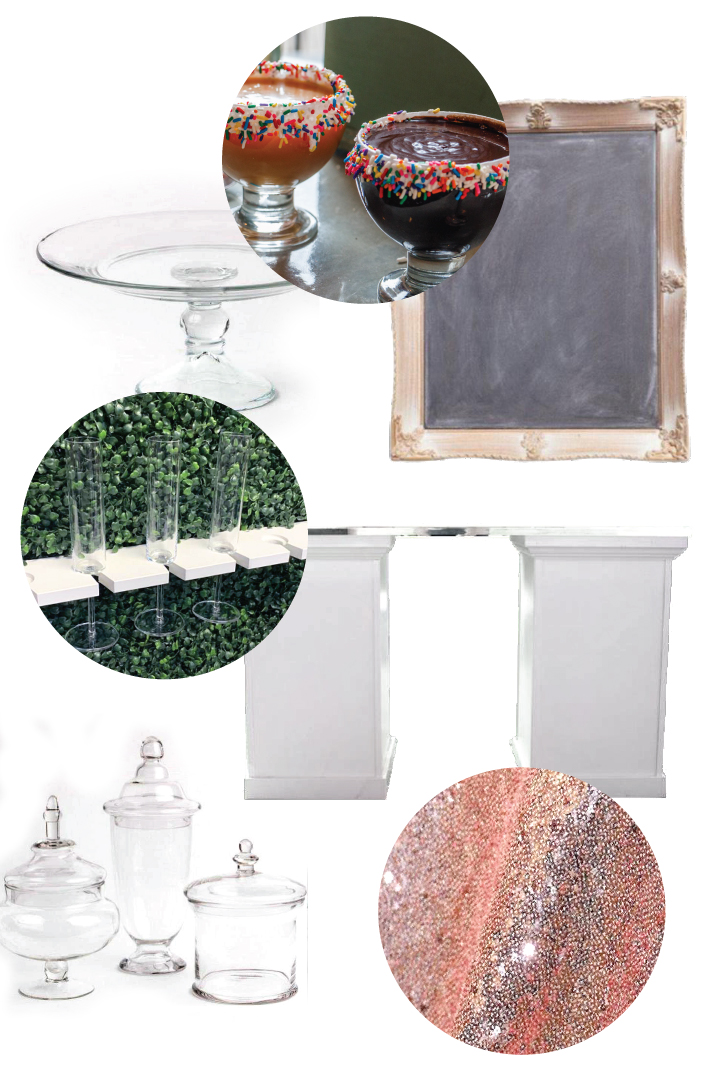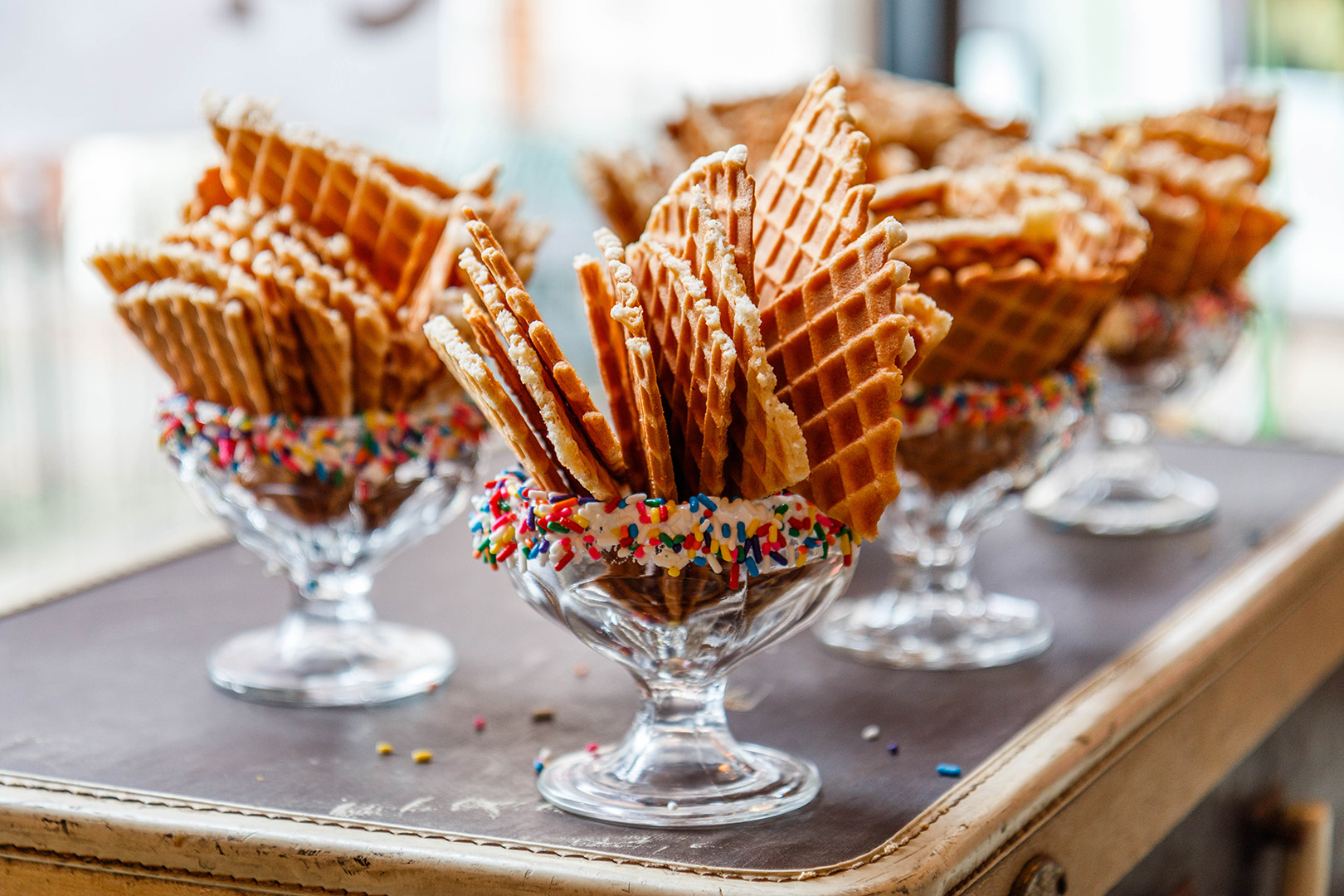 Featured Linens | Ice Pink Poly, Periwinkle Poly, Aqua Poly, Peaches & Cream Poly
Want more ideas? Download our Children's Party Guide & Checklist for great party tips and 2 more themes!
Not even sure where to start? Our team is available to help! Think of us as your Southern Event Secret Stylists – because we do all the work and you get all the points with the kids. We would love to talk through the details of your event, so please contact our team.
FEATURED RENTALS | Children's Farm Table, Children's Pink Chiavari Chairs, White Melamine Bowls, Footed Glass Coupe, Madeleine Chalkboard, Glass Cake Stand, Boxwood Wall with White Beverage Shelf, Franklin Columns with Acrylic Top, Glass Candy Jars, Pink Sequin Linens, Glass Footed Sherbet Dish, Ice Pink Poly, Aqua Poly, Periwinkle Poly, Peaches N' Cream Poly, Children's Round Table, Children's Crossback Chairs, Boxwood Walls, Barnwood Couch, Chocolate Pouf, Bronze Tree Cupcake Stand, Wood Melamine Tray, Sawyer Chalkboard, Sage Poly, Fern Velvet, Hunter Poly, White Frame Tent, Artie Chalkboard, Aqua Rug, Gloria Velvet Chair & Ottoman, Vintage Hungarian Baby Bath, Vintage Beverage Crate, Children's Farm Table, Children's White Chiavari Chair, Metal Ring Backdrop, Mediterranean Satin, Yarrow Velvet, Ice Blue Poly
SEE MORE LIKE THIS