1

Mar

Style Inspiration: Gilded Rustic Modern at Homestead Manor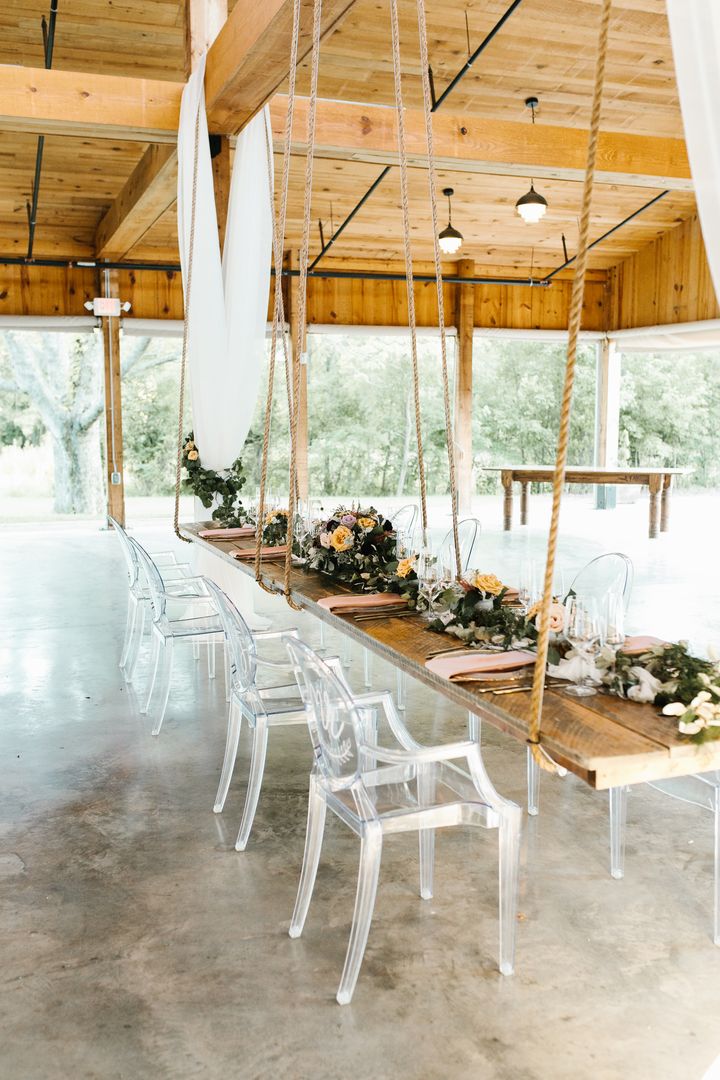 Clean, sophisticated lines and chic rustic details were a match made in Nashville heaven at our most recent Styled Shoot. We teamed up with Ruffled Feathers Events and Homestead Manor to transform their space with an inspiring aesthetic. Rustic beauty was literally suspended midair!
Golden metallics sat upon raw, natural wood to create a stunning design – it's classic rustic southern style all grown up, with modern flourishes and gilded details! For the first setting, our most-loved Austin Flatware sat elegantly next to the Gold Rim Glass Charge, topped with a copper-meets-mauve Russet satin dinner napkin. The second table setting saw Artisan China, Rouge Round Laquer Charger, and Gatsby Champagne Coupes, next to Pure Glassware – such a beautiful metallic rustic modern design!
Acrylic Ghost Chairs provided an enchanting touch of modern to the suspended wooden table. Our Pure Glassware completed the modern touch with sleek, crystalline lines.
Thank you to Madi Flournoy Photography for sharing these beautiful photos with us!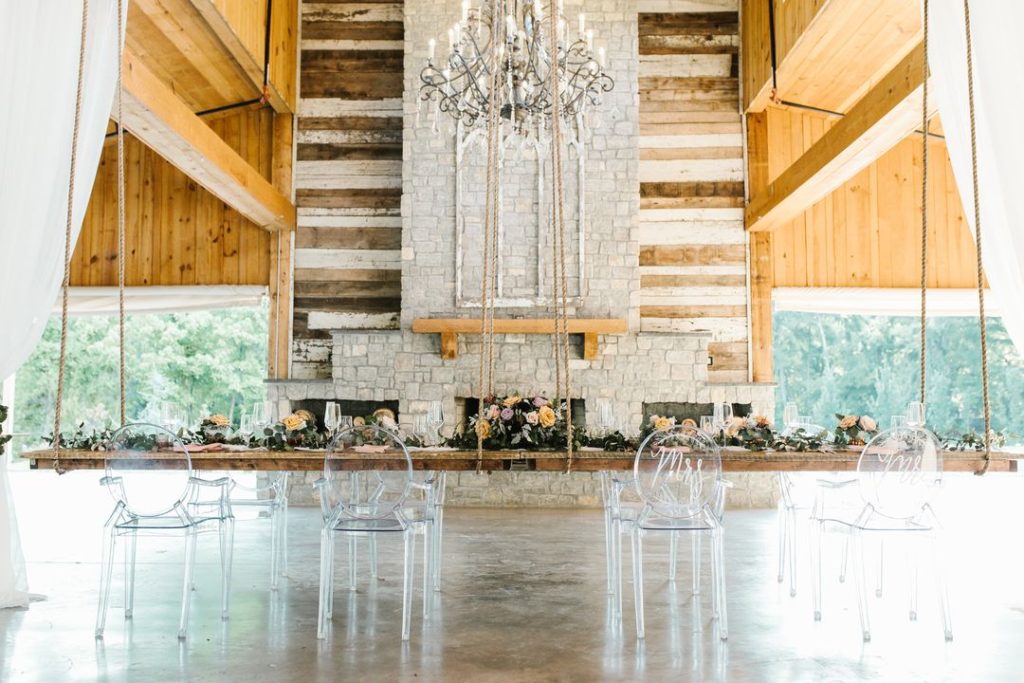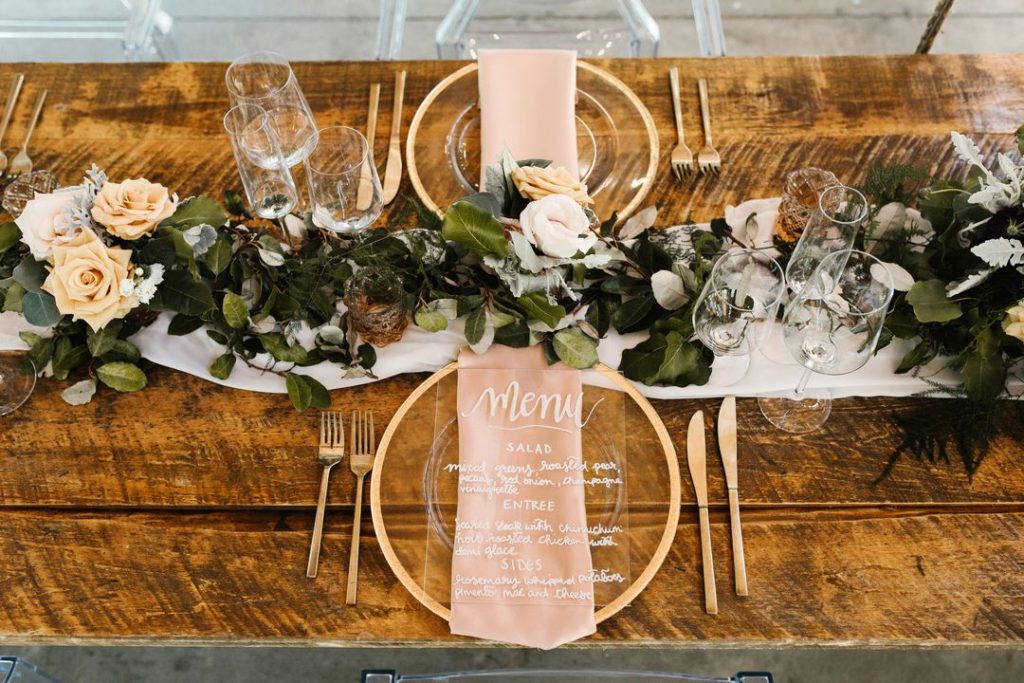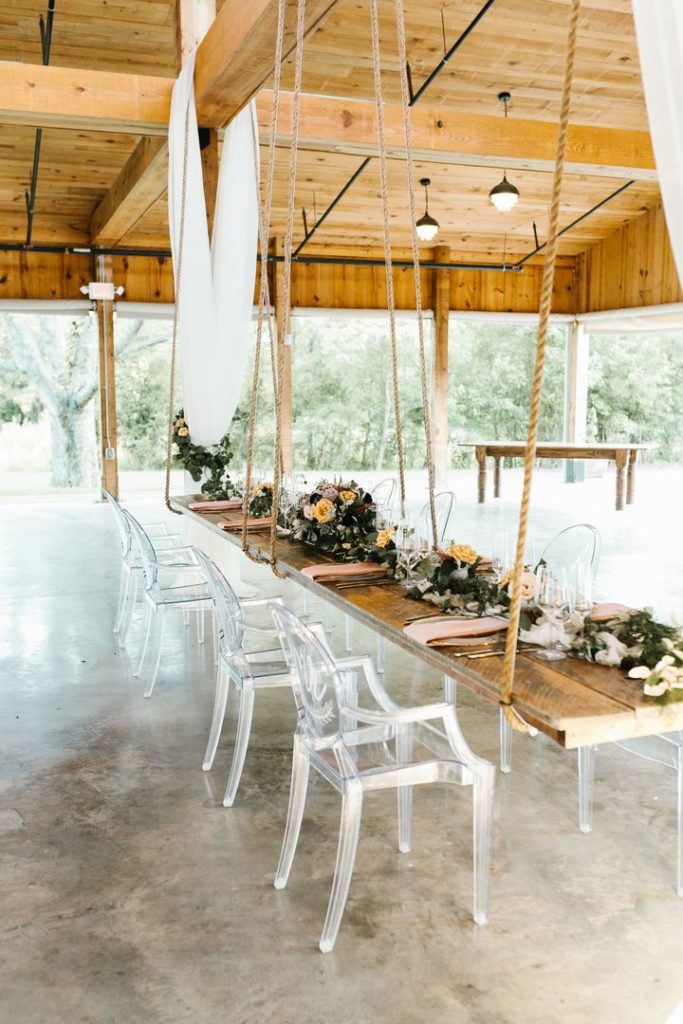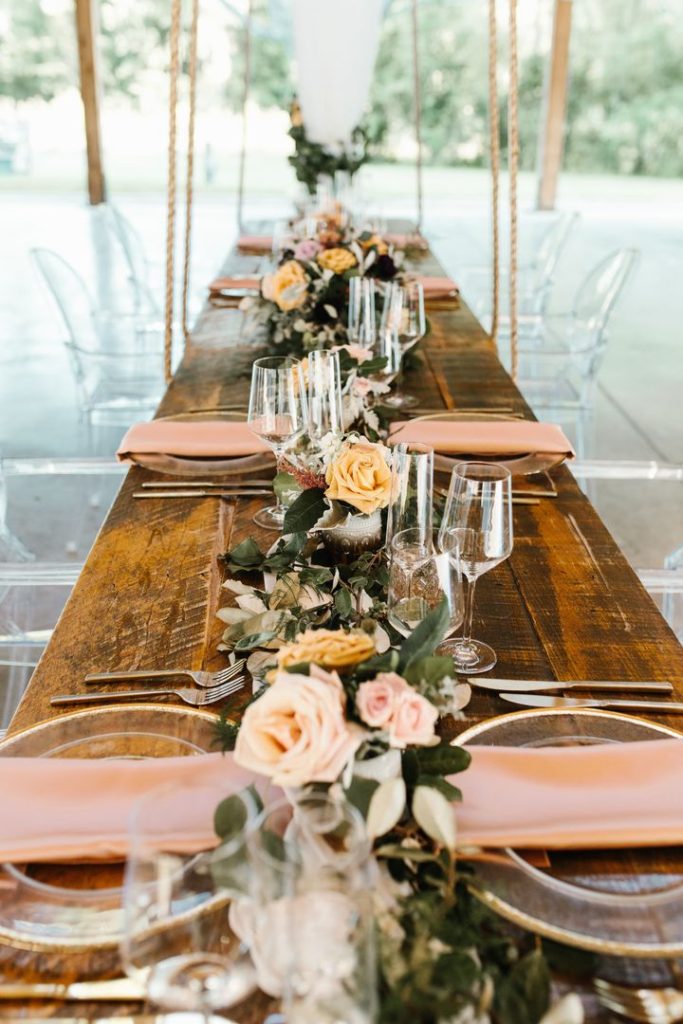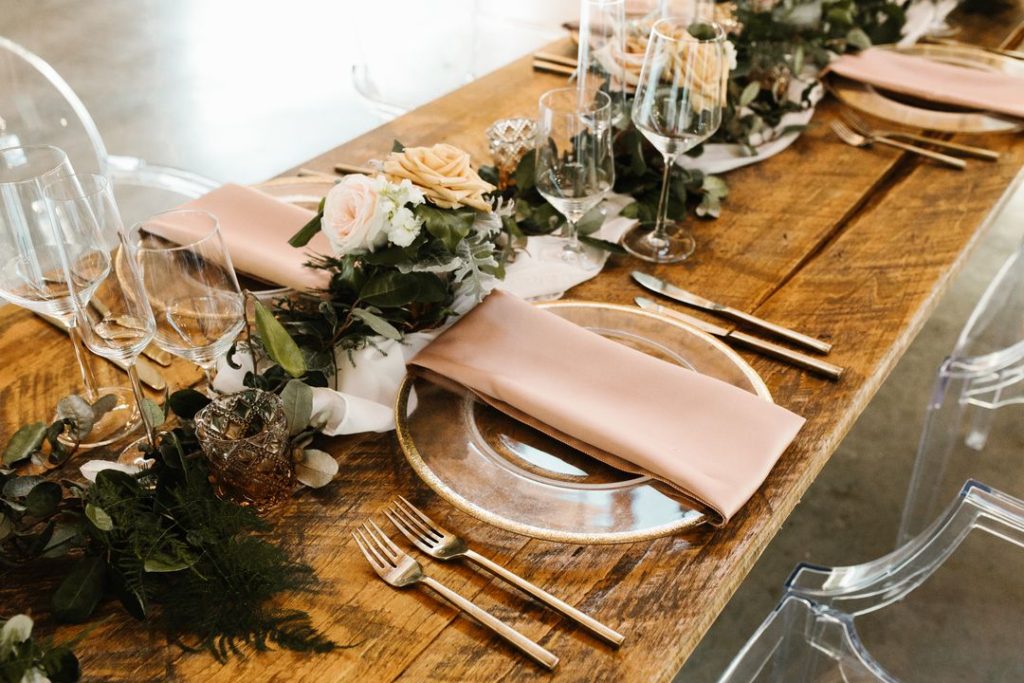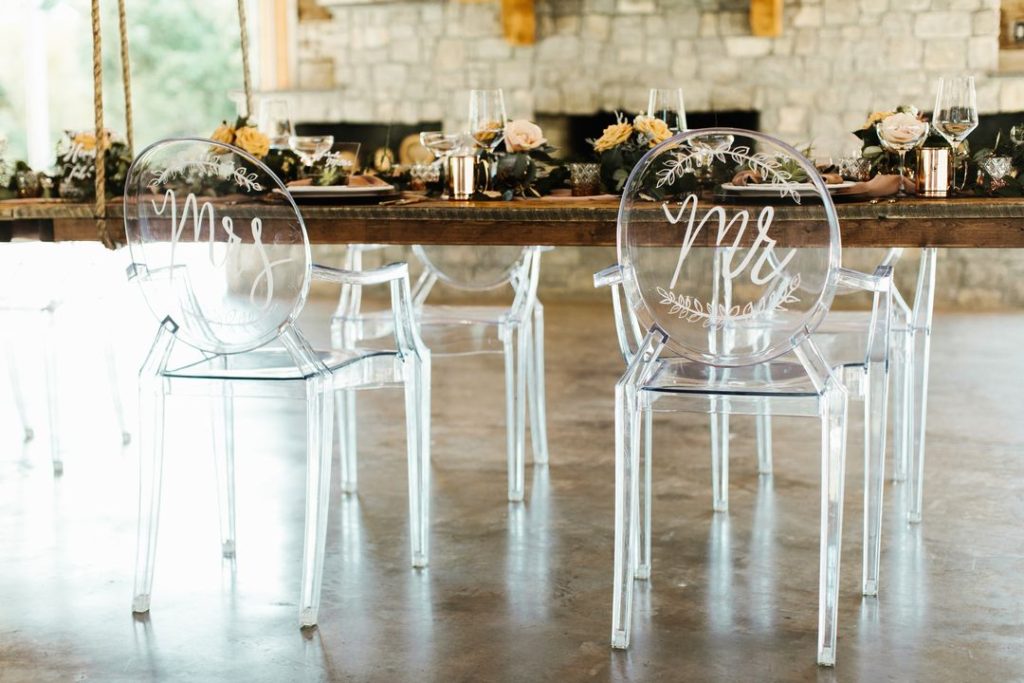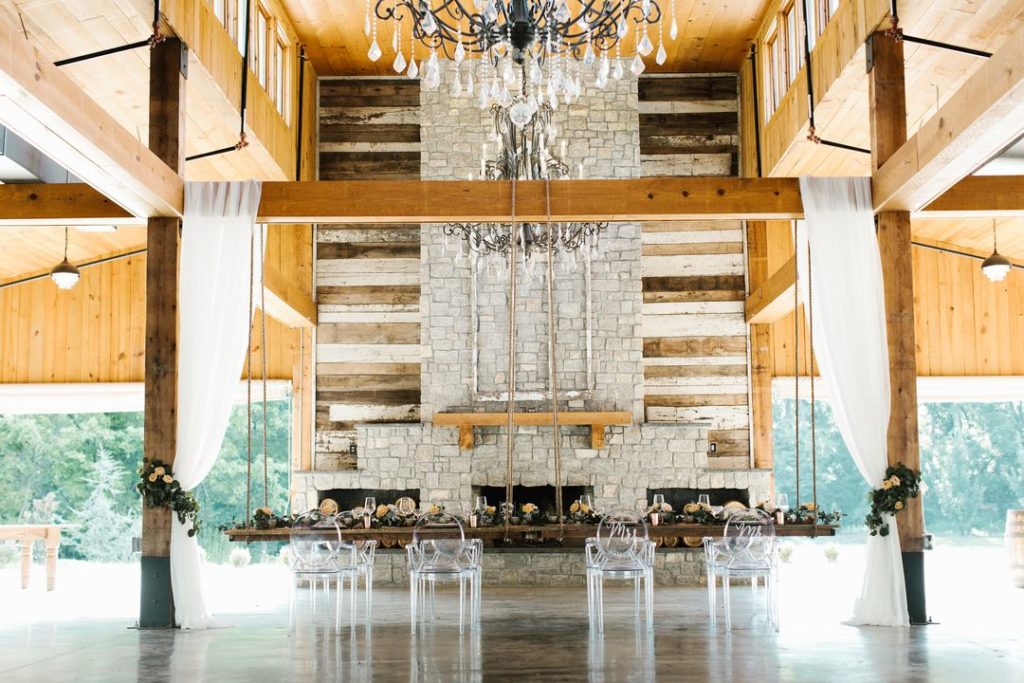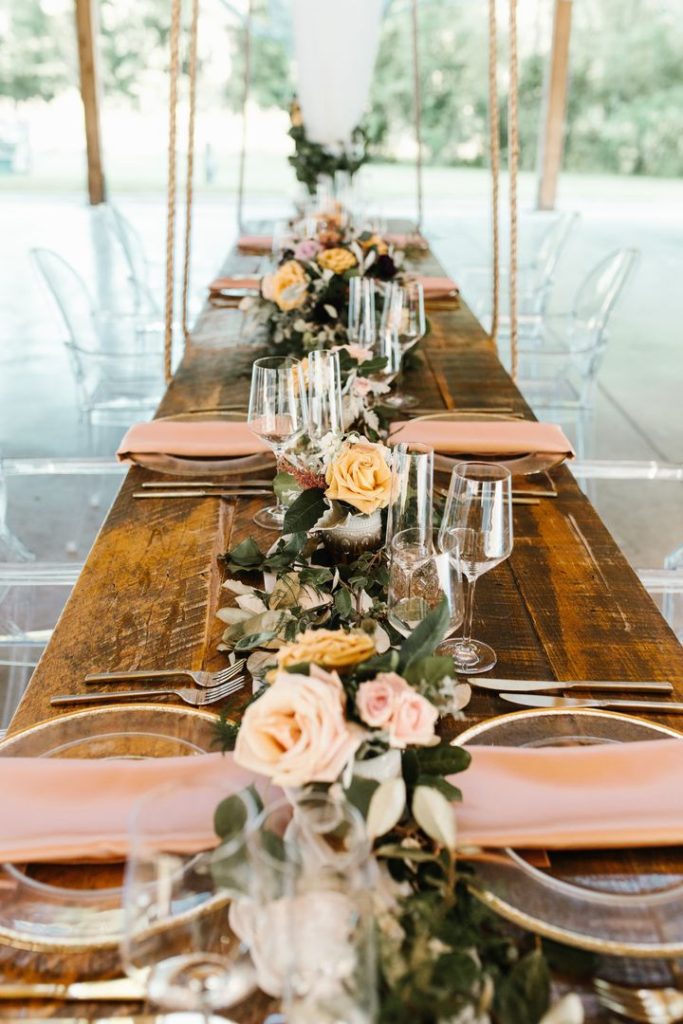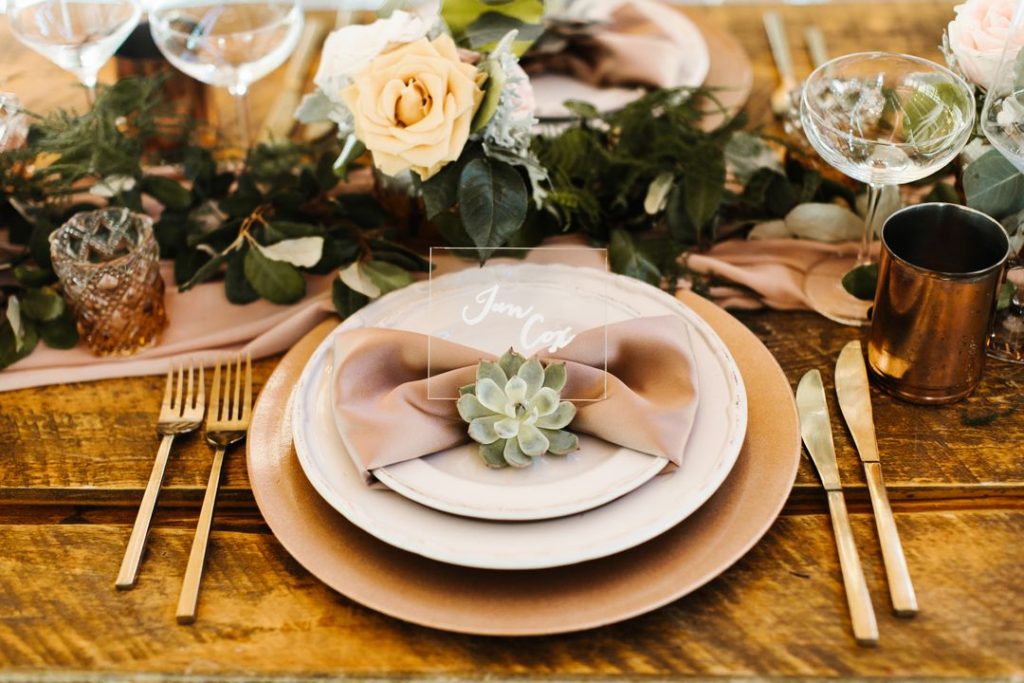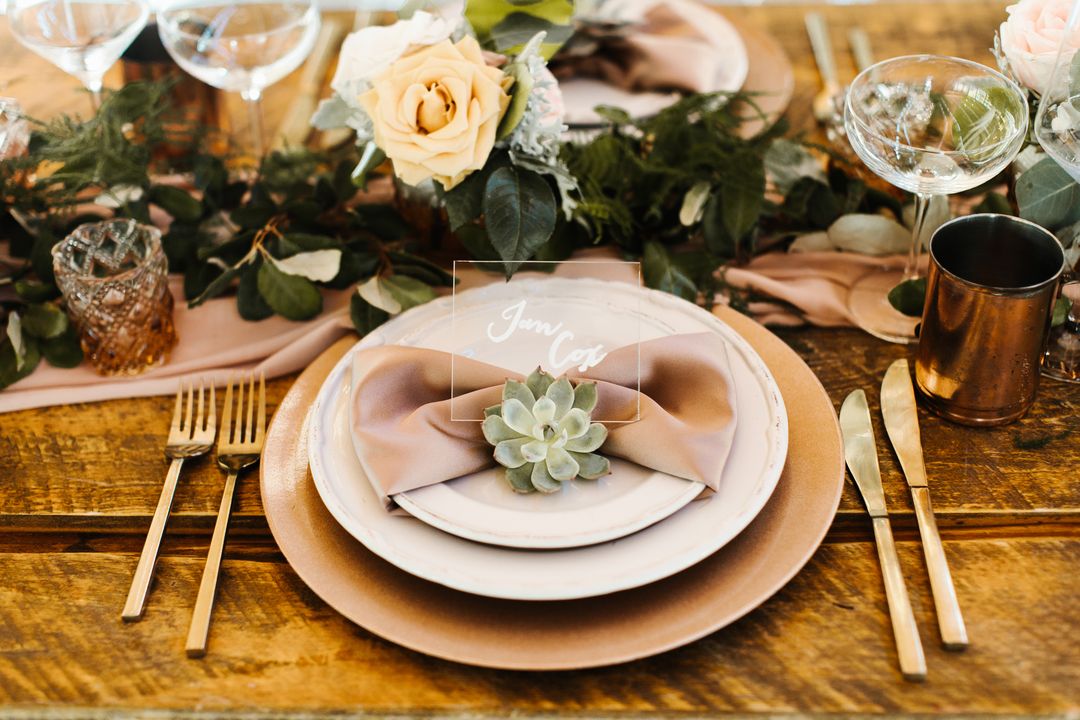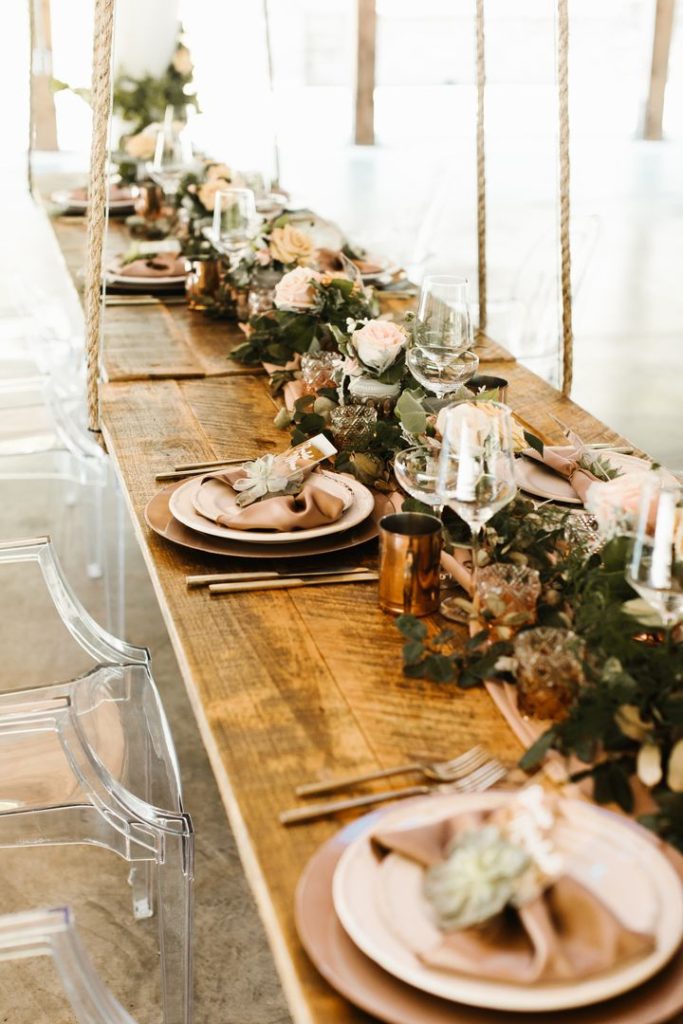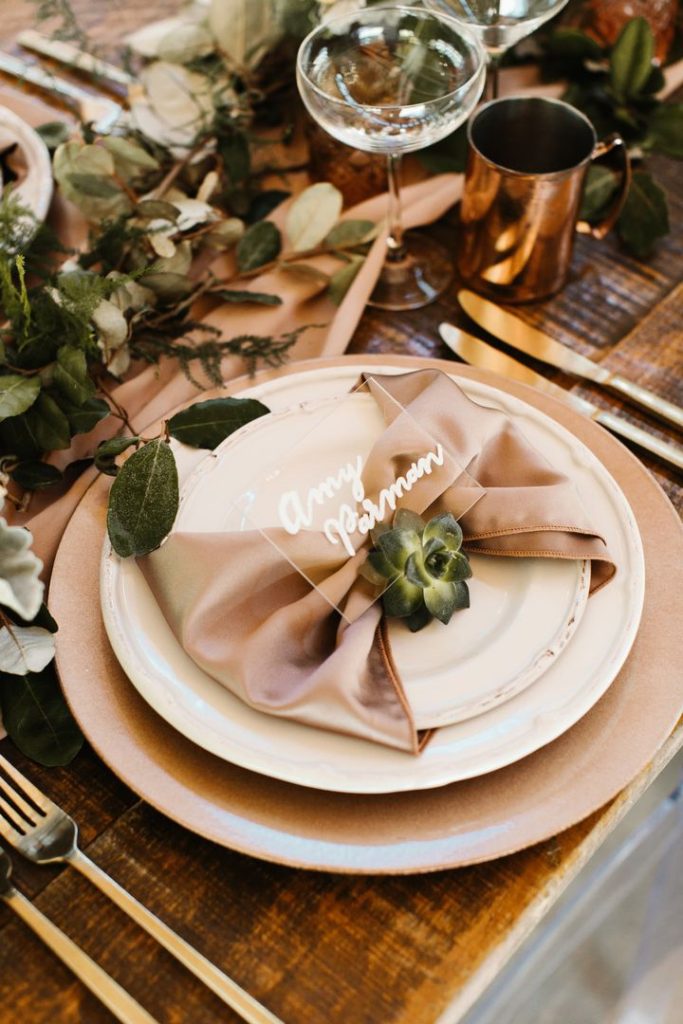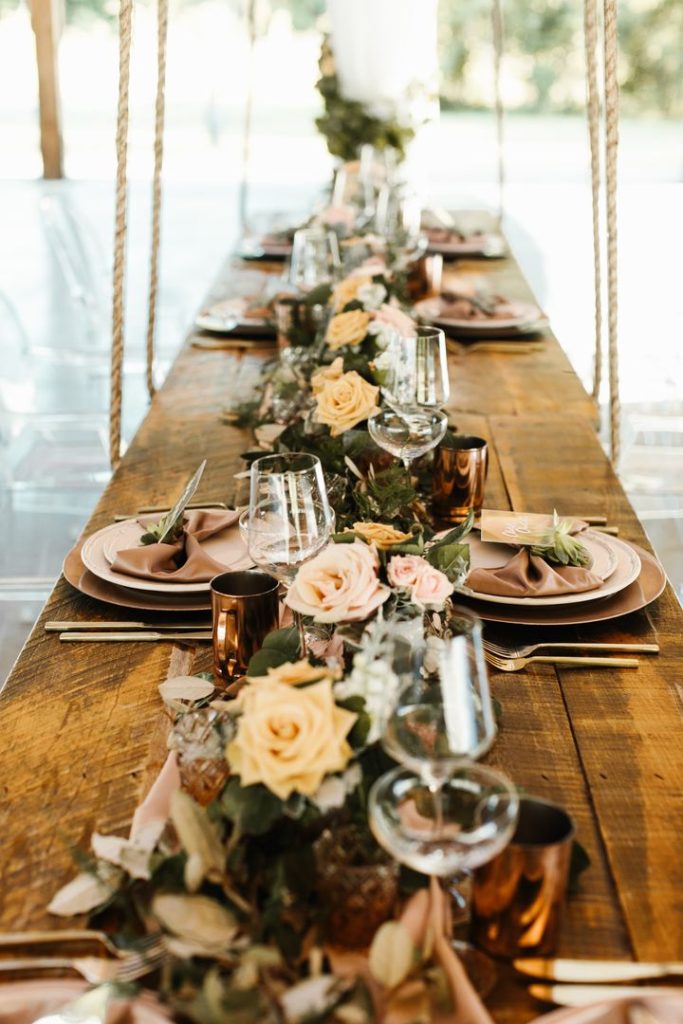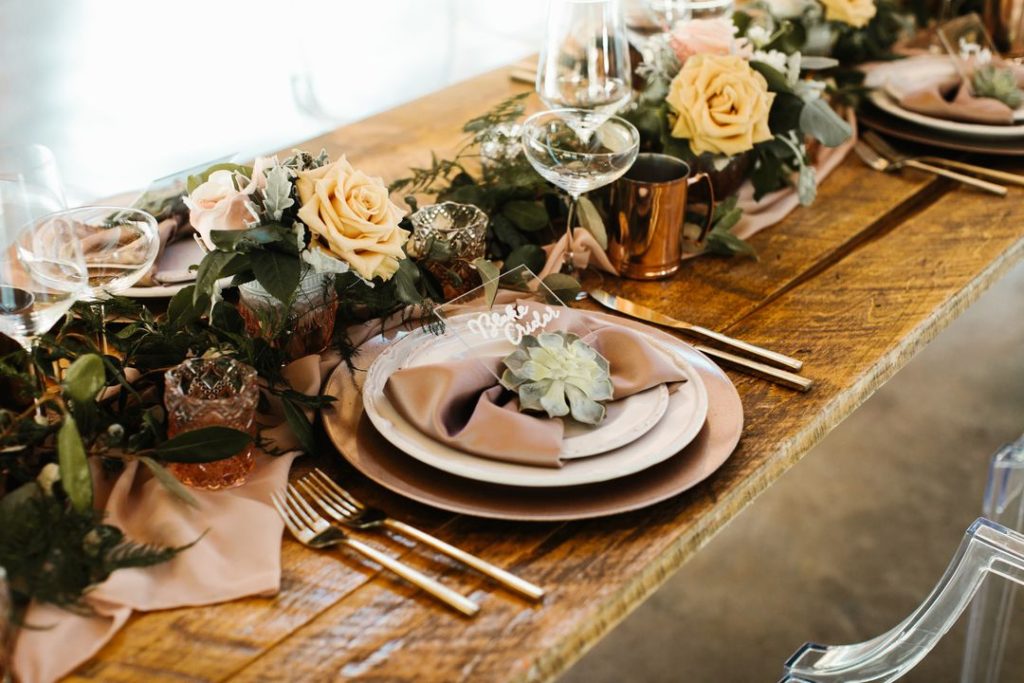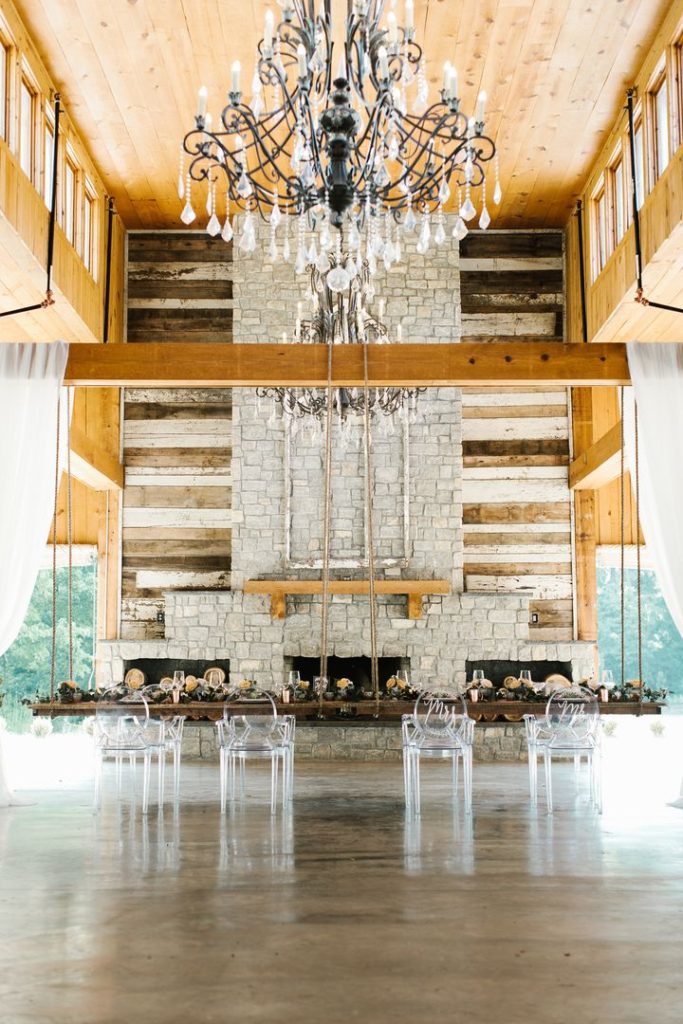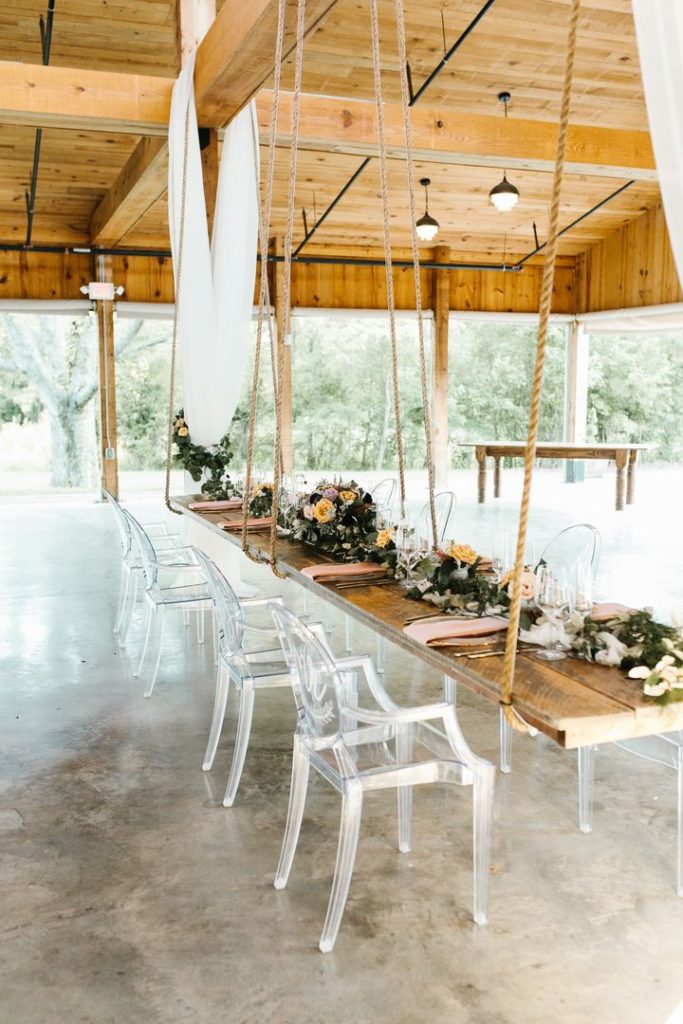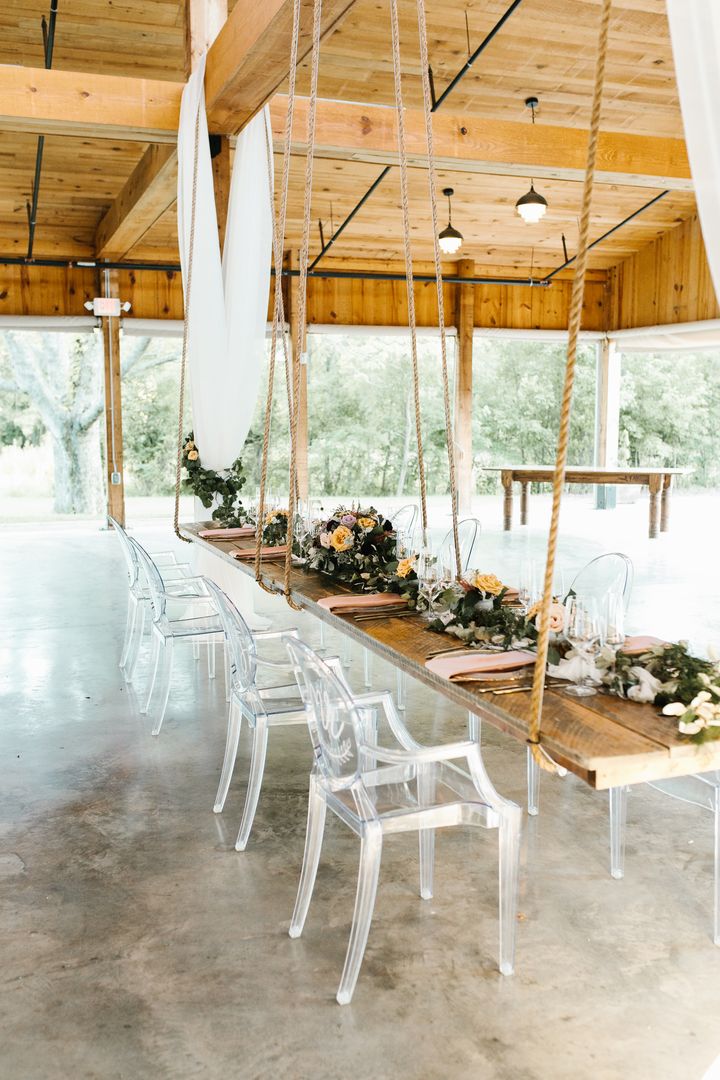 FEATURED RENTALS | ghost chairs, pure glassware, gatsby champagne coupe, artisan china, rouge chargers, austin flatware, glass charger with gold rim,
SEE MORE LIKE THIS