1

Mar

Events and Style Shoots, Southern Events Products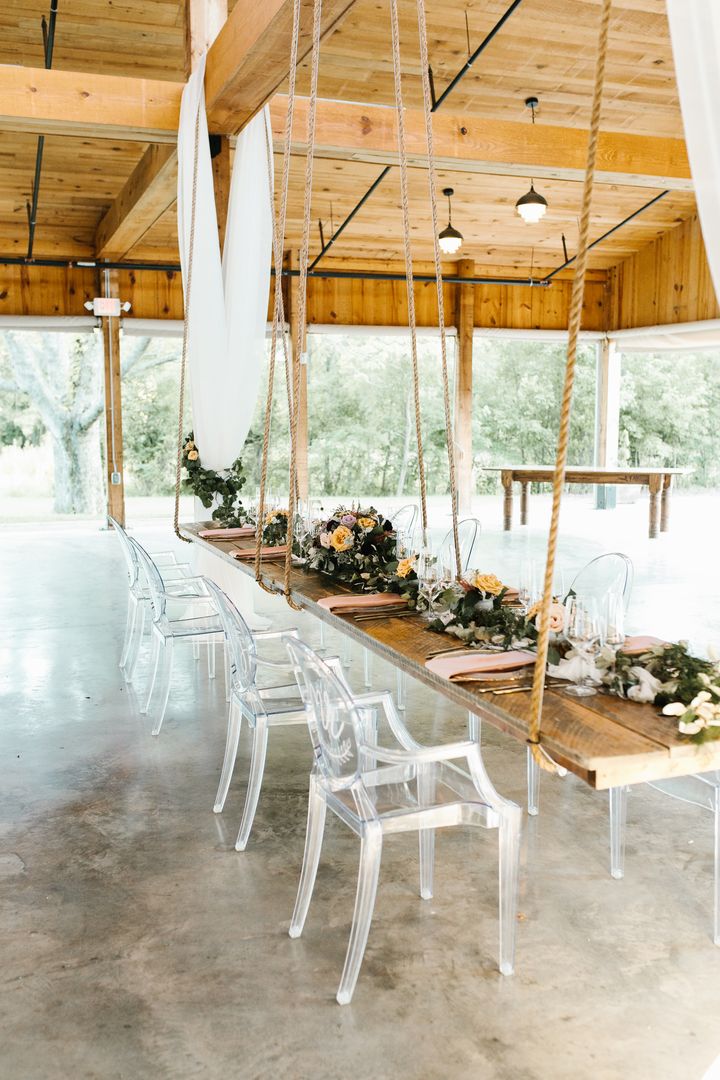 Clean, sophisticated lines and chic rustic details were a match made in Nashville heaven at our most recent Styled Shoot. We teamed up with Ruffled Feathers Events and Homestead Manor to transform their space with an inspiring aesthetic. Rustic beauty was literally suspended midair!
Golden metallics sat upon raw, natural wood to create a stunning design – it's classic rustic southern style all grown up, with modern flourishes and gilded details! For the first setting, our most-loved Austin Flatware sat elegantly next to the Gold Rim Glass Charge, topped with a copper-meets-mauve Russet satin dinner napkin. The second table setting saw Artisan China, Rouge Round Laquer Charger, and Gatsby Champagne Coupes, next to Pure Glassware – such a beautiful metallic rustic modern design!
Acrylic Ghost Chairs provided an enchanting touch of modern to the suspended wooden table. Our Pure Glassware completed the modern touch with sleek, crystalline lines.
Thank you to Madi Flournoy Photography for sharing these beautiful photos with us!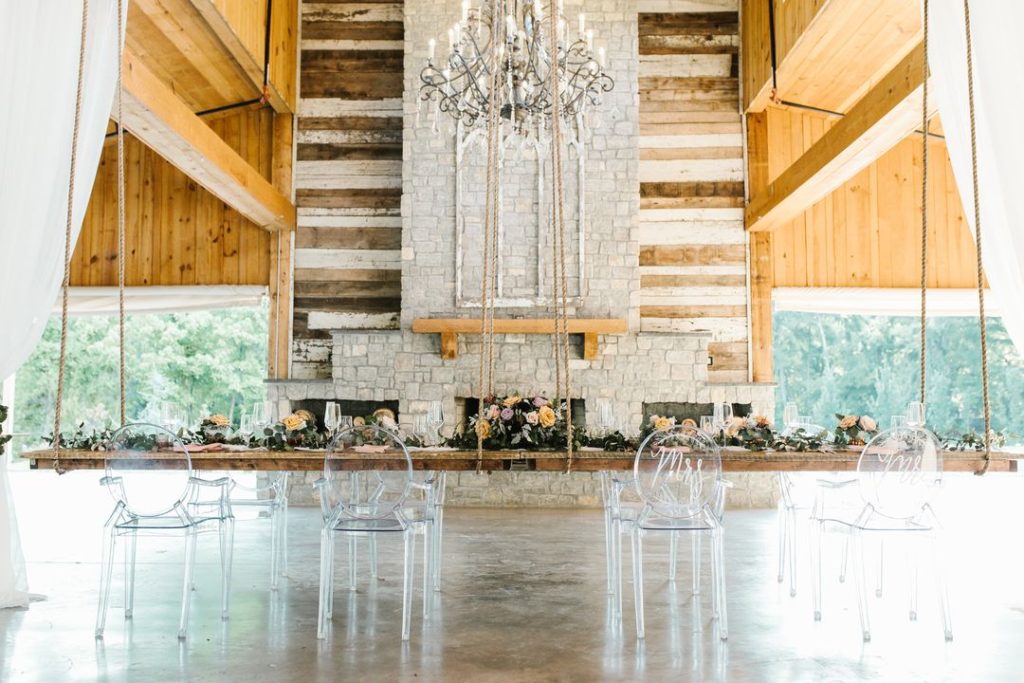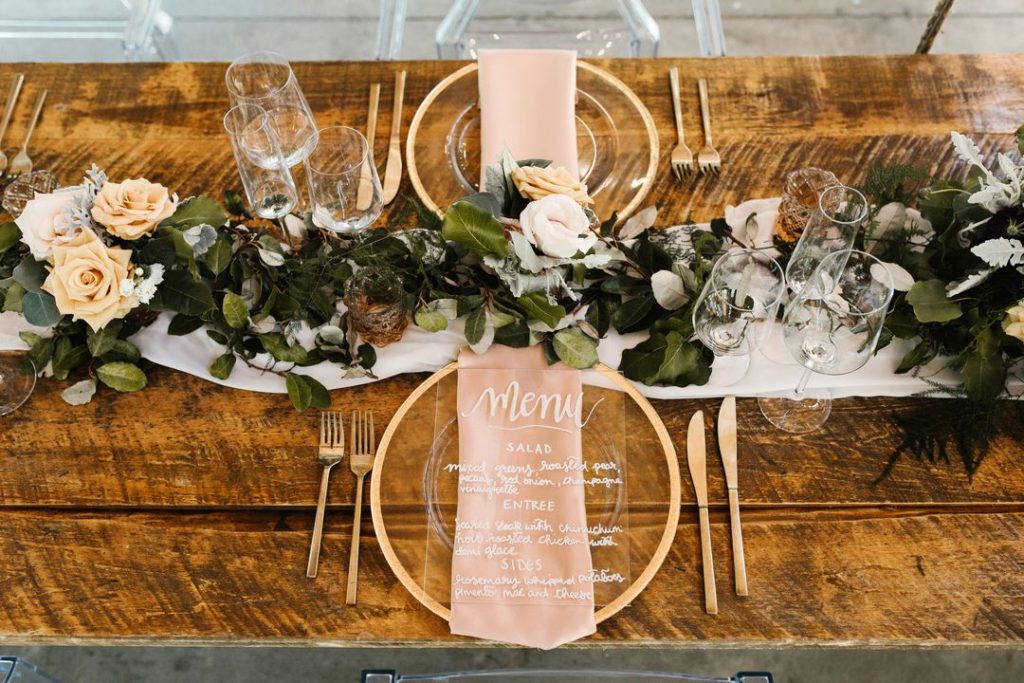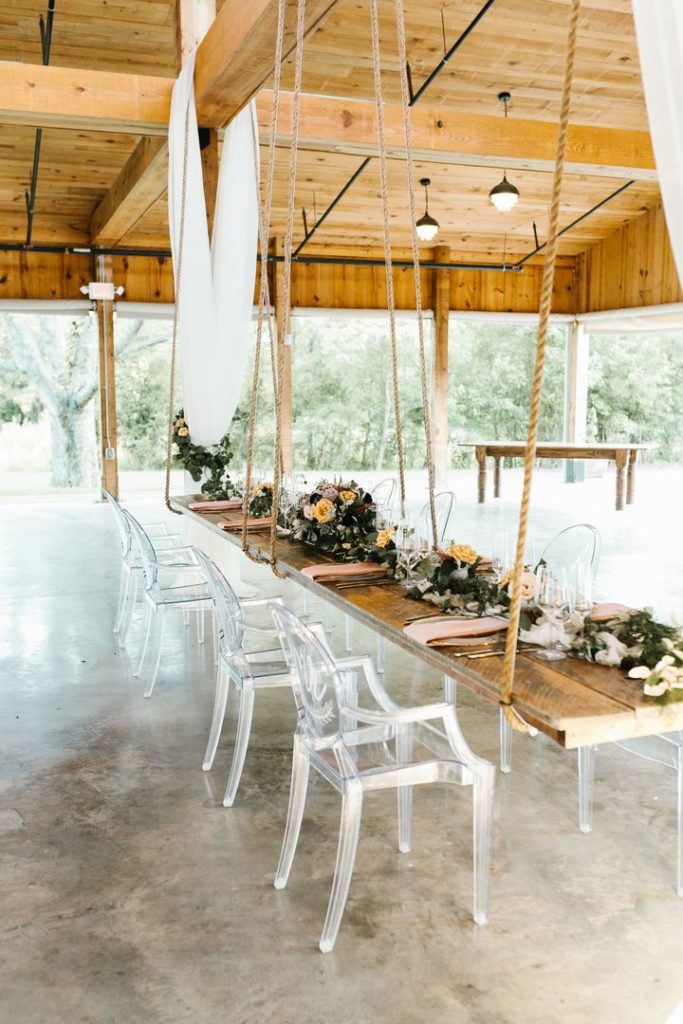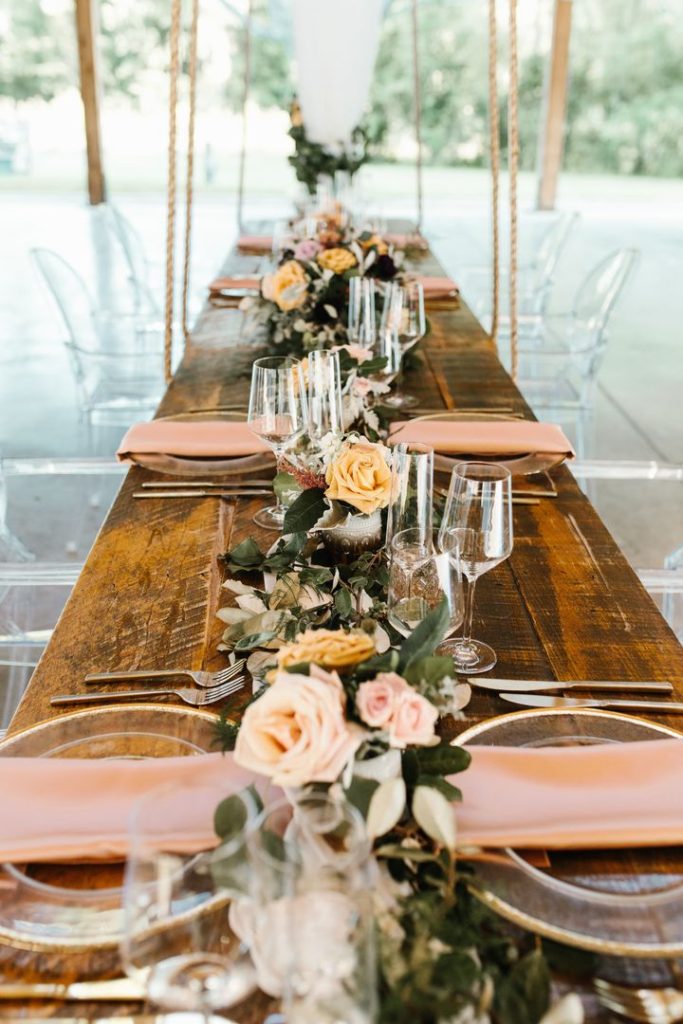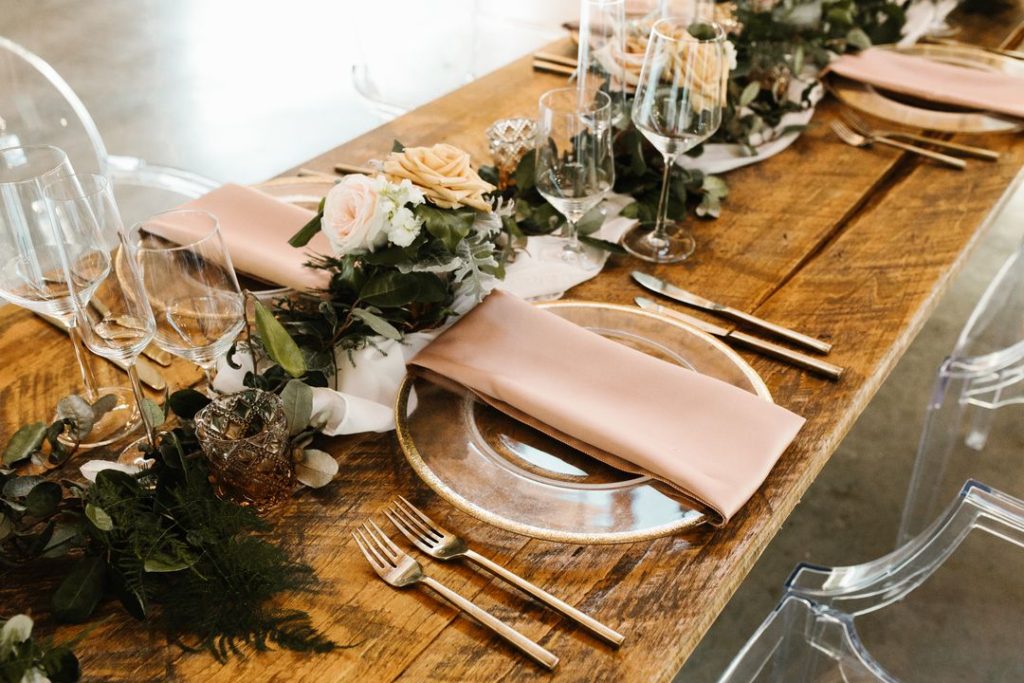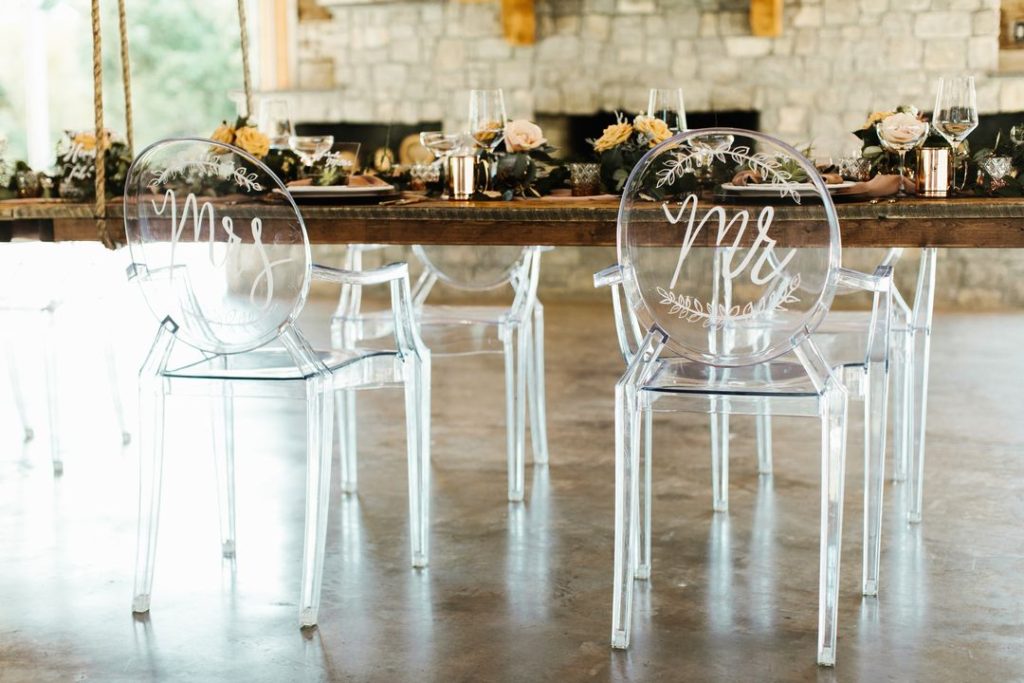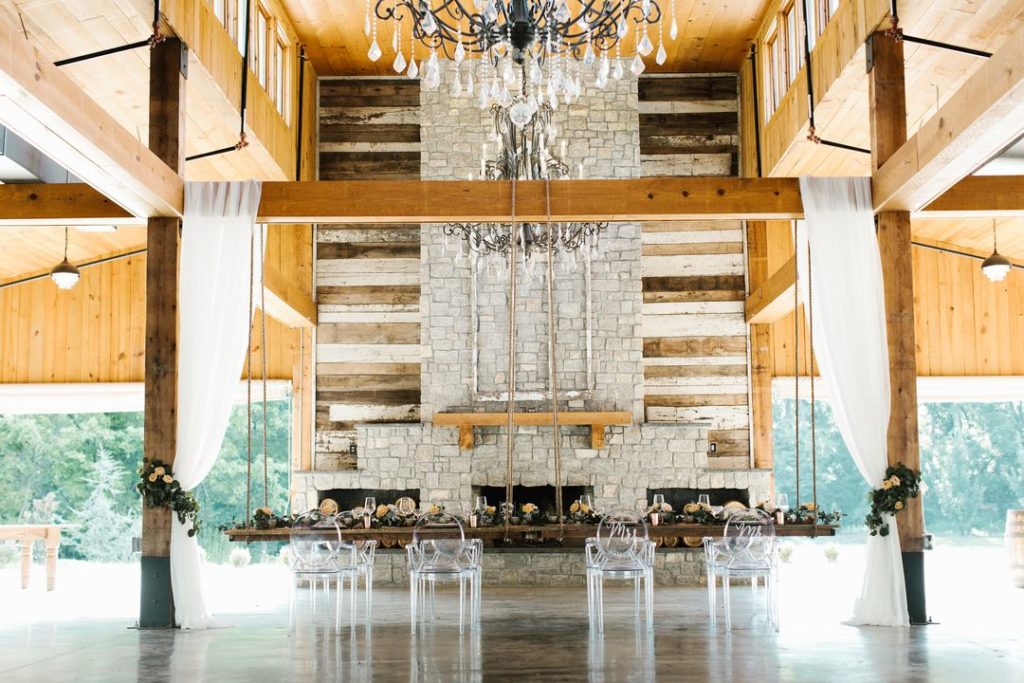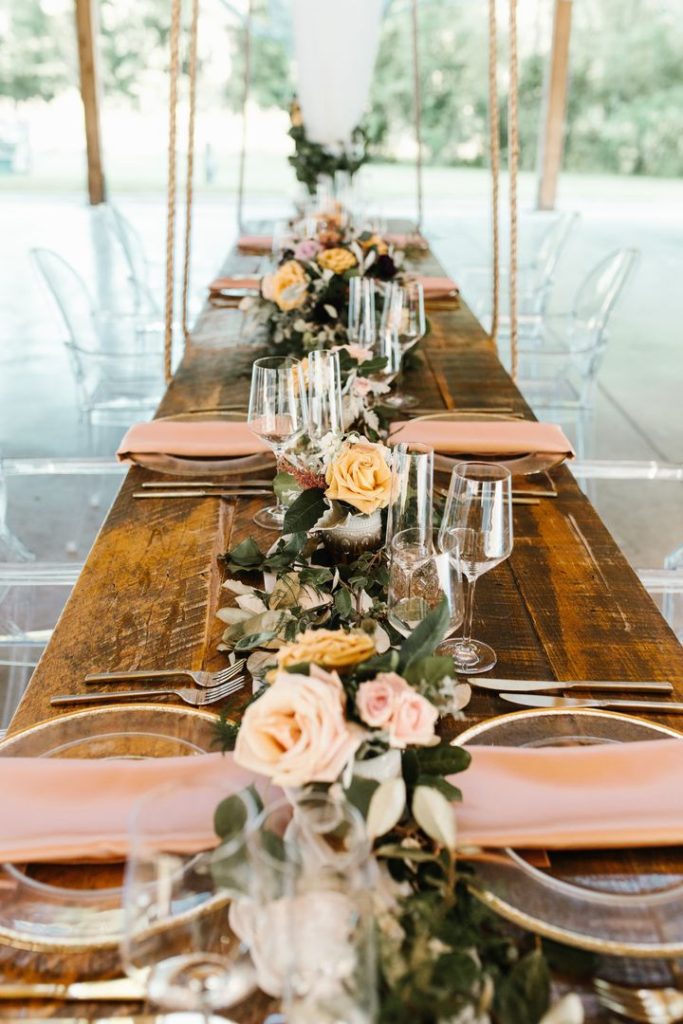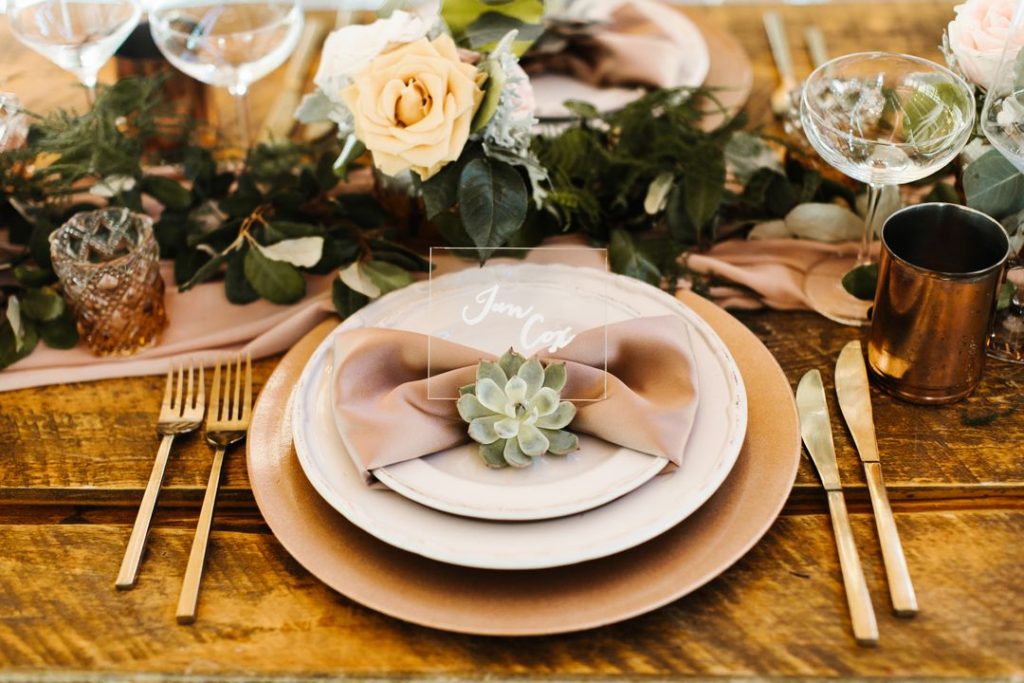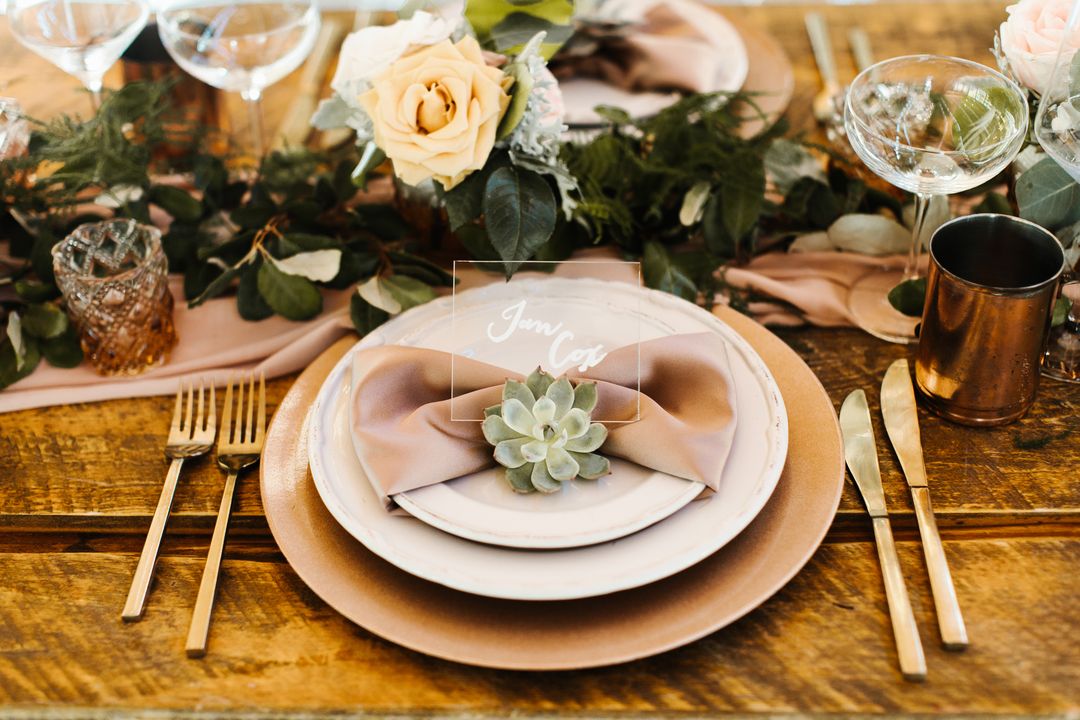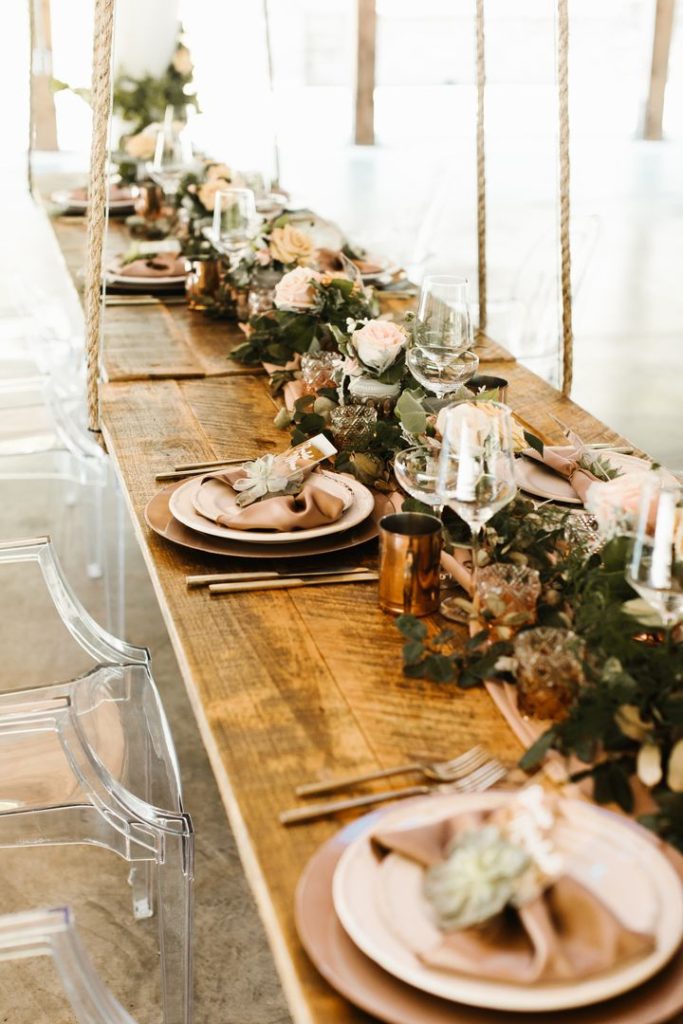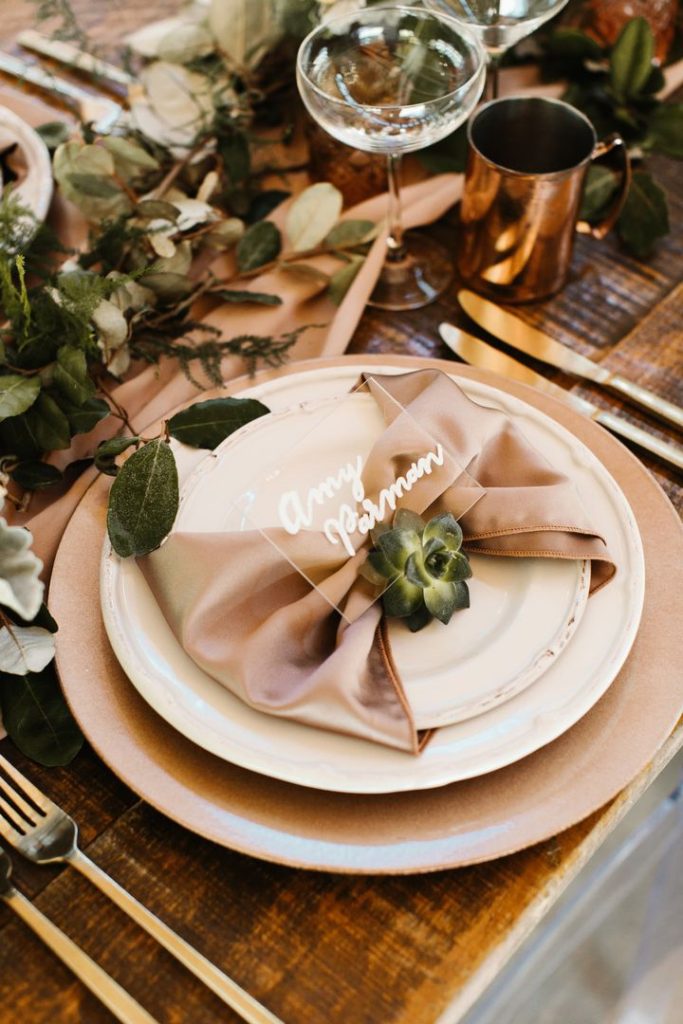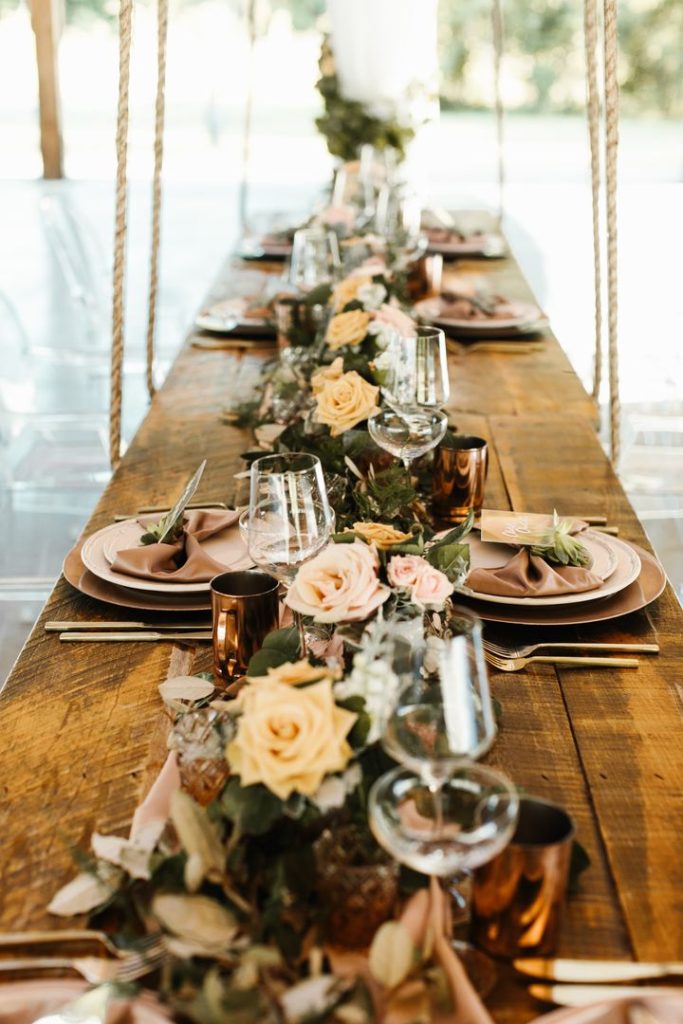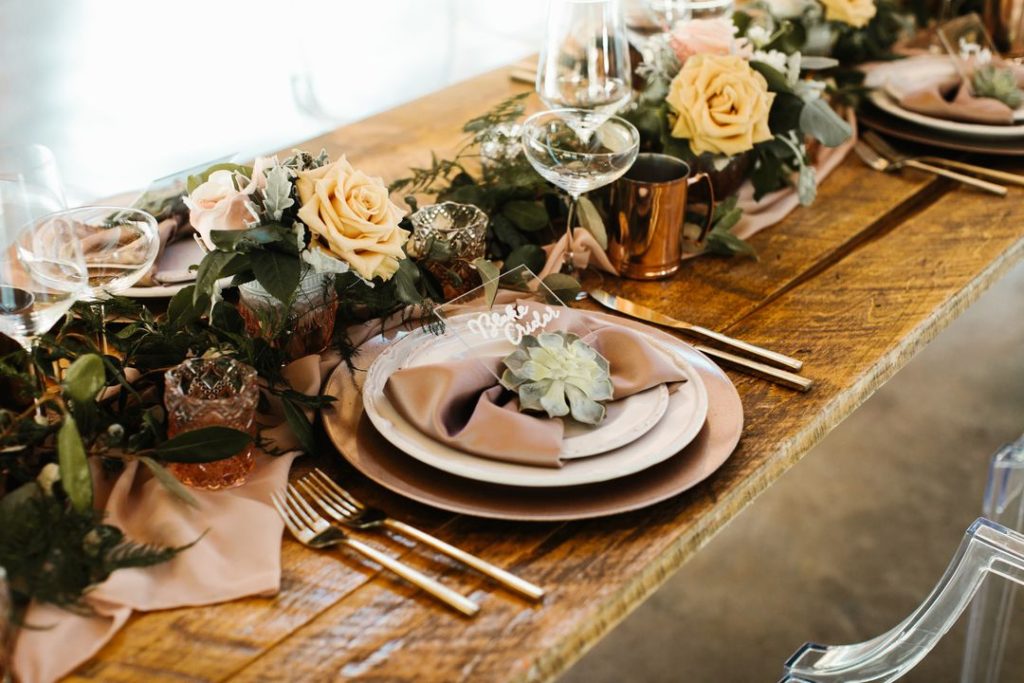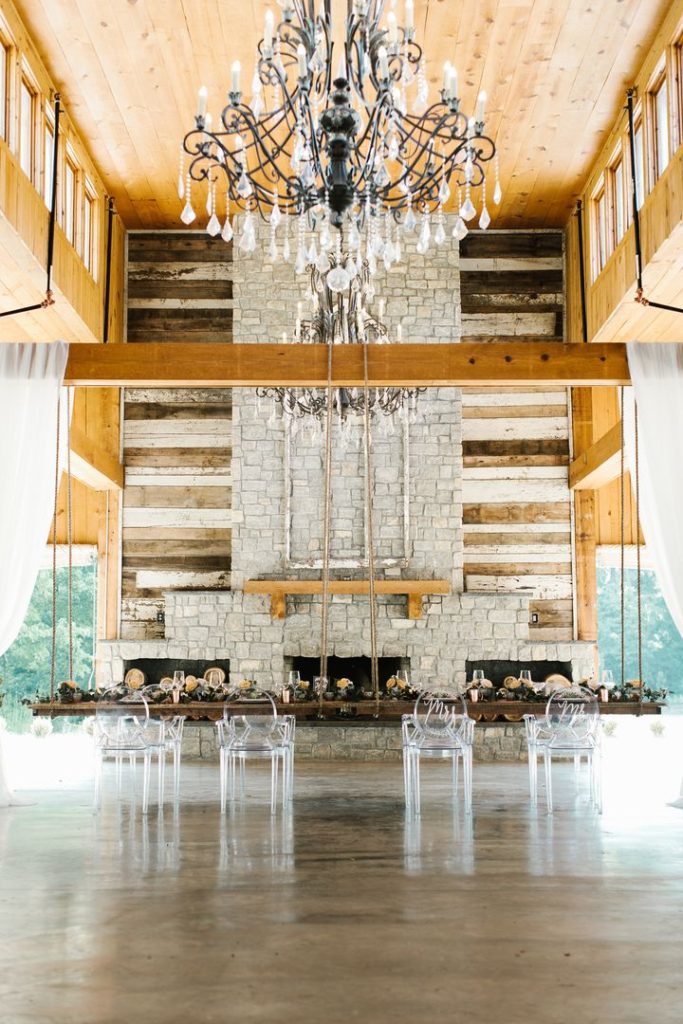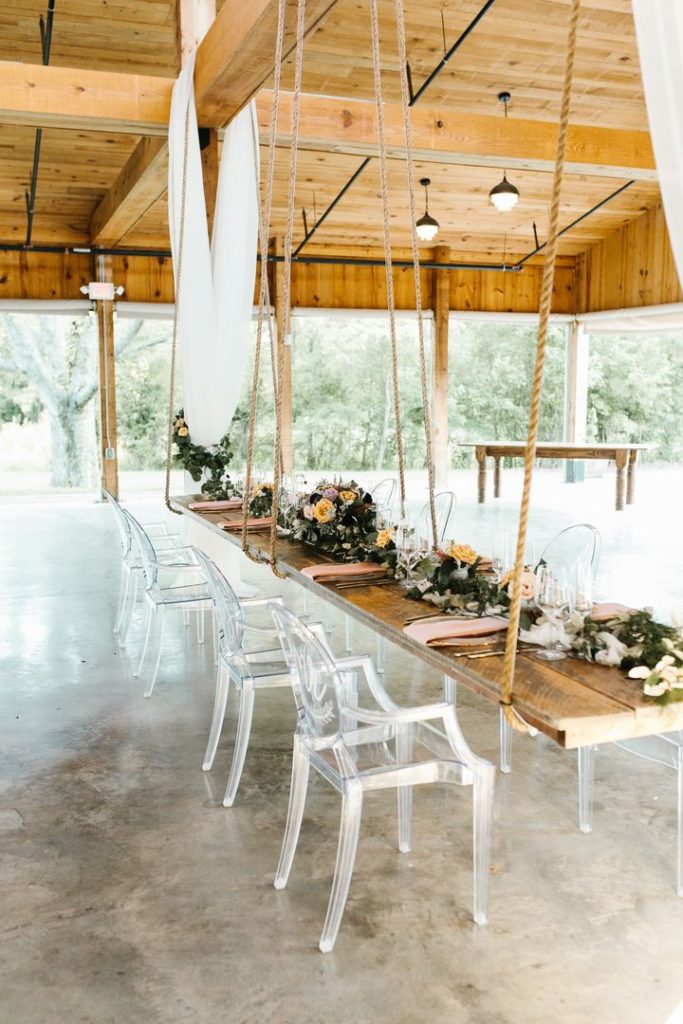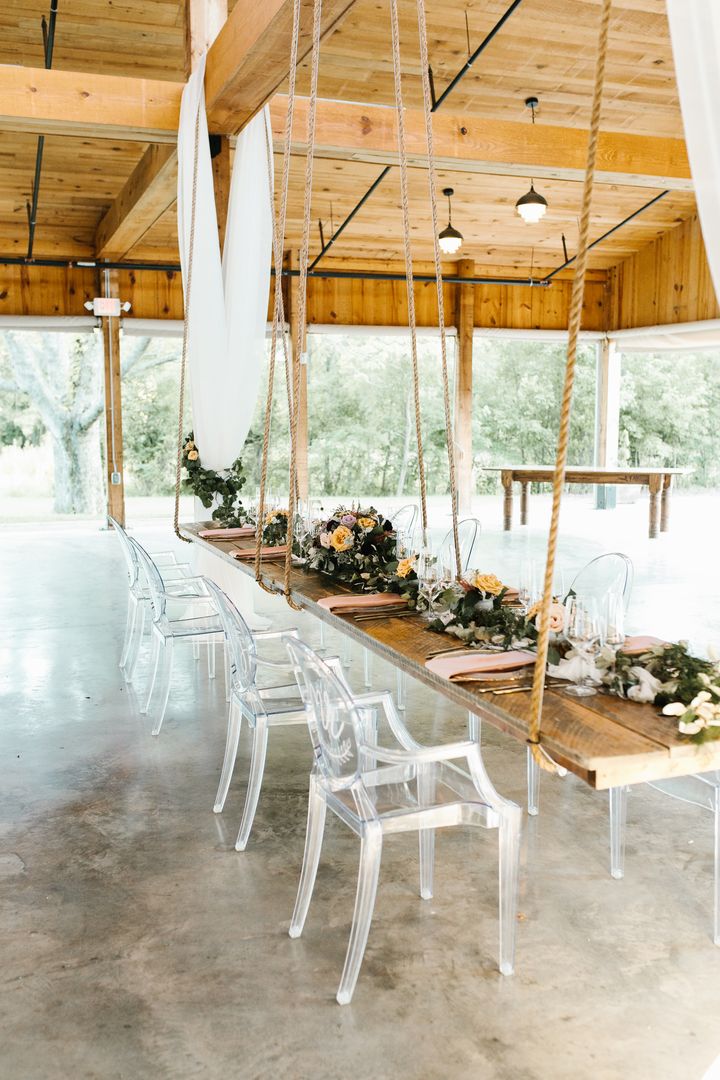 TAGS | Artisan China, Austin Flatware, Enchanted Florist, Gatsby Champagne Coupe, Ghost Chairs, Glass Charger with Gold Rim, Homestead Manor, Nashville Event Rentals, Nashville Wedding Rentals, Pure Glassware, Southern Events Party Rental Company, Tablescape, Unique Wedding Rentals, gold place setting, modern events, modern wedding, place setting, rouge chargers, rustic events, rustic wedding, southern events online
FEATURED RENTALS | ghost chairs, pure glassware, gatsby champagne coupe, artisan china, rouge chargers, austin flatware, glass charger with gold rim,
---
23

Jun

Events and Style Shoots, Southern Events Products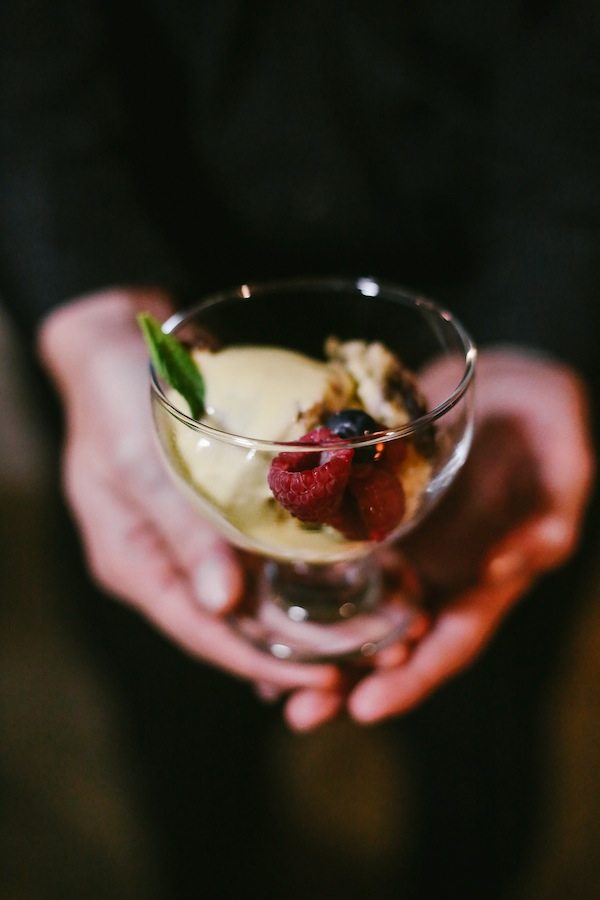 We were pleased as punch to sponsor the inaugural Craftmasters Dinner at Homestead Manor in March! The event brings the best craft brewers and distillers in middle Tennessee to Homestead Manor for delicious brews and bites. The March event featured Yazoo Brewing Company with all proceeds going to the Williamson County CASA Advocacy Program for children in need. Guests sampled beer flights using our Sterling Shot Glasses, Temptationz Glasses, and Recycled Wine Bottle glassware. Delicious Homestead cuisine was served using our Silver Tasting Spoons, Classic White China and Soup Tureens, and Glass Footed Coupes. Our Barnwood Couches set the scene for a relaxed, rustic lounge by the expansive fireplace in Homestead's barn.
All in all, it was a fantastic evening and we look forward to future dinners! Shout-out to our fellow sponsors: Bright Event Productions, Premier Entertainment, and The Farmer's Florist. Special thanks to Jenna Henderson for capturing the festivities and sharing these images with us!
TAGS | Bright Event Productions, Homestead Manor, Jenna Henderson Photo, Premier Entertainment, The Farmer's Florist, Williamson County CASA, Yazoo Brewing Co, craft brewing event, craftmasters dinner Homestead Manor, relaxed rustic event style, rustic event style
FEATURED RENTALS | White Round China, Glass Footed Bowl, White Soup Tureen, Sterling Shot Glasses, Temptationz Glasses, Recycled Wine Bottle Glassware, Tasting Spoon
---
17

Dec

Events and Style Shoots, Southern Events Products, Trends and Inspiration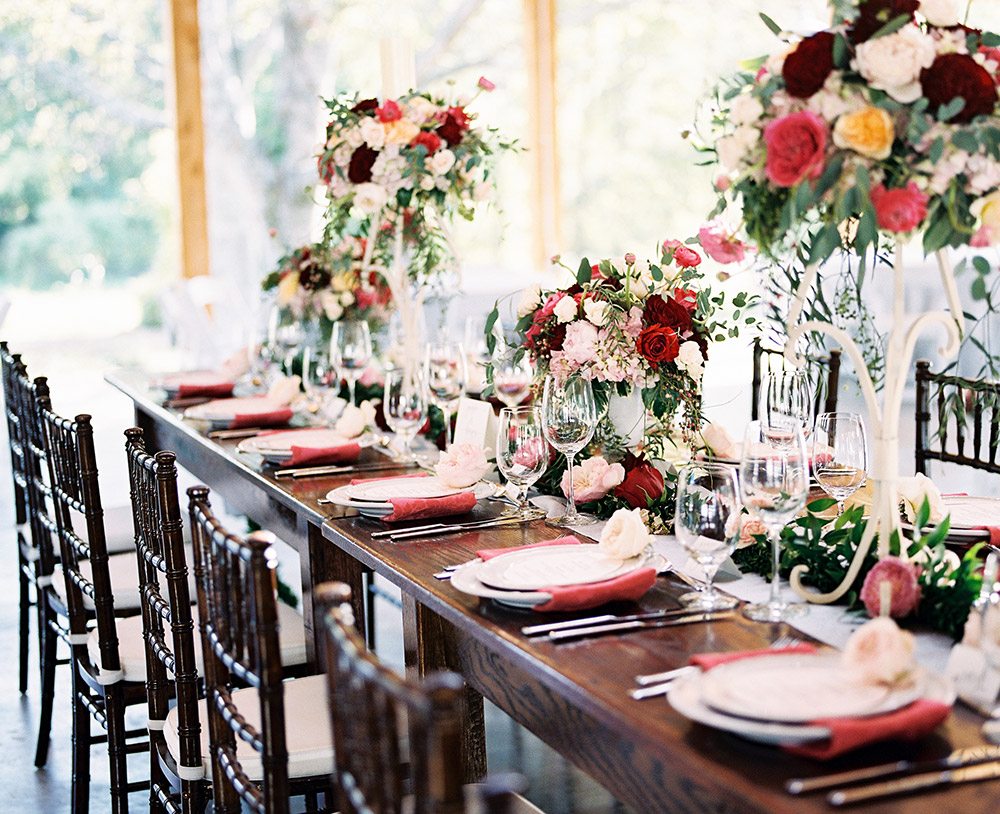 This wedding showcase at Homestead Manor was a southern stunner! Our tablescape took center stage in the event barn, with a Grey Goose Runner, Cerise Kensington Napkins, Cameron Silver Flatware, Artisan China, and Madison Glassware. The gorgeous floral garlands and centerpieces from Enchanted Florist made the look complete! Our Wyatt Cake Stands and White Square Tabletop Lanterns were used for the sweet desert display. Our new Sutton Furniture in Mediterranean Blue was used to create a relaxed yet upscale lounge for guests to enjoy the September evening.
Thanks to our fellow vendors, Enchanted Florist, Bright Event Productions, and Visual Elements, for helping create such a gorgeous event! Many thanks to Jenna Henderson for sharing these images with us.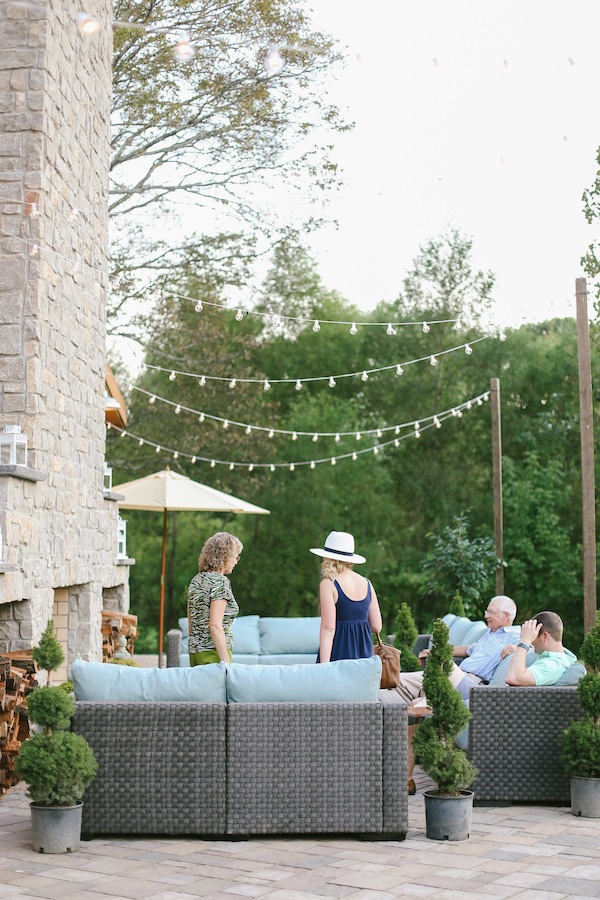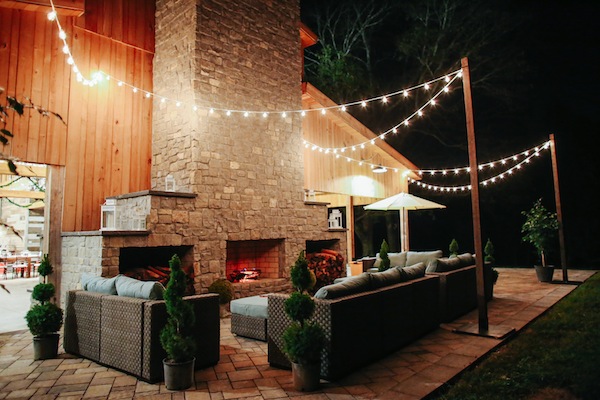 TAGS | Enchanted Florist, Homestead Manor, Homestead Manor Showcase, Jenna Henderson Photography, Southern Events Party Rental Company, rustic romance wedding decor, upscale outdoor wedding, upscale southern romance, upscale southern wedding
FEATURED RENTALS | Grey Goose Runner, Cerise Kensington Napkins, Cameron Silver Flatware, Artisan China, Madison Glassware, Wyatt Cake Stands, White Square Tabletop Lanterns, Sutton Furniture in Mediterranean Blue
---