10

Mar

On Trend: Corporate Wellness Rooms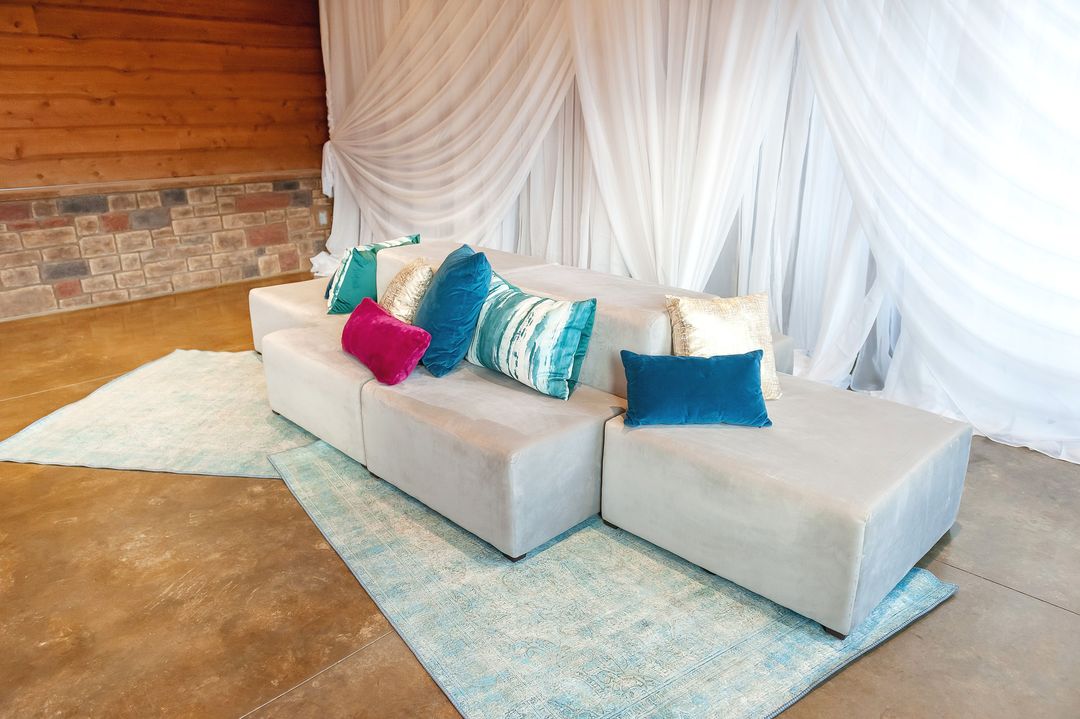 In a post-pandemic world, the health and happiness of employees is a priority for many companies and business owners. A focus that your team and attendees will appreciate, especially during a conference, convention or corporate summit. Today we'll share how you can create corporate wellness rooms to help maintain positive and motivated participants!
Create an Ambient Setting
The first step you'll want to take when creating corporate wellness rooms is selecting a designated area or areas within your event space. We recommend selecting an area that is a ways away from the primary room in use so that your guests can fully escape the hustle and bustle – whether you are hosting a training session or an annual meeting. Once established, pipe and drape can be used to enclose a space. This will help create a more private and ambient setting, in which guests can sit back, relax, and recharge. Choose from a range of beautiful and calming colors, such as black, ivory and white. If you like, you can even designate this area as a quiet or non-tech space!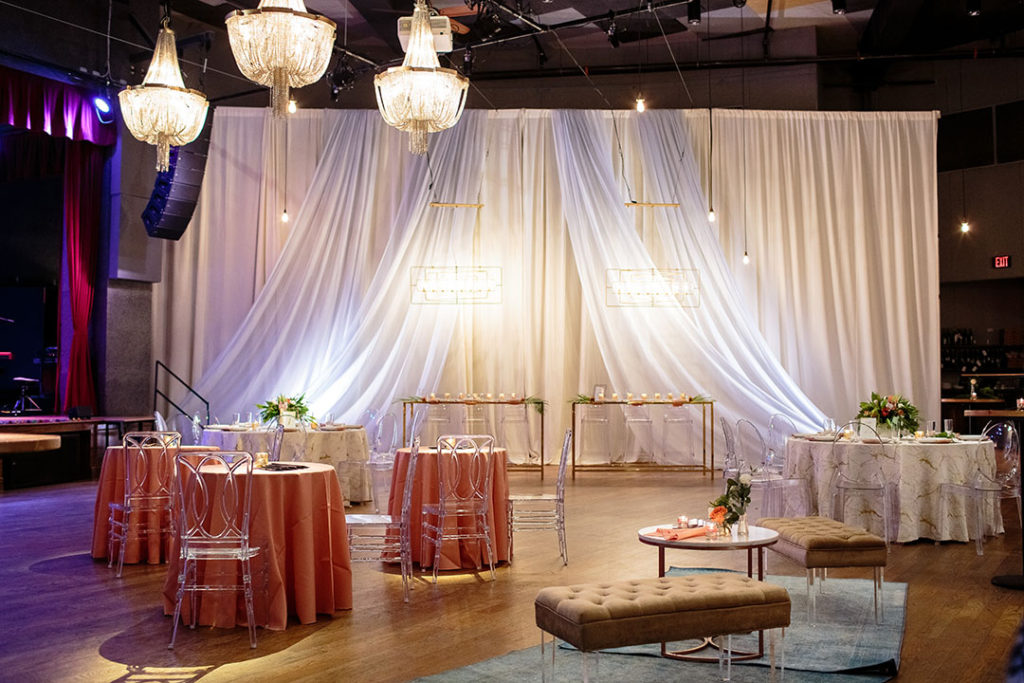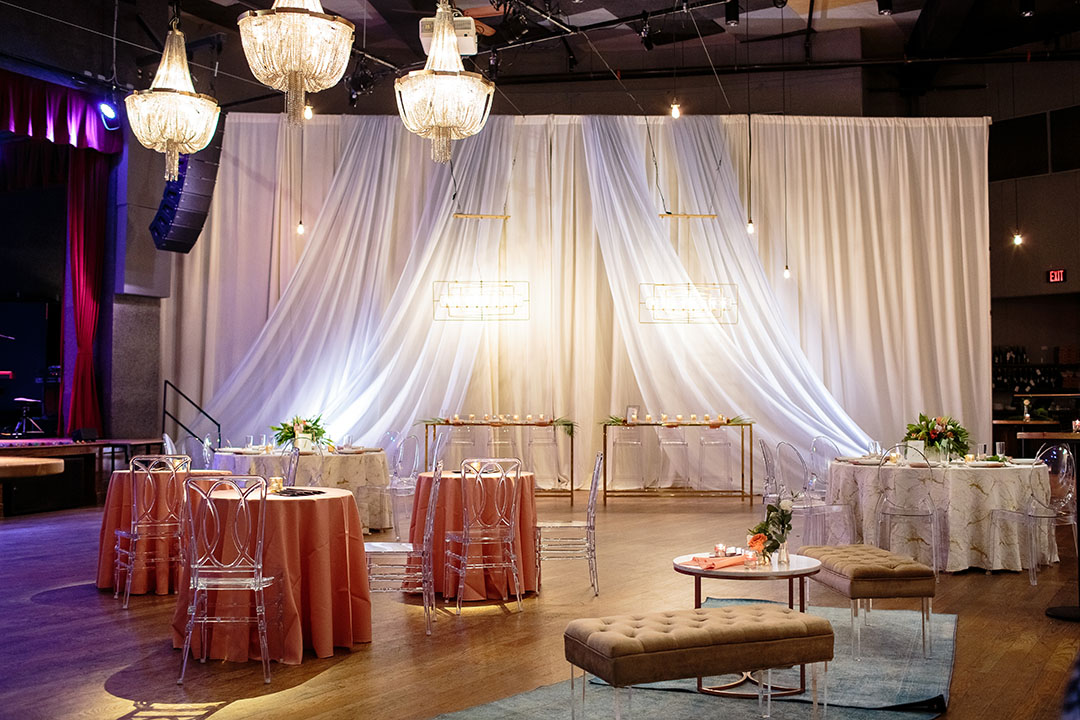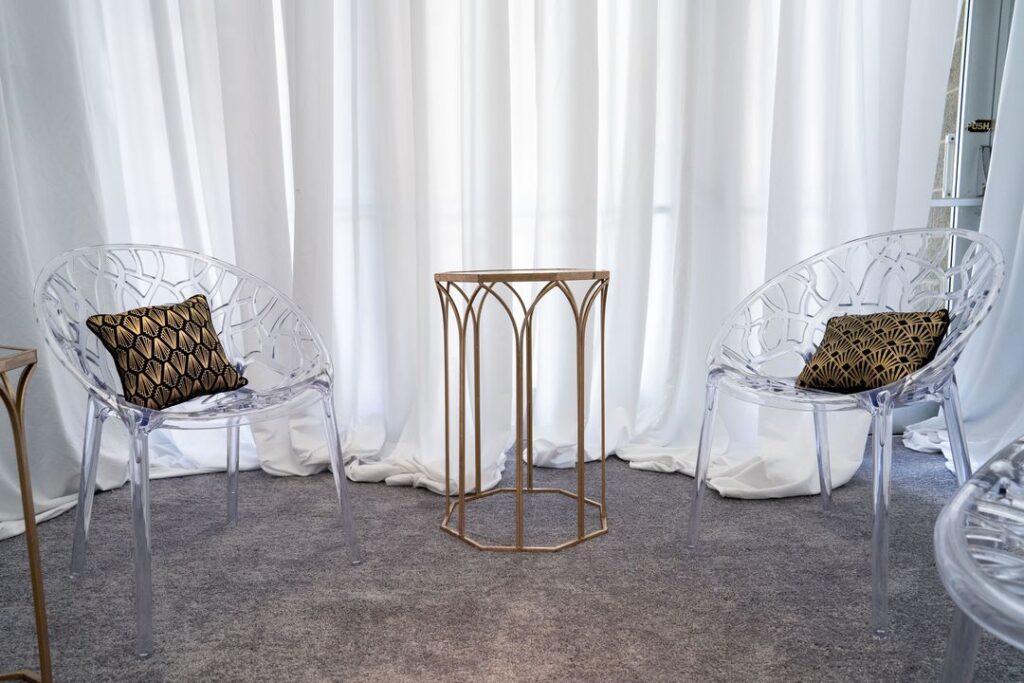 Lounge Areas
Within your wellness room, you'll want some comforts that encourage guests to sit and stay for a while. Specifically, lounge areas where people can casually converse or even meditate for a time. Start with cozy neutral or warm colored furniture, like our Bennett Leather Sofa or Henley Grey Velvet Tufted Sofa. Pair it with a set of accent chairs, like our beautiful Gloria Velvet Arm Chairs. Then, finish it off with a plush area rug and a set of matching coffee and side tables. Avoid any pieces that are too contemporary and might give off a cold feeling! Of course, you can also choose from our selection of beautiful lounge packages (we recommend #03 or #26). If you prefer, you can also create smaller areas using our bistro tables and bistro chairs.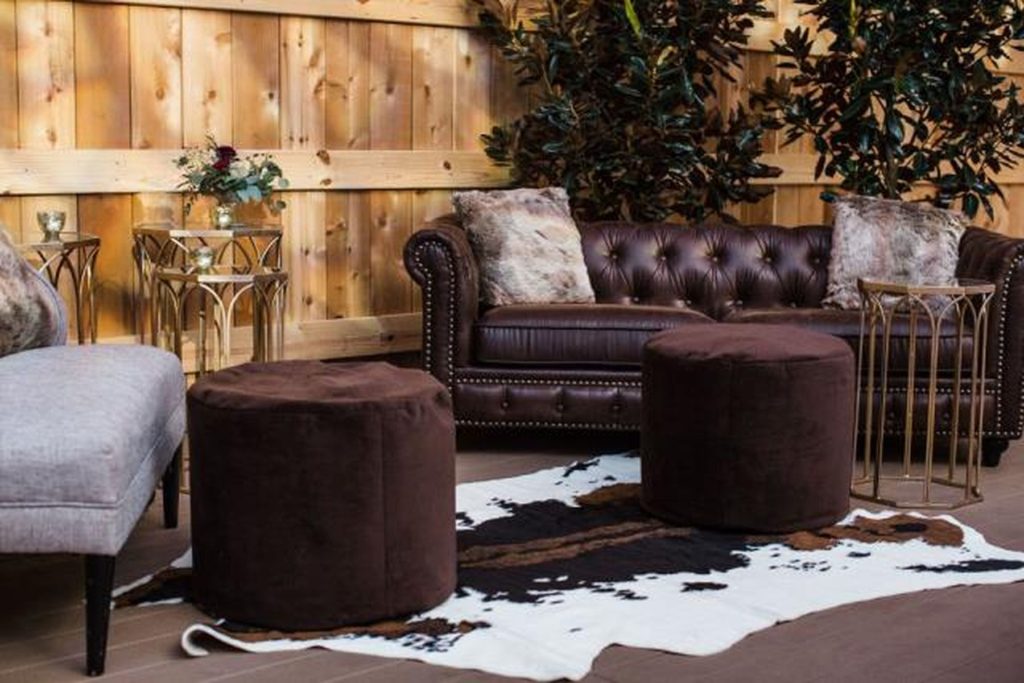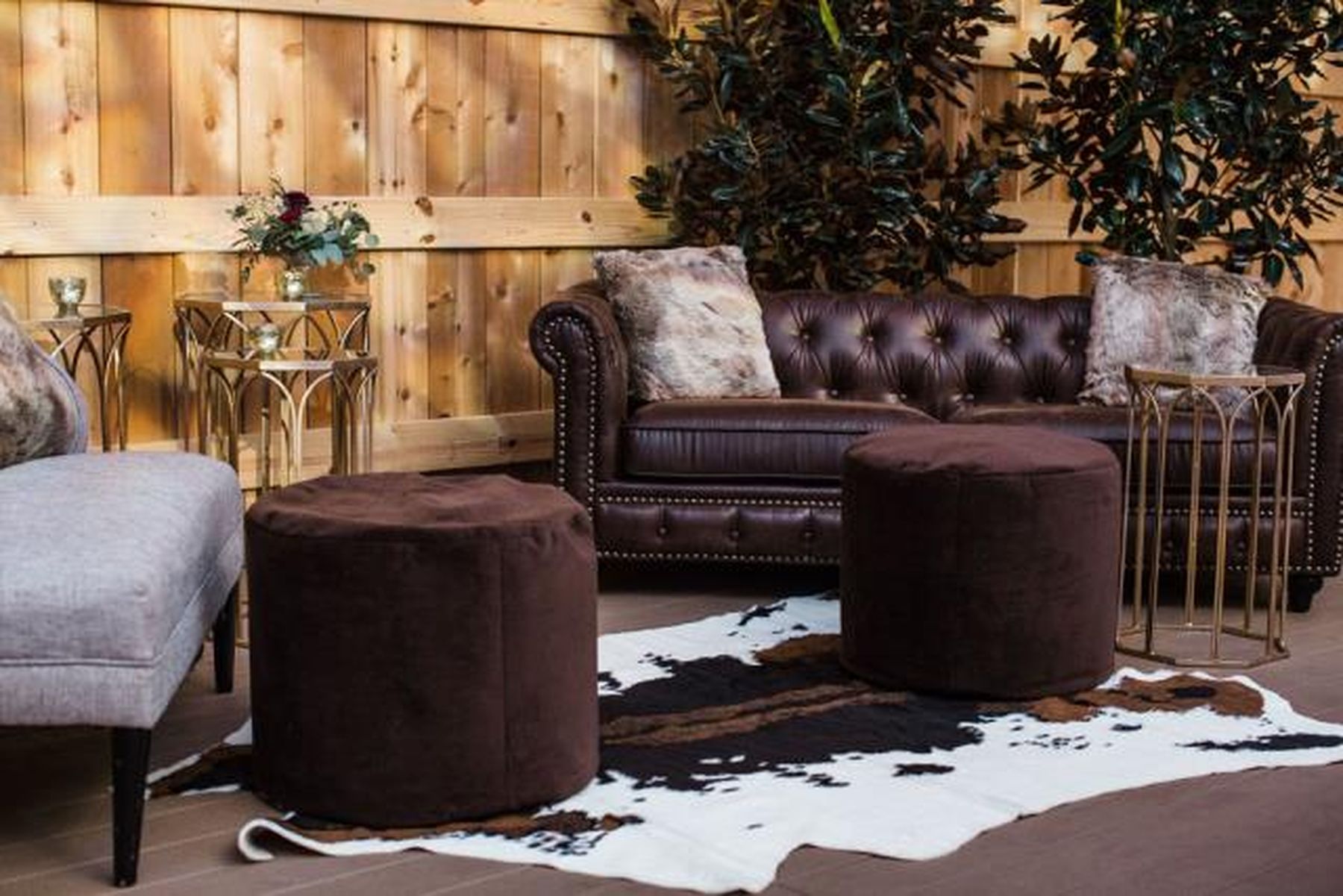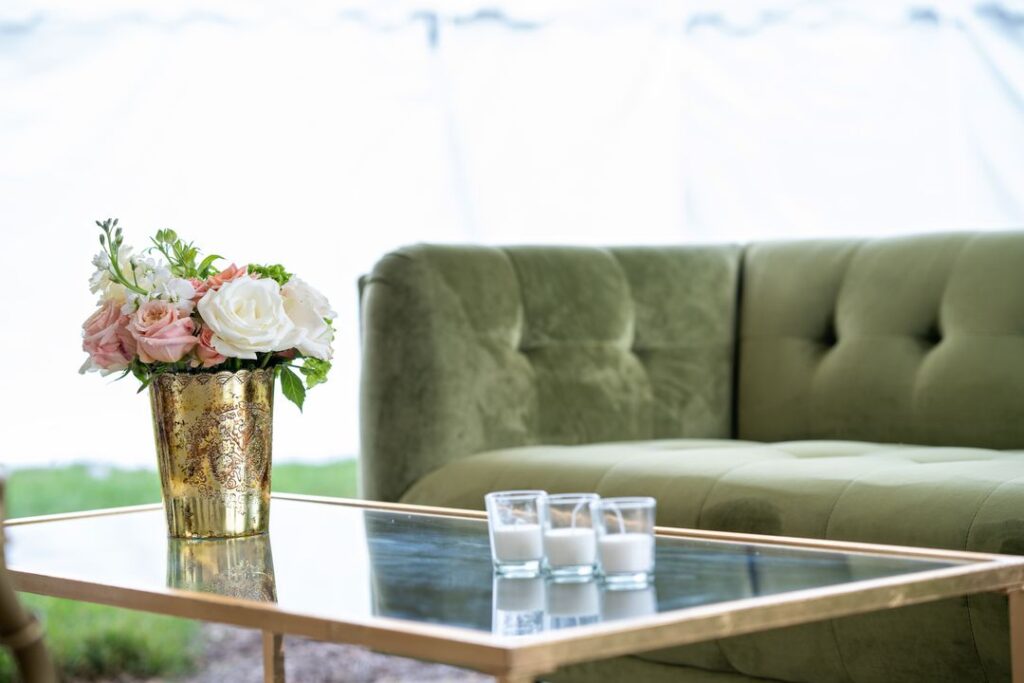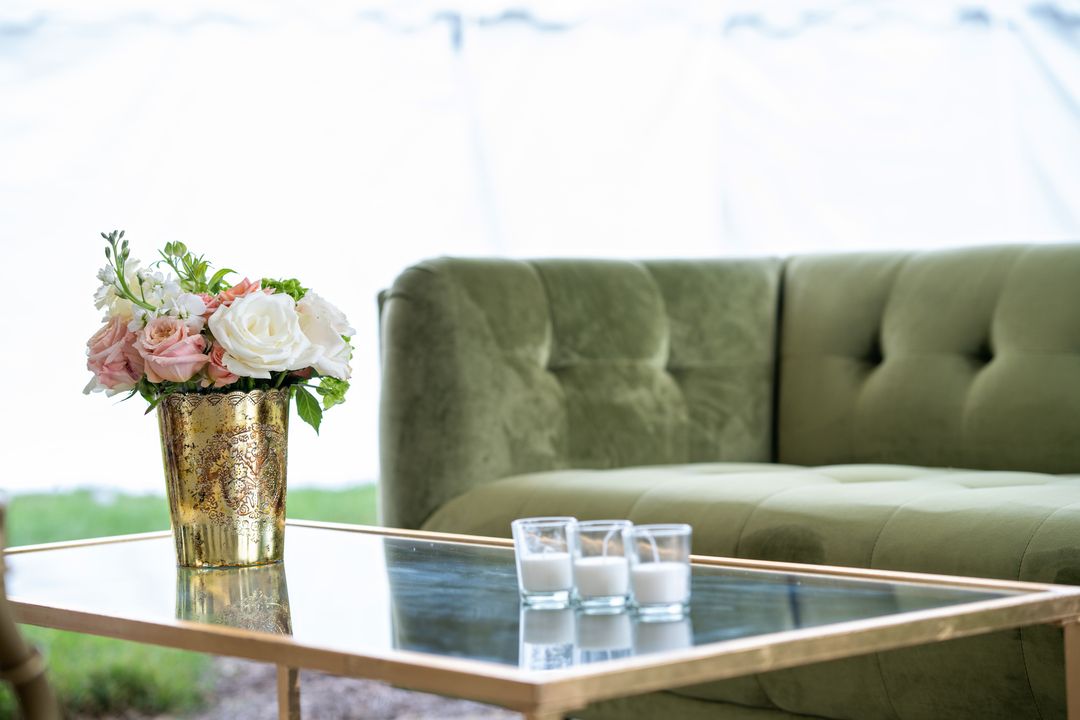 Food & Beverage Stations
In addition to helping your guests relax you also want to help them recharge. A scrumptious food and beverage station will help keep them satiated and in tune for a long day of meetings or workshops. Start with an elegant display shelf, like our Black Bar Back Shelf – to store a selection of simple water goblets or other glassware. Nearby, keep refreshing cucumber water or similar beverages in a Glass Beverage Jar. Display snack foods, like fresh fruit or vegetables, in our white family-style service pieces for light on-the-go bites. Accompanied by simple white china! If you've been approved for alcoholic beverages, a stylish and well-stocked bar never hurt either.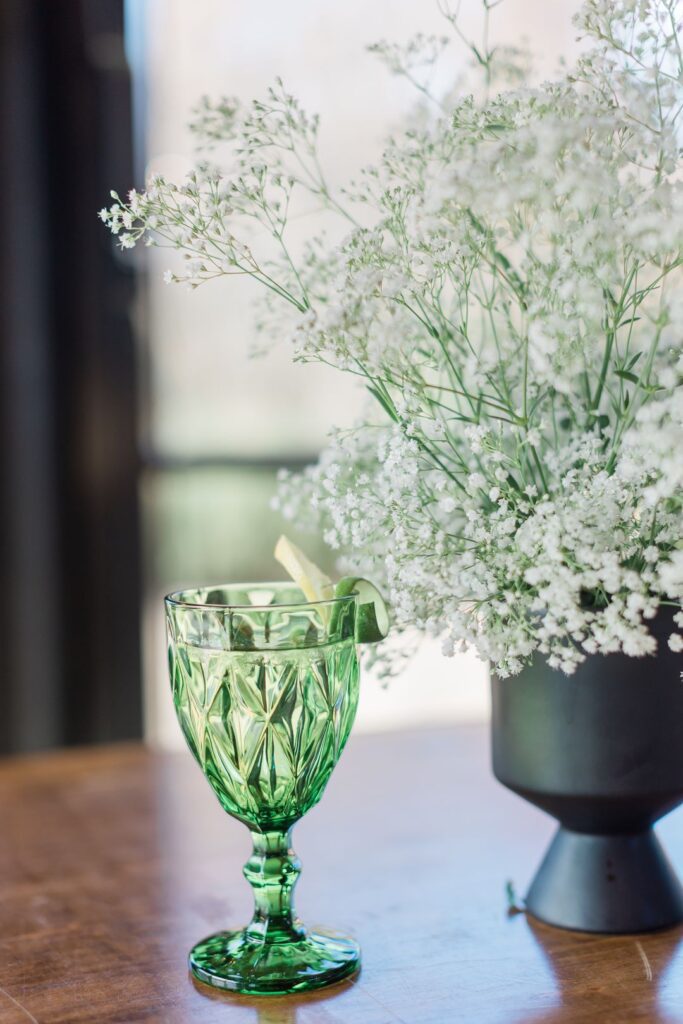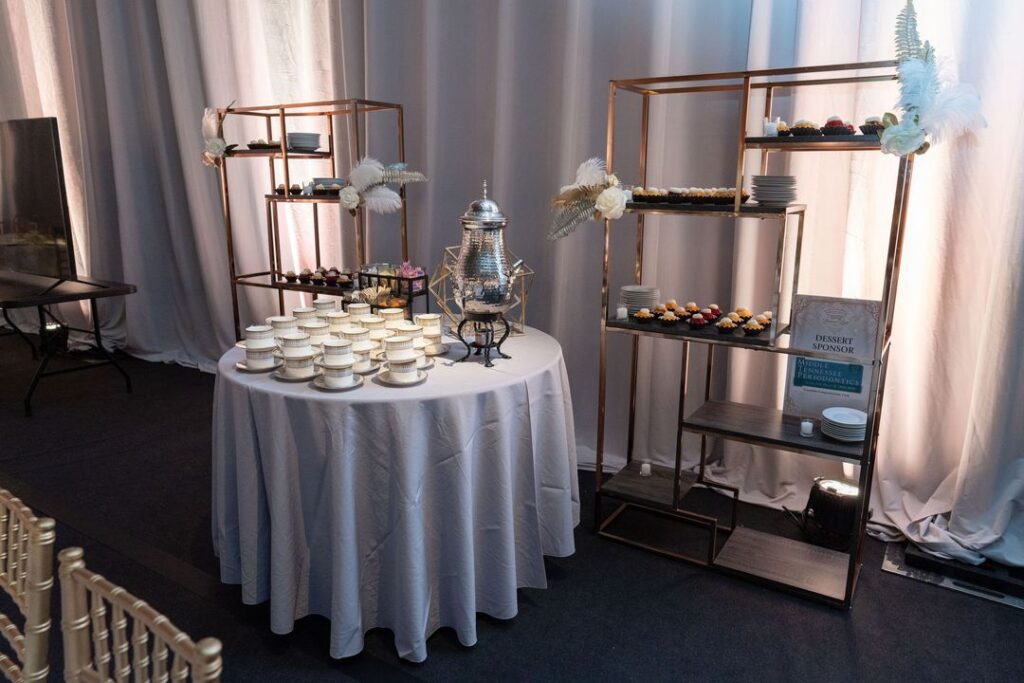 Want help designing corporate wellness rooms at your upcoming corporate event in Nashville? Contact our team at info@southerneventsonline.com & let's start planning!
FEATURED RENTALS | lounge packages, pipe and drape, bennett leather sofa, henley tufted grey velvet sofa, gloria velvet arm chairs, area rugs, bar back shelves, bar, glass beverage jar, white china, family style serving dishes,
SEE MORE LIKE THIS